1931 Austin Seven
By diyauto
You must be logged in to rate content!
1931 Austin Seven
Compliments of mikeC @ oldclassiccar.co.uk
2-3-2015
As mentioned in another thread, I have just changed the flat-nose Cowley for an Austin Seven - things were getting a bit cramped in the garage, and a smaller car was one way of easing the congestion! Here it is, braving this morning's snow: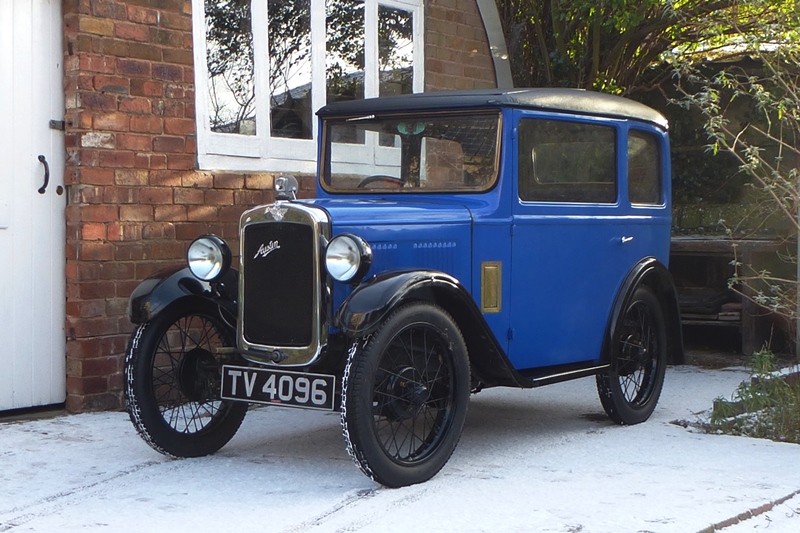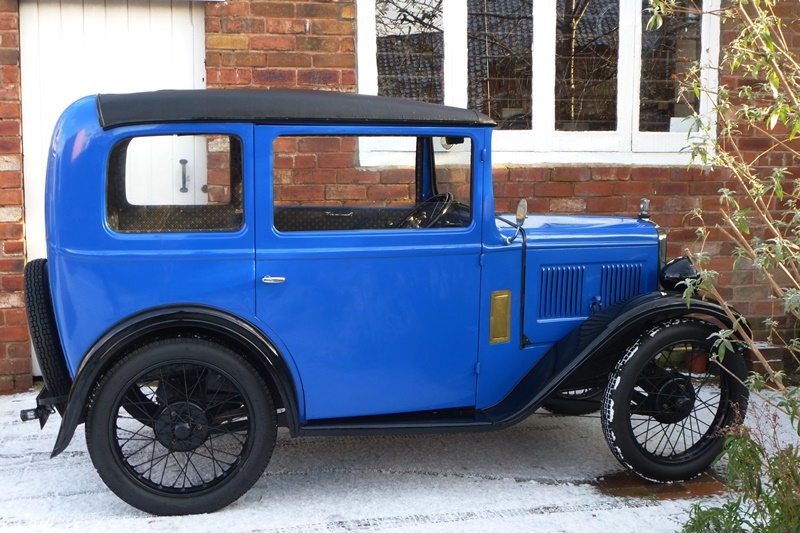 Until the last owner rescued it in 2009 and restored it (on the road again in 2011) it had been slumbering since 1961! Reputedly it has always lived in Nottinghamshire, having been supplied by J Richards of Hucknall Road, Nottingham: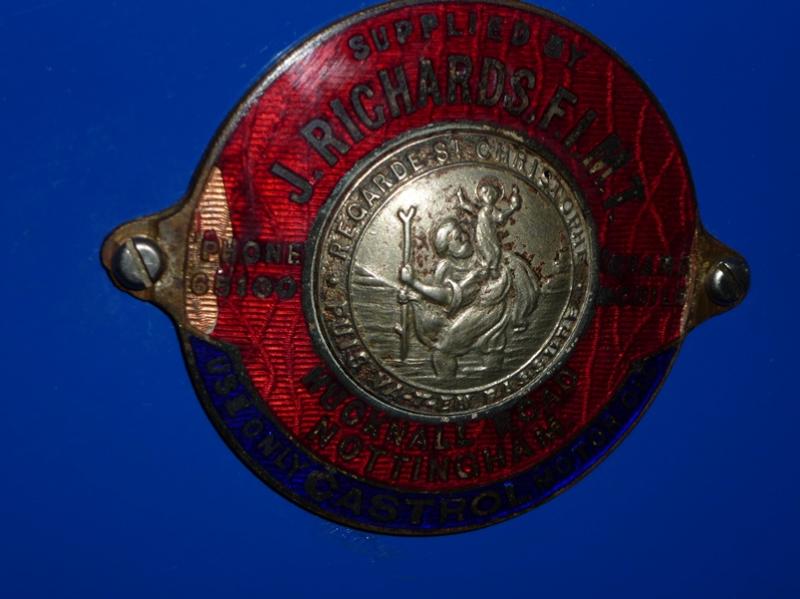 Amazingly it only took a few clicks on the computer to come up with this image: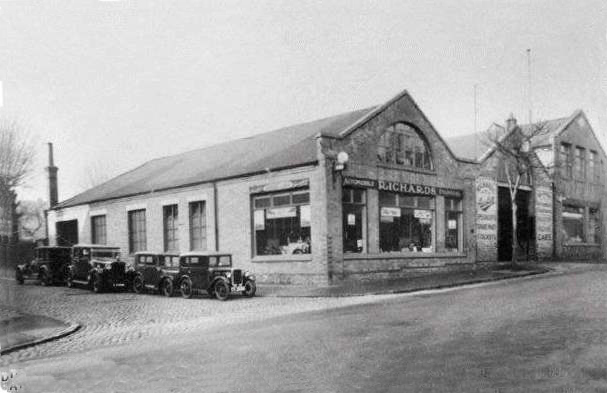 The car was first registered in May 1931, and was one of a small number produced during 1931 painted in rather striking colour schemes with woolcloth 'Repp' upholstery; the most popular was Maroon with Cream lining and window frames: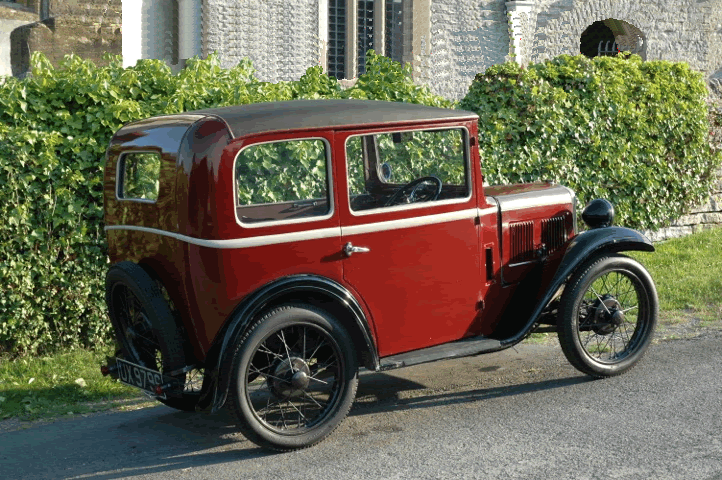 Other colours were Opal Blue with Silver highlights, and Royal Blue with Electric Blue highlights. Mine was in two-tone blue, so I now have to decide whether I reproduce the colour scheme...
I should have added that Electric Blue is a bright turquoise; I'm still thinking about that

1-22-2016
Well, I've finally plucked up courage and added the second colour - it certainly changes the character of the car!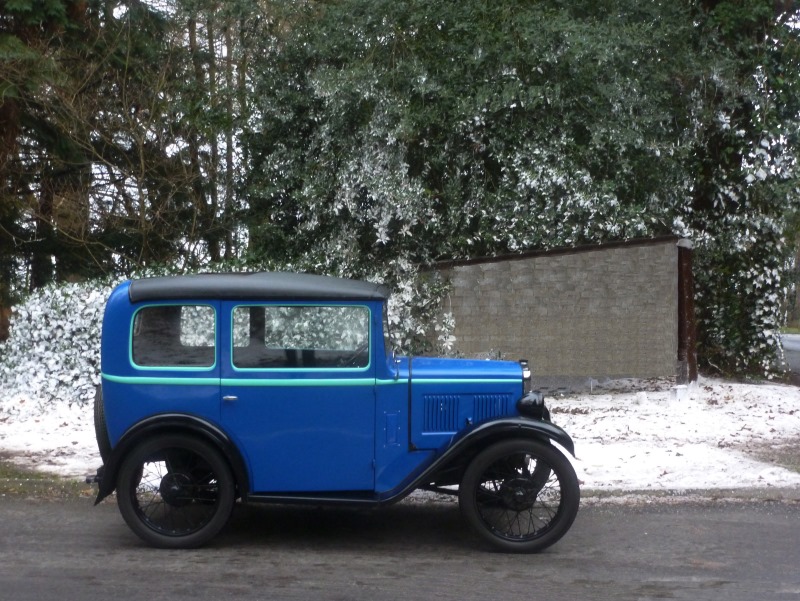 2-9-2016
... and just to show it doesn't only come out in snow: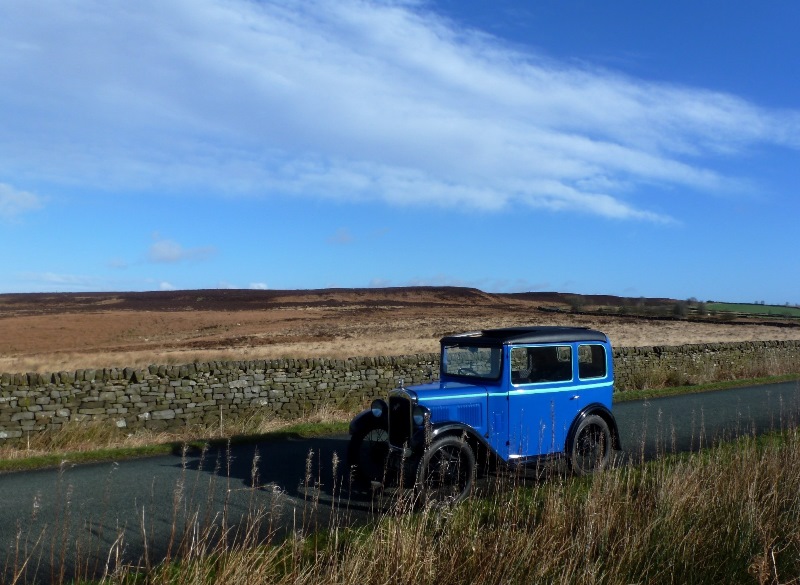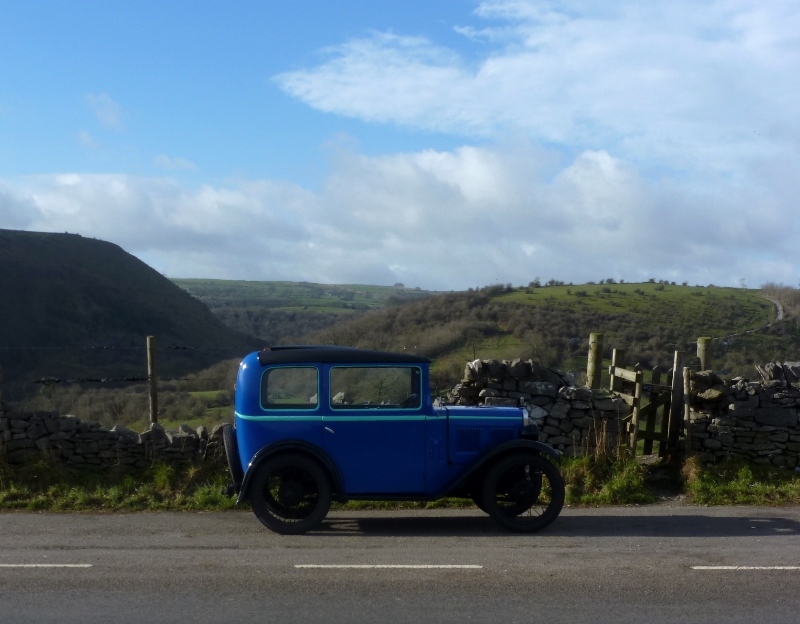 Mind you, the day ended in blizzard conditions, so now it needs a good clean!