Austin Devon Restoration
By diyauto
You must be logged in to rate content!
Austin Devon Restoration
Compliments of British heritage cars @ oldclassiccar.co.uk
7-9-2011
Hallo,

I'm restorating an Austin Devon, Its my first restoration project.

I started with rebuilding the Fuel Pump.
I took it apart, cleaned everything and put all the new parts in and polished it.
I wil not paint it Engine green again.

After dismantling: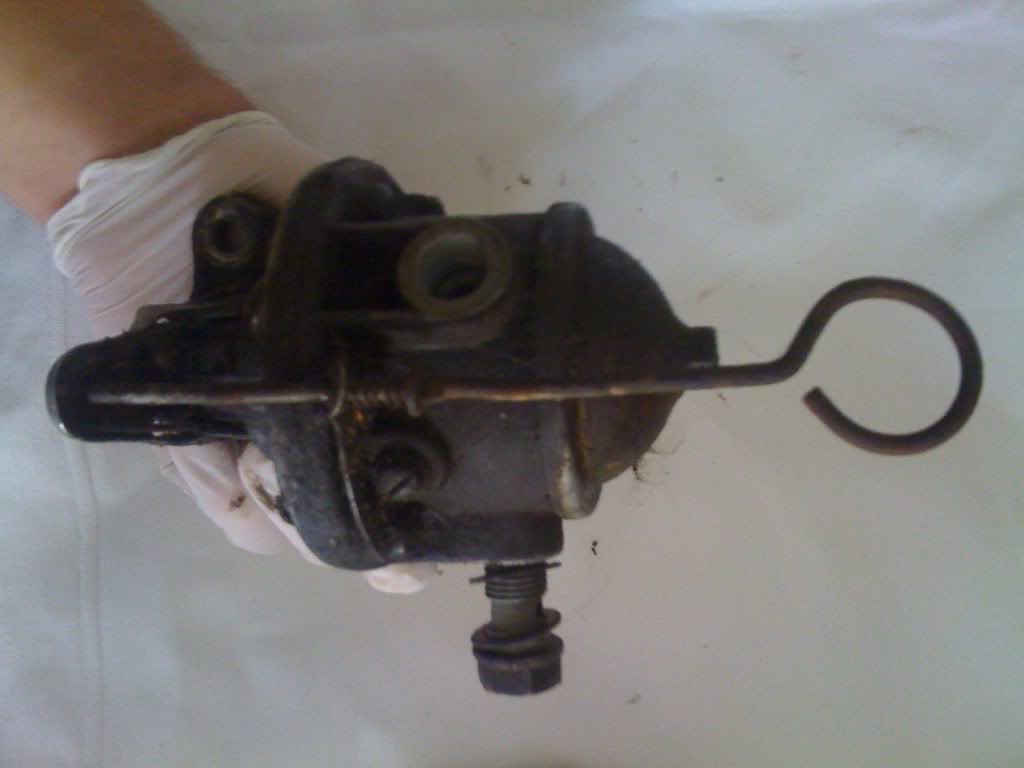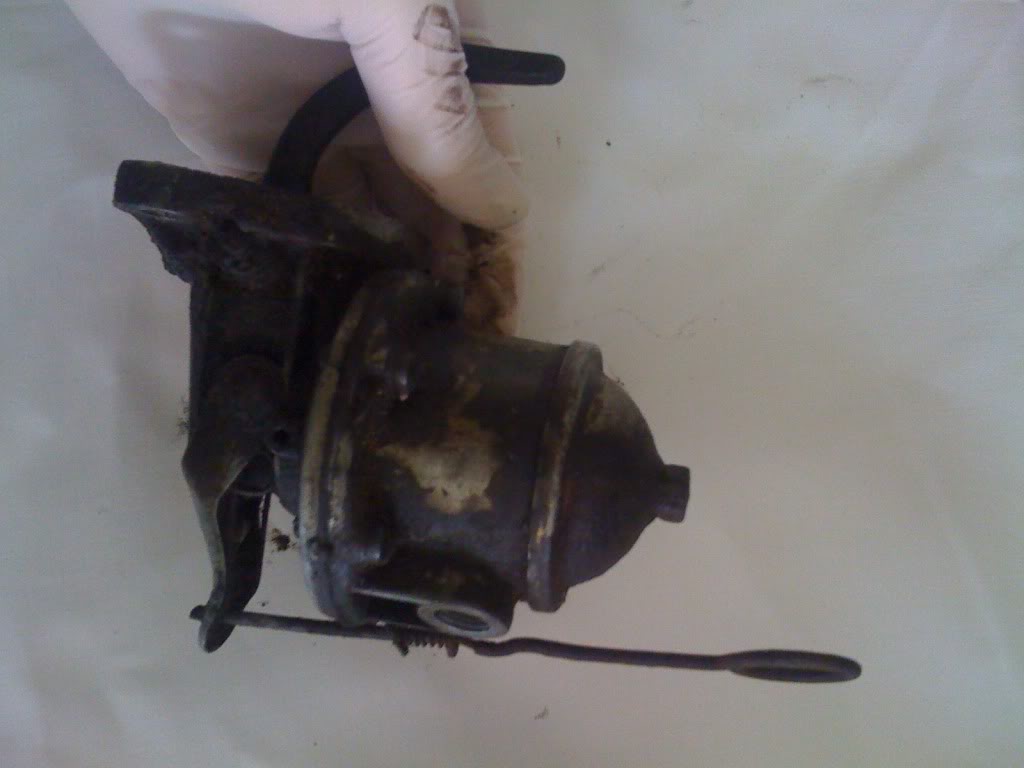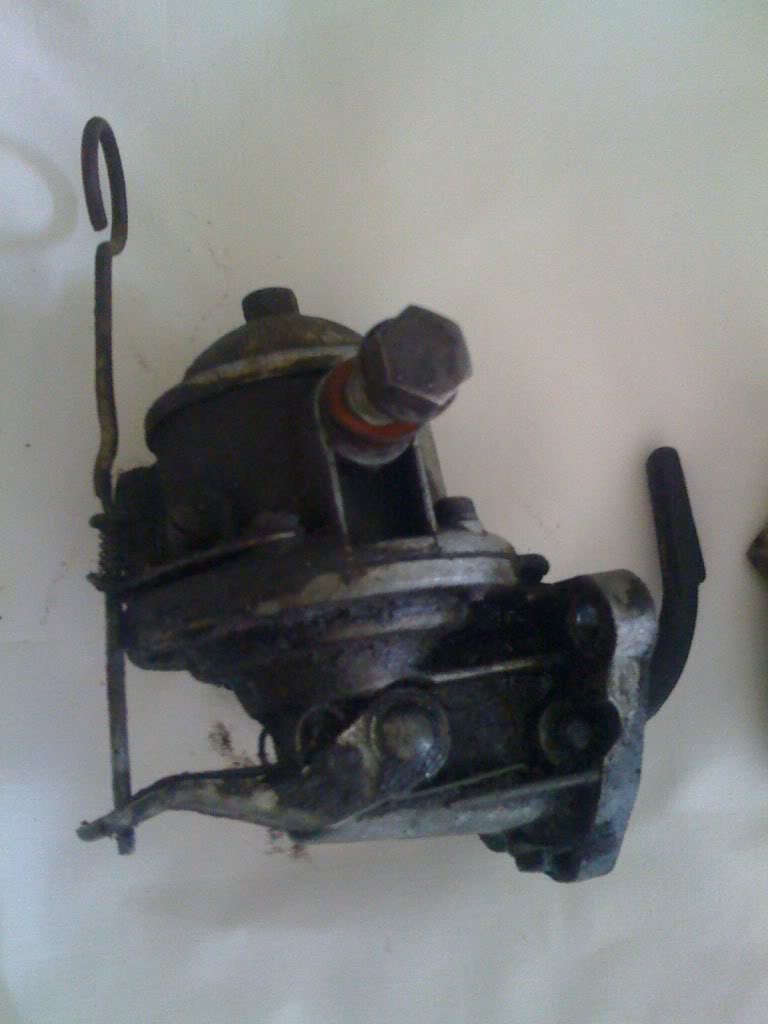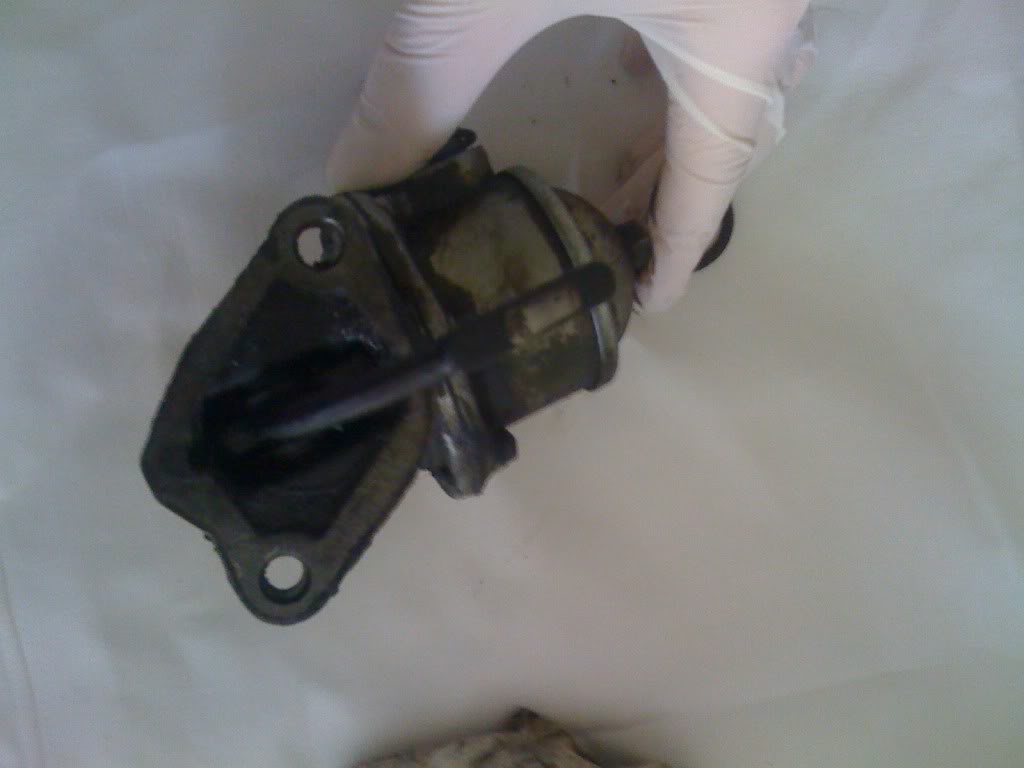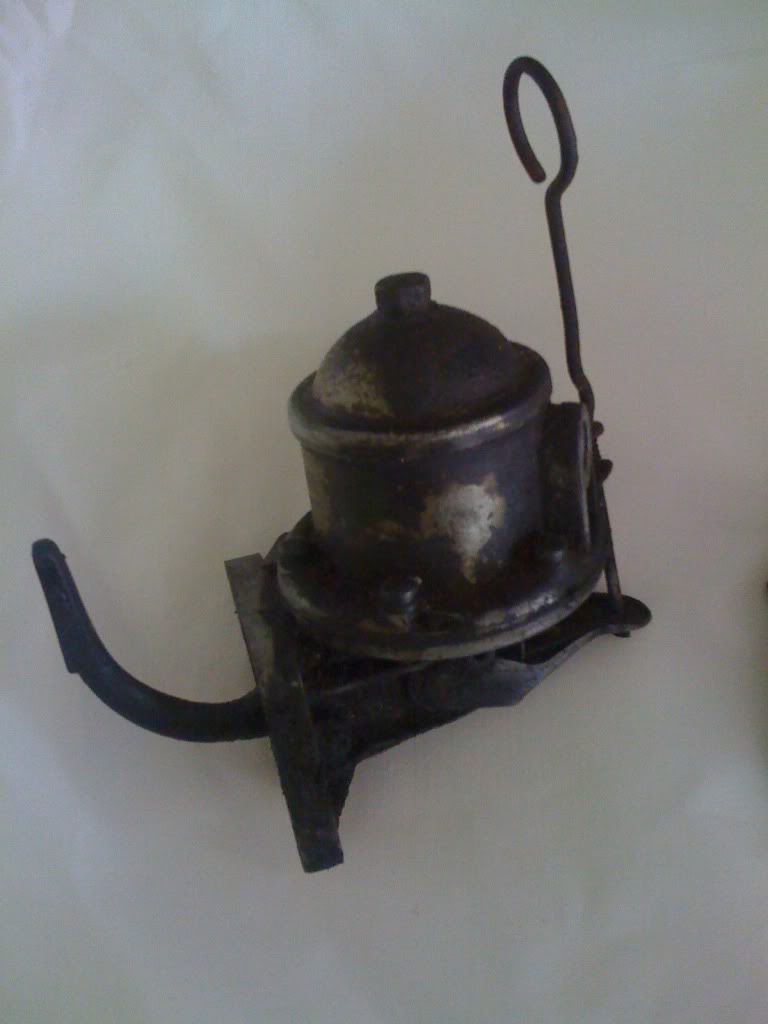 After A good cleaning: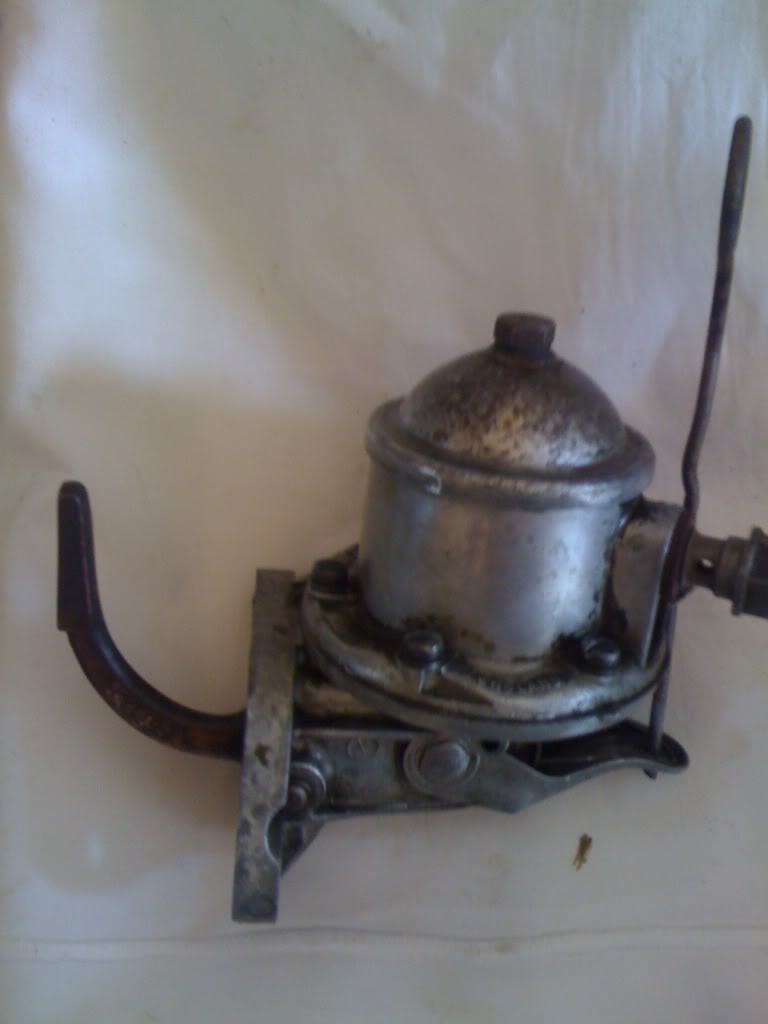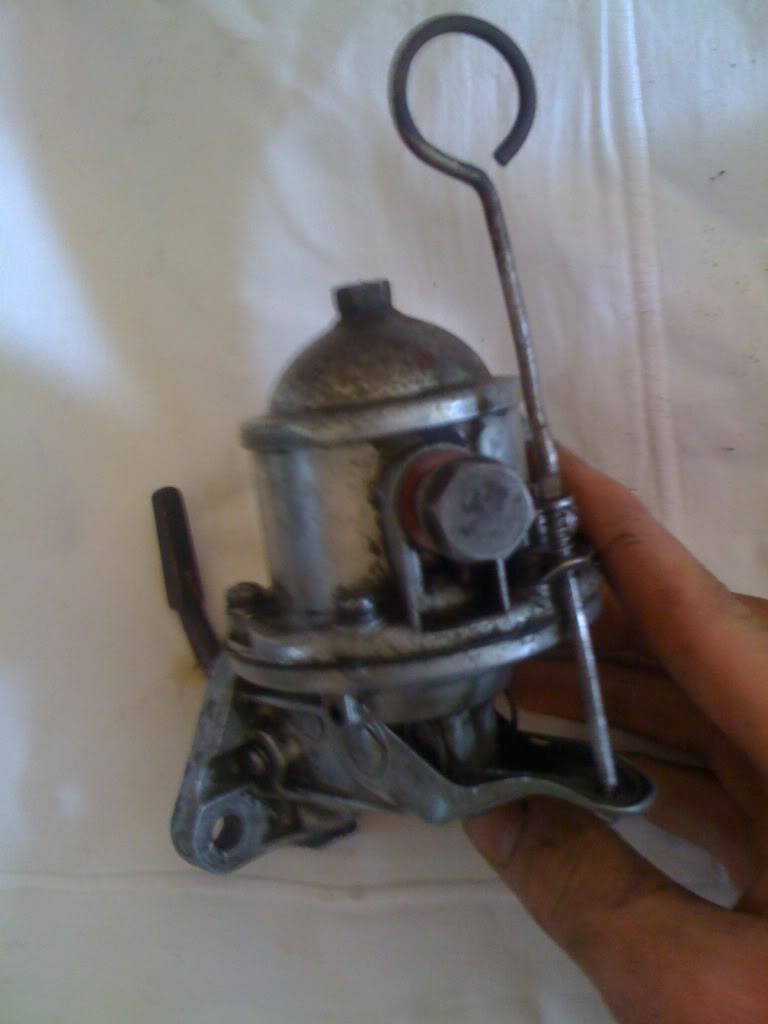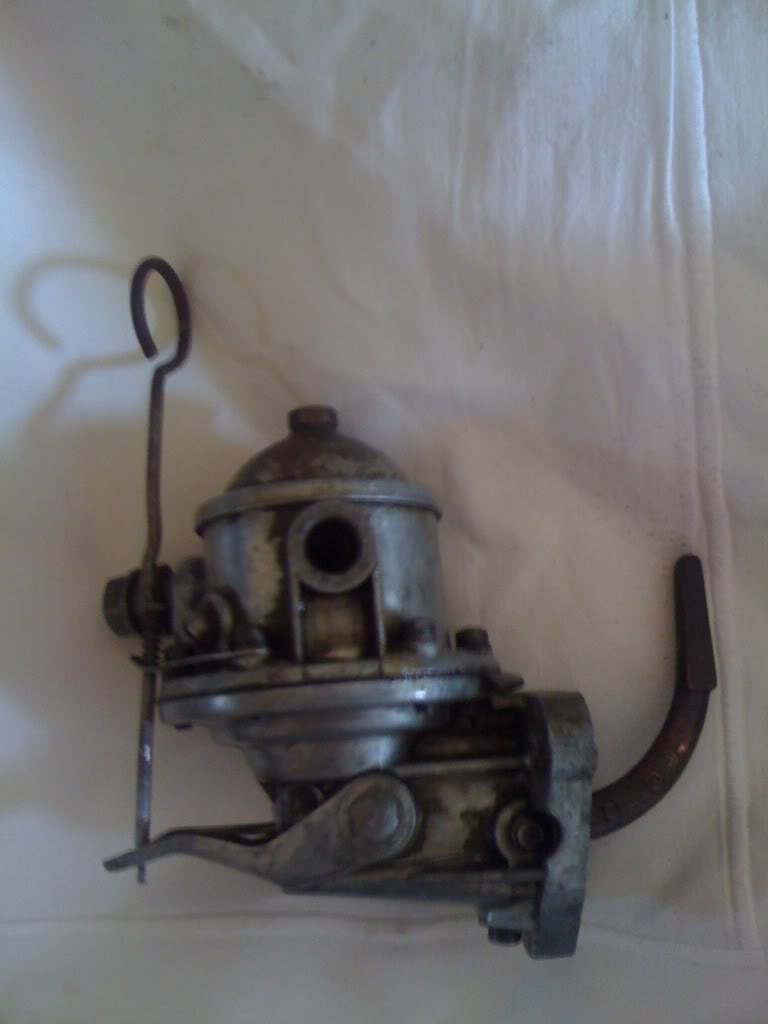 The inside of the top part: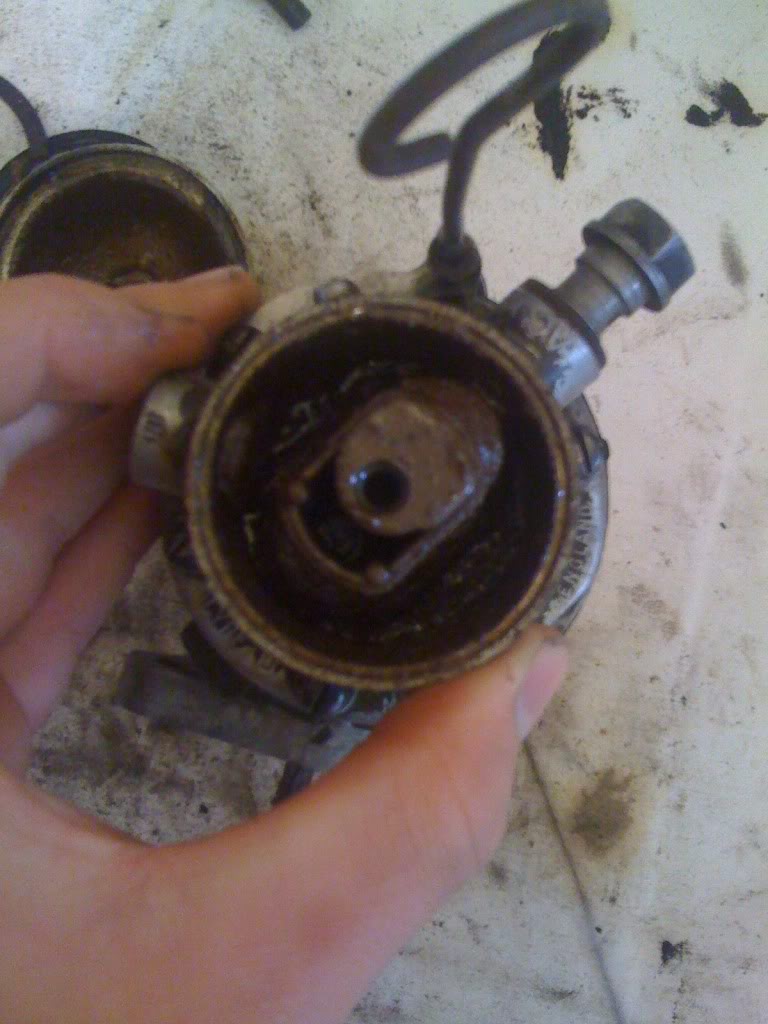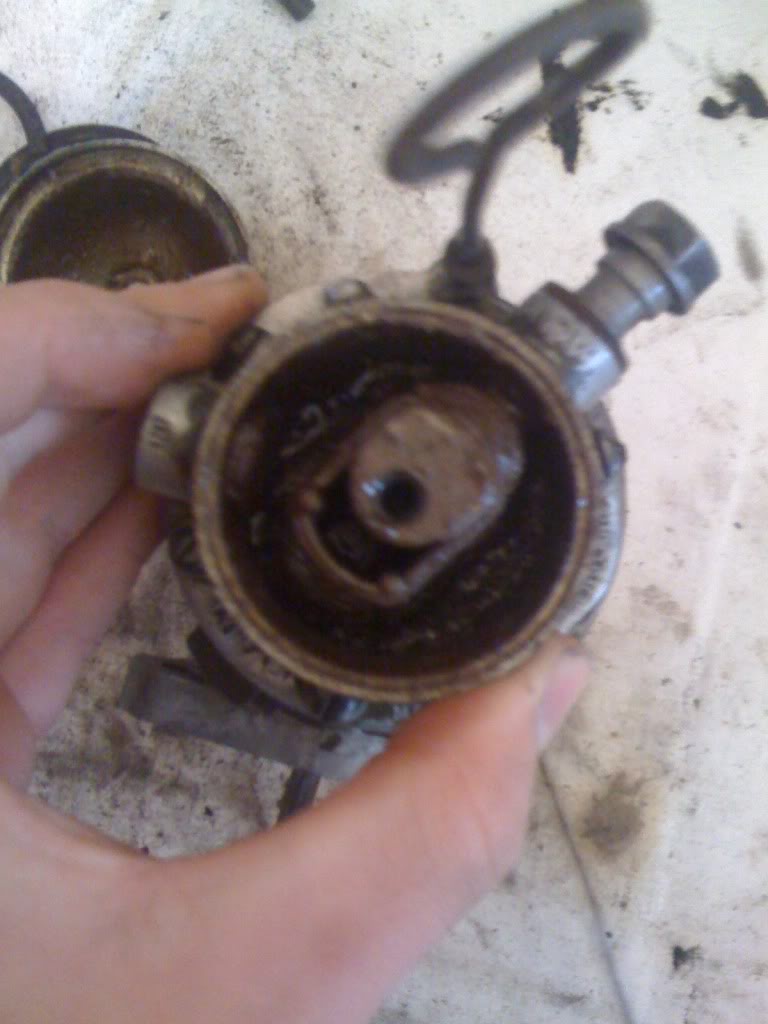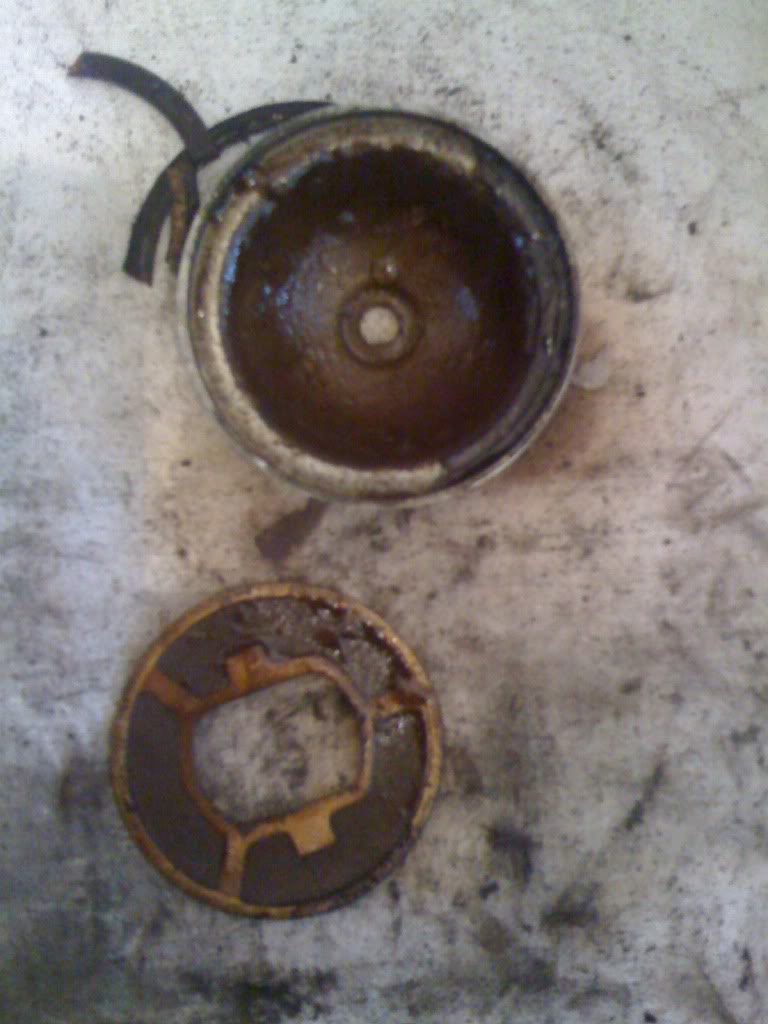 Cleanded: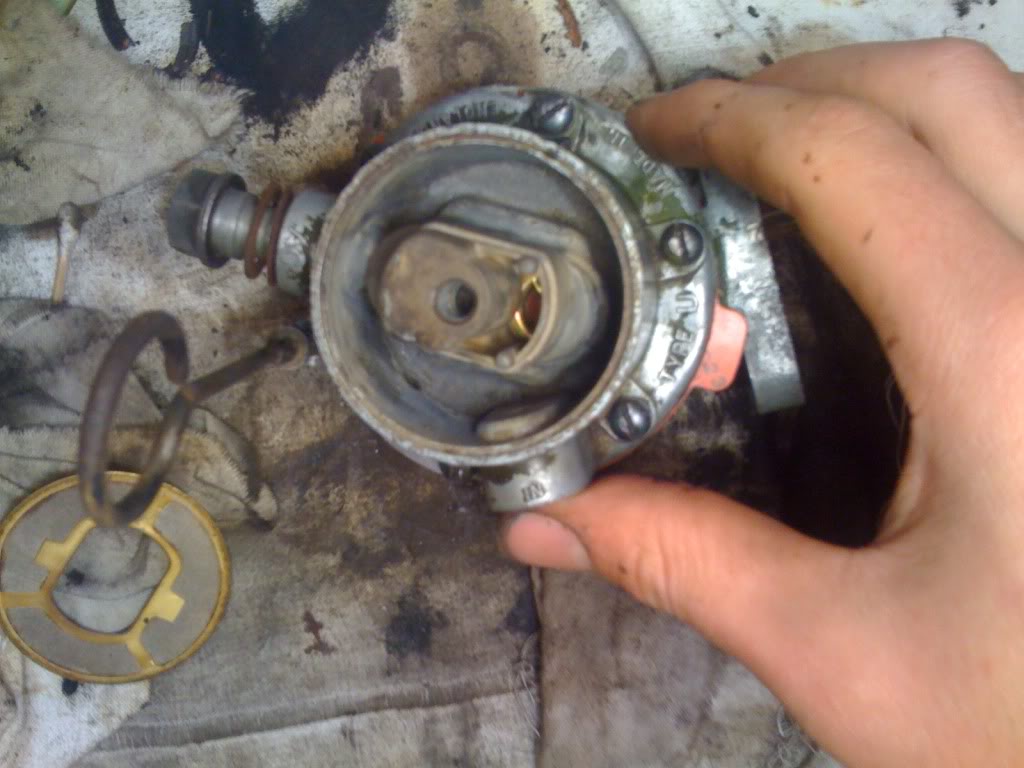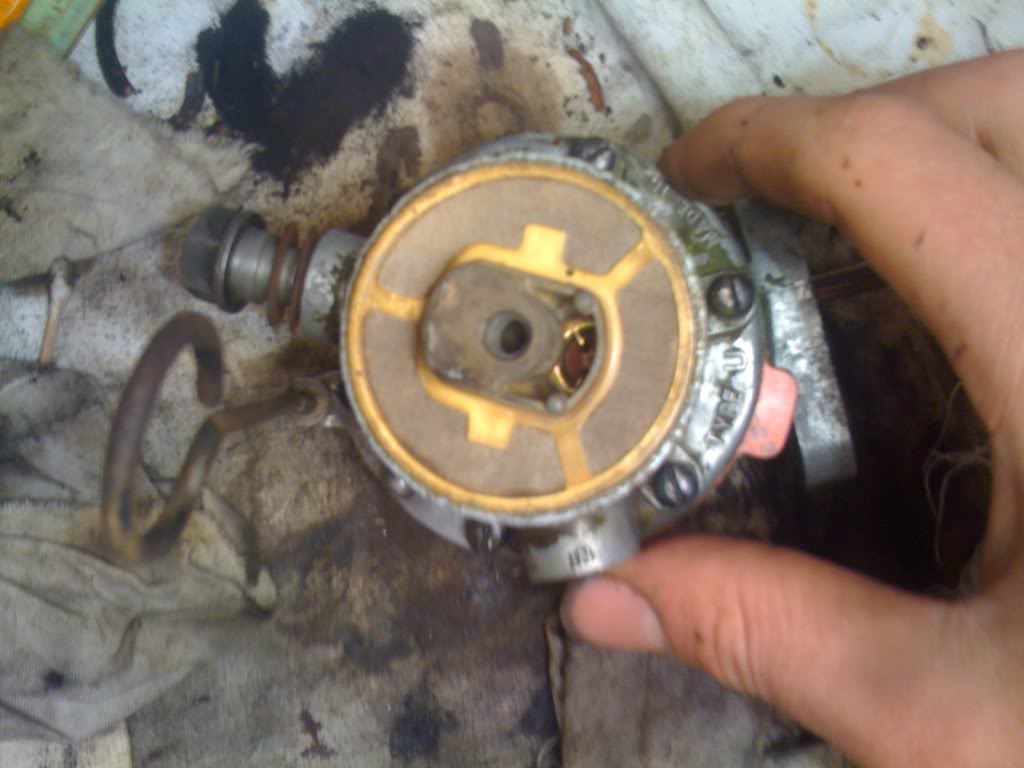 The jets: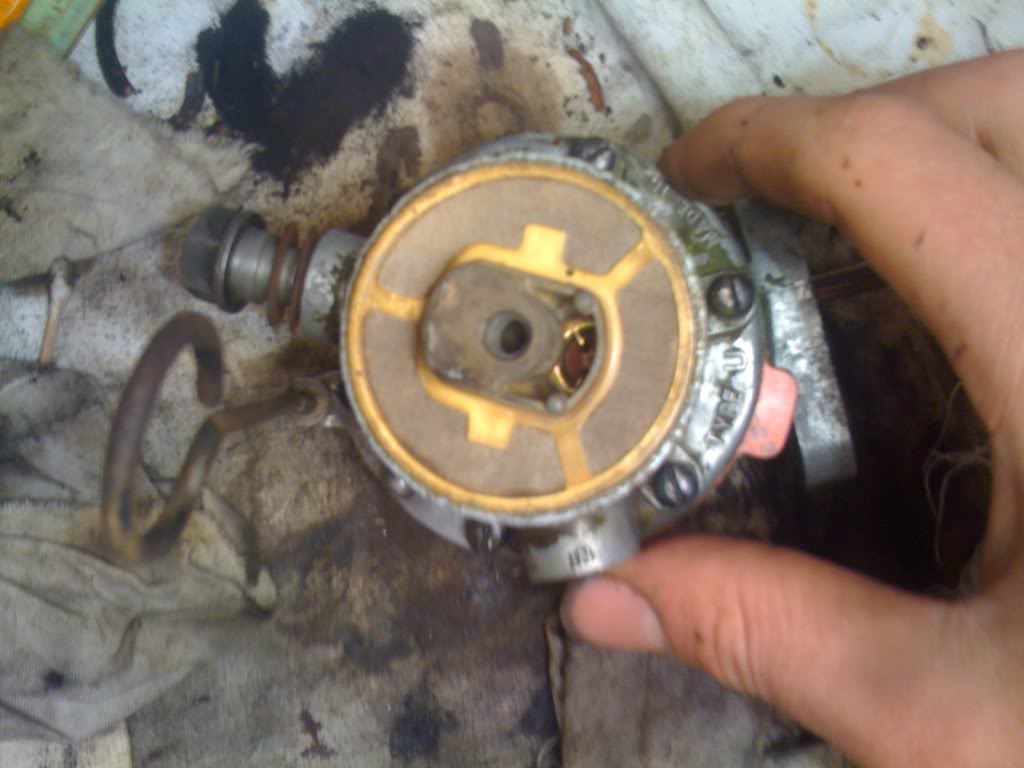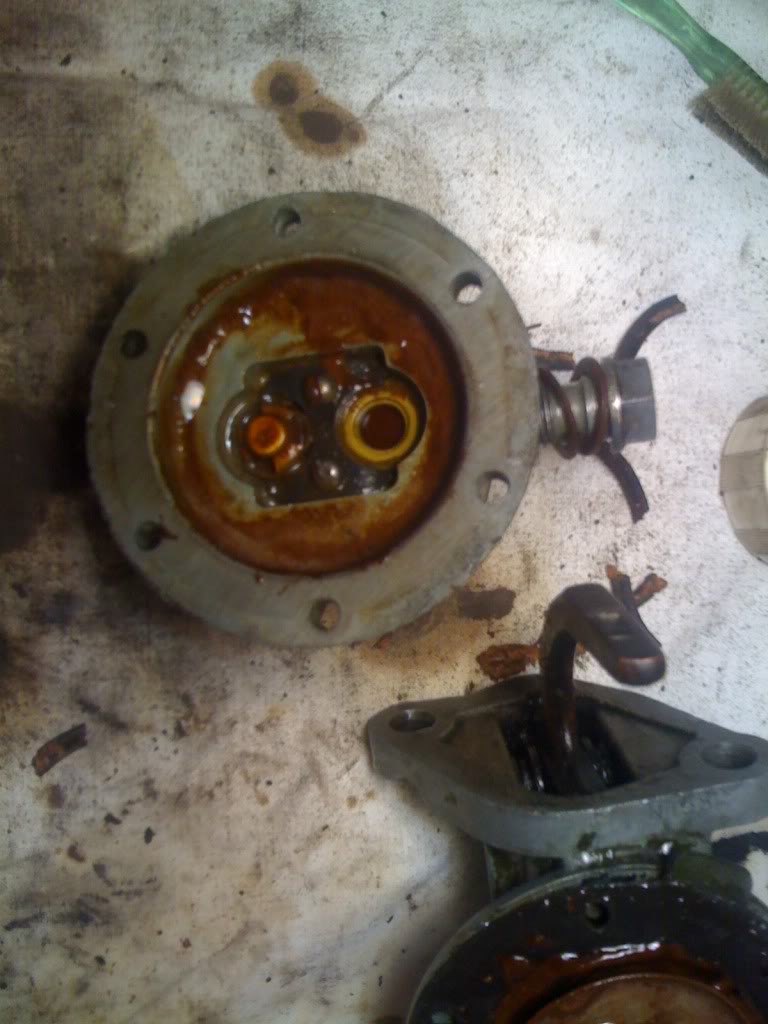 Cleaned and new jets!: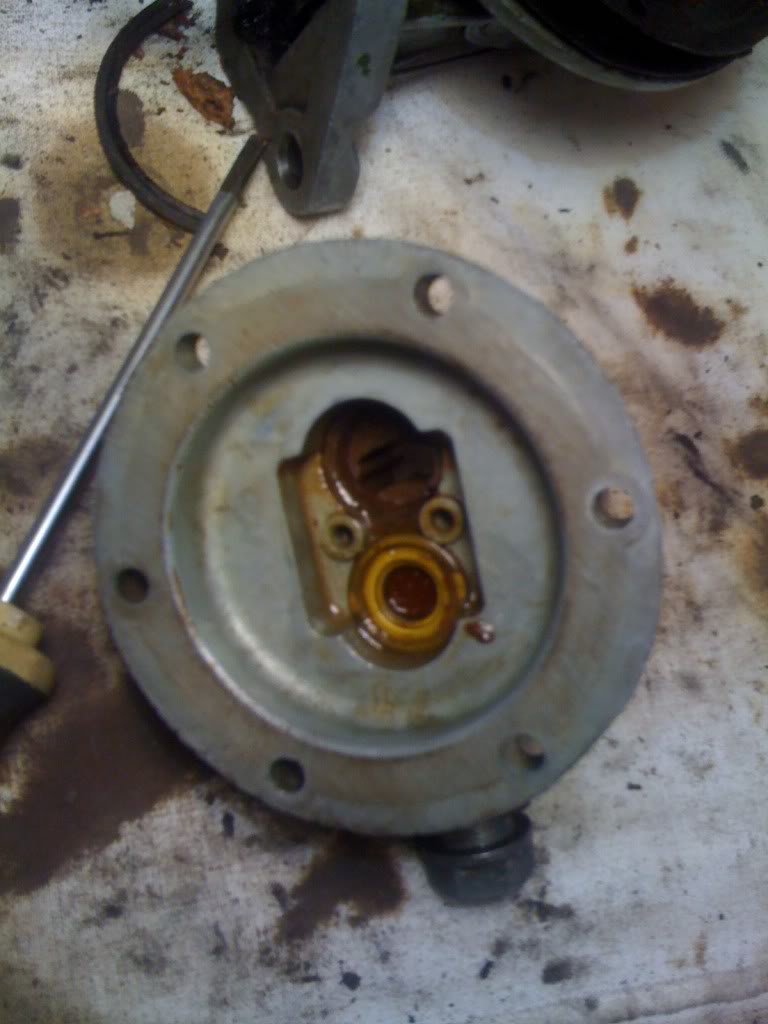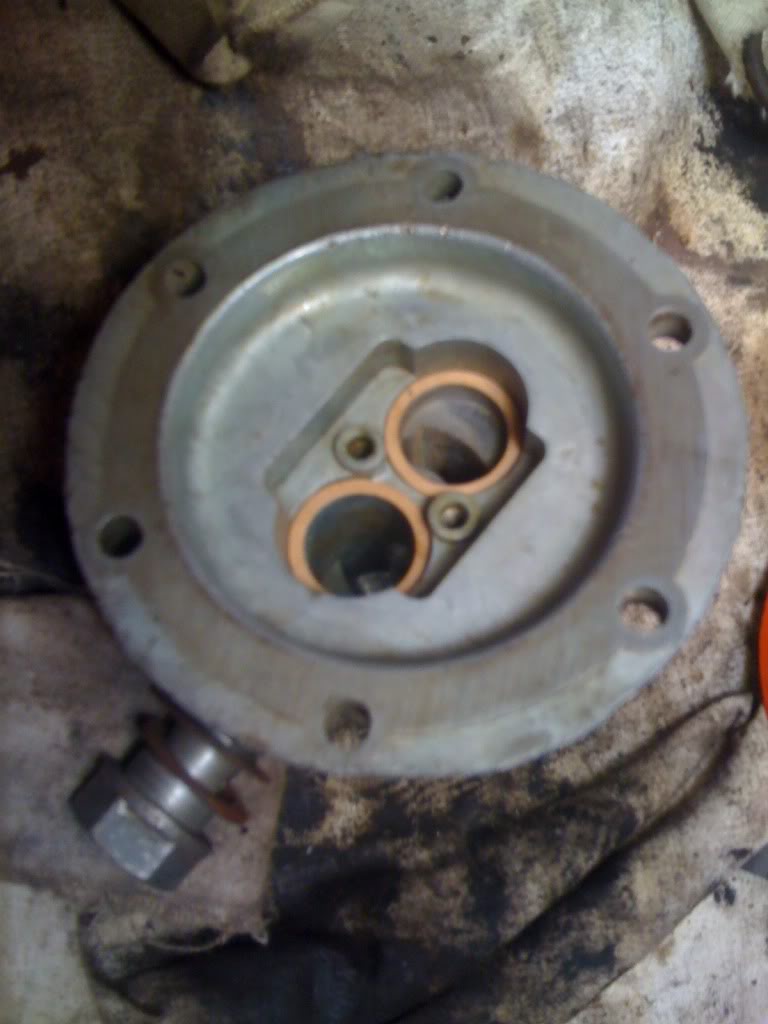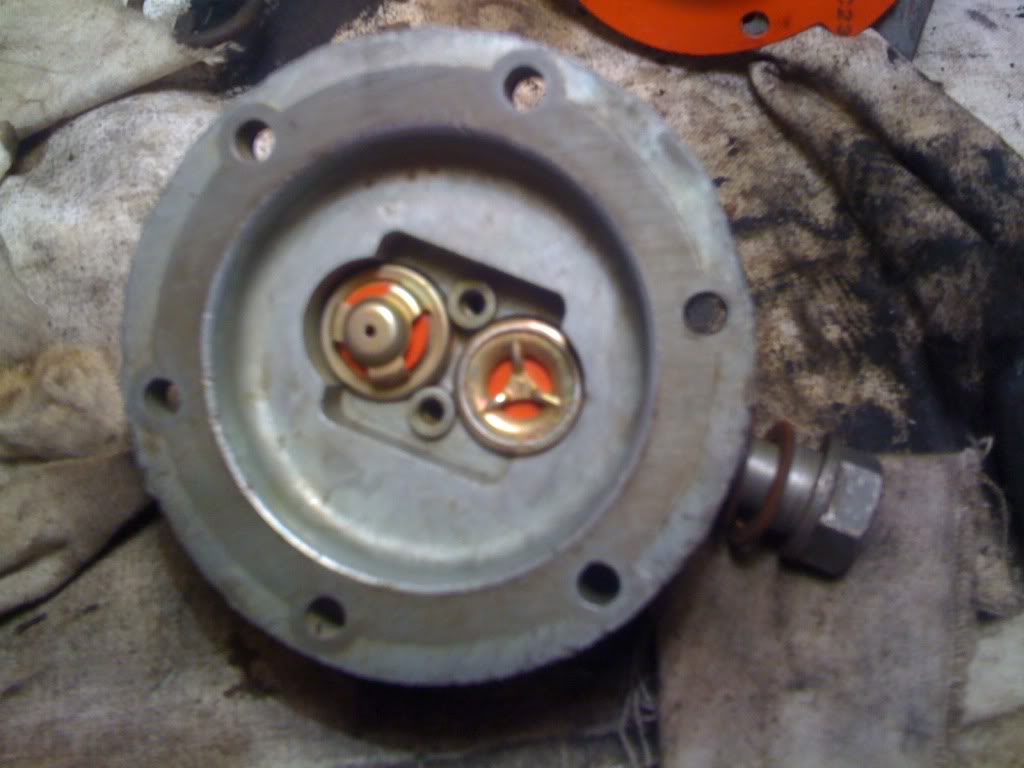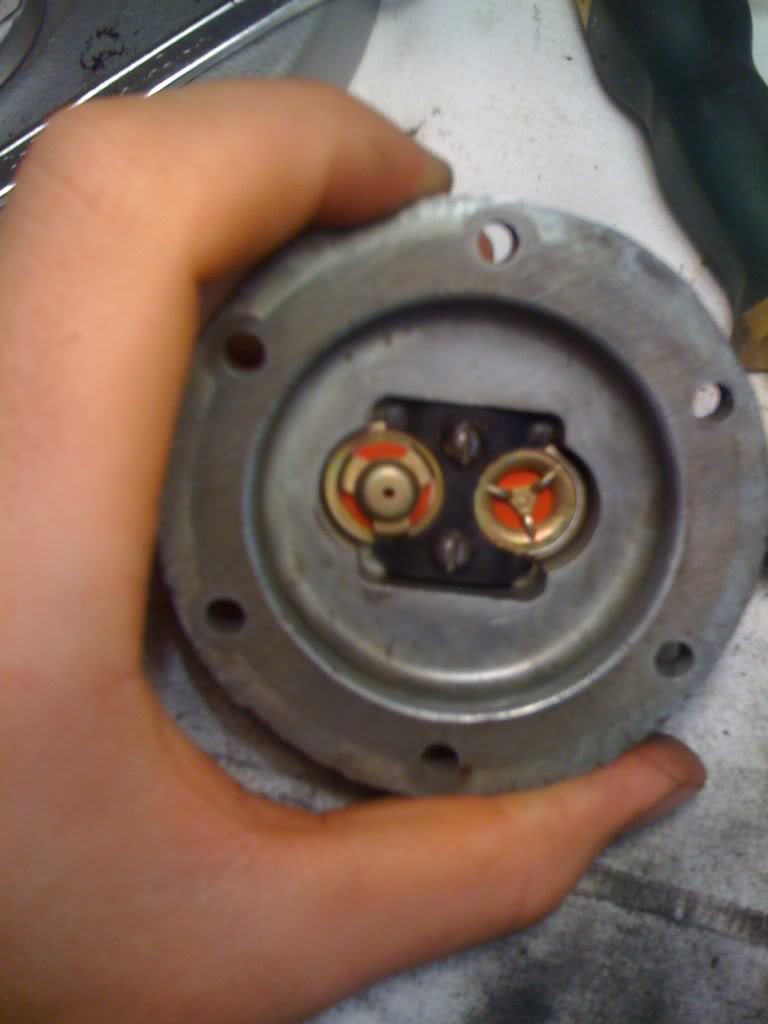 The bottom part: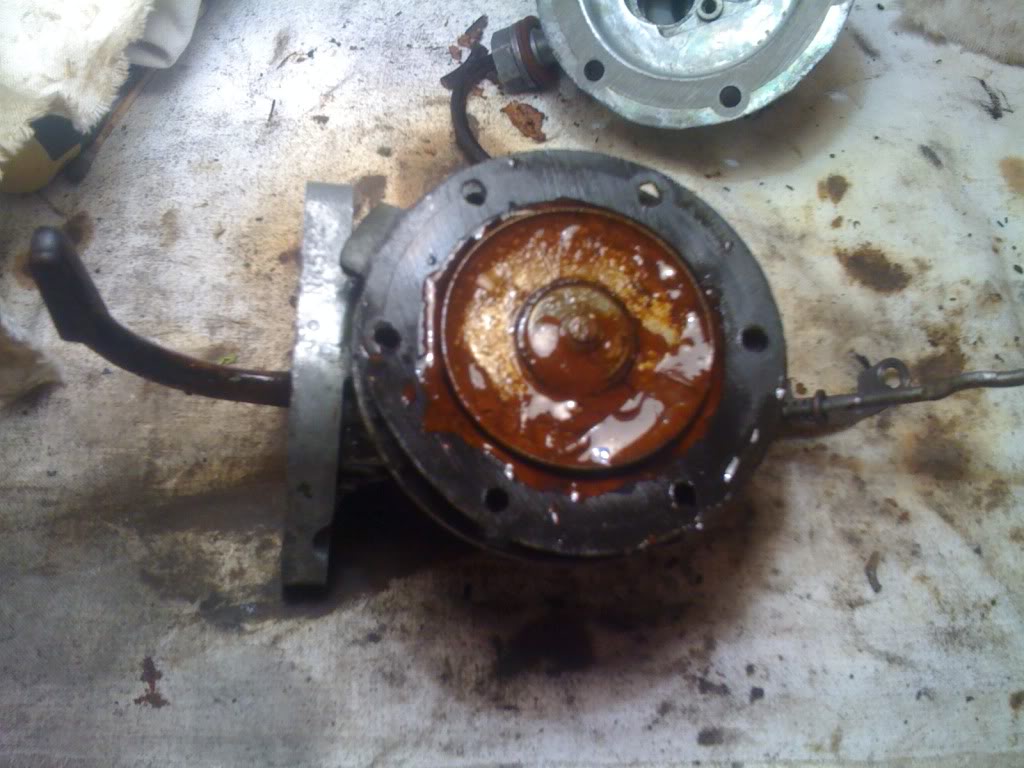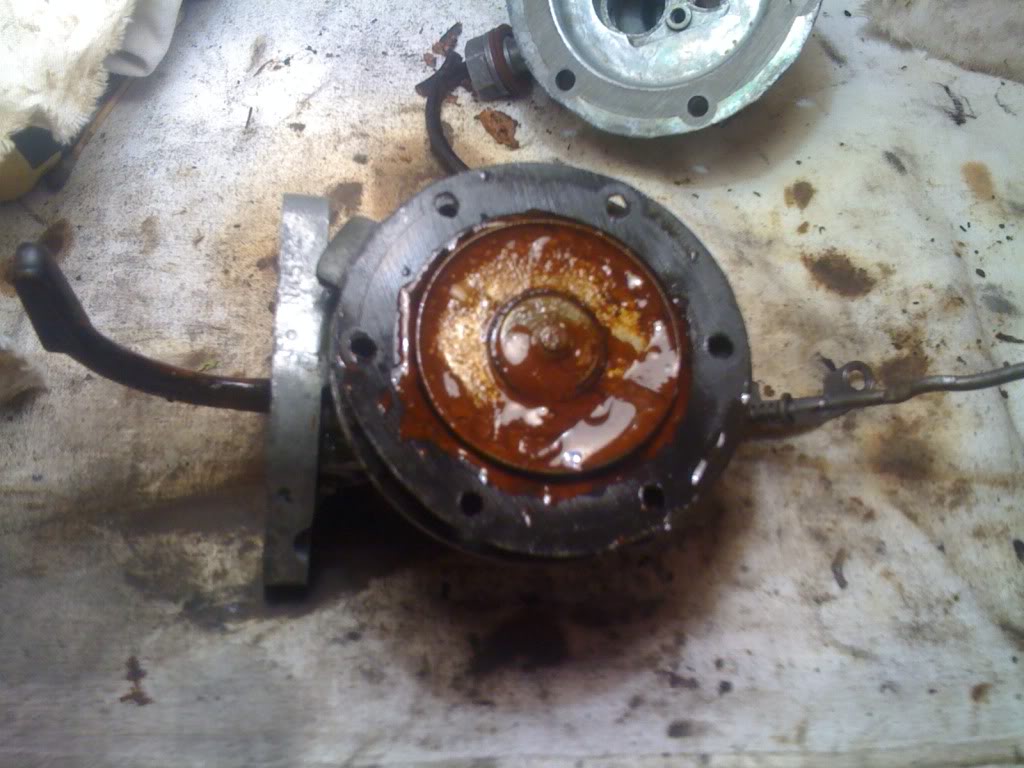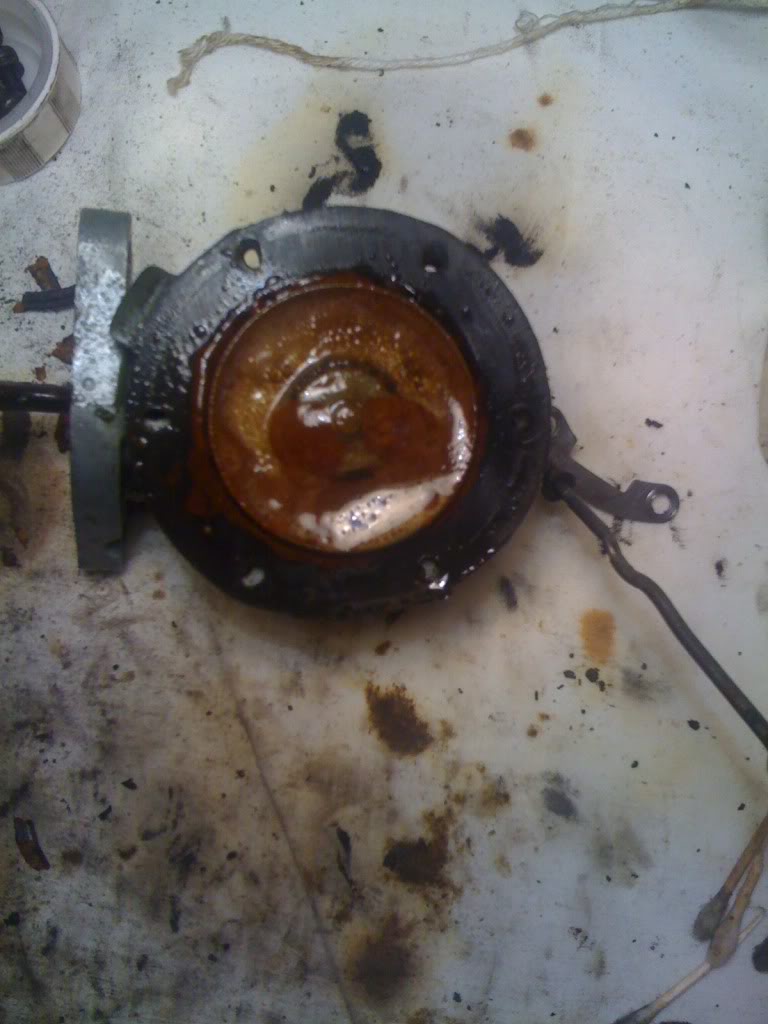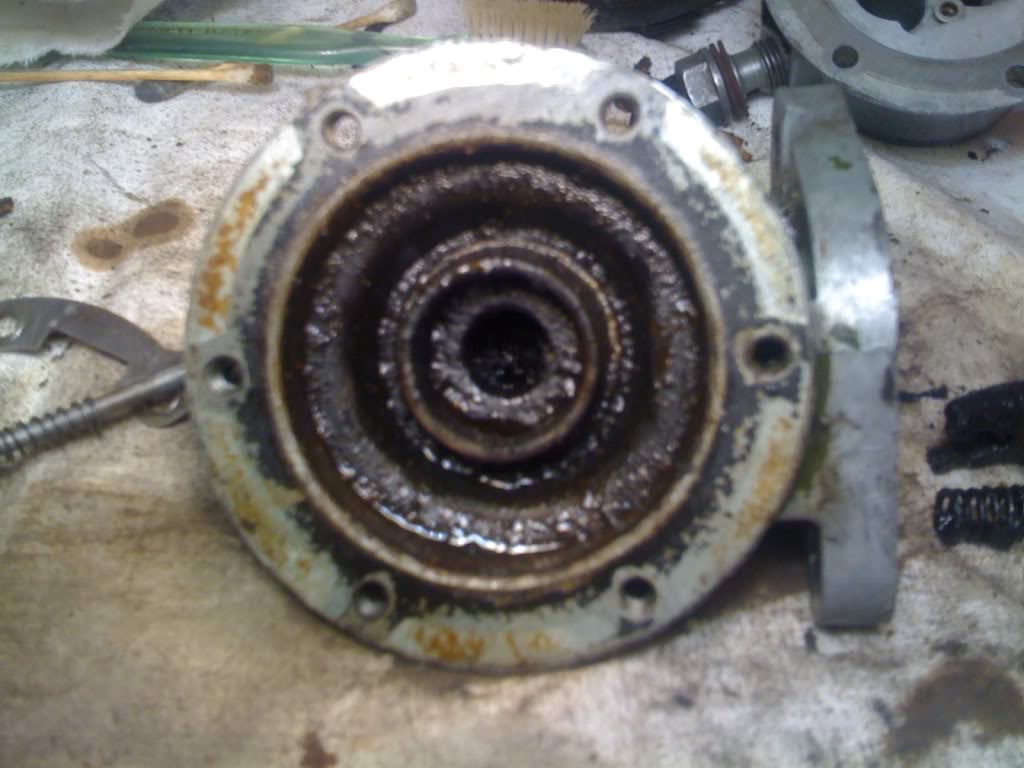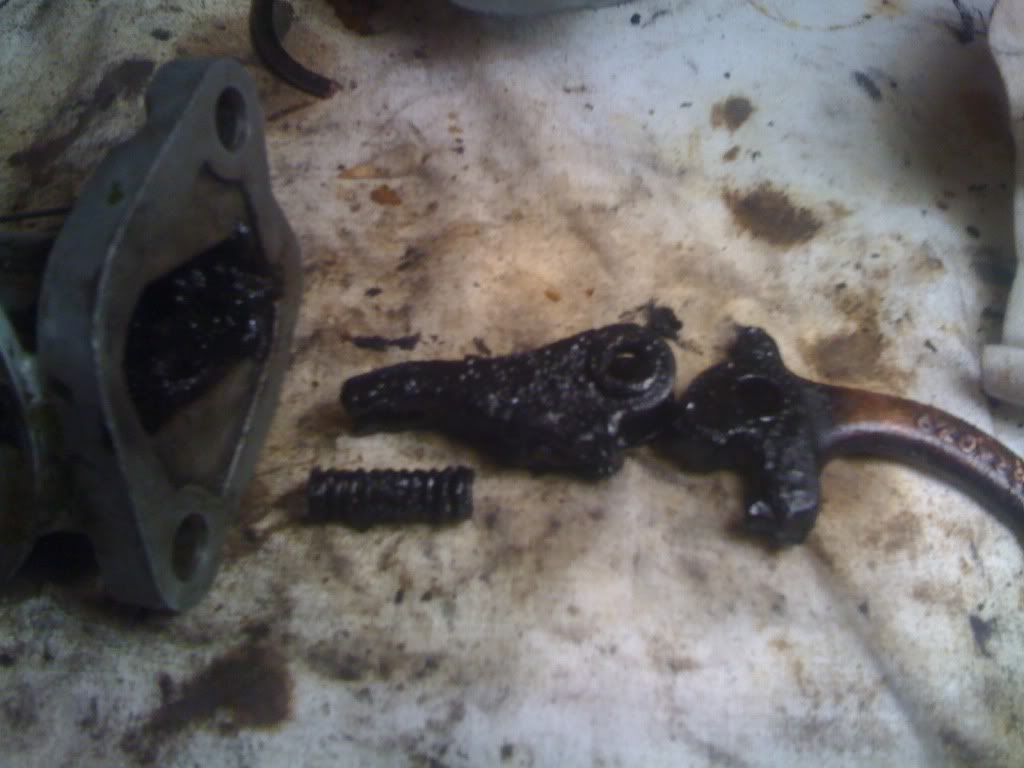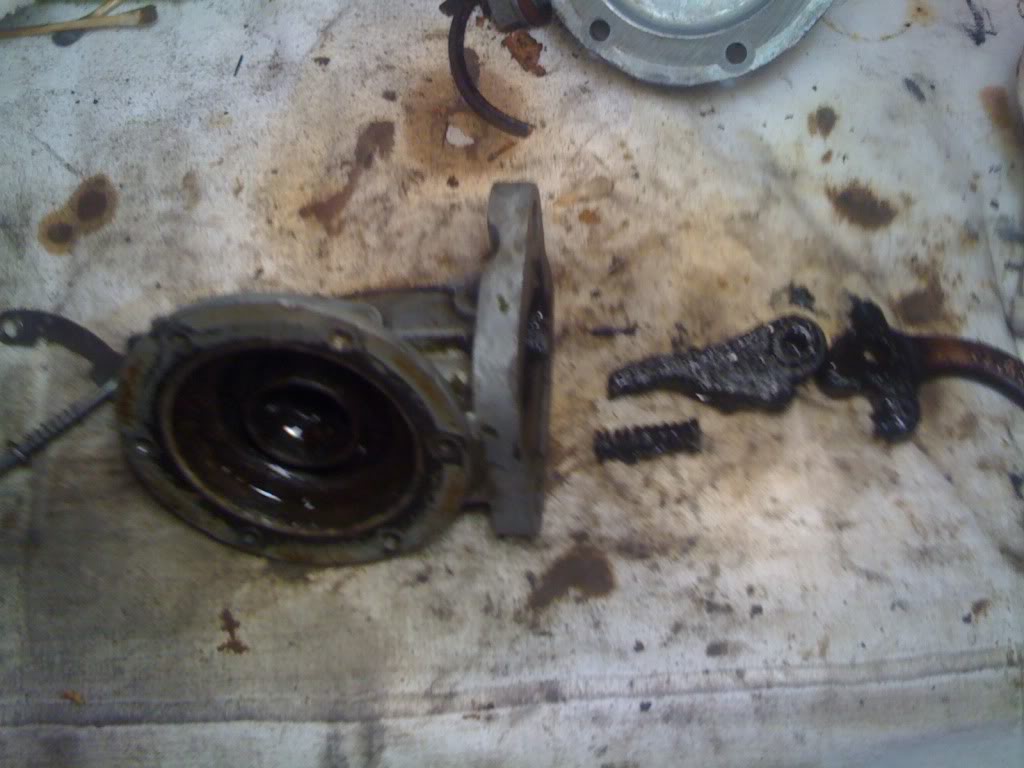 Cleaned: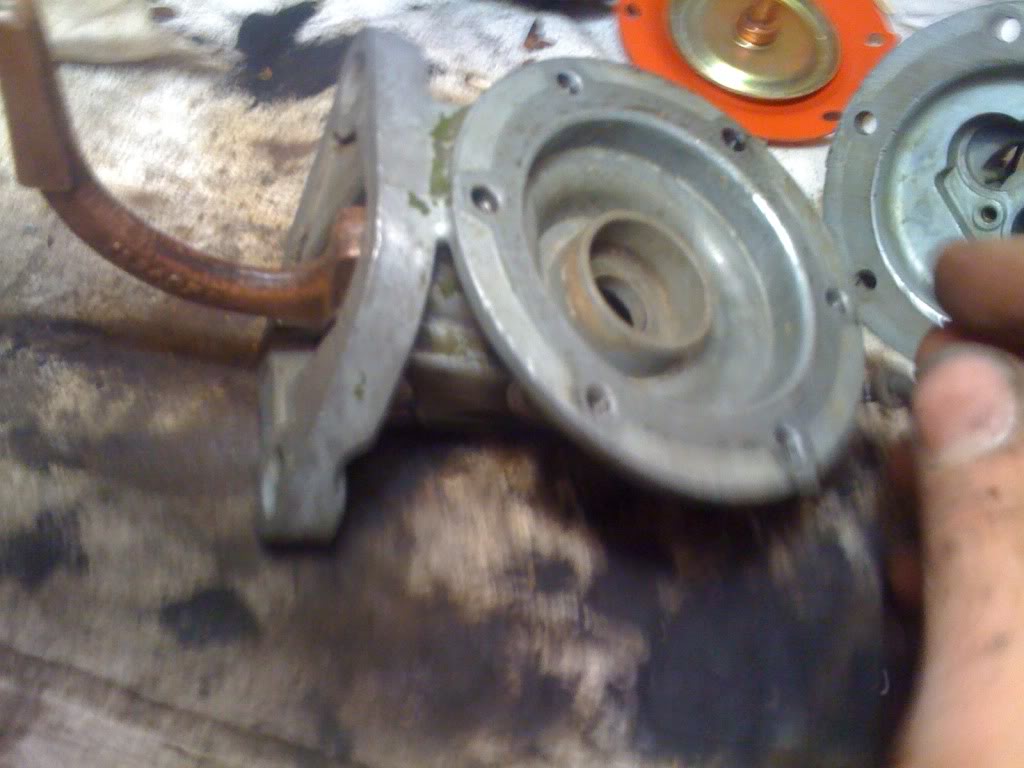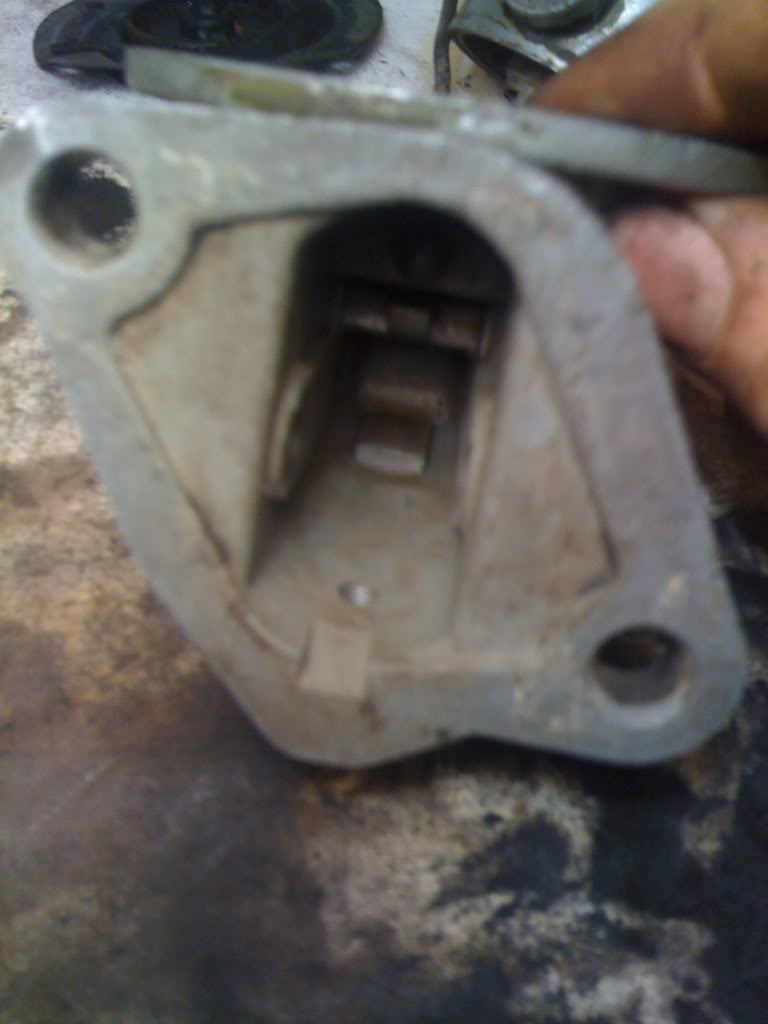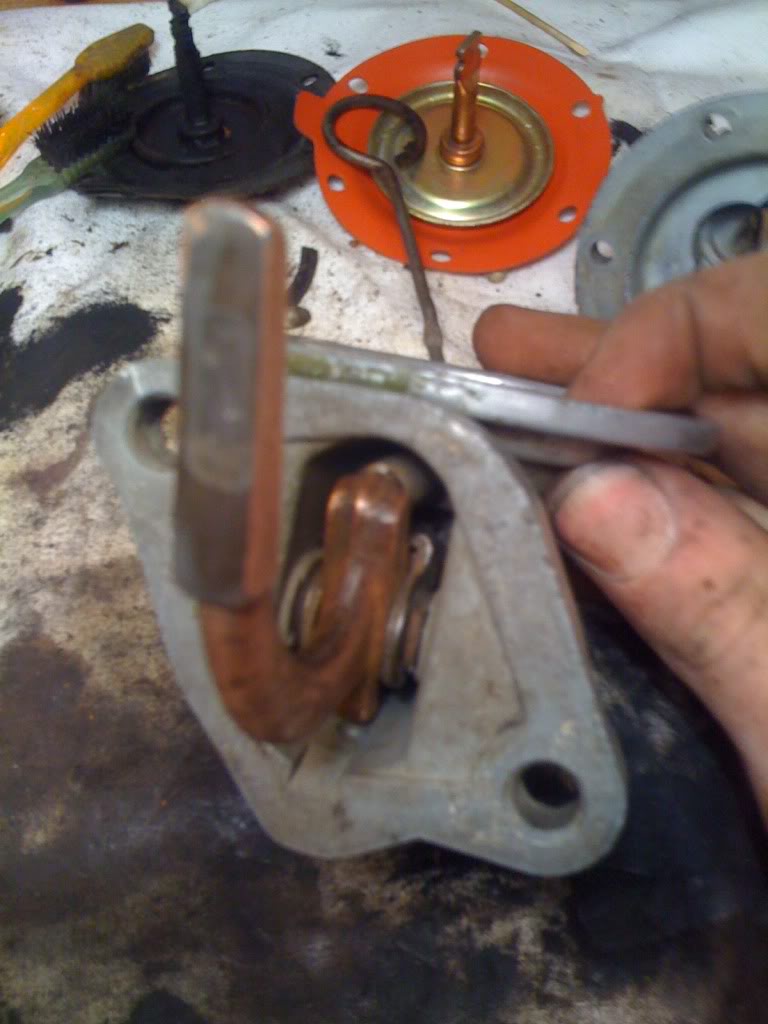 And Polished!: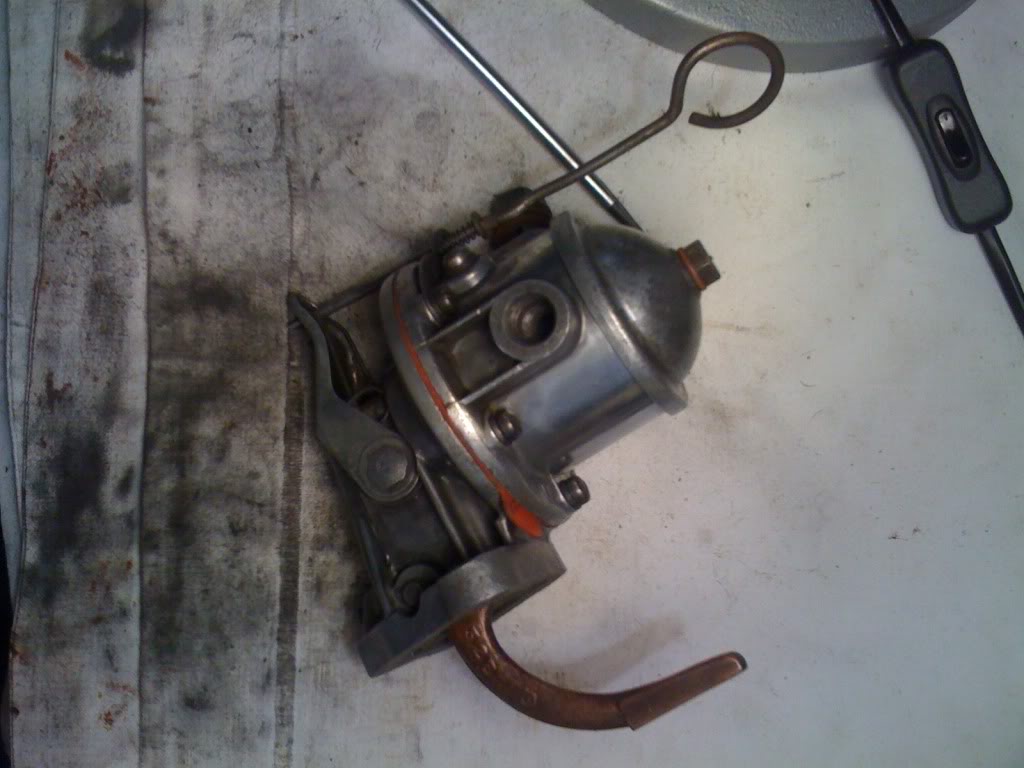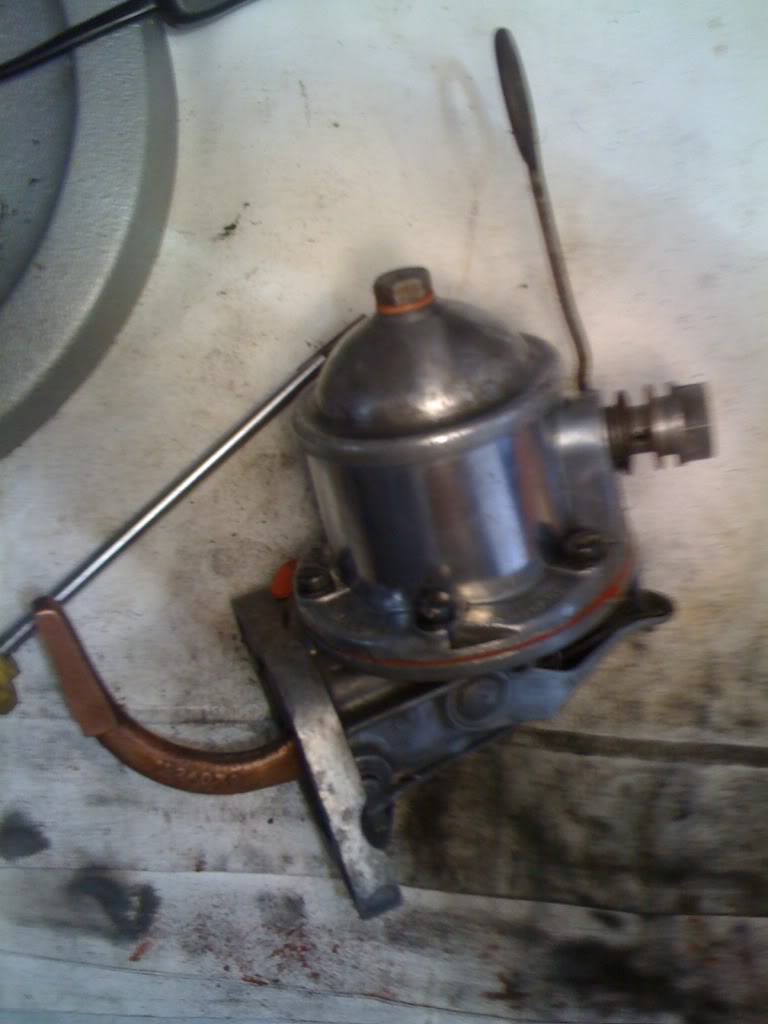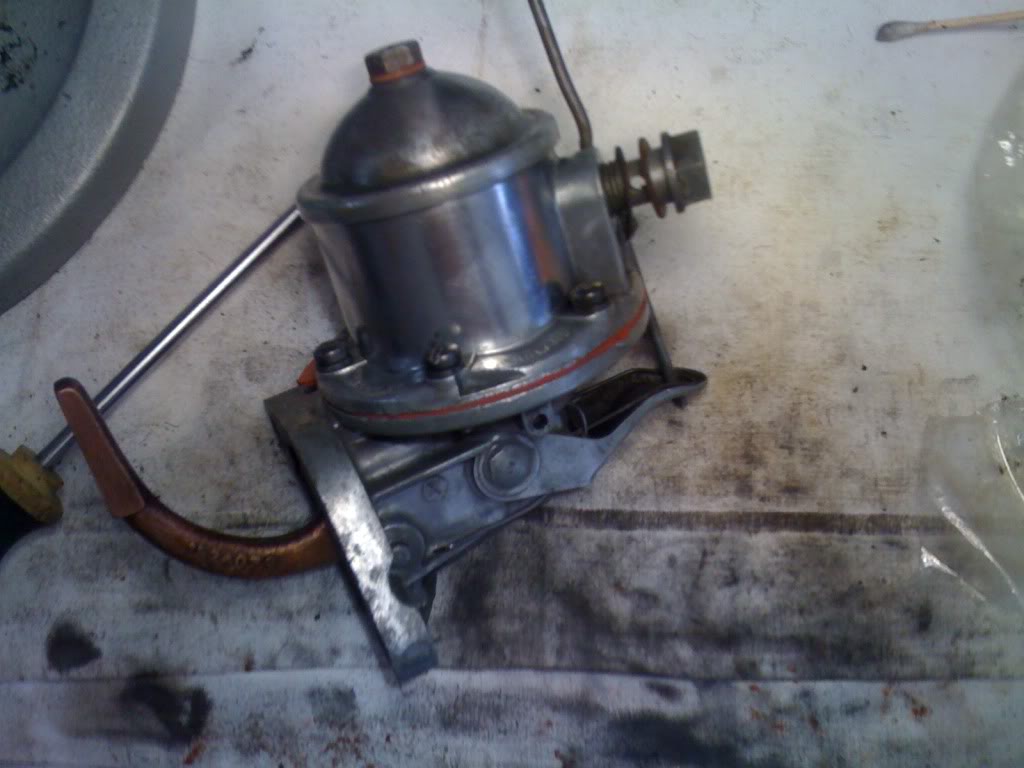 Befor And After: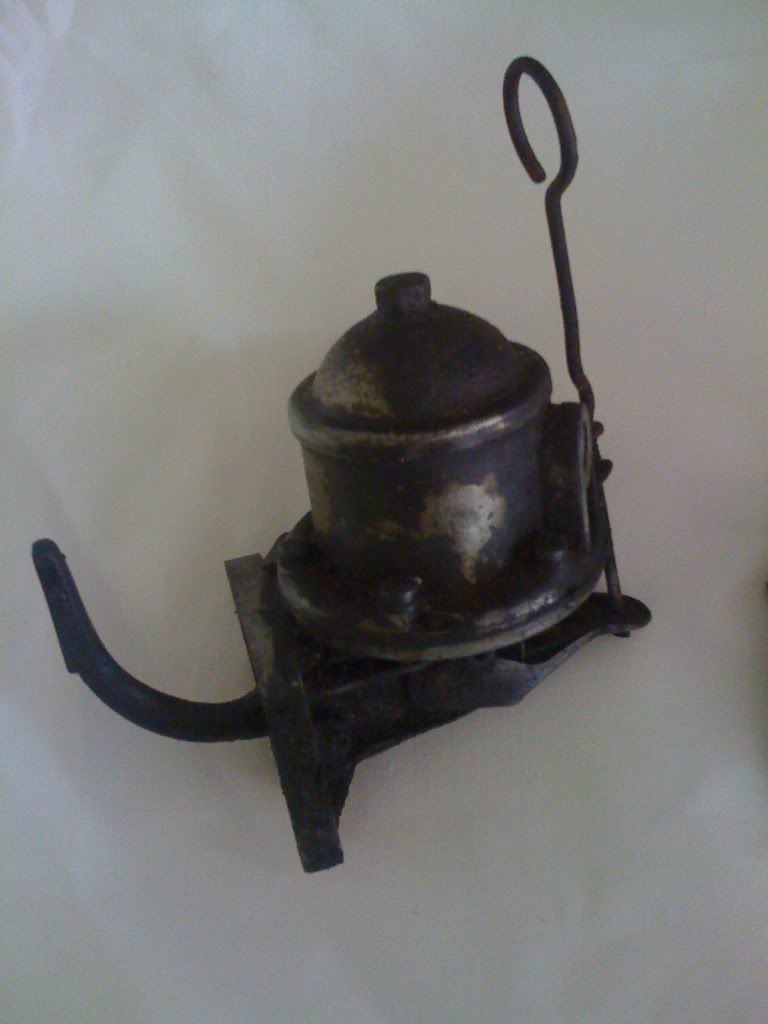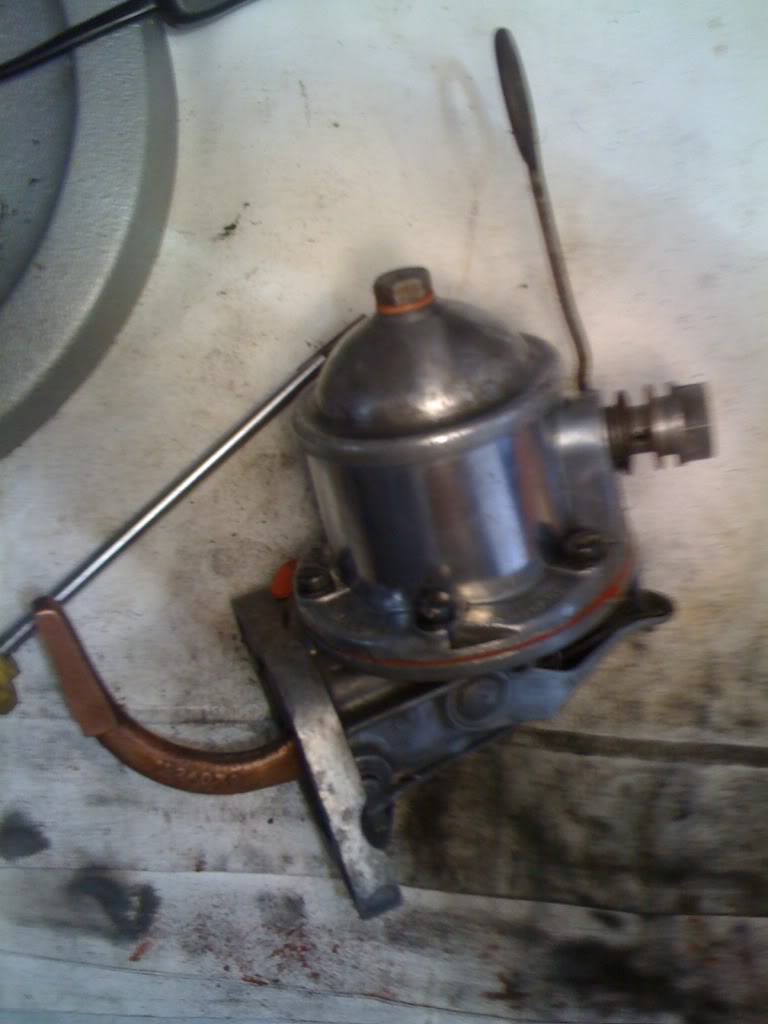 That's all for now!
7-29-2011
Last Week I've been rebuilding my Dynamo.
I've put new brushes, bearing and a new bush.
And cleaned, cleaned, and cleaned!

Pictures can tell more then words..

It came out like this...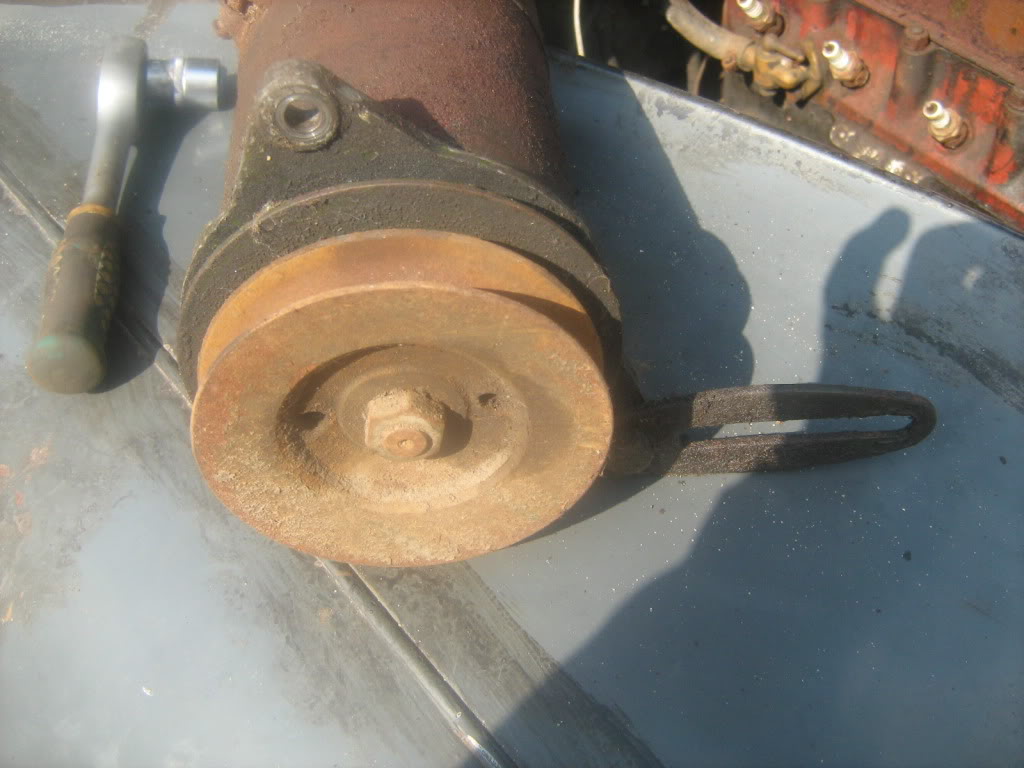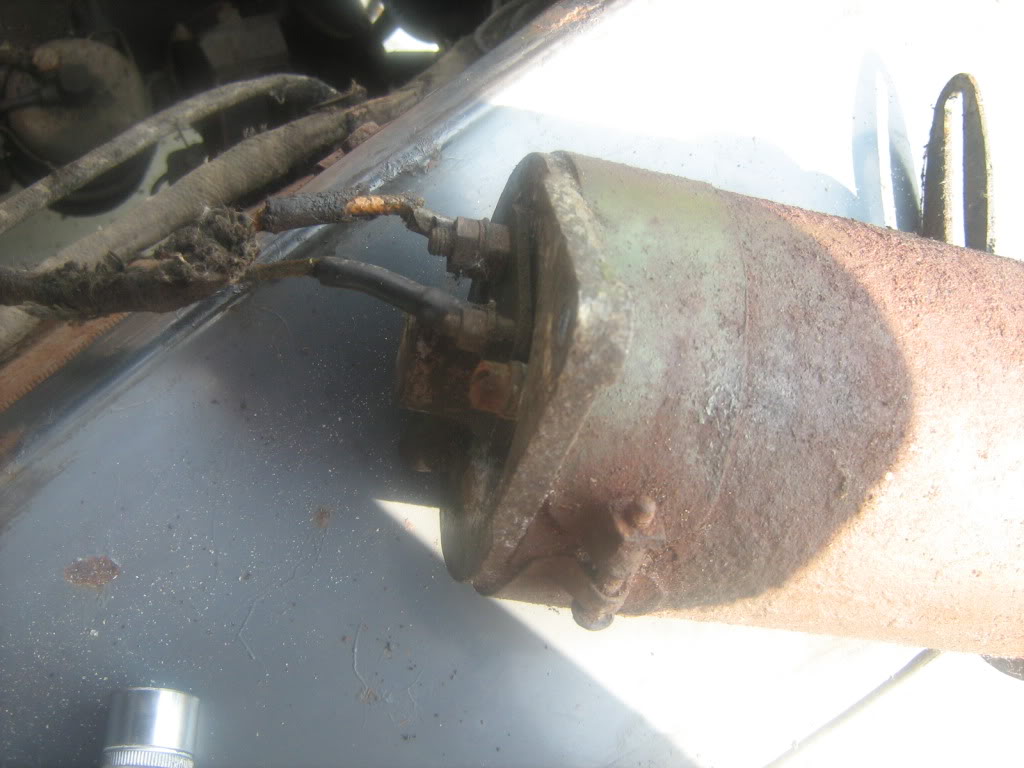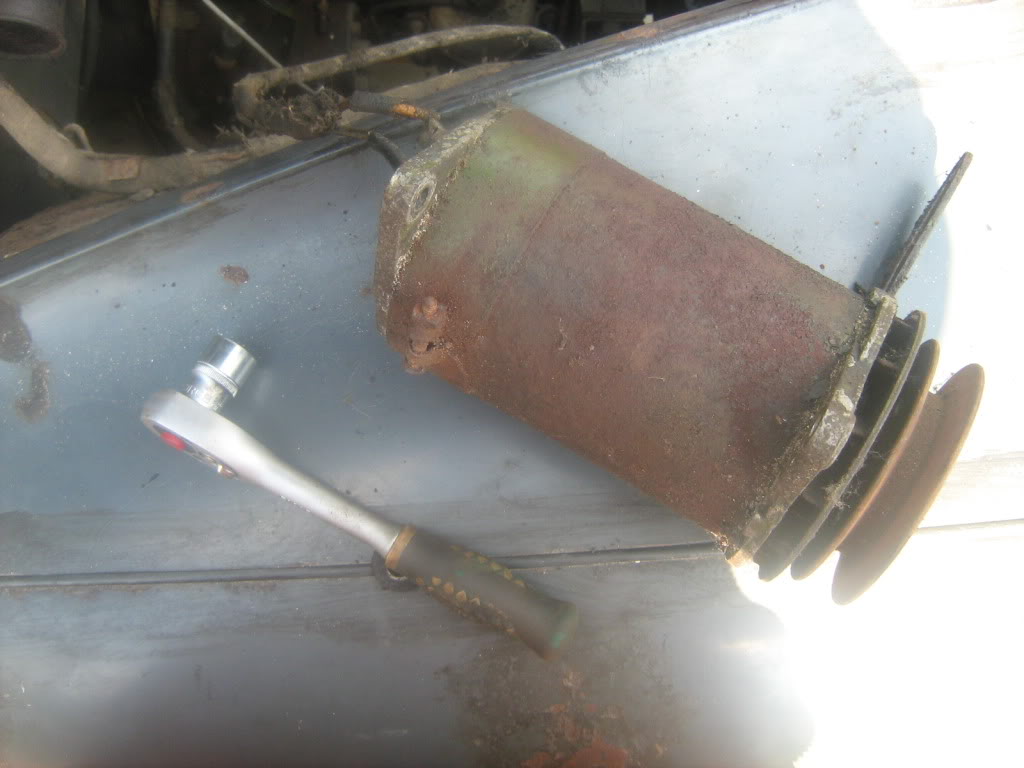 I've took it apart, and cleaned every thing..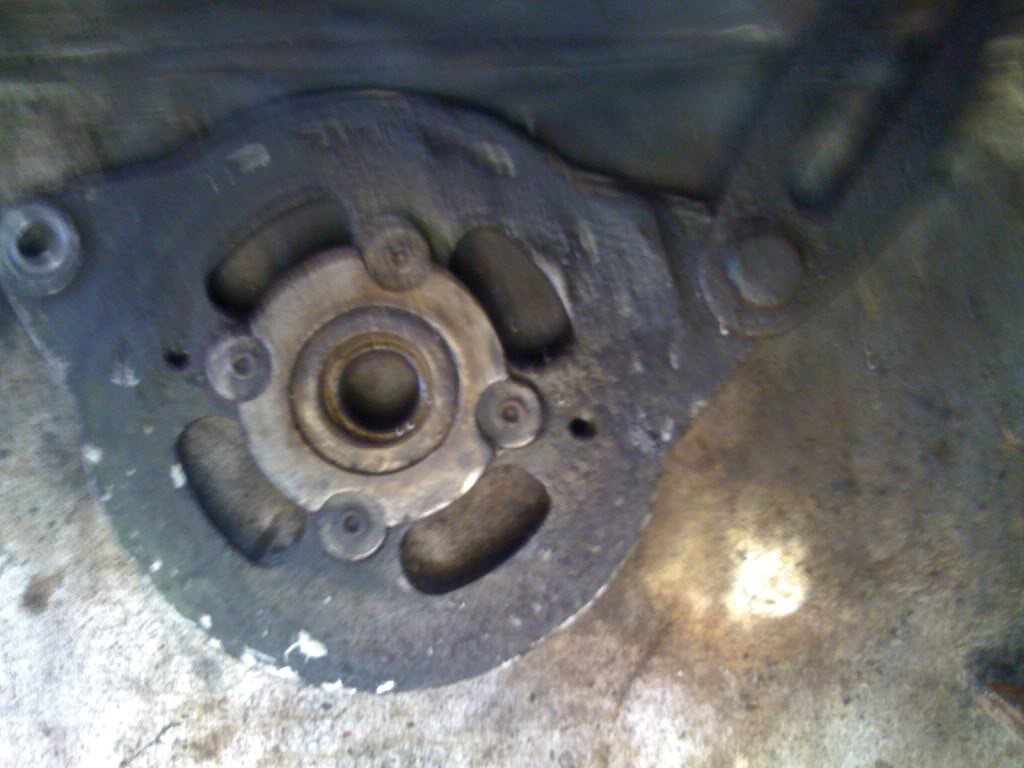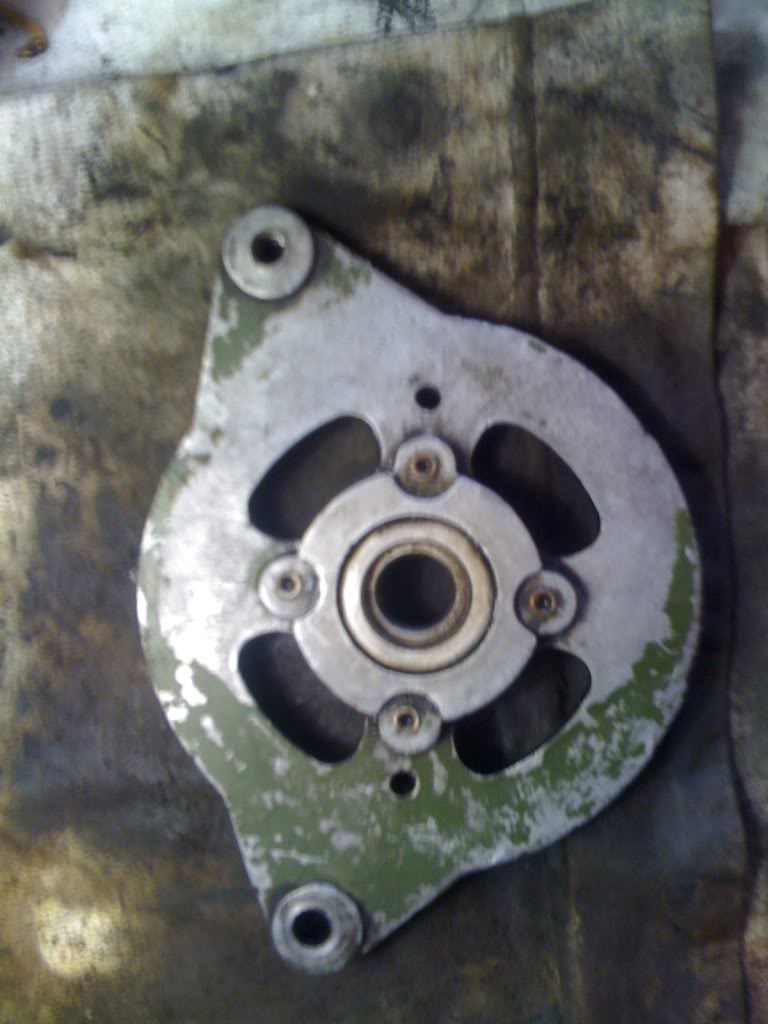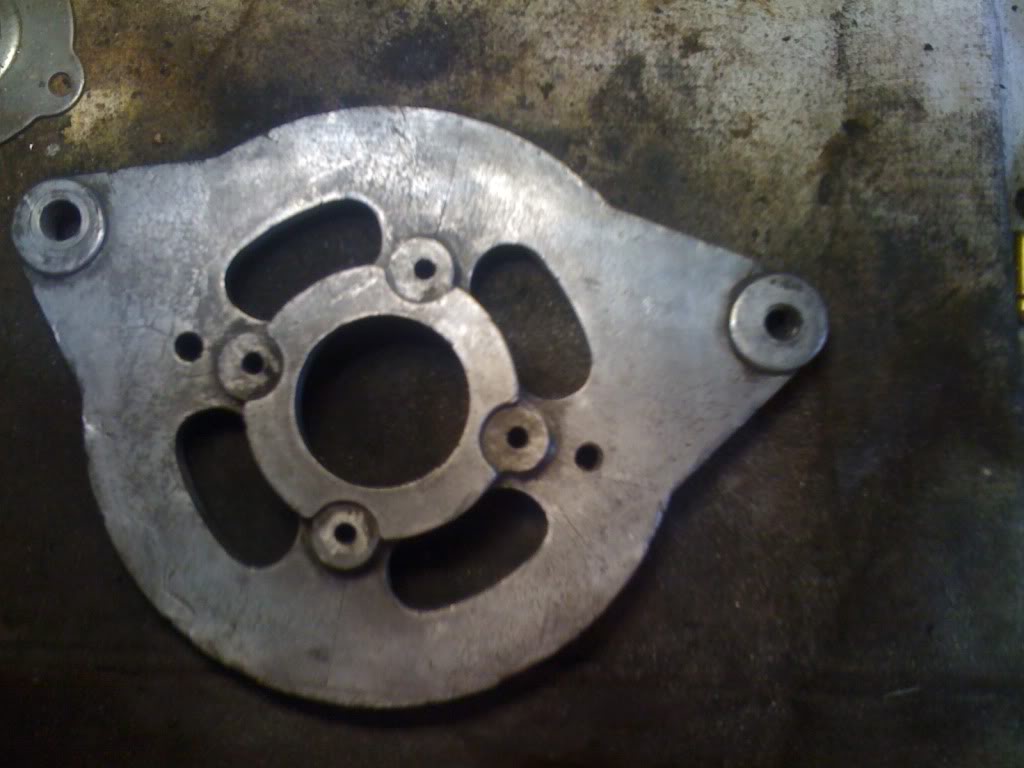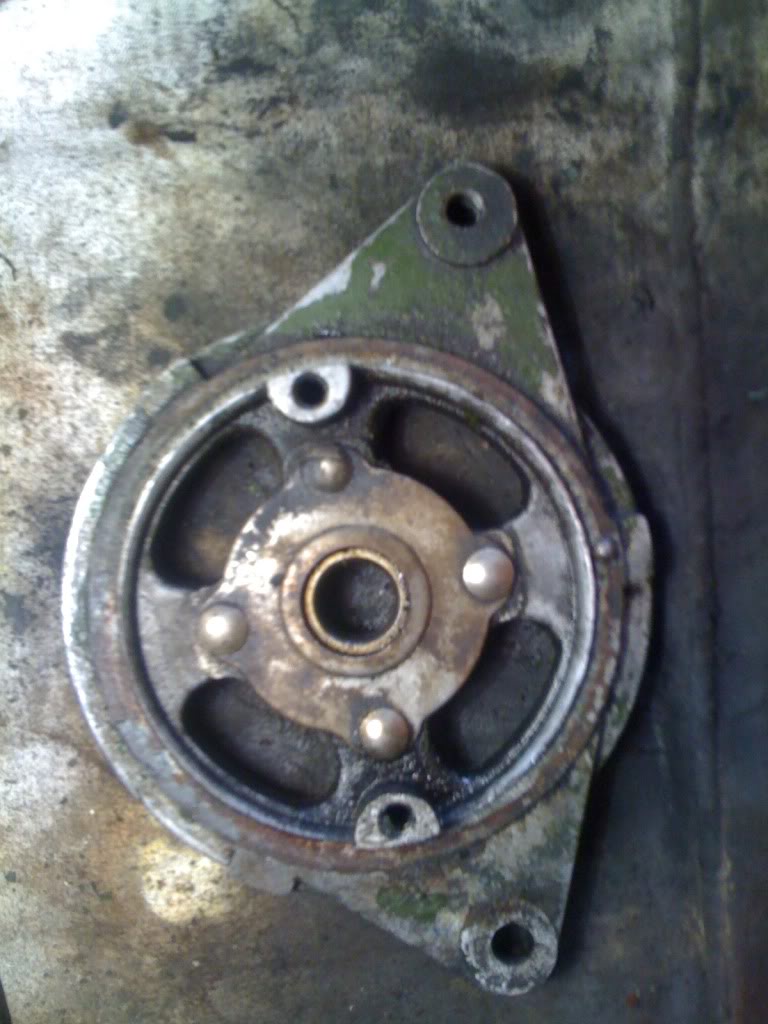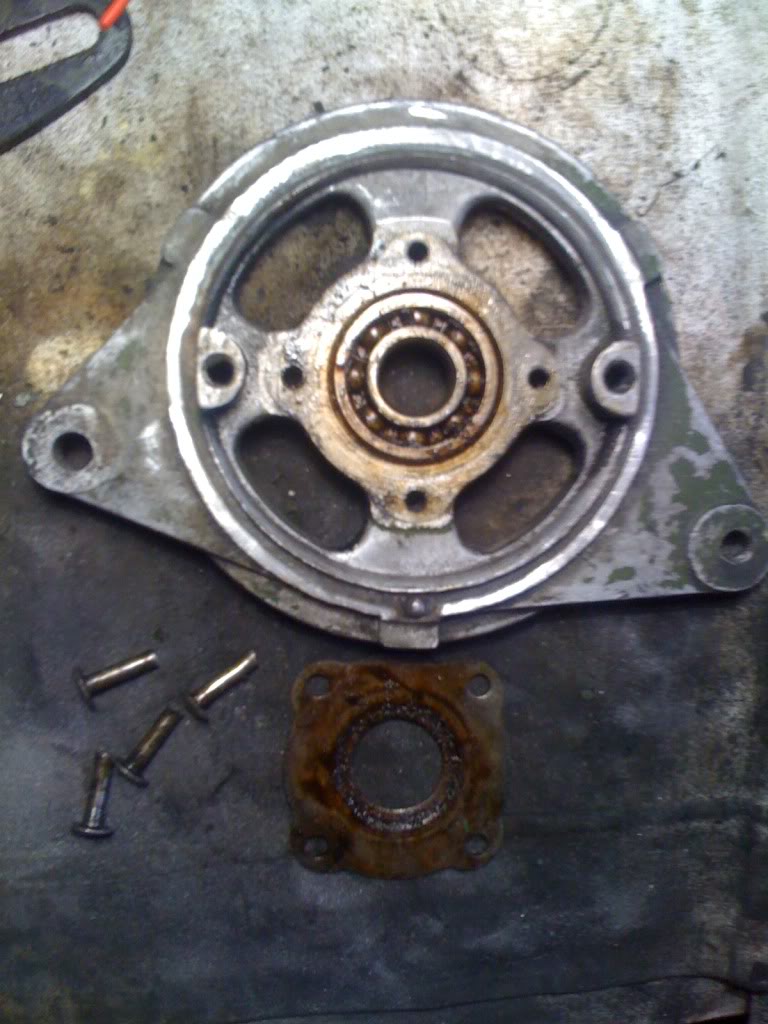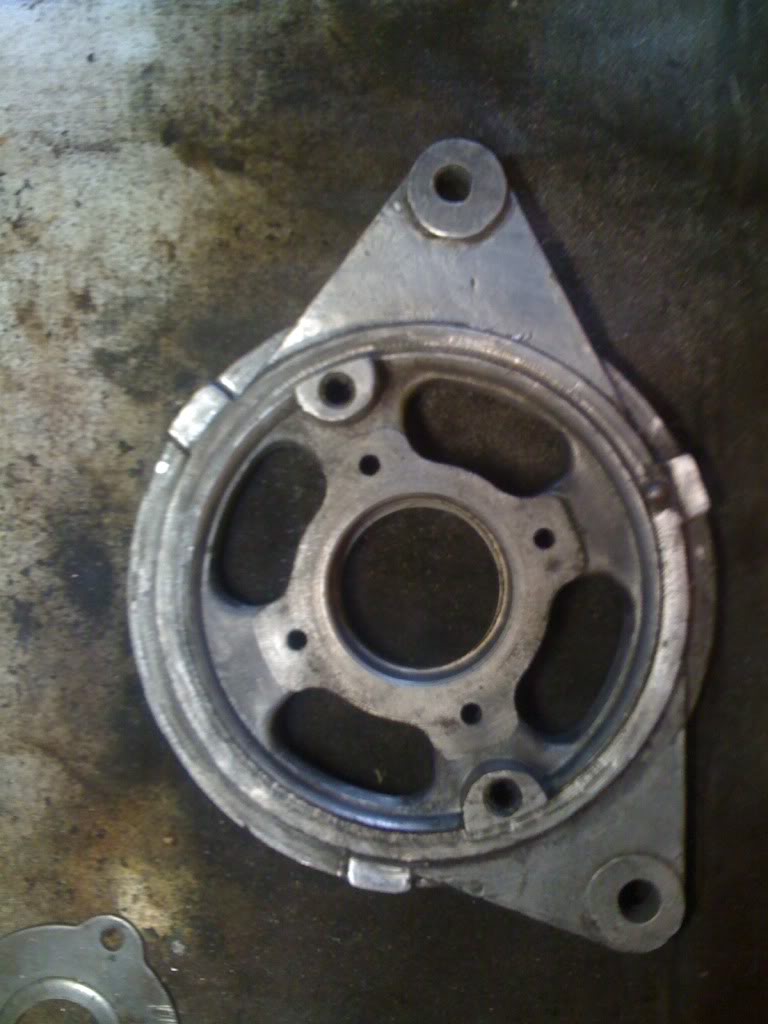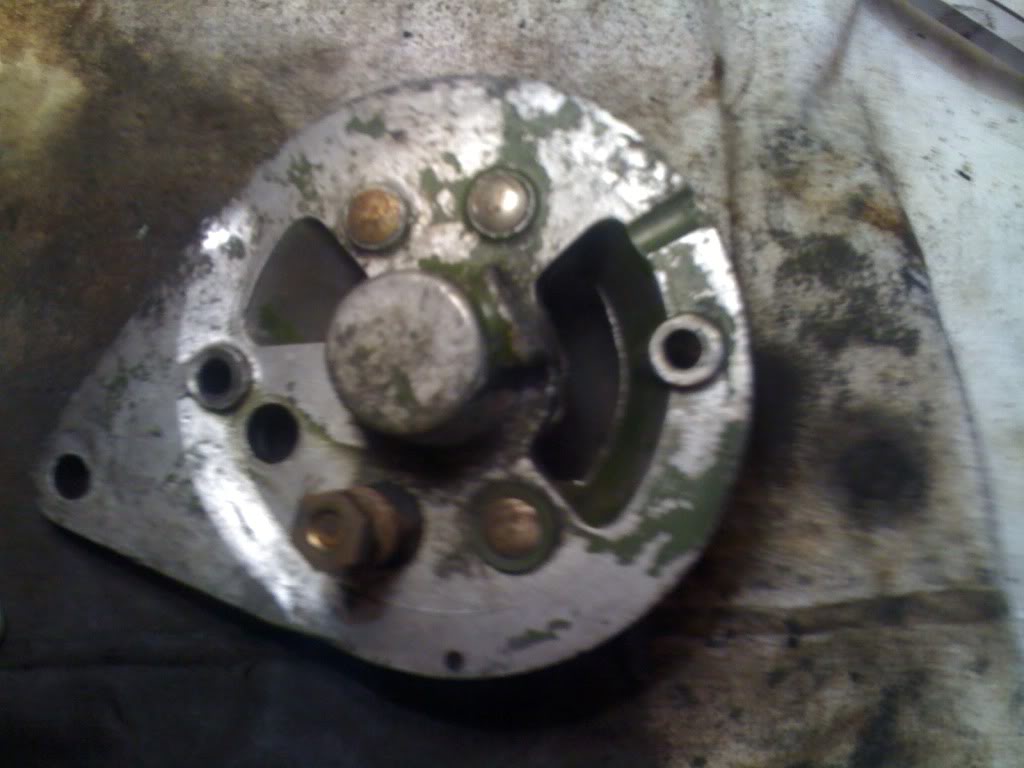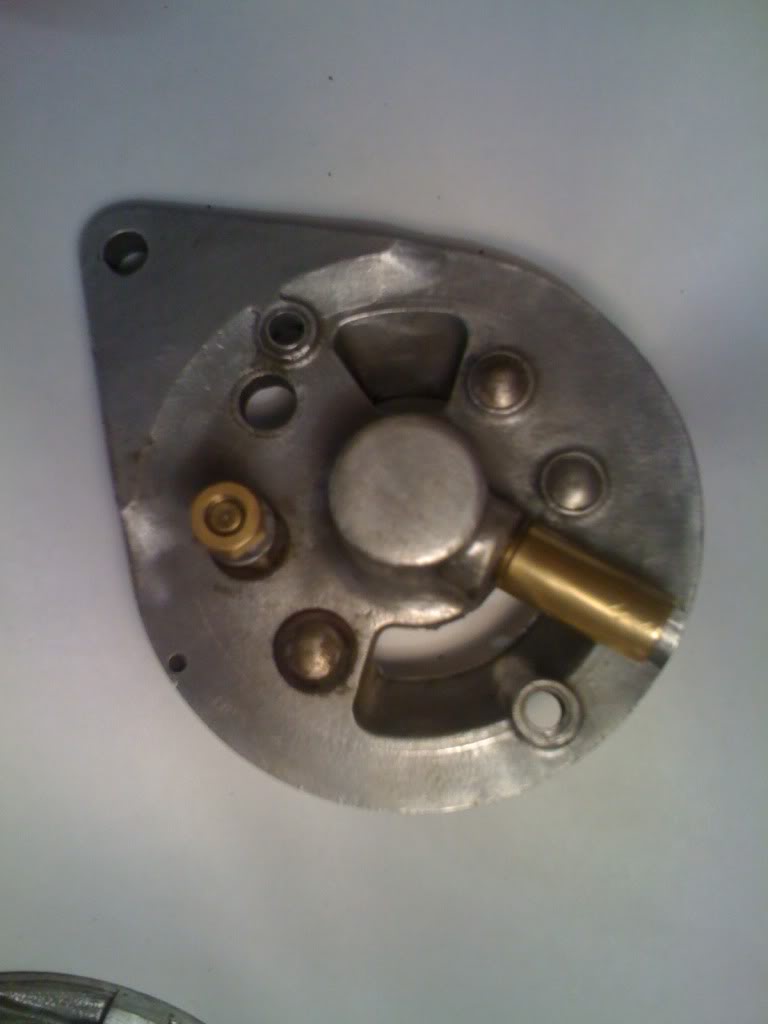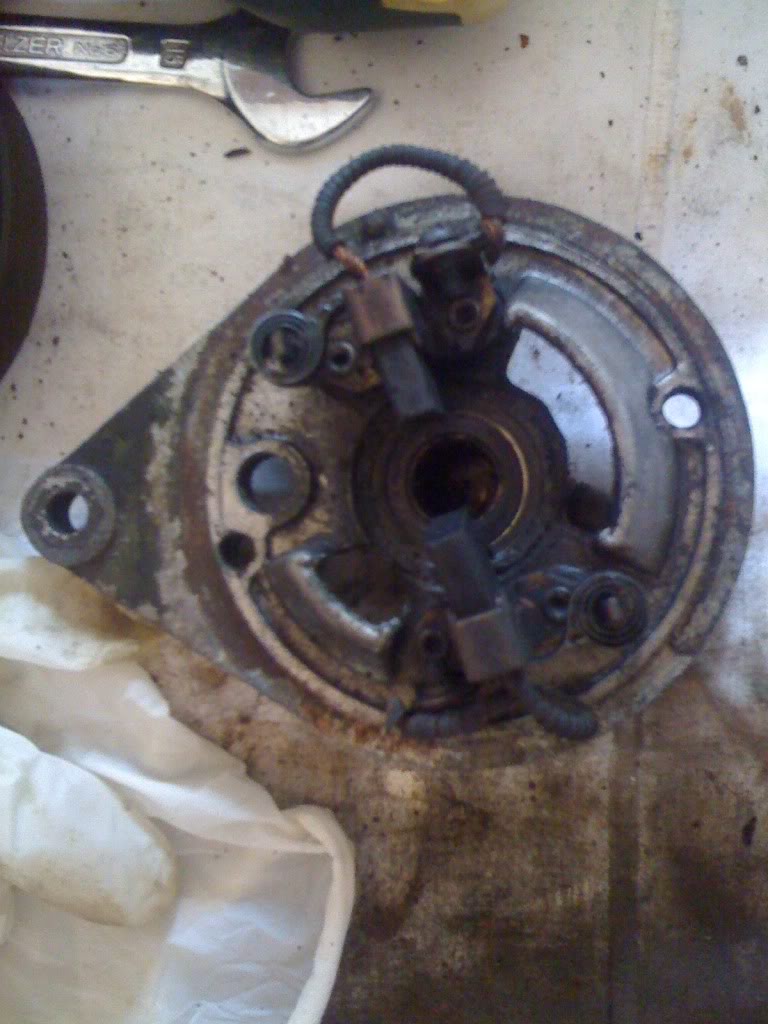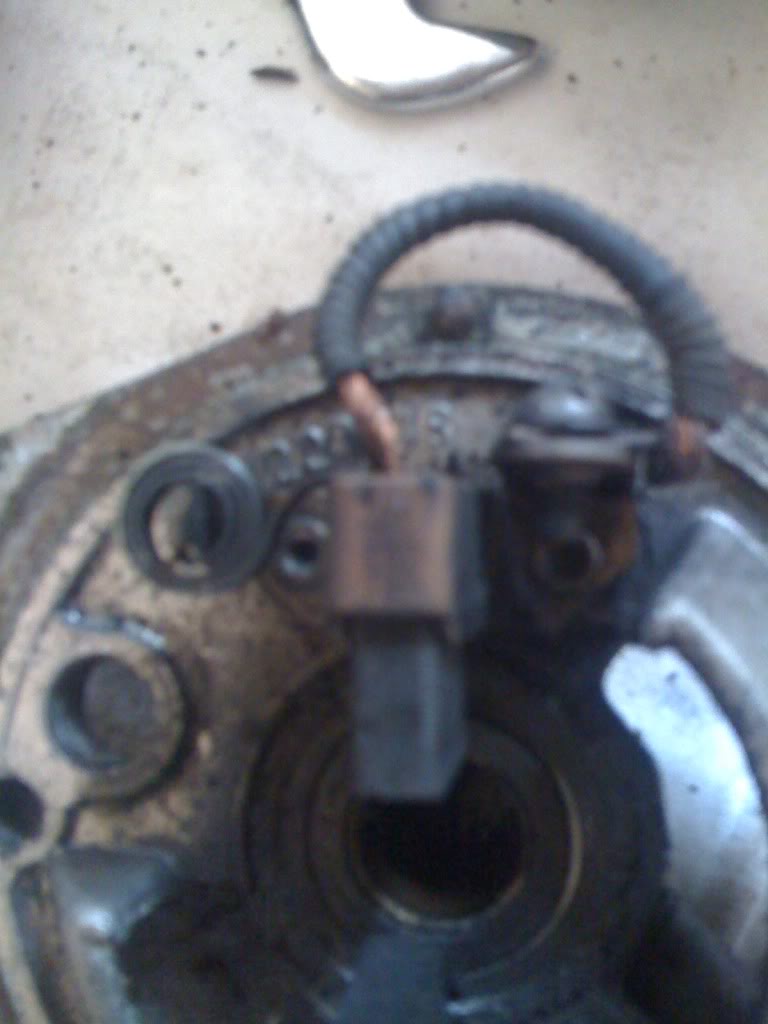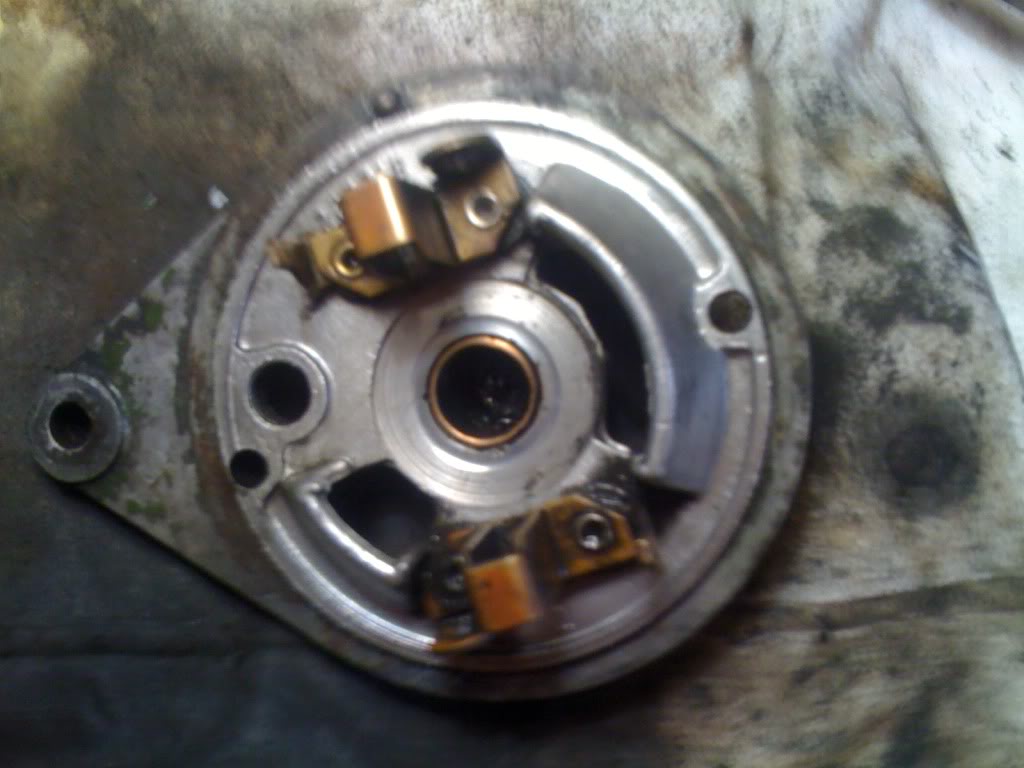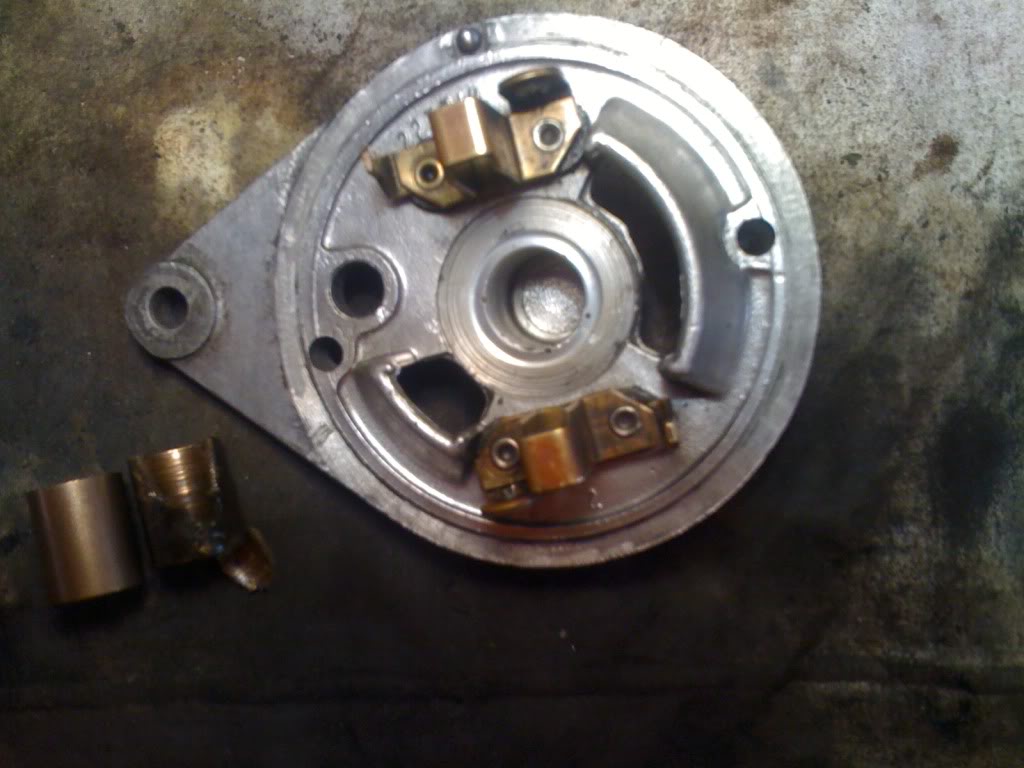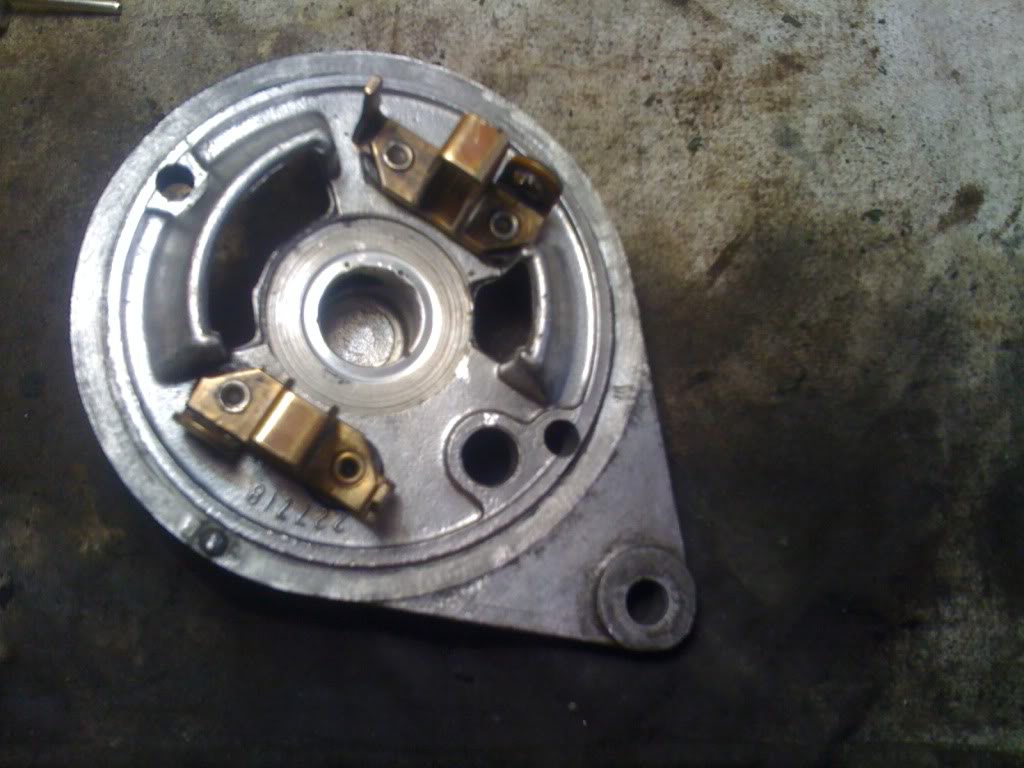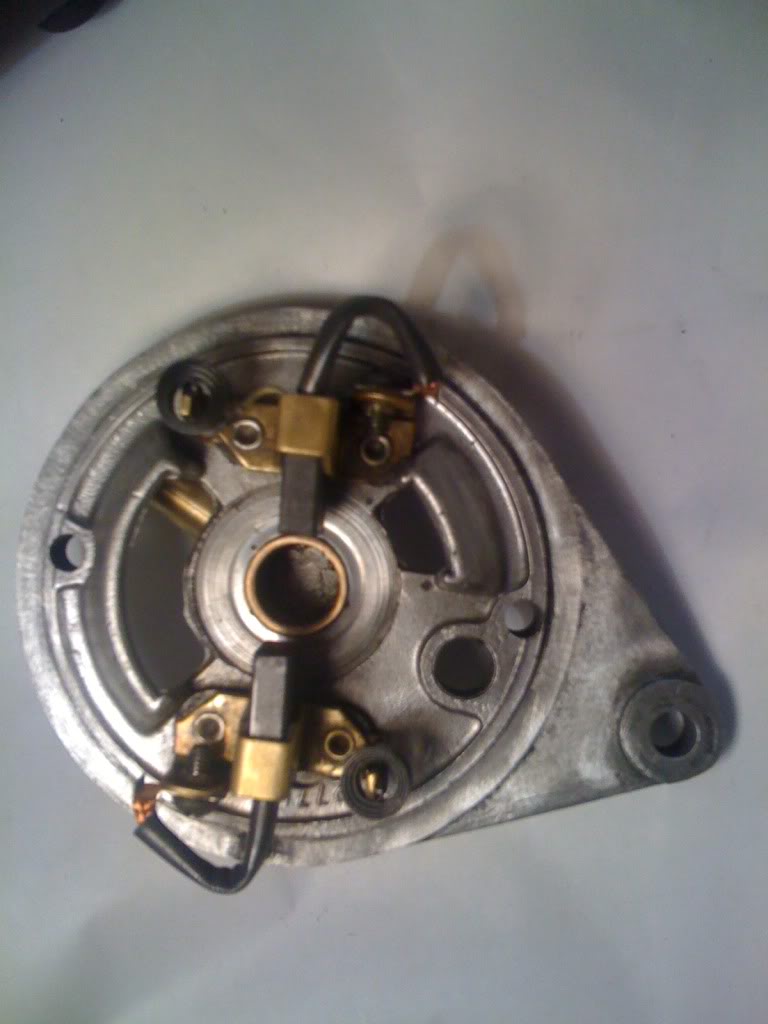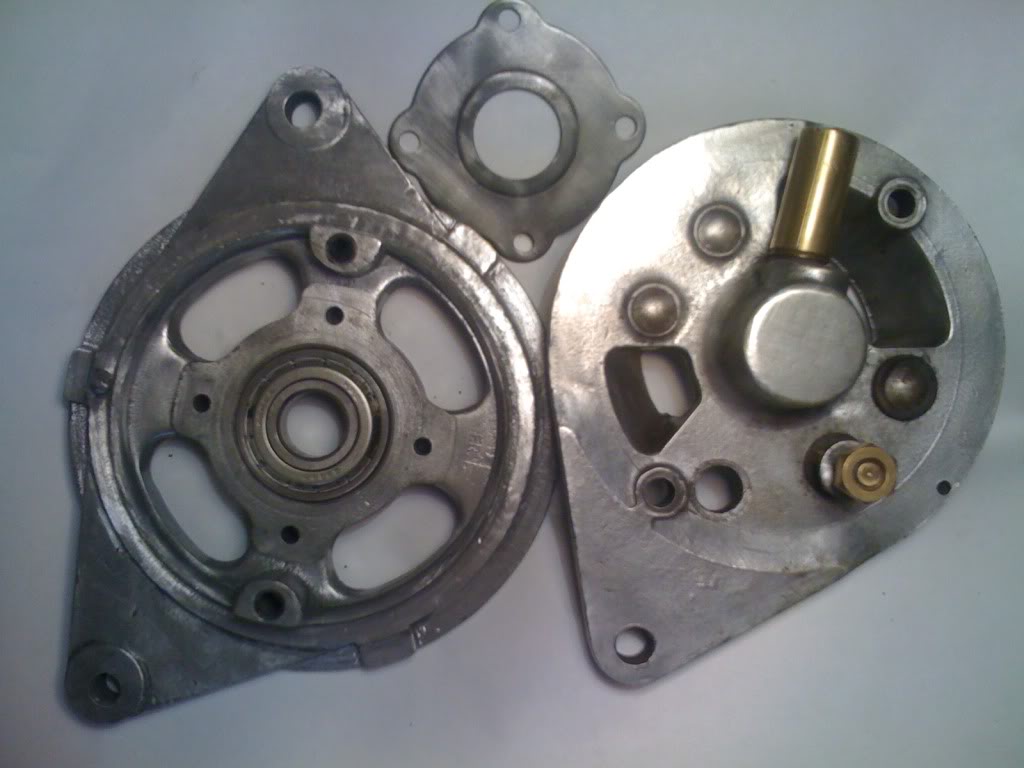 Everything ready for a drop of paint...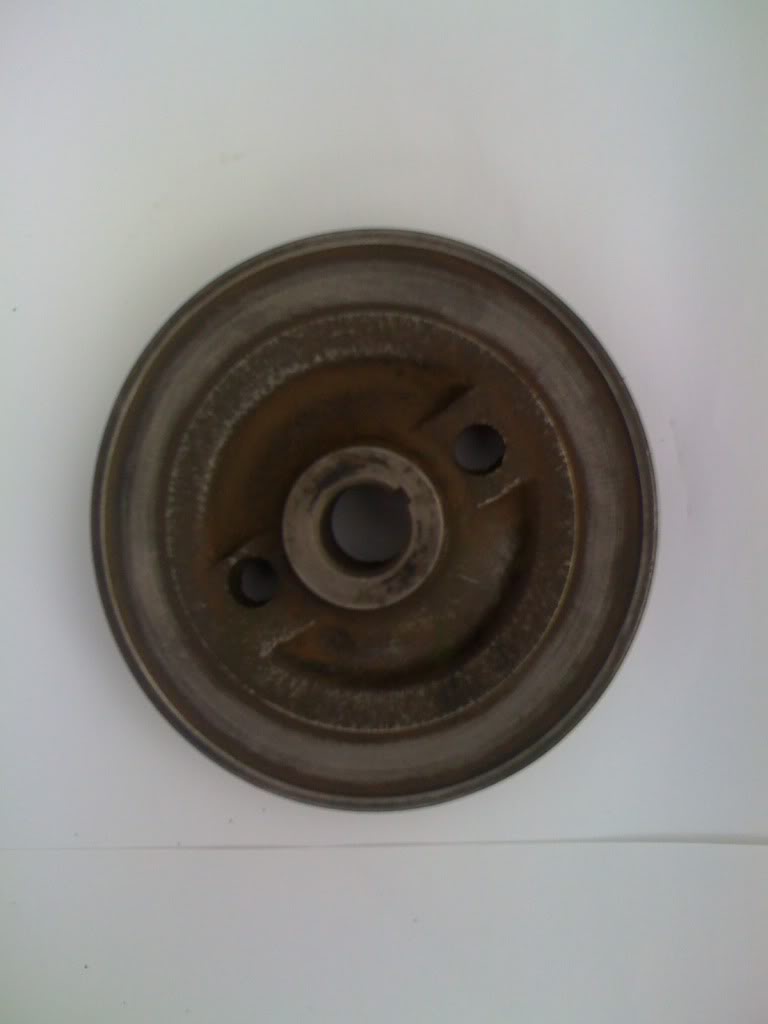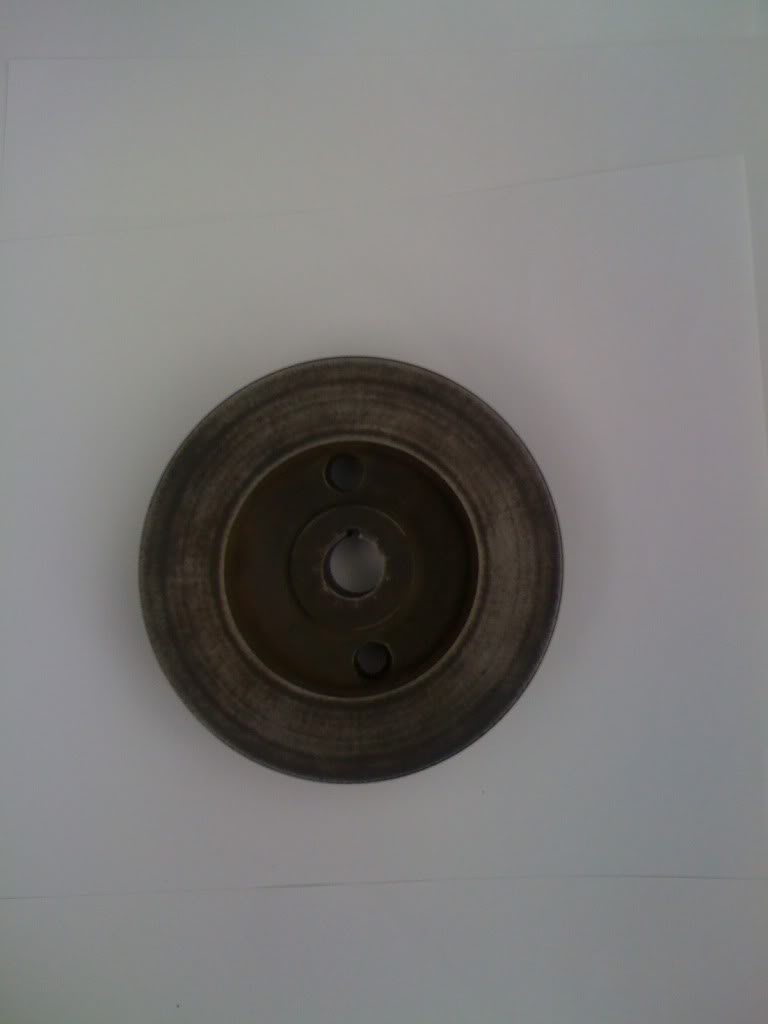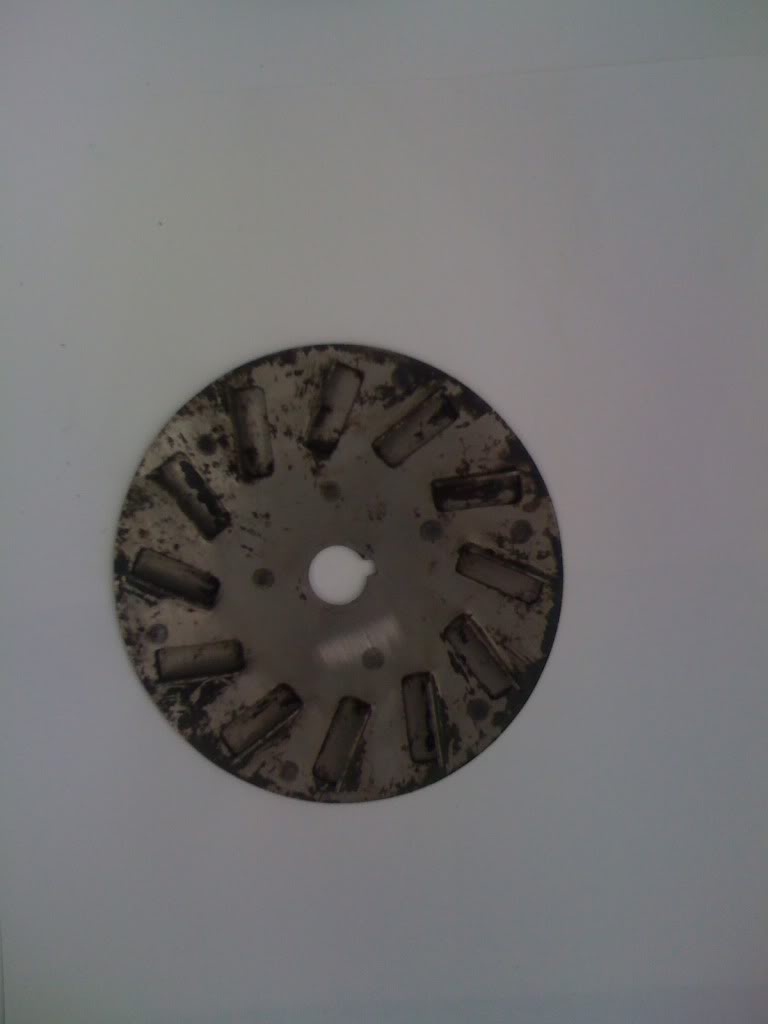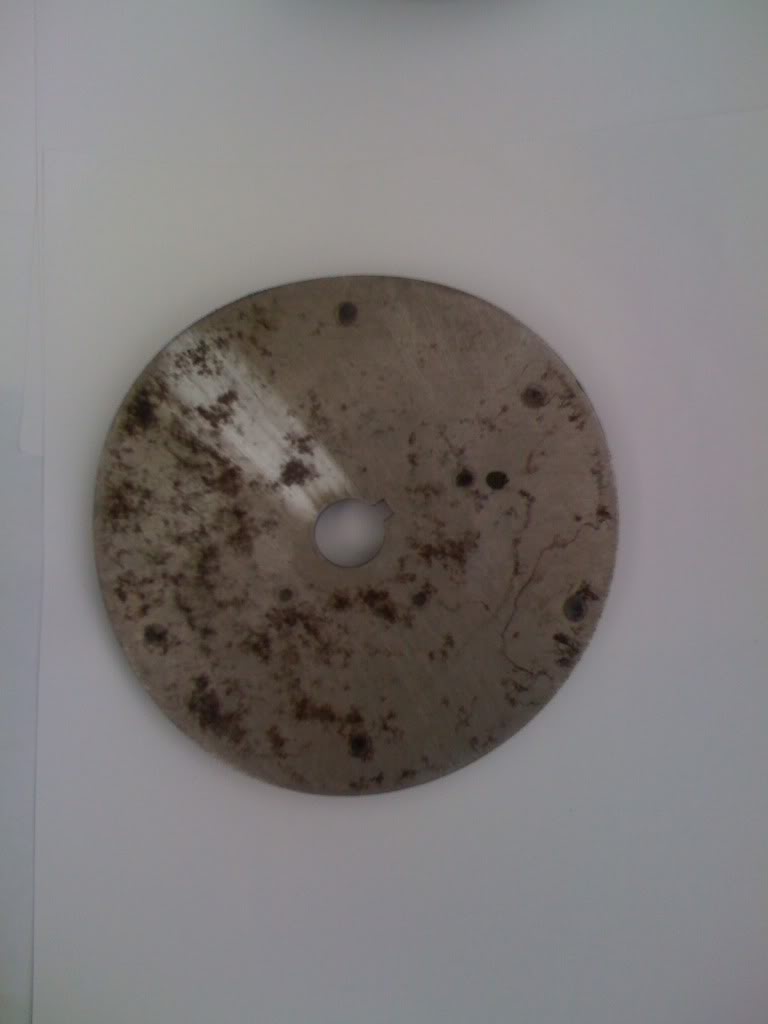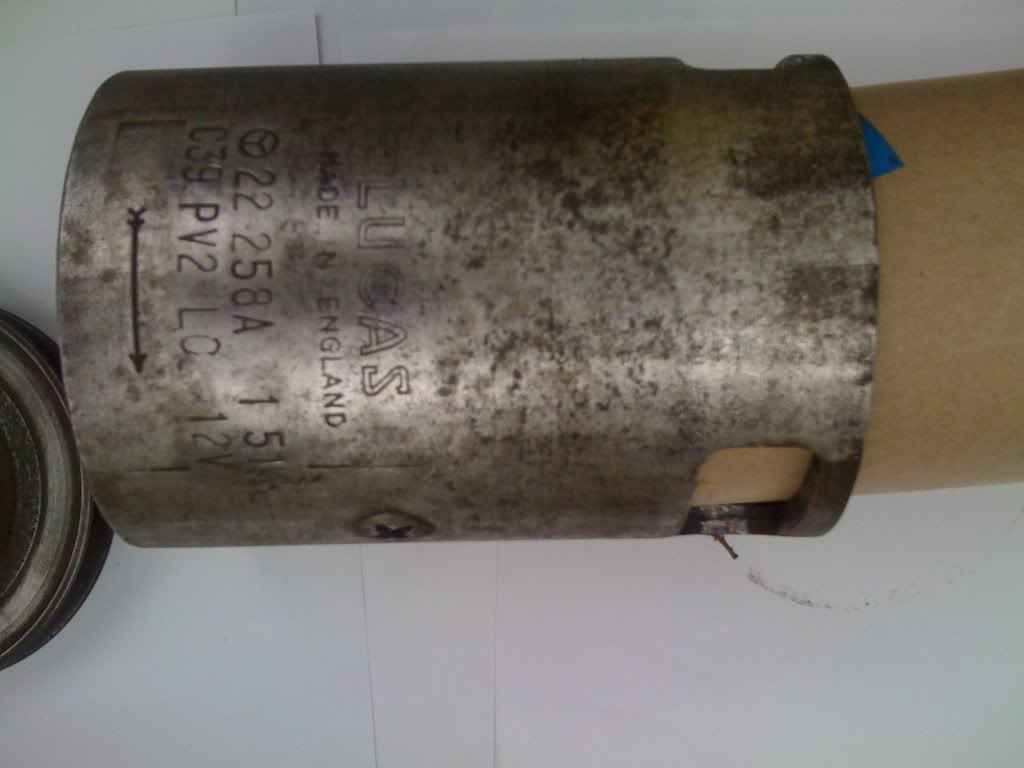 Some paint on...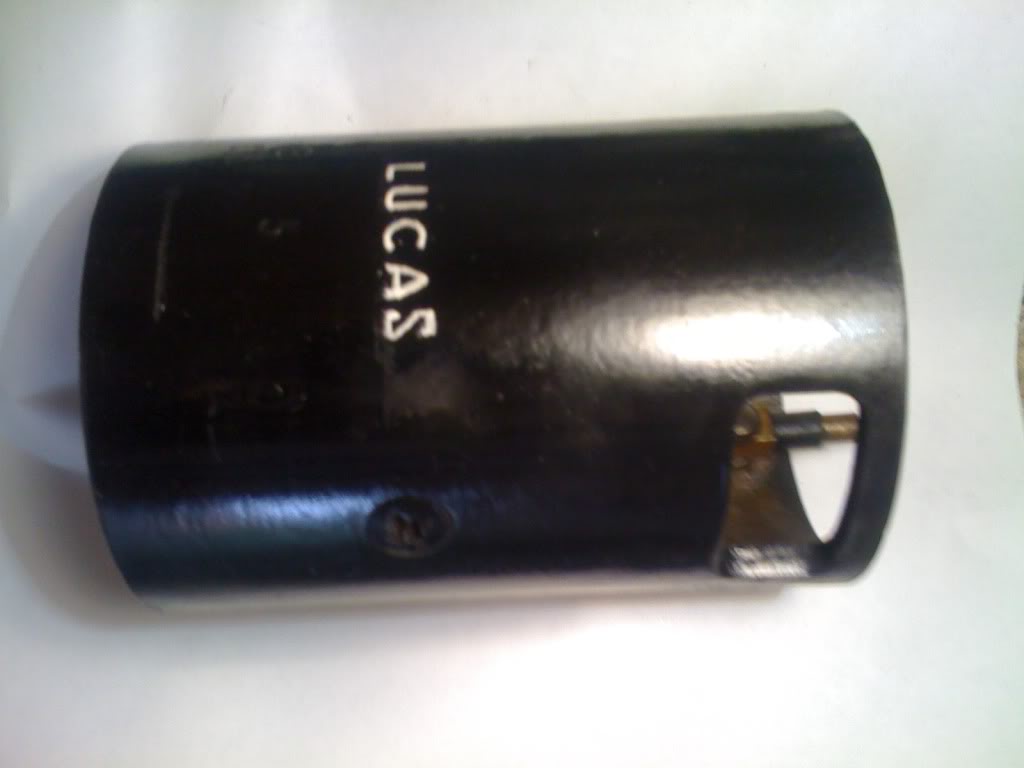 I will reassemble it this weekend...
7-30-2011
Update again...
Last Two day's and *nights* I rebuild the carburatter (zenith 30vm-6).
Fitted new gaskets, and I cleaned and polished everything.

Pictures..

On the car..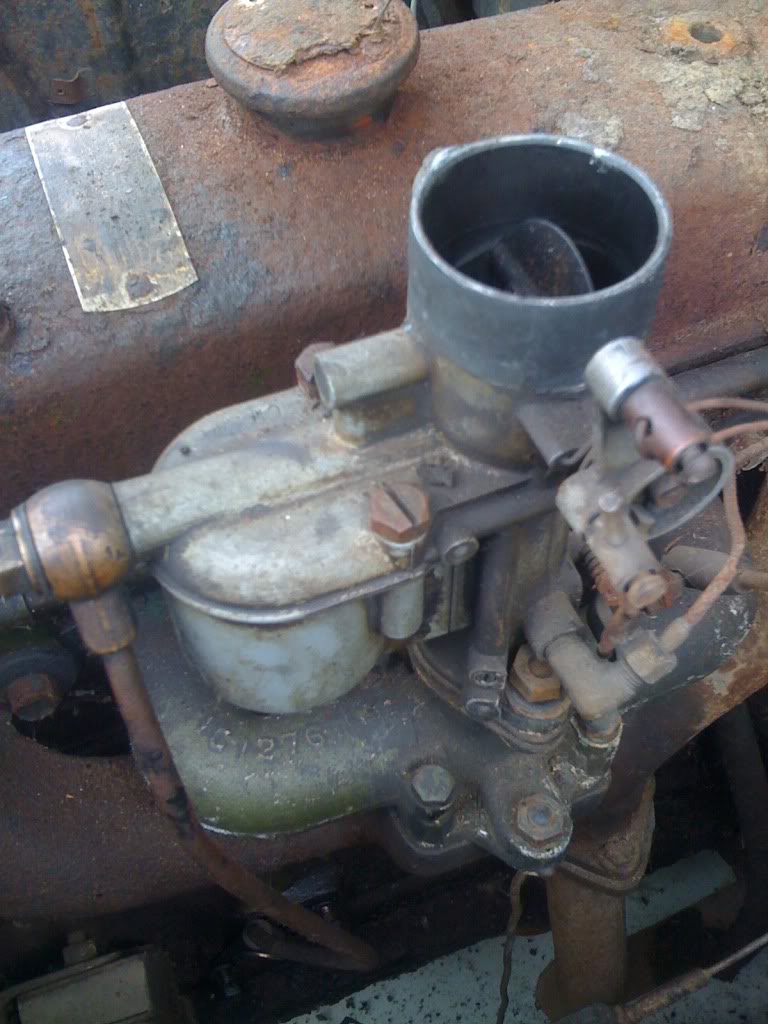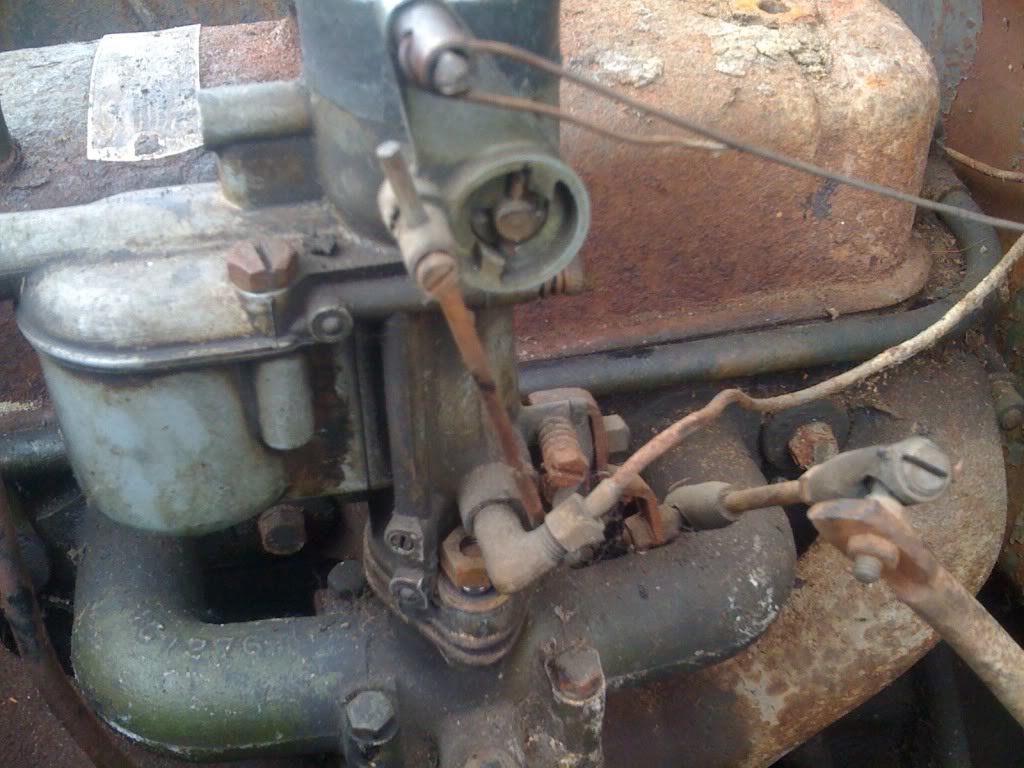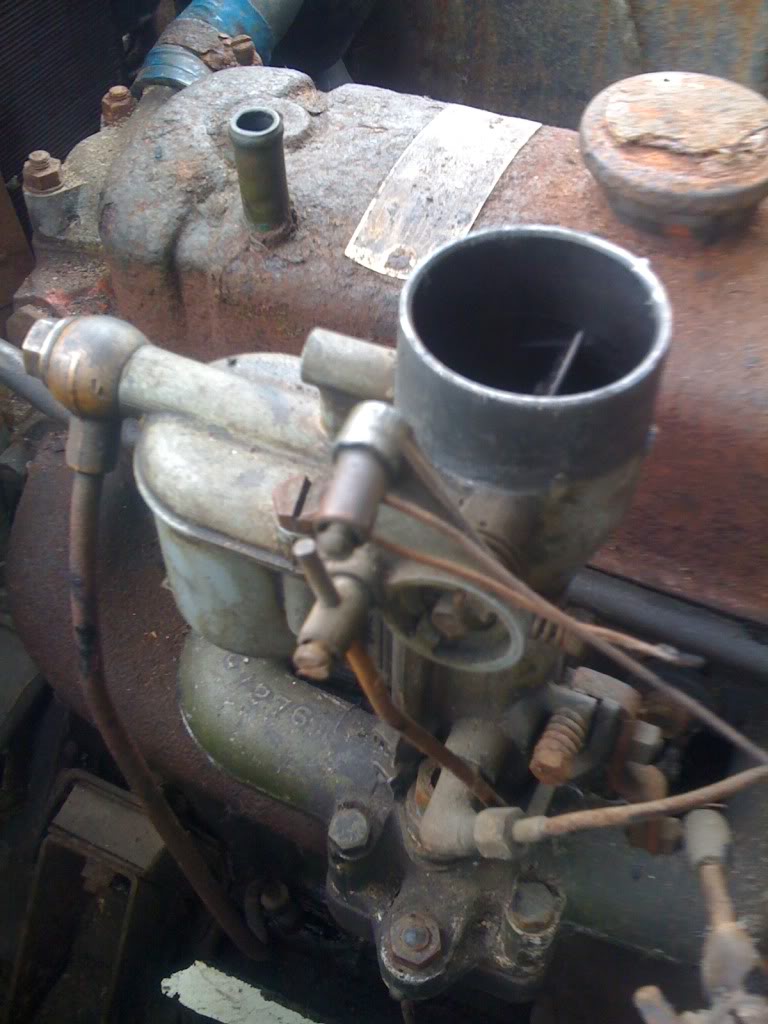 Befor work started..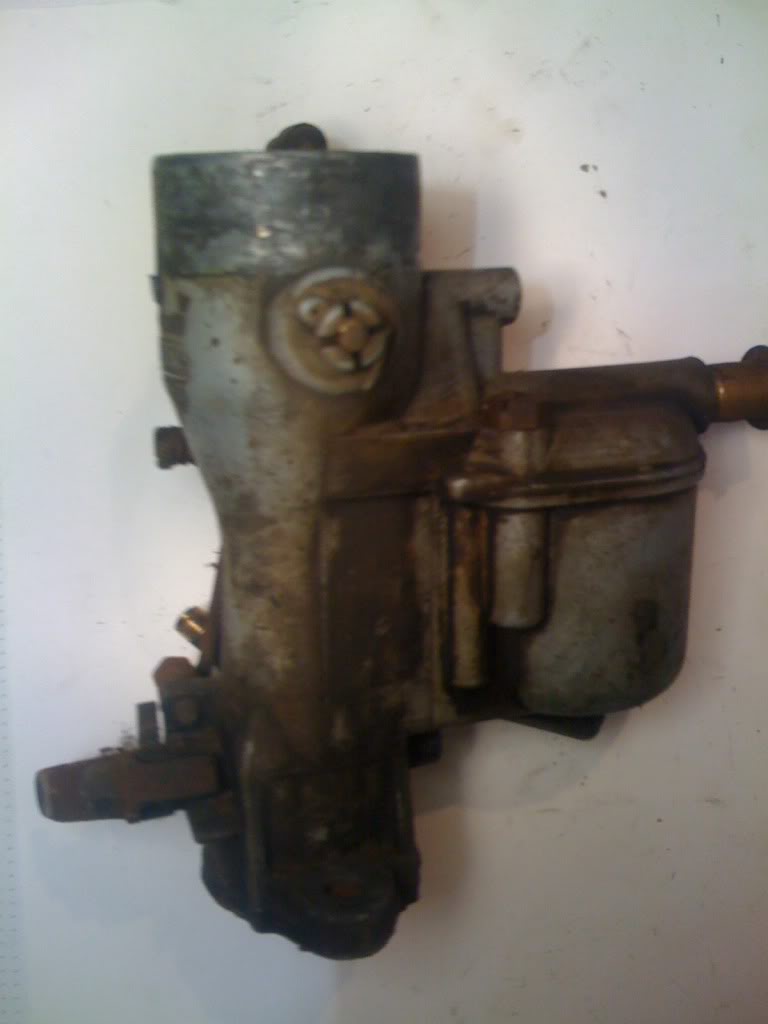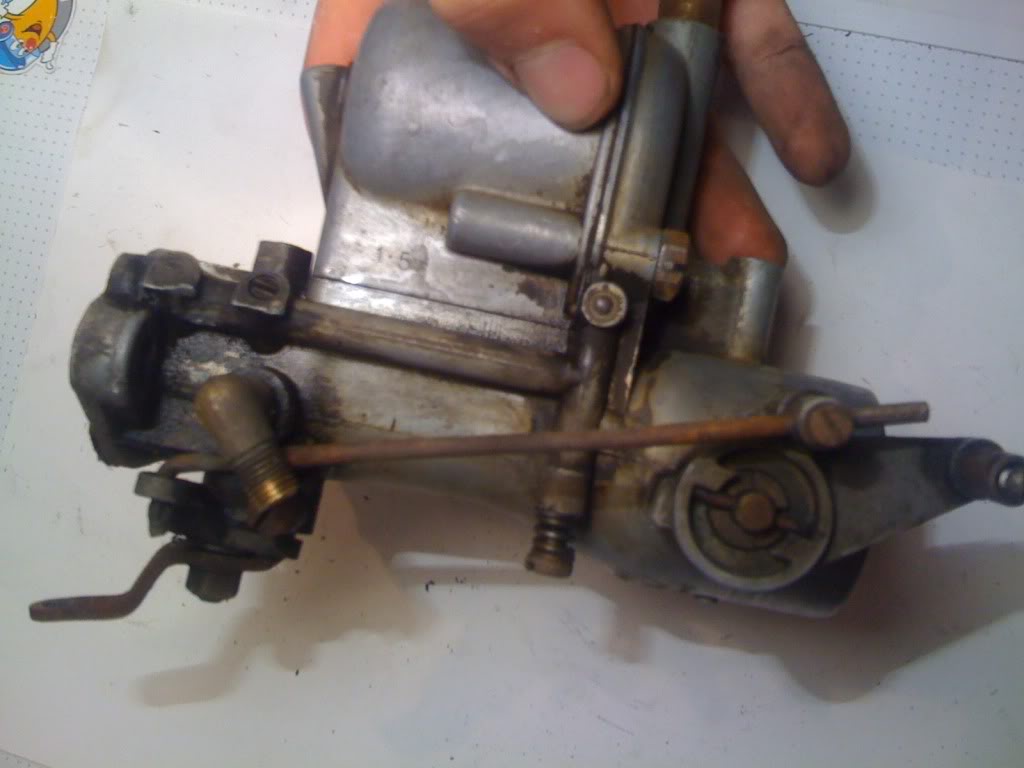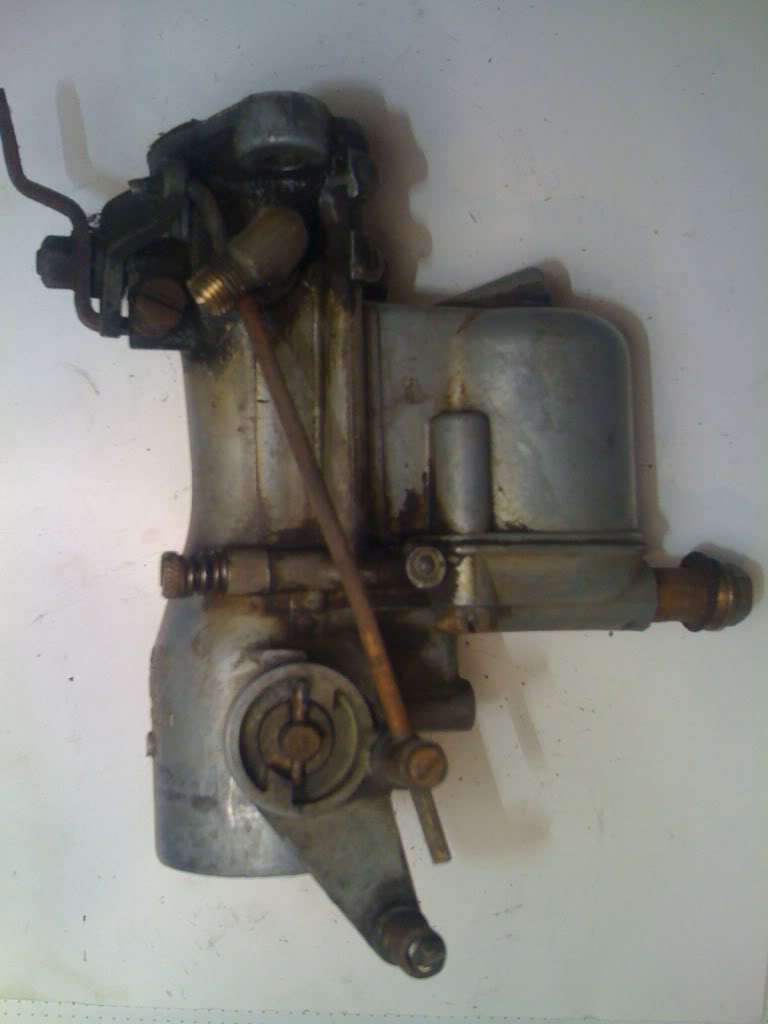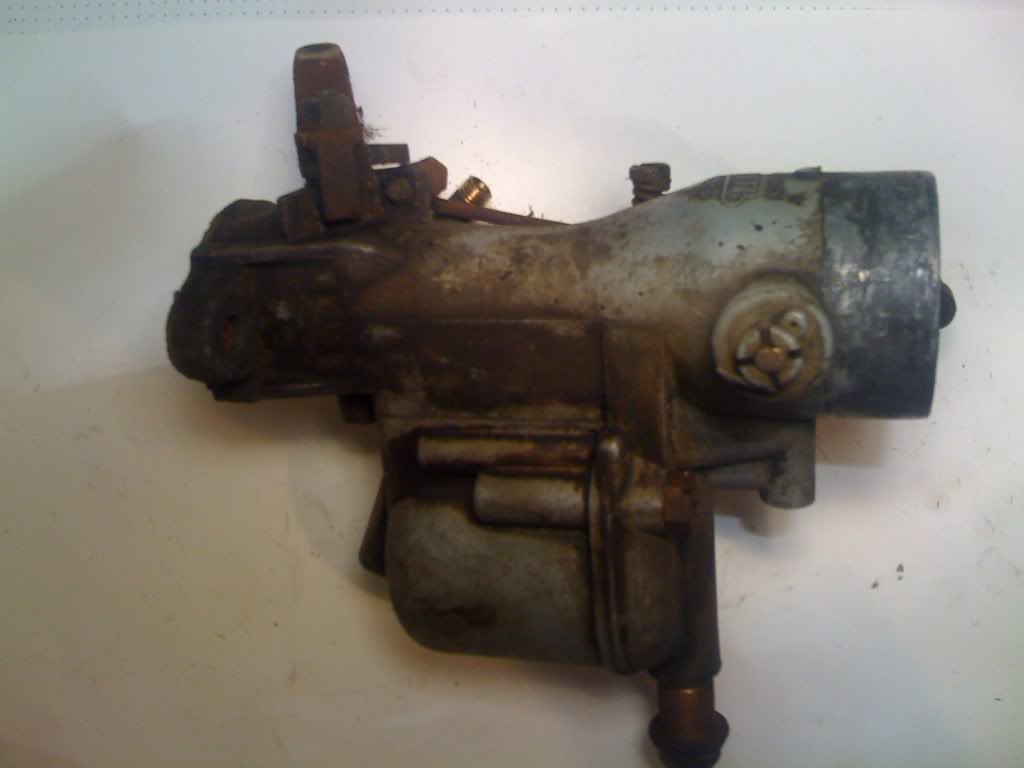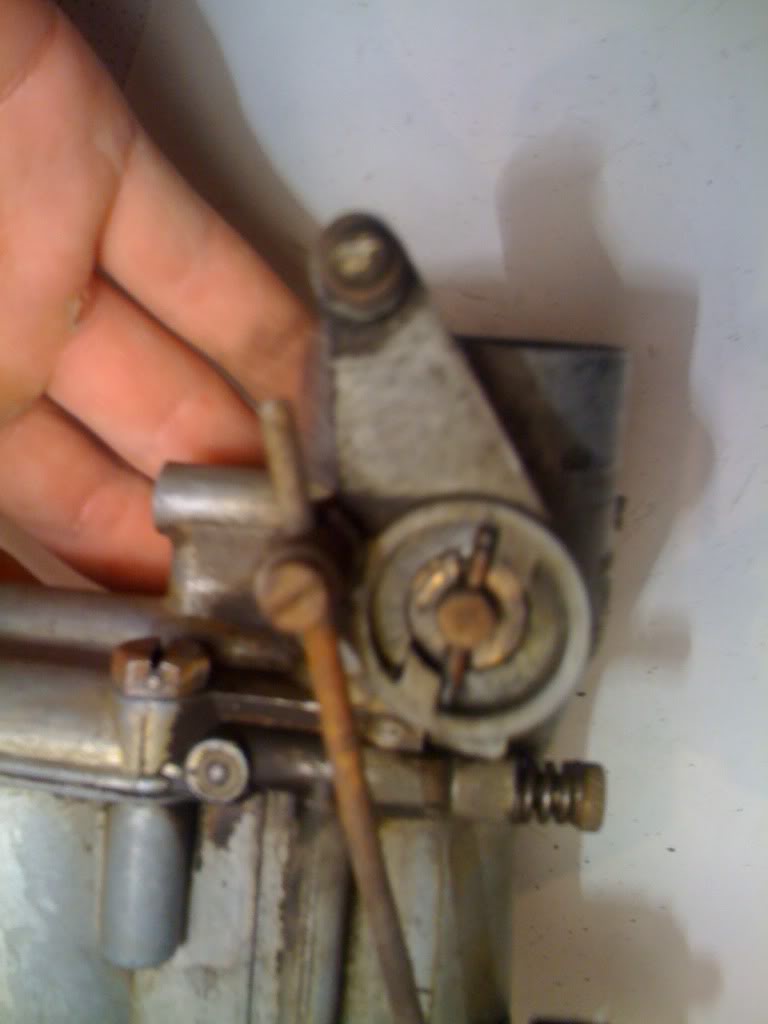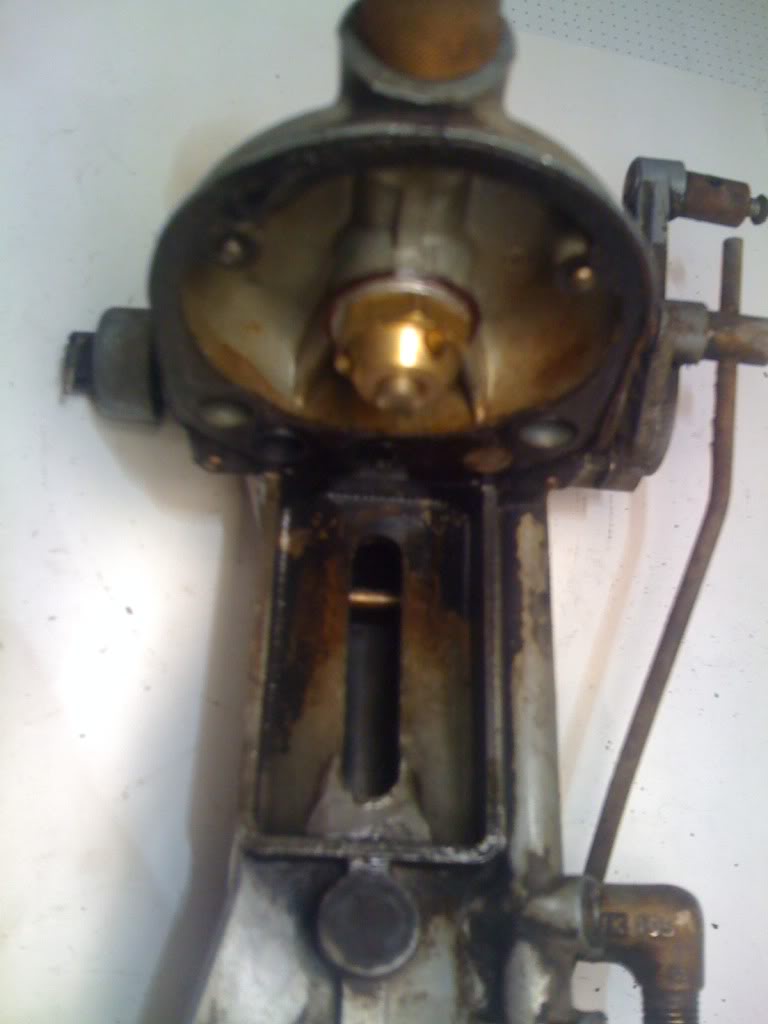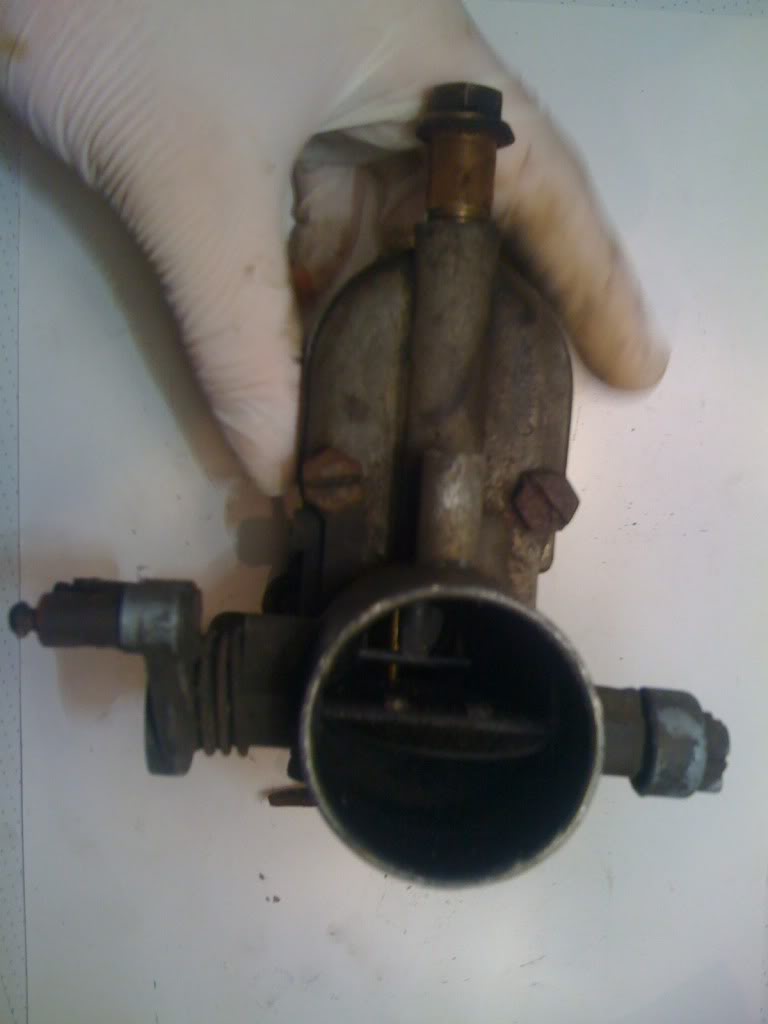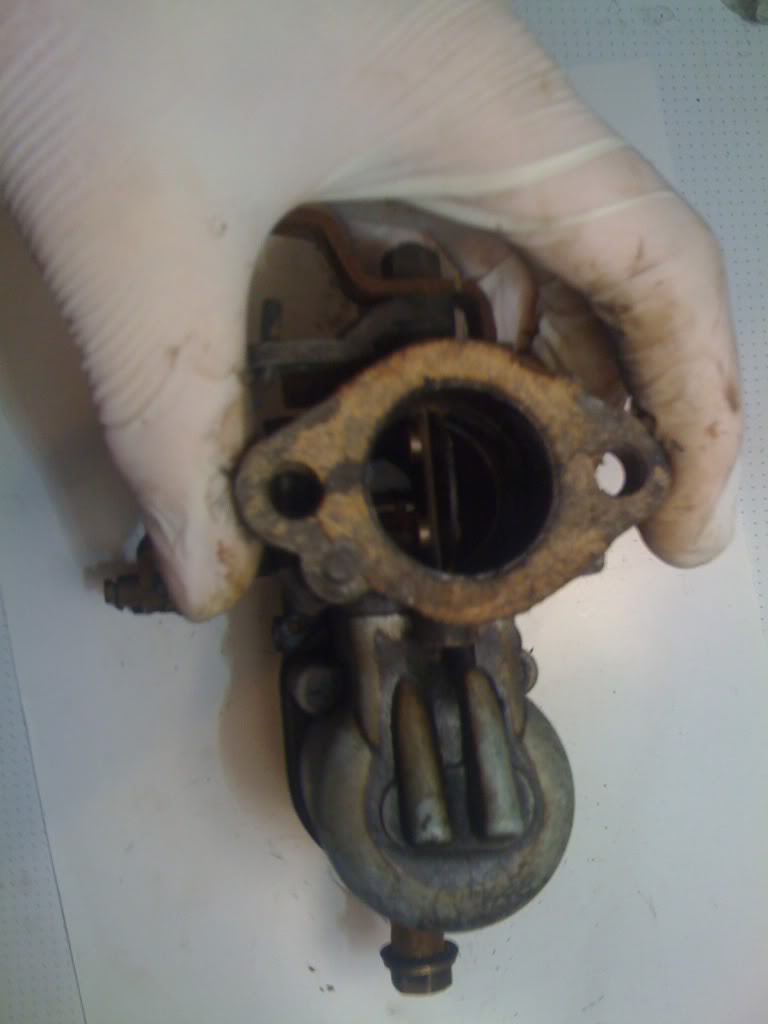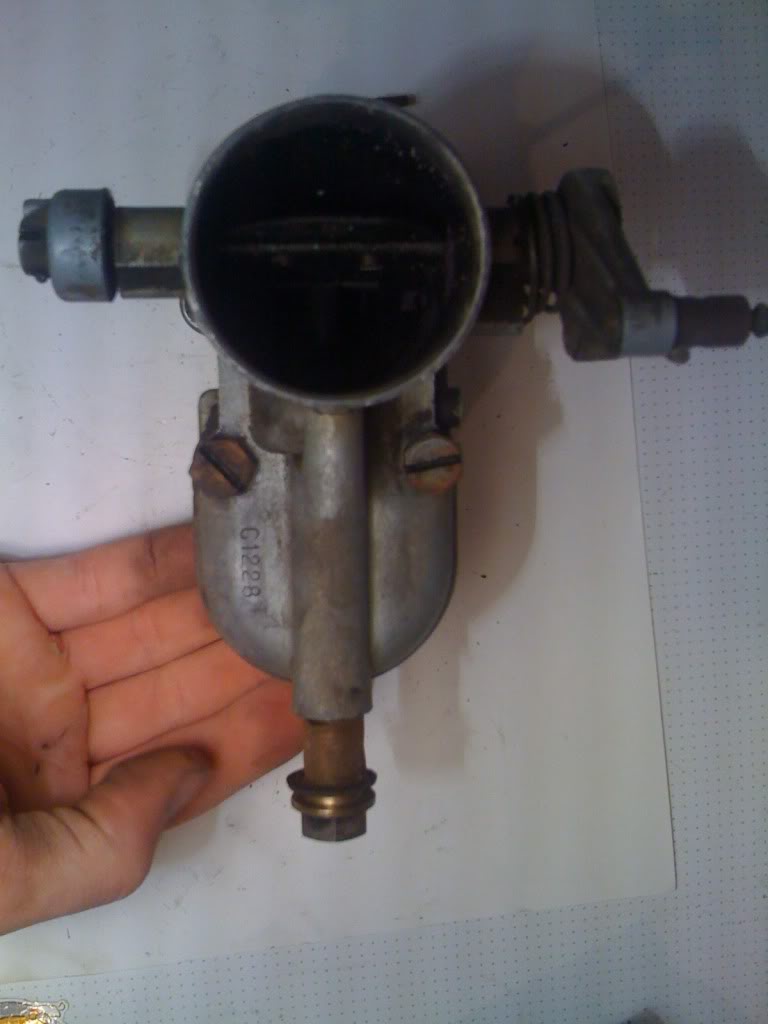 after some work to do..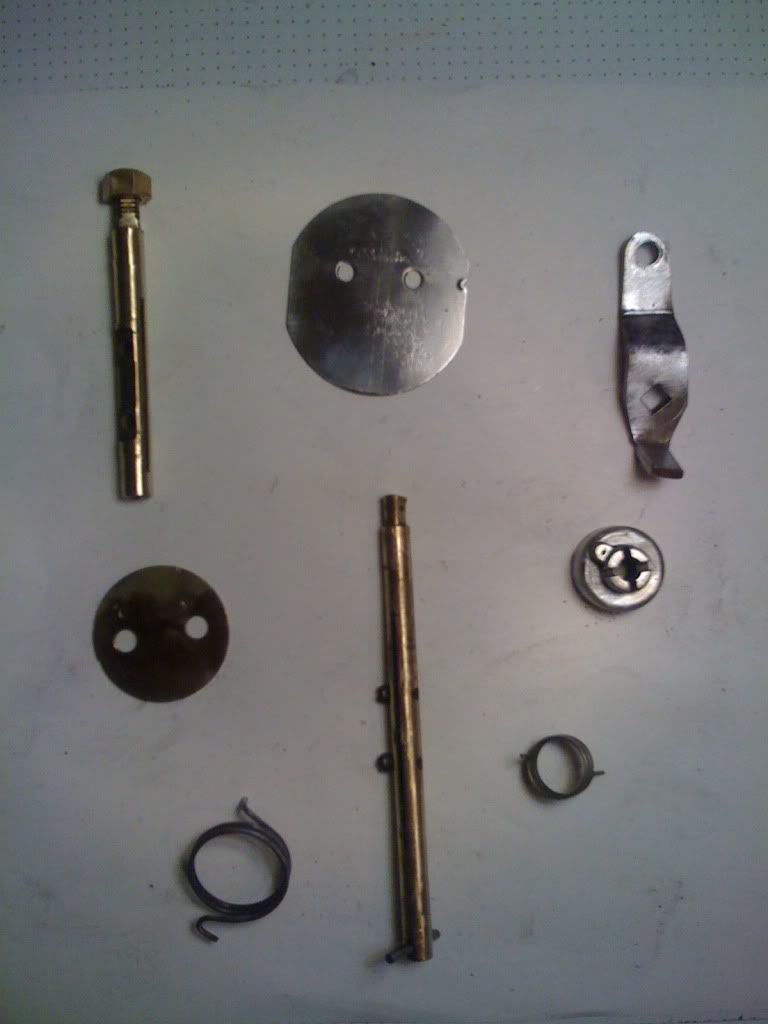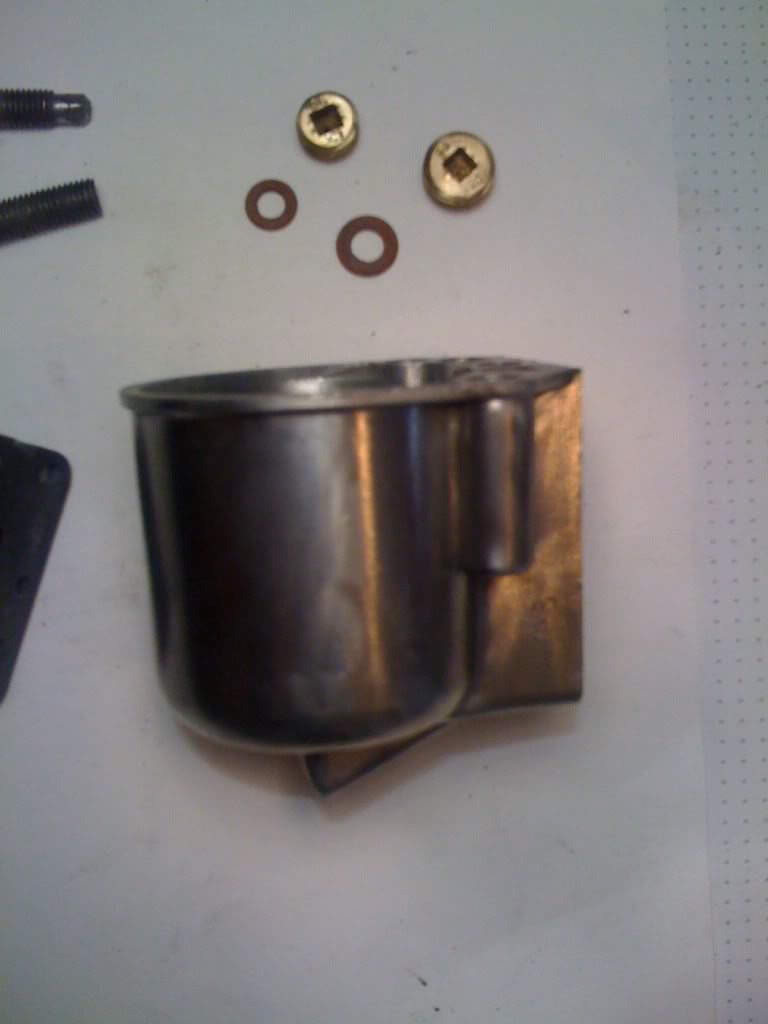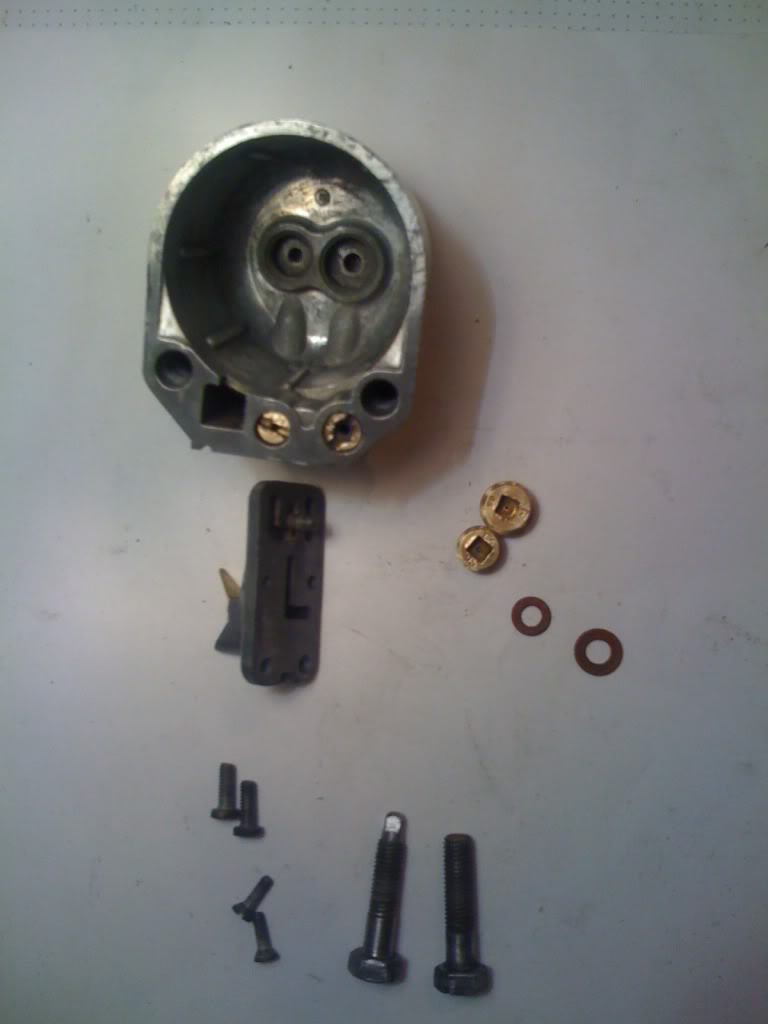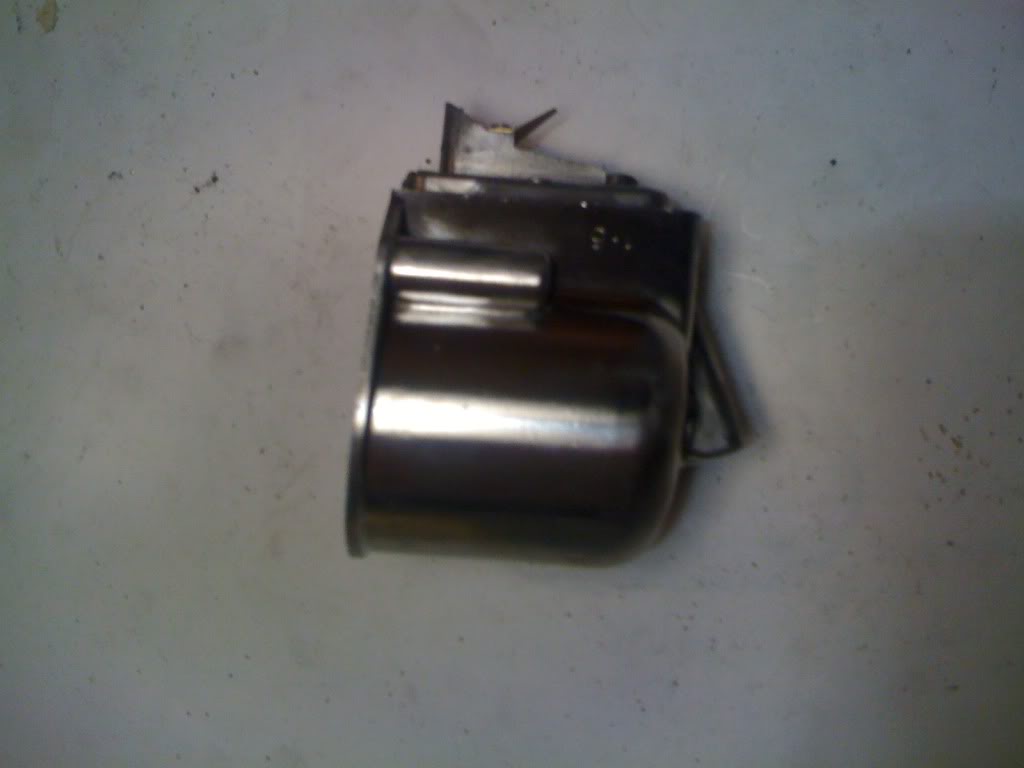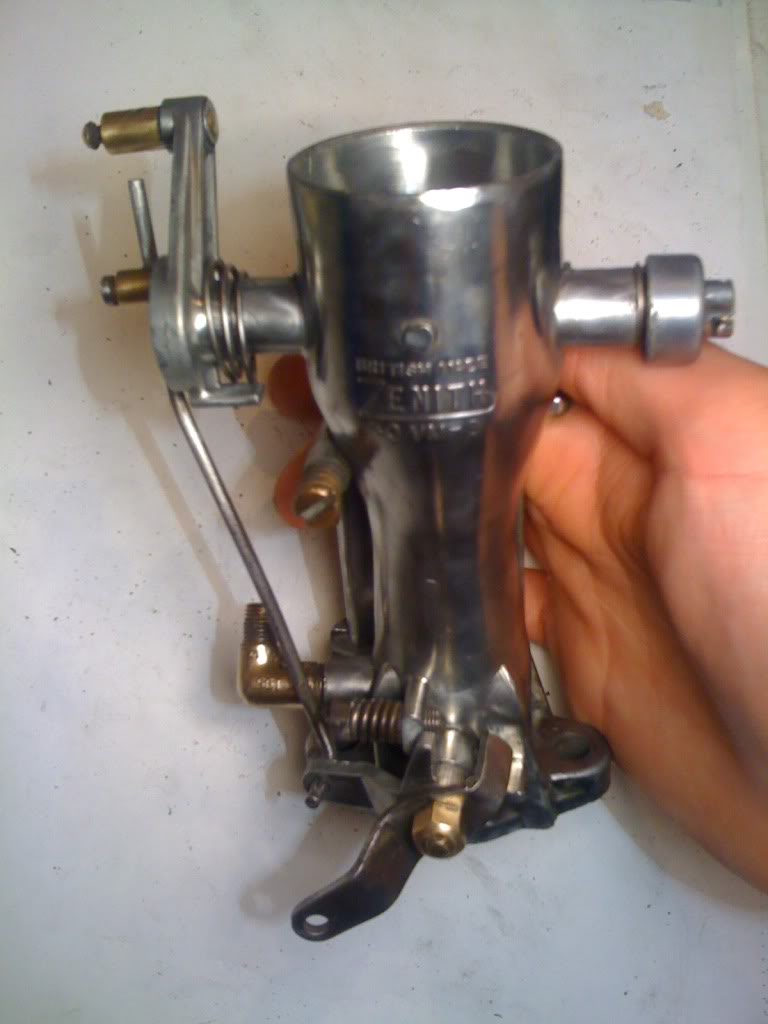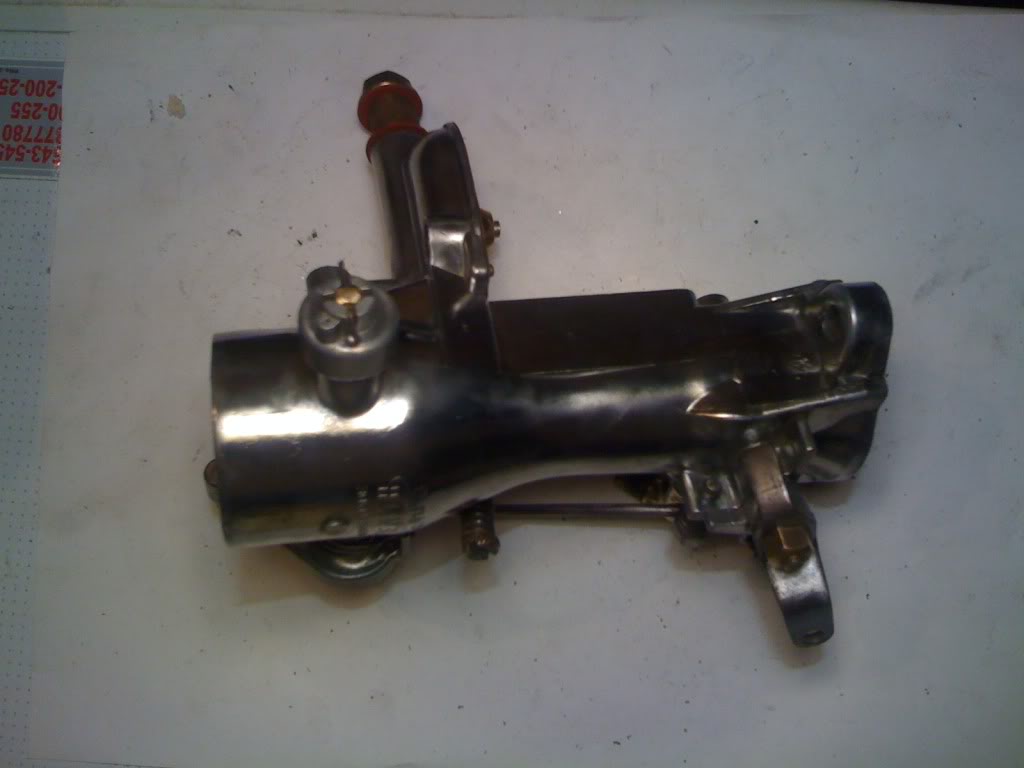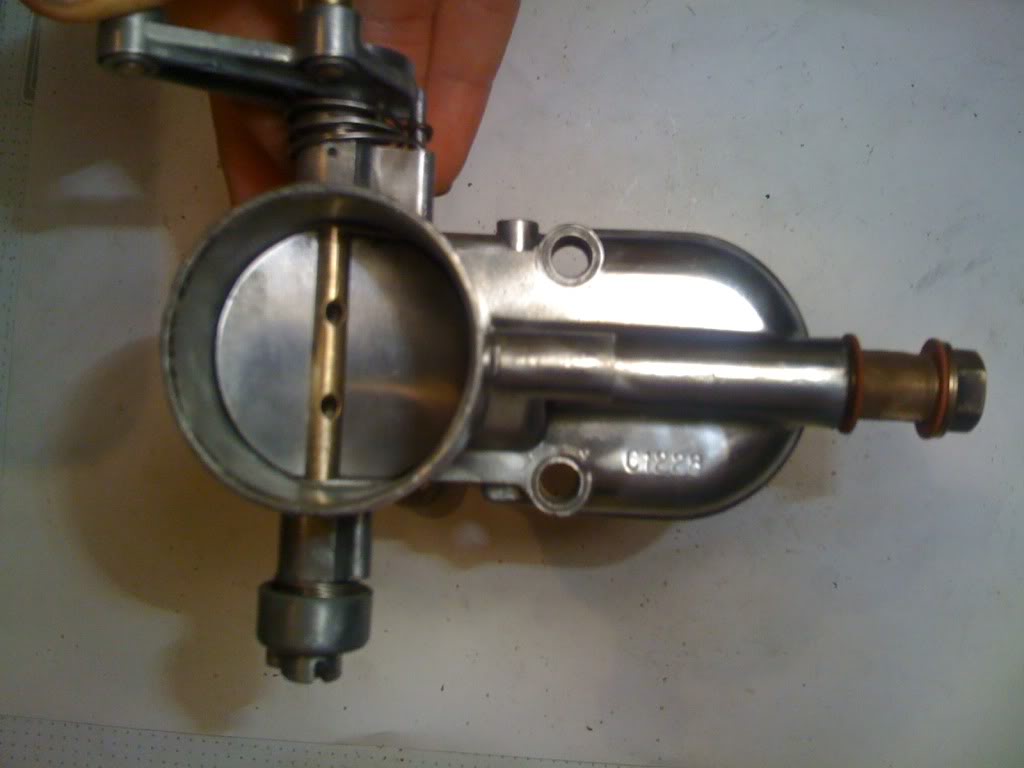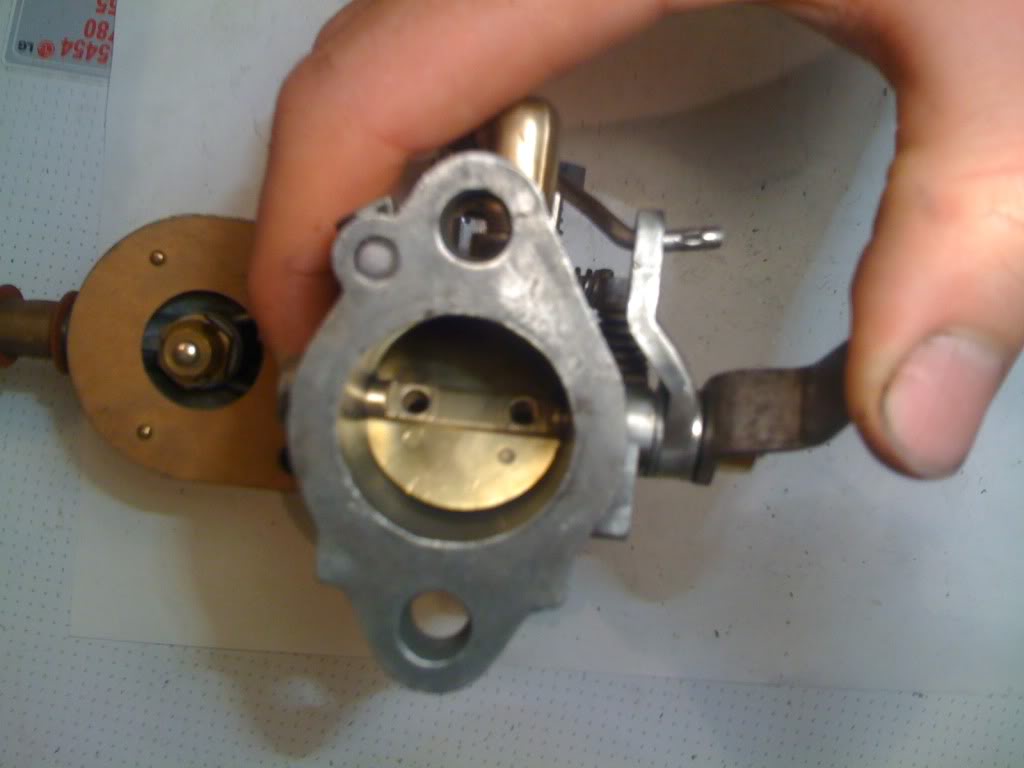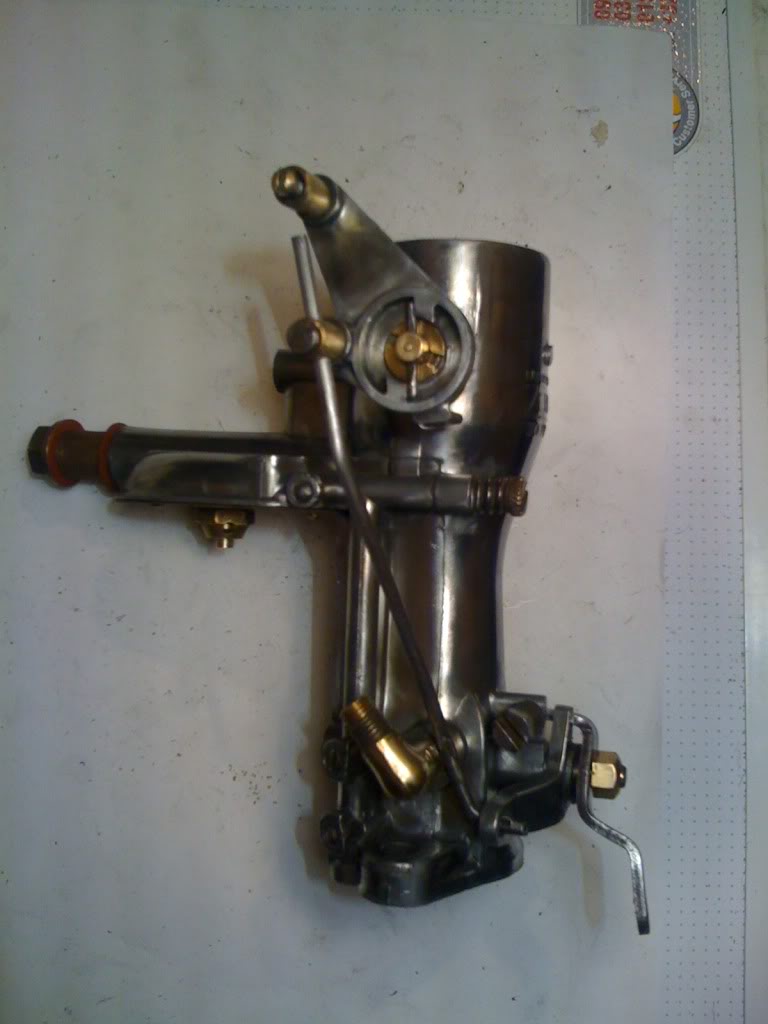 Just need to put new screws in the plates...

That's all for today..
Will take some sleep befor starting a new part!

8-4-2011
Thanks for the comment Bob! Jep I want it in realy perfect condition, but still to drive, not to polish!



Next job rebuilding the Smith heater, anyone tips or triks?
Here are some pictures of last night job...
The Vacuum Unit: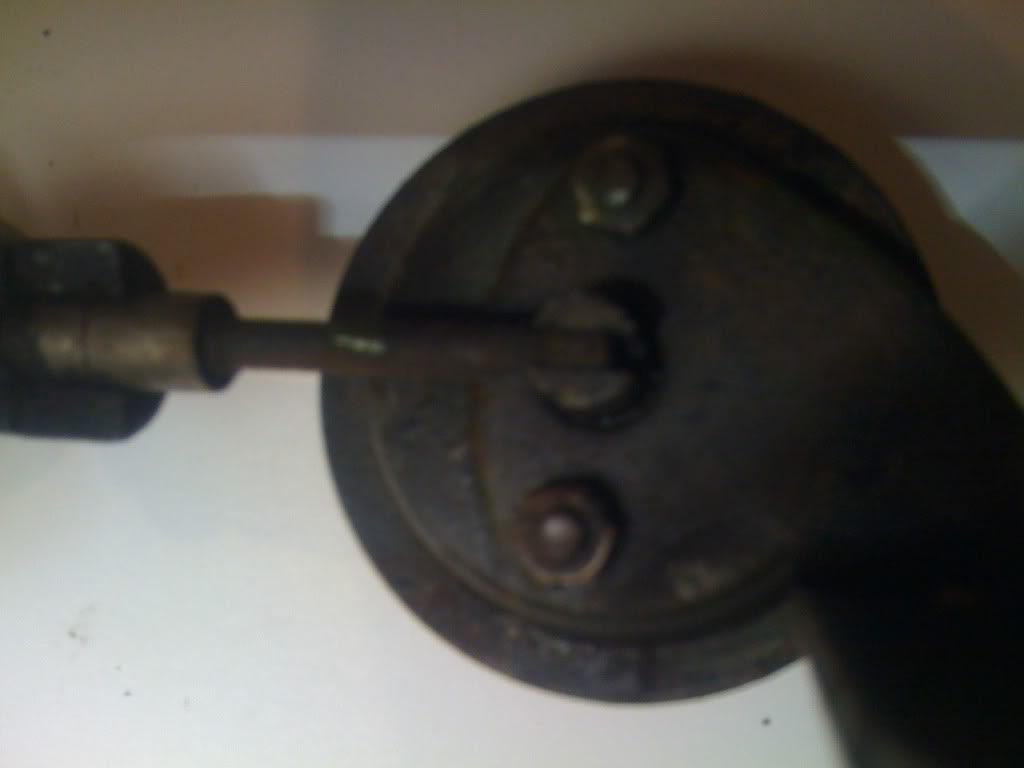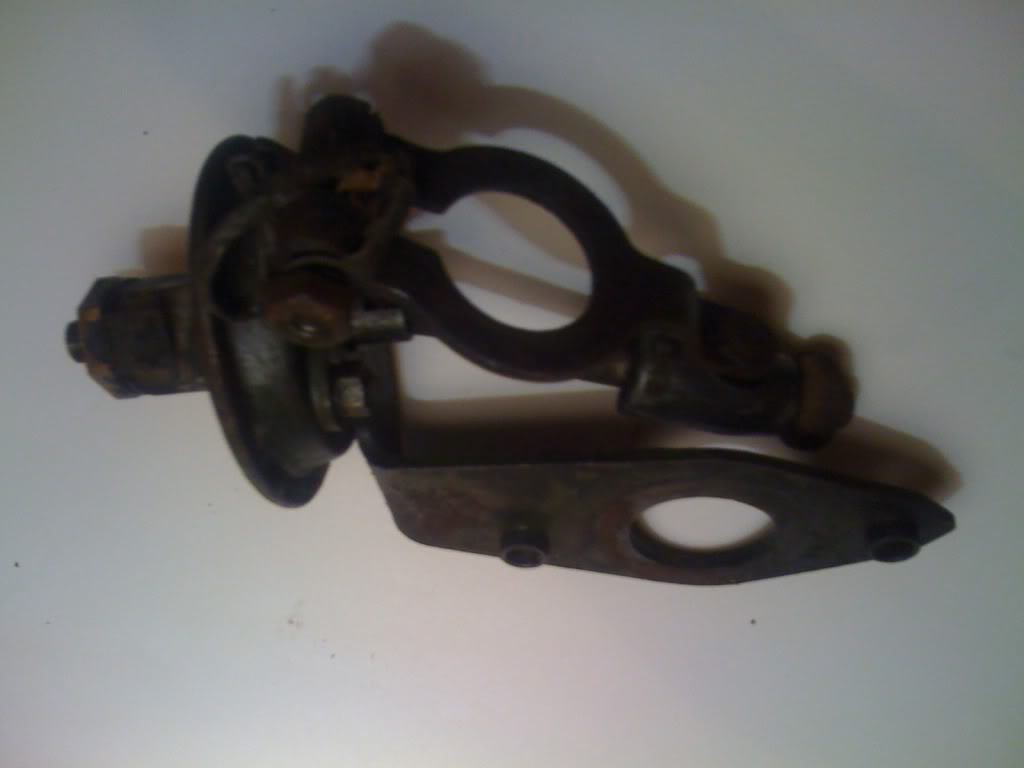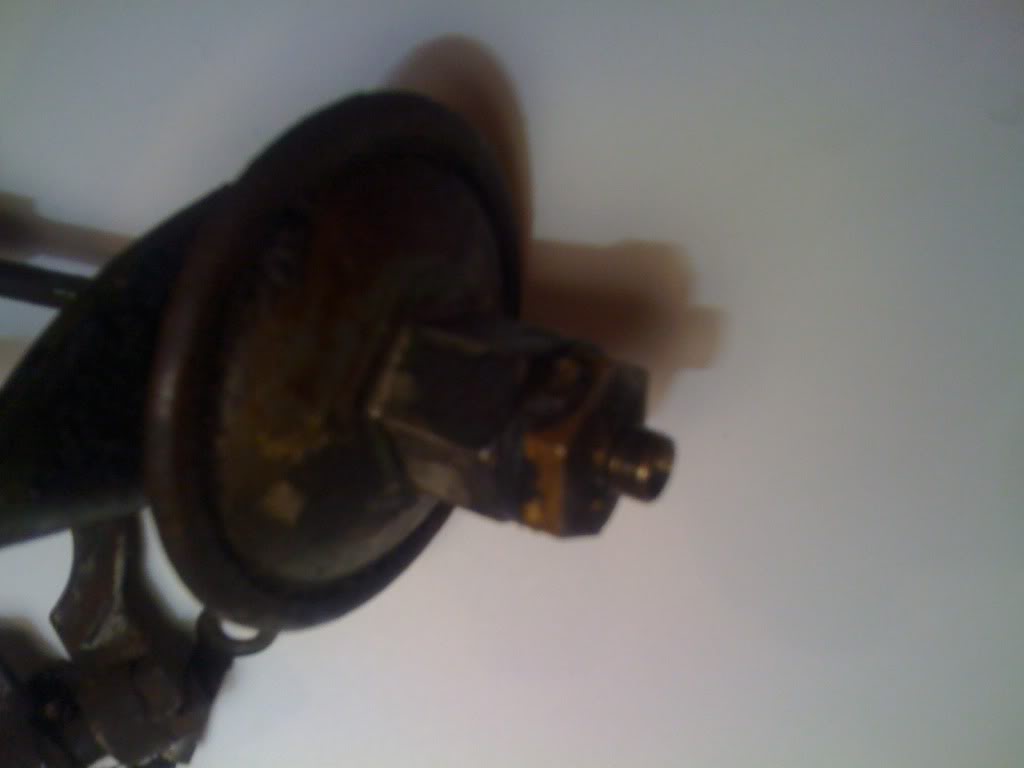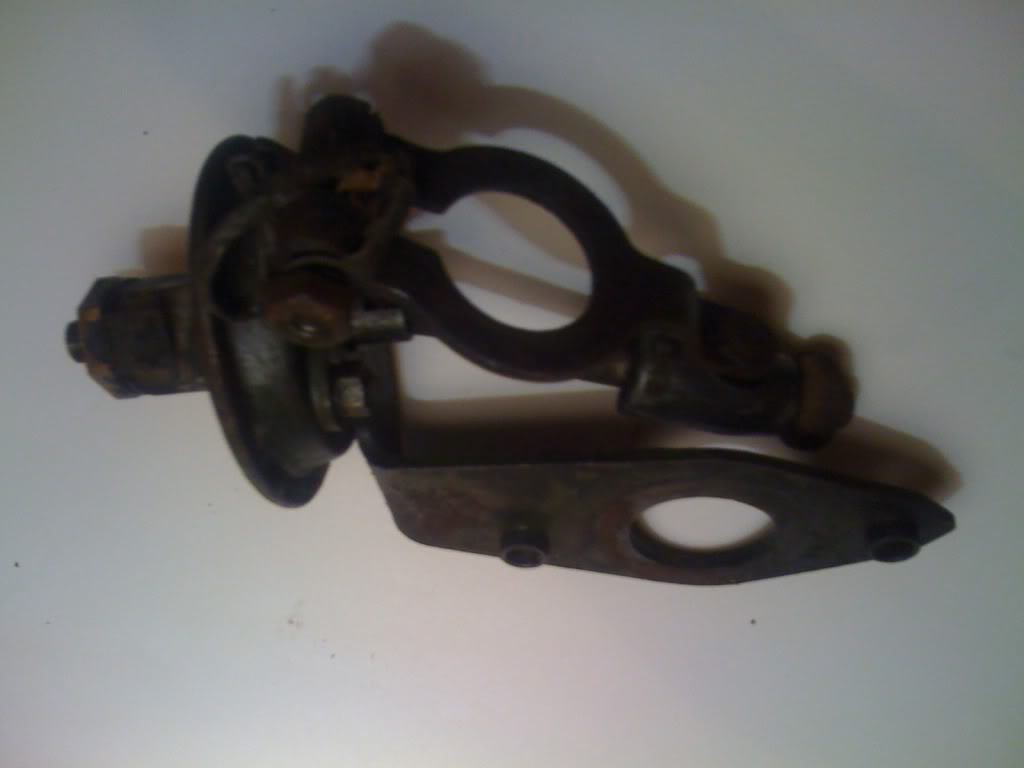 After some work, and paint on the bracket..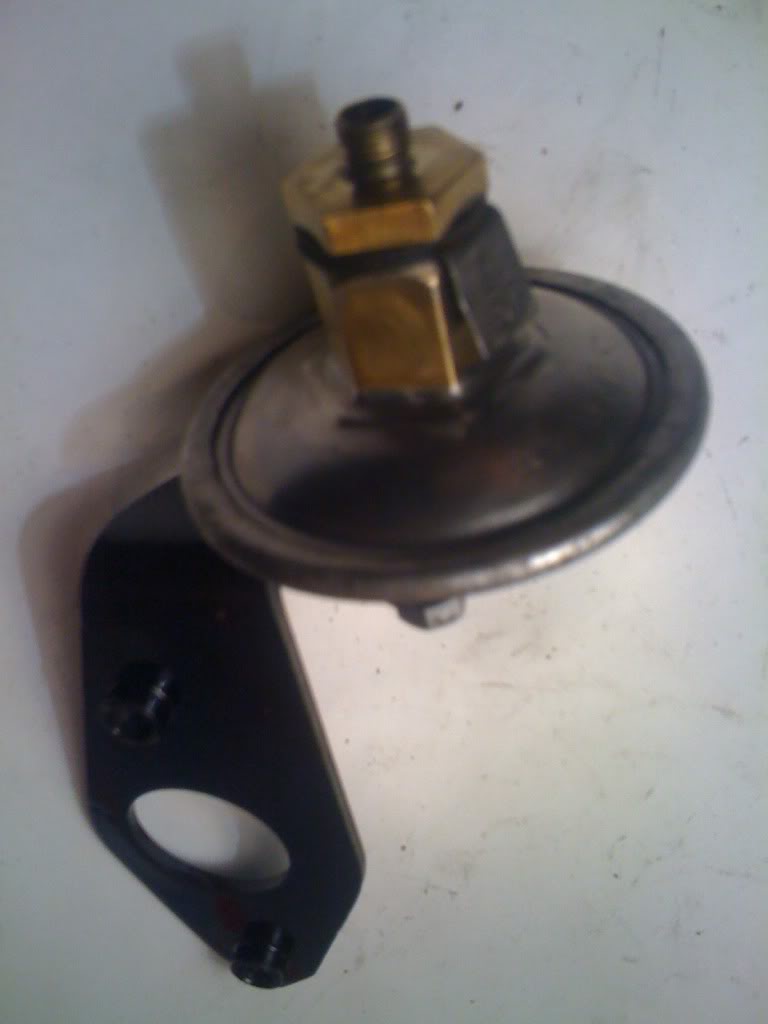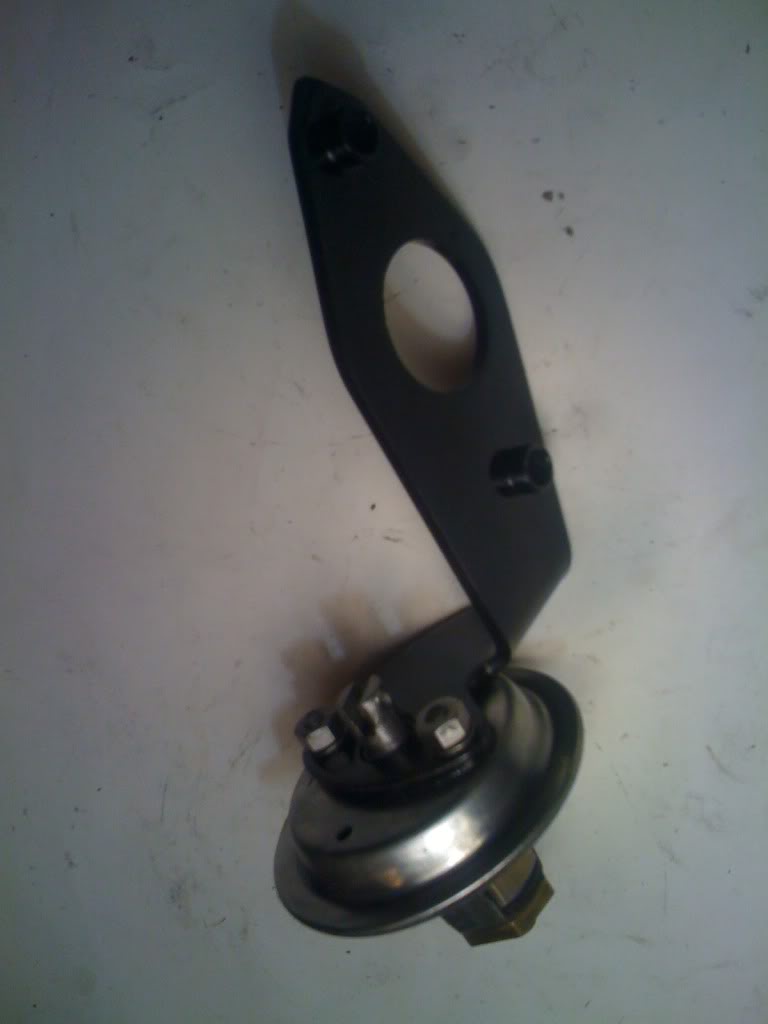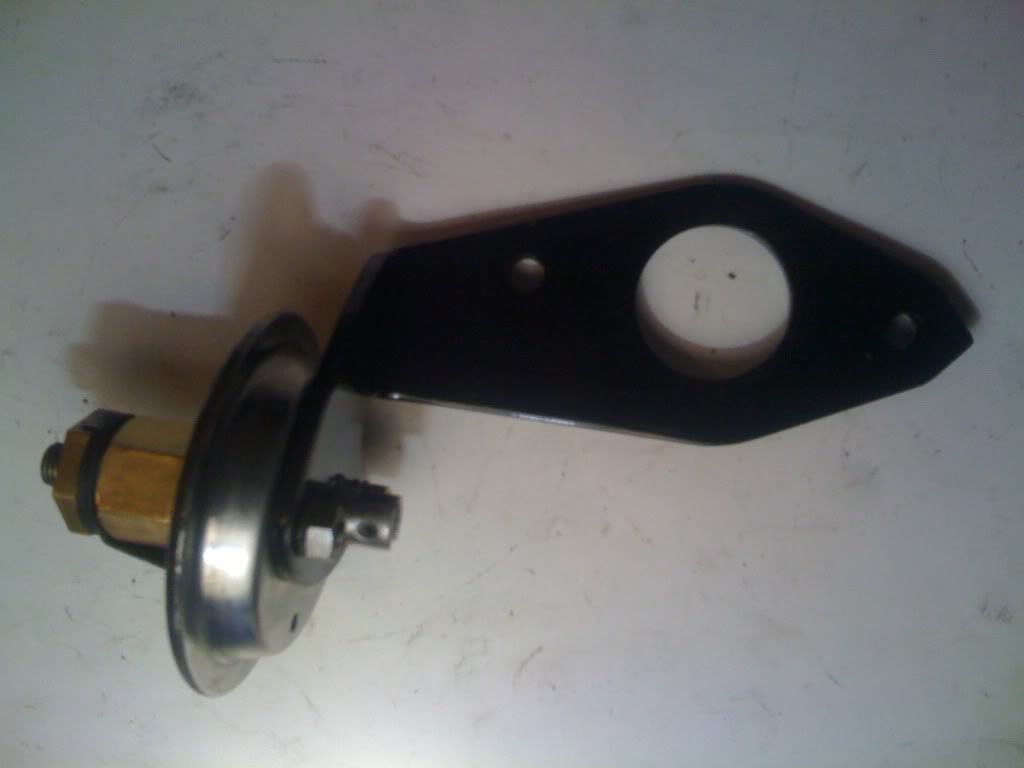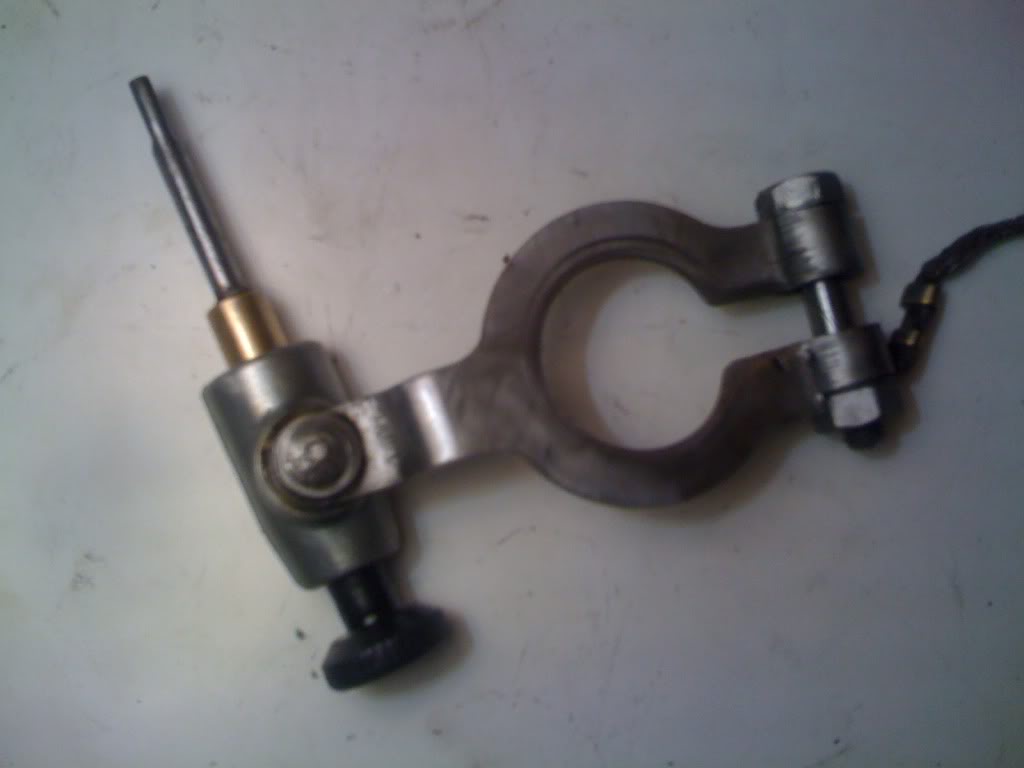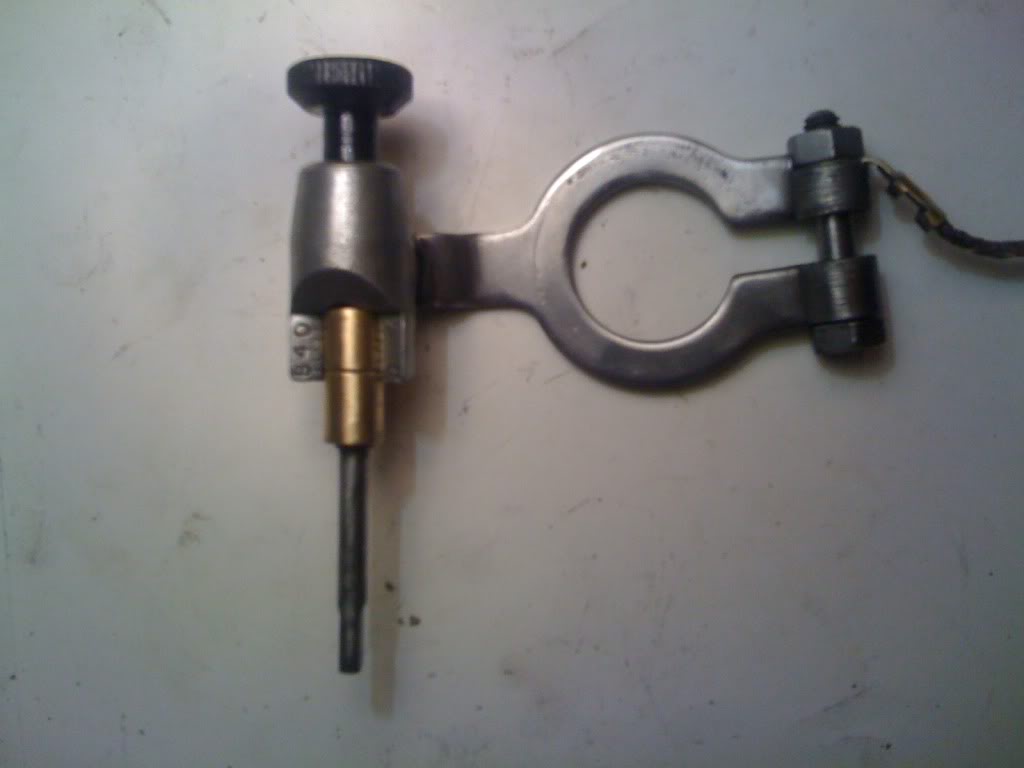 8-9-2011
Thanks For the answer Rick!
I just was wondering caus everything is the same BMC engine green, realy everything

and the cylinderhead is red? So I'm thinking they replaced..
What do youthink?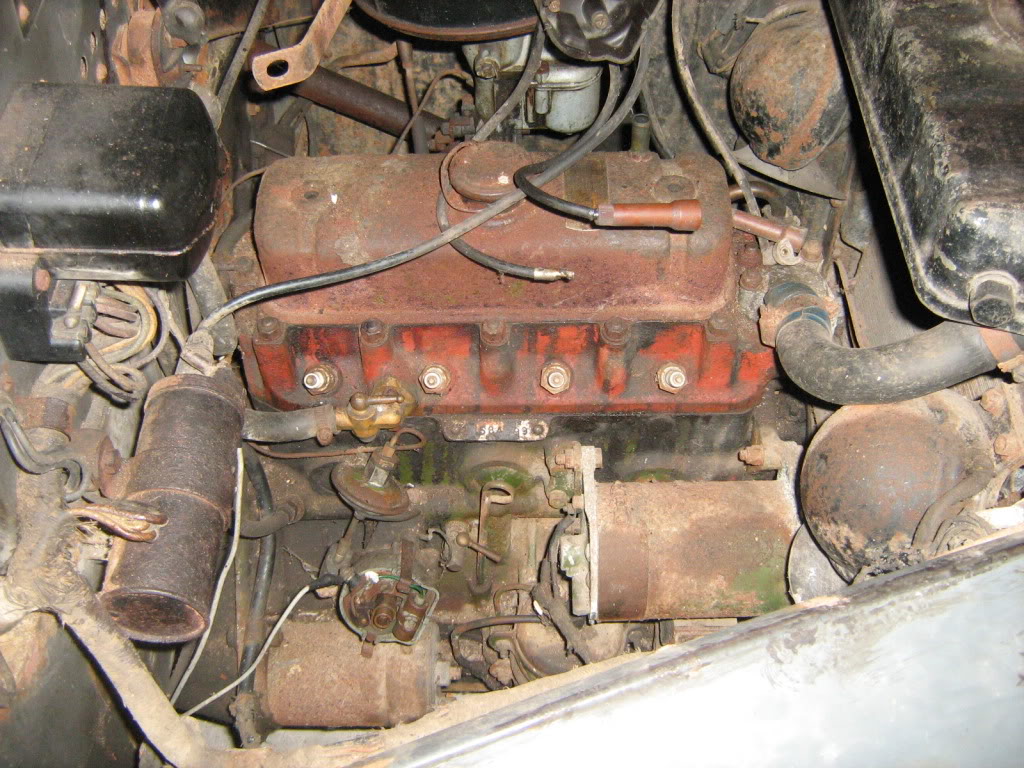 8-11-2011
Small Update,

I've rebuild the heater and the wiper motor. Just have tu put new grease inside the gears!
I've tested the heatermotor, wipermotor and the twin horns, and stil working, the neighbours can tell



Pictures...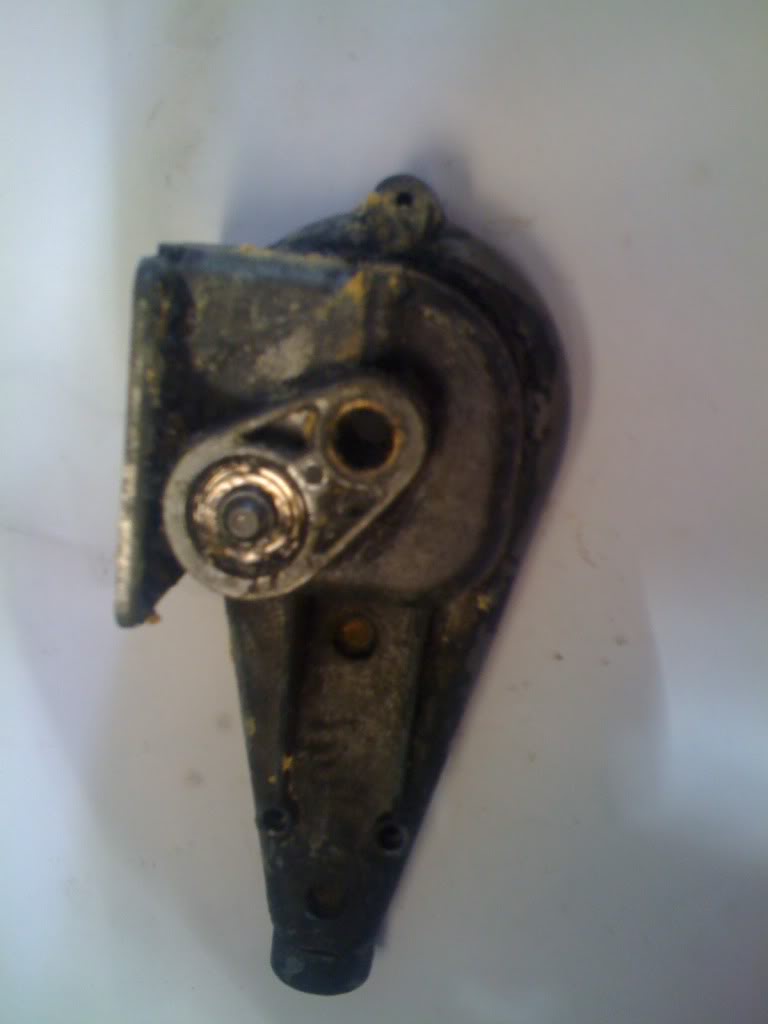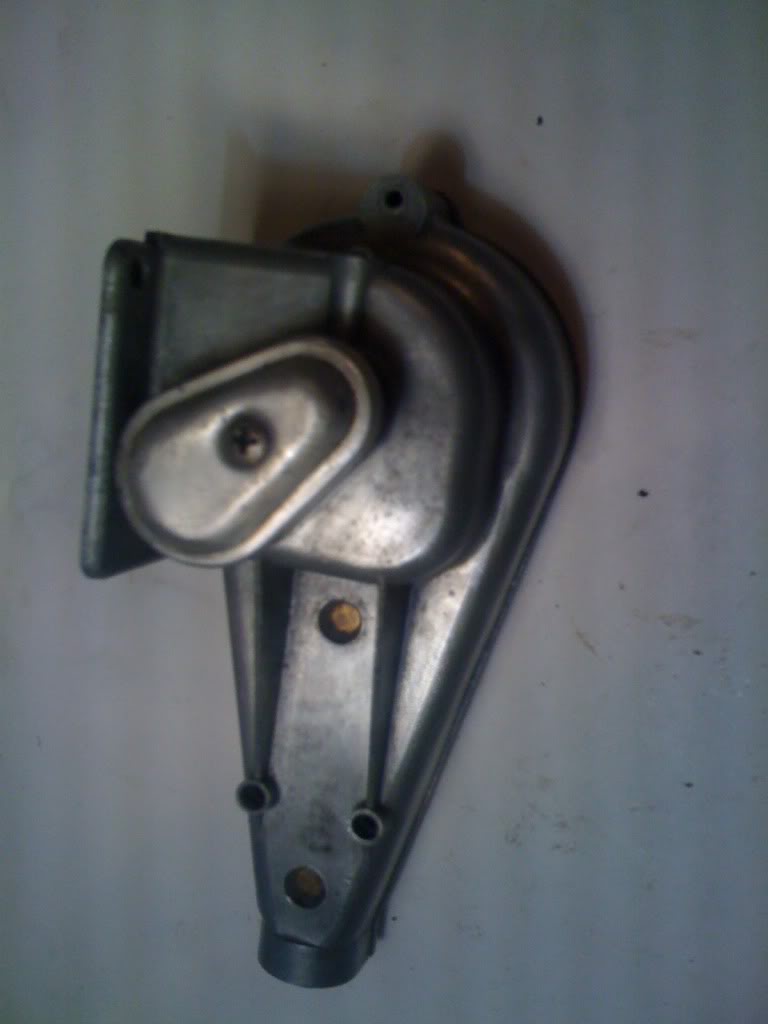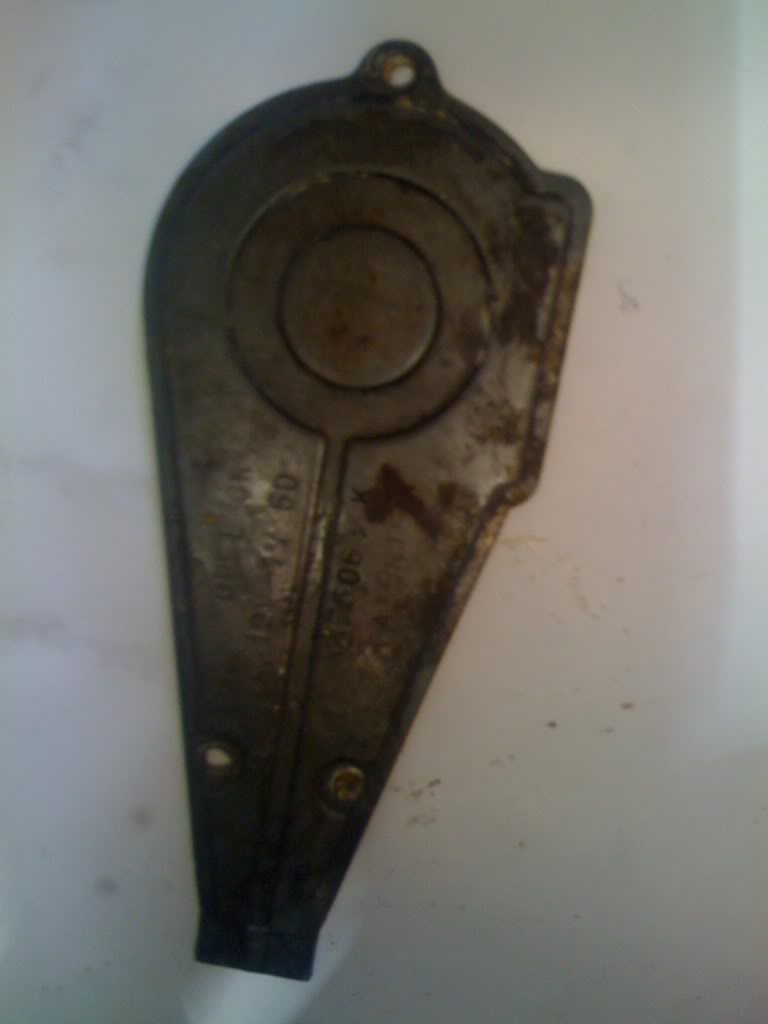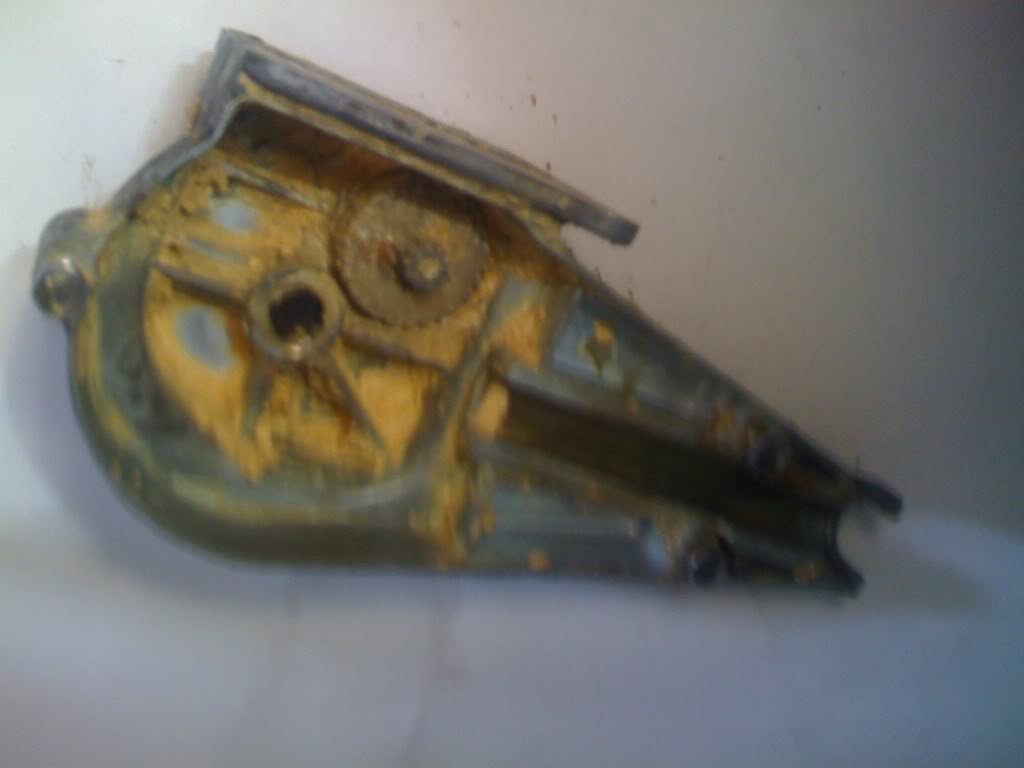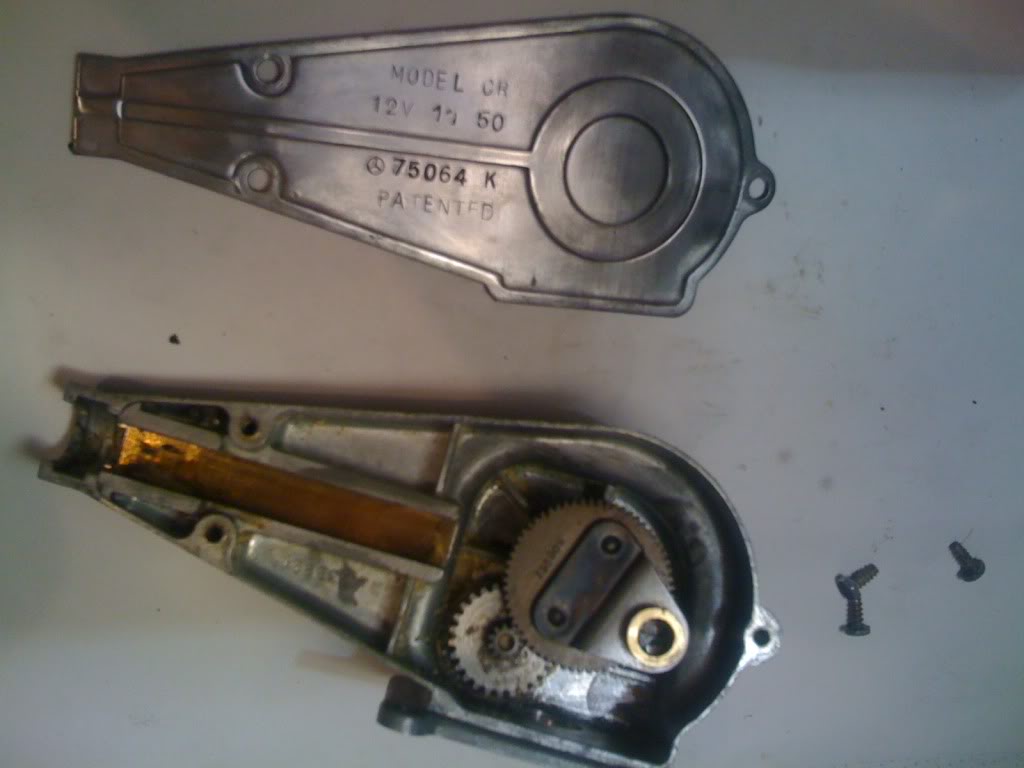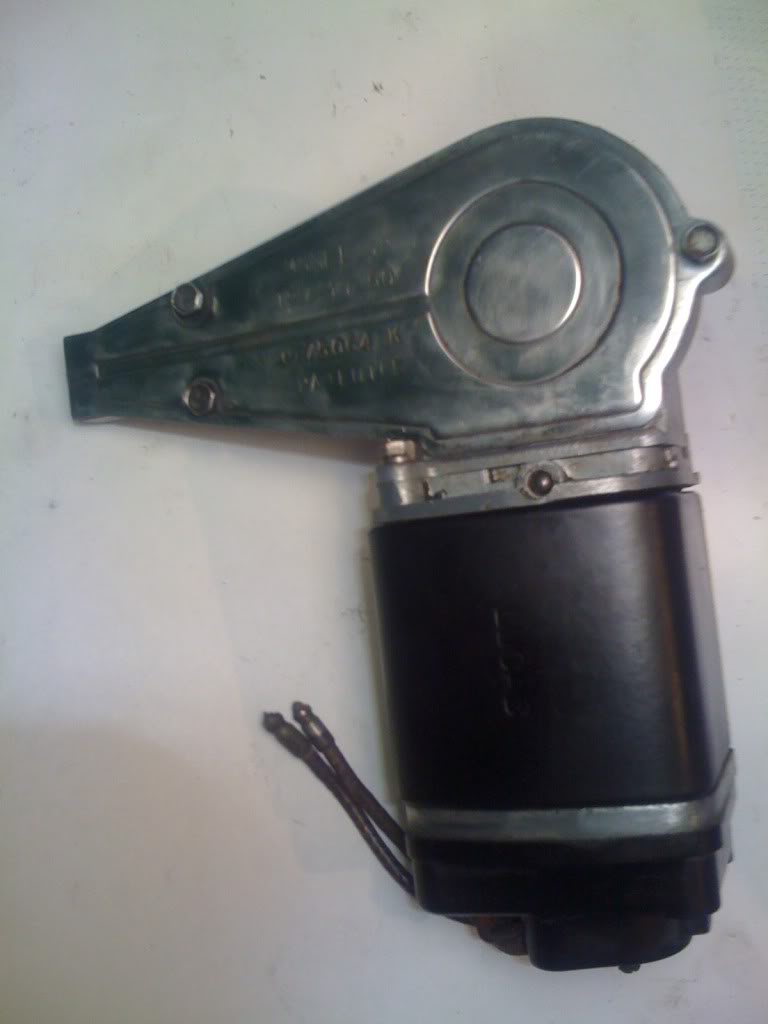 Heater: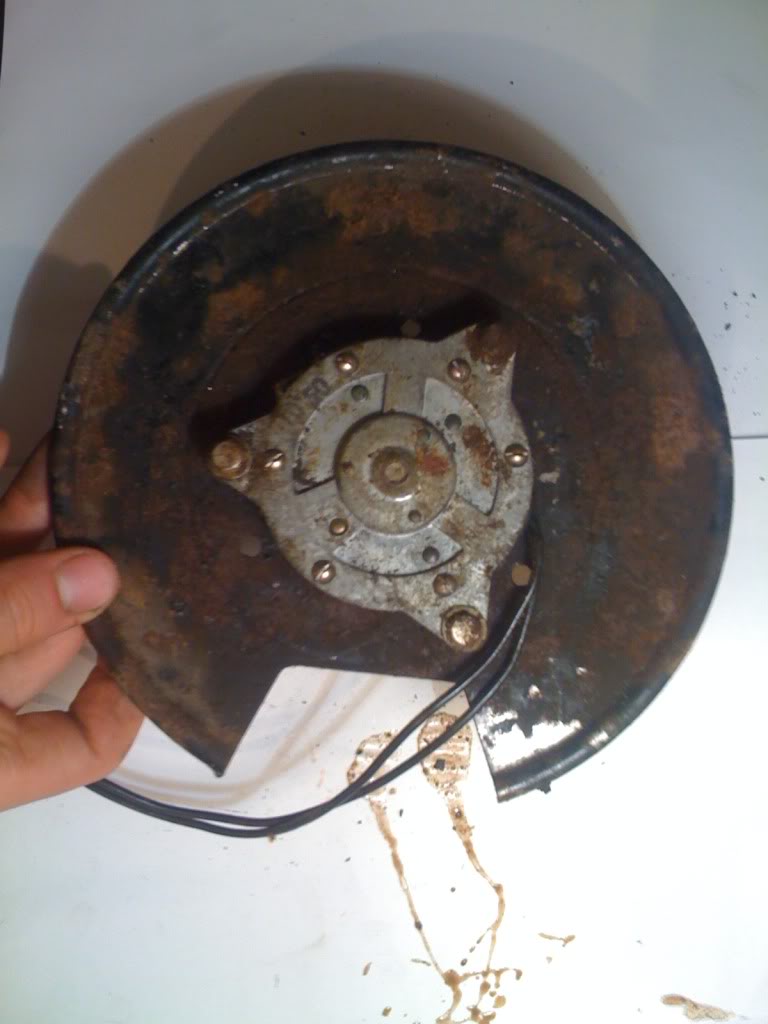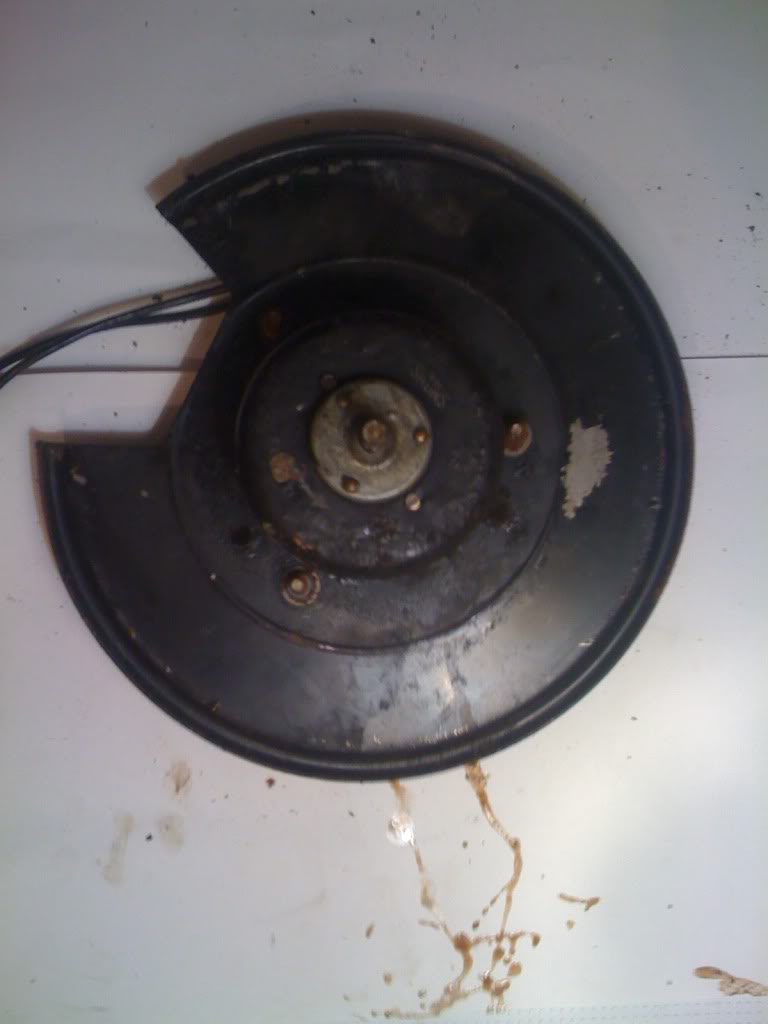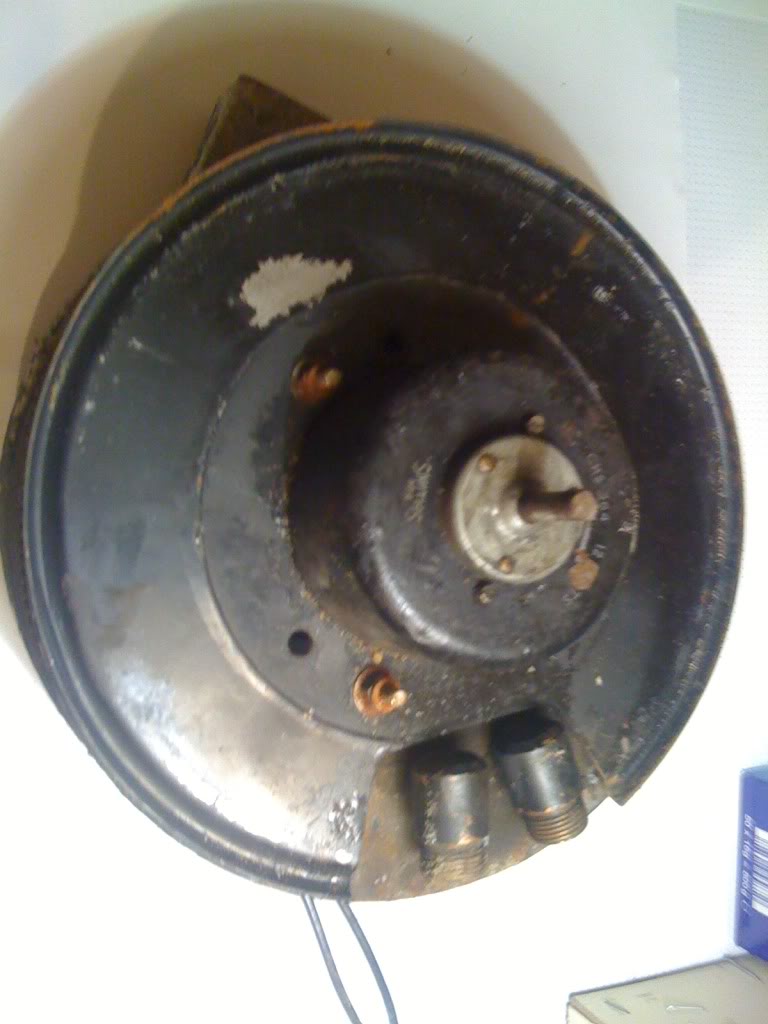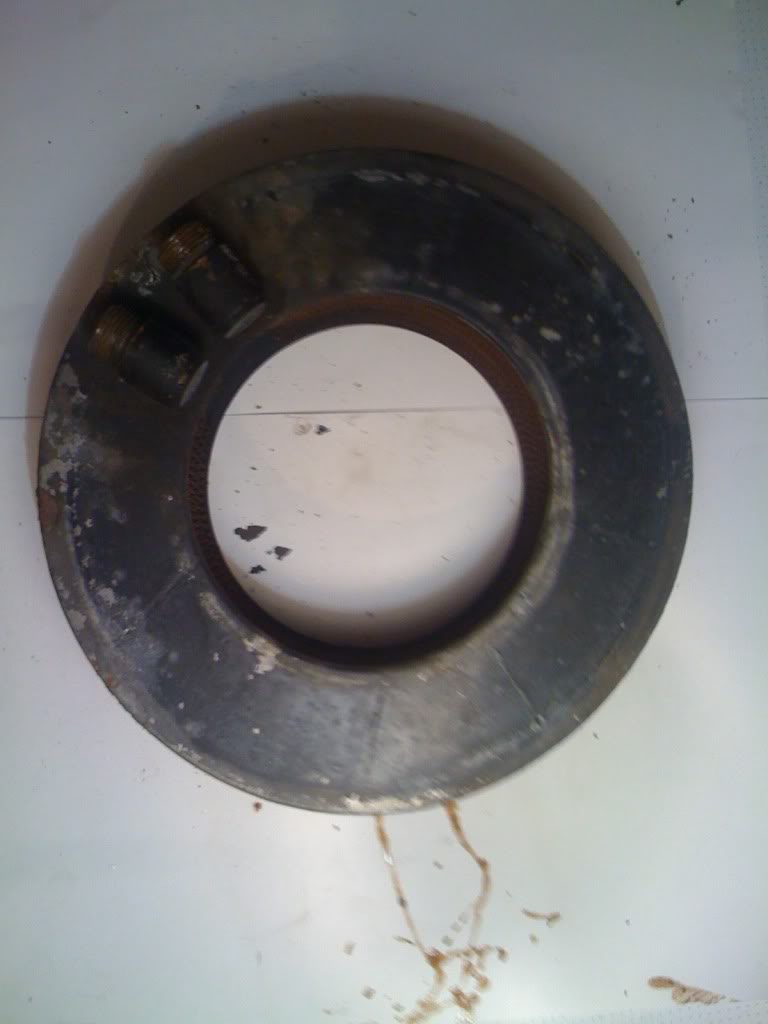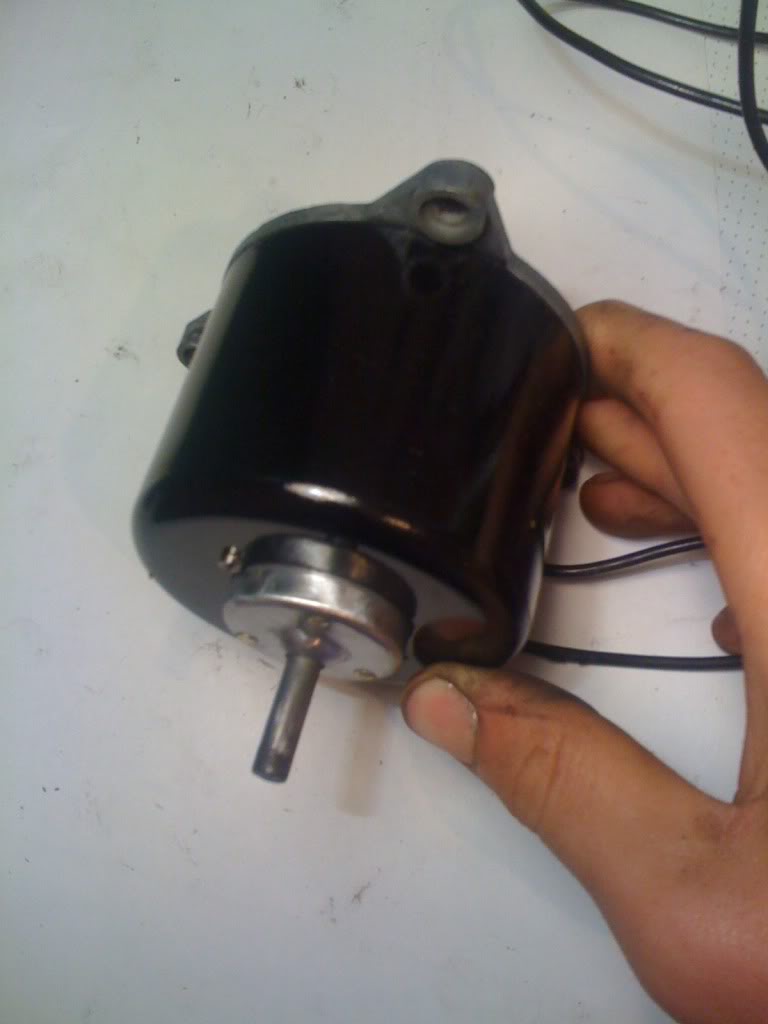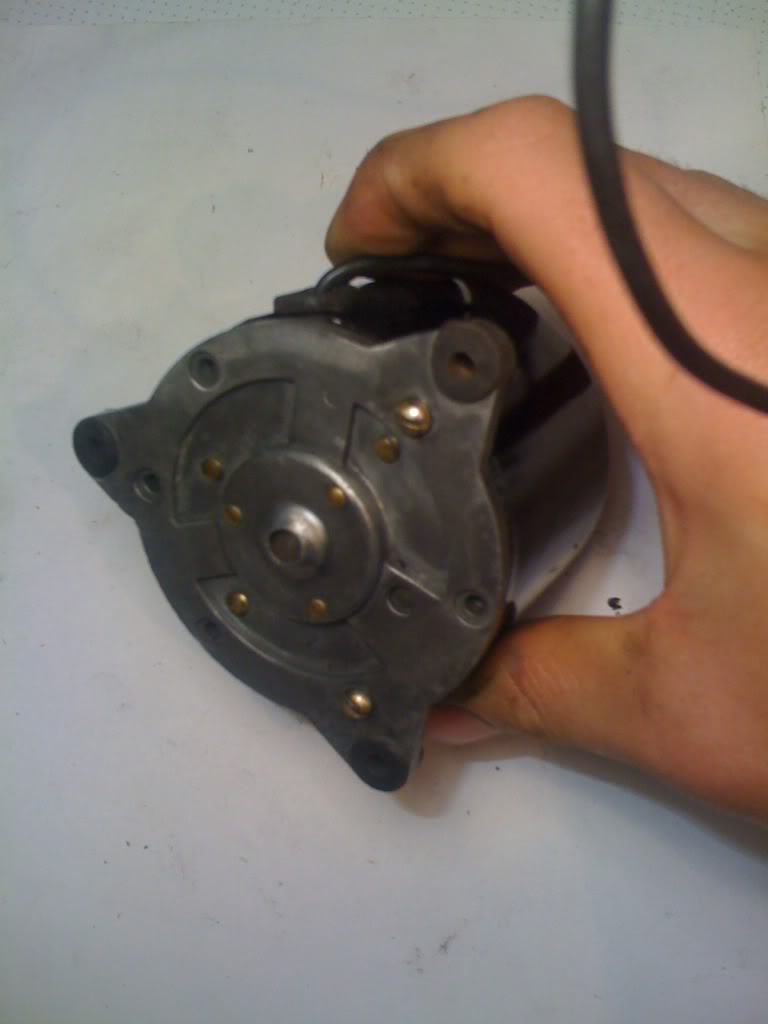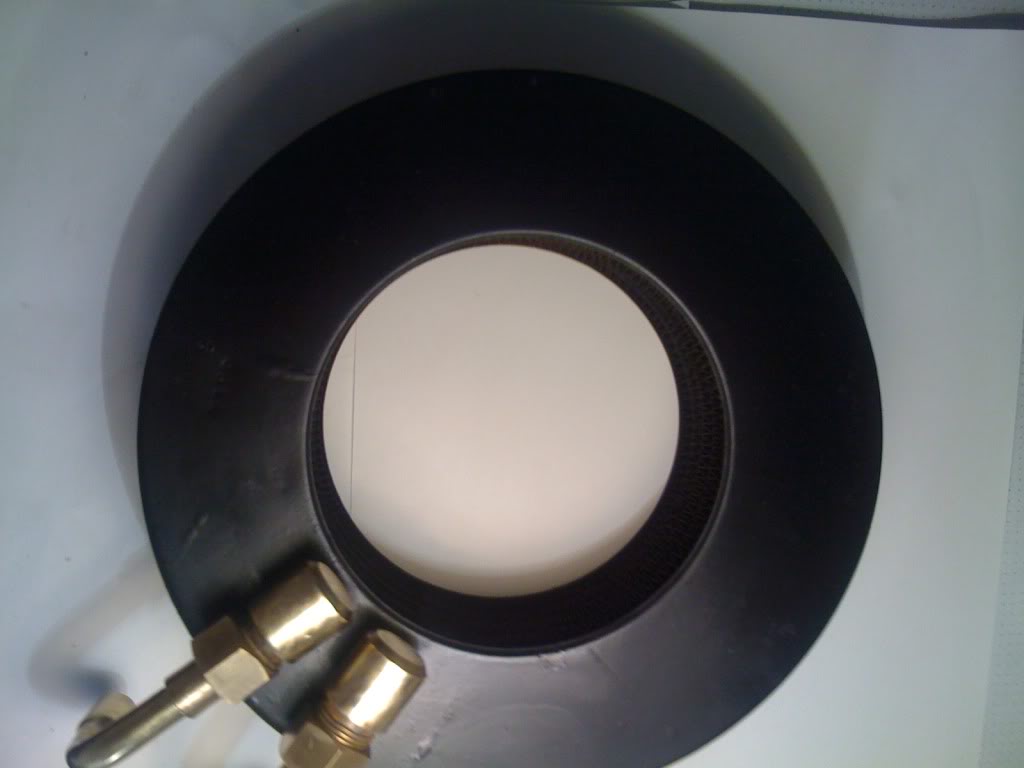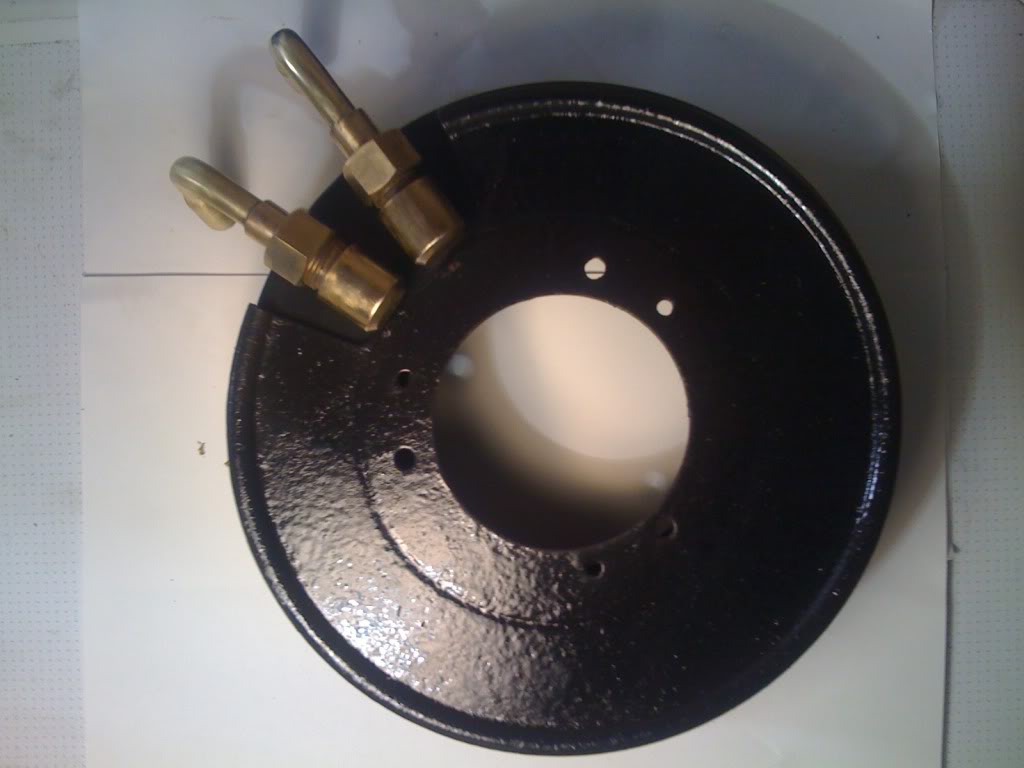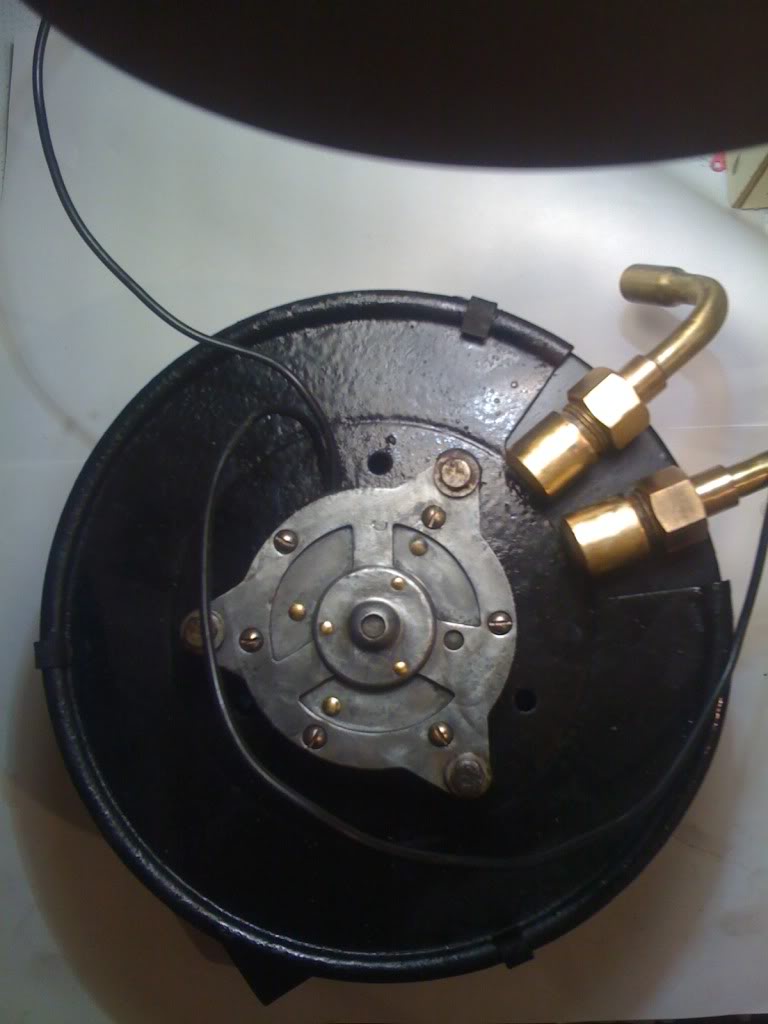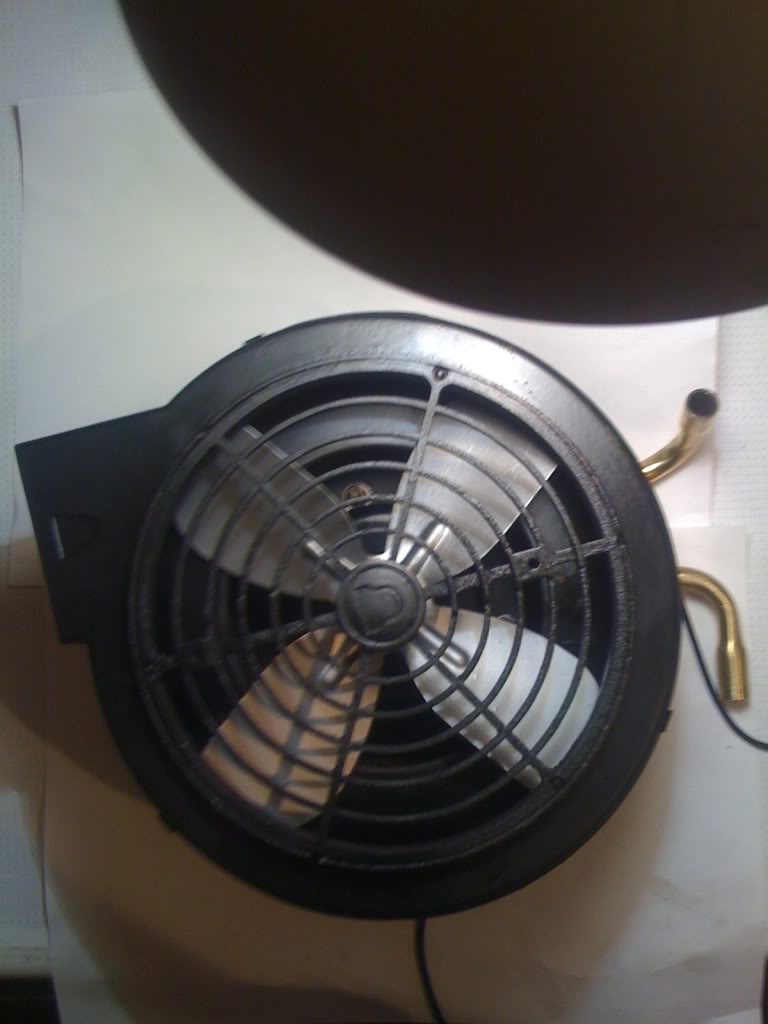 PS: I only have 1 smith logo that fits on the heater, the other is lost.. But 'm trying to make a new one

The Dynamo is reasembled!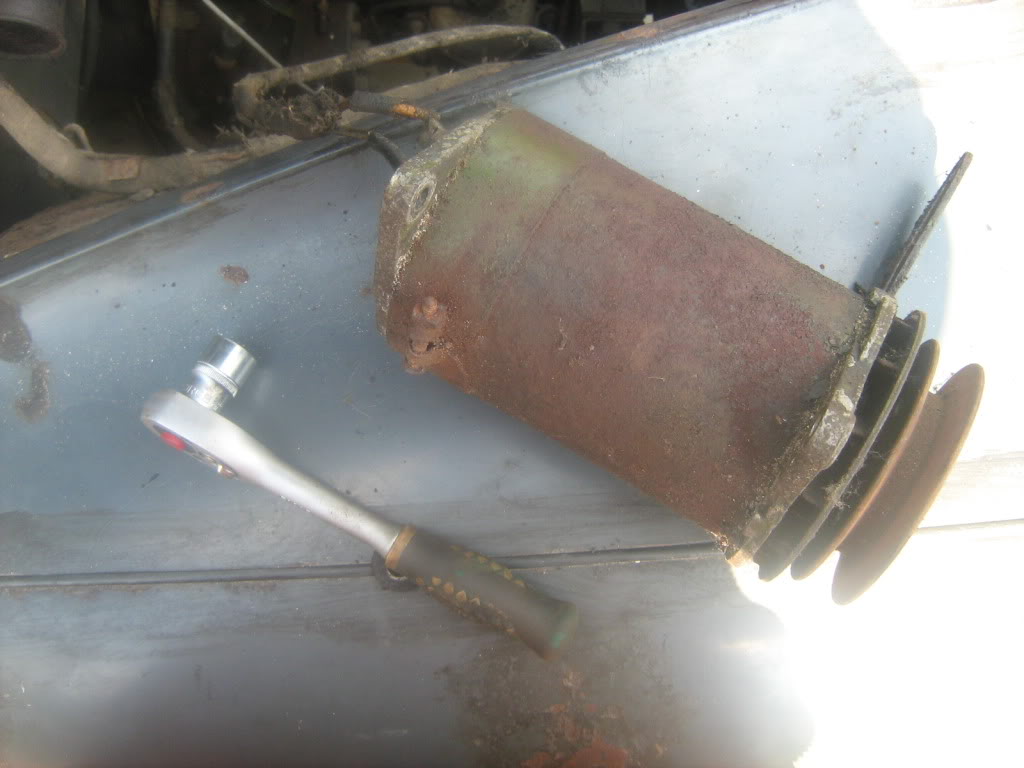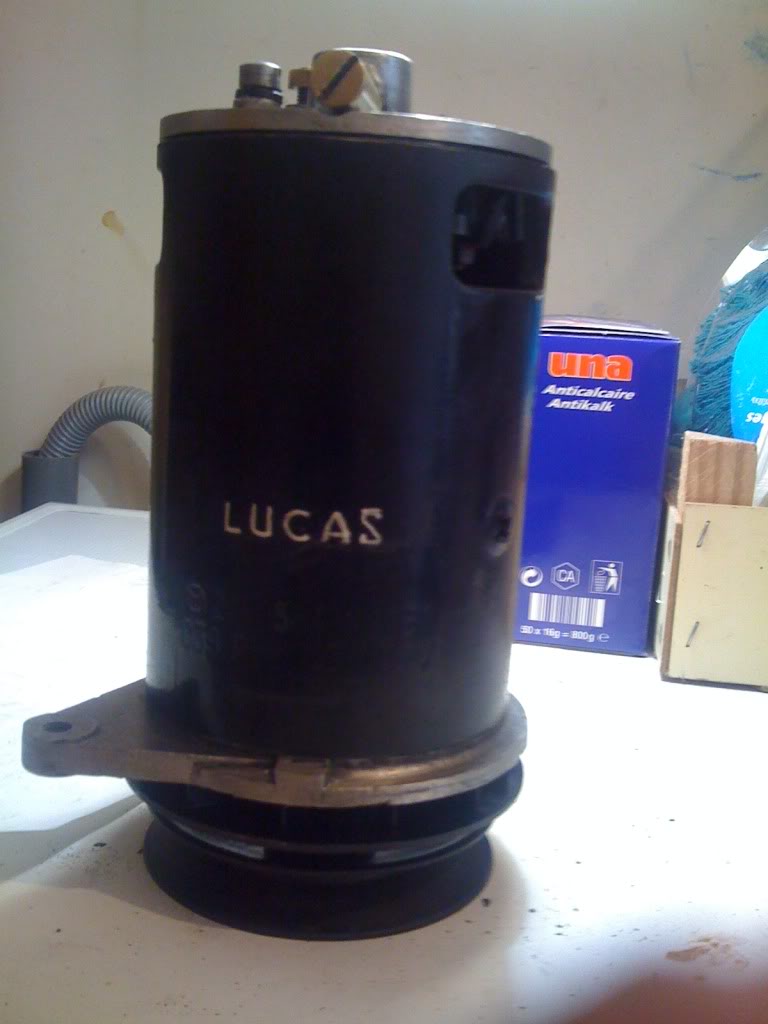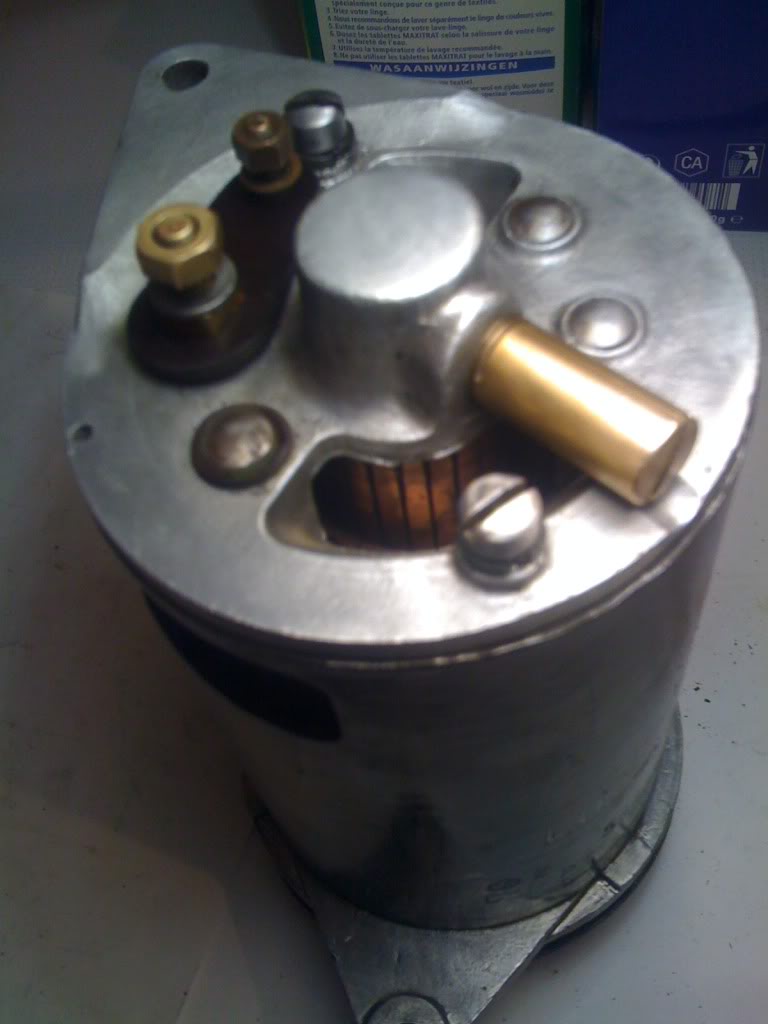 And pictures from my devon that I'm restoring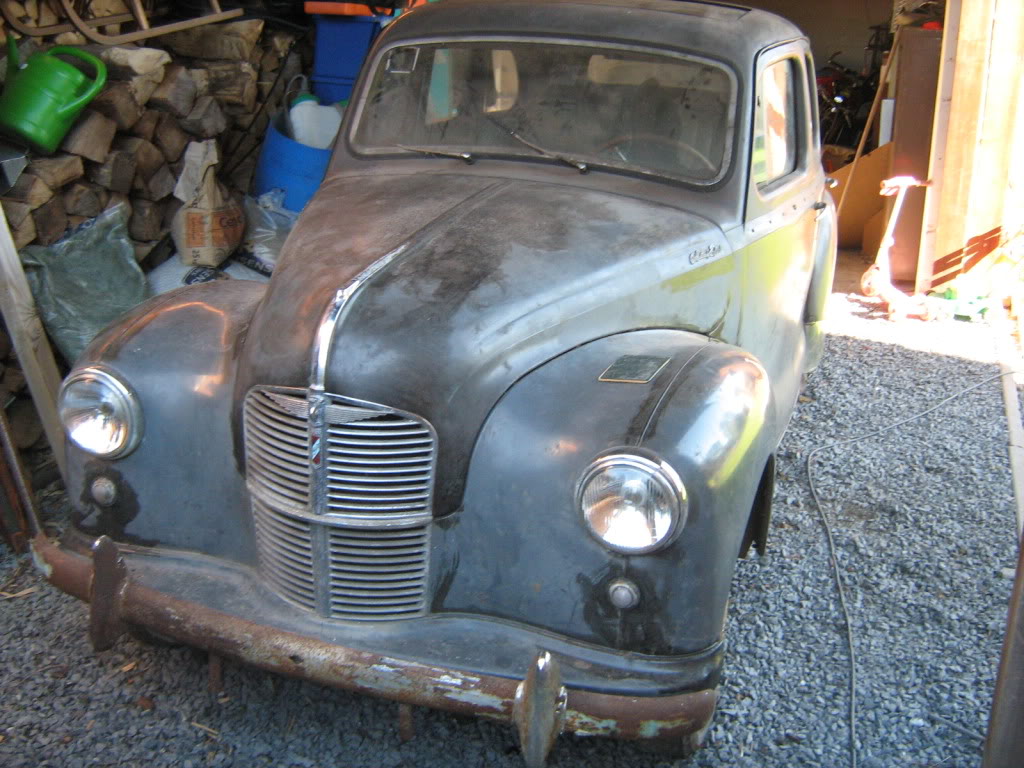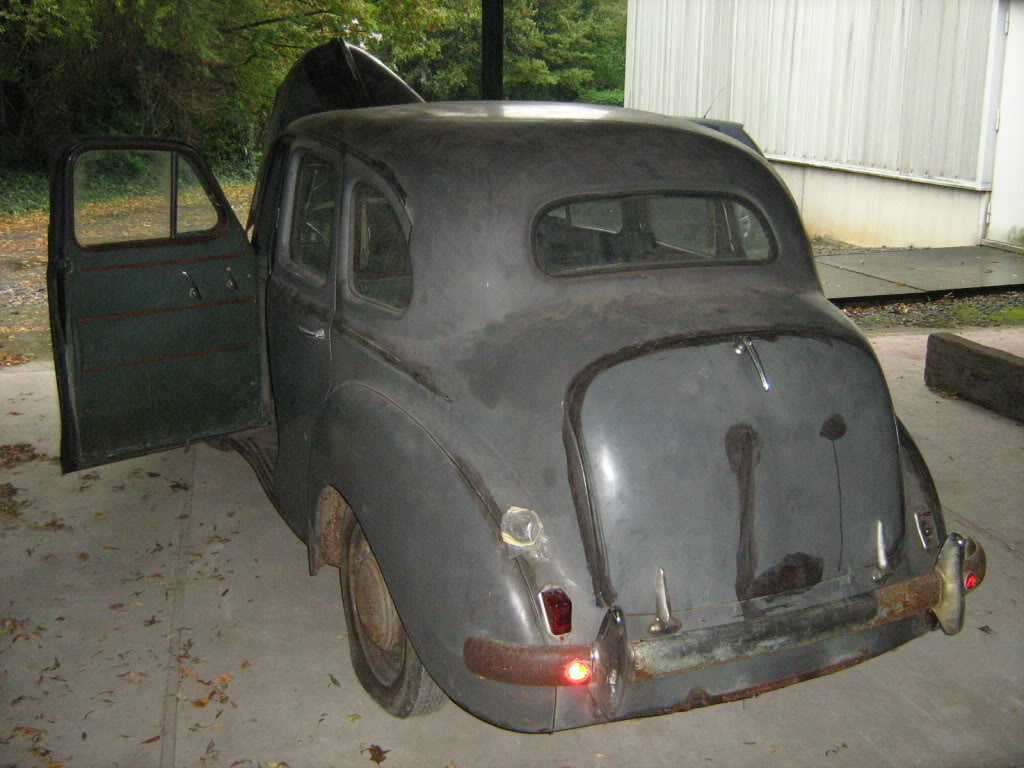 Kind regards and thanks for watching,
8-17-2011
a small update,

I cleaned and sanded the brake fluid bottle, (new they are between 65-85 pounds so will try to ceep my own one!)
I've cleaned and painted the upper parts from the aircleaner
and I did the radiator..

Pictures say more!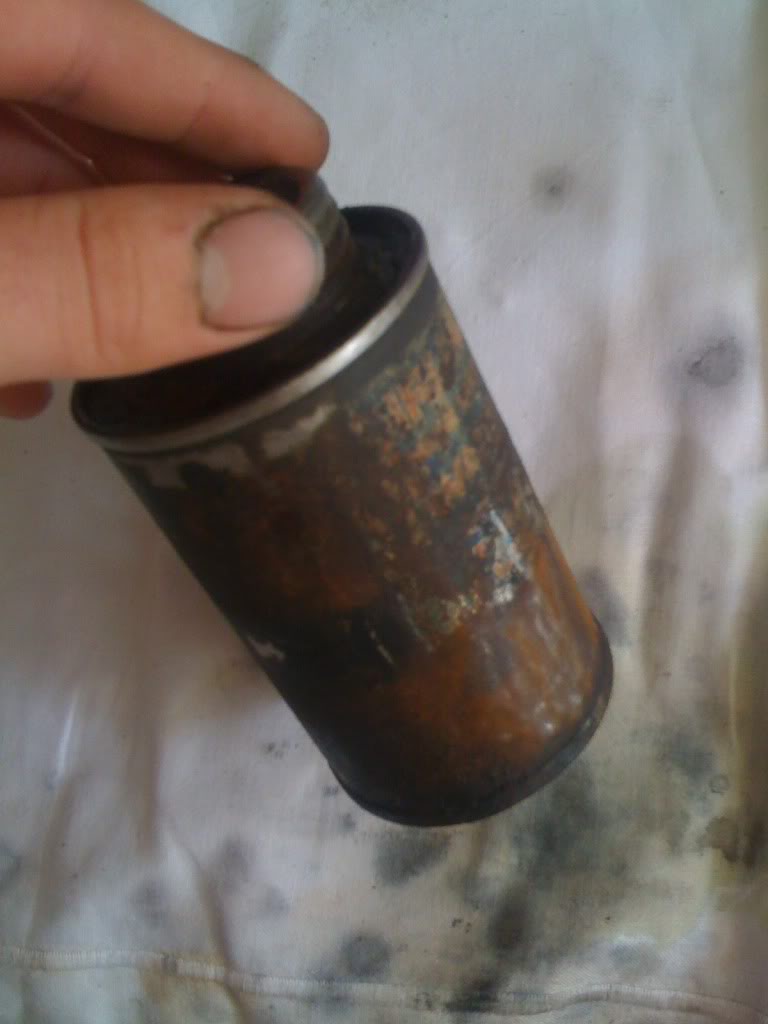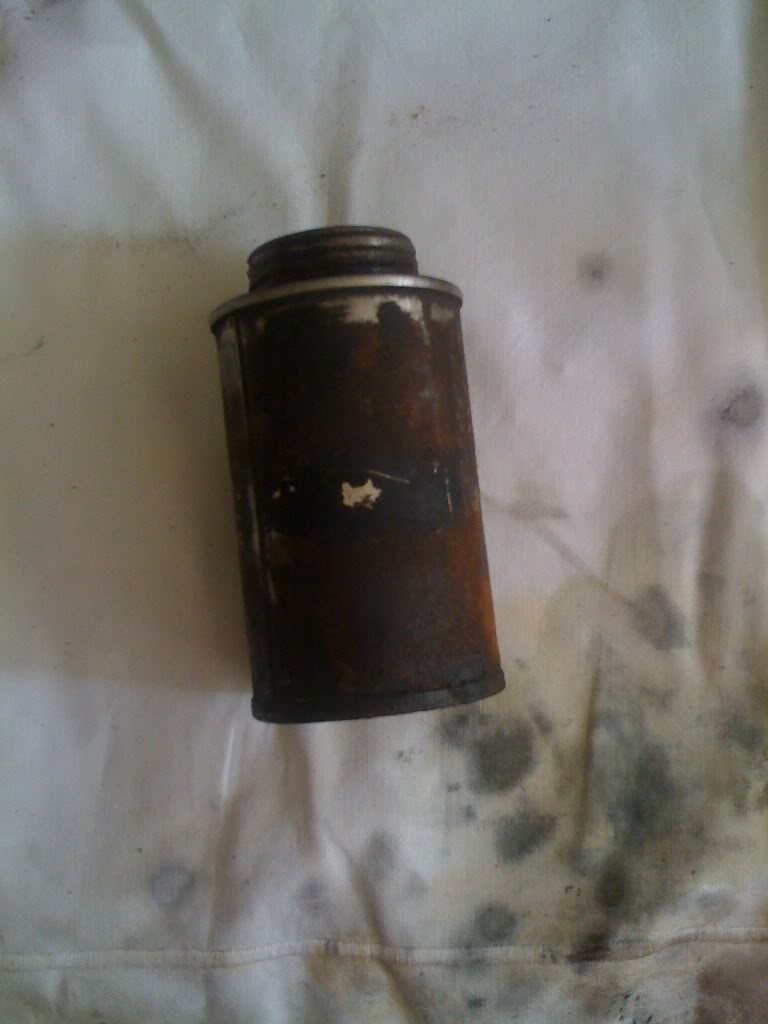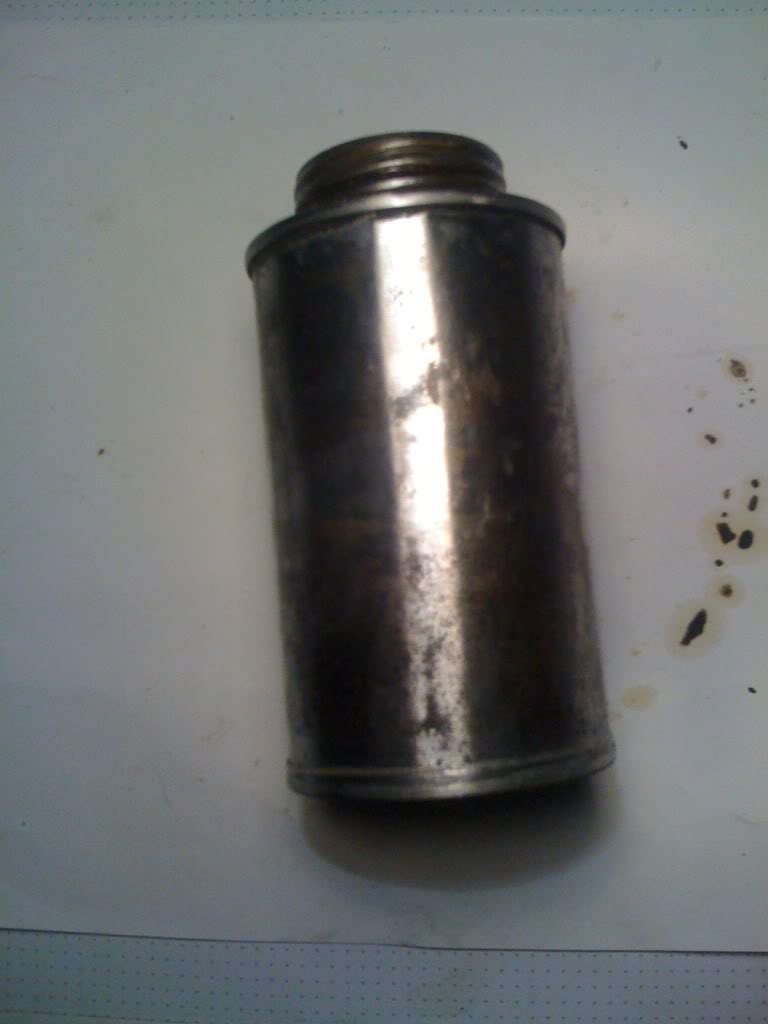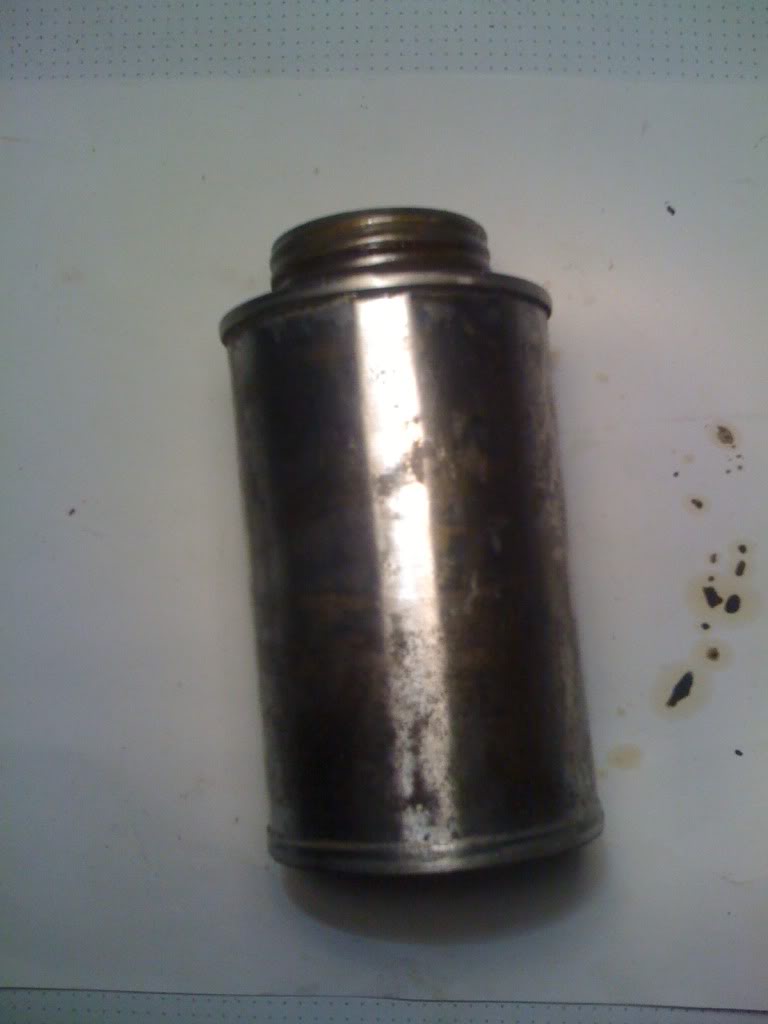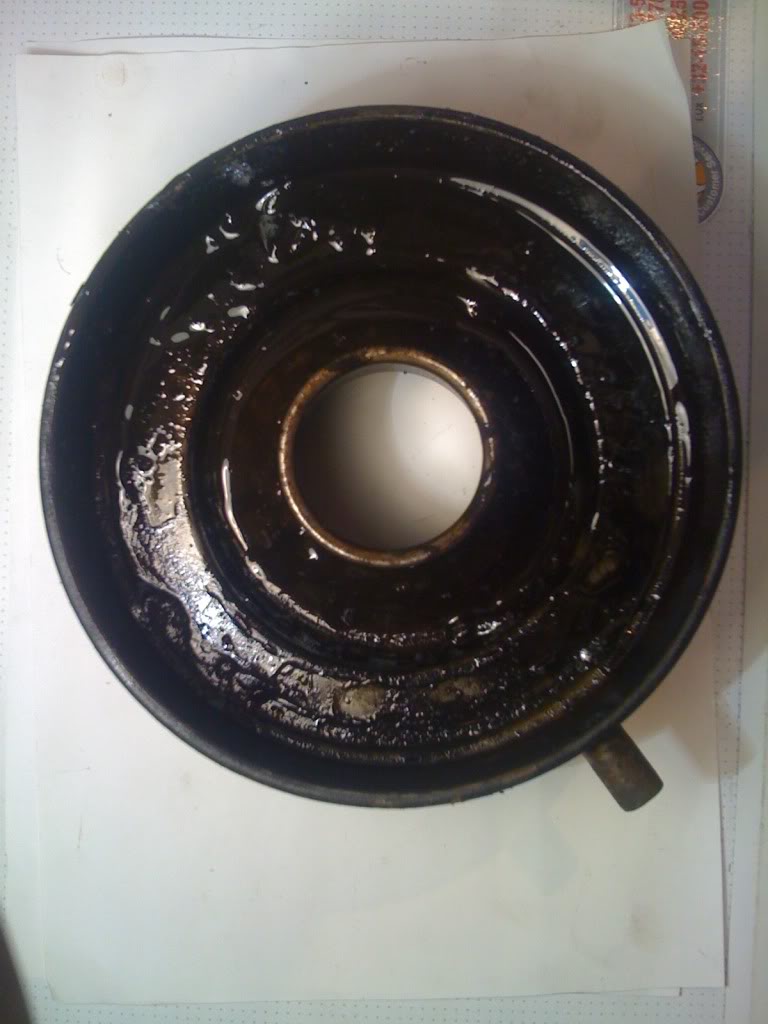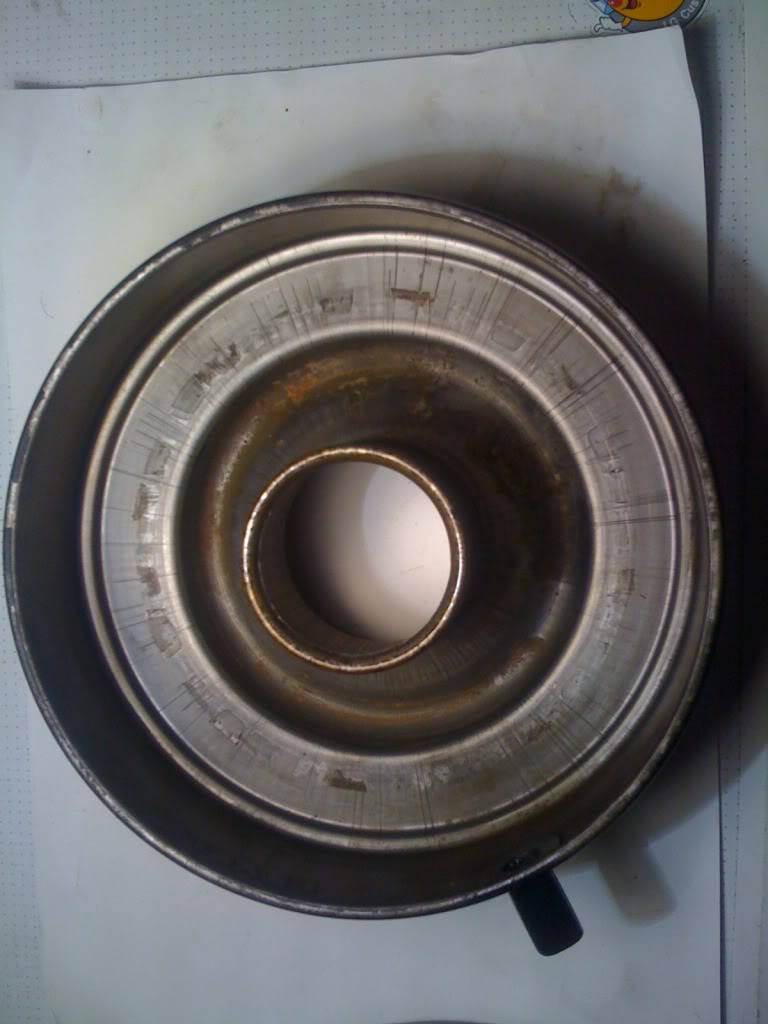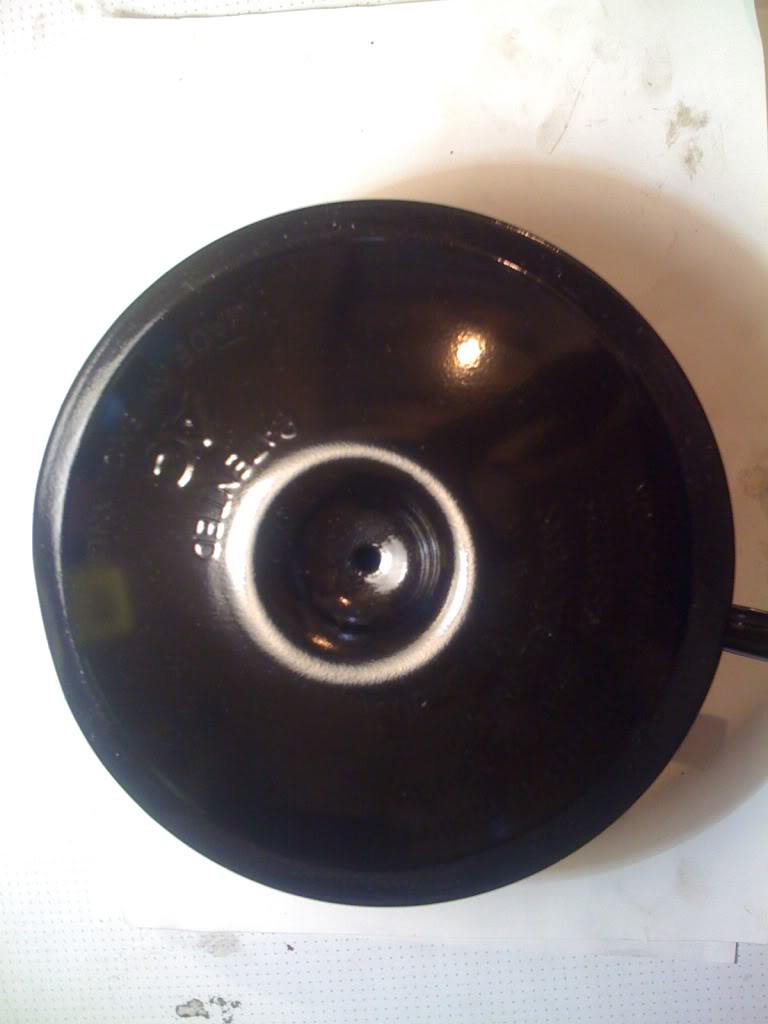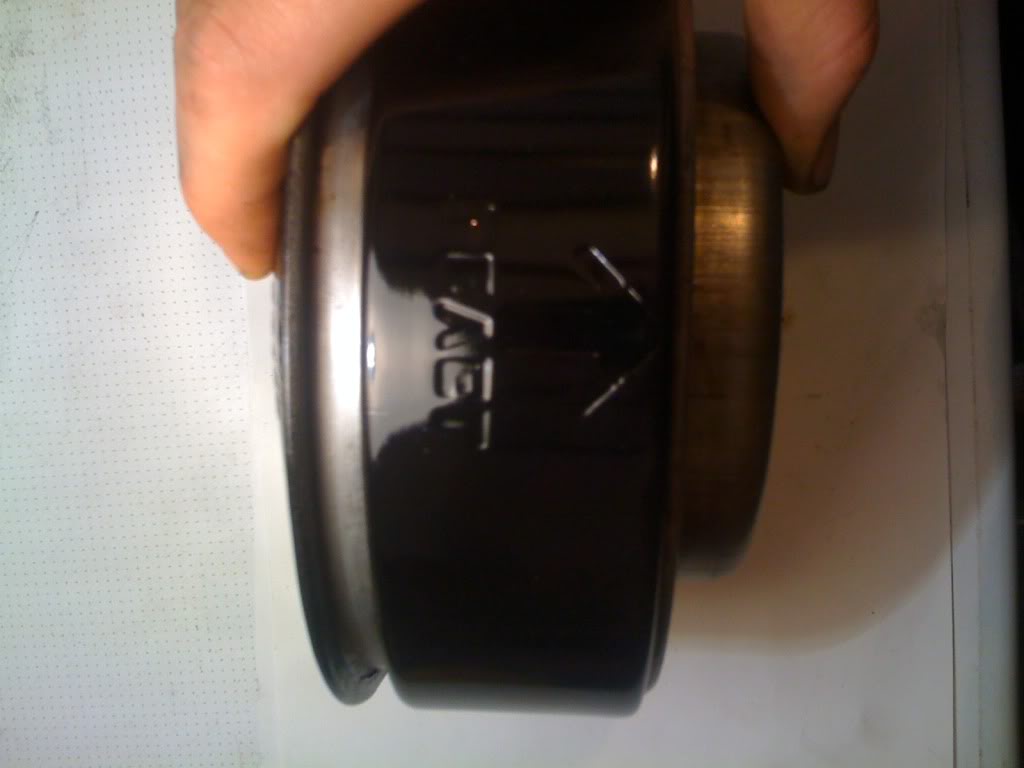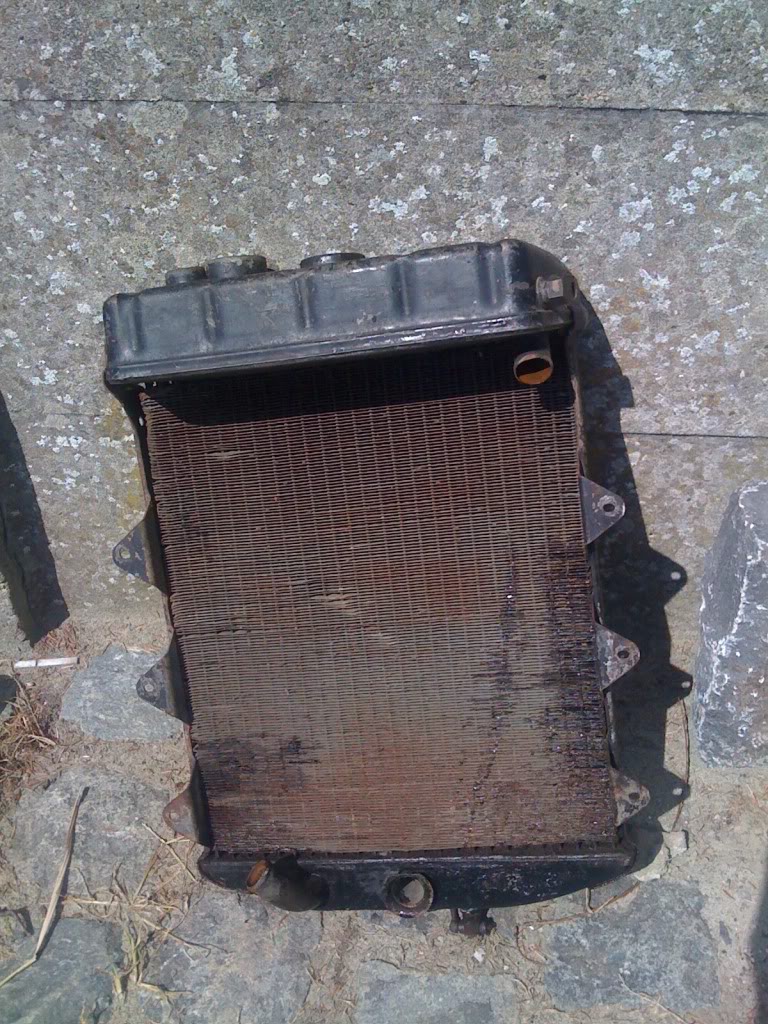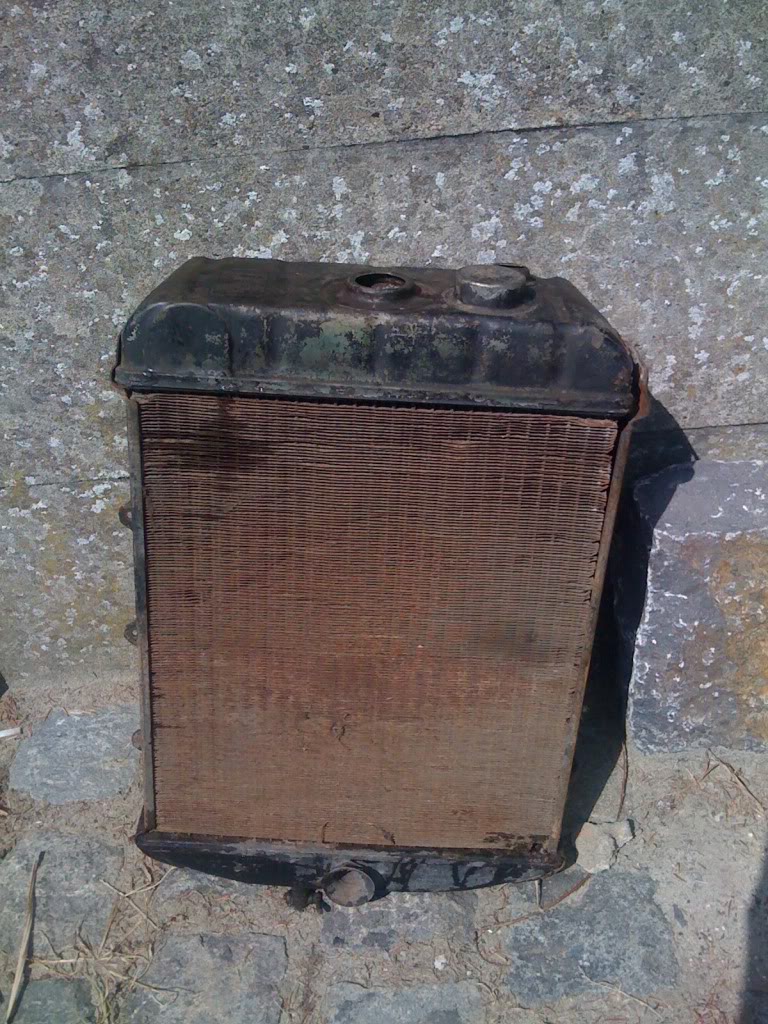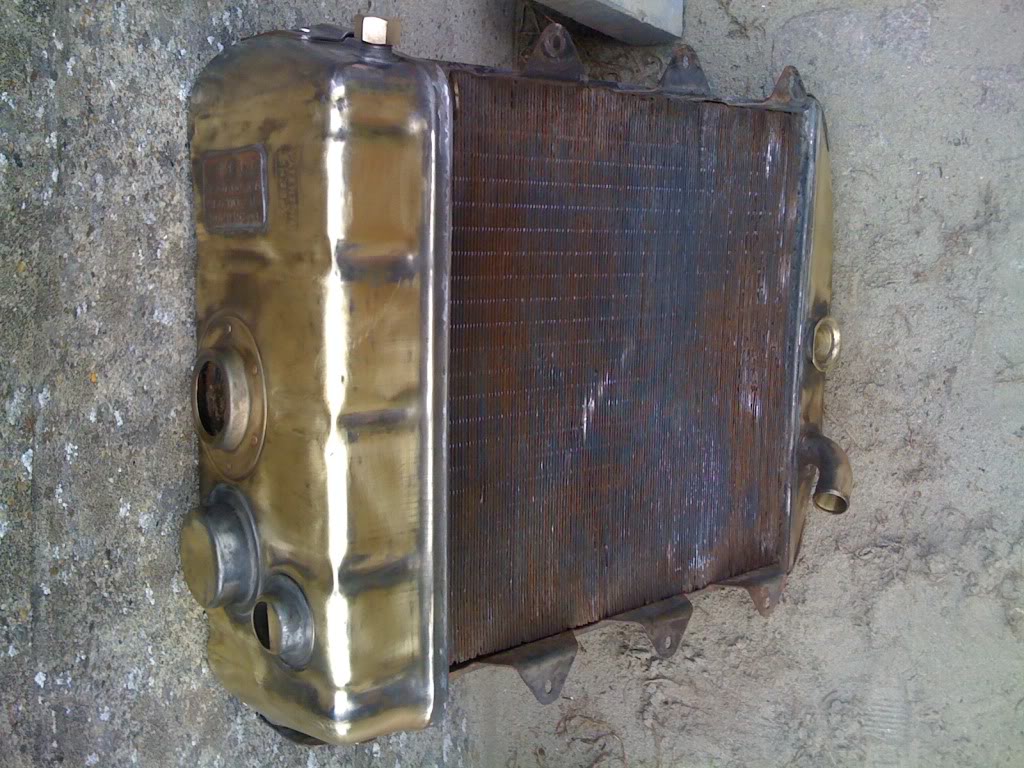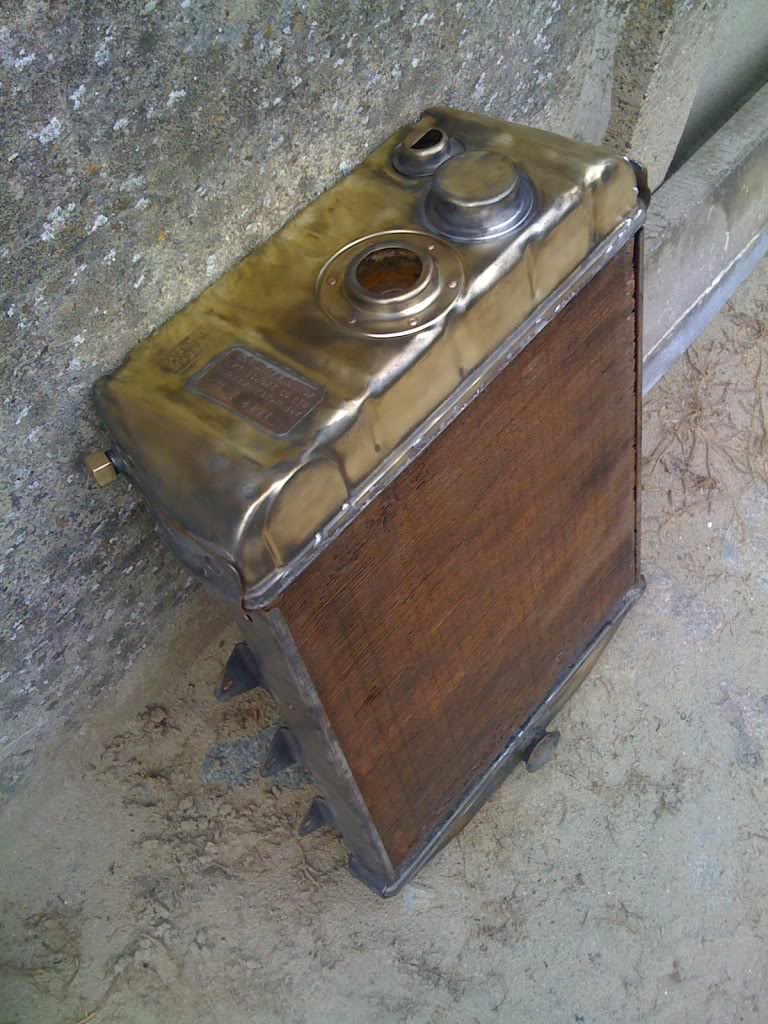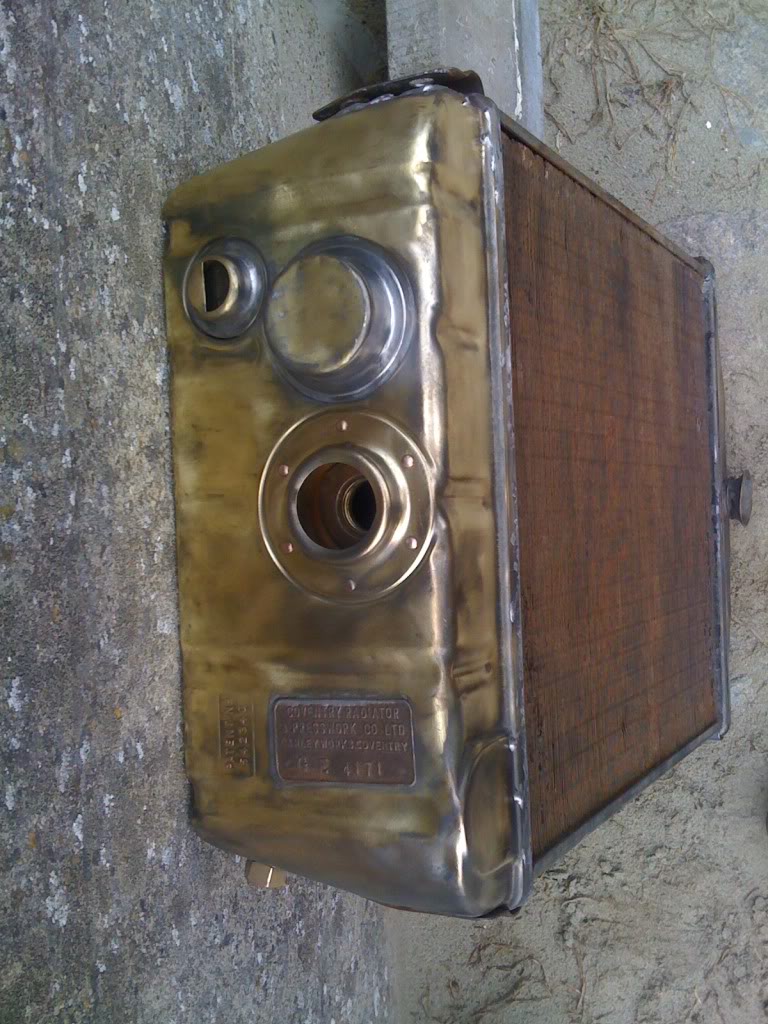 8-20-2011
Very very tiny update today, just some Detaill work...

I've Made some knew Smith heater logos, One was missing... so I had to make a new one...

Right is original, middel is one new, left is one new with ready to cut out!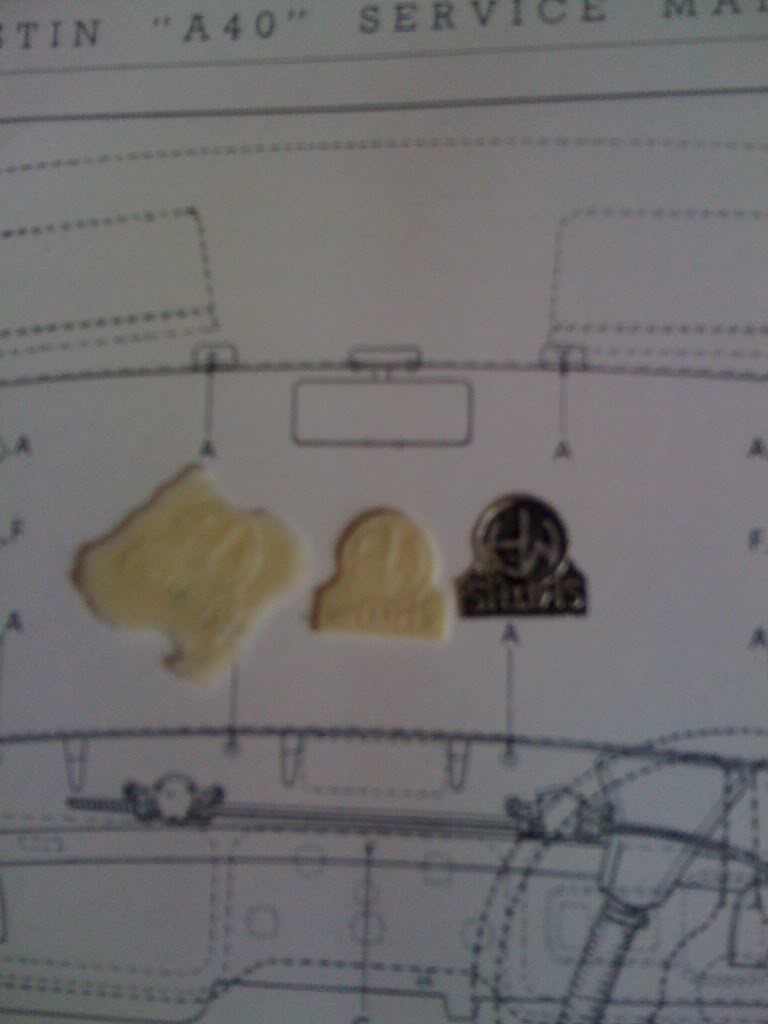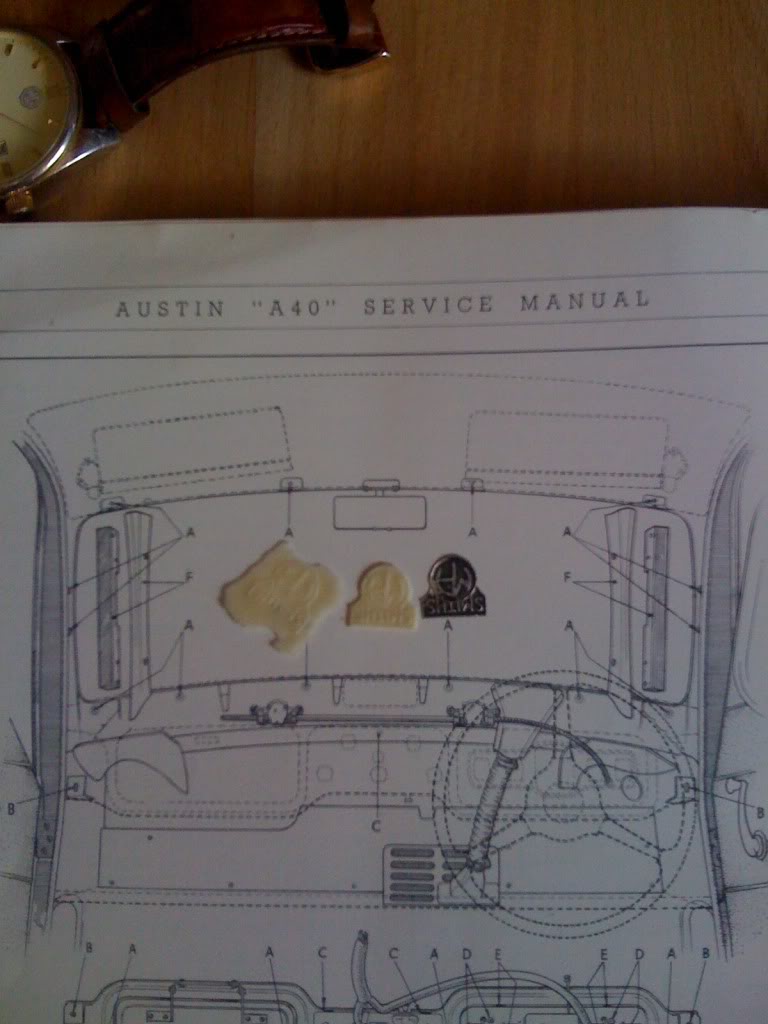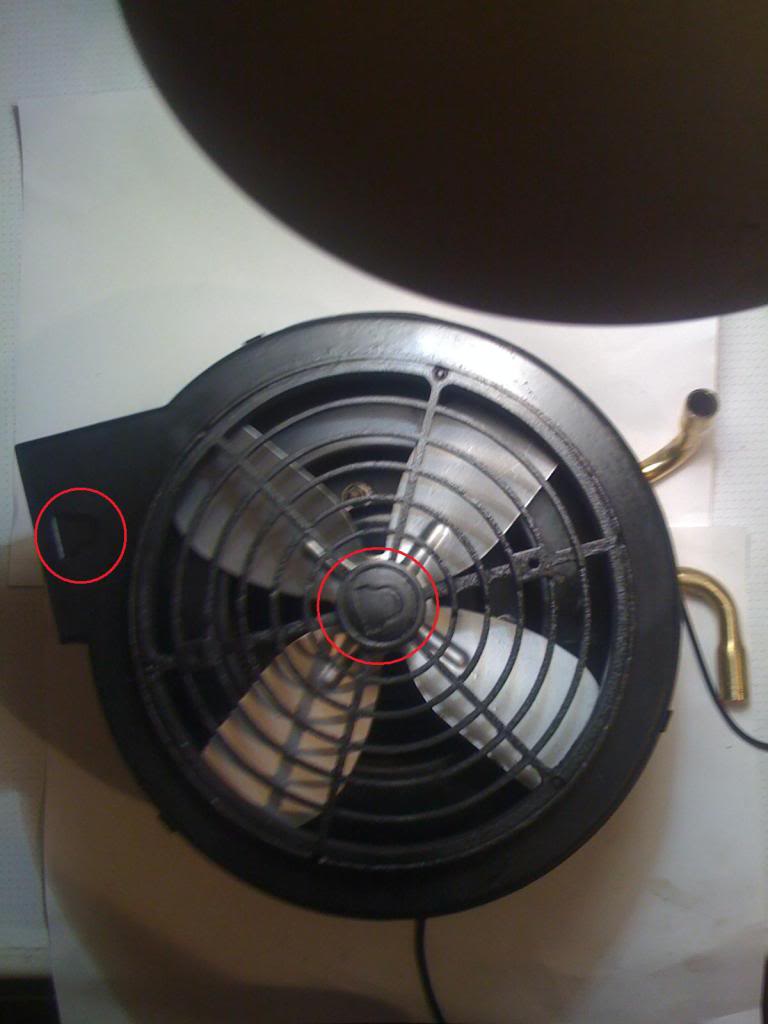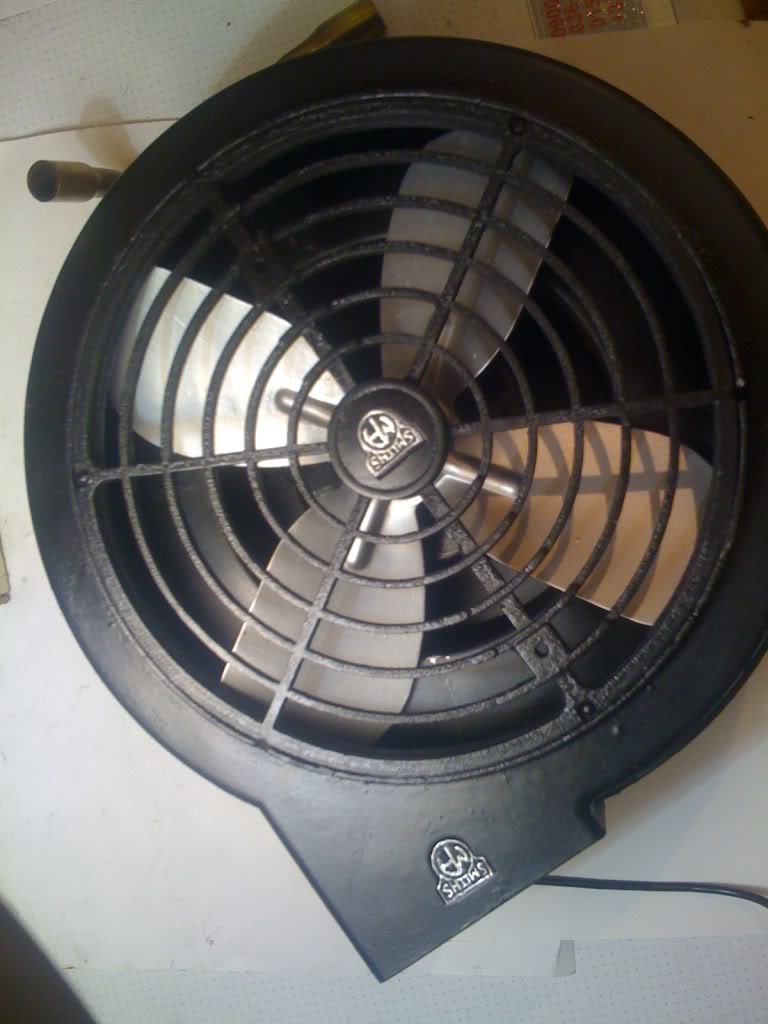 8-22-2011
Hallo,
I succeeded in taking thermostat housing take off. Can anyone identify this thermostat? He is also used in other cars? I have not seen the new Austin Devon ...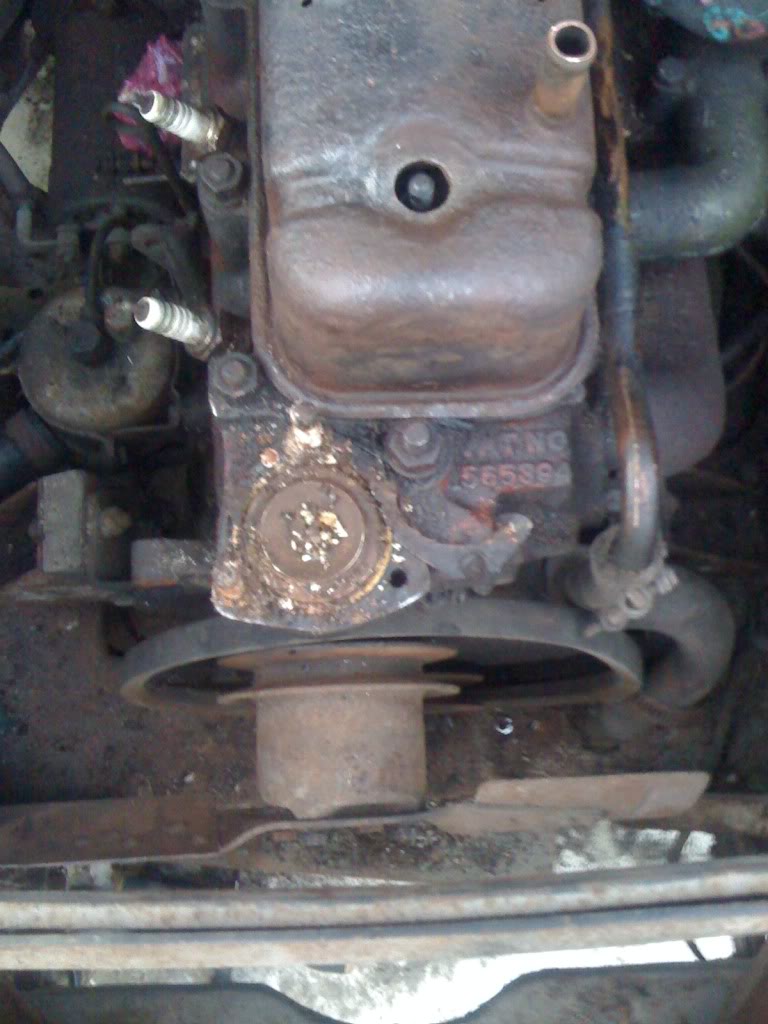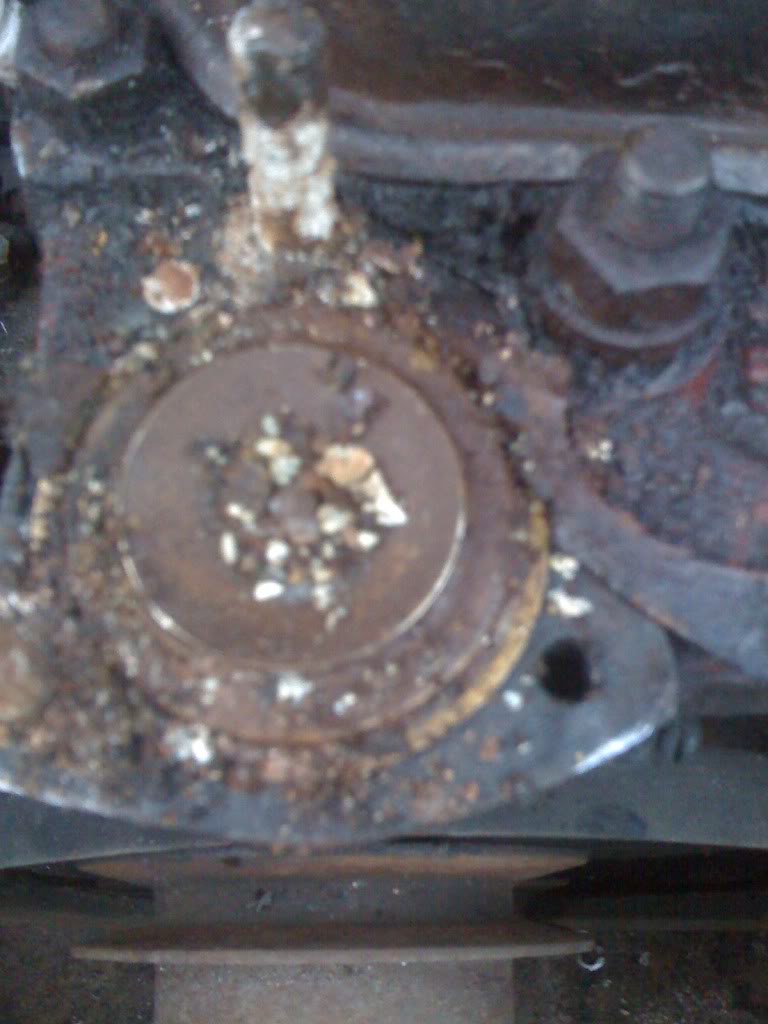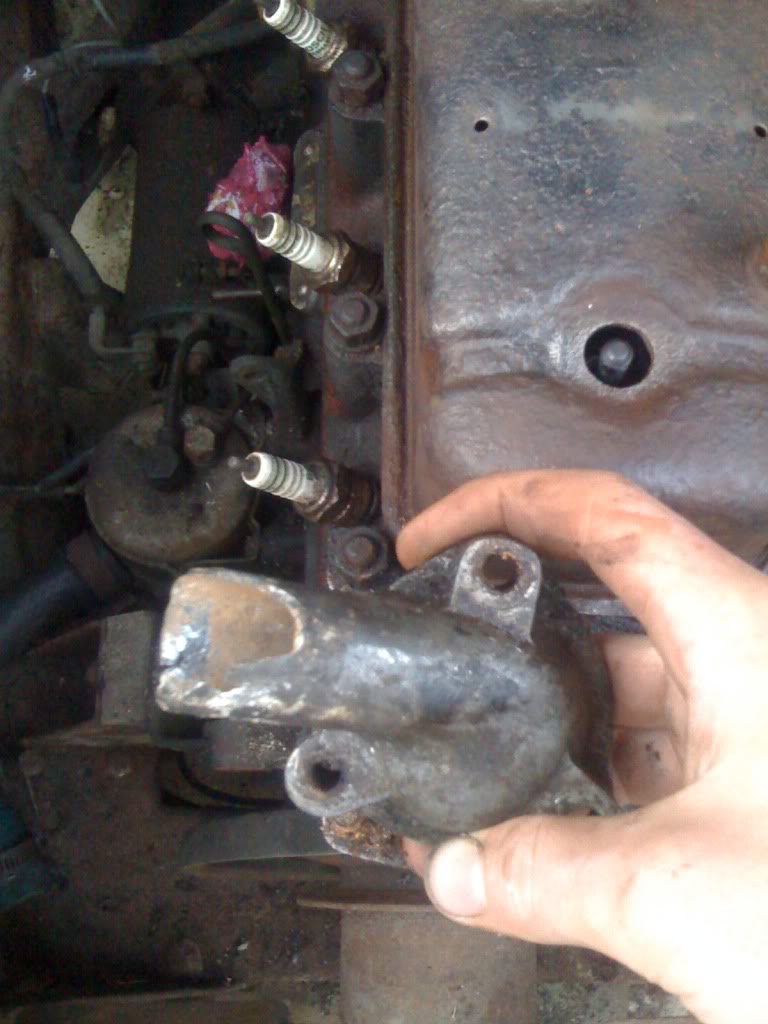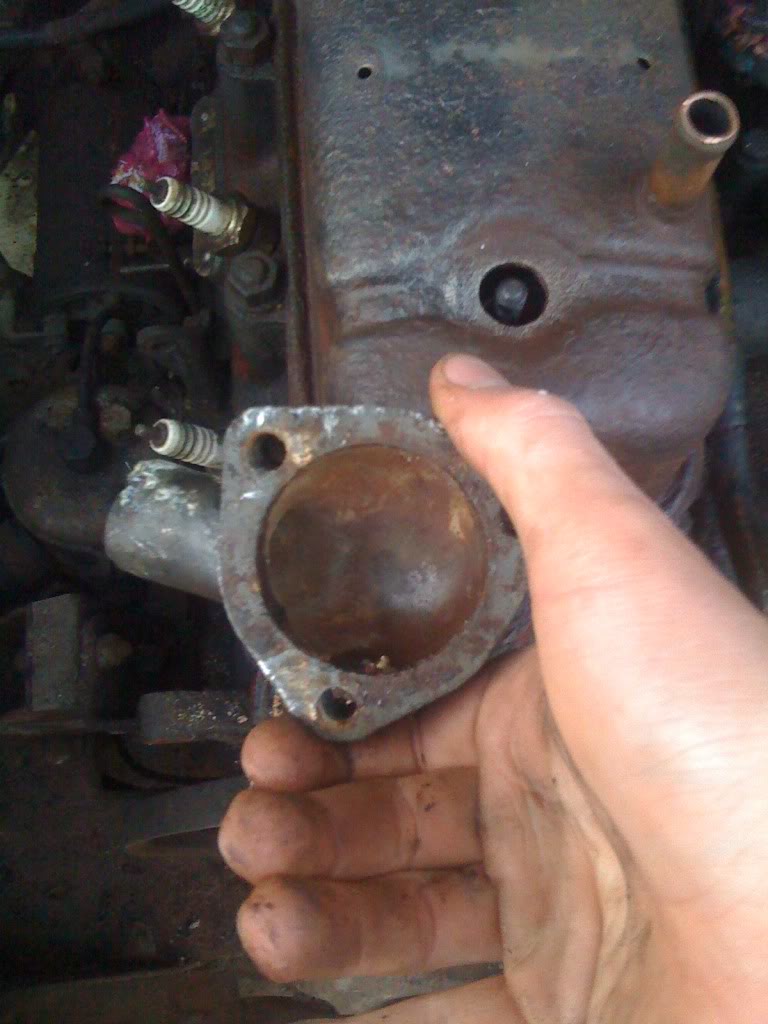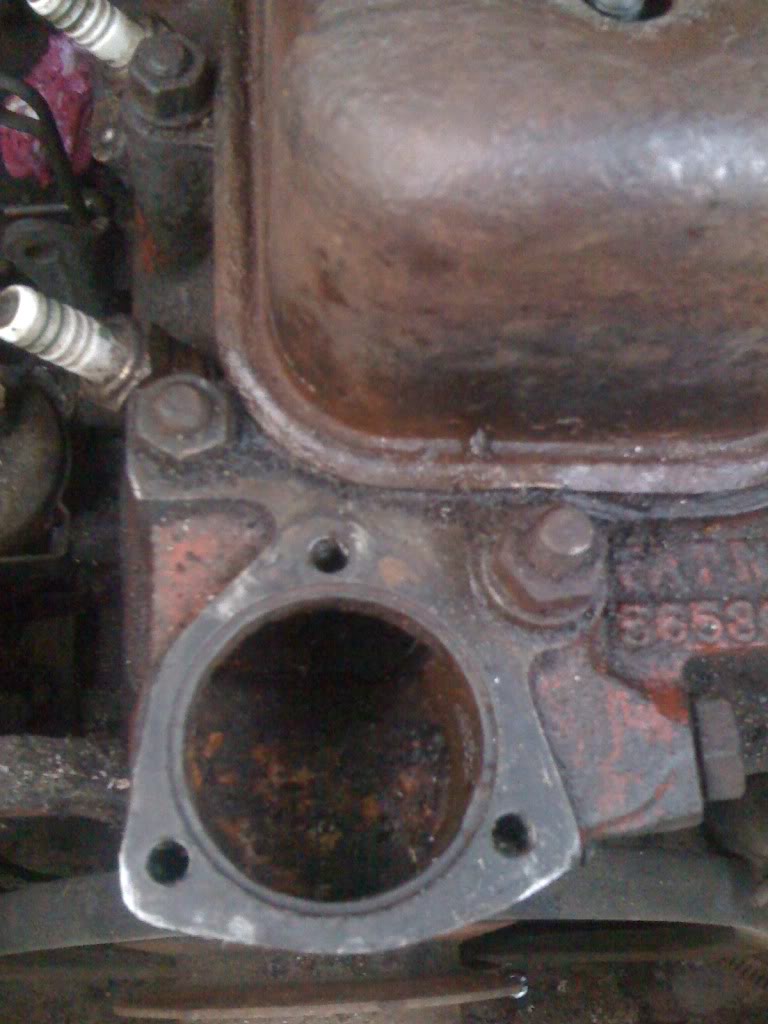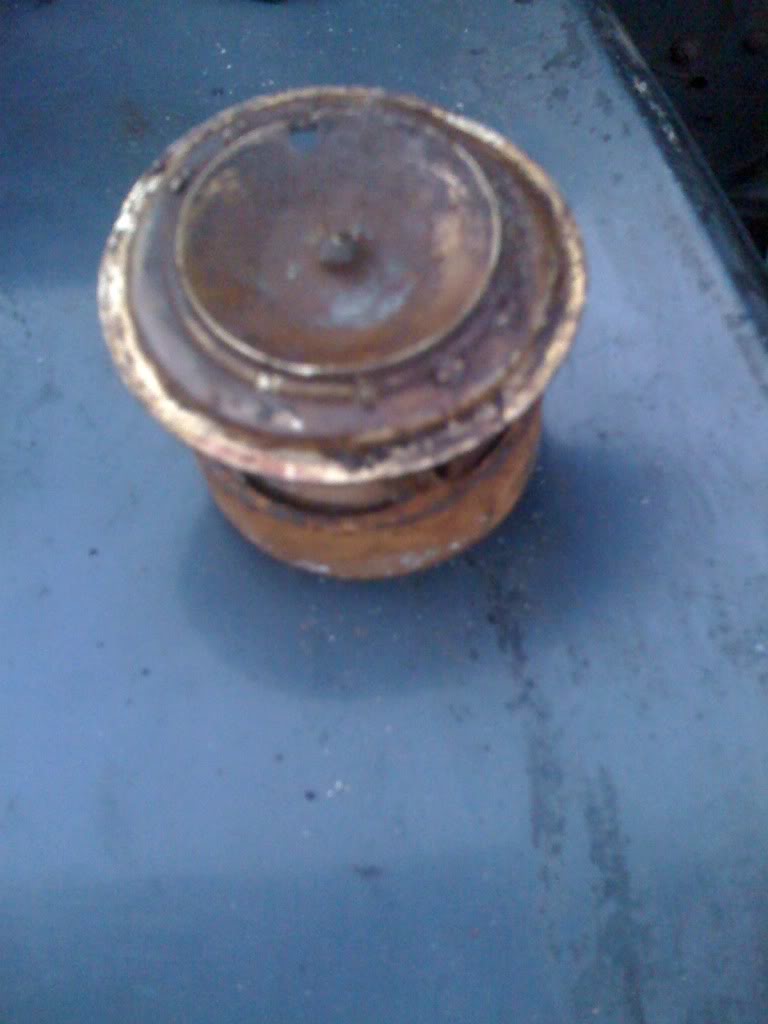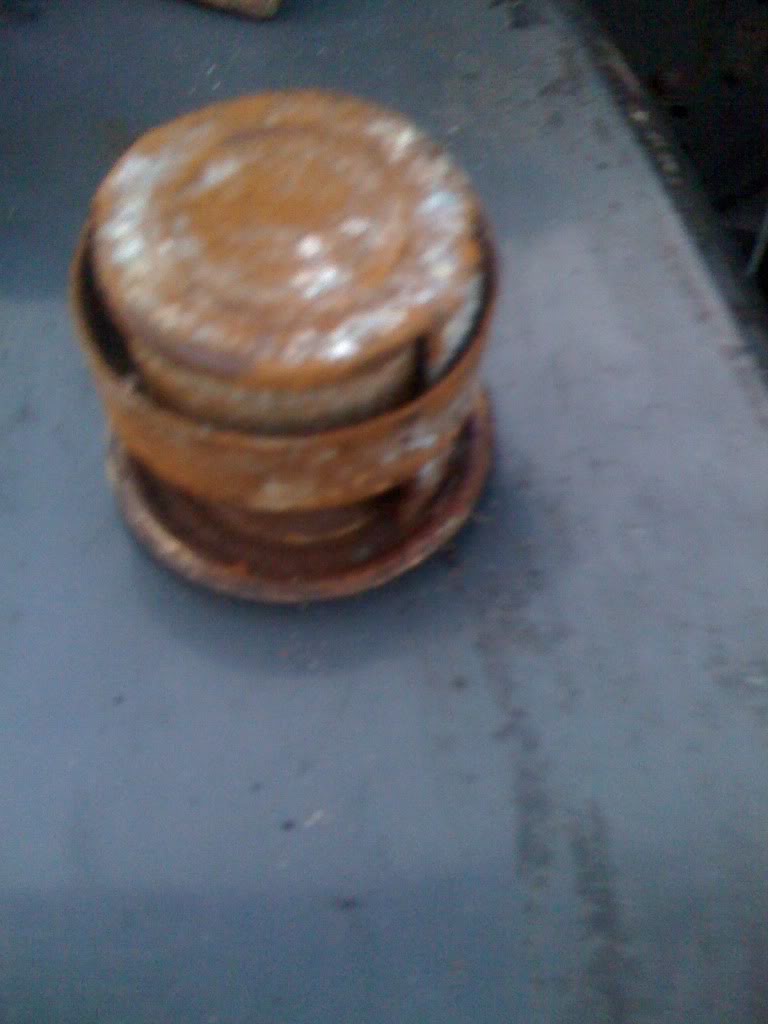 9-3-2011
A small update,

Pictures tell more..

Before: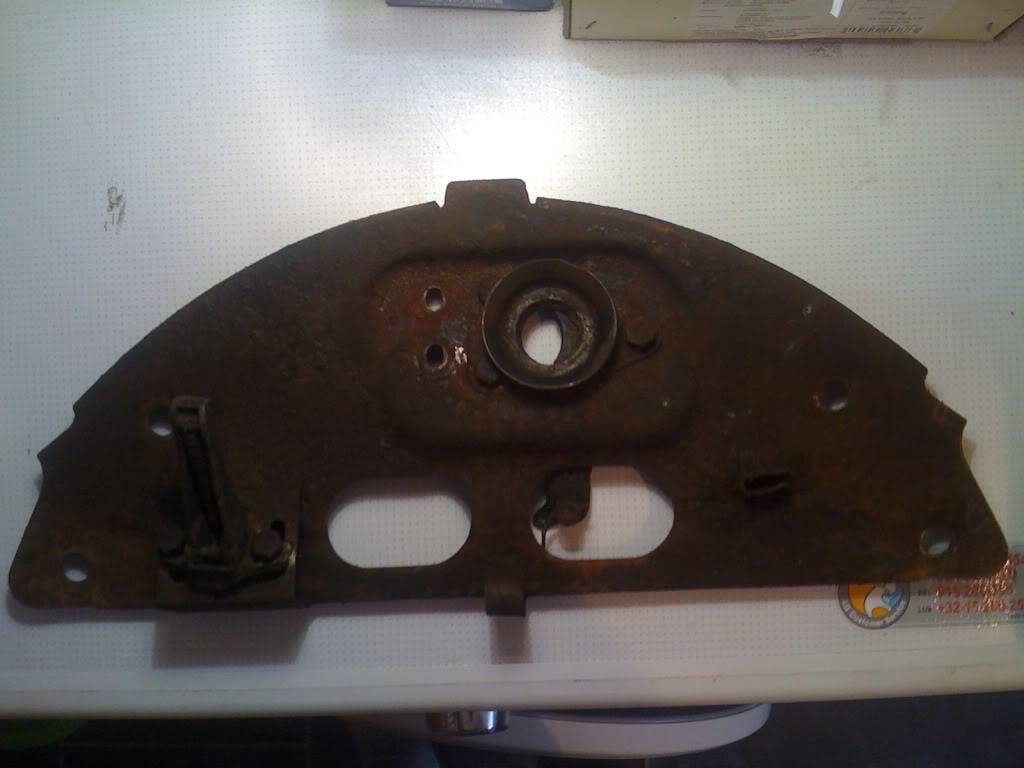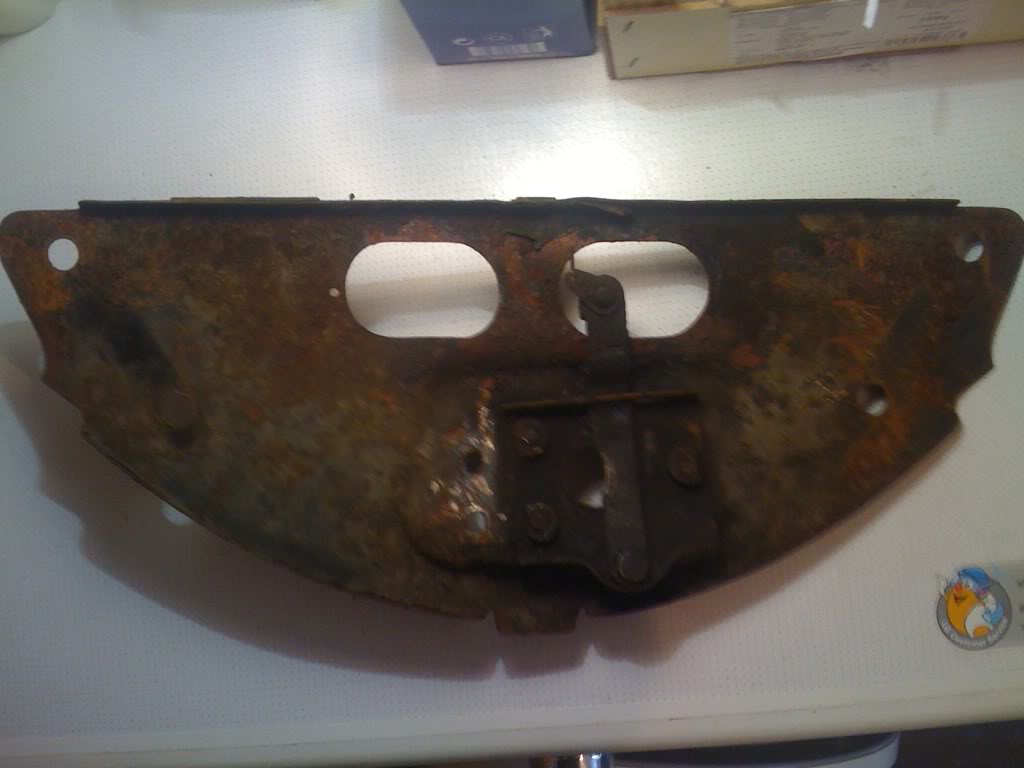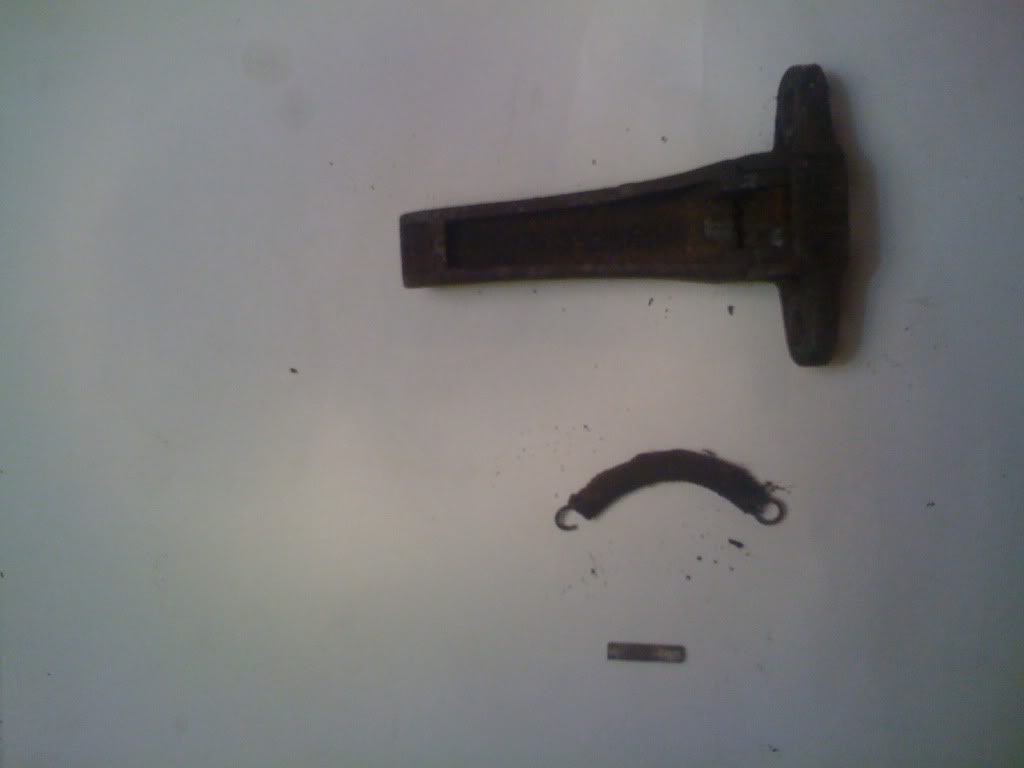 After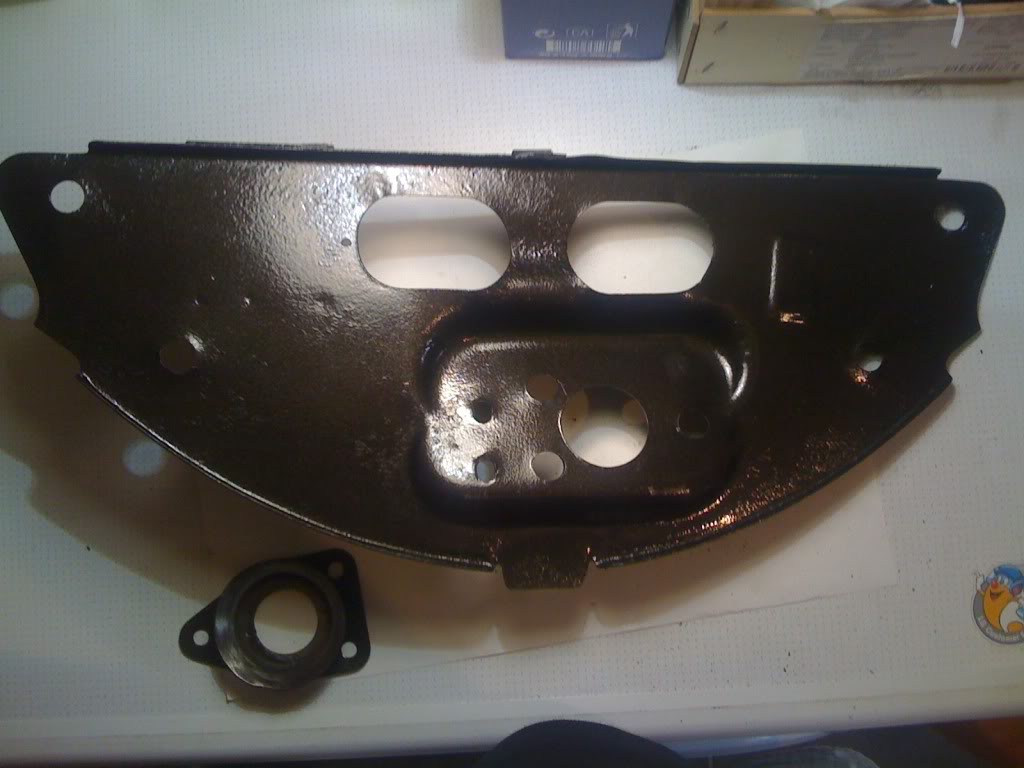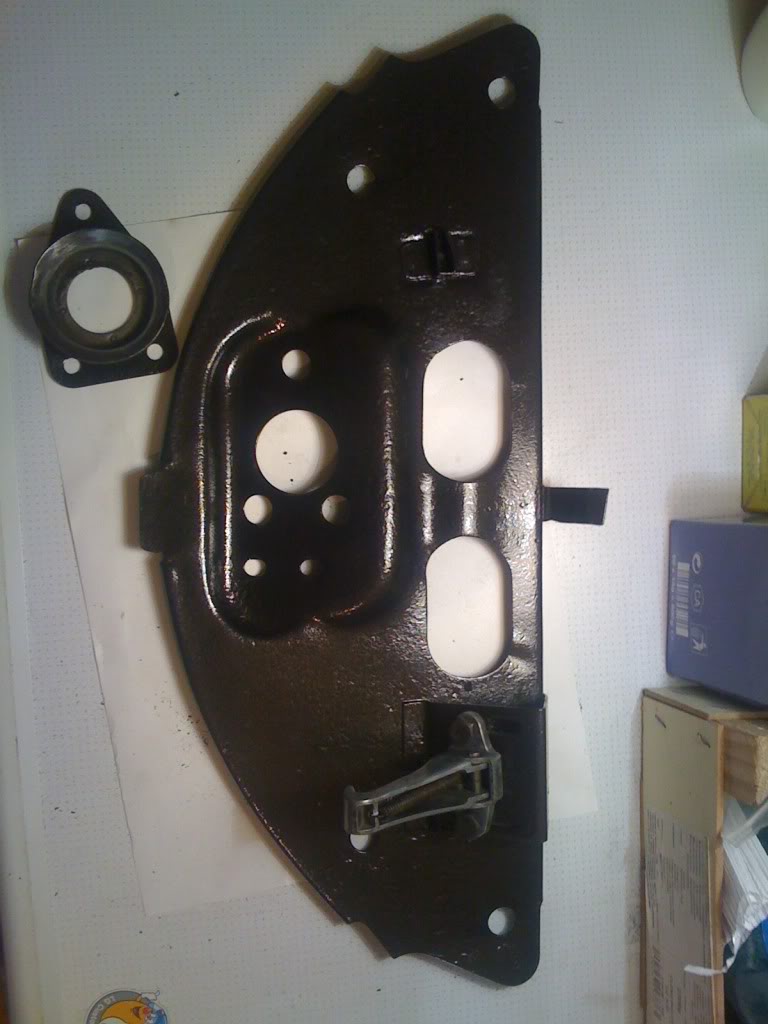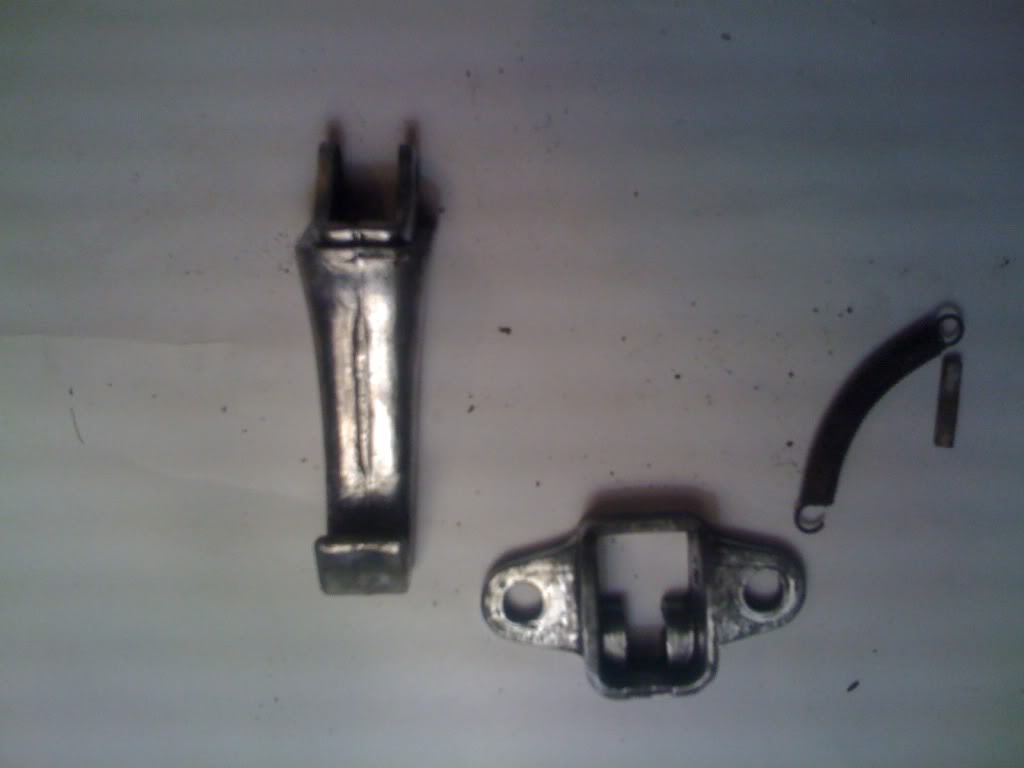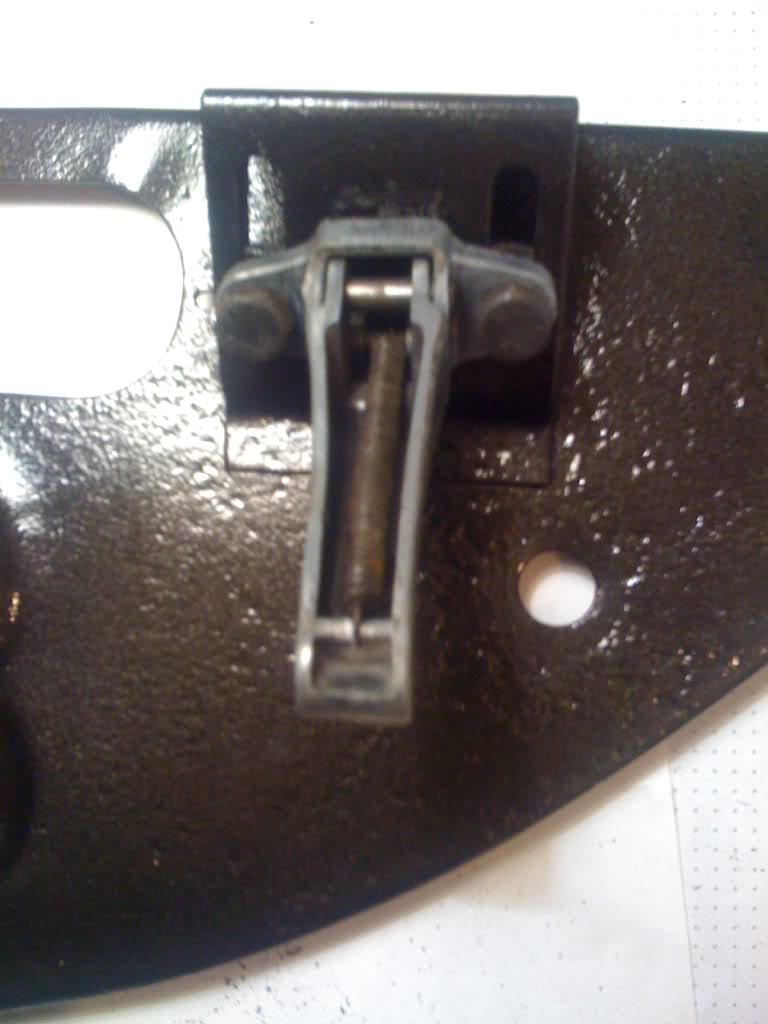 9-28-2011
Long ago since the last update..
its only a small update, I've rebuild my rockershaft..
I have taken it apart and sanded the shaft in the lathe.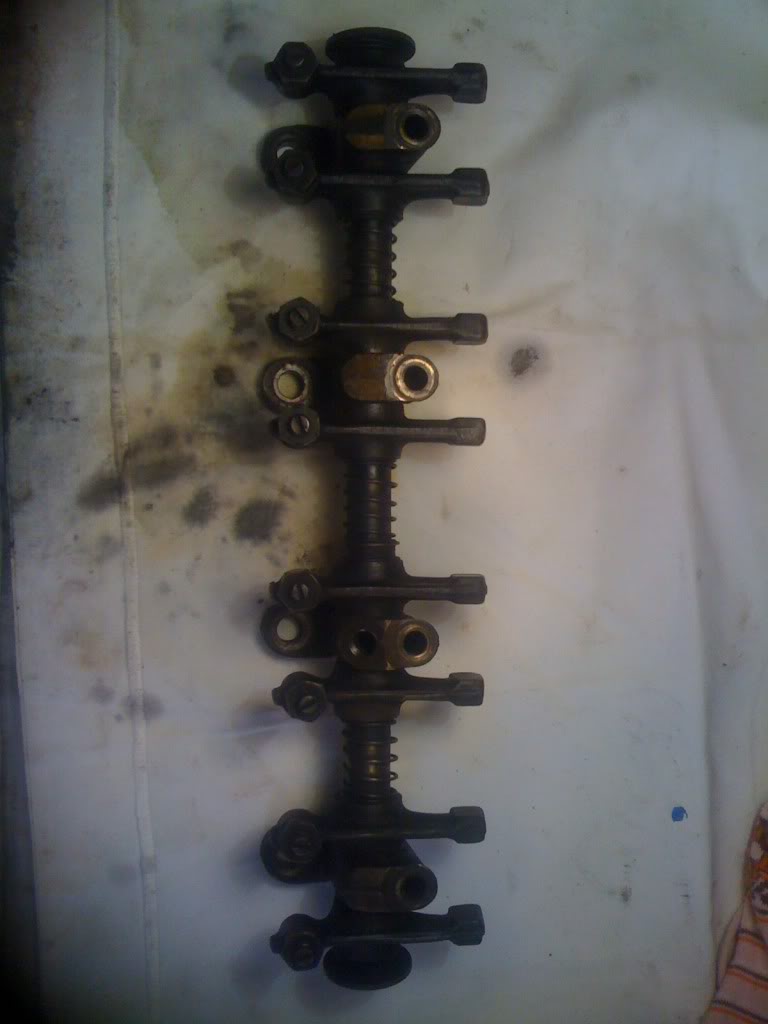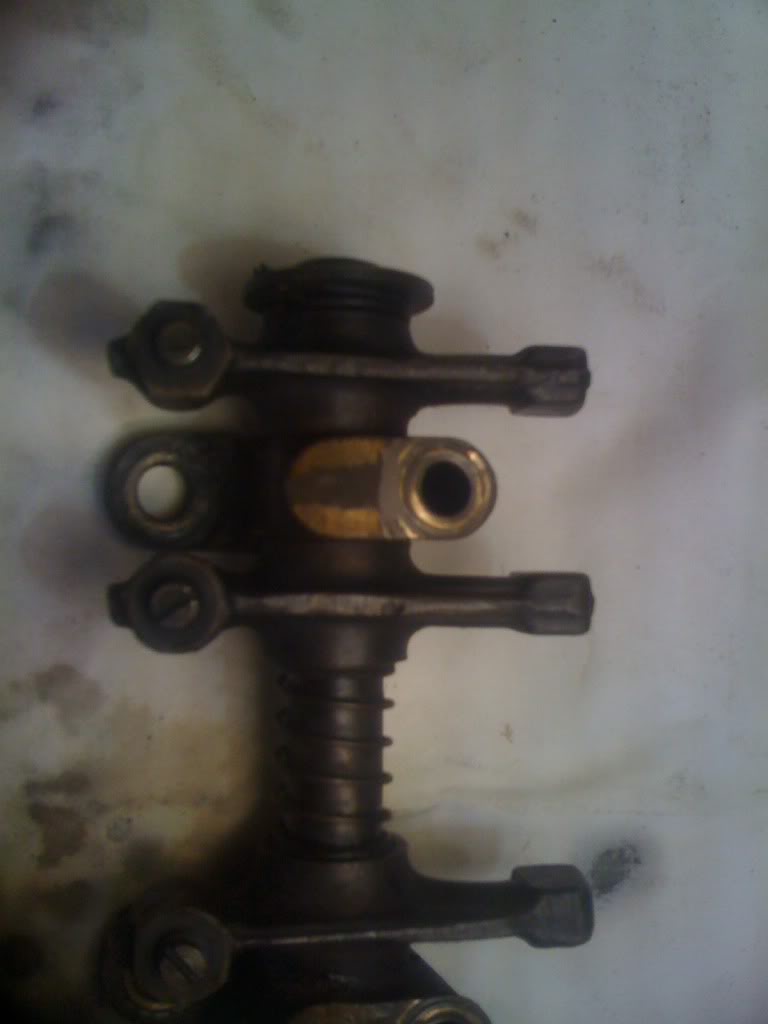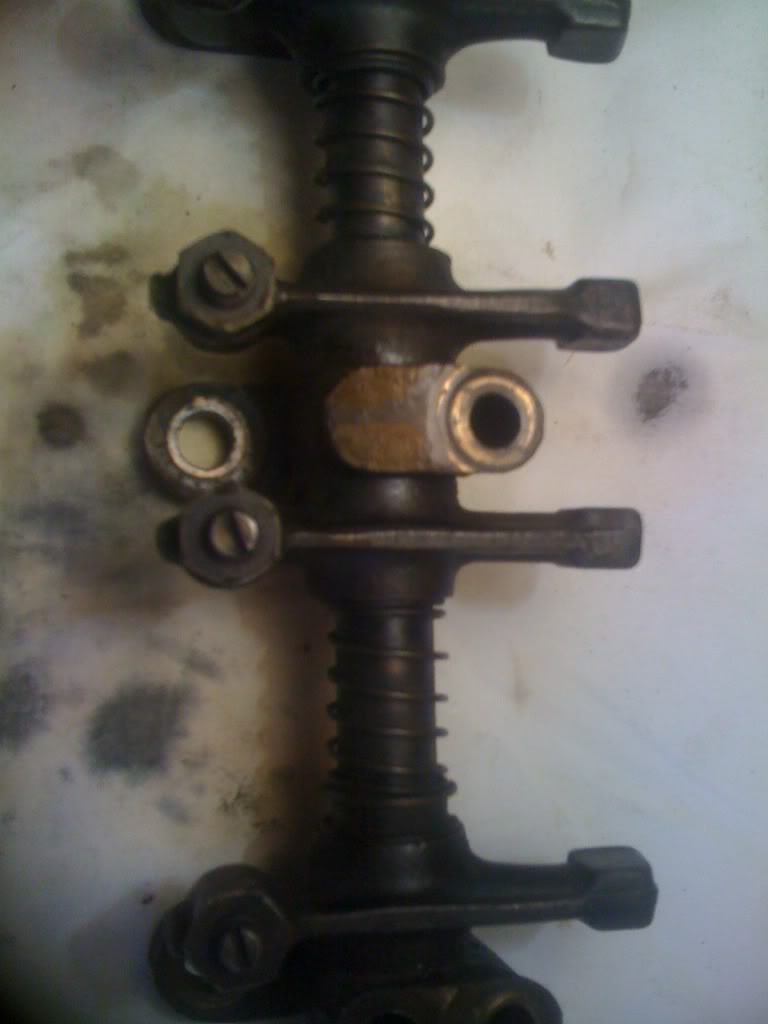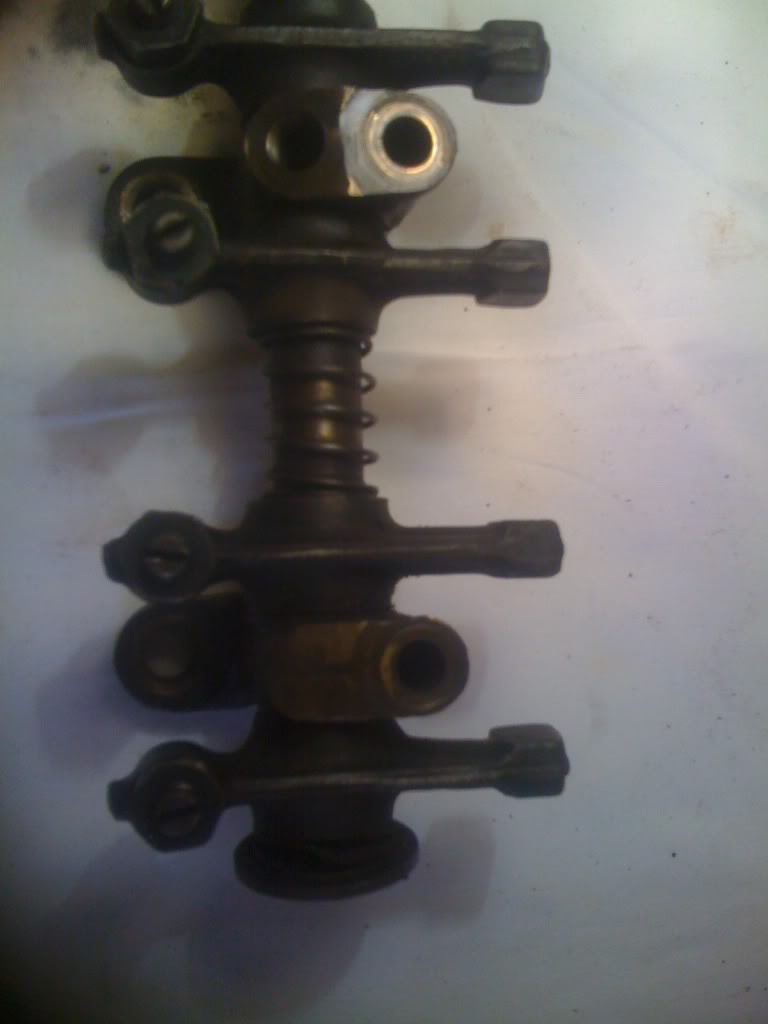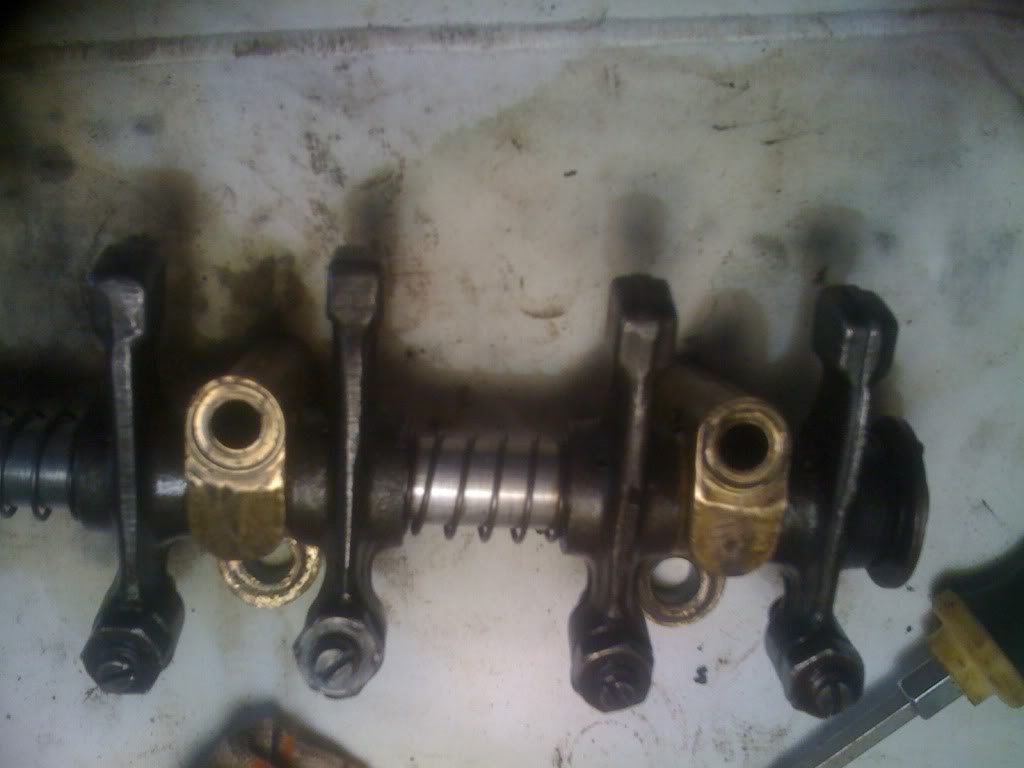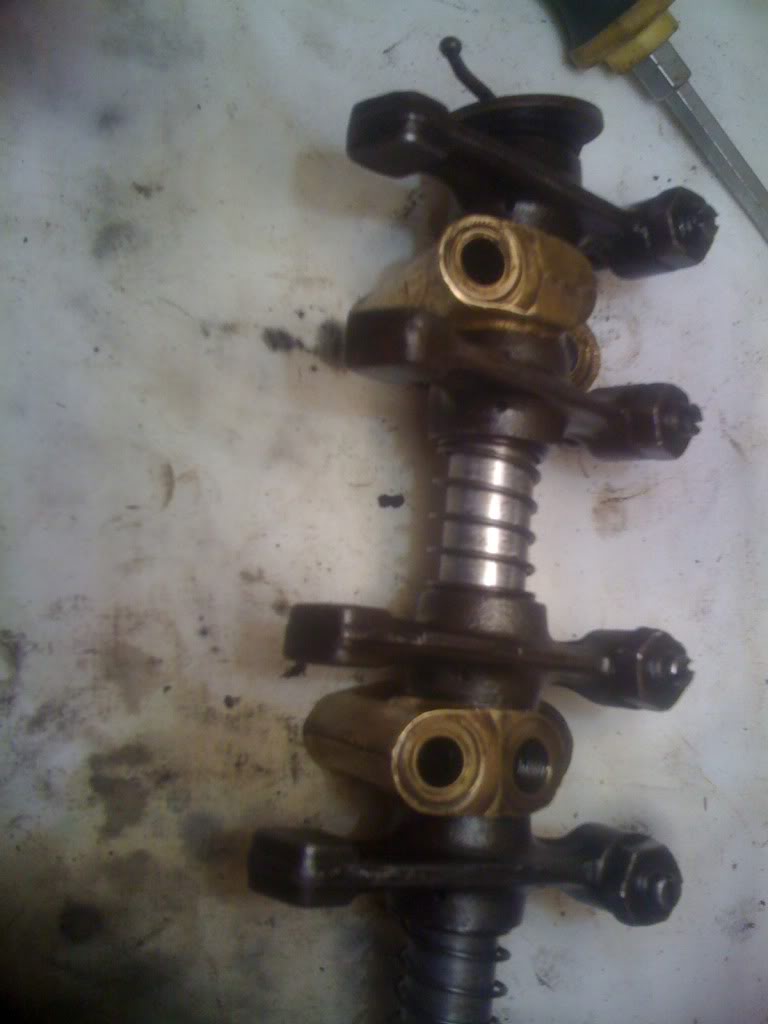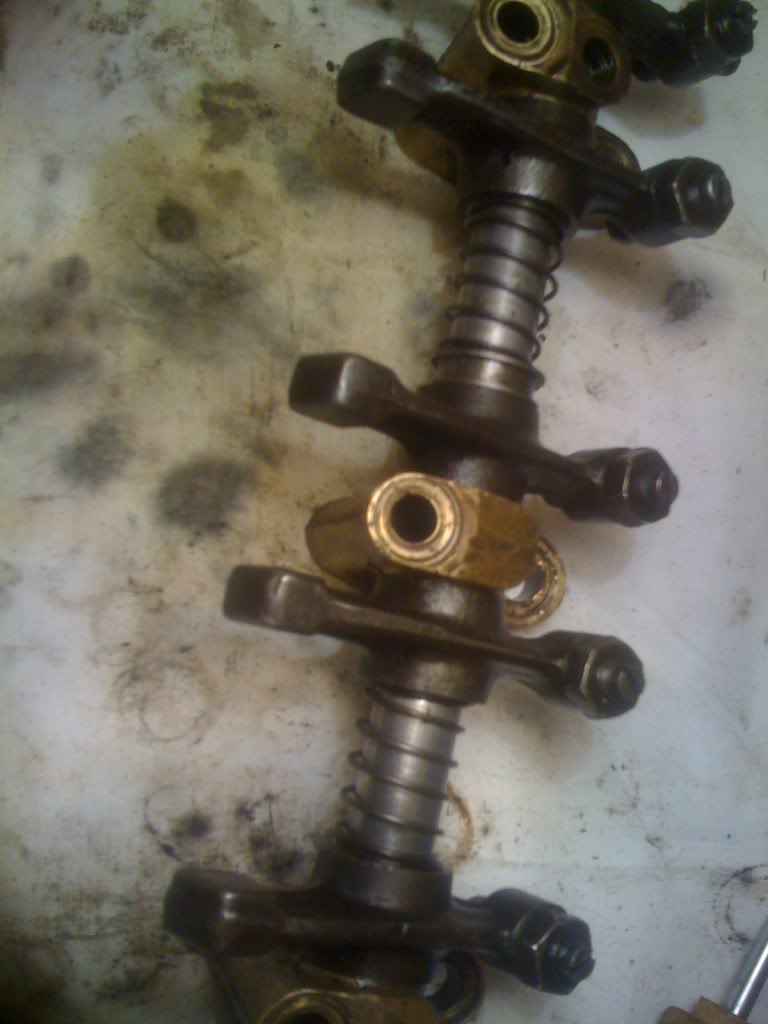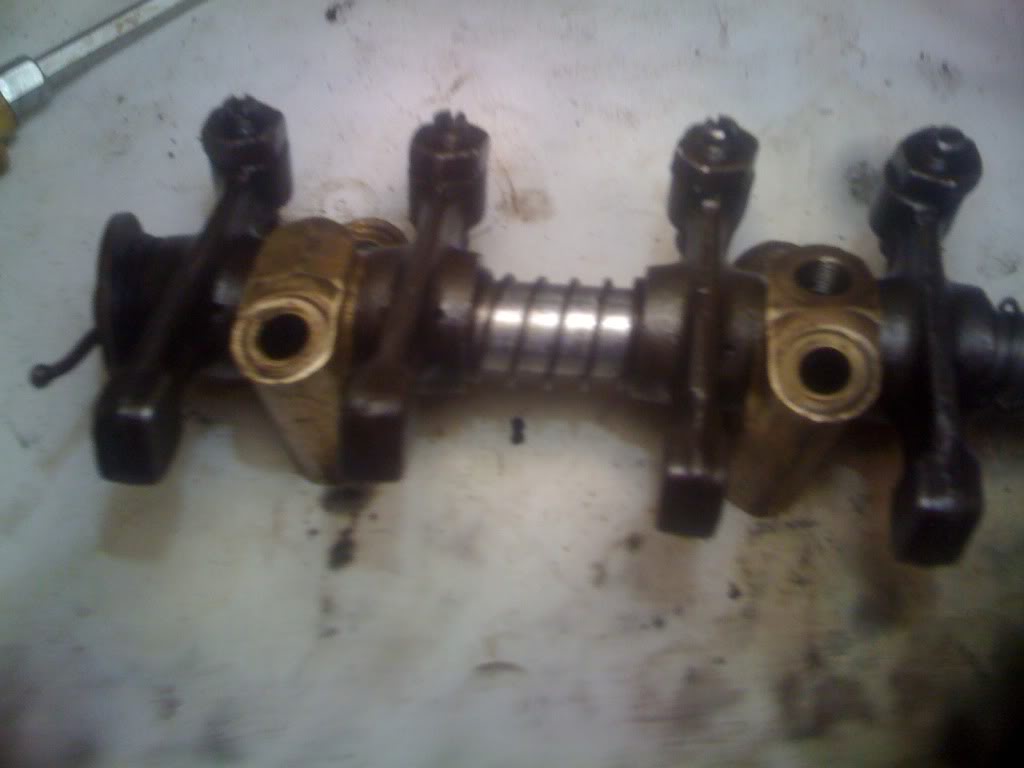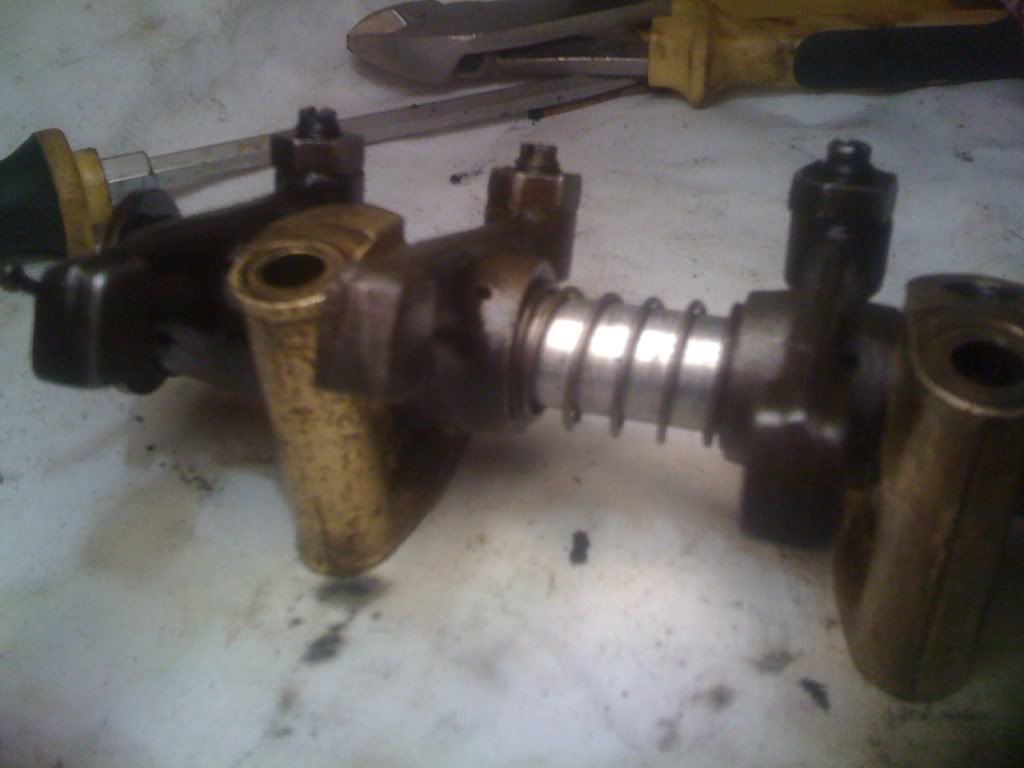 Does anyone know what this part is for?
crankcase ventilation?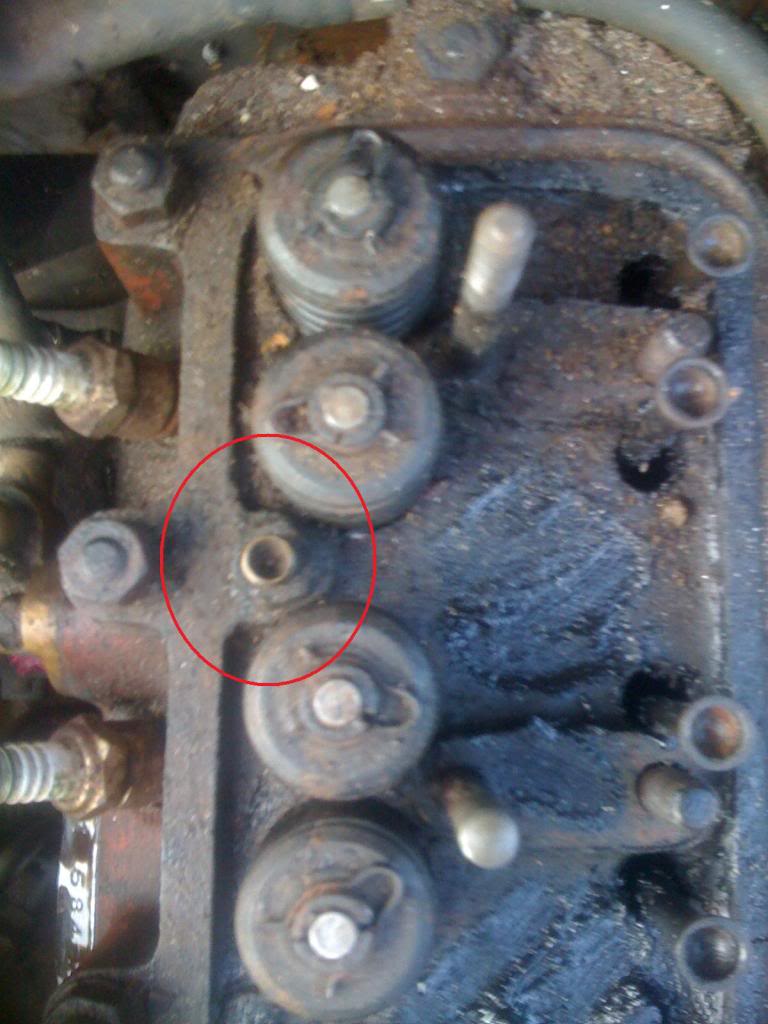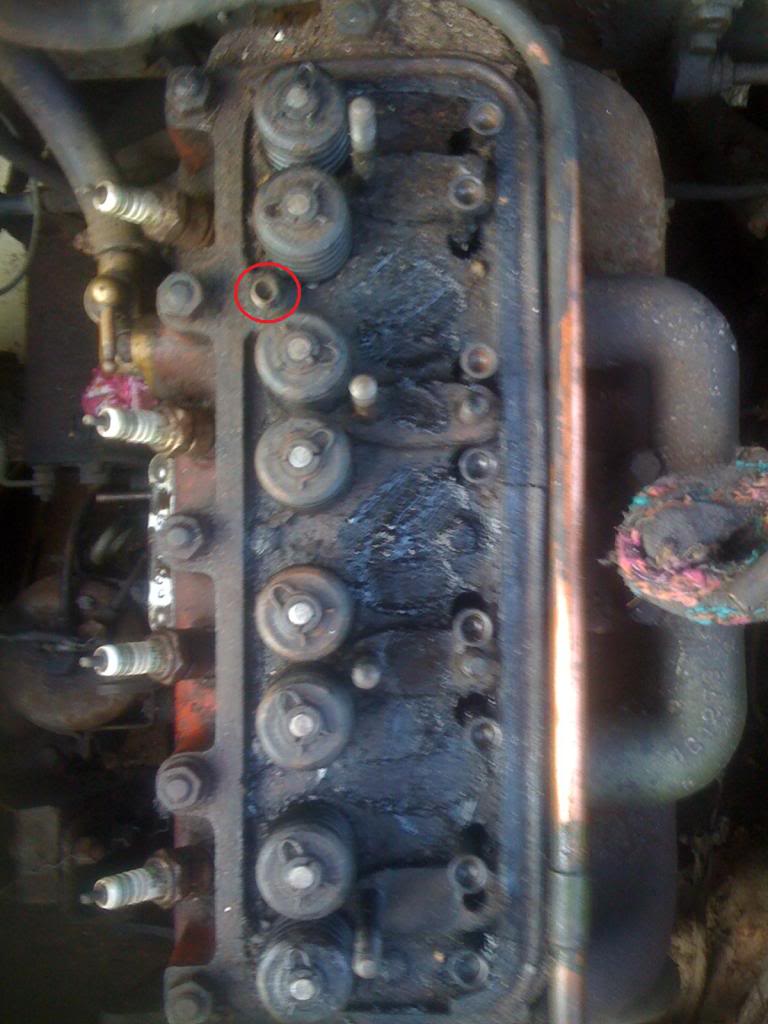 2-14-2012
Here is A picture from the devon I'm restoring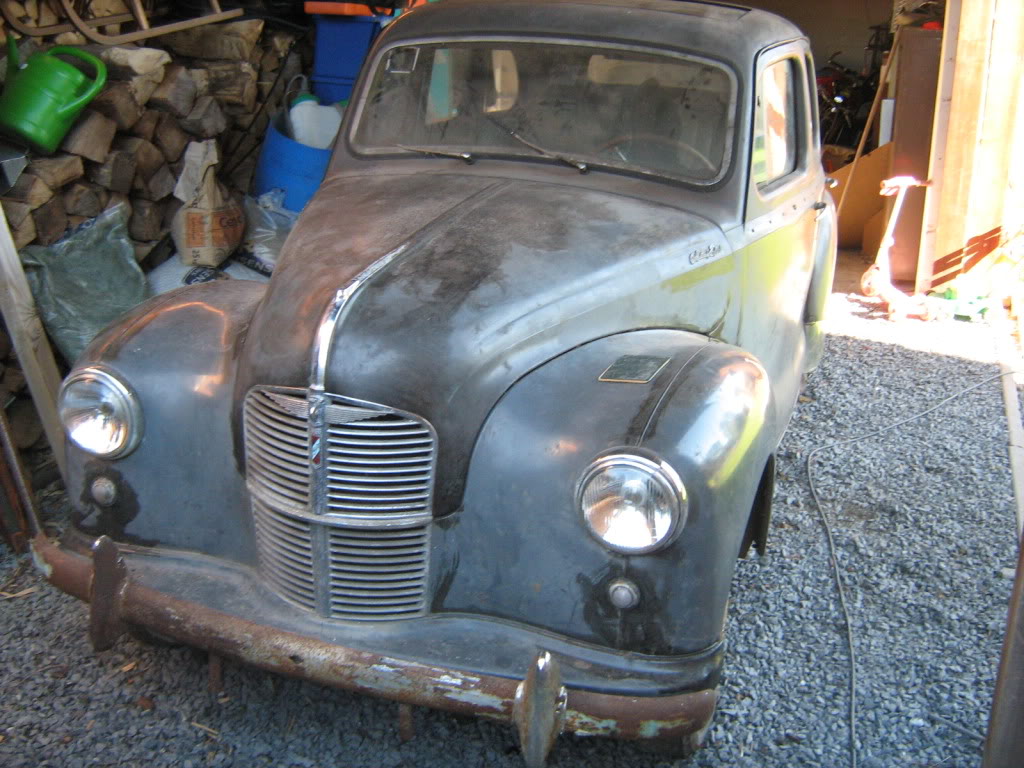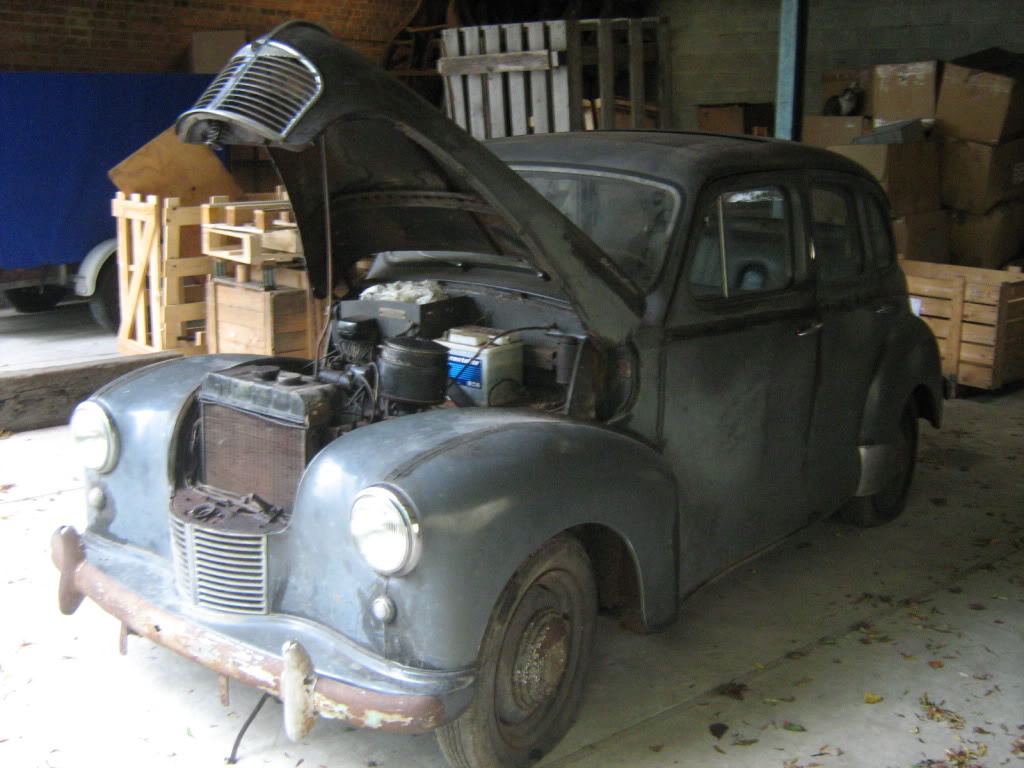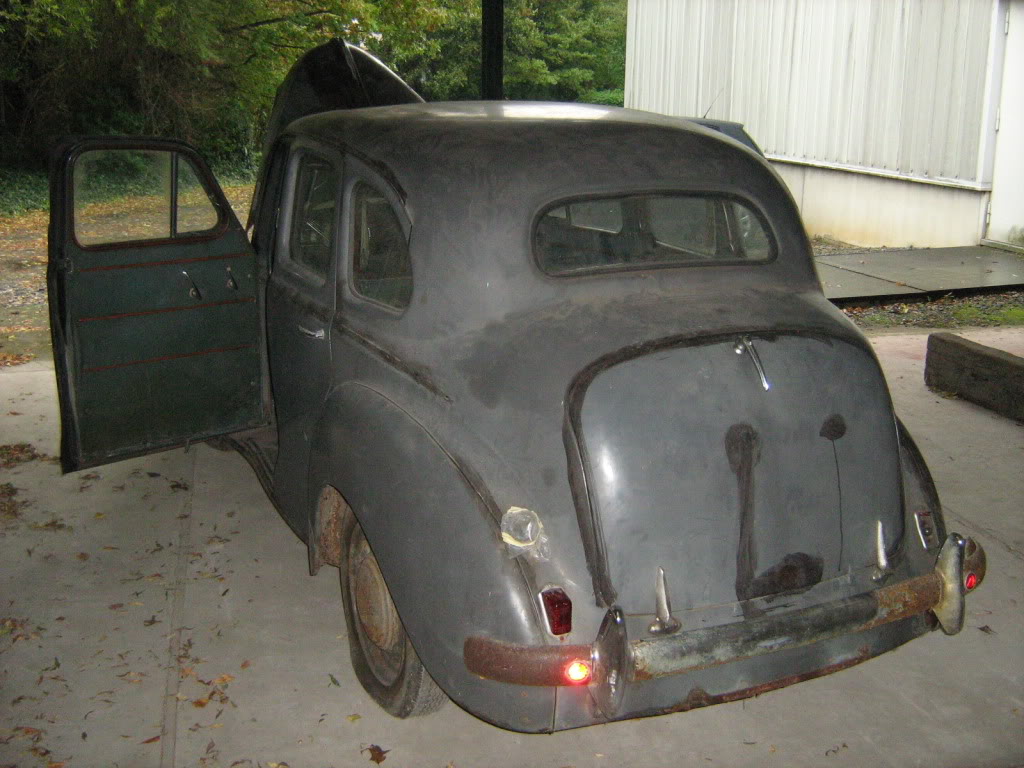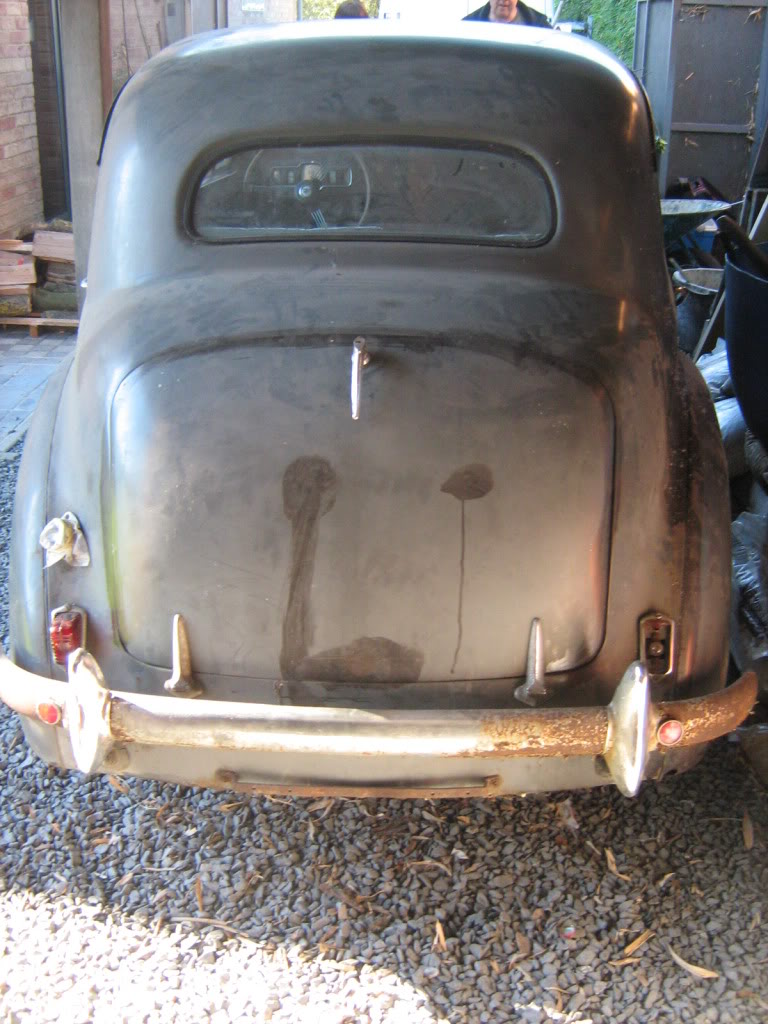 And yes it got the sunroof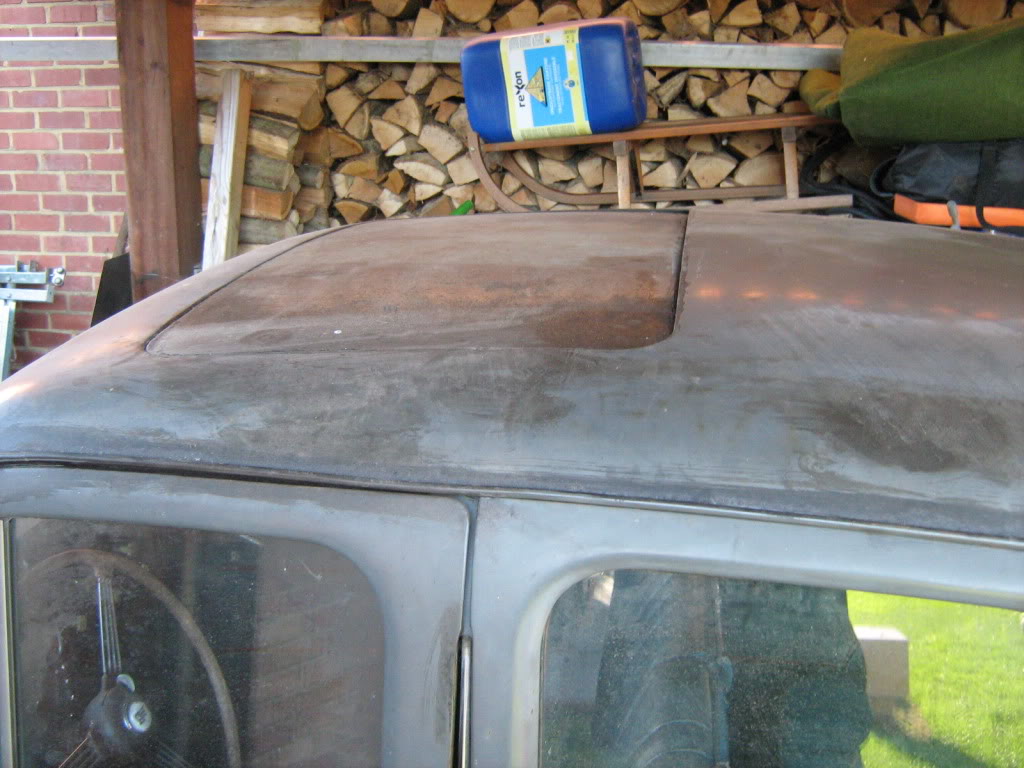 3-20-2012
Finely the engine is out!

Here is what it looks like, not to bad, everything is full of black sludge but it presurved everything well!
The outside is very, VERY dirty its like pitsh, anyone tips to kleen it??...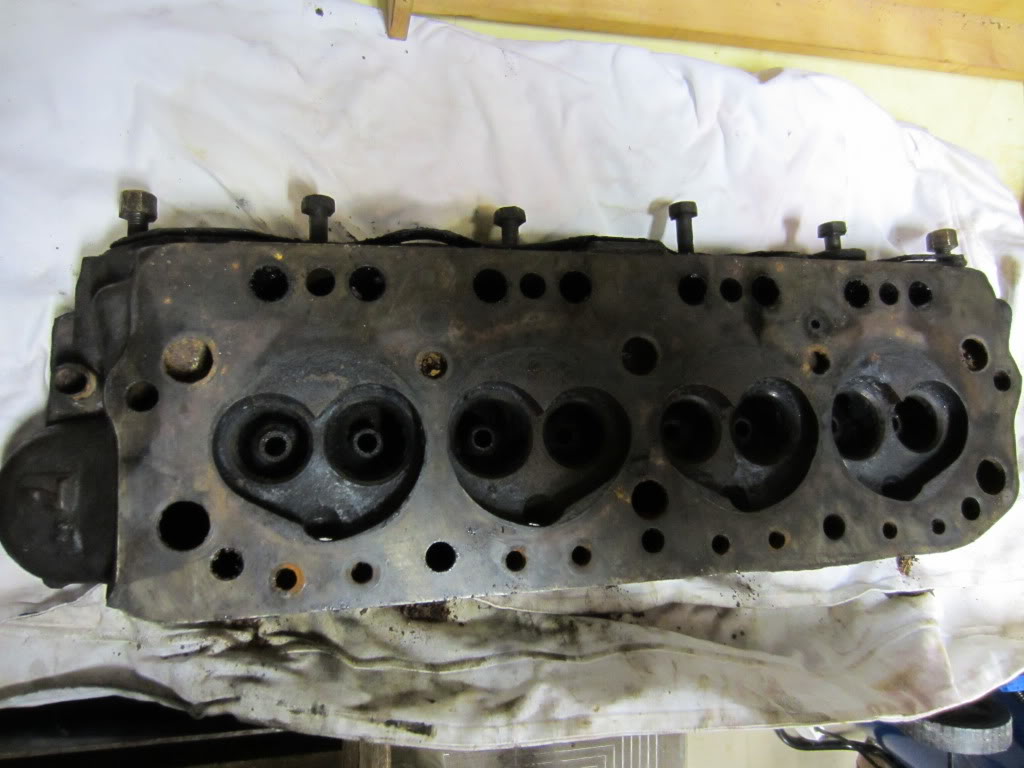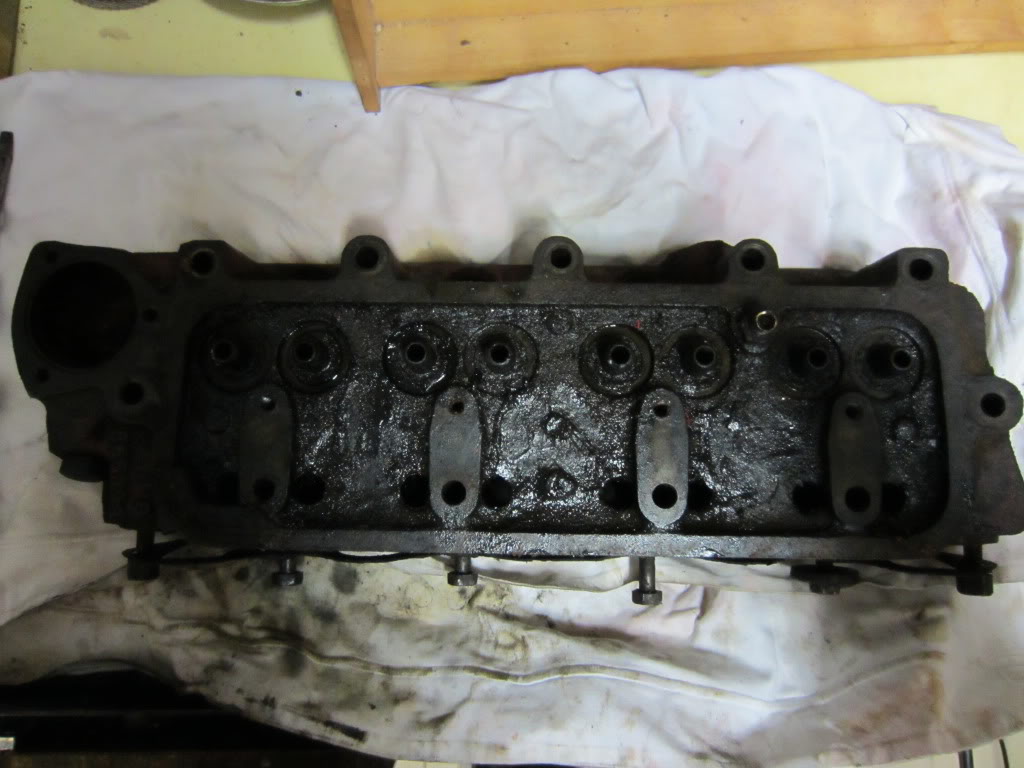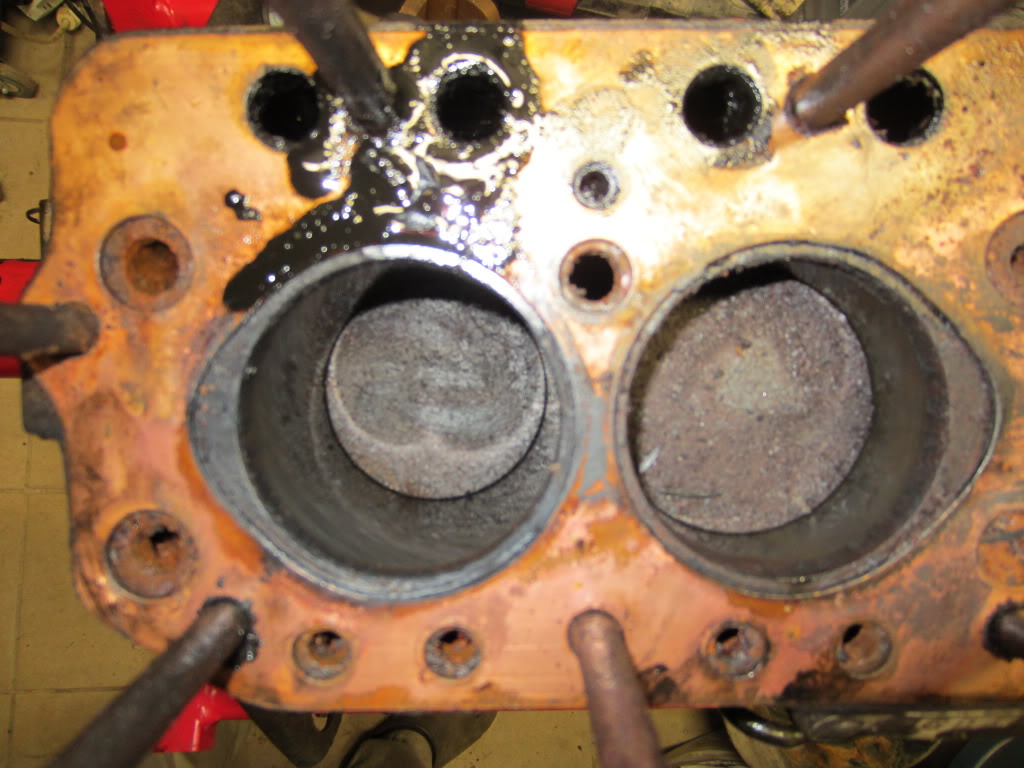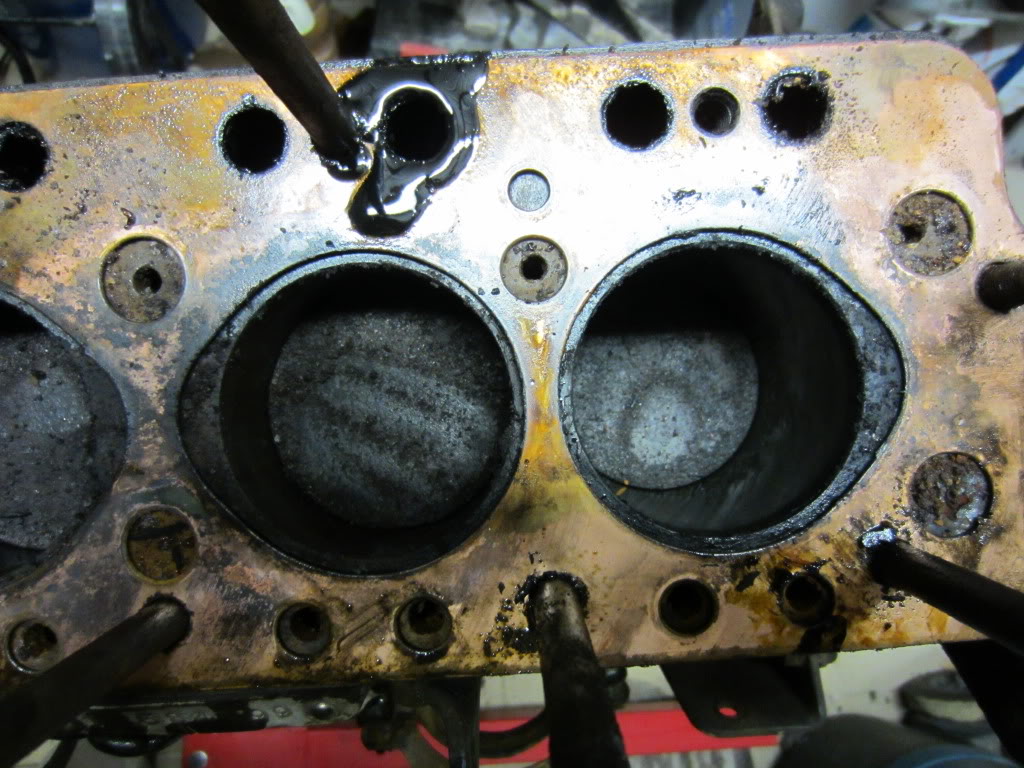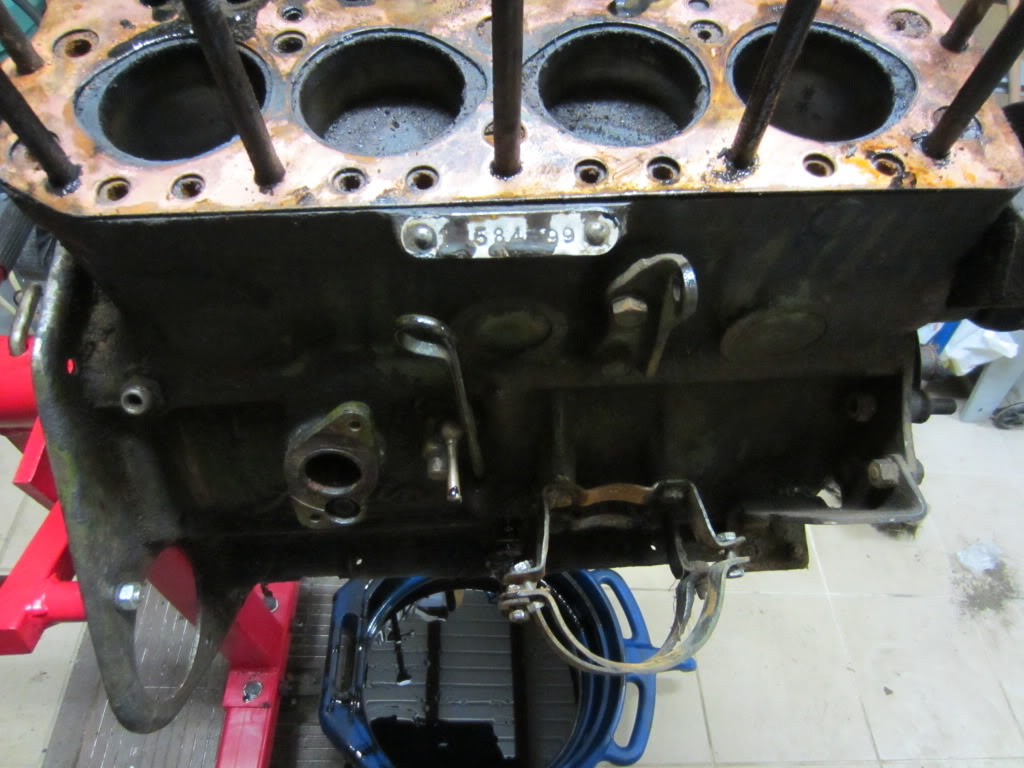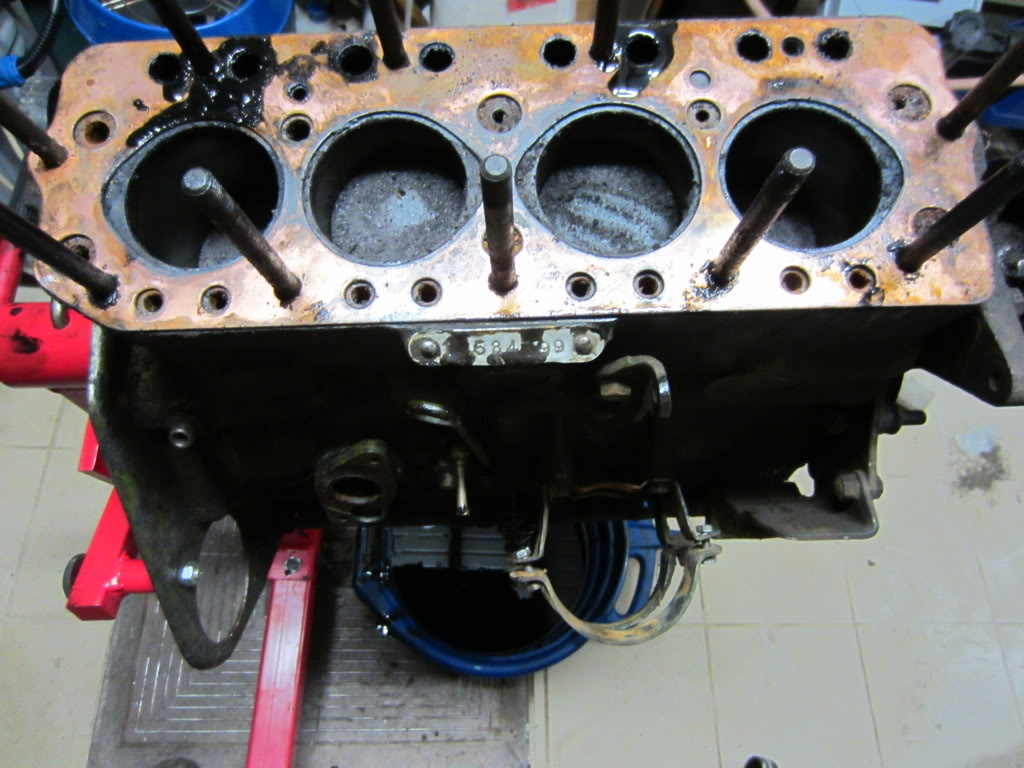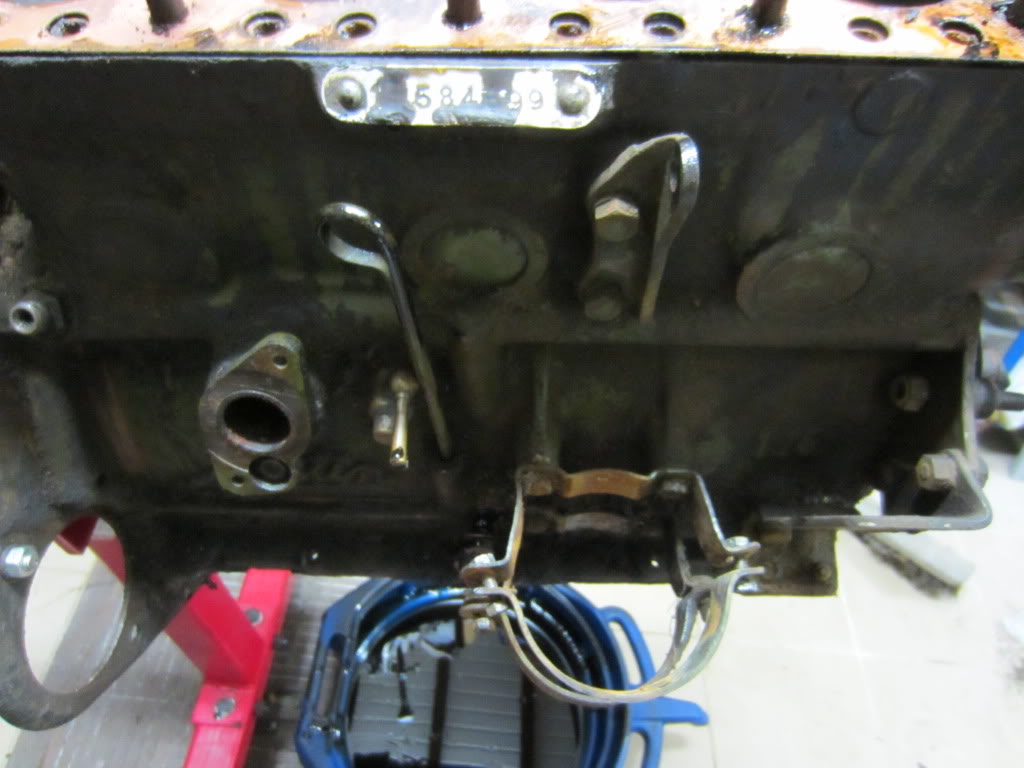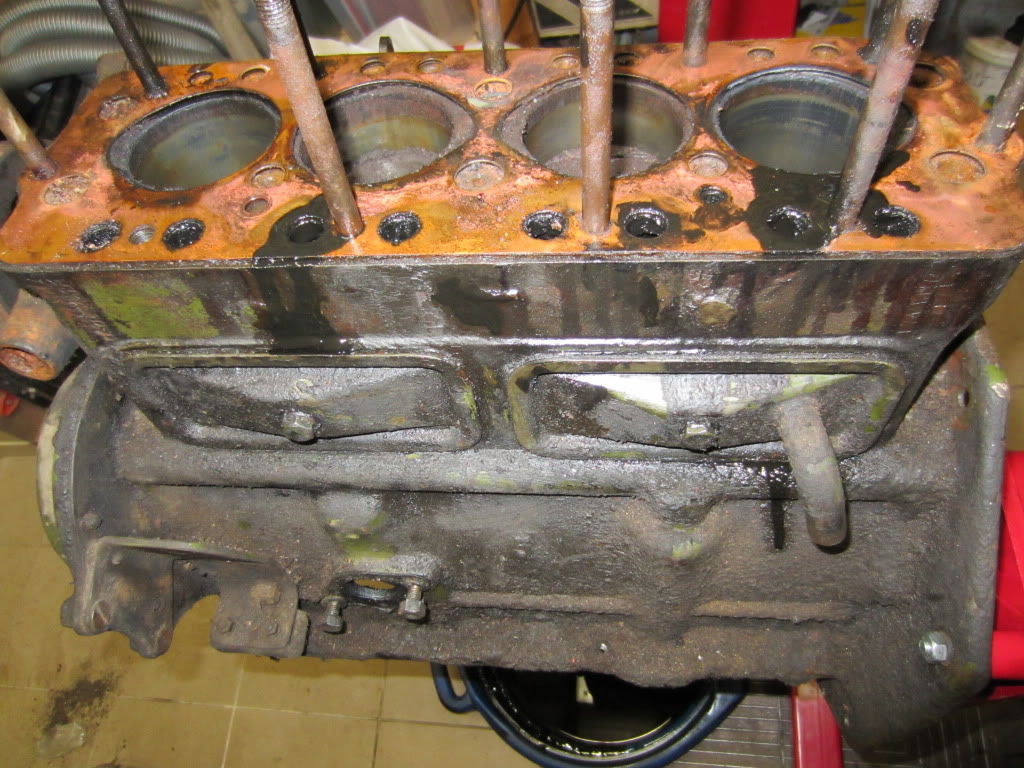 3-21-2012
Thanks



I will just clean everything, but new bearing shells, and I think I'll go for an Lead free conversion becaus I want to use it often :p
Ow and I'm also thinking about a chemical wash for the enginge to free the oil and water passages.

The engine paint I allready bought a wile ago..

I'll post my pictures of my work..
3-30-2012
Hallo Folks,

A company who cleans the tanks of trucks cleaned the engine for me yesterday! Today I've cleaned the last dirt of with a wire brush and painted the crankcase the first layer!
It went from this: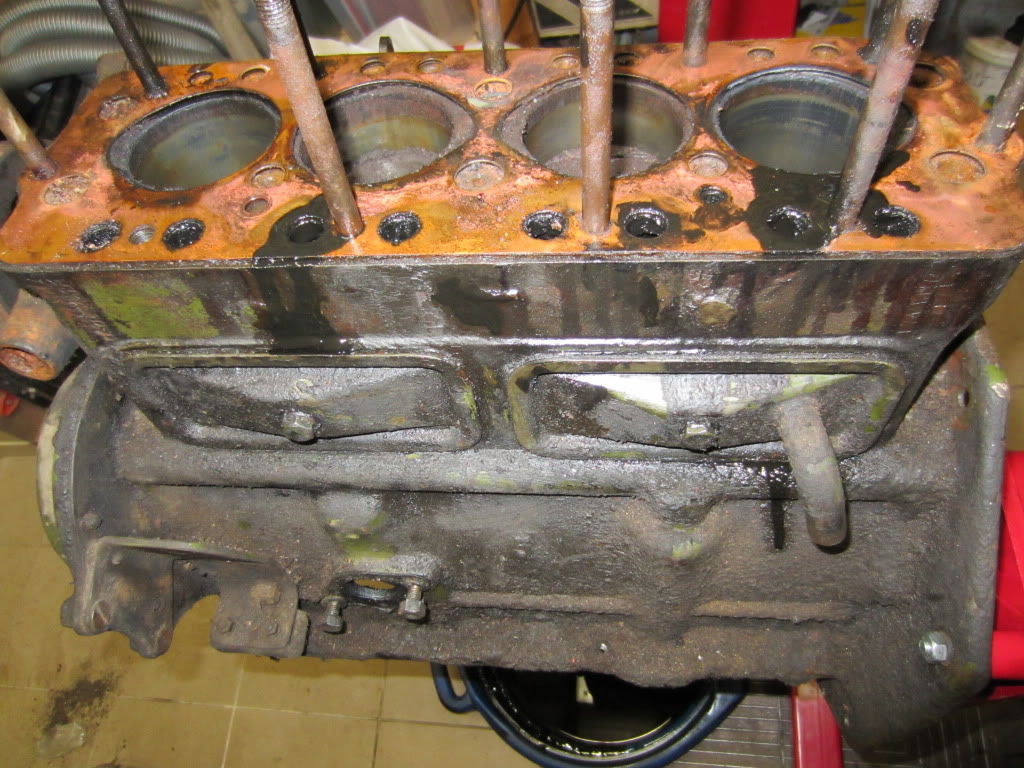 To this: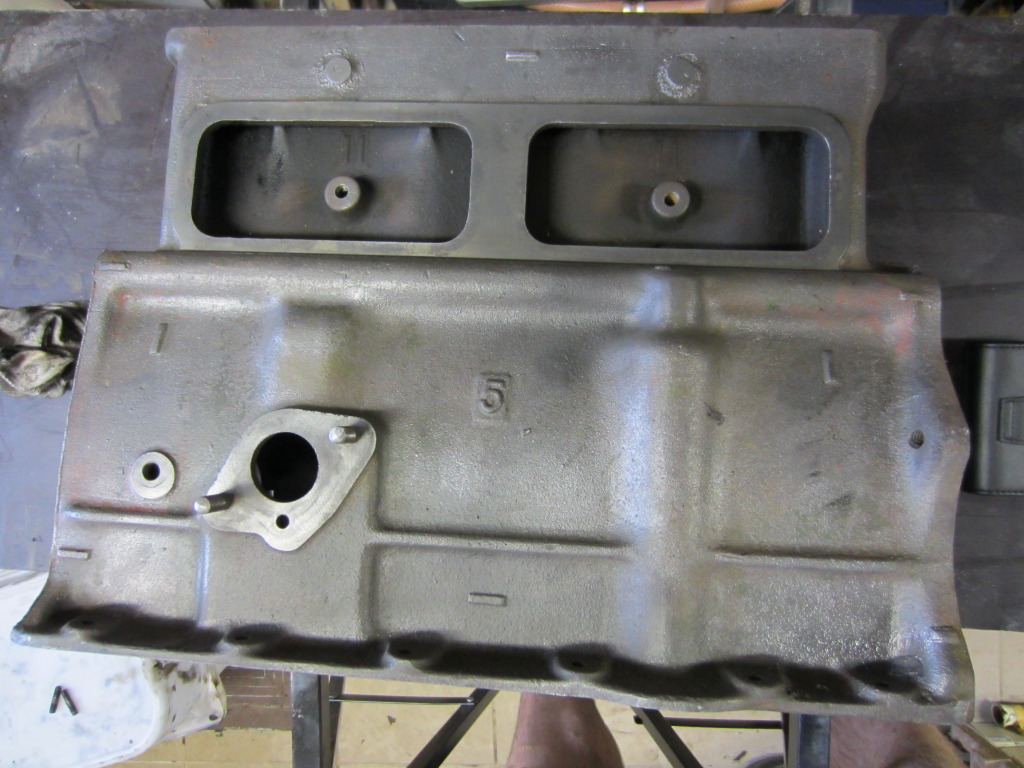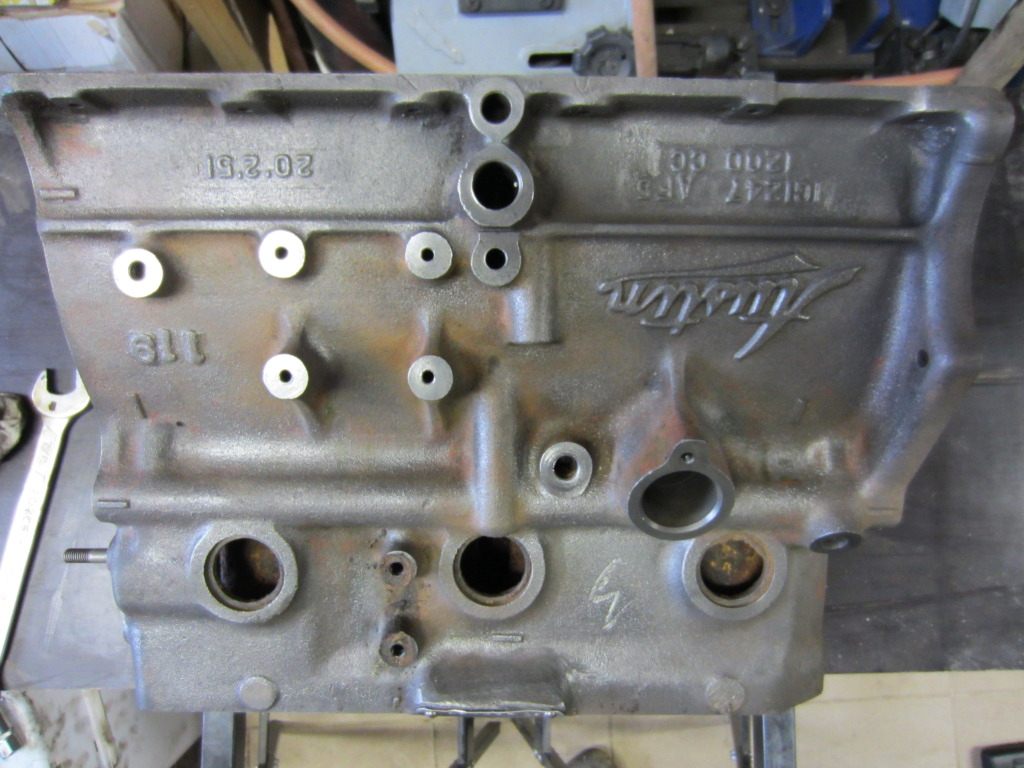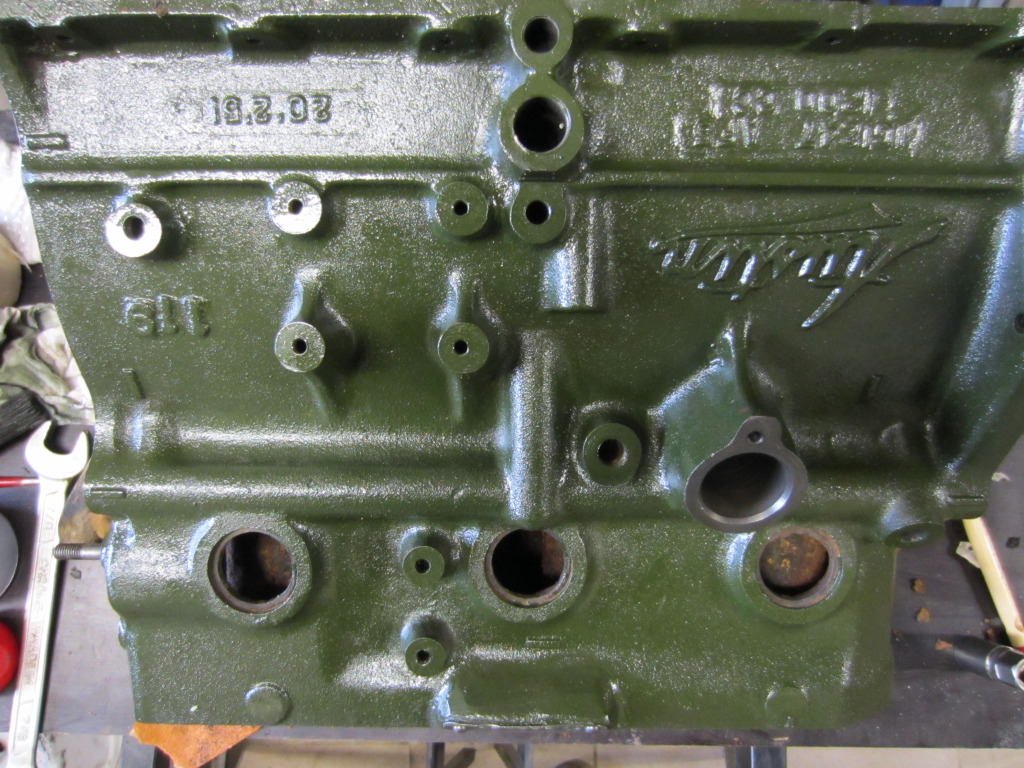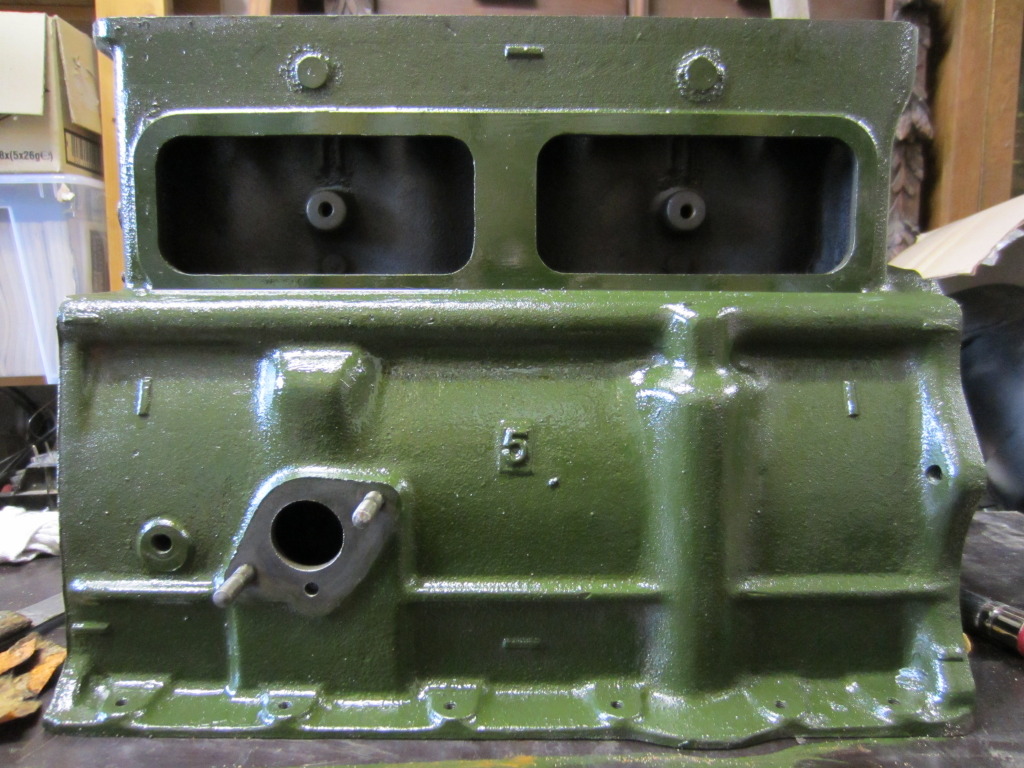 PS: I've found a very good trick to derust parts!
This is wat I do: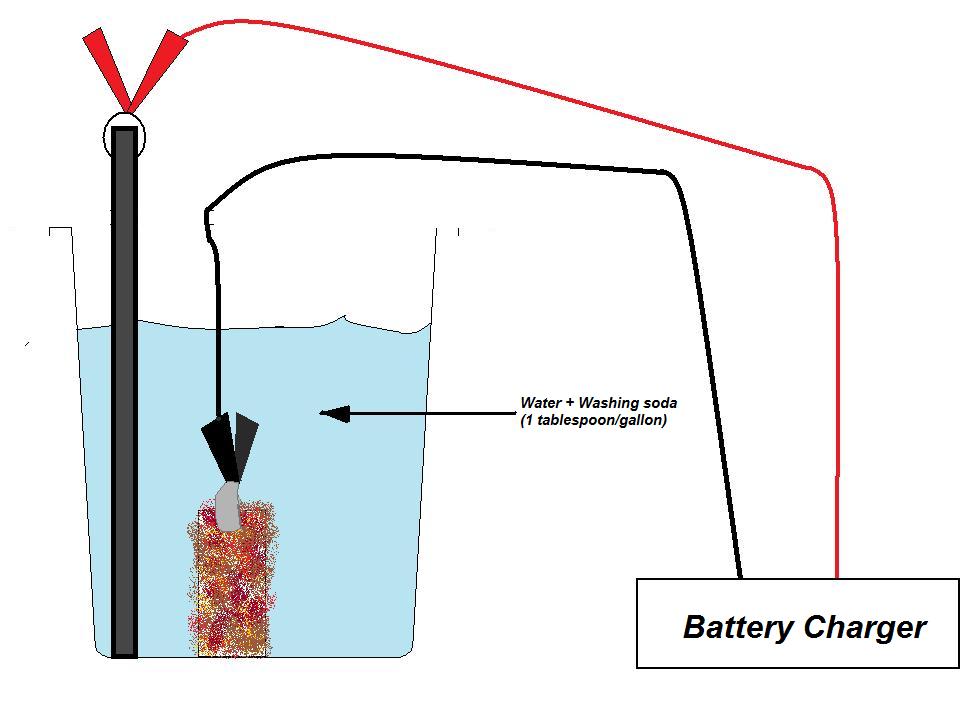 You should see small bubbles coming from the metal that is derusting
But never cover the bucket!
Never let the metal parts have contact in the water!
First put everything is place, then switch on the batterycharger!
And Don't put a flame in the water...
...The small bubbles are hydrogen...
... and we all know what happend to the "Hindenburg'' zeplin.



Here are some results: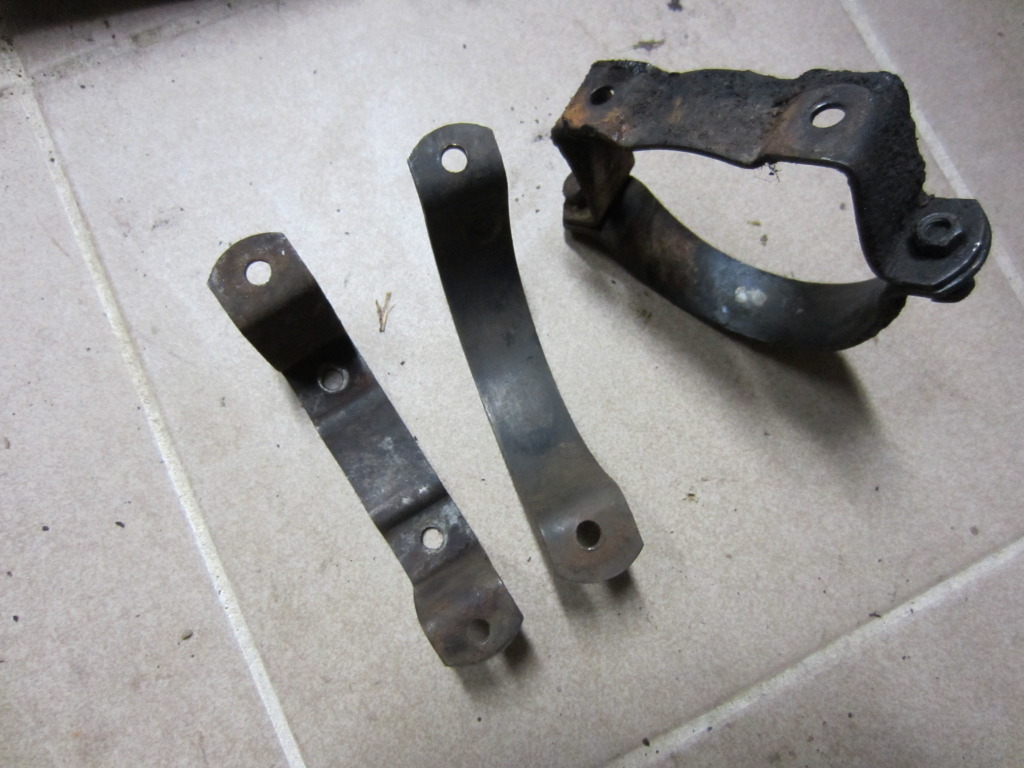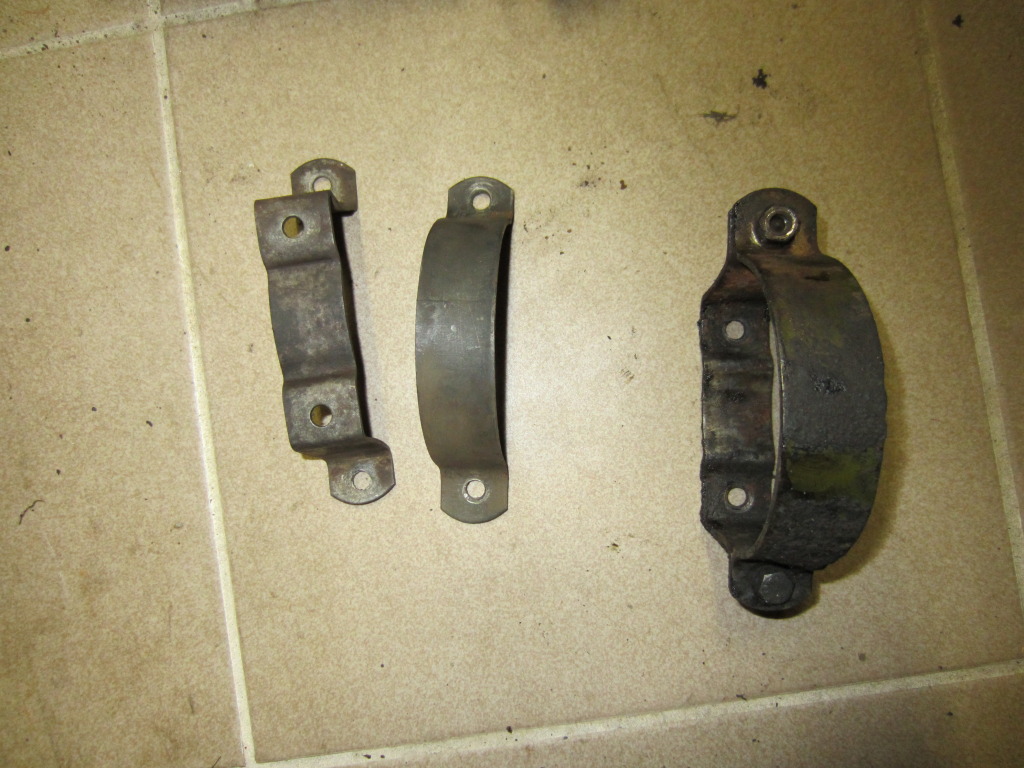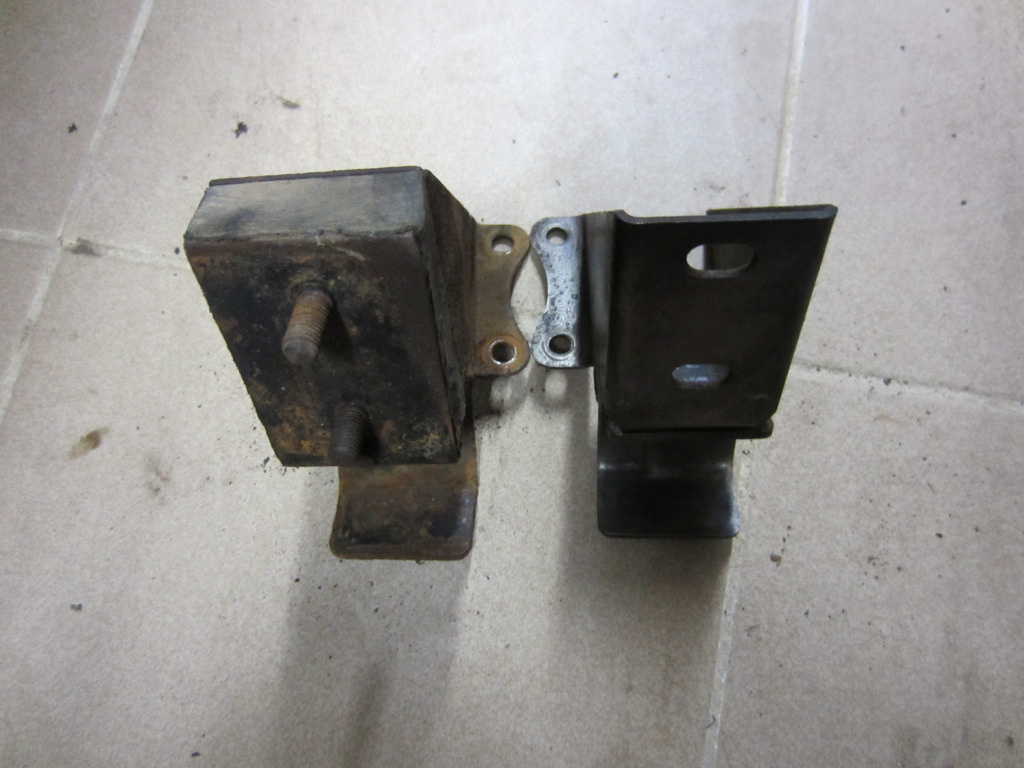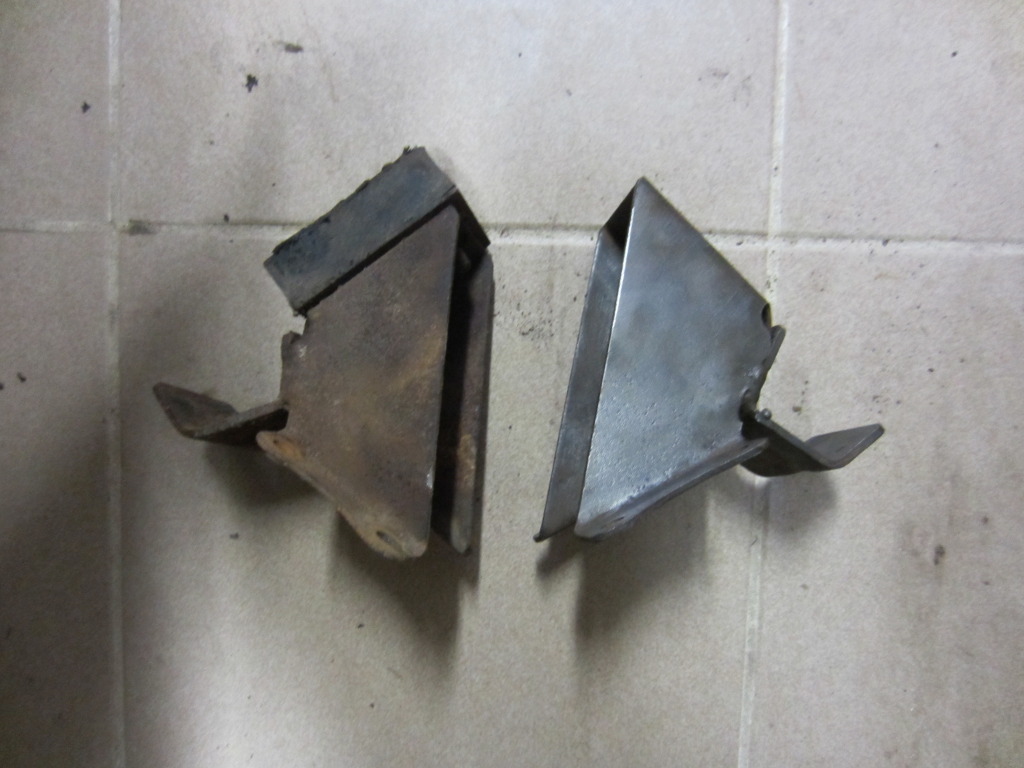 4-21-2012
I've cleaned some parts and this is how the engine will look wen finished


Just have to fill it again with some inportant parts like camshaft, and crankshaft etc..



http://s1239.photobucket.com/albums/ff508/BritishHeritageCars/?action=view¤t=IMG_0573.jpg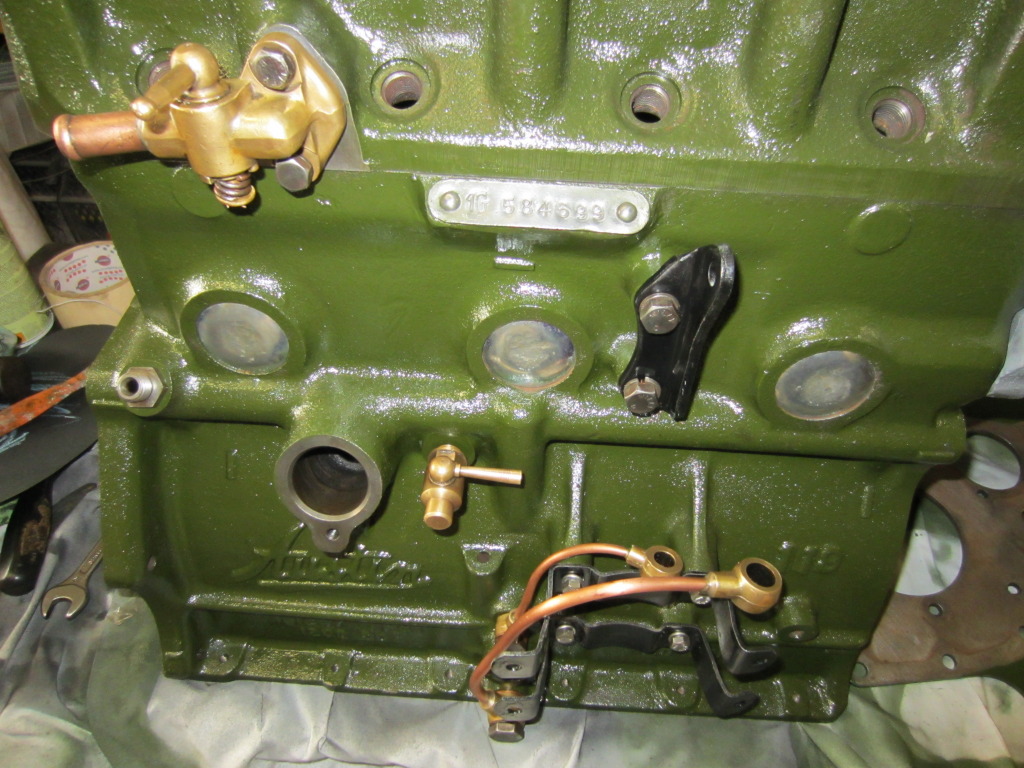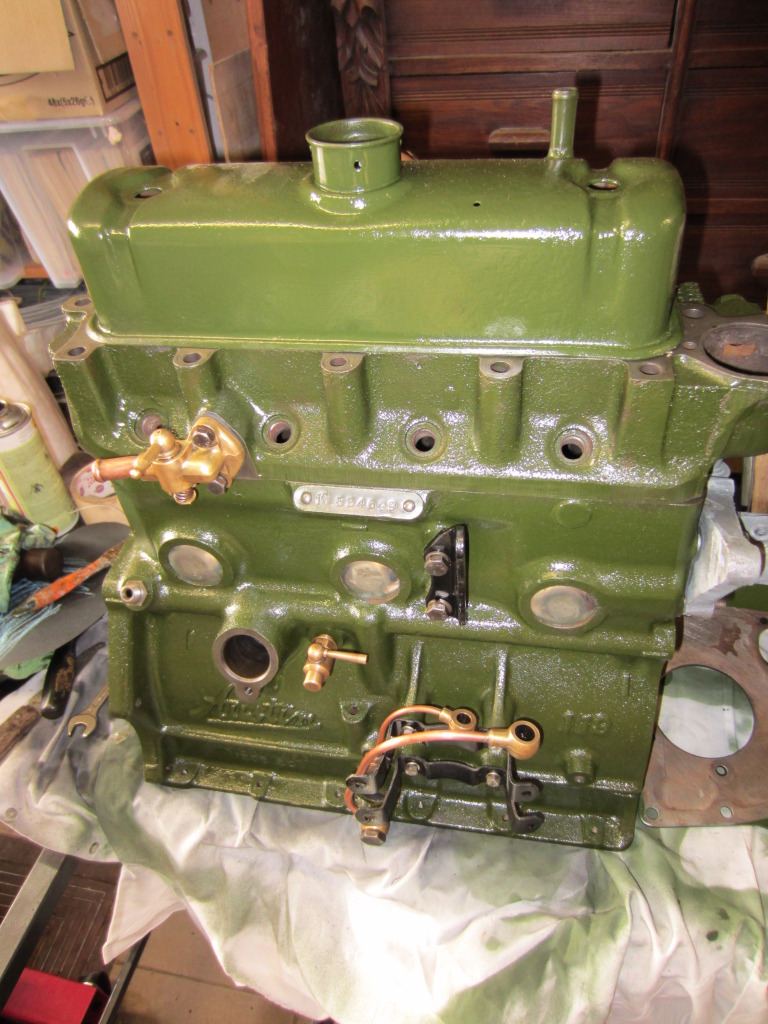 Yes it looked like this,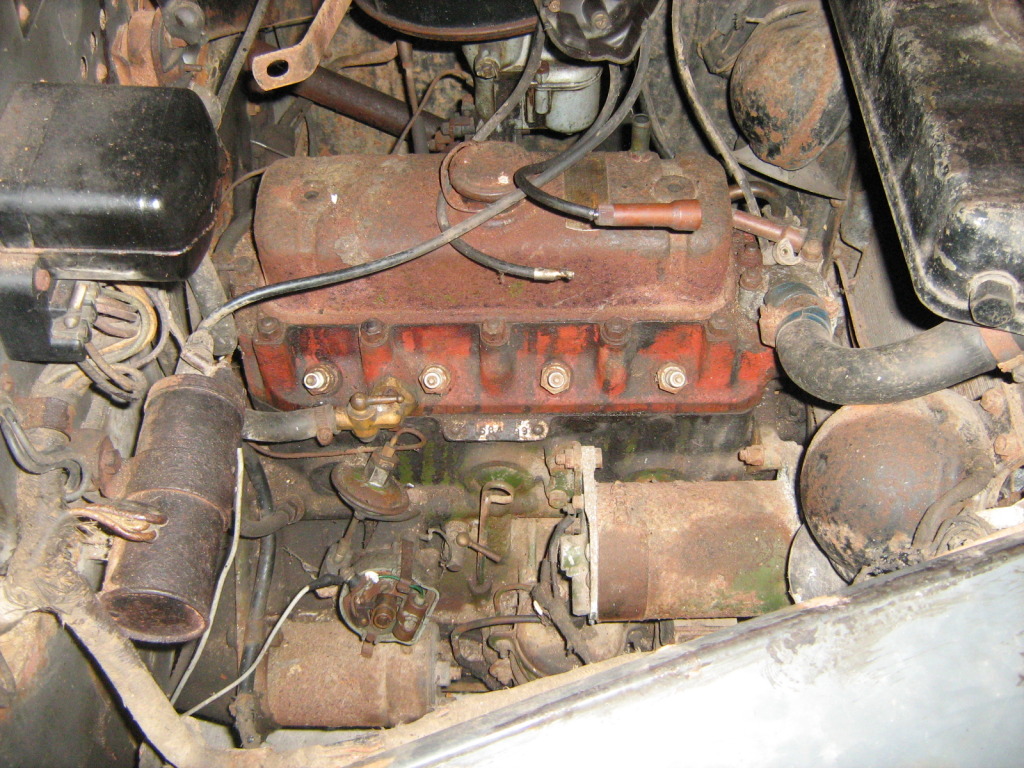 7-30-2012
After doing some other work on differant cars I worked on the Austin Devon engine last few days..


Today I test fitted everything...

it went from this
1-24-2015
I know... long time no see...

I've been talking to some of you guys via facebook... but haven't been on here for far to long...

Anyway... Hi every one, and Hi to all the new folks on here!

I've not been sleeping... just allot of working on cars....
And yes somtimes also on my own cars...



So The steering from my old lady is almost completly rebuild now...
Just have to find a way to take of the body and start doing the chassis...

The steering box came out like this... Yes it's a steering box....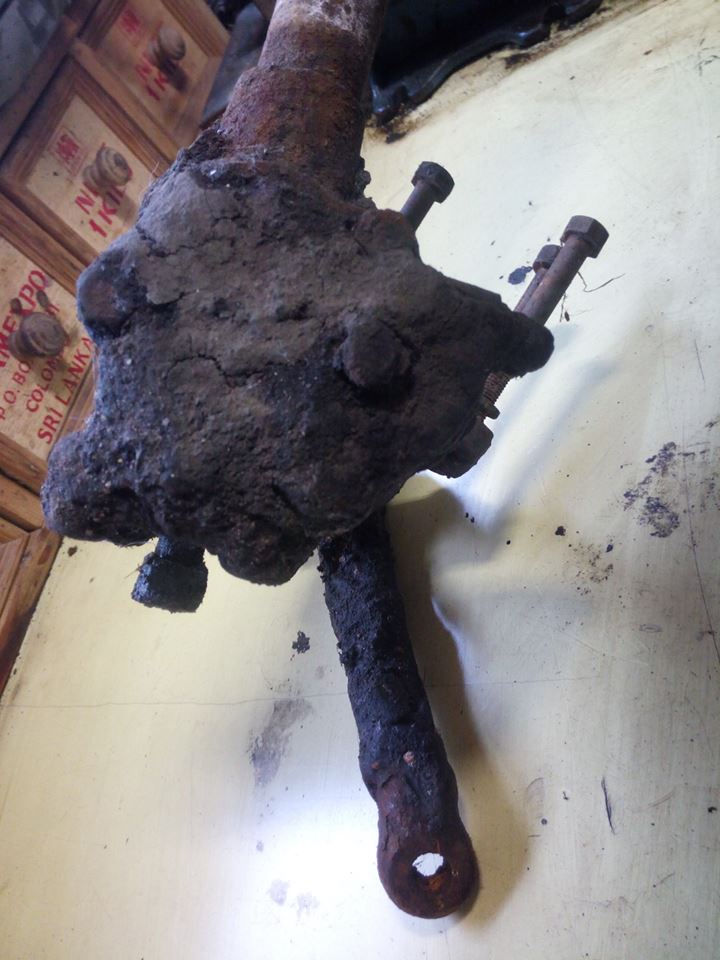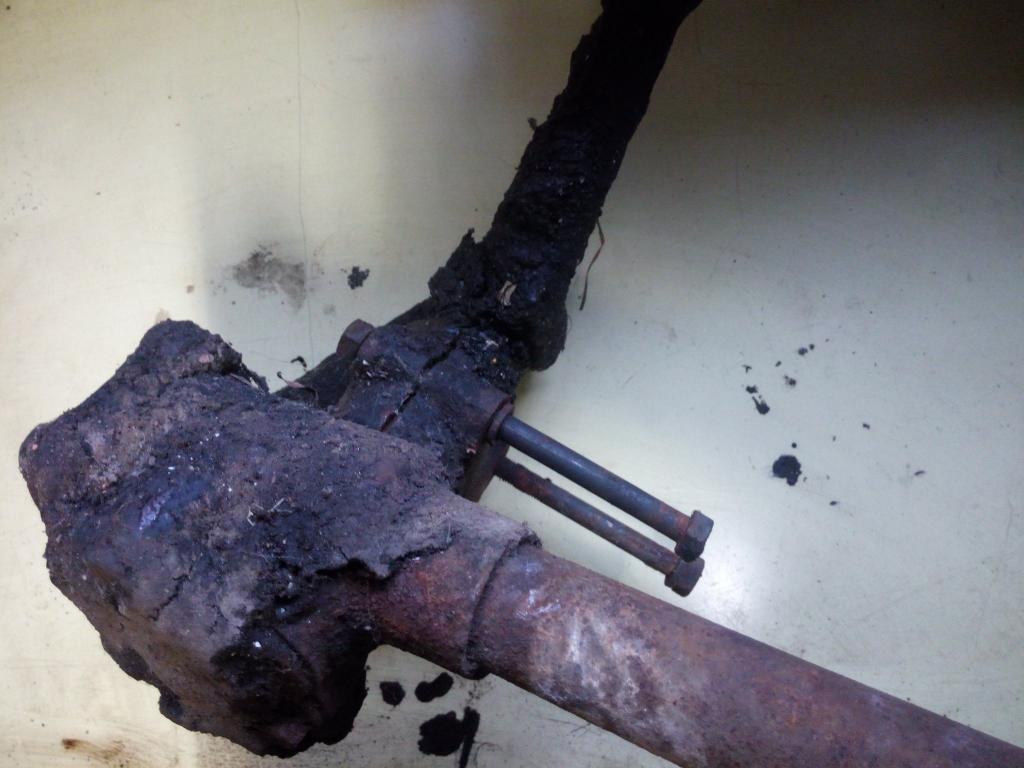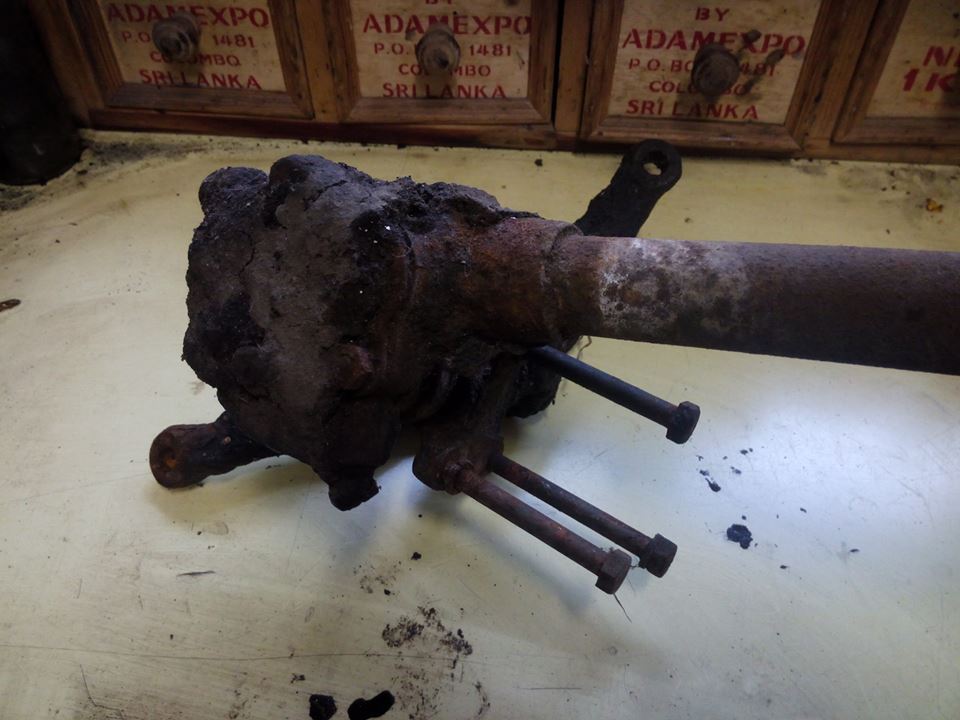 after some cleaning...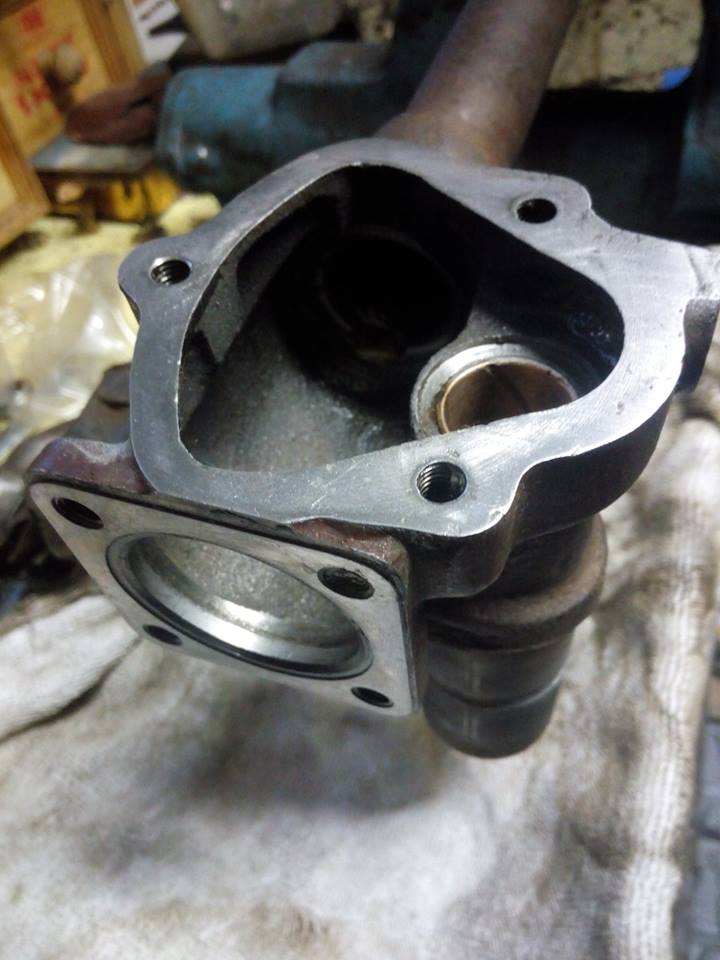 So let the rebuild begin...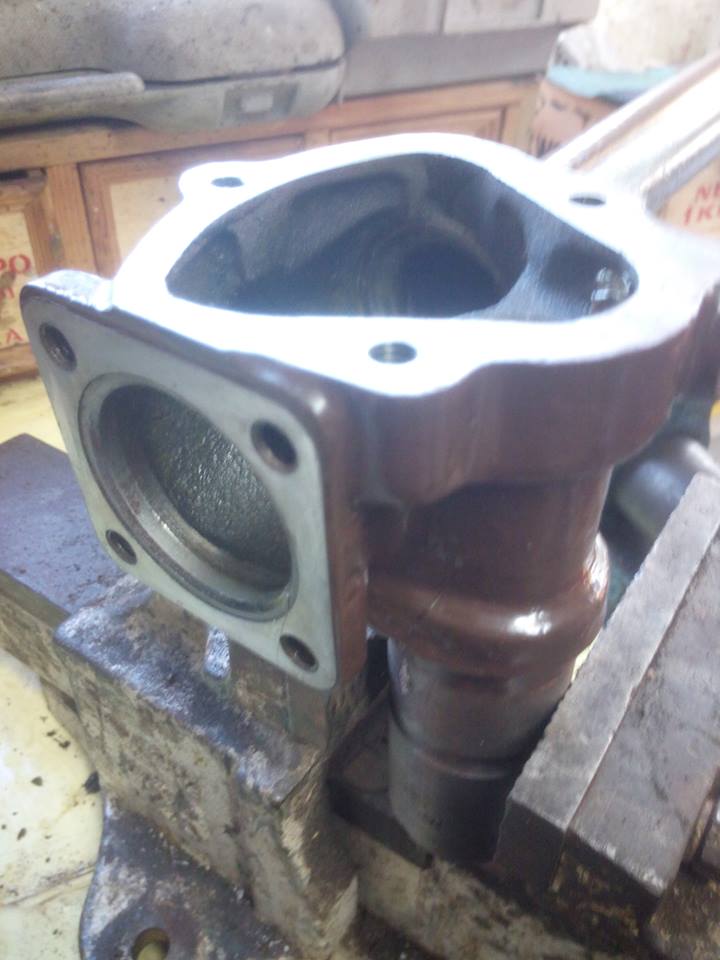 New bushes...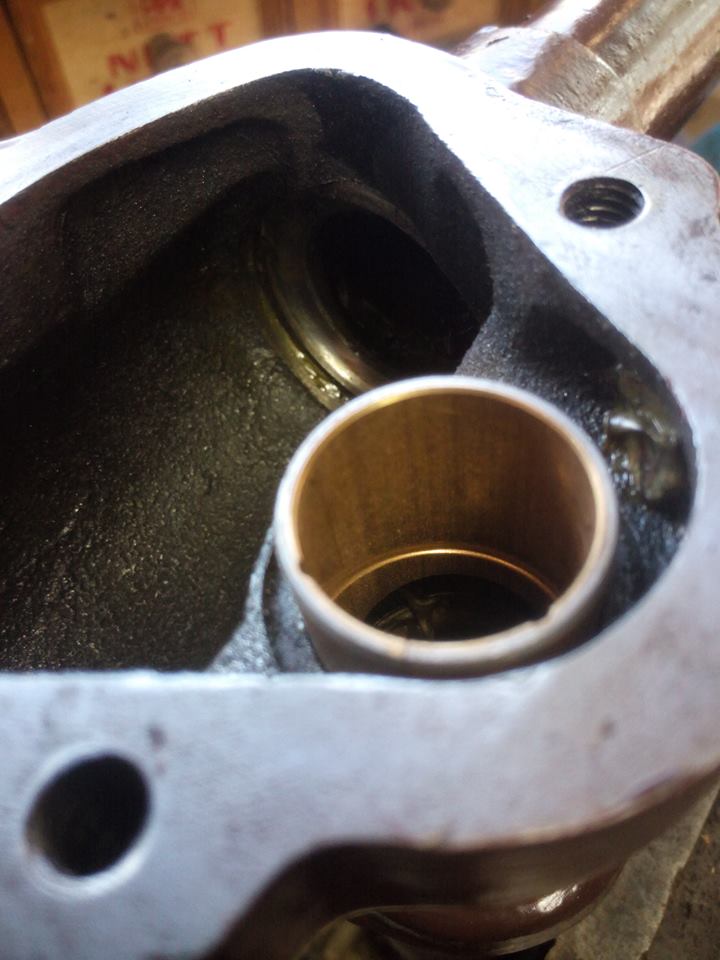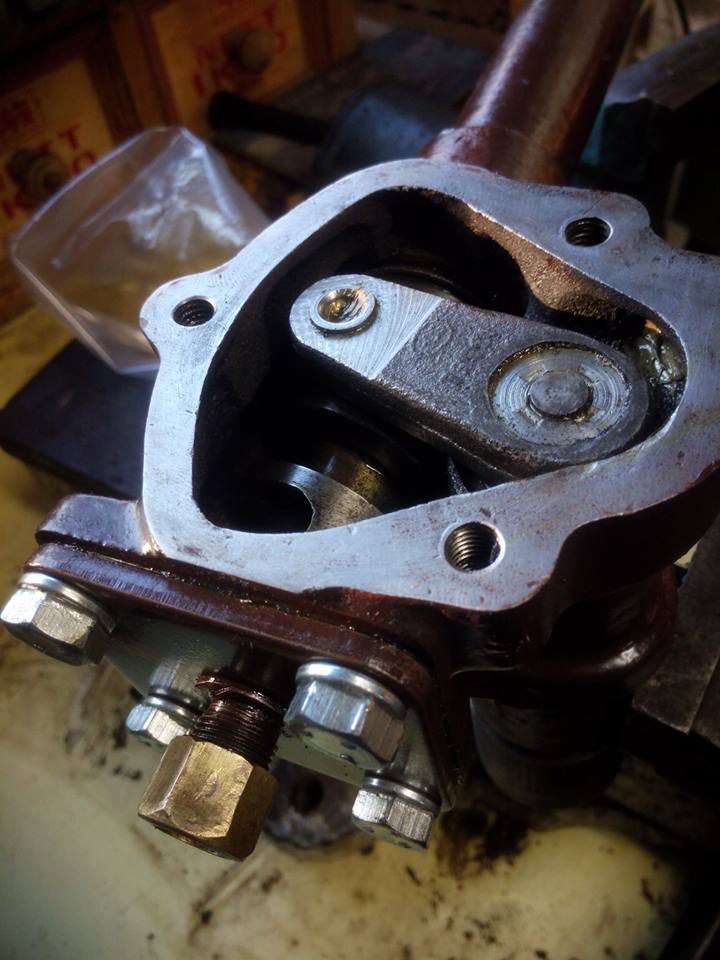 Fill it with the right steering fluid... somehow the privious owner filled it with grease...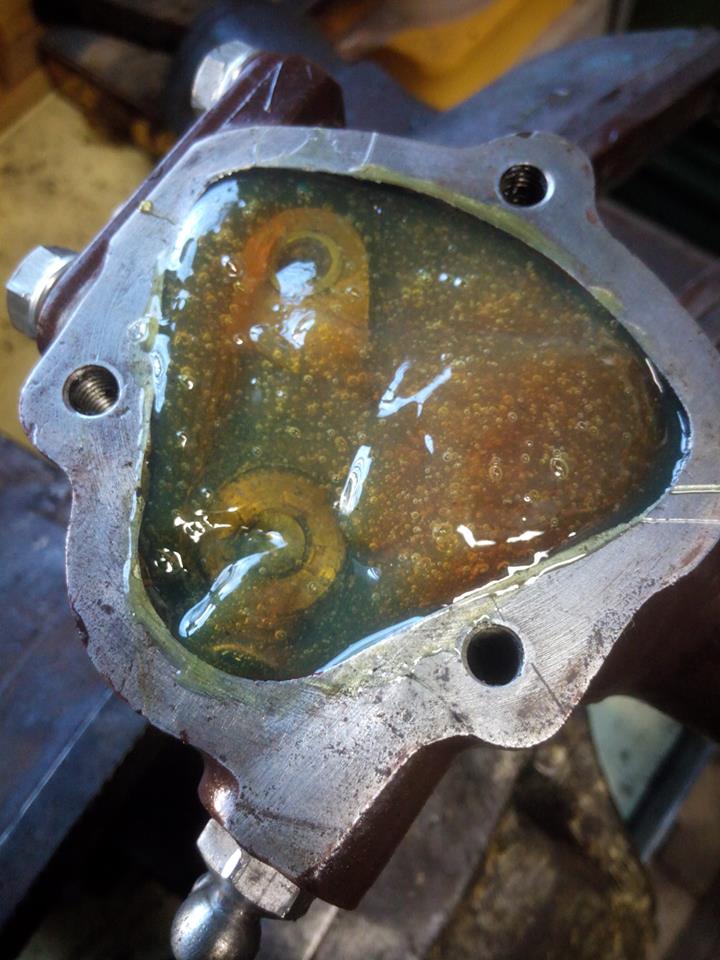 Job done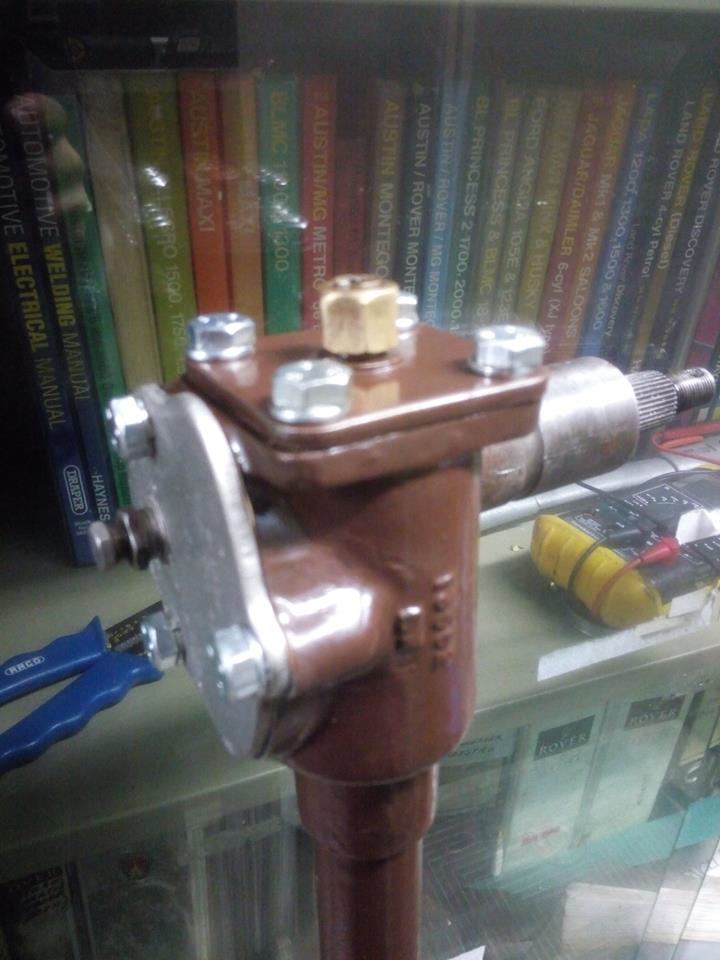 Next thing I baried out of the car where the track rods...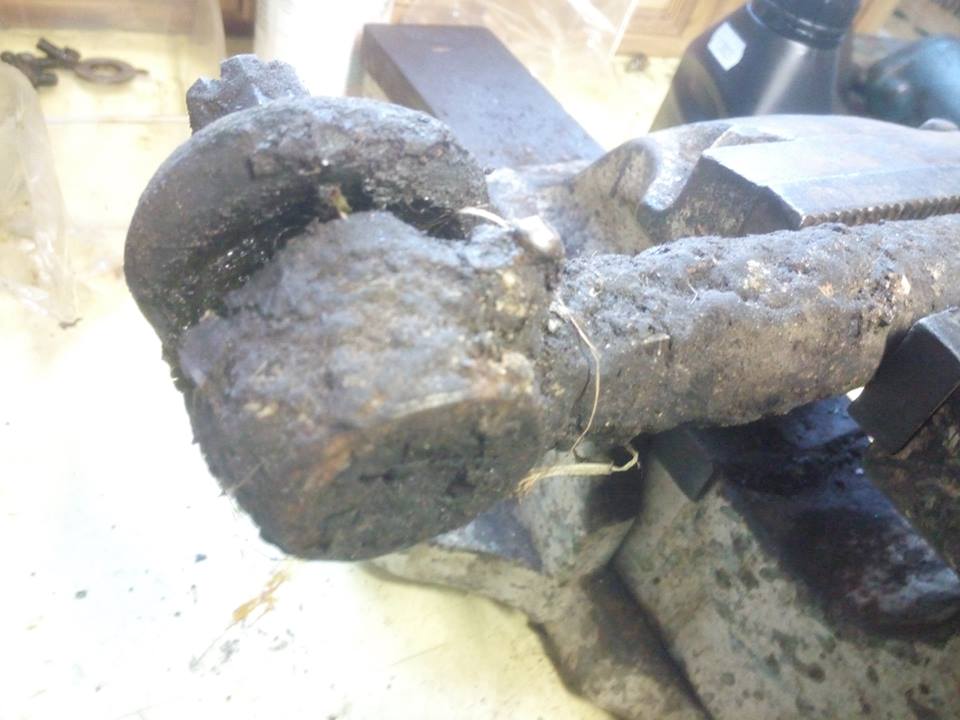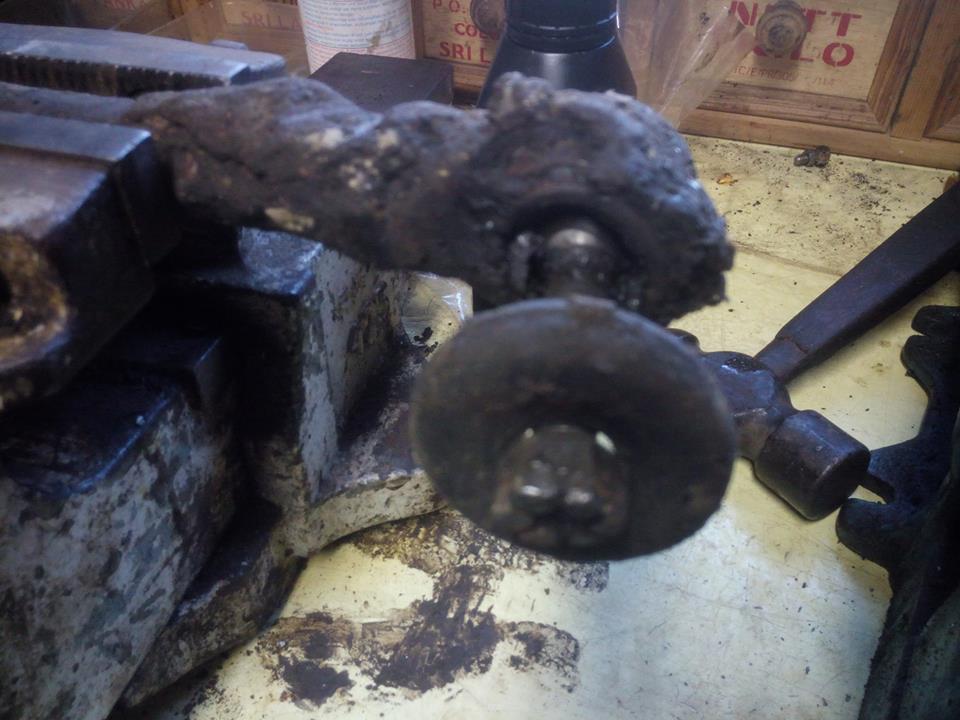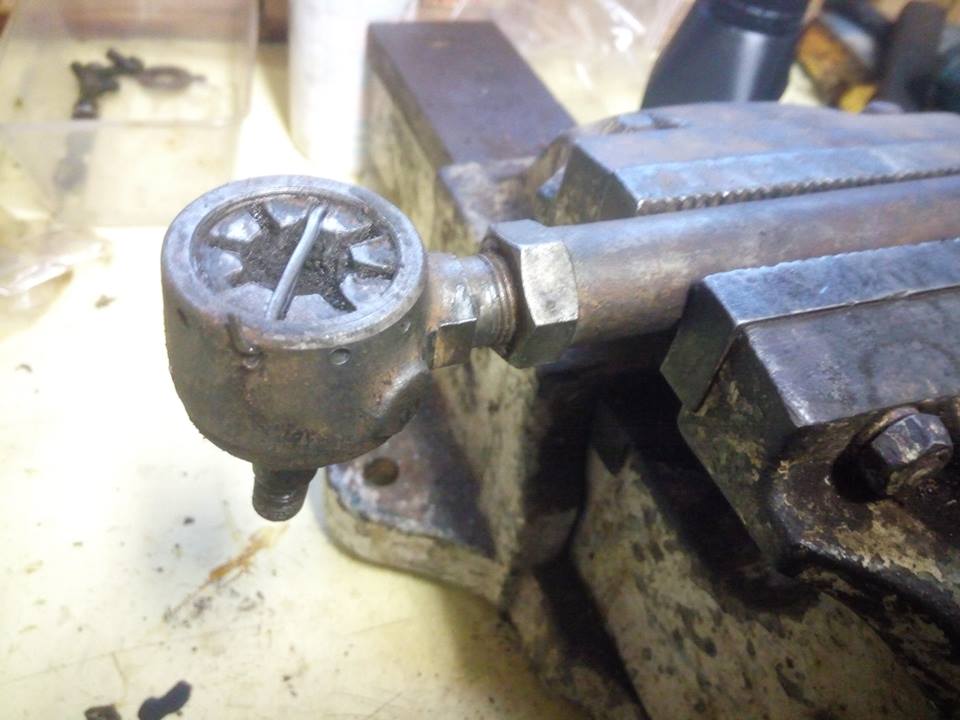 Does anyone know what this stamp means?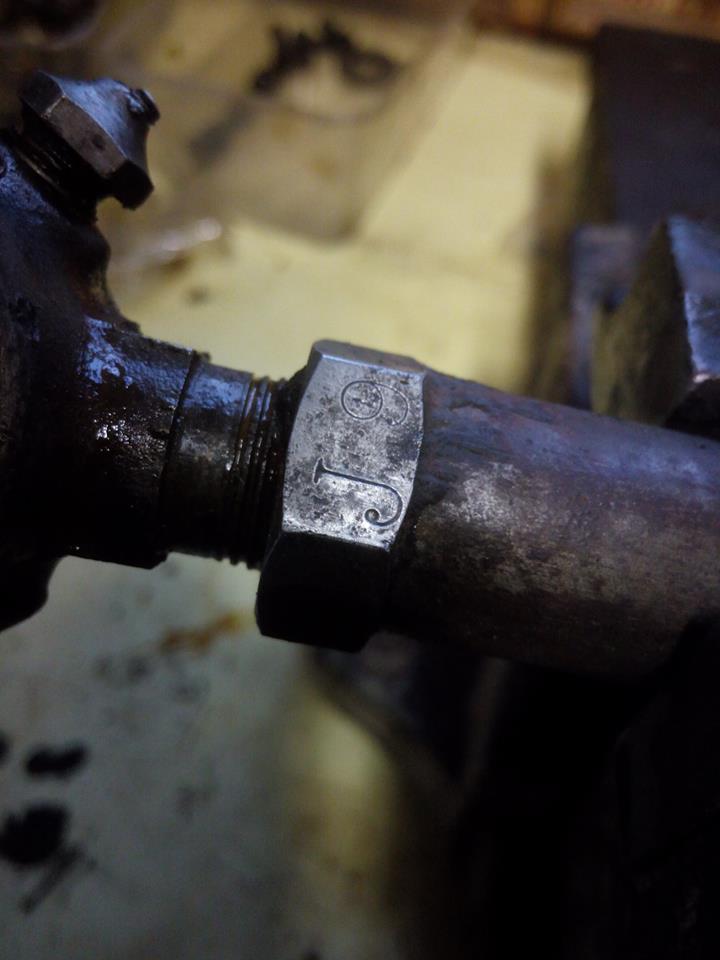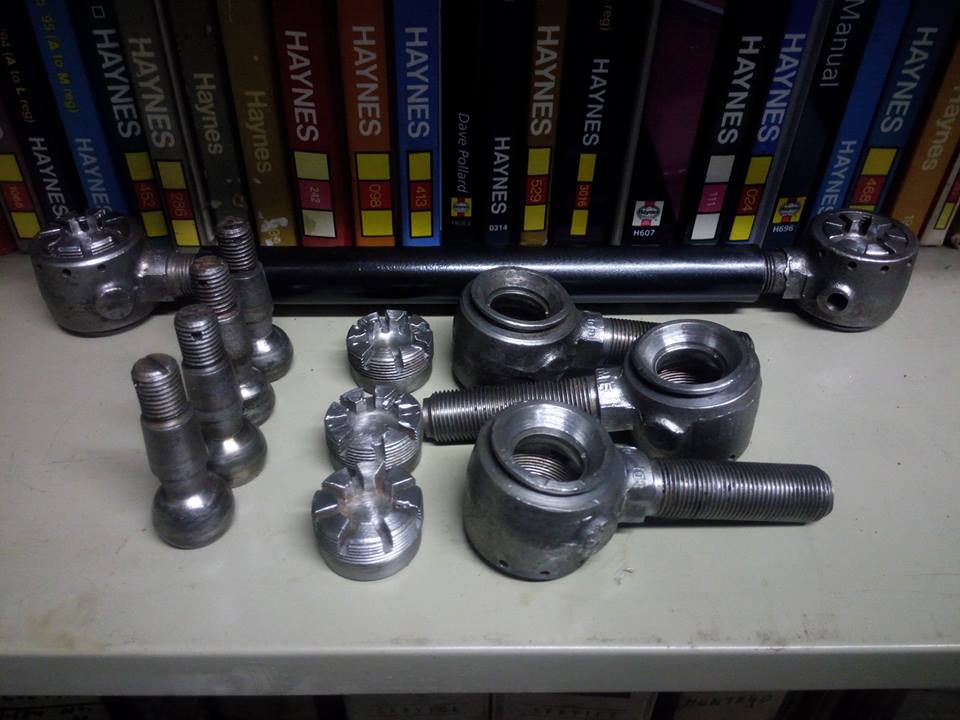 That's all for now