Basket Cases before & after........
By diyauto
You must be logged in to rate content!
Basket Cases before & after........
Compliments of oldcar @ http://forums.aaca.org
11-11-2008
No Doubt some of you have been following the discussion on my Dixie Flyer posts but I have become aware that lost of you like to down load photographs. That I don't mind as long as you don't use them for target practice. Many of you will have realized that I am something of an OLDCAR Car Nut. I have been rescuing lost causes and basket cases almost all my life. Any one who has looked at my "MY BODY" post will appreciate that I am something of a rescued basket case myself.
Any way he is the first of my many rescues.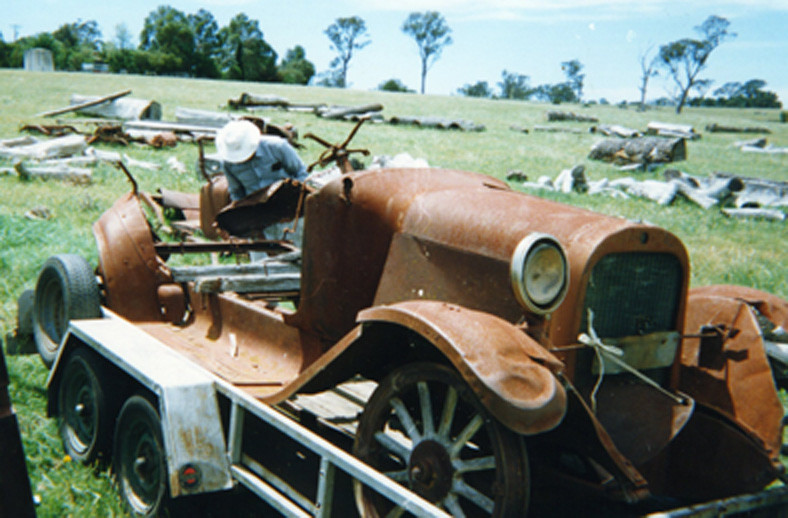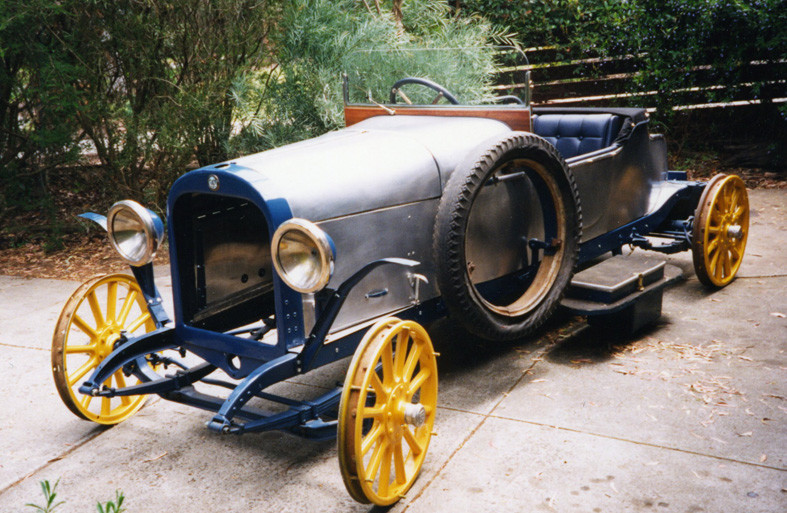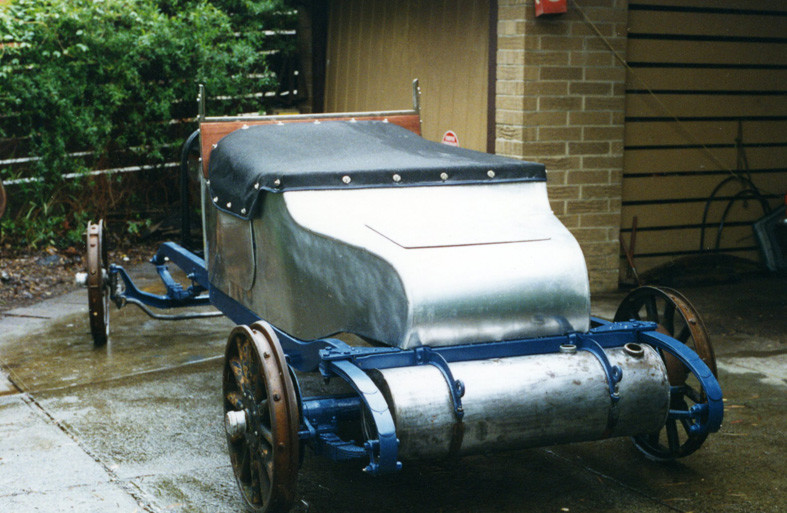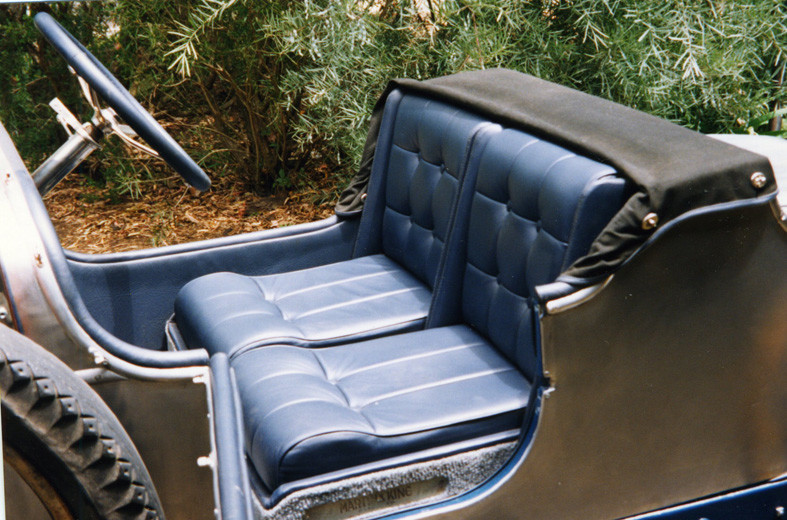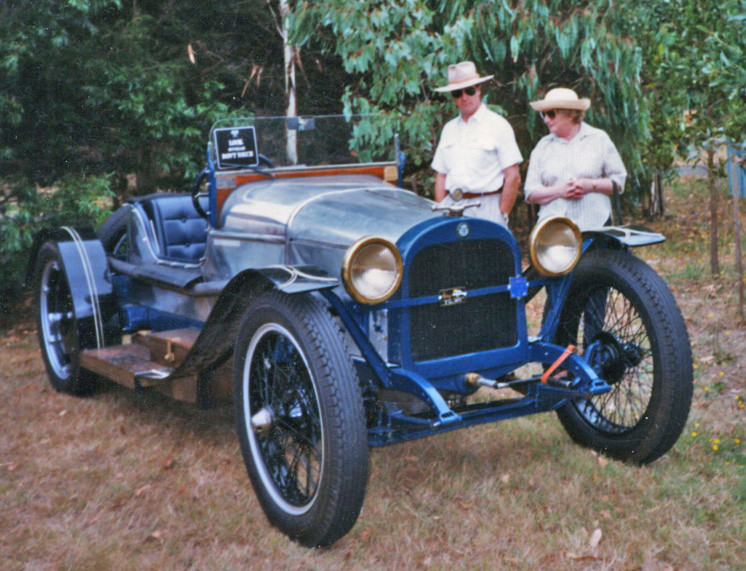 Some more photos this time a 1922 Citroen 5CV. there are more than 5 photos of this one so I will attempt to send some more tomorrow.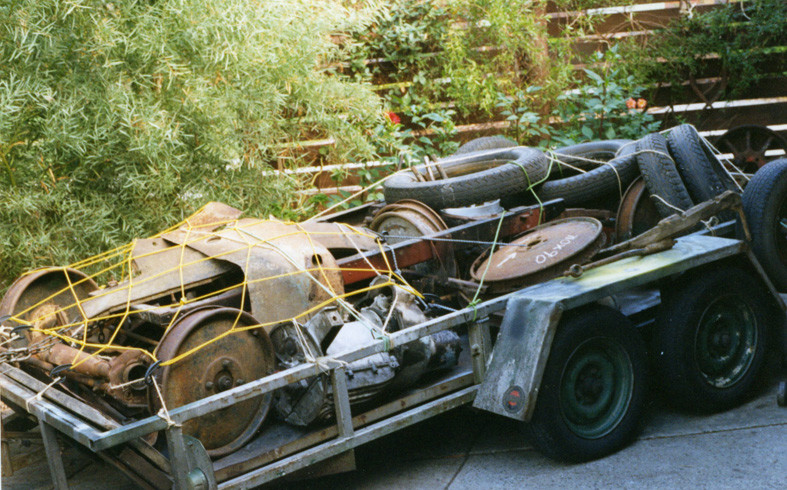 Everybody can make mistakes....
I will try again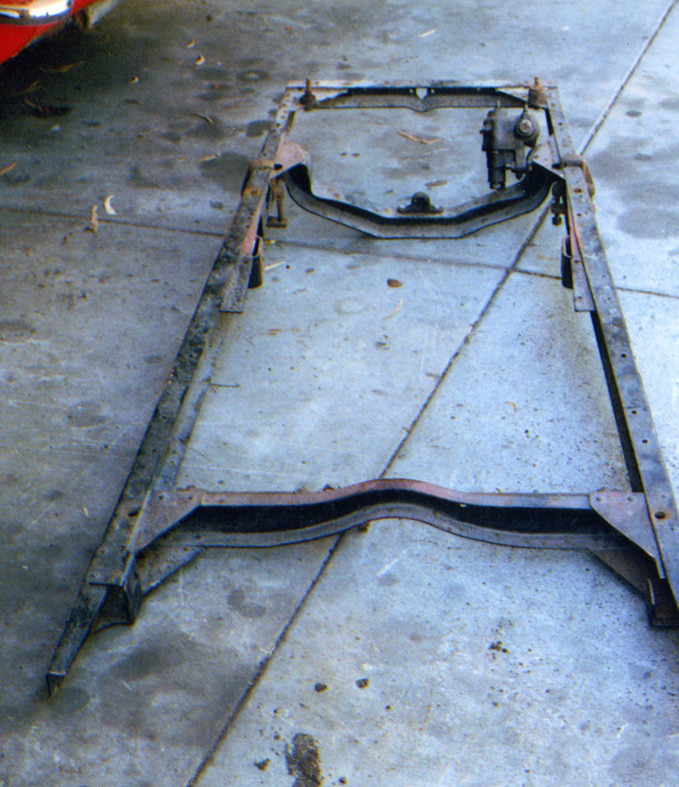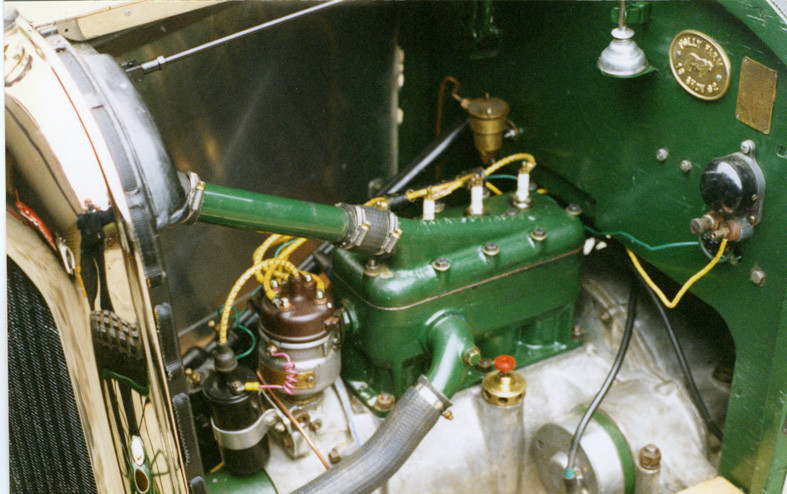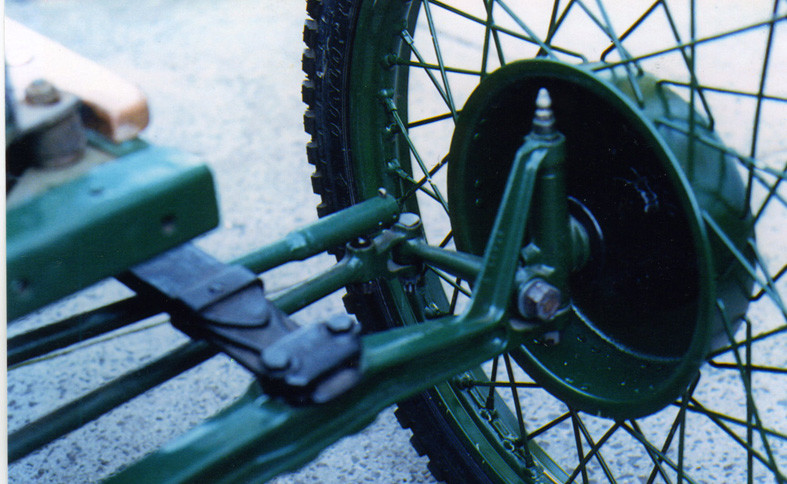 There really is something special about French light cars.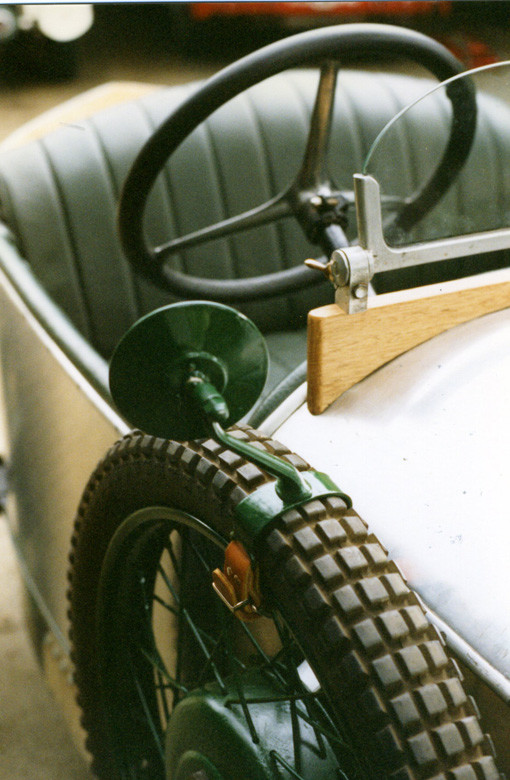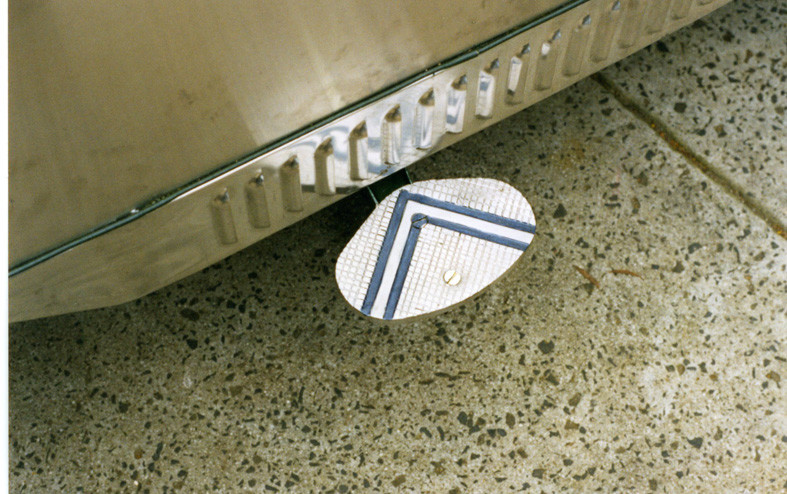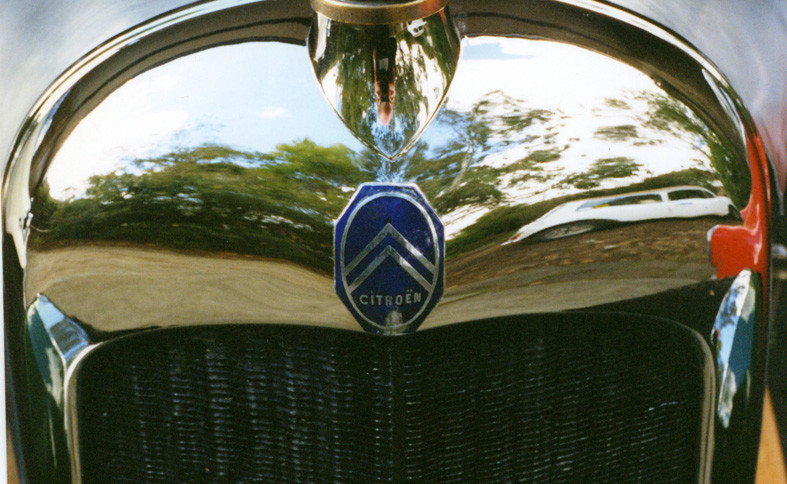 Believe it or not these two young ladies were clocked at just over 60mph (100kph) in this little rocket.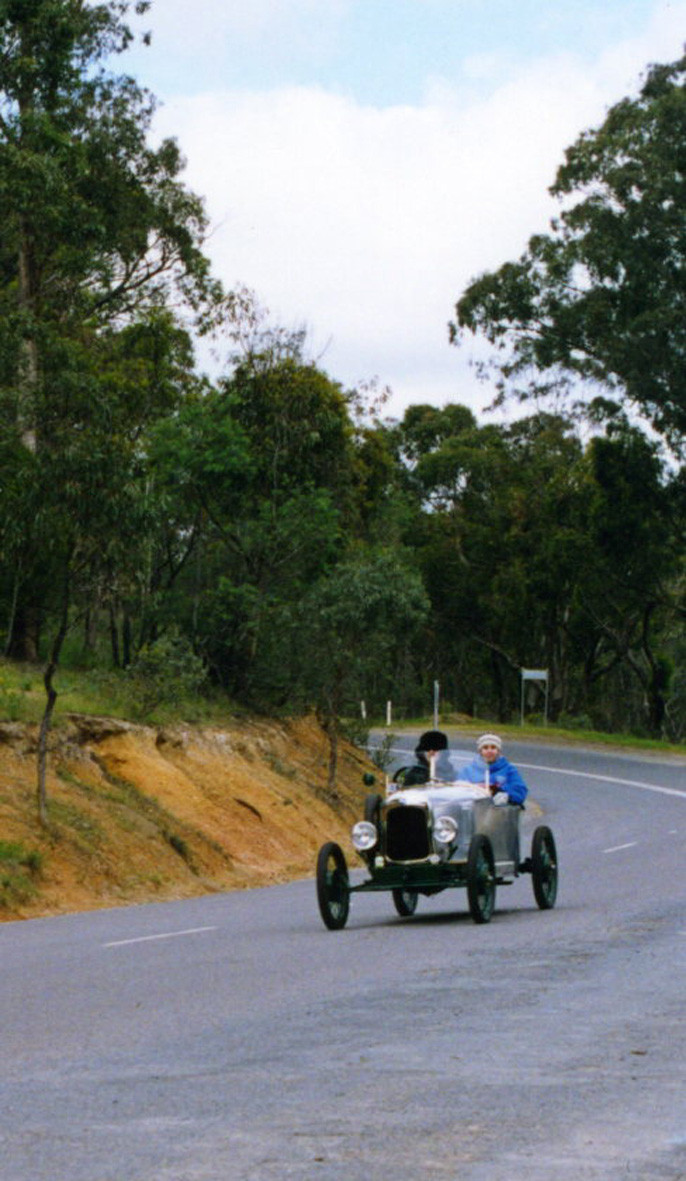 11-12-2008
Hi Carine
This one had lots of special bits in the engine and it weighed hardly anything. even the girls were light weight. A lot of people could not believe it. Sadly it was sold to a "Collector" and has not turned a wheel in the last ten years!
On a long twisty down hill run from the top of a mountain it sat on a MG TF's tail all the way.To complicate matters the foot brake worked on the transmission and the hand brake (the one you used) worked in tiny little drums on the back wheels only. If you used the foot brake for a panic stop it spun one back wheel in reverse. Very dicey!
Bernie J.
Todays offering. A 1928 Morris Cowley (Flat-nose) roadster.
Please tell me if you are becoming bored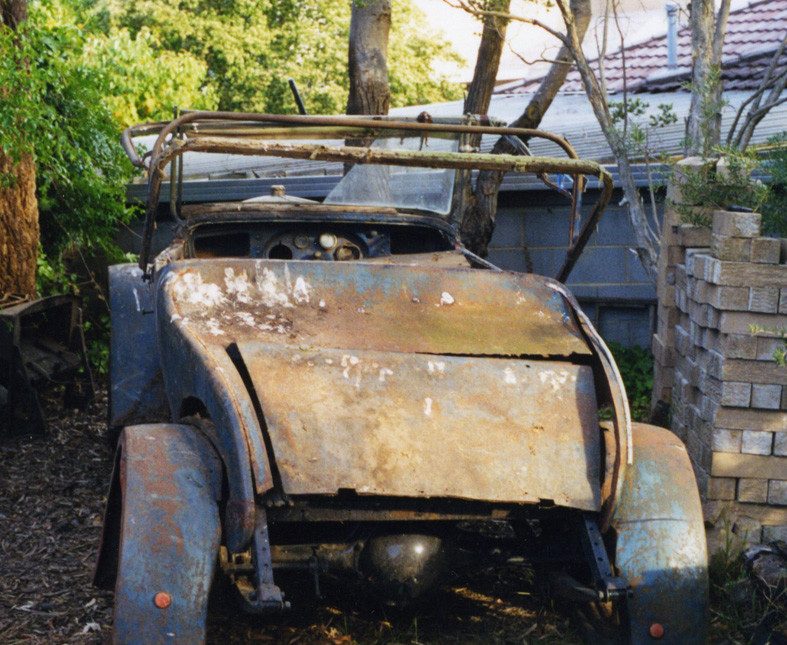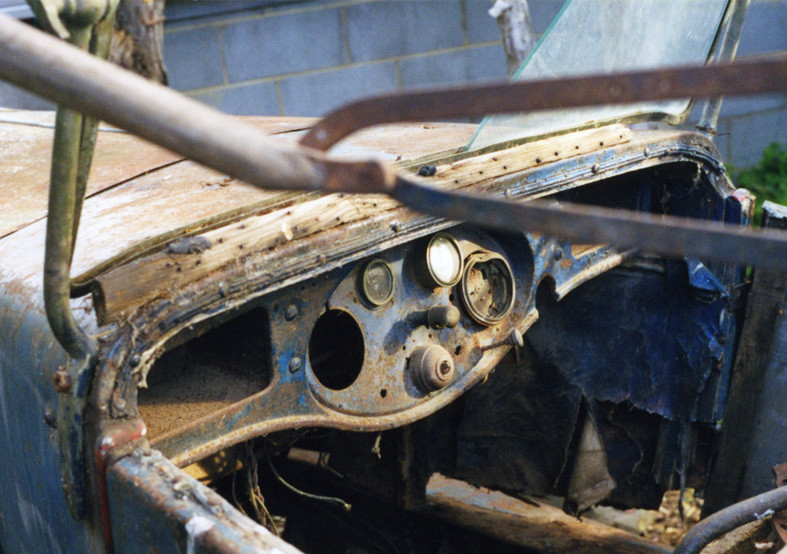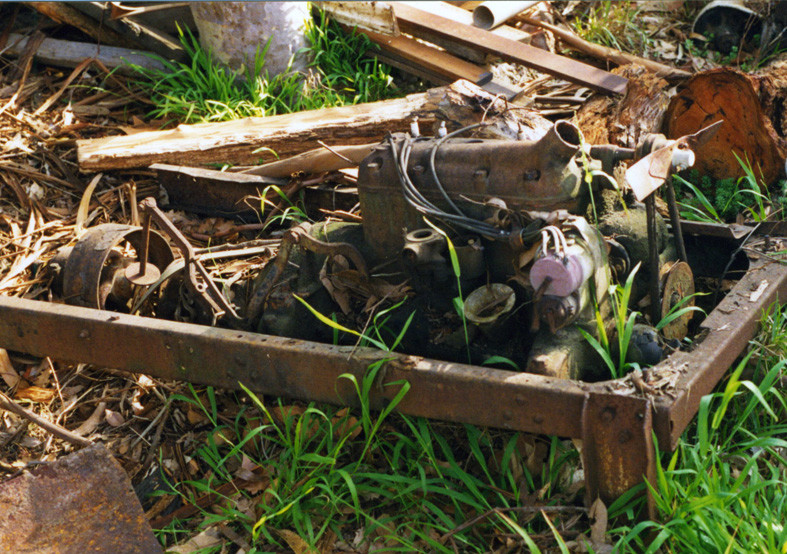 11-13-2008
Hi West
I thought that the idea of this section of the forum was for ALL members doing restorations to show what they are doing/have done. I certainly don't wish to hog the limelight. Most of my rebuilds are of cars that may possibly be new to American Members. It seems to be that we Aussies tend to be "do'ers".
I am astounded by the number of downloads. What happens to all those photographs?
I have started the ball rolling, I have lots more but I/we would be delighted to see some of your cars.
Bernie J. (oldcar)
Here are the ongoing shots of the Morris Cowley. My belief is that you don't have to own a V16 Packard, a Grand Prix Bugatti or a Duesenberg to have fun with old cars. My main interest is in Pre War Cars but I have never owned a Bentley. I like little cars because I can work on them by myself with a very very limited workshop. The single car garage that you see in the background is where I do all my work. I refer to my self as an Impecunious Enthusiast. If you don't know the meaning of impecunious look it up in a good dictionary and you may understand. You may even have a good laugh!
Cheers
Bernie J. (oldcar)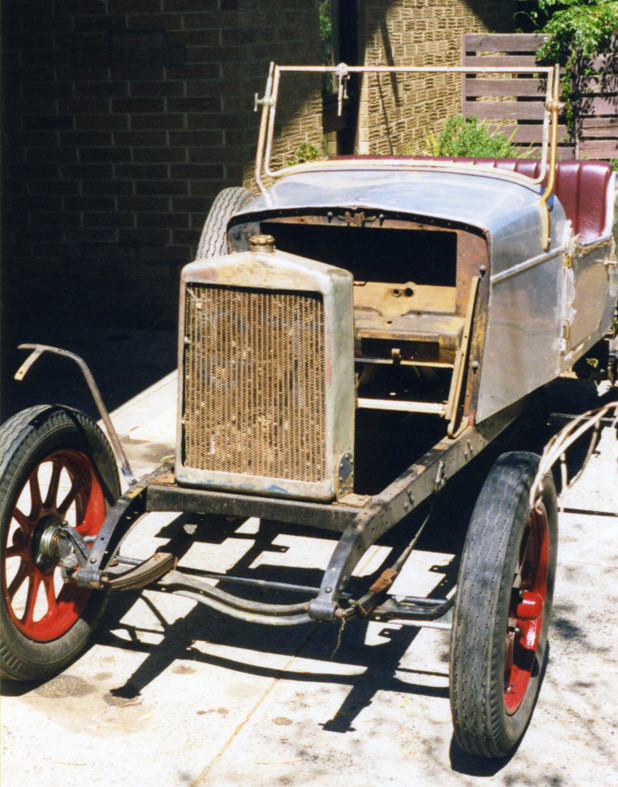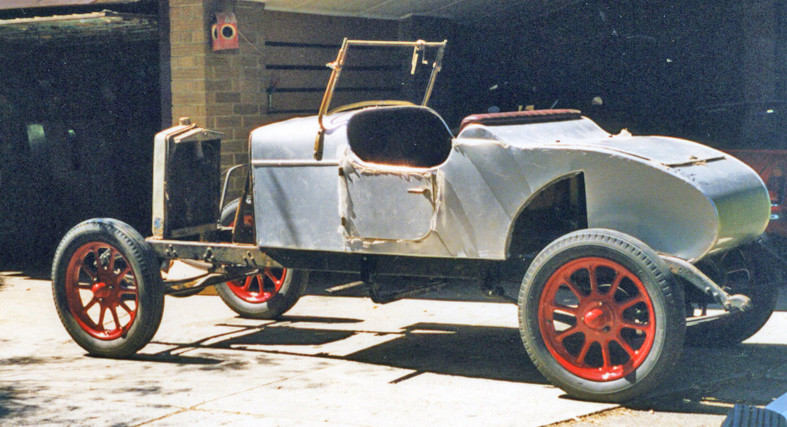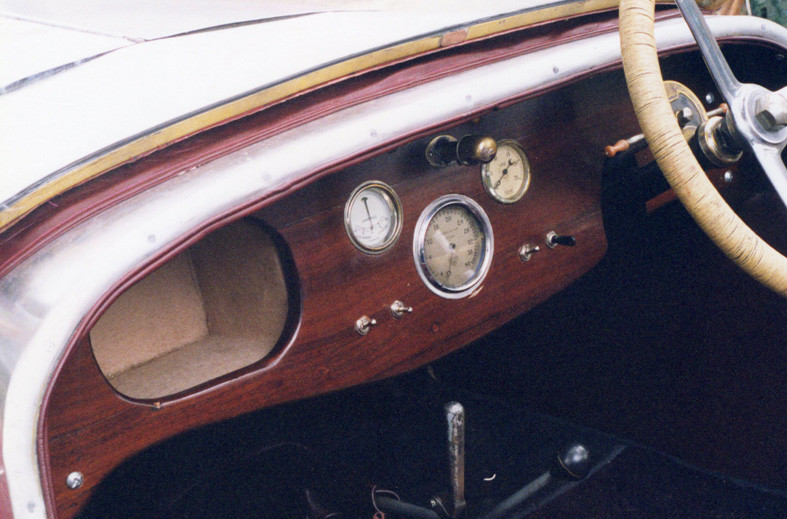 These are the last of "Bottomley" so called because he was found at the bottom of a garden although some of my friends say that is because I was scraping the bottom of the barrel. Now let me see what you have been doing.........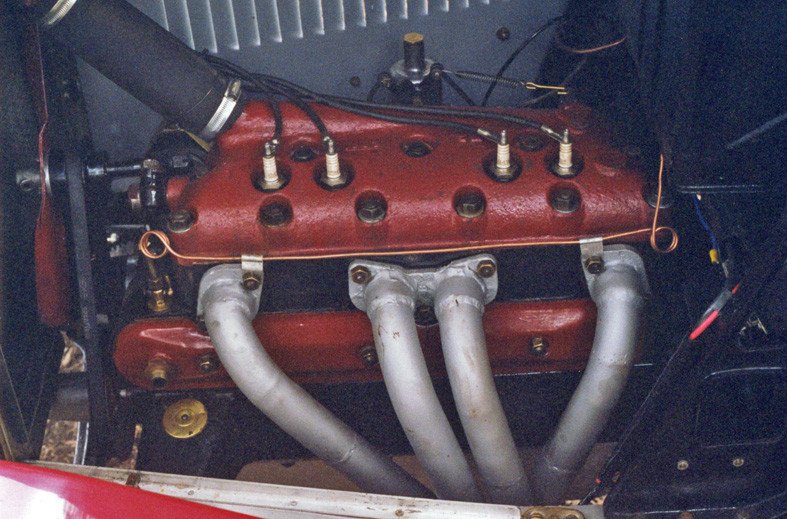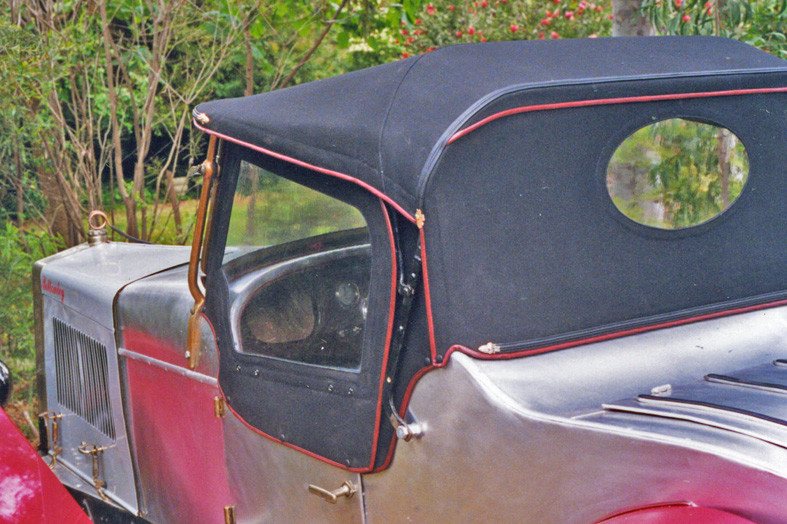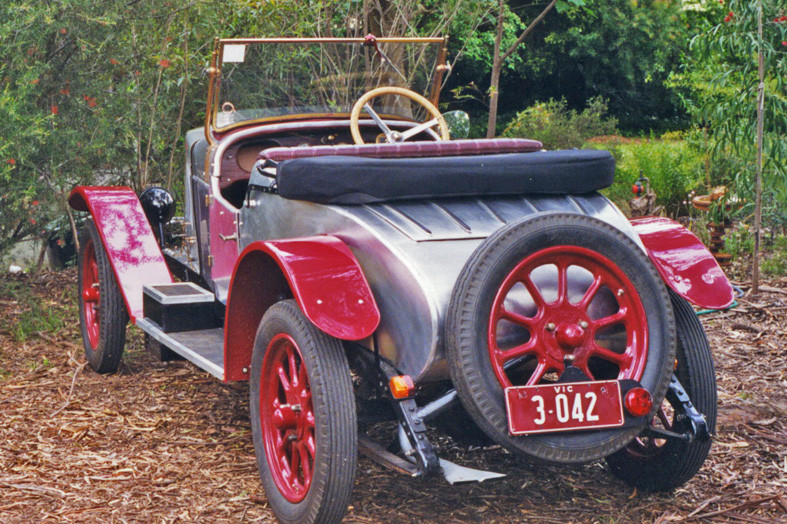 Hello "B" Packard 32.
I finally sorted out the web site you suggested for Kentucky Mfg. This is the parent organization for Kentucky Trailer Previously known as Kentucky Wagon Mfg Co the makers of the Dixie Flyer. I am pleased to relate that this company is still very much in existence. While I cannot e-mail from their website I now have their postal address and a name so an air mail letter is on its way to them. Hopefully they may still have some records as they are proud of their history.
I will keep you informed.
Many thanks for the info.
Bernie J. (oldcar)
11-17-2008
This one is for you Carine.
Last time I saw it was as we left the new owners establishment in Geneva Switzerland after we had delivered it to his door (from Australia). I believe that it has changed hands a couple of times since.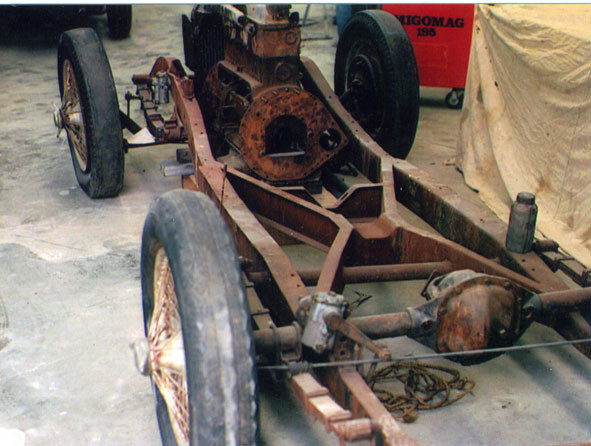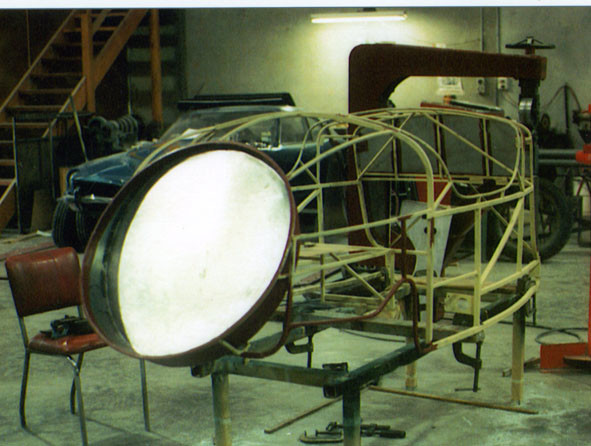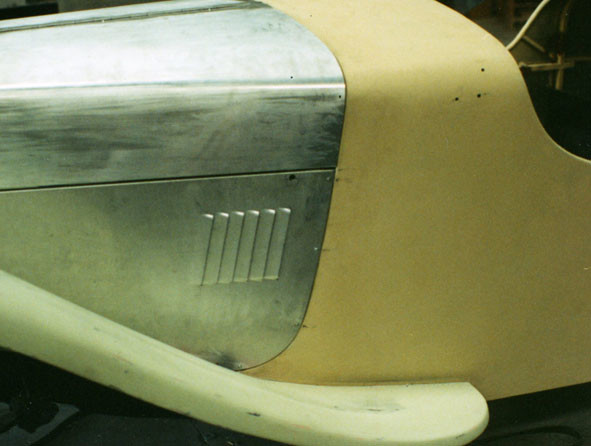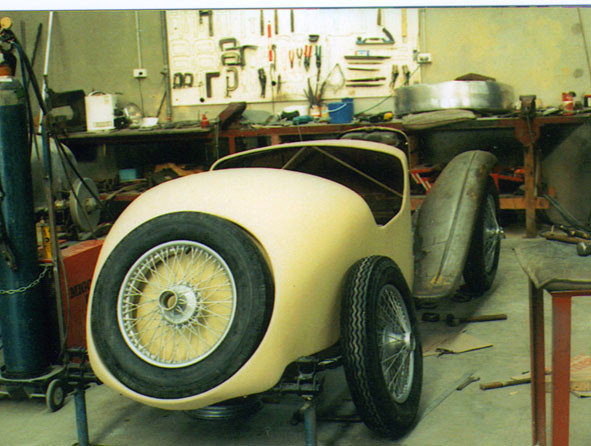 I hope that this paint job is OK.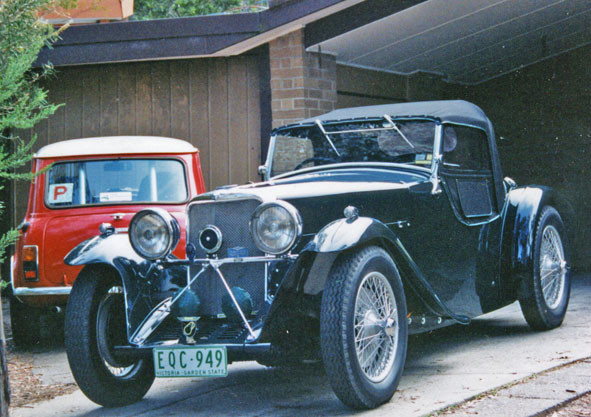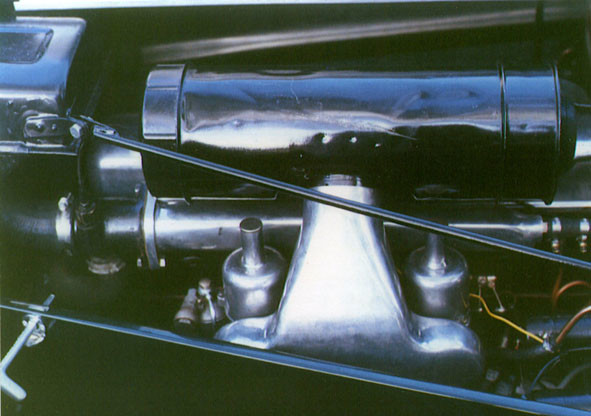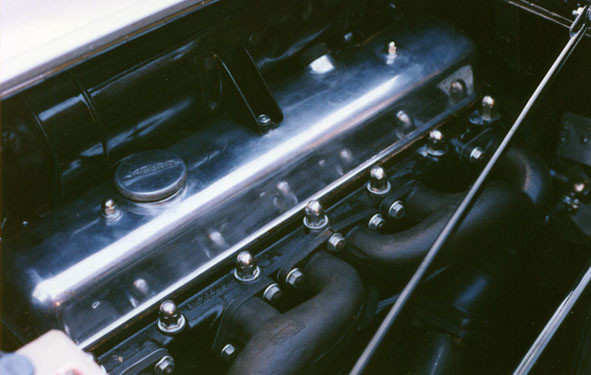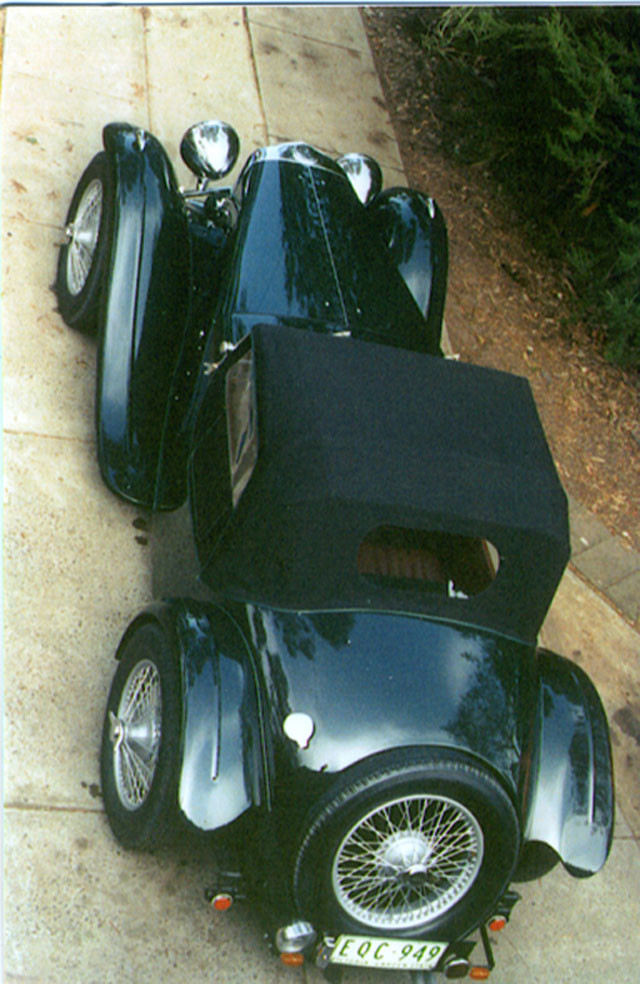 This is what it is all about.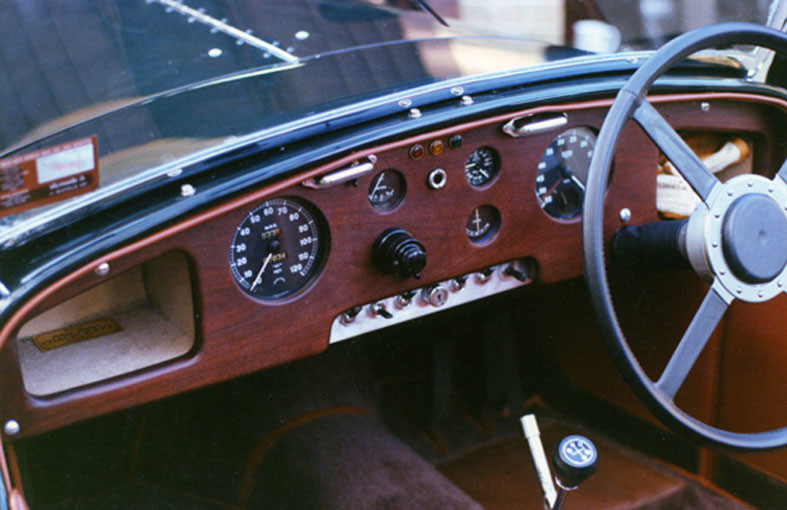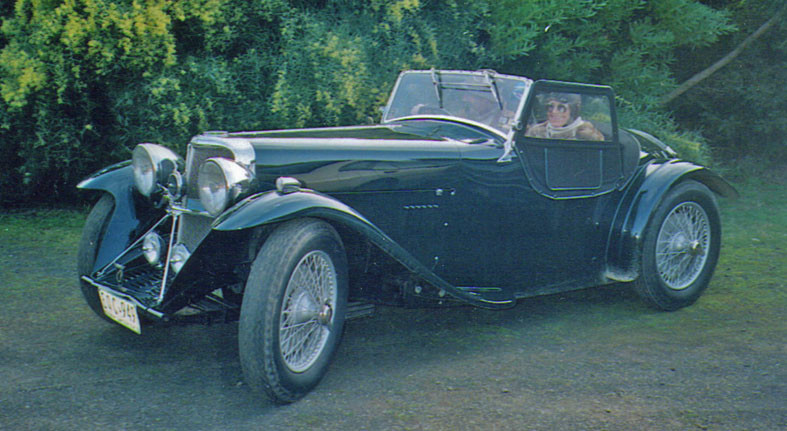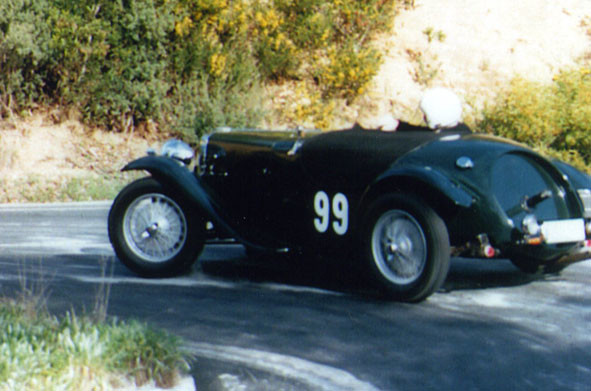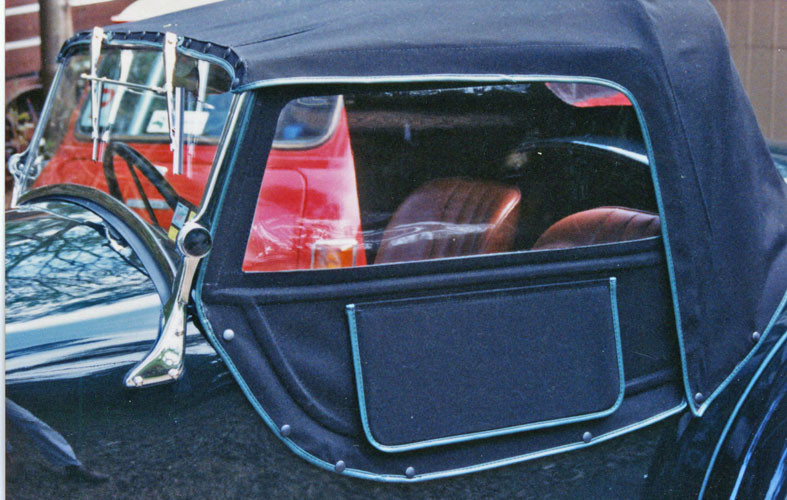 Absolutely correct.
It is a special (of course) based on a modified 1938 SS 1 1/2 Litre chassis with a 1948 MK 4, 3 1/2 Litre Jaguar engine. It was 6 inches shorter and 4 inches narrower than a SS100. Weighing under 900 kgs around 17cwt,with 140+ bhp it went very well! 90 mph in 3rd gear with a top speed of approx 105 mph (on the flat) it was a great highway car. I sold it in 1994. I did all the mechanical work and built the tube steel body frame while my friend Richard Stanley at Coachcraft did the panels and paint.
11-18-2008
Hi Alan
All my bodies are done "freehand" with at best a few sketches done literally on the back of a cigarette pack. I guess that 50+ years of dreaming about, playing with, building and driving old cars helps. While I have built specials since I was 17 or 18 starting with Austin 7s then moving on to Morris 8s etc etc it is only since I was forced to retire at 59 ( Oil companies are Ba***ards to work for) that I have been working/playing full time completing two or three rebuilds per year.
Re the Book: This is a collection of the memories and histories of 75 members of the Rapier Register and their cars. The theory being that the Rapier being an essentially hand built car, no two are precisely the same. This effect is heightened when you consider that the factory sold all the cars as a chassis only with several coach builders building bodies to the customers requirements
Then you have all the cars that have been re-bodied or converted into racing cars since. It is planed to release the book at Brooklands on the ocassion of the 75 Anniversary of the Rapiers official release on July 18th, The Title Ever Keen was the Rapier Car Co's advertising slogan from 1936 to 39. (It is an "old English" expression relating to the sharpness of a knife or in this case a sword or "Rapier".) They took over the stock of un-assembled parts, construction and sales etc of the Rapier after the Lagonda Company was re-structured in 1935.
Sorry to bore you with all this but you did ask....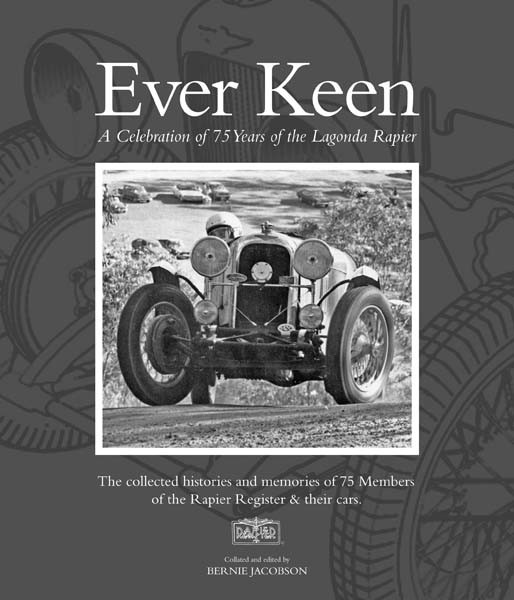 I forgot to mention that there were slightly less than 400 Lagonda Rapiers and Rapier Car Company "Rapiers" built in total between 1934 and 1939. .Just two were built after WW2, of all these between 50 and 75% have survived the 75 years. Of the 22 that were imported into Australia all have survived except one that was stolen in 1949, reported "recovered" in the Police files 10 months later and has never been seen since! I have been conducting a search for it since 1979 including writing to the editors of every rural newspaper and every "old car" club in Victoria my home state and where the car's owned lived at the time. I have been interviewed on National radio and had the story printed in one of the major daily Newspapers all to no avail. I am still looking "in my spare time".
Cheers
Bernie J
(oldcar)
Hi Alan
Hi Alan
I guess that I am just old fashioned I don't own a Mig or Tig and I have been using gas welding all my life (almost) With Gas you can use the heat to make minor adjustments if necessary. The commercially available tube I use is generally 1.2 mm wall thickness. I prefer square to round although you must use round in some instances. I have an equally ancient arc welder that I use for heavy gauge fabrication.
As I said earlier I am an impecunious enthusiast! That is probably why I don't have a huge shed full of cars but limit myself to one car at a time, plus the Lagonda which I have now owned for almost 28 years. A LG45 Lagonda Drop Head coupe that I bought in the UK in 1976 for UK £4,000 his currently for sale for £79,000.
Cheers
Bernie J.
(oldcar)
11-24-2008
Hi Phil
Thanks for the compliment. Most of the panel work is mine although the compound curves of the jag were beyond my capabilities so they were done by a professional here in Australia. You Peug sounds an interesting project. There are a couple of early 1920s Peugeots here in Melbourne but apart from an unrestored car locked away in a back shed of a local dealership I have not seen the others. How about some photos of yours.
Bernie (oldcar)