Builds
530iT (re)build by AWDBOB
By diyauto
You must be logged in to rate content!
5 minute(s) of a 7 minute read
530iT (re)build
Compliments of AWDBOB @ www.r3vlimited.com
6-26-2014
Figured I'd start a little project journal for the new hoe.
Picked up this pig in all her glory for 1500 bones, with 5sp swap already done with a freshie clutch, trans, and flywheel.
Got her home, and started the cleanup.
Before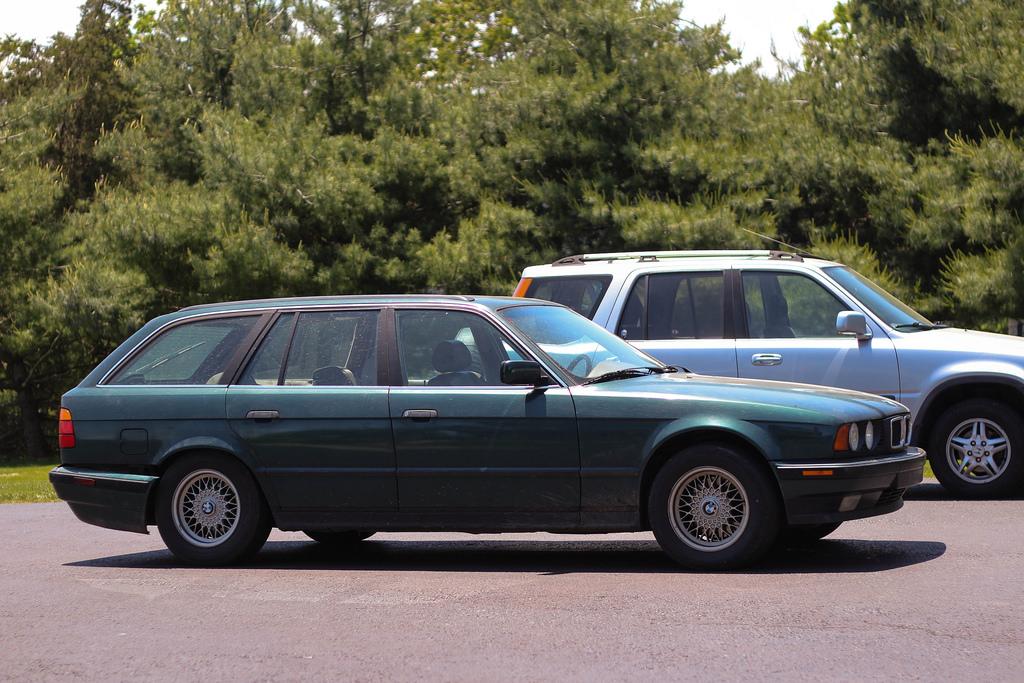 After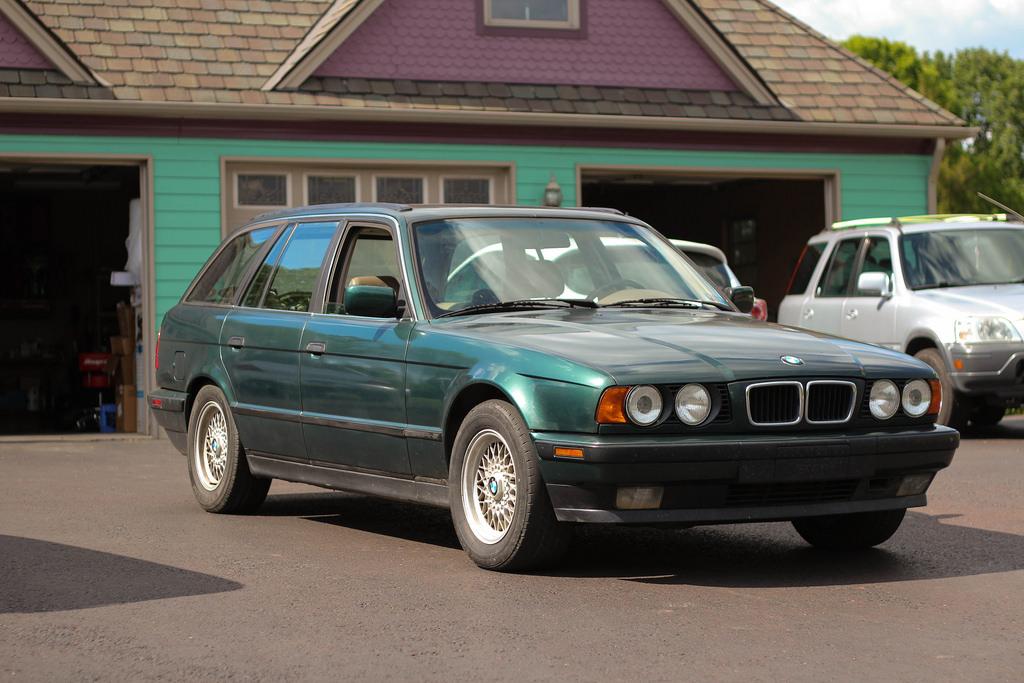 And my favorite part about the car...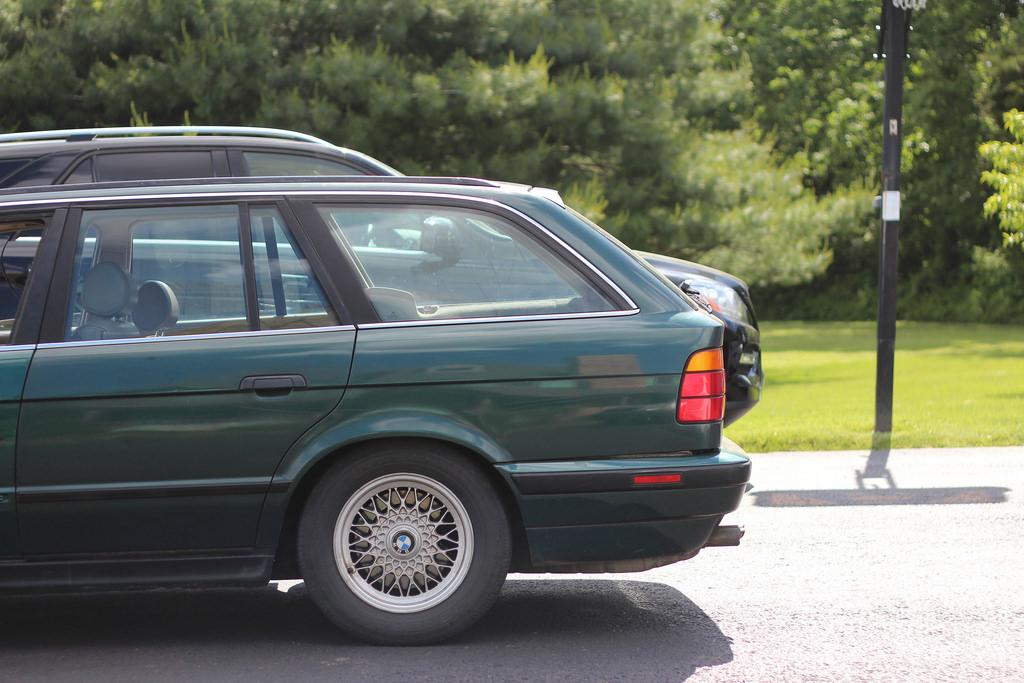 Put the car up in the air to properly diagnose the problems.
Clunking on immediate throttle- Rear subframe bushings are totally shot. Have over 0.5" of movement with medium pressure.
Loose steering and wheel shake- Center track rod joint play. Way out of spec.
Generally drives like total ****- All tires have broken cords, alignment is ridiculously out, and all struts are blown to smithereens. Rear brake pads have but ~2/32" left on them.
SO THEN I
Replaced my front tie bar with an OEM piece (had a ton of play), replaced the front swaybar end links, and did Billy Sports and H&Rs, along with new swaybar endlinks, rear subframe bushings (HD), and wallah.
Progress pictures: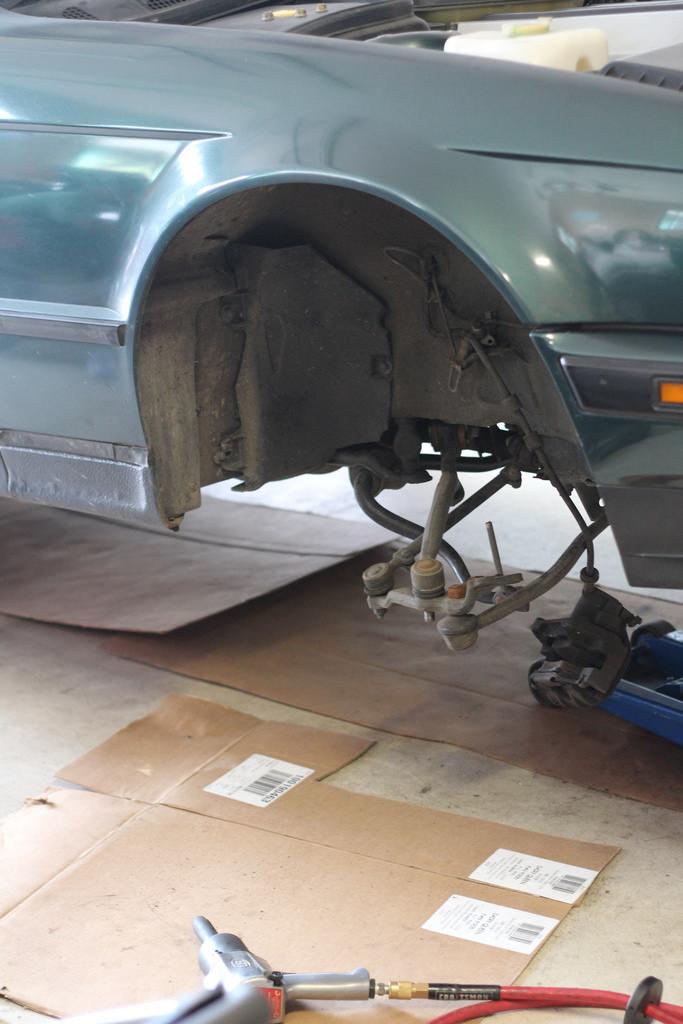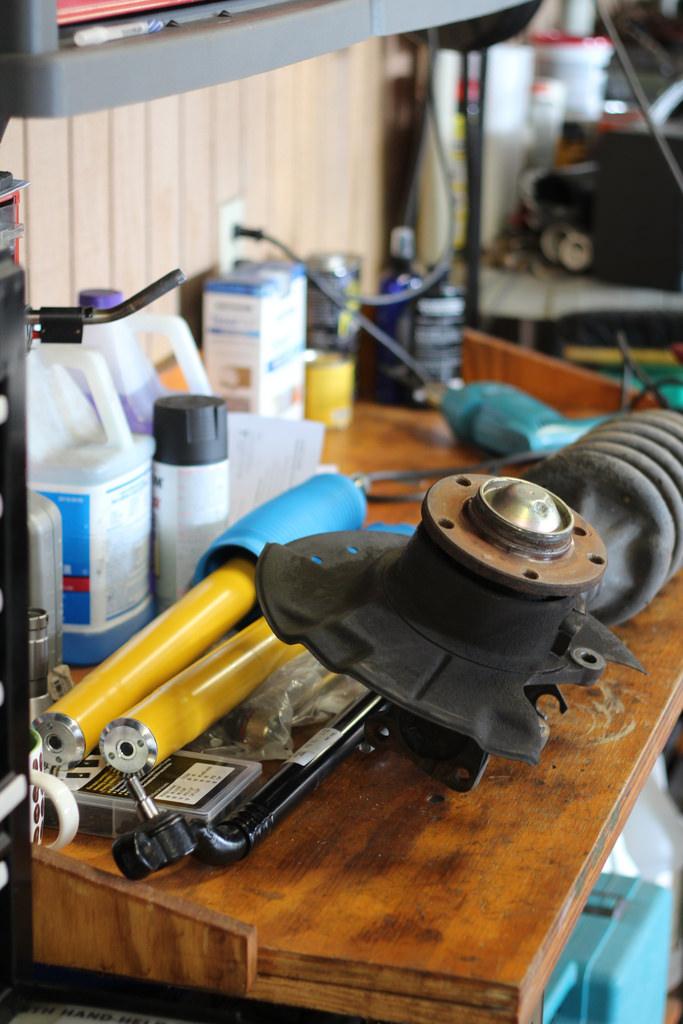 The old struts rebounded great haha.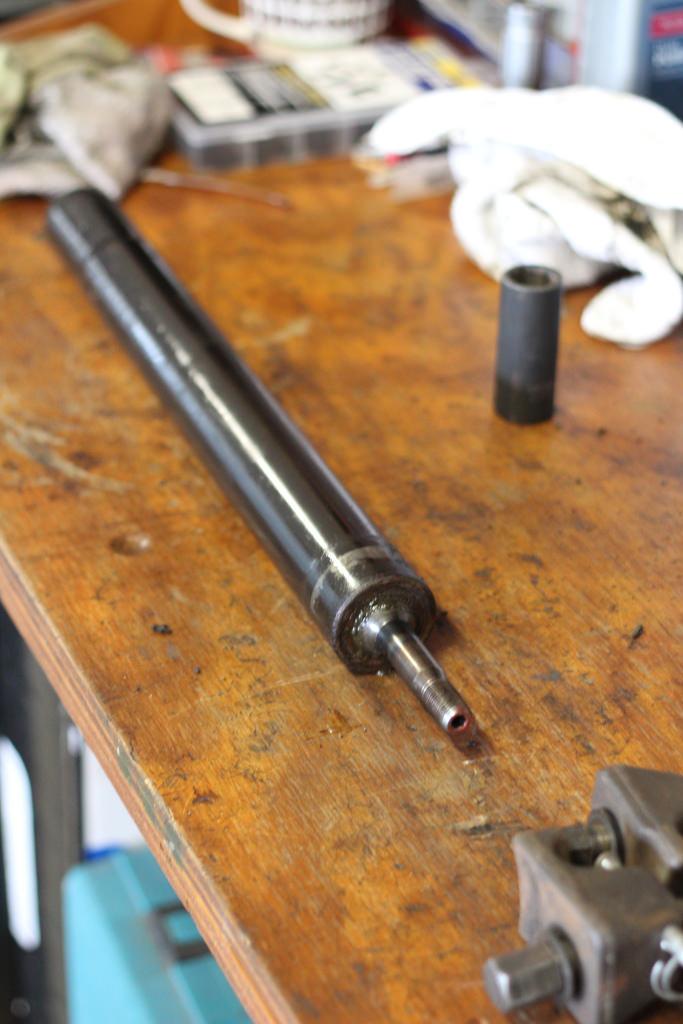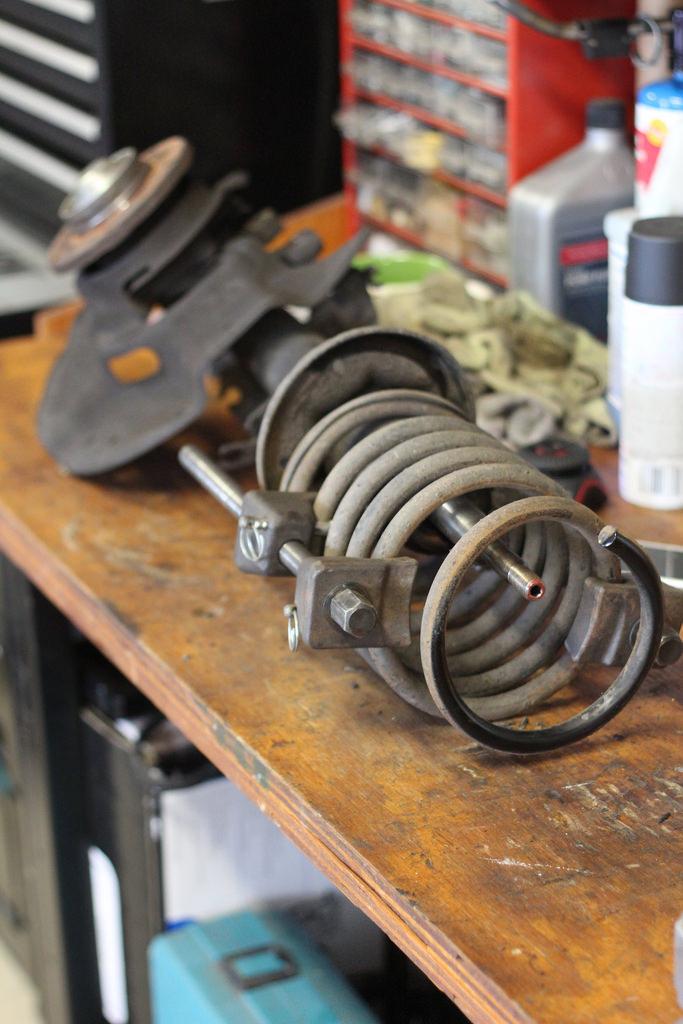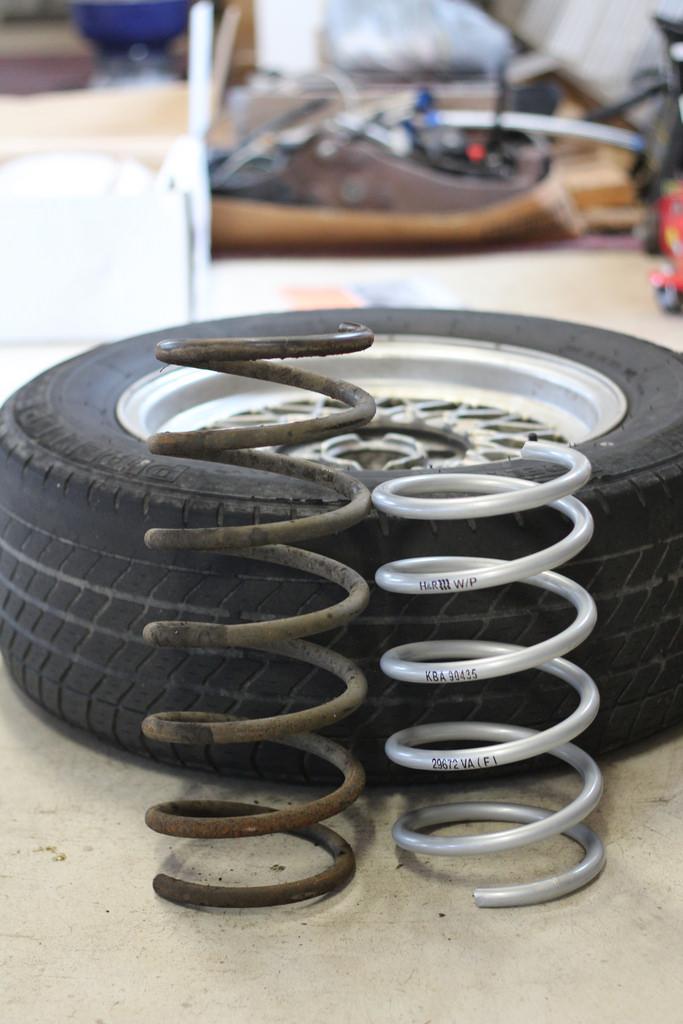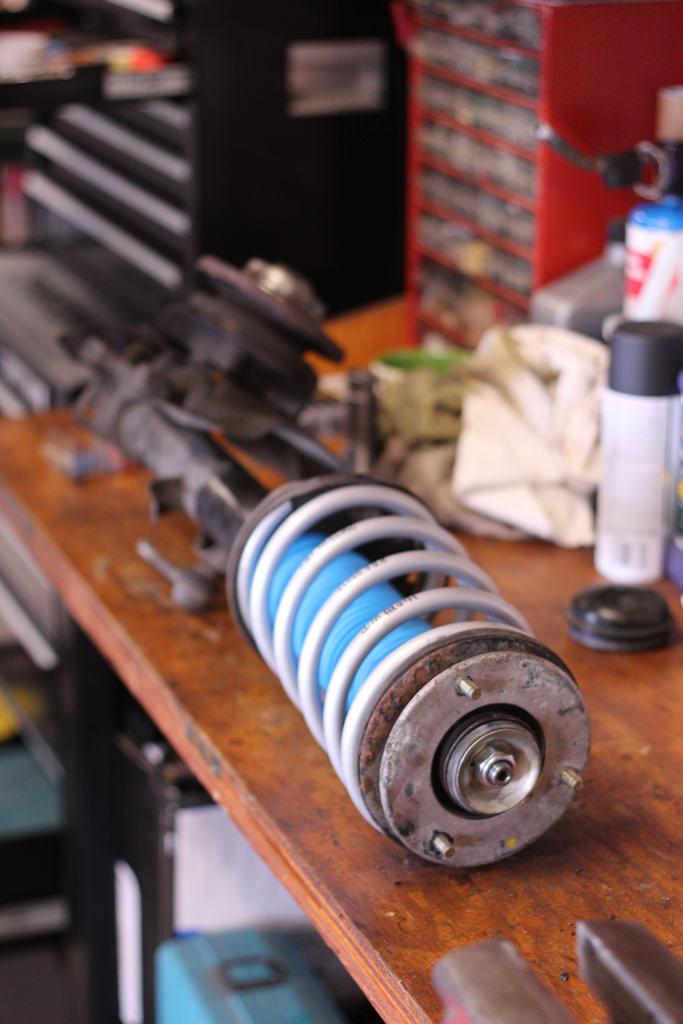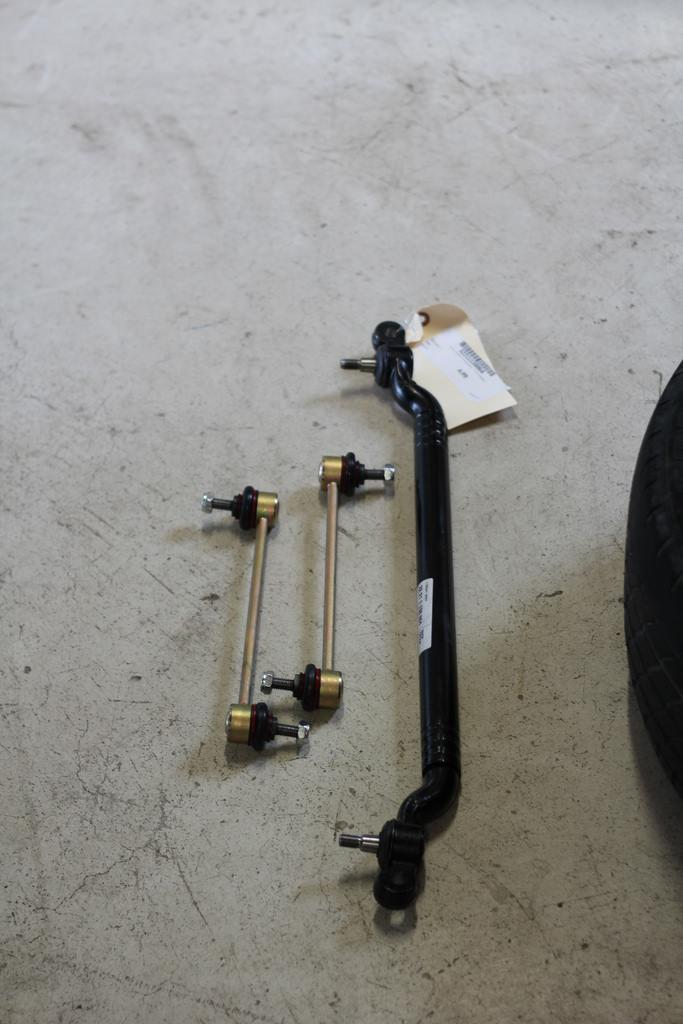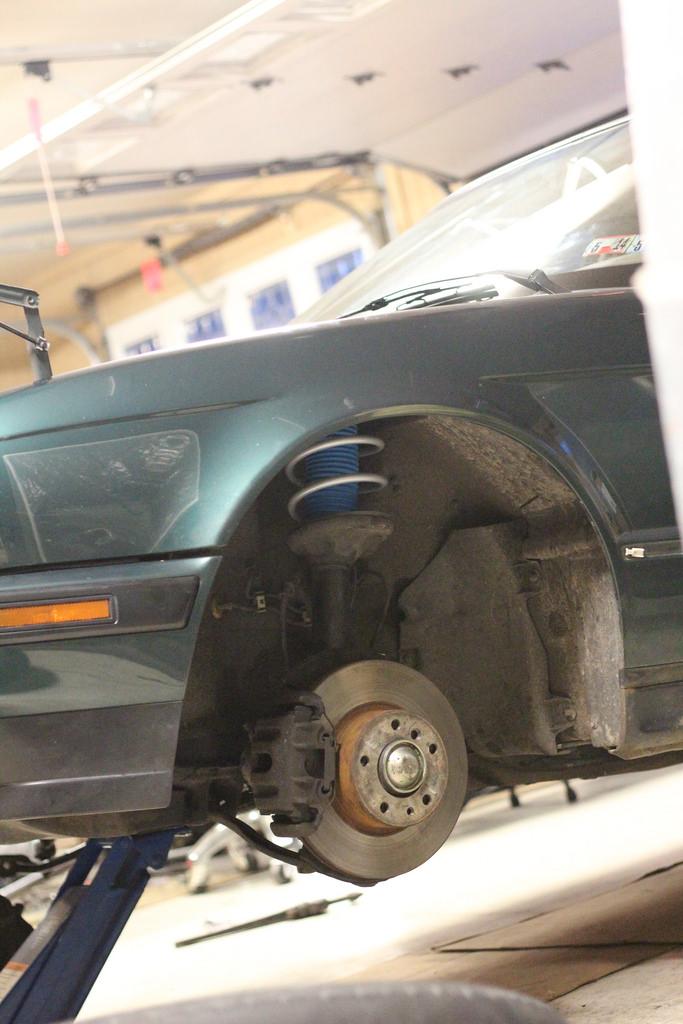 Here's how the front looks unsettled. I think the ride height will be perfect with the M Parallels.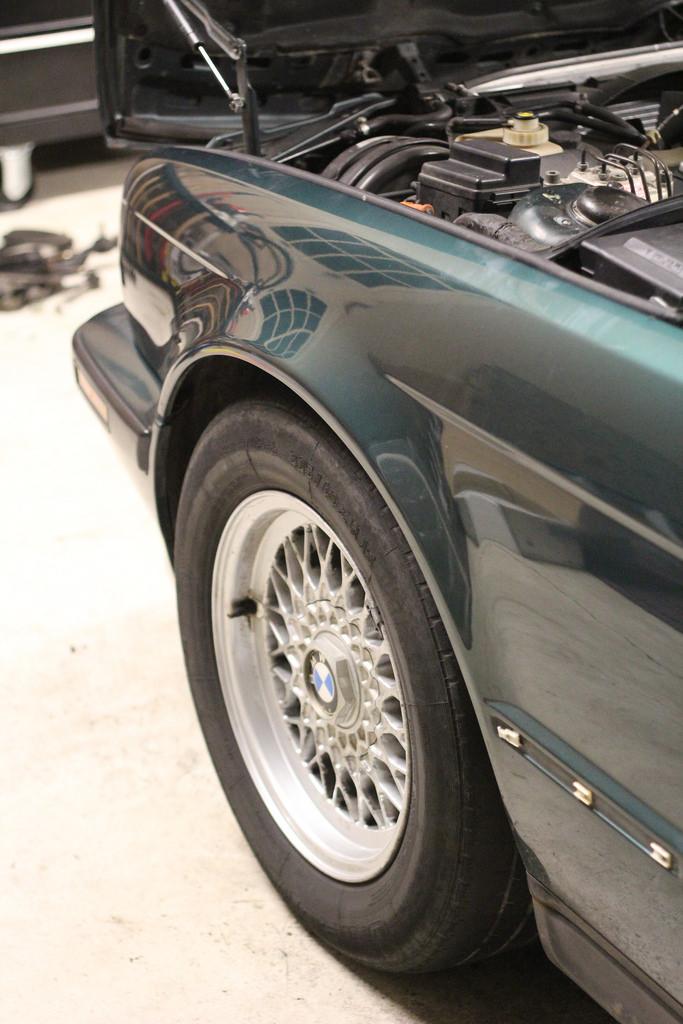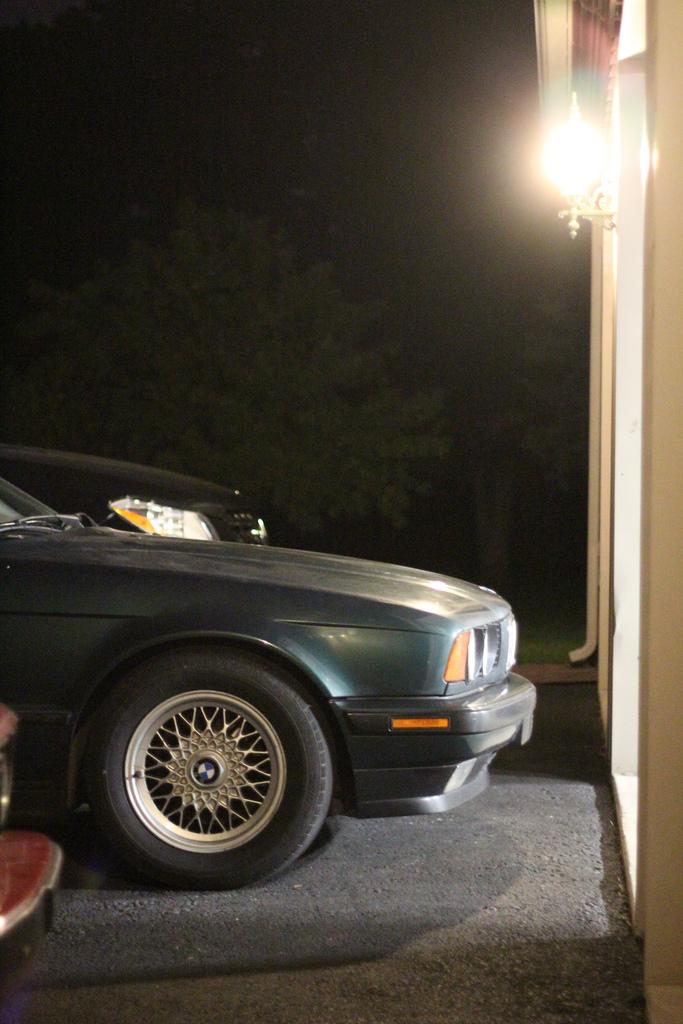 AND THE NEXT DAY I
Was stoked to find out that this car didn't have SLS on it! Was a nice plus. Did the rest of the shit, and wallah (pink scooter not for sale)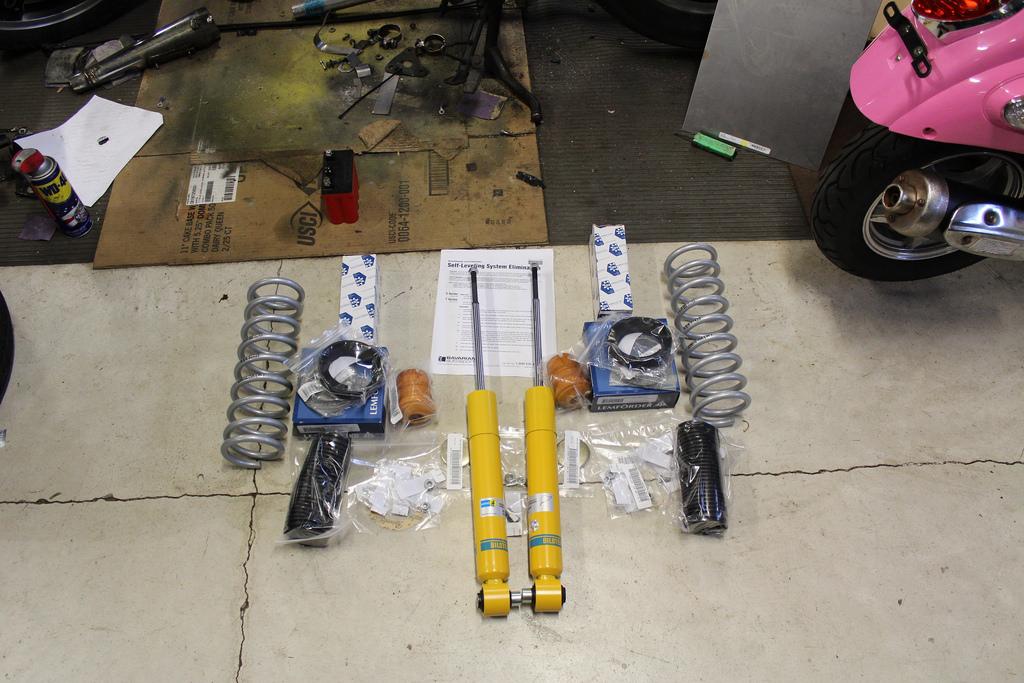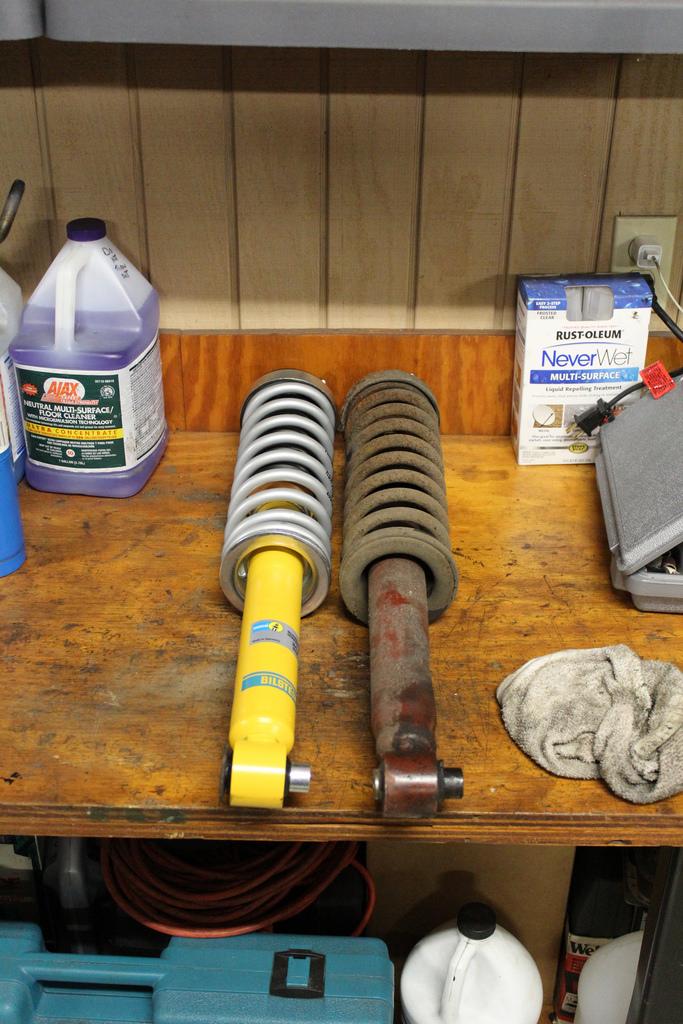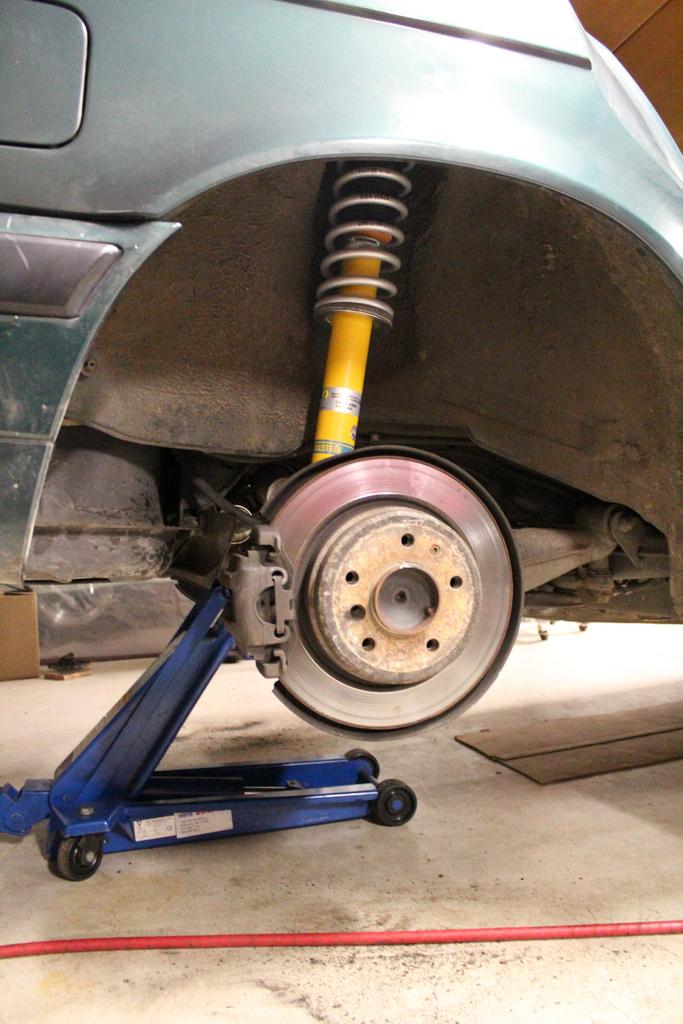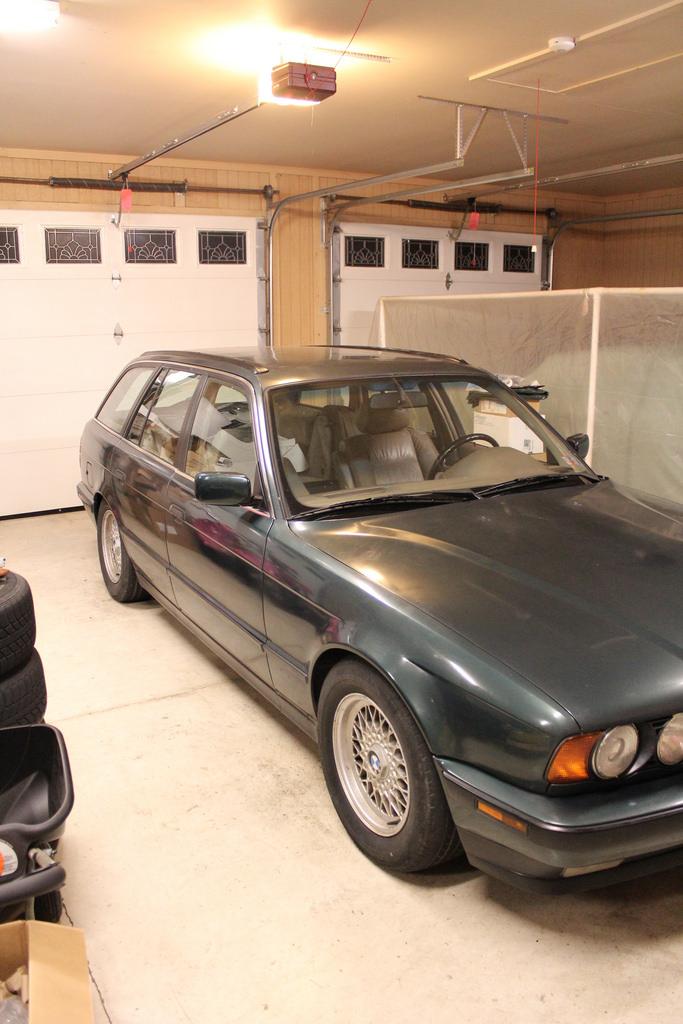 Style 37 or Style 65? I can't make up my mind. Both would be staggard. I'm leaning towards 65s, as I have a lead on a decent set for a decent price.
Style 65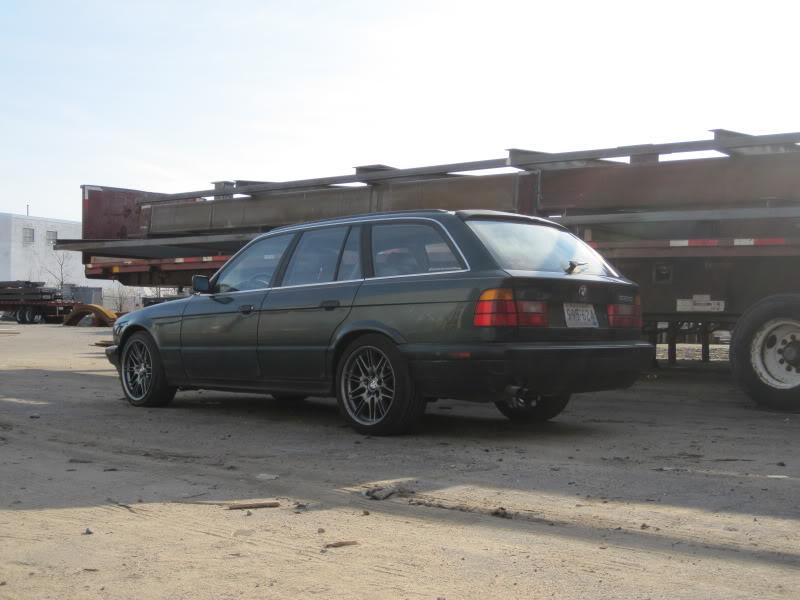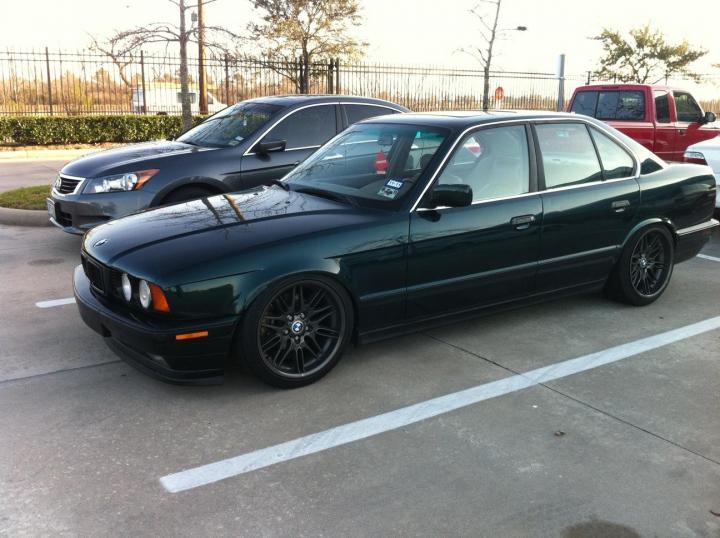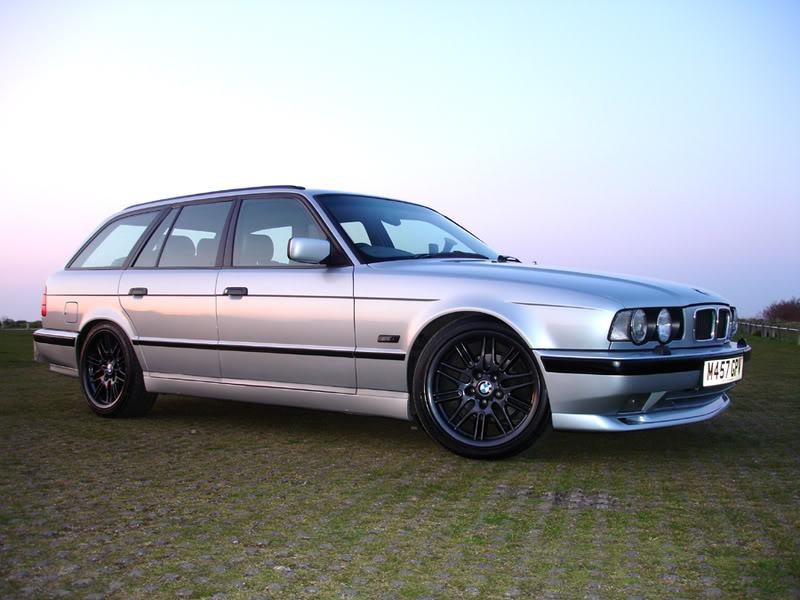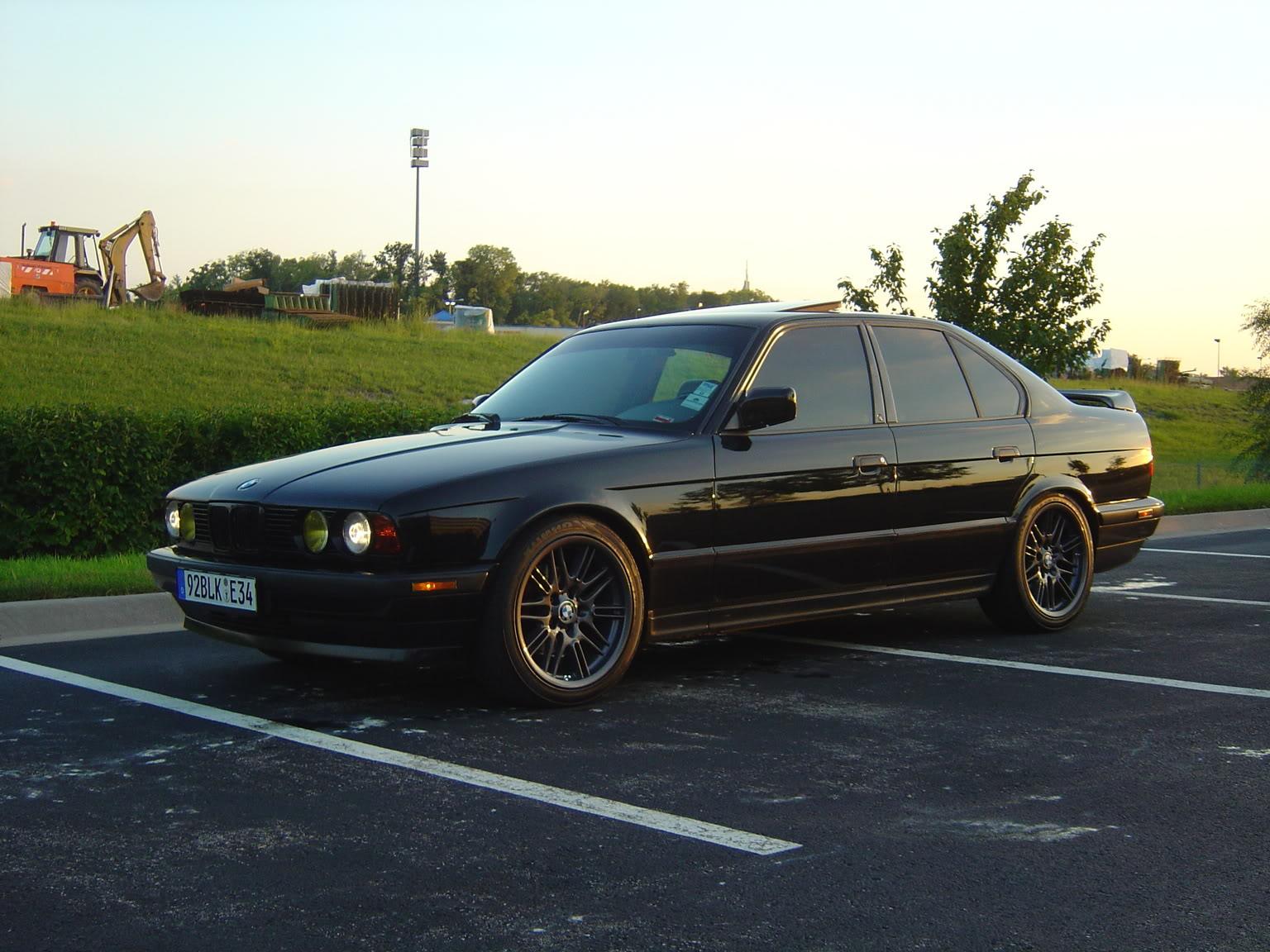 Style 37s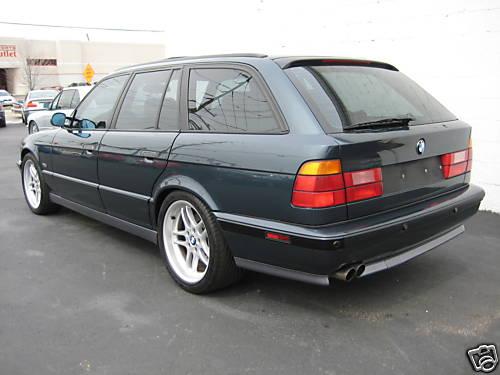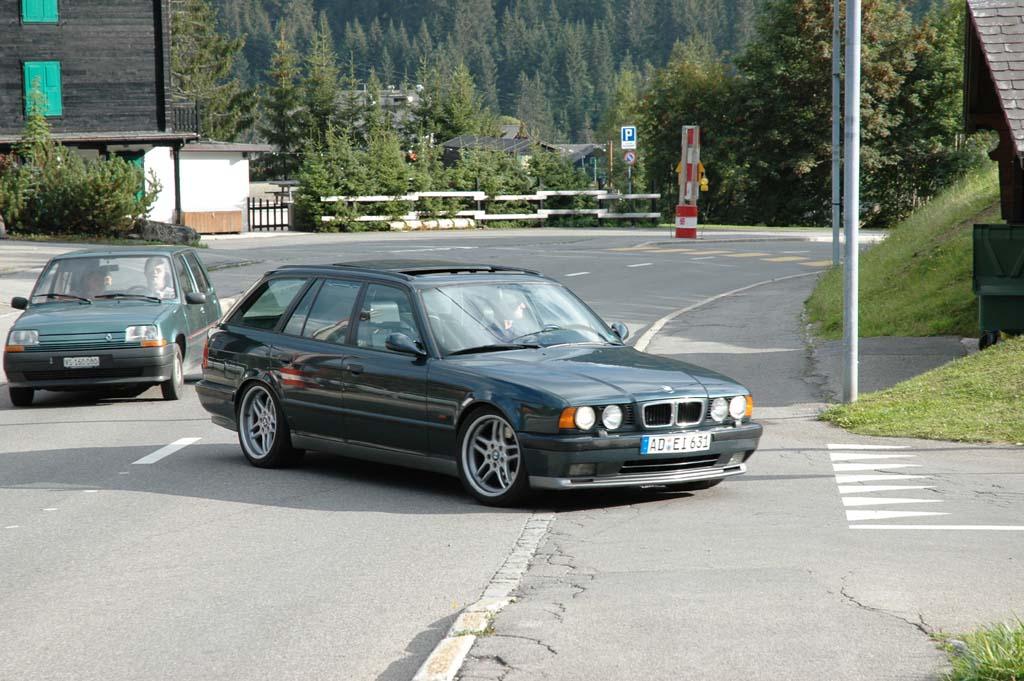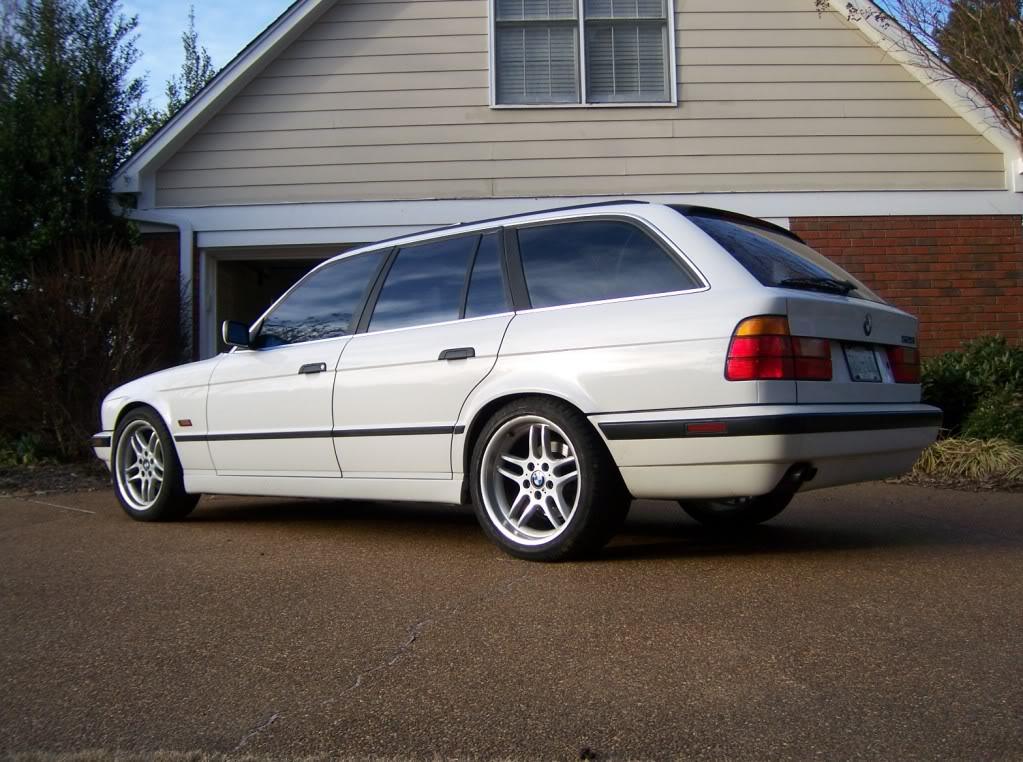 7-5-2014
Thanks, man- they're sweet, and equally as practical.
Picked up some Style 65s for the touring-
18x9.5r
18x8f
Thinking about 265/35r and 245/40f. Conti DWs.
They looked like this when I got them: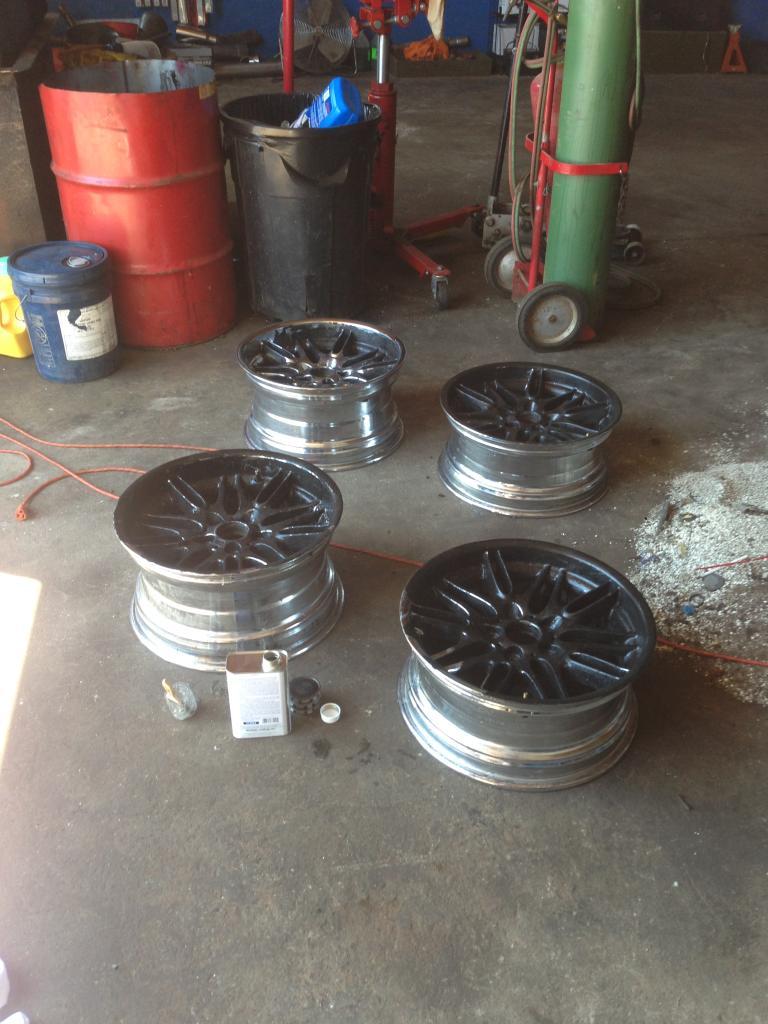 And now they look like this: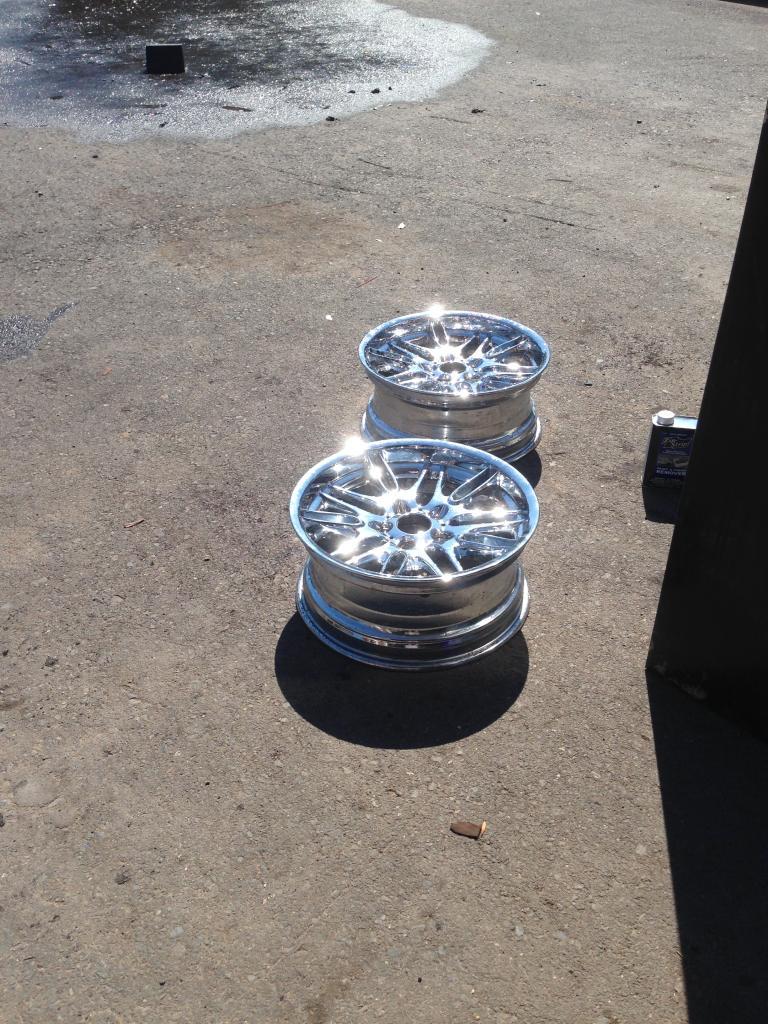 I'm gonna blast 'em, and then they're going gunmetal grey.