Builds
TK's Yellow Krait LJK Buildup by tkfx
By diyauto
You must be logged in to rate content!
13 minute(s) of a 91 minute read
TK's Yellow Krait LJK Buildup
Compliments of tkfx @ jeepforum.com
4-18-2014
CURRENT PICS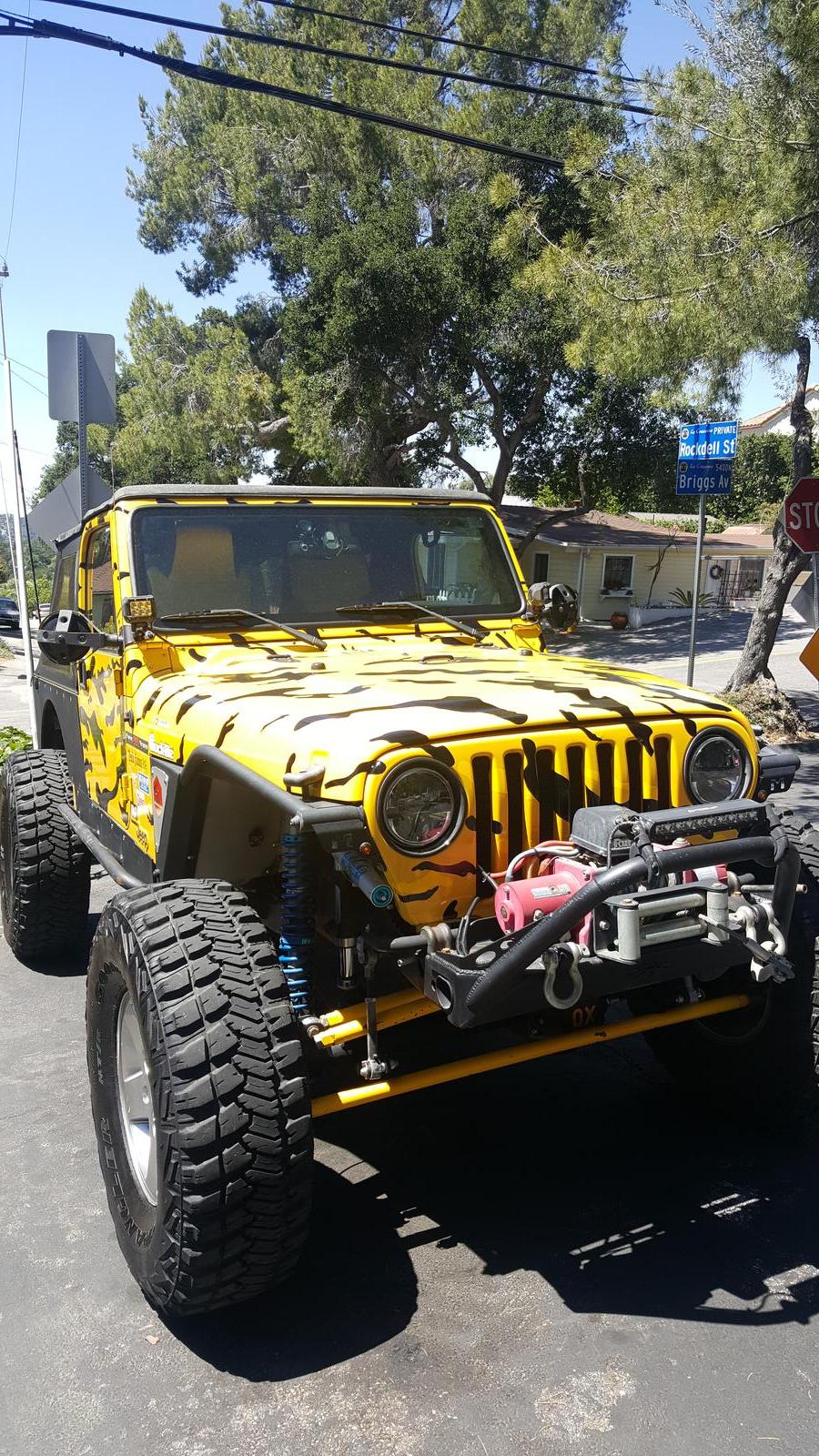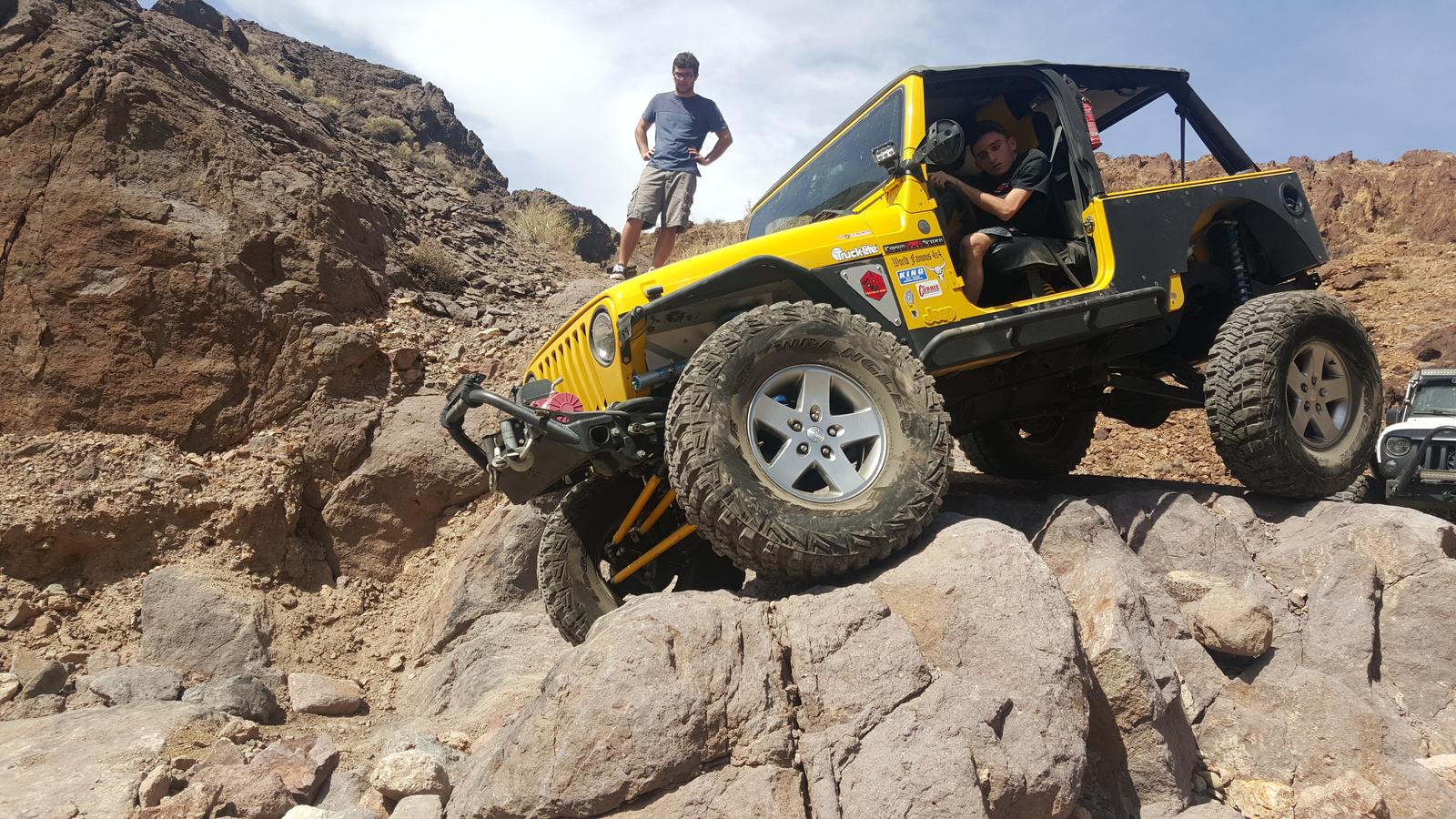 Hello Jeep forum! I have been a long time lurker and a long time user of wranglerforum and I have decided to participate more in this forum as well! So I will start my build thread on here... incoming dump of pictures from the start of this LJ's career with me! Here we go folks, please keep all hands and feet inside your chair at all times, and enjoy the ride!
I just turned 17 and got my license. My parents gave me their yellow jeep. This was little over three years ago.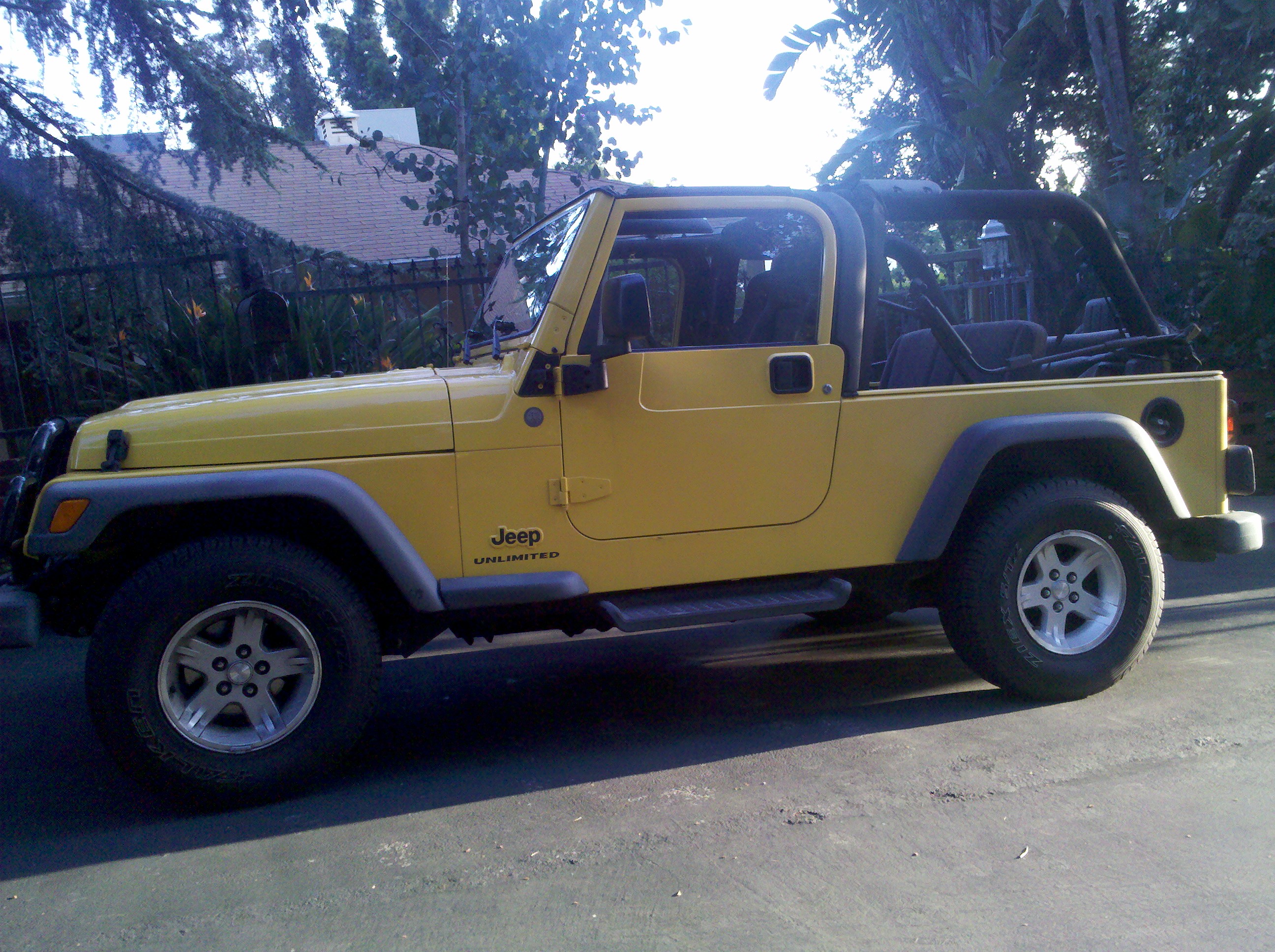 I really did not like the yellow, I felt like a girl driving this jeep. I was not familiar with the offroad world nor did I care at the time. I took care of my jeep keeping it clean and shiney.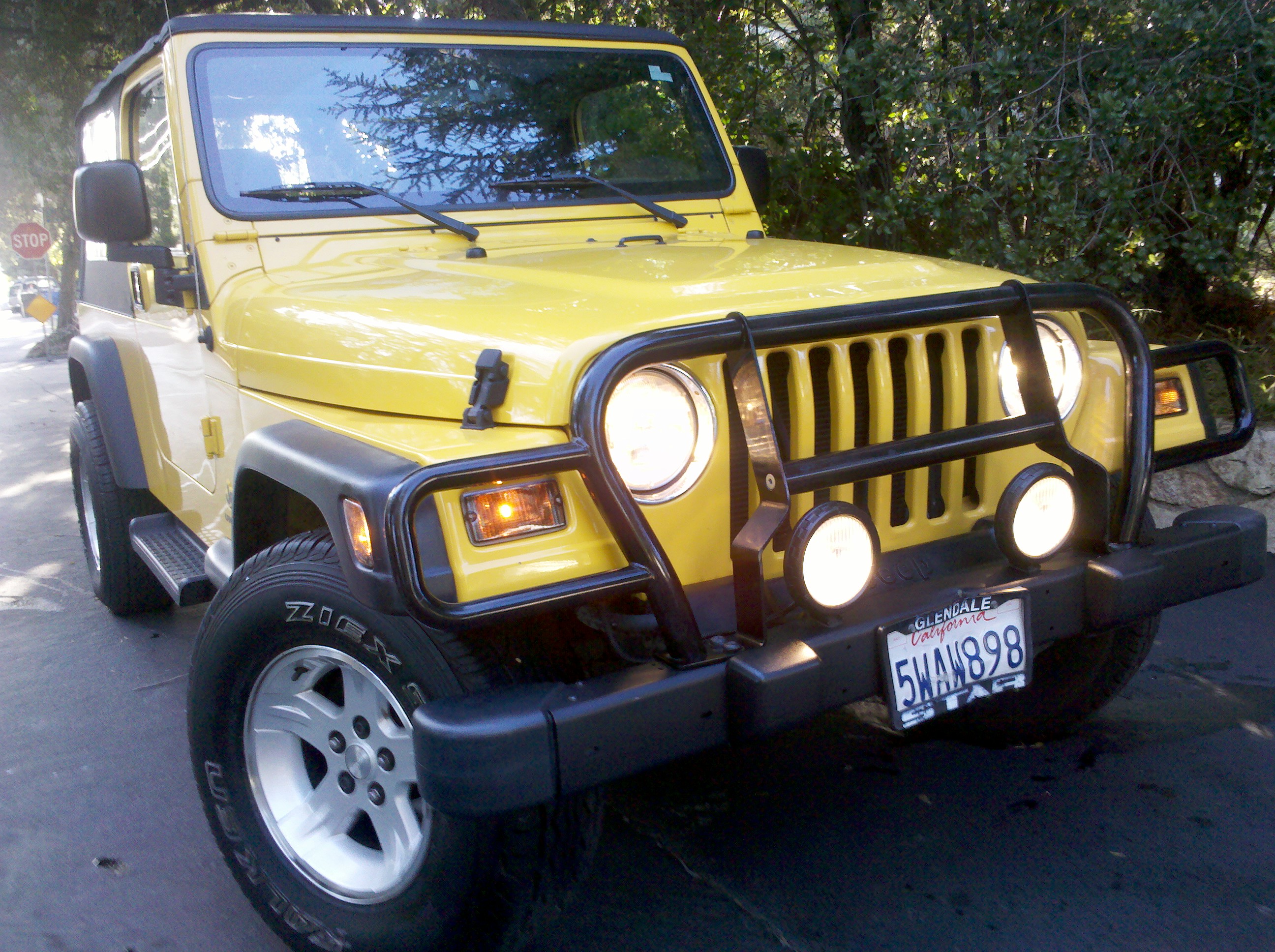 I decided to test its offroad capabilities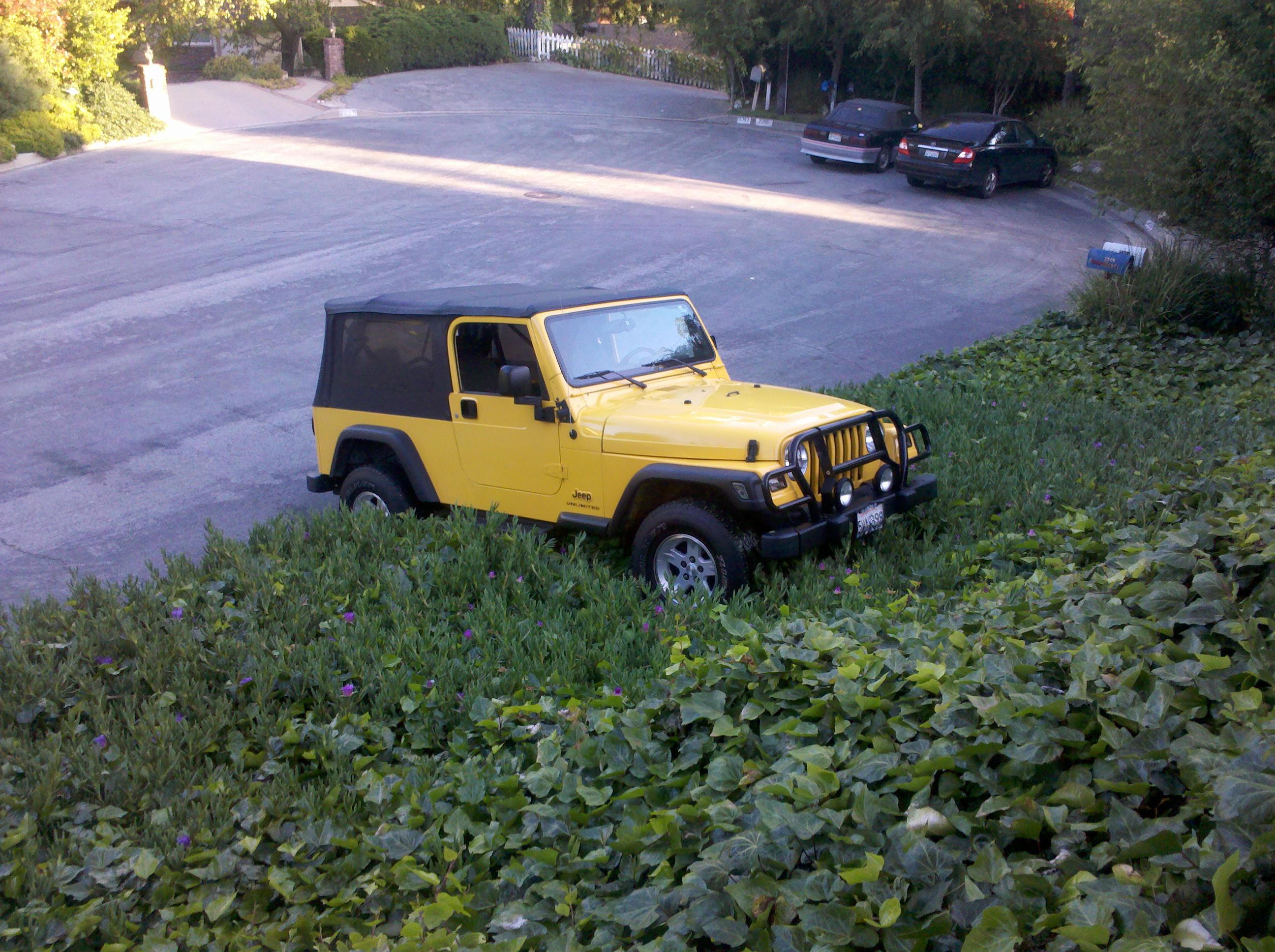 Then my Dad asked me if I want a lift kit. I figured why not, not realizing what I was about to get myself into. Here is a stock jeep lifted 4".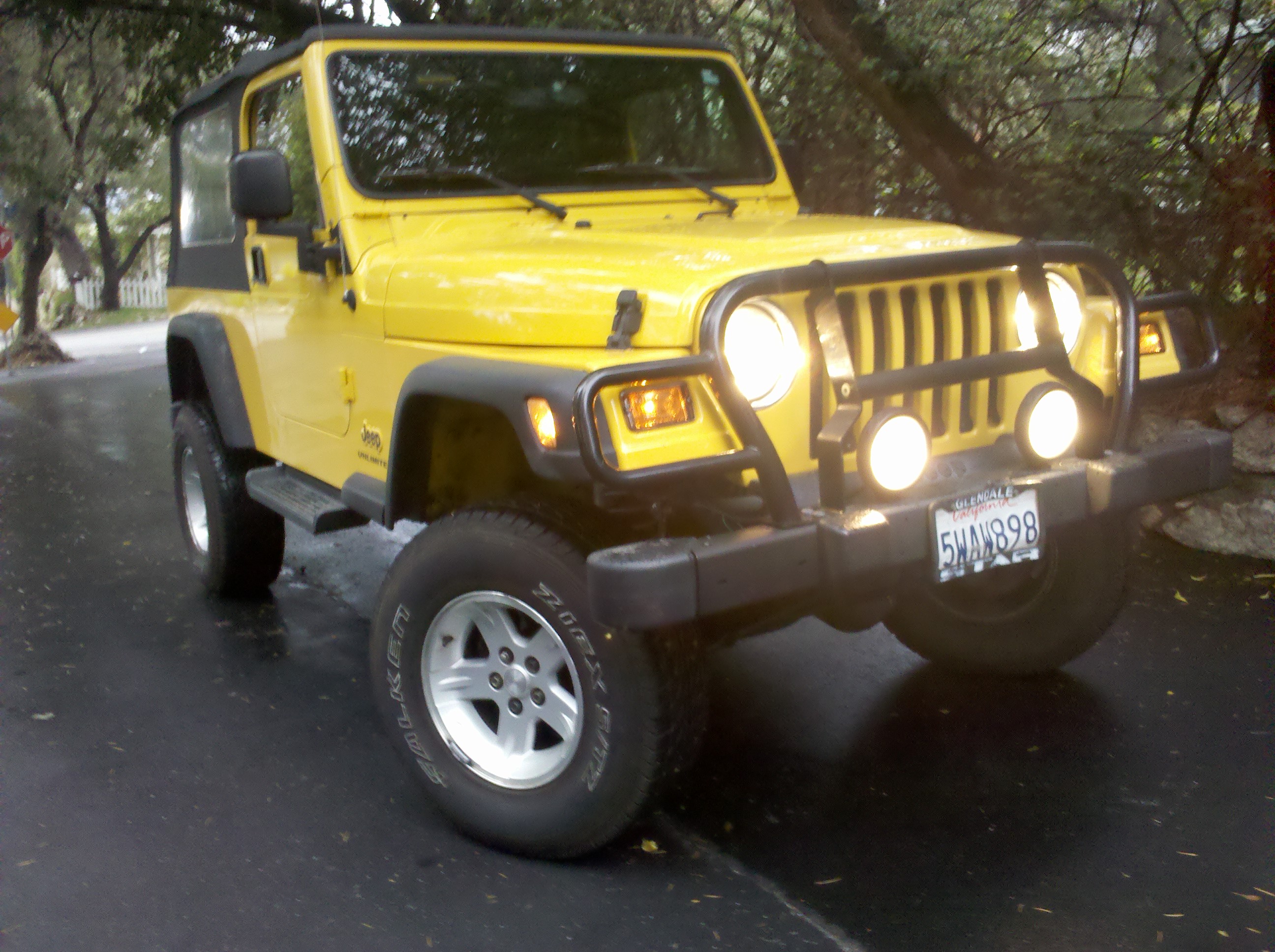 Then came the tires and wheels, 33" KM2 and some platidip.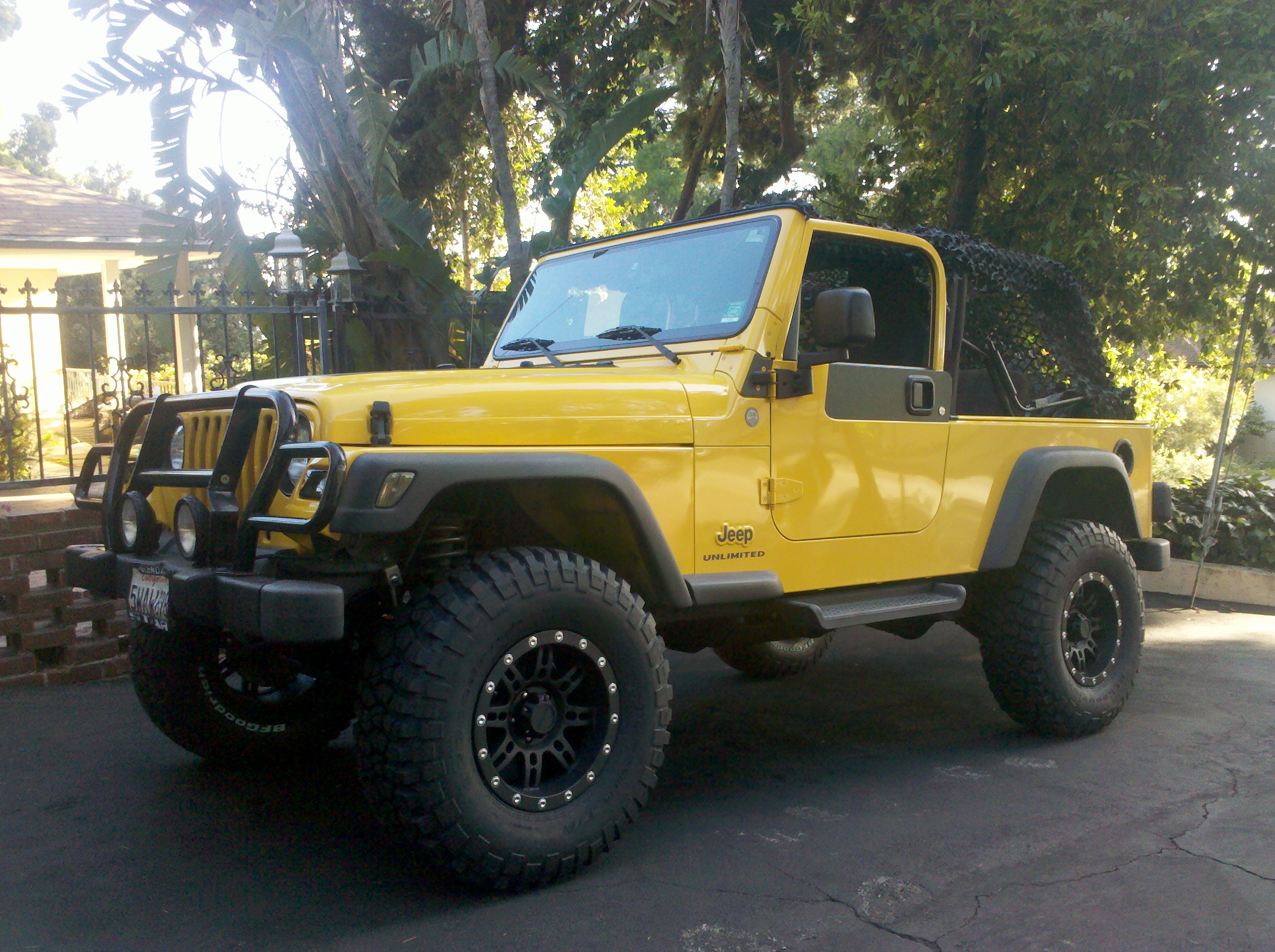 Then came the front bumber customized to my likeing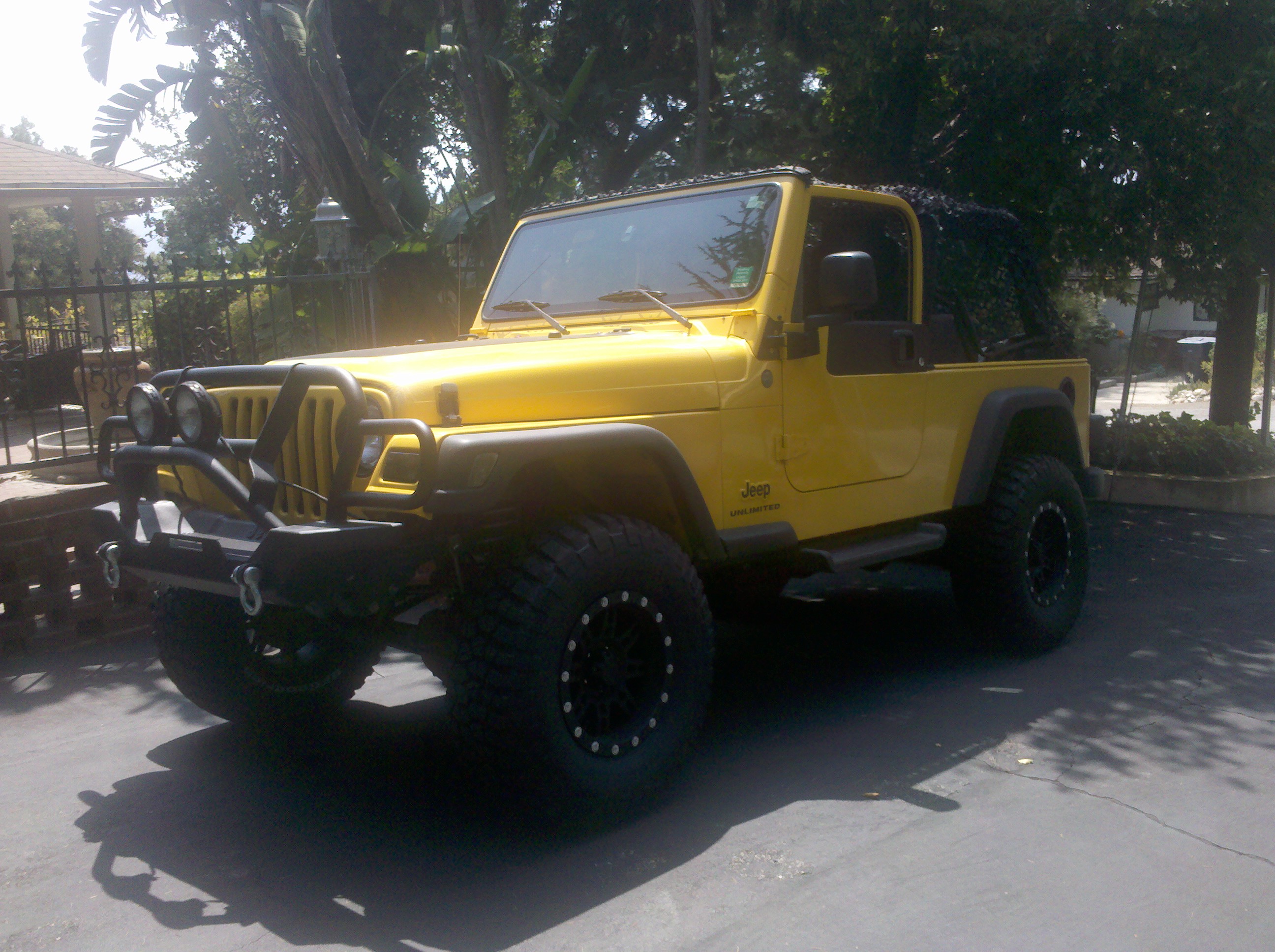 Then I went on my first wheeling trip with the guys over at wranglerforum. Went to Last Chance Canyon and had a blast. Figured I needed a OBA asap.
With the help from Jerry I was able to piece together a York and get it up and running on my jeep with air outlets in the front and back.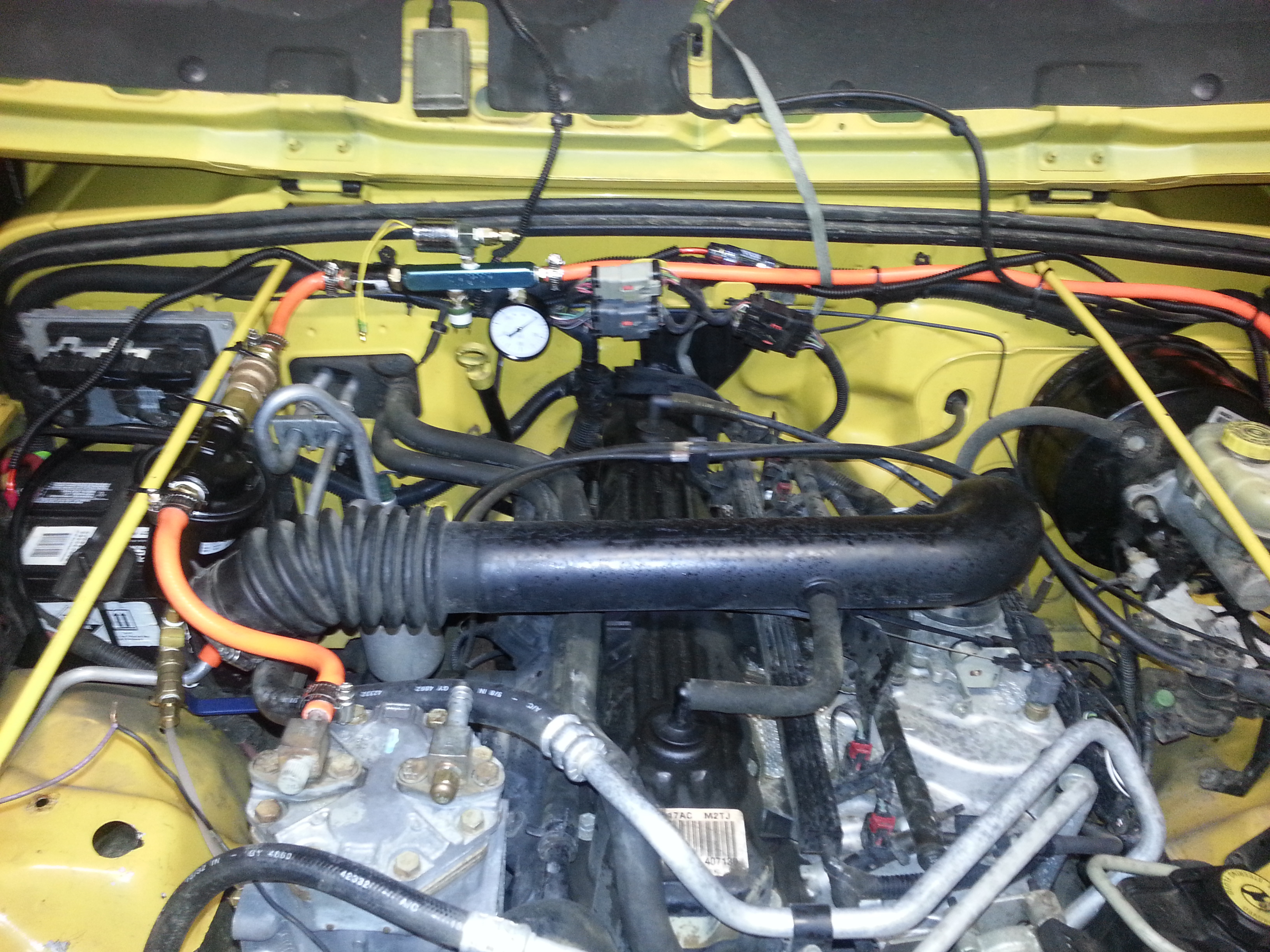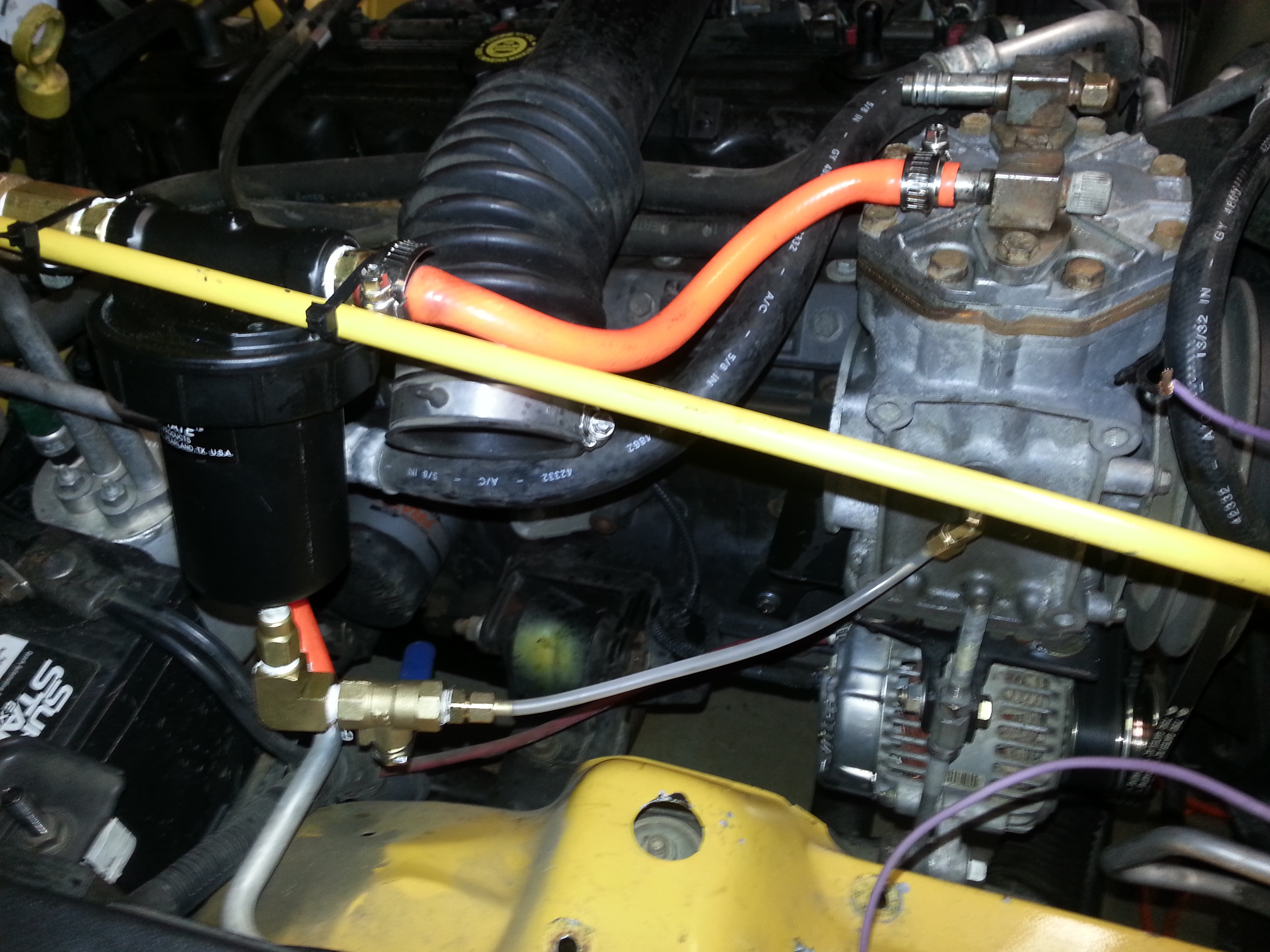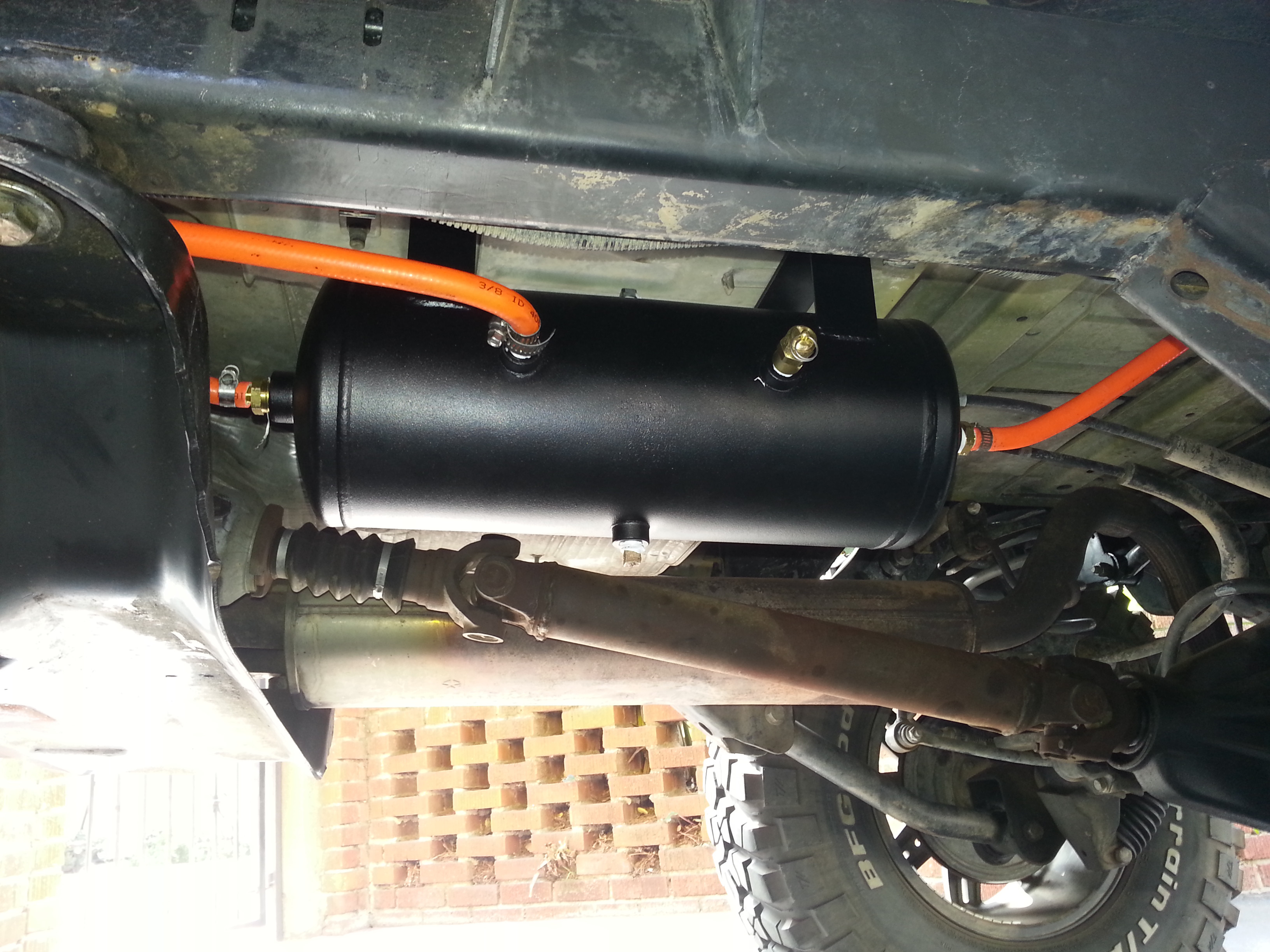 Of course how can you forget the big air horns?!?!?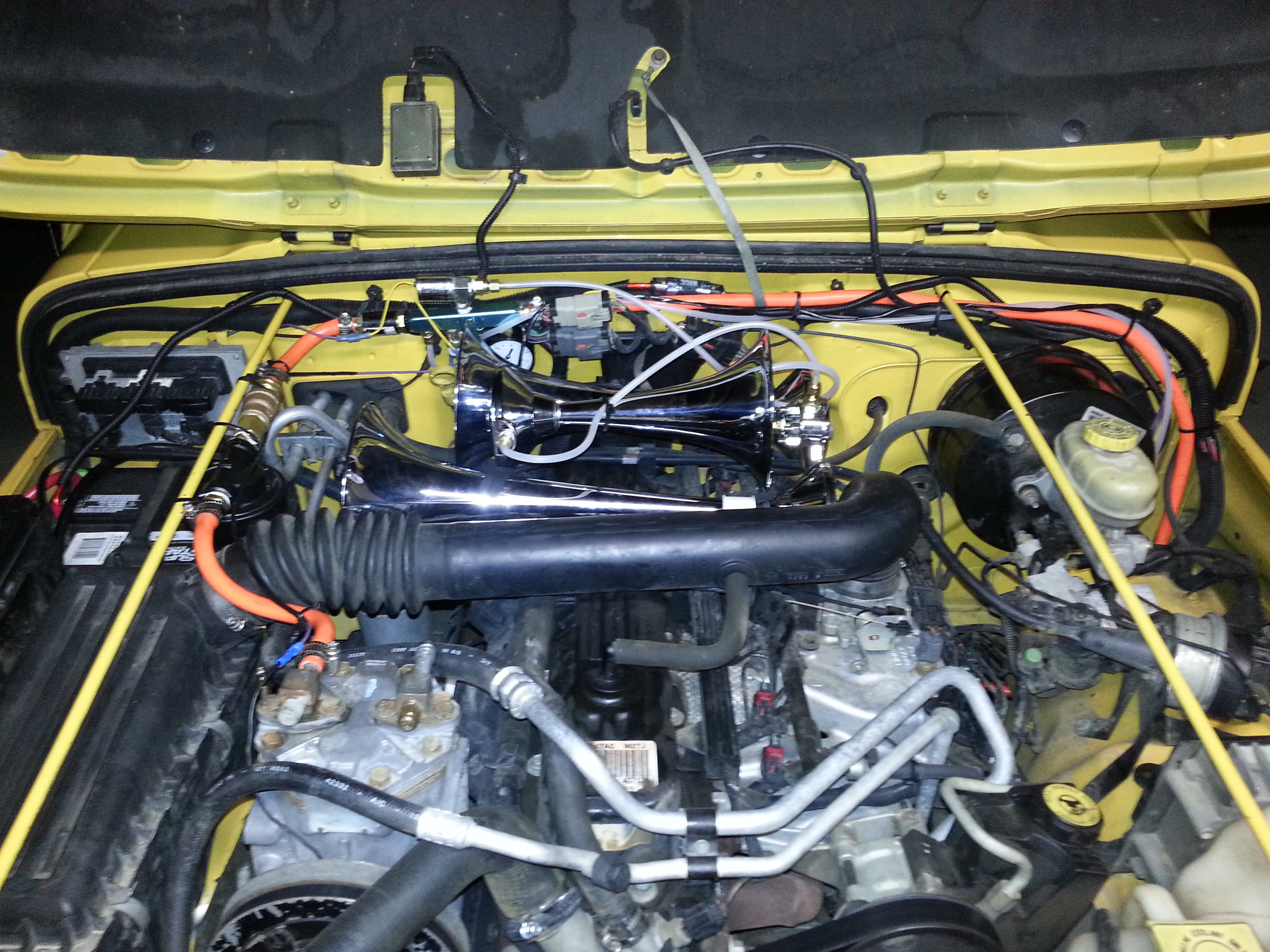 Then I got myself a smittybilt rear tire carrier and a winch up front, then went wheeling to Calico with wranglerforum.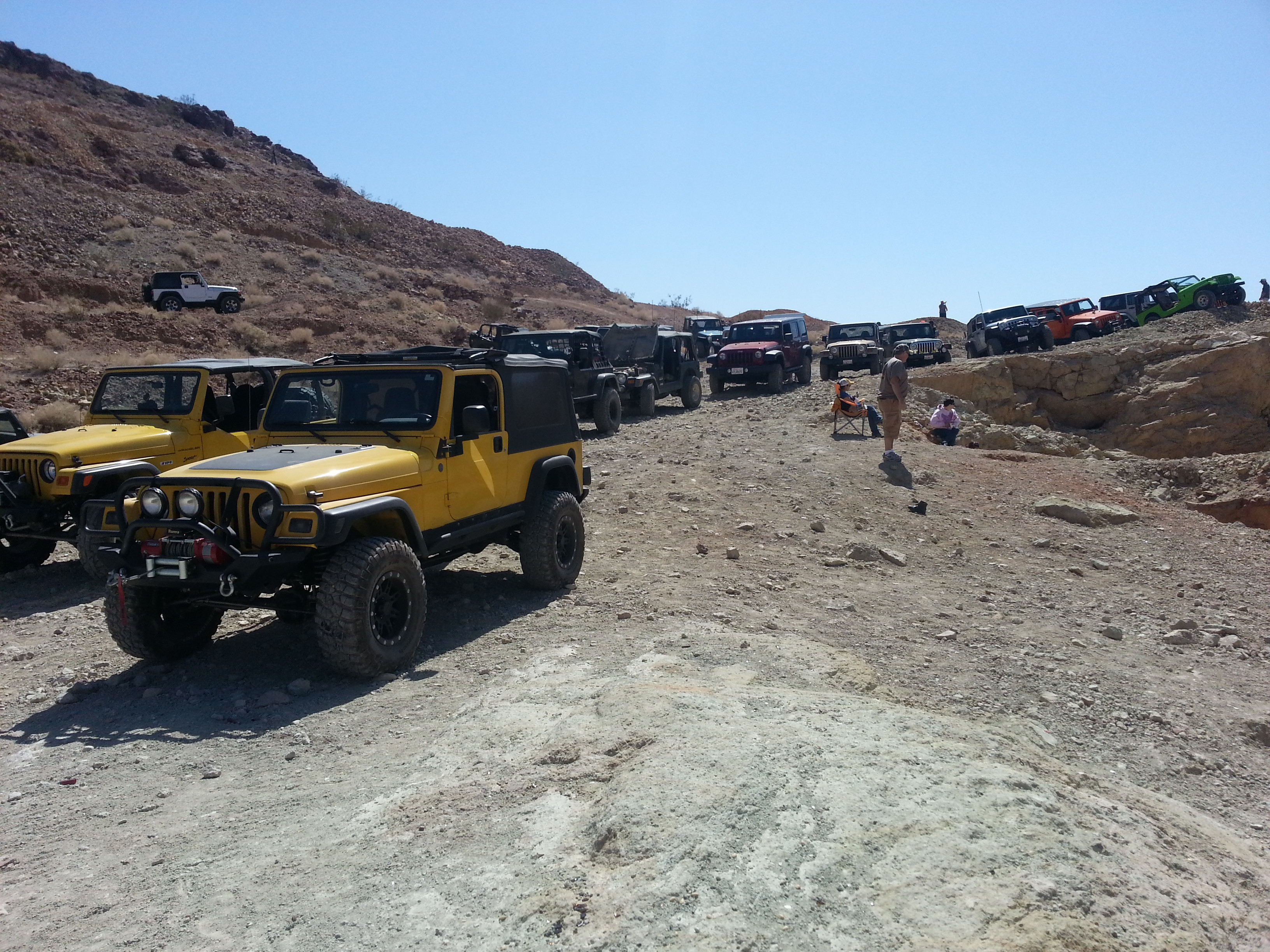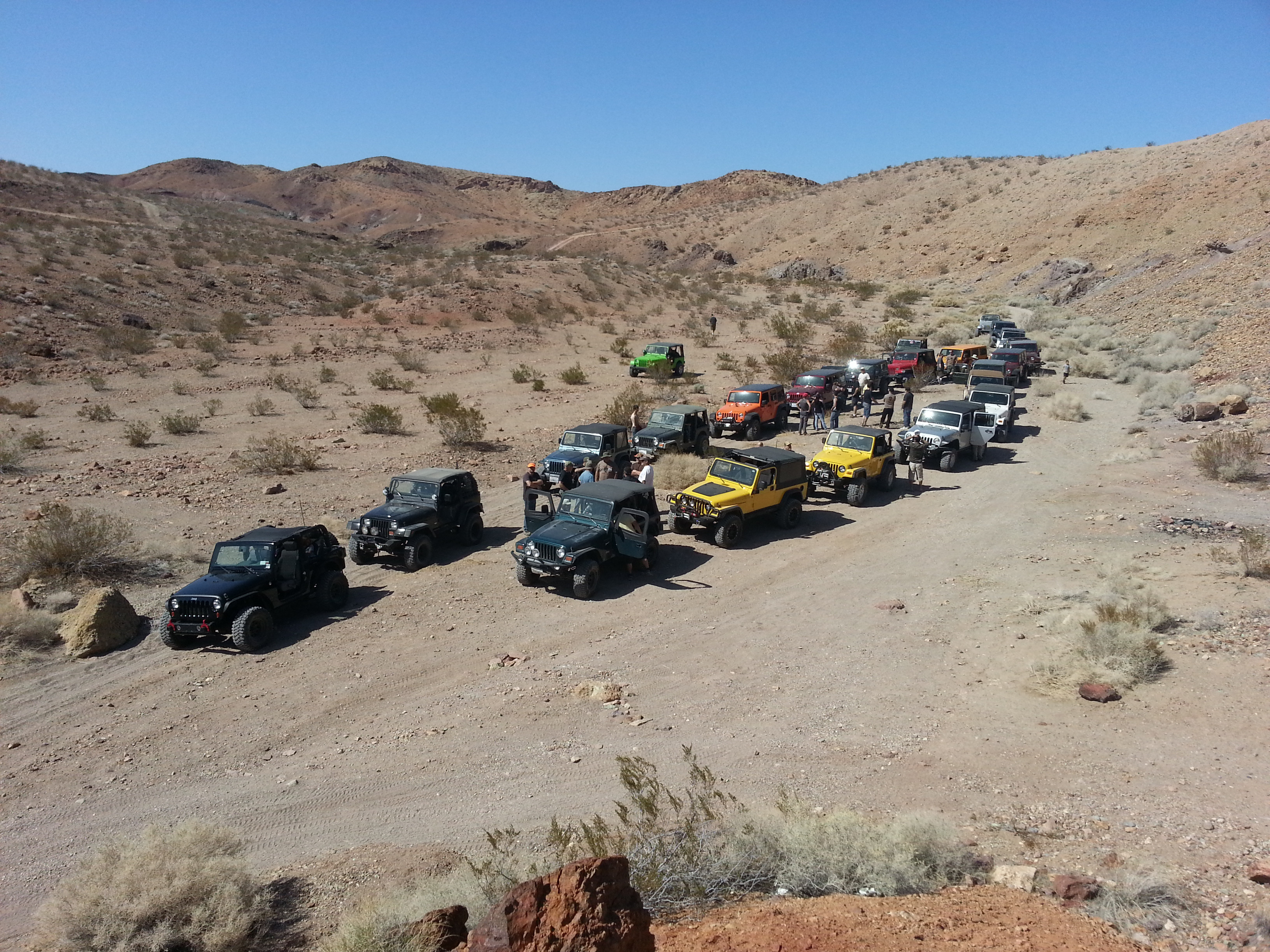 All of a sudden loss of power. WTF. Drop the cats and discover this.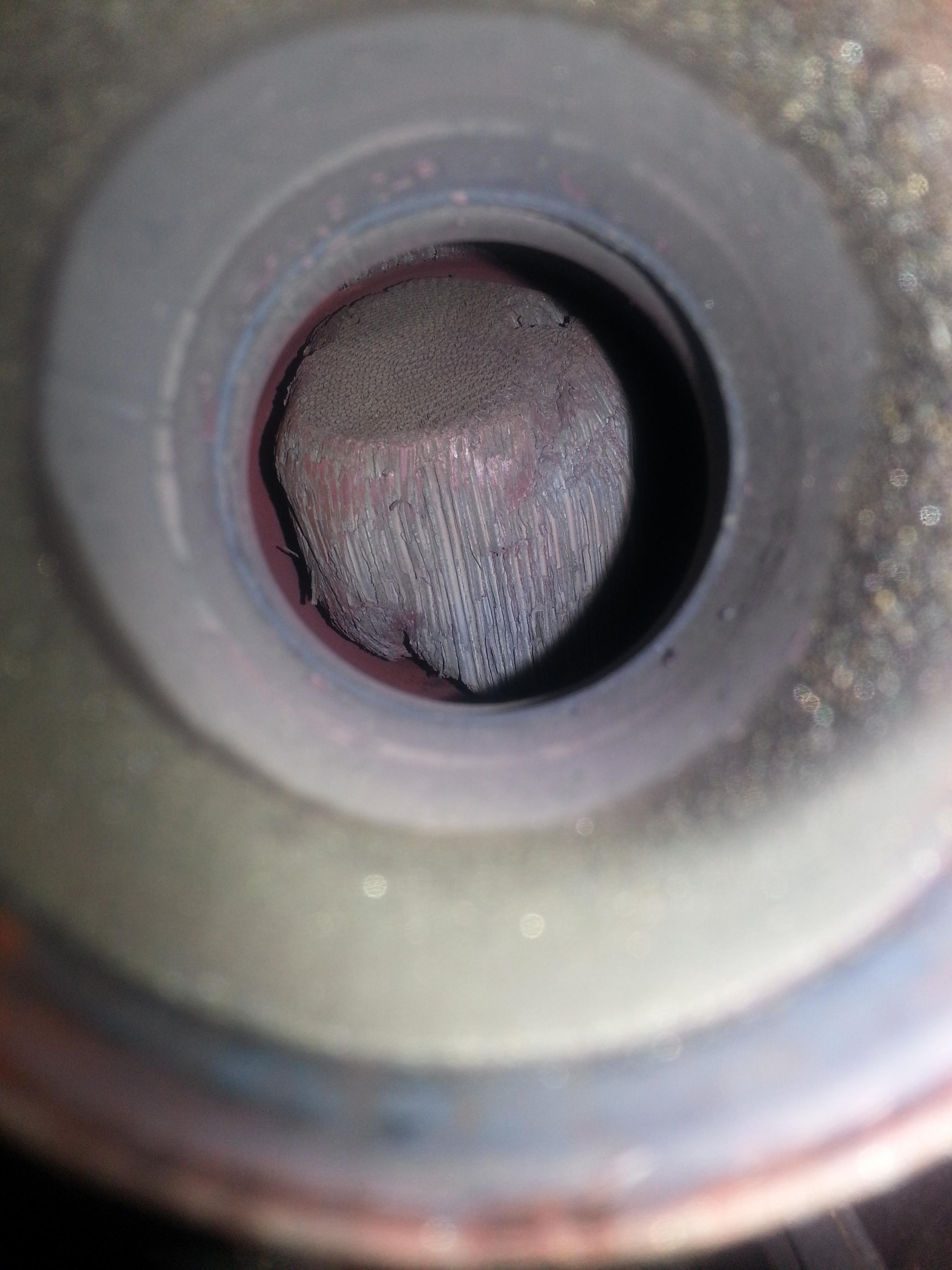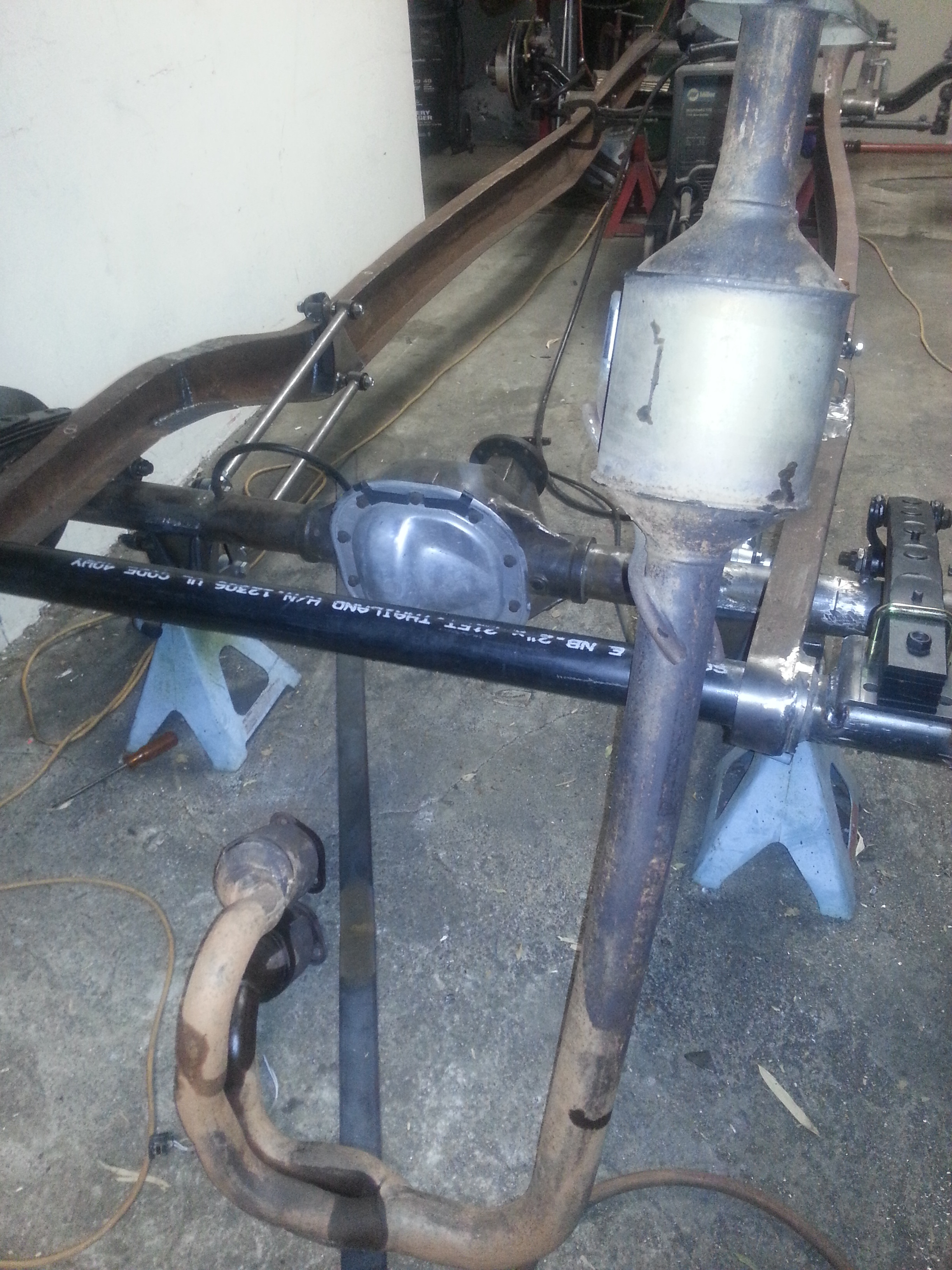 Went out wheeling with wranglerforum to Miller Trail starting in Frazier Park.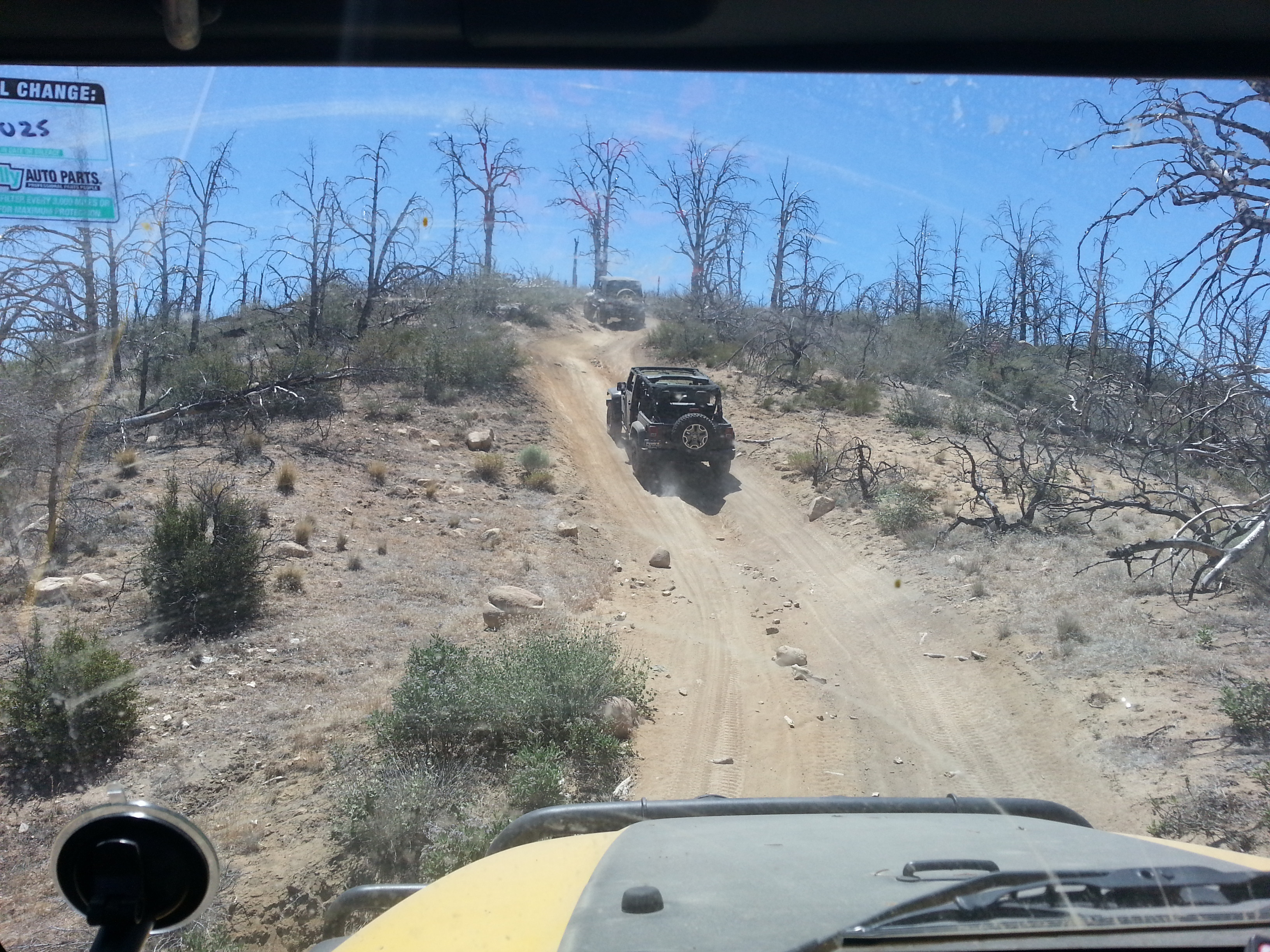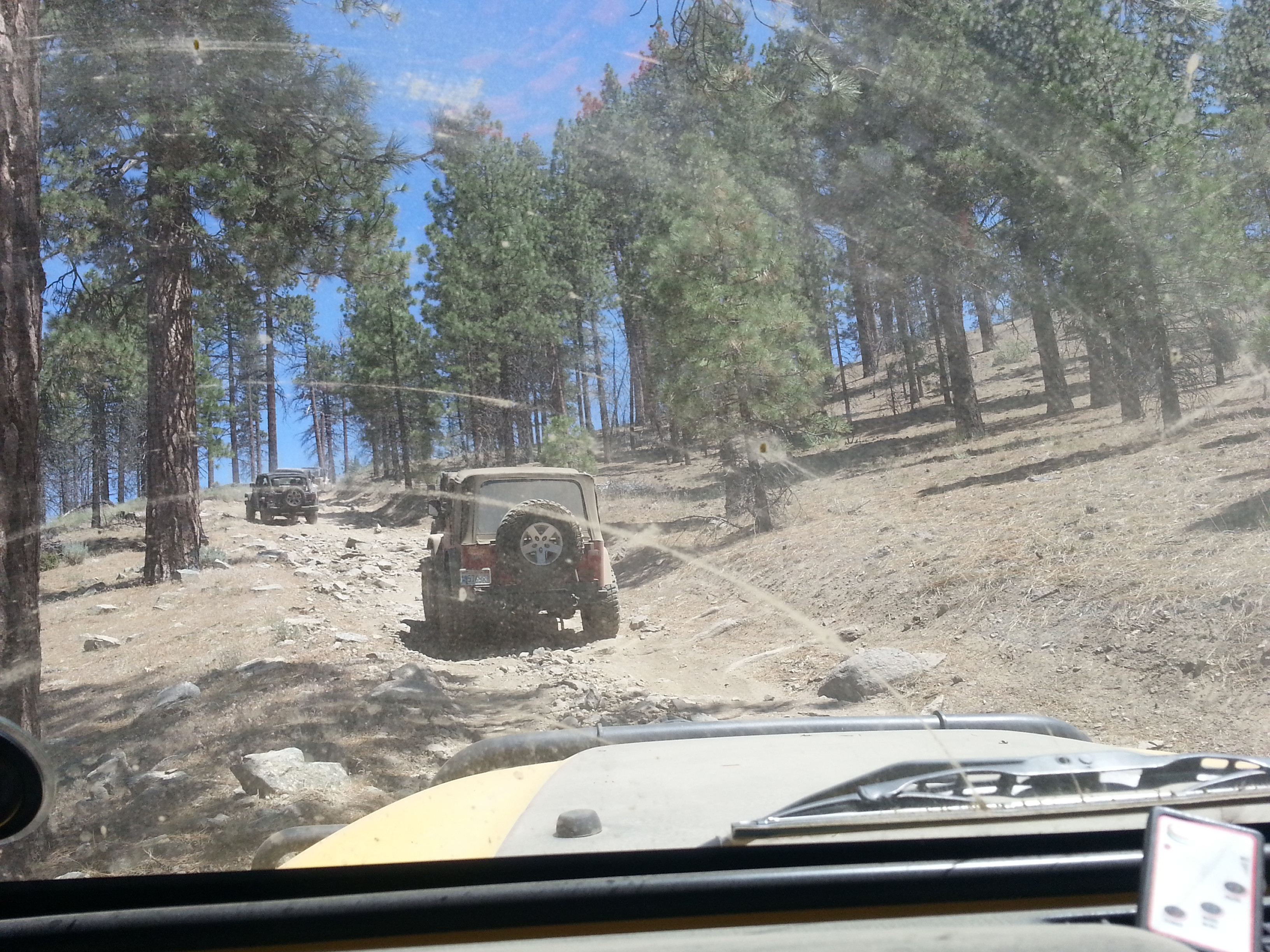 How she sat so far looking clean.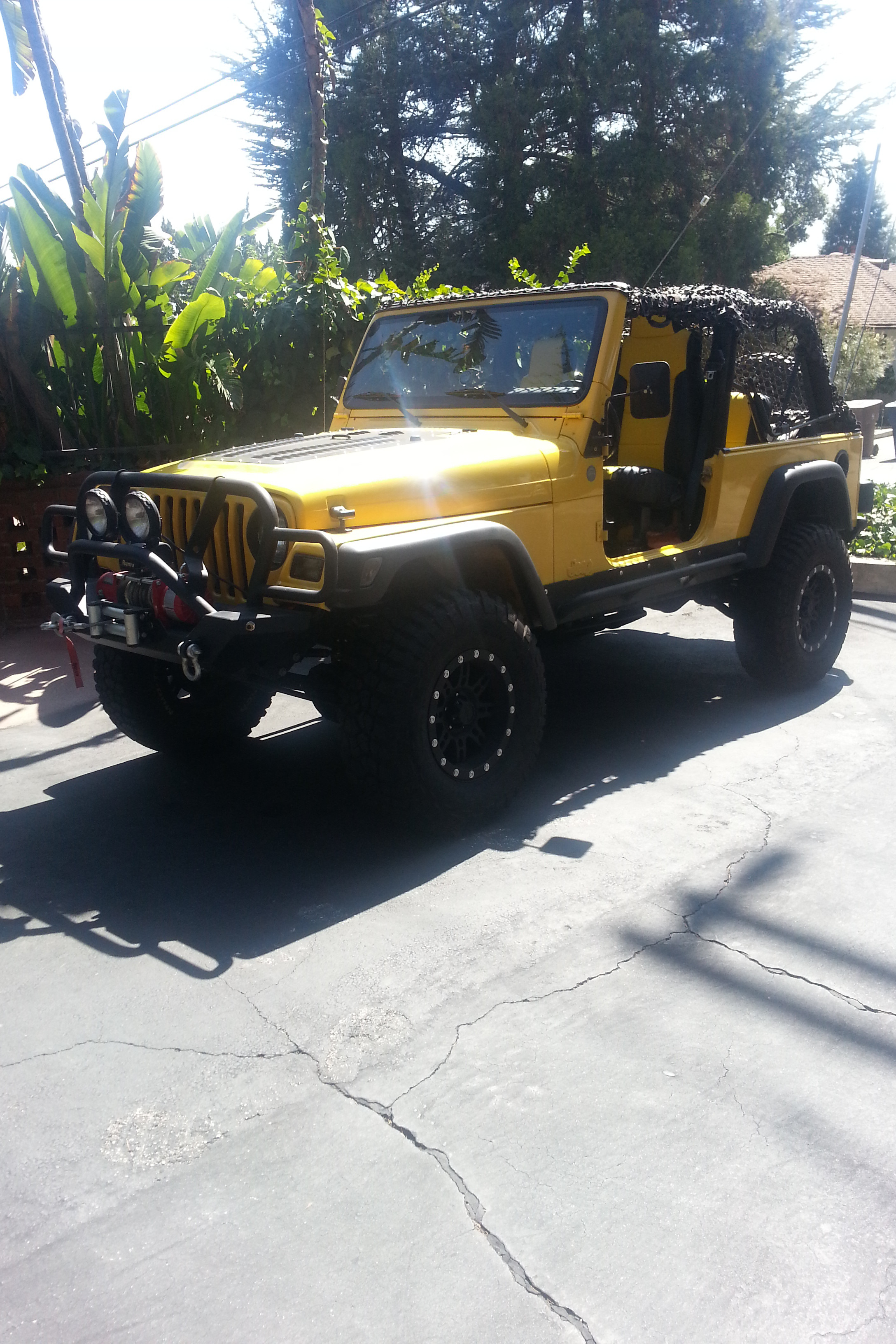 Summer shenanigans.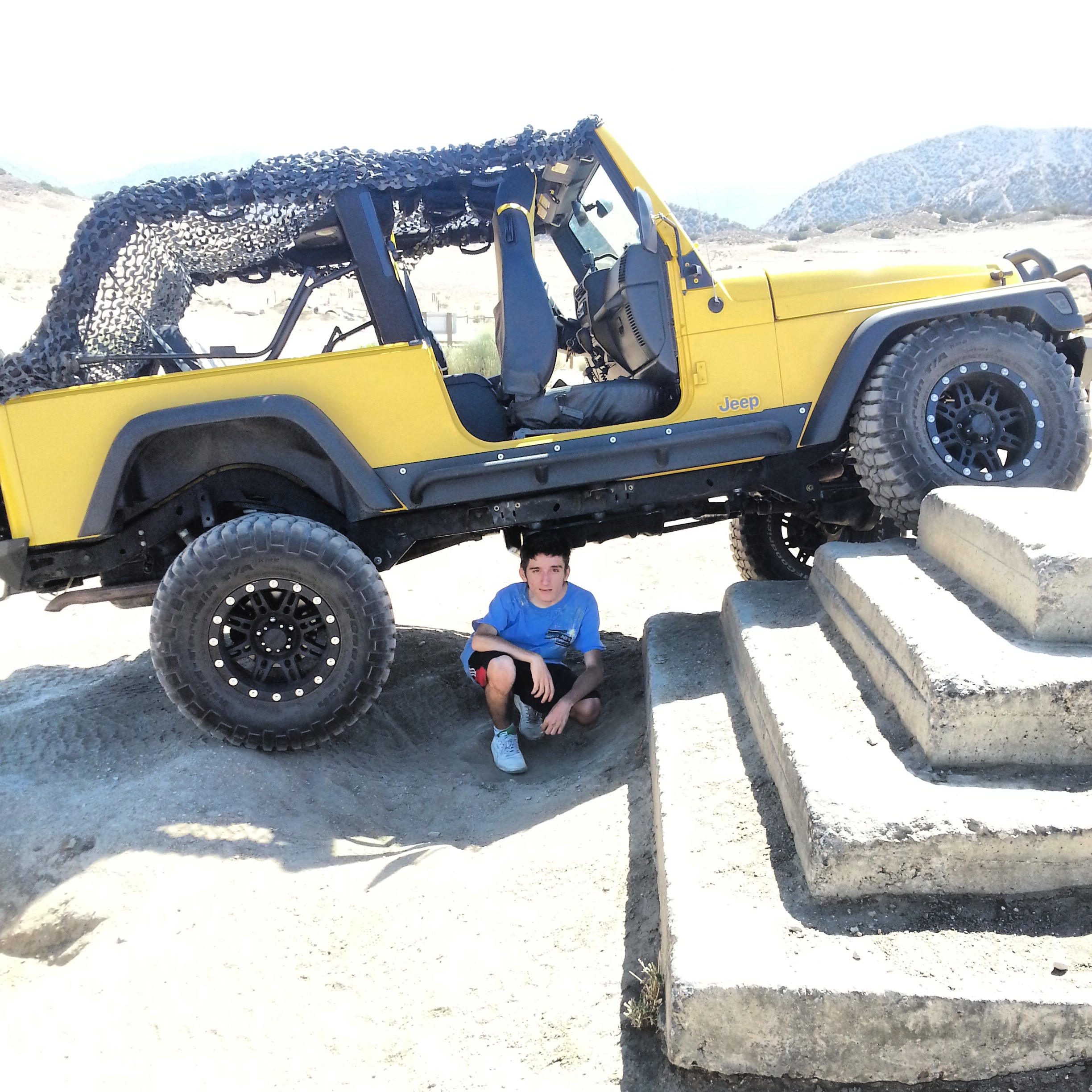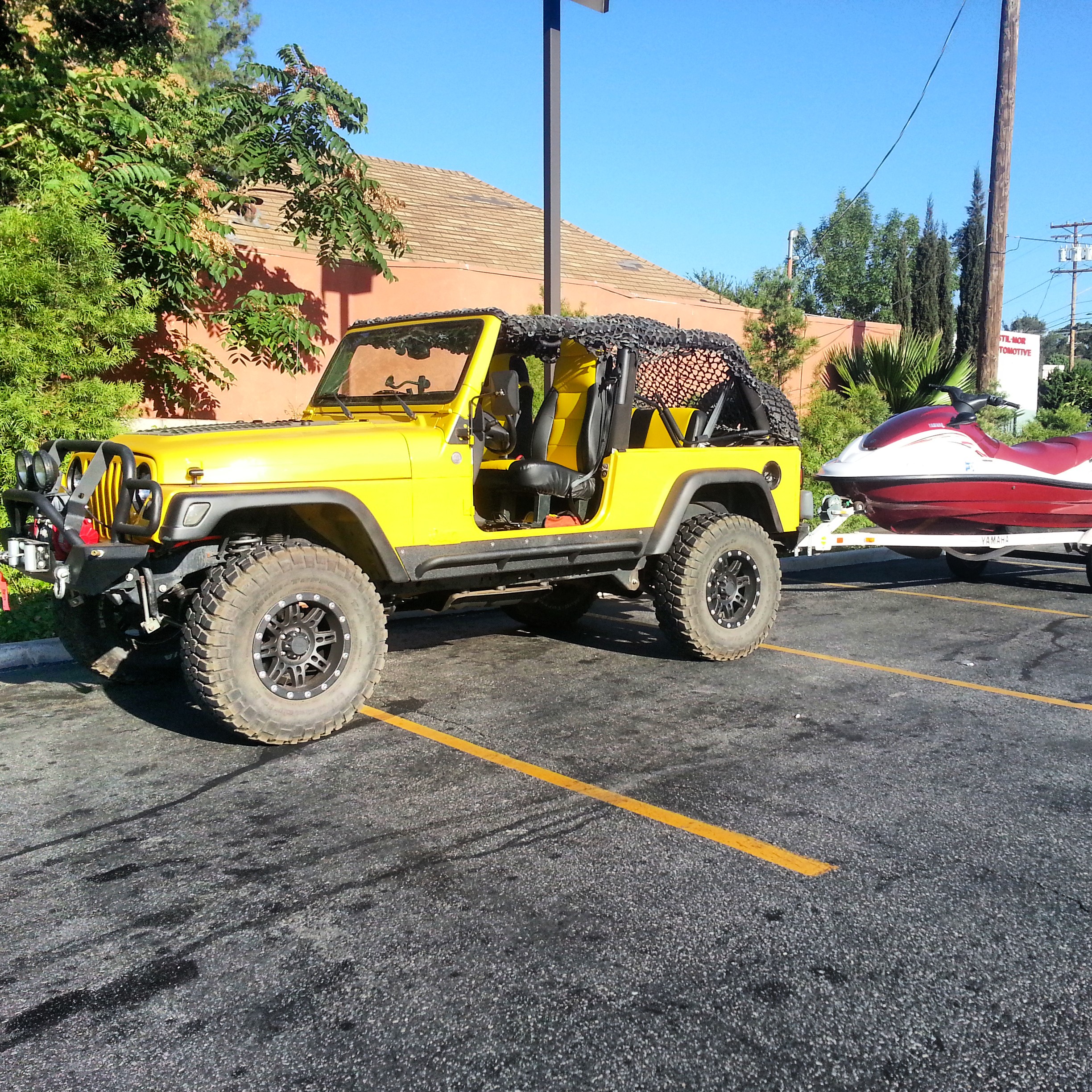 Then I ordered a set of Metalcloak Fenders because I was rubbing my fender wells in extreme flex. (I should have adjusted my bumpstops, oh well).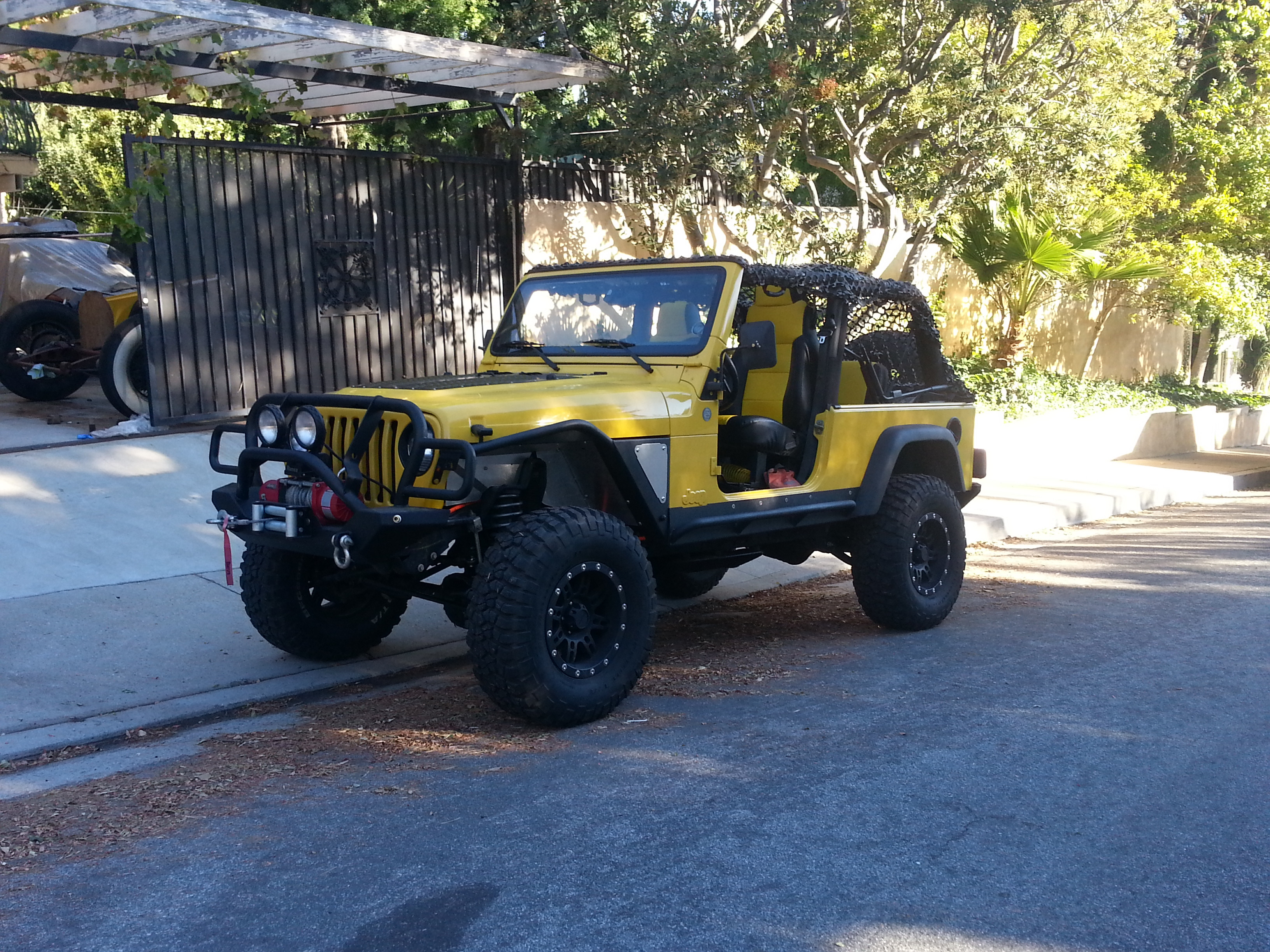 I did'nt like my custom smitty front bumper because of the ****ty approach angle and it being full size bumper, so I opted for a Poison Spyder Stubby.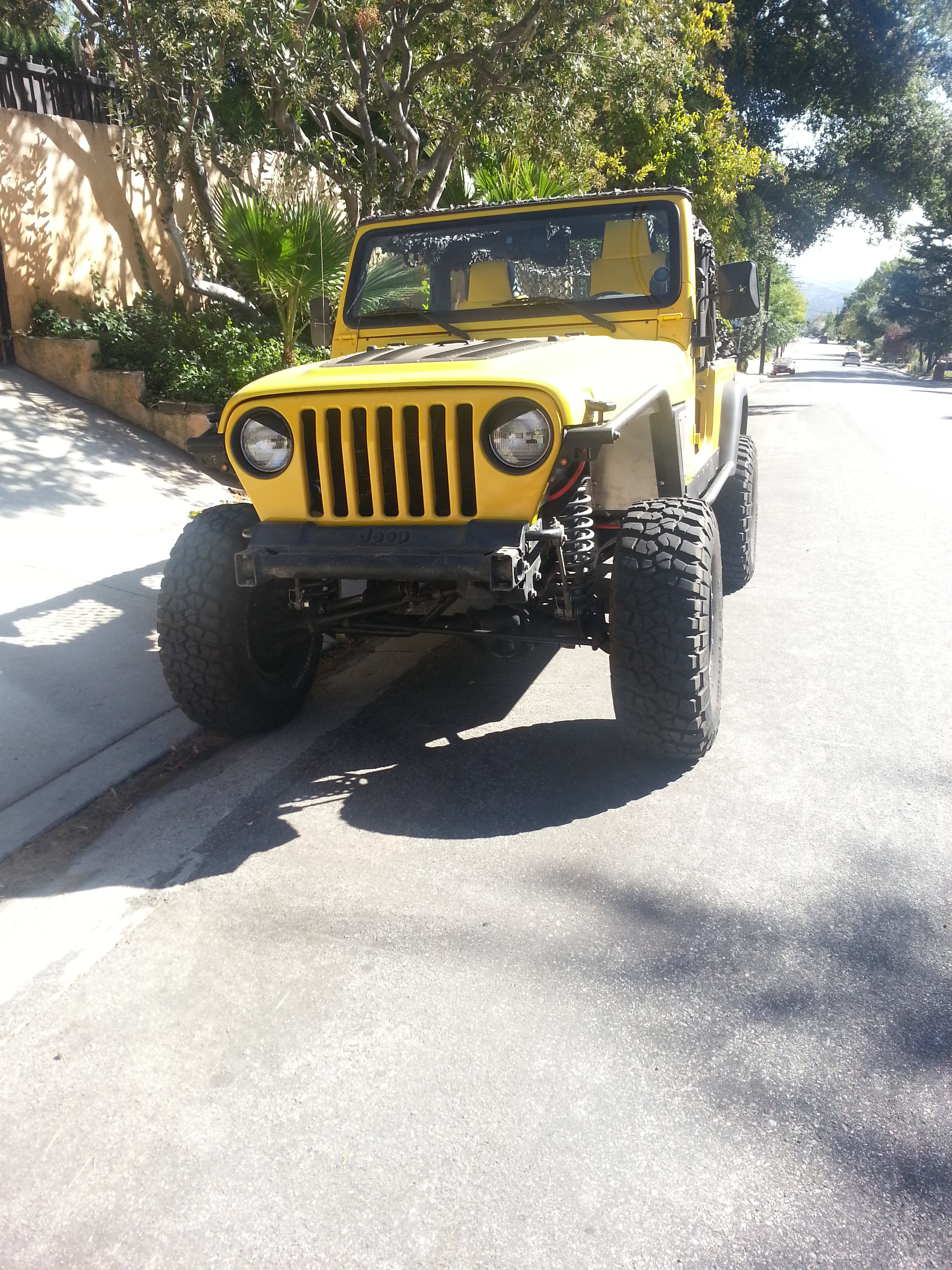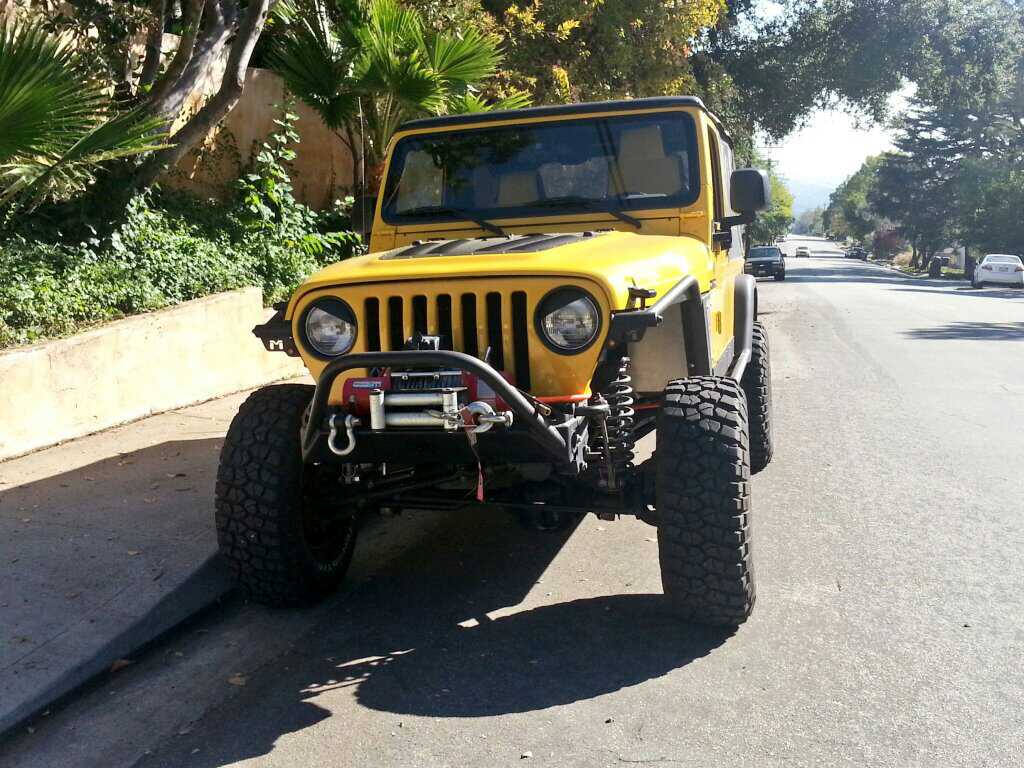 Went out wheeling again to Last Chance Canyon with wranglerforum. The V-Notch was filling in with a bunch of sand and was a cake walk. I took the bypass the first time I went and really wanted to do it the second time, but the second time you didnt even need a spotter.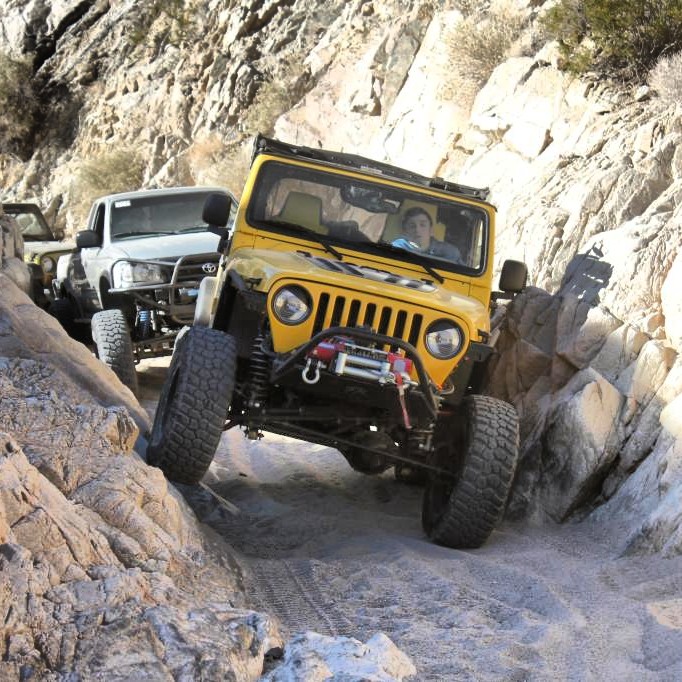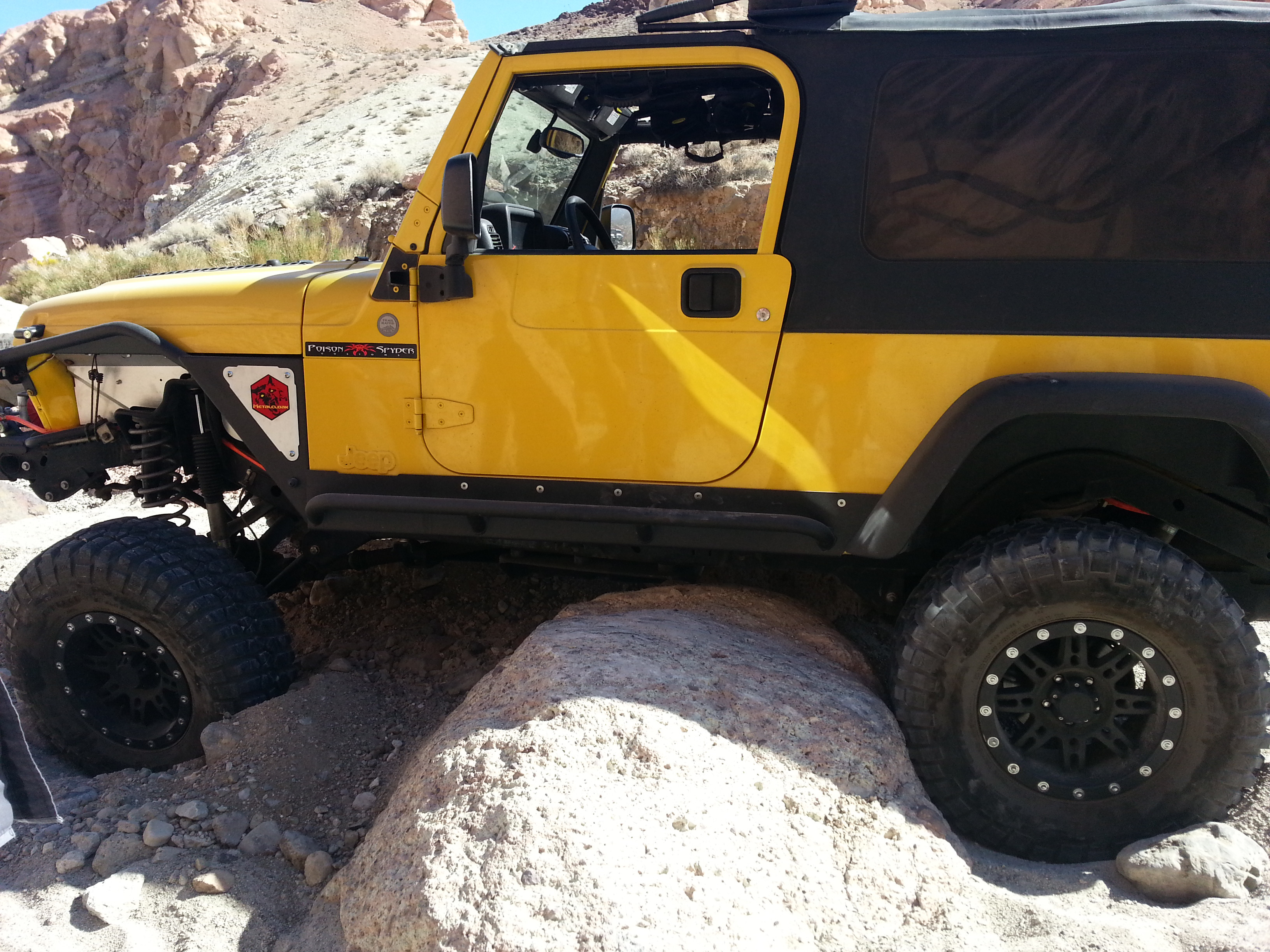 New addition to the family. Dad dropped a Mercedes diesel in the Willys along with a suzuki samurai transfer case, he is in the process of restoring it still.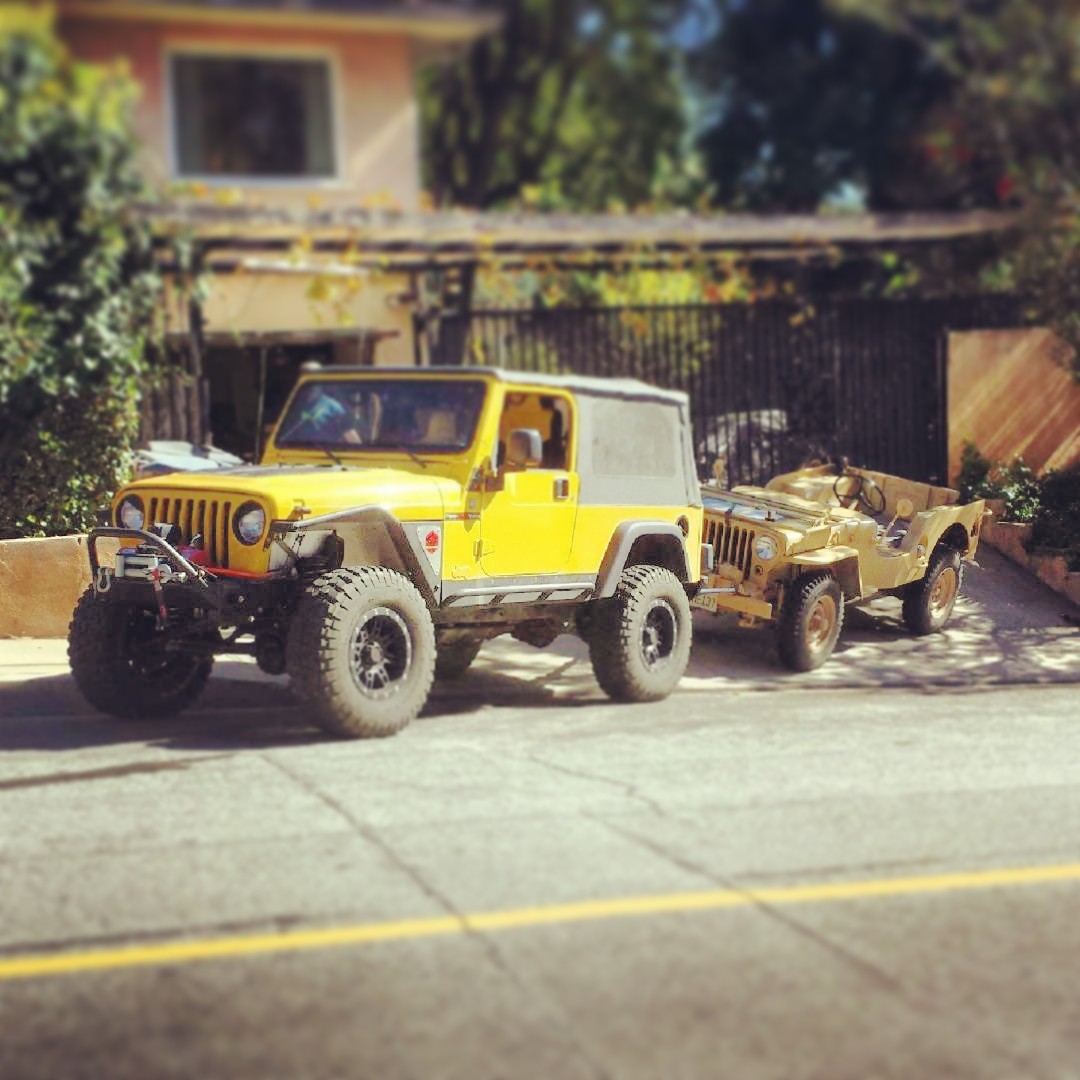 Went out to Gorman with some old High school friends who also has a Jeep and a Toyota 4x4. Testing flex on the staircase.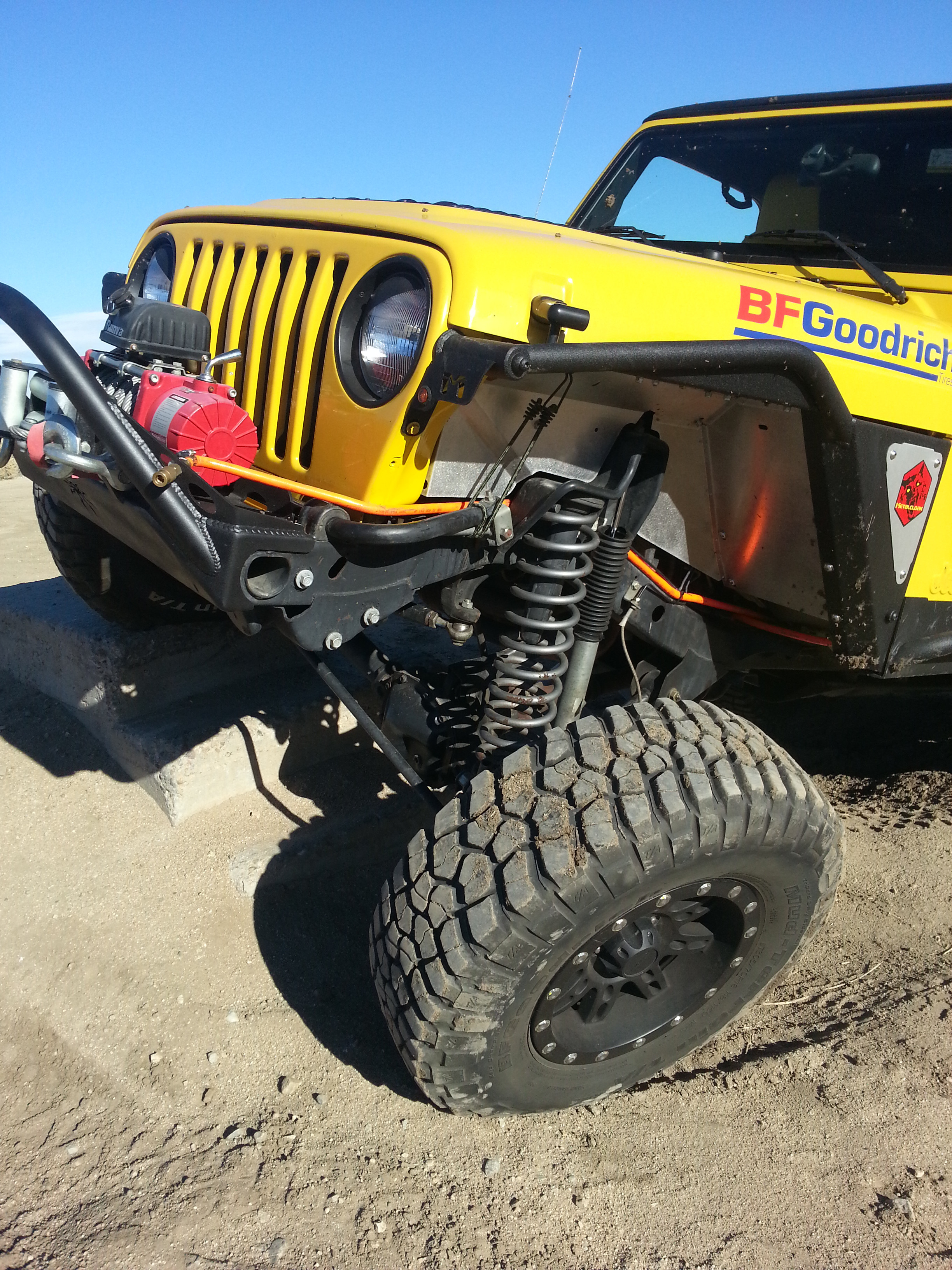 While we were out there, I was stupid and driving too fast on a sandy trail with aired down tires and disconnected swaybars and this happened. Not my favorite moment but a learning experience.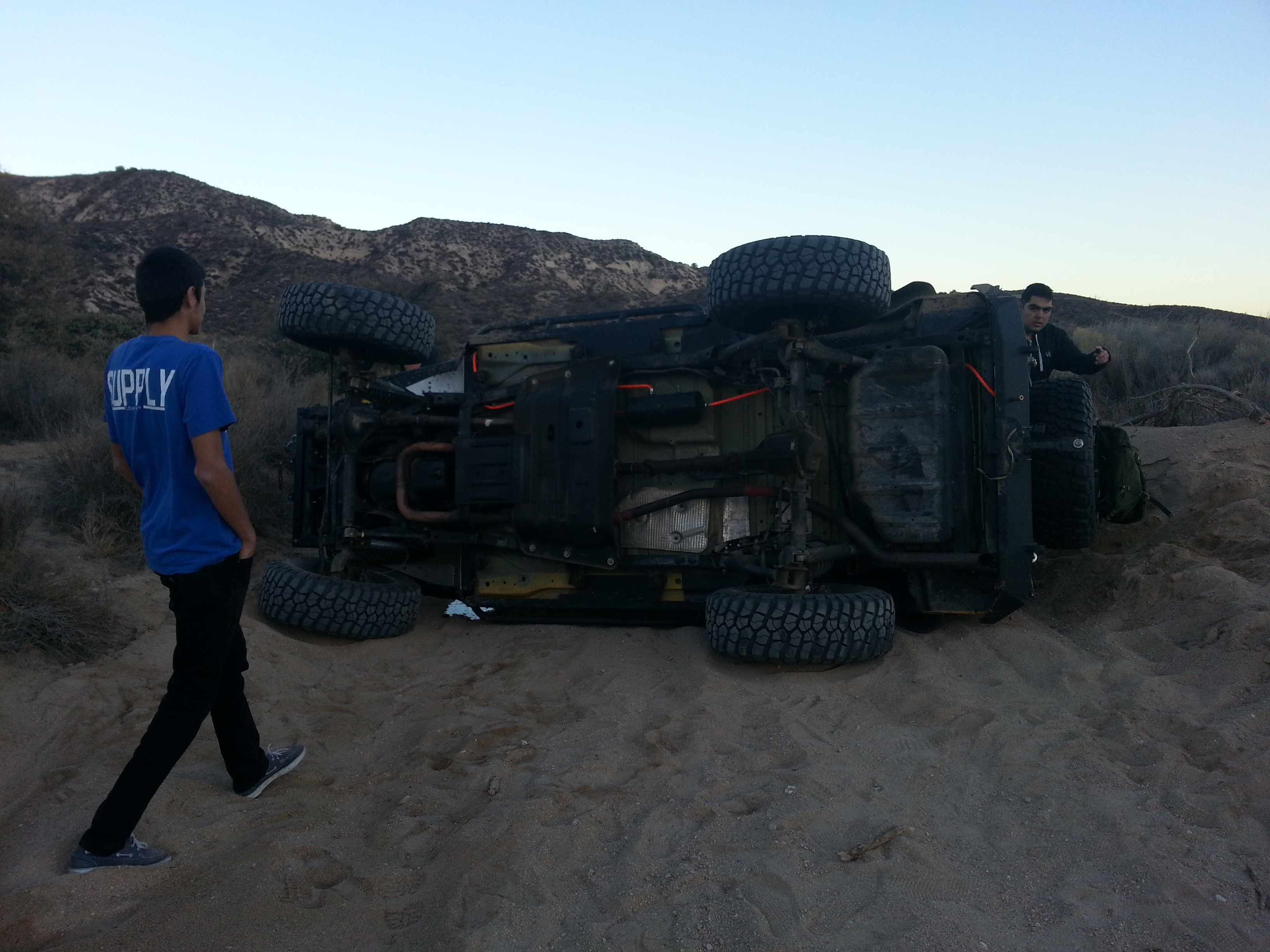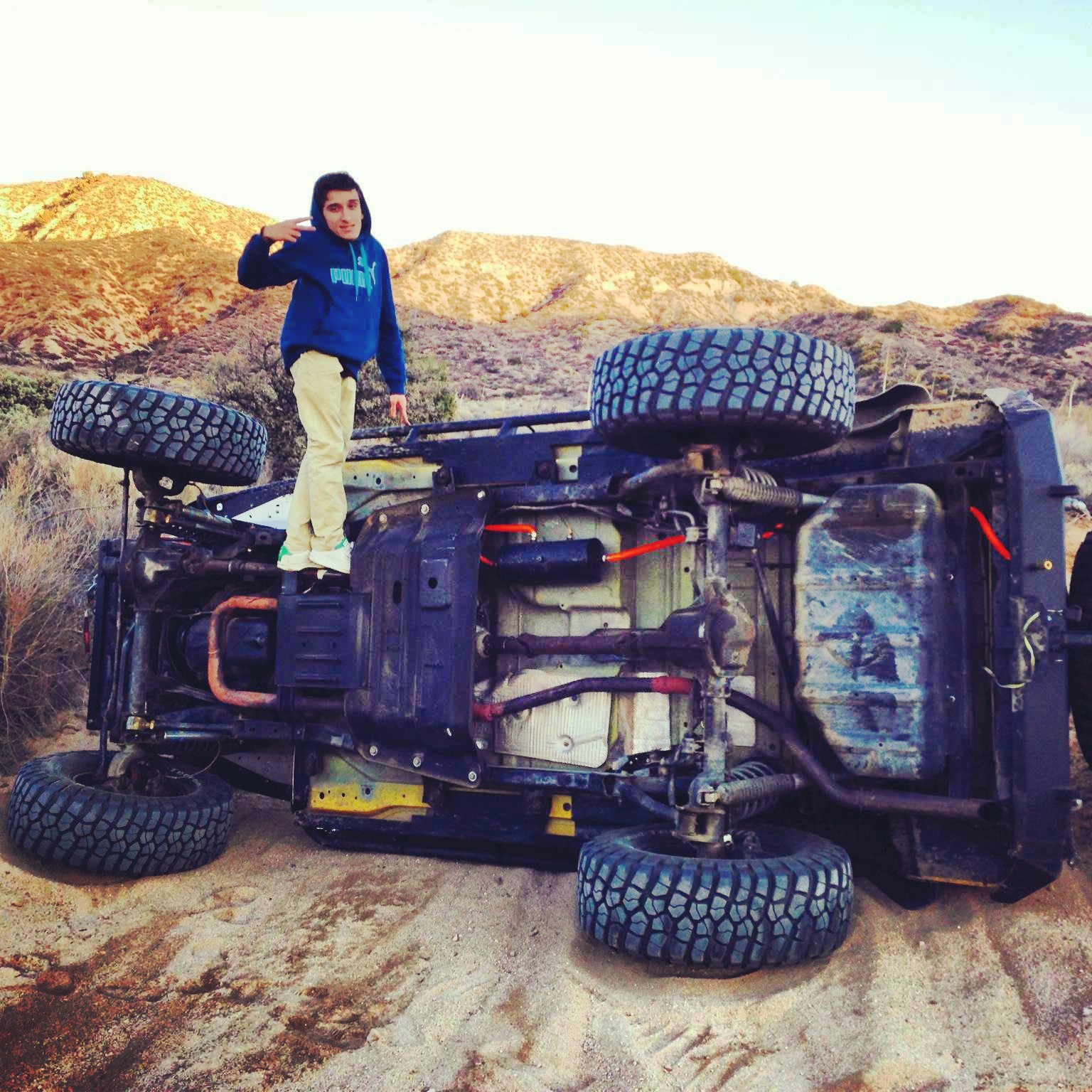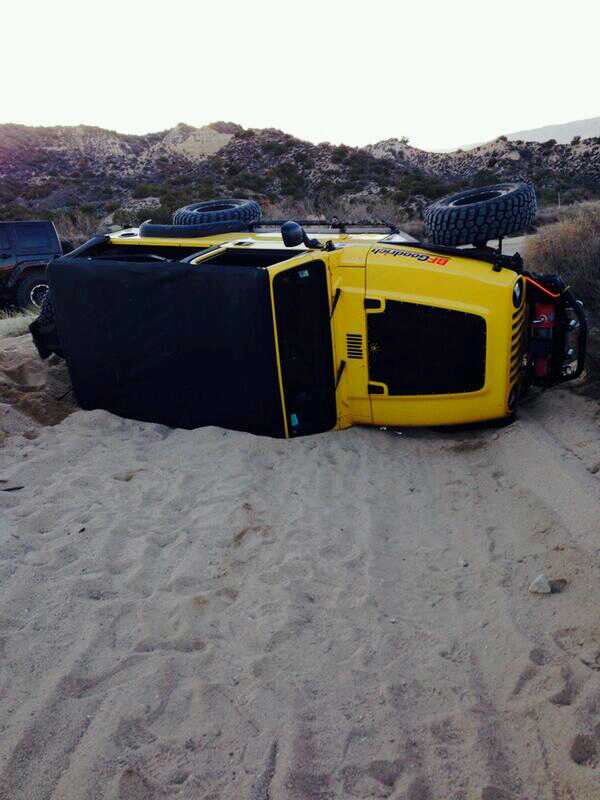 We had 10 people with us that day, so with 10 people we managed to flip over the jeep using just manpower. Only damage I had was my windshield frame got dented. Metalcloak fenders were spotless and the rear plastic fenders were dented. I did not roll, I meerly tipped over. Never doing that again.
Then I found a great deal on a HPD30 off CL. 4.88 gears, Alloy USA Chromo shafts, Alloy USA tube seals, Aussie Locker, Ruff Stuff Diff cover and Ruff Stuff steering kit. All for $500, the catch was that it was setup for coiloversso I had to weld on shock and coil buckets in order to mount everything up.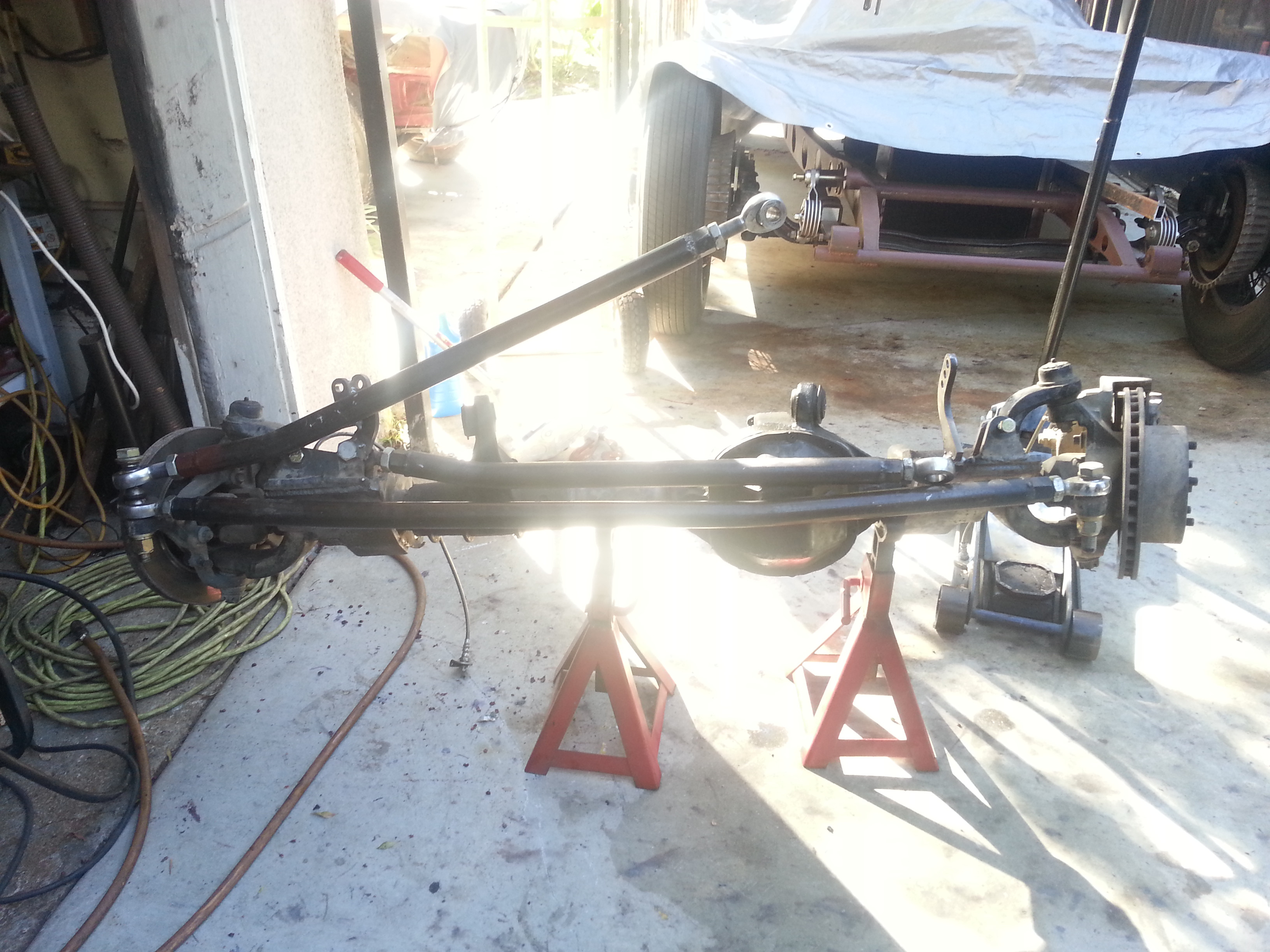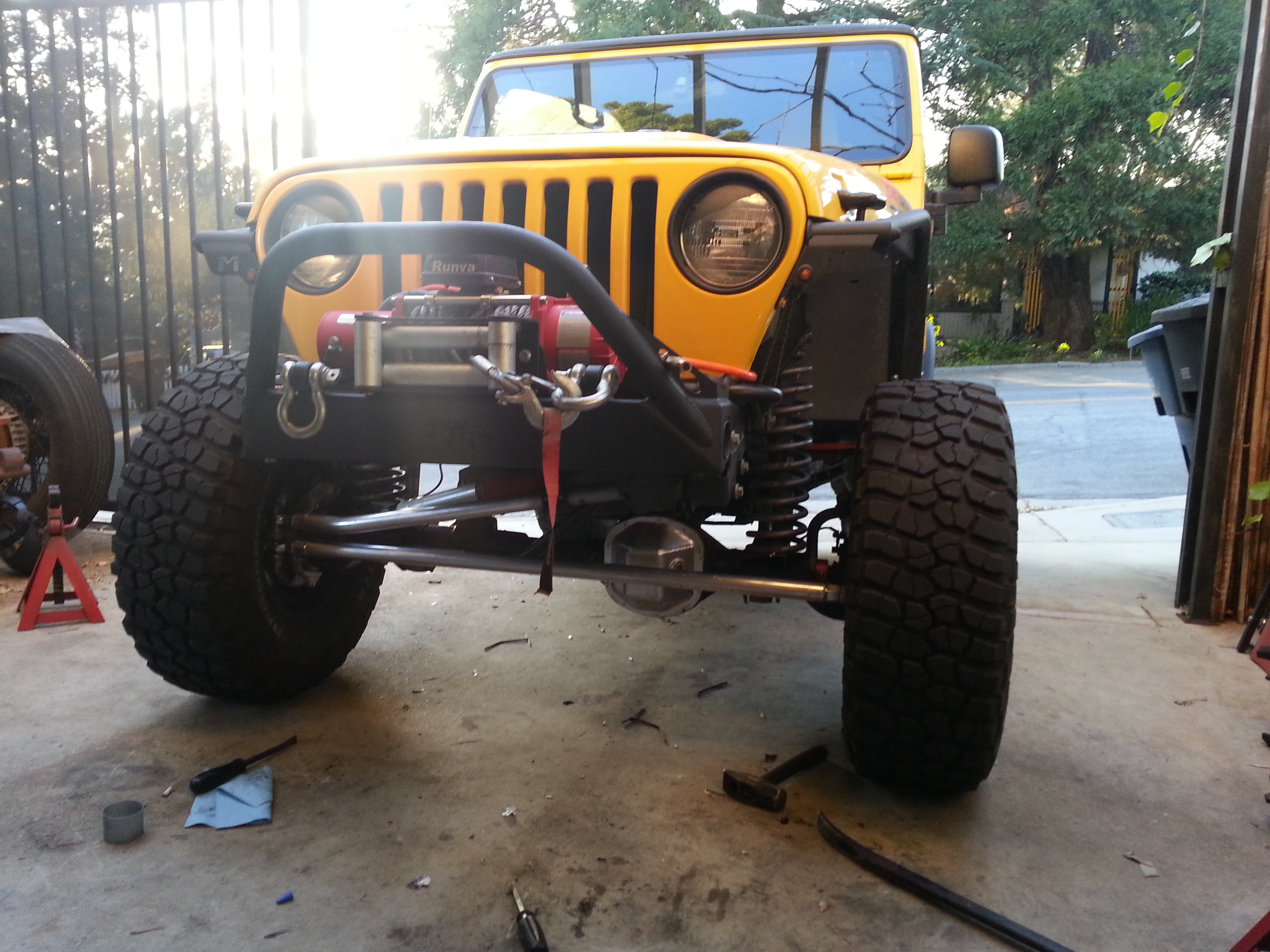 Well, when I flipped my Jeep, I had to drive it off the trail with a small amount of ATF in the tranny, since it all drained out the dip stick. Turns out a couple months later my tranny died because of my stupidty in trying to drive it off the trail with little ATF. Here is the new 4-speed tranny with only 60k miles on it and here it is being swapped out in the garage. Took me and my Dad 8 hours to get everything to swapped. Those axles on the side are for the willys.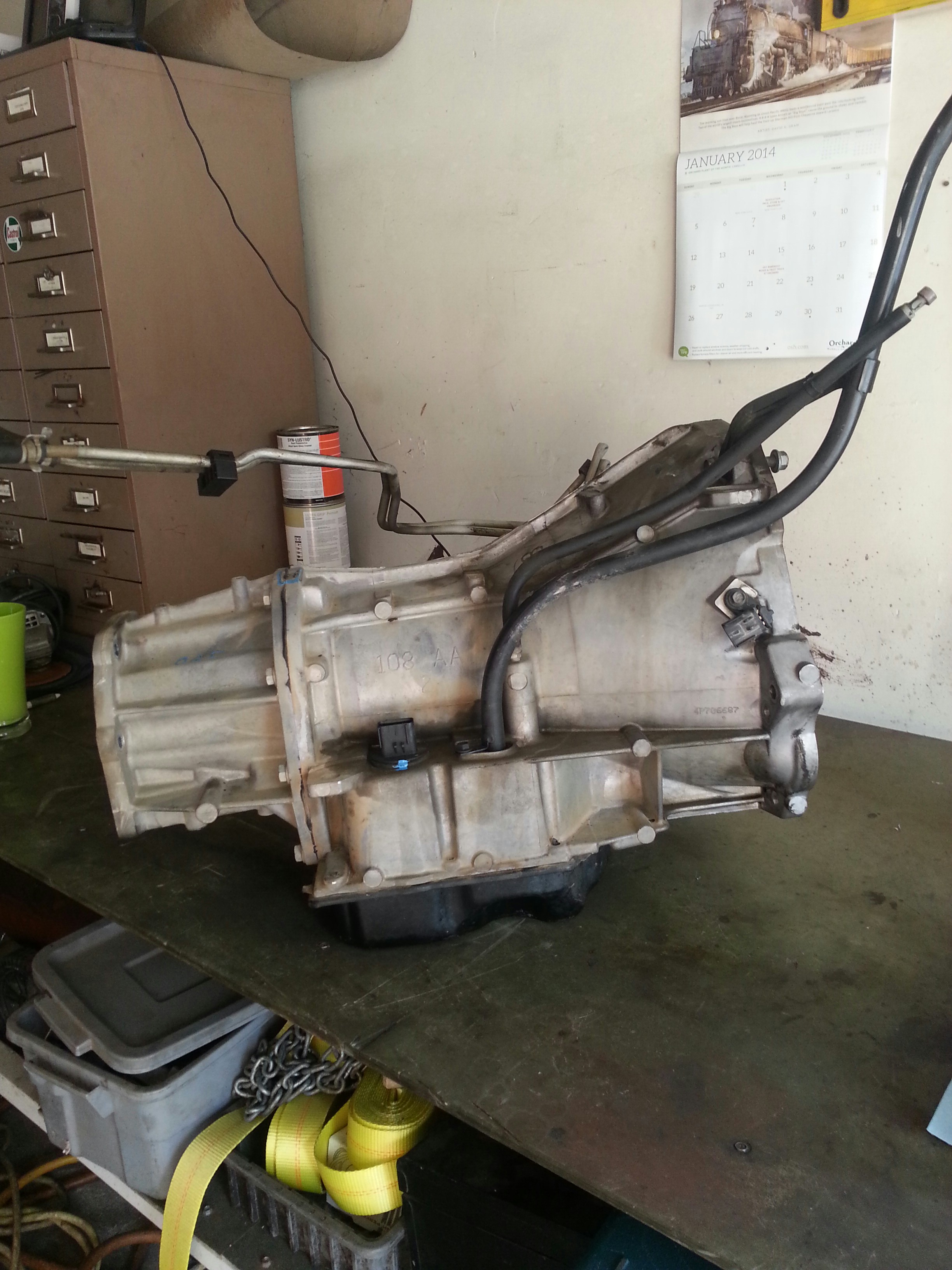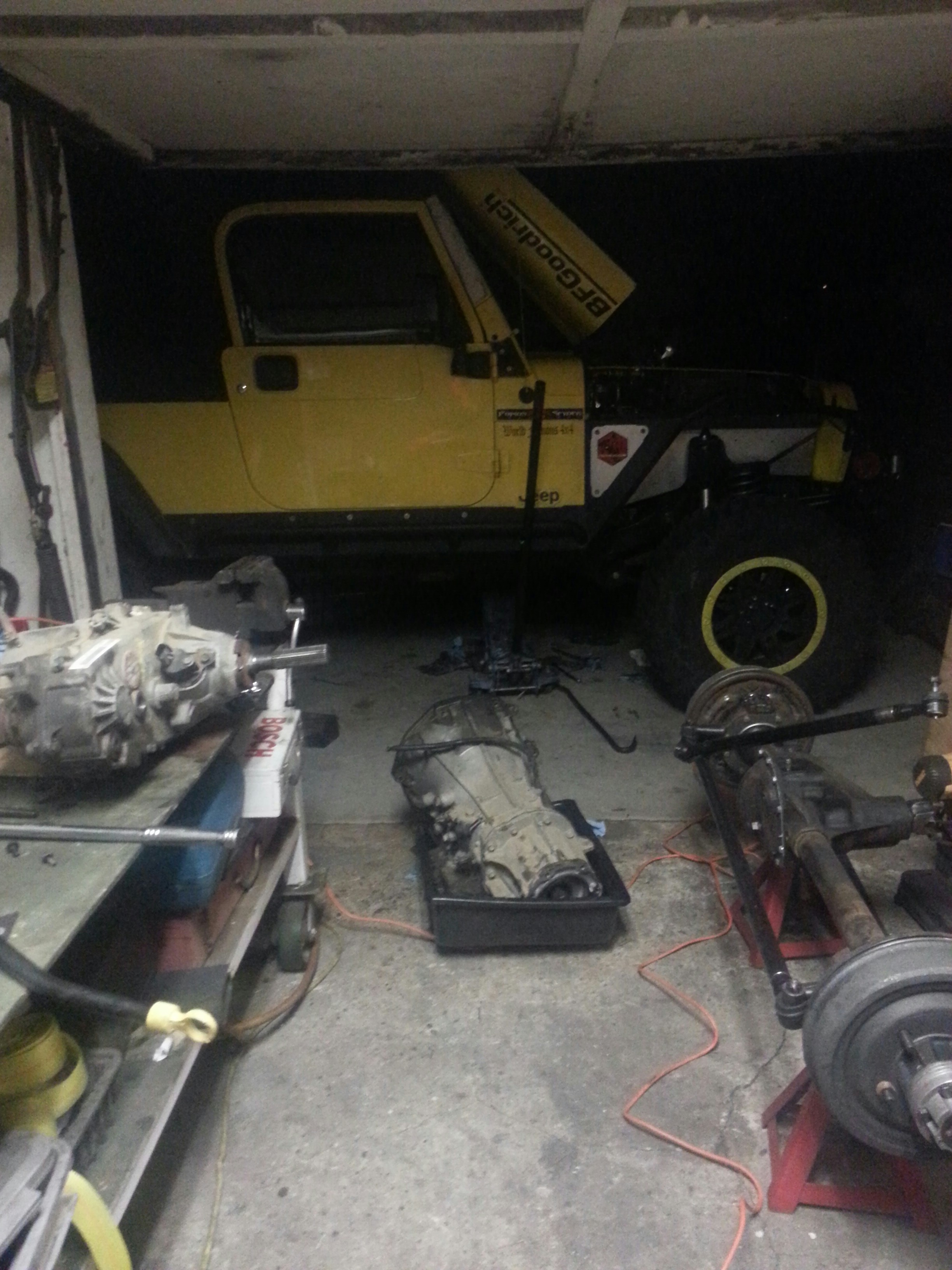 I have a lot of plans for electrical stuff and I didn't want to pay $500+ for a sPod even though I really liked their concept. So I made my own basic "sPod" I call the TKPod

I outfitted a box to have 14 fuse holders and 12 relays that will control 12 switches in the cab. All the wires will run as a bundle into the cab including all the power, ground and load wires for each switch. If I want to hook up an accessory to the box, all I do is connect the positive to the appropiate relay wire and connect the ground to the fuse holder ground spots, as well as adding the right fuse to the correct fuse spot and done. Really easy and really simple, it just took a **** load of time to wire everything.
In all I spend around $300 for everything + labor to set it up. In the end I have 12 switches that are independent of the Jeeps electrical system that so far has worked without any problems. Also if I ever get into an accident the switches will be imprinted in my passengers face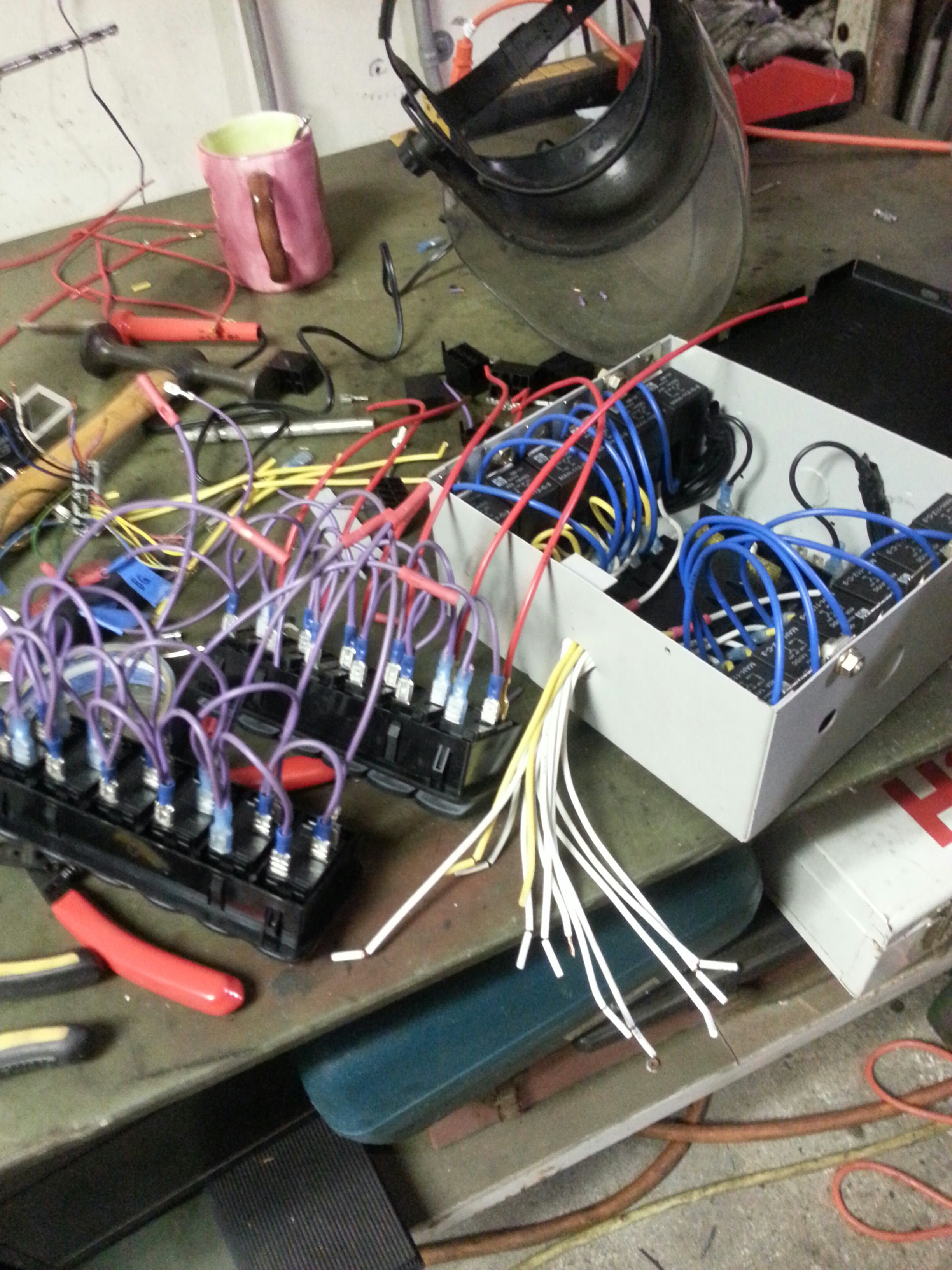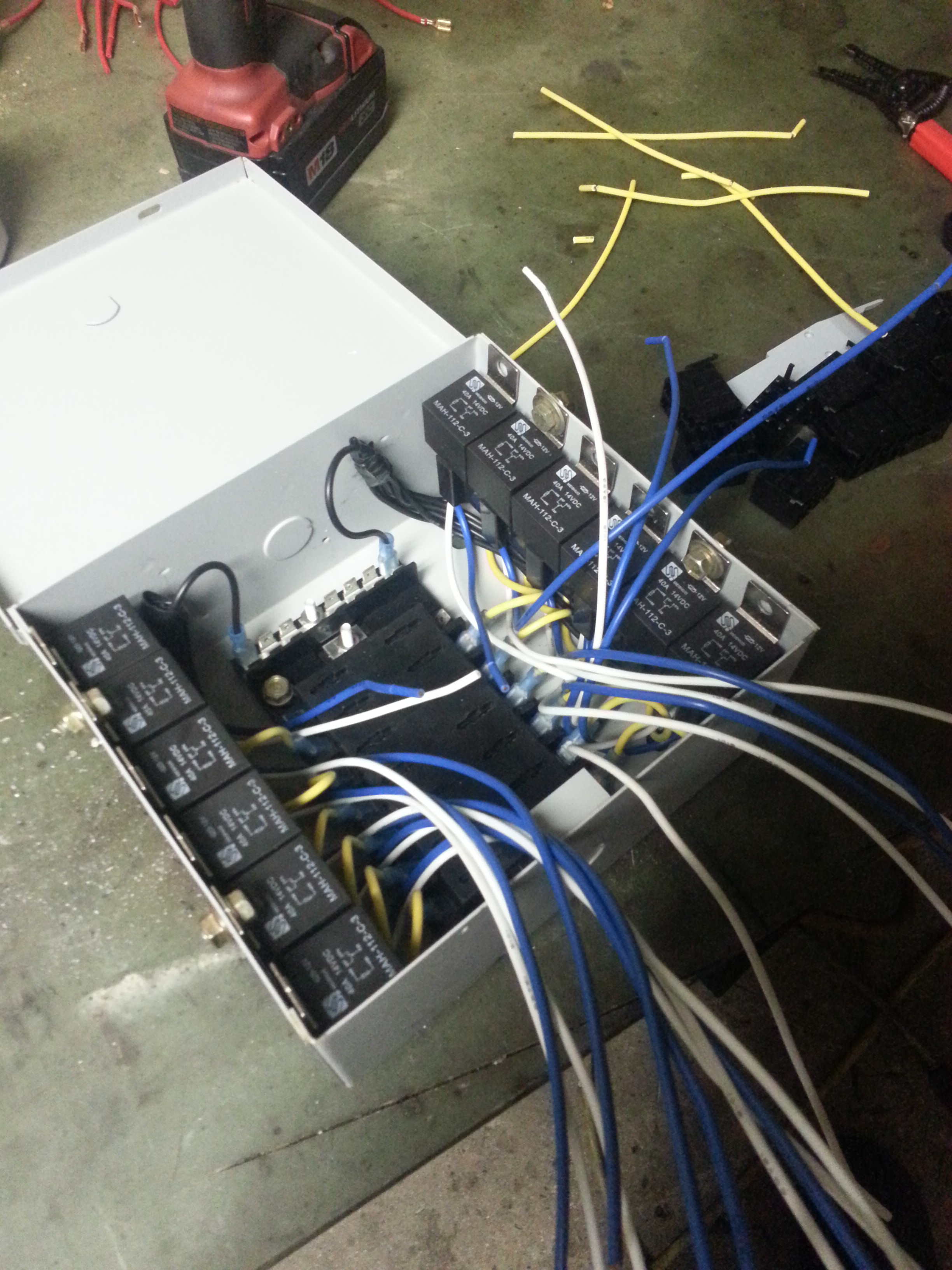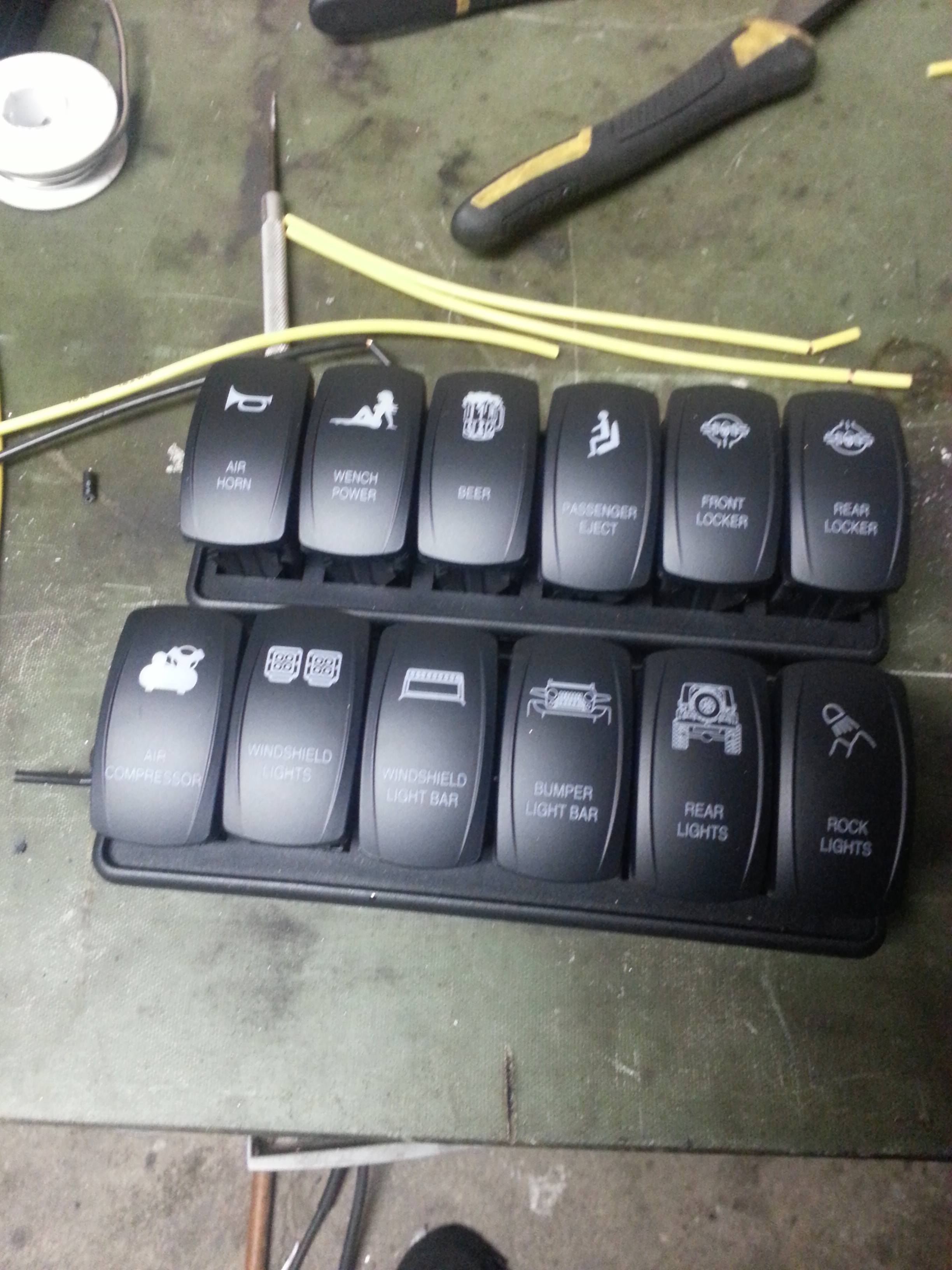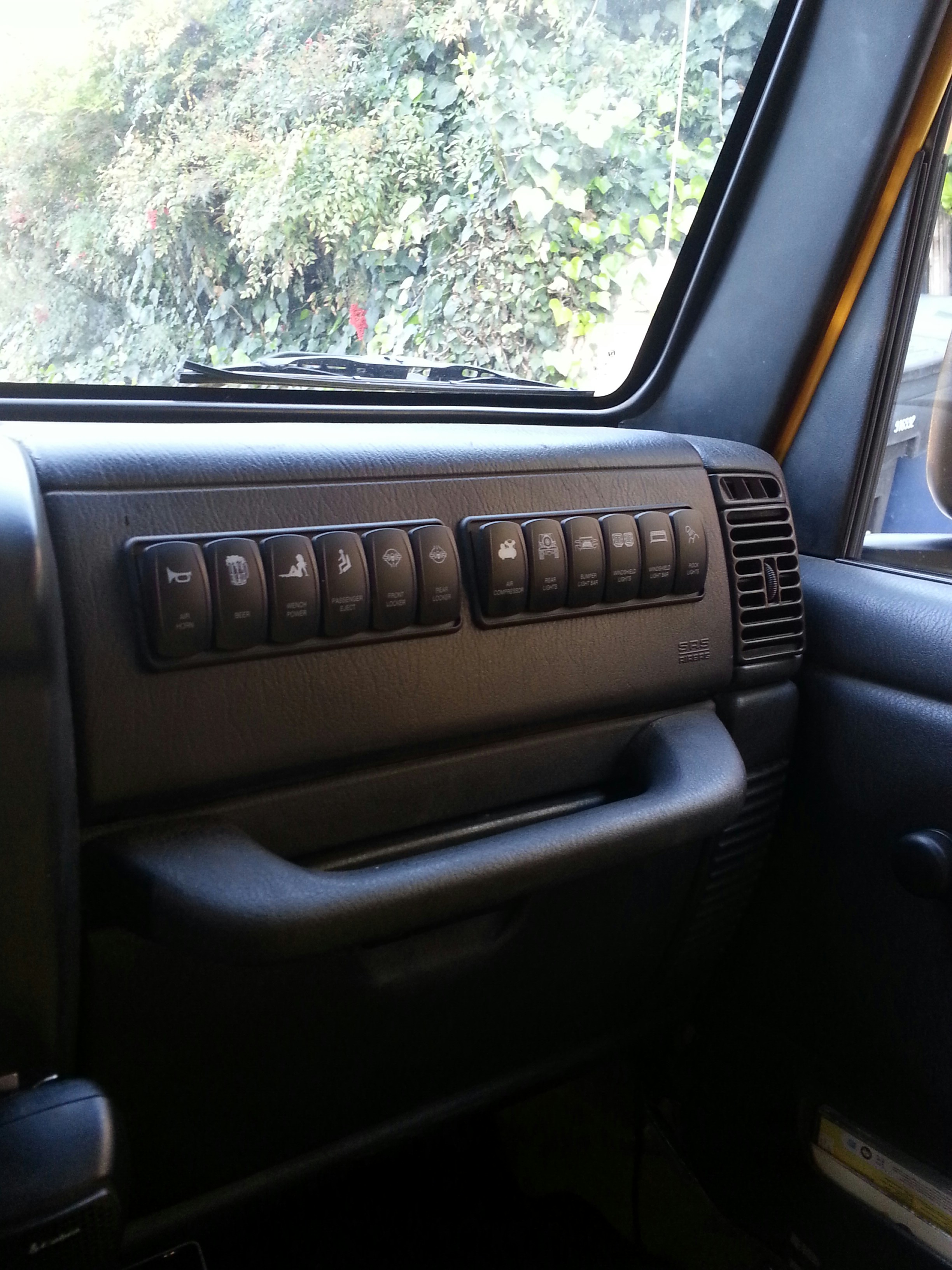 Bumpstop, locker and flex test to make sure its all working.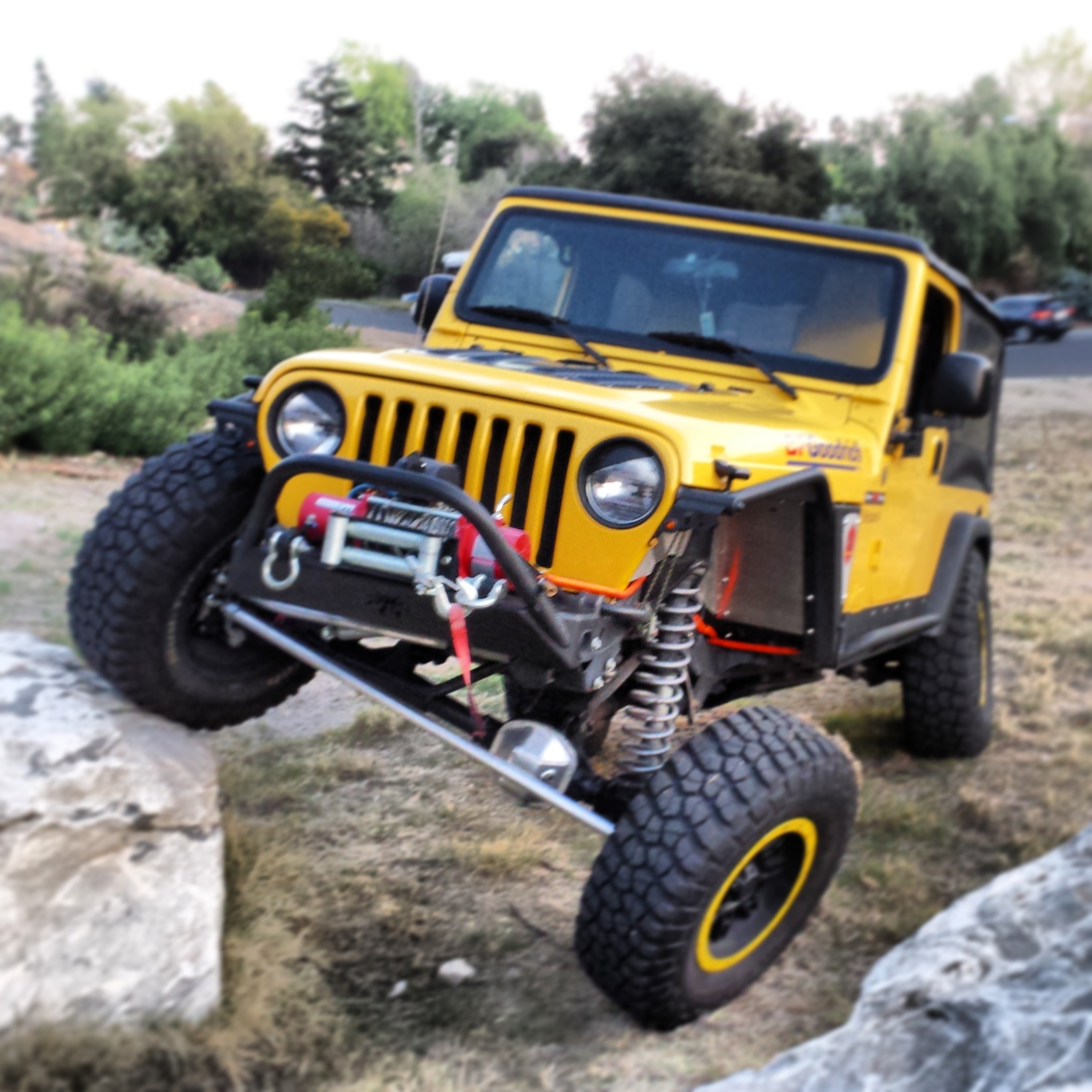 Picked up some rocklights that I found people at pirate raving about. Spend $40 and got 25 LED pods in the mail. Also ordered a 10" light bar from lifetimeleds.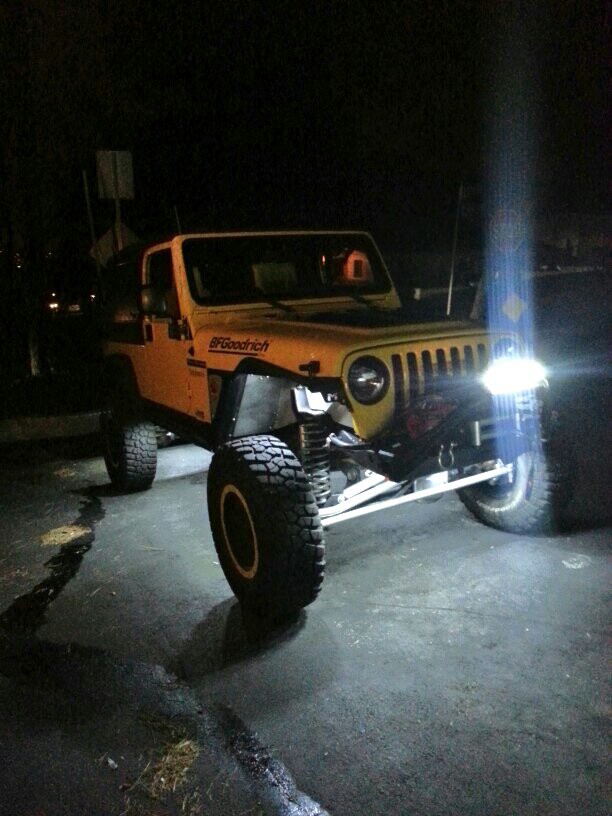 Went out to Calico again with the wranglerforum. It was a Meet N Greet so we had close to 80 jeeps at the meetup. We broke off into several groups and started hitting the trails. My passenger side coil kept falling off, so in the third picture I was going into the obstacle with a coil sitting in my passenger seat, and because of that I blew that shock out.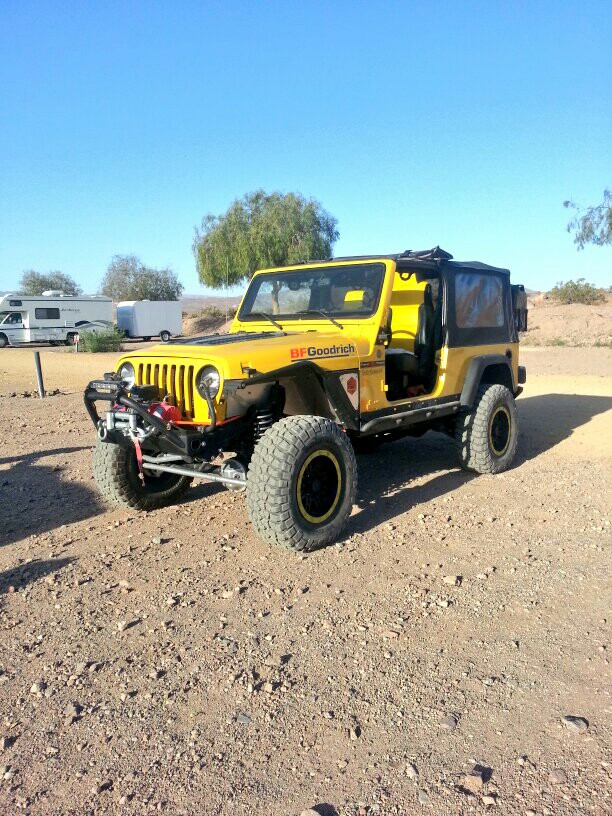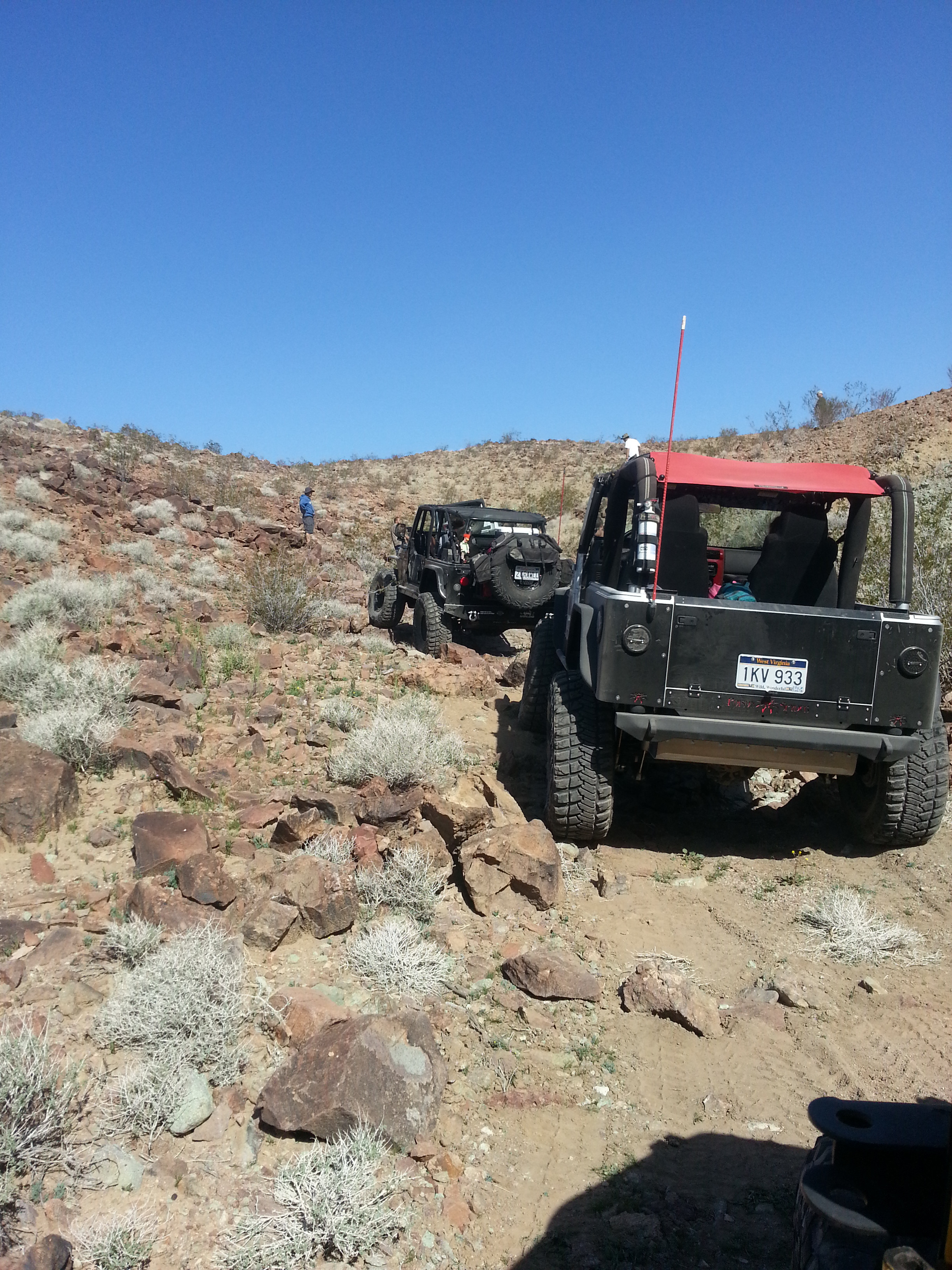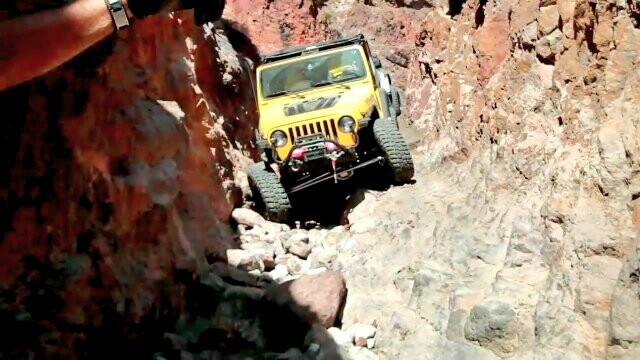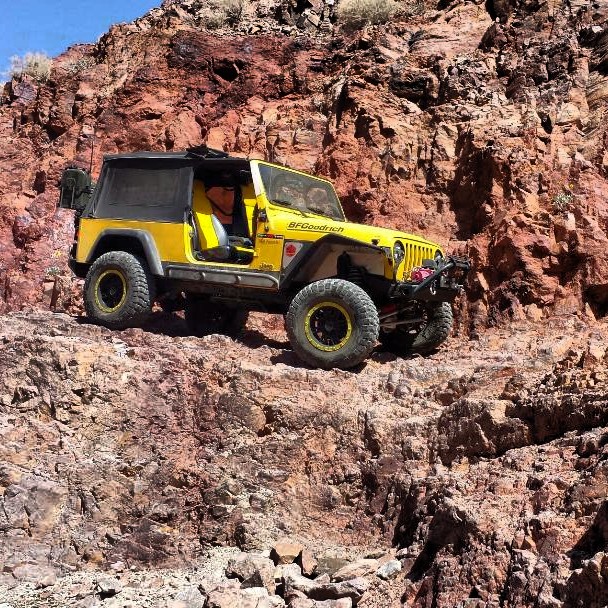 Got myself a new sound system along with a Sony headunit with bluetooth and Sirus radio.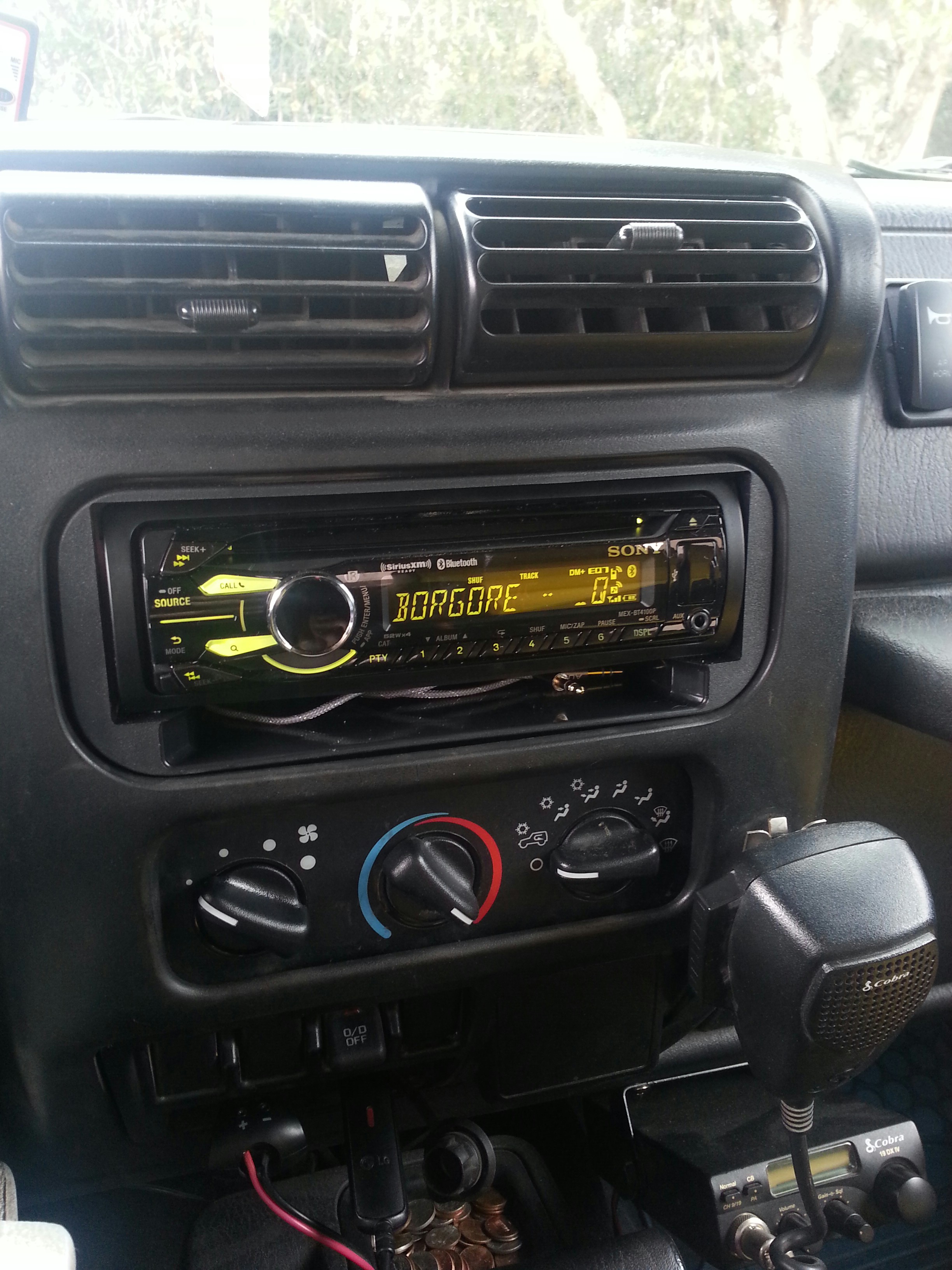 How she sits now.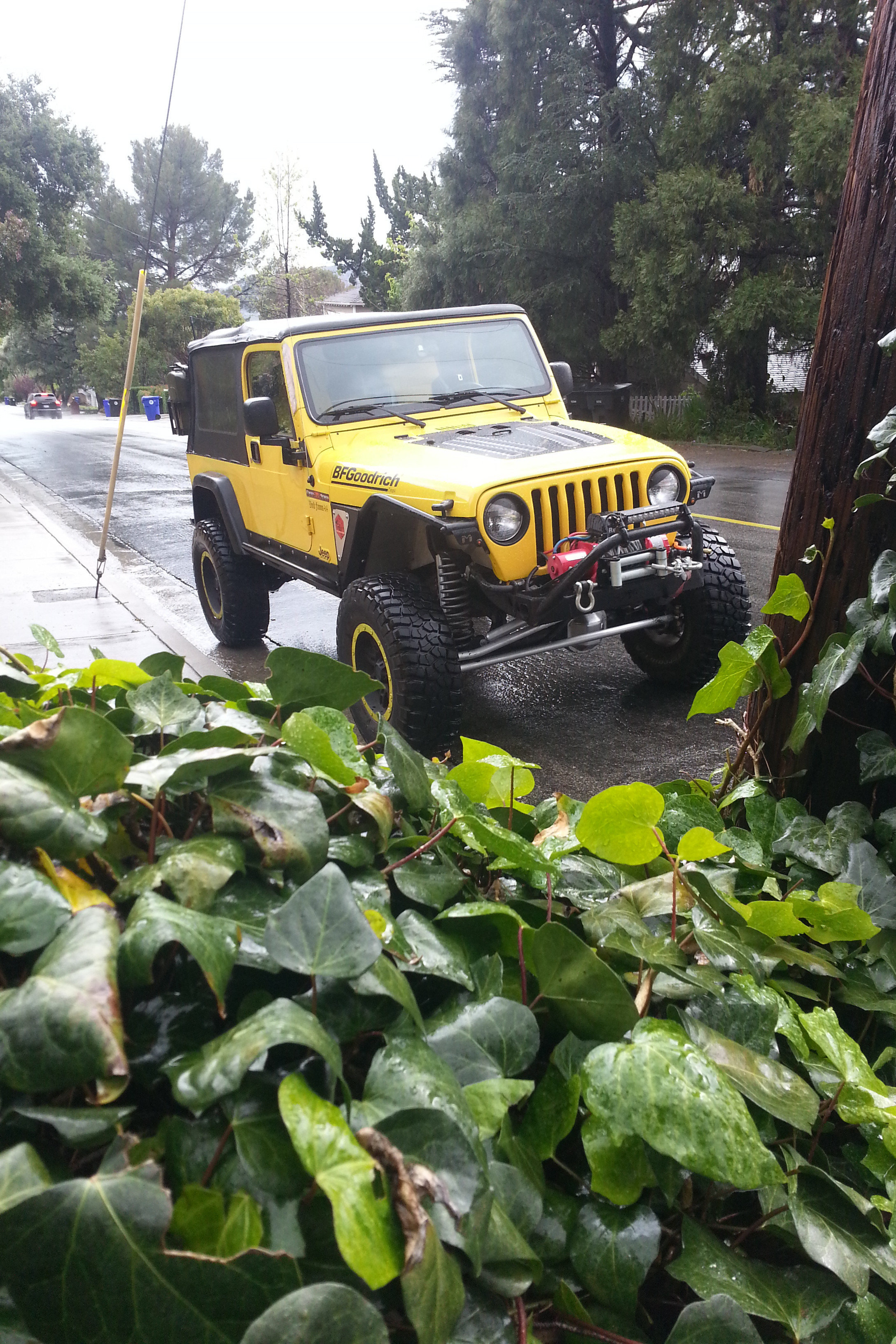 Hope you guys enjoyed reading the history of me and my Jeep. There were a couple mods that I did add but didnt have the pictures for and had no idea where it went in chronological order from oldest to newest. I will document my build jeep in this thread from here on out. Thank you for reading!
(Sorry if I spelled something wrong, I was trying to type all this out as fast as I could)
So I have big plans coming up this summer. I wanted to go to 37s and bigger in the future but I didn't really know when. So I finally decided that I will save up my money and do it all at once during the summer when I have no college. My jeep is my DD so I can't have the jeep sitting in the garage everyday.
Here are my plans for summer:
- JKRubi Dana 44 front and rear
- Front Axle Beef Kit (Gussets, Clamshell, Clayton Bridge)
- Ruffstuff Panhard Kit
- Ruffstuff 1 Ton Steering Kit
- Clayton Long arm 3 Link Front
- Clayton Long arm 4 Link Rear
- 1.5" stretch in the front
- 1" Stretch in the back
- 37" MTR/K
- Coilovers
- Currie AntiRocks
So as of now I have the Rubi JK axles being shipped to me now from a doner rubi that was burnt. That I picked up for so cheap that it might be considered stealing.
Couple days ago I picked up 4 remote resi 14" King Coilovers for $1500. Person I bought it from bought these brand new but never got a chance to use it on his YJ. He had a pretty neat YJ project going in his garage that he was parting out.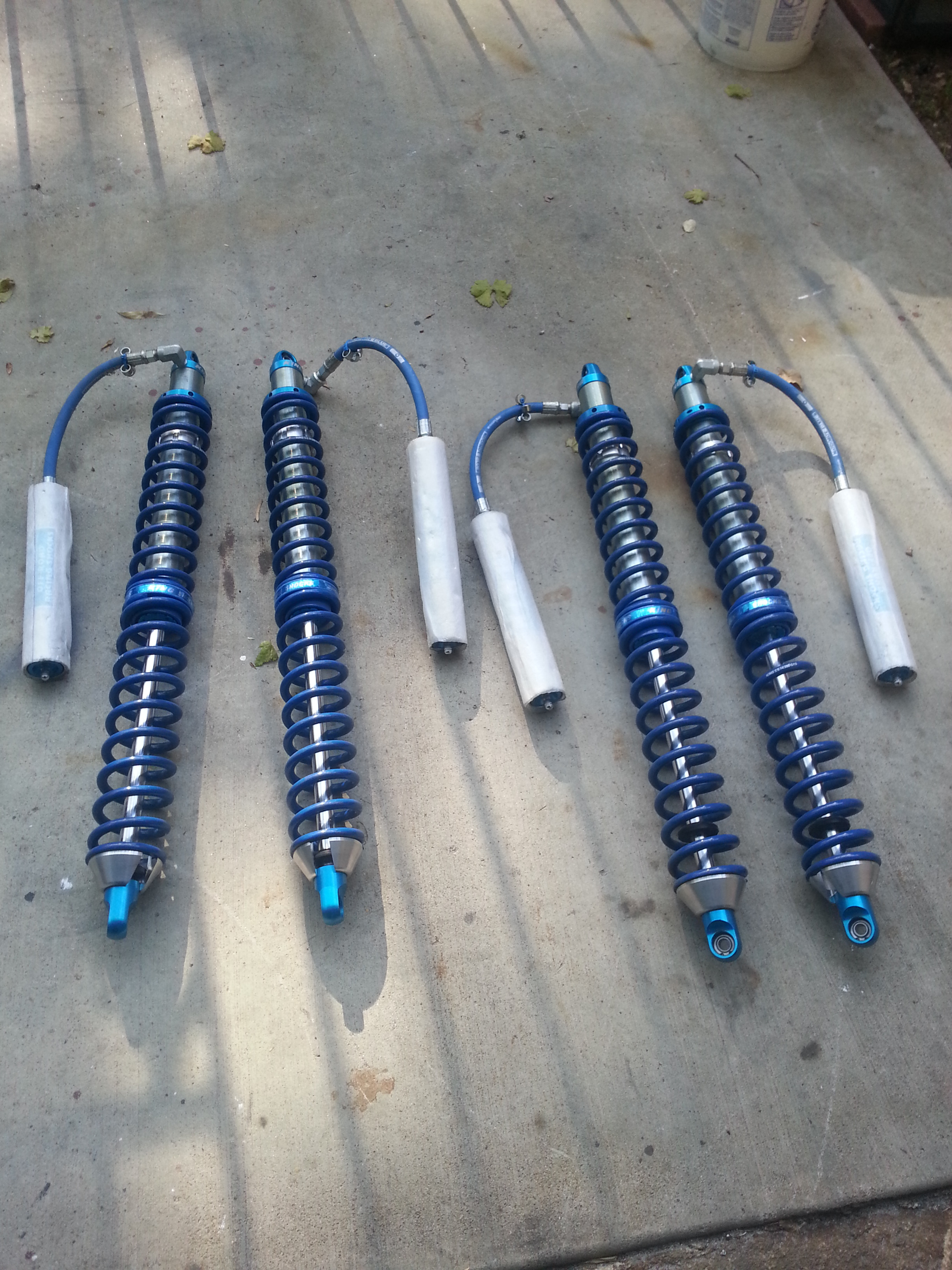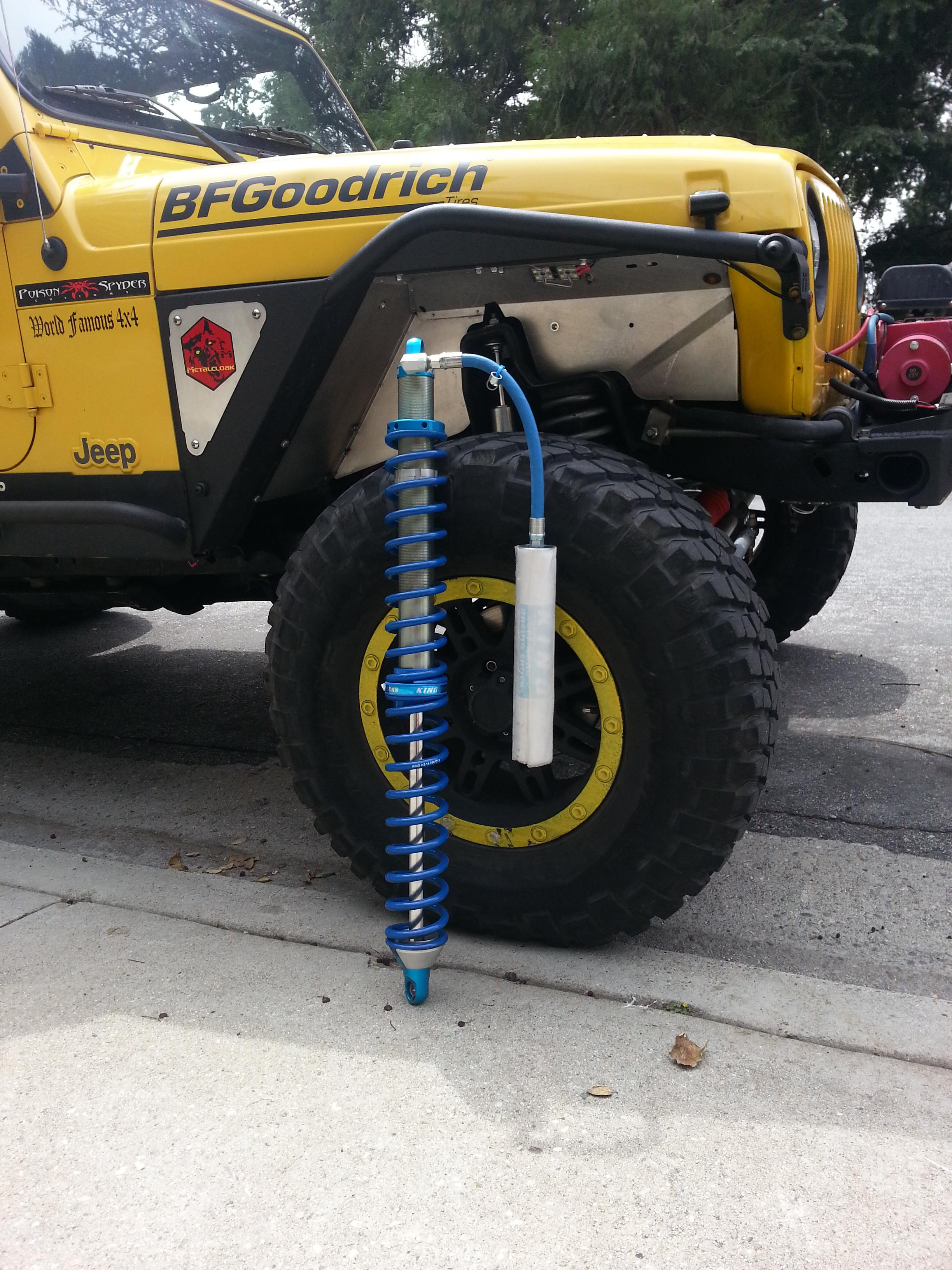 I plan to use the Ruffstuff coilover tower front and rear and outboard my coilovers at the same time in the rear. With the width of the JK axles I should have enough room to squeeze everything in.
I think Ill run out of funds by the time summer comes trying to pick everything up, I might have to roll with stock JK wheels/tires until I can pickup a set of 37 MTR/ks.
During the summer I'll have my front axle and rear dana 44 with limited slip up for sale. Great time to upgrade the front LP30 and D35 all at once!