Builds
Vids & Pics of CJ22's IS/GS-Emblemless & Tuck'n by CCJ22
By diyauto
You must be logged in to rate content!
17 minute(s) of a 53 minute read
Vids & Pics of CJ22's IS/GS-Emblemless & Tuck'n
Compliments of CCJ22 @ clublexus.com
11-10-2011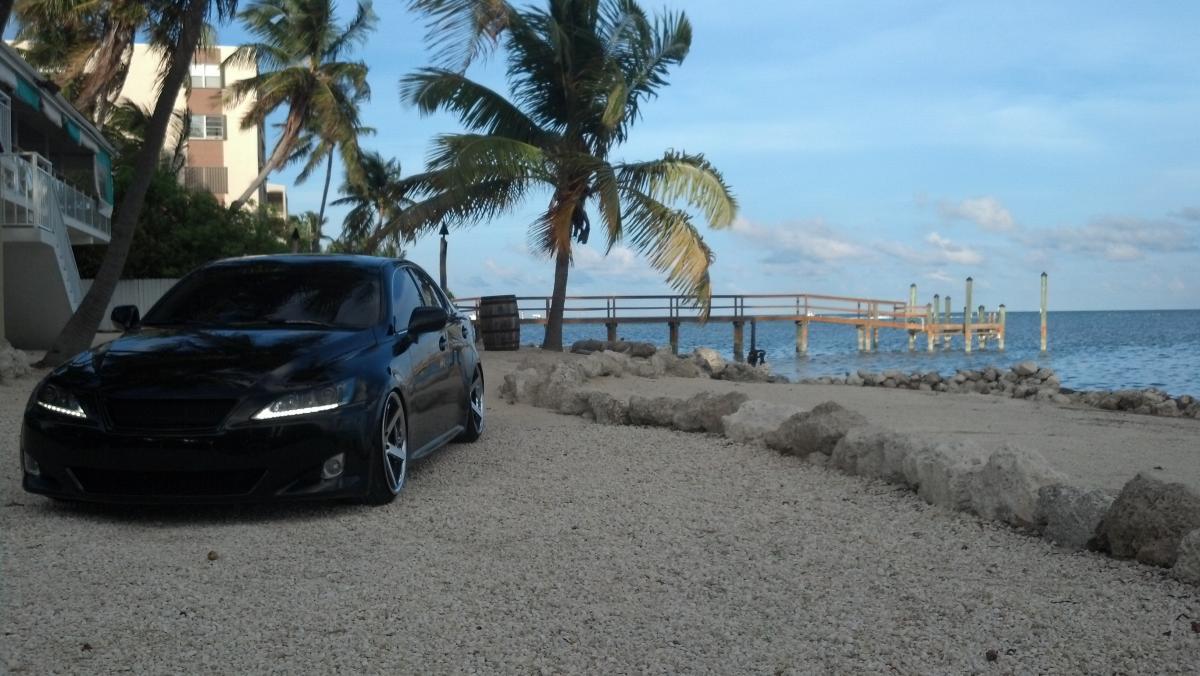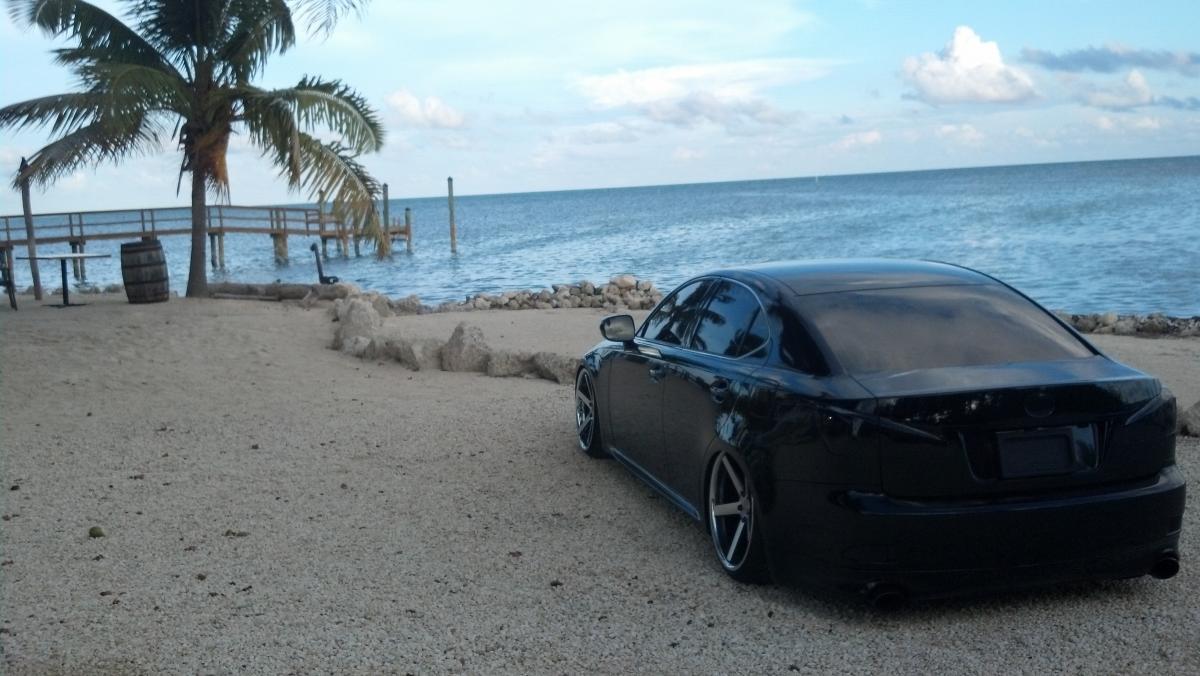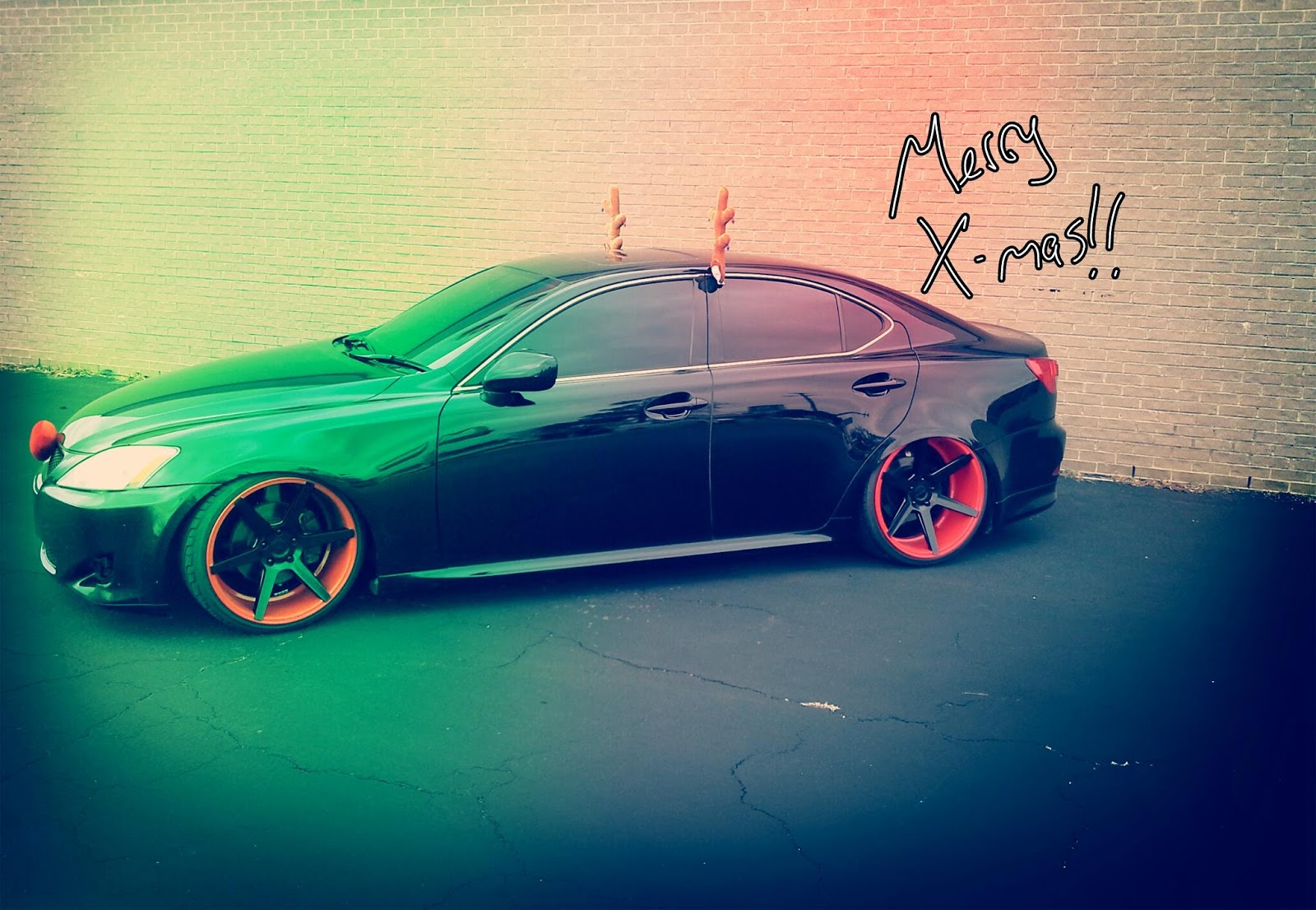 **Update on 3-14-13** Rear BBK is on. Pic added on post #181
**Update on 3-11-13** New pics added and front camera finally came in. PICS begin on post 143.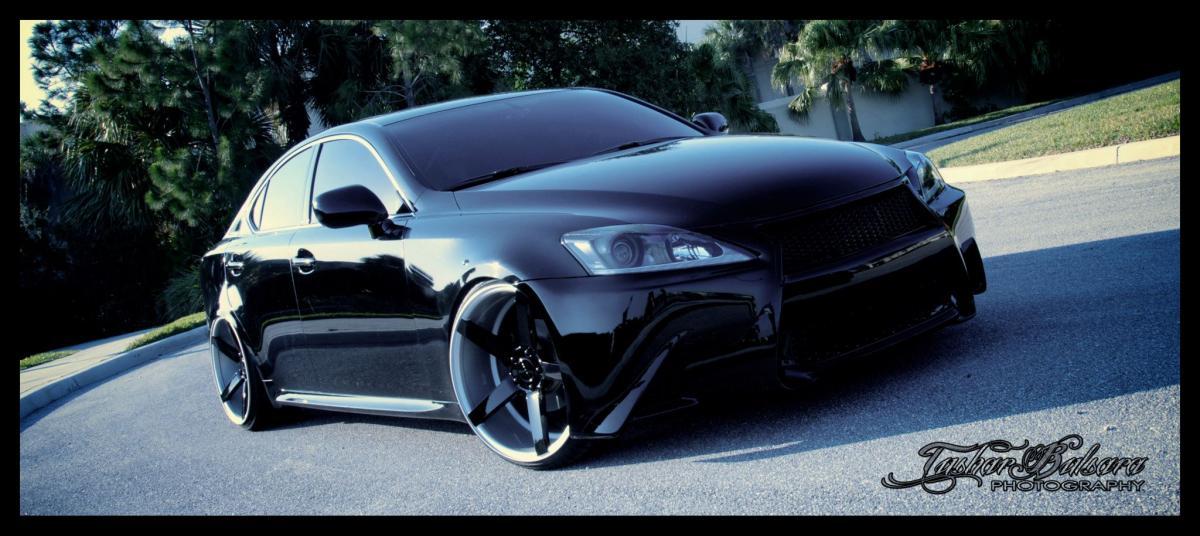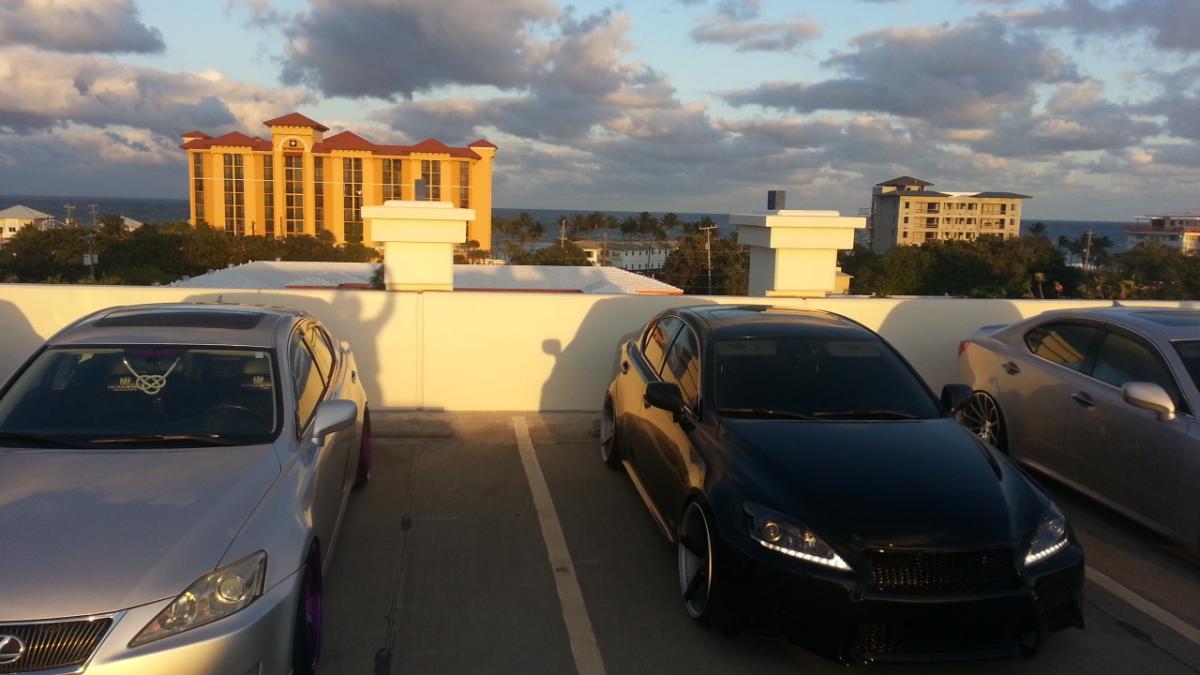 **Update on 2-16-13**Just got my H&R spacers powdercoated gloss black and added video on the last page of Ceika BBK
**Update on 2-7-13** Ordered 300A custom built alternator, extended the rear fender flares to be about 1/3 the size of a widebody, cracked open my gauge cluster, played with the front bumper, and ordered my H&R extended lugs as well as spacers. Only for the front hubs so that the 8pot 405mm BBK won't hit the new wheels barrel. Pics added on last page.
**Update on 1-25-13** Ordered 8pot front and 6pot rear BBK along with flat top & bottom steering wheel
**Update on 12-27-12** Pics added on last page of quick draw gun holster added to driver side center console. Along with video of new phone playing nice with my in car vaistech unit and my new troll sticker I made for Christmas.
**Update on 12/13/12** Pics added on last page of GS-F sport bumper, windshield wiper trim painted, sound deadening the entire car, car being painted in the booth, and my gauges torn apart (working on a arduino setup for the gauges)
**Update on 11/19/12** Sold the no top flat bottom steering wheel. Ordered flat bottom steering wheel with flat top. Sold the Stance SC-5ives wheels. Working on: pulling all 4 fenders, molding GS-F front bumper, & stereo system sub box is being built by the guys over on FloridaSPL.com
**Update on 10/17/12**Added more pics from the keys on the last page. Below is an example pic of how she sits today.
**Update on 8/13/12** Car just rolled over 95,k miles. Visited LRD for tire swap as I had horrendous camber wear after only 10k miles on the tires. Also installed my painted lower grill, painted windshield wiper arms, painted oil cap, & chrome interior door grab handles. Rolling shots of my car taken over the weekend can be seen below
**Update on 6/26/12** Post 44 begins a bunch of pics I uploaded from my cell phone. I've also edited my mod list since some items have recently changed.
**Update on 2/21/12** The pics and video below are now outdated. Many things have changed on the vehicle. The mod list has been updated. The vehicle is currently at JM Lexus getting a new dash and replacing the exterior chrome window trim surround... Now back to what I had written in November of 2011.
___________________________________________________________________________________________________________________________________________________
By PP&F I mean Past, Present, and Future. A bit like a progress thread. I'll be updating this thread in the future with more pics/video of the new mods as they come.
Not to disappoint but, before reading/scrolling down, this isn't a show car. It's a daily driver. The pics and video in this thread are as she sits. Meaning I haven't washed the car & she is in dire need of a bath.
Big thanks to DEI/Viper alarms, Juvi (wheel man), JoshIS408, Marianio, Vroomin, B16, uz07, mj09 (the light wh*re), brociouz, DVO, all the local crew that I may have missed of course, those who have helped me/made DIY threads, special thanks to Mike aka LexusIS305, mIStaSC, his brother Thien, & all whom have purchased from me (see my itrader).
I attempt my best to acquire/do mods that I can easily remove and sell to the community once I'm done with the IS or acquire mods I can easily transfer to an IS-F Since I'd like to get a certified pre-owned 2009 white F w/ white interior in the near future... My window tint is a prime example of money down the drain. I'll never get anything for it come time to trade-in. Mods like that I try my best to stay away from... However, below, you will find "onezy twozy" mods that I will never be able to sell/re-coupe my money on.
MOD LIST:
(((EXTERIOR)))
-GS door weather stripping (search in the 2IS section for this & you'll see pics)
-Painted same color as exterior the grill surround
-Eyelids painted to match exterior paint
-Custom mesh inserted into the grill that matches the pattern of the lower grill mesh painted in same color as exterior paint
-Painted lower mesh grill to match exterior paint
-20% tint on entire windshield
-Limo tint all other windows
-Shaved off all exterior emblems
-Custom decal in trunk oval where emblem use to be
-Cleaned up surface rust on rotors and rotor hats & painted rotor hats flat black (Will be repainting gloss black soon)
-Cleaned up surface rust on calipers and painted gloss black
-Painted windshield wiper arms same color as exterior
-GFX side skirts & rear bumper
-s2k exhaust tips powdercoated gloss black
-Cut all 4 fenders lips off (as well as front bumper tab relocation) & pulled fenders
-19x9.5 front & 20x10 rear SC-5's in machined black w/chrome lip wrapped in 225/30R19 F & 255/30R20 R w/ +35 offset all around
-Black wheel weights, black tire caps, & black lug nuts
-In memory of passed away close friend on back glass in semi gloss Black
-painted the plastic trim under windshield wipers to match exterior paint
-Soon2Be 2013 GS-F sport front bumper
(((SECURITY)))
-Viper 5901 & Smart Start w/ tilt sensor, glass break sensor, & backup alarm siren
-Emergency LED/RGB bars tied to alarm (see exterior lighting section for more detail)
-Blackvue DR400G-HD black boxes mounted on upper center of F&R windows
-"Floating" Holster mounted on the passenger side of center console for my CC
-Hide-a-way electronic license plate for when I go to car shows
(((CONVENIENCE)))
-Lexus LS smart card aka wallet key (this bish is thin)
-Removed rearview mirror so I can see out the windshield much better
-Hacked the rearview camera input so I can turn on while in drive
-Positioned side mirrors for zero blindspot (google it)
-Positioned remote control for garage on driver side center console near seat belt holster
-Positioned knob which controls my boosted ballasts under steering wheel
-Positioned hide-a-plate controller under steering wheel for easier reach
(((EXTERIOR LIGHTING)))
-Emergency LED bar from UK mounted into grill tied to alarm
-LED'd 2011 headlights w/ custom ap1 s2k projectors retrofitted along with e30 lenses, CBI/Osram 5k bulbs, 55 watt boosted ballasts (normally run them at 35 watts till I get out in the country road), HIR high beams, & headlight housing painted high temp gloss black to avoid common bubbling issue these headlights have from factory
-Chrome/Amber "hidden" front turnsignals
-VLED red turn signals in the rear taillight
-VLED 5k reverse lights
-VLED 6k puddle lights
-Turnsignal side mirrors fully smoked/painted (bought to send to flyryde to make the amber LED's brighter & incorporate white LED's as well tied to alarm so when alarm goes off they flash)
-Custom made red LED's behind rear reflectors & tied to brake lights fully smoked/painted
-Ebay black LED tails/fully smoked/painted (bought to re-do them and mask off the turnsignal & reverse areas)
-Tied side mirror puddle lights to dome light since my Smart Start for some reason doesn't turn them on when I hit unlock like the stock key fob does
(((INTERIOR LIGHTING)))
-VLED 6k trunk light
-Removed the door lamp bulbs & painted the red cover black to match the door panels
-Lexus LS LED interior front door handles tied to under dash footwell LED's
-Removed the green LED in gauge cluster behind the D letter which indicated I was in Drive
-Removed the clock lights
-Removed the headlight on green indication
(((INTERIOR)))
-Flat bottom NO TOP all leather black stitching steering wheel *SOLD* flat bottom with top on it's way
-Removed and sold the paddle shifters for a cleaner appearance.
*Update, painted the old paddle shifters from my buddies wrecked IS semi gloss black*
-Removed rear center headrest & center seat belt
-Turned off the seat belt alarm
-Removed chrome Lexus emblem on steering wheel
-Custom vinyl wrap/decal where steering wheel emblem once resided
-Matte blacked the start button so it ties into dash more fluidly (bout to move it to the center of the dash and fill the old hole)
-Custom Fsport shift knob wrapped in perforated leather w/ white stitching & chrome plated the carbon fiber section
-Dremelled 75% off of the shifter stalk for a lower shift knob appearance
-Chrome plated center console forks leading to navigation unit
-Chrome plated door grab handles
-Molded and painted areas of the navigation unit gloss black for cleaner appearance
-Gloss black painted window trim, cup holder lid, console trim, & center vent trim surround
-Molded over the Park, reverse, neutral, through Drive window on center console for cleaner appearance
-Rubber OEM floor mats
-Retrofitted heated and cooled seats amp and controls (my car didn't come with them from factory)
-Vaistech IVIC-5D android integration
-Would like to, one day, move the start button to the center console and the cruise control stalk to the ash tray. But this is a pipe dream that will most likely never see light
(((ITEMS FIXED/REPLACED)))
-Weather stripping on the windshield @77k
-Spark plugs @80k
-BGK44 treatment cured carbon buildup... For now (update on June 26th 2012... Carbon buildup is back)
-Low dust brake pads @80k (following proper bed in procedure)
-Fuel cap... My stock cap was oddly degraded
-Sunroof weatherstripping @80k
-Cabin air filter replaced @65k (tricky to get the door vent open)
-Chrome trim surround on the exterior windows fully replaced @87k
-Driver door b-pillar replaced . Original one broke by triple a guy
-Sticky/slightly marred dashboard fully replaced @87k
-Fast blinking from LED turnsignals cured w/ ijdmtoy $8 relay
-Bosch windshield wipers
-New Glovebox door as the original had a scratch on it
-AC drainage blockage TSB
-Weather stripping under the front doors on the exterior came loose at some point
(((ENGINE BAY)))
-Joe-Z intake painted gloss black
-F-sport "like" box (took stock box & I cut it so it looks exactly & functions just like the F-sport
-Shaved off center engine cover emblem and painted the same color as exterior
-All engine covers were sanded & painted gloss black
-Chrome strut bar (had to sand/cut the two side engine covers to get it to fit)
-Oil cap, windshield wiper cap, battery terminal covers, & horns all painted gloss black
-Remove stickers on battery & under hood for a cleaner look in the engine bay
-Removed the snorkle for the intake box
(((SUSPENSION)))
-Megan EZ's
-Steering damper
-Shaved/gutted all 4 inner fenders & cut liners
-chrome strut bar (not really a suspension mod, just cosmetic)
(((BRAKES)))
6 pot Rear BBK
Caliper finish: Anodized + gloss paint
Caliper color: Black
Rear rotor: 380x32mm
Rotor type: 2 piece semi-floating
Brake pads: Street, grey, pads
Pistons: Aluminium T6061
Rotor hat color: Black
Parking brake system (for rear only): Drum
8 pot Front BBK
Caliper finish: Anodized + gloss paint
Caliper color: Black
Front kit 405x36mm
Rotor type: 2 piece semi-floating
Rotor upgrade: Slotted and drilled
Brake pad: Street, grey, pads
Pistons: Aluminium T6061
Rotor hat color: Black
(((AUDIO)))
-Vaistech IVIC-5D
-Audiopipe 1300 amp wired to 1ohm (4 gauge OFC)
-10" TC epic sub (10 gauge OFC)
-Custom built 4th order box tuned to 51hz porting straight into cabin through ski hole
-AC's LC2i LOC
-AT sound dampened the entire trunk, rear seat wall, rear seat shelf, & soon to be doors & roof.
My favorite mods I have:
-The credit card key. I cannot elaborate how nice it is to have it rather then the stock bulge in my pocket.
-Smart Start Viper Alarm... I don't have heated/cooled seats. (wish I did) so this really comes in handy. ((**Update** heated and cooled seat retrofit is underway))
-Rear view camera hack... Lots of motorcycles here in South Florida that love to reside in my use to be blindspot... Not anymore with this mod. Plus the passengers really enjoy watching what is happening behind us as well. It's like their own little rear view mirror.
-My limo tint on all windows and 20% fully covered windshield. I drive through some sketchy places for my job and being 6ft 3 and 163lbs of pure skinny no muscles, I'd rather the "hood" not know who is behind the wheel.
-In memory of an old friend of mine tattooed on my back window... I see it everyday. Many people don't see it cause I've blended/filed it so well into the back window. Being that the vinyl I used is semi-gloss black and the the window itself is limo-ed out it's highly subtle but I love it that way.
-Removal of the steering wheel emblem. It was the hardest thing I've done but well worth it after I layed down the custom vinyl message
Alittle on my mods I chose & why:
I like everything to be symmetrical. Almost OCD-ish I guess you could say. Best example is if I have two computer speakers sitting on my desk. I will make sure they are lined up perfectly on the same "invisible" line. So that one isn't more forward then the other. Now this is hard to do with my engine bay. Especially since it's not like my old 2007 350z. That engine bay had twin intakes and everything under the hood was fairly symmetrical. My engine bay, you'll see below, is still not symmetrical and I would never install twin intakes but I did try to color coordinate it as best I could to be symmetrical. A great example is the painted intake pipe and painted oil cap... Why did you paint those? Cause it will be much less noticeable & thus give the illusion, from a distance of course, that things are fairly symmetrical in the engine bay. Same thing with my interior. You won't find me with a carbon fiber steering wheel nor carbon fiber gauge surround nor silver paddle shifters... Why you ask? Cause again I like things to appear symmetrical as best as possible. If it were up to me the driver seat would be in the middle of this car. But alas, all I can do is paint/vinyl/& turn off lights to the best of my abilities (There is less distraction while driving at night with all interior lights turned off or dimmed anyways).
Why did I black everything out? Funny, I actually prefer white vehicles. All my past vehicles I've owned, aside from my RSX, were all white. When I was shopping for an IS I so badly wanted a white one. That pearl paint was ti*s in my eyes. But this black one had all the options I wanted and was $3k less. I even went on autotrader and searched within a 300mile radius.... Still all the black vehicles, back then when I was shopping for an IS, were less expensive then the white ones. Since most of you in FL know me as being "cheap", Mariano knows for sure, I pulled the trigger on this vehicle. When I bought it she had all her emblems and driving it felt like I was in a fish bowl (no tint).
Things that need to be fixed/done:
-Vanity lights randomly turning off
-Paint with rustoleum the license plate bracket
-s2k exhaust pipes keep falling... Need to adjust/tighten
What I'm looking forward to:
-power folding mirrors from Europe
-Rear LS460 LED interior door handles.
-New black door panels with white stitching along with heated/cooled seats (already have the driver seat) Will re-wrap in white leather w/ black stitching
-Black headliner out of an F-sport w/ black overhead lighting bezel and sunroof controls & black grab handles
-Paint the 6 dashes & dots in chrome along w/ sides of the center engine cover
-Sound dead'n the entire roof and doors
All videos can be seen in 720P HD. Just click on the youtube link, expand the video to take up your whole screen, then change the res to 720p
My youtube channel shows many other videos of stock lights vs LED bulbs, the smart start alarm system, etc...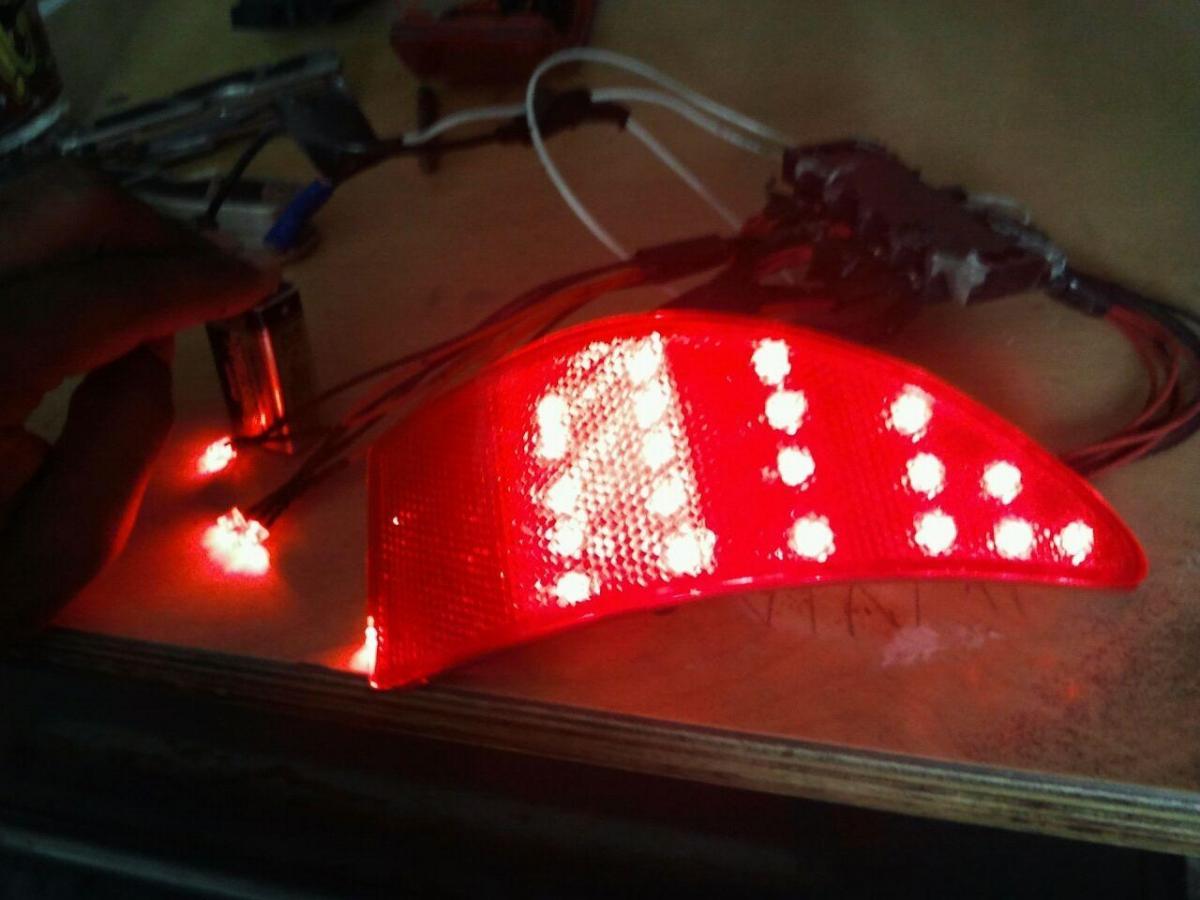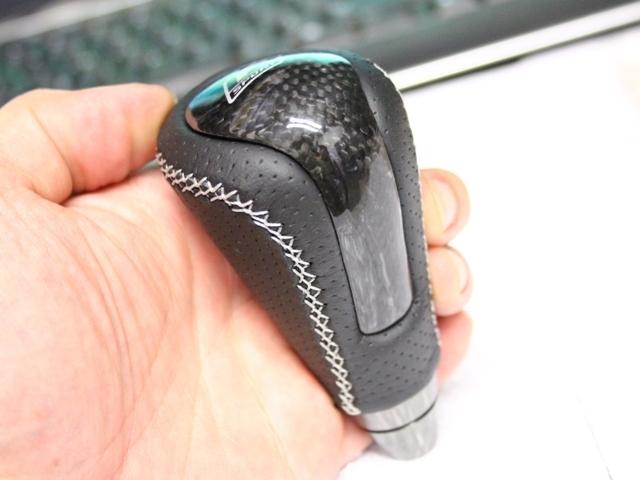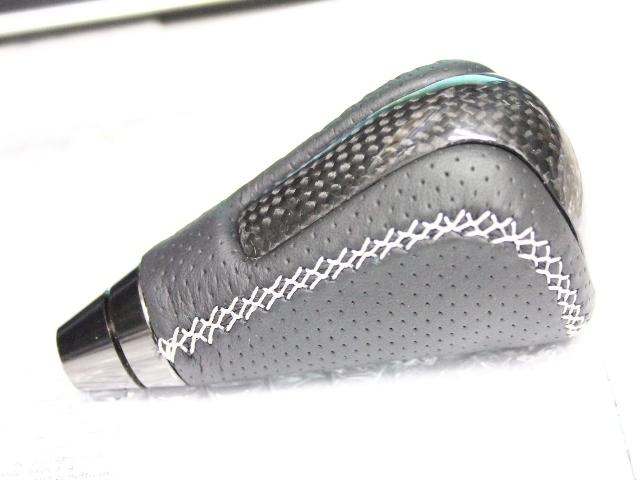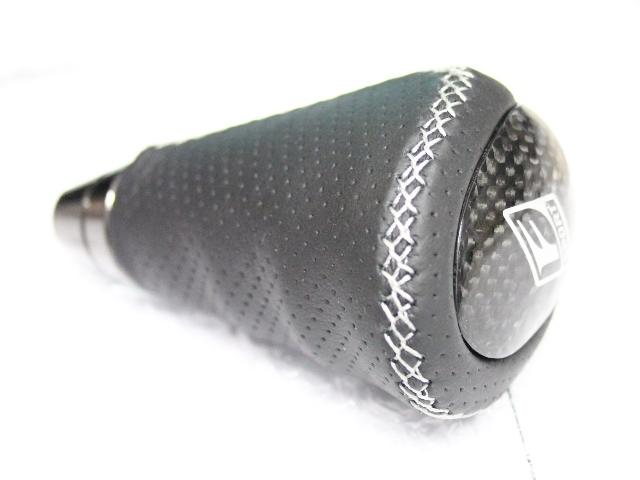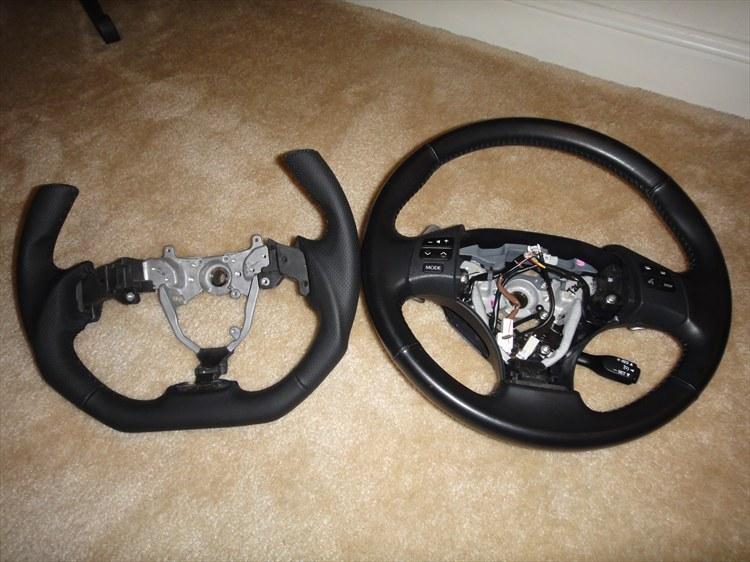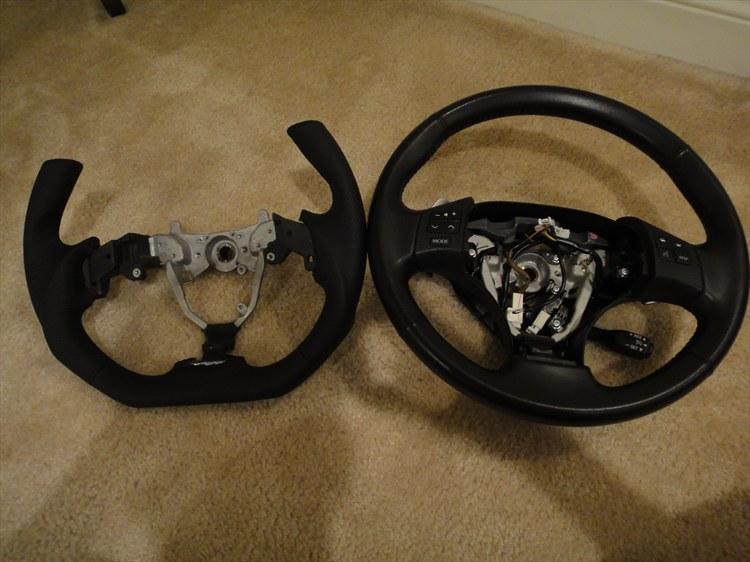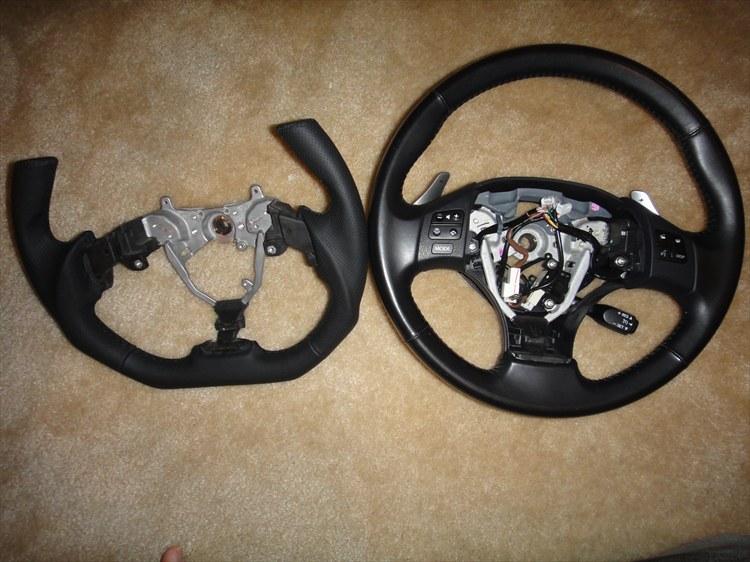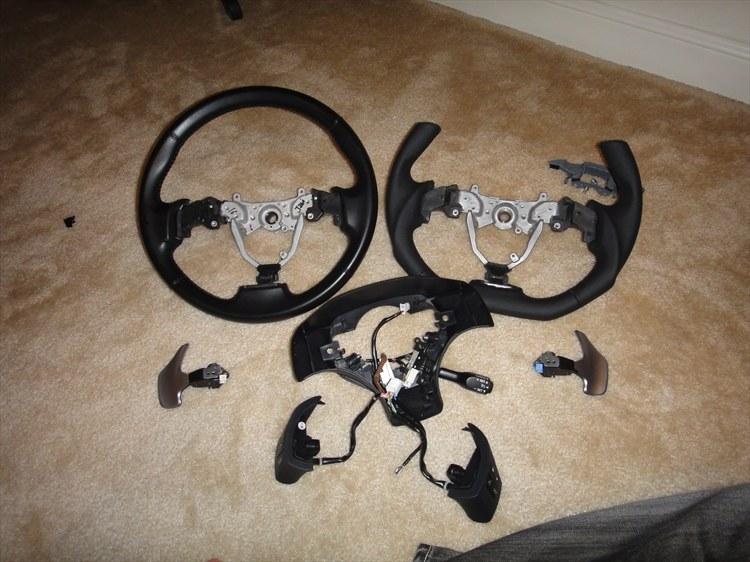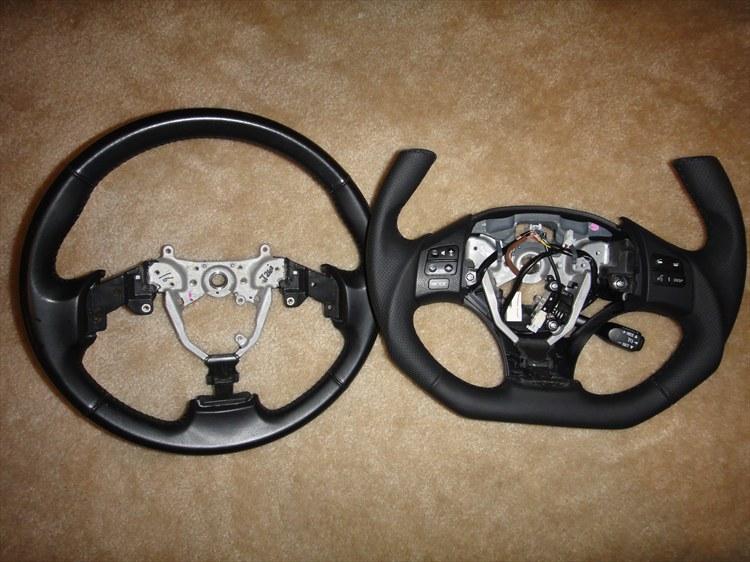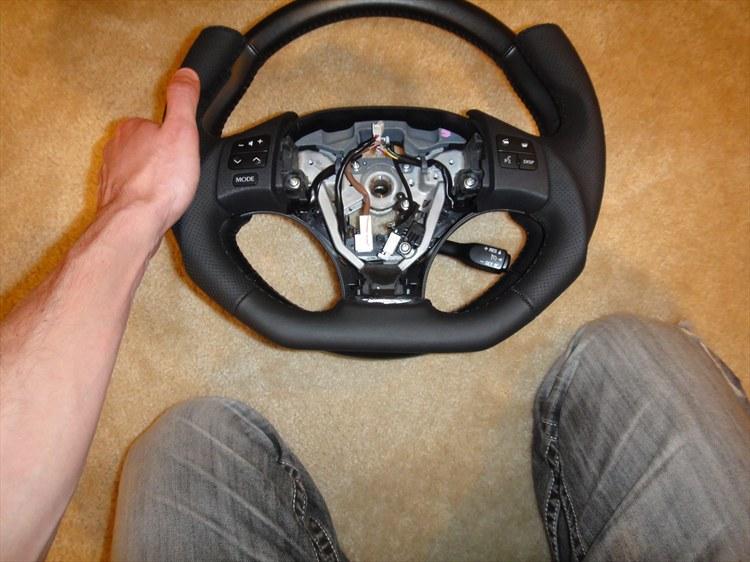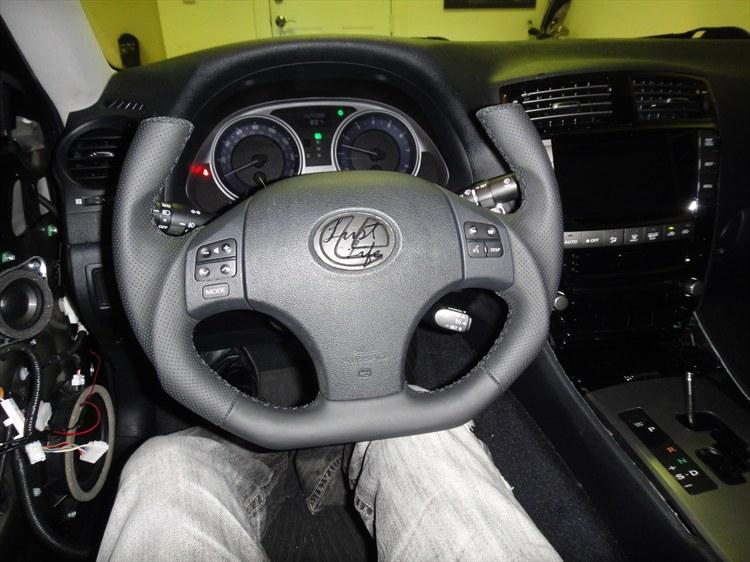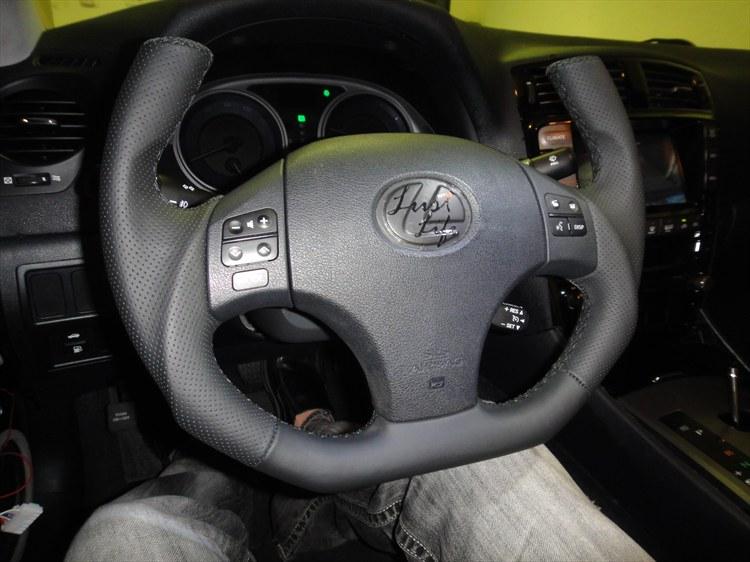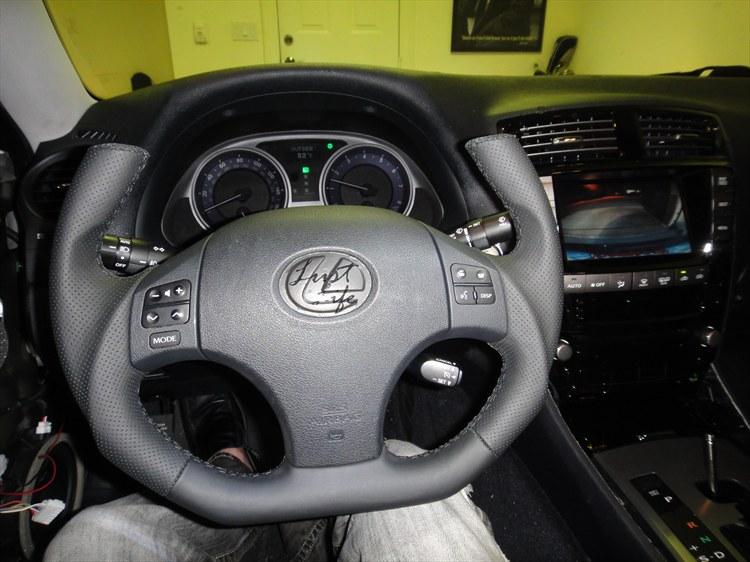 Click on my link... I'm one step ahead of you

I just ordered it last week. Once I get my new custom plates from the state of Florida I'm installing this bad boy and hardwiring it to to automatically engage when I turn the car off and disengage when I turn car on.... (With a manual over ride of course when I feel like messing with the people behind my car)

http://www.thelaserjammerstore.com/#!stealth-plate P.S. they do make a version that has no alum locks on it like you see in the link... The version I ordered is a fully black frame that I plan on painting to match the exterior of the car and the lock for the plate can only be reached by removing the piece of the trunk that the emblems use to reside on... But I've removed that piece before so I know how now.