Builds
Ariel's Story - A tale of a Utah Corolla by ariel_86
By diyauto
You must be logged in to rate content!
4 minute(s) of a 89 minute read
Ariel's Story - A tale of a Utah Corolla
Compliments of ariel_86 @ club4ag.com
1-14-2013
So sad that Club4AG went down, but with it's rising from the ashes, I guess it's time I posted an up-to-date version of my build thread.
I've had my Corolla for almost 8 years now, so our story is a long one. Lots of pictures below, so get ready, cause it's a long tale. I hope you enjoy it.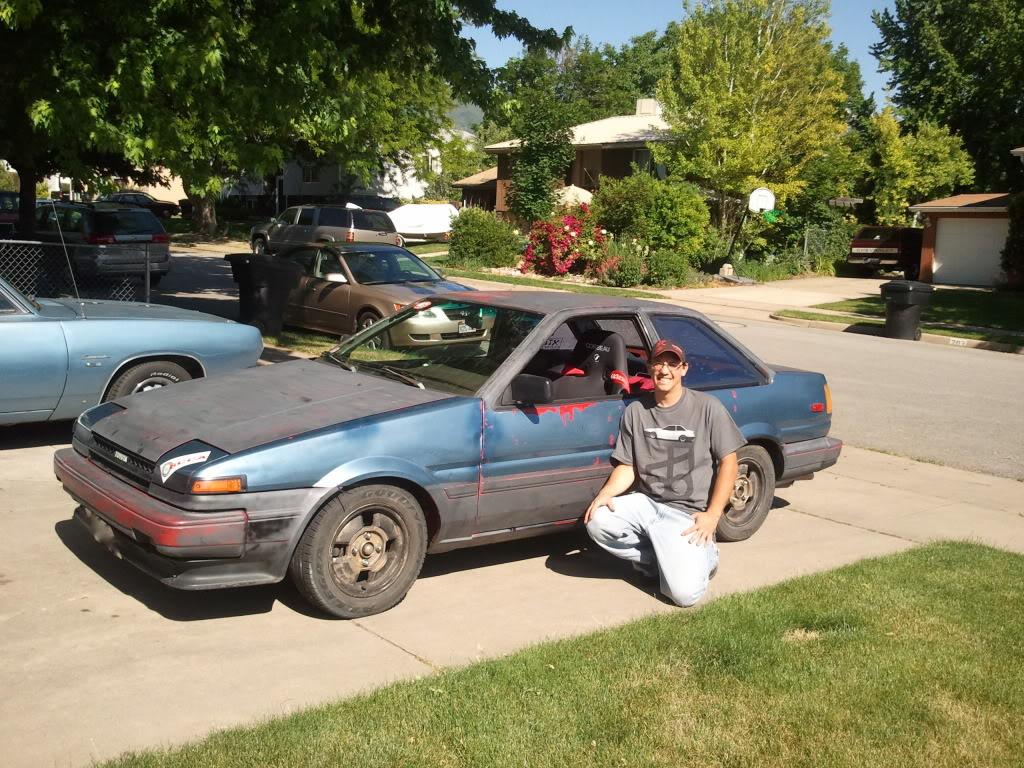 May 2005 – Origins
I was 22, bumming around in school without a clue what I wanted to really do, working at the local Target store, and just picked up a second job working at a gas station. I was driving my first car I had bought, a 1992 Nissan 240SX SE (coupe) that my brother Brad & I swapped to a manual transmission.
I bought it because I was interested in trying drifting, something I had barely seen on the internet and read in magazines, but decided that I wanted a Corolla after seeing Initial D earlier that year. I did some searching online before I found a 1985 coupe not too far away. The kid was asking $1500 for it, but it had some problems.
He had swapped in a smallport/redtop engine from a FWD AE92 Corolla and cut the stock springs, but the car wouldn't start and his parents where getting on his case about it. It needed new tires on all four corners, the original seats had been replaced with some cheap Summit Racing plastic buckets, and the backseats had been removed. Also, the exhaust looked more like a piece of fence tubing had been welded on as a tip.
I talked him down to $1300, went to the bank to get the title transferred and finalize the loan, and scheduled a time to trailer it home. I got a small box of parts and the original largeport motor with it too. It turns out that the kid had overheated the motor somehow and actually popped a plug in the head, at least that's what it looked like upon inspection.
I got it home, plugged in both igniters, the new one and the old one, and put in the battery from my Nissan. It started up with the old igniter. I went and got a temporary tag and drove it for a week or two. The car didn't idle right; it had a bouncy idle, probably because most of the vacuum lines weren't plugged or hooked up. Also, there were no emissions equipment (CA-car FTL), the exhaust was rusted in several places so that it leaked badly, and I hated the seats. I decided to make this a project and do things right, which involved sorting out the motor.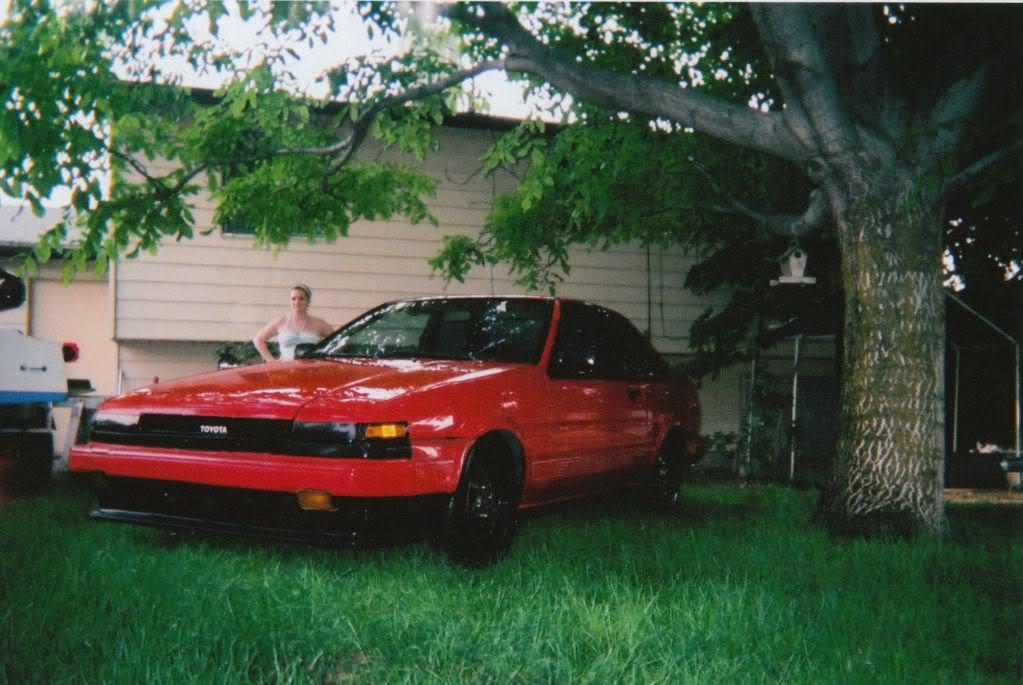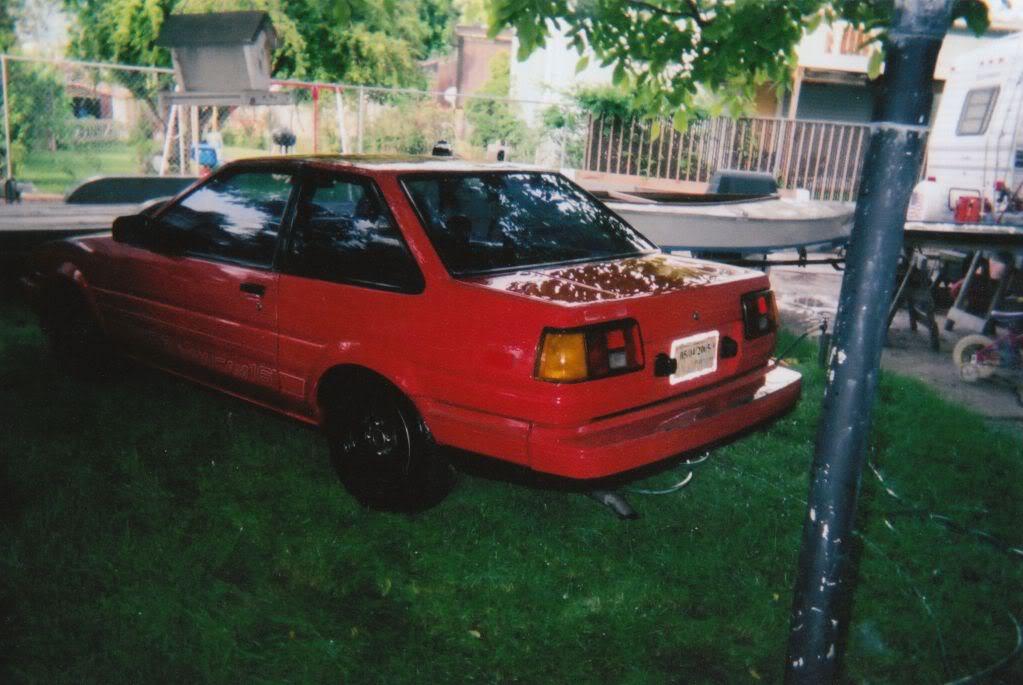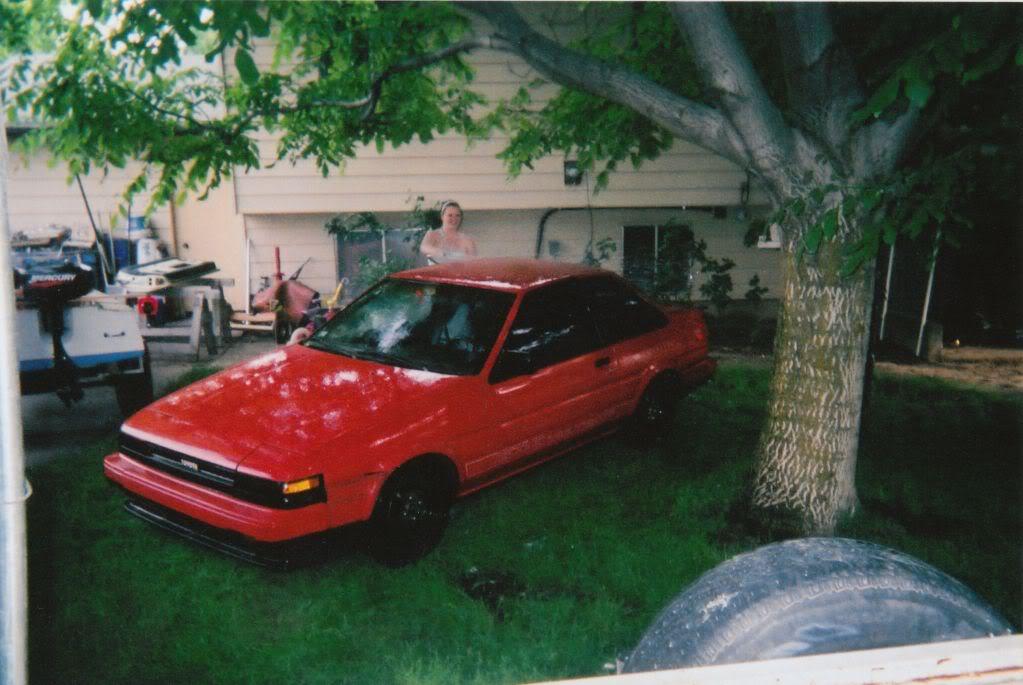 I started doing more research about what the car might need, what I wanted to do, how much it would cost and so on and so forth, and decided that I needed to save up some money before I could really do anything with it. Since I wasn't driving it, the car got parked in the backyard. Dad said he wanted more room, and since I didn't have any immediate plans for the Corolla, it was moved to a pasture that my grandpa owned, to wait for me to do something with it.