Builds
E28 Alpina Build - by Pedi
By stevegolf
You must be logged in to rate content!
12 minute(s) of a 211 minute read
E28 Alpina Build
Compliments of Pedi @ www.mye28.com


Hello Gentlemen and fellow E28 fanatics.
I am from Norway, so please do not get caught in misspelling or other language errors
Back in 2008, I got hold of an E28 525 which were supposedly rebuild as an Alpina B7. The car was rusty and totally worn out. Almost nothing were useful as is, but almost everything was present. So that made an good start, and I bought it.
I do travel alot in my work, and with 5 kids in the house - not too much time is left for my garage. So time went by, and I did not have any stones rolled before Dec 2010. 2011 was a good year for me, even though I was a lot at work this year.
The pics I will present to you, will be copy/paste from my original thread from the biggest BMW-forum in Norway, www.bimmers.no I do have quite a lot of pics in that thread, some good some not. I will copy a lot into here, but not all - I guess. Please feel free to comment both positive and negative meanings and feelings. Harassment and rudeness will be neglected.
The car itself is an 1987 Alpina B7 TurboKat #238 with 320hp and 520 Nm torque. As far as I know, the last (#237-#278) ones with catalyst was built on a M5-chassis and with some M5 details. The car was full of options inside: AC, Cruise Control, Power Windows F/R, black inner roof, Alpina aux tank, instruments etc.. Too bad the chassis was totally gone. And I mean GONE !! It was so rusty, that I am shocked!!
And since it is a fact that I live in Norway, with snowy winters, salty roads etc - rust free E28 is almost non-existing. The best thing is to buy a newer 518 chassis, due to less stressed body shell, and due to that they have often NOT been abused by a wild youngster. So I found a 1987 518i with sunroof in an internet advertisement, not too far from me. Looked not too bad on the pics, and the owner told me that it was 100% free from rust... I got it home, and of course - the seller was a liar.
So here goes my story, based upon the joy and interest of good ol' E28...
12/30/2011

Sorry, not too many comments to the pics. Basically the pics here are from the "donor" as I got it home, and from the rusty parts as I take things apart.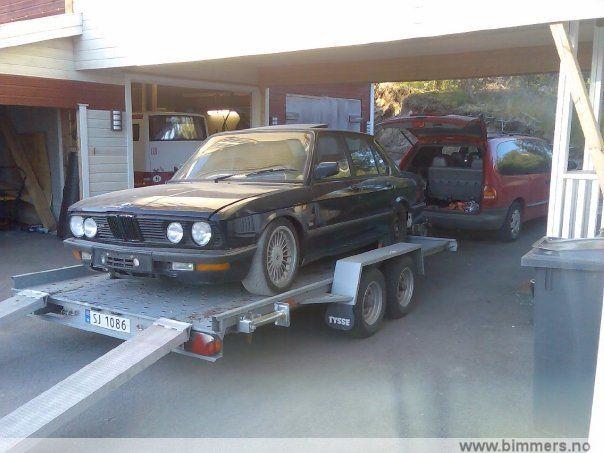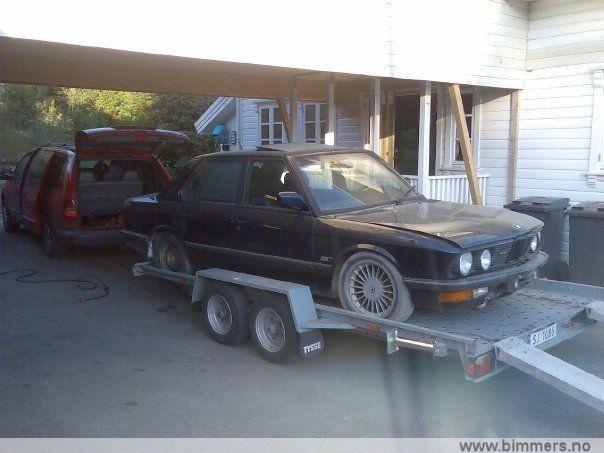 One piece of totally abused E28, time to get it into my garage - into some more loving hands...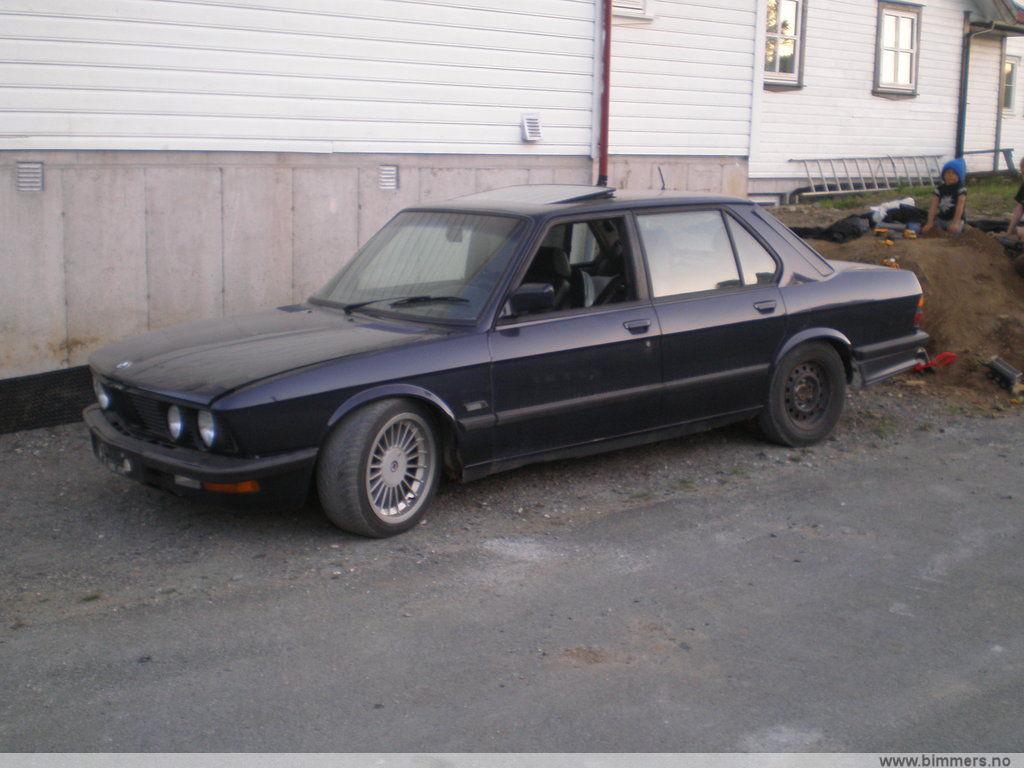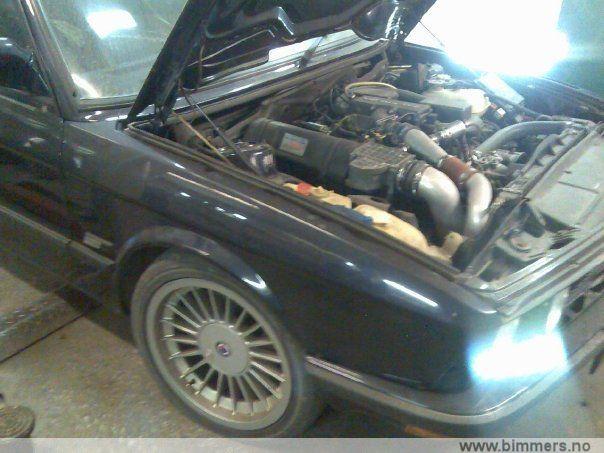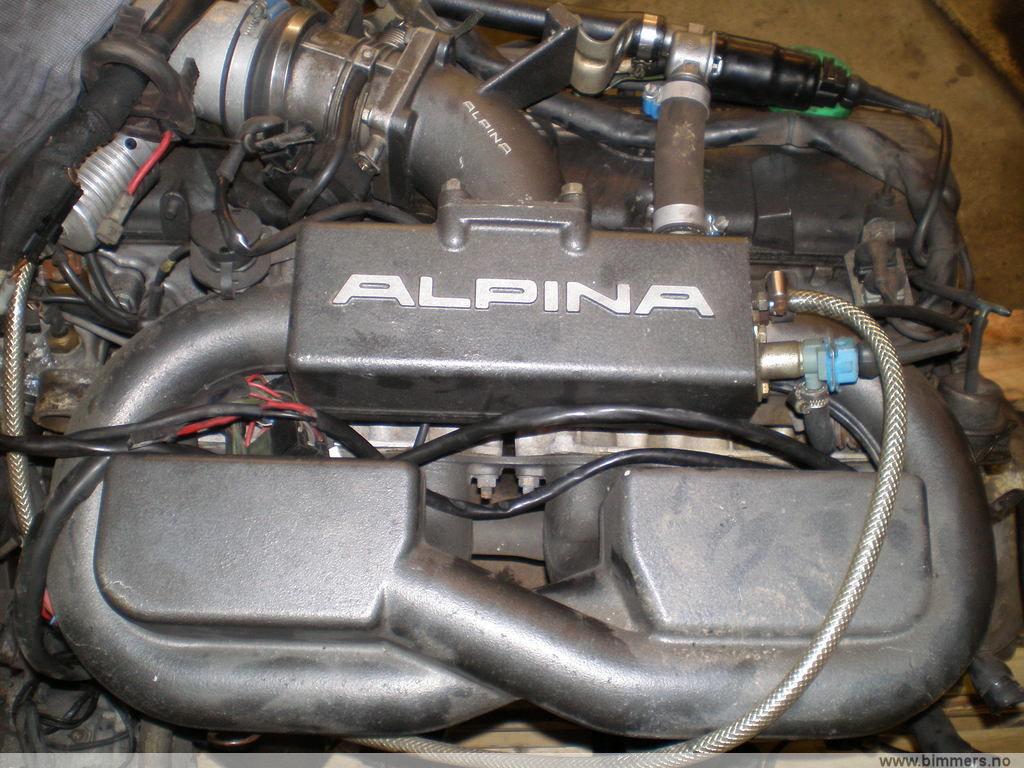 I guess my comments are not necessary here....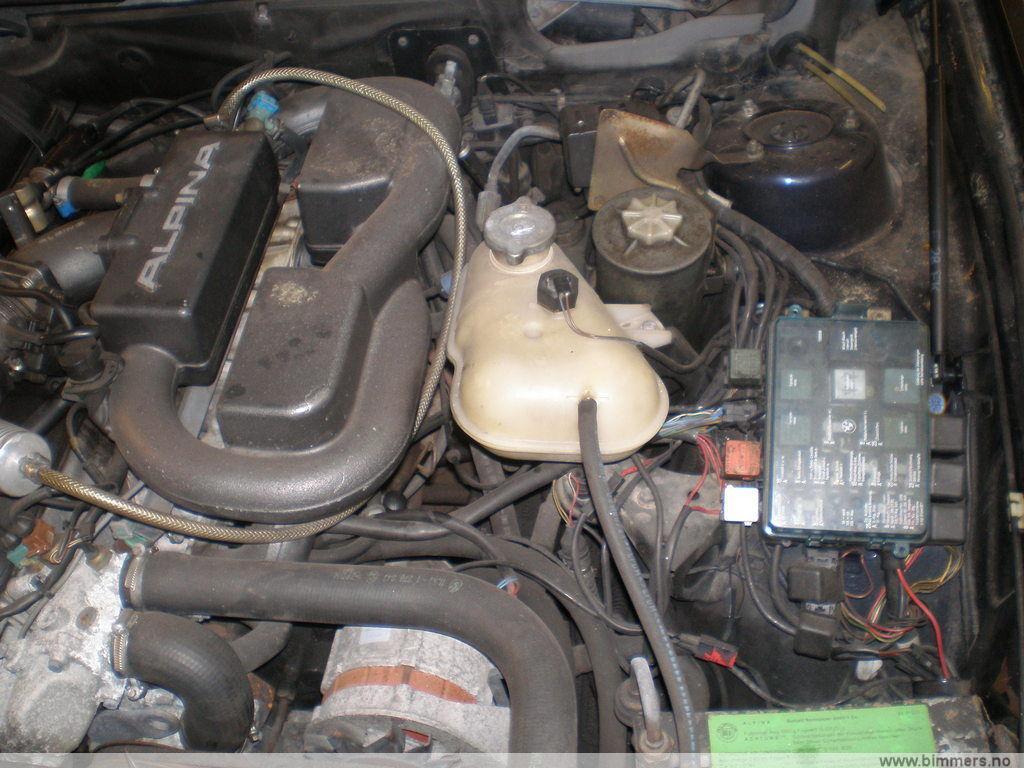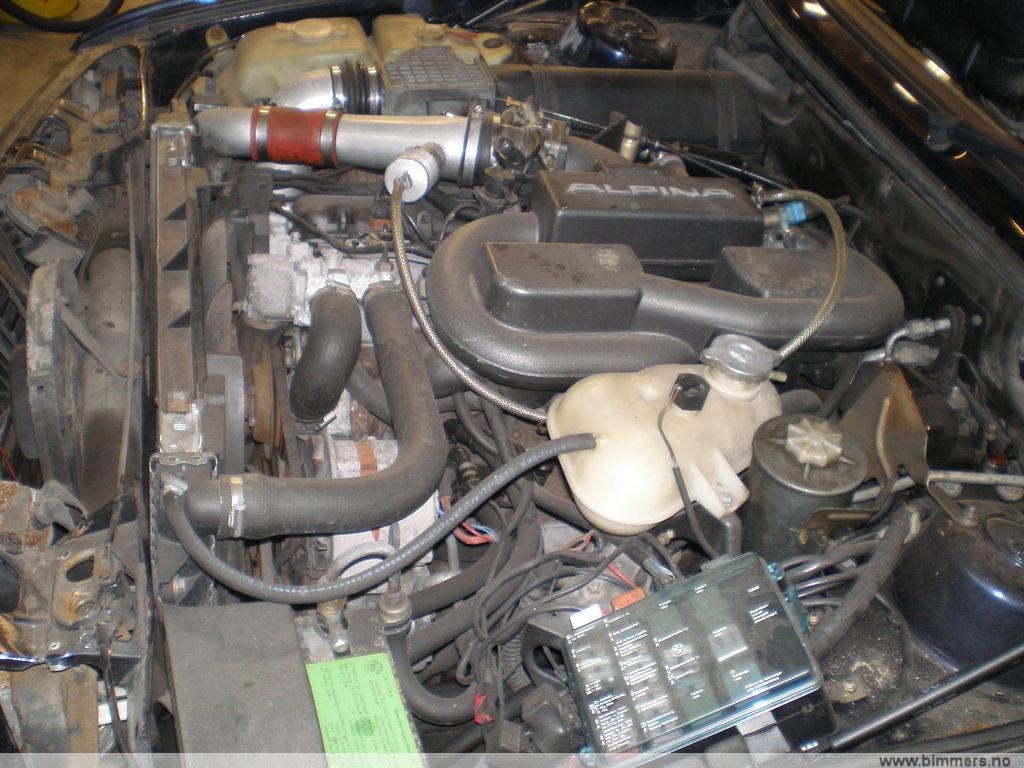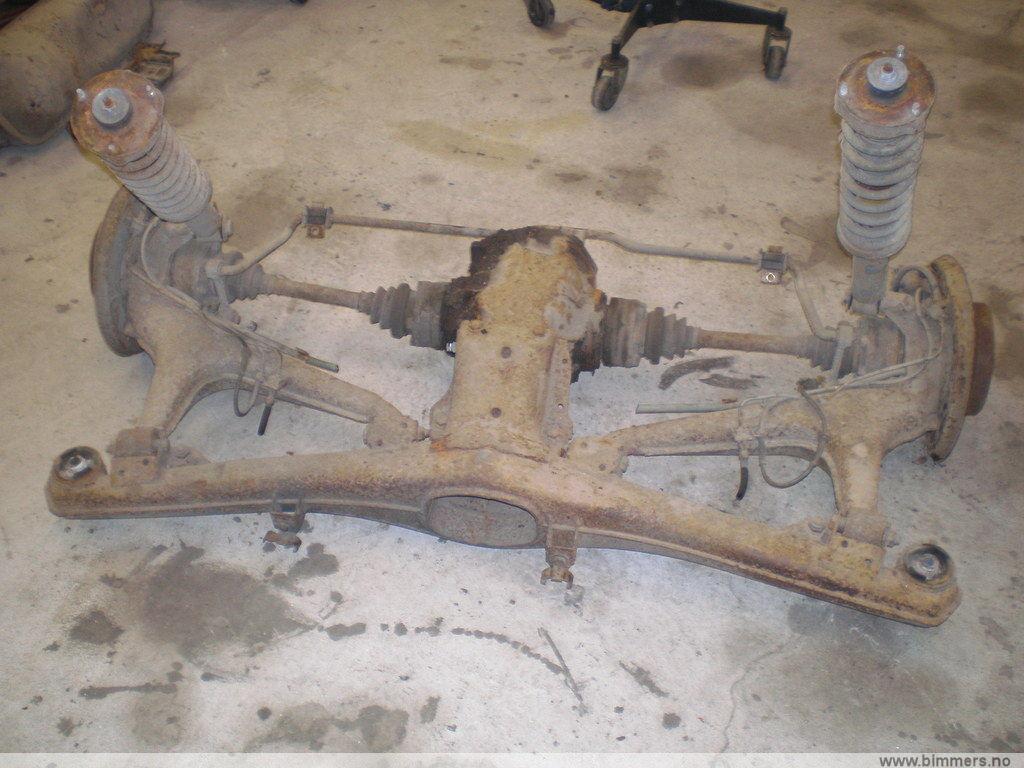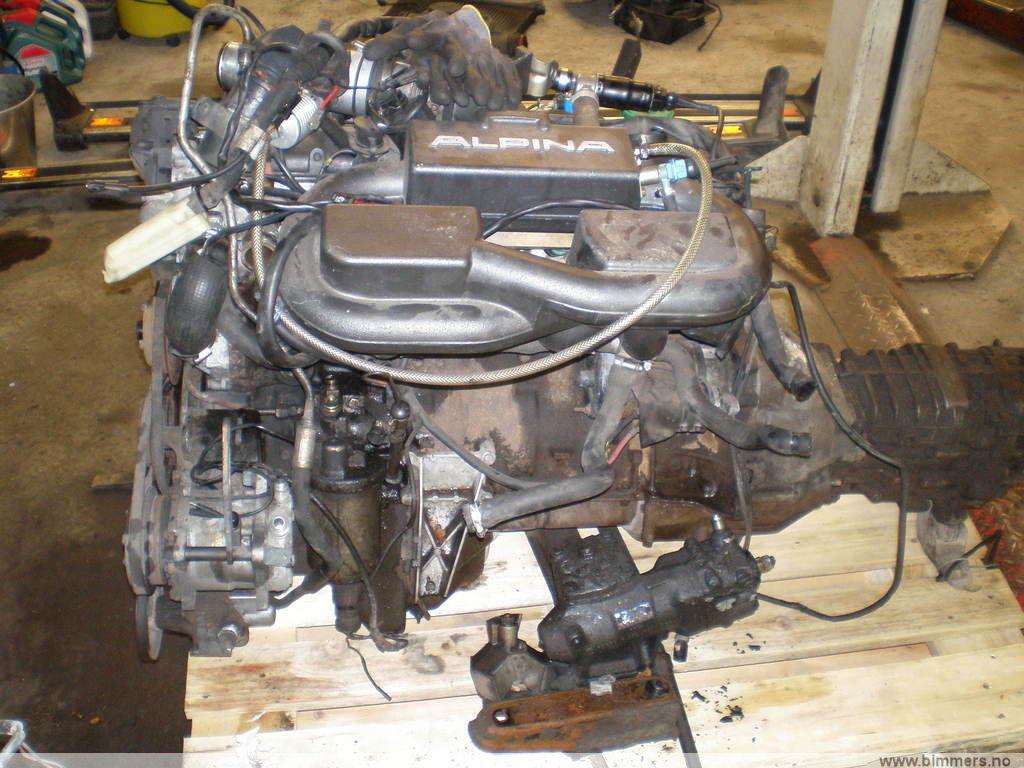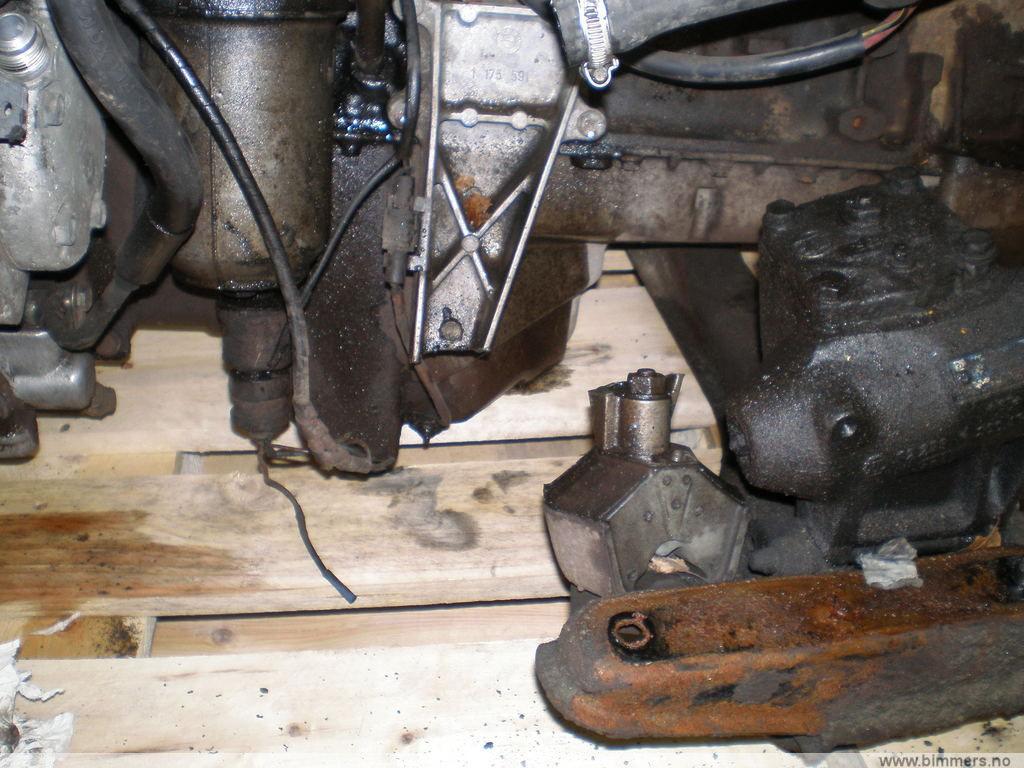 Rusty? Of yes...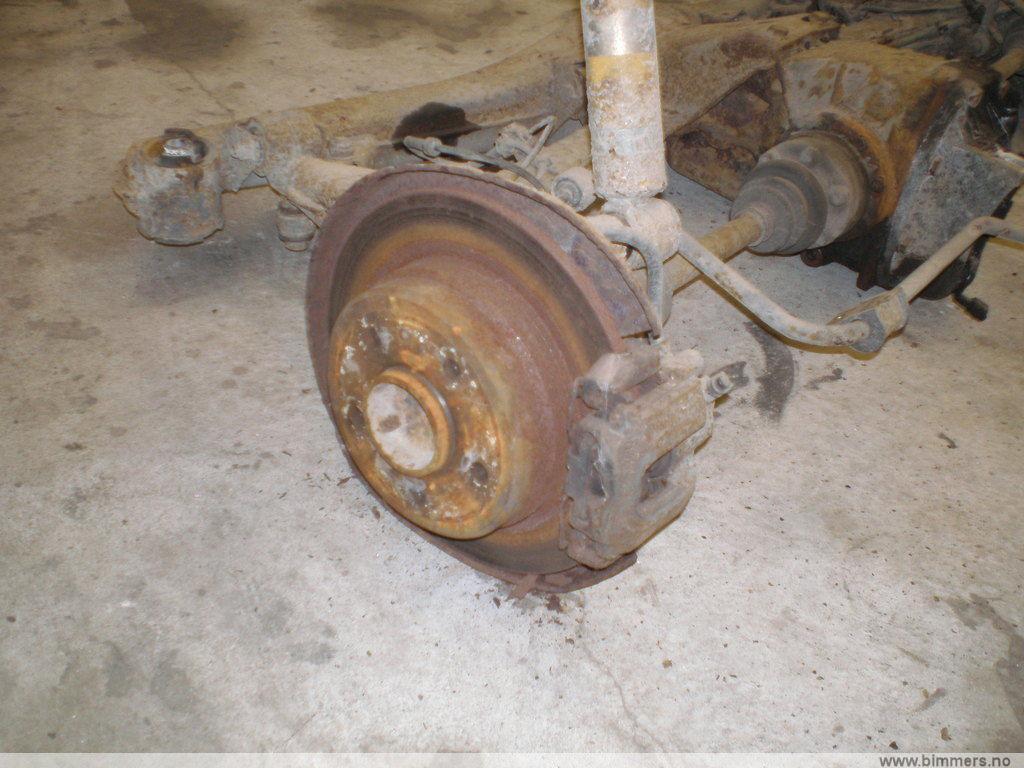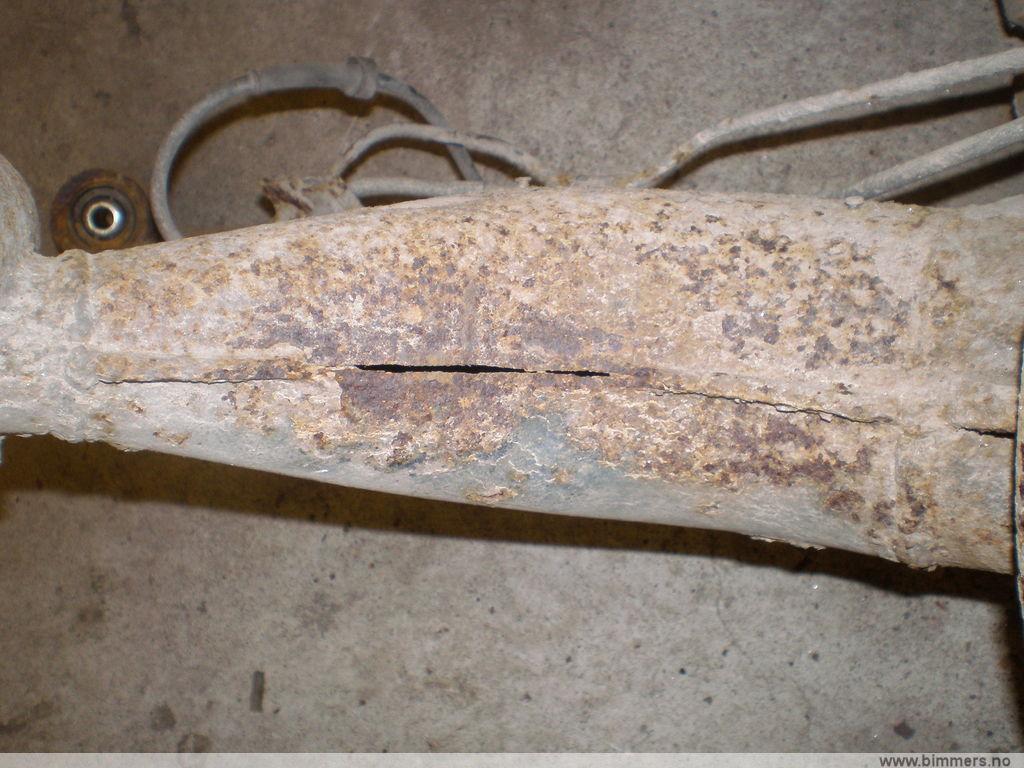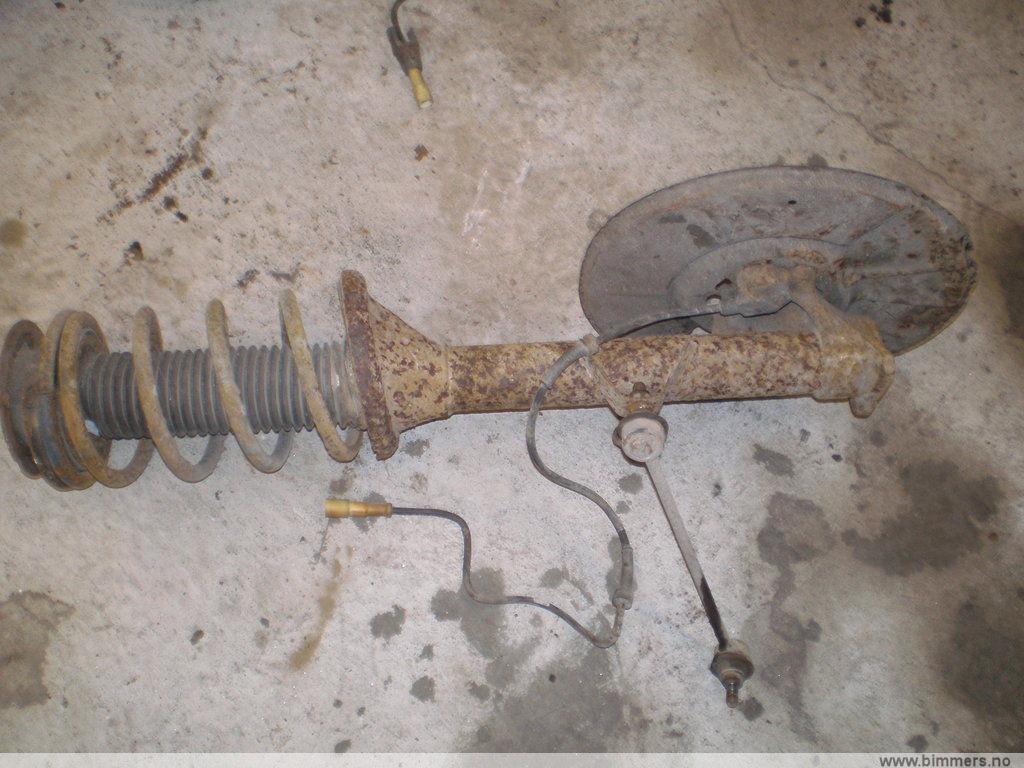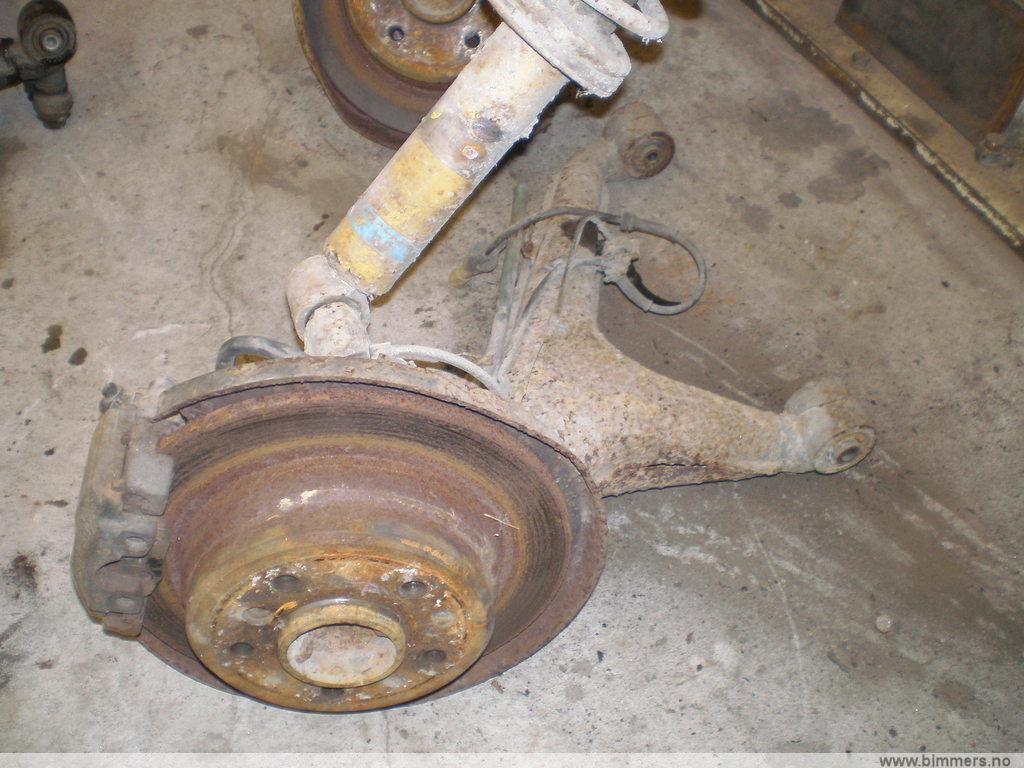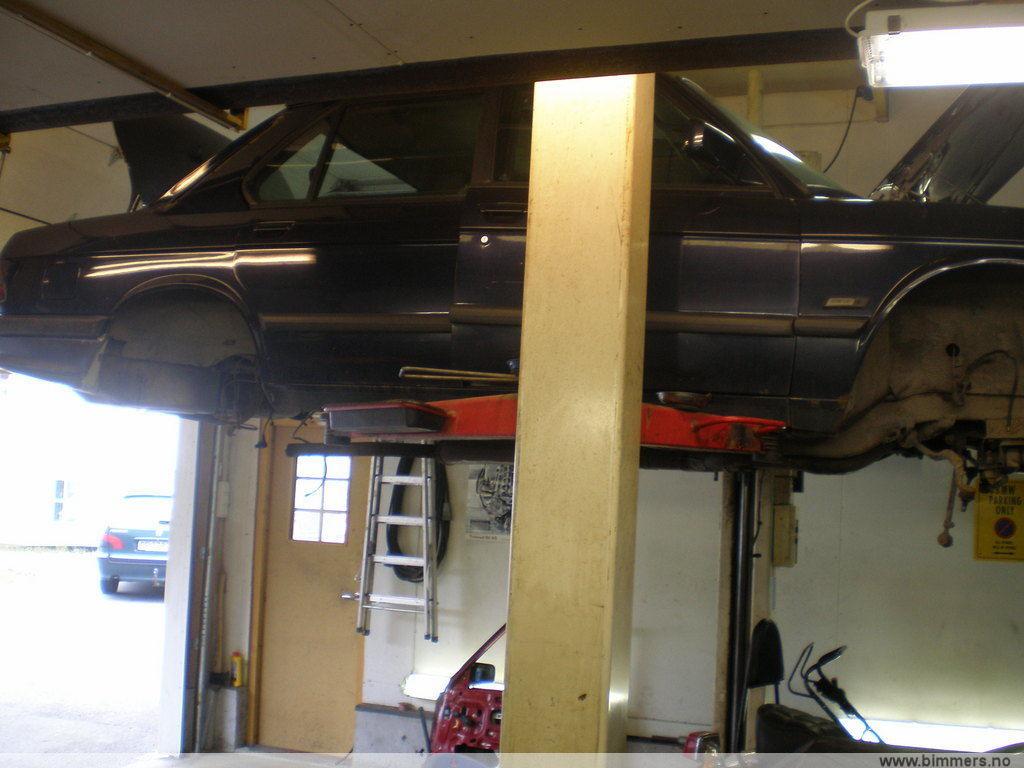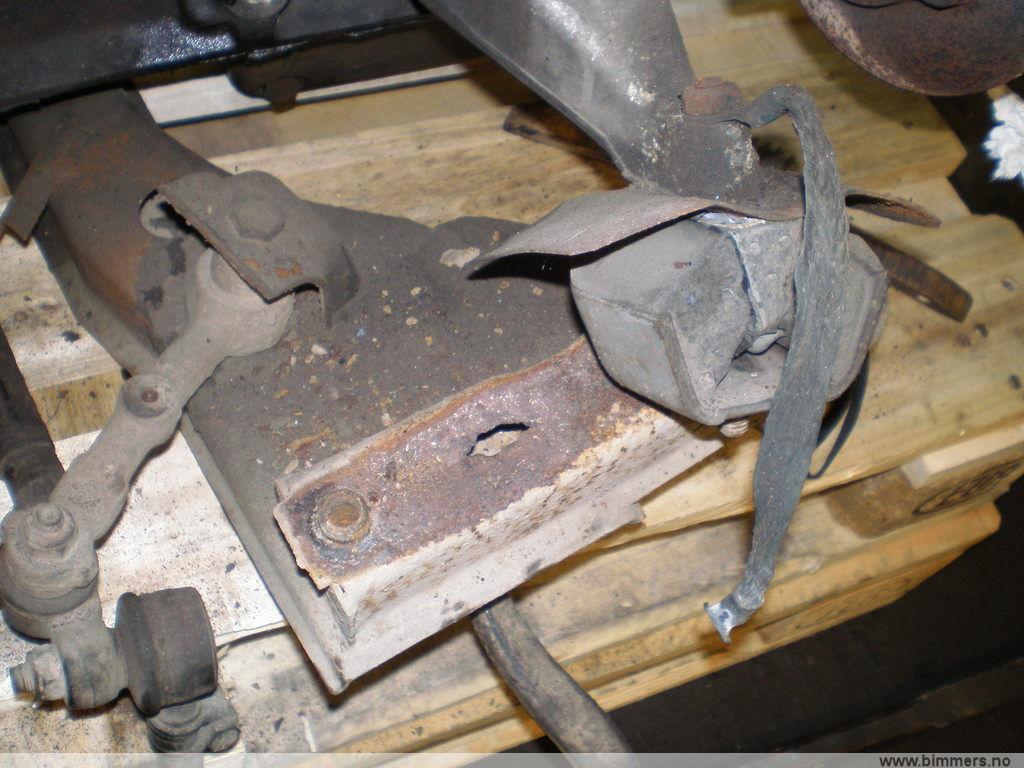 As you can see, there is a lot to do. My challenge was to have the time and money for it...
I also needed a chassis, here it is: But damn, it was not as described. When I think about it today, the 518-chassis was not THAT bad - but when the seller stated rust free - it was not....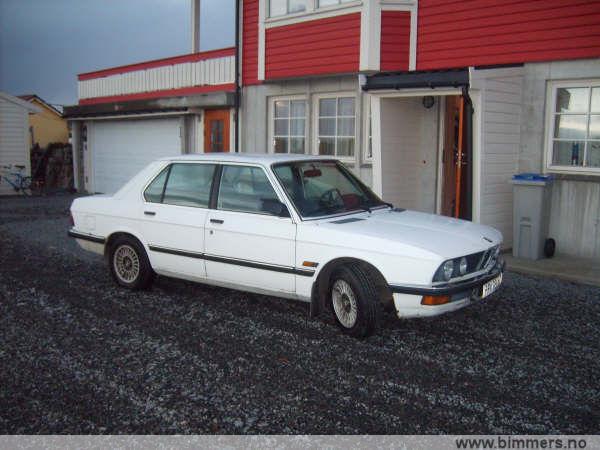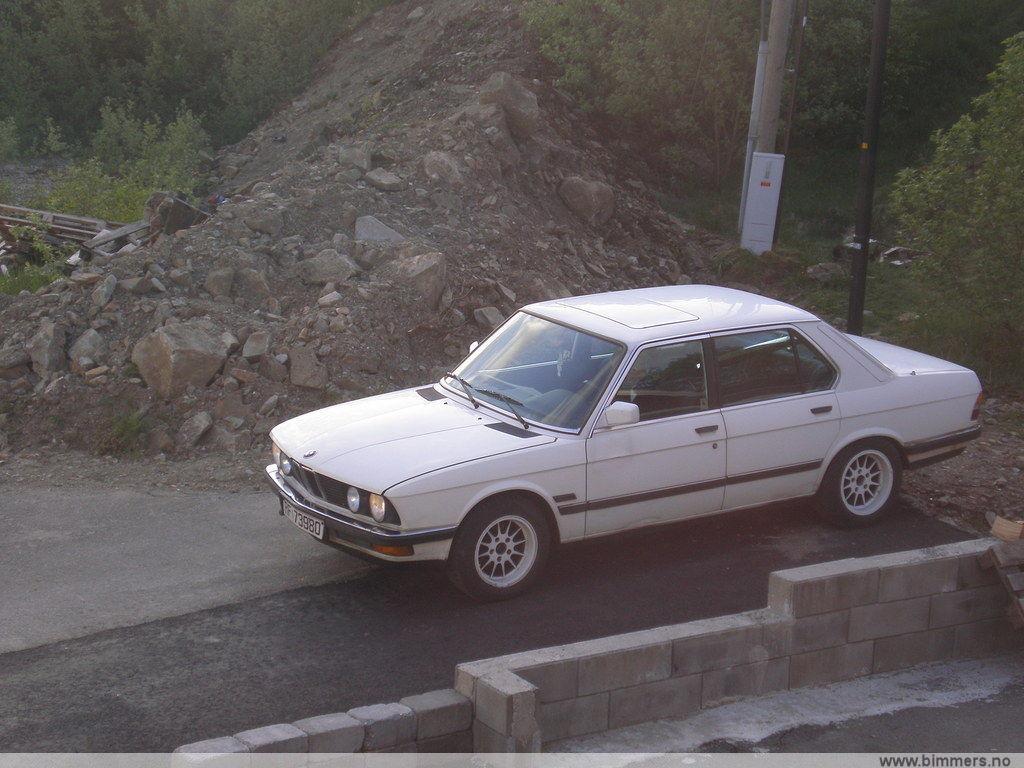 The engine is out: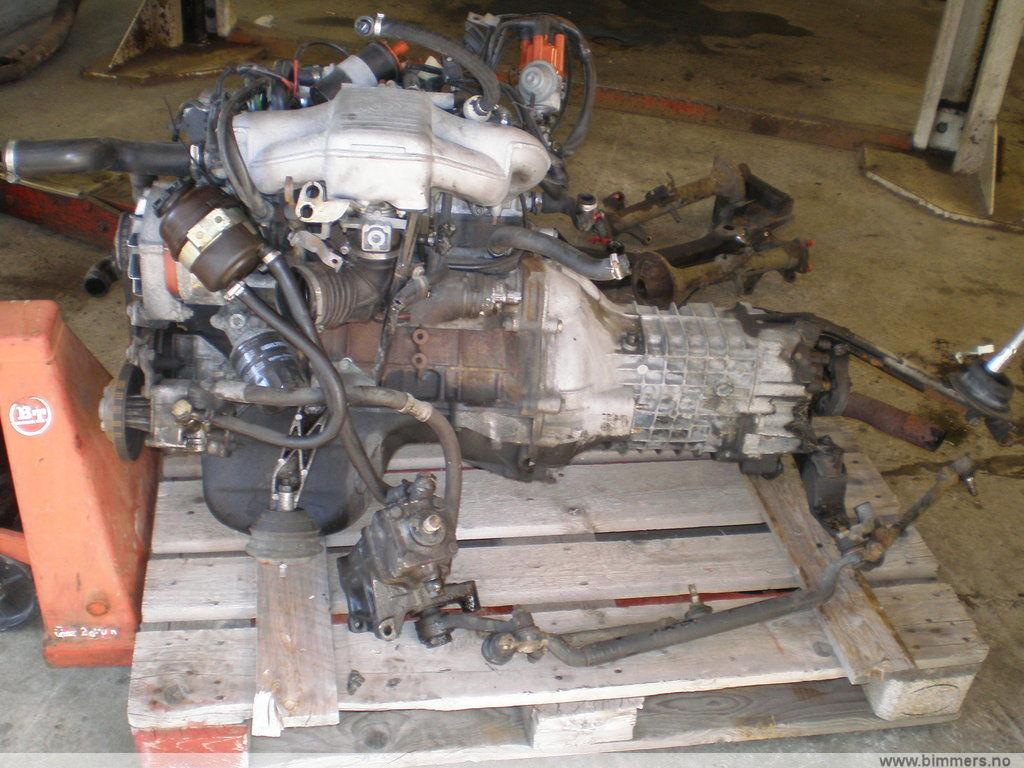 Suspension out...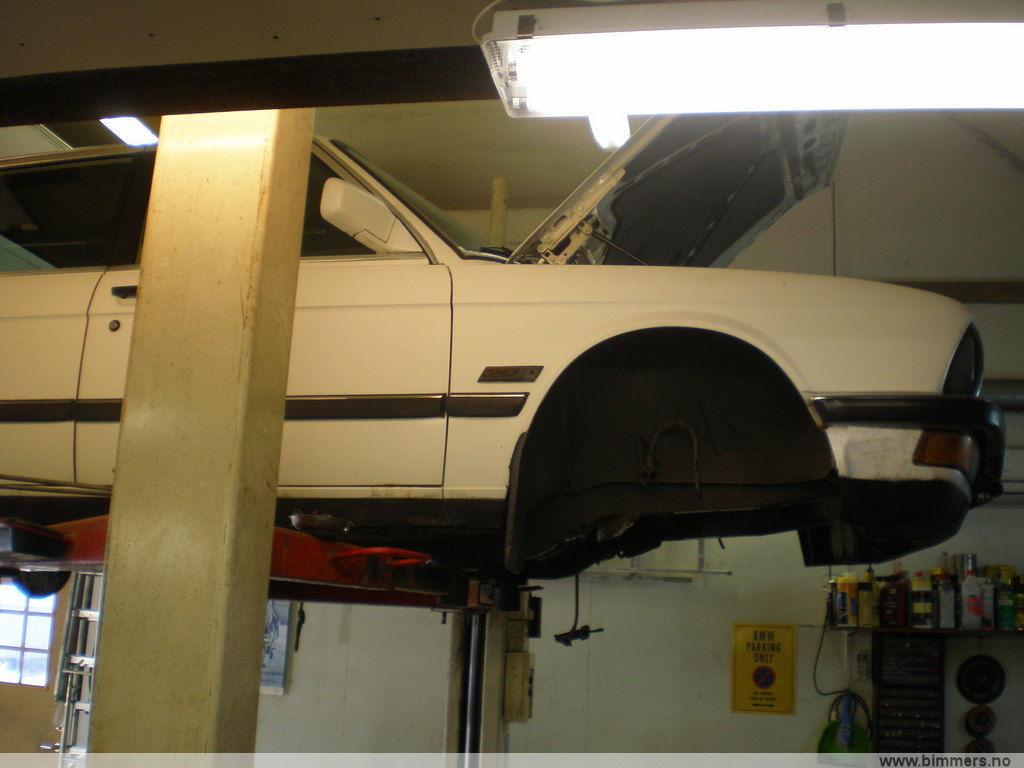 It is good here, luckily...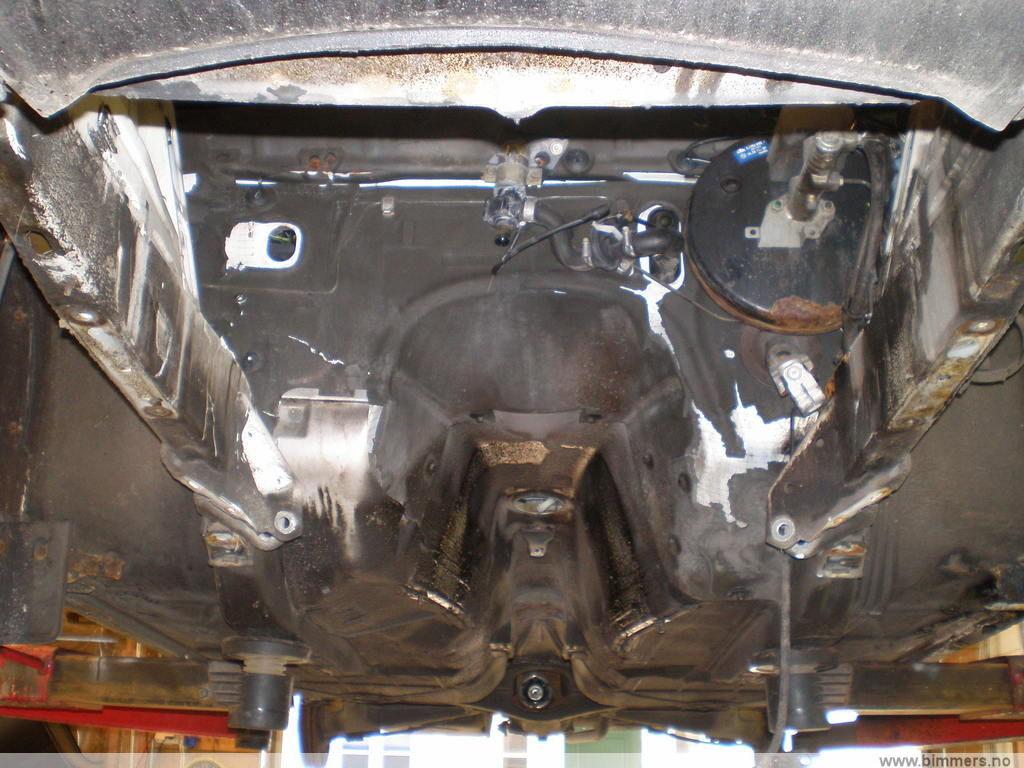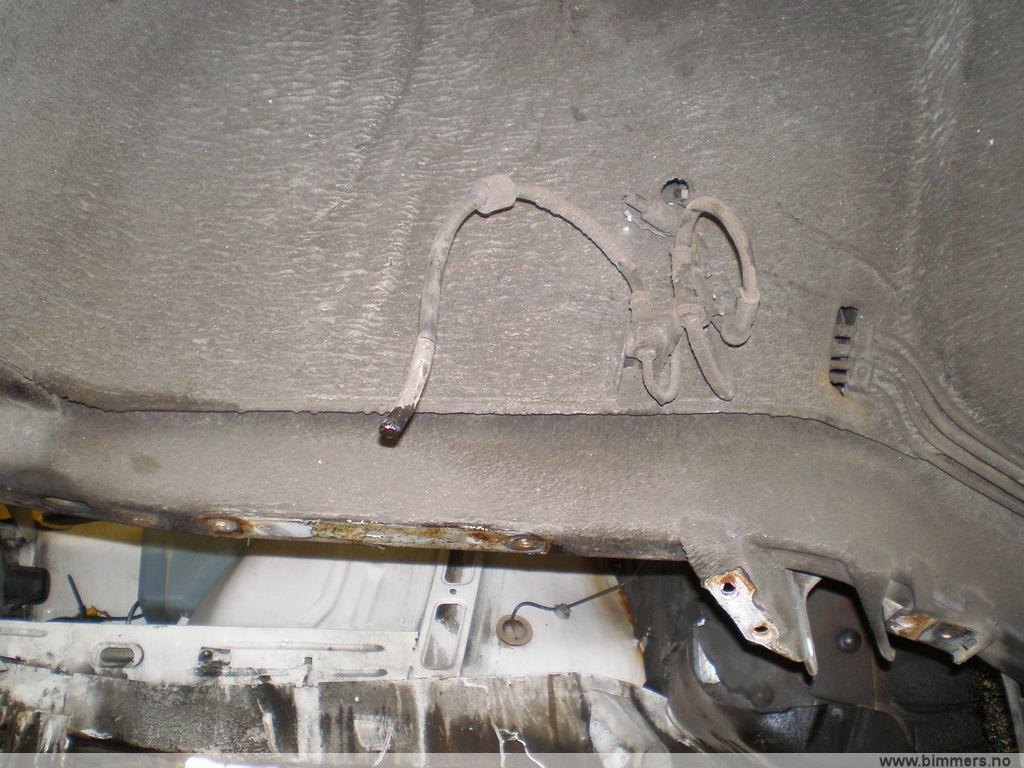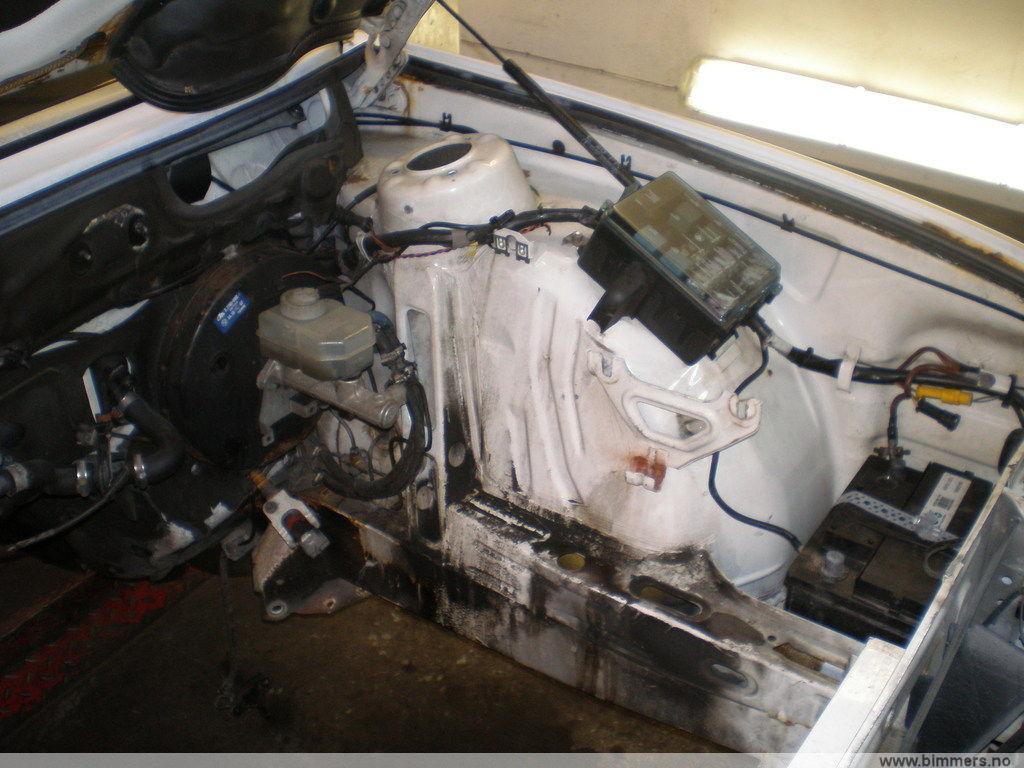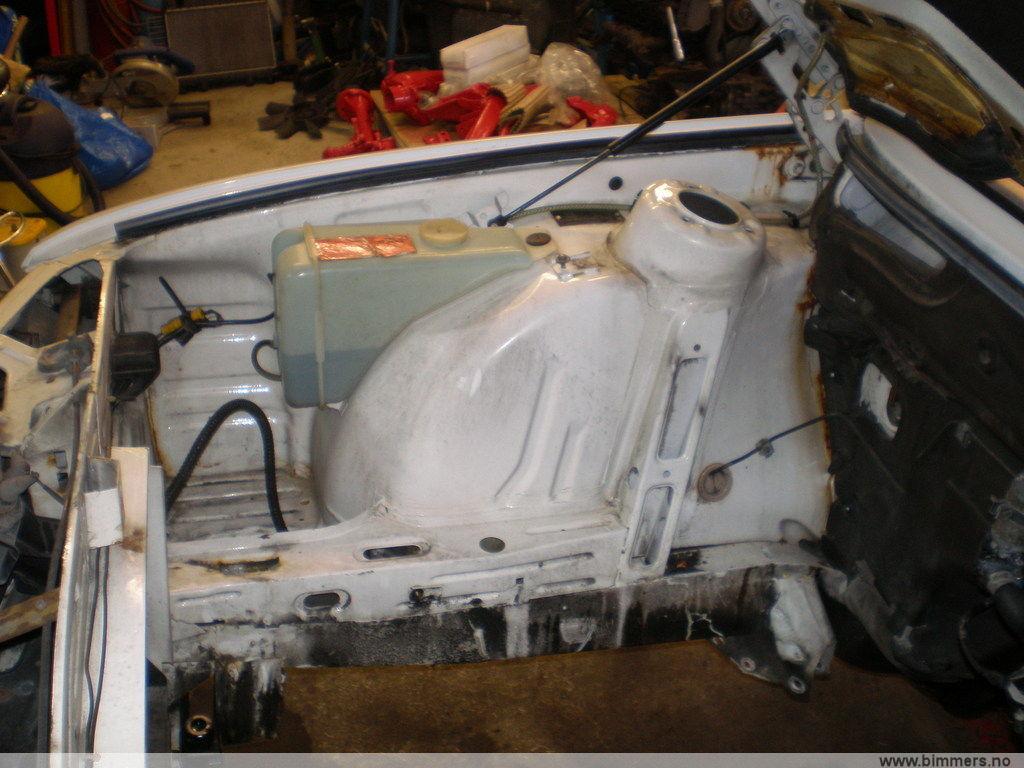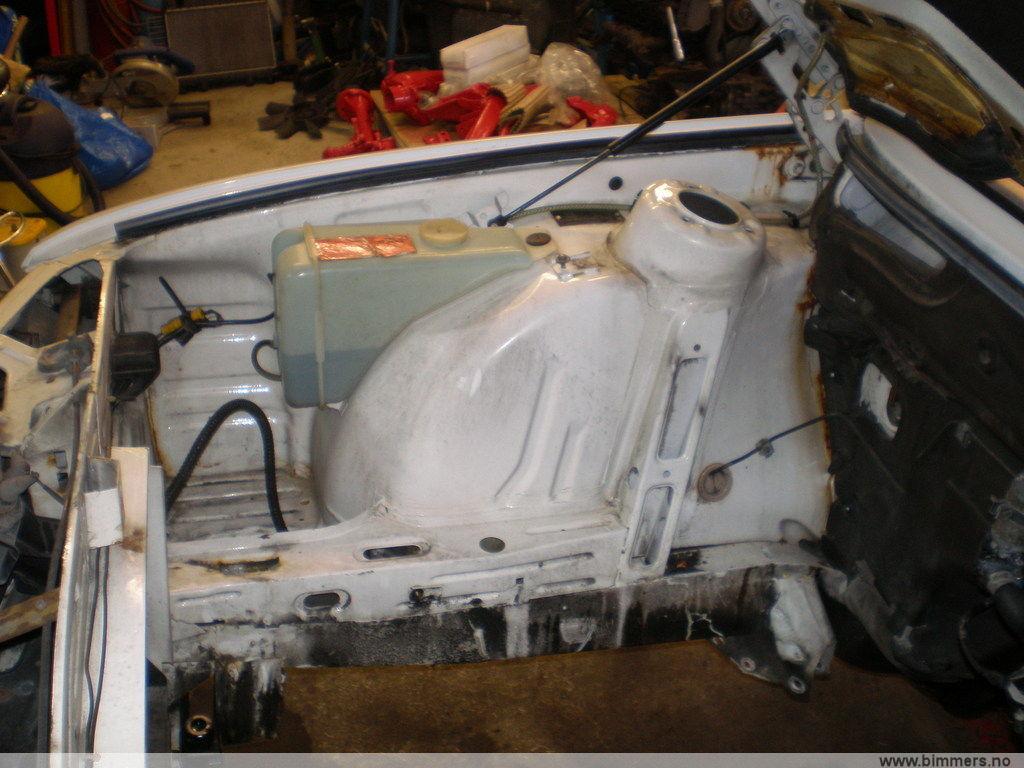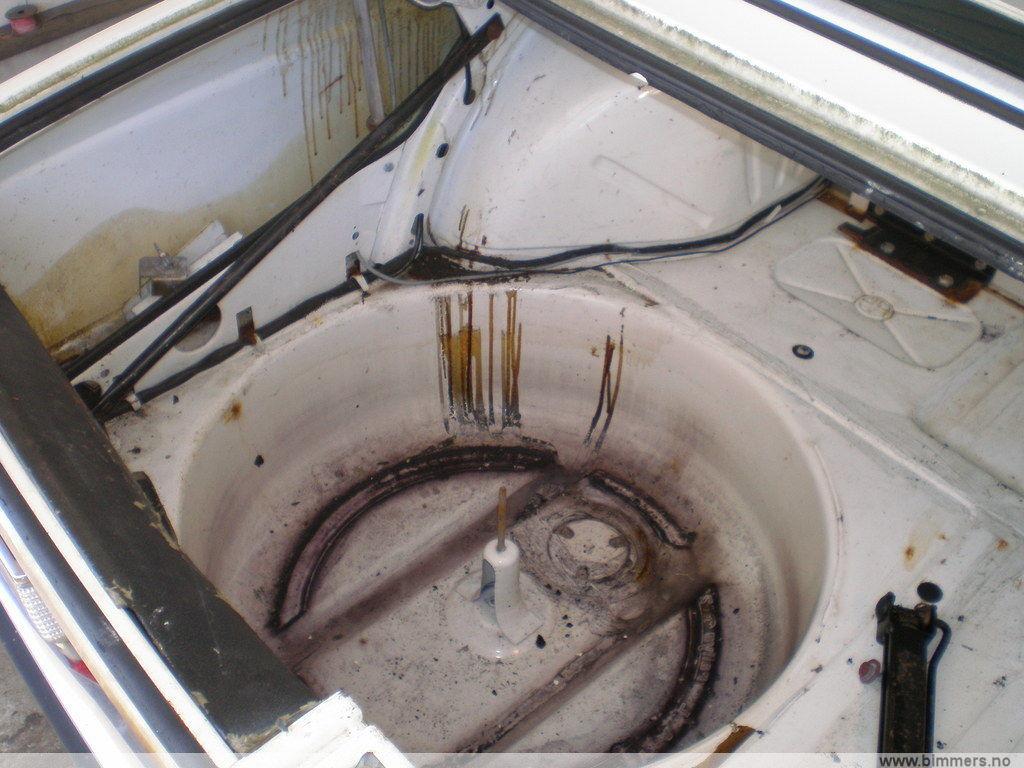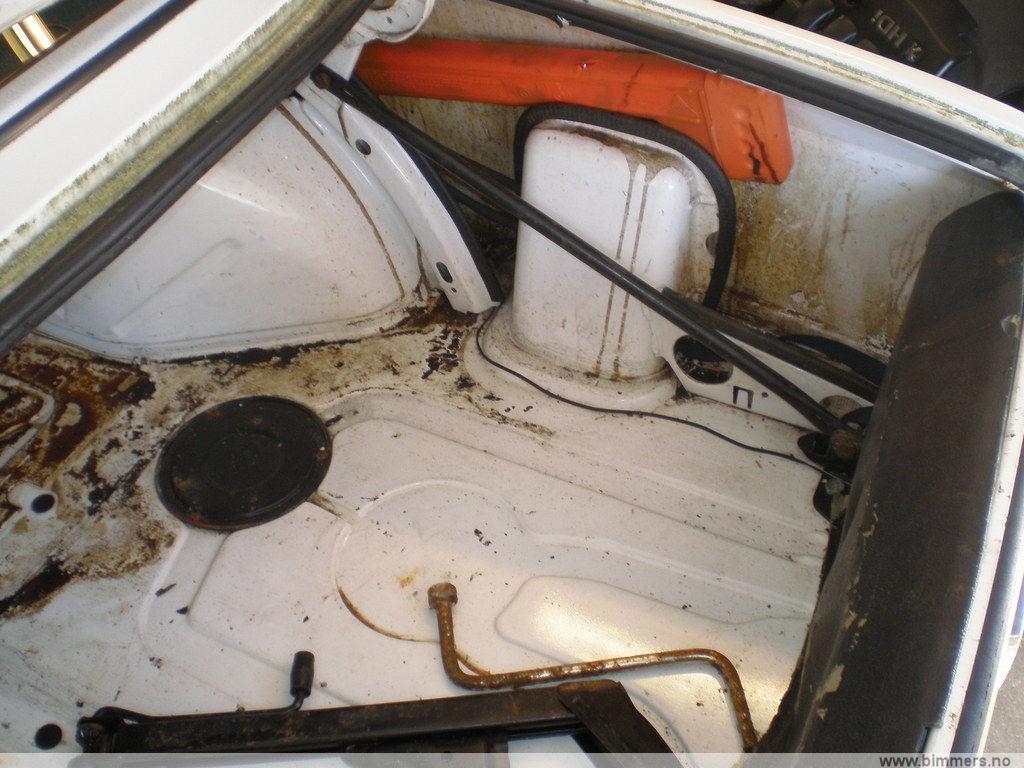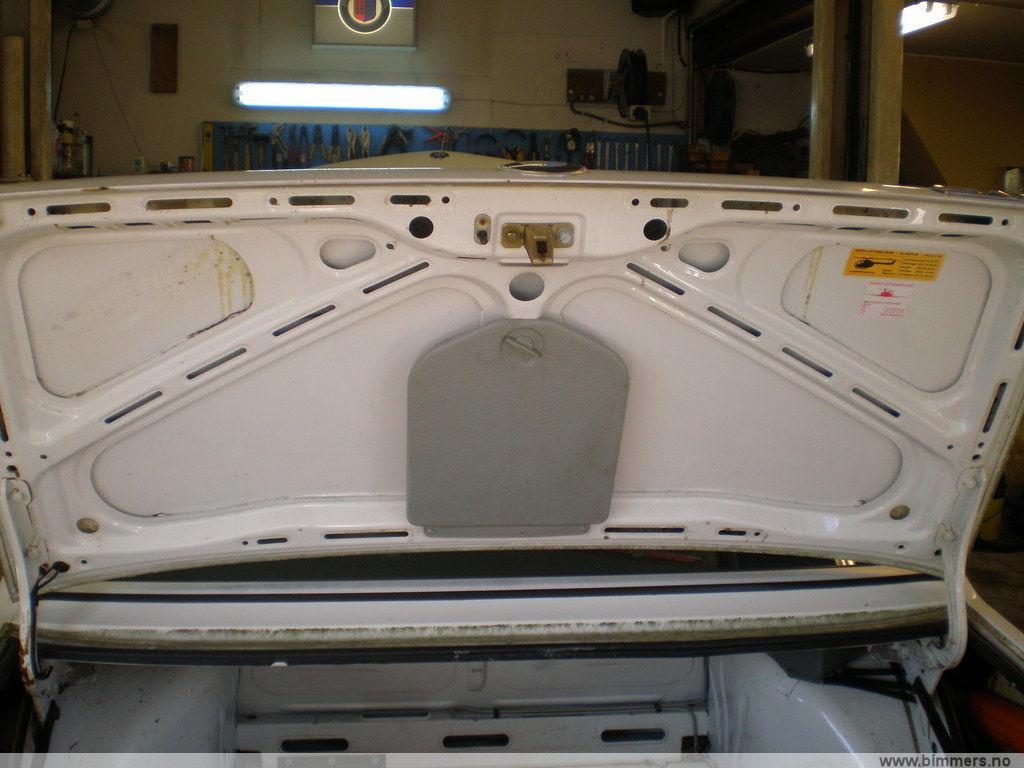 Parts from an E34 535i that I had stored in my attic: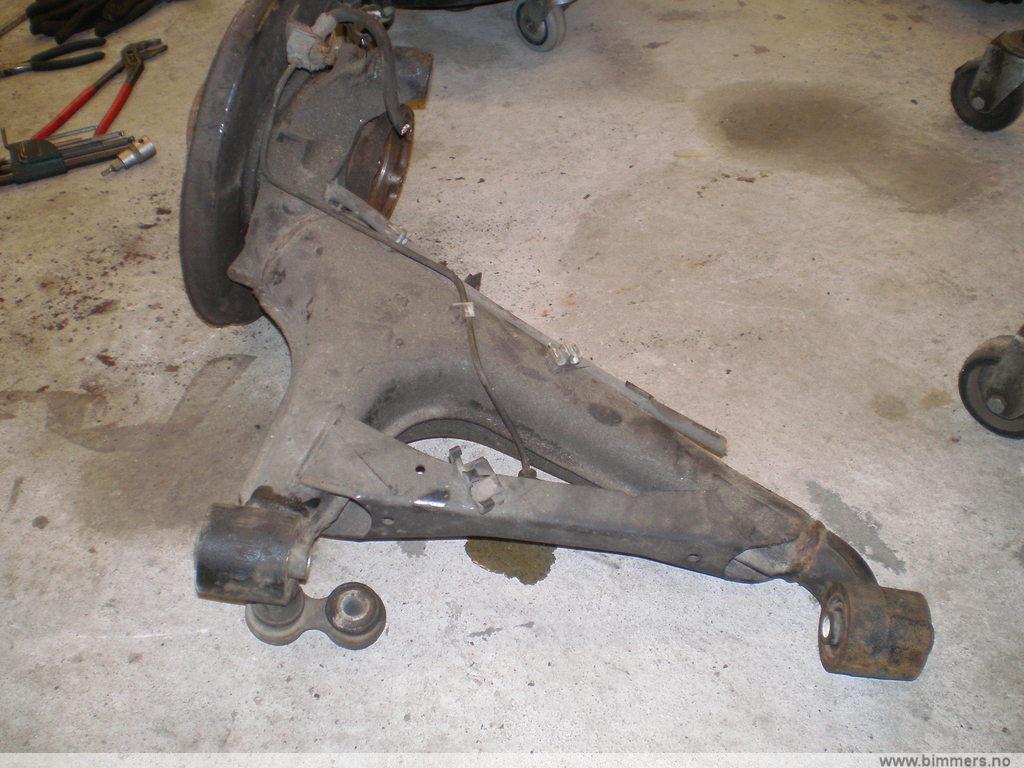 Parts ready for sandblasting and paint.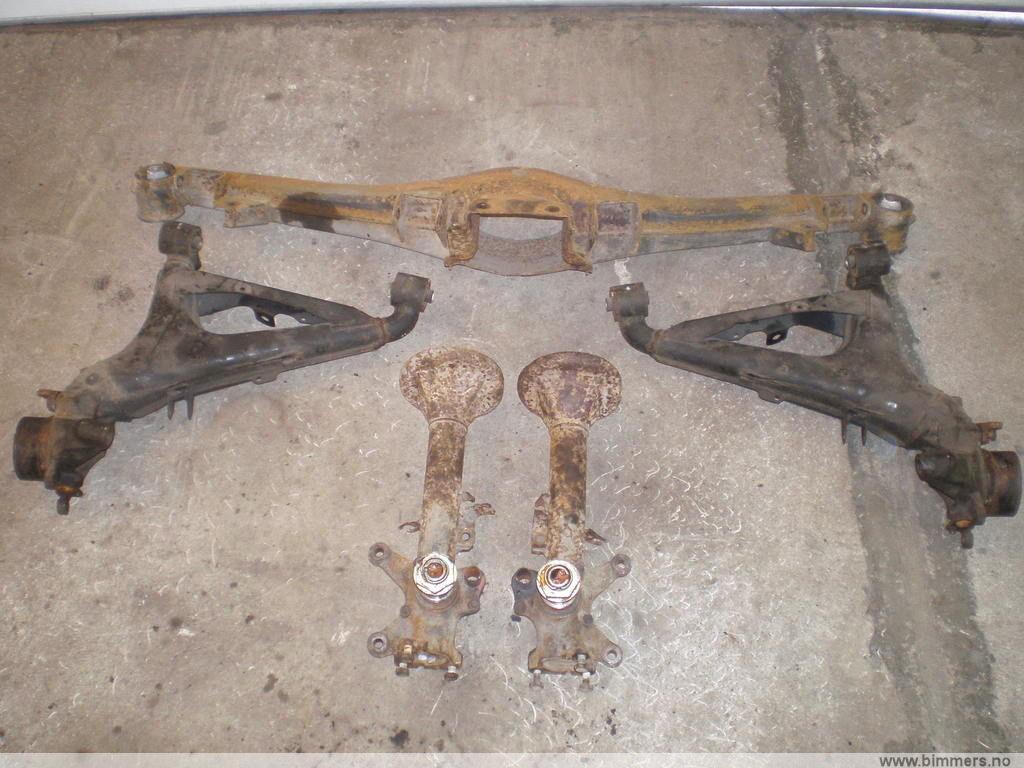 Some "new" parts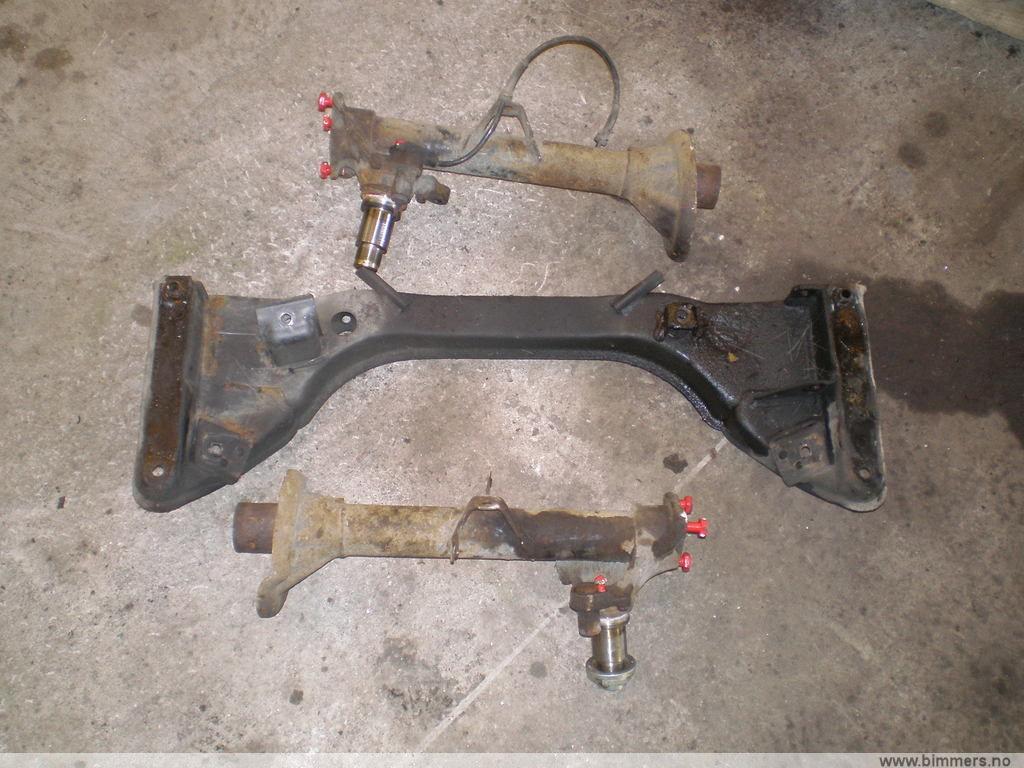 Some new parts: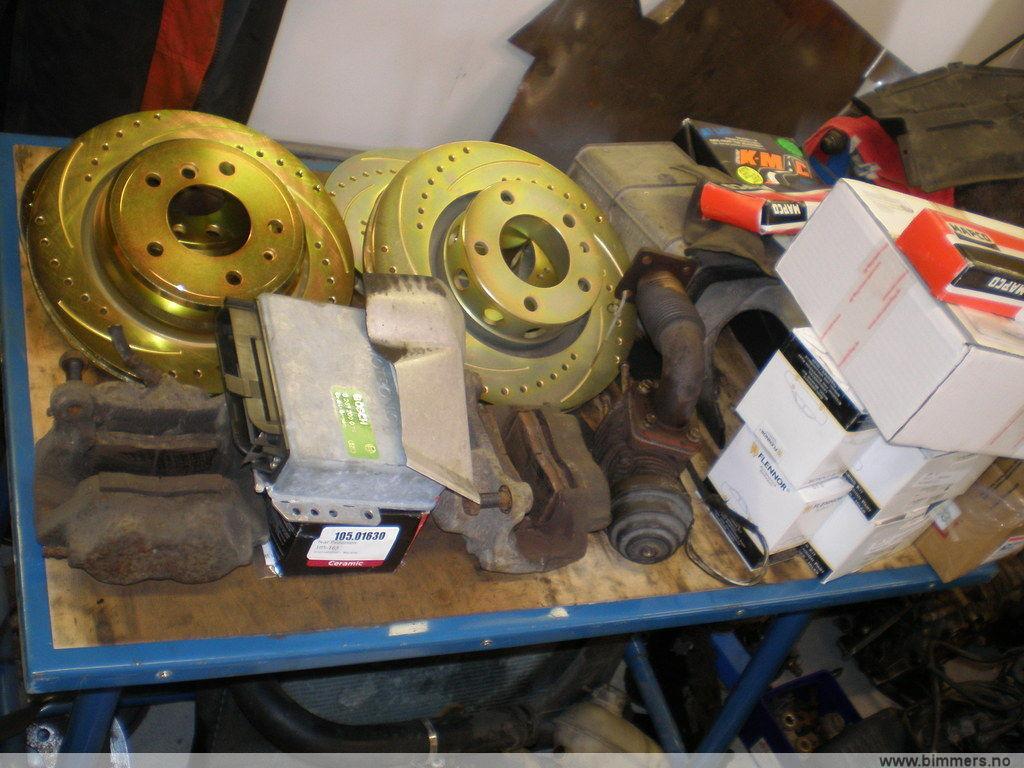 Sandblasted front calipers: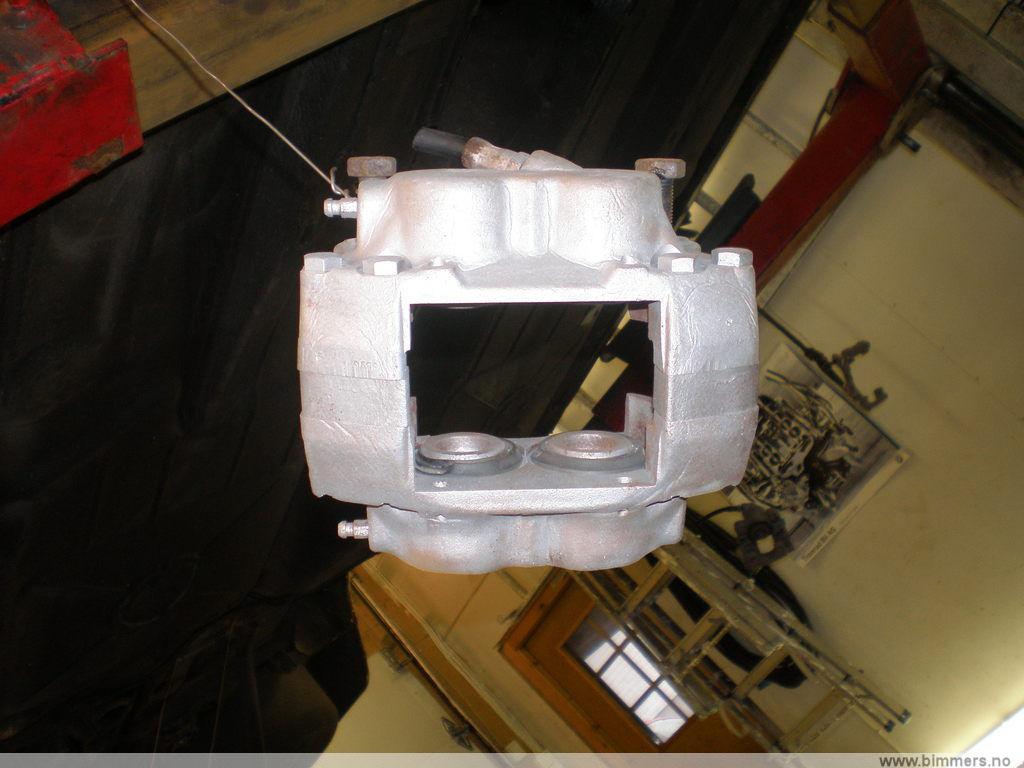 Fresh parts arrived... I love that
The red color is a result of that the paintshop was out of black - only red, yellow and white was left... So be it, I like colors - some not.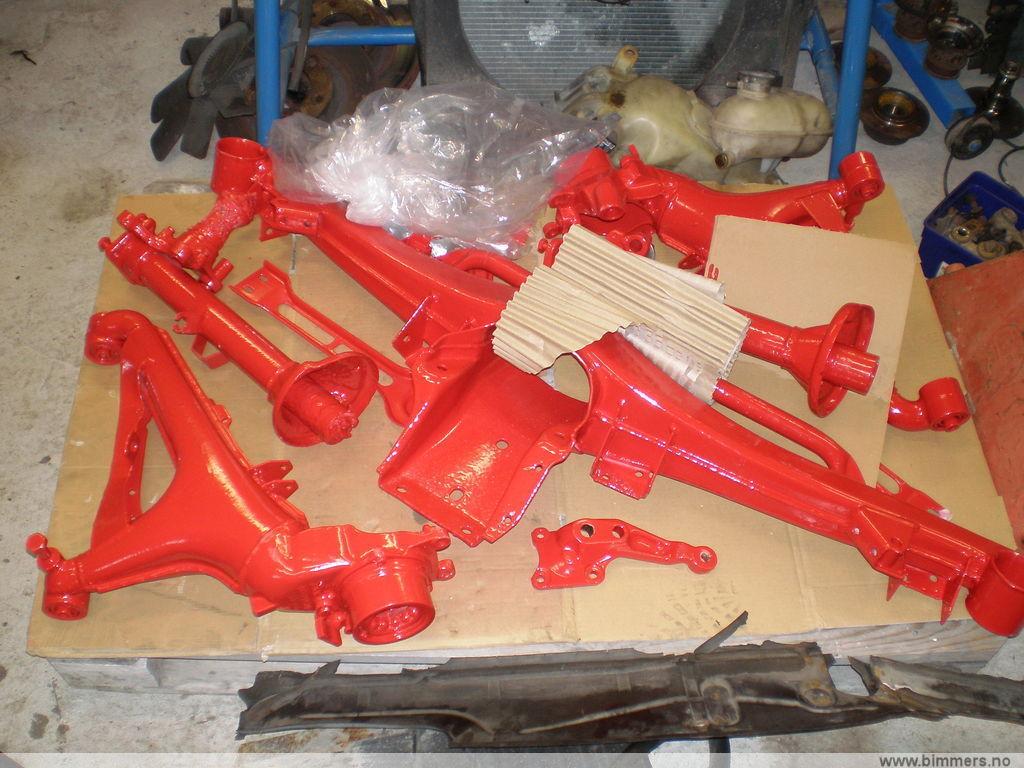 To get rid of the rusty shit, I got a friend to sandblast the rust for me.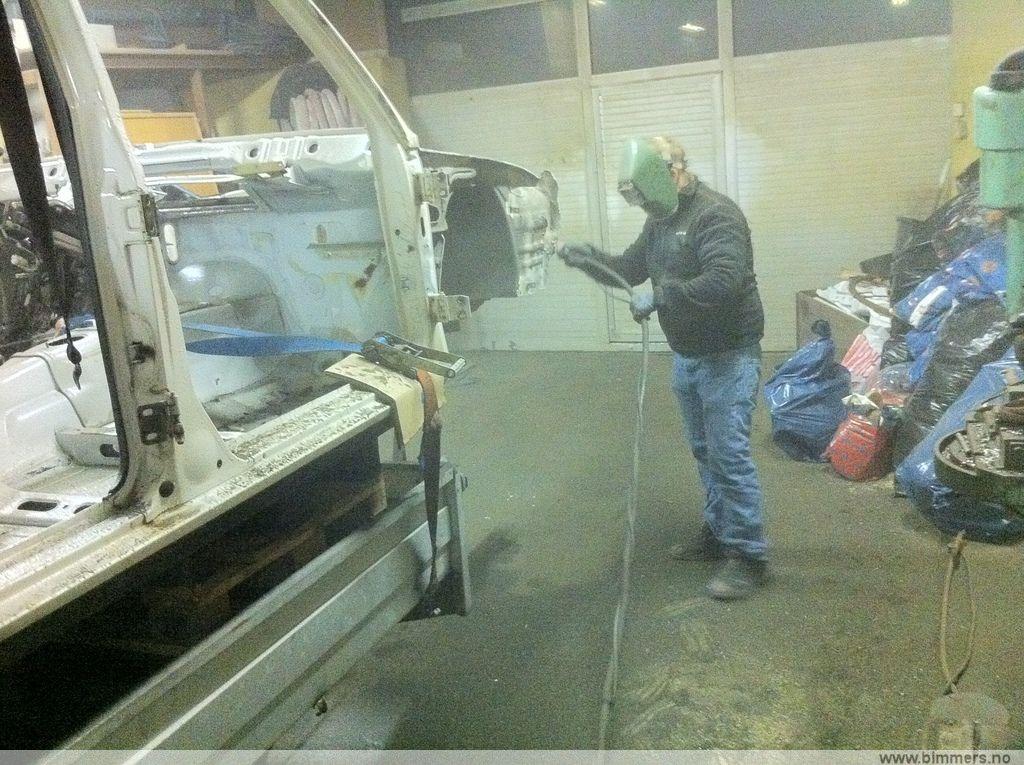 Back home...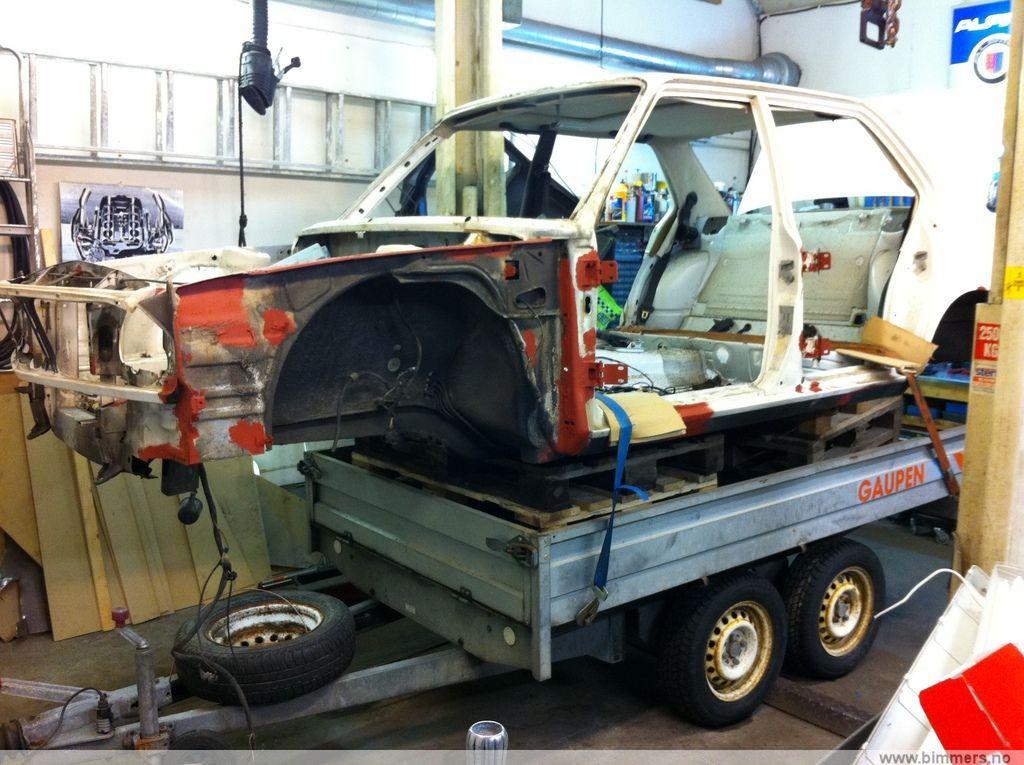 Here it is, the main event in the "Retro garage" as we call my garage
...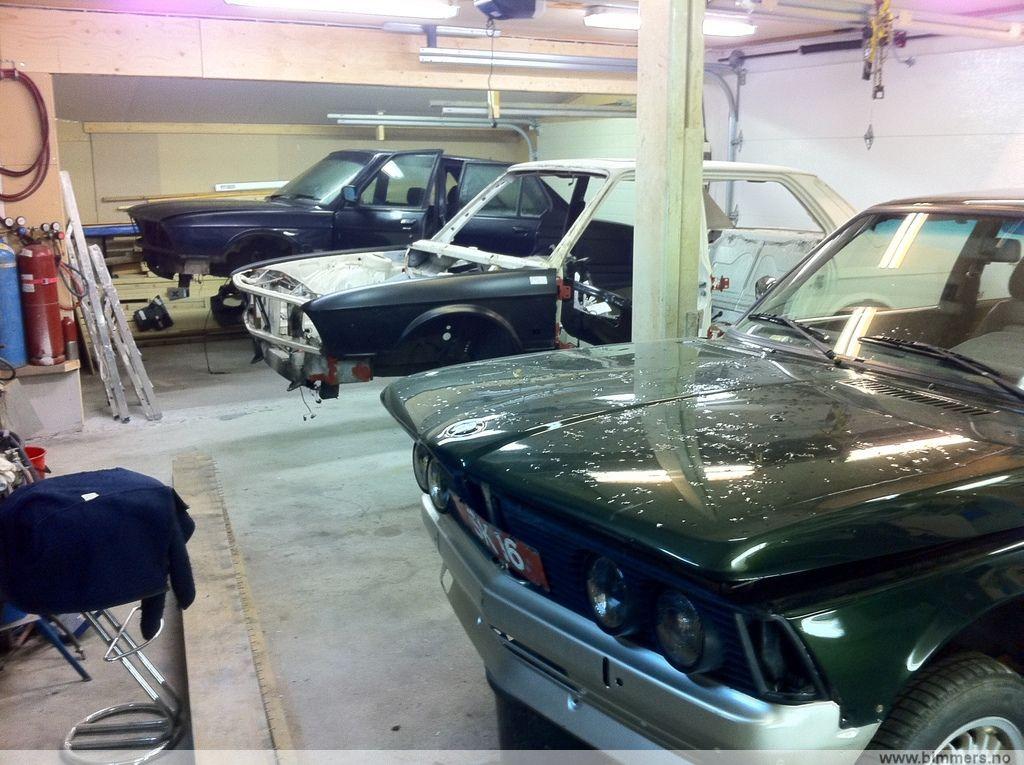 New parts needs treatment, no doubt...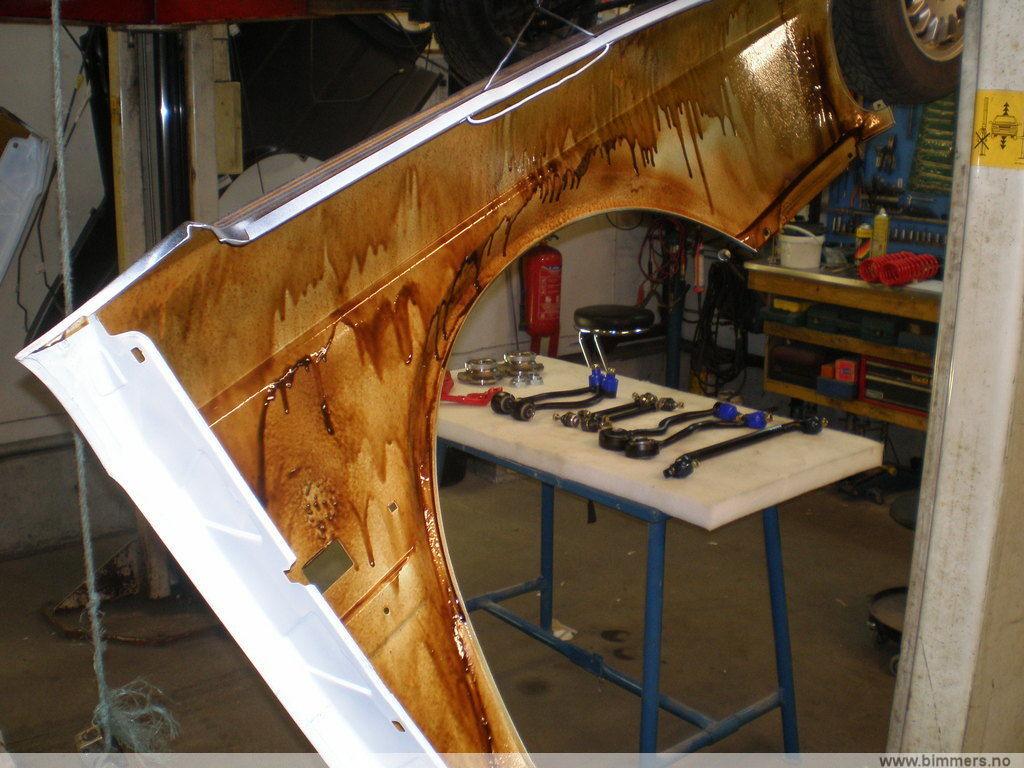 I guess you will not ask me the price of this, please don't...
But they look nice...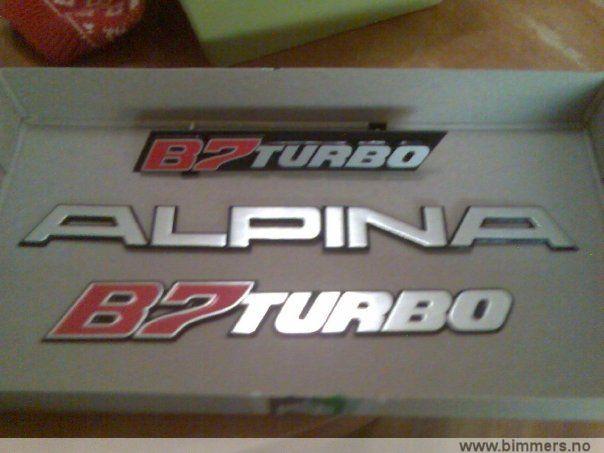 New brake shields, just need some coating to make them last longer...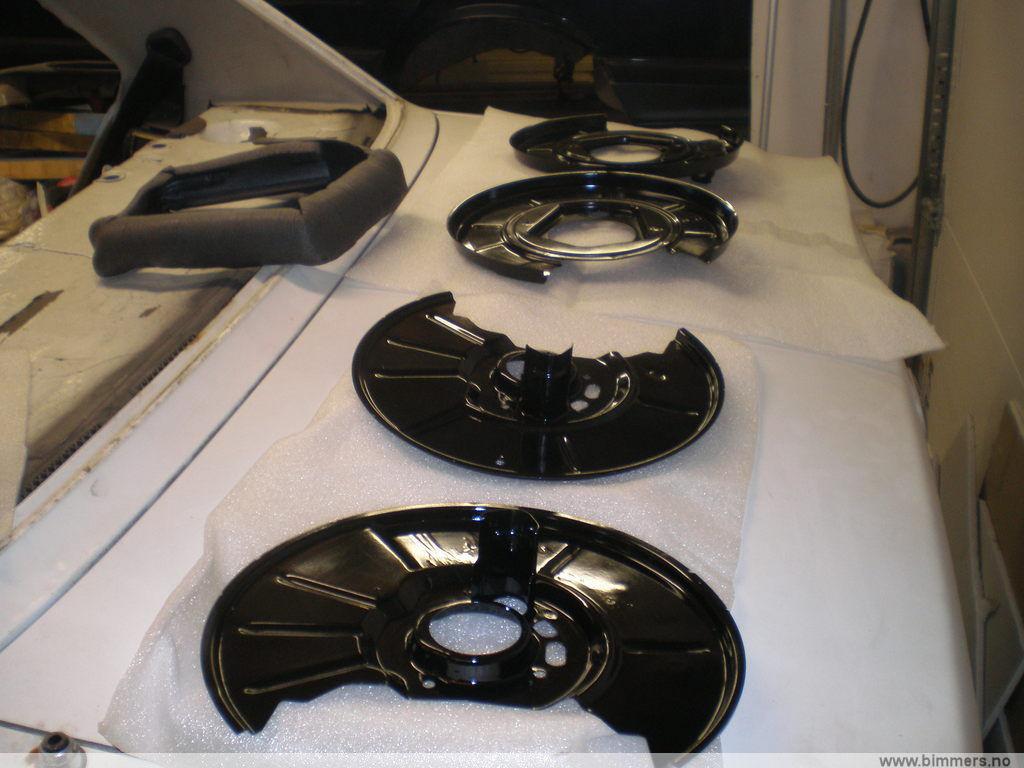 New Bilstein B8...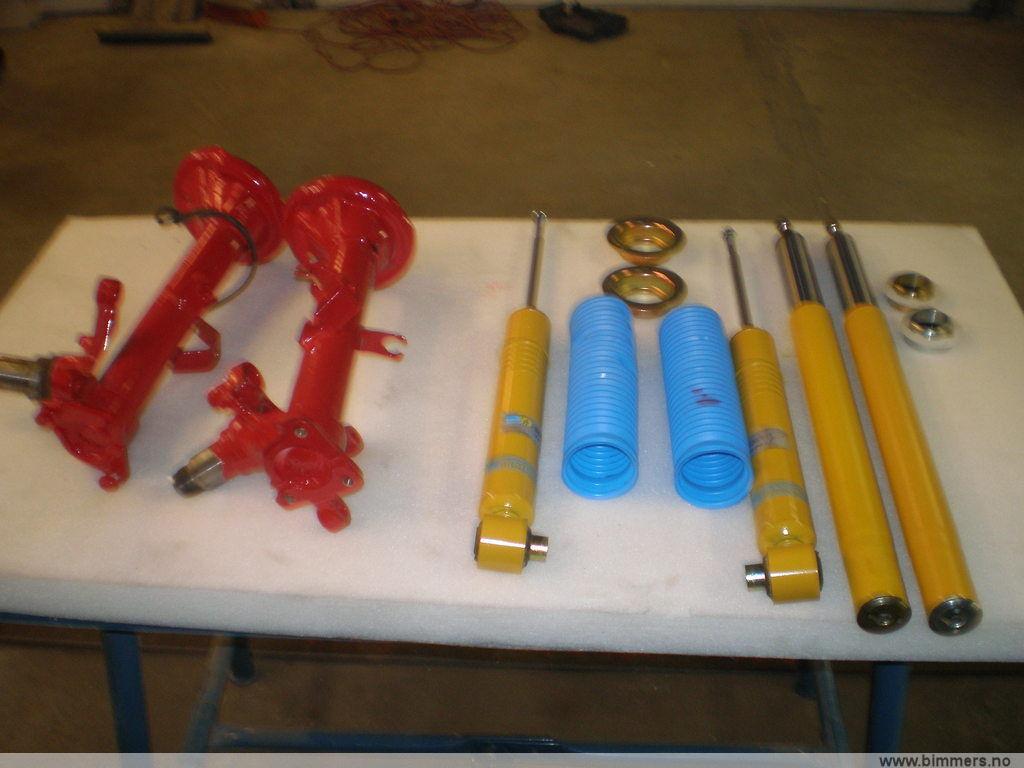 Luckily, I had this tool hanging on the wall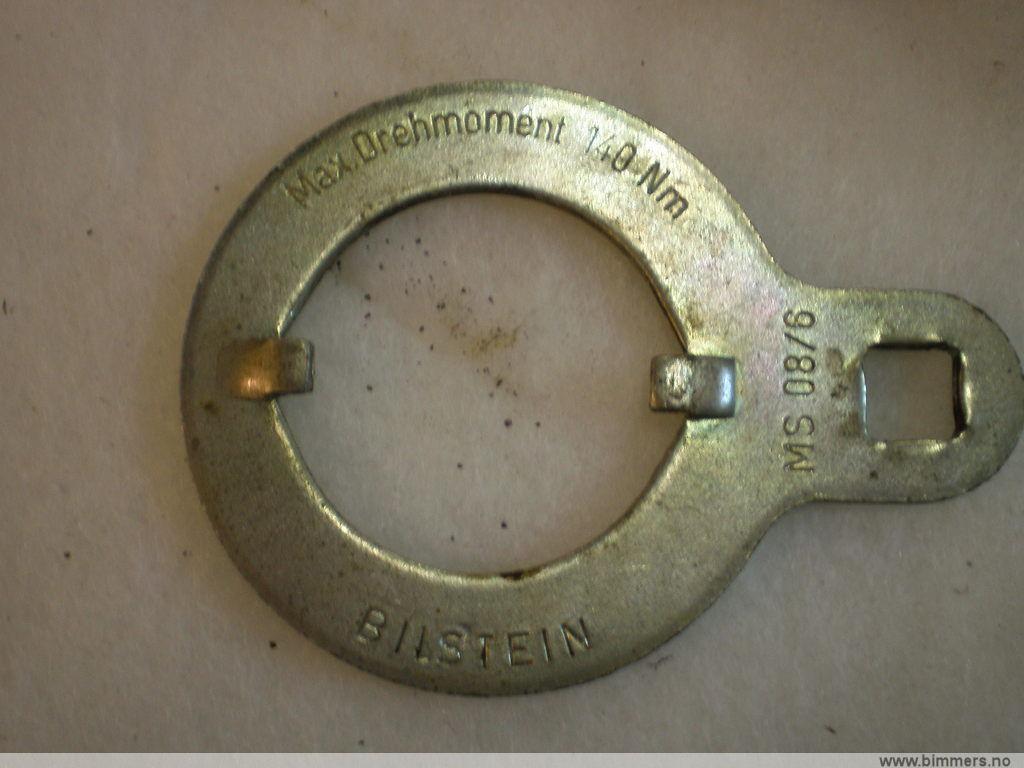 And ofcourse, all threads are freshened up before things get together...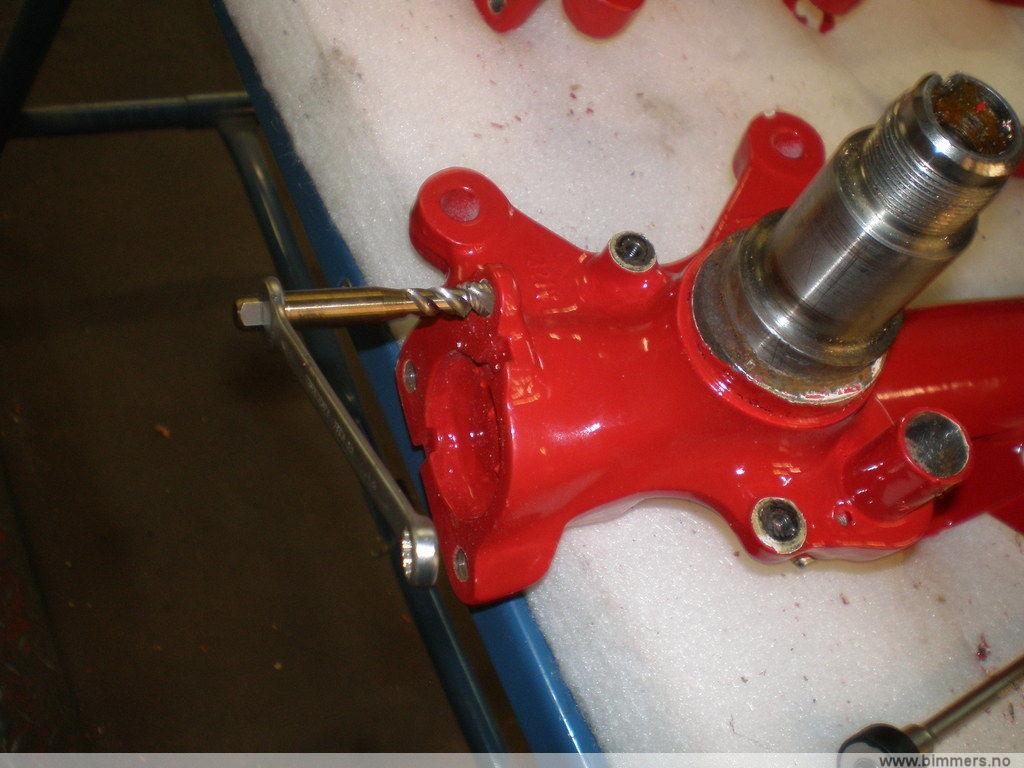 More new parts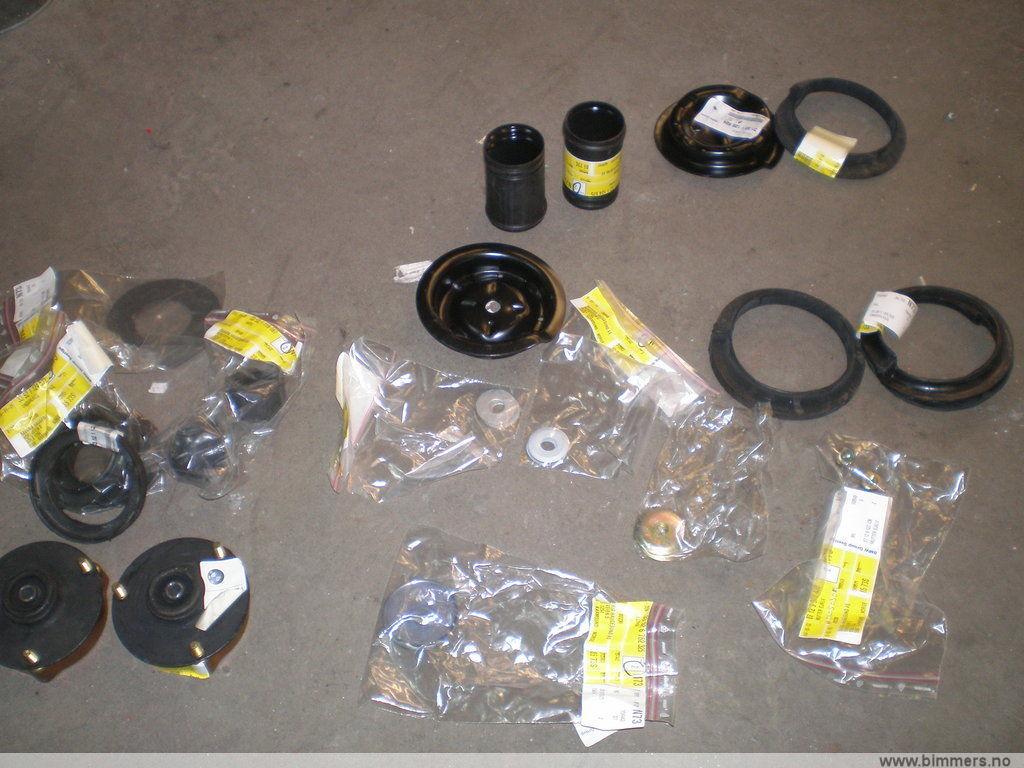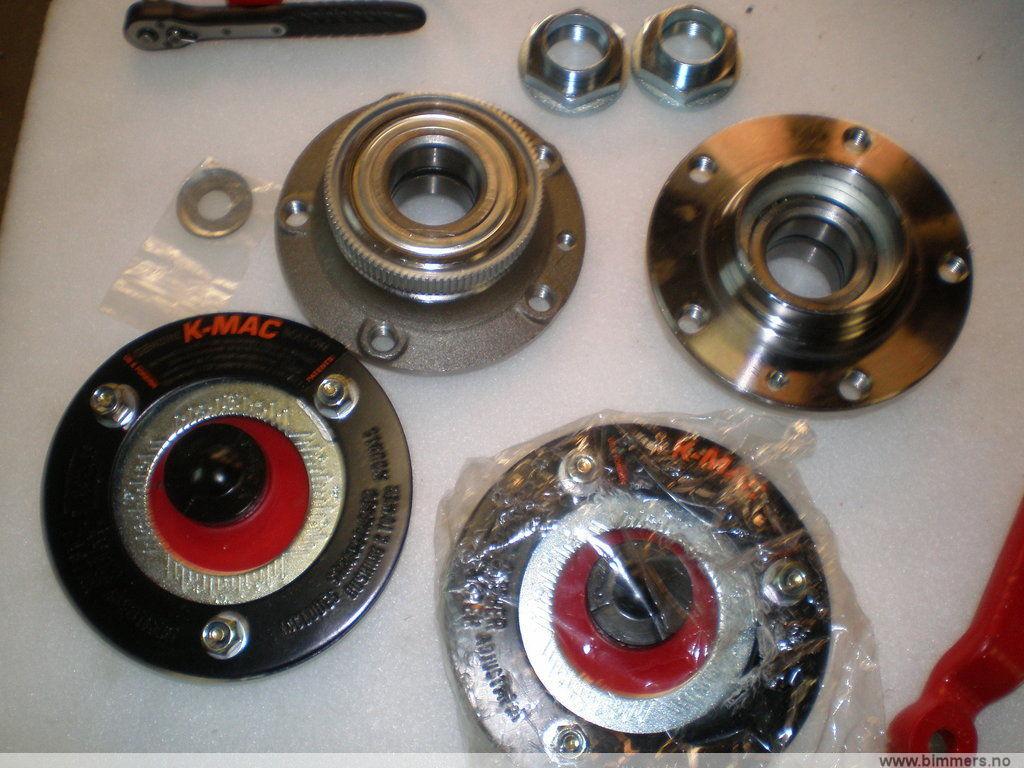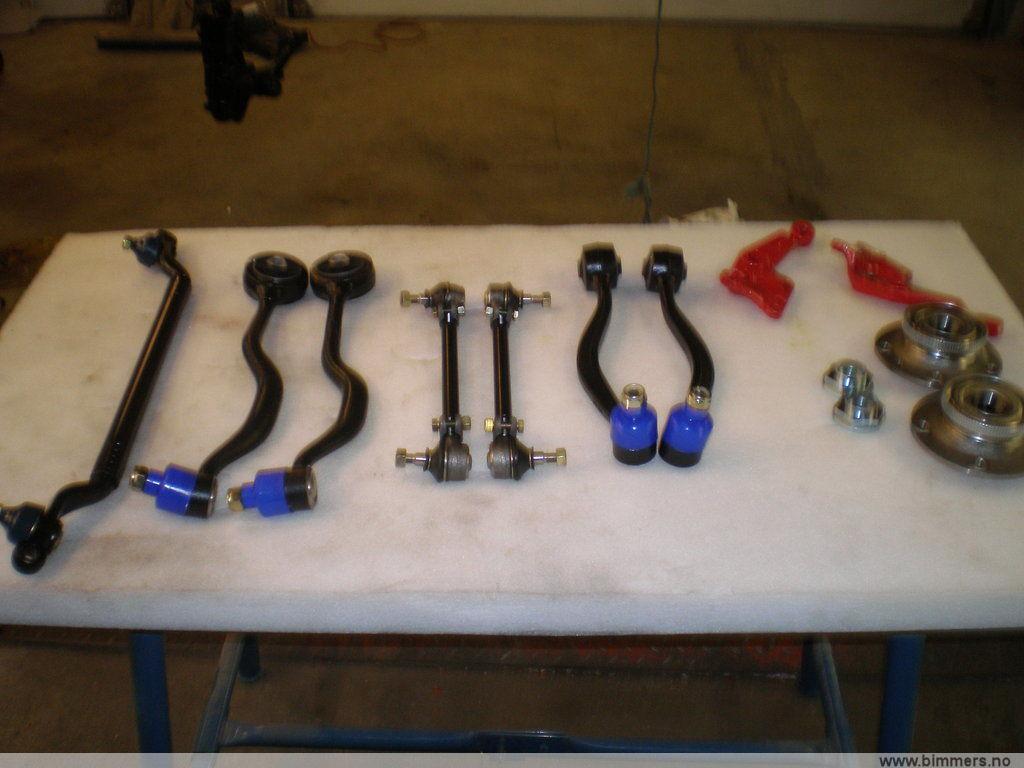 Got hold of an used one from M535i, with low milage...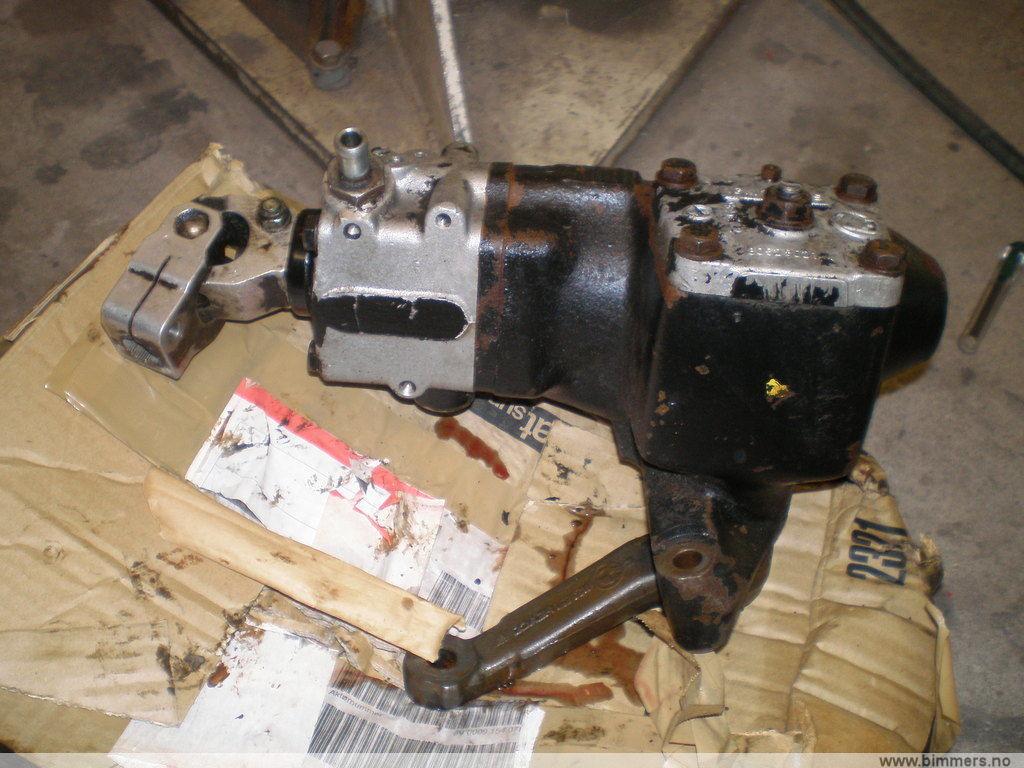 Some pieces get together: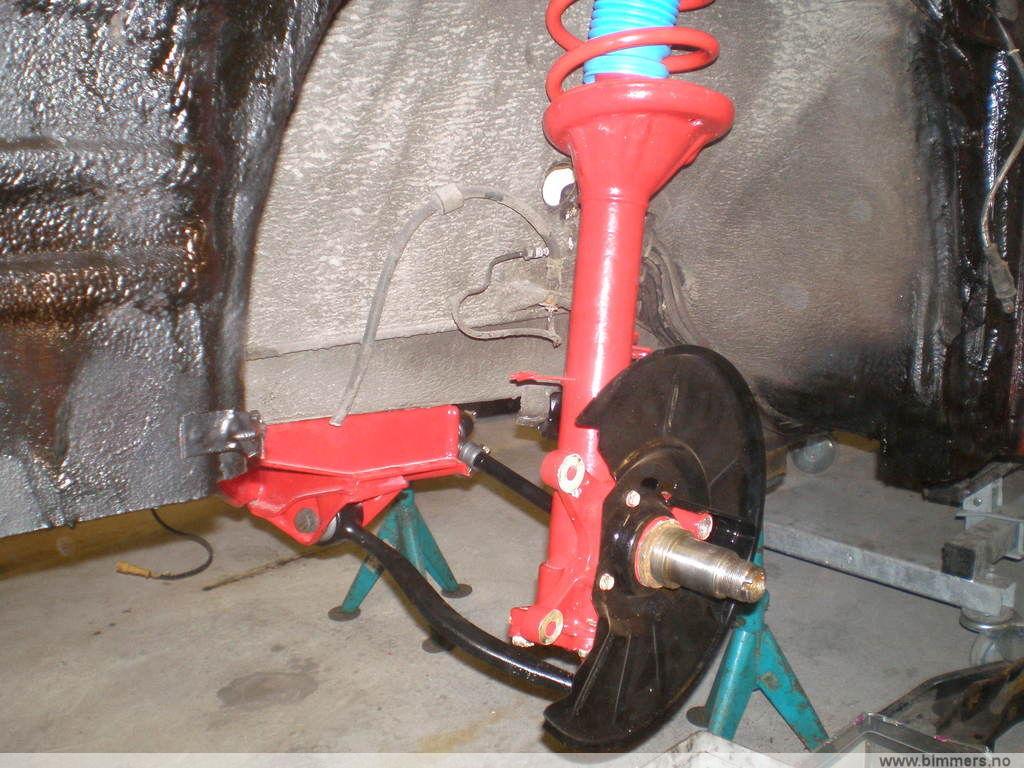 I forgot to order the dust rings, that will come later...
Some grinding must be done, to get rid of paint in certain places.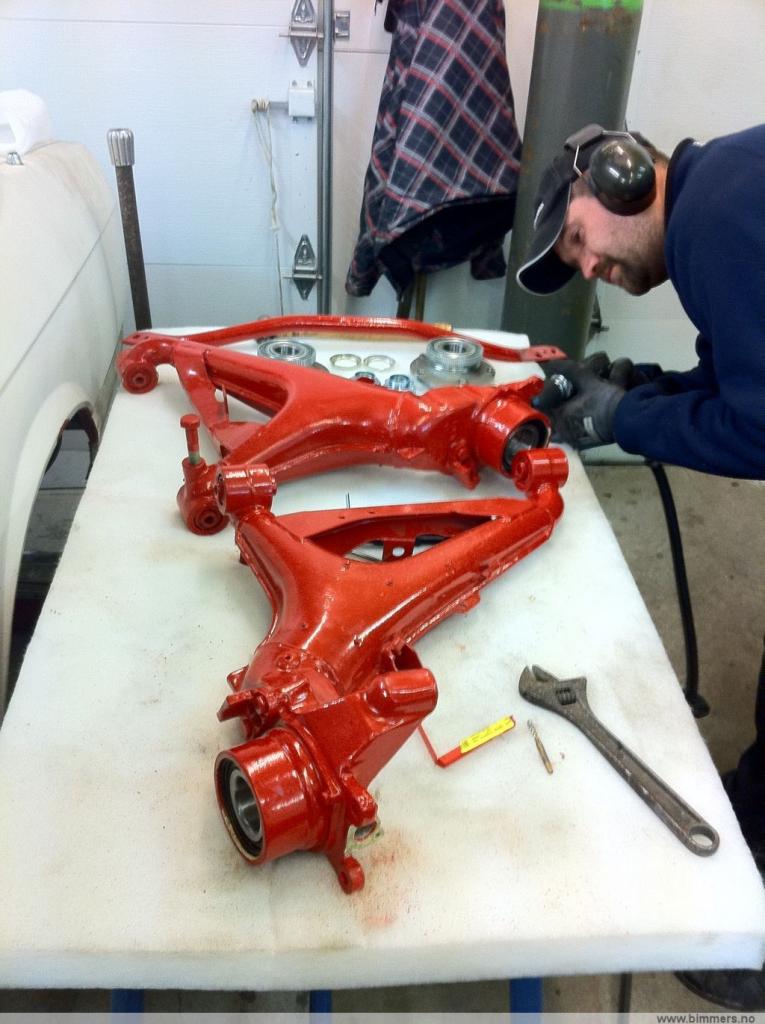 I am reeeeealllly exited on the K-Mac parts.... So far, I am not too convinced...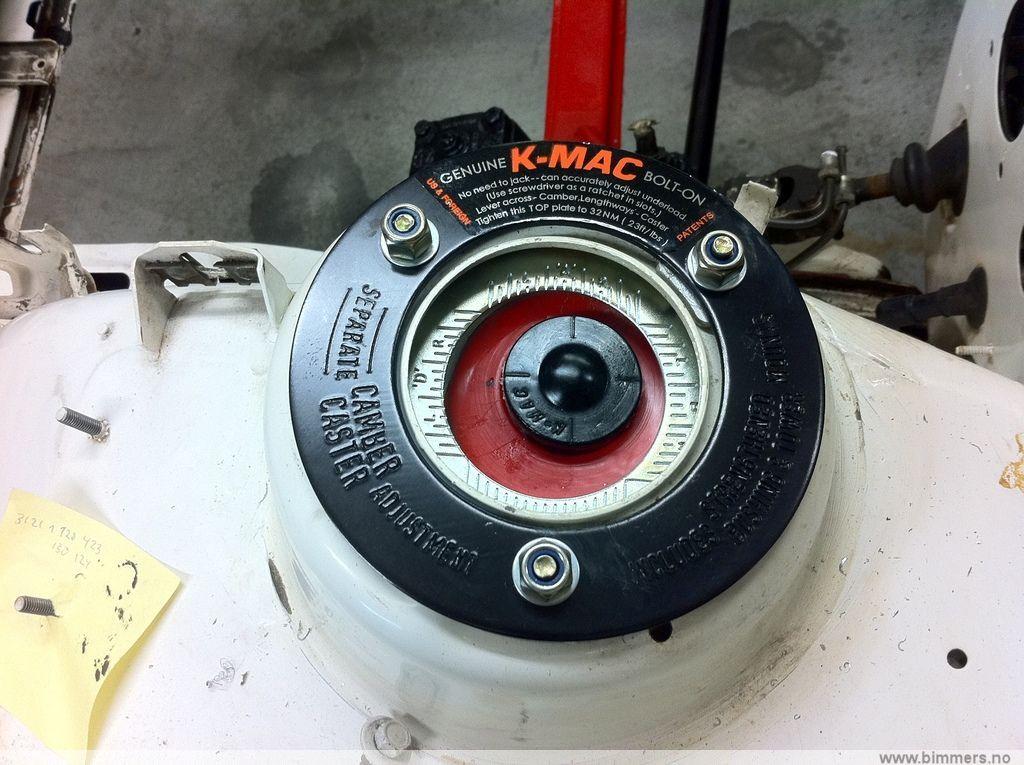 Some troubles on the way of course: ABS-ring is cracked on the drive flange..
Poly-bushings from Ireland Engineering: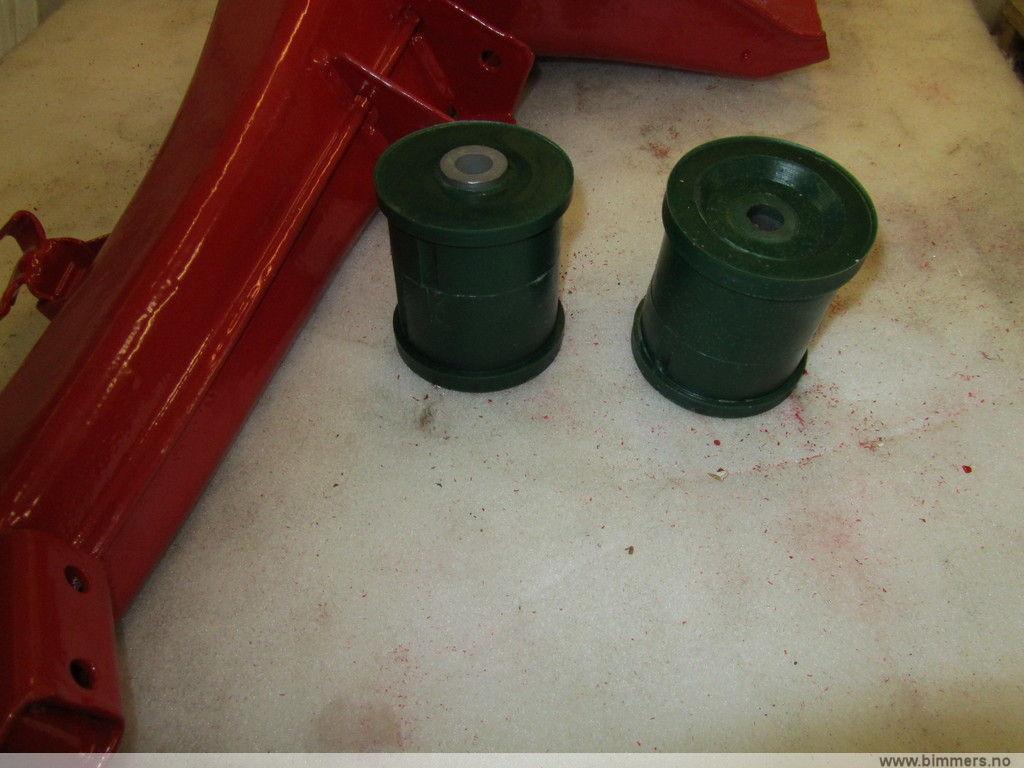 But ofcourse.... They had too small diameter, so therefore I had to go for original bushings.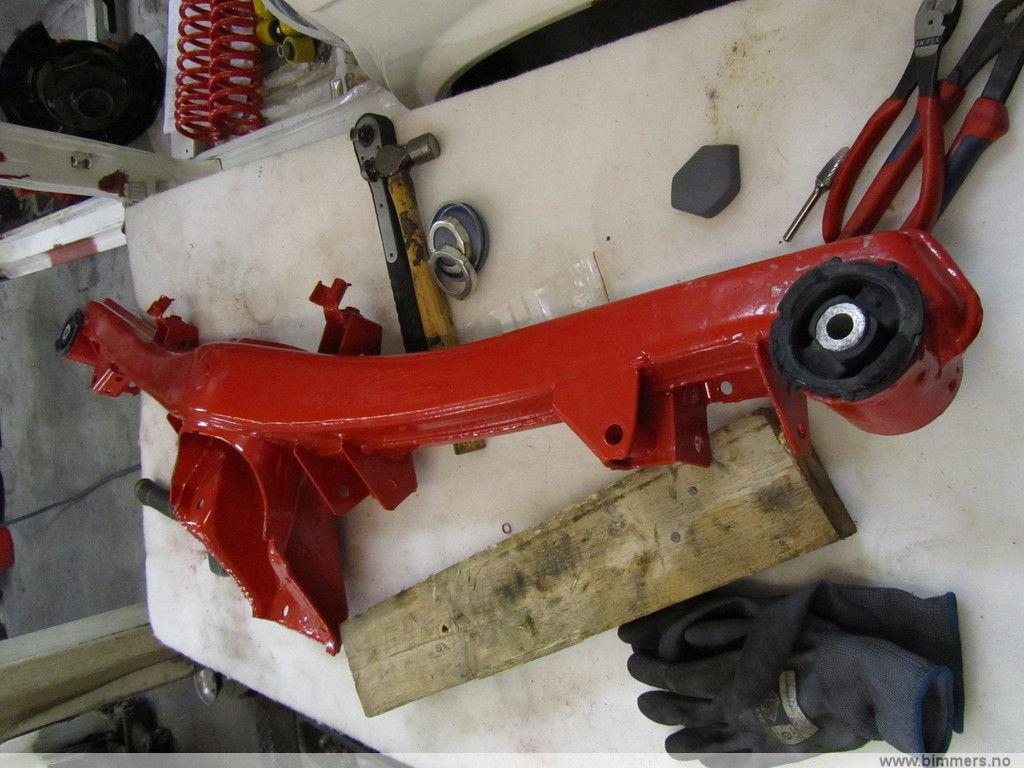 Getting things together, new wheel bearings and brakeshoes: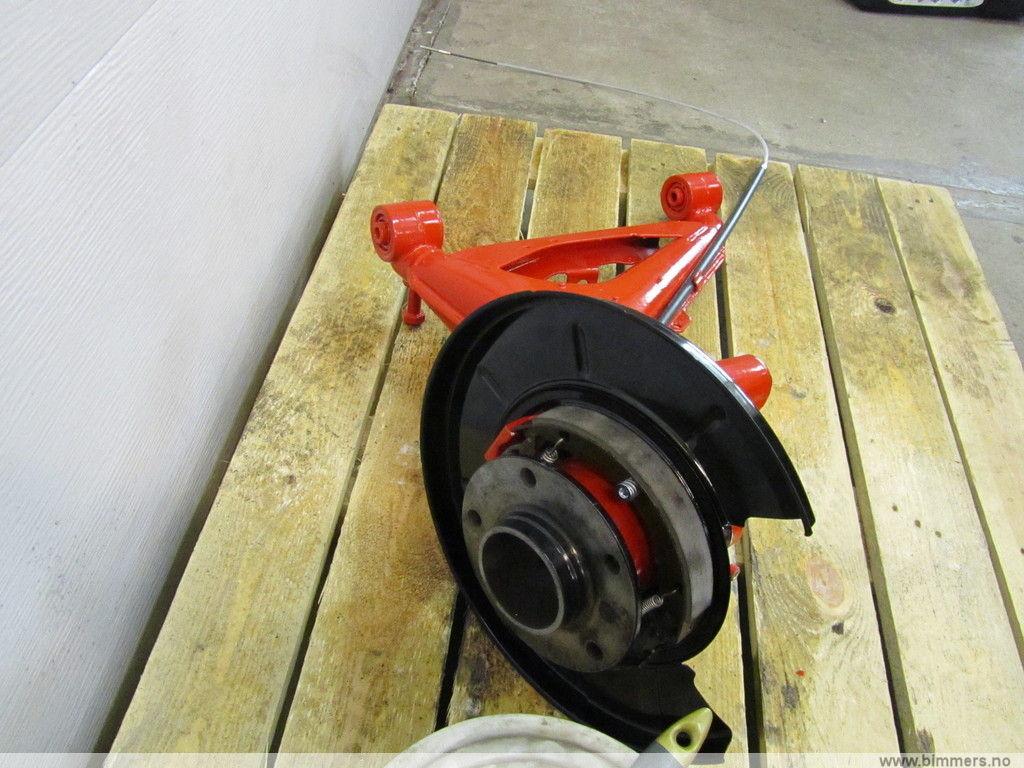 Rear shocks.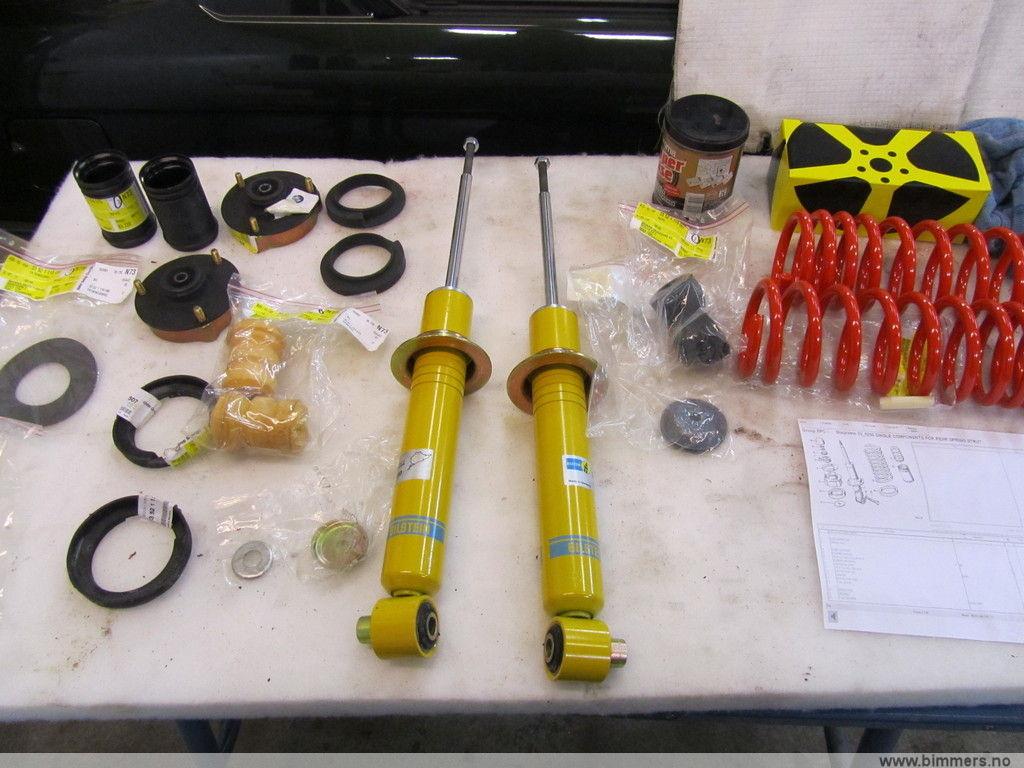 Looks nice, those Bilsteins?
Wheelbearing and brake disc in position. 302x28mm discs. Calippers not mounted, due to the 15" rims are too small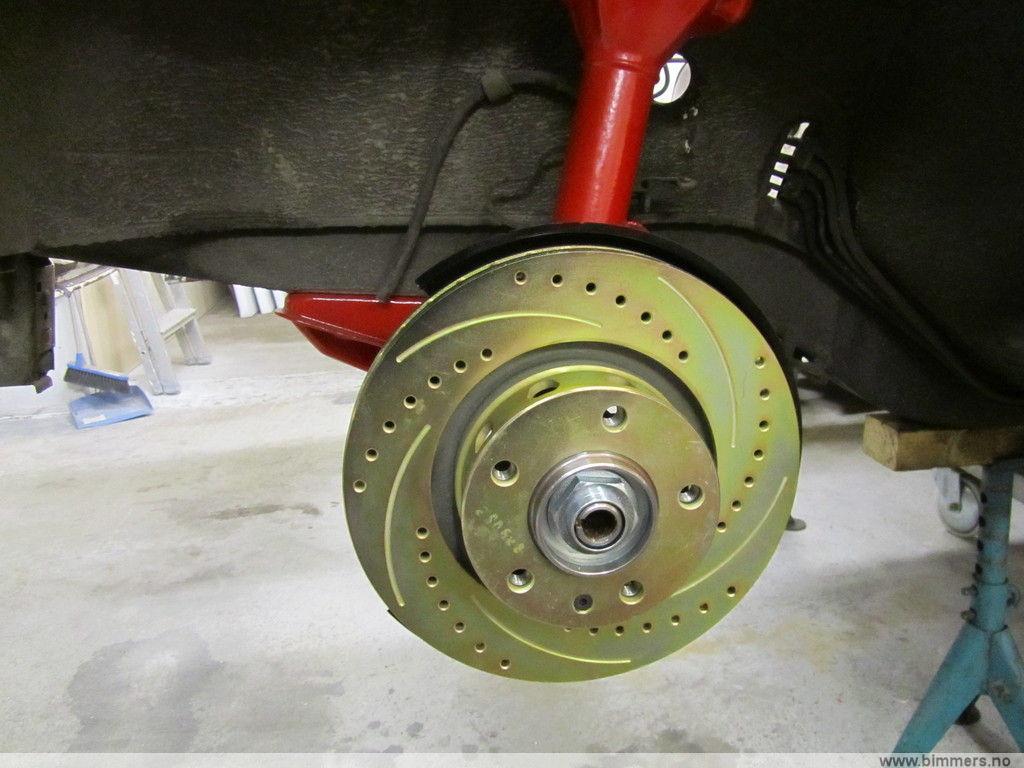 In Norway, the rules are very strict when it comes to automotive genre. So to get my 518 approved rebuild as an Alpina, I have to follow Alpina-specs to the smallest nut... I will mount brakes from E34 540i later on, so I just grinded the original solid discs on mounted them back on. Just for the inspection/rebuild approvement.