Builds
My E28 535is Turbo Buildup Thread by Brad D.
By stevegolf
You must be logged in to rate content!
4 minute(s) of a 28 minute read
My E28 535is Turbo Buildup Thread
Compliments of Brad D. @ http://www.mye28.com
Well, I decided years ago that I would own a turbo BMW. I never quite wanted to buy a kit ( partly due to the initial cost, partly because I love to do it myself) so I set out on making my own setup.
The platform is my '87 535is which I have owned since '99. I originally bought a bunch of 745i parts but ended up selling them to help fund my turbo 240sx project. About 2 years ago I installed a m30b35 and all of the associated wiring. Unfortunately Motronic 1.3 does not take well to being turboed. I would later find a solution for this.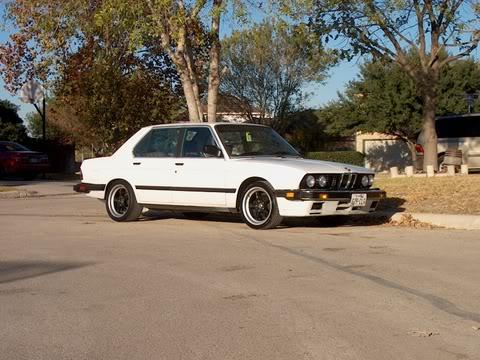 Here's another pic of the car (11/'08 ).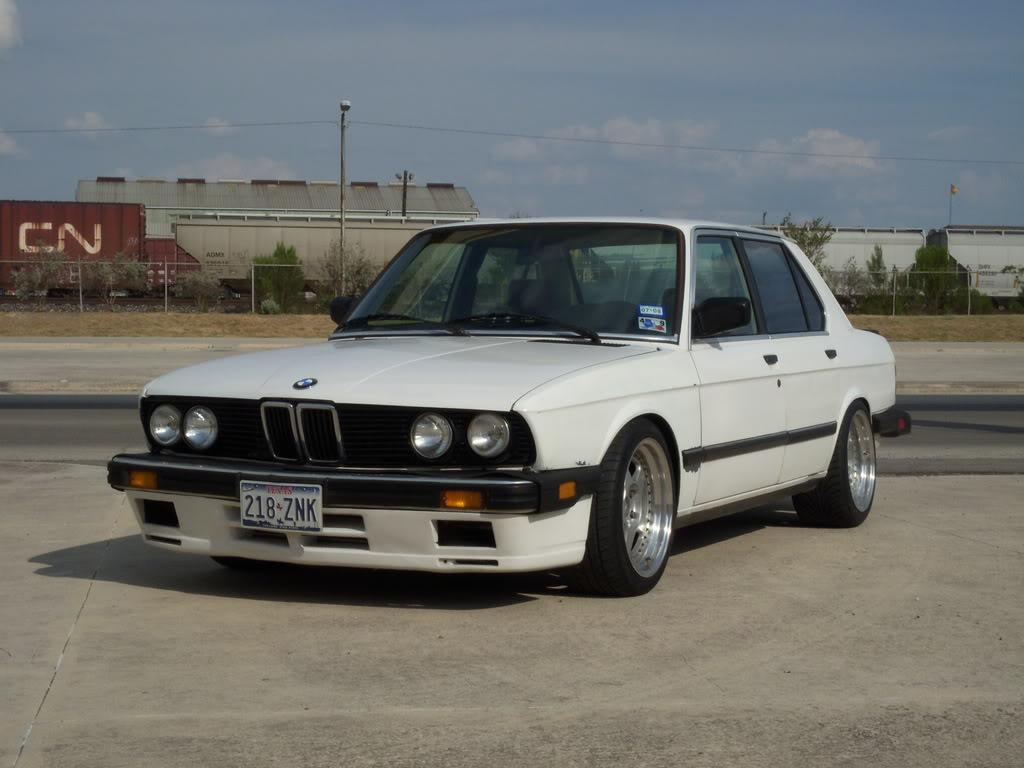 With new Spax suspension 12/'08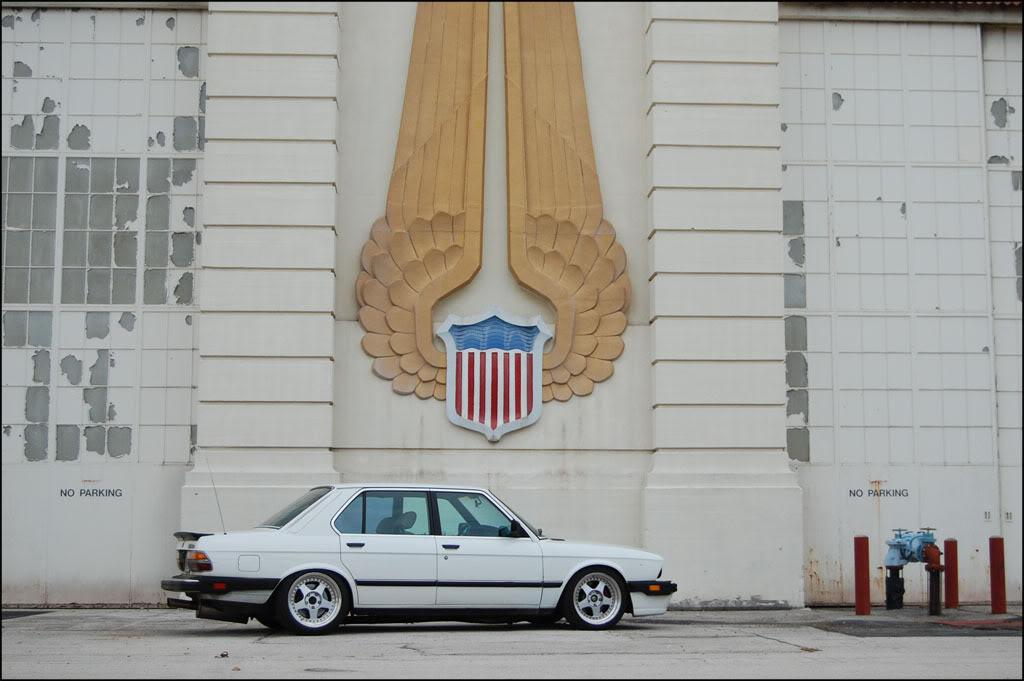 While all of my fabrication isn't quite complete I wanted to start a buildup thread to outline my work so far and add to it as I go.
I have boxes of parts and pretty much everything I need to make it happen has been purchased. Everything else I have made.
I fabricated my own manifold adapter out of weld-els.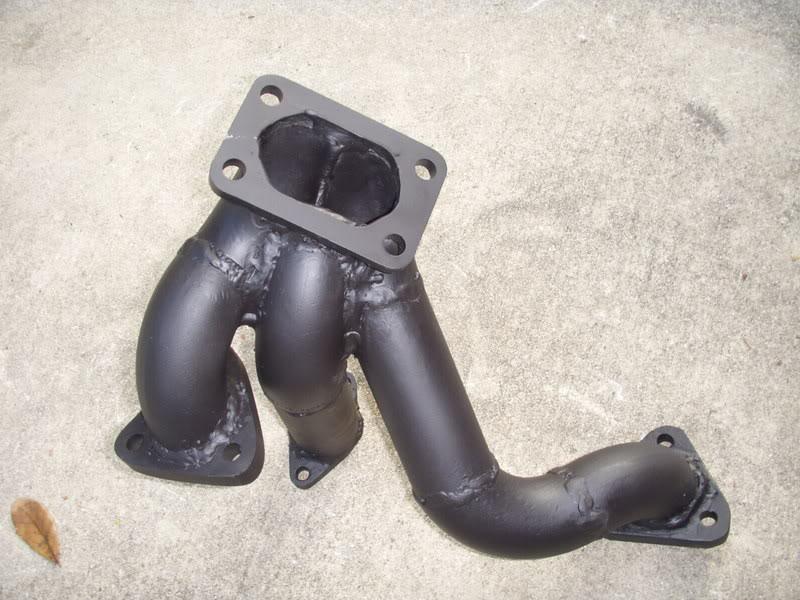 The center tube is for my 38mm Tial WG. The stock manifold will be flipped and have been gasket matched to the head. You can sorta see the WG mounted during mockup.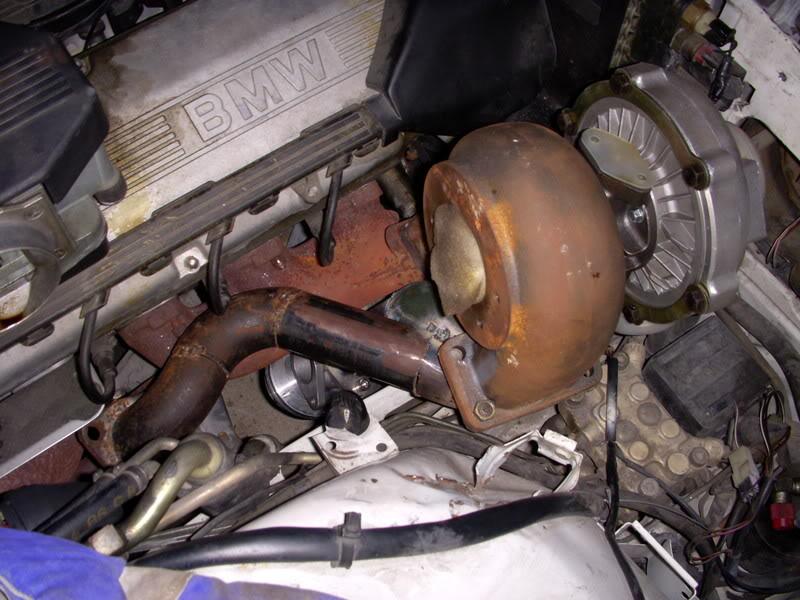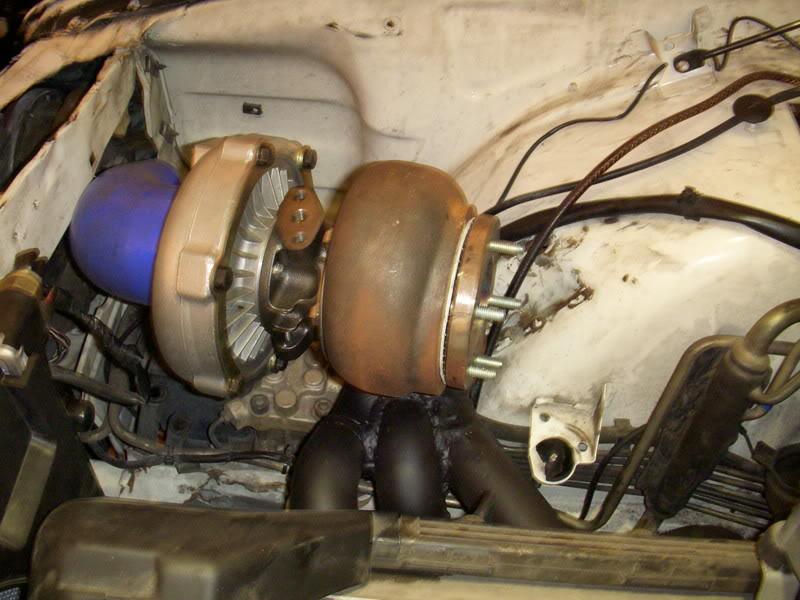 Turbo has a GT40 compressor wheel in a .50AR housing. Turbine is a T4 P-Trim wheel in a .84AR Euro T4 housing (has a T3 footprint).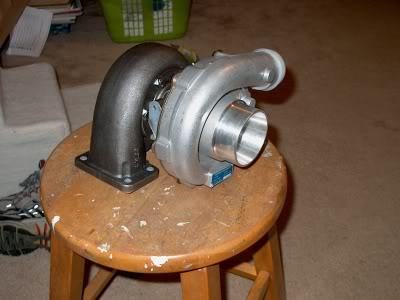 Function 7 oil flanges and -4AN oil feed line.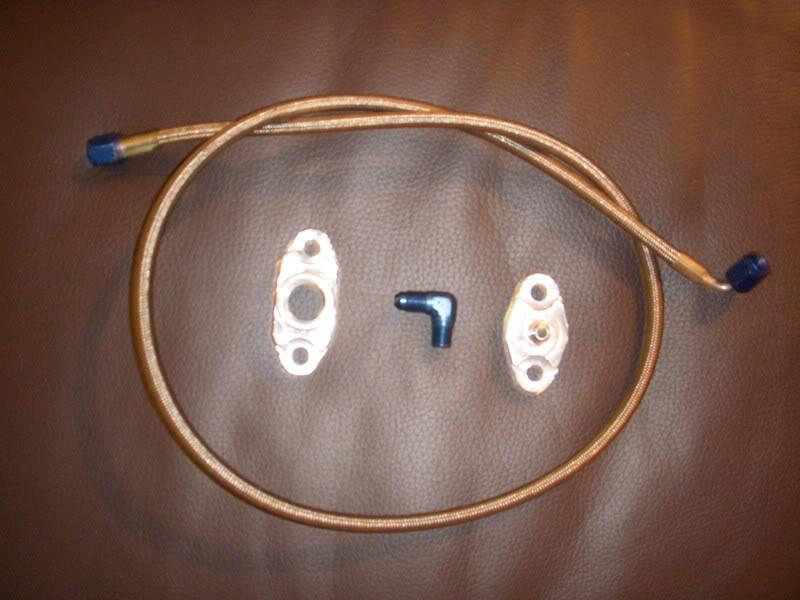 Installed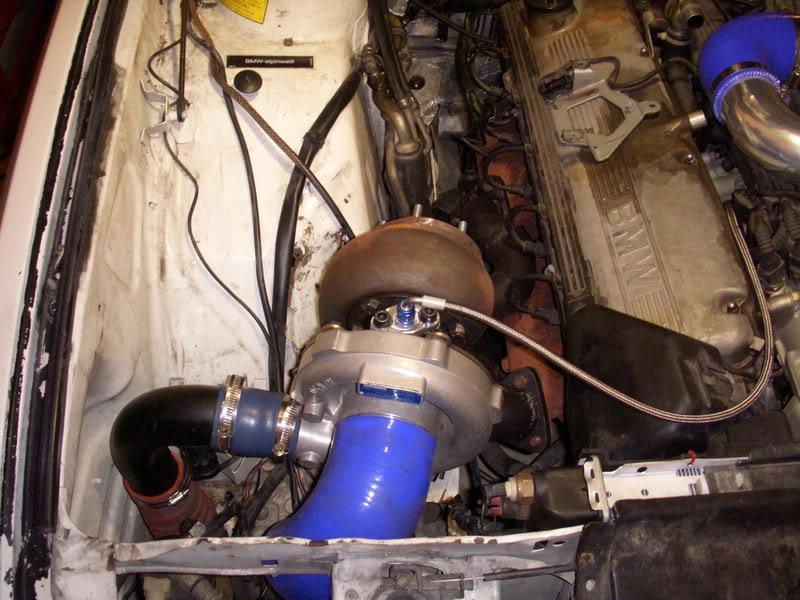 I decided that I wanted to run a front mount IC. While it is possible and fits very nicely behind the factory IS airdam, major valance trimming is required.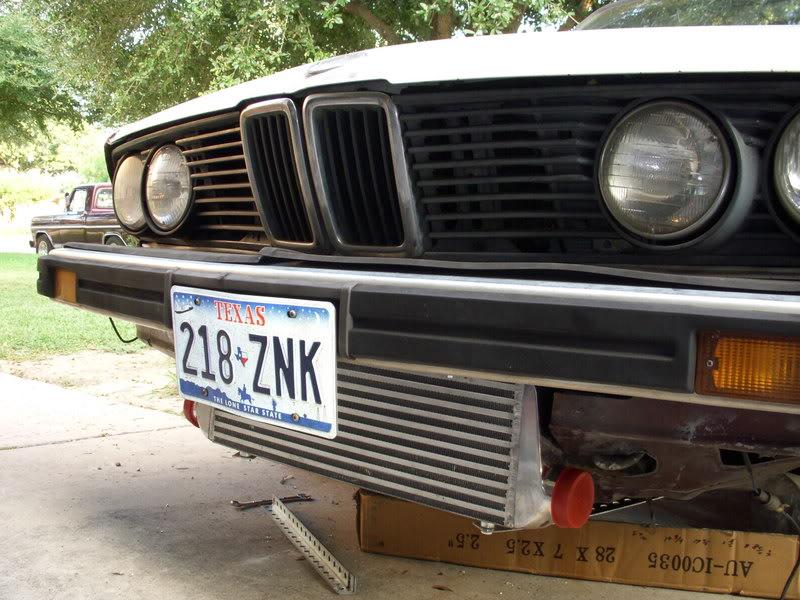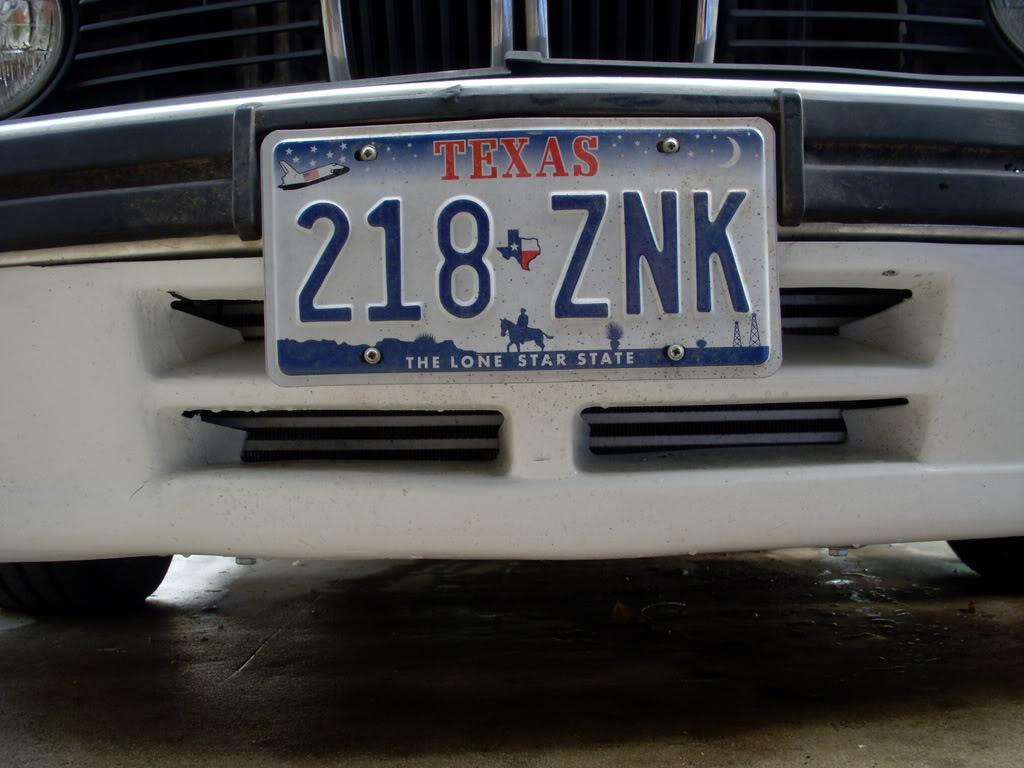 IC piping installed.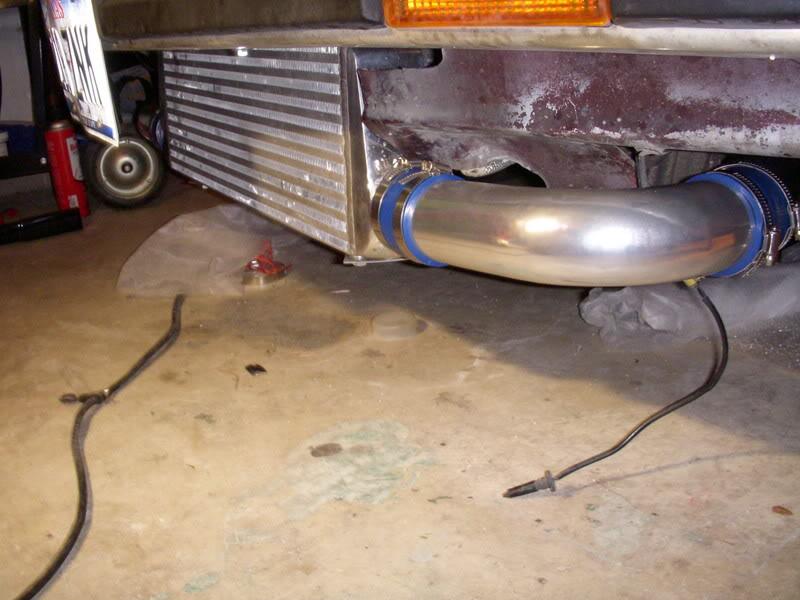 Thats where I am currently. I have a box full of 3" mandrel bends to build my downpipe and a new exhaust with a Magnaflow muffler and cat which shoul show up this week.
As for other items that are of importance I will be running 42lb/hr injectors and have already finished building my MS2 and a Glens Garage idle board. I still need to finish my Motronic adapter harness but that shouldn't take too long to finish. While its got a ways to go I am past the point of no return and am confident that it will be a success and look professional when it is completed. I would love to hear everyones comments and feedback.