DIYs
Fixing a brake light problem
Vehicle: 1988 BMW 528e
Time/Difficulty: 15 minutes/easy job
Parts Needed:
Emergency Fuse kit
Brake light bulbs (Sylvania 7506)
Bulb grease
By stevegolf
You must be logged in to rate content!
4 minute read
Had the brake lights go out. Since all the bulbs weren't working we would check the fuse first.
Here is the kit we got: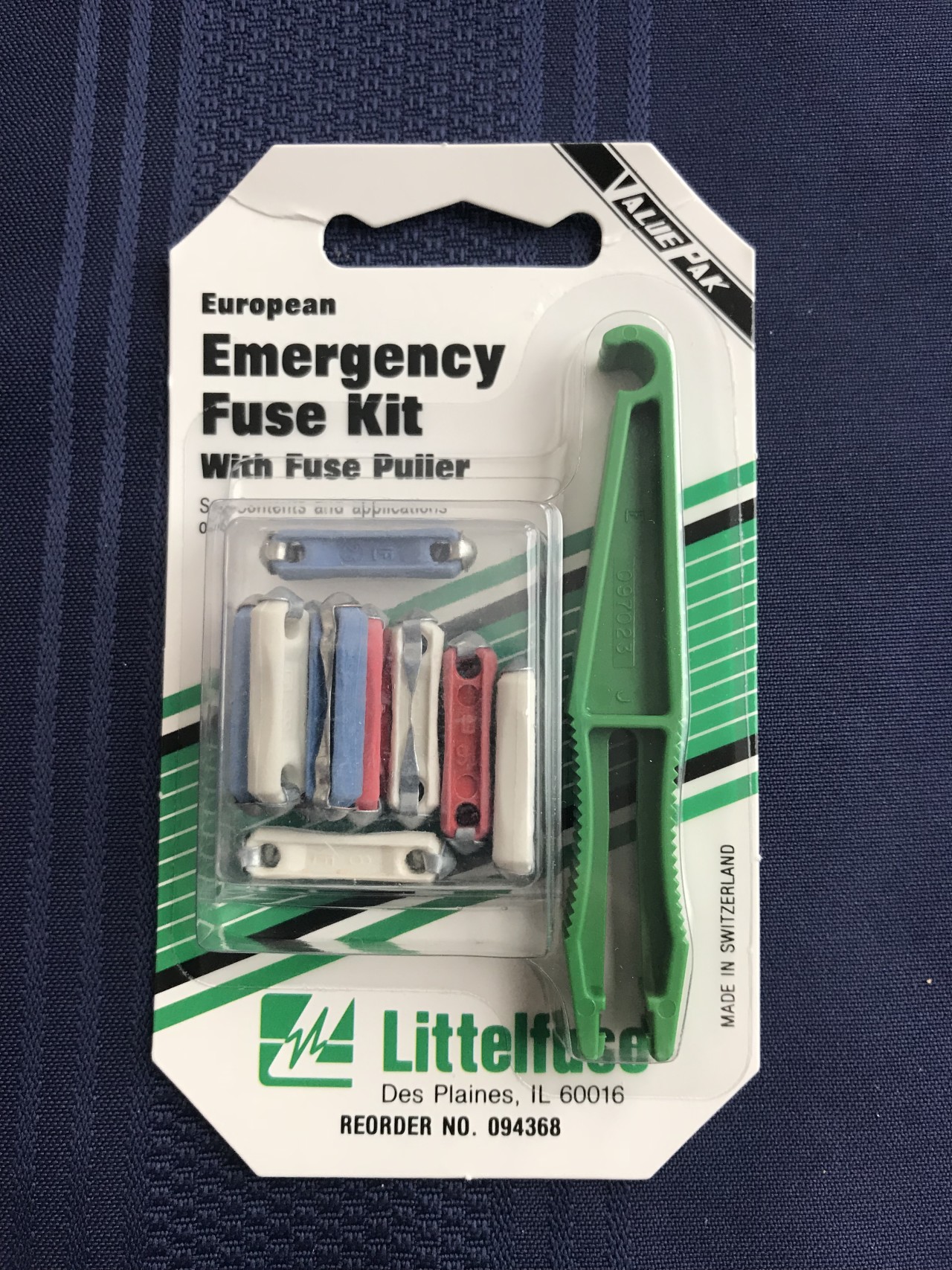 The fuse box is under the hood on the driver's side. The cover is held on by 2 Phillips screws. You can see the brake light fuse is the second column third from the bottom. It is a white 8A fuse.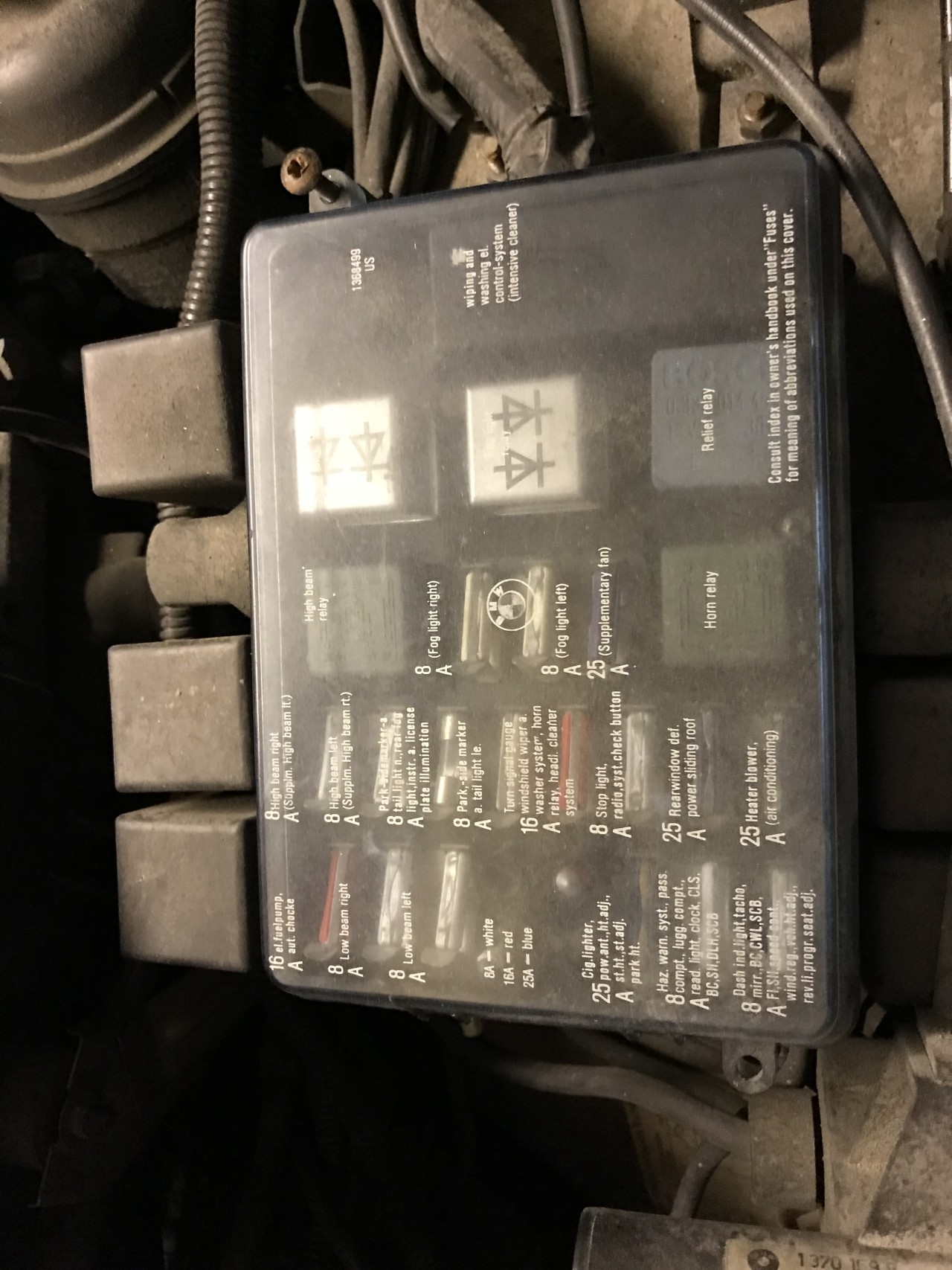 You can see the filament on the fuse is broken. Use the fuse tool to pull it out and replace with a new one.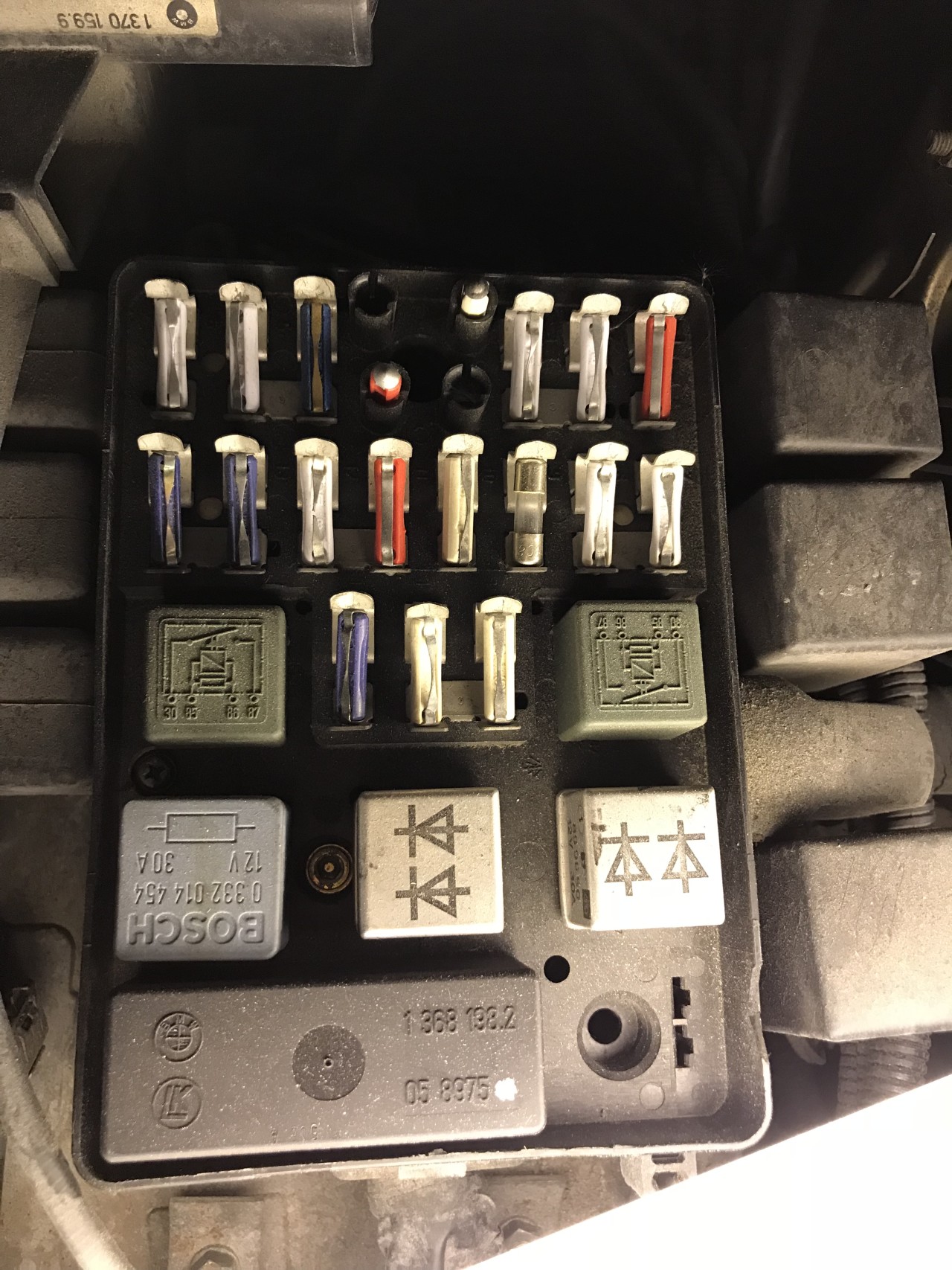 Put the cover back on and screw it in.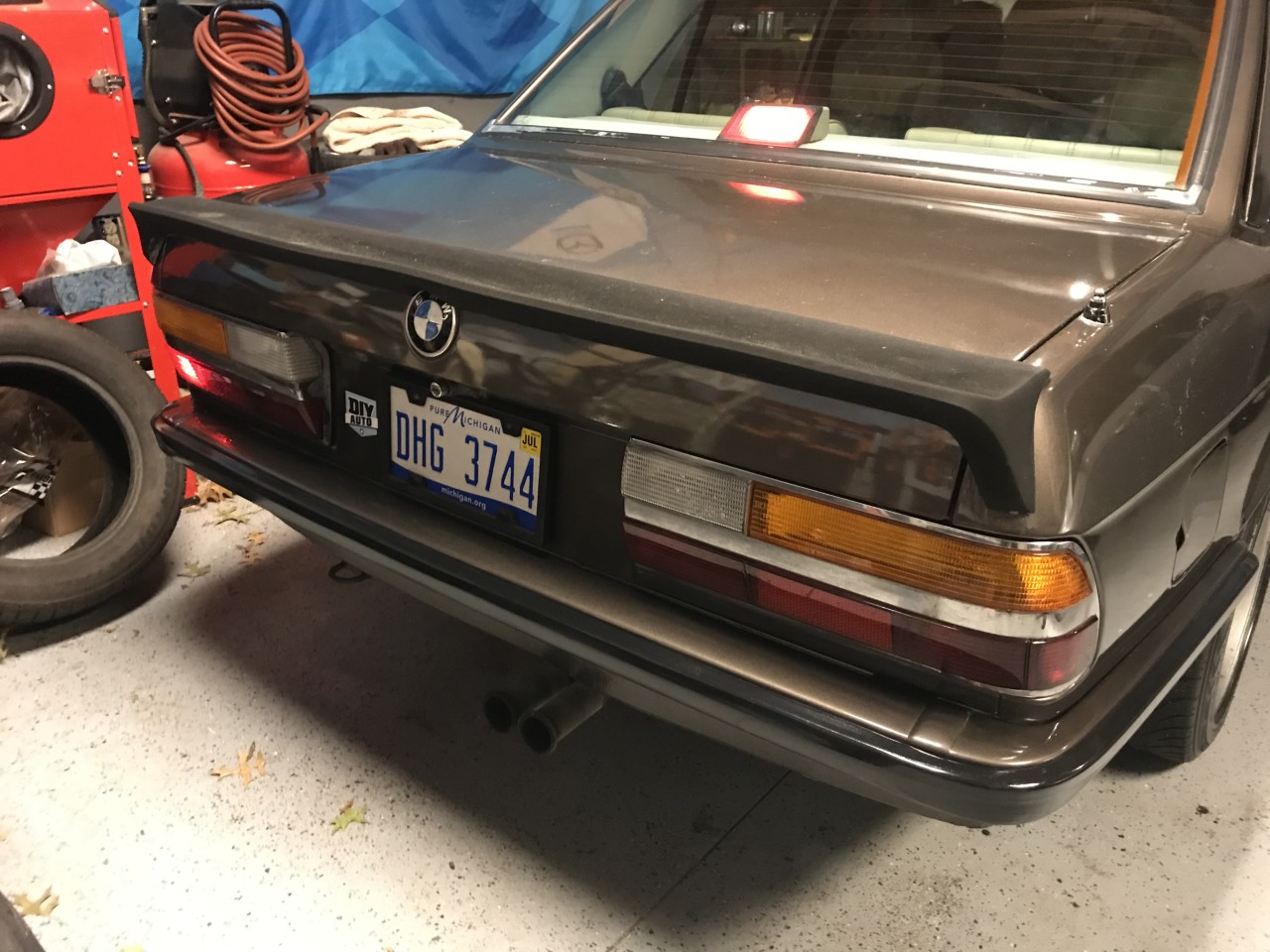 With the new fuse the center light and one of the taillights were working but one bulb was still out.
Went to the store and picked up some bulbs and grease.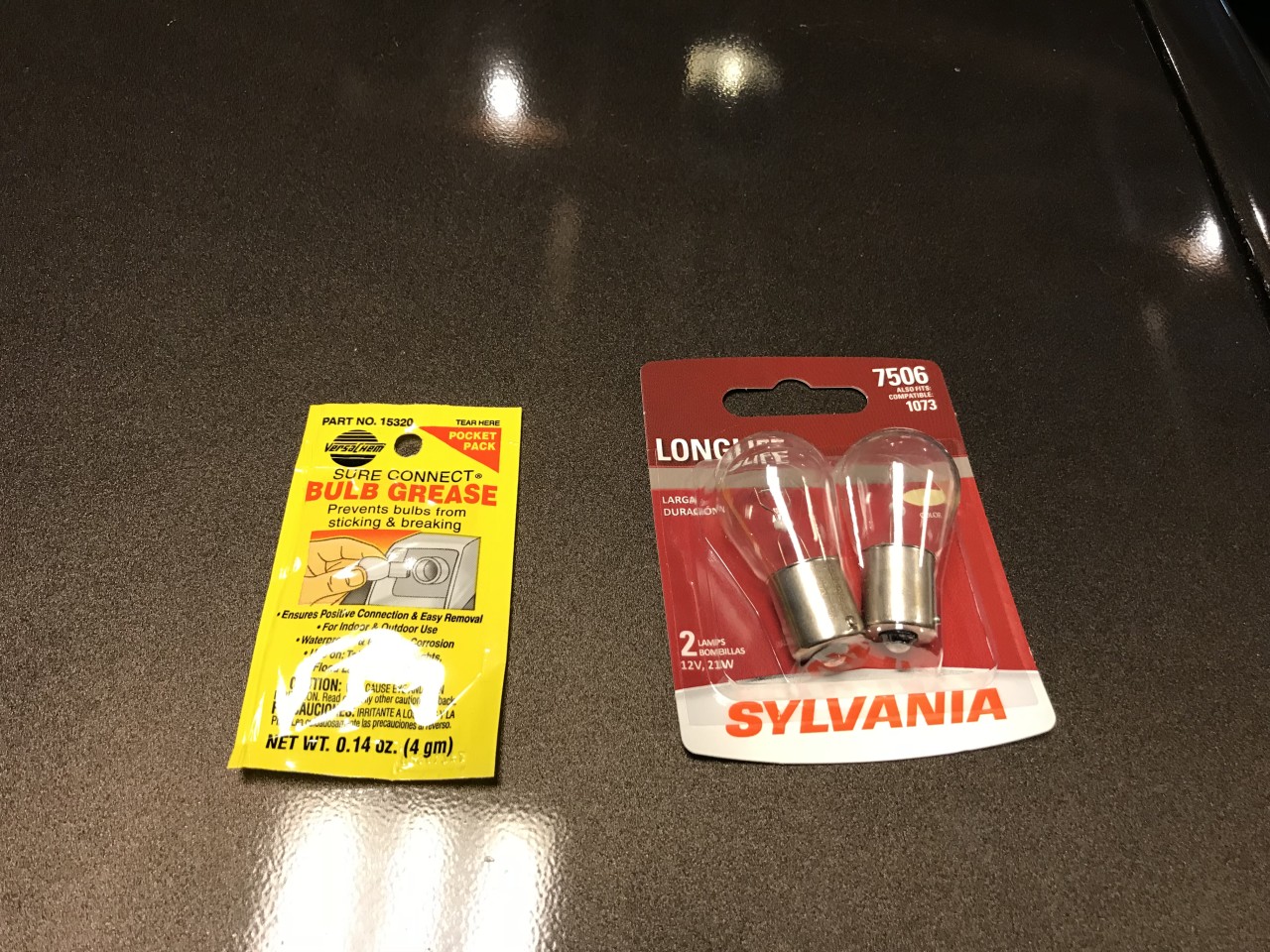 The bulbs are easily accessible from the trunk. Pull the cover back. The brake lights are the bottom outer ones. Just turn that plastic holder and you can pop it out.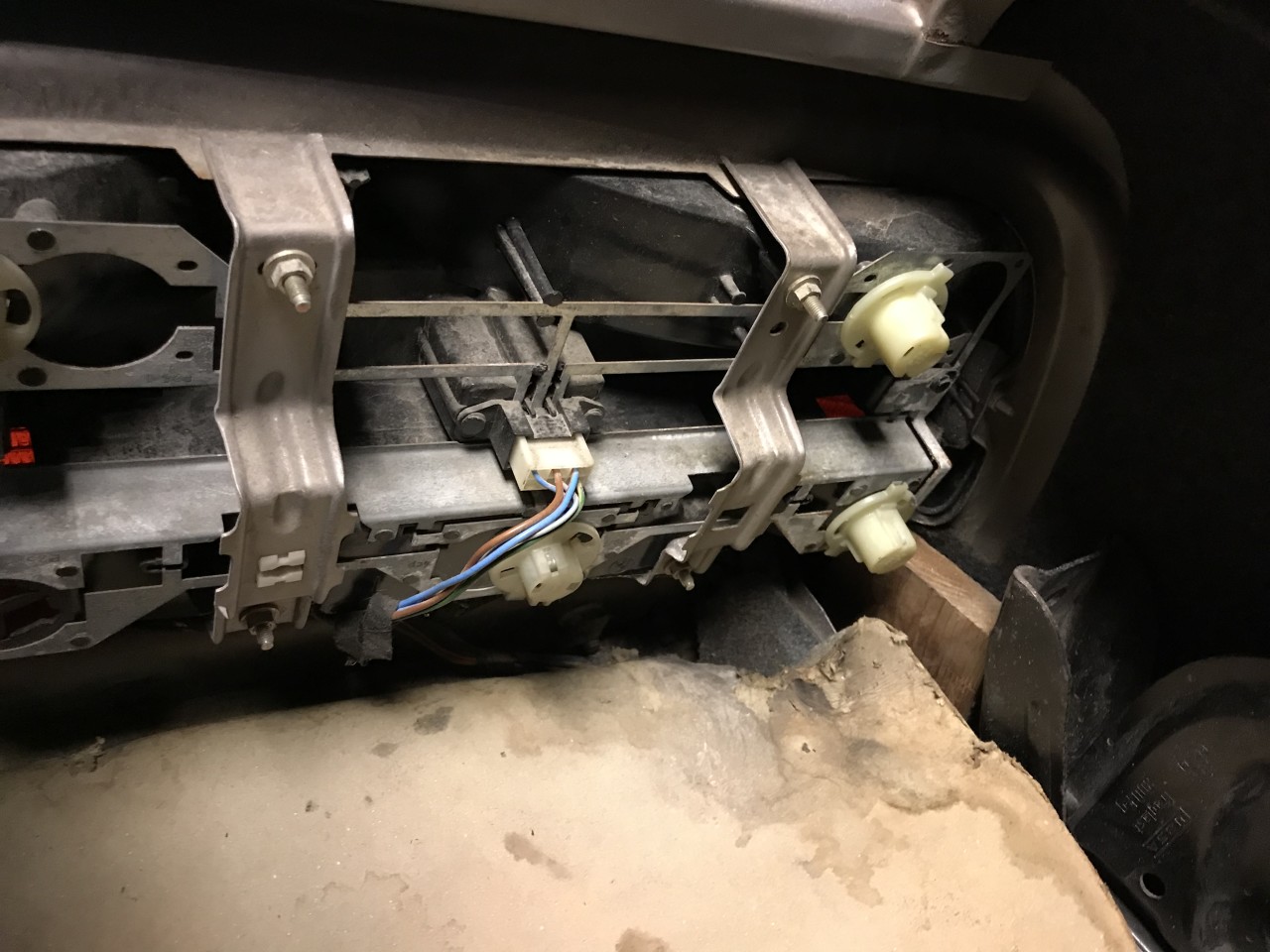 To remove the bulb from the holder just push it in and turn.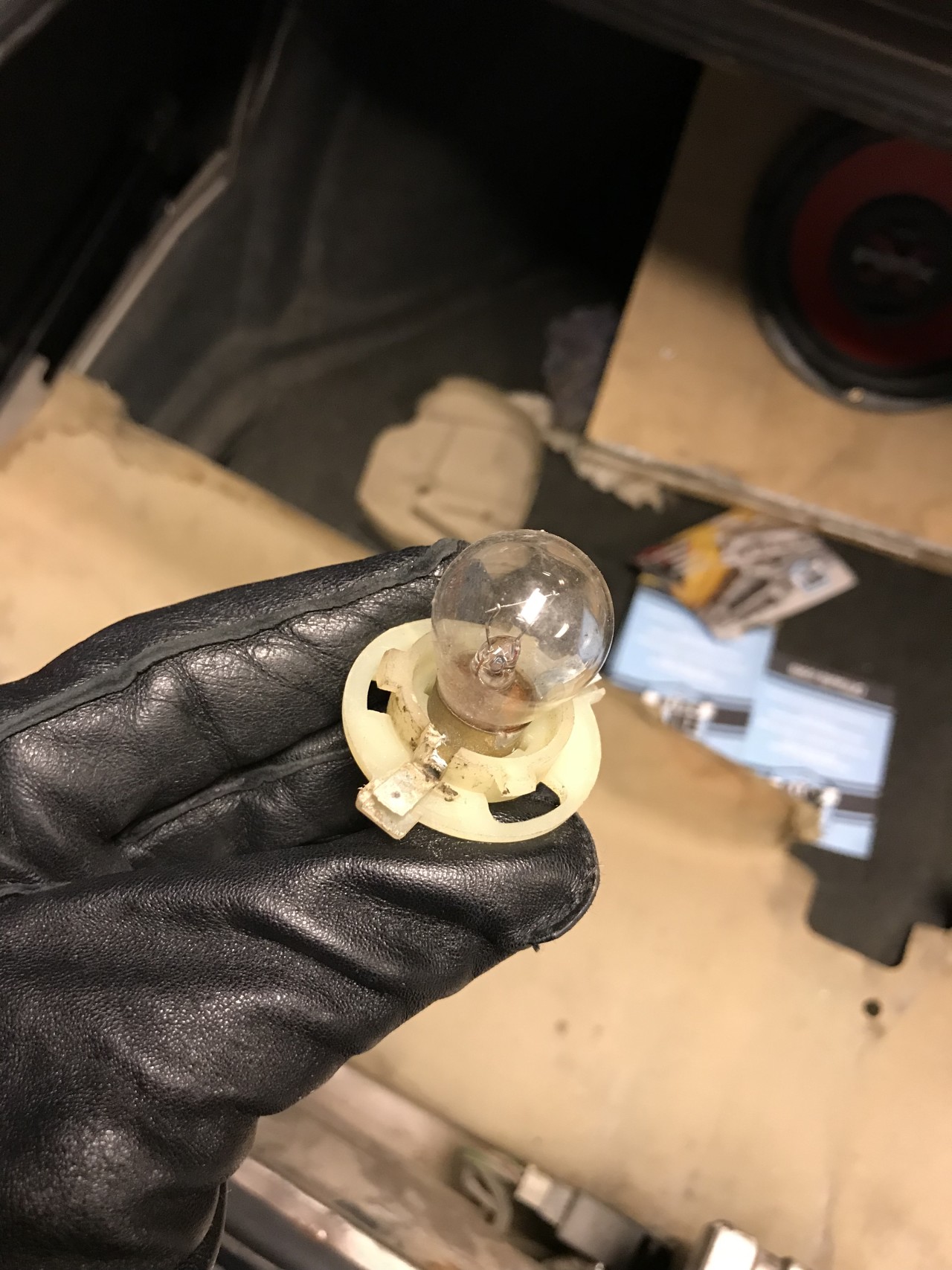 These bulb connections are super sensitive to corrosion. I decided to replace both bulbs since they came in a two pack.
Replacing the bulbs there was still one not working. As you can see one of the connections was corroded. Use sandpaper to clean up the connections, and a small screwdriver or pick to bend the connections to get better contact with the bulb. Use the bulb grease to help prevent against corrosion.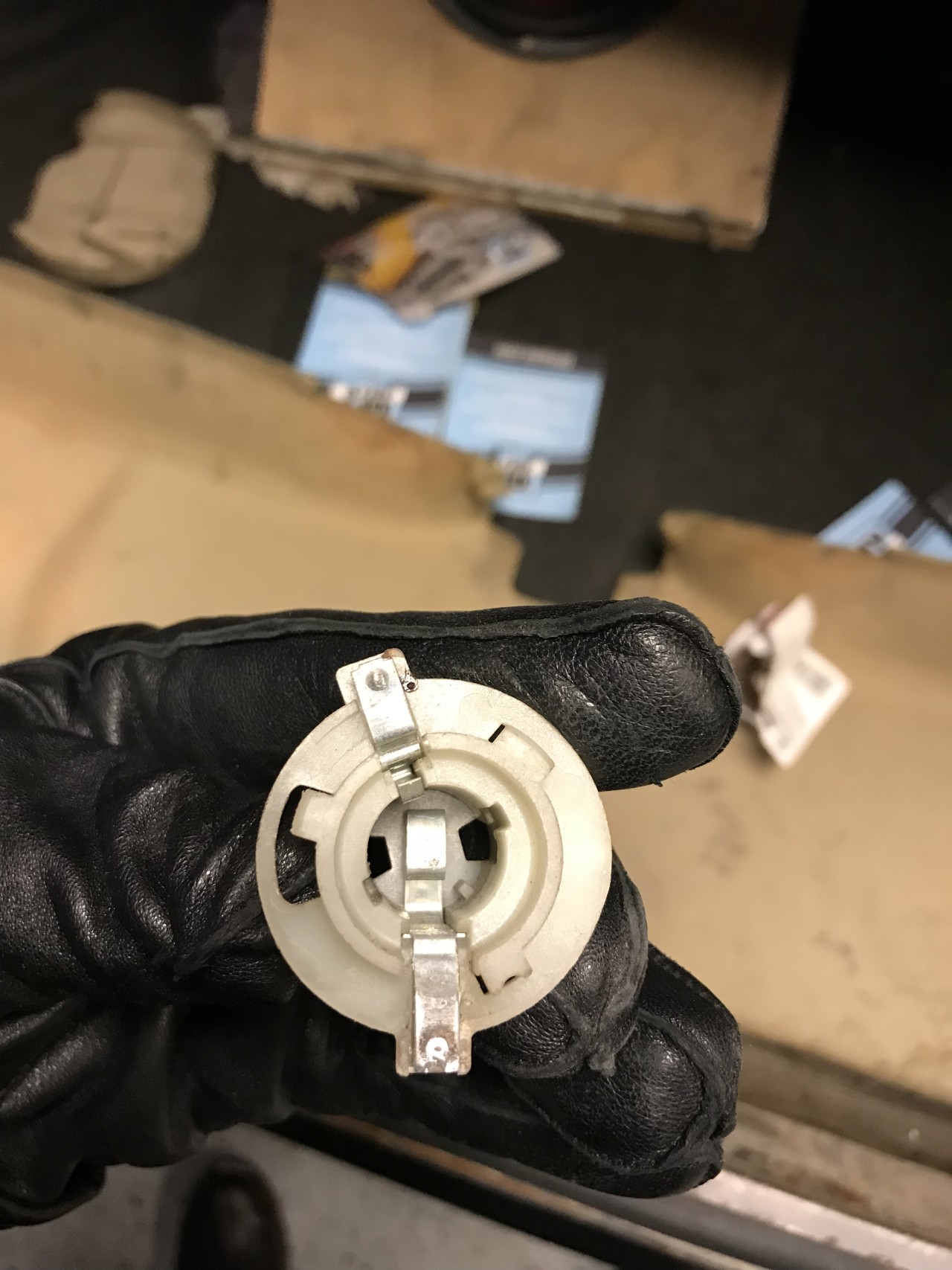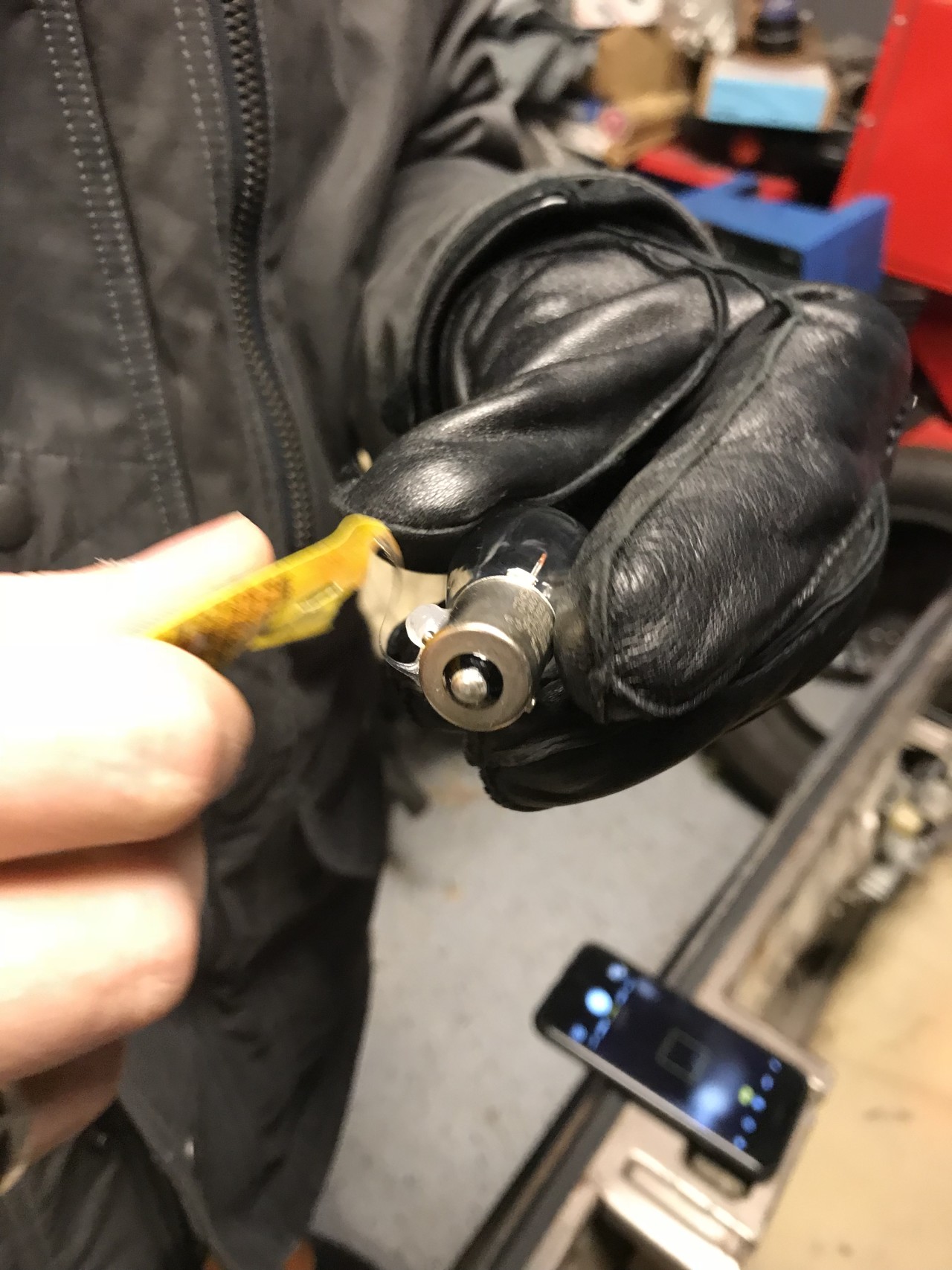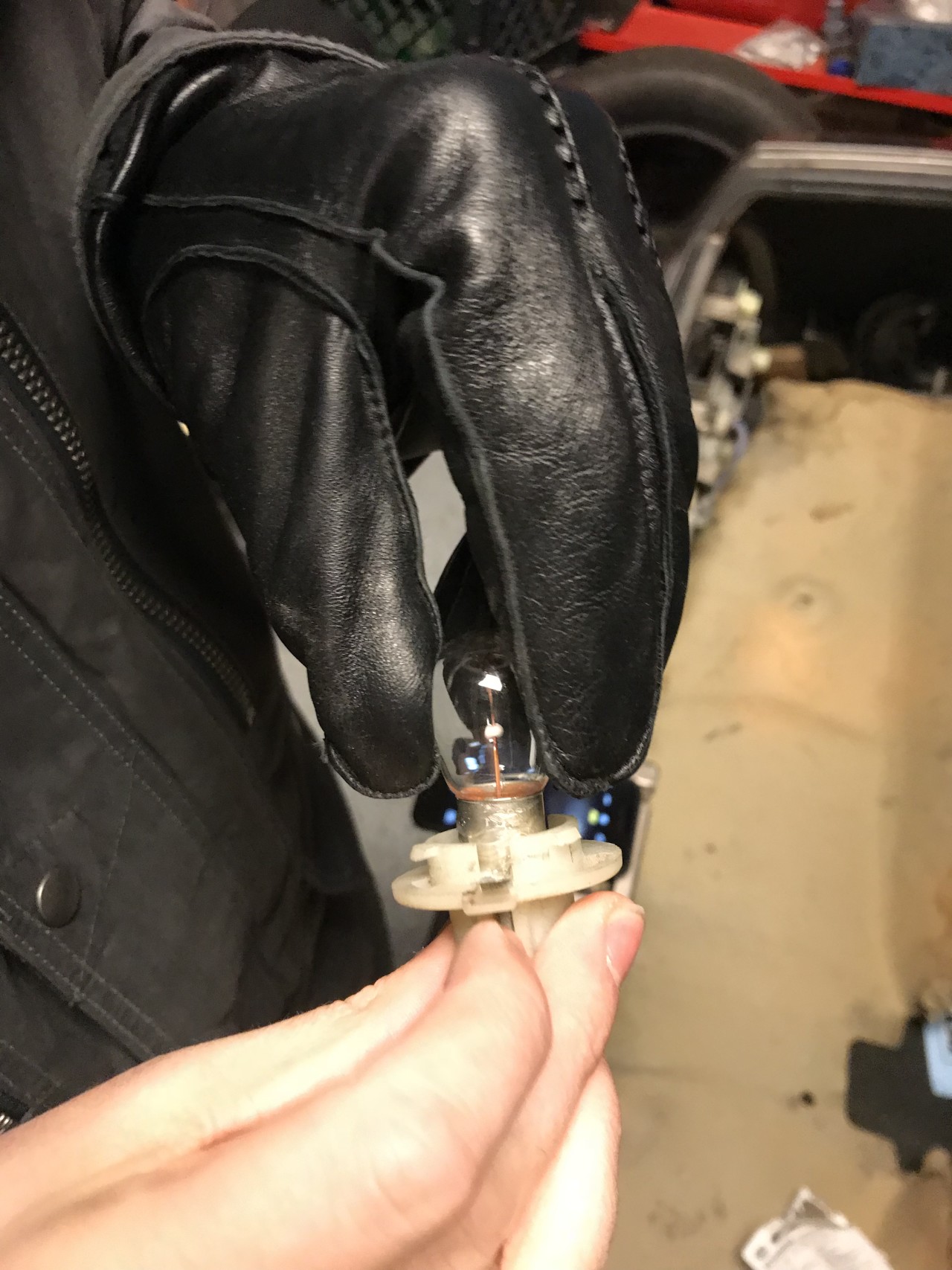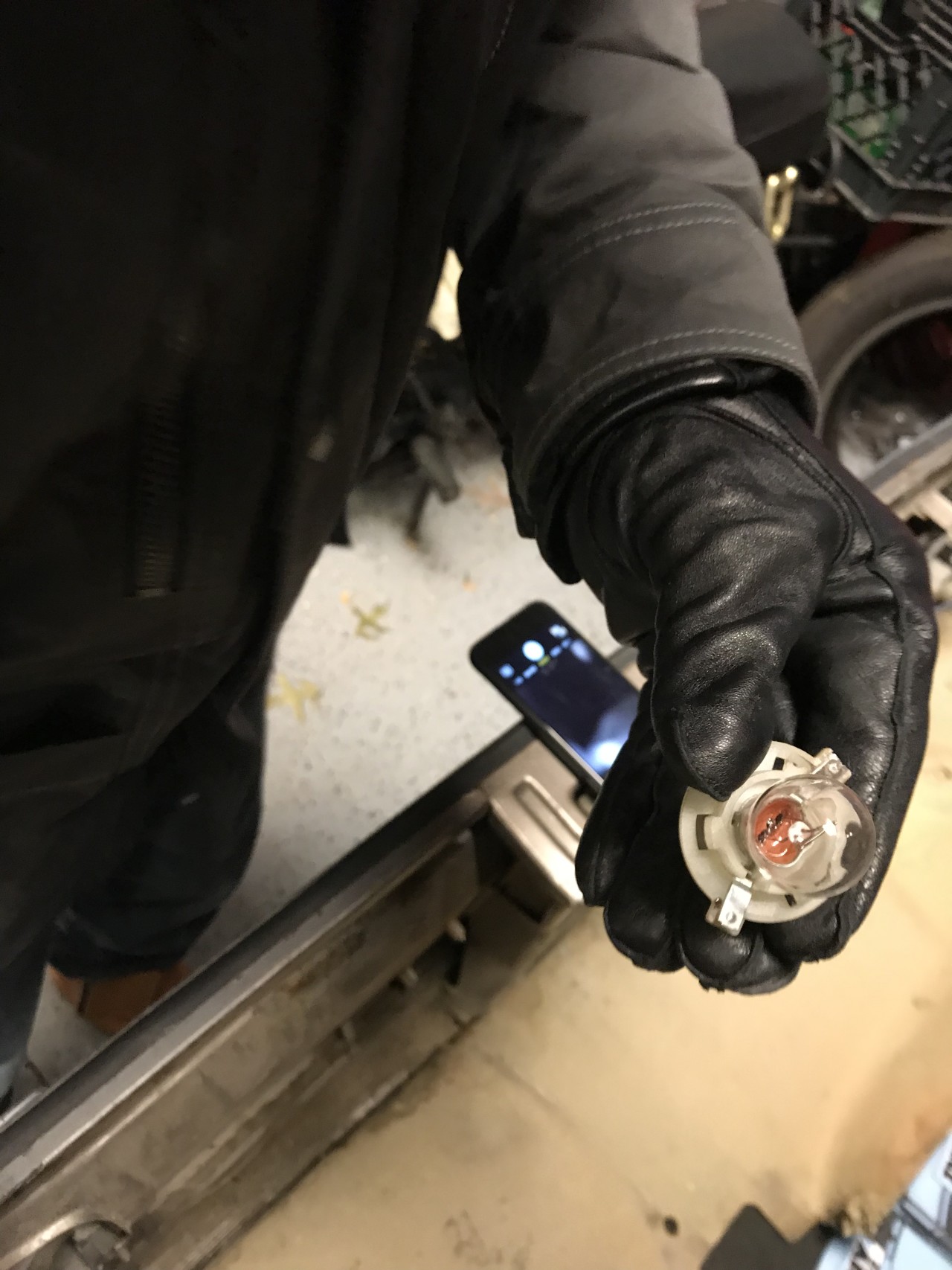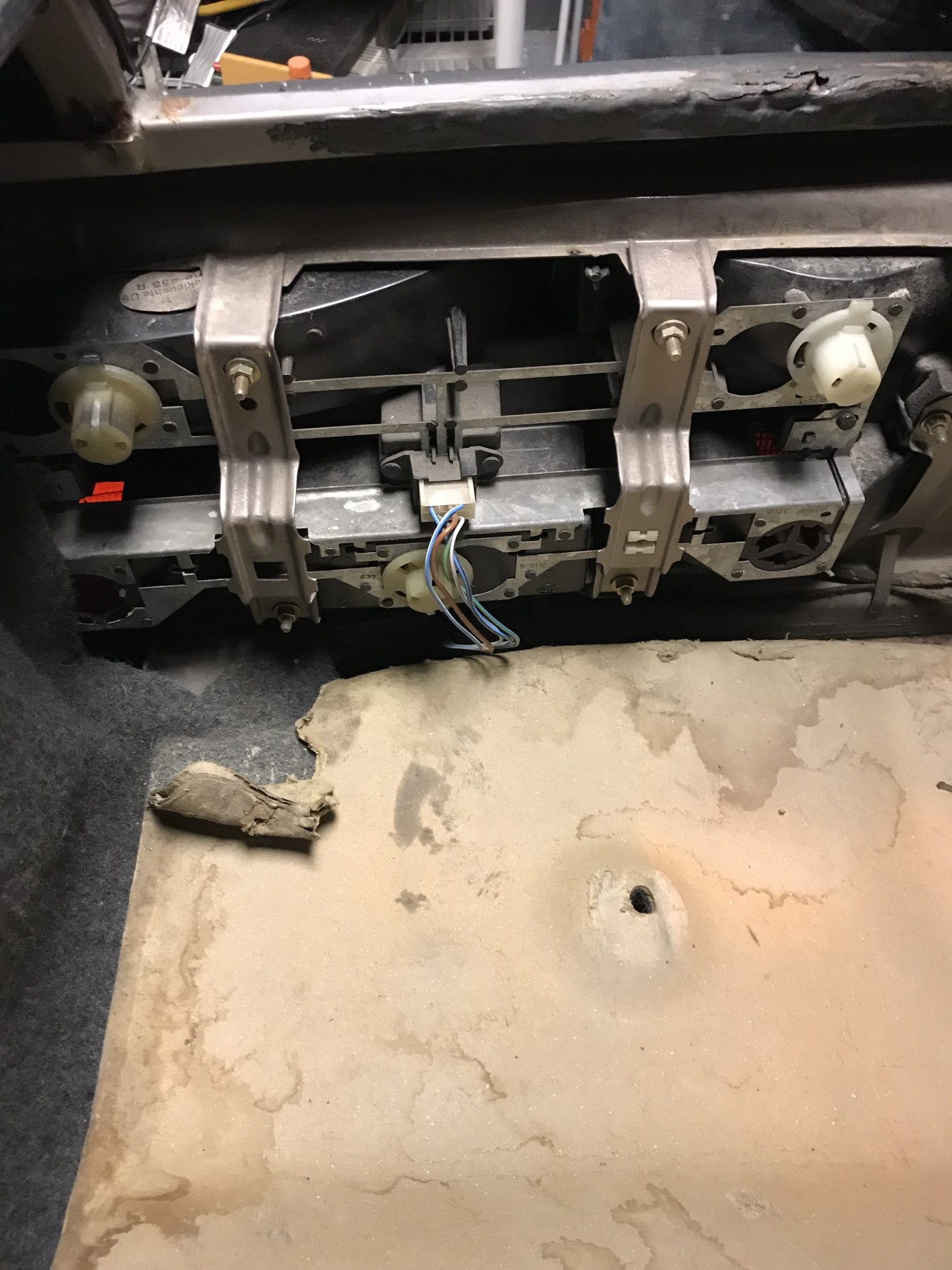 Once the connections were cleaned up we were back in business. The brake light warning was still on, so the connections could still be cleaned up some more, but at least I won't get rear ended.