Reviews
Living with a legend - My BMW E28 M5
By MPower
You must be logged in to rate content!
16 minute read
Its been almost a year since I bought it and I finally finished the write up. :D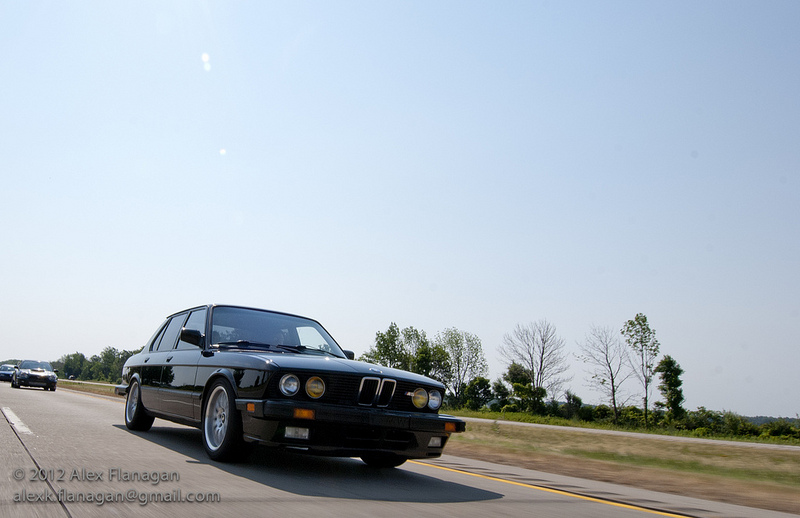 _DSC2329 by Flanagan Photography, on Flickr
Sold my GTI and weighed my options. Picked the irresponsible one.
Although it served me faithfully for four years it was time for me to part ways with my 07 GTI. It was extremely versatile, I moved four times and it readily hauled surprising amounts of my stuff, covering hundreds of trips between Detroit, Flint, Milwaukee, and other faraway places in all types of weather with nary a stumble. It could also be very fun, although I hooned around a bit it always handled predictably and I never hit its limits. The only surprises came from the speeds I could go around corners with out drama. Yet after 70,000 miles it had grown boring and I had to change things up.
I was looking at a broad range of cars. I needed something fun and didn't want a car payment. I don't have a problem with getting my hands dirty once in a while to keep things running as well (happens when you own a 43 year old British car). I was looking at anything from swapped 2.5 RSs to E36 M3s. The sensible part of me wanted to forget all the potential problems of a used car and get a pre-owned WRX or G8 and be done with it. A warranty, less maintenance and hassle, no risk of being stranded on the side of the road. However after the passing of CosmicTDI and other life events I realized I wouldn't be at this point in my life again. I'm engaged with no kids on the horizon for a little while but in 3 or 5 years my auto needs would change and would probably be less easy to rationalize. As an enthusiast I felt the need to get something I would really like while I could, even if it wasn't the most practical or "smart" thing to get. Life is short and all that. So my search focused on cars I always wanted and knew would be a blast and interesting to own. I wasn't thinking reliability be dammed but it wasn't as high on my list anymore. I ended up finding the perfect car.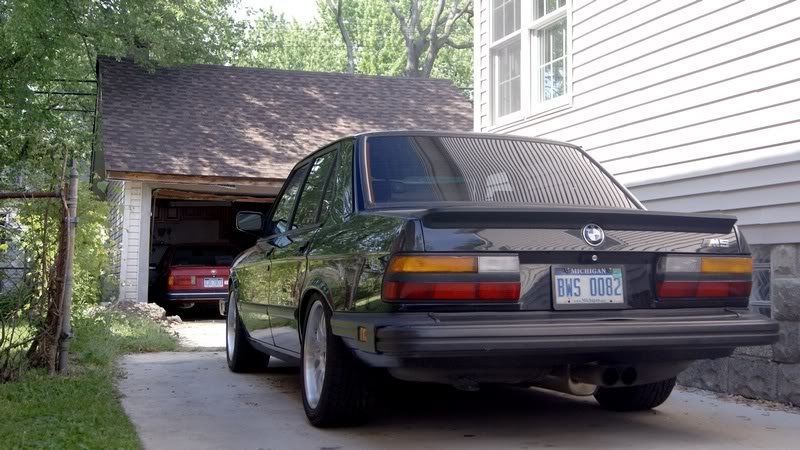 A 1988 BMW M5. I wasn't looking for one specifically but an example showed up on Ebay only 20 miles from my house. The mileage was high at 230,000+ but the modification and recent maintenance list was extensive. I took it for a test drive and that's all she wrote. I needed it. Luckily the seller's brother was looking for a car as well and ended up buying my GTI. The seller was a stand up guy and it couldn't have gone smoother. I ended up with my dream car and a fist full of cash, what could be better.
Here is the official mod and maintenance list from the seller:
Suspension:
The self leveling has been removed and it has Bilsteins Sport shocks with H+R 1.5 inch lowering springs. only a few thousand miles on them. I also installed Ireland Engineering adjustable front camber plates. All other front end suspension components are new as well. I also installed a RaceSkids skid plate to save the oil pan. I installed Ireland engineering urethane rear subframe bushings and the PO had already had the diff bushing replaced.

Brakes:
I rebuilt the M5 four piston front calipers and painted them with gloss black ceramic caliper paint. The front rotors are 750iL brand new. Rear calipers are rebuilt and painted and are off of an E34 540i. Rear rotors are vented and brand new. This is a popular and very effective upgrade for these cars. Stainless steel braided lines all around. Porterfield R4S pads. Motul racing fluid. Stops fantastic! Huge upgrade over stock.

Motor:
The timing chain, guides, and tensioner were done within the last 10,000 miles and the valves were adjusted and throttle bodies synced. I have records to prove. The timing chain service had actually been done once before according to the records. The PO just wanted to be extra sure. Compression numbers were taken at like 228K and are great, 180 and 5% leakdown. When I got it, I installed the Miller Mass Air Conversion and programmable WAR chip when I got it and after a lot of tuning really maximized the power and smoothness. If you are not familiar with the Miller system check out their website.

http://www.millerperformancecars.com/

To make sure everything was tip top I replaced the fuel pressure regulator, throttle position sensor, O2 sensor, both fuel pumps, and had the injectors flow tested and cleaned. New thermostat. K&N air filter. All done within the last 5000 miles. I also installed the polished stainless steel Billy Boat tri-flow cat back exhaust. I installed an Innovate wide-band O2 with data logging and analog dash mounted analog AIr fuel ratio gauge. This is a very useful tuning tool. It is mounted in a removable vent and can easily be put back to stock (see pic). I will include a nice little Net Book running windows XP and all the Miller and Innovate software with the sale. I also installed a new Diehard Battery last year. Car runs and sounds amazing!

Wheels and tires:
I have 3 sets of wheels. I am selling the Style 42 BBS with the car (pictured). They have custom BBS center caps. Currently have 235/45 General UHP Acclaim tires on them (80% tread). I also have a set of clean Borbet type A 16" with brand new dunlops and Style 5's gold with polished lips and Falken Azenis track tires. Just the style 42s go with the sale. Others available seperately. I no longer have the stock wheels. They were in perfect shape but I sold them to fund other upgrades. I didn't think I would be selling the car.

Exterior:
The car has been repainted some where along the way and it looks very excellent. Probably the nicest E28 N5 in MI. The windsheild is 2 years old as is the gasket. The sunroof seal is brand new. I replaced the trunk seal and coated the tray it sits in with POR15. Underside is very clean. Windows are tinted.

Transmission:
The trans was rebuilt at some point.The housing looks clean as brand new. Clutch feels perfect. Shifts perfect. UUC short shift kit. New reverse light switch as well. Driveshaft was replaced with a rebuilt unit including new center support bearing and Guibo. Drivetrain is rock solid!

Interior:
The PO had an awesome leather wrapped Euro dash installed by Kormann BMW in NC. Stock seats needed recovering when I bought the car so I replaced them with Corbeau CR-1 sport seats. I really like them. Some people don't. If you don't, you can find some stock ones. I replaced the stock wheel with a Momo Monte Carlo. I love it, again, some don't. Rest of interior is in decent shape. I no longer have the stock wheel or seats.

Acessories:
-Previous owner put a bunch of money in the A/C system. Worked great when I got it. The AC compressor clutch started making noise when it was not engaged, I pulled the belt. I haven't messed with it beyond that.
-Radio doesn't work.

-Everything else works great. Cruise, trip computer, heat, speedo, odometer, all guages, all lights. No ABS light or any other warning lights are on.
-Tool kit is missing spark plug tool. I have an aftermarket one that goes with it.
This is the first generation M5, for only one year 2200 examples were hand made in Germany. This was when the M division was still young, the E30 M3 was out for a couple years but BMW M cars didn't have the prestige and storied history they do now. This car helped build it, being the fastest sedan in the world in 1988. It is almost like for inspiration the M division looked at classic American muscle for the M5, but made it capable of hitting 148 mph and carving through corners with ease. Take your gnarliest motor, stuff it in one of your family sedans and let the magic happen. The motor in this case is the 3.5L I6 from the venerable M1 supercar. It has individual throttle bodies for rapid throttle response, a 7000 RPM redline and came with 256 horsepower in its North American specification. With all of the modifications this example makes around 300 hp according to a few well calibrated butt dynos.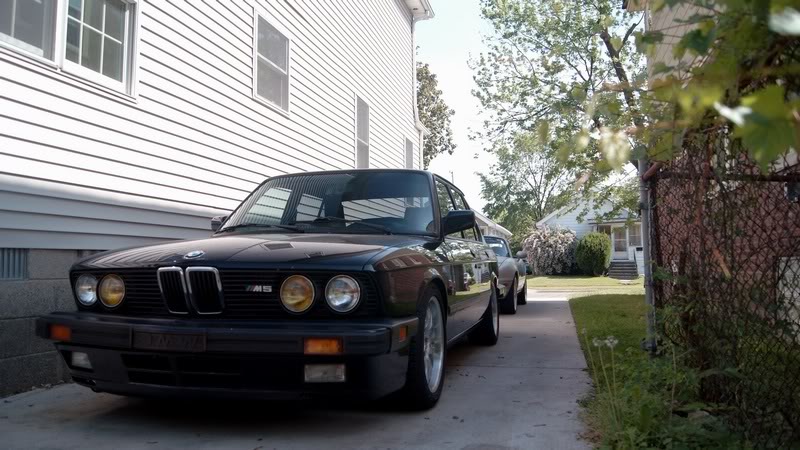 "This thing is a brute!" the first thing my buddy said as he took it sideways out my work's parking lot, the six trumpets snarling. I have to agree. Everything in this car is heavy. The accelerator pedal effort is high, opening the six butterflies. The clutch pedal is heavy as well. I actually had to adjust my seating position to be more upright so I'm not pushing myself up the seat. While my E30's steering wheel dances in my hands the M5's is solid. Feedback is there but turning is much more deliberate, with effort building up linearly as you turn the wheel. The aftermarket shifter is brutish as well, an inch thick milled steel shaft projects outwards from its leather boot, topped with a wooden shift knob (carved from trees in the black forest in Bavaria as I like to imagine). The shifter feels more like it belongs in a train than a car, with heavy metallic clacking sounds as you change gears. It doesn't like to be rushed, requiring more slow, deliberate shifts. This is also a heavy car, while my GTI crashed over Detroit's cratered roads the M5 feels like it is flattening any bumps with its steamroller like wheels. The car feels like it was hewn from one solid block of steel. All of this weight seems to disappear when you stomp on the fun pedal or throw the car into curves. I've taken a variety of curves that would've upset lesser vehicles but I have not even began to approach this car's limits. It just grips, unless you feel like having some fun and make the back end step out with ease.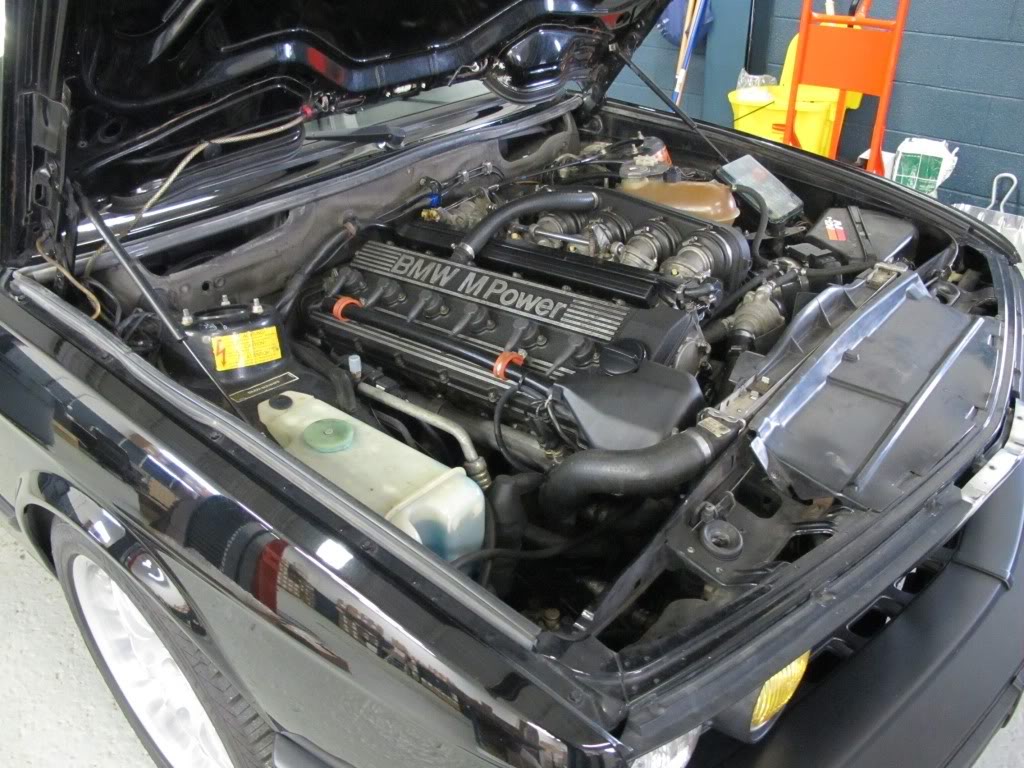 Acceleration is fierce, I've scared the crap out of my boss and several relatives. It is great having so much torque on demand, at pretty much any RPM. The engine is definitely my favorite thing about this car. It is so responsive, and sounds so damn good. Turning the key the starter cranks twice then the engine explodes to life. The motor sounds almost like a V8 at idle, rumbling bass that makes the walls in my house rattle. There is almost a diesel like typewriter clatter of the top end, typical of these engines. I love how it burbles around under 3000 RPM, lifting off throttle unleashes a cascade of pops and booms as if it is dumping cluster bombs out the exhaust. Really nail the throttle and the character changes. What was a giant purring lion becomes a roaring lynx. The tone changes at 3000 RPM and again at 6000 RPM from a chorus of angry Chewbacca's into a Ferrari like howl up to redline. This car was made for eating up miles on high speed, curvy roads. On the freeway it is happiest around 85mph, sitting just under 3500 RPM. I'm not used to having this much power on hand but it is nice. If I have to get to the right lane and there is a cluster of other cars farting around blocking my exit, a dip of the right foot puts you past 100 mph surprisingly fast to get to a clear section of road.
This car also has the best brakes of any car I've driven. The fronts were transplanted from a 750IL, large enough to anchor much heavier boats. The rears are off the E34 M5, with stainless steel lines all around. The car stops fantastically with great pedal feel.
The interior reminds me of why old BMWs were so great. Everything feels solid and high quality. There is a trip computer that tells you your range, outside temp, average MPG (always optimistic, usually around 18mpg). One of the previous owners had the dash covered in leather by Kormann BMW in NC and it really brings the interior up a notch. The center console, door panels, and seats are covered in leather as well. Some of it, especially the rear seats are starting to crack with age but it is still a very comfortable place to be. The PO had Sparco racing seats installed which were too uncomfortable for the long trips I'd be taking so I sourced some 535i seats locally. They are comfortable, heated, and fully adjustable. One funny thing is the front seat heater switch placement, which are more accessible by the rear seat passengers than the front. Overall it is a very nice place to be, comfortable for four people over long distances.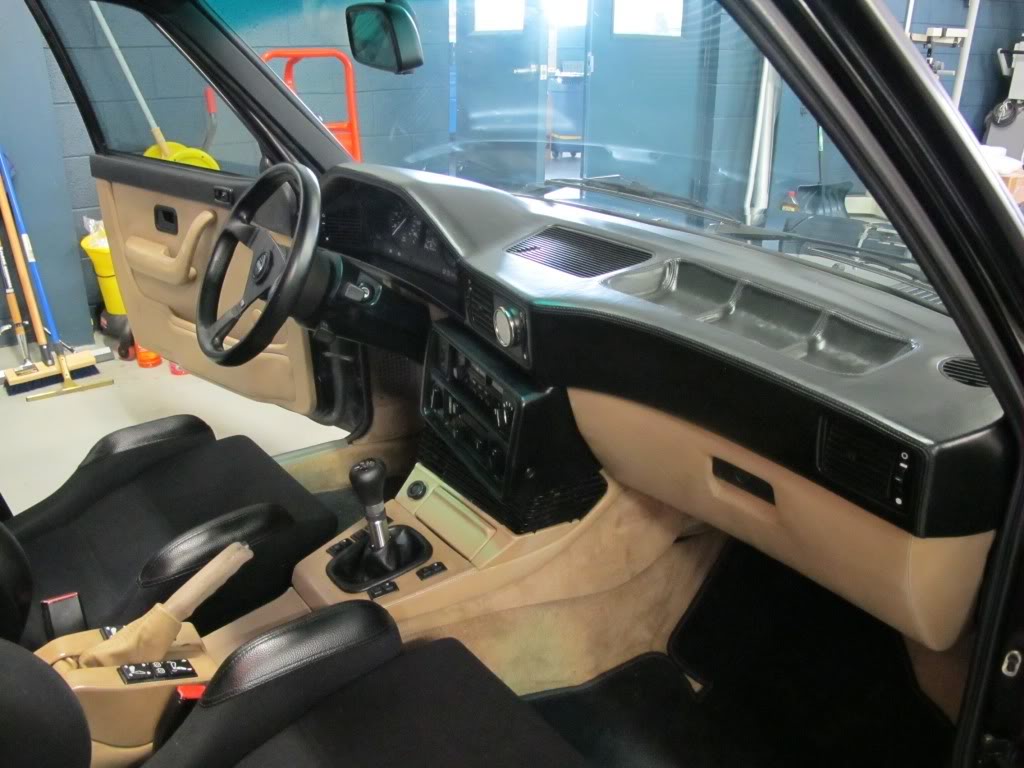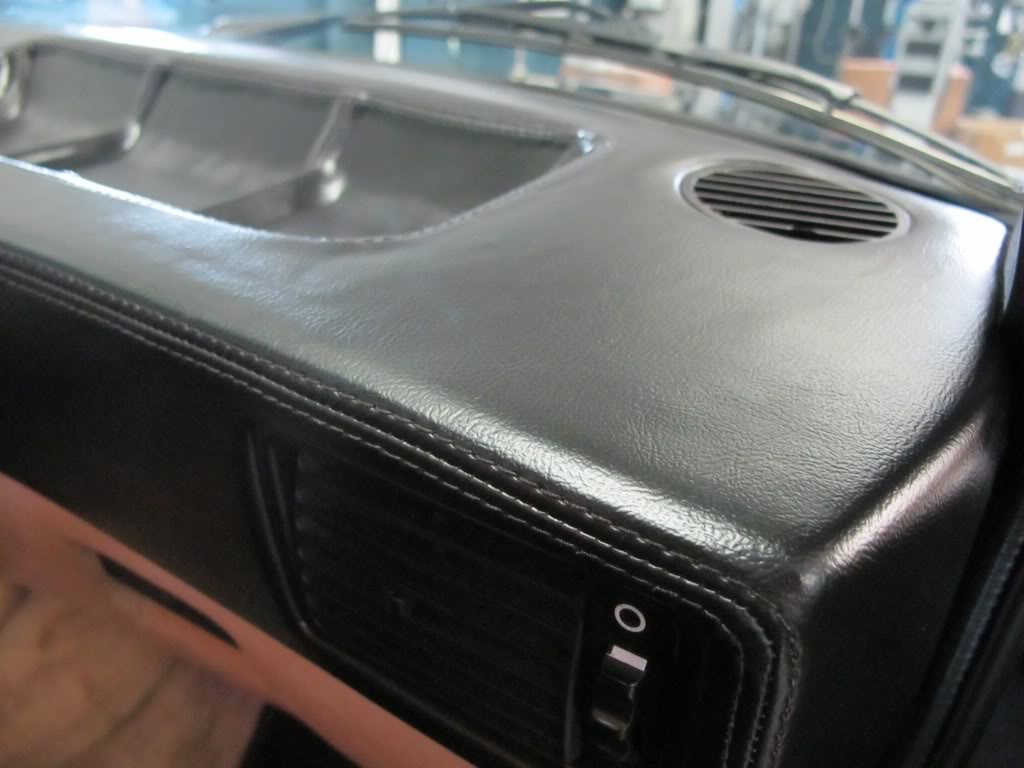 The exterior design is where this car really shines (literally). You could only get the E28 M5 in black in the US and the blacked out trim came stock. To call the design boxy would be an insult to the designers. Like a finely tailored suit, there are subtle cuts and curves that take away any bulkiness making the car look athletic. There is something timelessly classy about this car that is hard to describe. Many people swap out the US spec diving board bumpers for the more svelte European versions, but I've grown fond of the US bumpers. They give the car a stern, square jaw while the euro bumpers (and the bumpers for the lesser versions of the E28) create an awkward overbite . The PO had the BBS wheels installed which look perfect on the car. Oddly the styling was considered a weak point when the car first came out. The M5 production actually continued after normal E28 production had ceased. The E28 had been around since 1981 and the more modern looking E34 had people drooling for something new design wise. I think the E28's design has aged better though. There is nothing aesthetically I would change about this car.
So, besides all the fanboy gushing, what is the car actually like to live with? It has been surprisingly easy. I would not recommend having it as your only form of transportation, certain parts are expensive and getting harder and harder to find. However I believe I bought a very good example. A weeping oil cooler line is the only thing I've had to change besides normal routine maintenance. The car has enough miles on it that I don't feel guilty about driving it every day as I would with a low mileage example. A couple weeks after I bought the car we went on a 1500 mile round trip between Detroit, Milwaukee, and Madison IN and the car drove great, and was quite fun on the nice roads in Indiana and Tennessee.
Due to the gas consumption (and an A/C system that needs work) I find myself grabbing the keys to the Miata for driving to work more often. The forcefulness needed to work the controls takes a small adjustment period after using the super light shifter and clutch in the Miata. The car also probably feels faster than it is, the US versions needed 6.5 seconds to reach 60, this car is probably in the low sixes, upper fives. However it sounds glorious going there. Once I happen upon a medium sized pile of money I may switch to the cams and higher compression pistons of the E34 M5 to eke out some more power. I can say without question that this is my favorite car I've ever owned.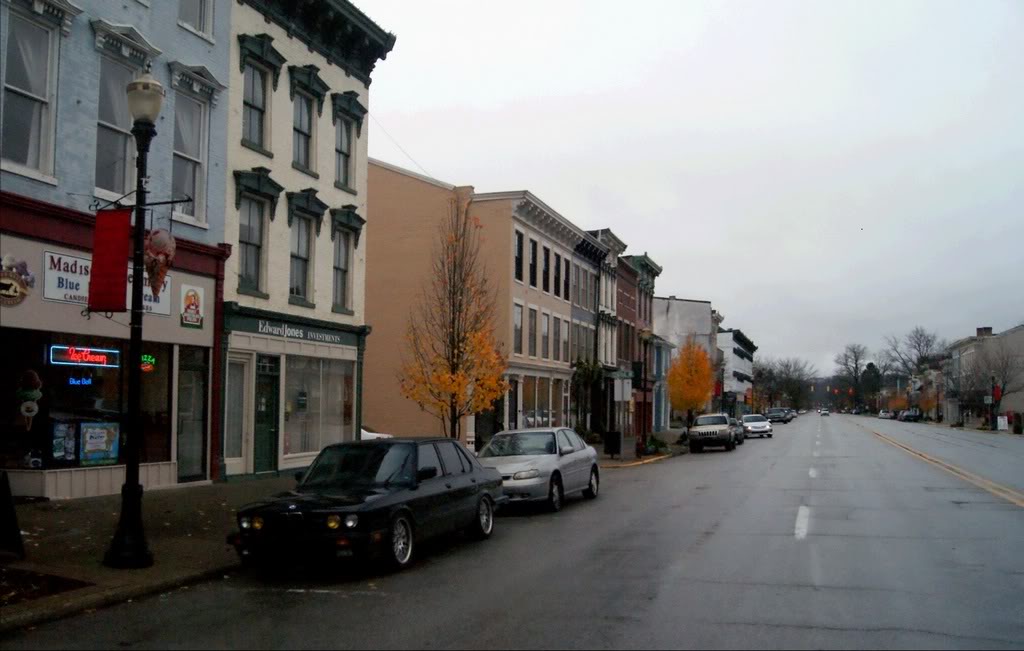 In late June I took a 500+ mile round trip to Holland MI for the Eurohangar car show, and ended up taking the trophy in the E30/E28 Category. The M5 drove flawlessly, especially for a 24 year old car with 240,000+ miles on it. On the drive home the sunset matched the red of the gauge lighting. Warm summer air blowing through the open sunroof. I sat comfortably in my bolstered leather throne while my fiancee slept soundly in hers. A long stretch opened up on the freeway and I sunk the throttle into the carpet, the engine growled as the speedometer needle swung past 100. At the triple digit speeds the car felt composed, hugging the road with confidence. A smile was plastered across my face. Not only was I driving one of my dream cars, a hand built example of German motoring excellence created at the start of BMW's peak, but I had bought it for less than the cost of a 5 year old Honda Civic. These are good times to be an enthusiast. Enjoy it while you can.