E39 Wagon Build - Practical Daily
By stevegolf
Hello boys and girls
We are proud to unveil the first official DIYauto.com project car. These project cars will undergo a transformation which will be documented thru DIYs and an official build thread. We intend to feature a variety of types of vehicles in the project car stable, from cheap daily drivers to hot rods or cruisers to race cars. We hope we can educate and inspire with these project cars, like DIYauto.com users do to us everyday with their builds.
For our first project car we looked for something every enthusiast needs, a daily driver. An enthusiast's daily needs to be practical, somewhat reliable, cheap, efficient, and fun. Since this is a vehicle you will use everyday, choosing a daily driver involves compromise. Some people pick vehicles that are extremely reliable or cheap, but aren't fun. They have the puritan belief that enlightenment comes through self punishment or denial. Others go in the complete opposite direction, finding a car that is a lot of fun but impractical. This can put you in situations where you don't have a vehicle to handle all of your needs. With some research and know how you can find a car that checks most of your boxes for a good price.
We've done the research, poured over charts and graphs, spoke with village elders and found the ultimate enthusiast daily, an E39 BMW 528i 5-speed wagon. Some of you knew this answer before we even asked the question, others are probably puzzled by our choice. Let us explain.
First the basics. We have a RWD, manual, wagon. The words RWD and manual need no enthusiast justification, you might as well ask someone to explain their need for air and water. The enthusiast's love for wagons has become a meme because it gives you the most practicality in a car platform. With a wagon you can seat 5 comfortably and have copious amounts of room in the back for everyone's stuff. You can fold the rear seats to create a cavernous area in the back that could only be matched by a van or truck. When purchased, the car came with an extra set of wheels and a set of snow tires, all of which fit easily in the back with room to spare. A much tougher feat in other vehicles.
The E39 platform is praised by wise curmudgeons as the last true BMW, when they took their "Ultimate Driving Machine" motto seriously. This generation of M5 is seen as the best ever. Renowned for its steering feel, this gen uses an actual rack and pinion system.
This particular car is equipped with BMWs more pedestrian inline 6, 5 sp manual combo. The smoothness of the engine combined with the linear powerband matches the transmission perfectly. And that buttery combination was a BMW signature in the not to distant past. The I6 is cheaper on gas and insurance compared to the V8 equipped models. The MPGs are in the mid 20's which is as good as you can get in car from the 90's.
Of course a car with this price and mileage will need some work, at least we'd hope so, we aren't trying to make the shortest build thread ever. The first phase of work will be maintenance related, refreshing areas that are showing signs of age and use. As we progress we will do more modifications that improve performance and the overall driving experience. Here is a list of work you will see us doing shortly.
1. Sagging hatch - The spring/shock that holds the hatch up is going, and we have a couple minor head wounds to prove it.
2. Headlight replacement - The current pre-refresh headlights look dated, have taken in moisture, and point to the ground due to broken adjusters. Some new style headlights will update the look and help us see better.
3. Dipping idle - During cold weather the idle dips every few seconds. There is also an occasional thunk sound that can be heard and felt through the pedal. There are over a dozen suggested fixes for this issue so it will take some investigating. Our first steps will be changing the CCV valve and hoses, the crank position sensor, and testing the coils.
4. Vague shifting - besides the issue with the 5th gear shift pin, the shifting feel could be improved due to 200,000 miles of rowing the gears. We sourced a shifter rebuild kit and a weighted zhp shift knob to improve shift quality.
5. Spark plugs - the previous owner suspects the plugs have never been changed! He was kind enough to include 6 new plugs to replace the old, worn out ones.
6. Oil change - A good thing to do to any new to you car.
This BMW has covered a lot of miles but has plenty of life left in it. Thanks for tuning in!
11/7/2014
Once again, it became time to get a new daily driver. This year's excuse is cutting costs and increasing practicality. I can see myself driving the Mustang to 100k miles and beyond due to its exhaust note alone. It's also possible to transport a lawn mower and other ill-advised industrial auction wins in a Mustang, just like it's possible to transport a mini-fridge in the back of an E28 M5, or the same mini-fridge in the passenger seat of a NA Miata. Possible but its not recommended. I occasionally have to haul stuff and the small trunk opening and small size make runs to the hardware store difficult. I also just moved and will probably have to move again soon which made the problem more apparent. Insurance has been high and will skyrocket with a possible move to Detroit. When I bought the car I knew all this and could afford it but was sure I'd end up selling it in a couple years due to cost or practicality (or high legal fees). I said YOLO and I'm glad I did, the year with the Mustang has been great. It was surprisingly good in the snow and I took it on a Route 66 roadtrip from Chicago to California and it was a blast. It drives and handles really well and is a great DD. I'm glad I had a chance to own this car and its awesome 420hp V8, but it was time to part ways. /end overly long rationalization paragraph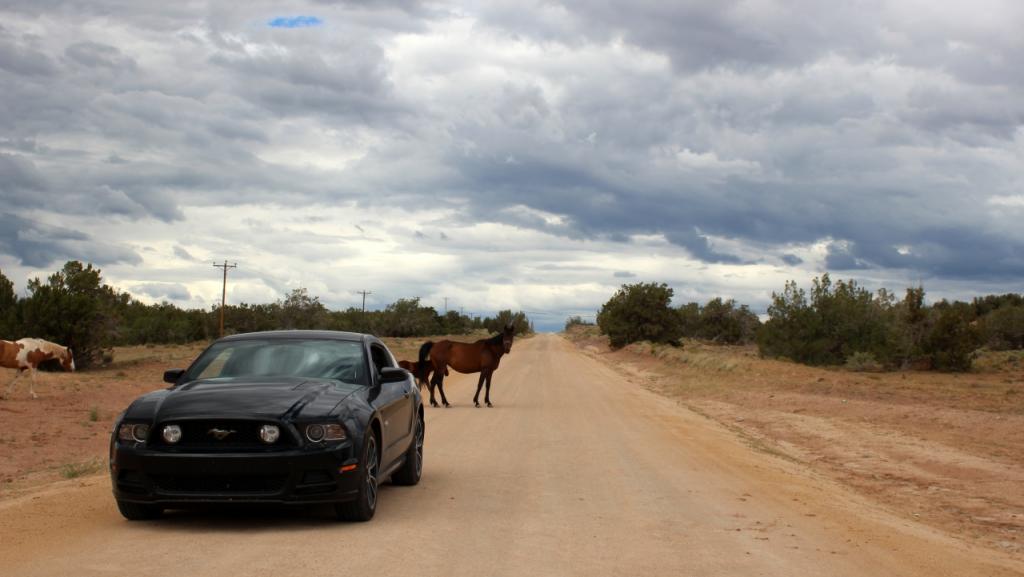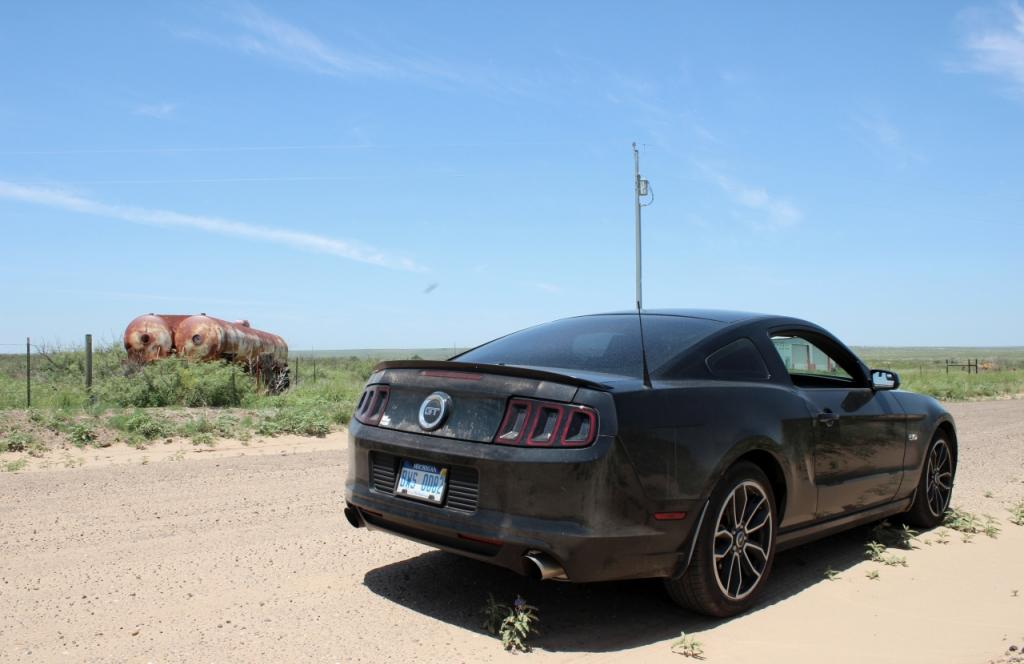 When moving I got to borrow my neighbor's late 80's Grand Marquis wagon, complete with wood veneer. It was actually fun to drive in its own way and could haul a ton of stuff with the seats folded down. This gave me a few ideas.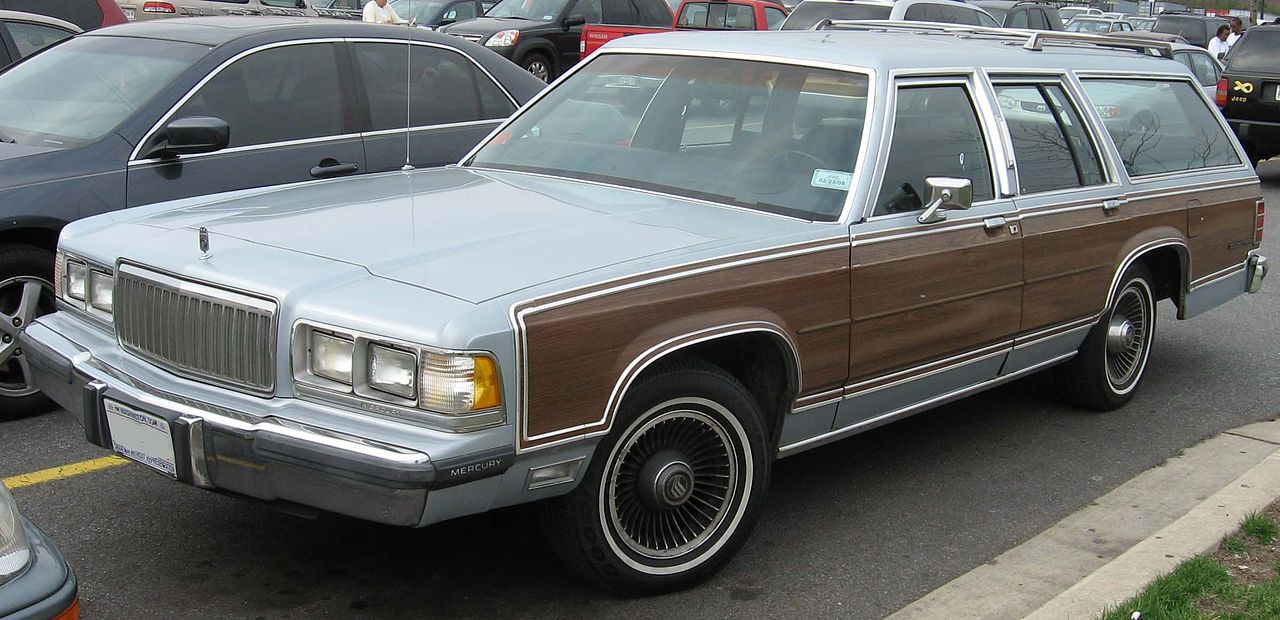 I always wanted an E39 and was looking mostly at the V8 versions. The E39 generation includes BMWs best looking wagon and I saw some cool ones online so I shifted my search. I wanted a manual but they are hard to find, especially the V8 versions which are usually swapped and go for a lot of money. Luckily a 528it showed up on craigslist a few hours away. It is a 2 owner car and the current owner did a ton of maintenance to it practically restoring the suspension and drive-train. The ad is below.
1999 BMW 528iT Wagon Touring Manual - $5500 (Chelsea)

condition: excellent
1999 BMW 528iT odometer: 198000 paint color : silver type : wagon drive : rwd fuel : gas transmission : manual title status : clean cylinders : 6 cylinders
Up for sale is a fairly rare combination. This is a wagon with a manual transmission. The body is in great shape. there are some rock chips on the hood, but have been filled in and no rust present where the rock chips were. The rest of the body is almost completely rust free. When I say almost, I really mean that. The tiny spots it does have aren't something you can pick out unless you are 6 inches from the paint. I am being very picky.
The car does have quite a few miles, but doesn't drive like it. The car has a nice firm ride and handles very well. The steering is fantastic.
When I bought the car it was clearly not up to snuff, so a fairly extensive list of parts were replaced:
1. Front shocks
2. Rear Shocks
3. Bump stops
4. Bellows
5. Air Filter
6. Idler Pulley
7. Tensioner pulley
8. Intake boot
9. Air filter
10. Both cabin filters
11. Thrust arms
12. Front rear trailing arms
13. Front brakes (pads and rotors)
14. Rear Brakes (pads and rotors) and reconditioning the rear brake shoe hardware
15. Driveshaft
16. Guibo
17. Both CV axles
18. Rear hubs
19. Rear bearings
20. Front and rear brake lines (replaced with stainless lines from Bav. Auto)
21. Added style 66 17" wheels with new Kumho tires
22. Front springs from Bav. Auto (lowered approx 1.5")
23. Alignment
24. All new lug bolts (old ones rusted and worn)
25. All new rear subframe bushings (big job, good for another 100k miles)
26. New battery
27. Flushed all brake fluid with Motul RBF 600 (high temp/performance fluid)
As you can see I have put quite a bit of money and time into the car.
It still isn't perfect, but is close. Parts I have that haven't been installed yet:
1. Spark Plugs (NGK iridiums)
2. Headlight adjusters
3. Oil pan gasket
Other areas I still need to look at:
1. Warning light for right rear bulb out. I know it is the wiring for the tailgate hatch, but have not had a chance to dive into it.
2. Car leaks a very small amount of oil. It does not burn oil at all. Thus the reason for an oil pan gasket. I'm being picky here. It is a VERY small amount of oil and usually does not drip on the ground. Mostly seepage.
3. Seat switch. Very common for these to be broken. I just haven't ordered a new switch and seat plastic.
4. Shift pin for 5'th gear needs to be replaced. Sometimes in the morning it is stiff to get the shifter over to the 5'th gear area. It does not grind and there are no issues with the synchros. This is also a common problem with BMW manual transmissions. Yes, it means the transmission needs to come out to replace a $5 part. I had planned to do this over the winter and also replace the clutch. No the clutch does not need to be replaced, but if I am going to take the transmission out, I might as well.
5. Windshield. I believe it to be the original. It has a lot of wear. It isn't cracked, just pitted.
That is about all I can pick apart on this car. I don't hear any vanos issues and it has good low end torque. The cooling system appears to have been replaced in 2012. I don't have a receipt, but when I was under the car removing the thrust arms I noticed the radiator had a sticker that had a build date of late 2011. There aren't any check engine lights, or any other lights aside from the check bulb warning. The light does work, so I know it is a wiring issue.
The interior is in great condition for its age. Everything works, and there are no missing dash pixels. A/C and heat are great. The car has a built in radar detector that works pretty well. The rear facing sensor needs a new suction cup. I have cleaned and conditioned the leather a couple times with Lexol. It does have the original CD changer and it does work. Interior carpet and mats are in great shape with very little wear. No sagging headliner, no weird door panels. Factory BMW audio systems were terrible and this car is no different, but it does work just fine.
I drive the car almost every day and put about 65 miles a day on it. It obviously drives well and handles well. I plan to keep updating the car until it sells. If you see another E39 touring for sale for less money with more or equivalent maintenance I'm happy to negotiate. I still have the original window sticker. The car came with the HID headlights and leather package. It does have a working moonroof.
The car drives and handles like new and the interior is mint. I got to drive away with 4 wheels and a spare set of tires in the back and there was room to put more stuff. My Dad had an E38 740i and the classic BMW interior smell brought me back. I've had good luck with well maintained, high mileage BMWs. My E28 had 220k and my $500 E30 had over 300k miles and neither one left me stranded or killed my wallet with any outrageous needs. This car has some small areas needing improvement but is extremely solid. I had to drive to Honda's HQ in Ohio earlier this week (3.5 hour trip) and it devoured the miles. The combination of BMW's manual transmission and their smooth straight 6's is something every car guy should experience. The light clutch, light shifter, and heavy throttle pedal reminded me of how the E30 drove. It was also nice to have steering feedback again.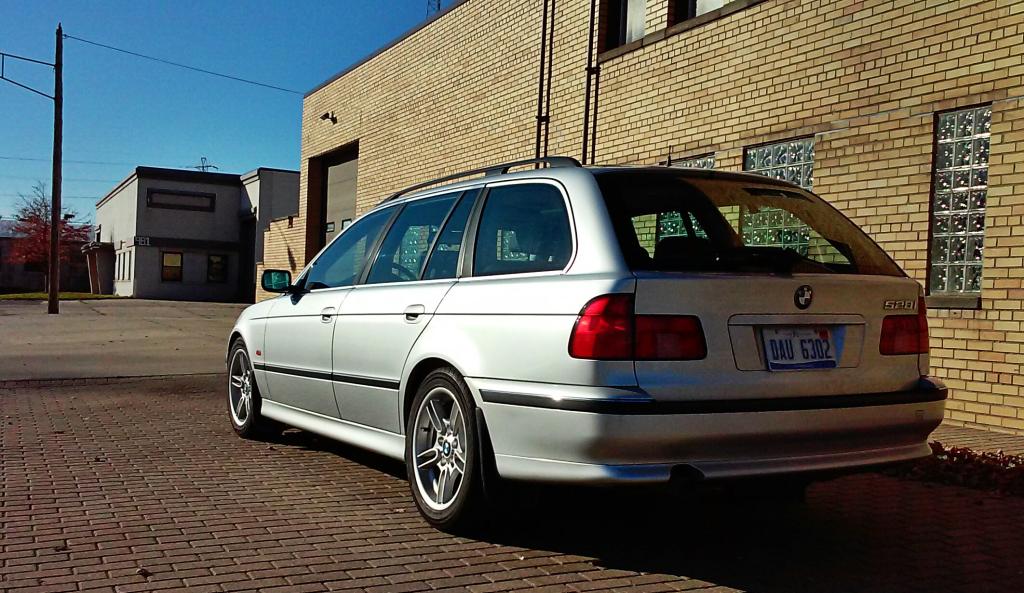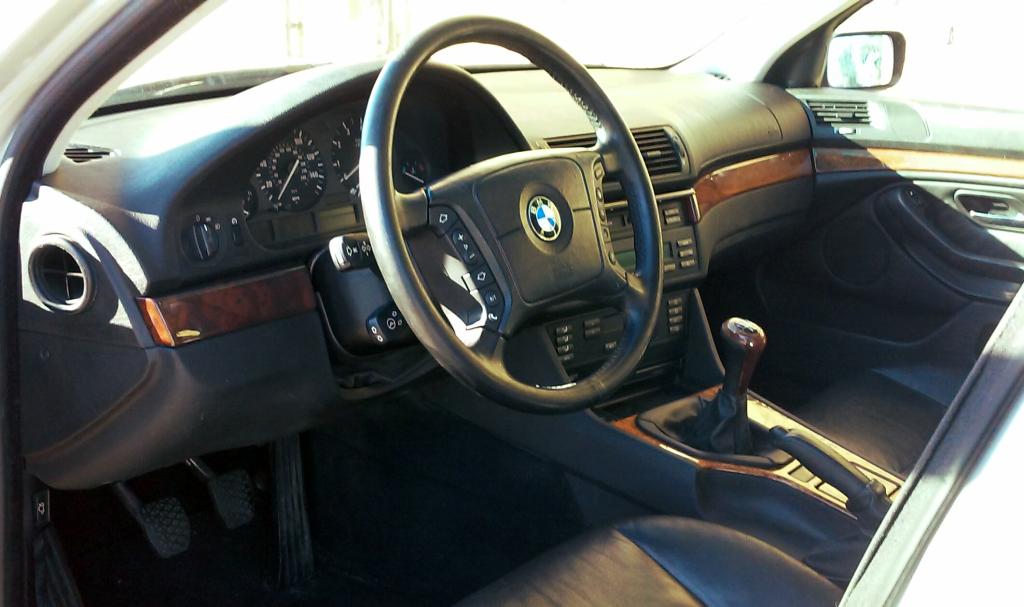 The shift pin issue is noticeable but not annoying, it's easy to shift from 2nd to 5th the first time you drive it but you figure it out quickly. I bought a shifter rebuild kit and the weighted ZHP shift knob which should tighten things up and improve the feel.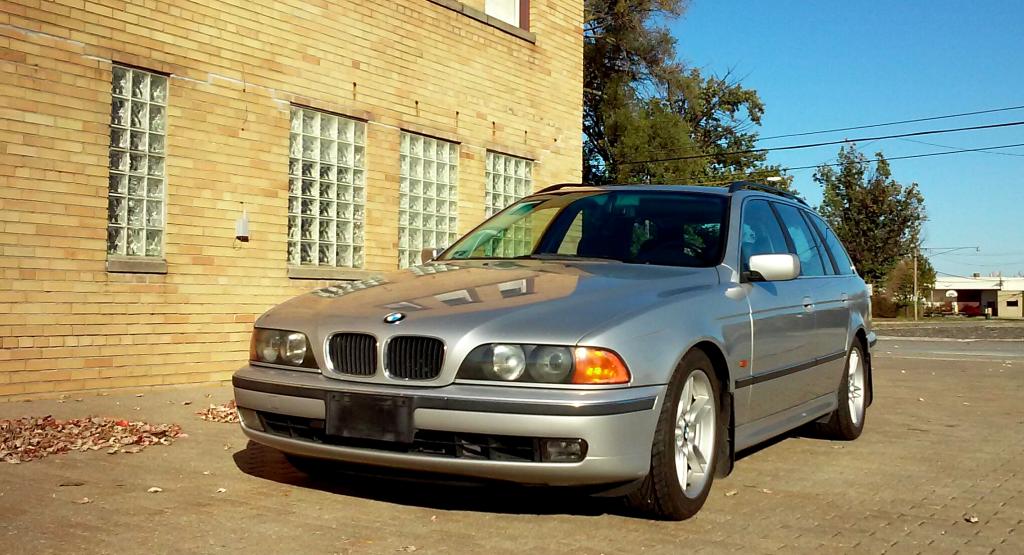 The headlights point too far downward because of the broken adjusters. I could fix them but decided to replace the headlights with the post-refresh version. The current ones have moisture inside and look dated. E39s really require the trademark angel eyes which this car didn't have. The parts should be coming in pretty soon.
Obligatory car wash shot.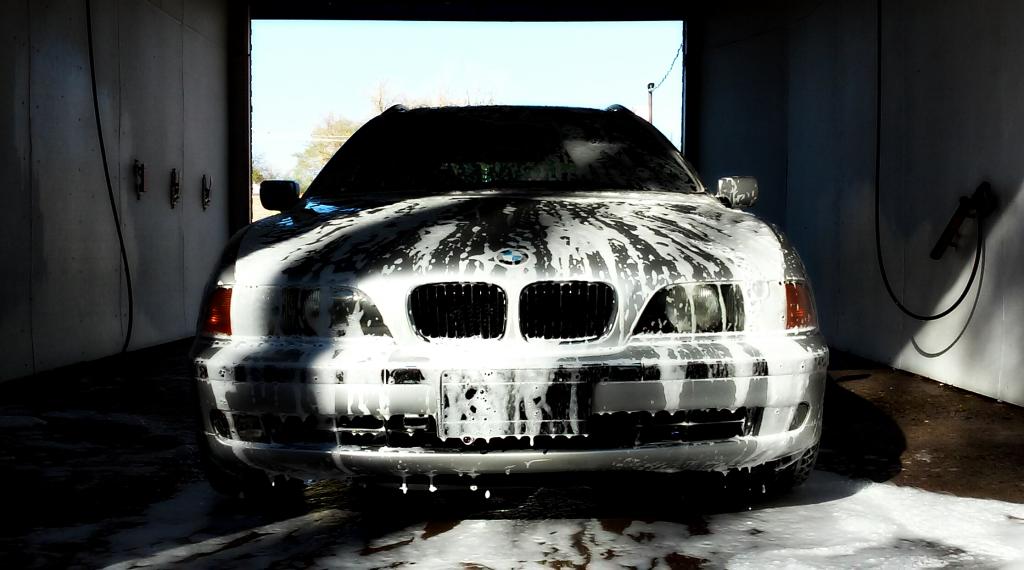 So far I'm very satisfied with this car. I have some plans for it later on like an exhaust or M-sport front bumper but for now I'll just keep maintaining it and doing little improvements here and there. Things that could be fixed are an occasional dip in idle speed while warming up, replacing the hatch hinge spring which just barely holds it open, and that's really it.
11/22/2014

Time for the first update. I'm taking care of some important maintenance items and a couple upgrades to make the car safer and easier to drive. Links to the DIYs are included below.
Items completed:
1 - Oil Change
2 - Spark Plugs
3 - Headlight Replacement
4 - Shifter Rebuild/Shift Knob Replacement
Oil change was typical for any car for the most part. The oil filter housing is on the top of the engine, it takes some care to not drip oil everywhere when removing the old filter.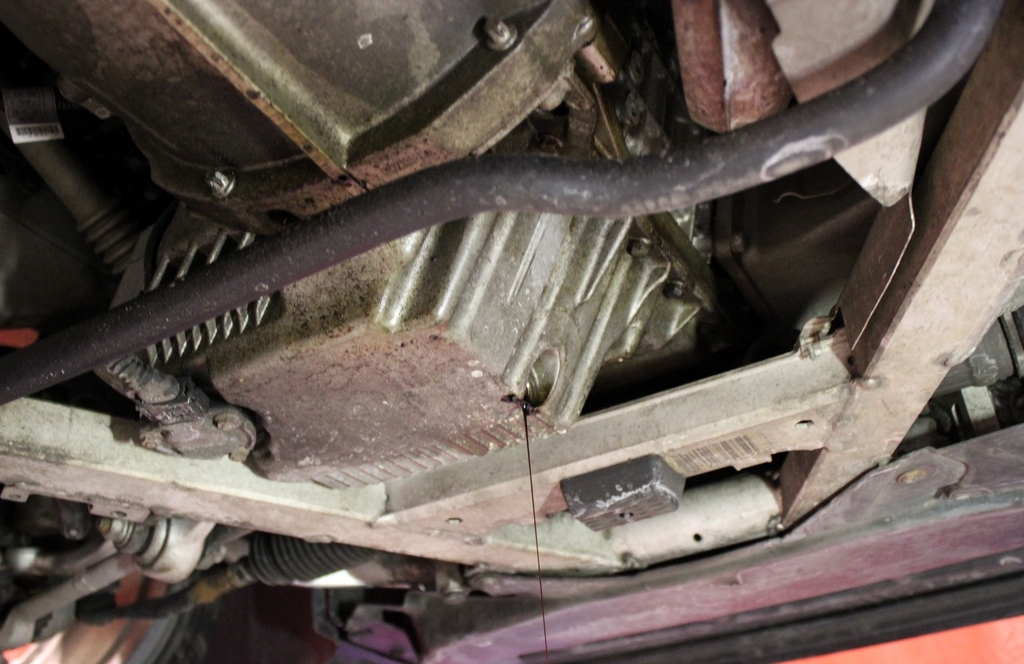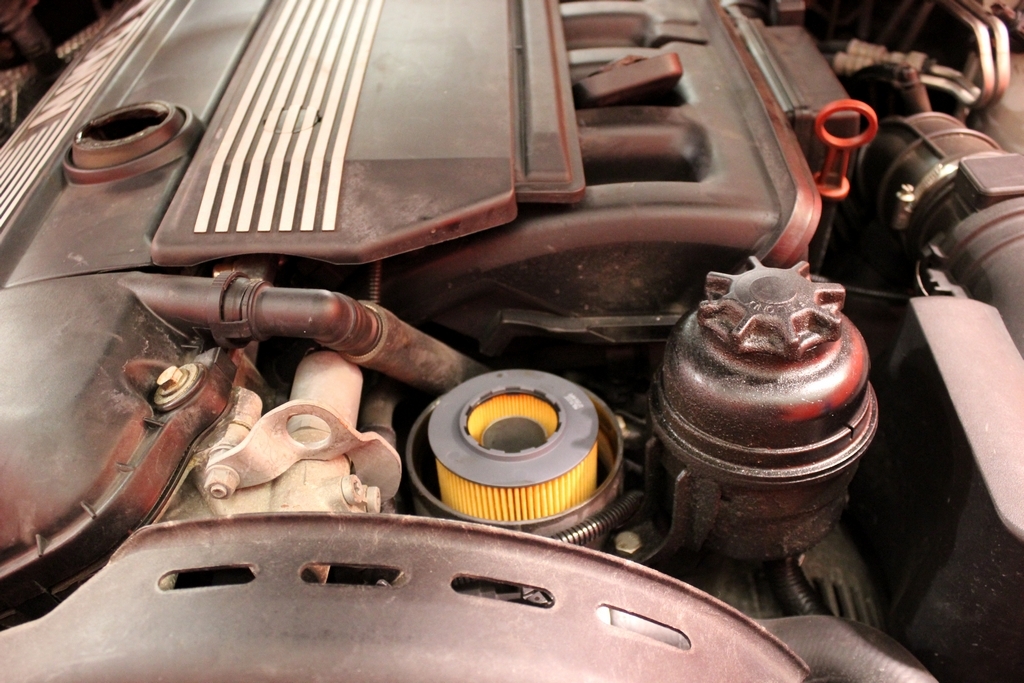 Spark plugs required the removal of a couple covers and brackets, as well as the passenger side cabin filter intake plenum. This was an easy job, from the look of the plugs they haven't been replaced in a long time.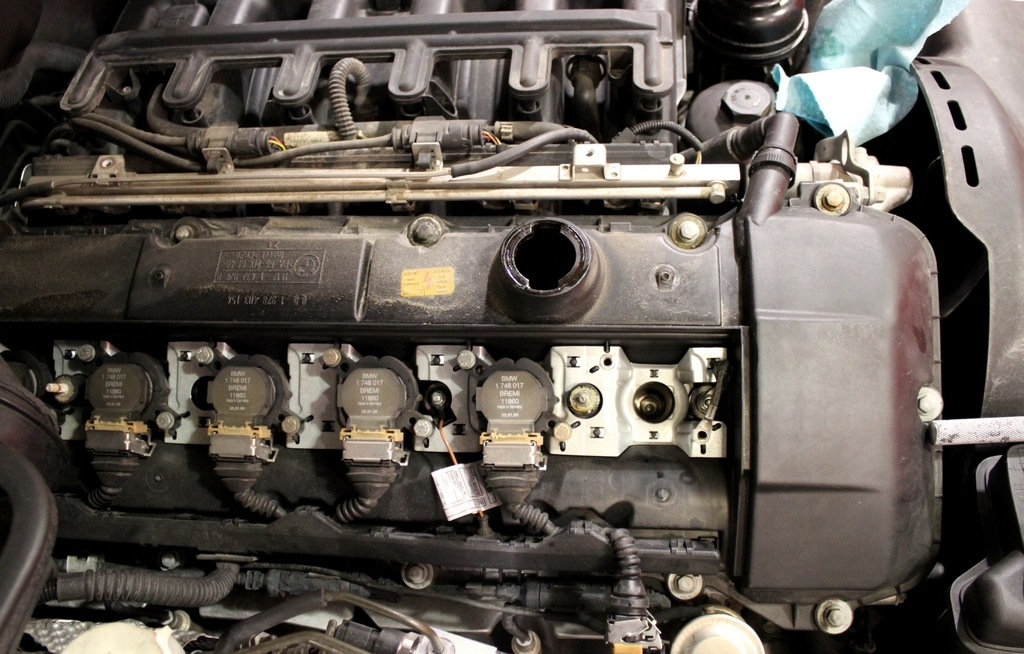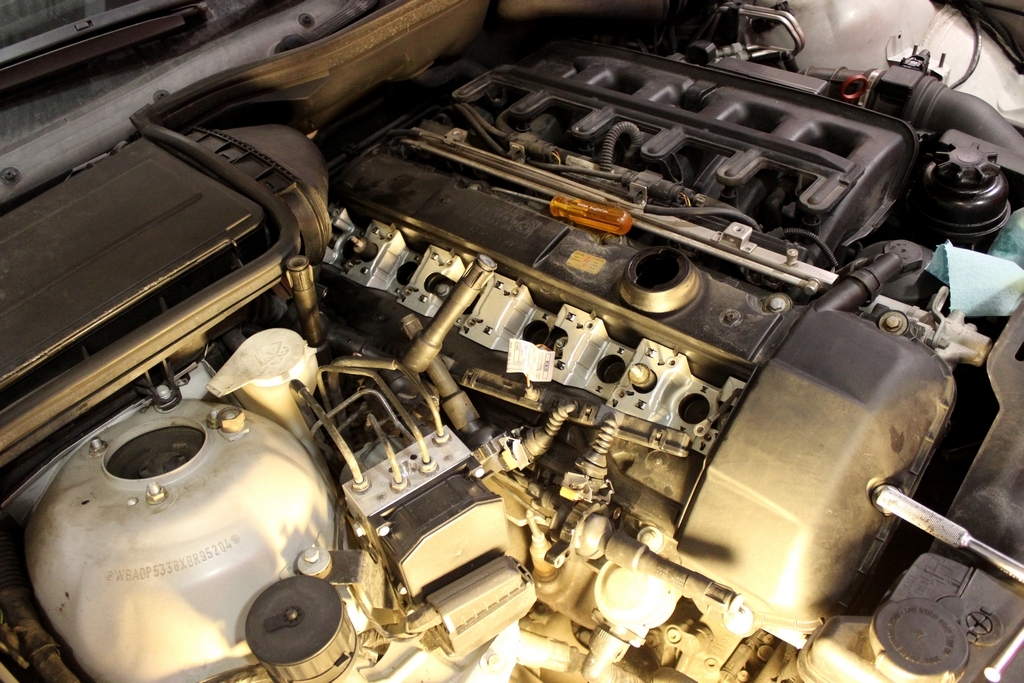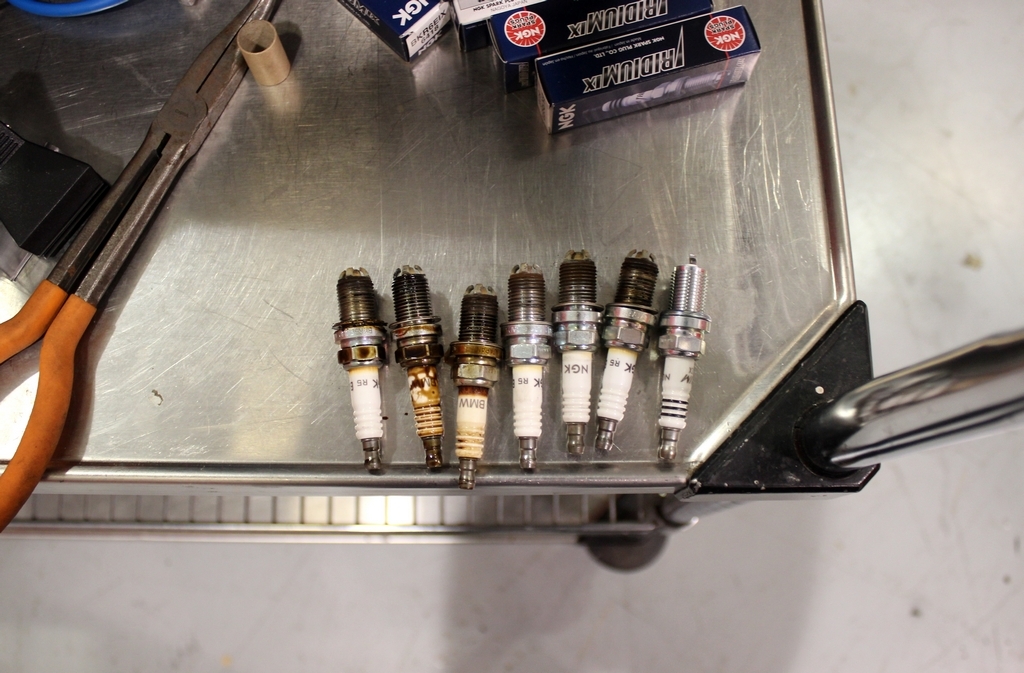 One of the plugs had oil on the plug wire side, thankfully not on the cylinder side. A new valve cover gasket is needed soon.
The transmission needs a shift pin replaced. This causes the shifter to want to shift into 5th instead of third. It is noticeable but not terrible, you quickly learn to push the shifter in a more forward direction instead of to the right from second to catch third gear. My grand plan for the car is to eventually swap in a new engine with a 6 speed transmission. Instead of spending a few days tearing the transmission apart for a small issue, rebuilding the shift mechanism will tighten things up making it easier to shift accurately. The leather covered, weighted ZHP shift knob feels better in the hand and updates the interior a little bit.
Away with the old knob. There were many layers of foam and fabric insulating the cabin from the bottom of the car.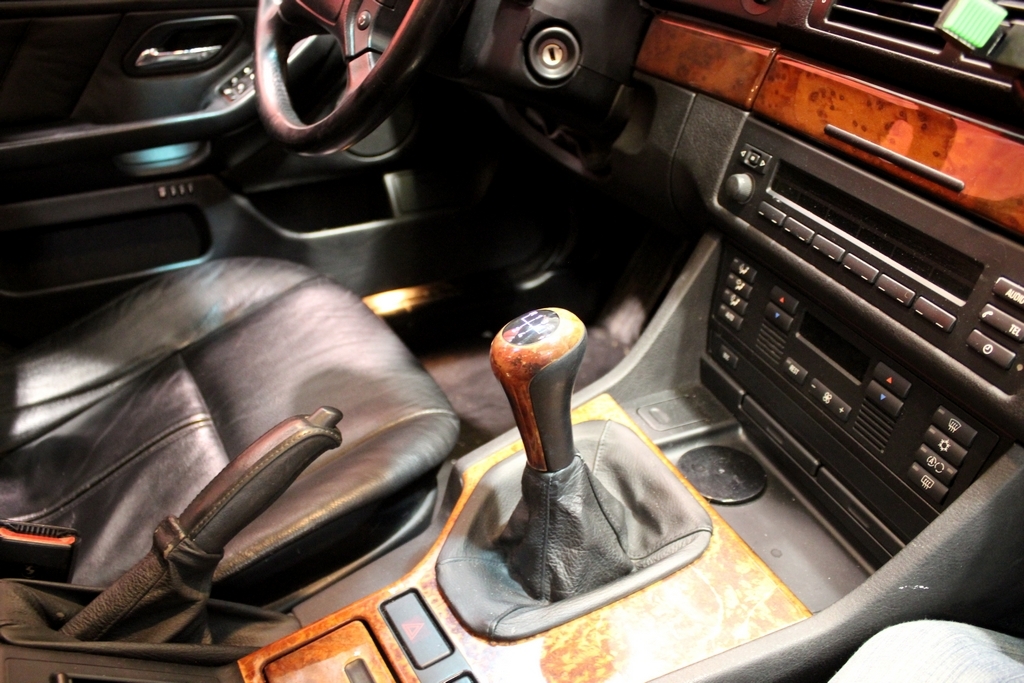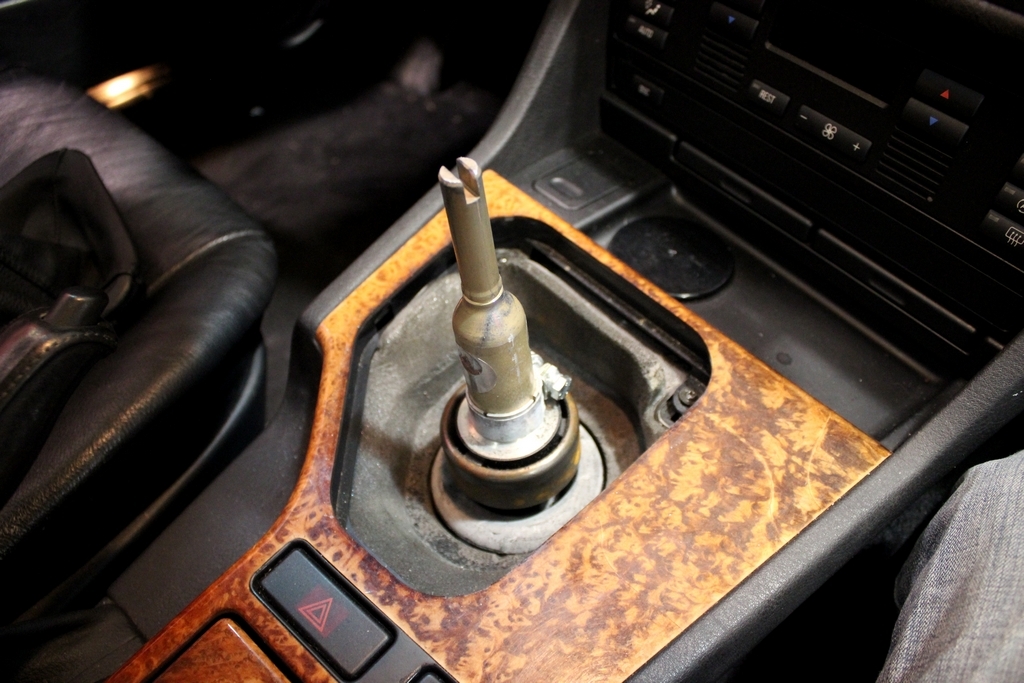 Overall taking the shift mechanism apart is easy except for one step. On top of the transmission is what is colloquially known as the "bitch clip". This complicated clip is in a location that is hard to see and even harder to access. Fighting this clip can take over an hour, you will swear so make sure any children or sensitive individuals are out of earshot.
The offending clip, removed after much anguish.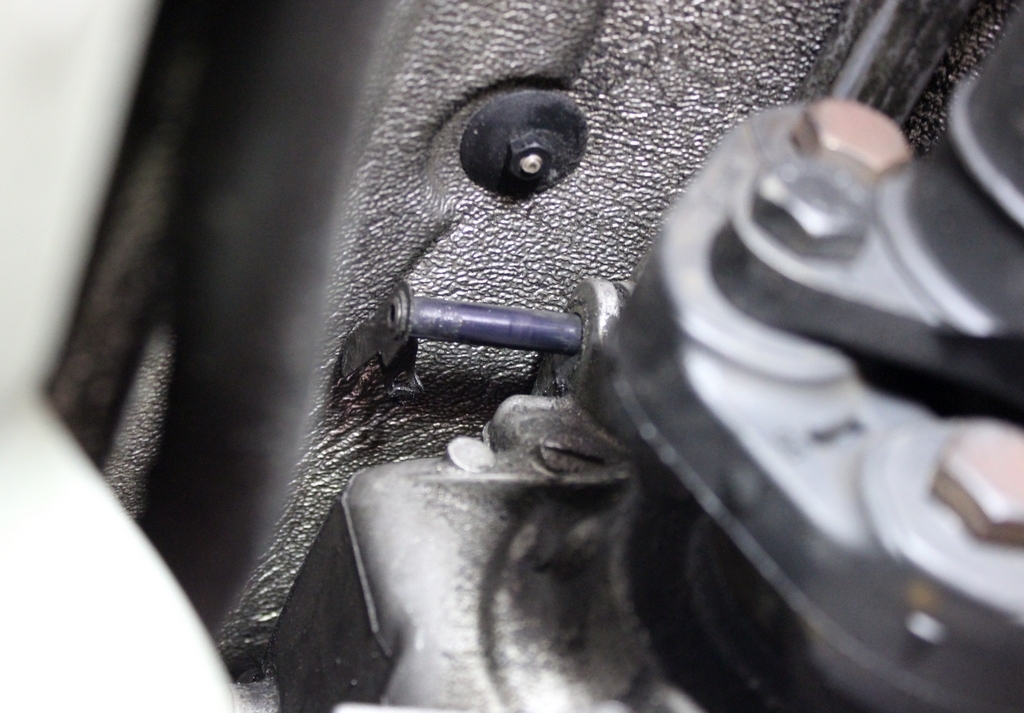 The parts on the operating table.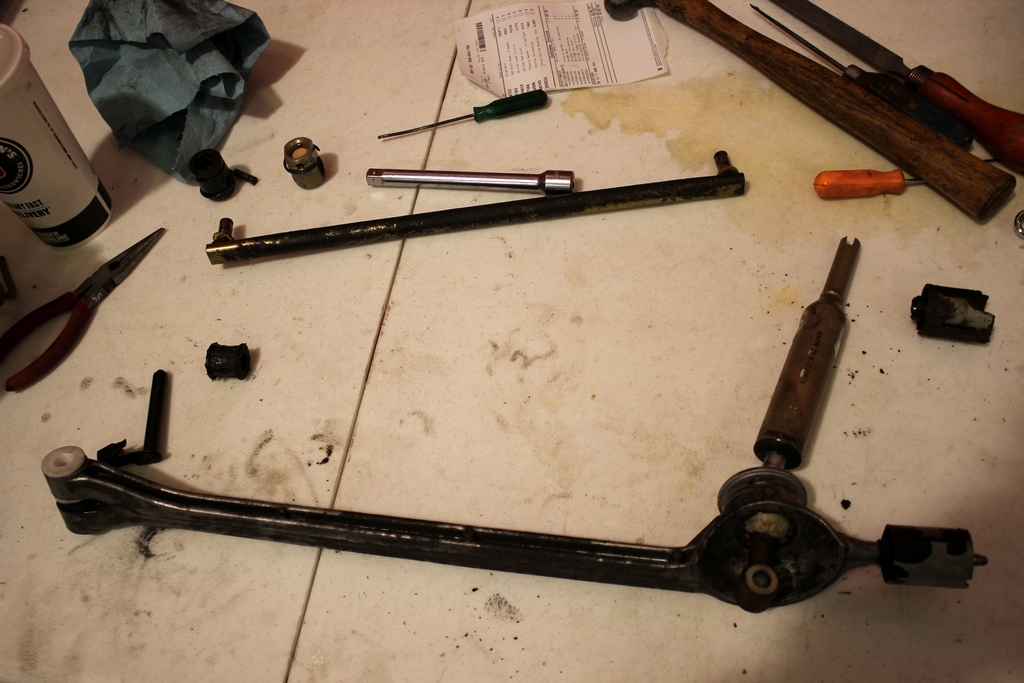 Old vs. new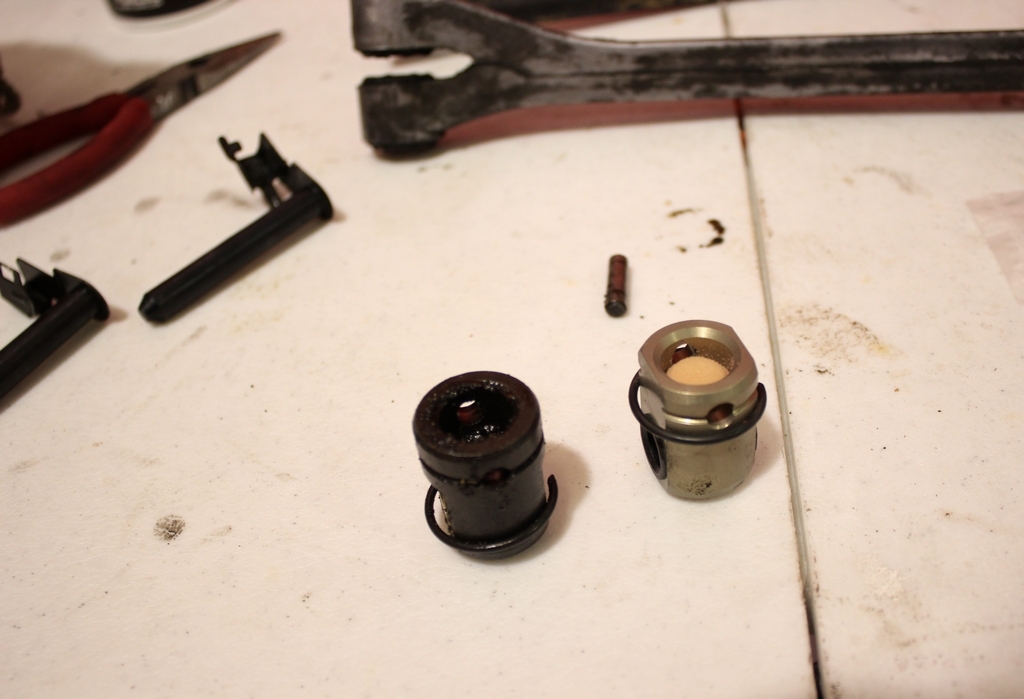 Reassembly went much quicker than dis-assembly. There is a good amount of room to work even with the driveshaft in the way.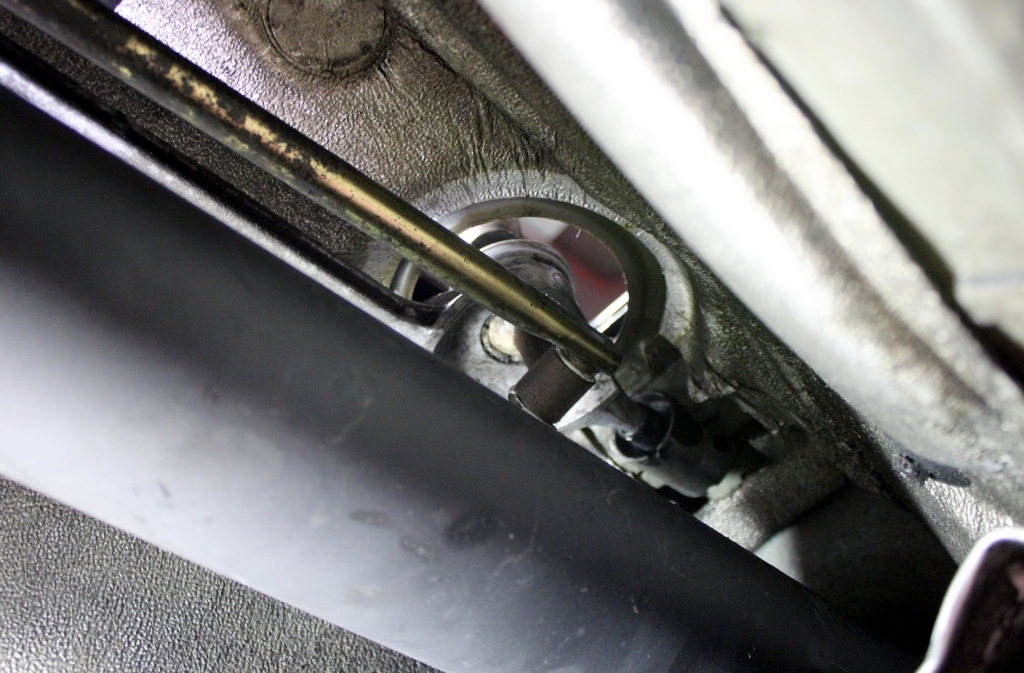 The rebuild kit made a big improvement. The shifting mechanism had grown vague with age which compounded the shift pin issue. Everything feels more solid, the new bushings took out most of the play and rowing the gears is much more enjoyable. The ZHP knob is perfect, has a good weight to it and spiffs up the interior by a lot.
Last item on the list is replacing the headlights. The current ones have become dull and full of moisture. The broken levelers made the beams drop to right in front of the car, a safety issue making this replacement a priority. The stock headlights are the "pre-facelift" without the famous angel eye halos so an upgrade should make a big improvement in how the car looks.
OEM Hella replacement lights cost well over $1000, even used ones regularly cost over $300 each. If this was an M5 it would make sense to drop a significant sum on the "correct" headlights. Since this car is closer to the beater end of the spectrum a $200 pair of aftermarket headlights is more fitting. I was a little apprehensive ordering the lights, especially seeing the ricyness of the company's other options. We will see how they turn out.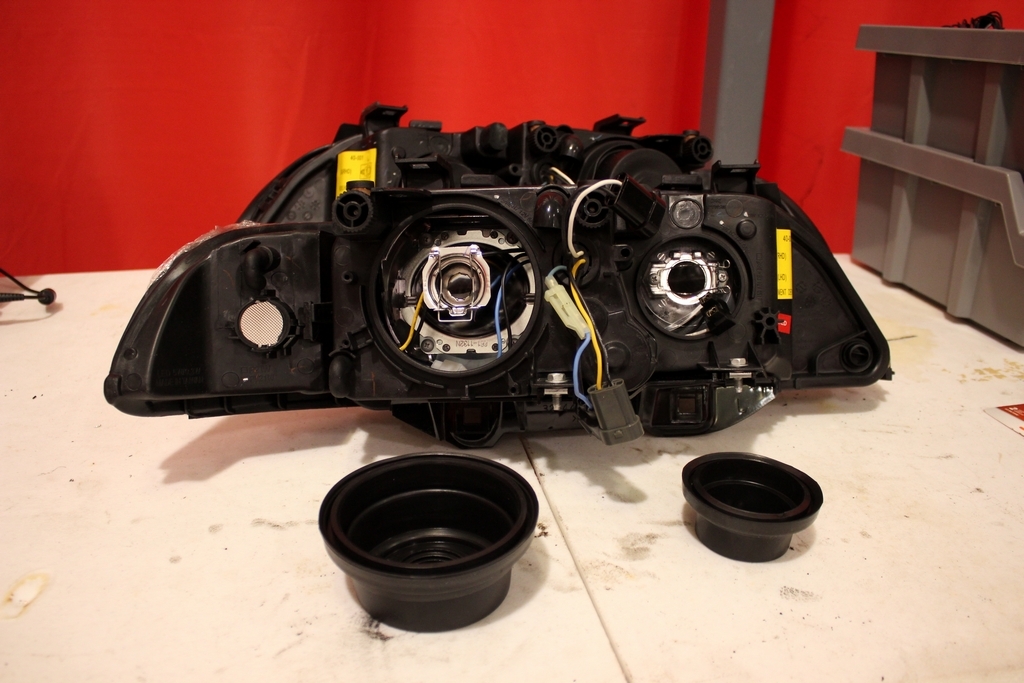 The old headlights are easy to remove, just a handful of bolts and some harness connections.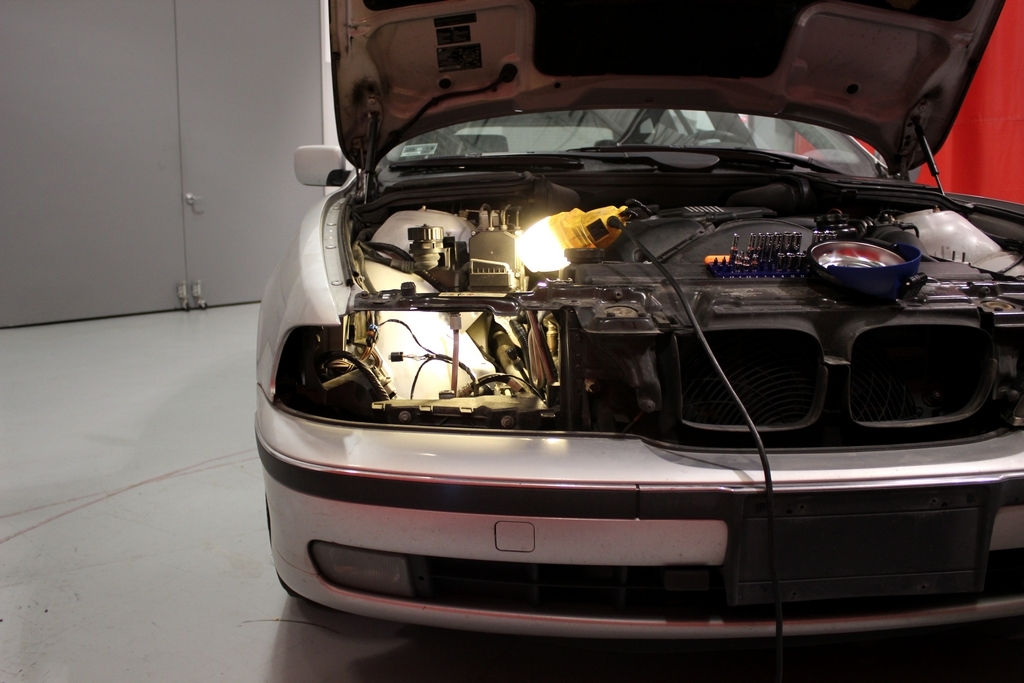 Don't forget the strip of silver trim that runs underneath the headlight.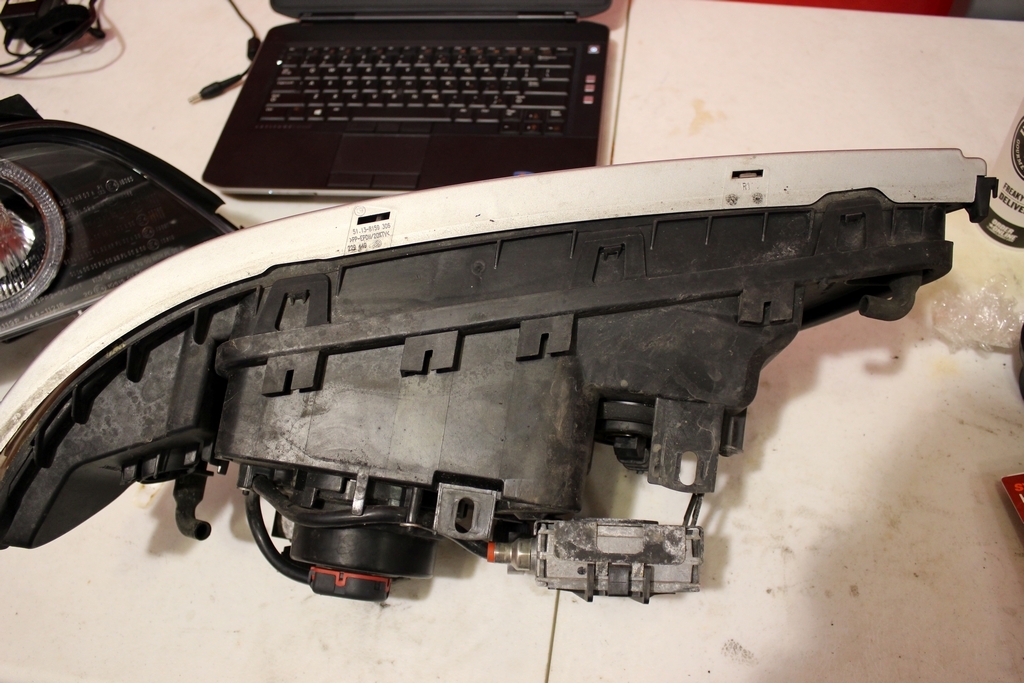 Wiring is fairly easy. The halos on these lights are on the embarrassing side. A handful of dull lights distributed around the halo don't even create a full illuminated ring. If you didn't know what angel eyes looked like, these headlights wouldn't give you a great idea. Many people upgrade these cheap headlights with better halos, something I will do in the future.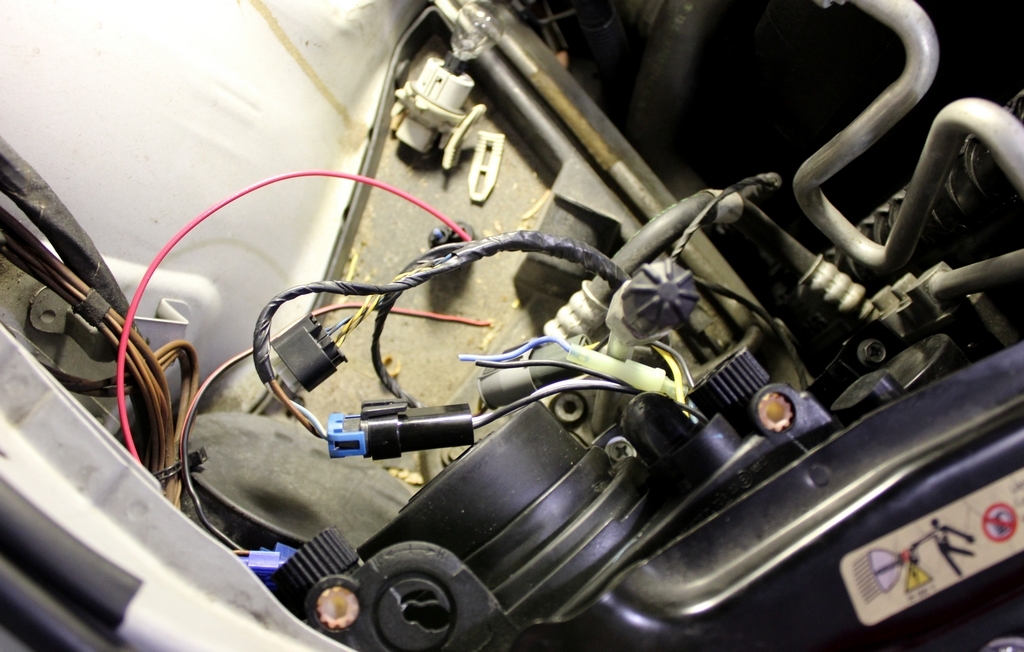 These headlights actually point forward, a marked improvement over stock.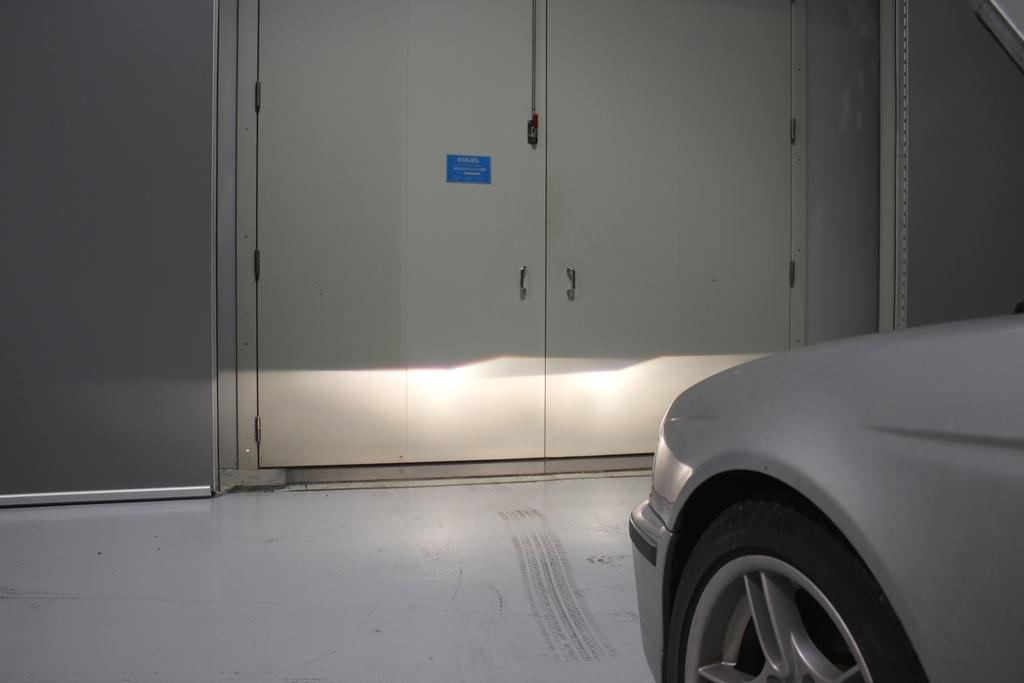 So here is the new and improved look. Although these aren't OEM they are a big appearance upgrade over the foggy stock lights. The front of a car is like a face, and us humans are wired to detect even minute differences in people's facial expressions. If the headlight proportions are even a little off you notice and it can look extremely awkward. This is why aftermarket headlights are so hit and miss. So far I'm pleased with these, certain angles can look a little off compared to stock headlights but overall they look good. Worth the $200.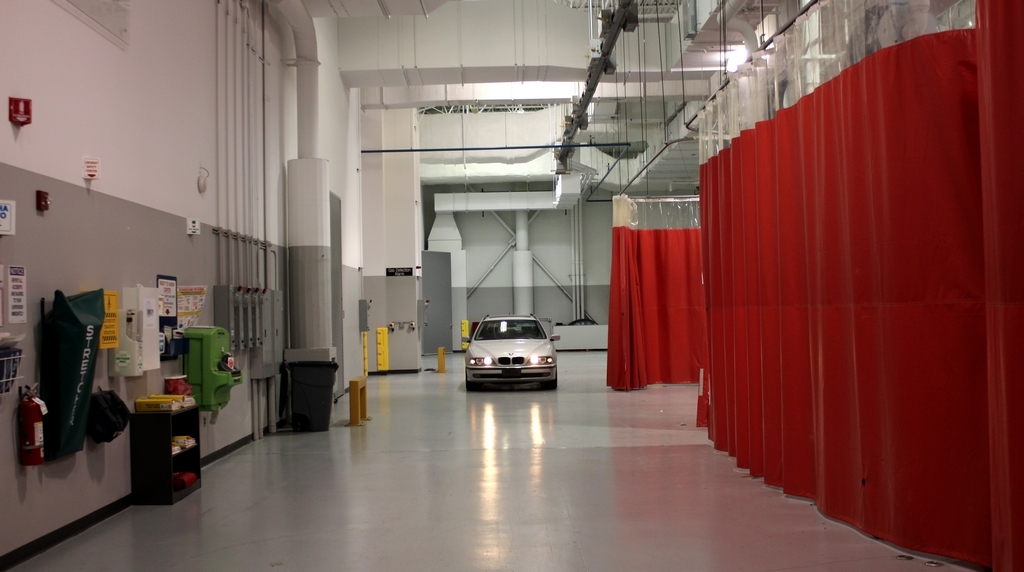 As you can see below the angel eyes are pretty lacking. I wired them so they aren't on all the time as it looks chintzy with them on. There are several ways to upgrade them so I'll be looking into that.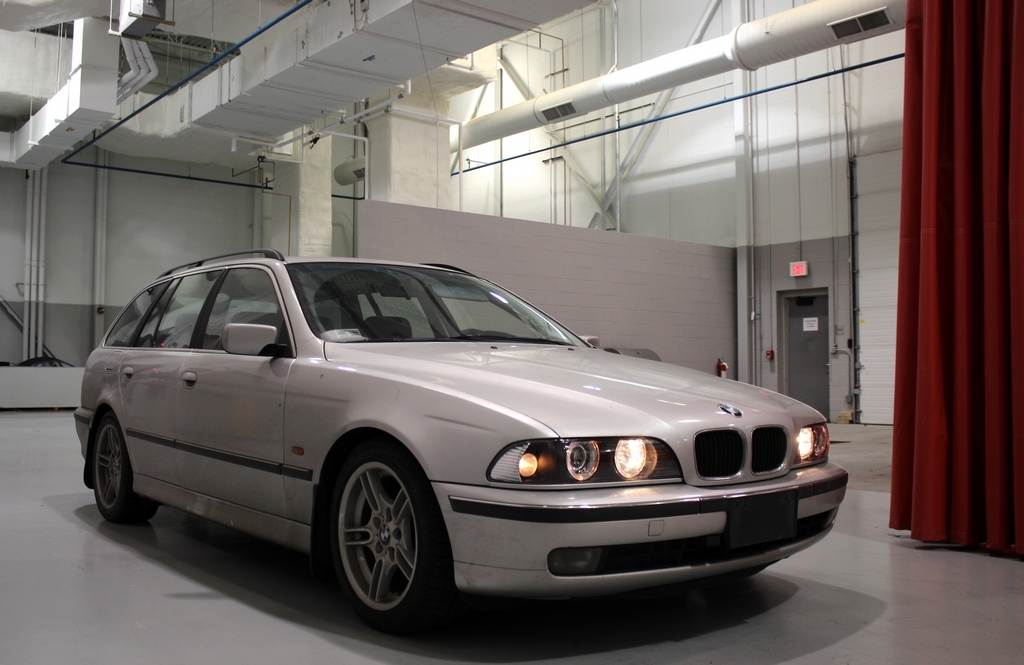 2/22/2015

Once it got cold an intermittent idle issue showed up. It happens under very specific conditions. When the temperature gauge is between the 20-40% area while warming up and I'm sitting at idle, the RPMs will drop every 5 or so seconds. If its sufficiently cold out it can stall the engine. When it is dead cold and when its warmed up it idles fine, and drive-ability is normal, no problems above idle. If I don't stop at a particular stop light on my commute I might not encounter it at all during the week. It isn't very serious but I've been researching it anyways.
Unfortunately idle issues on the internet are so vague and varied every question gets dozens of potential solutions. I haven't found one that makes sense yet but while searching I read about the CCV system. This is a series of plastic tubes that vents air from the crank case, swirls it through a chamber which separates the oil vapor. The oil is sent to the pan and the air back into the intake. Some of these hoses were cracked, this wouldn't cause my particular idle issue but a clogged or malfunctioning CCV system could cause other problems including increased crank case pressure which can make the valve covers leak or worse. I figured if the visible hoses were cracked it would be worth it to replace the whole system.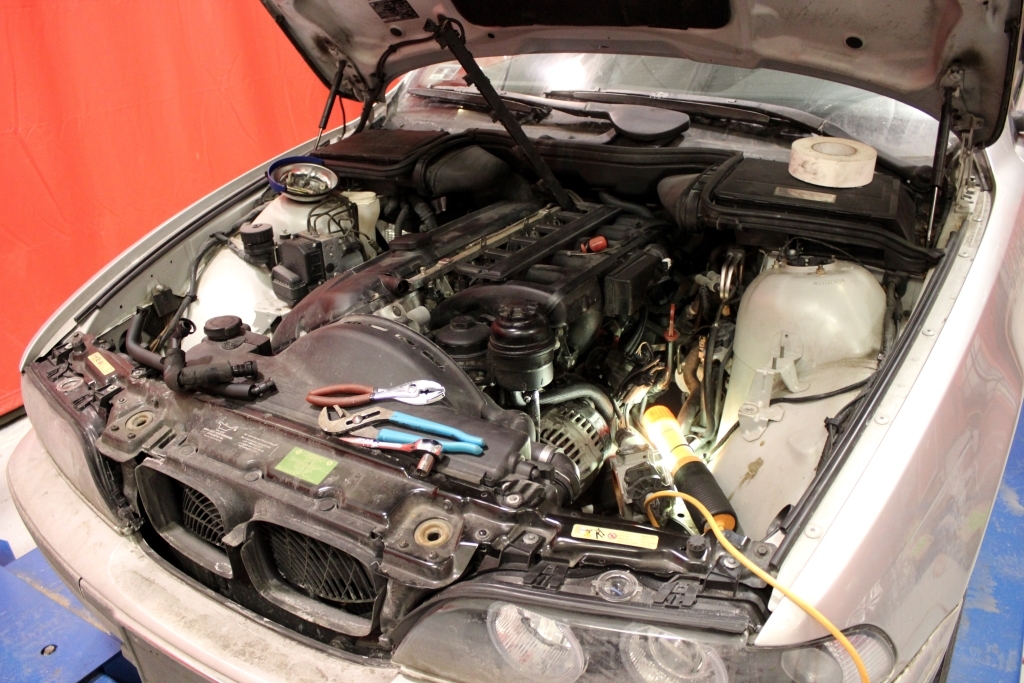 This was a decent pain in the ass. The CCV is hidden underneath the intake manifold and behind a lot of stuff that you have to remove. The plastic tubes are supposed to snap together but don't very well, especially when you can't see and can barely reach where you are working. Some people's drain tubes are totally clogged with gunk, mine actually wasn't bad. Getting rid of the leak made it feel like it ran a little better.
I hosed the car off and took some pictures in the anechoic chambers at work.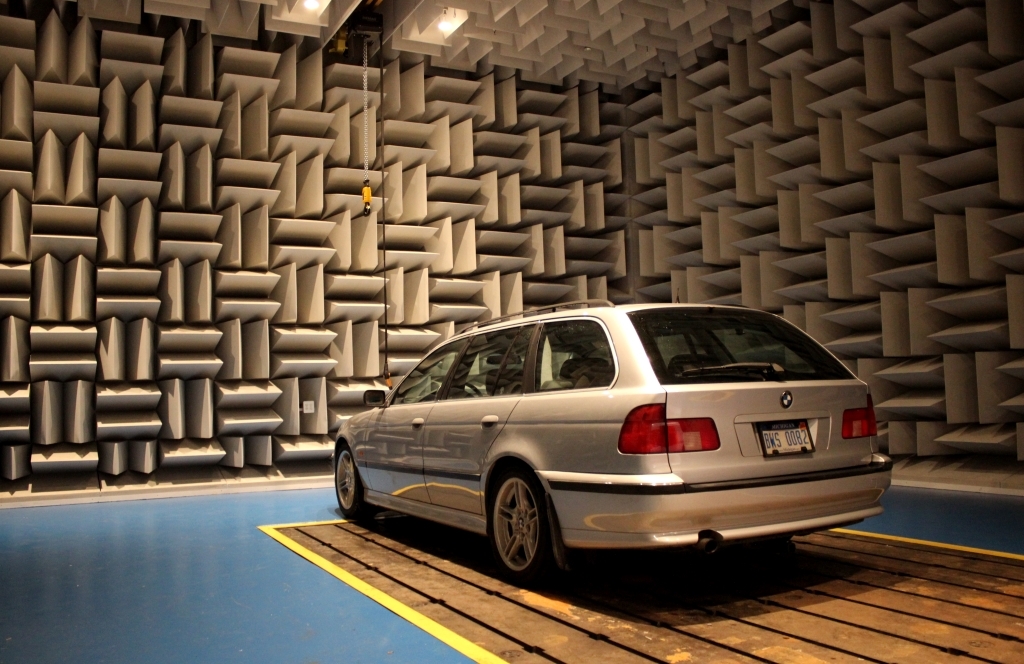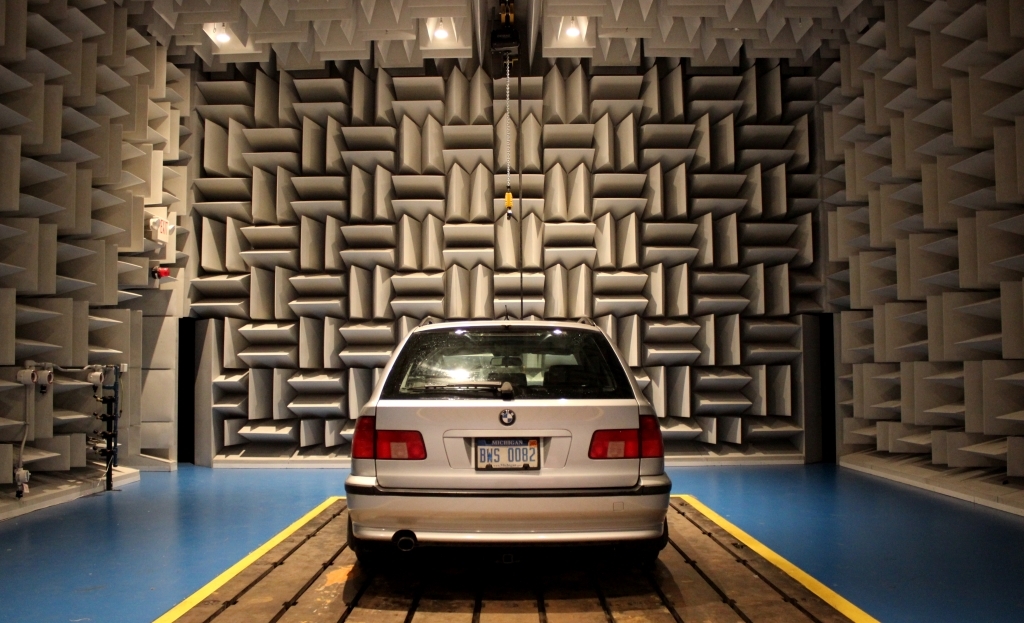 4/6/2015

It was bound to happen at some point, the first time getting stranded. My family came to town to visit. I dropped my Mom and Sister off at the hotel, hopped in the car and turned the key, nothing. The lights came on but there was no clicking or any sort of reaction when I turned the key. This was different then other no-start situations I've been in. It actually felt like some of the detents in the ignition were missing. The towtruck driver tried jumping it but it made no difference, I knew it wasn't the battery.
Oddly the passenger visor mirror light is linked to the ignition switch. It wasn't coming on which combined with the other symptoms pointed to an ignition issue. After the family left for the weekend I checked all the fuses. Unfortunately one of the ignition fuses is conveniently located under the carpet underneath the passenger seat. These are fuses that the engineers figured weren't going to go bad often. They are also always live, even when the ignition is off so be aware of that.
Leaning the seat back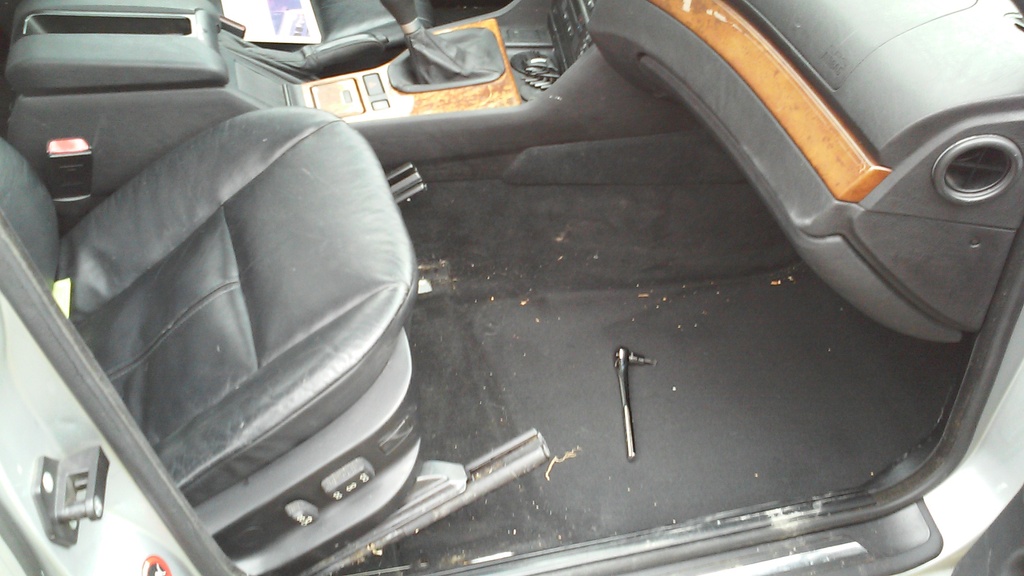 Pull back the carpet and foam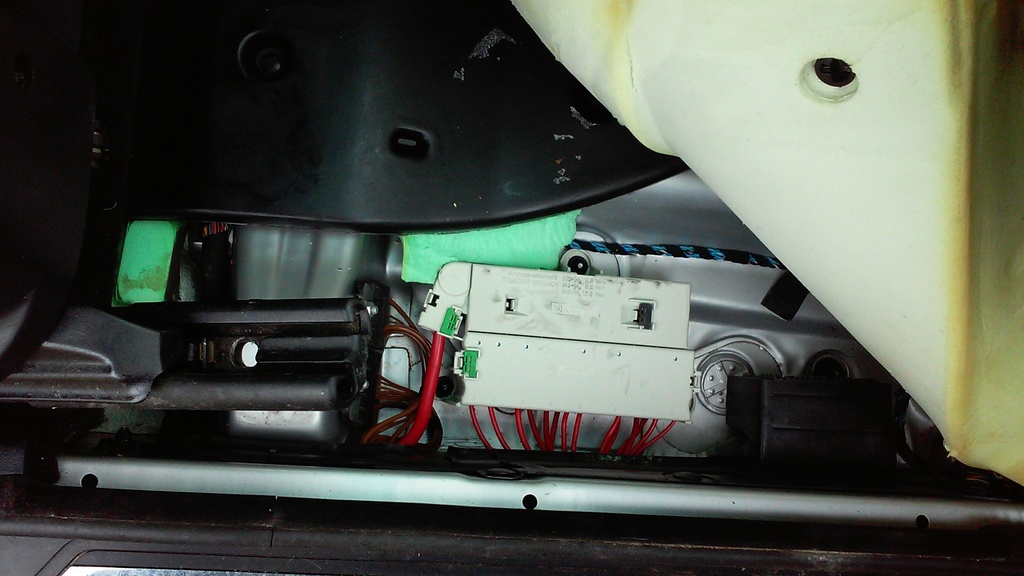 I figured while I was there I'd check them all.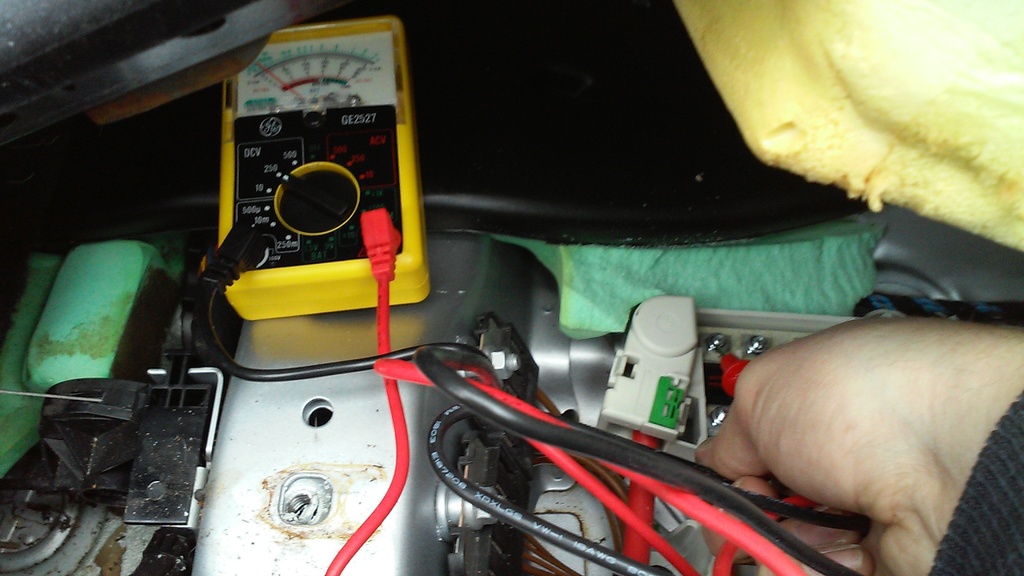 No issues there. The next step is the ignition switch. I picked one up at the auto parts store and got to installing it. You have to take the plastic shrouding off the column and remove the bracket that holds it on.
Here it is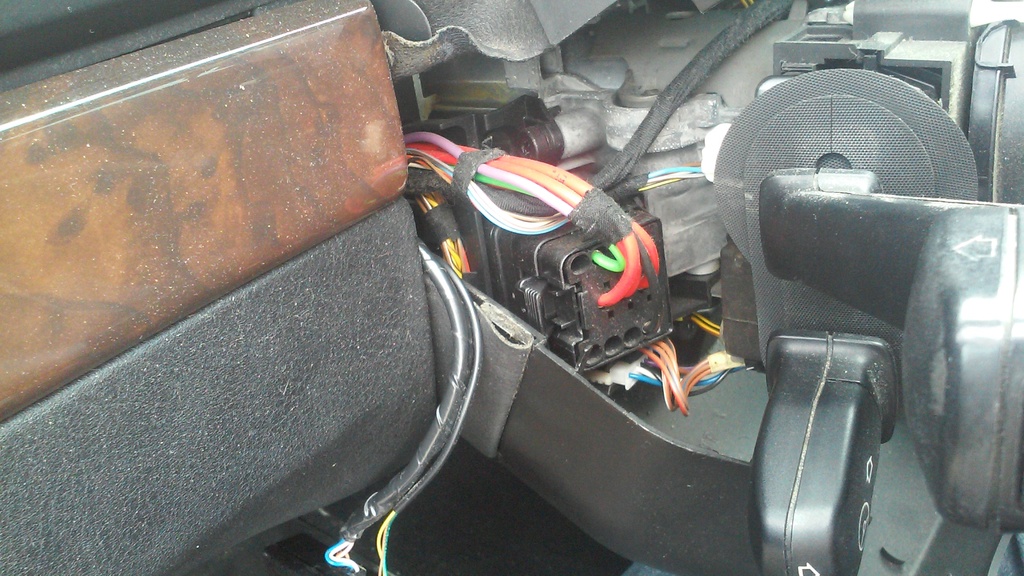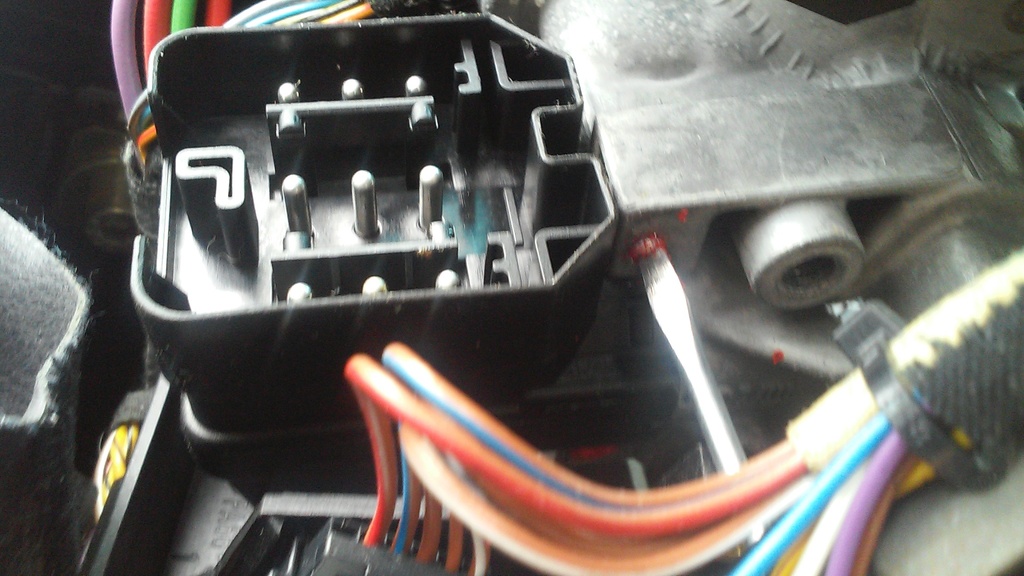 Removed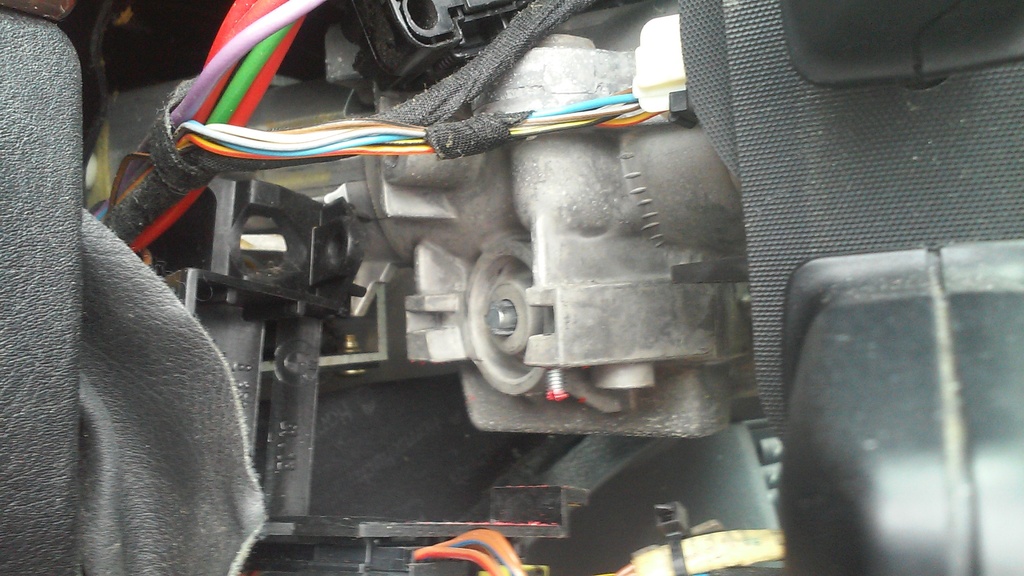 I replaced it with a new one and plugged it back in and tried it, still no dice. I pulled the switch off and watched the shaft in the above photo while turning the key, and it just flopped around like a lame duck, it wasn't even turning the switch. Looks like I need a new tumbler which necessitates a trip to the dealer to get one that works with my key.
Thankfully I could still start the car. Just insert the key so the antenna reads the chip, then turn the switch with a screwdriver. It feels like you are hotwiring your own car but hey it works.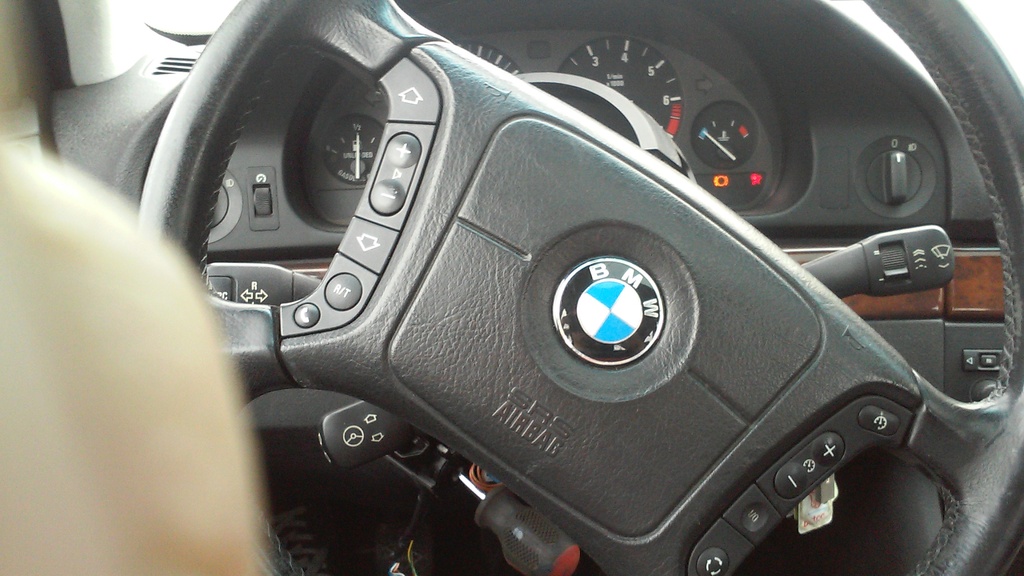 Since turning the key isn't doing anything the steering wheel lock was stuck in place. I never liked steering wheel locks so I read how you can remove it. Most people who race do this to their cars as they don't want their wheel to lock up if something goes wrong while making a 100mph turn. I'm not racing, but the lock is standing between me and driving so it has to go.
Just place the drill like so and drill away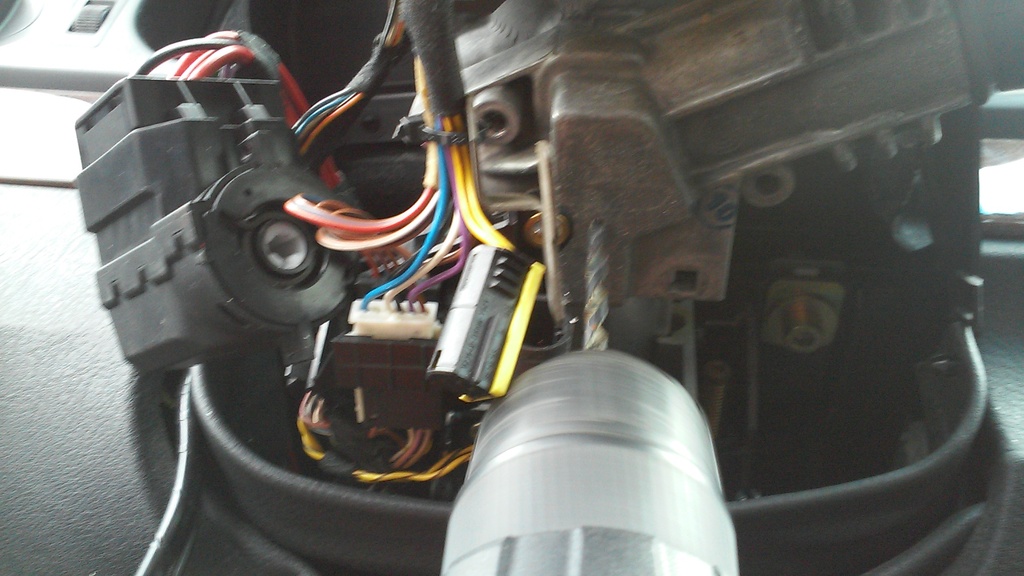 Use a pick to claw around inside until you find the spring.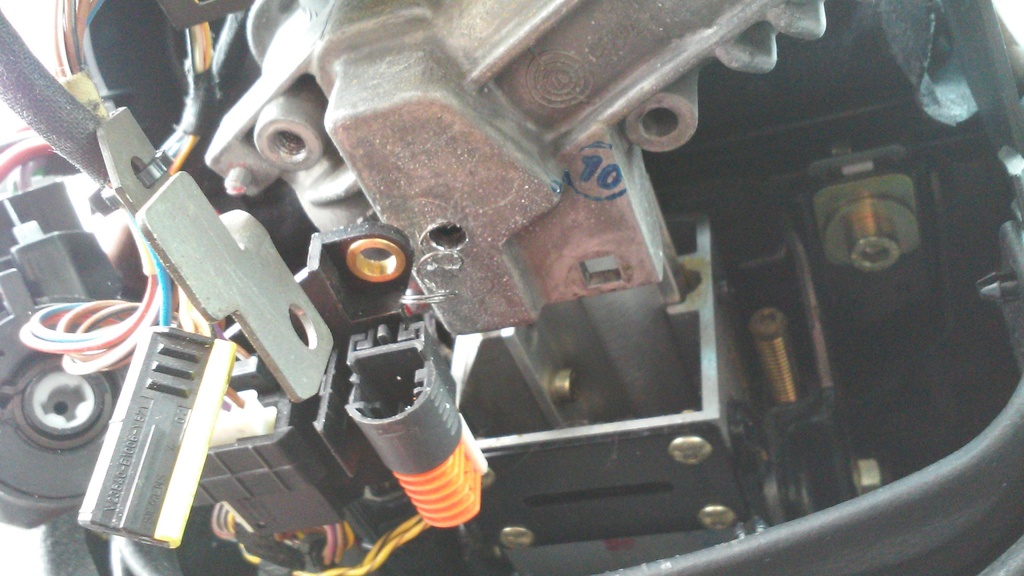 Yank that sucker out!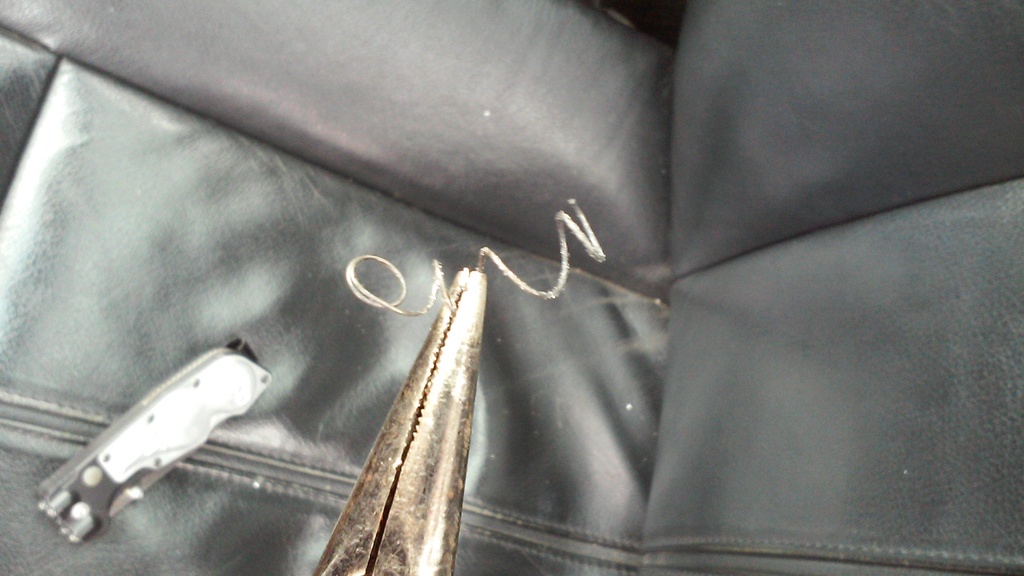 Hurray! Your wheel is free from the ever oppressive lock! You can hear it squeal in joy as you turn it back and forth as if it were being turned for the first time.
As the temps dropped far below zero the glass on my mirror started separating. Each day a new ring would appear making the cars behind me browner in color. If you counted the rings you could tell how lame this winter has been. I ordered a new one on ebay for $15, super easy to install.
Just pry that old bastard off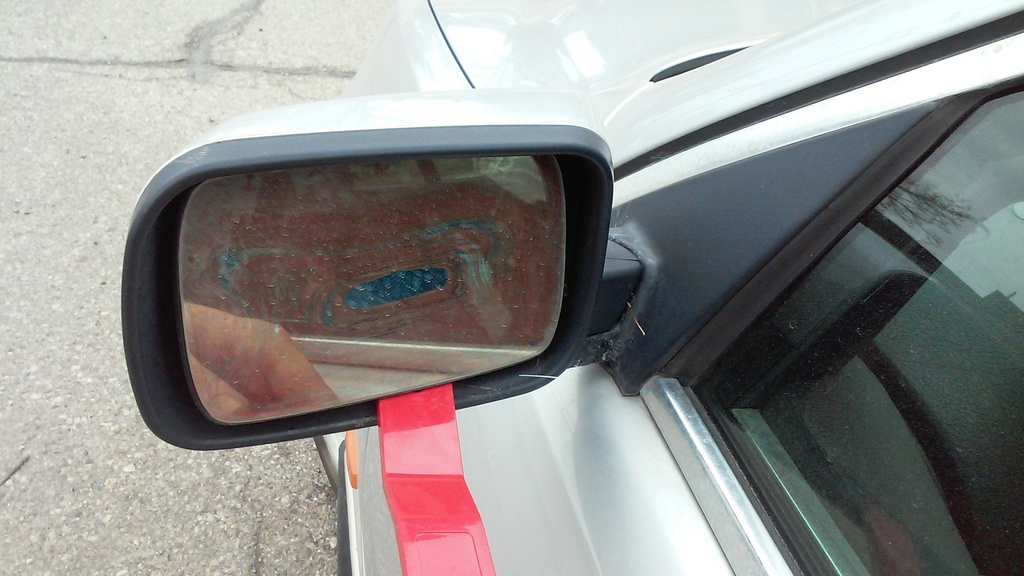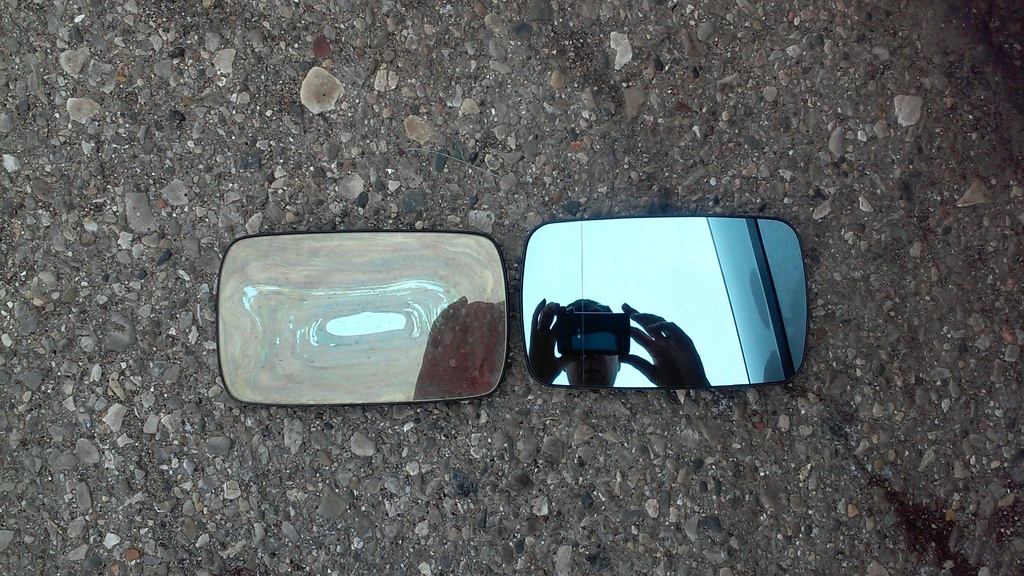 Plug in the heating element, pop it on and bam, back in business.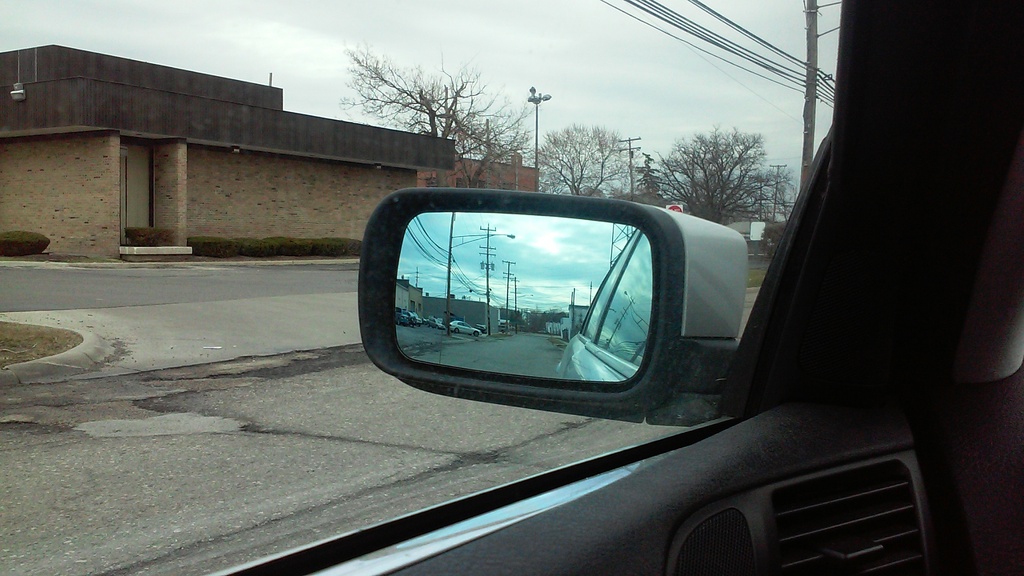 4/19/2015

Dead part II. It seems like I only update this when the car dies, but I do like this car a lot. This time it started driving oddly. It felt like it wasn't responding to my pedal inputs, I could still sort-of get around, but it didn't feel like going over 2000 RPM too often and didn't react to anything over part throttle. The check engine light appeared as well as the EML light. The engine was running ok, not misfiring, just not responding to my foot's commands. It needed a new throttle position sensor which is integrated into the throttle body. There is a cable going to the throttle body, two potentiometers read the angle and help adjust the throttle valve. One or both of those were going bad. New throttle bodies are over $600, thankfully I know a guy parting out an E39 and I got one from him for $50.
This wasn't too much work, less than an hour. Remove all the intake stuff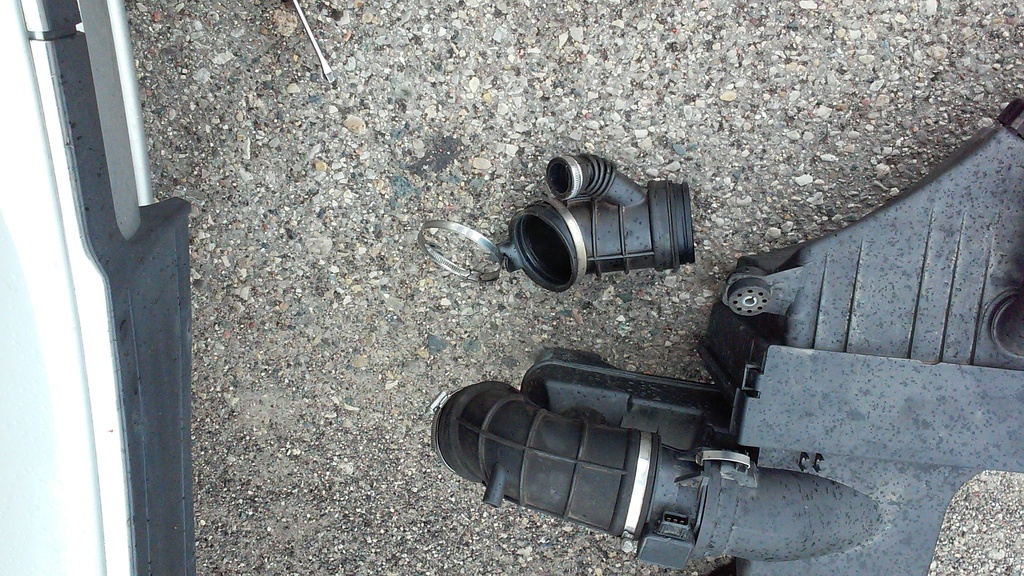 Remove the four bolts holding the throttle body, as well as the cable and harness plug.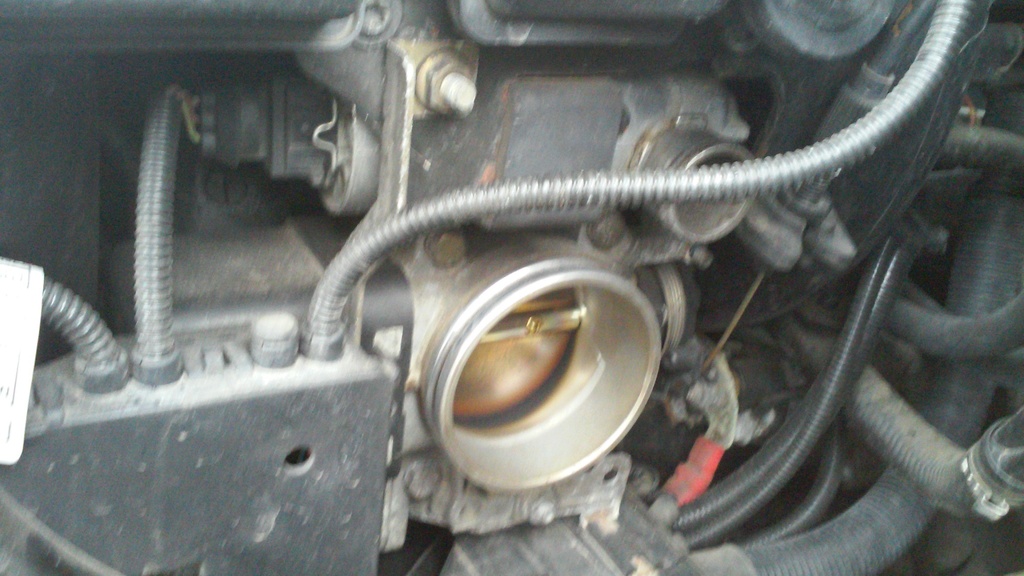 Old vs less old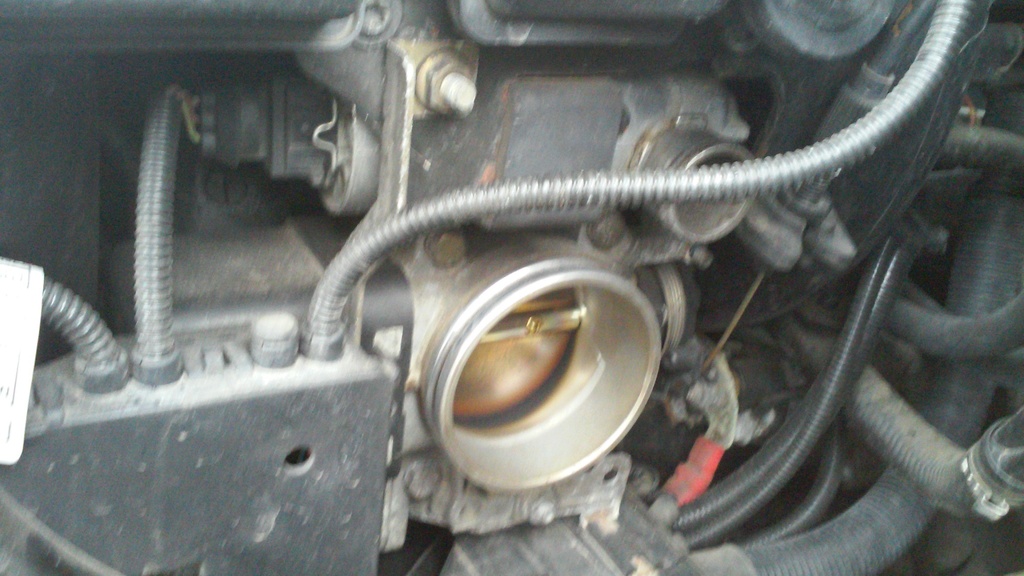 Buttoned back up the car was as good as new. Unfortunately the past few updates were negative situations like being stranded or malfunctioning engines. Besides these two incidents the car has been running great, I've added over 10k miles so far and its a joy to drive. I'll have some more positive/fun posts coming up.
6/18/2015

Quite a few things have happened over the past few months, some fun, some sh!tty.
The wheel bearings have been making noise for a while. Kind-of a rumbley tone as you slow down to a stop. I picked up some new hub assemblies to make the process easier and get more shiney bits on the car.
It was only somewhat of a PITA. You have to slide the knuckle down a few inches off the strut to access one of the four bolts holding the hub. The hex on the tie rod end was stripped out and the bolt stuck so I had to use a bolt splitter to take it off. Found out when I did the other side that I didn't even have to take off the tie rod to lower the knuckle sufficiently even though the internet said I did. A lot of swearing and a bike ride to the hardware store for nothing.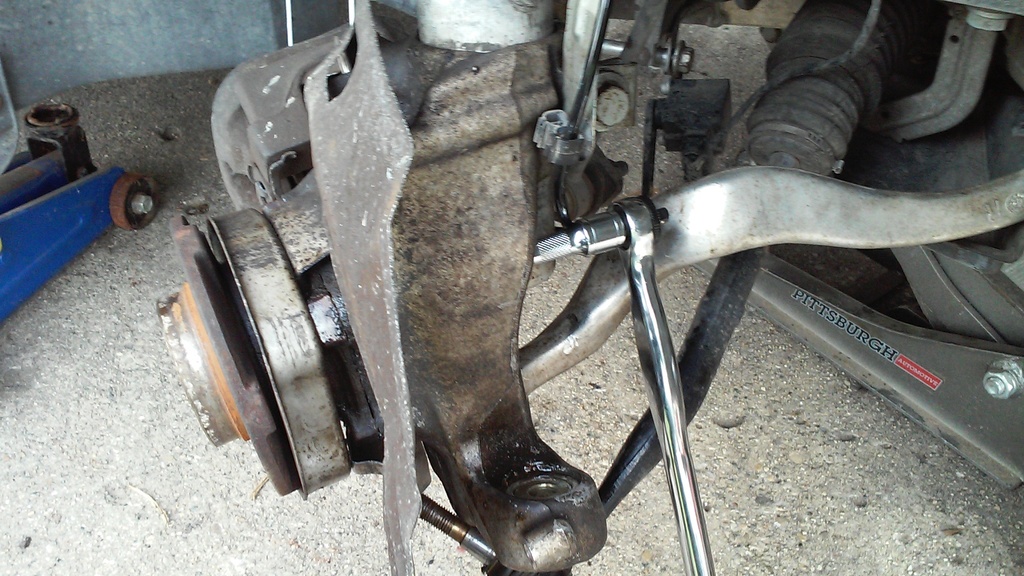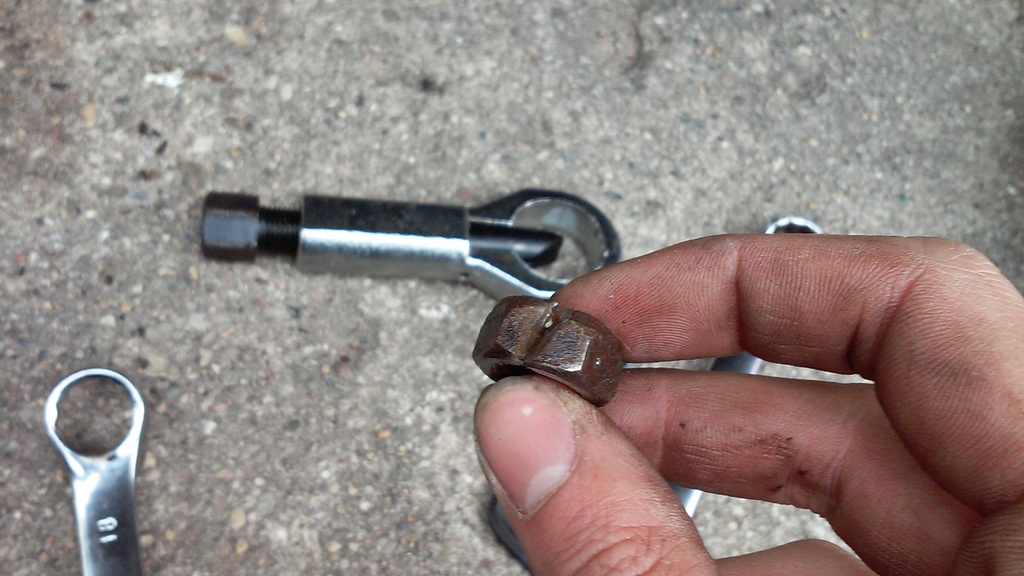 Purdy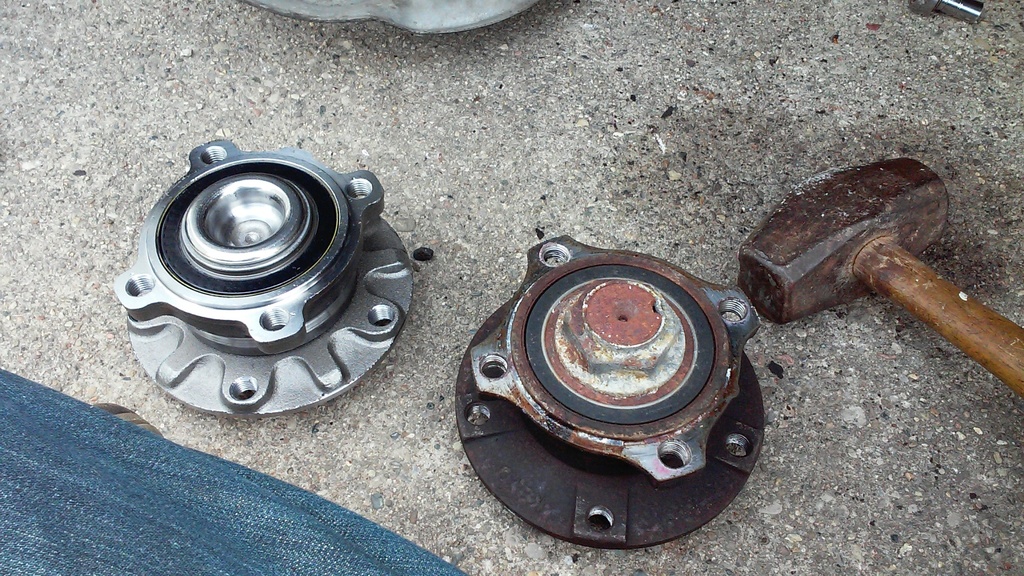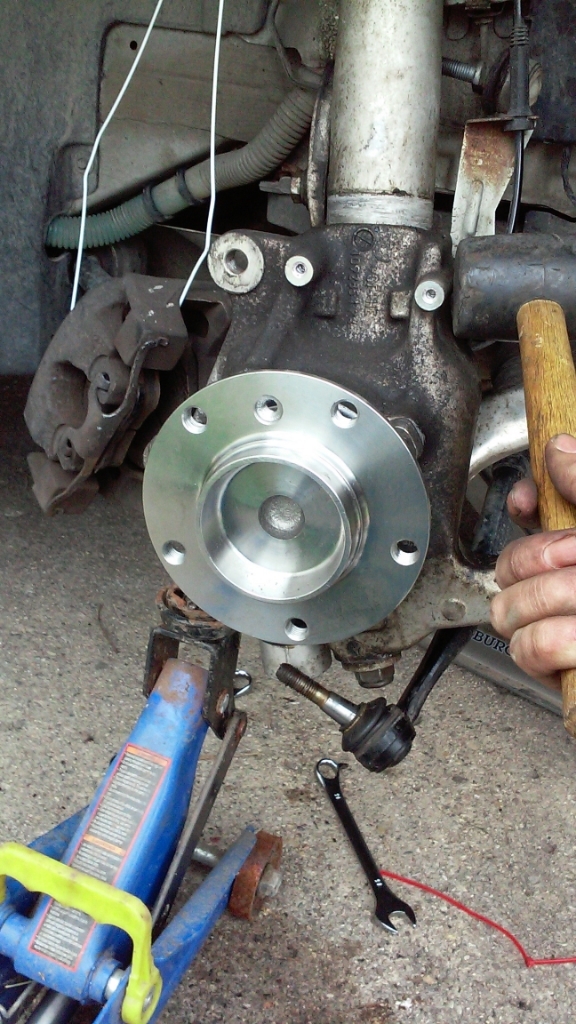 Viola, no more bearing noise. I bought ones for the rears as well but haven't had time to do them.
The ignition issue turned into a greek tragedy. I had been starting my car with a screwdriver the past several weeks which is amusing but gets old fast. Having ruled out the ignition switch I went to the dealer to order a new key tumbler as I described in my last post.
Before I put everything together with the new tumbler I thought "hey, if I spent 5 more minutes diagnosing this last time I could've avoided buying the switch, maybe I should try that again this time". I tried turning the ignition shaft manually with the screwdriver from the tumbler side and lo and behold, the switch side didn't turn. It wasn't the tumbler after all!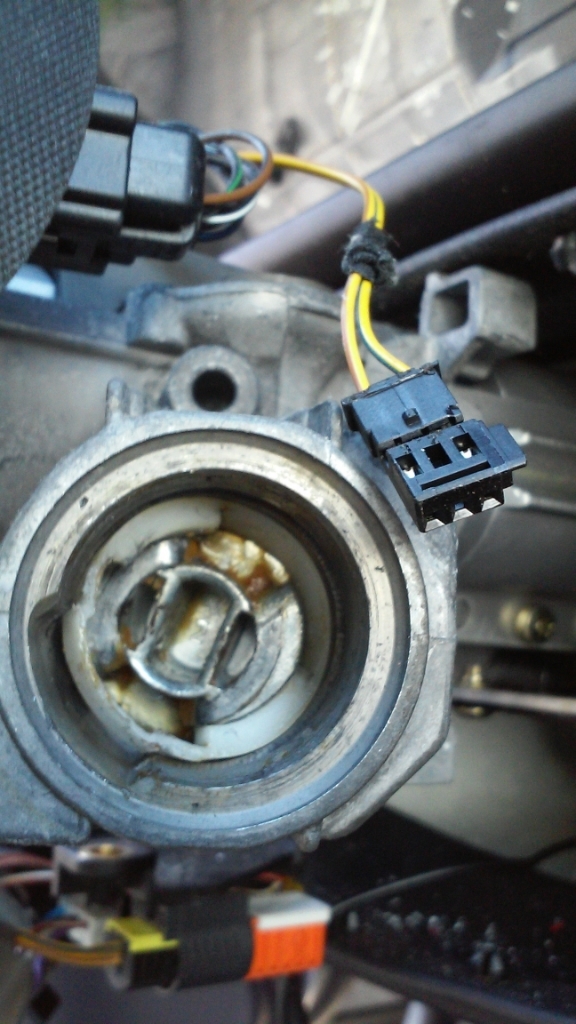 This can't be good.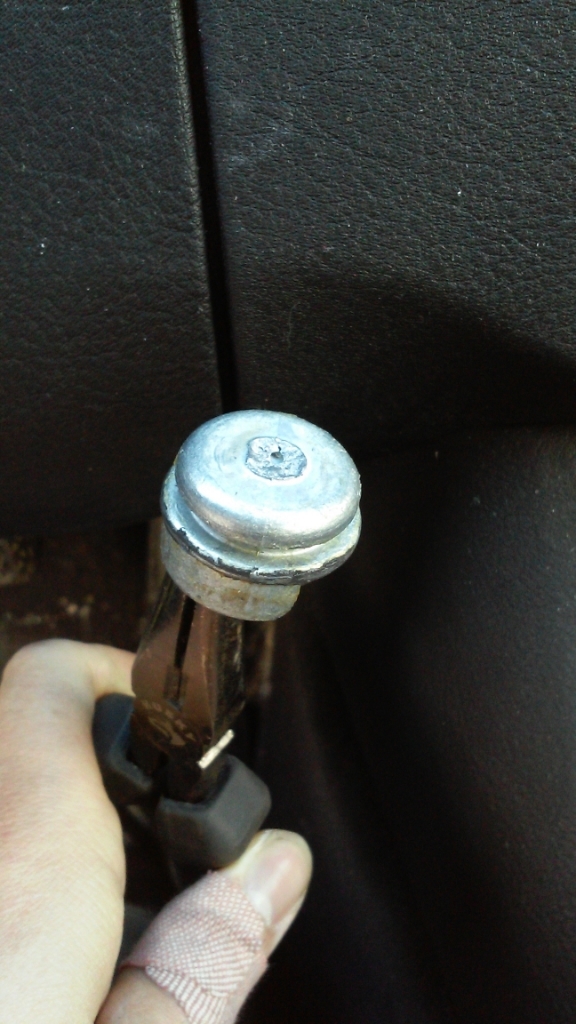 F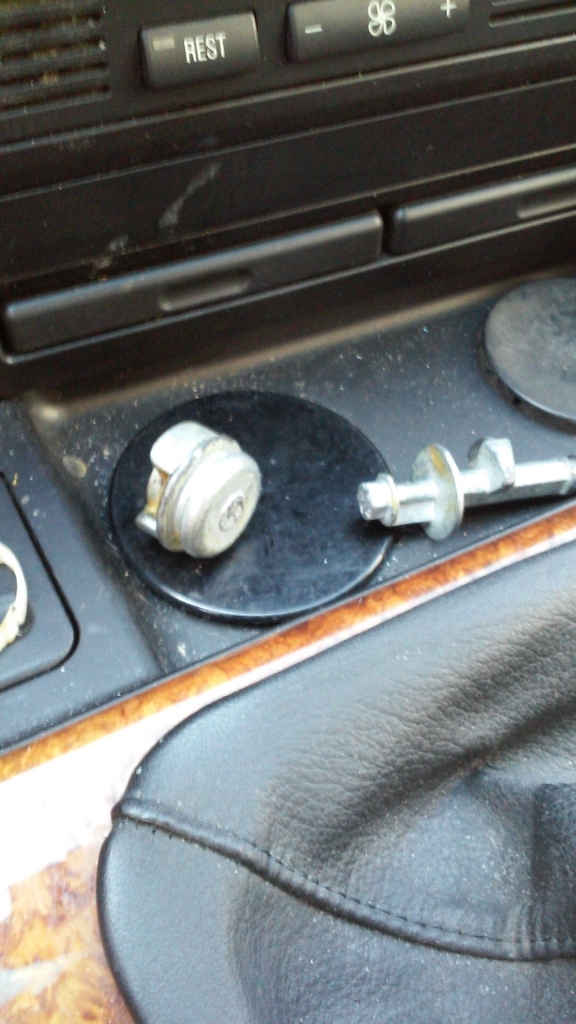 So both the switch and tumbler were unnecessary purchases because I was in too much of a hurry to go a couple steps further. Lesson learned.
Unfortunately you can't really buy this shaft alone, you need to spend $170 on the whole ignition housing to get this one crappy part. I found one for sale on Ebay but it wasn't quite the right size. Checking the trusty Craigslist I found a whole steering column for just $50!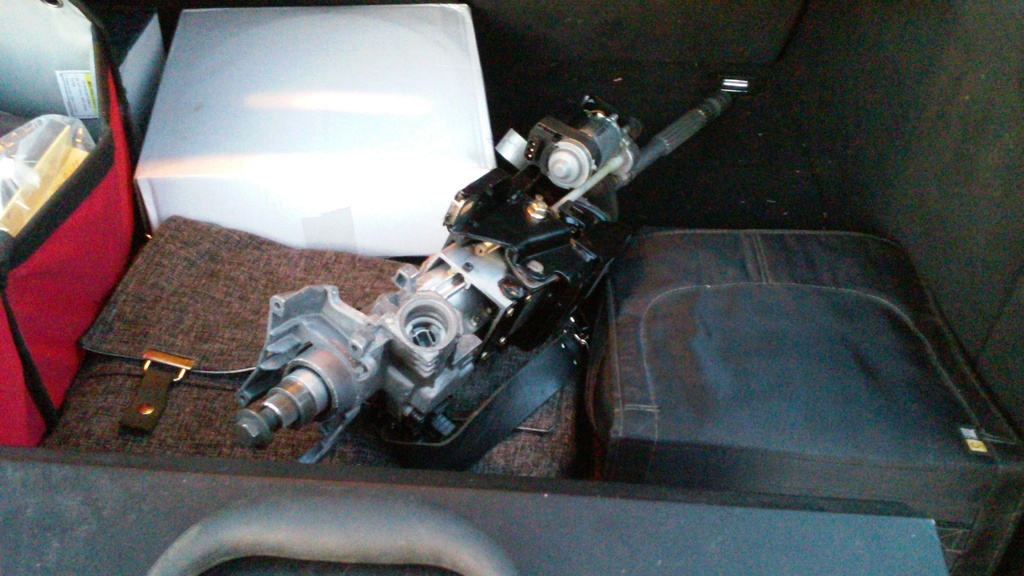 I was saved or so I thought. This had the correct shaft but my problems were just starting.
The broken shaft, wrong ebay shaft, and the correct shaft.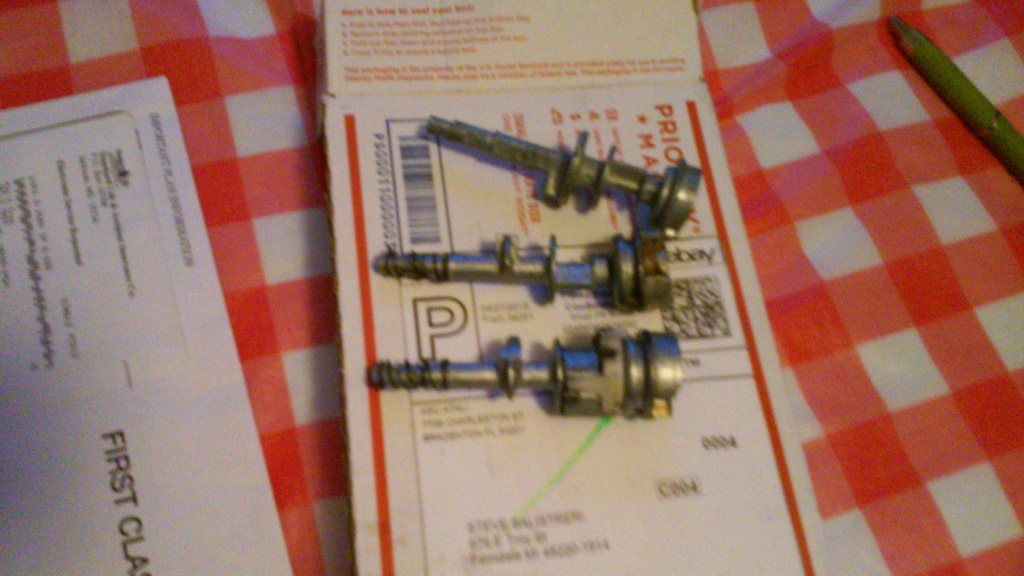 I had the right parts, sunny days ahead. I inserted the shaft into the housing, put in the plastic retaining ring and snapped the key tumbler in. I started to put the switch on and noticed the shaft had rotated to the wrong position. No problem. I inserted the key to turn it and it didn't work. What the hell? I knew the tumbler worked with my key. I tried rotating it from the other side, still no dice. The cams on the shaft were hitting something stopping it from turning. OK, try removing the tumbler and re-positioning it. You remove the tumbler by inserting a small allen or paperclip into a hole, rotate the key slightly to line the allen up with an internal hole, then push it in which pulls the retaining clip into the tumbler body like you can see in the photo below.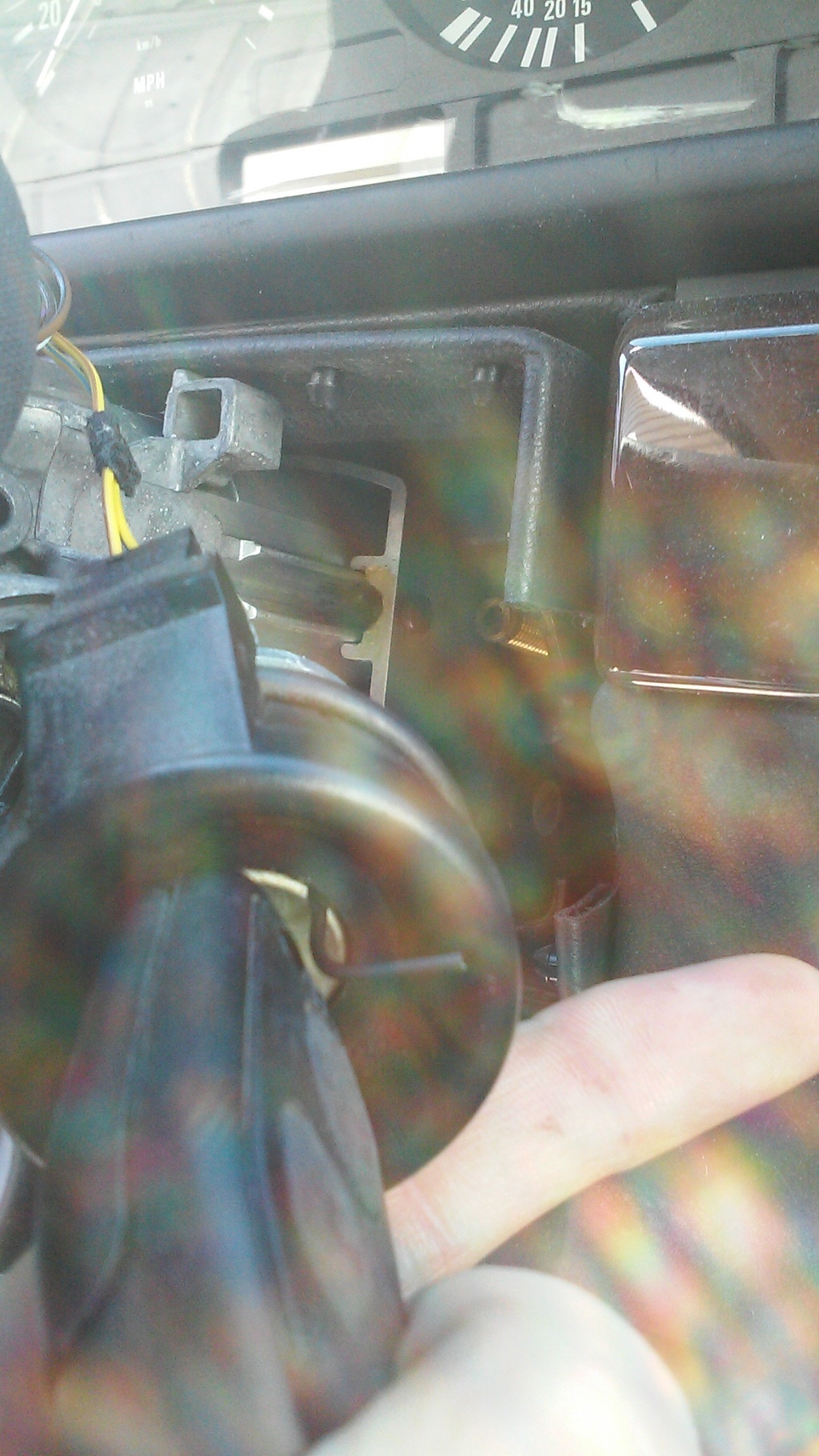 Unfortunately for me, I couldn't turn the key enough to line up the holes to remove the tumbler. The shaft was stuck in the wrong position and there was no way for me to take the tumbler and shaft out. The assembly was basically mechanically frozen. Awesome.
I had a whole column sitting there so I looked it over to see what I could do. I figured out that I could drill a hole in the top of the housing and push the tumbler retaining clip in from there. I broke out the drill and started drilling into my steering column. Thankfully my neighbors have gotten used to scenes like these. After a few false starts I was able to push the clip in and pull out the tumbler, success!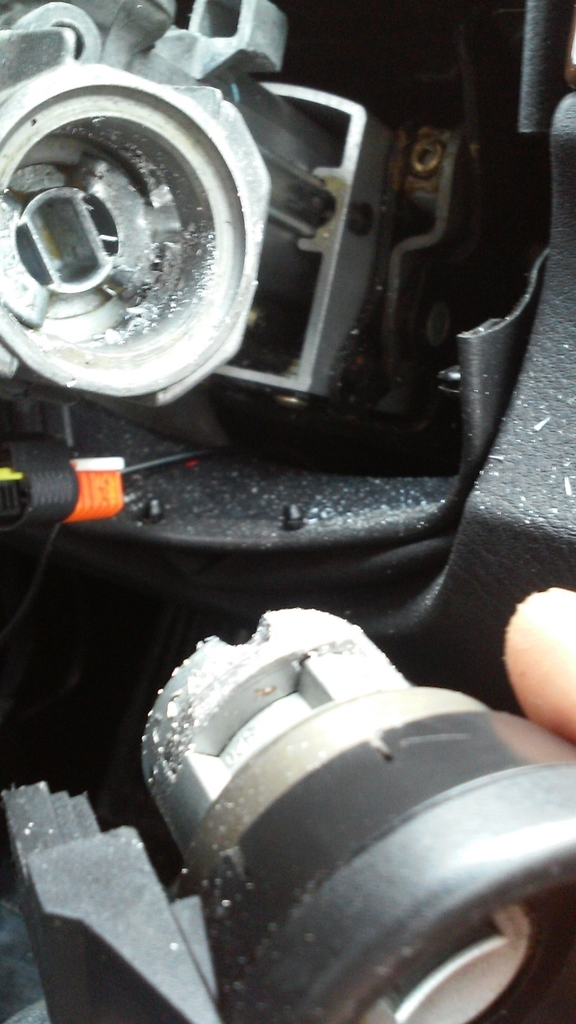 This time I assembled from the switch outward, making sure everything worked each step of the way. Everything is together and works, and it no longer looks like I'm stealing my own car.
Now for some fun stuff.
It is a real credit to the designers that the M5 front bumper is the only acceptable visual upgrade to the front of the E39. Any attempt at an alternative bumper design or body-kit looks like an abomination. The non M bumper is a little sad looking so I decided to replace it.
Like the headlights, if I went the OEM route I'd spend almost half of what I paid for the car to do the full M conversion. Since this is a cheap daily driver/winter beater I'd be foolish to spend that much money that I don't have. Aftermarket ones go for under $300 and look quite good so I went that route.
There are some bolts and clips that hold the old bumper on. Not hard to remove.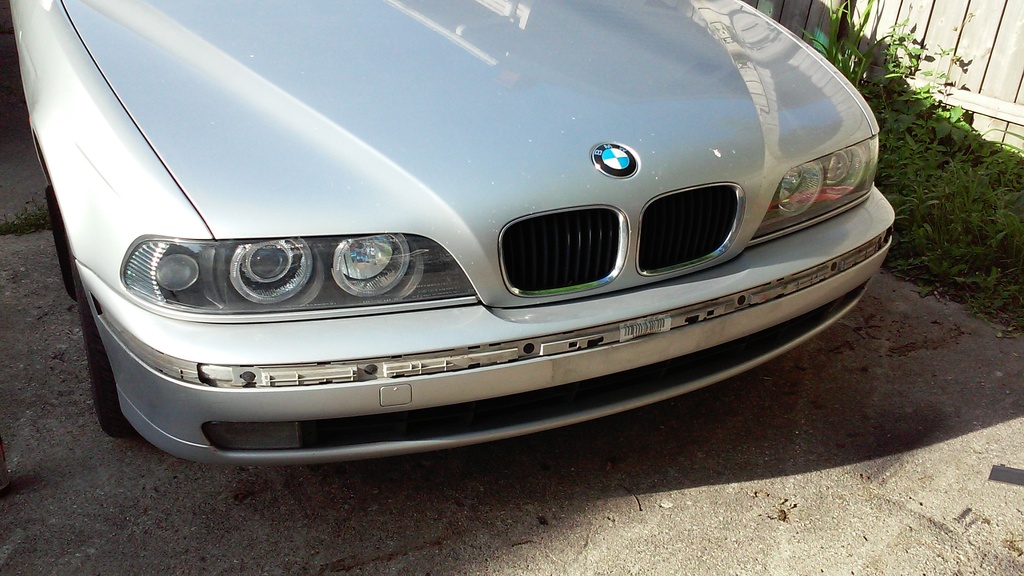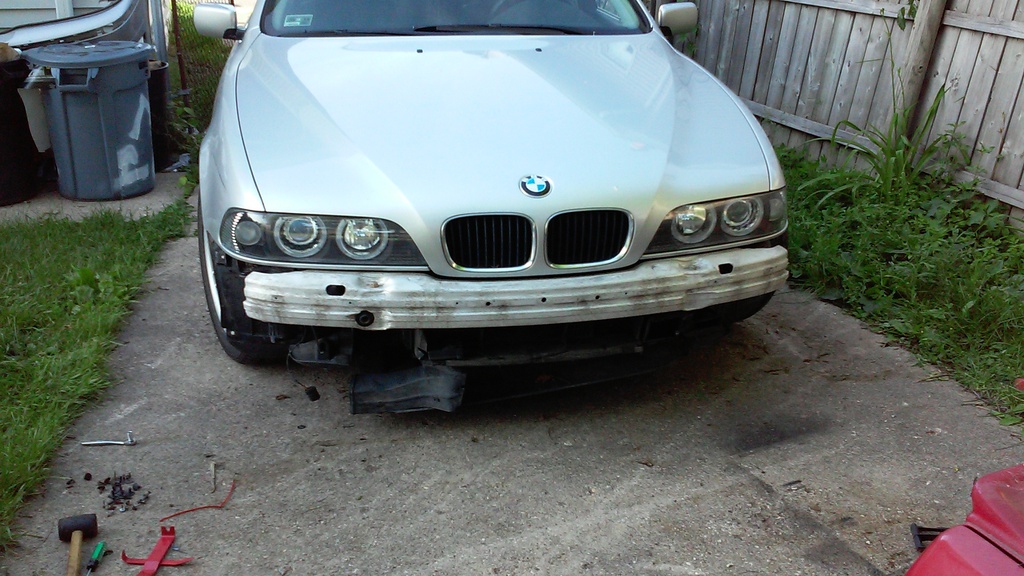 Since this is a cheap bumper the side vents/foglight holders have silver inserts which would've looked dumb. I painted them black.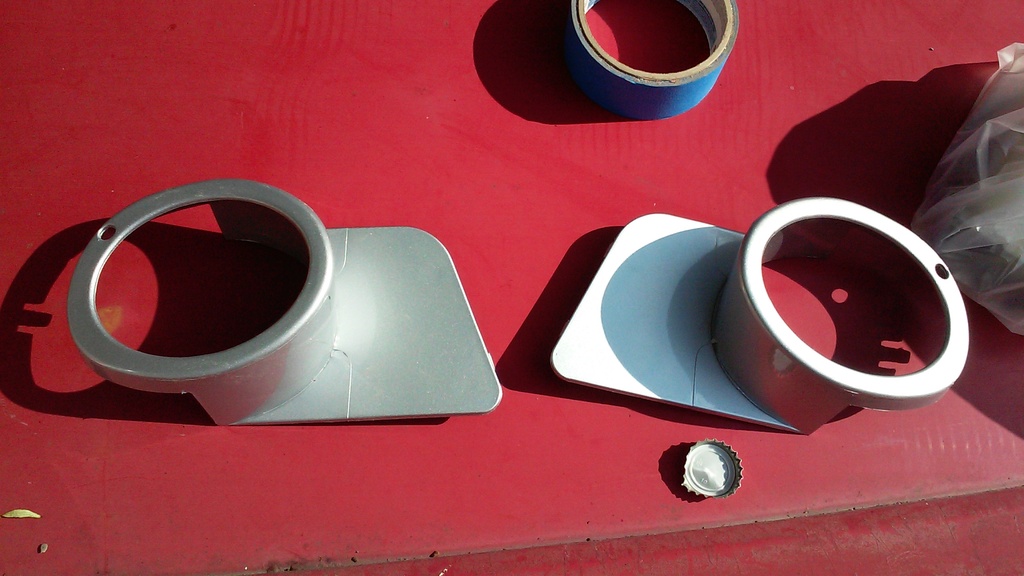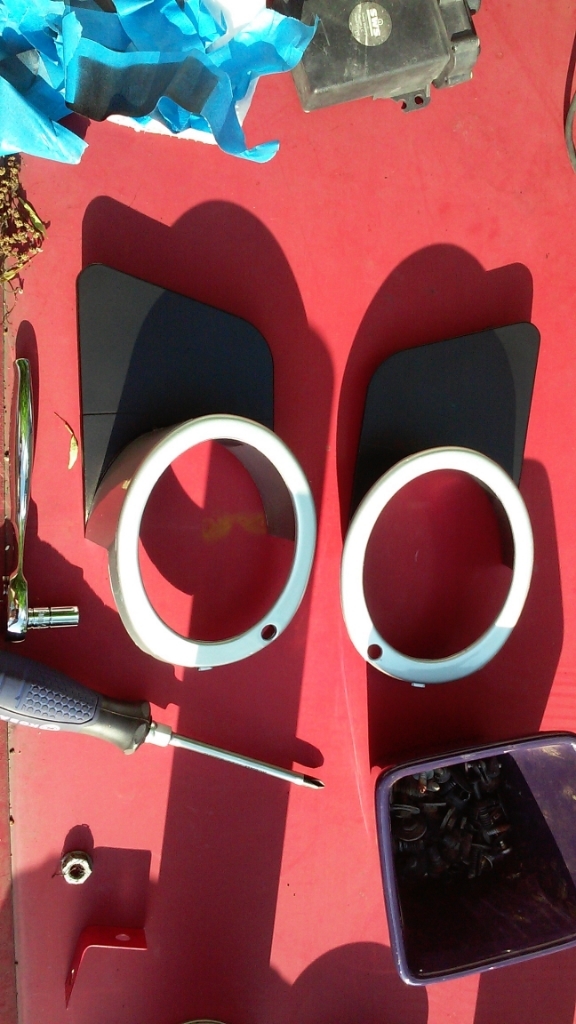 There is a rubber seal you transfer from the old bumper that runs along the entire length of the top of the bumper. The clearance between the headlights and the bumper bar is tight so this seal always gets stuck when adjusting the bumper. It is much easier to remove the headlights and position it without having to constantly re-affix the seal.
It looks kind of madmaxish like this.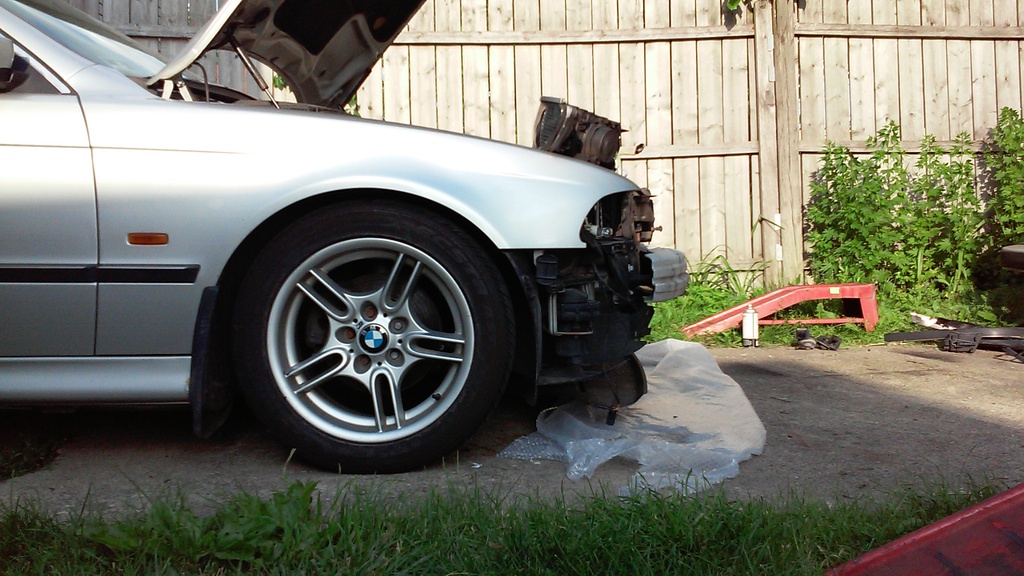 There is also needed trimming needed of the radiator shroud which sticks too far forward.
Another problem with cheap parts is the foglights don't work with the plugs from the car. I had to cut off the old ones and make new ones to fit. You also need to buy new plastic rivets (or christmas trees as they call them in the industry) as the bumper doesn't come with them.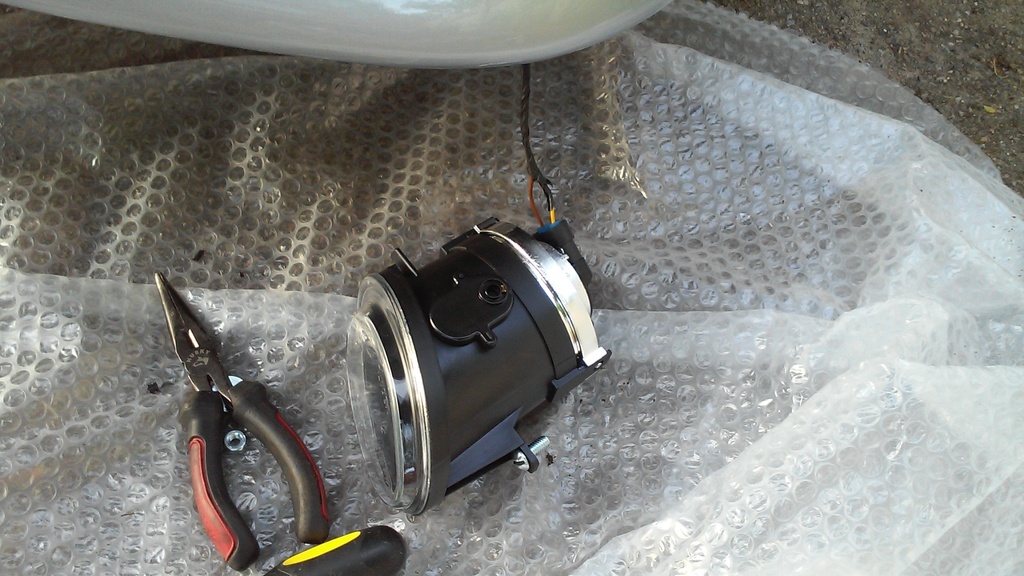 BAM! Check out the finished product. It looks 100x better than it used to.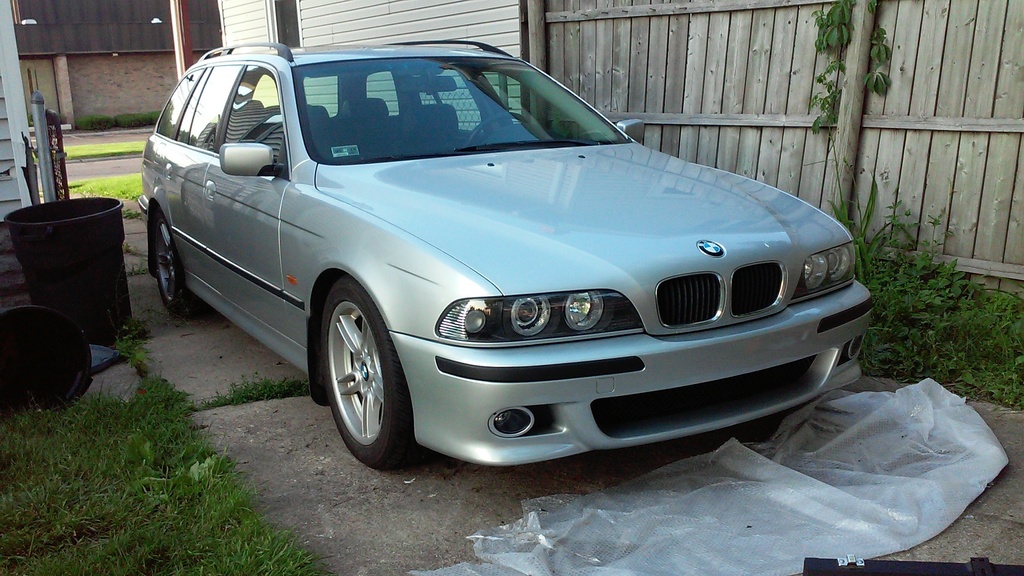 Old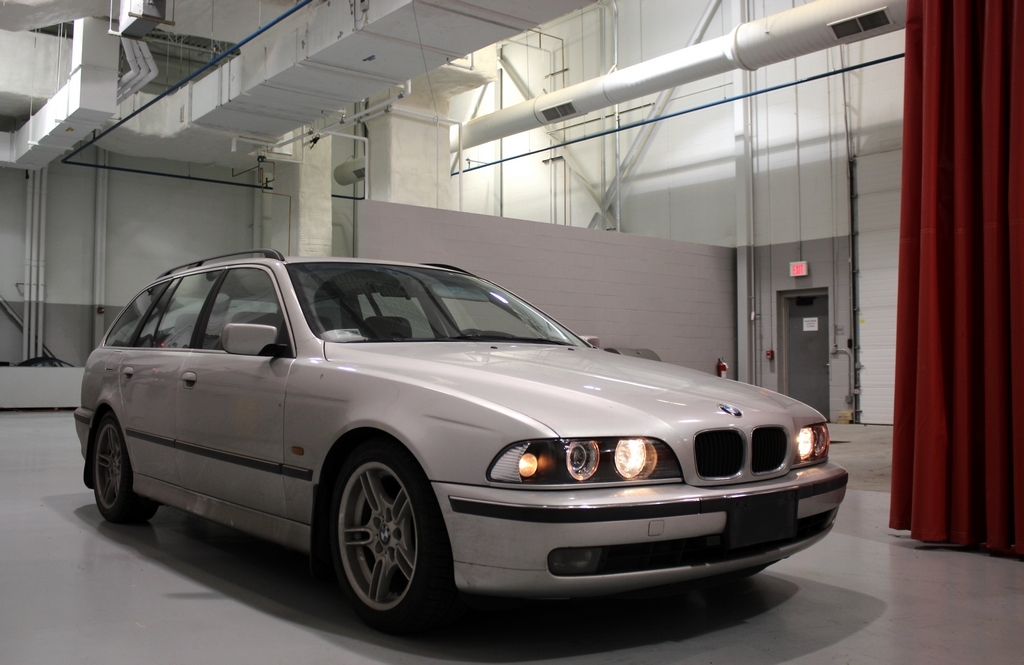 New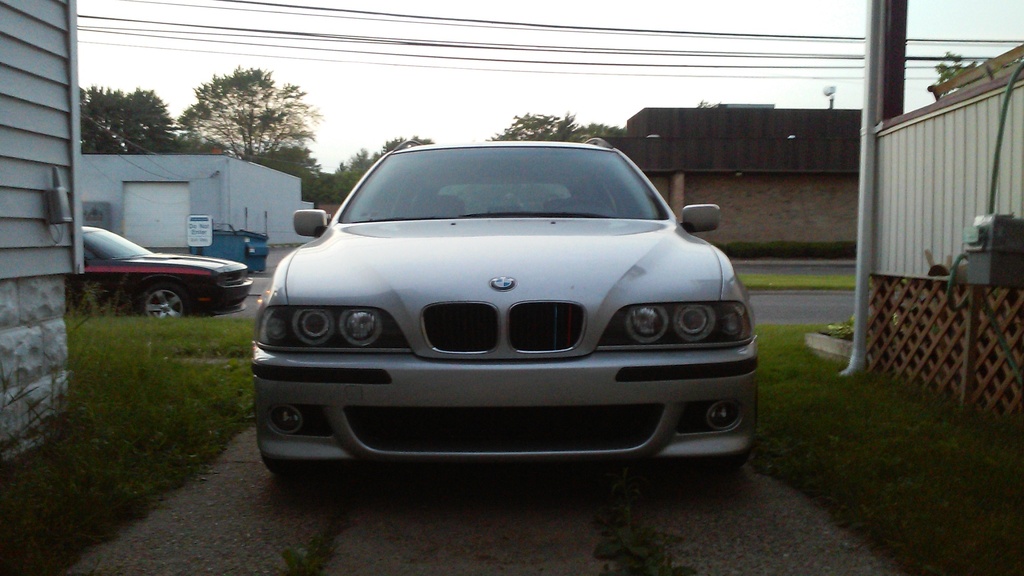 Both front and side views look 100x better. Although there was fiddling in the process it was a pretty easy job. Definitely worth the time and $.
Now I need to wash the car and take some better pics.
5/30/16
Whats up folks,
Somehow its been almost a year since the last update. The wagon has run admirably, not at 100% but it hasn't left me stranded. Had a lot happen in the past year, moved to a new house, built a garage that is just now usable, and launched this website. Now that I can work on things indoors away from the elements I can catch up on all the deferred maintenance I've been slacking on.
Here has been the "fun" stuff in the order of appearance.
Idle Control Valve Cleaning 11/15/15
I was (and still am) having problems with the idle dipping while the car is warming up. One of the many potential solutions is to clean the idle control valve which can get full of carbon deposits, inhibiting it from controlling the idle and throttle response during a cold start.
Thankfully removing it is pretty easy. It sits underneath the intake manifold behind the intake tubing. I pulled the airbox and unplugged the MAF to get more room to reach under there. The large part of the tube below connects to the throttle body, the smaller upper tube to the ICV, but it was really stuck on there.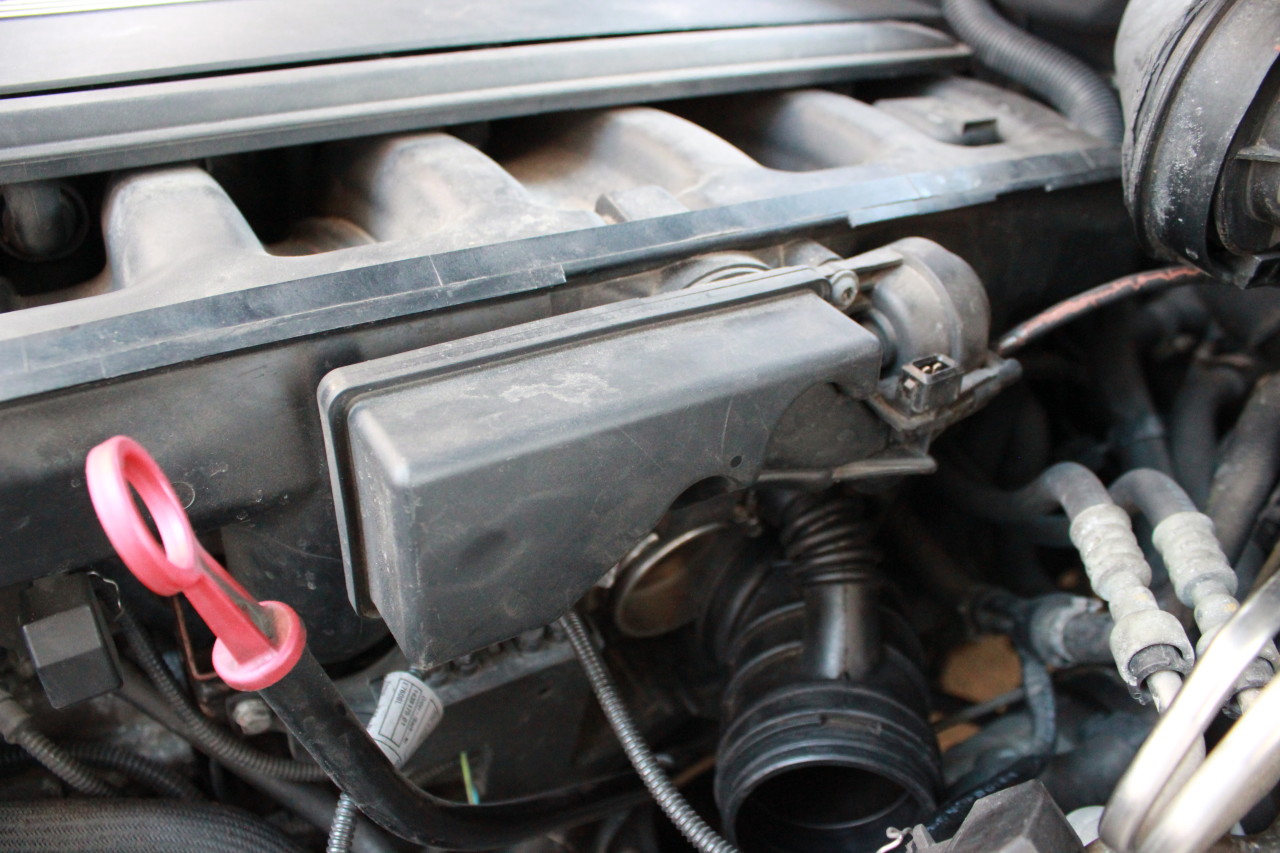 Remove the intake manifold adjuster valve (black rectangle). I then unbolted the bracket that it is attached to. Some people say to slide it out of the rubber bushing it is mounted in but this seemed a lot easier as it didn't want to slide.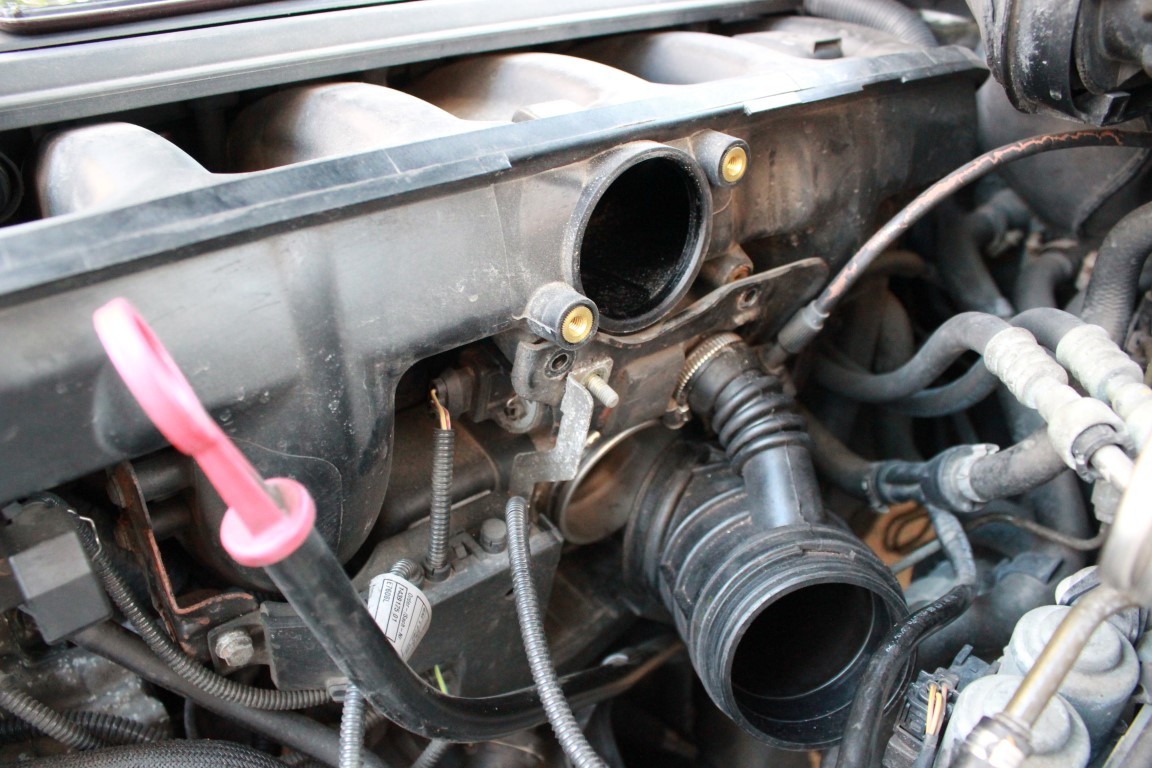 Looks really dirty.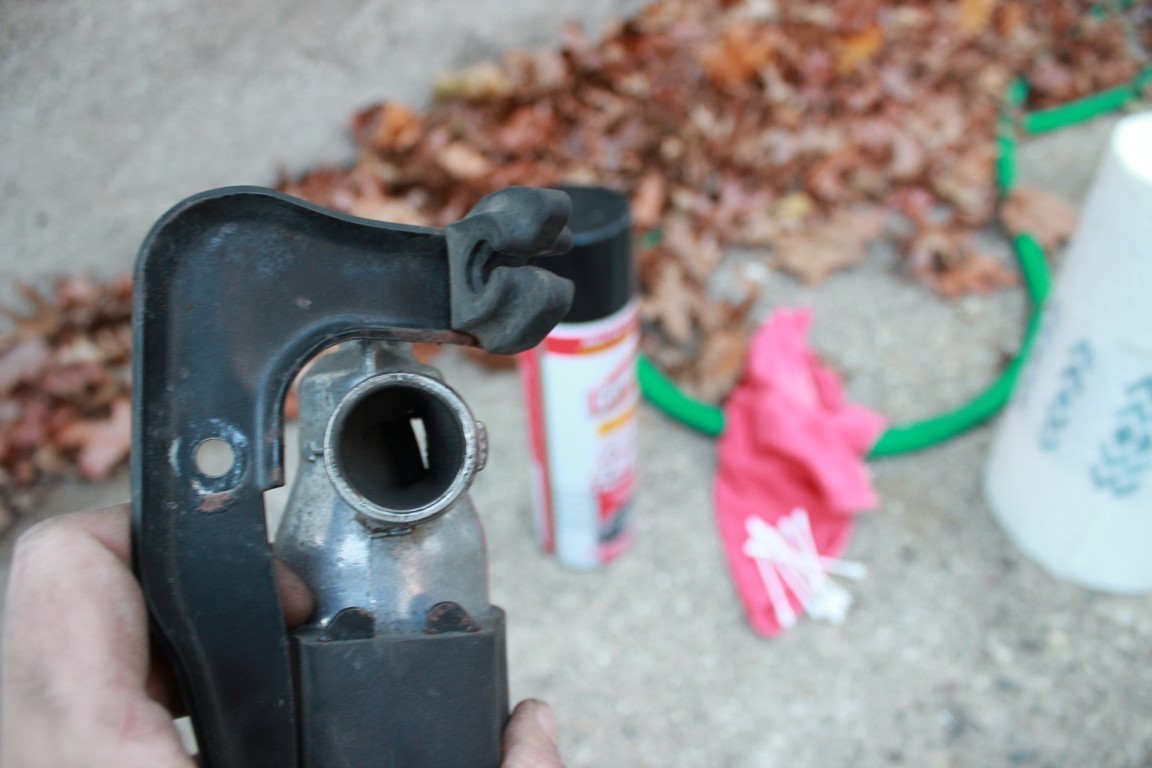 Not as much now.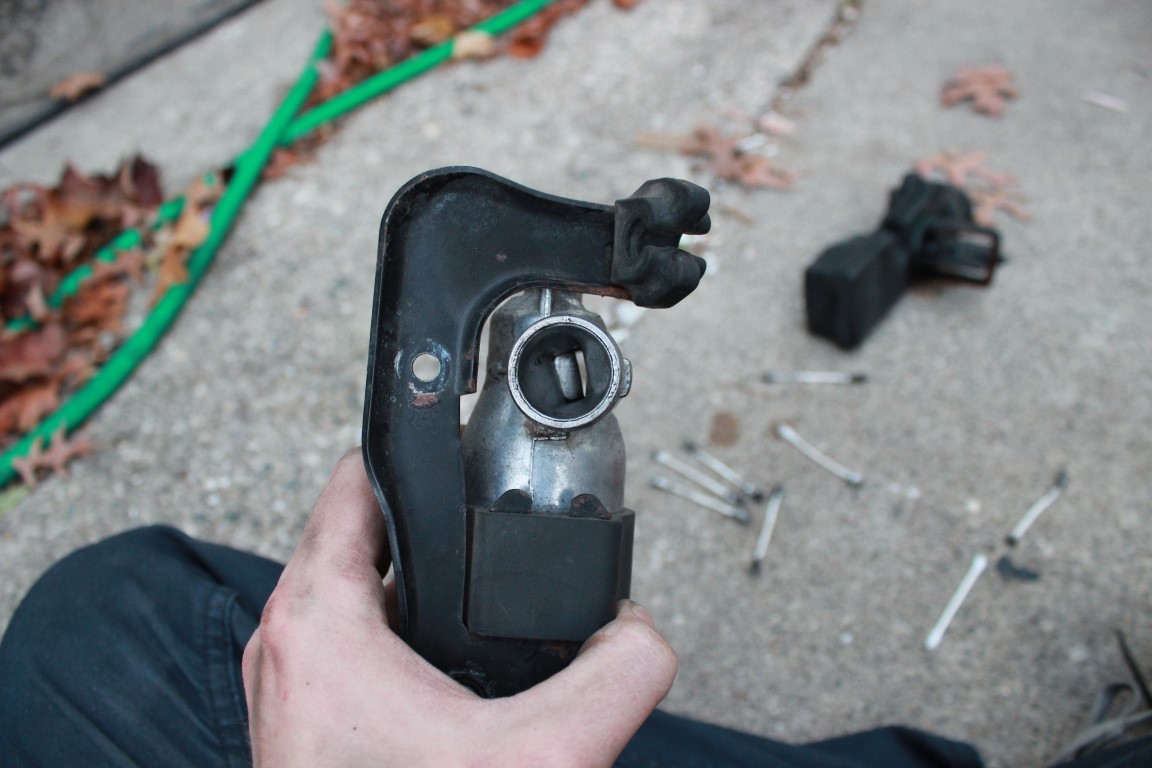 I put it back together and it made a slightly positive improvement in throttle response but didn't fix the idle problem. It could be bad, I may replace this at some point.
Here is a shot with the new bumper while it was still somewhat in-tact.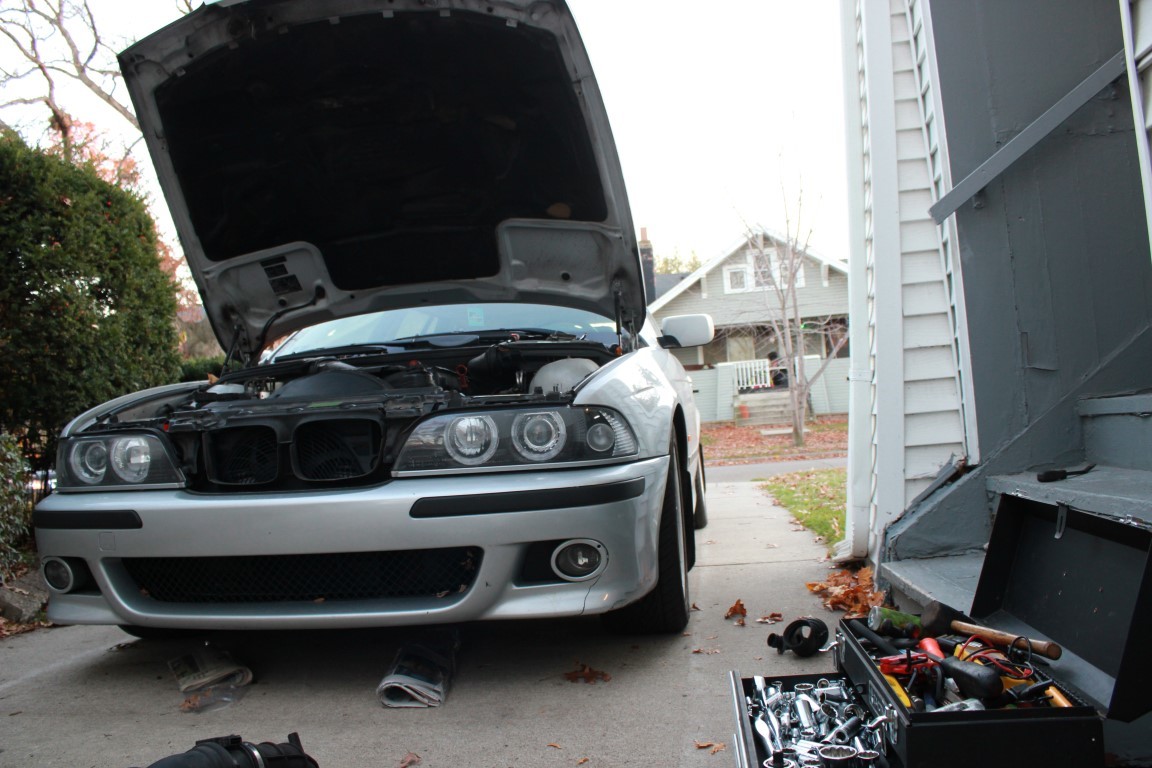 I noticed the car wasn't handling great so over the winter we replaced almost all of the links in the front suspension. If you don't buy OEM BMW parts its actually not terribly expensive. Some of the control arm bushings were getting ratty so it firmed things up a bit. Don't have any pics of that procedure unfortunately. It was pretty straightforward.
3/6/2016 - Sun-visor Replacement
The next fun thing that happened is my sun-visor broke at the elbow while I was driving. It was swinging in front of me from the vanity mirror wire so I pulled it off in a rage. This turned on the vanity mirror light. I thought I could take it with it shining right in my eyes but after a couple blocks I popped the light out of the headliner and unplugged it from the harness. Adventures!
While picking up some parts from the junkyard for a brake upgrade I snagged a new visor. Replacing it was pretty easy. Just a few screws.
The offending visor stalk and the new hole in my headliner where the light used to be.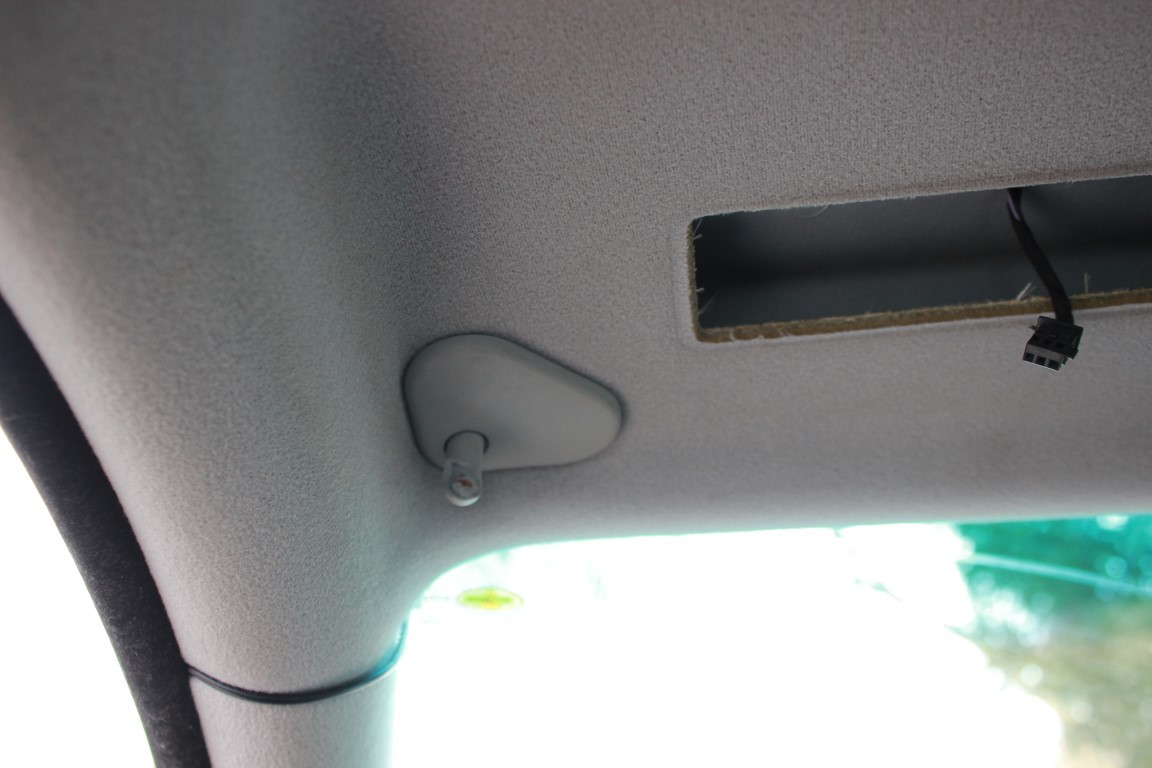 The photos aren't super interesting but here are a few. These plastic interior pry bars are super handy.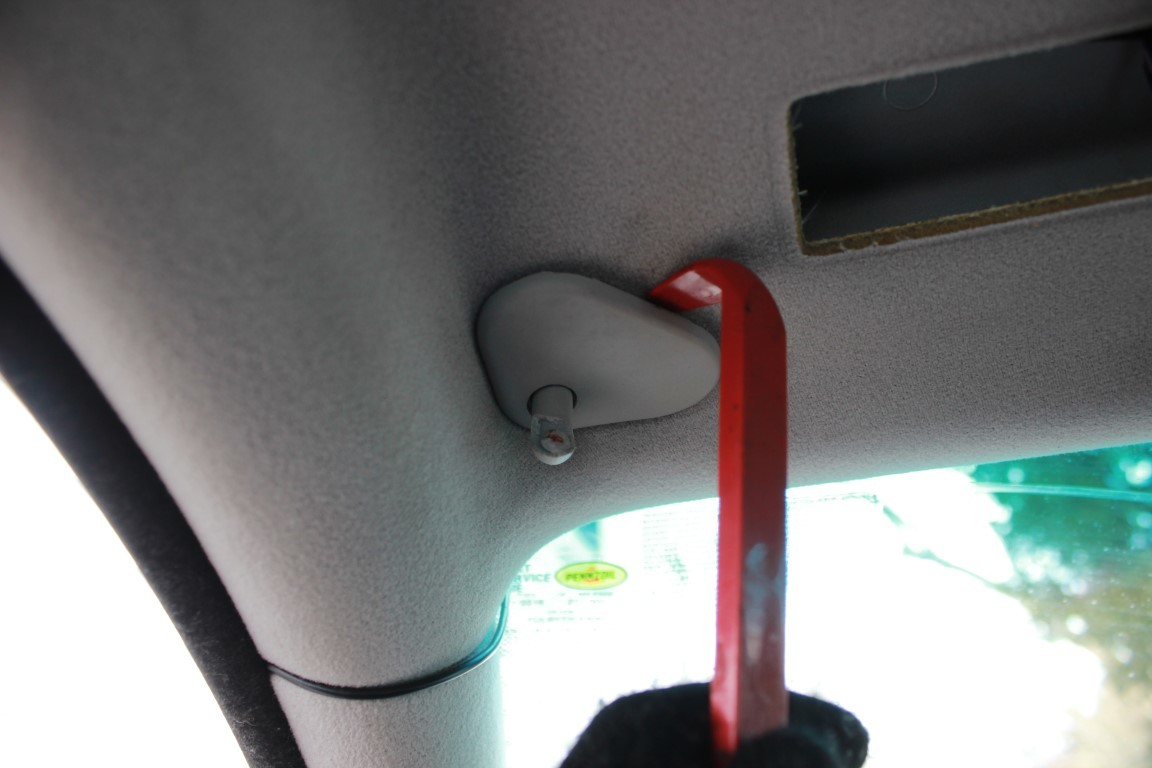 Old one dangling.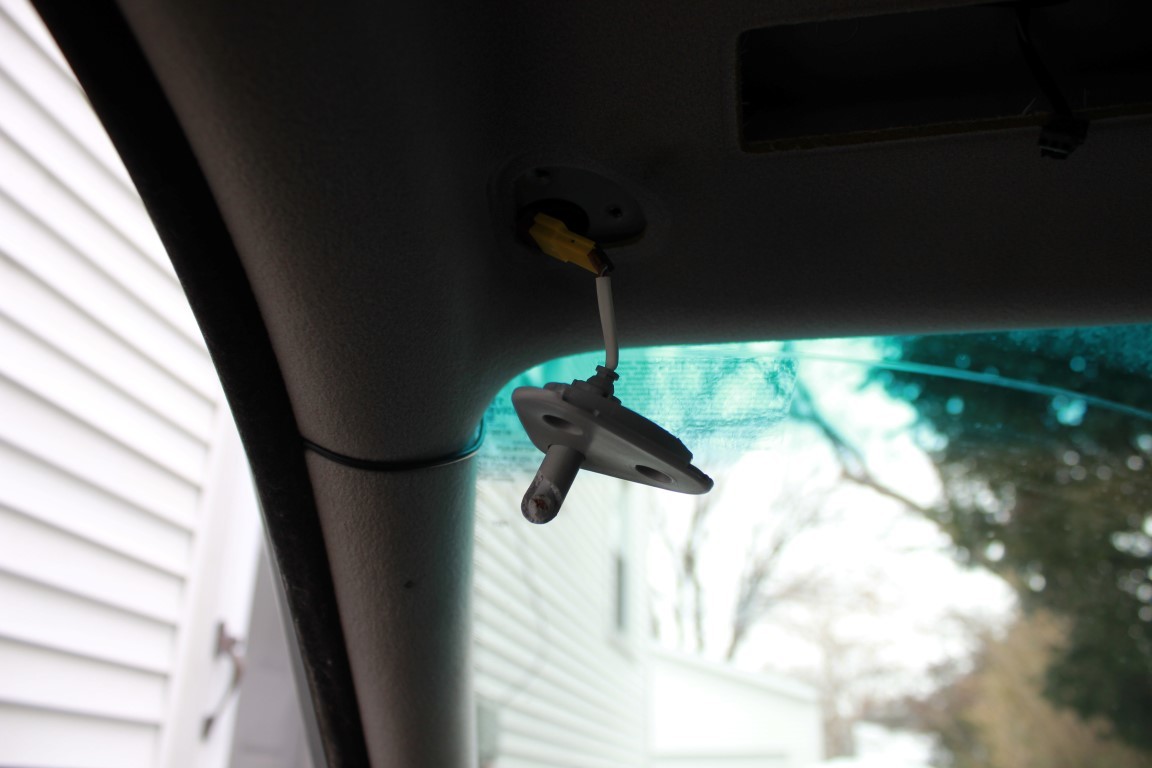 And viola, new sunvisor! Driving to work doesn't suck as bad.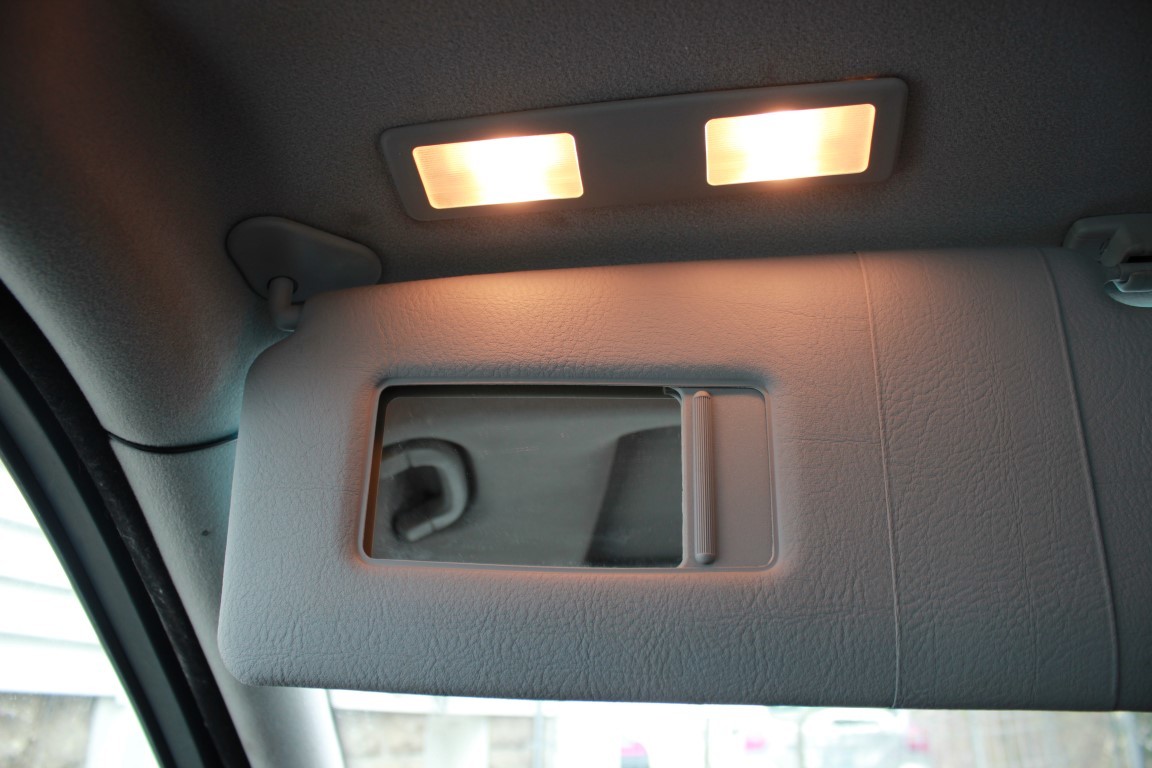 3/30/2016 V8 Brake Upgrade
The car developed a little shimmy under braking on the front passenger side, I originally thought it was a warped rotor. It turned out the bolt for one of the front control arms loosened enough to allow it to shift around, but the disks were pretty grooved. I figured it was time to go over the brakes, I just rolled over 222,222 miles and didn't know the last time they were done.