Builds
1971 3.0CS Euro Model Restoration by drewbaker
By stevegolf
You must be logged in to rate content!
6 minute(s) of a 36 minute read
1971 3.0CS Euro Model Restoration
Compliments of drewbaker @ www.bimmerfest.com
By Peter Baker from the Mornington Peninsula in Victoria, Australia
PART 1/3
NOTE: I plan on posting a similar thread over at e9coupe.com, but so far they limit the amount of images you can link to at 4 (even if I am hosting them - the 25 limit here sucks too, that's why this is 3 posts). So until they change this (and the post limit to 15K characters) I'm posting my project here.
-------------------------------------
Hey Guys,
In 2008 my Dad brought and old 1971 Karmann Ghia Cabriolet and together with my brother and I (and the extensive help of Sasha at Deluxe in Melbourne, Australia) fully restored it.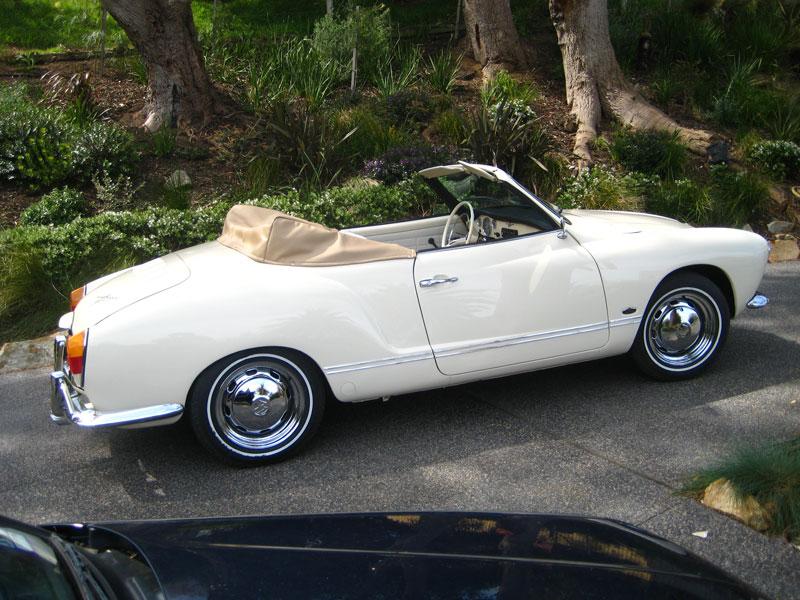 Dad's 1971 Karmann Ghia Cabriolet
So now it's 2009 and business is going well for Dad, so it is time for a new project. He wanted something with a story, and I had seen a few 3.0's around town (I live in Los Angeles now). The racing history and the relation to the M series cars wasn't enough for Dad, but then he found out that the 3.0 coupe was built in the Karmann factory. He was sold. After some extensive pre-purchase research, we figured out we may have bitten off more than we could chew. There are certainly many horror stories going around about the cost of a 3.0 coupe restoration, but it was too late to turn back now. I had Dad committed to the idea, and I didn't want to be the one putting the breaks on.
Our plan was to find a car with all the parts and minimal rust. We plan on stripping the car back to the frame and doing a complete panel restore, a complete interior re-trim and then a new paint job in it's original color scheme (Polaris Silver with navy interior).
Thanks to the classifieds on e9coupe.com, we tracked down a potential car in Oregon (see my wanted add here).
The reply to my wanted add read:
"I may have a match for you 71 euro have al docs back to germany.Car has had recent suspension and brake work including lowering springs from Carl Nelson and new struts and rear brake calipers front calipers rebuilt.Also new front tie rods.I purchased car for project but just dont have the time.I have a rebuilt dogleg five speed and euro 635 block including a b35 head ready for rebuild with all new parts including a Shrick cam.I have all gasket sets and new bearings, rings etc.This is a tru euro no ac no sunroof Body is in good shape although doors are in need of some work.Inside fenderwells and rockers were replaced by po with corect bmw parts in the 80s.This is a cs but I have a early motronic set up with lambda pick up.Car is clean and would be a great start for your project.Car has origanal alpina front spoiler and front sway bar.Car also has orig break in sticker still on winshield and build sheet behind rear seat 97,500 orig miles. Car is located in southern Ore. "
So we arranged a flight up to Oregon to see what would become our Polaris Silver 1971 BMW 3.0CS.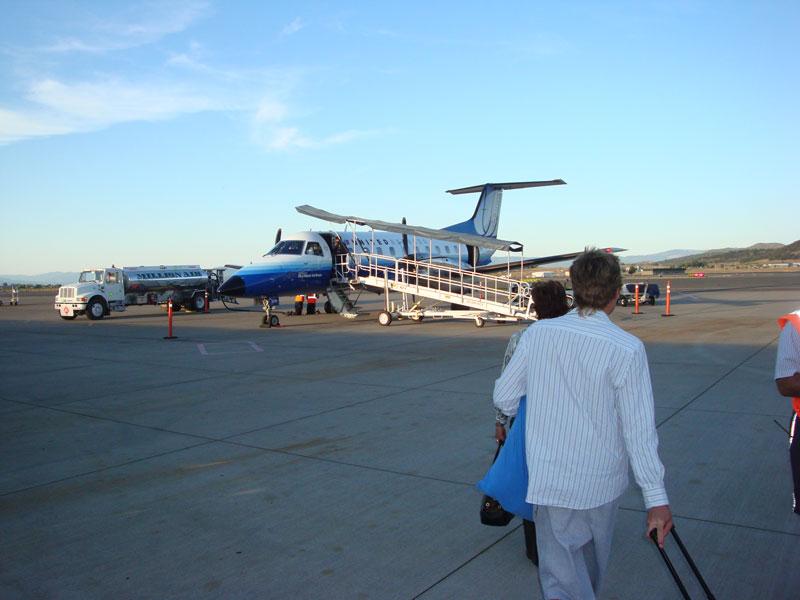 The adventure begins with a smooth landing in a small prop plane at Midford Airport, Oregon.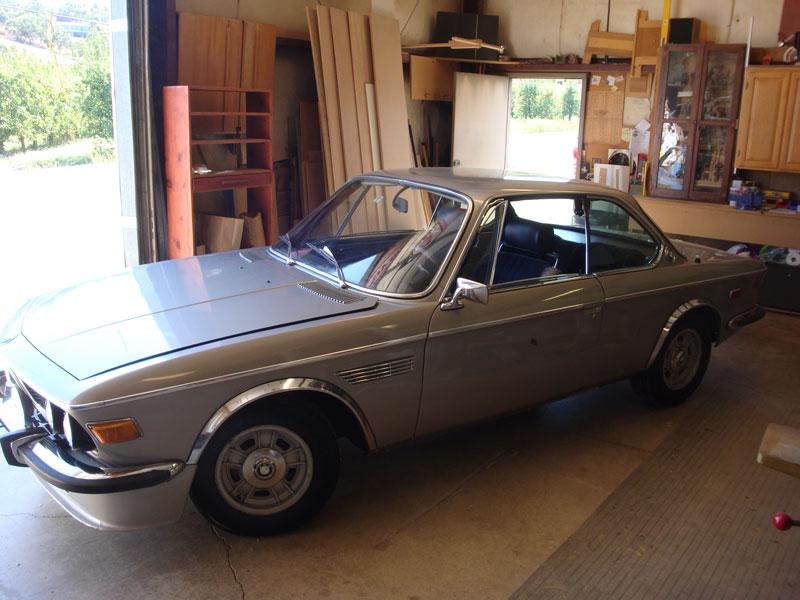 Notice the hood sits up funny. Scared me half to death that it was a bent panel, but turns out that it's only a bent hood-latch. Easy fix.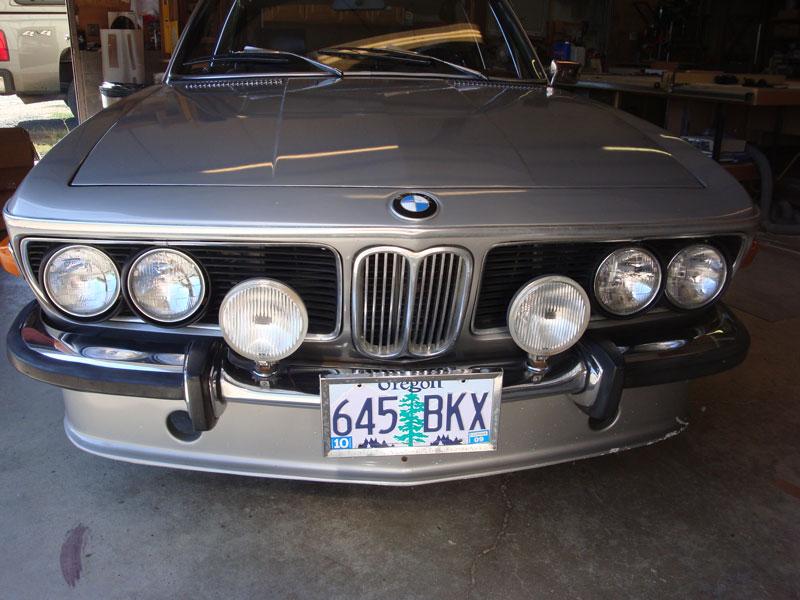 The front fog lights give this coupe a mean front end. It also has a factory Alpina air dam in the original color. It's cracked on both corners, but a good friend of ours repairs surfboards for a living (Paul Trigger of Trigger Brothers fame) so it should be an easy fix. Although Dad and I are thinking of deleting it, we think they look better without it.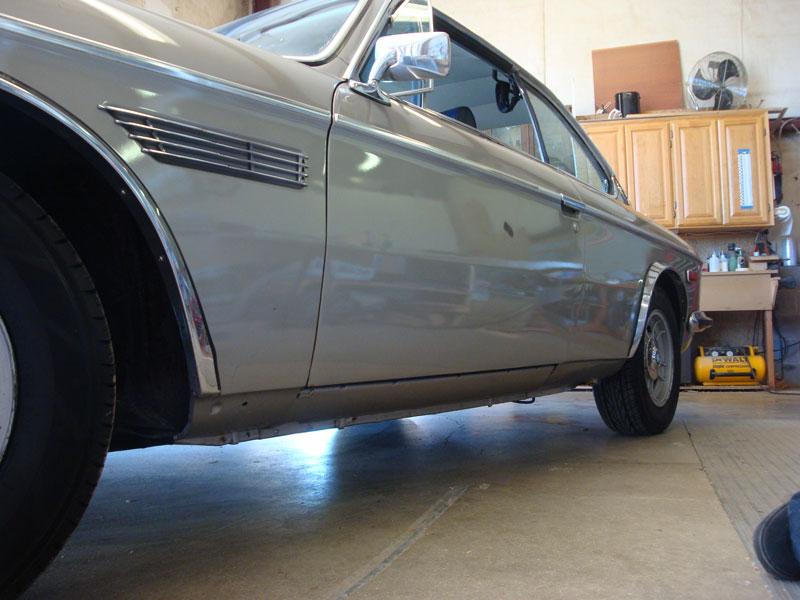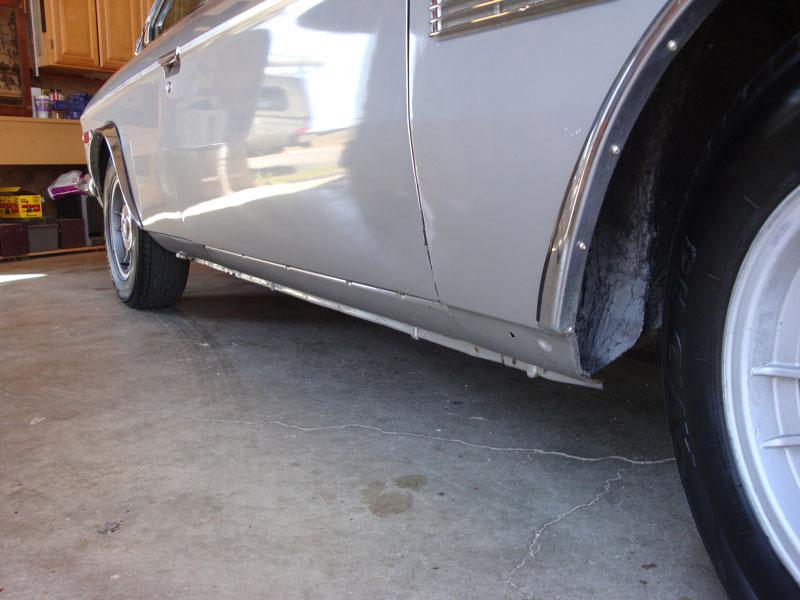 It's missing both running boards. Any ideas on replacement parts?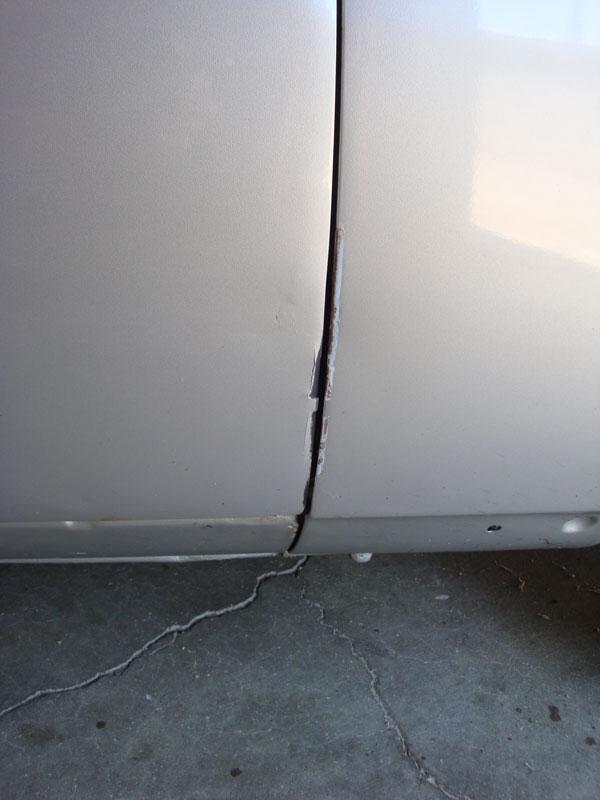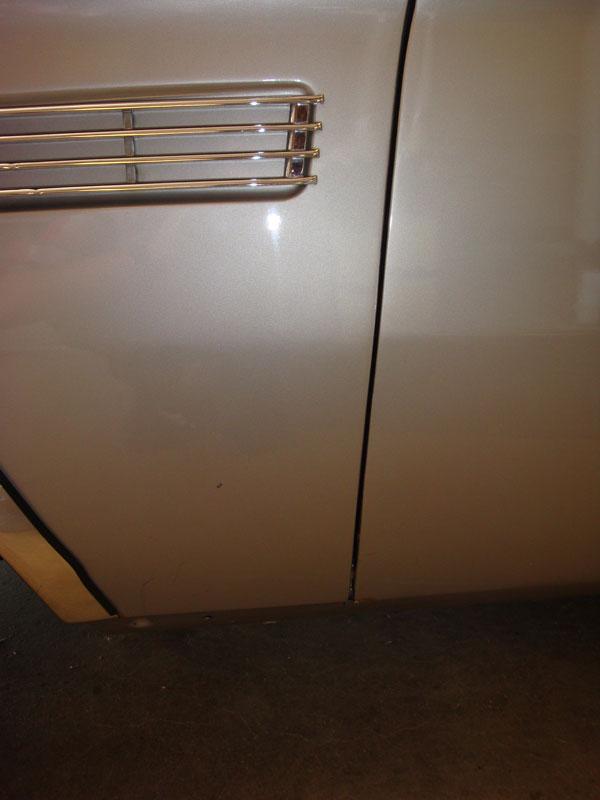 As seems to be common with the CS and CSi models, the doors sag a bit with age. We had this on the Karmann too. The passenger side is worst than the driver side, which I thought was strange.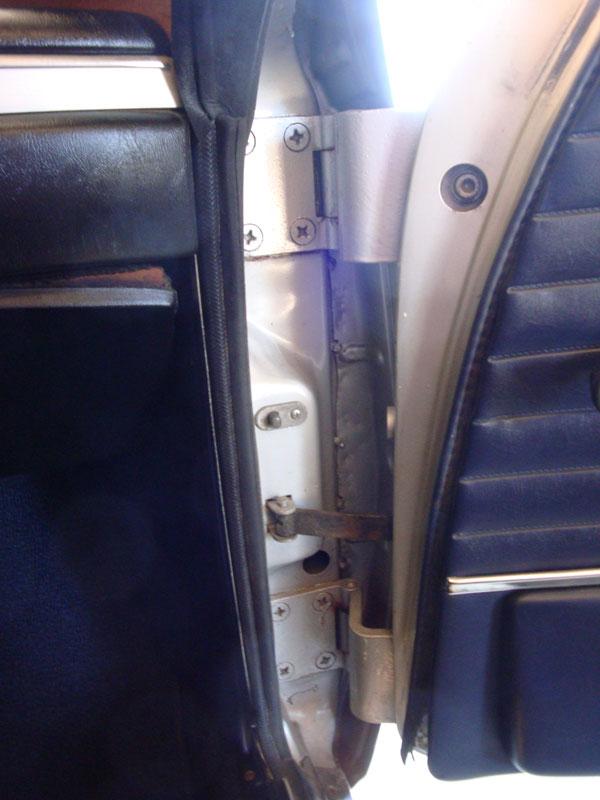 The inside hinge of the passenger side door.
Both door hinges seemed to be bent (the passenger door more so), but the surrounding metal seemed fine. We are planing on replacing the hinges, or perhaps fabricating stronger ones ourselves. The bottom door panels were also a little chipped because of the sagging, but it that's some easy body work. Have you guys had any experience with this problem?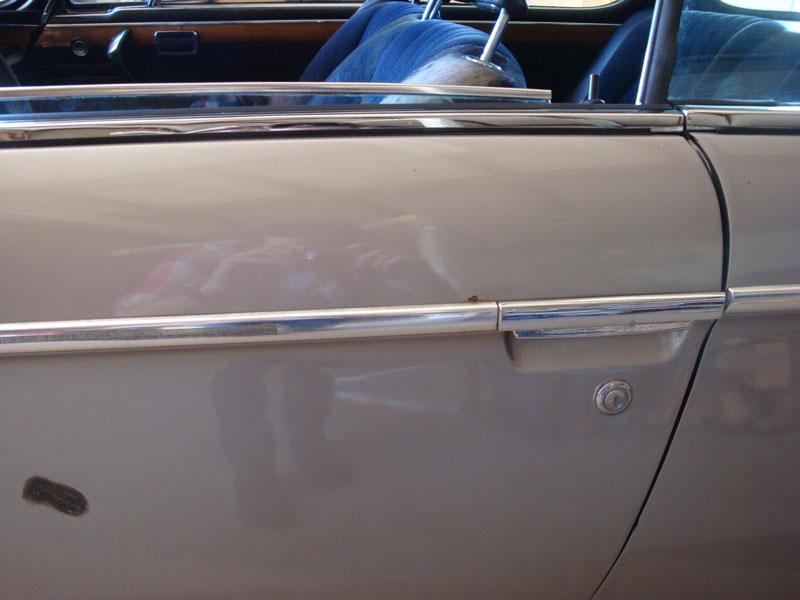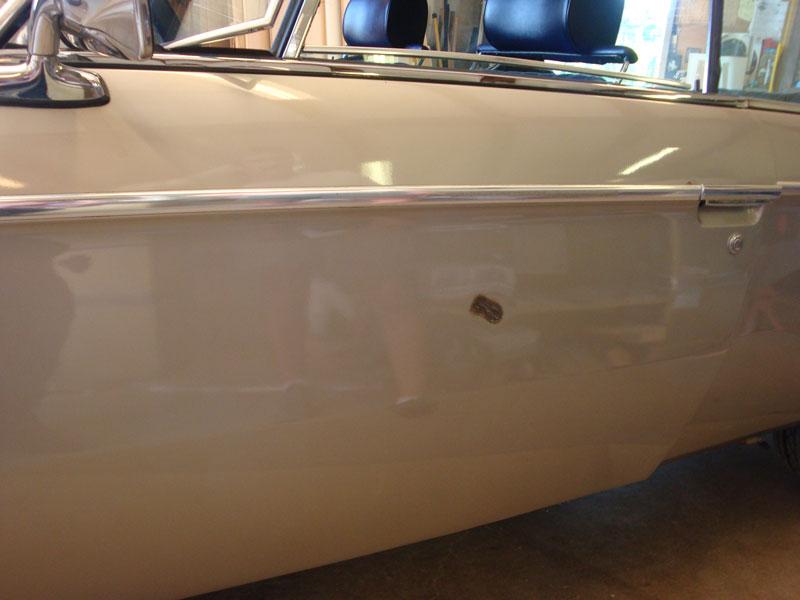 The drivers side door has a weird dent/scratch in it. I couldn't really figure out what it was, but it seemed like a minor scratch that someone had tried to repair and then messed it up with glue. The was also some minor rust along the door-stripe trim (what do you call that part?).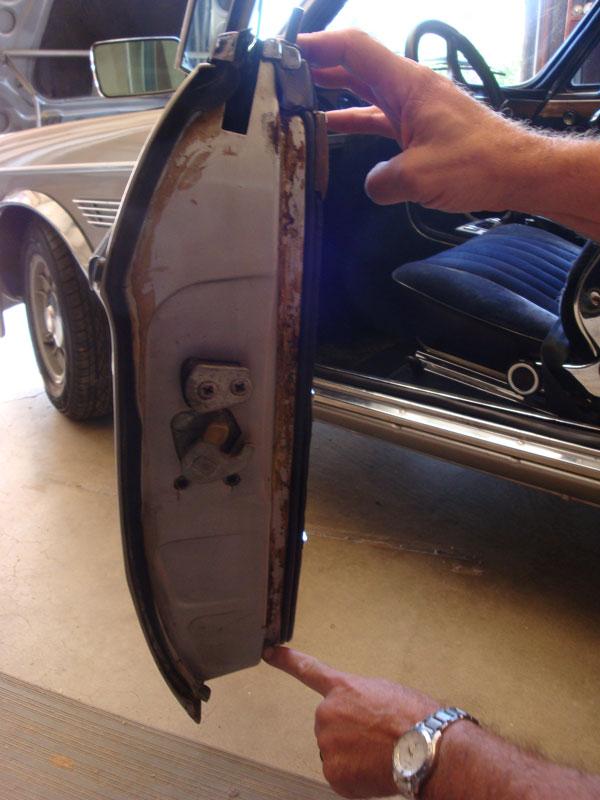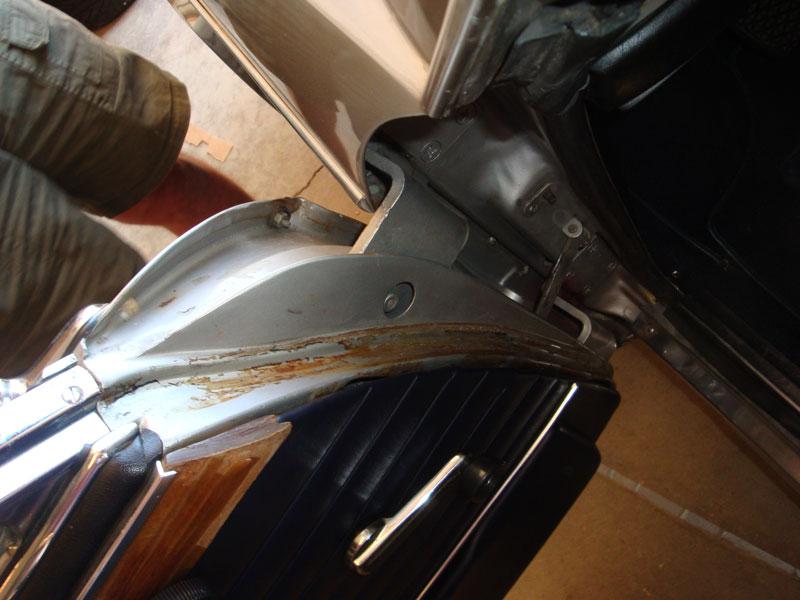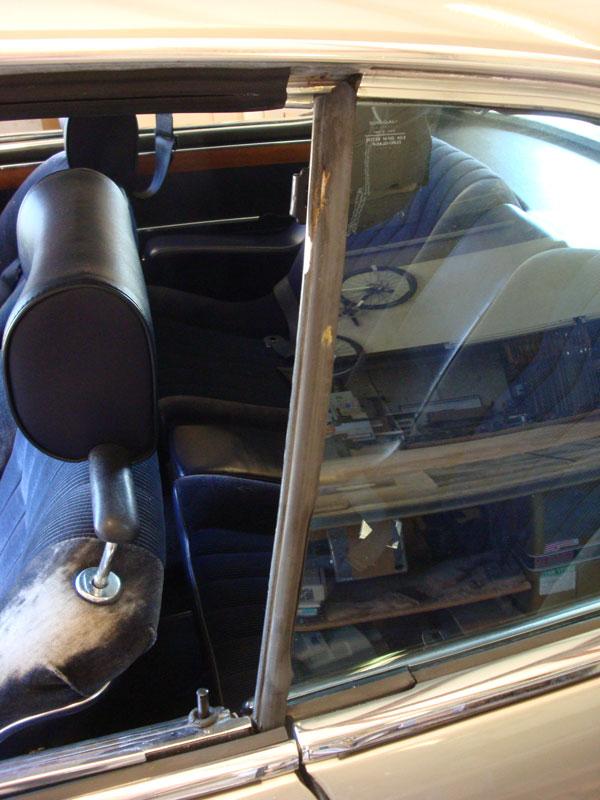 We will need to get all new rubber seals for the entire car. Strangely enough, these seals seem to be the most expensive part. Why is that? Does anyone have a secret place to get these from at a responsible price?