Builds
1973 Camaro Z/28 Build - by 91gti20v
By stevegolf
You must be logged in to rate content!
9 minute(s) of a 50 minute read
1973 Camaro Z/28 Build
Compliments of 91gti20v @ http://forums.fourtitude.com


Ok, so thesteve requested that I post more pics of my money pit. The repercussions if I didn't were to GTFO. Well, seeing as TCL is my home away from home, and if I couldn't spend time on here while at work that would mean I would actually have to do work...here we go.The car:
1973 Z/28 Type LT
Before any of you knuckleheads say "Where are the Z/28 badges, where are the Z/28 stripes...???" I will explain fully. The Type LT trim package could be ordered along with the Z/28 package. When this was ordered, the LT trim superseded the Z/28 trim. BAH. I don't like it, but I am not in a hurry to change it. The Z/28 stripes were optional. I am the second owner of the car. The original owner ordered it just this way. I do plan on adding Z/28 stripes in the future, but only when the CF hood goes on the car.
I purchased the car from the original owner 8 yrs. ago. The car has been repainted once, but it is unrestored for the most part. Original interior, original engine block. The motor was rebuilt by Bo Law's speed shop in 1980. Better heads were installed at the time, but all the original parts were retained and passed on to me in the sale. Same with intake. Port and polish aluminum intake was installed (port match to heads). In 1973, Chevy went back to cast iron intakes on the Z/28. I still have the cast iron intake as well.
Car as i purchased it: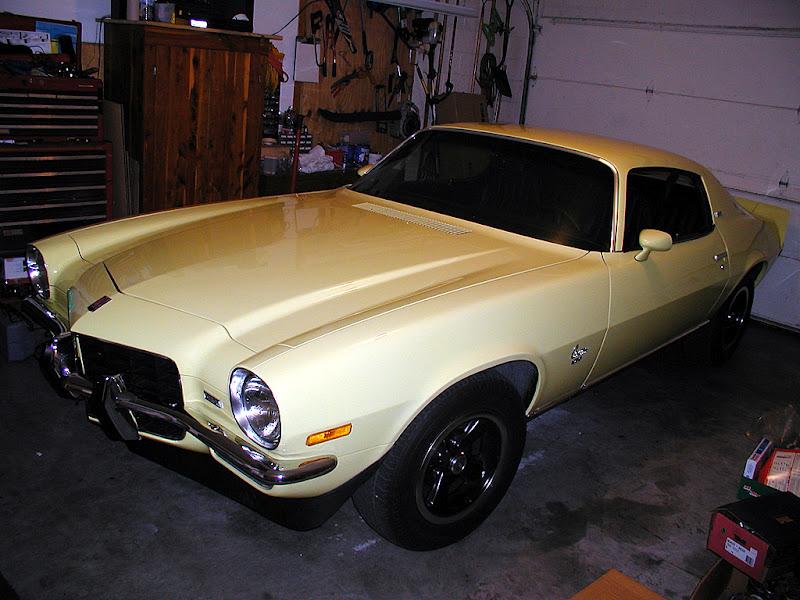 Car remained untouched for several years. First mod was a complete MSD ignition. Magnetic pickup distributor, 6A box, etc... I think I had the Q-Jet rebuilt along the way too. Vinci High Performance in Orlando took care of that.
Fast forward a couple of years. I get bit by the Pro-Touring bug. First mod was to install a new Lee Manufacturing 670 steering box, KRC pump, & PSC baffled remote PS reservoir. All plumbed with purdy AN fittings.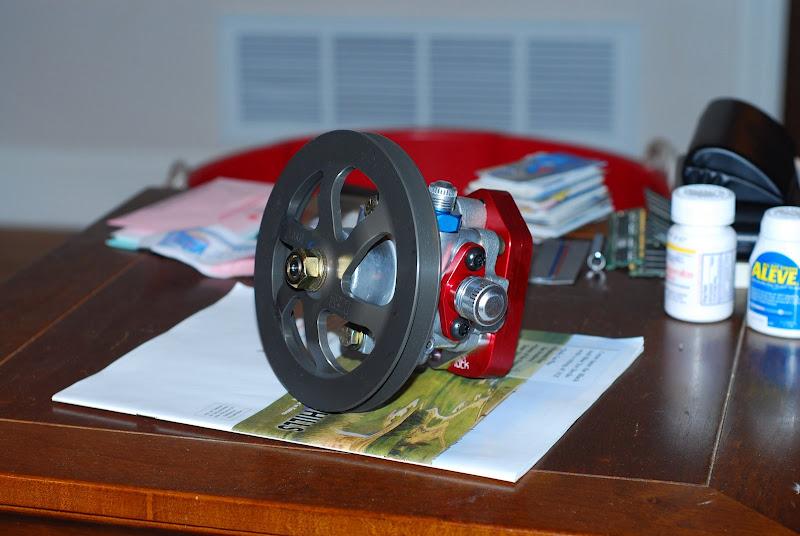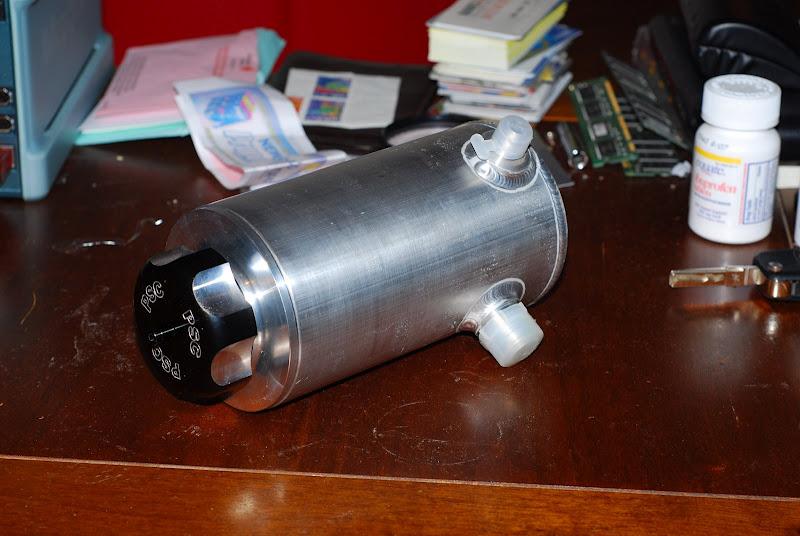 Custom bracket to mount reservoir to fender.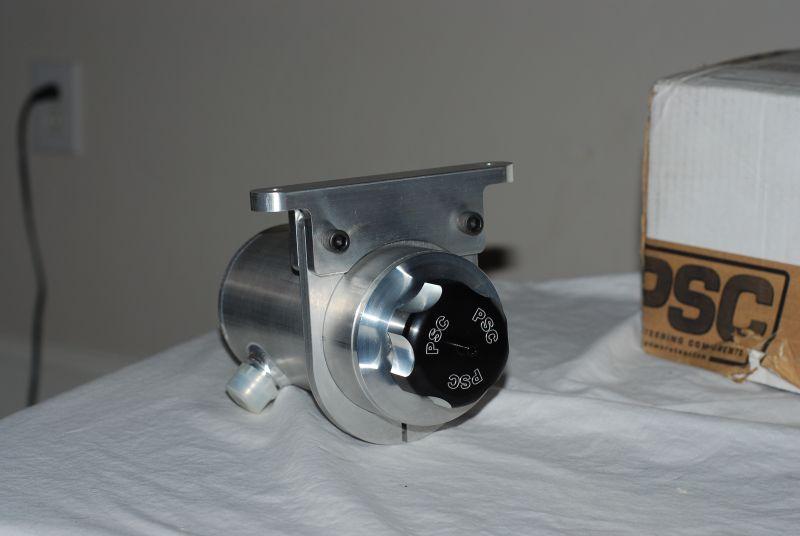 To be continued, need to go take care of a few things....
Ok, next mod was to get some more supportive seats in her. I wanted something period correct, but that would hold me in better than the stock flat seats. In went some E21 BMW Recaros.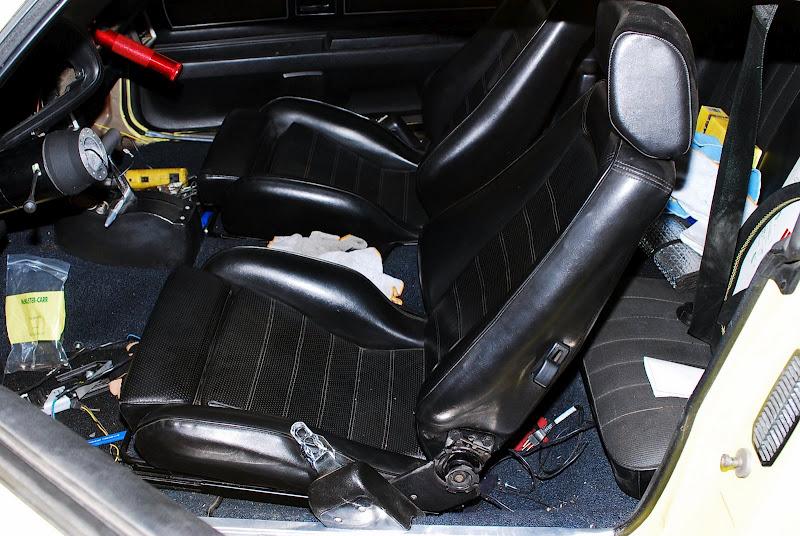 Time for some actual performance mods. I decided to go with Minilite replicas. Wanted to kinda go with a Vintage Trans/Am theme. 17x8 fronts, 17x9.5 rears. 245/45/17's and 275/40/17's.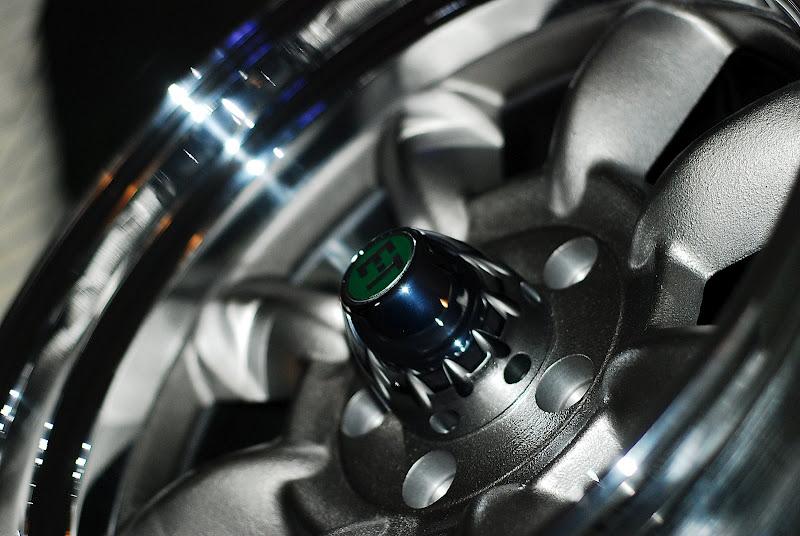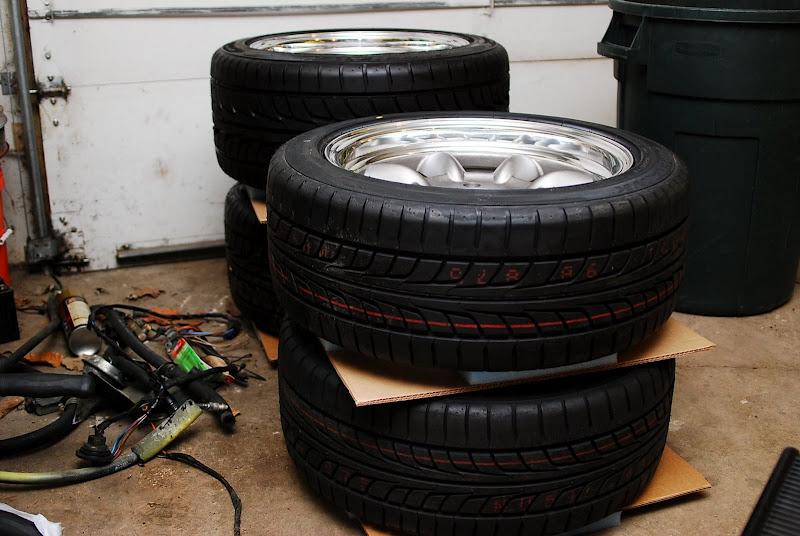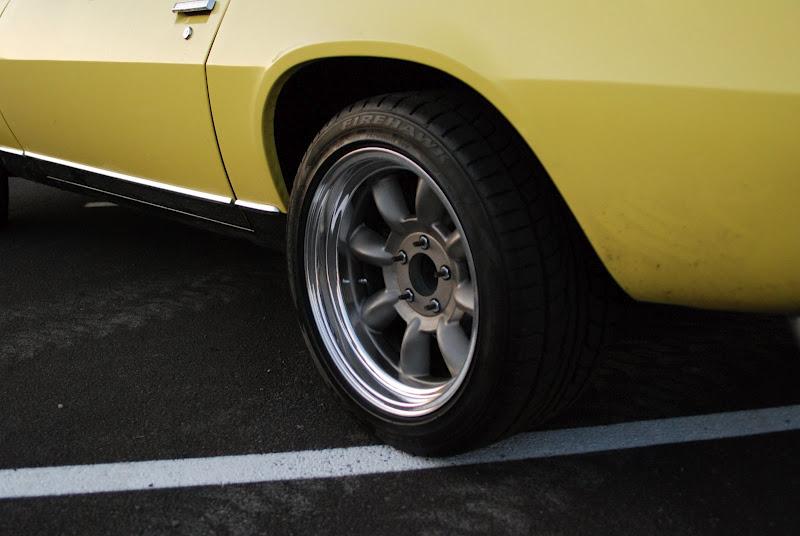 At the same time I installed the wheels and tires, I upgraded the rear brakes from the factory drums to 4th gen F-body LS1 discs with drum in hat E-brake. Unexciting pic coming up.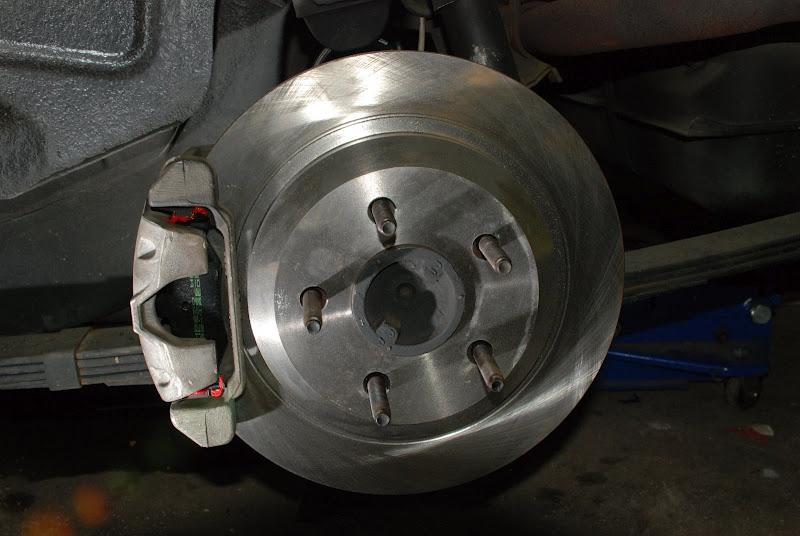 Front needed some updating as mentioned a few posts below. New parking lamp lenses. New bumper to eliminate the bumperettes. The 70 1/2 - 72's had small bumperettes. 73 added the large ones with additional holes in the bumper. So an older bumper was needed. Was waiting on gaskets and the NOS lenses in this pic, but you get the idea.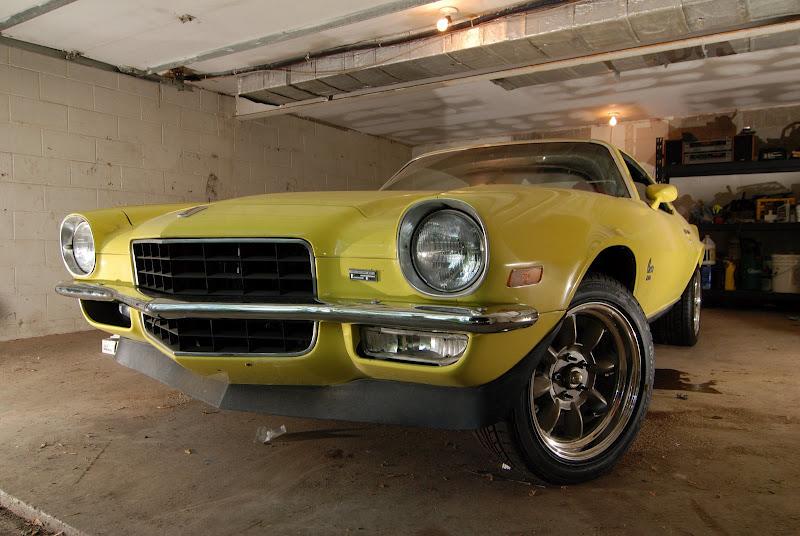 Fast forward a little while longer. Sale of a house put a nice chunk of change in the bank. Pulled the trigger on some much needed upgrades. Tremec TKO-600. Hotchkis upper and lower control arms. I will be taking the cutoff wheel to the factory shock mounts and making my own double shear mounts to install coilovers. The brand spankin new Hotchkis lowers will be going under the knife to install double shear mounts as well. At the same time, I will finish the install of my Vintage Air A/C, smooth the firewall and detail the subframe.
So, I will post some pretty pics, then some scary ones to show the current state of disassembly.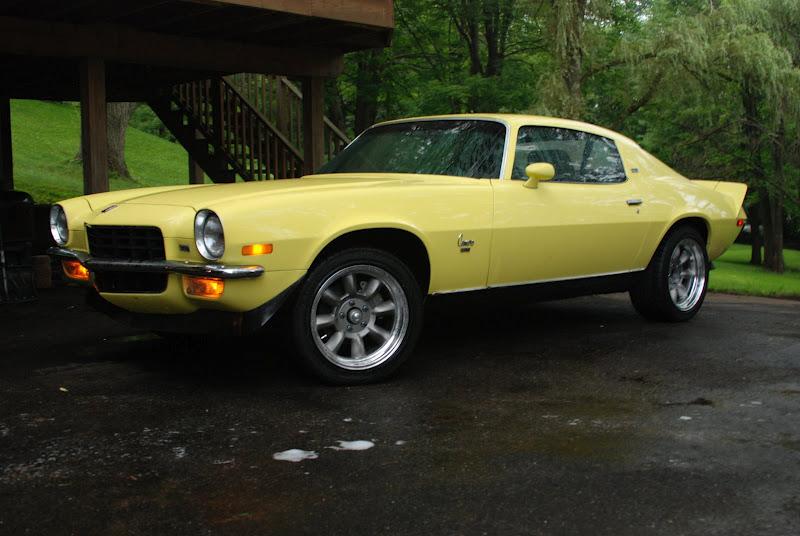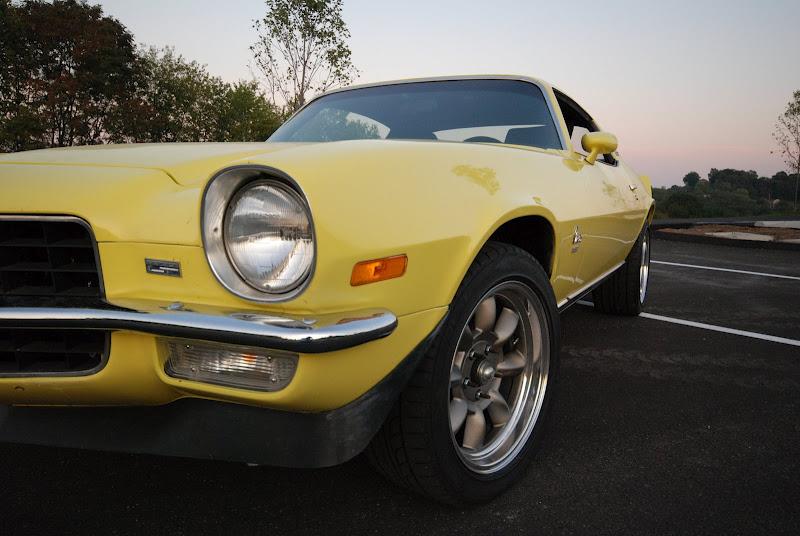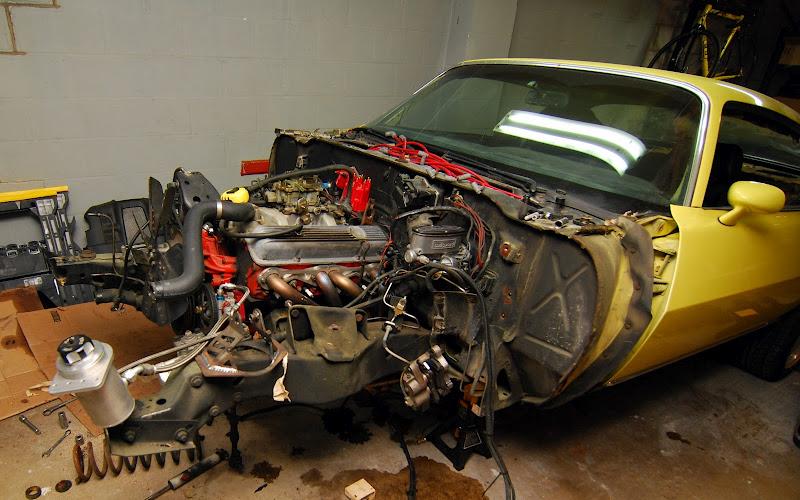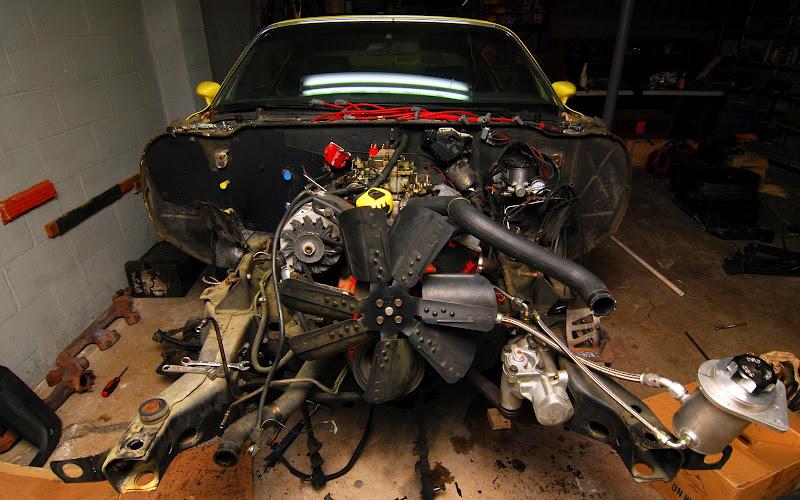 I forgot... Somewhere along this path, I had Detroit Speed and Engineering subframe connectors installed. The floor needs to be notched for them, but they tuck up tighter than any other SFC's out there. They also are stitched to the floor around their perimeter, so (albeit minimal) they add a bit of structural integrity. No pics of those at the moment. I will have to take some later.
I promise to video the first fire after the TKO-600 is installed. To give a quick breakdown on the to-do list....
Transmission swap:
Pull engine
Separate TH400 from engine
Install bellhousing, dial indicate bellhousing
Order offset dowels for bell if needed
Install transmission
In parallel...
Remove factory shock mounts
Finalize upper shock double shear mount design
Rapid Prototype design, test fit
If ok, send drawing to water jet shop
Weld in upper shock mounts
Modify lower control arms for double shear mounts
Also, moving battery to trunk at same time
SO MUCH to do... Fortunately the car cant be driven until spring anyhow.
I am really not departing too far from stock. The only modifications that will be truly irreversible are the firewall mods and upper shock mount mods. The floor board mods for the manual will mimic a stock manual floorpan in appearance.
Reason I have just said screw it and pulled the trigger is I really enjoy driving the car and I want to improve the driving experience.
To answer your question about value... Of the early second gen Z/28's, 73's are the least valuable. 70 1/2 - 72 maintained the LT1 solid lifter motor. They were not available with A/C... 73 was really watered down. The HD suspension carried over. The bottom end of the engine assembly carried over. The top end was luke warm at best. Lower compression, smaller cam... Actual sale prices? Not sure to be honest.
My engine is reasonably built already. The previous owner sent the car to Bo Law's speed shop in Orlando back around 1980. If any of you guys are into circle track stuff, you will probably know who Bo Law is. Anyhow, they mostly do custom carb work now, but back then offered full machine shop services. They did a mild rebuild. The large combustion chamber (low compression) heads were swapped out for a smaller cc pair that were reworked. A custom ground camshaft was installed along with higher ratio rocker arms. The assembly was topped off with a port matched aluminum intake. The hang up might be the stock Q-jet. I plan on doing something about that though.
I want to see how the car feels without that power sap of a TH400 behind it. If I build anything, it will be an LSX of some sort. And I wont be shy when I build it. 500 crank at least. With this beaut sitting atop...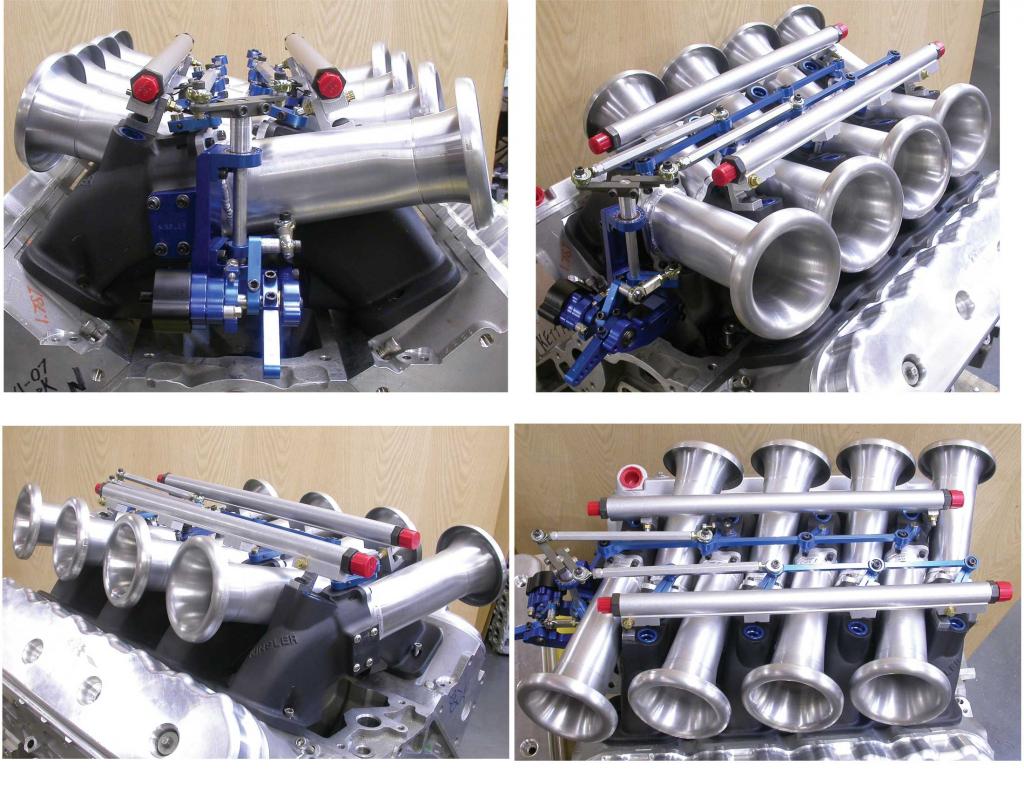 Yeah, that Kinsler EFI setup is pure sex. If I am happy with the current power levels once the 5 speed is in, I think I will change the current induction setup and leave it at that. I can do an ITB setup using an old Moon 8 carb intake. Would be "slightly" cheaper than the Kinsler setup

2nd gens have VERY little hood clearance. I couldn't run an Edelbrock Performer RPM and Holley carb without cutting a hole in the hood... WHICH I WILL NOT DO. That is kinda what steered me towards the crossram induction.

I should be able to scrape together some spare change for those...

If I stay Gen I SBC, this is the setup I will run: