Builds
Scorch BUILD v2.0 by dascorcha21
By stevegolf
You must be logged in to rate content!
10 minute(s) of a 71 minute read
Scorch BUILD v2.0
Compliments of dascorcha21 @ www.corvetteforum.com


11/4/11

Well originally I wasn't going to do another build thread in hopes to still be able to get races lol but who am I kidding oh well here it goes. I just felt a lil bit out of my skin using nitrous.. now don't get me wrong it works and works hard, but I'm just a boost type of guy it's what I know I only have 1 goal on this build and its trap speed

Engine
CBI Details
418ci Ls3 4.080 bore
Diamond gas ported nitrous pistons
Eagle 6.125 H-beam
Eagle 4 crank
Blower BIG Cam
Morel Link Bar lifters
Have to choose heads
(PRC LS7 heads 400cfm (Titanium Intake valves, SS exhaust)Arun Custom cam

PRC .700 Max lift springs
Ls7 manifold
90mm TB
Pfadt engine mounts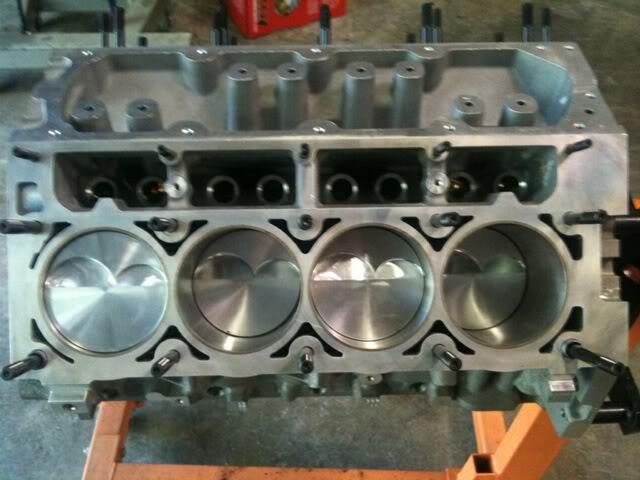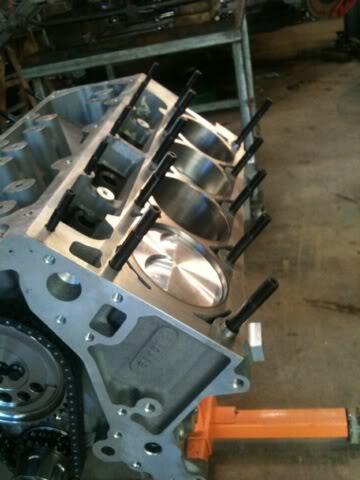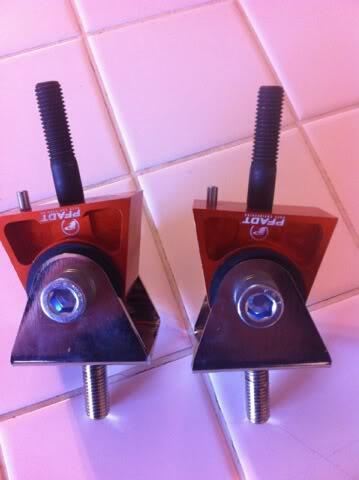 Drivetrain
C6 Z06 Tranny and rear end conversion
RPS BC3 Triple Carbon disk clutch
Billet driveshaft coupling
RSD line lock
Mgw shifter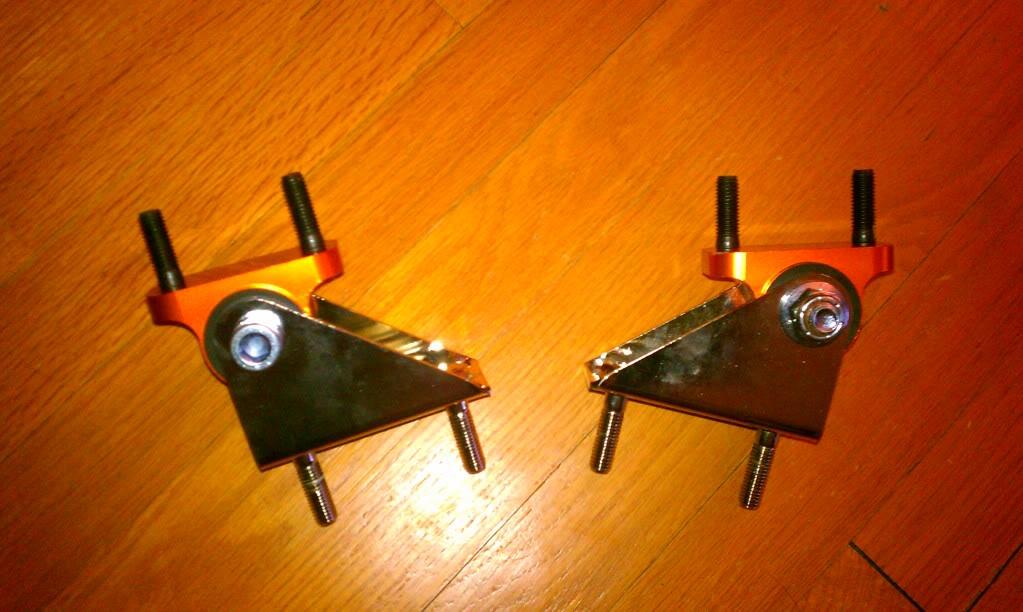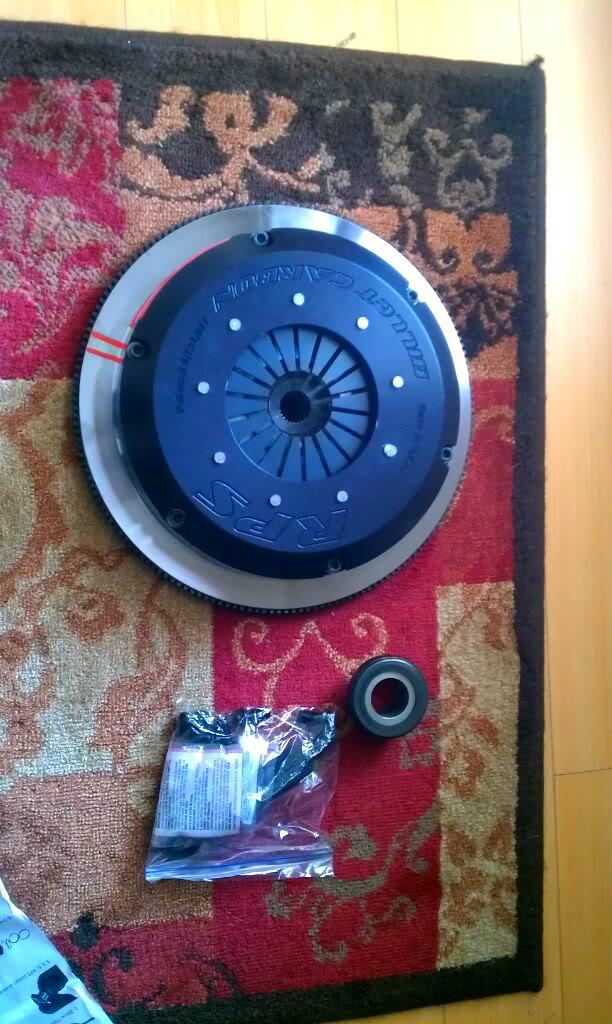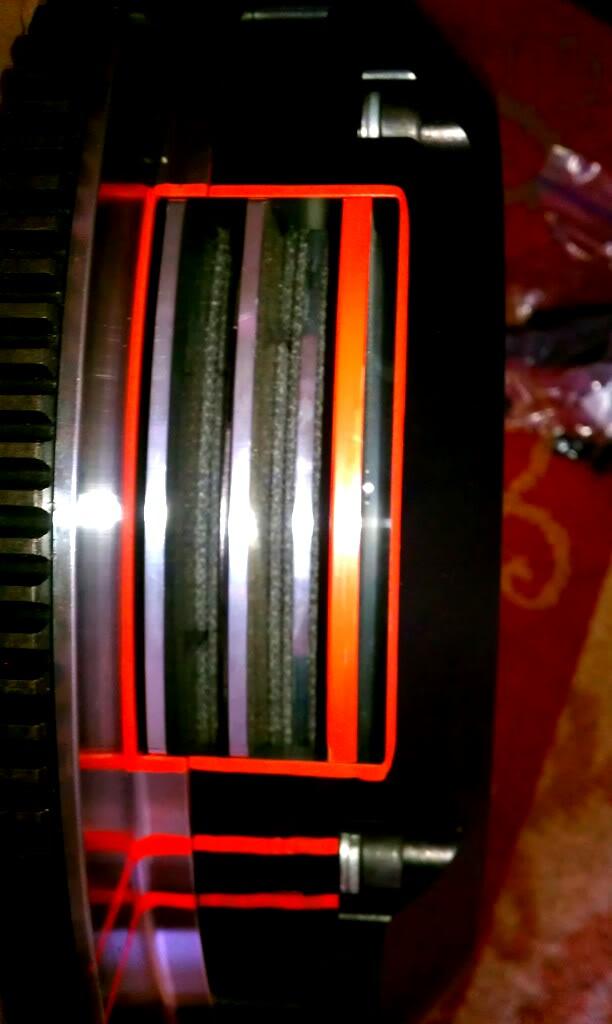 Exhaust
Details
ARH 2" Headers coated
Custom CBI 3 bullets w/dumps

Suspension
Pfadt sway bars
QA1 Coil overs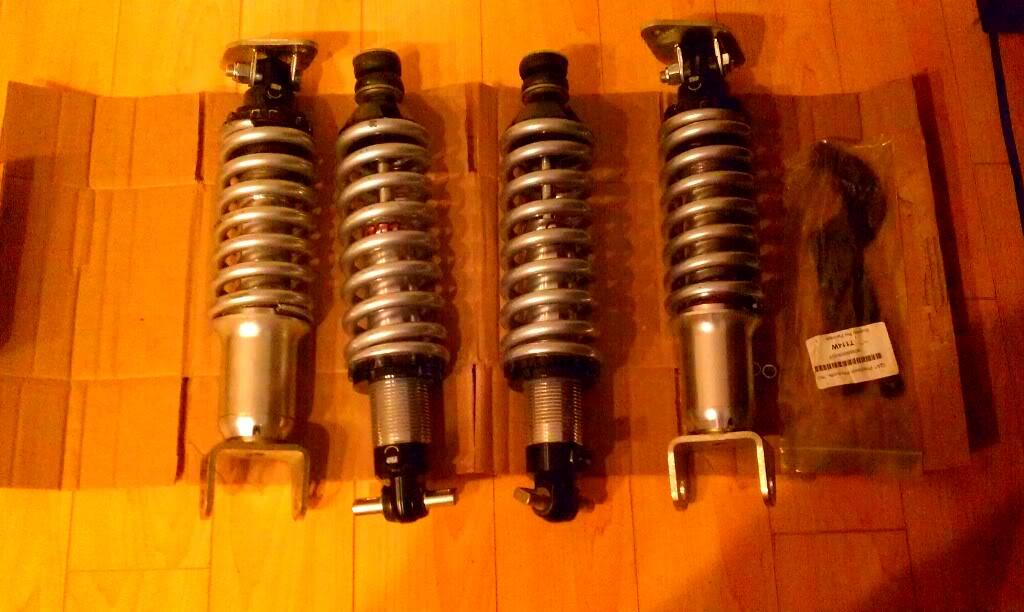 Fuel
Custom Scorch fuel system (good for 1500hp on E85)
Intank 400lph Walbro fuel pump
External Magnafuel 4303 fuel pump
Magnafuel MP-9950-B FPR
Magnafuel pre and post filter
Nasty Billet fuel rails
ID 2000 injectors provided by Steck tuning
Check valve
Dual relay #10 line(x2)
-10an feed, -8an return
All the fittings and e85 compatible lines are black!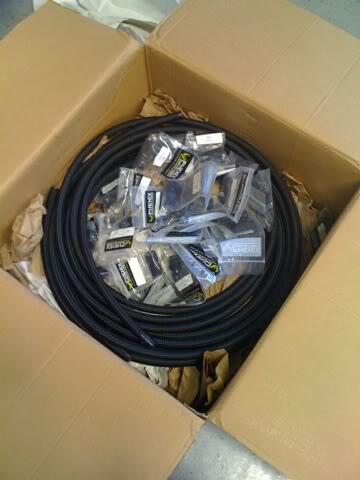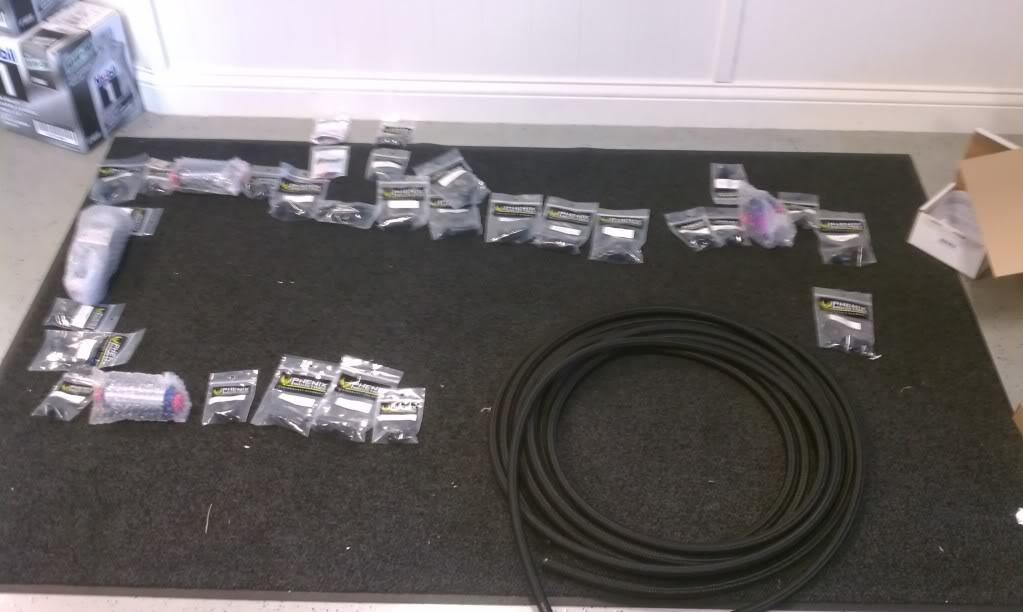 POWA!!!!
ECS Novi
ECS huge intercooler
Custom 10 rib direct drive
Upgraded HD ECS tensioner
Flip drive system
Procharger Big Red BPV
Dewitts big blower Radiator
Scorch Custom Evac system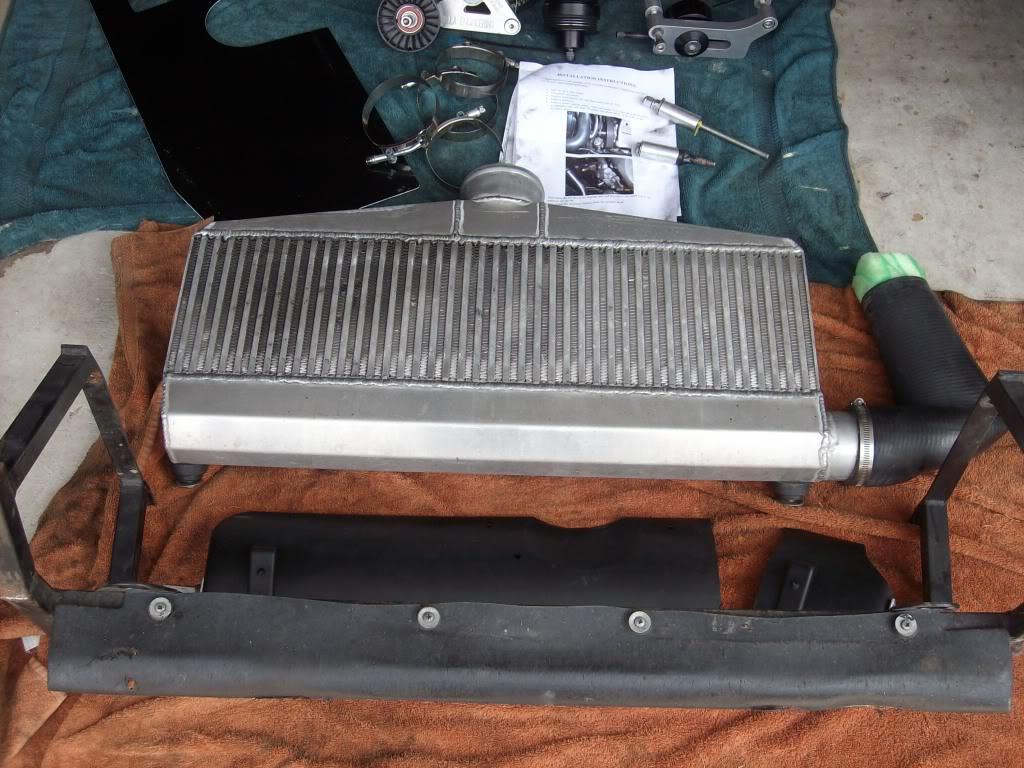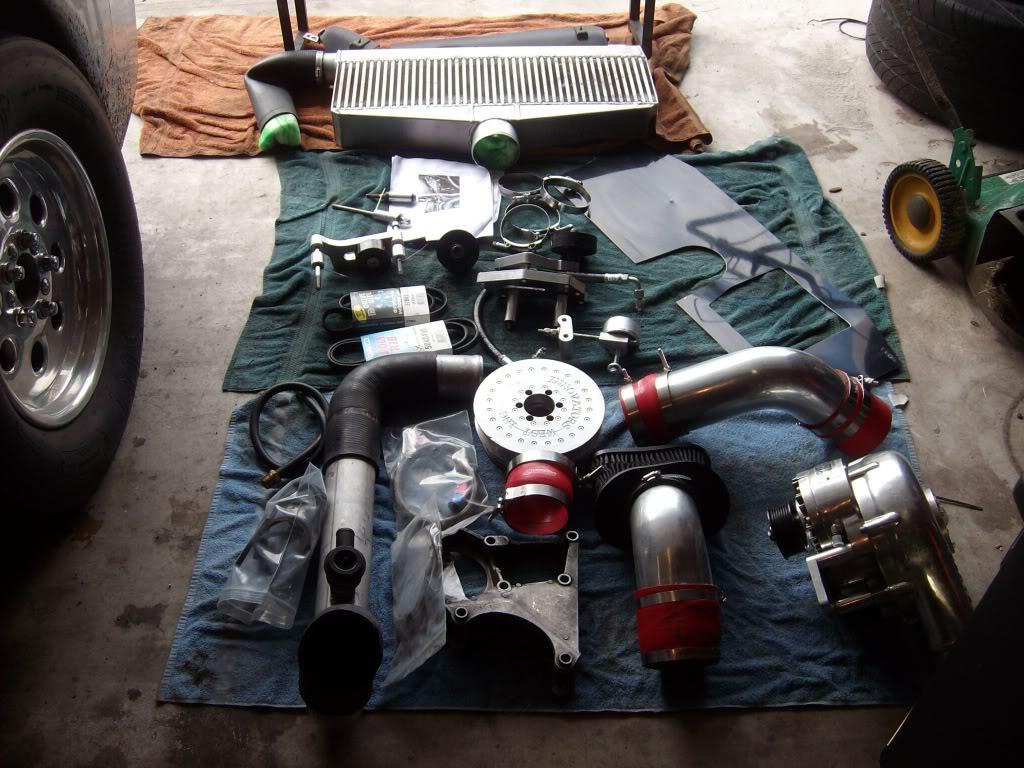 Electronics
Stock ecu
3.3 bar
SCORCH CUSTOM ALKY Meth system
SPORT-COMP II PC (boost and fuel press. w/ warning & peak)
SCORCH CUSTOM BOOST BY GEAR
Threaded IAT sensor post meth nozzles

All fuel lines and intercooler piping including HU housing and all brackets will be powder coated black

BIG THANKS TO CHAD @ CBI BUILDING ONE HELL OF AN ENGINE&DRIVETRAIN! ADVICE ETC...
BIG THANKS TO BEN @ CRAVEN FOR THE PARTS
I will add more pics as I get things done. Lots of work and I'm taking my time on it.

fuel system is 99% complete just need to select head so i can get proper nasty rails.
I spent quite a bit of time on the wiring putting in redundant grounds, soldering, double heat shrinking and wire looming everything. #10 wire was used on everything along with 30amp fuses. I utilized magnafuel dual 40amp relay, I Y'd the IGN wire to the PW wire going to the ALT on both relays as both relays will be getting controlled by the hobbs switch grounding them out. Furthermore I ran an override switch to cabin in case of any scenarios such as: testing fuel system for leaks, priming the external pump (not necessary), by-passing hobbs switch or if it fails, incase intank pump fails I can turn the external on and get home/safe spot. I also wired a few safeties and extras. With the gauges they have output signals for the warning set. So fuel pressure is wired to an LED as normal and so is the meth LED along with this I took a lil tiny tweeter speaker. I have this hooked up to a WOT switch and output from gauge that opens the relay for the speaker and when at wot if the fuel pressure or meth hits the warning it will omit an audible alert in case I don't catch the light while racing (is it necessary nope, but I figured while im in there might as well just mess around with the idea. All open connection to frame were smothered with anti-corrosion gel. also got the RSD line-loc hooked up and done was pretty simple and about 5 minutes to do. lines have Heat Shield hose protectors. Next step will be finish the rails and move on to choosing cam and installing it along with installing crank pulley and spacing rack.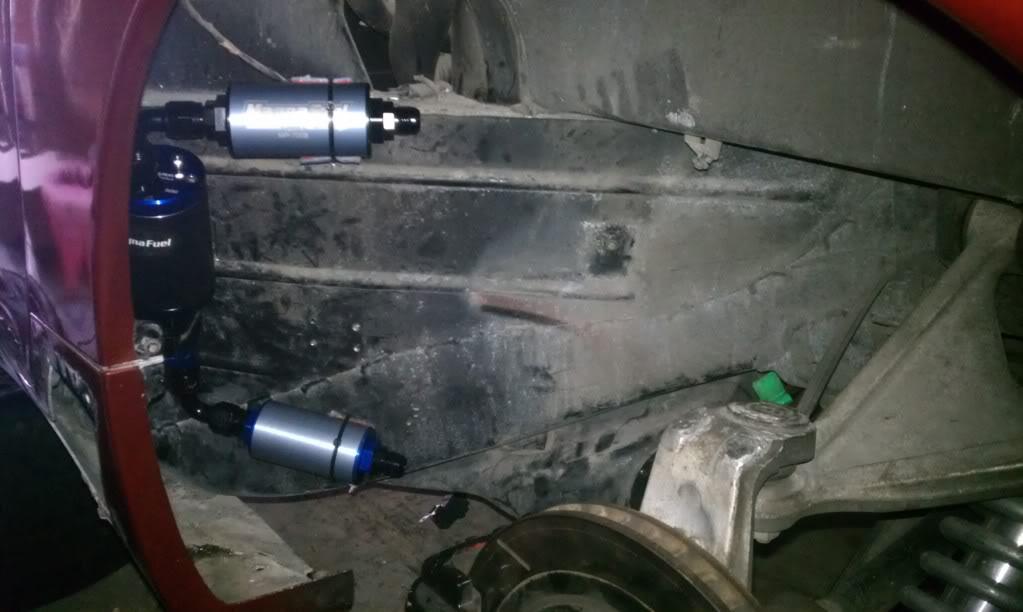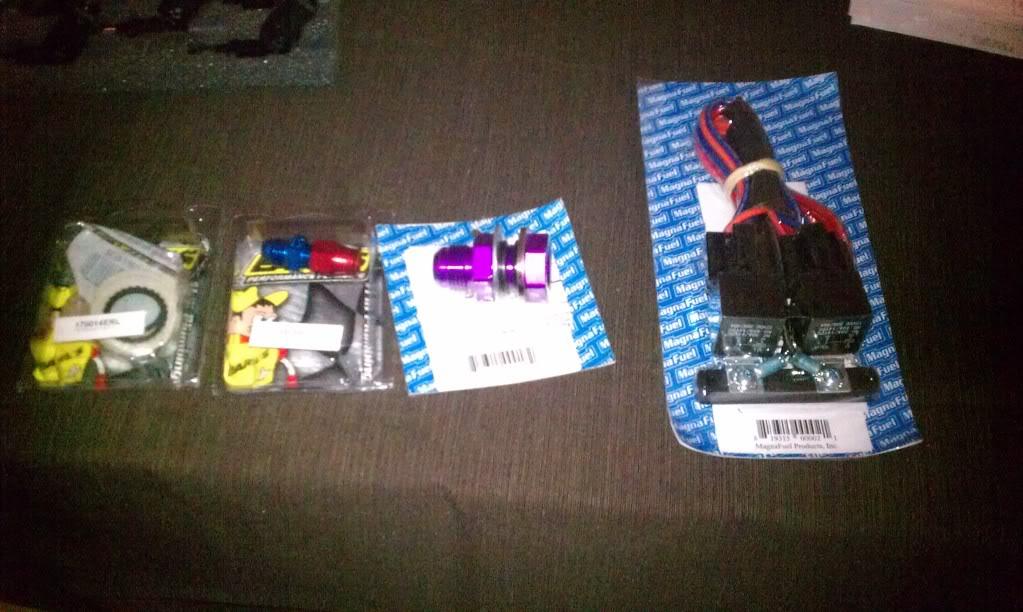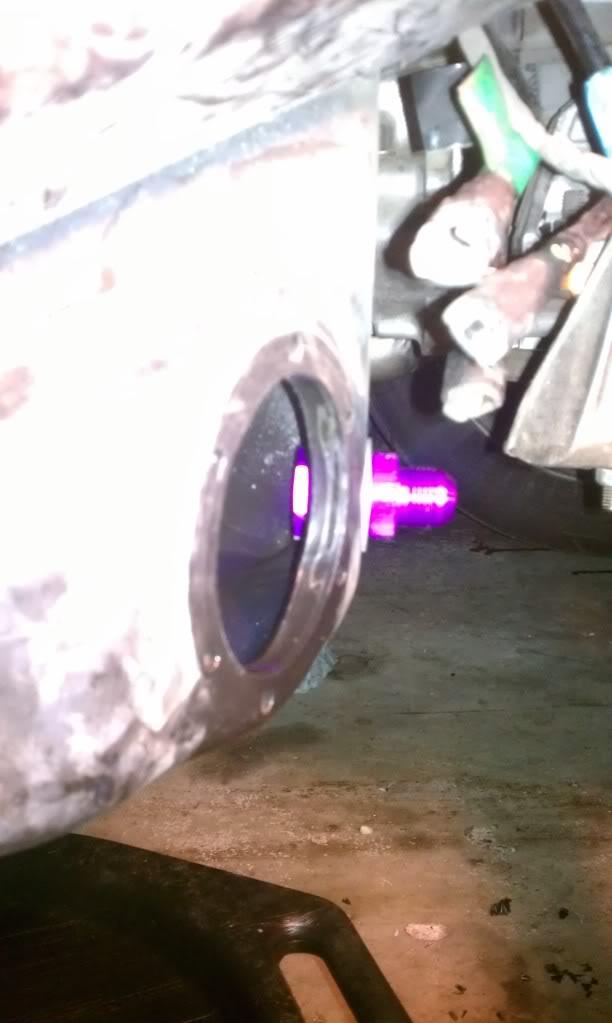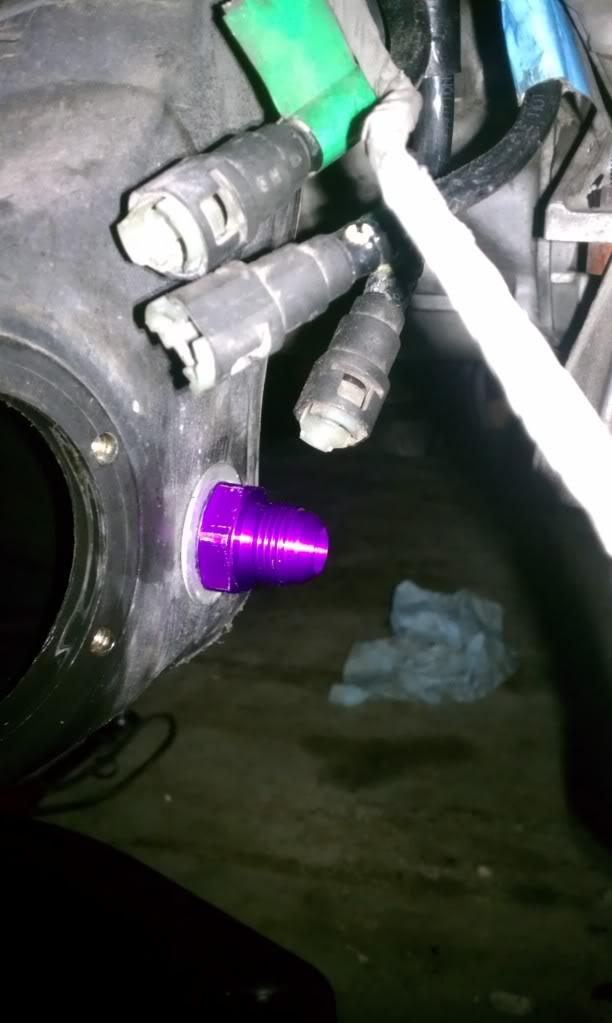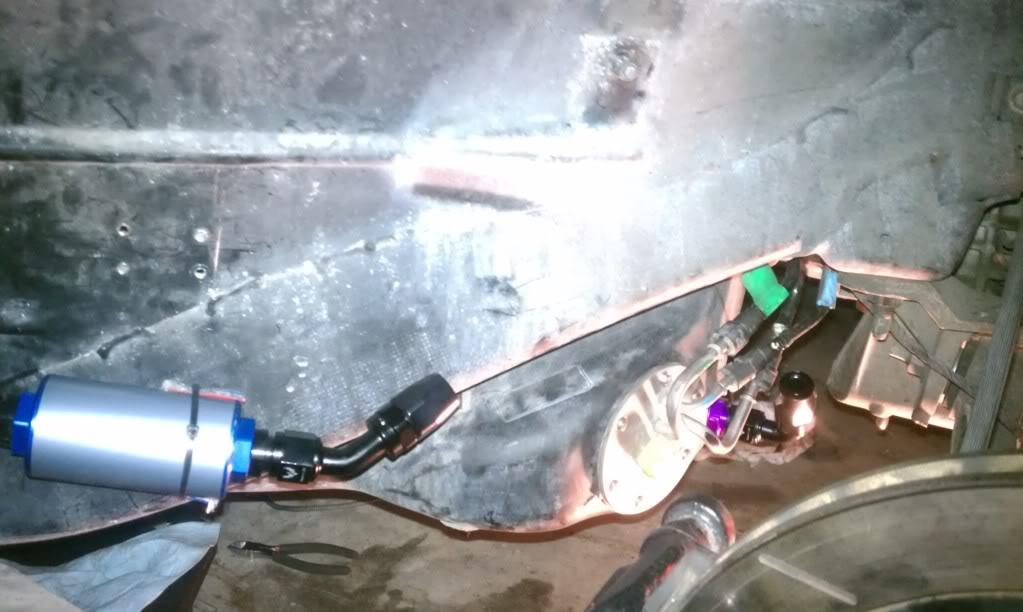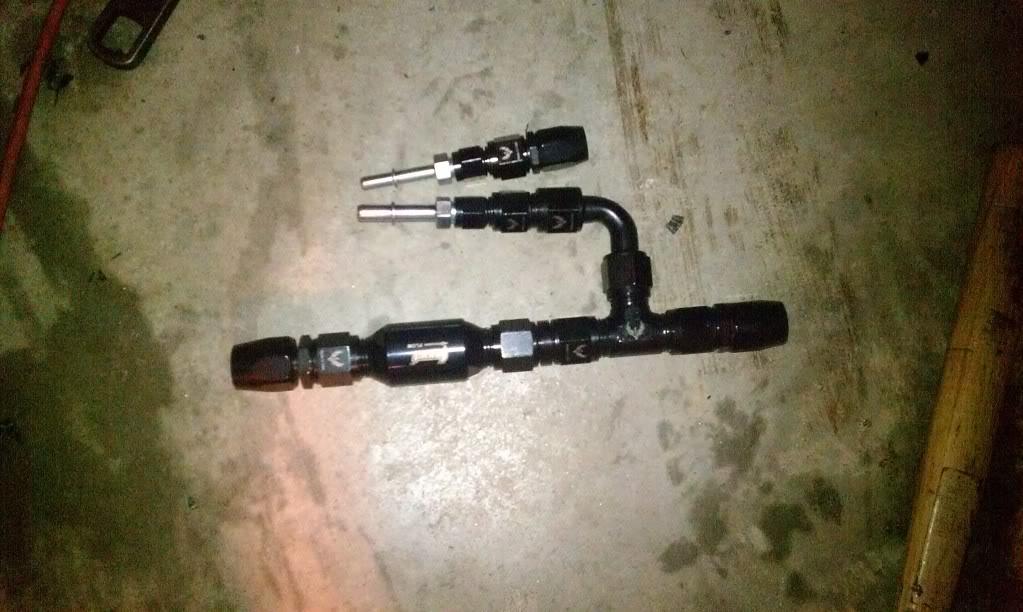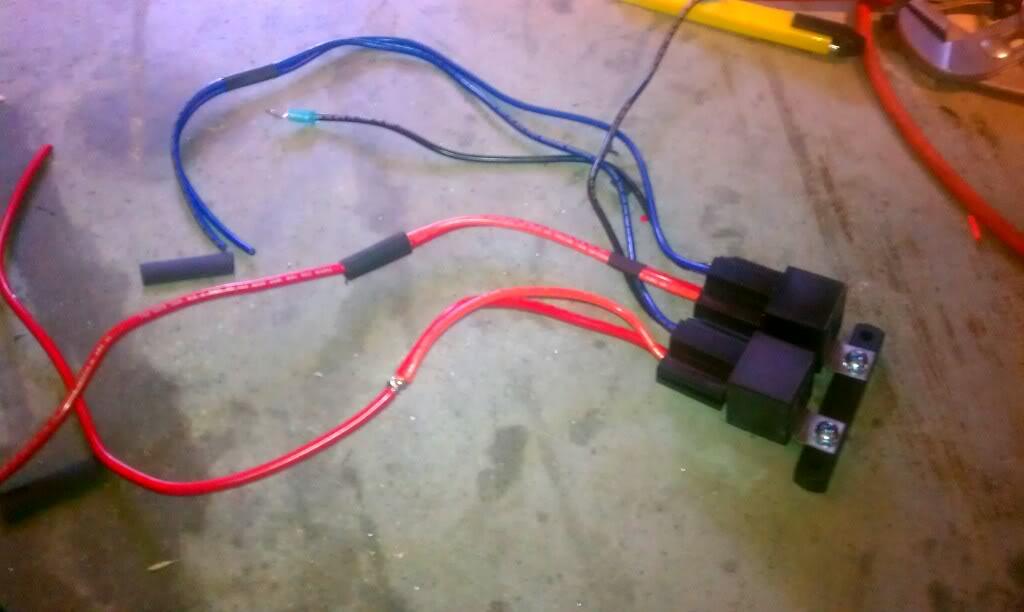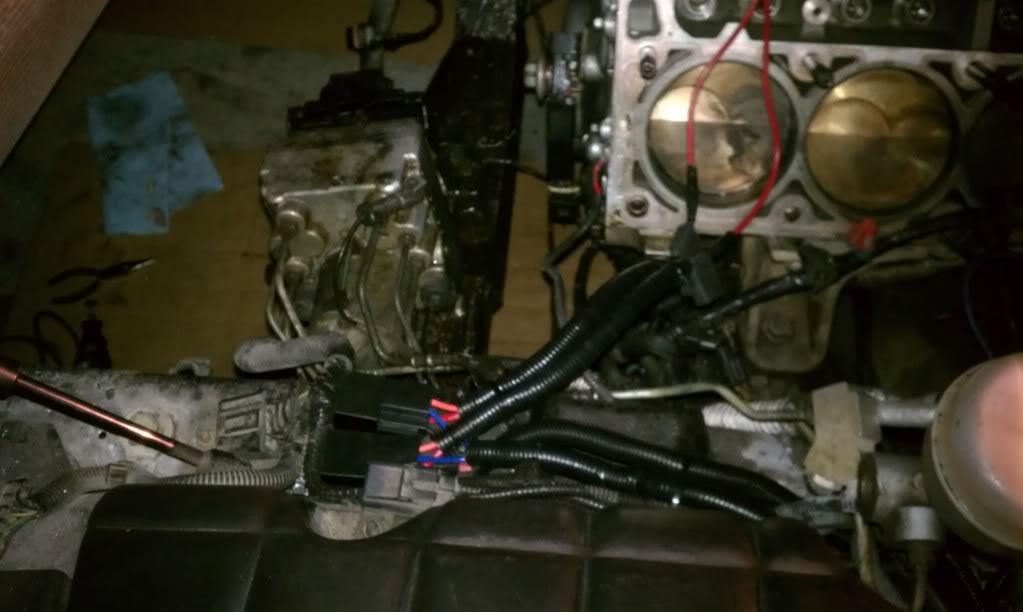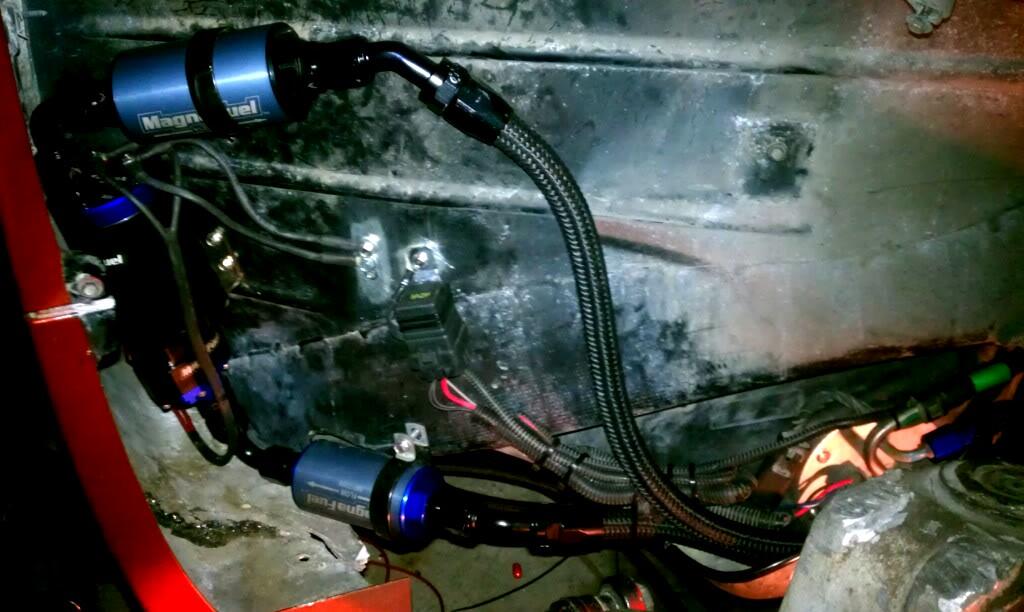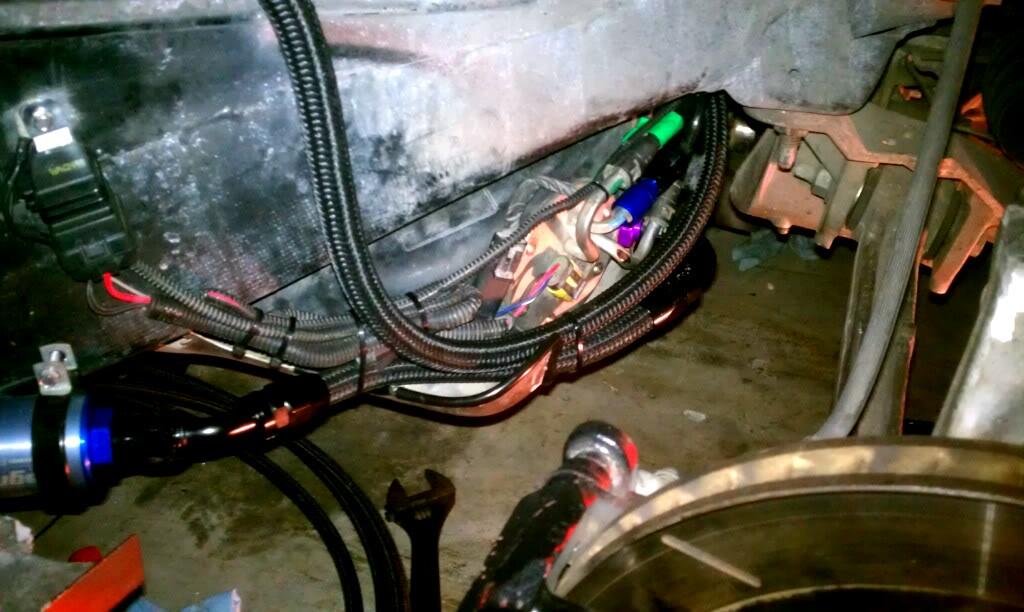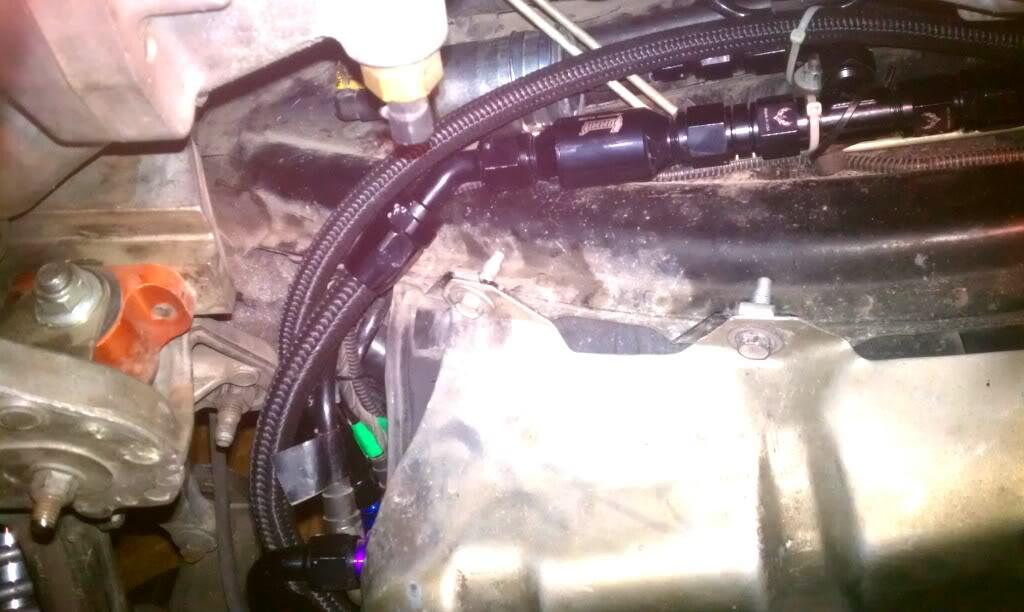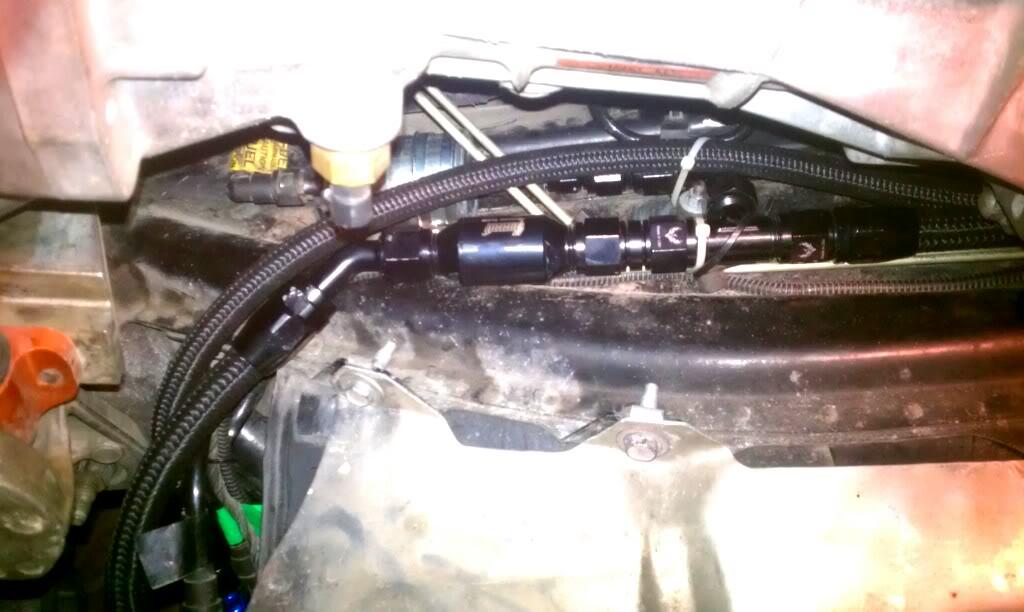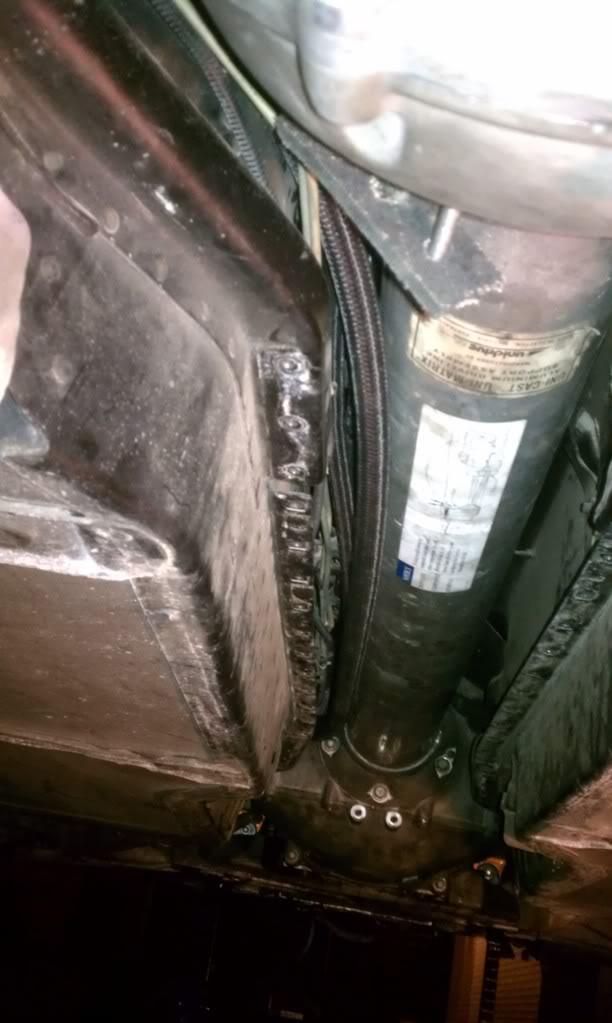 also installed the super super easy RSD line lock. marvelous product! and super easy to install.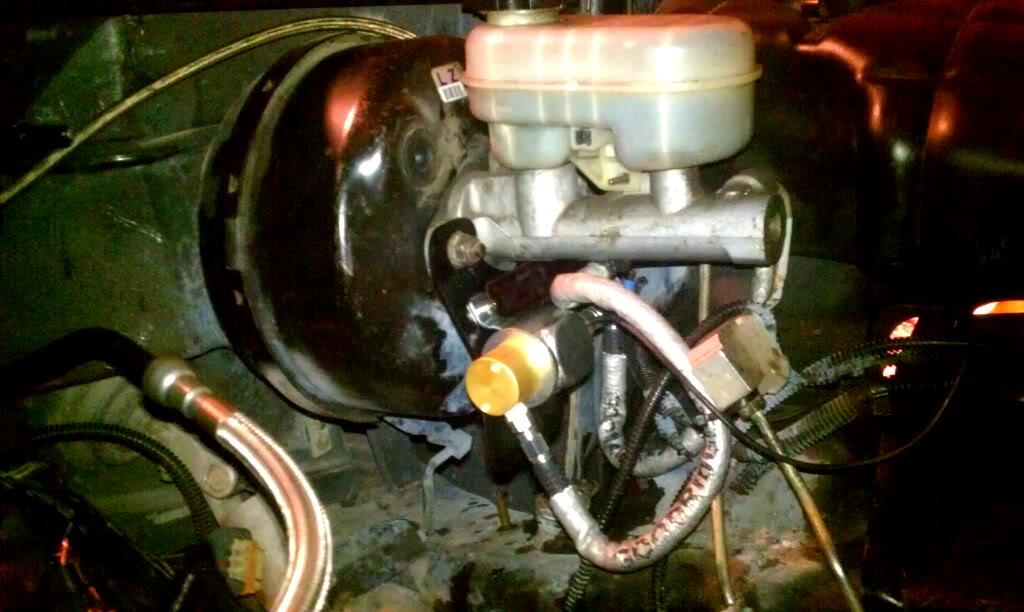 little change to the exhaust system. sold the kooks 1 7/8 and went with ARH 2" primaries. It is proven and i experienced this on my last build that the more u can flow in and out the more efficient the setup. Once you start making big power little changes like this yield worthy results. i expect to lose a little bit of low end which im not worried about in return i will get alot more top end which is basically what im gearing this build for with a powerband from 3500-7000rpm. The pulley combination im running i will be utilizing should dam near be creating boost of idle as my last build so losing a bit down low will overall help with traction and getting the car moving.

some pic of the headers.. they have been ceramic coated inside and out.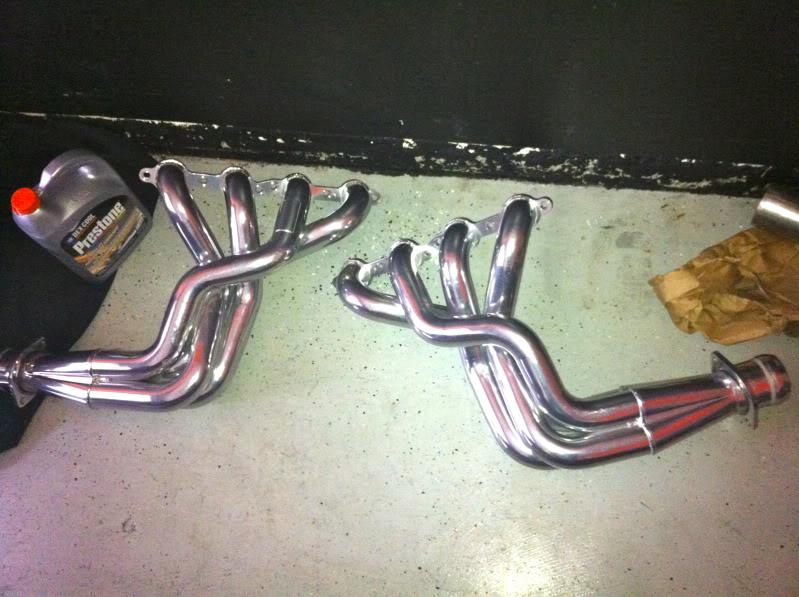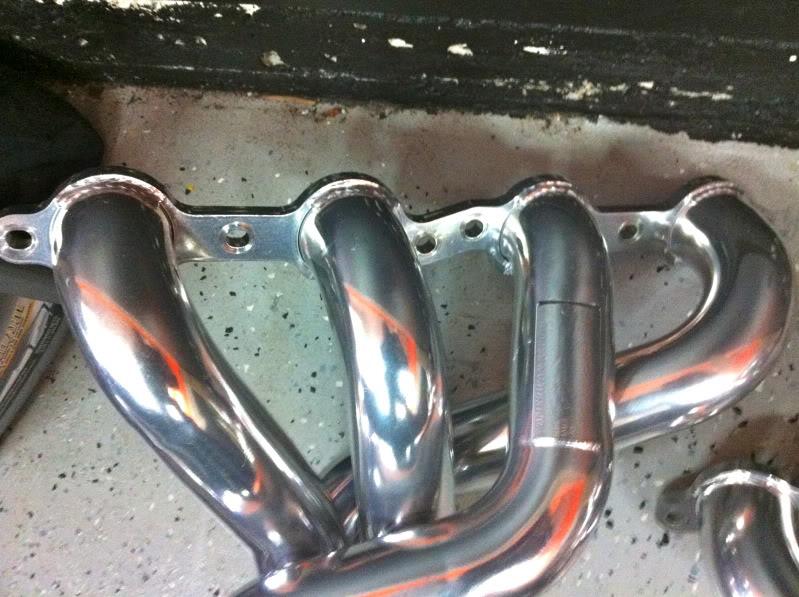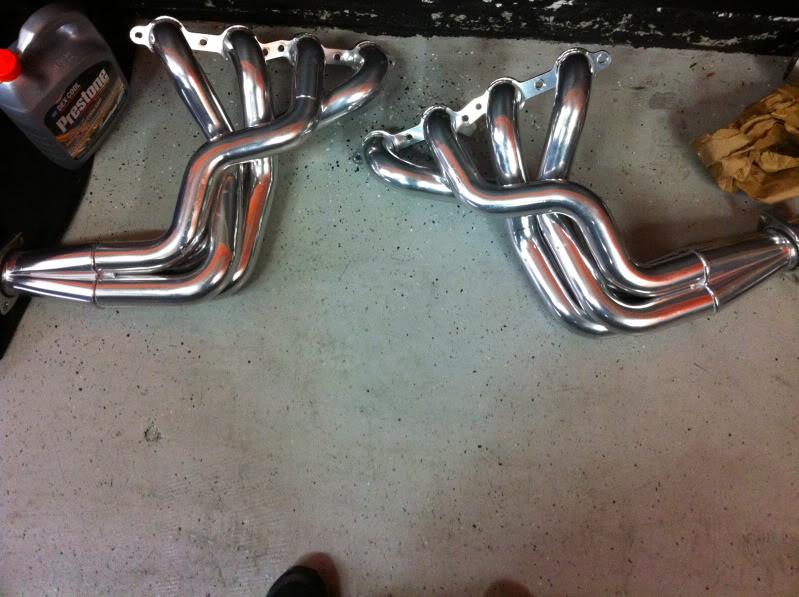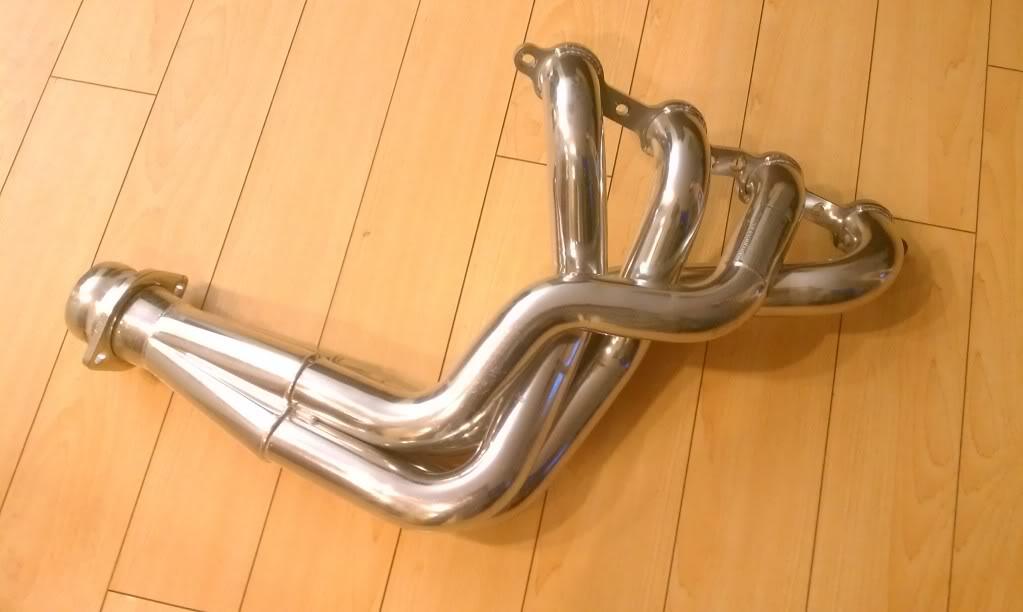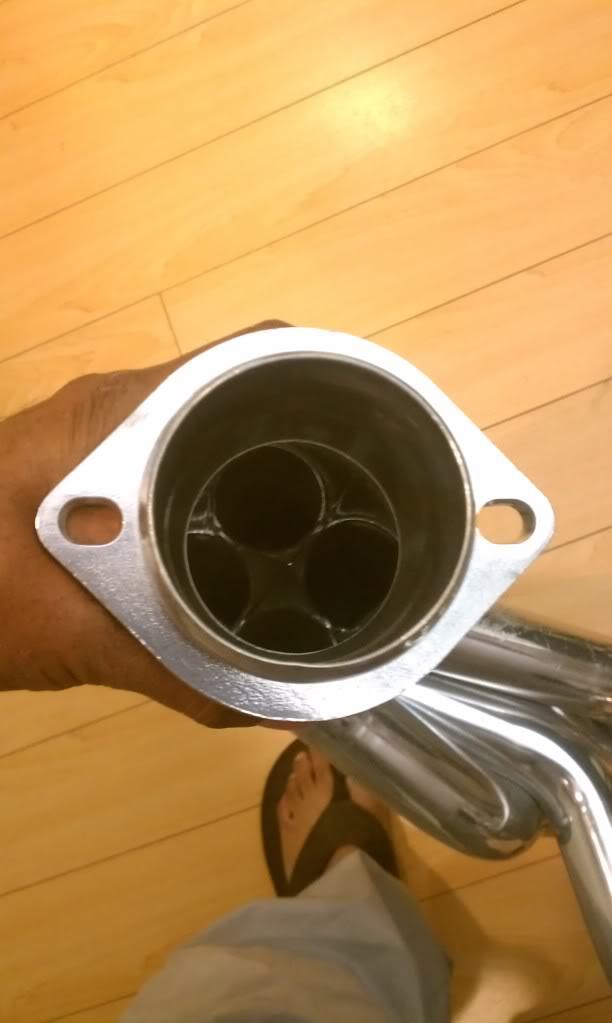 got these but since i am still up in the air with heads i sent them back. but you get the idea on routing etc.
Nasty LS7 Rails look awesome and new billet mounts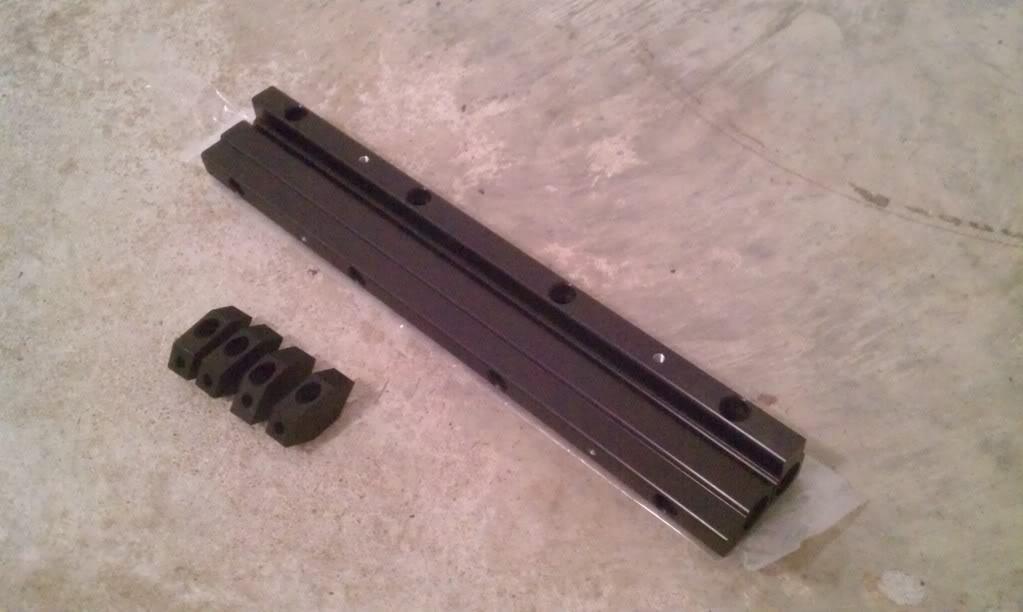 pretty much got it how i want it now im just gonna terminate the lines and secure them down...wish the magnaflow FPR came in black fml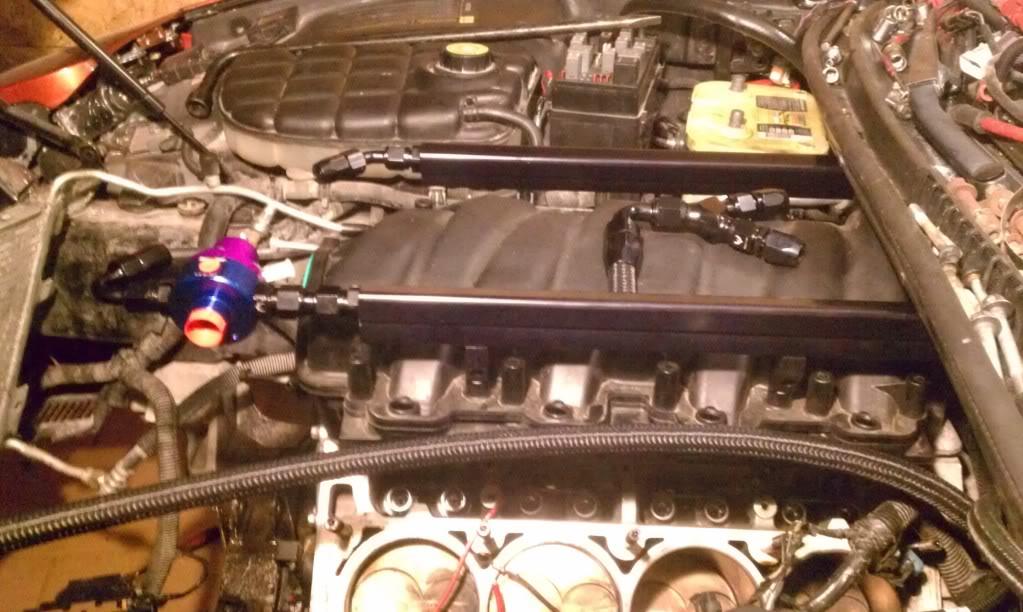 Everything black on black... some sneak peaks at what currently going down!

from this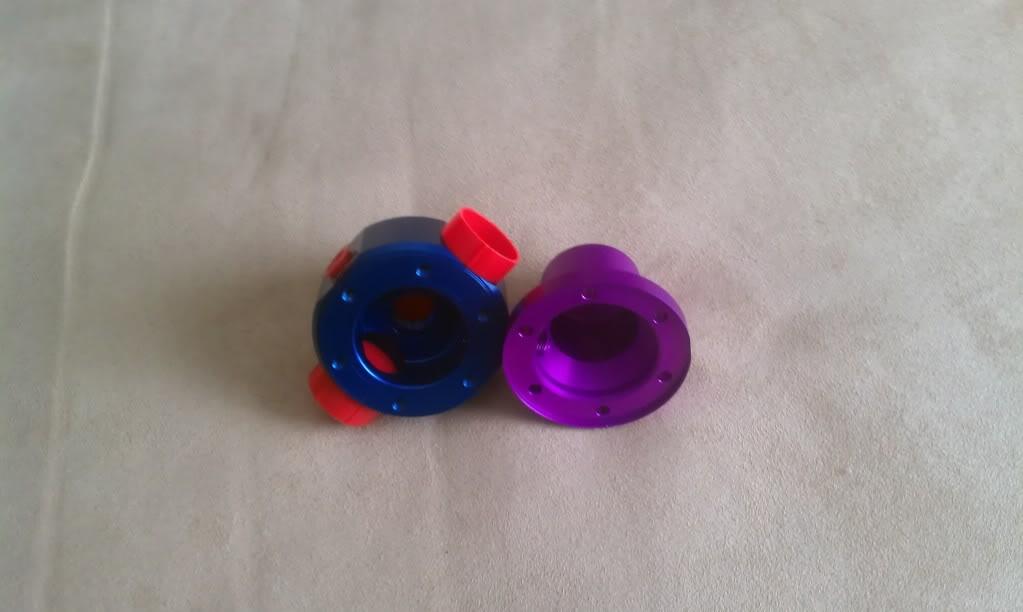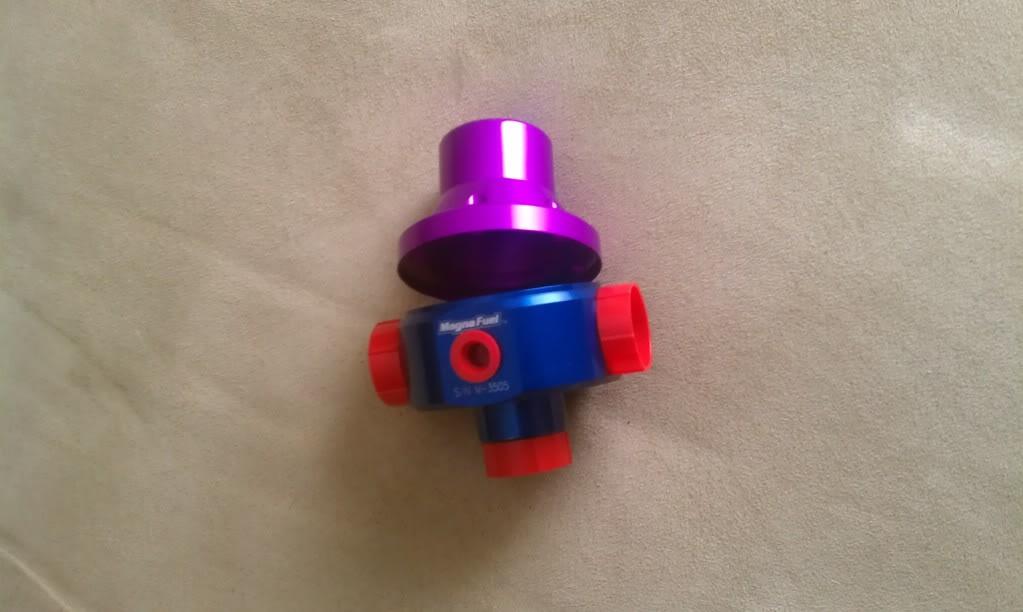 to this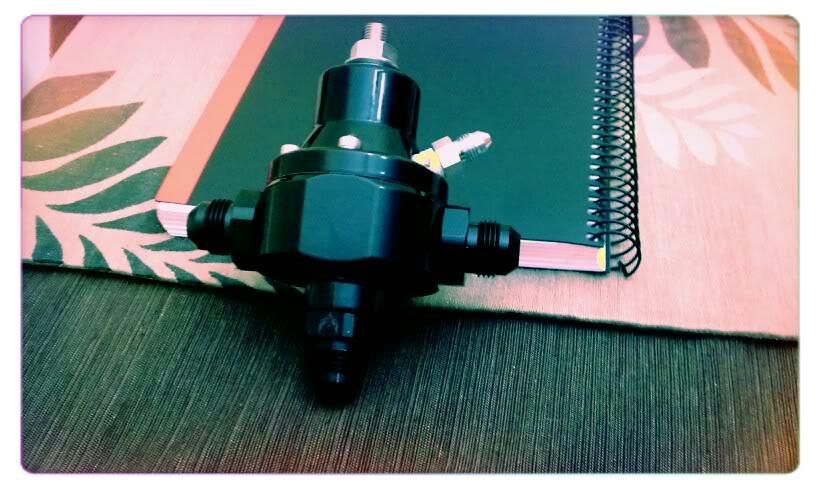 Overall routing of fuel lines and look.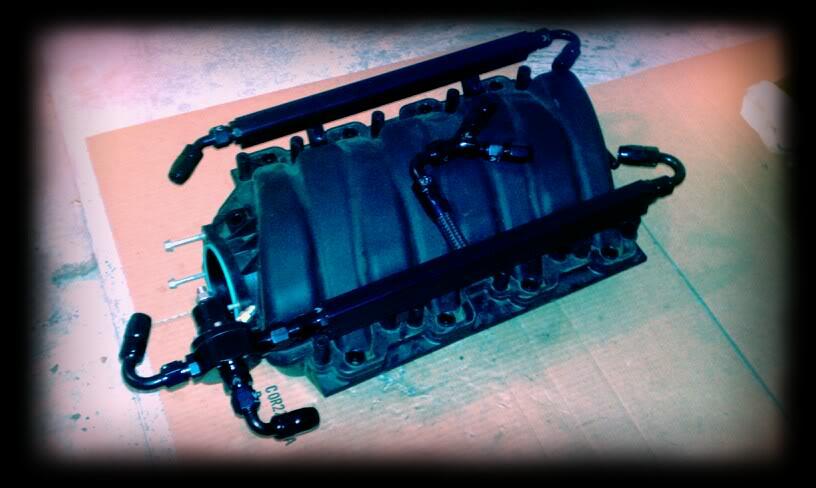 SC and Alt new look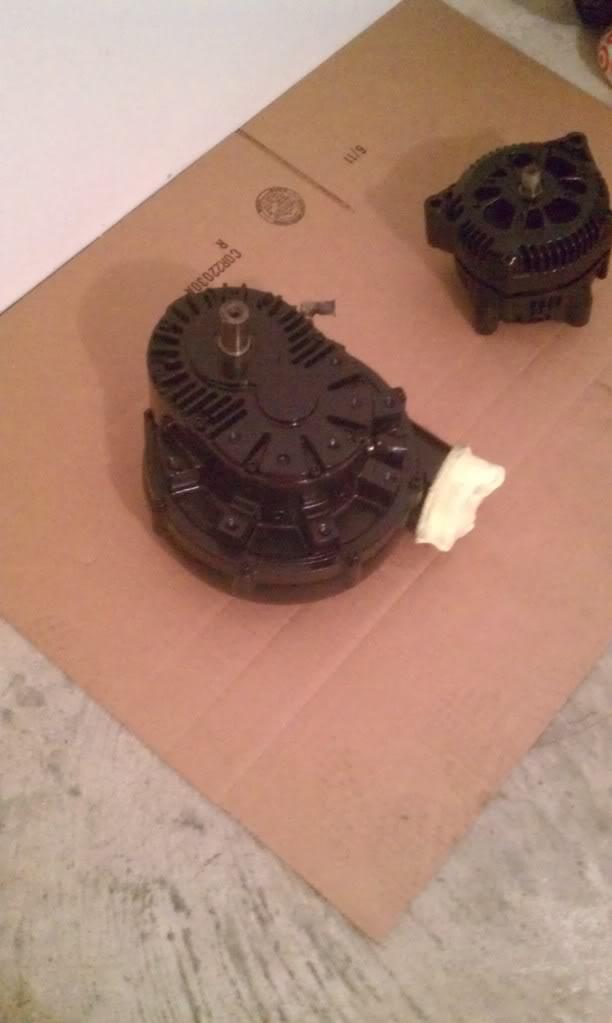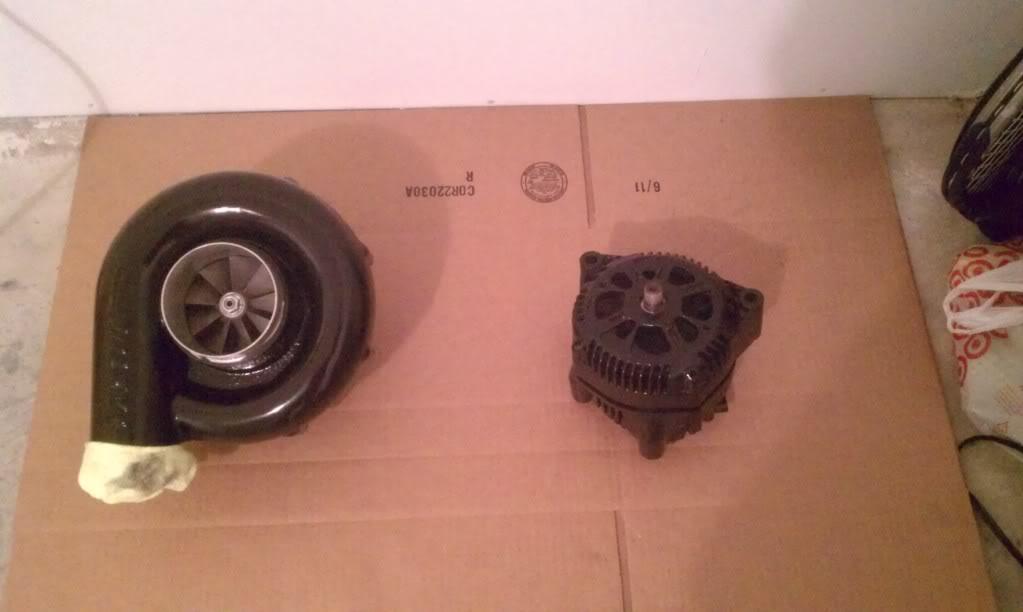 10 rib balancer mmmmm...... yummy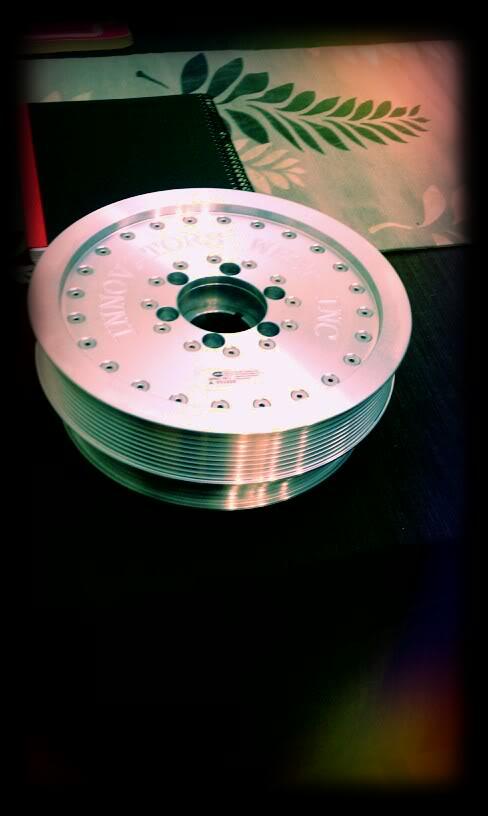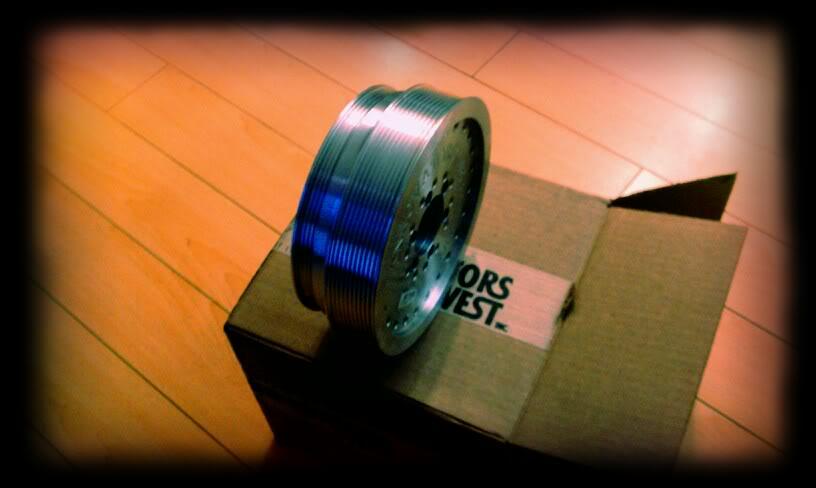 Recieved the remainder of 10 rib Hardcore Kit:

Spacer kit
Very small pulley (almost the size of an idler LOL)
misc. bolts
Oil drain line Saver* (huge huge insurance!)
Green Belt
10 rib double bearing idlers
New HD tension (Magnificent piece!)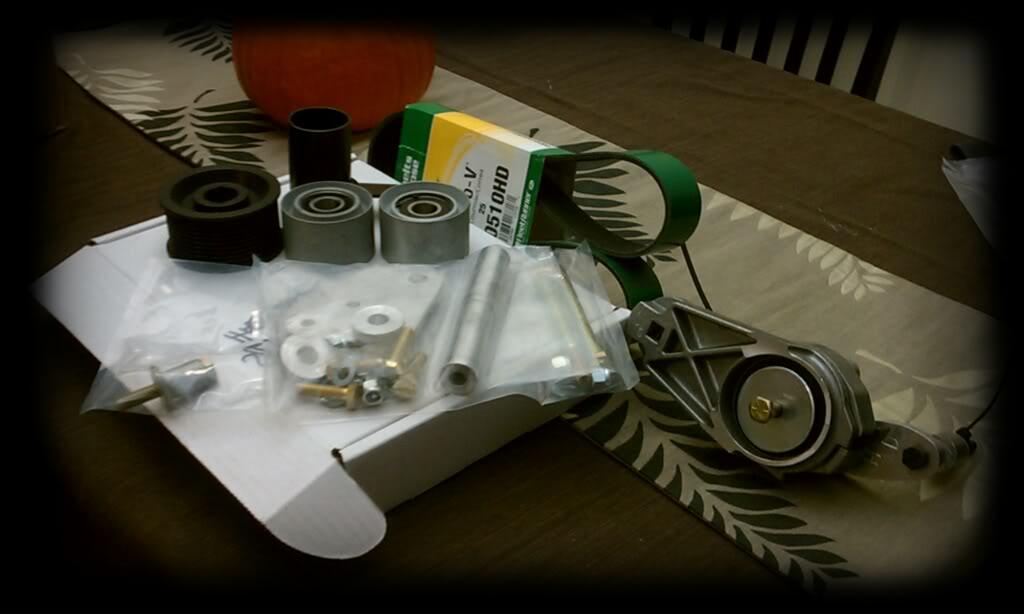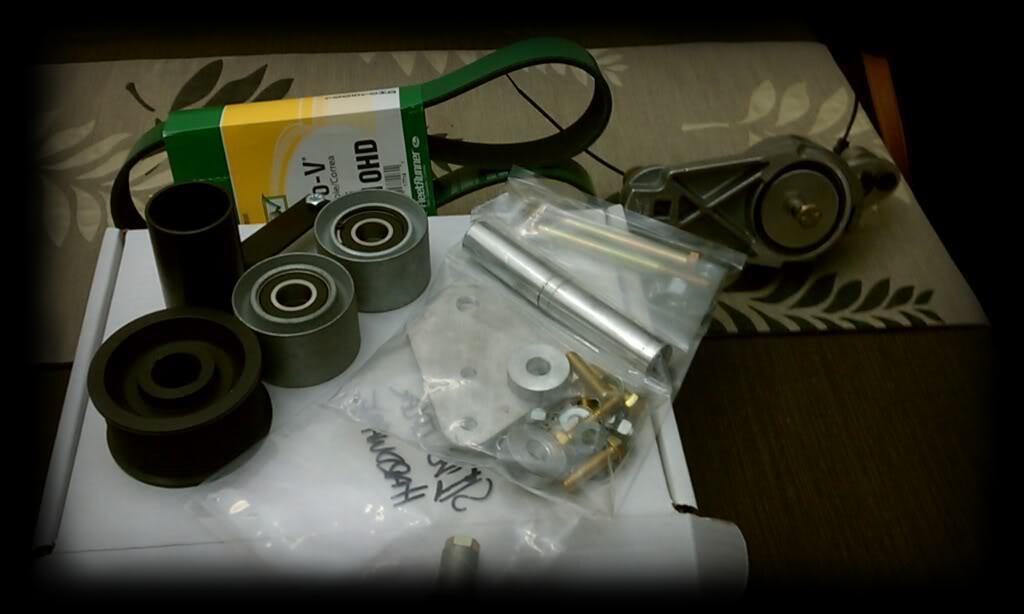 Comparison of old version vs new HD version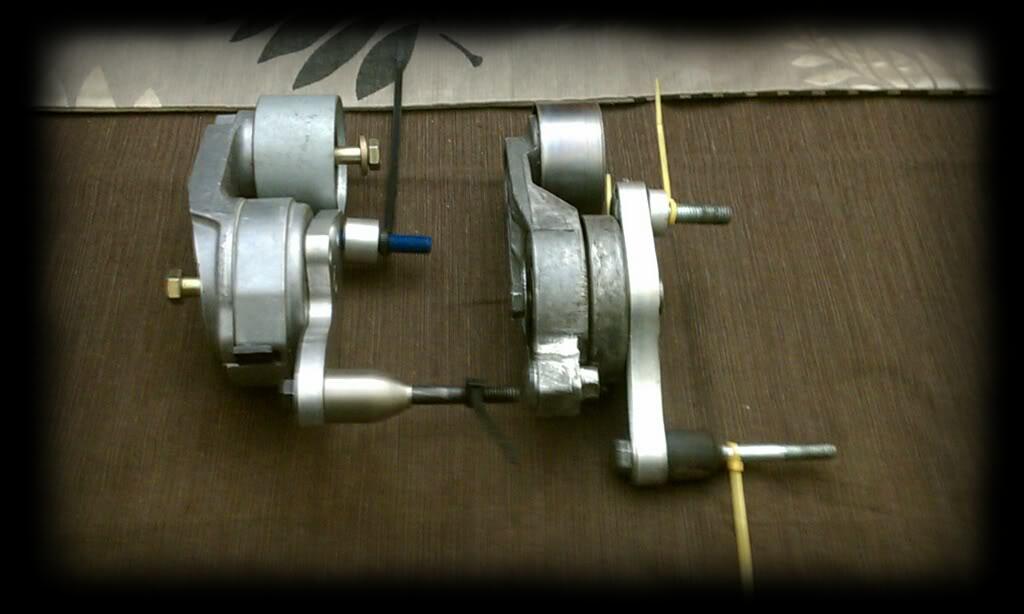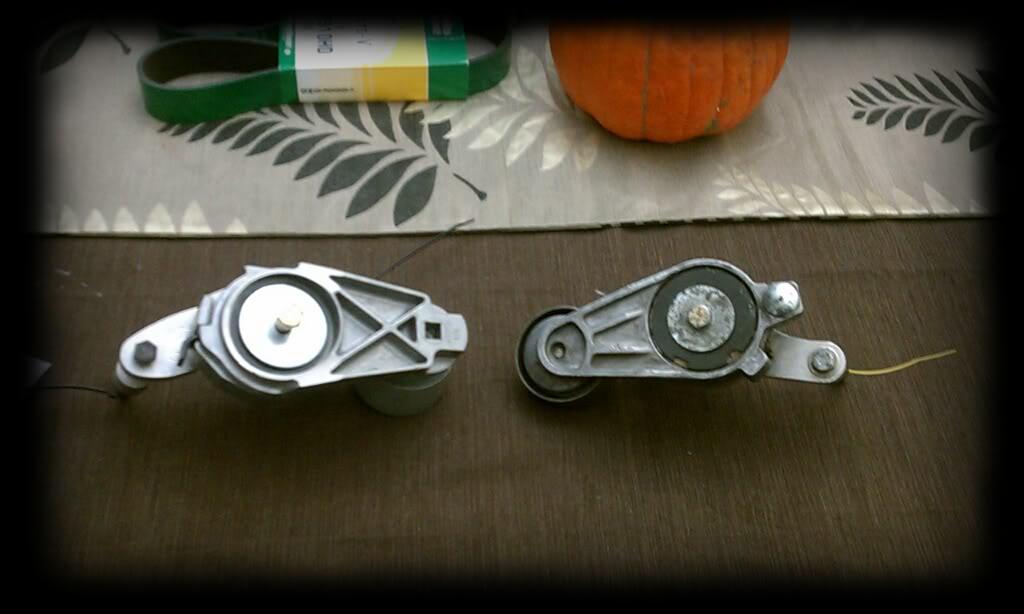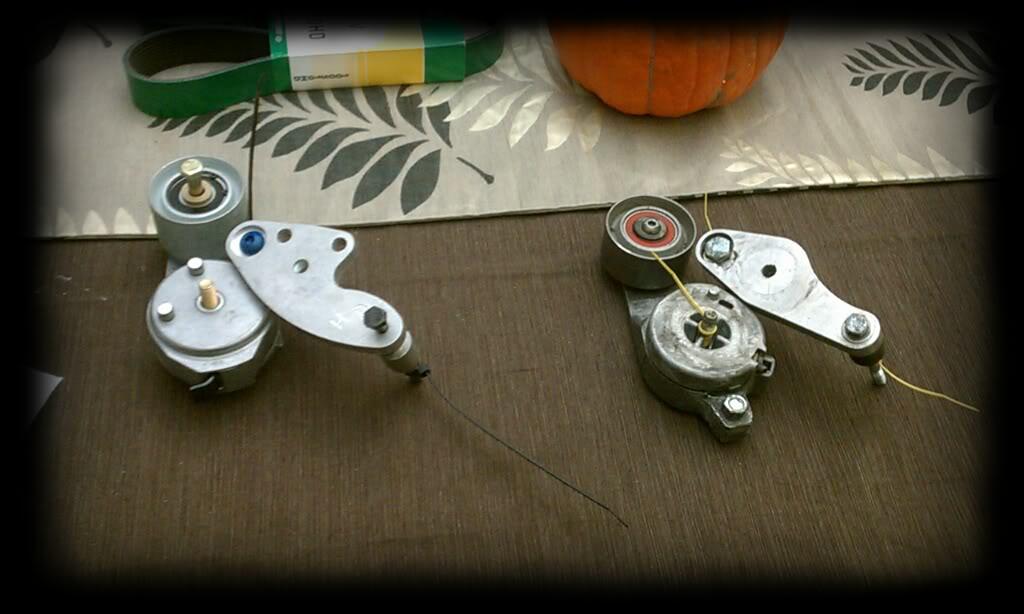 I must say ECS did their homework on these components and overall kit as its very heavy duty ready to do work and take punishment components.