Builds
392 Swap and Techco SC Install by 03HDFB
By stevegolf
You must be logged in to rate content!
5 minute(s) of a 36 minute read
392 Swap and Techco SC Install
Compliments of 03HDFB @ www.challengertalk.com


12/21/09

Well Boys,
Its time to start the Stage III mods.....my winter fun!!! I ran the N/A 6.1L into the 11.8's....I know I left another tenth or two at the table....but the tracks closed before I could test my last tweeks. You can find my stage 1 and 2 mods listings as well as HP numbers tied to 1/4 mile times.....in earlier posts....here's the break down on Stage 3:
Engine= Mopar Performance 392

P/N P5153604 Crate Engine, 392 Hemi, 540 Horsepower, 490 ft.-lbs. Torque
Specifications As Ordered:
- Factory 6.1L Deep-Skirted Cast Iron Block with Cross-Bolted Mains
- Mopar Performance Heads (P/N L- P5153349, R- P5153350)
- CNC Ported Aluminum Twin-Plug Cylinder Heads New Castings
- Stainless Steel 2.100" Intake and 1.600" Exhaust Valves "Rev Valves" (Inertia Replaced)
- Ovate Wire (Beehive) Competition Valve Springs "Comp 918's" (Inertia Replaced)
- Viton Competition Valve Stem Seals
- Titanium, 7° valve spring retainers
- Machined, 7° round groove valve locks
- High-temperature Viton valve seals, bronze alloy valve guides
- Hardened, custom valve seats
- Premium "five-angle" CNC-machined valve job
- Mopar Performance Head ID Info:
- R/H Head = 05037448AA
- 175610061
- Intake = 6170064911
- L/H Head = 05037449AA
- 067620235
- Intake = 6058014811
- Mopar Performance Push Rods (P/N P5153629)
- Competition chrome Moly steel Pushrod set features 6.625" and 7.875"
- length,.080 Wall and 5/16" diameter (Inertia Replaced 6.625" with 6.675")
- Mopar Performance Cam (P/N P5153691) "Comp Cam"
- 279°/285° (duration @ .006") Hydraulic Roller Camshaft
- 0.584" Intake and 0.552" Exhaust Lift (Replaced with HHP Blower CAM)
- Mopar Performance Pistons (P/N P5153635) "Diamond"
- Forged Pistons (4.055" Bore)
- 10.5:1 Compression Ratio
- Top Notched .080 Intake and .100 Exhaust
- 0.927 Pins
- Mopar Performance Proprietary Crank (P/N P5153578) "Scat Forged"
- 4140 Forged Steel Crankshaft - 3.795" Stroke and 2.100 Journals
- Mopar Performance Rods (P/N P5153635) "Scat Forged"
- 4130 Forged Steel I-Beam Connecting Rods - 6.200" Length
- SFI-Approved ATI Competition Crankshaft Damper (P/N P5153630)
- Premium Tri-Metal Performance Engine Bearings
- Precision Balanced Rotating Assembly
- Distributor less Coil-On-Plug (COP) Ignition System

Items Changed Or Added
- Arrington Billet 90mm Throttle Body #0065
- HHP Stage 4 / Stroker Blower Cam
- .275/.285 @ .006, .547/.556 Lift, 119+2 LSA
- Techco 3.0L Super Charger and Plenty of Pulley's
- Inertia MotorSports Rework to Mopar Performance Heads (Springs and Valves)

I moved my car over to a buddies....he has a lift!!! And we started the 6.1L removal....which I sold full up to a shop in Arizona. He's gonna be digging the new found power!! I recieved my 392 12/18/09 and uncrated it and installed the 6.1L into the crate....whith hopes of shipping it out today!! Here's a few Pics:
Put'en the 6.1L into the crate!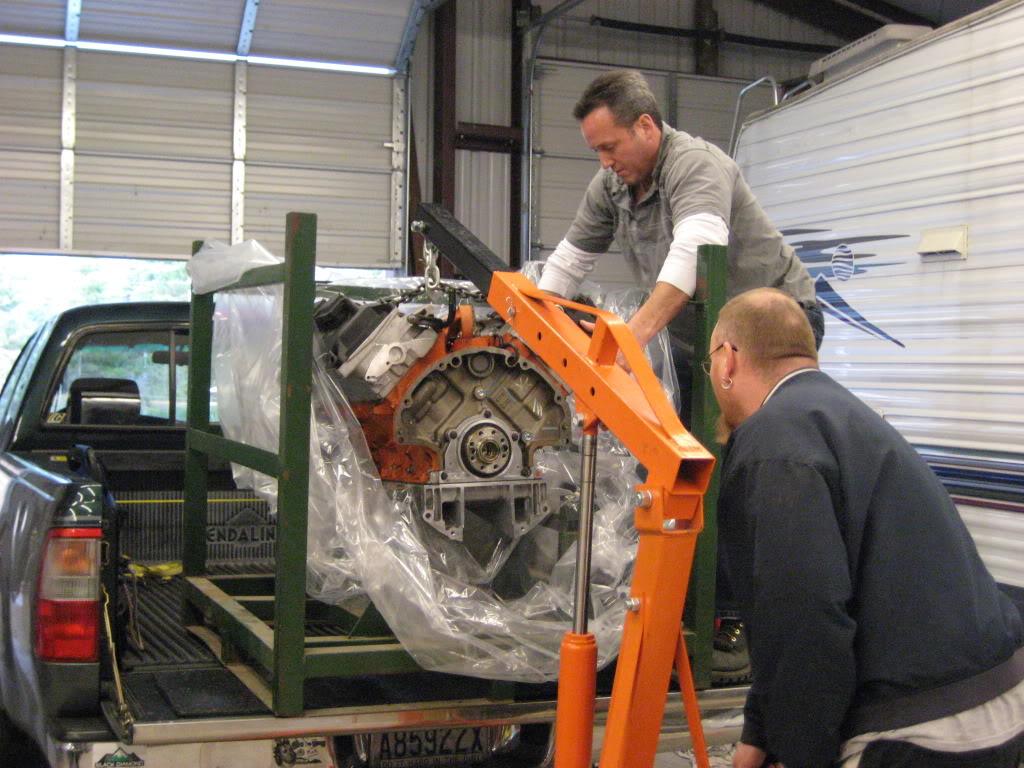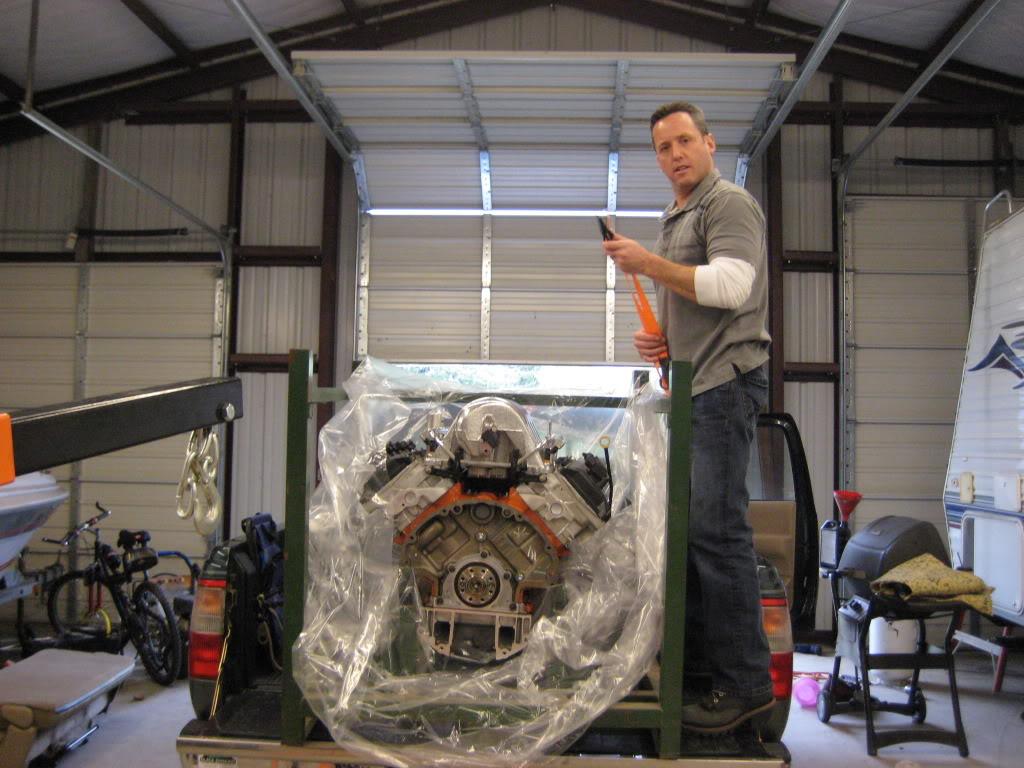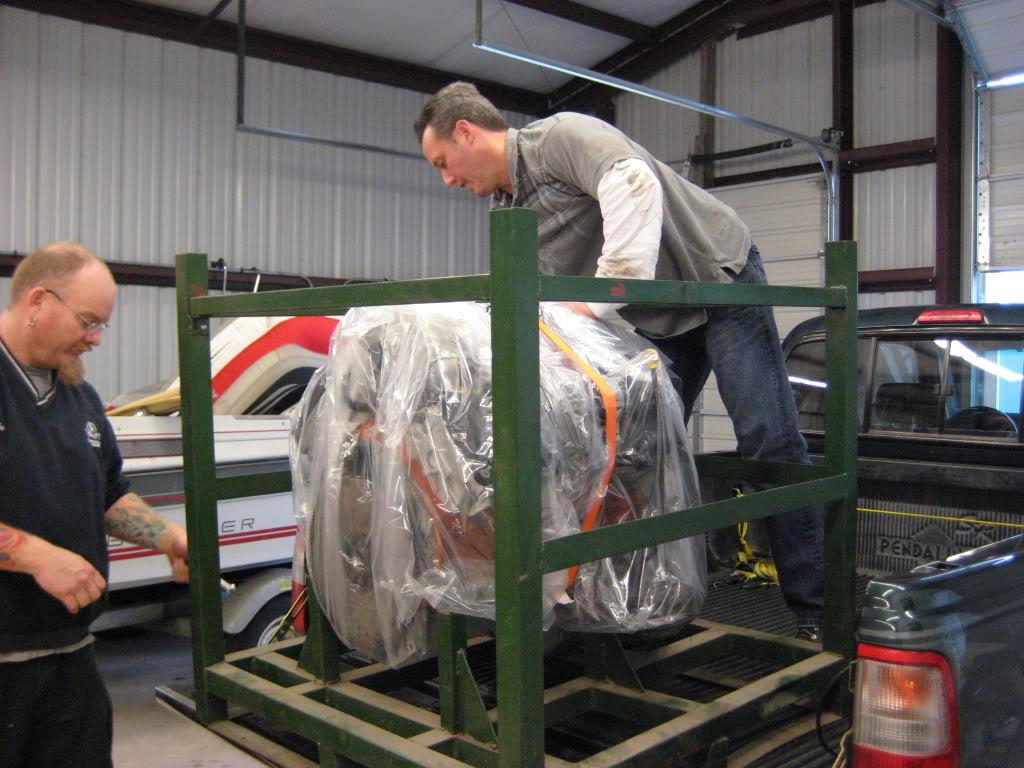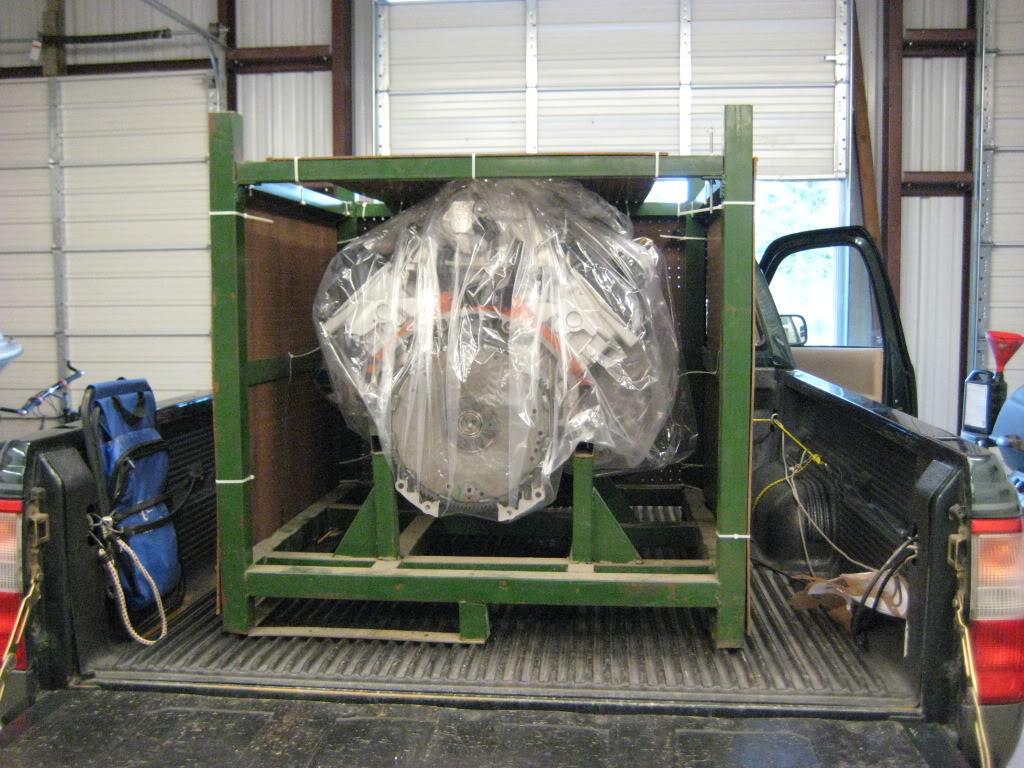 Now Getting The Engine Bay Ready the 392 and Blower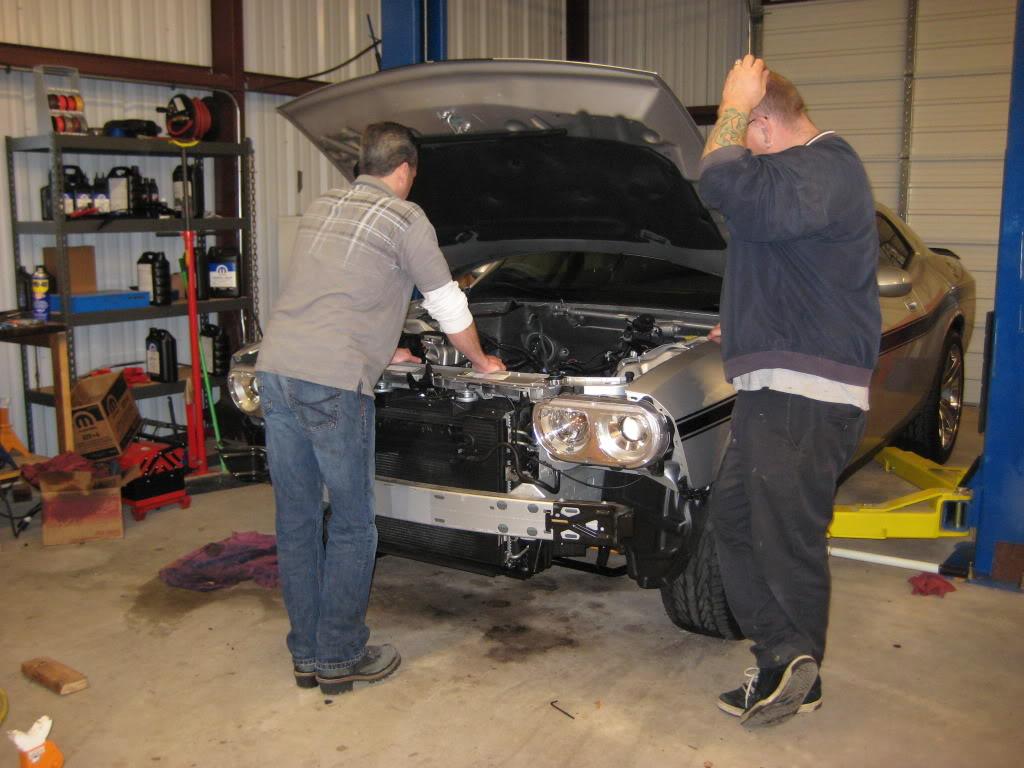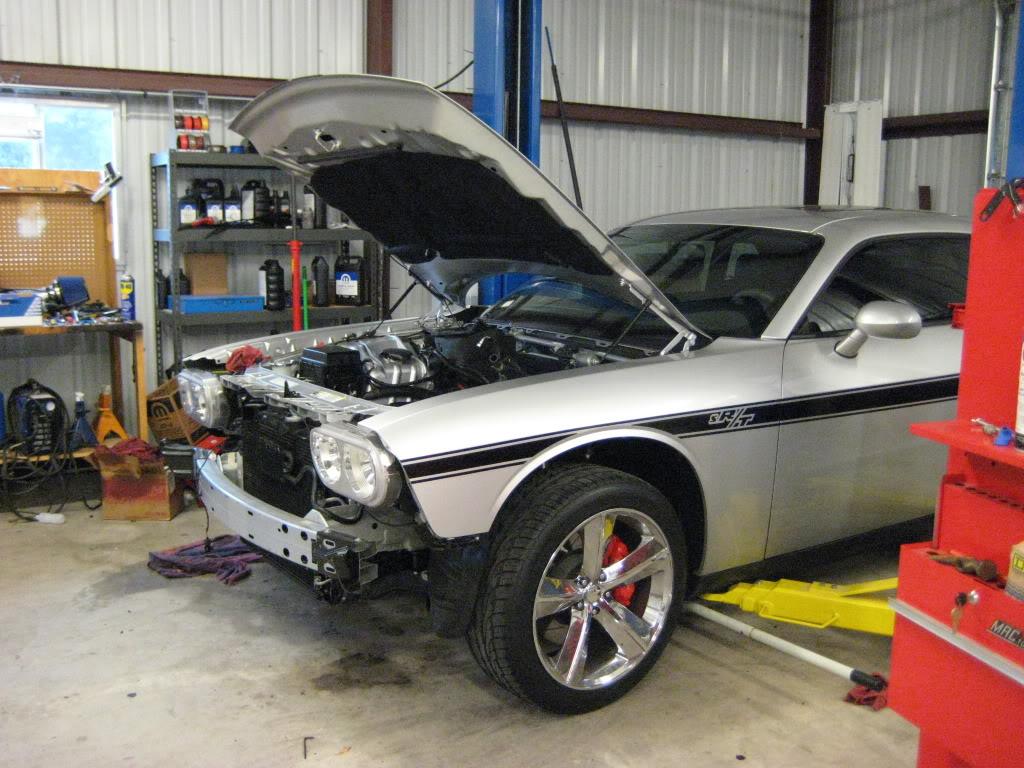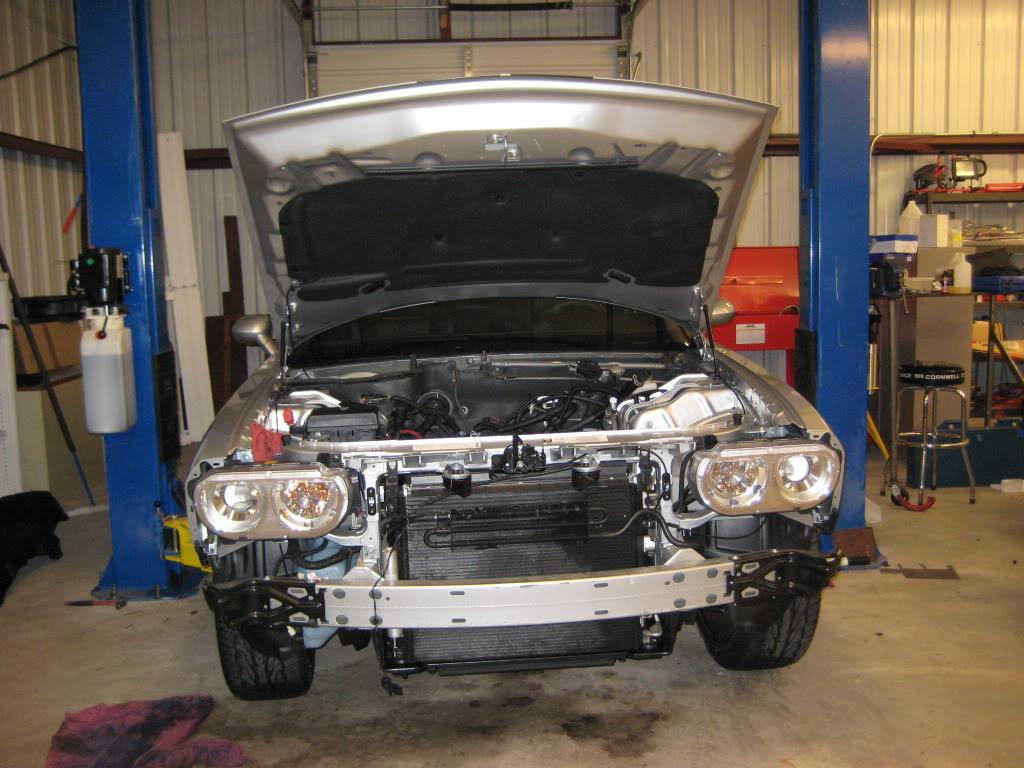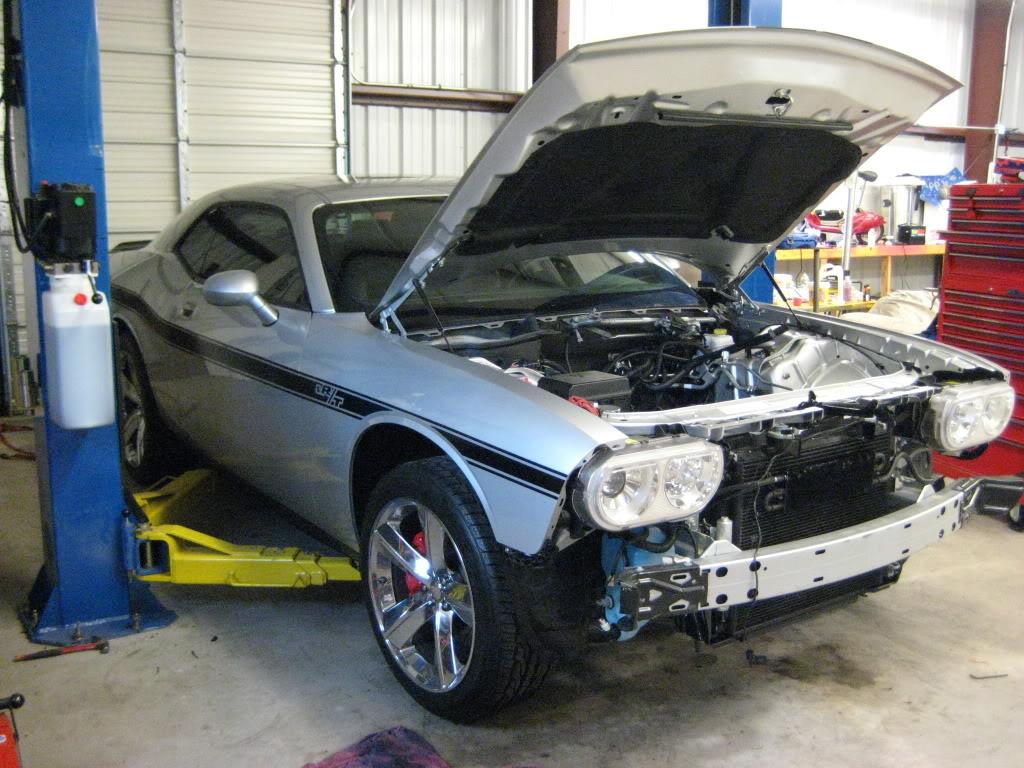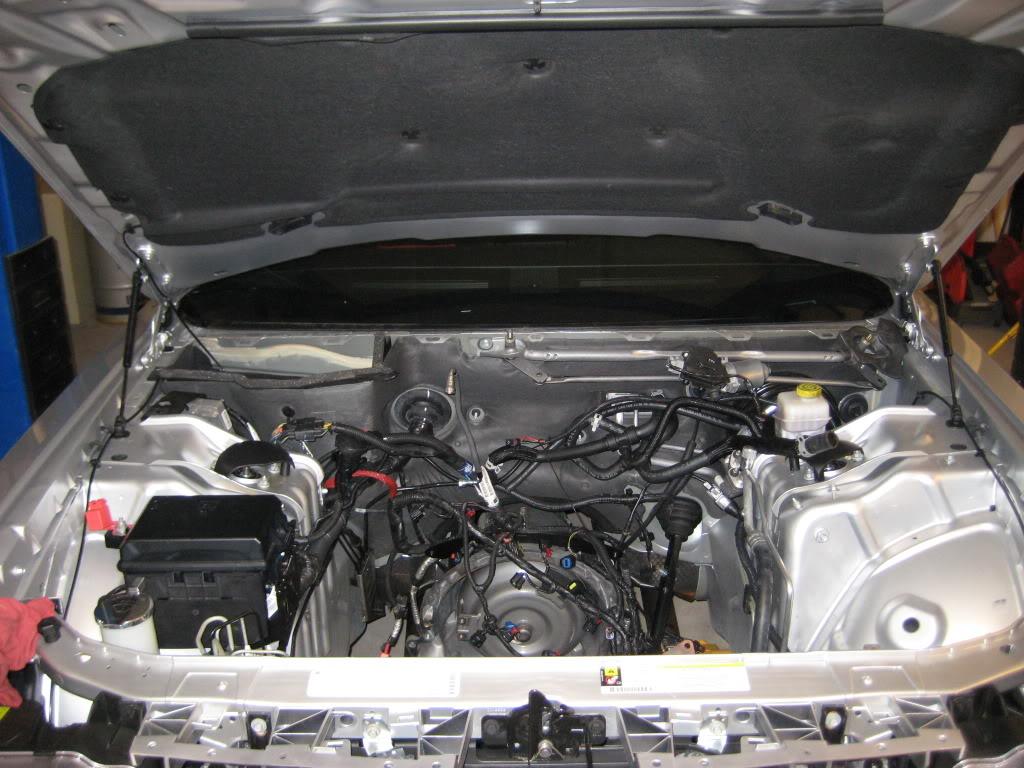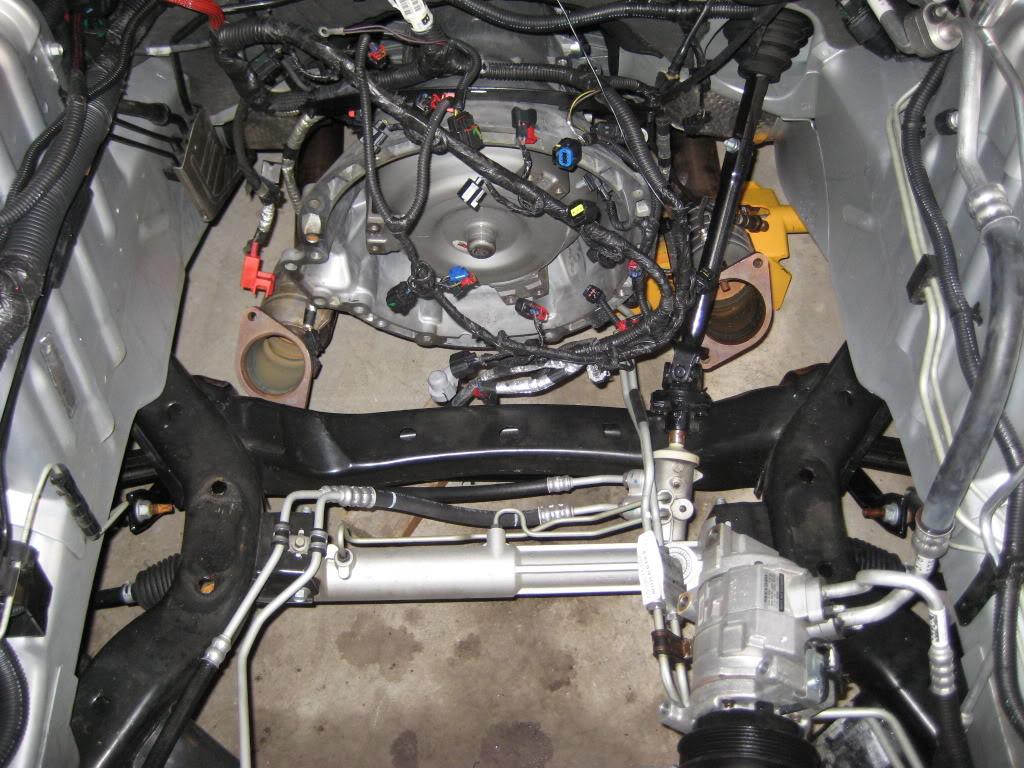 Here I am....Chomping at the bit messing with the new 392.....wish My CAM was here and I could start the install of the motor....so I can get to that blower!!!