Builds
My DIY twin turbo build Gen 1 Viper - by AndyMac
By stevegolf
You must be logged in to rate content!
7 minute(s) of a 25 minute read
My DIY twin turbo build Gen 1 Viper
Compliments of AndyMac @ www.viperalley.com
The victim: 1995 RT/10. (yellow is the fastest color right?)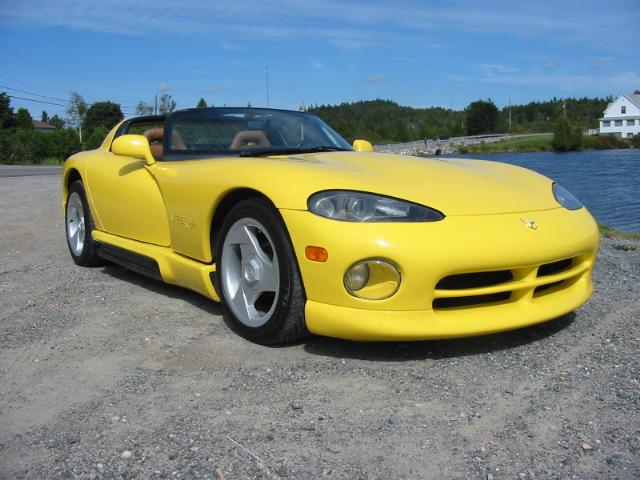 Tuning - Roe Racing VEC 3. My VEC install thread
Fuel injectors - Re-sized side feed injectors. My side feed injector thread
Fuel system - Plan on dual in-tank walbro high pressure 255lph pumps.
Turbos - A couple of internally gated T3/T4 hybrids. .82 hot side/.70 compressor. Good for about 900hp in twin configuration and should be very responsive on the street.
Intercooler and piping - Ebay specials.
Motor mounts - I built solid mounts, but there are some issues and I may revise these or go with polyurethane. Solid mount thread
So far I have the passenger side turbo hung with the exhaust piping. This is the harder of the two sides as the HVAC box/fan is above the turbo location and will require some creative pipe routing.
This setup retains the stock exhaust manifolds.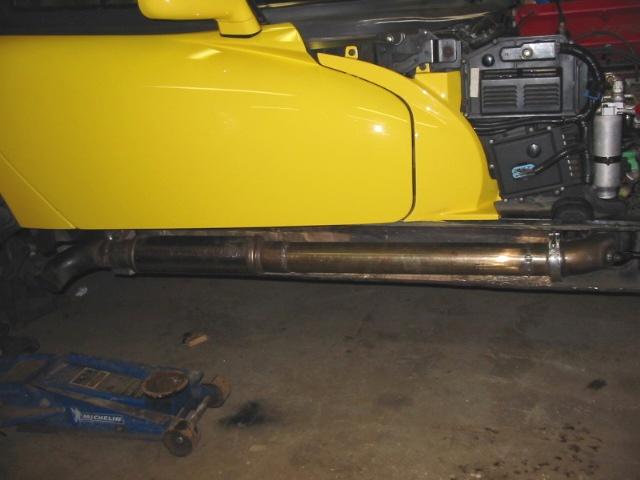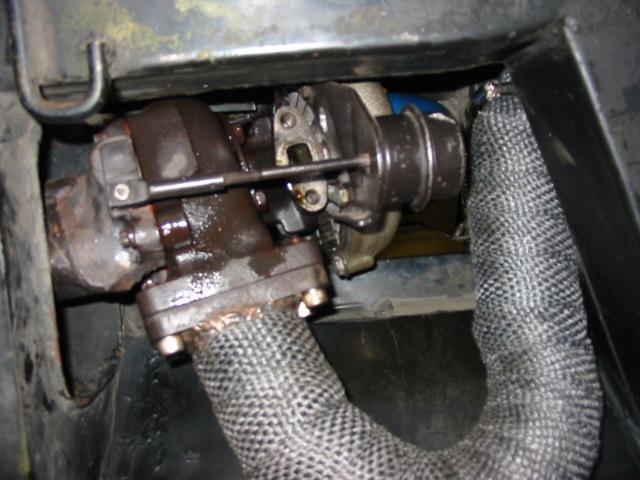 I'm not looking to break any records, and I realize that the turbo's aren't optimal, but I had most of these parts laying around the garage and decided to give them a try. My goal with this build is about 700rwhp.
So why not a Roe or a Paxton? This turbo setup will cost me less than 2k out of pocket due to the parts I already have and I wanted to quiet the car down after removing the cats and stock mufflers. Also, anyone can buy a paxton/roe and throw it on. It takes a lot of time and skill to design and build your own turbo kit, which I find rewarding.
Oh yea, and lets face it, twin turbos are way cooler than superchargers..

2/10/2010



This is what I was trying to avoid. I don't drive the car in the rain by choice, but sometimes it just happens. Our roads tend to have pools of water everywhere. 1 small puddle could sink the yellow submarine..
It also looks like the turbo hangs below the frame rails. It's all good if your roads don't get annihilated by the cold in the winter, but for us, it's like a slalom for the first half of the summer..

My third point is, I may have mounted the turbo high enough to avoid a scavenge pump for the oil drain. I intended to use a return pump anyhow, but it looks like it may be about right for a gravity drain.

I've seen this picture before, and it looks like you may have revised your filter placement? (assuming it is the same build)
Oh, and I'm not willing to loose the HVAC or A/C. (A/C is nice in traffic even with the top off)
2/23/2010

After spending a week in the Dominican, I got a chance to work on the car a bit more. Snaked the air inlet for the turbo up around the HVAC stuff so I wouldn't have to mount the air filter under the car.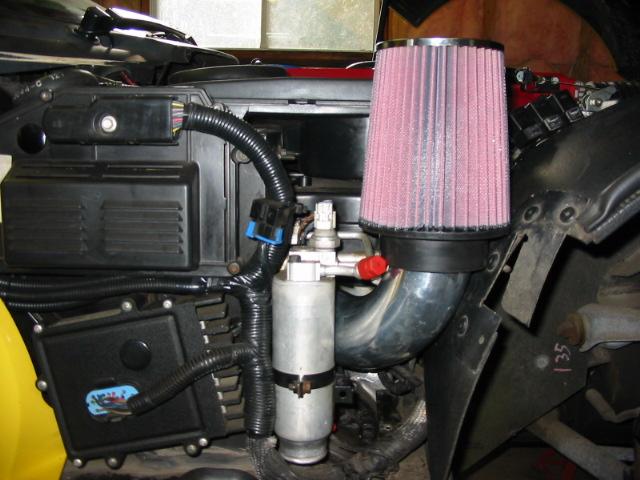 Also have the charge pipe routed up into the engine bay as well.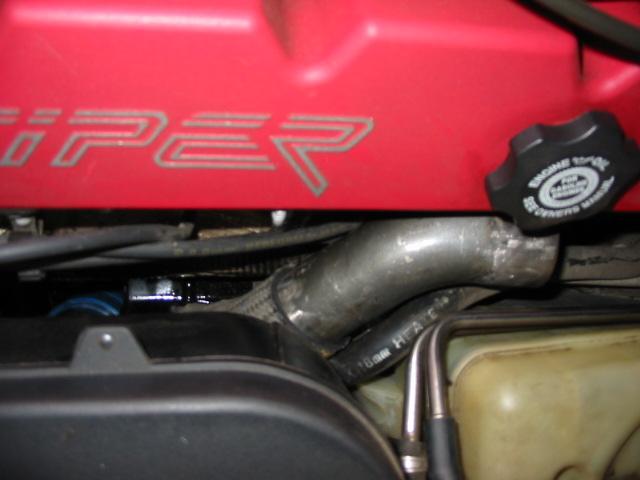 Currently working on hanging the drivers side turbo so I can figure out where to merge the two charge pipes into one 3" and out into the intercooler.
2/27/2010

Got the drivers side turbo mounted..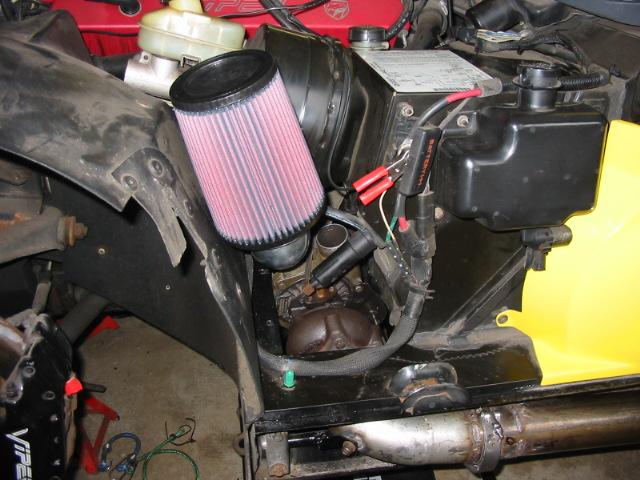 EGT and AFR gauges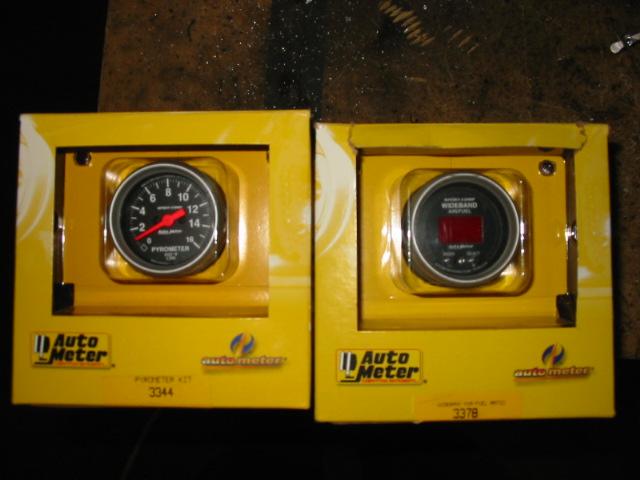 EGT probe and AFR sensor bungs welded in. (that is an old A/F sensor for fitment purposes)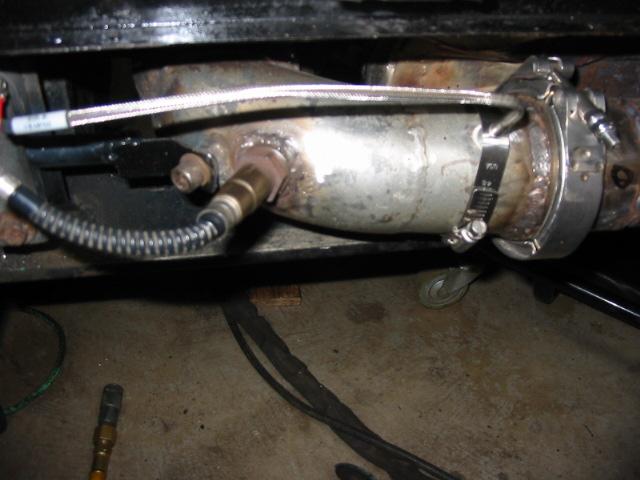 Going to try and mount the FMIC tomorrow.
3/7/2010

One step closer.
Intercooler mounted. Had to move the oil cooler back a bit so the intercooler would clear the bumper.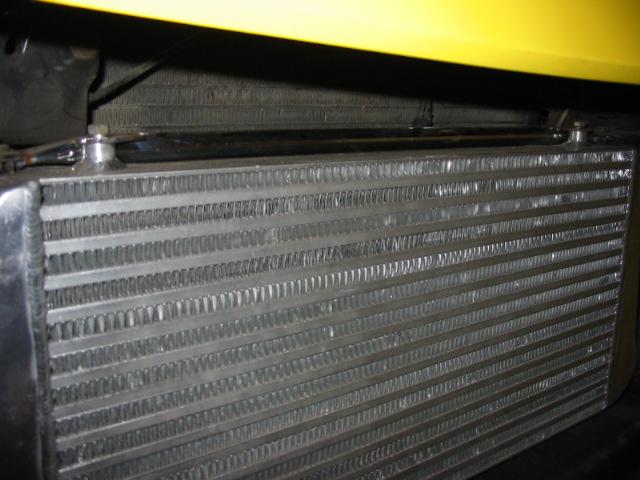 Discharge side.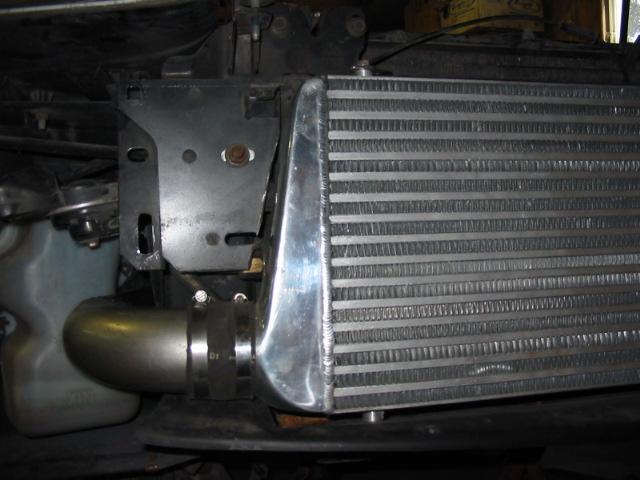 Charge pipe to the motor. Cheap couplers until I can find suitable 3 ply yellow units.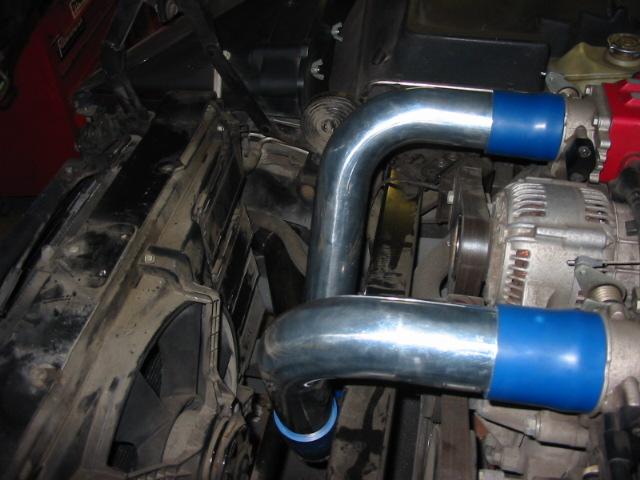 Here is my DIY bead roller for cheap ass ebay intercooler pipe. Not my design/idea, and took 30 seconds to make.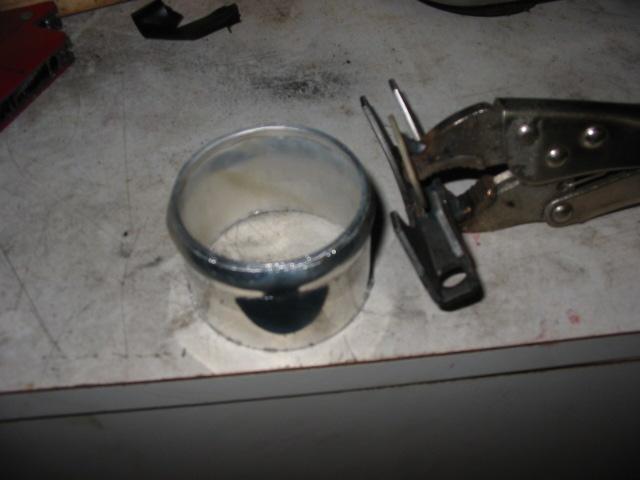 24 days till she's legal for the road again!
7/19/2010

Well, good news for once. I spent about 30 hours in the garage in the last week and got my TT setup back on the car. (a lot of late nights) I had removed the system in the spring when I couldn't get my oil return setup to function as I wanted it to, and I just wanted to drive the car.
So, for my oiling system, I took the sending unit out of the block and ran steel line under the car beside my oil pan where I then mounted the sending unit and check valved oil feed lines to the turbos. I used 1/4 line, and .63 restrictors at the turbo inlets. (I tapped the bottom of the fittings that screw into the turbos to accept carb jets to make changing restrictor sizes easy.)
For the return, I used 1/2" steel line to come down a few inches and then into 3/8 line to each return pump mounted on the frame. (lower than the turbos) I added a second pump as 1 pump will not handle both.. (at least not in my case) Out of the pump it goes right into a big check valve, and then into a 1/4" hydraulic line to each valve cover. I was a little concerned that the 1/4" line would not be sufficient, but under pressure, it seems to be enough so that it doesn't smoke.
The only thing left now is to get my injectors put in. They will require some modifications, but nothing too serious. I will post my results. I have been driving the car a bit, the stock injectors will handle a couple pounds of boost at 1/4 throttle, so I just need to not hammer down.

A few pics..
All cleaned for the car show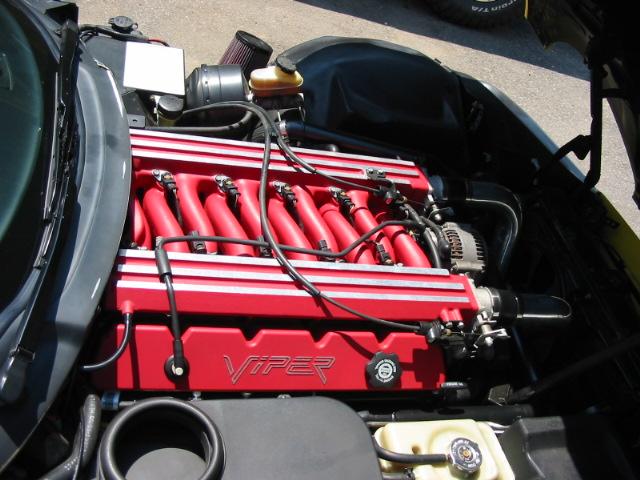 AFR and EGT gauges along with my boost controller (which also doubles as my boost gauge ATM)
Intercooler shot