Builds
My Fox body 8.8 build with pics, check it out... - by fiveliterfox
By stevegolf
You must be logged in to rate content!
7 minute(s) of a 7 minute read
My Fox body 8.8 build with pics, check it out...
Compliments of fiveliterfox @ http://forums.corral.net
I finally decided to build a stronger 8.8 for my Fox. I'm making right at 800 rwhp and still have a 28 spline rear (upgraded axles) with an Auburn diff and 3.73's. I know it's on borrowed time, I just never got around to changing it out.
The goal was to build an 8.8 that is still very streetable (no lockers or spools), while still being strong enough for the occasional blast down the strip. My car is 95% street car, so a spool was out of the question. I also needed to keep my Cobra disc brakes and keep stock Fox track width.
After a lot of research, I decided to convert to Strange 9" large-bearing late Ford ends, weld the axles tubes, use 31 spline Strange S/S axles, a Detroit Truetrac differential, and new Ford Racing 3.73 gears with all new bearings etc.. I have friends using Truetracs with 850 rwhp and no problems whatsoever.
Parts I used:
Donor 8.8 - $100
Strange H1137 9" ends - $70
Strange B1706MCC caliper brackets for Cobra disc brakes and stock Fox track width - $189
Strange P3102 31 spline S/S axles with 9" bearings - $379
Ford Racing 3.73's from American Muscle - $149
Ford Racing M-4210-B bearing kit from Summit - ~$80
New OEM Ford E9SZ4851A pinion flange ~$50 on eBay
I bought a donor 8.8 out of a stock 89' vert for $100. It was in great shape and I figured it was worth it not to tear the current rear apart and have the car down for a while.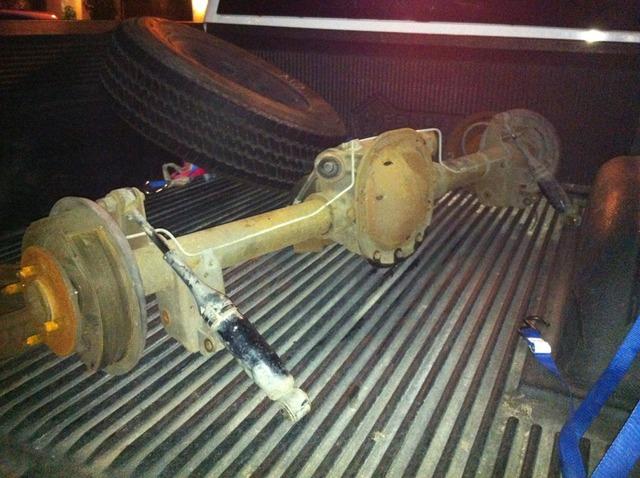 I tore the 8.8 down to a bare housing, de-greased it and got it ready to go to Cook's Machine Works in East Los Angeles. They've been building rear housings for something like 50+ years. I highly recommend them if you're in the area.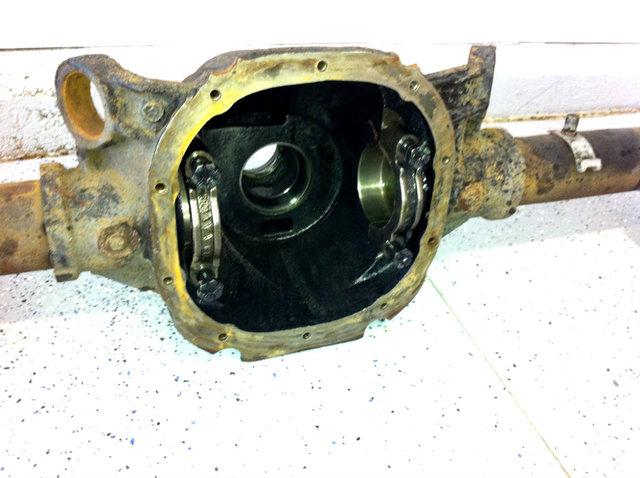 I had Cook's straighten and then weld the axle tubes to the housing. I had them remove the quad shock brackets and finally weld on the 9" ends. They don't TIG the axle tubes. They told me why, but I can't remember. It looks like they actually replaced the portion of the tube that enters the housing. Maybe that has something to do with it. They charged $350 for the labor..
Before: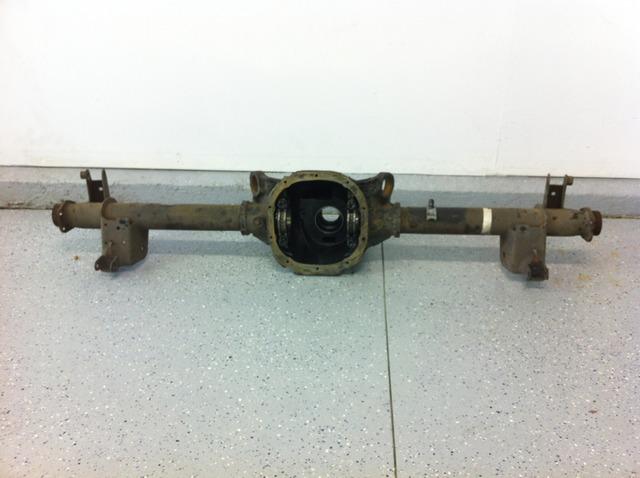 After Cook's: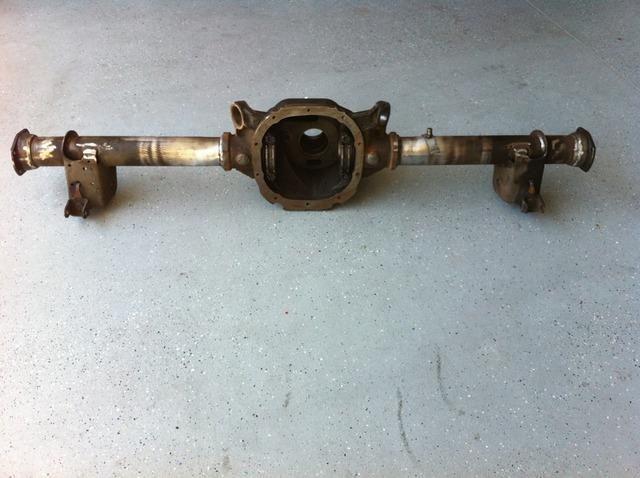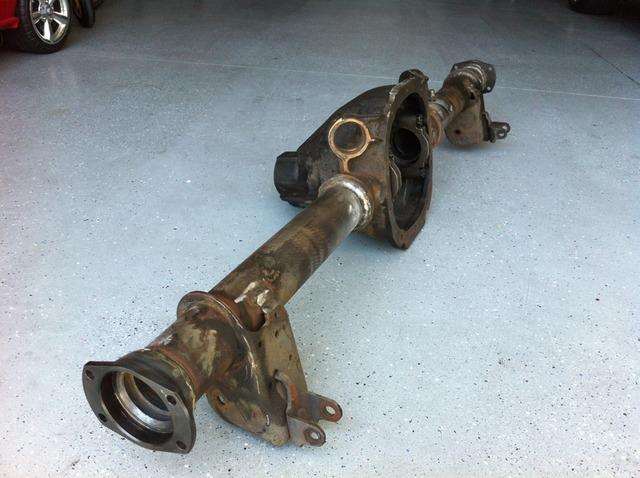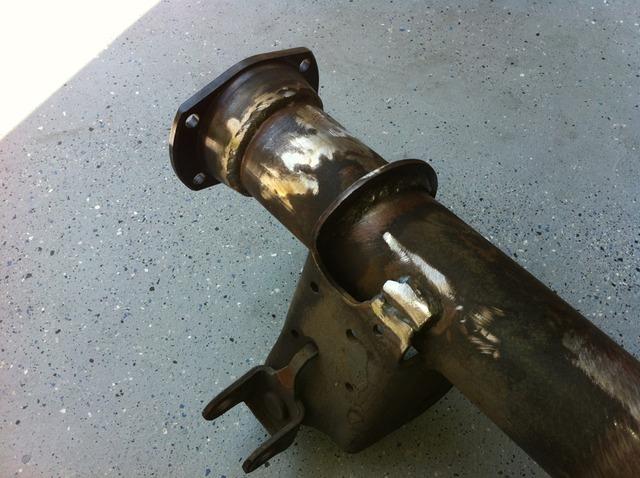 I took the housing to Currie Enterprises the same day I got it back from Cook's, this past Friday. Currie is going to steel abrate the housing and powder coat it satin black ($150). They will then assemble and set-up the Truetrac and new 3.73's ($125). Should be about two weeks till I get it back.
Once I get the housing back, I'll install the axles and caliper brackets from Strange. I just got these Friday as well. Ordered them through Bob Kurgan and saved a few bucks. Strange installed the brackets and bearings before shipping them for $10 extra...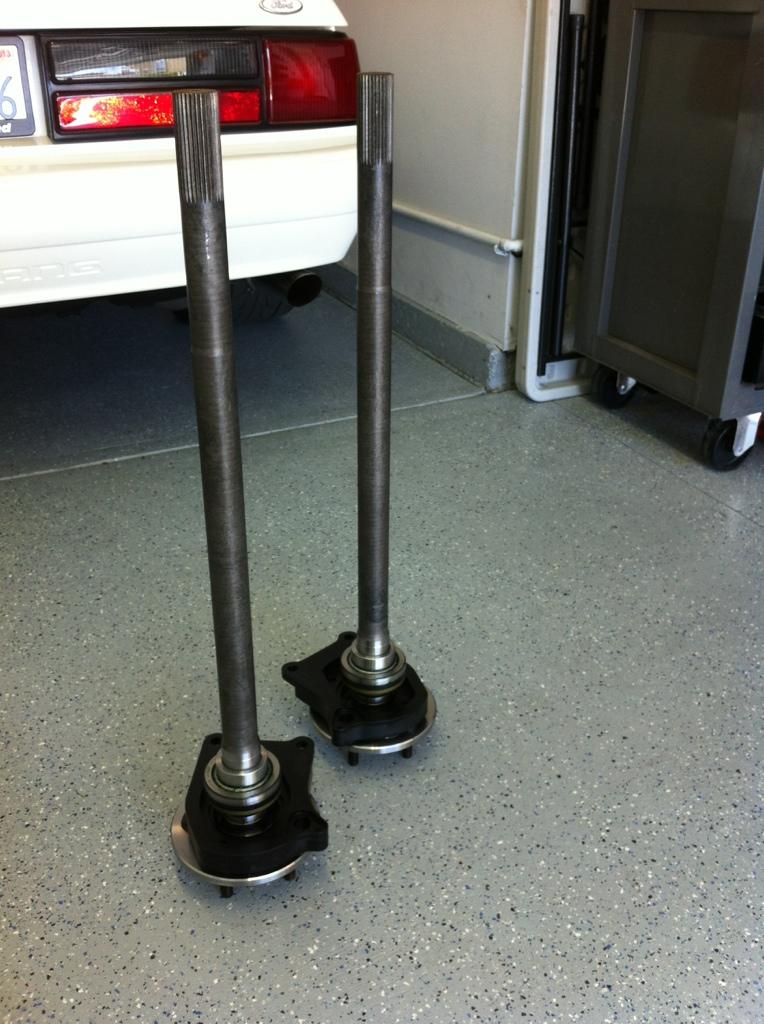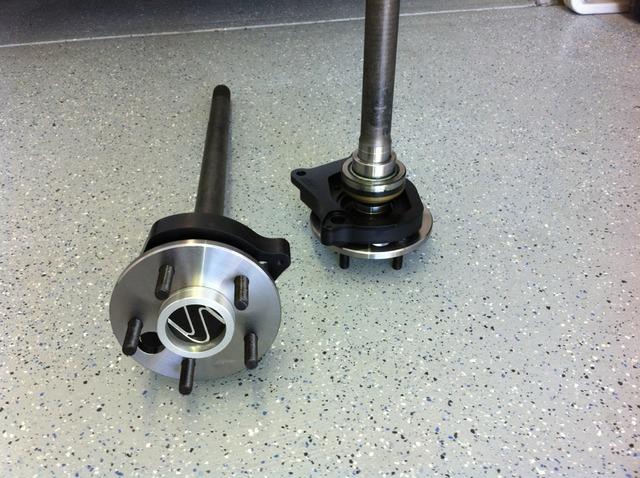 As soon as the housing is back from Currie, I'll post some pics of the axles and brackets installed.
Some additional parts I ordered were a set of stainless hard lines for the rear brakes, center brake hose to calipers, from Classic Tube. They are made specifically for Cobra brakes on a Fox. They were about $75 shipped. Also ordered the complete Maximum Motorsports stainless caliper and center brake hoses.
I'm going to re-install the rear using a set of Team Z relocated upper control arms. I have Strange 10-ways and MM xtreme duty lowers already. Should make for a reliable setup that will get the job done...
Here's my car that this is all going in...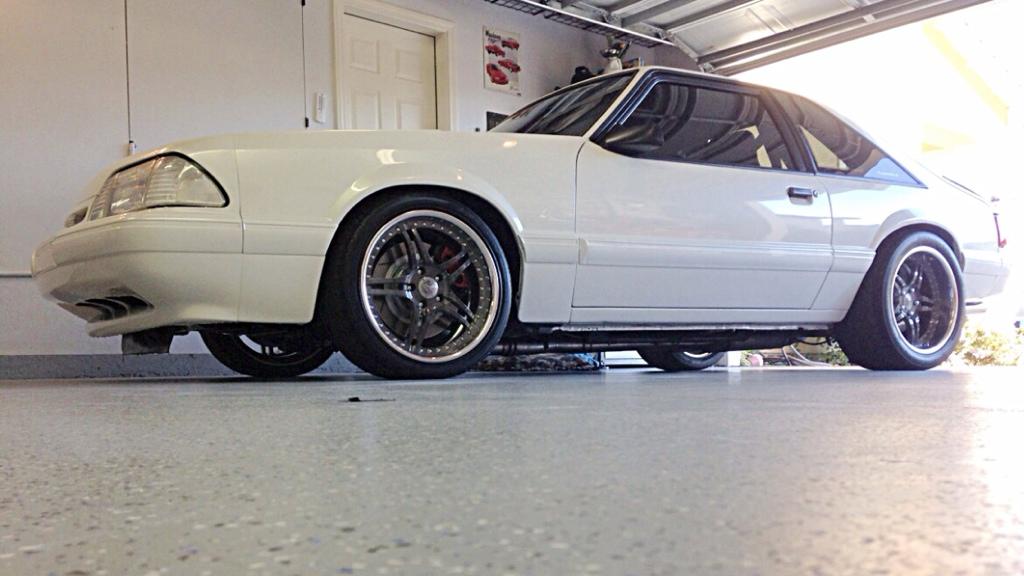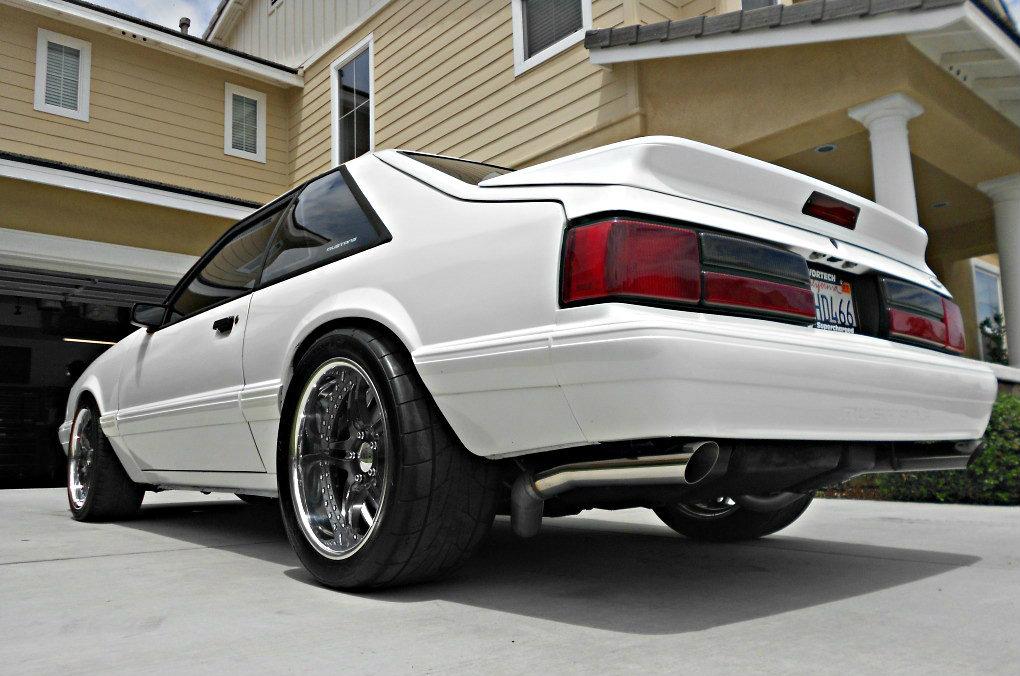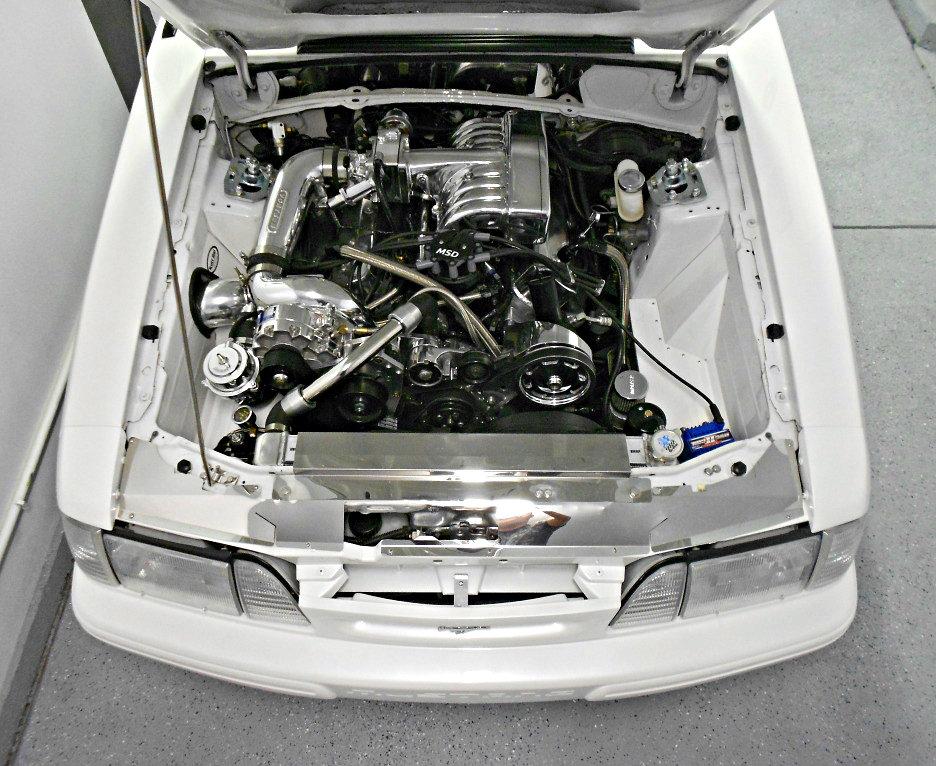 SS lines from Classic Tube: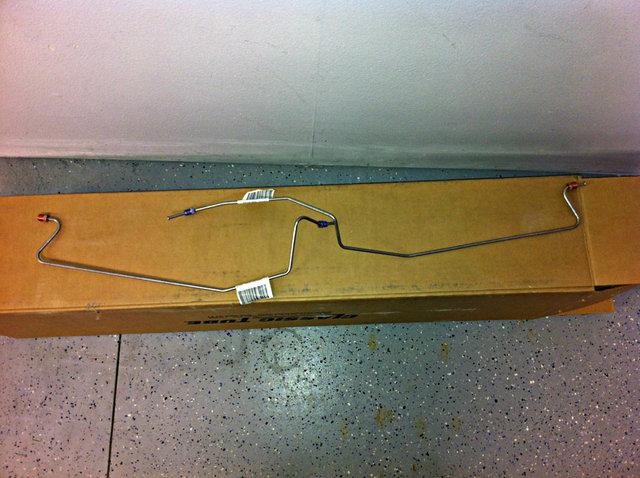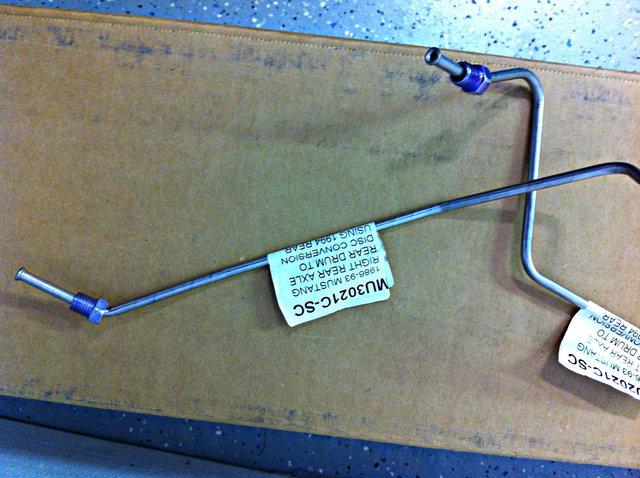 New pinion flange: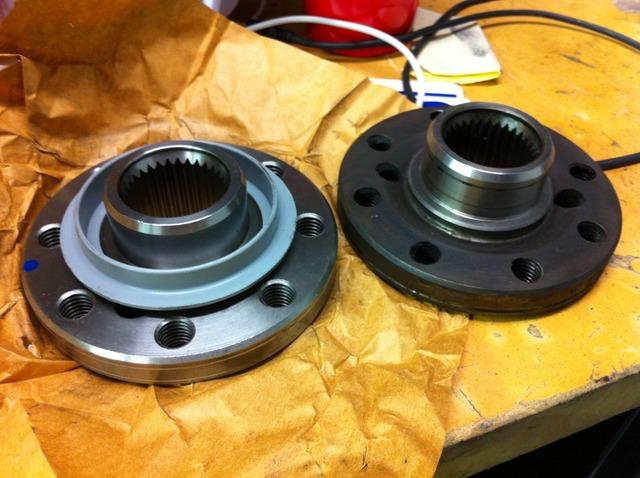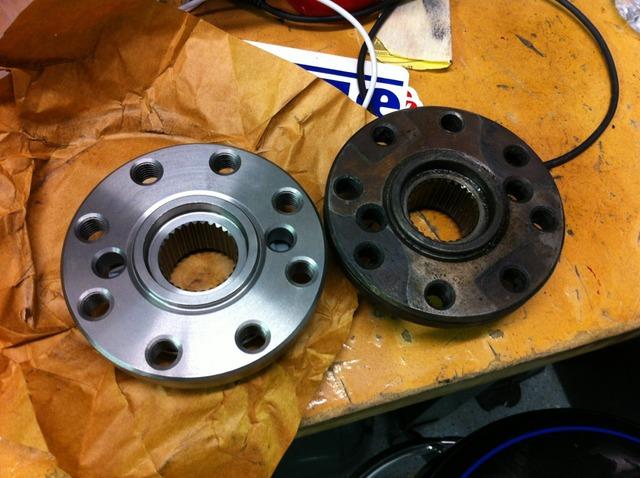 Finished, assembled product: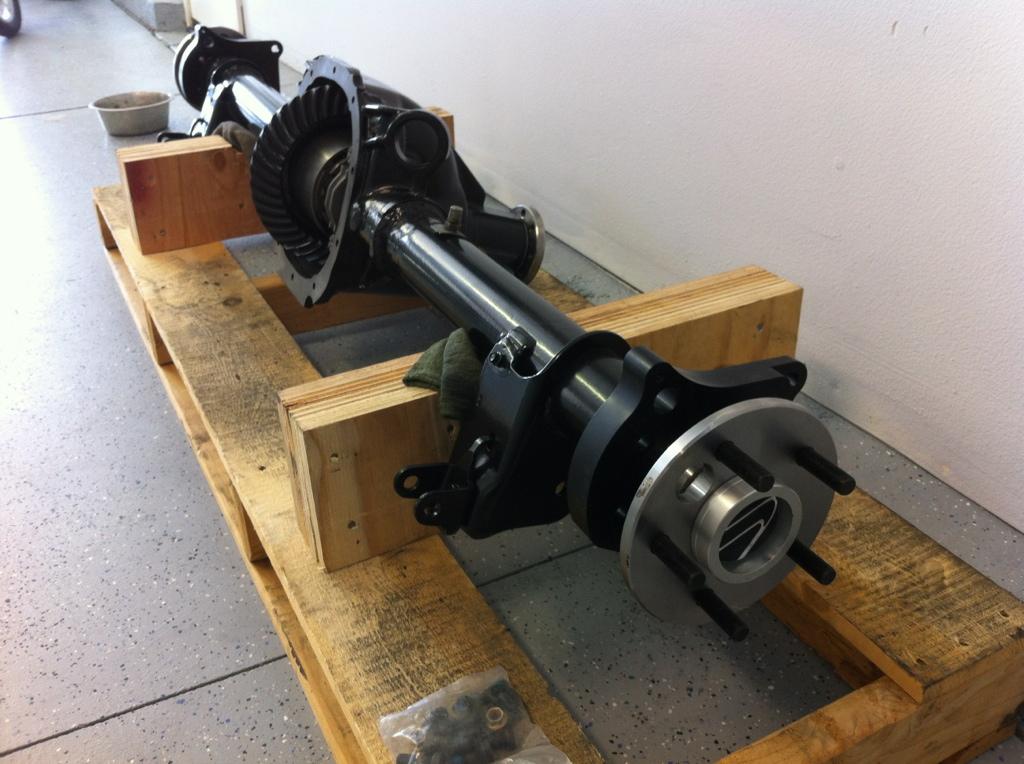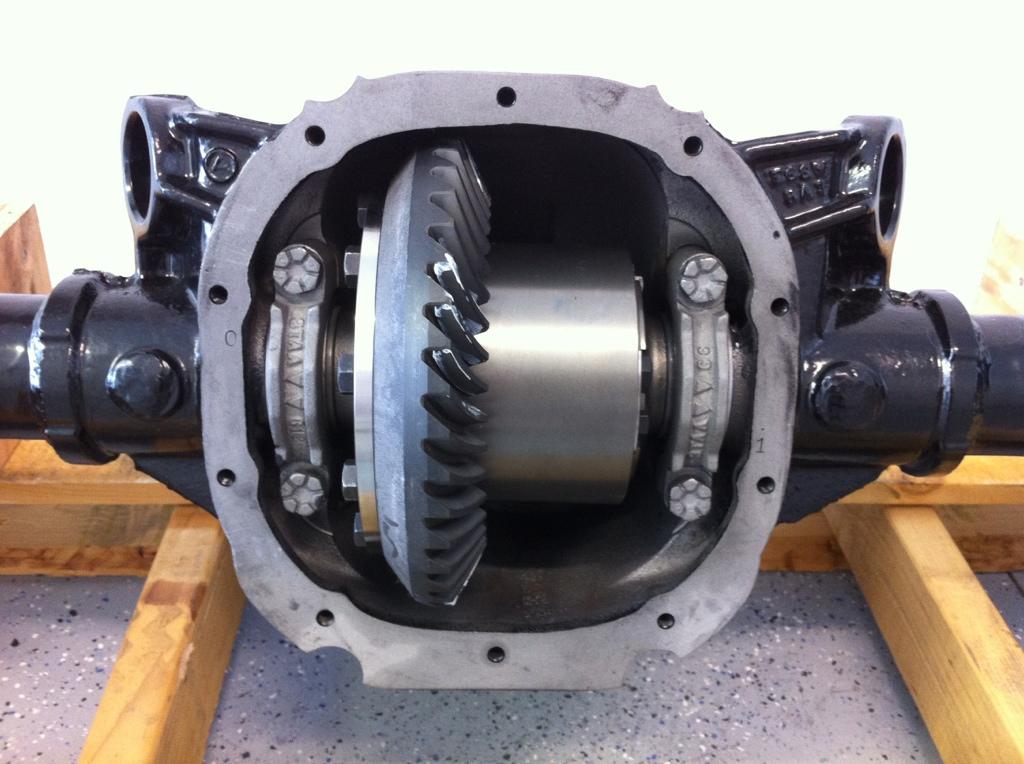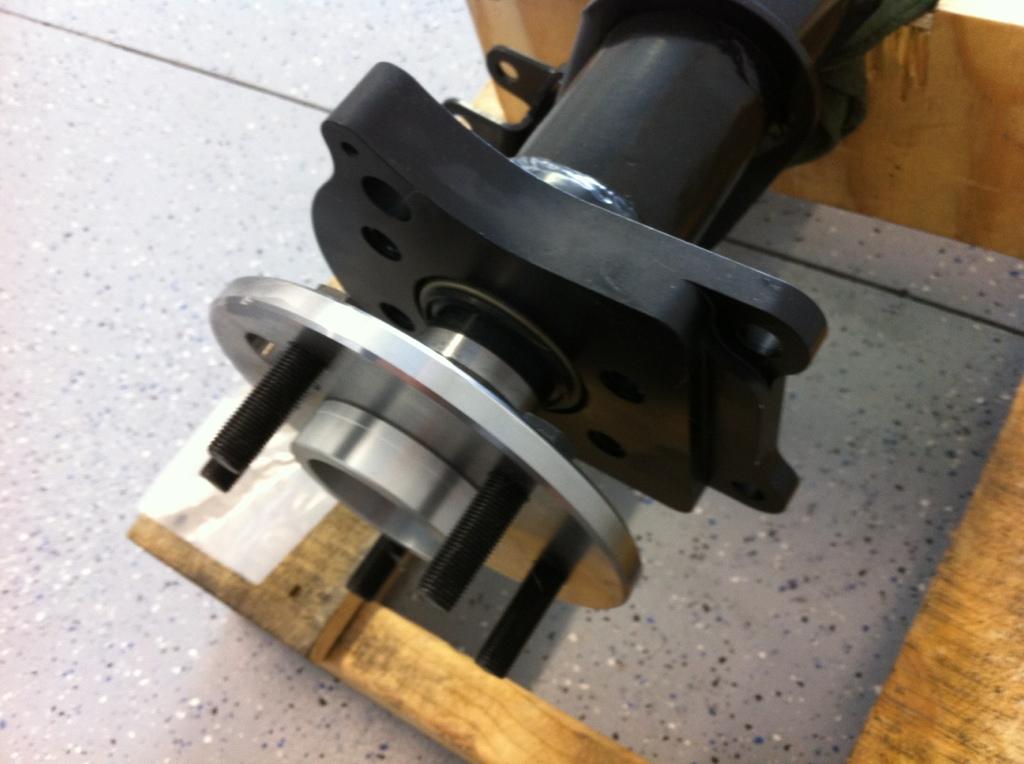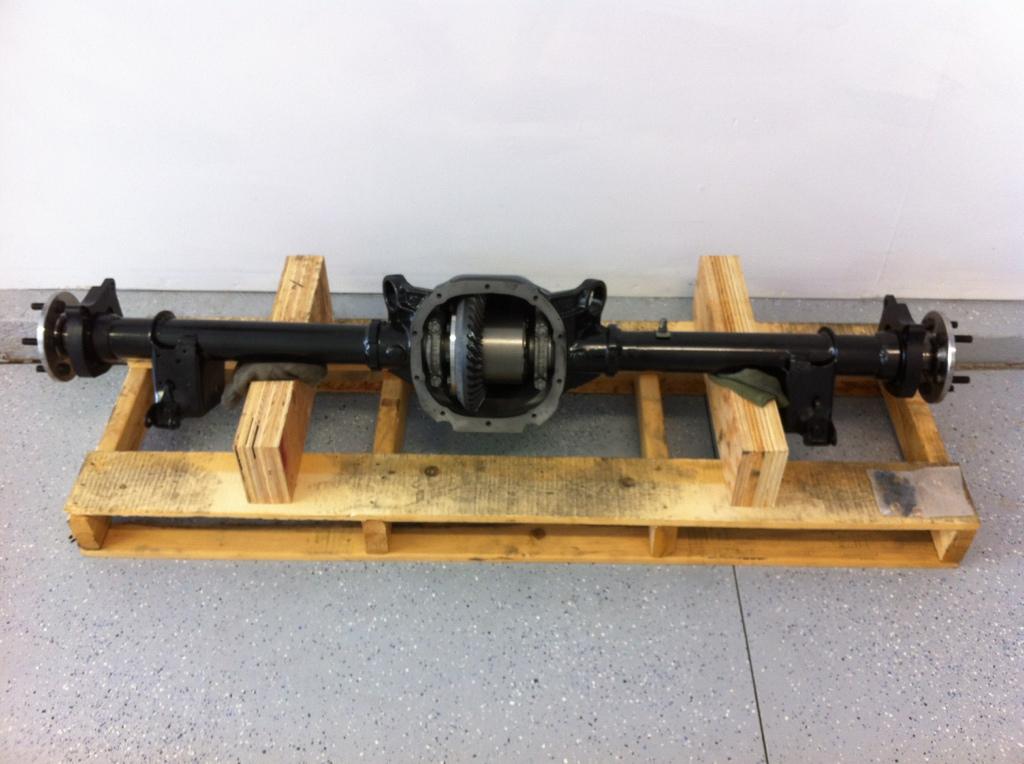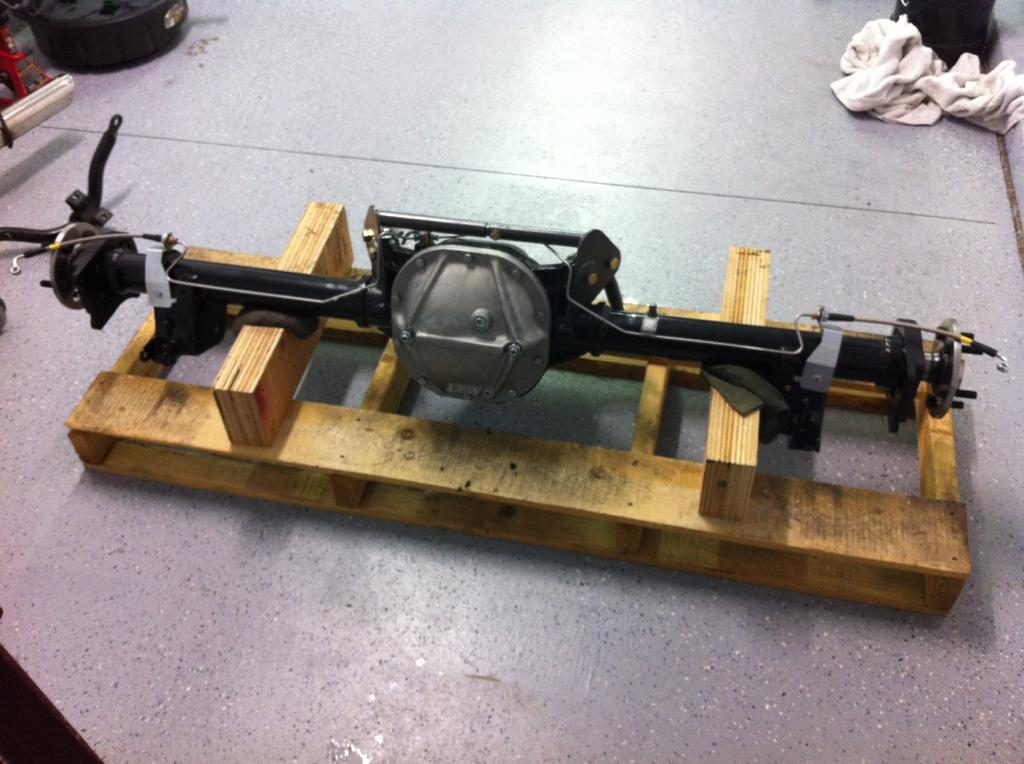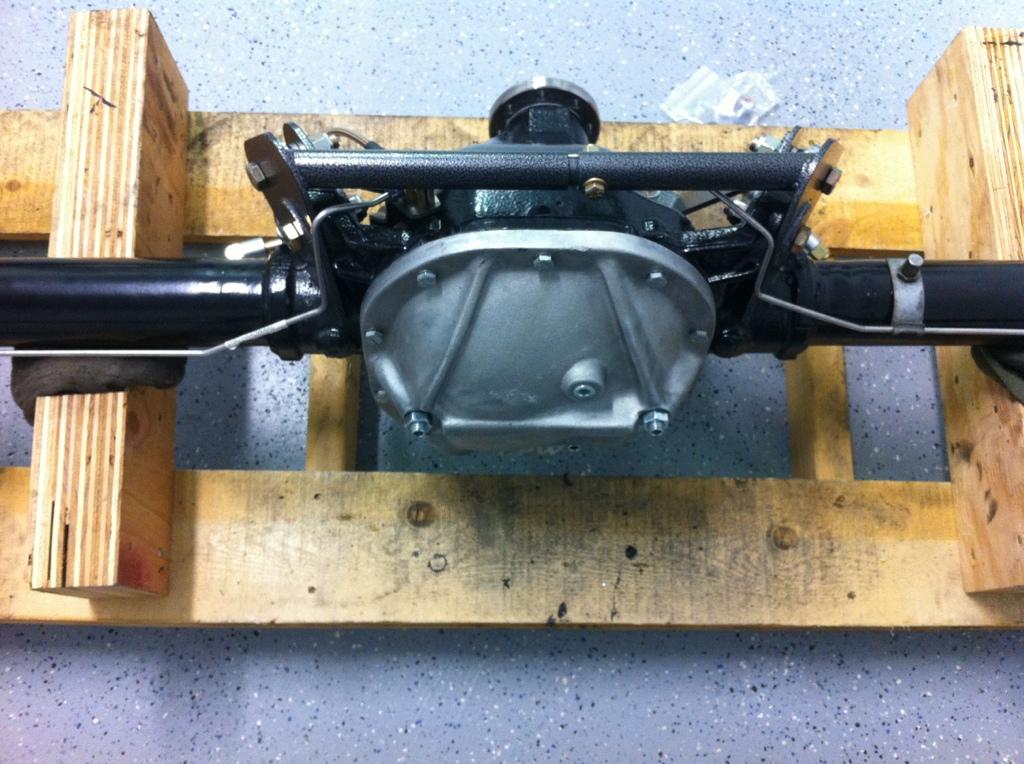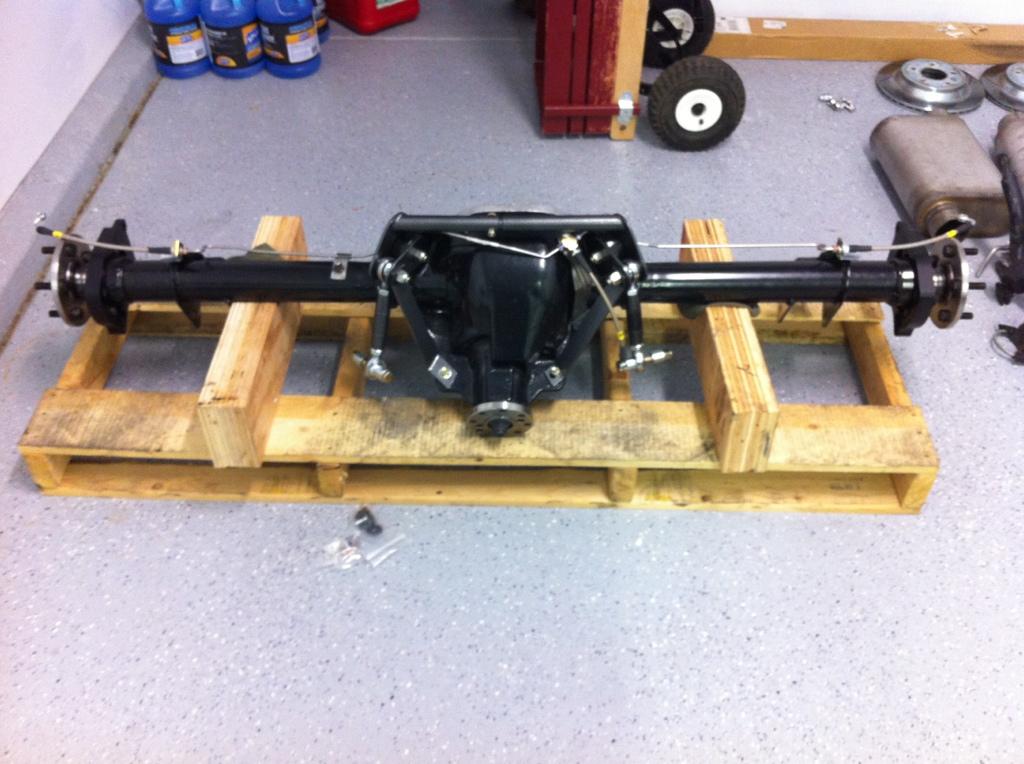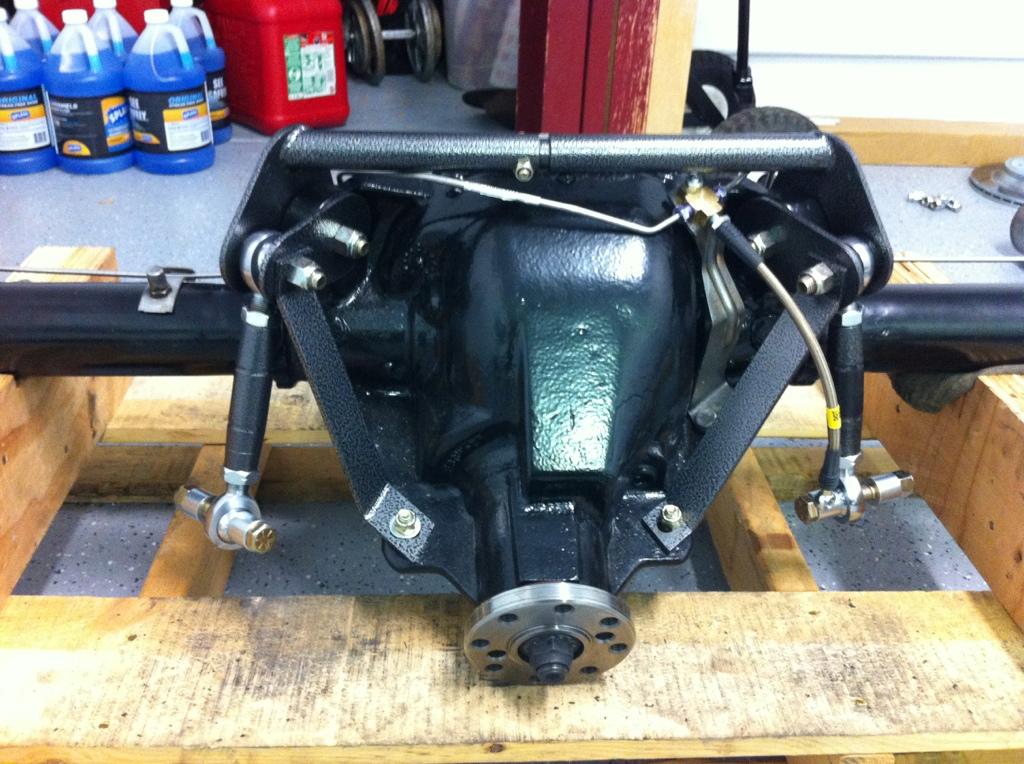 Pulled the old 8.8, prepped the torque boxes for welding...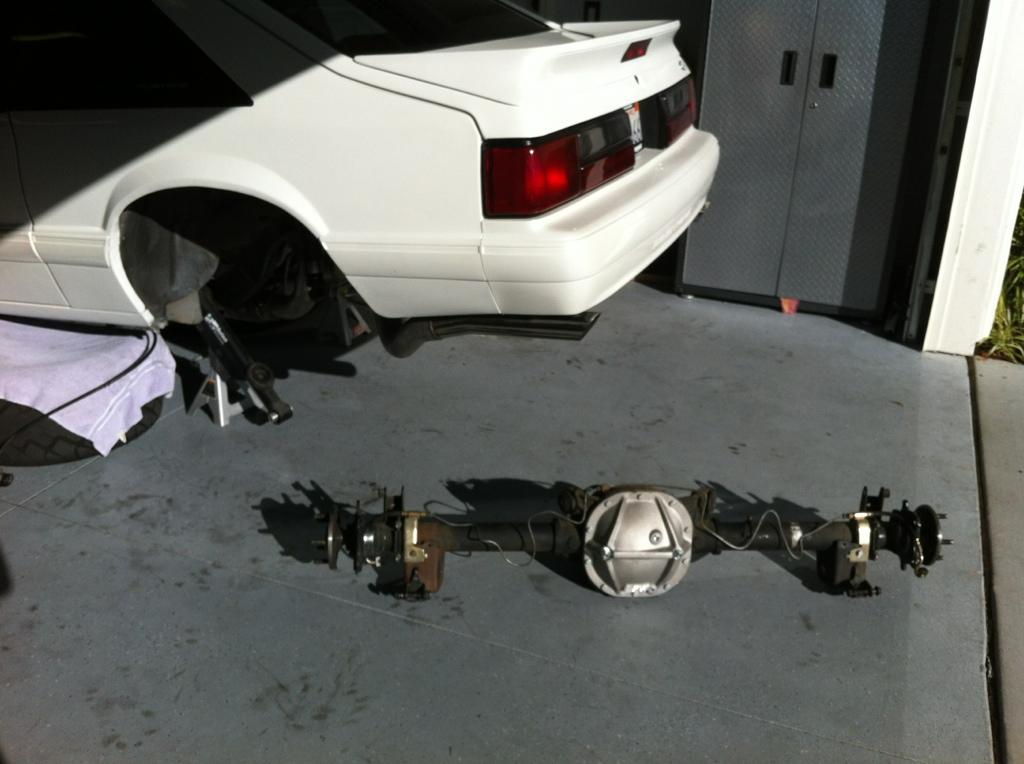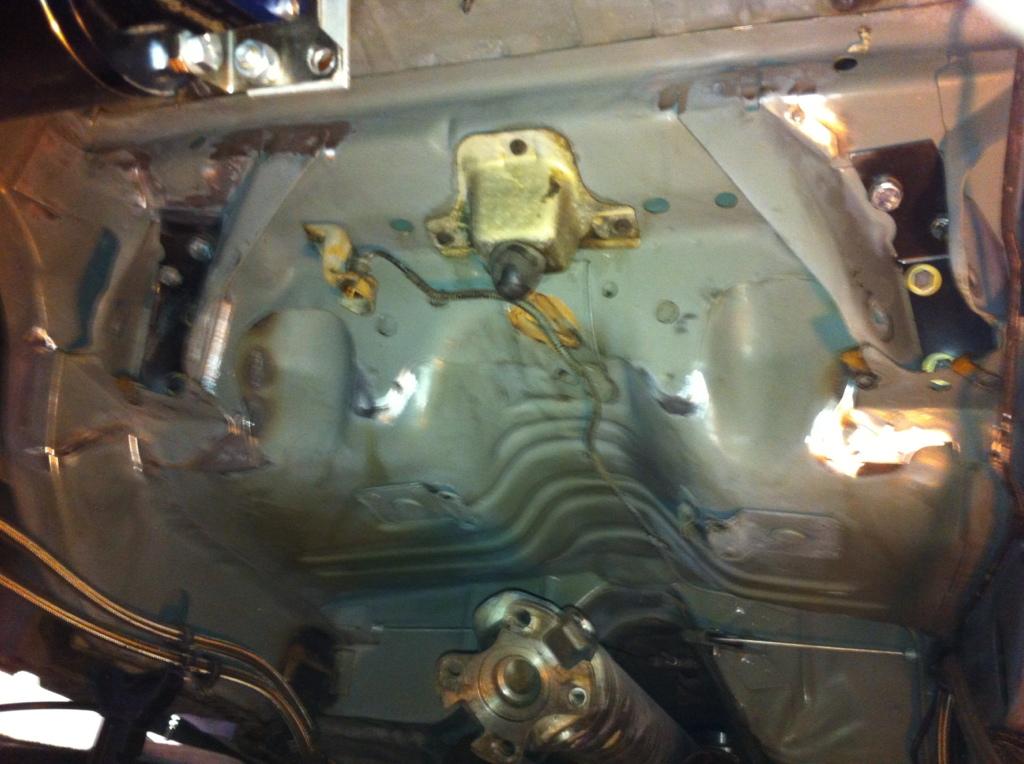 Welding done...