Builds
The Mother Of All LSX Mustangs by 1dirtyZ
By stevegolf
You must be logged in to rate content!
4 minute(s) of a 35 minute read
The Mother Of All LSX Mustangs - '92 Notchback -
Compliments of 1dirtyZ @ www.ls1tech.com
7/1/08
i've been helping a buddy (azooooz) of mine build his 92 notchback stang and just wanted to share the progress we made.
the project started about 6 months ago when he go the car, and the project changed direction a few times but it finally settled on this. its still not done and it took so long cause the owner is kinda busy with other builds ( he is co owner of SLR over in this neck of the woods ) like his ls evo and the turbo nissan patrol .
any way , to cut to the chase; here's what was done to the car till now:
- 427 lsx block with ETP 6 bolt heads
- th-400
- F2 procharger with air to air intercooler
- kooks conversion headers
- stock appearing interior
- 28X10.5 - 15 rears
- stock style suspension
- aerospace brakes
- 9" rear end with 3.55 and spool
- custom fuel system
- AEM injector driver
- carb style intake and elbow
- ATI supercharger super pulley
- ATI blown/alc. torque converter
- wild rides torque boxes
- a whole bunch of other stuff that i don't remeber right now.
the plan is to compete in a local class over here, which means we are restricted to the stock looking interior ( need carpet and stock appearing dash), no t-brake, no wheelie bars, stock tank, stock style suspension, one power adder.
off course the car will see some street duty
here are some of the pics of the progress that has been made so far . will update from today onward of any further progress as it happens .
first off the car was gutted from the inside to see what we were working with , the "really clean" car turned to have been repaired from every corner and side . minor cracks were welded and we patched up the shifter hole, installed the shifter, removed any insulation, and then painted the interior black.
here's a pic of it with the engine in and the brakes .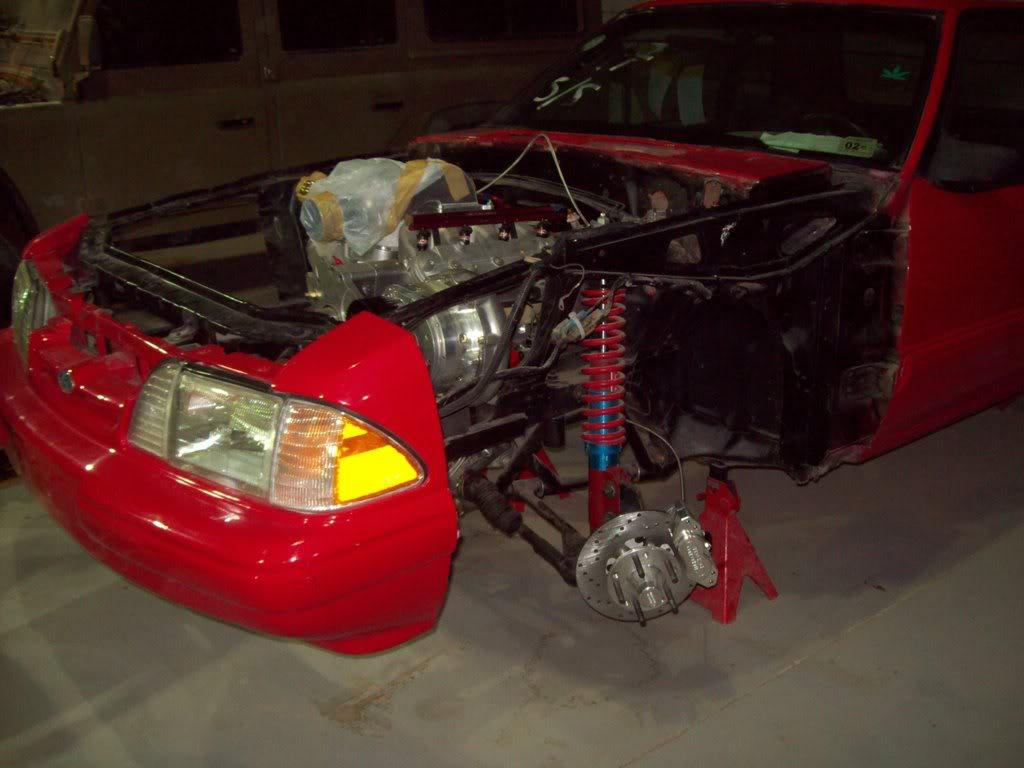 the slicks and the car ( finally) on the ground :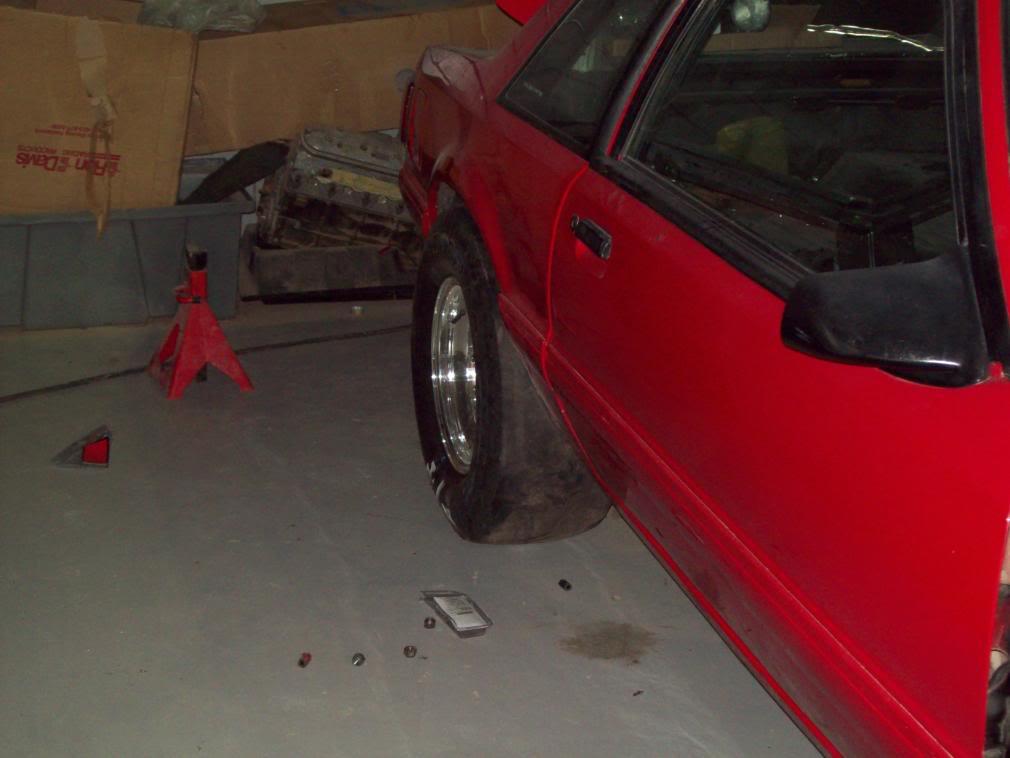 the cog drive setup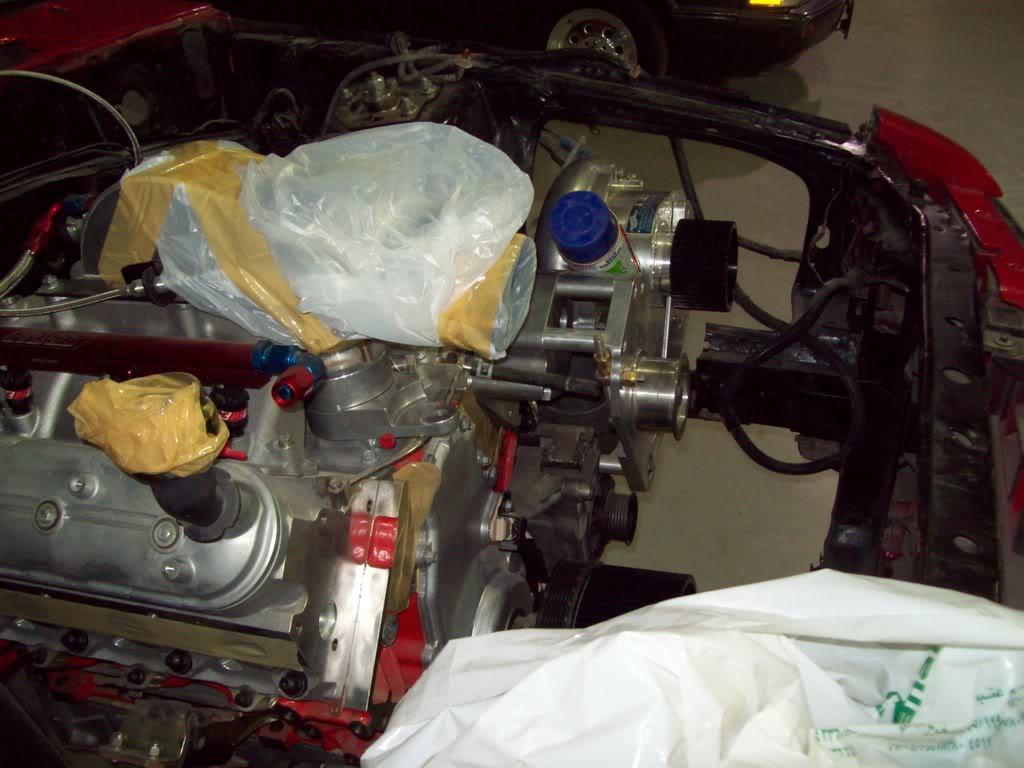 control arms , aje kmember, and coilover conversion: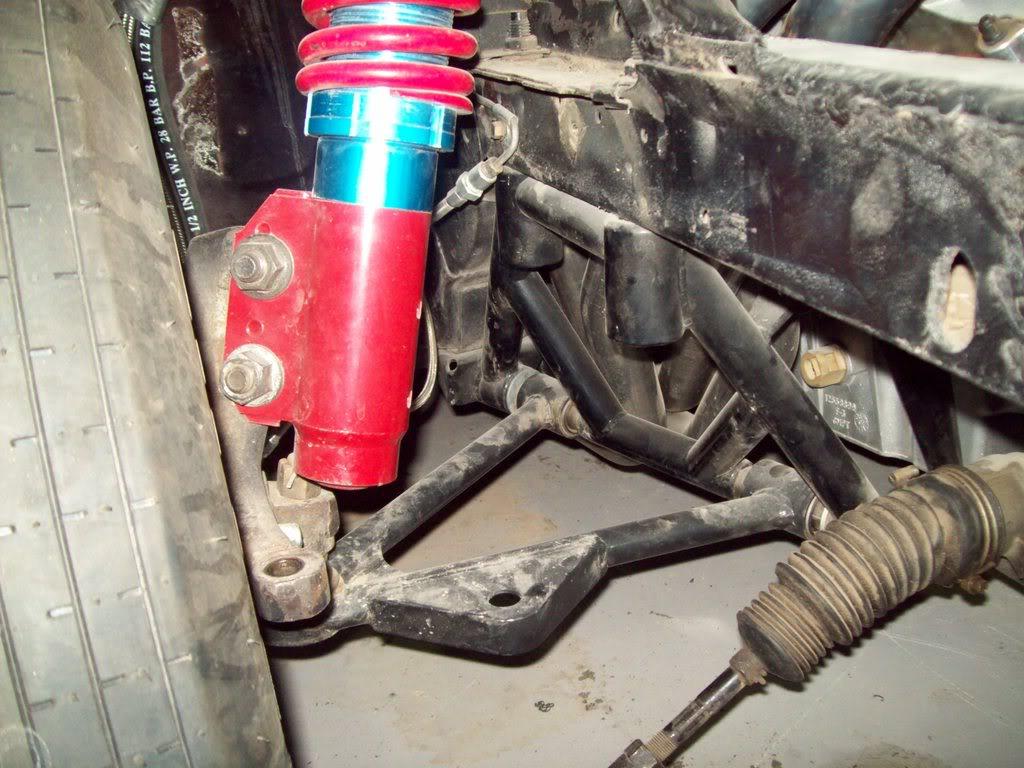 batt disconnect and batt. tray: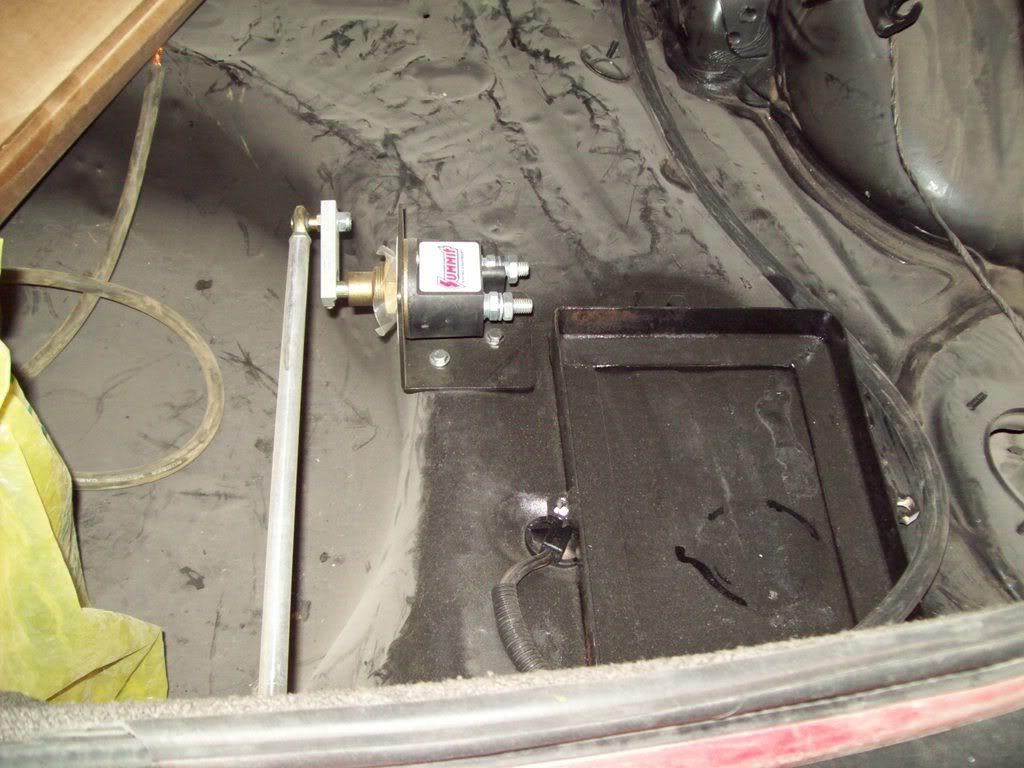 9" and control arms :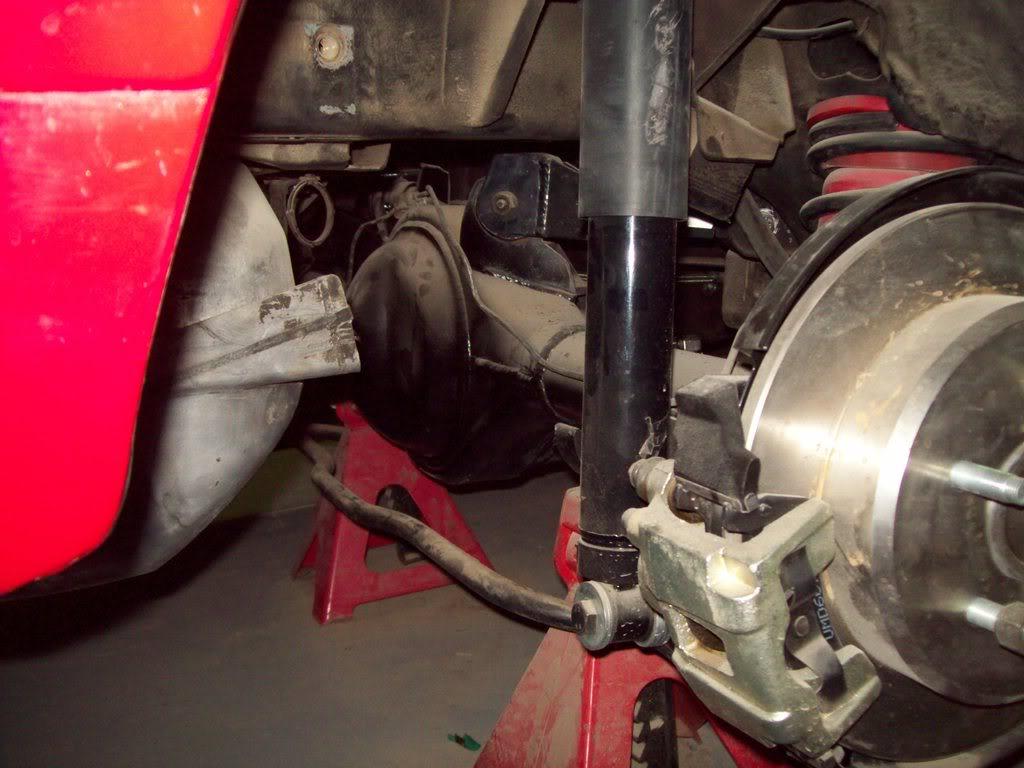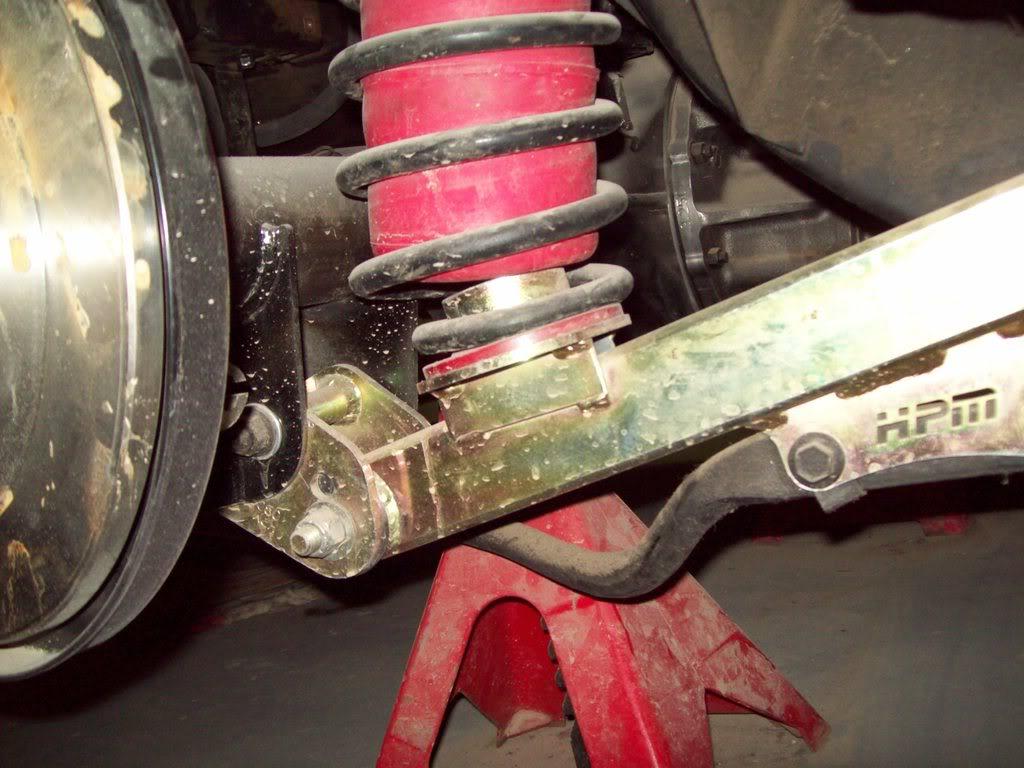 fuel setup: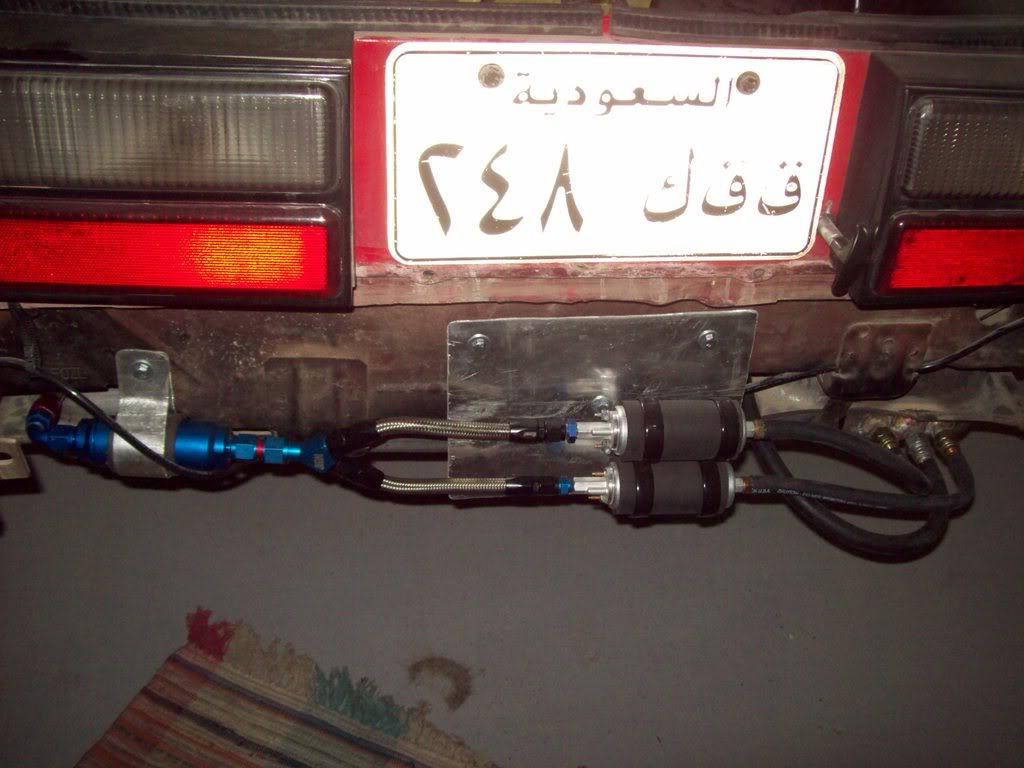 we ordered a custom intercooler from extreme turbo systems and got this tiny unit
( thats my phone next to it )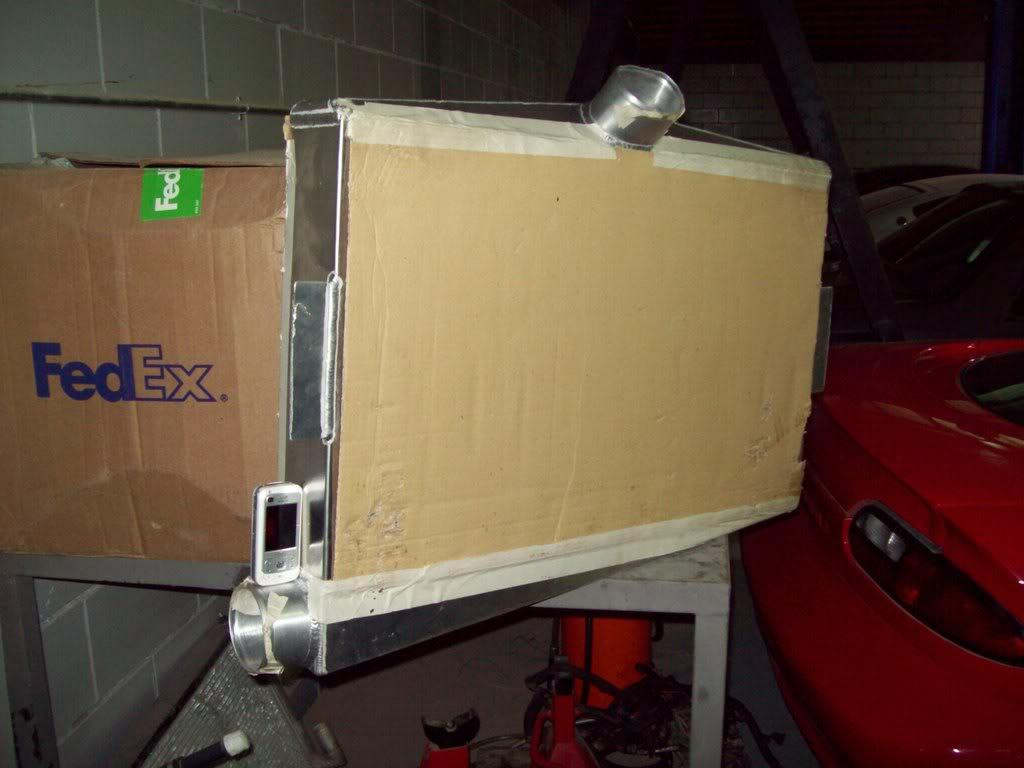 to free up some space up front , the buttom core support was lopped off and a a tube took its place.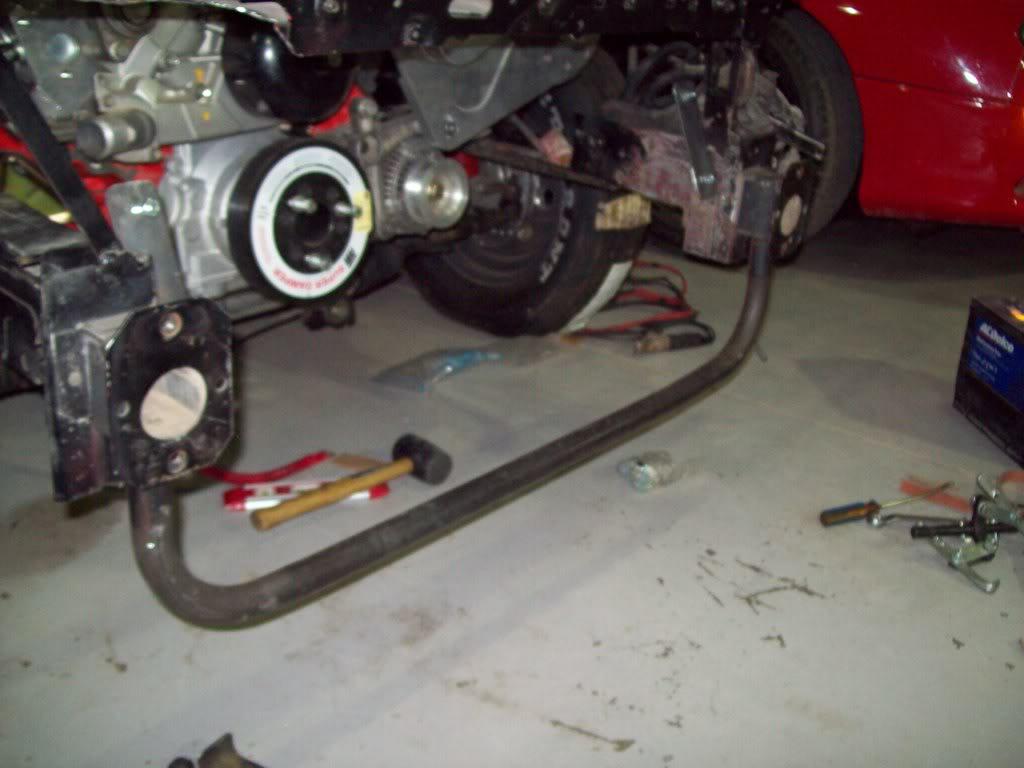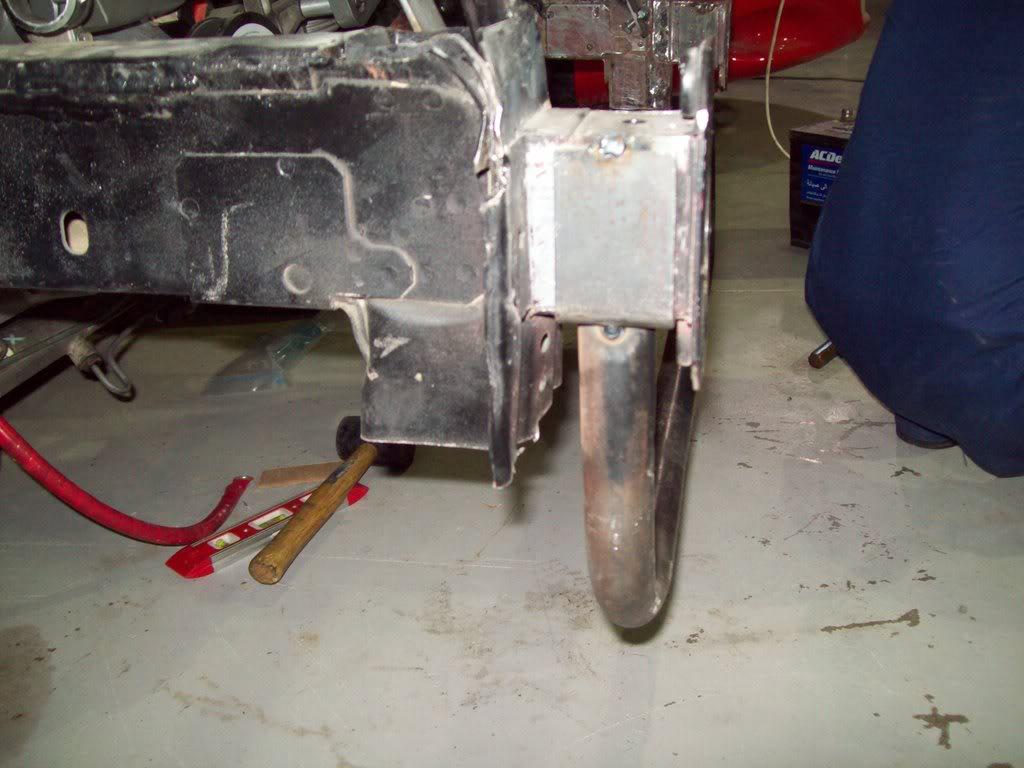 intercooler bracket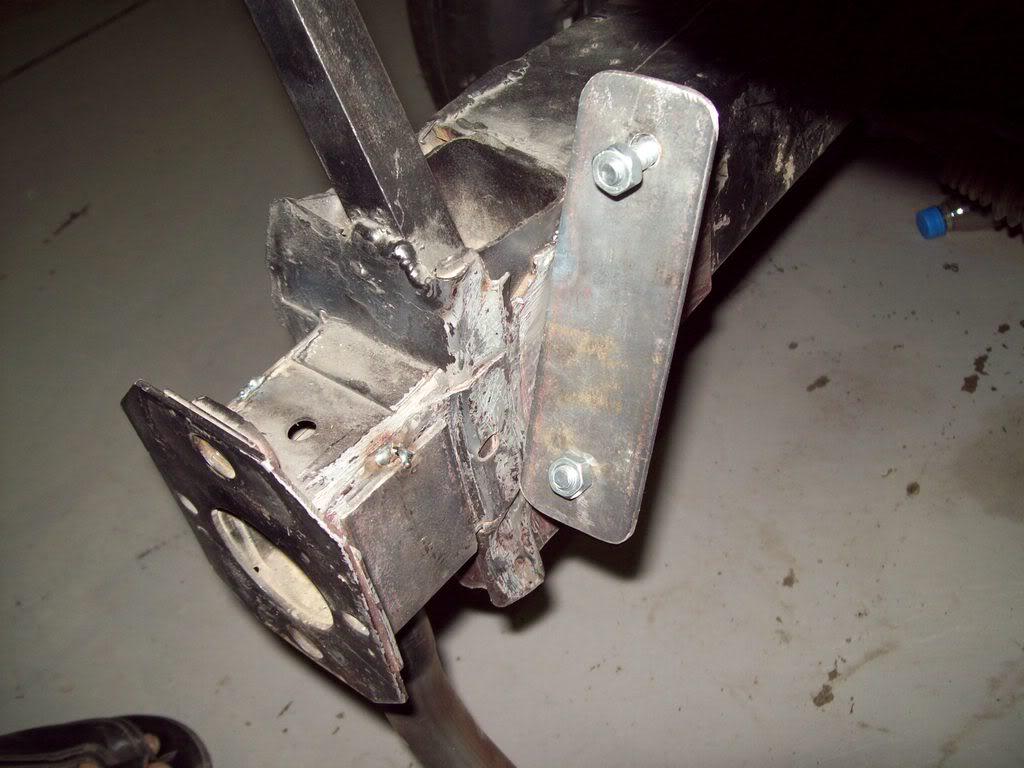 all this just to get to this stage