Builds
88mm Turbo 5.4 Build by Z06KILLR
By stevegolf
You must be logged in to rate content!
4 minute(s) of a 30 minute read
88mm Turbo 5.4 Build by Z06KILLR
Compliments of Z06KILLR @ www.corral.net
5/31/2008


Here are some pictures of the build I'm doing. I pulled the old combination out and stripped the engine bay so it could be repainted (primed, base, clear) while I waited for the new engine. I'll be moving as much as I can out of the engine bay inside the fender wells to help clean up the look and add some space (boost controller, sensors, senders, evan pump, etc). I'm also switching to a 4R70W transmission which I'll share the process of (baumanator installation, wiring, etc).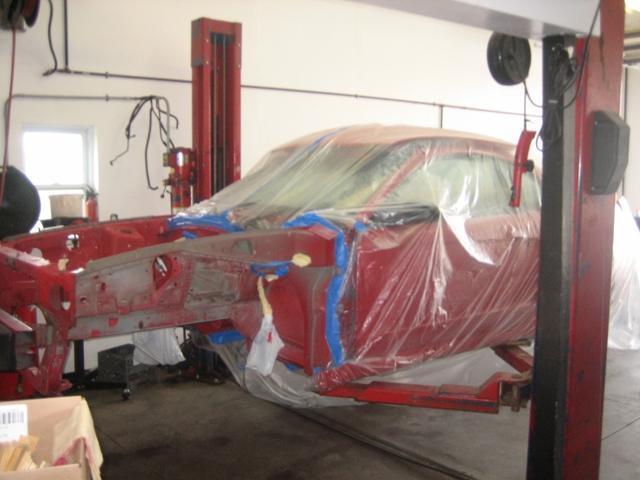 Here are the spacers I'm using the help drop the K-Member in an effort to create space for the larger 5.4. They are 1/2" thick.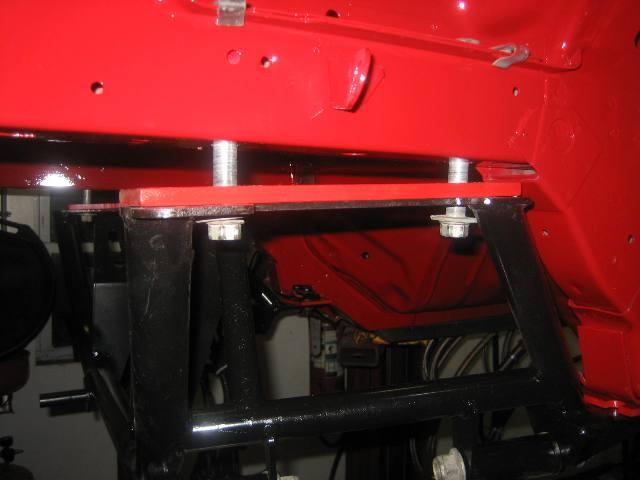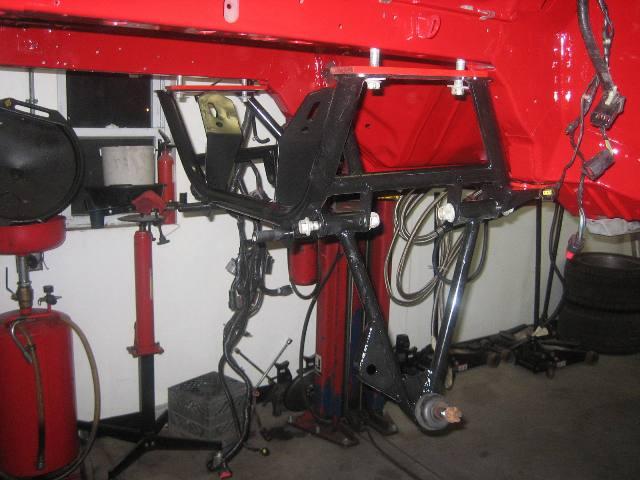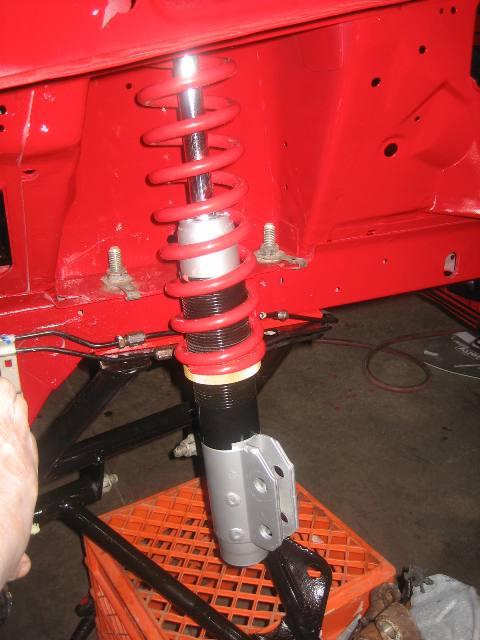 Here are some finished pictures of the engine bay. I'll add some pictures as it comes along...I hope to have it done within a month.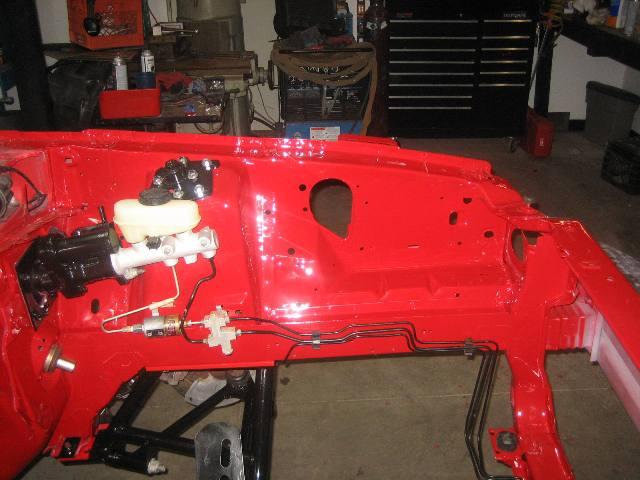 I had a friend make a new alternator bracket, and will be moving/replacing the power steering reservoir. The basics of the setup are the same (displacement, heads, cams, intake, intercooler, etc) but I'm just going through and making everything pretty/perfect.
I wasnt sure how this motor would respond to turbo boost as it was all new to me...but now that i'm sold on it it's time to go through it all and make it right.
6/10/2008

Got the weldon pump, weldon pulse regulator, hobbs switch for WOT trigger for weldon, trans cooler, and intercooler pump wired up.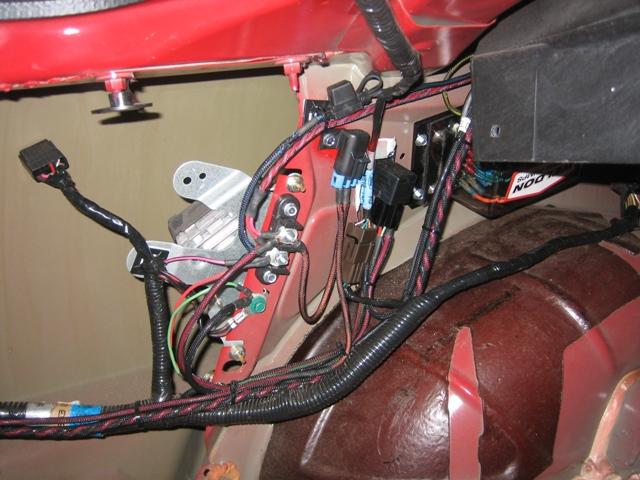 Dedicated 20amp relay with 10awg wiring for the weldon.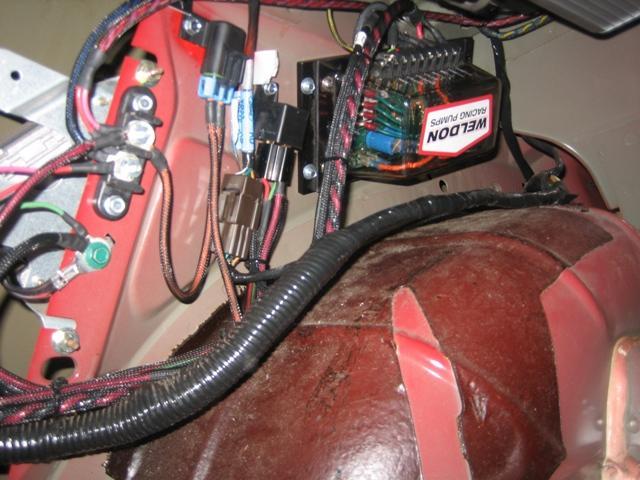 Here is the controller for the weldon. There is a dial that controls the pump for regular driving. A hobbs switch activates it into race mode (via the blue/yellow harness) when the car reaches 2lbs of boost. This hobbs switch will also turn on the crankcase pump.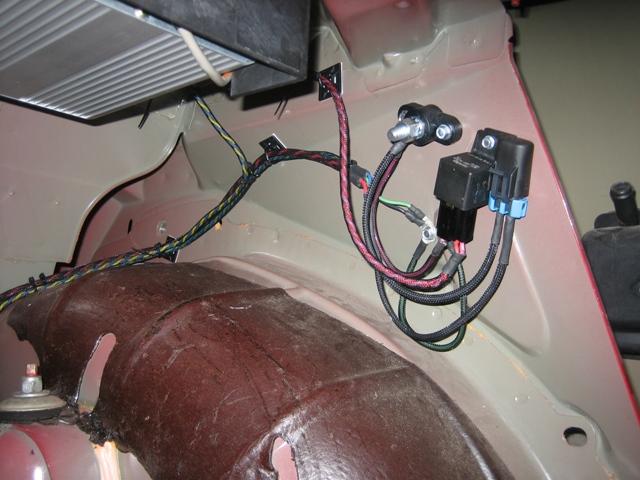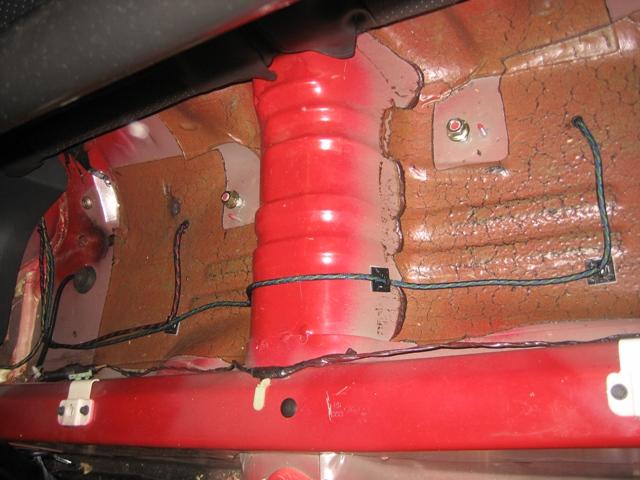 Here is the wiring for the intercooler pump and trans cooler. These will both be mounted on the bottom side of the car (no exhuast on this car, turbo downpipe dumps up front)