My CR Build Thread! by ihiryu
By stevegolf
You must be logged in to rate content!
My CR Build Thread!
Compliments of ihiryu @ www.s2ki.com
7/6/09
Hi guys, I've been a lurker on this forum for quite awhile, and decided that I should finally really post. I just bought a 08 CR, and this is my build thread. I bought the car with 3600 miles on it, and have already gotten 4100 on it in three days. Anyway some bad pics of the car, but here are some for now!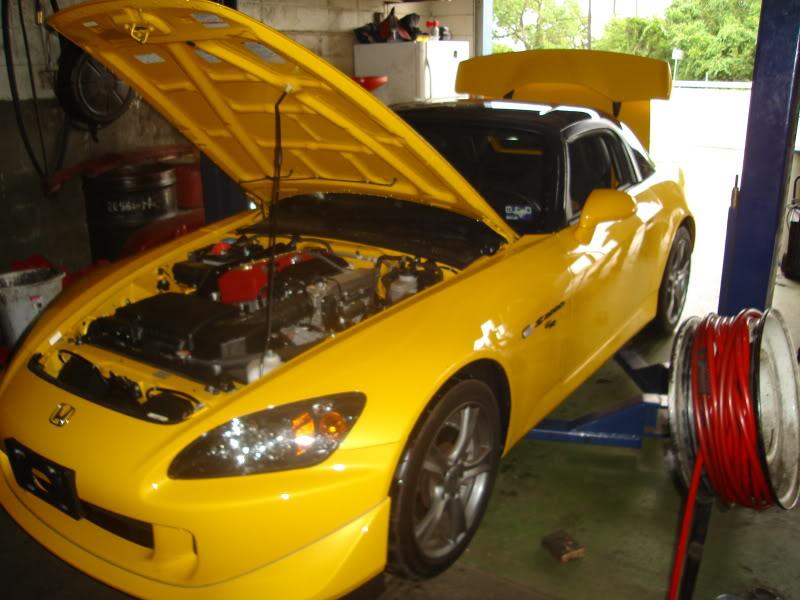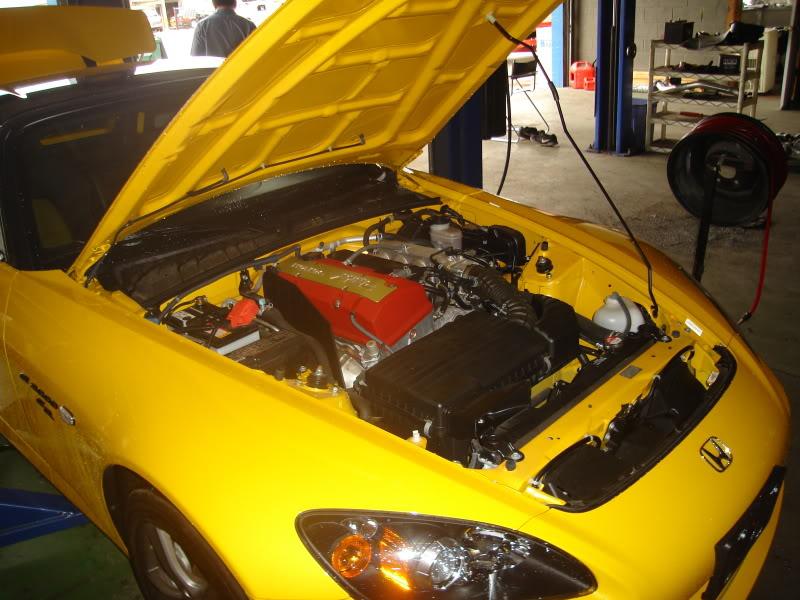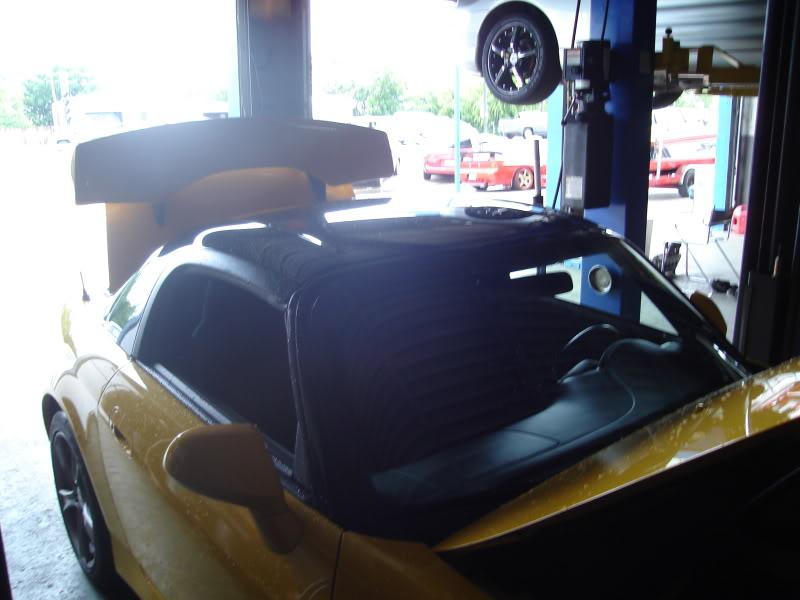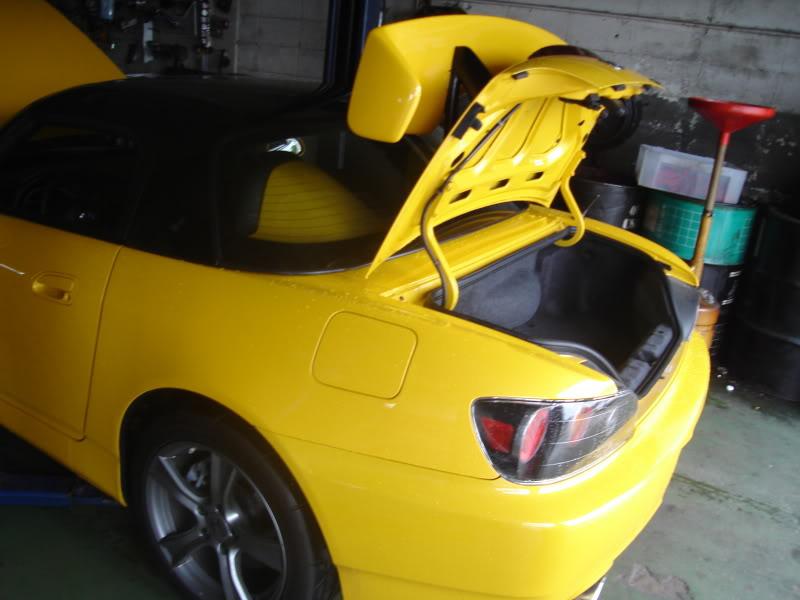 Big brakes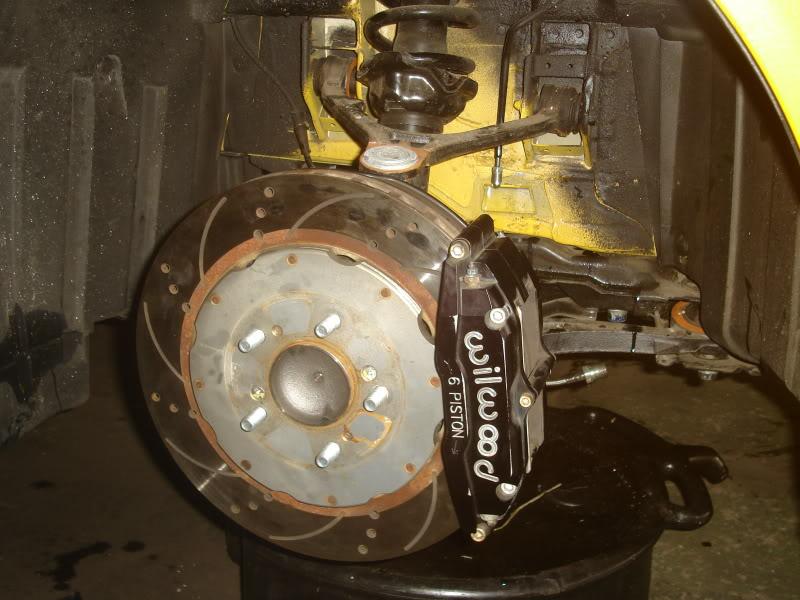 Coils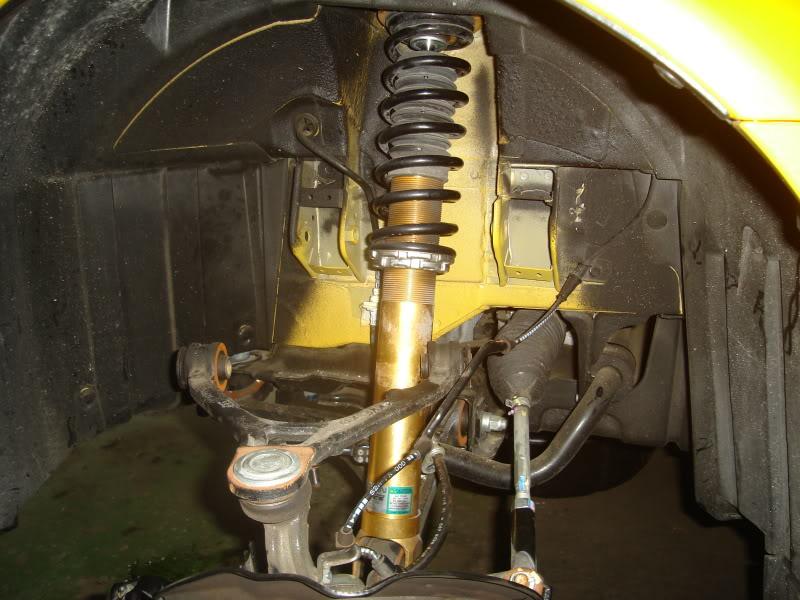 Big brake and coil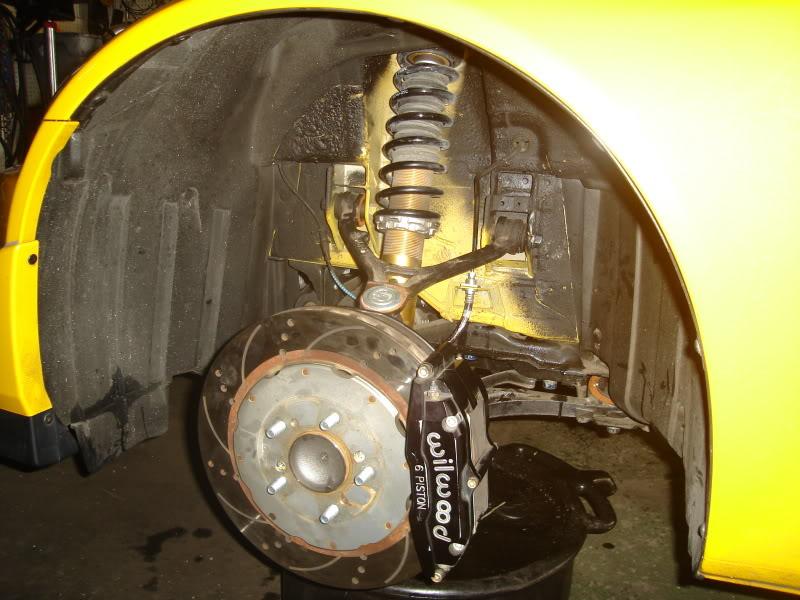 Front rim, brake, coil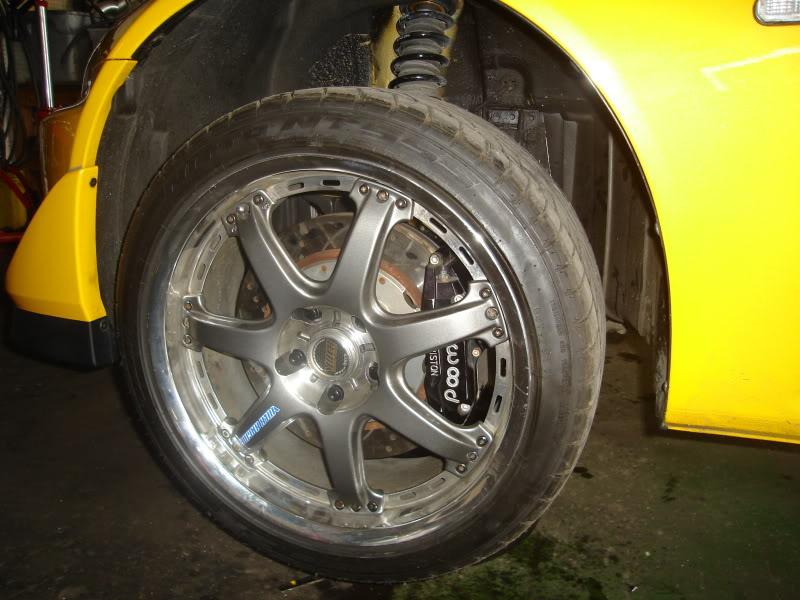 Rear coil, rotor and rim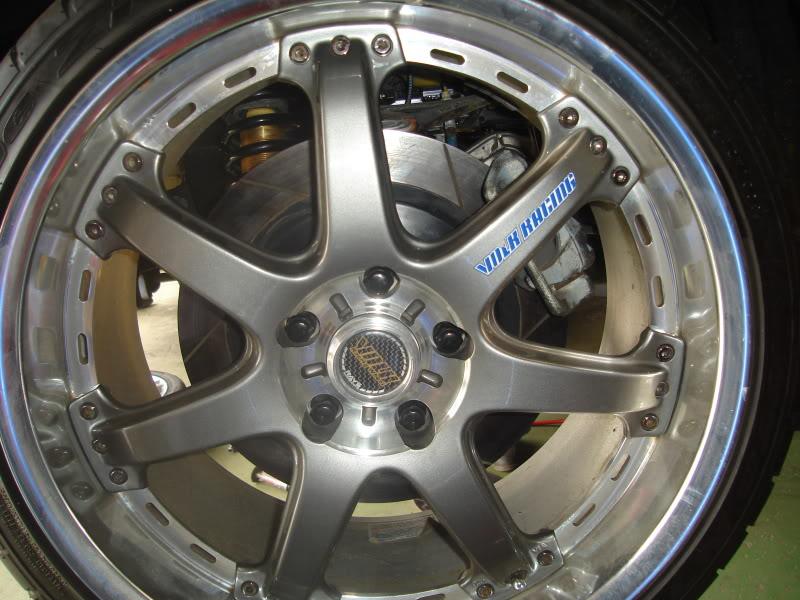 Rear coil
Finished side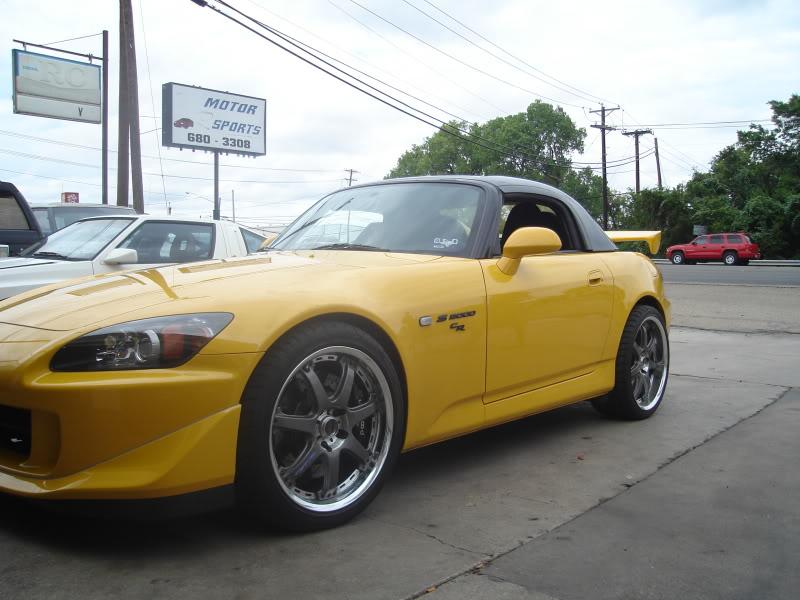 Finished rear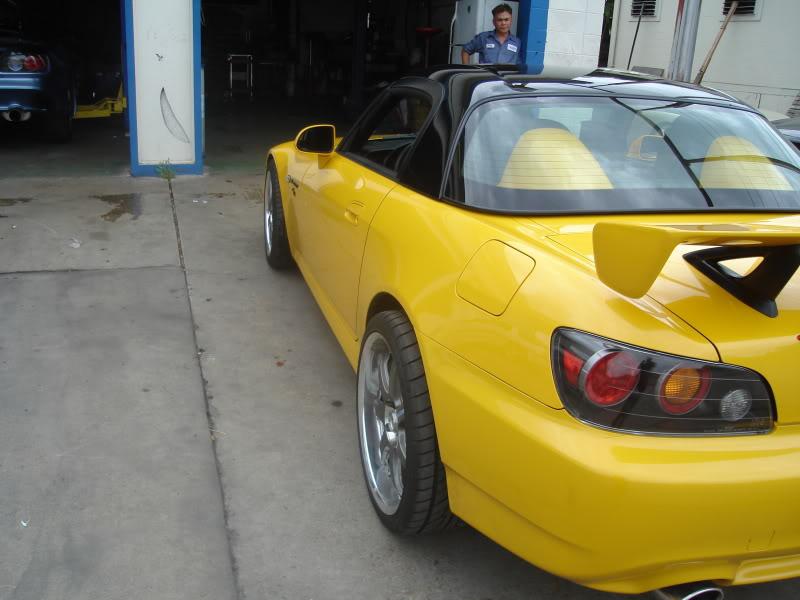 Yeah the back sticks out a bit, but I've got something in stored for that!
Anyway your standard Volk wheels, Wilwood big brake kit, Tein coils, rear axxis pads, with power slot rotors.
Rides decent, I need to lower the back a bit, but I'm waiting on more stuff before I do it. So she'll be like this for a week or so.
More in store for part 2!
7/7/09
Kay! What's done before lunch time! Still working some more though so expect more pics later today!
Header and exhaust removed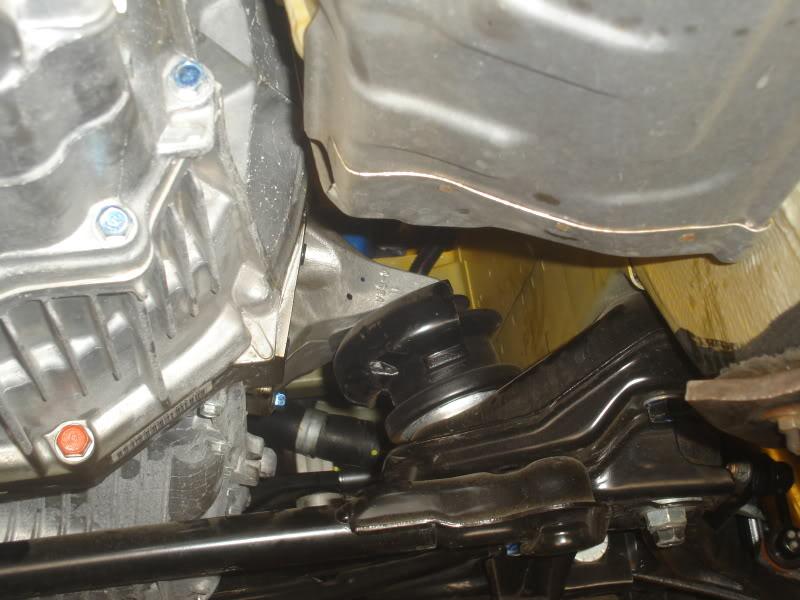 Head ready to remove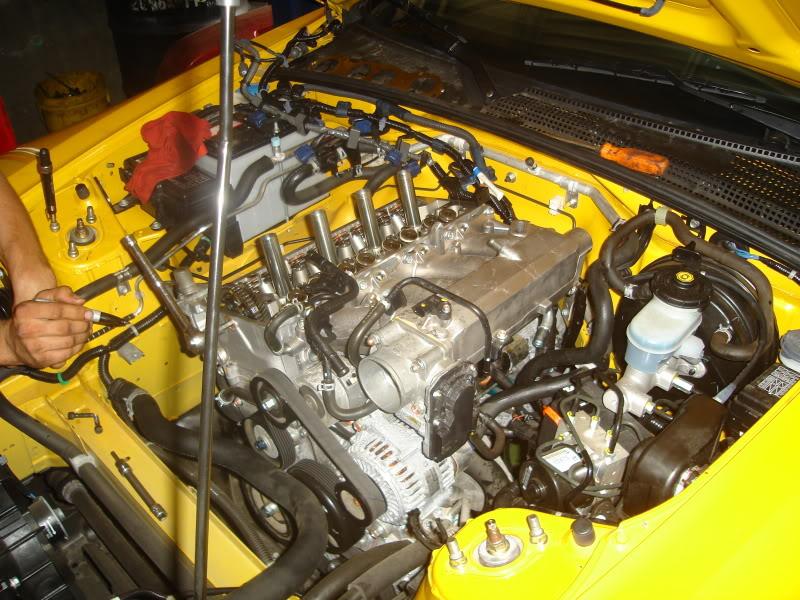 Injectors in stock rail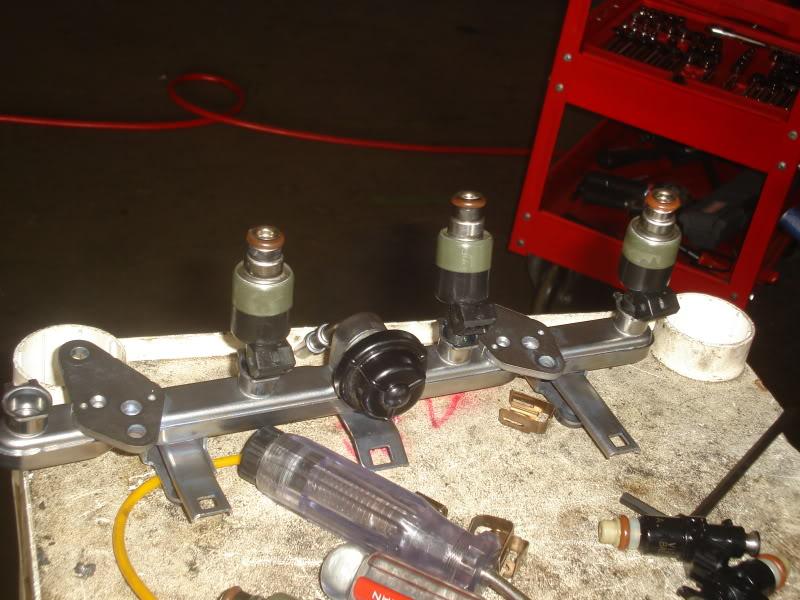 Oil return hole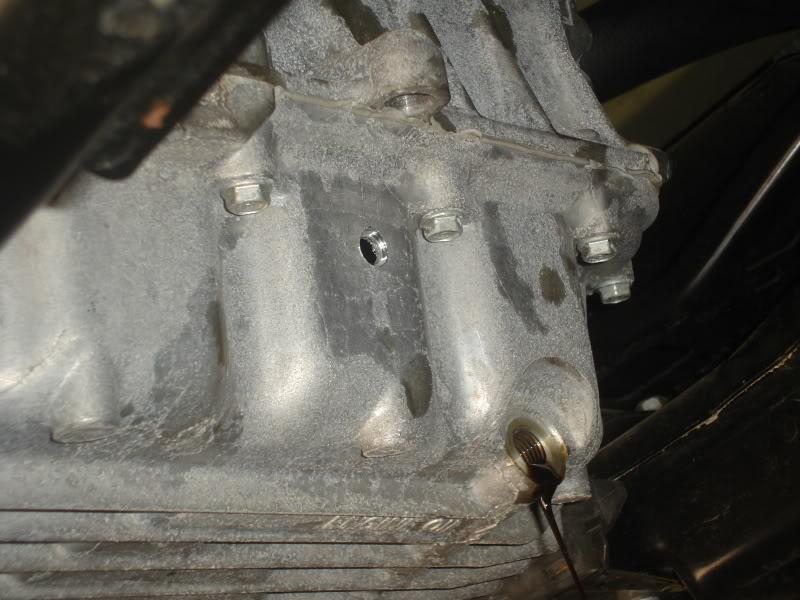 CF hood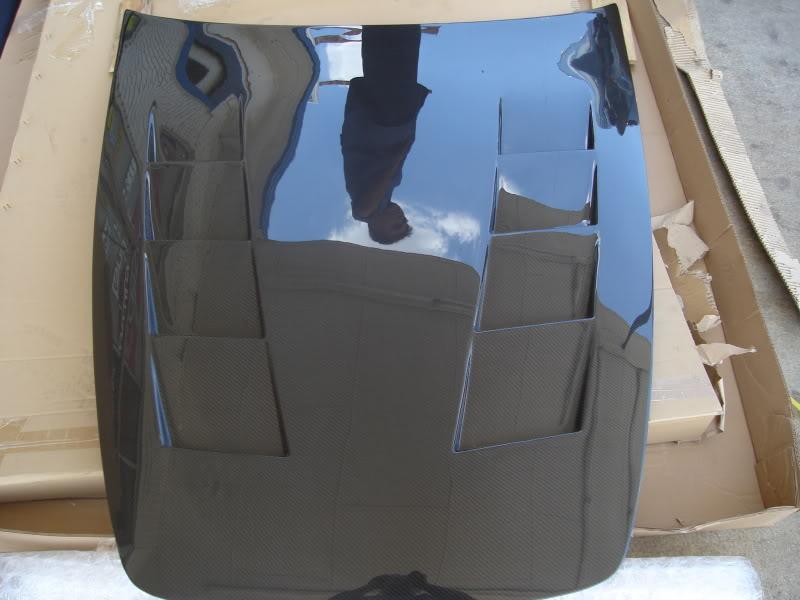 Front bumper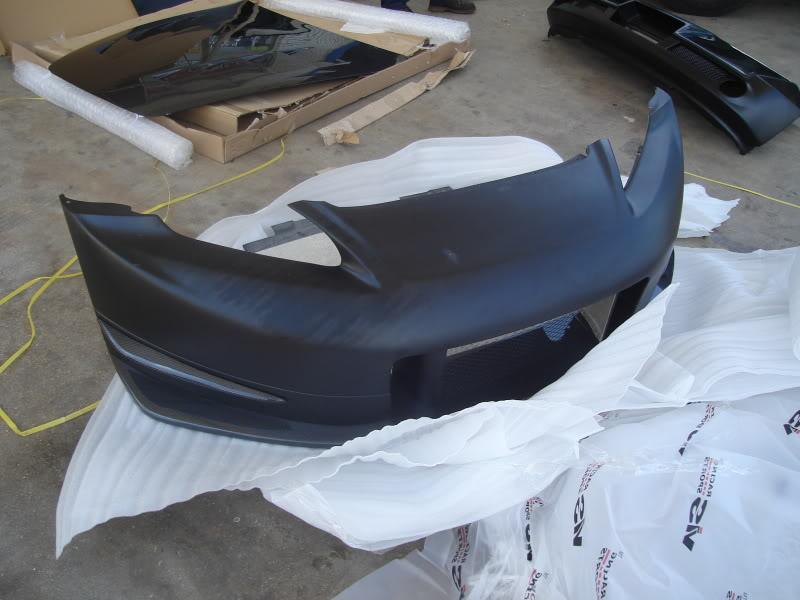 Rear bumper with CF under tray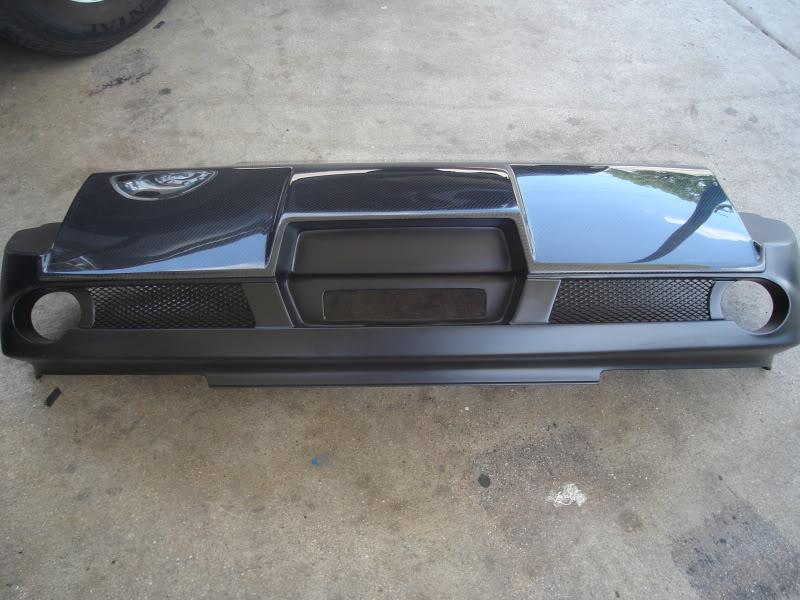 Front and rear fender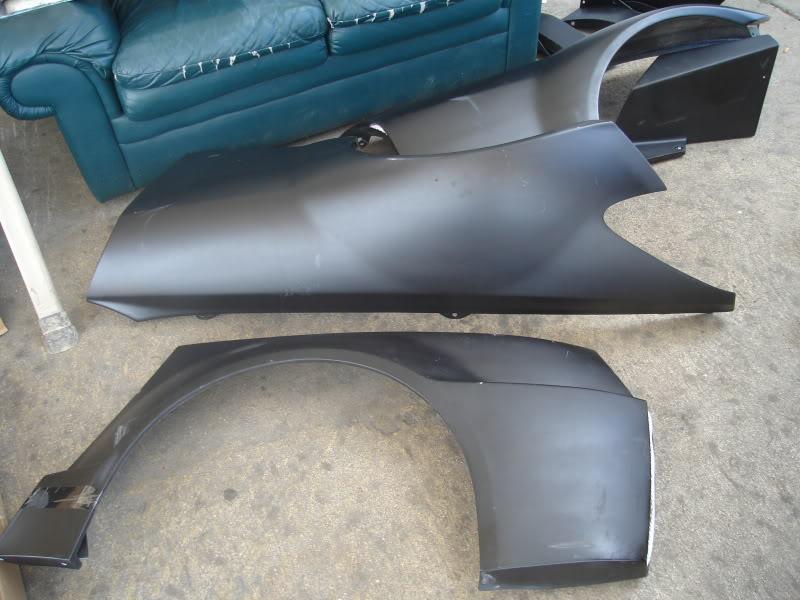 CF side skirts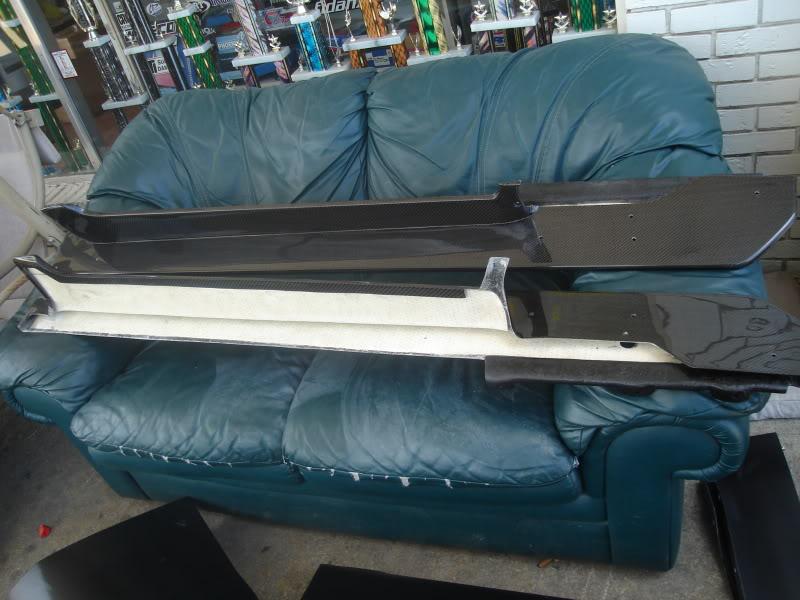 Random pieces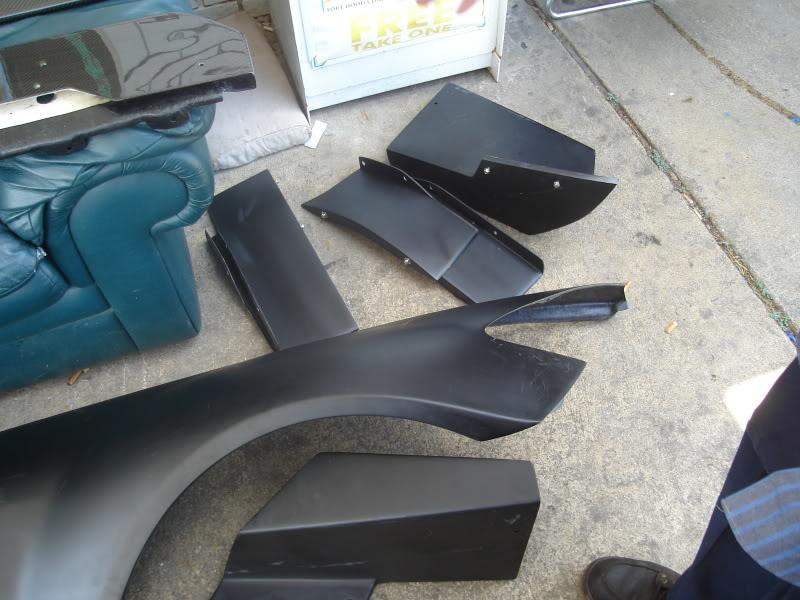 Another rear fender shot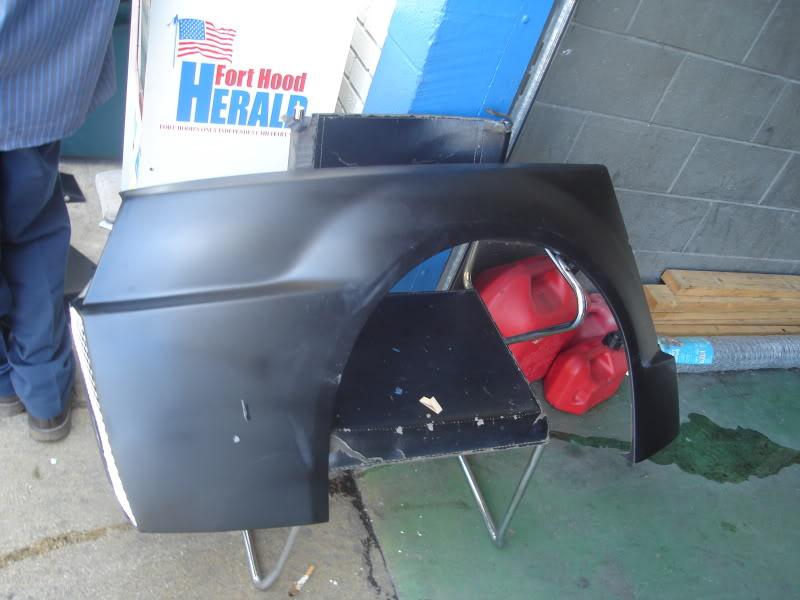 It took me a long time to save up money for something like this, so say what you will, but it's still not going to stop me. I'm still here at the shop fitting the kit, and everything fits pretty well actually. It's not perfect, but it still fits pretty damn good. I'll have pics posted tomorrow, you can be the judge of it. And besides, I have a great body shop that's going to do the work for me.
Anyway, my cousin decided that he didn't want a lot of the parts from my old man's S2, so I bought a good portion of them off of him. So that's where some of the money comes into play, that I bought a lot of used parts, the only thing I didn't buy used is the kit, head gasket, head studs, hood, and wheels. Well technically the wheels are used, but they were only mounted and put on ONCE. The rims and tires have a whooping 20 miles before I got them.
What I do for a living, my father and I own a small performance shop in Killeen, TX. He had a rather riced out S2, that he sold to my cousin, and decided to build his NSX (he's got pics on NSX Prime if anyone cares). So getting some things at wholesale prices helped a lot.
After finishing up his NSX, I decided that I wanted to do a similar build. But I saved for a few years not knowing what I wanted to build. In the mean time I put the supra together, while I drove my Lexus around.
The cost that I got this CR, was about the same as any other regular MY08 S2, so why not just buy a CR? That and I wanted one with low miles, and this is the one that had the lowest mileage at all of them I was looking at.
Overall, I'm hoping to build a decent looking car, moderate in power, still have A/C, and just be a well rounded car. That and this is the build that I've always wanted to do, a build where it's do or die, as far as my previous and even my current cars, they were just to go fast, look mediocre at best, but for once, I'm actually going to build a car that looks good lol. Wish me luck!
7/8/09
Here's an update from last night guys
Side shot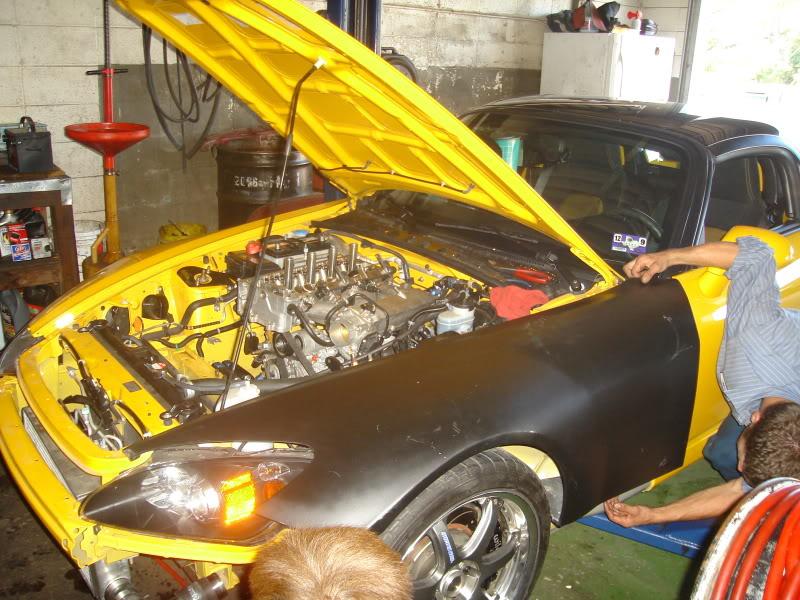 Front semi done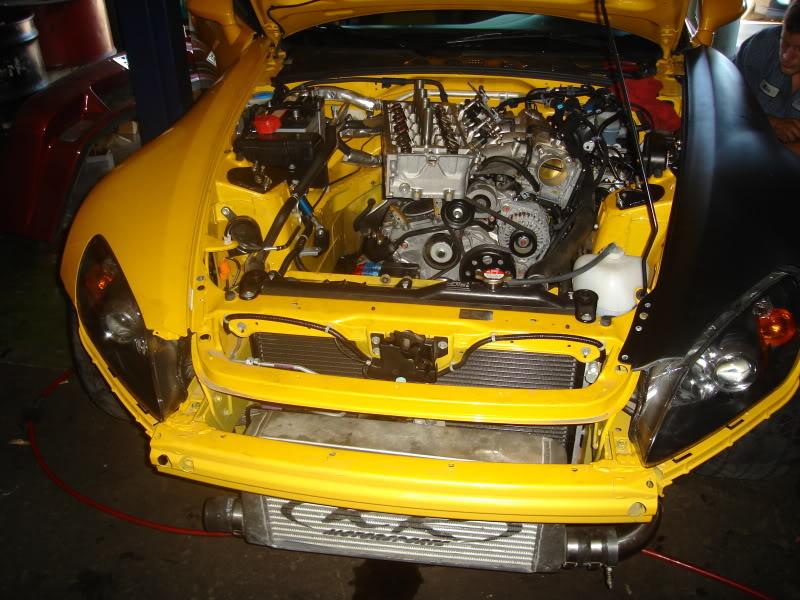 Front all together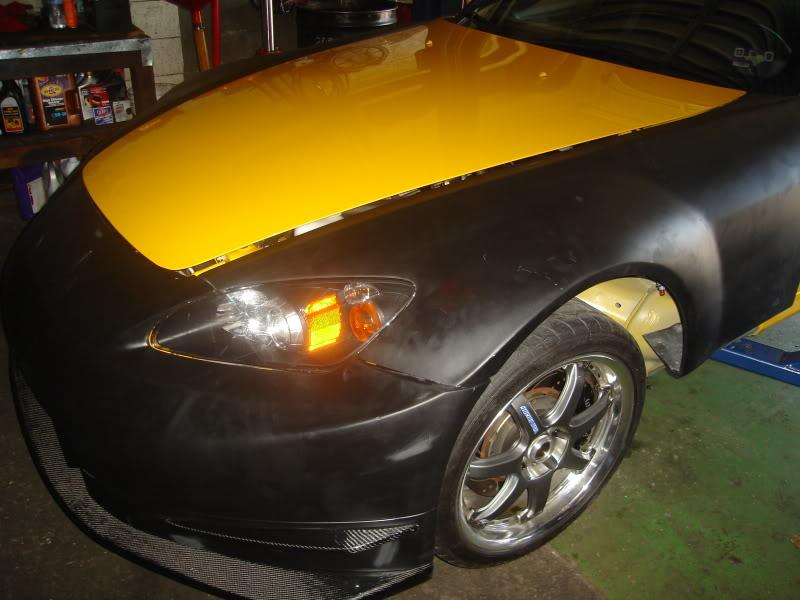 Rear bumper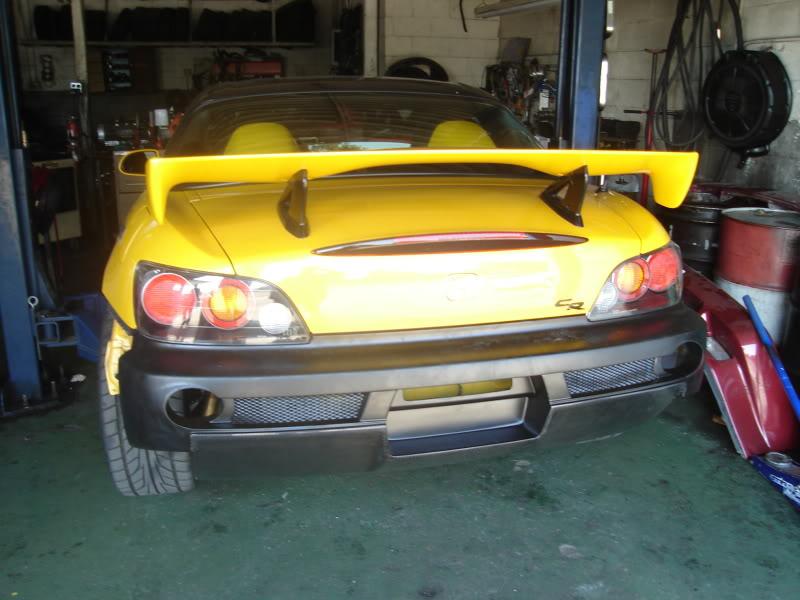 Head gasket and head studs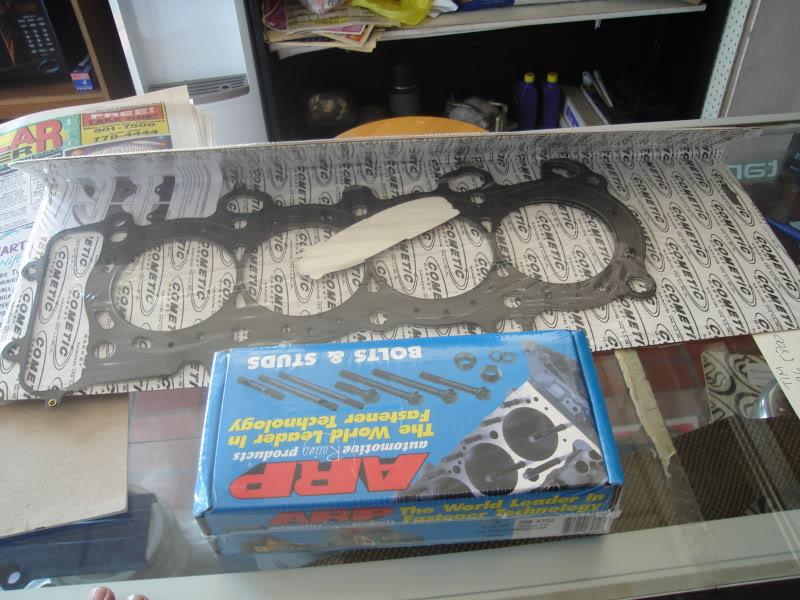 Head gasket and head studs are being installed currently, so motor will be complete today, just waiting on a few other engine parts; walboro fuel pump, boomslang harness, and more importantly F/IC. Now the thing that I'm stuck is how I'm going to do the exhaust, there isn't much room with the diffuser in the way, and Amuse custom makes the exhaust for their widebody....sooo yeah I think I'm just going to do like dual 2in exhaust with a cutout after the downpipe.
Mwahahahhaa it runssssss! Got it all assembled, turbo kit and all, methanol injection is plumbed up, boost controller ran, and oil cooler hooked up. It's all ready to roll, just waiting on the boomslang harness, F/IC, fuel pump.
Rear diffuser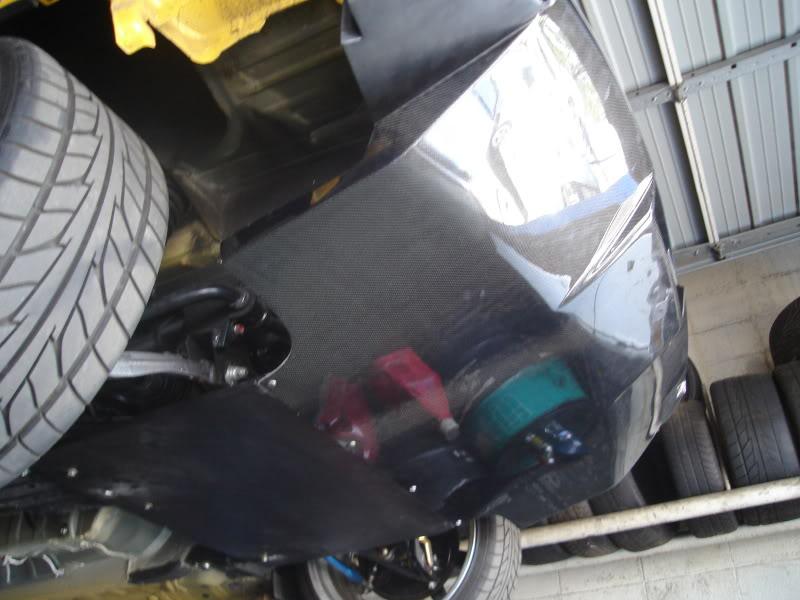 Intercooler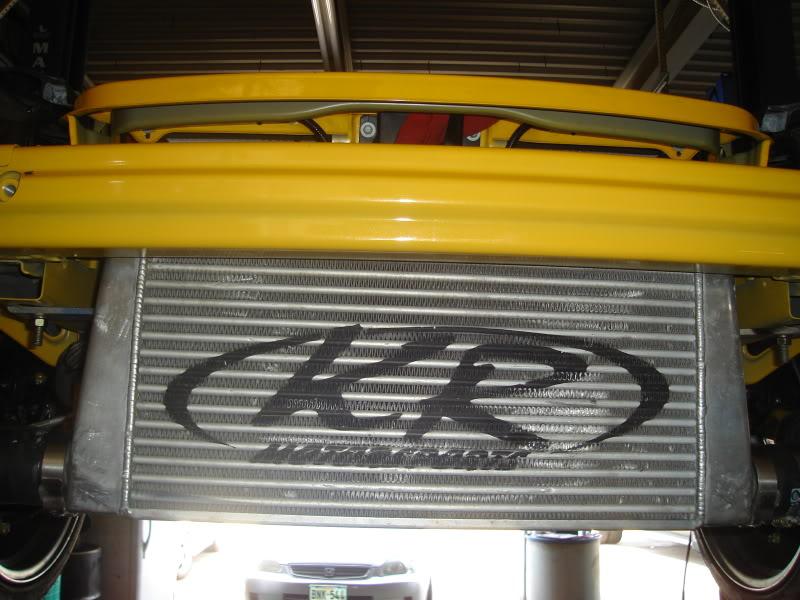 Wastegate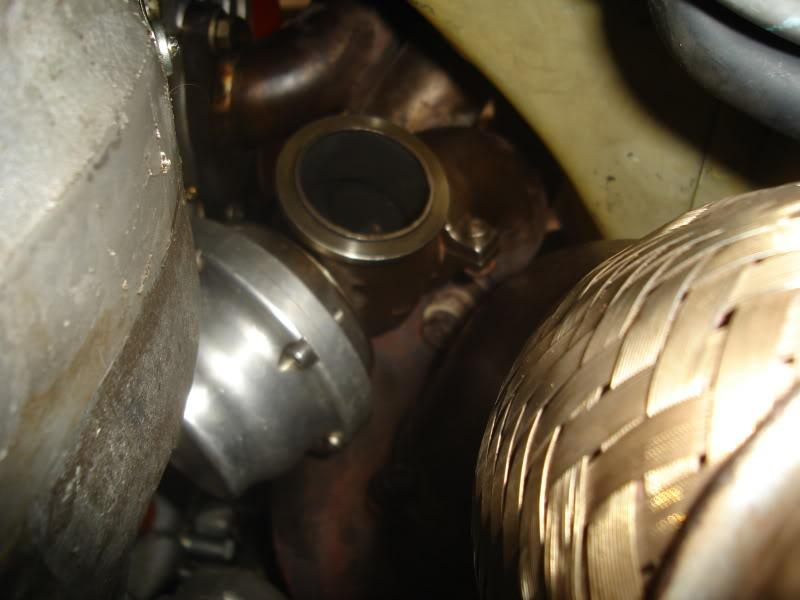 Downpipe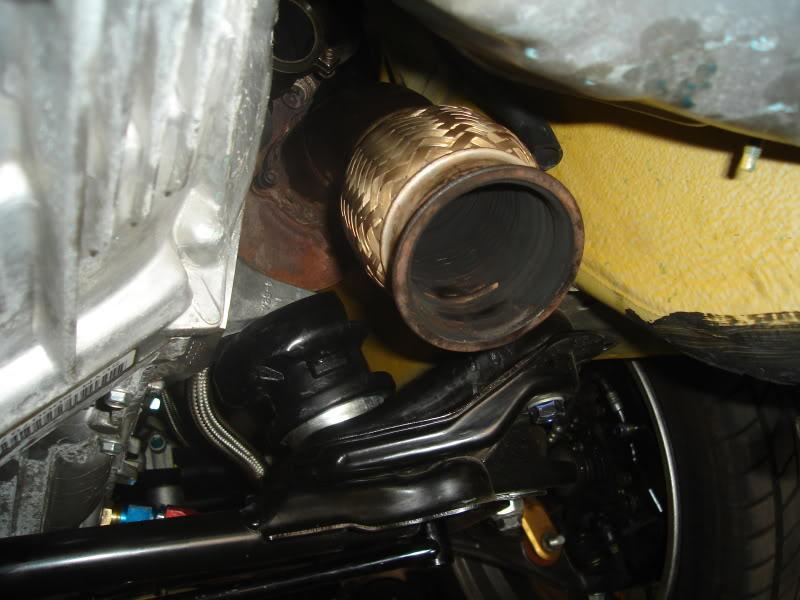 Turbo and sandwich adapter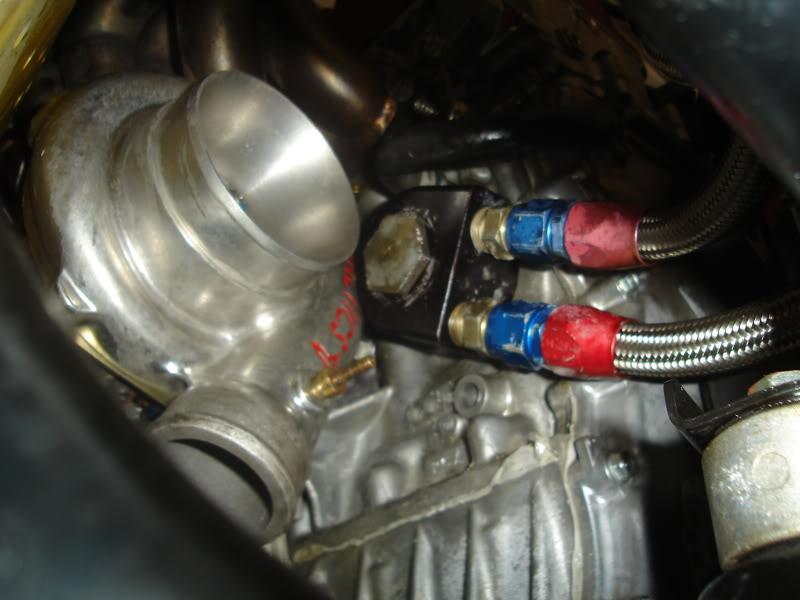 Oil cooler
Spark plug cover
Engine bay
How it sits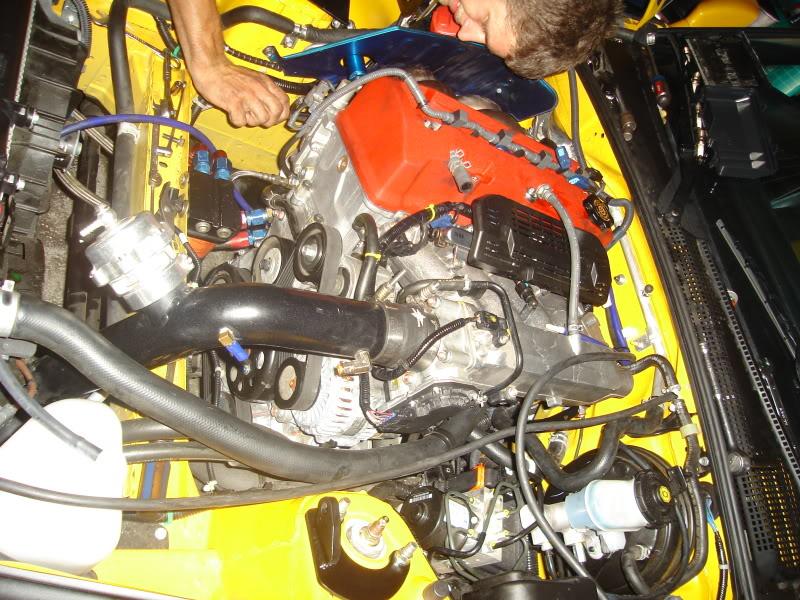 I don't know if you guys noticed, but I have the spoon engine torque dampner, and the spoon strut bar brackets on.
I'm excited!
7/9/09
Here's an update, car is at the exhaust shop so they can build me something that's going to work, I do have a few pictures though with almost everything mounted on, including the hood. The drive to the exhaust shop was great, even though everything was barely on, I was already turning heads, *but it could be cause it was open downpipe too*
Rear with over fender on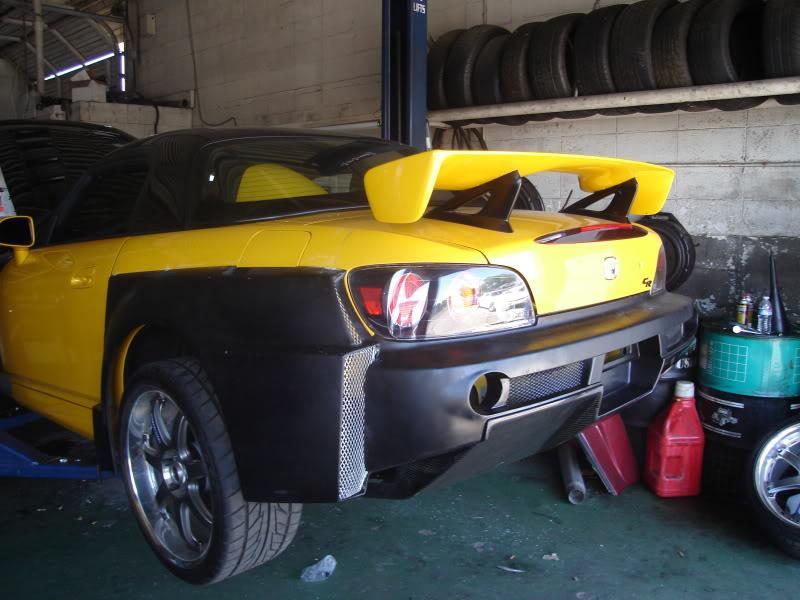 Rear shot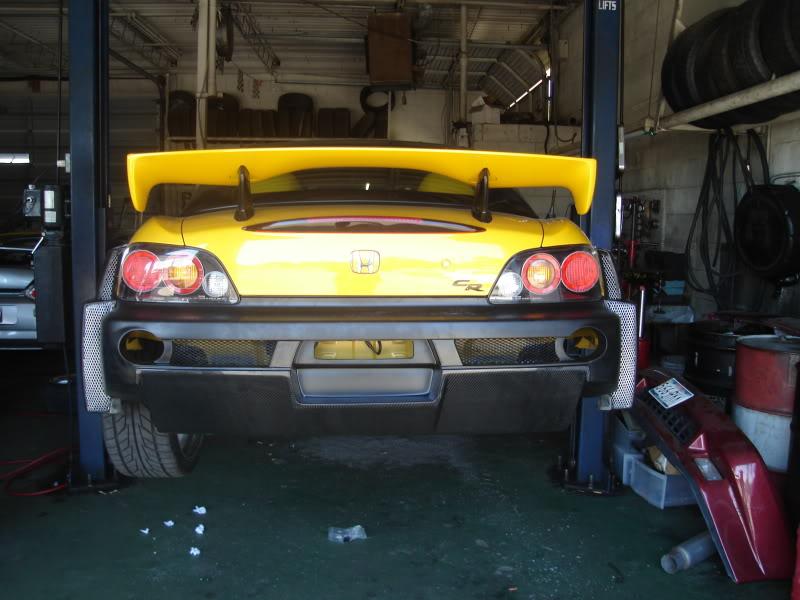 Side shot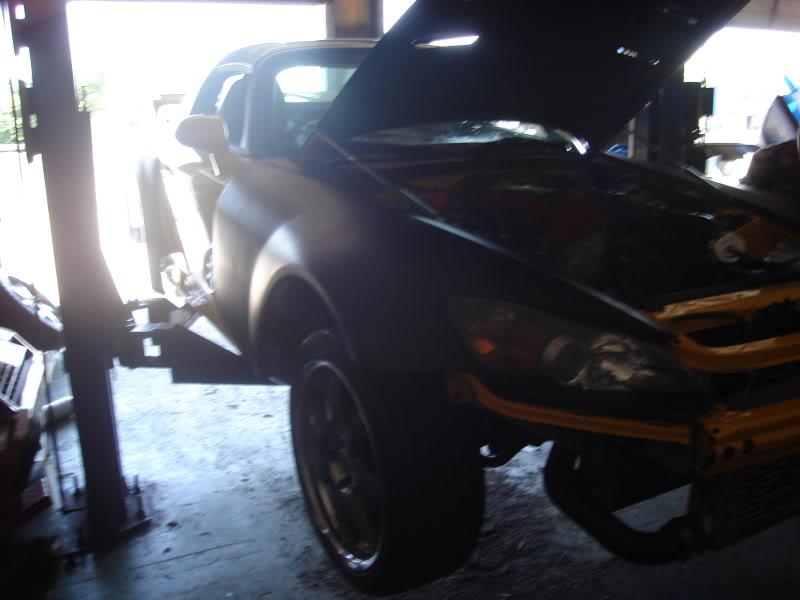 Hood struts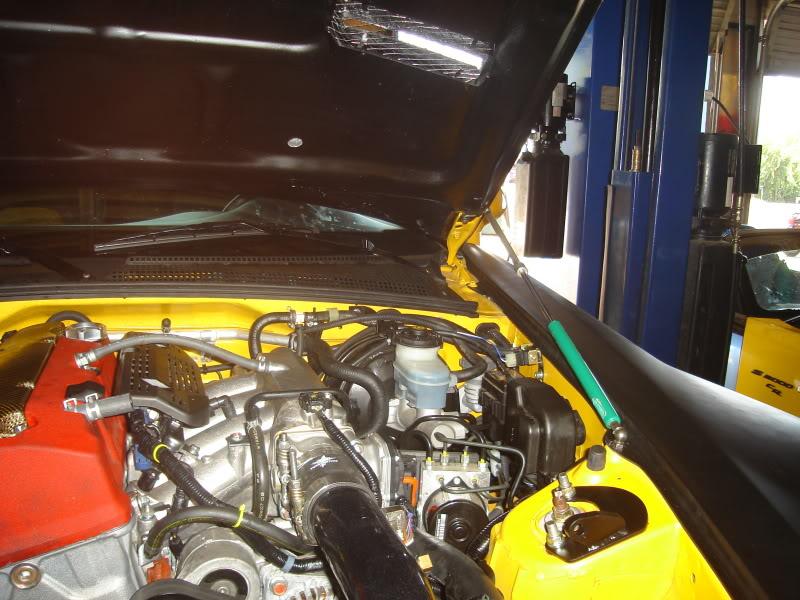 Hood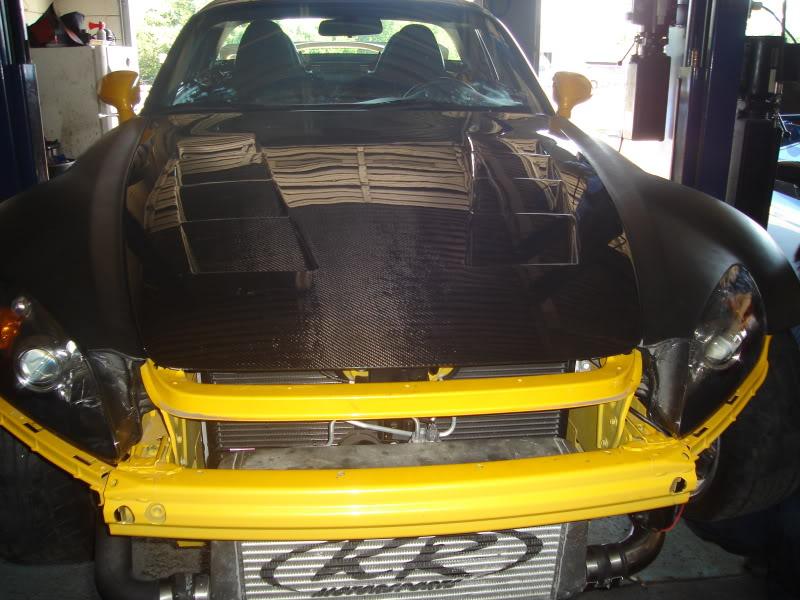 I ended up getting a set of the TEIN hood struts, not really needed, but it looks good I think.
7/13/09
Okay guys a bit of an update, not much of a car update, but my grandmother passed away this morning, so this will probably go on hold for a few weeks.
But to recap, the exhaust is on, I'm going to try to post pictures of the exhaust first, I've got the lines for my boost gauge (waiting for it to come in) ran, and I've got my blitz boost controller hooked up.
Yeah so just waiting on a few things.
10/4/09
Well here it is! Sorry for taking so long, I had to extend the FMIC so it actually sits farther forward, The tow hook is temp...
Sorry the pics are all Cell phone pics for now, I'm going to add the other pictures of what I did after the car came back once I find a USB cable.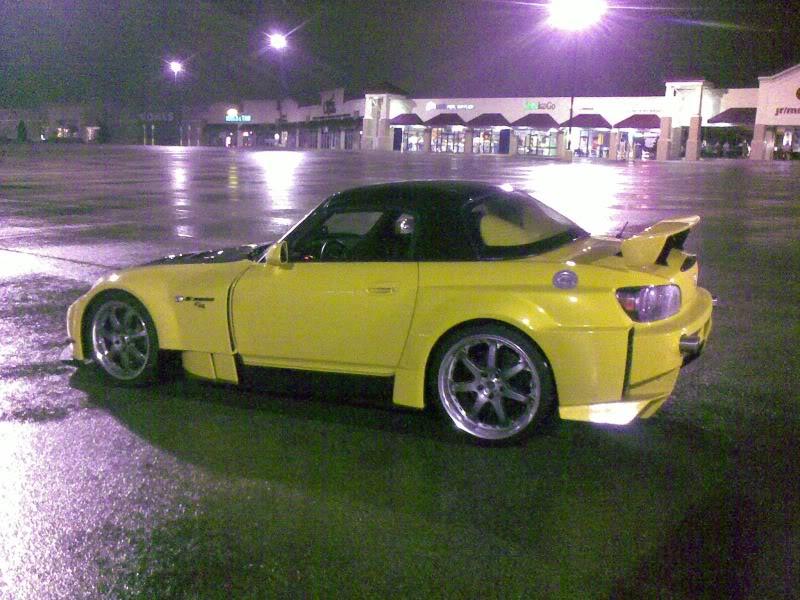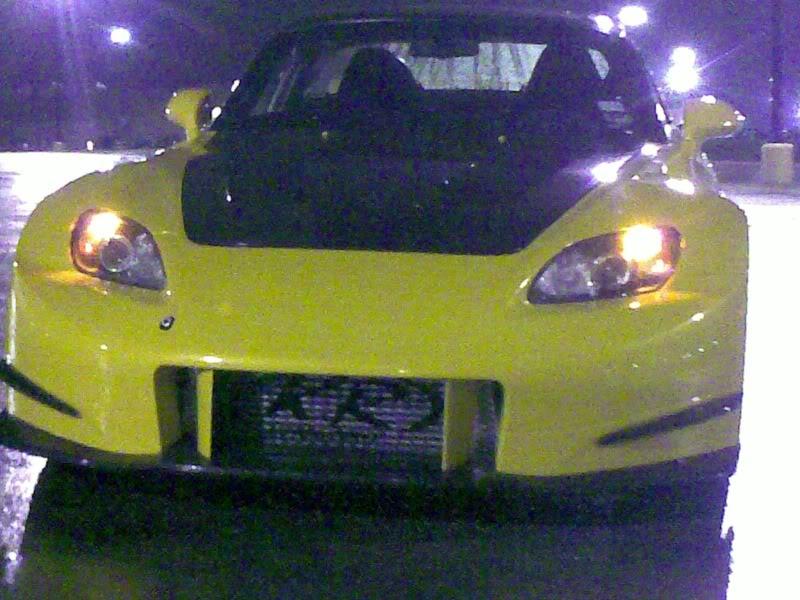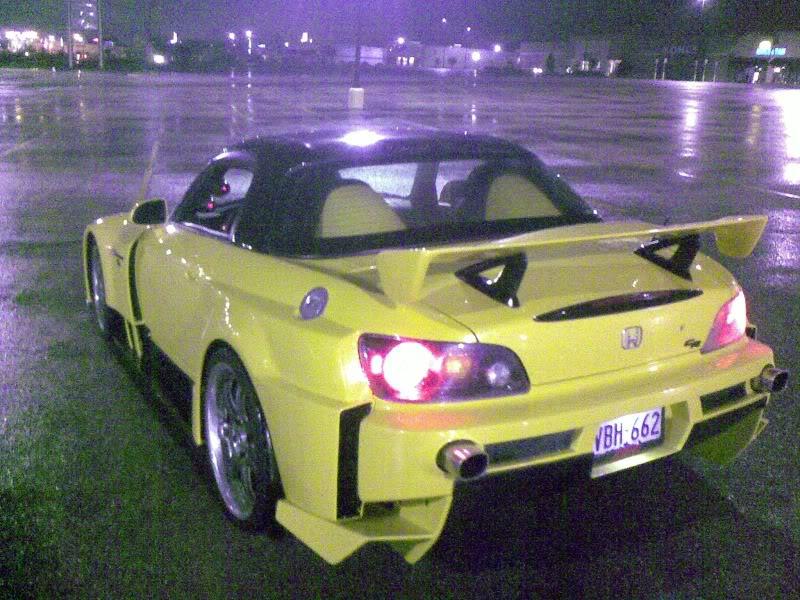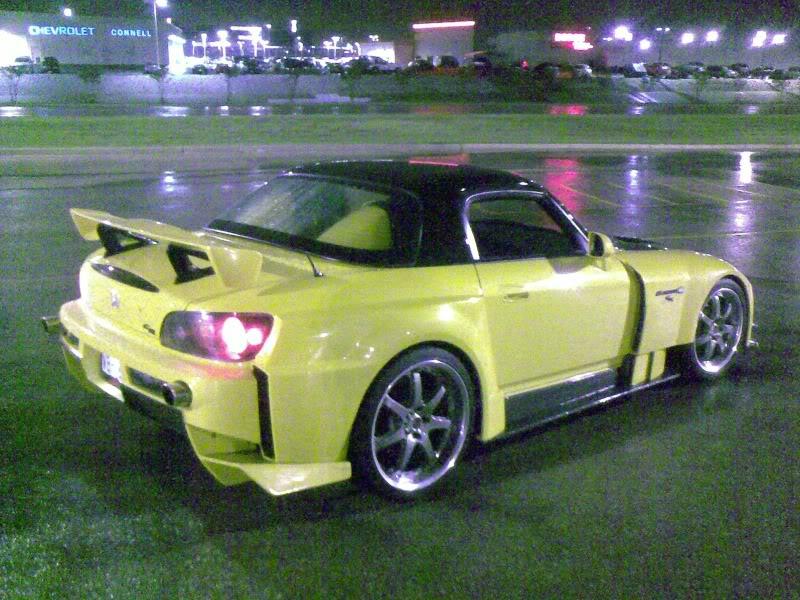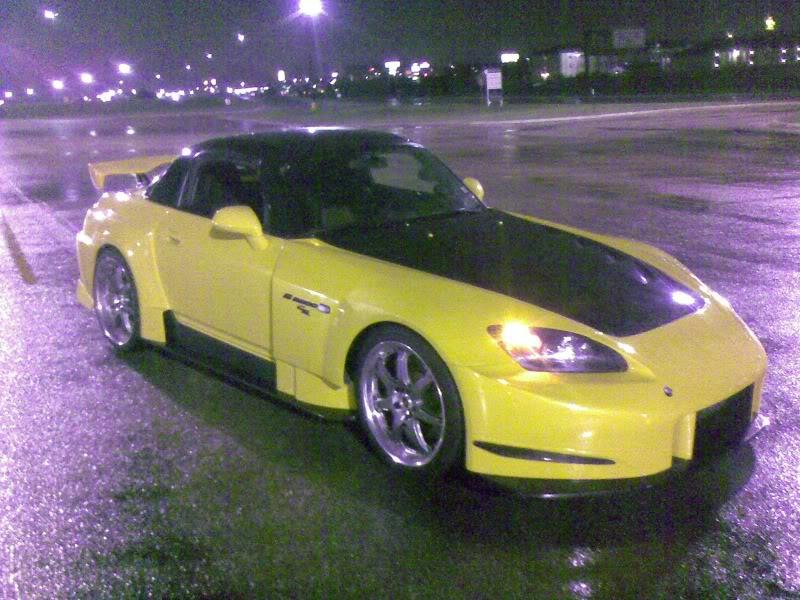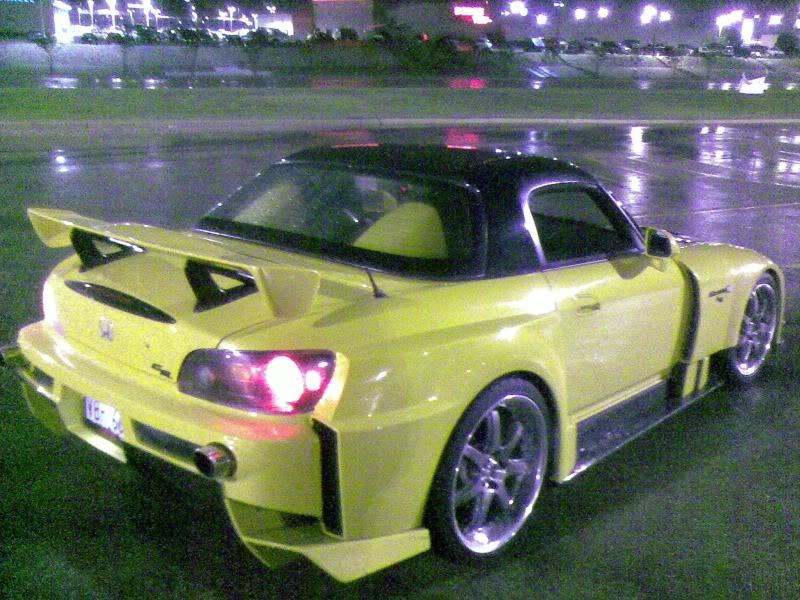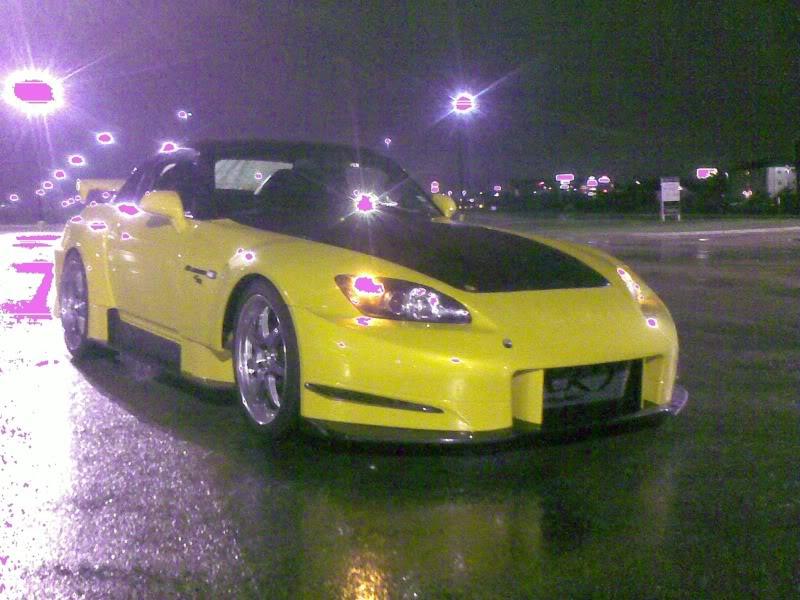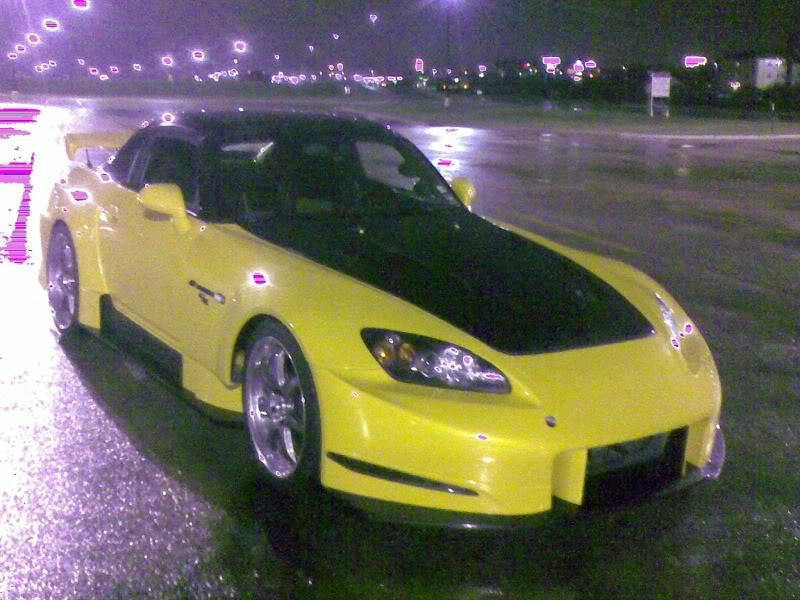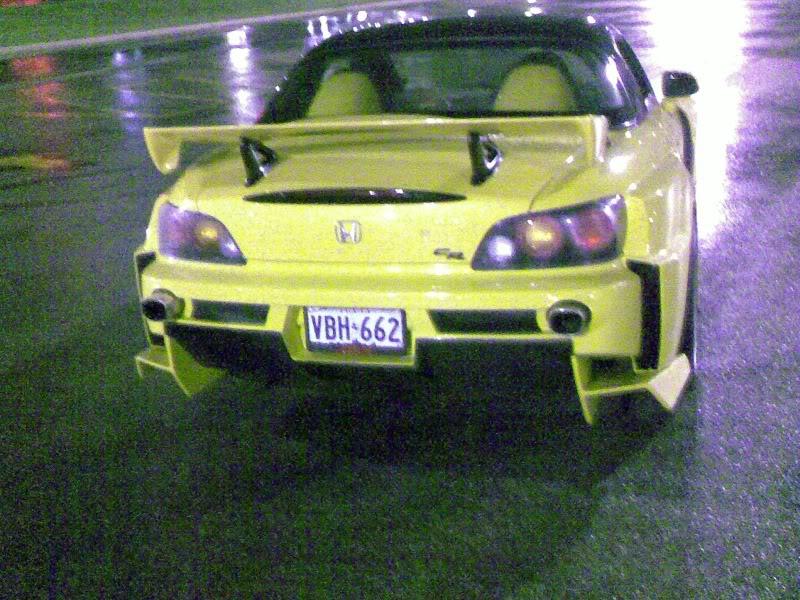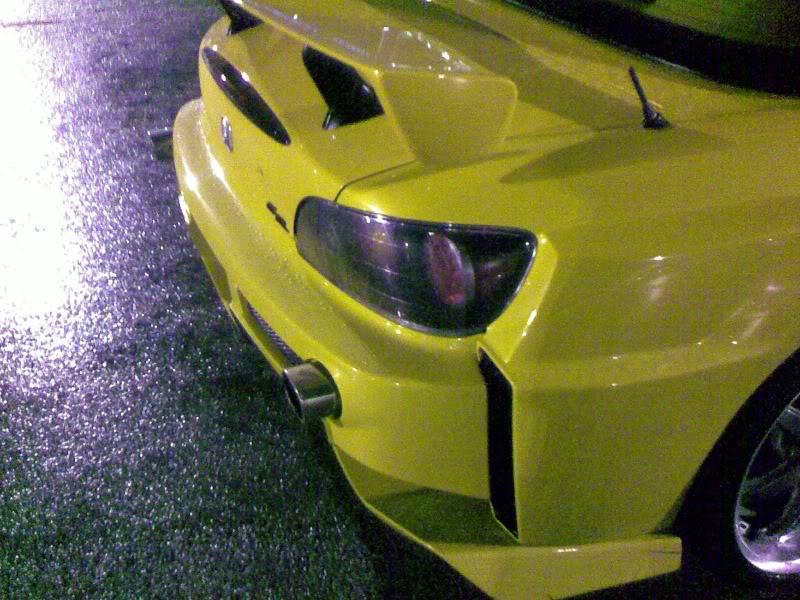 10/16/09
The clutch was slipping on the dyno, Kenny over at Jotech couldn't get a good clean run without the clutch giving up.
So ACT clutch is in now, and feeling good.
The work that we did was the mechanical part of it; engine, turbo, gauges, coil overs, brakes, exhaust etc. My body guy did the rest of the body.
Yeah the exhaust tips are probably going to go those were just the ones that were readily available.
11/10/09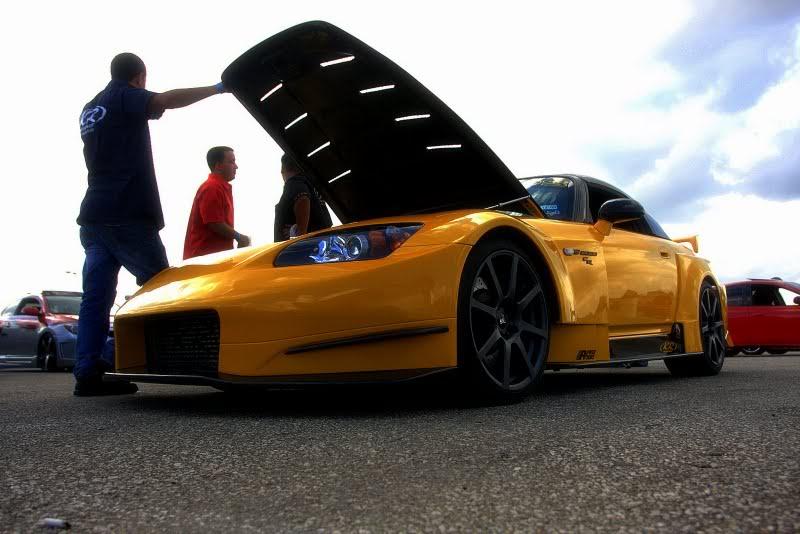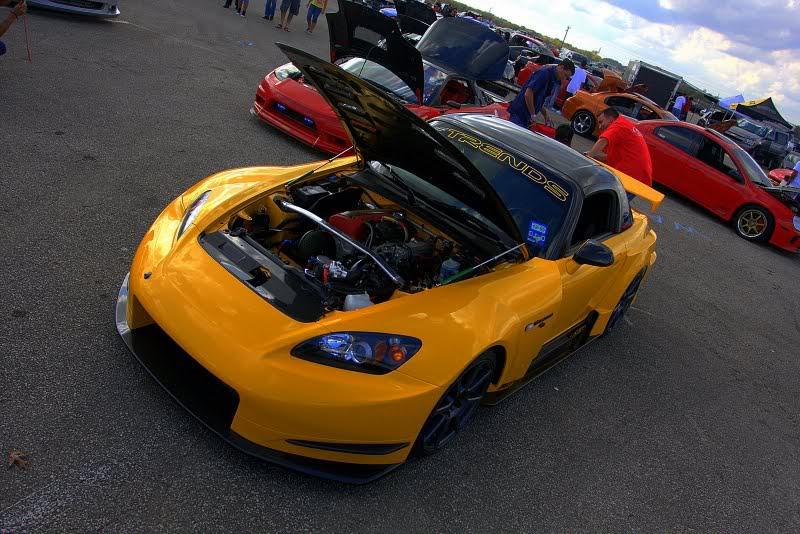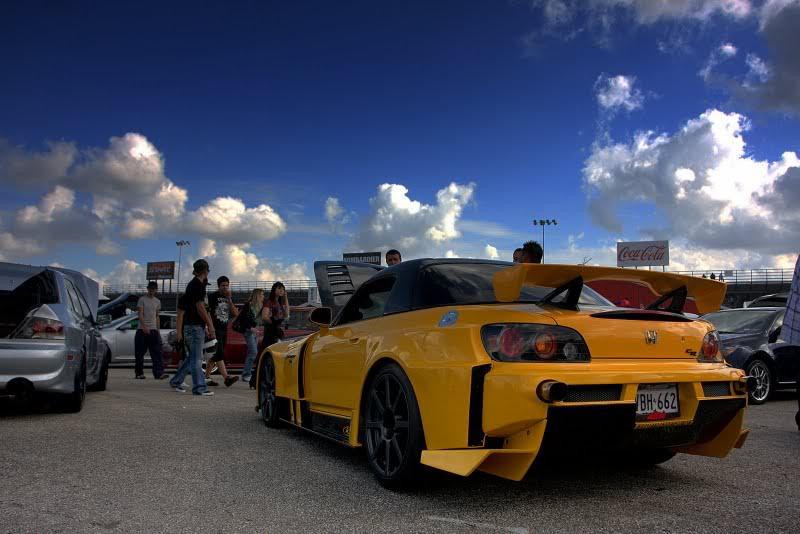 5/12/11
So I've finally hit 32,000 miles! It's time for an update! Not a lot of things have changed, but a few things that replaced.
So after a few HDPE's my car would get to the scary 230 range, so I found a stock sebring hood and cut it up like everyone else did (ala factory hood vents), and after a few logs, I noticed that the temps would only drop at a STAND STILL. So I did some modifications, and came up with my own design.
Shortly after I finalized my design, my car was backed into. It was a blessing in disguise because I wanted some more things done to the car. After looking at the MRacing mirrors, I've decided to go with that same style. So the hood got finished and painted, rear quarter panel fixed, and had the original mirror holes filled in and shaved.
So after that, I decided that I was tired of the car stalling when the A/C was on (car was tuned via F/IC in the winter), I then decided to move over to the then-new Hondata Flashpro. So F/IC out, along with boomslang harness (great products from both ends BTW) and Hondata FlashPro, and Map sensor and a new tune was in order!
From 325 rwhp @ 9PSI with F/IC, then 382 RHWP @ 9PSI! I began to max out my poor 750cc injectors
Then I began blowing ring and pinion gears (on my third set lol).
Now at TWS, I began experiencing lift, so I knew that the CR wing was no longer working (or maybe it never did work?) On the back straight of the 3.9 CCW I was seeing 140 MPH.
I just sold the CR rear wing in favor for a Spoon style wing (AKA Knock off) and so far so good. I haven't been doing HPDE's as of lately since I've been preparing my new track (only) car.
So after all of this I decided to add another way to monitor my car, ARK MFD was in the works. That's pretty much it. Has anything failed in the last 24,000 miles? Nope, just a single heater hose, and the usual windshield washer tank. Compression is still good, no issues with a leak down test.
I do have a few accomplishments on my list, I beat a GTO, and a G8 (the cars I was aiming to beat in terms of speed), and I took down a Lotus at TWS! So I'm pretty happy.
5/13/11