Builds
specONE's Build Thread
By specONE
You must be logged in to rate content!
9 minute(s) of a 104 minute read
specONE Build Thread
Compliments of specONE @ www.clublexus.com
4-27-2014
Okay Well I've decided to finally share what I have been doing with the car.
I have had the car since early January and slowly been amassing parts and slowly getting them on.
I already have an Idea of how this car will look.
My previous Build was a IS300. Slightly sadden I had to let it go to move onto newer project.
Here is a photo of it.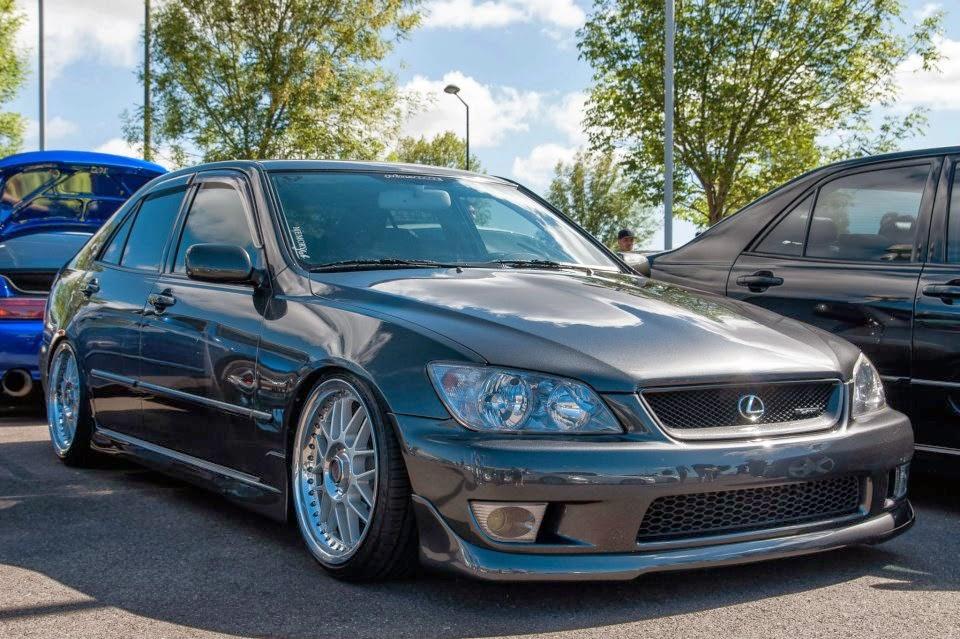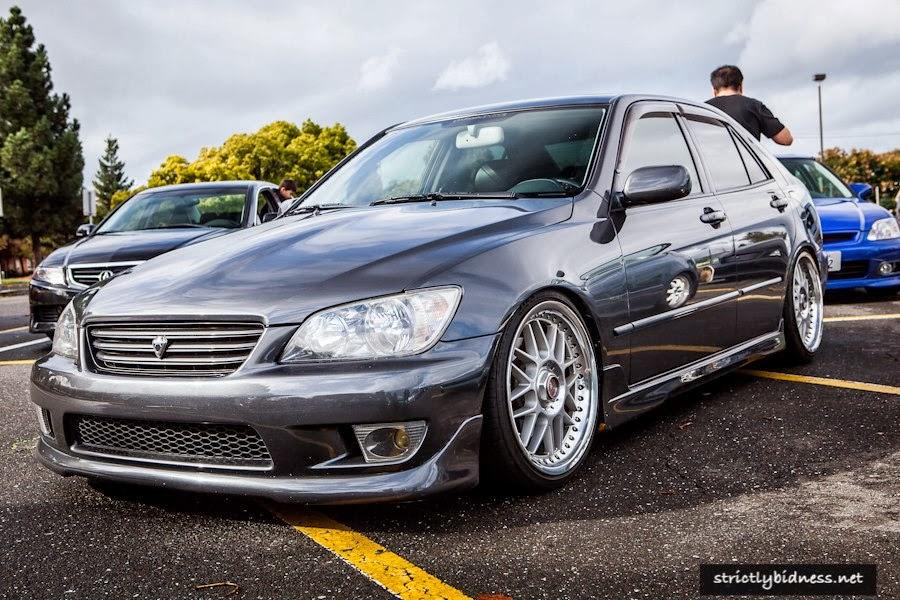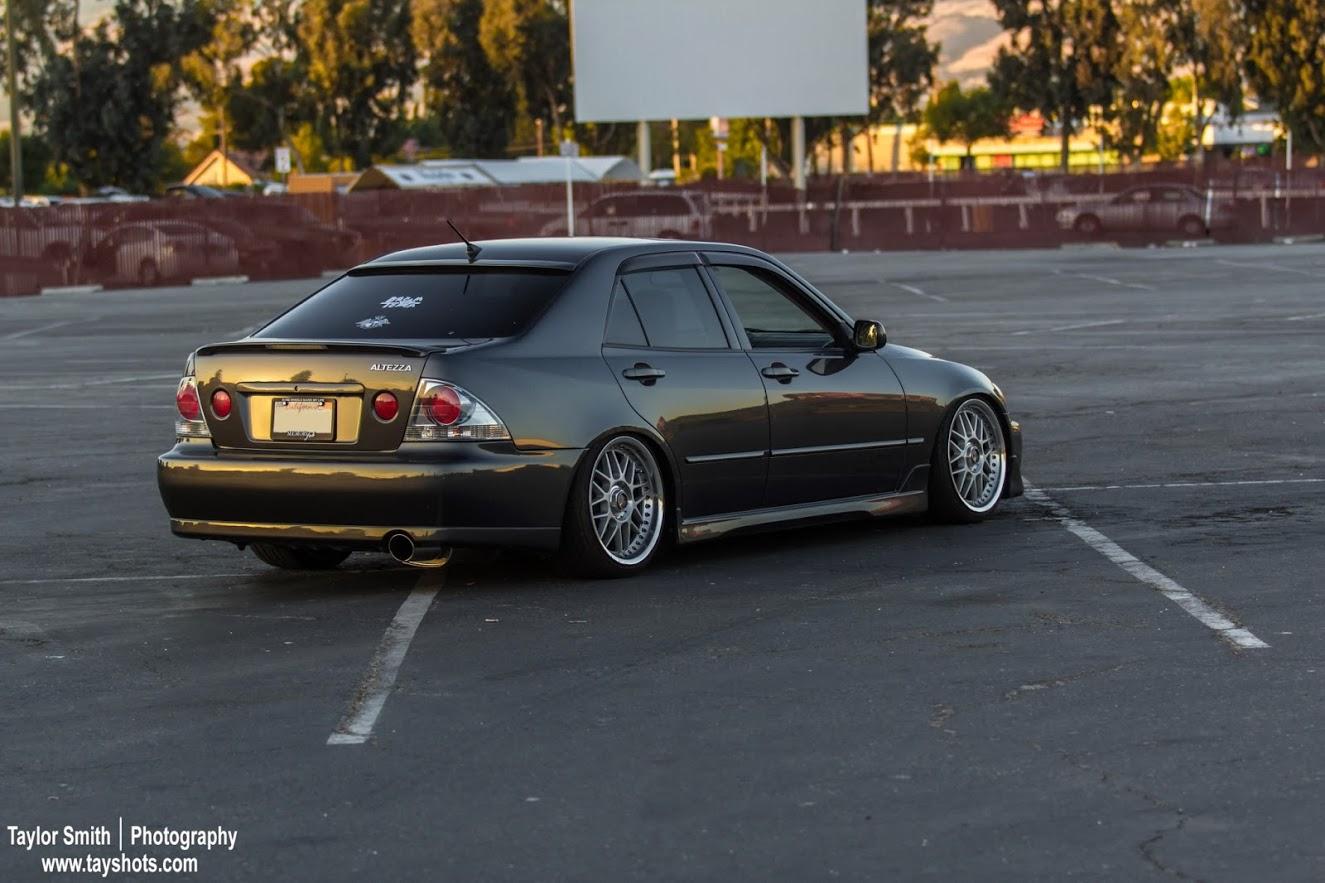 Onto the new car.
It it is a NGP IS350 Fsport with ML
The day I signed the papers, it was literally dropped off the transporter the same day.
A part of me didn't want them to pull those wrapping off so I could do it myself. Vehicle still needed to go through inspection at the dealership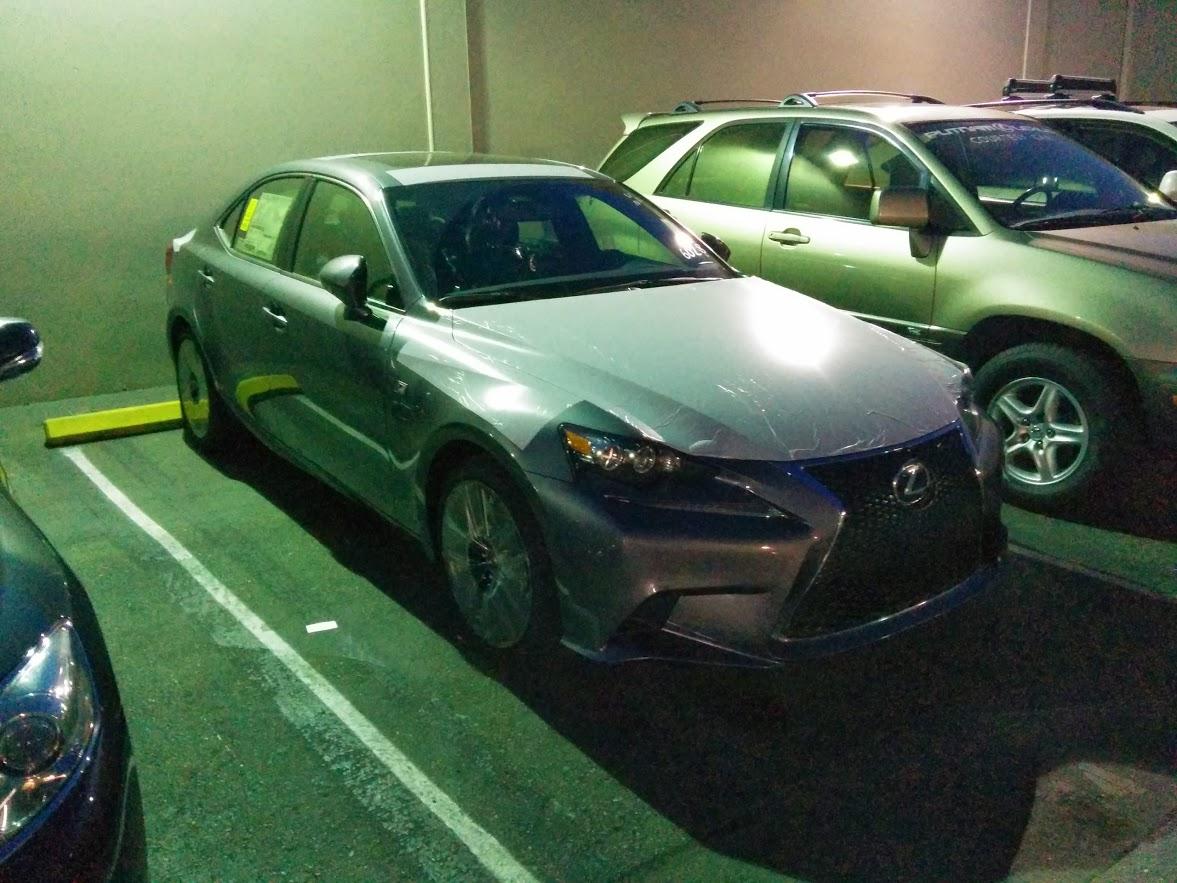 Blurry photo of the day I picked it up.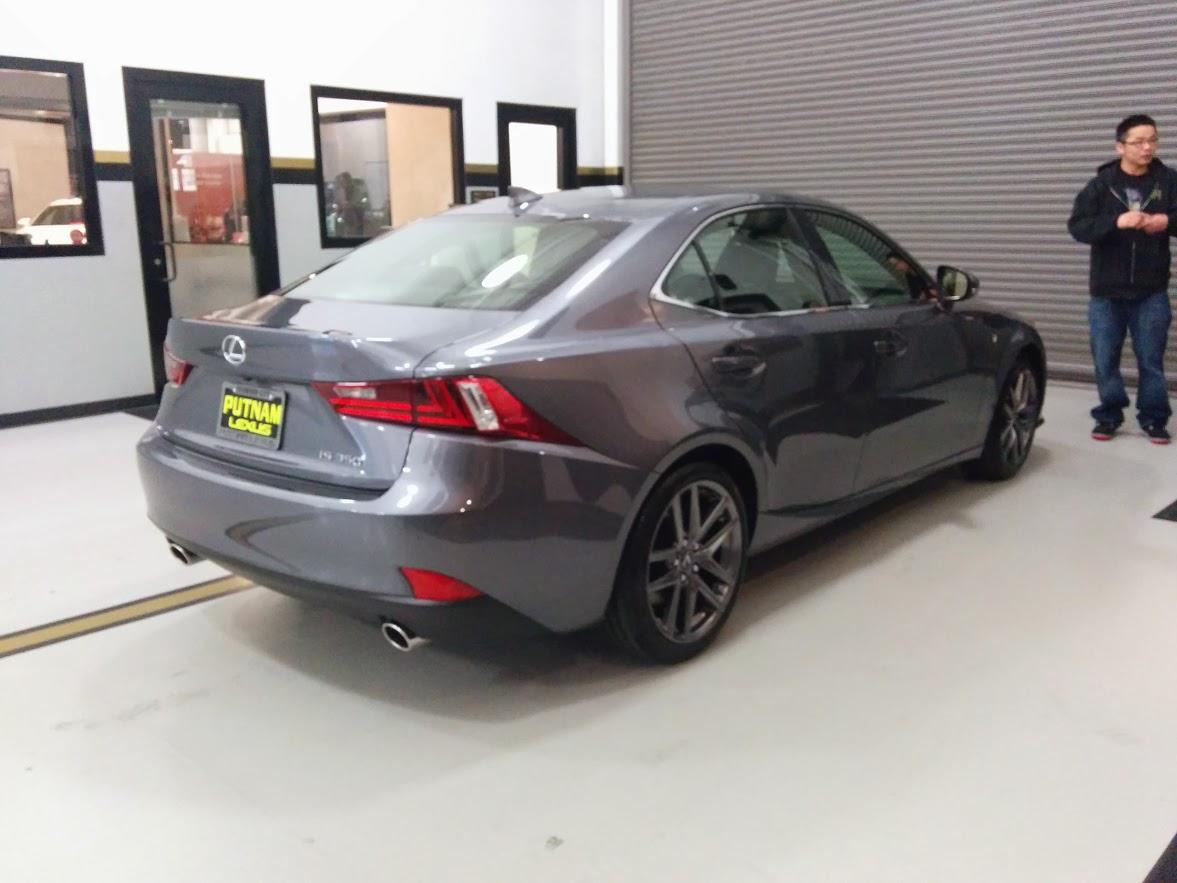 Okay lets jump right in,
Tore the car apart and tossed some dynamat in places hoping to get the sound system to sound better. If you ask me. it hardly helped but didn't hurt me much. Would I do it again? Maybe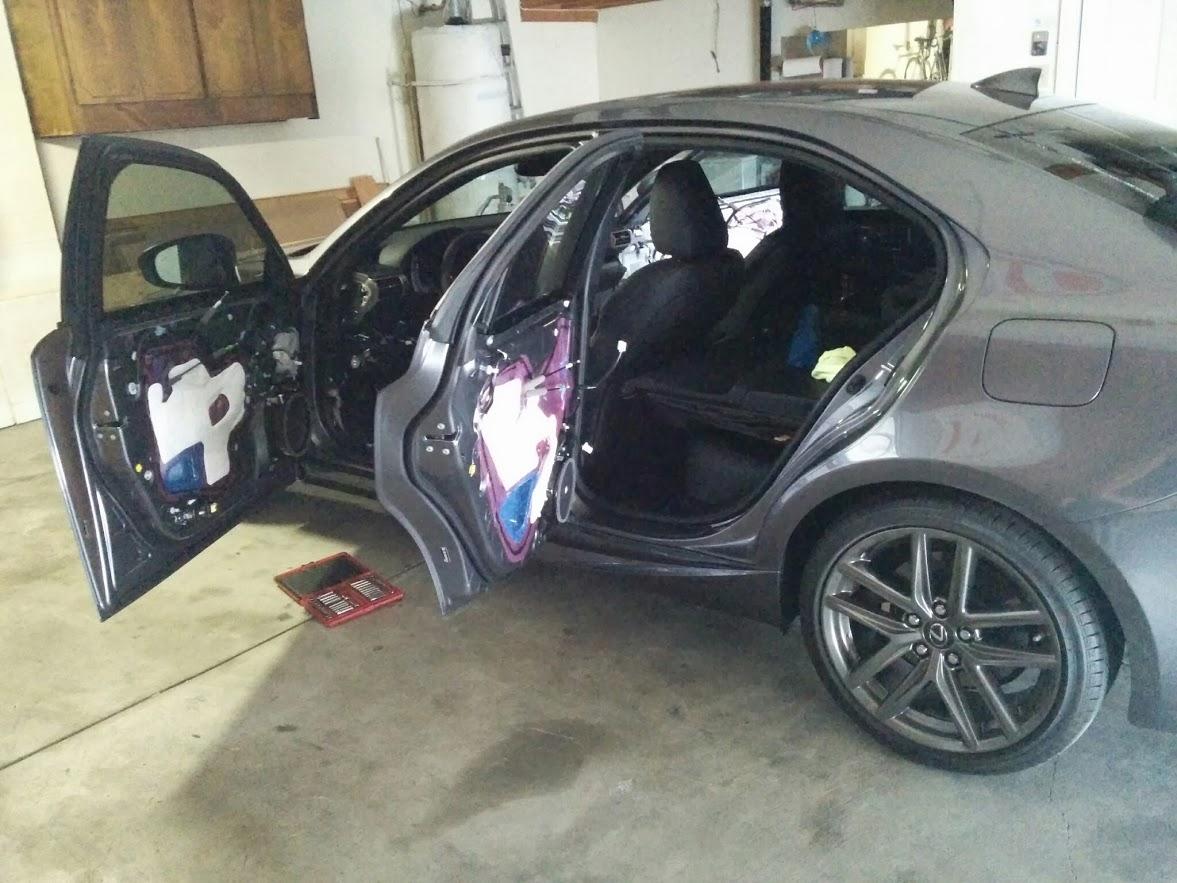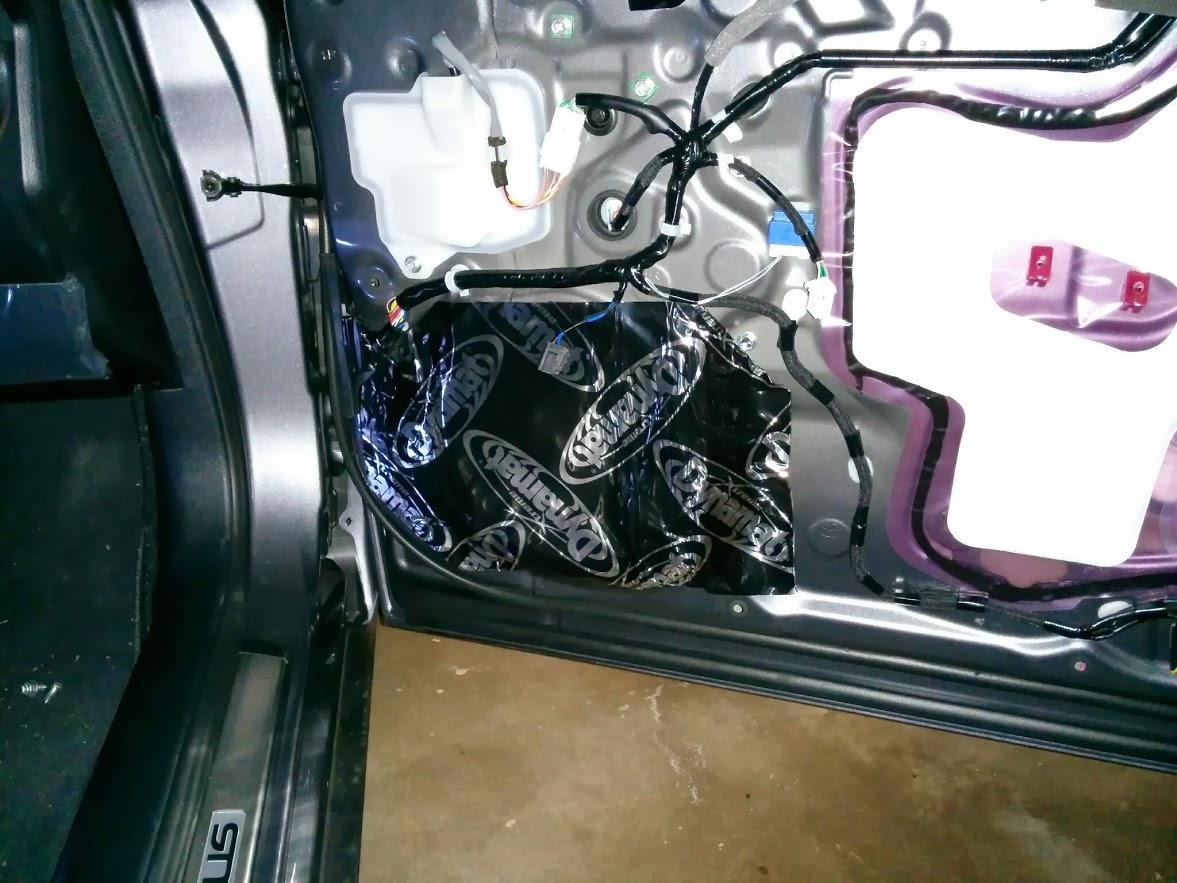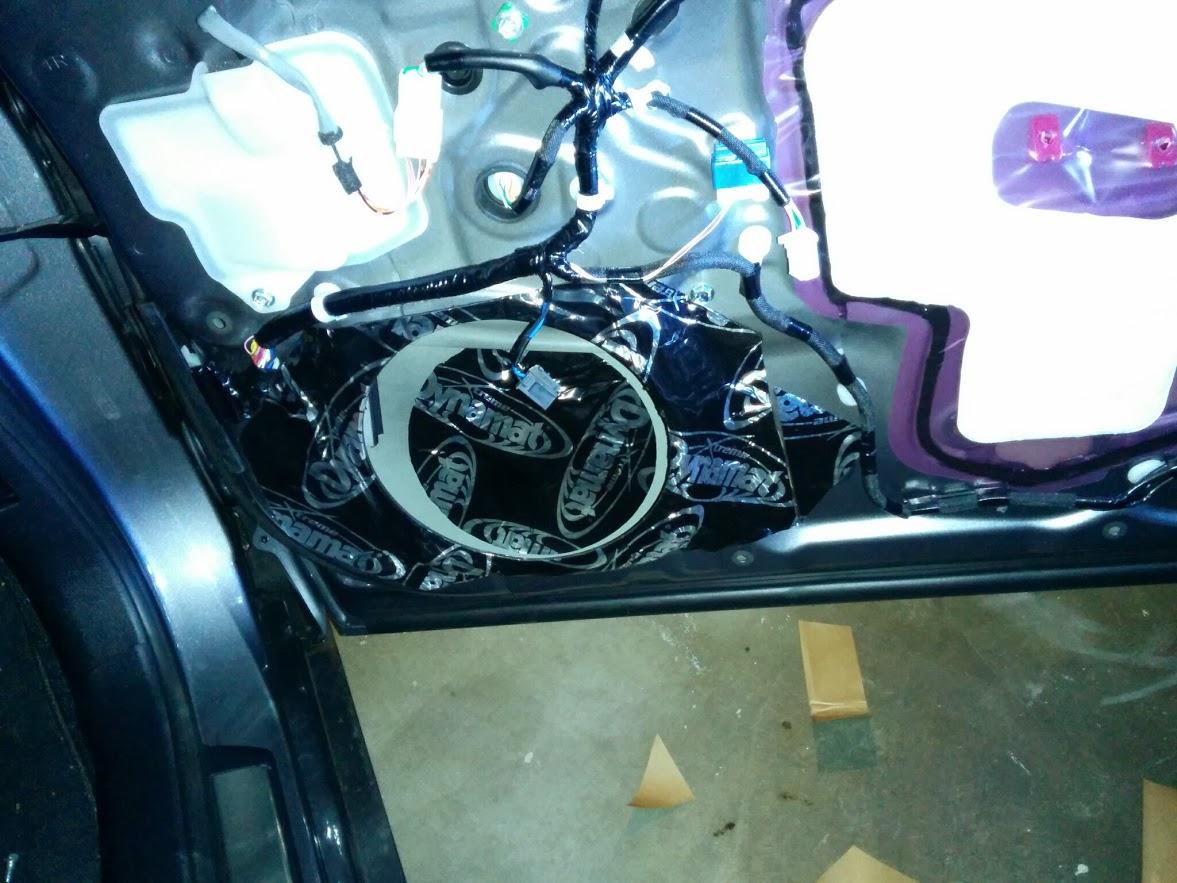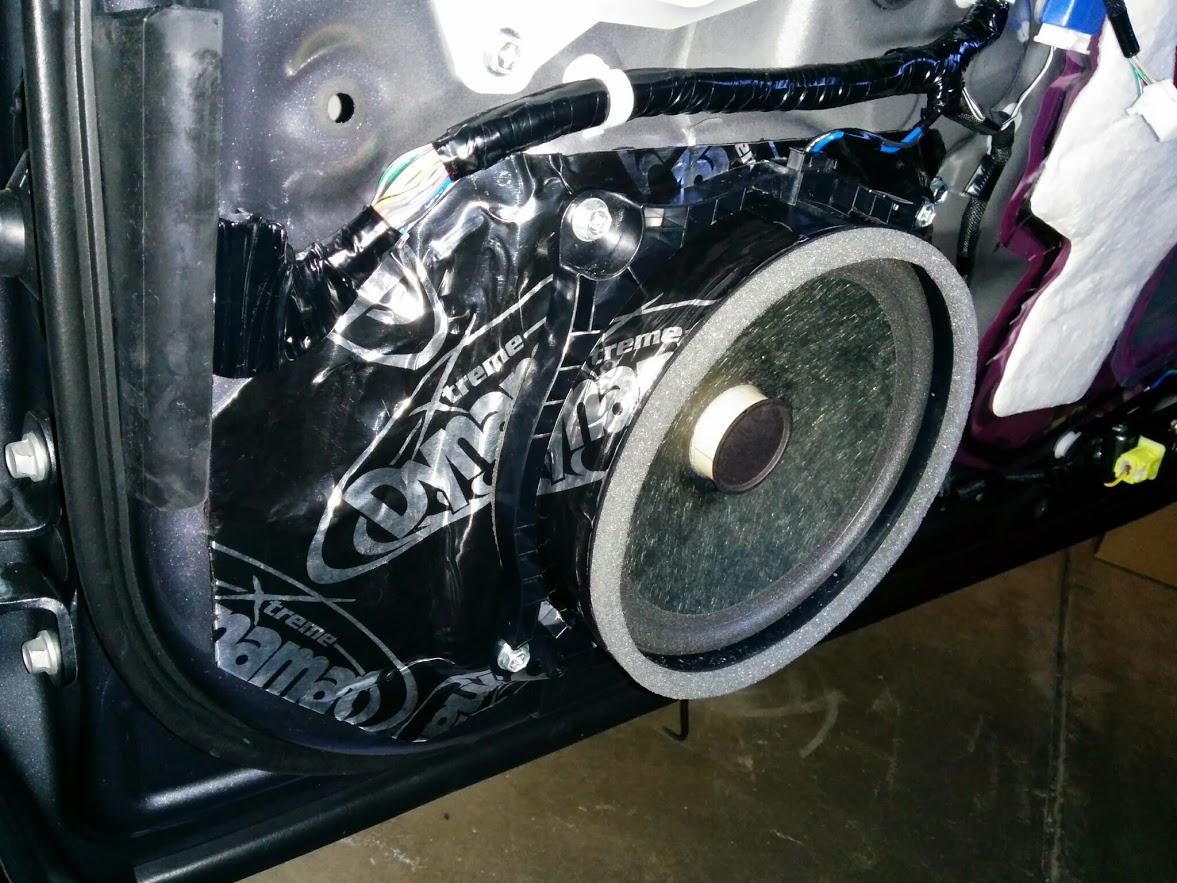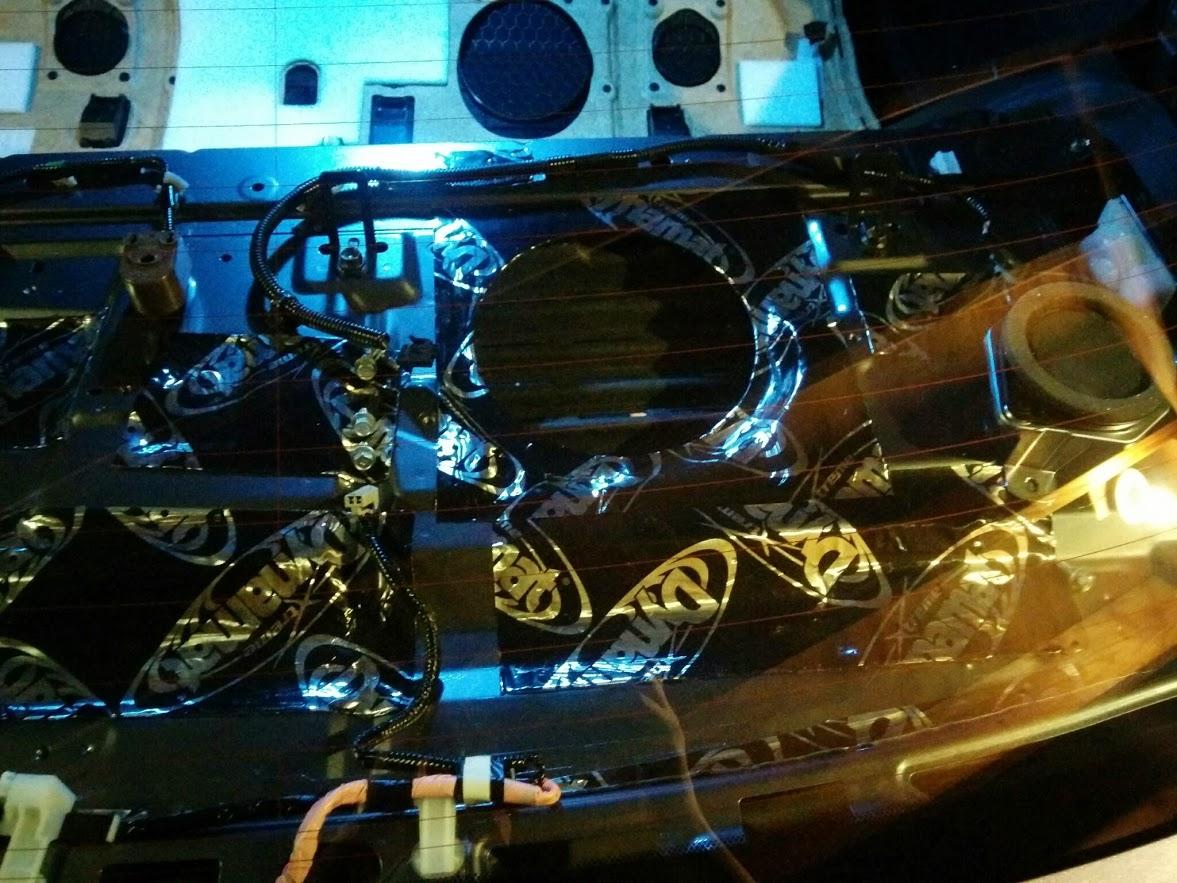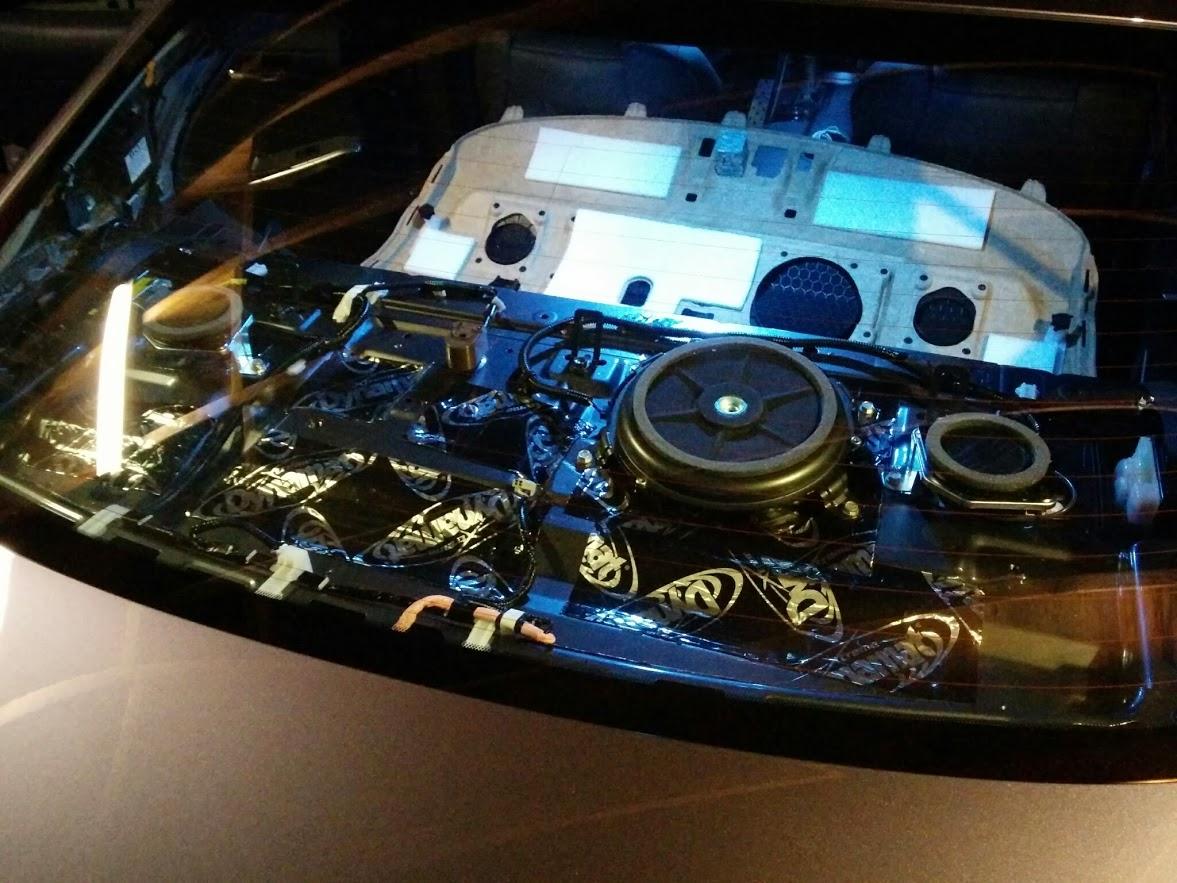 While I had all the doors apart etc. I had the windows tinted, 35% all around.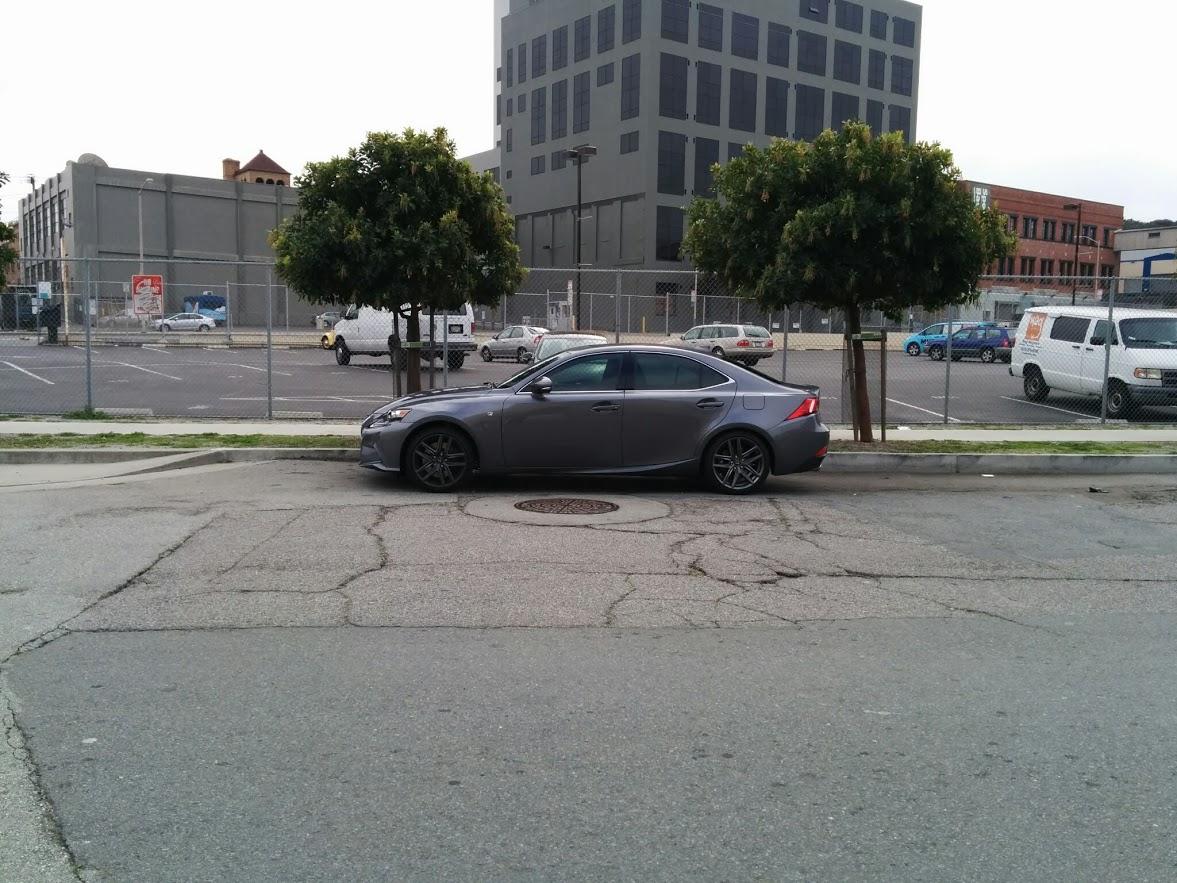 Also went ahead and installed LED all over the car.
This photo is the only one I had of while I was doing them, the puddle lights.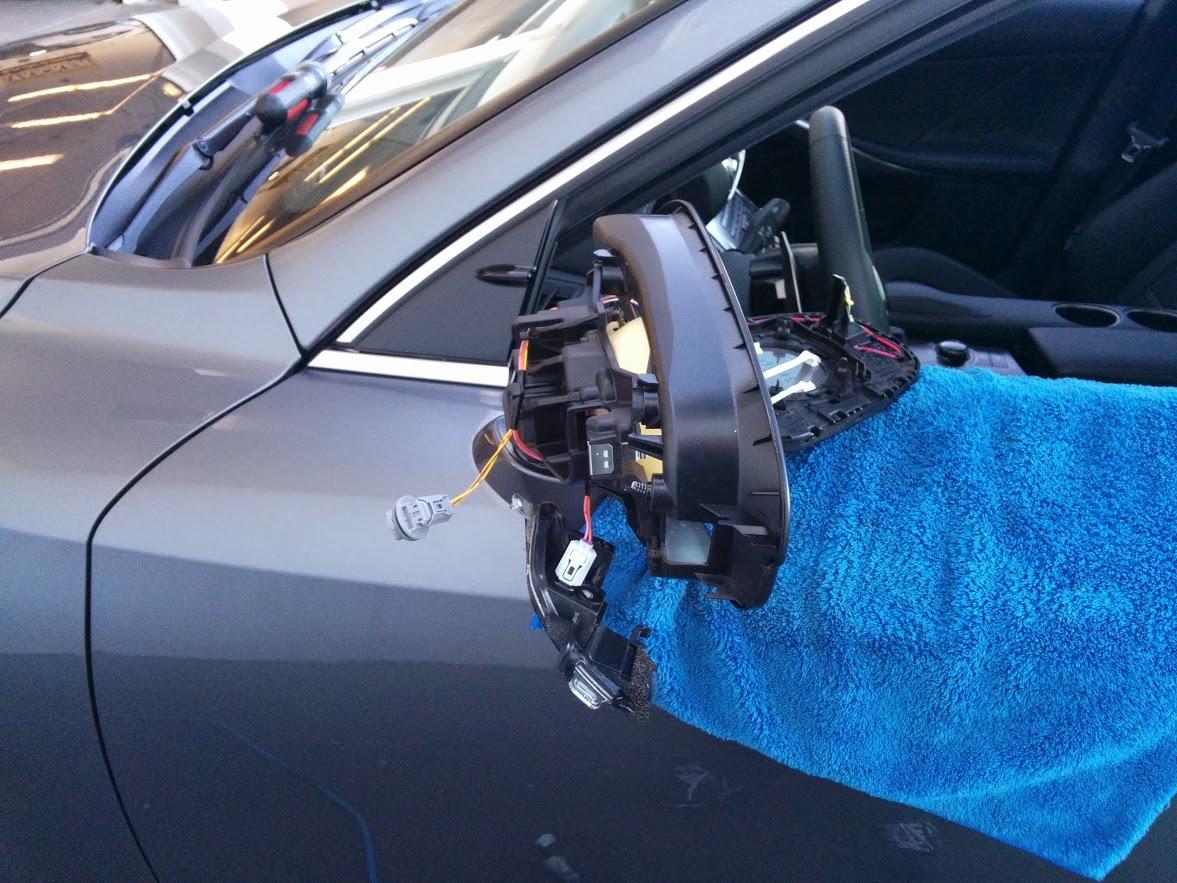 Dash is all torn apart, researching how I am going to get the mirrors to tilt when going in reverse since the Fsport did not get this feature.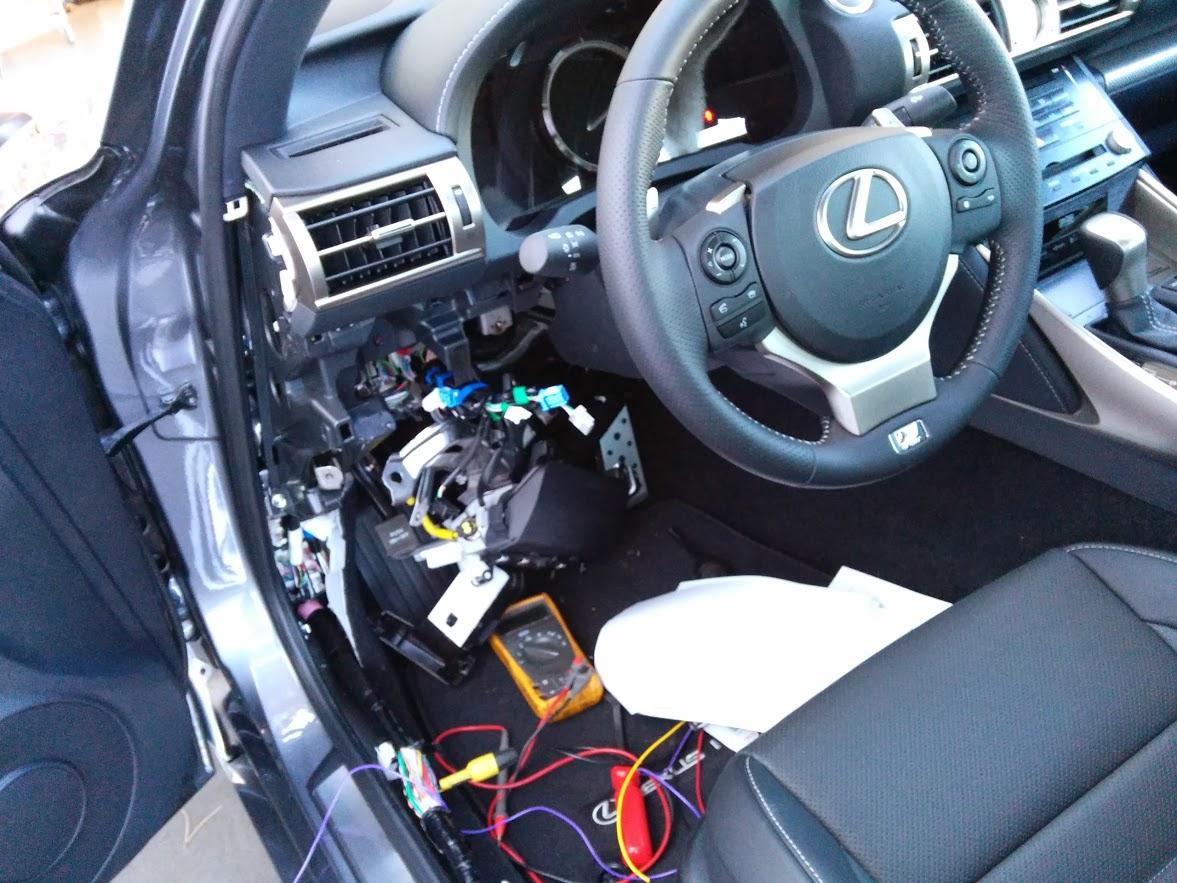 I am using a KP Technologies Mirror Tilt Module that does it by timer up/down, its not perfect but gets the job done. see more at Link below.
http://www.clublexus.com/forums/is-t...s-f-sport.html
Found the wires.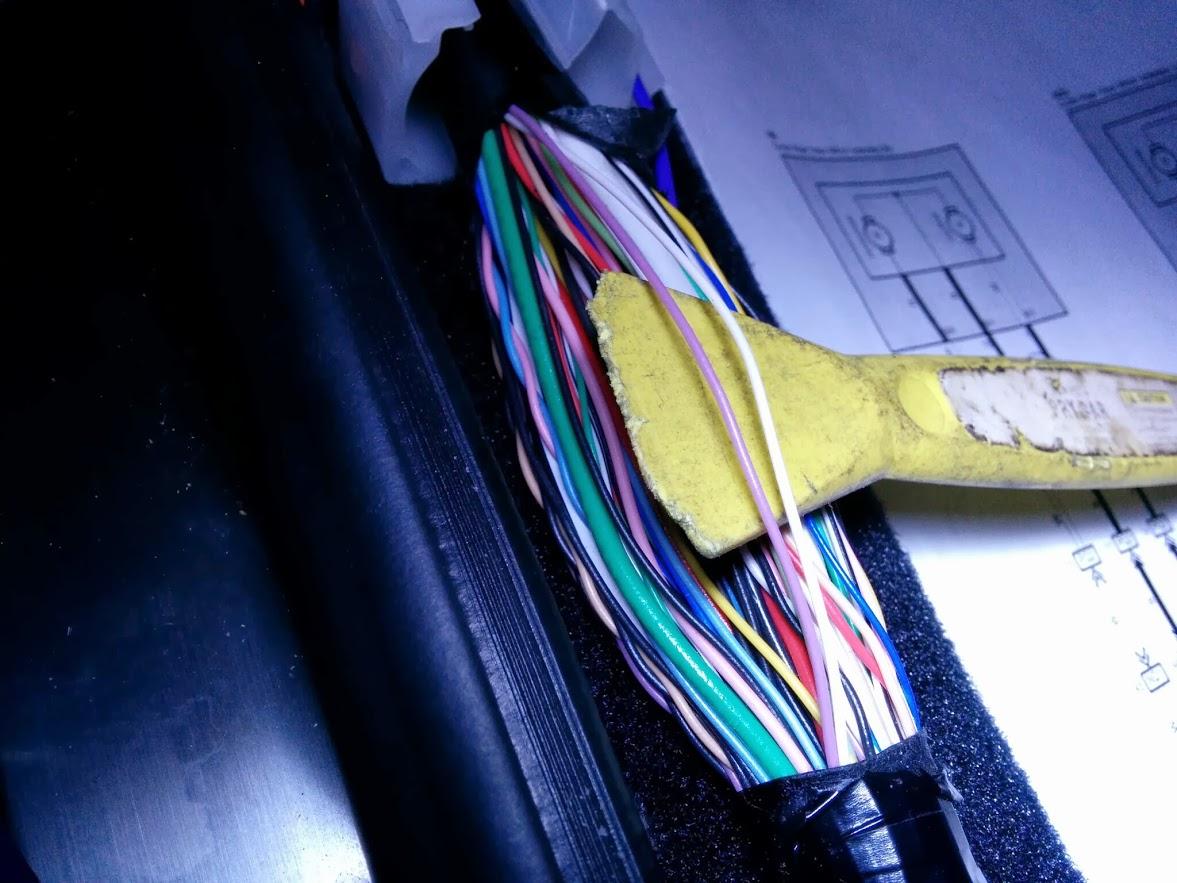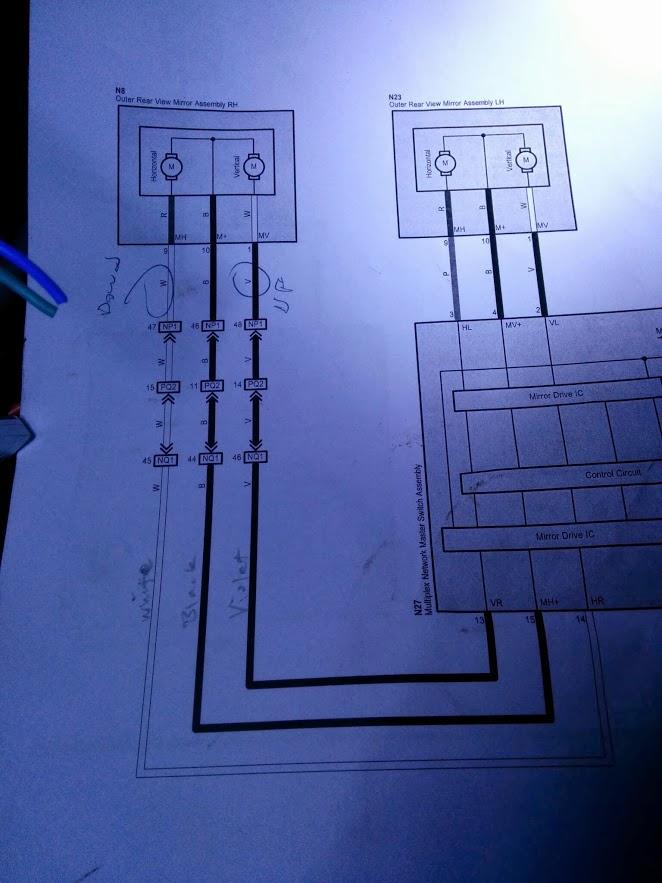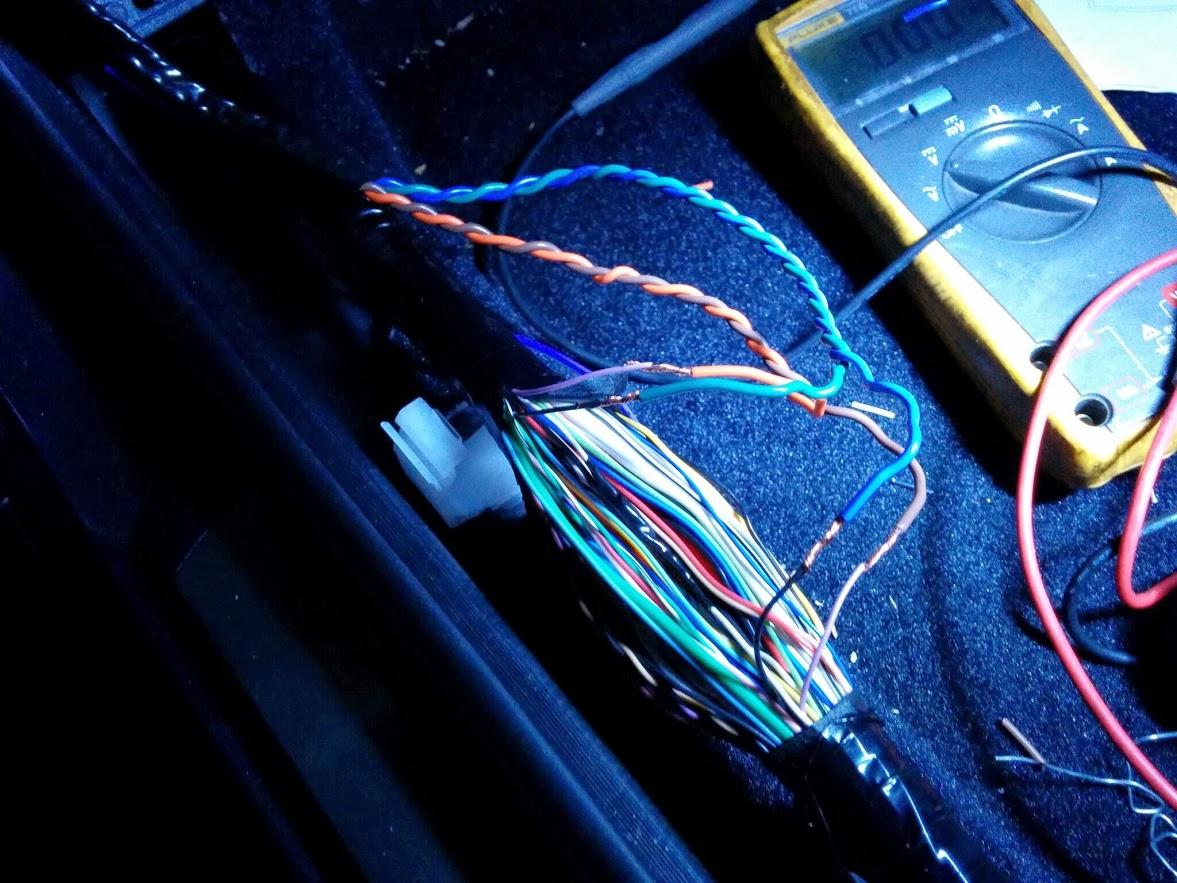 Double check that works is good before buttoning up.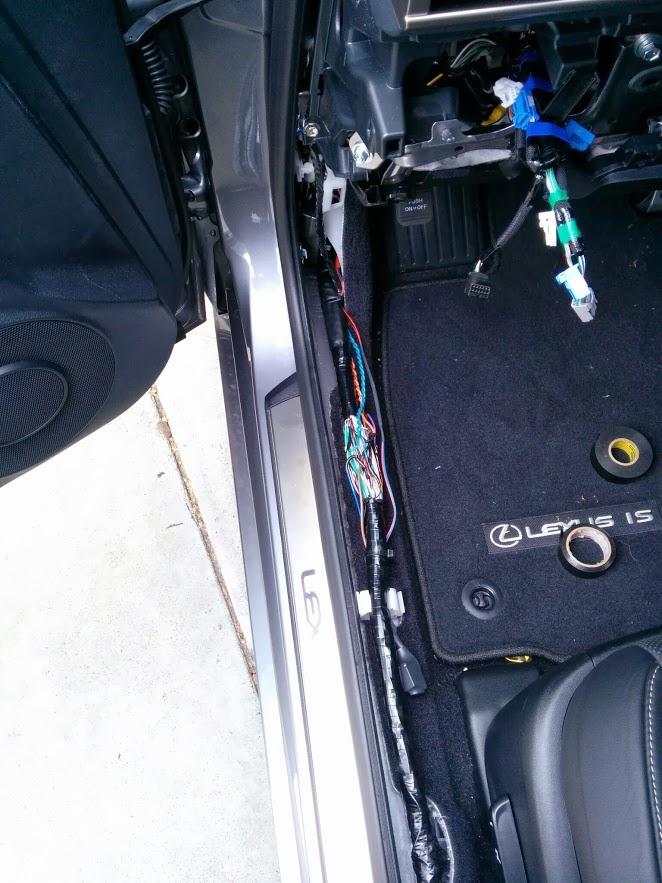 Wrapped it all back up with black tape like nothing happened.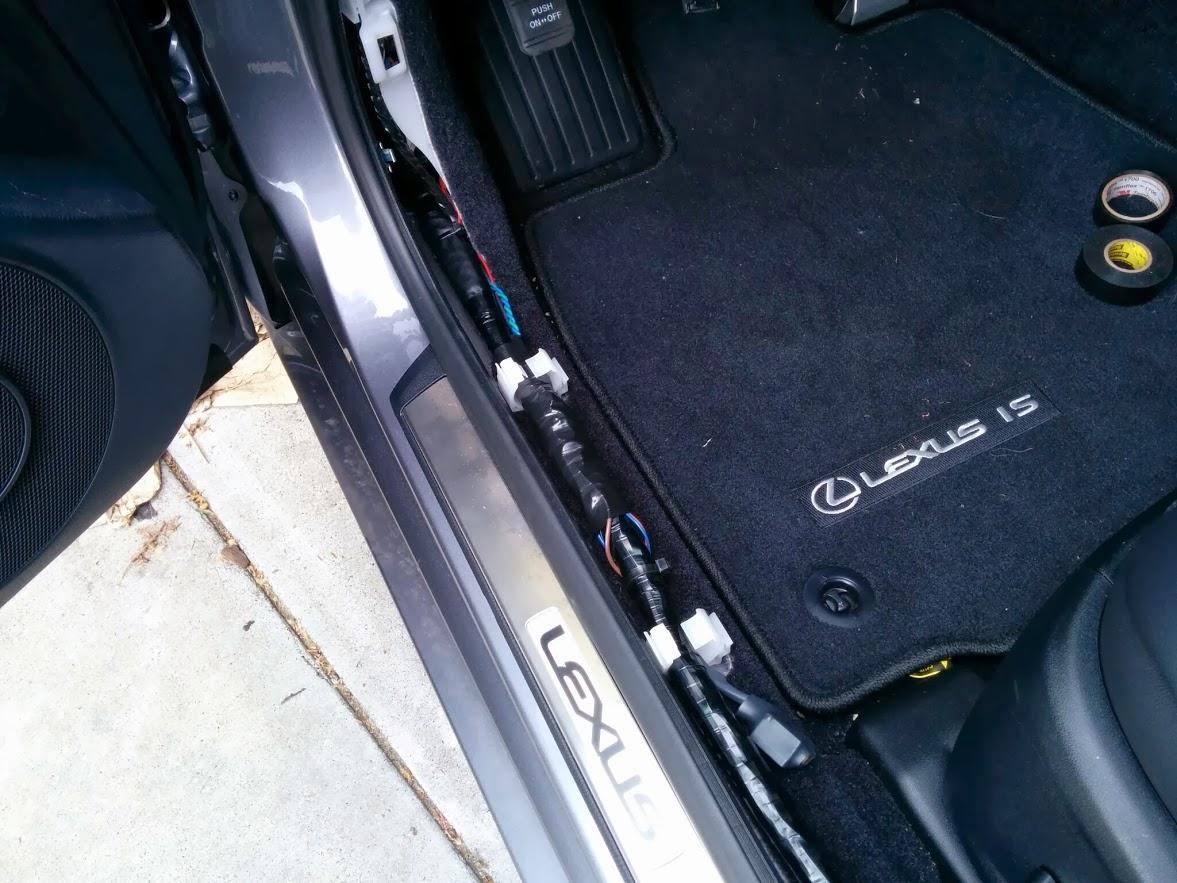 Now to the fun Mods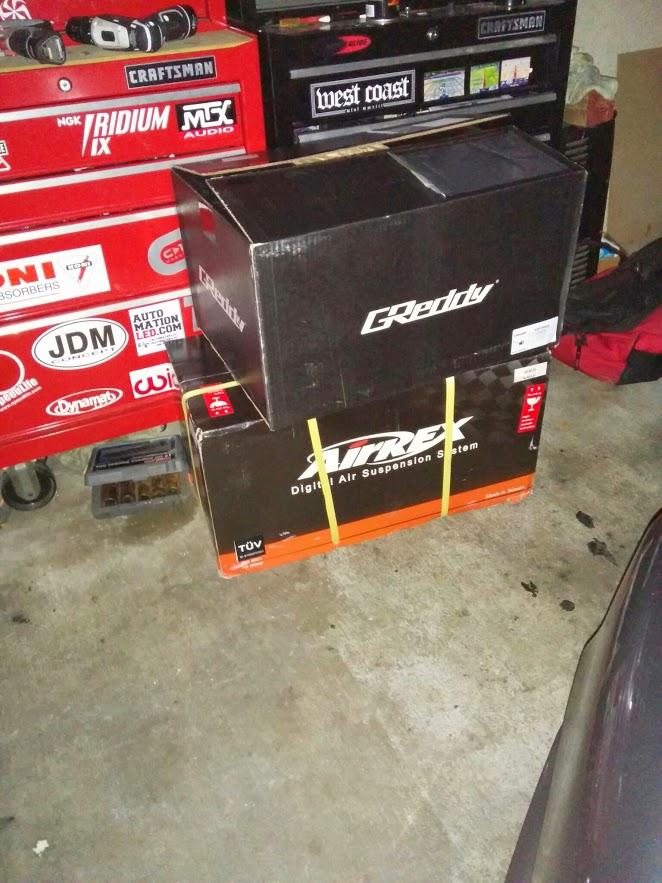 That is a Greddy Intake in the box.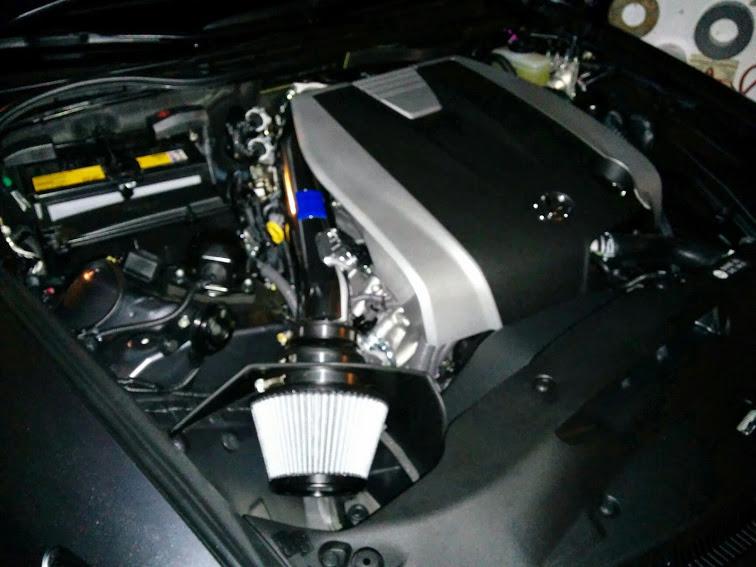 Airrex Suspension and Accuair Air Management is the direction the rest this build will go towards. I did not take photo of the Accuair boxes because there is nothing to see but white boxes.

This thread will be heavily photo geared as I will be doing the installation myself and will be documenting the process as I go. This will be a slow process as I work 6 days a week and I will work on it here and there. This is my first attempt at Air suspension as well but I have no doubt this will come out exactly how I envisioned with my technical experience and knowledge in the Car Audio field. So here comes the fun fabricating and running of wires.
Bought a Circuit Breaker to power the compressors etc, Will run 4 gauge wire, which is overkill for Air suspension but I will likely run a Amplifier Sub woofer setup in the near future as well, so this will take care of both in one wire run.
Here is some photos of the bracket I made to hold the Circuit Breaker.
Started off as this.
Did some measuring, cutting and bending and ended up with this.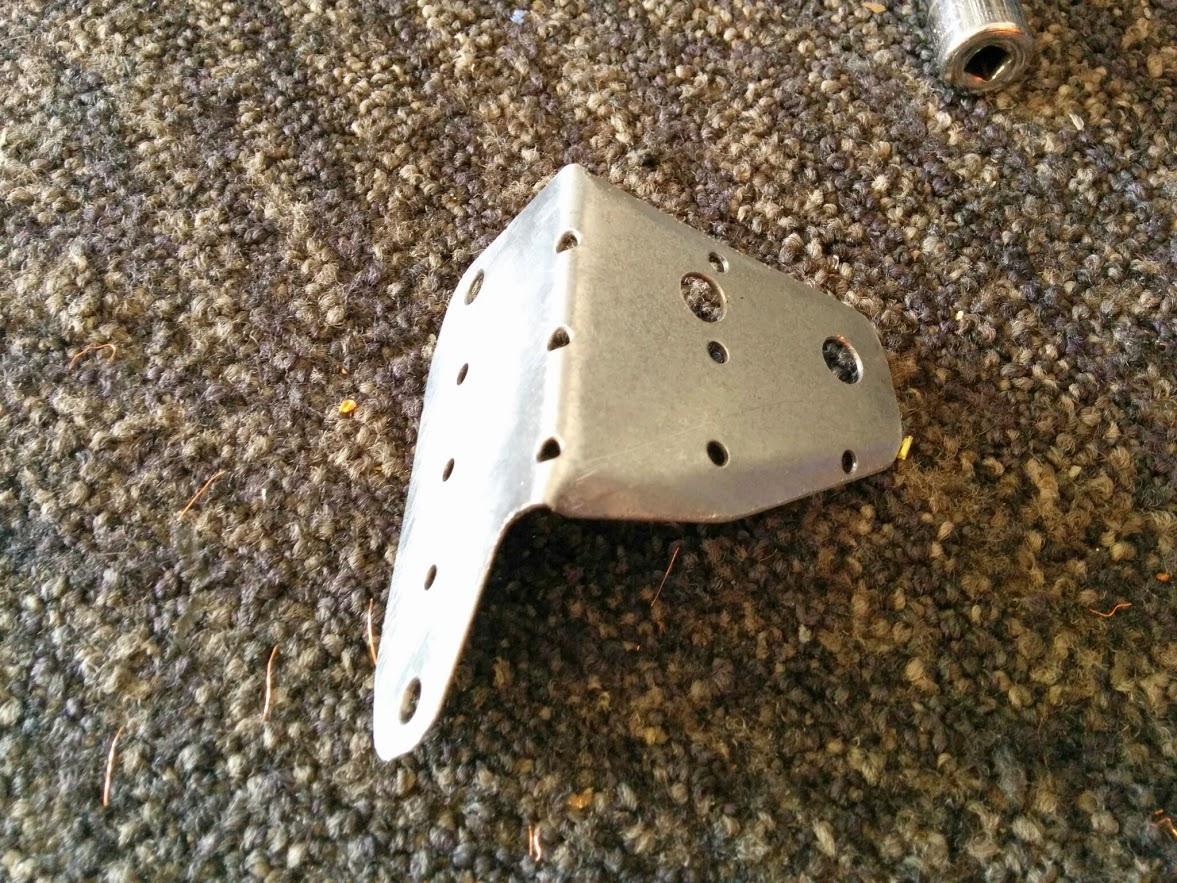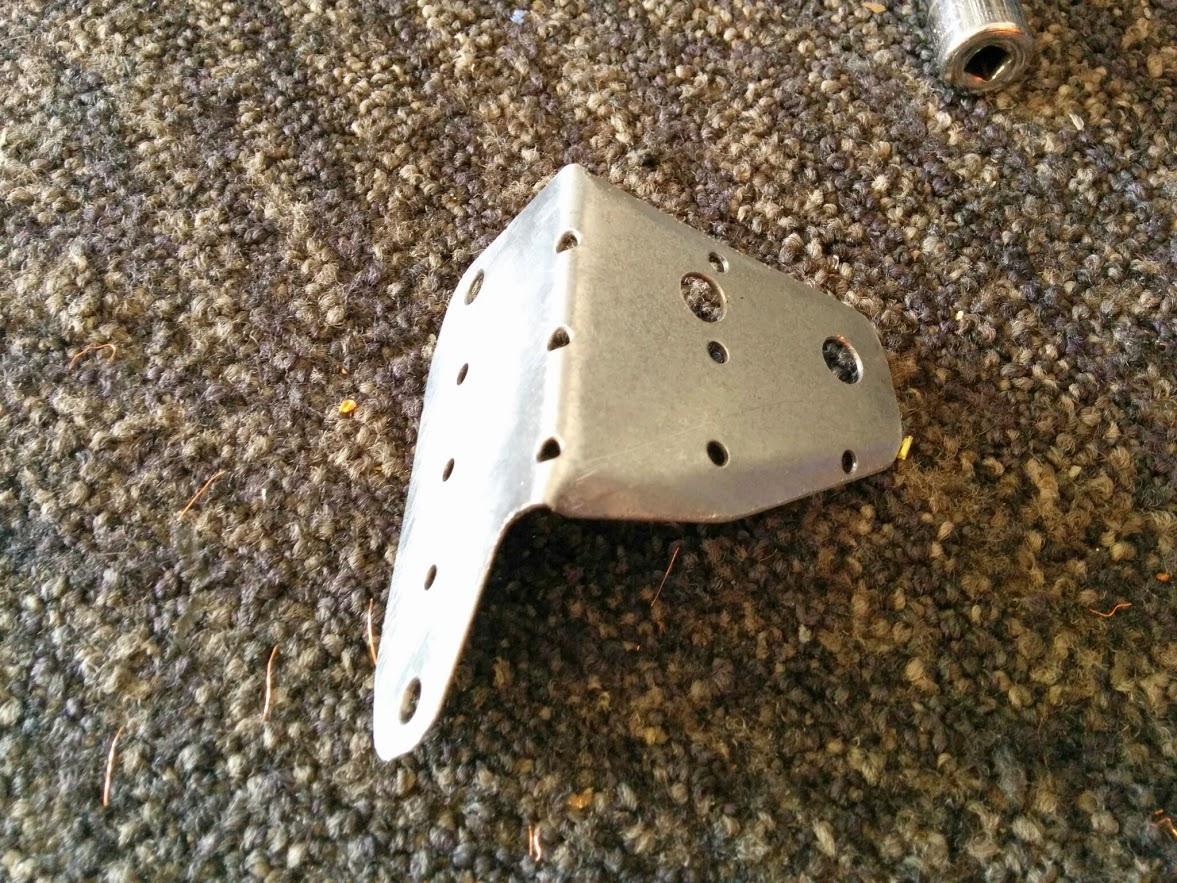 Put some paint on it.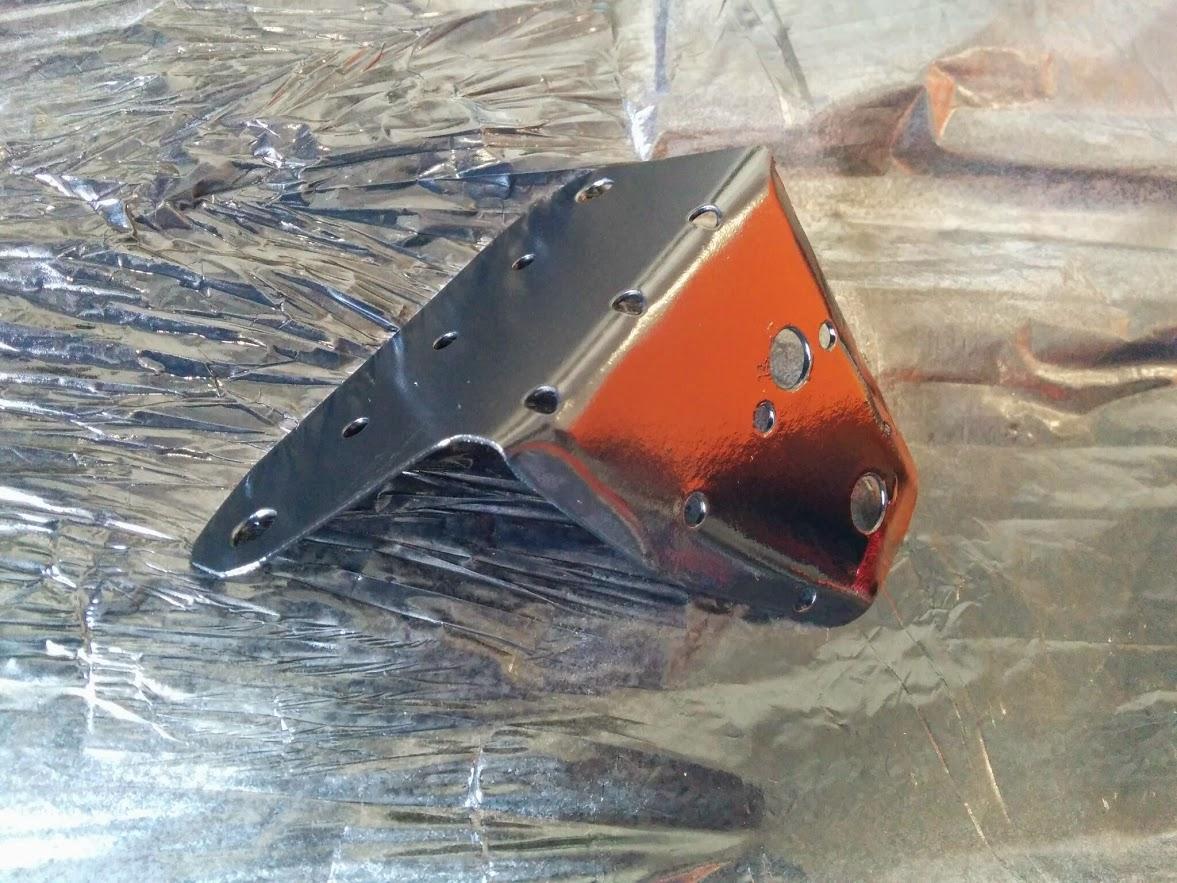 Before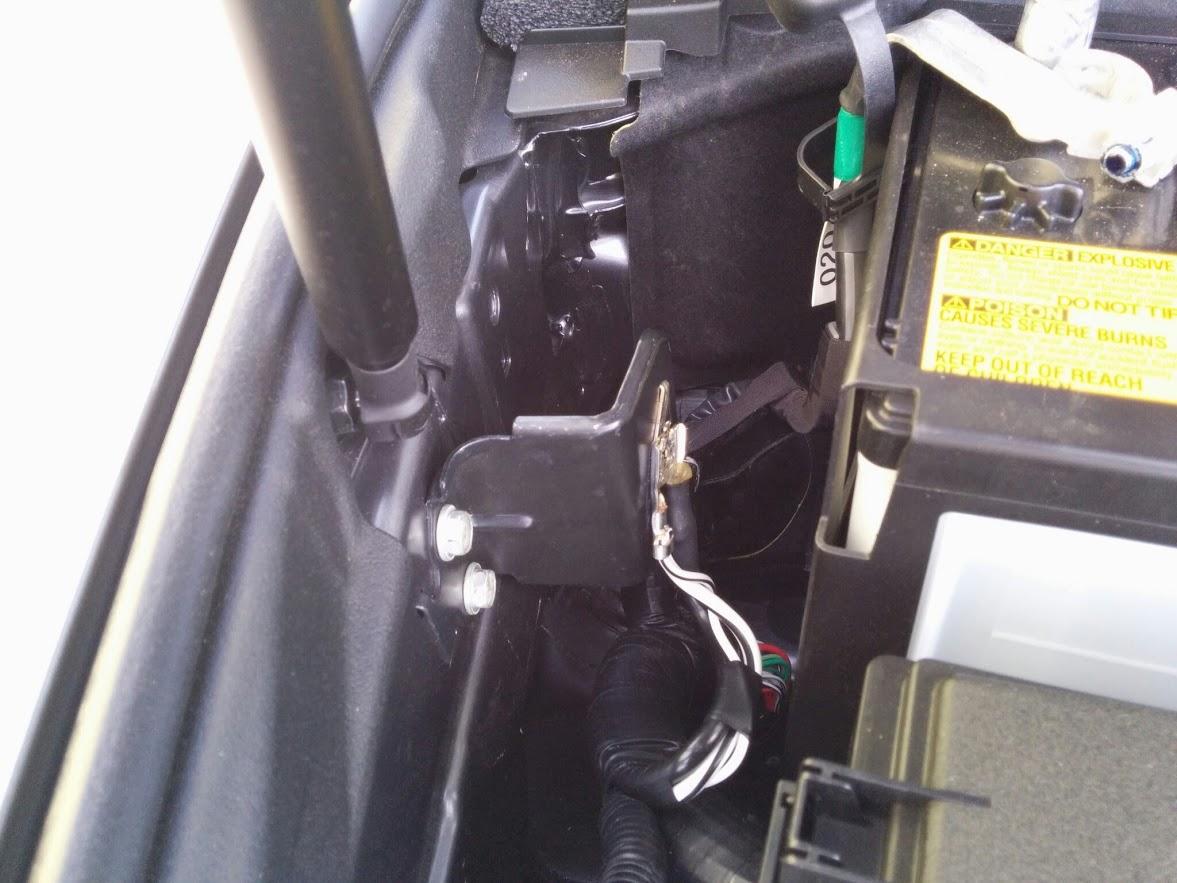 After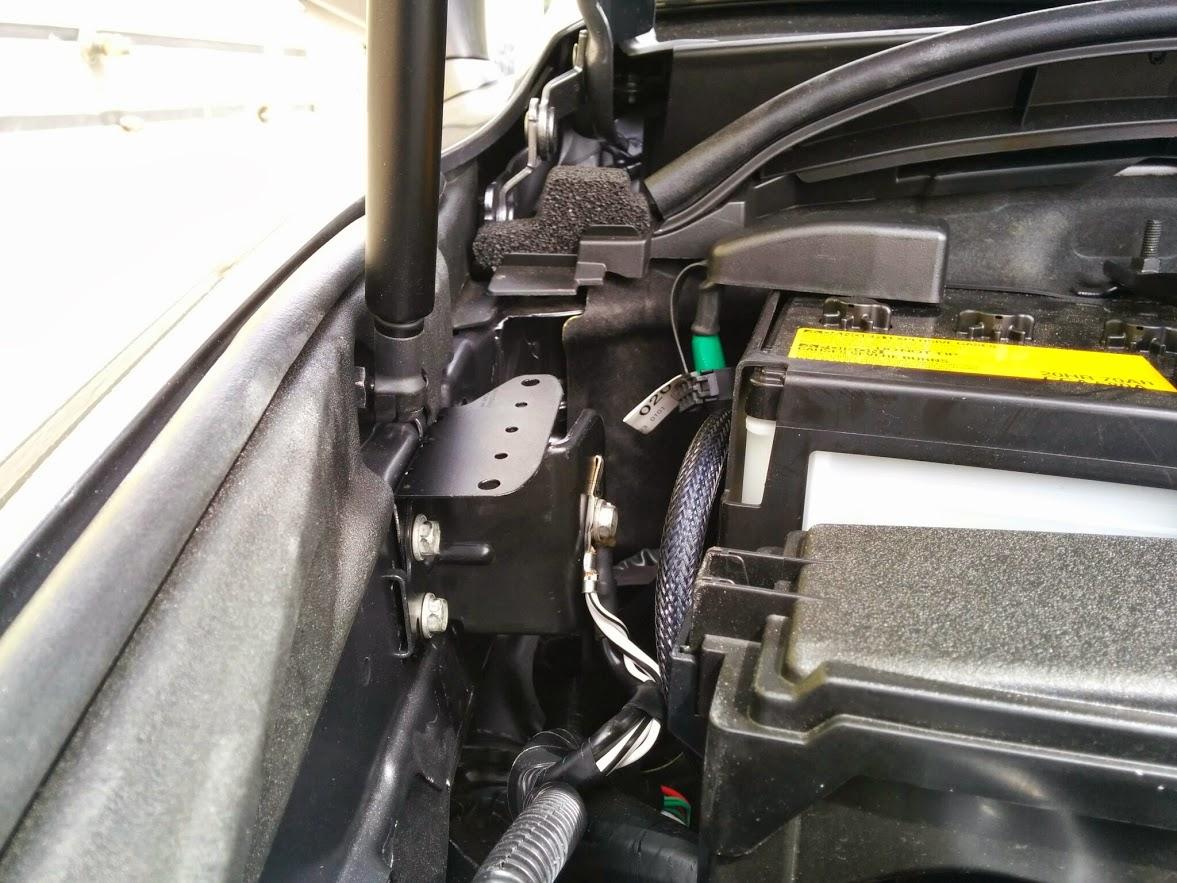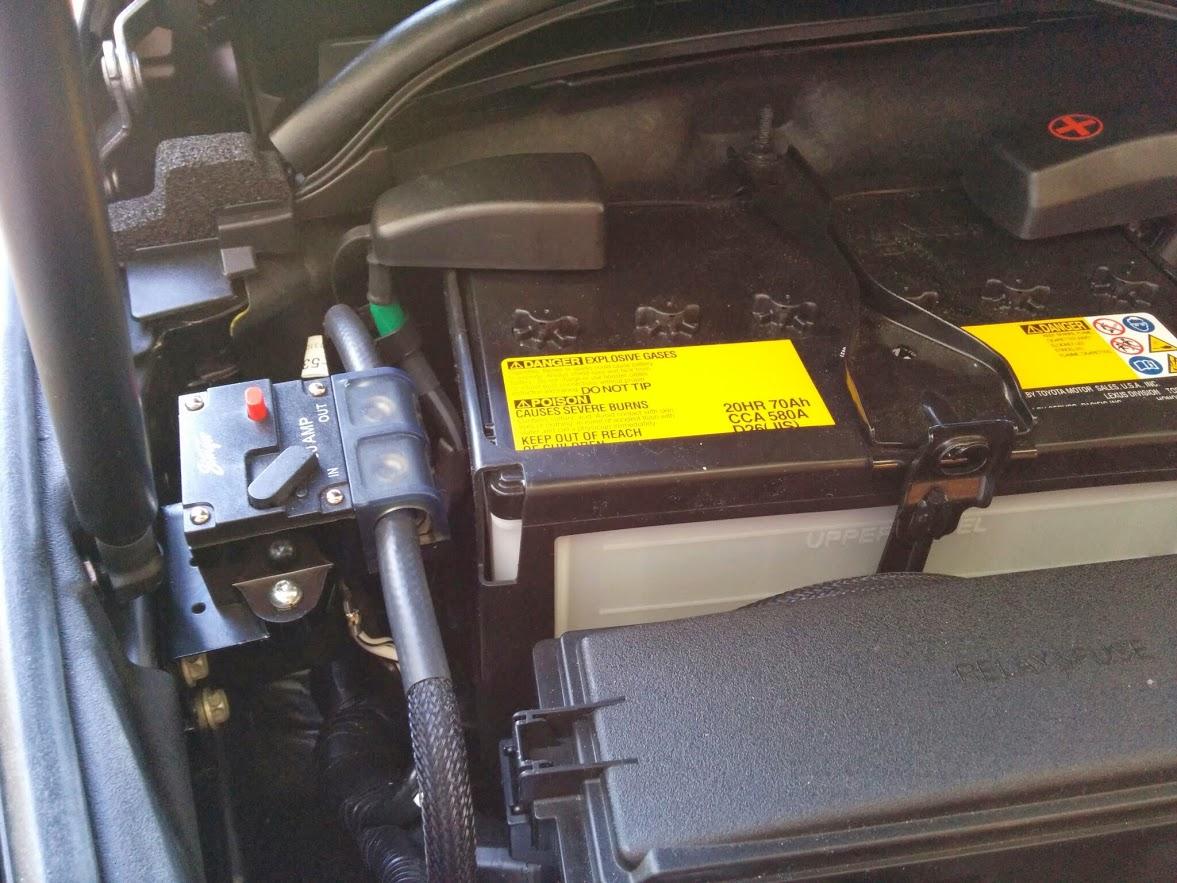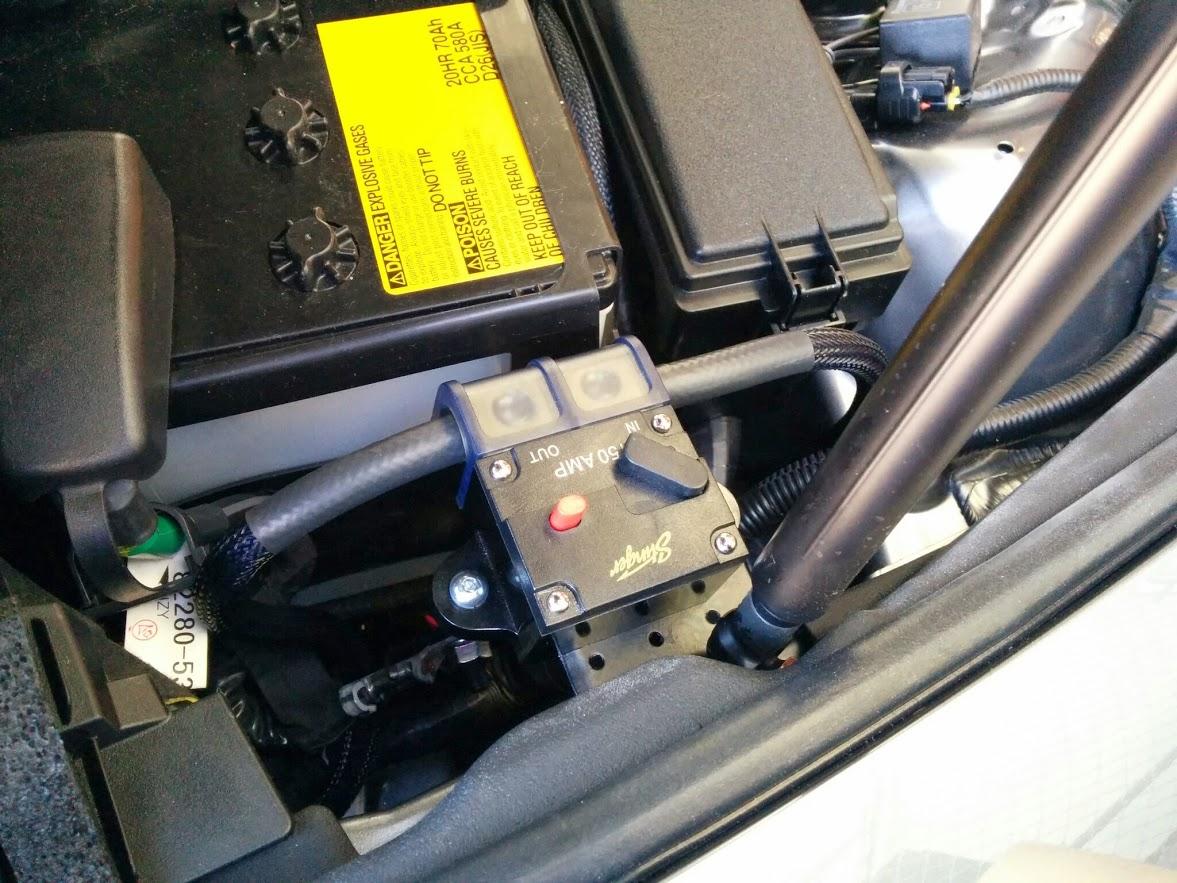 Wire now in the trunk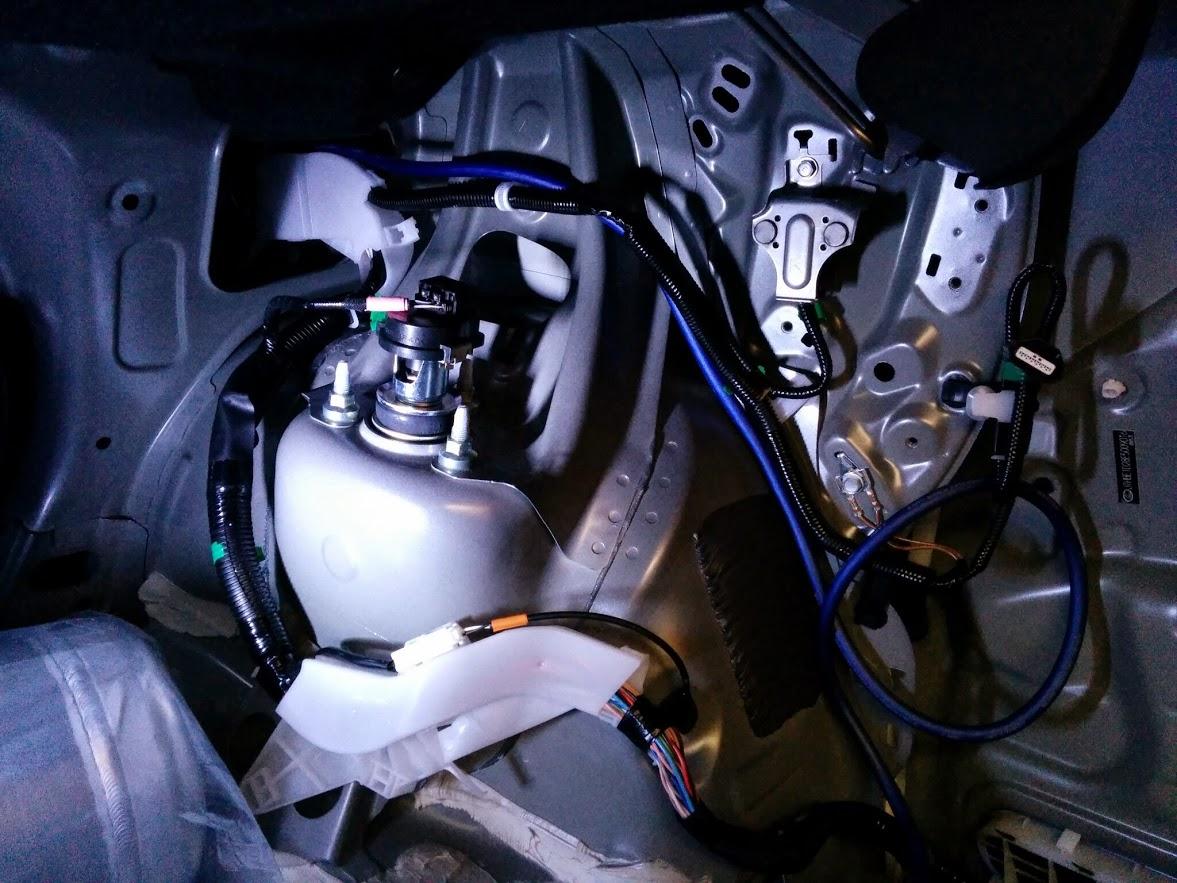 Distribution Block mounted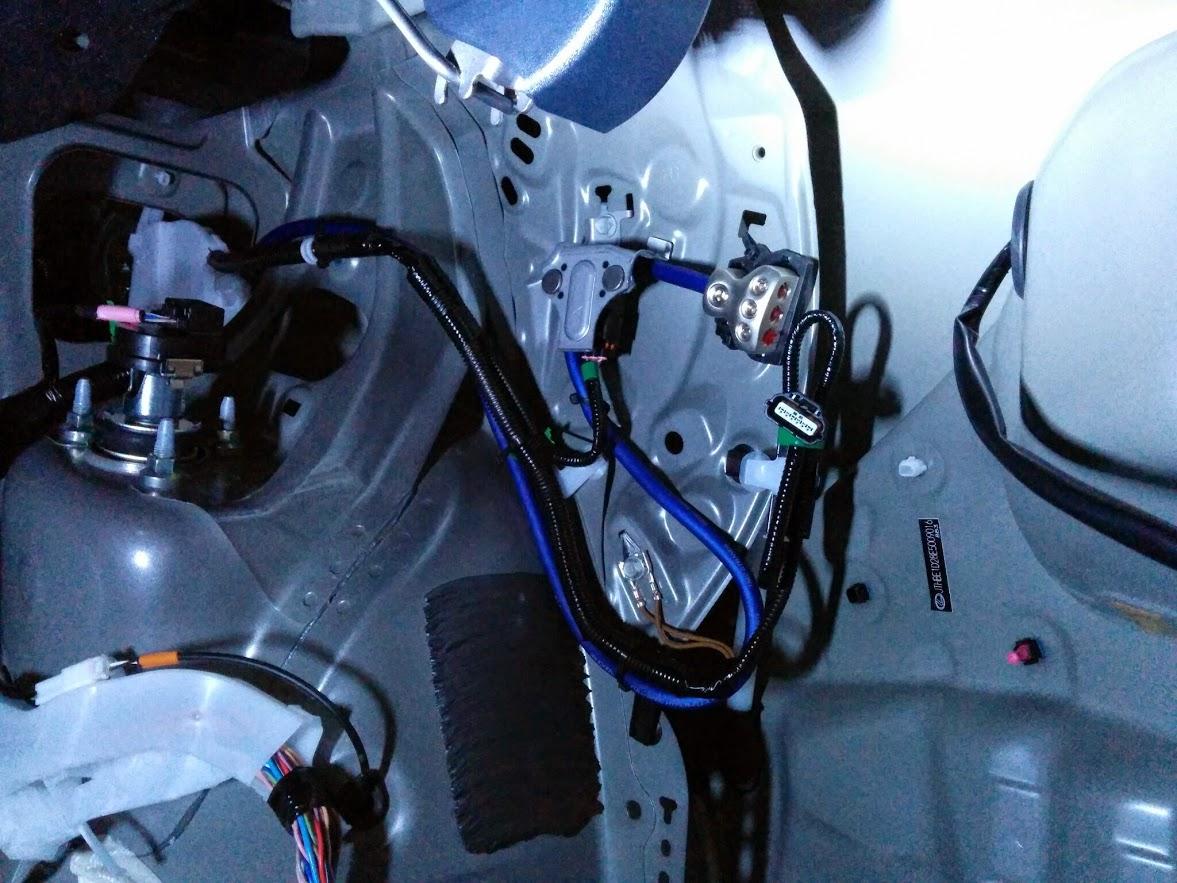 its amazing the attention they put into this Mark Levinson Amp. The finish on it is so nice but it is hidden away.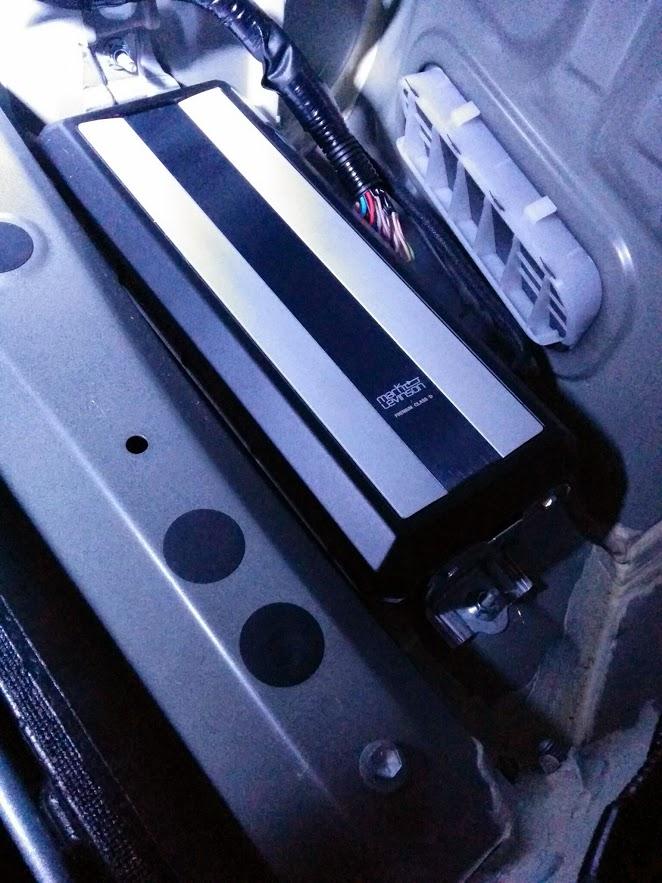 So now to figure out how to mount the air tank etc.
I did not want to do like every other simple setup I have seen out there where people just mount everything onto the floor with exo mounts. I wanted to keep my nice Lexus trunkmat intact and usable. So here we have it. Floating tank behind the rear seat.
Seats are still able to go back up.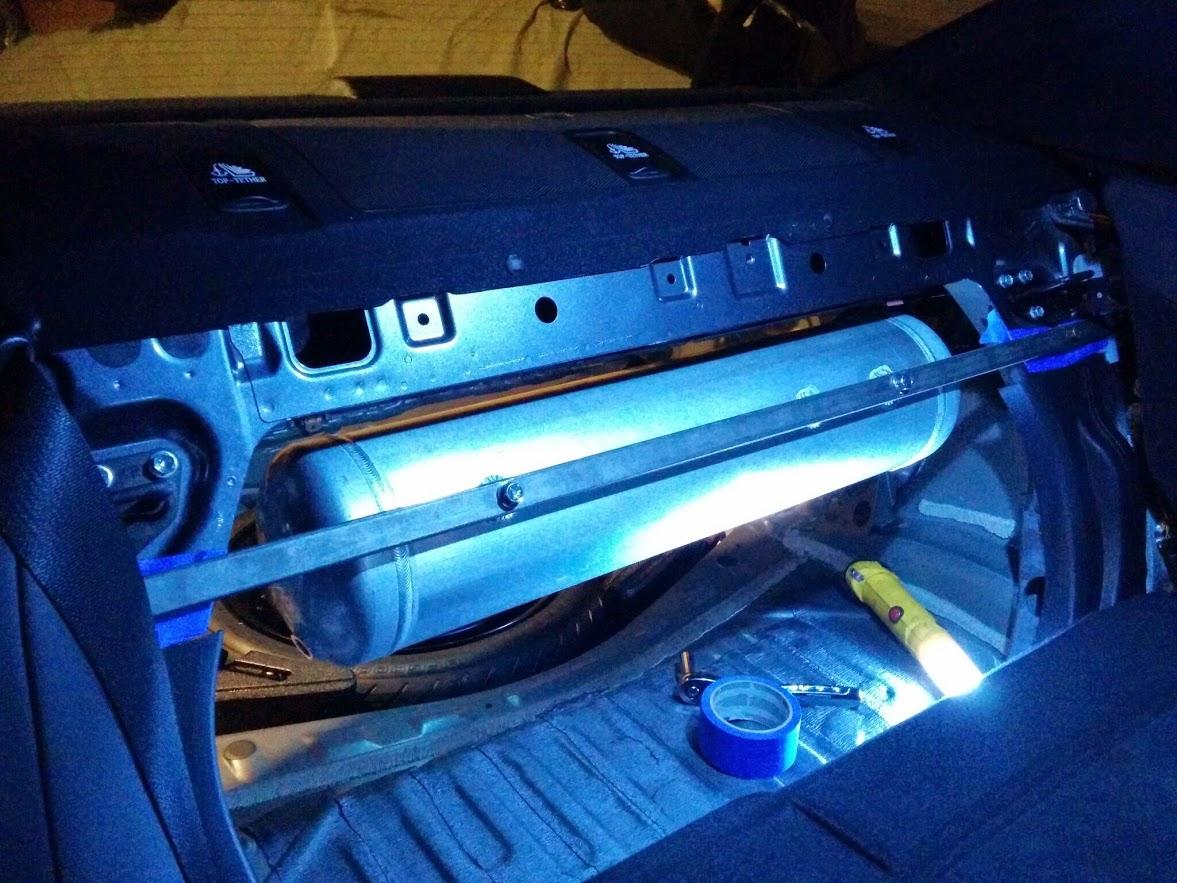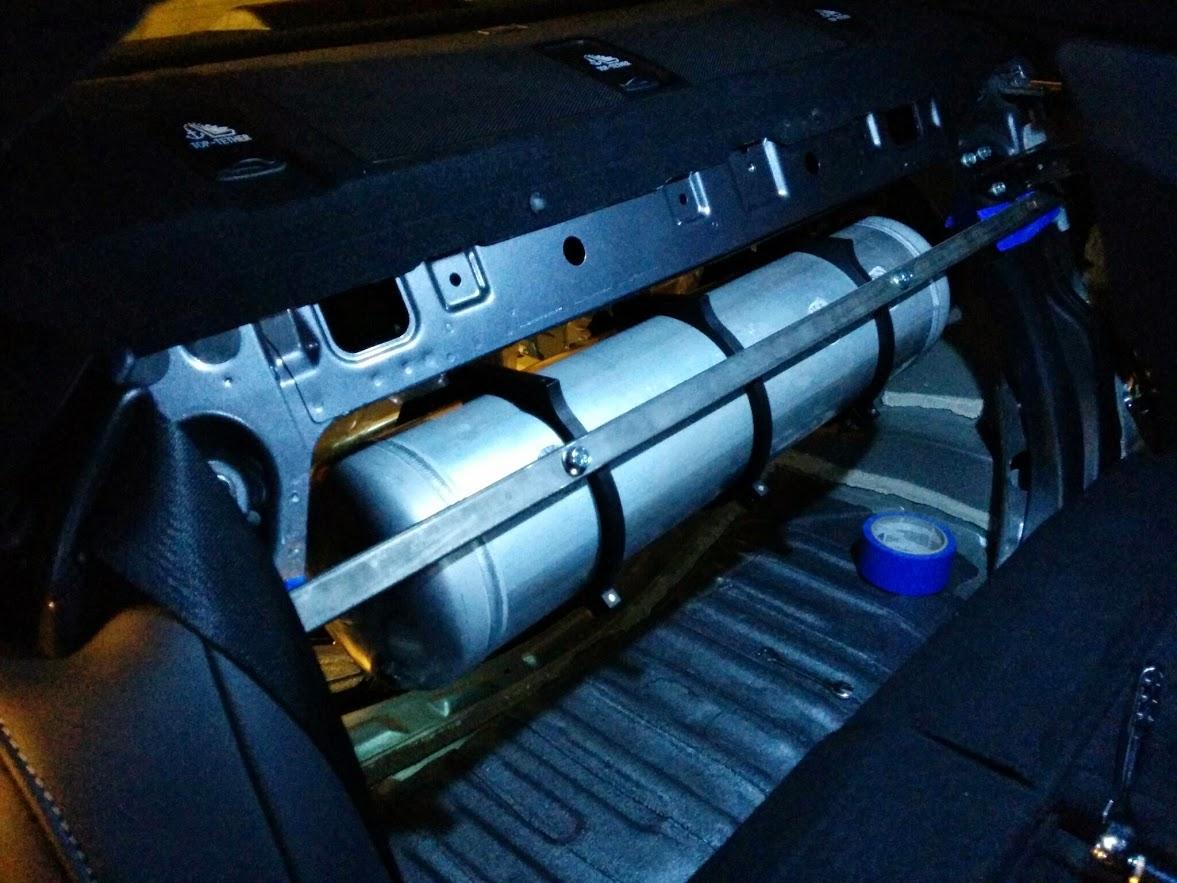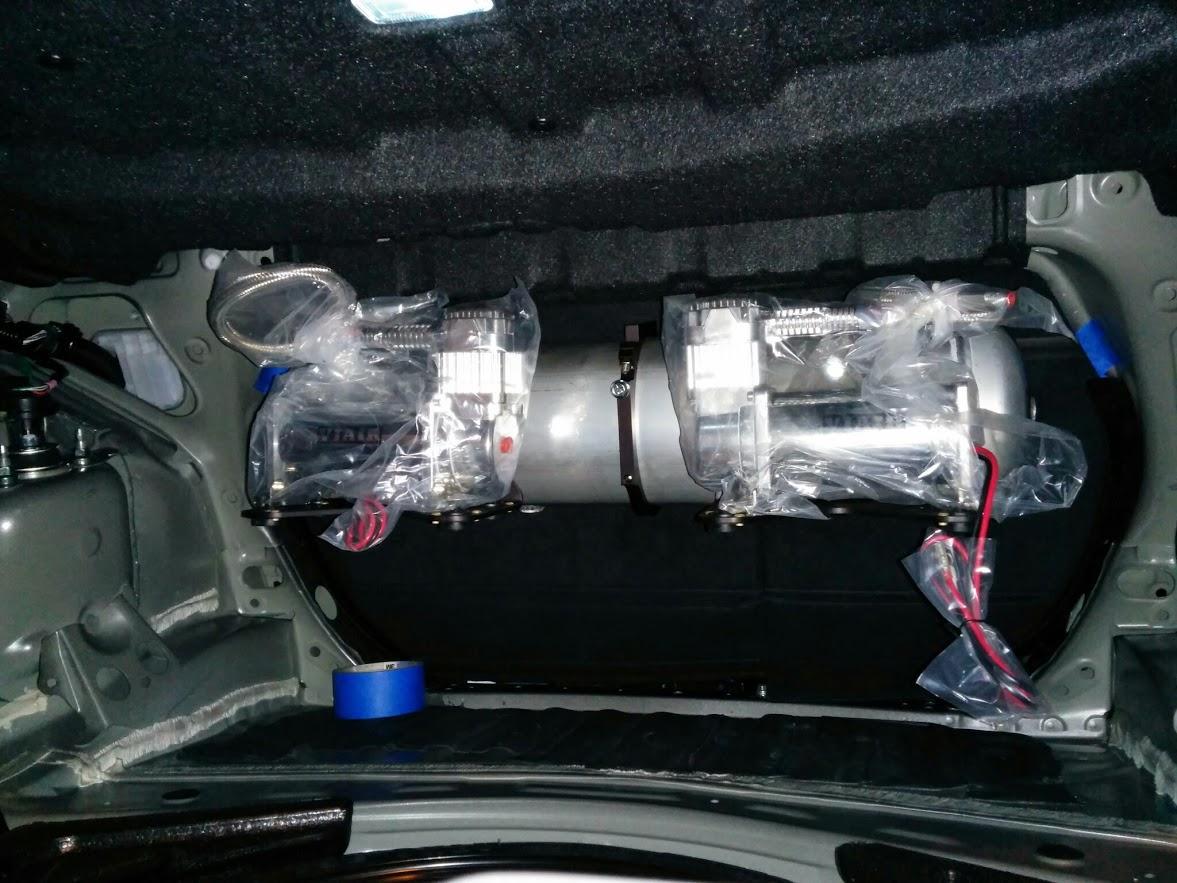 Quick test to see if it can hang with the extra weight of two compressors. (does not feel safe, so that night I stopped right there.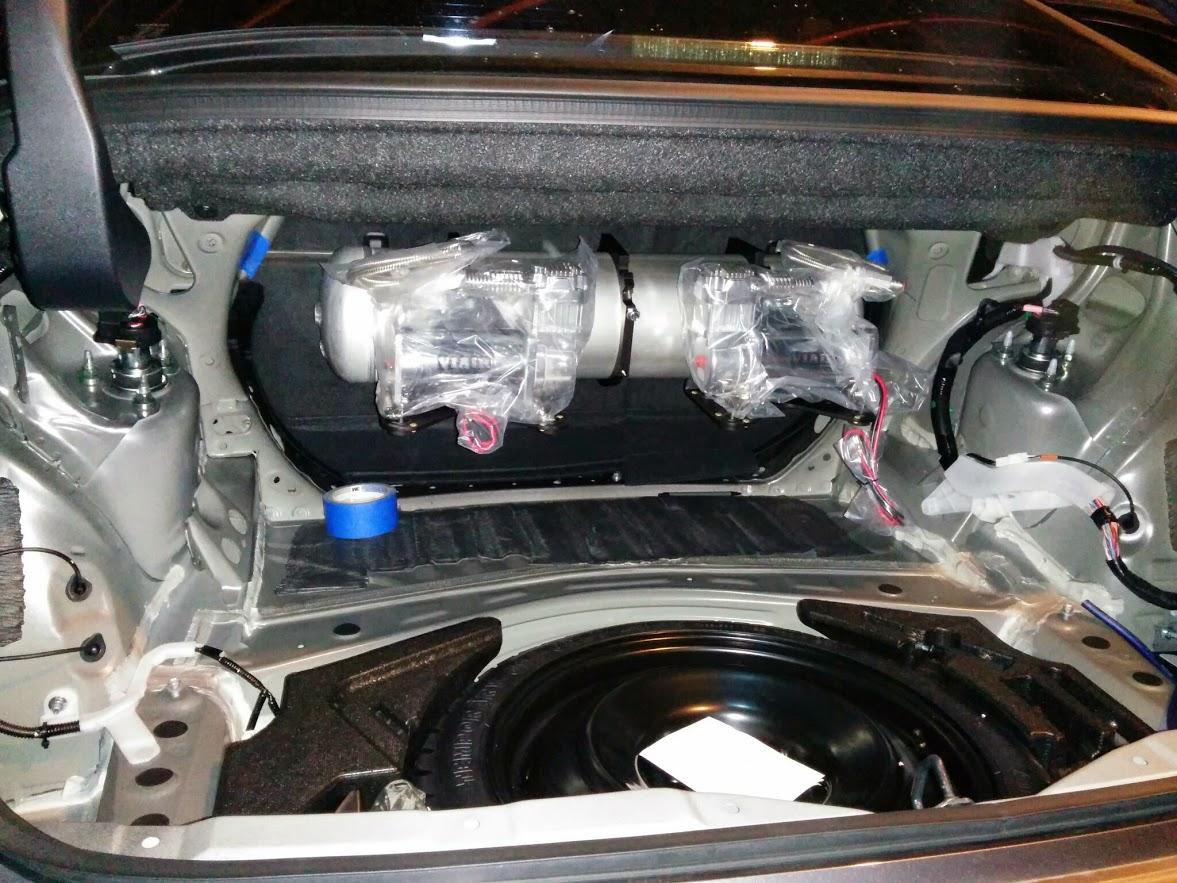 I have resolved the unbalanced weight with another third mounting point by making another bracket from the top of the tank brackets and now all is secure. Seems like I was so into getting it done that I did not get a photo of the process of making this bracket. Strange.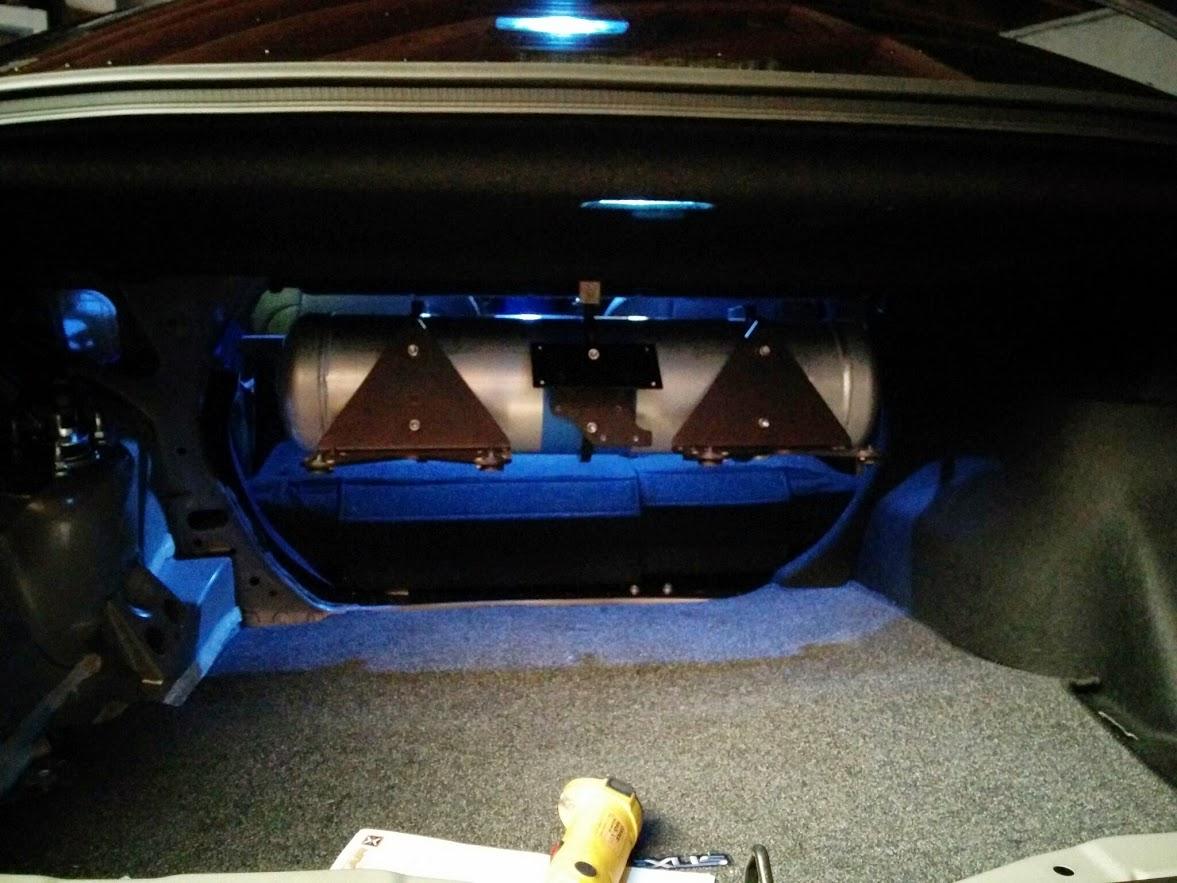 Here we continue on with figuring out which way all wires will be ran and tailored. Hot mess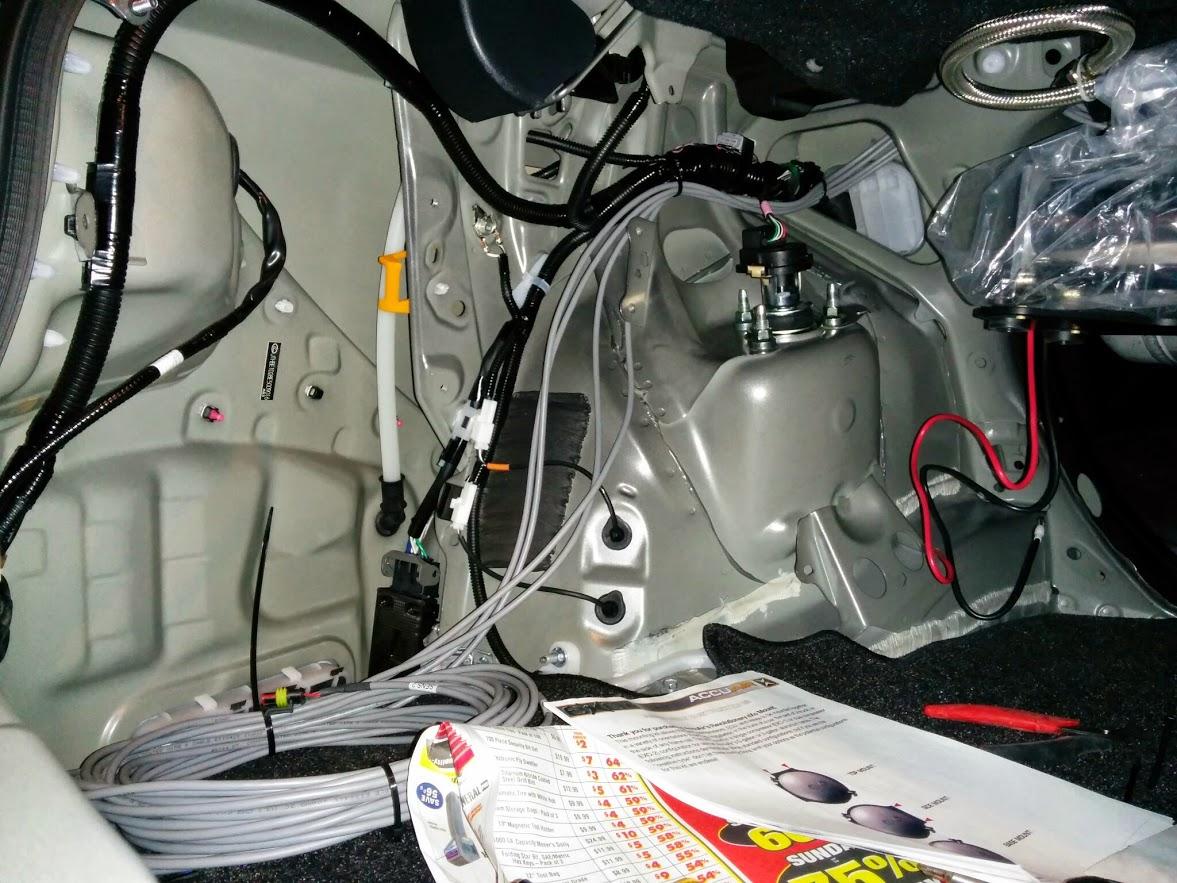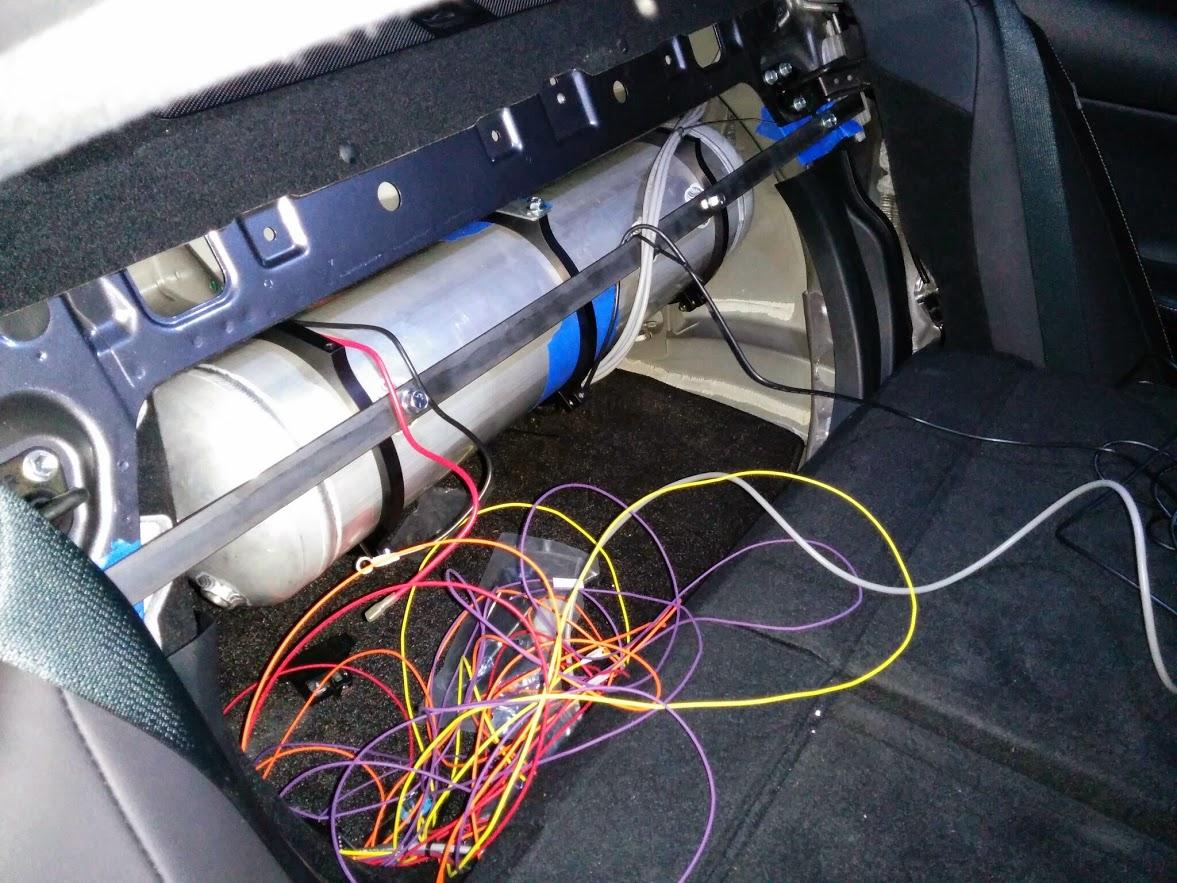 I will be sending the brackets and the tank to get them powder coated soon and order some more wire management items before I can continue on.