Builds
My coupe by 66Lincoupe
By 66lincoupe
You must be logged in to rate content!
3 minute(s) of a 66 minute read
My coupe
Compliments of 66Lincoupe @ www.thelincolnforum.net
11-18-2008
Here are a couple of my coupe...
I bought it from the original owner. It had been sitting for 25 years, It still had the original black and white Arizona title... And NO rear main seal! to prep the car for starting I had to remove the intake because the owner had removed the carb to rebuild it and do a tune up and never got to putting it back on, so new intake gaskets (and soaking in Marvel just to be safe), a donor Carb, Pertronix ignition, coil, plugs and wires and I got it started... ran fair, made some noise but nothing unusual...and no big leaks, the water pump trickled, but just a single drip from the rear seal area after half an hour! After I made sure it would at least start I started replacing the dried-up seals and bushings... Timing set, valve cover gaskets, water pump, diverters, rebuilt power steering pump. I wanted to change the oil pan gasket and thought that it would be a good time to change the motor mounts too. I pulled the pan, and the rear main bearing to change the seal to a new neoprene seal instead of the rope seal. There was no seal in the cap! I thought no big deal, it probably stuck to the crank... Nope! No seal at all, top or bottom! the two side seals were in place but no rope! I called the original owner to see if it had ever been in for that type of work and he replied in the negative! so this engine ran for the better part of 15 years with no big drips... How's that for quality?
How I found her... Crying out for attention...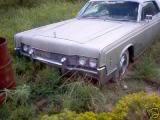 How she looked the day before I came to Michigan...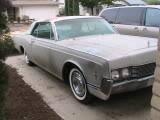 Slow work, but worth every second...
12-10-2008
Found a photo today from when the shipper dropped the car off here in Michigan. I was still in Arizona so my wife sent me this to assure me it made it okay!!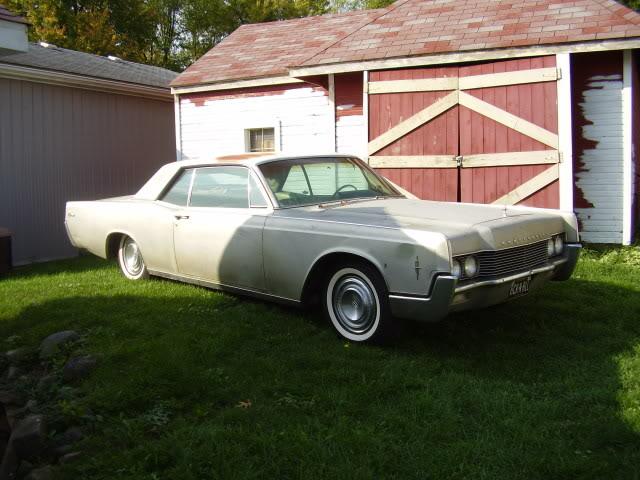 Then she had to park it in the barn!! She hates driving anything bigger than her car, I told her that her car was actually taller... That didn't help.
Here's when the flatbed dropped her off the day I bought her December 2006.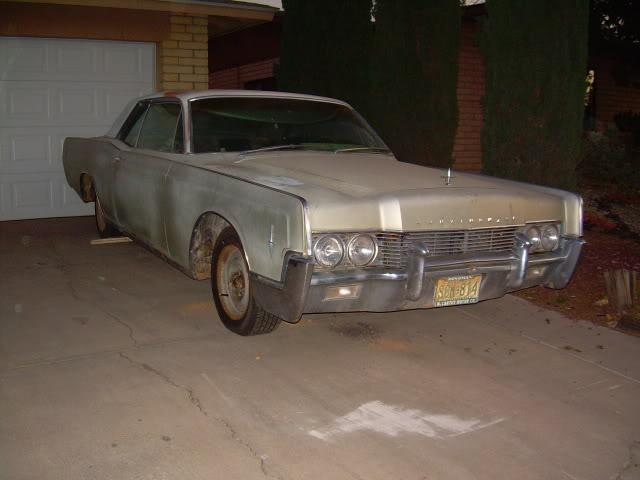 I pressure washed over 25 five gallon buckets of crud off of the bottom, when I was done I was expecting to see huge holes everywhere. I was shocked to find no rust-through anywhere... Just the surface stuff on the roof and the edges on the bottom. My floorpan undersides you can still see the E-coat where the black undercoating has flaked off...