Builds
1956 Lincoln Premiere by Brothers Custom Automotive
By lanablacktop
You must be logged in to rate content!
5 minute(s) of a 5 minute read
1956 Lincoln Premiere build by Brother's Custom Automotive.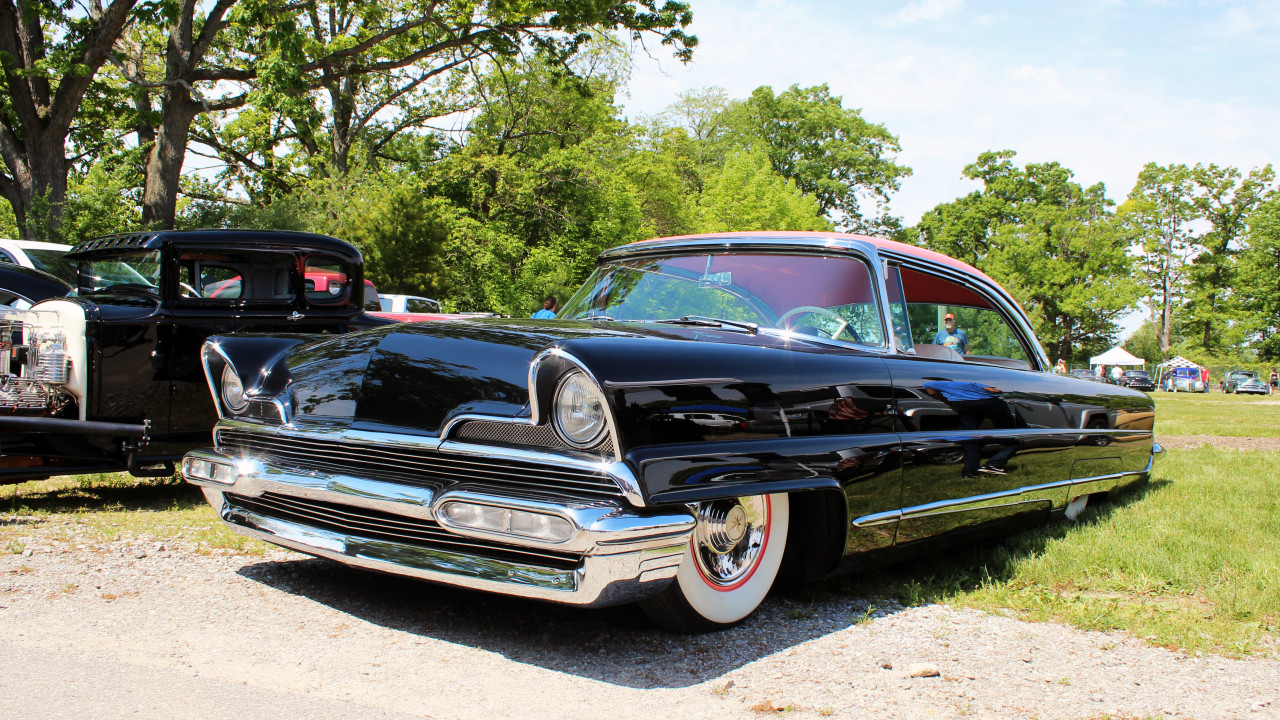 I bought this car in 2011 from an old friend who had bought it in the mid 90's. I always liked it, and consistently bugged him for years about it being my car. He finally caved in. I got the car in the winter of 2011. It had been sitting outside for eight years at this point. I drove it to my shop and although it ran well it was low on oil, the trunk was filled ugh water, and the giant car had no brakes!

I gave it an oil change & an extensive tune up. Knowing it needed a complete brake job, I opted to upgrade to FatMan custom dropped spindles and front disc brake conversion. I restored the rear brakes and upgraded to a dual diaphragm disc/drum master cylinder. I pressure tested the radiator, new thermostat, hoses and belts.
Added lowering blocks in the rear and C-notched the frame, raised the driveshaft tunnel, and the enjoyed the car as is until 2013.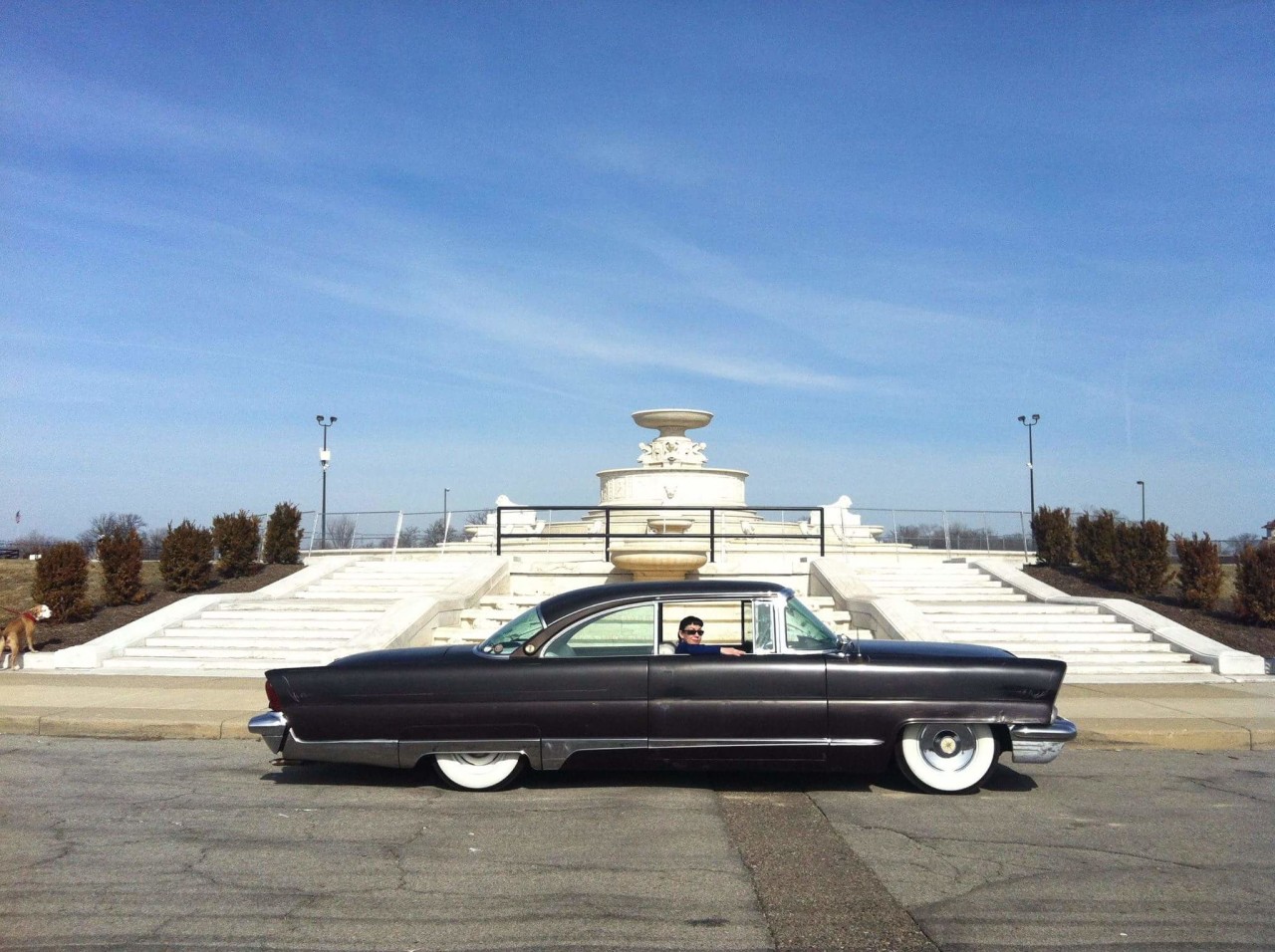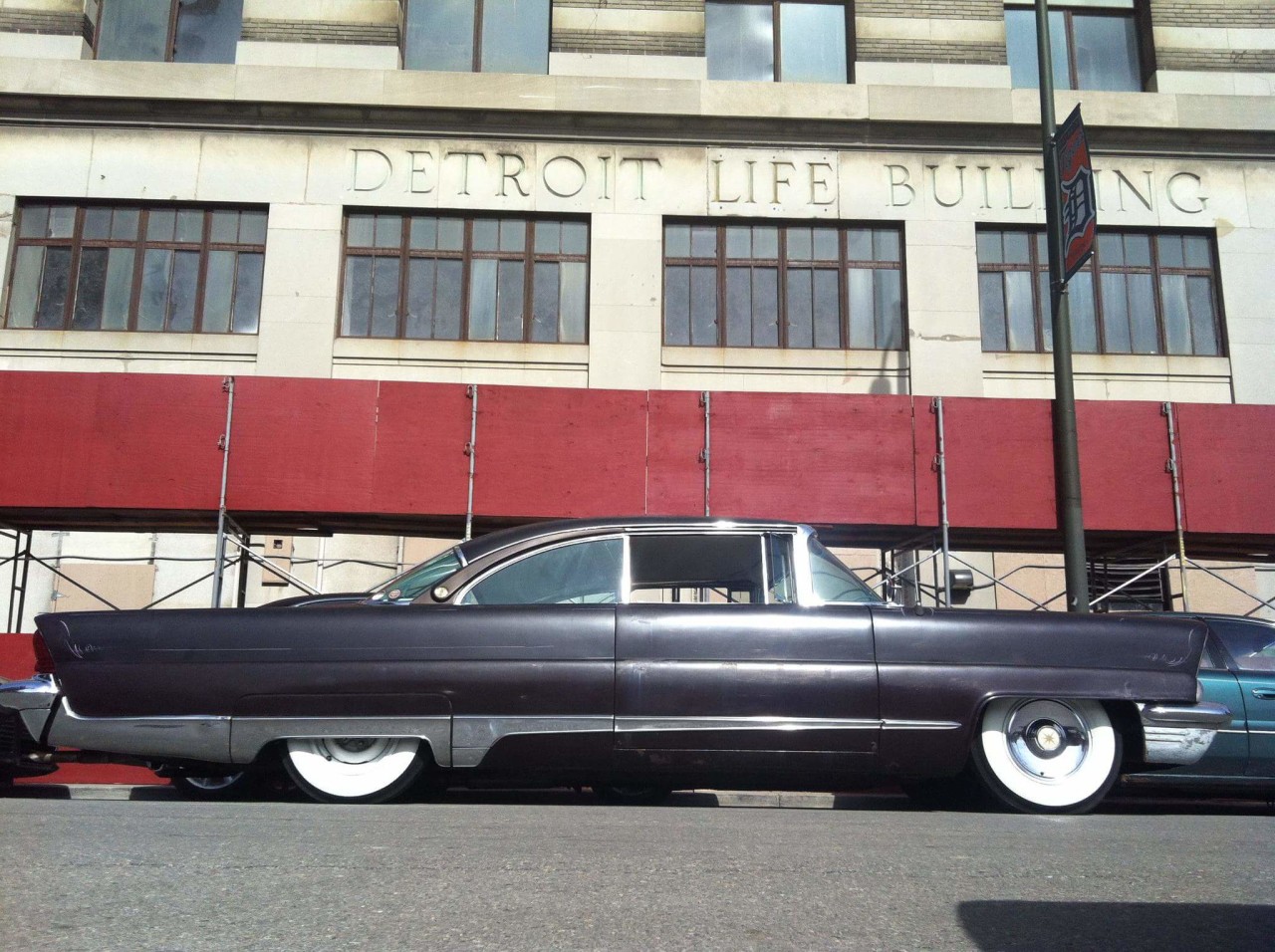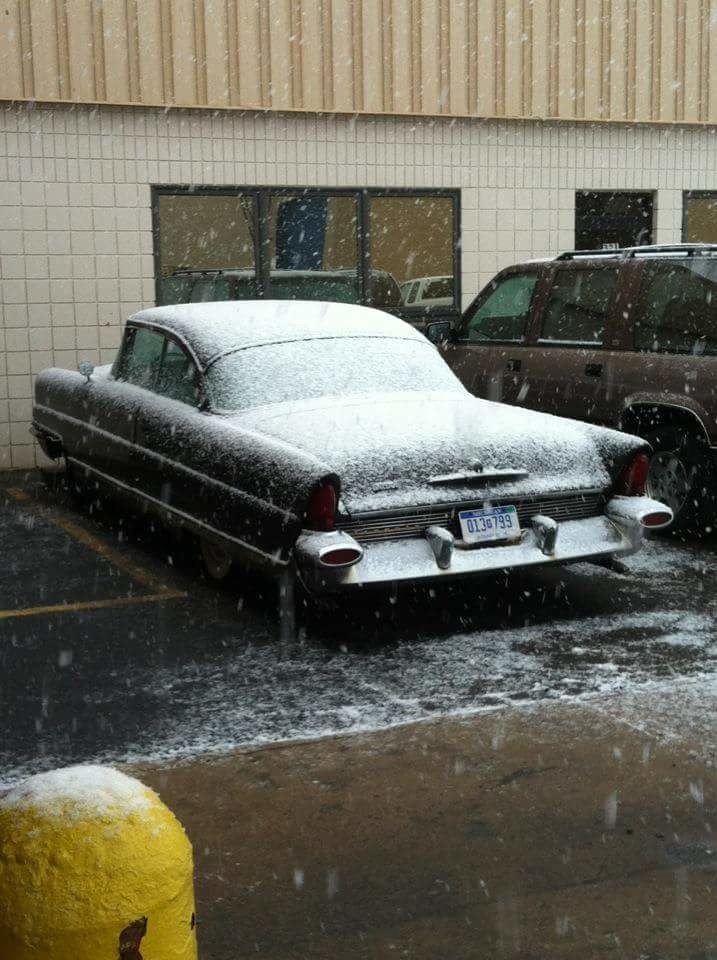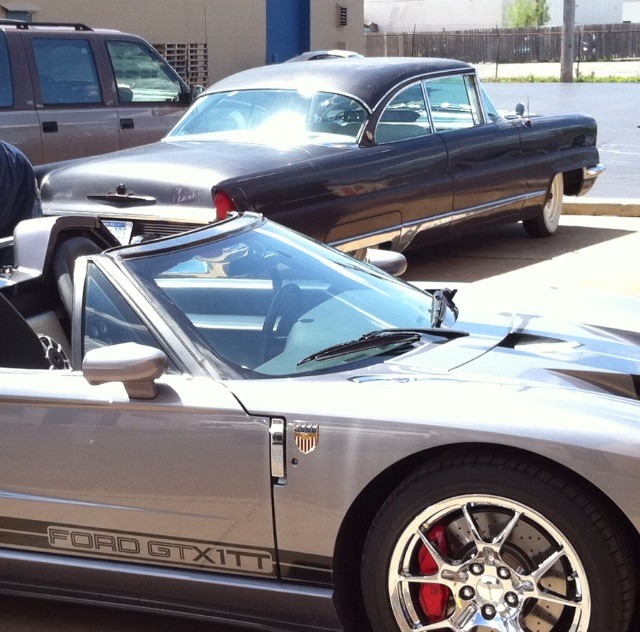 In 2013 it received a frame on re-do.
We decided in October to show this car at the 2014 Detroit Autorama... This didn't give us much time so we really hustled on this build!
I left the 400W Ford engine, but removed all of the sheet metal from the body and media blasted all the parts. We stripped the body at the shop by sanding. Removed all the windows and seals, then proceeded to remove & repair the rusted floors, inner & outer rockers, body to frame supports, & rear lower fenders. Then it was onto the bodywork. I removed ("shaved") all the emblems, trunk lock, hood ornaments, & door handles. Then I decided to round the door corners for a cool mild custom detail.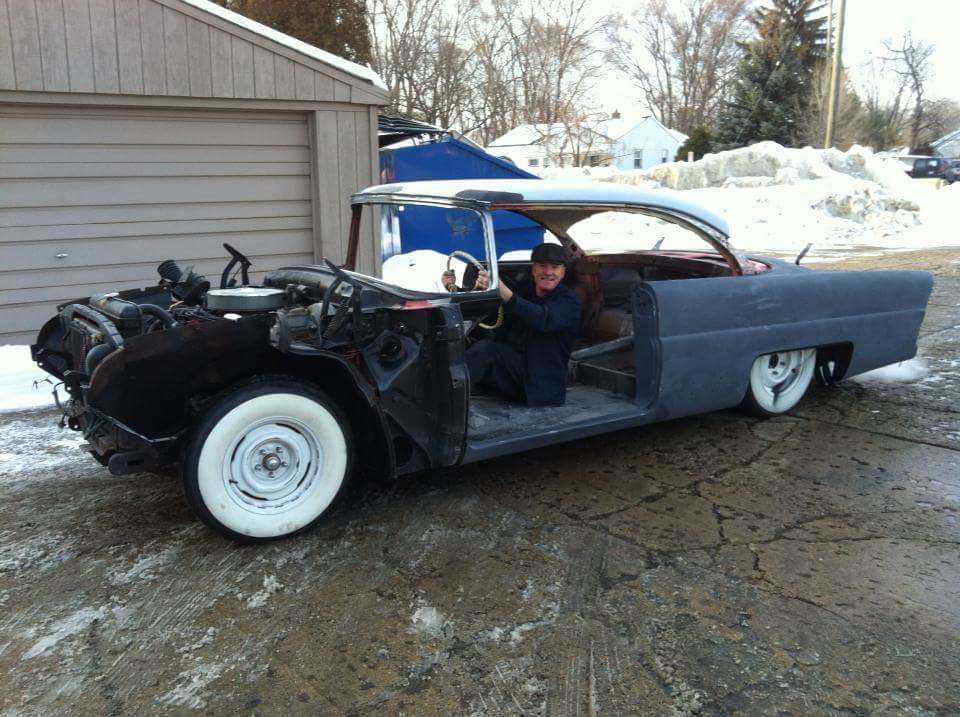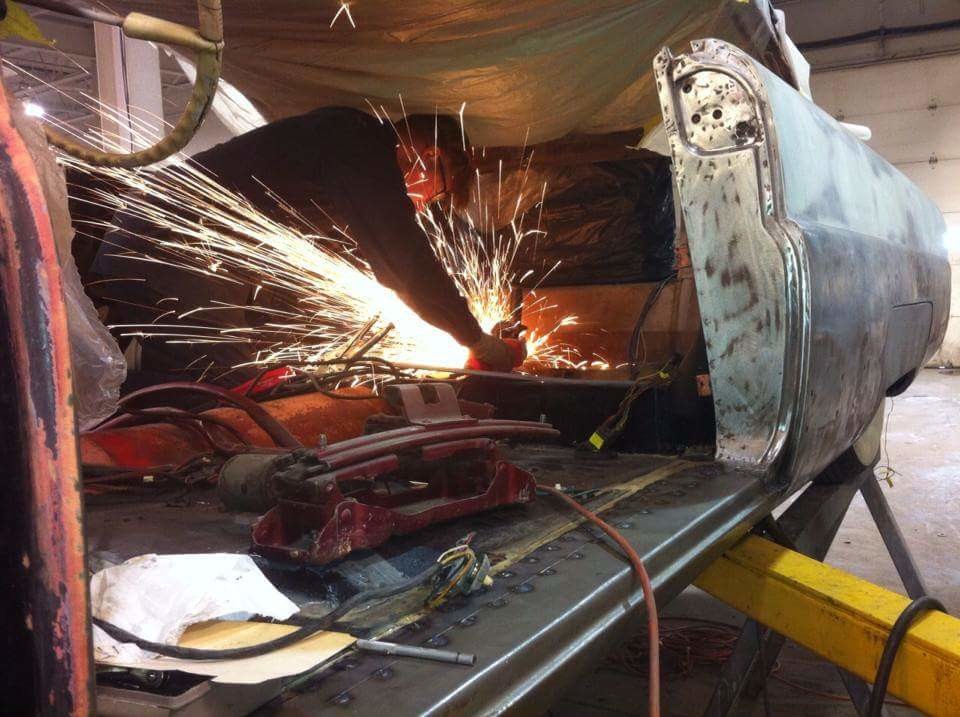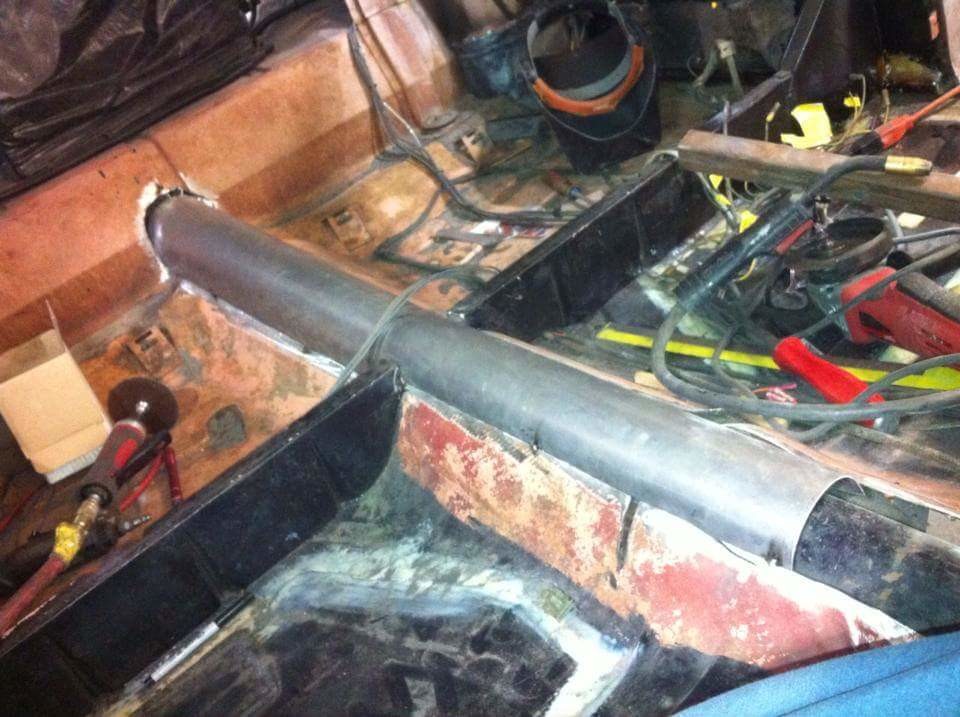 We boxed up all of the chrome and stainless & sent it to Jon Wright's Custom Chrome Playing in Ohio. Meanwhile we surfaced & gapped the body for many many many long hours.
It's not an easy car to buy replacement parts for either. Tirelessly I searched for trim, tail lights, rubber seals, & glass. We rolled this car into the paint booth ELEVEN days before Autorama!!!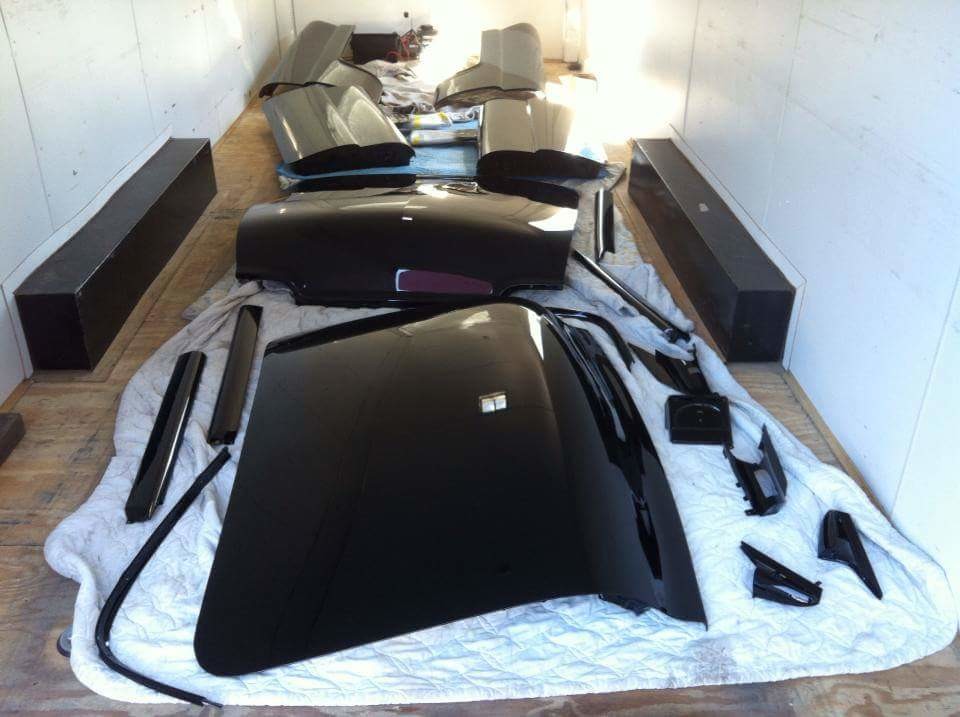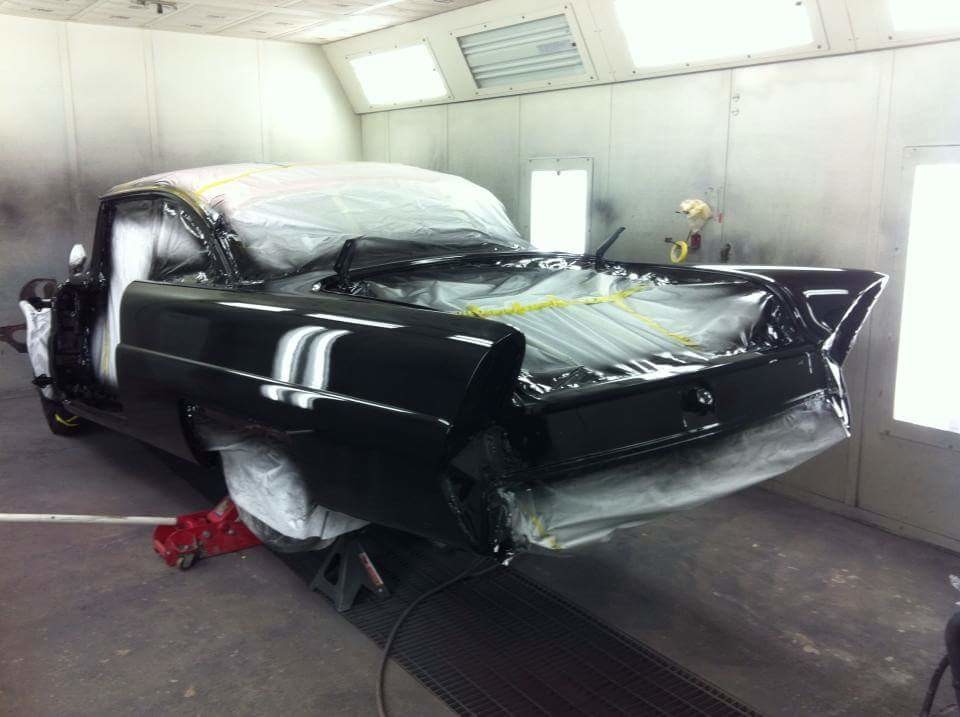 We wetsanded and polished the body and panels, installed new glass and seals, then fit all the body panels. At the same time we fit the new interior. It has special, not stock metal flake carpet called " Trinidad".
The chrome came back, and was beautiful, just in time for final assembly!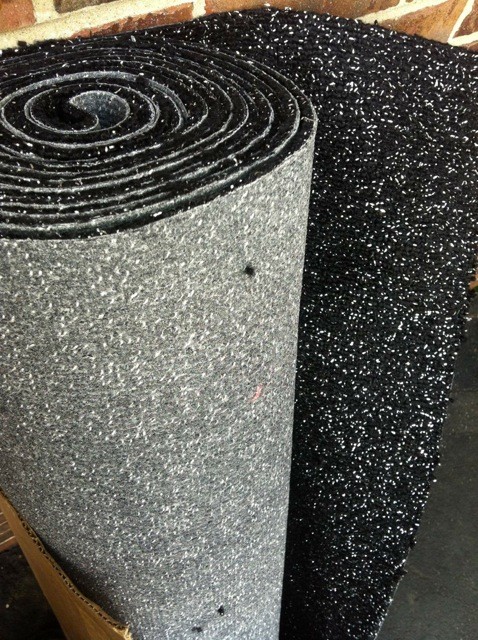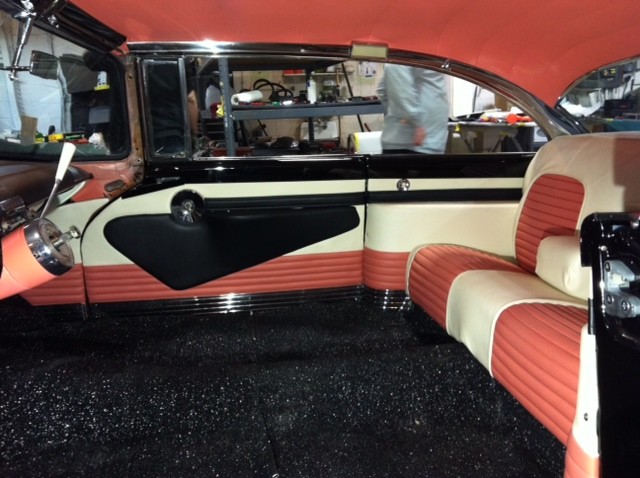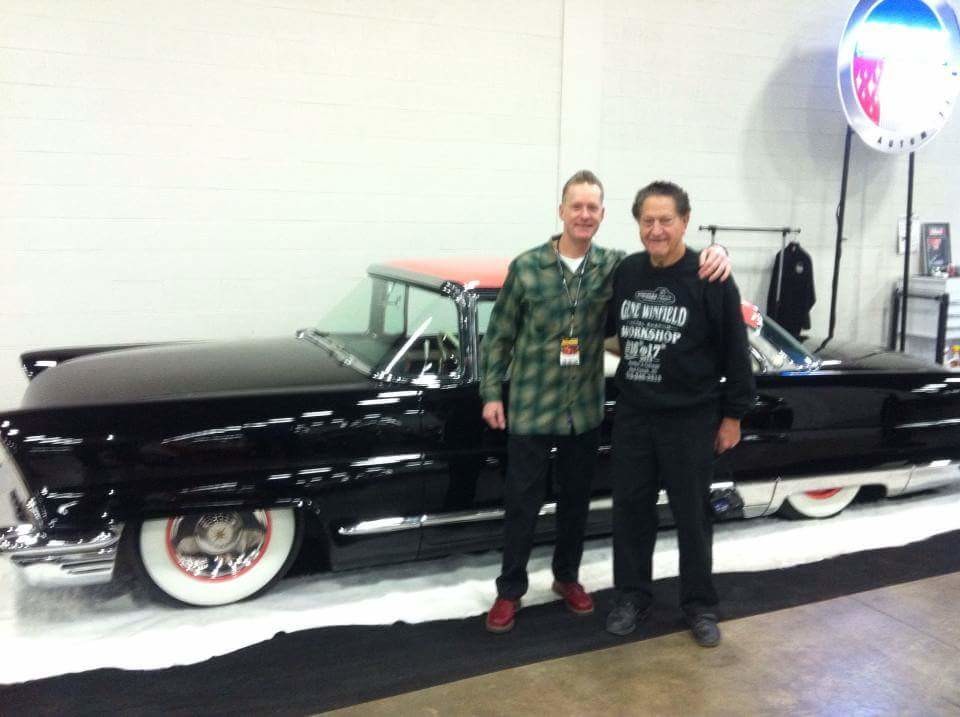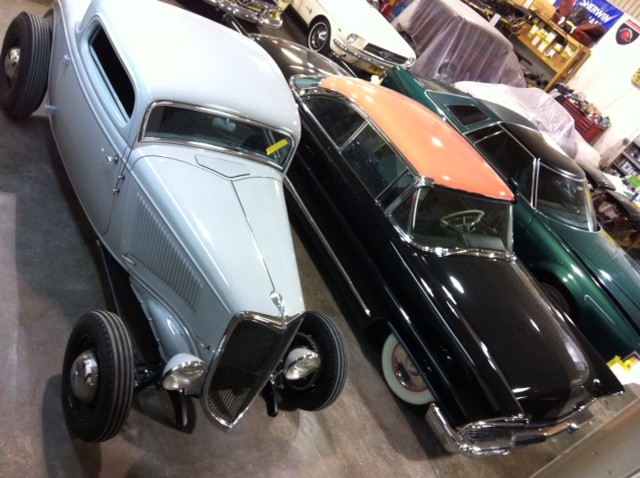 We were literally the first car to roll in for setup at COBO Hall for Detroit Autorama. The car was chosen for a "Lady's Pick" award, which was presented by Linda Vaughn!
I've been enjoying the car ever since, practically as a daily driver.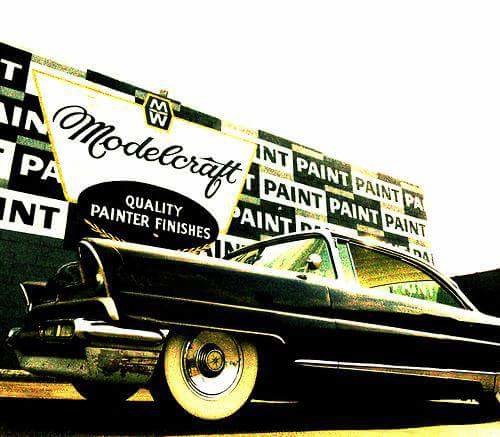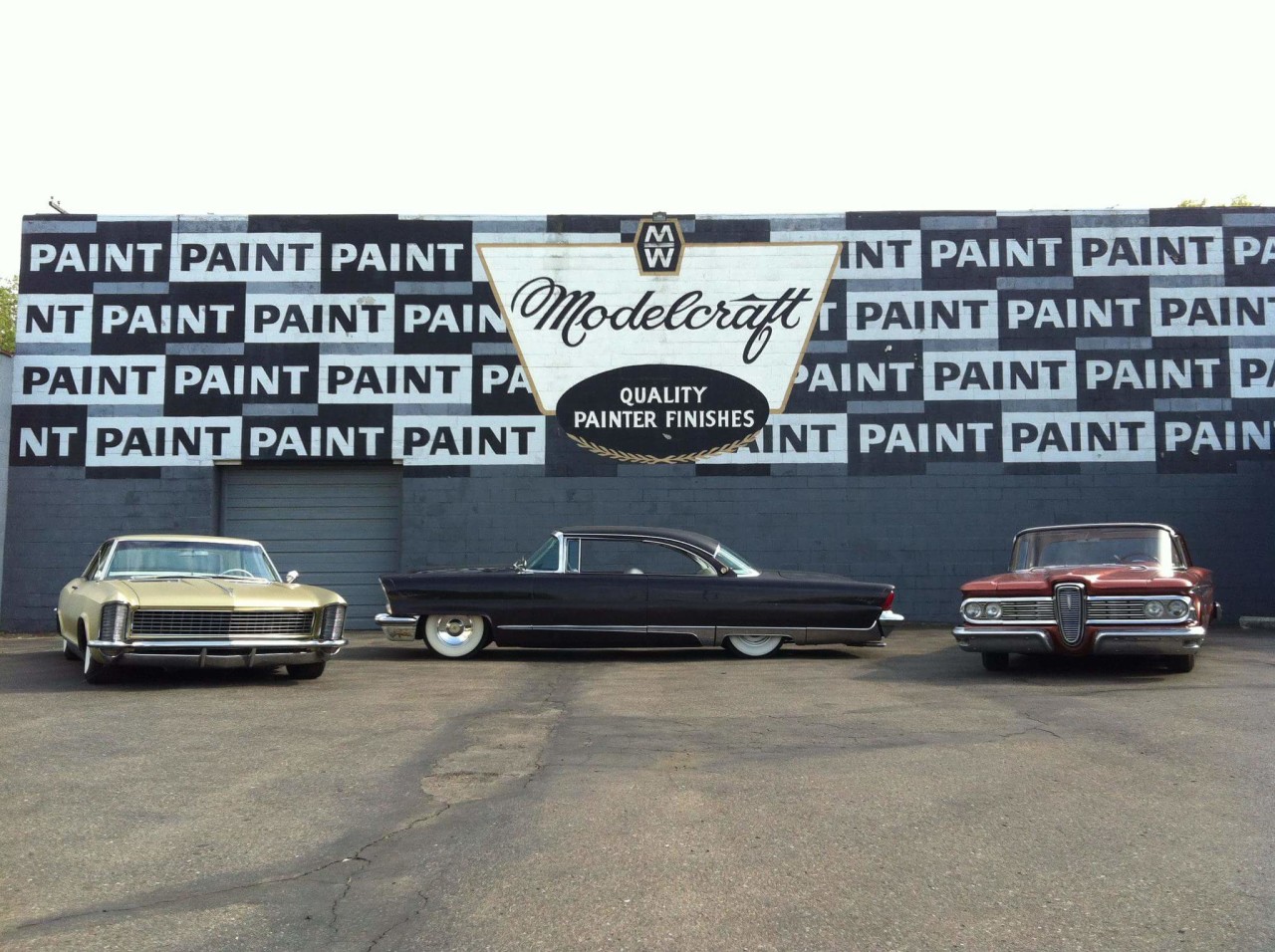 Every time I drive it through downtown Detroit people just point and smile non-stop. Even though it has one badge that says Lincoln, most people ask "what kind of car IS that?".... But somehow in downtown Detroit, there are are always old timers that KNOW it's a 1956 Lincoln. Premiere.