Quaife Install for W211 by BrianS
By stevegolf
Quaife Install for W211
Compliments of BrianS @ www.mbworld.org


Here's what I've got so far. I'm still waiting on the Silkolene gear lube arrive, and when it does I'll soak the diff and gears then put it all back together. I won't go into excrutiating detail because if you undertake this project you should already have the appropriate tools, WIS, and good mechanical intuition.
According to WIS, the factory backlash spec is .10-.16mm. The stock diff measured .12mm backlash and I was at .13mm with the Quaife....no shims needed. I used gear marking compound to check the wear pattern as well. All is good.
Jack up car, remove wheel, remove center cap, mount wheel back, lower, loosen axle nut (32mm socket), raise car back up, and remove back half of the exhaust. At some point disconnect the SBC harness under the hood.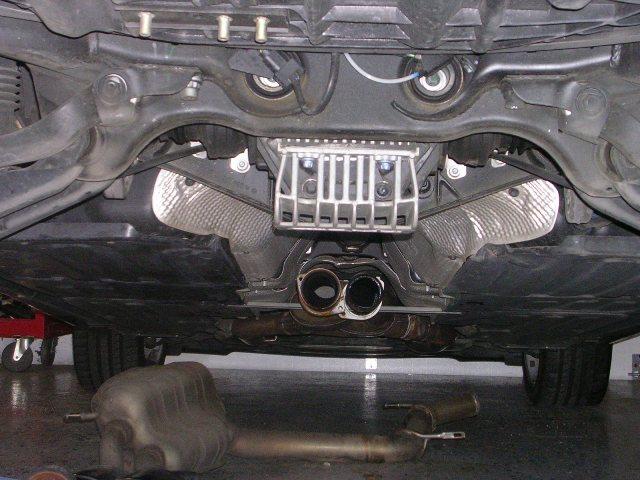 Disassemble one side of the suspension. I chose left because it was closed to my workbench but either side is fine. Slide axle out of wheel carrier.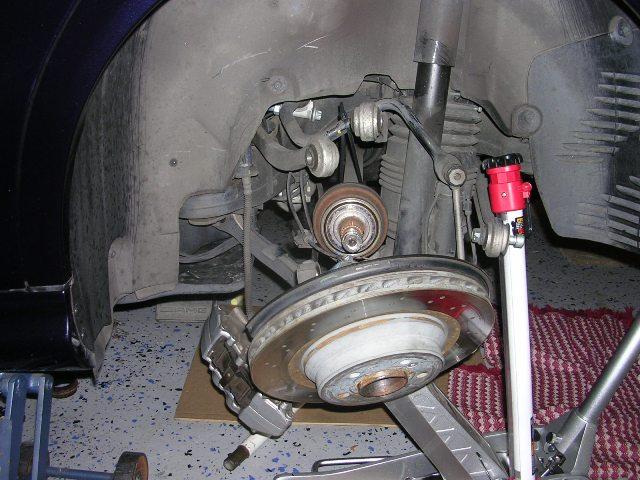 Pry axle out of differential housing.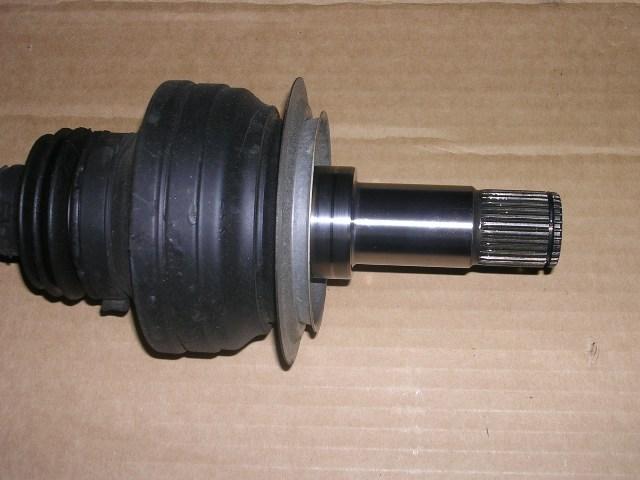 Disconnect drive shaft, unbolt differential support housing, lower diff some and pry out the other axle.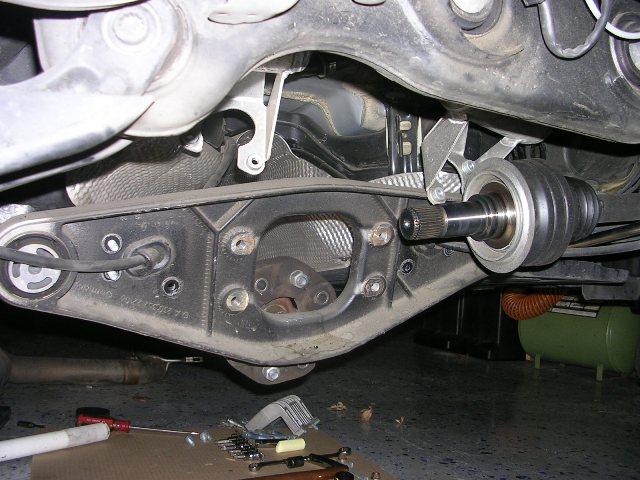 Now the patient is ready for surgery...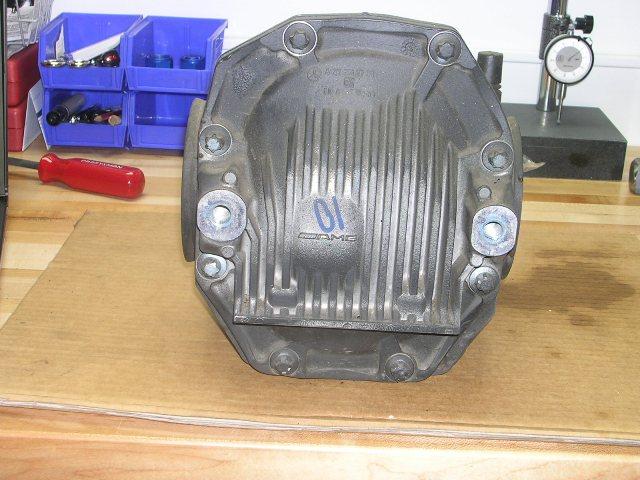 Remove both axle seals.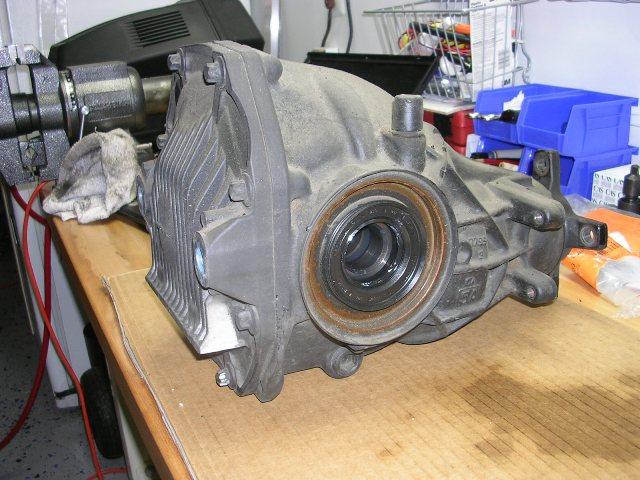 Remove cover and drain remaining fluid.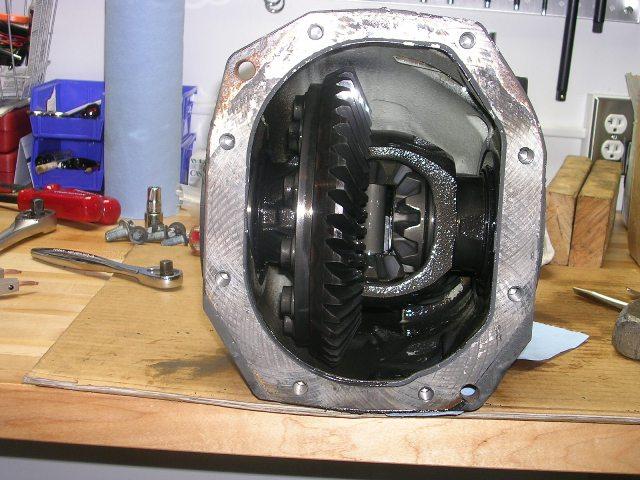 Backlash measured on stock differential. (I did this just to make sure)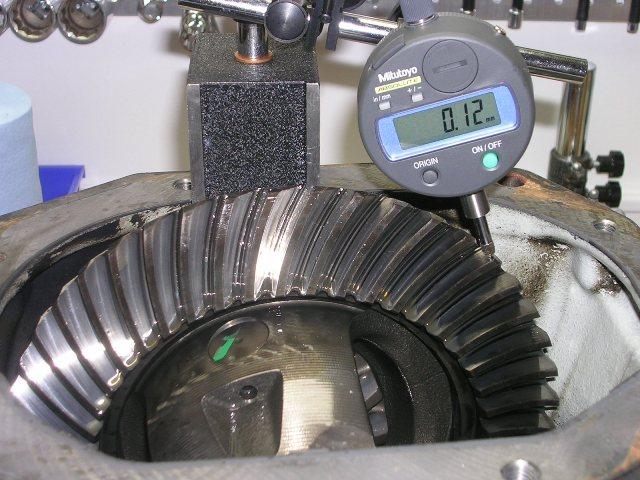 Once the seals are removed you'll see the bearing races held in with big *** circlips. Remove them.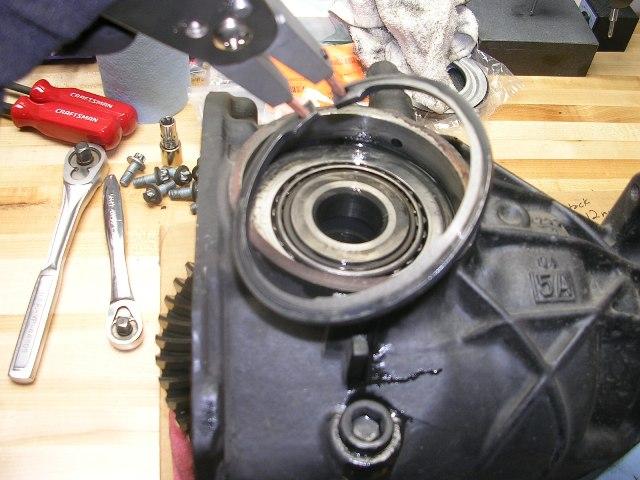 Next remove the bearing races. I used a strong magnet for this.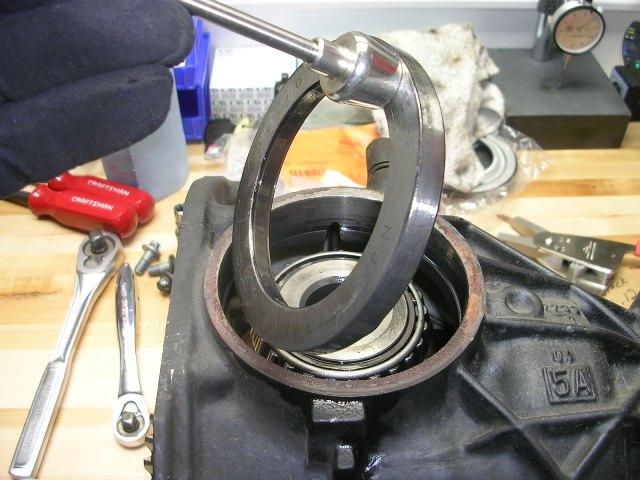 Do this on the other side as well and turn out the stock diff.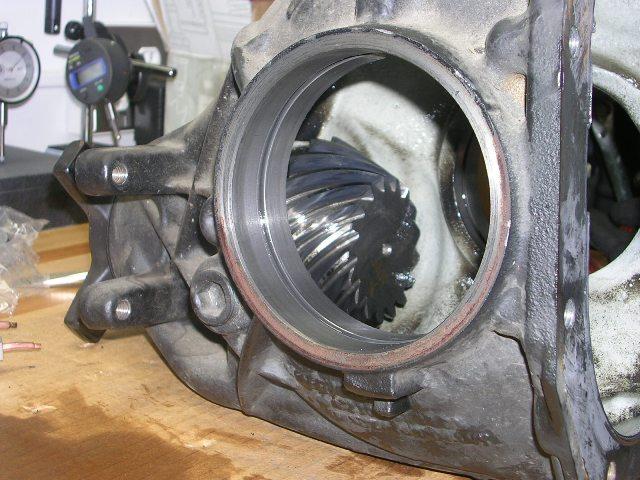 Mount stock diff in bench vise and remove ring gear.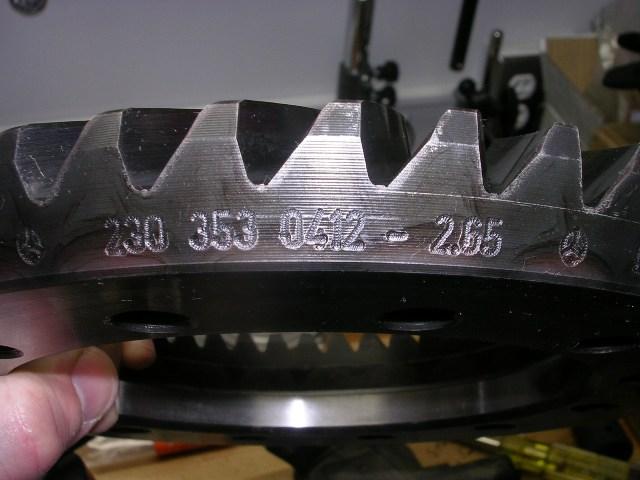 Here's the stock compared to the Quaife.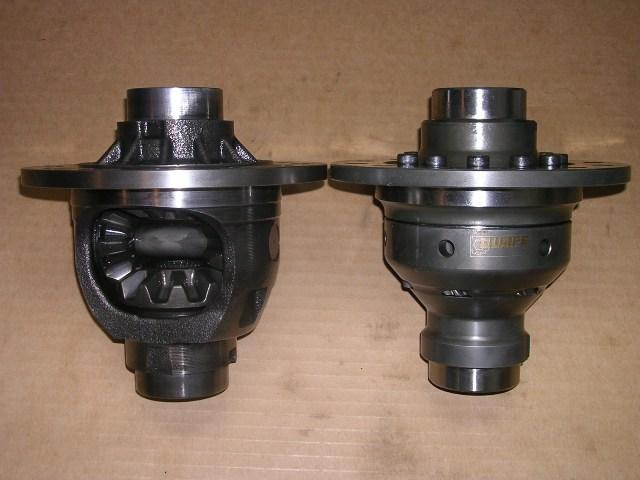 Transfer the ring gear and install new bearings.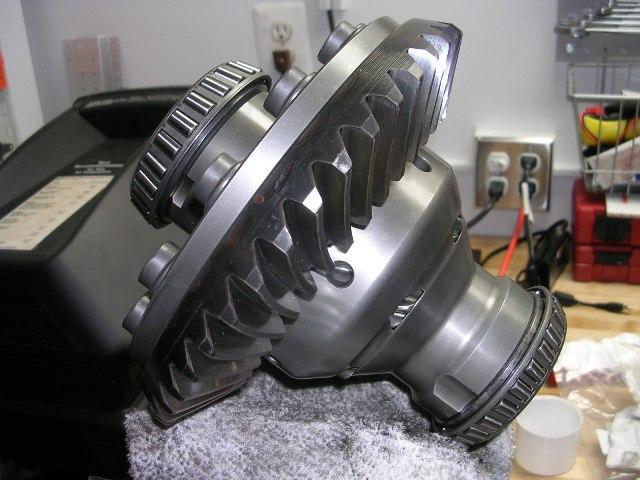 Clean the case and prep for the new unit.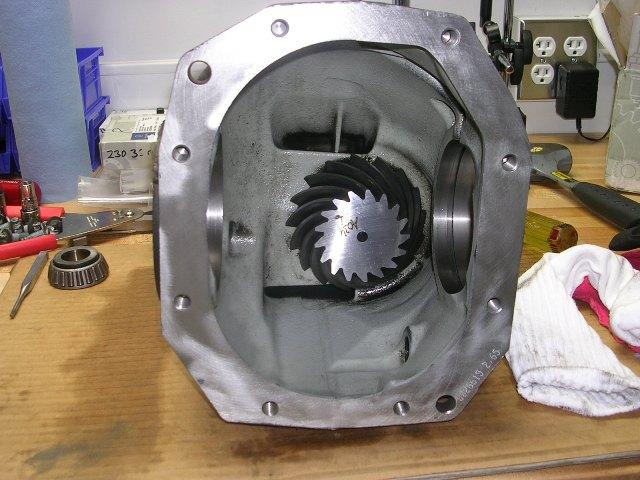 Install Quaife, new bearing races, and circlips. Make sure you don't block the lube hole in the circlip groove.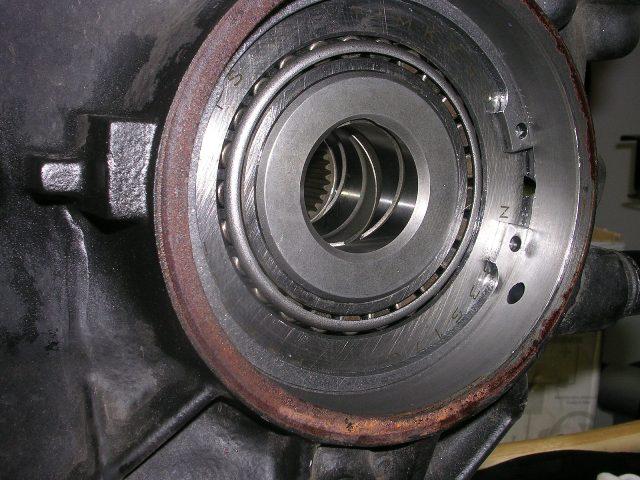 Quaife installed. Check backlash. Mine was within spec. No shims required.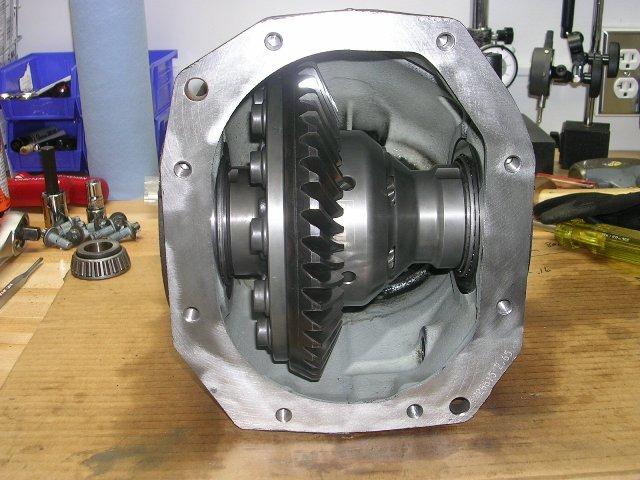 As additional check I applied gear marking compound on several areas so I could read the contact patch. Looks perfect to me.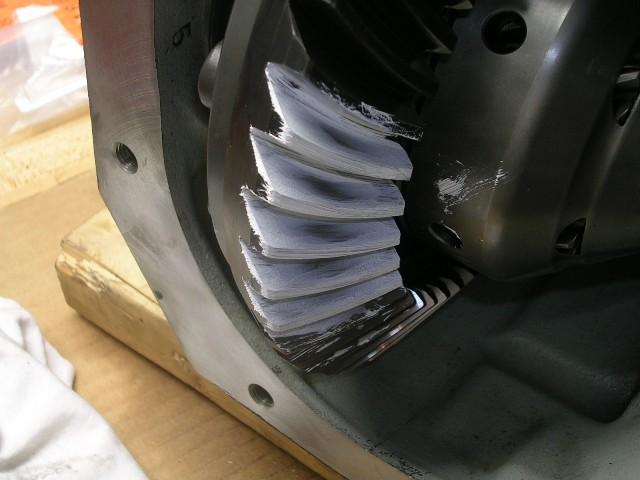 Once my gear lube arrives I'll prelube all the moving parts, install new axle seals, and button it all up. Then it's just reversing the removal order of all the suspension parts and test drive.