Builds
[Stance Lab] by ricecooker713
By stevegolf
You must be logged in to rate content!
8 minute(s) of a 14 minute read
[Stance Lab] - C350
Compliments of ricecooker713 @ http://mbworld.org
12/2/12
Hello everyone, I will like to introduce to you a project I have been planning.
I recently purchased a 2012 C350 coupe with the intentions of it being a project. In collaboration with StanceLab and Mercedes Benz of San Francisco, we will be building the C350 for the coming up 2012 SEMA. There are big plans for this vehicle. To name is few parts, Airrex is providing their whole air suspension kit to lower this to the ground while sitting on Forgestars wrapped with Toyo Tires. I just placed an order with Vividracing and will be receiving a Meisterschaft GT exhaust pretty soon.
I have been in the automotive business for a good amount of time. I feel that Mercedes in the past has never developed a vehicle where the public can mod easily. BMWs has great appeal and can be customized simply/tastefully. This has been true until the W212 and W204 coupe came out. I personally hope that others will see this build and realize how great of a vehicle this coupe is and consider it when choosing between brands.
Please follow this thread to keep updated with all the mods.
When I first bought the car: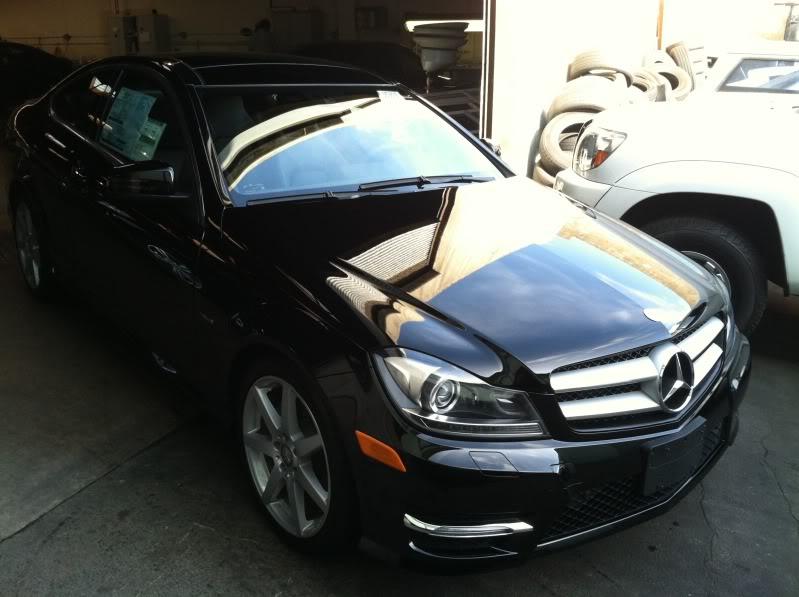 First mod, reverse camera. Thanks to this forum and realizing how ridiculous it is to have the stock location offset to the side, I opted for the middle approach.
Tearing the interior apart to hid all the wiring proper: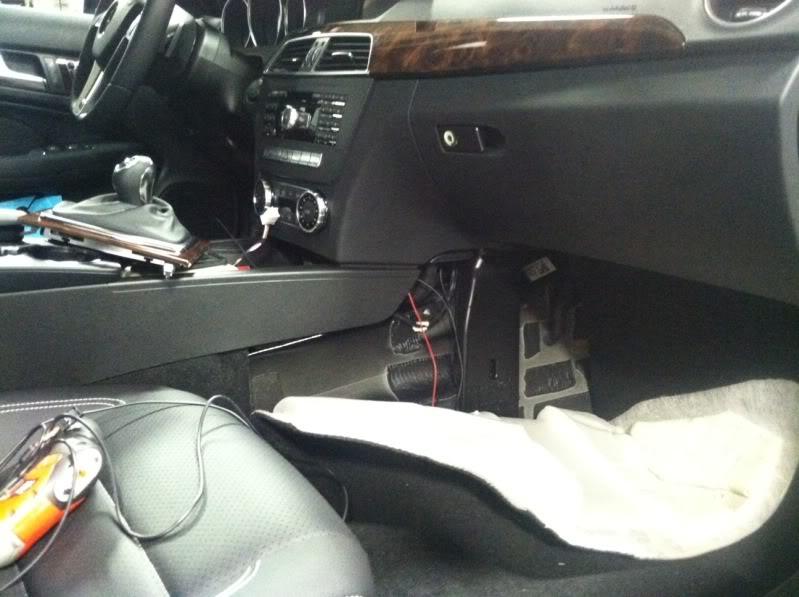 Location of the controller: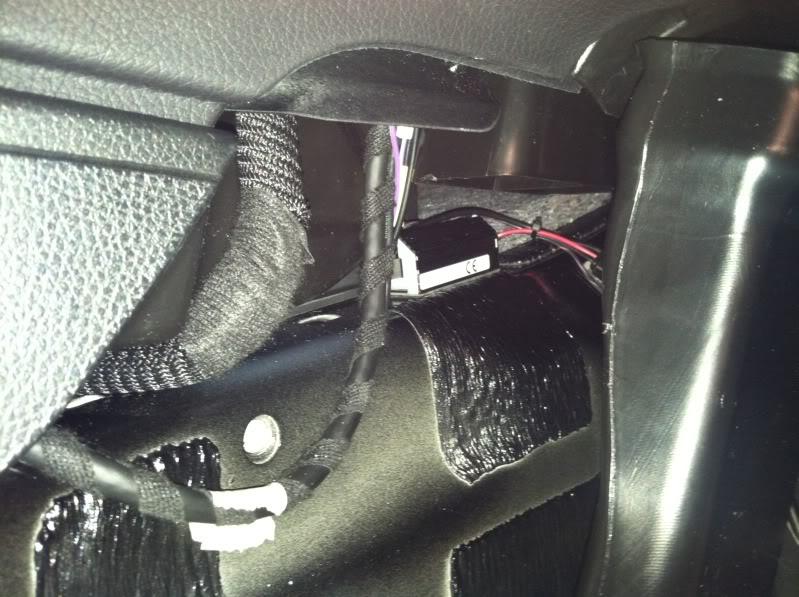 Hidden away now, can't even see it: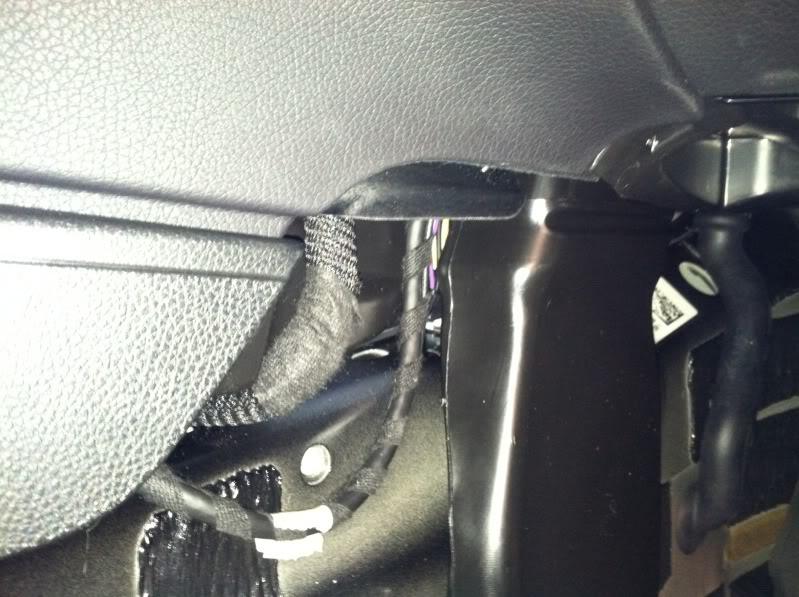 Before the camera, you can clearly see where there is two circle markings: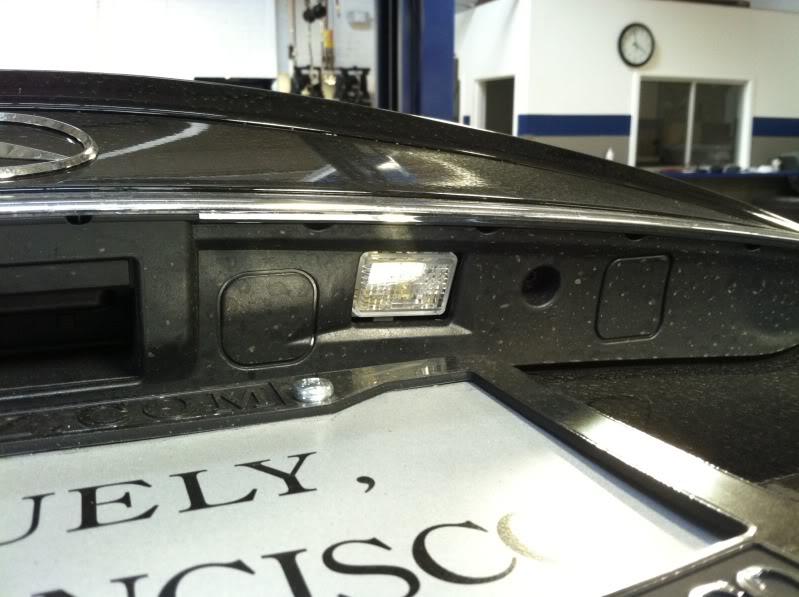 Here is the picture quality at night: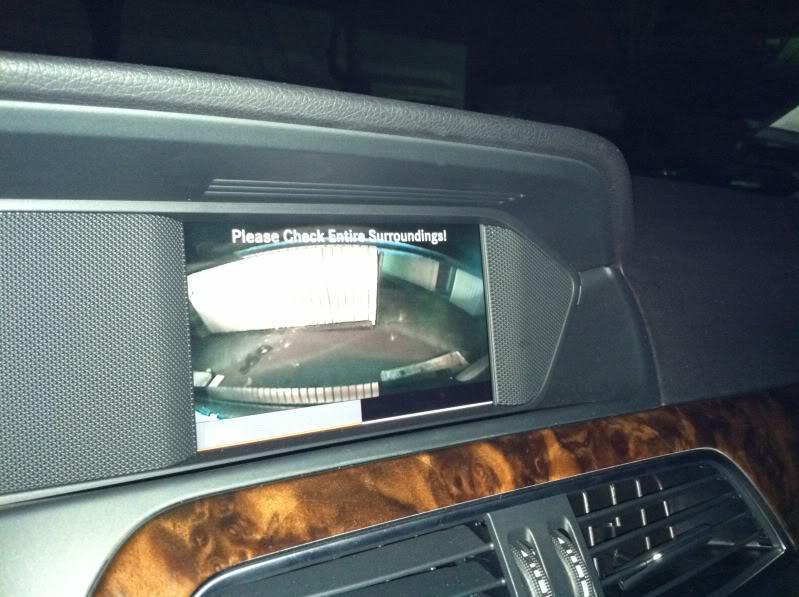 A proper photo shoot. Thanks to my good buddy, Richard Tong.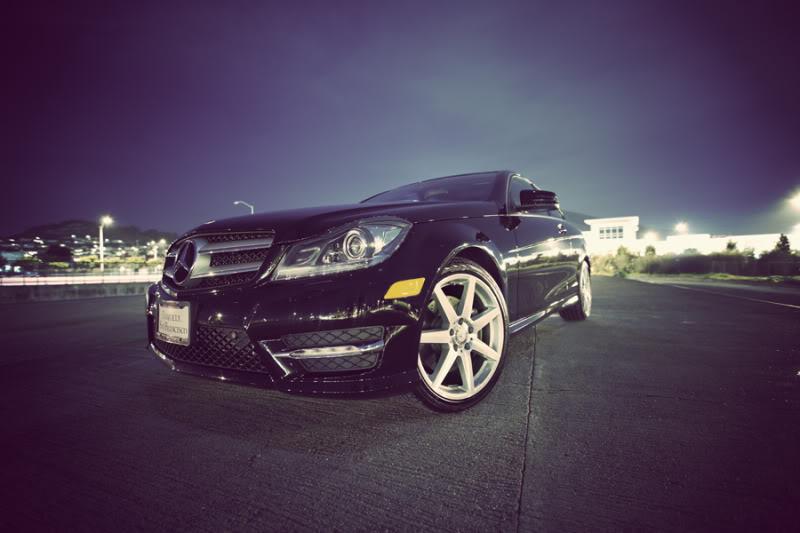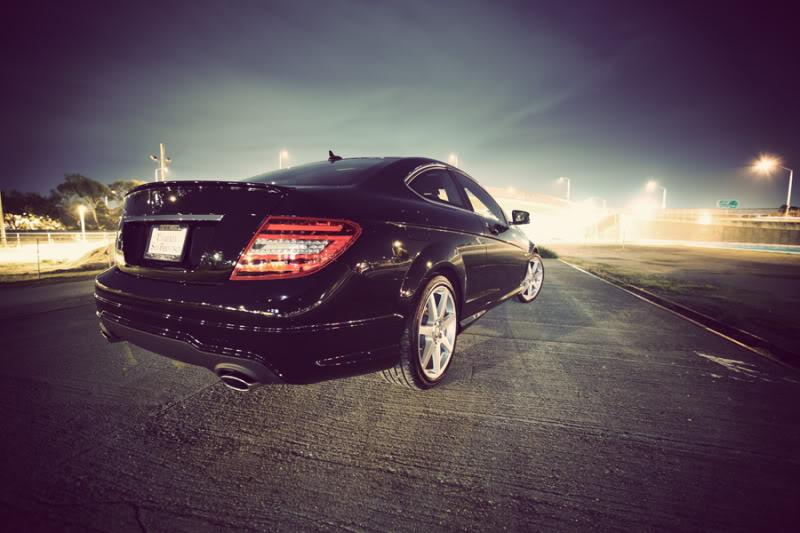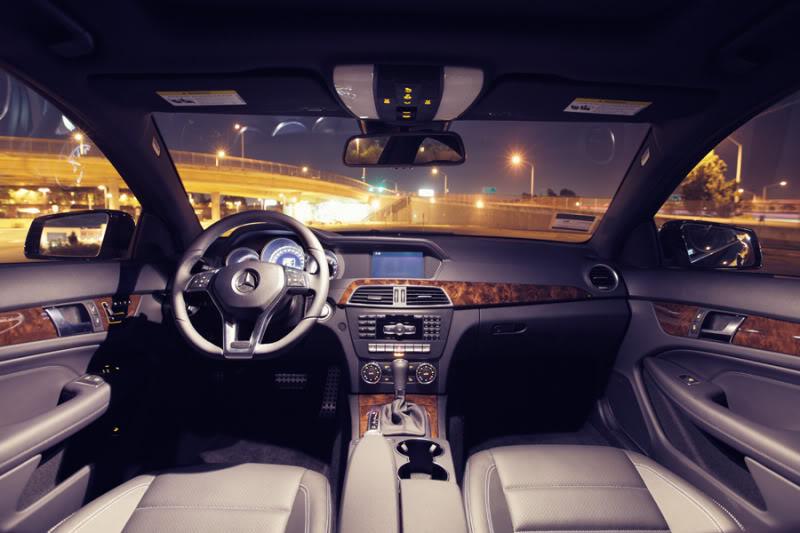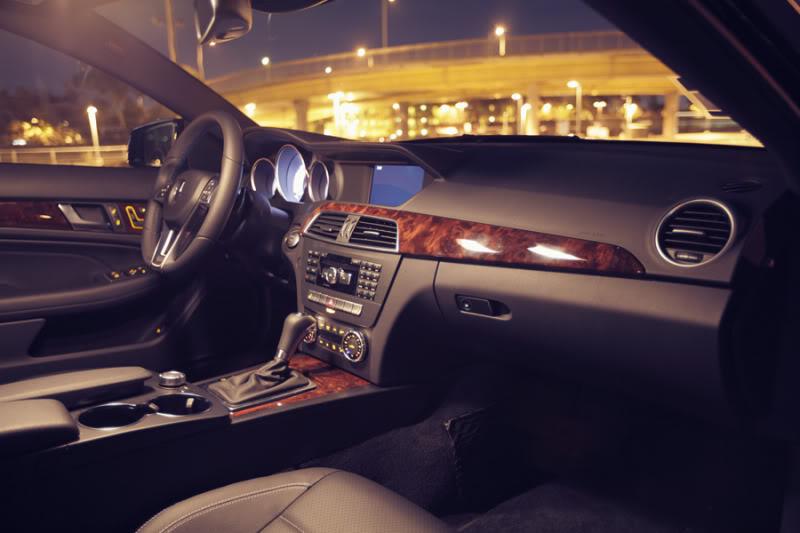 Proper shot of the camera location: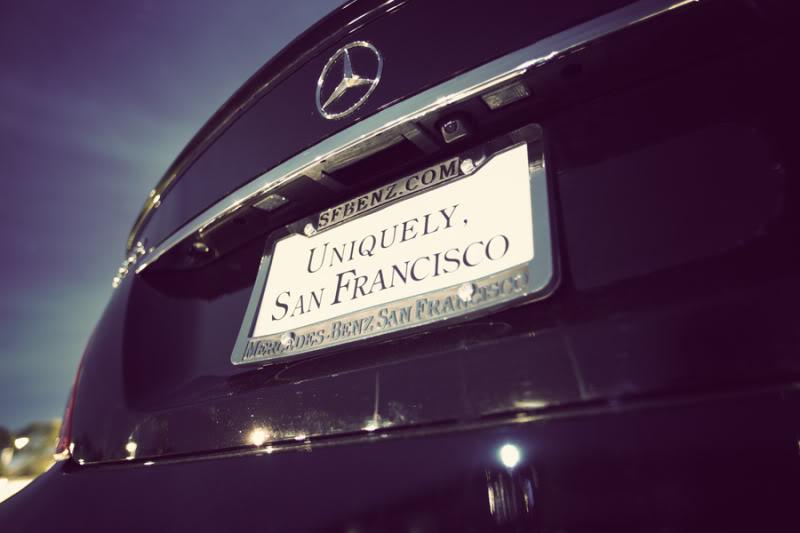 2/29/12
The Meisterschaft exhaust will definitely look good surrounded by this - just received a big fin diffuser from JL-motoring, excellent product.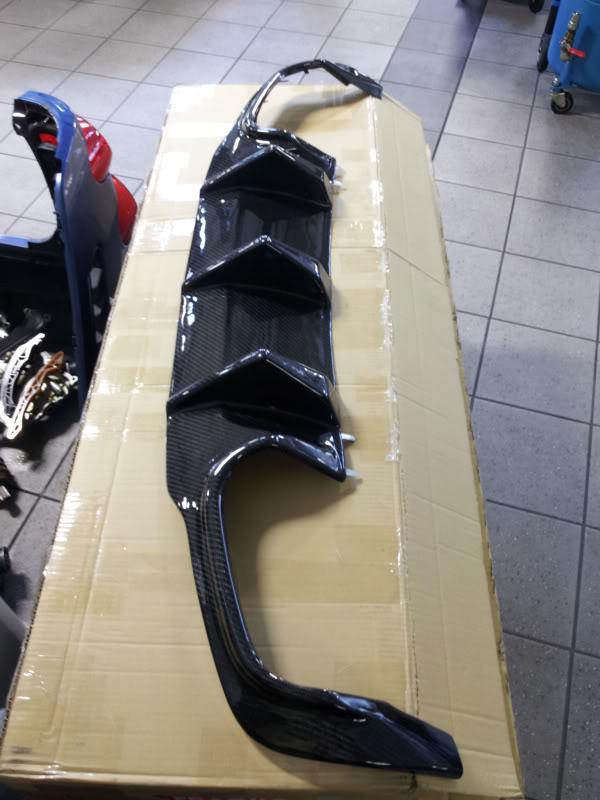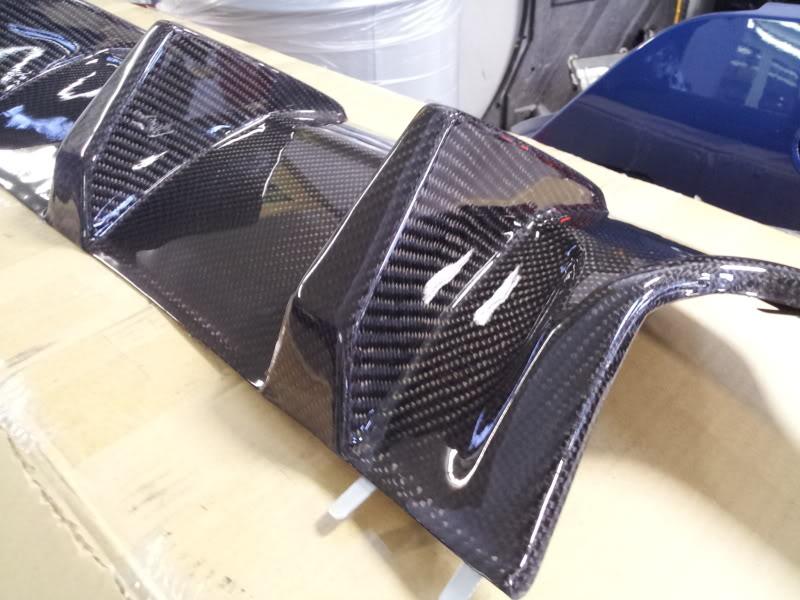 Here it is next to the stock trim on a C250: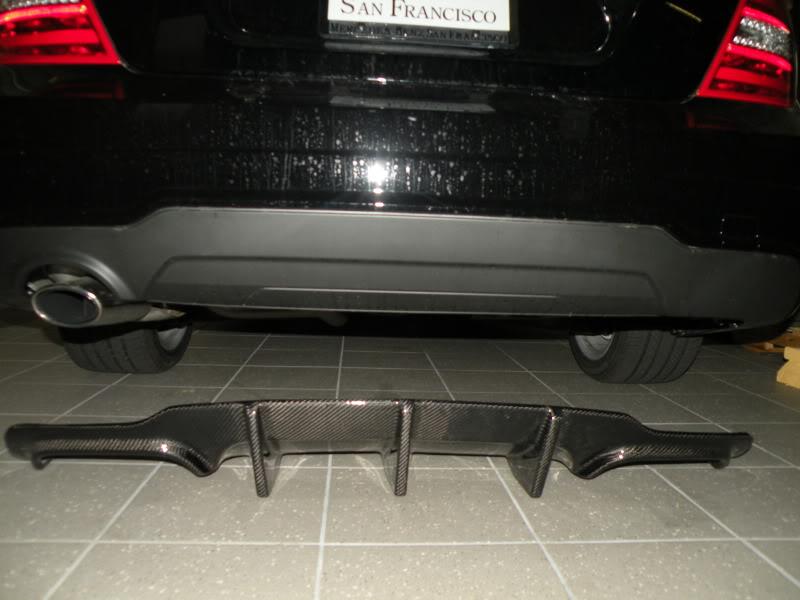 Also just in is a 380mm/345mm 6pot/4pot Brembo kit. Unbelievable how light these rotors are compared to the size.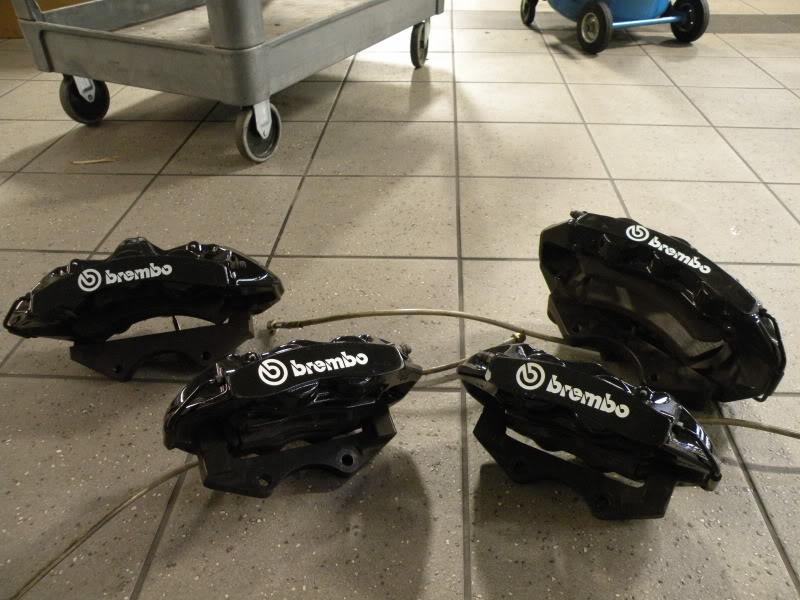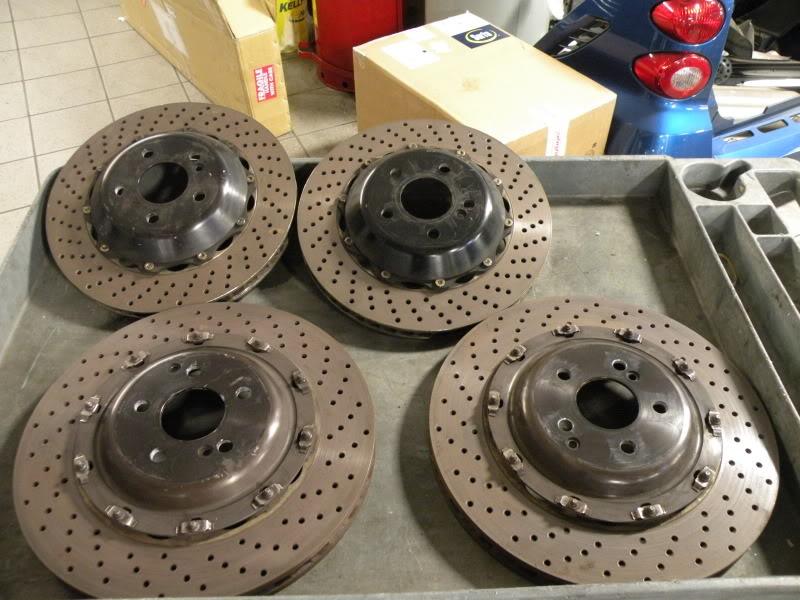 3/29/12
Sorry for such a long gap between updates but I have been working/waiting on some parts. Main concern now is fitting the massive 345mm mono block Brembo setup in the rear. I will go more in-depth on this later. The rear diffuser but it is pretty straight forward, not much to it.
There are two rivets, one on each side by the stock exhaust tips, these have to drilled out. After that, it is only the matter of pulling on the stock diffuser and it will snap off.
Air-Rex Digital Air suspension arrived. Installed Meisterschaft exhaust, Installed CF big fin diffuser, Fitted Brembo kit, Interior trim sent out to be CF.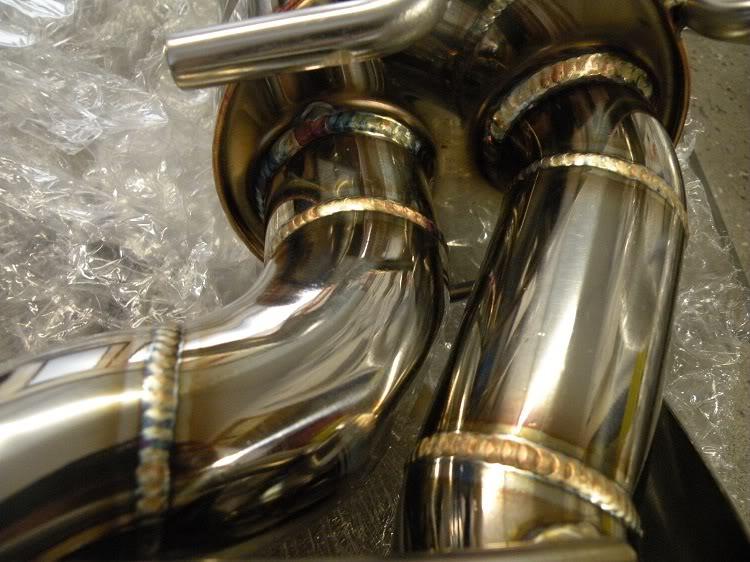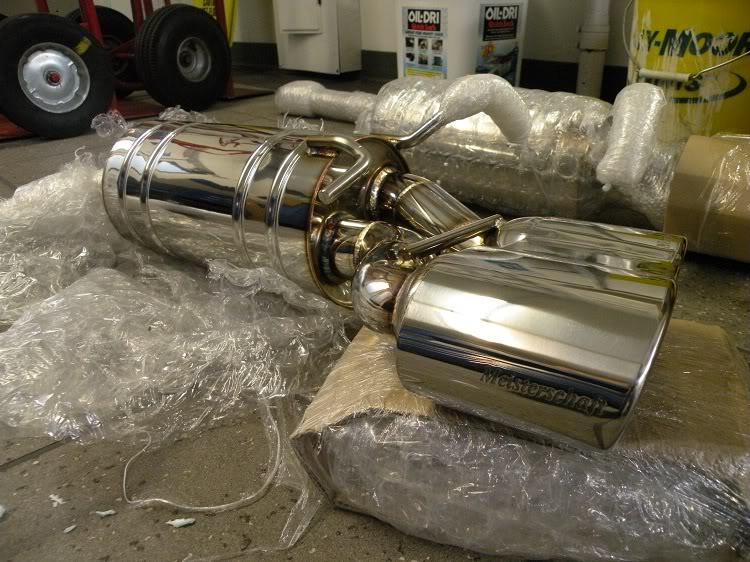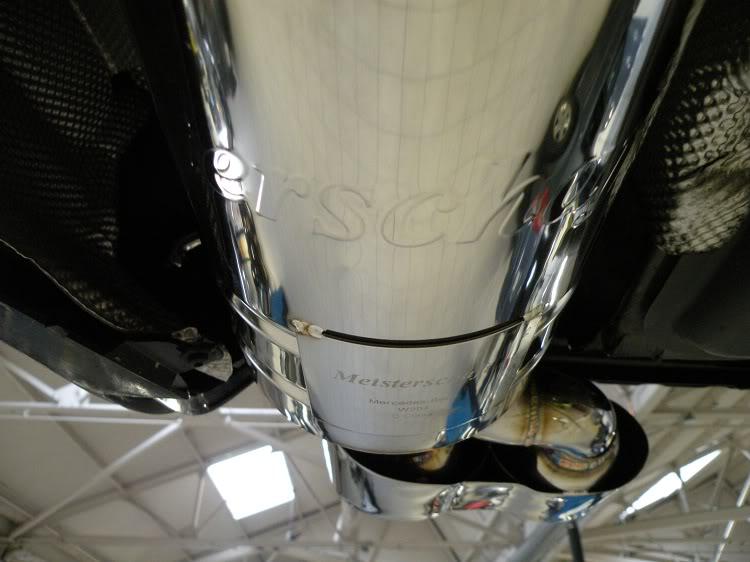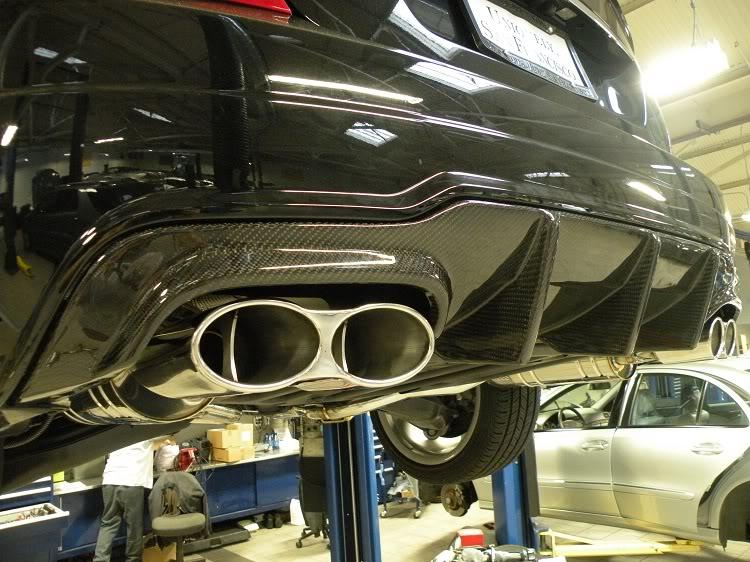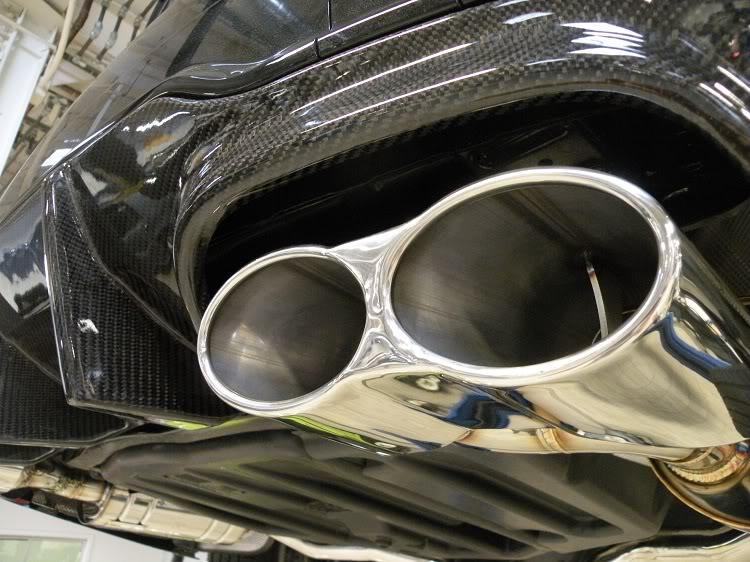 Front rotor (stock compared to Brembo):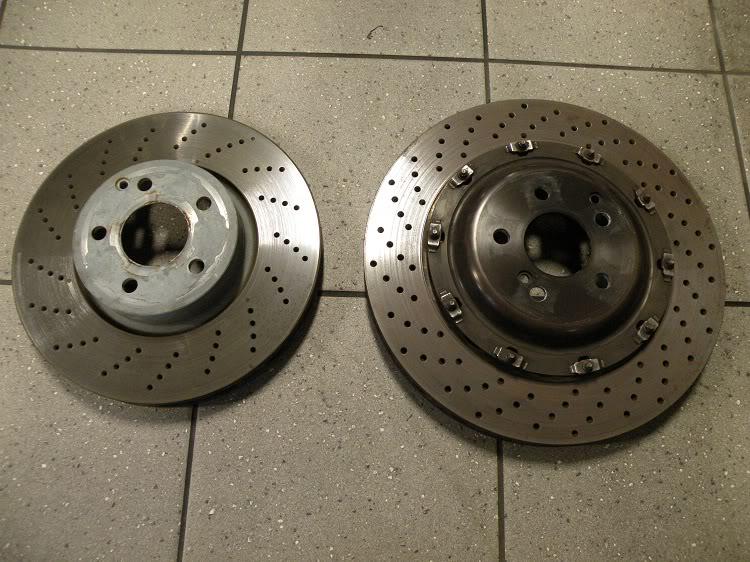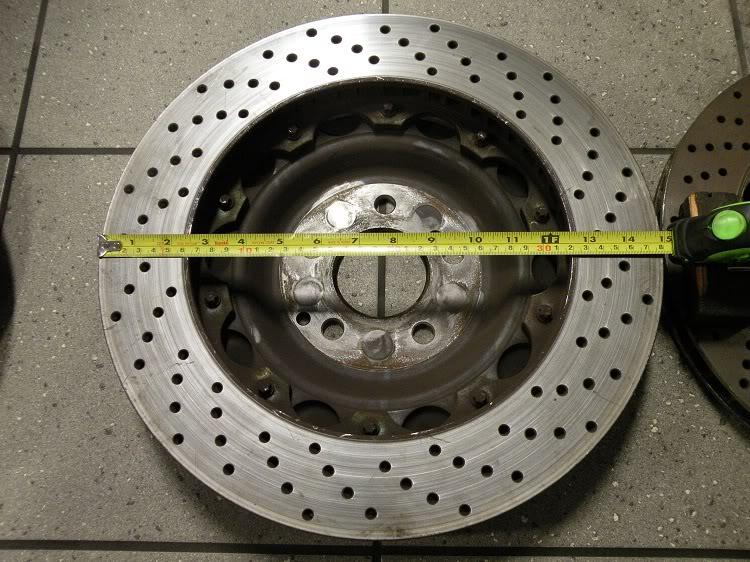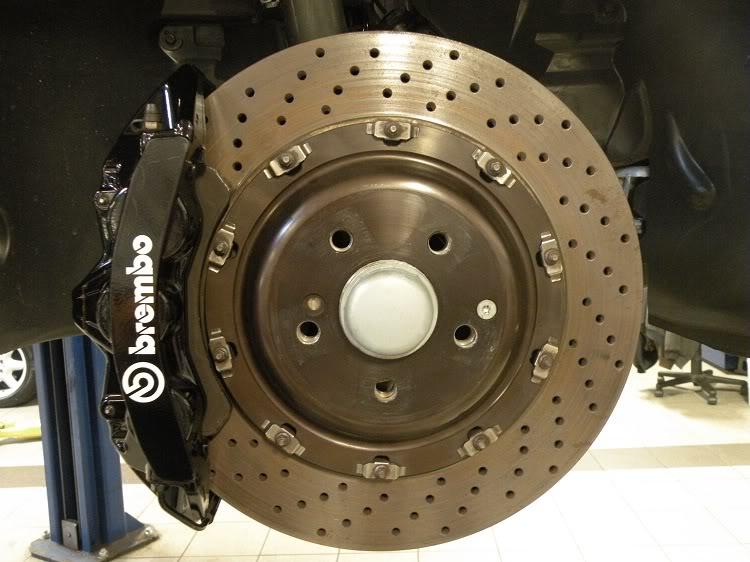 Now the problem is in the rear, the front bolts up fine. My kit is off a W212 E550. From what I can tell, W204 share same brakes as a C207 or W212 E350. Now W212 E550 uses larger rear parking shoes (different from W204), so that is where things get interesting. Front on all vehicles will fit, rear calipers will fit, just not the rotors in the rear. After some research I found that I can swap the rear spindles and convert this to a W212 setup, but I went a different route. I am very good friends with a shop around here that specializes in building custom BBK setup and I opted to make a custom top hat through them instead.
Here are some pictures of the air suspension with custom camber plates in the front: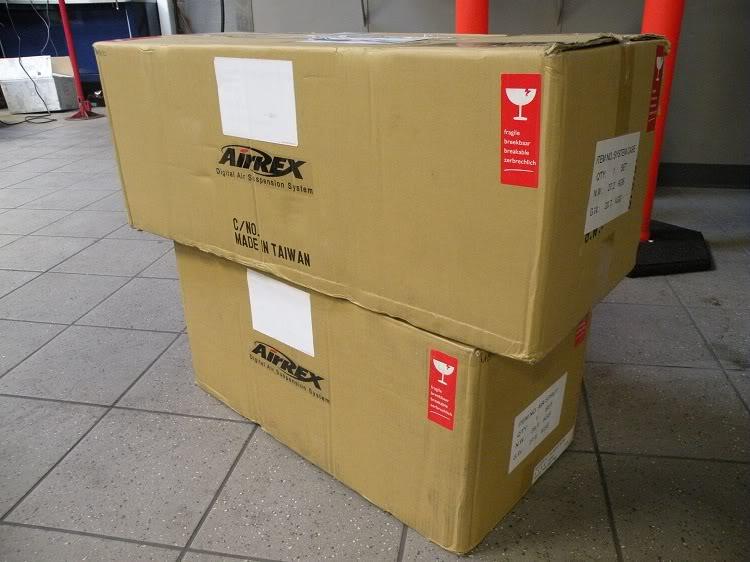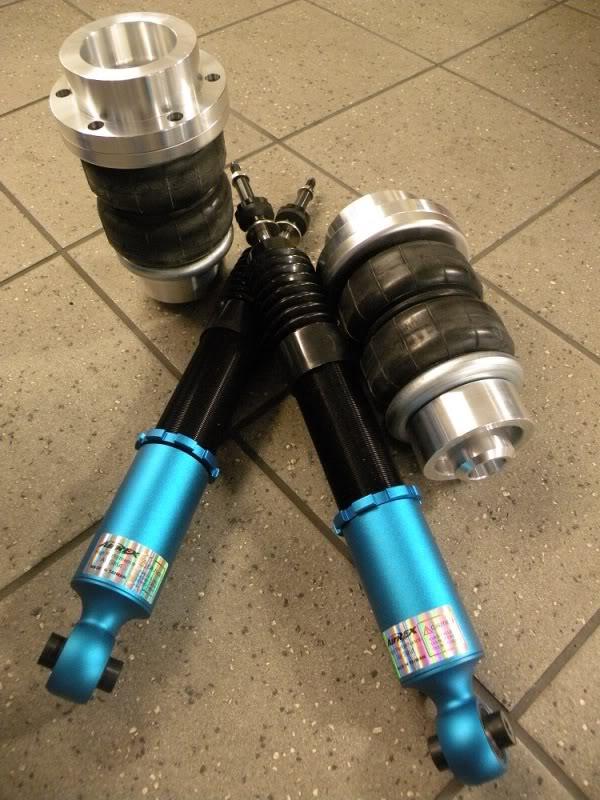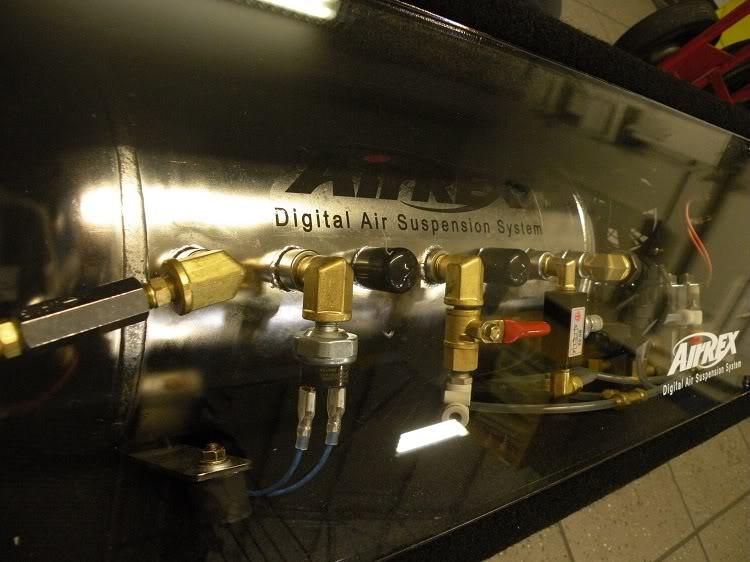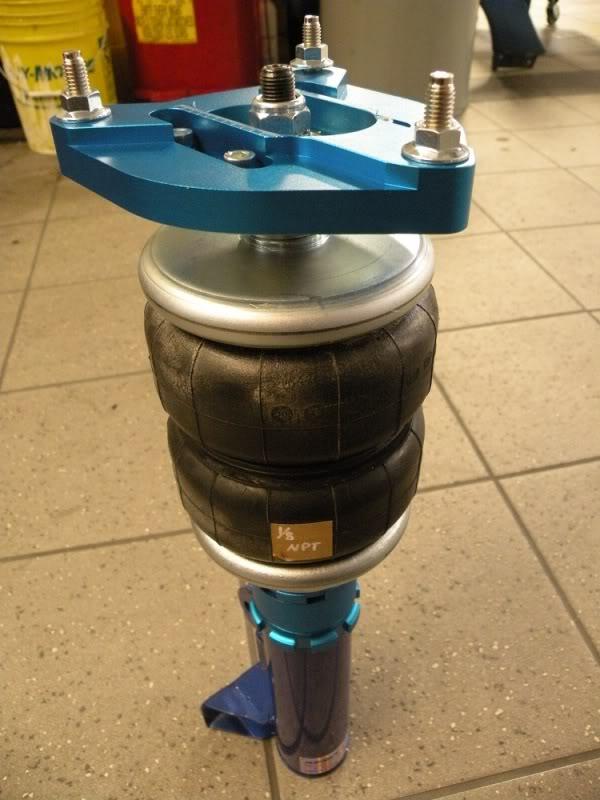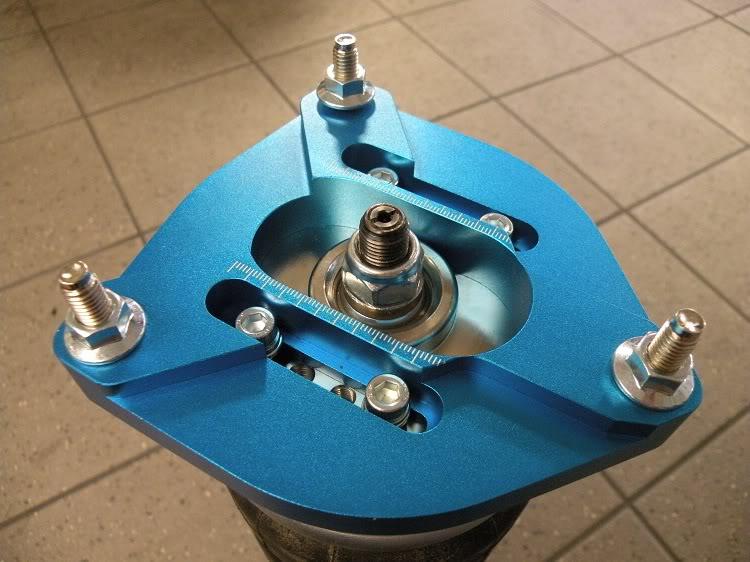 Cool thing about this kit is that all the necessary plumbing, wiring and connections all are made and tested to be working in one complete unit. You just running power and ground, connect the air lines to each strut, install all struts/bags and you are ready to go. Wireless remote controller, no need to rip apart your interior to run one wire.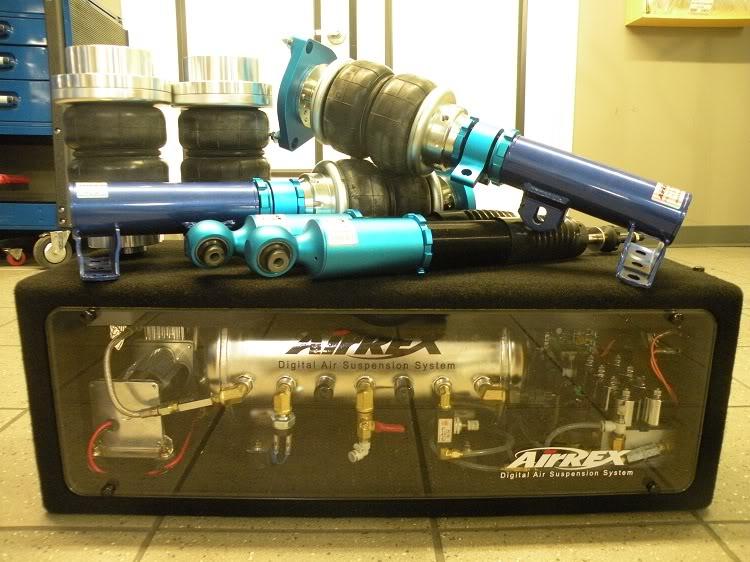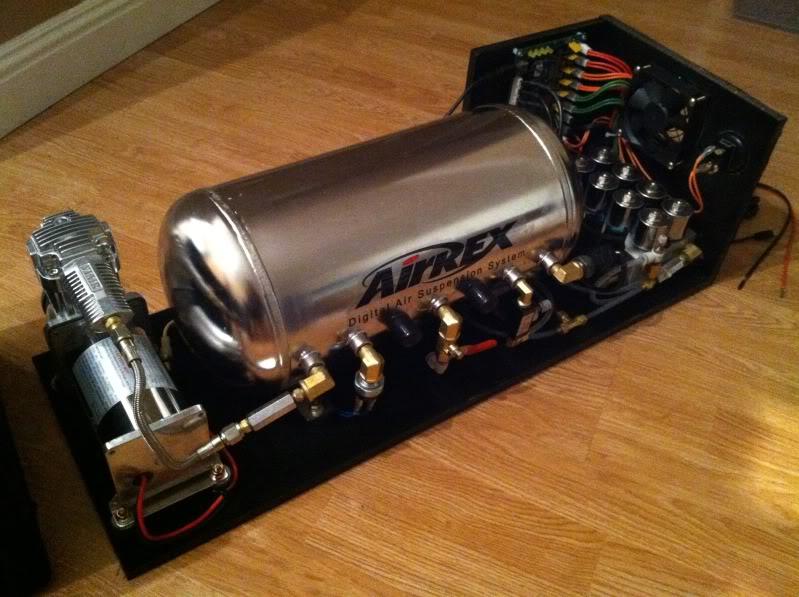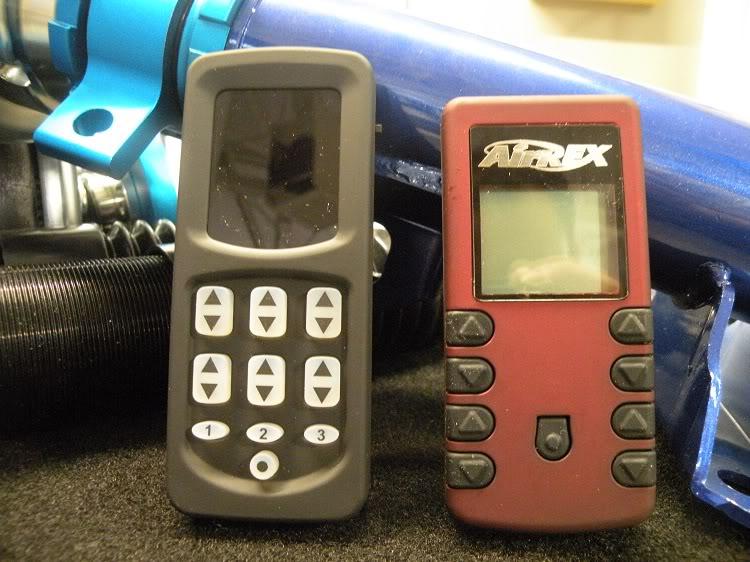 Here are some pictures of all the interior trim: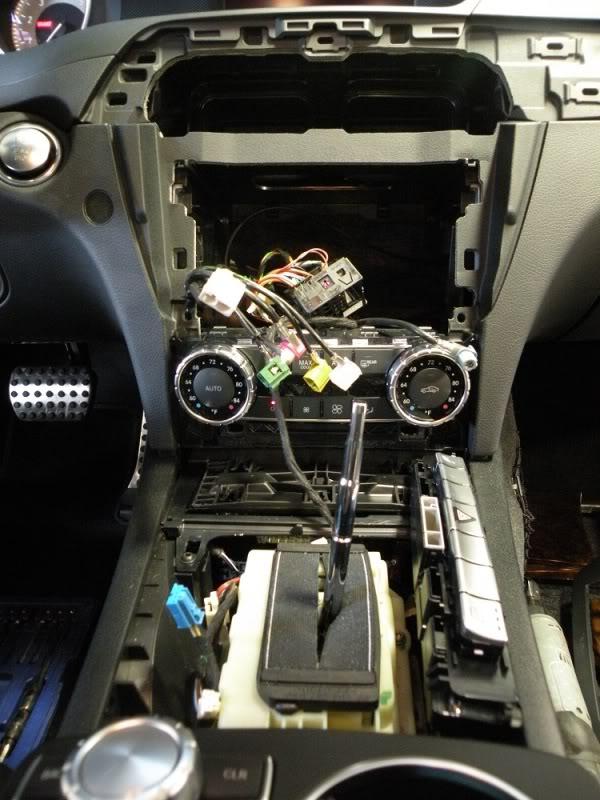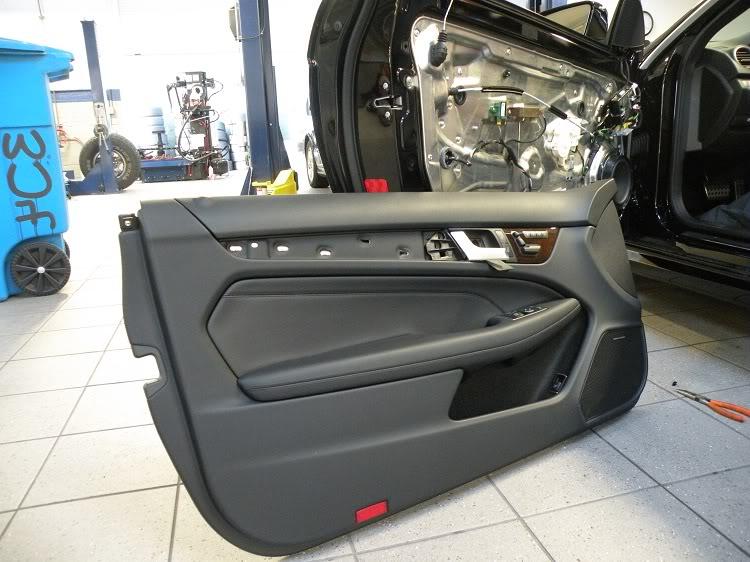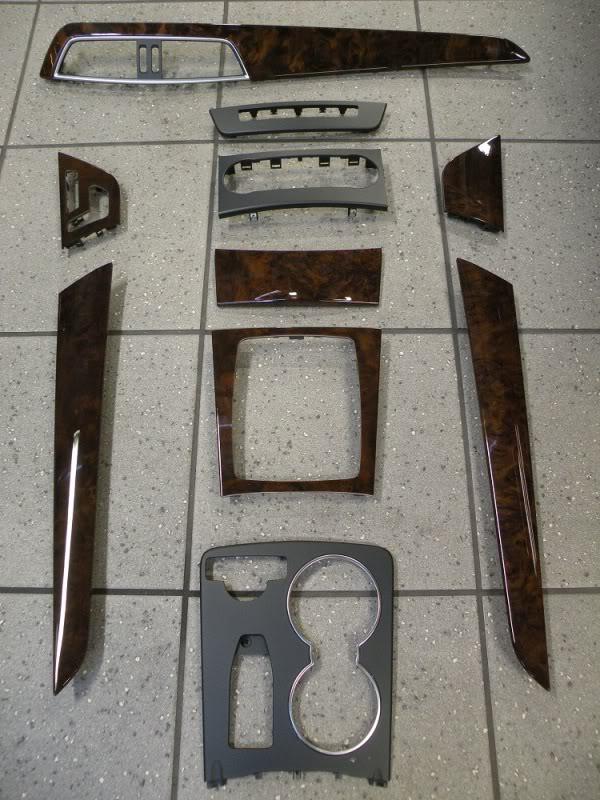 And a small video of the Meisterschaft exhaust: