Builds
Hill Climb Car - Converting Into - Tarmac Rally Car by warning634
By Warning634
You must be logged in to rate content!
4 minute(s) of a 106 minute read
Hill Climb Car - Converting Into - Tarmac Rally Car
Compliments of warning634 @ theminiforum.co.uk
11-30-2009
Hi all

Well i thought it was about time I put up some details of my new project. i have bought an Ex-steve harris hill climb car. It competed at the gurston hillclimb in 1994 and won the championship. it was then sold and came to jersey in 1997

here it is on the Bouley Bay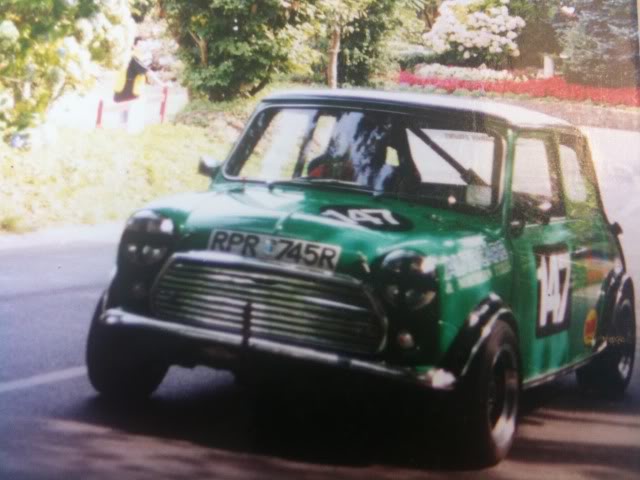 And here it is at a local mini show (can any one tell me what carbs are fitted?)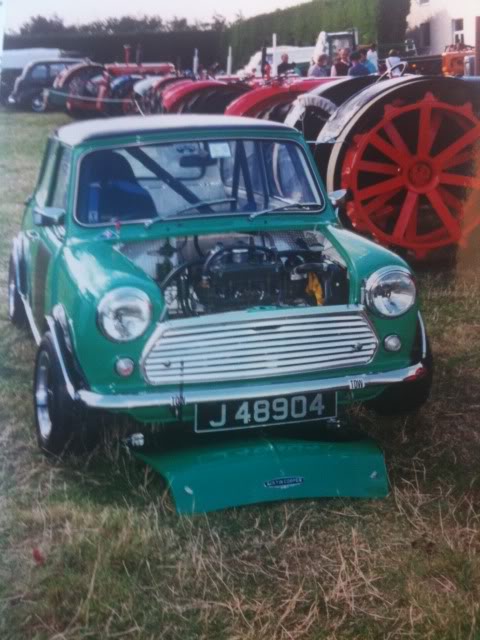 I will be making various changes to the car so I can compete in Jersey's 2 day Tarmac rally, the car is fitted with a Harris Motorsports engine which i have removed from the car along with the fron subframe. The engine and gearbox will be sent back to Steve Harris for a full rebuild.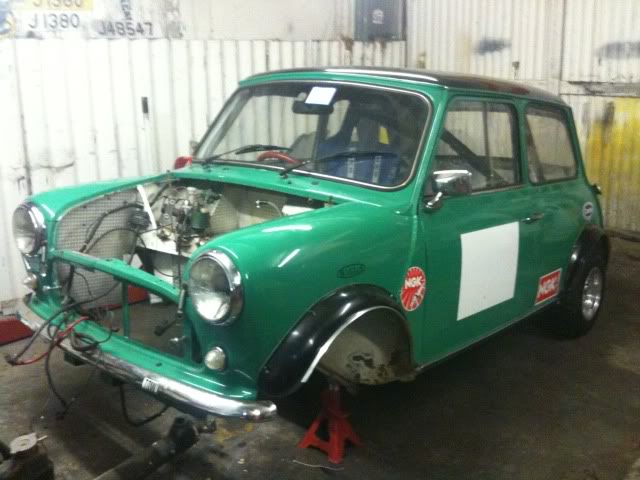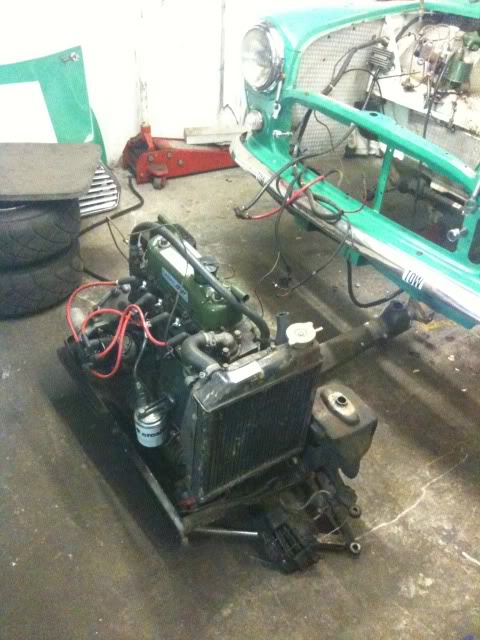 I will be making some upgrades like mappable igintion, alloy raditor, fully ajustable fron suspension, Spax motosport shocks, full multi-point cage, front and rear subframes to be gusseted and welded, heated front screen and a few other bits



Any way this weekend i started to clean up the front floor pan (as it seems either the clutch or brake master clyender was leaking), so i used an angle grinder with a twisted wire brush to strip back the paint, i also removed all of the metal tags which use to hold the wire loom in place.

Front floor pan cleaned up and in primer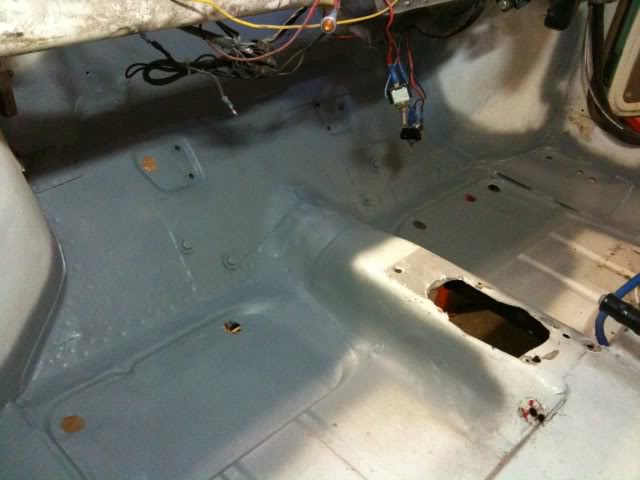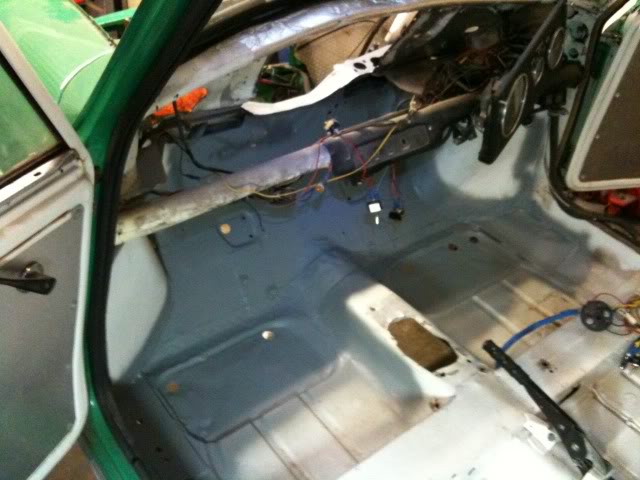 I was no too happy with the weber box which was installed (a home made job) so I decided to rip it out, once i had drilled out the rivets which held on the diamond plate, i could then start to remove the weber box. i though I would have to use an angle grinder, but it was only held in place with 4 large rivets

, so the bulkhead was no way sealed from fulids.

Old weber box removed, no idea why there is a fiber glass patch??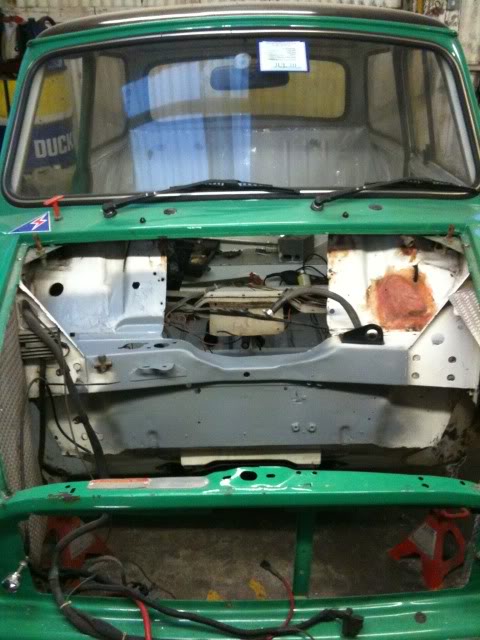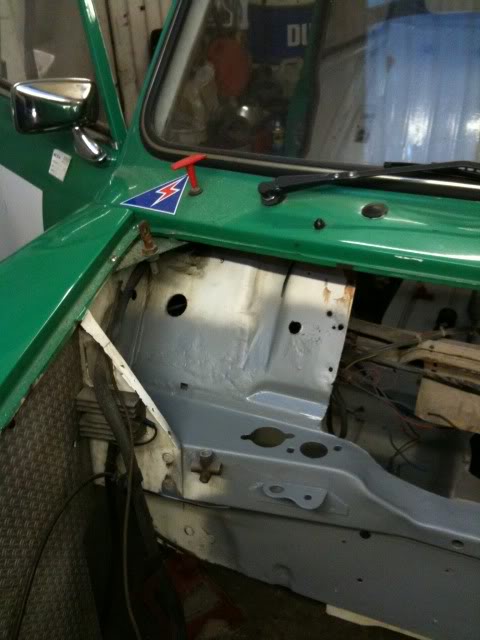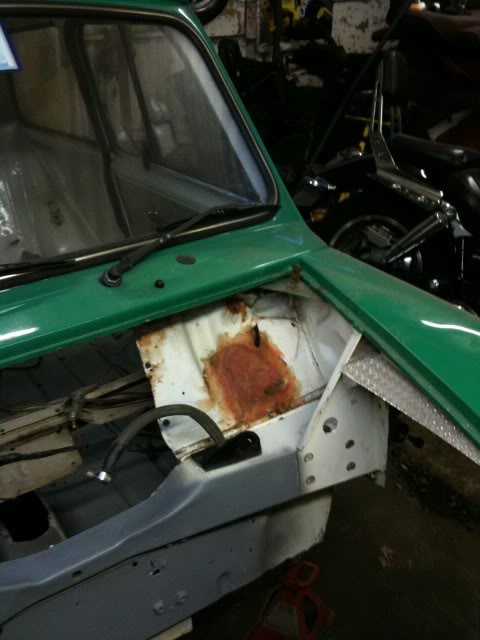 What i'm thinking about now is whether it fit another weber box, or to construct a miglia style bulkhead?? any one done this conversion before.

Any way thats about it for now.

Let me know what you think, on my new project.