Builds
240Z L28ET by MazterDizazter
By stevegolf
You must be logged in to rate content!
4 minute(s) of a 29 minute read
240Z L28ET - 1973 240Z
Compliments of MazterDizazter @ www.hybridz.org
3/4/08
Oh boy, something to waste more time on the internet with!
Hey guys, my name's Corey. I've wanted a Z car for about 3 years now, but I think the obsession started many years ago when I first saw a 300ZX Shiro model as a small child... but that's not the point. The point is, I have searched long and hard and finally found myself a nice 1973 240Z, rust free and pristine enough for me. Since I never could decide which I'd rather have, a 240Z or 280ZX turbo, I decided to make the best of both worlds, with the now somewhat obligatory L28ET swap. Thus begins my swap thread and project blogging and whatever. I'll post progress as often as I have batteries for my camera. Since I'm pretty much a n00b when it comes to Z cars, I'm also going to use this thread to ask a lot of questions, so I hope that all you L28ET owners can help me out!
Here's a list of parts I need for the swap:
L28ET (no, really?)...got one for $900 shipped w/ ecu, harness, accessories
Z32 5 speed transmission
bellhousing adapter
custom driveshaft (carbon fiber if budget permits...not likely though)
Fidanza aluminum flywheel, ARP flywheel bolts
Clutch Masters Stage 4 clutch
eBay short throw shifter
Arizona Z Car aluminum radiator
Arizona Z Car cast aluminum oil pan
NPR or eBay intercooler and piping
blow-off valve (still undecided on which type)
'75-76 EFI fuel tank or modded 240Z tank, larger lines, Walbro fuel pump
GReddy Profec B boost controller
non-EGR intake manifold
custom downpipe and 3" stainless steel exhaust
engine gaskets/seals: valve cover, oil pan, front/rear main seal, possibly HG
Let me know if I'm missing anything painfully obvious...
Anyhow, here's pics of the car: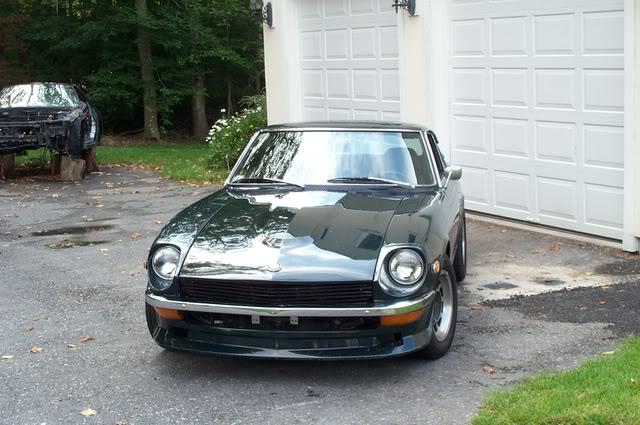 You get a cookie if you can guess what that shell is in the background!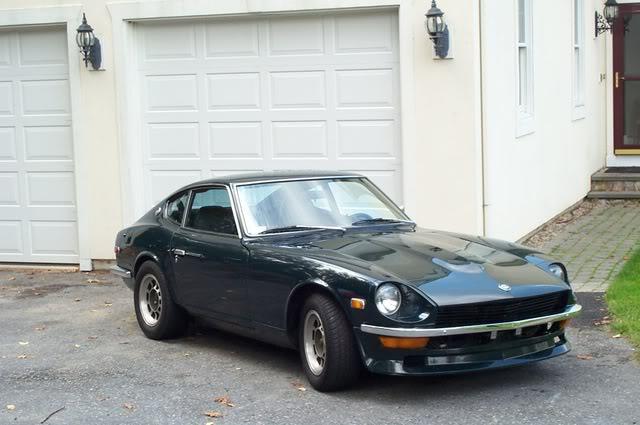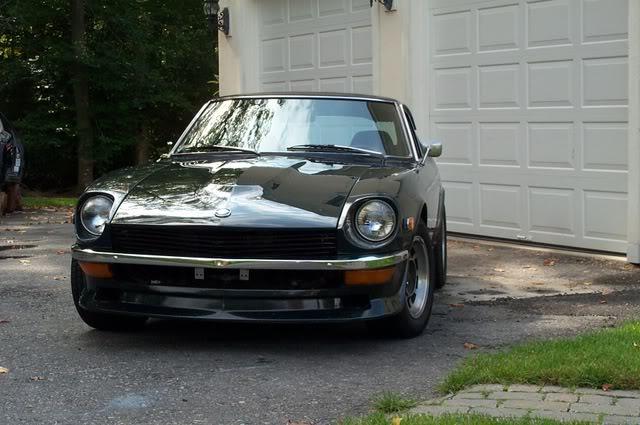 And here's my engine, already started tearing off the unnecessary stuff: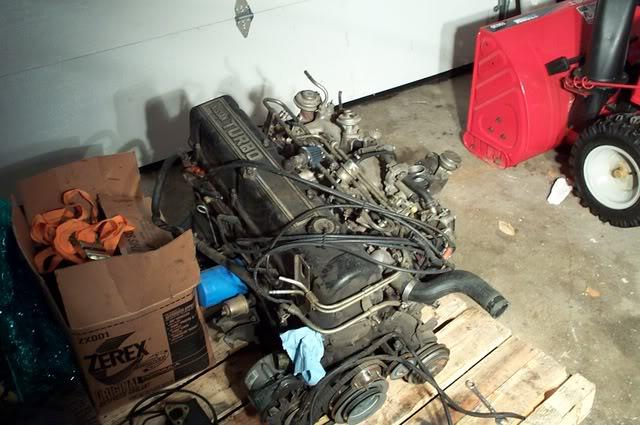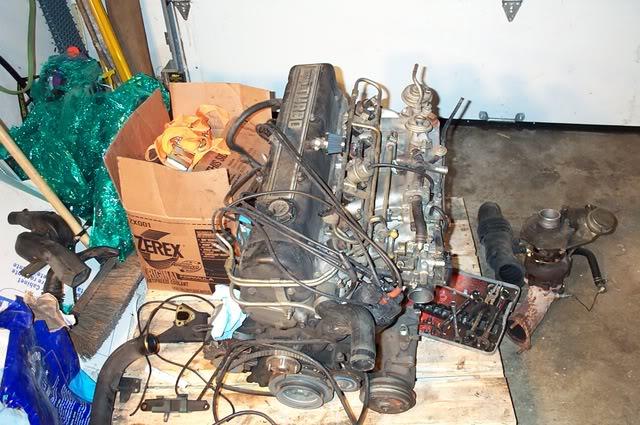 And a couple other parts I bought: Fairlady mirrors, Datsun fender emblems (thinking of getting the Fairlady emblems instead), OEM battery hold-down, and MSA flares.... One of them was sacrificed to a botched project on an MR2, so anyone wanna sell me one fender flare? These won't be going on for a while because I need to focus on the engine swap and I also don't have wheels/tires wide enough to fit the flares, nor need for any until the engine swap is done.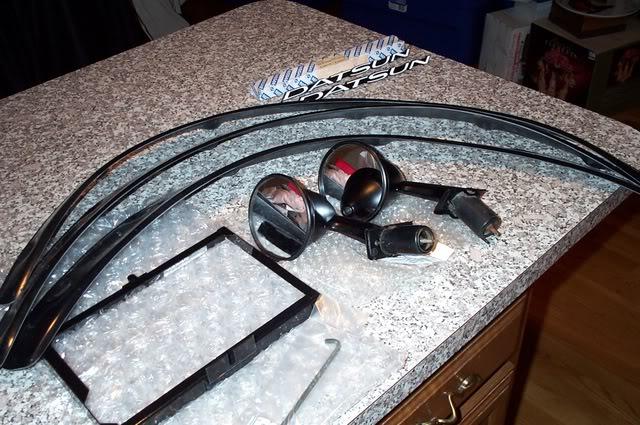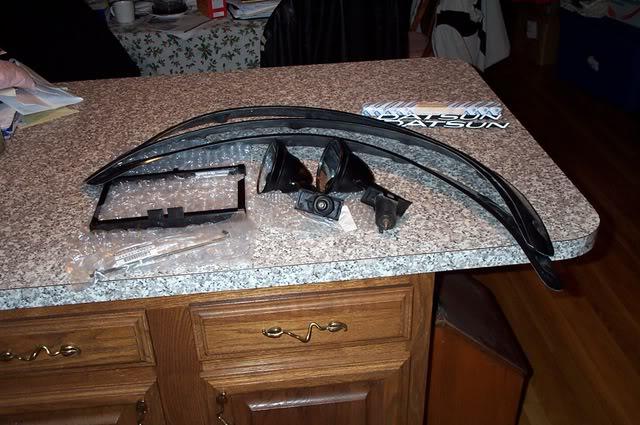 I paid $5,500. Unfortunately had to sell my super-rare '94 MR2 Turbo to afford it... (*wipes tears from eyes). I got it in Burlington, VT. It was restored in 2000ish if I recall; originally silver and I may choose to go back to that color eventually but for now, British Racing Green suits it quite well. It currently has an L26 with triple Weber 40mm carbs, but the carbs needed to be rebuilt and rather than spending silly amounts of money doing that, I decided to go turbo. I am sure gonna miss the sound of those Webers, though. They sound truly out of this world!!!