Builds
DZ's "Nobody Likes z31's" by DeleriousZ
By stevegolf
You must be logged in to rate content!
8 minute(s) of a 22 minute read
DZ's "Nobody Likes z31's"
Compliments of DeleriousZ @ www.zilvia.net
2/9/10
This is a brief overview of my build that's been ongoing for about the last 2 years give or take. I stopped counting the amount of cash that's gone into this thing, but I still feel it's all worth it!
We'll start at the beginning. The car was first picked up from Vancouver and driven the 3 hours home. This is my 2nd Z, my first being an 86n/a that was sold in summer of '06.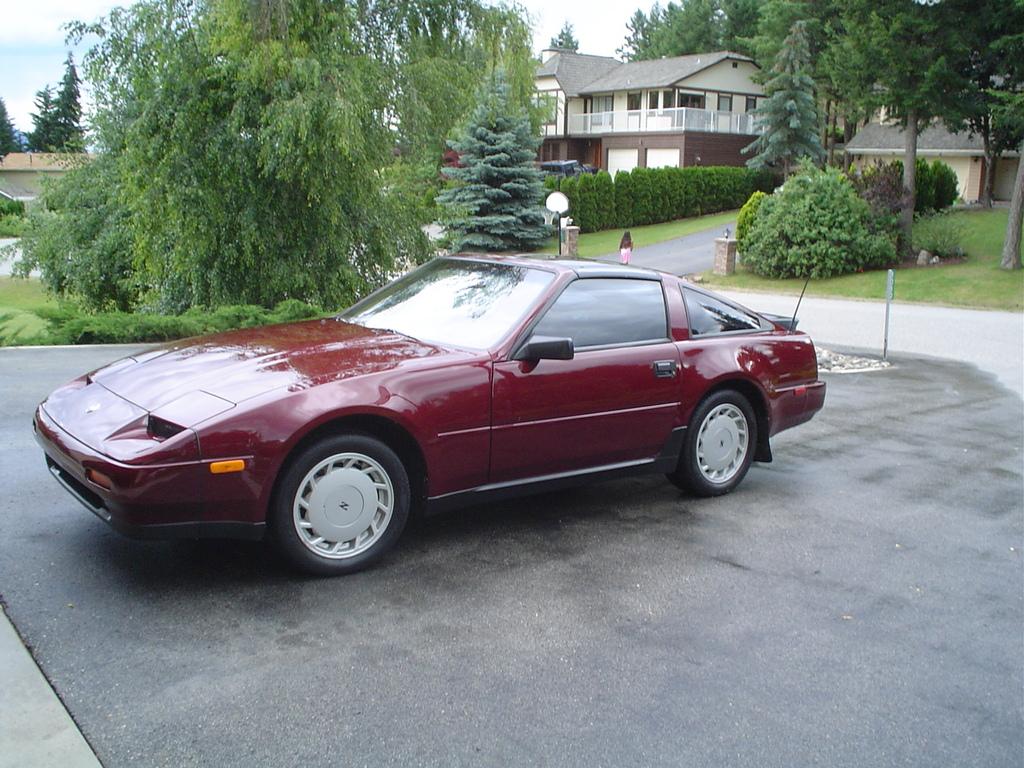 This is one of the very first pics I have of her. Fresh from Vancouver (to Kelowna at the time)
What the interior looked like: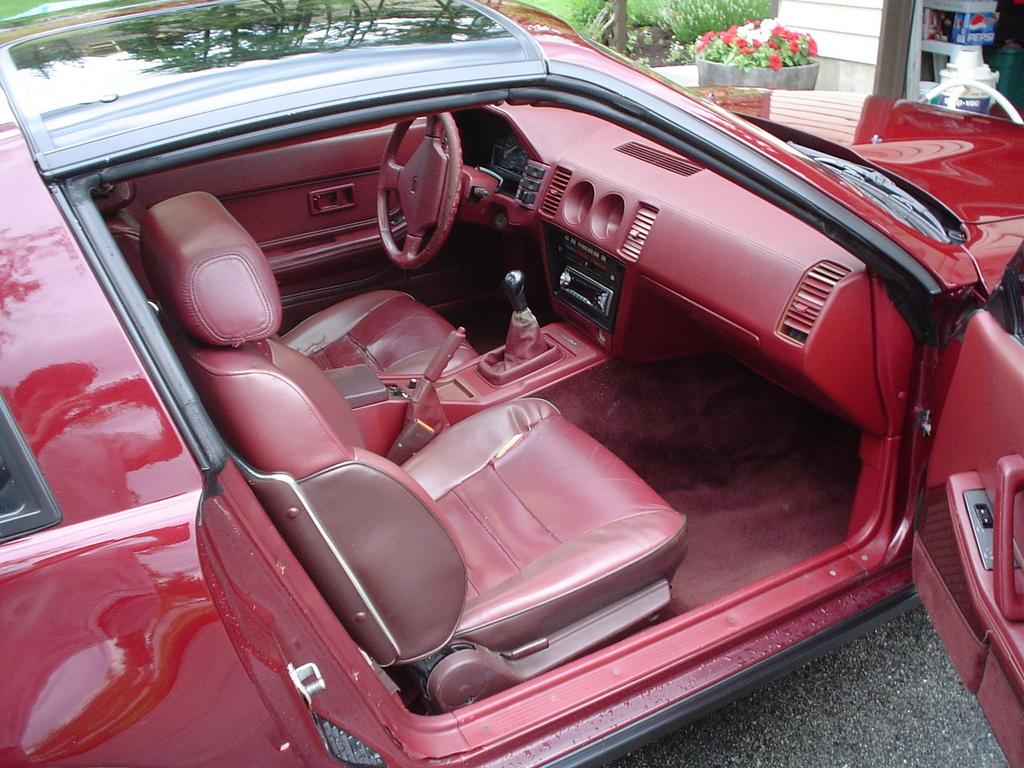 If your eyes are bleeding, don't worry, it's a natural reaction to that interior.
Engine shot, nothing special.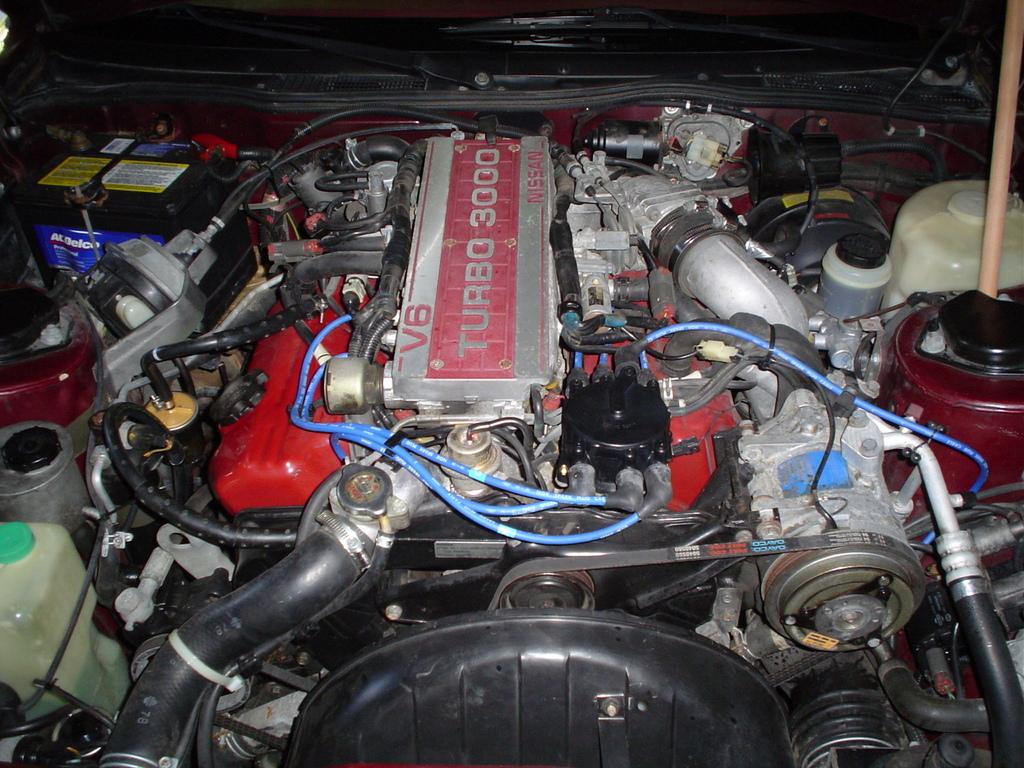 After a few modifications here and there. At the time was running about 8.5psi on the stock (itty bitty) t25 turbo.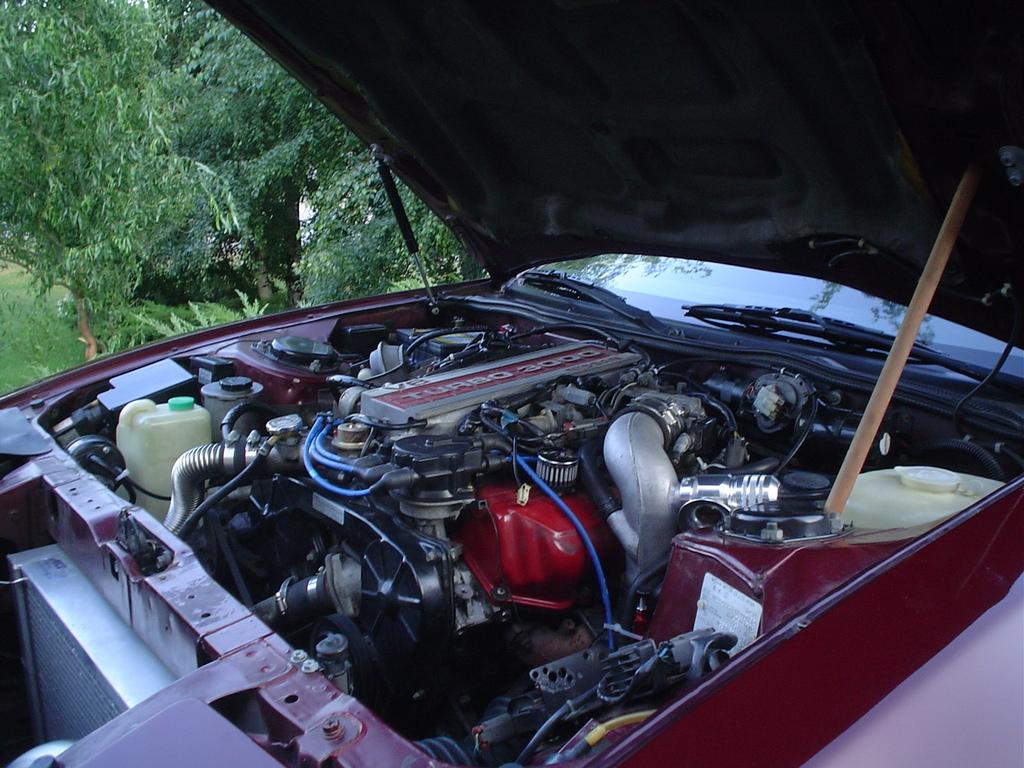 Started to pull apart the shitty red interior piece by piece replacing it with what I could find locally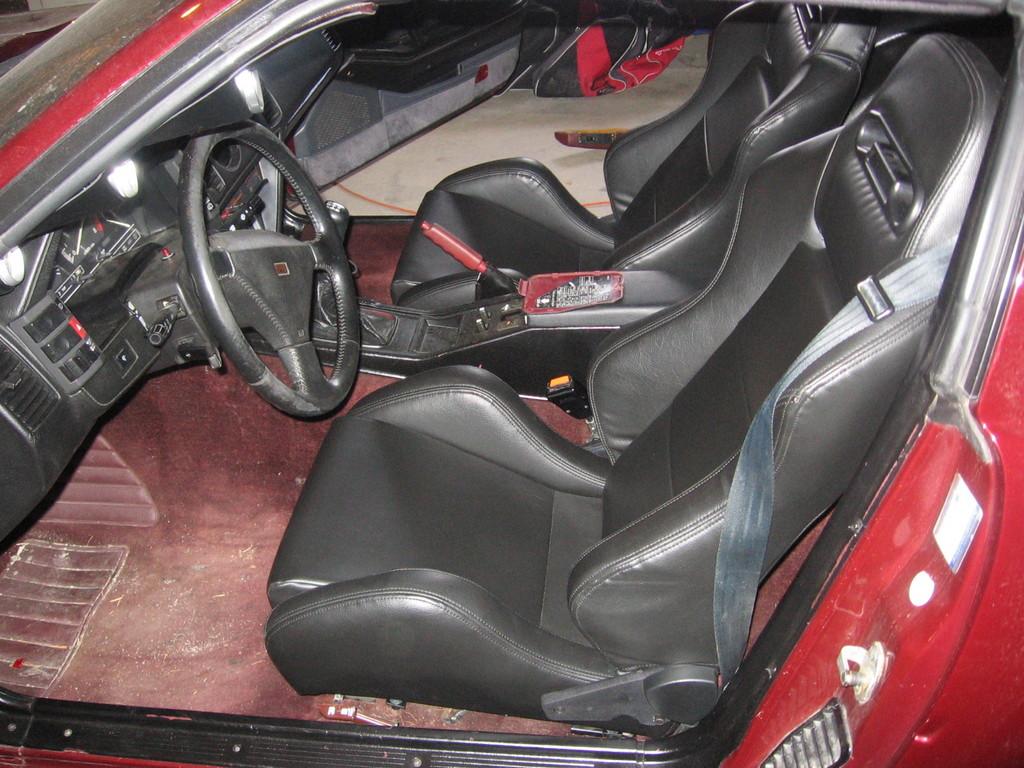 The turbo finally gave up the ghost on a trip to edmonton (leaving me with a $700 tow bill, nice)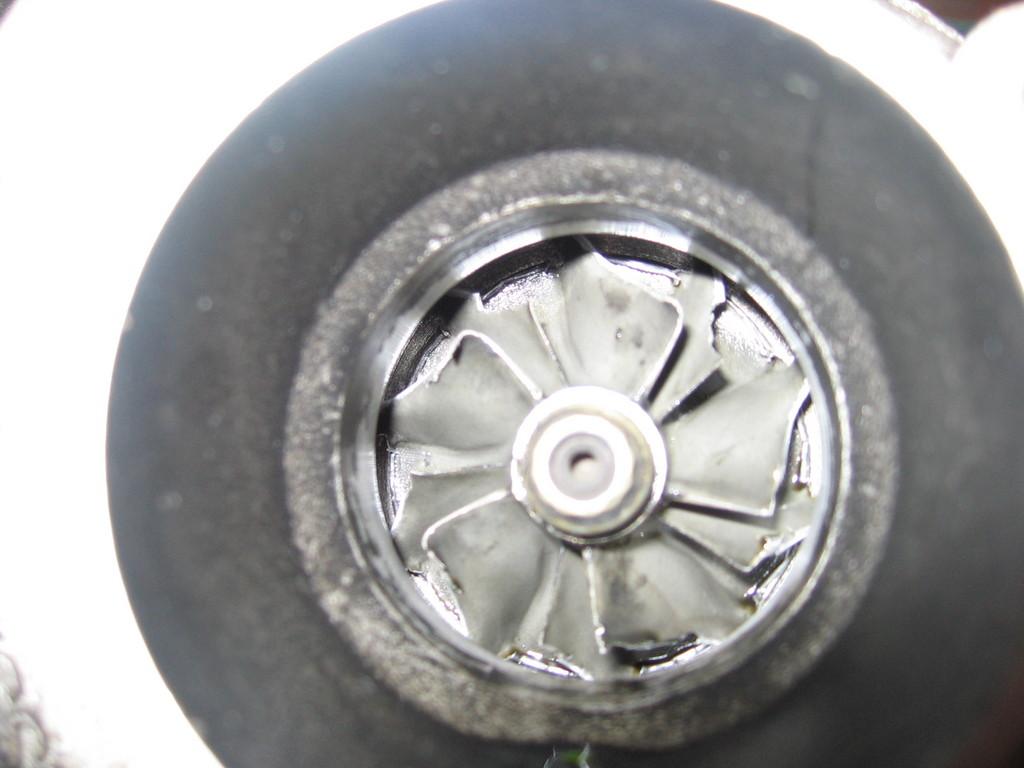 I got the car home and pulled the engine apart, luckily there was no damage to the lower end at all. I had the heads ported and had a 5angle valve job done. Put on a bunch of other misc goodies and packed it away for the winter again (back to school)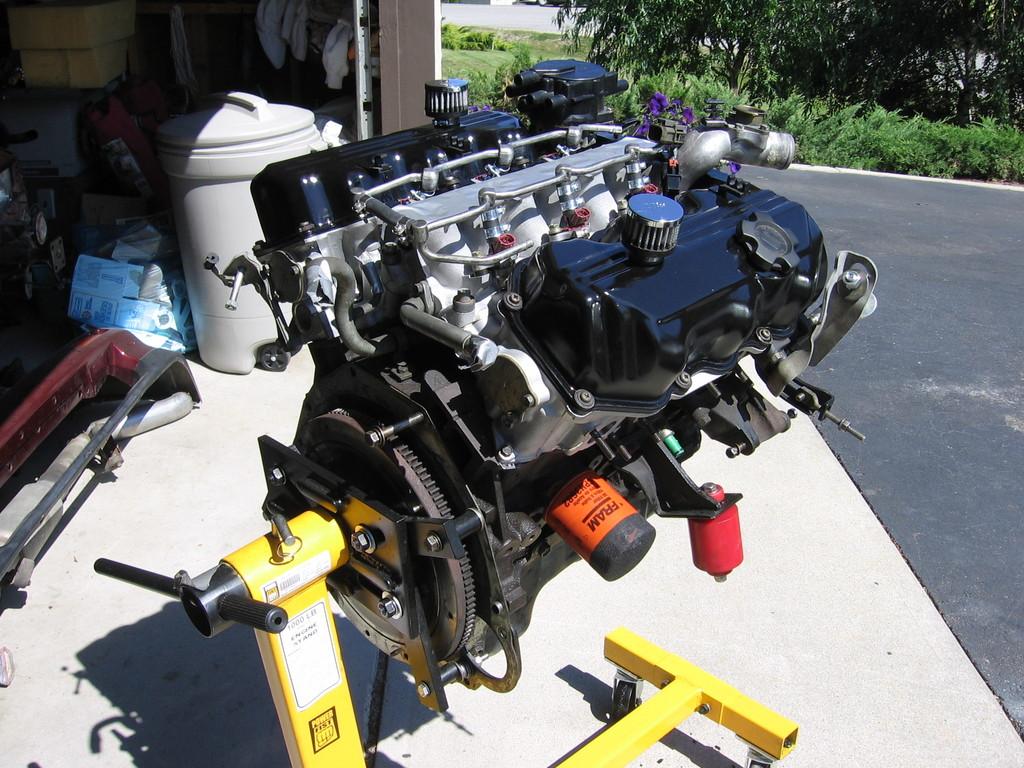 After winter was over I finally brought the car to Calgary after I found a place with a garage for it, and did a few suspension mods to start with (polyurethane bushings everywhere)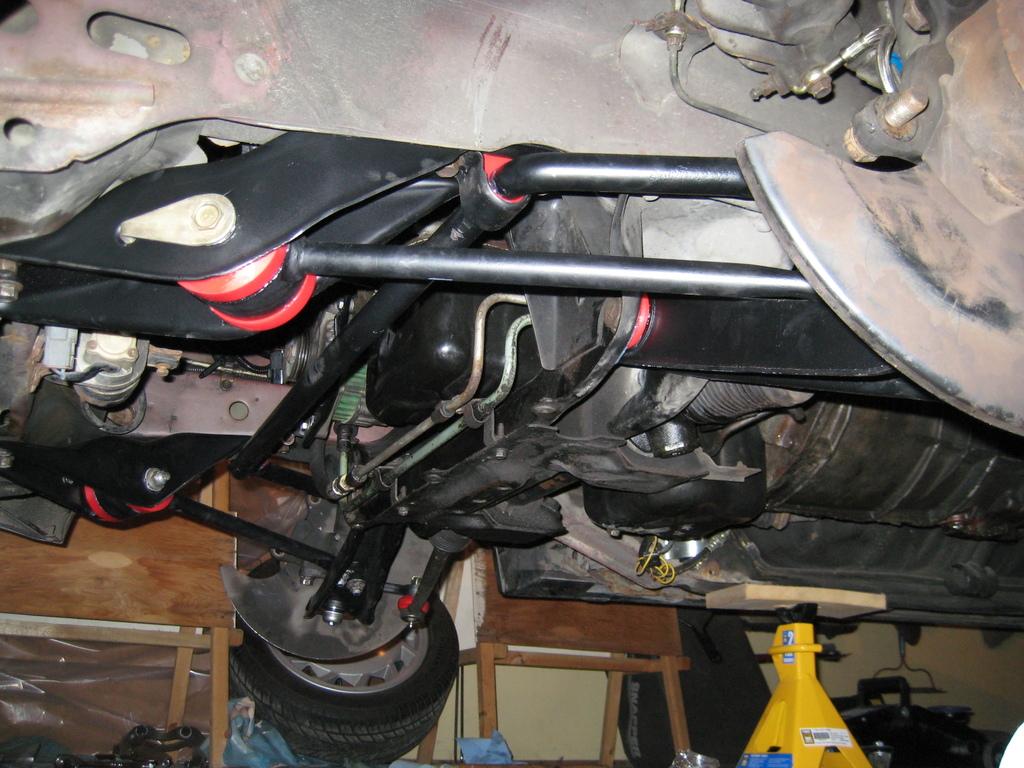 A little paint to make it look nice and clean.
I then proceeded to drop the rear subframe to replace the bushings back there, turns out that the control arm bolts like to rust into one solid lump, so that took some doing to get out and proper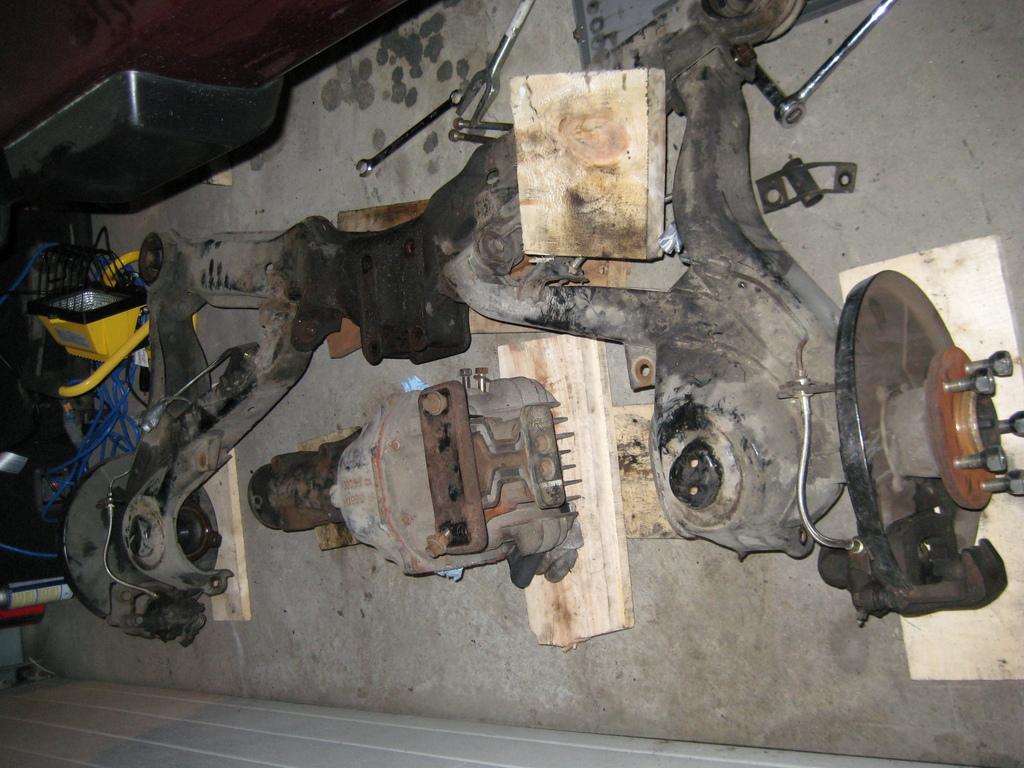 I then found some of my most favoritest thing in the entire world, Cancer.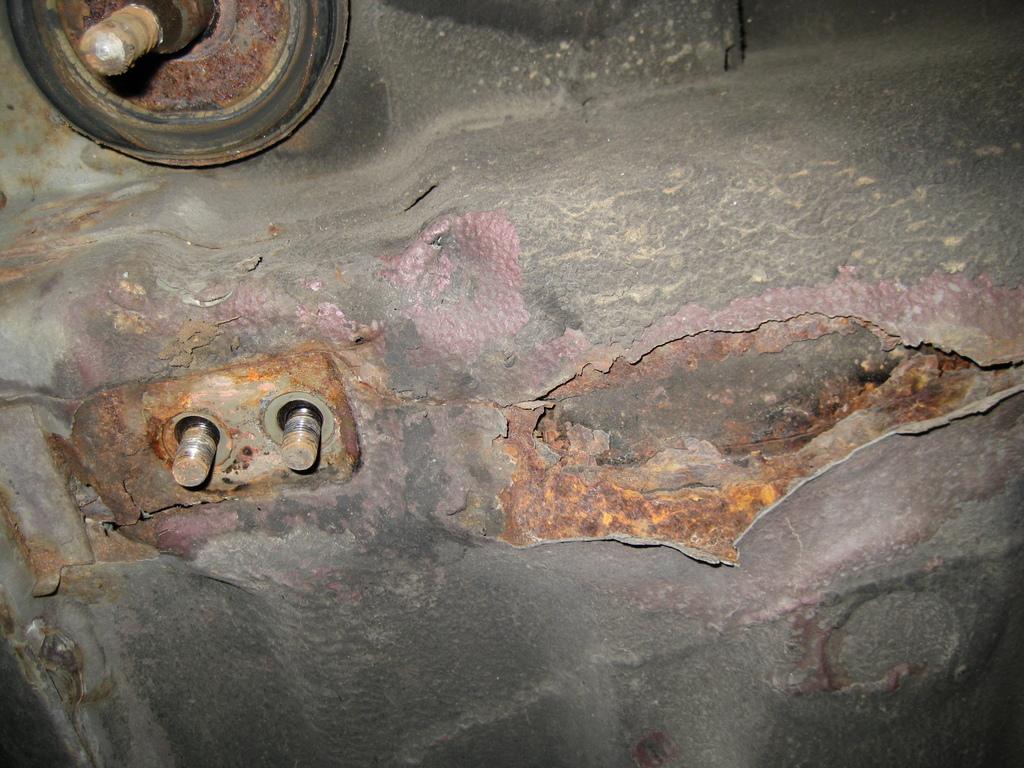 Made a 3" downpipe out of some 304 food-grade stainless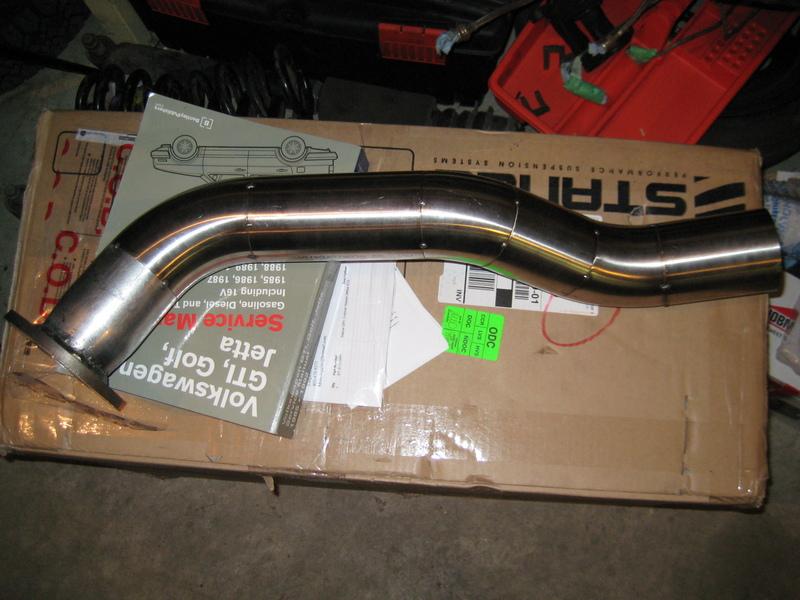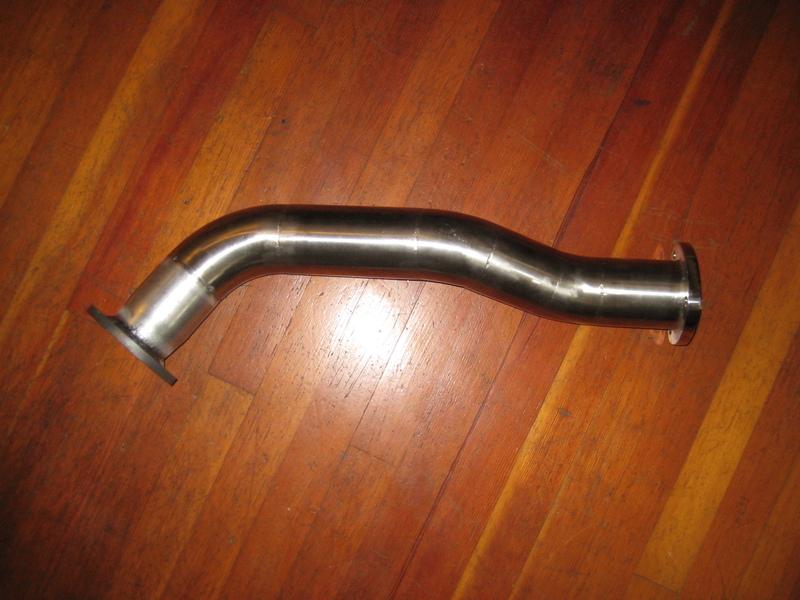 Got the rear end stuff cleaned and painted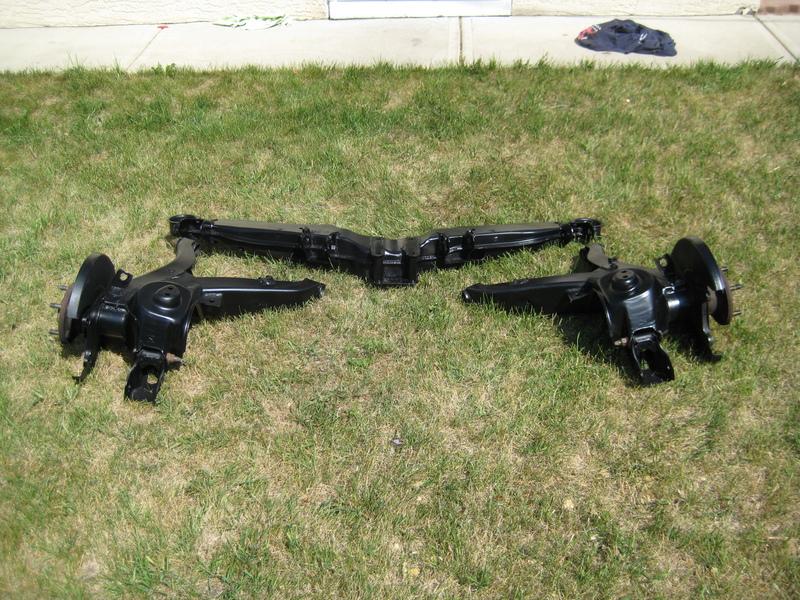 Screamer pipe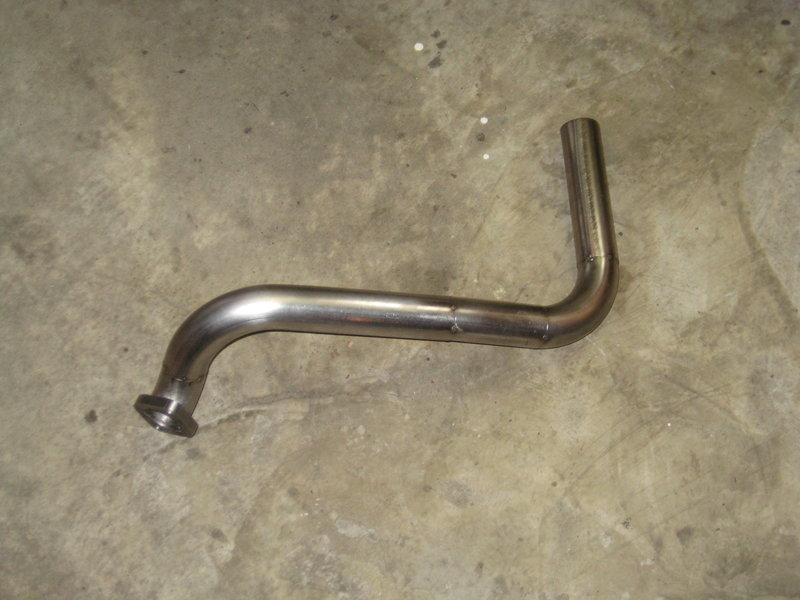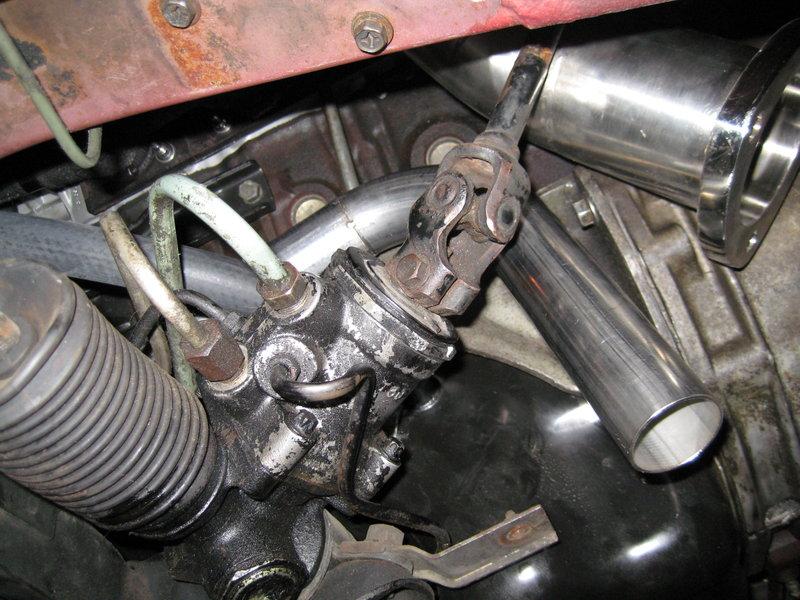 Decided that my stock, busted ass suspension needed some work dearly, so I went ahead and got some custom stuff done up to work with s13 GR+ Stance coilovers. The amount of z31's with a proper ride height is Severely lacking, stance = moar low.
Custom rear upper mount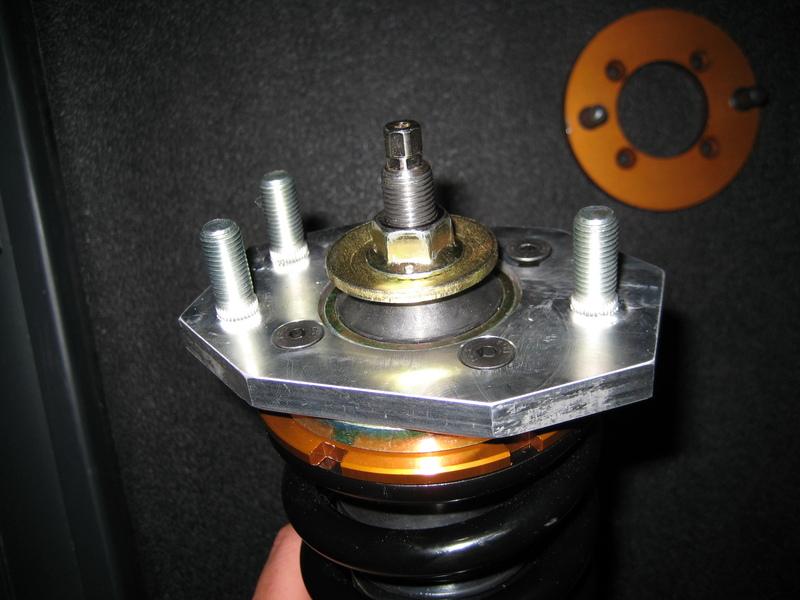 Serialnine weld-on collar adapters installed onto cut down stock strut tubes, powder coated beautifully.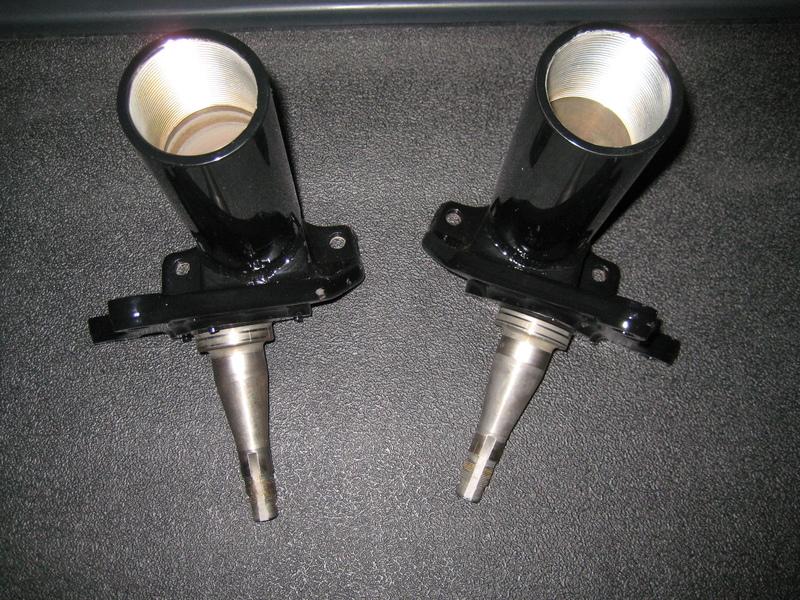 Fronts installed with z32 30mm iron calipers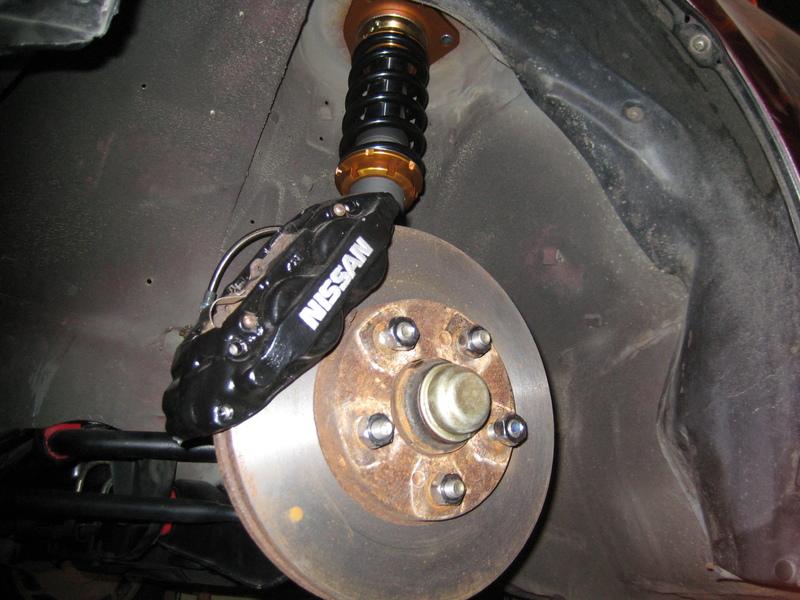 Fuel pressure regulator on custom mount.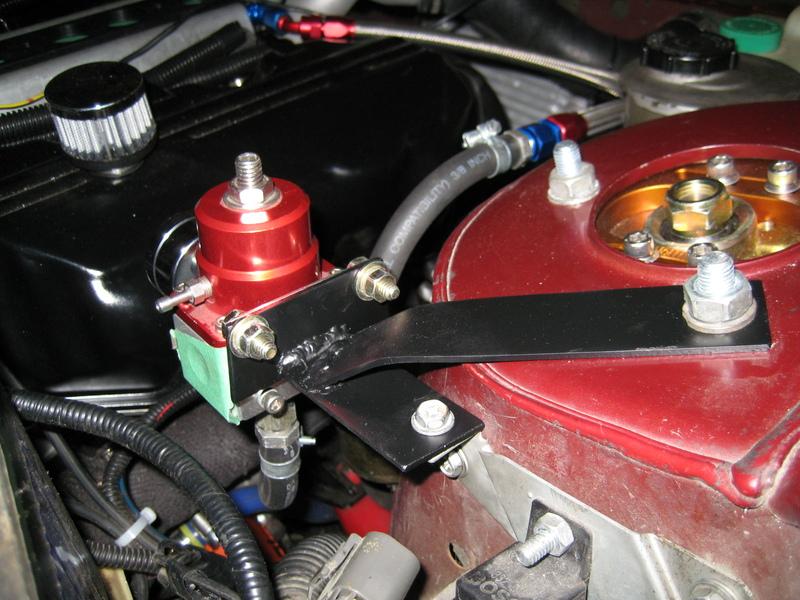 Halfass engine bay shots, sans plenum and piping: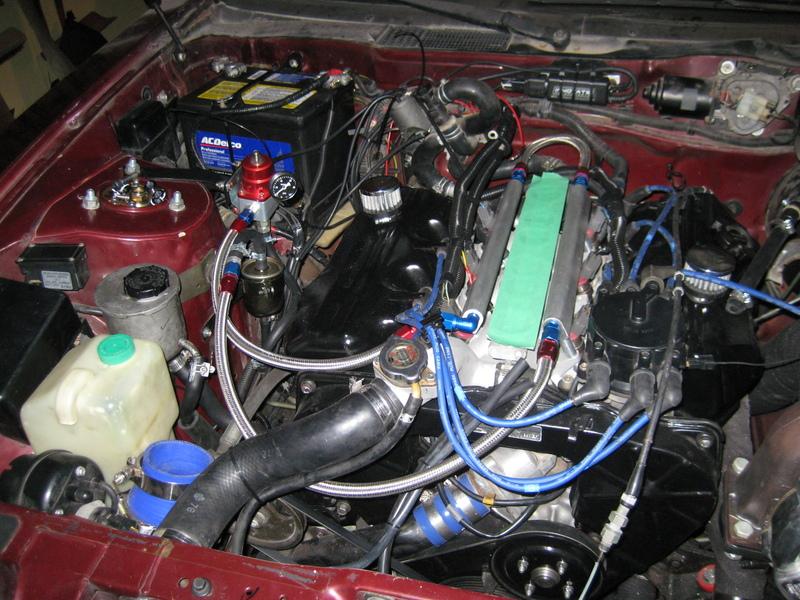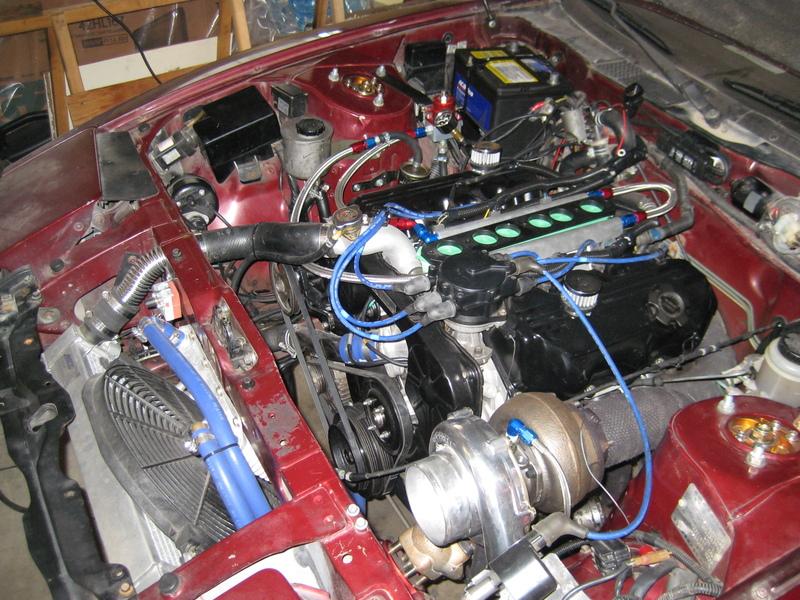 Custom made intake plenum.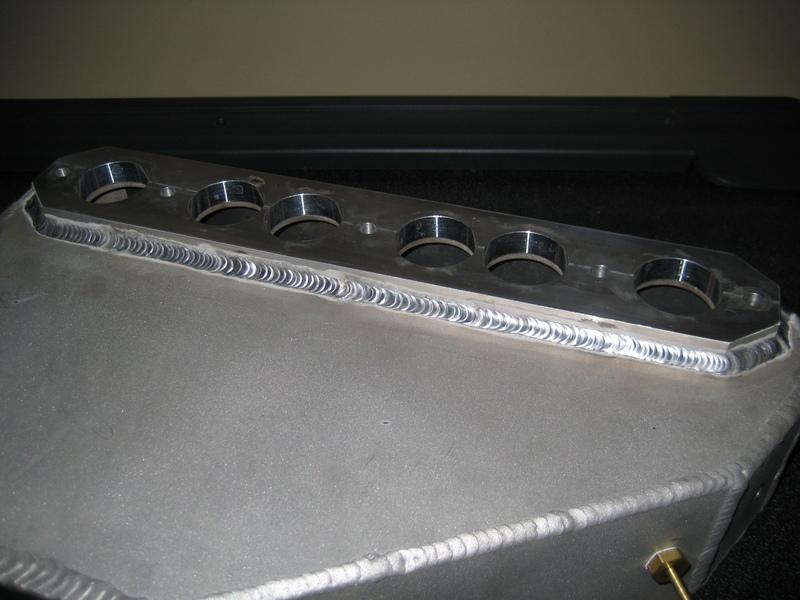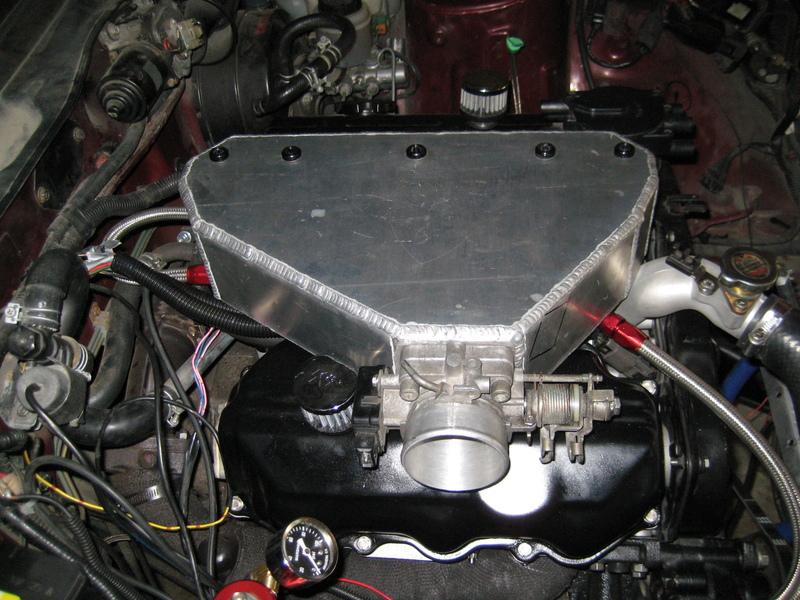 First startup video, ignore the last few seconds :dunno:
A very dusty, Very battleshipped Z31.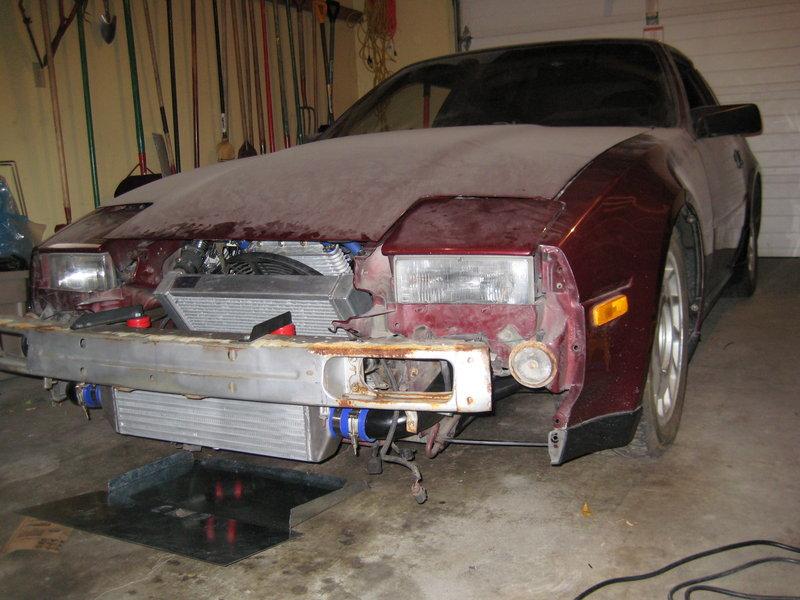 New wheels were planned for before the layoff, now she sits on stock shoes looking silly.
I've given the car a very very base tune, taken it about the block a few times, it runs, drives on its own power which it hasn't for 3 years, and sounds mean as hell. The plans now are to take it back to Kelowna where it'll sit for another 3 long years whilst I get my degree in Mechanical engineering.
Oh, and the entire interior is all black now, including carpet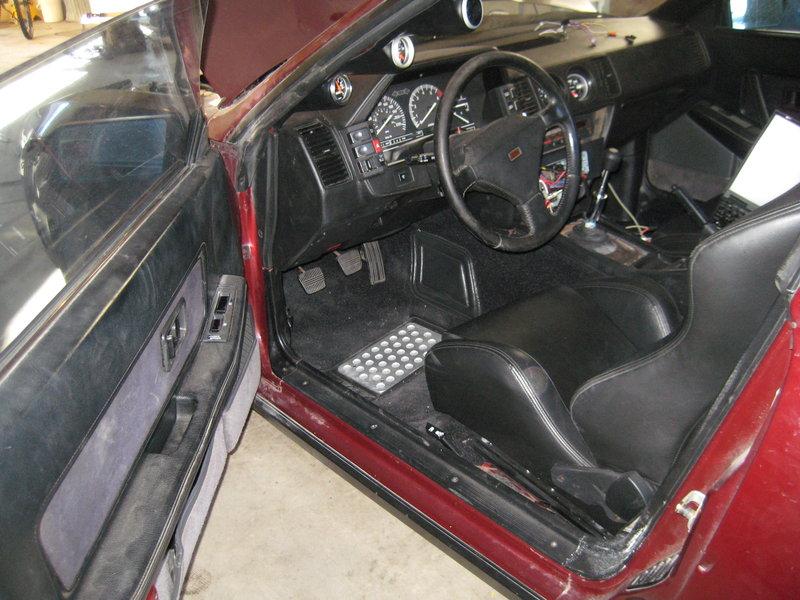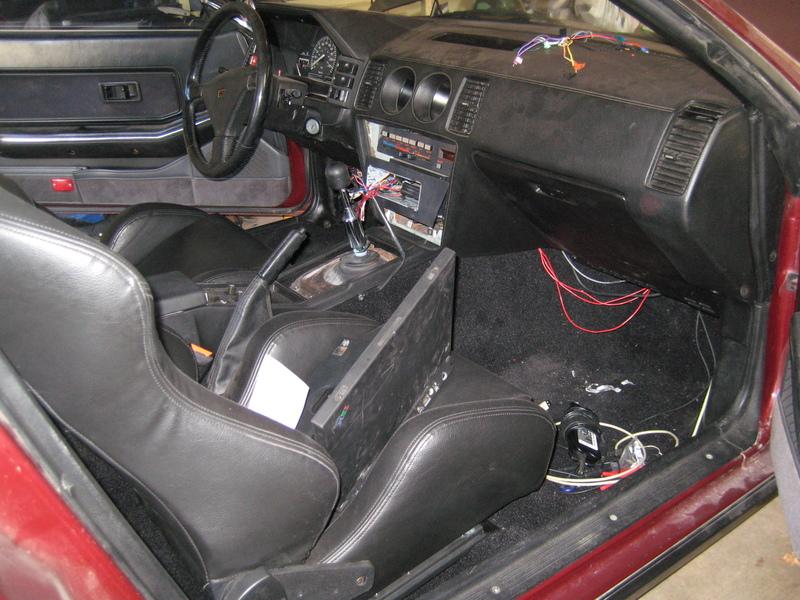 I'll do my best for a mods list, but I'm sure I'll miss some of stuff.
Engine:
GT3571 journal bearing turbo
3" thick aluminum radiator
3" thick intercooler
16 row oil cooler
42mm turbonetics racegate
custom intake manifold
3" custom downpipe
ls1 stainless steel exhaust manifold studs ($$$$)
P&P heads
5 angle valve job
Colt cams 'stage 2' turbo regrinds
SATAN turbo relocation exhaust manifold
schneider valve springs
1 5/8" screamer pipe
DEI exhaust wrap
Fuel/control:
Nistune type 1 board
Walbro 255lph pump from an s13
550cc SARD injectors (same as fc turboII)
A1000-6 FPR
AL fuel fittings all around
Billet -6 fuel rails
Innovate LC-1 wideband w/ G3 afr gauge.
Brakes/footwork
s13 Stance GR+ coilovers
Serialnine weld-on collars
custom rear upper and lower coilover mounts
MSA anti-sway bar endlinks
Prothane total kit polyurethane bushings
1990 z32 30mm 4 pot iron brake calipers
z32 front rotors
s13 to z32 brake lines from PDM
Ebay s13 short shifter
Drivetrain:
Centerforce dual friction clutch
Stock R200 LSD (clutch type) rebuild with 6 clutches (2 stock)
custom solid rear differential mount
custom solid rear crossmember mounts
Polyurethane transmission mount
Polyurethane engine mounts.
Stock FS5R30A transmission (same guts as z32tt transmissions)
Interior:
Autometer gauges all around (boost, oil temp, water temp, oil pressure)
Pleather racing seats (can't remember brand) custom mounts
2 kicker compvr 10" subs
Oldschool kenwood deck
oldschool RF amp.
Red interior converted to black, every, single, last, piece.
lo-tek 3 gauge pod
A few last pics...
Some pics of the shroud between the radiator and intercooler. Ran outta time and material to do between the fascia and intercooler, but that'll be one of the first things on the list when the work starts up again.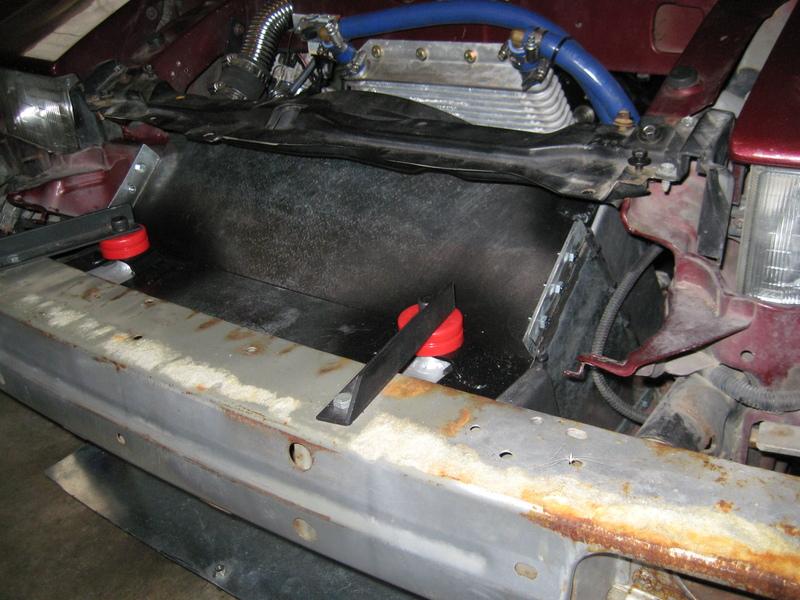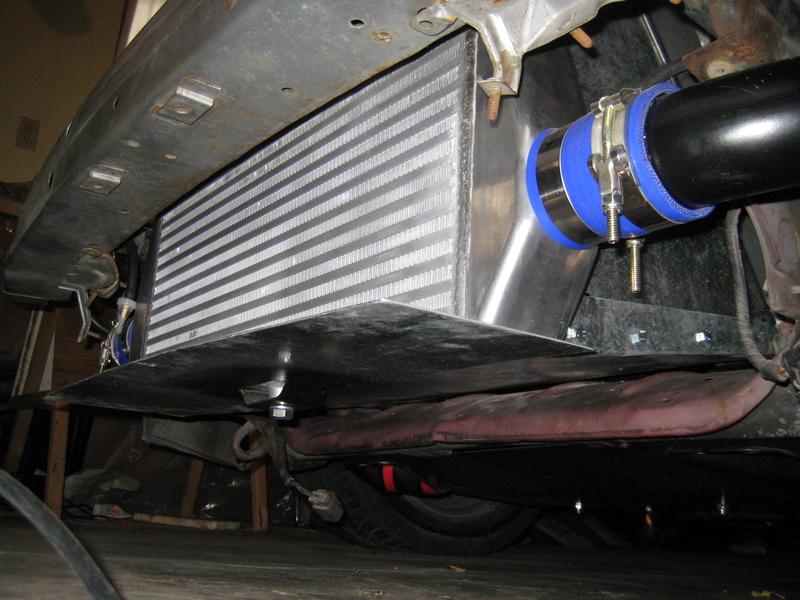 And one last shot.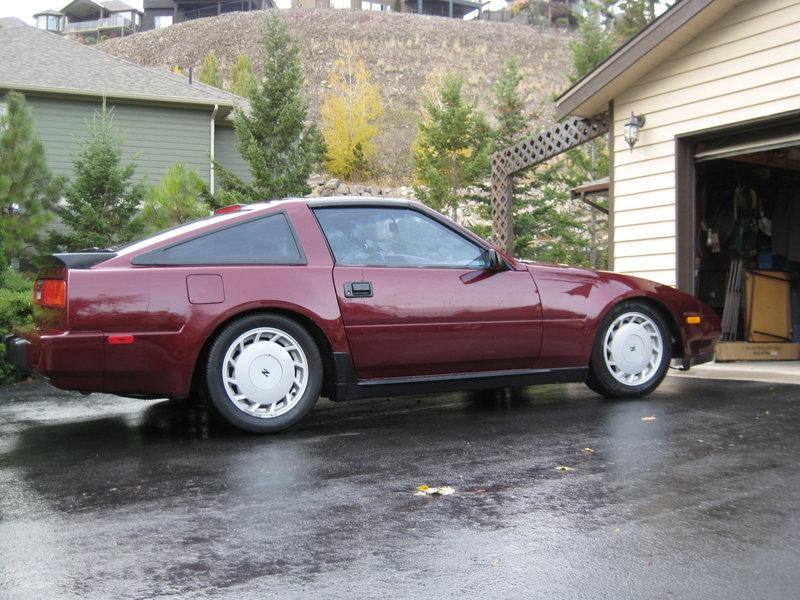 Needs new wheels badly, one of the first things to do to it before she gets roadworthy.