Builds
924 Turbo Build by flosho
By stevegolf
You must be logged in to rate content!
14 minute(s) of a 14 minute read
924 Turbo Build
Compliments of flosho @ www.rennlist.com


Build Thread.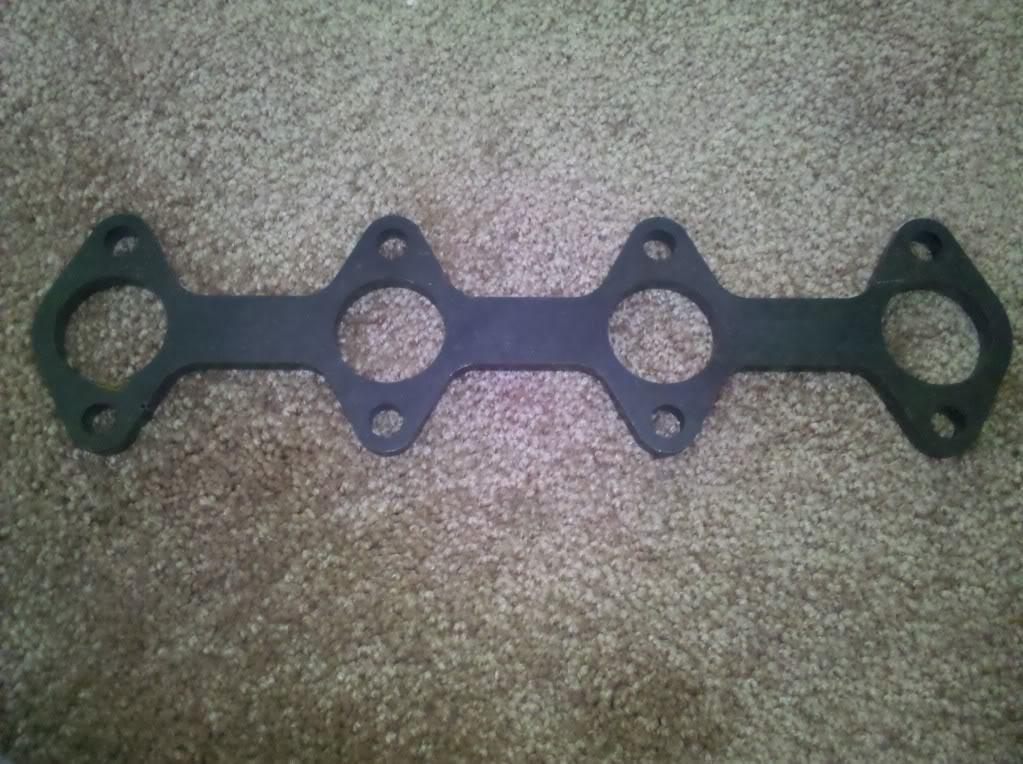 Started July 3rd, 2010 (Still on going) when I blew a $0.75 o-ring on the feed line to the turbo...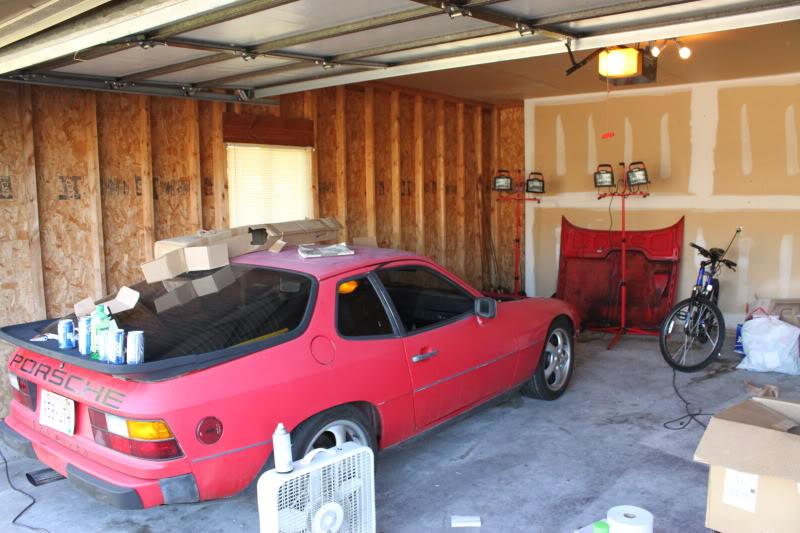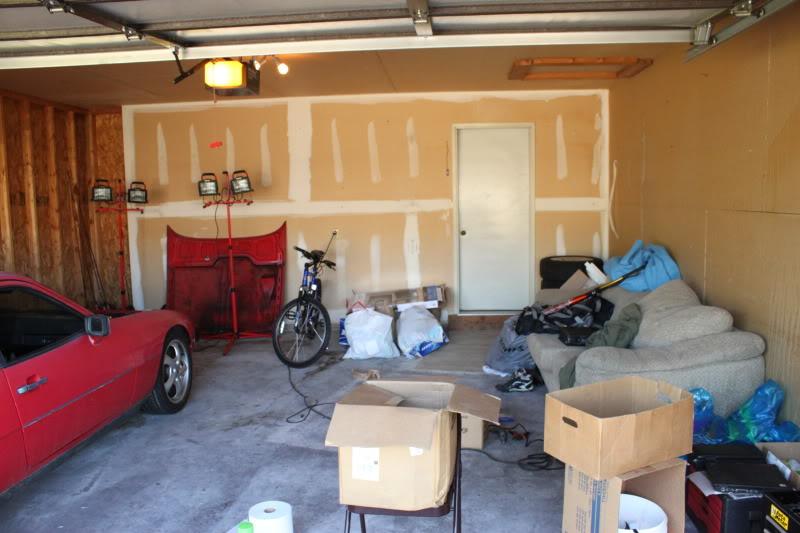 Aaaand our coffee table...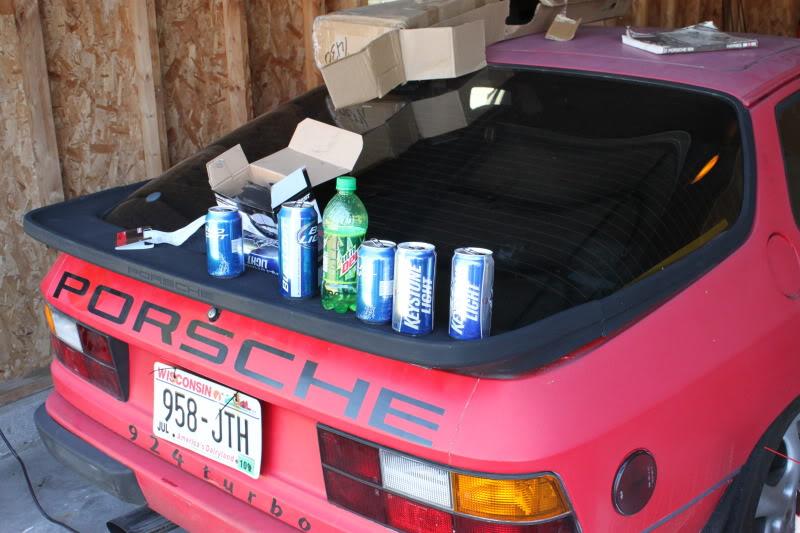 Just taking stuff apart at this point.. no plan in mind..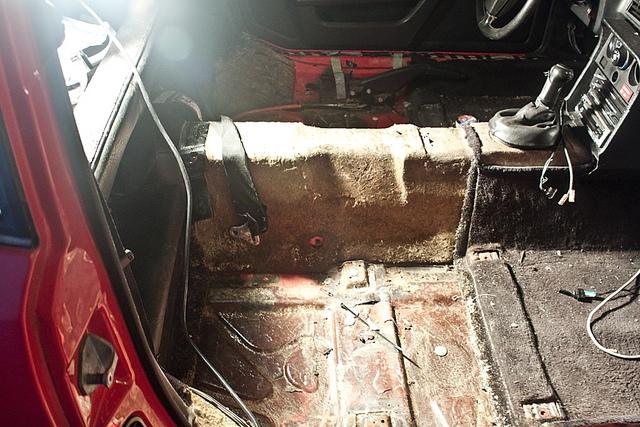 Shot of the dash before starting removal: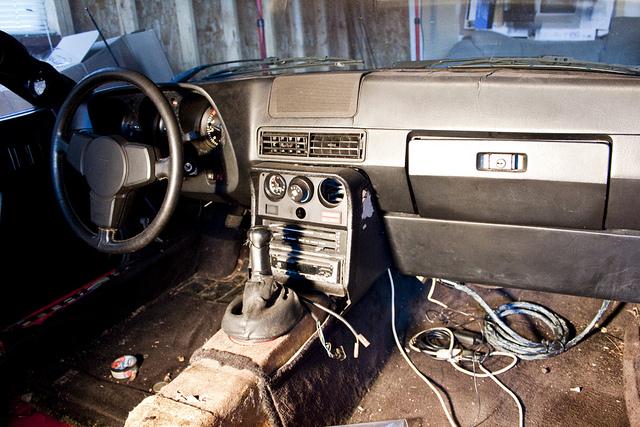 45 minutes later, had a fantasy football draft so I couldn't finish pulling everything.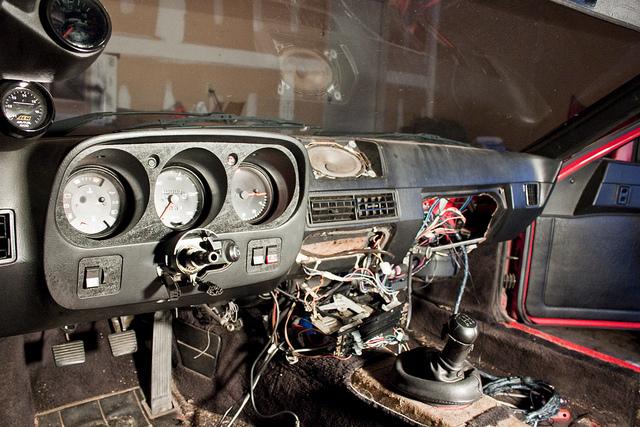 Wiring harness for blinkers, wipres, etc: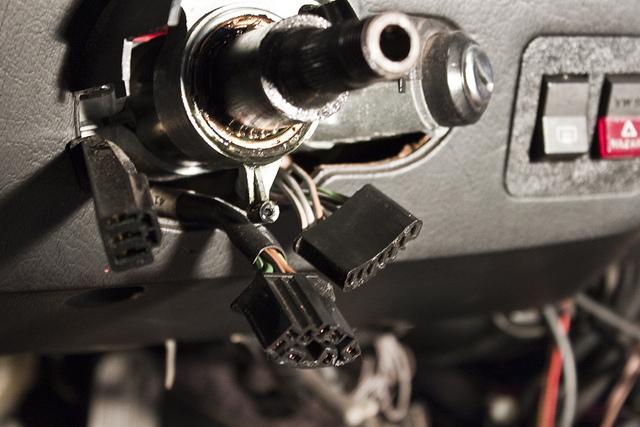 Center console wiring for boost gauge, fan speed, and oil pressure gauge: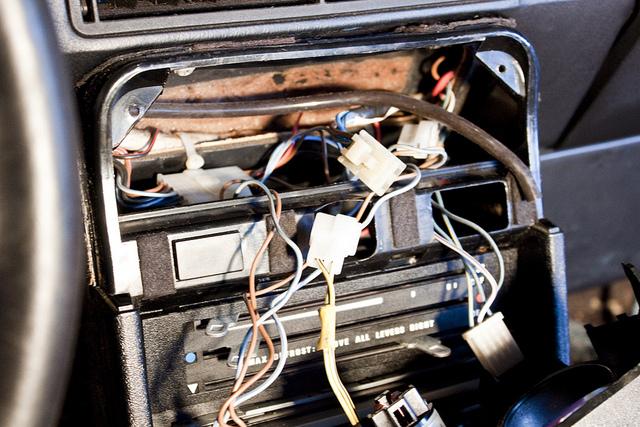 4/29/2011

I swear it'll get better.. Just some foreplay right now...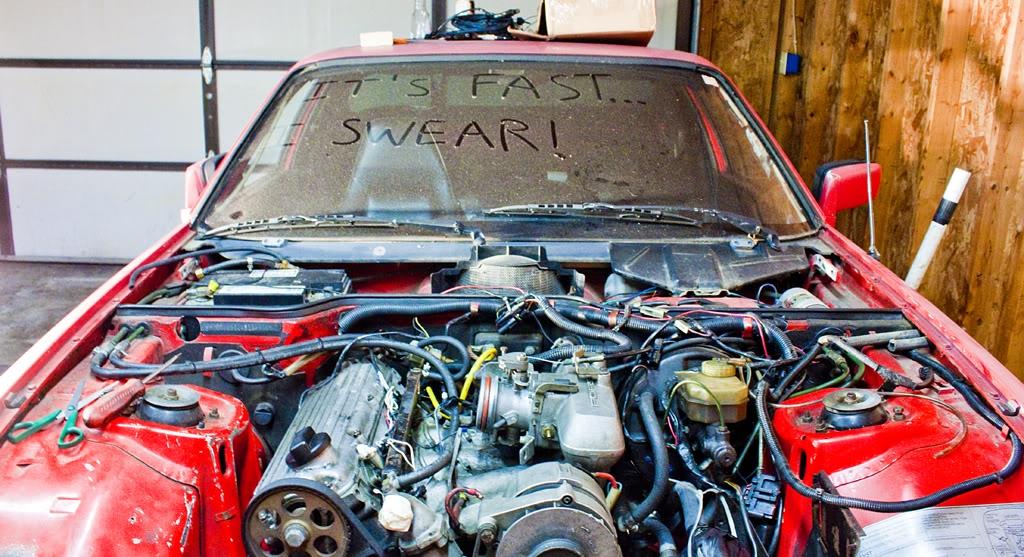 Torque Tube to bellhousing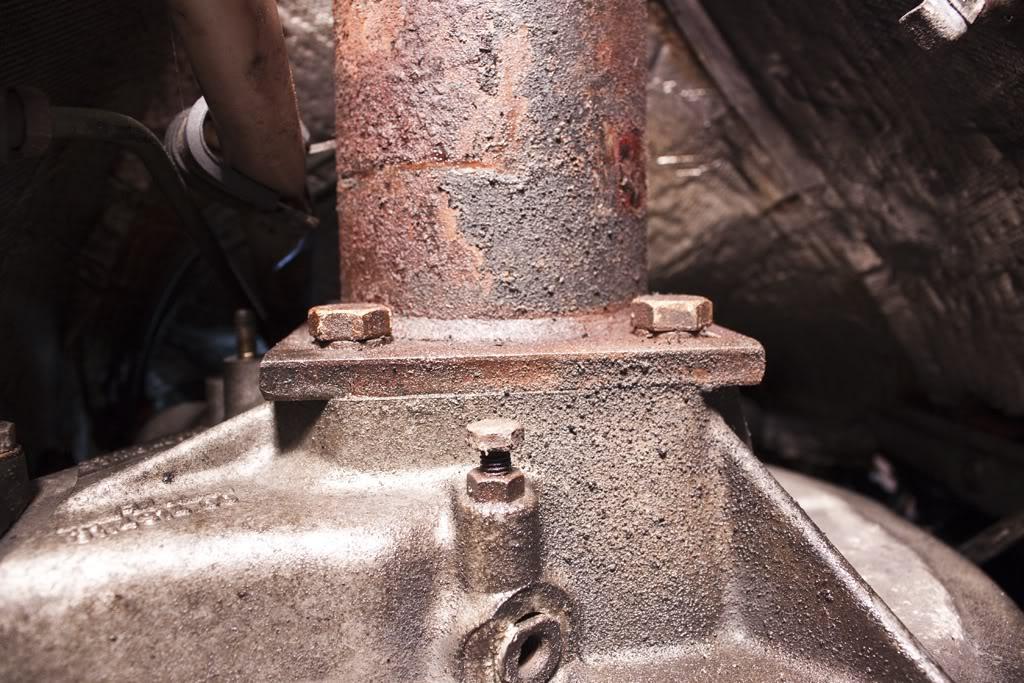 The lil' snail...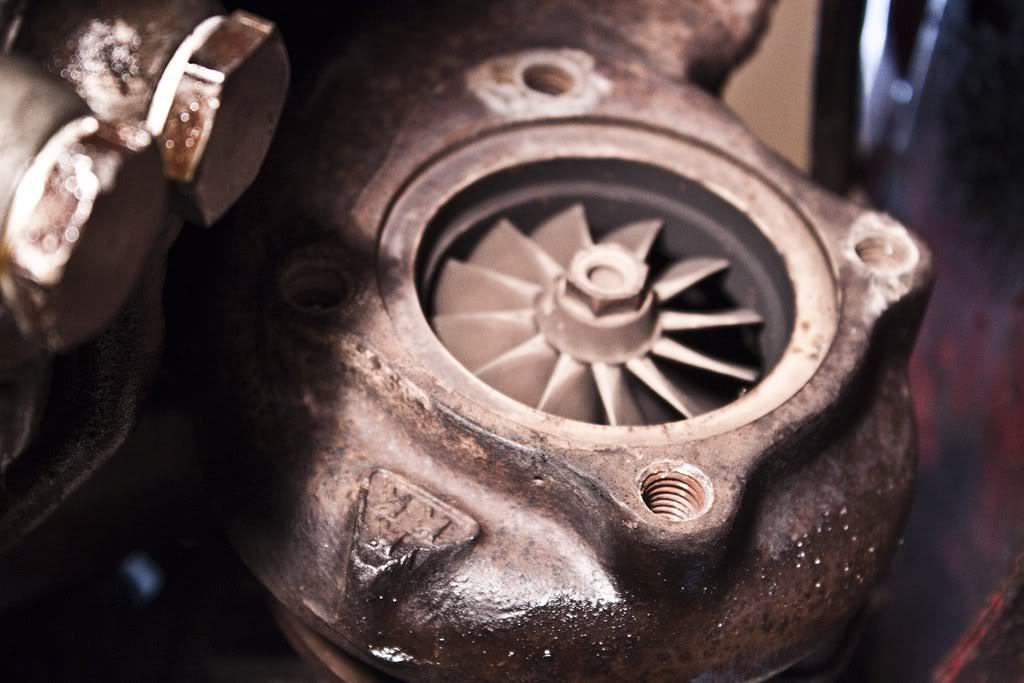 It's pretty crammed in there.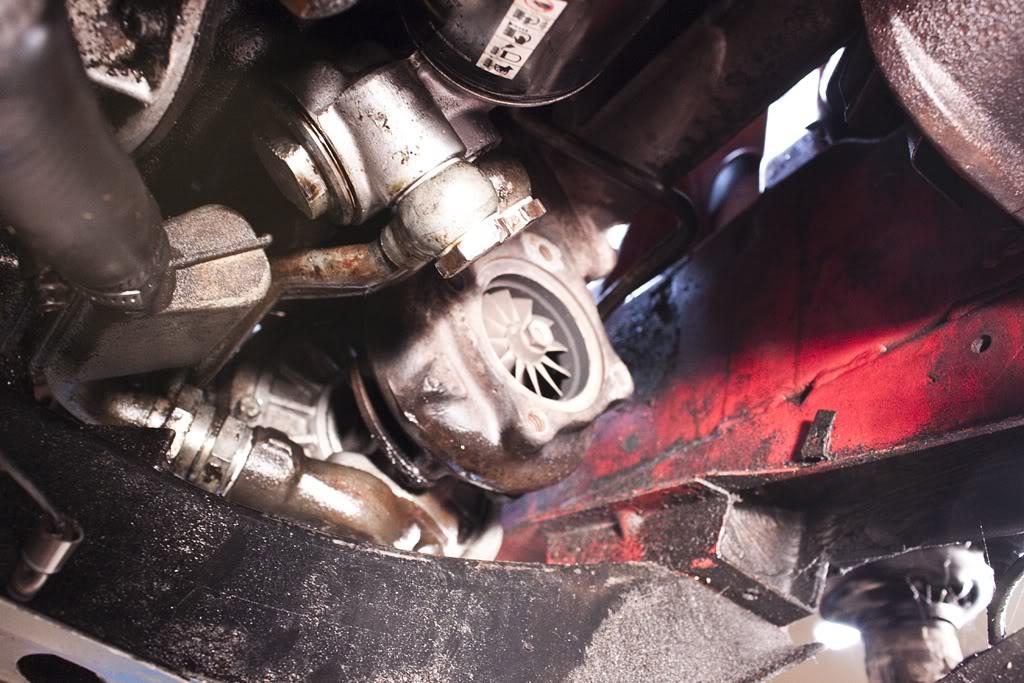 Nice Porsche wastegate.. Will be updated for a 1bar wastegate spring..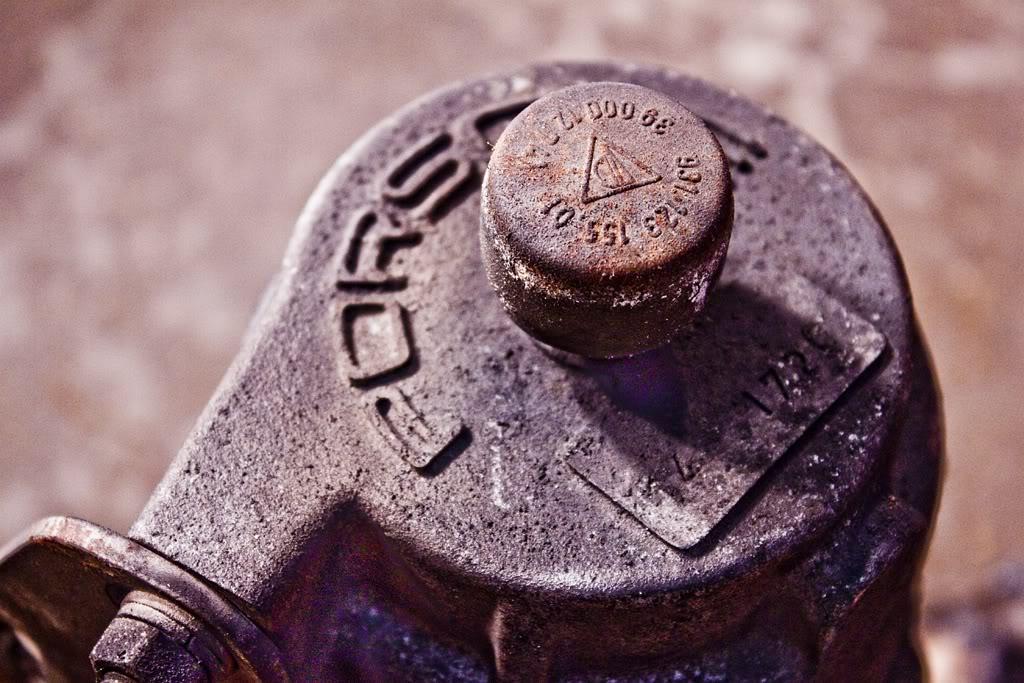 Shot of the suspension..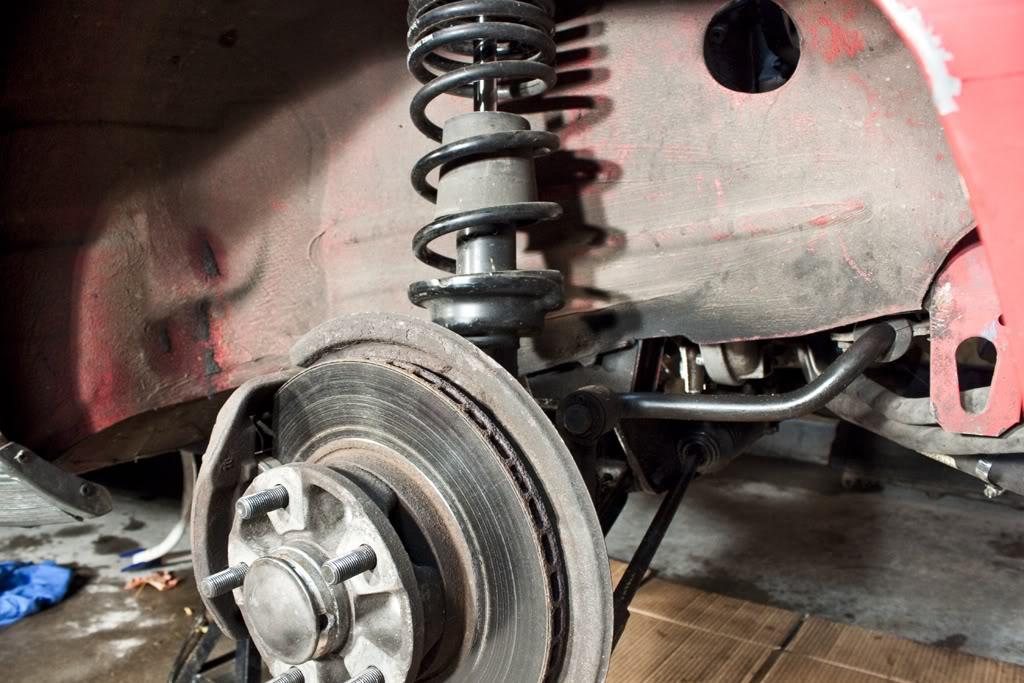 Finally out!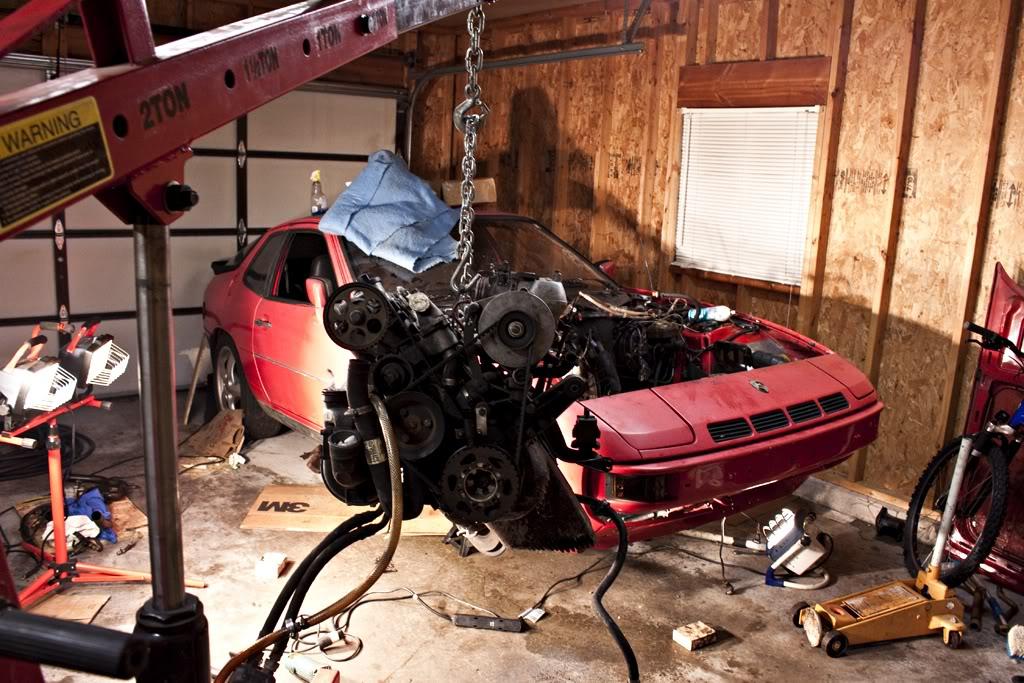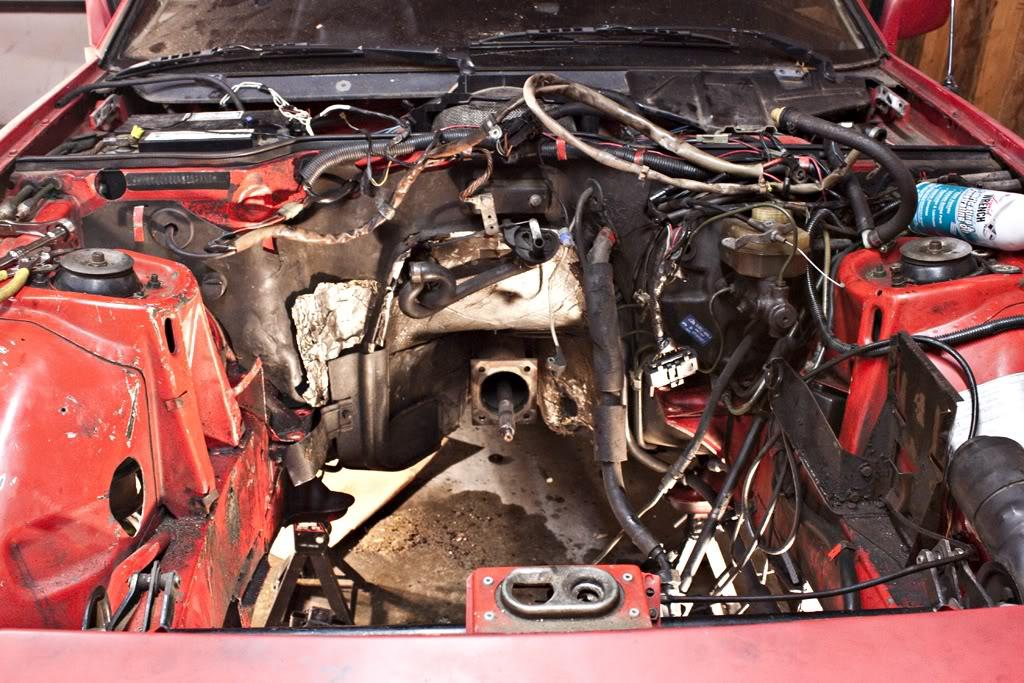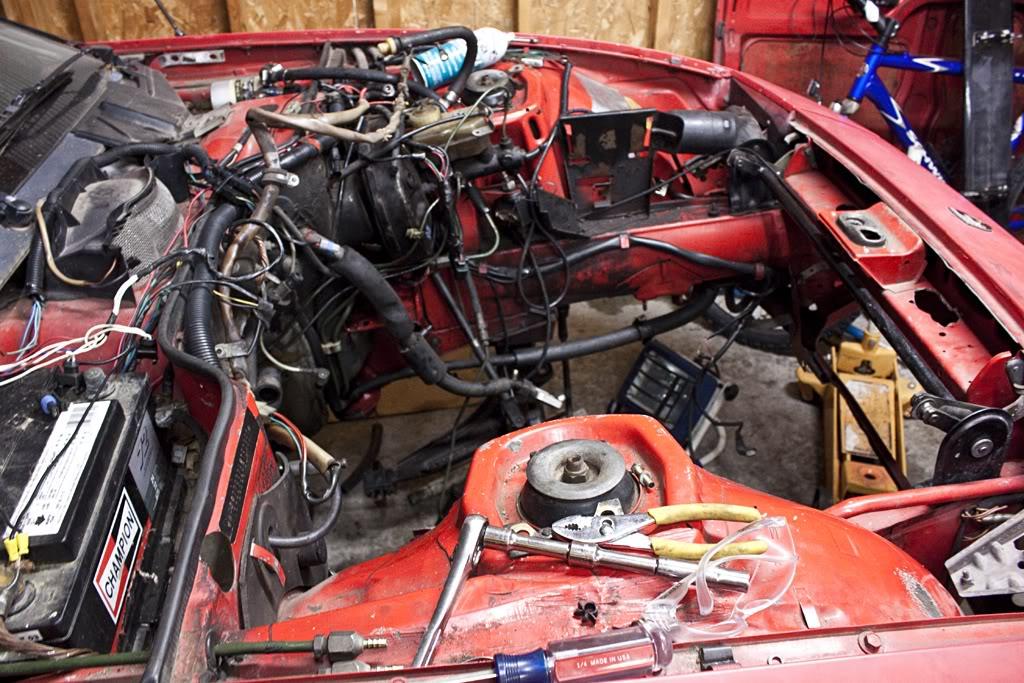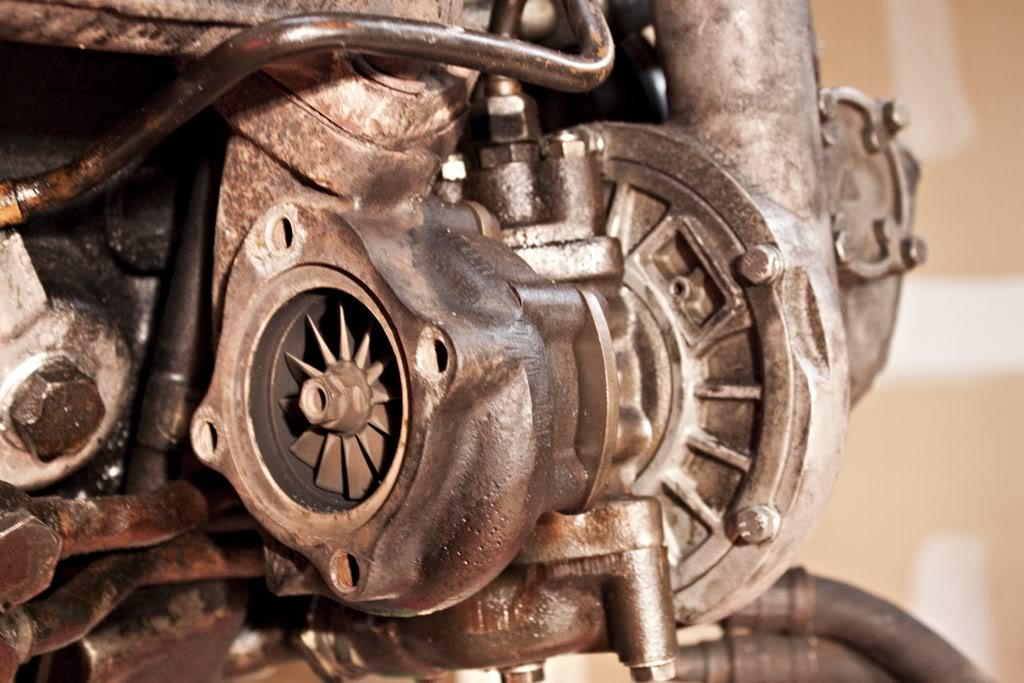 Had to drop the crossmember, then had to remove the sway bar, then had to drop the control arms from the rear..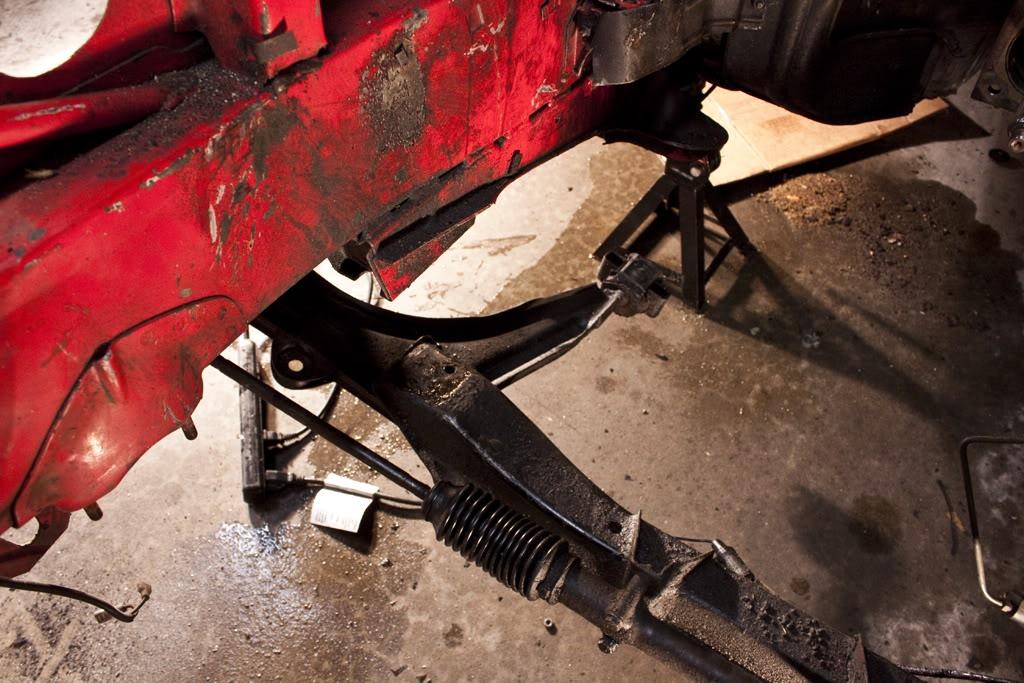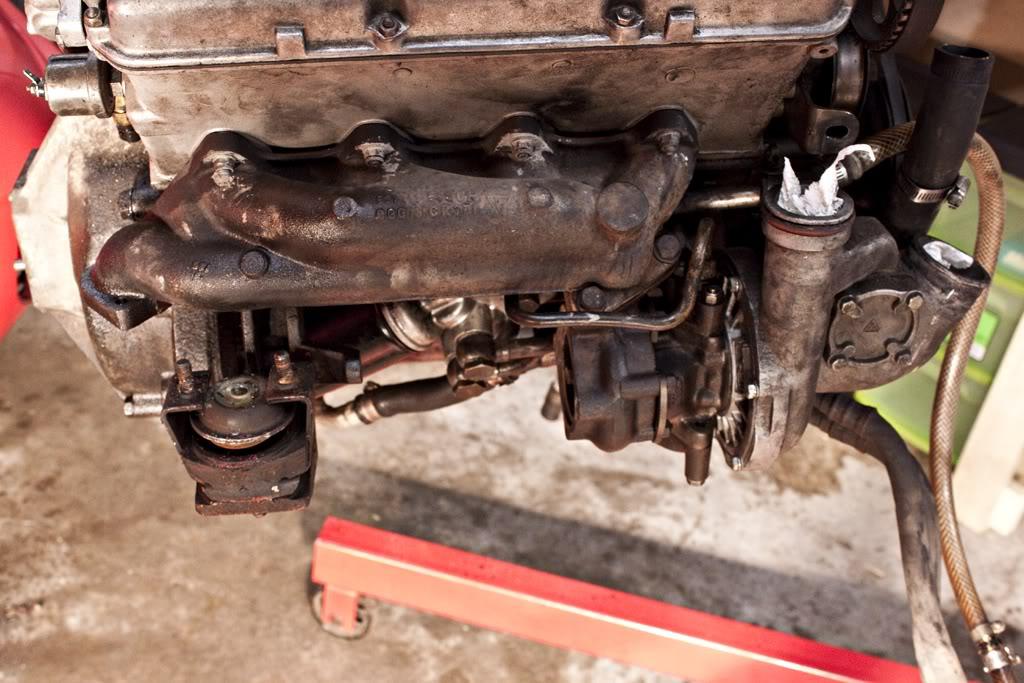 Work bench/tire storage...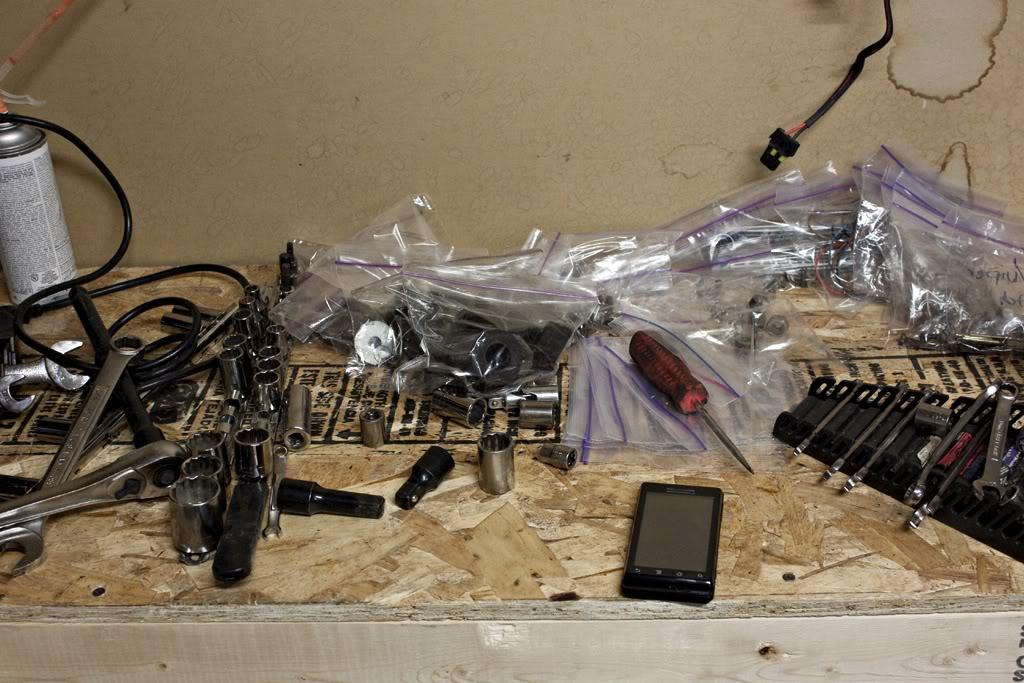 4/29/2011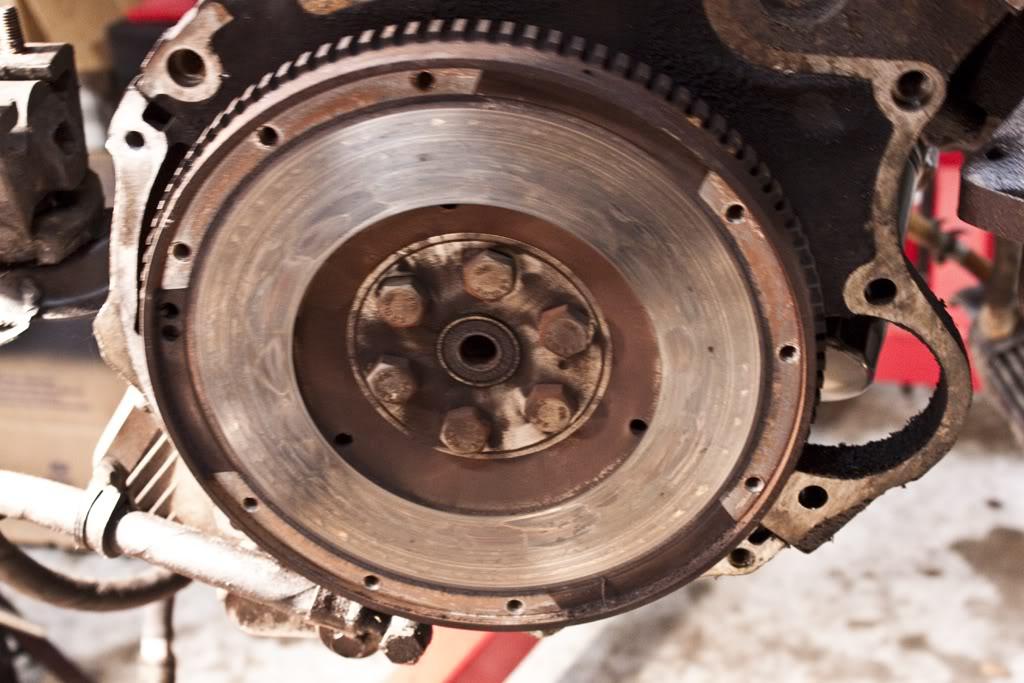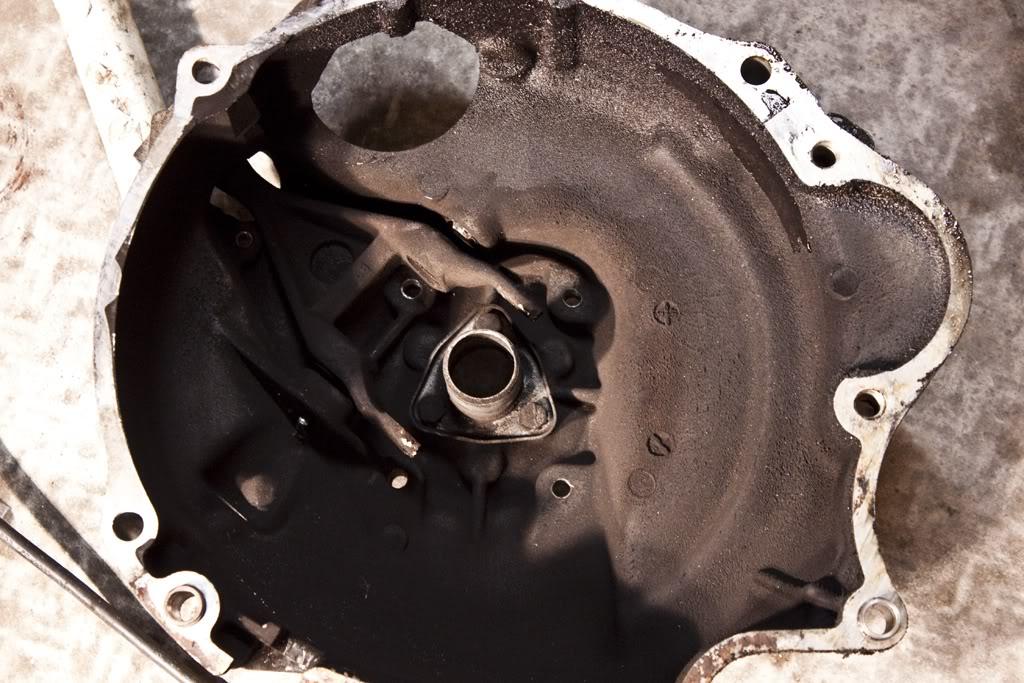 Pressure Plate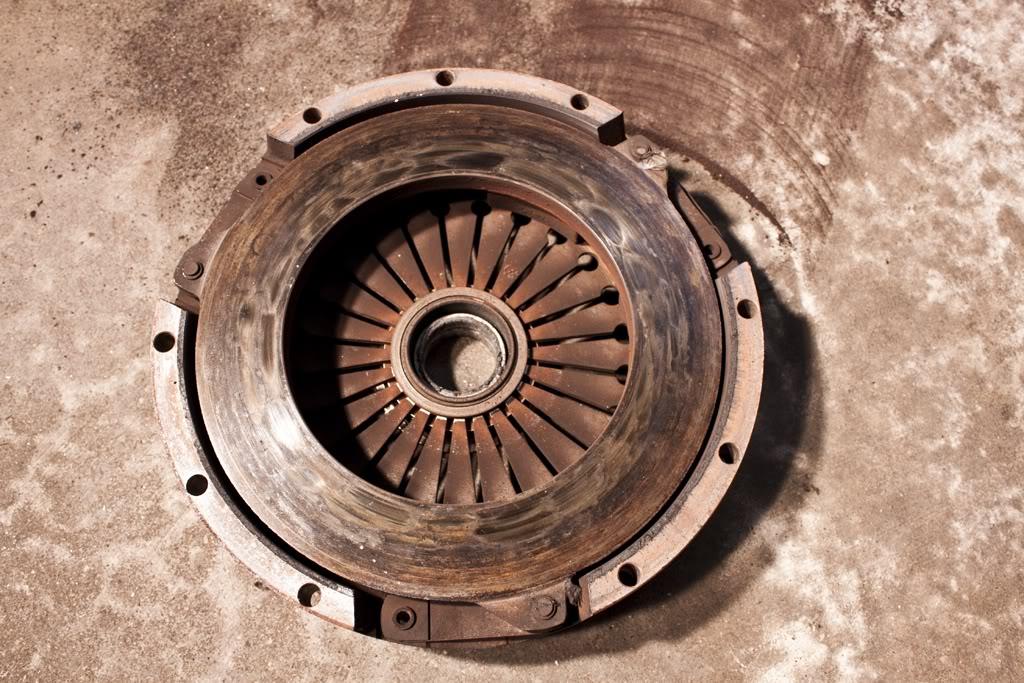 Clutch shots: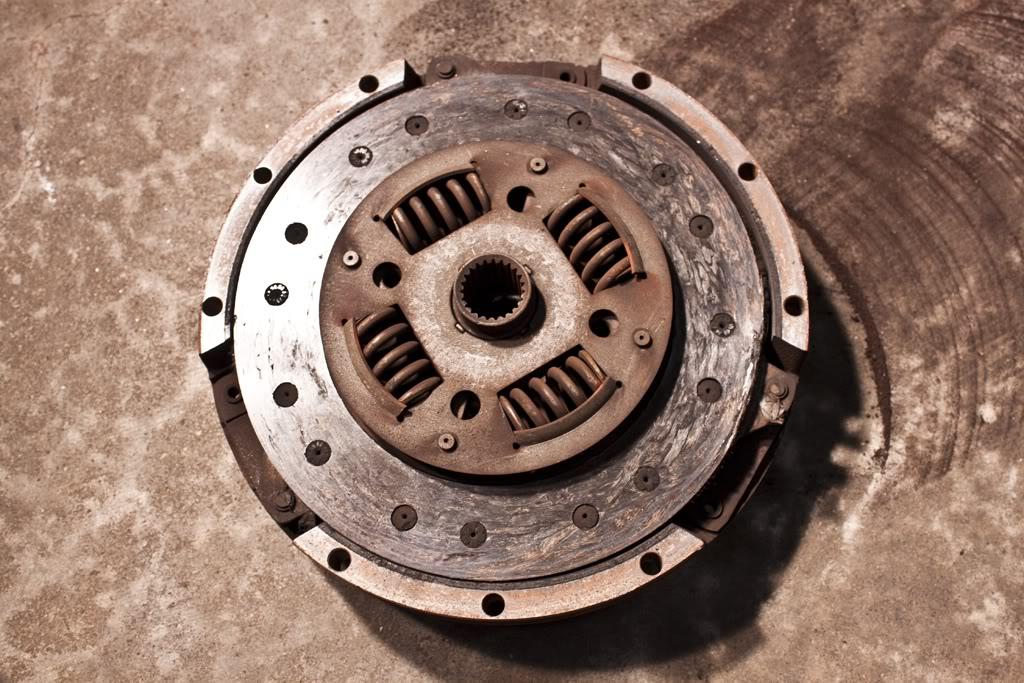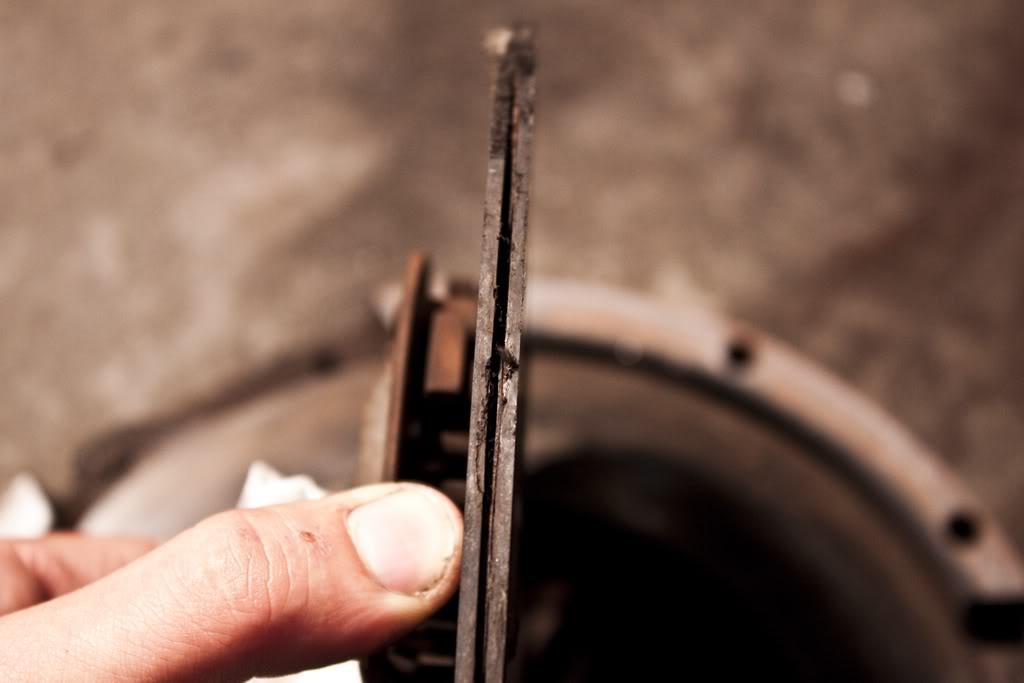 Coolant temp sensor for megasquirt, in OEM position...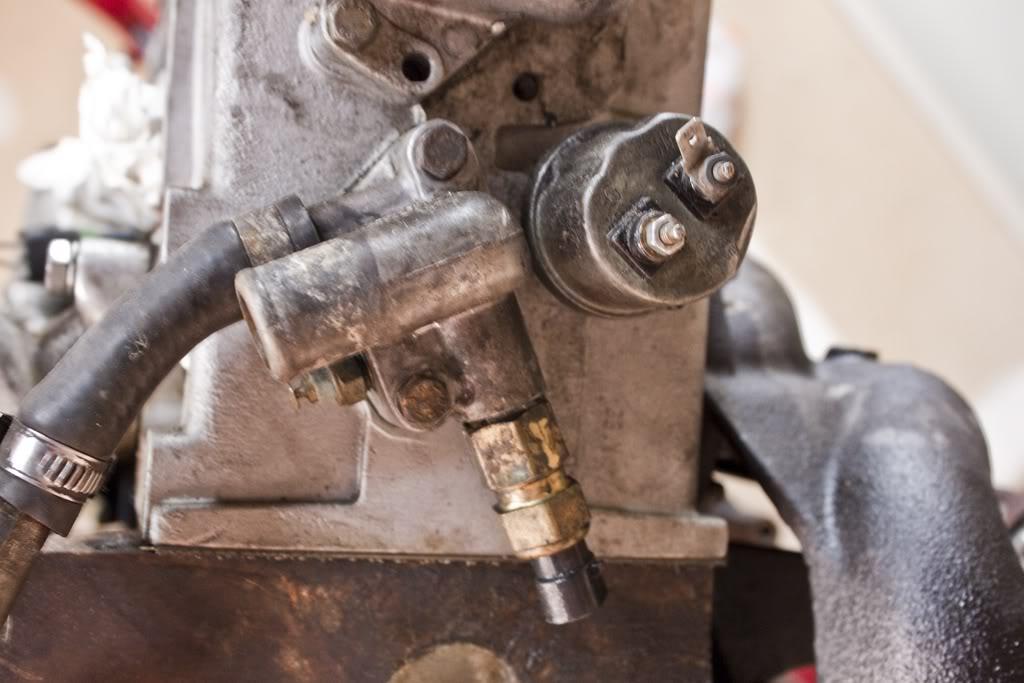 Custom dist. block off plate. From the trigger wheel group buy...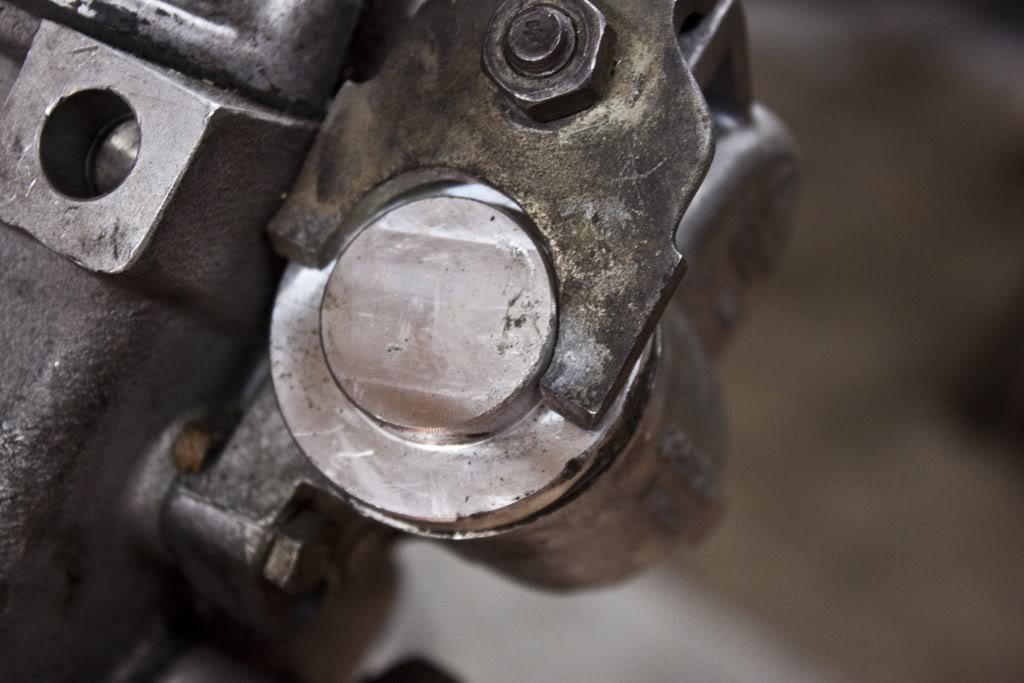 Had a machine shop thread the injector slot at the back of the manifold to accept this GM air temp sensor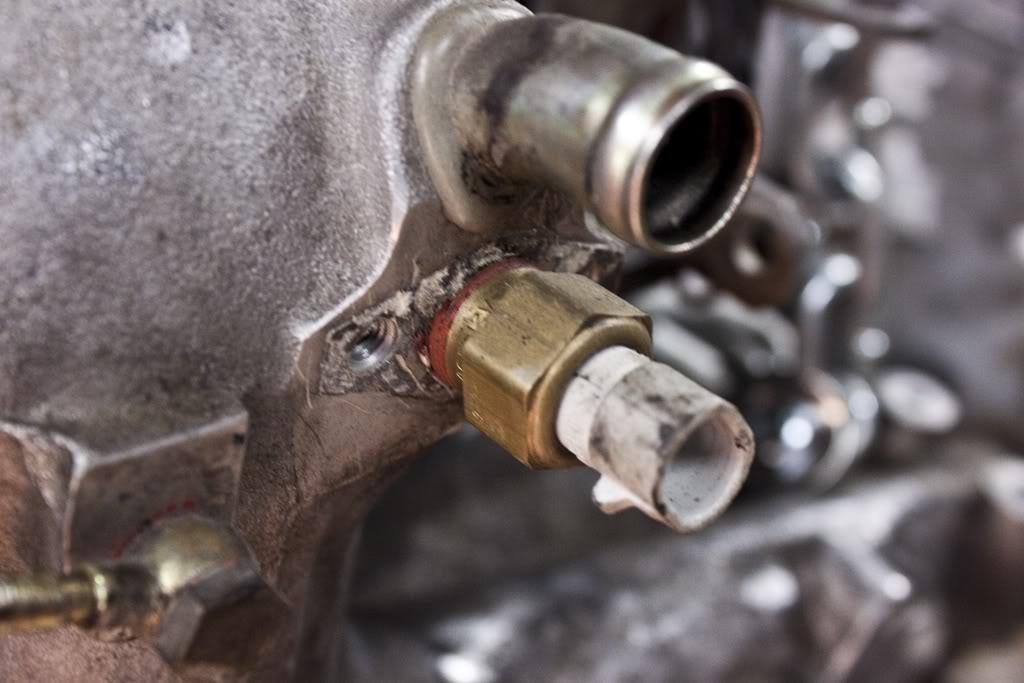 Fun stuff...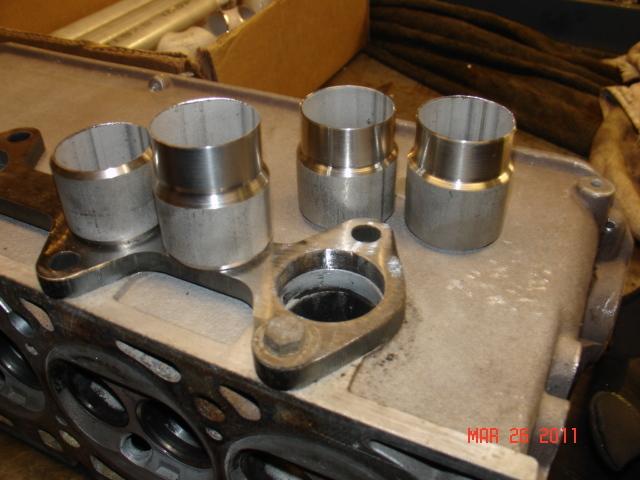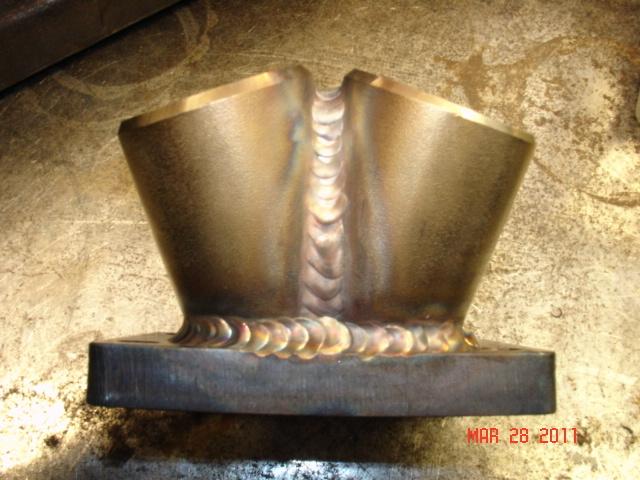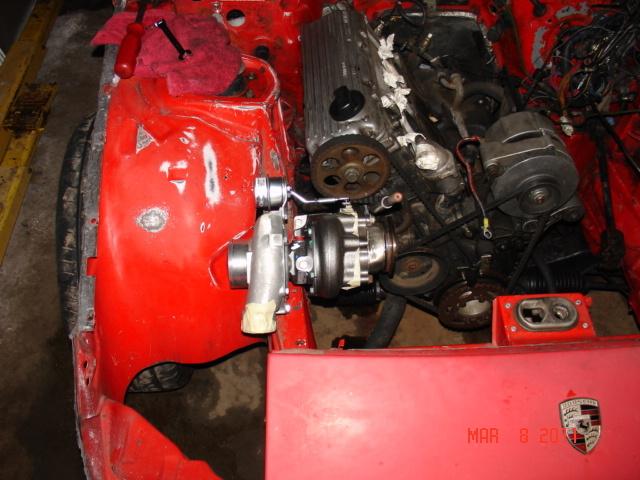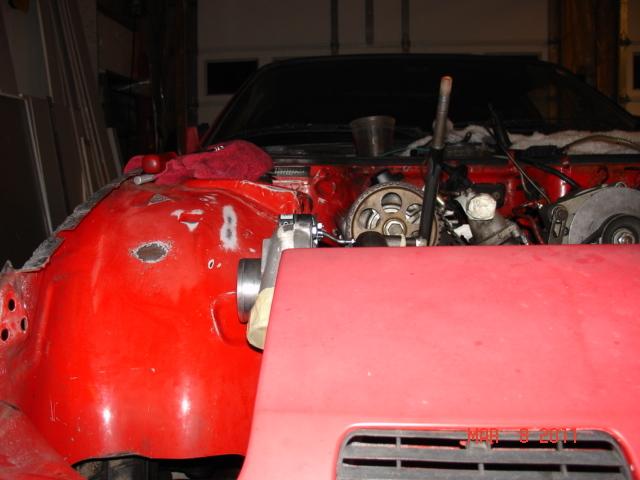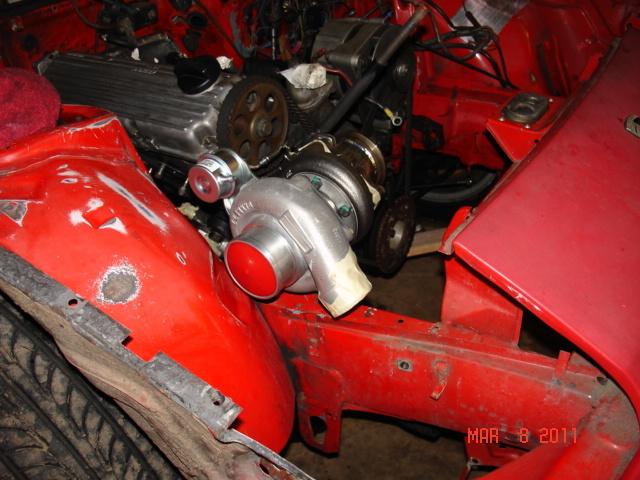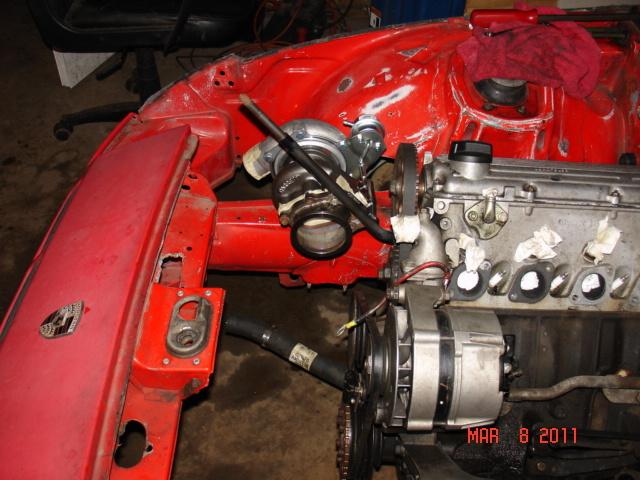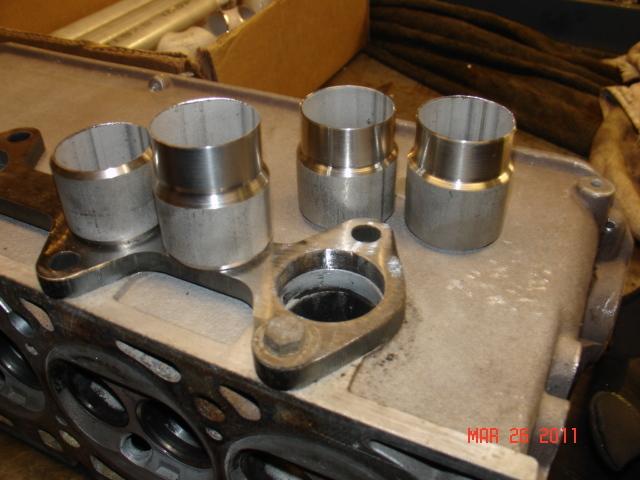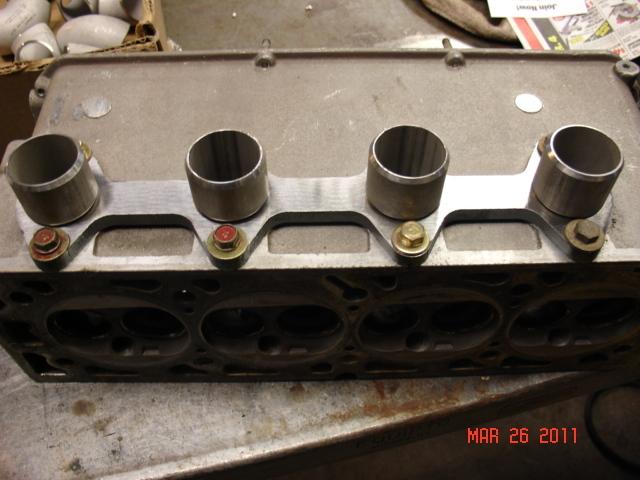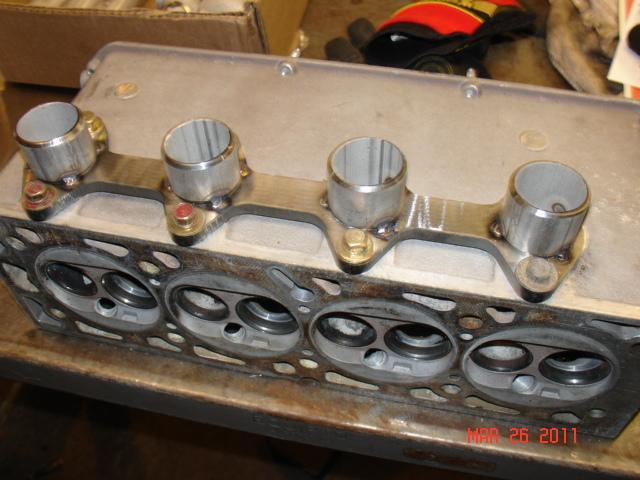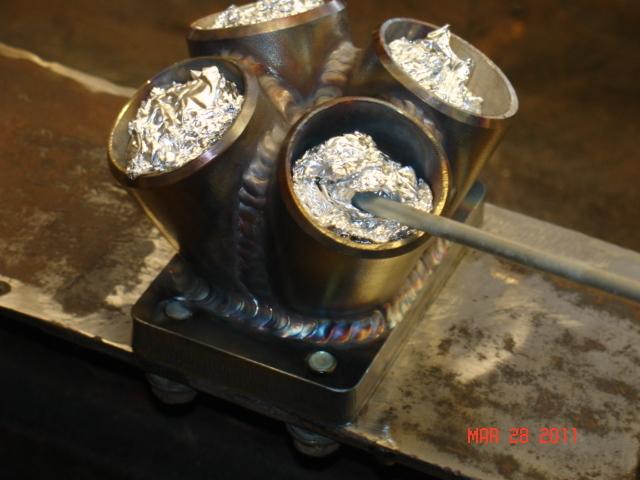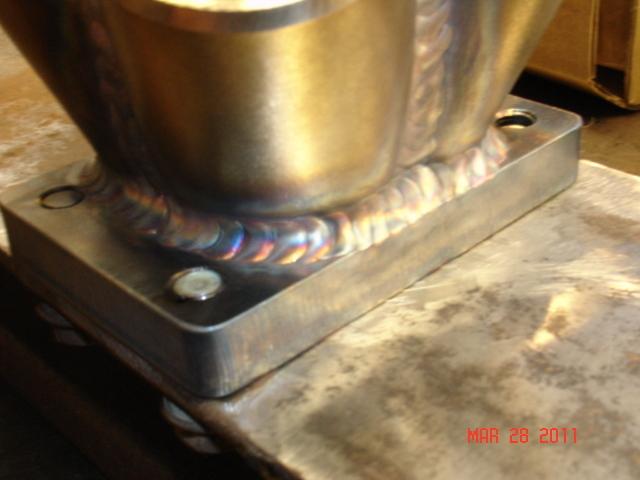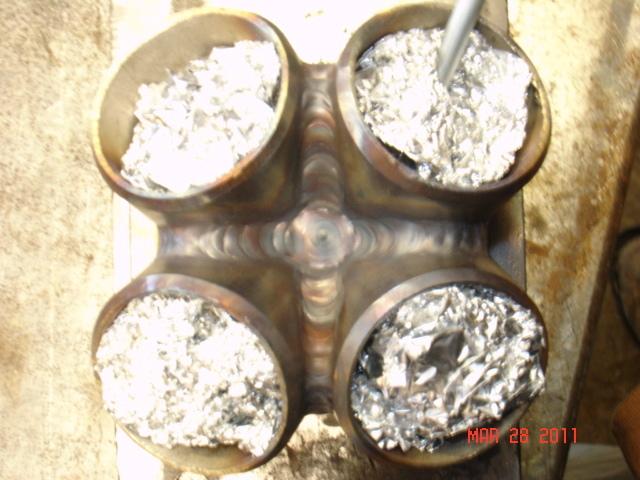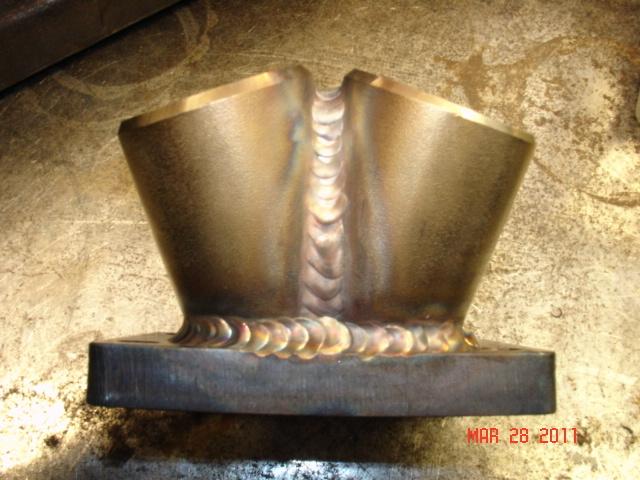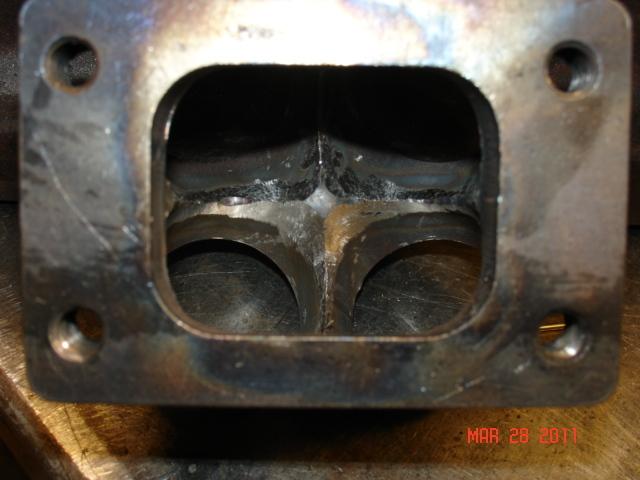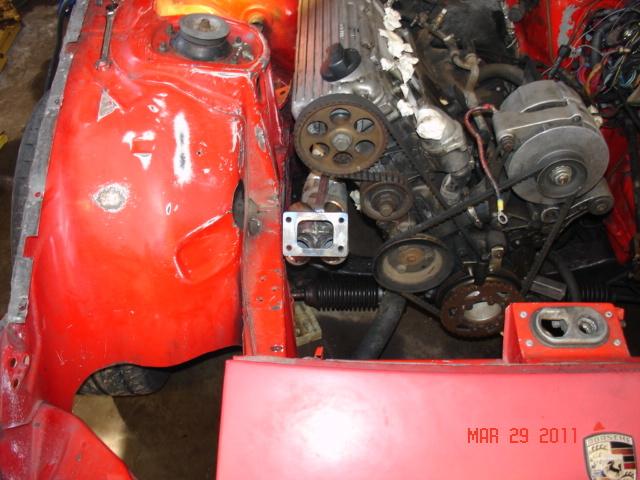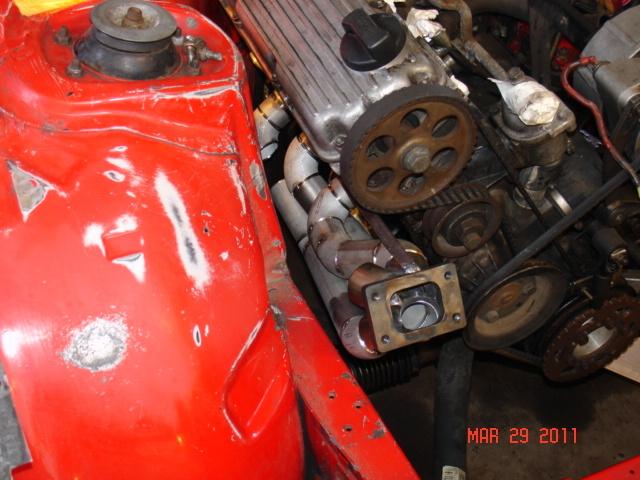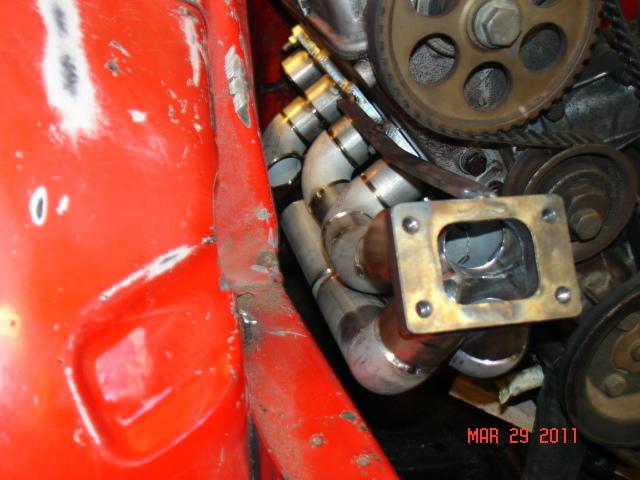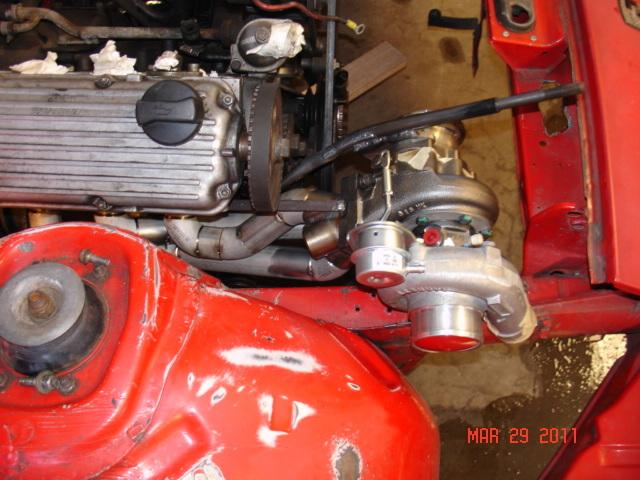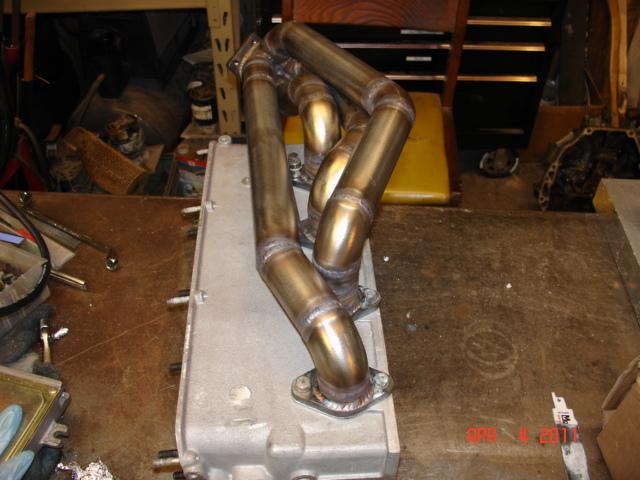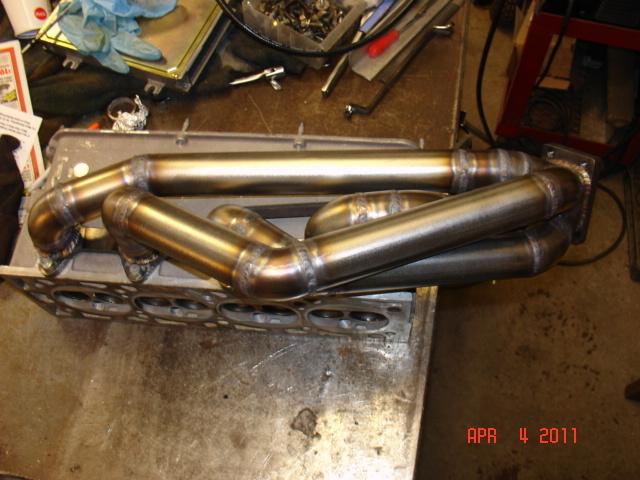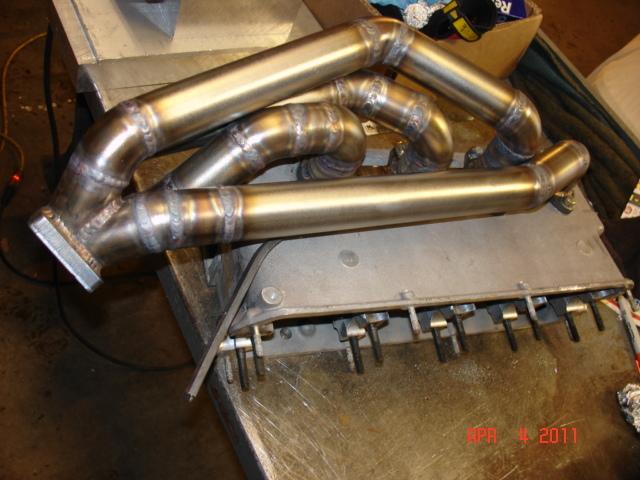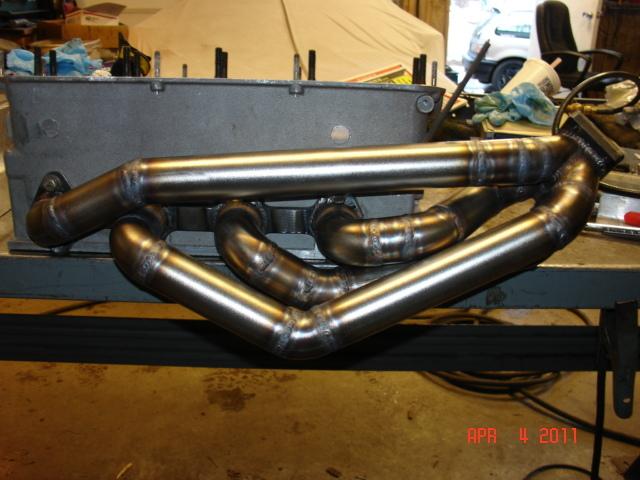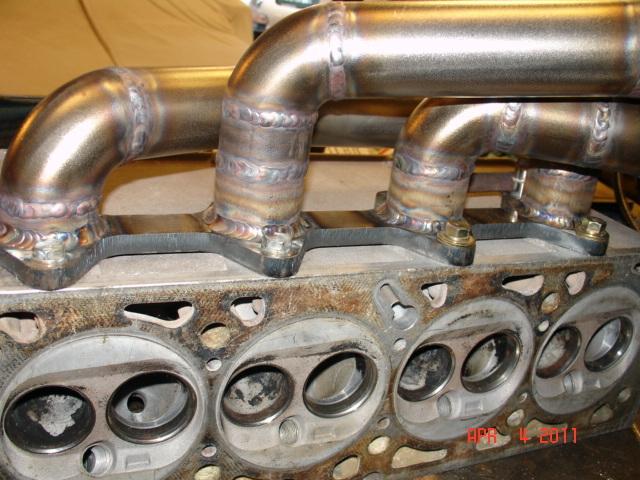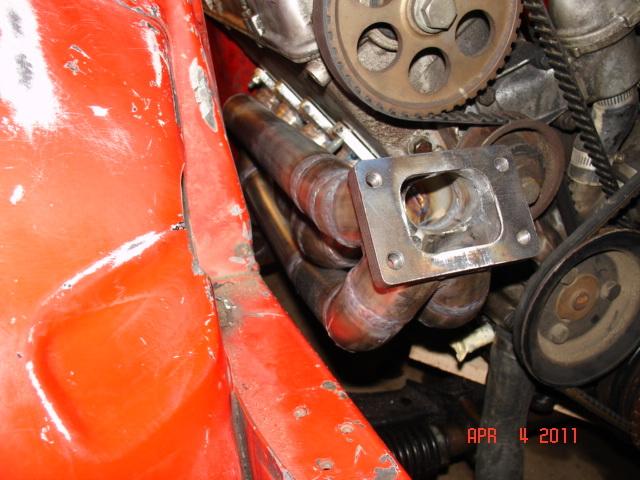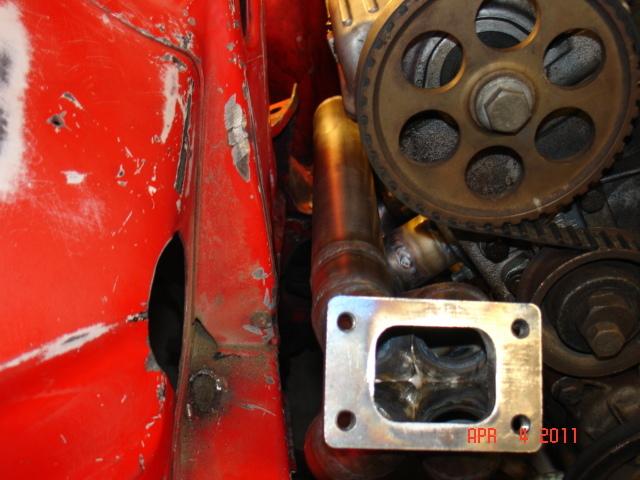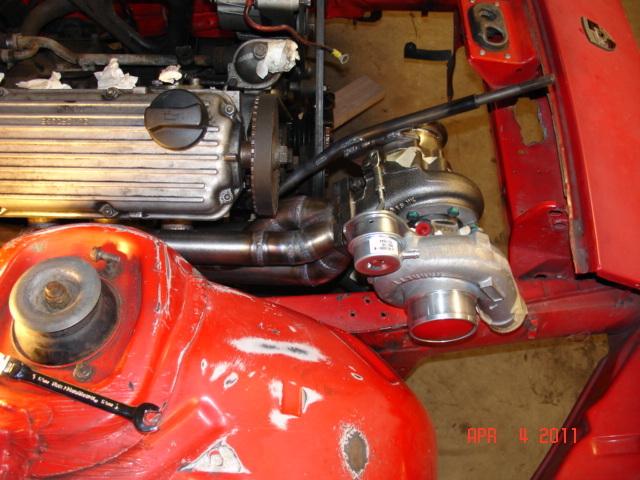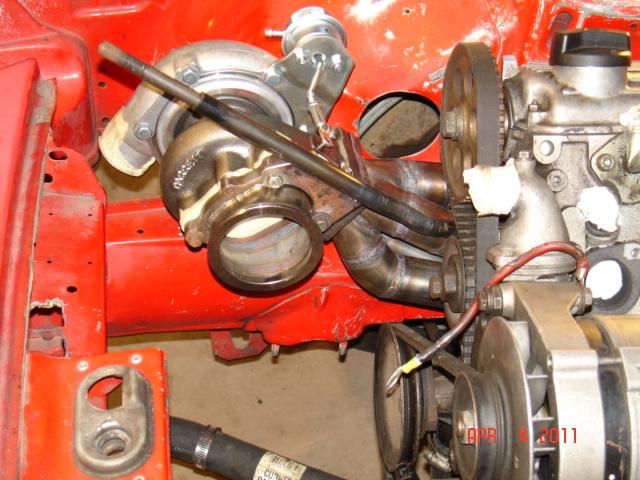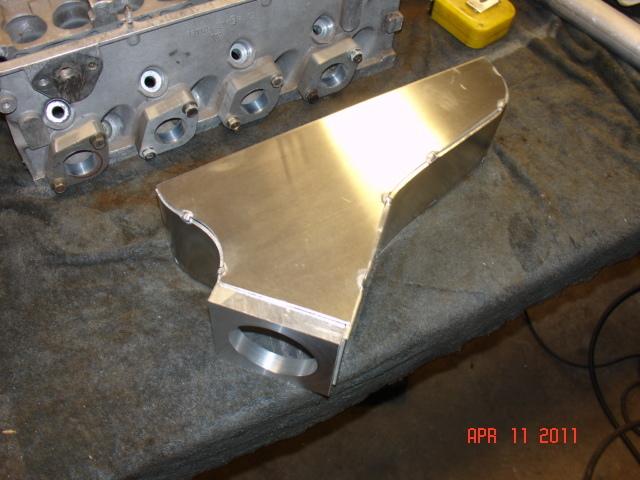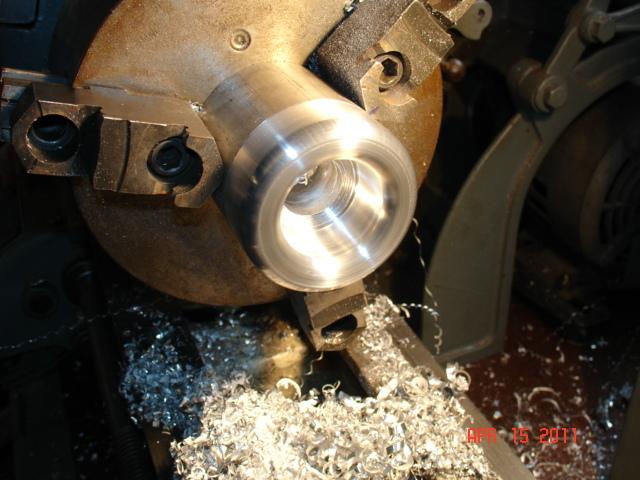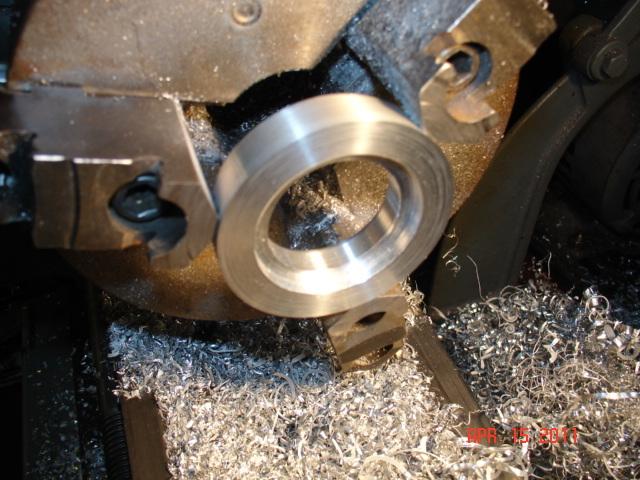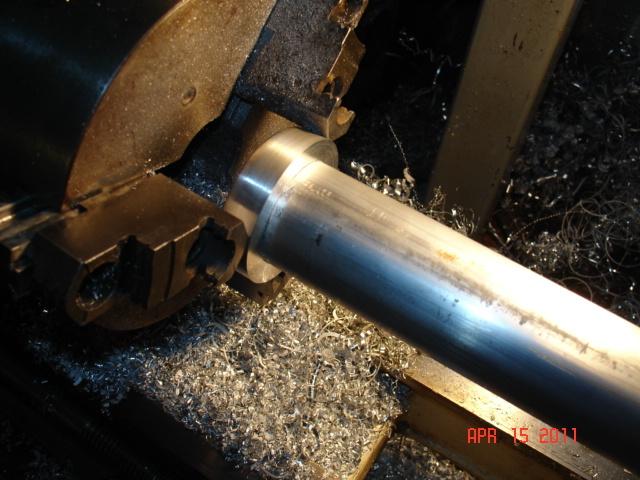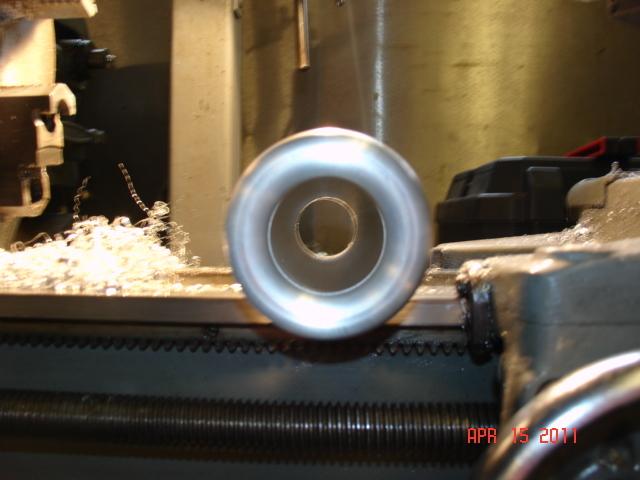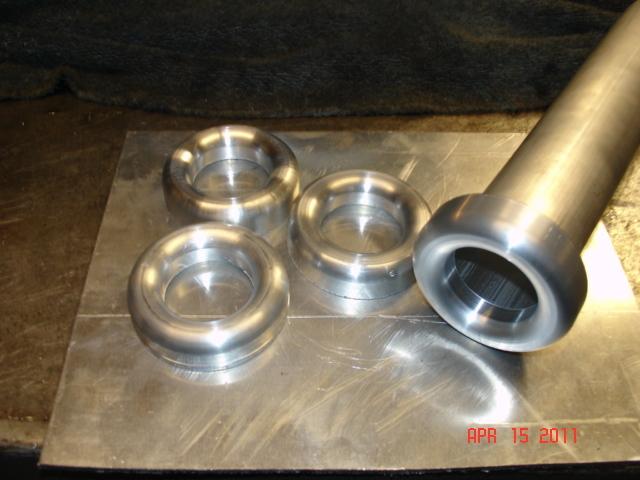 Downpipe today.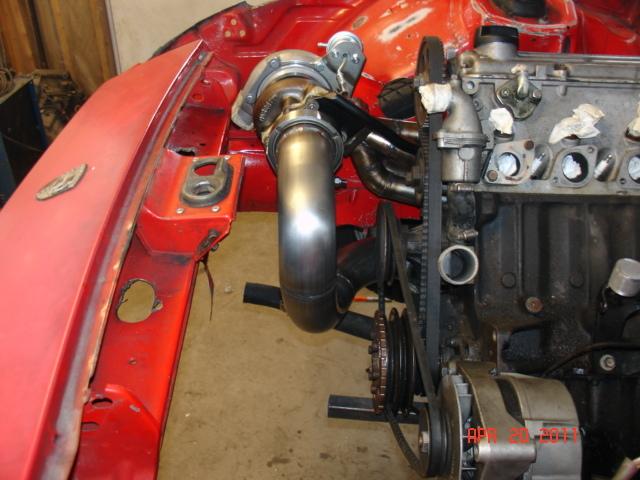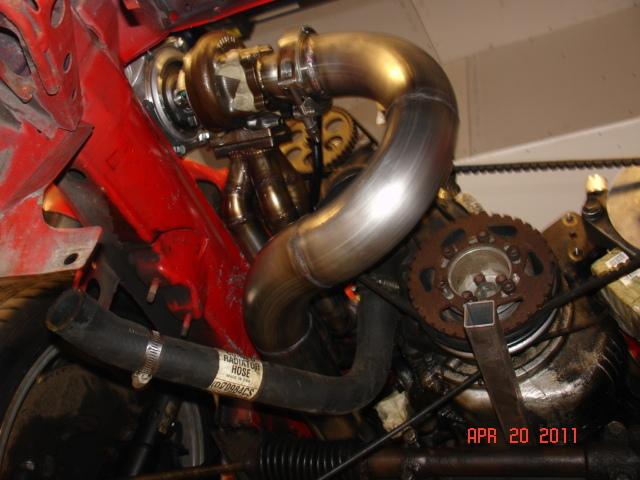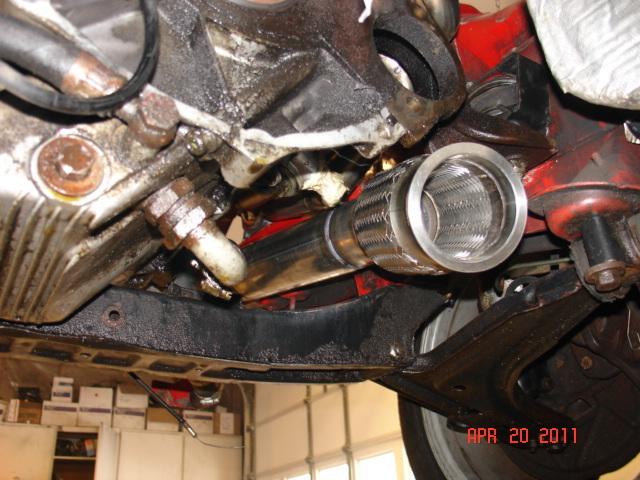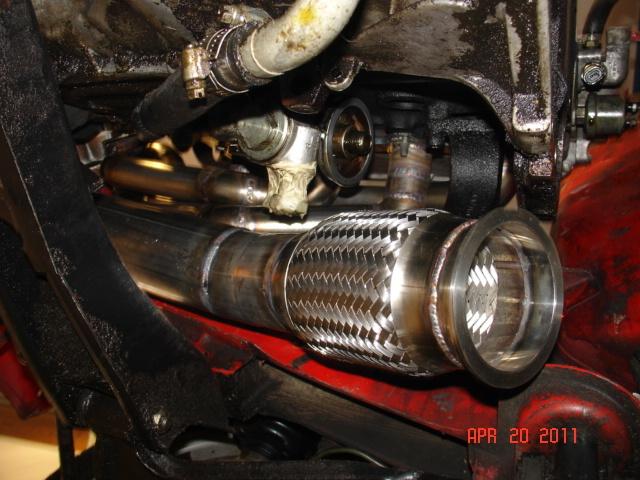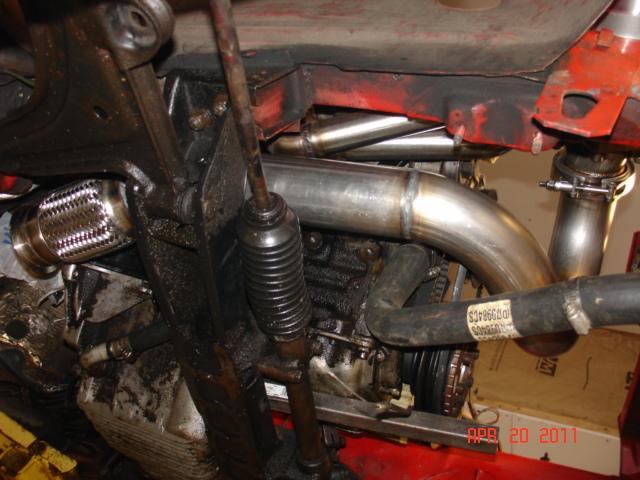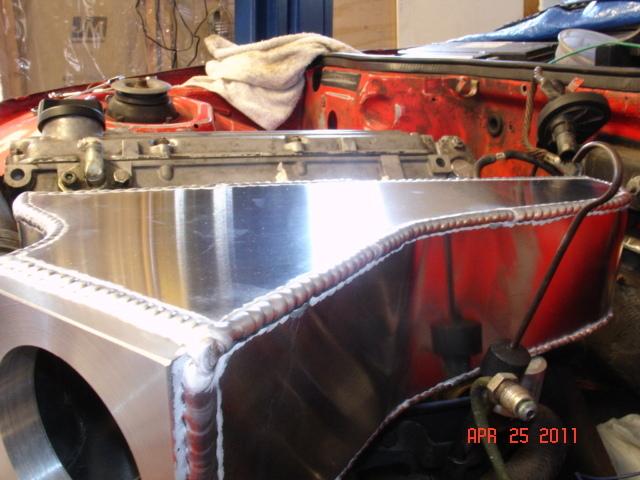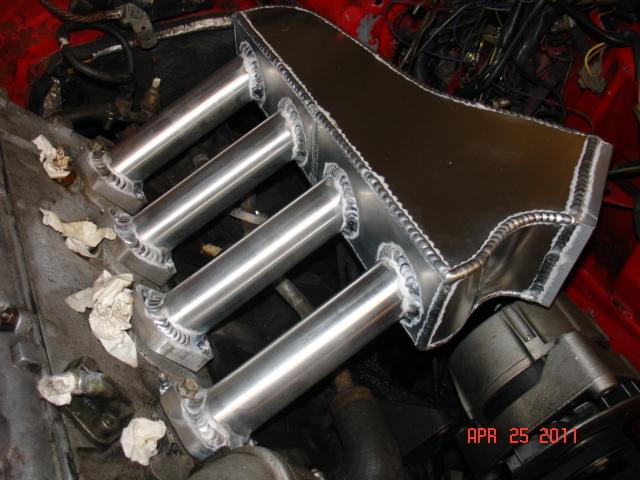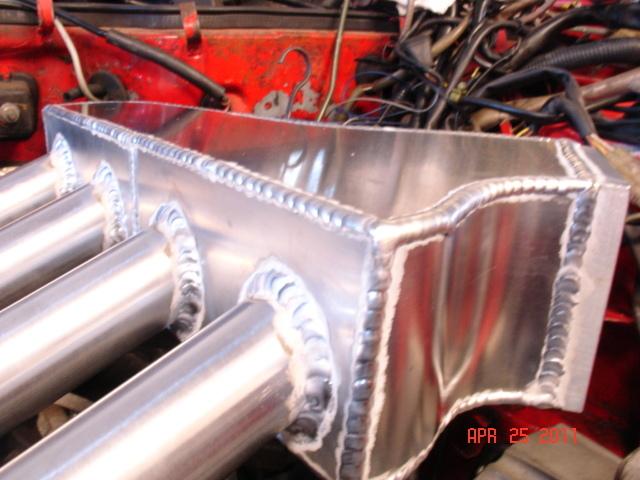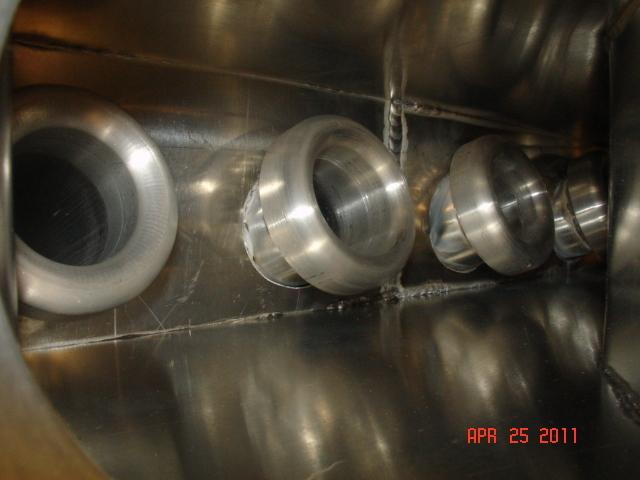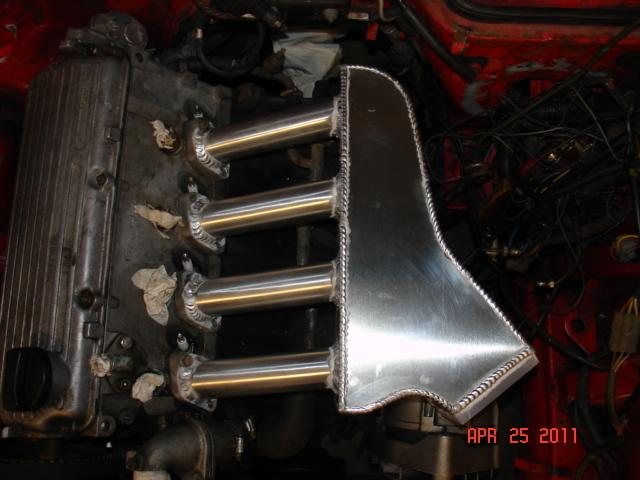 The turbo is a Garrett GT2860RS dual ball bearing.. has a .64 a/r and is rated to 350hp... Internal wg.
I'm looking for 280+ to the wheels when fully tuned this summer.
I'm running(have been for the last 2 years) Megasquirt I v3.0 for engine management.
The internals are all stock, including head gasket. If I pop the head gasket this summer which hopefully doesn't happen (until at least october/november) I'll just put it back on stands and start building a new engine with custom pistons/big valves/etc.
the fab work will include:
exhaust manifold
intake manifold
down pipe and full exhaust
charge pipes
front mount intercooler
alternator relocation
serpentine belt conversion
5/6/2011
Serpentine belt conversion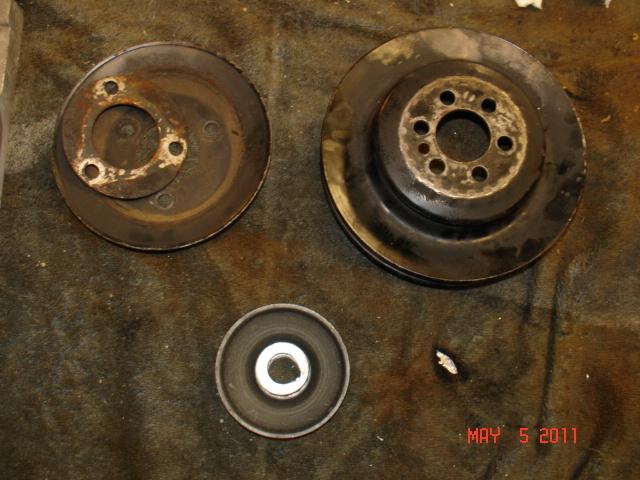 Making new stuff work.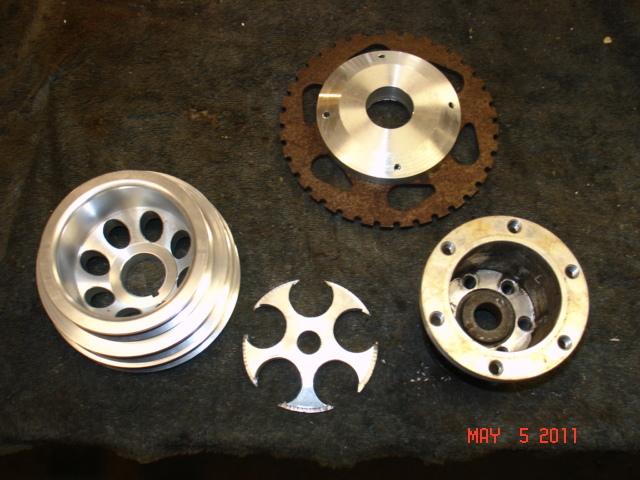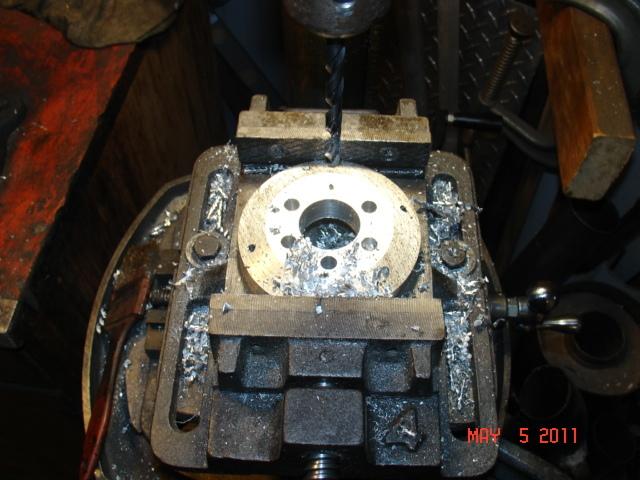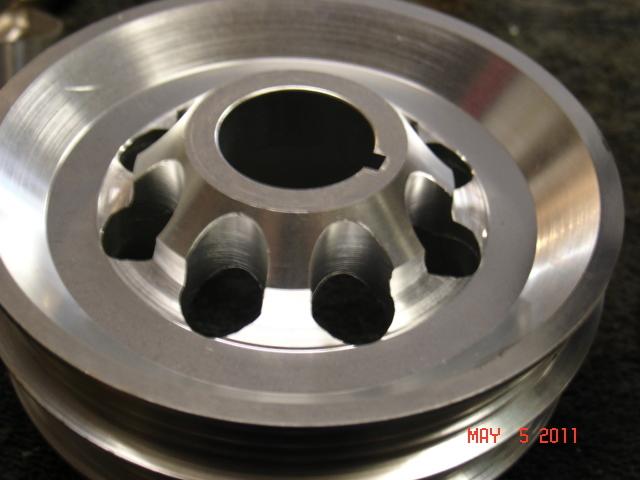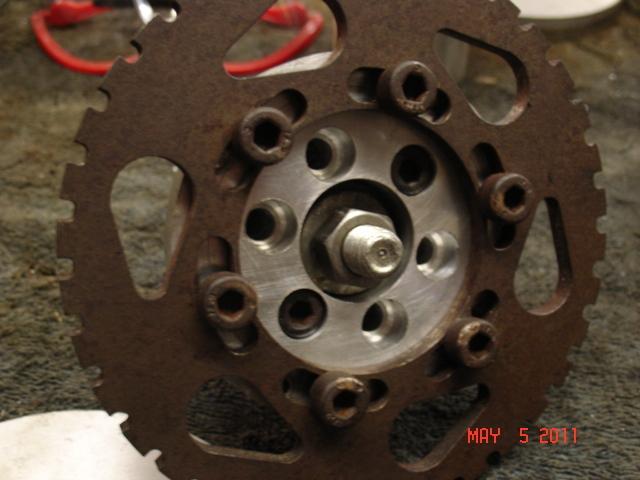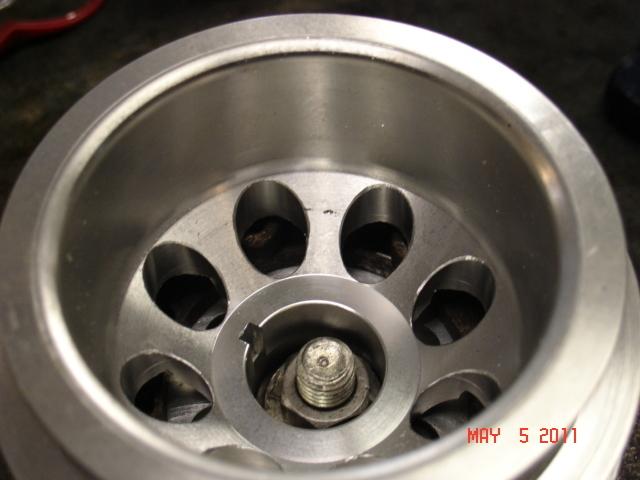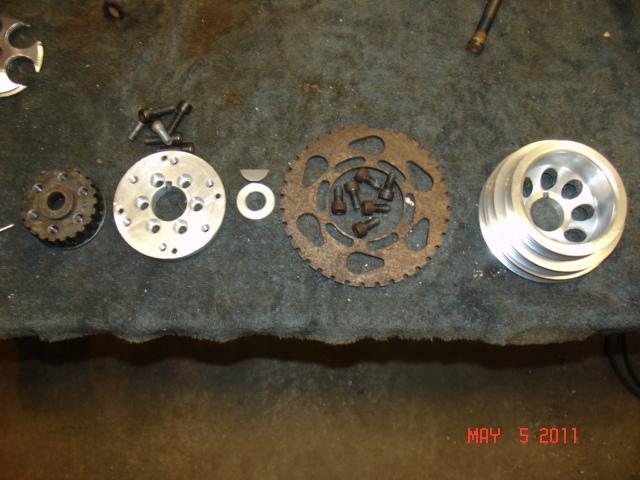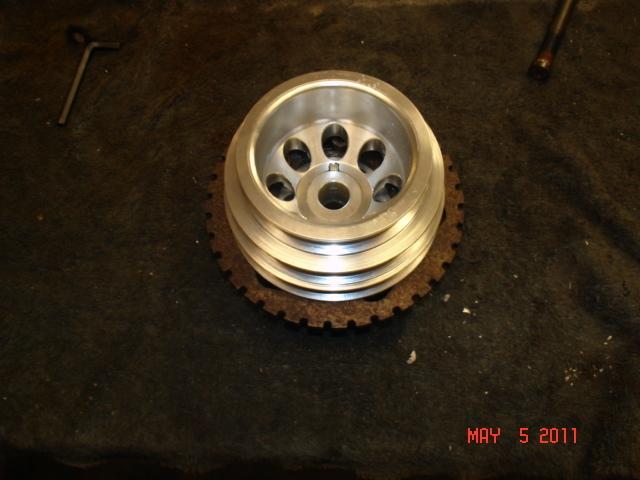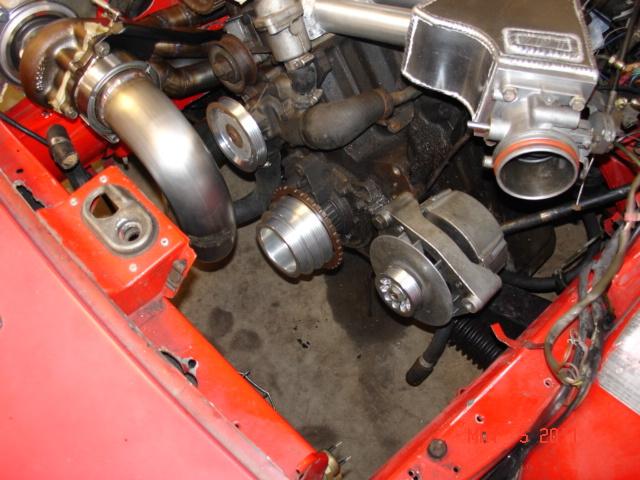 5/16/2011

Serpentine belt conversion done..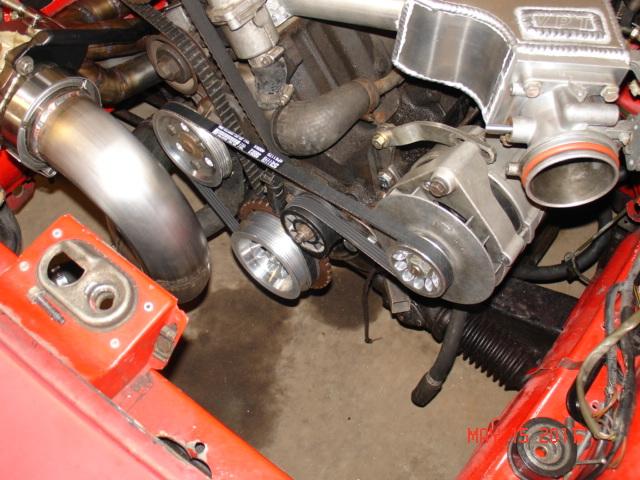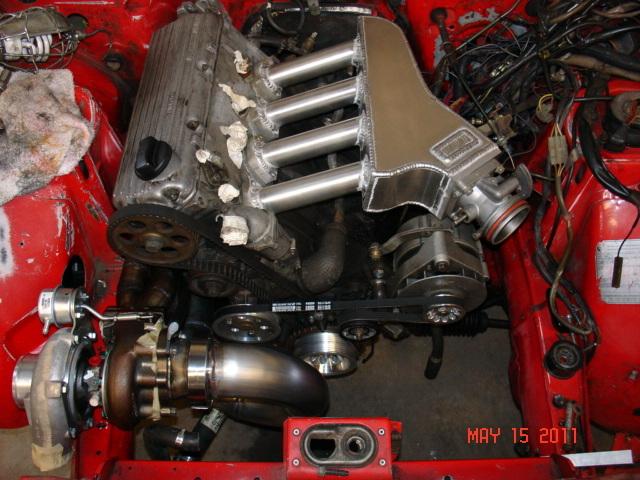 5/31/2011

mocked up..
some trimming to occur.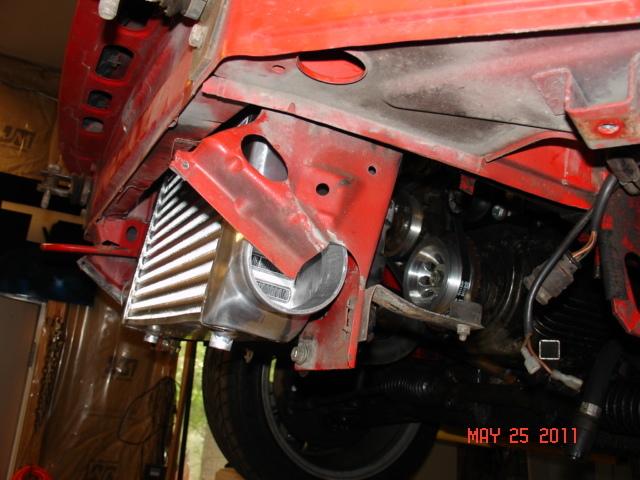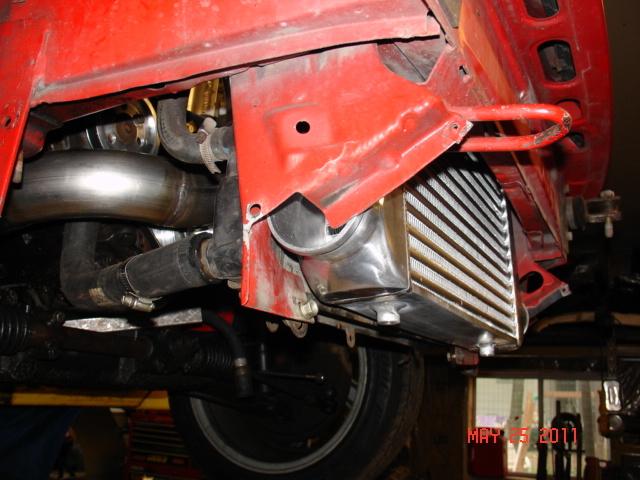 I run Ford EDIS for ignition. Simple Ford EDIS4 coil pack.
Originally had it set up with the edis module controlling spark but will be switching to have MS control spark completely. Mostly to simplify the wiring and also so I can make full use of "launch control".


I run Bosch 42 lb "green tops" currently..
Should be fine up to ~15 psi to start.
Then I have to upgrade my Megasquirt code to run the hi-res version for larger injectors.
6/14/2011

some updates FMIC: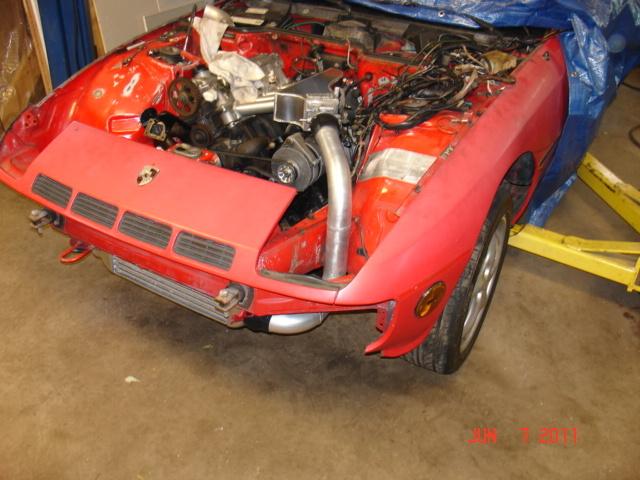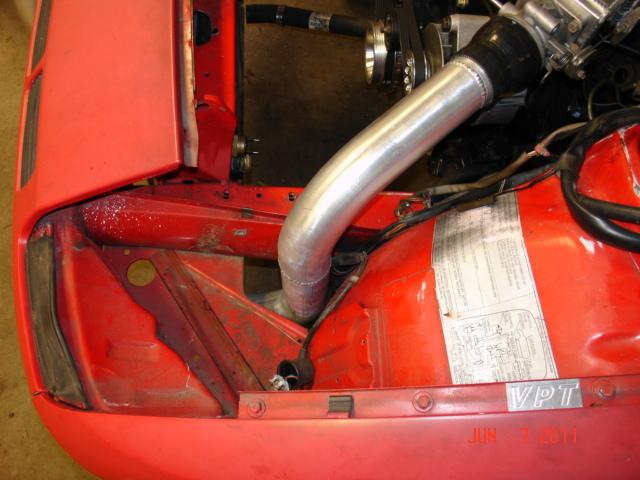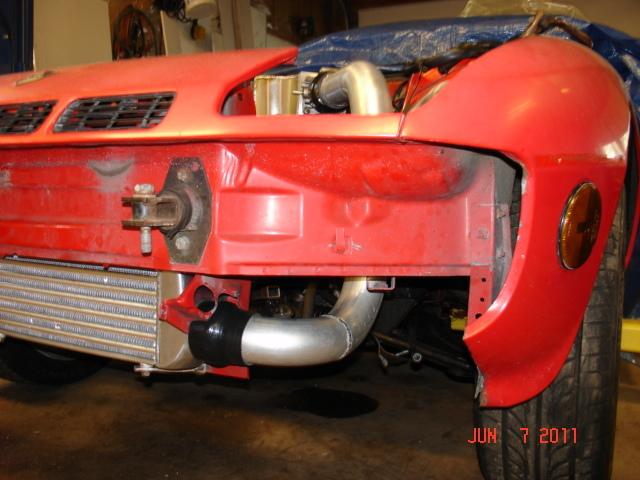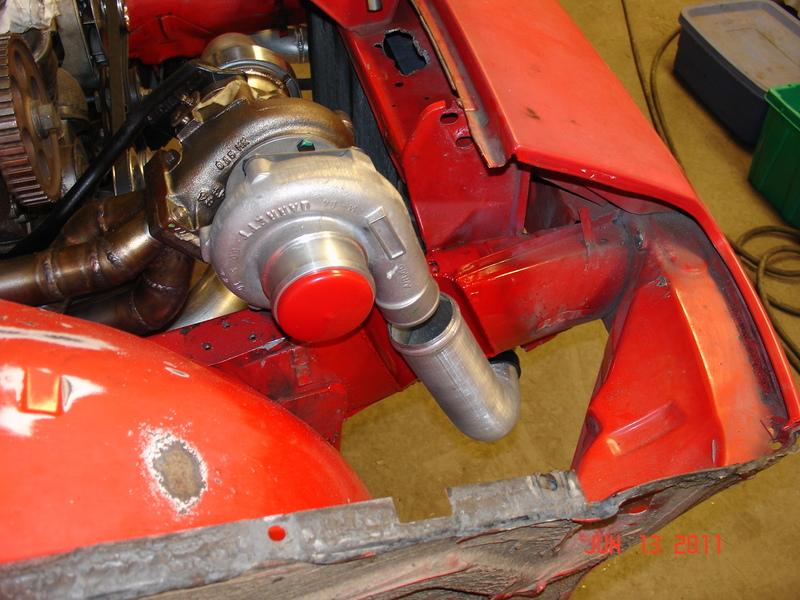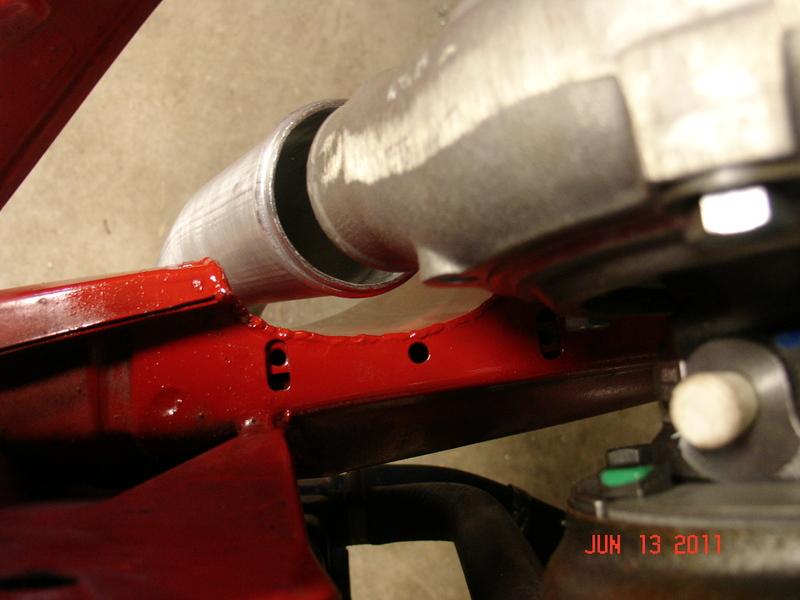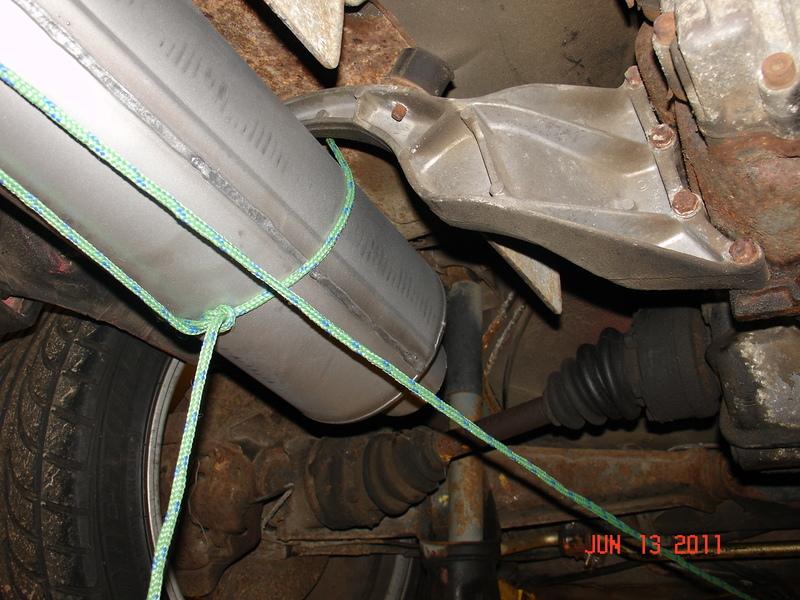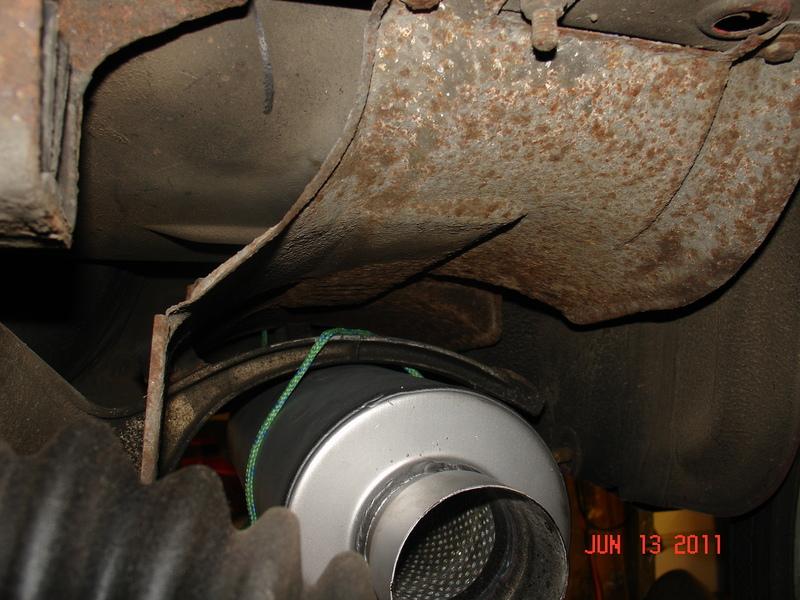 6/30/2011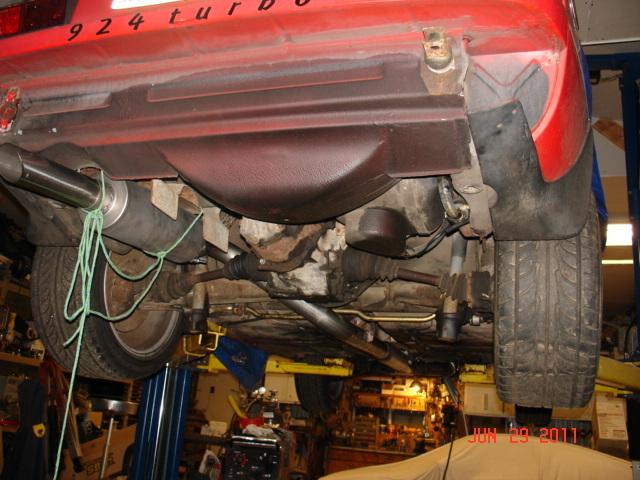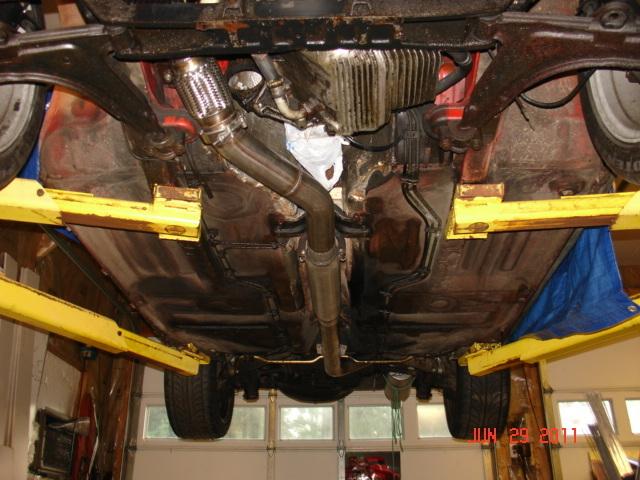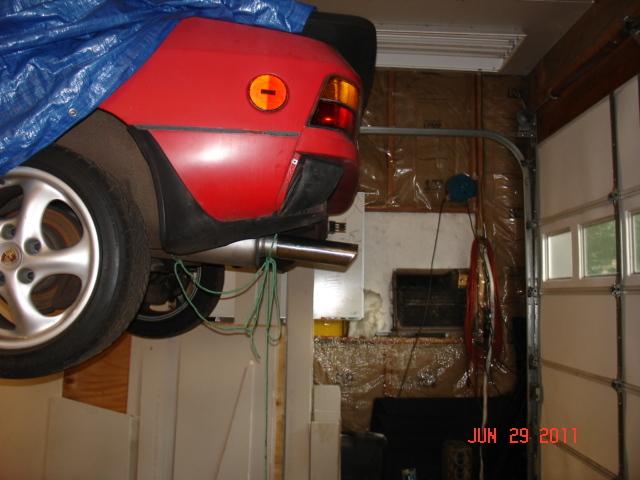 7/4/2011

Moving onto phase 2 now...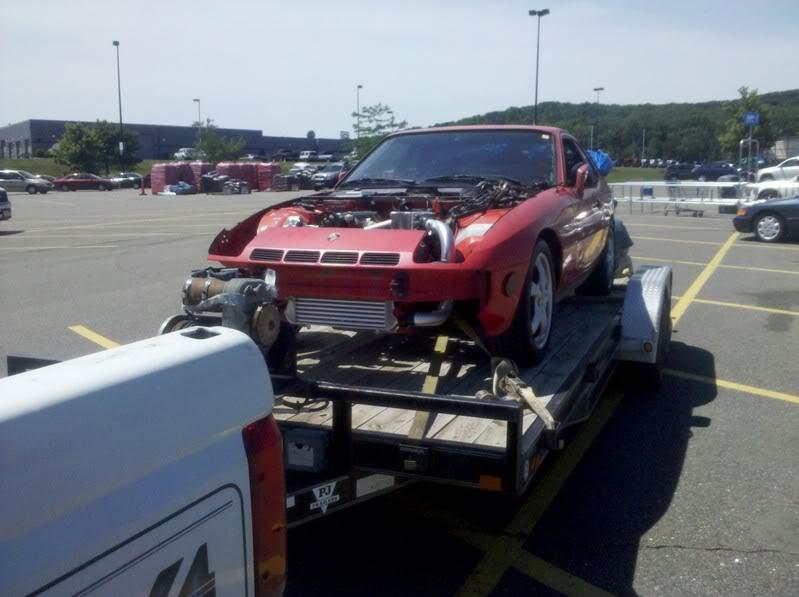 7/4/2011

Home... sorta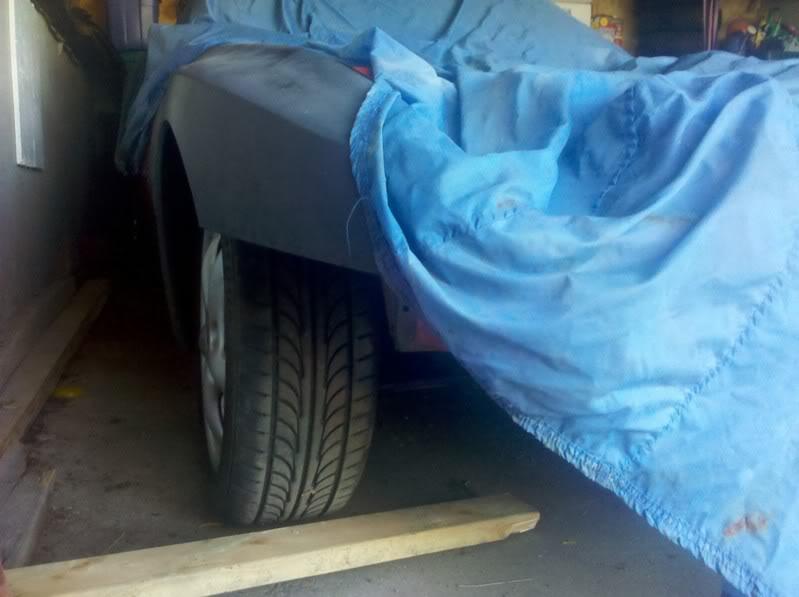 Few random pictures:
Current condition as I will be pulling the motor next weekend...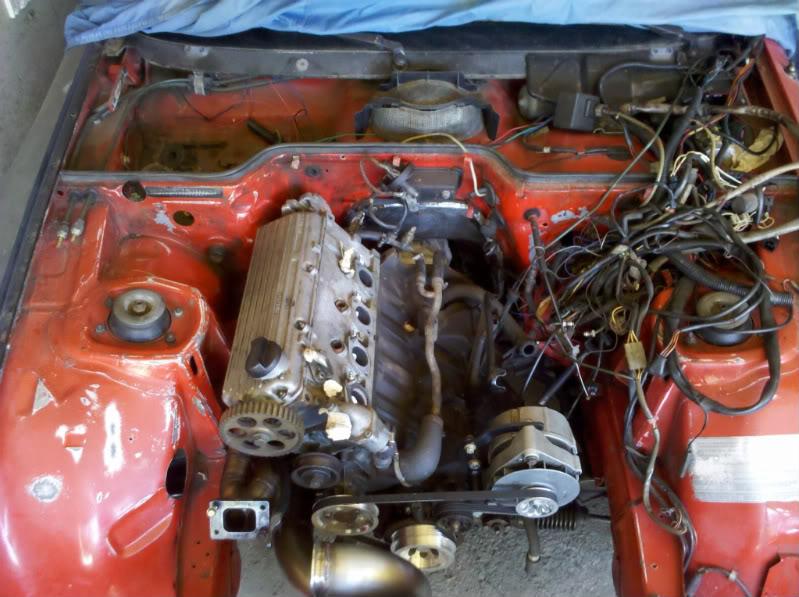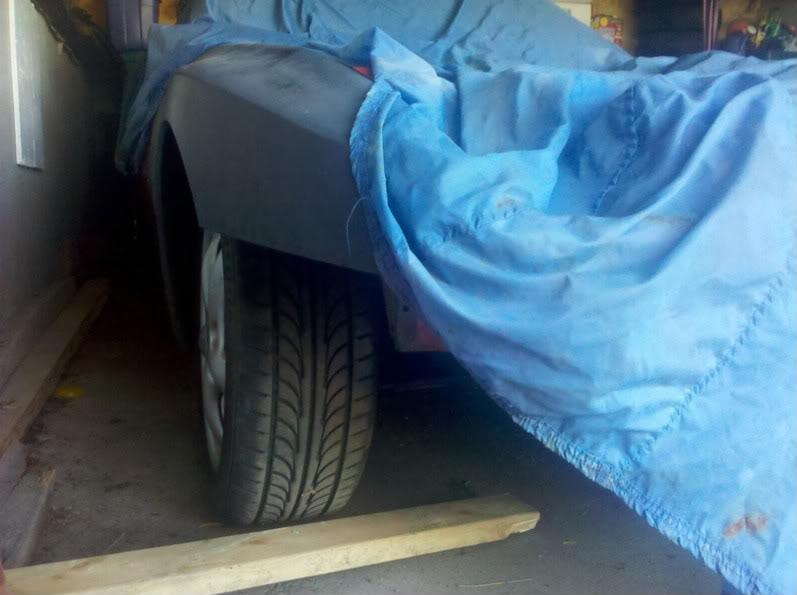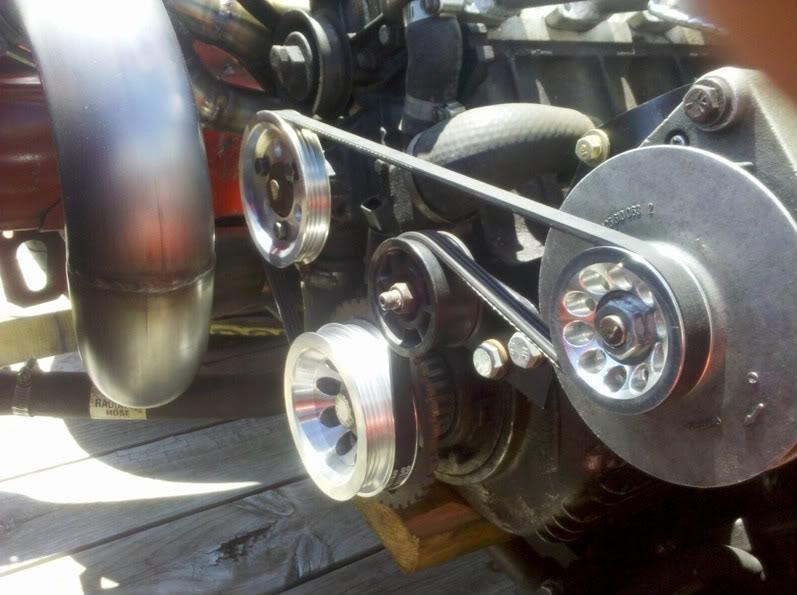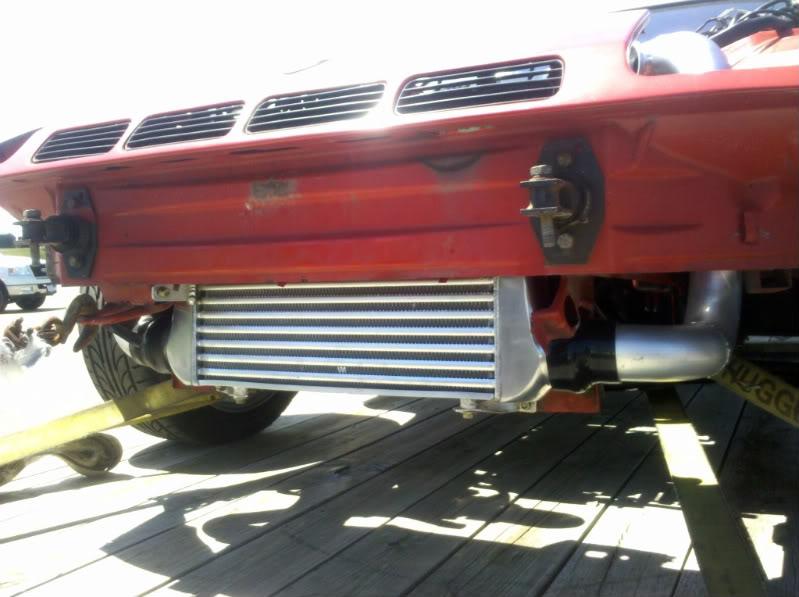 8/15/2011

So two months later of piecing together some new parts for a clutch (911 pressure plate) and only being able to work on the car 1-2 days on the weekend (car is 75 miles away).. I now have the engine back in and bolted up with a new clutch and pp.
Since it's dirty as **** and not much to look at I had a little fun with the grit and took 2 photos...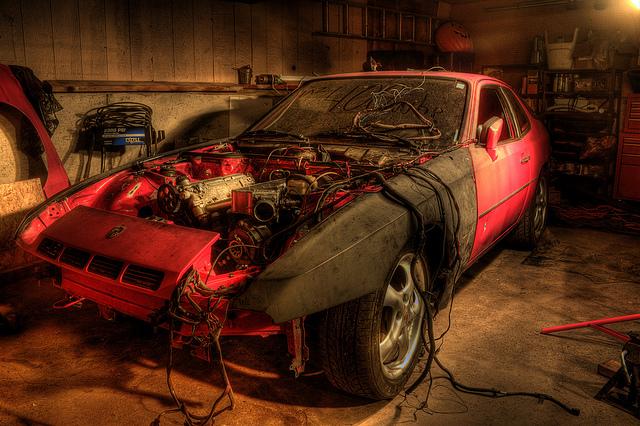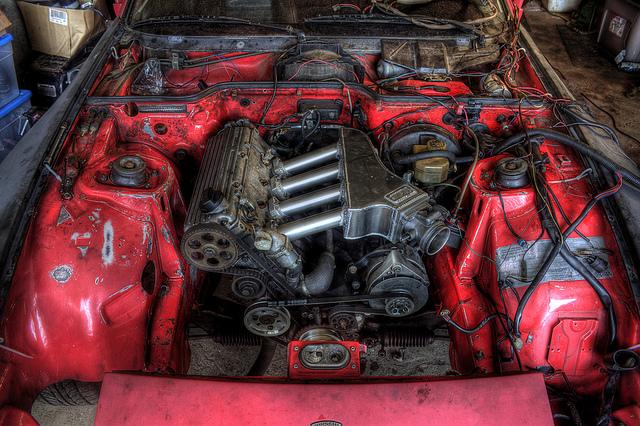 1/10/2012

Going to update it some tonight. This is a video from a week or two ago, finally test fired it..
it now moves under its own power.