My Version of "Overhaulin" by G2Performance
By stevegolf
My Version of "Overhaulin"
Compliments of G2Performance @ vwvortex.com
7-2-2011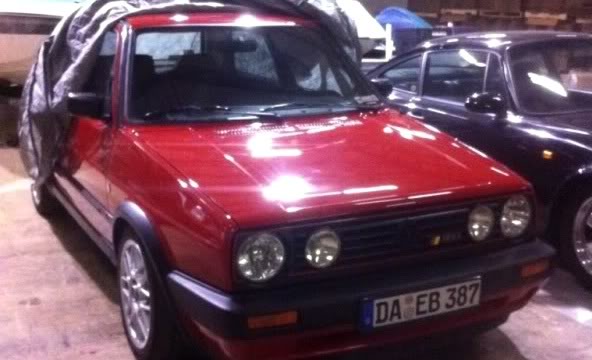 My Son got deployed from Gulf Port MS to Kuwait this past month. He did not want to leave his 92 Golf down there so I towed it back to MI when we went down to see him off.
My plans are to first get the car mechanical safe so he can drive it back down there when he gets back in March 12 Since the mechanical was not that bad what I plan to do is get all the brake system back in good shape then I want to paint the car this summer. Some of it has been touched up and a lot of the paint is faded.
The inside needs a bit of work also. A lot of little do dads are missing but I did find a nice old 1988 GTI that will supply all the missing parts. I was lucky to find a decent headliner which his was missing.
I hope he is surprised when he gets back, at least he will have a good reliable car to drive now.
Compliments of G2Performance
Make: VW
Model: Golf
Year: 1992
7/2/2011
Towing it home: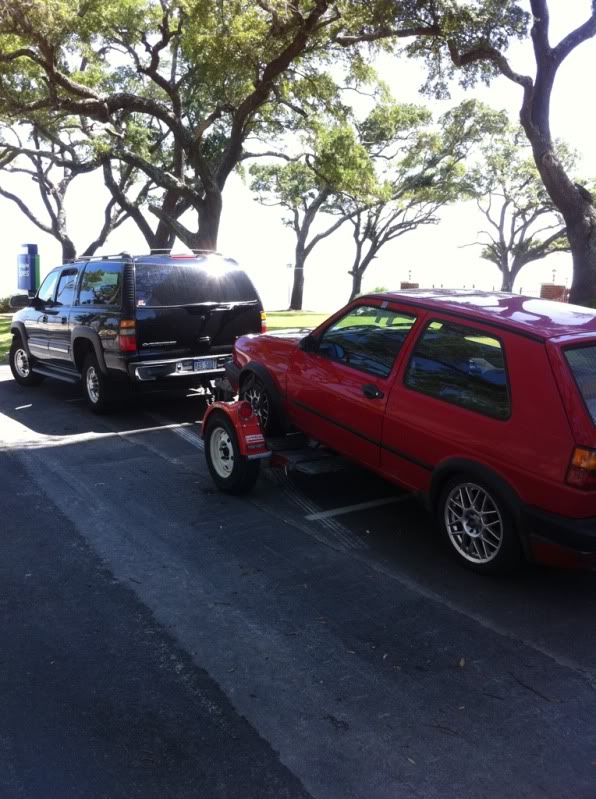 Local parts car: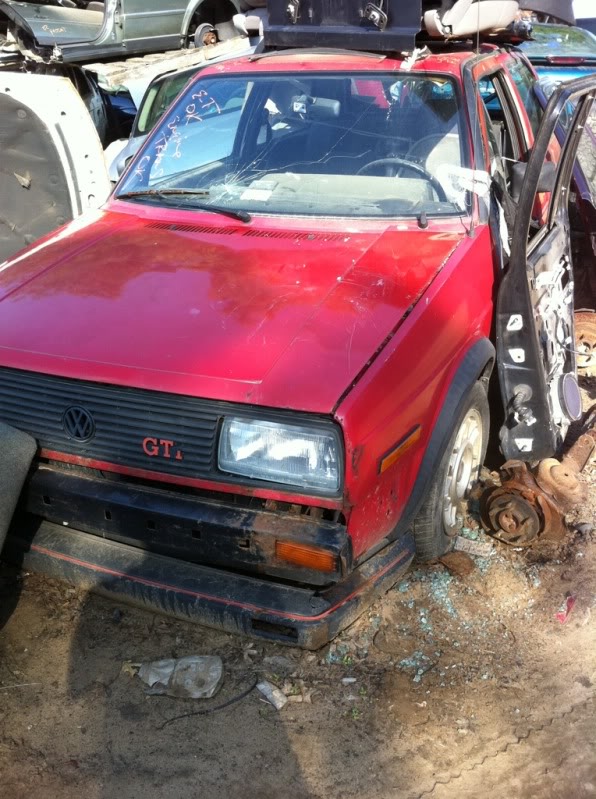 His car: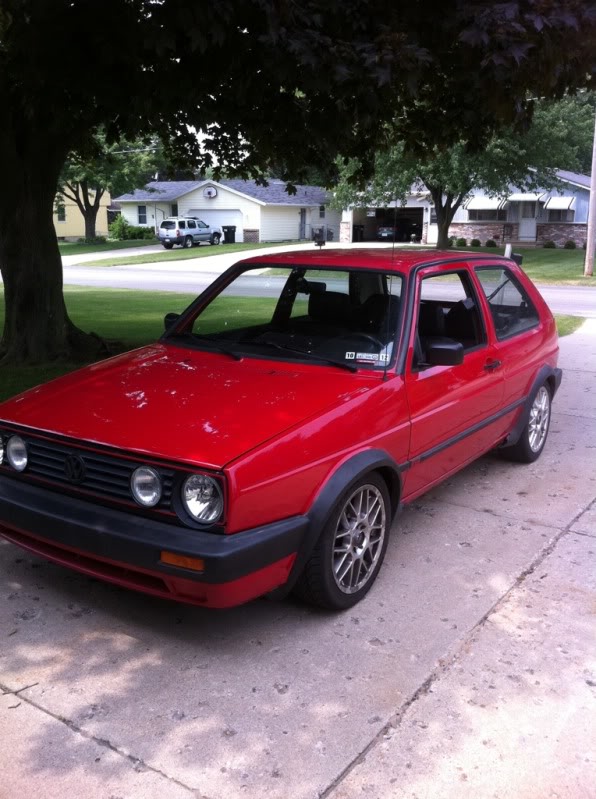 7/6/2011
I got the headliner glassed back up so its solid again and put in new padding, next is to glue back in the headliner.

Taking next week off to get the car ready for paint, hopefully paint it next weekend!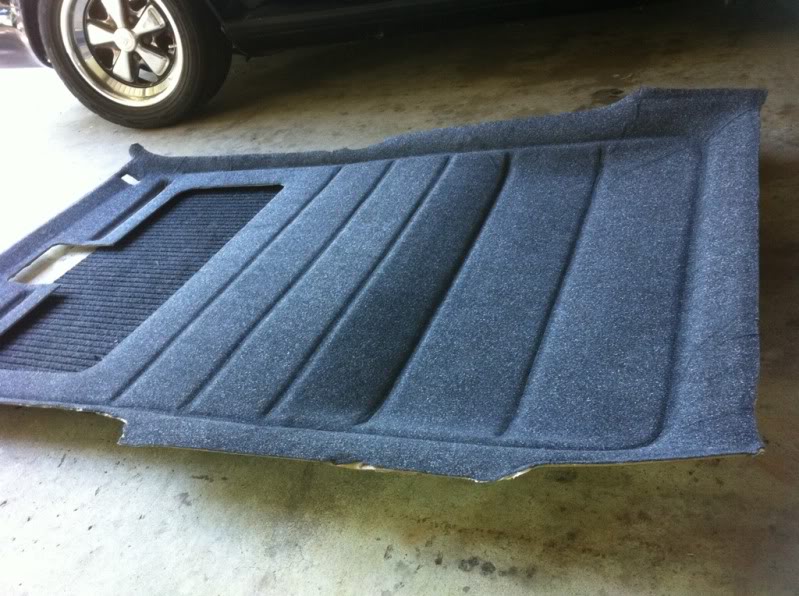 7/6/2011

Getting it stripped down, I think I will leave the side glass in, I can run some cord inside the rubber to raise it away from the body for painting!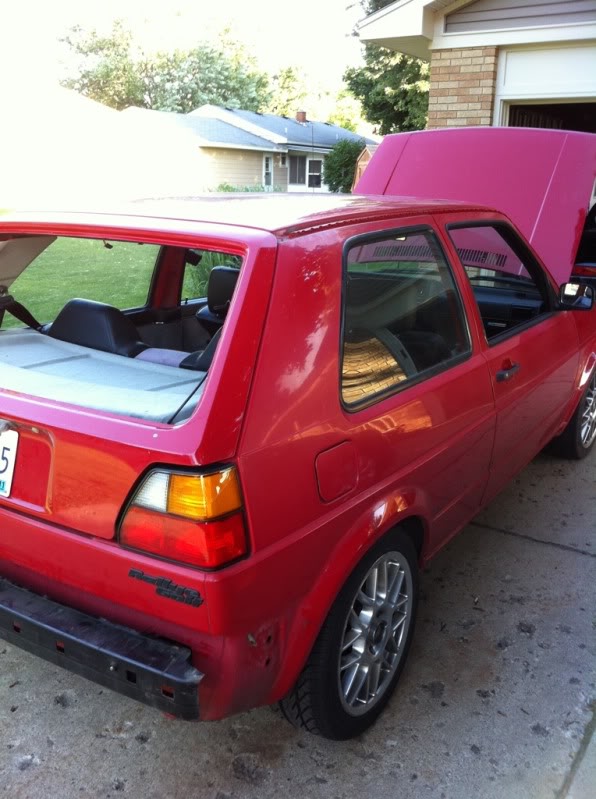 7/7/2011

The old dental floss trick to remove the badge, and no I didn't learn it from our British friends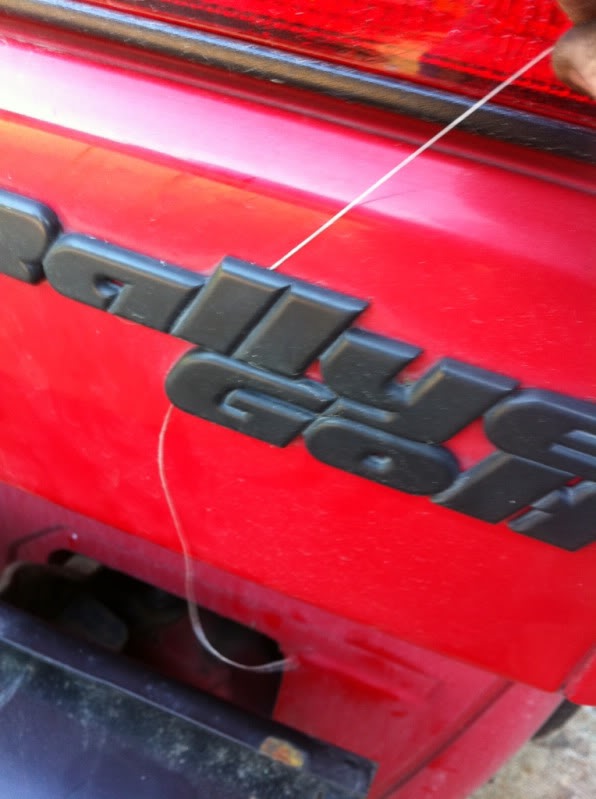 This is the badge that was on the back? I have been finding a lot of strange things on the car. My son said the guy he bought it from was in the Air Force in Germany and had the car there. That explains the AN hardware holding it on!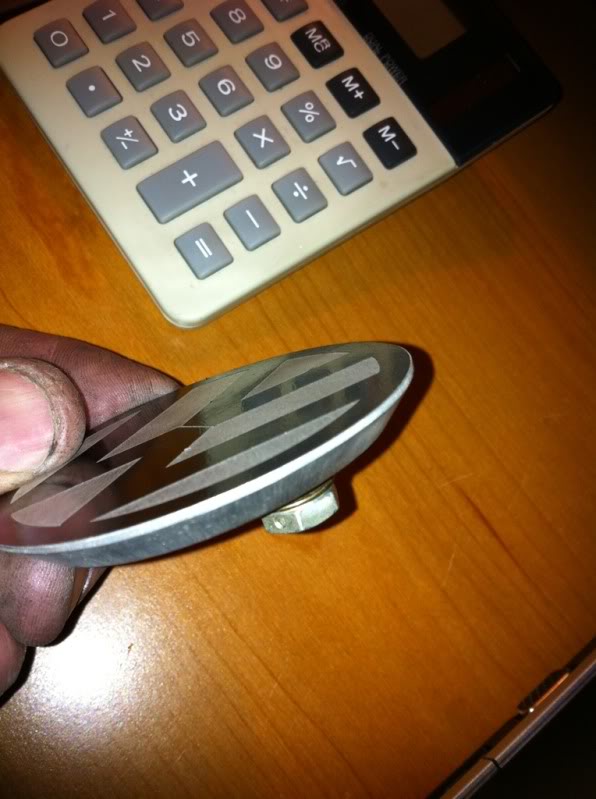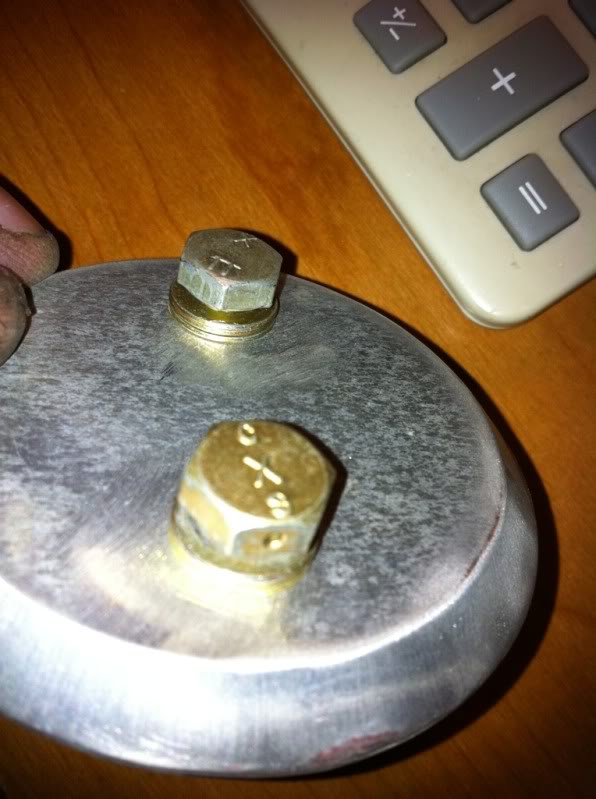 7/9/2011

Getting the off the car parts painted. Bumpers got some bulldog adhesion promoter: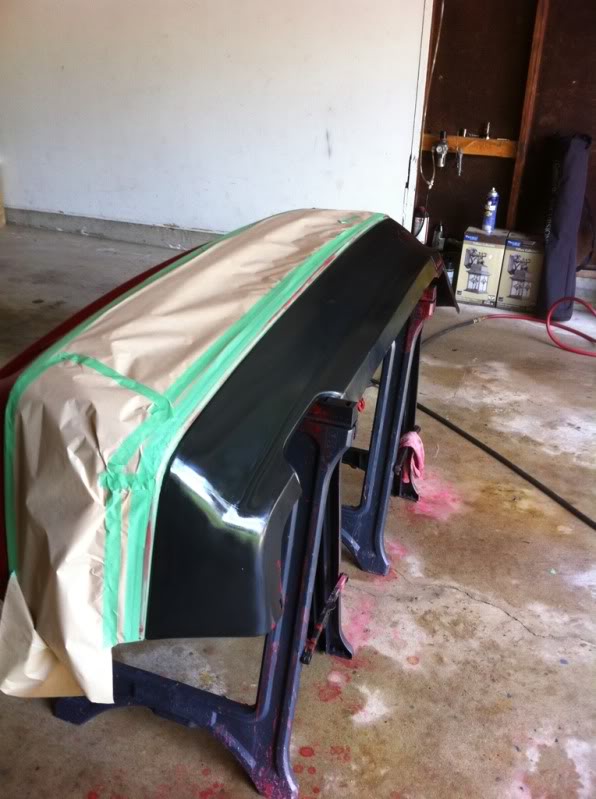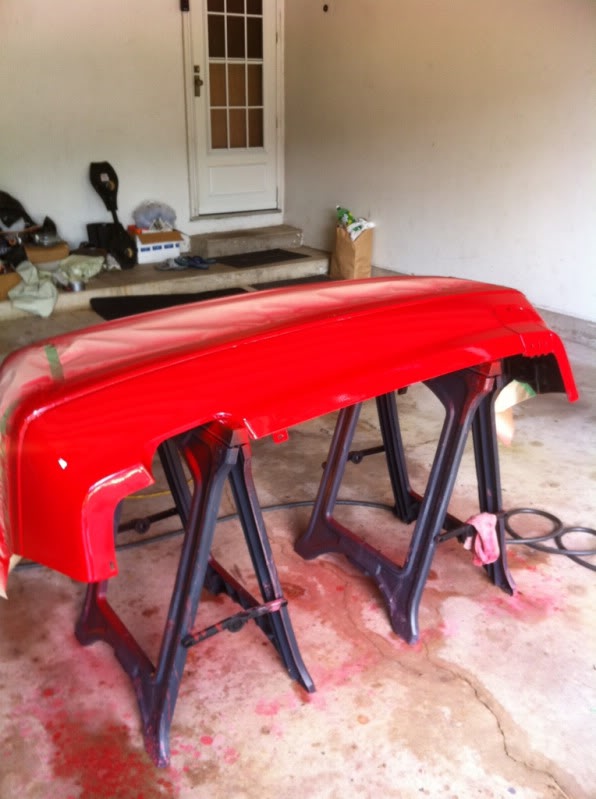 7/10/2011

If I get the paint shop cleaned up this will go in on Wednesday for color: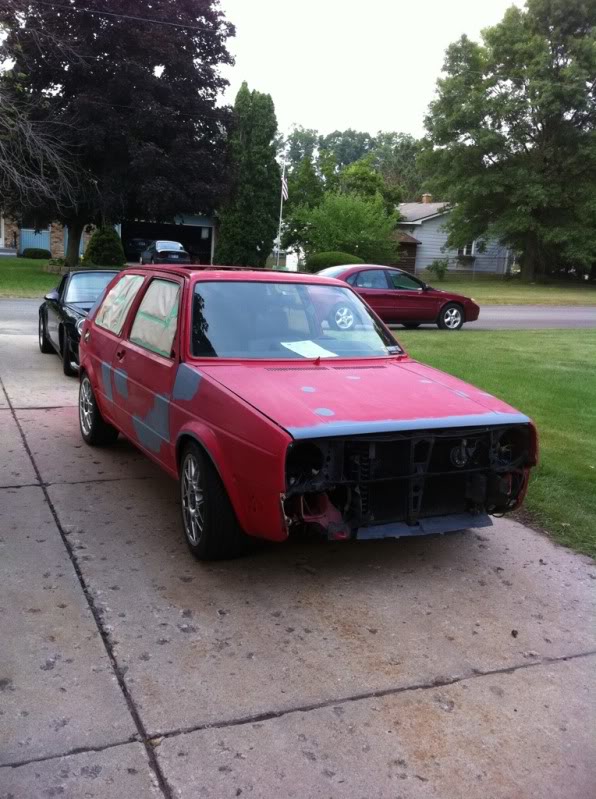 7/13/2011

Well its all one color again! Didnt come out too bad but I think I will color sand it and buff it out since I have the time: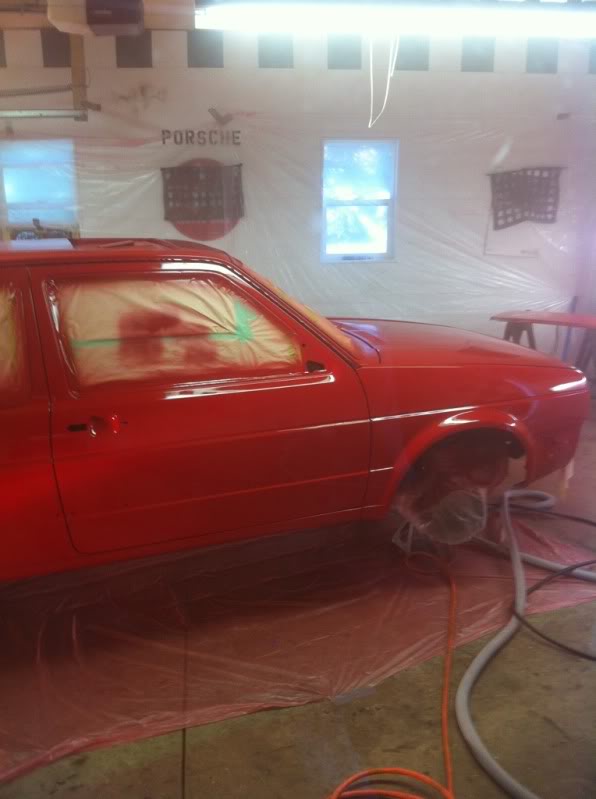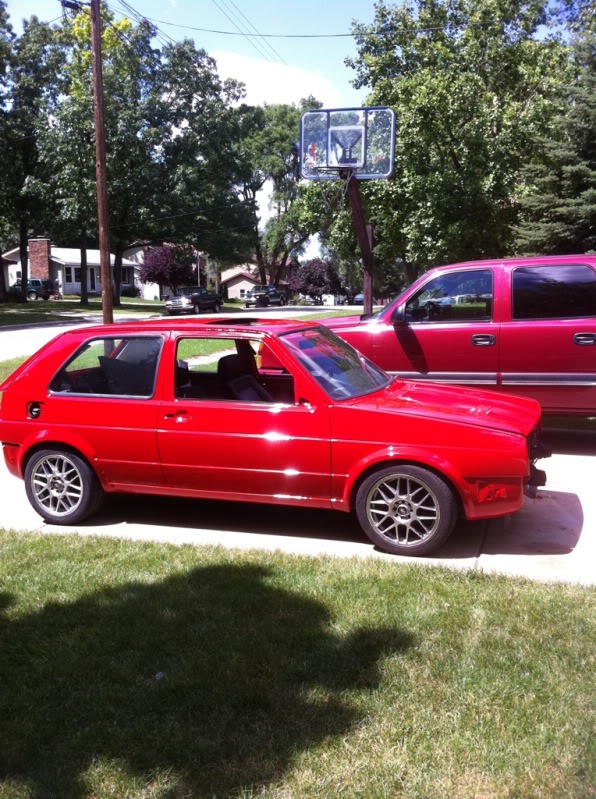 7/15/2011

Should have the flares and rocker covers here today then the outside is pretty much done: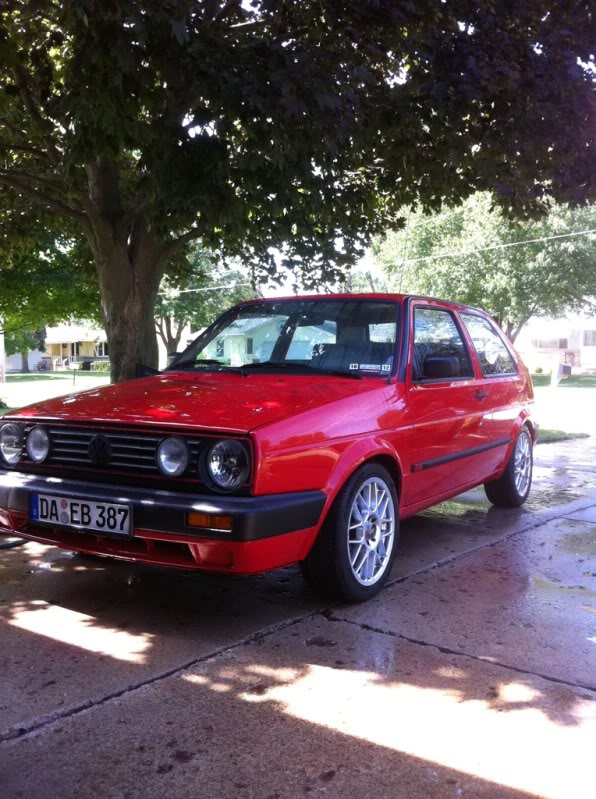 With the trim: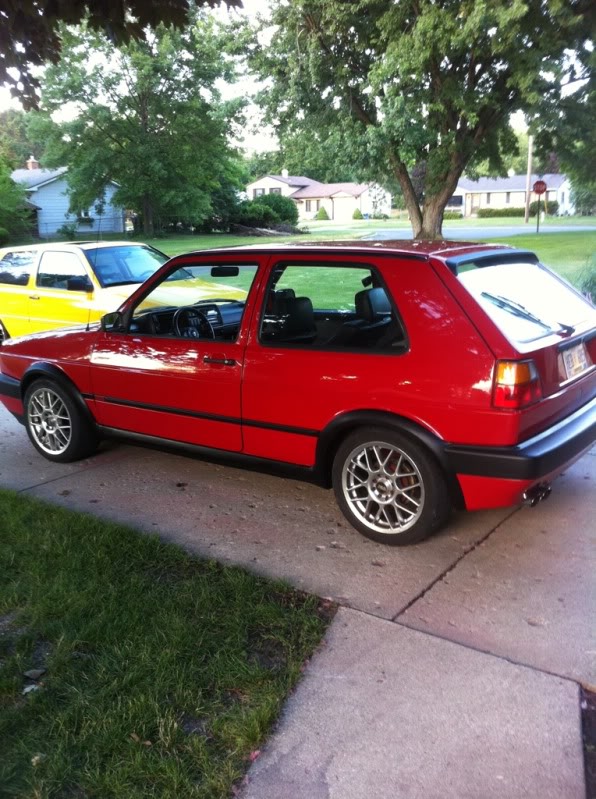 I got to start thanking everyone who as supplied parts for the project without whom I could not have moved along with this project so fast!
SoFlaTurbo
s-rocc
Scirocco_Clan_Man
thatGTIguy
SummerSnow
Greensteeldragon
juliemoon22
I do have a lot of things to finish, got a new cam and lifters, need to powder coat the wheels, heater core, the inside needs a lot of work, I got a headliner to put in it, repair some seats etc. It should be pretty reliable when he gets it back. When I got it the window didn't roll up, leaked water, cam timing was off, lights didn't work, could really hardly drive it!
7/21/2011

Got the wheels done! Now a little work on the AC then start on the inside: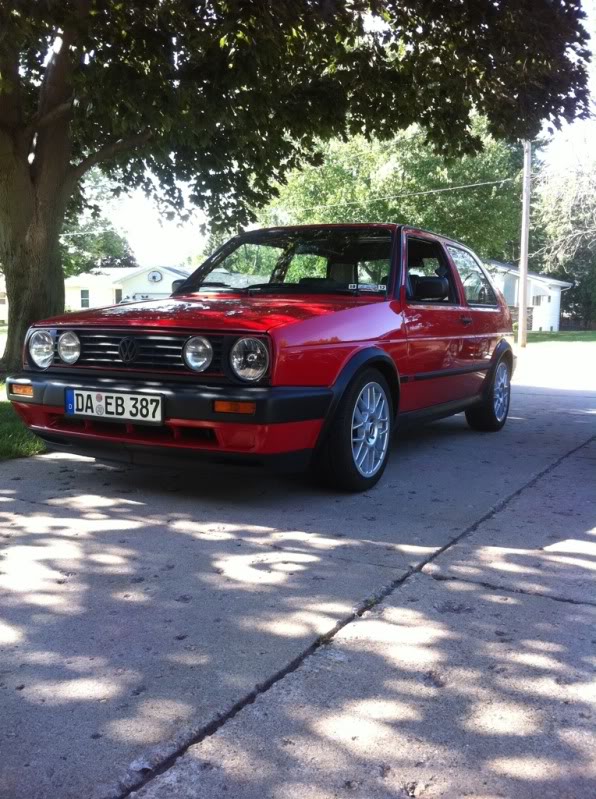 7/23/2011
Putting in the new heater core: Does he really need heat in Mississippi?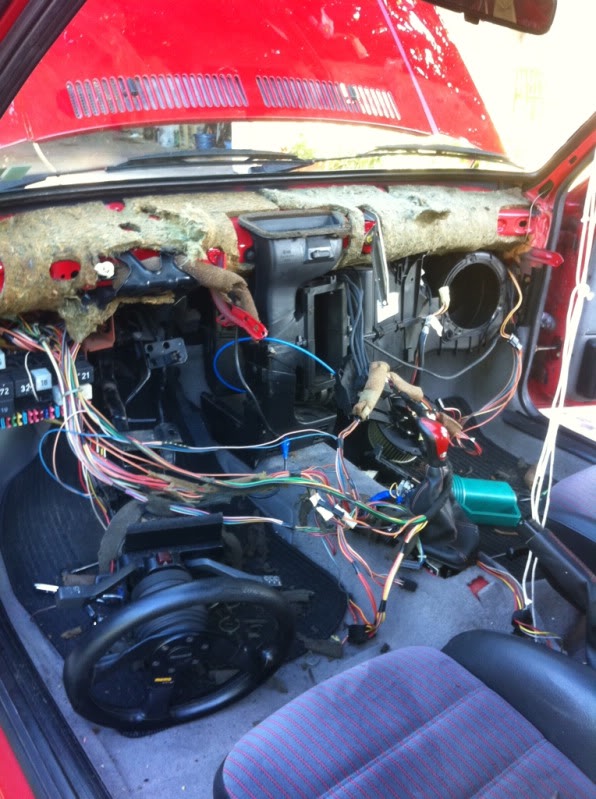 7/30/2011

Just got the AC working, flushed the system for 134a pag46 new expansion valve, filter dryer and o-rings, its working great, down to 45 on a 90 degree day: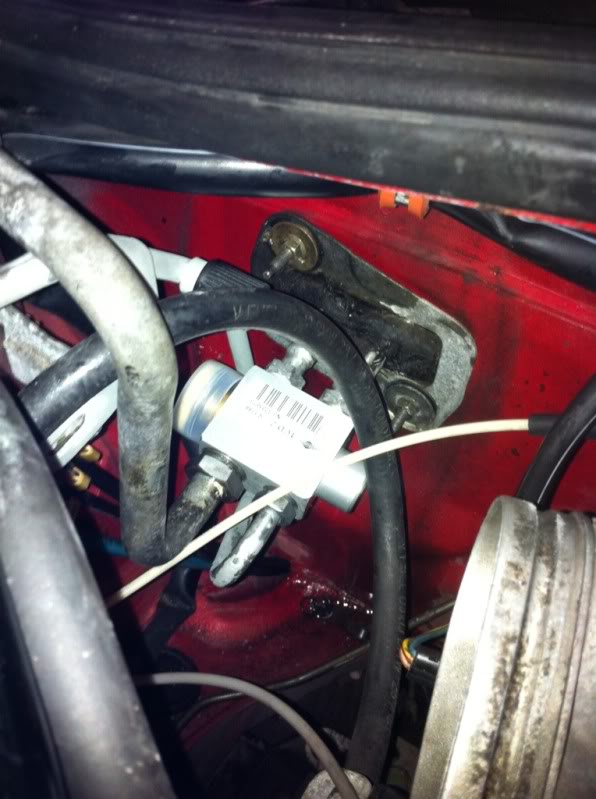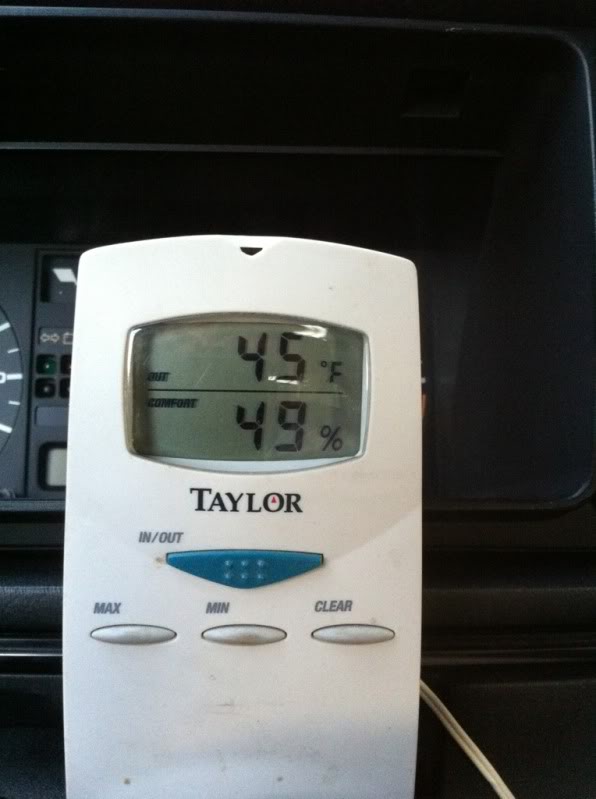 7/31/2011

Got the headliner done, it was a lot of work but worth it: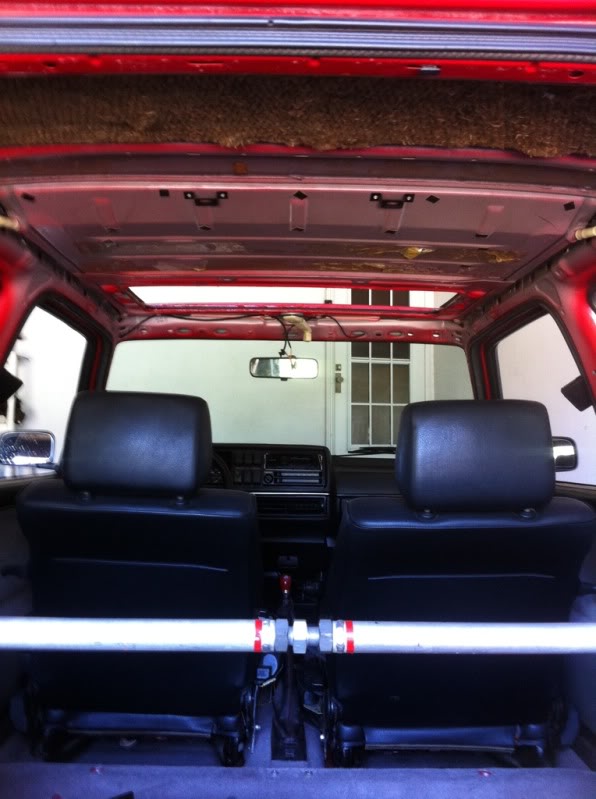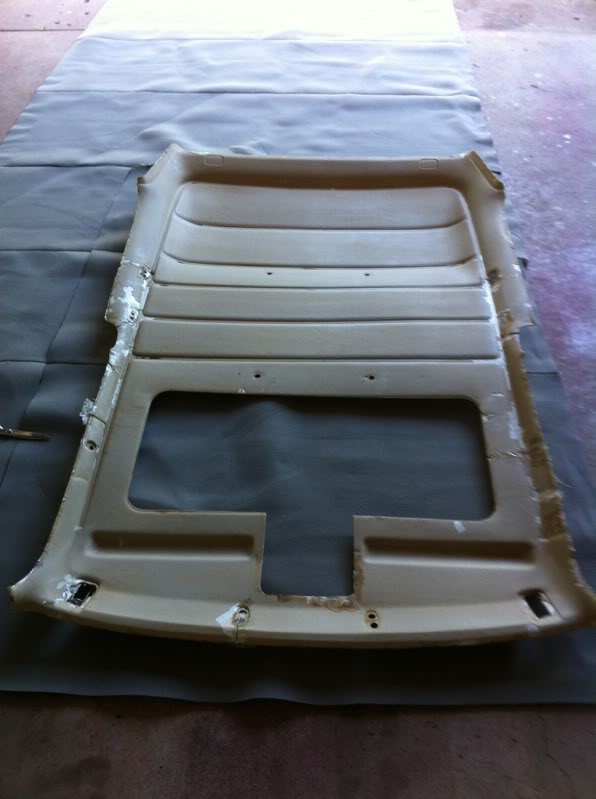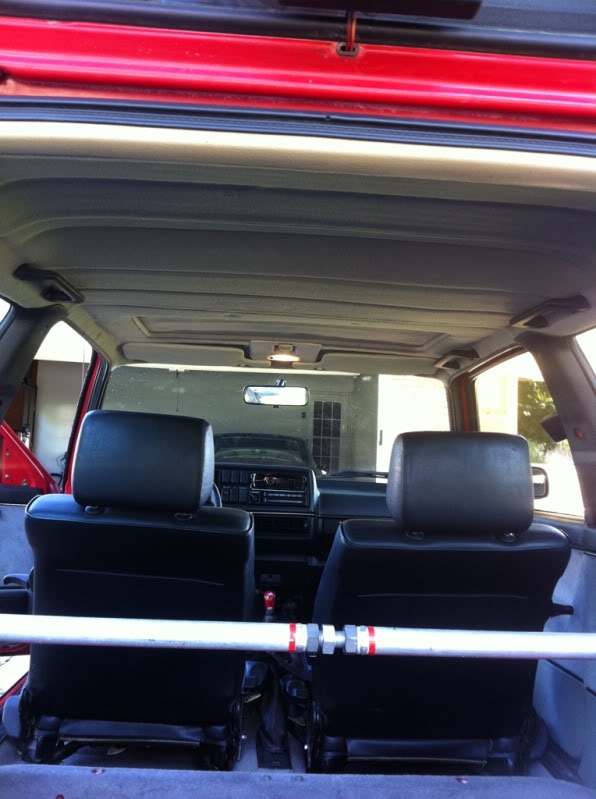 8/5/2011

This car had Corrado seats in it but the rears were never mounted so I got them all installed correctly, tilt forward and lock, had to add a pivot support and extend the upright lock bar.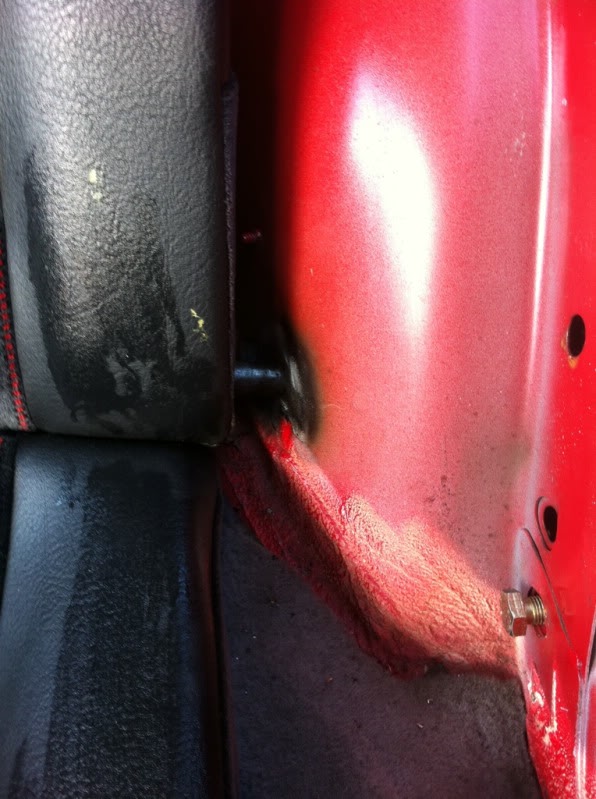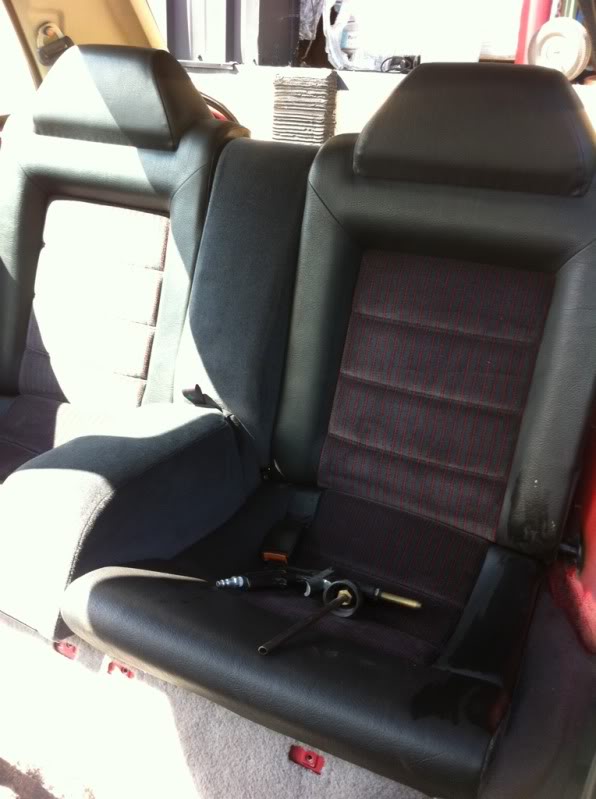 8/27/2011

Got all the brakes done, sway bar, etc so I took it to the autox today! I'm having a lot of fun with this car, he may not get it back

11/26/2011

Well its all done after about 6 months! I put it in storage until he gets back in January. I put about 4K miles on it this summer to really check things out which was good because it ended up needing a water pump at the last minute. Anyhow my next posting should be a video of him pulling back the cover to his "new" car!

Just a bit about my Son Michael: He really seems to be learning a lot over there. I found this article about him and his buddy really getting into the MRAP's and he didn't say anything about it!

http://www.dvidshub.net/news/80300/g...s#.TtEmEvKuMTB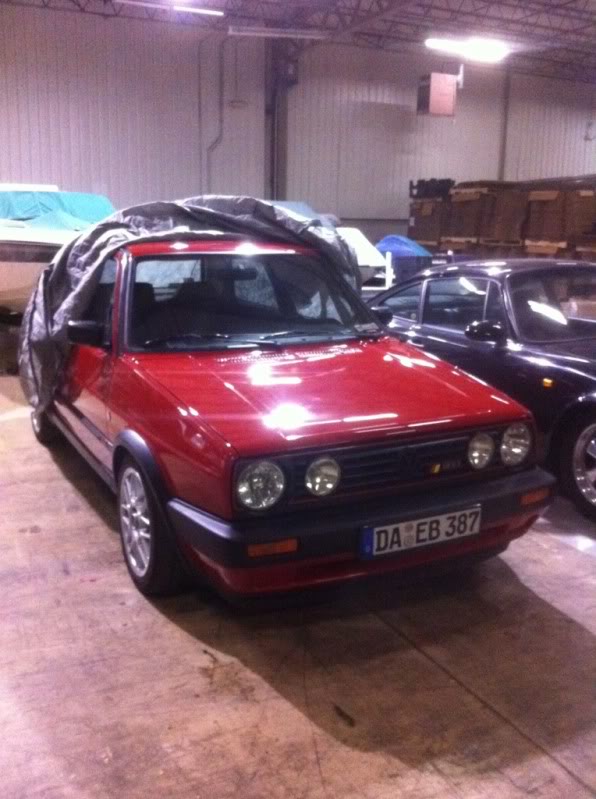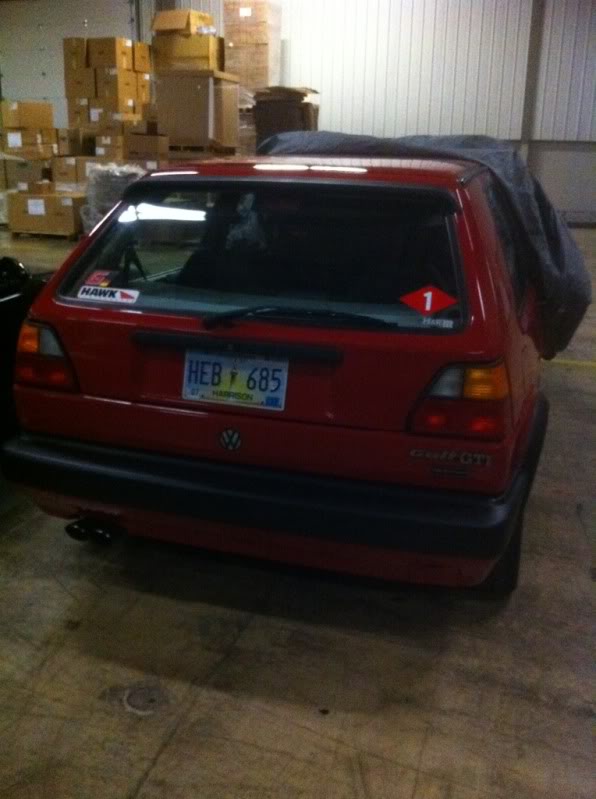 2/5/2012

He just got back Feb 1st and had to get his car right from the airport: He was very surprised!
2/13/2012

He is heading back to Gulf Port today! Its been a nice relaxing 2 weeks having him home. He plans to drive the straight 1100 miles today. Yea I could do that back when I was 21 but not now!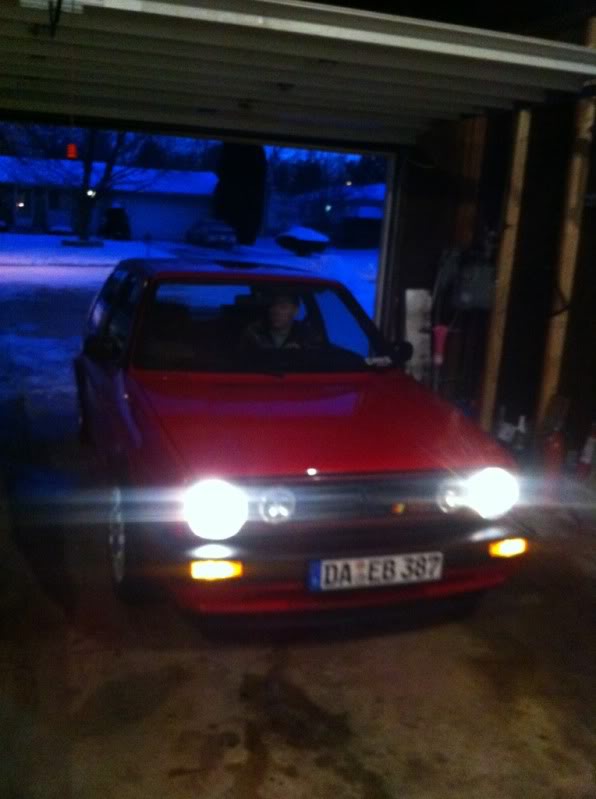 4-23-2012
Remember that 92 Golf I rebuilt for my Son while he was deployed? Having a little fun off base: LOL