Builds
Passat Hi-Def Build thread by AE2058
By stevegolf
You must be logged in to rate content!
3 minute(s) of a 29 minute read
Passat Hi-Def Build thread
Compliments of AE2058 @ www.vwvortex.com
10/5/09
So I finally got the wife on broad to start allowing me to Mod her 08 Passat. I will not go to the extreme Like I have with my 03 GTI as this car will remain a true daily driven car. Suspension will be slammed only during a show and bought back up ASAP. My wife Jen will be taken part in, installing any aftermarket part and detailing the exterior and interior.
The car was bought back in January 08 from Larry Miller in Avondale AZ.
2.0t, loaded, no Nav. Tiptronic with paddle shifting, Hi-Def (RGT) OEM body kit.
Previous cars:
04 Jetta GLS 2.slow (Silver)
05 Jetta GLI 1.8t (PG)
06 Touareg V8 (white) on 22's
07 Passat 2.0t W.E (silver)
Future upgrades are as followed
Interior:
Upgrade seats to the OEM sport style in Black
Upgraded speakers
Headrest monitors
Engine:
K04
3" DP & Hi flow cat
Move battery to the rear
CAI
DV
Suspension & brakes:
Nuespeed RSB
Cross drilled rotors
Heavy duty pads (unknown)
Current MODS:
Exterior
Hella Smoked Bumper Signal "TMTuning"
Inpro Smoked mirror Turn Signal "TMTuning"
Color match lower door molding
Wheels:
VMR VB3 19x8.5 (45et) in Gunmetal
235/35/19 tires Nexen N3000
Engine
Revo Stage 1 installed by BSH
NGK BKR7E
Suspension:
K-sport Coilovers installed by "The Shop"
Gloss white Calipers "The Shop"
Interior:
GLI steering wheel
Complete Brush aluminum dash trim
R36 Gas/Brake/Dead pedals "From TMTuning"
I.C.E:
Kenwood DNX-7140 DD navigation unit.
4gb Nano I-pod
With out further adue the car.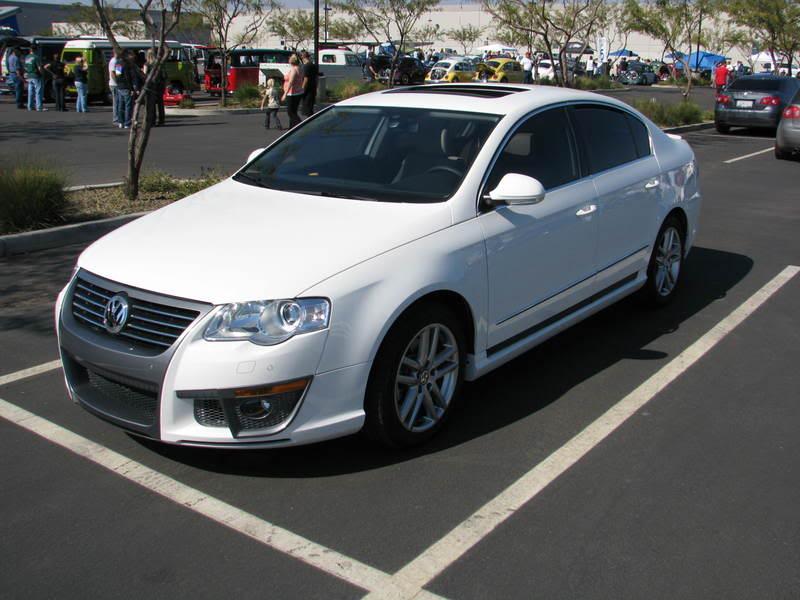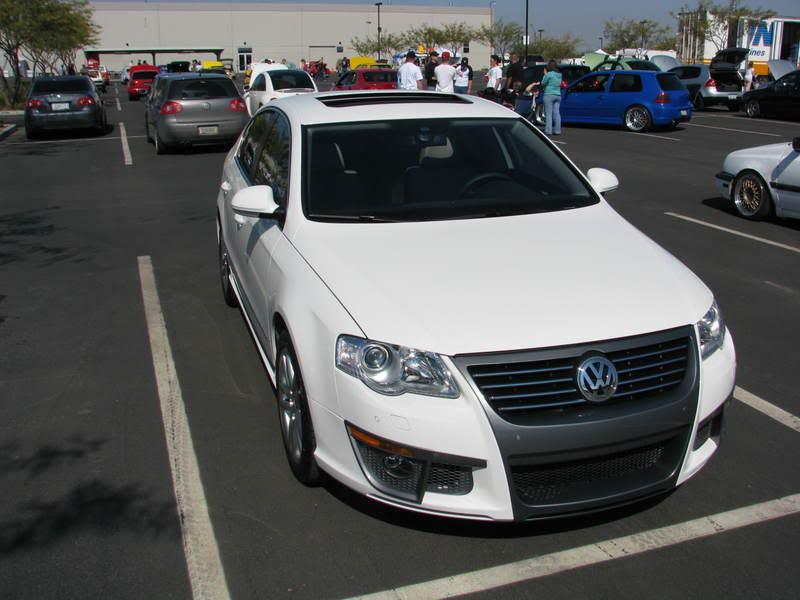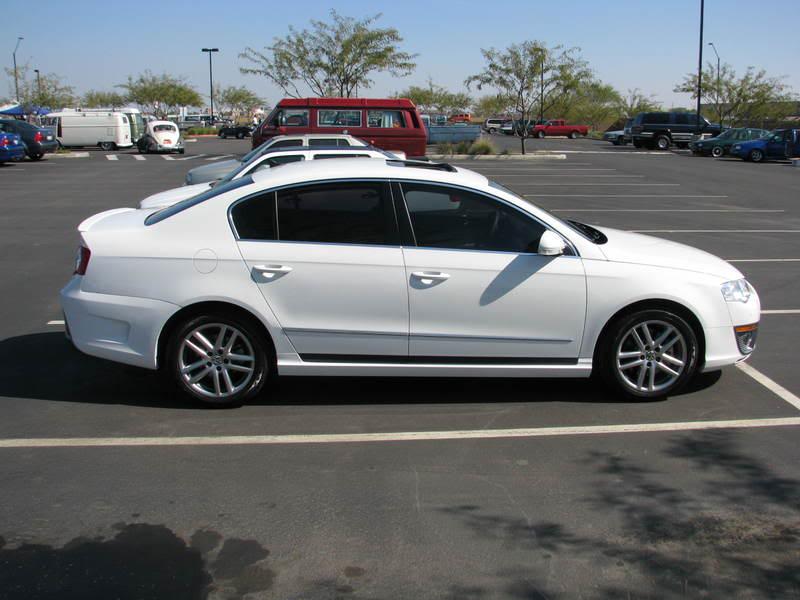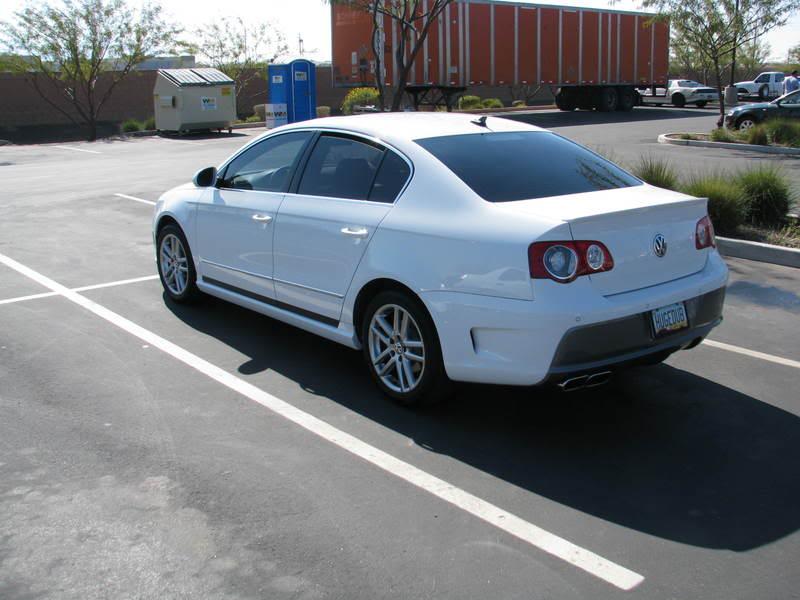 The Wheels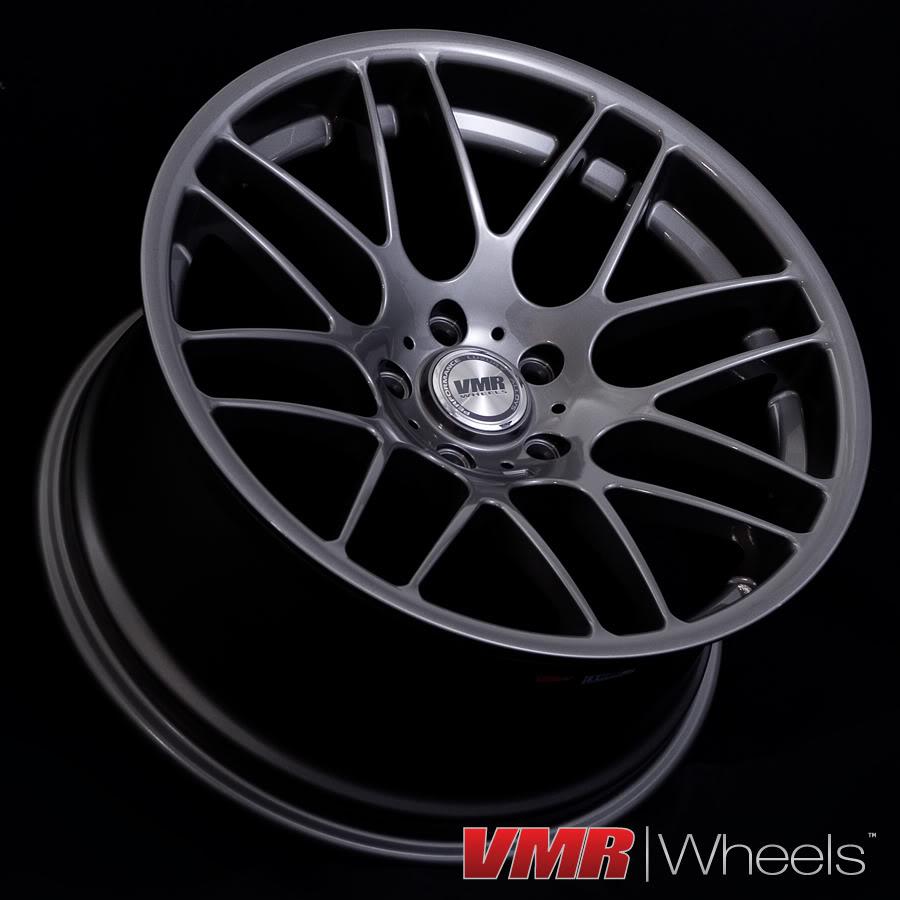 thread will be updated as progress is made.
10/12/09
VB3 were placed on ordered today by Steve with VMR wheels
http://www.velocitymotoring.com/index.htm
Going with the 19x8.5 45et in Gunmetal, Next moth I'll purchase some 5mm spacer and longer bolts.
Not sure if I should run 225 or 235...
10/14/09
VB3 from VMR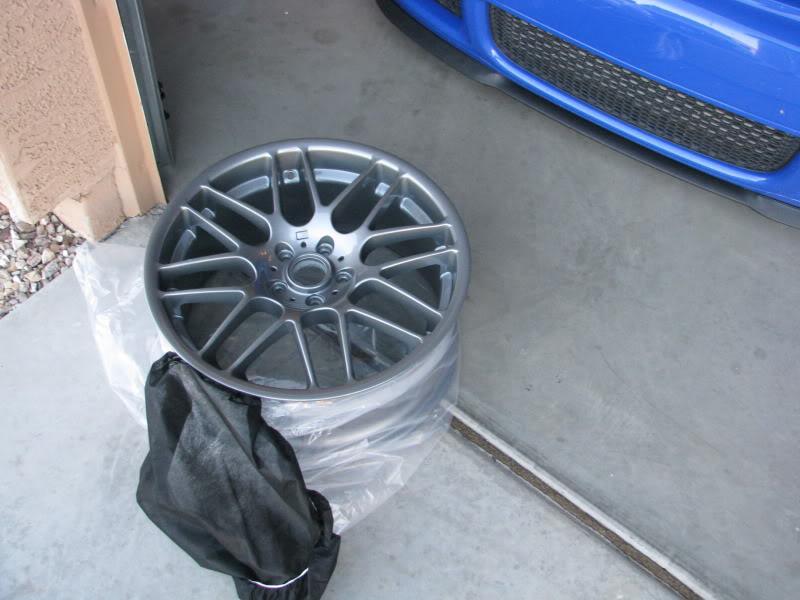 10/28/09
Going to order some Nexen N3000 235/35/19
30k and the rear brakes are done.
Time for another AMSOIL change.
10/30/09
At last the wheels are mounted.