Builds
Project Fredybender V2.1 : NA with an attitude for the track by fredybender
By stevegolf
You must be logged in to rate content!
4 minute(s) of a 117 minute read
Project Fredybender V2.1 : NA with an attitude for the track
Compliments of fredybender @ www.vwvortex.com
11-3-10
After buying a second and a third Scirocco mk1 in the same week, I think that it's time to put all my different aspiring project onto one platform;
I present to you Dagomar...
On the menu, a full track day car, with all necessary goodies
Just wanted to start this up, more to come, very soon, I have to go to the machine shop at lunch; big valves getting installed in the head this week, but I have my saying on specifics, about how they will do it
11-4-10
Chronological chain of events;
1- At one point during summer (Between VagKraft & H20) a small brain fart including engine about Euclid, was assessed.
2-Started to acquire some of the said needed parts just for an "upgrade engine build for Euclid"
3- Yeah right!
4-Saw 3 different sightings of double sided rainbows since September; Kathy you know you are the culprit!
5- Started entertaining a true track day project...
6- Bought a 78 from Smith Falls Ontario last week, with the best intentions to make this a great track car...
7- Saw the car, after driving about 7 hours to get it, saw the rust, and more rust... Bought it anyways...
8- Brought the car to my house, and started taking it apart, bit by bit, and leaving nothing but rust for the crushers. Got everything I could out of the car (see pics)
9- Contacted Larry in NH, North of Boston for his shell for sale
10- Drove 3 times to export control in NY, to try to buy the car
11- Got export control approval, to buy Larry's 80
12- Rented a trailer, and brought her back, ready to get the "good stuff"
13- got back from NH yesterday night around 2:30 am
The pics:
Bought second Rocco with pics only: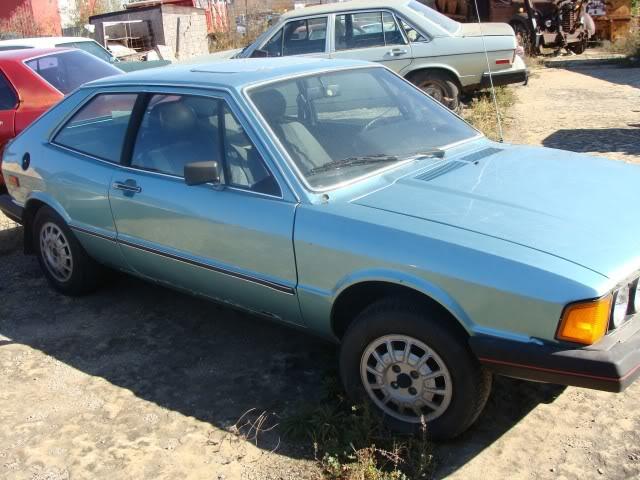 Ended up looking like this: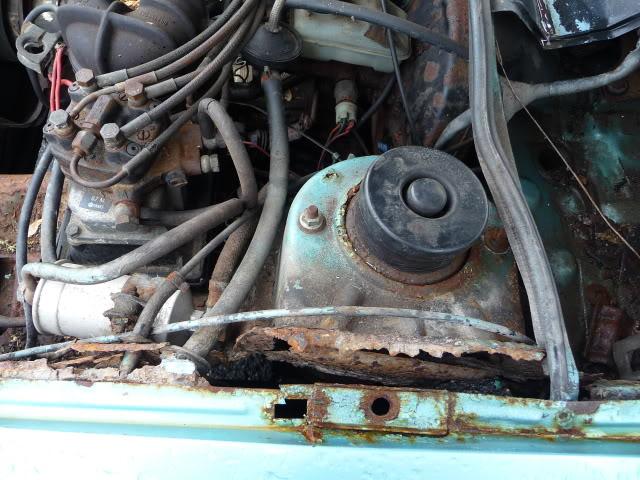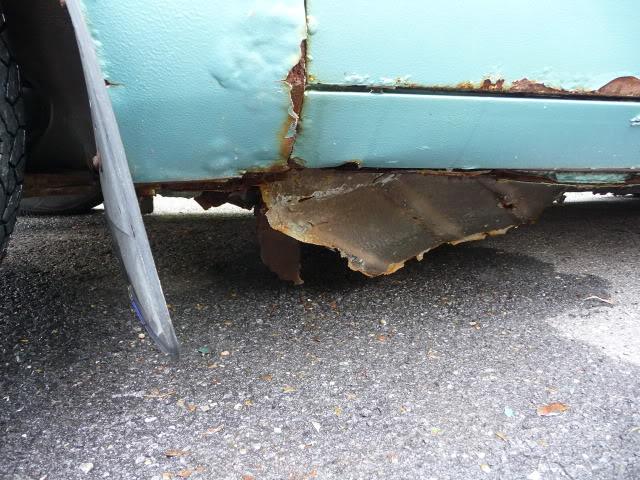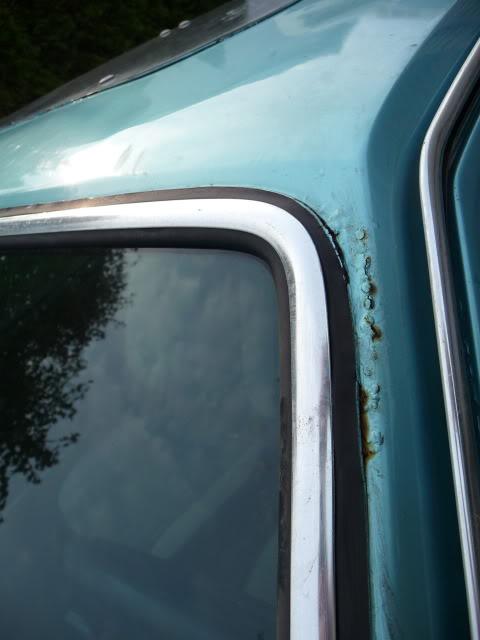 Cut it up in pieces, and the sent out Euclid for winter
Got the other one in: Thanks Larry!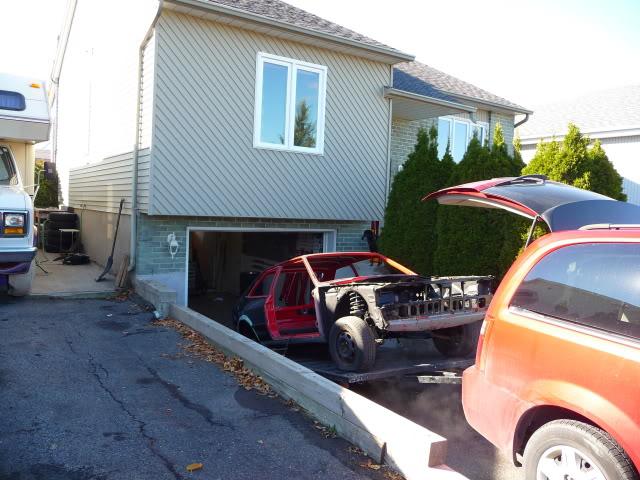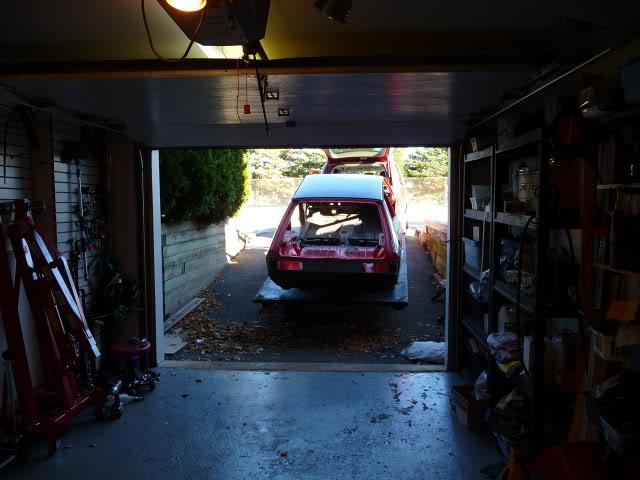 Big valve kit: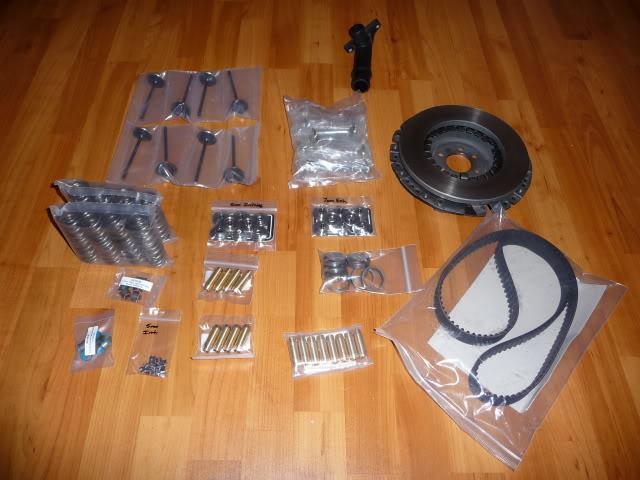 More specs coming soon...
Rule #1 complied with...
This is what the river blue 79 looked like yesterday...
I kept almost everything sheet metal that was good.
Never knew a car could be so small...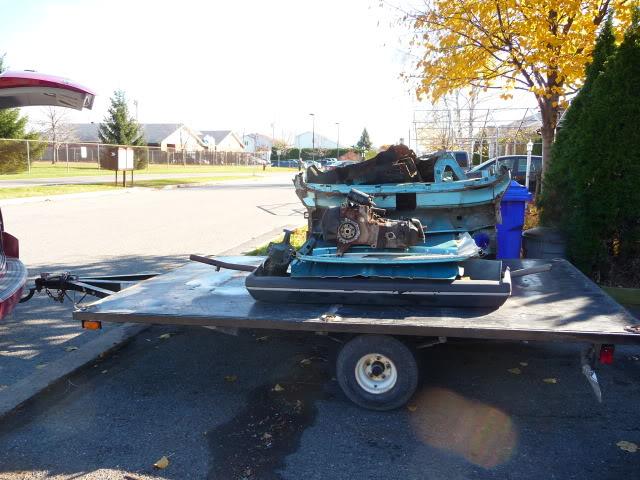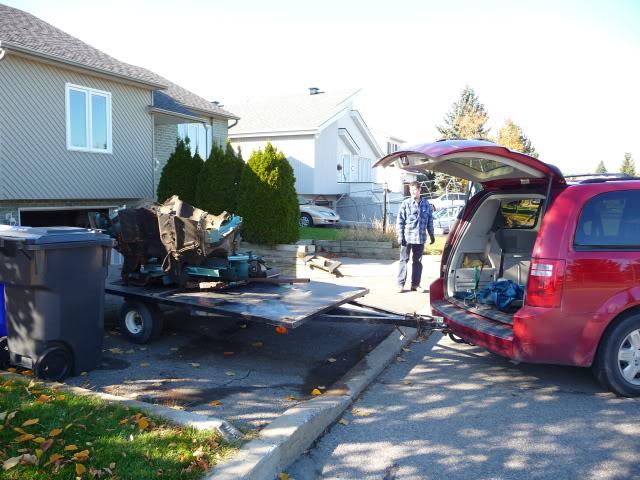 Now Euclid is sleeping for winter, with a lot of toys around it...No choice Dagomar is now taking the garage space for the winter build...