Builds
Mattis' poo brown 245 retro "build" by Mattis
By stevegolf
You must be logged in to rate content!
4 minute(s) of a 29 minute read
Mattis' poo brown 245 retro "build"
Compliments of Mattis @ http://forums.turbobricks.com
3-31-2011
This project won't be too long, so I decided that it didn't really need an thread under "projects and restoration" but if a mod disagrees feel free to move it. Work will start today or tomorrow, just figured I would have the thread ready

Plans are as follows: change entire wiring harness from front to back, newer dash, tan interior, newer steering column, locks, and rear axle from my 87 donor car.
Look wise: US turns, and american middle-years roof rack, slammage, whitewalls, and moondiscs on the 15" steelies (140 rims front, 940 in the rear) rocking 165 tires at the front and 185's in the back

Story:
For years I've been on the search for an poo brown wagon, I had an picture in my mind of some sort of retro looker, didn't have an exact plan, but during the years of search for a worthy wagon the plan fell slowly together bit by bit, and I started the hunt for parts + I had some moondiscs lying around after I gave up on my 142
( http://forums.turbobricks.com/showthread.php?t=164445) They cost me 300 bucks so I just HAVE to use them for something.

Then last summer I got a call from a buddy of mine, he had stumbled over an poo brown 245 in an barn, powered by the awesome powerhouse of an B19!!, it had been standing there for 9 years, was absolutely filthy, but pretty good in the body. I told the owner that I would take it of him and offered him 300 bucks for it, got the standard reply "I'll think about it, and let you know" back.
A week later my buddy calls again, he had been driving past that farm just as they were loading some other junk cars on a truck, and my 245 was next in line, so he stopped and bought it to save it from an certain death.

Next week my buddy's 245 turbo super exploded, and since the poo 245 was titled in his name, he got it fixed up, inspected, and registered. He used it for a couple of months while he was rebuilding his 245, and then sold it to me in the winter for 1000 bucks so he broke even.

The car, when I got it in the middle of the winter.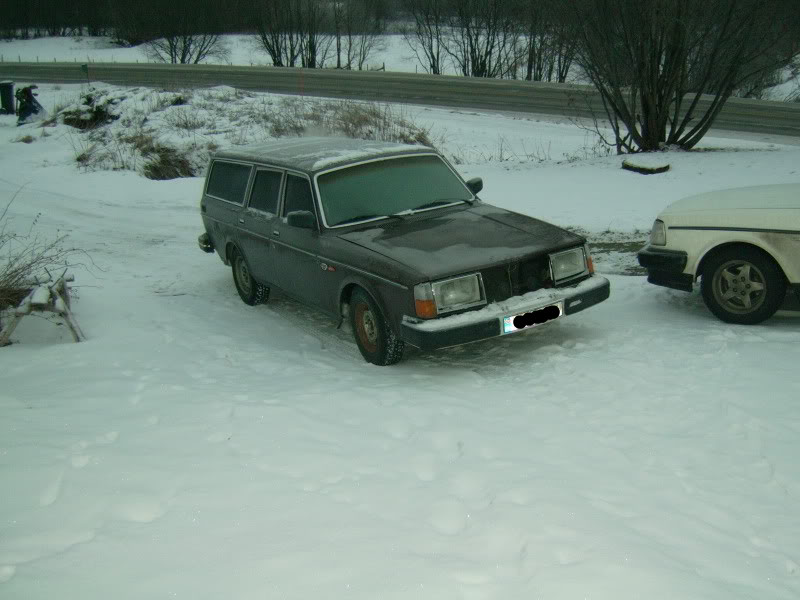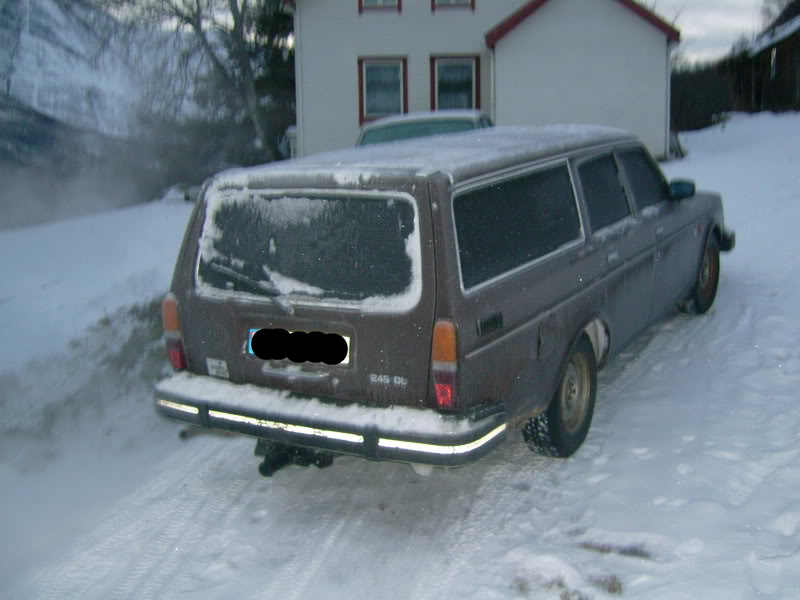 I don't like those headlights so I changed 'em for some smaller squares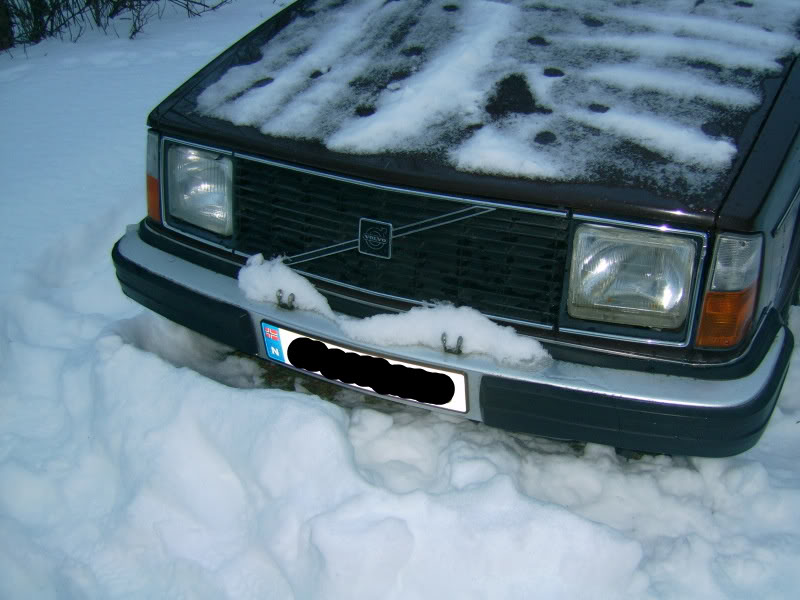 Sold the stock turn signals to towery and replaced them with US turns (thanks Billy780) redwood chair sorted me with mint amber reflectors for 'em (not mounted yet). Also shown 140 steelie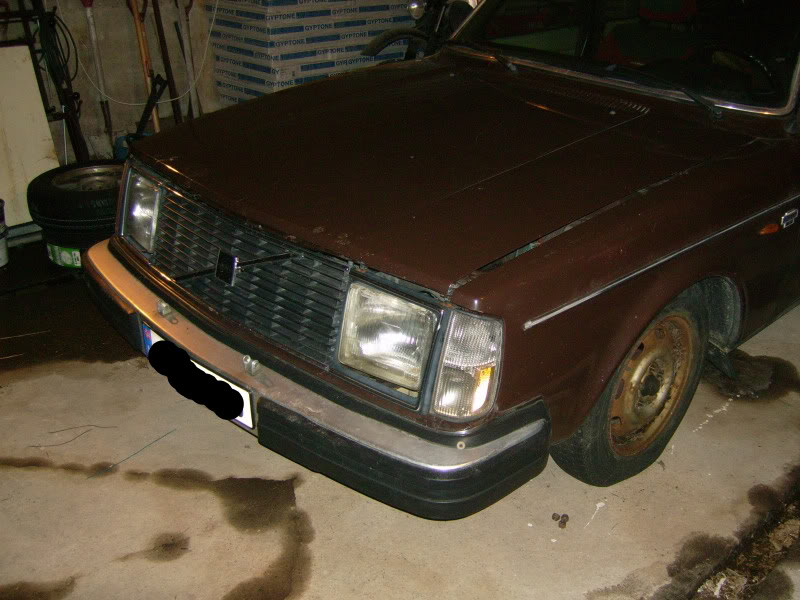 An pic showing the offset of the 140 steelie.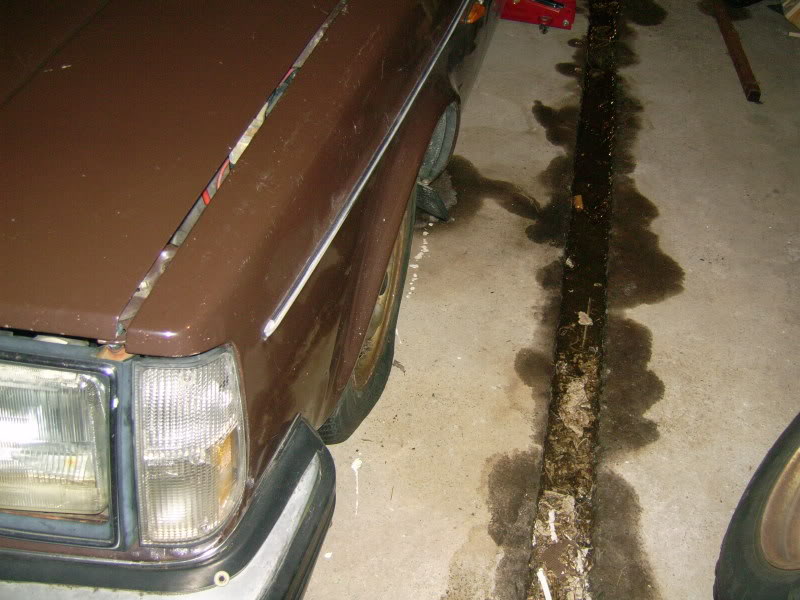 And with moondisc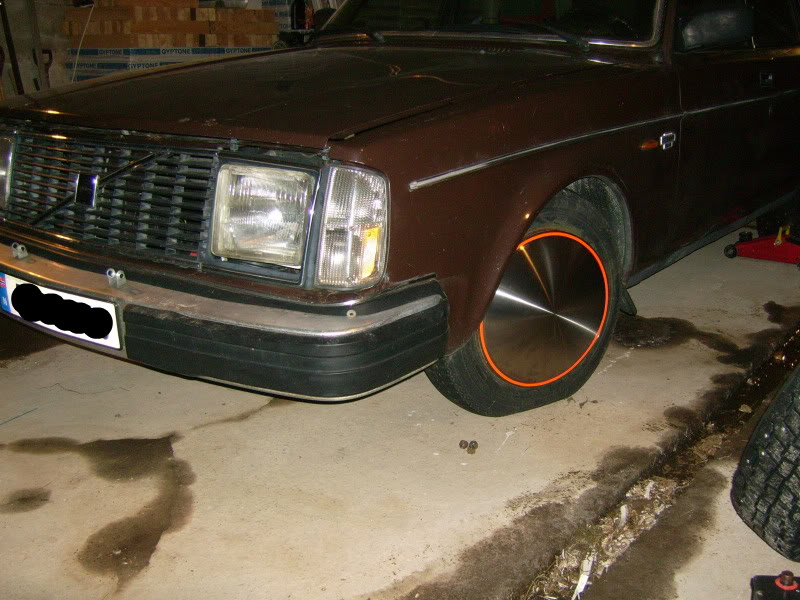 I just had to have an beige TB sticker for it to match the interior, also nothing screams class like the brown/beige combo EDIT: bad pic, will get a better one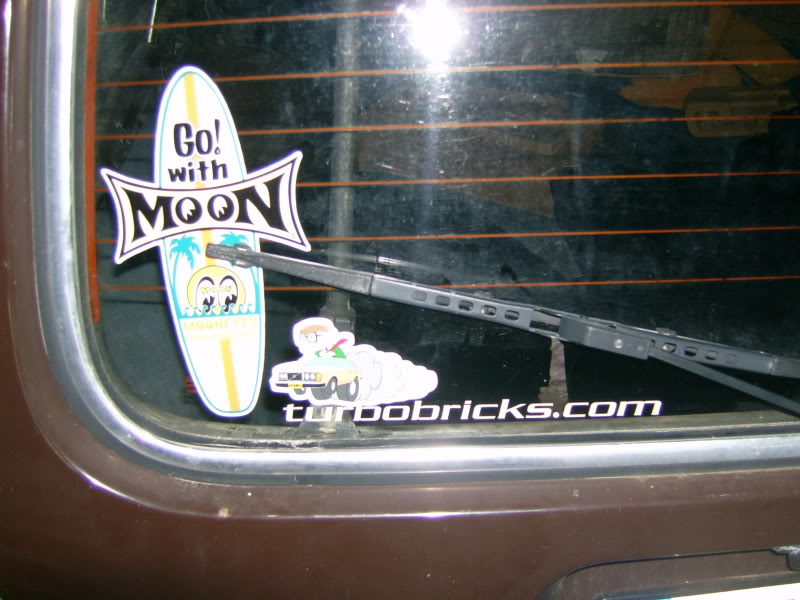 Donor car, witch will donate: wiring harness, steering column, locks etc.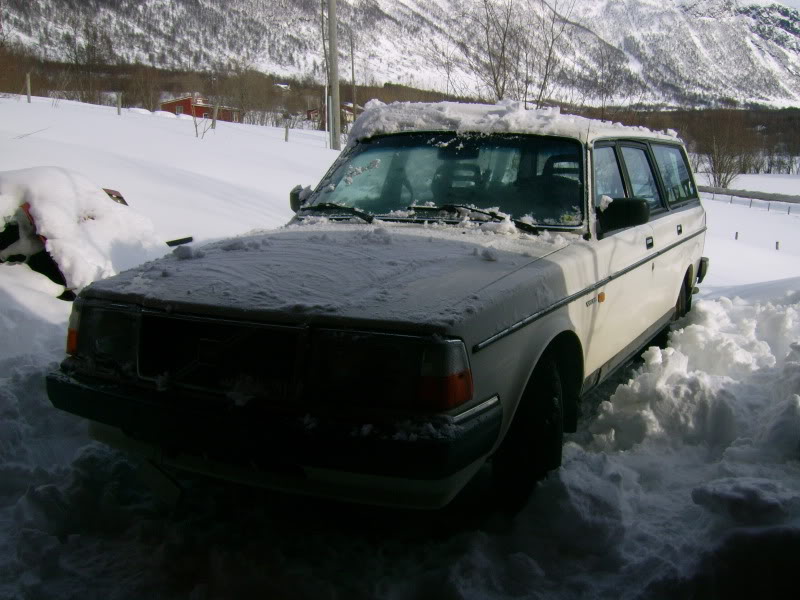 Thats all I have for now, hopefully I'll have more updates today or tomorrow.