Builds
Volvo X (1967 Pro-Touring Amazon) by Iamtheonlyreal1
By stevegolf
You must be logged in to rate content!
12 minute(s) of a 390 minute read
1967 Pro-Touring 122 Amazon (Project Volvo X) 540 Horsepower LS6/Tremec TKO600 5-Speed
Compliments of Iamtheonlyreal1 @ www.stanceworks.com


I am starting a thread on my 1967 Amazon build, because it will be coming together very quickly. I have not stopped on Project Changling, because I am duplicating key parts for both projects.. Project Changling will be marketing the Flush Mount Glass Kits along with the Newly Designed Crossmember/Suspension kit I am releasing shortly.
The goal of the Volvo X build, is to build a Daily Driver/Track Friendly car, that has all the comforts of a newer car.. I have been asked why I have gone with the Volvo Builds at this time. All I can say is, they need alot of support, and it is much easier to stand out in the Volvo Community with an awsome build.. LOL
I am still debating on the actual Powertrain at this point, but there are three choices I am working with..
1st Choice- A 5cyl Turbo Volvo Powerplant, that is capable of a very dependable 450 horsepower, but can be a bit tempermental during daily driving. Performance parts and Knowledge isnt as widely available as it is with the other 2 choices, so that has to be considered.
2nd Choice- A 2002 LS1 V8 that I have sitting around, and had already planned on using a LS1 in my Project Changling Build.. I am planning on offer several Motor Mount Options for different engine upgrades with my suspension kits, so I didnt really want to build two cars with the same powerplant.
3rd Choice- A Nissan Sr20Det Turbo 4cylinder.. These motors are also capable of a dependable 450 horsepower, and have a wider range of parts and knowledge supporting them. The engines are widely available, and seem to have plenty of testing behind them.
This Amazon will have the Crossmember/Suspension kit that my company is producing, so the car will now have.
Rack and Pinion Steering
Tubular Control Arms
Adjustable Coil Over Suspension
Quick Adjust ride height Feature with the Front and Rear Suspension
Rear Adjustable Coil Over Suspension with Adjustable 4-link arms.
14 inch Wilwood Drilled/Slotted front rotor assemblies with 6 Piston Calipers
13 inch Rear Wilwood Drilled/Slotted brake kit.
I am wanting to go with a Race theme.. So, I am thinking about a nice Satin Paint Job with some sort of striping.. I am also debating about a Swedish Flag on the roof with racing numbers on the doors. As far as body mods go, I may flare out the rear archs a bit, I will be removing the rear reflectors, and remove the large front park lamps. I am not real clear what I am going to do about the bumpers, I see alot of nice cars with the bumpers left on them, so I am very open about that so far.. I would like to consider some sort of Air Dam, that I dont have to kill myself trying to make or make fit, but the bumper would have to be eliminated if an air dam was installed.
Any suggestions as to direction with the car would be greatly appreciated.. I plan on the car going to the track and hopefully some of the Events the Pro-Touring and Lateral G guys are having so much fun at.. I am tired of hearing about all the fun, and would really like to join in.
I am also looking for a seasoned driver, that would be interested in helping me post a great time at one of these events.. I plan on giving the car hell myself, at these events, but I am really an amatuer, and I dont need that handicapping the cars capability. This will be a promotional car, so it does need to prove a point to the Volvo Builders out there when it comes to the capability of the suspension products. I am taking names and suggestions... LOL
Here are a few Pics of the build, along with some various pics and video's of other builds.
Here is some current pictures of the stance so far after the suspension install.. In the pictures, I have factory steel wheels and 16inch Factory Mustang Wheels installed. I am not using these wheels in the build.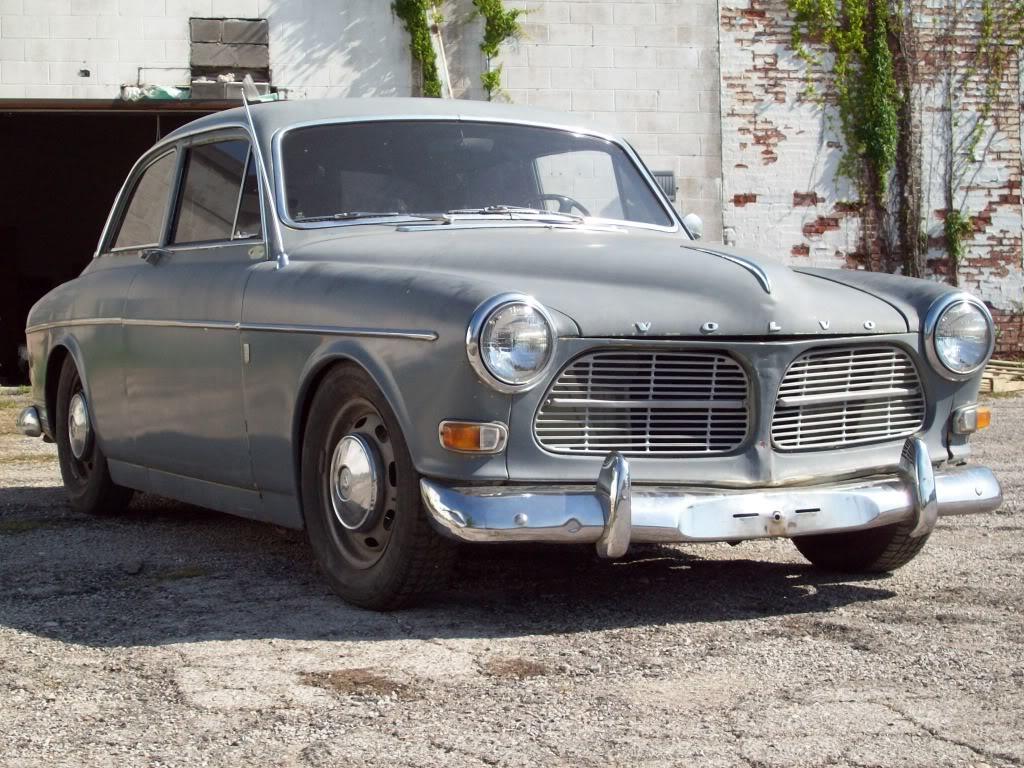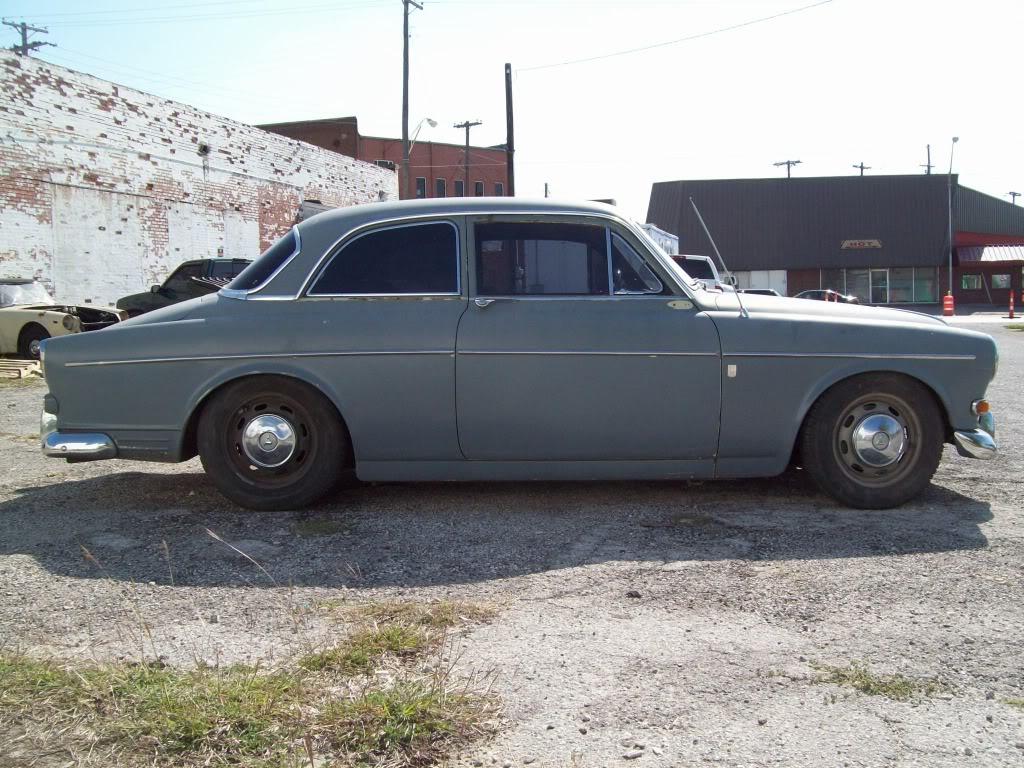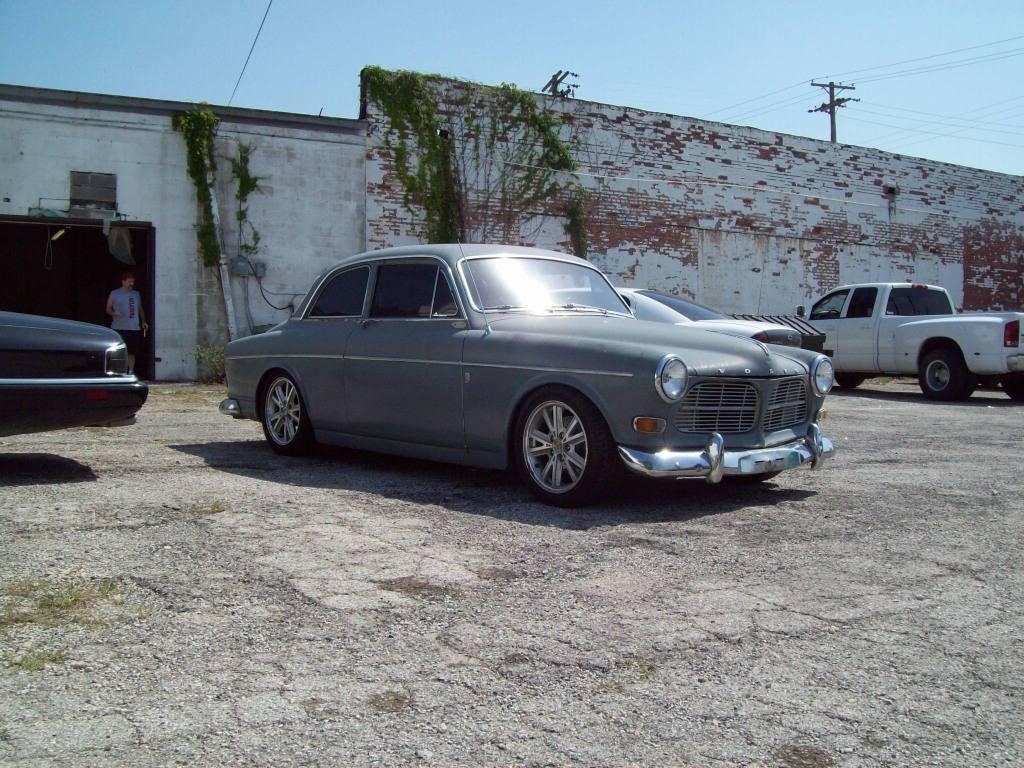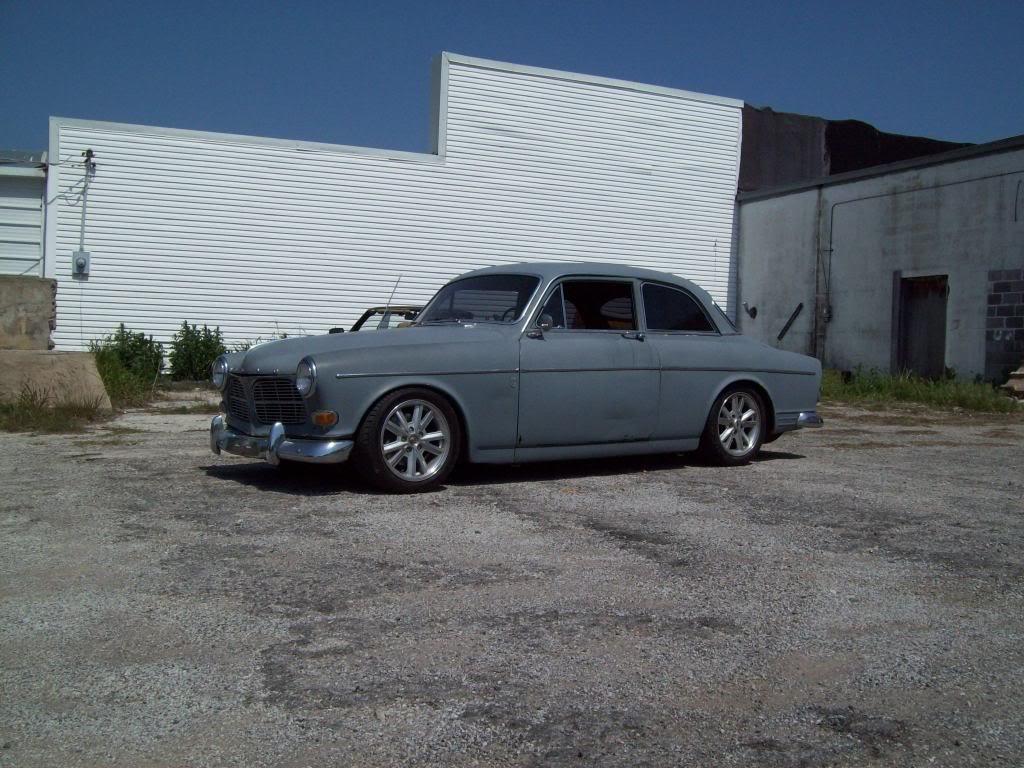 Here are some pictures of the Prototype Crossmember/Suspension Kit. Pictured are the Standard 11 inch brakes with the base kit. I will post pics of the 14 inch Brake kits, when the actual Production Crossmember/Suspension Kit comes in.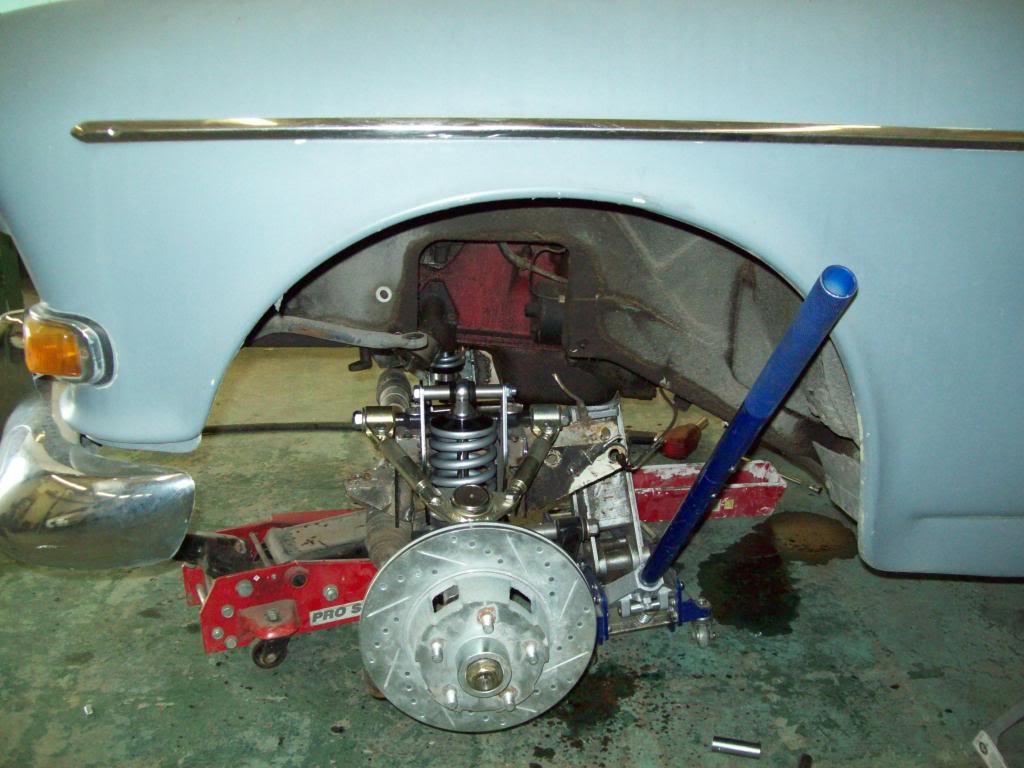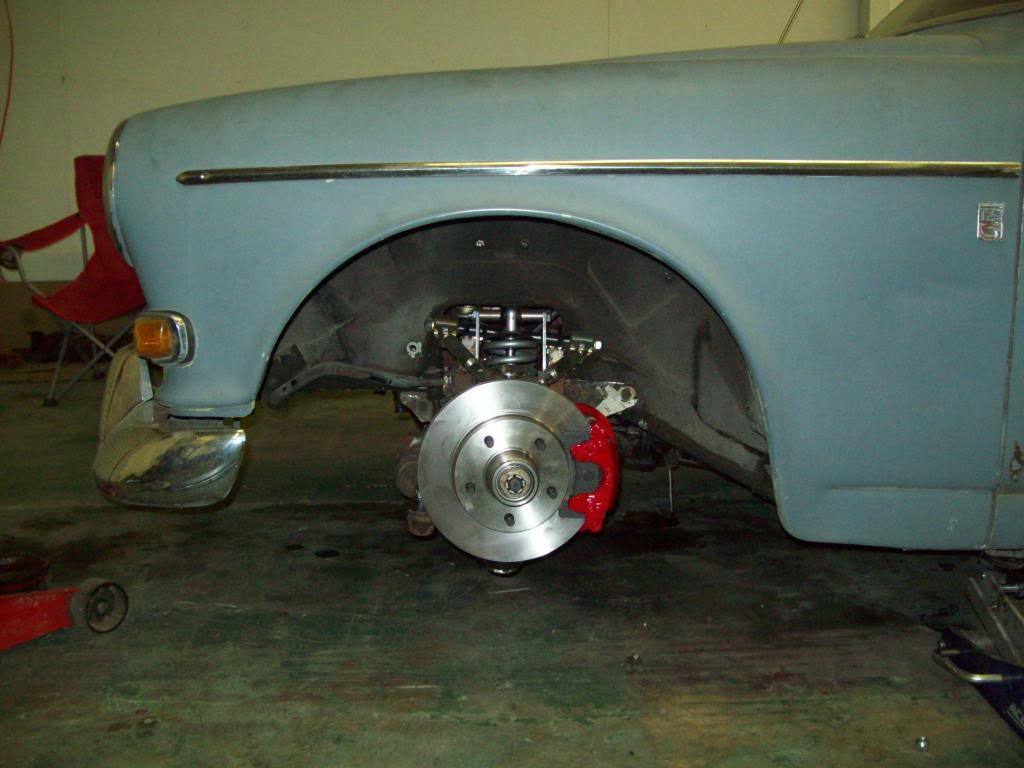 Here are some pics of the style wheels I plan on running.. These are 19x8.5 front and 19x10 rear.. I may end up stepping it down to an 18 inch wheel if I dont like the overall all stance and ride height. I think the 14 inch Wilwood front brakes, and 13 inch rear brakes, are going to look great with this style wheel.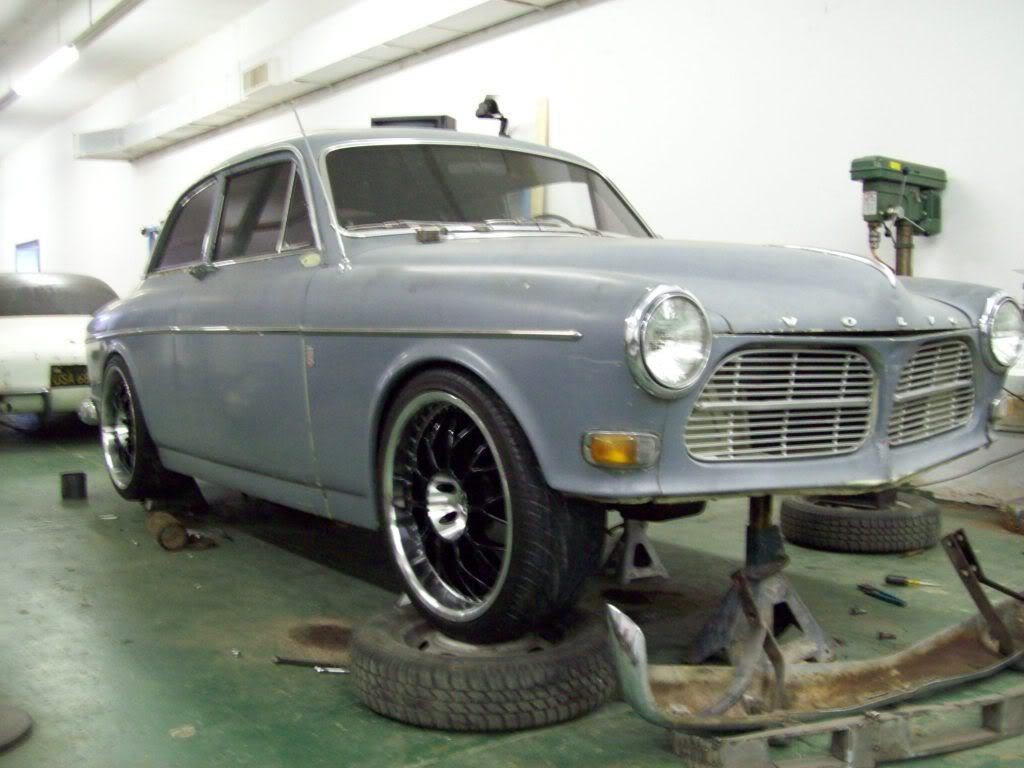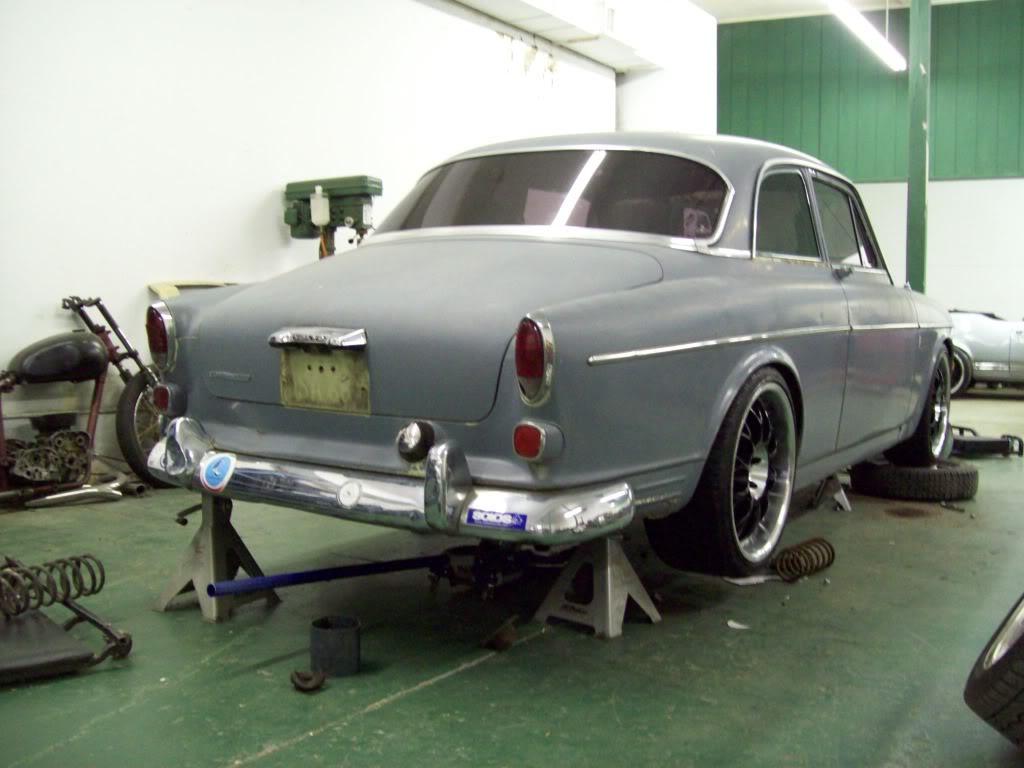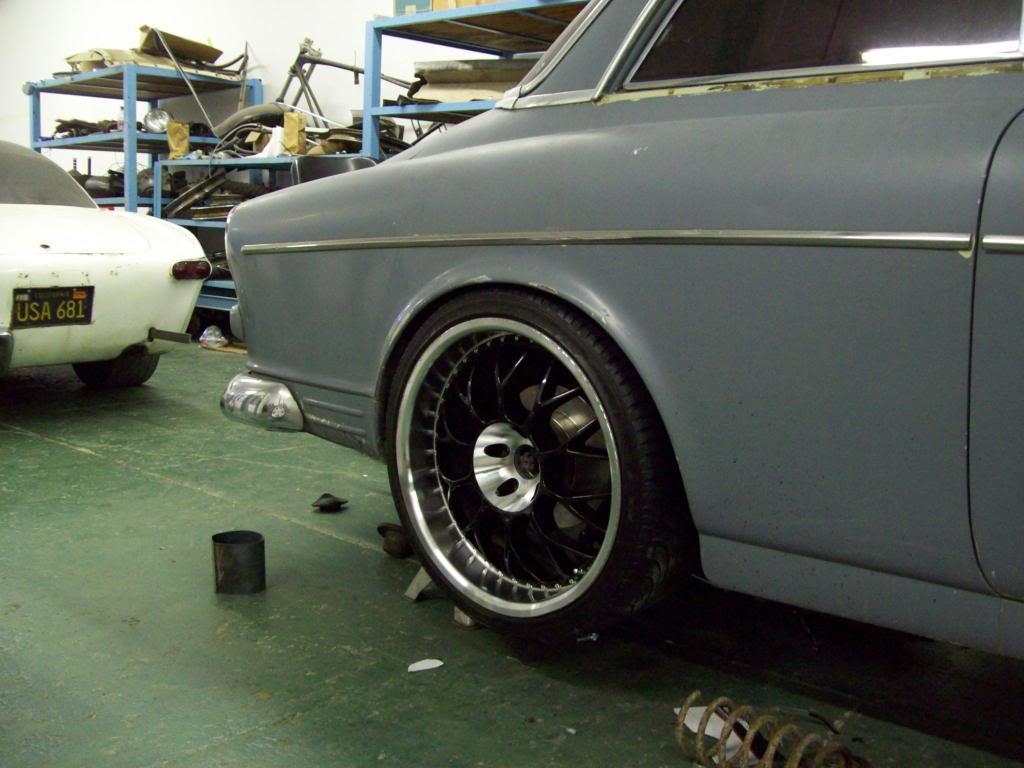 Here are a few pictures of various Amazons with different stances and styling.. The first car is factory wheels and factory stance, the others are cars people tweeked..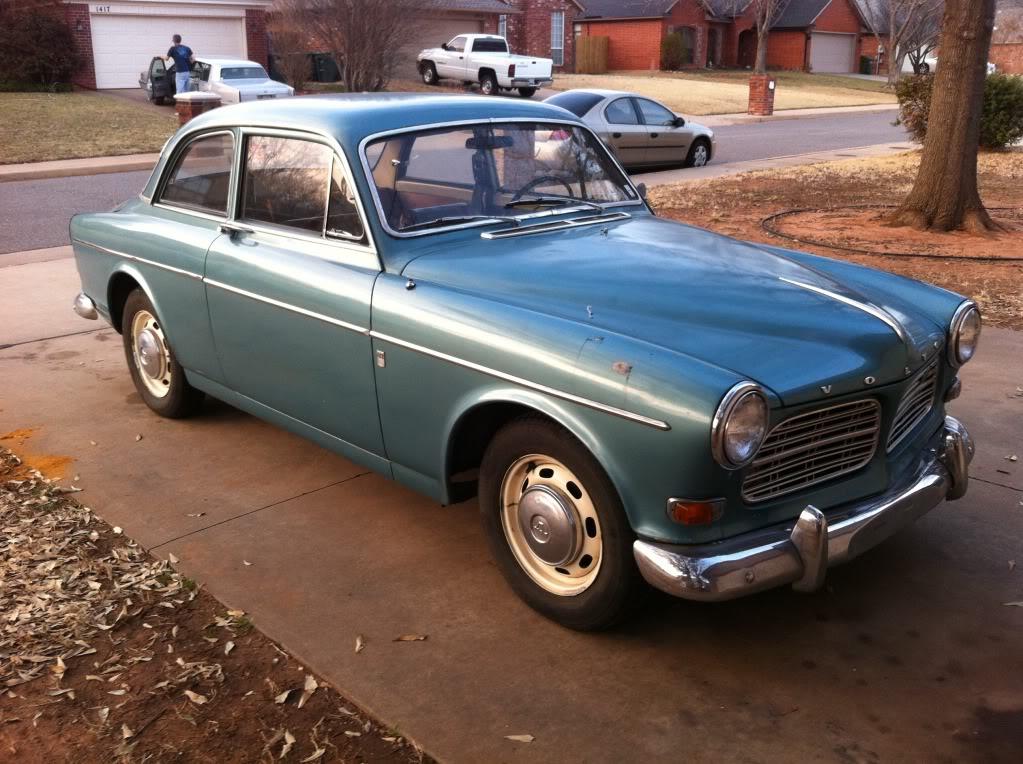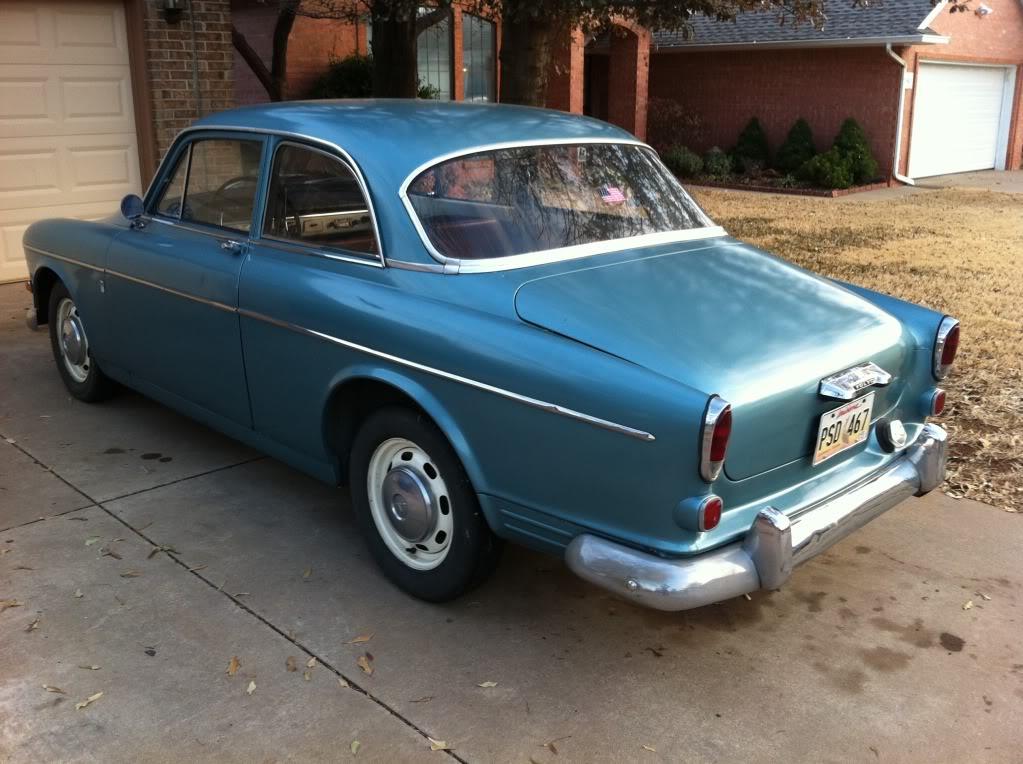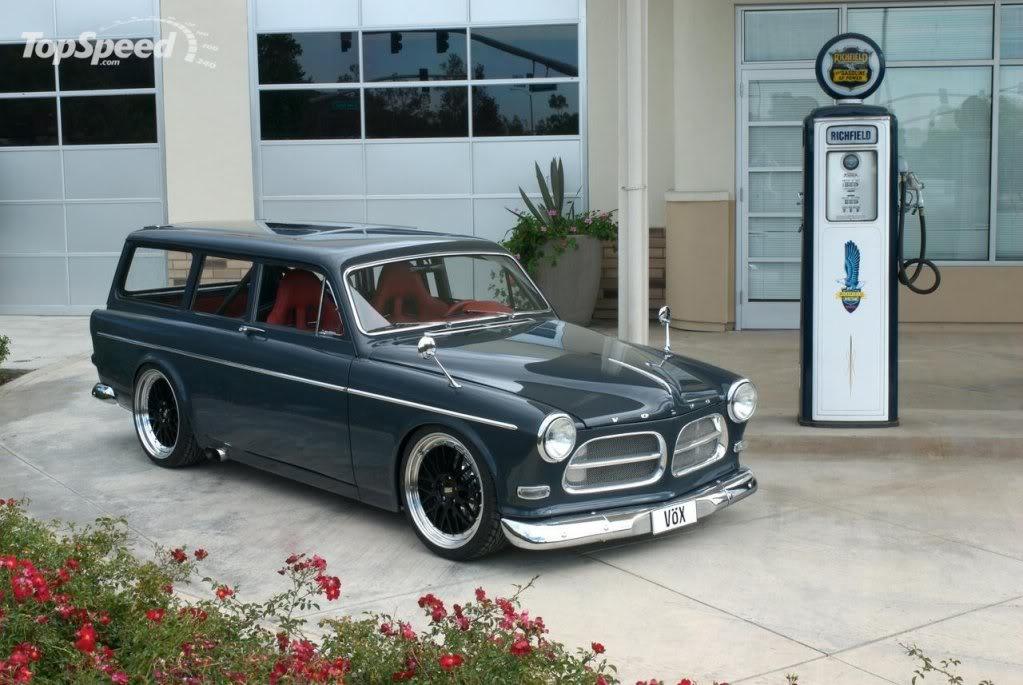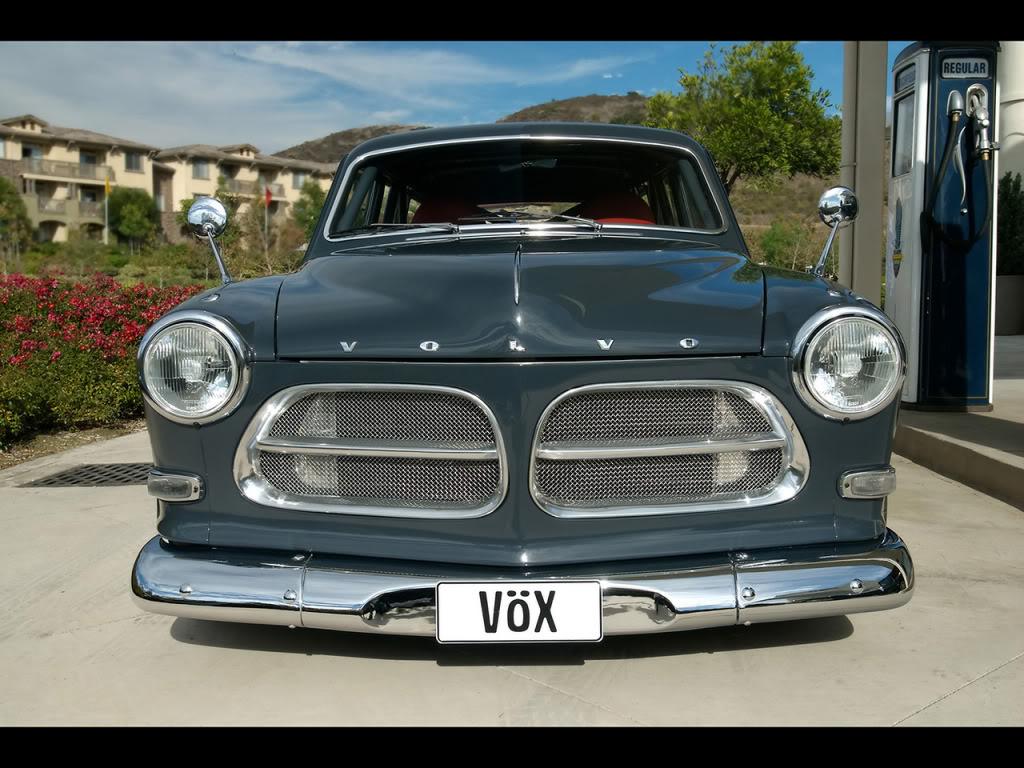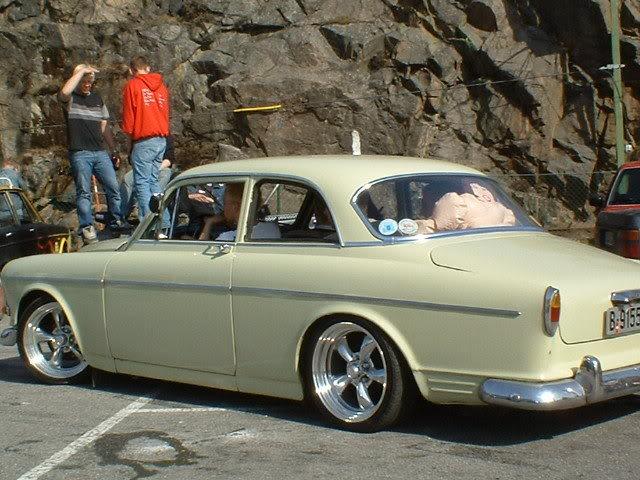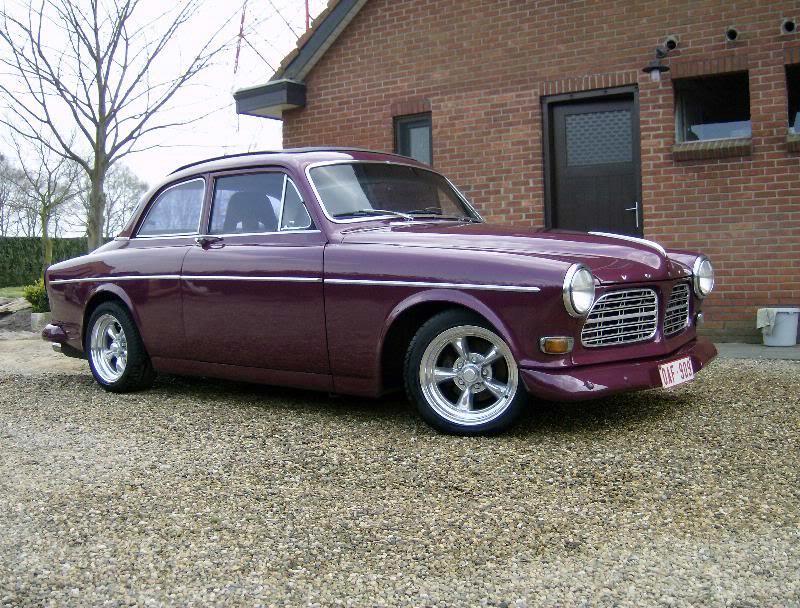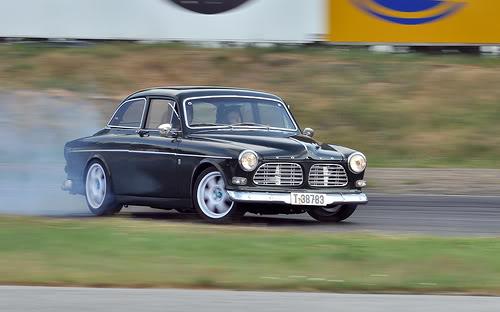 Here are a few Youtube videos.. These are running the later Model Upgraded Volvo Turbo Powerplants. The first Video, is a really cool computer generated Police Concept car.
No carburation here... I can purchase brand new Cammed up and fully accessorized LS6's with 425 Rear Wheel Horsepower, with (Altenator, power steering, coils, throttle body, Programmed ECM, Painless harness kit, everything minus Headers and AC compressor for 7000 dollars all day long. I dont mind spending that kind of money on a package like that, because I know it will hold up, and you can get parts anywhere.
I actually have guys in Europe saying they would prefer the LS version, because they are widely available there also. I would like to have something different for sure, but I need it to appeal to the masses in this case. And I must say, a Ls Series motor in an Amazon it a bit different.. Just go to Youtube, and you will see plenty of the T5 Volvo Swaps along with the carubrated 350's and 302's...
6/3/2011

Well I have my rear end solution figured out.. I will be have some Custom Ford 9 inch floaters made, that will be direct bolt in to the Factory Volvo 4-link arms. These rear housing's will be made to the exact track width of the factory Volvo, and will allow all the variations in gear rations, traction options, brake options, etc, etc. They will literally slide under the car, and pin up to the factory arms.. Now I have to figure out the driveshaft hook up and possible length difference.
I have been trying to make all these kits direct bolt in, but does anybody think it is too much to ask, for the customer to work out their driveshaft hook up? I can give them the solution, and post it before purchace, but ultimately leave it to them to handle. It may be that the best solution is a hybrid driveshaft, that is best to be done per application by the customer.. If I can offer some sort of double U-joint, I would obviously do that, but I dont know if I can come up with a solution that caters to every application with the driveshaft hook up.
6/6/2011

Well I got our first production Crossmember and Control Arms in. It fits great, but I have changed the design of the Upper Coil Over mount.. Our kit is coming with a quick adjust ride height capability, I will post some picture of that set up when I have the complete unit togther this week.. I will have picture with the standard 11 inch brakes, and the optional Wilwood 14 inch drilled/slotted rotors and 6 piston calipers.
I have also added some punched holes to brake up a bit of the gusseting, and will be adding two gussets to the Upper control arm plate.. I have others point out the fact that the upper control arm bolts are in upside down, my guy put them in that way for transport, I dont know why.. LOL
The drawn squares and the marked hole locations in the square, is the location of the bolt in motor stands. I have opted to make various engine stands that bolt directly to the crossmember, that way you can have several options and can change engine configuration at any time. And with this type of mounting, you never affect the powder coating or painted surface if you ever decided to change engine configuation later. As of right now, we will be offering a standard Volvo B18 engine stand(Factory to the P1800/Amazon), the later model T5 Volvo Powerplant, and the General Motors LS Series engines. We will also offer a base plate that will allow you to build your motor appication stand on, so can always remove it as an option.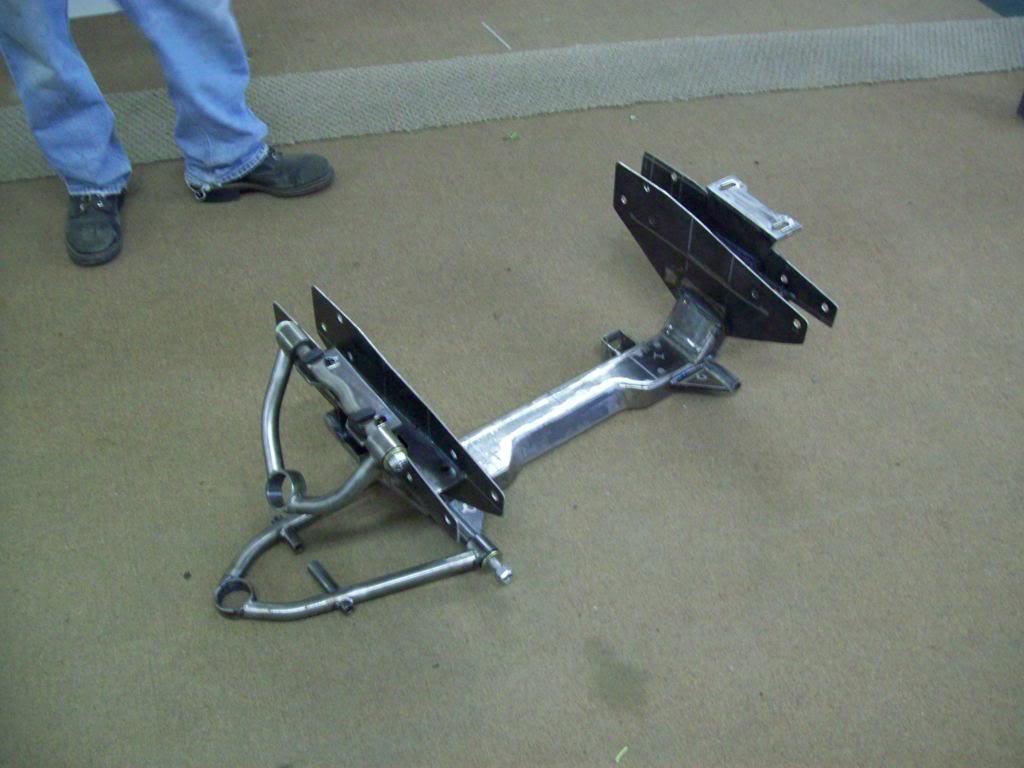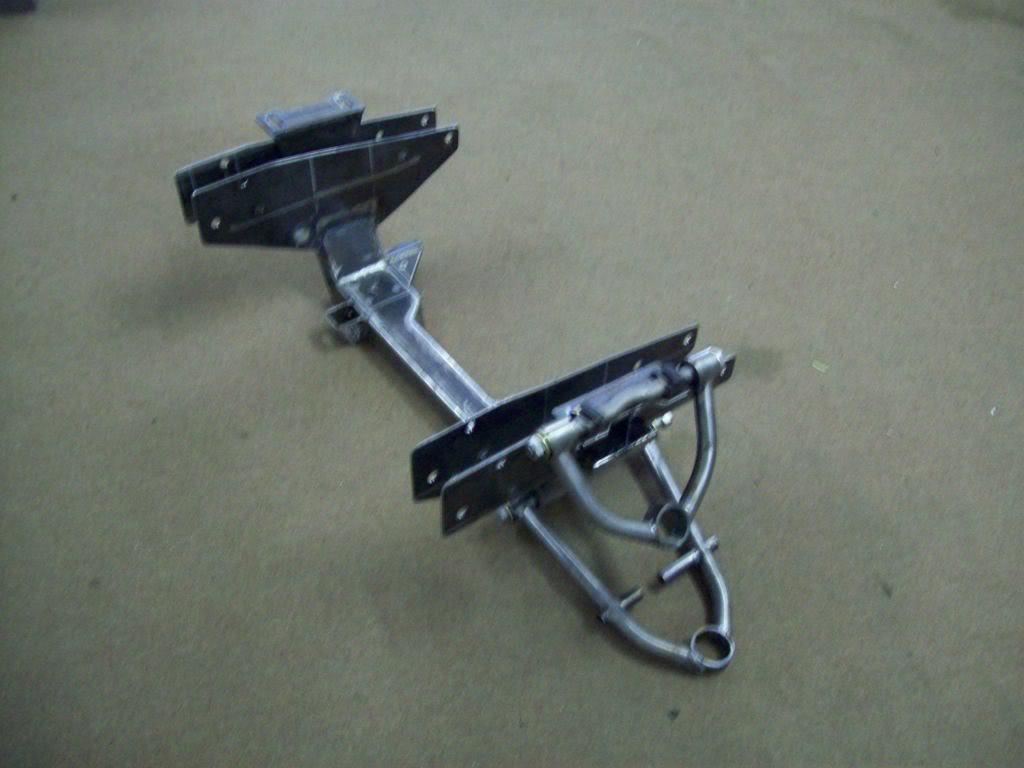 6/8/2011

Here are some pictures of the 14 inch Wilwood Drilled/Slotted Rotor and 6 Piston Caliper kit.. The other 11 inch Drilled/Slotted Rotor is an upgrade also, which will be considerably less. The kit comes standard with the 11 Smooth Rotors.
I will have some updated pictures of the complete Front end kit later this weekd.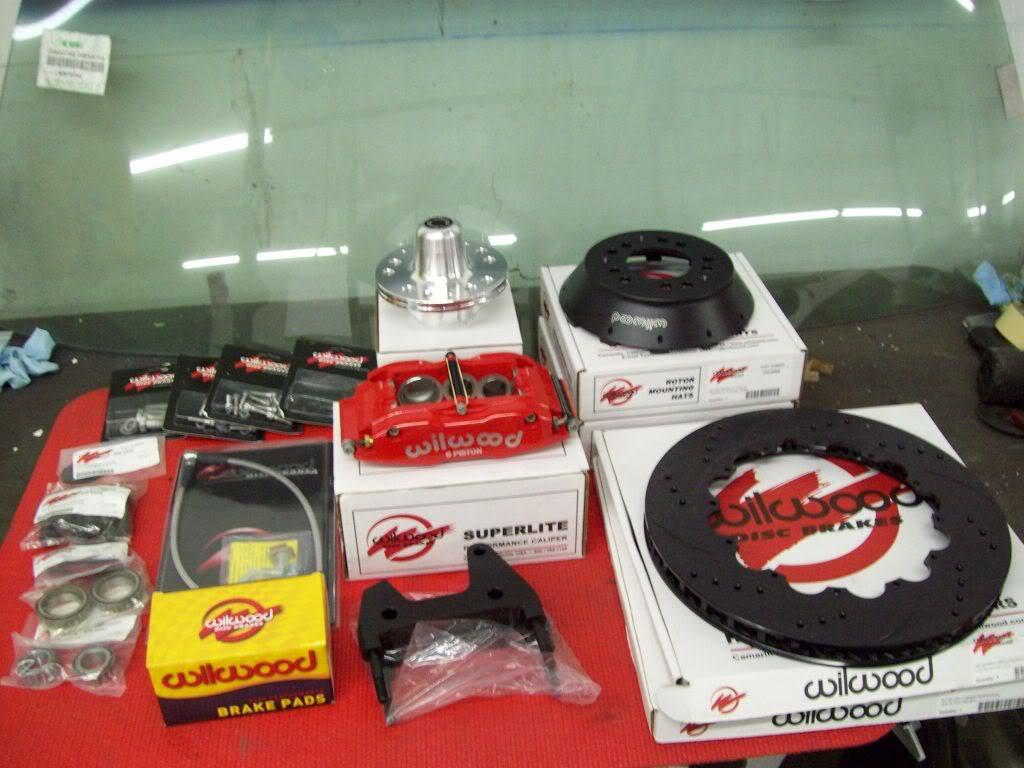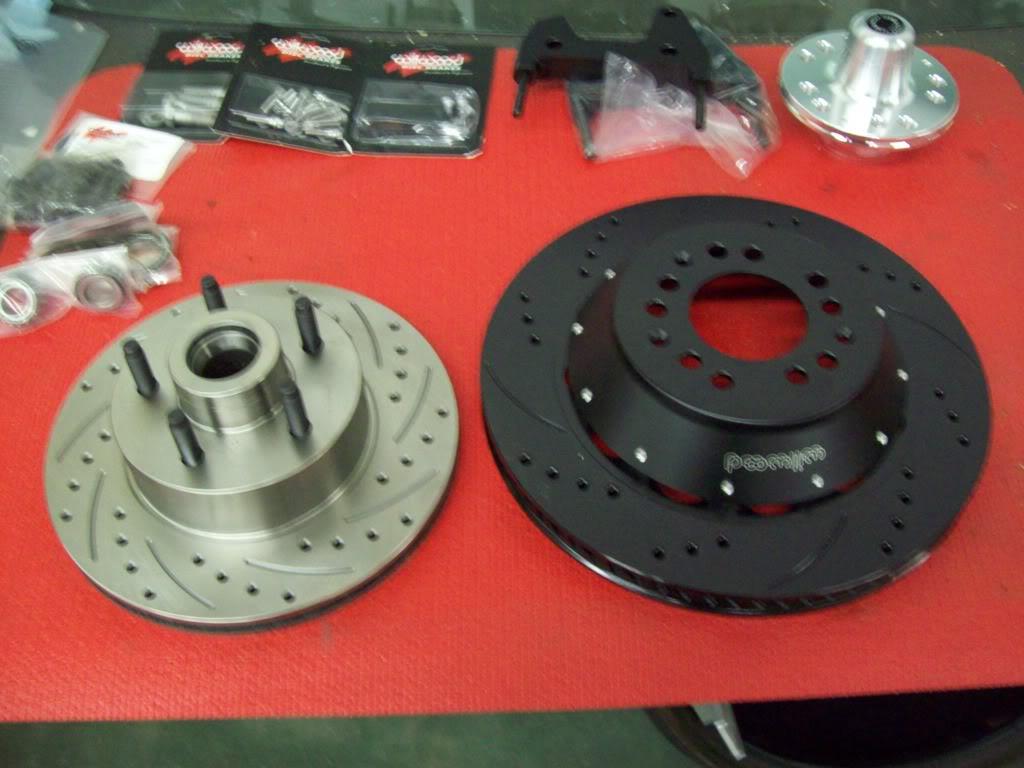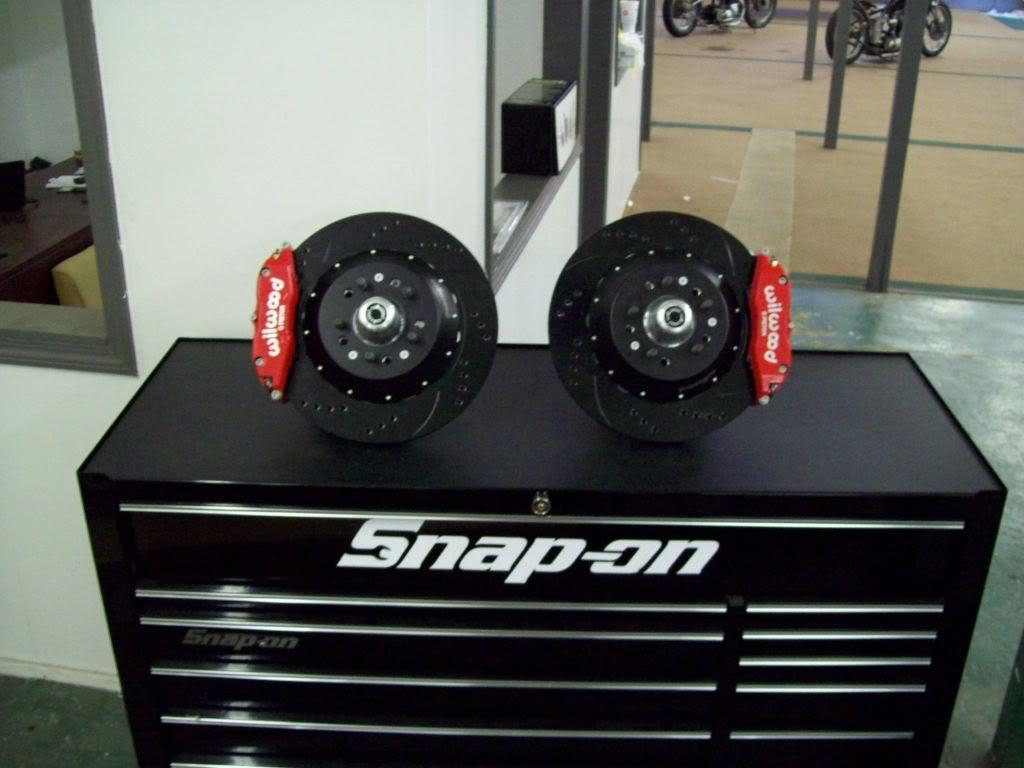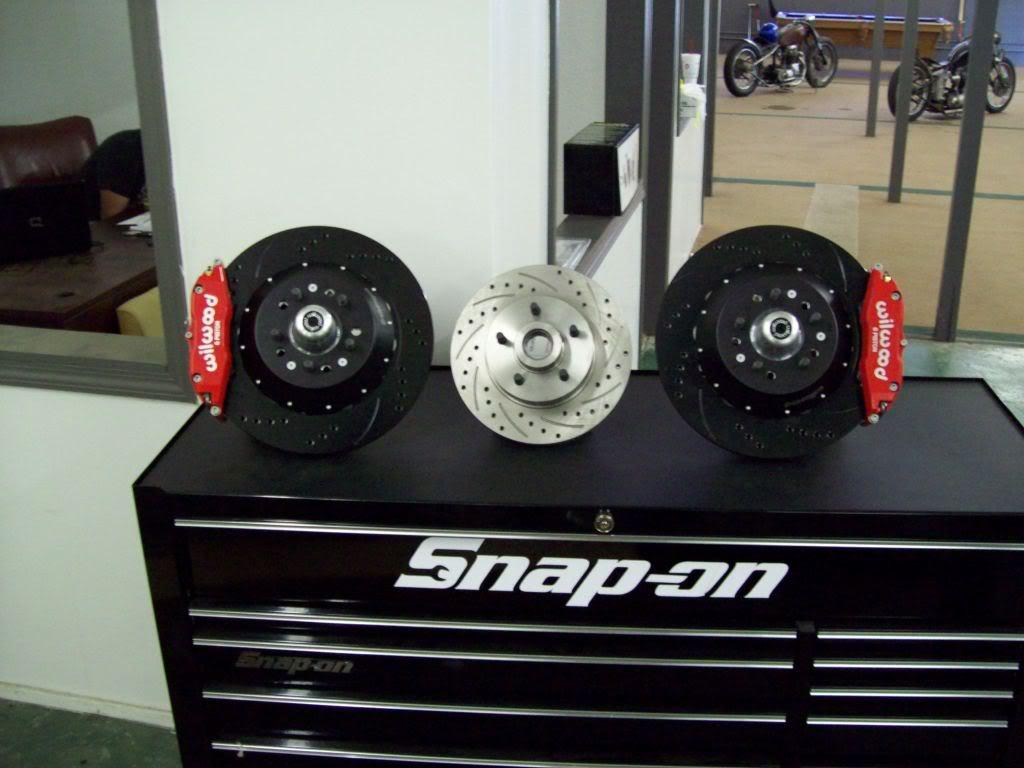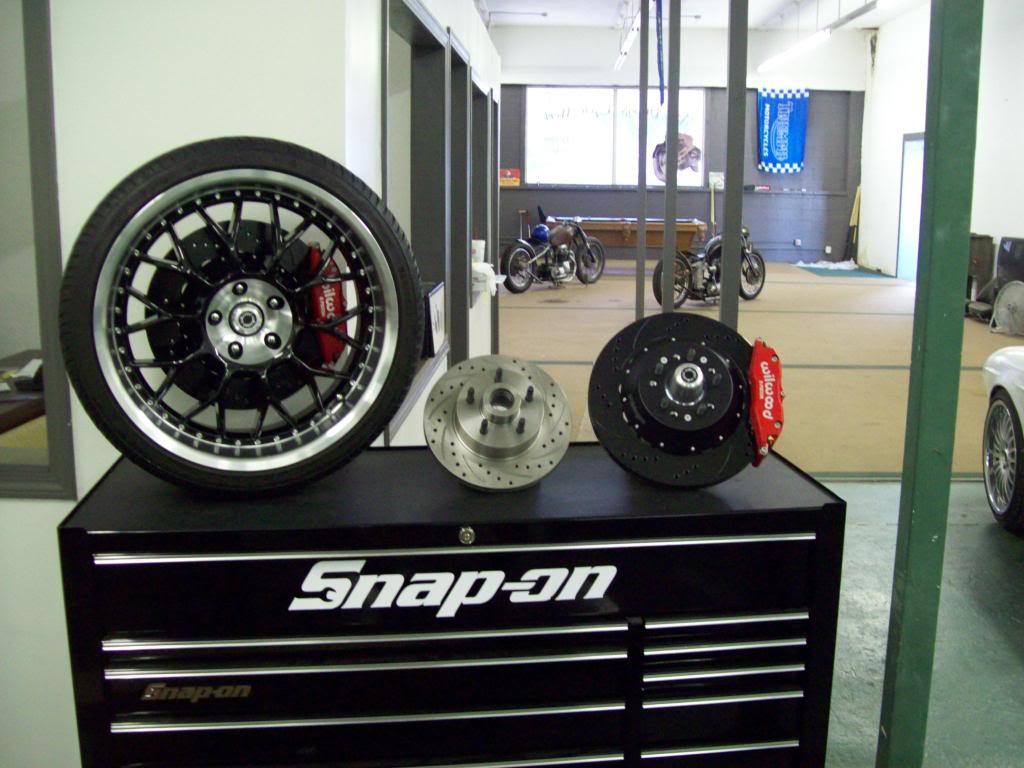 I have been getting emails about some more pics of the Crossmember, here are a few more.. I am waiting on the tie rod ends and another ball joint for the bottom, so I can complete the other side.
Before I get comments on ball joint and geometry questions, keep in mind there is no LOAD on the suspension.. Once the load is on, there geometry and ball joint position is just right..