Volvo X (1967 Pro-Touring Amazon) by Iamtheonlyreal1
By stevegolf
1967 Pro-Touring 122 Amazon (Project Volvo X) 540 Horsepower LS6/Tremec TKO600 5-Speed
Compliments of Iamtheonlyreal1 @ www.stanceworks.com


I am starting a thread on my 1967 Amazon build, because it will be coming together very quickly. I have not stopped on Project Changling, because I am duplicating key parts for both projects.. Project Changling will be marketing the Flush Mount Glass Kits along with the Newly Designed Crossmember/Suspension kit I am releasing shortly.
The goal of the Volvo X build, is to build a Daily Driver/Track Friendly car, that has all the comforts of a newer car.. I have been asked why I have gone with the Volvo Builds at this time. All I can say is, they need alot of support, and it is much easier to stand out in the Volvo Community with an awsome build.. LOL
I am still debating on the actual Powertrain at this point, but there are three choices I am working with..
1st Choice- A 5cyl Turbo Volvo Powerplant, that is capable of a very dependable 450 horsepower, but can be a bit tempermental during daily driving. Performance parts and Knowledge isnt as widely available as it is with the other 2 choices, so that has to be considered.
2nd Choice- A 2002 LS1 V8 that I have sitting around, and had already planned on using a LS1 in my Project Changling Build.. I am planning on offer several Motor Mount Options for different engine upgrades with my suspension kits, so I didnt really want to build two cars with the same powerplant.
3rd Choice- A Nissan Sr20Det Turbo 4cylinder.. These motors are also capable of a dependable 450 horsepower, and have a wider range of parts and knowledge supporting them. The engines are widely available, and seem to have plenty of testing behind them.
This Amazon will have the Crossmember/Suspension kit that my company is producing, so the car will now have.
Rack and Pinion Steering
Tubular Control Arms
Adjustable Coil Over Suspension
Quick Adjust ride height Feature with the Front and Rear Suspension
Rear Adjustable Coil Over Suspension with Adjustable 4-link arms.
14 inch Wilwood Drilled/Slotted front rotor assemblies with 6 Piston Calipers
13 inch Rear Wilwood Drilled/Slotted brake kit.
I am wanting to go with a Race theme.. So, I am thinking about a nice Satin Paint Job with some sort of striping.. I am also debating about a Swedish Flag on the roof with racing numbers on the doors. As far as body mods go, I may flare out the rear archs a bit, I will be removing the rear reflectors, and remove the large front park lamps. I am not real clear what I am going to do about the bumpers, I see alot of nice cars with the bumpers left on them, so I am very open about that so far.. I would like to consider some sort of Air Dam, that I dont have to kill myself trying to make or make fit, but the bumper would have to be eliminated if an air dam was installed.
Any suggestions as to direction with the car would be greatly appreciated.. I plan on the car going to the track and hopefully some of the Events the Pro-Touring and Lateral G guys are having so much fun at.. I am tired of hearing about all the fun, and would really like to join in.
I am also looking for a seasoned driver, that would be interested in helping me post a great time at one of these events.. I plan on giving the car hell myself, at these events, but I am really an amatuer, and I dont need that handicapping the cars capability. This will be a promotional car, so it does need to prove a point to the Volvo Builders out there when it comes to the capability of the suspension products. I am taking names and suggestions... LOL
Here are a few Pics of the build, along with some various pics and video's of other builds.
Here is some current pictures of the stance so far after the suspension install.. In the pictures, I have factory steel wheels and 16inch Factory Mustang Wheels installed. I am not using these wheels in the build.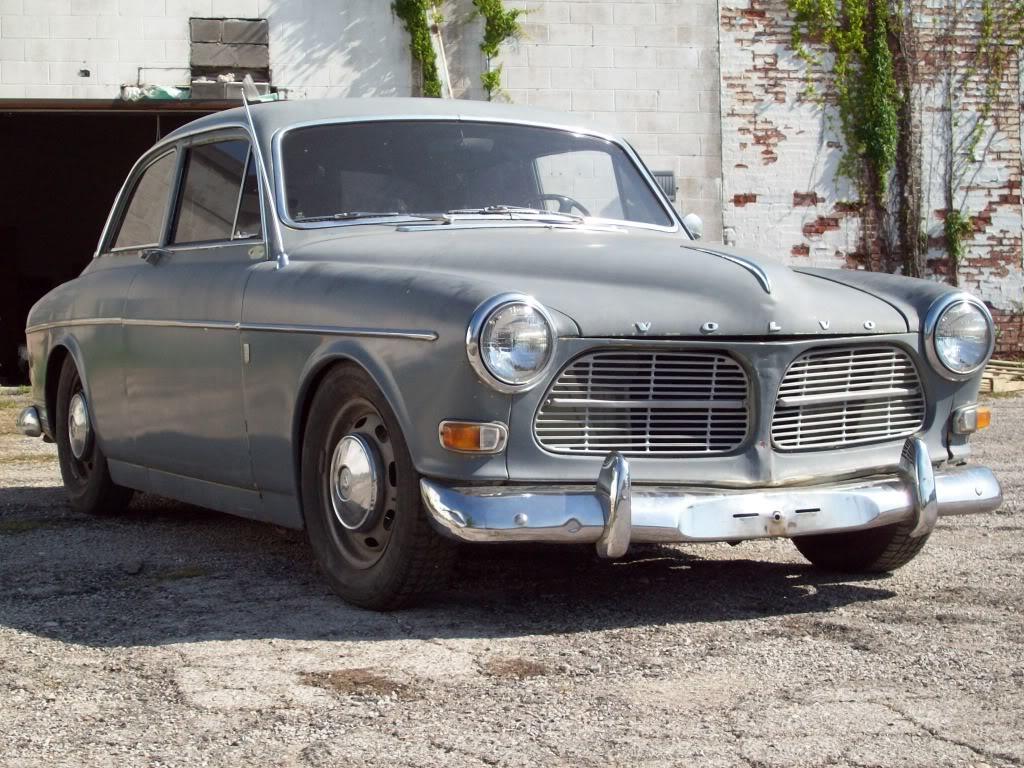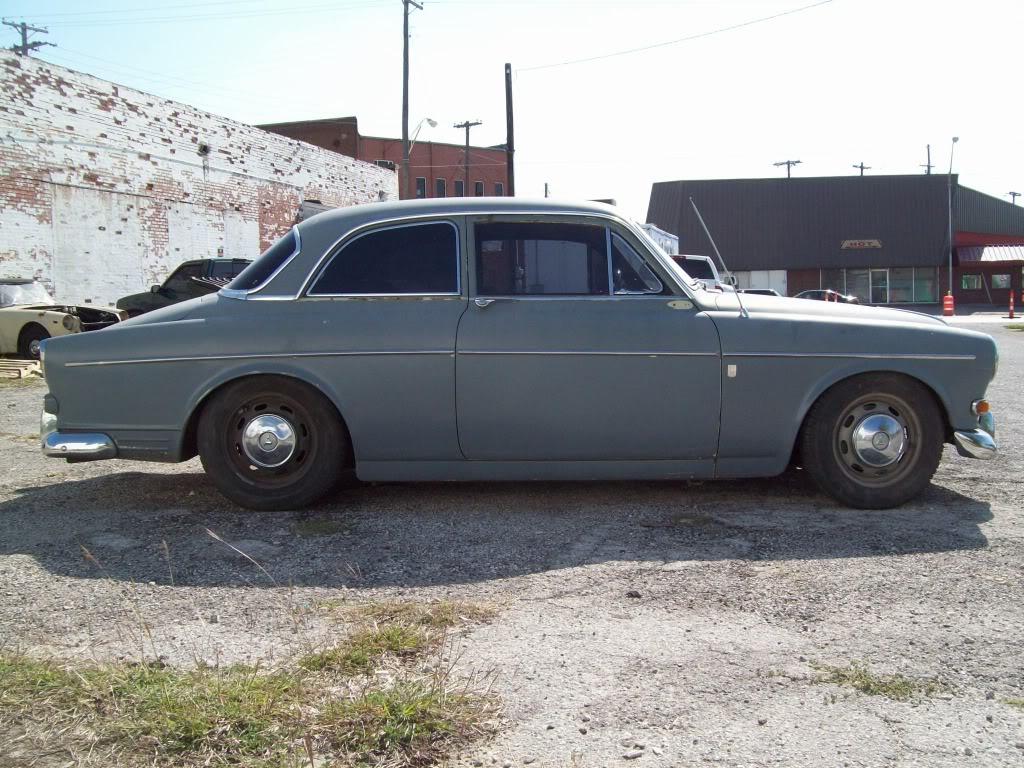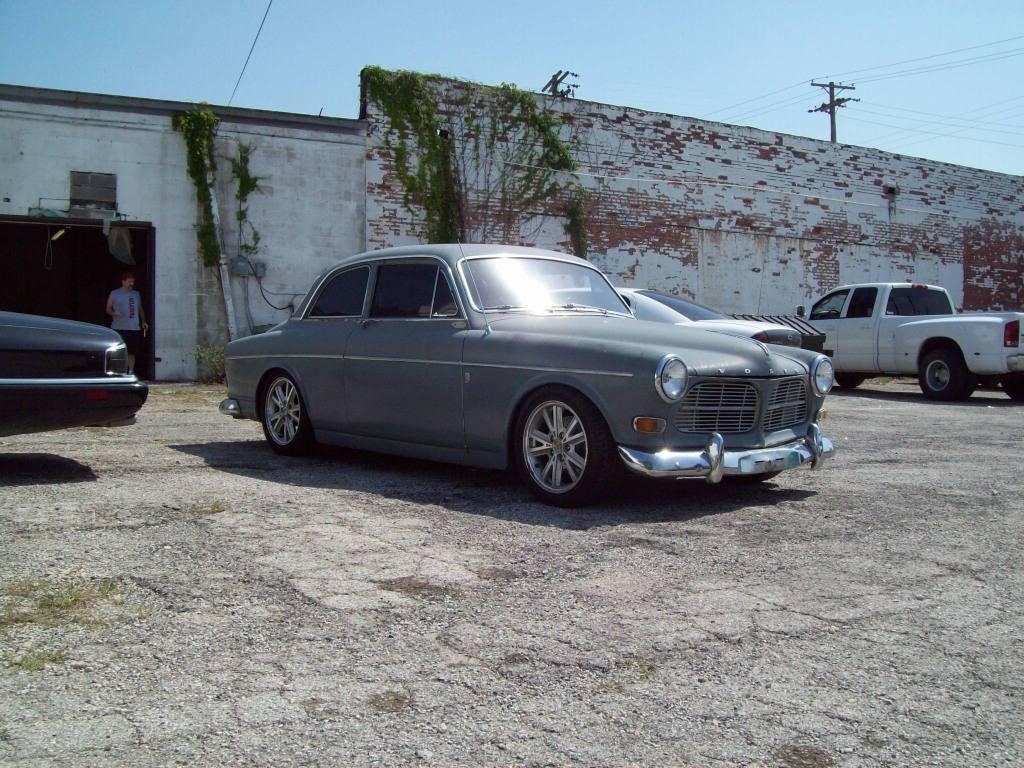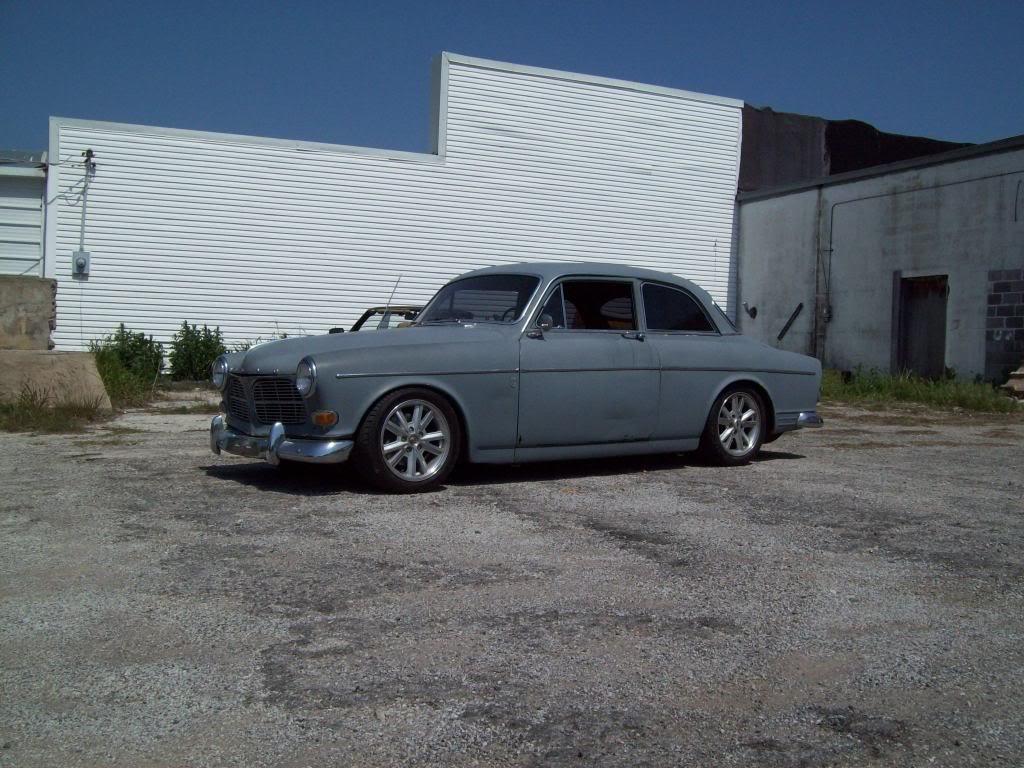 Here are some pictures of the Prototype Crossmember/Suspension Kit. Pictured are the Standard 11 inch brakes with the base kit. I will post pics of the 14 inch Brake kits, when the actual Production Crossmember/Suspension Kit comes in.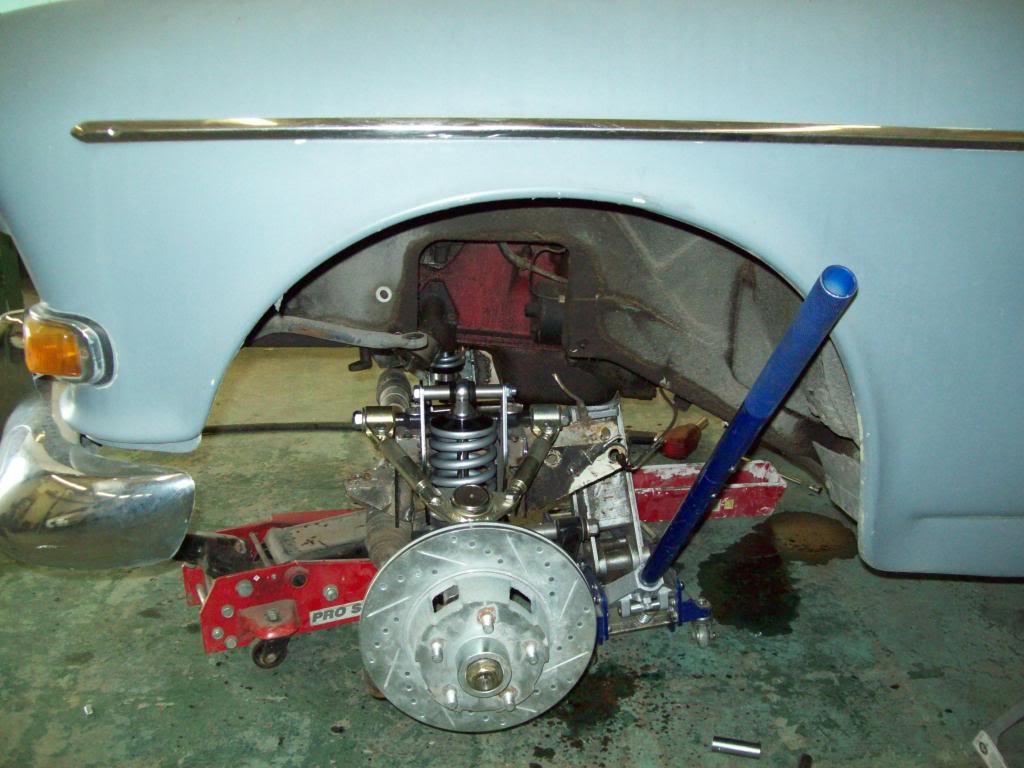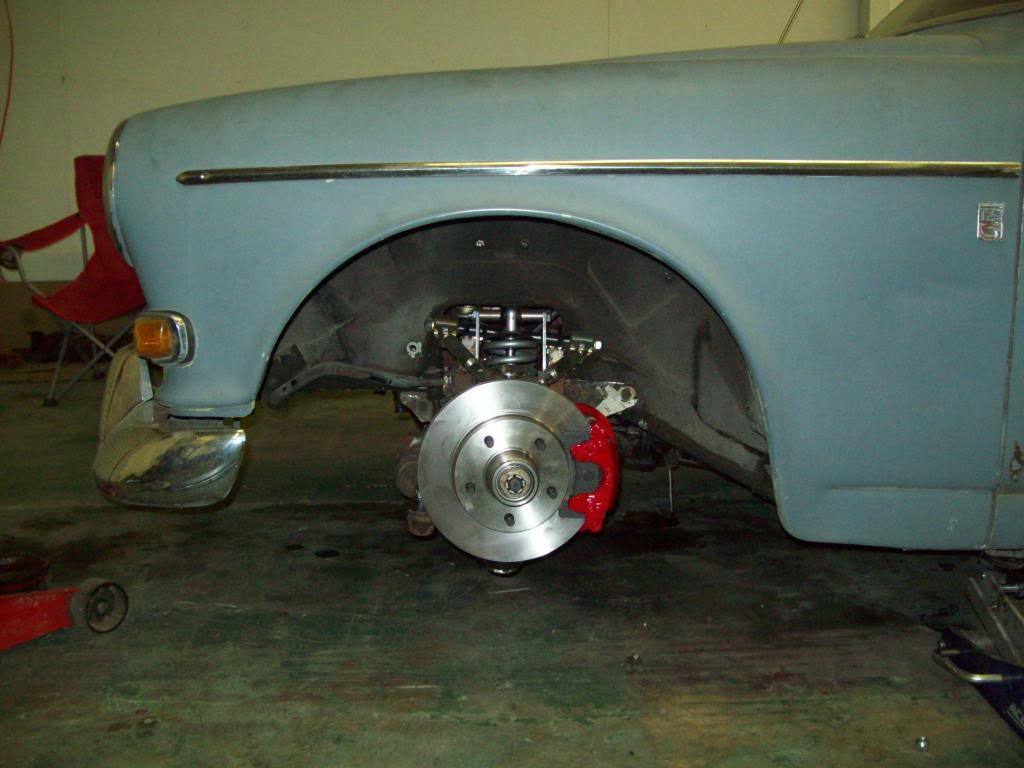 Here are some pics of the style wheels I plan on running.. These are 19x8.5 front and 19x10 rear.. I may end up stepping it down to an 18 inch wheel if I dont like the overall all stance and ride height. I think the 14 inch Wilwood front brakes, and 13 inch rear brakes, are going to look great with this style wheel.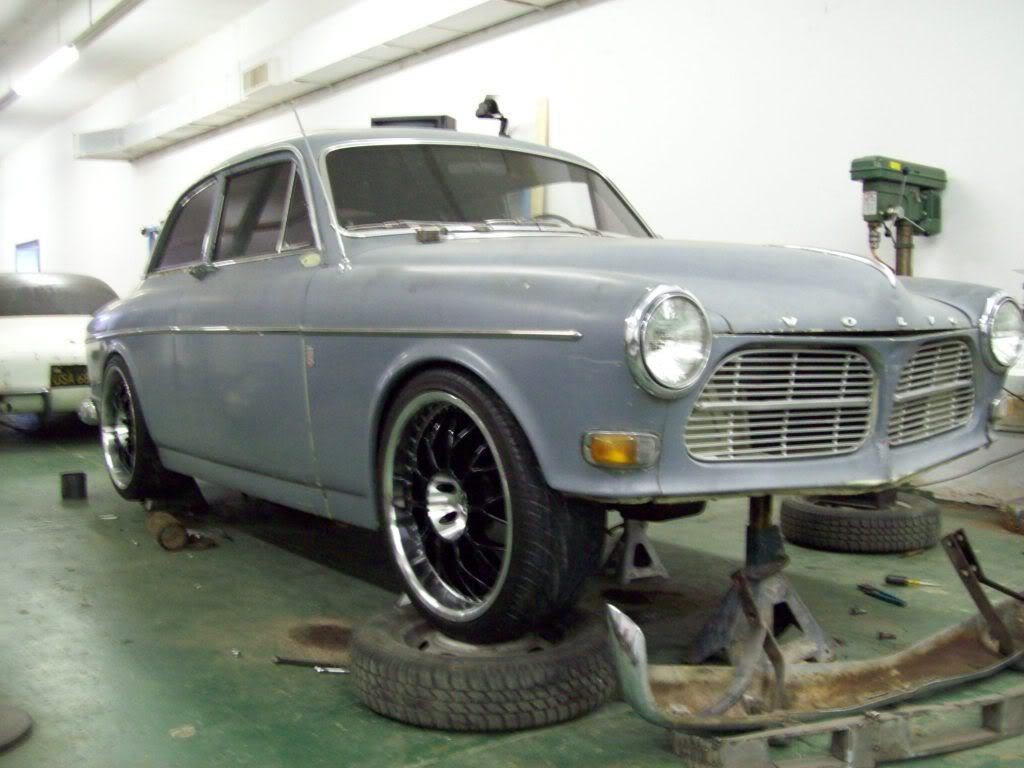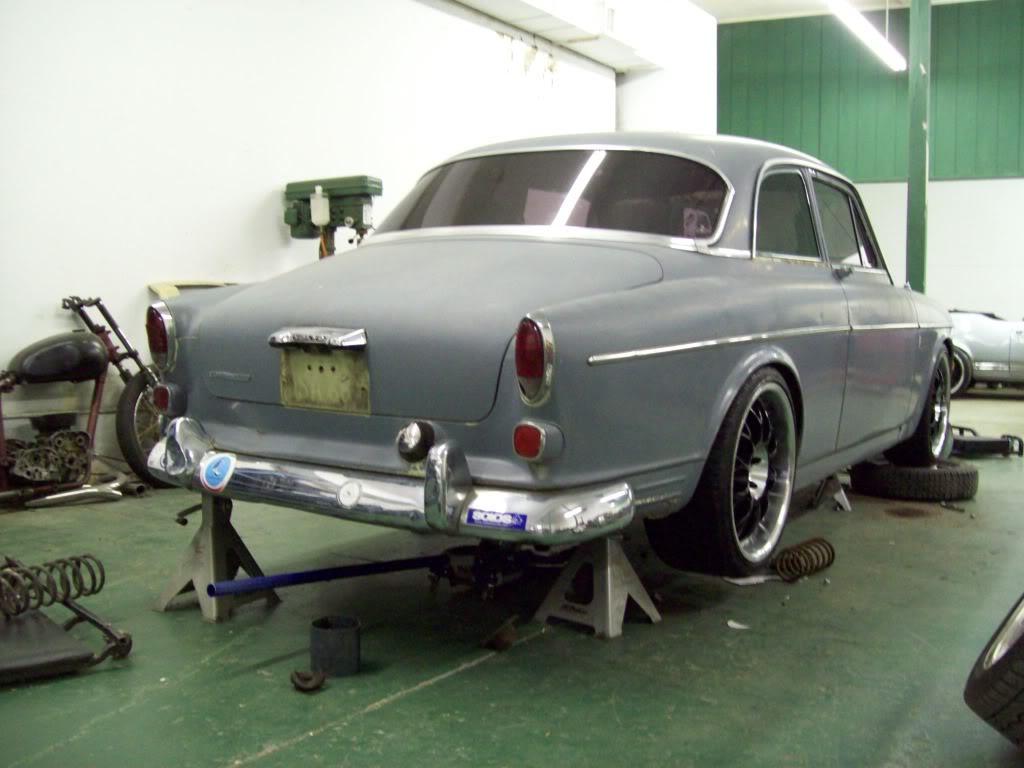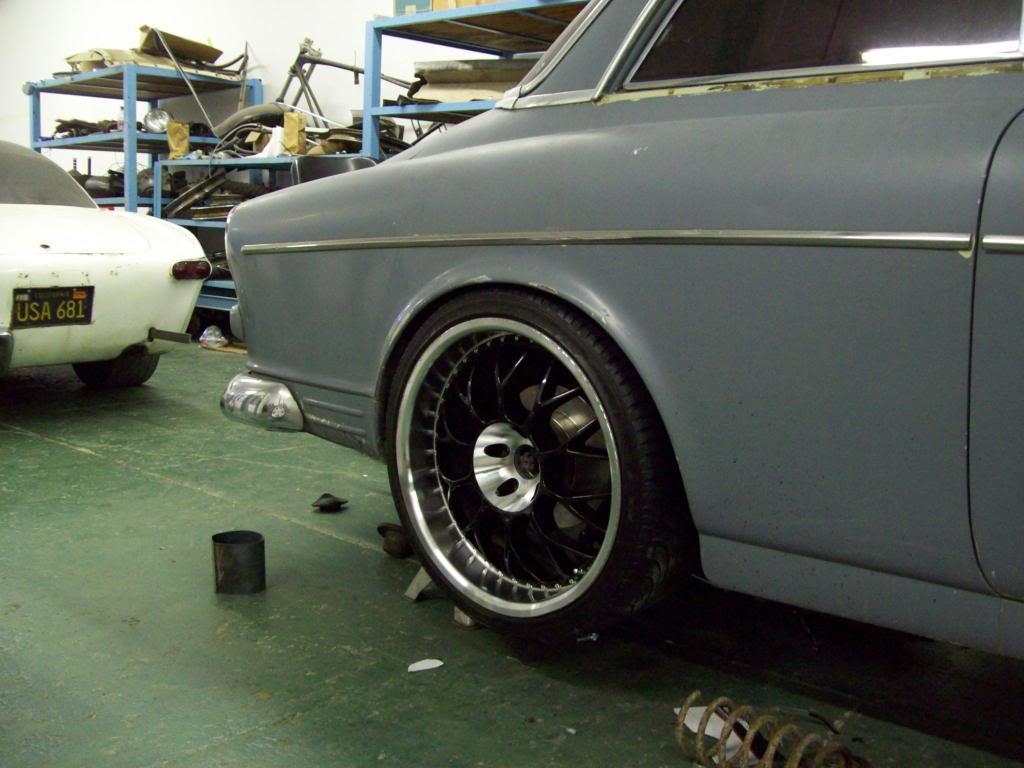 Here are a few pictures of various Amazons with different stances and styling.. The first car is factory wheels and factory stance, the others are cars people tweeked..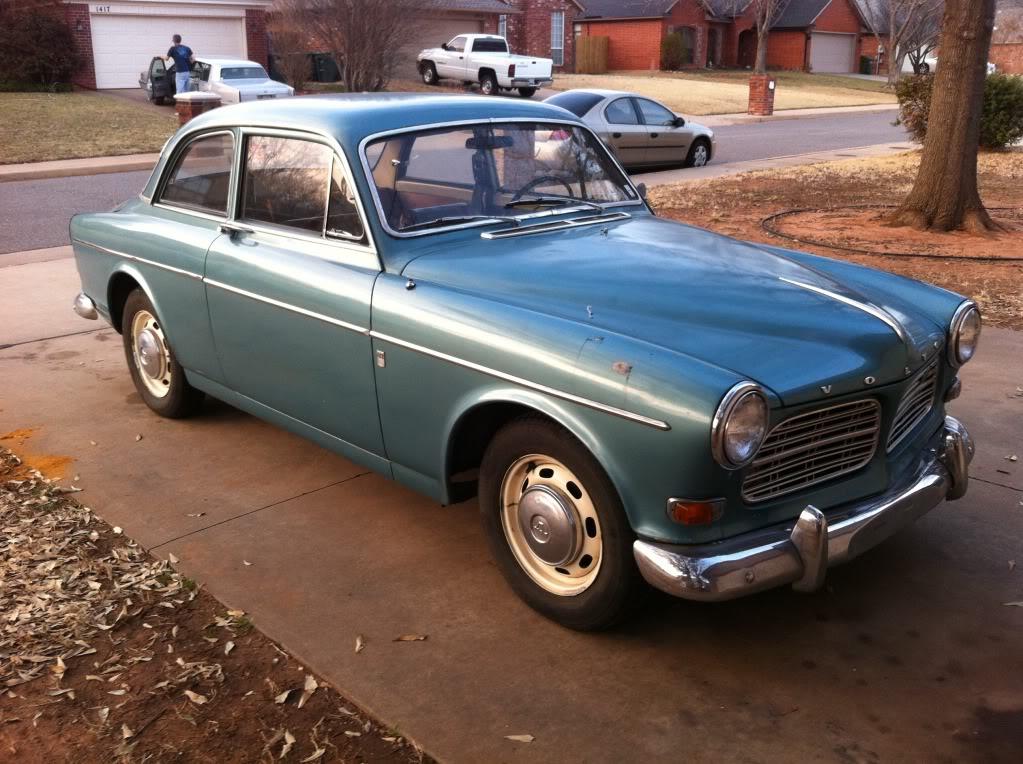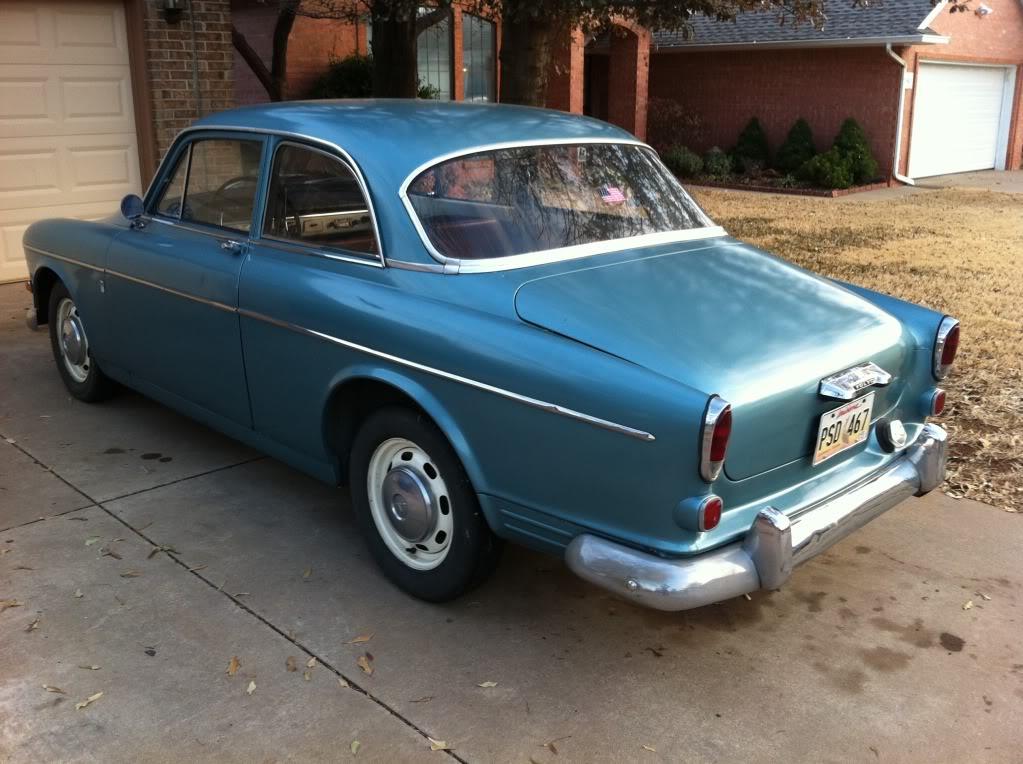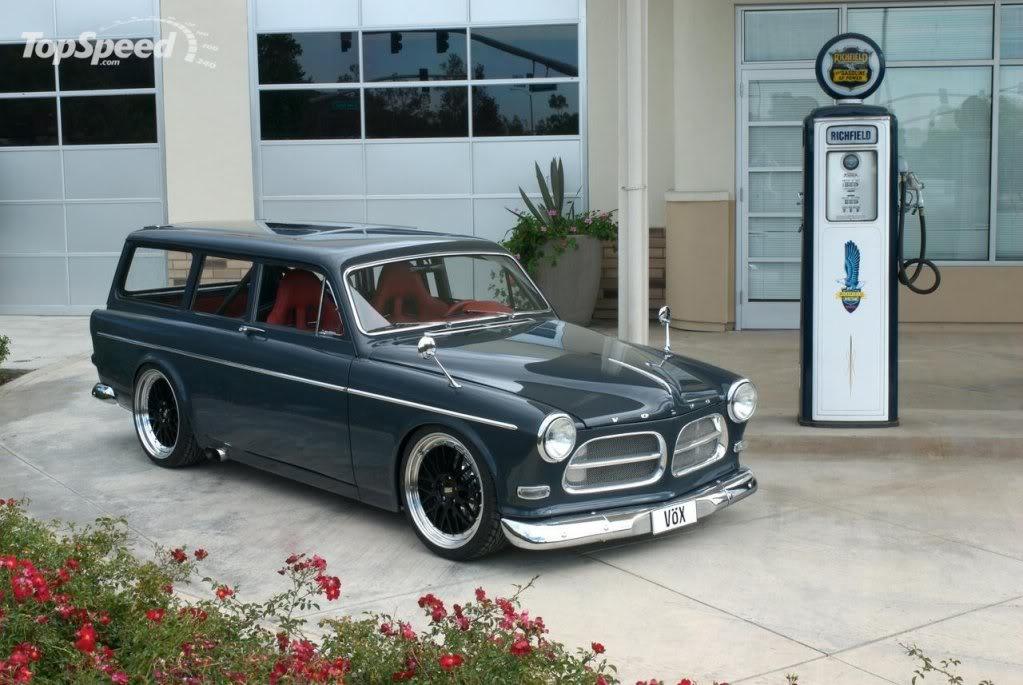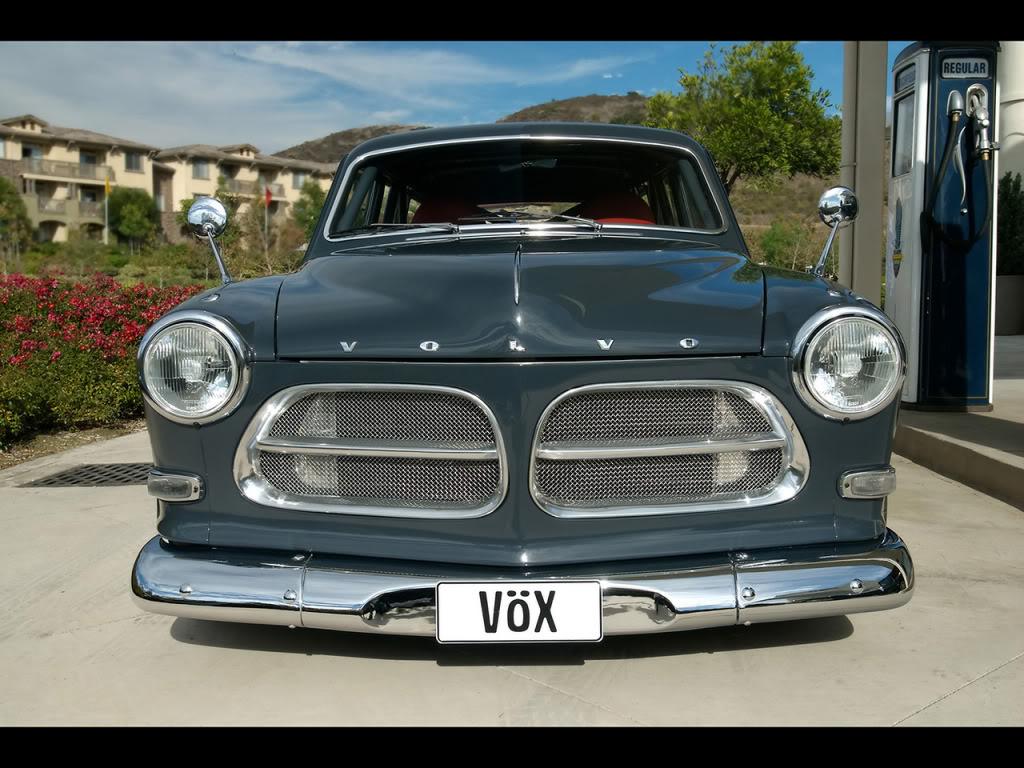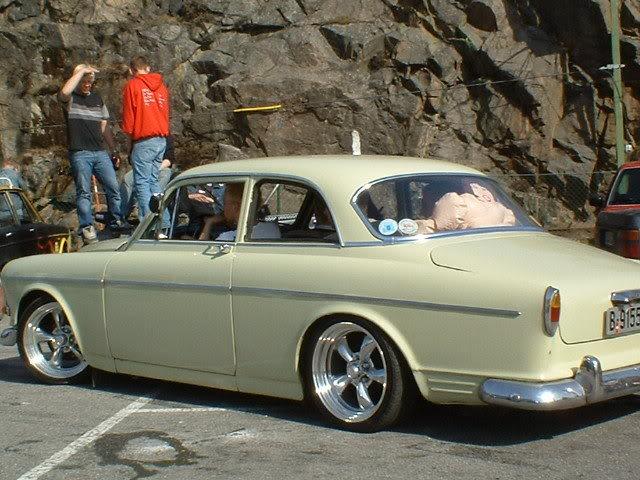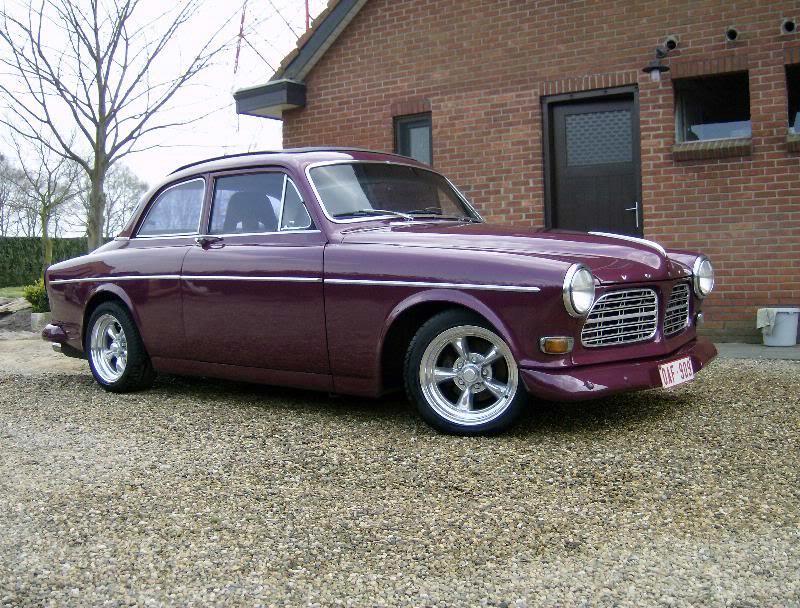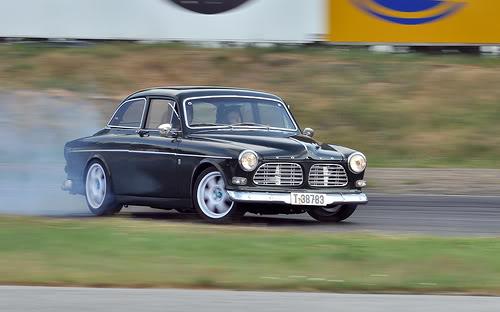 Here are a few Youtube videos.. These are running the later Model Upgraded Volvo Turbo Powerplants. The first Video, is a really cool computer generated Police Concept car.
No carburation here... I can purchase brand new Cammed up and fully accessorized LS6's with 425 Rear Wheel Horsepower, with (Altenator, power steering, coils, throttle body, Programmed ECM, Painless harness kit, everything minus Headers and AC compressor for 7000 dollars all day long. I dont mind spending that kind of money on a package like that, because I know it will hold up, and you can get parts anywhere.
I actually have guys in Europe saying they would prefer the LS version, because they are widely available there also. I would like to have something different for sure, but I need it to appeal to the masses in this case. And I must say, a Ls Series motor in an Amazon it a bit different.. Just go to Youtube, and you will see plenty of the T5 Volvo Swaps along with the carubrated 350's and 302's...
6/3/2011

Well I have my rear end solution figured out.. I will be have some Custom Ford 9 inch floaters made, that will be direct bolt in to the Factory Volvo 4-link arms. These rear housing's will be made to the exact track width of the factory Volvo, and will allow all the variations in gear rations, traction options, brake options, etc, etc. They will literally slide under the car, and pin up to the factory arms.. Now I have to figure out the driveshaft hook up and possible length difference.
I have been trying to make all these kits direct bolt in, but does anybody think it is too much to ask, for the customer to work out their driveshaft hook up? I can give them the solution, and post it before purchace, but ultimately leave it to them to handle. It may be that the best solution is a hybrid driveshaft, that is best to be done per application by the customer.. If I can offer some sort of double U-joint, I would obviously do that, but I dont know if I can come up with a solution that caters to every application with the driveshaft hook up.
6/6/2011

Well I got our first production Crossmember and Control Arms in. It fits great, but I have changed the design of the Upper Coil Over mount.. Our kit is coming with a quick adjust ride height capability, I will post some picture of that set up when I have the complete unit togther this week.. I will have picture with the standard 11 inch brakes, and the optional Wilwood 14 inch drilled/slotted rotors and 6 piston calipers.
I have also added some punched holes to brake up a bit of the gusseting, and will be adding two gussets to the Upper control arm plate.. I have others point out the fact that the upper control arm bolts are in upside down, my guy put them in that way for transport, I dont know why.. LOL
The drawn squares and the marked hole locations in the square, is the location of the bolt in motor stands. I have opted to make various engine stands that bolt directly to the crossmember, that way you can have several options and can change engine configuration at any time. And with this type of mounting, you never affect the powder coating or painted surface if you ever decided to change engine configuation later. As of right now, we will be offering a standard Volvo B18 engine stand(Factory to the P1800/Amazon), the later model T5 Volvo Powerplant, and the General Motors LS Series engines. We will also offer a base plate that will allow you to build your motor appication stand on, so can always remove it as an option.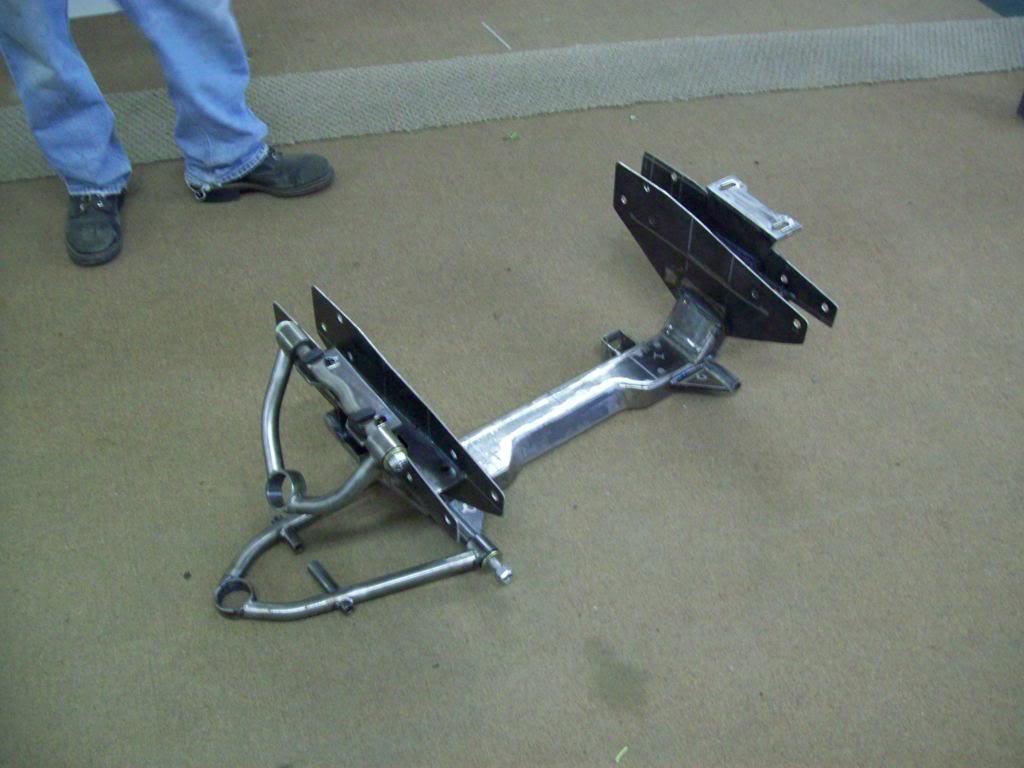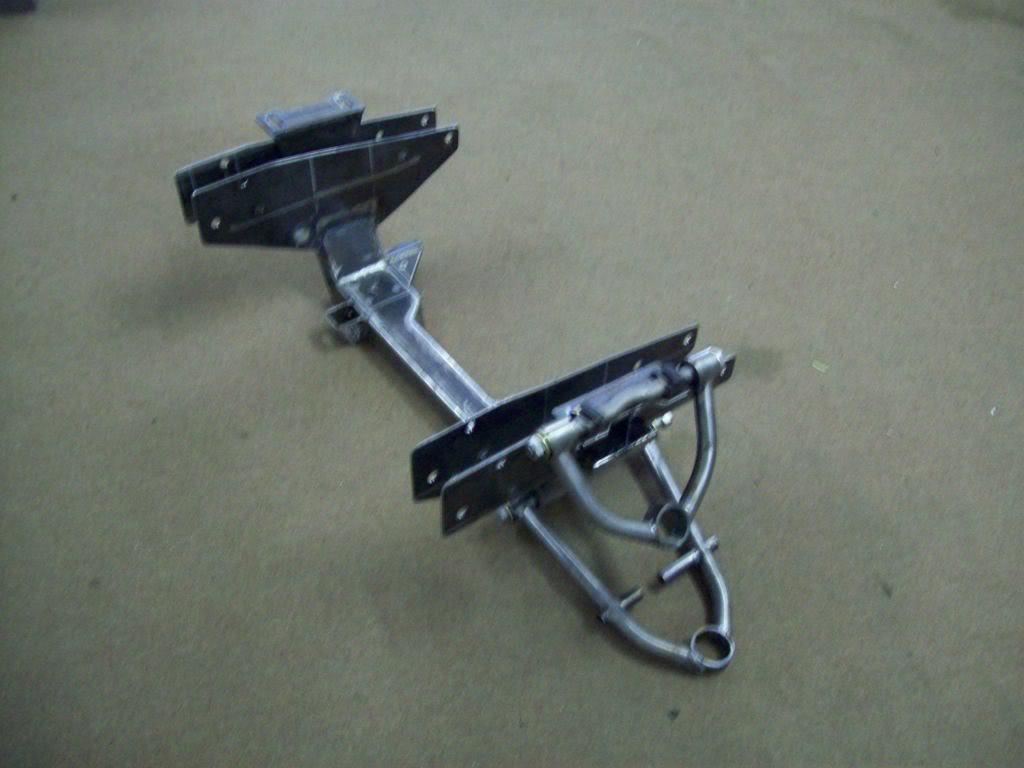 6/8/2011

Here are some pictures of the 14 inch Wilwood Drilled/Slotted Rotor and 6 Piston Caliper kit.. The other 11 inch Drilled/Slotted Rotor is an upgrade also, which will be considerably less. The kit comes standard with the 11 Smooth Rotors.
I will have some updated pictures of the complete Front end kit later this weekd.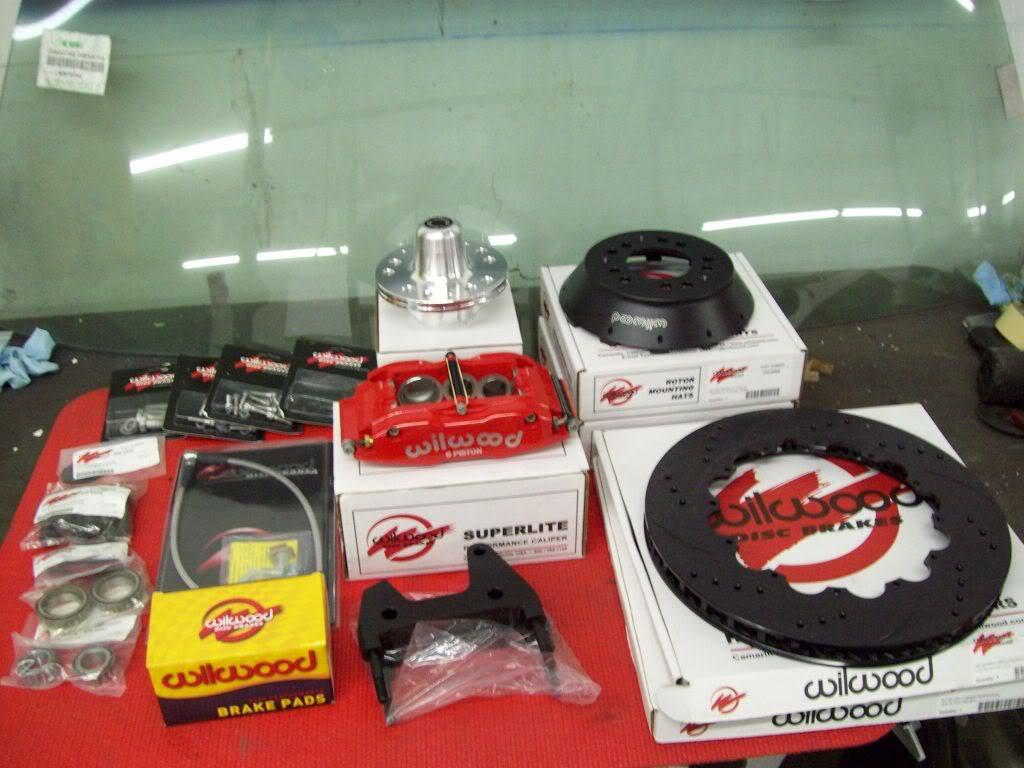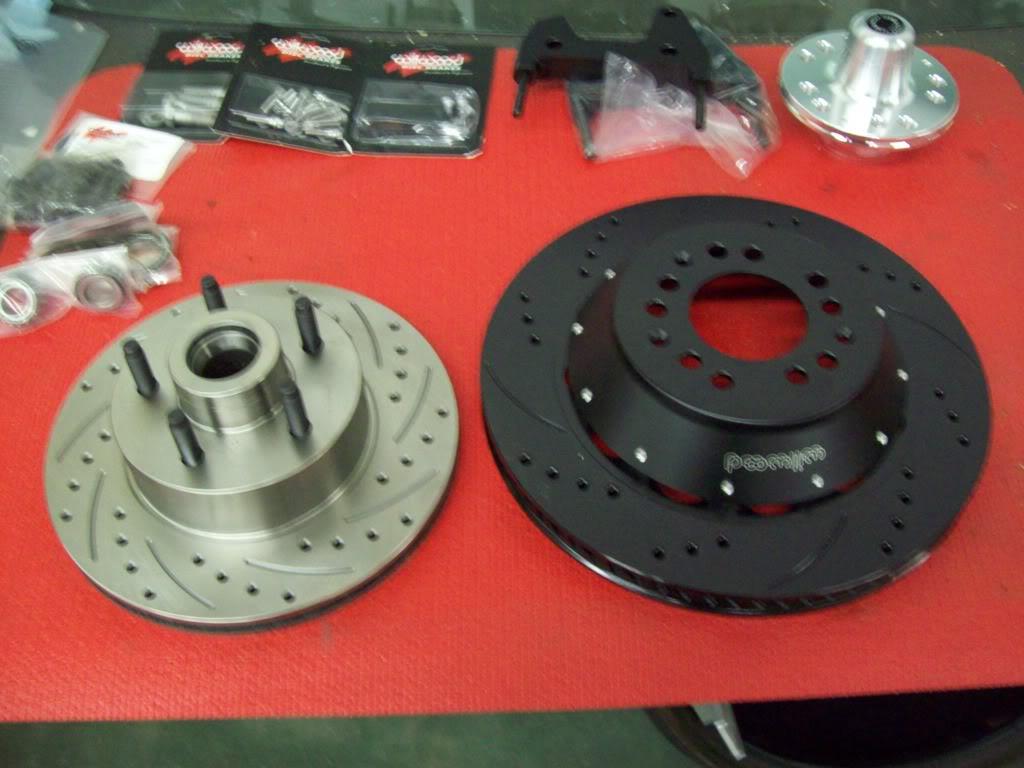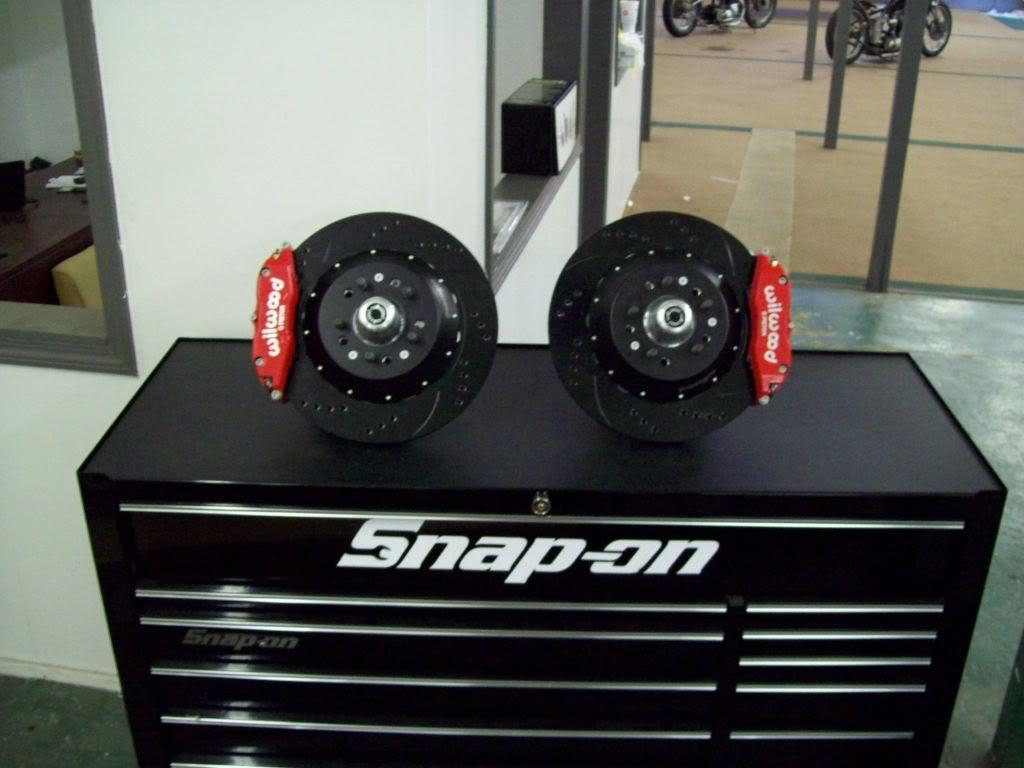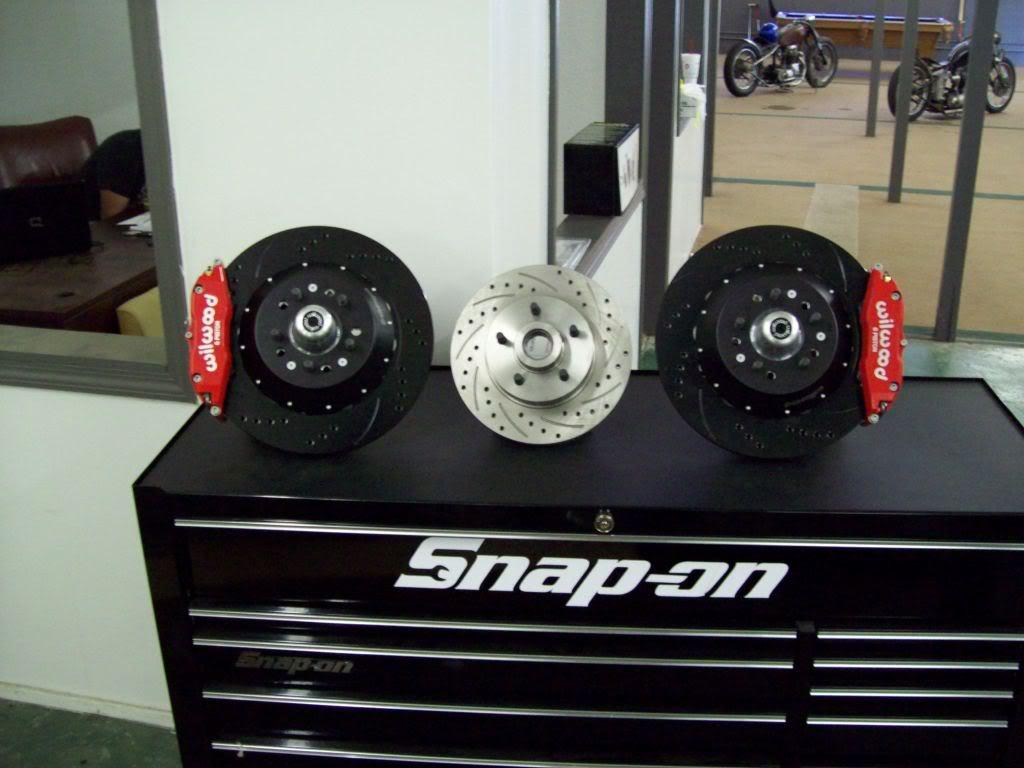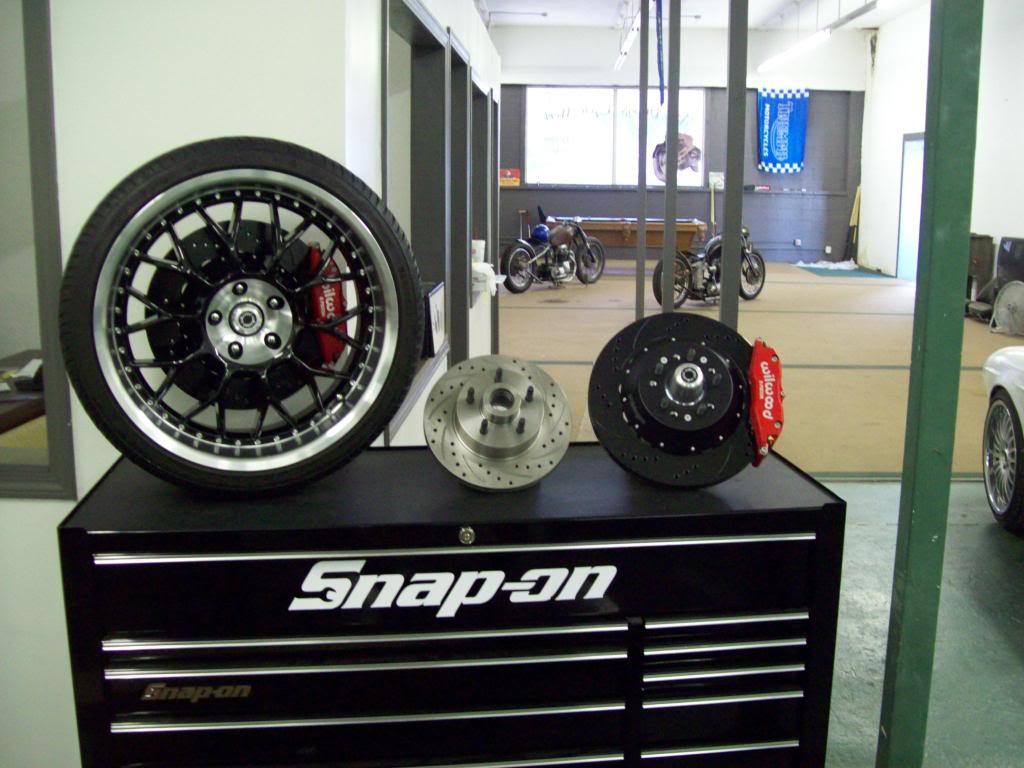 I have been getting emails about some more pics of the Crossmember, here are a few more.. I am waiting on the tie rod ends and another ball joint for the bottom, so I can complete the other side.
Before I get comments on ball joint and geometry questions, keep in mind there is no LOAD on the suspension.. Once the load is on, there geometry and ball joint position is just right..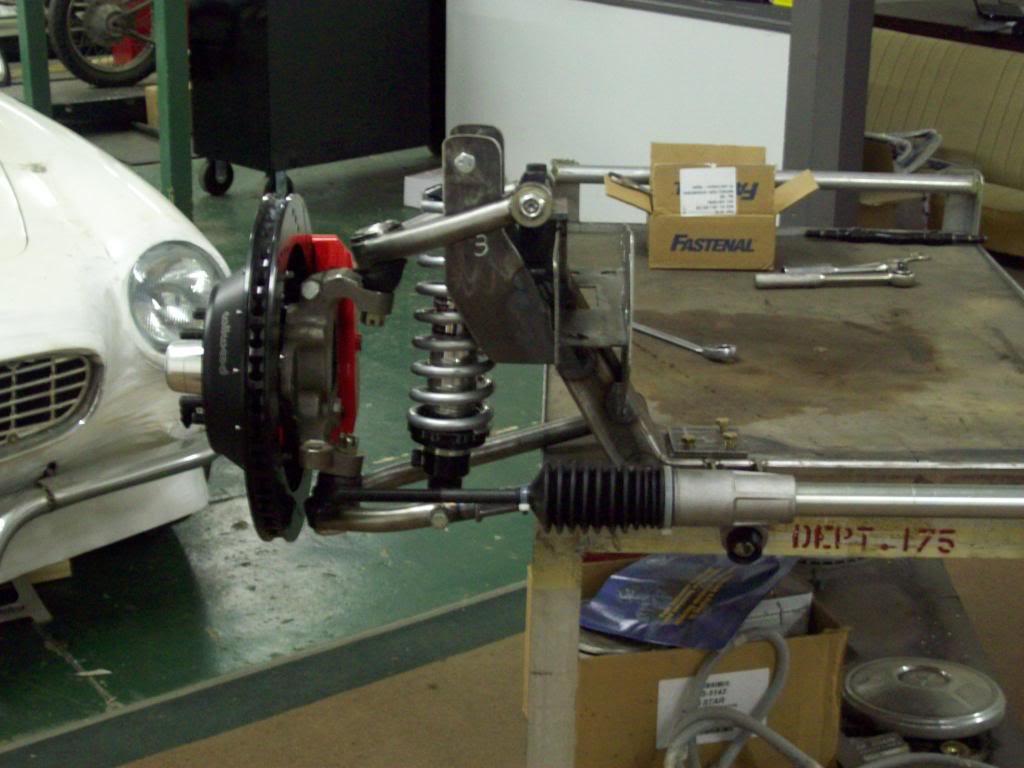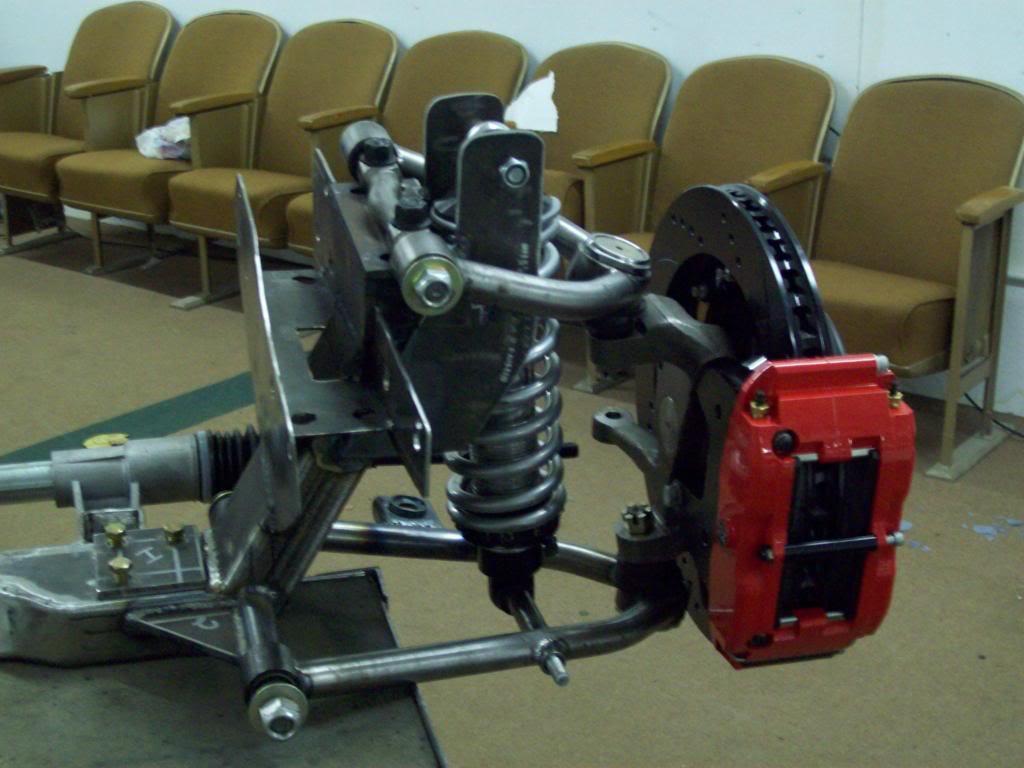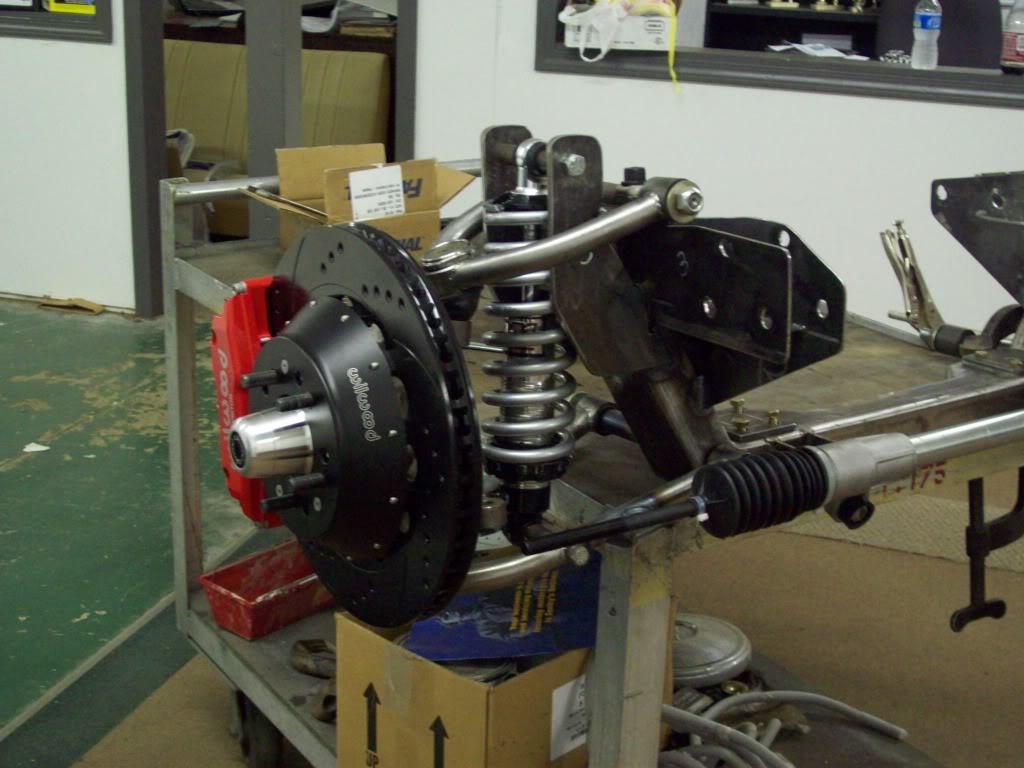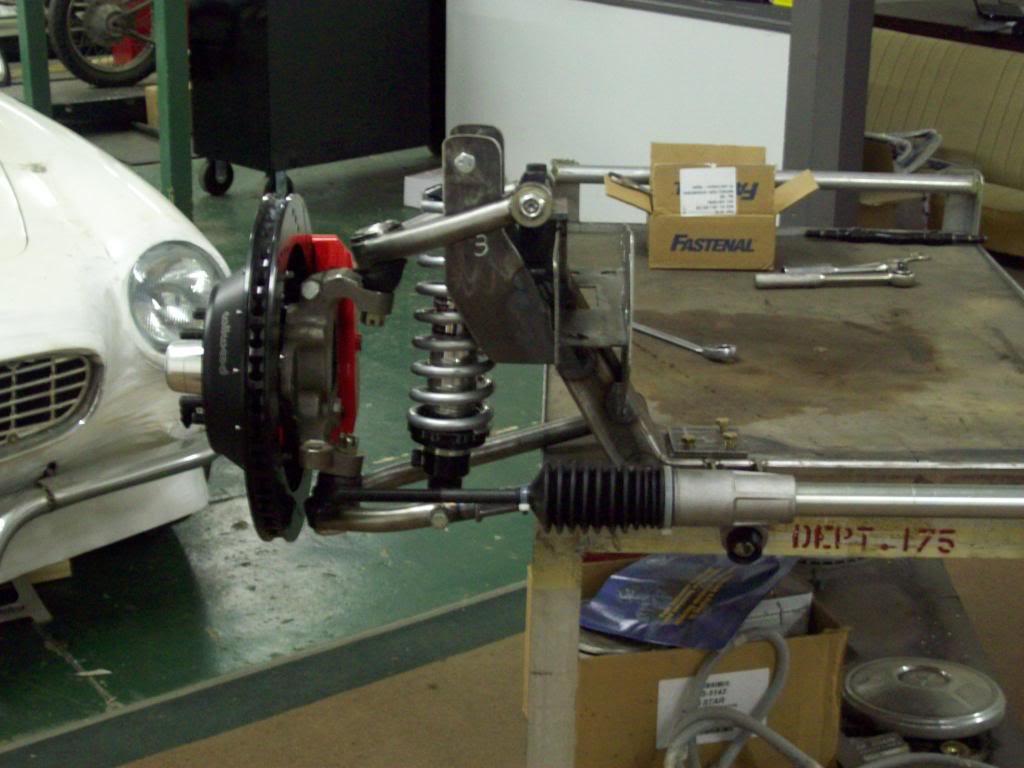 6/9/2011

Here are a few pictures with both sides together and a wheel installed.. I am getting ready to put it in place today, and double check the motor mounts..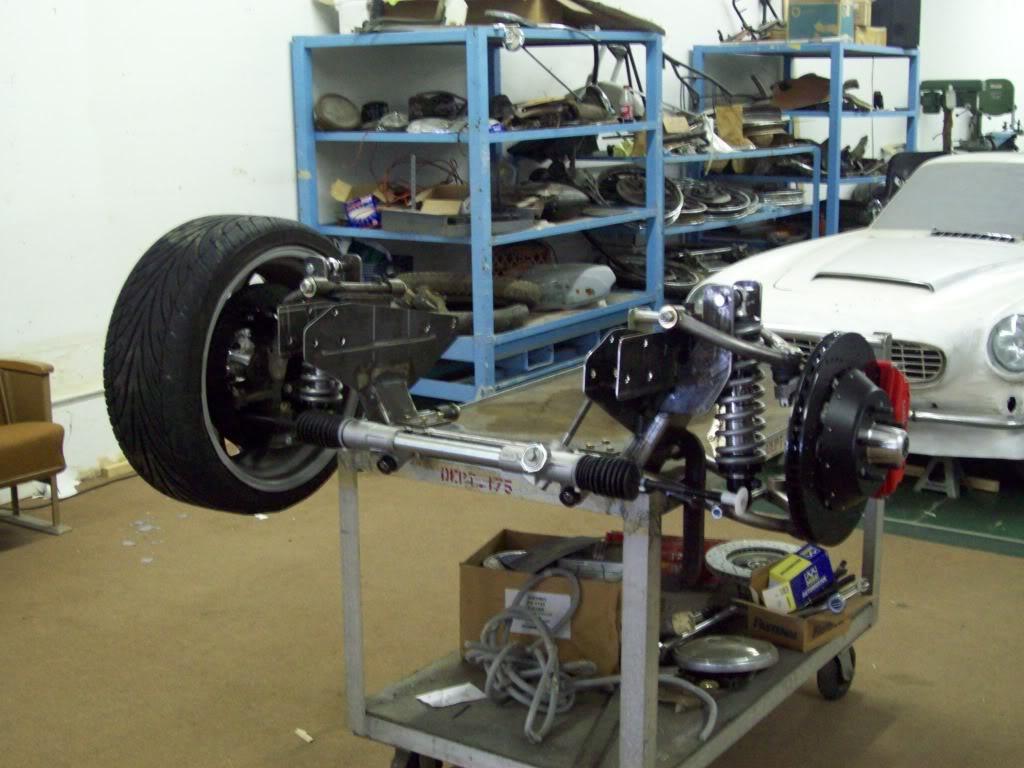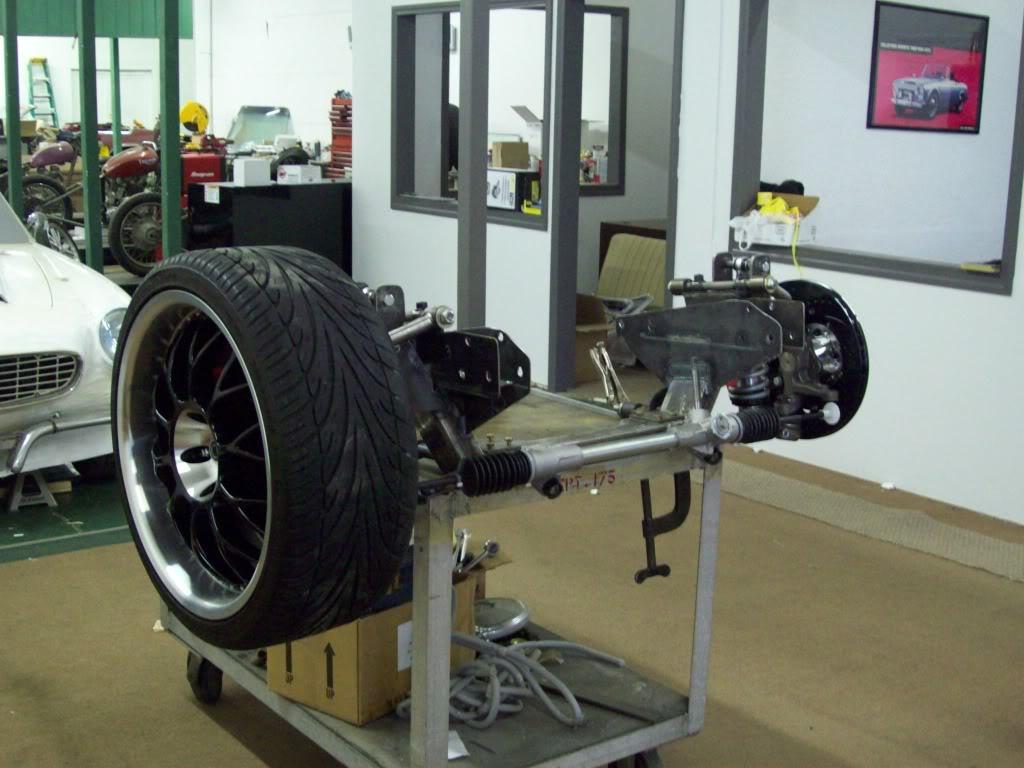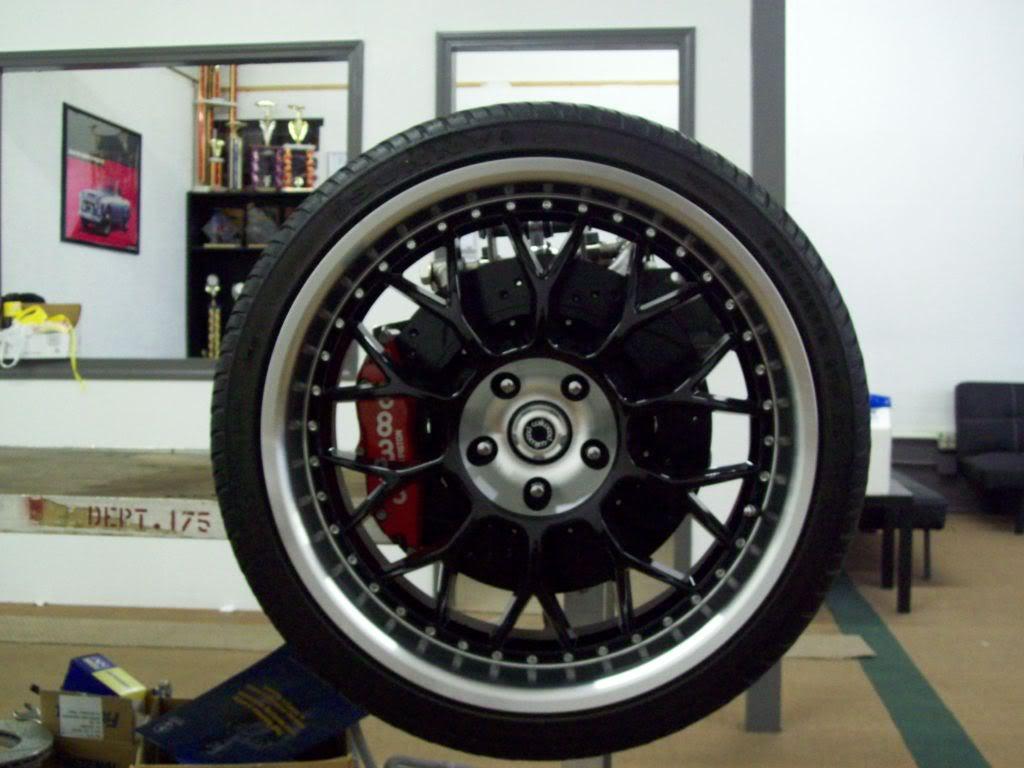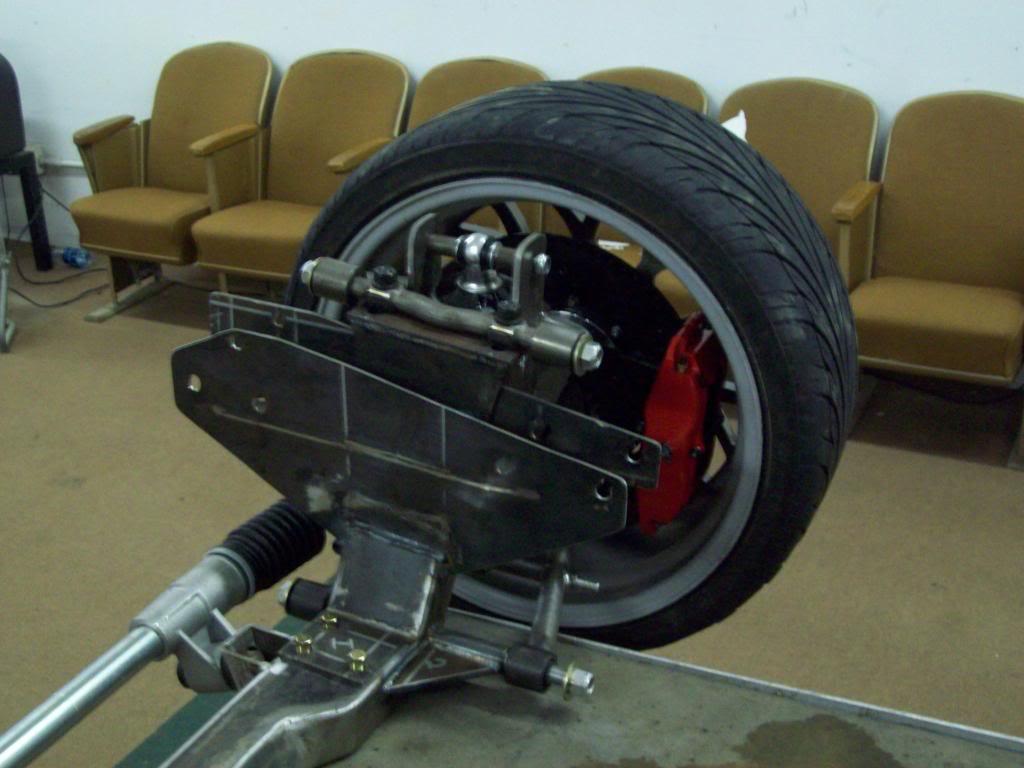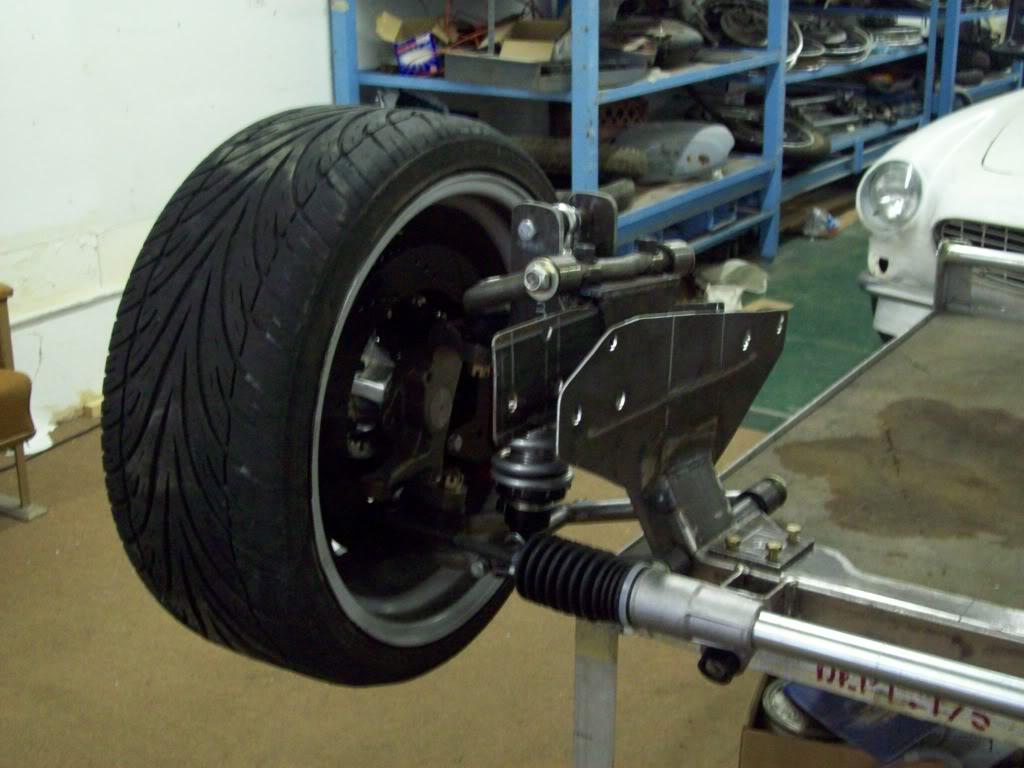 Here are some pictures of the crossmember installed.. I am taking for alignment tomorrow.... The used wheels I got a deal on, arent quite the correct offset.. Damn it.. I am thinking I am going to drop to 18's...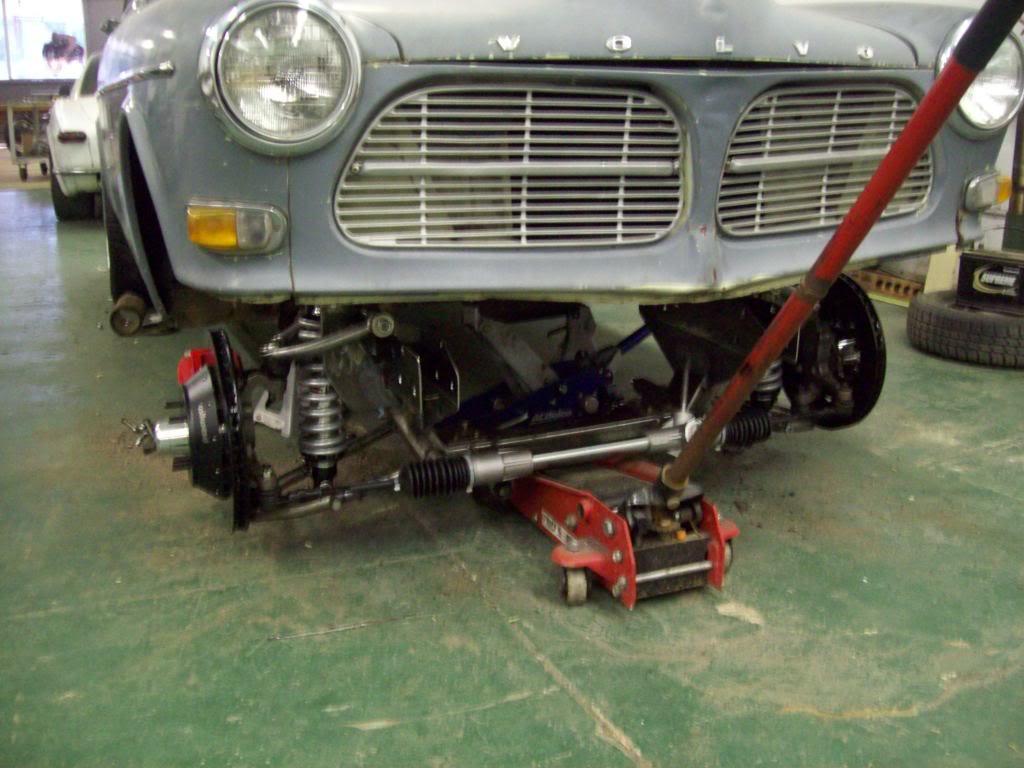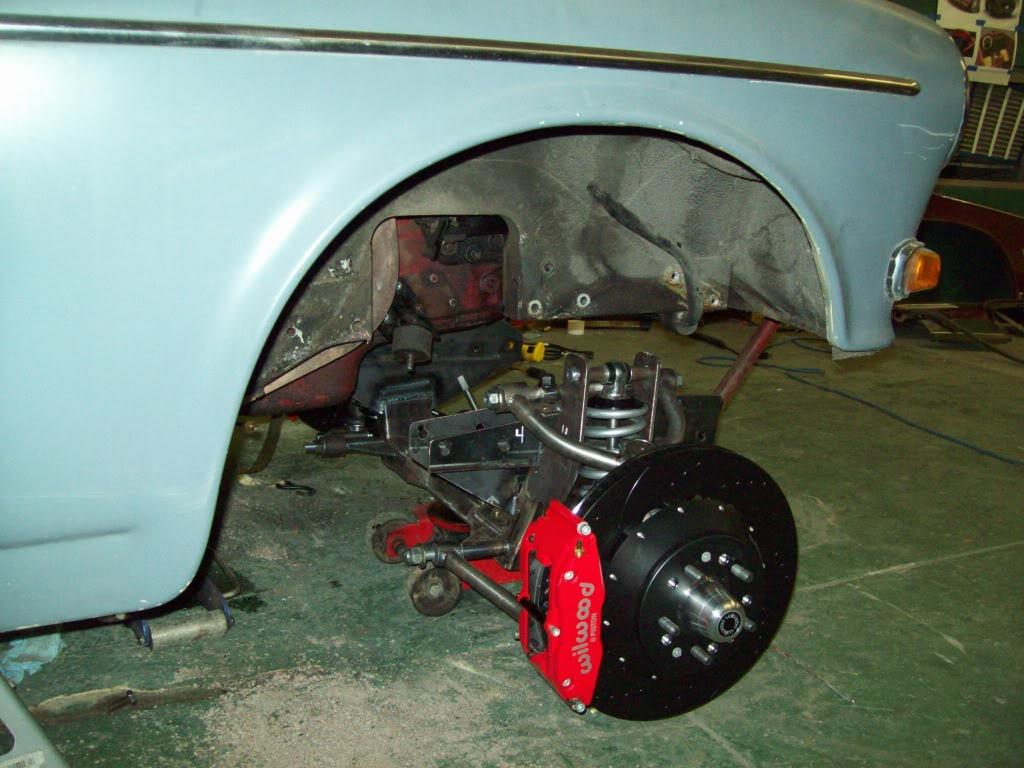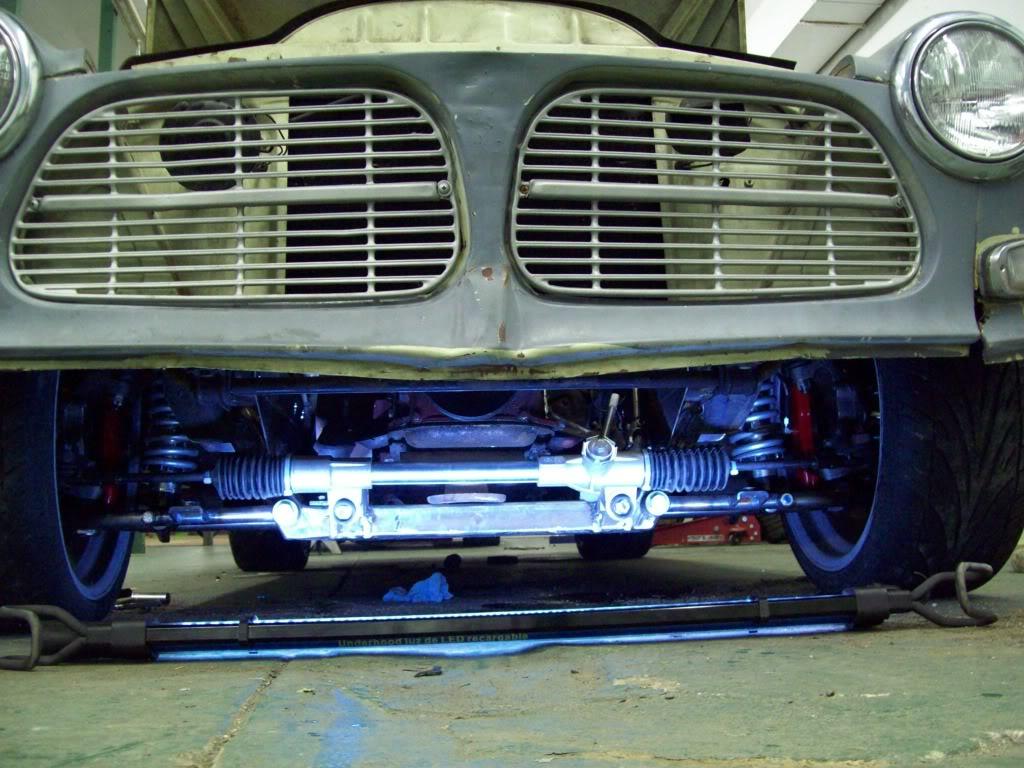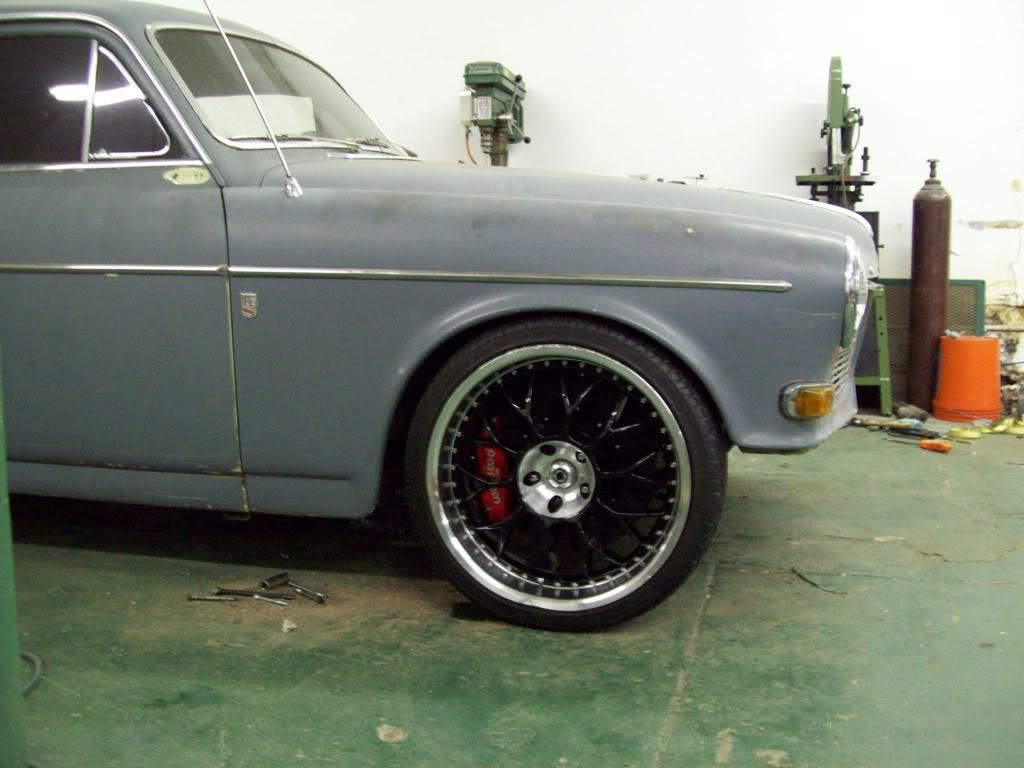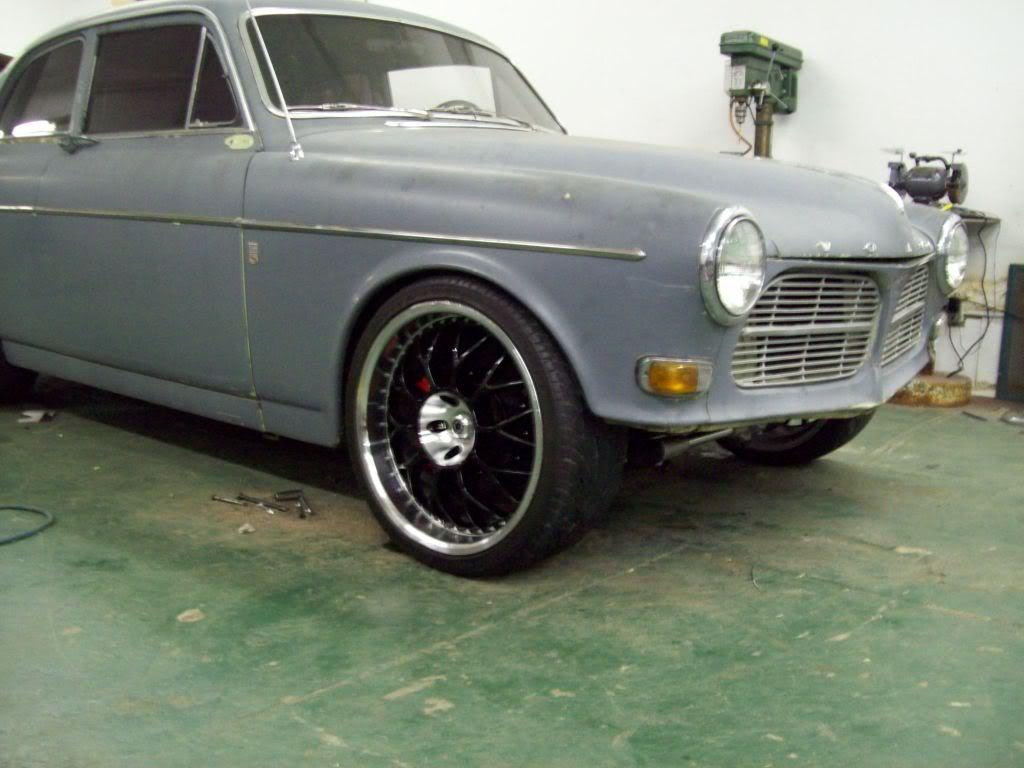 6/10/2011

Here are some pictures of the car outside.. I am going to see if I can work with the wheels a bit, I really like the way they look.. I am thinking I may just order some 18 inch front, and keep the 19 inch rear...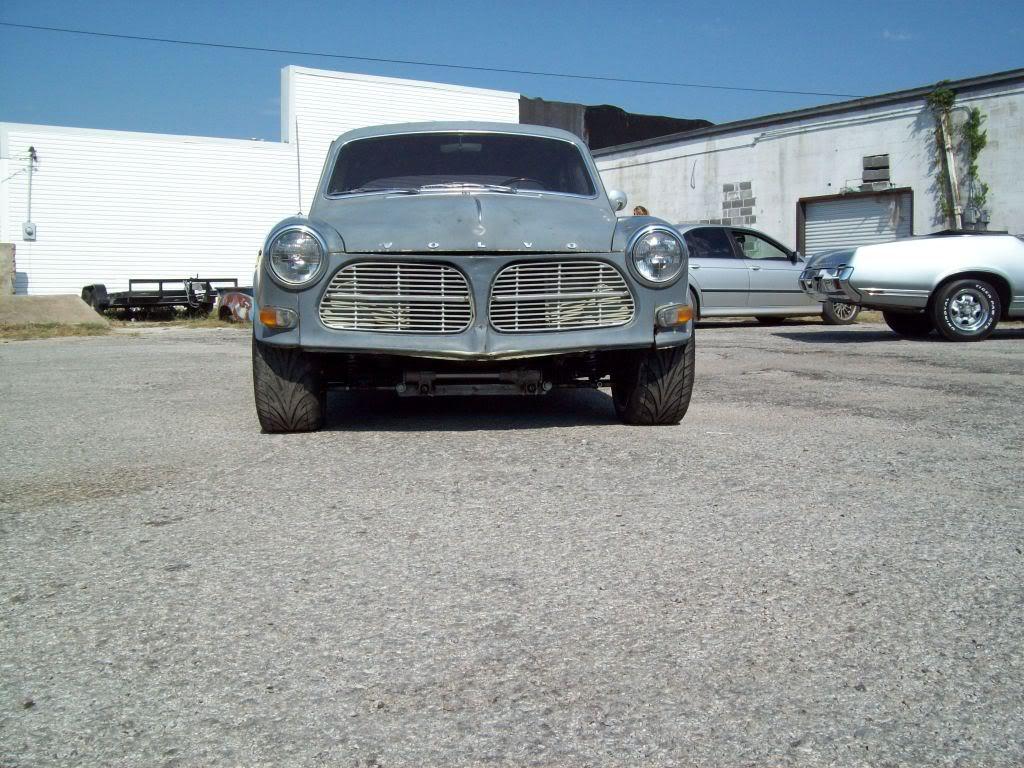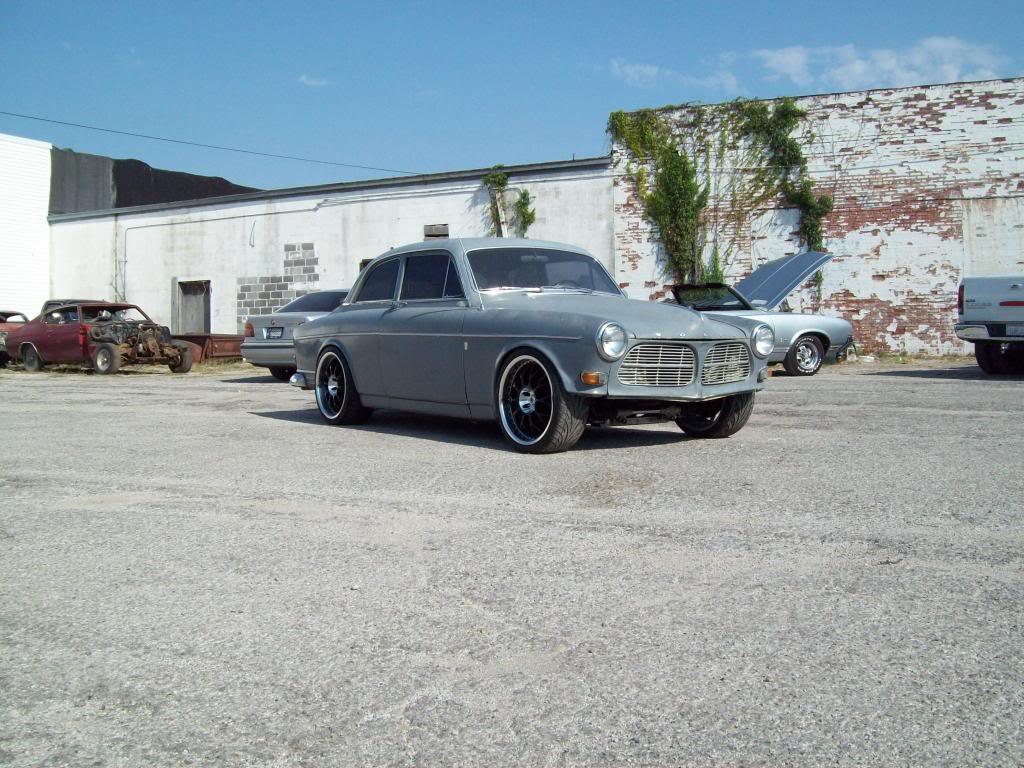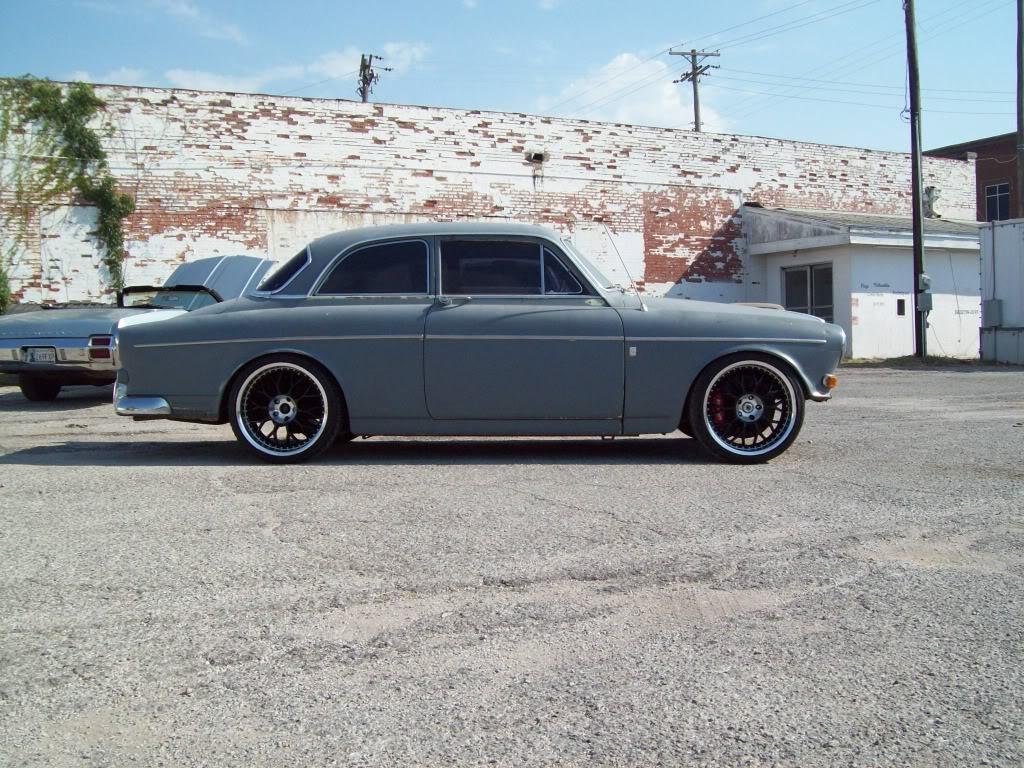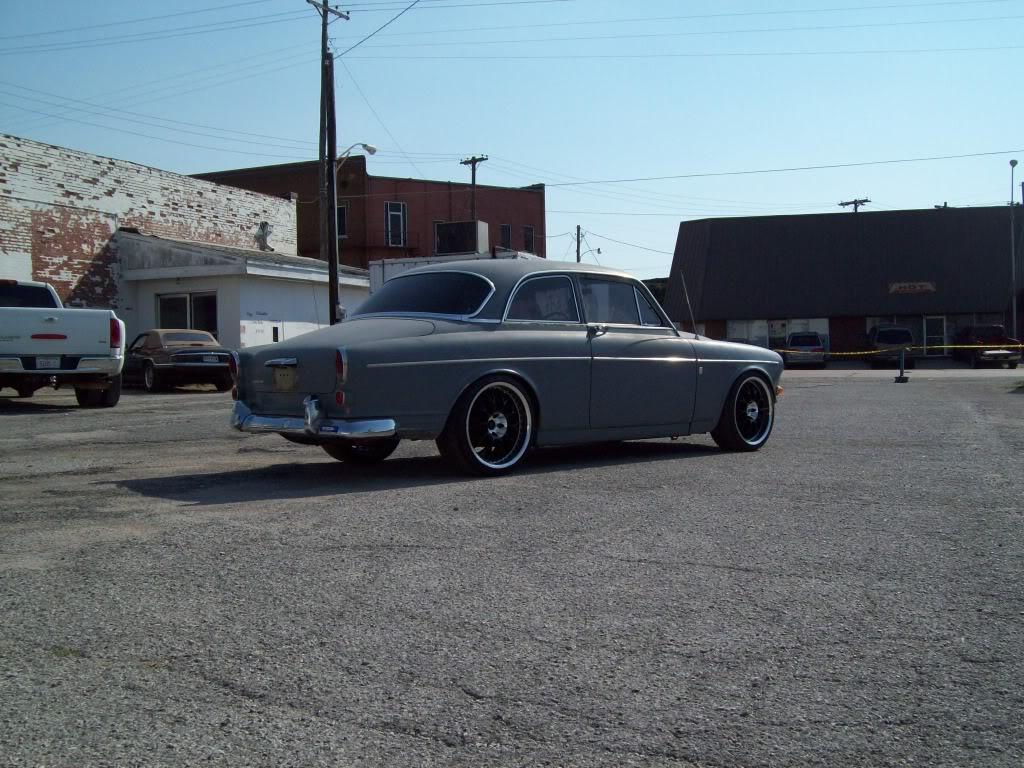 6/18/2011

Well here is another update on the P1800/Amazon Crossmember Suspension kit. These are available for order next week, starting the June 20th. In order to qualify for the discount, all orders must be in by July 1st.. At that time, I will know how many I need to order for the people that are wanting them.. Things look good for a second run at this time, but interest will surely play a factor.
All service parts are readily available at any chain Auto Parts Store, along with a considerable price savings over the OEM Volvo Components. I did this, so people can service their Front Ends and Rear Ends with ease, due to parts availability and savings.. Every kit, will have a parts number break down of all the servicable components.
The Custom Direct Bolt in Ford 9in Rear ends will be available in about the next 60 days, along with some other very cool parts.. I am working with Vintage Air, so we will have some efficient and working heat and air systems for these cars. My company Classic Auto Glass Innovations will be offering the Flush Mount Windshields and Back Glass's. We will have completely updated Electronic Guages (Direct Replacement) with a GPS speedometer, so there will be no Gear Ratio or Tire size issues for speedo Calibration. Custom Interior Panels, that will be retro, but updated in styling, etc, etc..
Diversified Auto Group is pursuing all of these bolt on items, becuase early next year, we plan on releasing a Re-Badged Amazon and P1800. These cars will have the best of in suspension and brakes, up to 500 Dependable and Economic Horsepower, 5-speeds or 4 speed overdrive Auto's, Power windows, modern AC/Heat, Retro but modern interiors and conveniences, etc, etc.. We will be releasing Artist Renditions of these Rebadged vehicles in the near future.. We will also be taking on Customer who wish to send us their cars for the Resto-Mod/Pro-Touring restorations. Everything is completely Bolt in, so the steady quality will be there in each build.
Here are some pictures of the Various Ride Positions the Front Suspension kit is capable of.. Please keep in mind, all the different ride heights, are capable of proper wheel alignment (toe, caster, camber) If you would like information, to order, or get on the contact list, dont hesitate to email or call...
Factory Ride Height with Standard Spindles (Factory Wheels)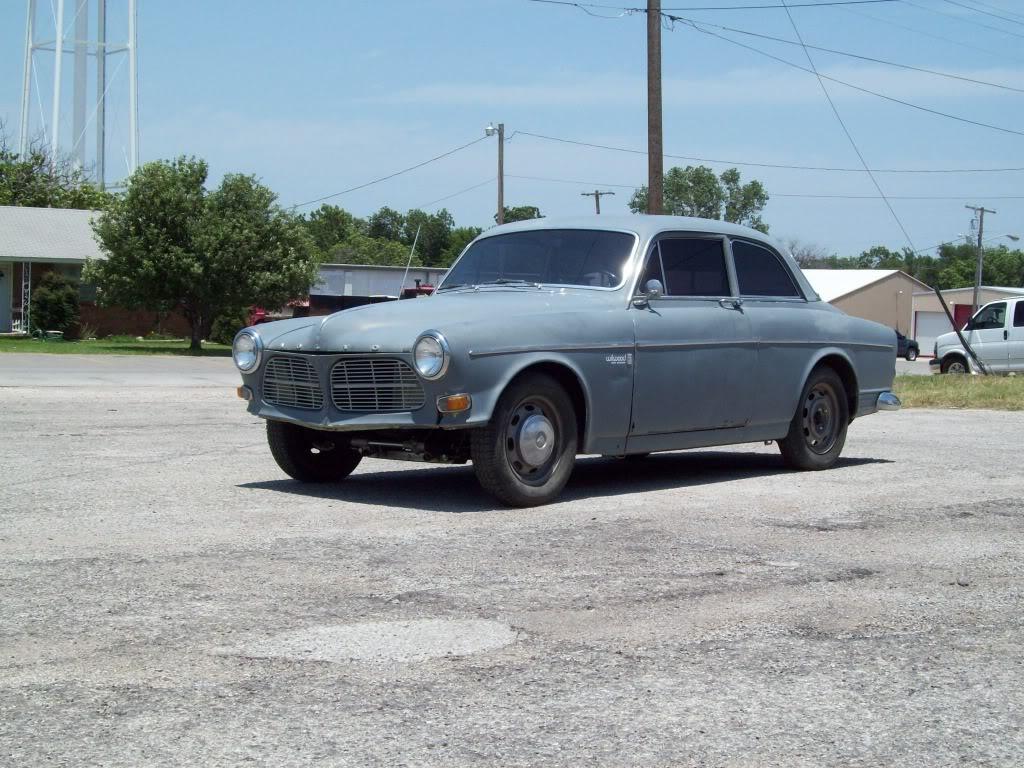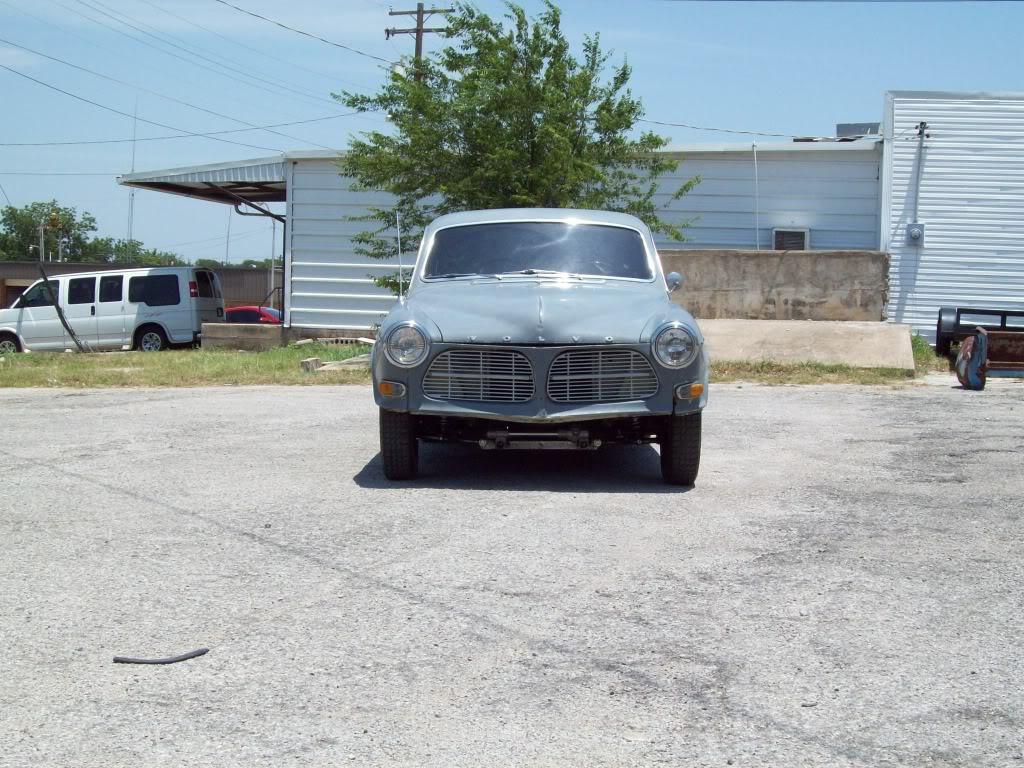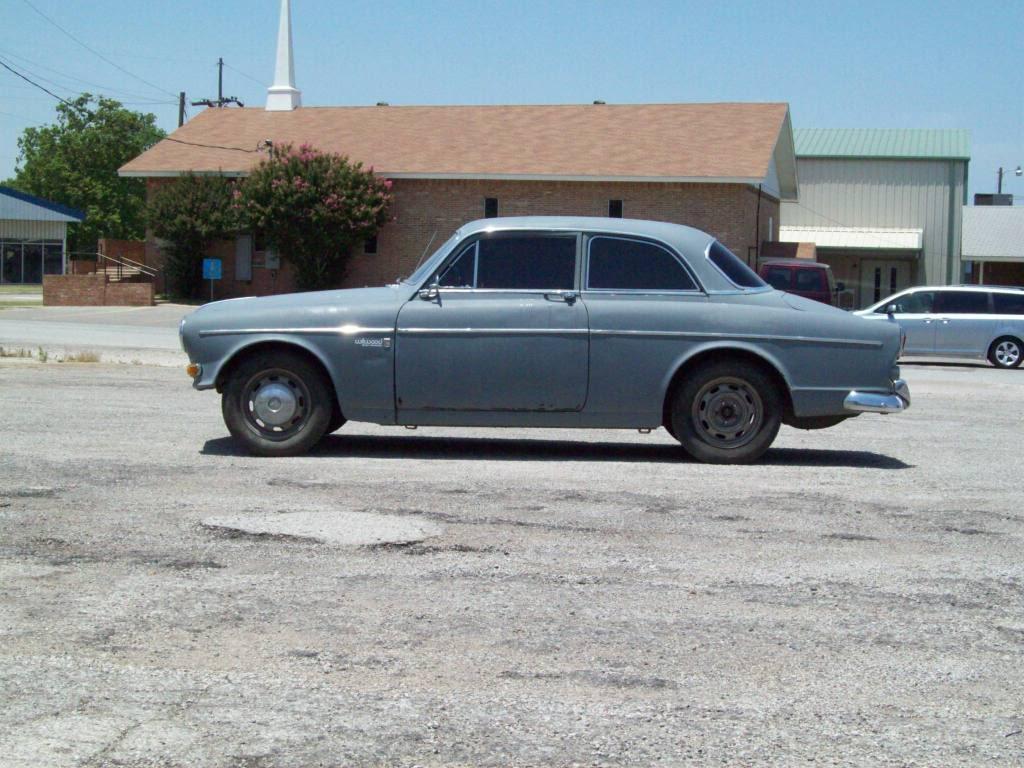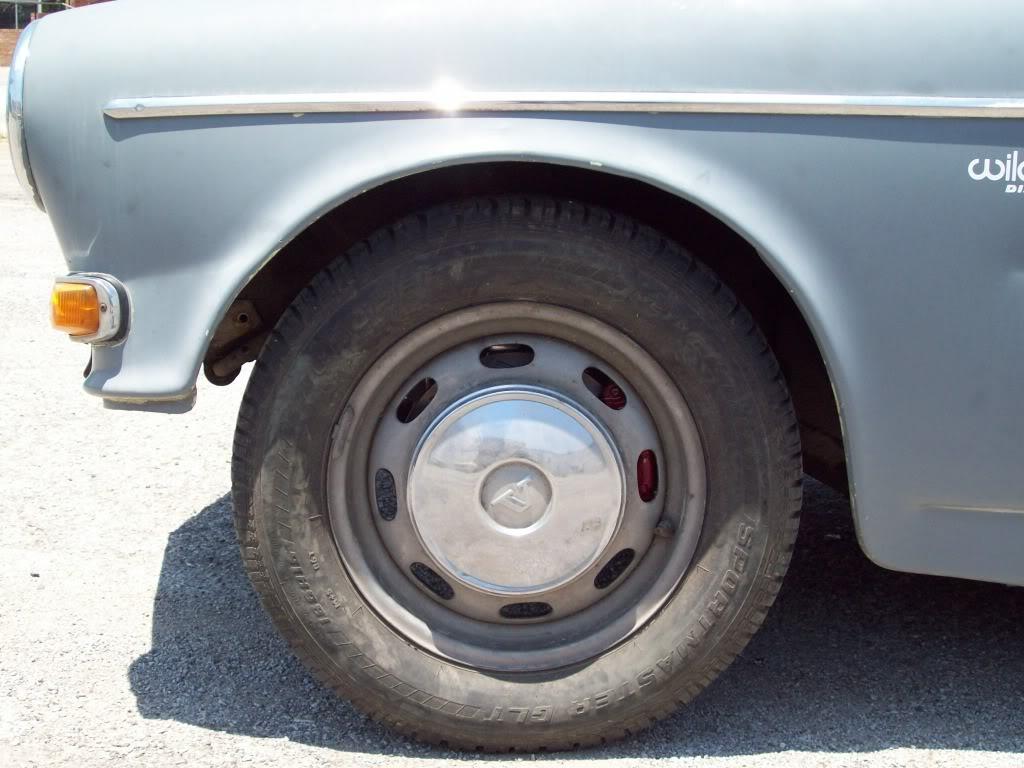 Factory Ride Height with Standard Spindle (Mustang 16" Wheels)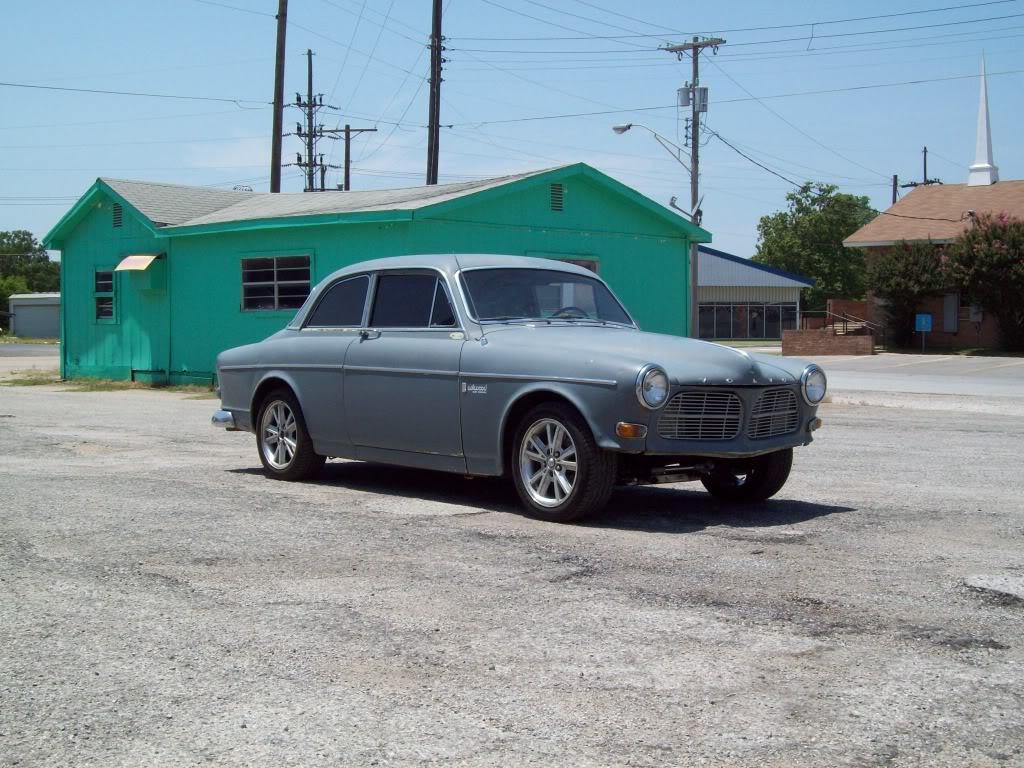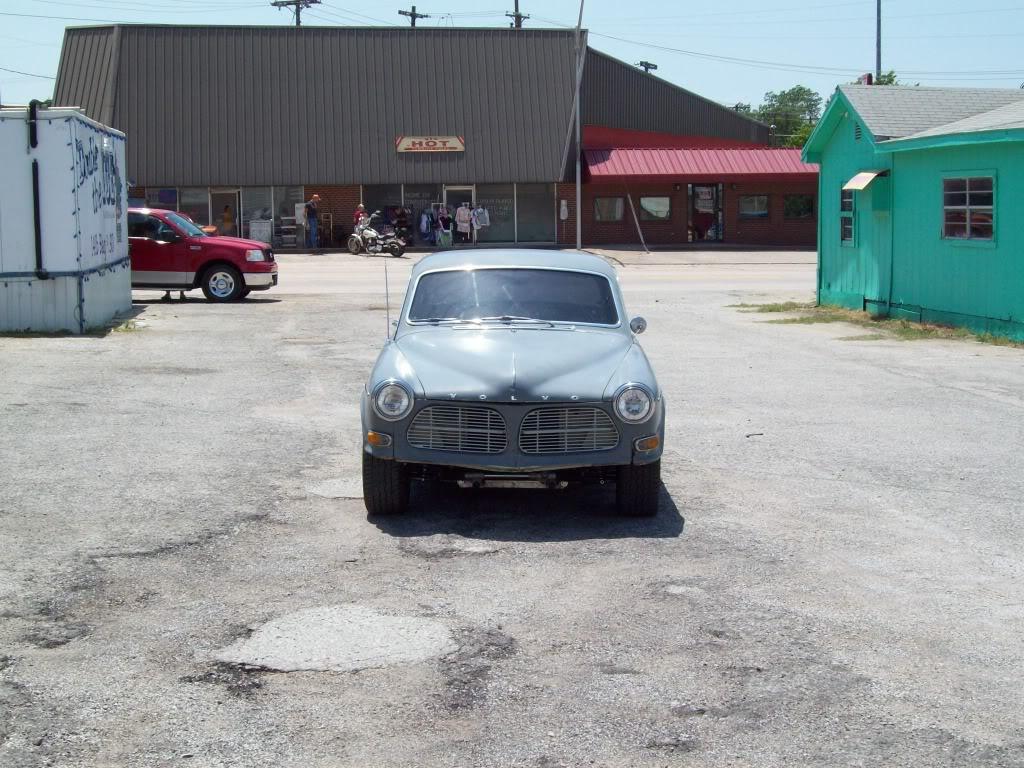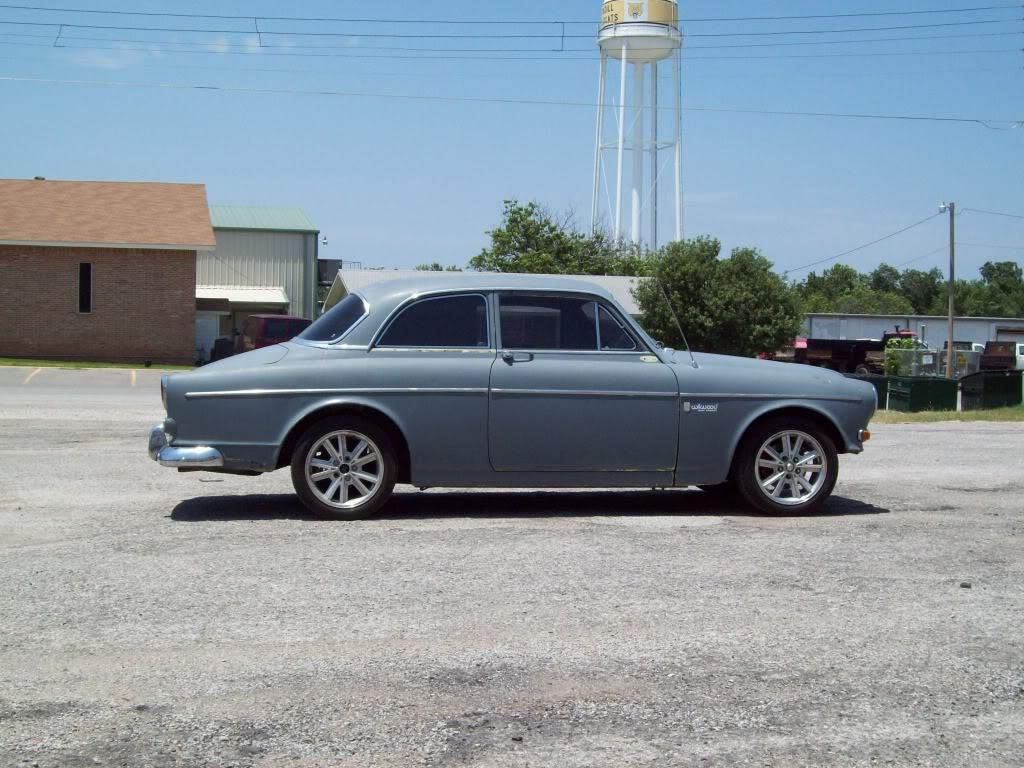 Lowered Ride Height with 2 in Drop Spindles and spaced out wheels (Factory Wheels)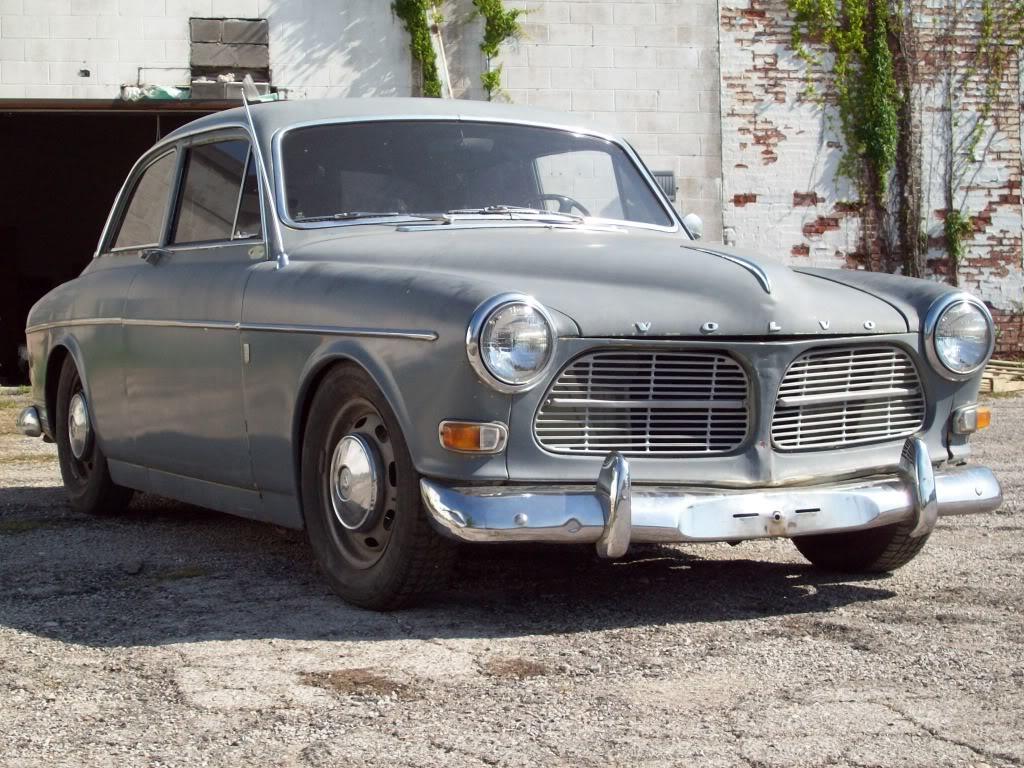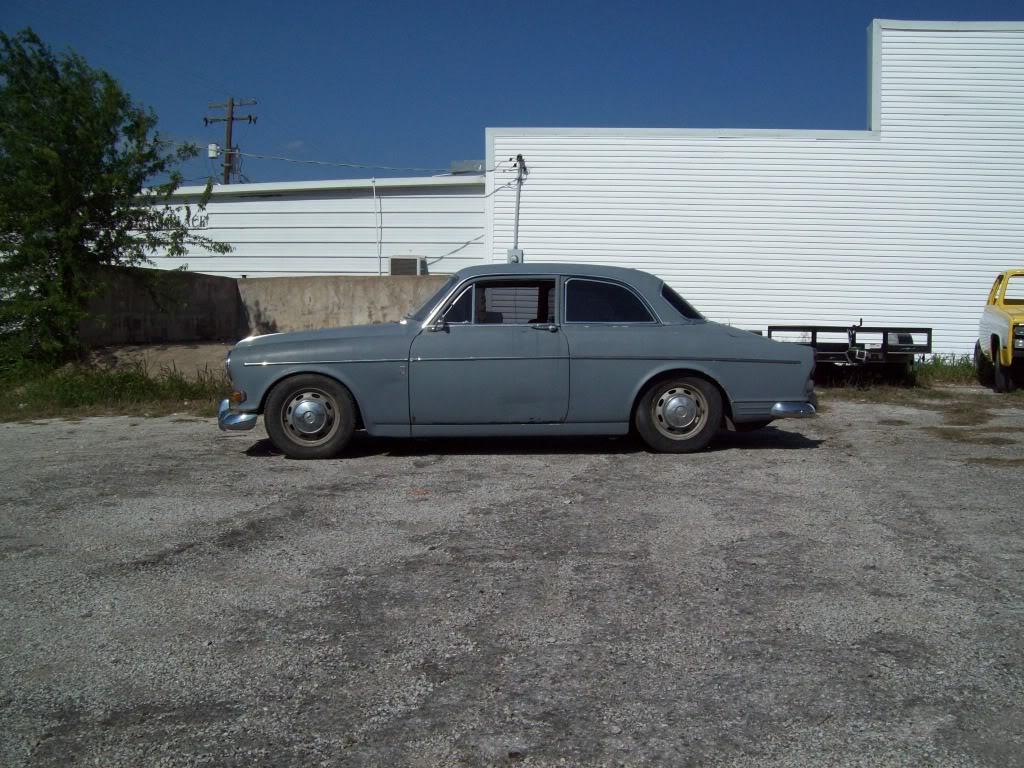 Lowered Ride Height with 2 inch Drop Spindles Spaced out Wheels (Mustang 16" Wheels)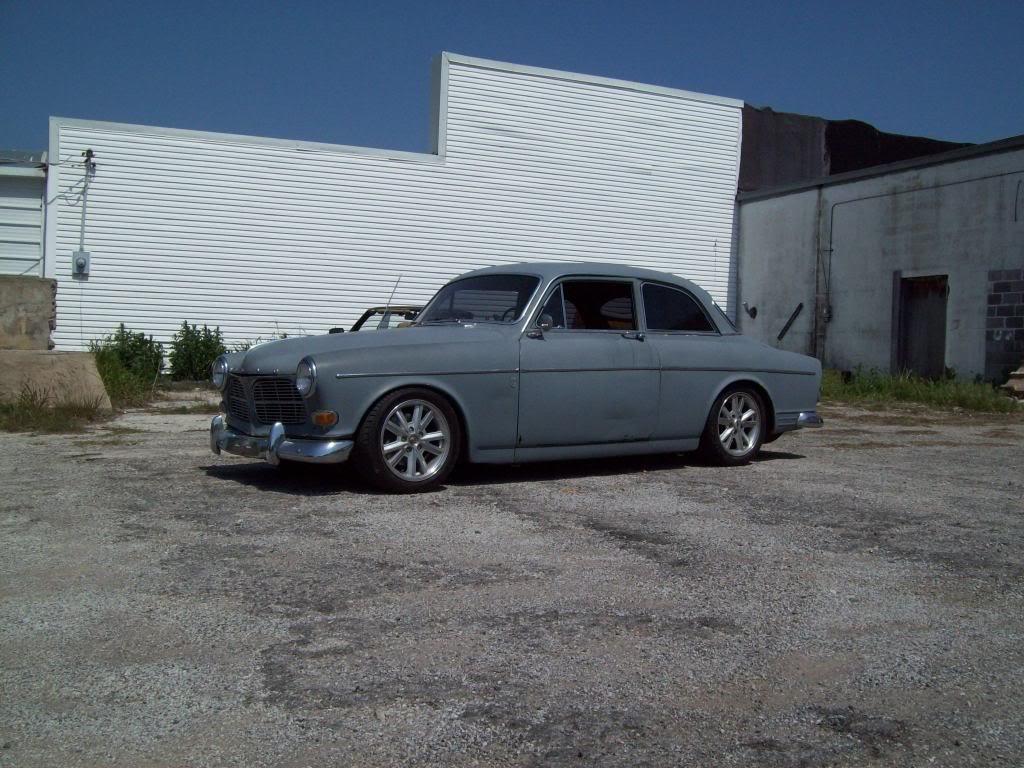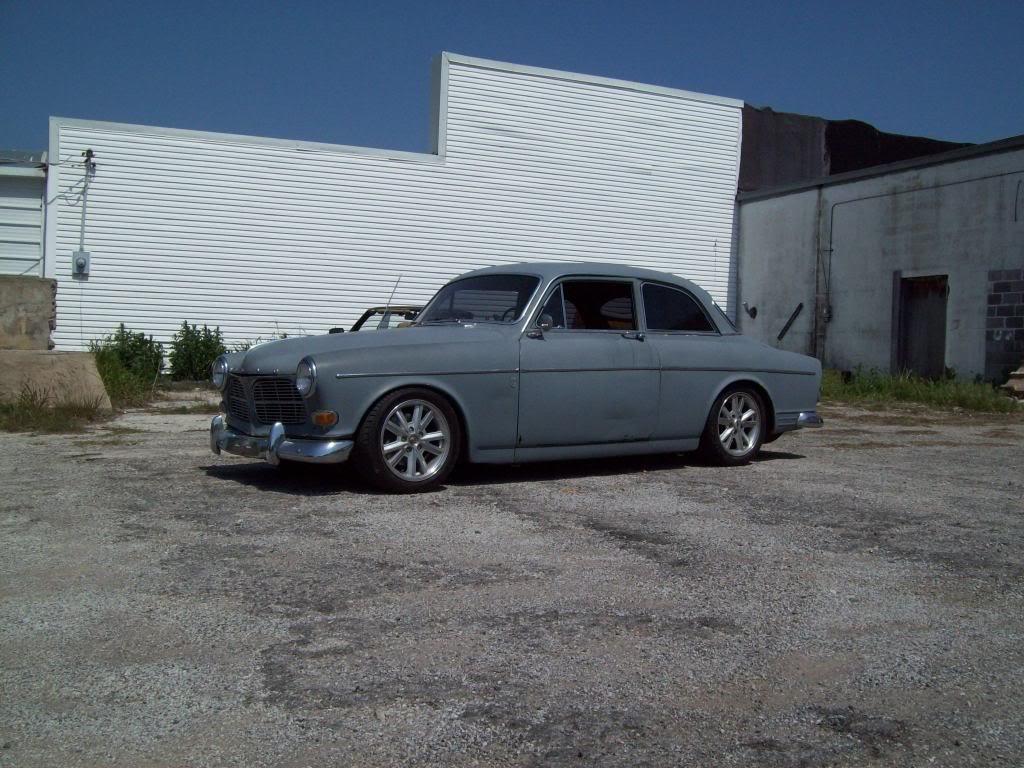 Lowered Ride Height with 2 inch Drop Spindles (19" Aftermarket Wheels)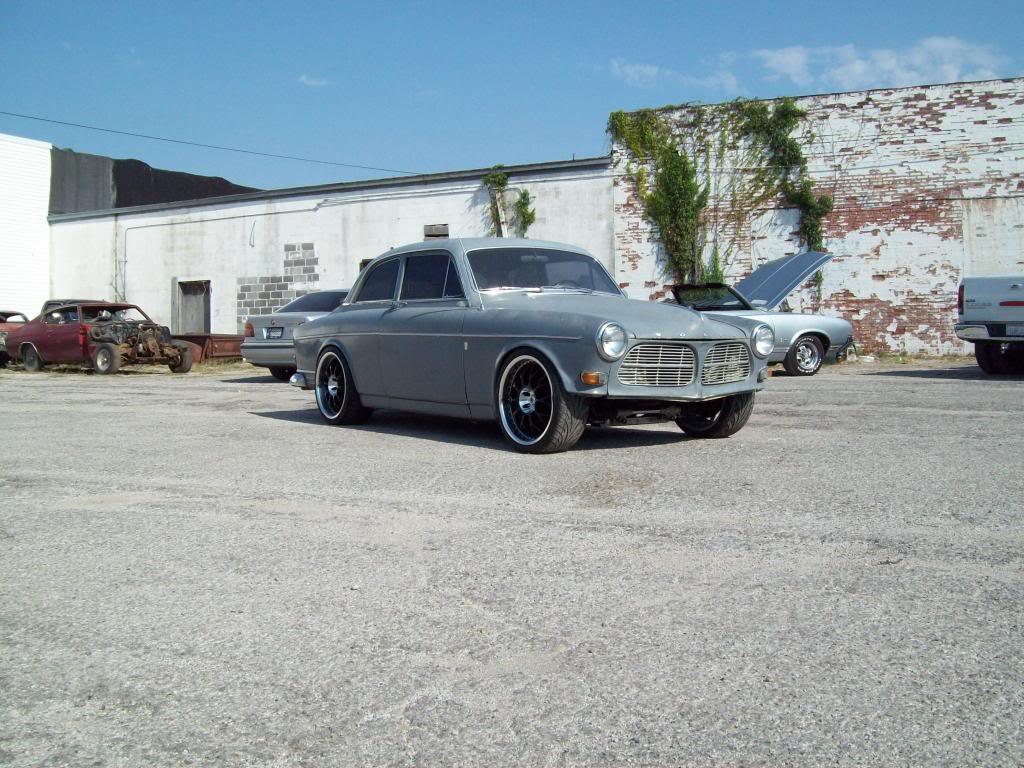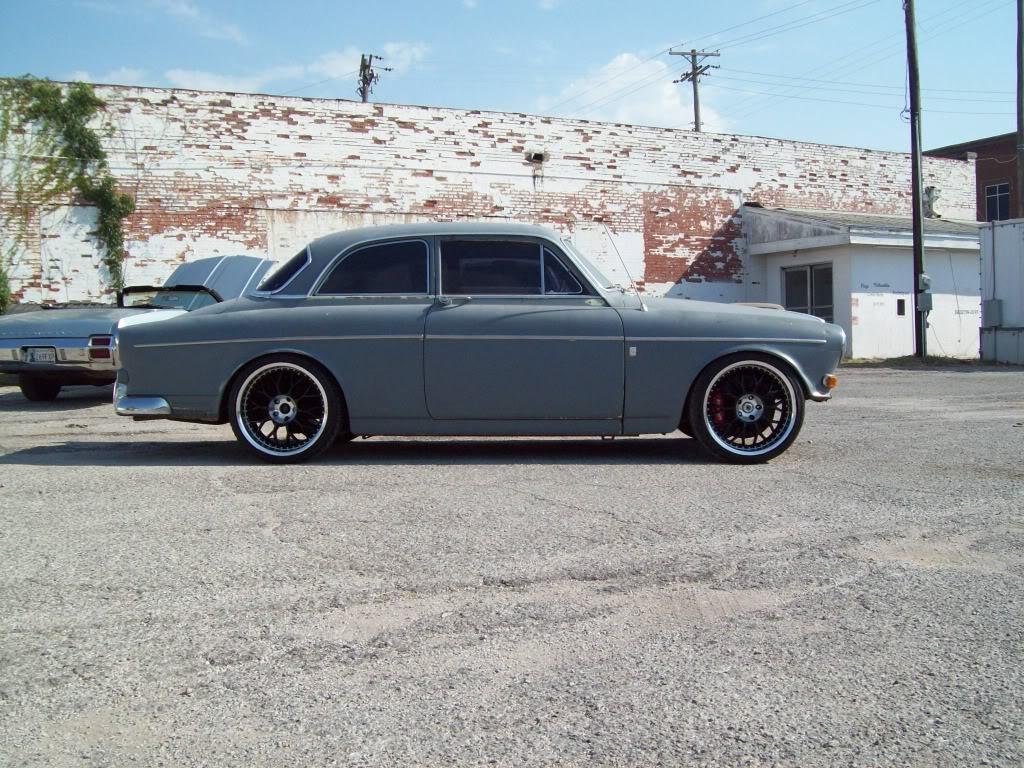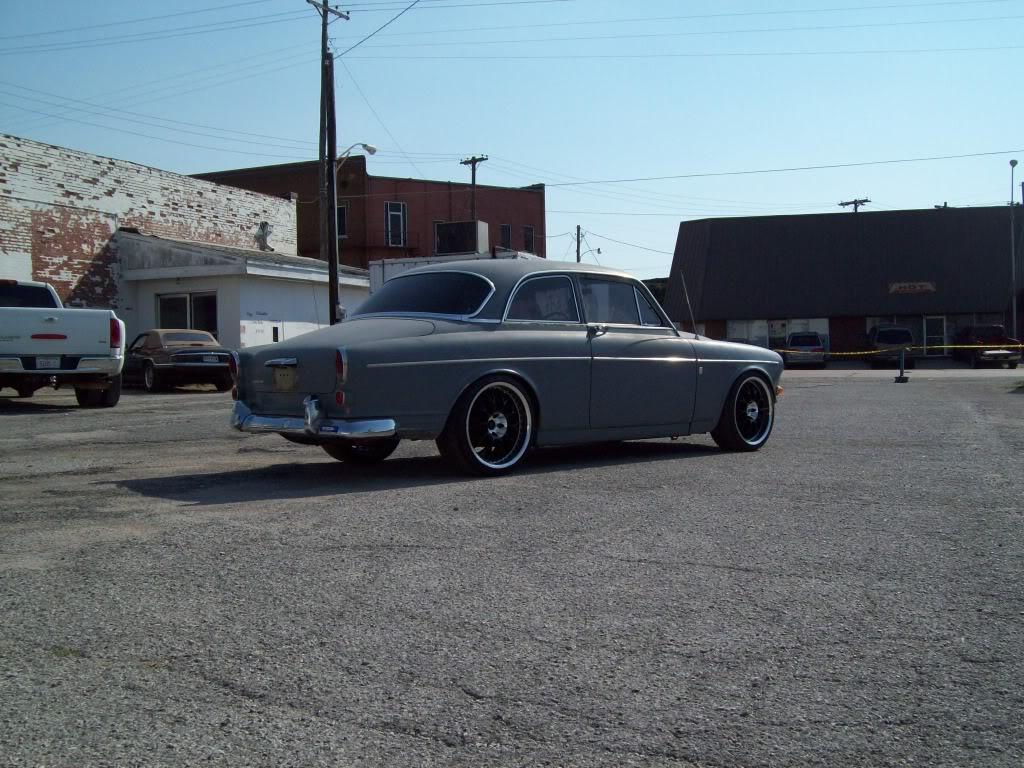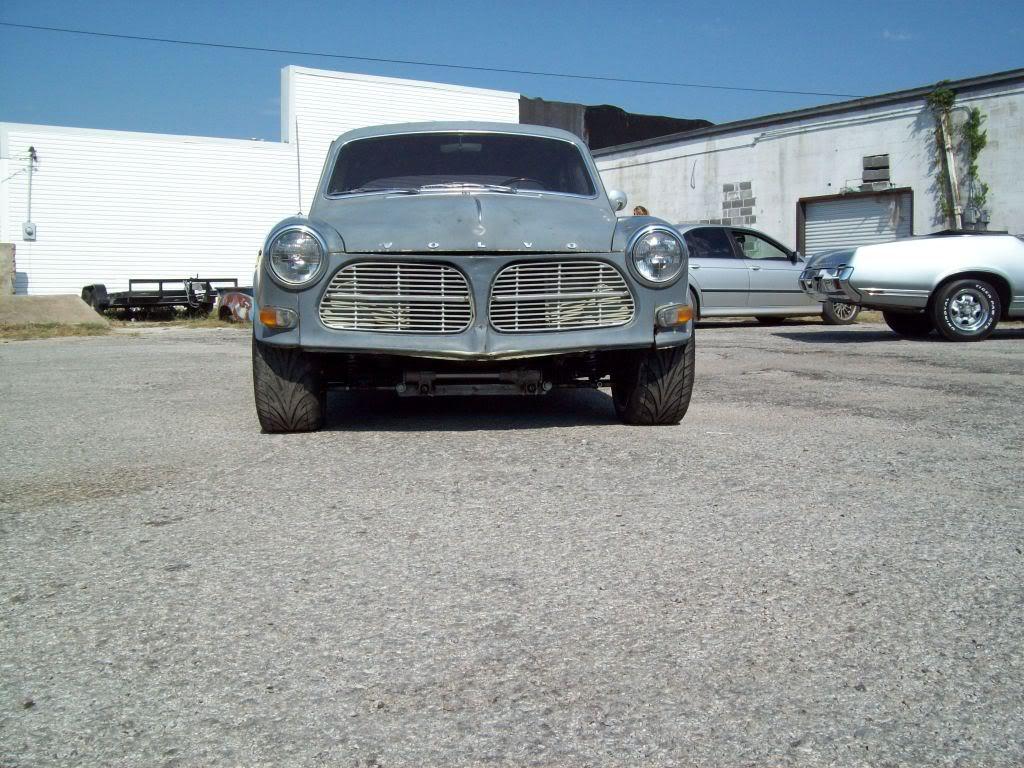 Here are some pictures of the suspension kit itself, along with some installed pictures.. This is a completely Bolt In Unit (No Cutting or Drilling)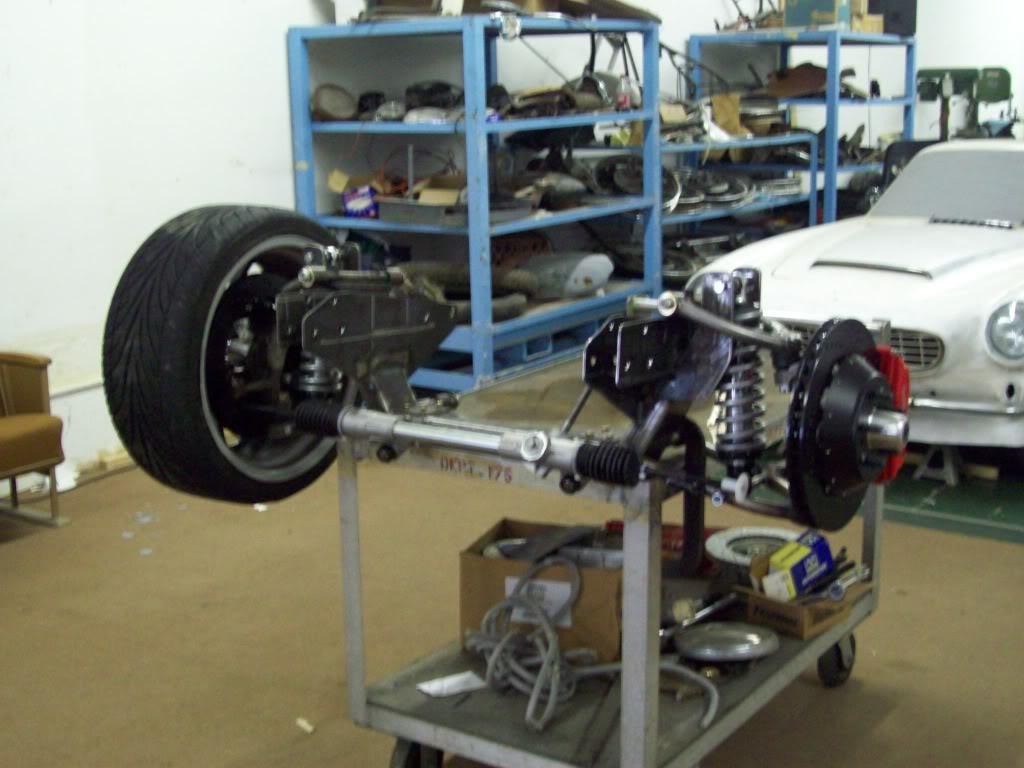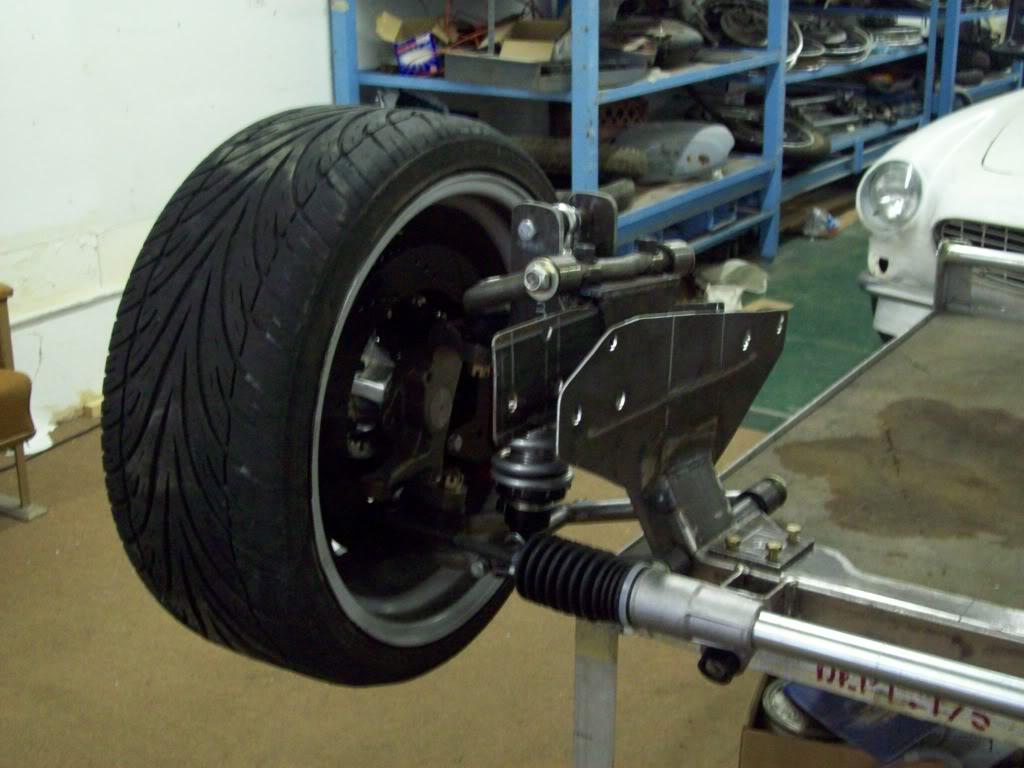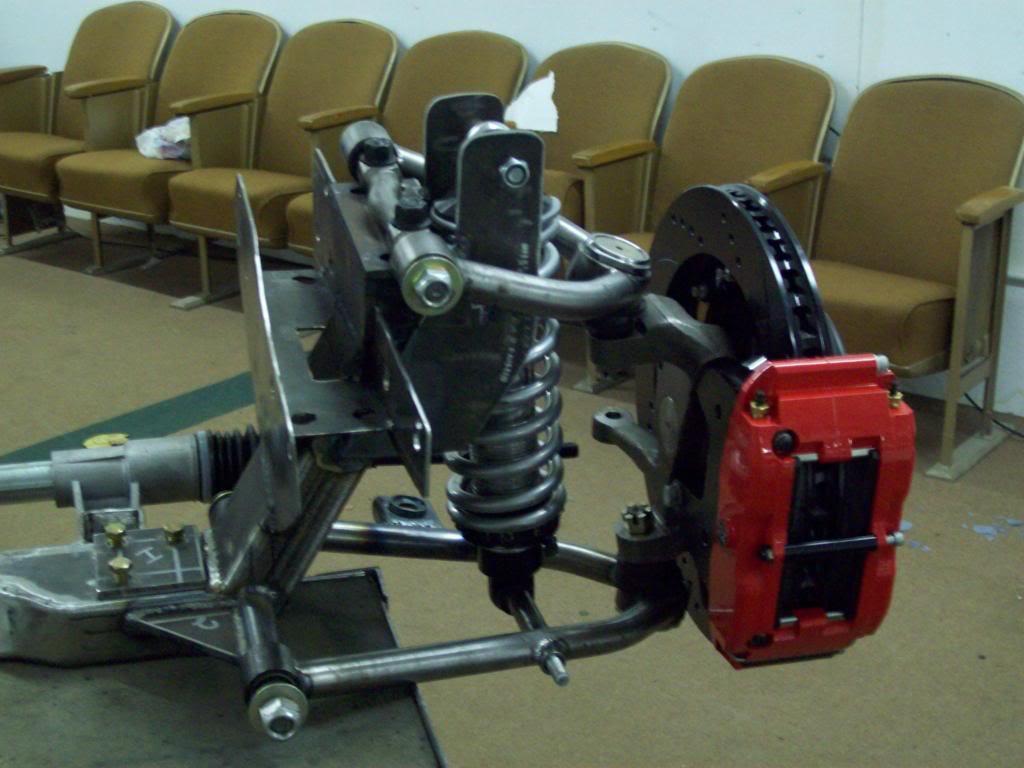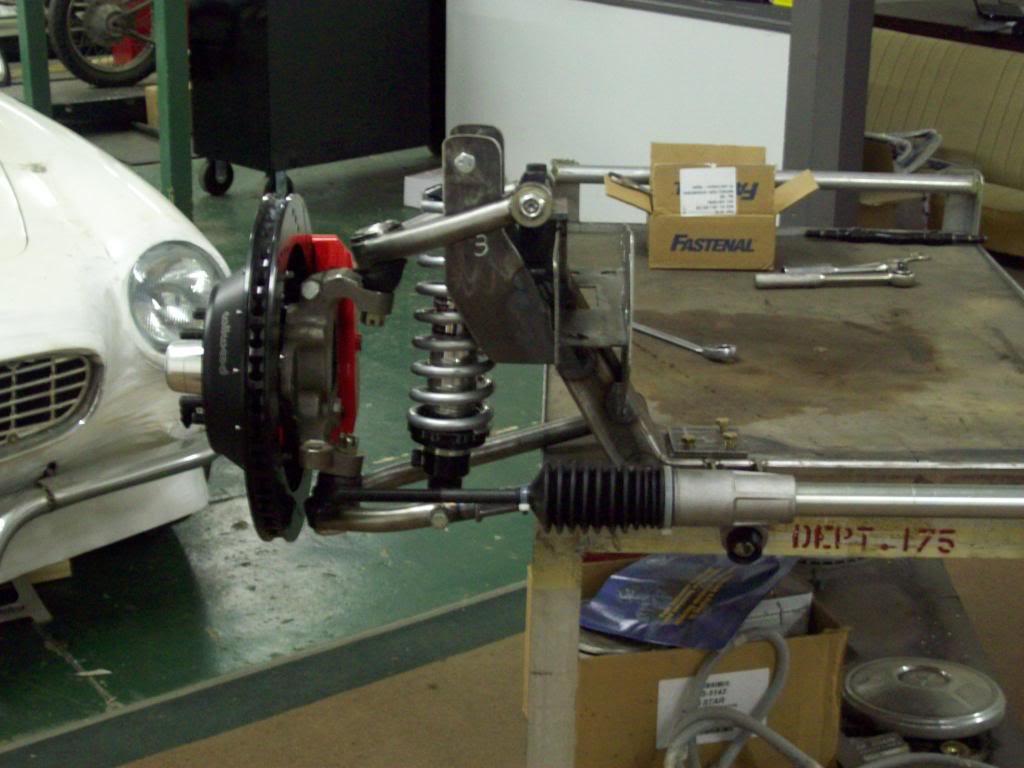 Here are some pictures of how the unit comes to your door step, and it being installed into the Amazon.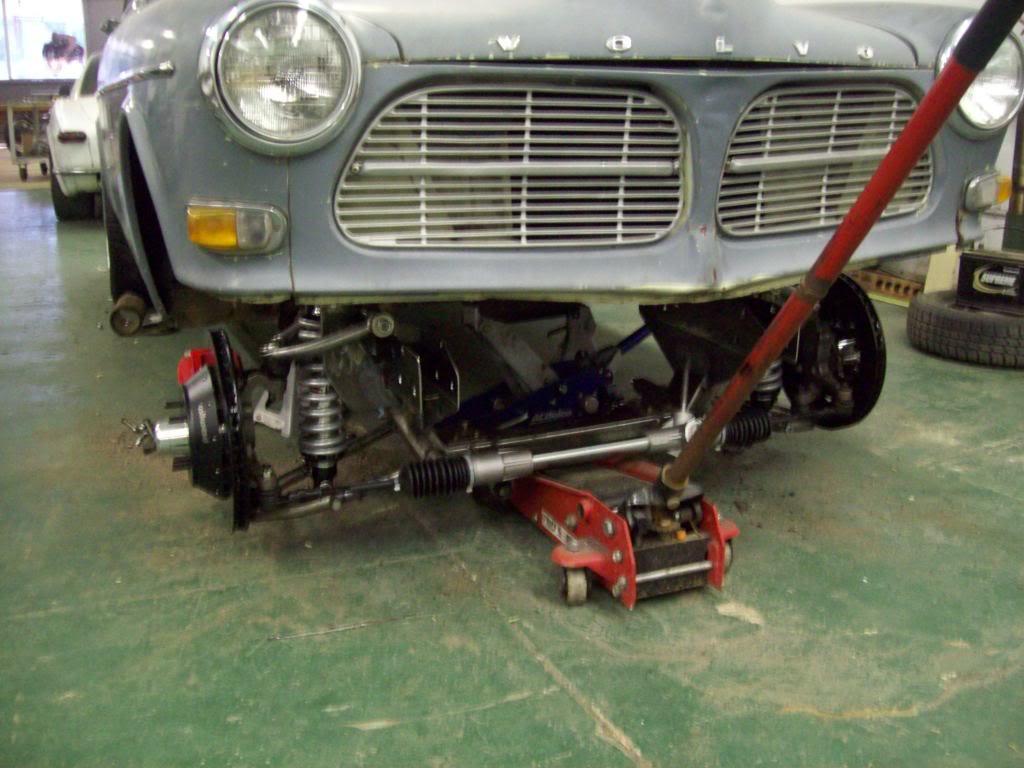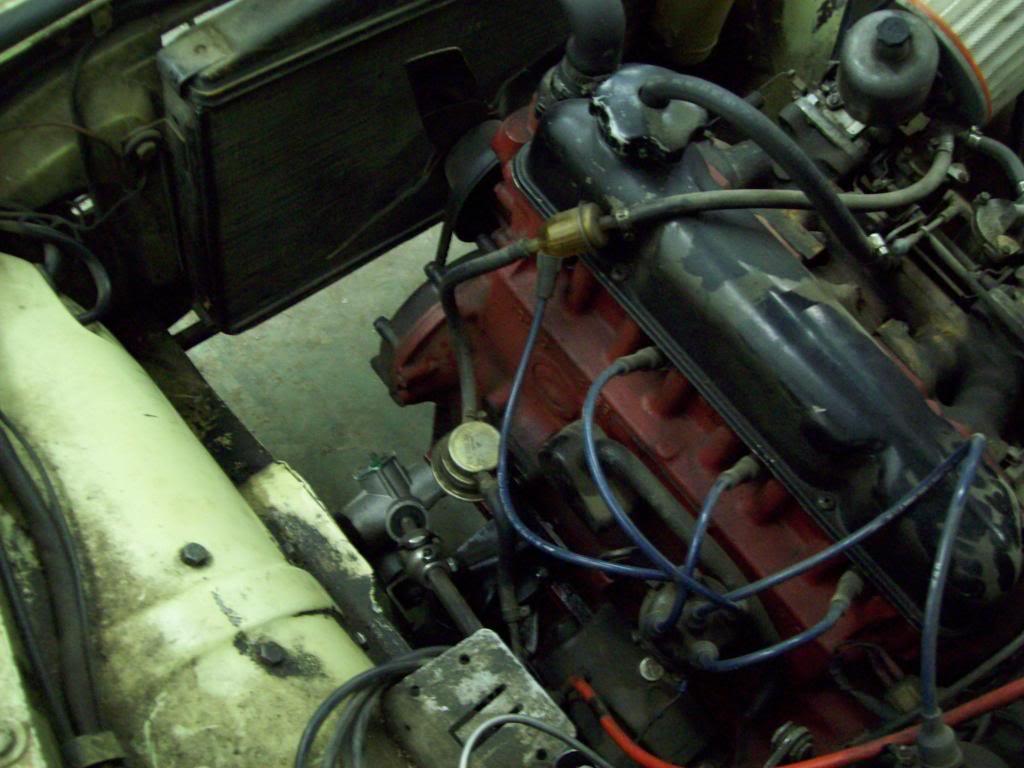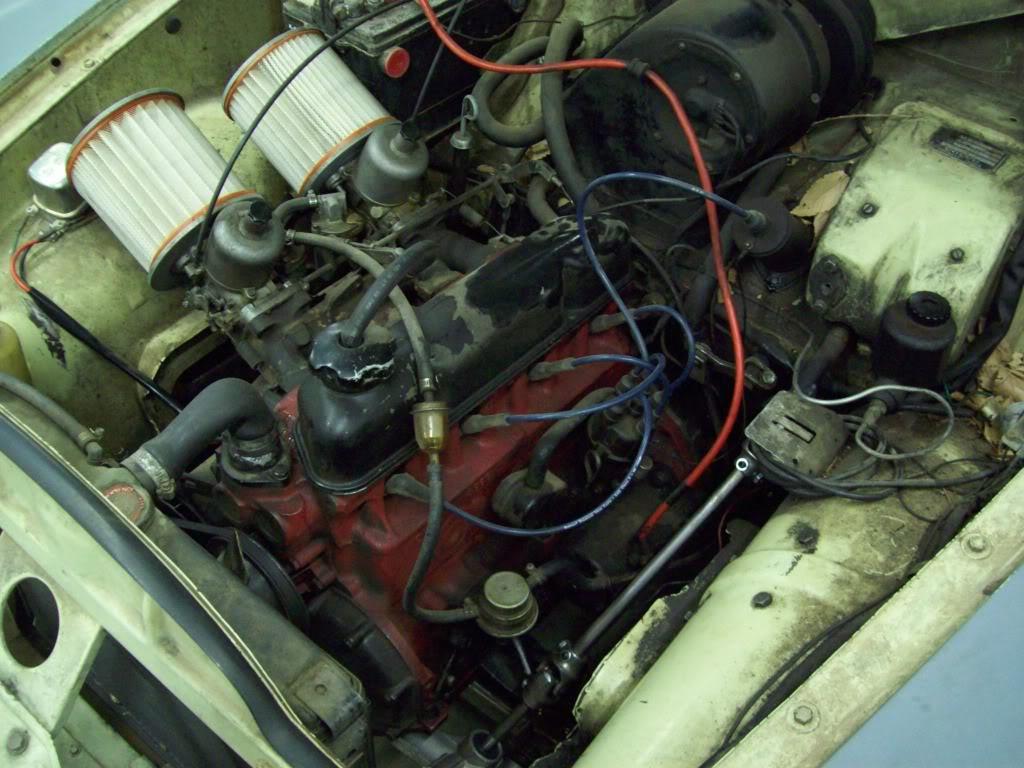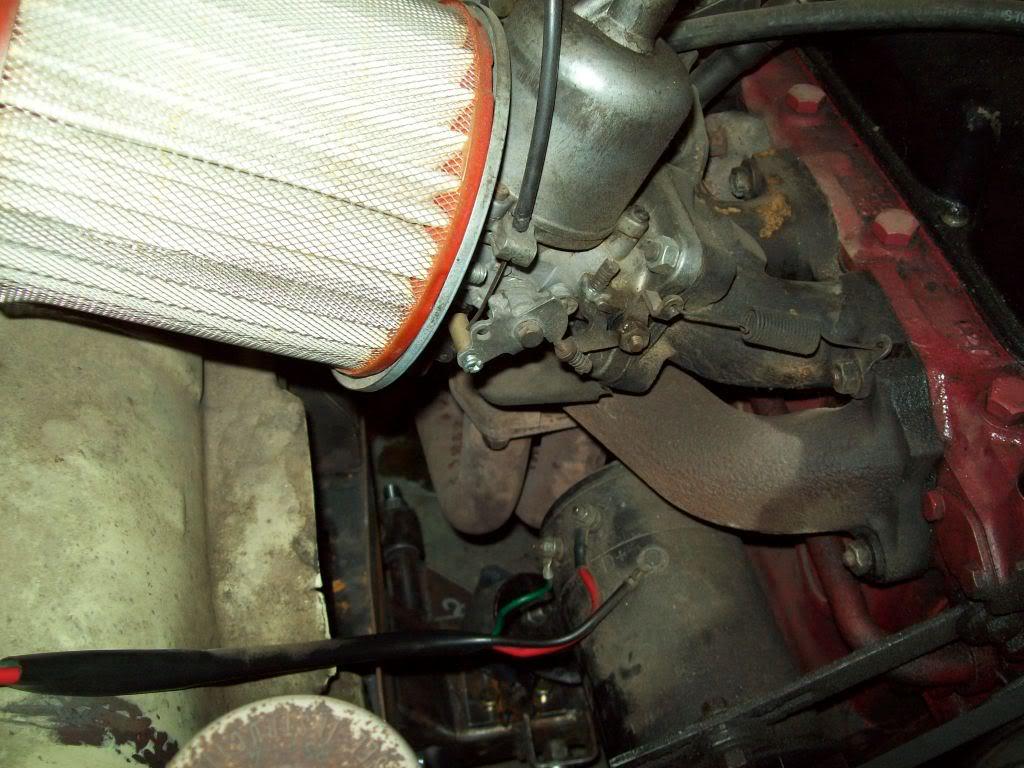 Standard 11 Inch Brake Pictures (Drilled/Slotted is an upgrade), along with some pictures of the 14 Inch 6 Piston Caliper Option available also.. 11", 12", 13" Wilwood also available in the 4 or 6 Piston Caliper Options..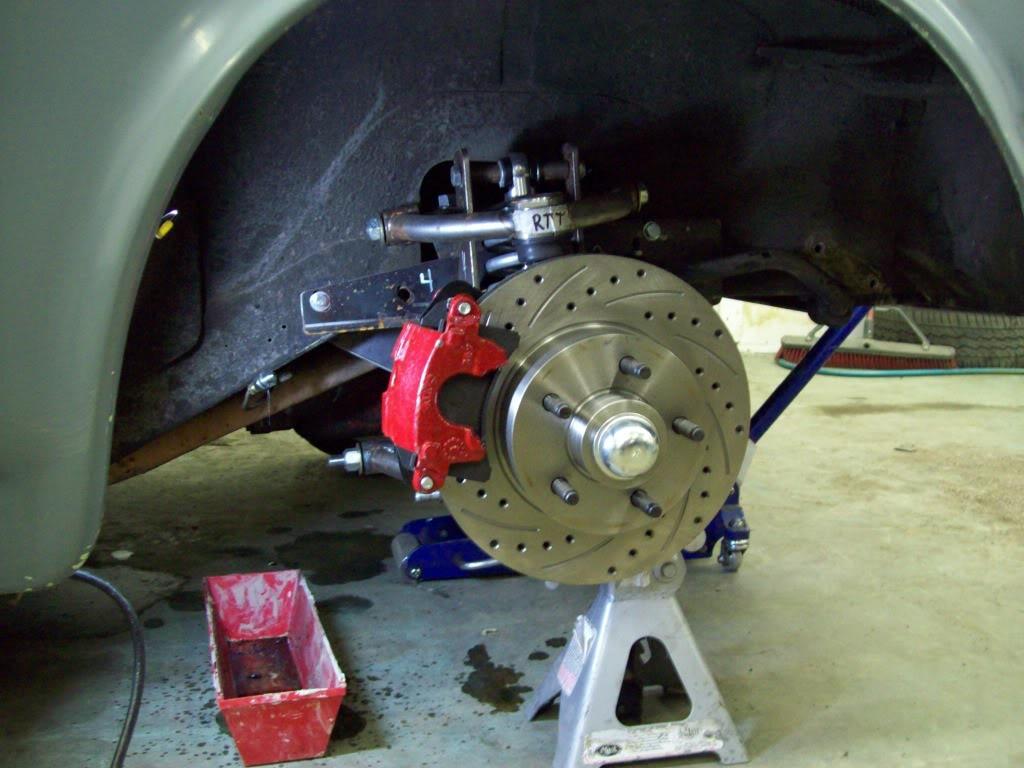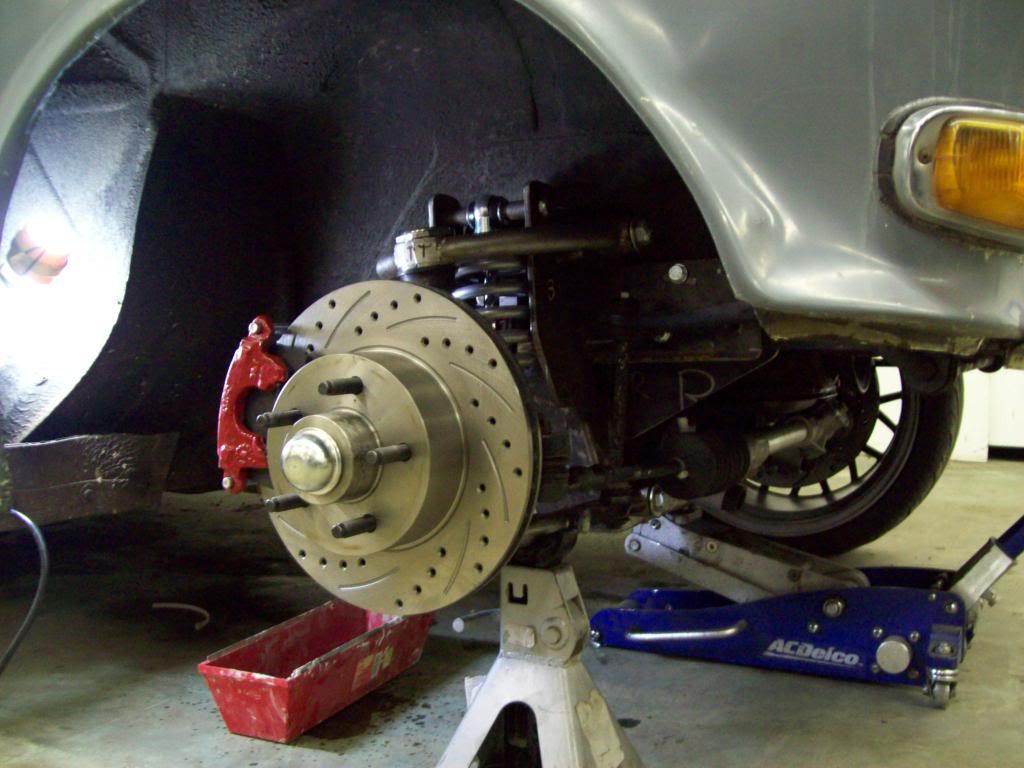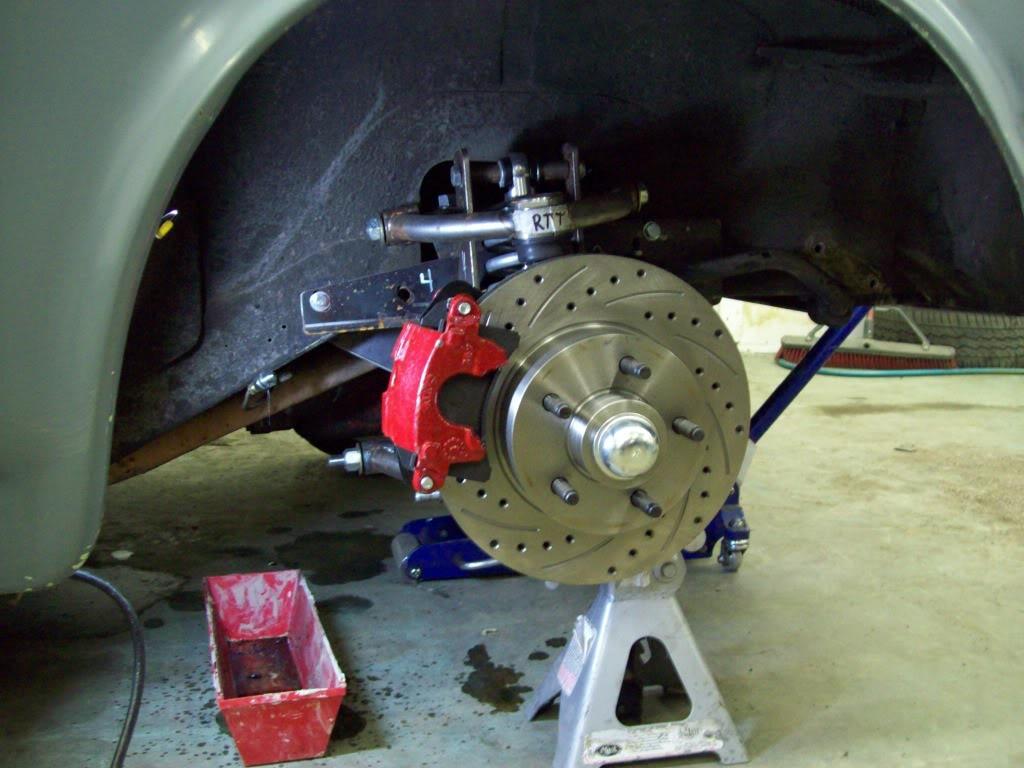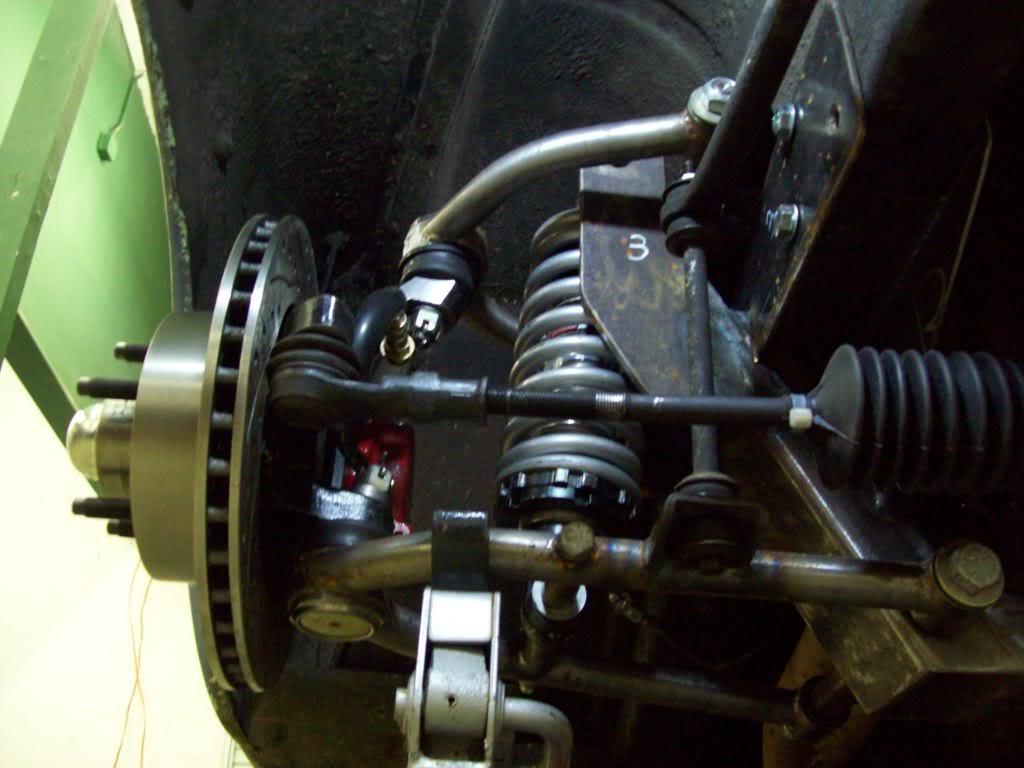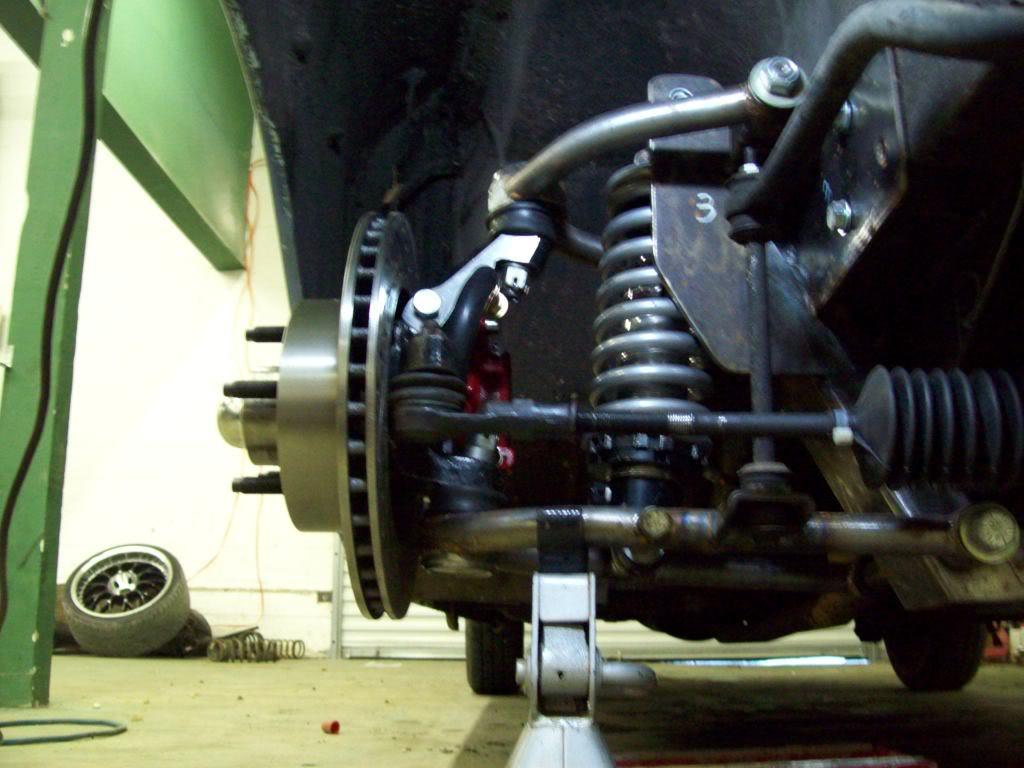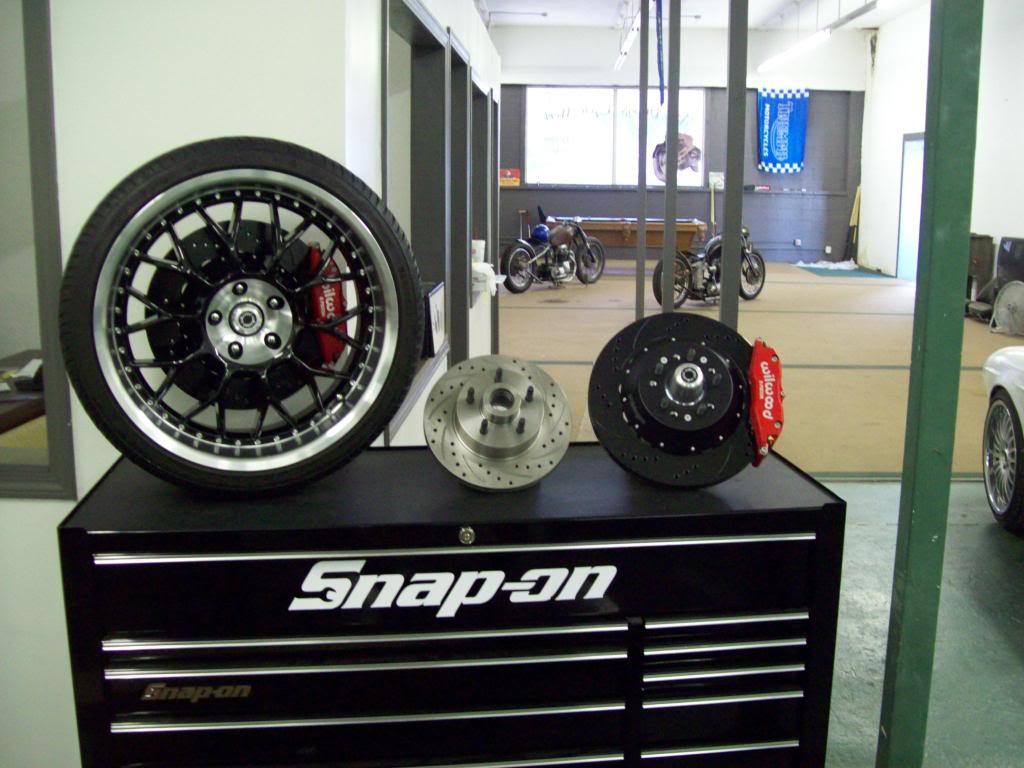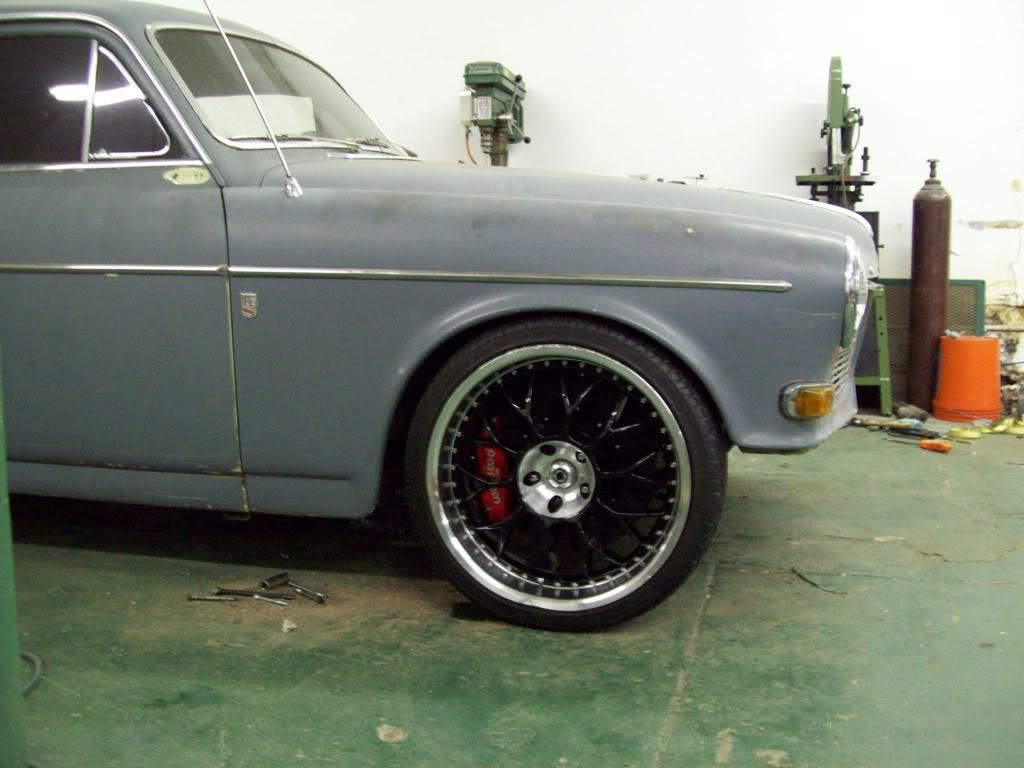 Here are some pictures of the 19" wheels on the car at factory ride height with standard spindles, with the 14 inch Wilwood Brake option..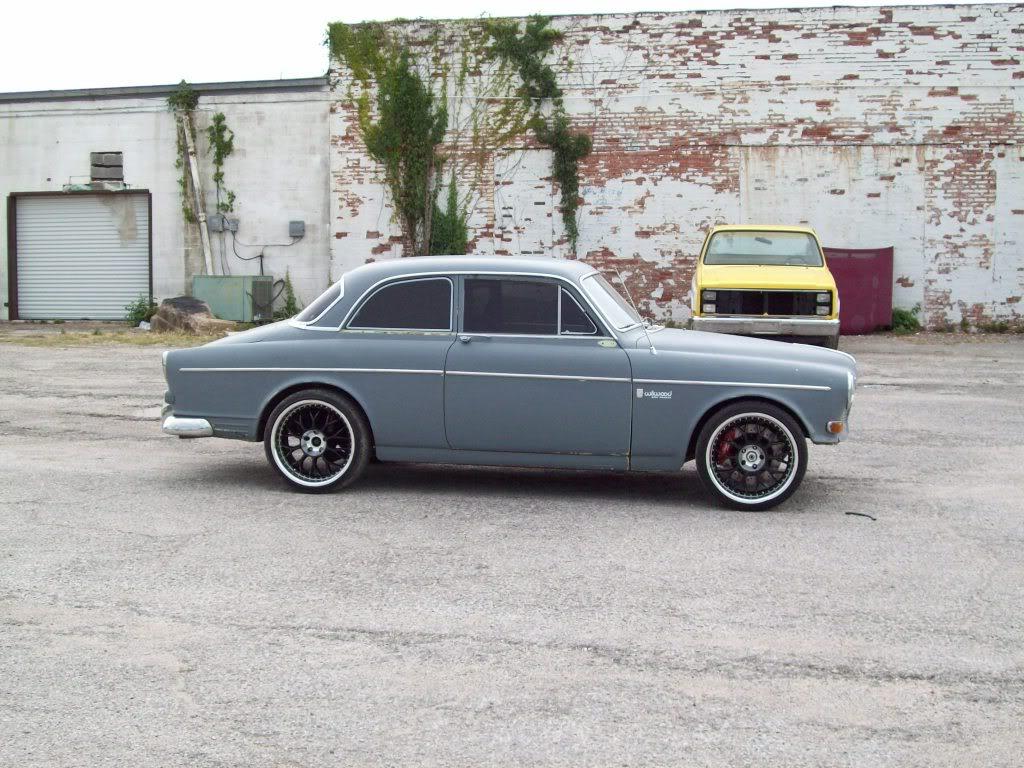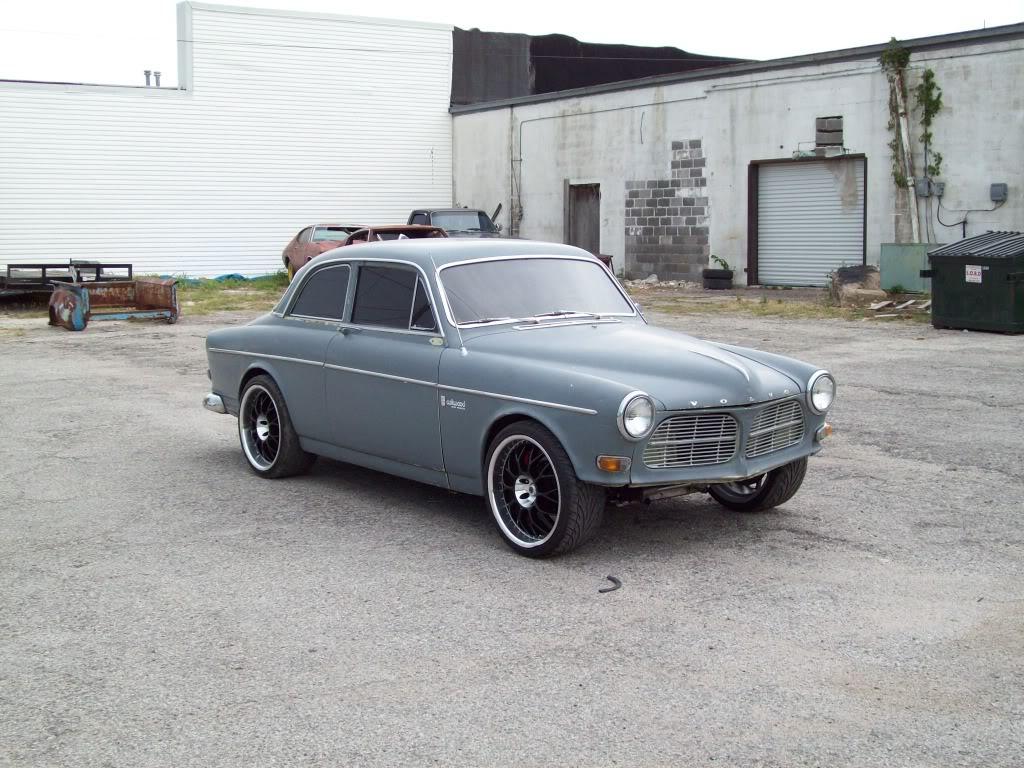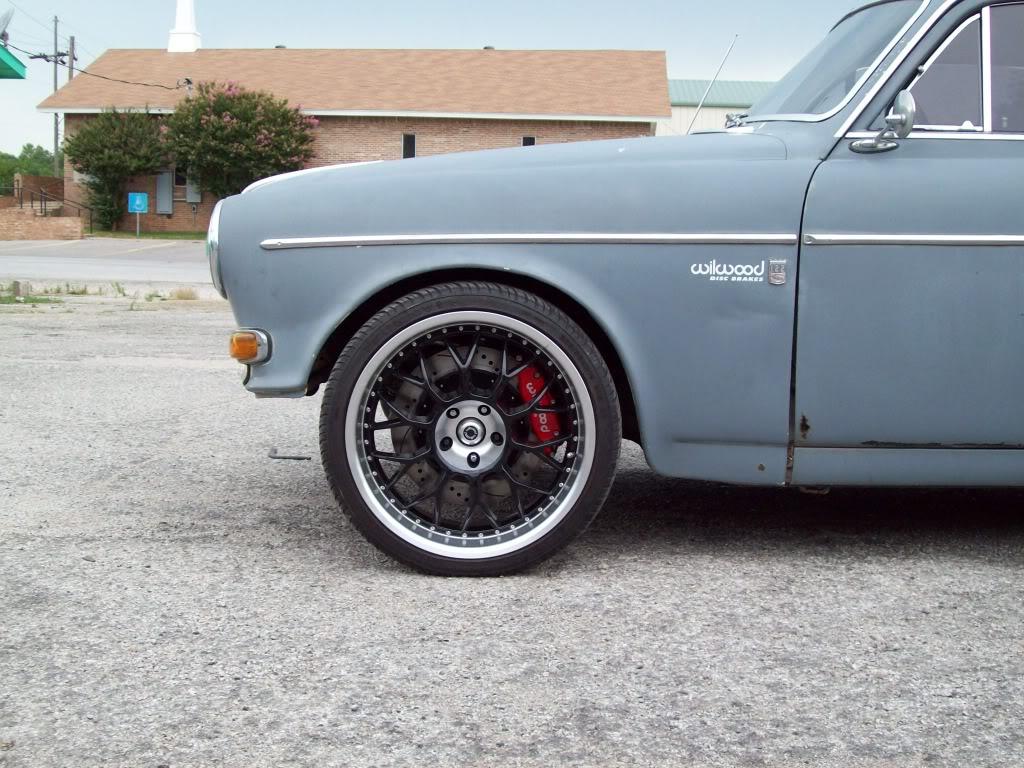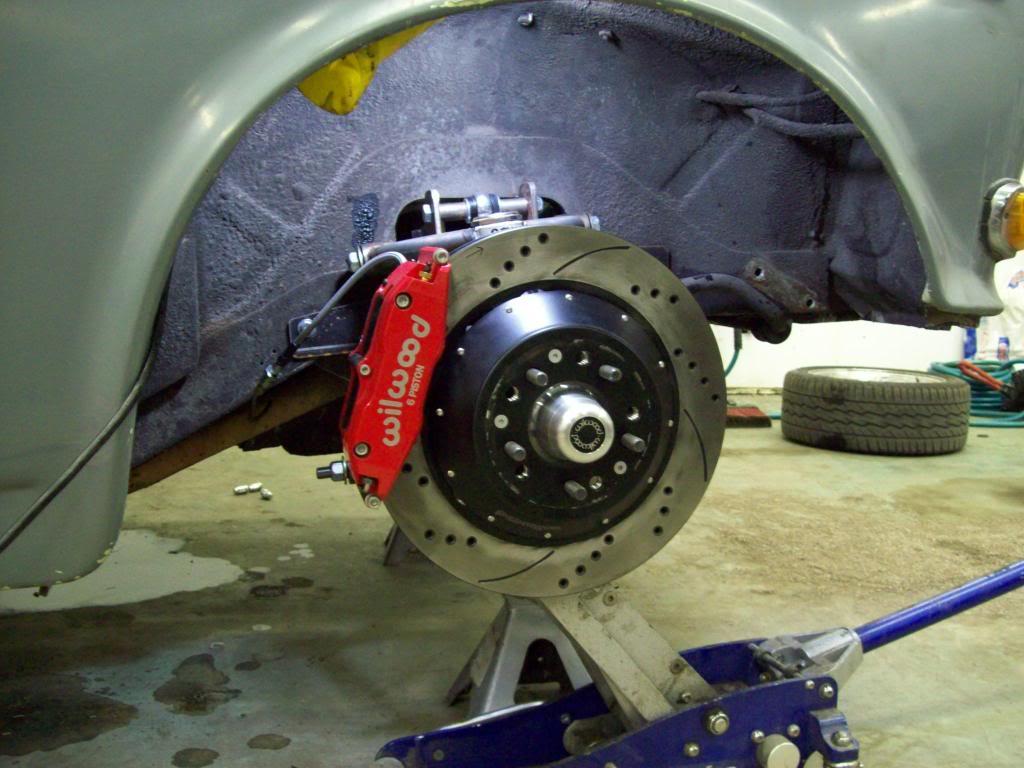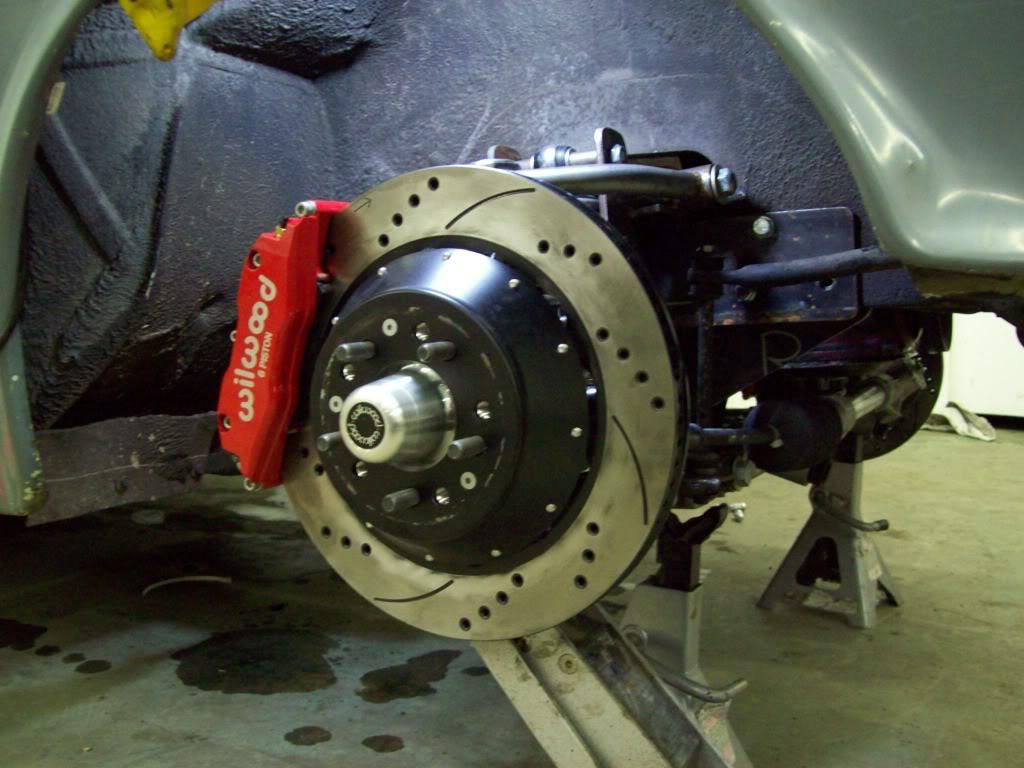 6/25/2011

Ok here is an announcement.. I have had too many people asking me what is going on, and why I am working on these Early Model Volvo Components, so here it is.. This is the reason for the components I am working on...
As you all know I have moved forward with the front suspension kits, and they
are on the Market now.. The interest has been high, and the interested have
stepped up for purchase. We have a few Major Volvo Parts Dealer's (You may be
Surprised Who) that have picked up the suspension lines. The rear kits will be
available in about the next 30-60 days, I will post info and picks later.
There has been alot of interest in other products that we are working on, and if
the same interest is there, I will put them on the market also. I would also
like to know what else you guys may like to have available.. I am not looking to
do reproduction parts, I am looking for updated parts or features.
Here is what we are working on at this time.
UNIQUE SUSPENSION SOLUTIONS Will Offer...

Front Suspension kit: is done, and on the Market
Rear Suspension kit: will be on the market shortly, and will include 3
variations.
First: A rear Coil over conversion kit, that will bolt to the Volvo Body and
rear end, and it remove the original Coil Springs and shocks.. This kit will
give you more ride dampening control, along with ride height control. It will
also eliminate the typical rear suspension sag.
Second: A complete new Rear End Assembly.. This is a Mod Light Ford 9in rear
end that is a direct bolt in.. It can use the factory coil spring and shocks,
but will give Gear Ratio Options, Traction Options, Brake Options, and be alot
more durable with plenty of parts support.
Third: A bundle of both packages for the best of durability and Adjustability.
The coil over kit is made to work with both the Original Volvo Rear end and the
New Design rear end we will offer.
CLASSIC AUTO GLASS INNOVATIONS Will Offer....
This company will be offering Flush Mount Windshields and Back Glass's. These
kits will remove the need for the Rubber seal that leaks and causes rust out.
Plus it gives the car alot cleaner look, with less bulk from the rubber.
SWEDISH SKUNK WERKS Will Offer....
This is a new company that is working on new products on several fronts..
Swedish Skunk Werks will be offering Restorations and Restored Vehicles for
sale. These vehicles are not Original, they will only be built with the
products stated above and below. We will have two levels of car:
A Resto-Mod version.. This car will appear original in appearance parked or
going down the road. However, it will not be original in
drivetrain/Suspension/Comforts. They will be a General Motors LS Series Based 350 Fuel Injected Horsepower with a Performanced Based and Durable 5-Speed,
and higher fuel economy than the original Volvo Platform.
A Pro-Touring Version.. This car will appear to be a bit different, with some
slight body mod's and clean ups. Flush Mount Glass Kits, A General Motors LS6 Series Engine at 500+ Managable (Daily Driver and Economic)
Horsepower, A performance Based and Durable 5-Speed, the best of the Adjustable Suspension and Large 14 inch brakes all
the way around. They will only come in certain colors with certain badgework.
They will have some Unique Options in Performance and Comfort, that the
Resto-Mod version will not offer.
SWEDISH SKUNK WERKS is working on these items as we speak..
A working direct bolt in AC/Heat unit.. Swedish Skunk Werks has joined with
Vintage Air to offer a quality package. This unit will be compact and more
efficient than the original add on.. If you are running the original motor, it
will take less effort to operate it.
New Updated Gauges. These guages will now be electronic, but they will be a
direct replacement to the original. The speedo will use a GPS signal, so there
will be no need for calibrations for tires, gears, ect. They will be original
in appearance, but we will also offer some classic Resto-Mod look guages as an
alternative.
Direct Bolt Power Windows.. These kits will eliminate the cable regulators that
the cars currently have, and replace it with a quality power window regulator.
New Interior Panels... We will have direct replacement door panels and other
interior panels.. These will be retro, but they will be updated in materials and
appearance. They will also offer the Power Window option and the standard crank
option. Also working on direct replacment seats with Headrest.
So there is what is in the works, and just like the Suspension Kits and other
products I have done for other vehicles, these products will happen for my
builds.. Now the only thing is, is there enough interest in these products to
set them up for Mass Production? Let me know if you are interested, and do let
me know if there is something out there you would like me to see if we can get
it done..
Thanks
Robert Jackson
DIVERSIFIED AUTO GROUP
Unique Suspension Solutions
Swedish Skunk Werks
Classic Auto Glass Innovations
580-263-0454
Classicautoglassinnovations.com
7/5/2011

Here are some pictures of the first round of the Rear End works.. It is a very
solid and heavy duty housing, but weighs less than 80 pounds minus the gear
set.. It looks larger, but the actual pumpkin housing is about an inch bigger,
which translates to a 1/2 lower clearance position...
I am still working on the final mounting plates, but this will give you the idea
of the quality that is going into it... It will accept the General motors
Calipers with the Emergency Brake feature with a 11 inch brake rotor...
These rears are also the largeer 31 spline quick change axles, and the gear set
will offer any gear ratio and traction option you could need.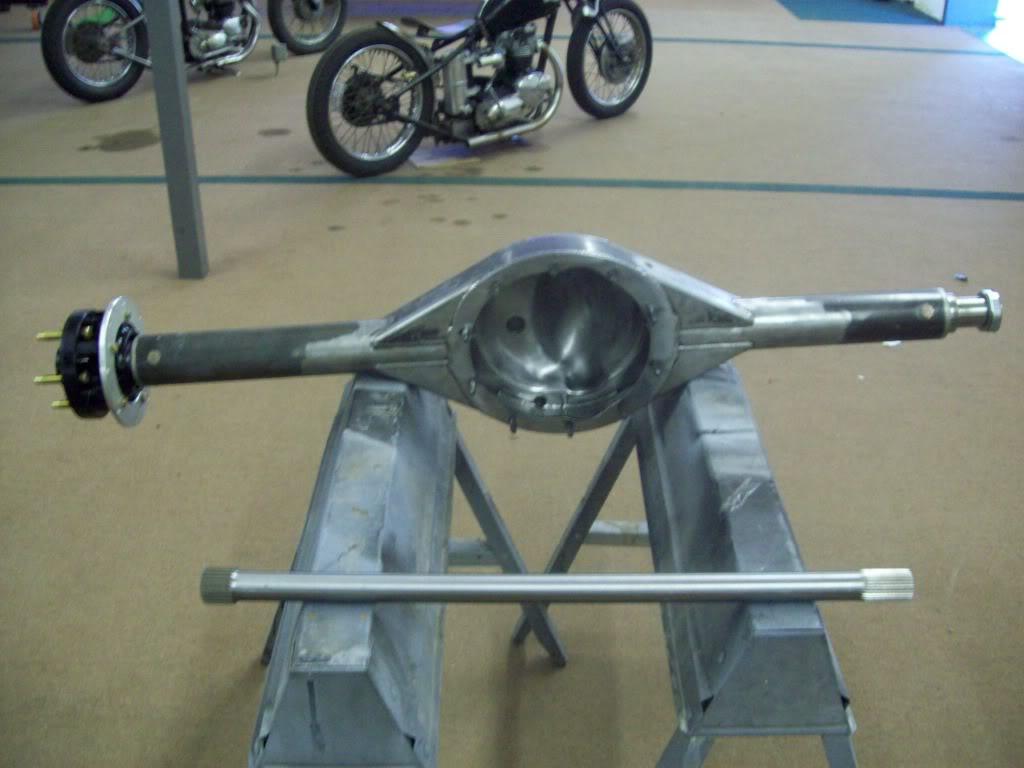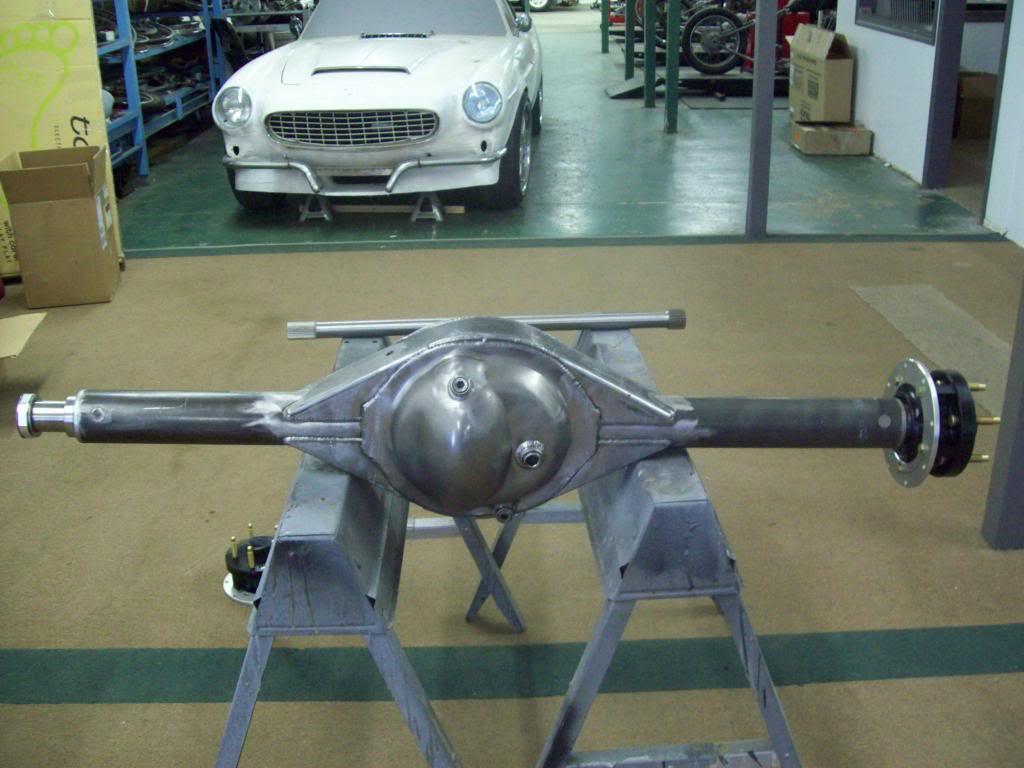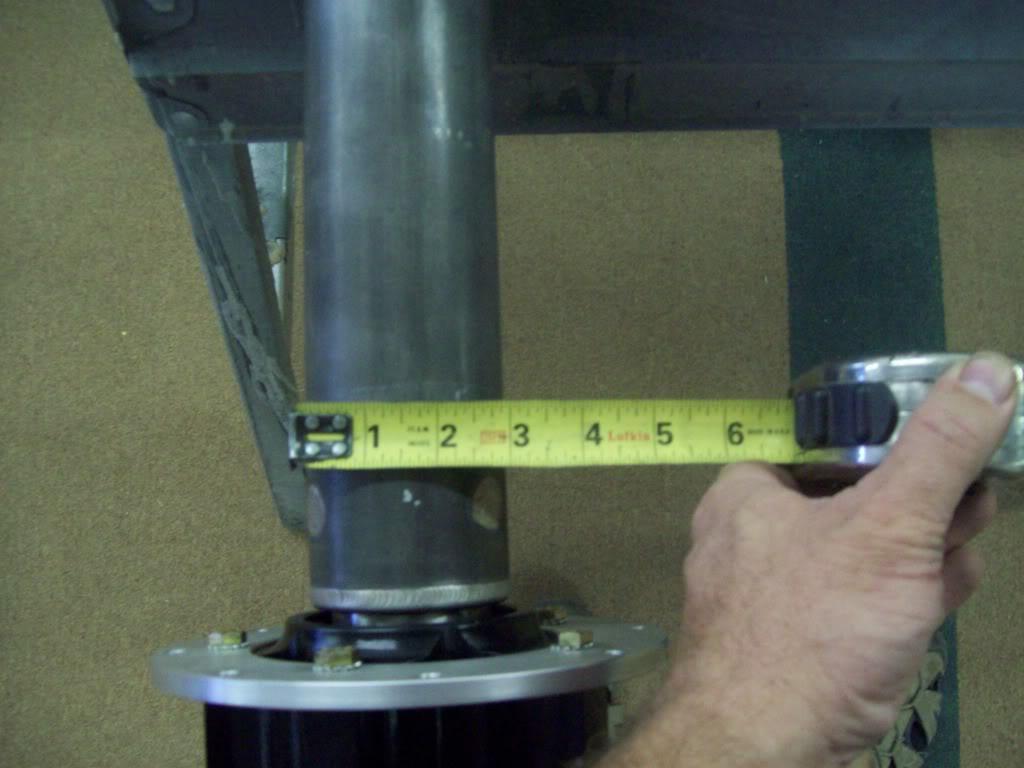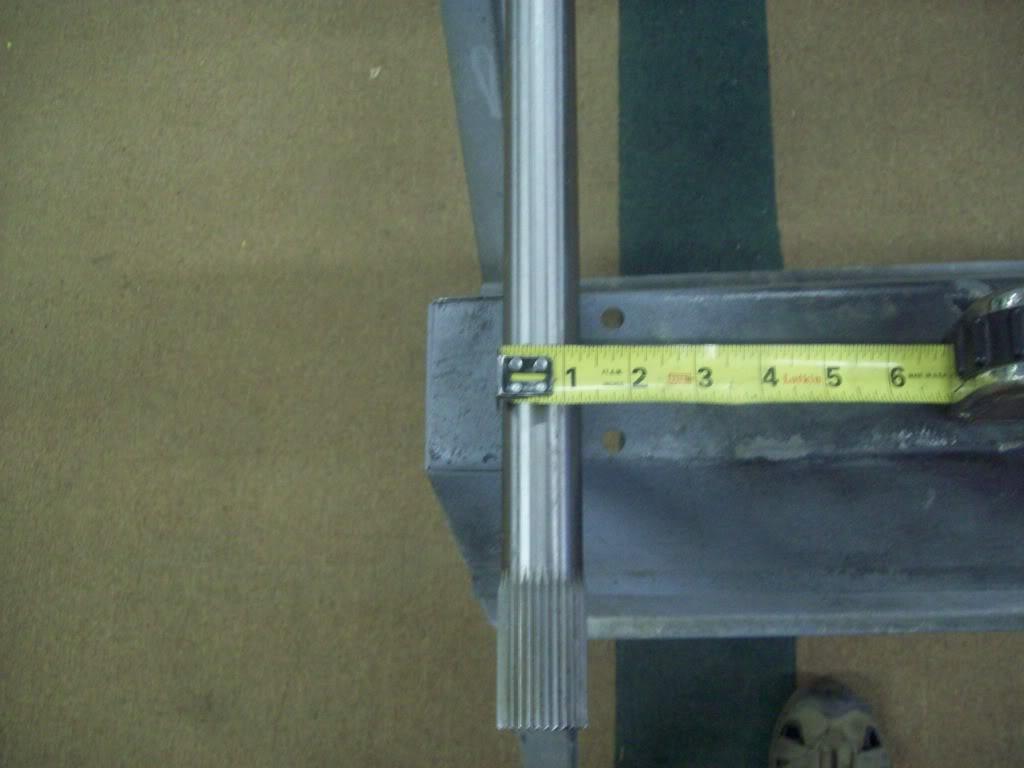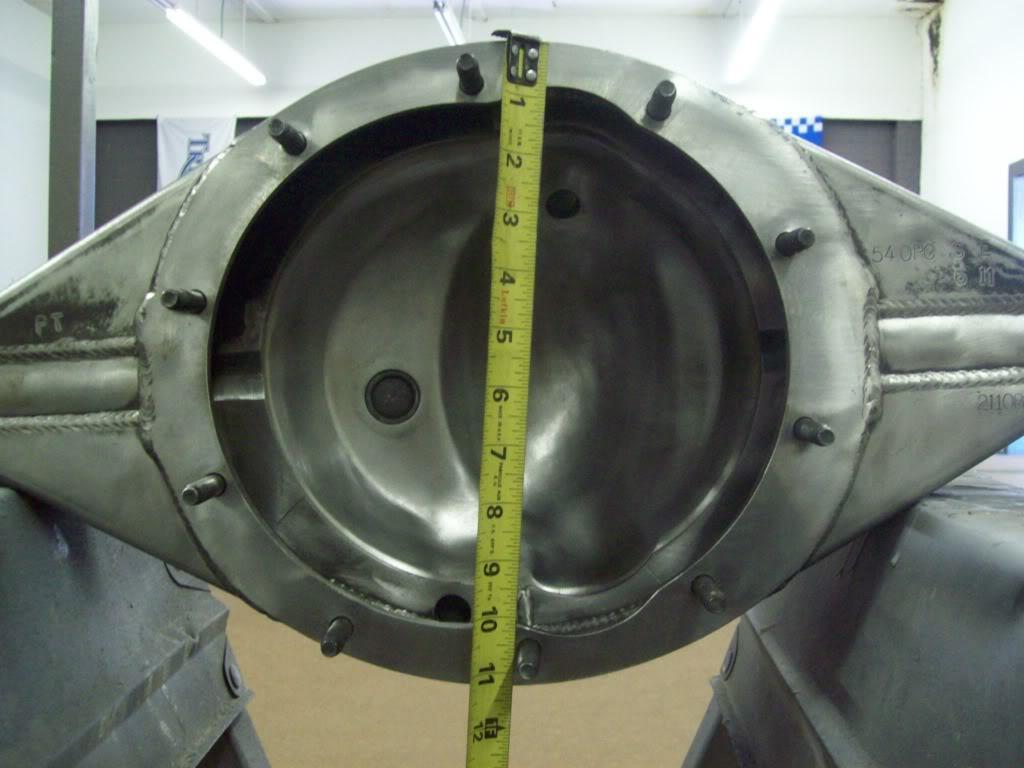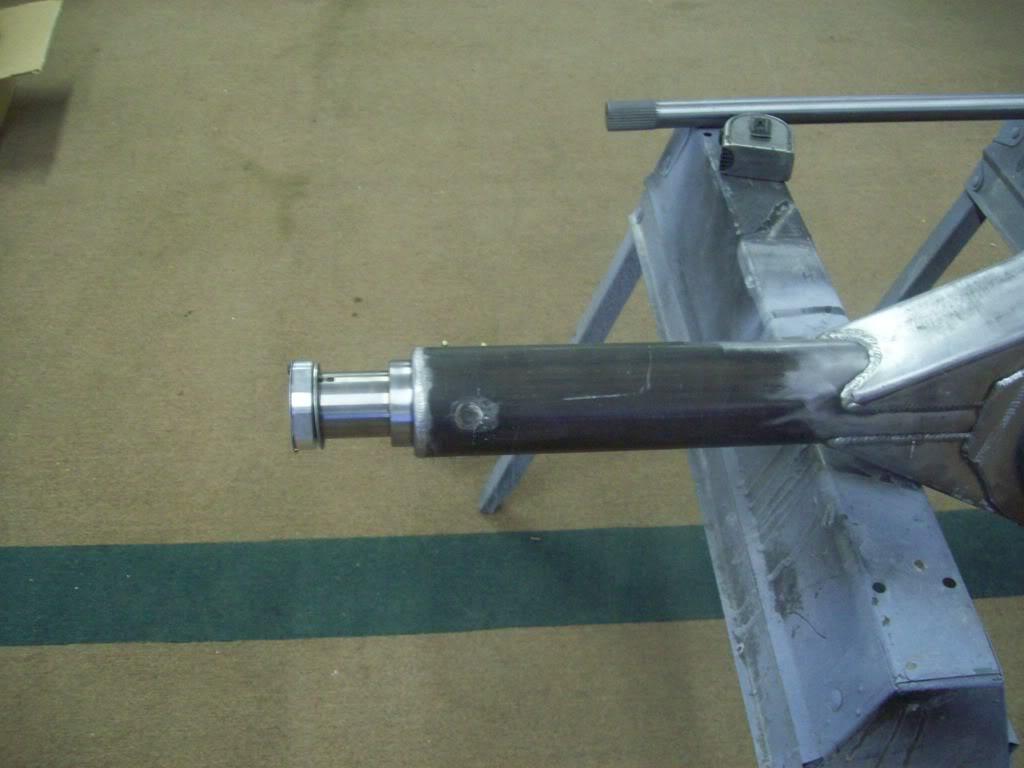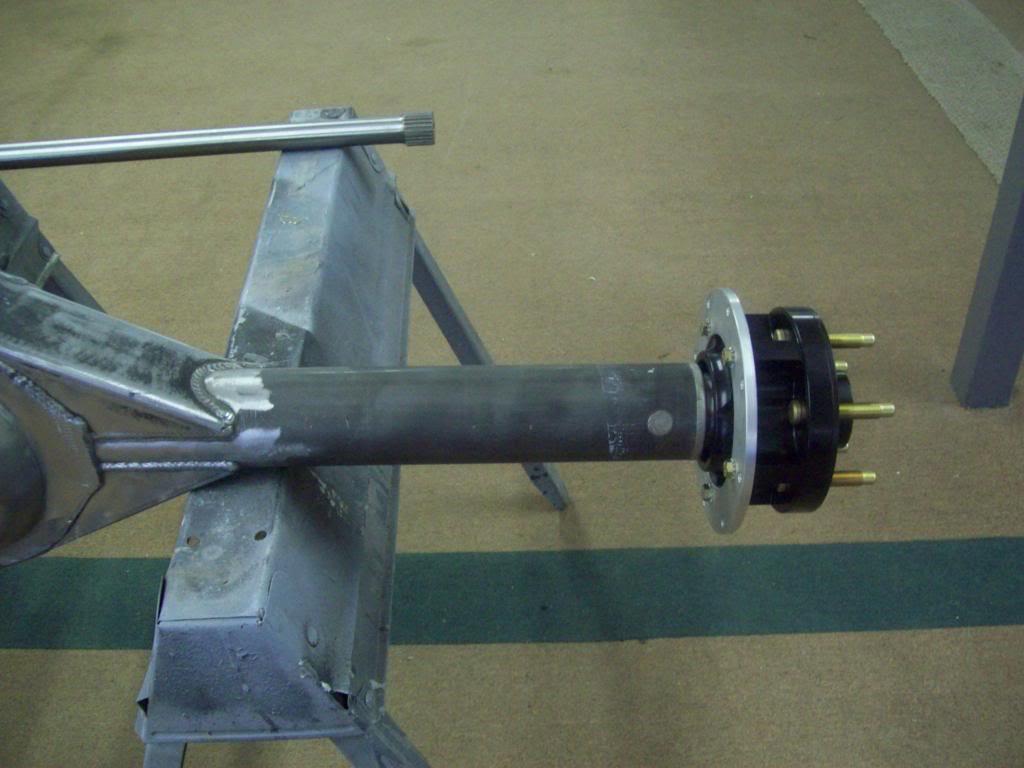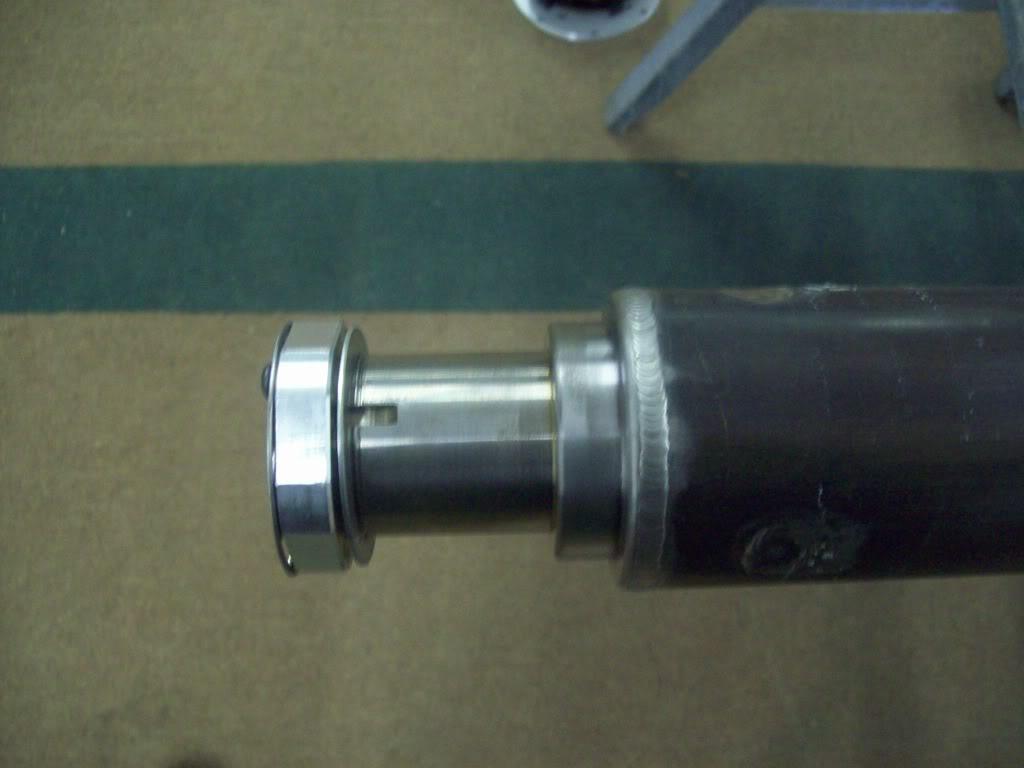 7/17/2011

Here is an update of the rear end mocked up in the Amazon body.. I have some New Design Adjustable Aluminum Rear End Links and Panhard Bar being manufactured for this application, and for a stock arm replacement package. The custom link kit will directly bolt to the body and factory rear end assemblies also, which will help with replacement bushing issues for the factory links. This will also allow for all the possible adjustment I need, and allow this rear end assembly to go in all the models of Amazons and P1800's. This is mock up mountint is with the factory springs and shocks, to show that it is a direct replacement for the factory rear, but we also have a Coil Over Spring Conversion kit to eliminate the original coil springs and shocks. This will allow for better vehicle set up, and will also eliminate the pesky suspension sag these cars are plagued with.
These rear end assemblies will be offered in several packages.. Just the Floater rear end assembly that you can install any 9in ford carrier you may have.. A complete unit with carrier assembly already installed, and with your gear ratio and traction specs. With or with out the Coil over conversion. The links will be offered seperately for people that want to use them with the factory rear ends, but will have to be purchased with the New Design rear end assembly for ease of install.
Along with the gear ratio and traction options, these assemblie have numerous brake options up to 14 inch brakes. The pictures below, show the base level kit with general motor calipers. These calipers do have an emergency brake application, so nothing is lost there.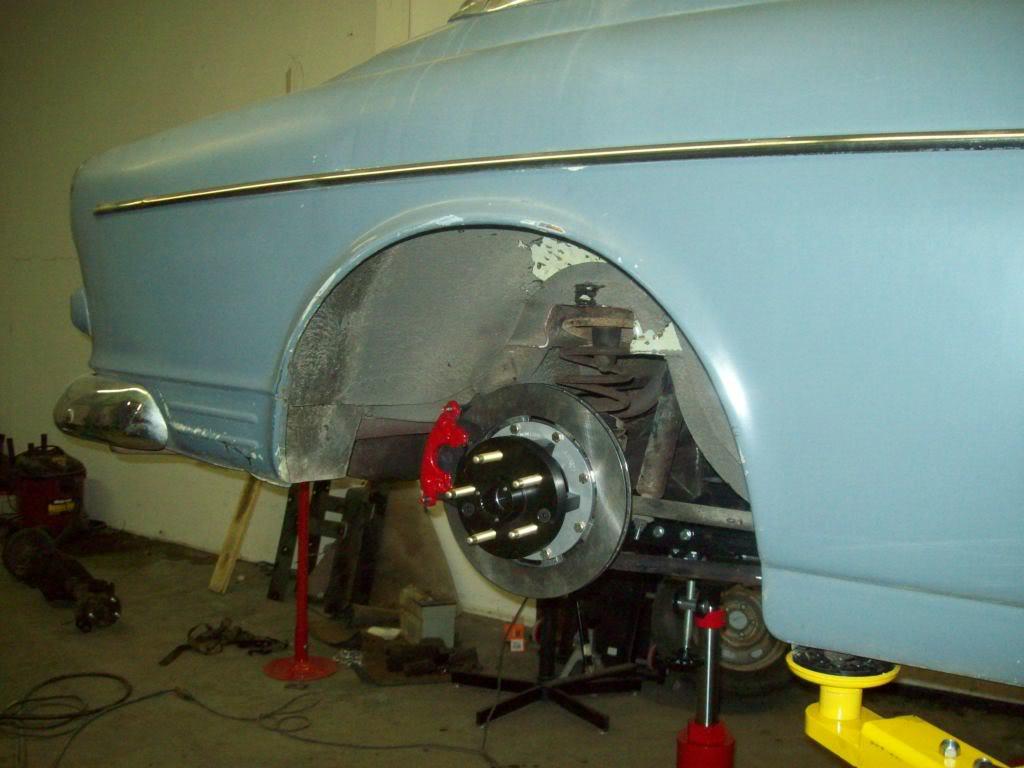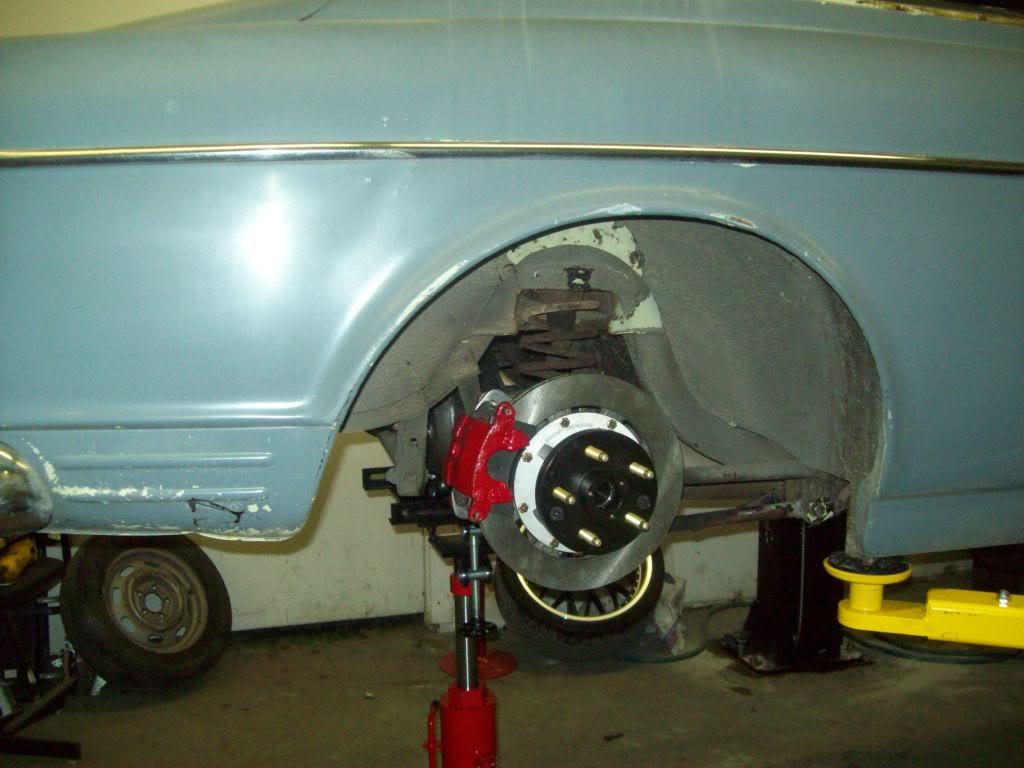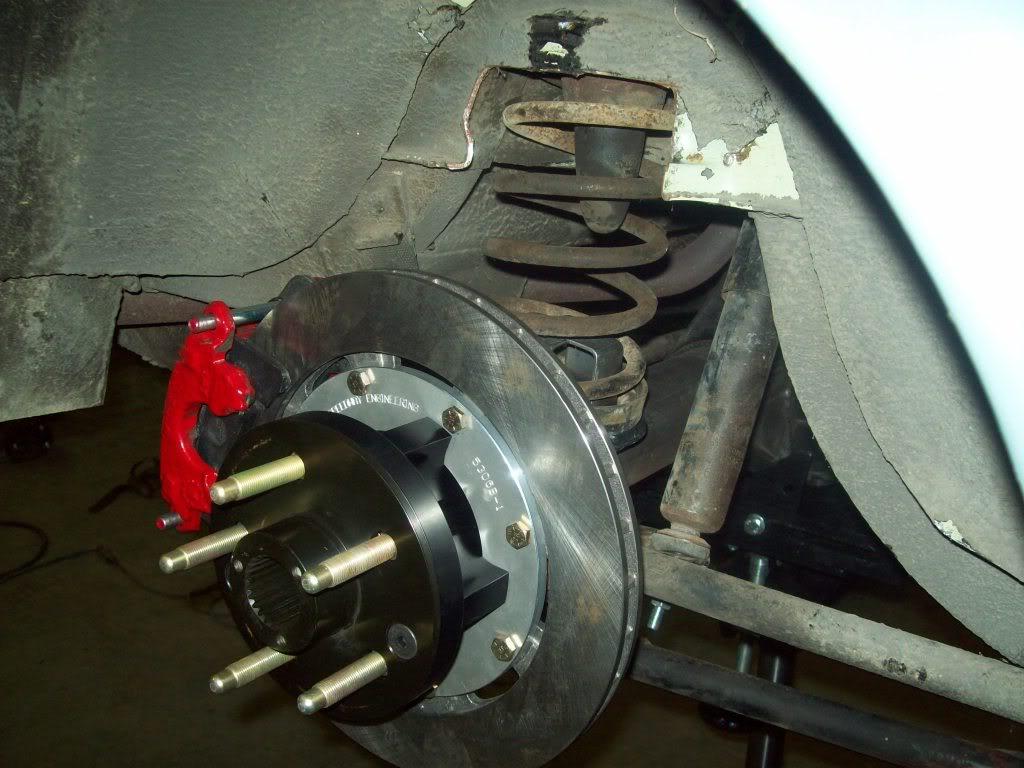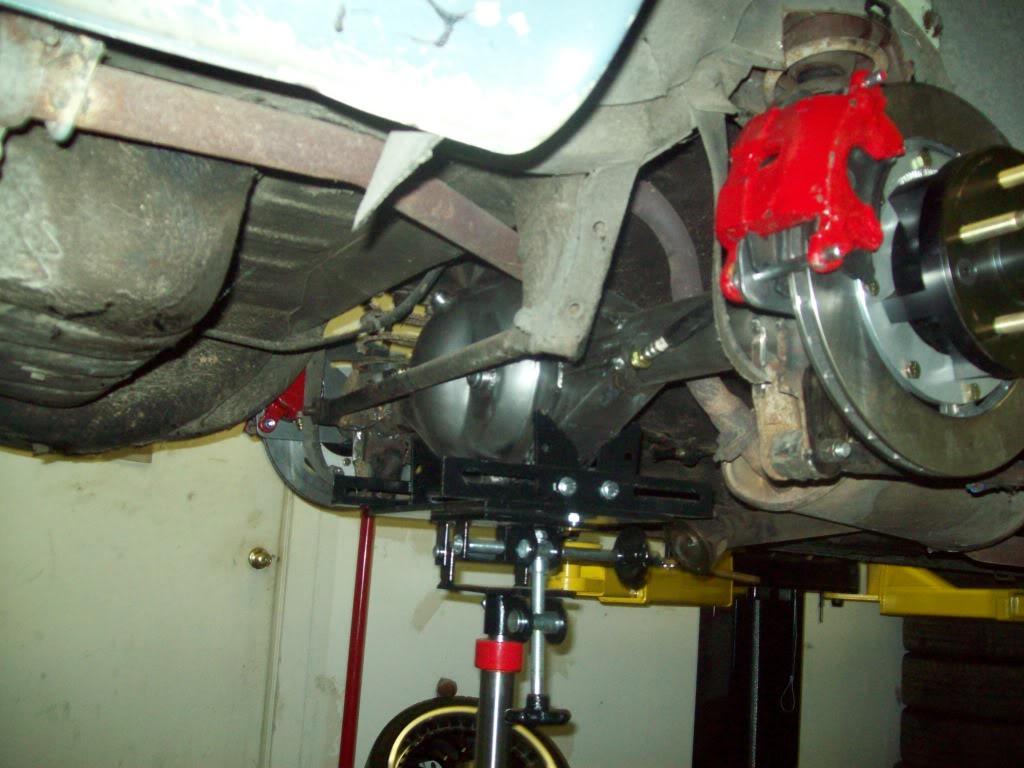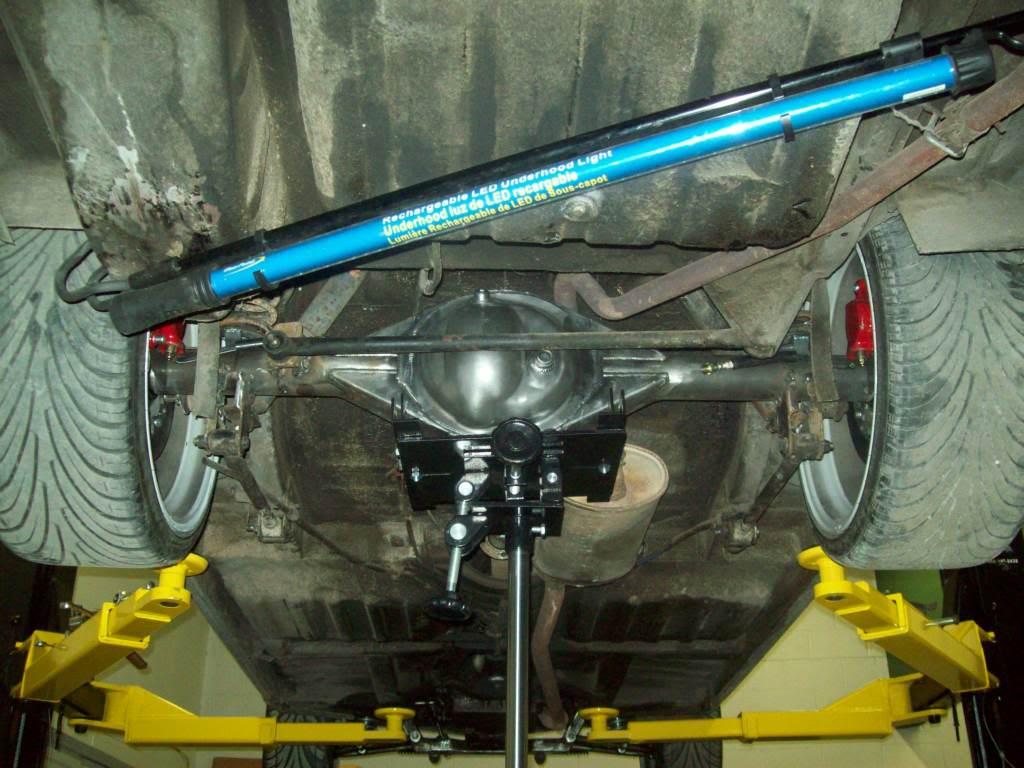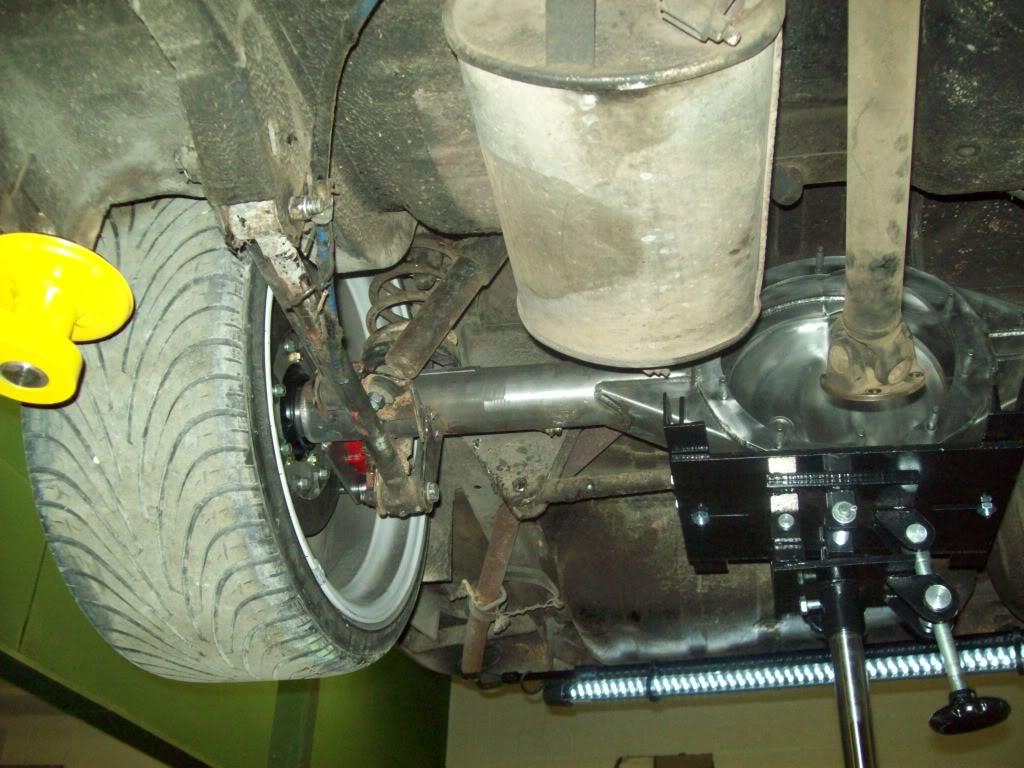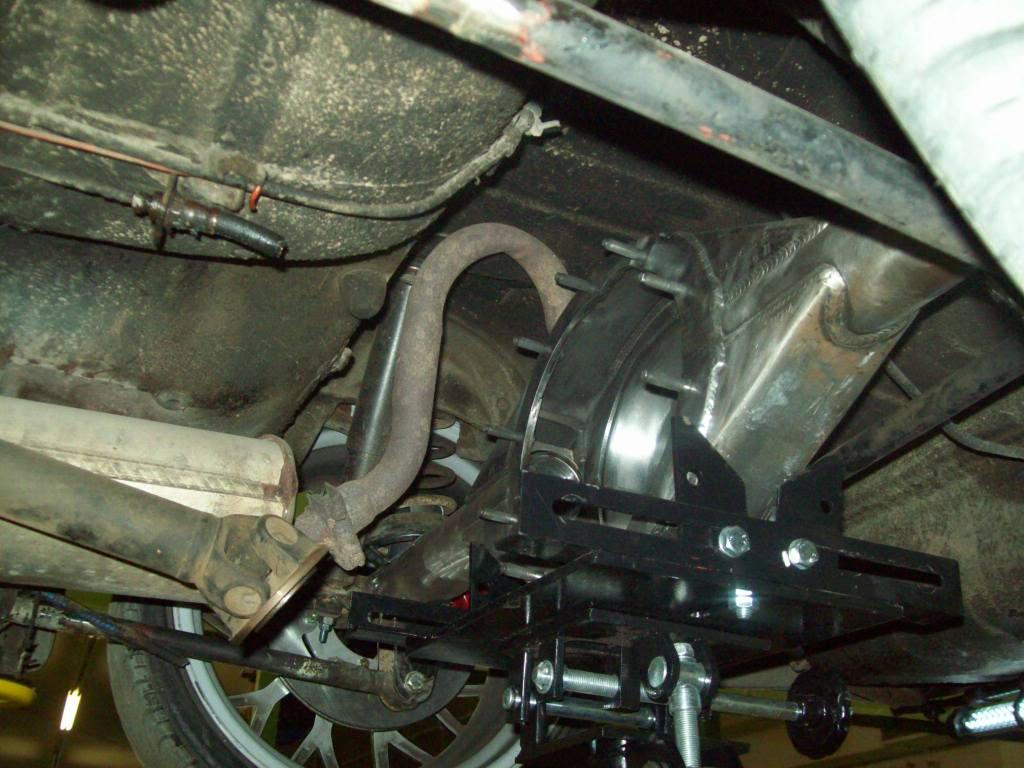 I am using either a 19x9.5 rear or an 18x9.5 rear.. Not real sure yet...
Here are some preliminary renditions.. Ben is still working on the rear views, and there will be a couple of tweeks to them...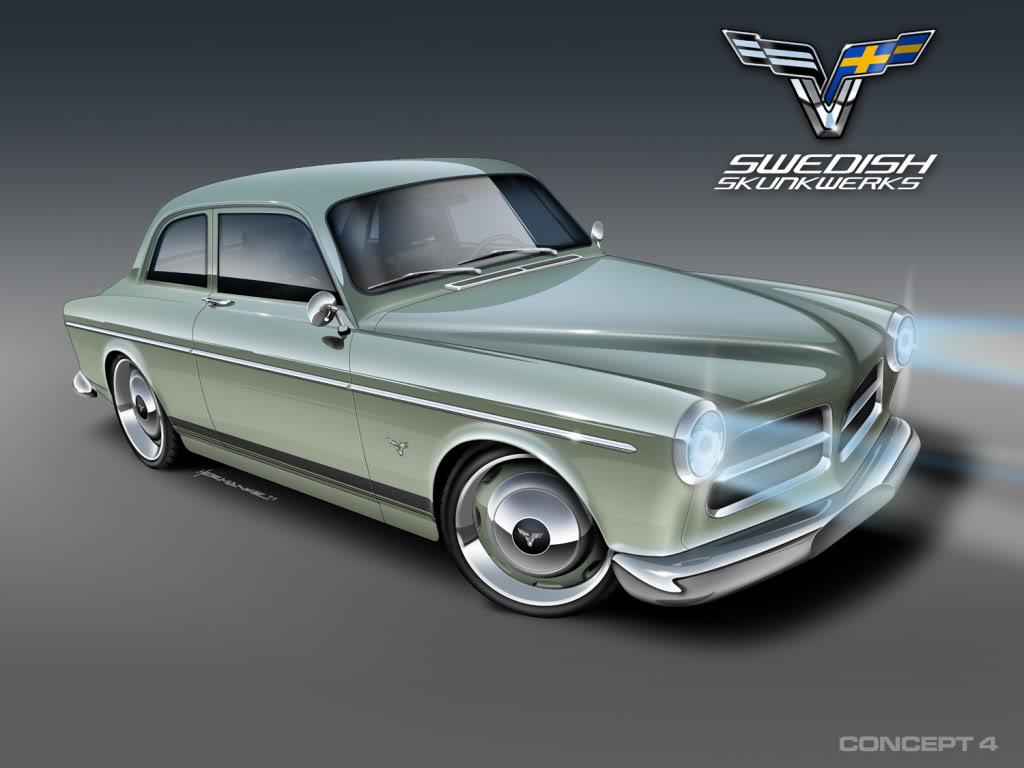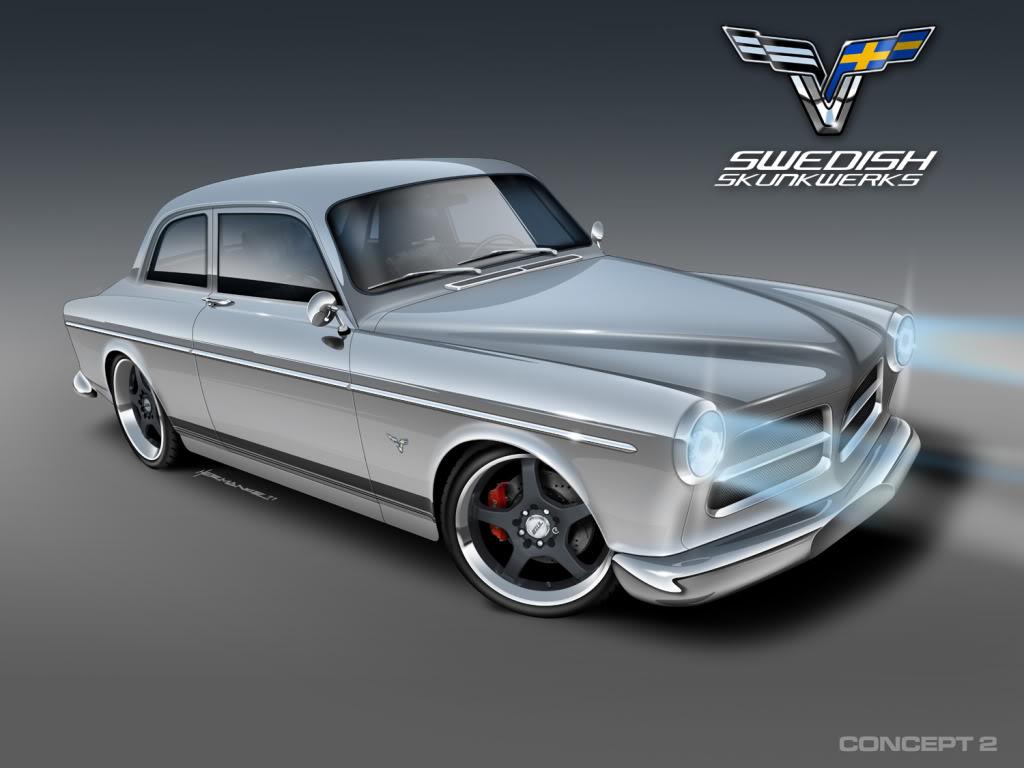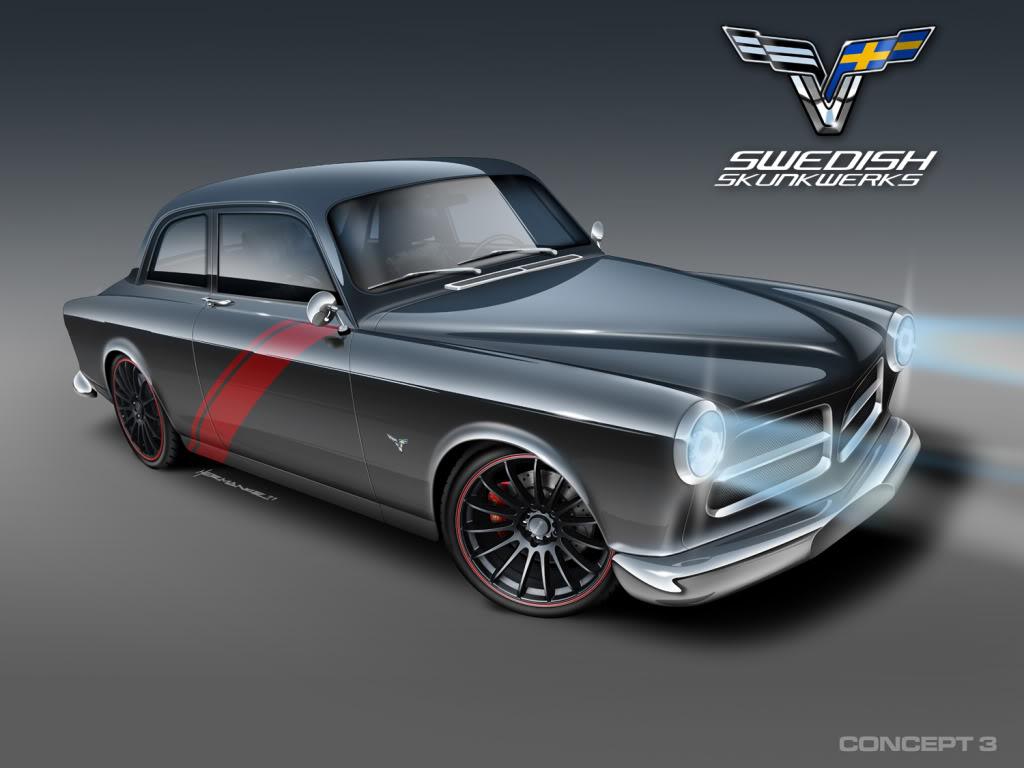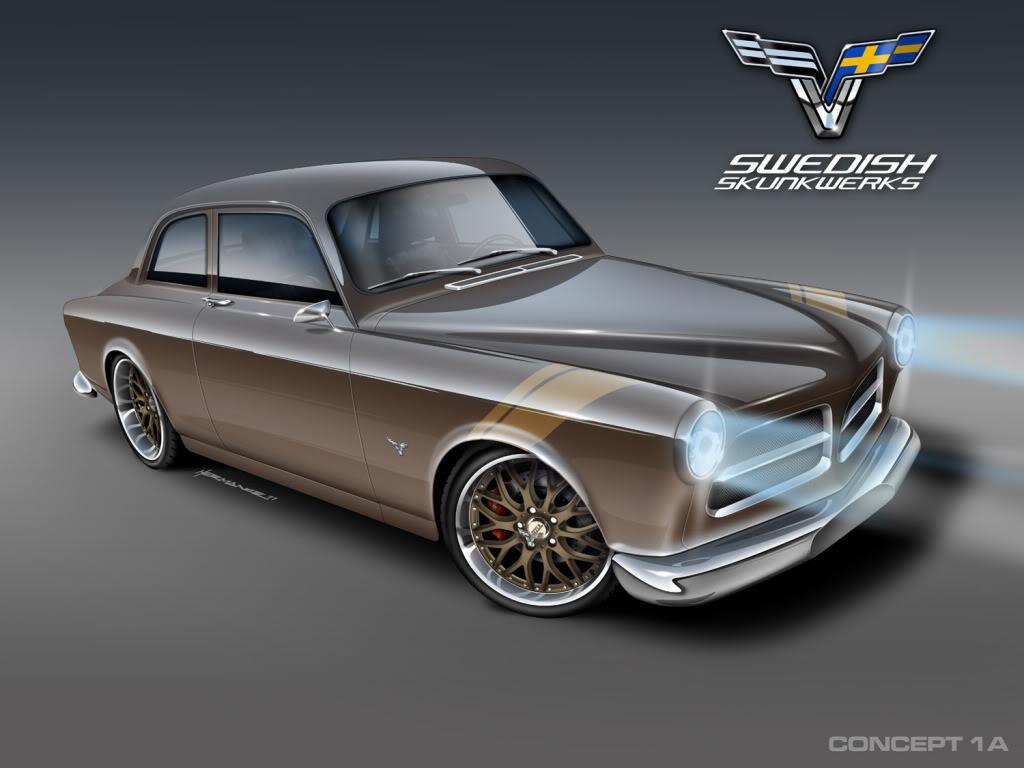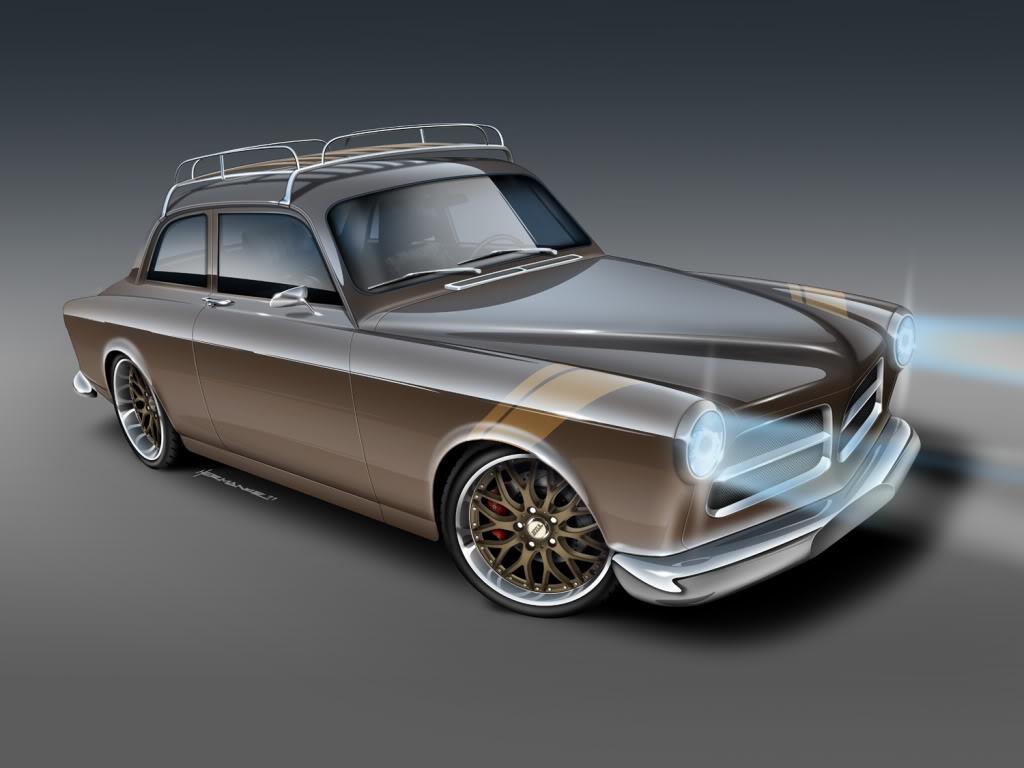 8/19/2011

Here are some pictures of our New Direct Bolt on Aluminum Rear Trailing Arms. These work with the factory rear end, or our New Design Mod-Light 9in rear end..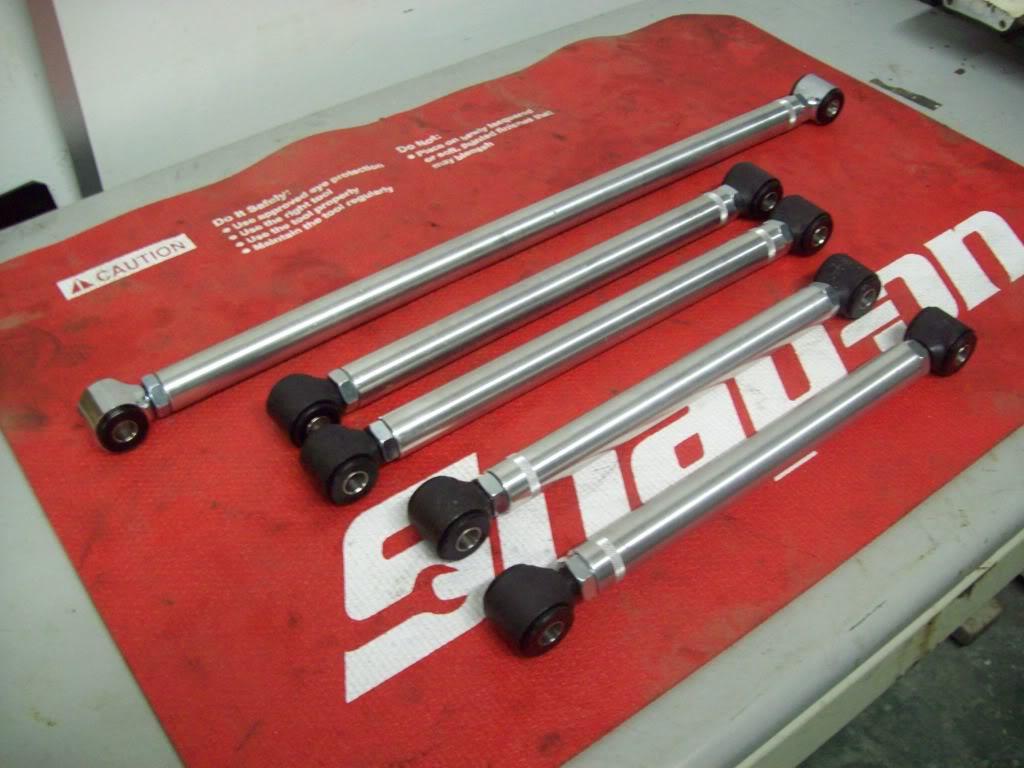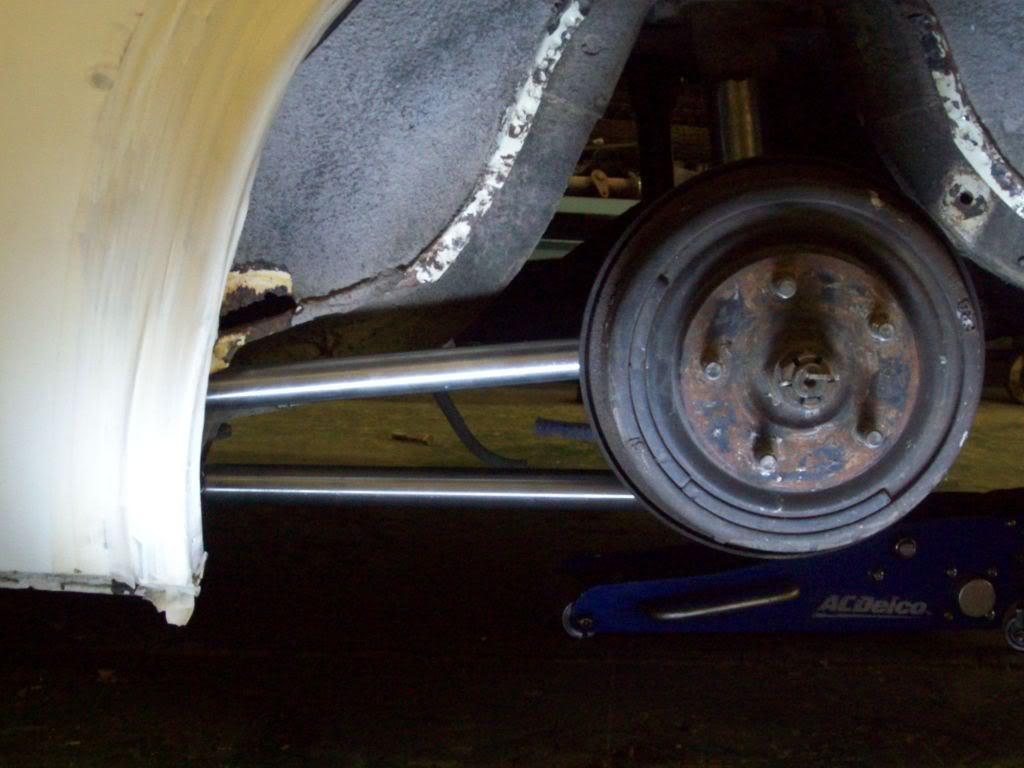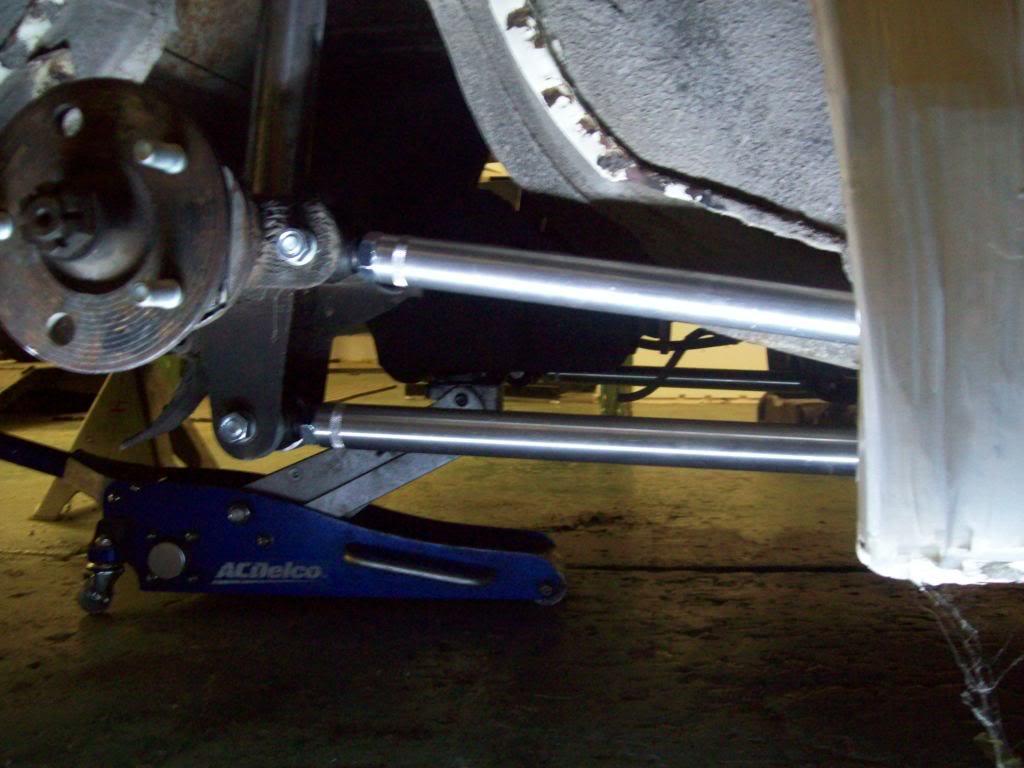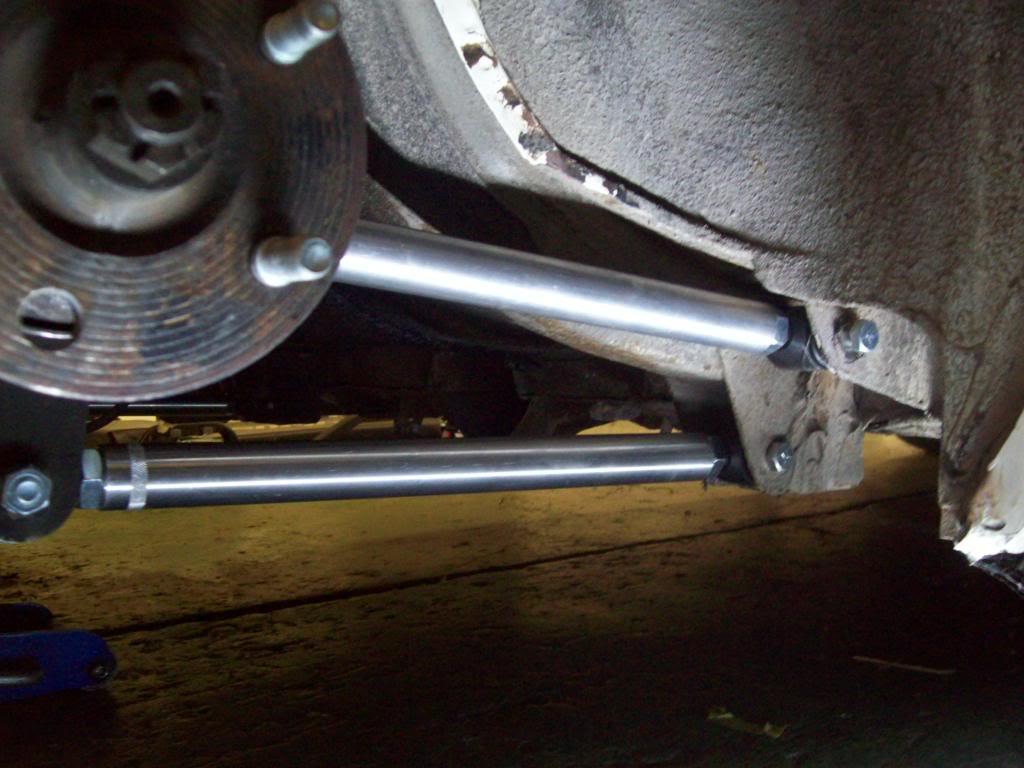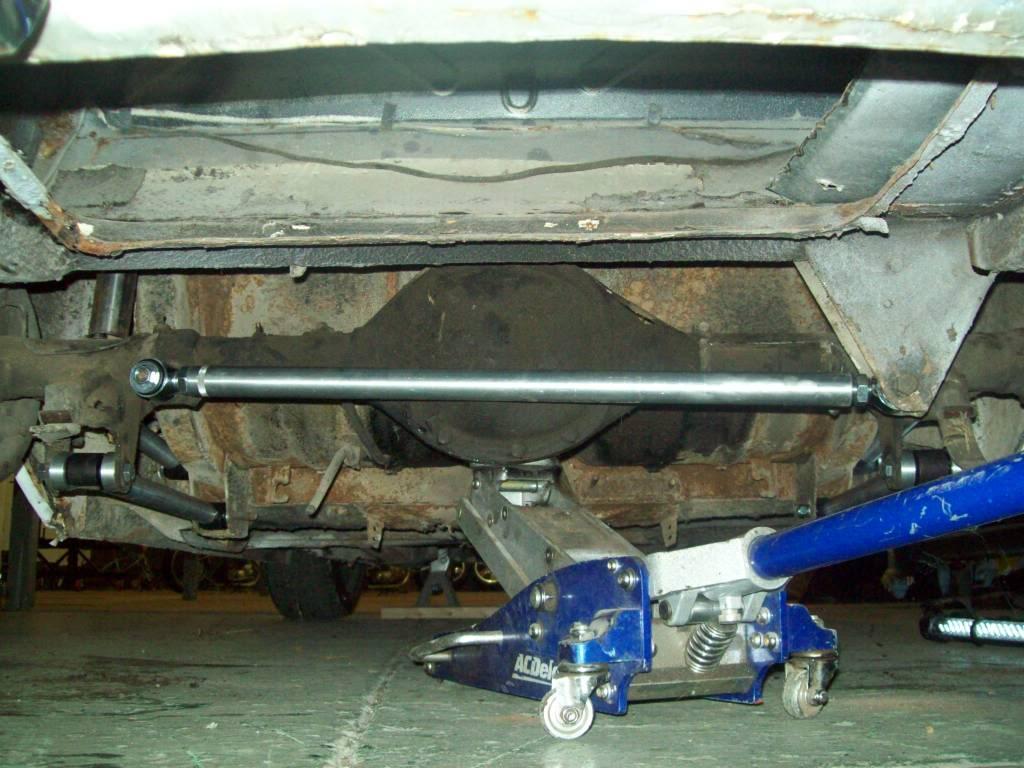 1/1/2012

Here are a few updated pictures of the Swedish Ops Crossmember/Suspension Kits.. I had a photographer come in and takes some pics a week or so ago, and here is some of what I got.. As you can see there are alot of color and texture combinations, braking options, rack and pinion options, along with coil over options.. These are how the kits are shipped out, fully assembled and coated..
14 Wilwood Rotor with 6 Piston Calipers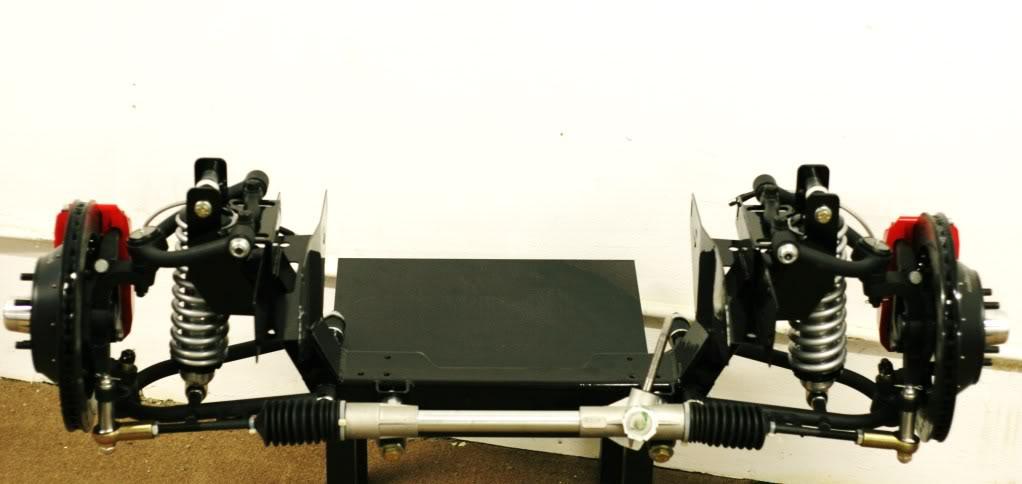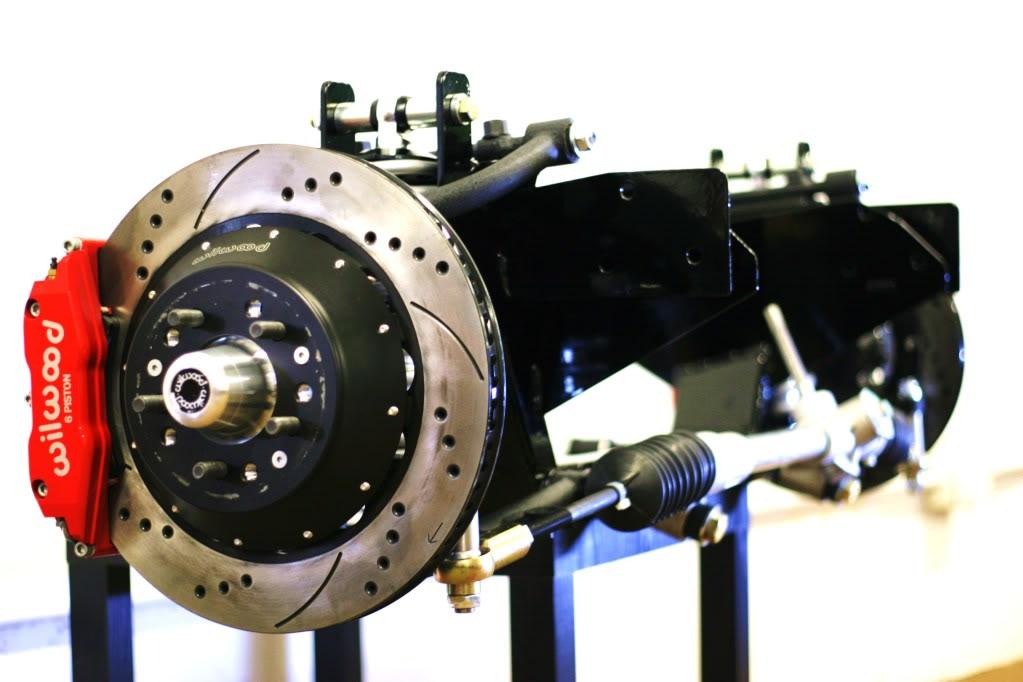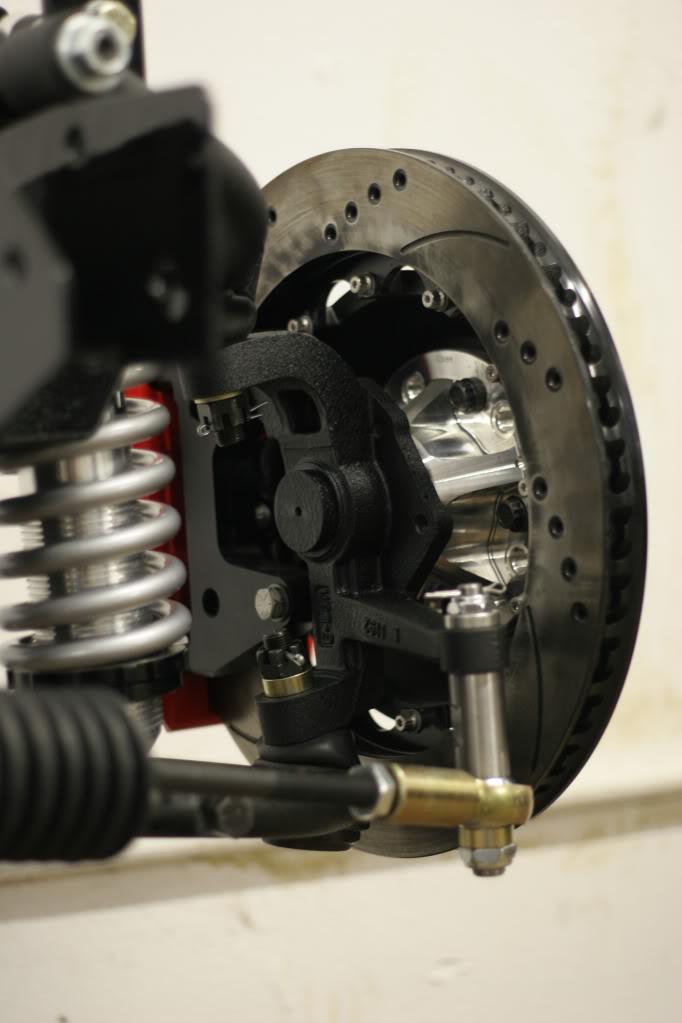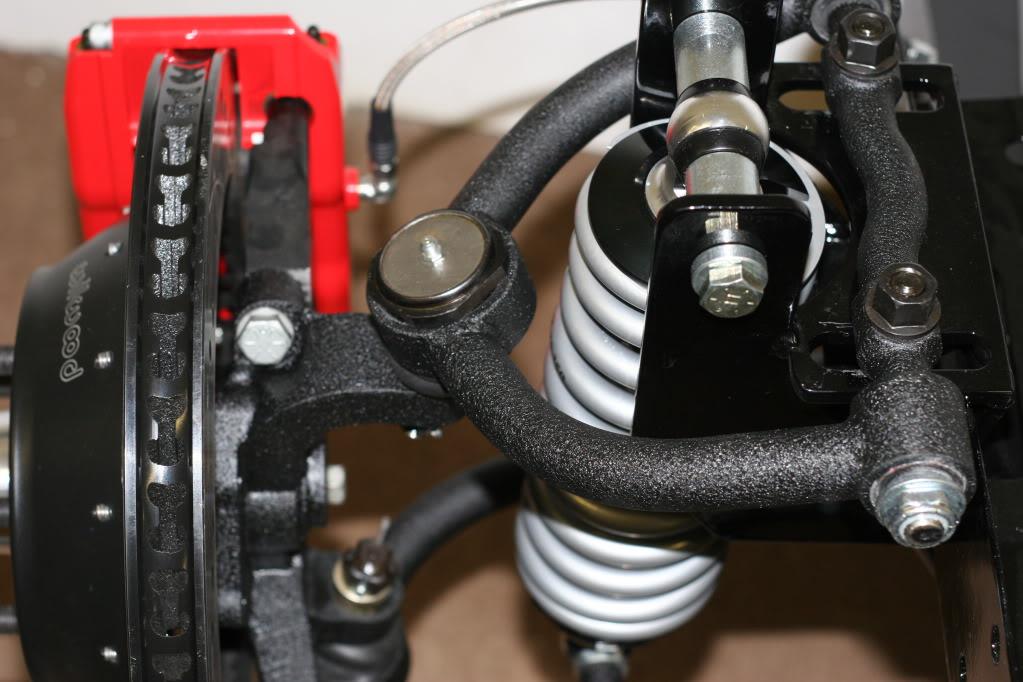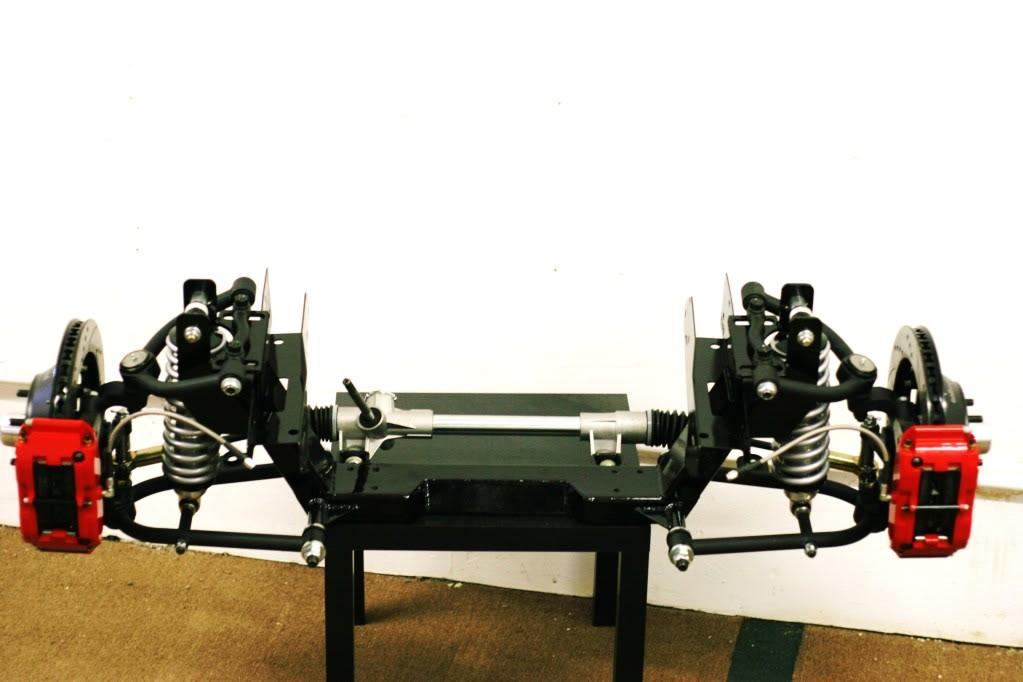 Wilood 12.19 inch Rotors and 4 Piston Calipers with Power Rack and Pinion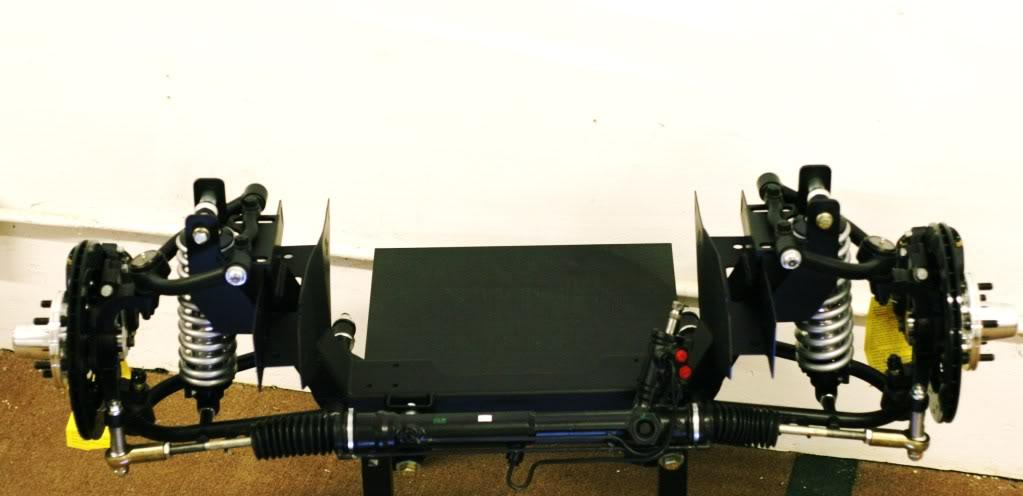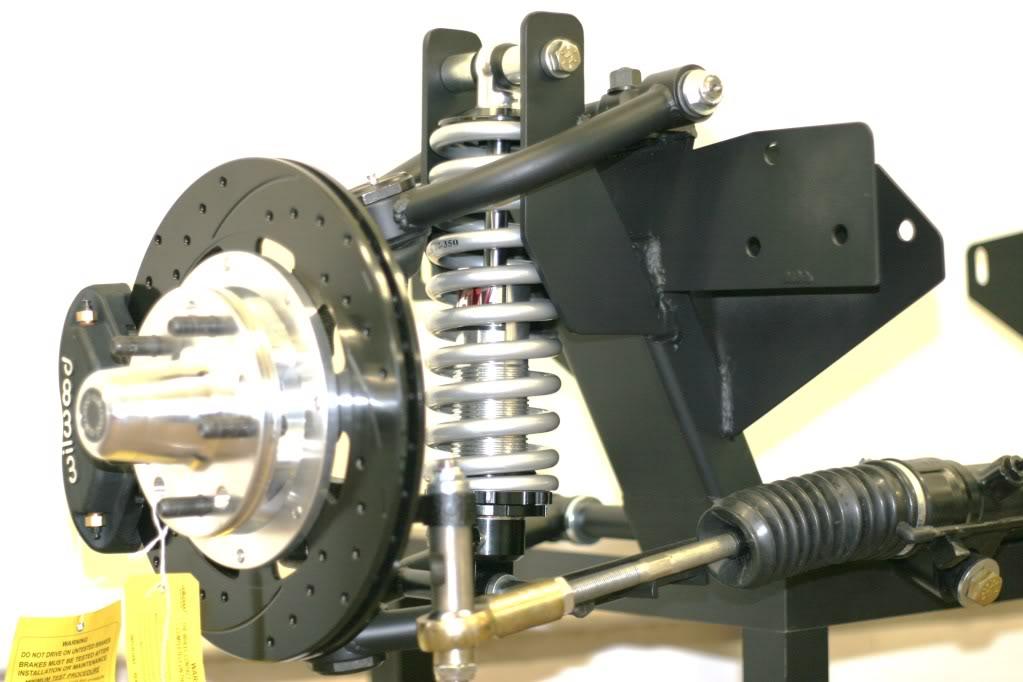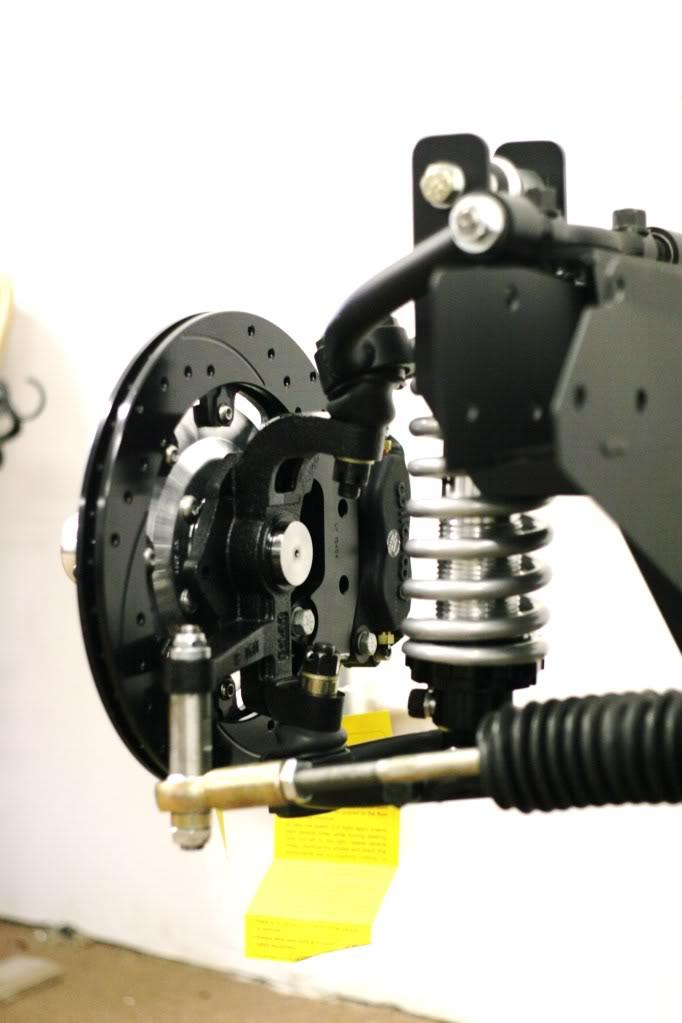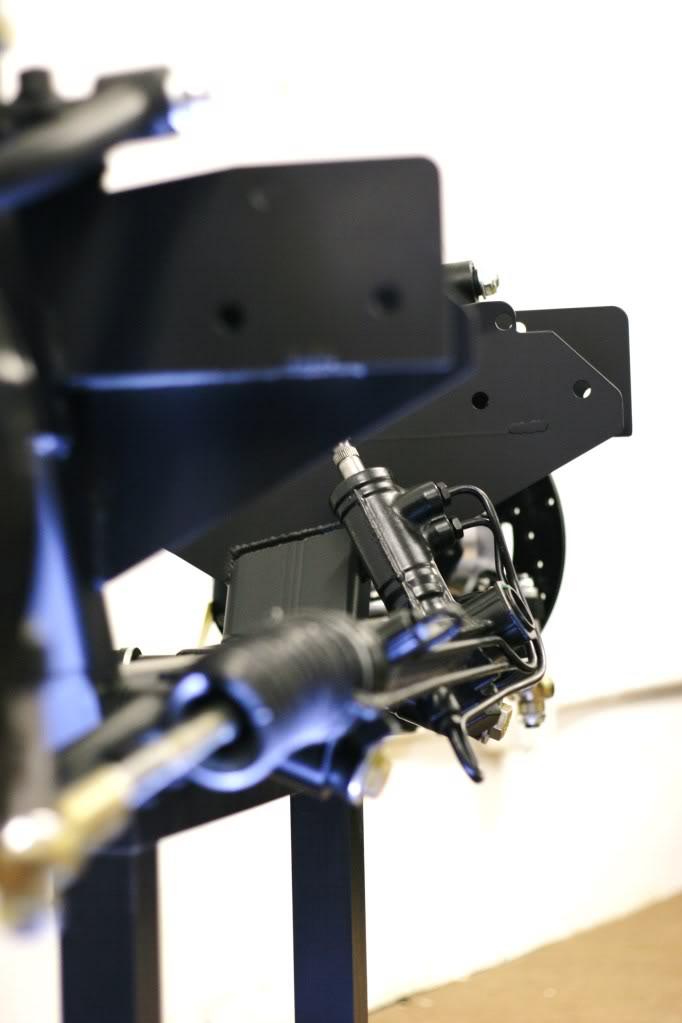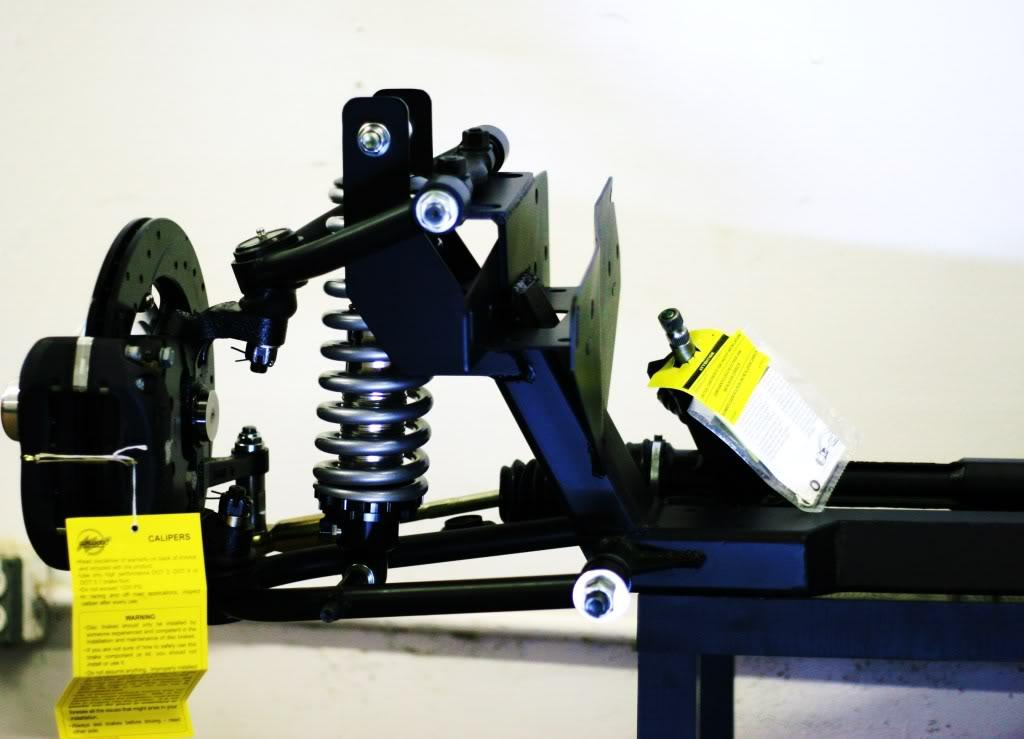 1/5/2012

Here are some preliminary pics of the Swedish Ops rear coil over conversion kit we will be using on this build and others we have going on also.. We are adding a Punch Hole finish plate to the bottom opening near the spring pockets, and few other asthetic features, along with finish grinding and full powder coating. This is a bolt in bar that transfers ALL the LOAD back to the original spring pockets.. It is self centering, and will bolt in with out removing the rear axle. We have the Bolt On adapter brackets to convert your original Volvo rear end coil over to accept the coil over mounting..
This bar give your P1800/Amazon up to 5 inches of incremental ride height settings, from stock to an extreme lowered position. You also have quick adjust ride sensitivity and stiffness settings, with a twist of a knob. We have about unlimited spring load and rate options, so no more settling on what you are looking for in ride height or ride quality. You have the same ride potential at any ride height you choose.
The rear end pictured, is the Swedish Ops Universal Direct Bolt In rear end. It comes with all the gear ratio and traction options you can ever need, along with a disc brake range of 11in to 14 inch rotors and up to 6 piston Calipers. The aluminum adjustable trailing arms/panhard bar allows you to keep your proper rear end alignment and and pinion angles, no matter the ride height setting.. Another unique feature to this rear end is, it comes in a 54in, 55in, and 56in track width, which will allow you to use a wider variety of common wheels and offsets with out spacers.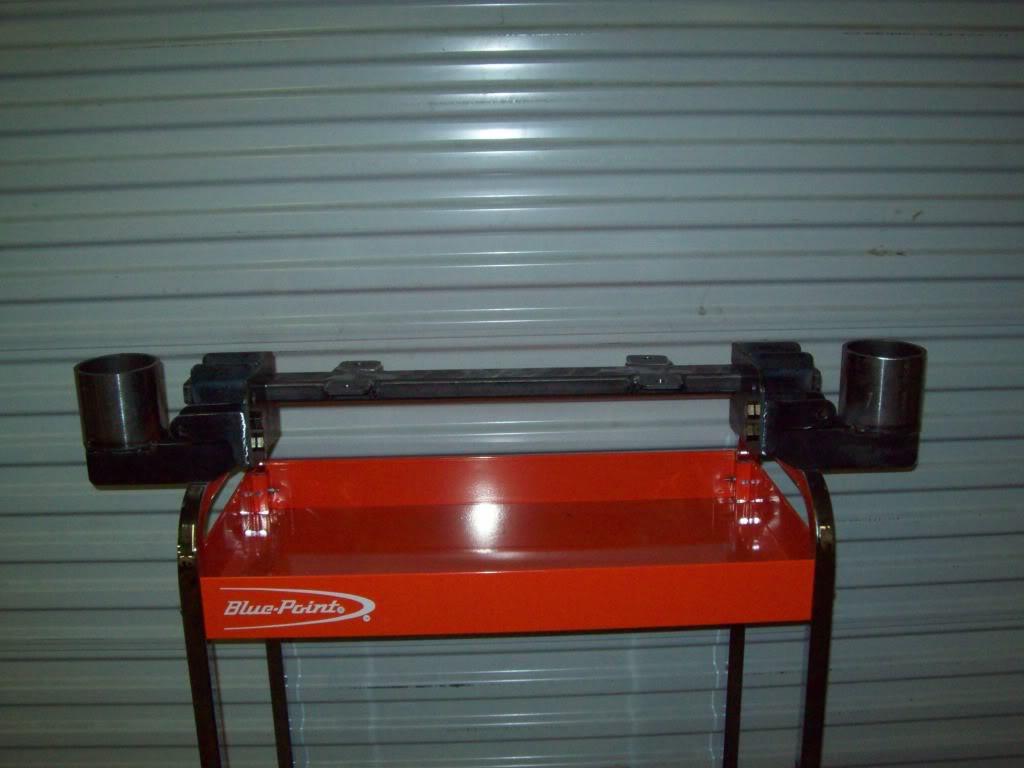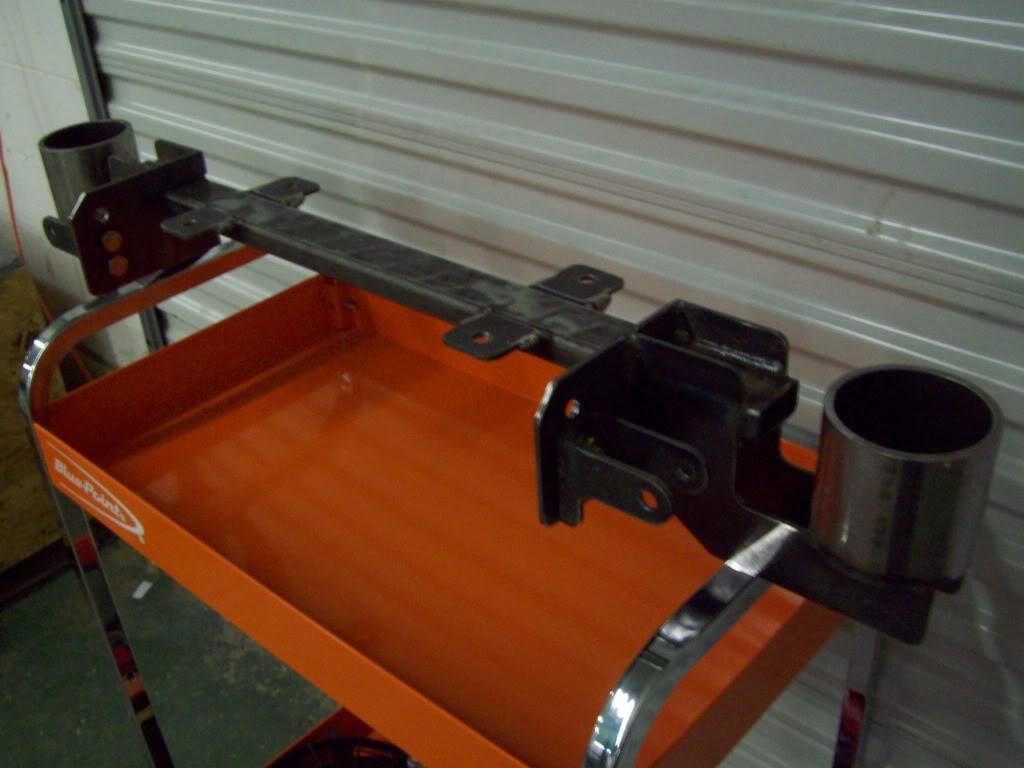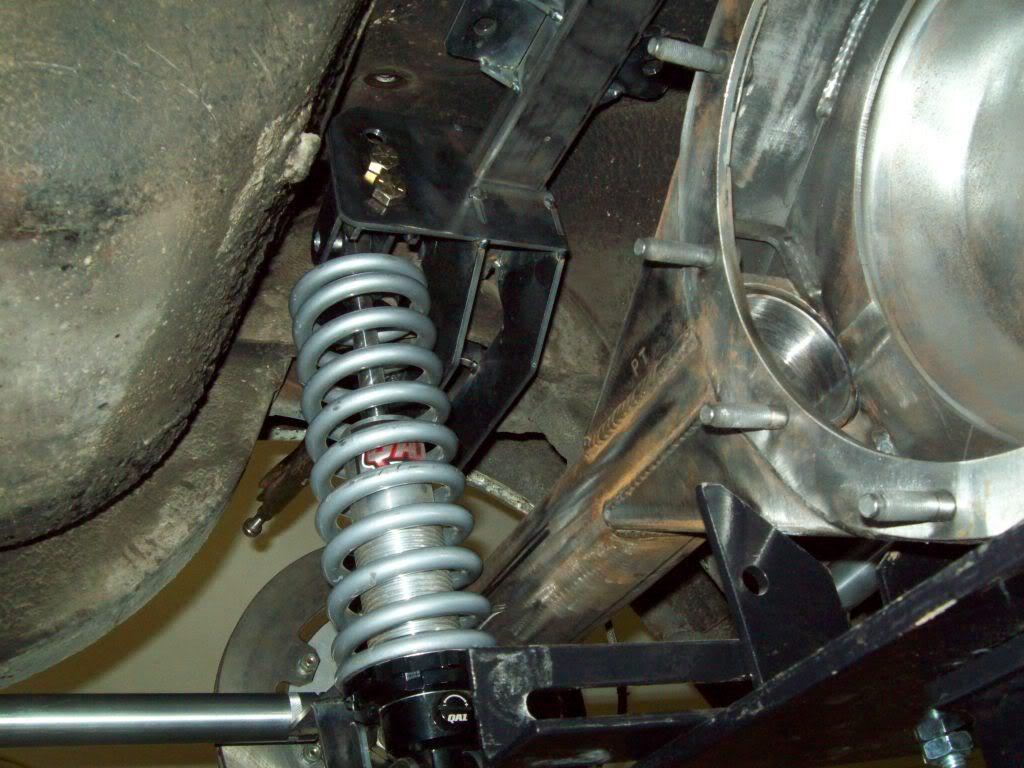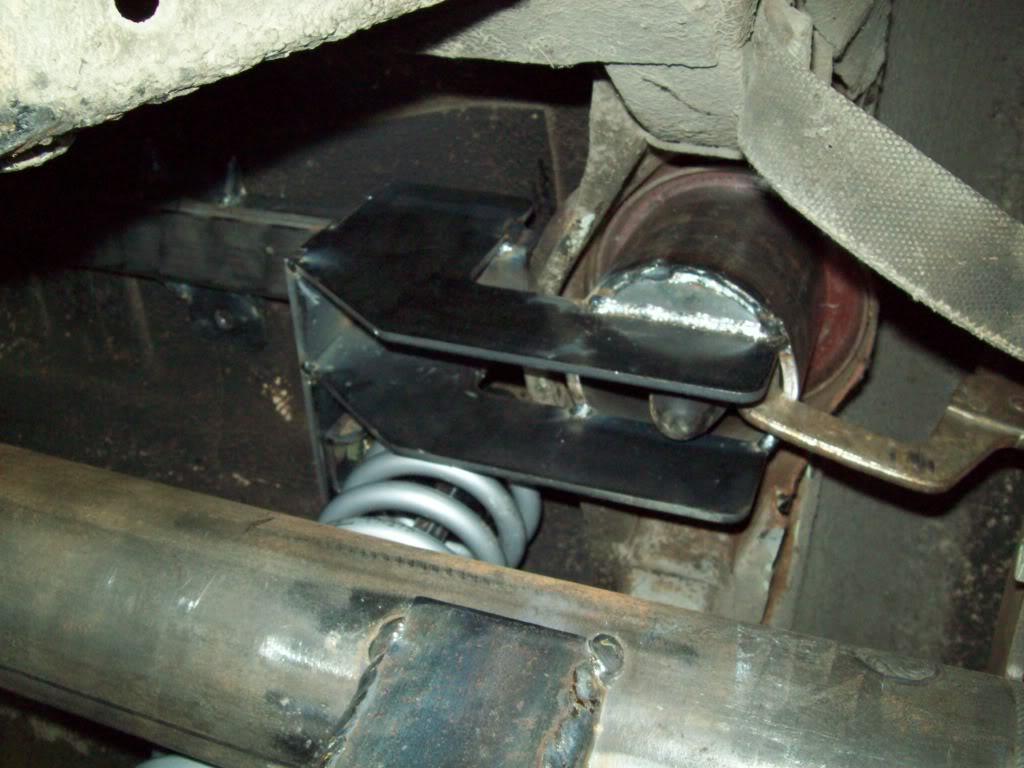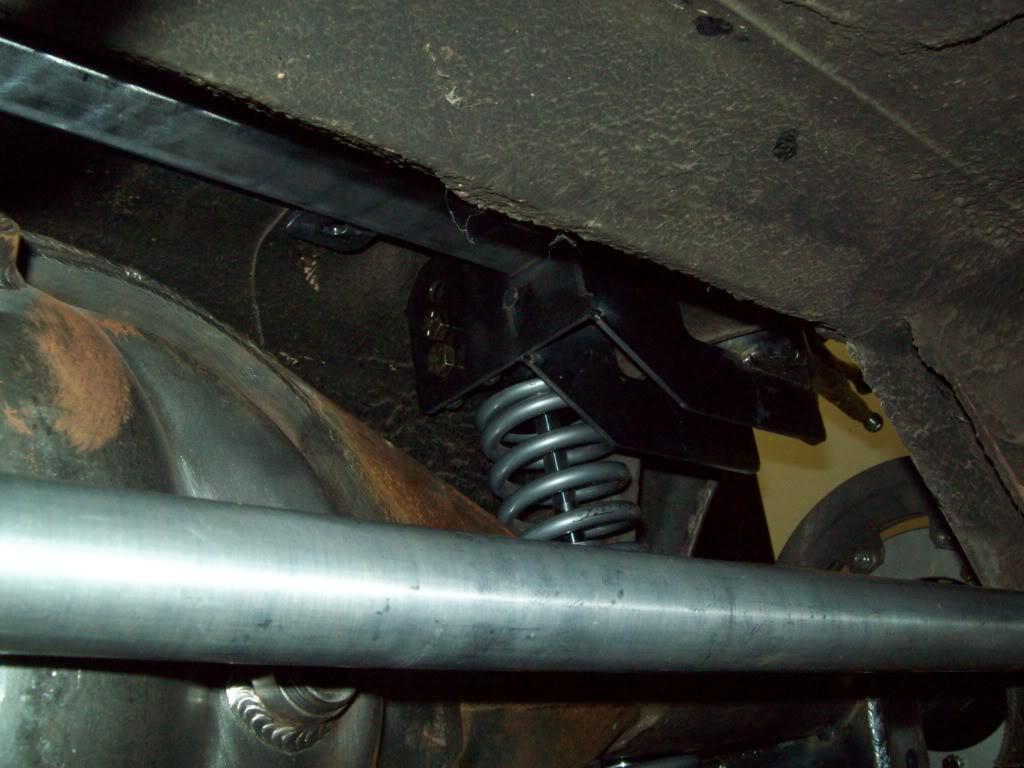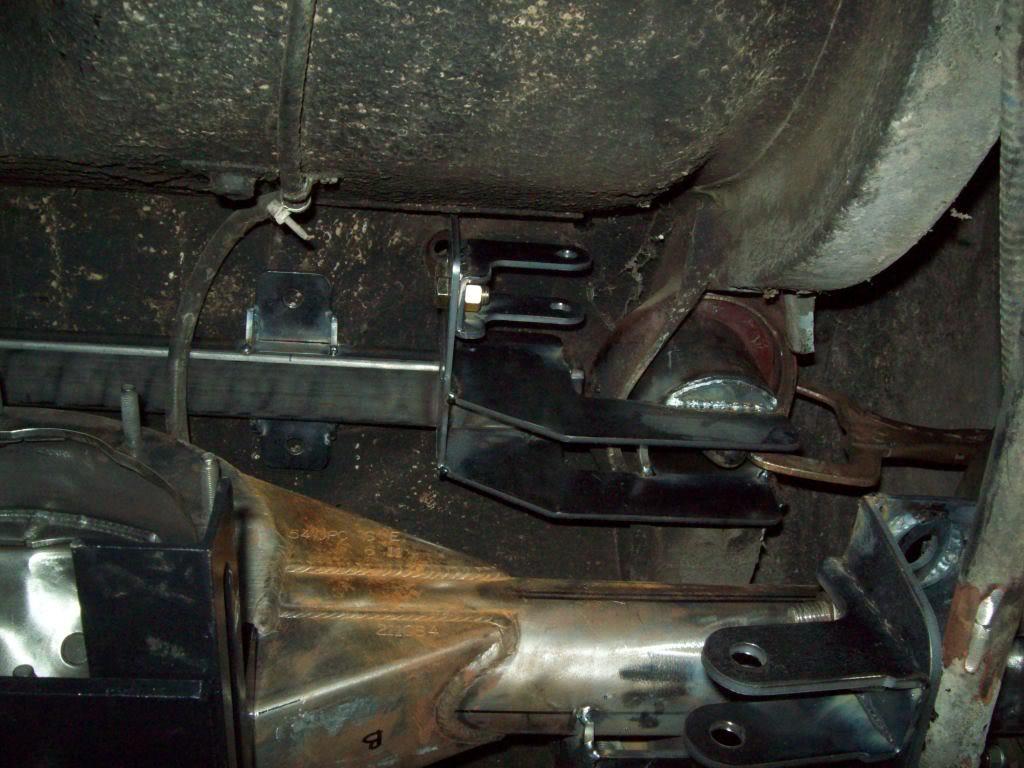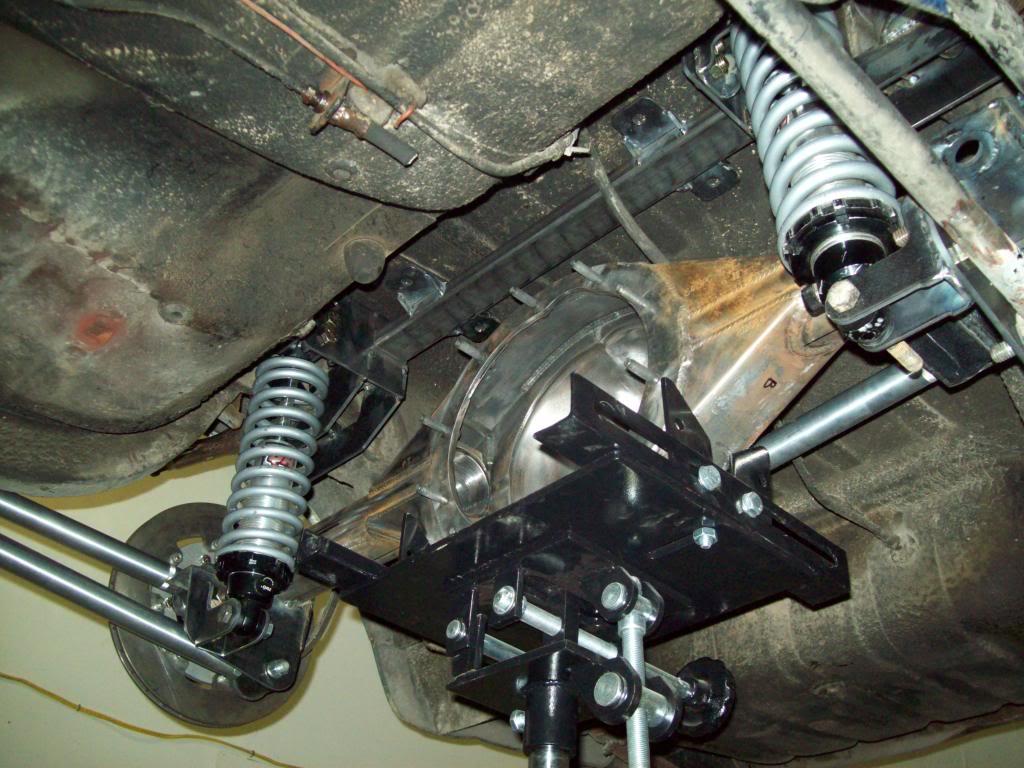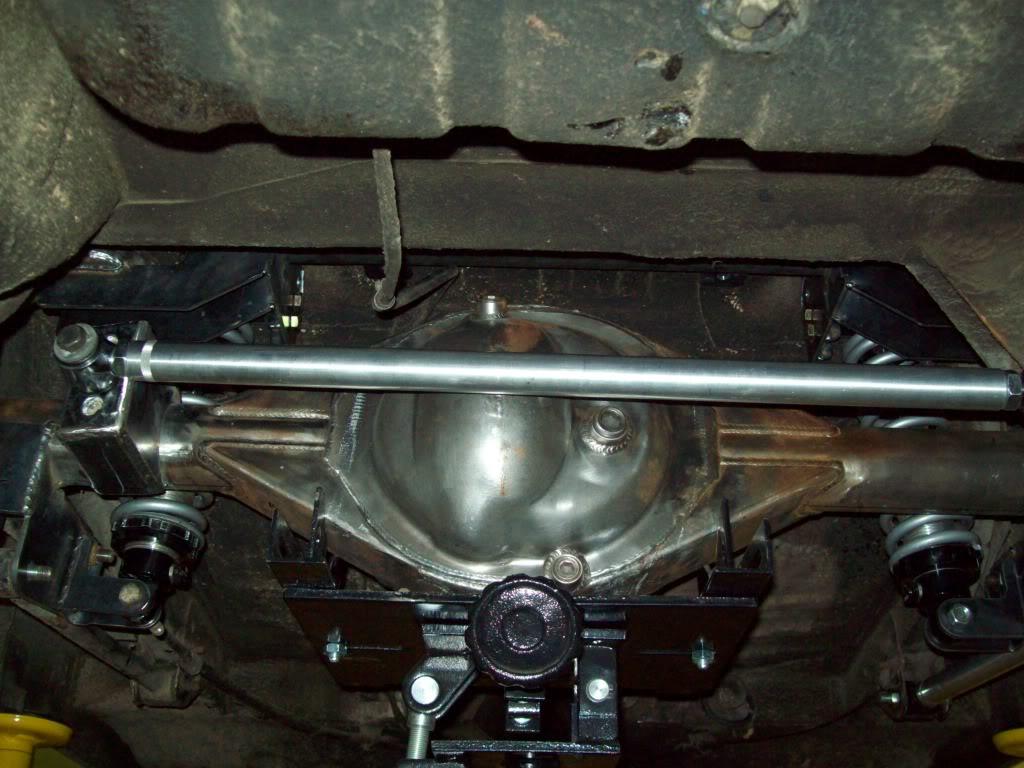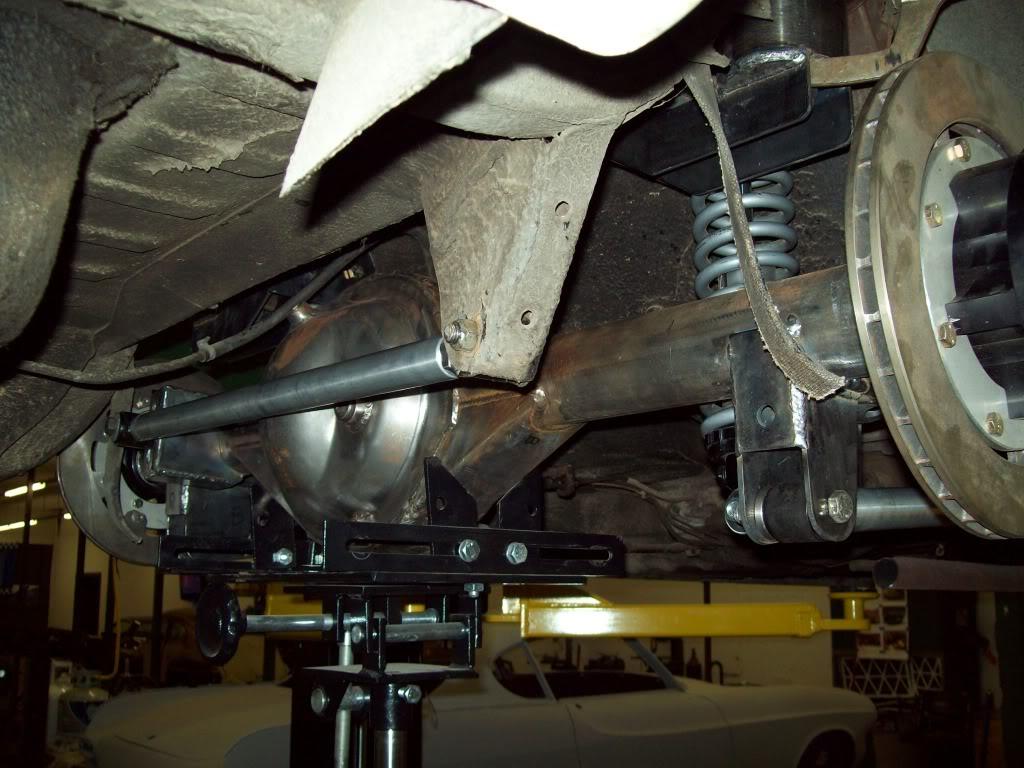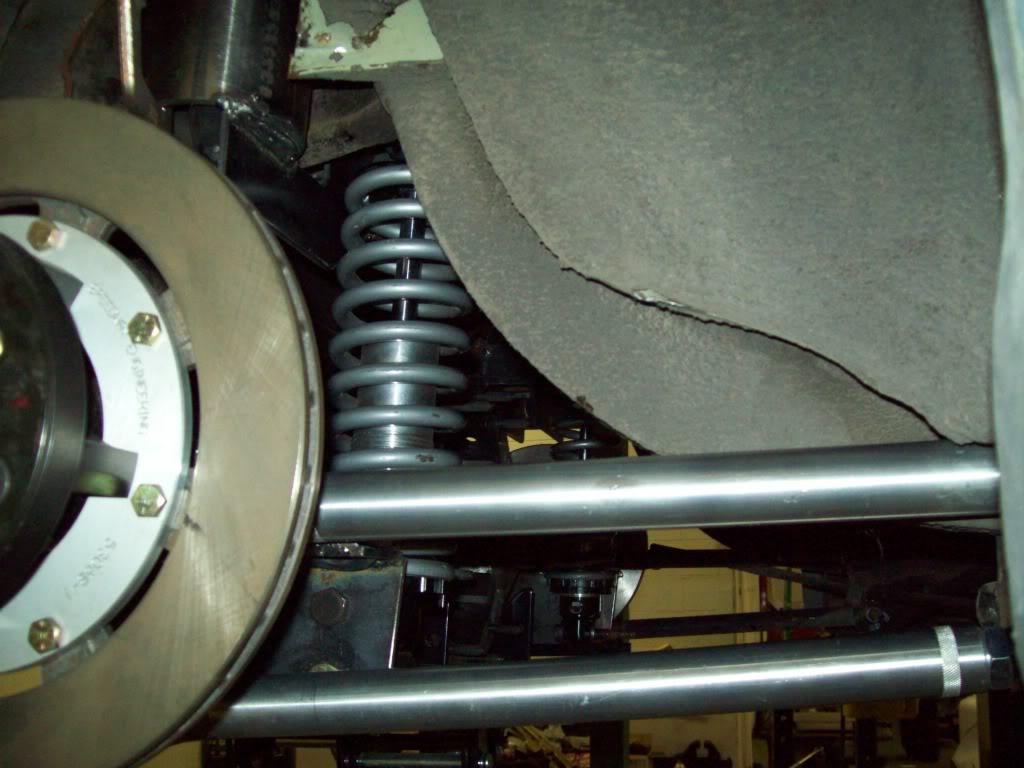 1/6/2012

Here are a few pics with the unit out of the car, you should be able to see how it works.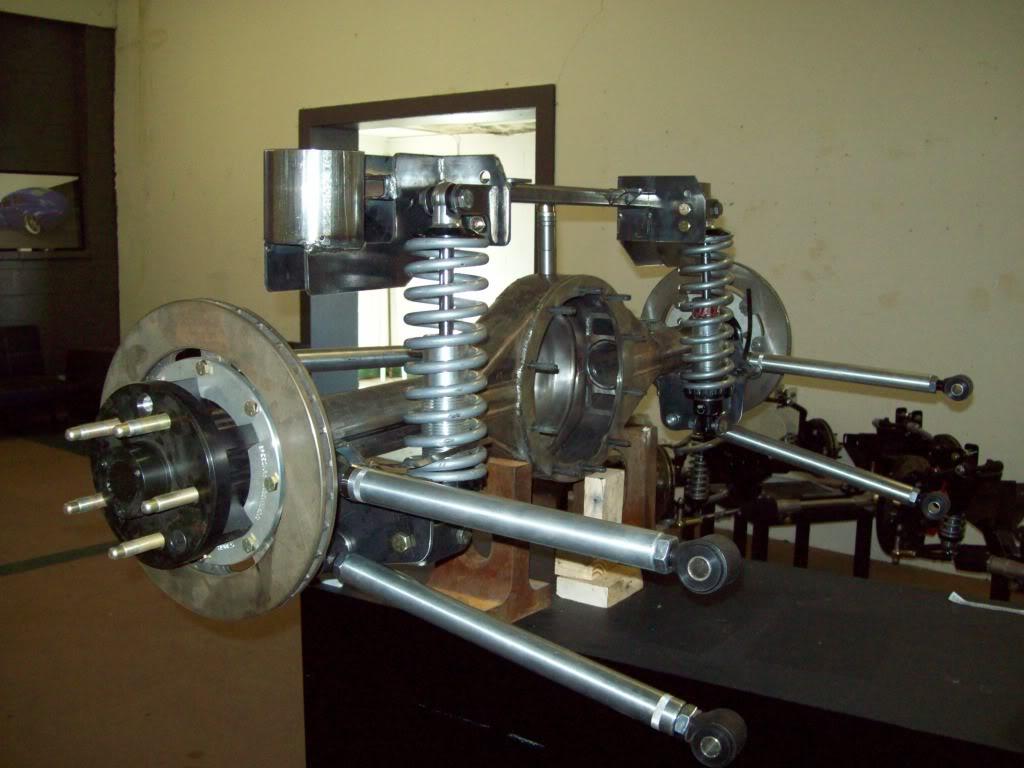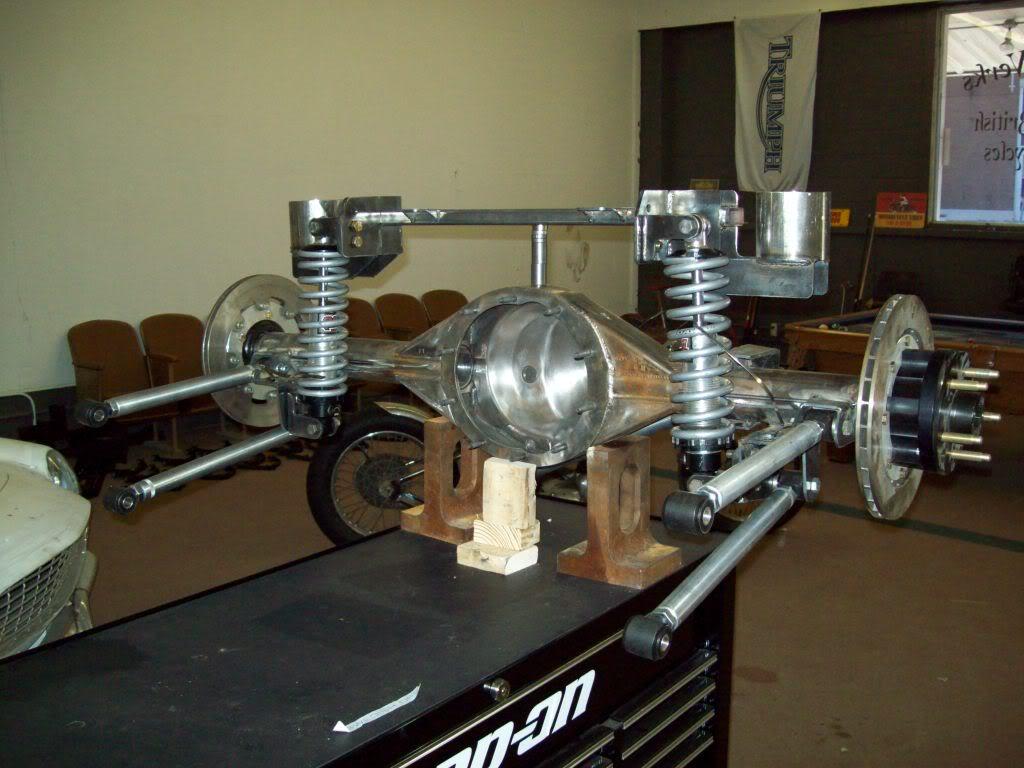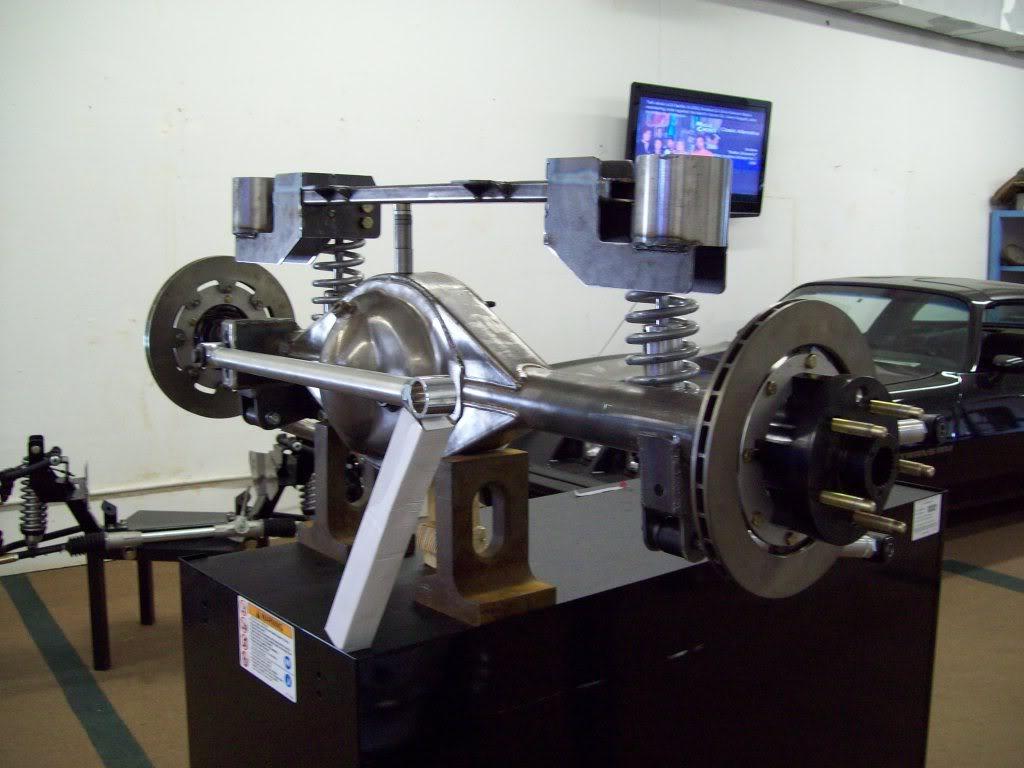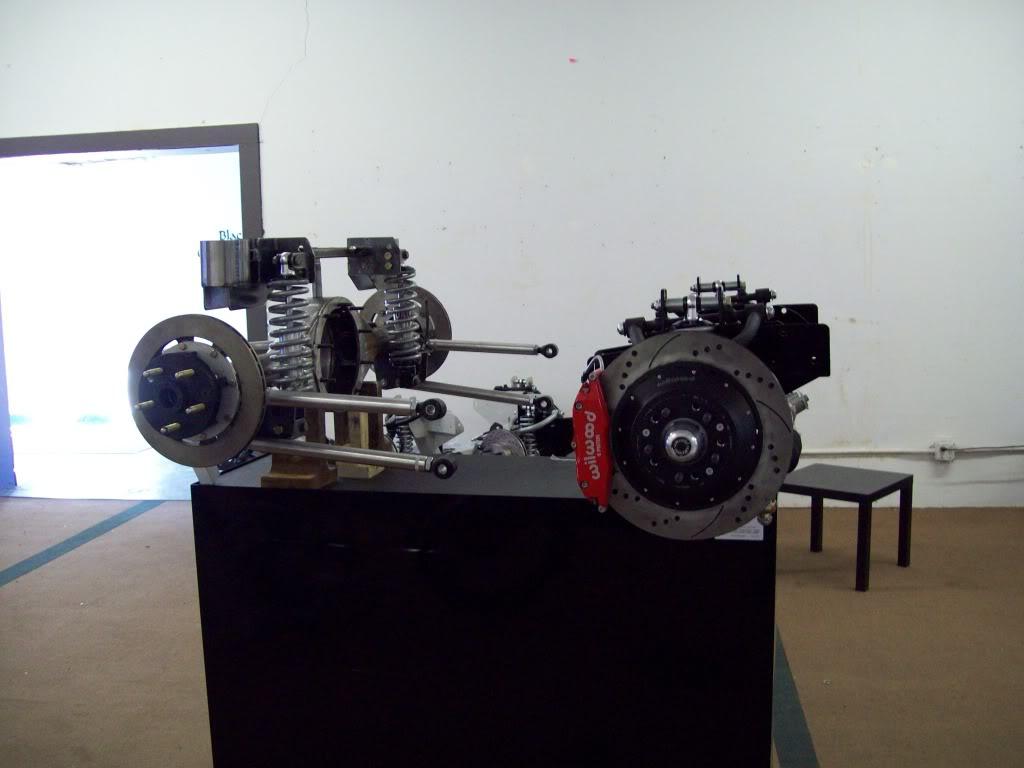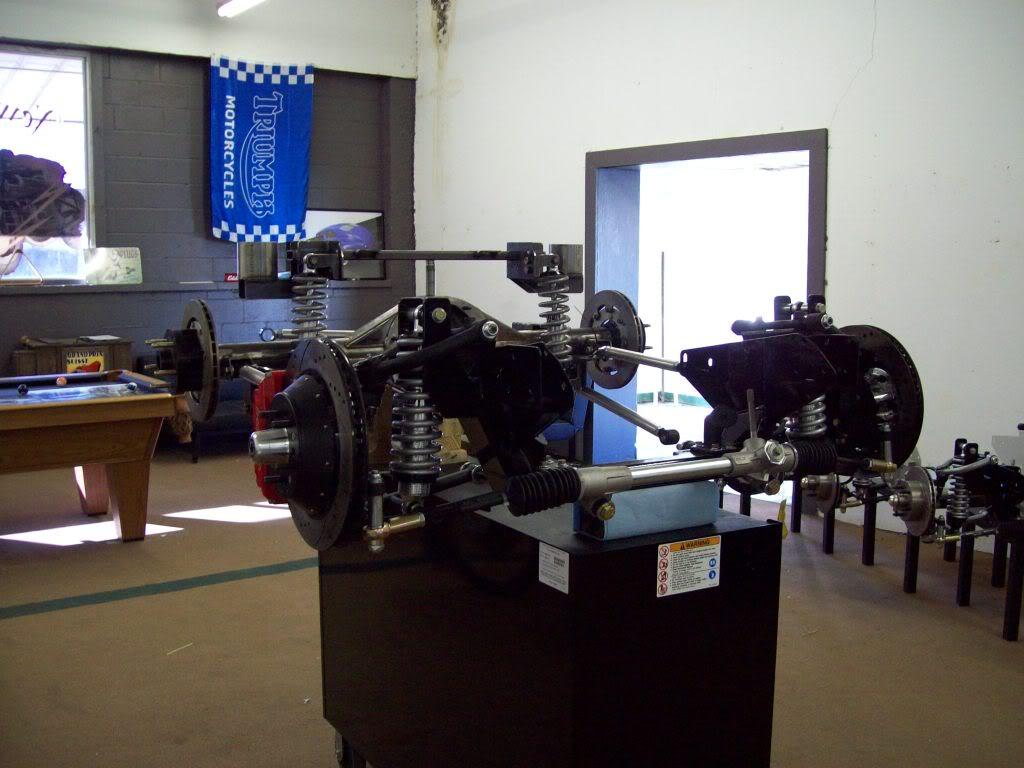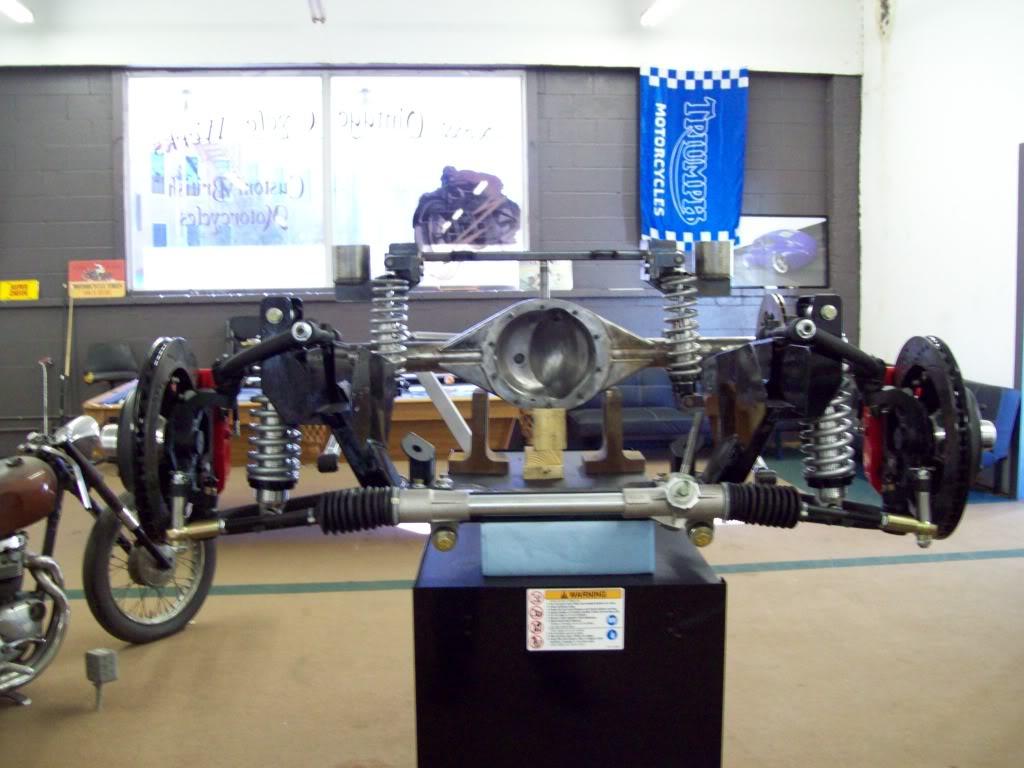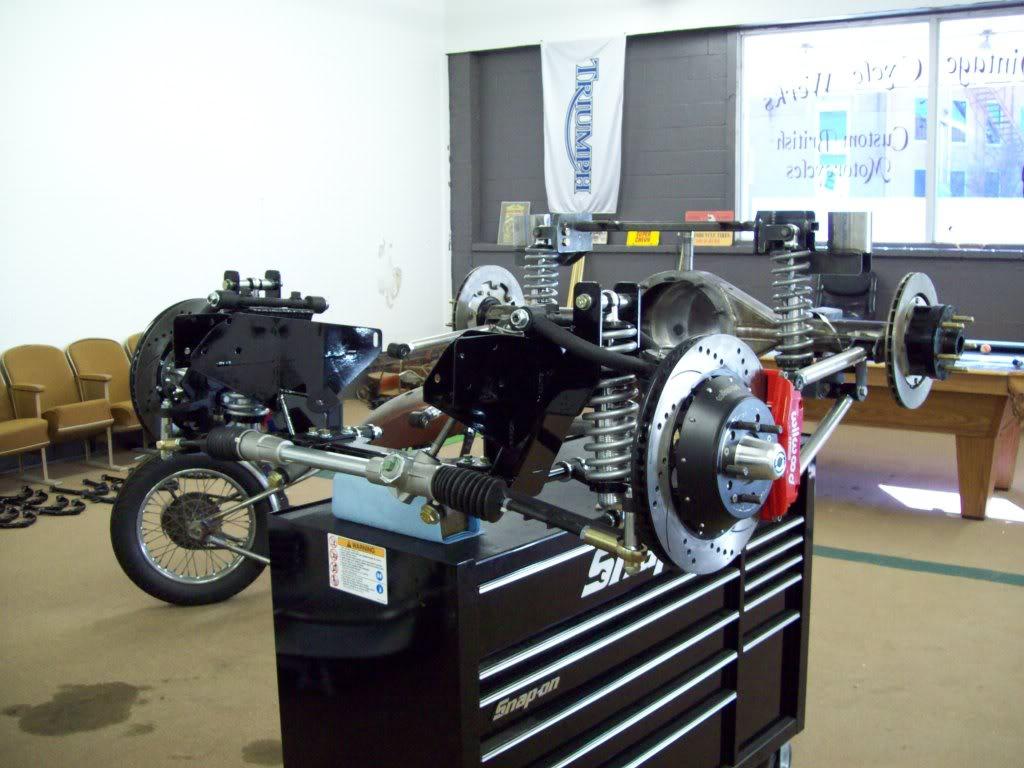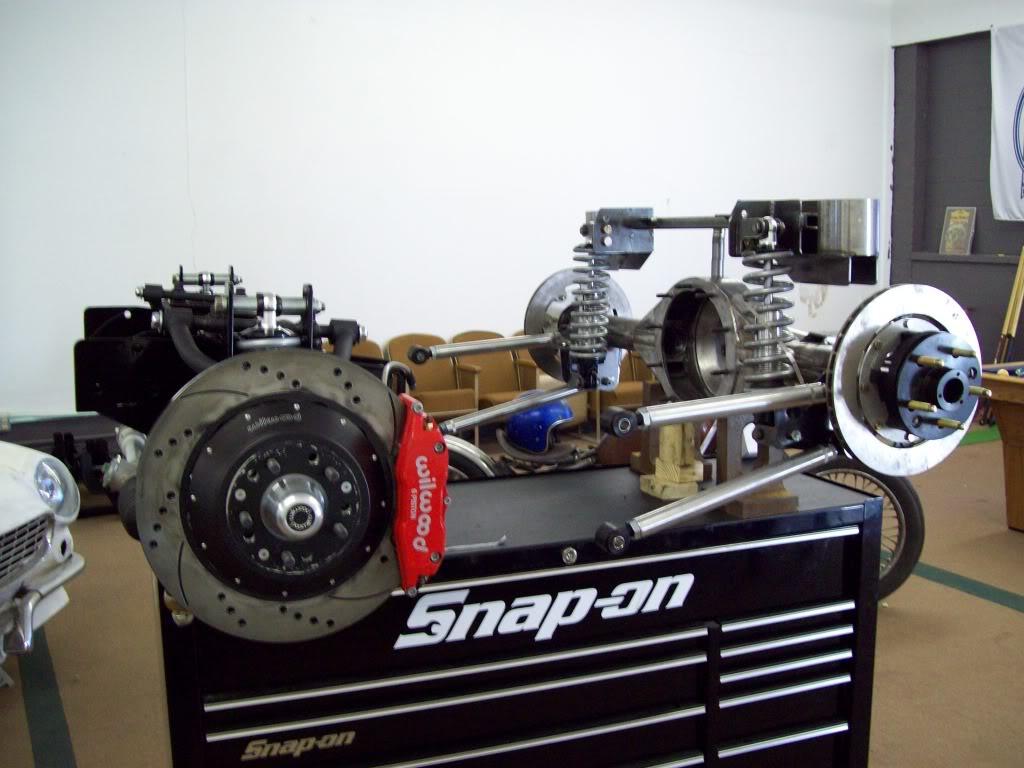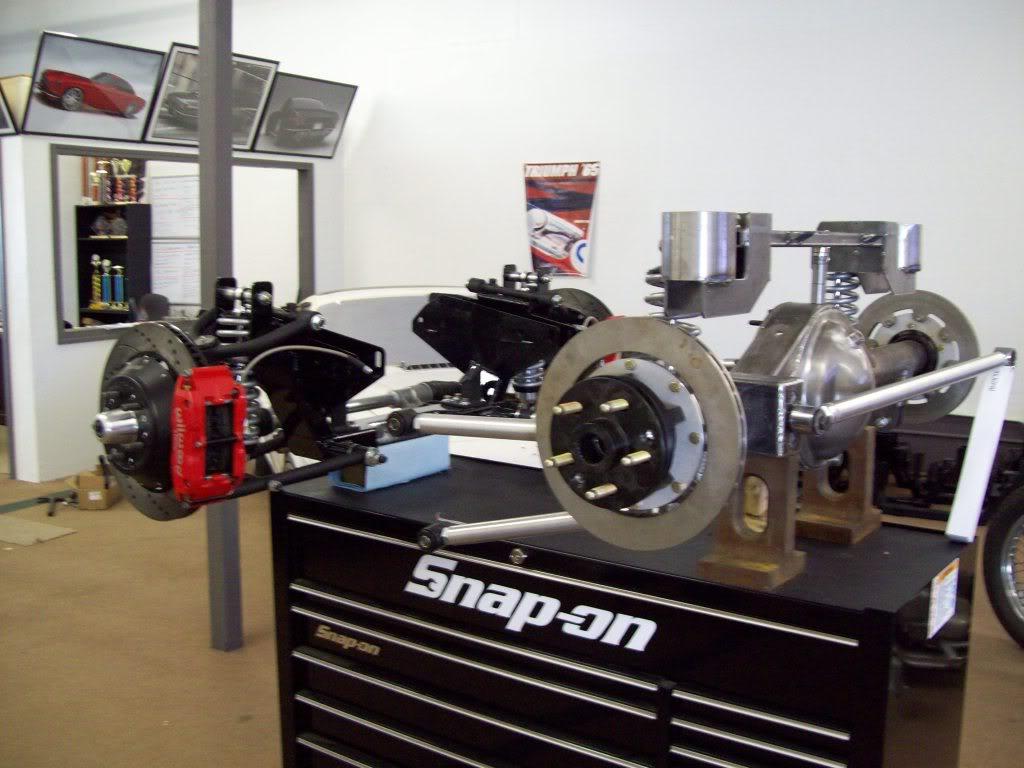 1/8/2012

Here are some pics of different views of the P1800/Amazon front and rear kits together.. Keep in mind, this is our base kit with base brakes, but this what you see is the minimum of what you get... All the front end kits come fully assembled and ready to install, no welding, no cutting, so once you have your factory components removed, it literally slide right in and matches up with all the existing Volvo bolt holes.. You can also see the front end kit actually has longer braces forward of the OEM. And we do this, because after you remove the factor steering components, the extra reienforced holes are there to utilize for extra support and bracing of the new front crossmember.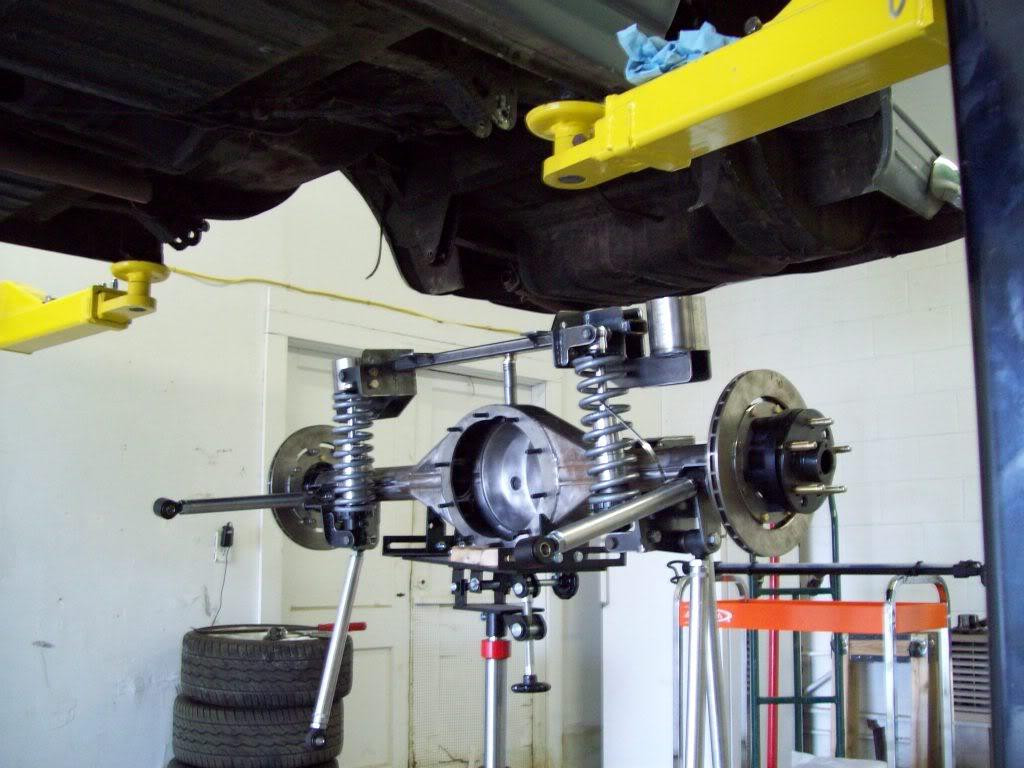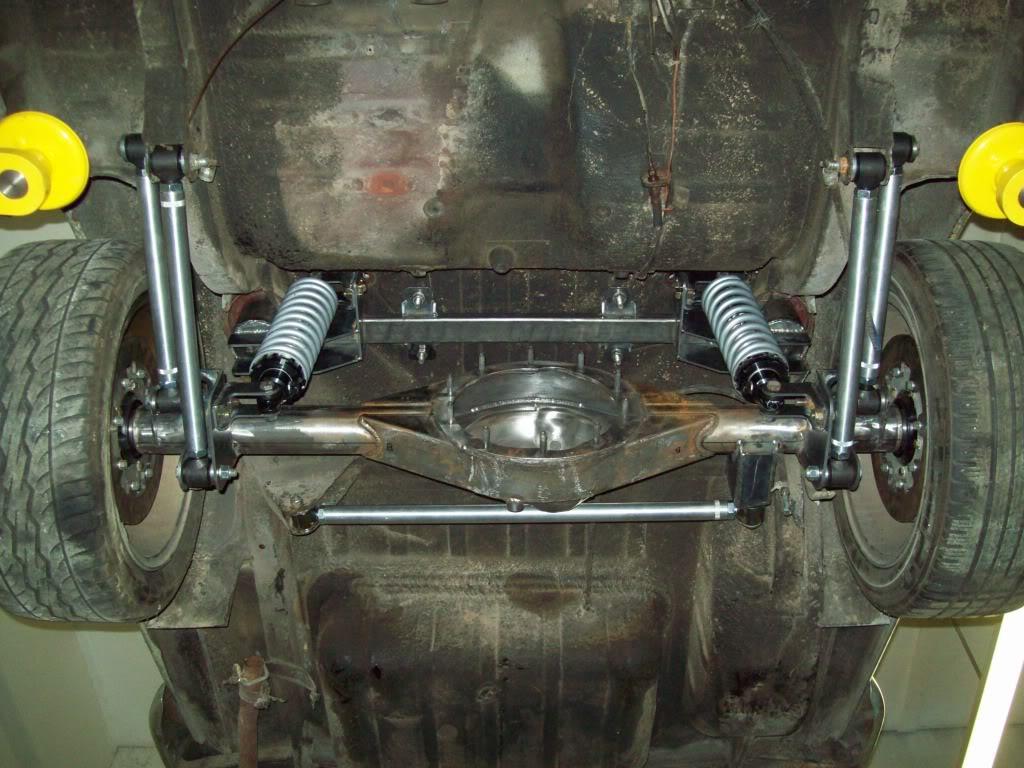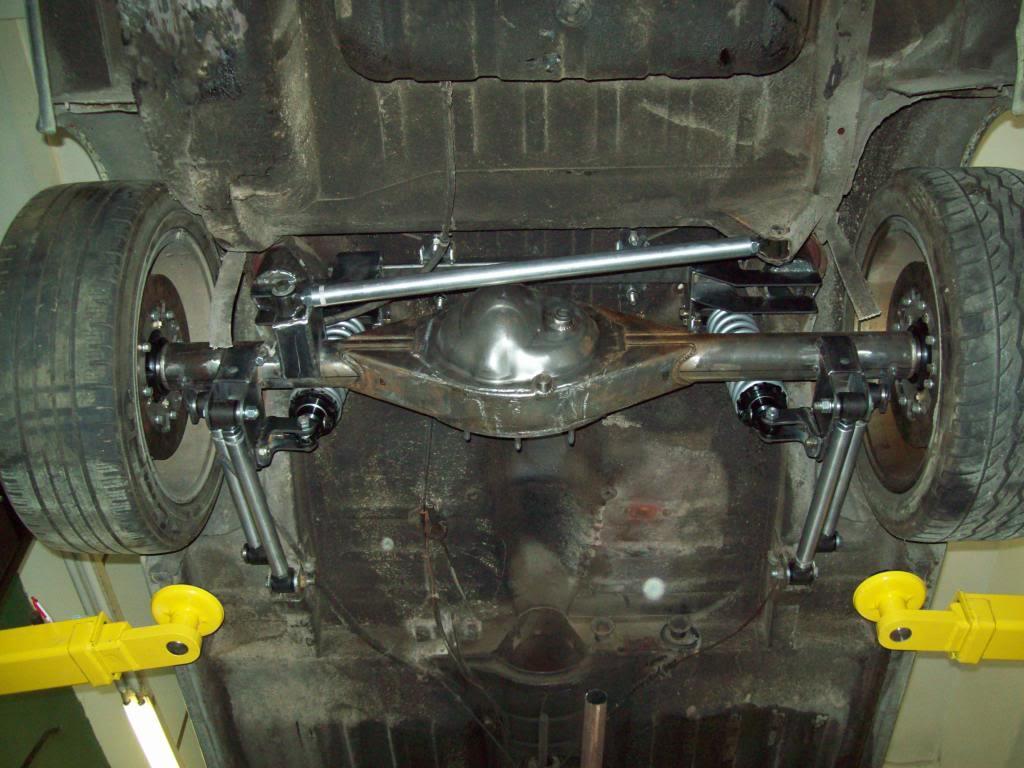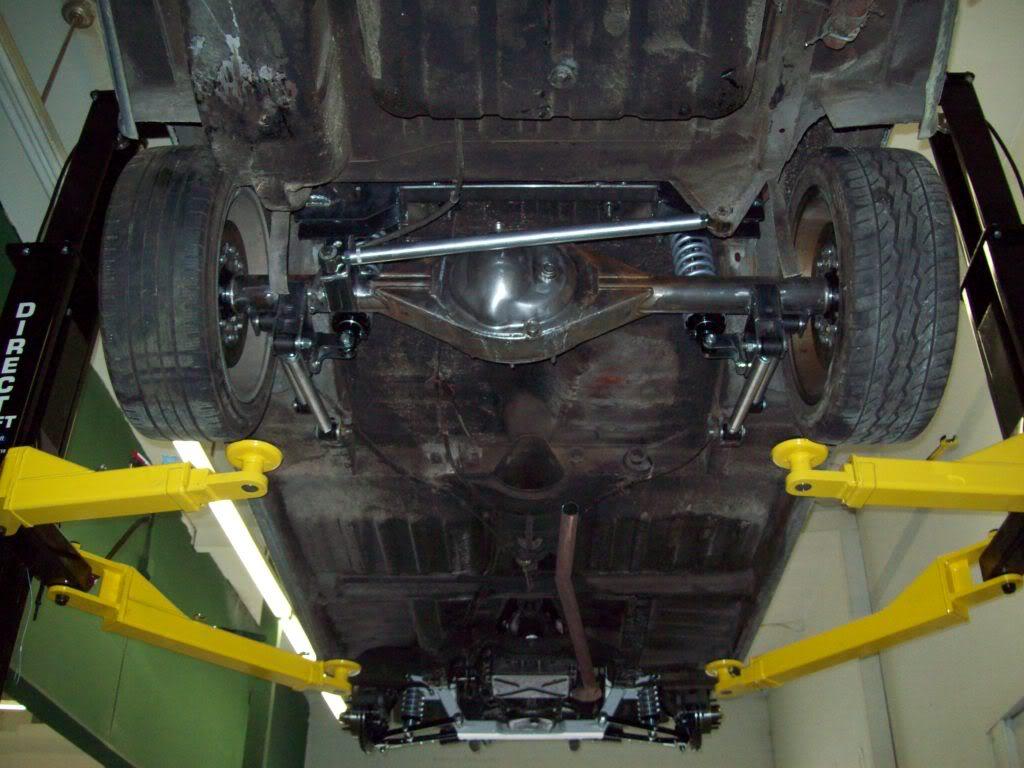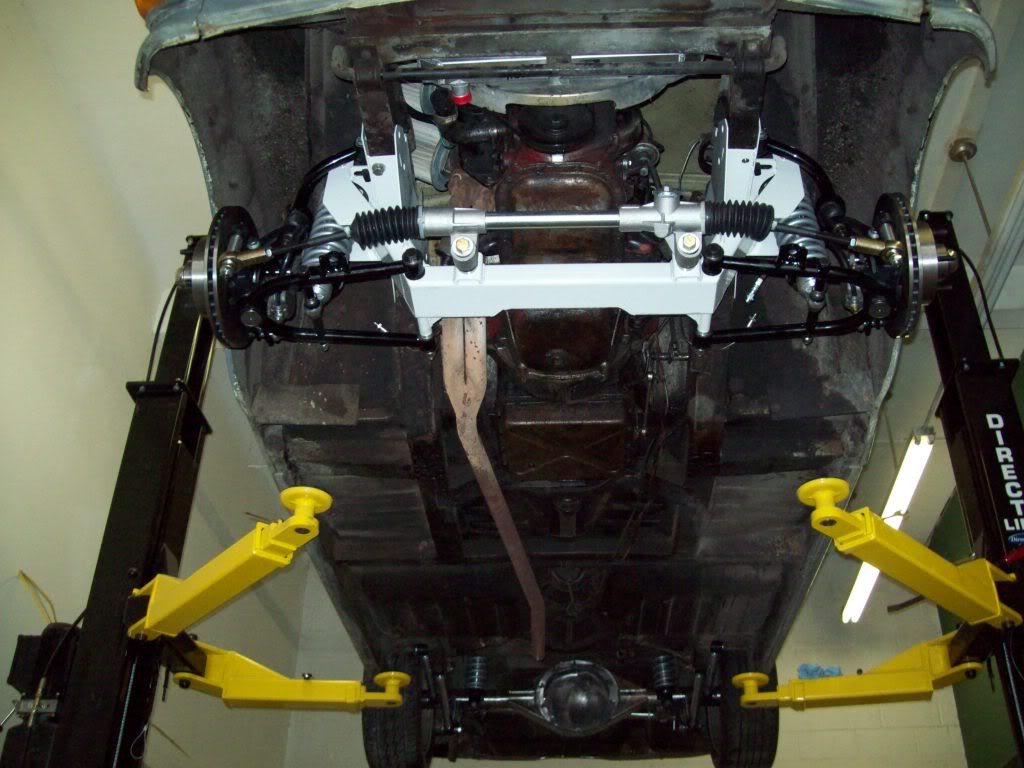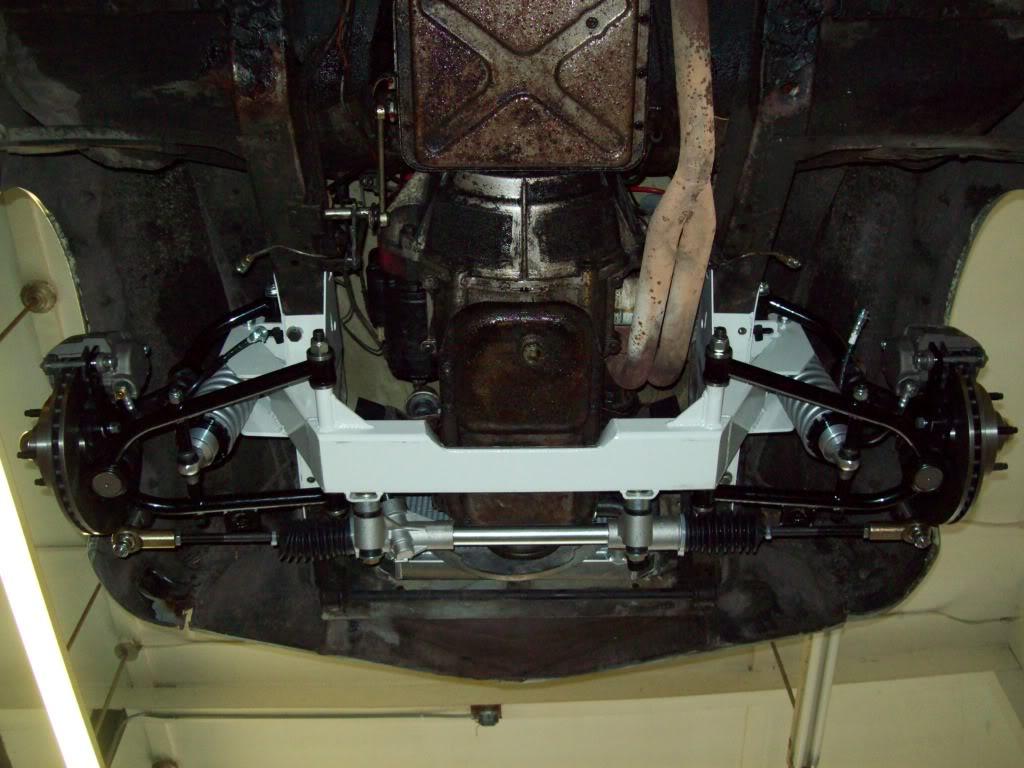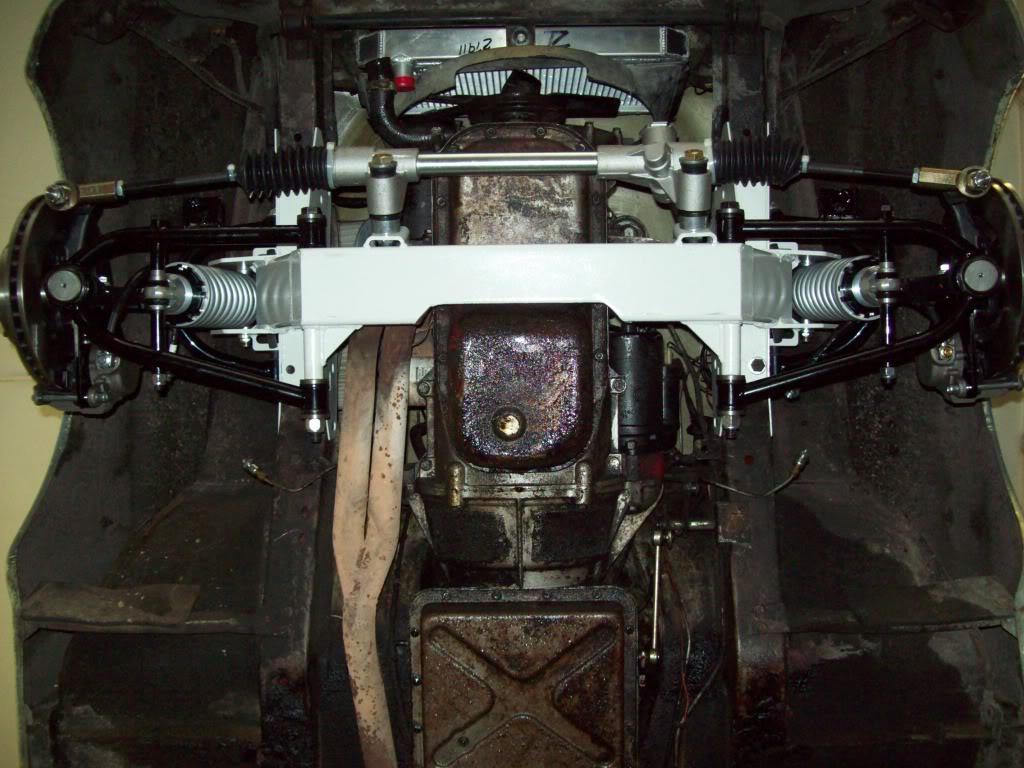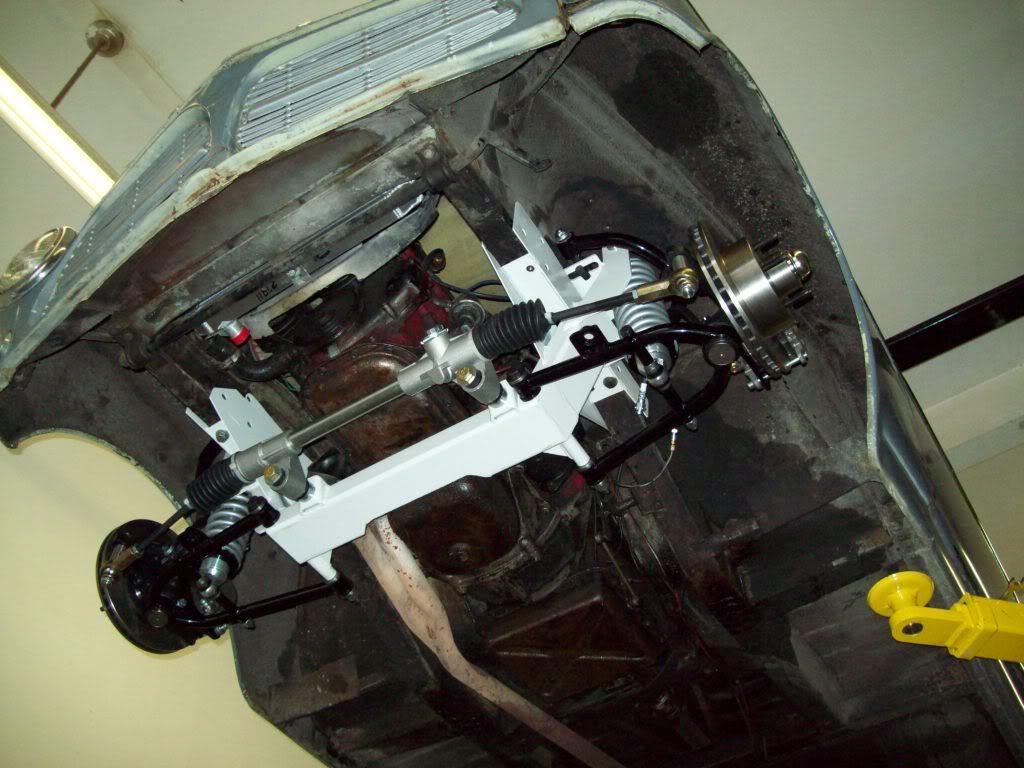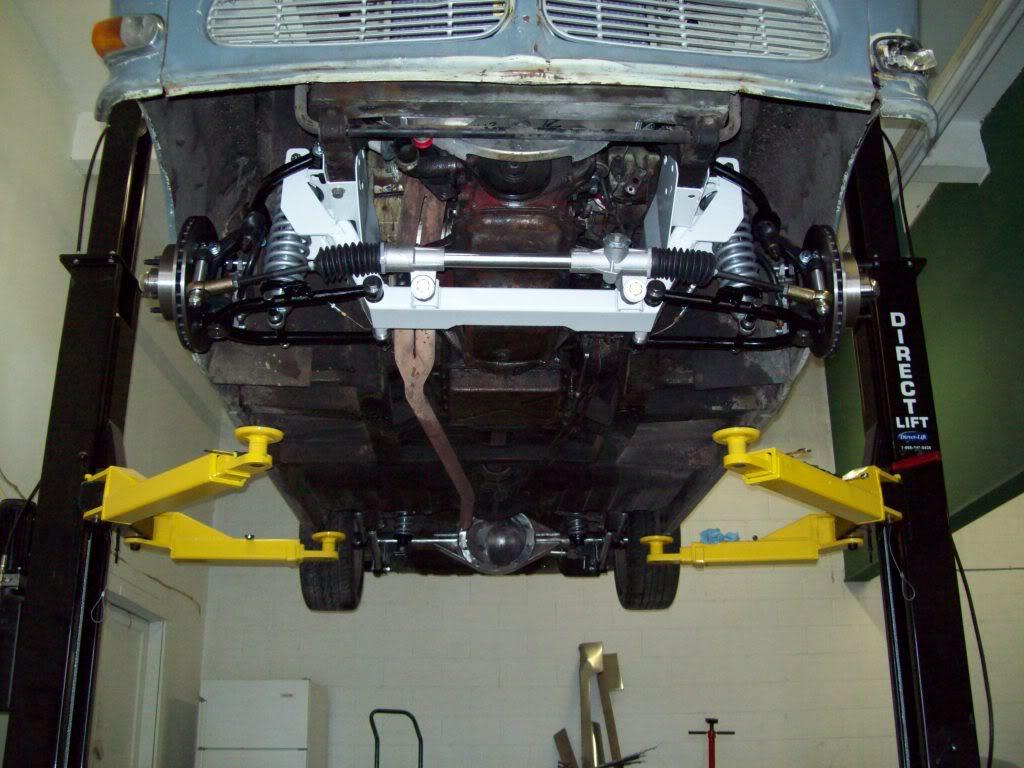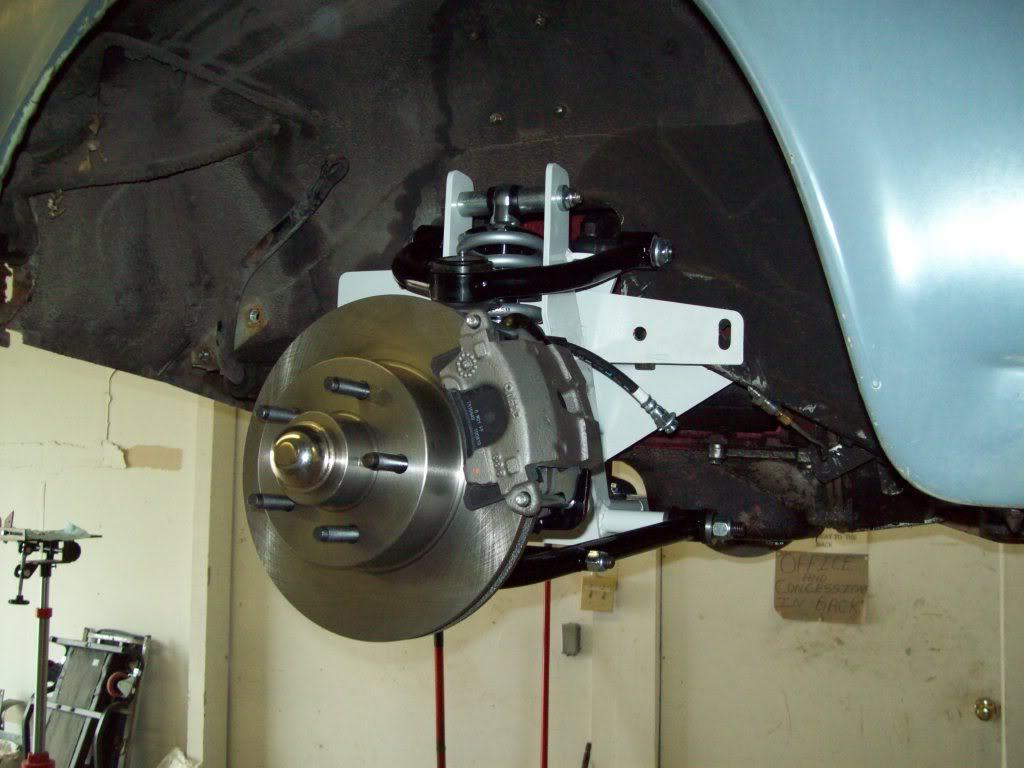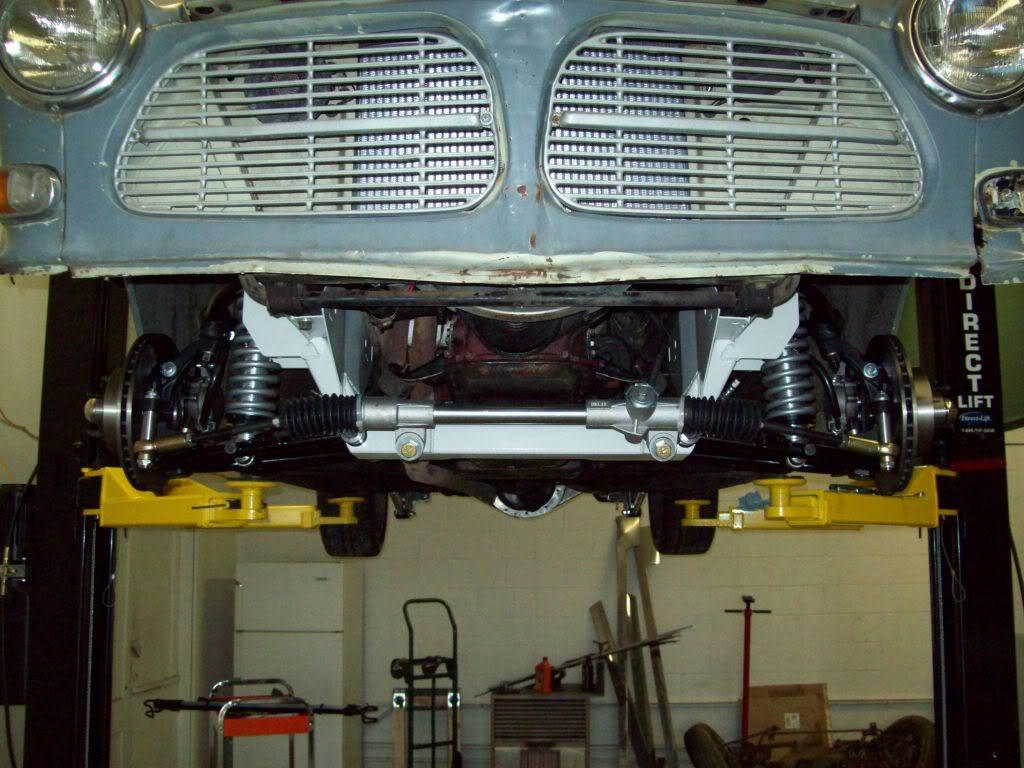 9/24/2012

Well, it has been a bit since I have updated anything on this car, but there has been alot of development and behind the scenes going on.. I have been waiting for a few more key parts be finished up with the CAD work and cutting programs, so I can install actually production parts on this car.. I didnt want a car on the road, that wasnt actually running the production parts people are buying.. I think it would be a bad thing to take this car to events, and have people notice some key items are different from what Swedish Ops is offering to the public... I hope to have it on th road in the next couple of weeks, and I am waiting on the Production Driveshaft, LS Conversion Radiator, Conversion Headers, and the New LS engine to be delivered..
Here is the Mock Up Accessorized Ls Engine/Keisler RS600 5-speed in the hole, and as you can see, it fits great.. Here is the interesting thing about our Front Suspension/Crossmember kits. The motor sits lower and further back than the original 4cyl, but you can drop the oil pan, remove the headers, change spark plugs, change AC compressor/altenator/power steering pump, etc, without even jacking or moving the motor..
In these pictures, you will see the multi piece firewall conversion mock up, but it has all been CAD'd and in production, so I will be installing the new productionfirewall conversion kit during the new engine replacement. Most of the underhood is still the factory structure, with only the actual firewall changed.. The fender wells, core support, and unibody structure is still factory and un-modified, as you can tell by the factory paint.
You will also notice the cowl air intake for the heater box is still there, and I cant cut it off, because it has Car Numbers on it, so I am going to use it for a engine compartment heat escape.. I am going to make a nice dual funnel system, that will draw the heat out the cowl vent.. I hope I can make it look right, along with function correctly, because I cant really remove it without potential paperwork problems later..
I will also be running the Wilwood Pedal Assembly hidden under the dash, with the remote fluid resevoirs, so the brake booster option for the firewall will not be there also.. Once the production Firewall conversion kits is fully installed, things will look much cleaner, and I can prep and paint under the hood..
Before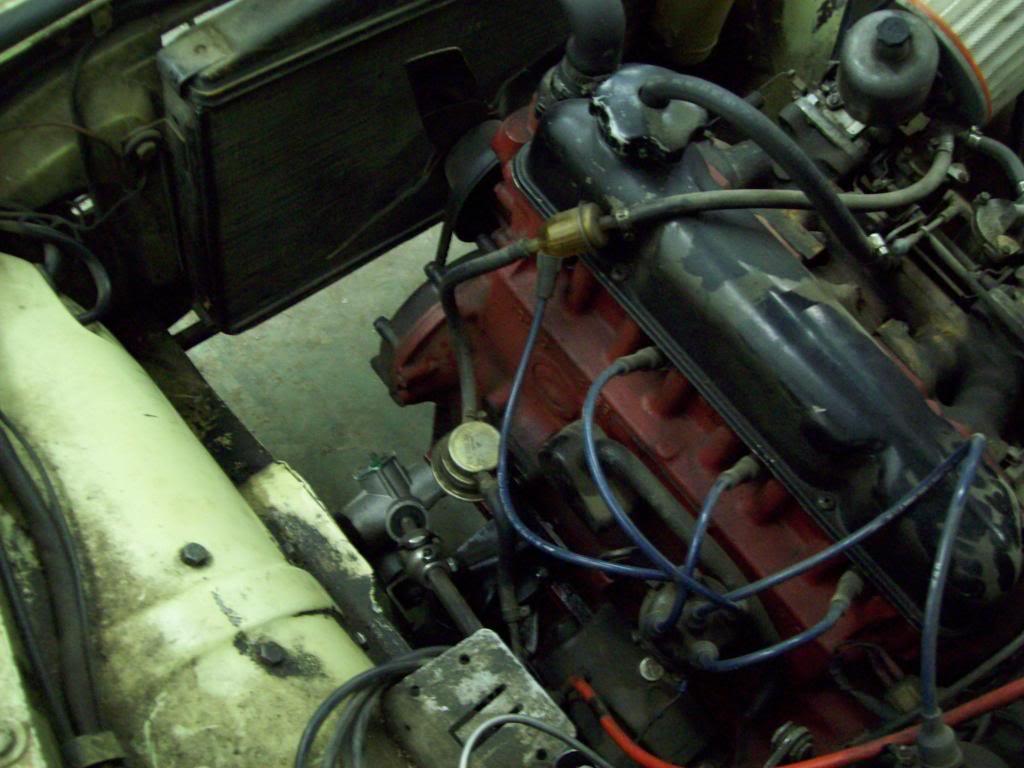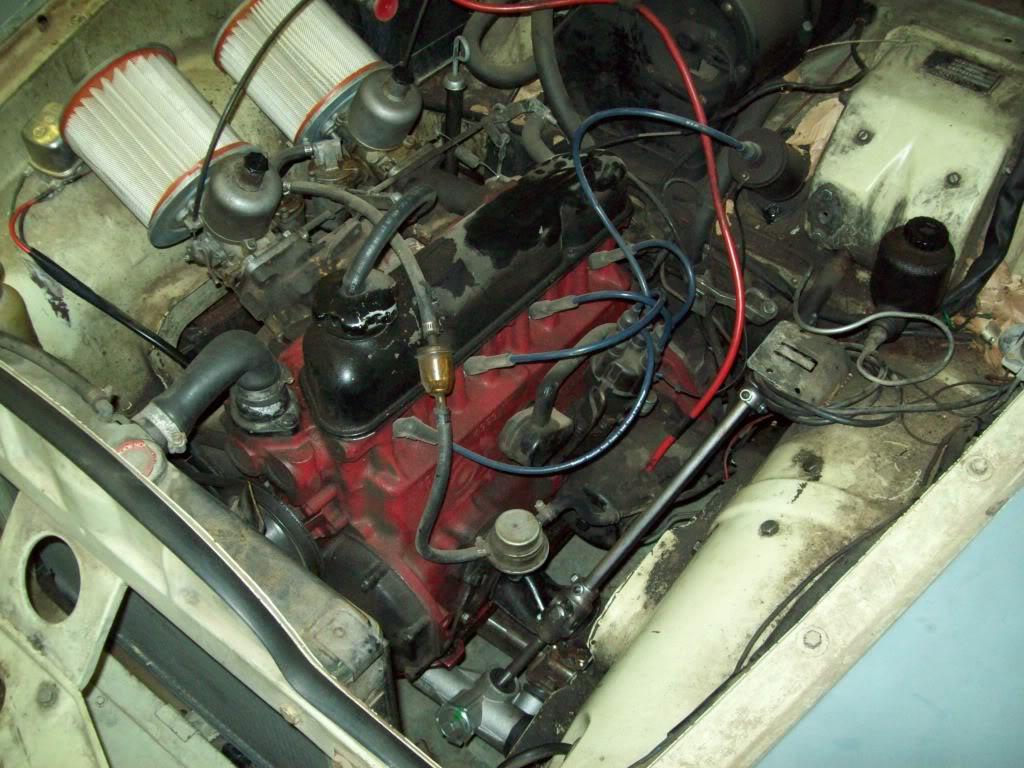 After, before paint and new motor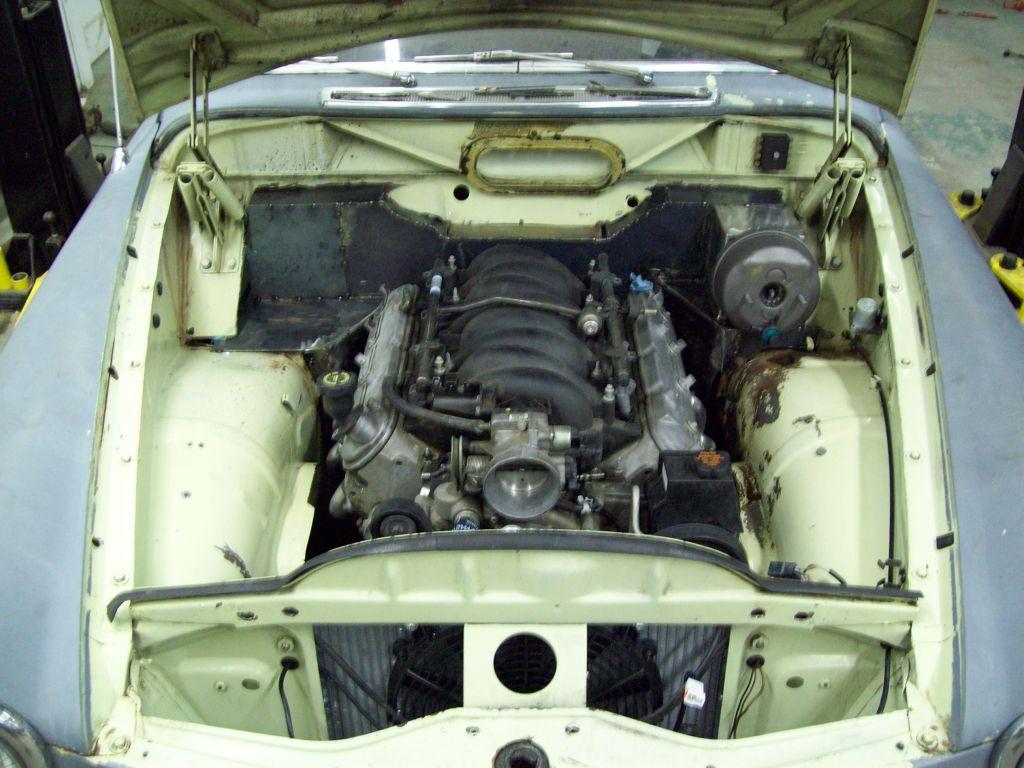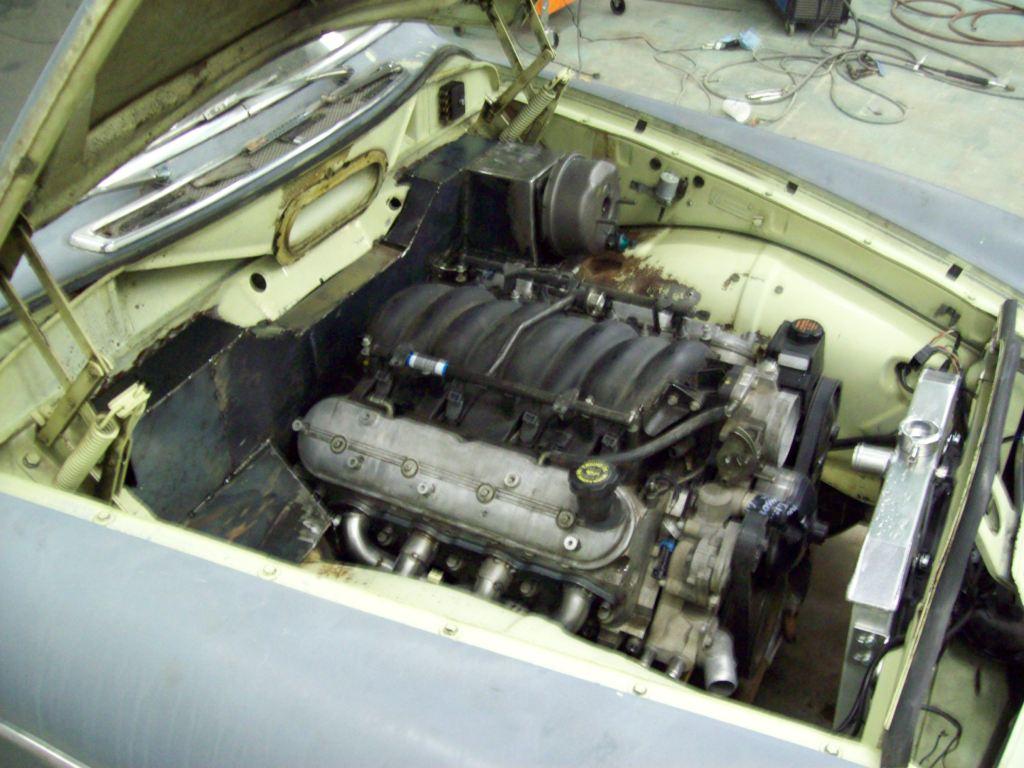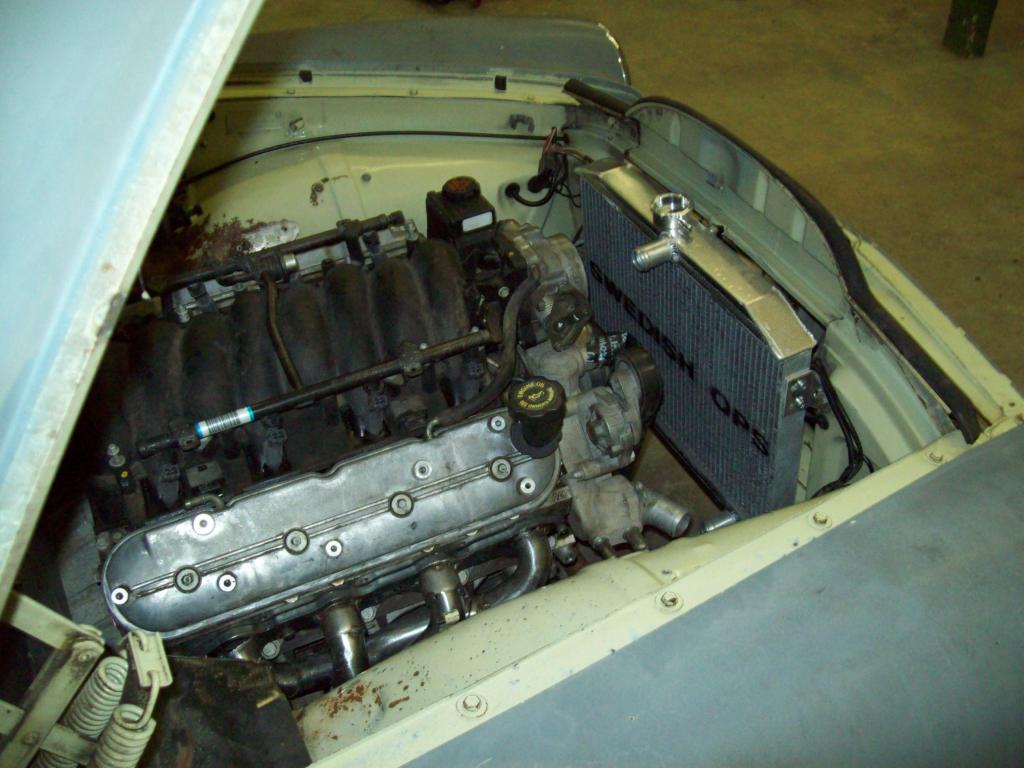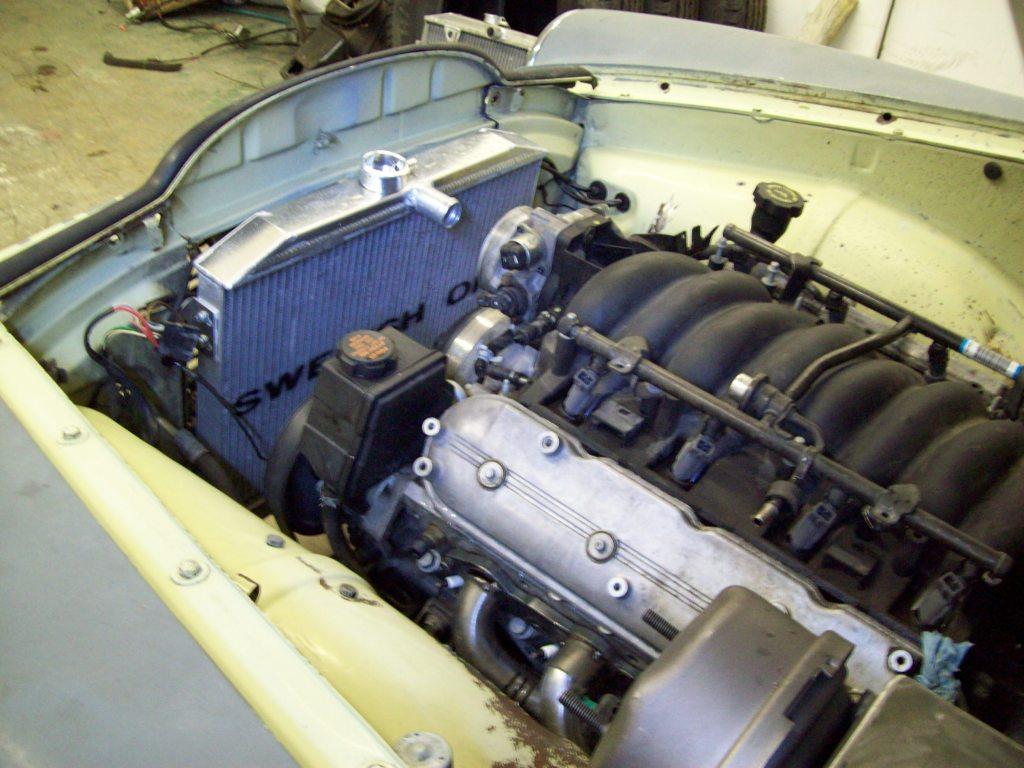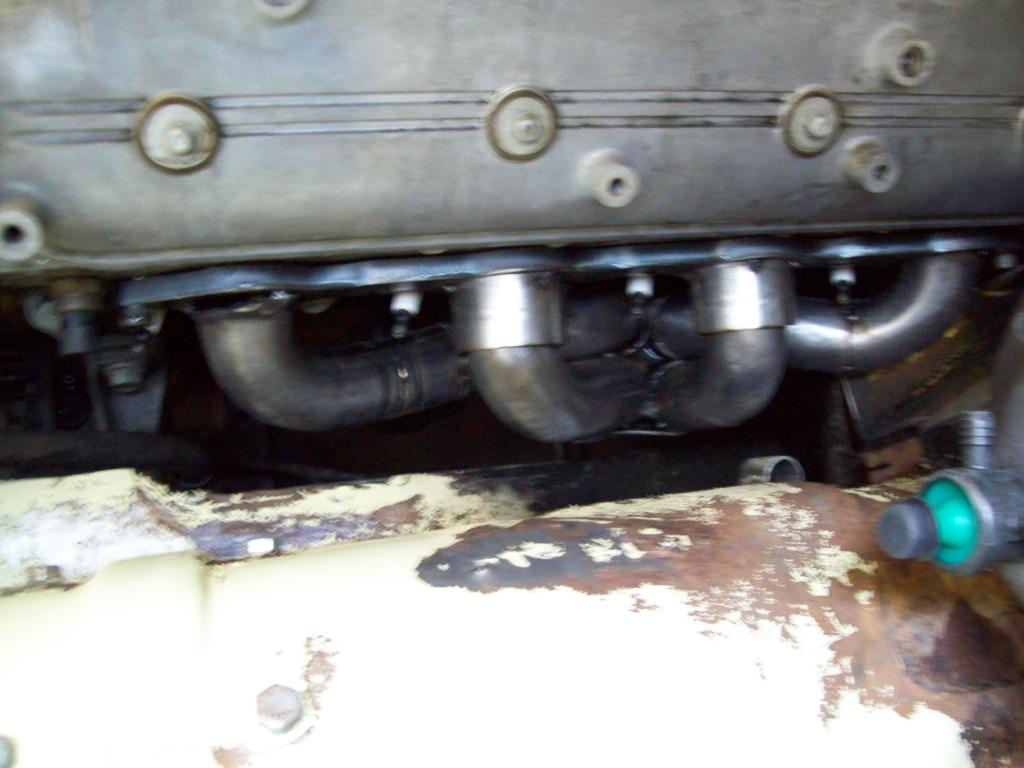 9/25/2012

I think I came up with a better idea for the old heater vent. I am going to use the cowl vent as a fresh air vent for the motor, by building a fitler box that attaches where the factory heater box did, and then have two intake runners that will run along the top of the valve covers. I am really considering, having a Louvered Intake Cover that is bridges the gap between the two runners, and will hide the intake and injector wiring.. It should give it a LS Engine Cover look, but be functional?
The pictured radiator isnt the LS Conversion Radiator and is a single core I had on hand, so the upper water neck is in the wrong location. That is what makes the mock up fabbed intake look too close. I also ran out of the Mock Up intake pieces, sure seems like they would give you more pieces, but you can get the idea..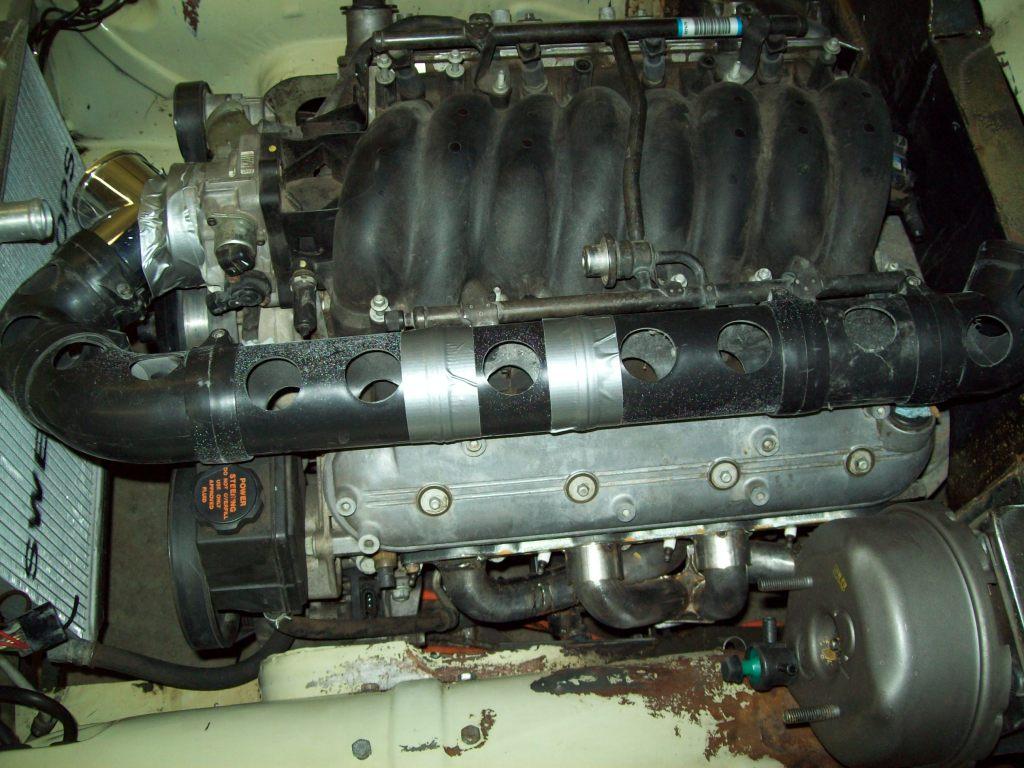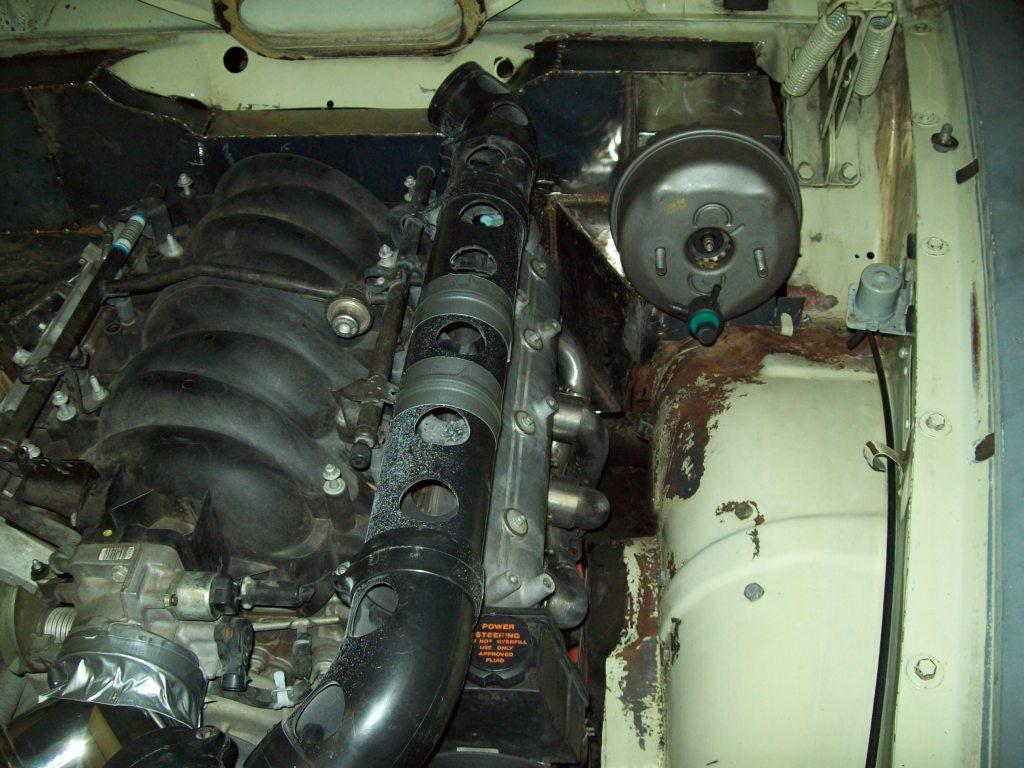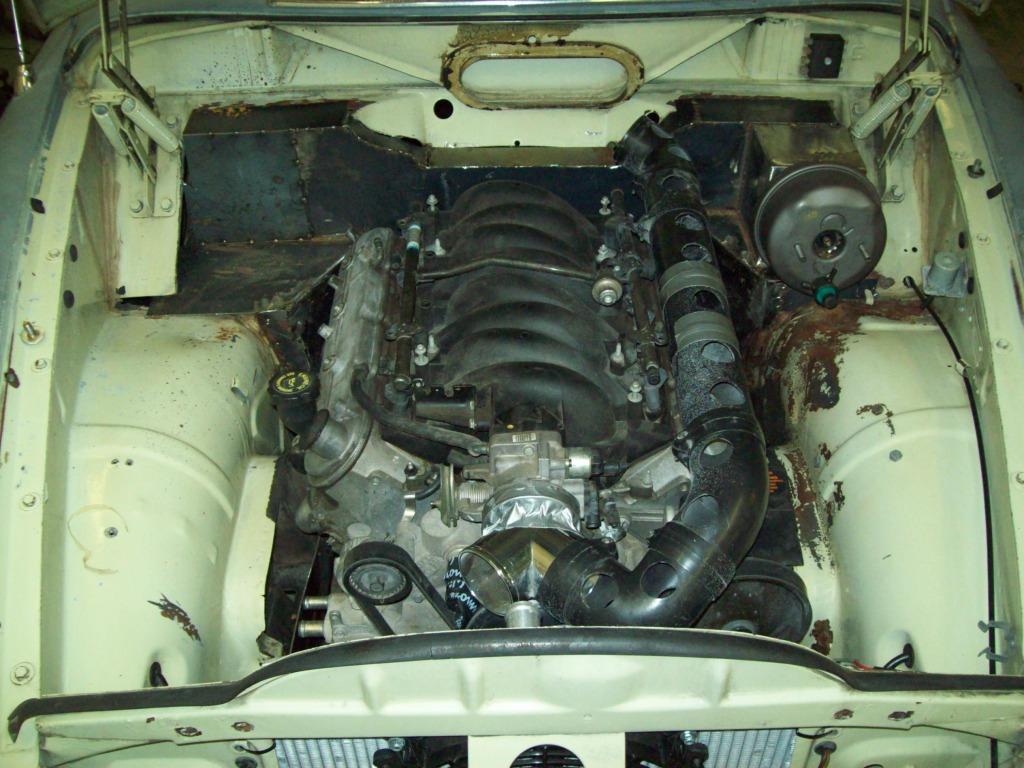 I should have the 540 horse LS6 here at the beginning of next week, and I am running the Tremec TKO600 with the .82 final drive in 5th, and now I am debating on what rear end gear ratio to start with first.. The car will weigh in at about 2700 pounds, so I was thinking it would be useless to go any lower than 3:42's, but I was thinking of starting with 3:08's. This would be also be a decent posi-trac with 18x9.5 rear wheels, and I think it will still perform very strong there, while get about a 2000 rpm at about 70mph.
9/28/2012

Here are some pics of how the underneath is set up, with the Front and Rear Suspension, LS Motor, Tremec TKO 600 5-speed, the Speedway Engineering Mod-Light 9in Rear End, ect.. None of the drivetrain is below the body structure or rockers, so I wont have any Oil Pan ground clearance issues, because it and the transmission are tucked up in the body structure pretty decently. It also appears that there will be plenty of room for a decent sized exhaust pipe, so I can get a decent sounding and free flowing exhaust.
The mock up trans crossmember is pretty minimal, and will allow the exhaust pipes to sit in a nice ground clearance position. All of these components are part of our LS Conversion kit, so it should make the job much easier.. The engine stand and transmission mount are totally shimable, so you can dial in what ever angles or drivetrain positions you want..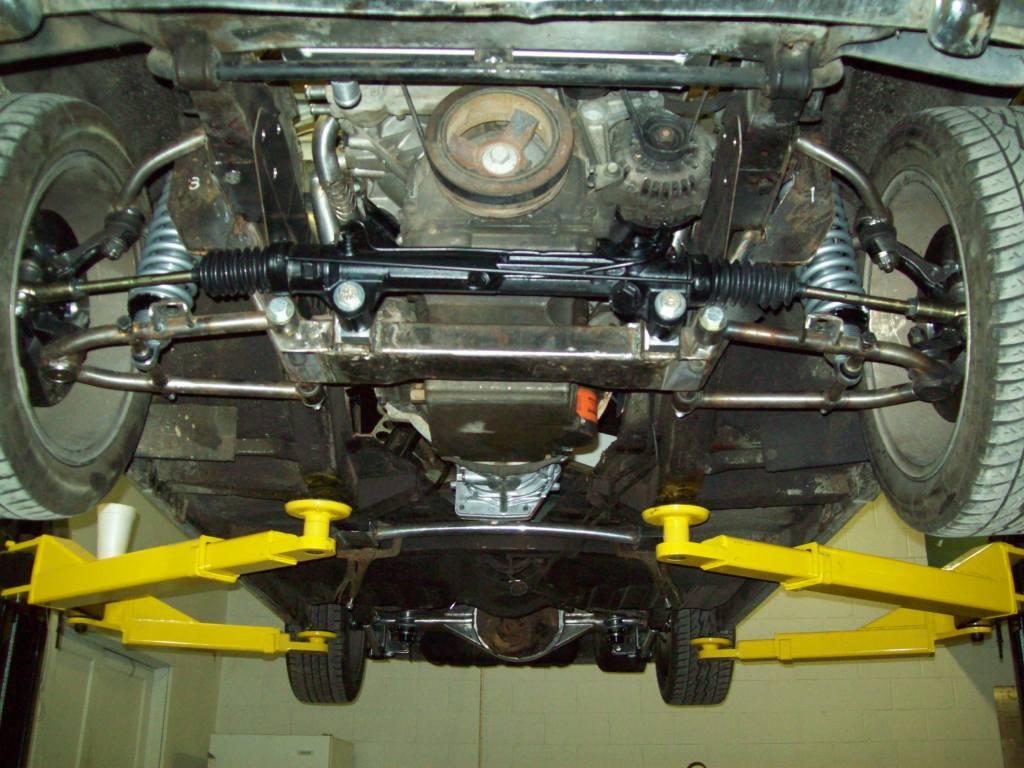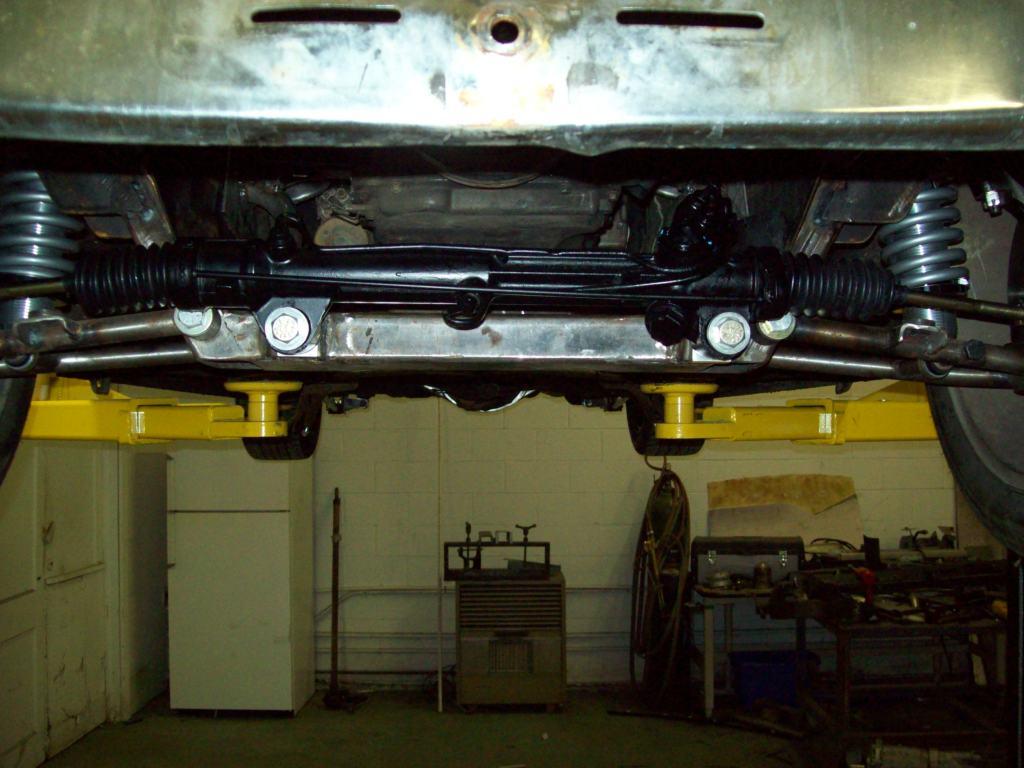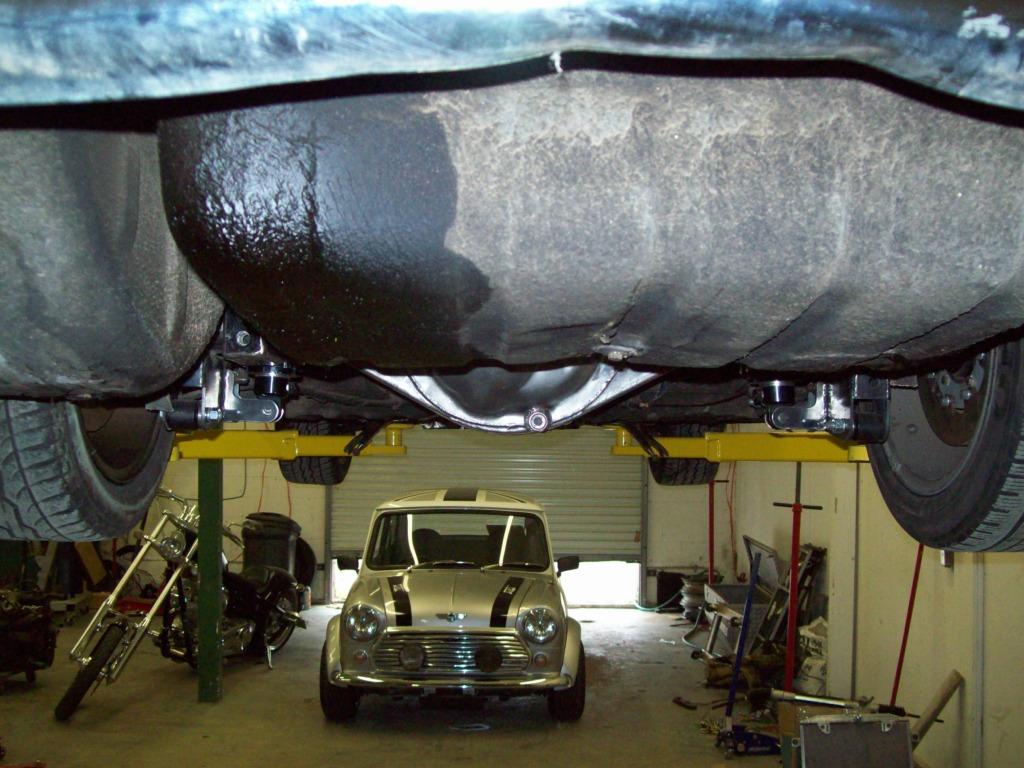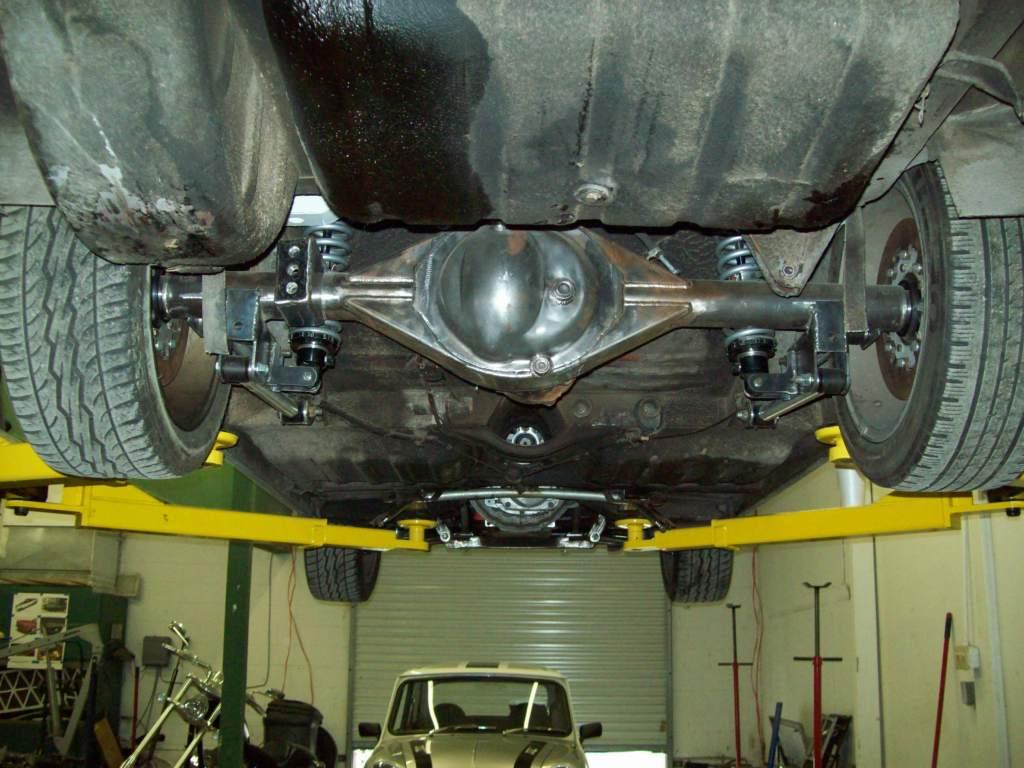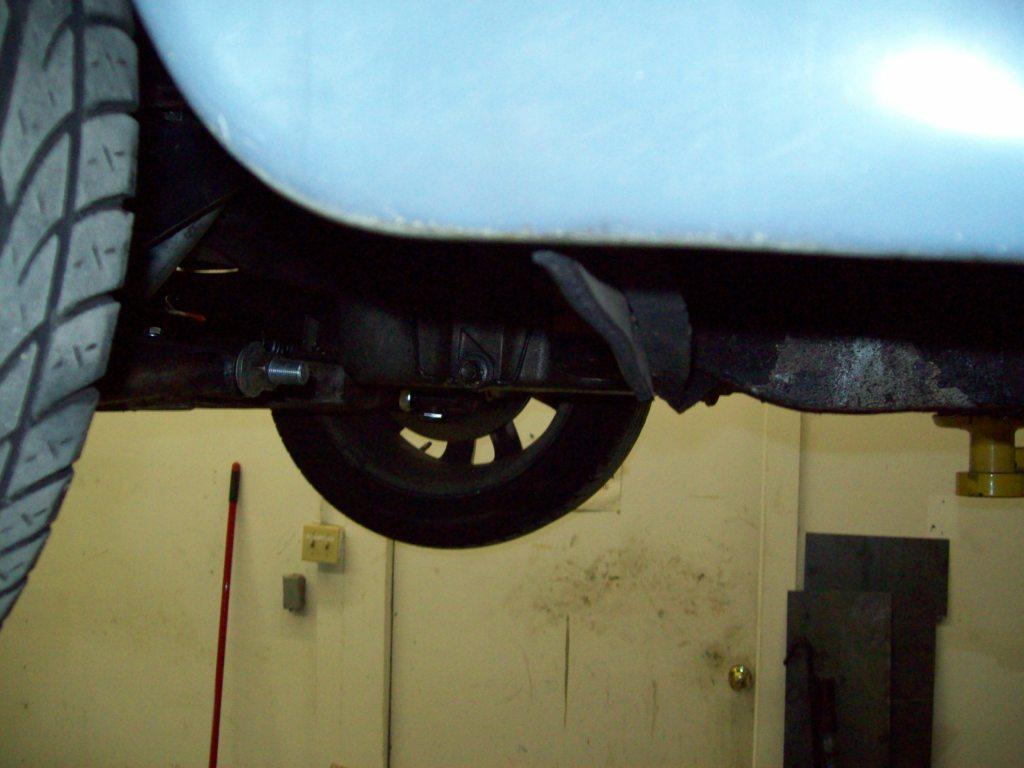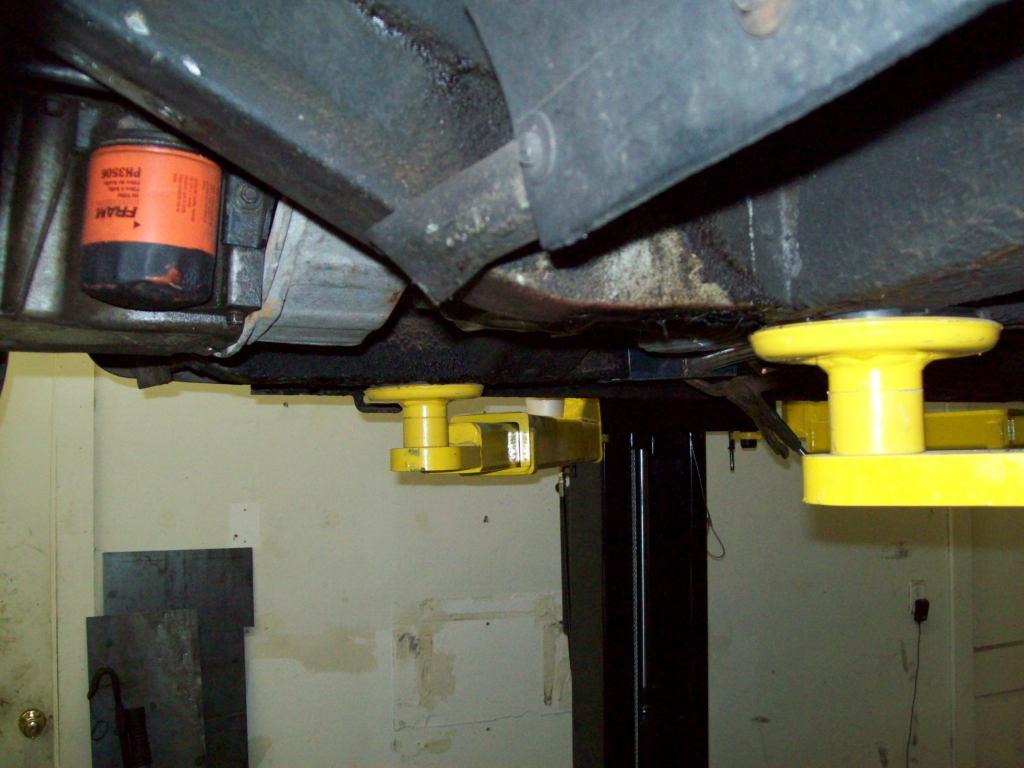 9/29/2012

Here are some pics of the finished Replacement Trailing Arm/Panhard Bar kit for the later cars, and I do have the brackets to make them work for the early cars too.. You will also see the new 8.8 Ford rear axle conversion bracket kit, for the guys that dont want to use the heavy duty 9in Mod Light Ford we are using for our V8 Builds.. These brackets are offered in the Do it Yourself fold and weld set up, or we can weld them up for you for a fee.
Also pictured is the Rear Coil Over Conversion bar that puts all the weight load back into the original coil spring pockets, instead of installing on the inner sided of the unibody frame rails like most kits do. There is 4 inches of ride height adjustment with this kit, and that is at one inch increments by fliping coil over mount brackets around..
Rear Trailing Arm/Panhard Bar kit.. It comes with the standard Rubber Bushing rod end, or the optional Heim Joint set up pictured. As you can see, there is a redesign in the production models versus the earlier pictured arms in the build threads. We had changed to a swedge end set up, because it offers a bit more space, along with making them stronger. This bar set works with the Original Volvo rear axle, so it a direct replacement for all the original arms and bushings.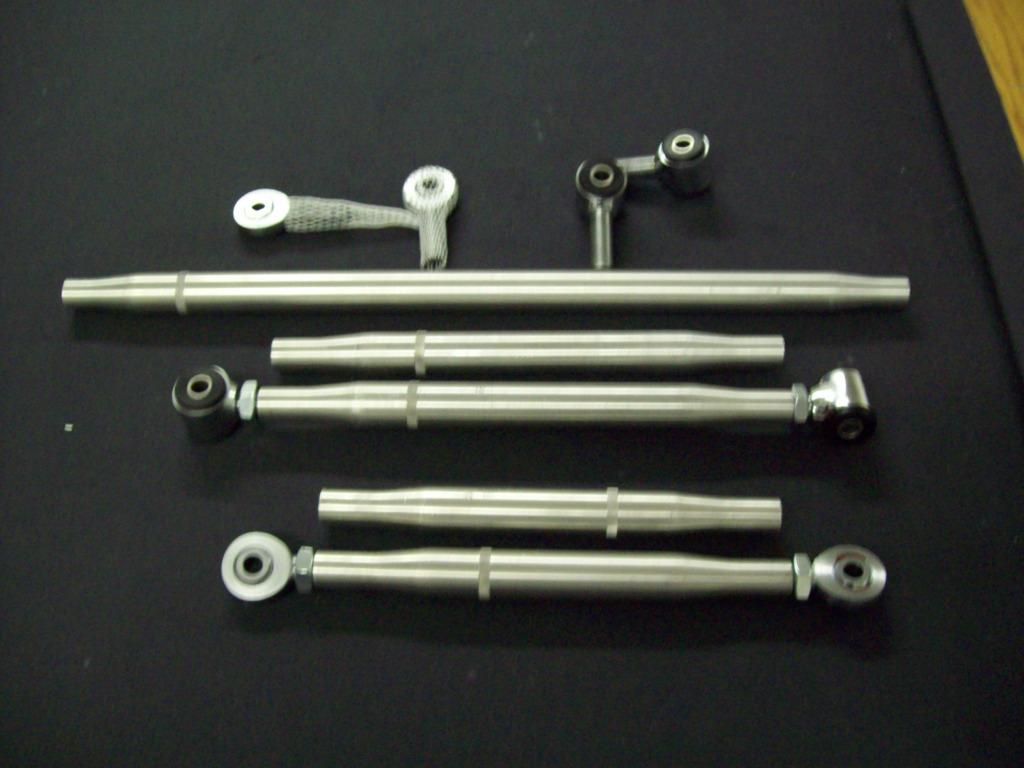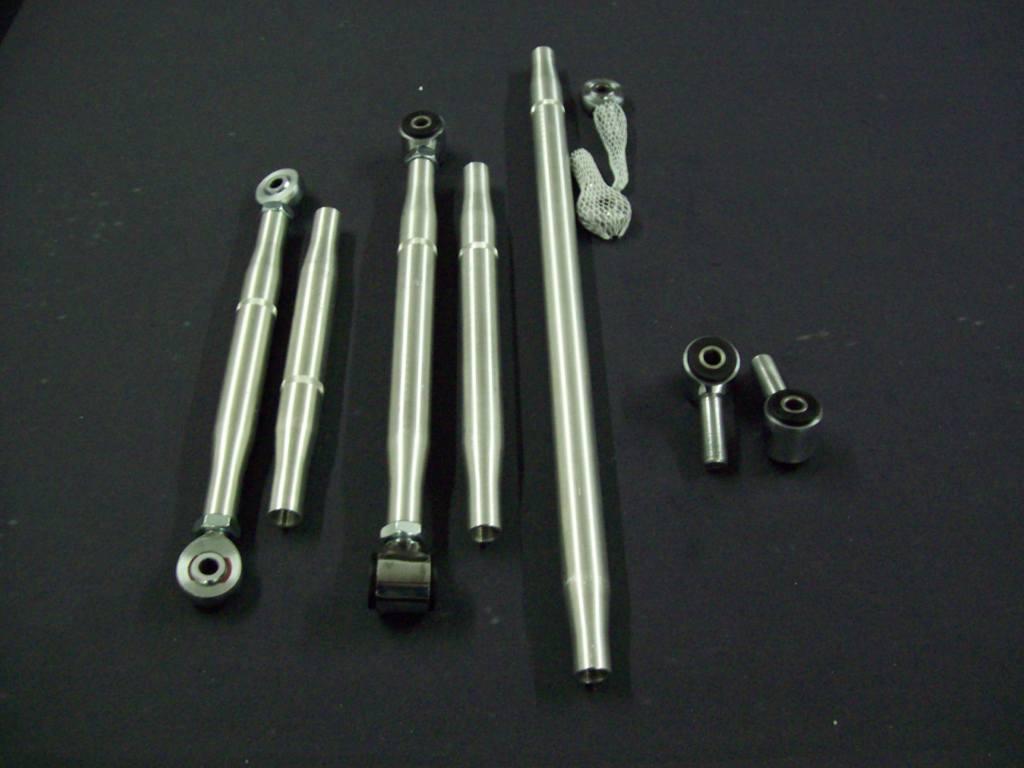 Here is the 8.8 Ford Axle Conversion Bracket Kit... You can see the Do it Yourself version, which are the flat foldable plates, and the finish welded brackets above them. This will make the Ford Mustang/Explorer conversion much easier.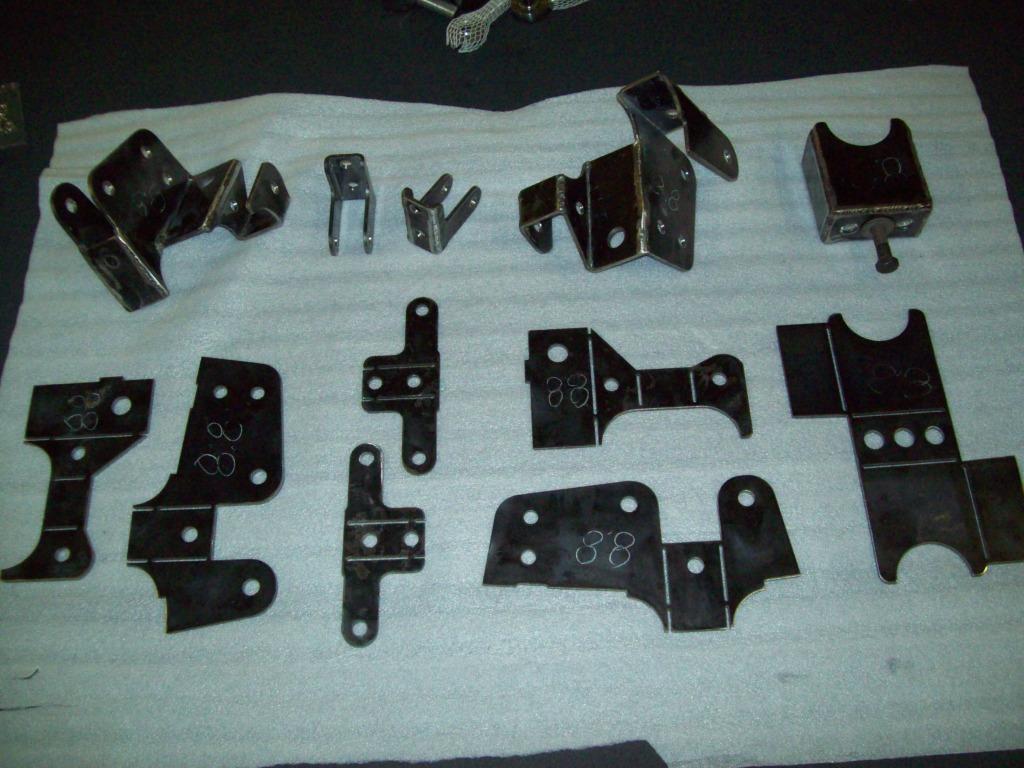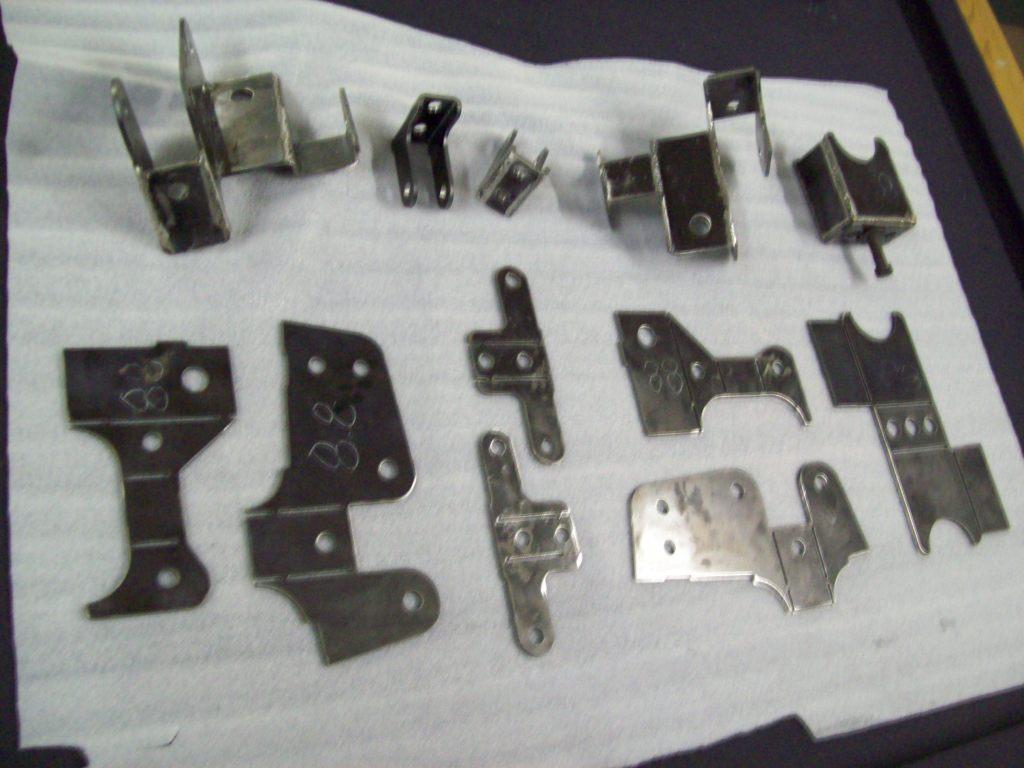 Here is the complete kit set up, with the Rear Coil Over Conversion Bar and Coil Overs.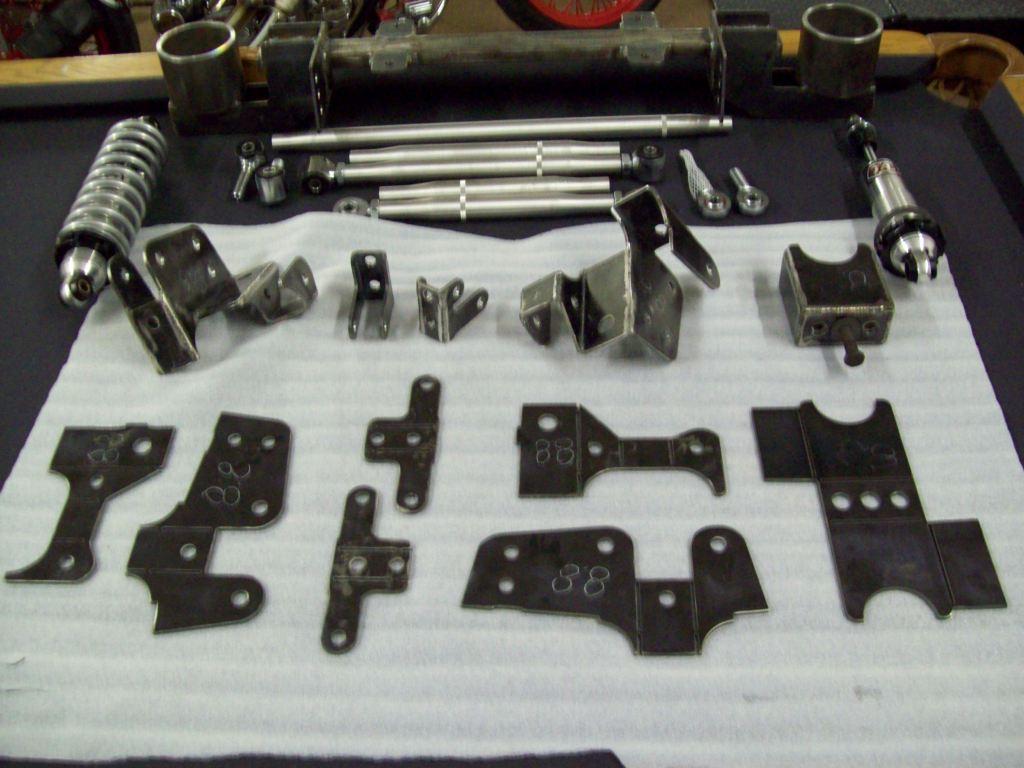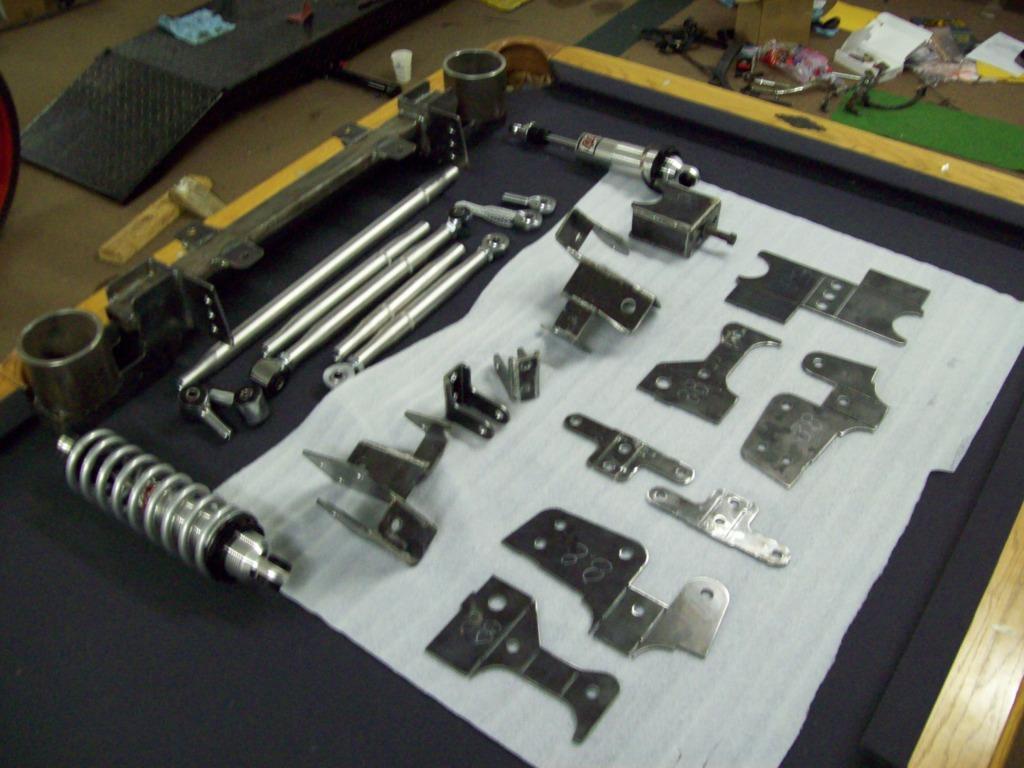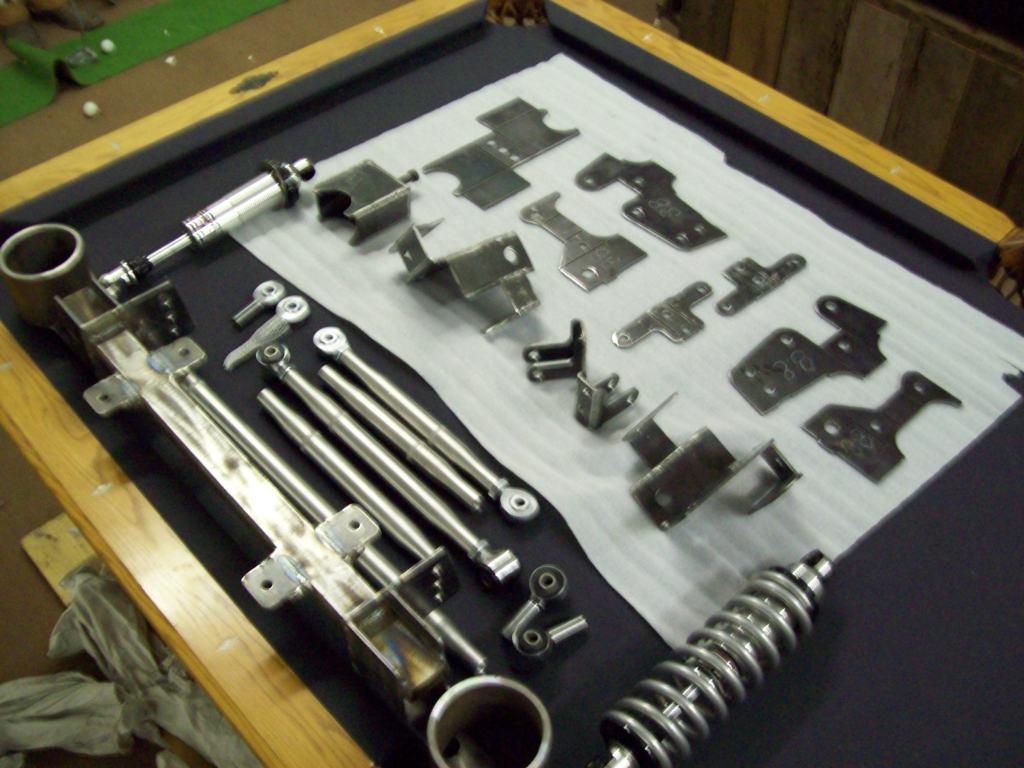 10/4/2012

Well it turns out I will have to do a bit of flaring to allow the 265/35/18 to fit properly.. I cant belive the actual dimension difference between the 245's that will fit under there, versus the 265's.. I have a set of 225's, 235's, and 245's here, and you can barely tell the difference between all of them in the group, but you put that damn 265 next to the 245, and there is a huge visual size difference..
I didnt have to raise the actual arch, but it did have to come out 1.5 inches on the top.. It really seems like alot of extra work, just to gain that extra 1.5 inches, but the 265's look so much better under there.. I know by Pro-Touring standards, that isnt a very large tire. But in this body, and with this vehicle weight, I think it might do the trick.
These old Volvo bodies actually start narrowing right after the doors, so the exaggerated rear flares, still dont stick out past the fron fender flares, when you are standing right in front or back of the car.. I used the masking tape (Duct Tape) analaysis on this, because it helps see proportions, with out the overwhelming contrast of welded metat, ground paint, ect. It hasnt grown on me yet, so I will sit on it a day or two before I start the other side. I still have to blend the bottoms into the rockers, but that shouldnt be too bad..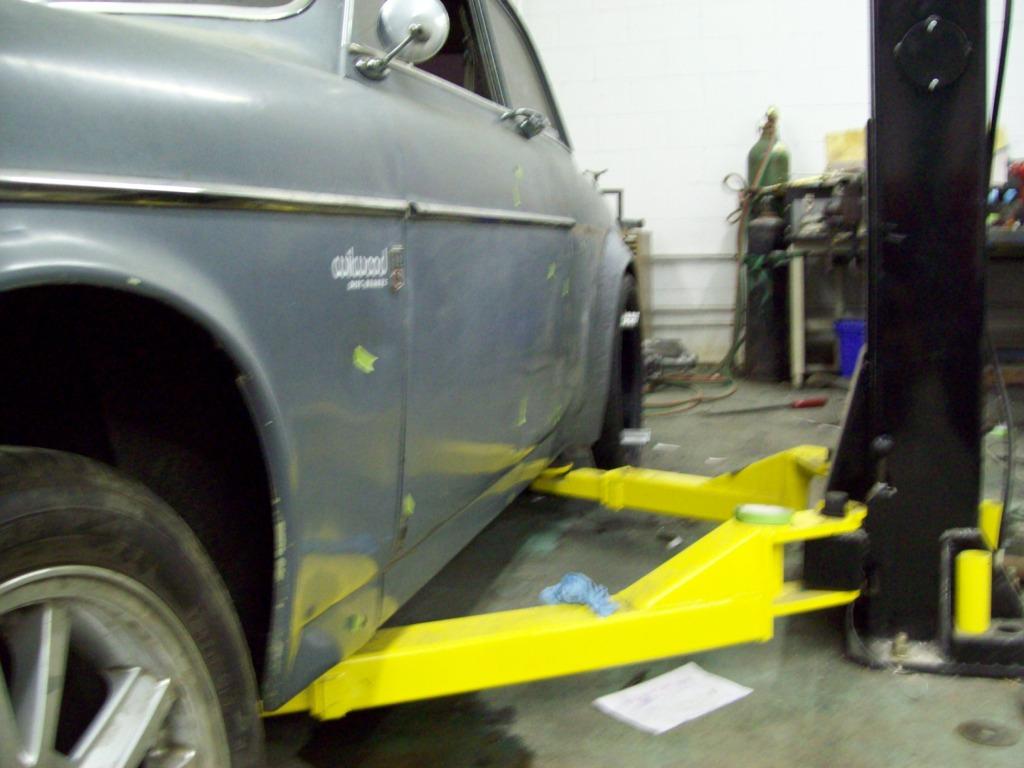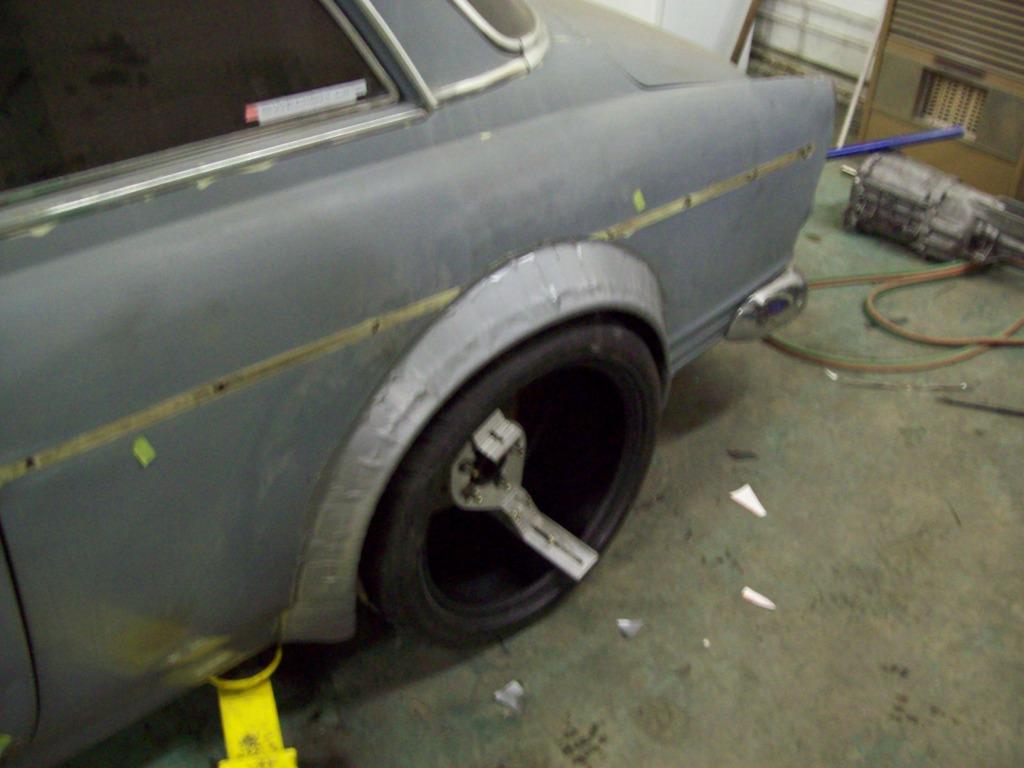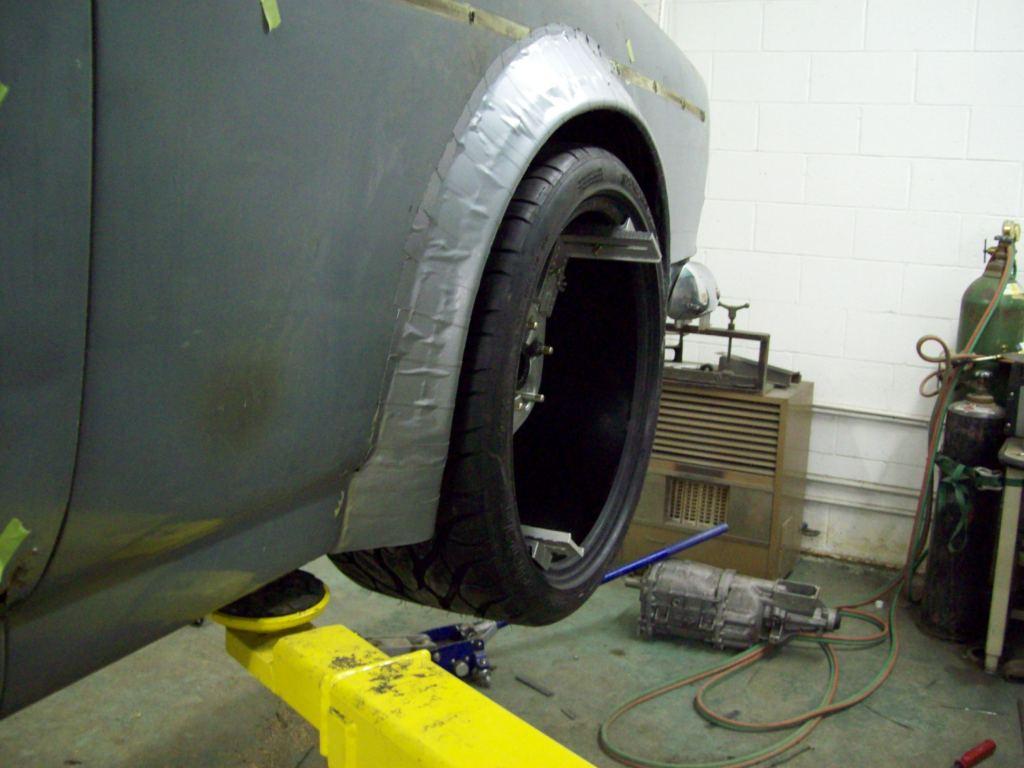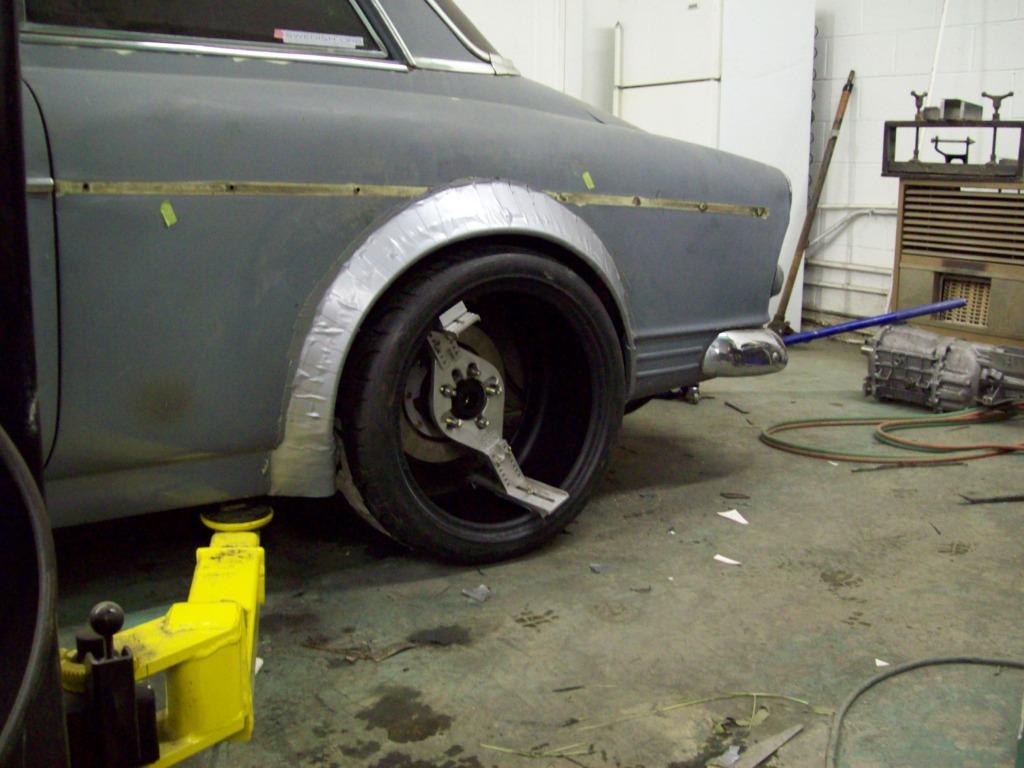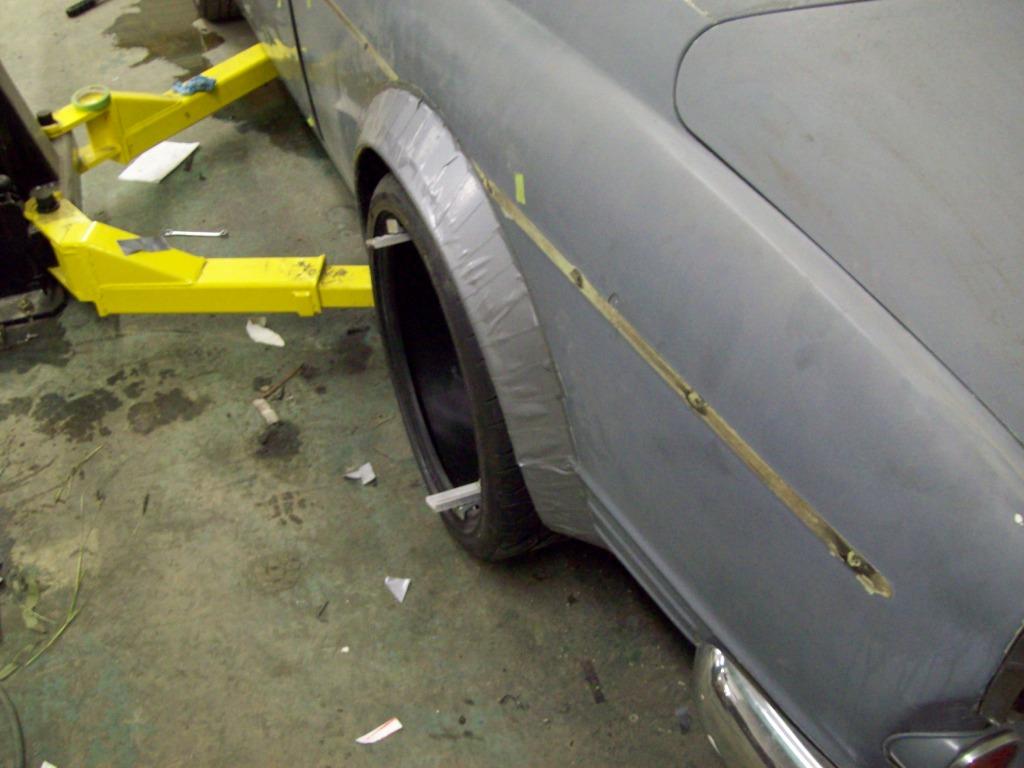 10/5/2012

I have the Boze V12 Wheels in a 18x9.5 rear and 18x8 front started on, and I also have the 14inch Wilwood Front Disc in the Red 6-piston caliper option, along with the 13 inch Wilwood rear with the matching caliper option..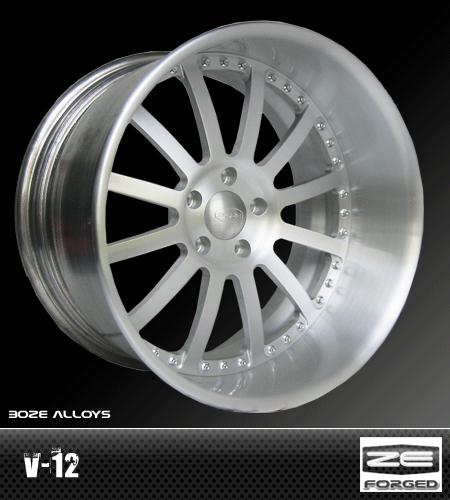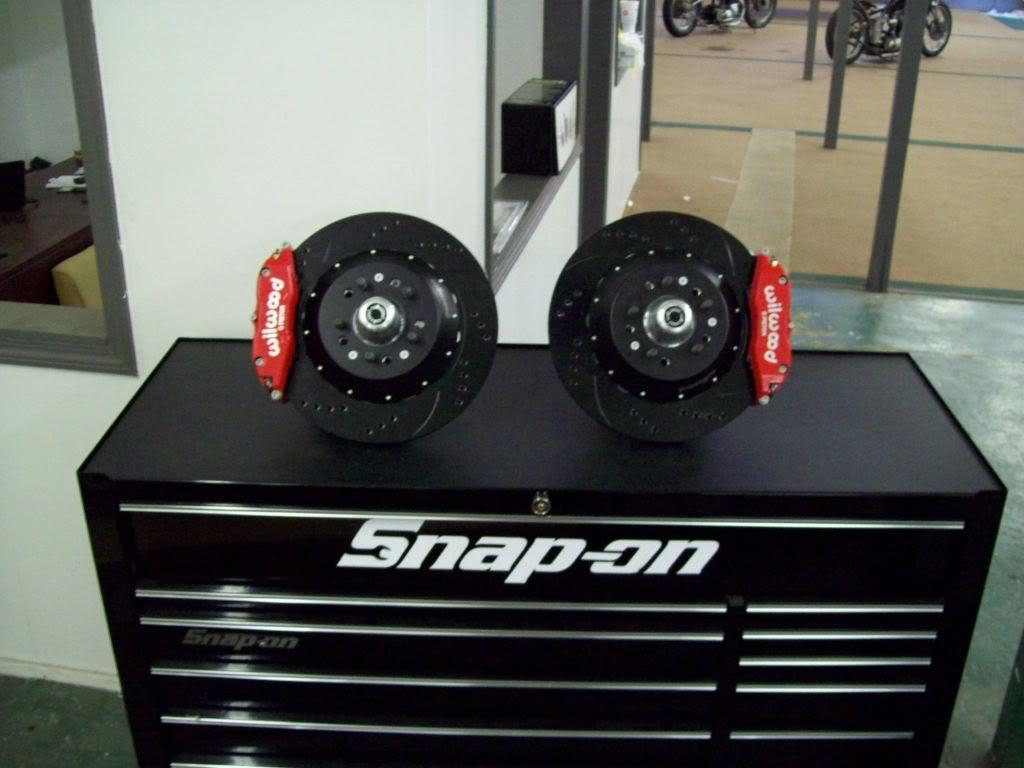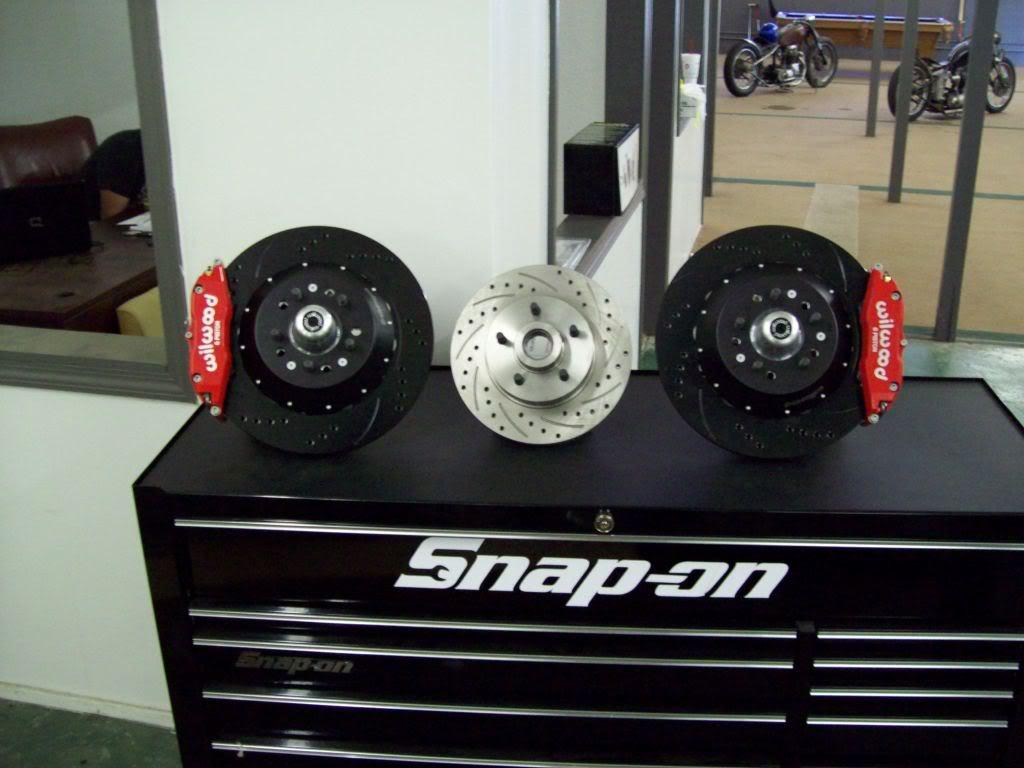 10/8/2012

I am getting some of the body work done on the car this week, and at the same time doing some of the necessary body clean up mods. I have found that the Volvo P1800 trunk button is very easy to use on the Amazon, and I think it will potentially make the car much cleaner looking in the rear.. All you have to do is drill a hole for the P1800 button body to fall into, and the mechanicals of the P1800 button will actually work the Amazon trunk release, with no Mods..
I am also working on installing the license plate into the bumper, but I have to do a bit of contouring and tweeking still.. I am not set on it yet, but I think it all could potentially work out. I will also be removing the bumper guards, and plan on welding the bumper up, to make it a one piece bumper.
Before, with the Amazon Trunk Latch, and original license plate position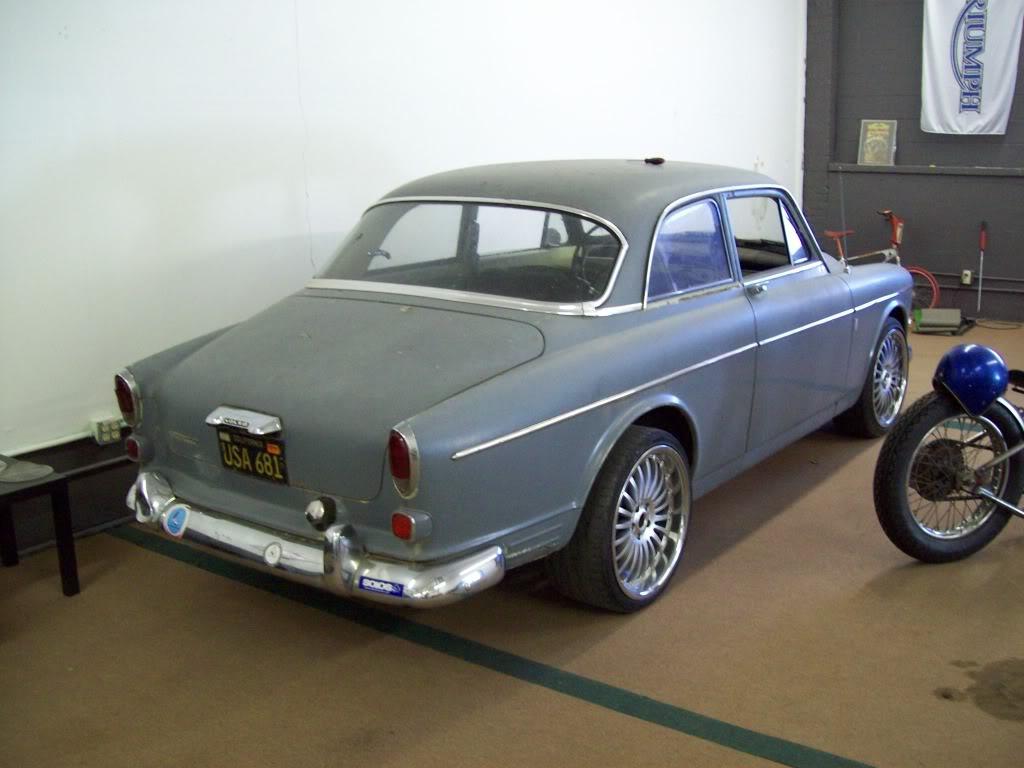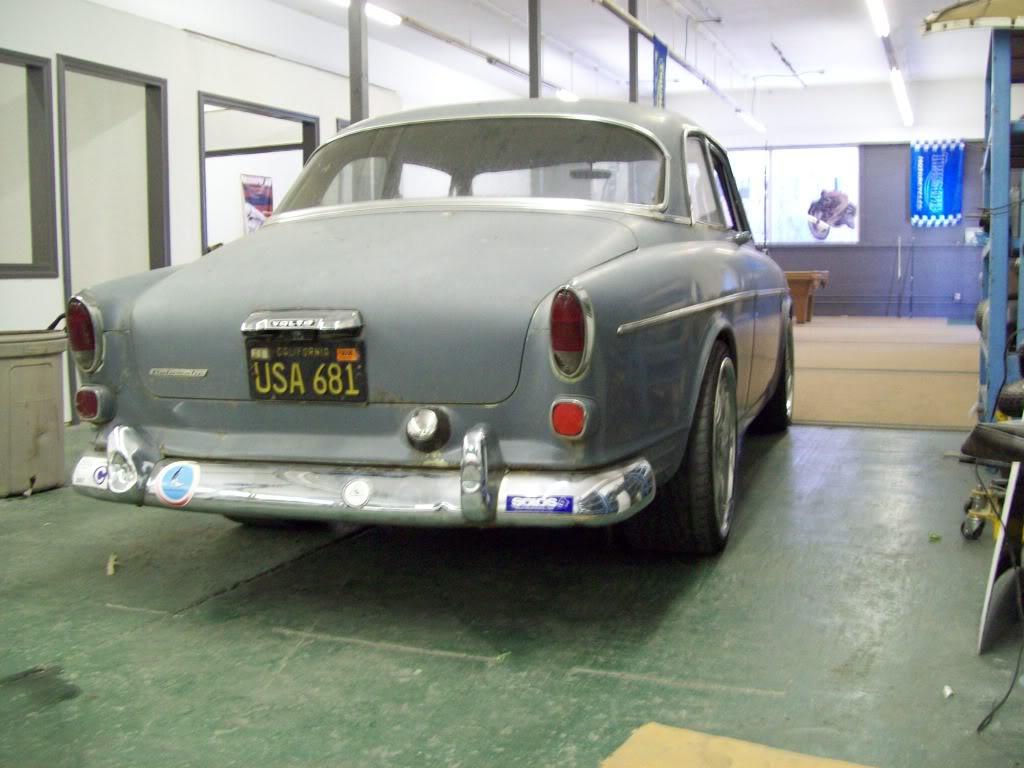 The after, with the P1800 Button, and the relocated license plate. I am not sure about it yet, but I think it does have some potential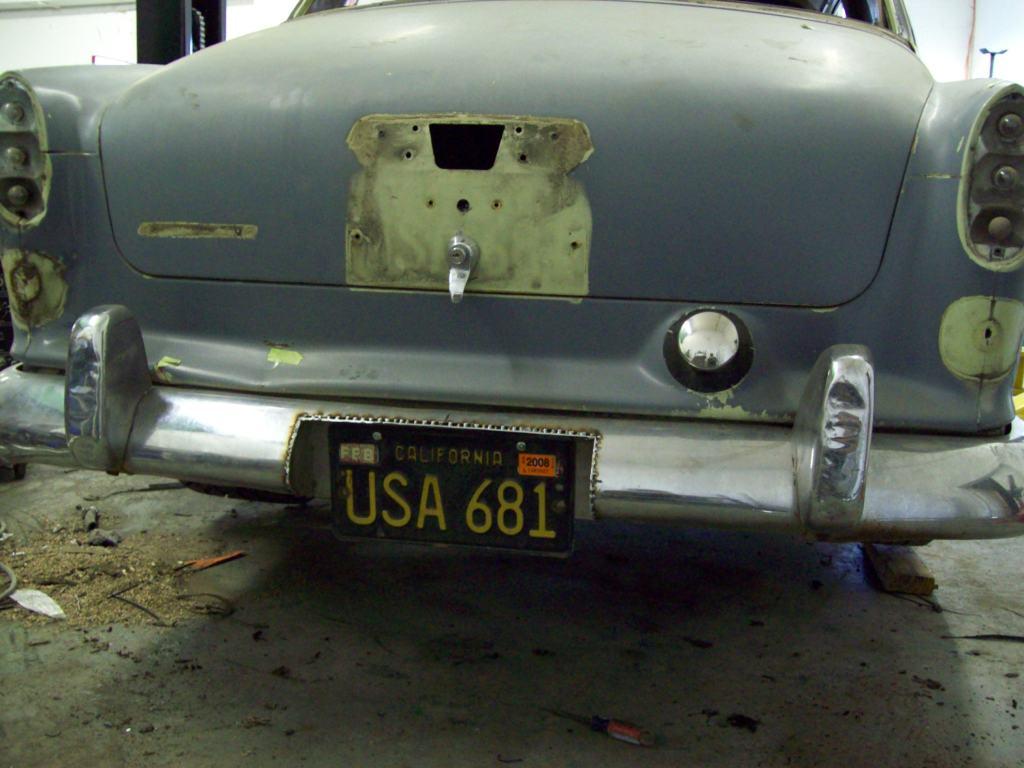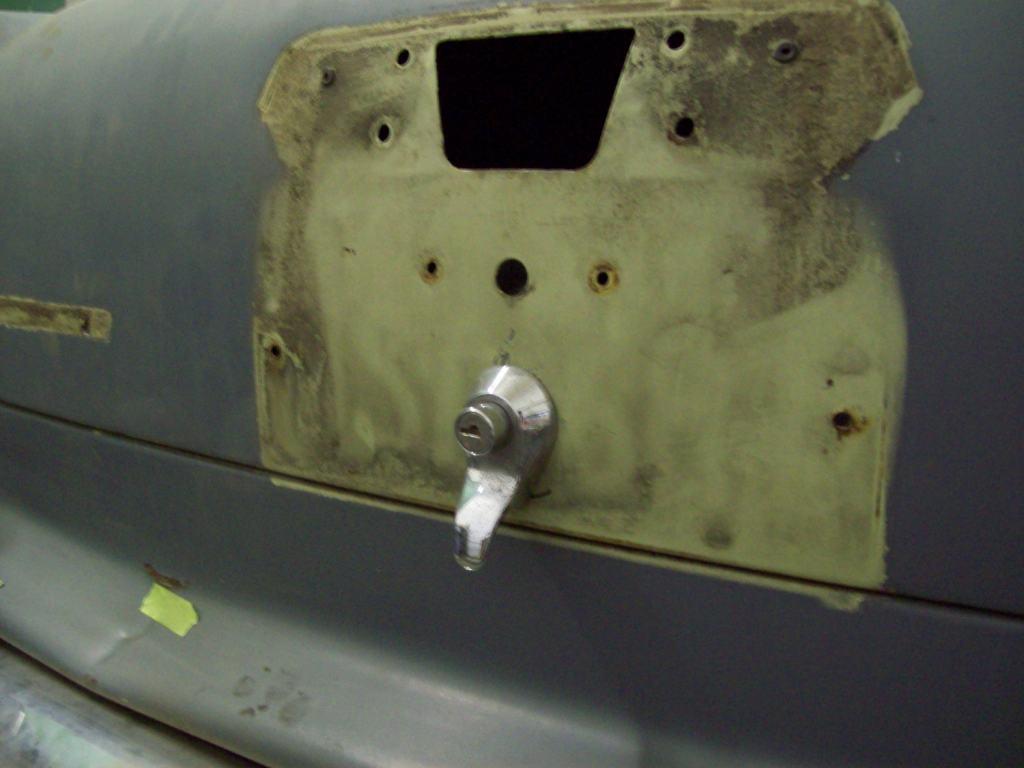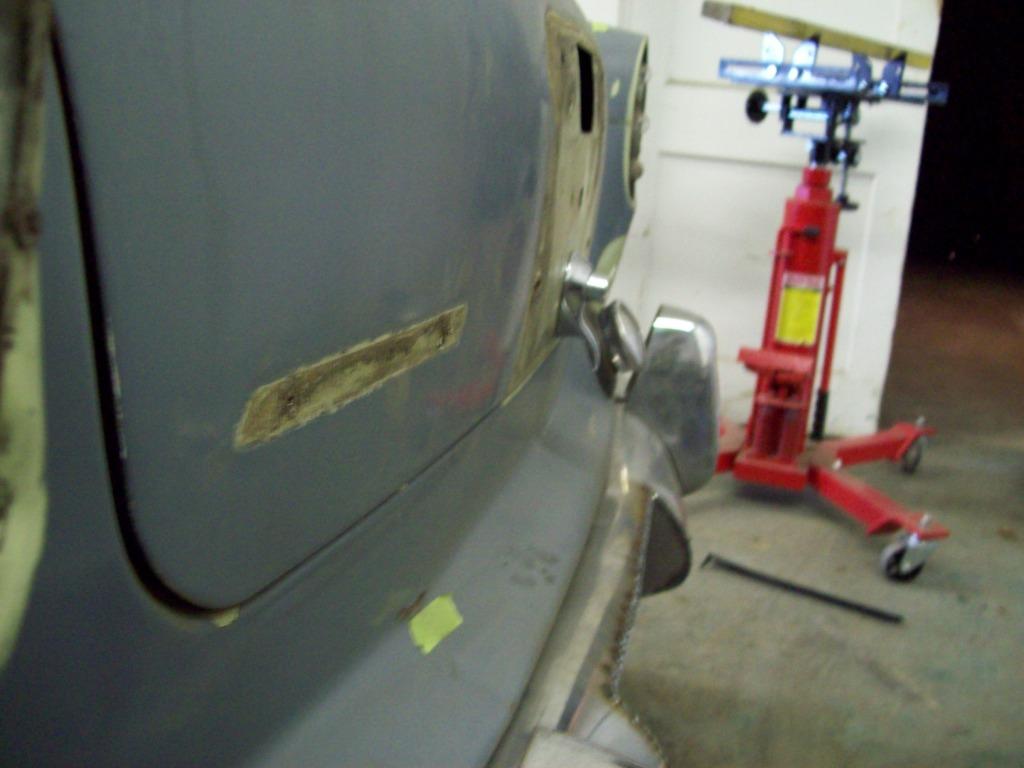 10/10/2012

The body guy has started on the body work rough in, and I finally have my flares tweeked where I think they will work out fine.. Here are some pictures of the flares ground down, but I still have to do a bit more finish welding..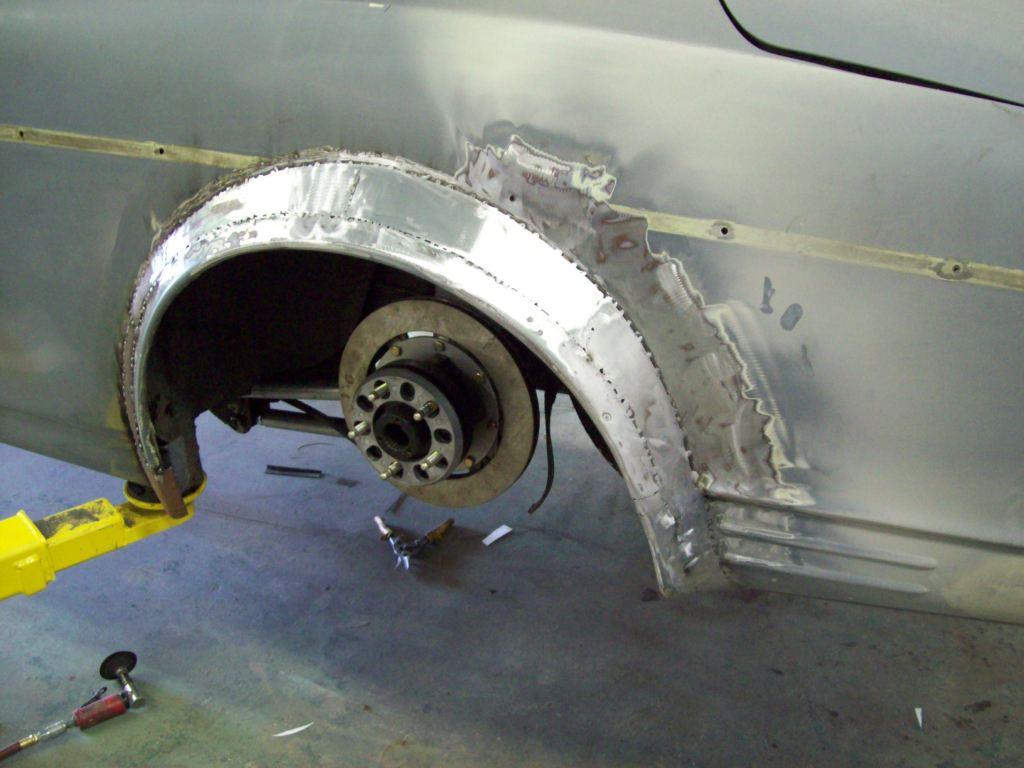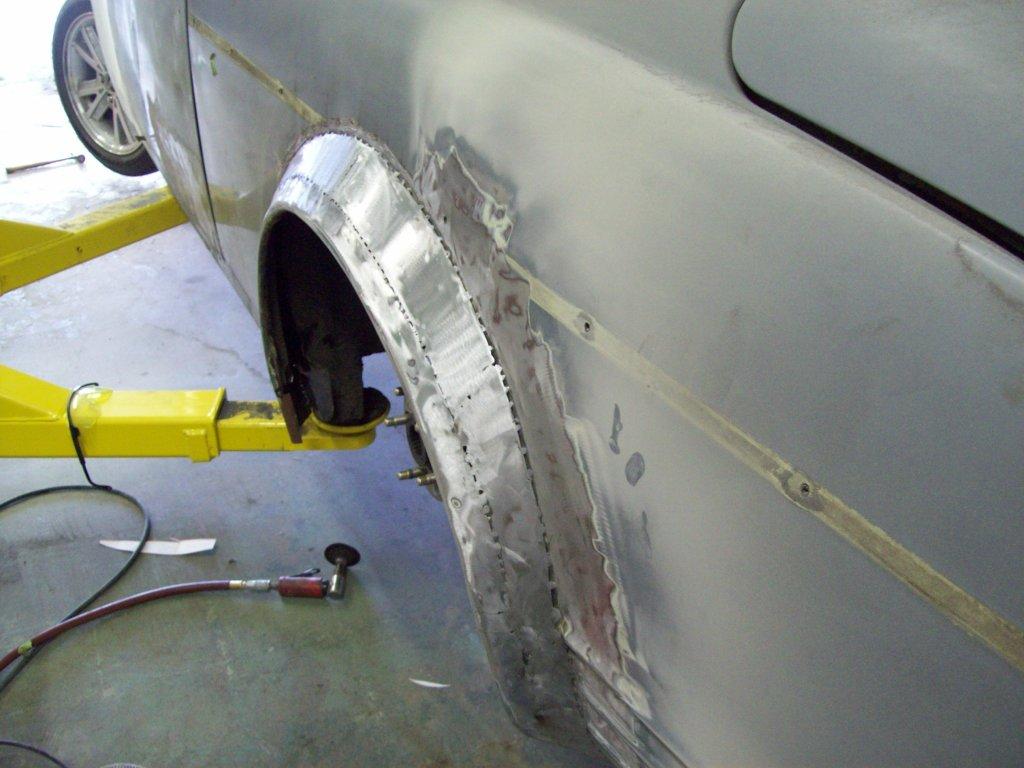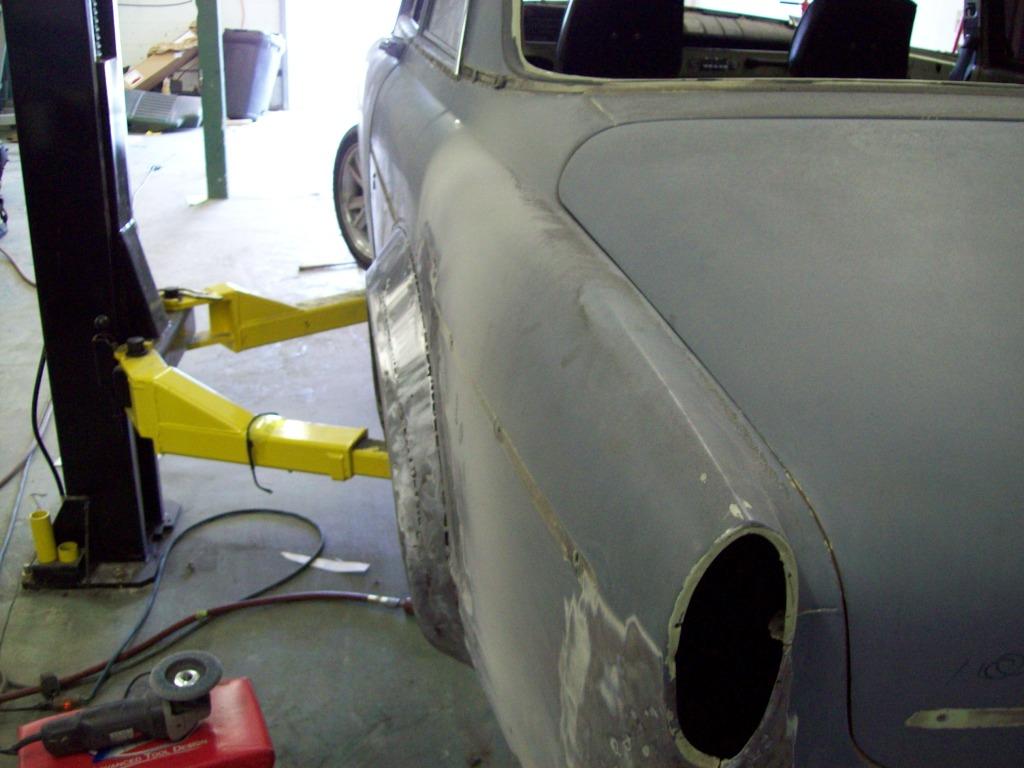 Here are some follow up pictures to the removal of the license plat bracket/trunk latch, and in these pics, the holes are welded up.. I also removed the fuel filler from the back, because with the horsepower I am running, I dont think I will be able to keep gas from sloshing out.. LOL We have our new Swedish Ops fuel tanks in the works, so I hope I have something done in time, so I dont have to temporarily run a fuel cell.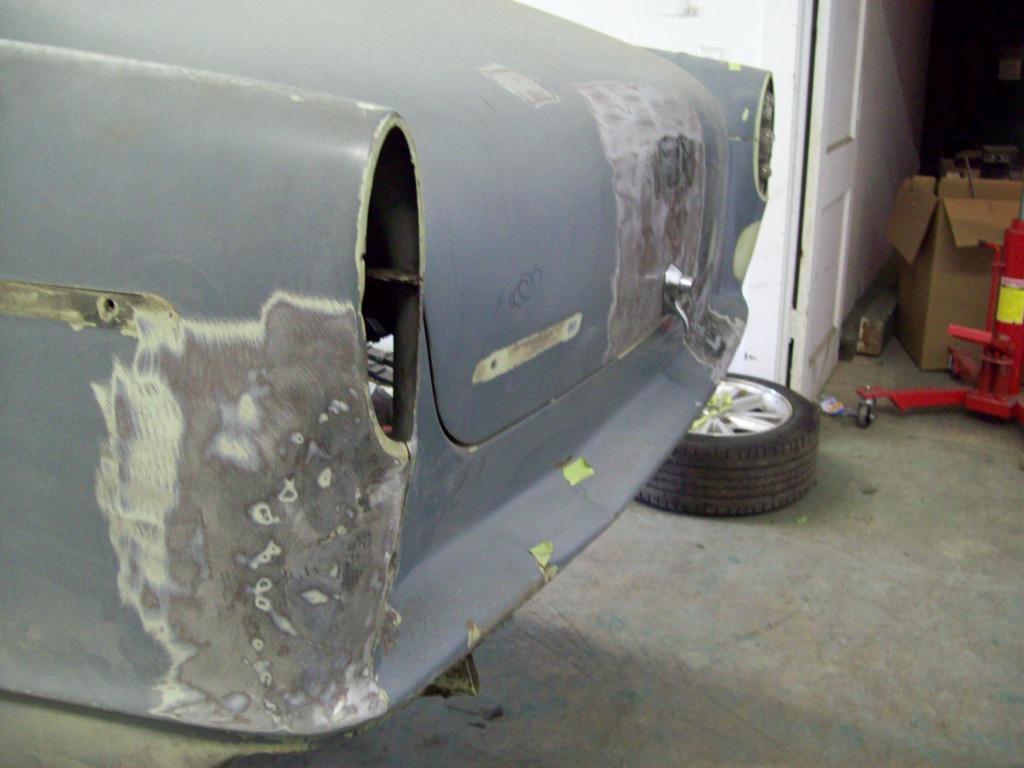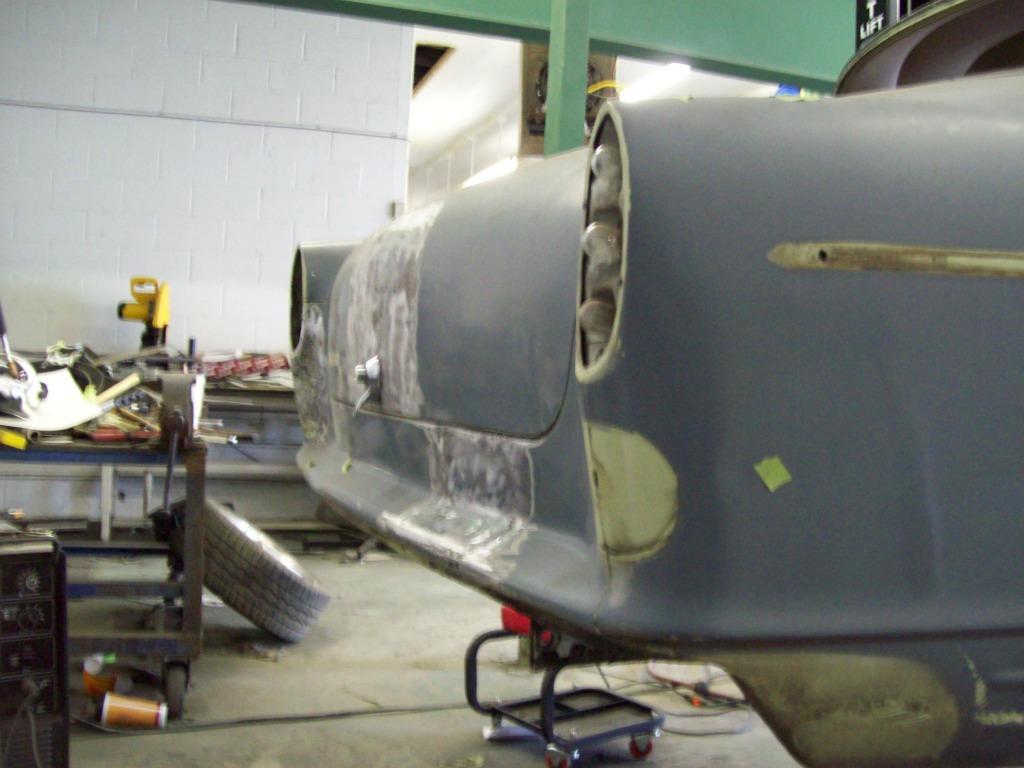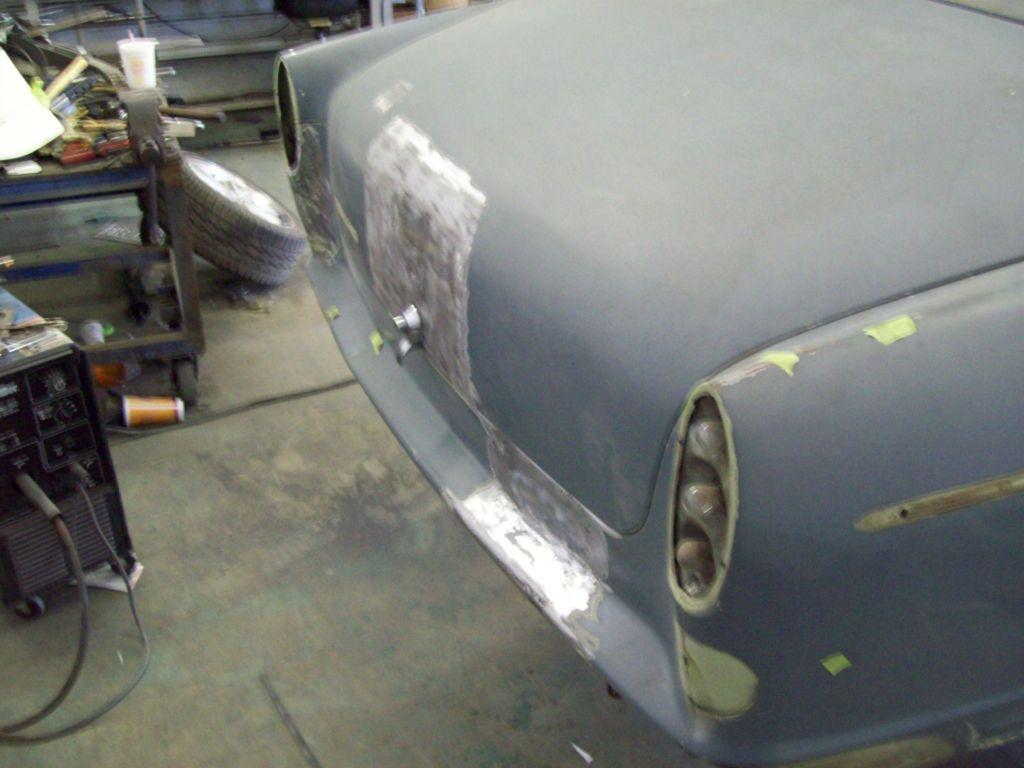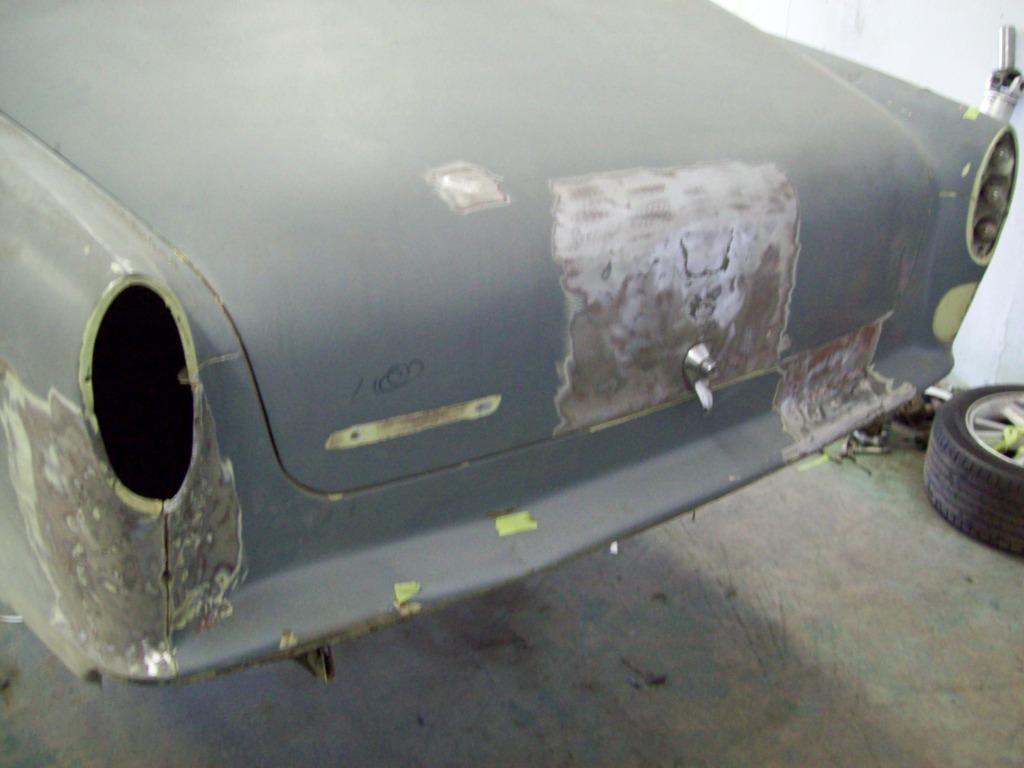 I have also removed my front marker/turn signal lights, because I will be adding the turn signals to the custom projector headlamps..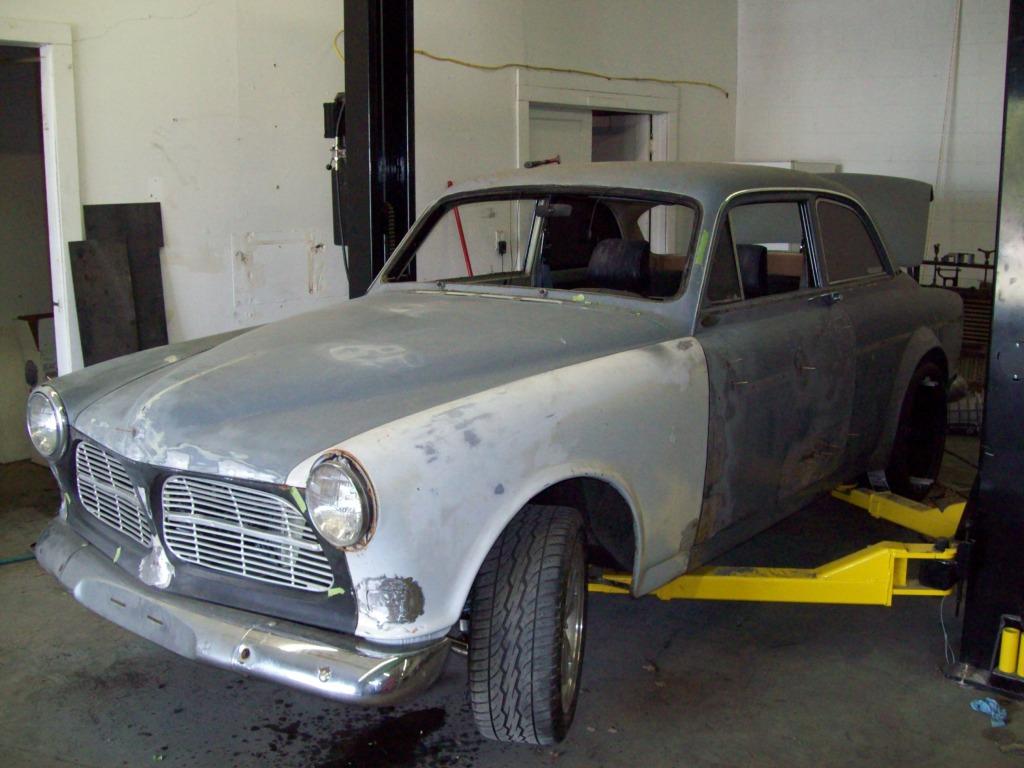 I have seen alot of these cars get built with extremely bulky late model seats, and I wanted to steer away from that.. I have been saving this seats for awhile, and I think they will fit the styling of the car.. They actually mounted to the factory Amazon Floor Mount, so I didnt have to change the floor at all.. I will be doing some extra bracing and attachments to the floor mount, because you cant be too safe..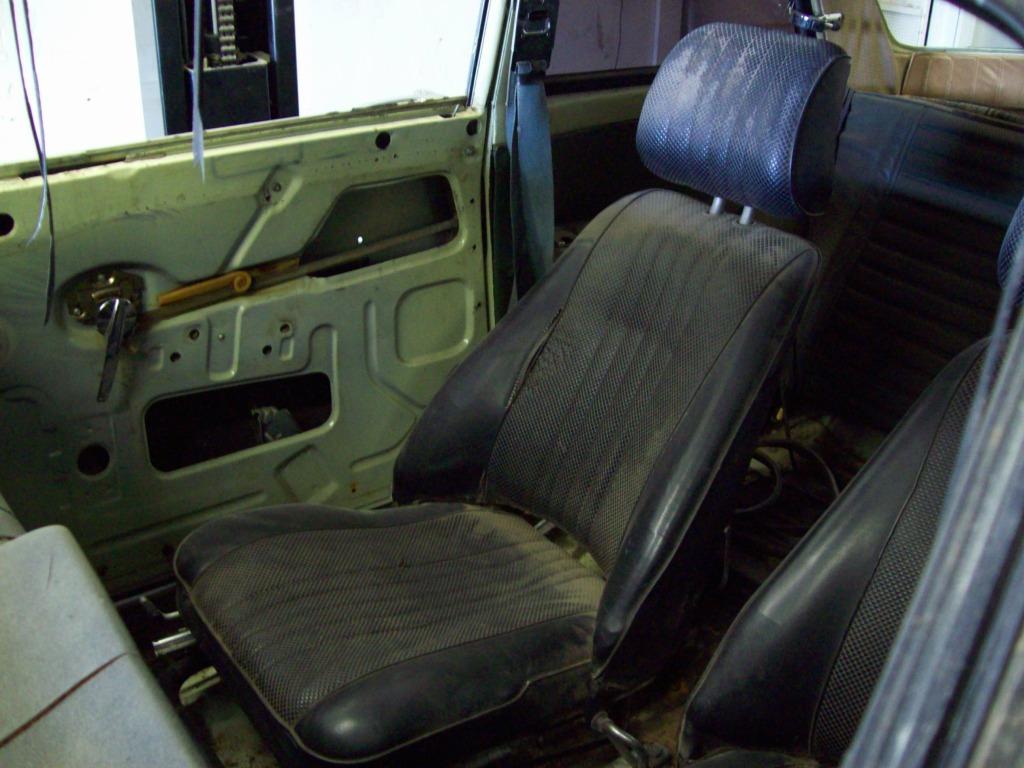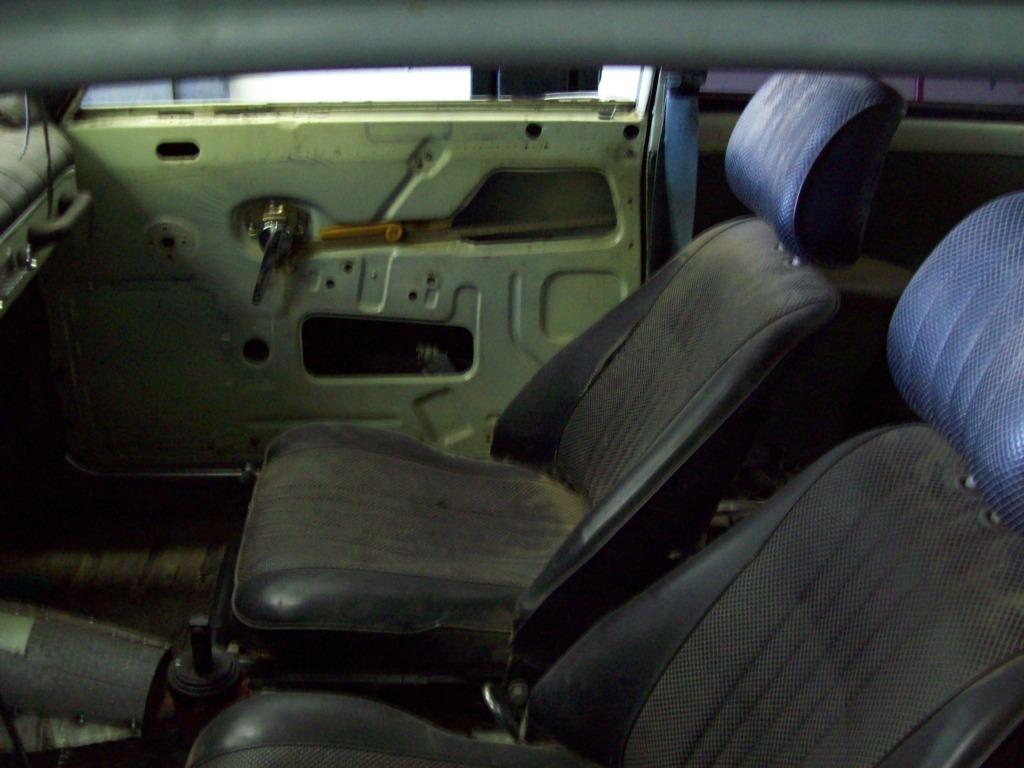 I am doing all this to work toward a body wrap, rather than doing the final paint.. I really like this color called Matte Pencil, and was planning on paying for the artwork time to have all the Swedish Ops logo's strategically placed about the car, along with all the logo's for the companies that are supplying parts for our products..
This color is awsome, and I think it will go awsome with the Brushed Aluminum Boze V12 wheels I ordered.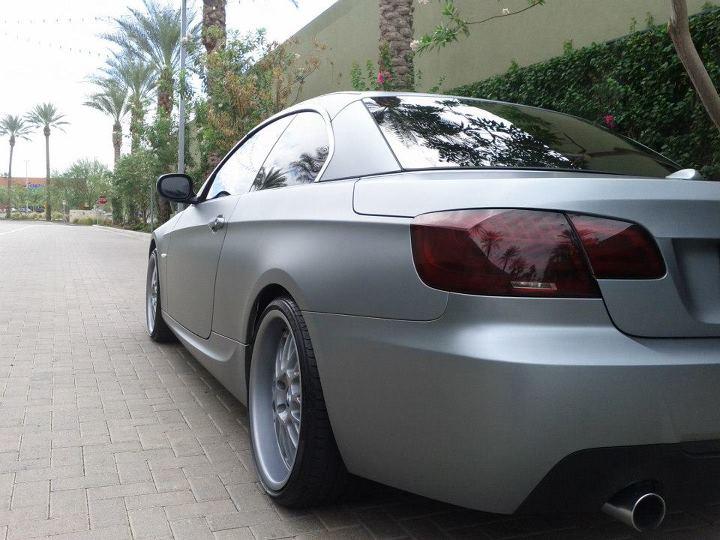 10/14/2012

I am trying to sort out the dash modification that will allow some traditional guages, because the original Amazon cluster is really pretty small and the guage setup, doesnt allow much updating to the original cluster.. The P1800's I am working on, have a very easy update situation, so they arent any problems with an updated/factory set up..
Here is a pic of the original cluster set up.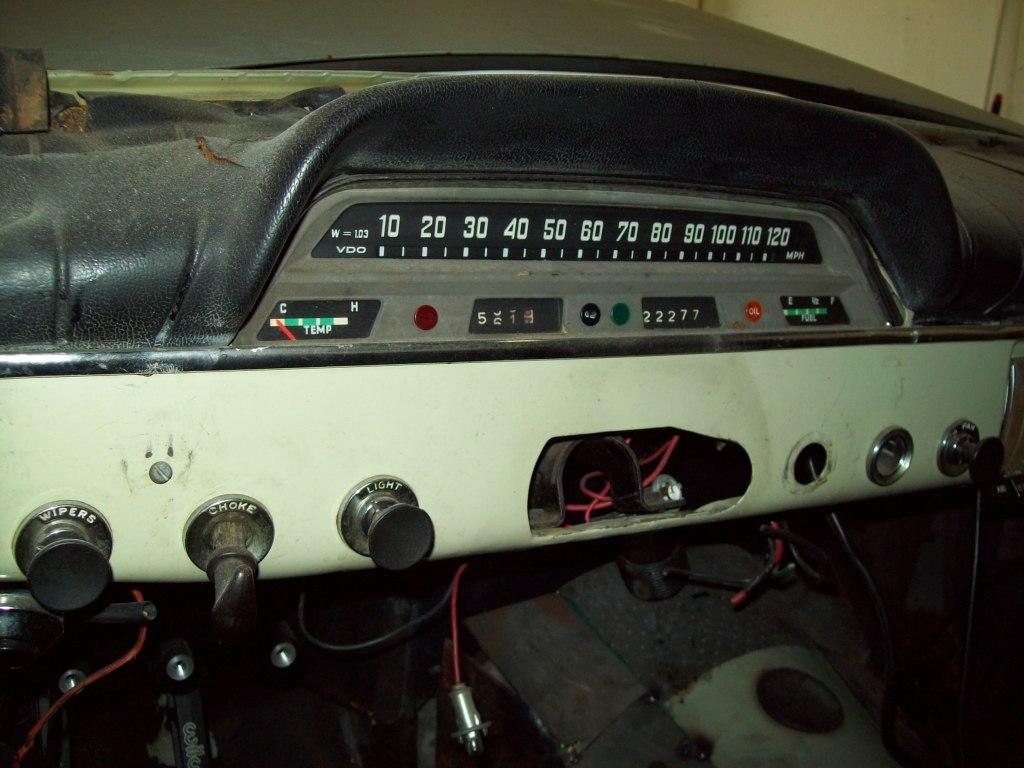 Here are some pics of the roughed in cluster/dash set up, and as you can see, it will give me all the necessary gauge options. In its postion, it is only about 1/2 inch taller than the original set up, and about 1.5 inches wider. I plan on having the dash top done in the same fashion as the original, and I think that will keep it sort of era correct looking. And if you look at the pics of the original, you will see that I will have a bit of hole filling for the uneccessary items like the Choke, but I do plan on using the original style wiper, lights, and other knobs, because I like the look.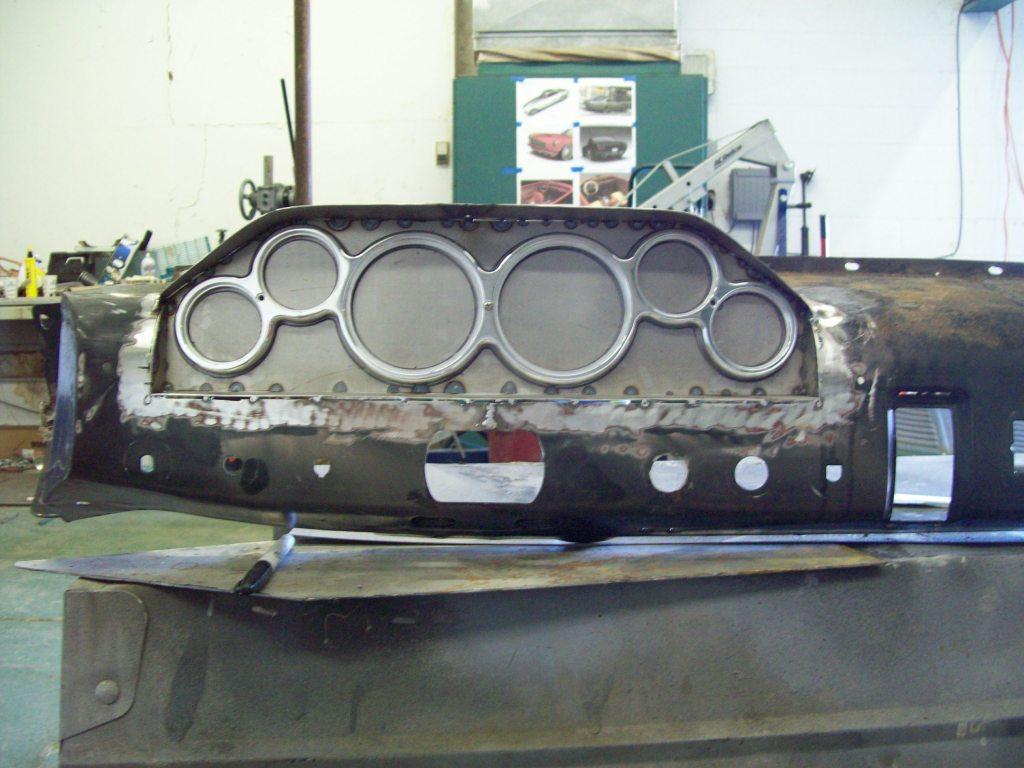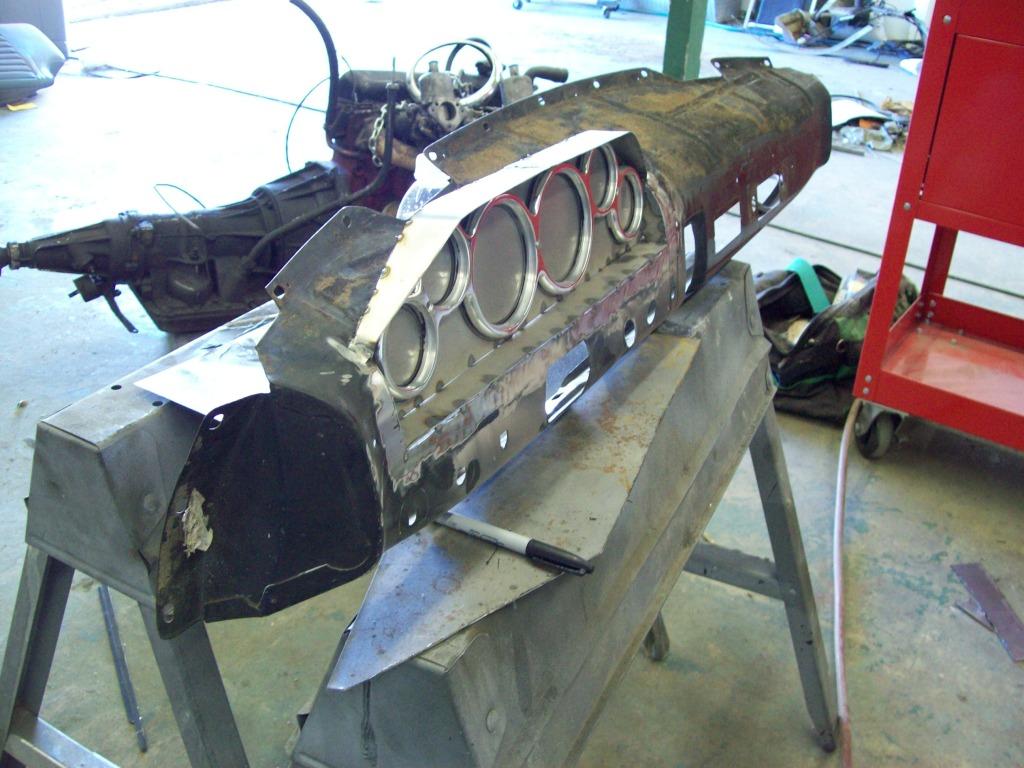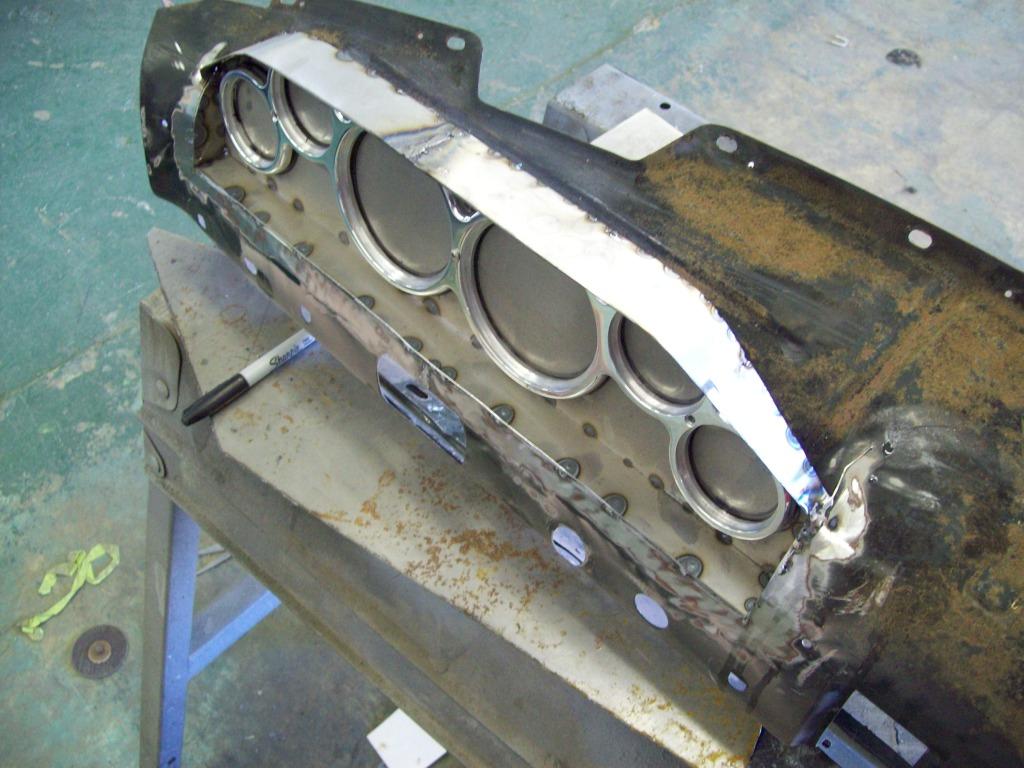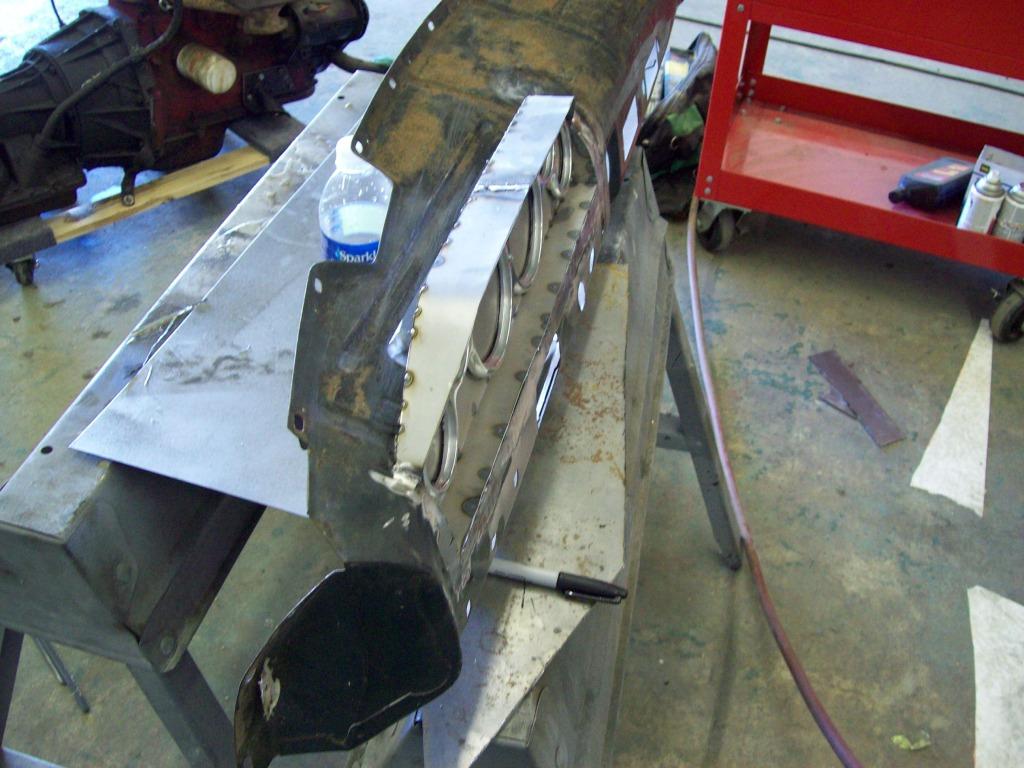 10/17/2012

I am sure this will cause more questions than answers, but here is the new fill position for your upcoming fuel tanks.. I should have some pics of the new test fuel tank later this week or early next, which will show you how it all comes together.. We should be in a 14-16 gallon capacity, and it will only take up the space forward of the trunk hinges, which will leave about all the existing trunk space. It will also be in a safer position, when it comes to rear end collisions. With the Amazon/P1800 rear panel acting as a natural firewall, it is like these cars were made for this position fuel tank.
In the case of spillage, the is a drain system to the outside of the car, as most cars with closed in fuel fills do. The same drain setup, should also act as a vent for any fumes from the residual fumes during fill up, and the trunk seal will block the rest. The original fuel tank setups that I have encountered, tend to have a bit of leakage from the fuel sender gaskets at times, and I am sure this set up will offer less actual smell than the factory..
When these are done, they will bolt in, so there will be no need for welding.. As you can see, it mounts with the outer trunk hinge bolt, and the tab that is used for the spare tire strap. The only draw back to this tank for some, will be the elimination of the spare tire holder, but you can still haul a spare laying down if you wish. I will also have some pics of the OEM tank elimination plate, and for the performance guys, this plate will relocate your battery to a sub floor position that is centered at the back of the rear axle. If you didnt want to use it for a battery, it can be used as storage.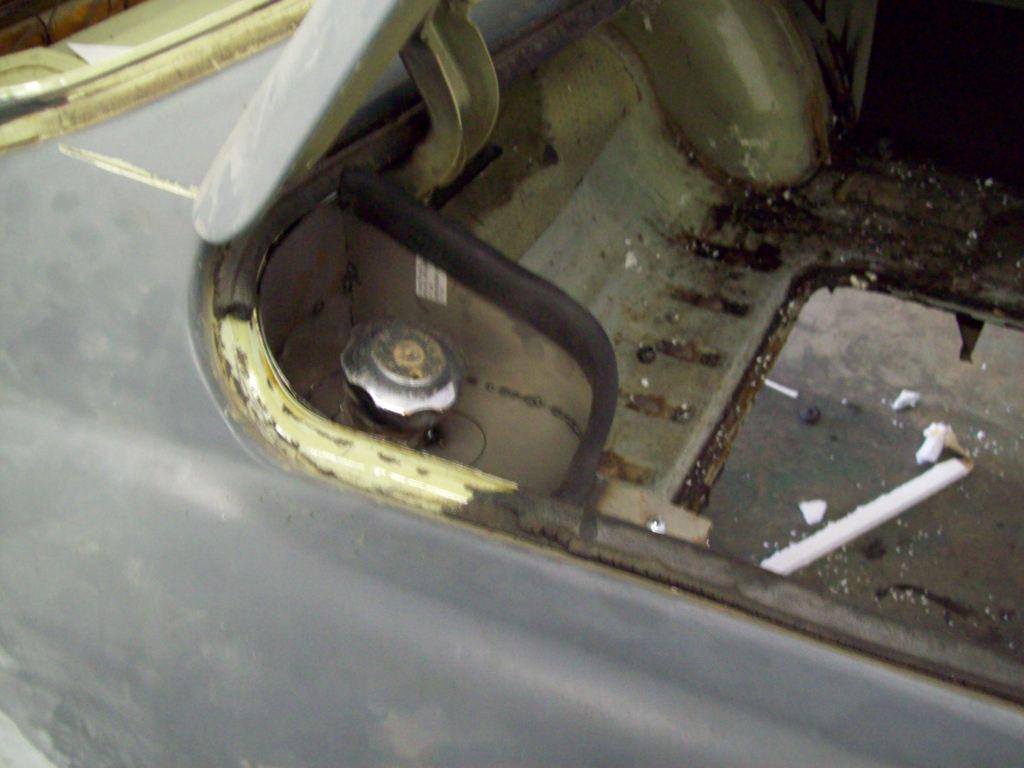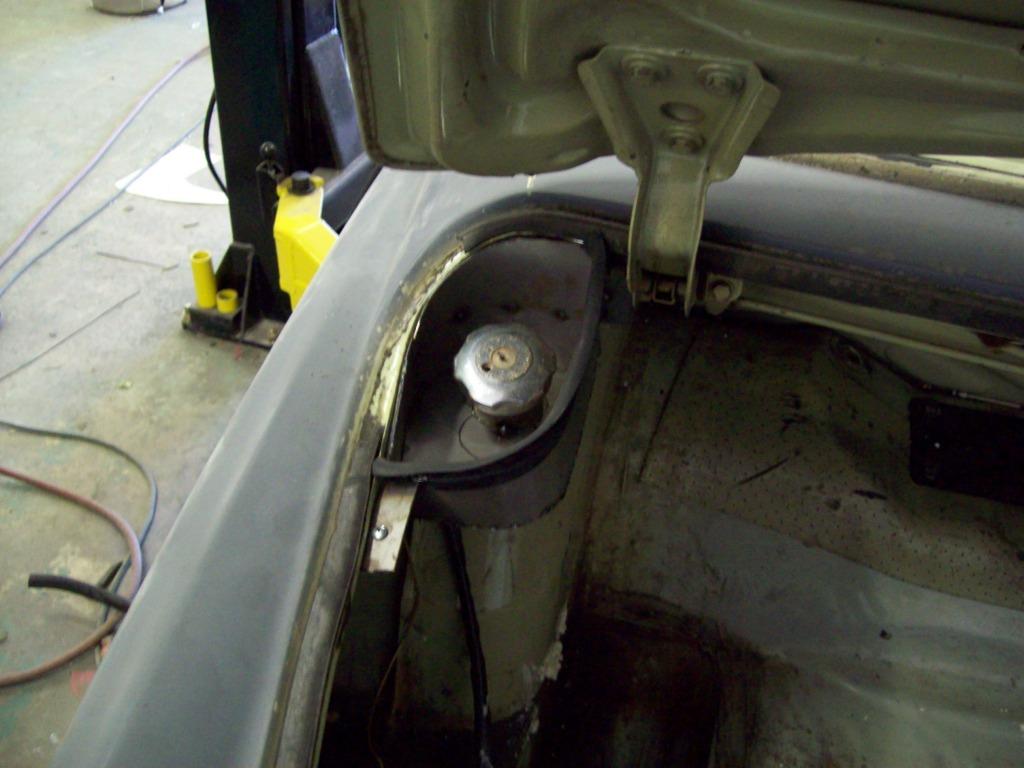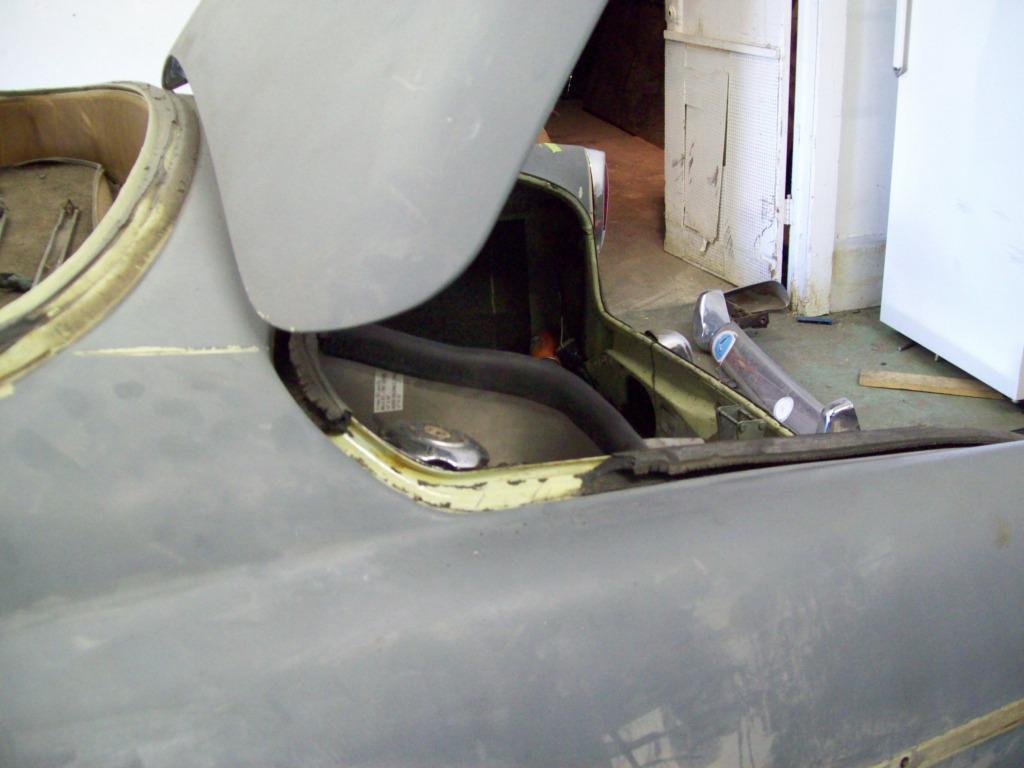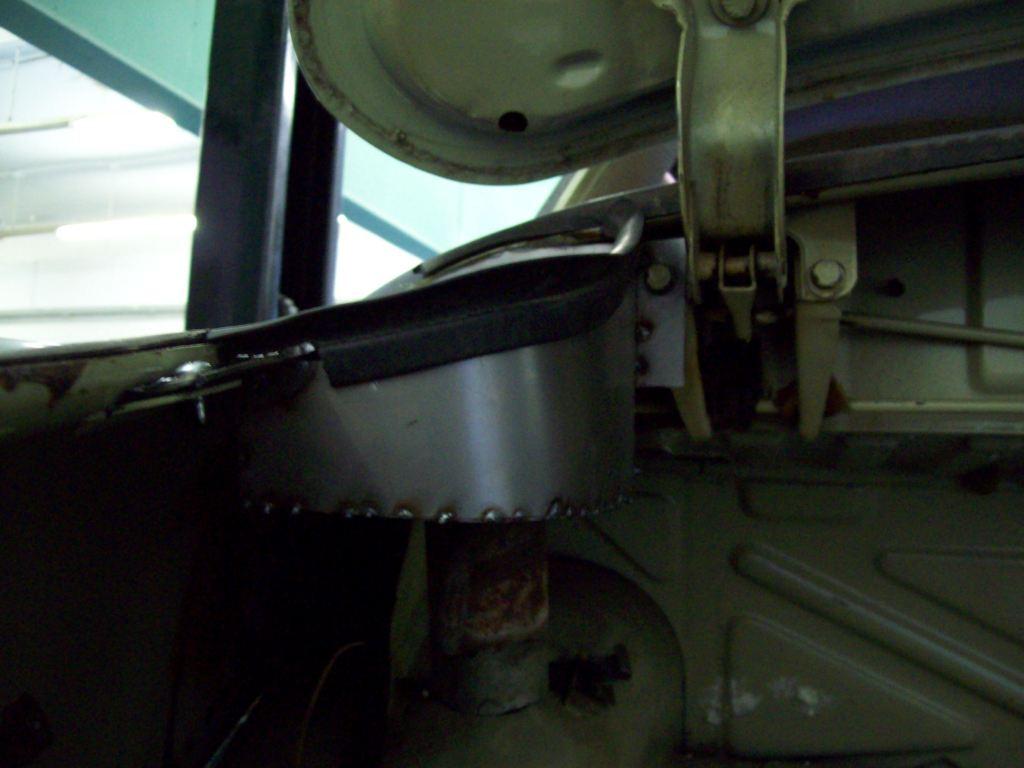 10/19/2012

Here are some pics of the guages that I ordered for the bezel I was working with, I think they very decent for the money, and come with everything to operate them.. I put a piece of vinyl film behind them to show some contrast, but I am not still sure what I am going to do for coloring back there. The bezel will not be polished, and will more than likely be powdercoated black or some contrasting color to the body interior color..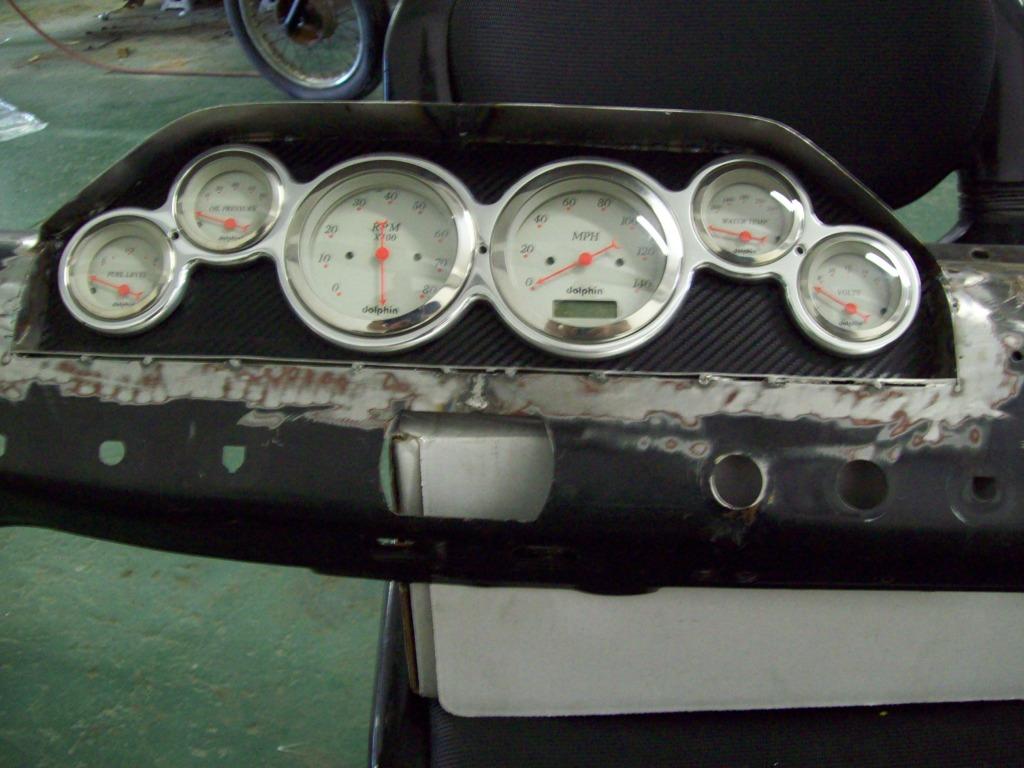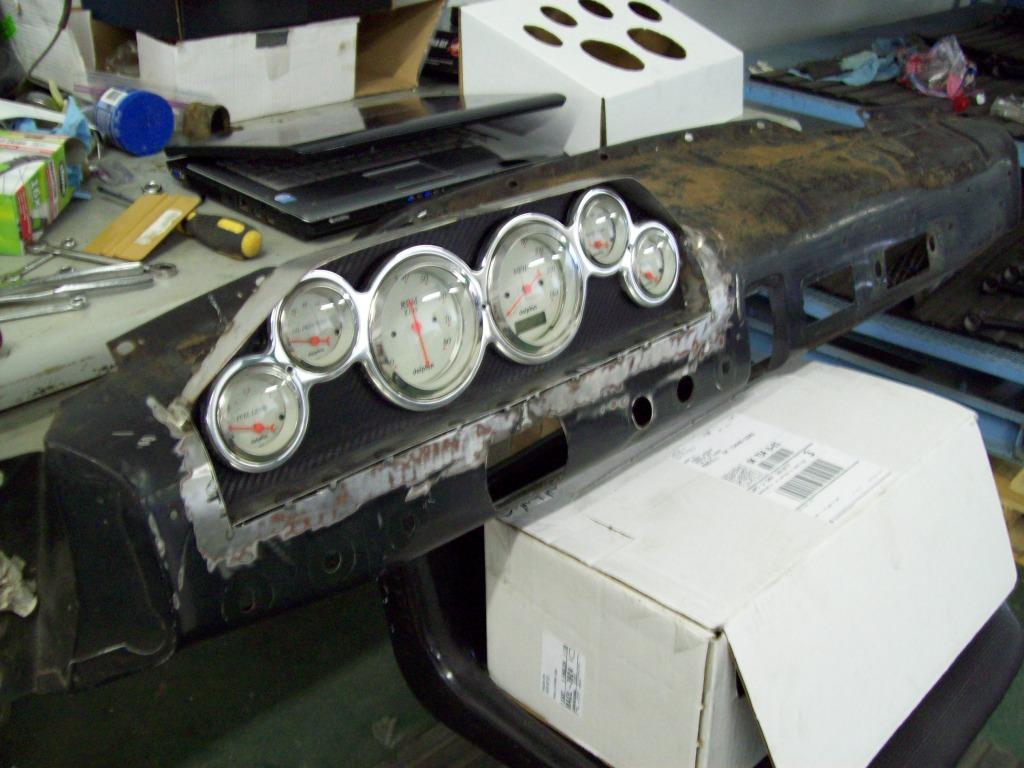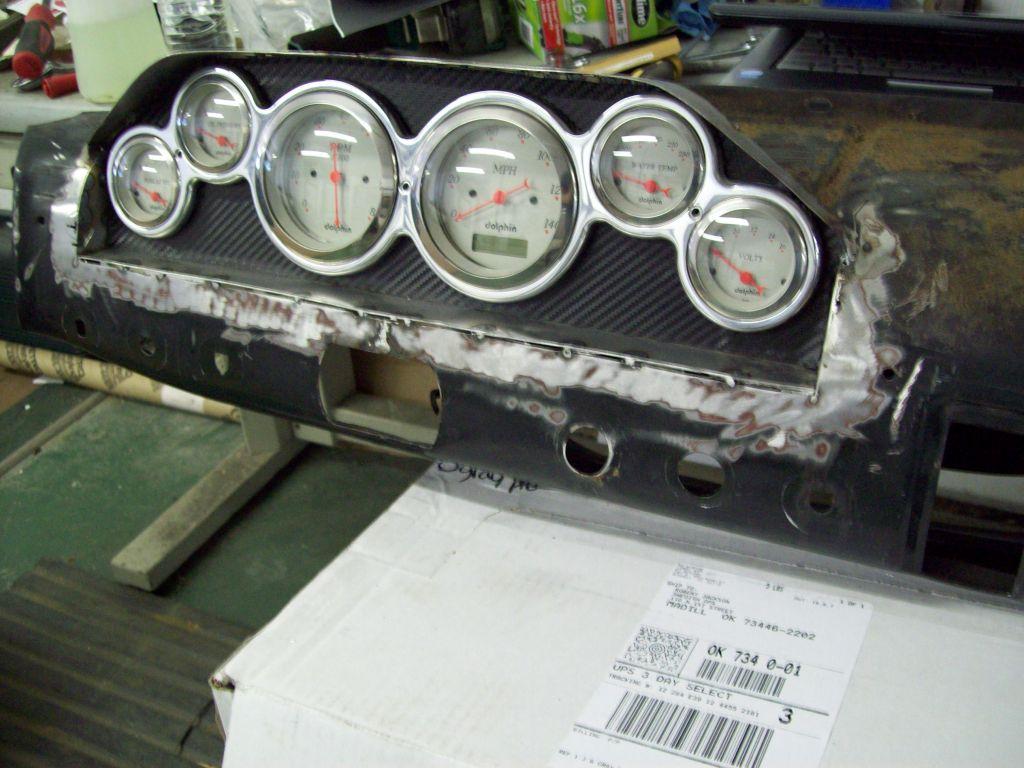 Well I got out steering column in today, and it looks pretty good, and fits pretty nicely.. I have always been partial to the sport wood steering wheels, so I thought I would give the old Cobra style a chance. It looks like the new cluster style, column, and steering wheel will come together nicely as a package, but I am still unsure on the actual background color for the back wall of the guages..
I am really want to stick with the classic styling, and I think this works.. In the pictures, you will see a construction paper dash top over the guages, and that represents to shape of the new dash top.. At this point, I am not sure if I am going to make that out of steel, or just make a full fiberglass backer for the upholstery shop to cover.
Here is the factory style cluster and steering column.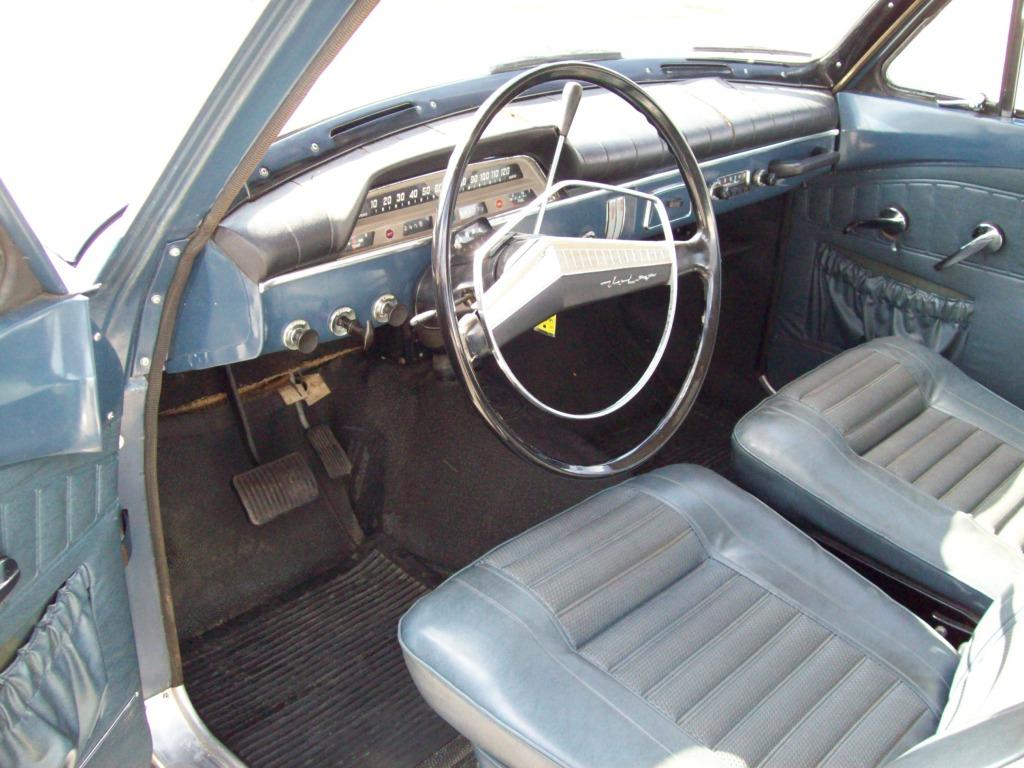 Here is my new layout..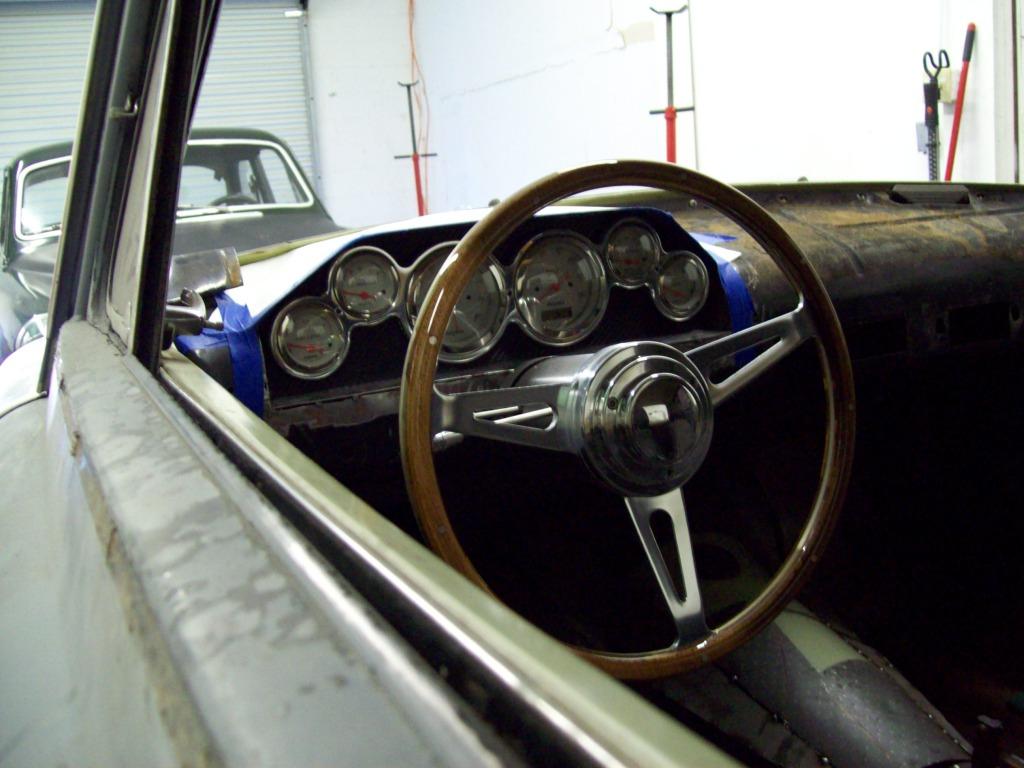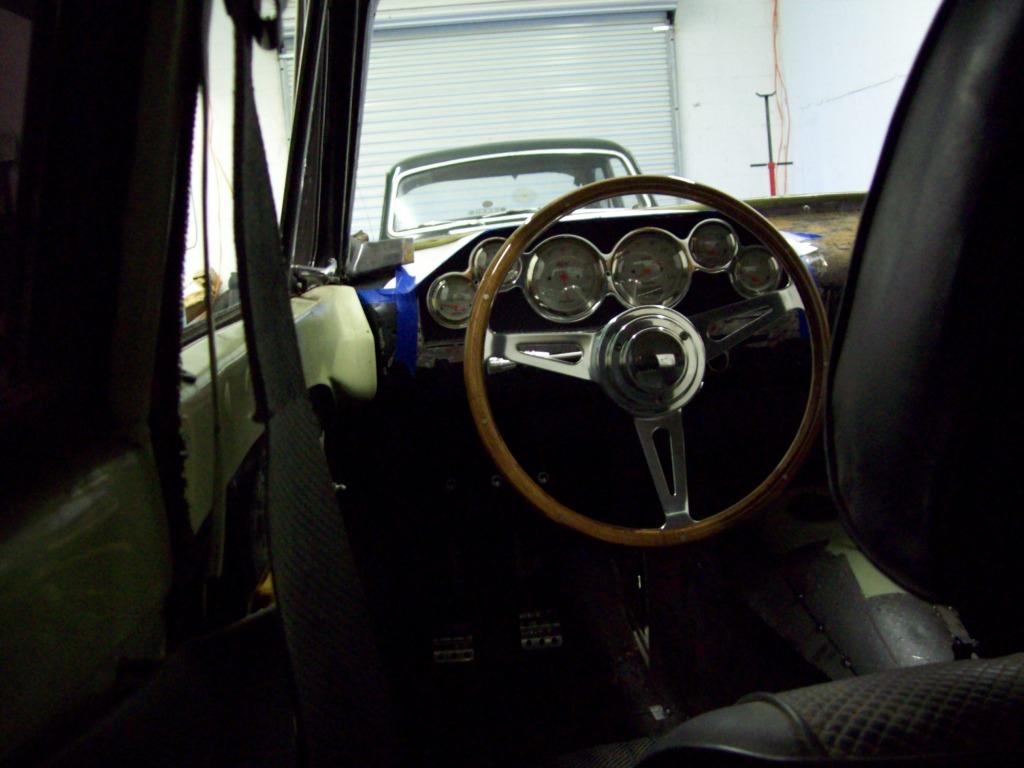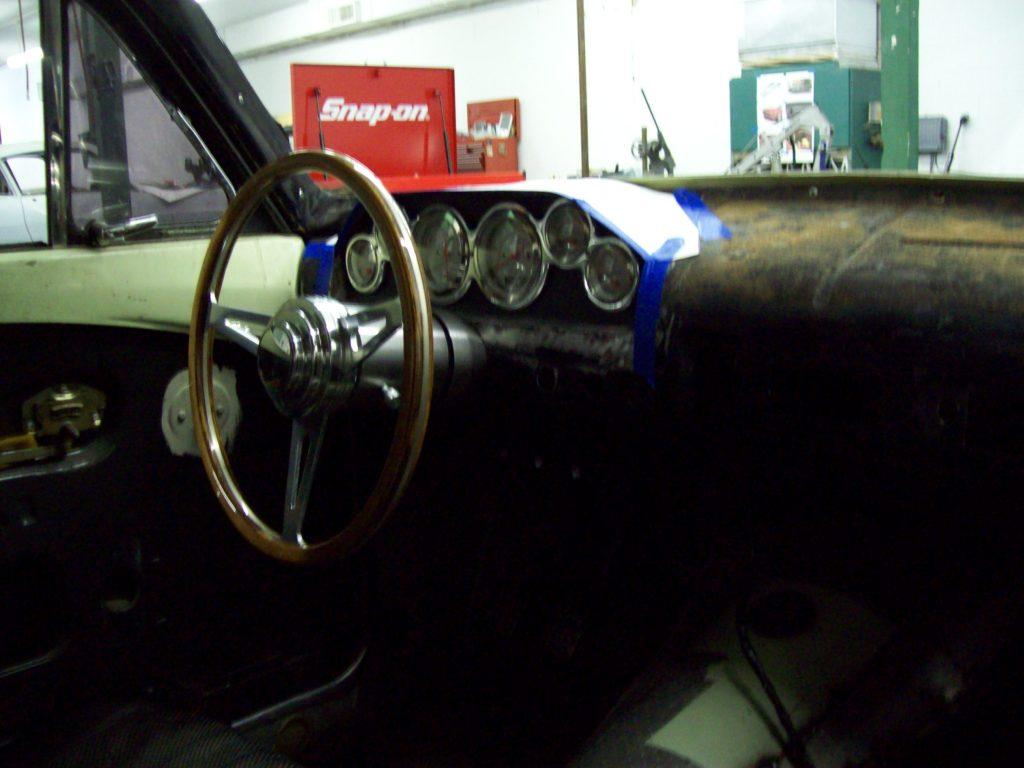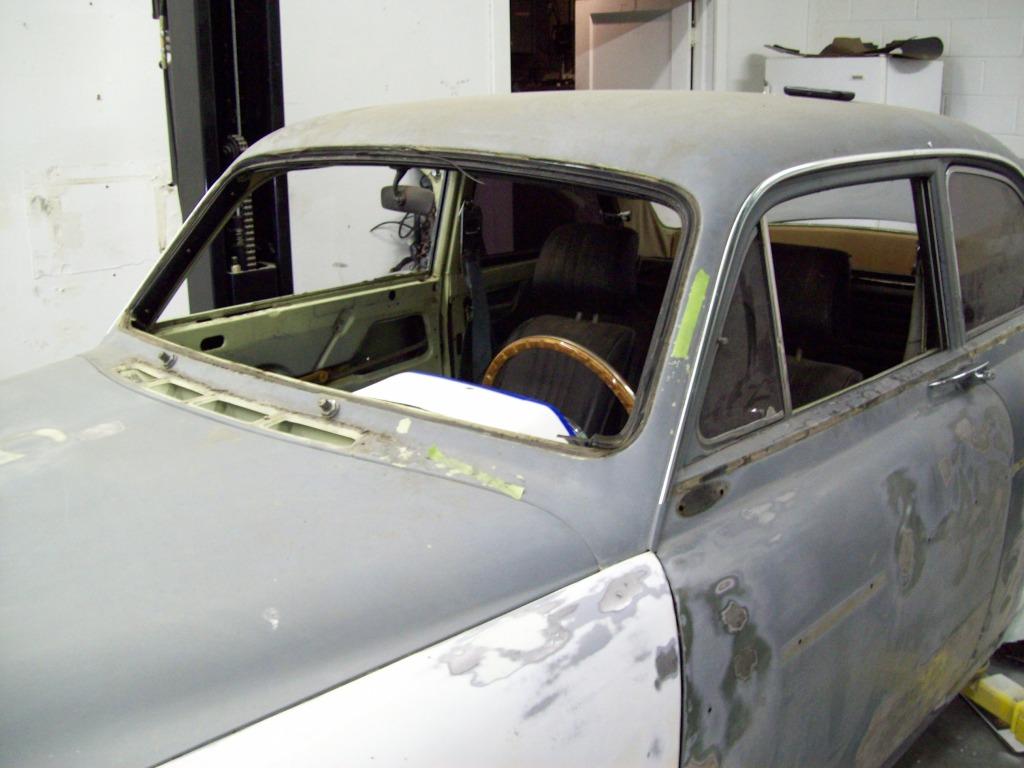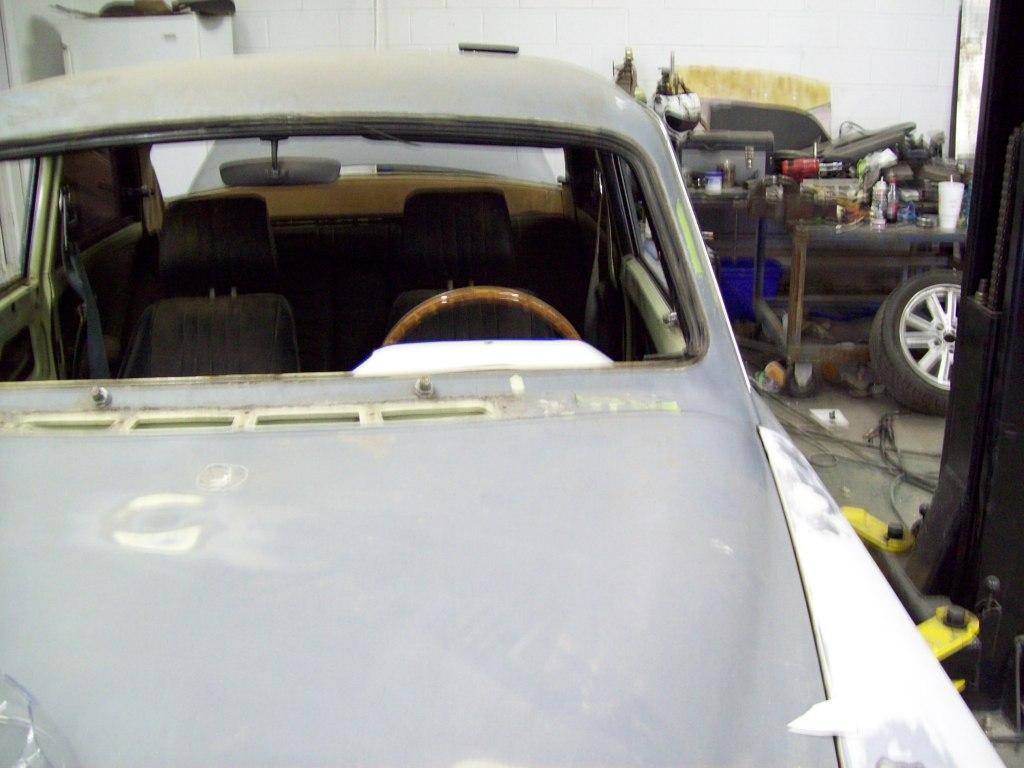 10/20/2012

I am working out the final routing for the air intake, so I can order all the aluminum joints. As I said before, I cannot remove the old cal vent/heater duct, because the body vin number is actually stamped on it.. I removed the firewall attachment ring from the old heater box, becauses it is attached with a rubber/foam gasket between it and the firewall, so it should allow for motor torque/flex. I build the filter box on top of the factory attachement ring, because it has a water resevoir and drain made into it, The shape of the filter box provides a function with the water draining, while looking somewhat recognizable as a Volvo feature.
There will be identical aluminum runners on each side, so that should make everyting look even.. I have found a company that extrudes aluminum sheets with a fin pattern in it, and I was think about making a curved intake cover that will be welded into the insides of both runners, so it would have an appearance of a engine cover.
I am sure it isnt too easy to see what is going on here, but I really think will come together as a nice package, once all the components are put in place and finished out..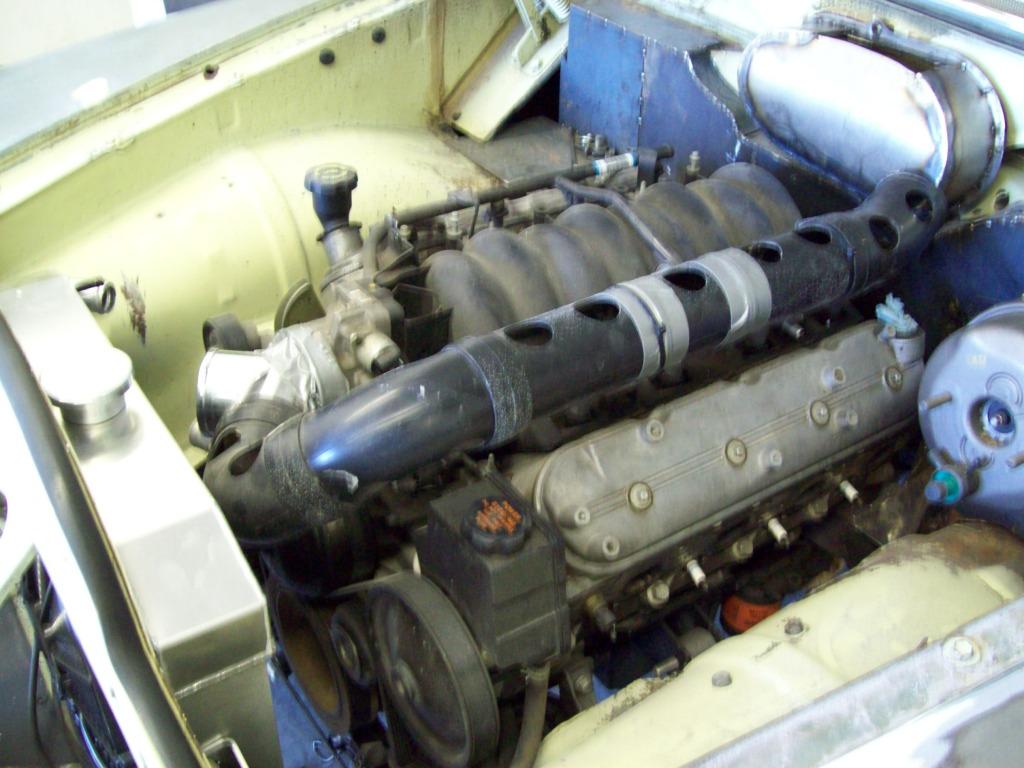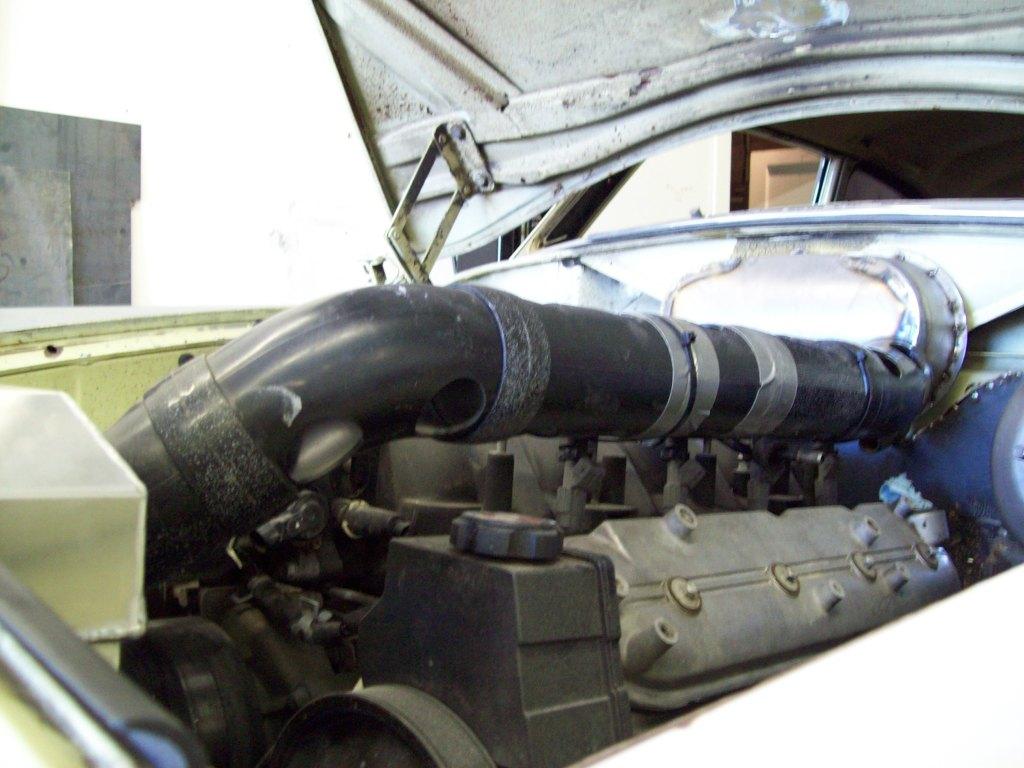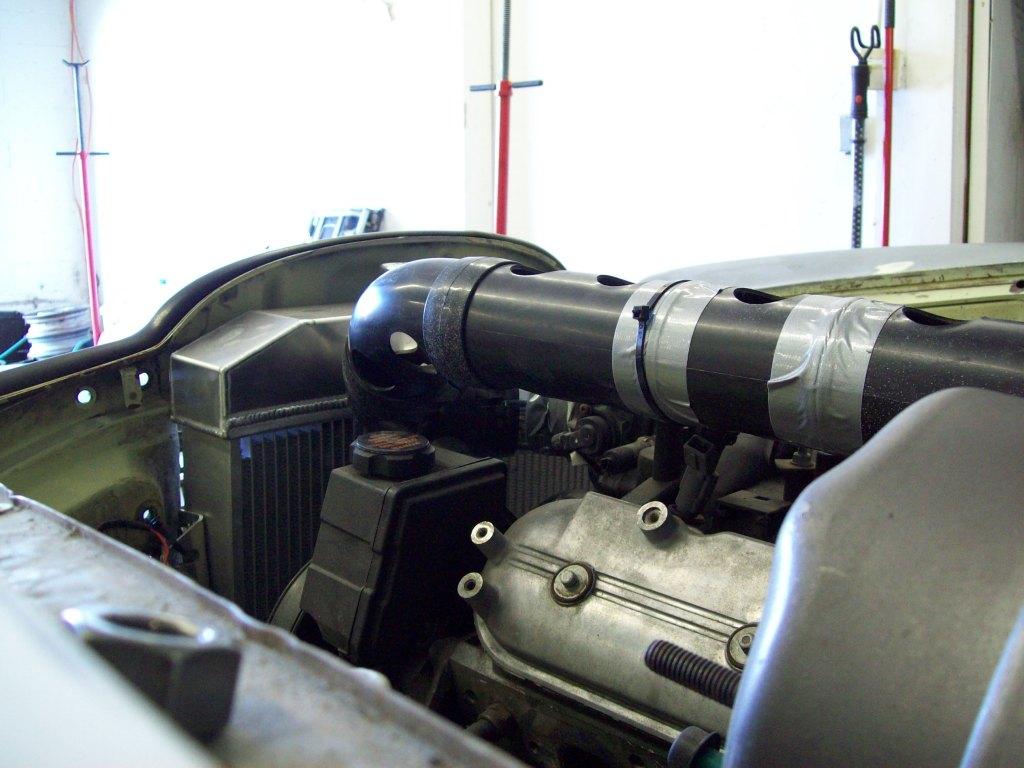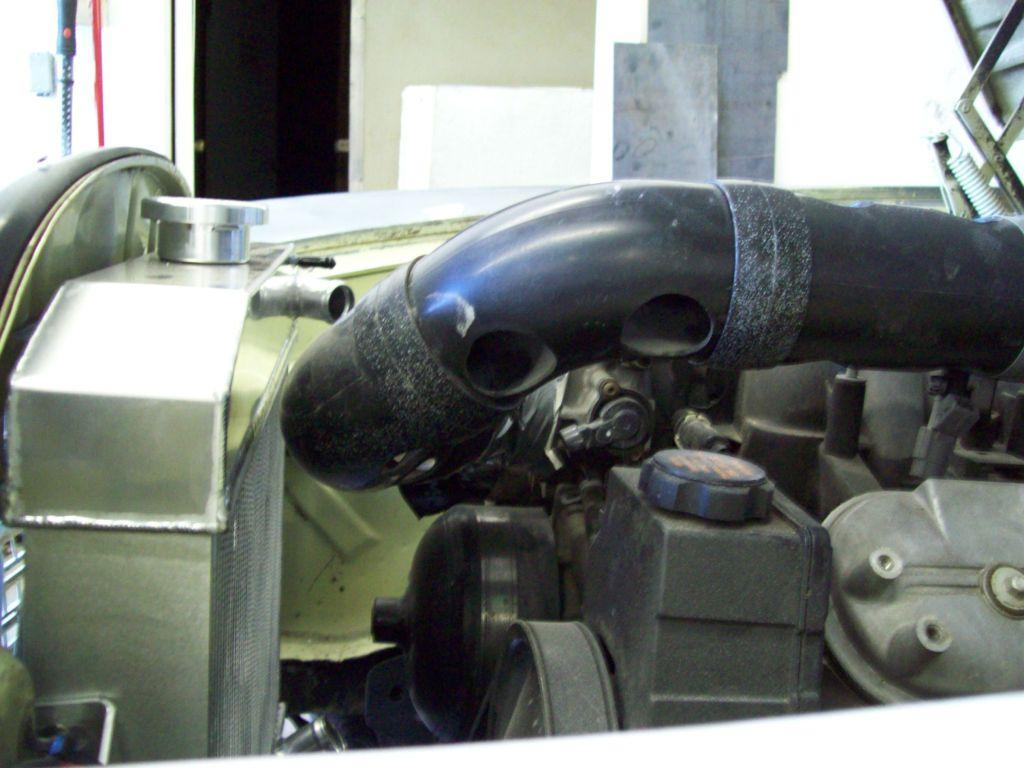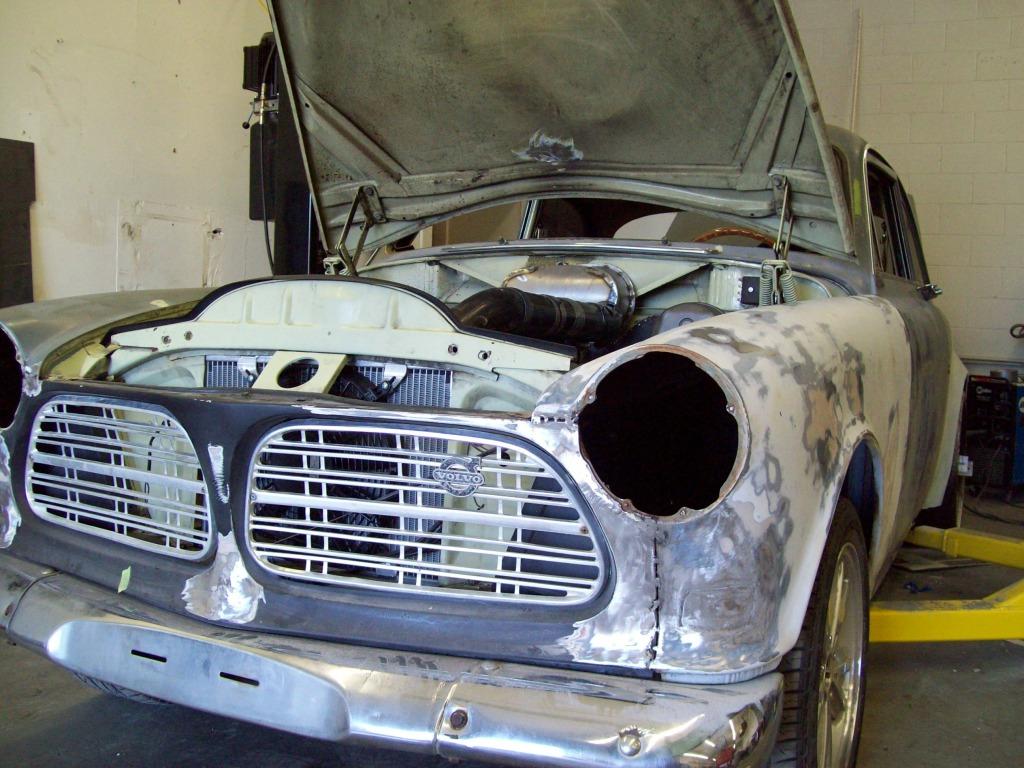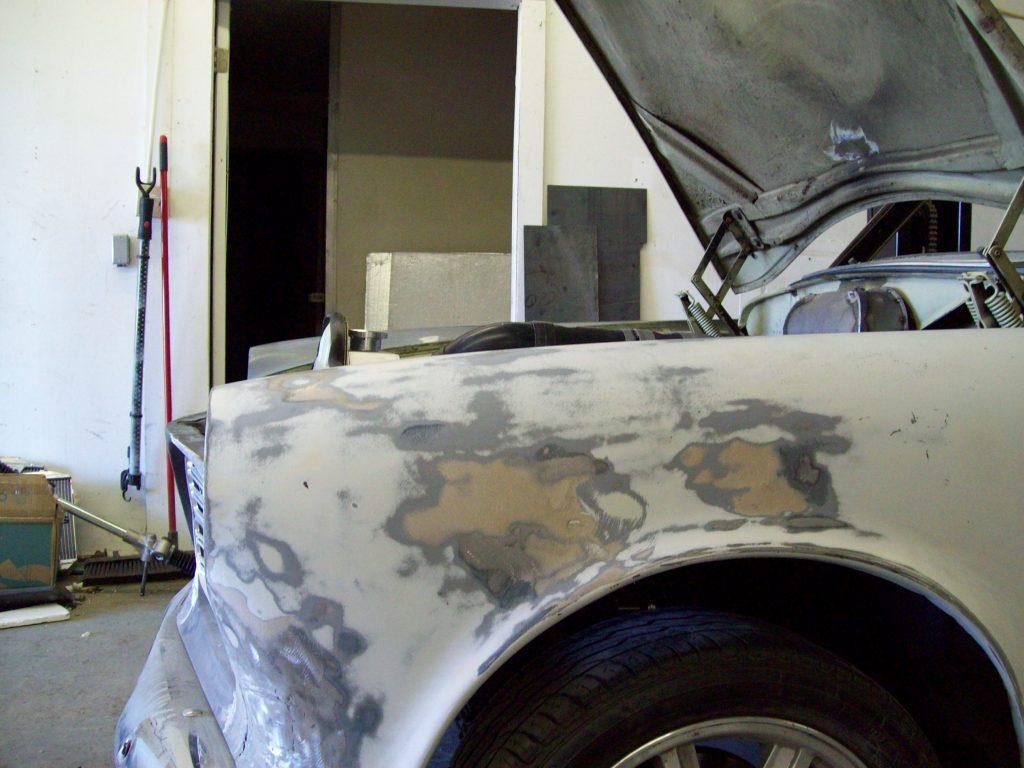 10/21/2012

I scored some pretty cool old exhaust tips, and will be running them through the rocker panel at the front of the rear wheel. I like the fact they are cast aluminum, because I think they will go with the color and trim them of the build. I have the MagnaFlow mufflers coming, and it appears they will work out great for this type of application, because the inlet and outlet are coming out the same end.
This will make the overall exhaust system way more compact, because I have a nice floor board pocket in front of the rear axle for the mufflers, and then it is a quick bend out to the correct outlet position at the rocker panel.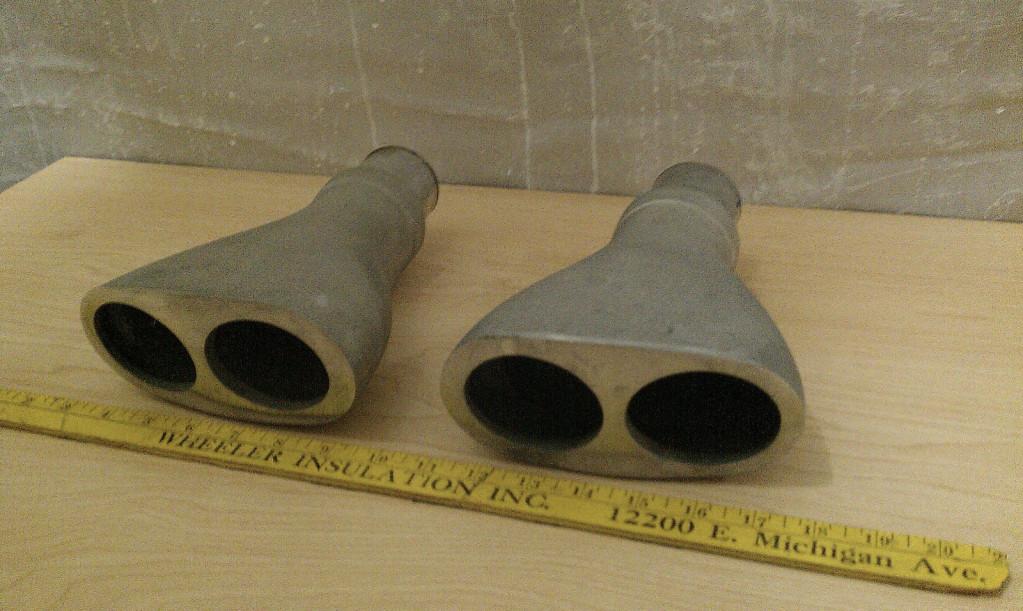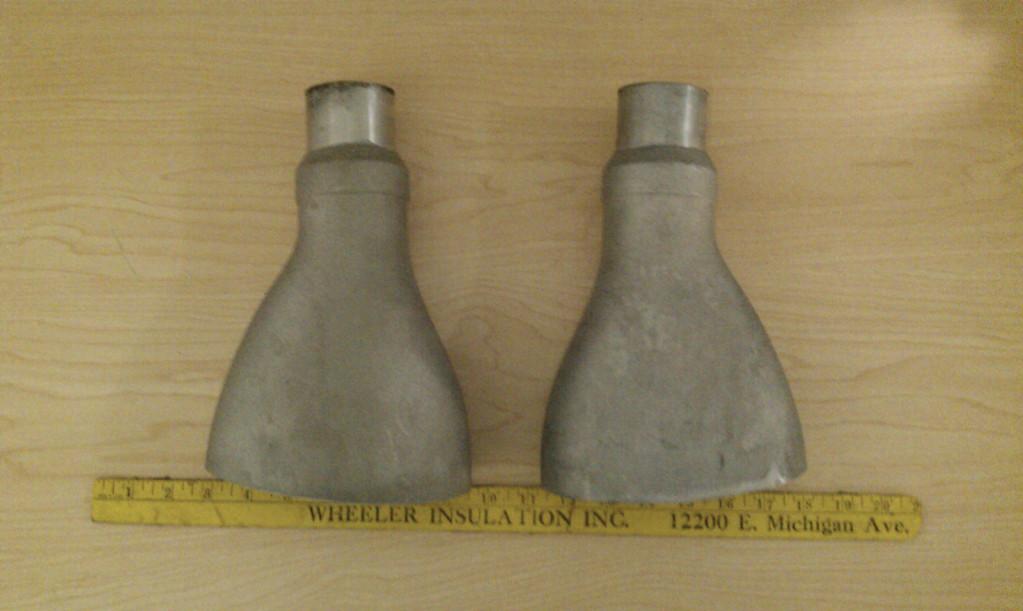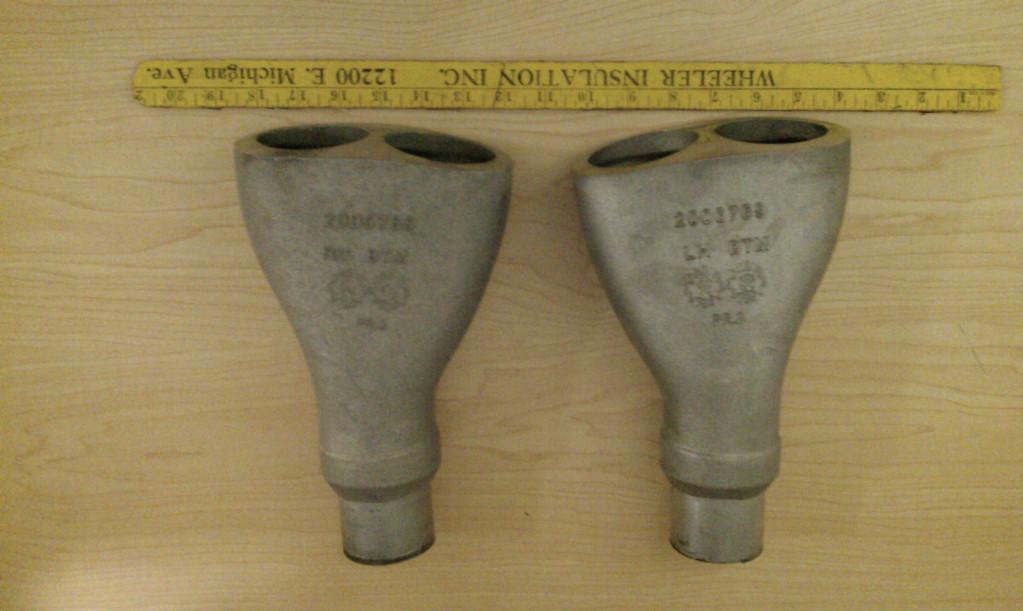 10/22/2012

Got the first mock up tank in, but we left the back all off, so I can position the filler, baffles, and outlets for the productiong fuel tanks.. They will be in stainless, rather than the steel example here, because this one is only being used for mapping out accessories.. On the production fuel tank, the front, bottom, top, and back will all be one bent piece, with just two end caps welded on.
I haveent figured out the fuel capacity of this tank yet, but I am thinking I might have to reduce some of the size.. I was targeting about 14-16 gallons, and I think I will be closer to 20 gallons on this one, which I am not sure I want to carry that much fuel. I am also debating on an internal fuel pump, because I would rather have the smallest gaskete openings possible, being this tank is actually in the trunk.
Pictured below is the tank without the back wall, so you can see the basic shape of the tank, and the actual space it is removing from the trunk... Most of the space being taken up, is the step up between the wheel wells, so there is still plenty of trunk room left. As you can see also, I made the gas filler tray seperate from the fuel tank, which will make service the tank much easier, because it just sets in place.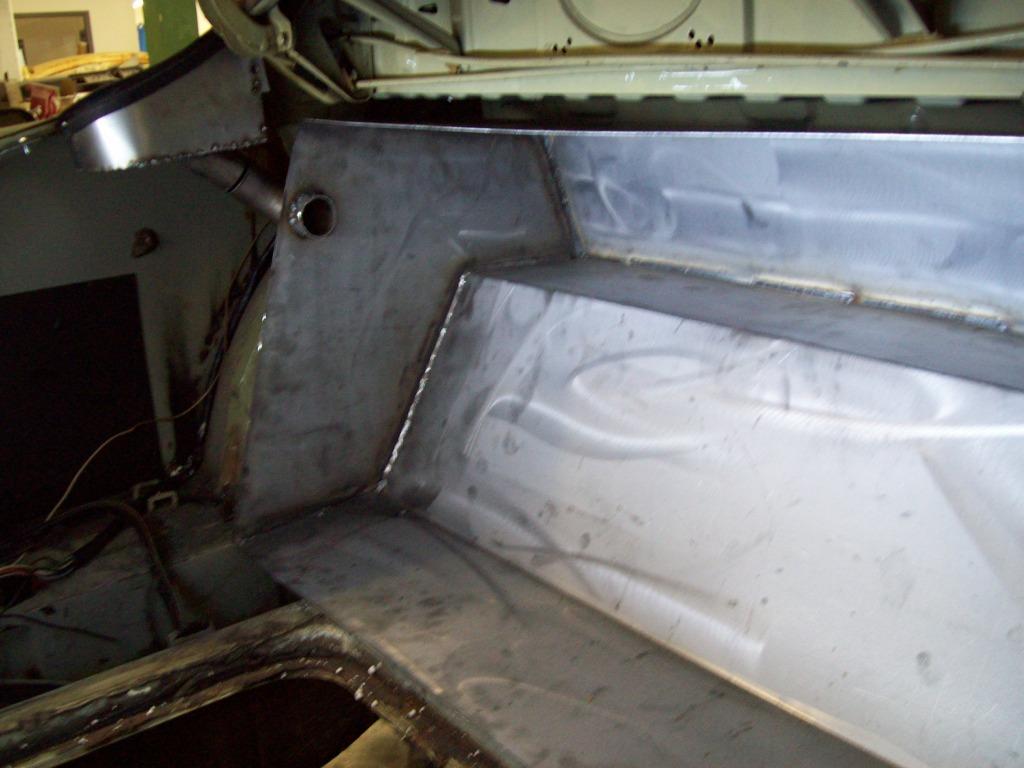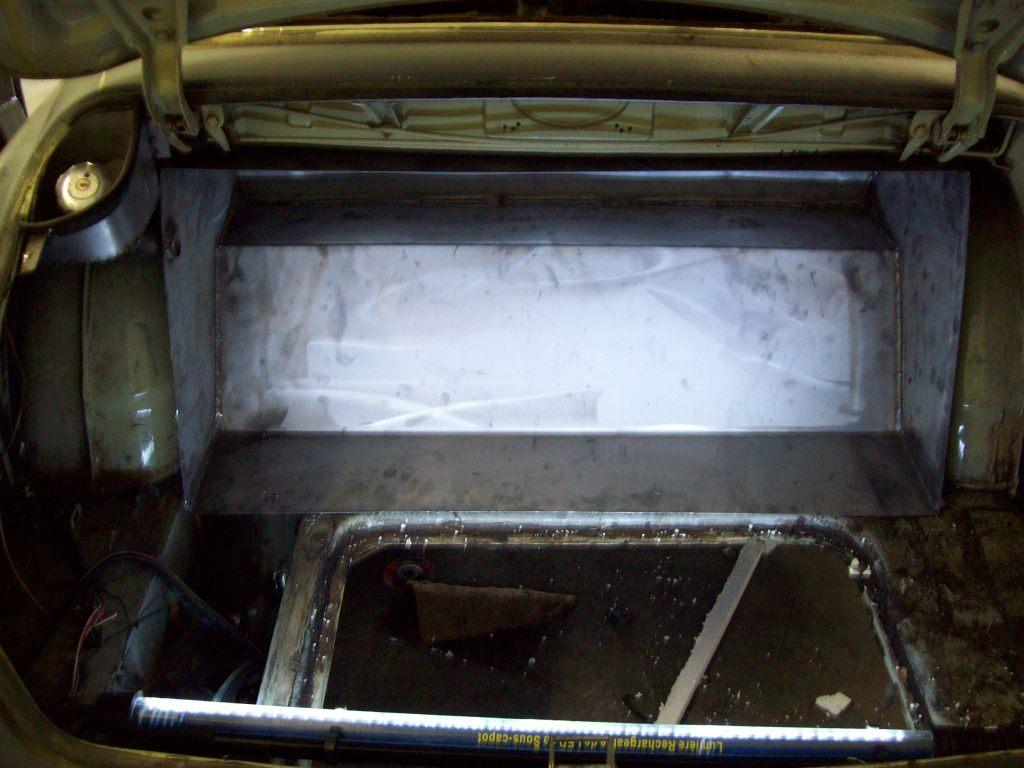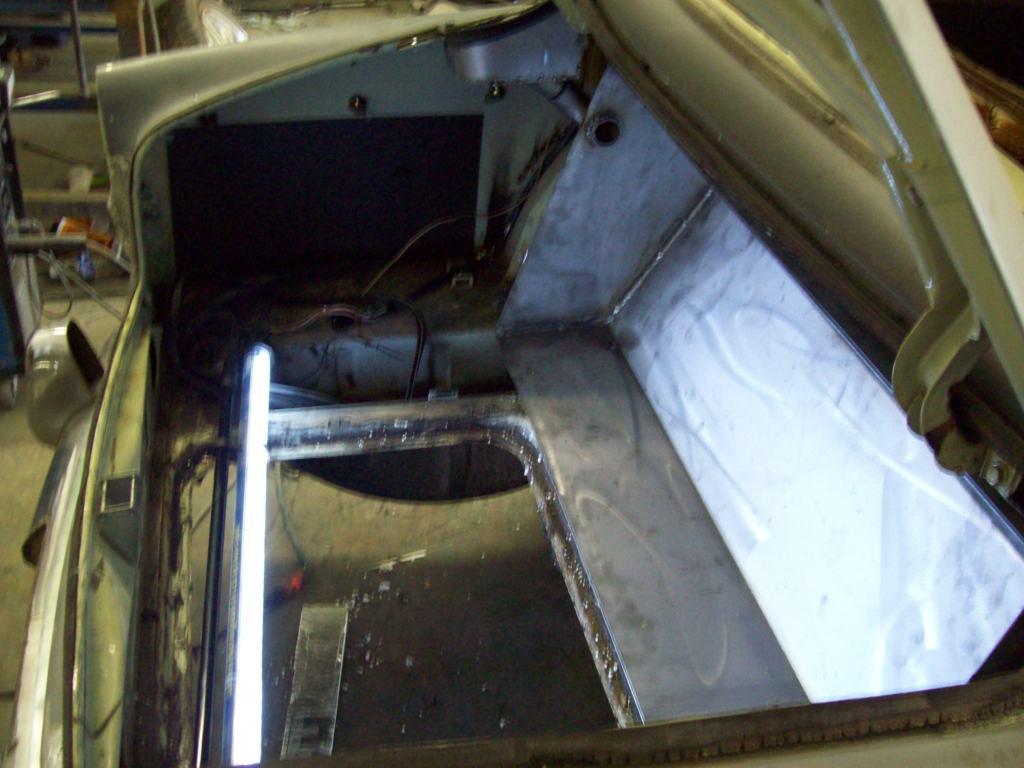 Dont you just hate it when someone comes around and makes you look like a dumbass? I have been debating on what to do about the stainless side moulding for a bit, because I do like the look of it. So I have cut, hammered, bent some old use trim I had, in order to figure out some way to use it.. The rear flare work got in the way of the trim, so tried to make it bend over the flare, along with cutting it before and after the flare, but none of looked worth a damn, so I told my body guy to start welding moulding holes..
Anyway, a friend of mine stopped by the shop today, and looked at it for about 20 seconds, and then said " Why dont you just raise its position?" At that moment I felt like a complete dumb ass, because I didnt come up that elementary solution.. The only thing that makes me feel a bit better is, I dont know how many other people looked at this situation, and no one else made that suggestion either.
Anyway, here is the pics with the trim in its new position, and I dont think it will be that noticable over the stock location. Now I need to find a good source for some perfect new side trim, or some exceptional used pieces.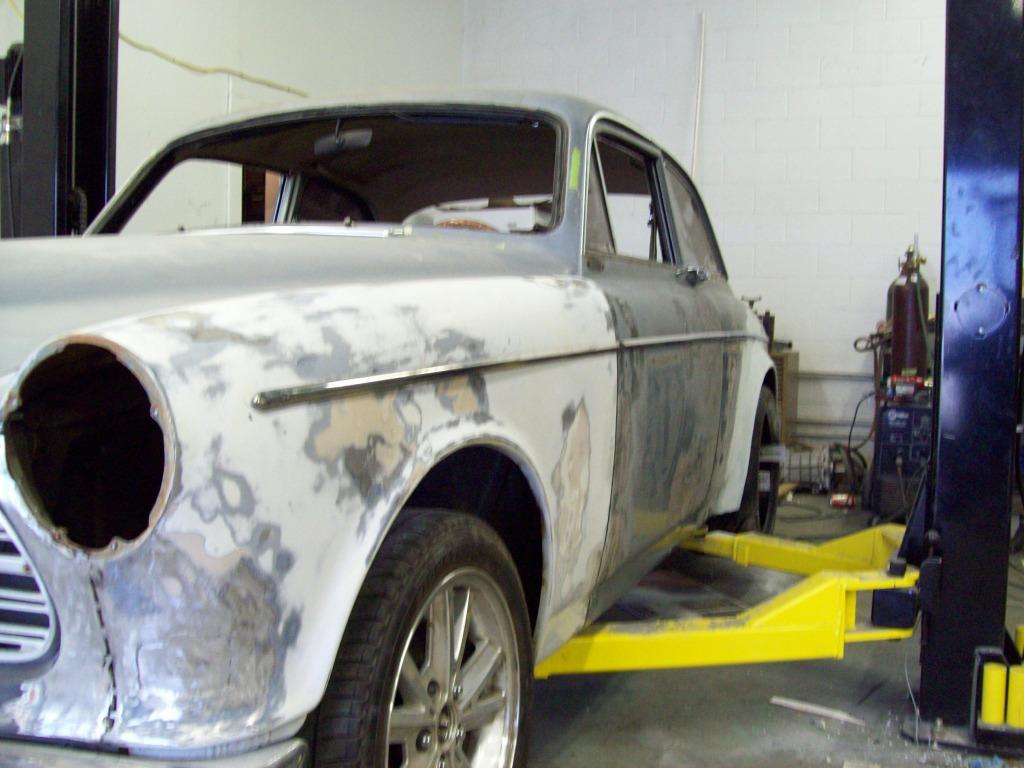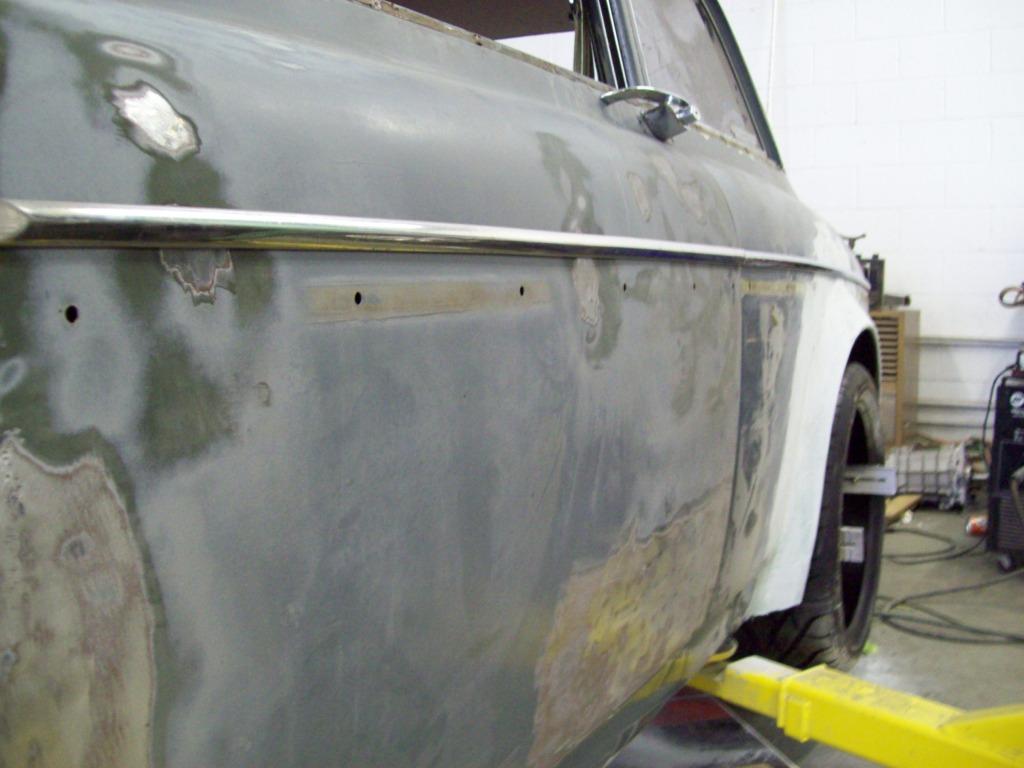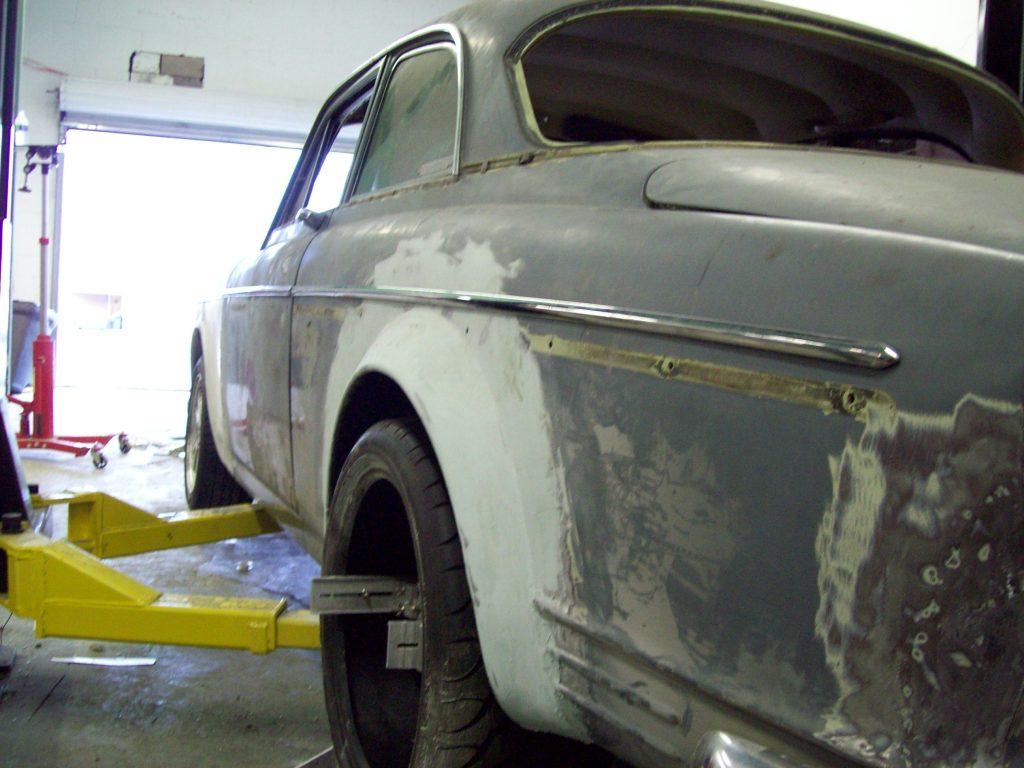 10/26/2012

I am waiting on my exhaust tips, so I can build the rocker cut out/box, but I did mock up the Magna Flow mufflers, and it appears this exhaust configuration will work.. I am debating on solid mounting the mufflers and exhaust tips, and using a small flex joint to attach the header pipe to the inlet of the mufflers.. I am wanting to keep a fairly tight tolerance with the exhaust tips running through the body, and I think that might be the best way to solve any rattling issues.?
Here are some pictures of the Magna Flow muffer placement, and if I solid mount them, I will pick them up just a bit higher. The are up there pretty tightly now, but I would like to have them totally above the rocker pinch weld, and they are very close to being there now.. These mufflers are just tacked up in a mock up position, so they are not at the exact hieght and perfectly centered/level, but you should get the idea.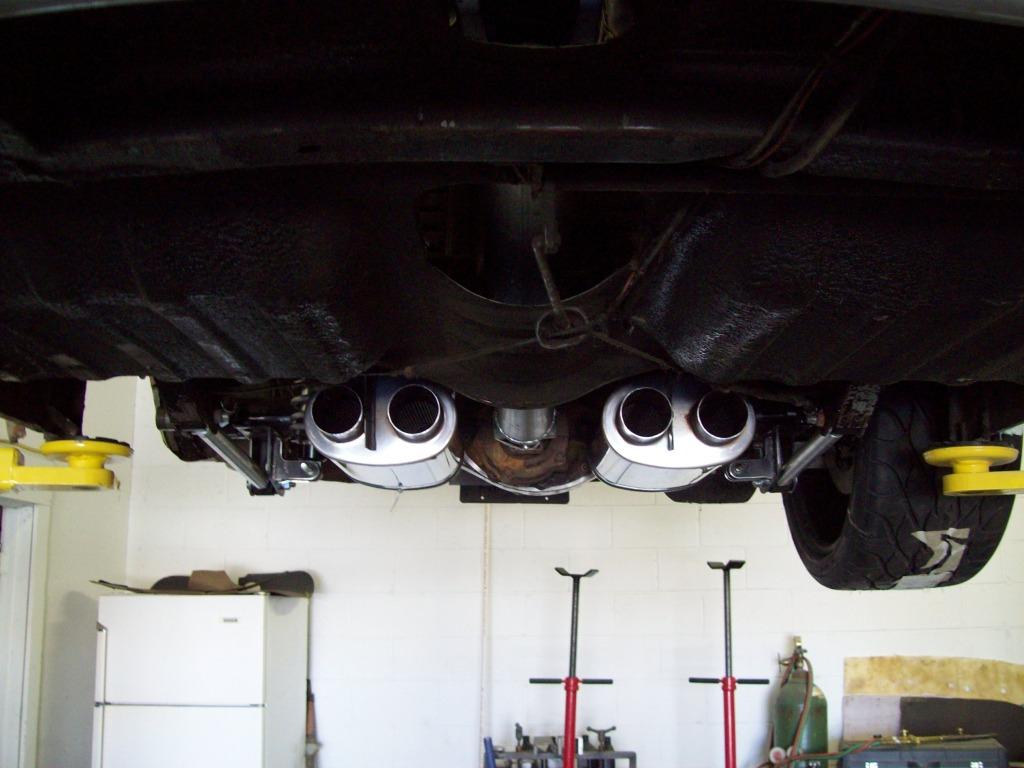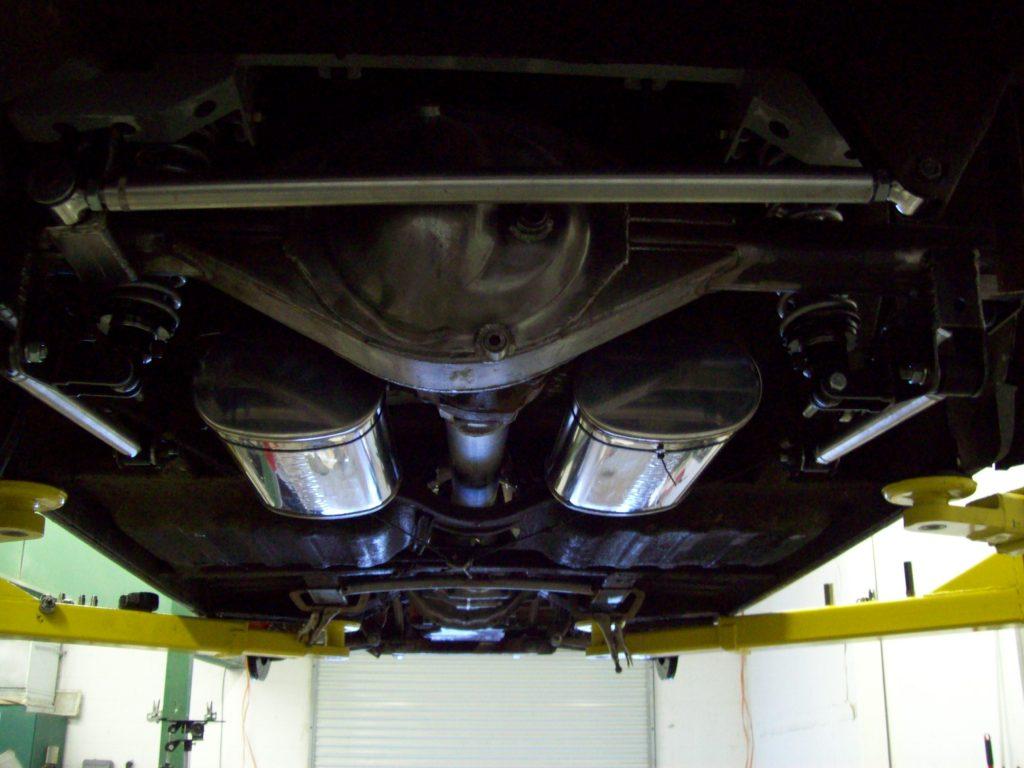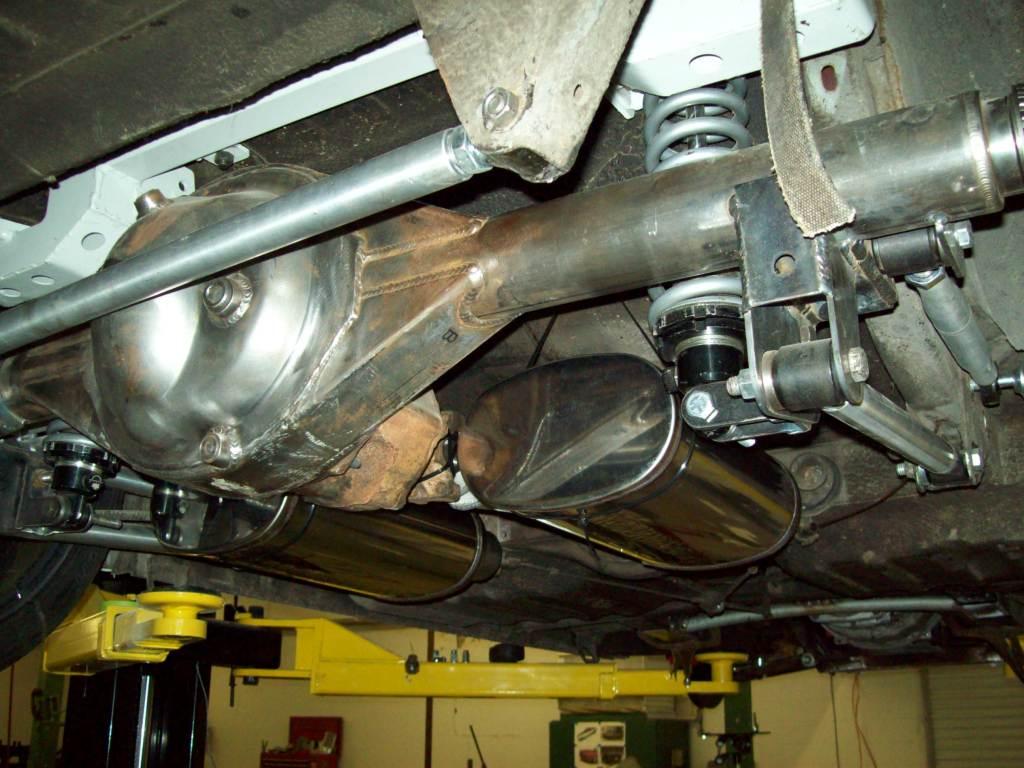 Here are a couple of pics of the Fuel Tank alterations.. As you can see, I brought the tank down in height a bit, because it worked out to be about 26 gallons, which is way too much fuel to carry. The tank is just under 18 gallons at this point, which should be about perfect.

I have positioned the fuel pump/pick up and fuel level sensor, but have not installed the fuel pump pick up baffle yet.. These tank will work with an internally mounted fuel pump, along with a external or manual fuel pump, so it should fit alot of applications.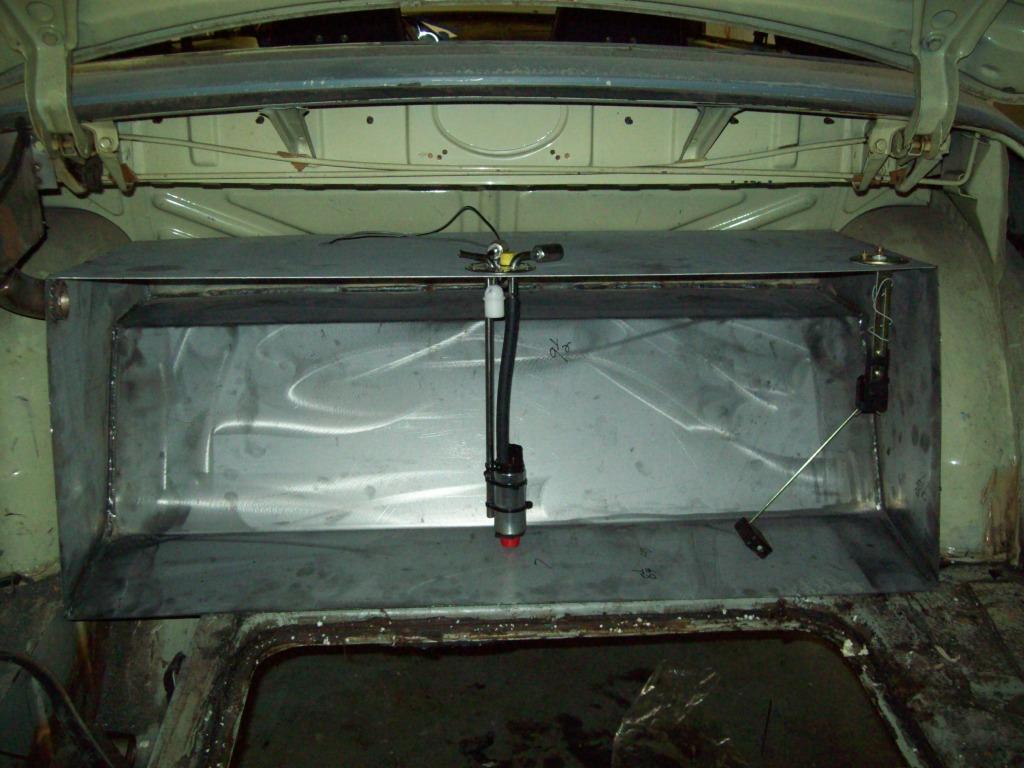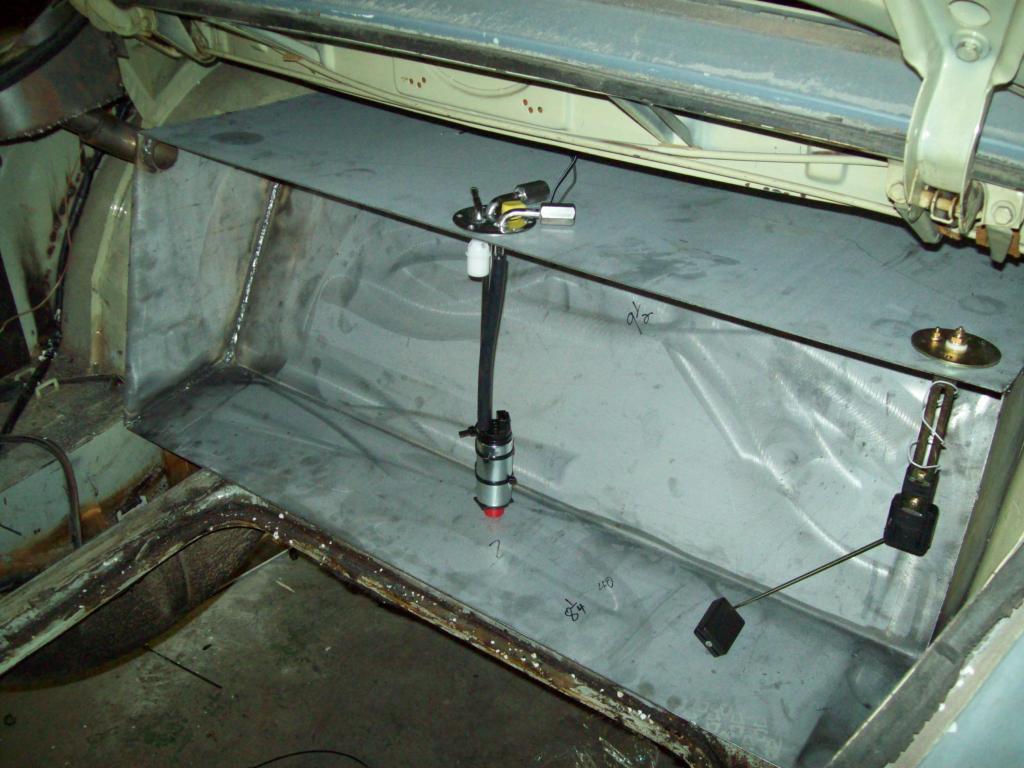 10/27/2012

The exhaust tips were just a bit tricky, and I know I going to have a bit of specialize pipe bending to get them hooke up, but it is doable.. I am planning on solid mounting the actual mufflers and exhaust tips, and have a small flex joint betweeh the exhaust header pipe to the muffler. I dont want to take any chances of exhaust tip rattle in the body, and I would like the air gap to be a constant.
Here are some pics of the basic layout, and I think they work out great, eventhough I would have actually liked them just a bit further back, but that wasnt optimal for exhaust pipe plumbing. The perspective will change a bit, once the car is on the ground, and it is out in the open.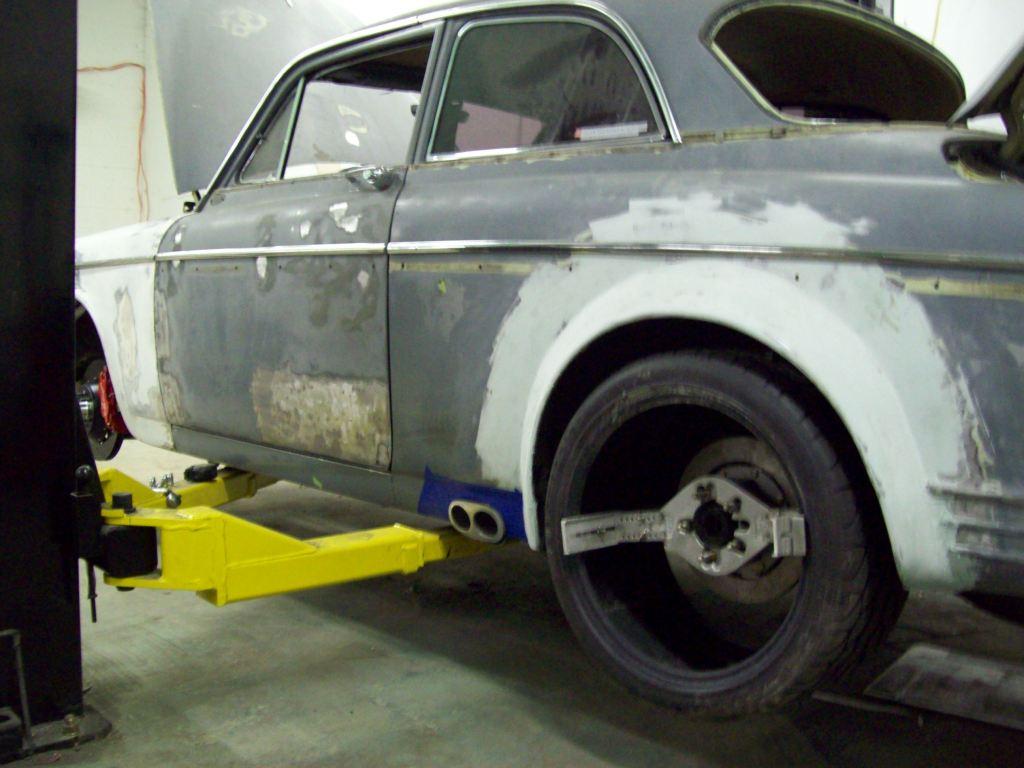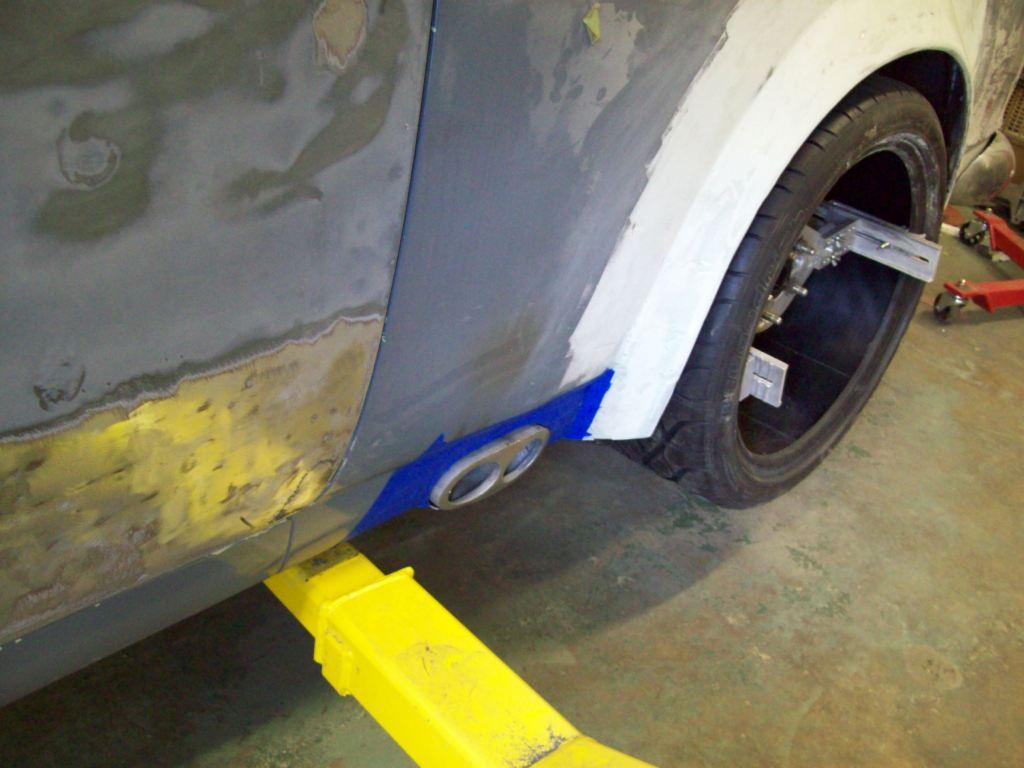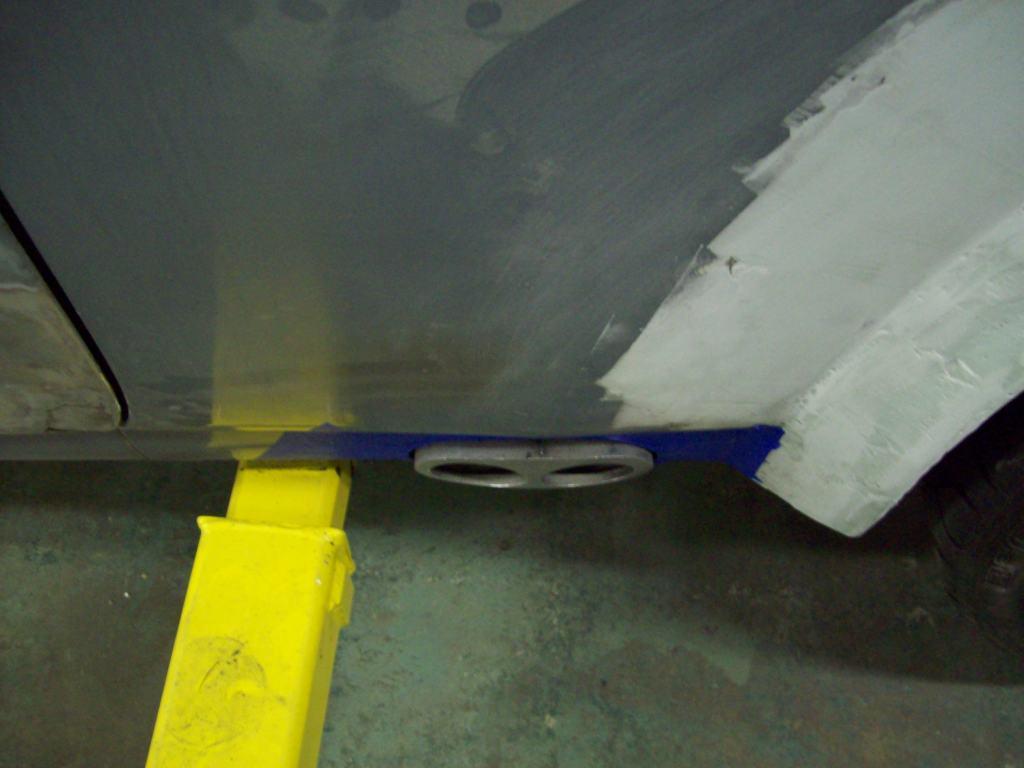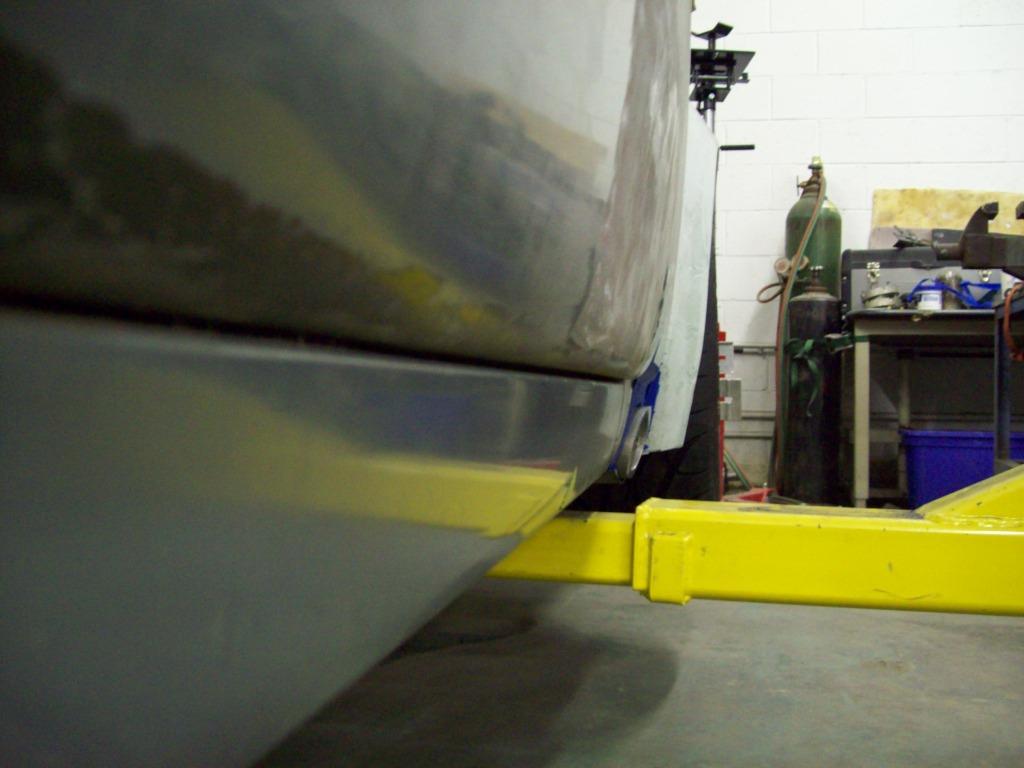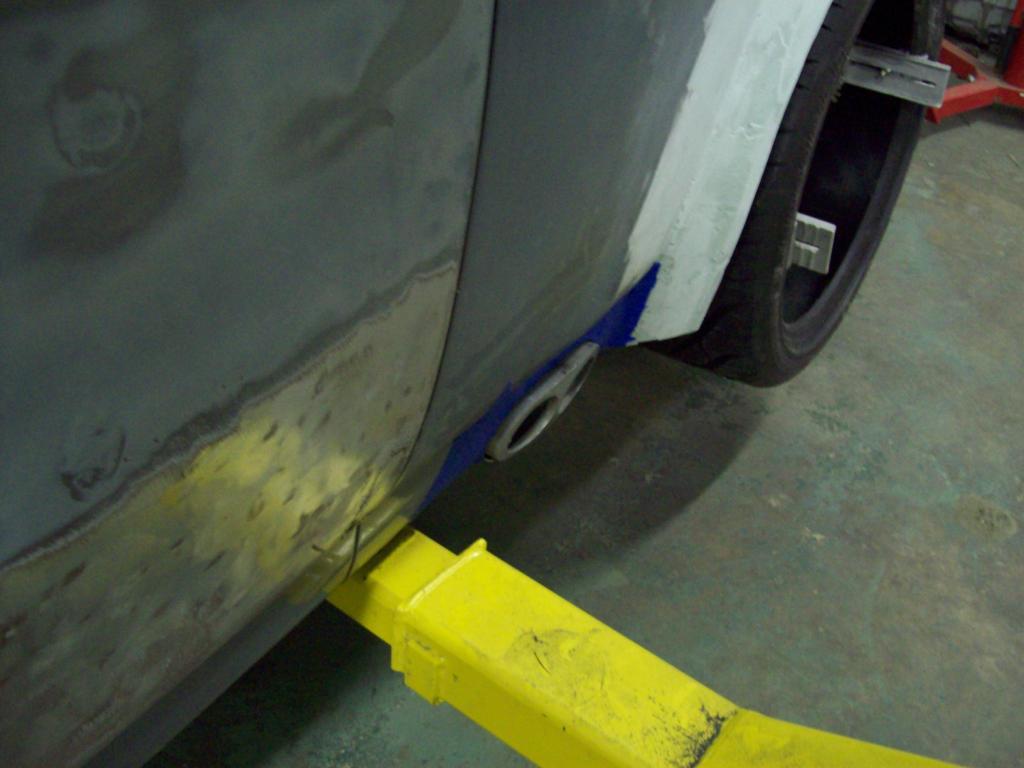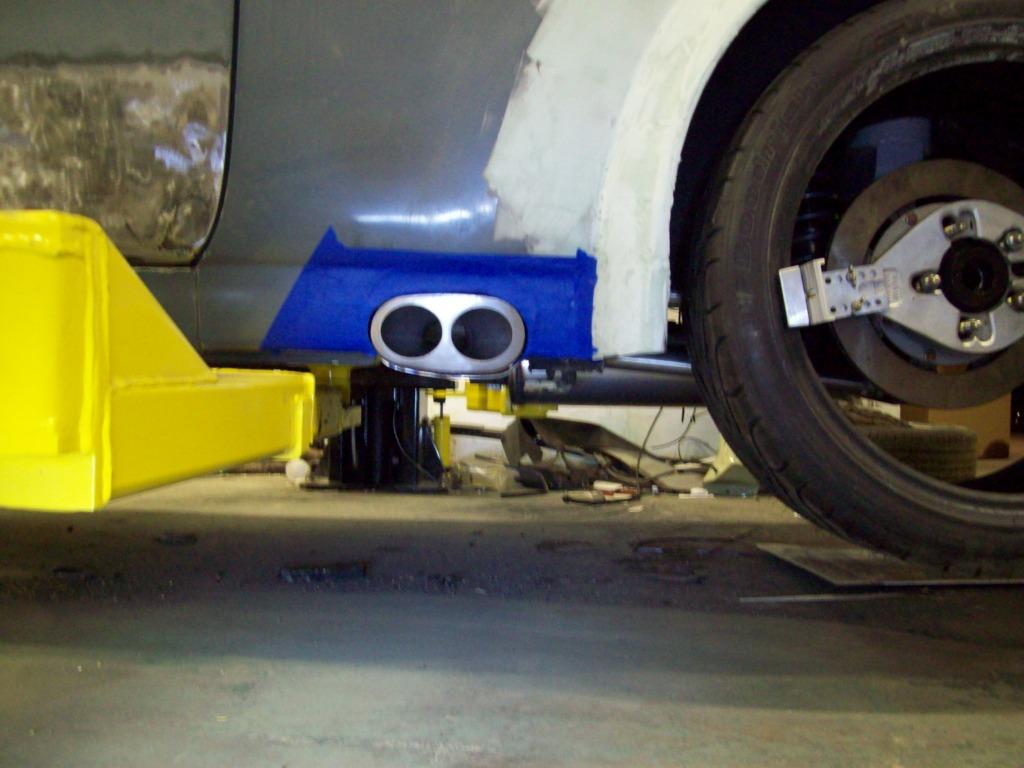 This is the box piece that I made to close off the cut hole.. There is access for proper finish welding to the body/rocker support, so I dont have any worry about any weaking of the body structure, and I dont see how it couldnt have actually strengthened it..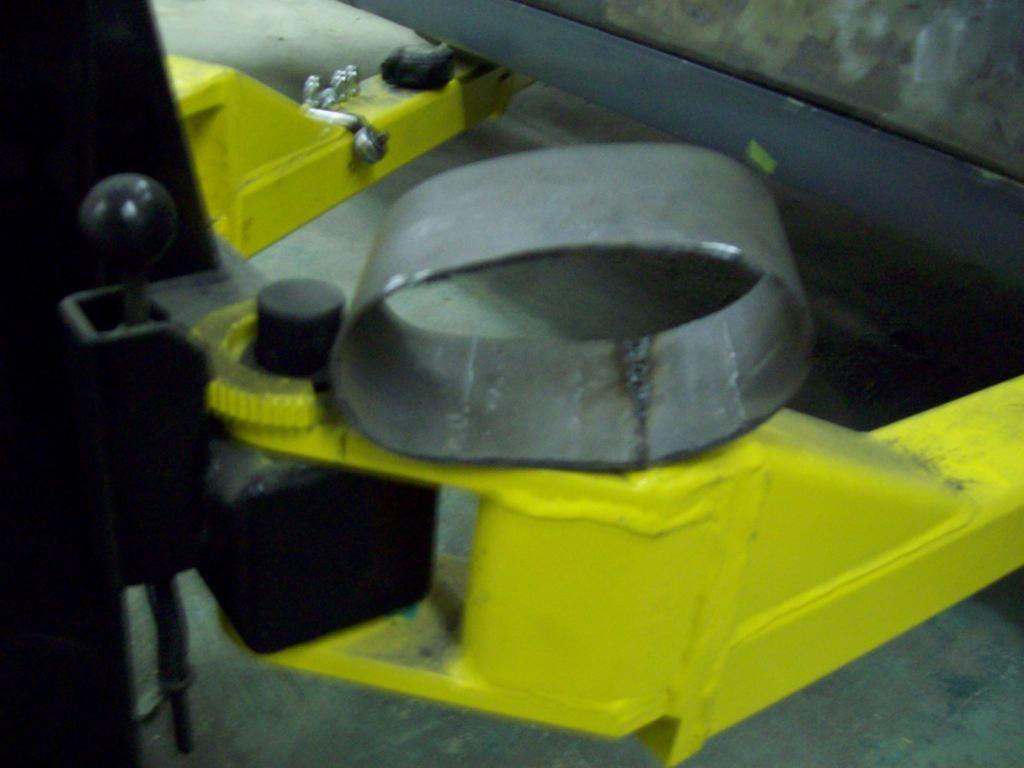 12/28/2012
I am thinking that I should get plenty of exhaust vibration insulation by running the pictured flex joints below.. The mufflers, tail pipes, and tips will be rigidly mounted to the body, but will still be mounted on a very dense rubber bushing, so they should be very solid..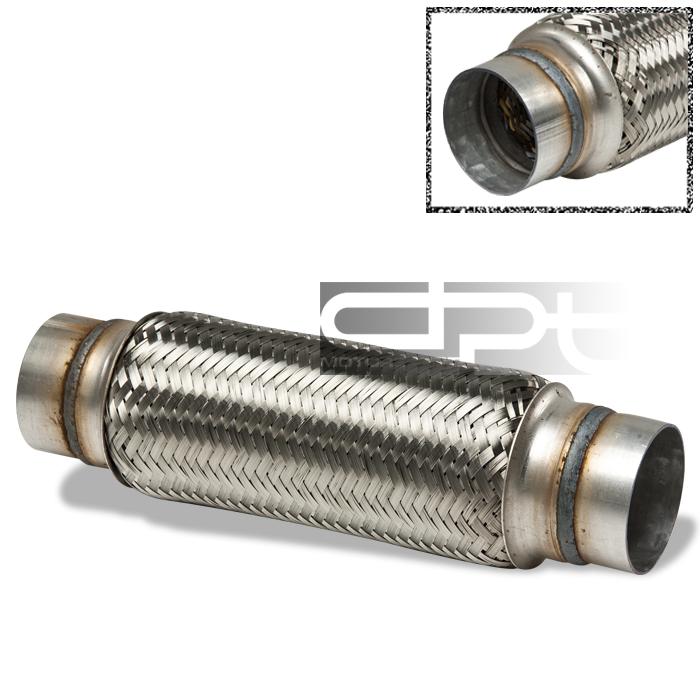 The exhaust pipe coming off the headers will go into the x-pipe pictured below, which will let me keep the header pipes running tightly down the center of the car, between the floor pans for a tight ground clearance fit. The Flex joints will be mounted between the x-pipe and mufflers, and this should allow me to get an extreme body hugging exhaust, and not have to worry about tolerances and rattling..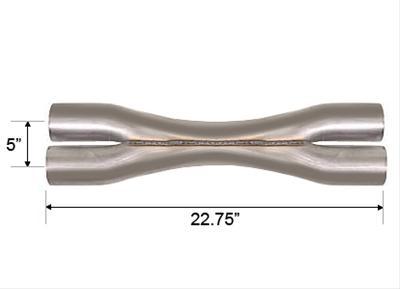 10/31/2012


I couldnt take leaving the later grilles in this build, and I didnt have the best of luck sourcing a new facia, so this is what I came up for a solution.. I had some old style grilles that I bought off Ebay about a year ago, and it was bugging me that I couldnt use them, because they look so much better than the later grilles. Here is what I came up with, so I will show the relatively inexpensive and simple alternative, and hope this helps someone else in the same situation..
The first thing I did, was to make a poster board template of the later grille shell hole.. I had a donor grille shell, but it could be done on the car, so you dont have to take the facia off the car.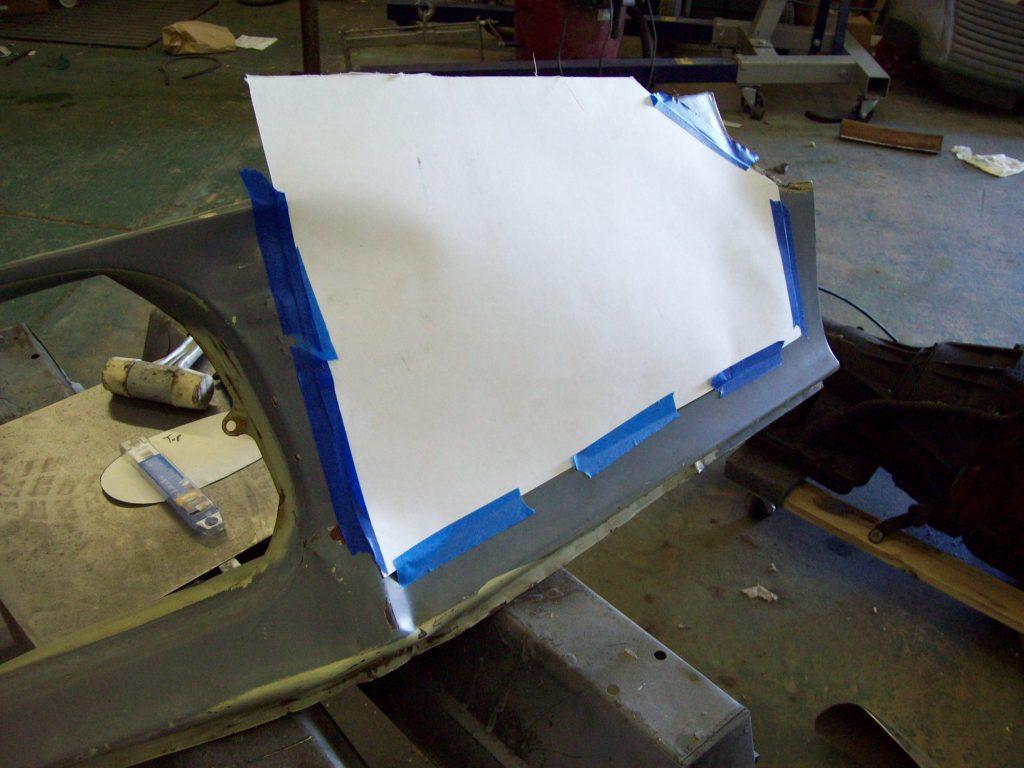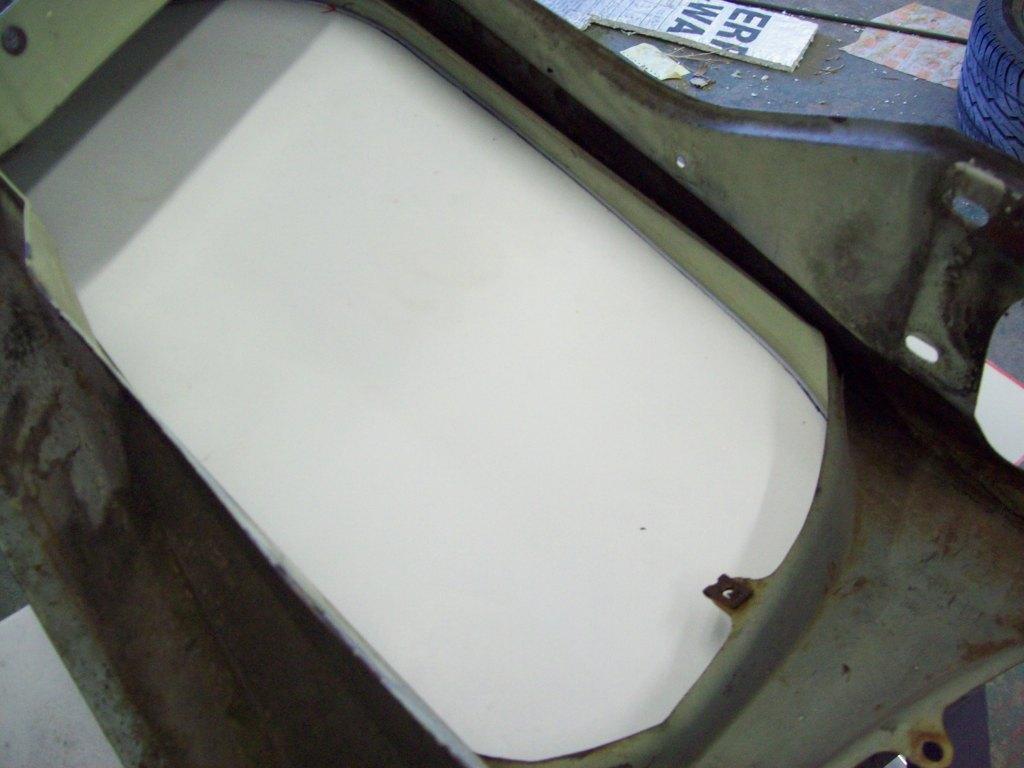 After you use a marker to outline the hole, you will cut out the template of the later grille shell hole, which you will then be able to use the early grille to mark the new hole position, which will leave the actual piece of metal that you need to weld in the later facia.

If you flip the grill upside down on the template, you can then find the grilles reference position on the the later hole template.. This is relatively simple, because most of the upper and bottom of the early and late hole is the same.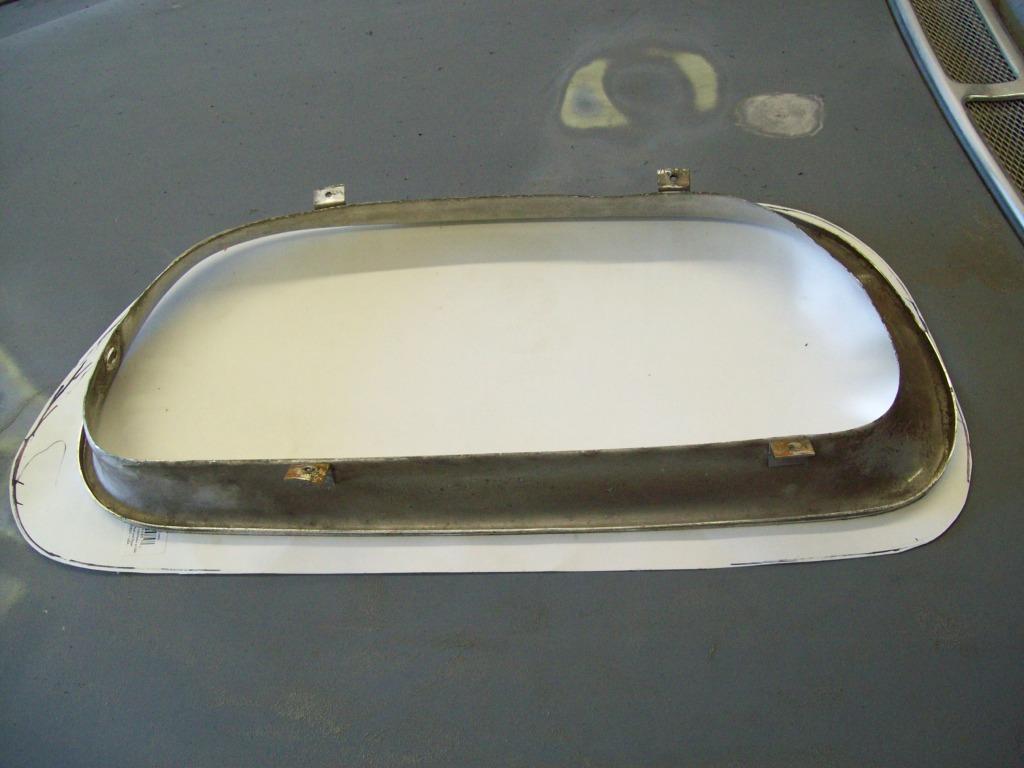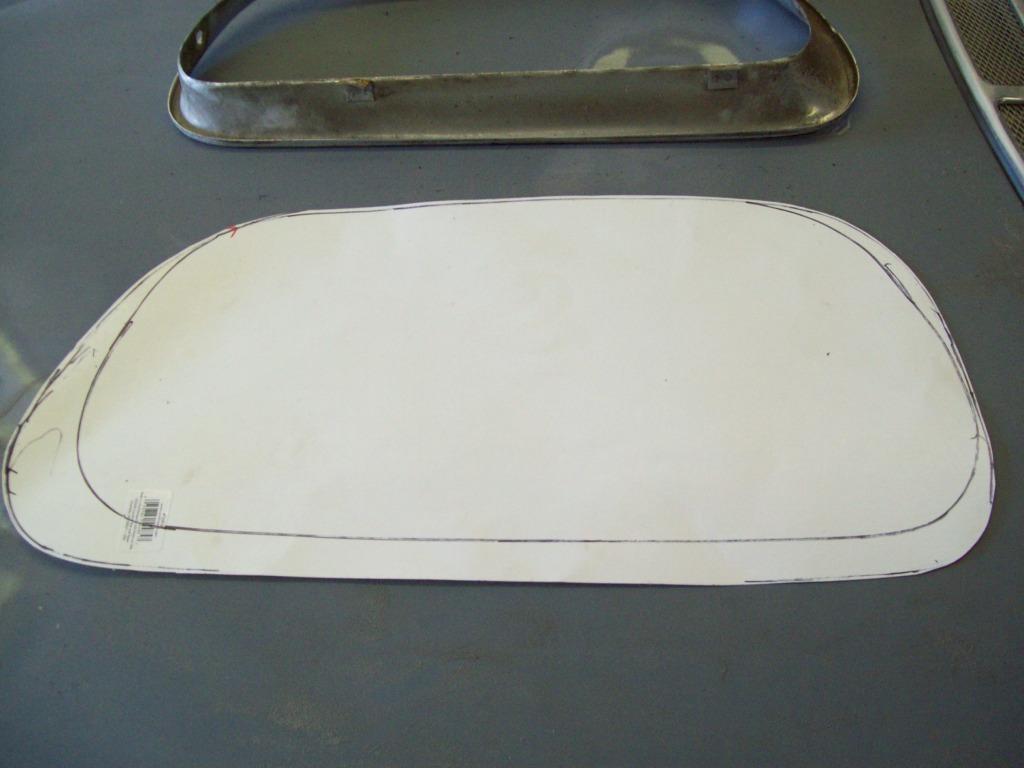 I used a 4.5in angle grinder with a cut off wheel to cut out the piece from the sheet steel.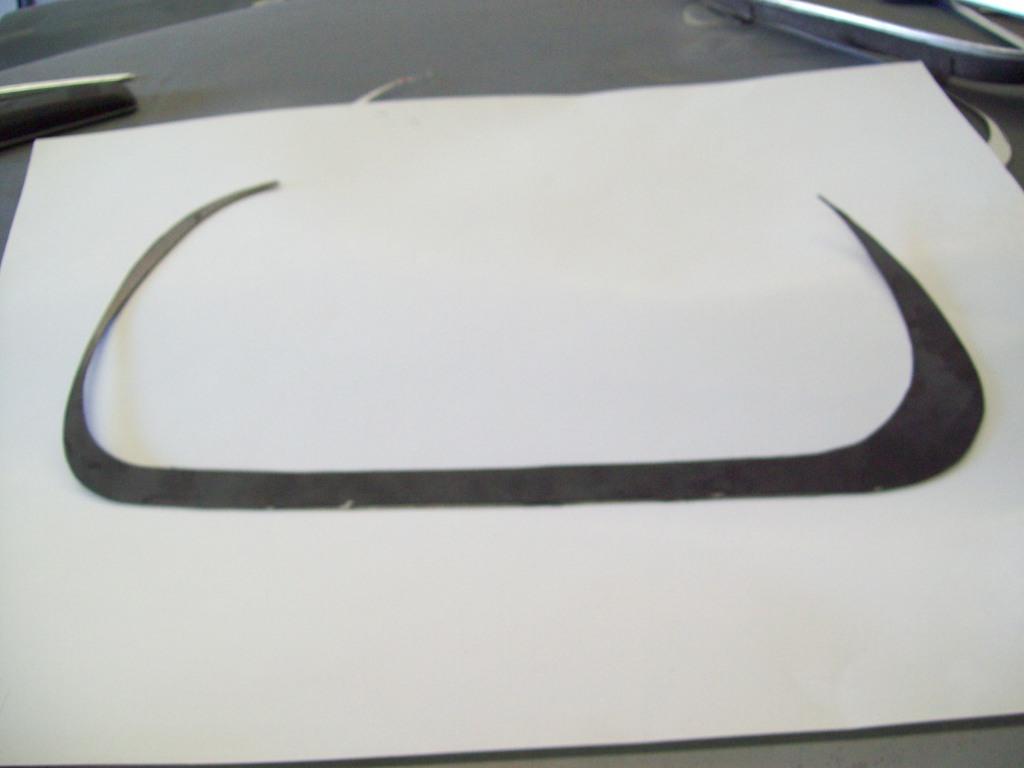 After that, you can put the new filler piece in place, and then you will have a bit of grinding to fine tune the fit. Once that is done, you can tack weld it all in place, and then do some finish grinding to make sure your new grille opening is the right size and contour.

Once you are satisfied with that, you can then add the inside boxing sheet metal, by rolling it and tacking as your continue around the new opening.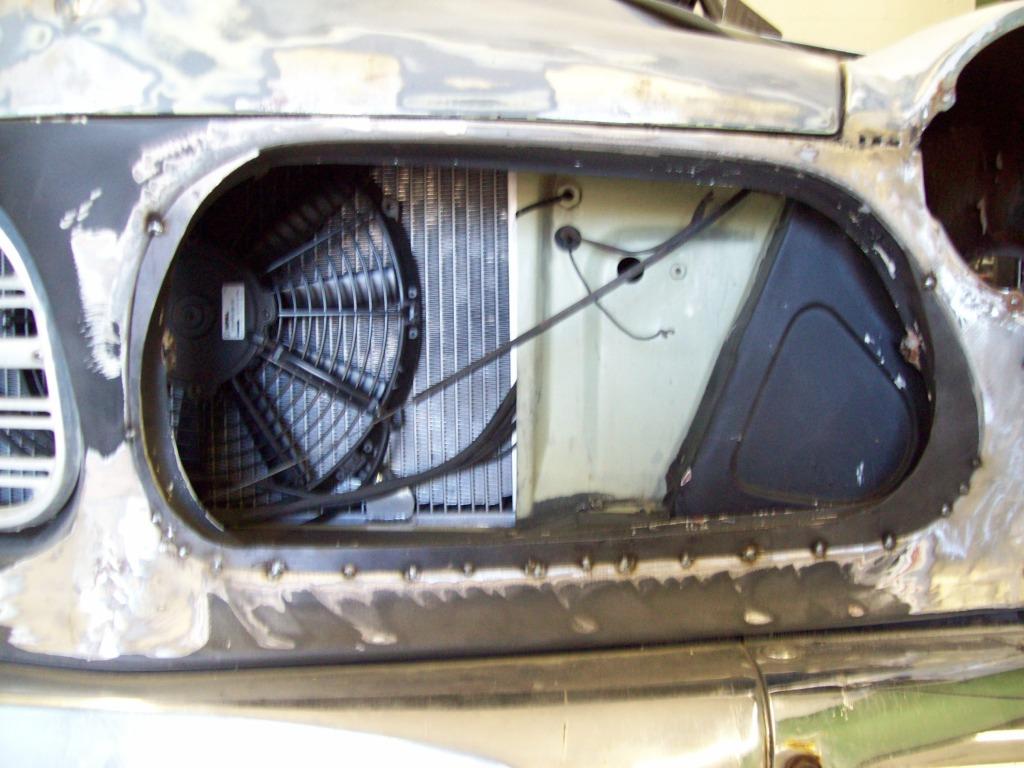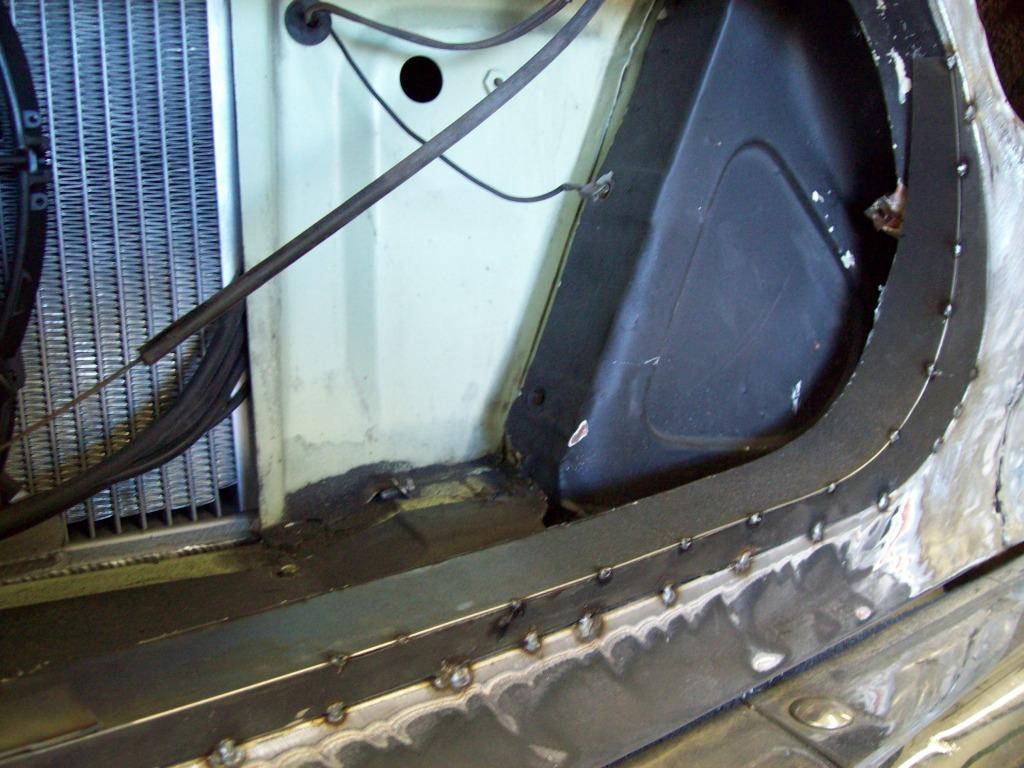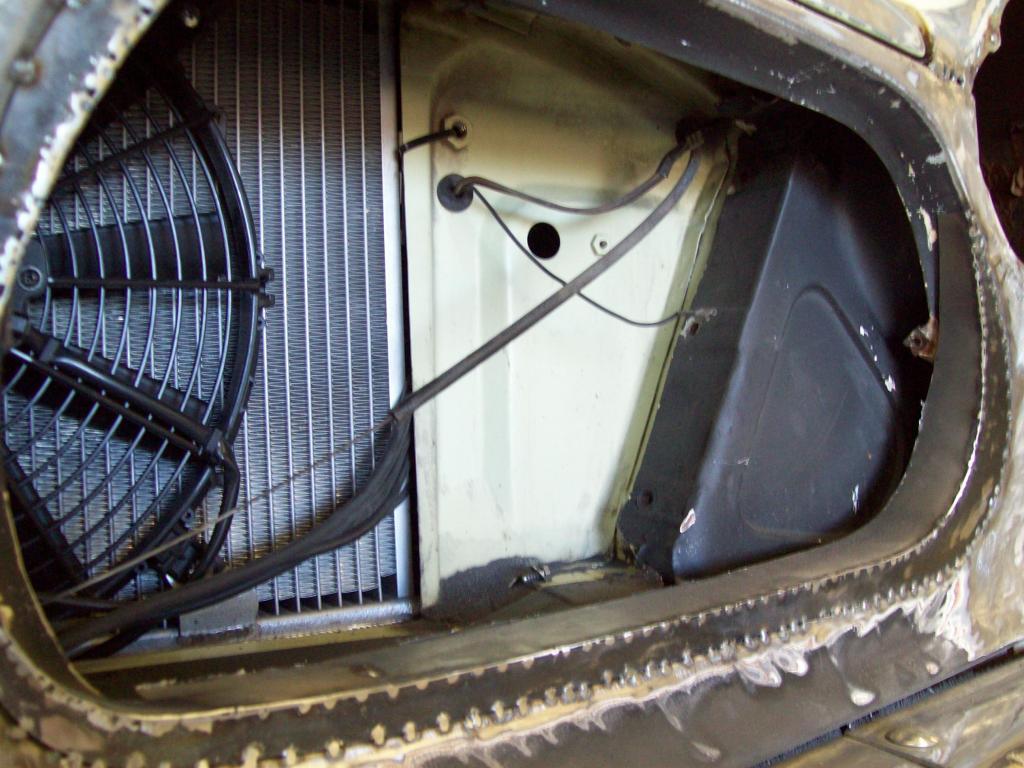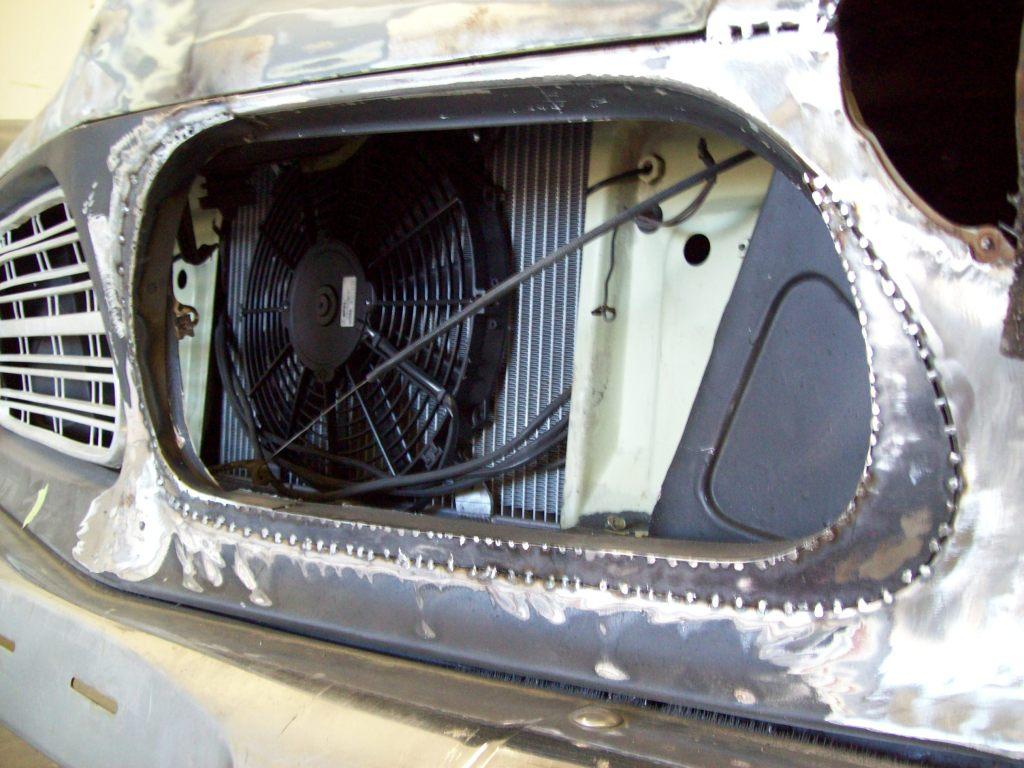 After all that is tacked in, keep checking your new grill opening, so you can make sure nothing has change during the postioning and tacking procedure. After you are insure the fit is where you want it, you can then do the finish welding, which is where I need to continue from the pics seen.

It appears with just a bit of hammering and grinding, along with just a bit of filler, the early grilles will fit nicely. I still have to make the mount tabs at a later date, but I will wait until I get the new opening finished out nicely, because that could change something if I made the tabs now.

My grilles are not the straightest at this moment, so I will need to locate some better ones to work with for the final fitment.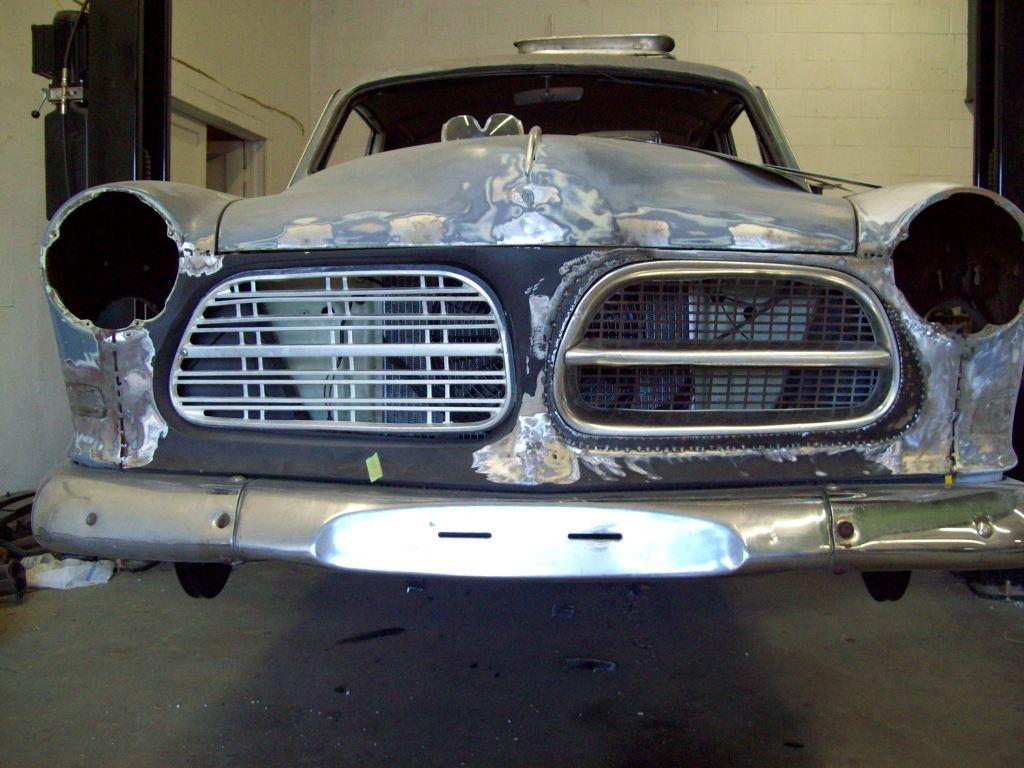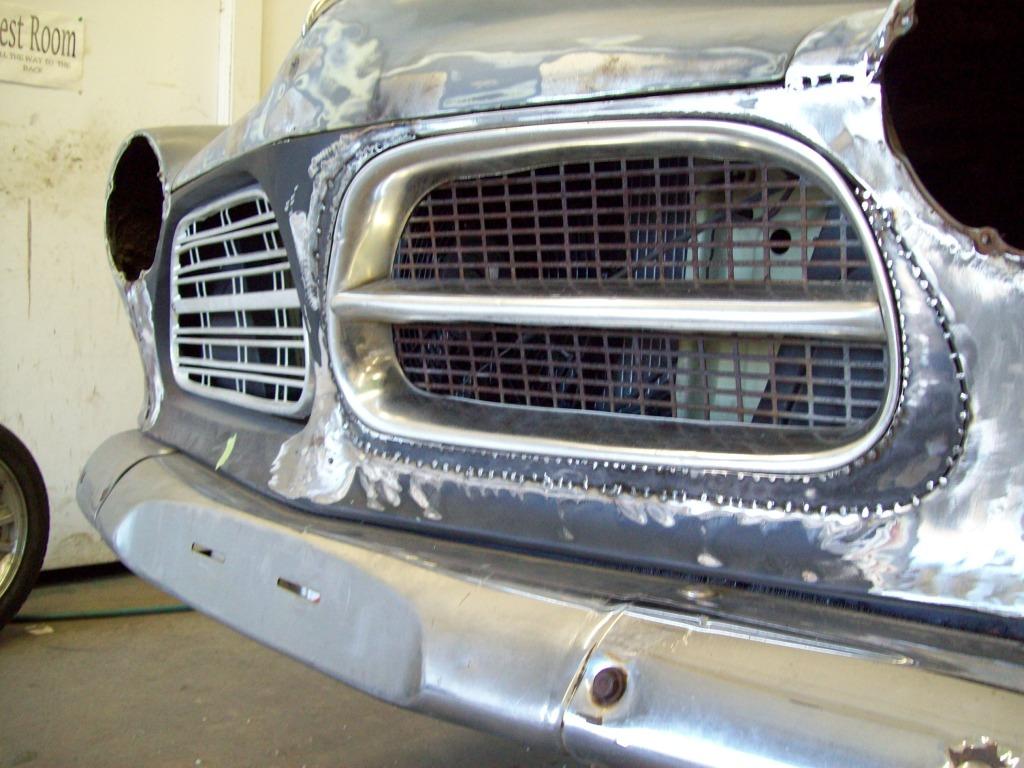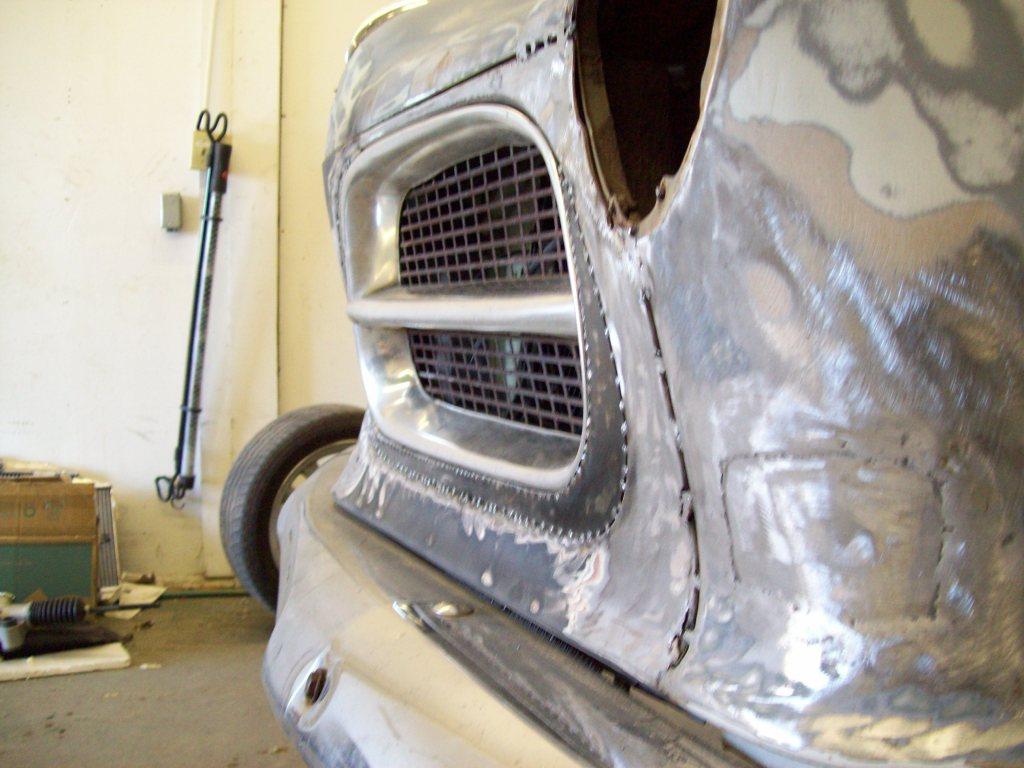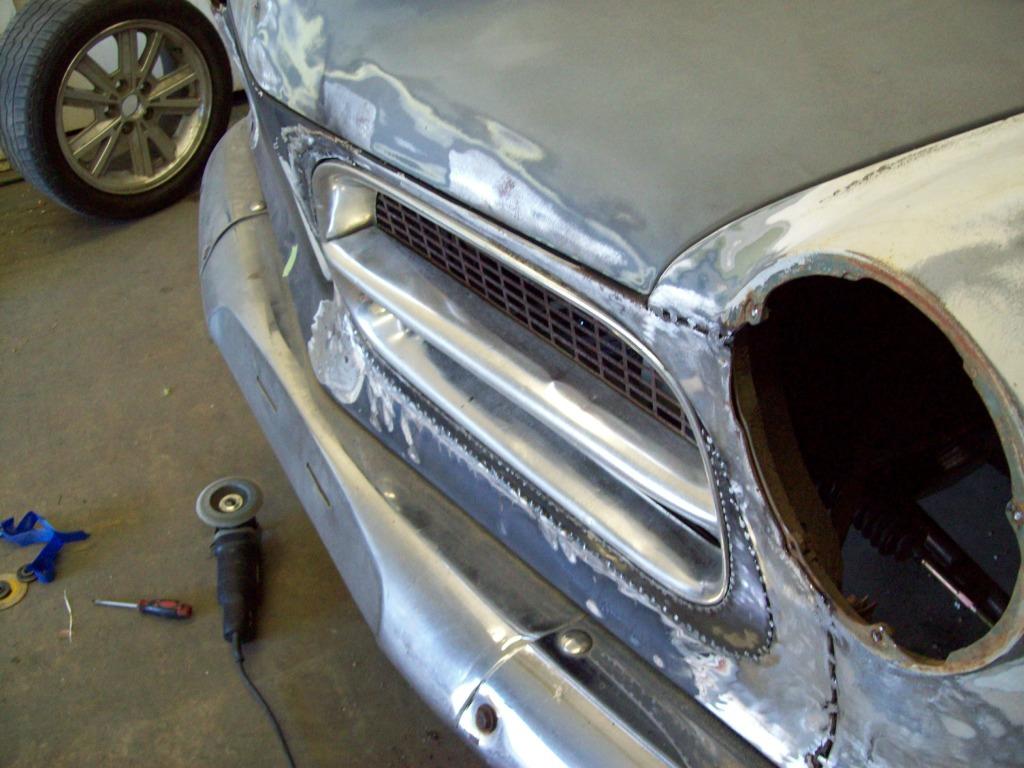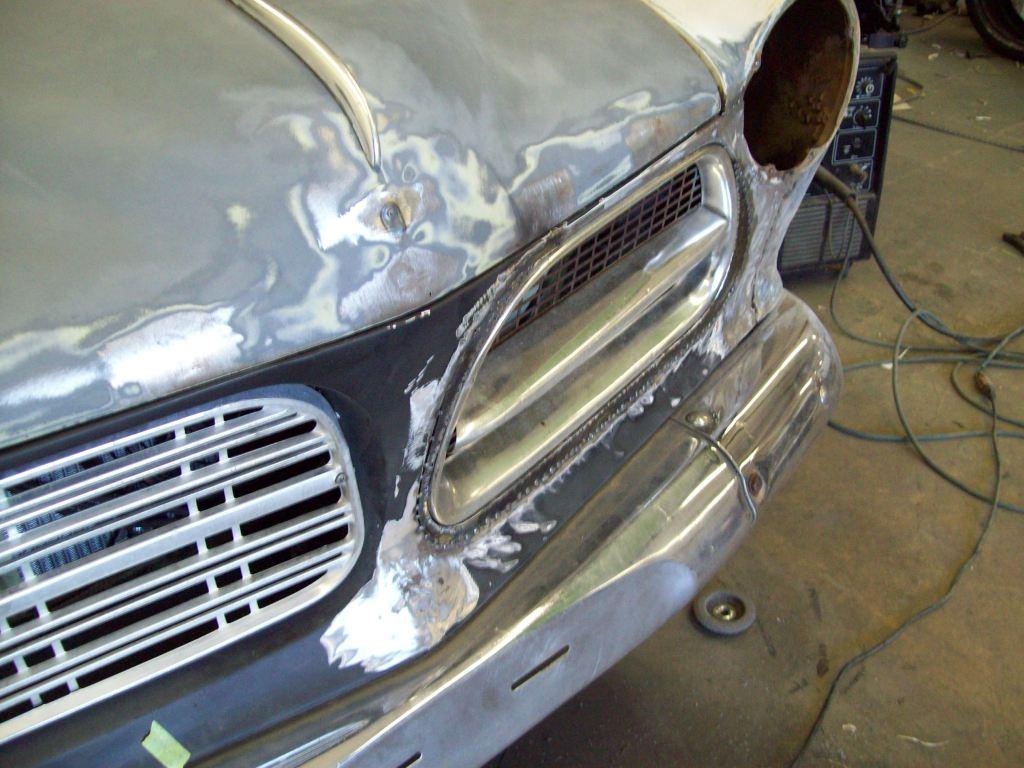 For the guys that have asked for the side exit exhuast, here are a few pictures of what I had done.. I apologize for them being grainy, but I didnt realize it, until I had things buttoned up..
It is very important to make sure that you open the rocker panel skin up to a larger hole, so you have access to weld the new exhuast loop to the inner rocker structure, otherwise you will only be welding to the weaker outside rocker skin..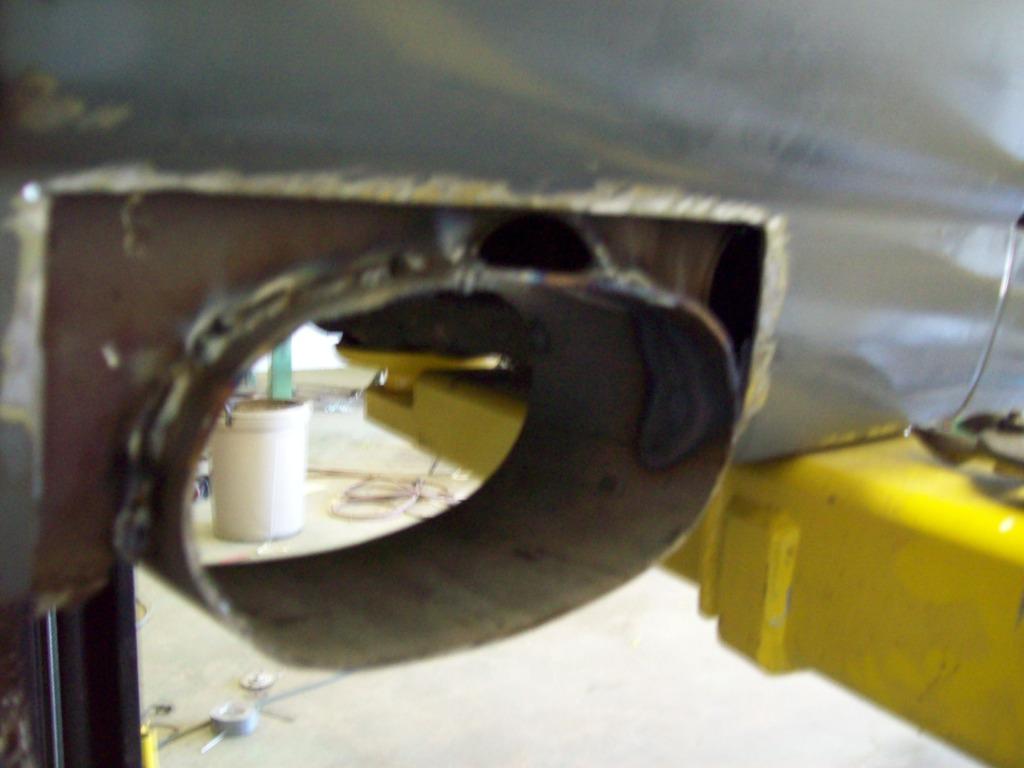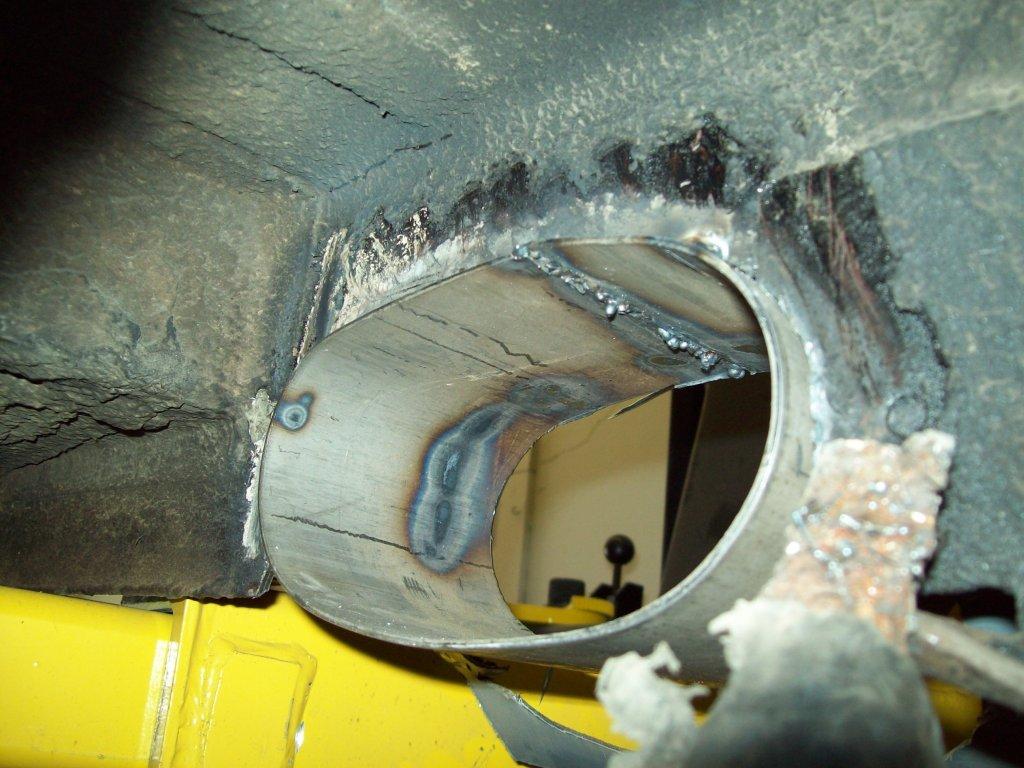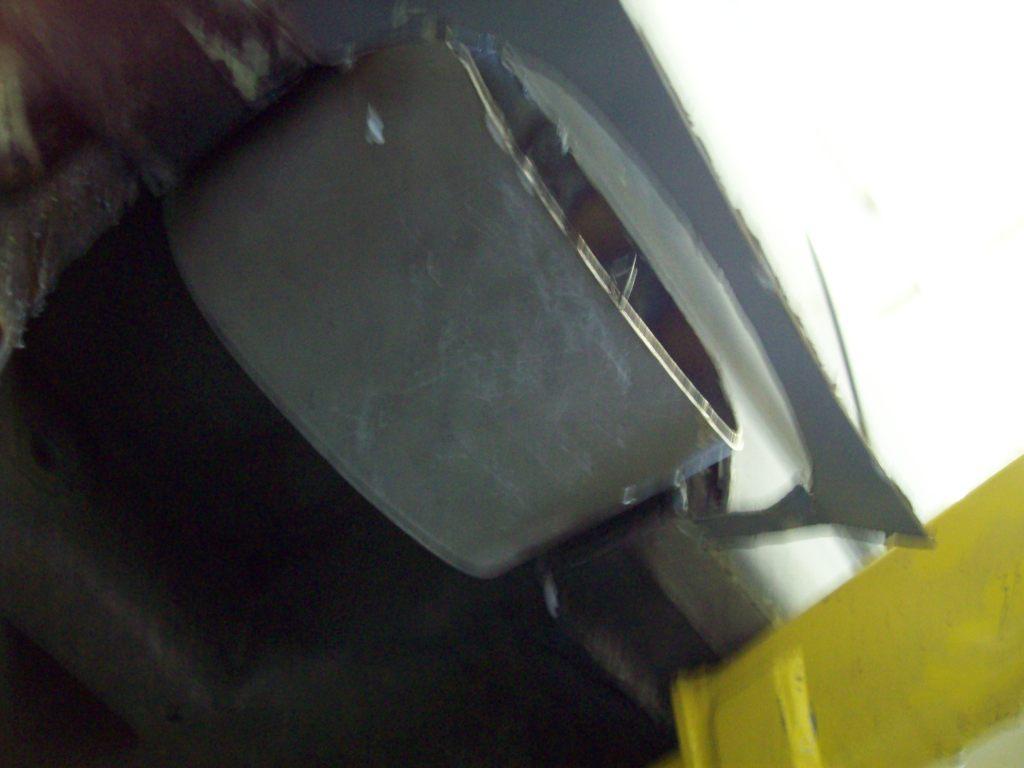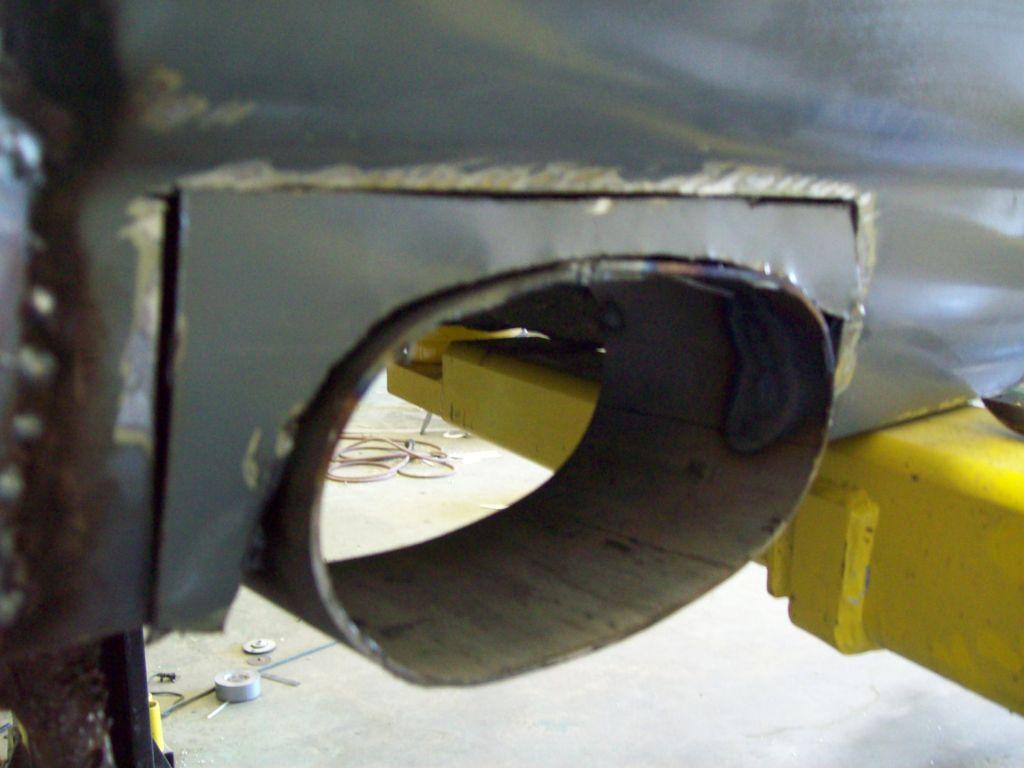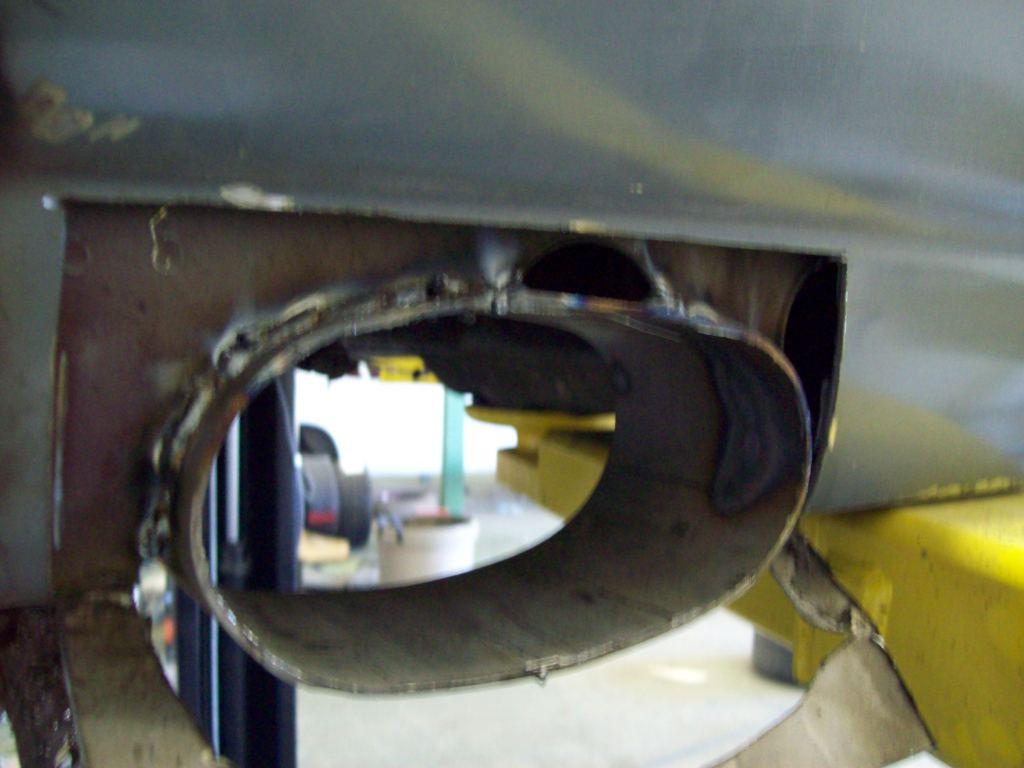 Not trying to pull over anything on anybody, but I did forget to point something out about this procedure, and I was reminded by another viewer that I need to disclose this information..
The grilles are actually on the opposite side, which isnt really that noticable, unless you have a trained eye. (Derek) LOL The early grilles fit better in the later facia, if they are on the opposite side, because you dont have to actually cut into the later facia panel. The early grilles dont level out correctly in the later facia, unless you drop them down too far, or you do some structural cutting to the later facia.
I had intented on mounting them in the OEM position, but in laying them out in their opposite positions, I noticed that the deeper ring side of the grille, actually complimented the center point/bulge of the hood and grille facia, because it added an additional appearance of depth to the center extension of the facia.. It may not be that noticable in the pictures, but it does make a difference in person.
11/1/2012
Sorting out the lighting at this time, and will be trying to clean it up a bit.. I have some custom made HID Projector Headlamps that I had made, with the LED Halo daytime running light. They are smooth lenses, and smooth reflectors, which really make the headlamps very crystal and clean.

In the renditions the headlight ring in painted body color, and I think I am going to try it both ways, before I made a decsion on which one stays.. I am removing the chrome tail light housing, so it I leave the headlamp ring chrome that might look out of place. The renditions for the Amazon builds, have the headlight rings and tail light bezels painted body color, and I think that looks best.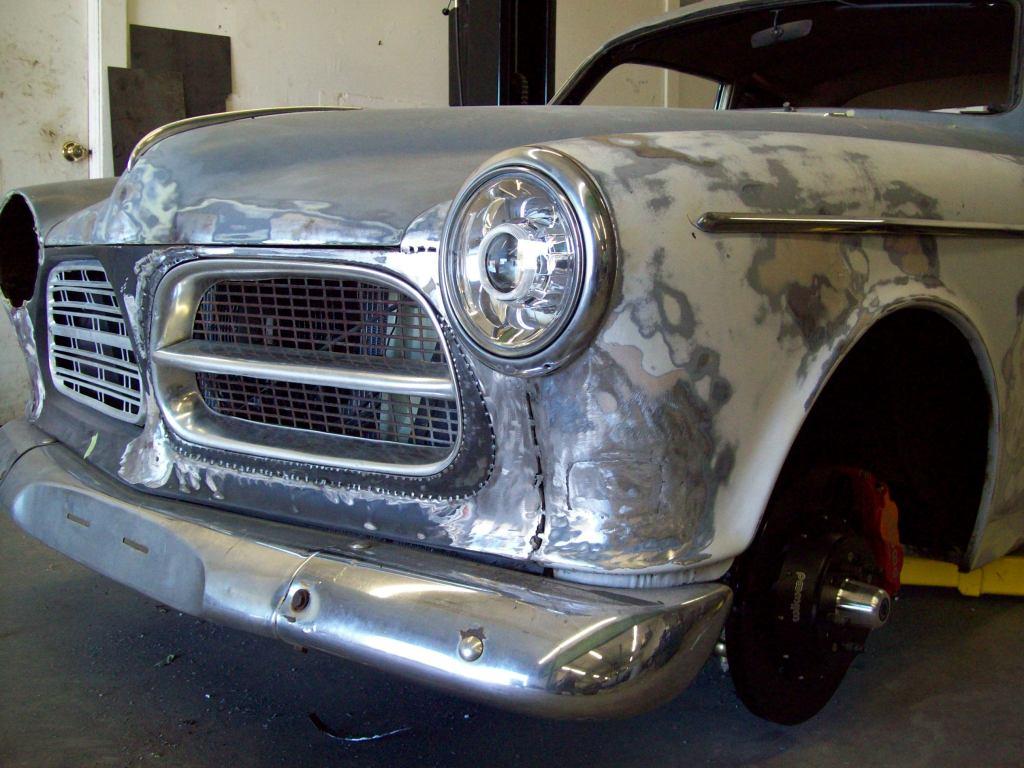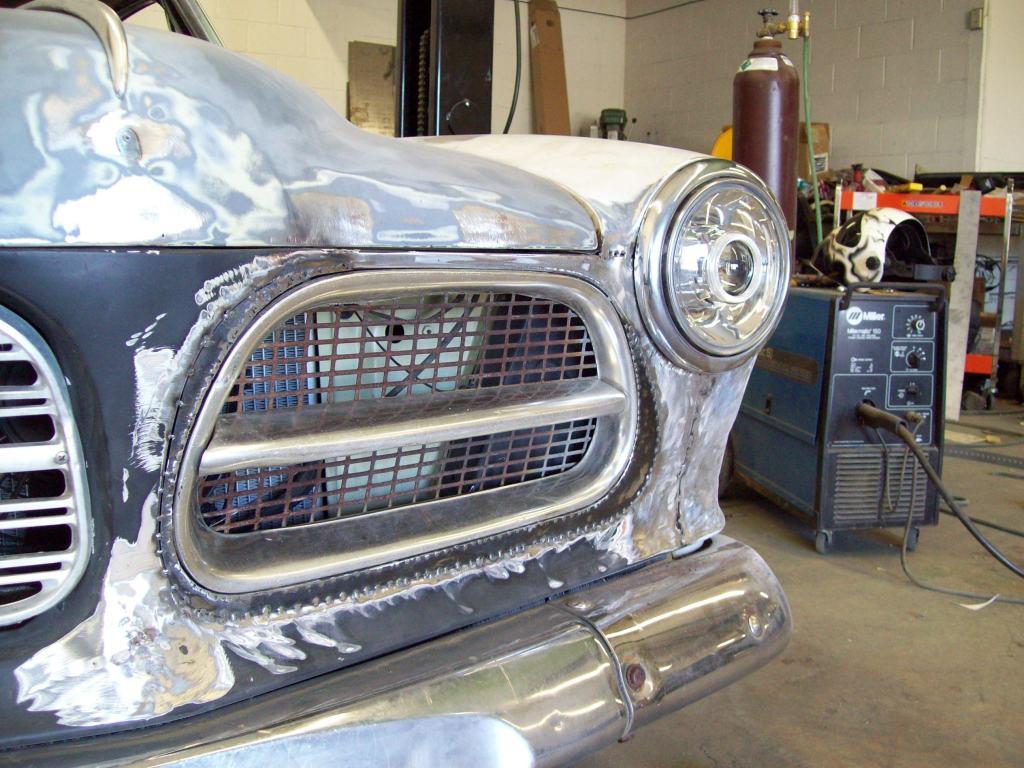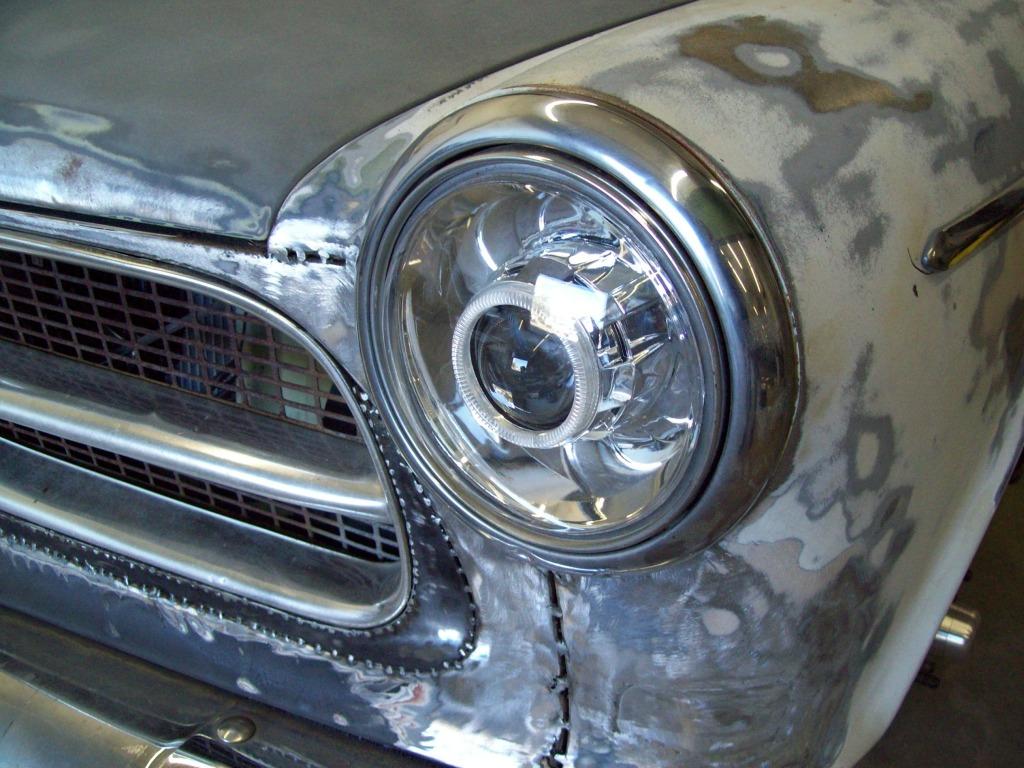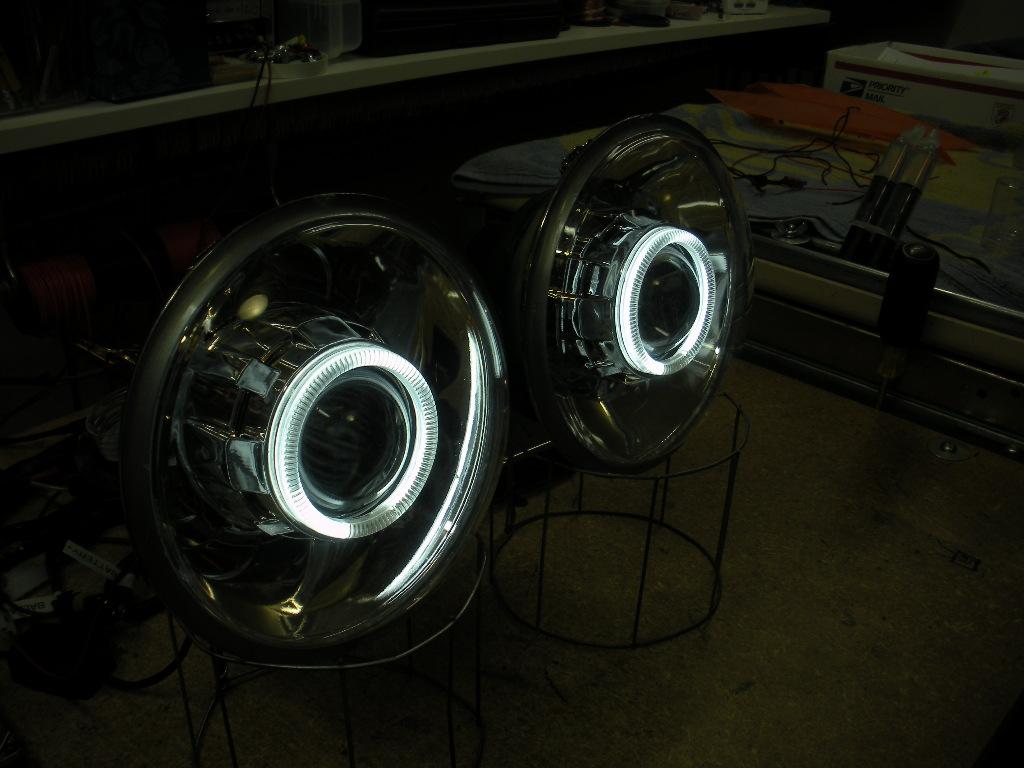 For the rear tail lights, I wanted to clean up them up a bit, really only by getting rid of the gasket system. I found that if you do just a bit of trimming to the tail light lense, you can install it from inside the body, so I will be welding the bezel to the end of the quarter panel.. This will eliminate the need for the rubber gasket, and will allow me to paint and blend the bezel into the body, to give the quarter panel a completed look..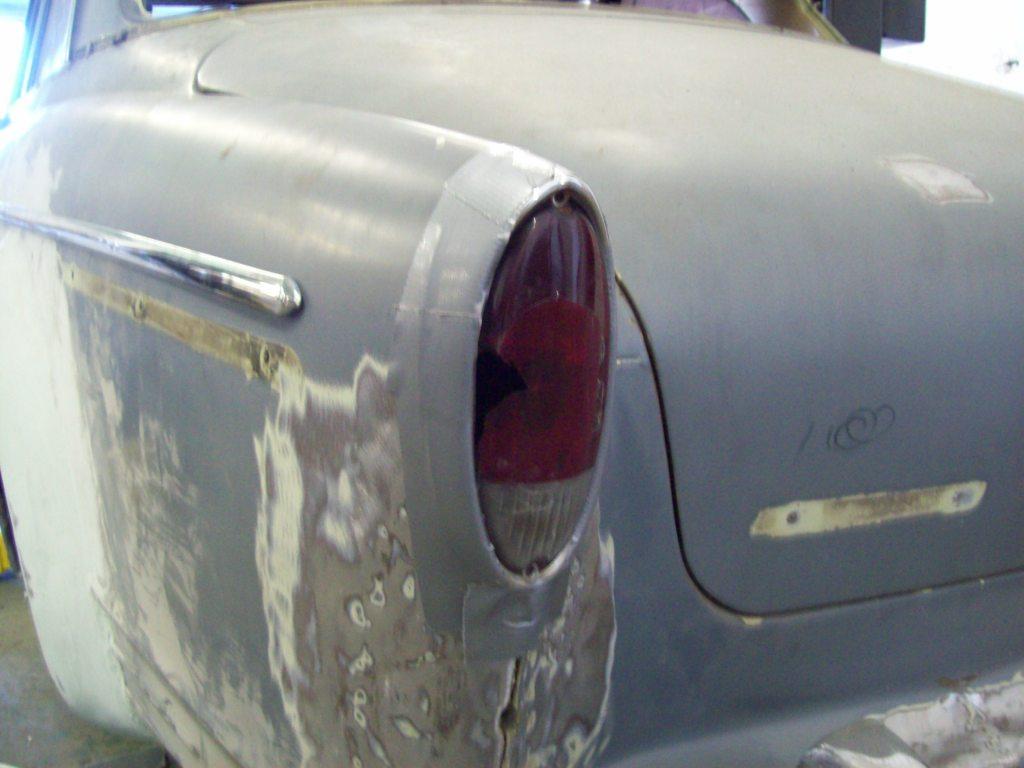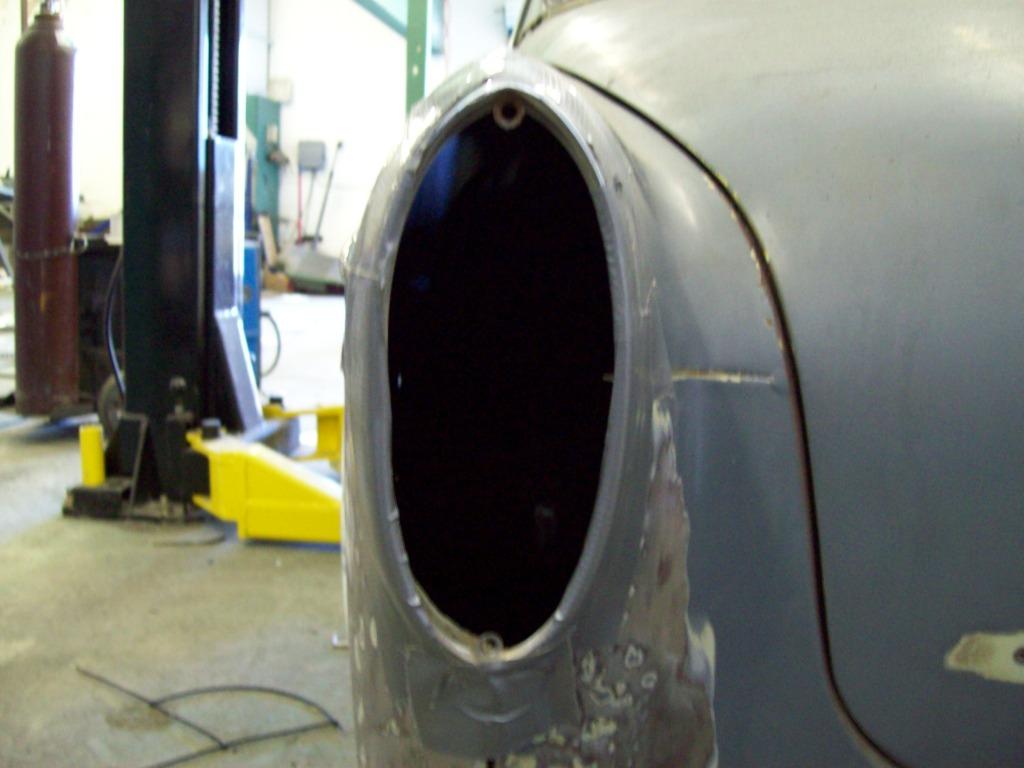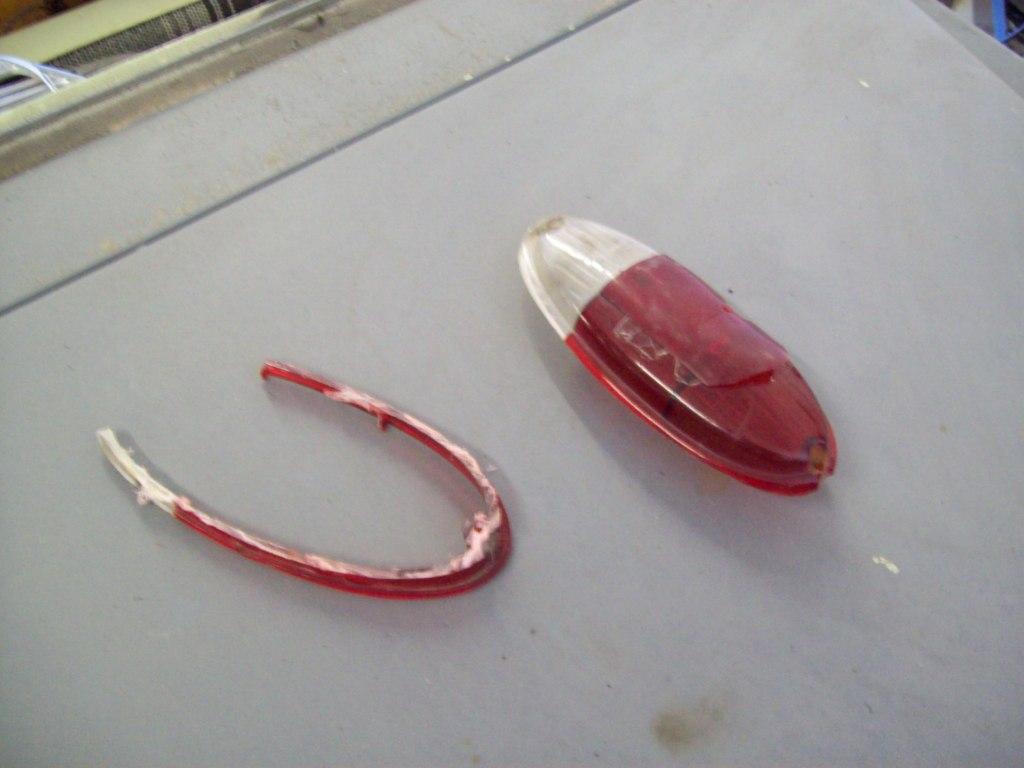 11/2/2012


Started working on the One Piece Bumper, and wanted it to mount with no exposed bolts, and also have a better fit.. I was told by a chromer to make sure and butt weld the bumper, rather than weld the overlap, because welding the overlap will cause potential problems later due to trapped chemicals.. So that is what I did.
Being that this car is going a satin silver/grey color, and I have brushed aluminum wheels, I am looking into a Brush/Satin Chrome for the bumpers and all the trim. I have found a company that says they can do it, and they are sending me a sample. The more common place to see this type of chroming is normally household accessories, and will have more of a stainless steel affect, but with just a bit more sheen.
Here are a few steps of how I did the bumper, but keep in mind I am working with old parts, so there will be just a bit more straightening of the bottom and top edges.. It was more important to get the front curvature of the bumper and centers to be clocked correctly, than making the top and bottom edges perfectly level.
After I got the center bumpers overlap sections cut off, and also got the bumper to the desired width, I tacked welded it.. I didnt like the curve/shape of the bumper wrap around on the ends, so I reshaped that by making a slice at the top, and a couple of verticle slits at the bottom, so I can pull and twist the end with our changing the overall shape.

Here are the before and after the cut.. You can see that it allows you to fine tune the bumper end to follow the wheel opening much better.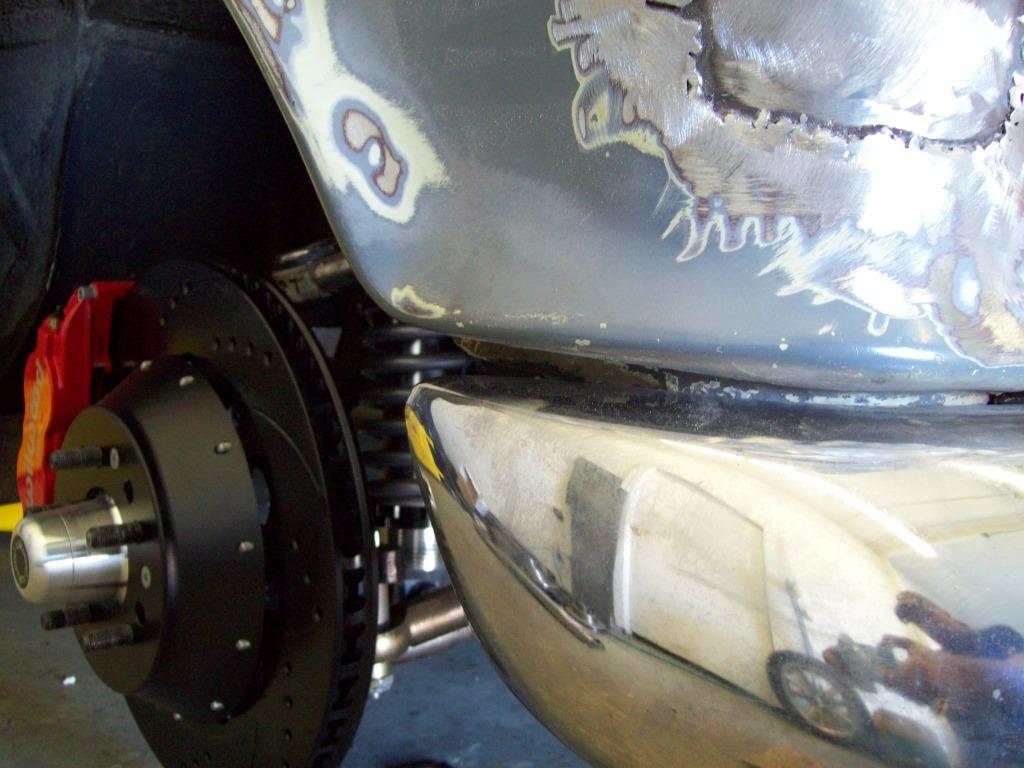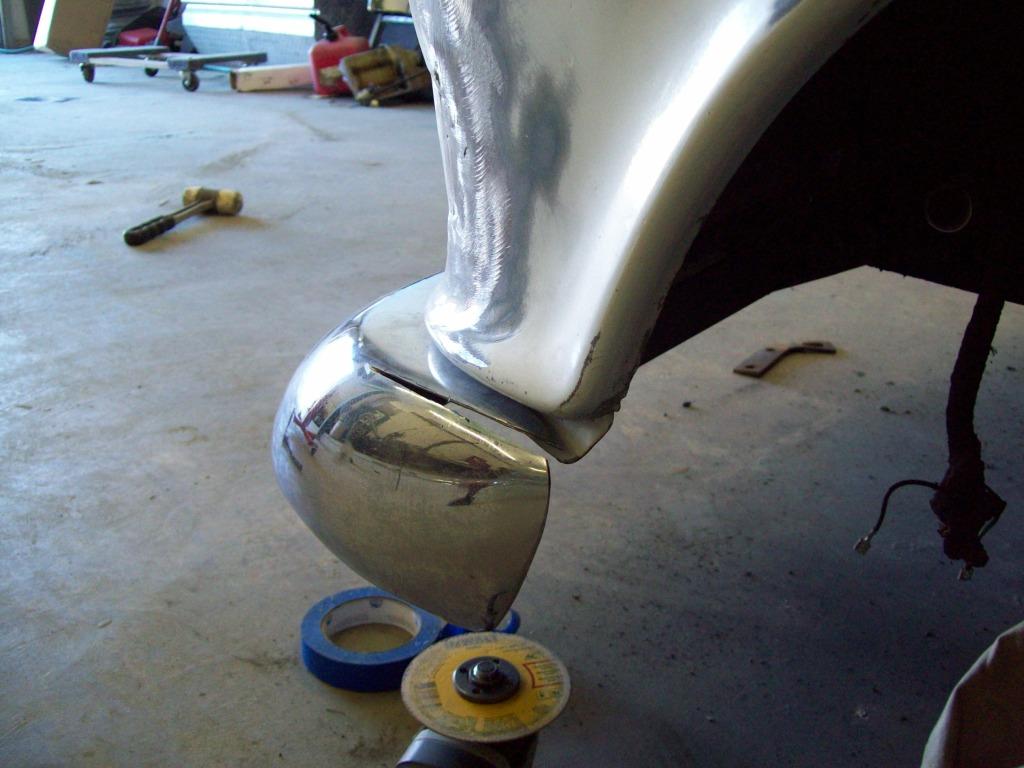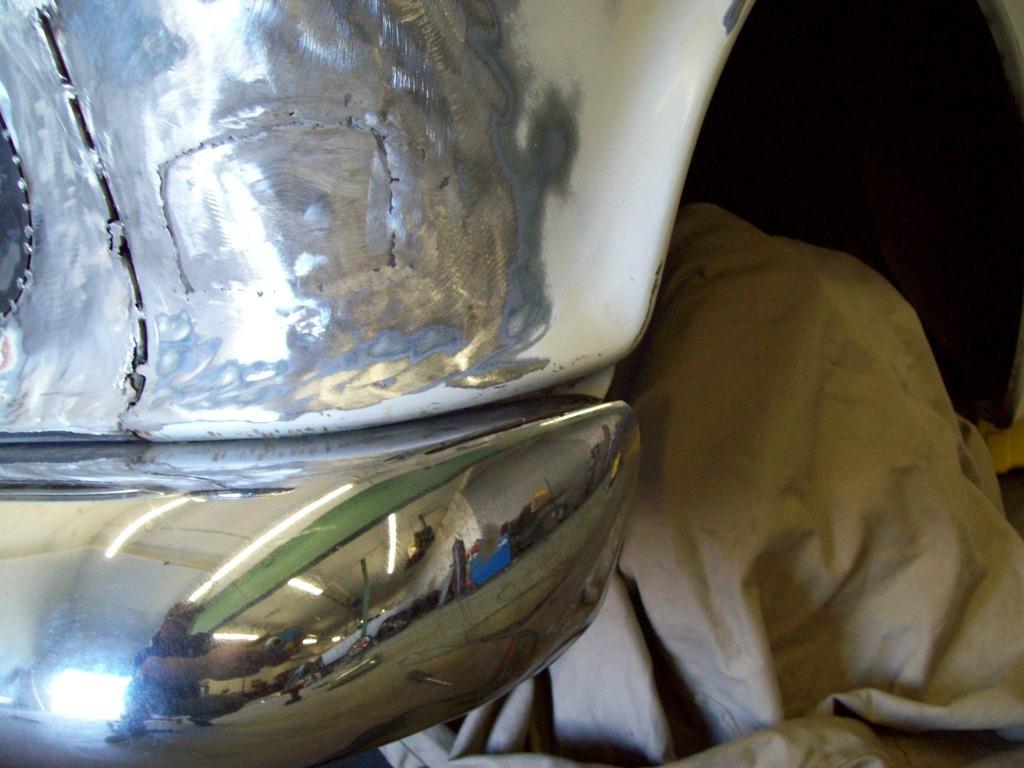 Rather than just weld stud or bolts in the exist hole, I made these bolt pieces to weld inside the bumper.. It is important to get as much off a welding/support footprint as possible, because this will help against future cracking later.. If you just weld a bolt in the bumper hole, the footprint is too small, and it will allow the bumper to flex the welded joint.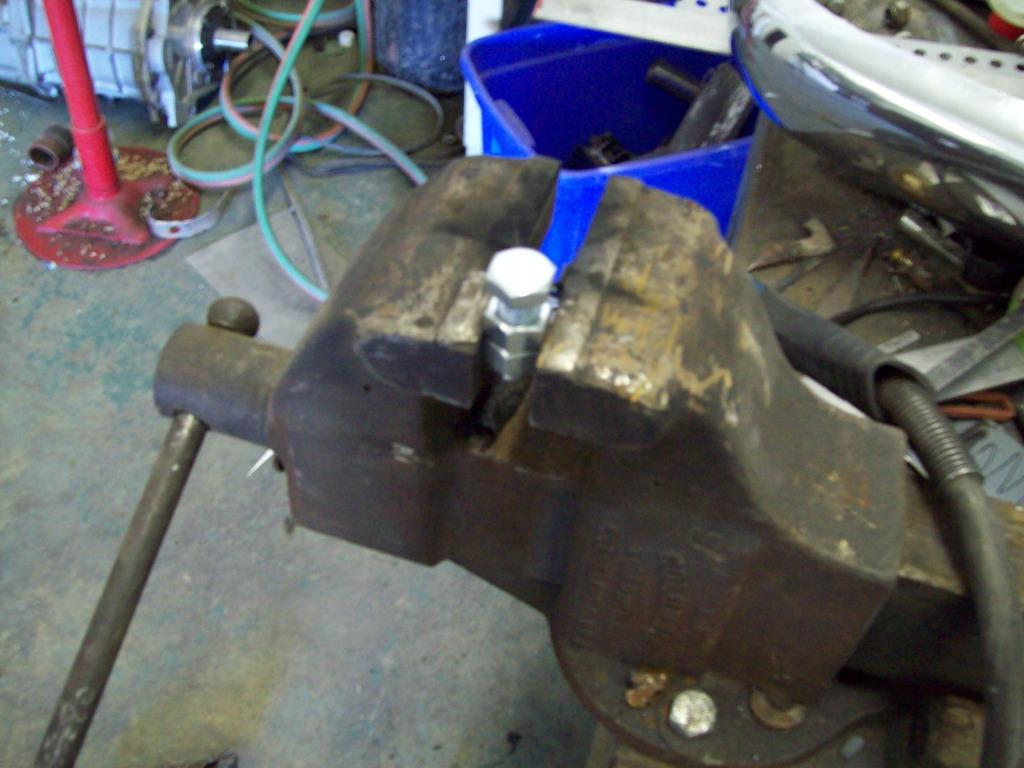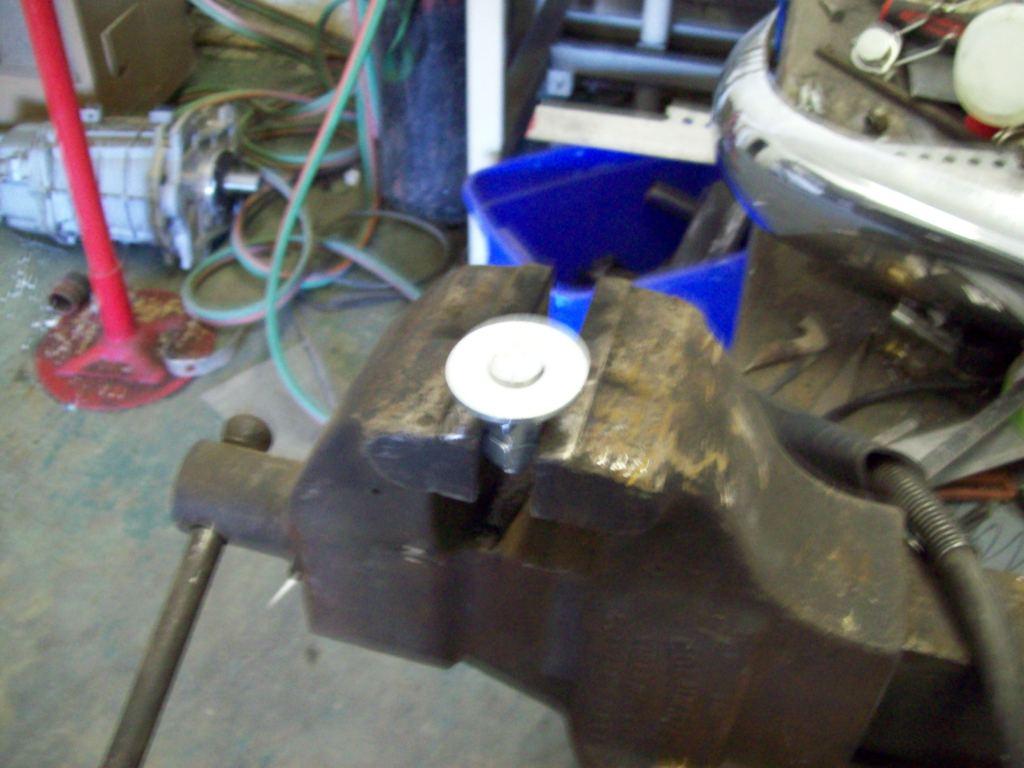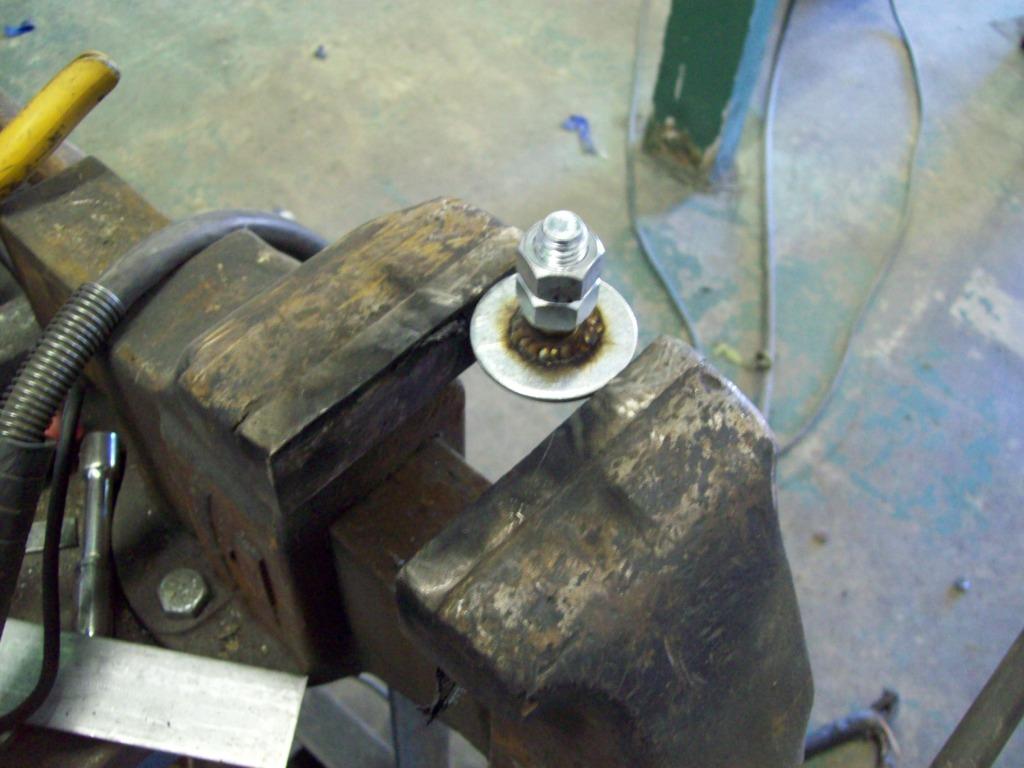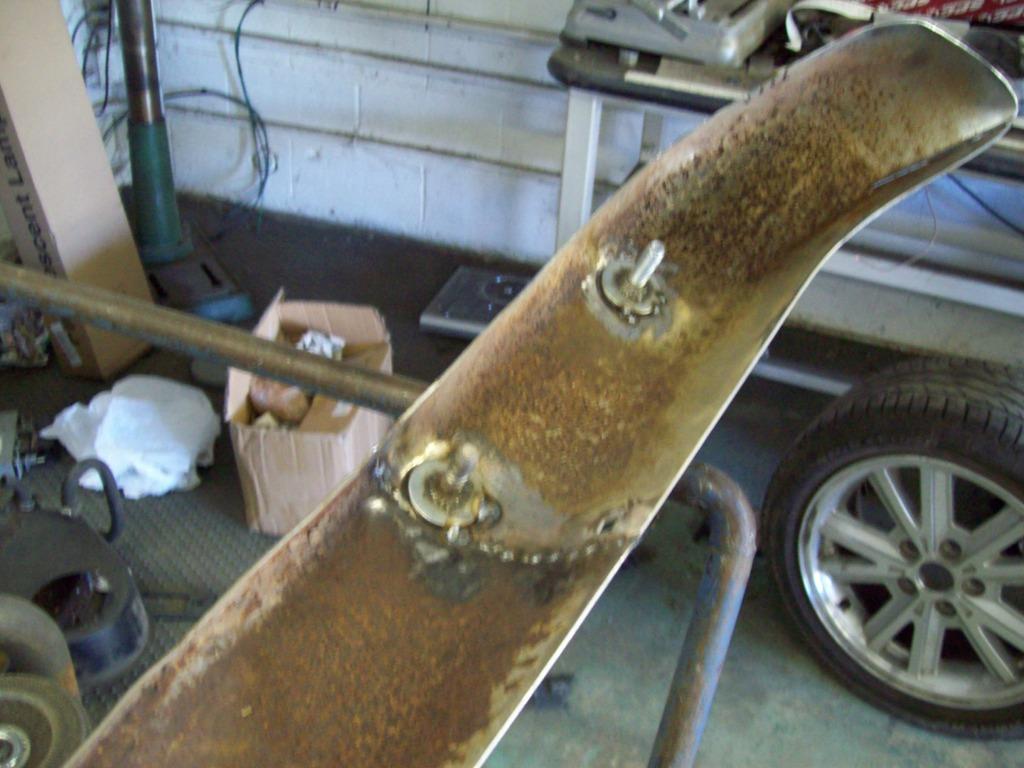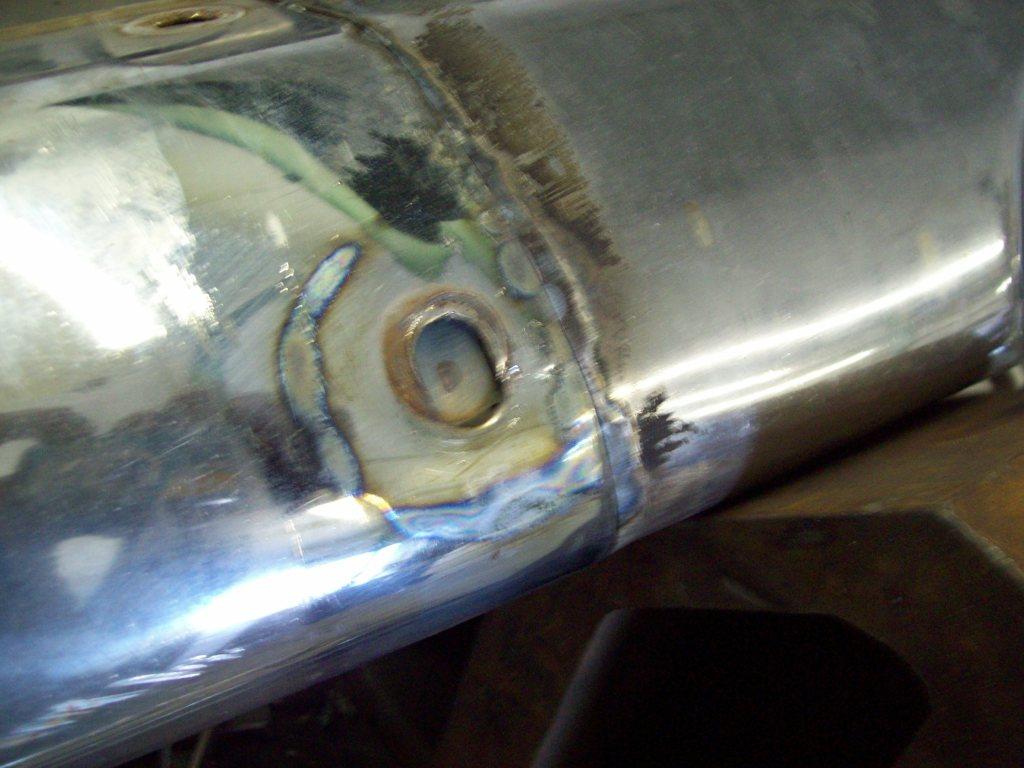 Now that I have some solid mounts, and the bumper is tacked well enough to hammer and jack on, I can install it to the car for fine tuning.. I have also sloted the bumper brackets where the mount to the car and bumper, and that will give me all the adjustment I really need. Also, if you look at the pics of the bumper, you will see the welded footprint of the new mounting stud, and you will see that you fill in the old holes, and weld the the stud plate at the same time.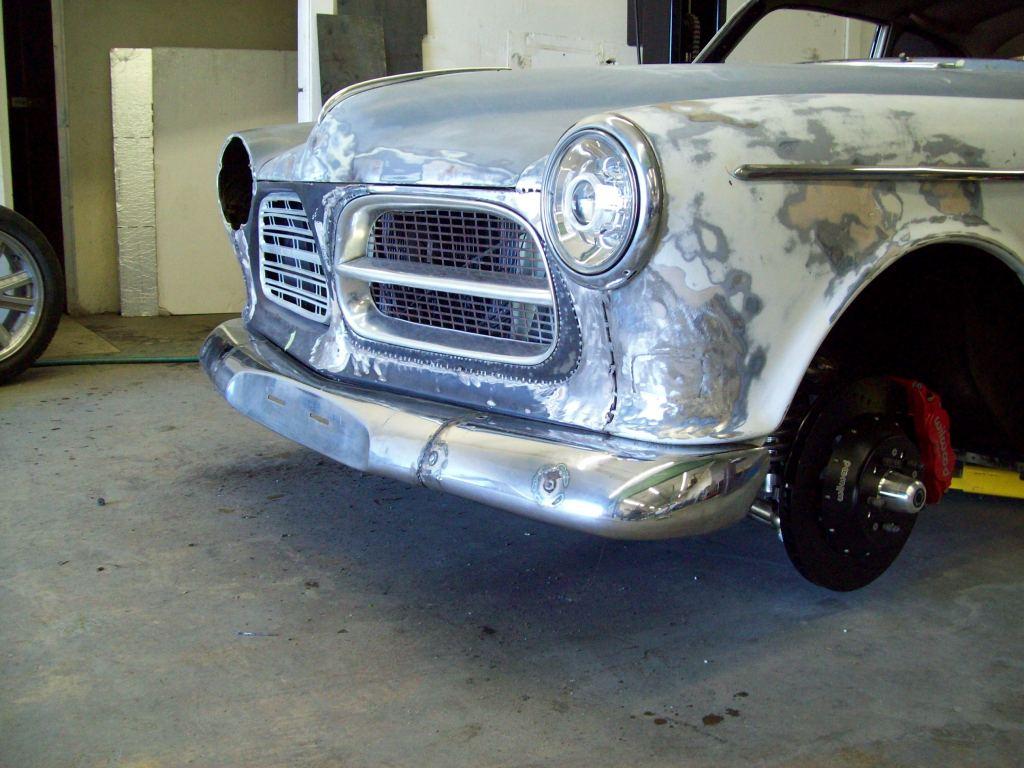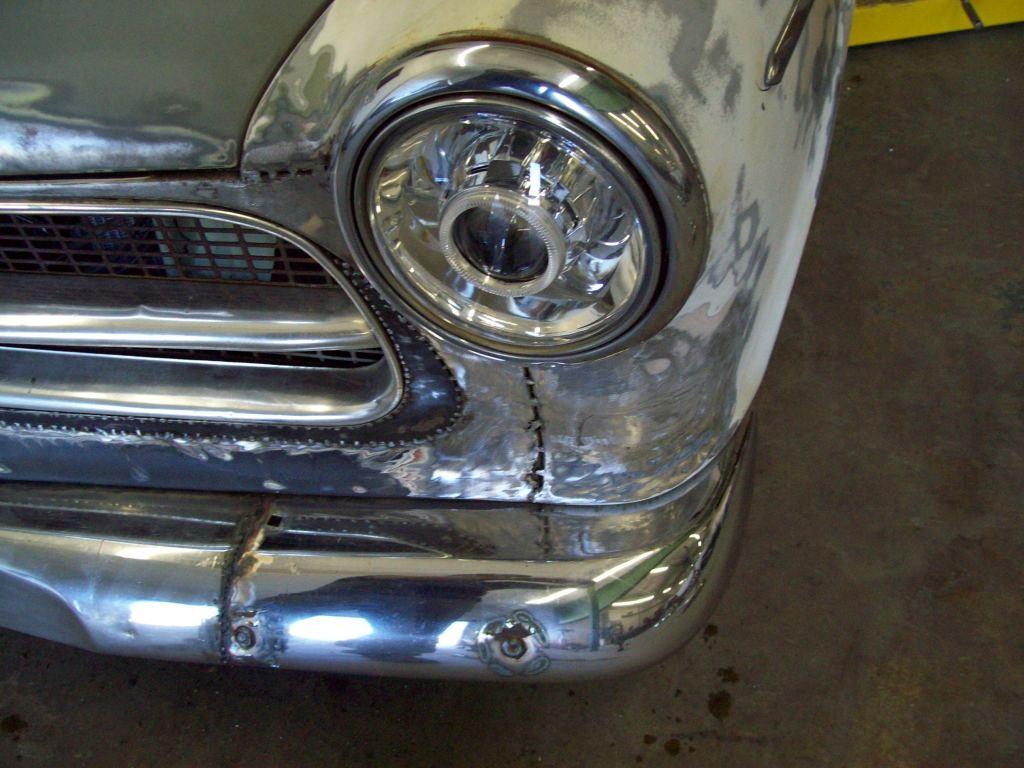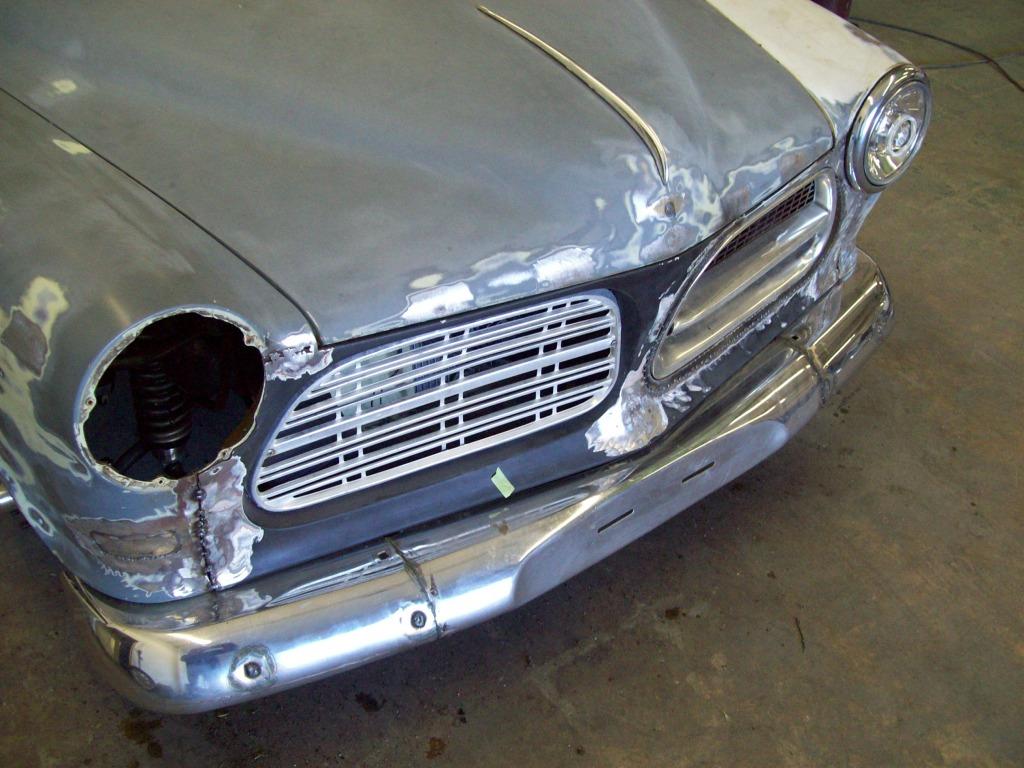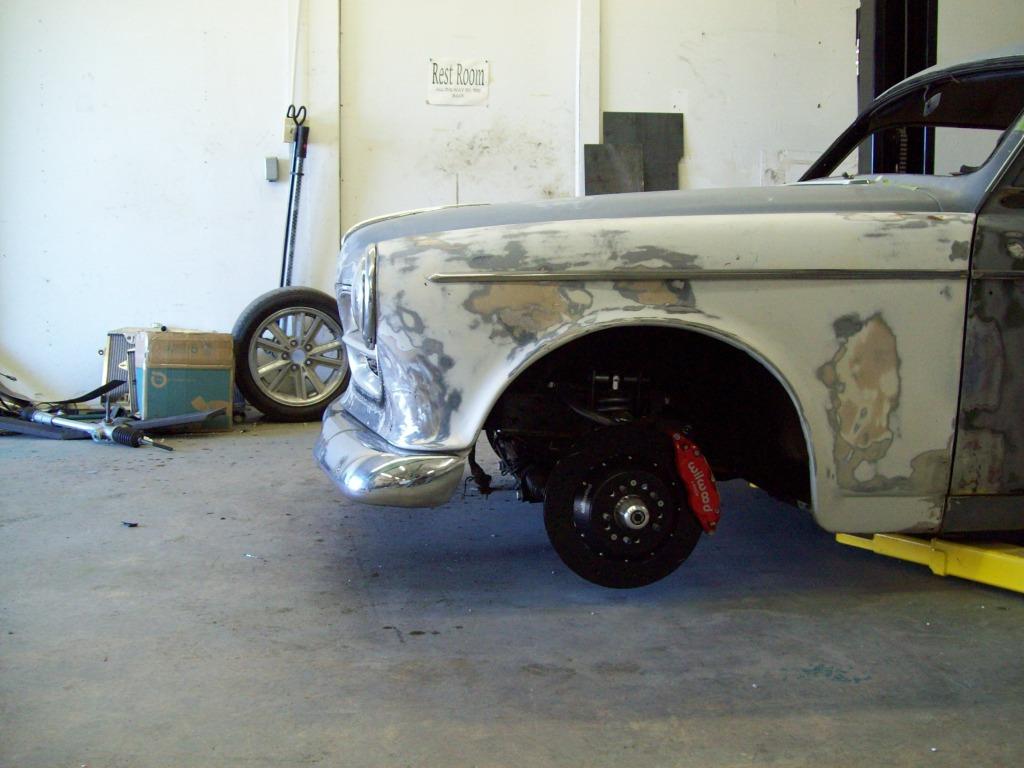 11/4/2012

I have been doing alot of thinking about what to do with the front of the car for an air dam/splitter, and havent really come up with a solution as of yet.. I know that IPD has had an air dam out there for quite awhile, and personally I dont think it is very attractive at all, because it removes the front bumper totally..
The question I have is this, Has anyone tried to use the IPD air dam, with the bumper? I know you would have to do some trimming, and even find a new mounting position, but I do think it is doable. I dont want to actually add it to the bulk of the bumper itself, because that would put things back to the stubby appearance, so I want it mounted rearward of the bumper, which should be a much better appearance..
I really think this air dam could look great, if it was mounted correctly and still used the factory bumper, and have this only to compliment and fill out the bottom of the front end. Most of your modern cars all have some sort of small plastic air dam/splitters now, and they are mounted underneath the bumper, but reward of it.. From all the examples of this air dam mounted I have seen, it seems that you have to trade on incompleteness with the front end, so I would think someone has to have made the attempt to have both the factory bumper and the IPD air dam.
I went ahead and ordered an air dam like you see pictured below, so I will have to wait for it to come in so I can see if it will work like I think it could, but I wonder if anyone has any pictures of how they may have run the factory bumper with it?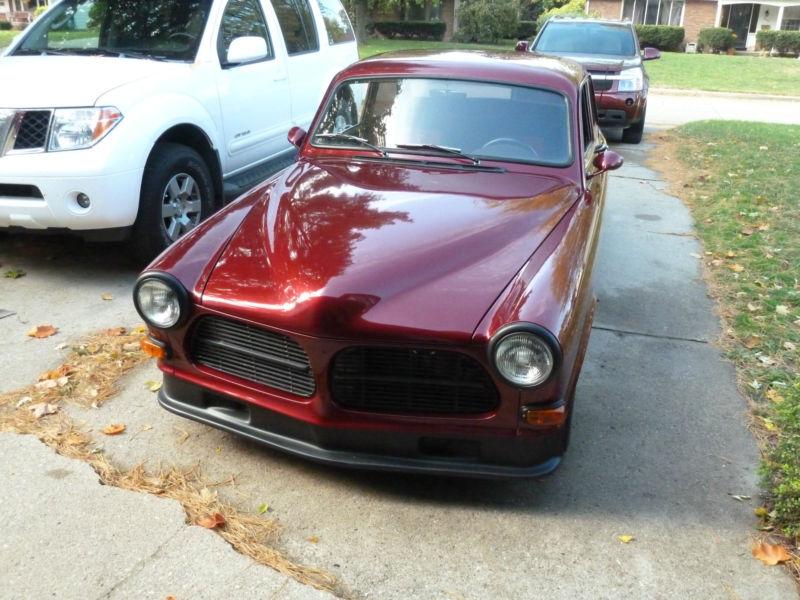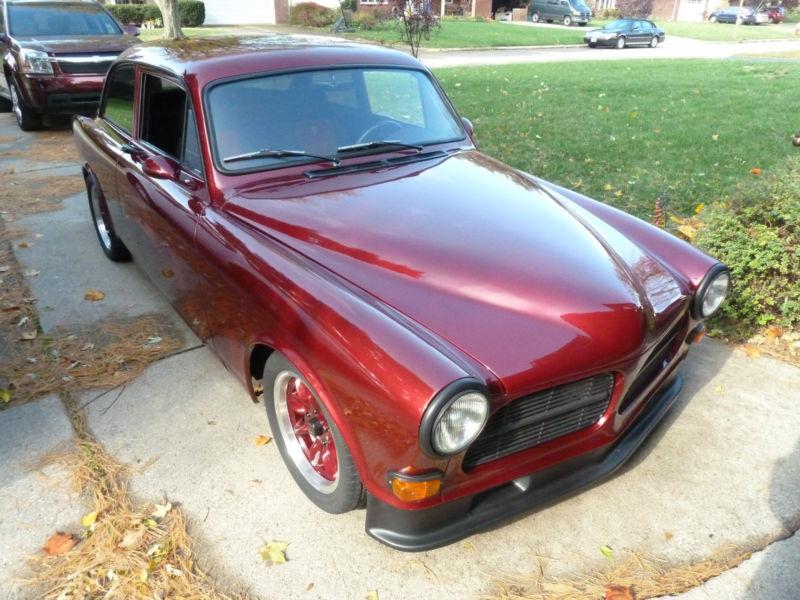 11/9/2012

Here are the preliminary pictures of the Power Window Conversion, and I will be posting some pictures of the One Piece Door Glass Conversion also, but that will come just a bit later.. I am waiting on the tempered side glasses to make it in, along with the new channel and belt line weatherstrips to make it in.. The one piece glass conversion is a very easy converion, along with the Power Window Regulator Conversion..
Here are some pics of the power window regulator assembly that I have chosen, because it will fit into the factory inside door opening, and also offers alot of glass support and stabilizing during operation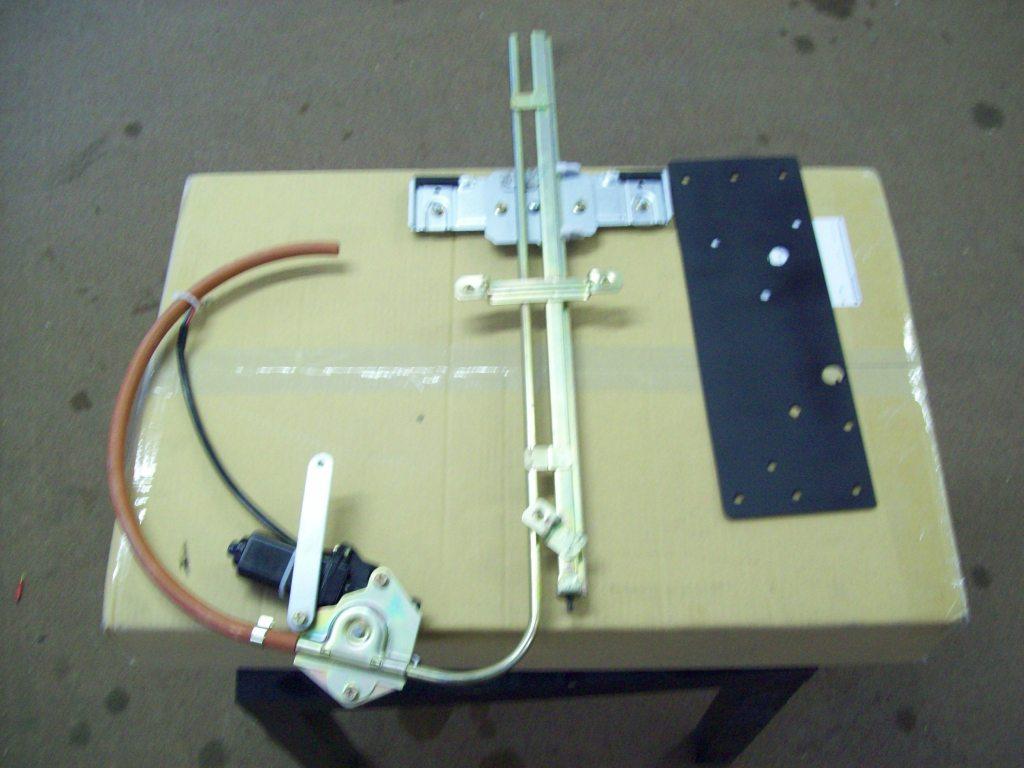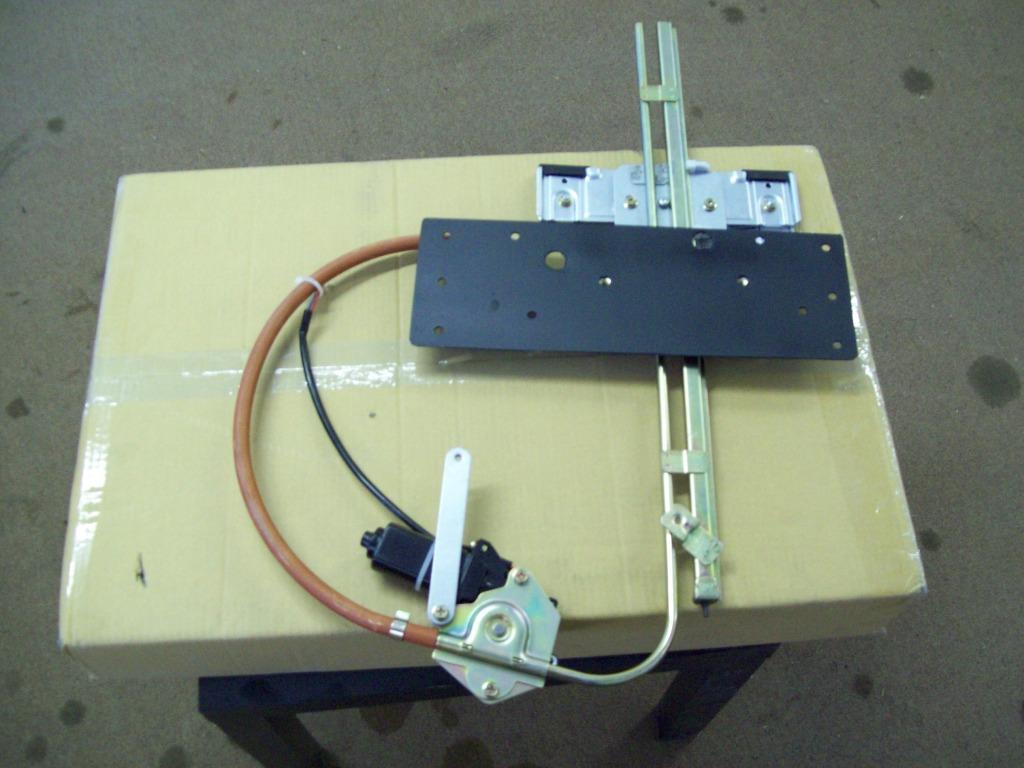 Here is the cut necessary to make the regulator work out to be in the right postion and run angle.. It is a very simple cut, and the supplied regulator mount plate/brace will work as a template for the new brace holes, because it used key reference points on the door to position itself for drilling.

As you can see the original arm rest mounting is not affected, and this new plate actually addes additional rigidity where the arm rest mounts.. The power regulator kit can be used with the original glass and vent window for the guys that like the OEM look.. We will also have a power window switch that actually converts your window crank handle into the power window switches, and works just by bumping the handle up or down.. I am not a big fan of the typical rocker style power window switches and mounting that typically comes with this type of conversion, but our supplied rocker switches are actually compact and pretty nice looking.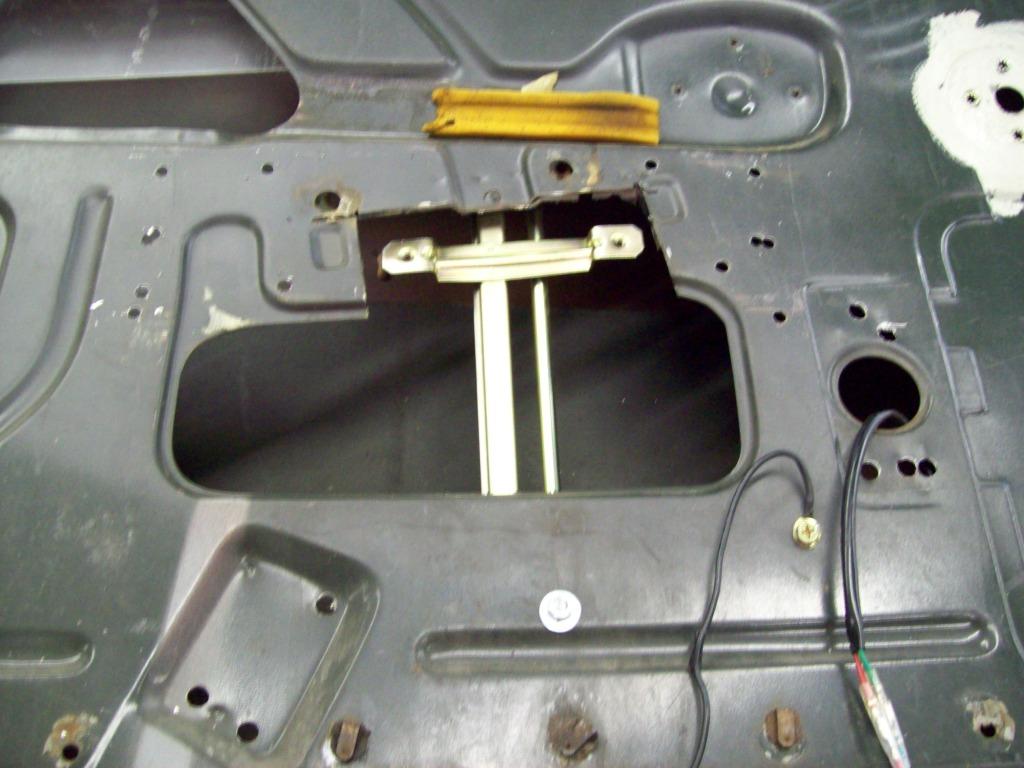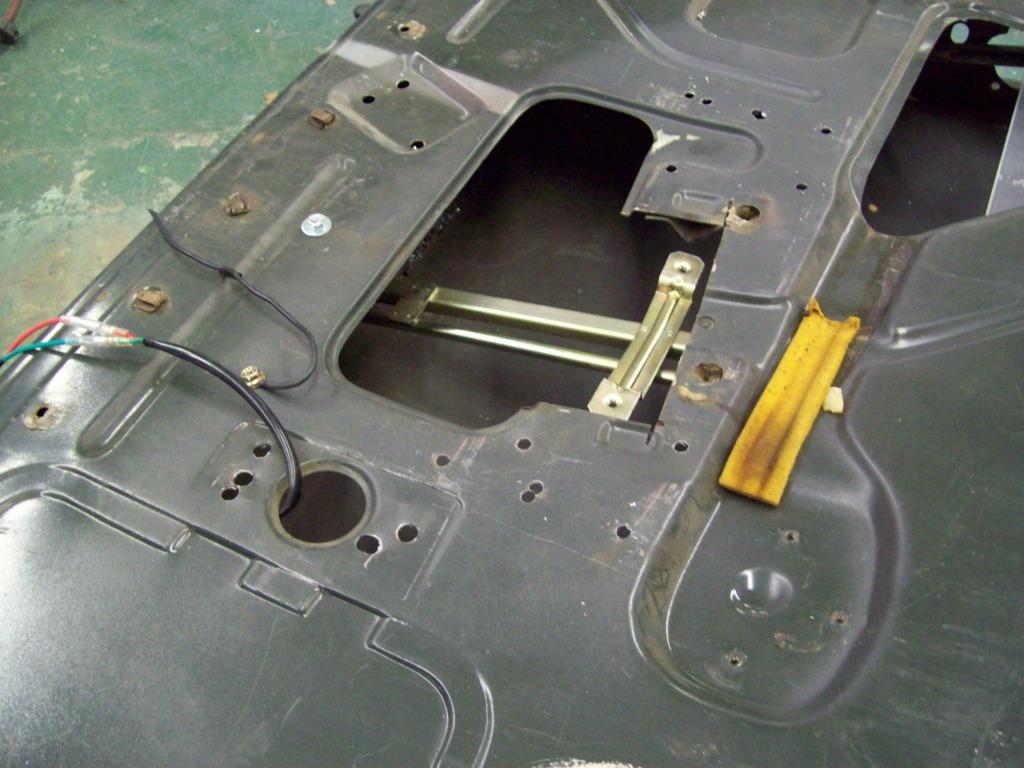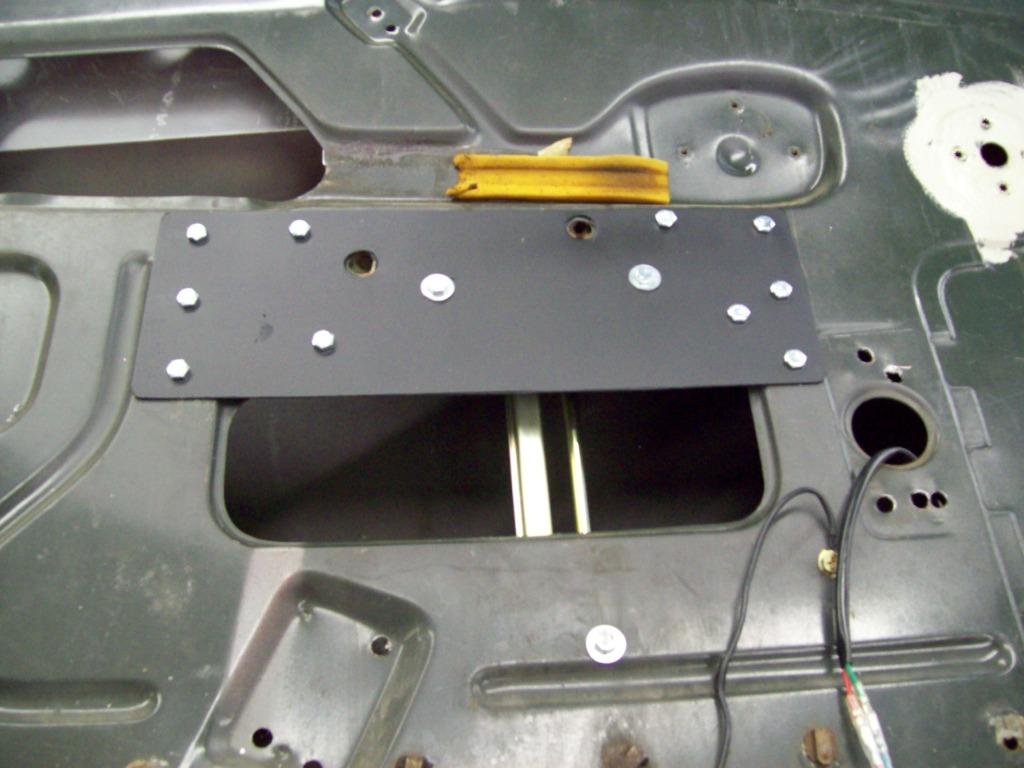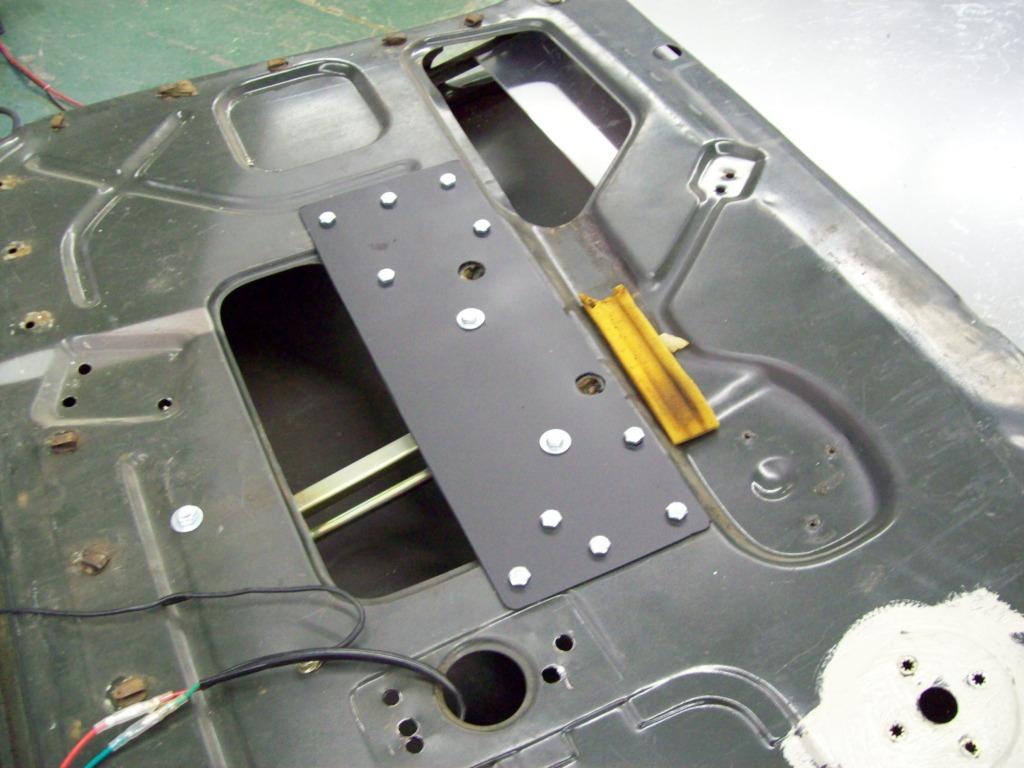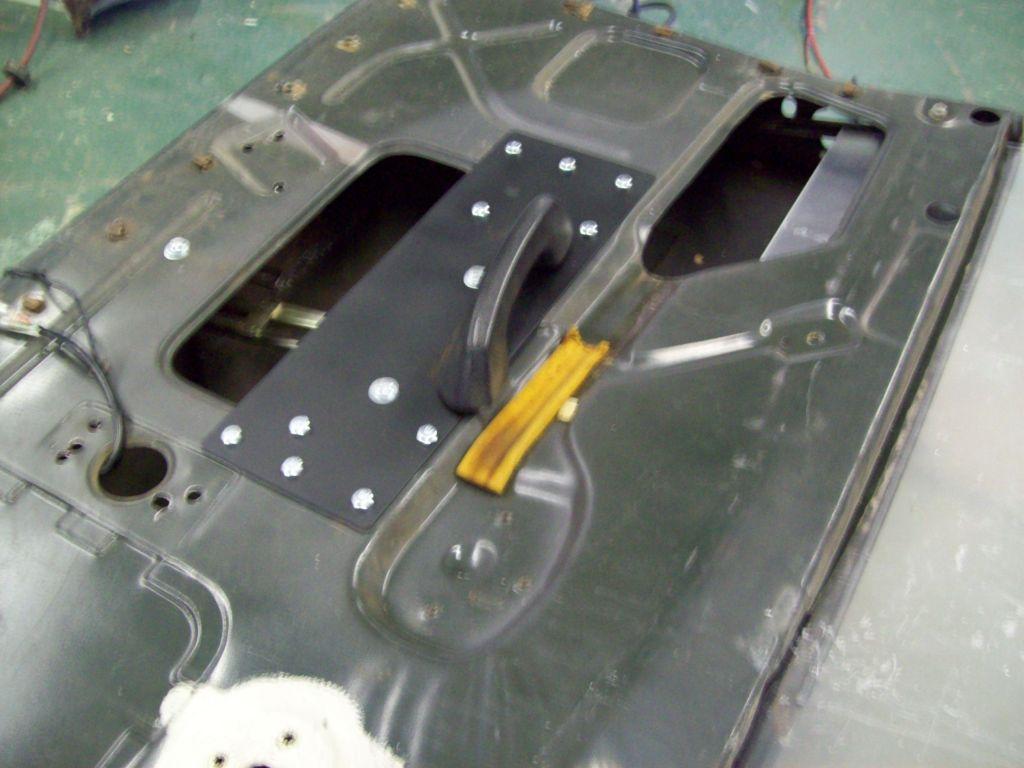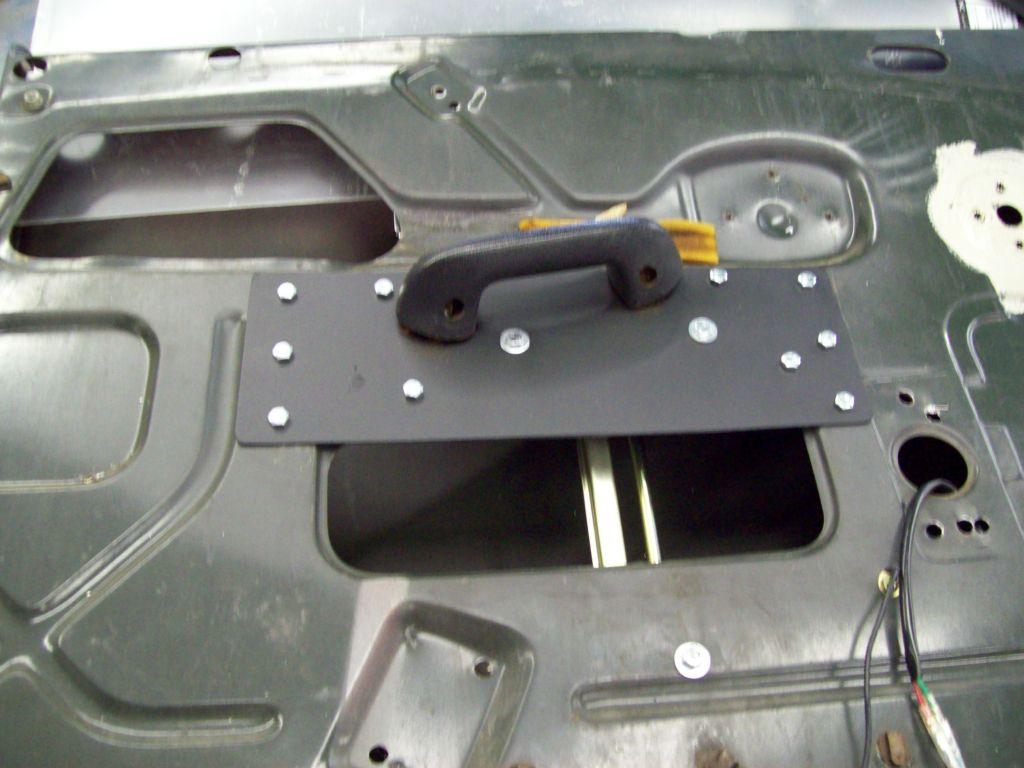 I have an idea to modify and brace the IPD air dam, so it would be more of an adjustable splitter.. I am thinking that I will be able to bring it up and behind the bumper a bit, and have the adjustable splitter wing at the bottom of the air dam.. It would have the turn buckle style adjusters, and would extend forward enough to outline the shape of the front bumper.. I hope that make sense, because that is what I have in my head.. LOL
It would be something like these rough pictures below, with more of the finished look of the turn buckles on the last picture.. I will have to cut out the holes that are in the IPD air dam, and put them on the opposite side, so they will be the proper direction to function and brake coolers. I am am not sure on the 2 or 4 adjuster setup, but this will give you an idea of the direction I had in mind to the IPD alterations.
Keep in mind that these pictures are just rough cuts, because I like to get a Cardboard and duct tape look, before I waste too much time fabricating something that I will just throw away.. I dont have the actual height of the air dam set, because I cant do all that until the wheels make it in, so I can set it up for the proper ride height.. I am expecting that it will be less bulky, because it will have to be brought up a bit more into the bumper/body.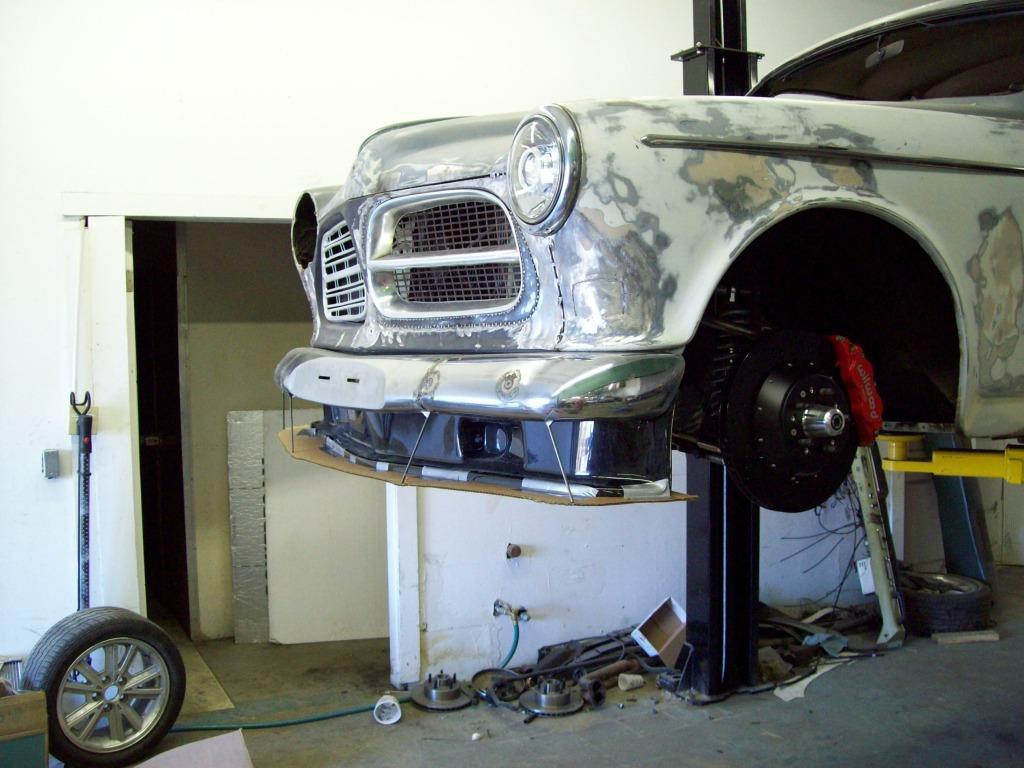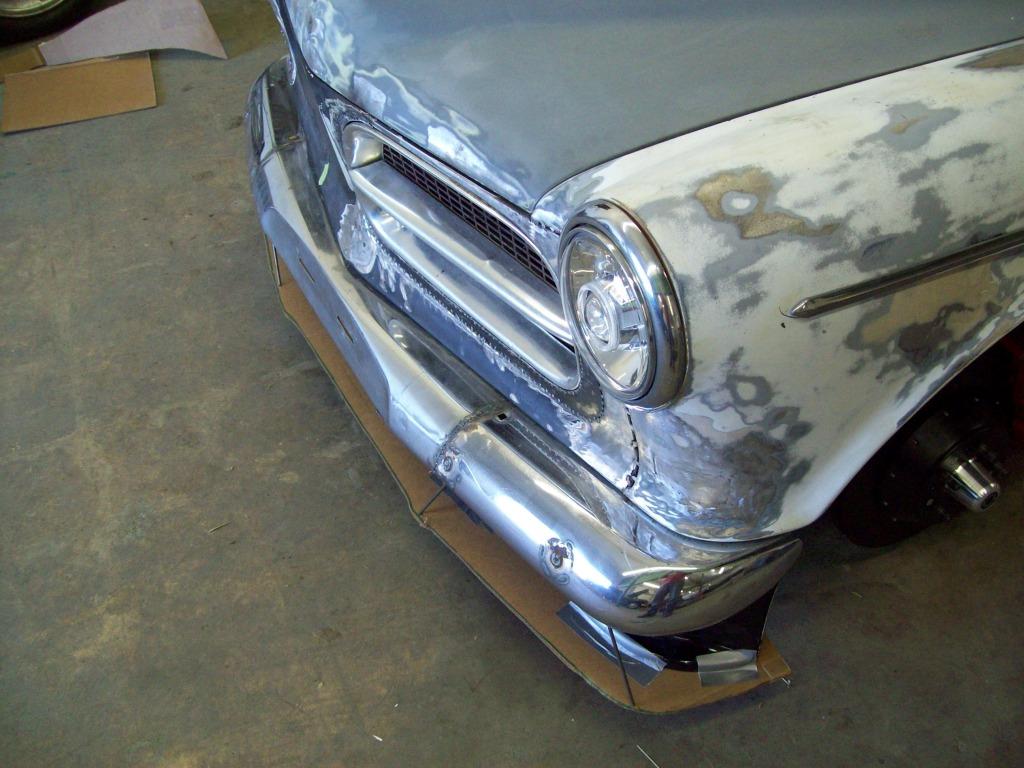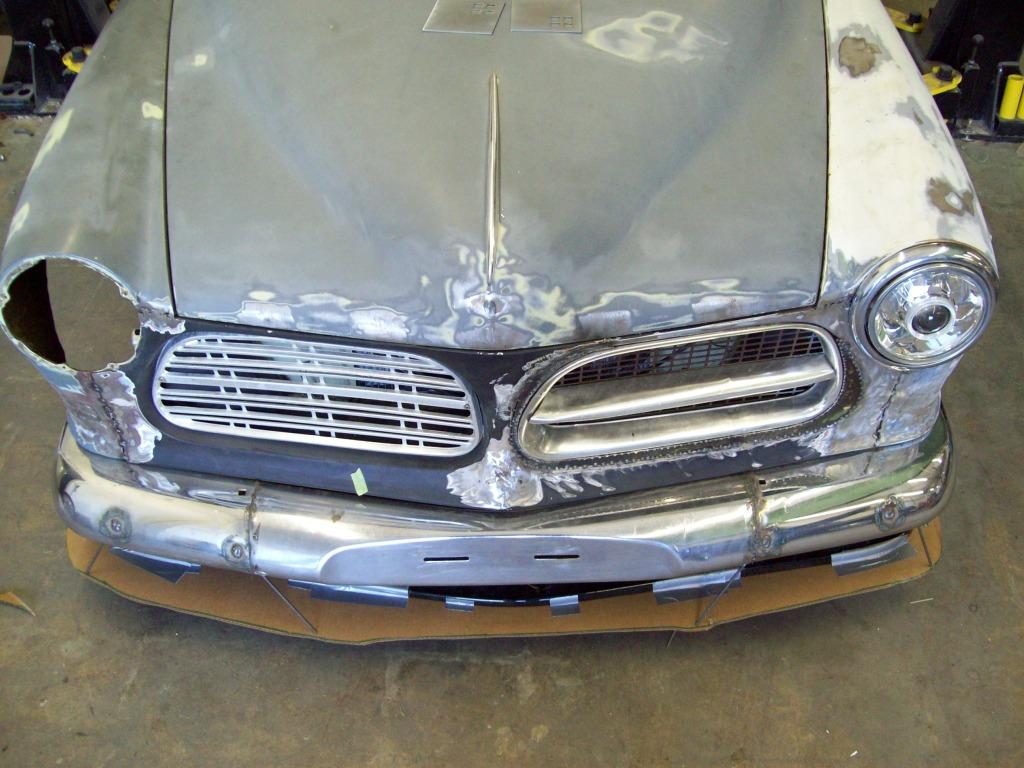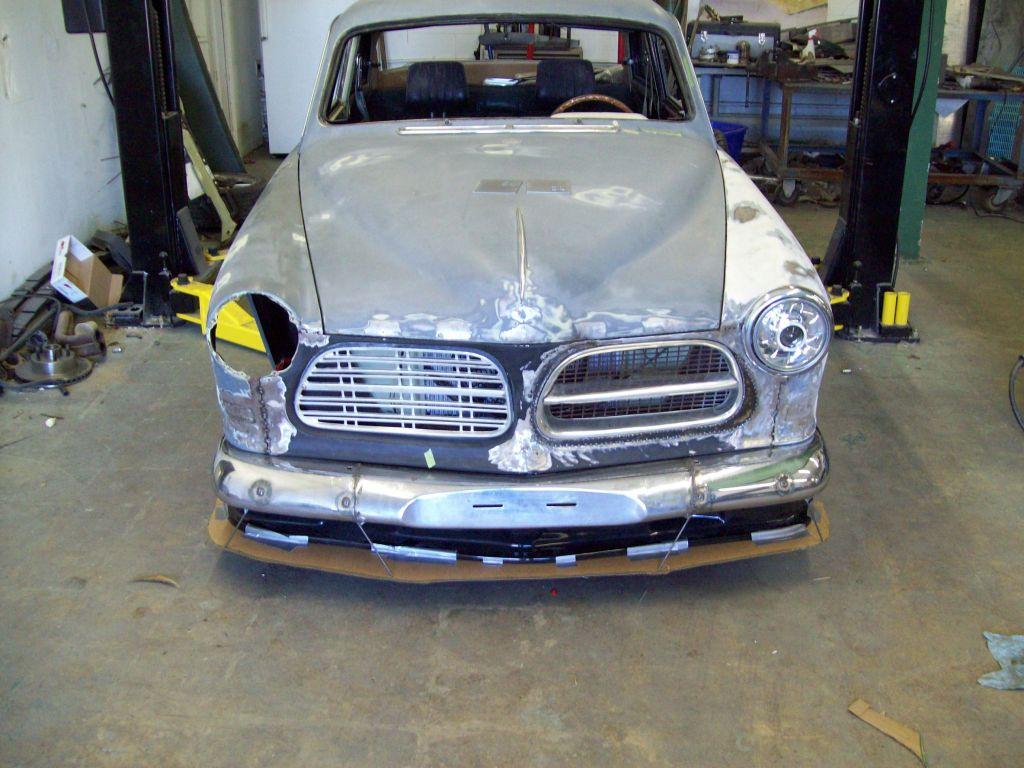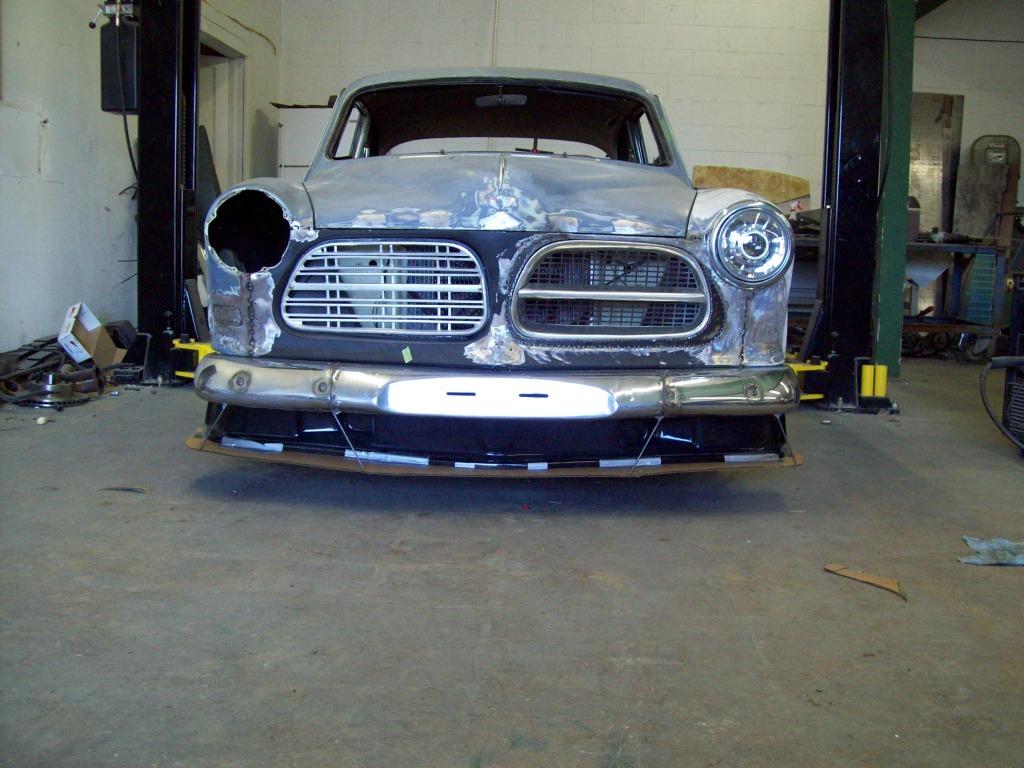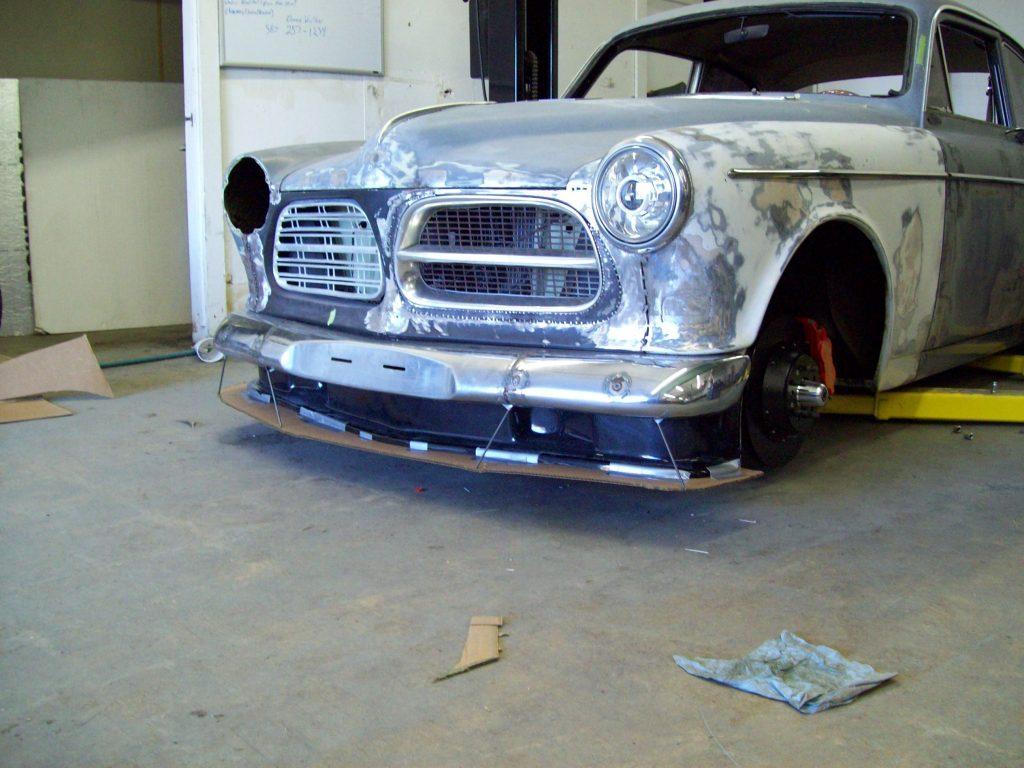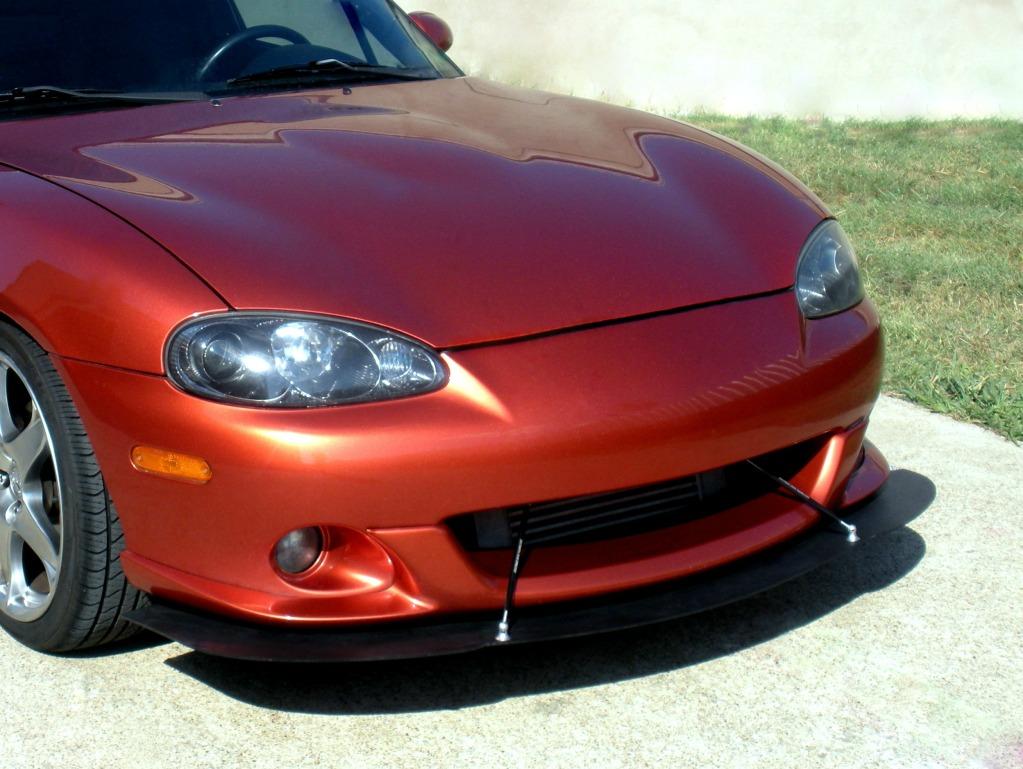 11/10/2012

I lowered the car down on the 215/35/18 front tire, and this represents the ballpark ride height, and it appears the air dam might not be that far off.. I might end up going with a slightly larger tire, maybe a 225/35, but I wont know until the wheels get here.. I dont have any wheels that will fit over the 14in brakes at this time, so the suspension is obviously not loaded, but here are a few pictures of the Air Dam at the approximate ride height.
There is a 4.5in ground clearance with the center of the air dam at this ride height, and I think that is a great start for being a rough and adjustable first mounting, so it could work out just fine. That is if the look is worth the effort of course.. It hasnt quite grown on me, but I think I am getting there, it all the cut outs and hardware works out fine.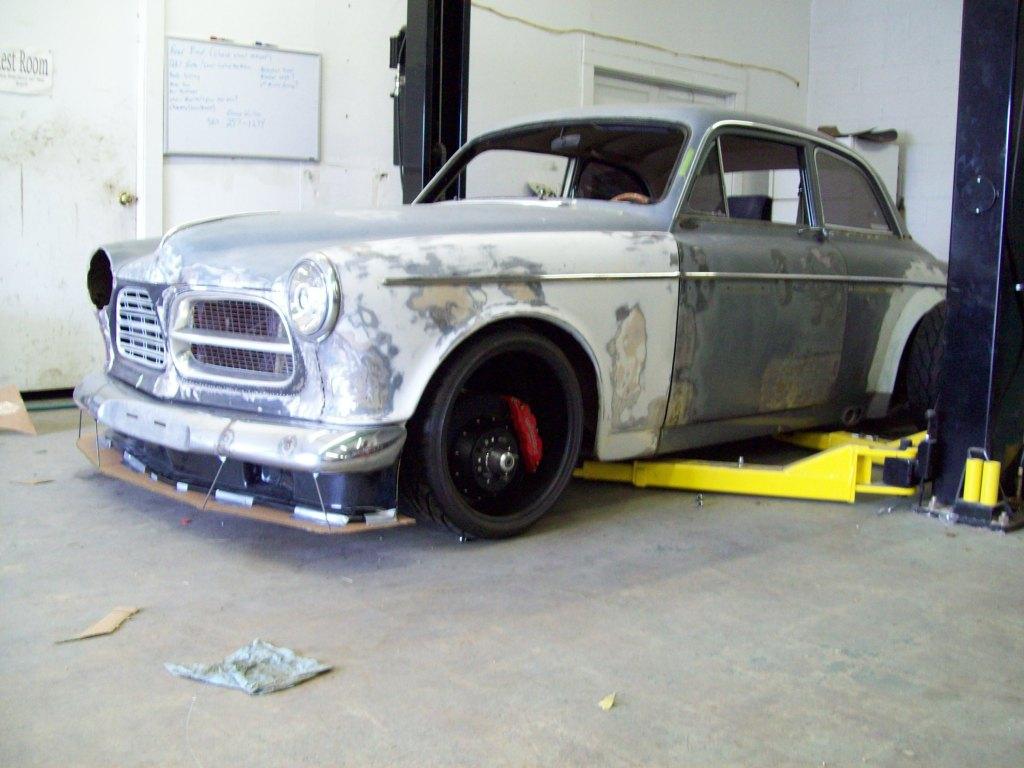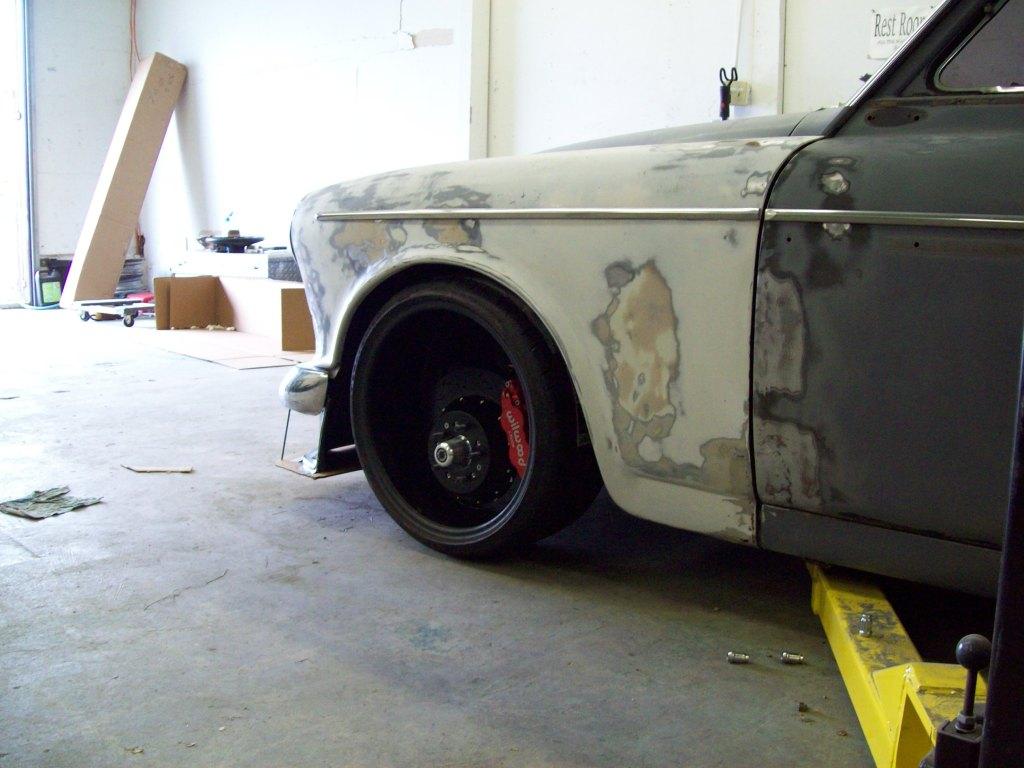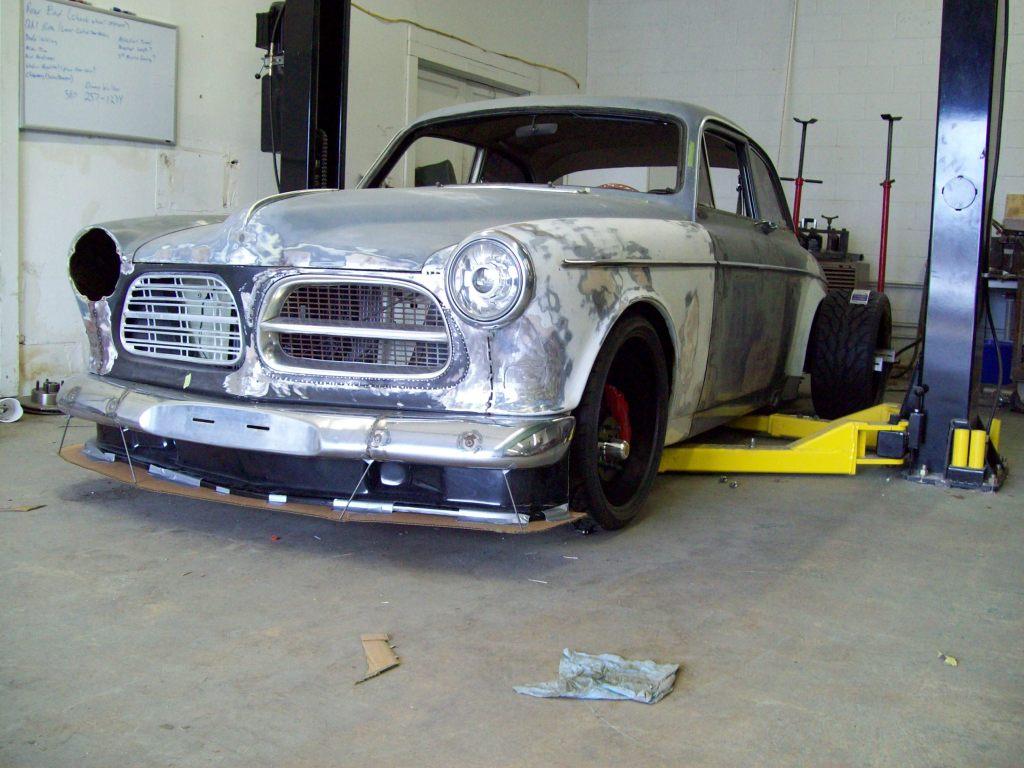 I am waiting for a few more of the exhaust pieces to make it in, but here is the X-pipe and flexible joint setup I am planning on running.. As I have said earlier, I will be solid mounting the mufflers and tail pipes to eliminate any chance of body rattle, due to the tight tolerances I have set up with the exhuast tips.
I plan running an electric dump setup for an open exhaust option, but I am going to run the dumped exhaust through the same tips, rather than just exit on the ground underneath the car. I think I have the room, and can do it, by adding a custom Y-pipe just before the mufflers, so the unrestricted exhaust can go through the rocker tips, while bypassing the mufflers..
At this time, it appears that this is going to be the bulkiest part of the exhaust, when it comes to running it back, so things should work great with a ground clearance.. This narrow exhaust setup will fit up in the center floor board relief, and shouldnt be more than a half inch below the pinch weld on the rockers, which is the lowest part of the exhaust.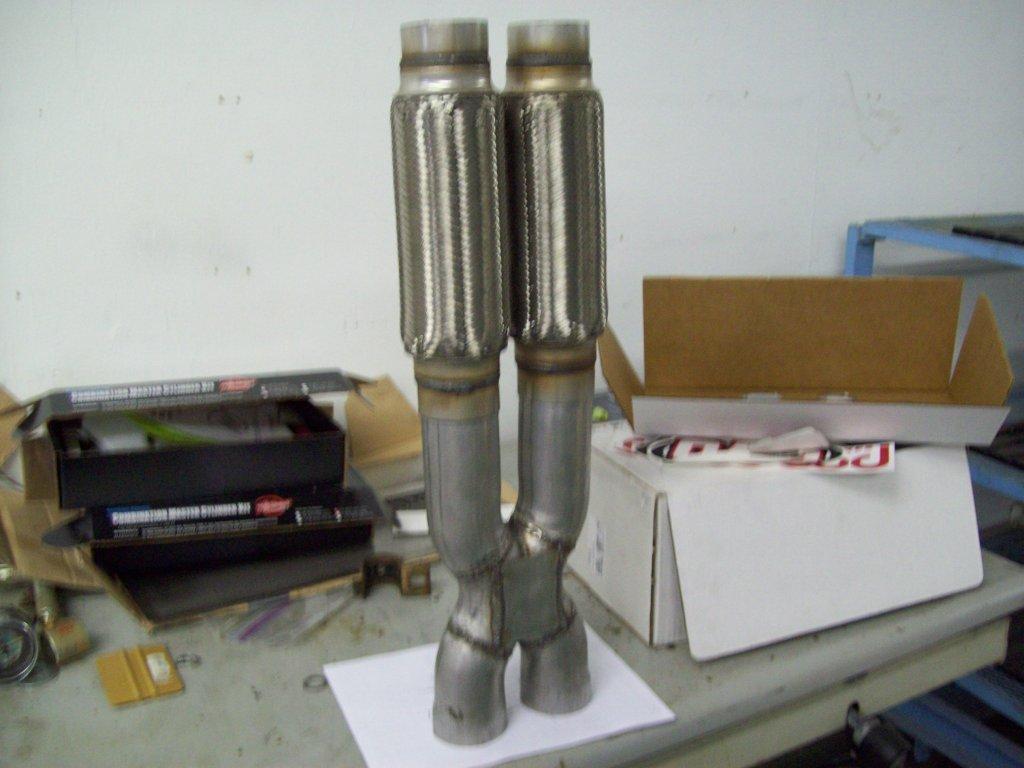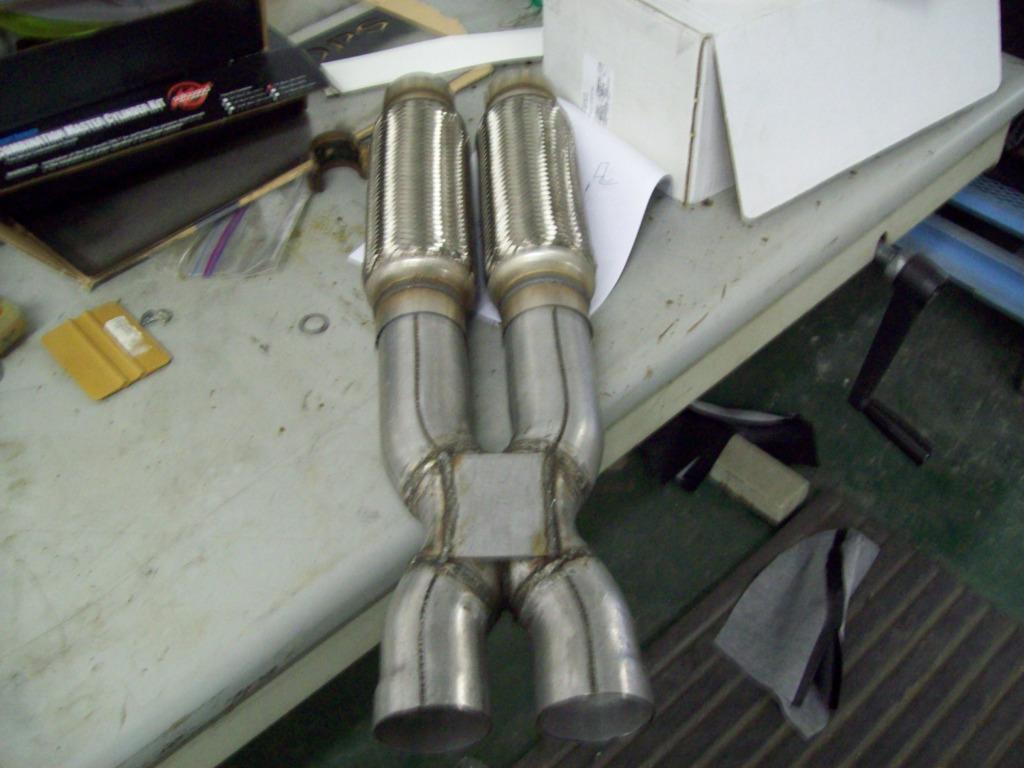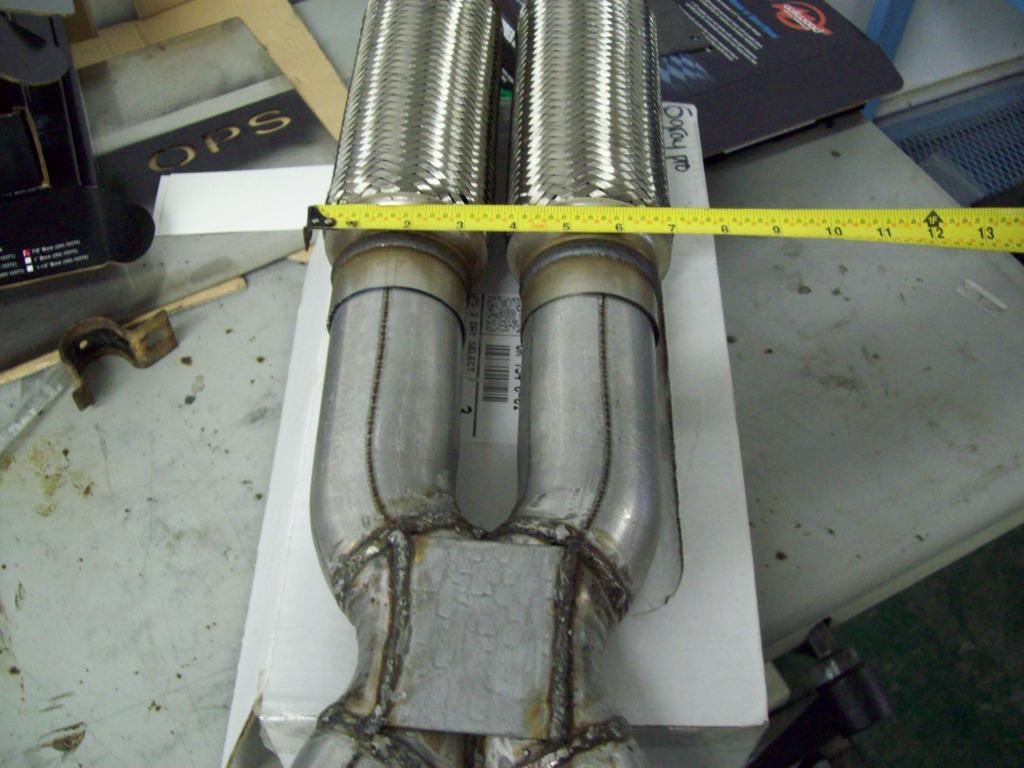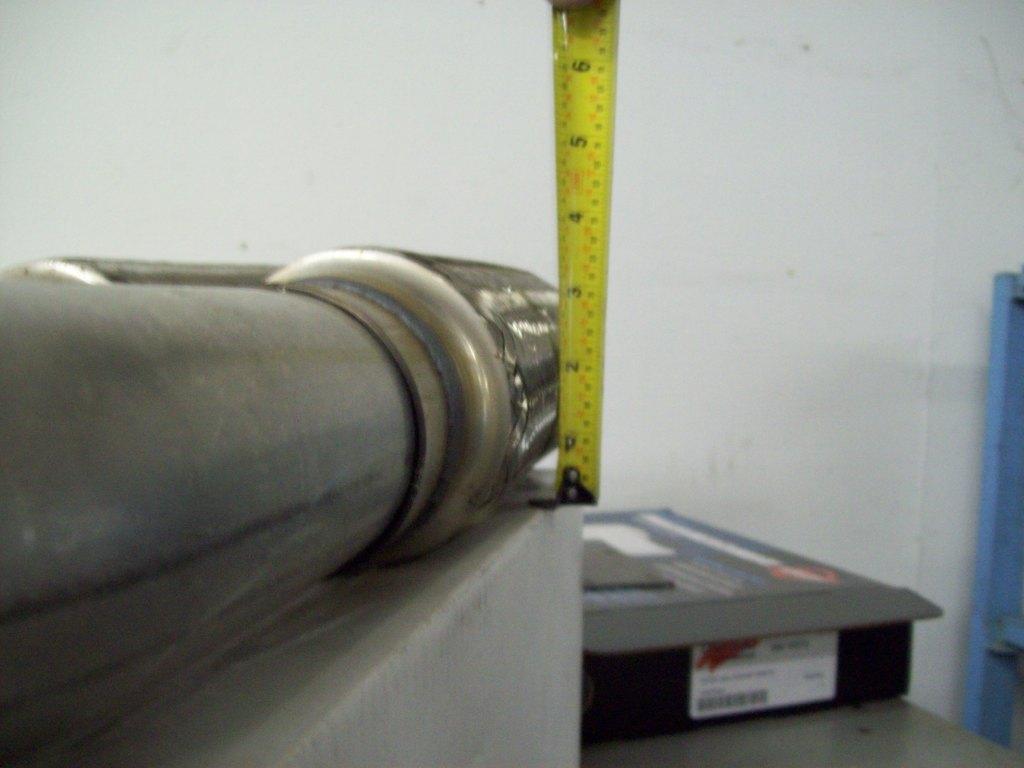 I was messing with air dam mock up a bit, and I think this will look much better.. I have extened the splitter out about 1.5in further than the bumper, and it appears to give it a bit more dimension, rather than just have the appearance of the splitter just beind cut off at the edge of the body. I have also cut out the brake cutouts, and mocked them up on the opposite side.. Once I feel comfortable all this will work, I will add the steel reinforcement to the air dam for its mounting and splitter mounting, along with make it fit the fenders better.. I will not blend/bond this unit into the body, because I want to be able to remove it and service it at anytime.. I also dont want any ground clearance accidents affecting the body of the car, so it will definitly have to be a seperated piece.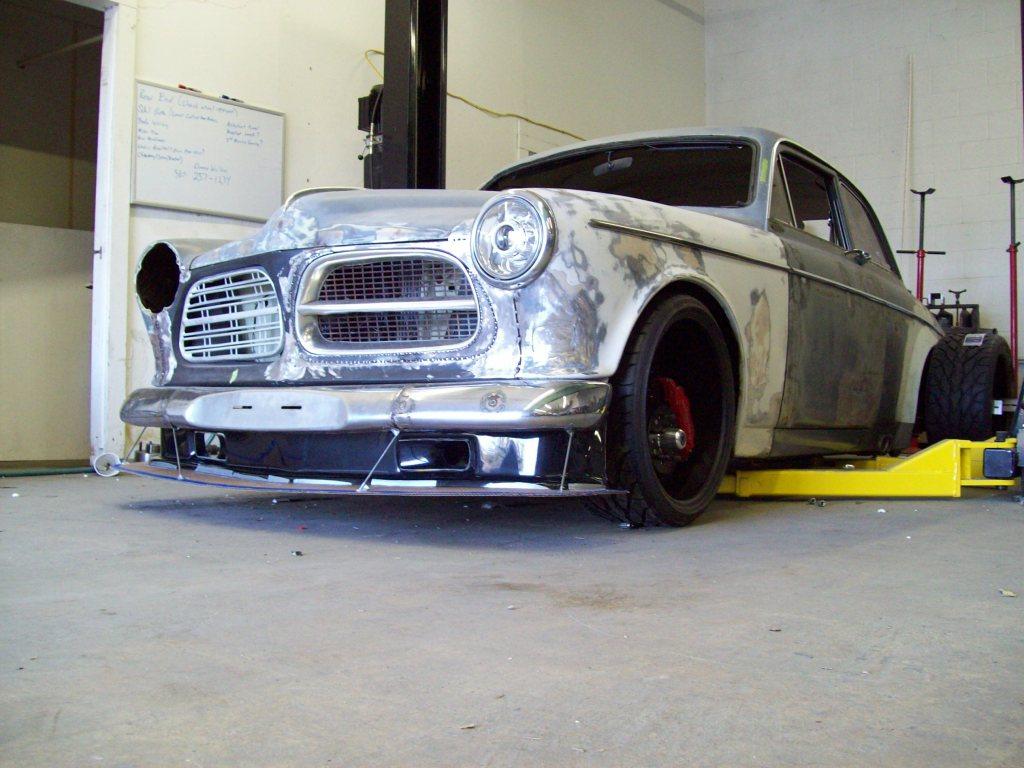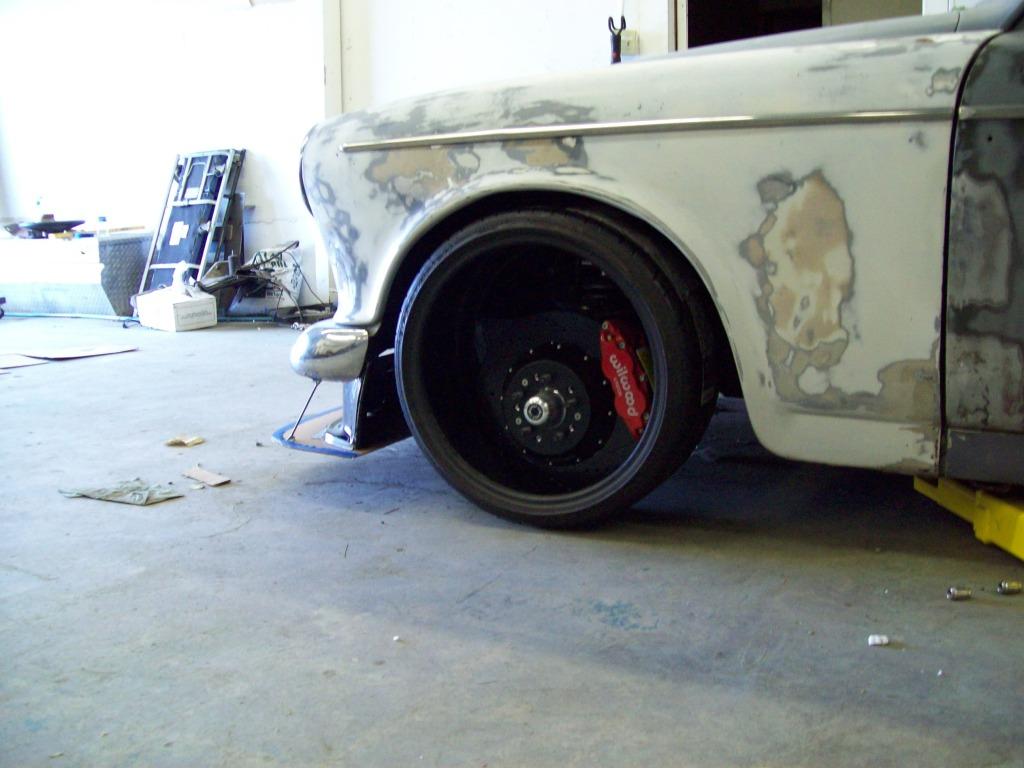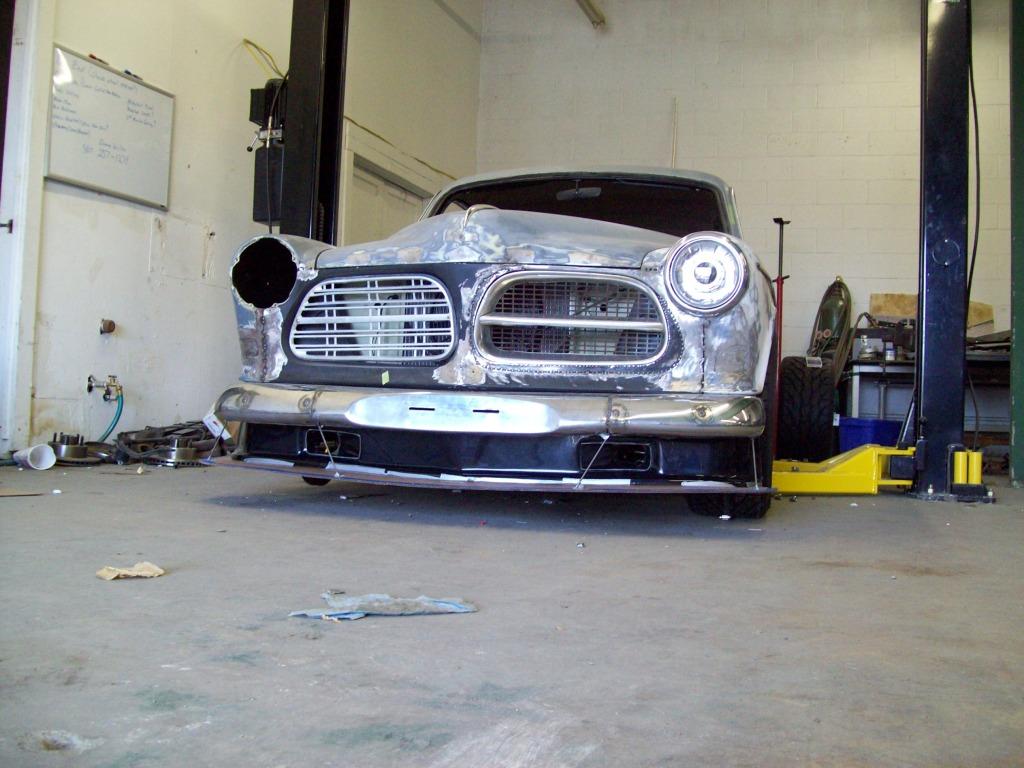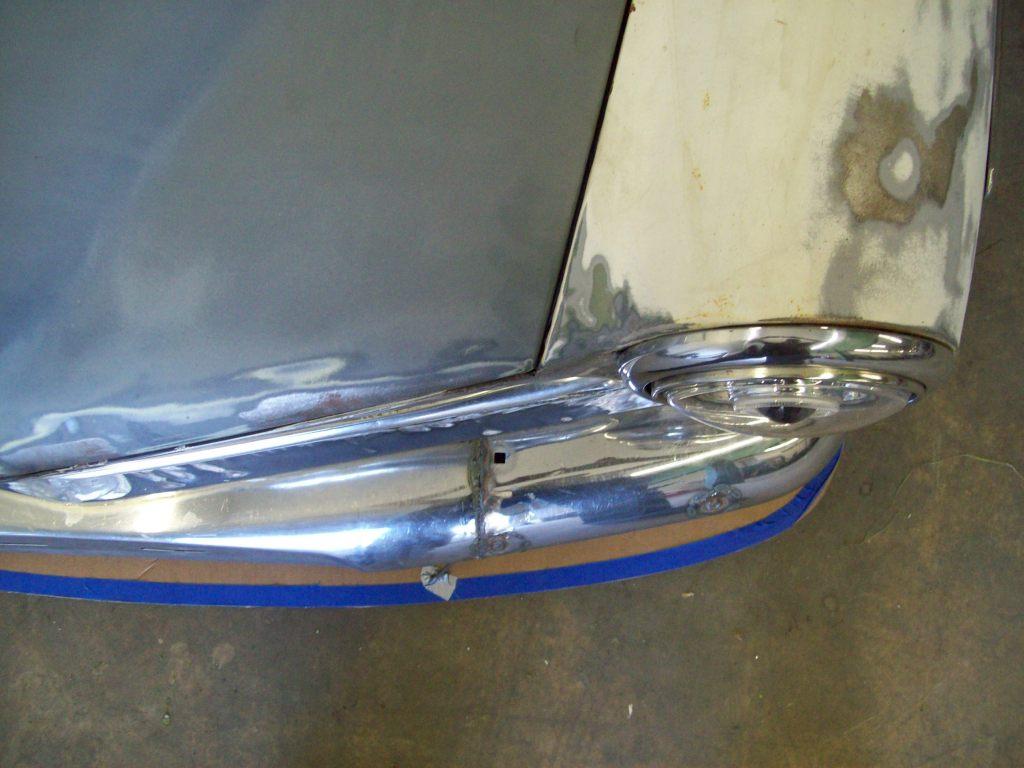 11/12/2012

The wheels are getting closer to being completed, so I can finally set this car back on the ground. I dont have any wheels that will fit over the 14in/13in front and rear brakes, so I cant wait to get them in.. You can see the custom logo'ing that is being done, and along with that, the center caps will have the Swedish Ops (Special Builds Division) logo.
After all that is done, they will then be done in a Brushed Aluminum finish and clear coated, for that Unfinished Machine look the rest of the body is going for..
All the cool stuff should start coming in shorlty, so I will have some great update really soon..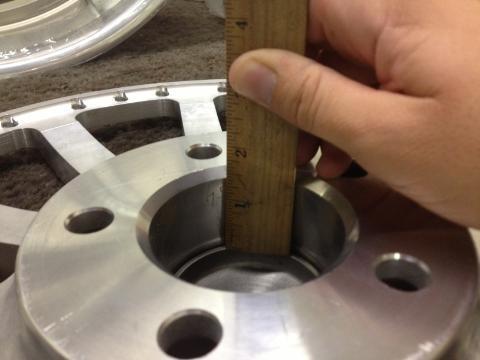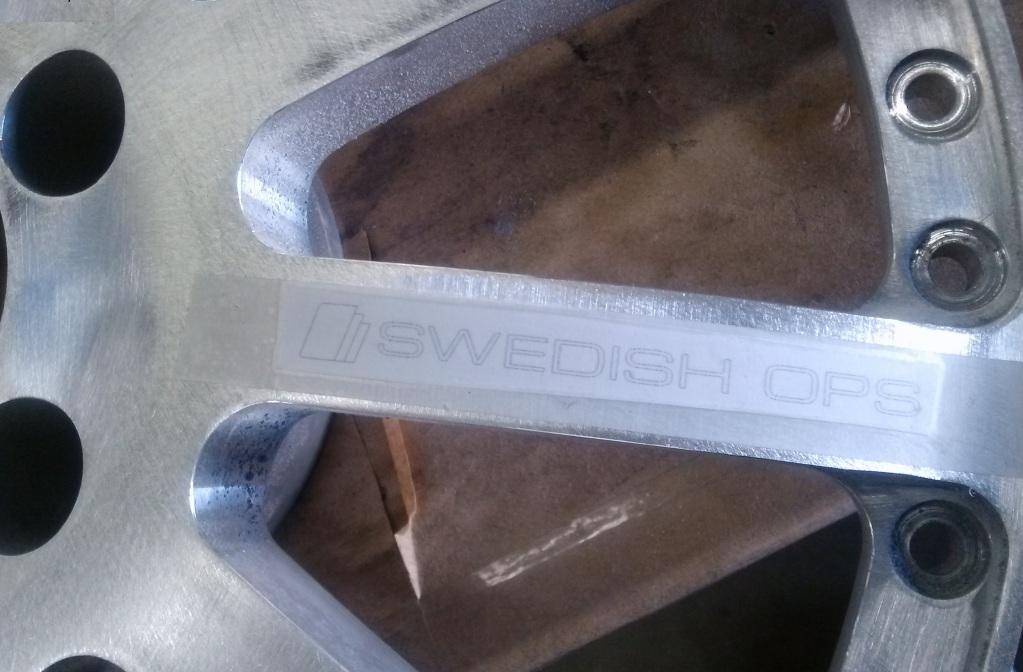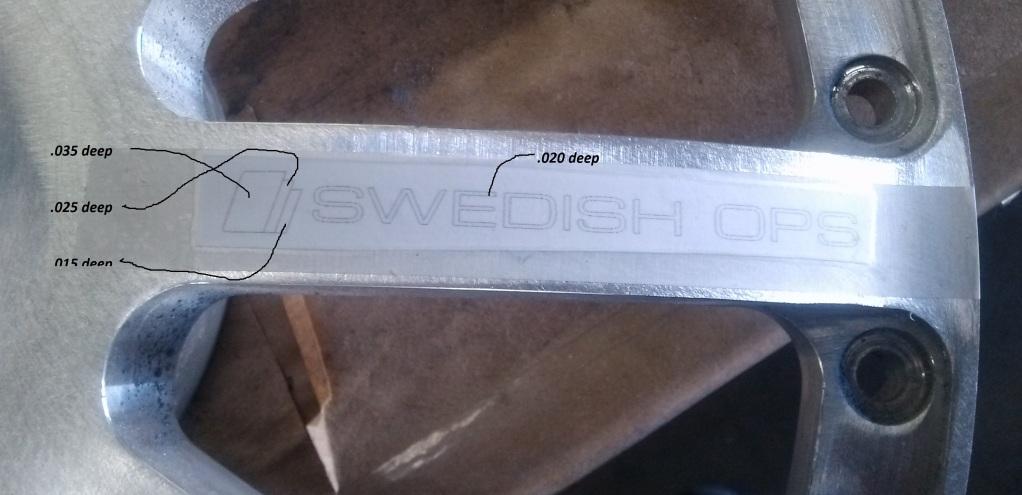 11/13/2012

Got a delivery today.. It came fully accessorized and run/PCM tuned, so it is basically turn key at 538 horsepower LS6, so look out.. LOL The standard Swedish Ops (Special Builds Division) car will be a 375 horse LS1, which is more than adequate for the job.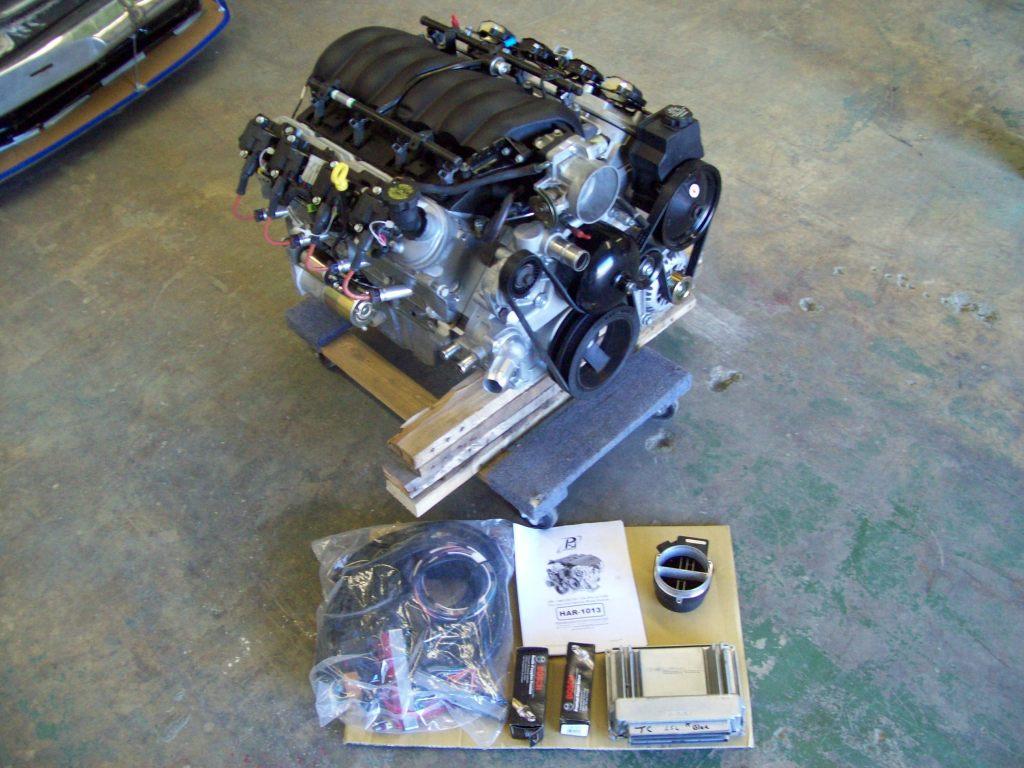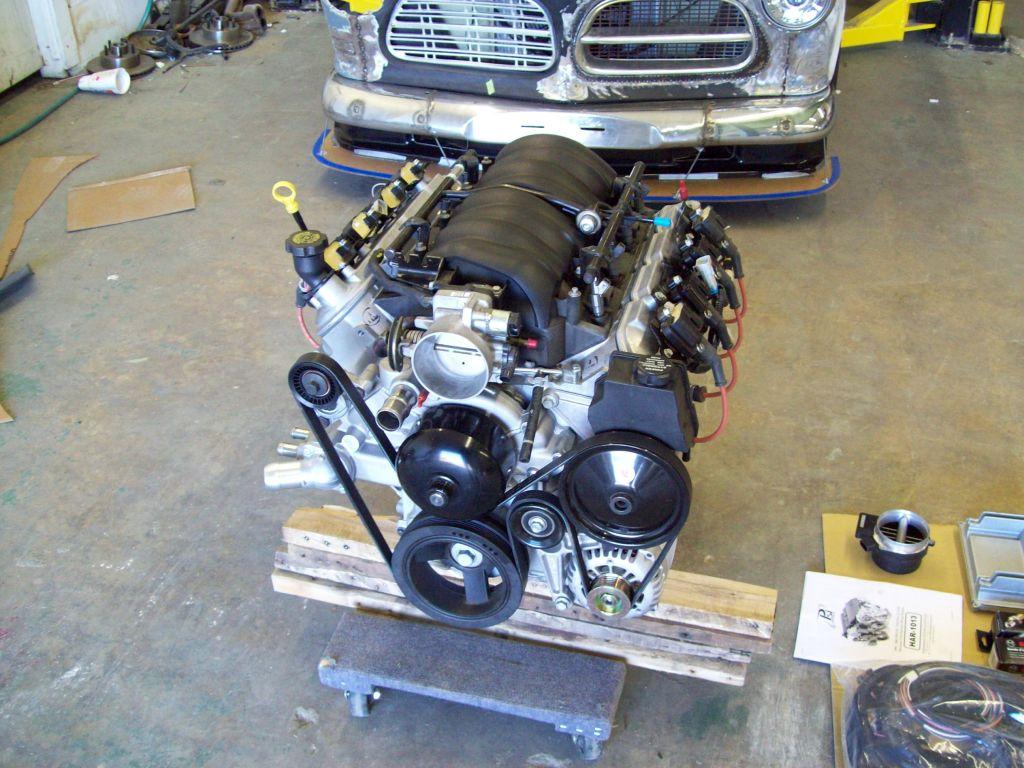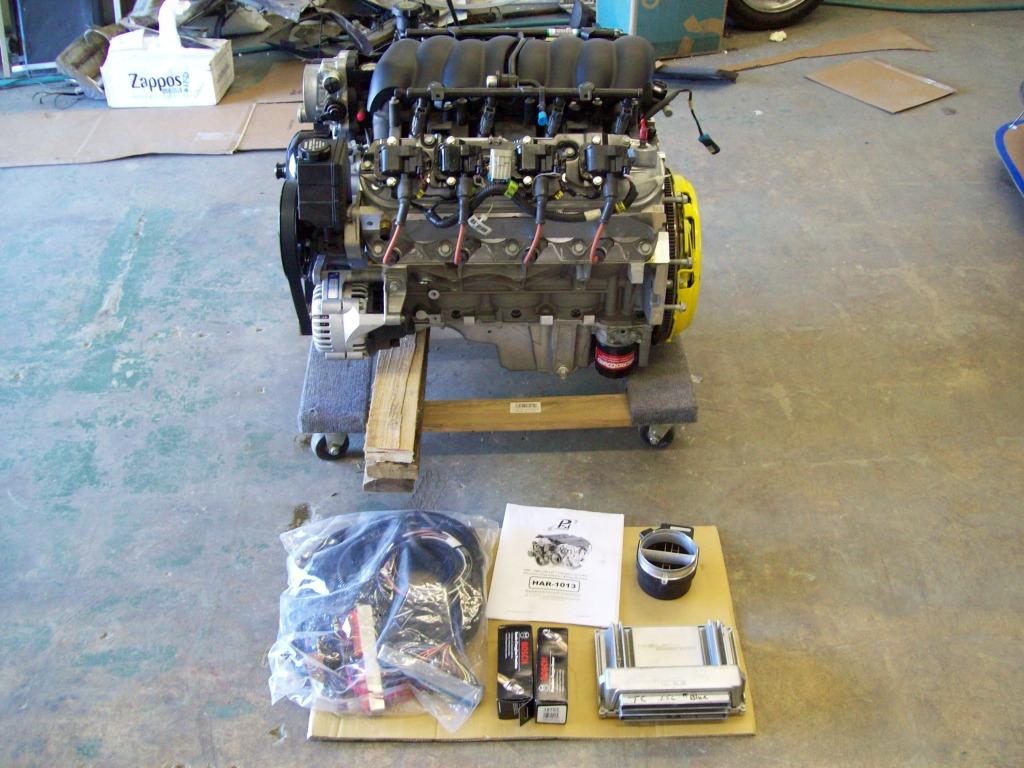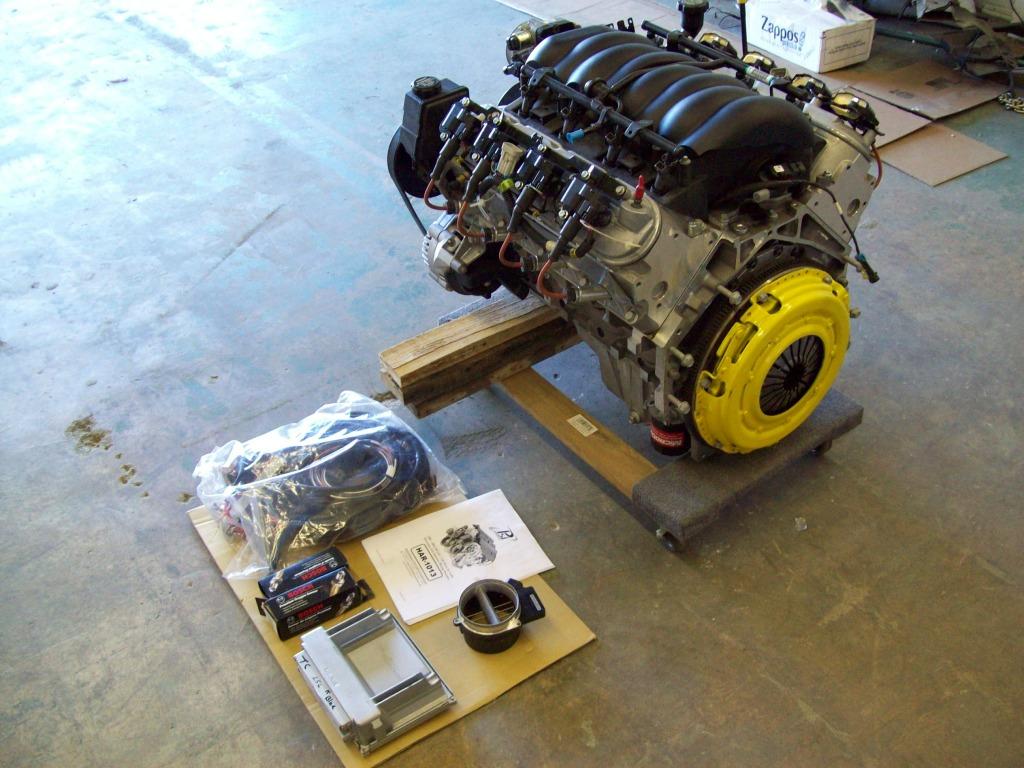 11/16/2012

Got a couple of items in today... I recieved the uncoated version of the Swedish Ops/Sanderson LS Conversion Headers, and they came out pretty nice.. They will not be offered in stainless, but will come with a coated option. As you can see, the spark plugs have great access, so maintenance and tune up will be very easy.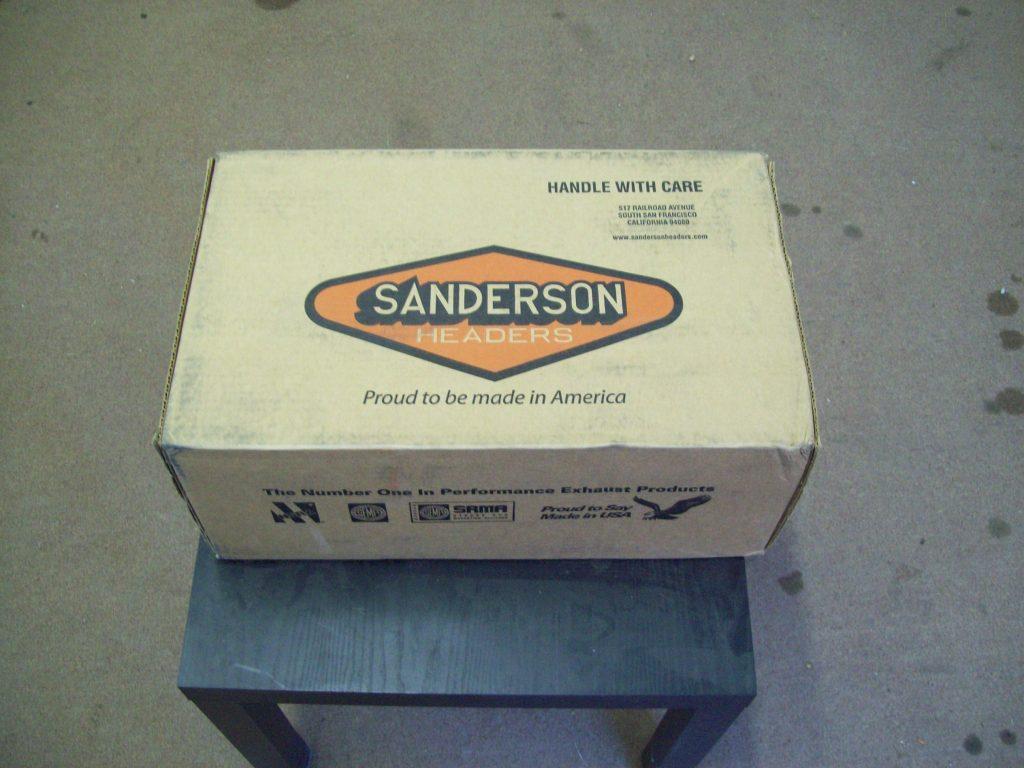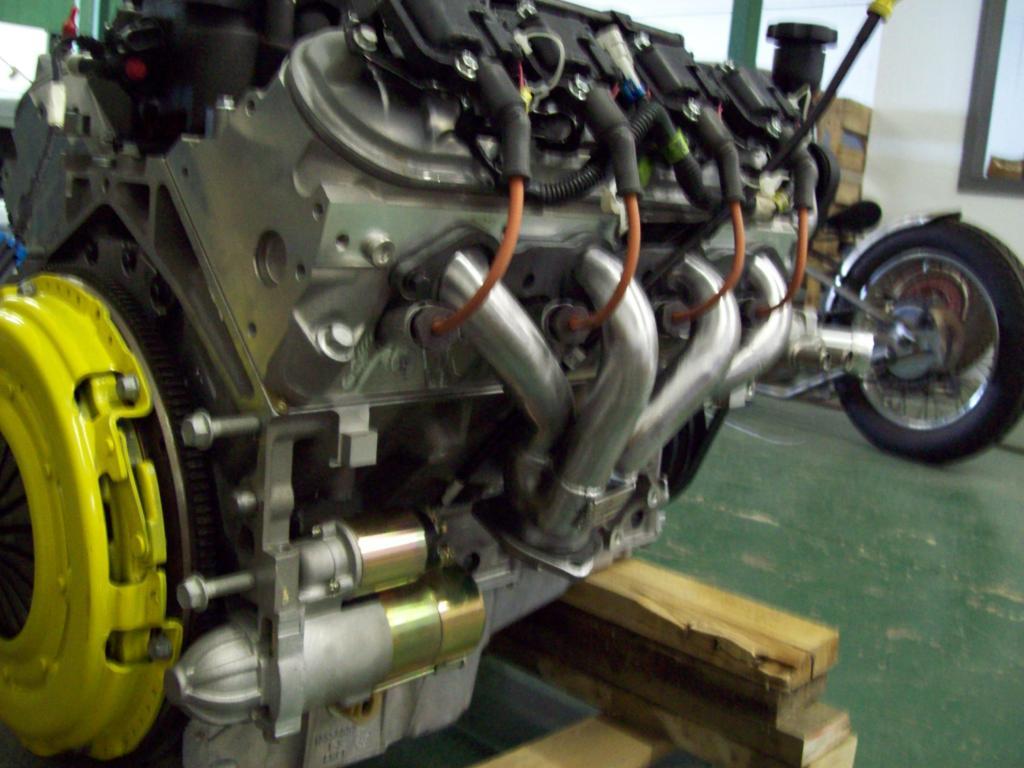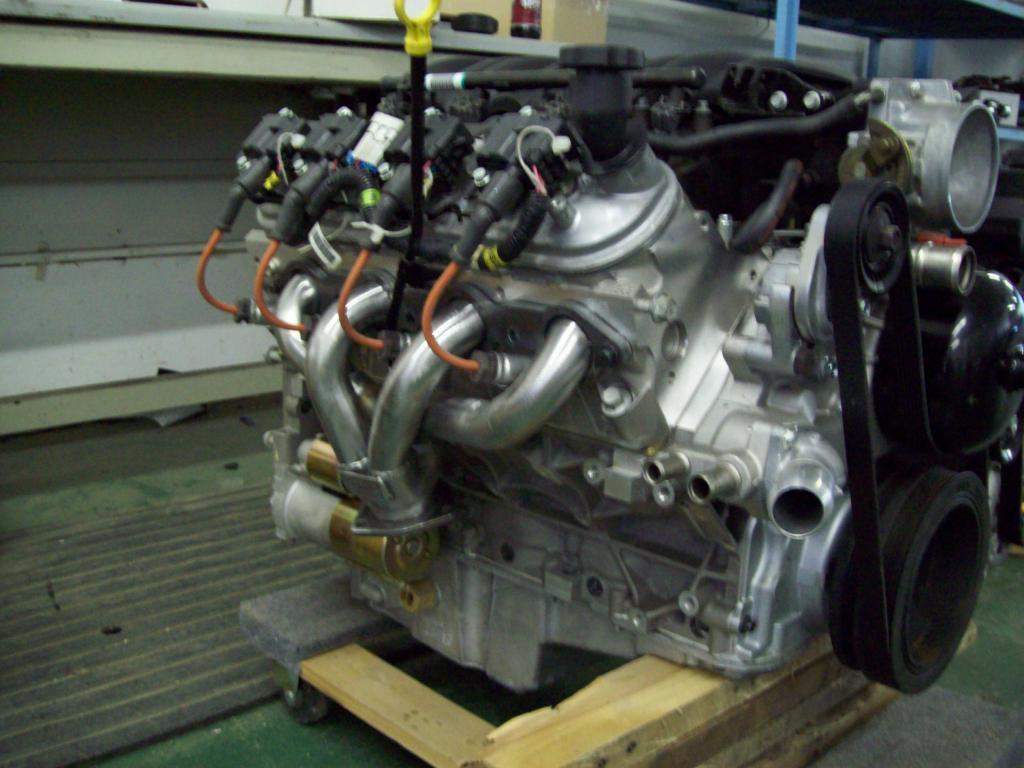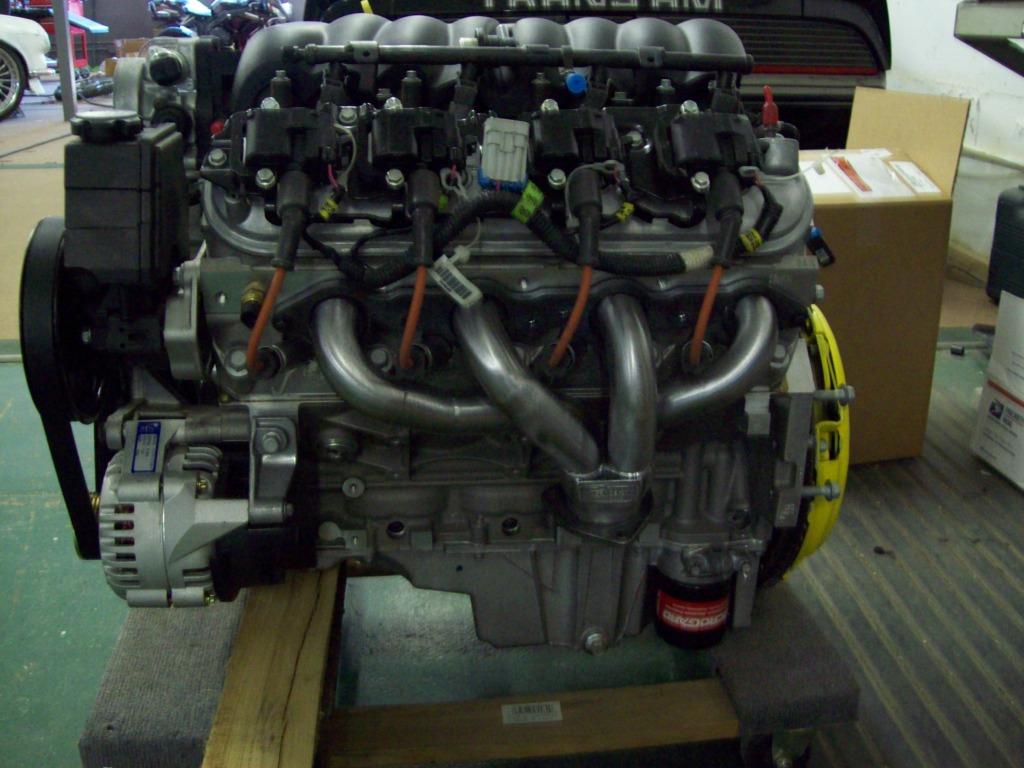 Here you will see the final production Swedish Ops/Speedway Engineering Mod-Light 9in rear end assembly. I have the 13 Wilwood brake kit attached to it, and it is complete with an emergency brake set up.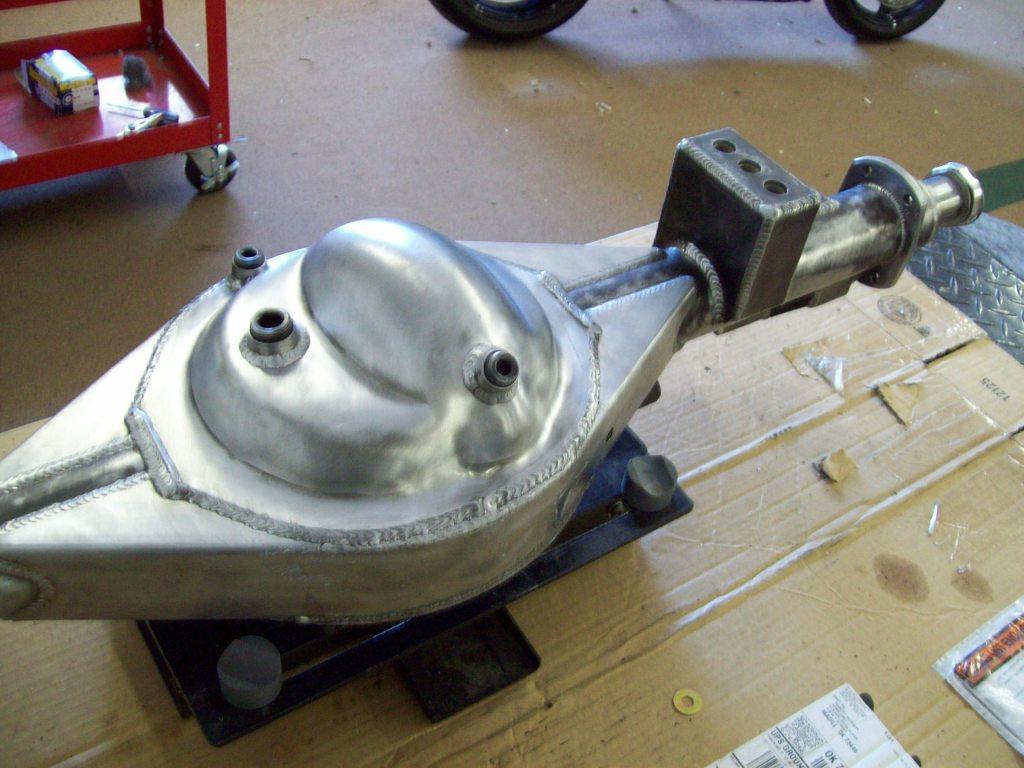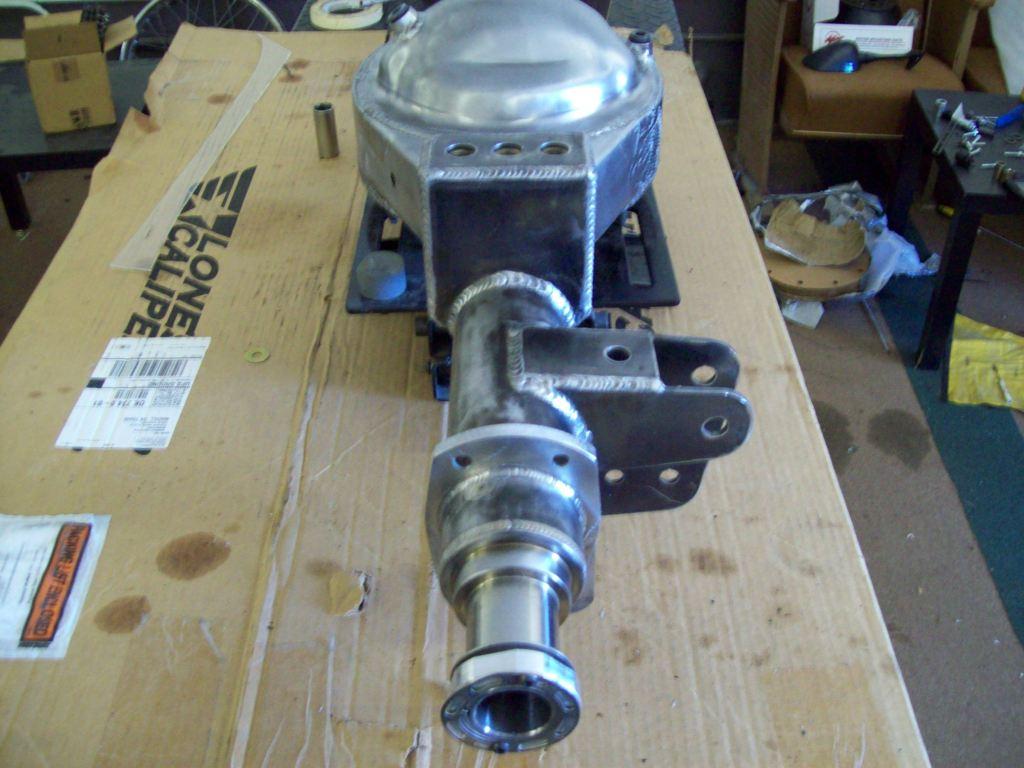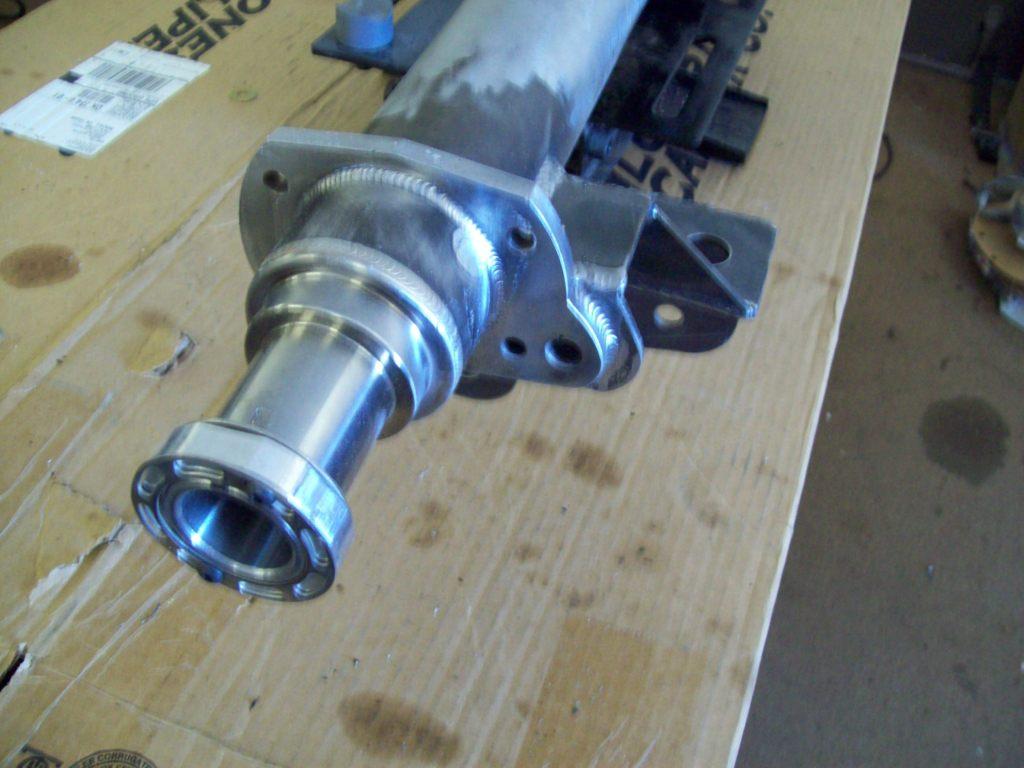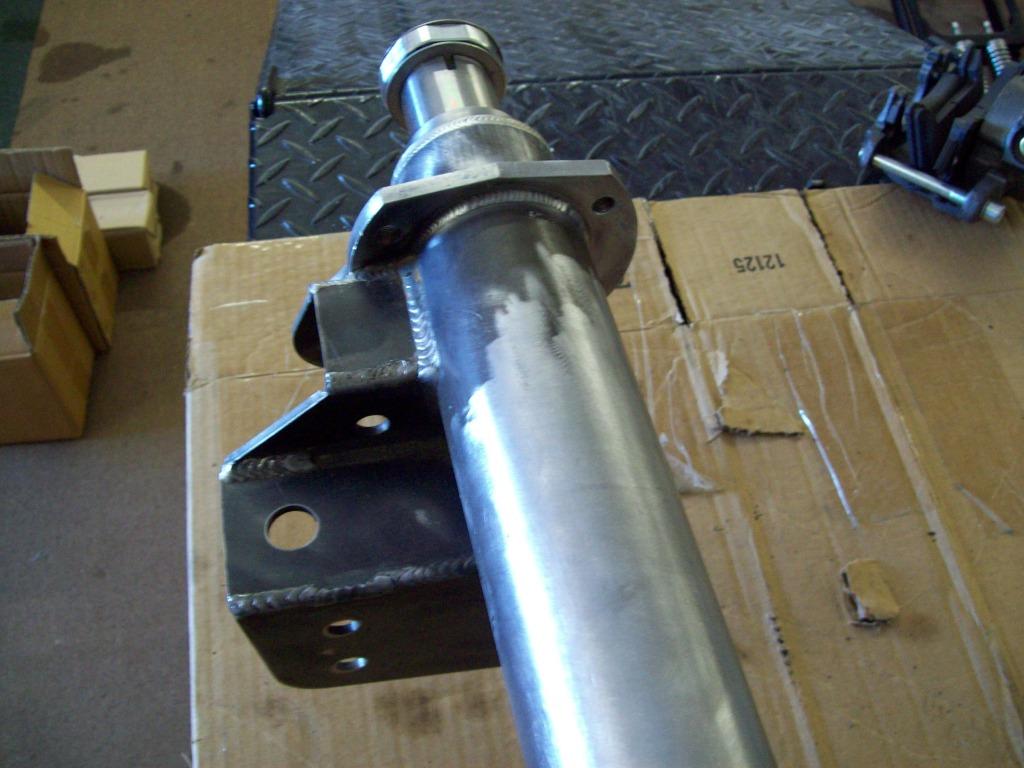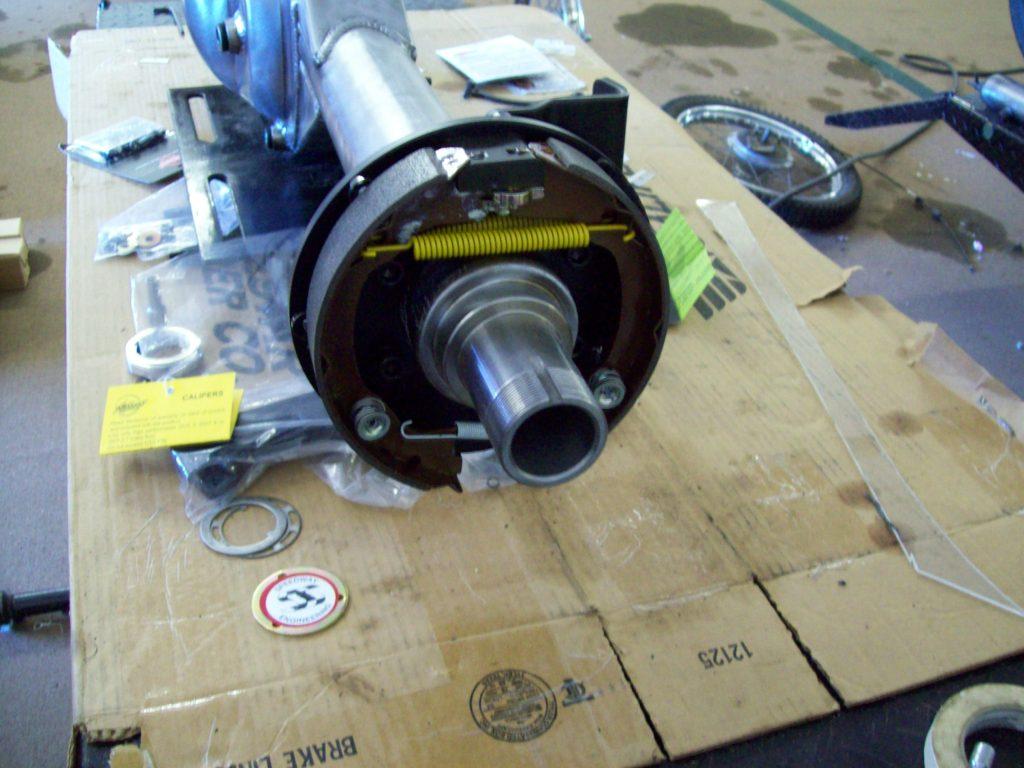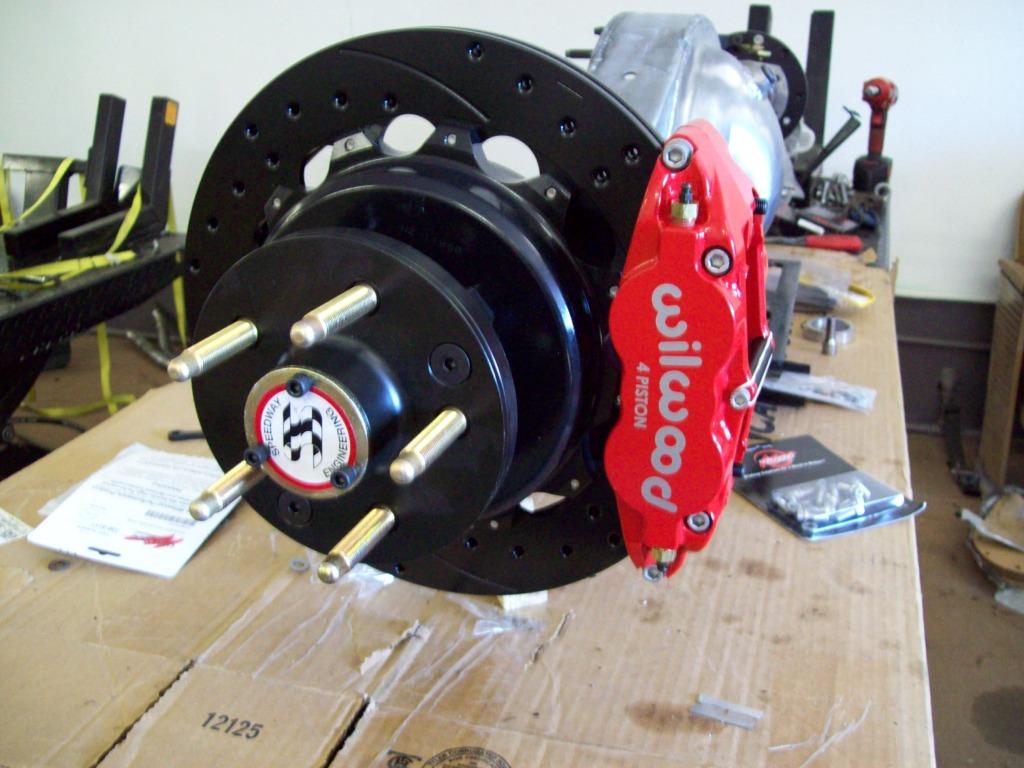 11/17/2012

I tried the production rear end assembly today, and it all looks great. I didnt button everything up tight, because it will have to be removed for powder coating, right after I get all the rest of the car buttoned up.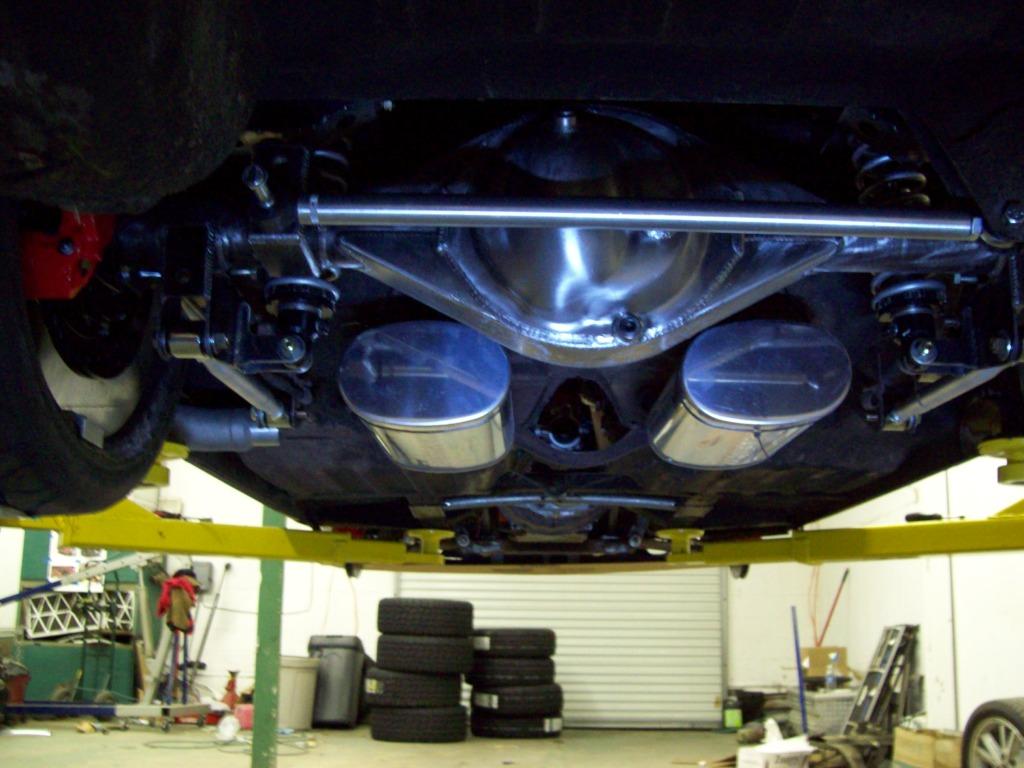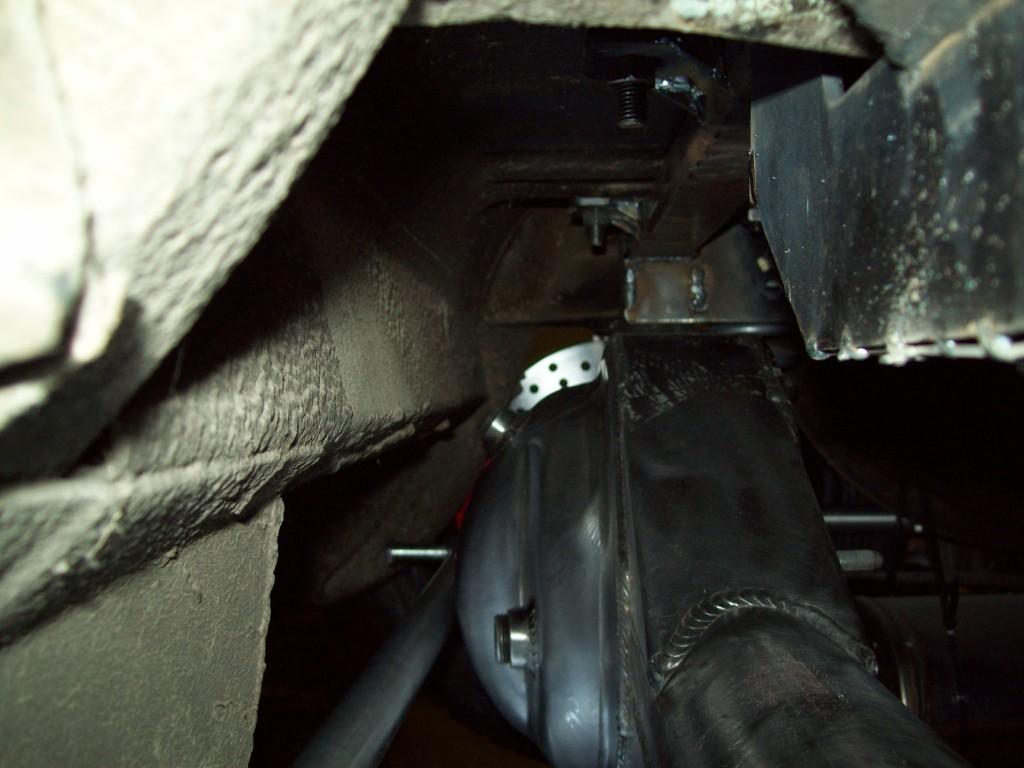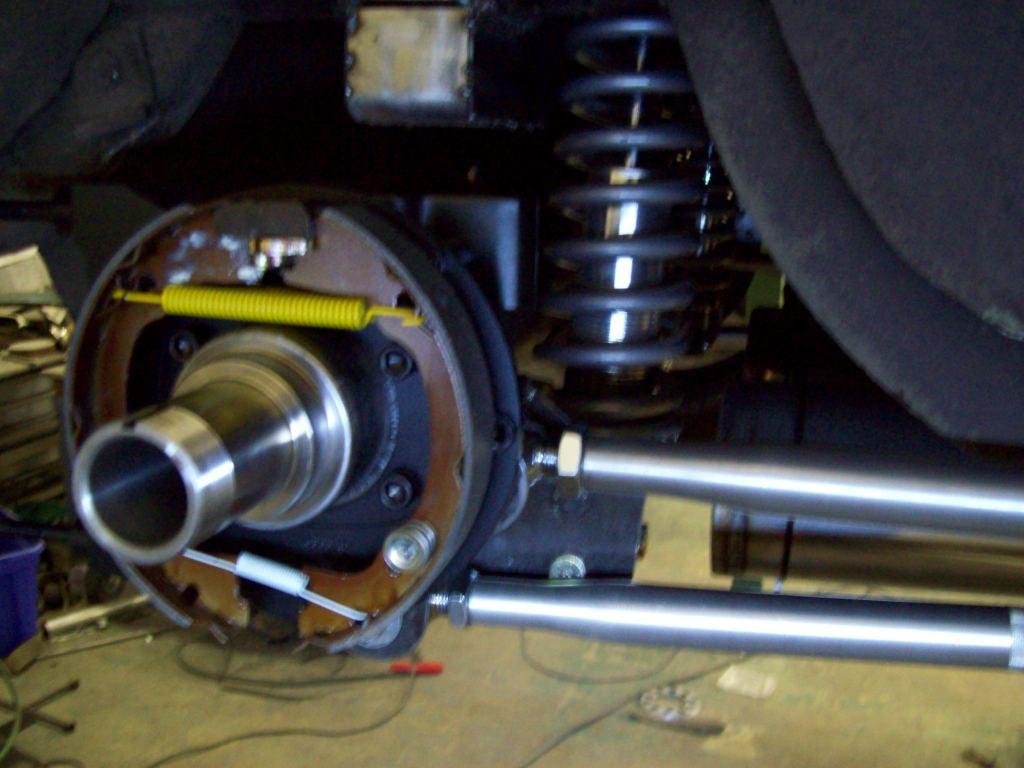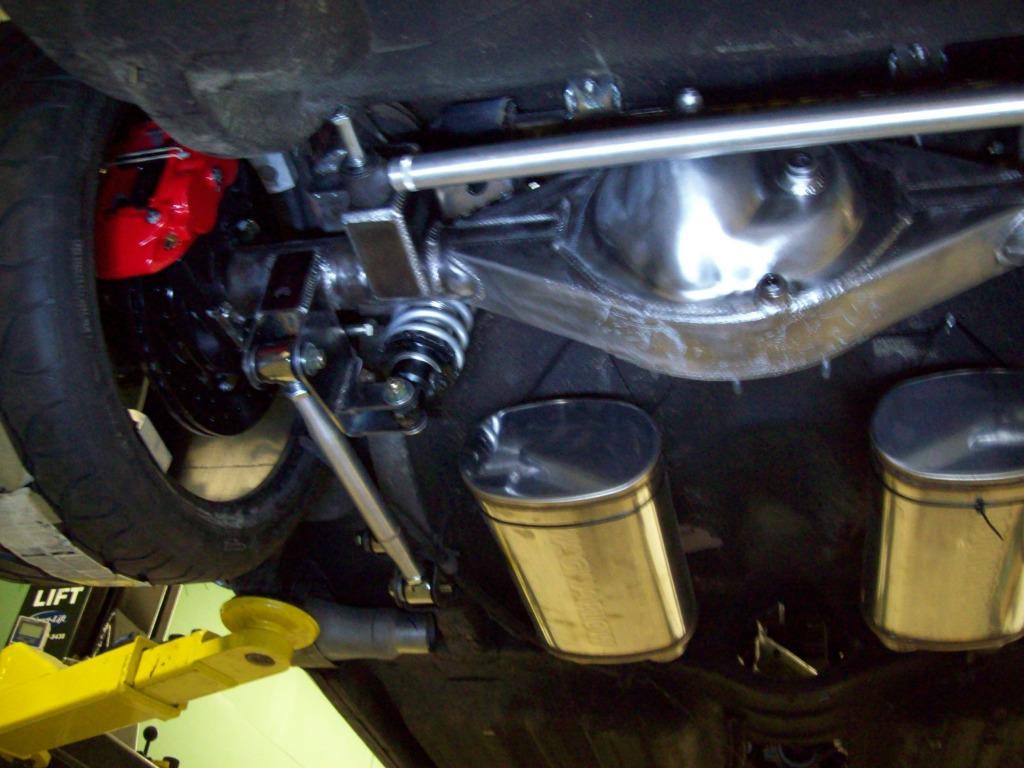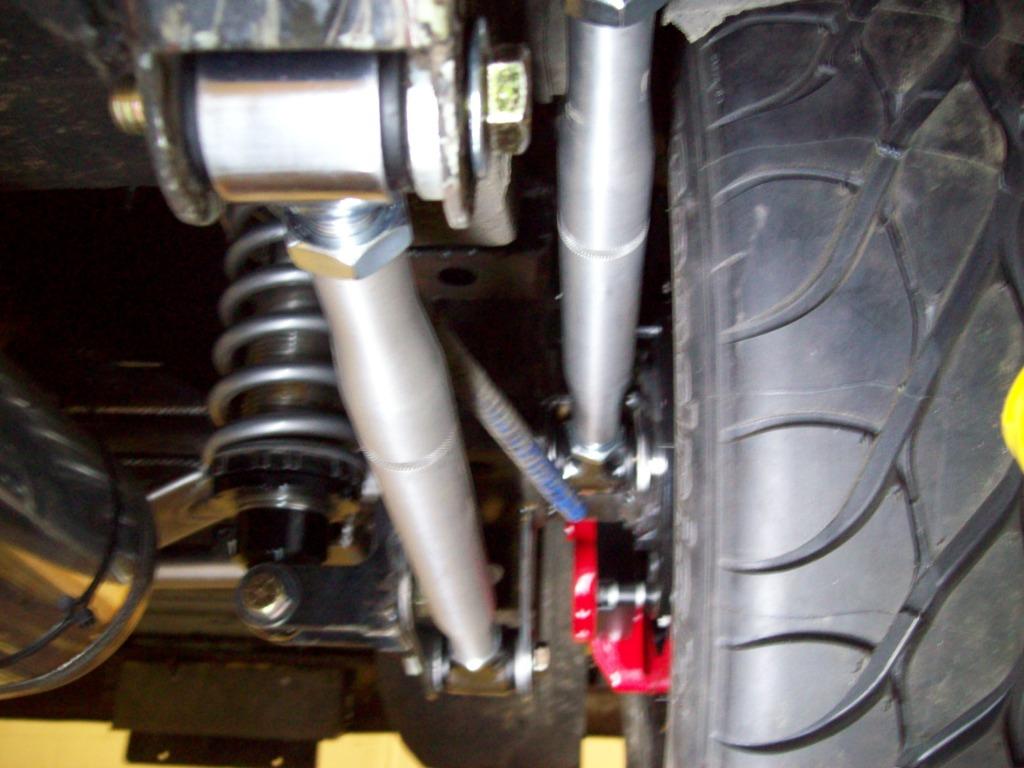 I have the offset of the wheel about dialed in, and I think the flares are going to work out better than I had hoped.. I havent finished them out yet, because I wanted to make sure they wouldnt need any tweeking for the final production rear end assemblies. These pictures are at a slightly loaded ride height position, sort of like you would have someone sitting in the back seat, or a load in the trunk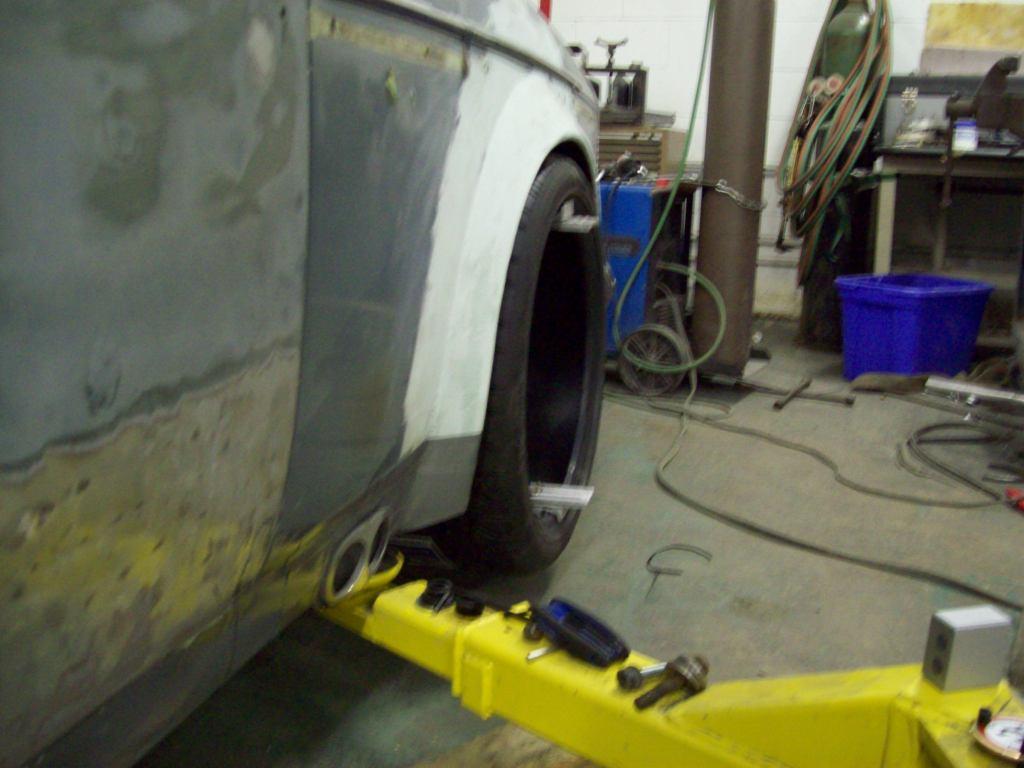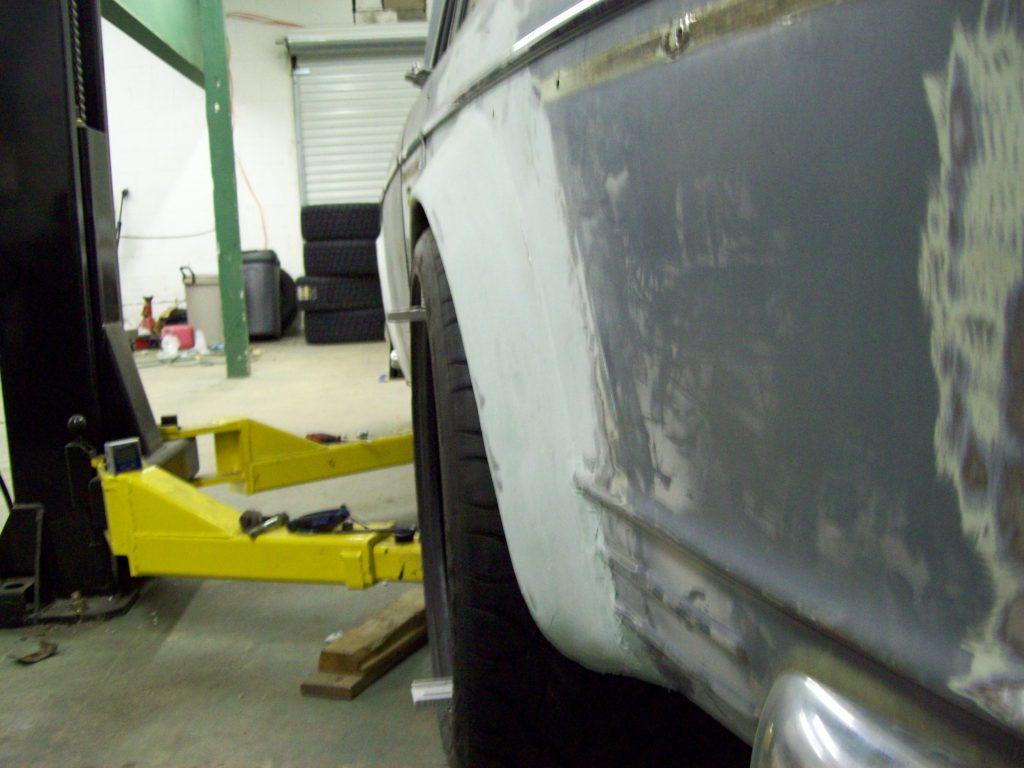 The final header tweek looks like they will work out perfectly, so we will begin final production on these also, and they will be alot cleaner looking bare metal or coated header, than what is pictured here. Keep in mind, these headers drop in from the top, after the motor is already installed, so there isnt alot of the typical header installation issues.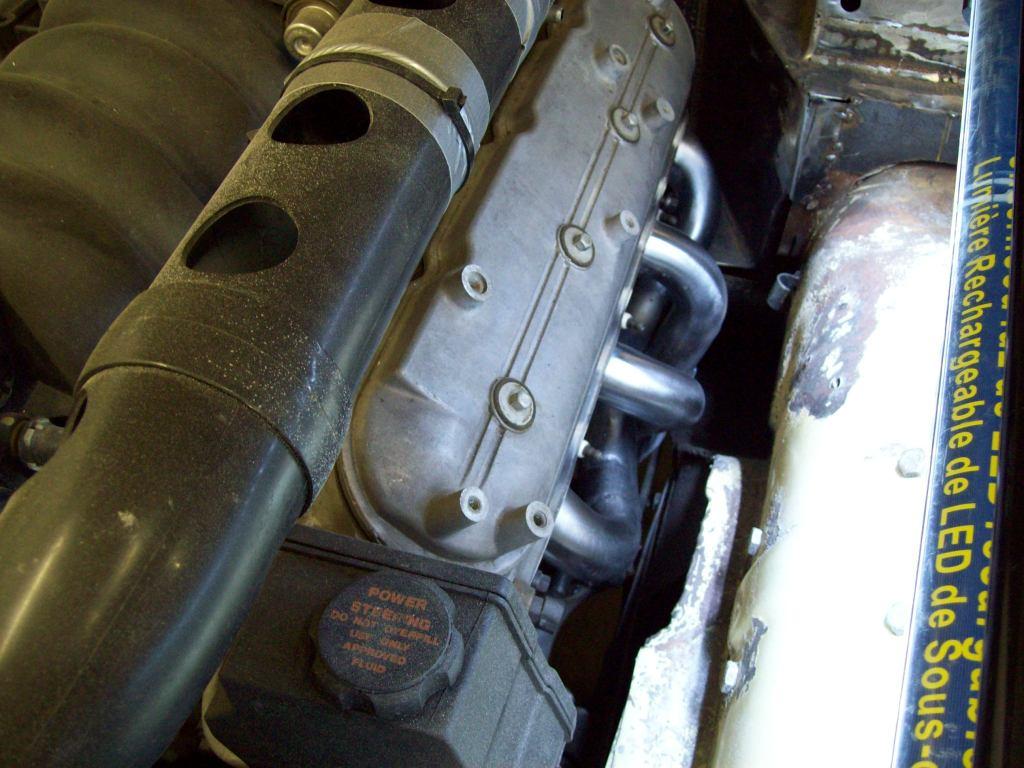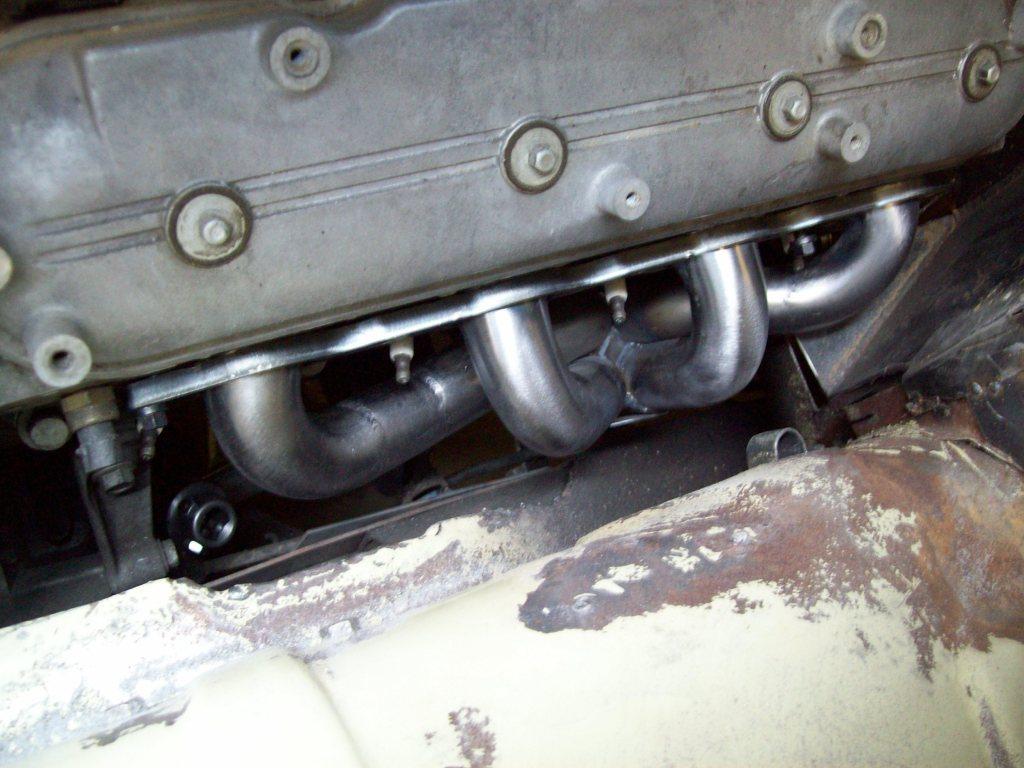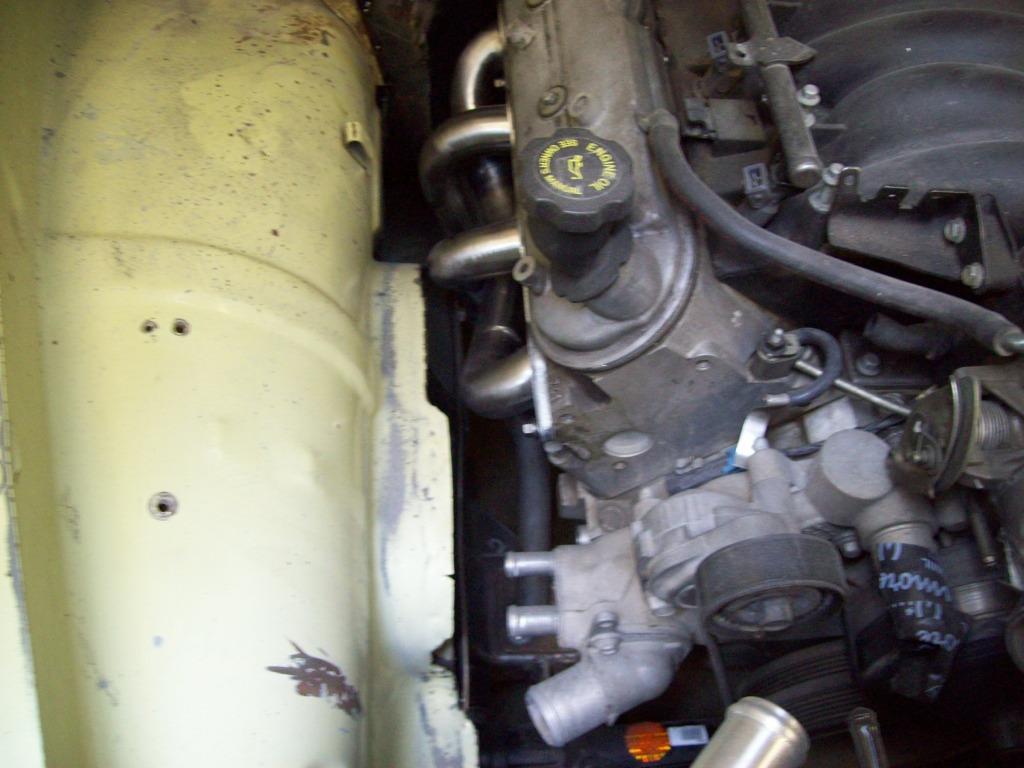 Now that these items are dialed in, I can start the firewall kit install and do all the finish welding to the rest of the car, so it should be full steam ahead now.. I cant wait to get the new motor set in, with all the engine bay welded, cleaned, and prepped, because it will finally feel like progress is happening.. There are so many behind the scenes things going on, and now that they are almost at the end, production on all the cars should be a breeze in the future.


11/19/2012

Here are some pics of some of the new motor set in, and with some of the finish welding on the firewall body, and all looks pretty good. I cant get good shots of the headers that will show the clearances, but there is plenty off room.. The passenger side pictures looks like the headers are right on the body, but they arent, and they drop in from the top with no issue. There is plenty of room for engine torque, along with servicing.
You can see that there is plenty of accessory room in the front of the motor, along with plenty of room behind, so you can reach all the bellhousing bolts along with other needs like wire routing.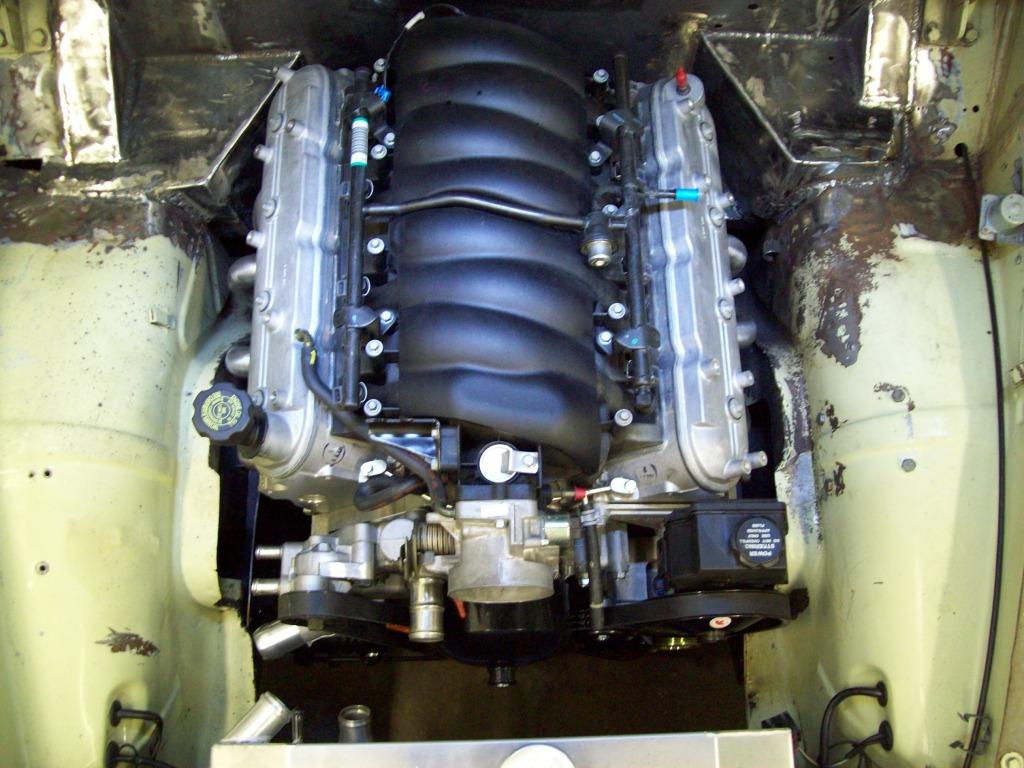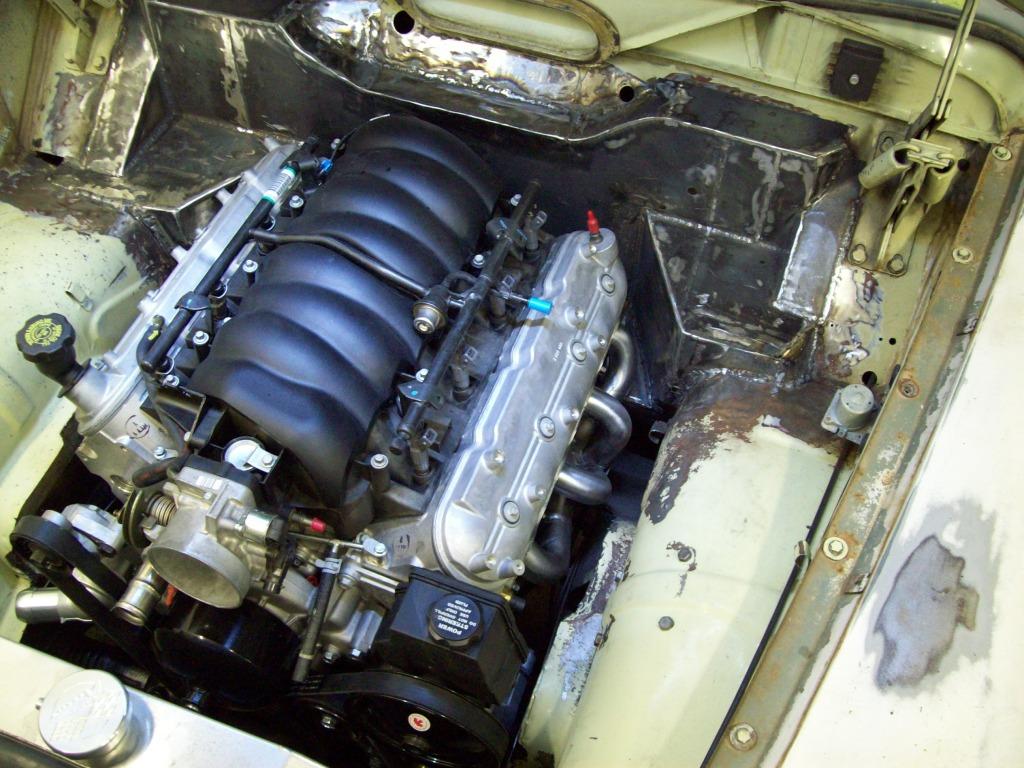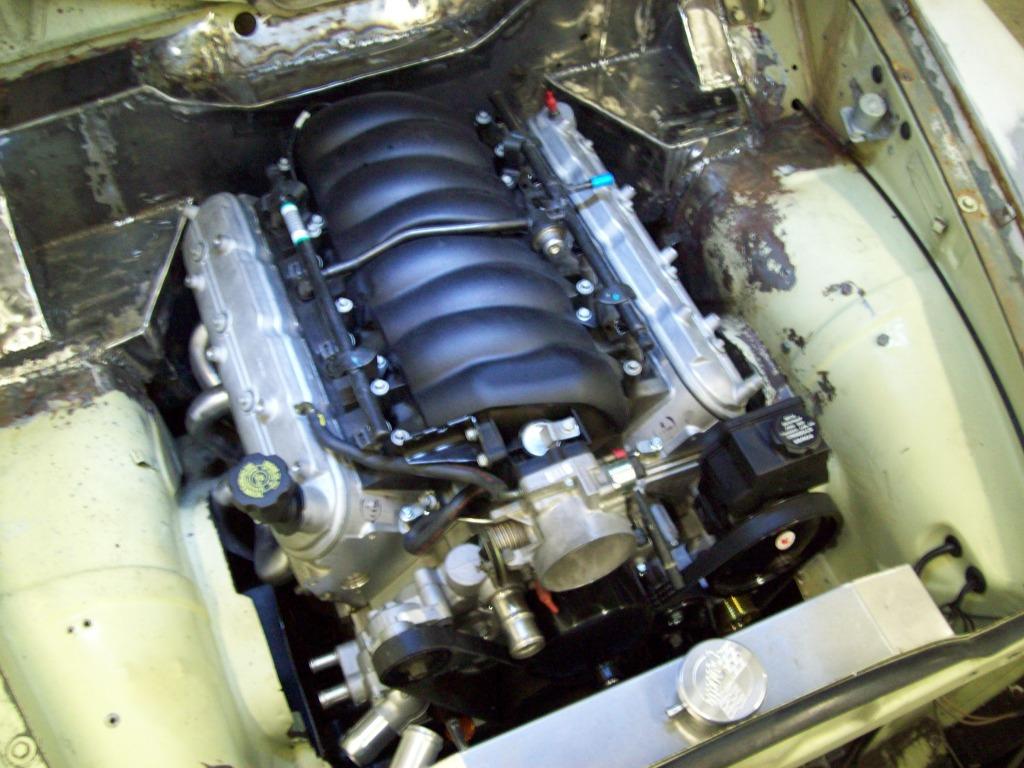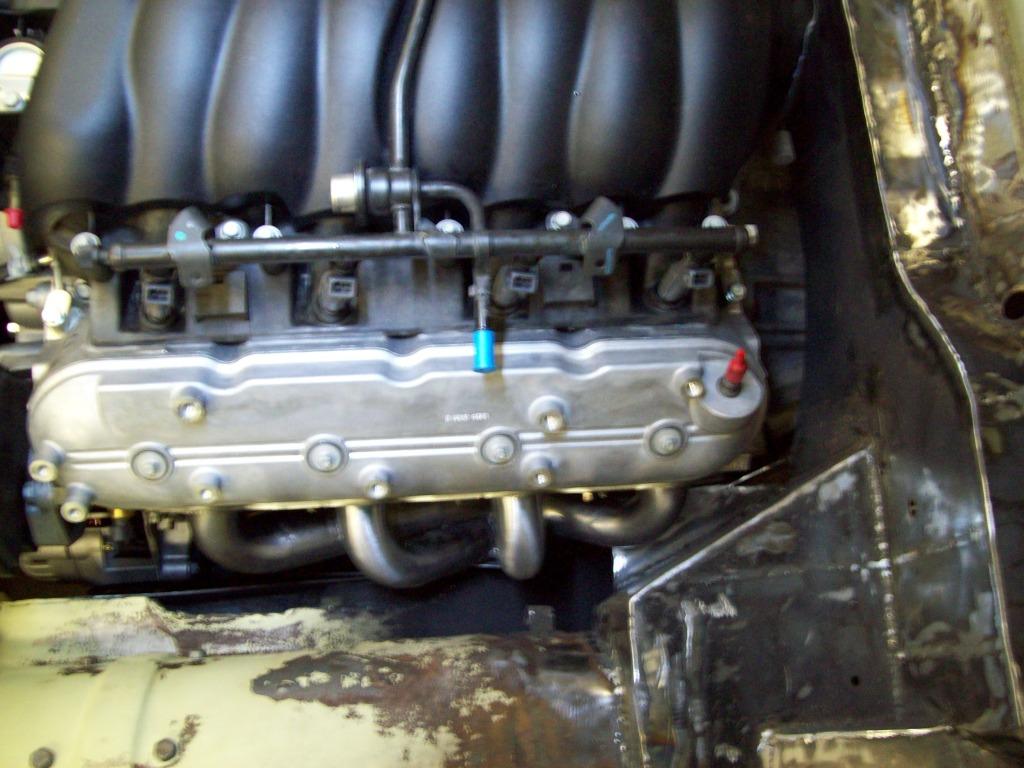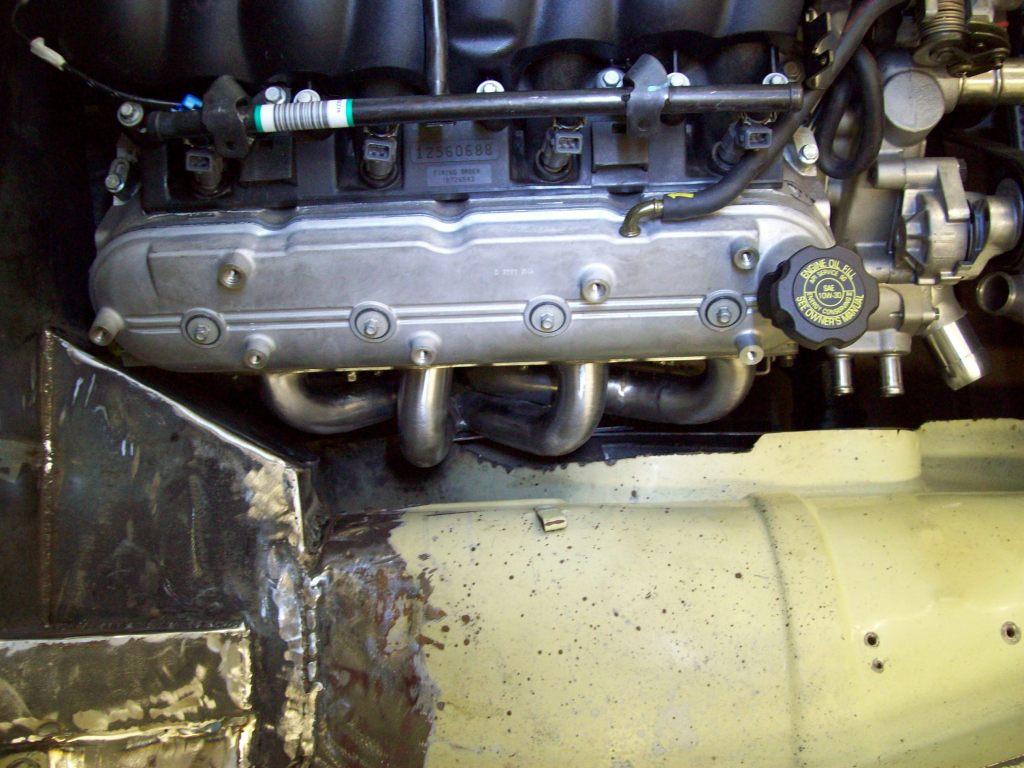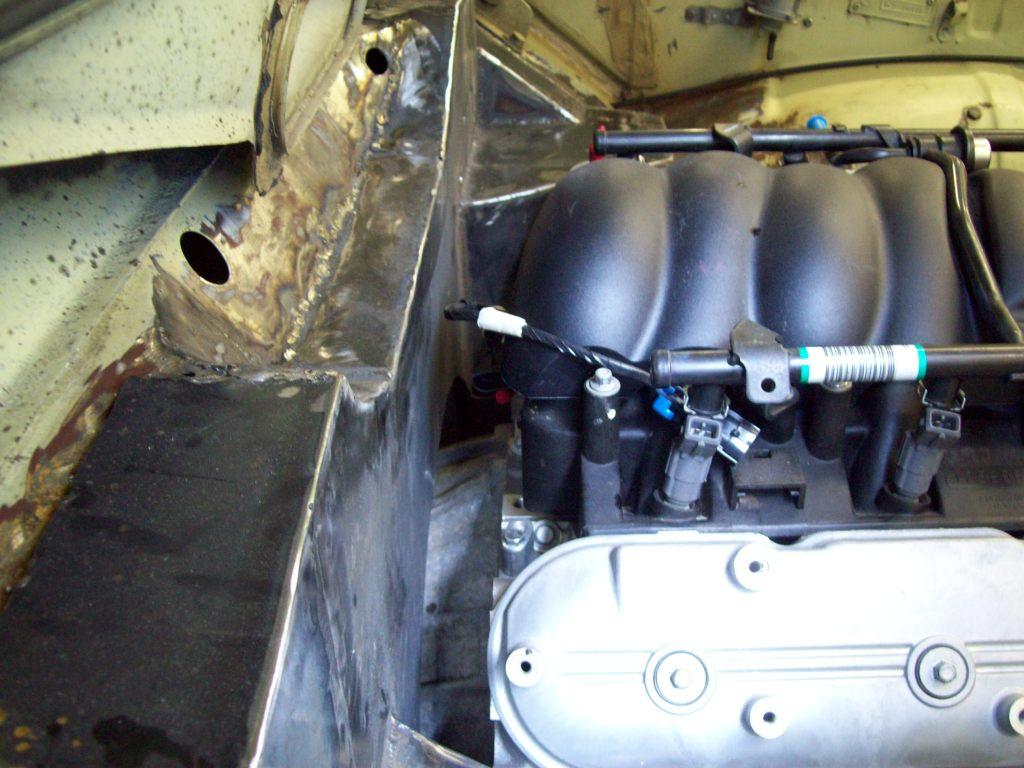 11/20/2012

Here are some pictures of how the steering shaft works with the Swedish Ops headers, and it all lays out quite well.. I still have to mount the firewall bearing/stabilizer, and this actually passes the steering shaft through the firewall, while stabilizing the whole shaft.. This actually keeps you from having to make a huge hole, and then come up with some sort of rubber boot, so it should simplify things greatly. For all of you that might notice there isnt any rubber dampening in the steering shaft, there is an option for that, but I didnt order it yet.
I dont know why I cant get pictures that show the proper cleanances with this camera, but there is plenty of room between the headers, steering shaft, and body, which should be noticed in the various angle pictures.. Also, the motor mount/stands are only the mock up, so they are not very clean. I just wanted to make sure that all was good with accessorie clearance, before I locked in the production models.. The final production headers will not have the welded joint you see pictured, and this kit is only this way, because they wanted to make sure the shape of the pipe was good before locking the tubing jig in place.
You may also notice a pretty tight tolerance between the Altenator and Rack and Pinion, but there is more room than it appears in the pics also.. I am working on a couple of more things to get a bit more clearance, because I like the F-Body/Camaro accessory setup better.. The Corvette setup mounts the Altenator high on the motor, and way over to the side, so it is much more bulky looking at the top.. The torque from forward load on the motor, will actually pull the altenator up and away, while the reverse torque will bring it toward the rack. Luckily there are way more instances for heavy forward engine torque, so I dont think I will have any issue.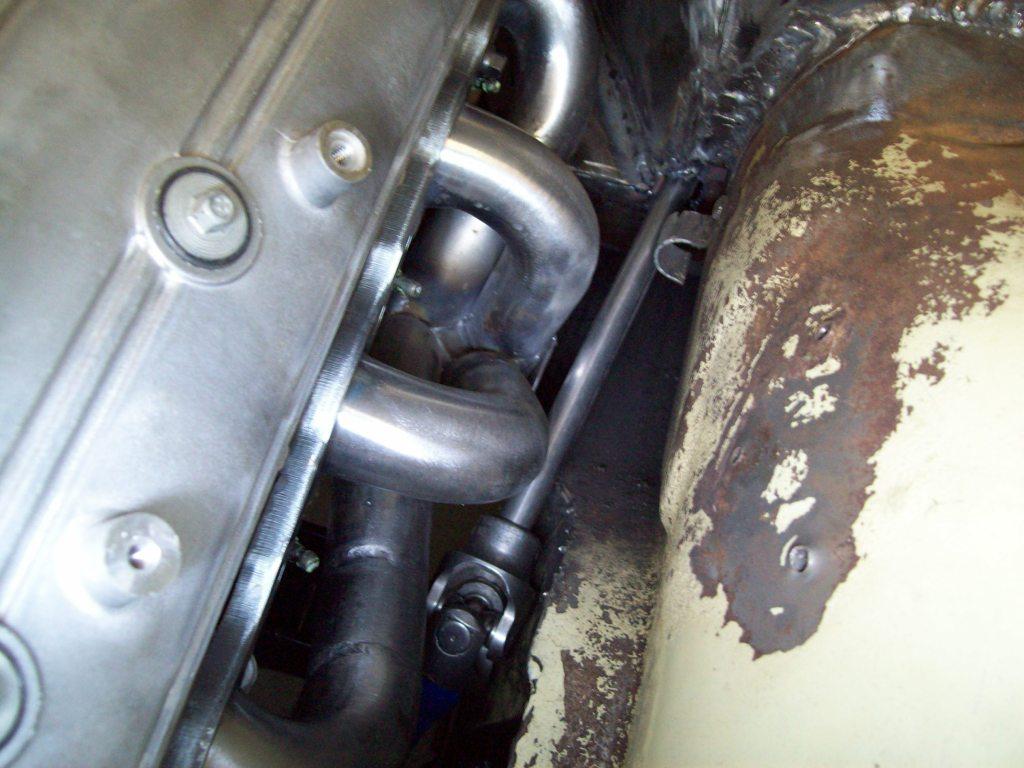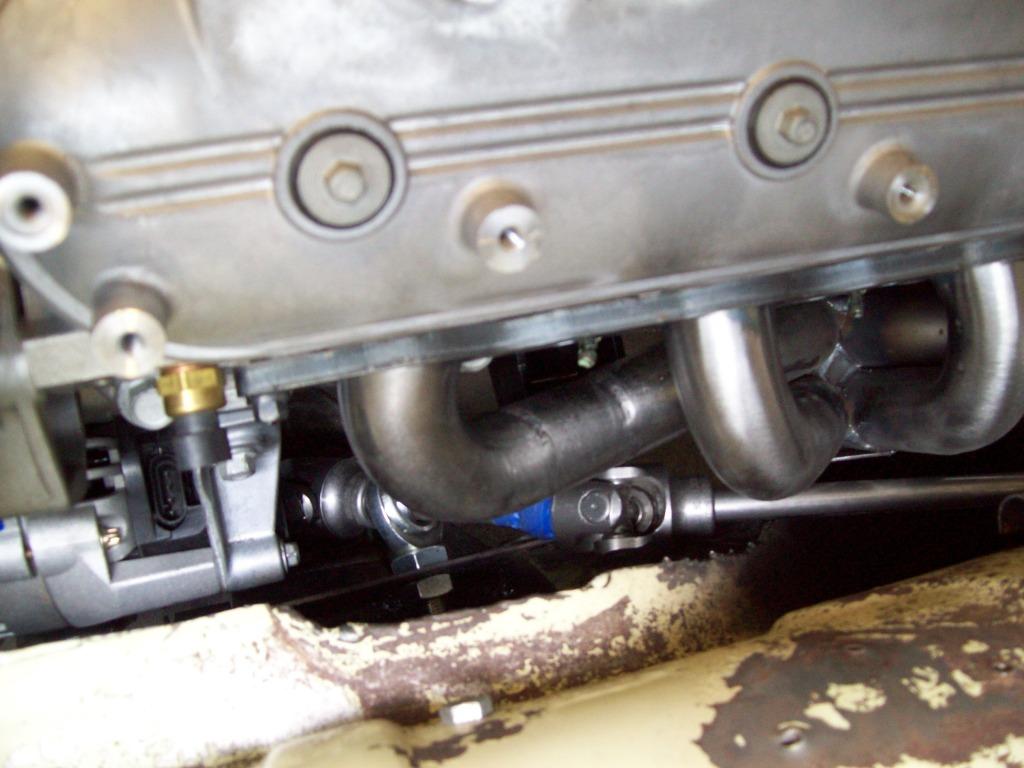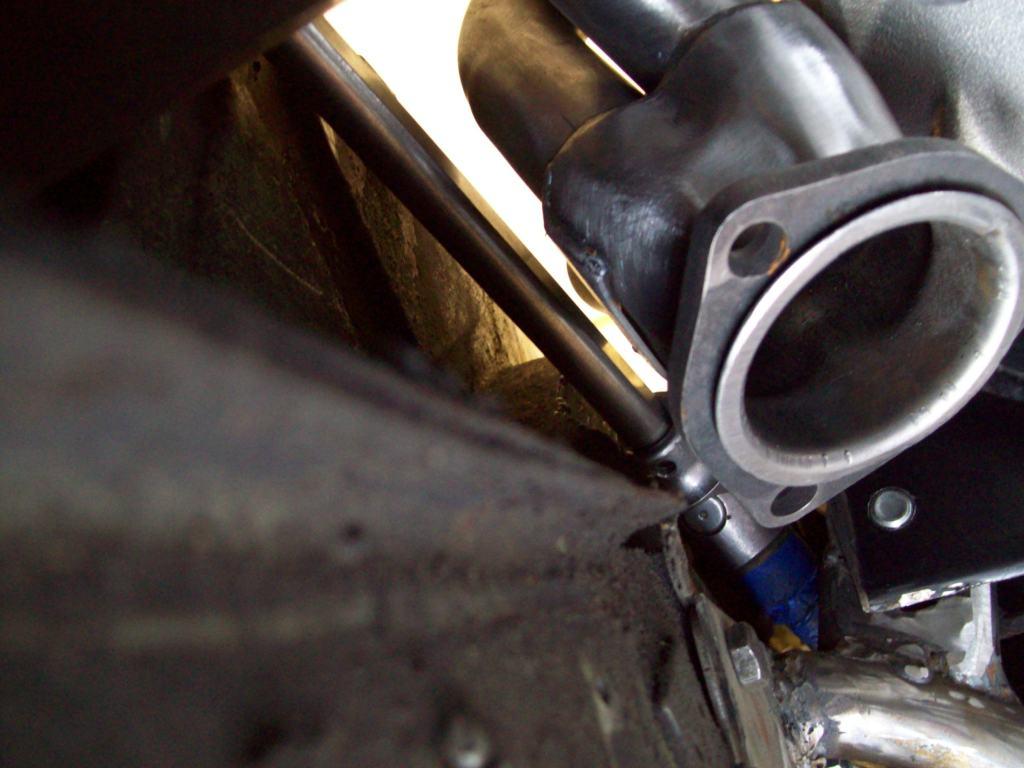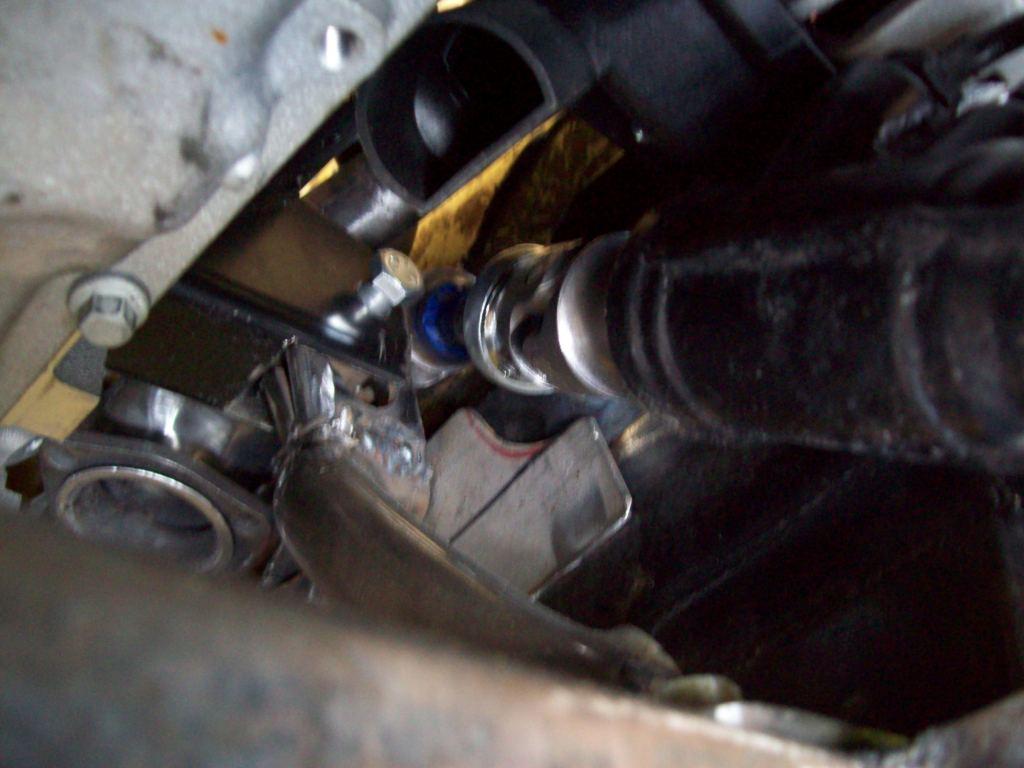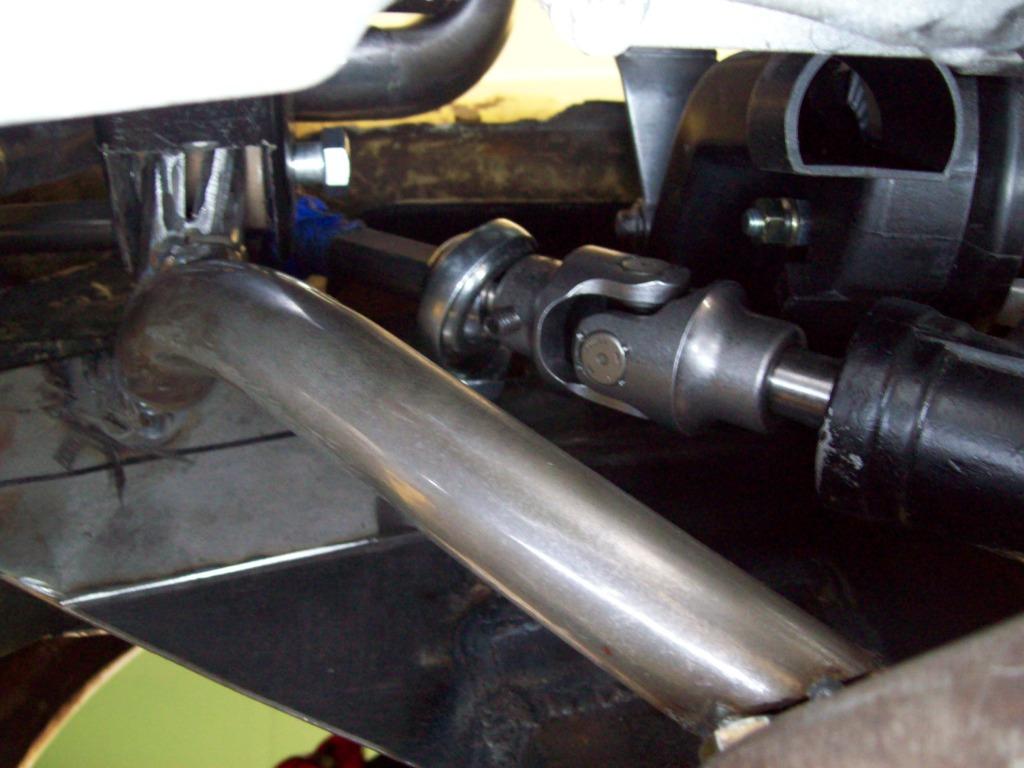 I tell you what, Pull Ties are about one of the greatest inventions for mockup, because I can hang and map everything witout any wasted fab work or material. Here are a few pictures of how I see the exhaust system laying out.. I am waiting on some mandrel bent pieces, so I can build it all, but this is where the key components are going to be placed.
I tried to get some pictures that would show how tight it all is, but I am apprently not a photographer, so this is what you get instead. There is clearly not enough room in the floor pan for the exhaust to totally disappear, but it rides high and tight, so there wont be any ground clearance issues. With all the placements pictured, I can get my fingers between the X-pipe and mufflers, and those are the bulkiest pieces.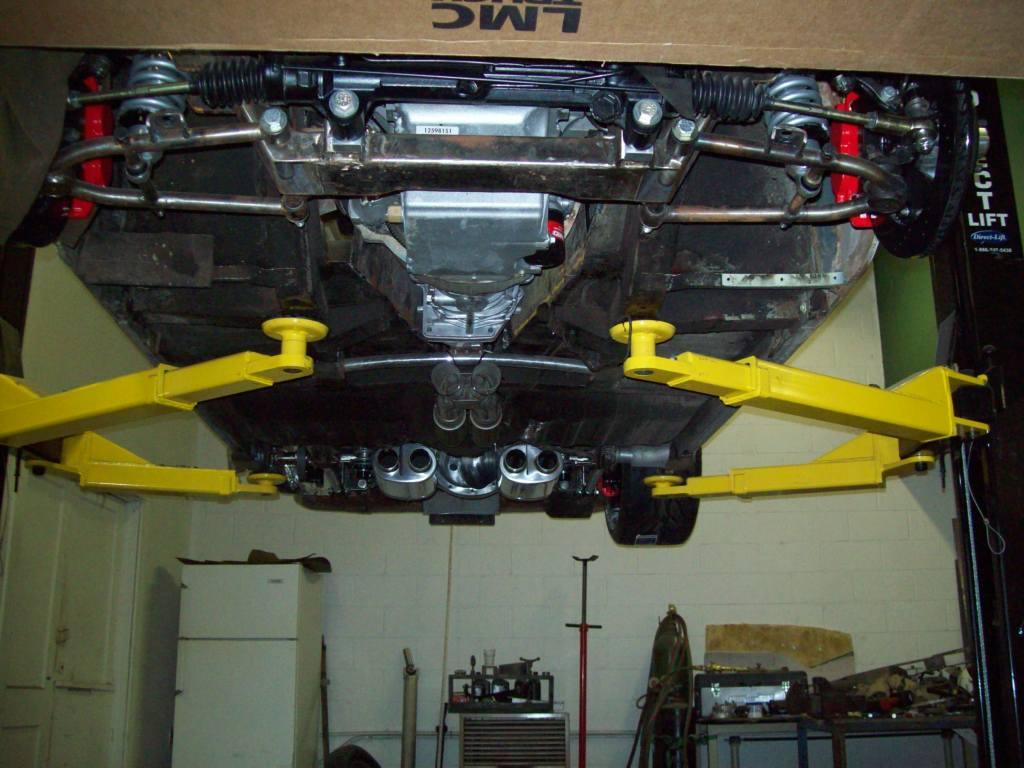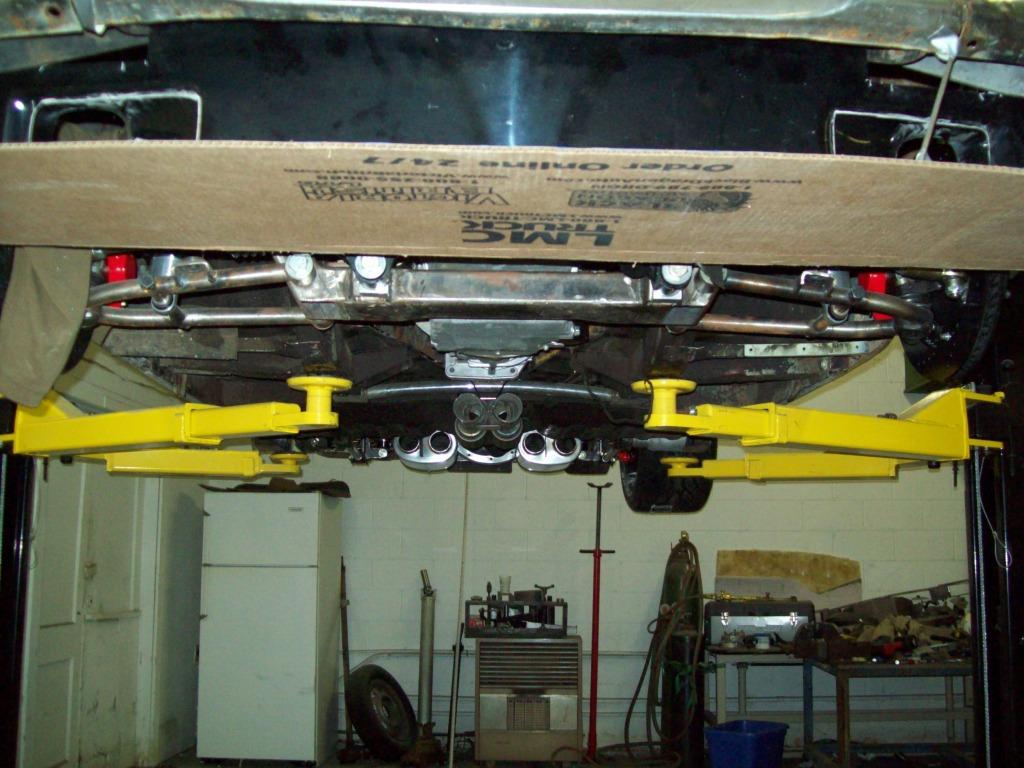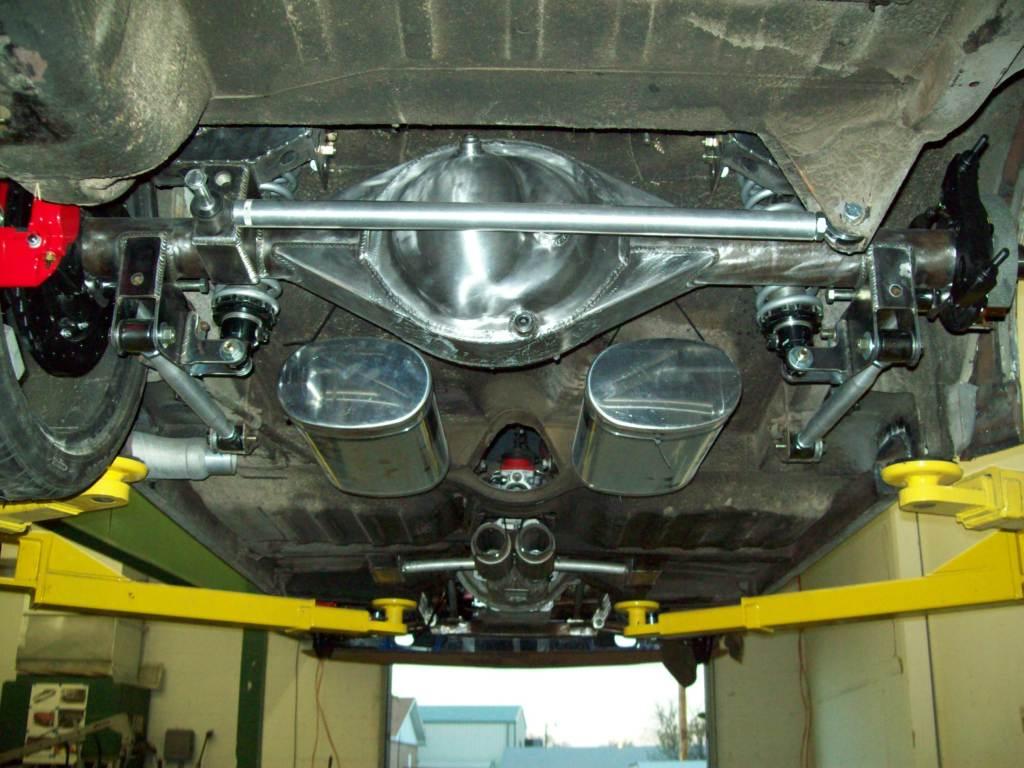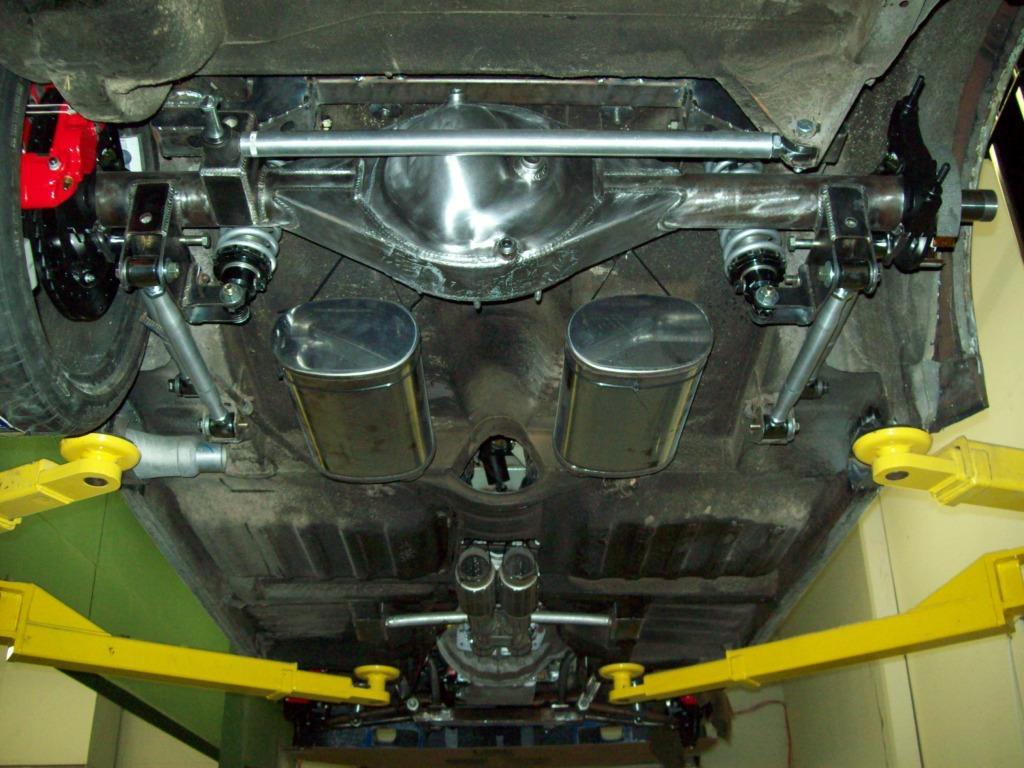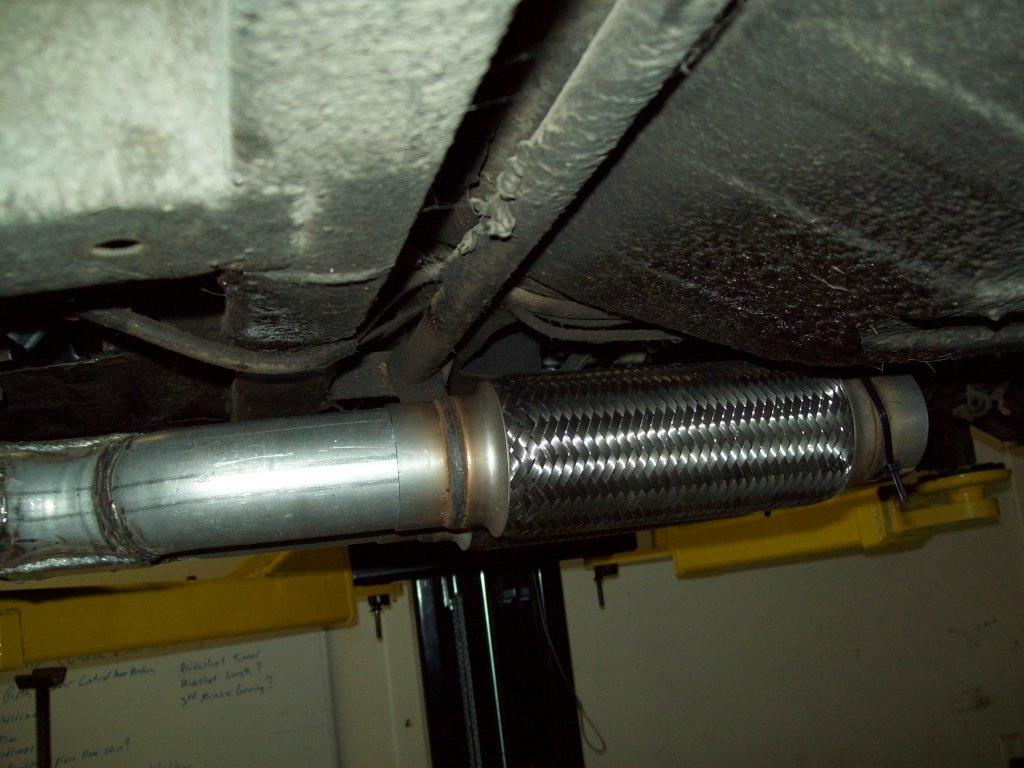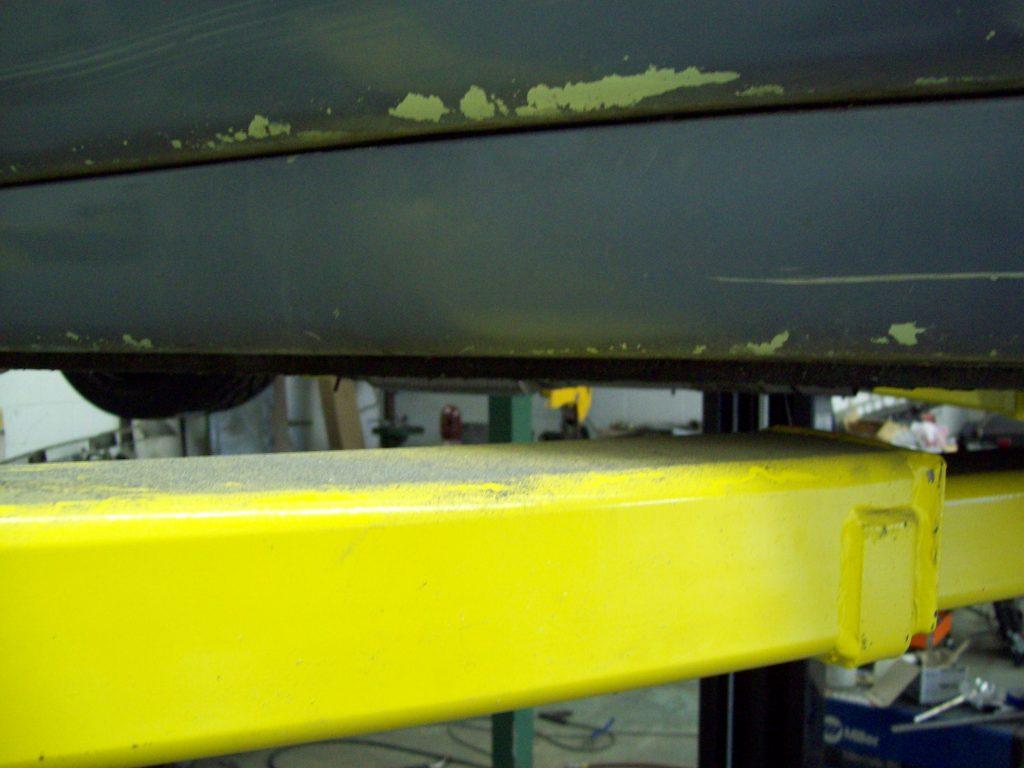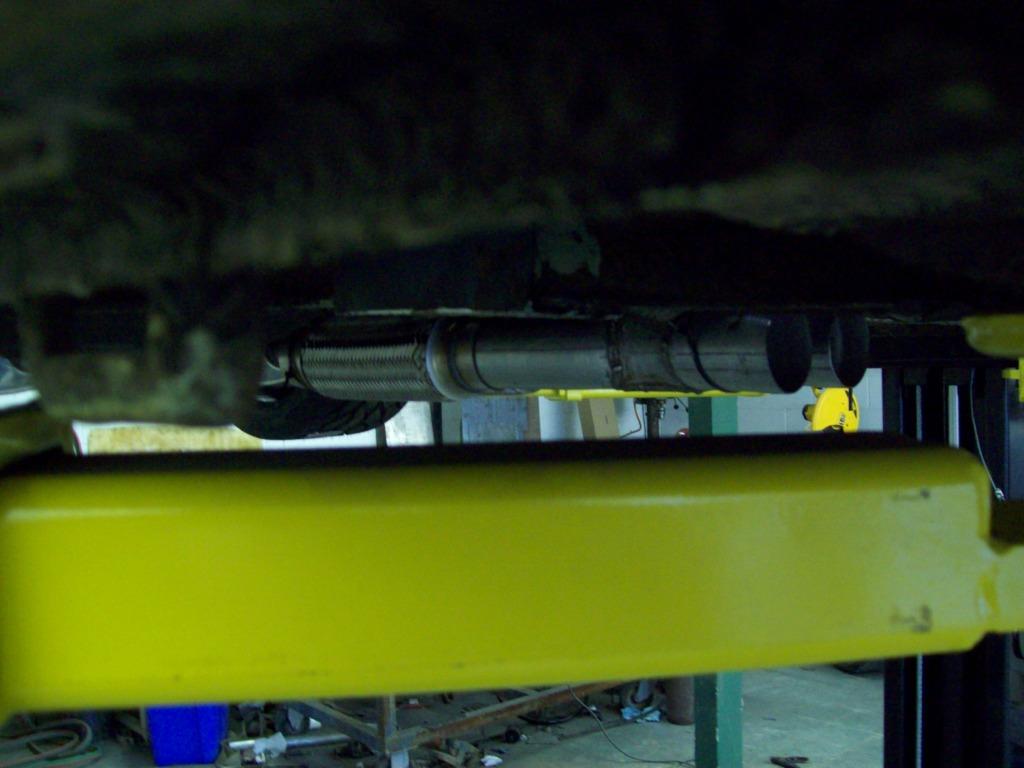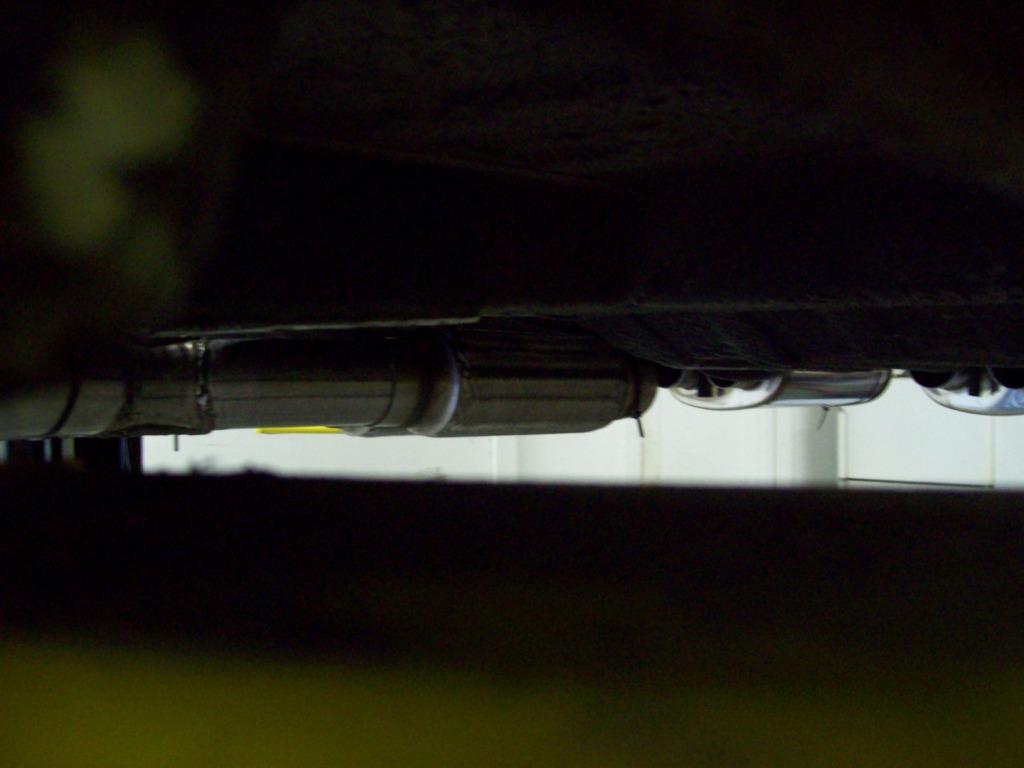 11/23/2012

I have the offsets of the wheels sorted out, and I should have them real so, and then I can get this car on the ground. I can see where the Wheel Mate tool really comes in handy, because it would have been nothing but a bunch of confusion and guessing, when trying to get proper wheel offset. I have the car set at about ride height at this point, and I think it will look pretty good.. I have about a 6.5in bottom of the rocker ground clearance, and a 6in pinch weld clearance, and I think that will be about what I am looking for.
I need the body guy to show back up to get a bit further on the body work, but I am still going to drive this thing regardless if the bodywork is done, so it wont be a hang up for testing. As soon as the wheels get here, and I finish up on just a couple of more things, it should be ready to move under its own power, but I was hoping most of the body would be sorted first. No time to wait, because I have too many other projects waiting on results, so it might be running down the track in all its multi-color glory.. LOL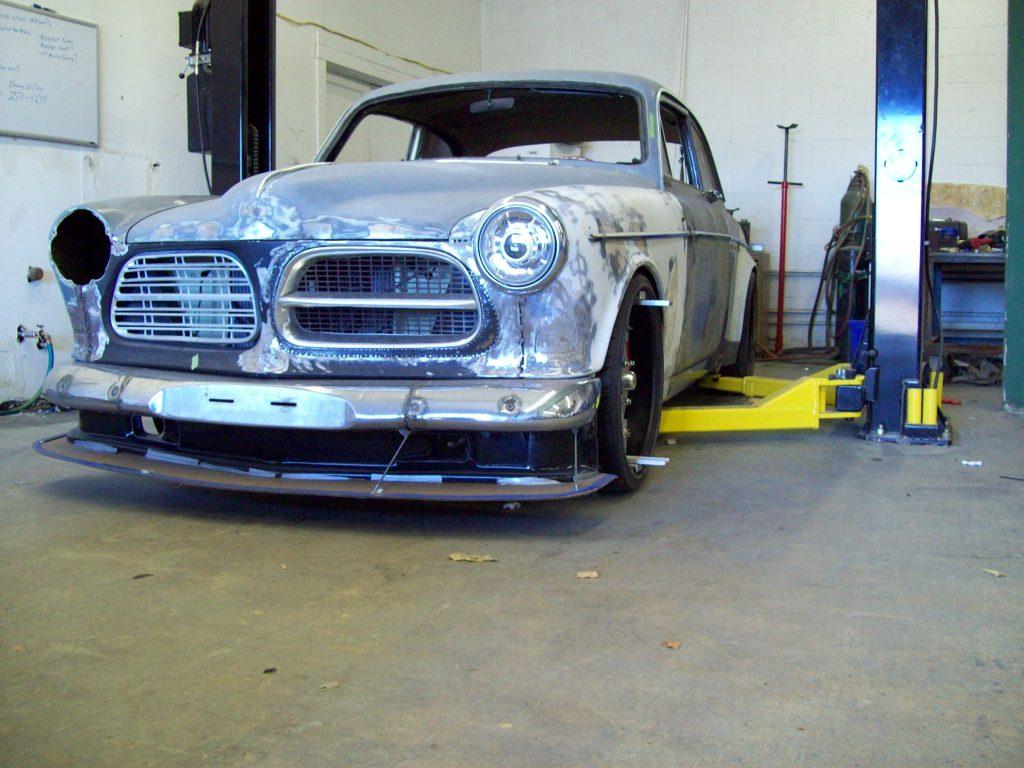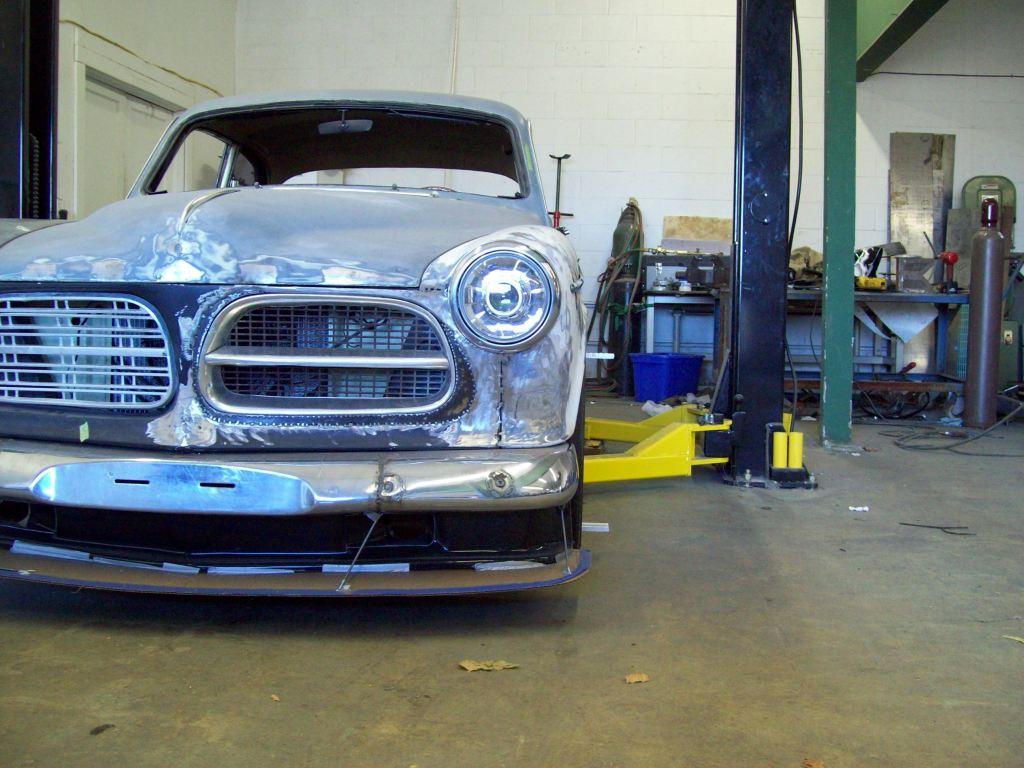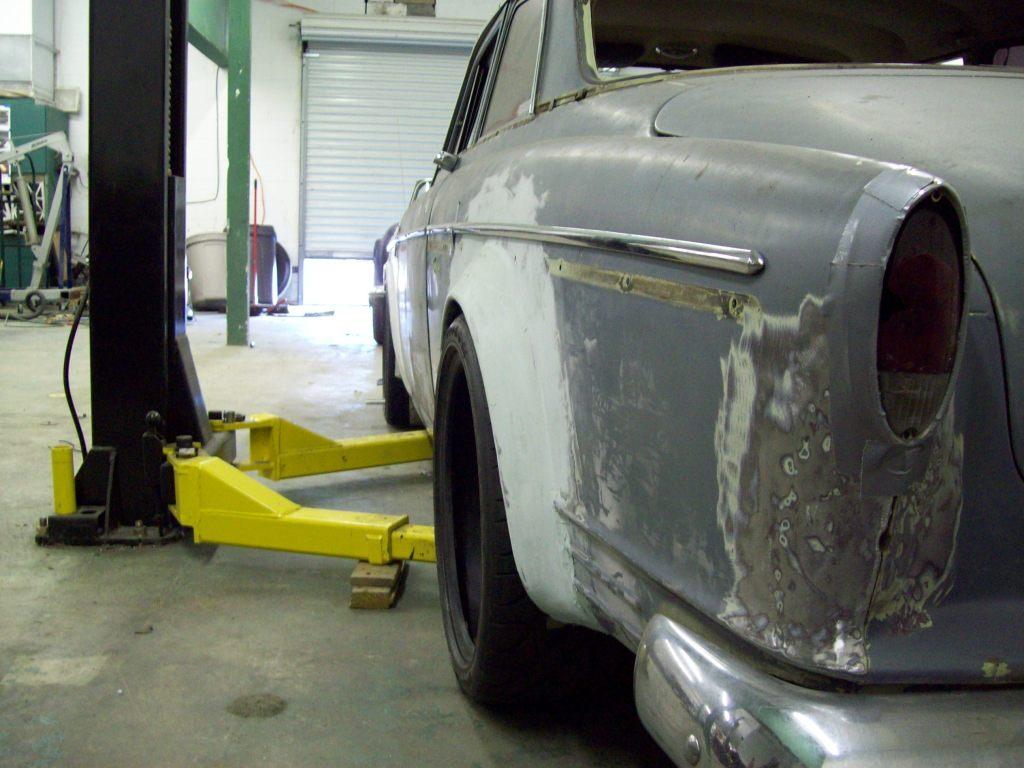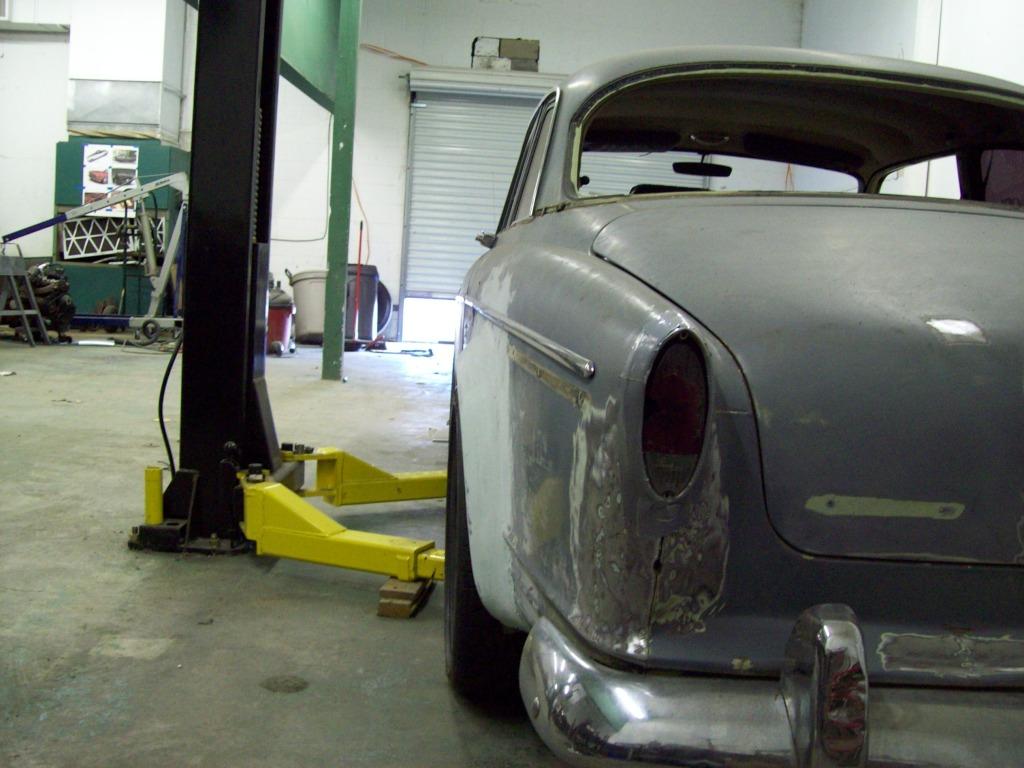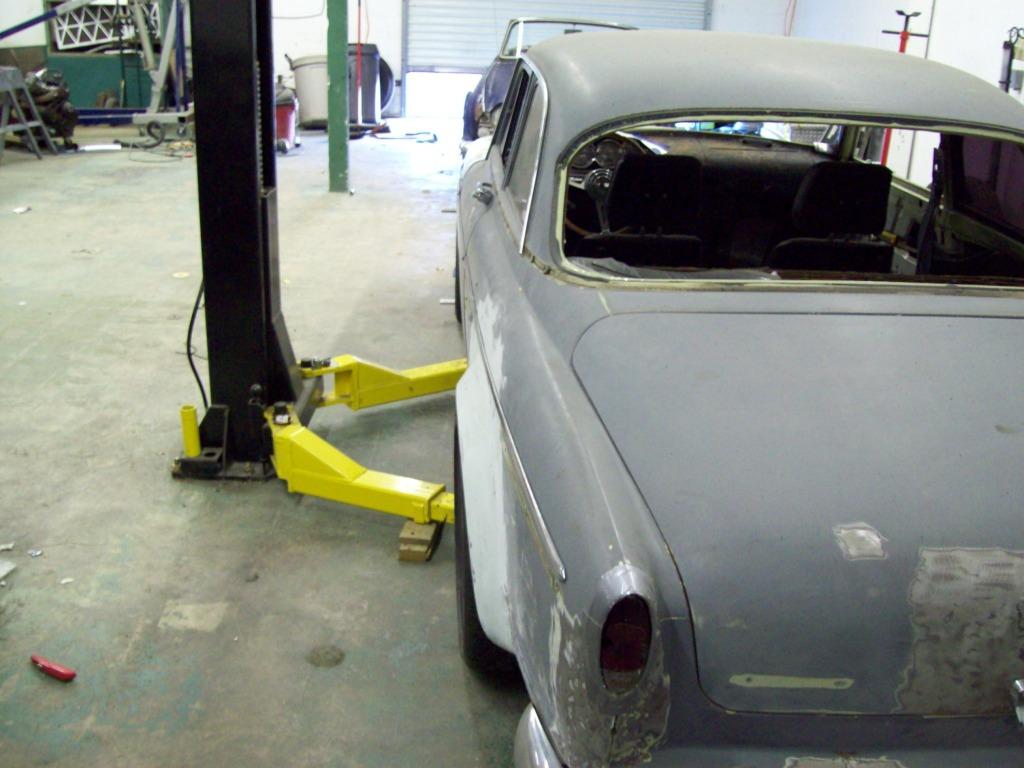 11/25/2012

I am really debating on having this guy make the seats and interior panels for Volvo X, because I think Machine/Industrial look would go great with the build style I am trying to achieve, and the workmanship is off the wall. The only questions I have for him at this point is, can he make them a bit more complete looking around the bottom skirting and the side bolsters?
I think these would look great, if there was a bit more dimension to the sides, along with a taller back rest/head rest area.. If the sides were a two panels sort of boxing, that would offer a bit more bulk/dimension to the outer profile of the seat, and would make them look more like a conventional seat body. And if there was some way to make the back taller, and then incorporate some sort of headrest (perhaps Adjustable Headrest), that would put these things over the top, because they would appear to be a more functional seat.
For drivability, there can be some snap on pads like pictured in the first seats, and then for the shows, the pads can be removed.. He also makes some kick ass door/interior panels, along with custom matching consoles.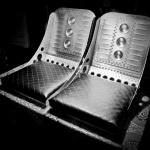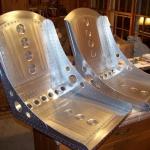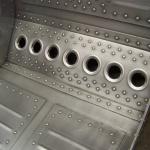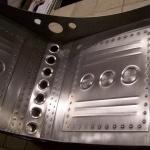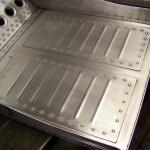 I really like the skirting on this couch he makes, so I am wondering if he can do something similar to the bottom of the bucket seats, rather than just have them end at the bottom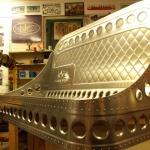 11/28/2012

Here is a layout of how I see the exhaust working out. Of course I didnt order enough of certain bends that I needed, and had too many of some I didnt, but I atleast had enough to complete one side. I am waiting on the electric exhaust dump to come in, so I can see if I can blend into the system, so it would run the muffled and open exhaust through the same side tips. I would like the option of open exhaust at times, but dont want the exhaust system to look like a complete mess trying to achieve that.. I am thinking I can add the Exhaust Dump Y pipe right before the muffler Inlet, and then add a directional Y just before the tip..
After I get all the exhaust run where and how I want it, I will then determine where the bolted joints will be, that way it can be disassembled/installed easily. Eventhough this is all stainless steel, I will more than likely send it out for some sort of coating..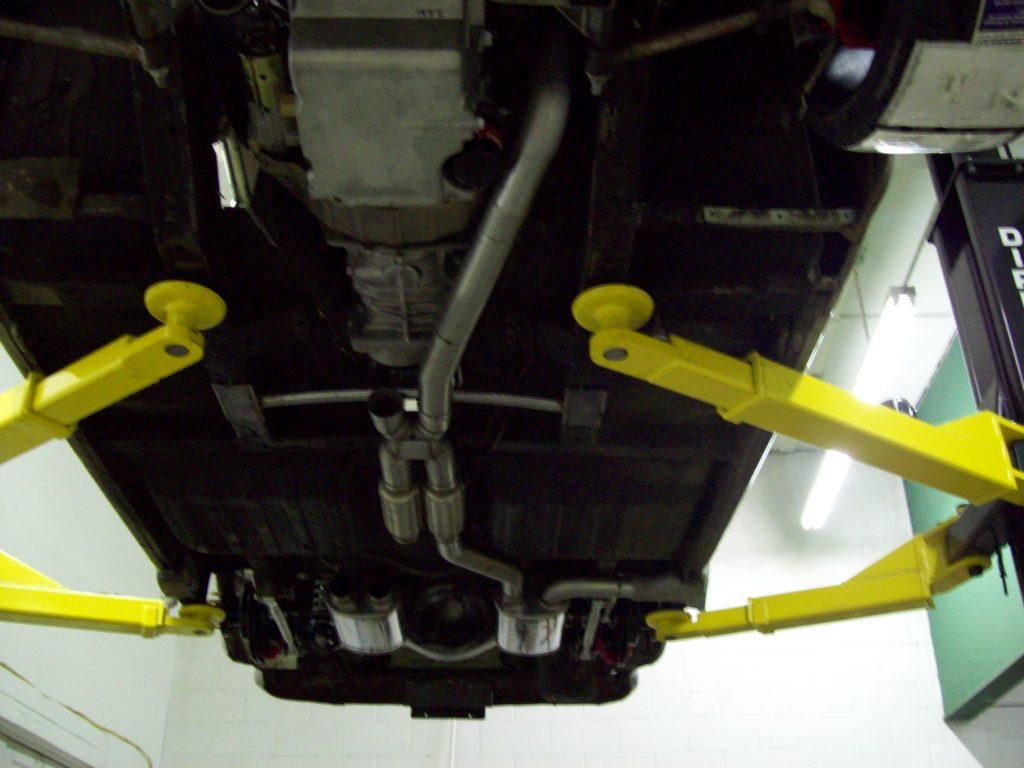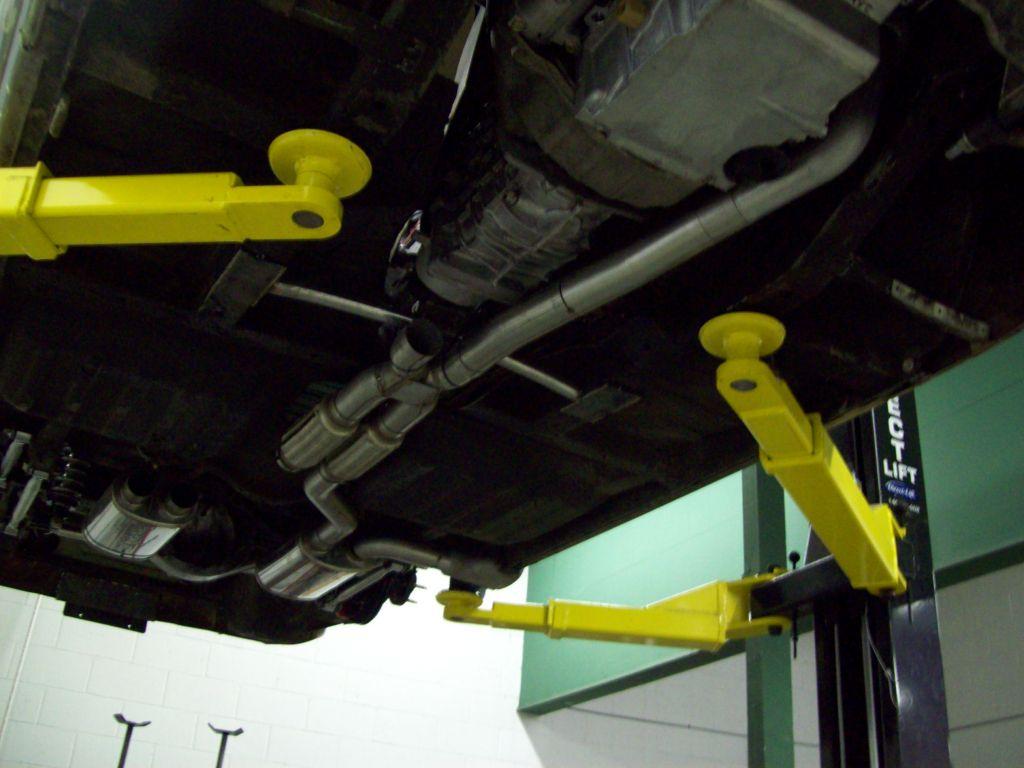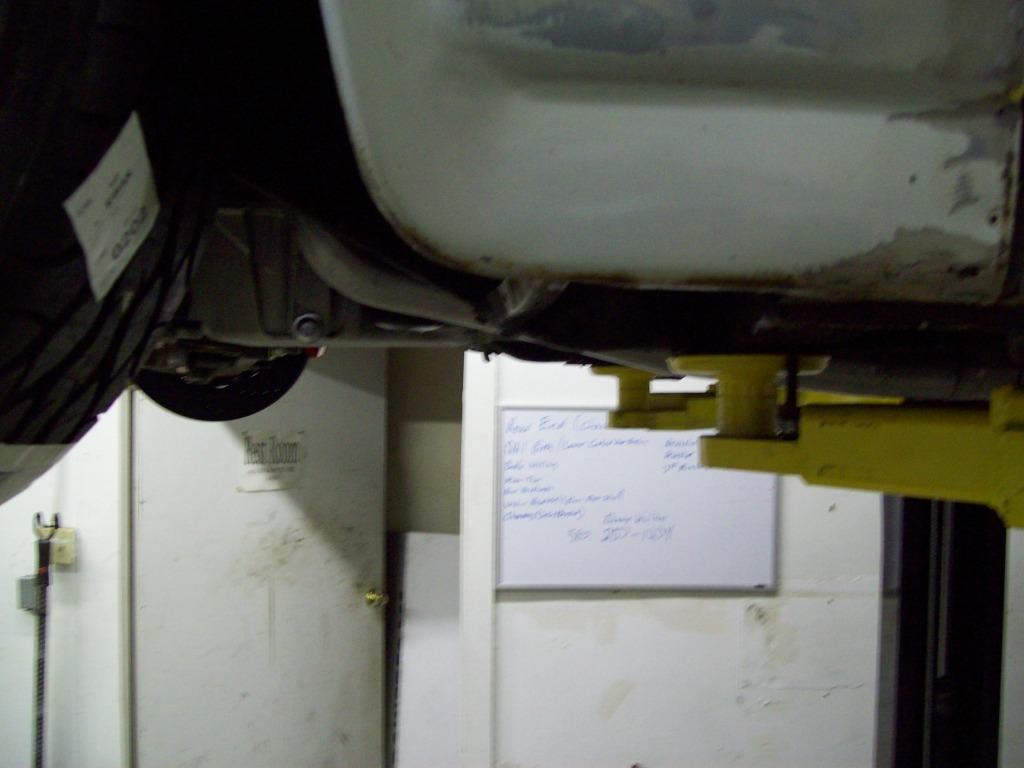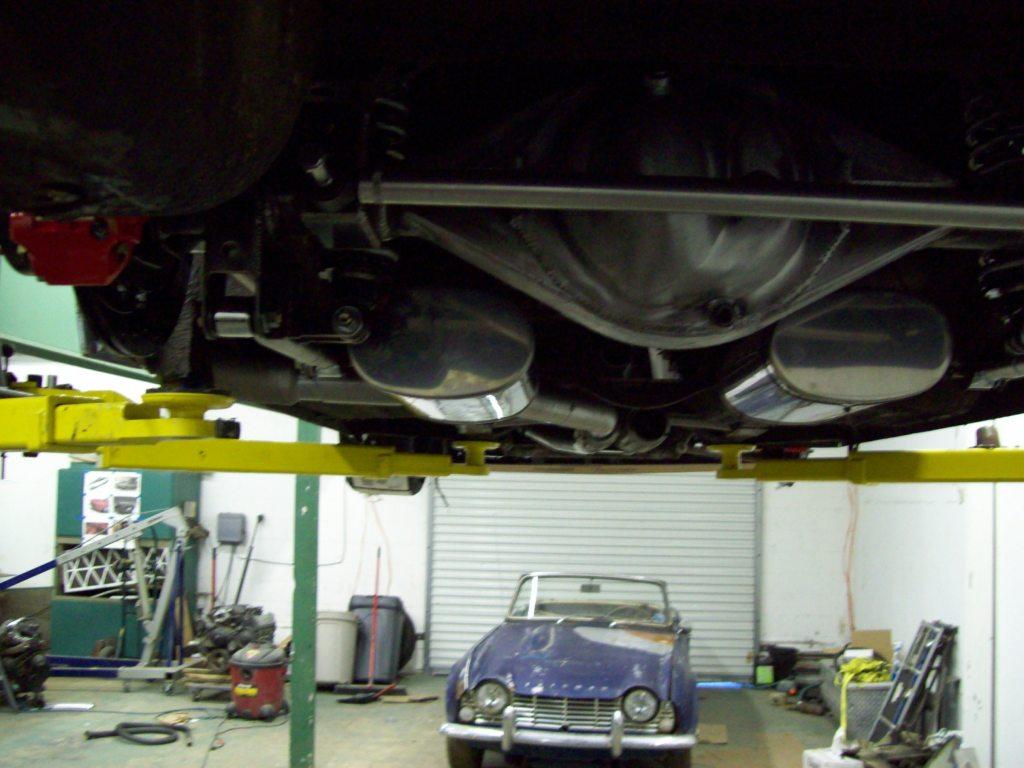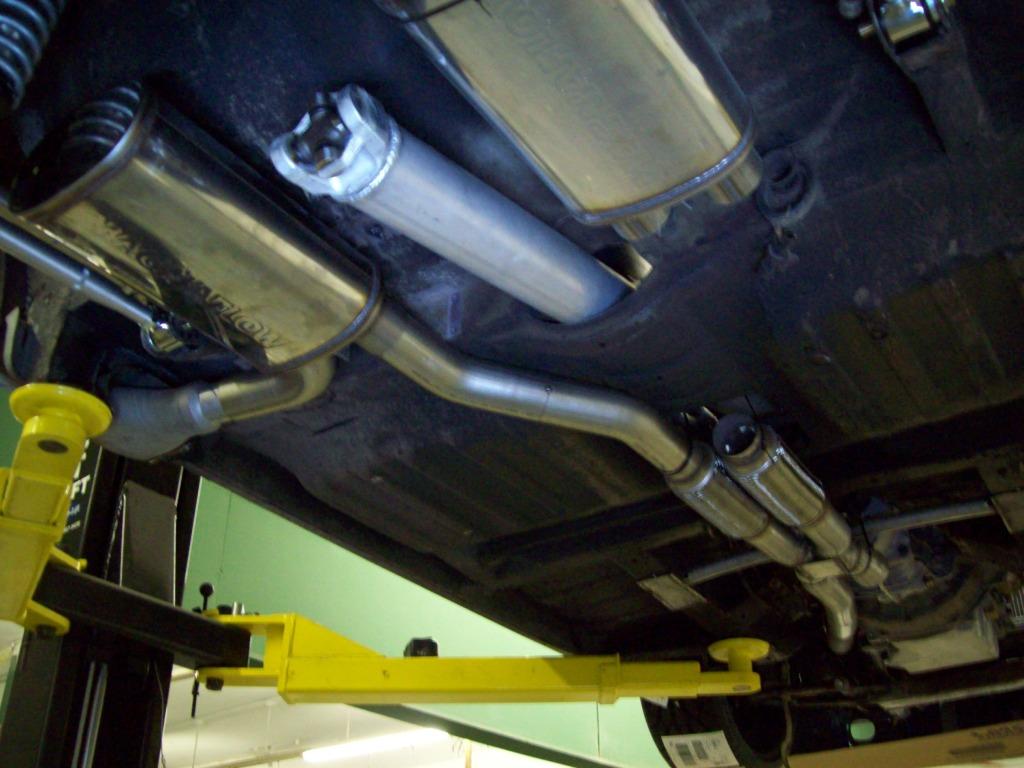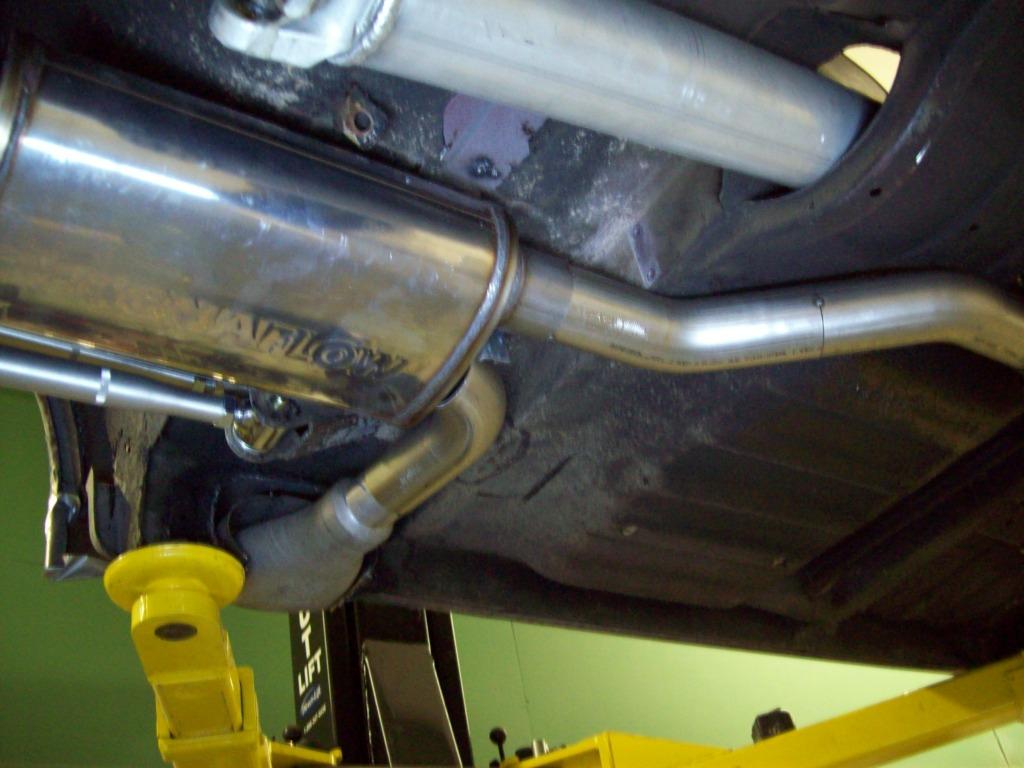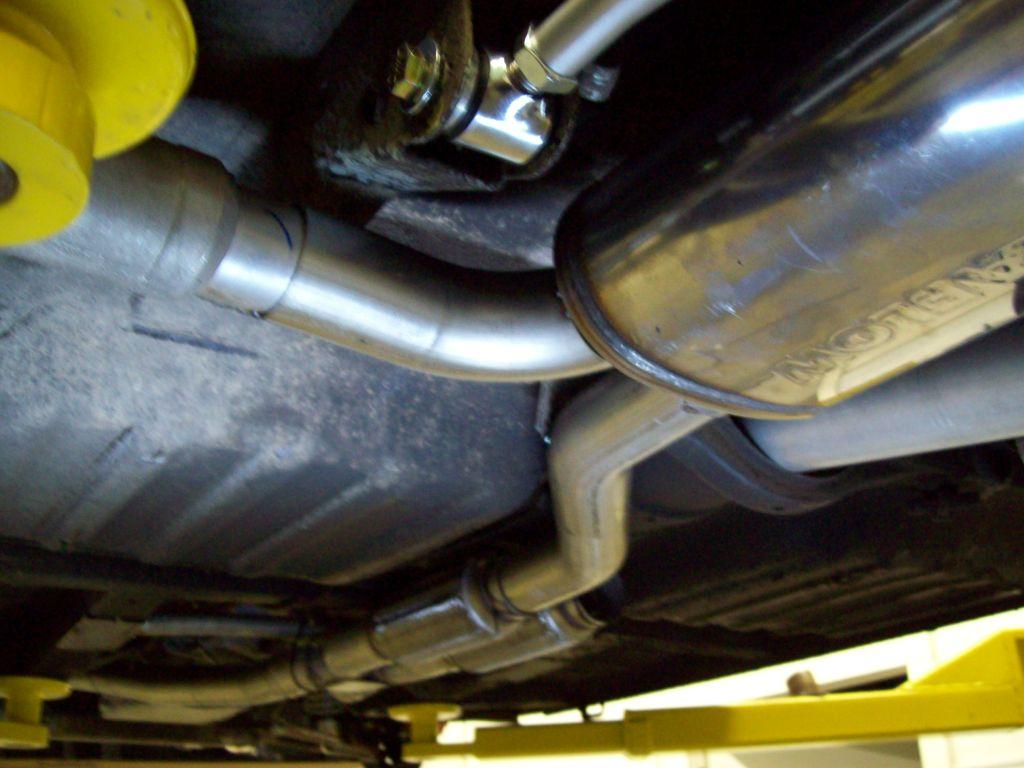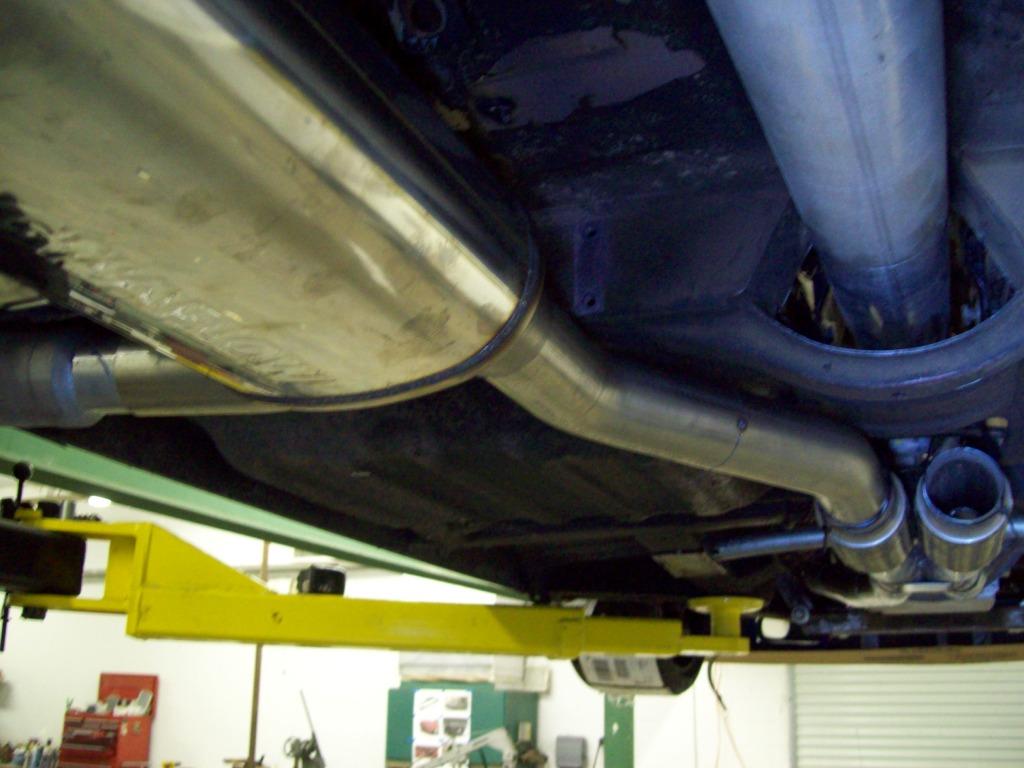 11/29/2012

Here is my idea for the Intake Setup.. I think that once I get the remaining pieces, so I can run it back to the filter box, it will all tie in nicely. I am need two 30 degree bends so I can cut back to the box in the proper place, but of course I didnt order those. I am trying to make this where it all looks like it isnt out of place, so I have some of the basic runs mimicking the fender angles, so when the hood is open, the Intake Tubes and the Fenders compliment each other. I think that it takes little feature like that, so you have the capability to have something as an uncommon option, but it appears that it was made for it.. It is these little features that go un-noticed in the day to day, but makes it apparent when someone is using cookie cutter items that are one size fits all.
I had to split two 90 degree pieces to make my Y section (I guess it would actually be a T), and that turned out to be a bit more complicated than I had thought, because I had to factor in the angle of the outlets from the Y section before they were cut. I did my best with the tools that I had, but I think it came out pretty damn good.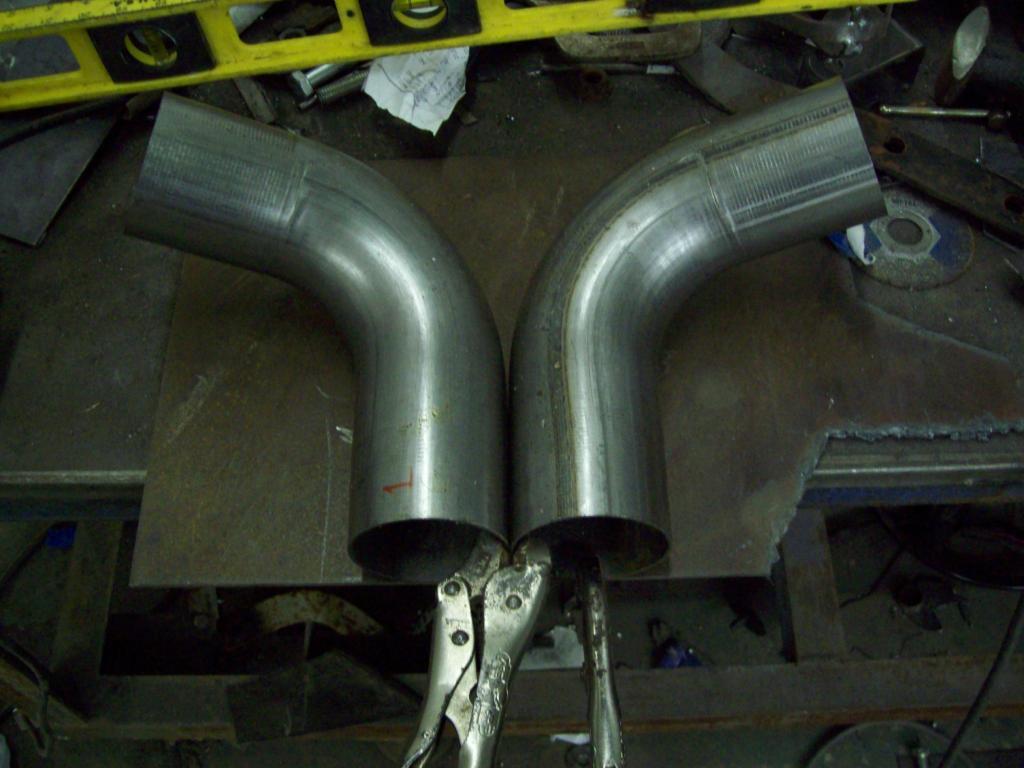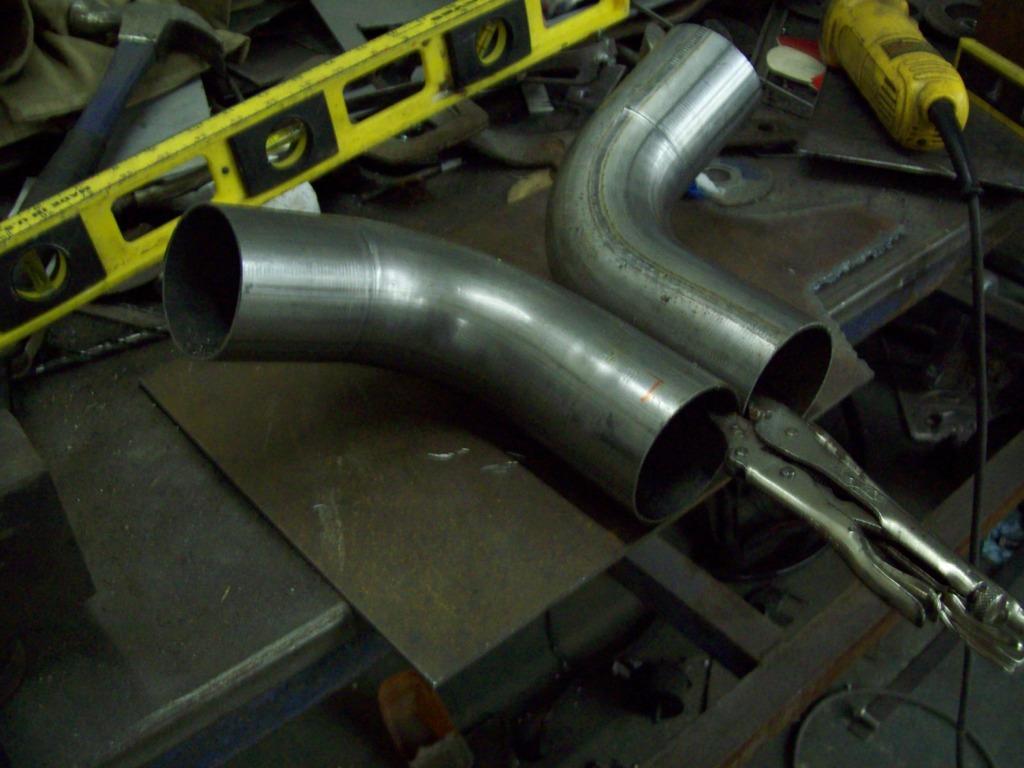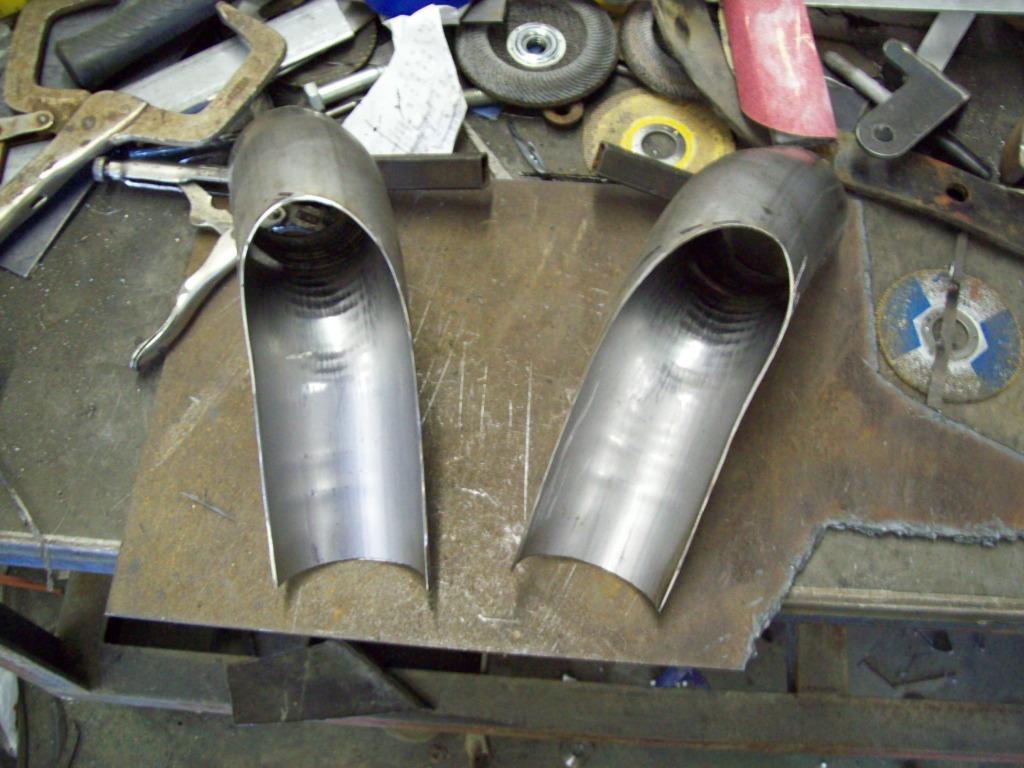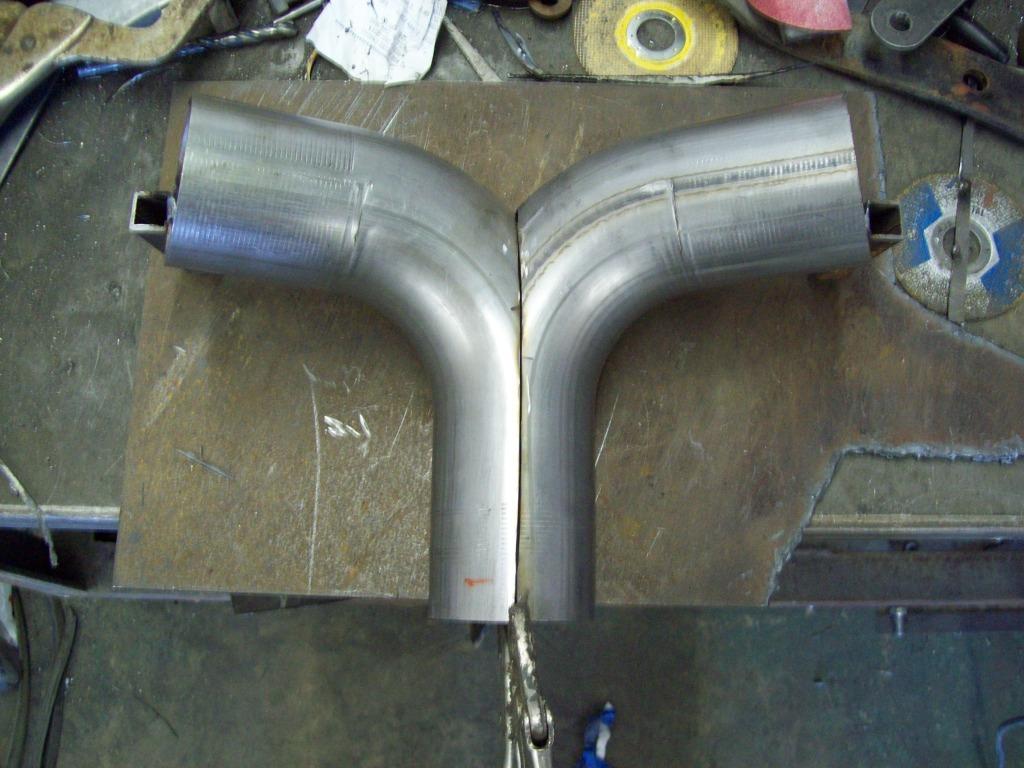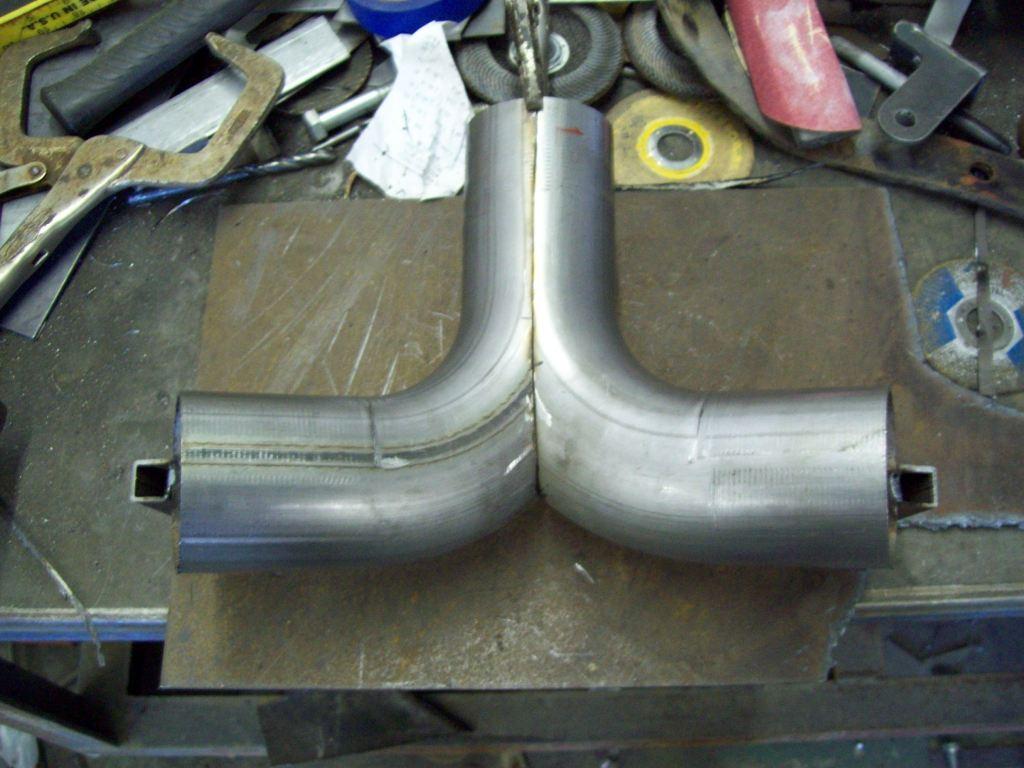 Now that the Y (or T) is done, I was able to lay out the rest of the angles, and cut the material I needed off the ends of the bends, to get the overall curves to fall where I needed them. It took a bit of trial and error, but as long as you cut off a little at a time, you are pretty safe.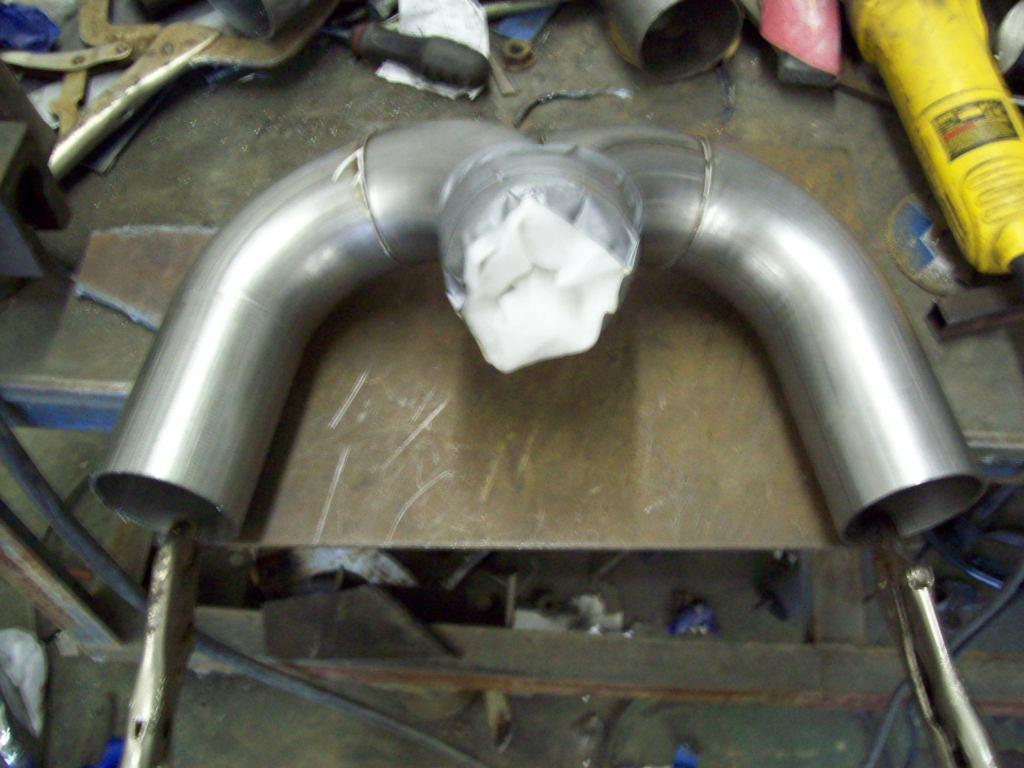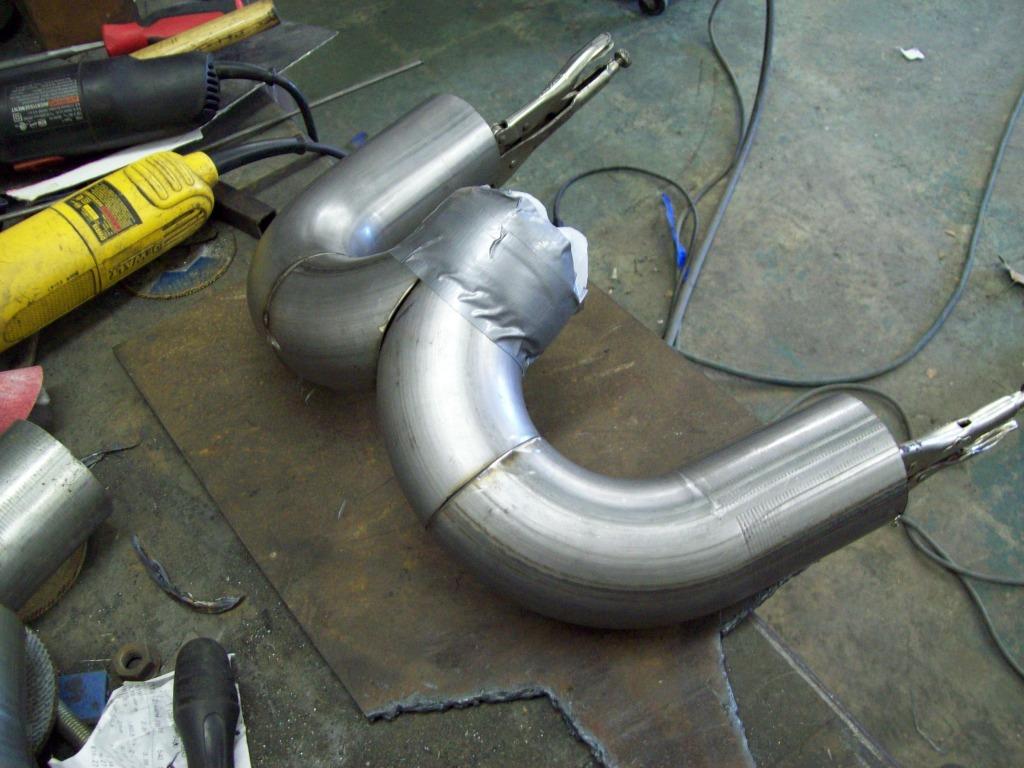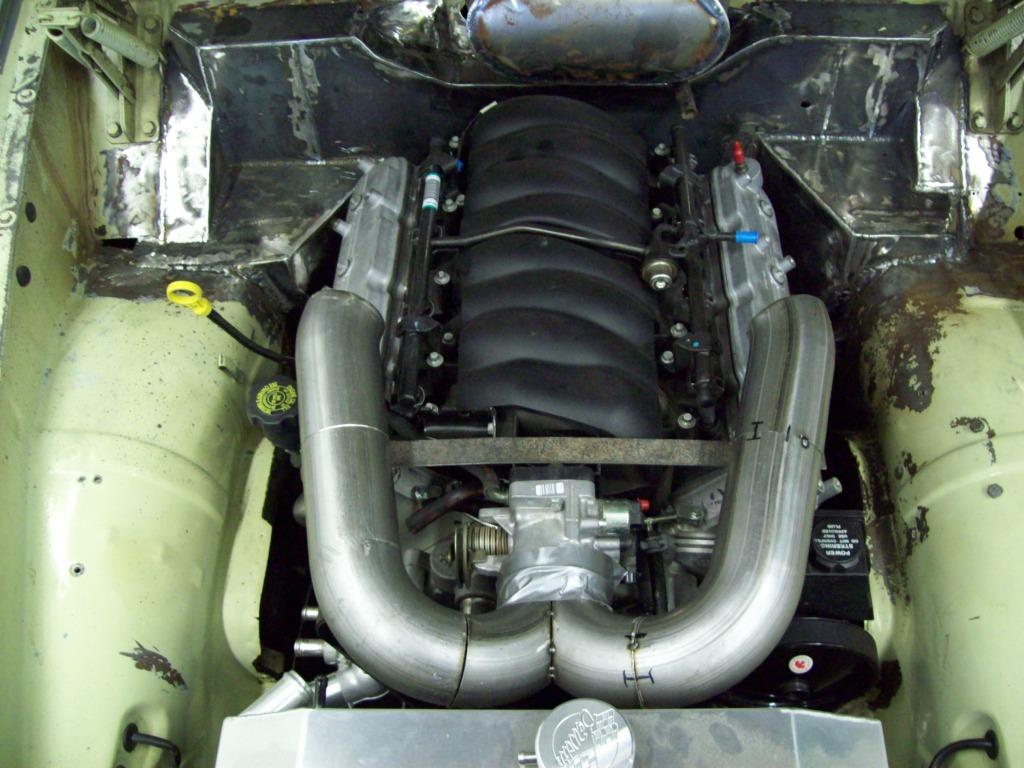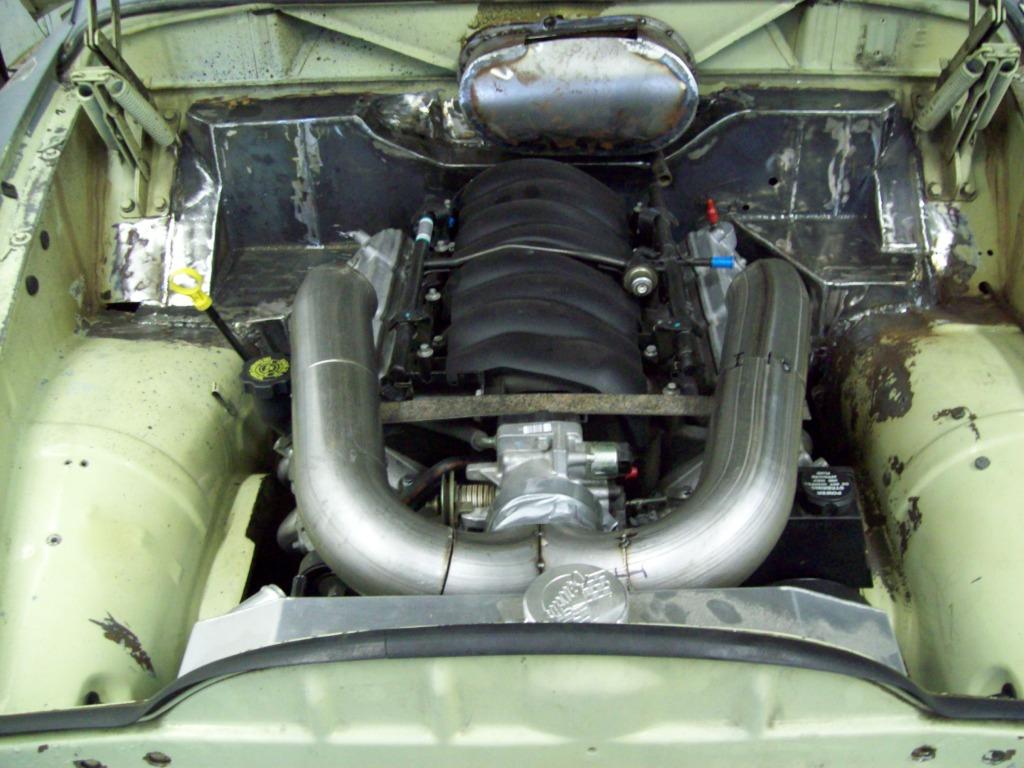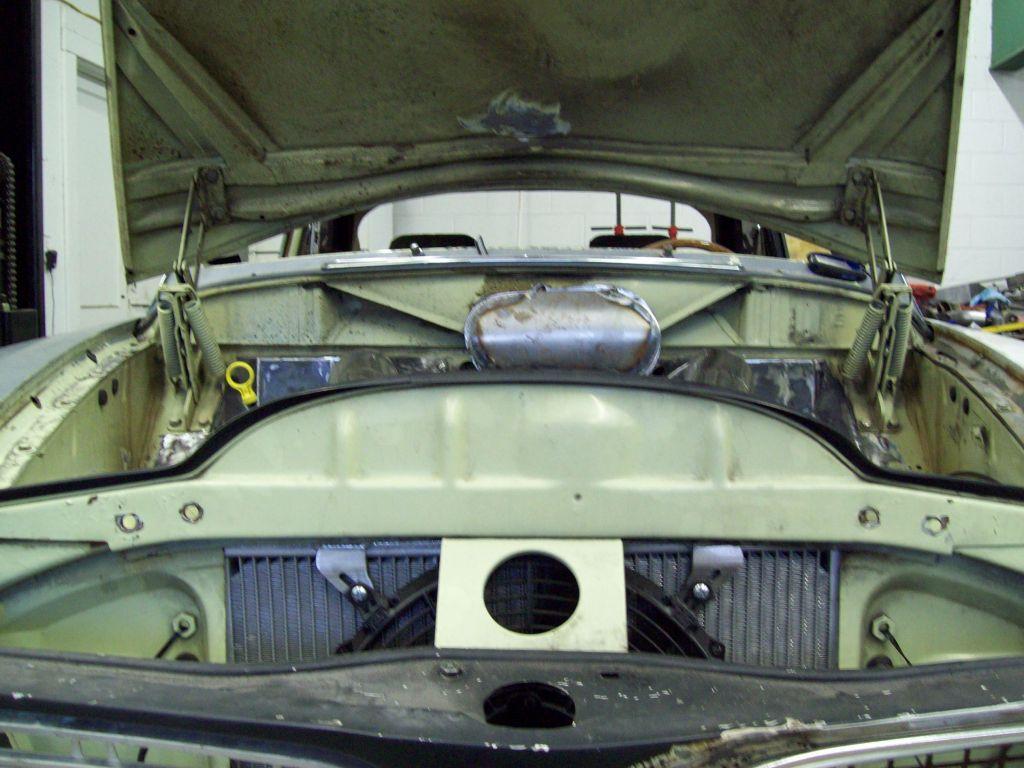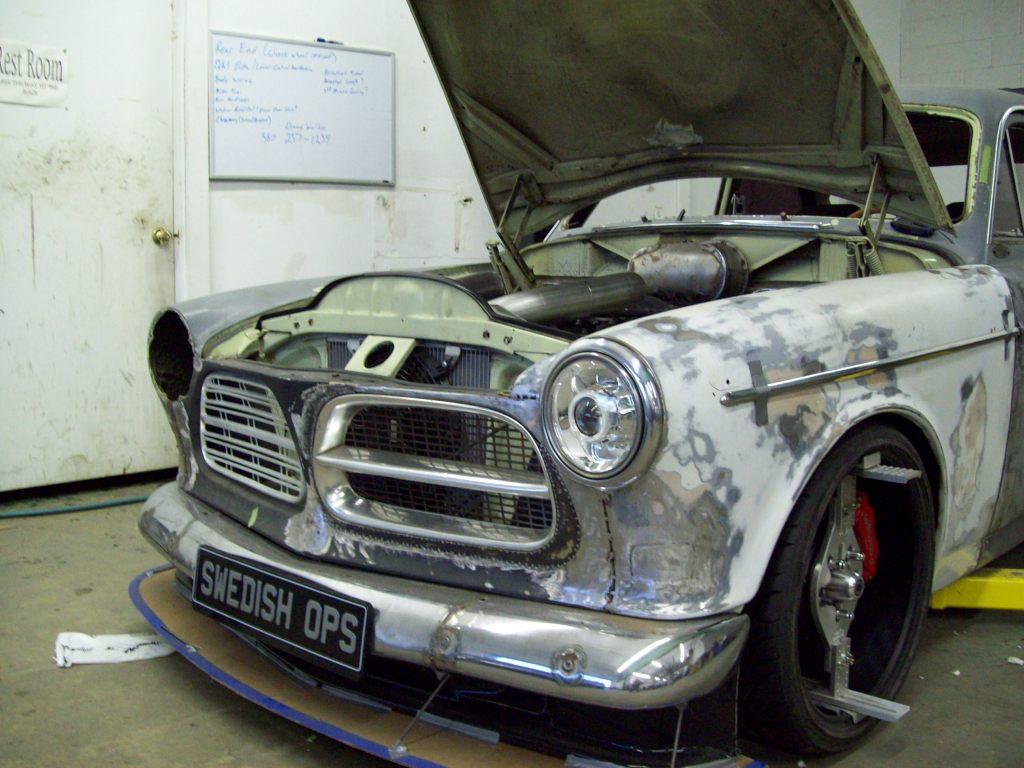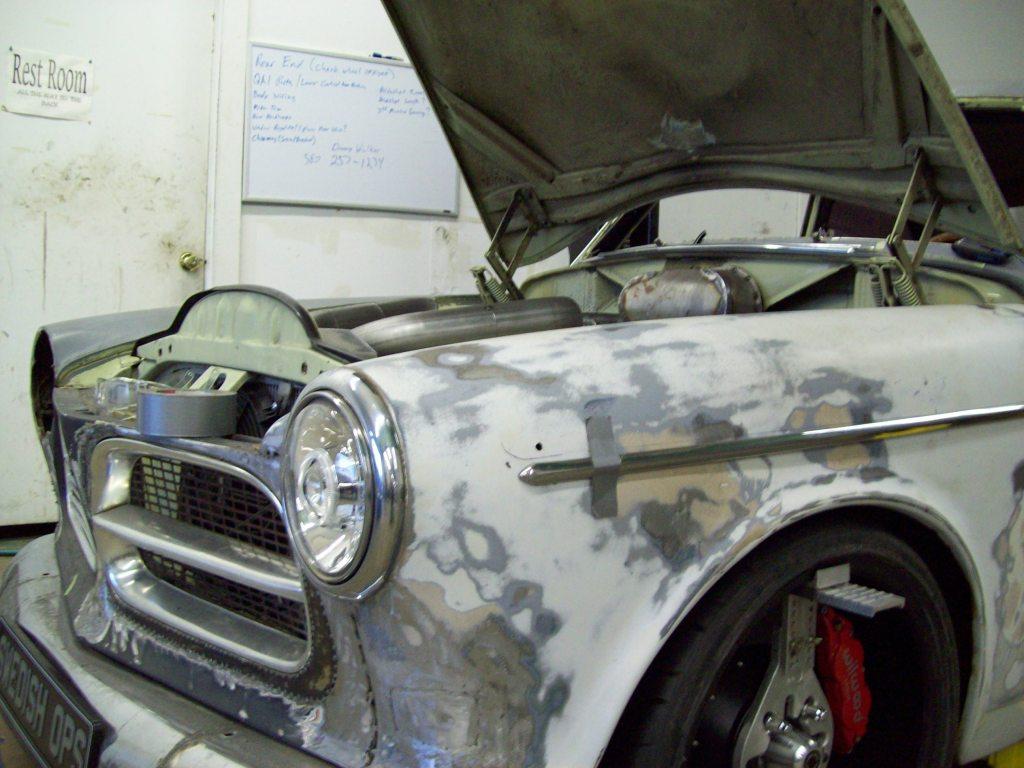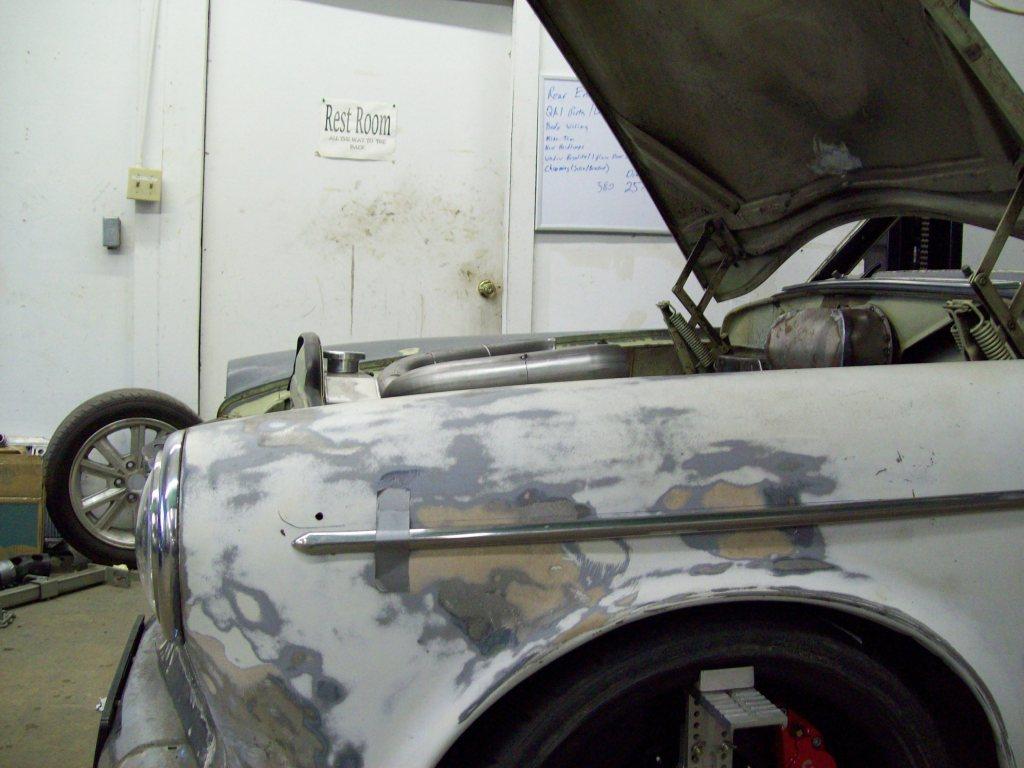 11/30/2012

Well it is just my luck.. It looks like I am going to have to re-configure the Air Filter Box, because isnt right in appearance/shape for the intake tubes I have made up. When I did this air filter box, I used the OEM heater flange that connects to the cowl vent because I thought I wanted a factory configuration, but the factory offset is way to far off for what I need to look right.. I will still use the flange, but I will have to build some sort of new box that will center it all out, and will allow my new intake tubes to attach efficiently.. It is much easier to build a new box, than try to configure a secondary intake runner setup, especially when I am just using a Chop Saw and a 4.5in angle grinder to get all this set up right. I am beginning to think that I need to get a bit of new equipment, and learn how to use it, but I dont have the time right now.
I have done my best to make the Intake Runners flow with the body contours of the fenders, that way everything looks complimentary when the hood is open.. I think this is about a close as I am going to be able to get it, and I wish the need for correct proportions and contours didnt bother me so much, because it would have made this task alot easier. This whole intake unit will be mounted directly to the top of the motor with some nice and hidden mounts, so it should all be very stable and flow well.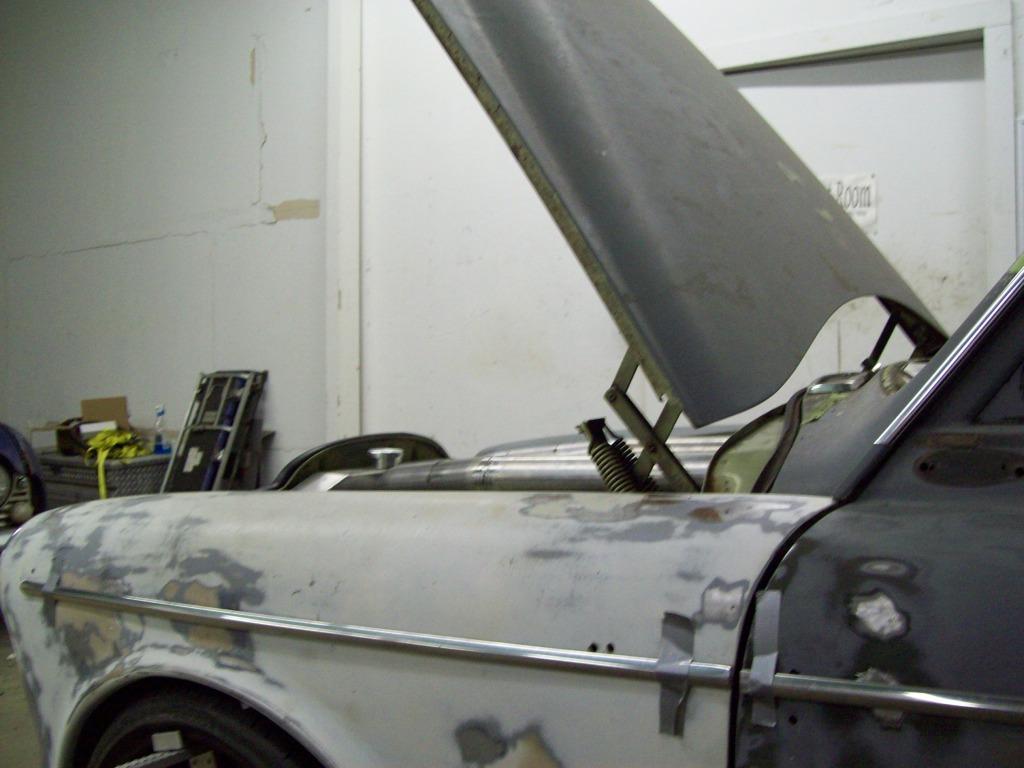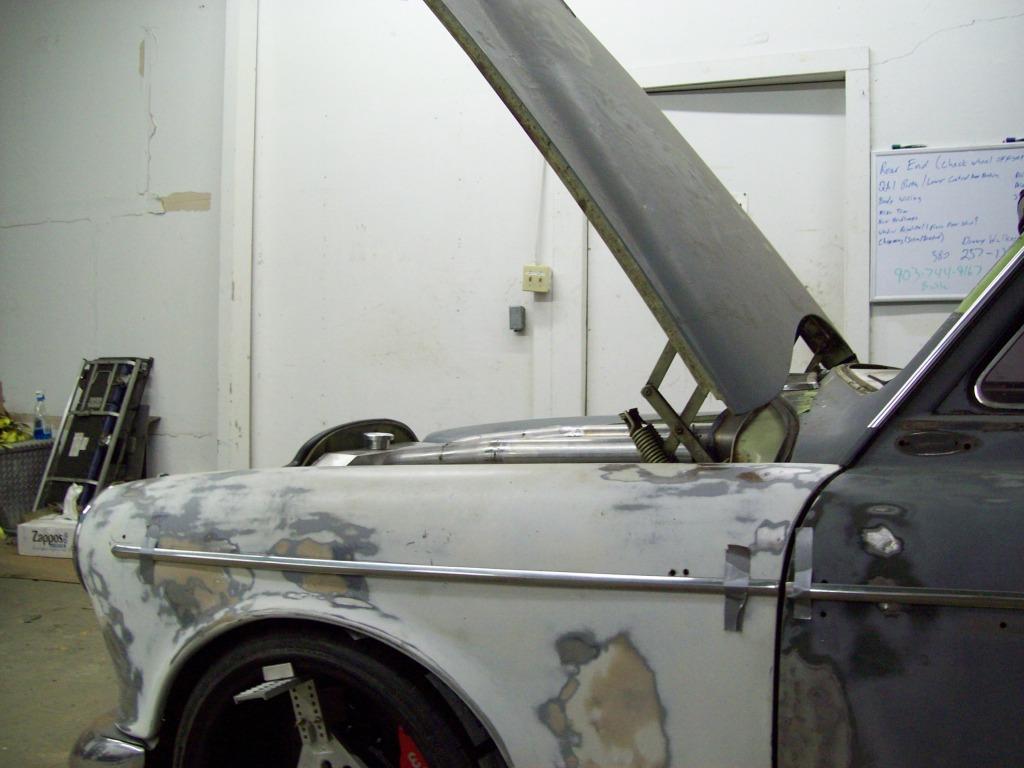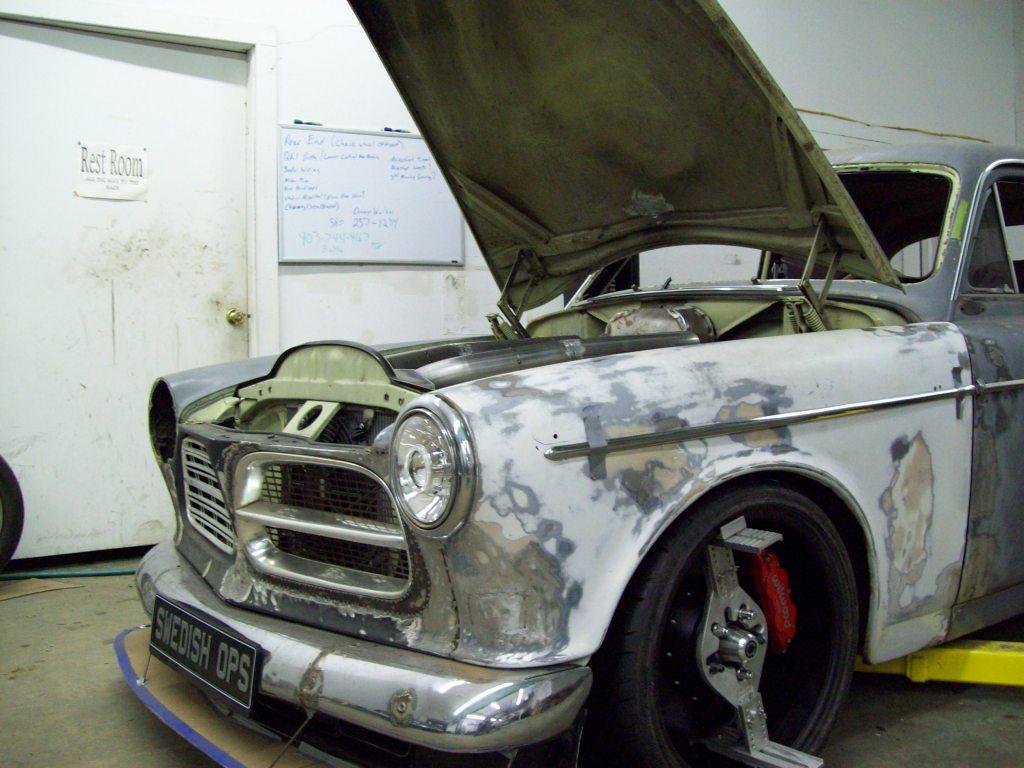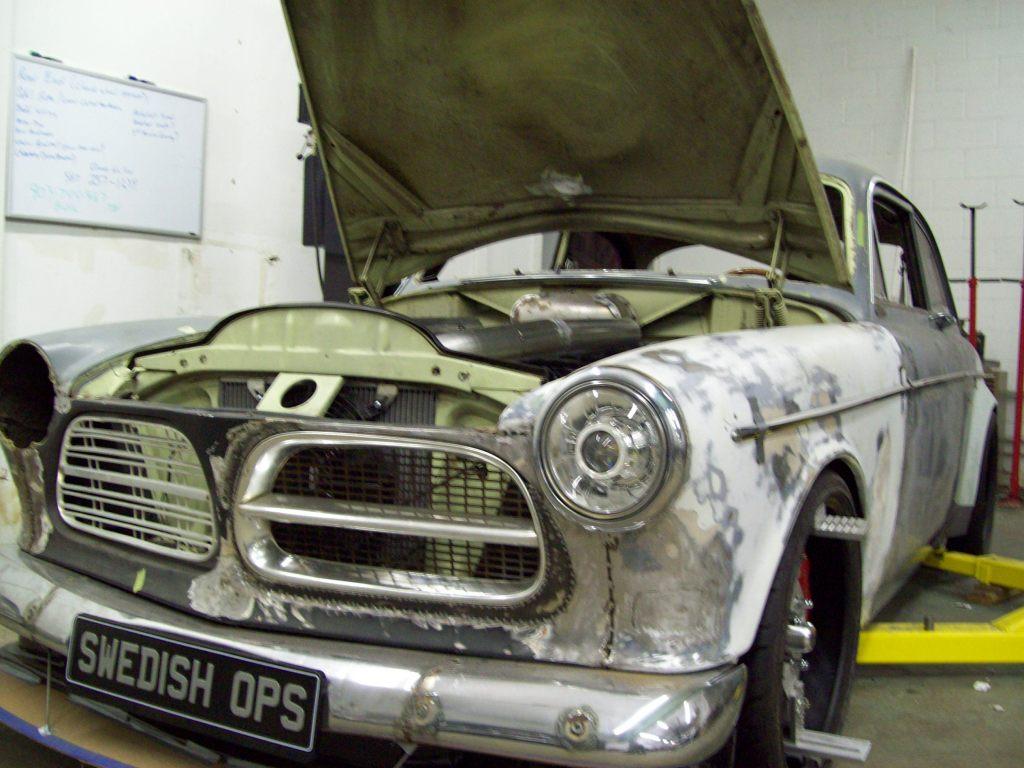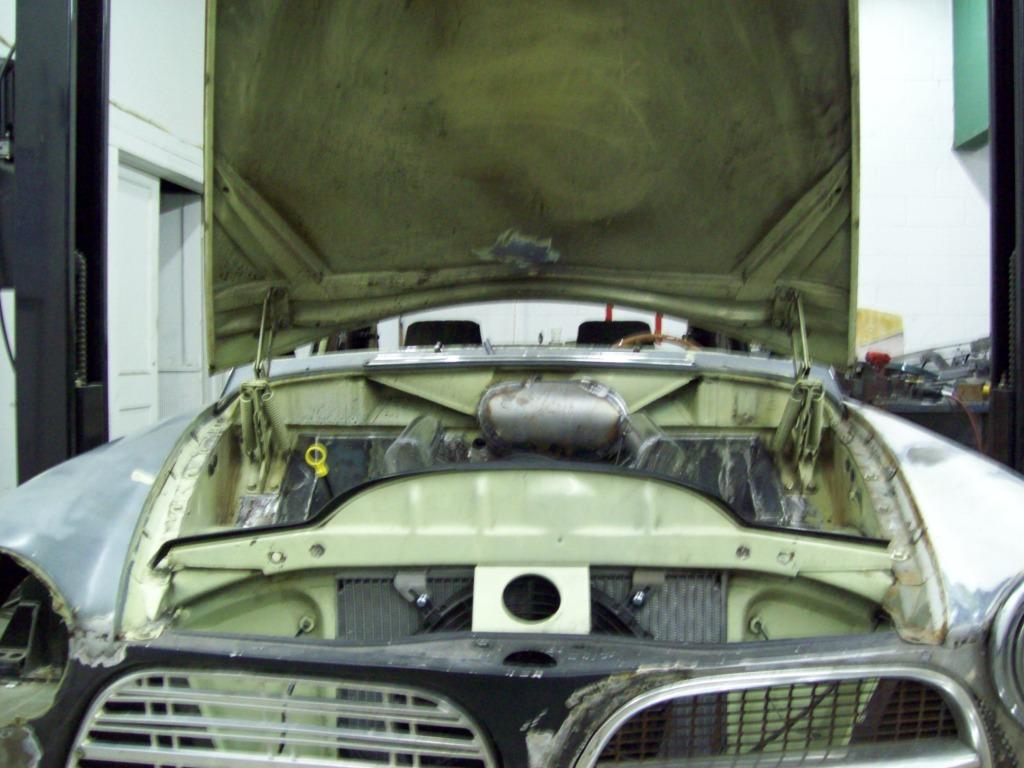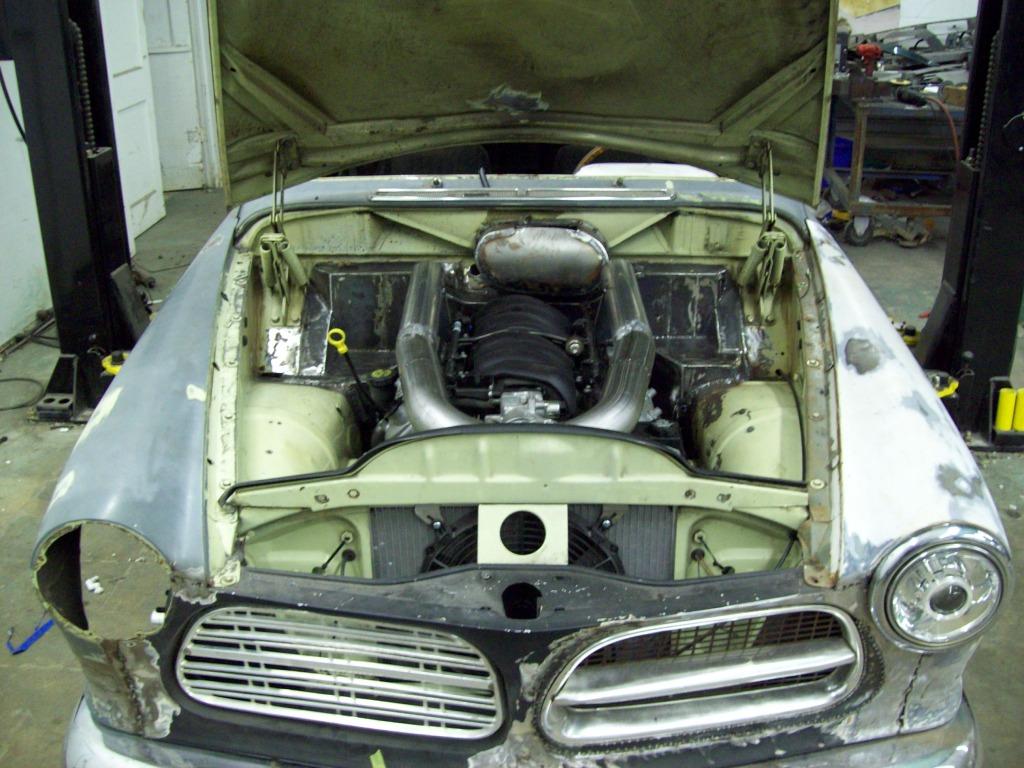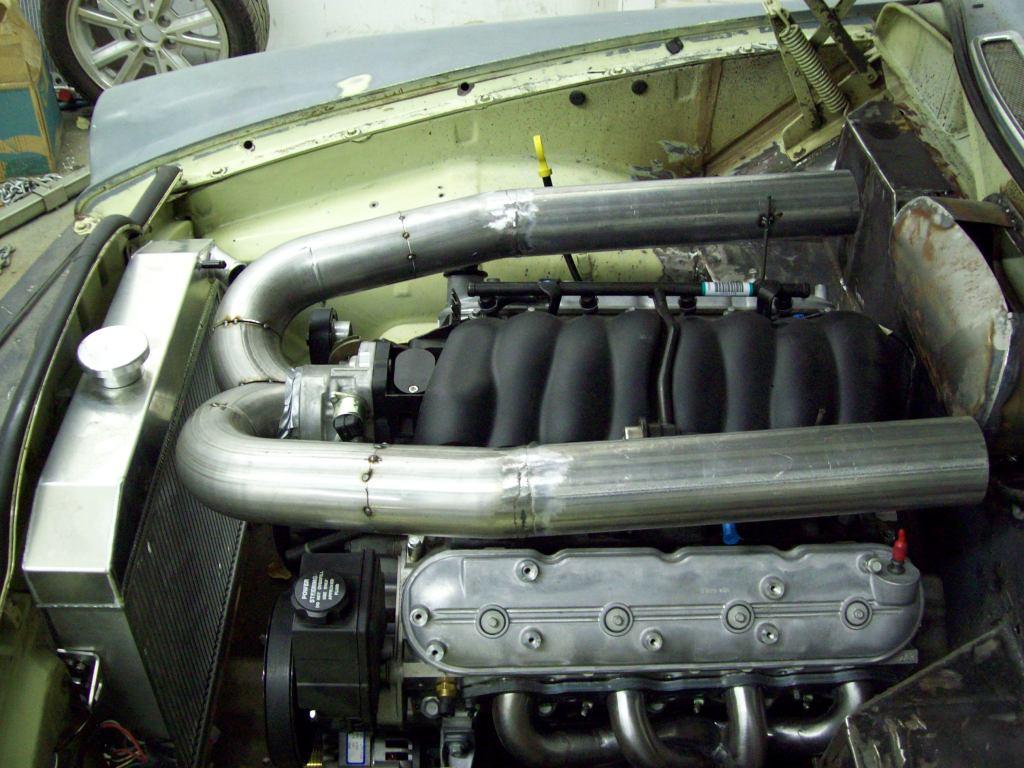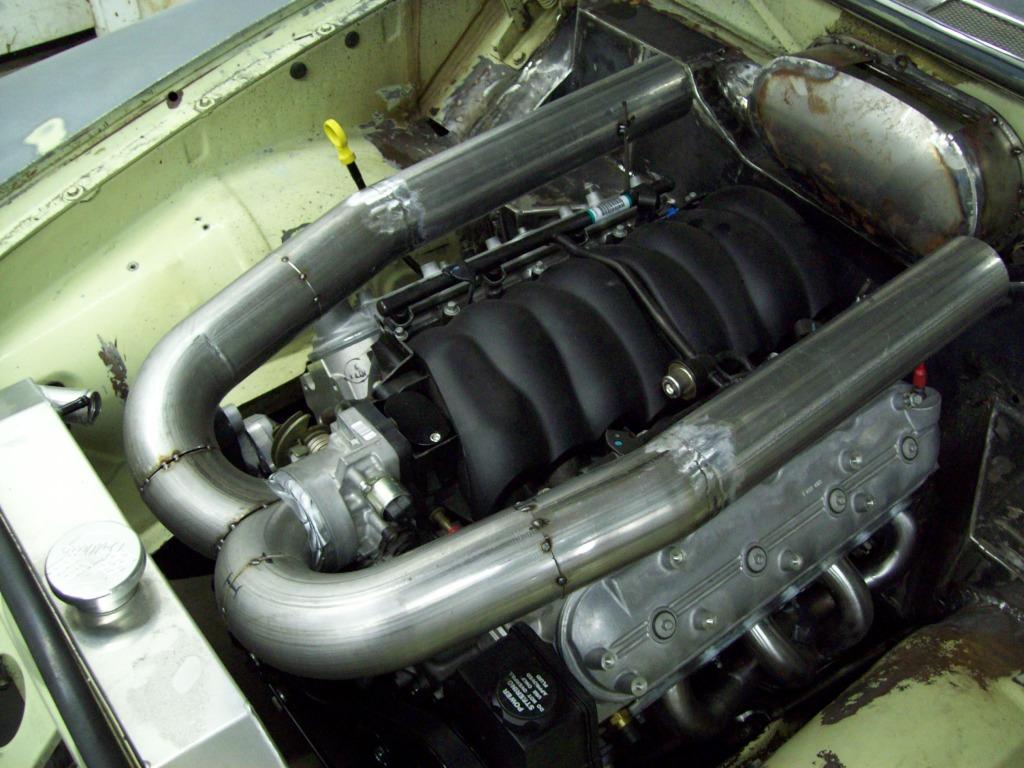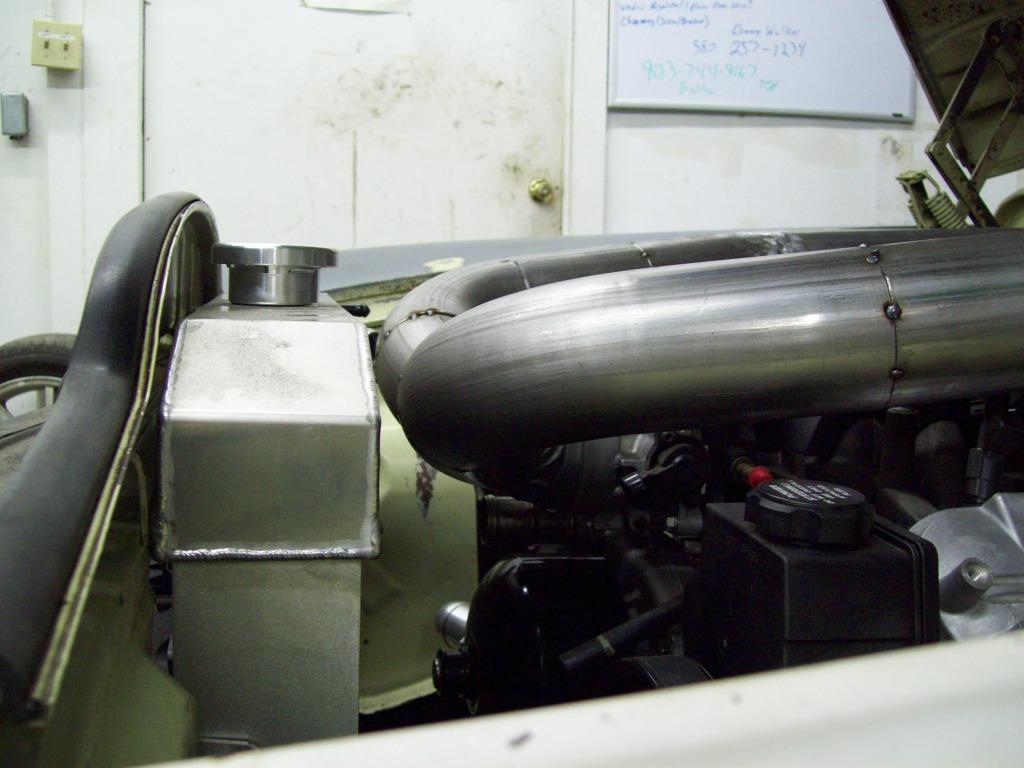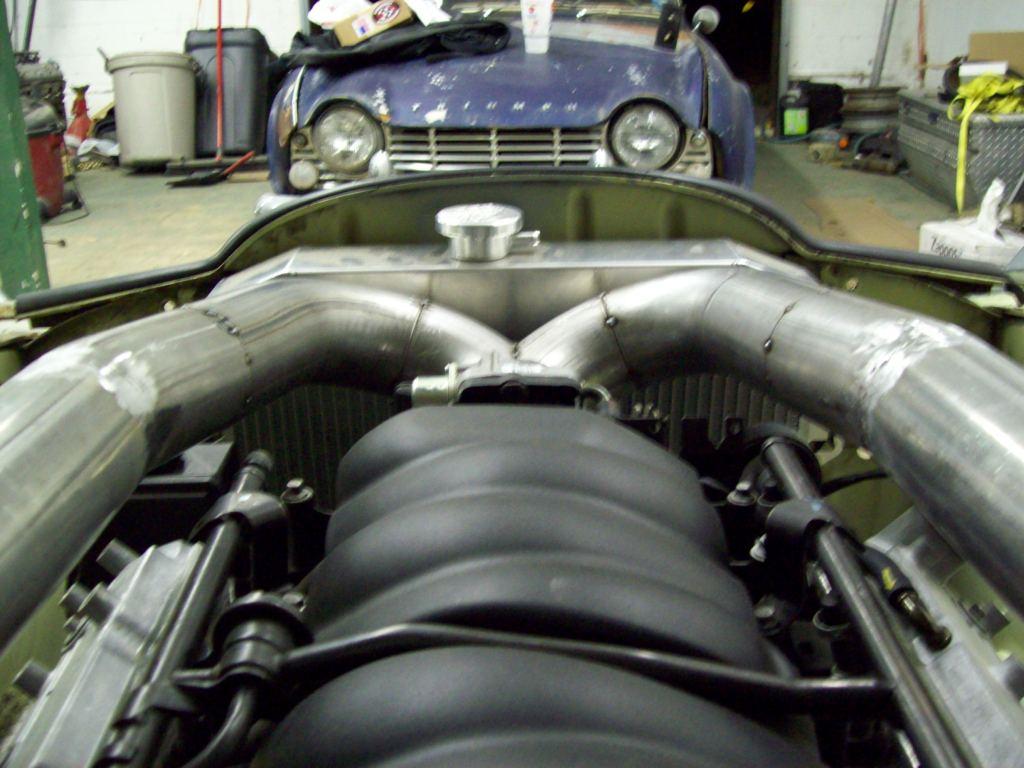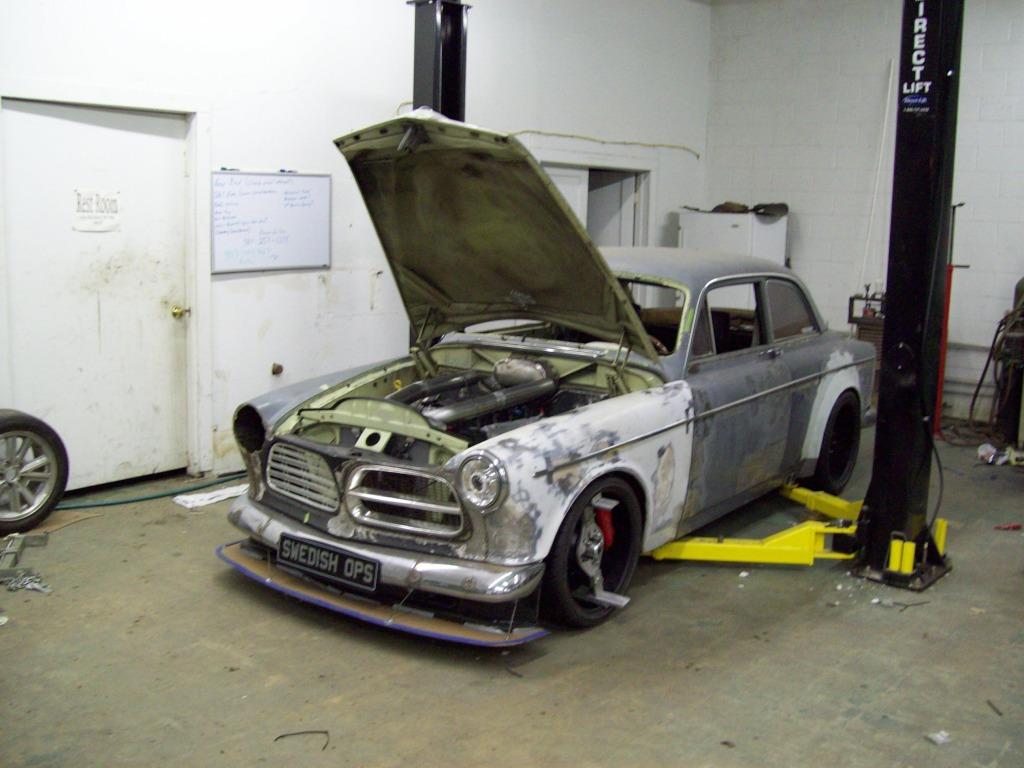 12/1/2012

Well I think I got the Air Filter Box set up the way I want it, and it seems to fit the body great.. It will have either one air filter, or individual filters per tube, but I am not sure yet.. Now that I have the body of the air box done, I can take it to my local parts store to see that filters will work, so I can make the baffles and resting points.
I did my best to make this thing fit the body of the Amazon, so much so, that I actually used curves and contours from the parts off the car.. I normally like to use already existing contours, because you would be surprised how out of place things can appear if you are just slapping foriegn features to the body. I made air box mimic the cowl left to right curve, and also added a compound duplicate curve to the side, so I think it really completes the firewall nicely.. Infact, you can see that the air box rest in the heater box relief of the Amazon pretty nicely.
The next thing I have to do after I locate air filters, is to figure out a good looking mounting feature for it.. I plan on hard mounting the full assebly to the motor, and then have a boot/gasket that makes the sealed connection to the firewall, sort of like the Trans Am shaker hood mount gaskets. I am not sure if I want to make some sort of closed/solid sides for the inside of the unit, run some straight machined leg style mounts, or build some sort of erector bridge sort of mounting on the side.. I am guessing that I am going to have to stare at this thing a bit, and then deal with that aspect just a bit later.
Also, I have not trimmed the bottom of the box yet, so it might appear to sit a bit low.. I was waiting until I find out what filters I can run, so I can then determine the depth of the box. I plan on making the filters load from the bottom of the box, so any seams and hardware will be hidden. I dont think I will have any problems making the bottom look satisfactory and functional, after all , it is on on the bottom.
Here is a bit of the work it took to get this, and I am sure it wont do alot of you any good, because this is a one off piece for this car, but there still might be something to share.. This was all made with the 4in angle grinder, and some basic tools..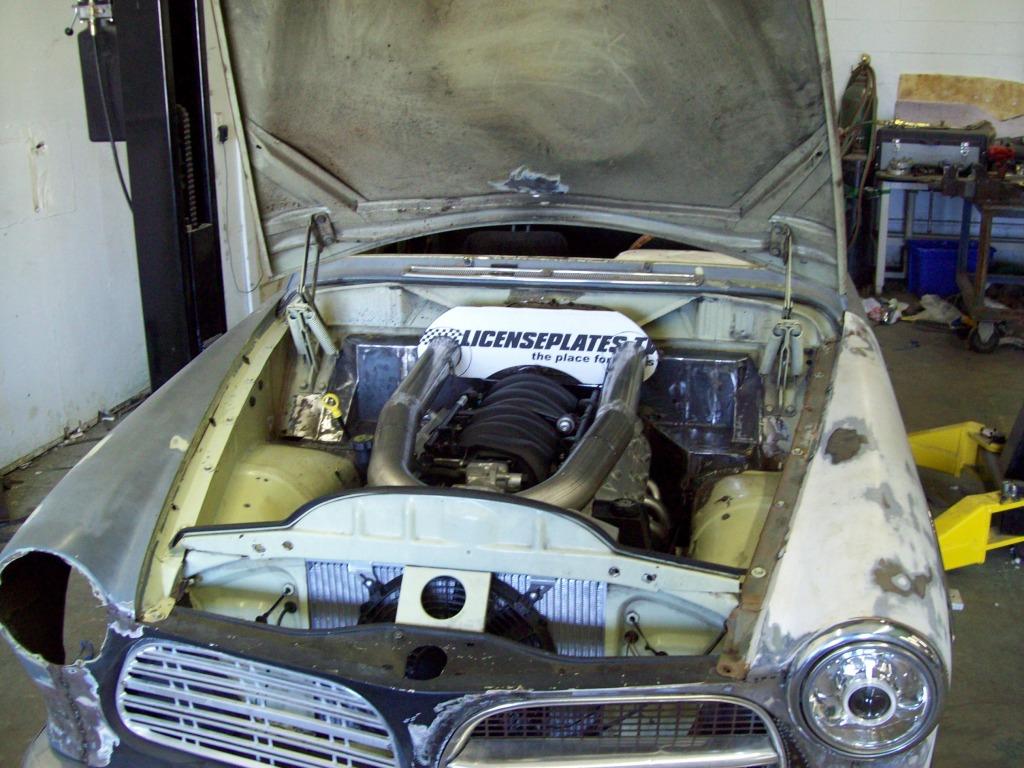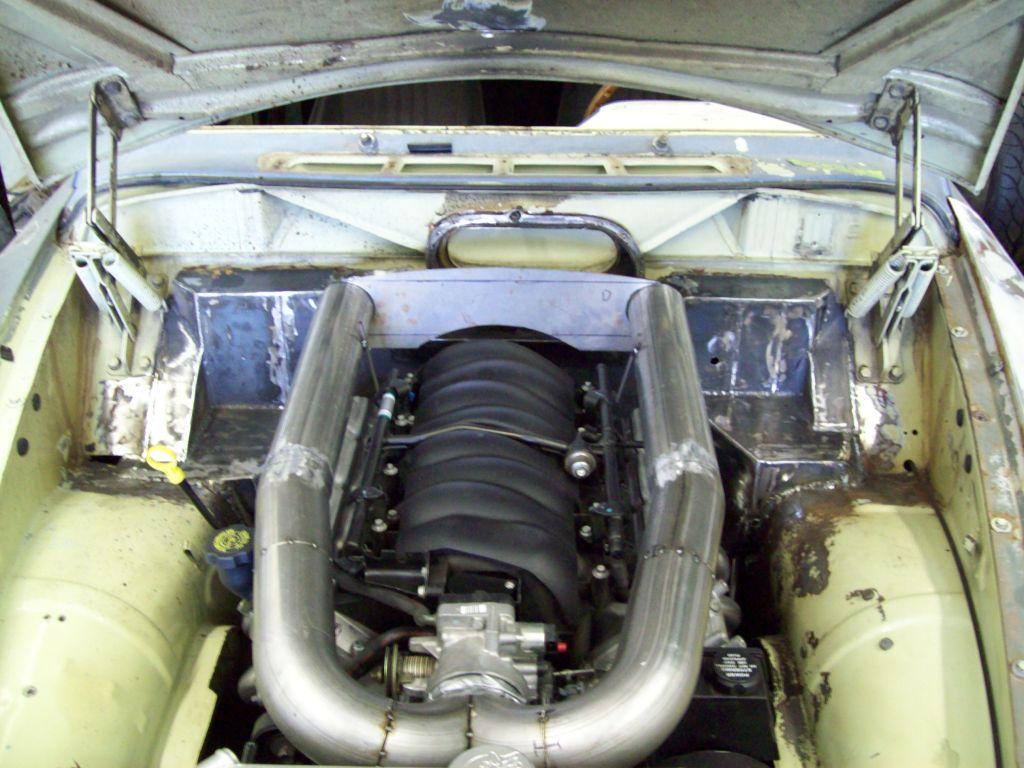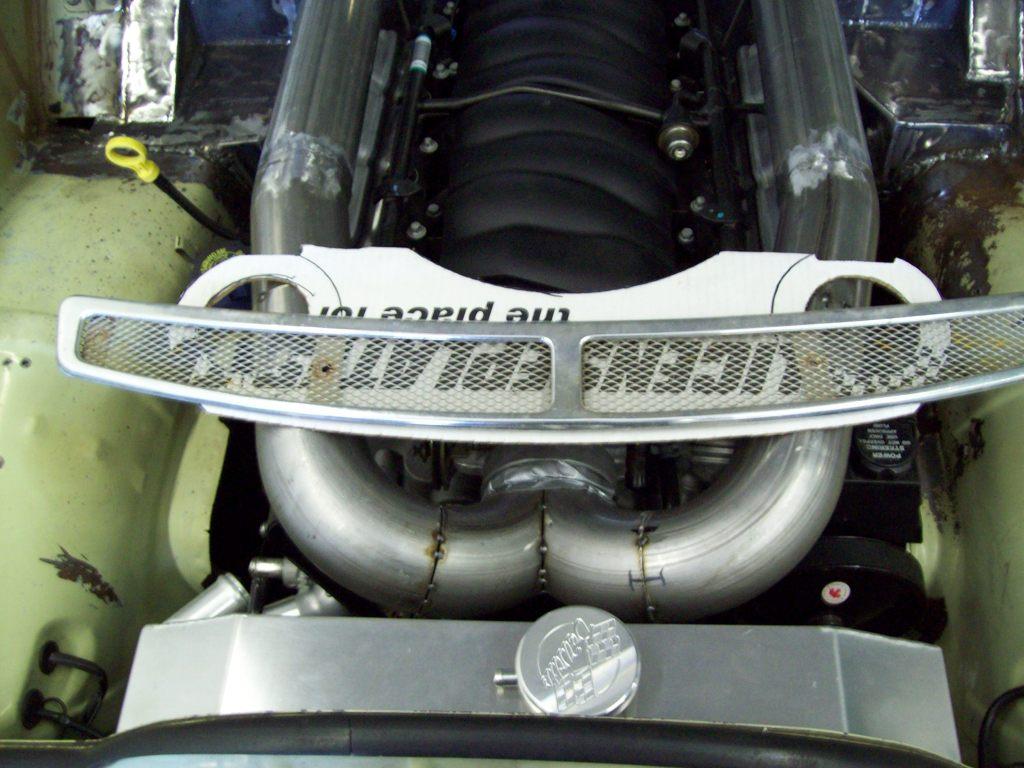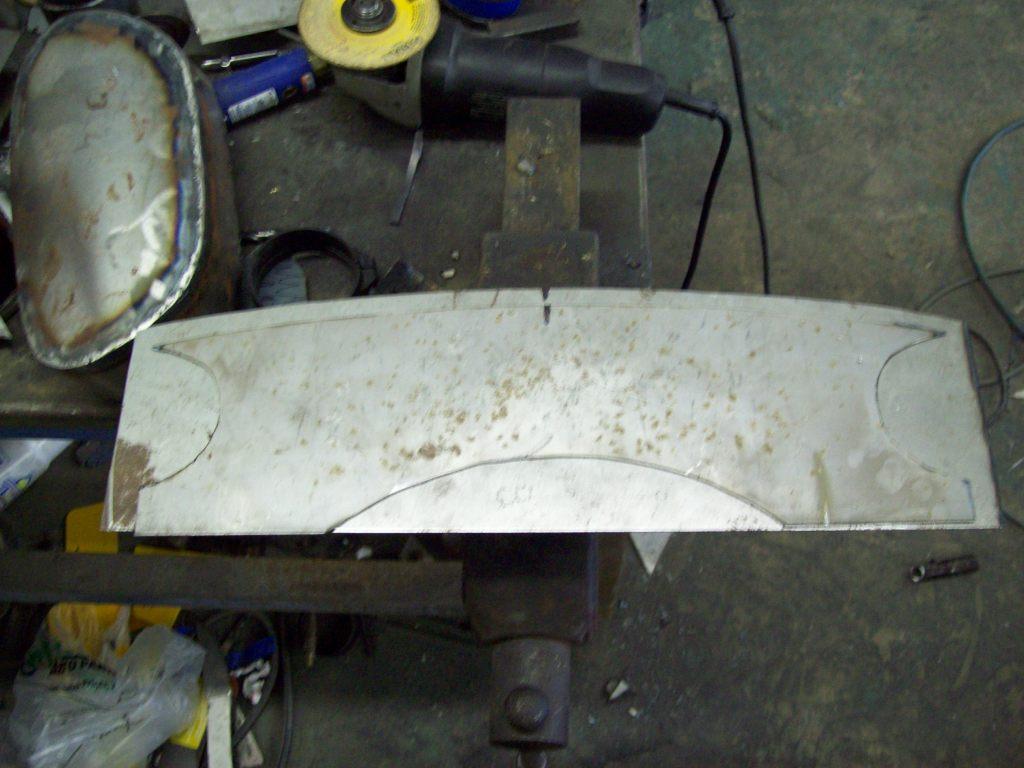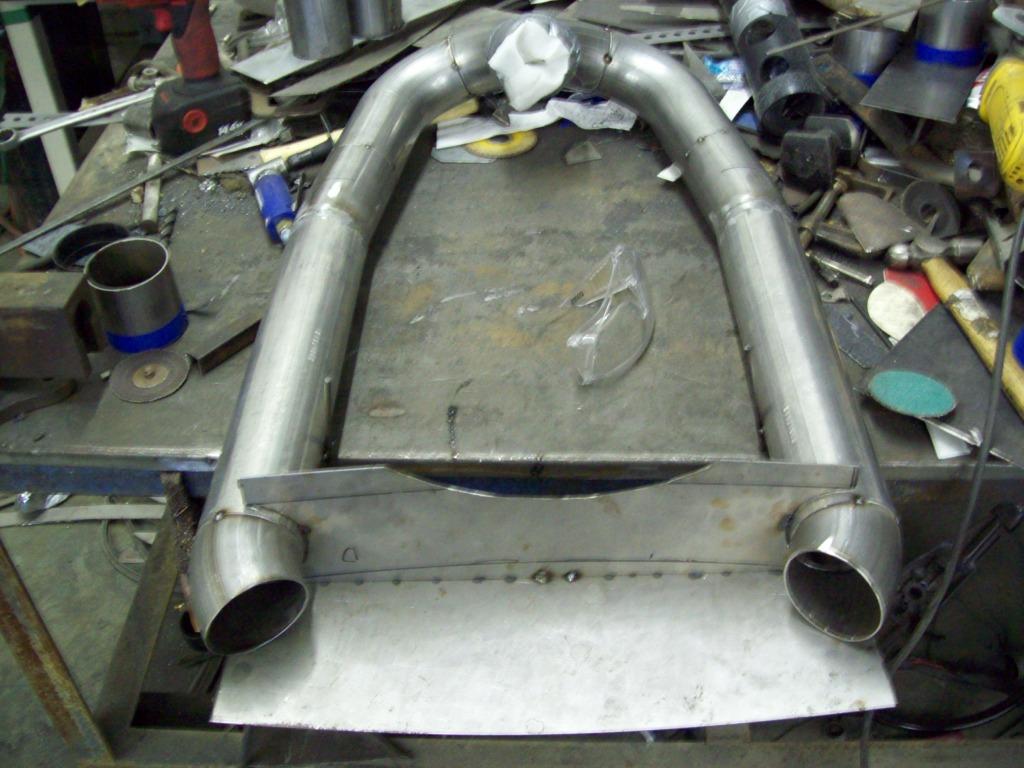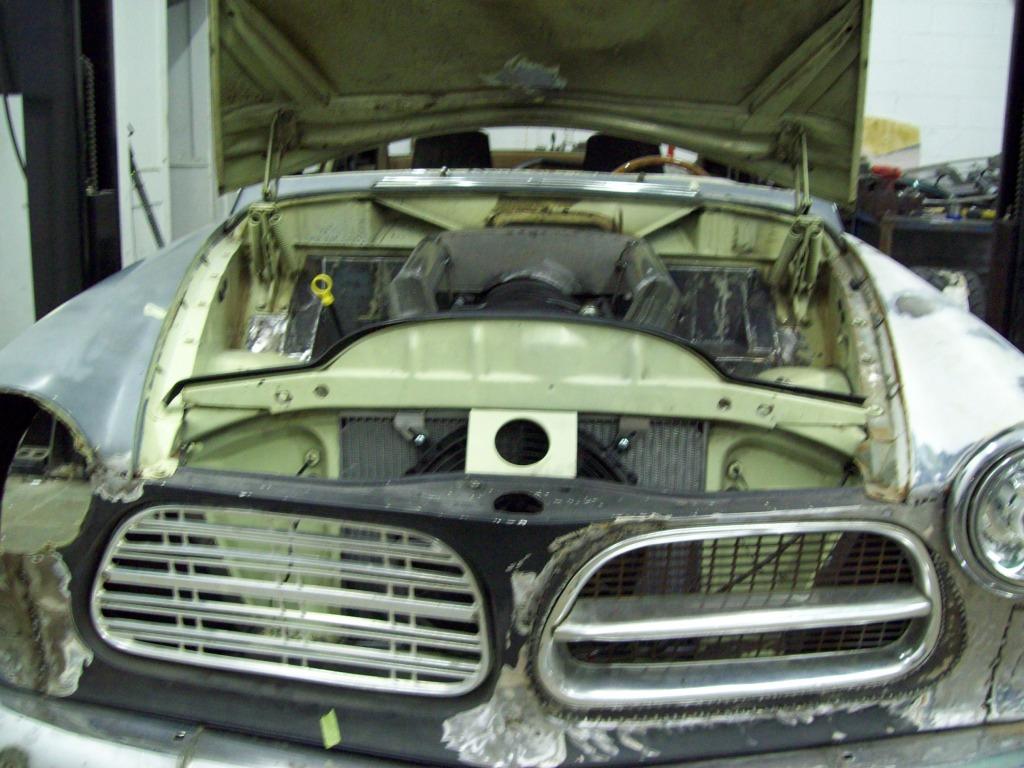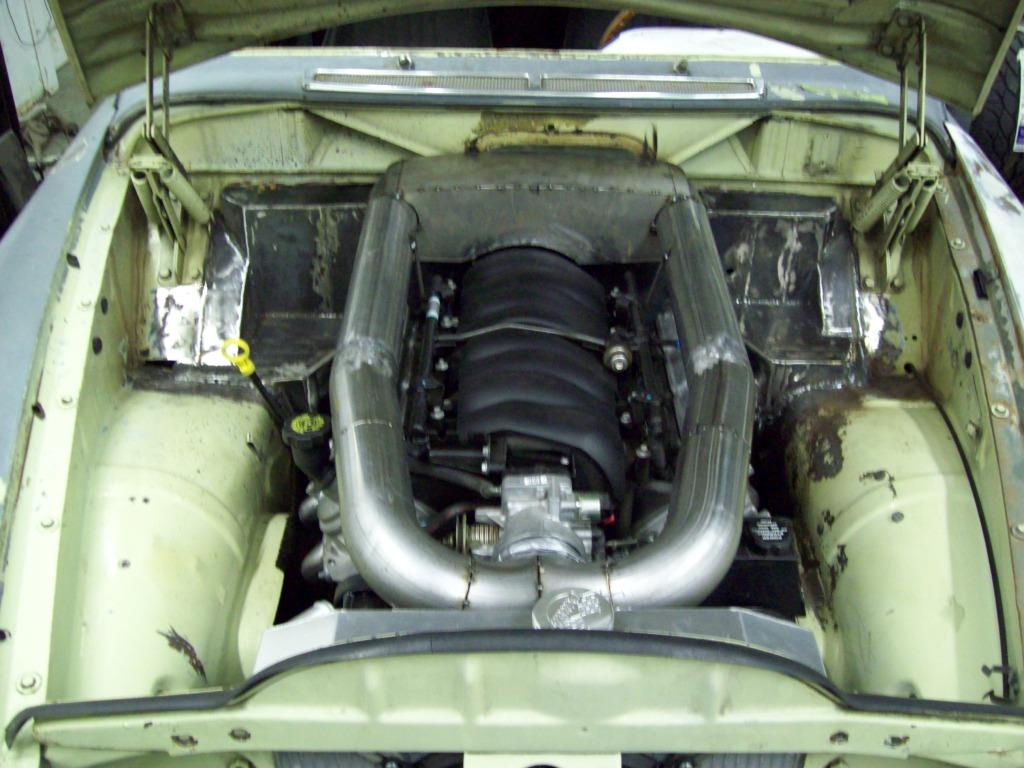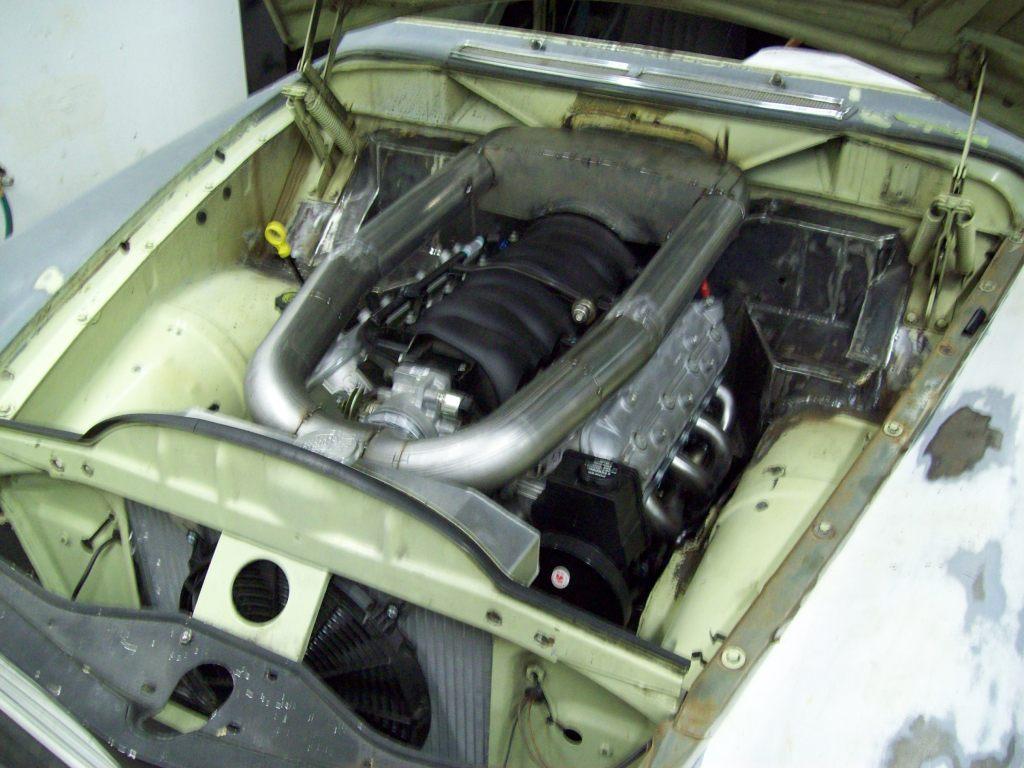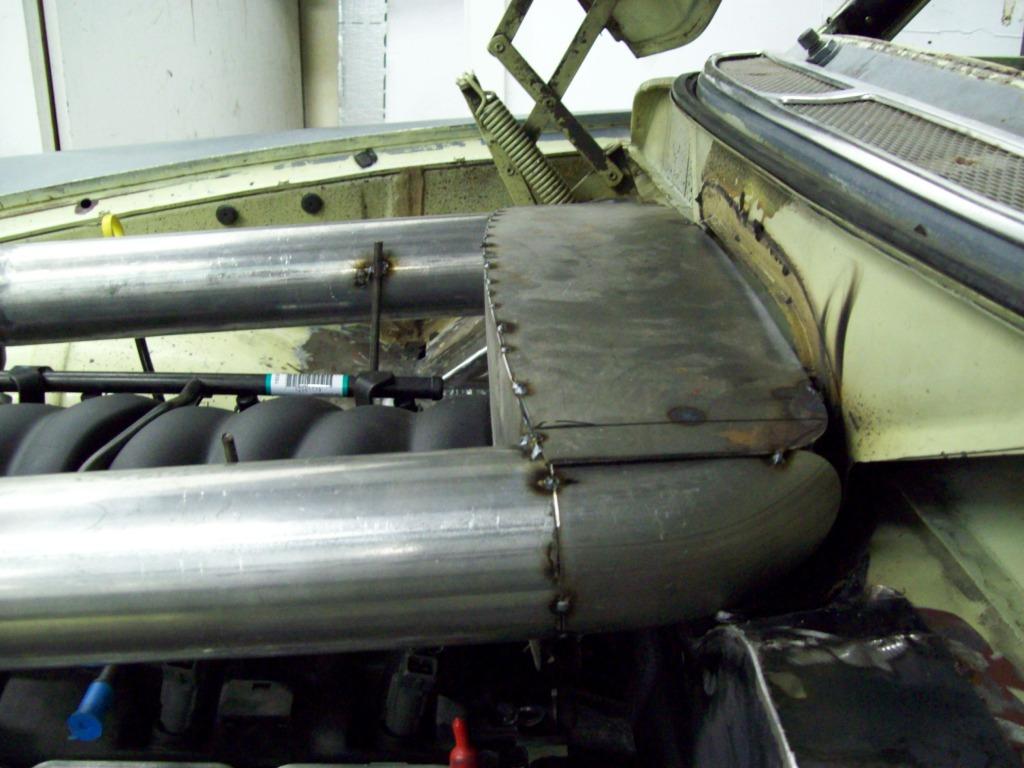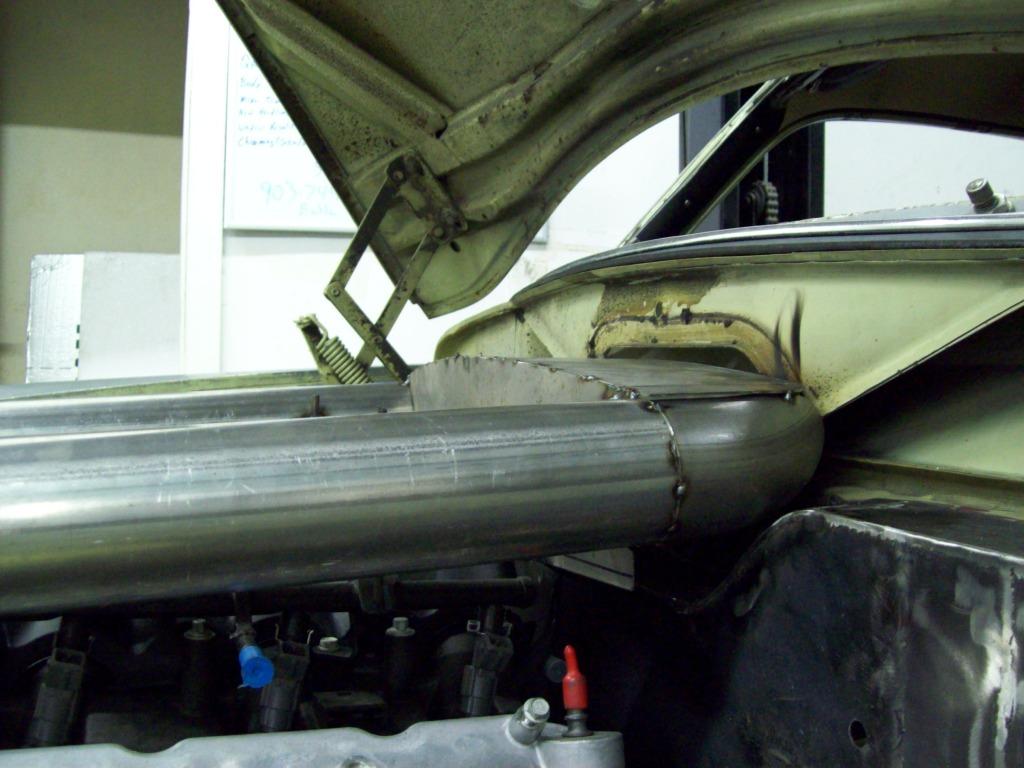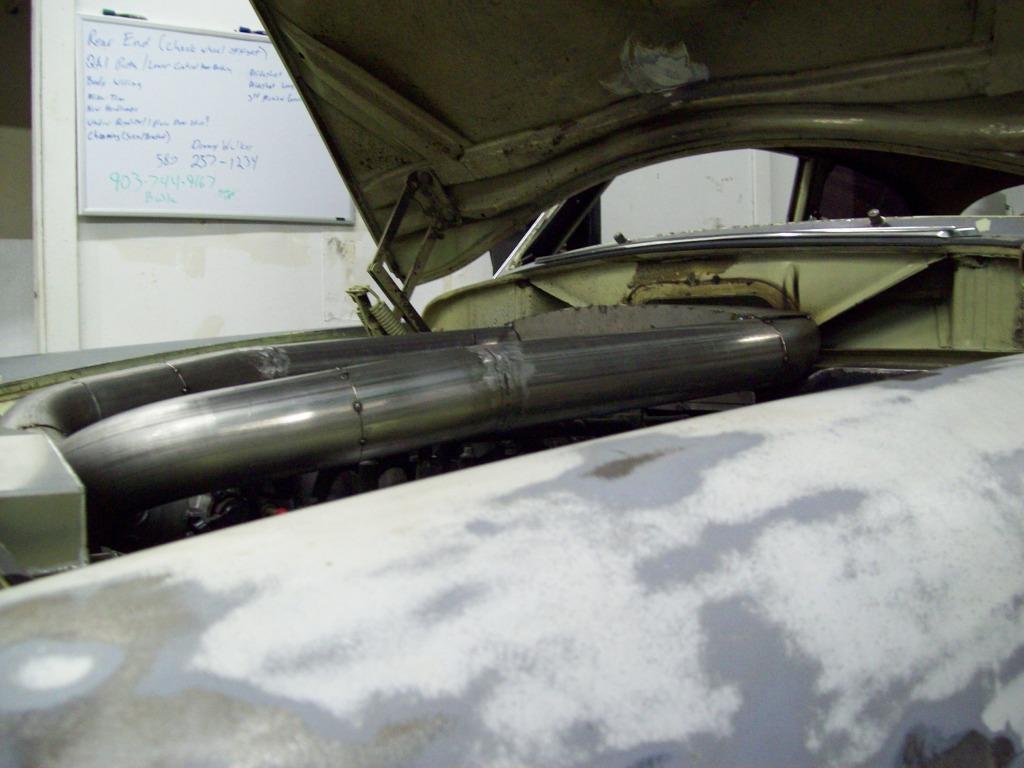 12/6/2012

I have been struggling trying to find a valve cover setup I liked, and there really arent too many options for the LS motor, other than some Fabricated/Welded Covers and a few various other styles.. I kind of like the old 327 Corvette finned valve covers, so I thought I might like these, because they would fit the era of the car, but I am not sure about them yet.. In order to use them, I am going to have to work out some of the poor cast finish grinding marks, and they are just a bit bulkier than I wanted..
I ordered them in the Cast form, because I didnt want any polished parts under the hood or painted parts, because I am going for a natural metal finish look. The polished version might be a bit cleaner in the finish work, so that might be the way to go for others that like this style.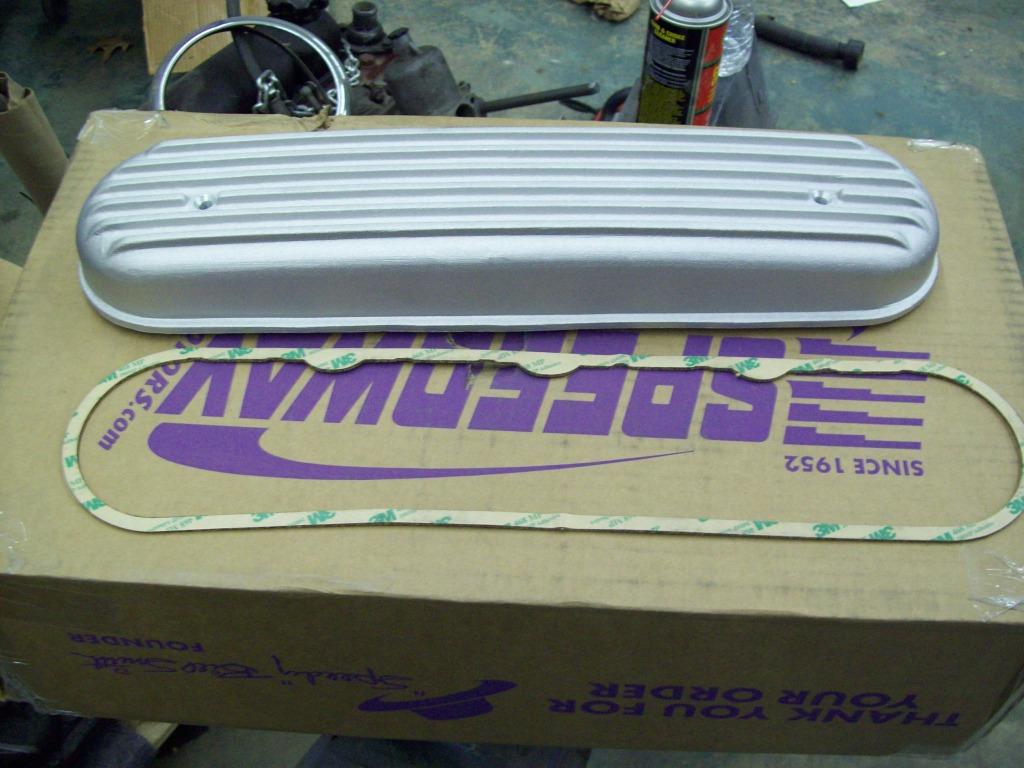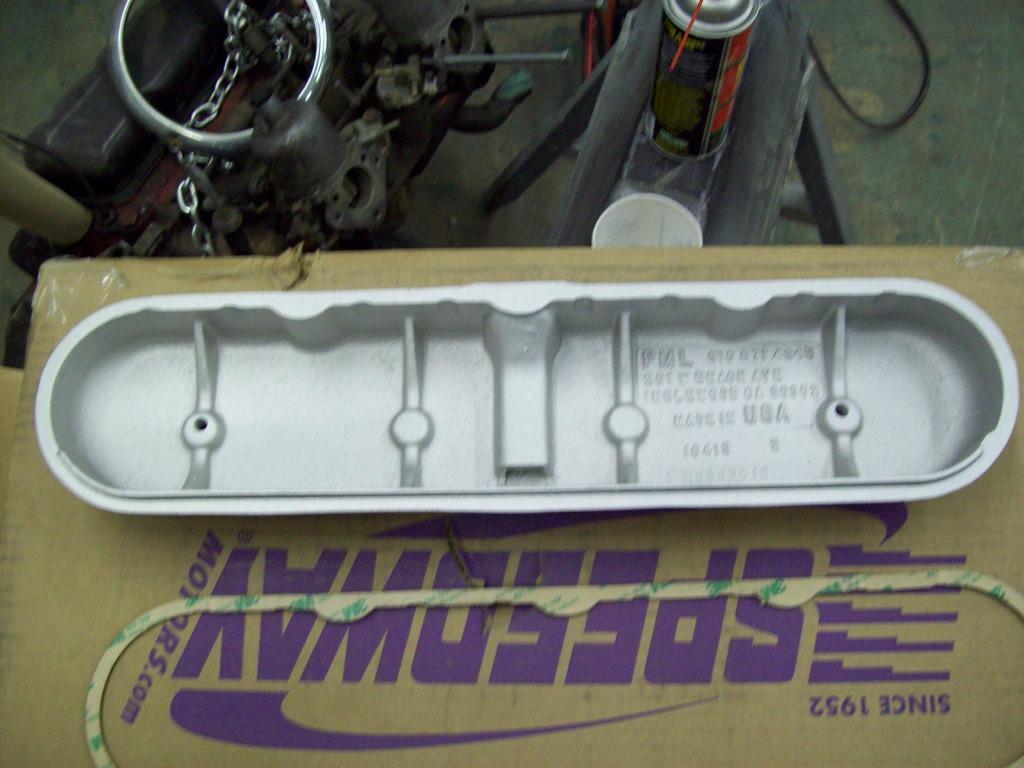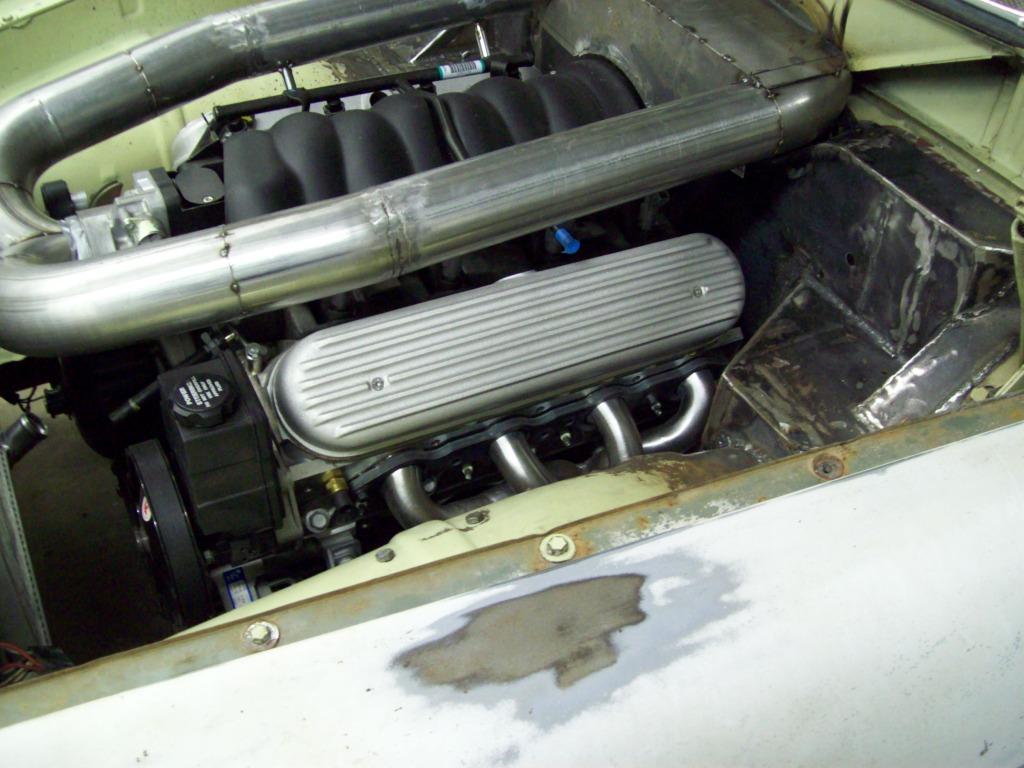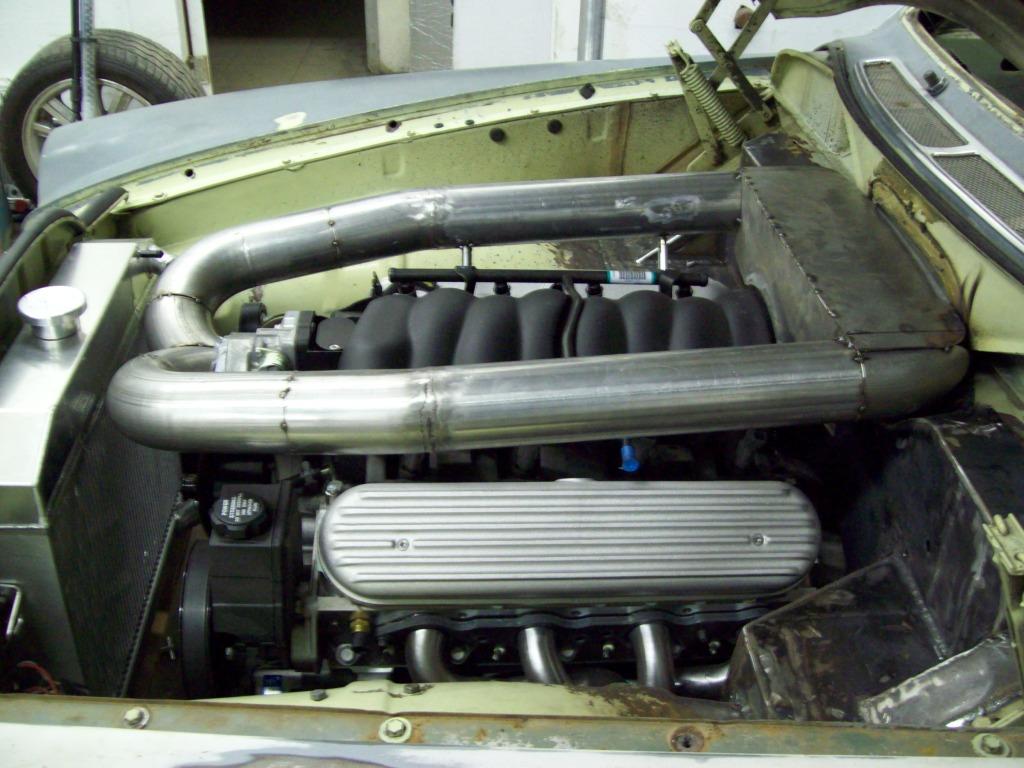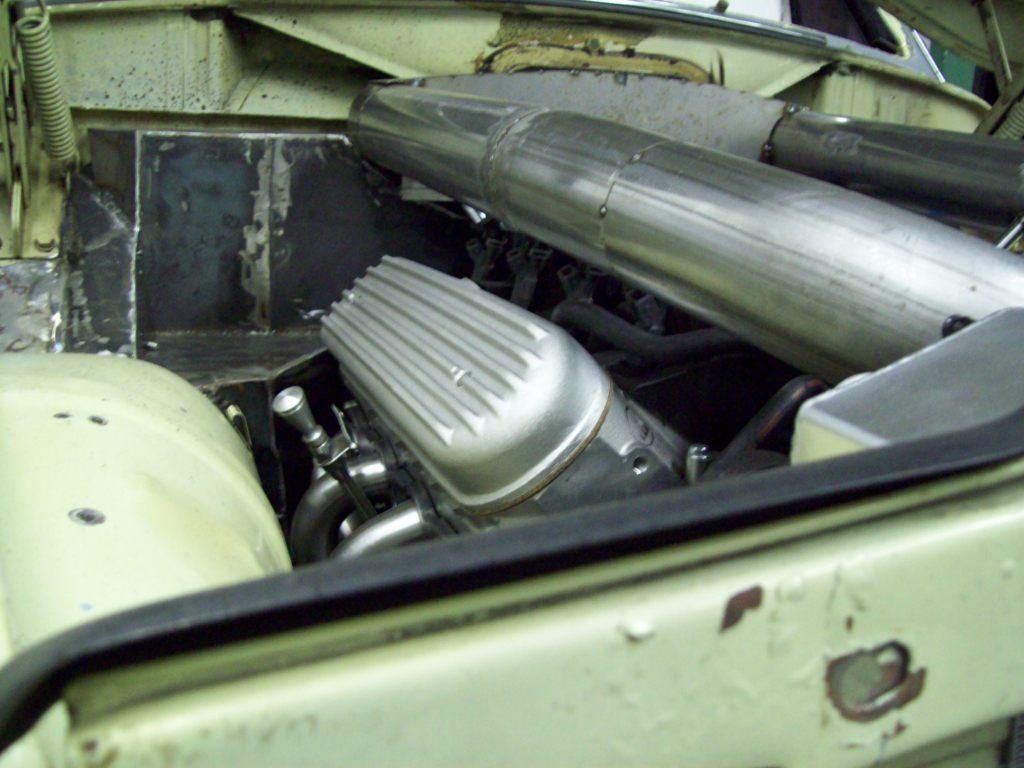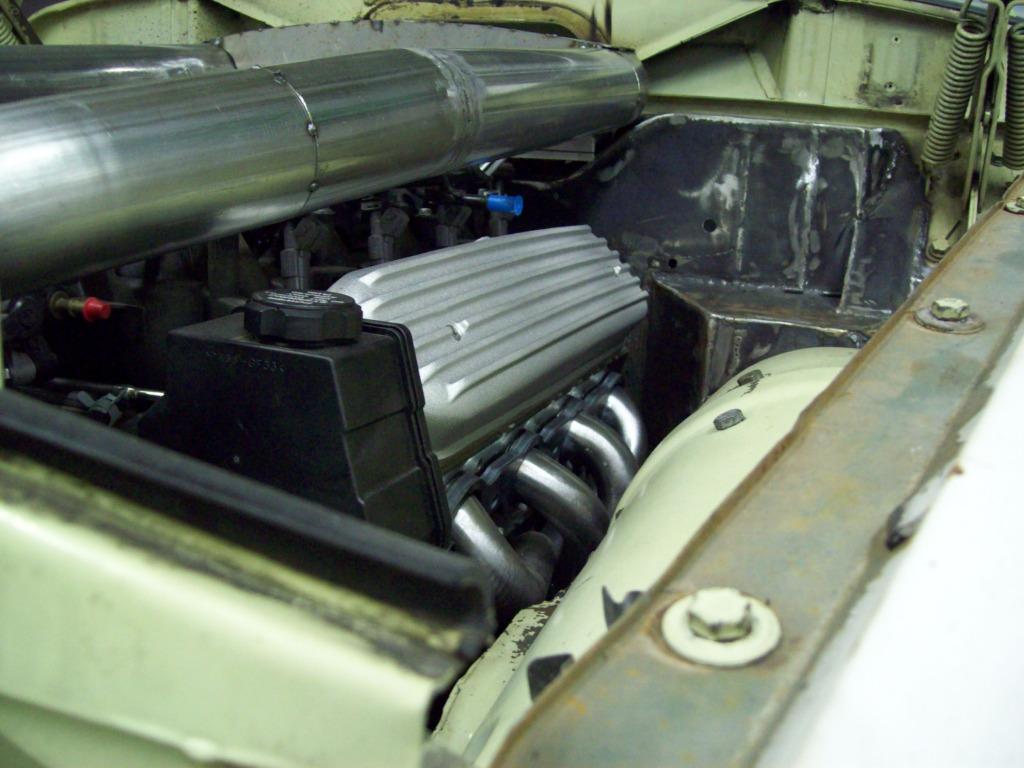 I have the machine shop working on a throttle body attachement collar for the intake tubes, and this collar will be welded onto the Y tube, so I can get rid of the rubber boot and clamp system that is typical here. The collar will have an internal double O-Ring set up that will seal the joint between the throttle body and intake tube.. The whole assembly is hard mounted to the top of the motor, so there wont be any virbration or engine torque forgiviness needed for the O-ring joint.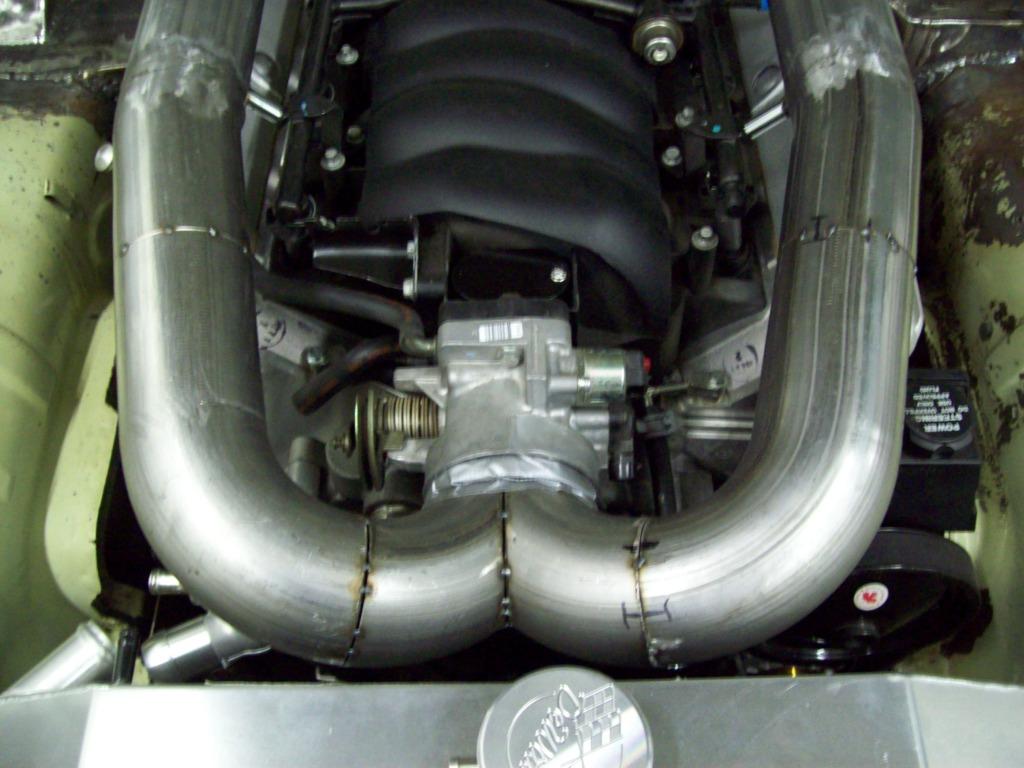 Here is something I am working on for a template, and I am sure there will be alot of people that will object to this look, but I als dont know how I feel about it yet, because I still think it needs something... I cant seem to find a decent intake cover for the plastic intake, and I am not real big on some of the aftermarket replacement intakes, because they are really just a bulkier version of the original.. It couldlbe painted, or even add a carbon fiber touch, but that isnt really what I am looking for..
I made this intake cover as a starter, and I think there are several options for it, but it still seems a bit plain or off.. I was thinking about having the intake cover painted body color, while having the intake tubes powder coated in an Aluminum look coating? I could also use the center of the intake cover for some sort of Air Brush logo'ing or badging? I could potentially add some fins that would blend into the valve covers? Not sure yet, because this is just a starter.. I think it has some potential, mainly because it will hide all the injector B.S., along with a bit of wiring and accelerator cable.
I still have to bring the Filter Box down into the center section, so the rearward part of the cover/filter box isnt completed. The air filter box will more than likely come down to meet the intake cover just behind the valve covers, and this will tie in, and curver around the back..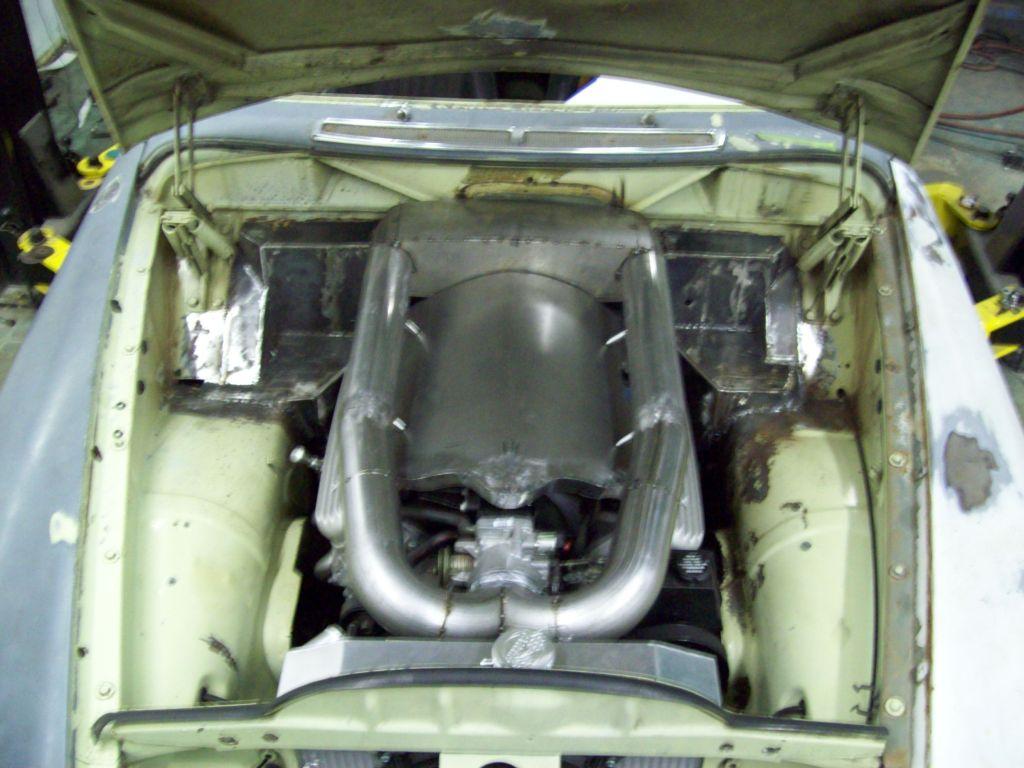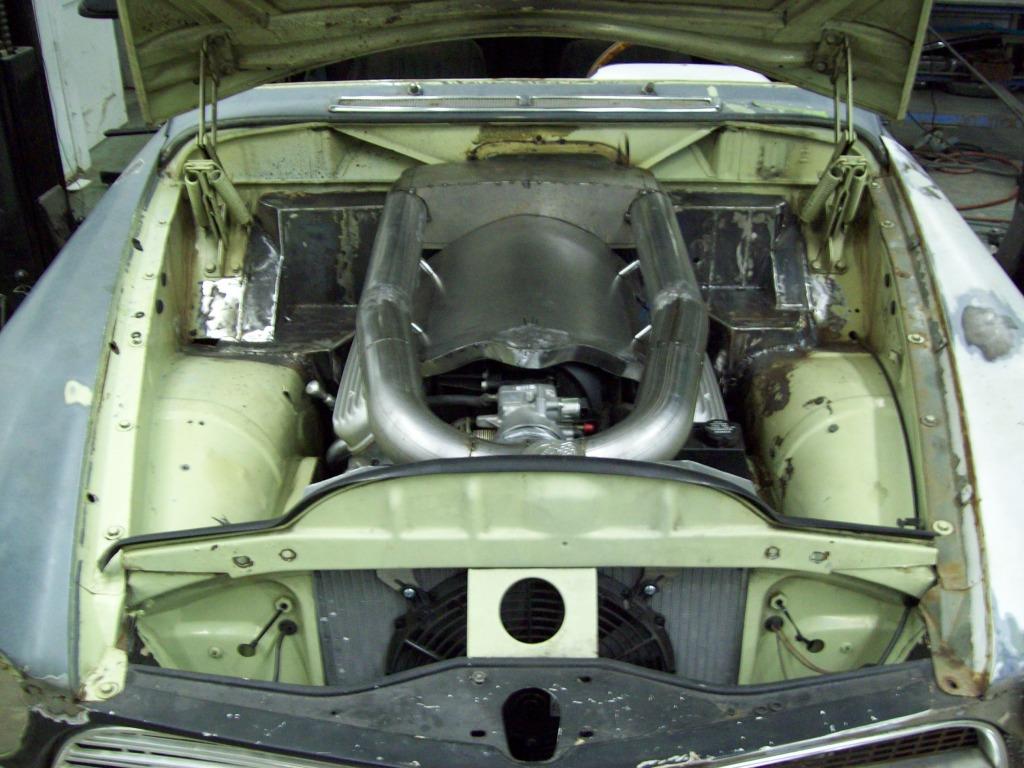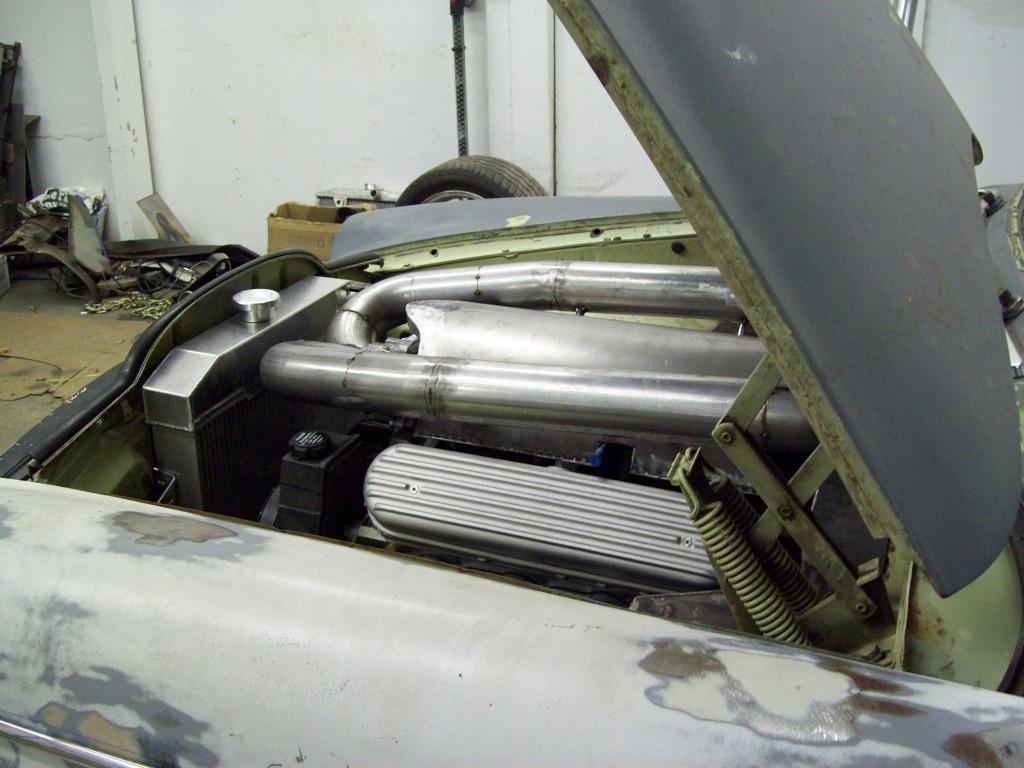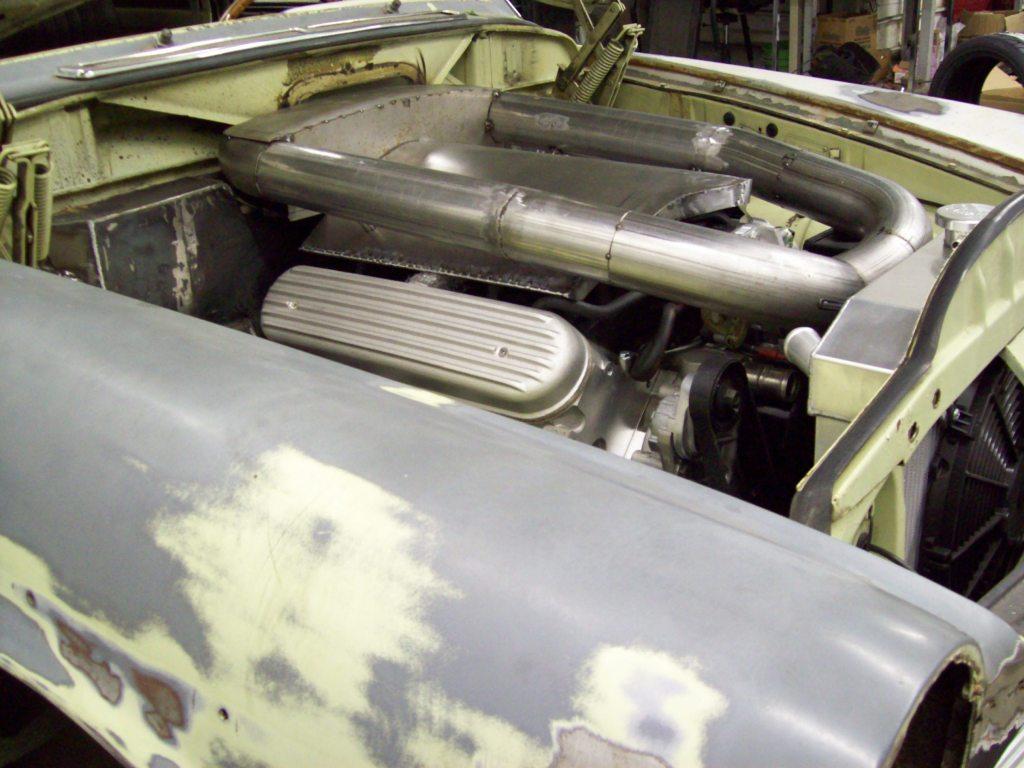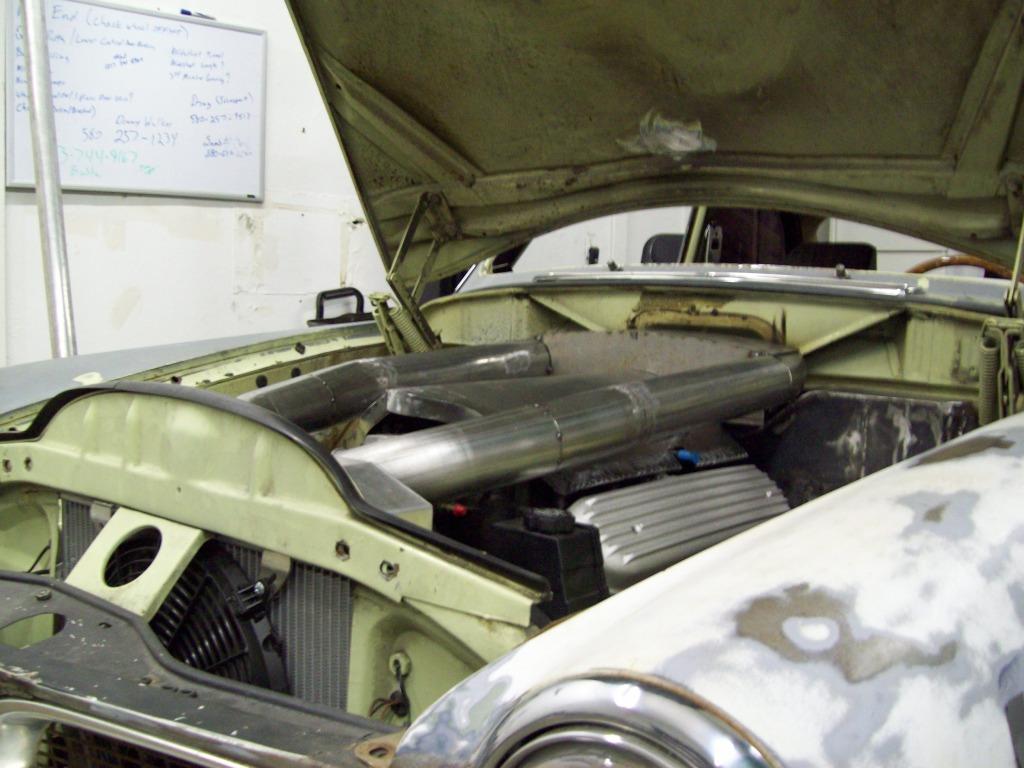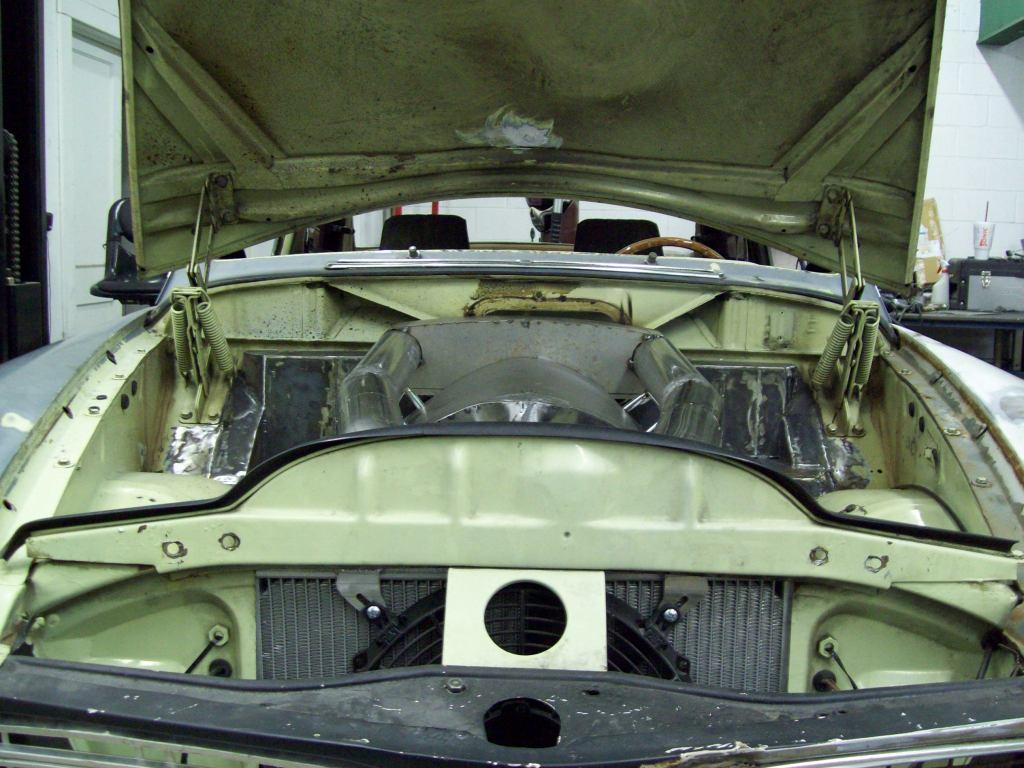 I couldnt stand it anymore, and didnt want to come to the shop tomorrow with a plain situation, so I made some fins up real quick.. I think this might be the ticket, but it will need just a bit of refining. I will make a better close out front panel later, and it will follow the contour of the front engine assembly/intake, which I think will compete the custom fit better..
The fins can be made real easily by stacking flat bar, and tack welding them together on the bench.. Just stand one up, lay one down, stand one up, lay one down, until you get the fin count you want..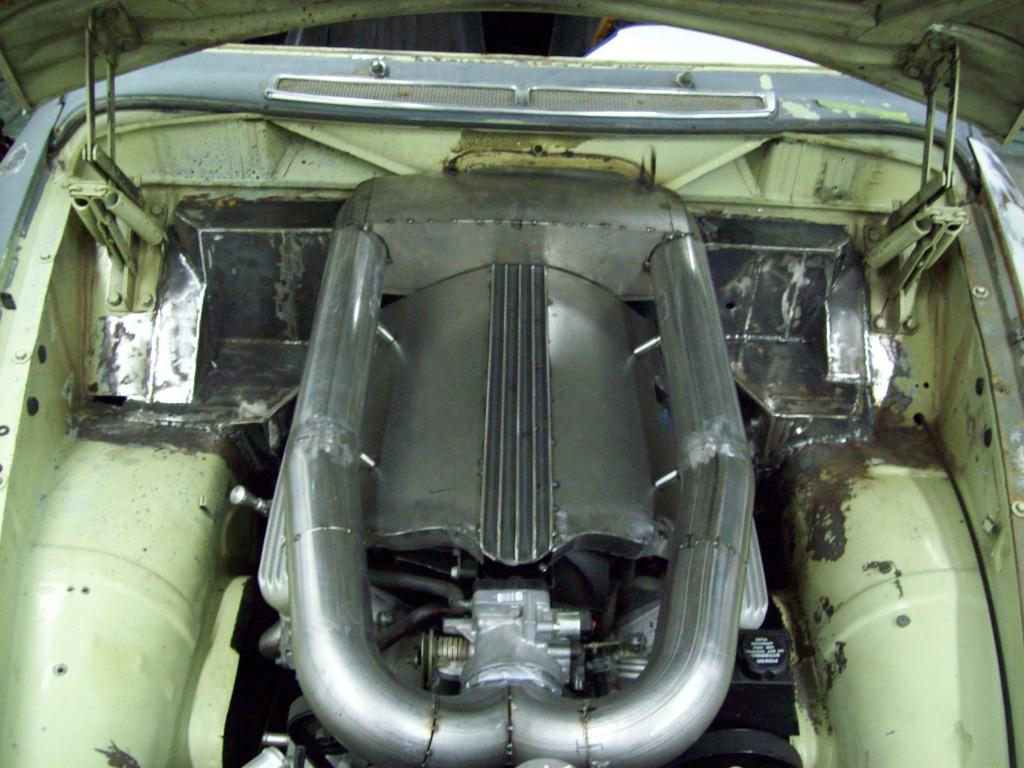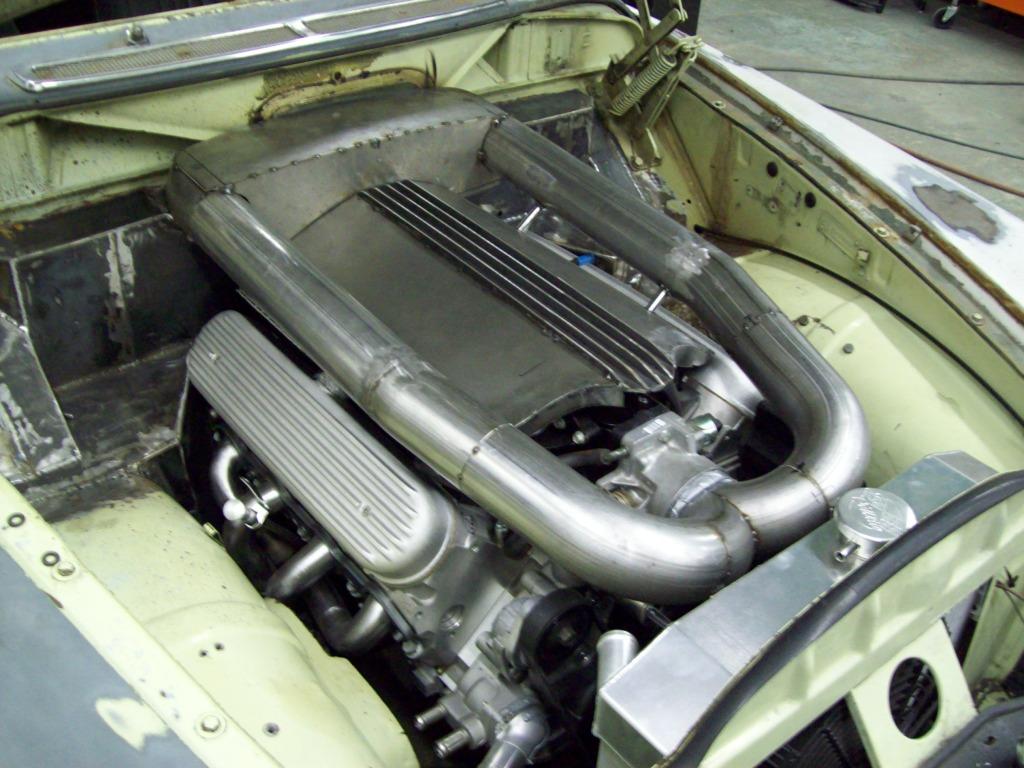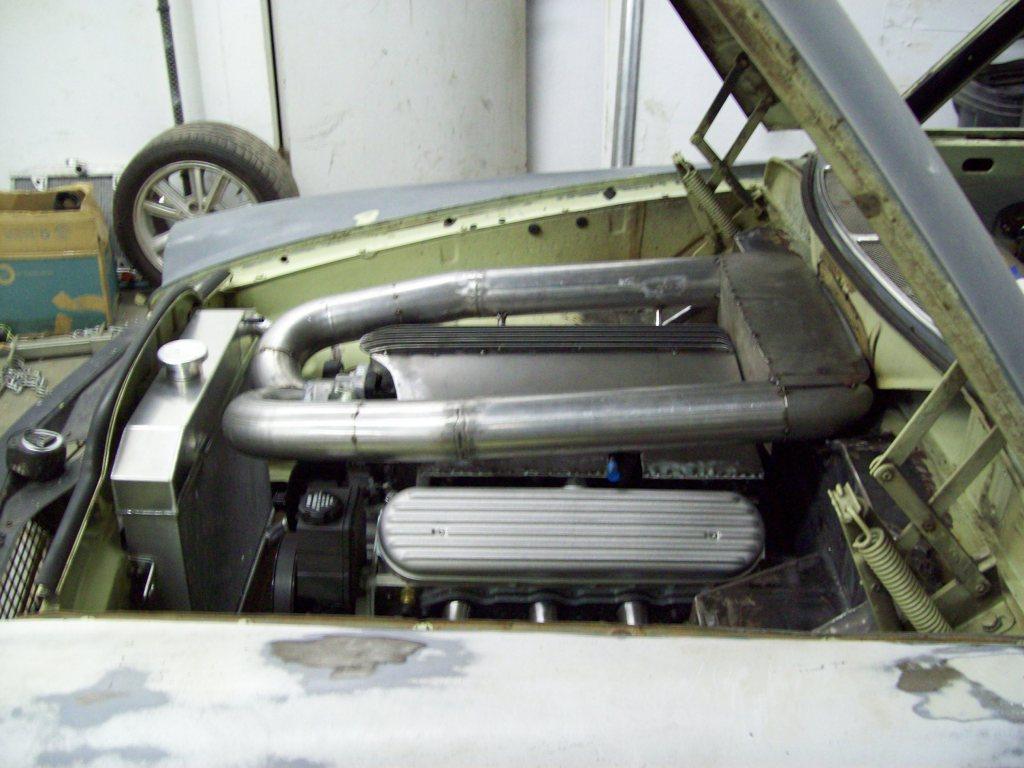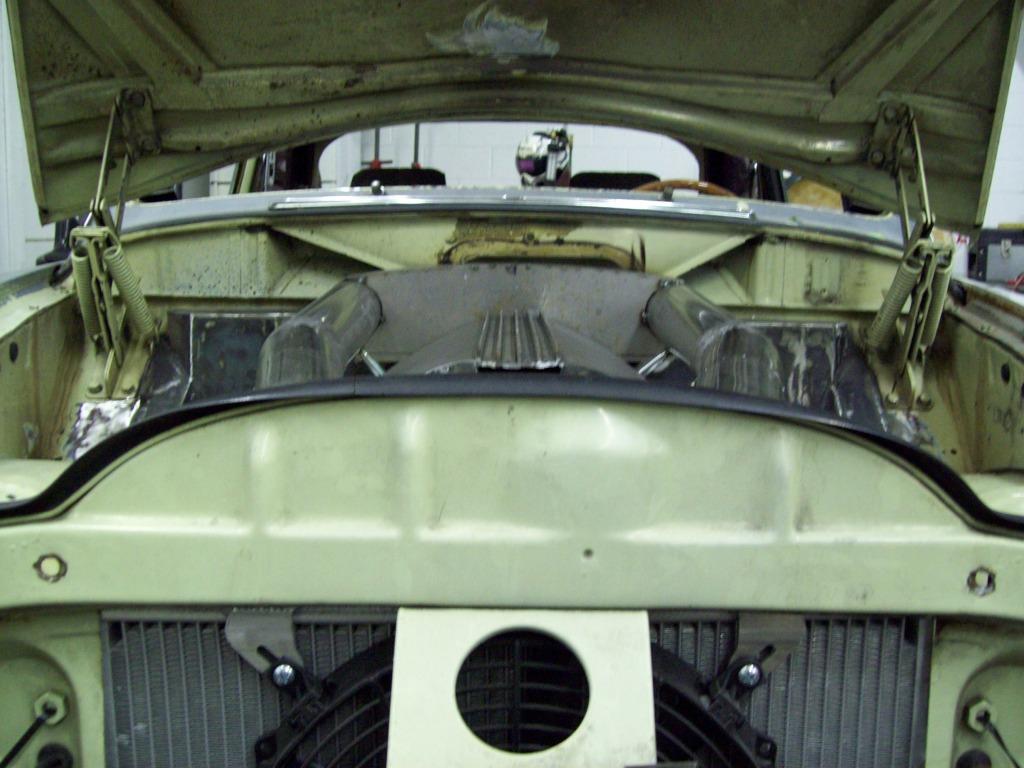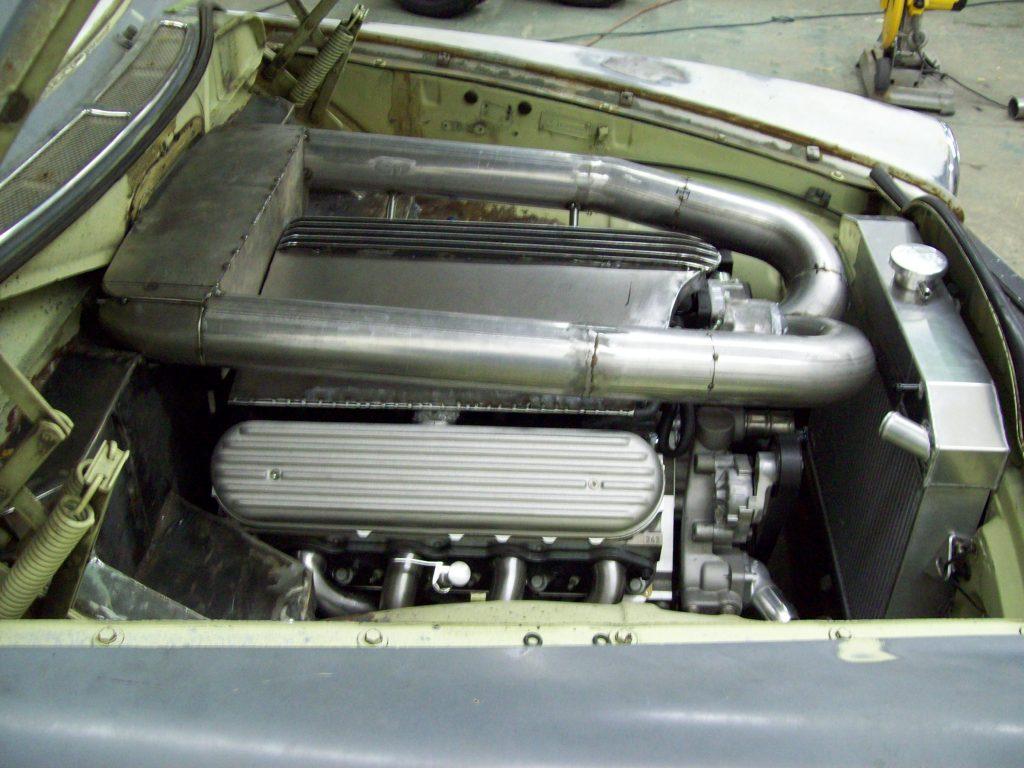 12/8/2012

Through trial and alot of error, I think I finally have the rear air box sorted out, and I think this is the way I am going to run it. It will still need a bit of finish welding and grinding, but it appears it will work just fine.. Now I just need to figure out the coating/paint combination that best fits the build.. I am thinking about having the whole unit powder coated in an Aluminum color, and then having the center painted body color/under hood color.
It isnt the cleanest thing right now, but it well definitely clean up nicely with a bit more grinding and finish welding.. I actually have to cut it apart in a couple of places to do some final welding internally..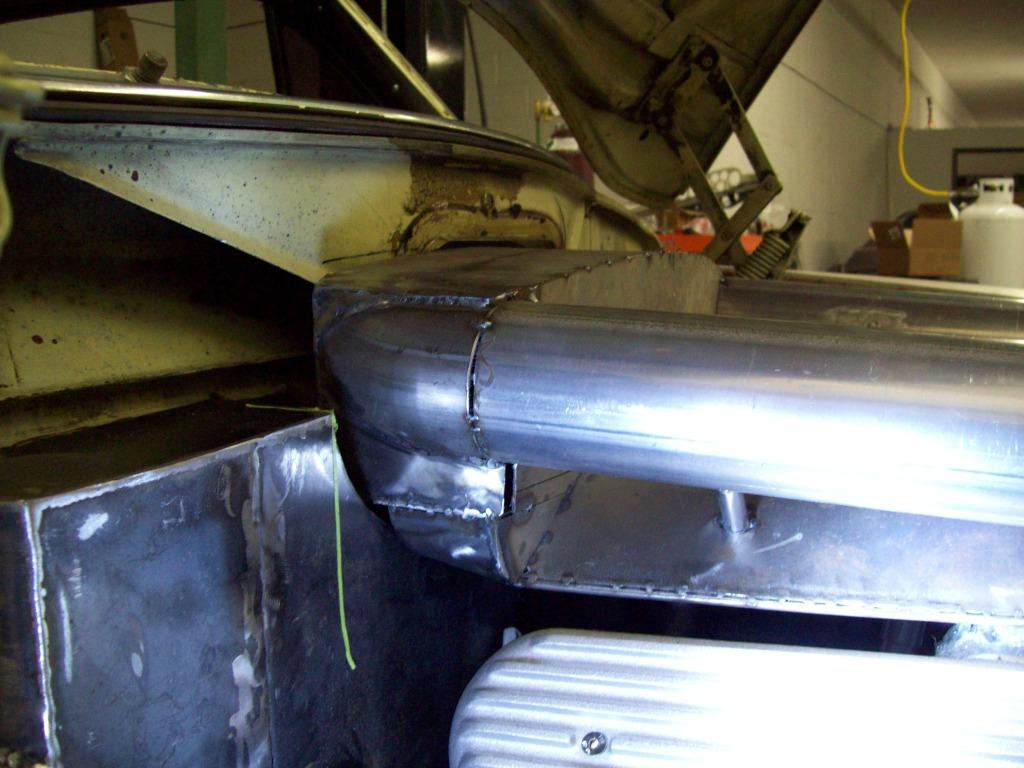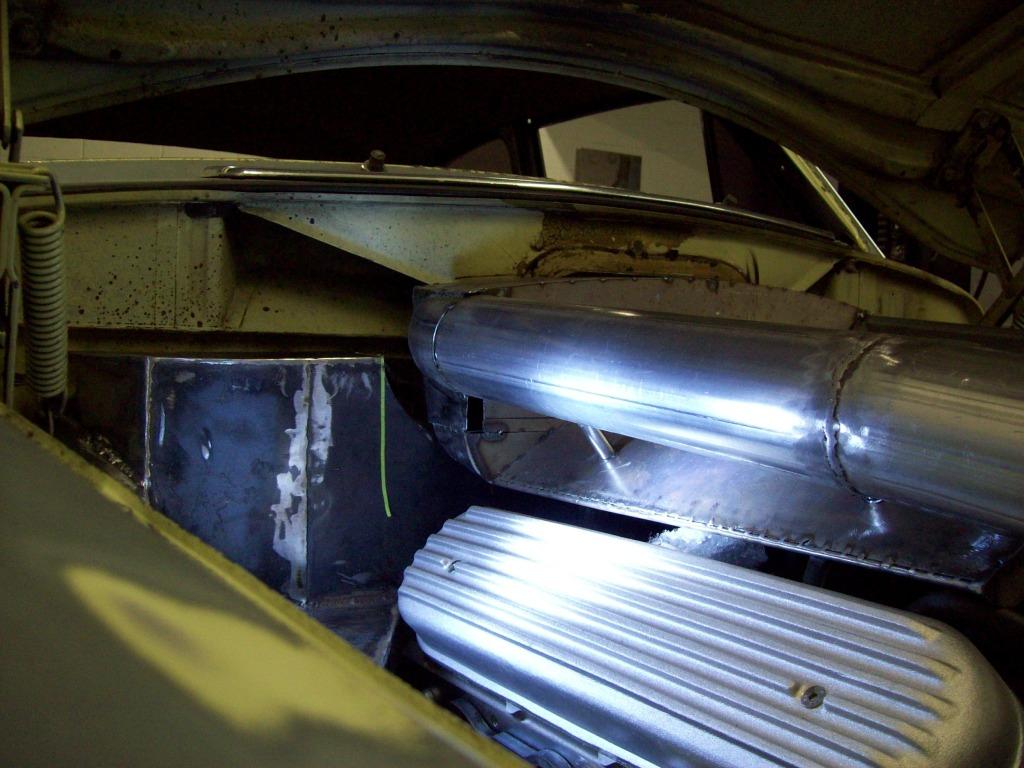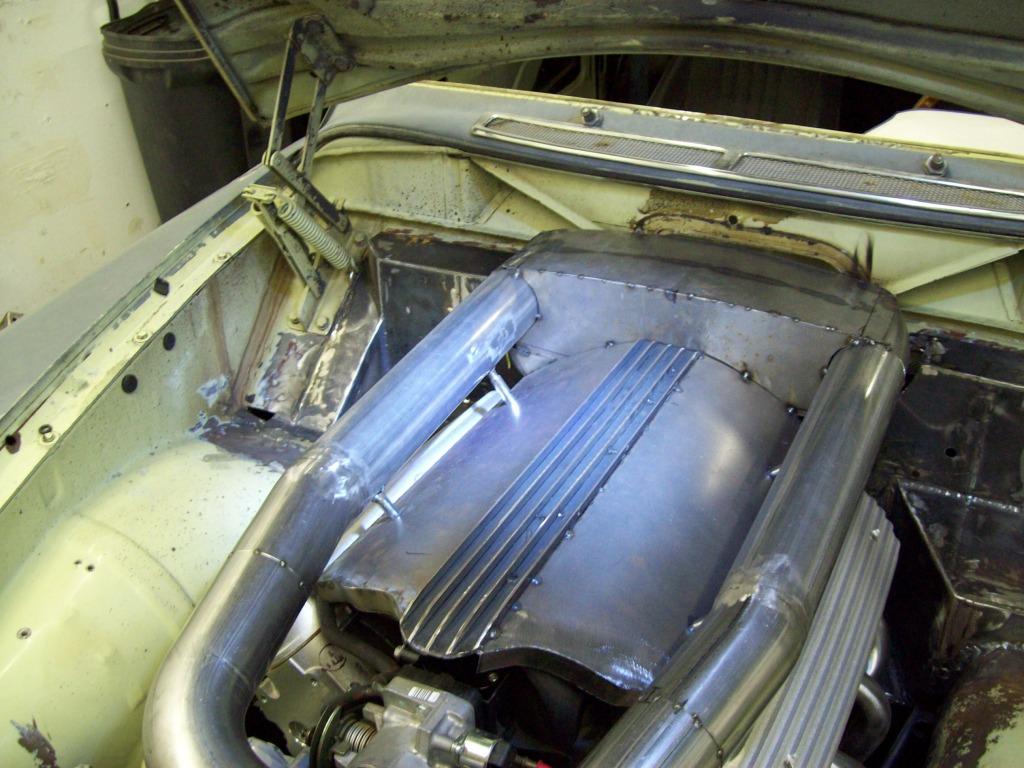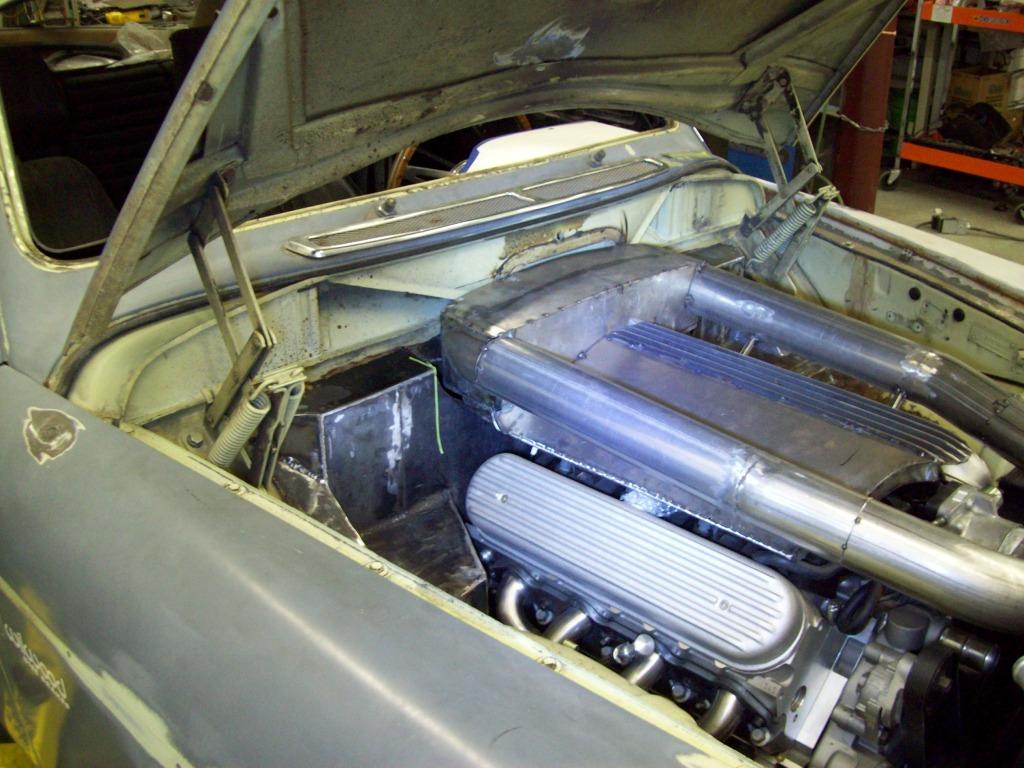 12/11/2012

Door Mirrors have turned out to be a bit more complicated than I had thought, because there arent too many options out there, especially when I am removing the vent window and running a 1 piece door glass.
I found these mirrors, and I think they will be about right.. The are actually not that bulky, but still have a bit of early styling, plus they have the LED turn signal made into them.
By the measurements, I dont think they will be too big for the car, but the base of them is made to cut to a number of specific specifications and fit, so I should be able to draw them into the door/body as I see fit..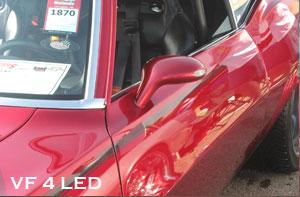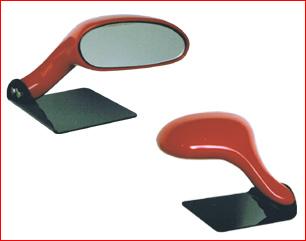 12/12/2012

Here is a sneak peek of the wheels, they are on their way, so I will be able to get the car on the ground.. I havent been able do put it on the ground yet, because I havent had any wheels that would clear the 14in and 13in brakes, so I need to still set up the ride height options for the suspension kit. These are 18x8 fronts and 18x9 rears, so they should hopefully fill out the wheel wells nicely..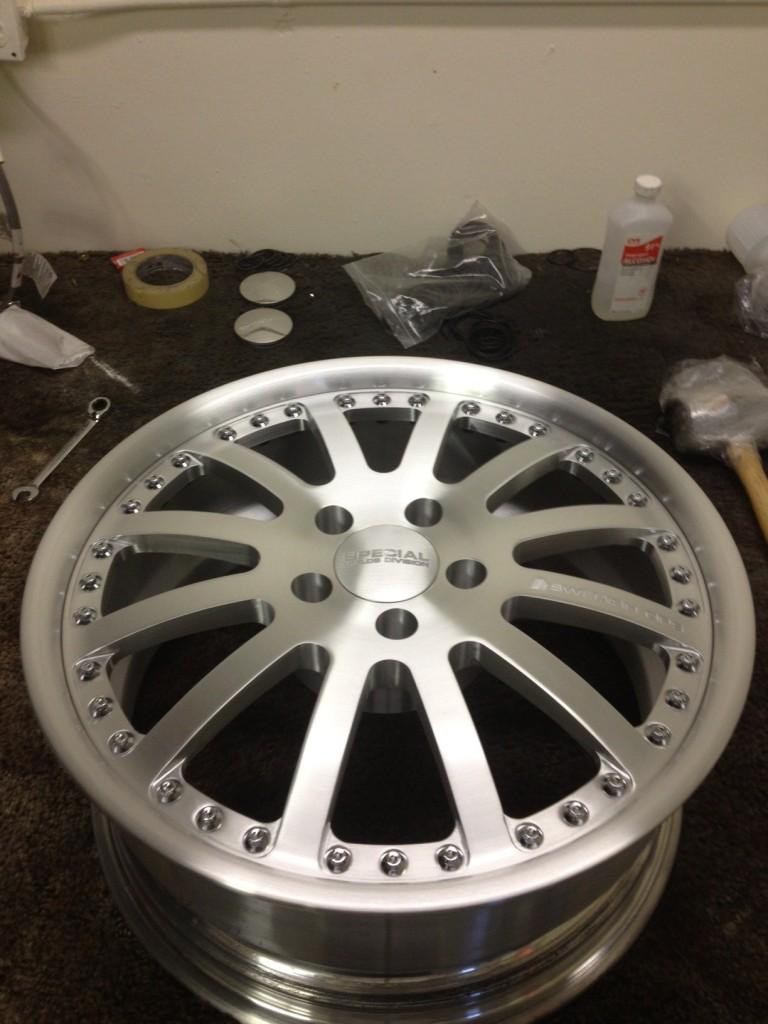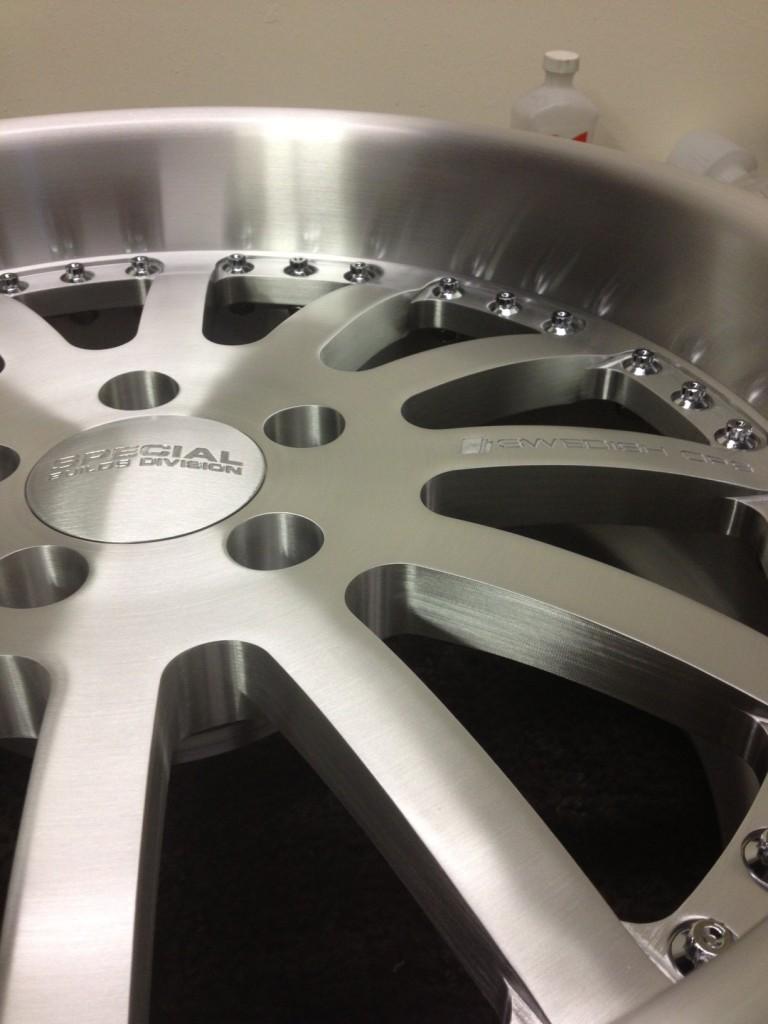 12/14/2012

Here is a rough in of the door mirror situation, and I do think they are going to work nicely. These mirrors have a solid base/pedestal, so you can actually cut to the mounting height, and contour to fit the body side panel angle.. It is really just a matter of cutting the base, and then sanding it to fit the mount angle, and then install the threaded inserts for the bolts to work. I ordered the LED version, so the clear lense on the face of the mirror will also be a turn signal, which I think will be a nice feature. The mirror set was only about 260 dollars for the LED version delivered, and with all my trying to find mirrors that will work, I think they are a big bang for the buck..
Pictured here, is the passenger mirror that I have not cut yet, and the beginning cut piece I made to mount the drivers mirror..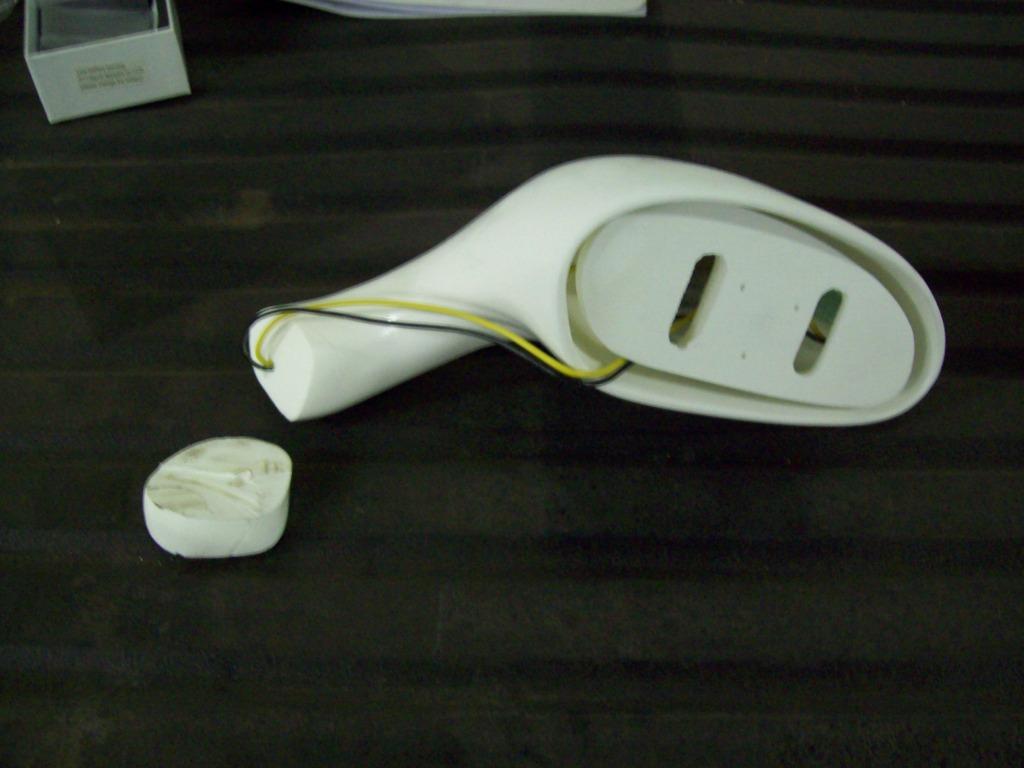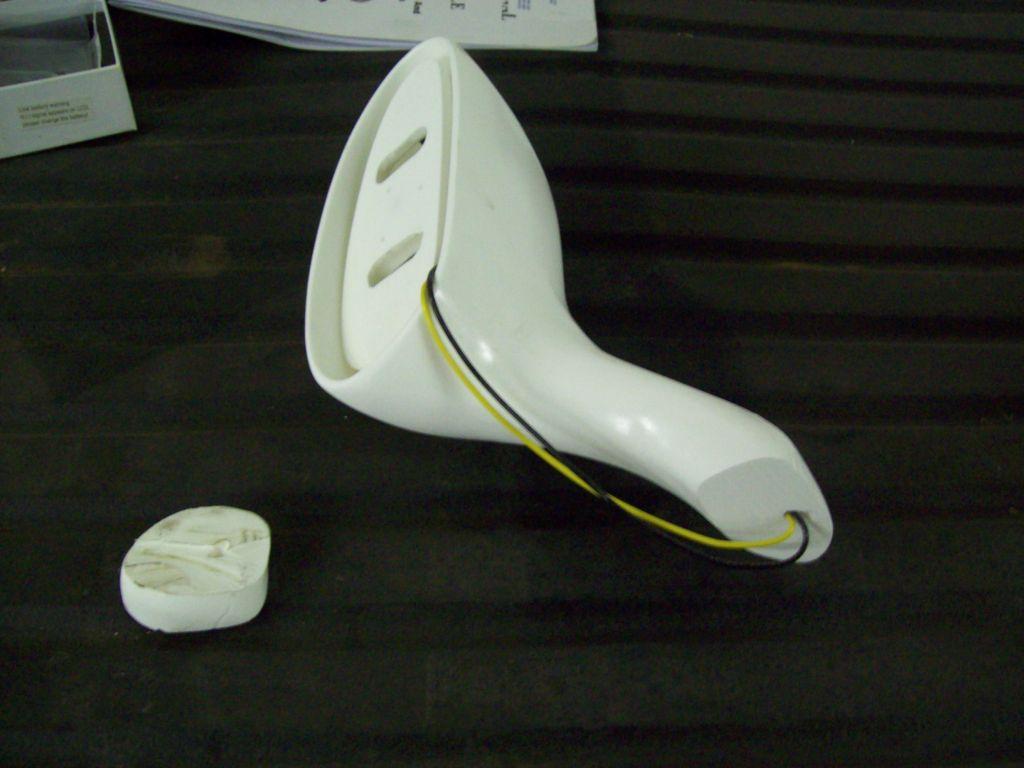 Here is the preliminary location of the drivers door mirror, and I think it is going to work great, but the bright white color is making it look larger and stand out more than it actually does. Some time pictures are hard to get the real perspective, but it is barly above the door. Height wise, it is actually sitting about the right height to be totally functional, so this is where I need to start. I might move it a bit more toward the rear of the door, so it doesnt conflict with the drip rail angle, but I am running our 1 piece door glass to eliminate the vent window, so I have alot of position options from frontward to rearward.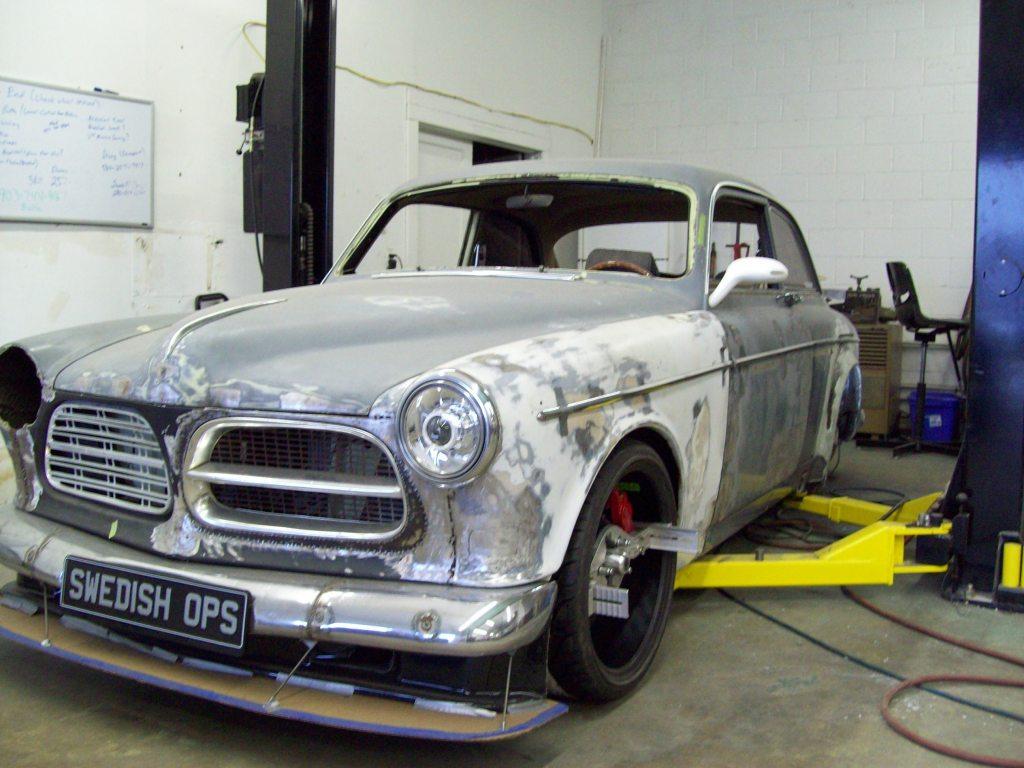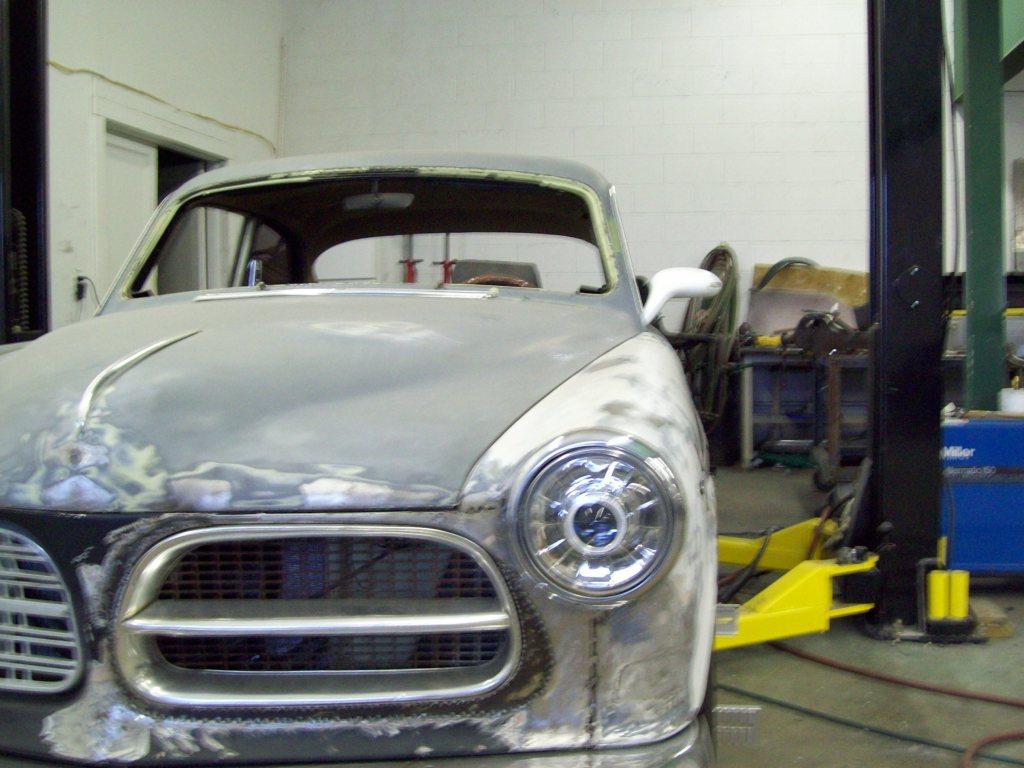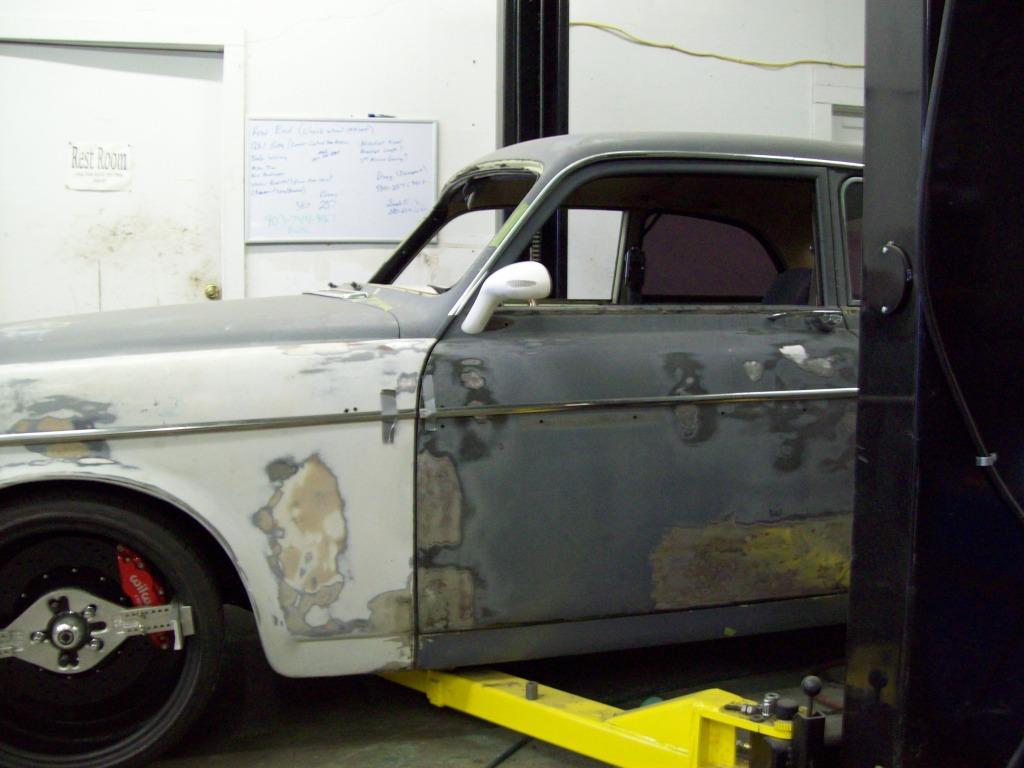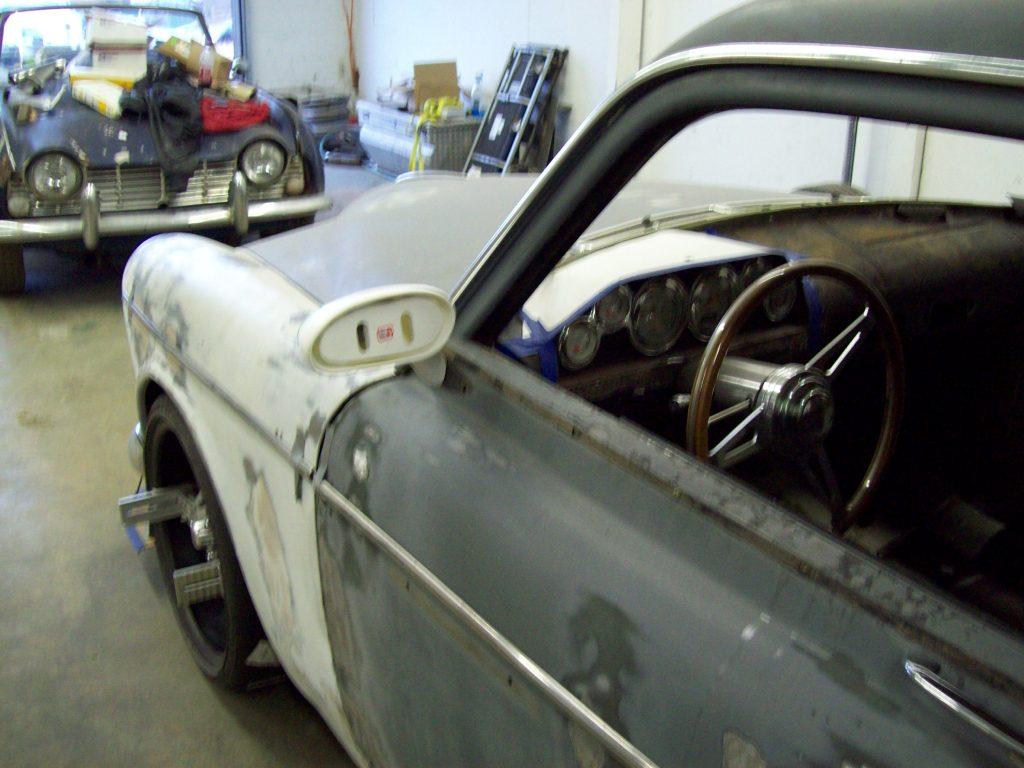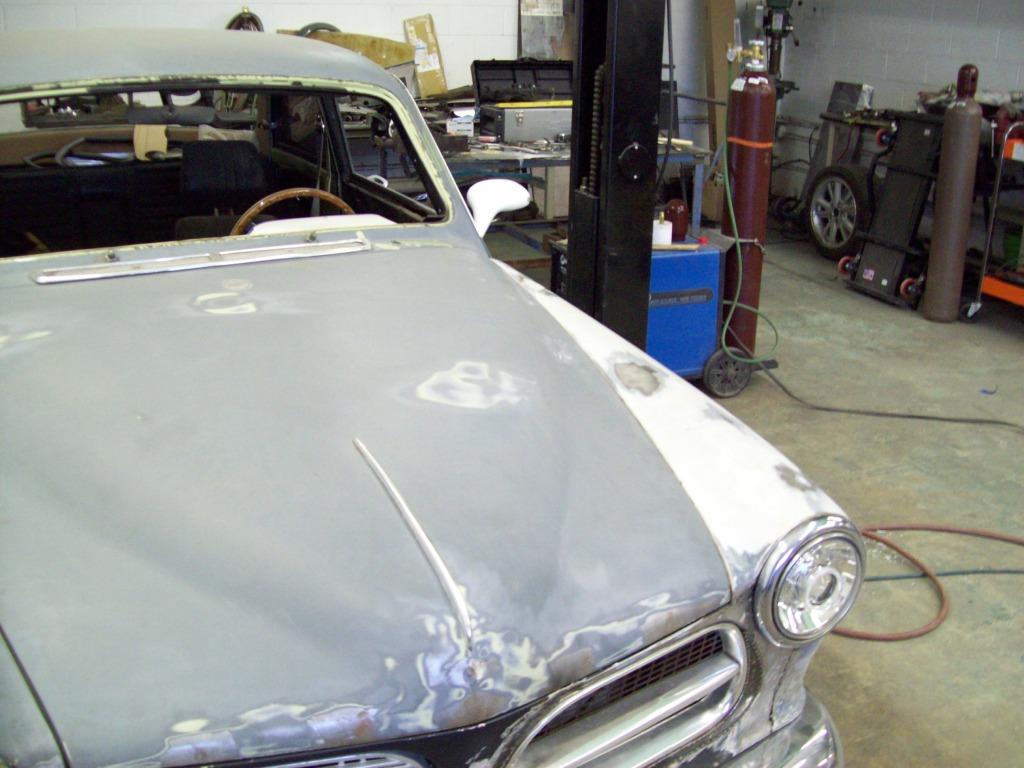 Here is a better perspective of the mirrors with passenger mirror on, so you can see the total accessory affect.. I am in sort of a conflict here, because the instructions say to mount the passenger mirror at a different angle, so the view from the drivers side will work without positioning the mirror glass at an extreme angled position in the housing.. It makes sense, but that will annoyingly throw off the proportions with the body, so I am still debating on going by the instructions, rather than mounting the mirror bodies the same.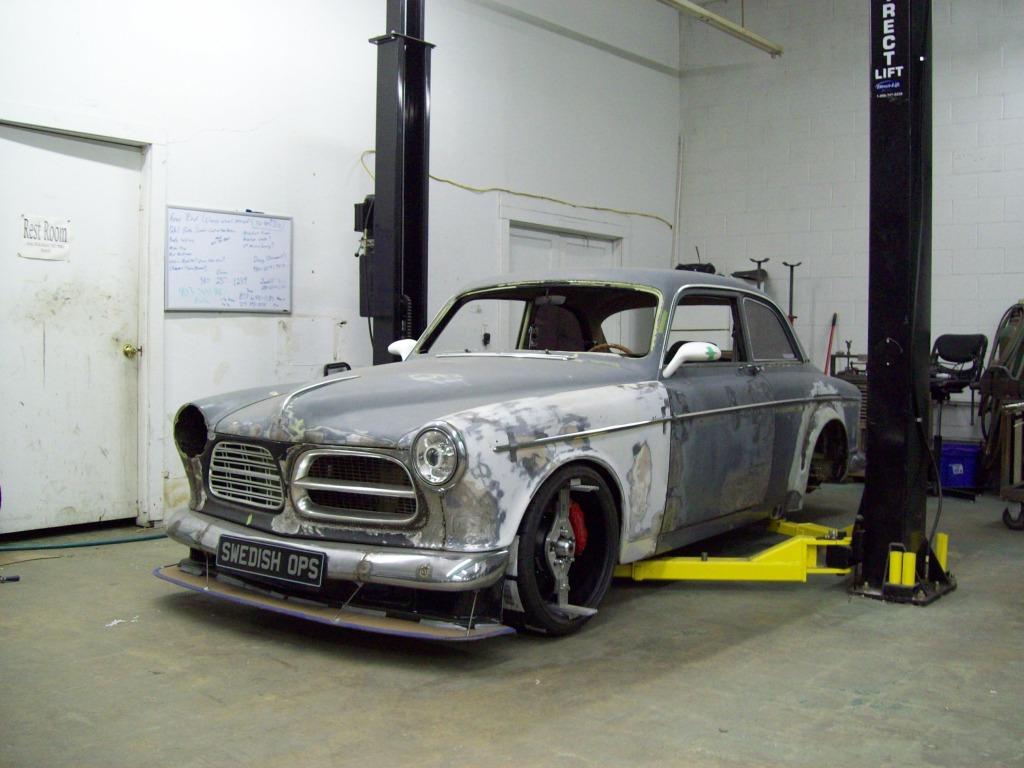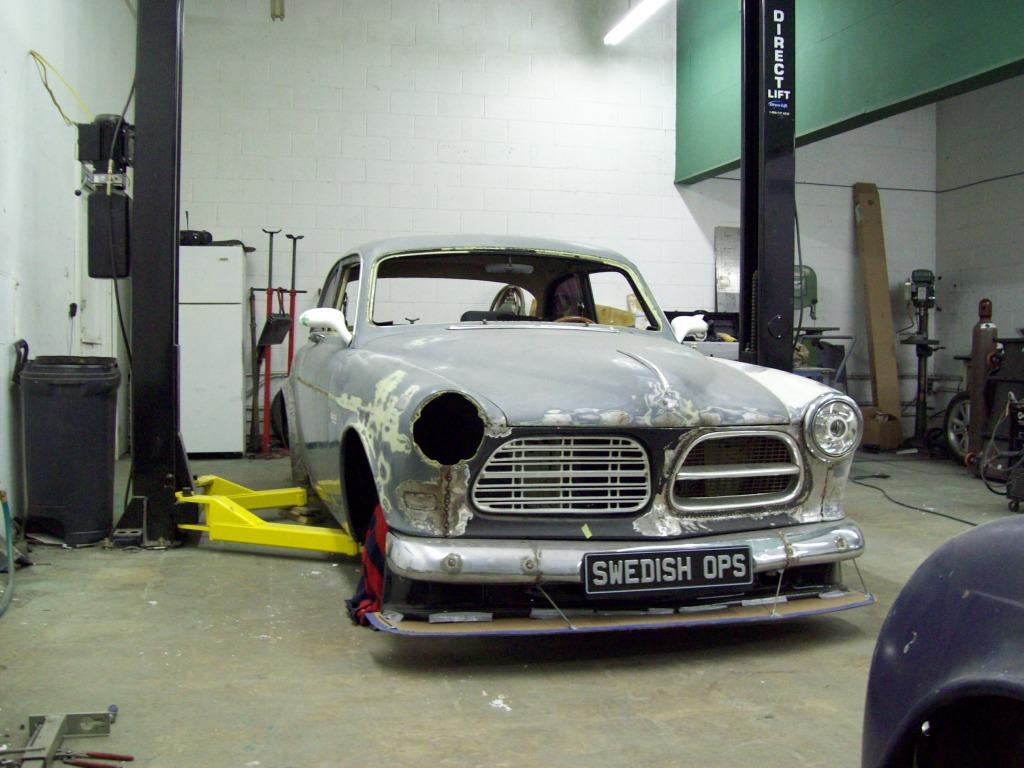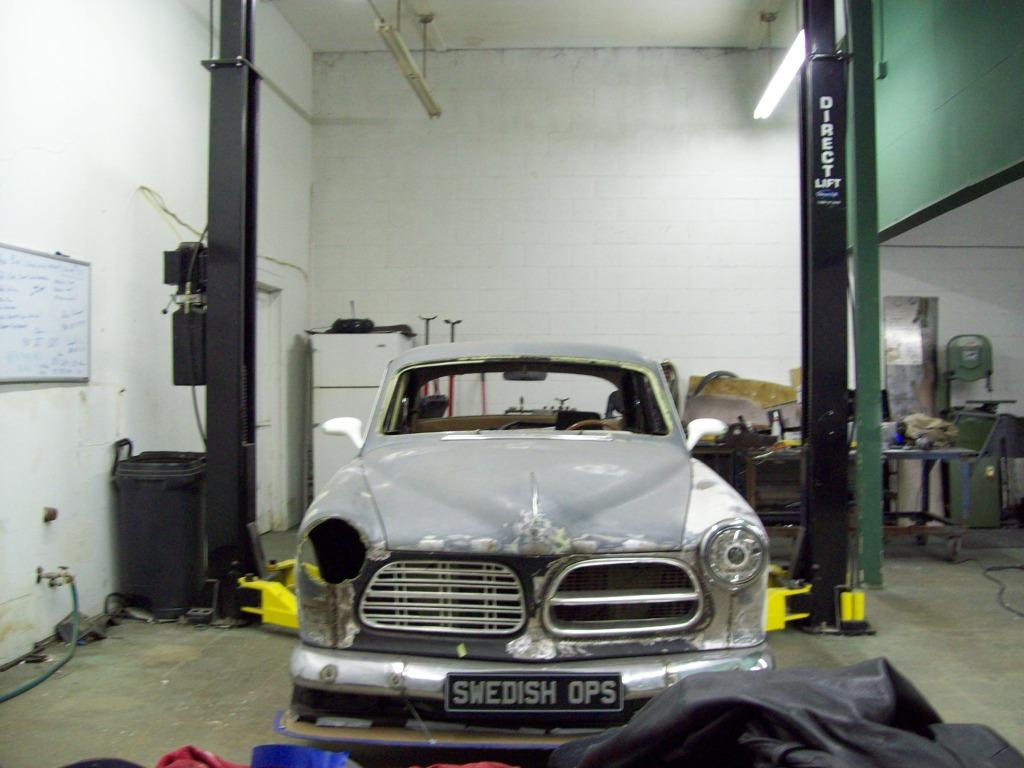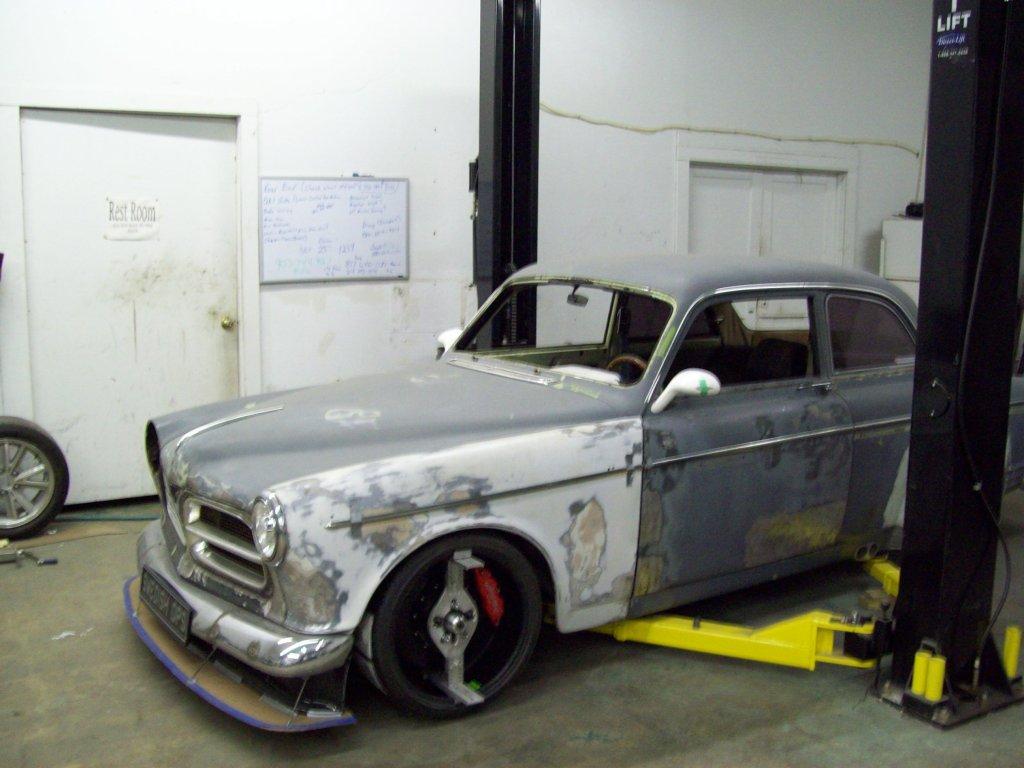 12/15/2012

I came accross this really cool inexpensive tool, which is very easy to use for setting up ride height, and it works great with the Wheel Mate tool I was using to dial in the wheel offset needs. If you know the length/range your coil overs are suppose to run in at ride height, you can set these for that setting, and install them in the place of the coil overs.. This is especially important during suspension setup and clearances, especially when you dont have all your body weight, due to lack of accessories.. This will allow you to put your suspension in the pre-determined coil over settings, so you can check wheel clearances, ground clearances, ect, without waiting till the end to find a potential issue. I paid 119 dollars for the set of four, which I thought was a real bagain, now I realize that I can actually use one more of the Wheel Mate tools, and that way I can get perspective on the vehicle stance with both wheels on one side..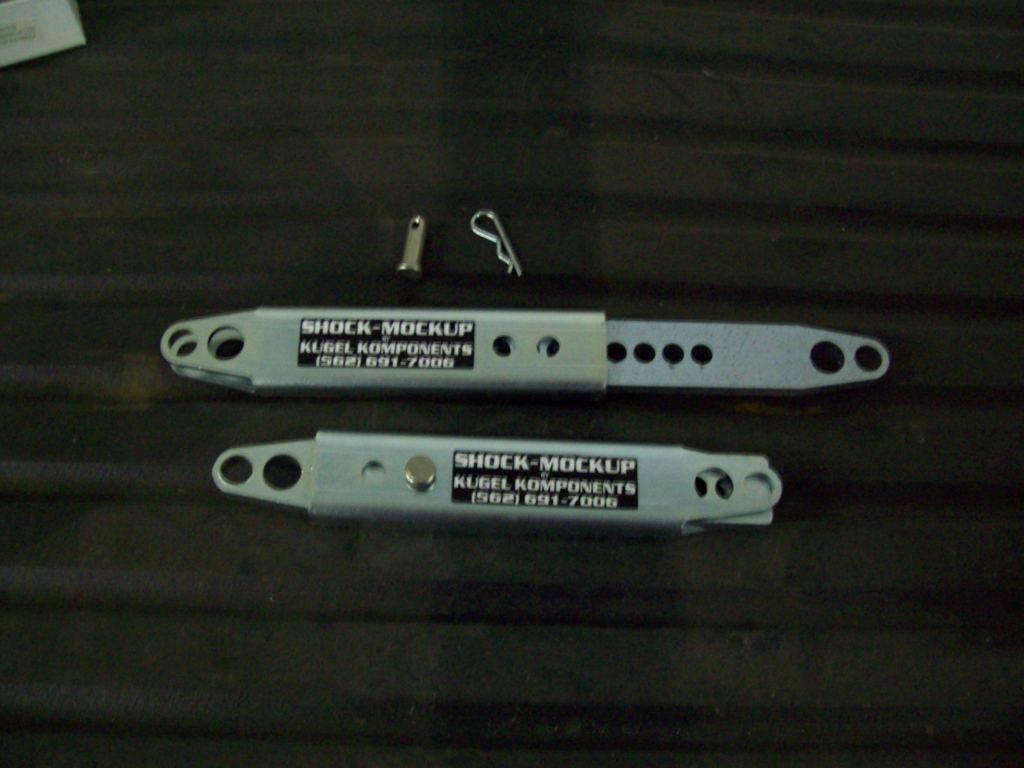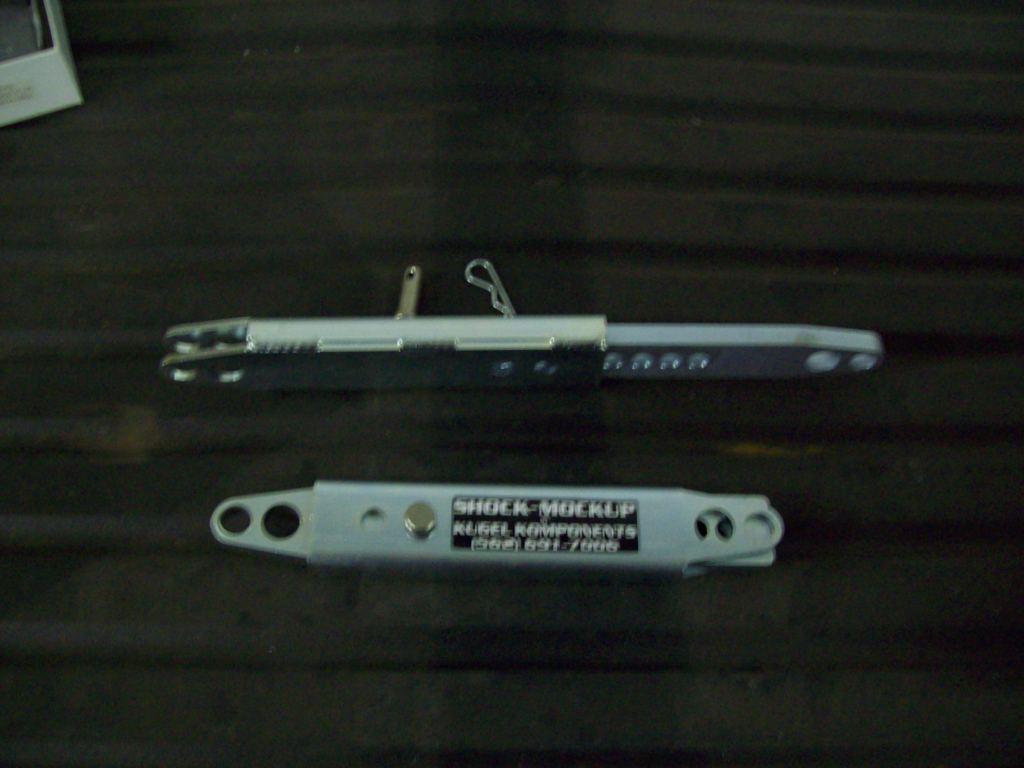 I also think I really like these mirrors more in the even mounting, rather than the passenger side being slightly different.. I was able to get a further off shot of the car and mirrors, and if you notice, they work real well with the hood lines, because it seems the angle of the pedestal actually is a continuation of that line.. In my opinion, it is subtle things like that are important, because it can make accessories look like they belong, versus just an afterthought of bolting something to the body.
Monday, I will have the wheels on the car, and I will actually be able to roll the car outside for a parking lot perspective. It is very very hard to ensure all is proportionally good in a closed in space, because you are limited to certain distance and angle perspectives, so I will never actually lock any mods in, until I get all those additional perspectives. I also like to hide mismatch colors or ground metal with masking tape, because mismatch color blending can actually hide features you really need to see, and that is why I should own stock in duct tape and masking tape.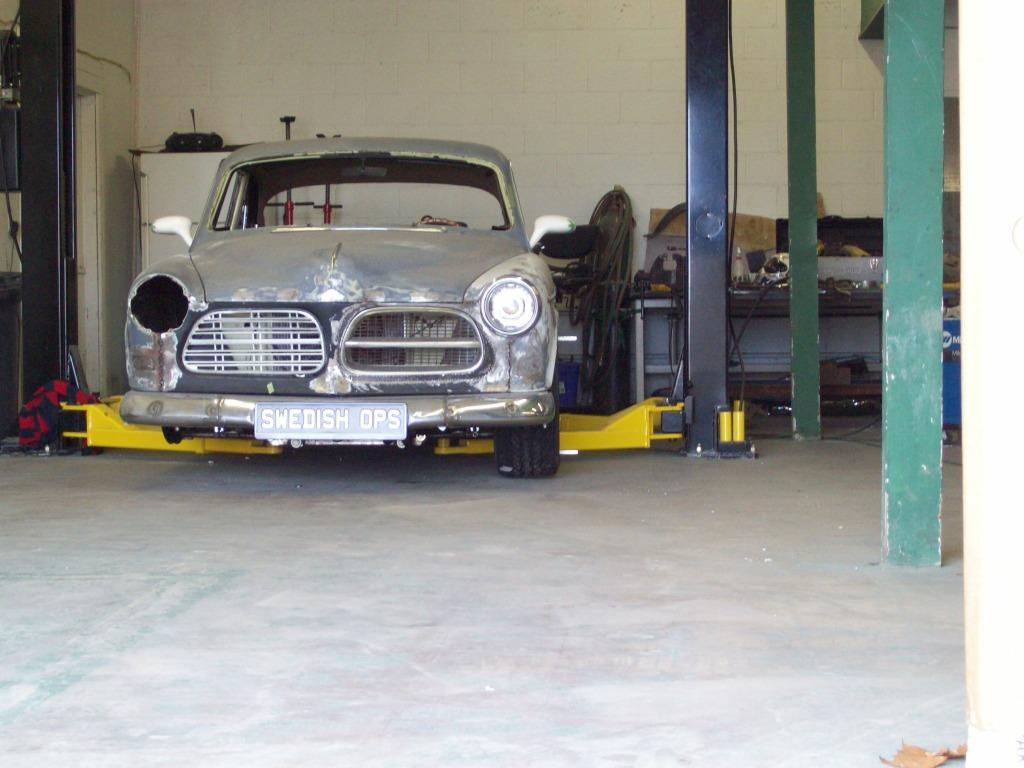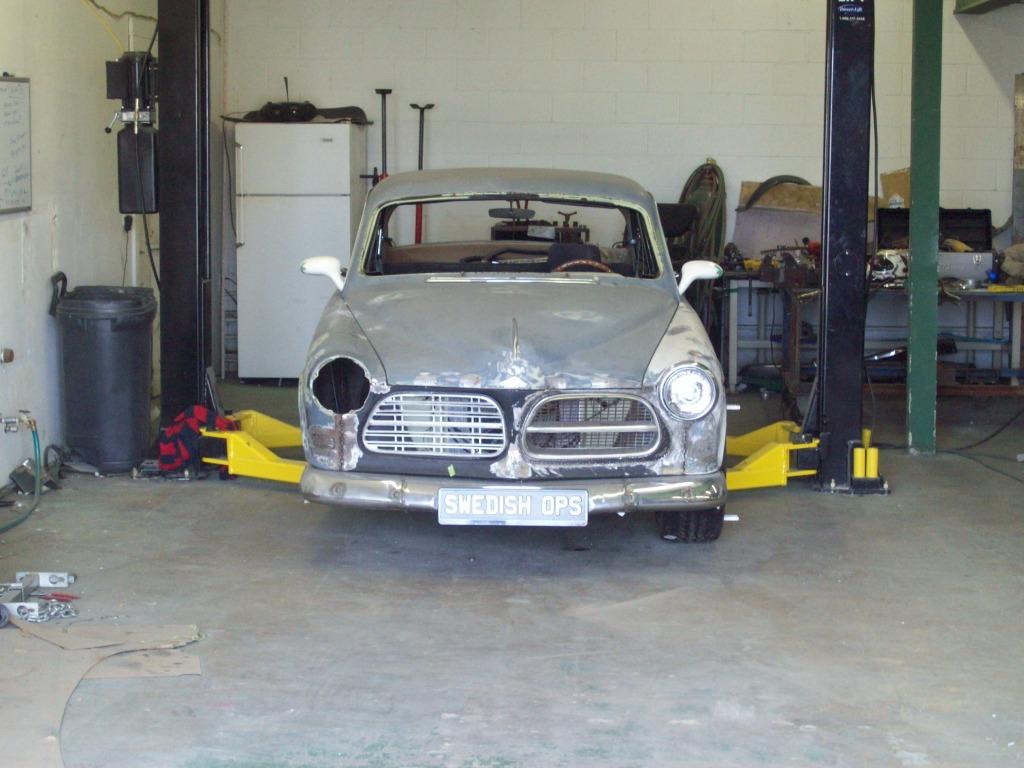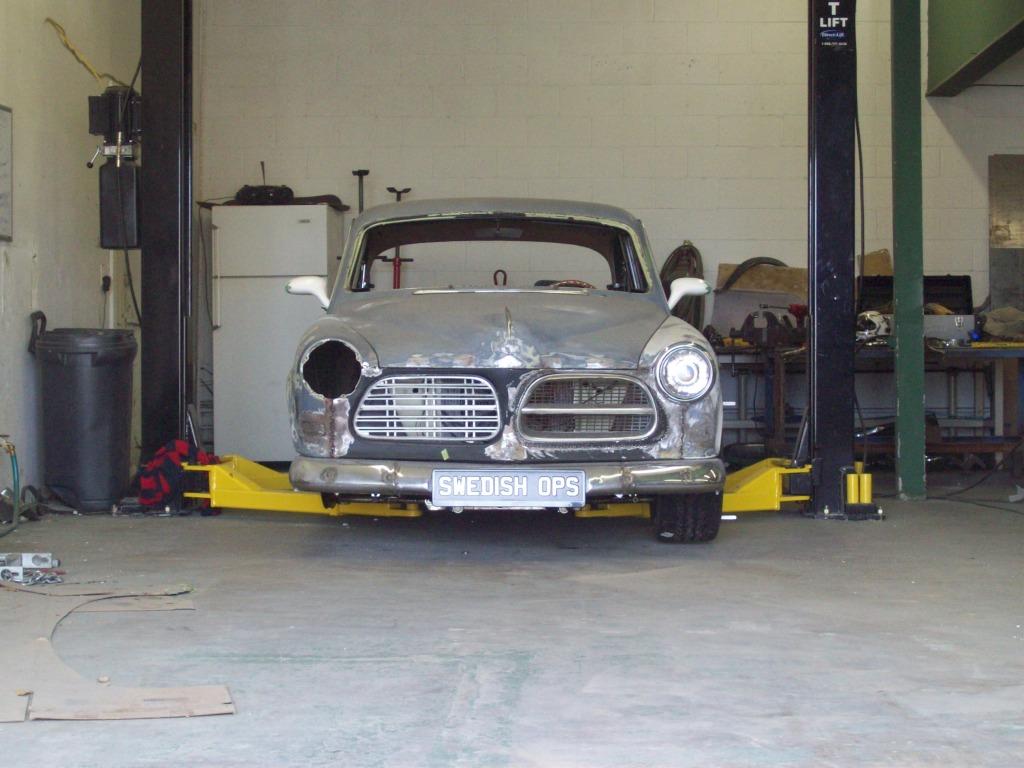 I know this is going to sound a bit odd, but I am also really debating running a version of the original Volvo Mud Flaps on the front and rear of the car? The oem front flaps seem to be extra wide from the factory, and I thinking it is just a bit of the Volvo style that can remain, and that I still might be able to make it work in style department.. I would actually run 4 Front mud flaps, because the rear style wouldnt work for me in size, along with the logo'ing.
How many Pro-Touring cars are sporting actual mud flaps? LOL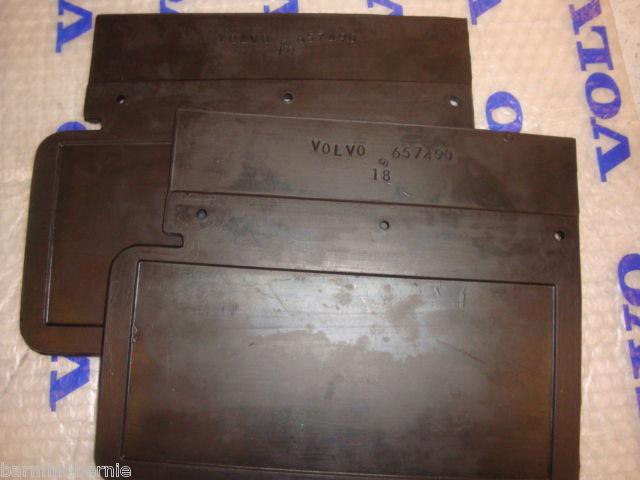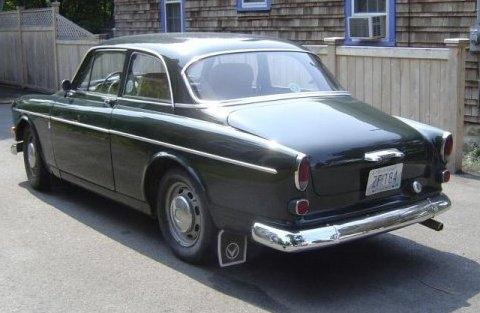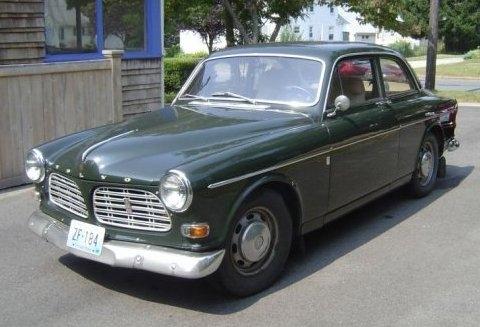 12/17/2012

Well the wheels made it in, and I think they are really going to set the car off.. I have the car a little bit lower in the front, but I will probably run it pretty close to what is pictured... All the ground clearances look great, and as you can see there was plenty of room for all the exhaust work underneath, so I shouldnt have any bottoming out issues.. I can actually set the car up a bit lower, but I am liking the area it is at now. I dont have the rear end perfectly squared up or set, or the front end alignment done, along with the panhard bar location not being correct.
The game is definitely going to change with the air dam/splitter right now, and that is why I never really moved forward with it yet.. It is impossible to tell anything while sitting in the shop, and it takes being out in the real world to gain any perspective.
Now that I have all the wheels, and the car is sitting on the ground, I can do all the final panel sheetmetal alignment, and fine tune some of the gapping for a tighter looking build. I also have to roll the drivers fender out a bit, just like I previously did on the fenders I had on the car, and you can see that affect on the passenger fender in the pics below. If you also notice the raised side trim, and the fact that I also will be changing the curvature and angle of it to fit the body better.. Raising it was definitely the trick, and glad is it working out with the rear flares, so they can stay on the car. I am not big on alot of trim, but the side trim on these cars do fit the style and proportions of the car.
The spare tire portion of the trunk pictured on the drivers side will disappear also, because I will be trimming it up, so it actually is hidden in the body.. I am not going to totally get rid of it, because I will actually use that sunken in part of the trunk for the storage of something, eventhough it will not be used for a spare any longer.. No need to keep it there, because it cant hold a proper spare for the size wheels and tires I am running on this thing.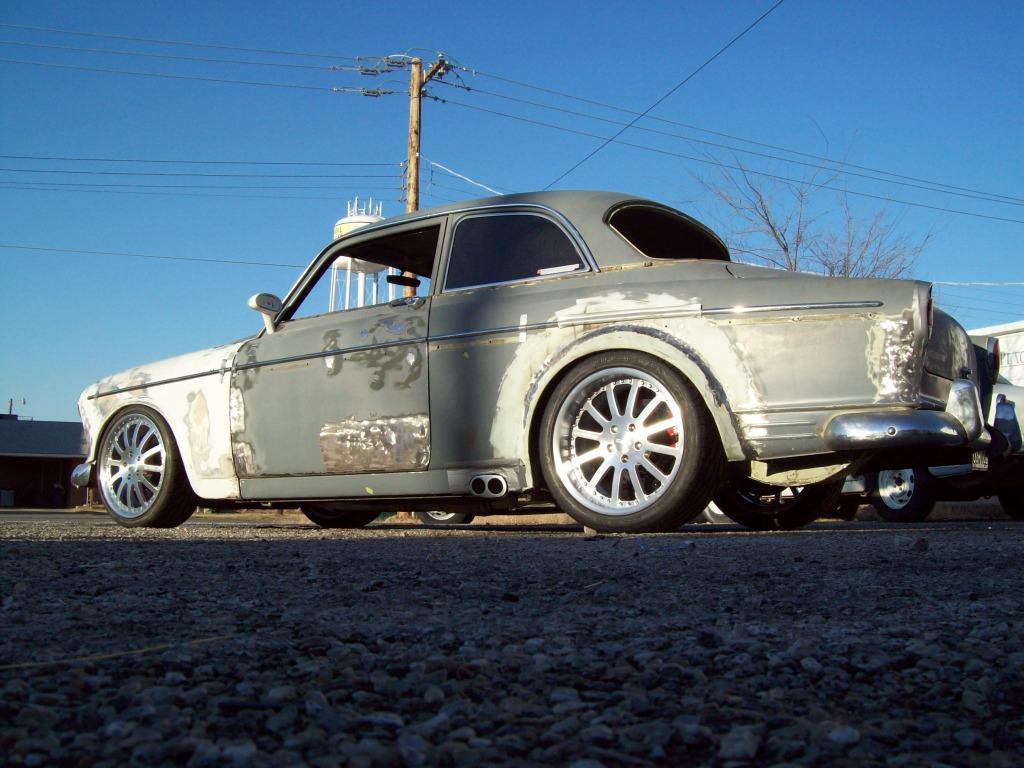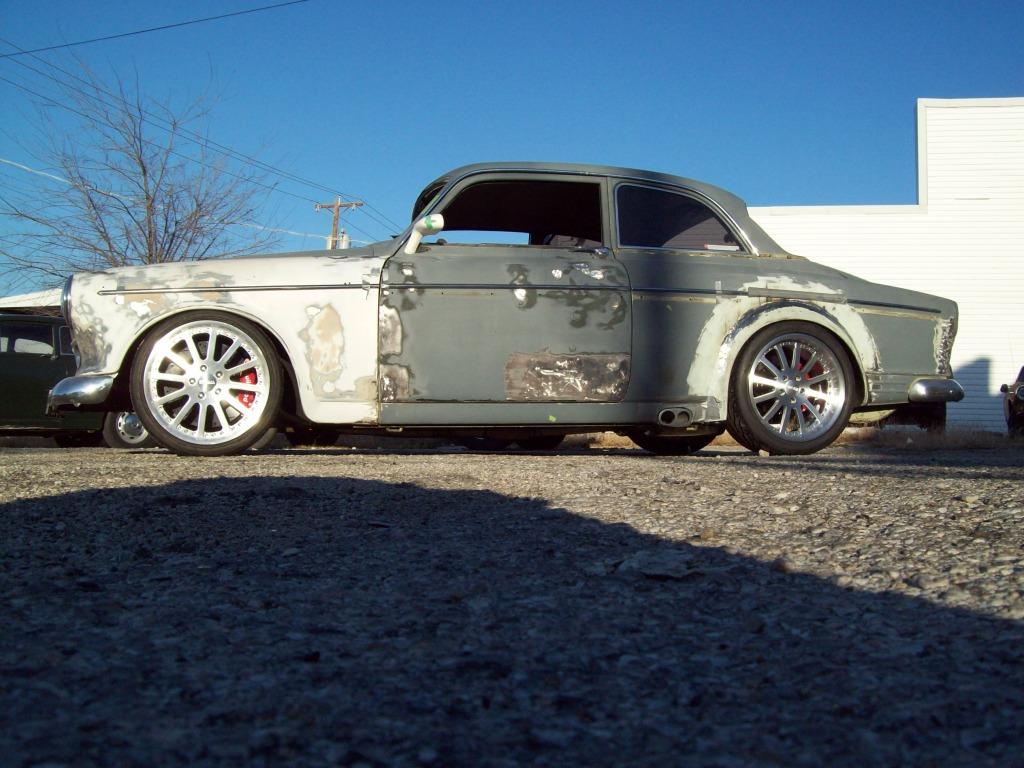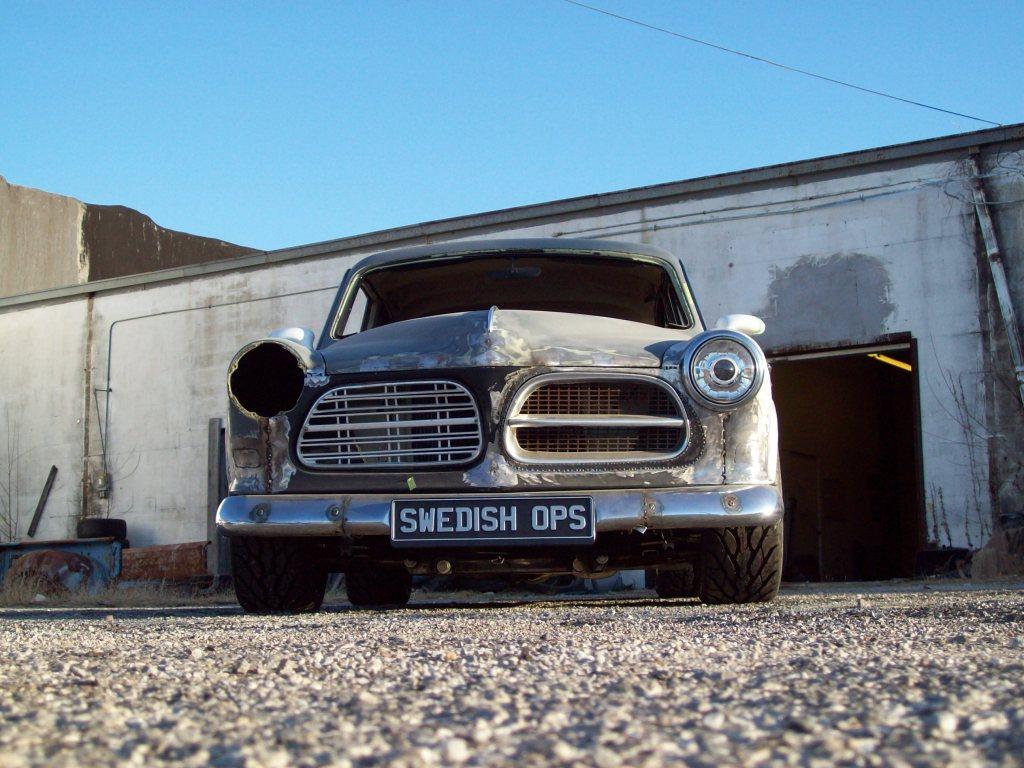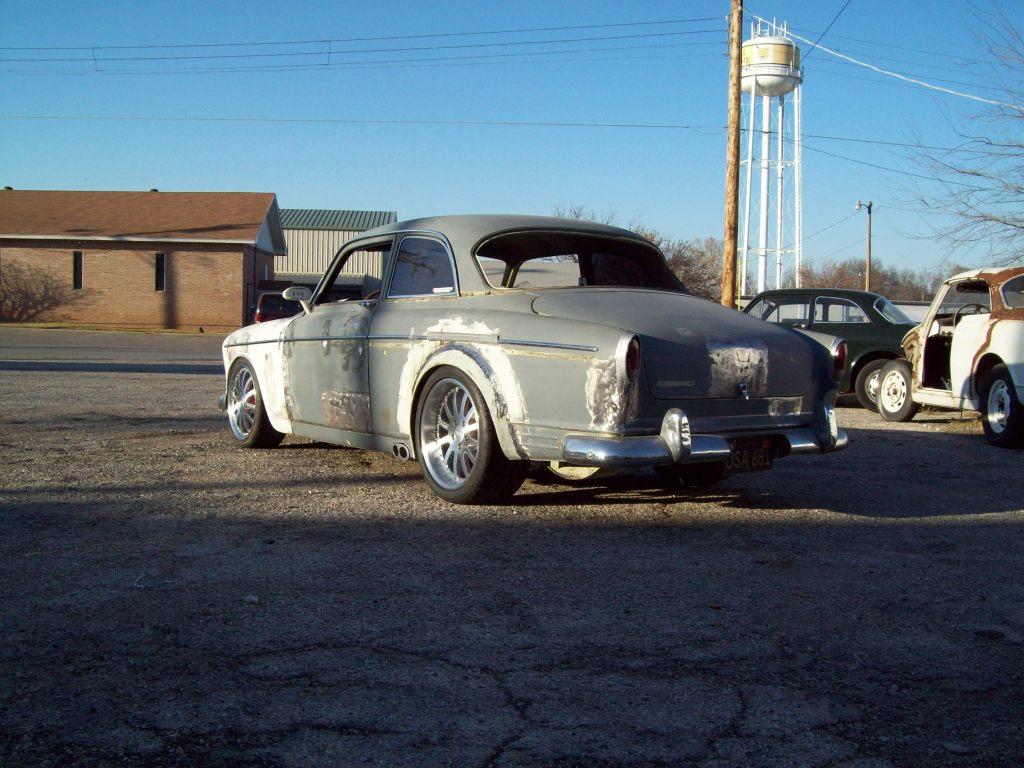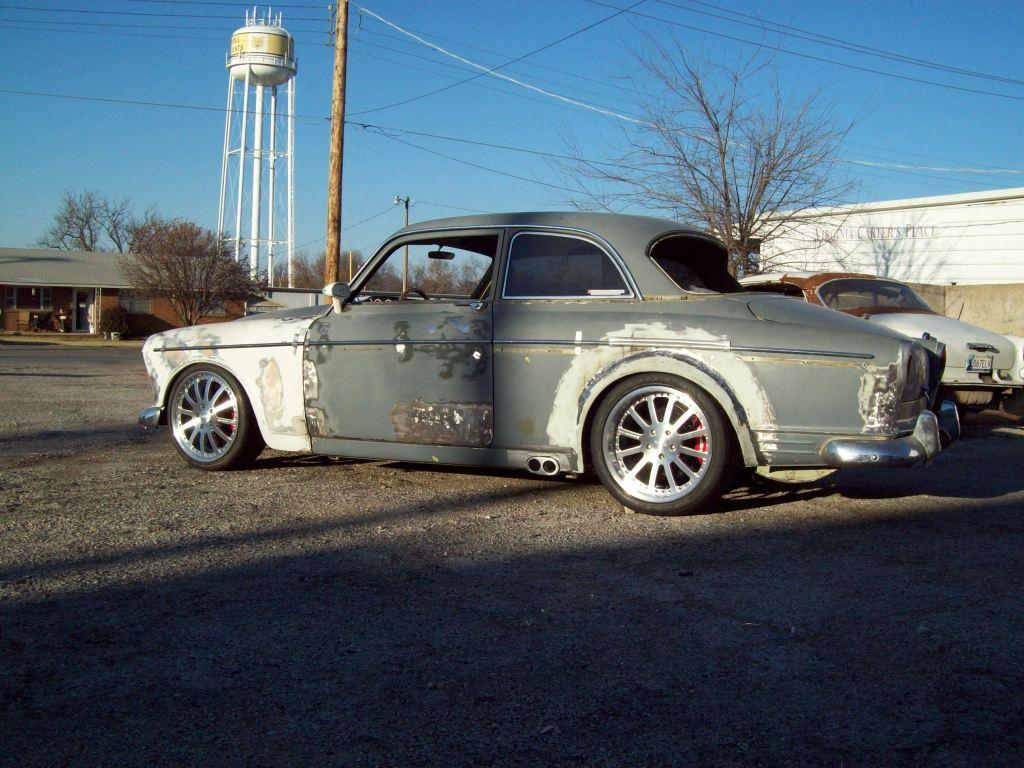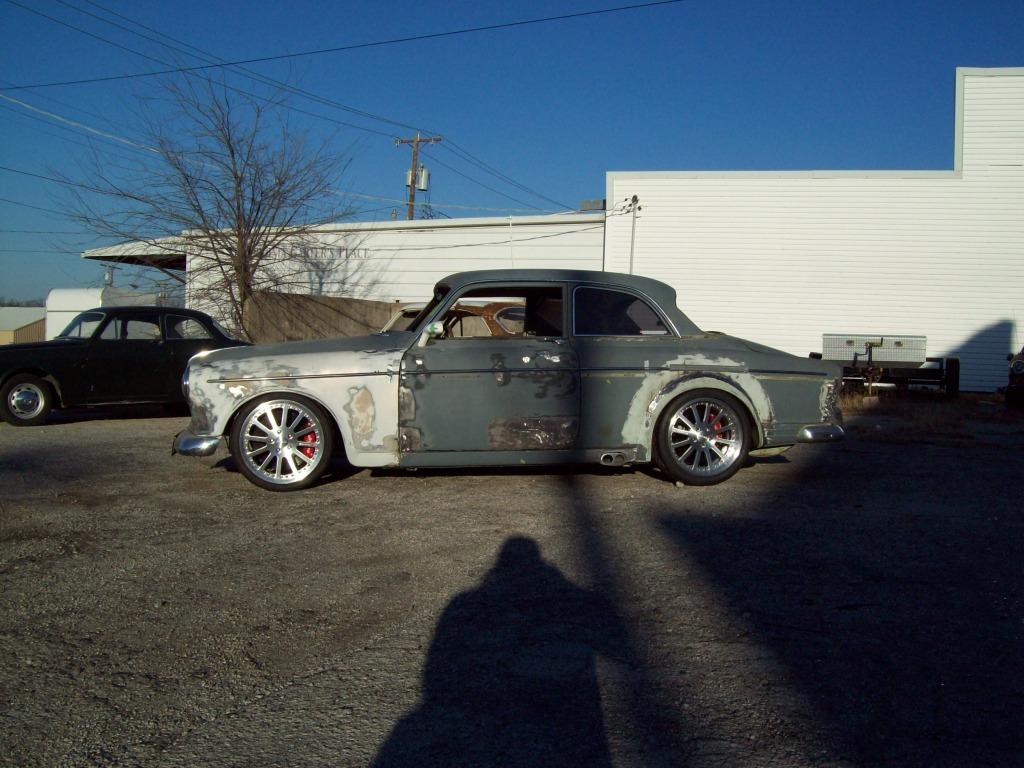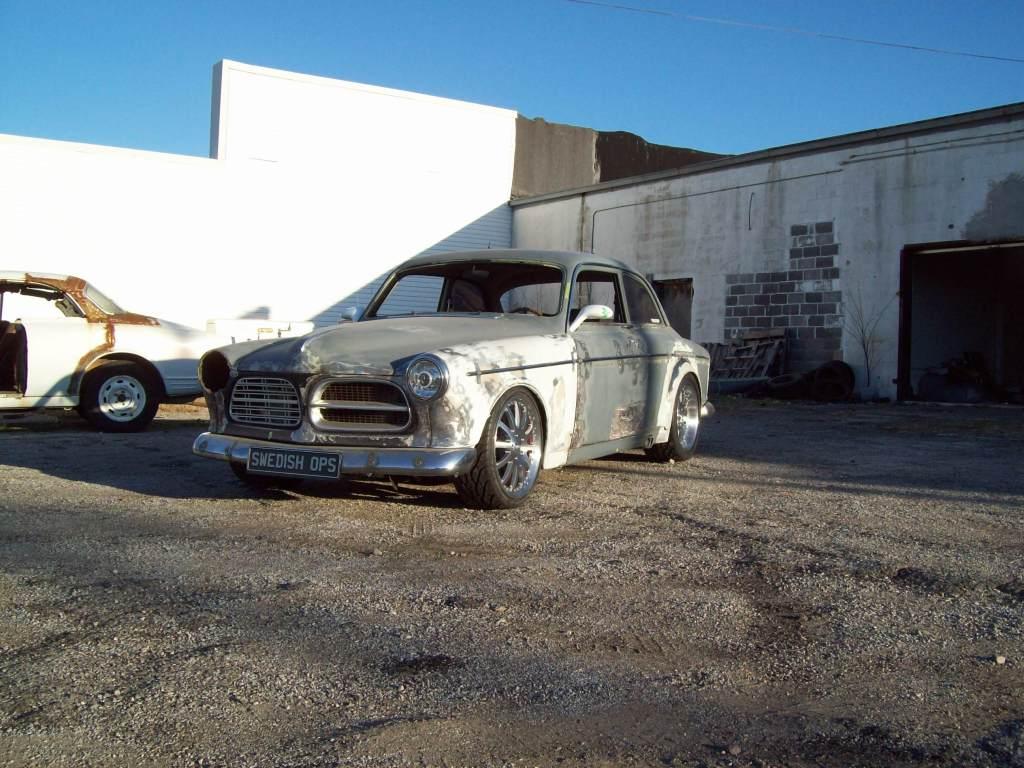 Here are a few pics with stock configured car, so you can see the difference..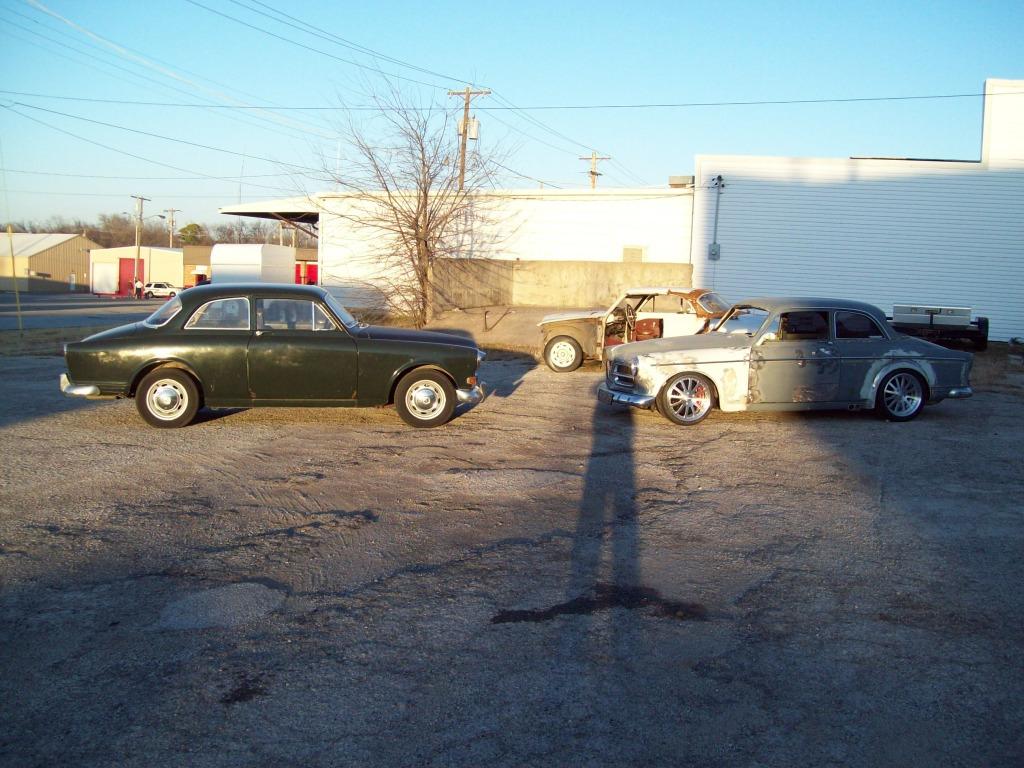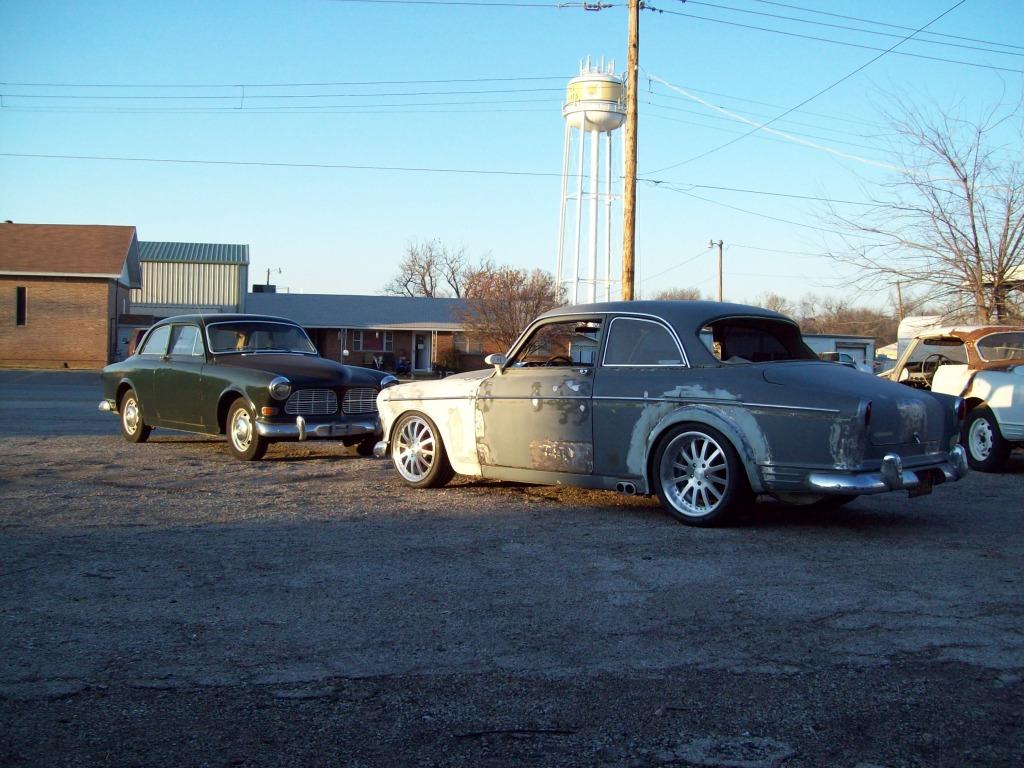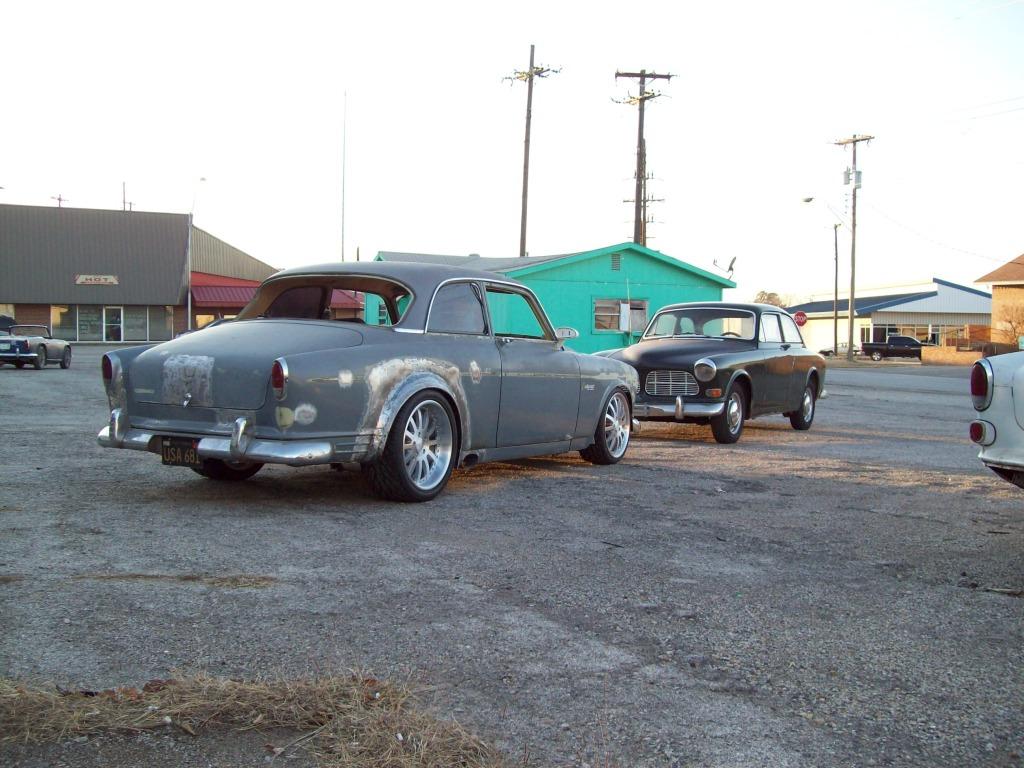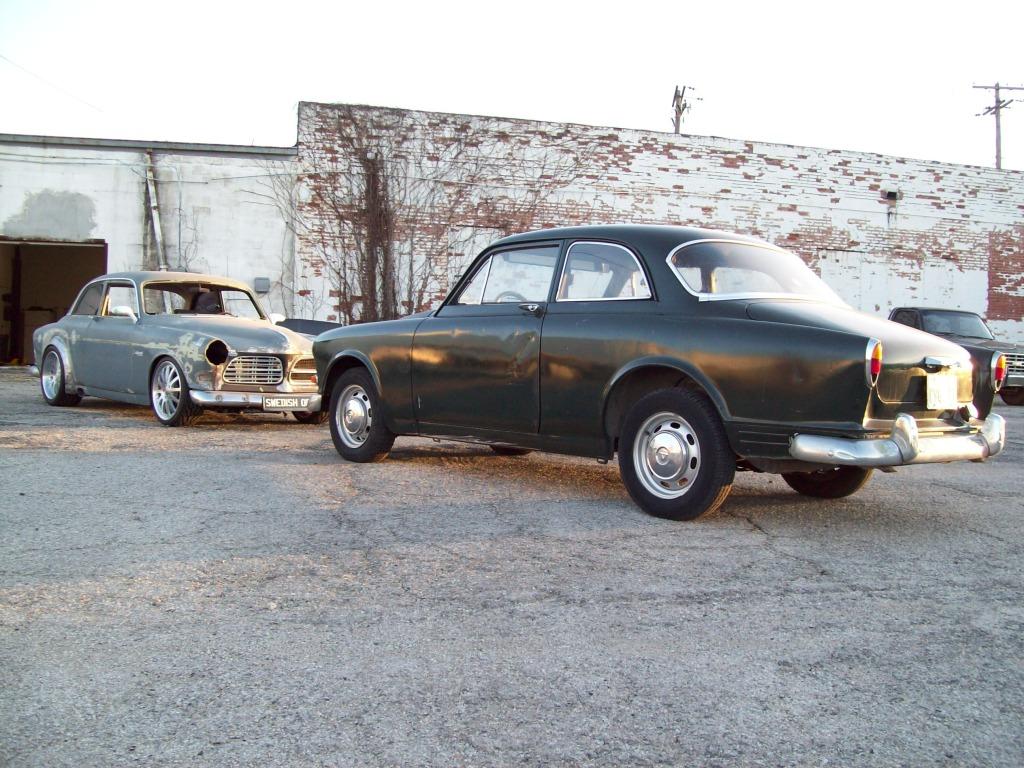 12/18/2012

I well I got the passenger side early grille in today, so the car doesnt look so lop sided now.. The grilles are just a bit rougher than I thought they were, but mostly soft bends, so I am hoping the plating shop can get them in perfect shape.. It was really worth the effort to use the early grilles, and it really wasnt that bad of a job to do, so do it if you can find some early grilles out there.. If anyone has as idea as to where I can come up with a nicer set to start out with, I would be interested in them..
I will have some updates on the Amazon Design Headlamps real soon, and they are coming out pretty trick, with the Turn/Park lamp made into the bottom of them..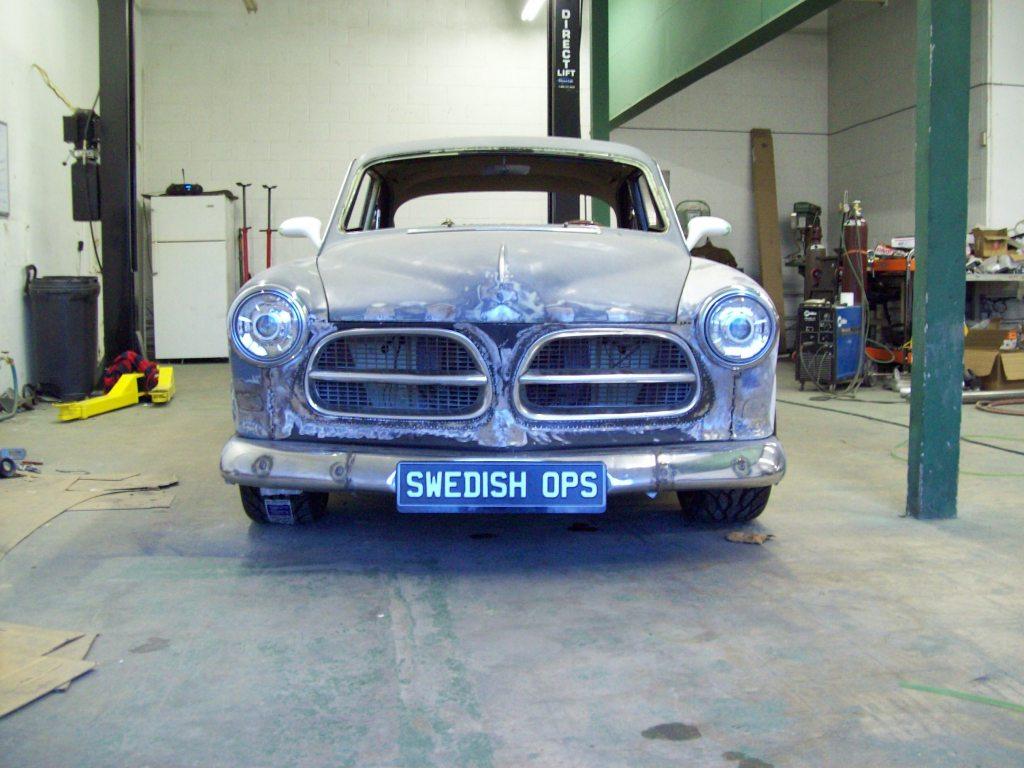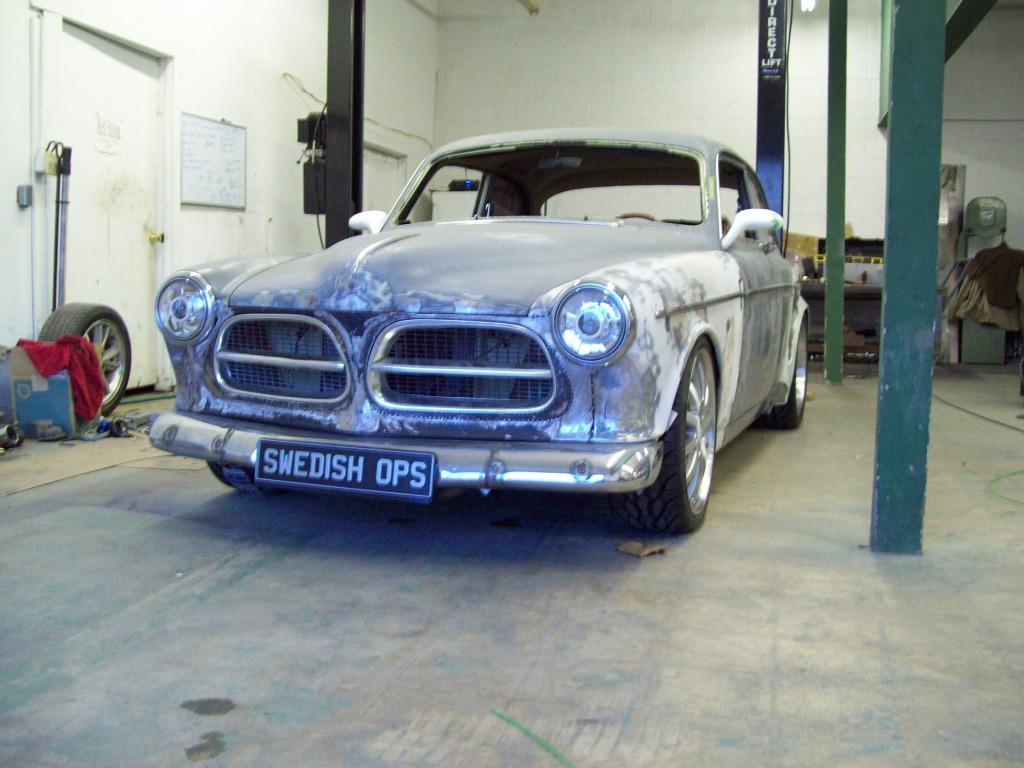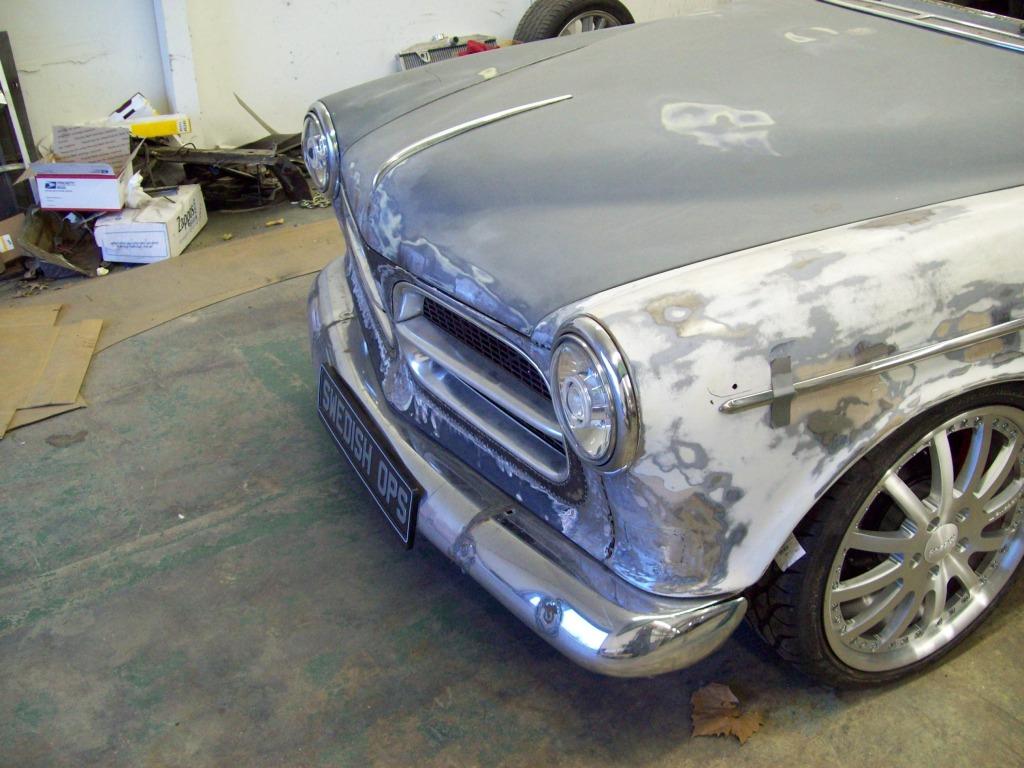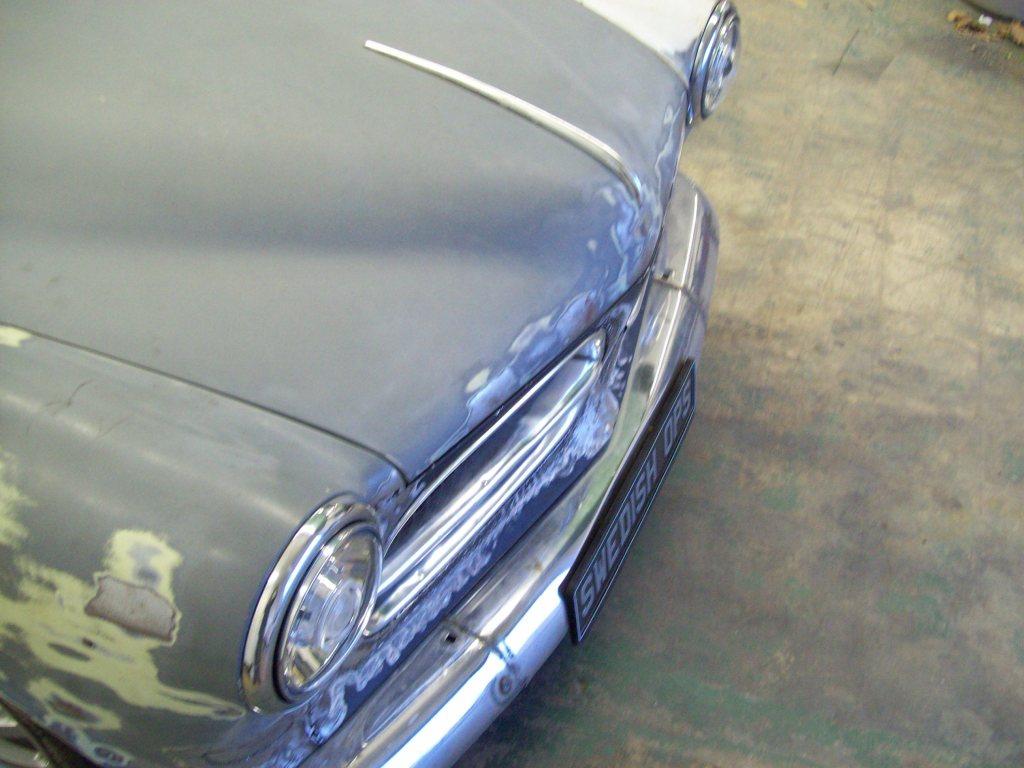 12/20/2012

Here are a couple of renditions of Volvo X, and you can see that it has the splitter options, along with a rendition with the splitter removed..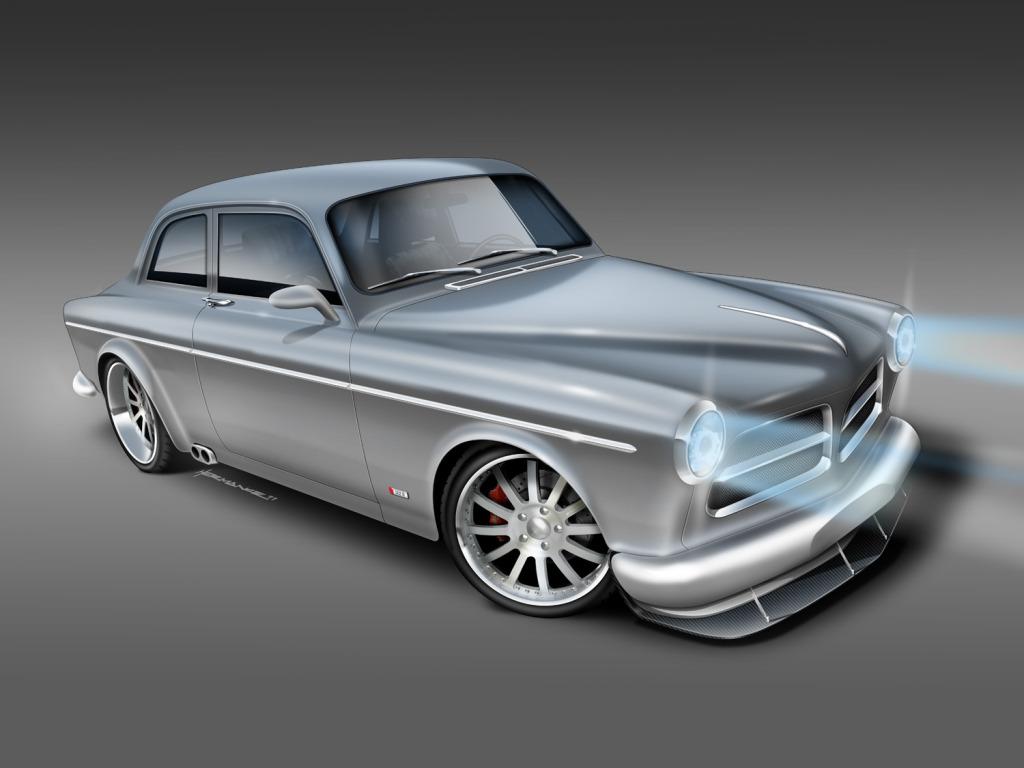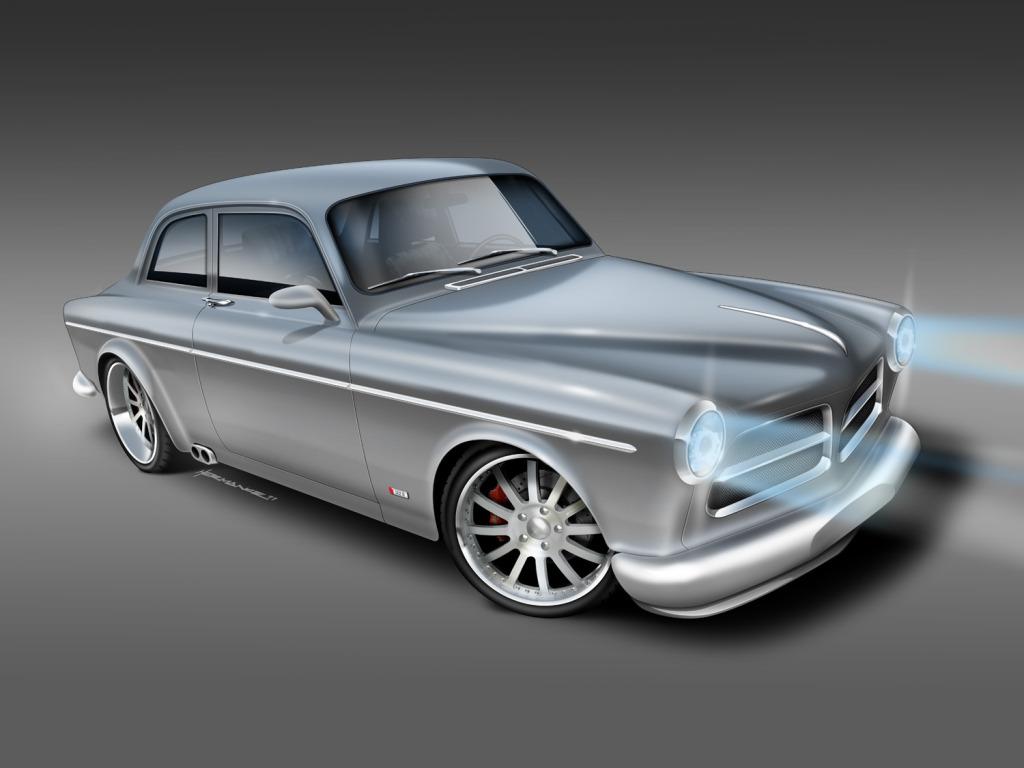 It is hard to represent in the Renditions, but the bumpers, door handles, and all the trim is being doing in a Brushed/Satin Chrome finish.. In the rendition, it might appear that the bumpers are painted, but they are actually being done in the brushed finish that I tried to picture below. I tried to put a fresh chromed piece next to my sample piece, that way the difference might show better.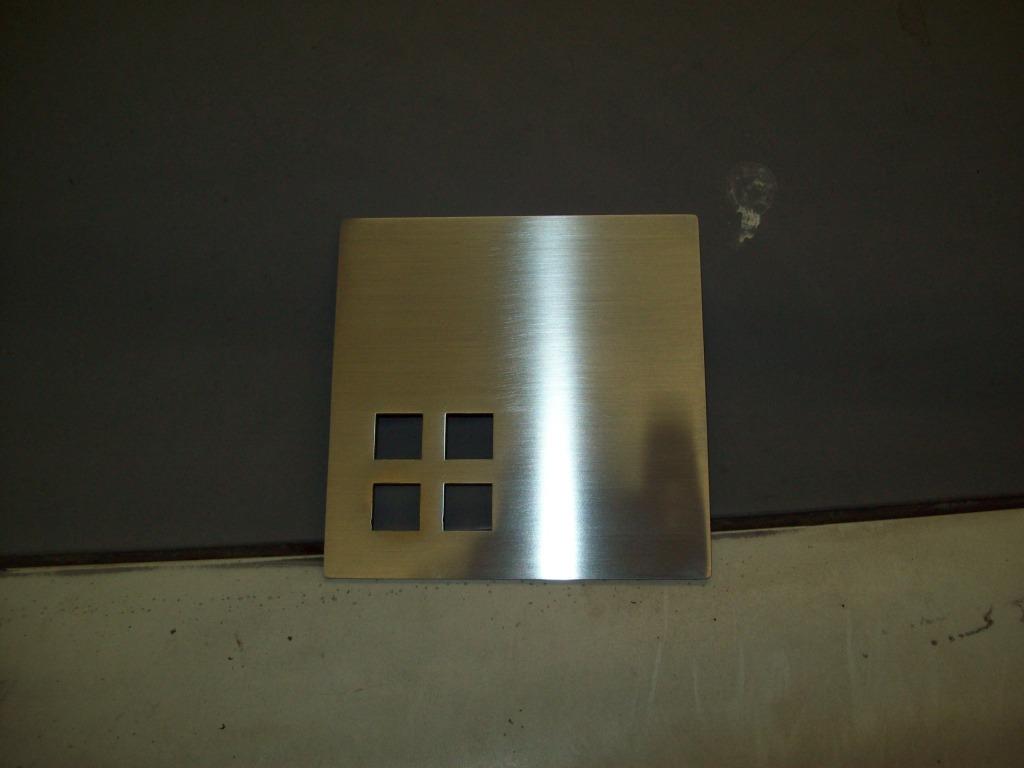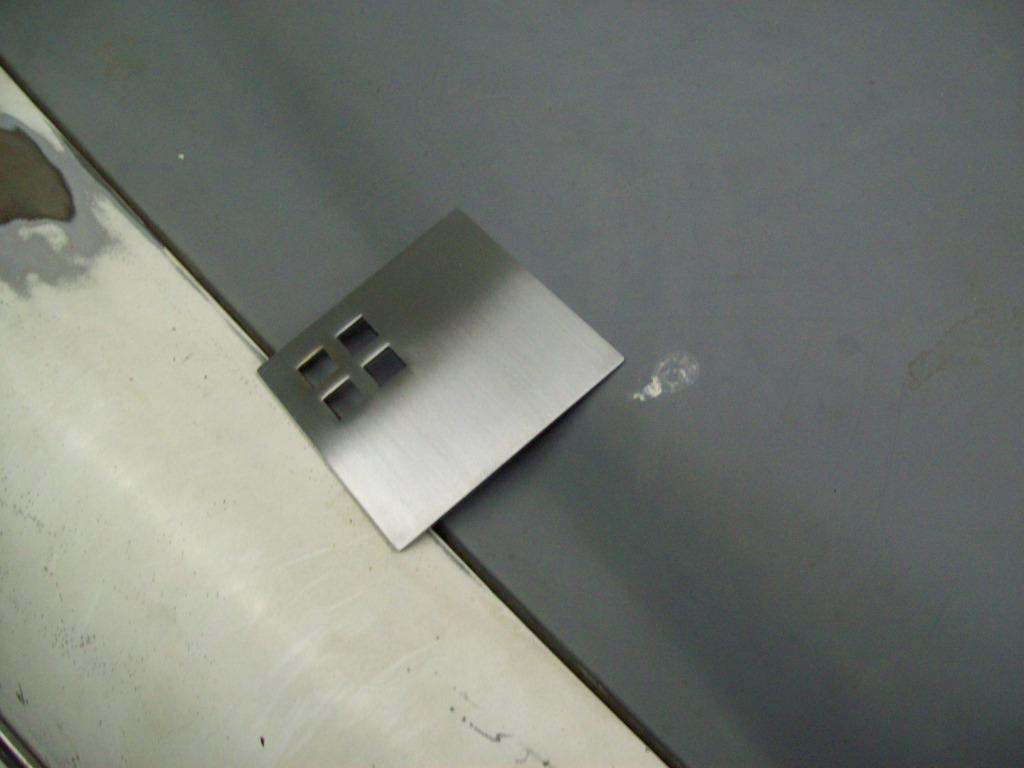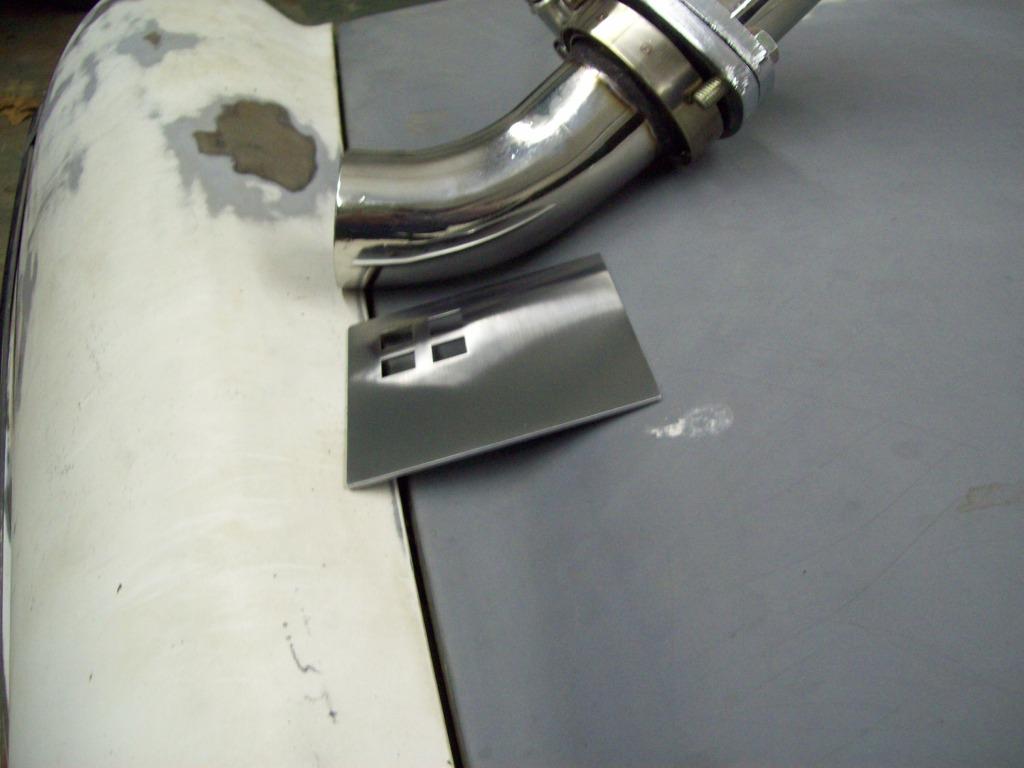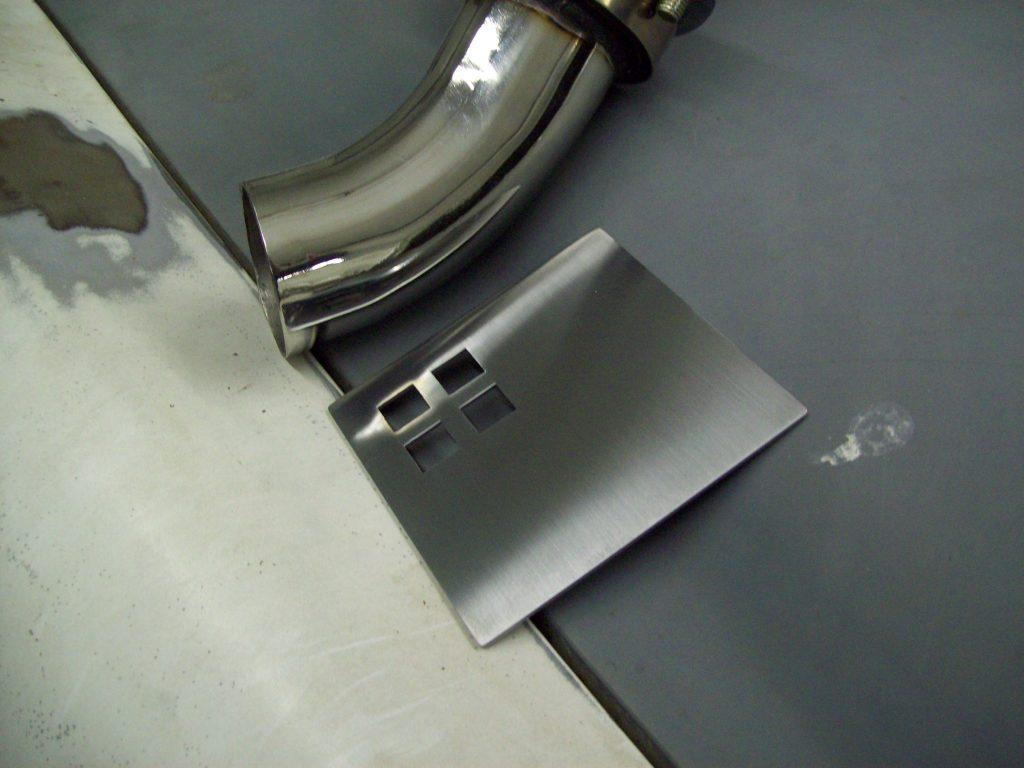 It is sure looking like the front OEM Volvo mud flaps are going to be run, because I actually like the appearance of them, and it is a bit of Volvo Heritage. I also think this might be the only Pro-Touring style build, that is actually running Mud Flaps.. LOL
I will think about doing something with rear flap, but I may just leave that one alone..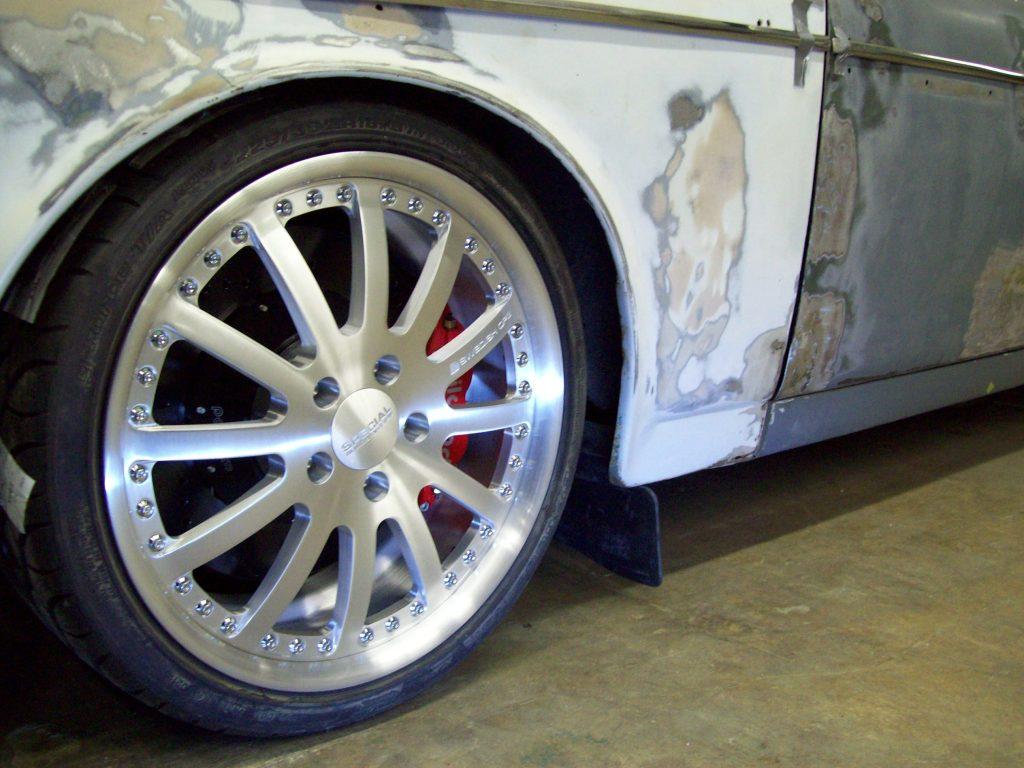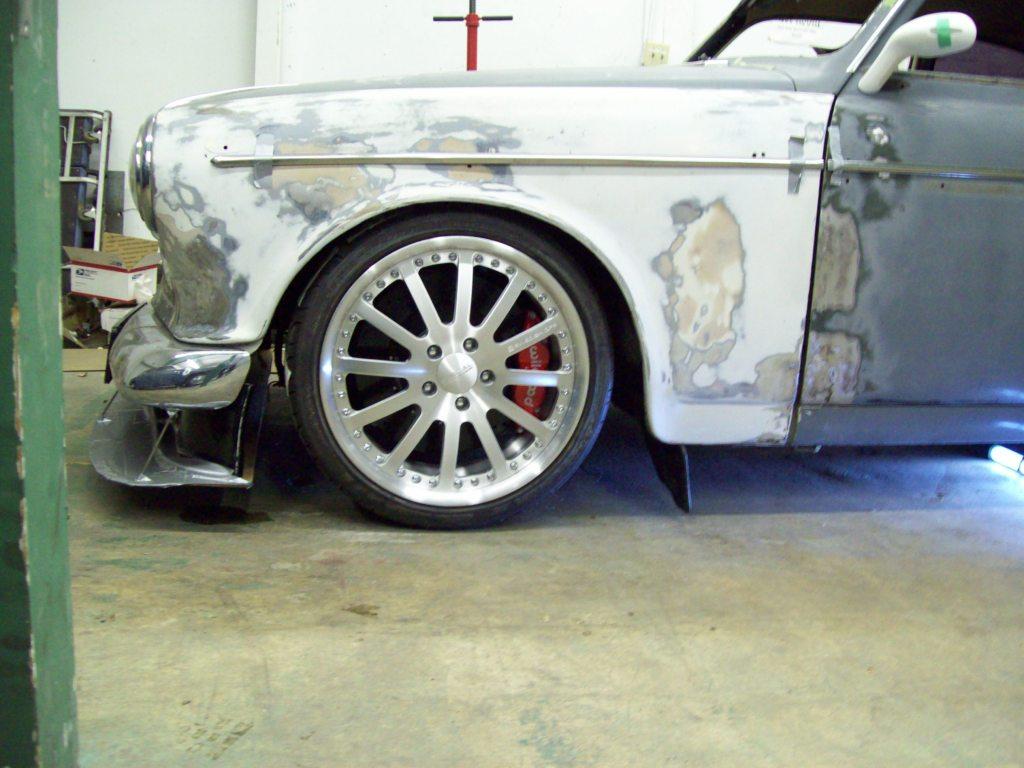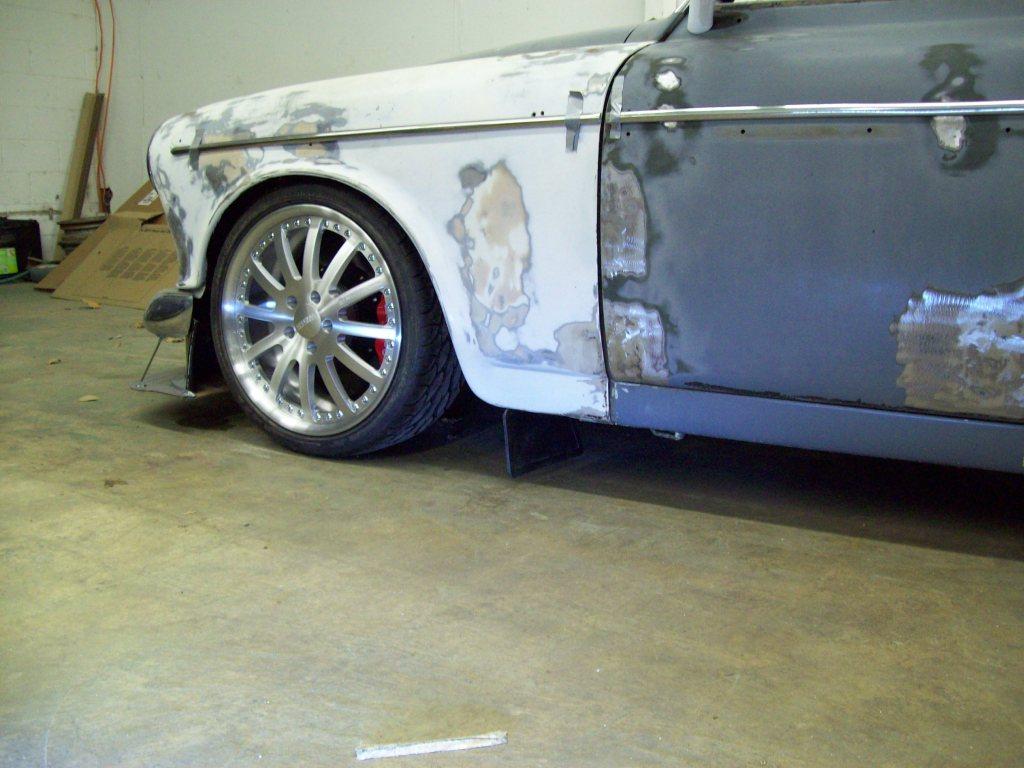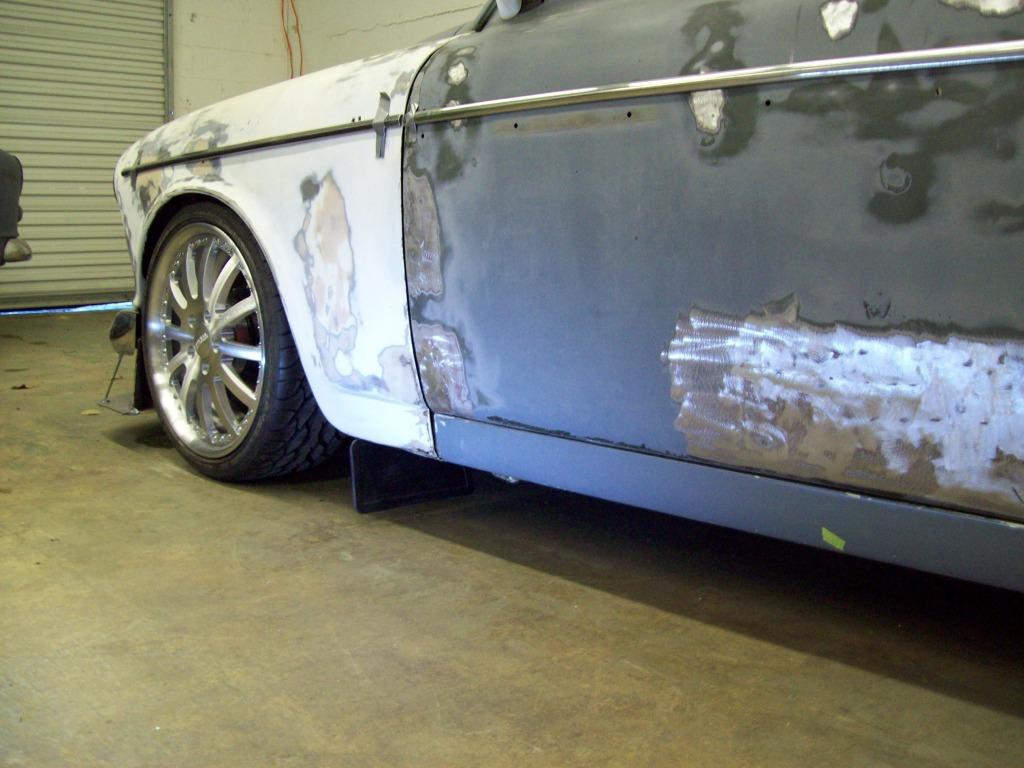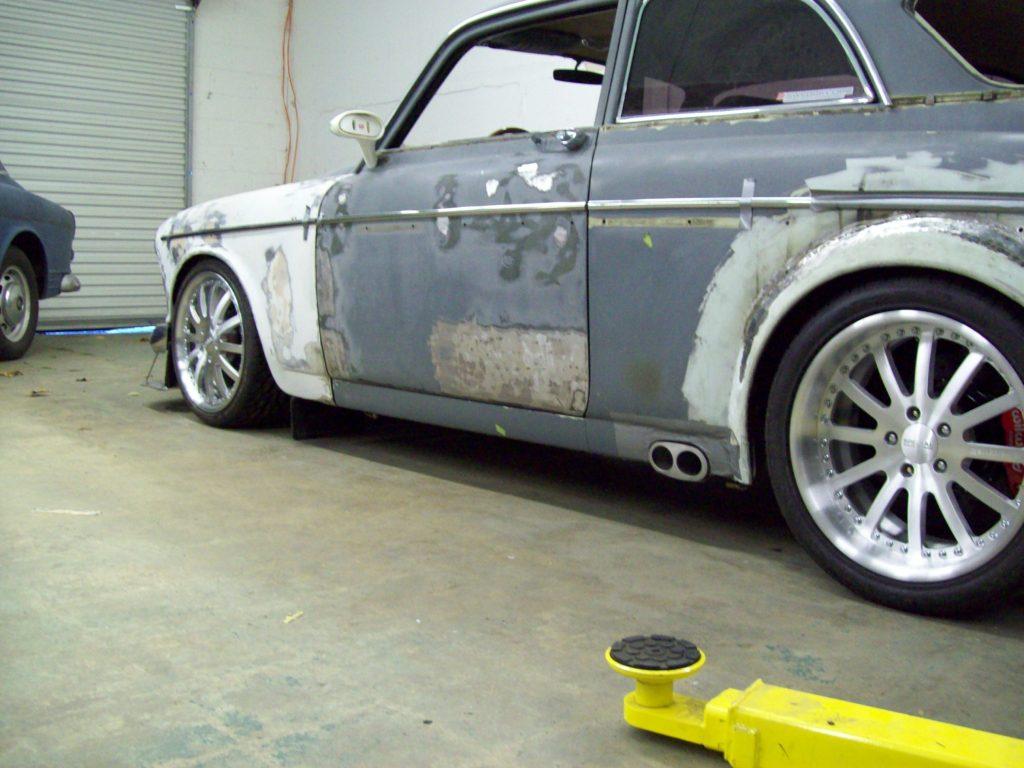 Here is the Front and Rear view together, along with the Volvo X badge..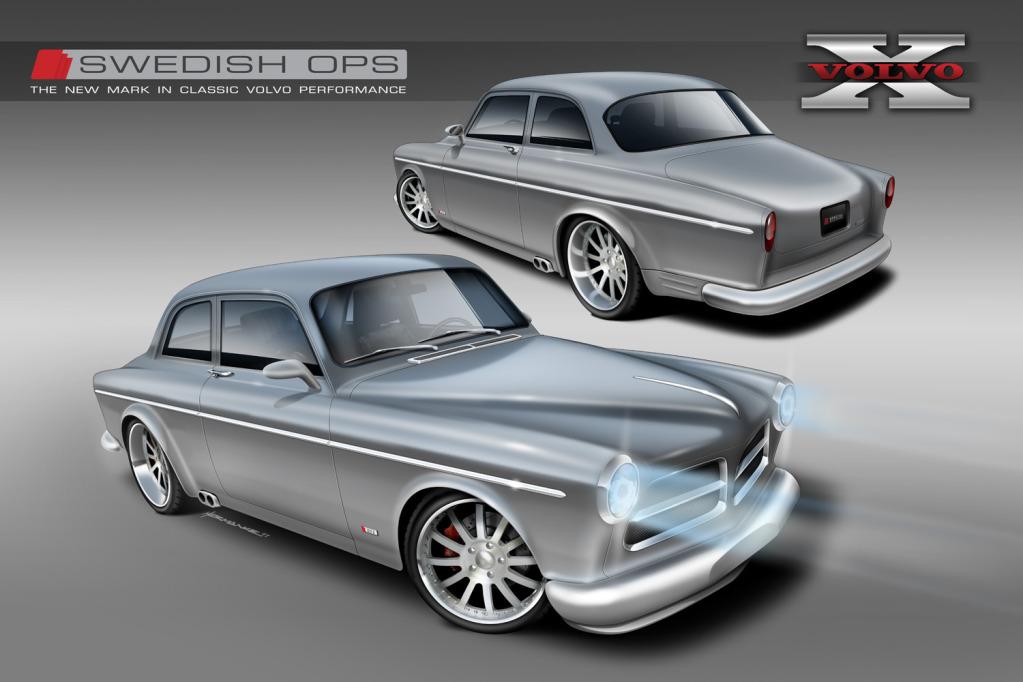 12/21/2012

Here is a little teaser/tech info about the headlamps being made for this build.. They will have the amber turn/park lamps made into the bottom of them, and they are seperate from the actual headlamp..
Being that these are HID Projector Lights, they will have a smooth reflector, along with a clear lense for a completely clean look.. I dont like the fluted glass or angled reflectors that are typically used for the refracting of the light project, because old school headlamps look cluttered and dull..
These things will really come together, once the projector and lense are installed.. These are hand fabbed, and are completely custom, so there are alot of option to choose from.. In the build of these, you actually have a variety of light color spectrum to run them in.. I will be going for the Pure White, but you have the choice of the Blues/Purples, Yellow tone, and a few others.. There is also the option of an outer or inner LED Halo, that can be used for several functions also.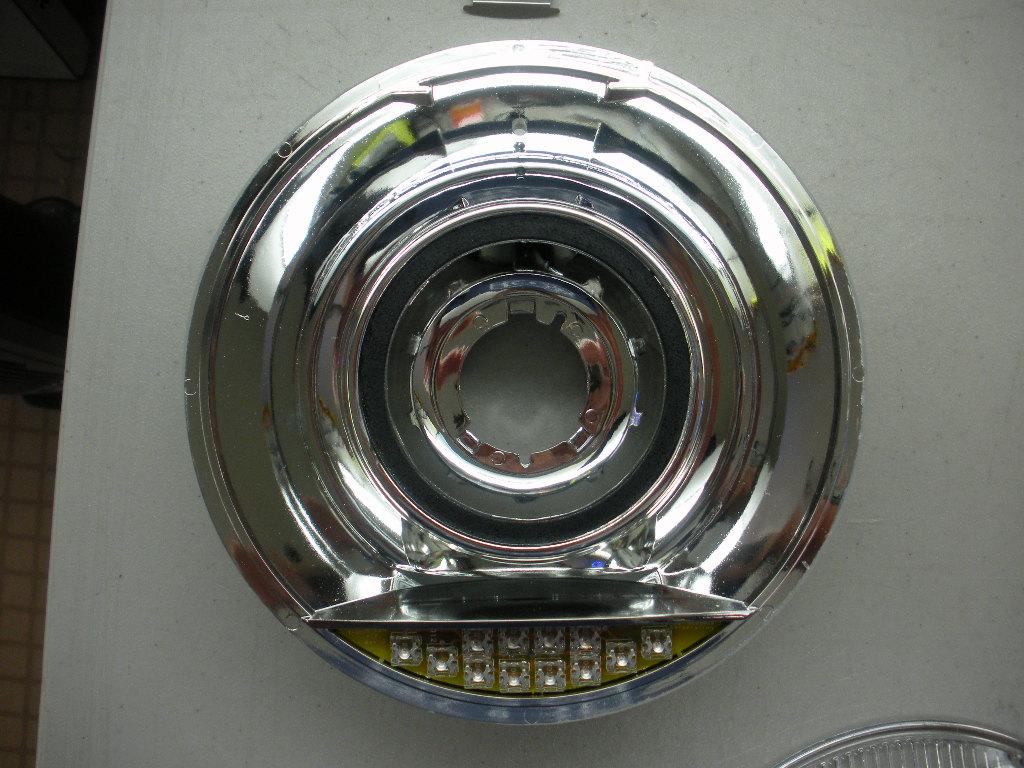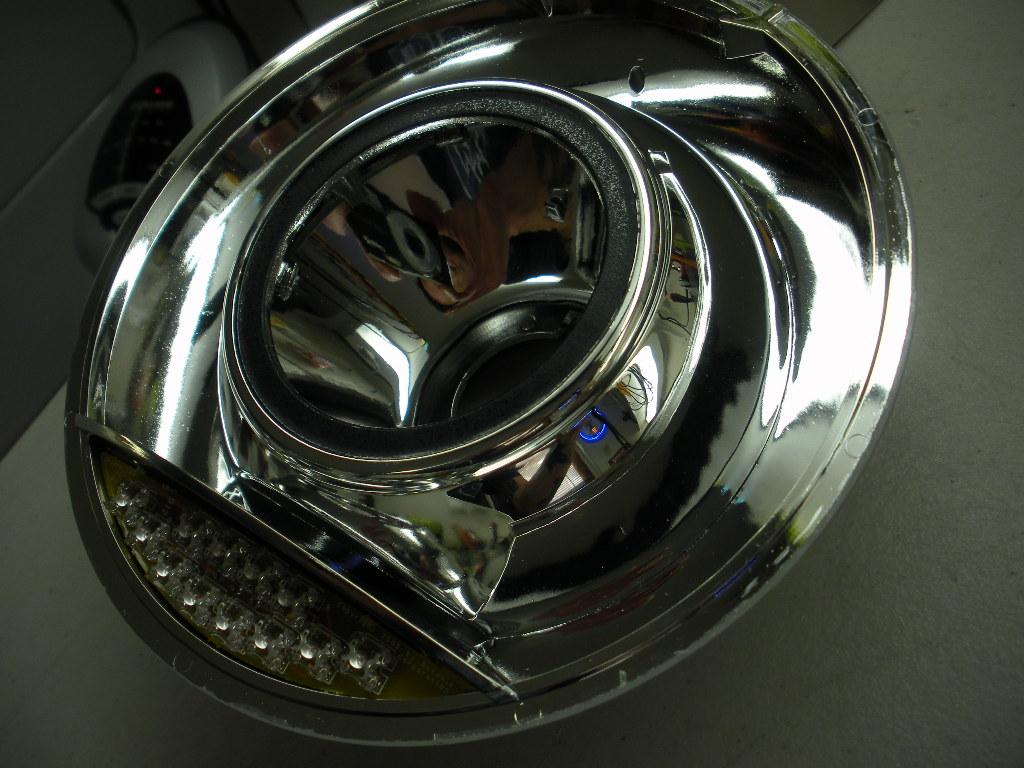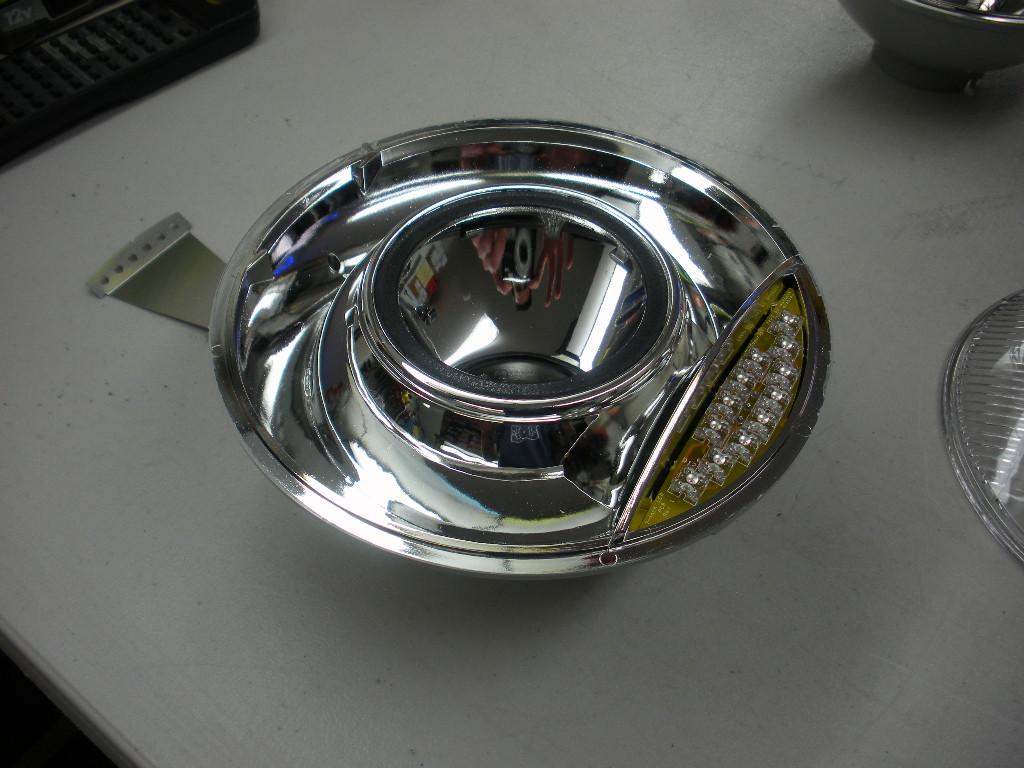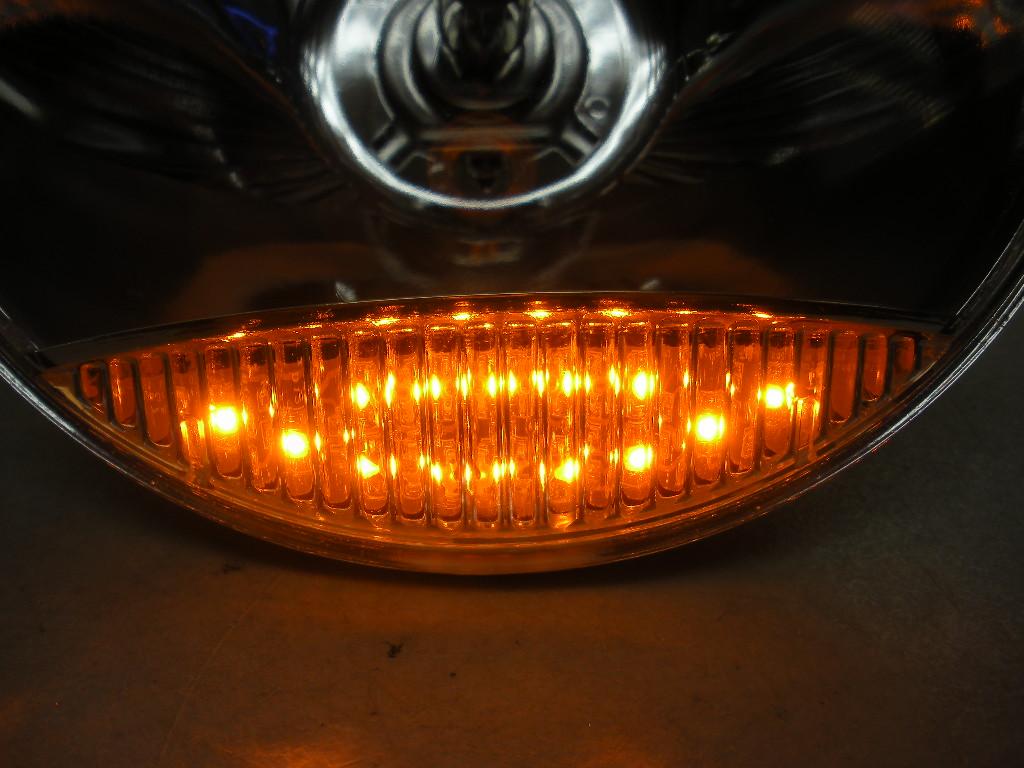 Here is a pic of the headlamps I have now, but these do not have the turn/park section made into them, because these are for my Project Changling P1800 build, which will have an updated park lamp still on the fender. These have the Projector LED Halo, rather than the outer ring Halo.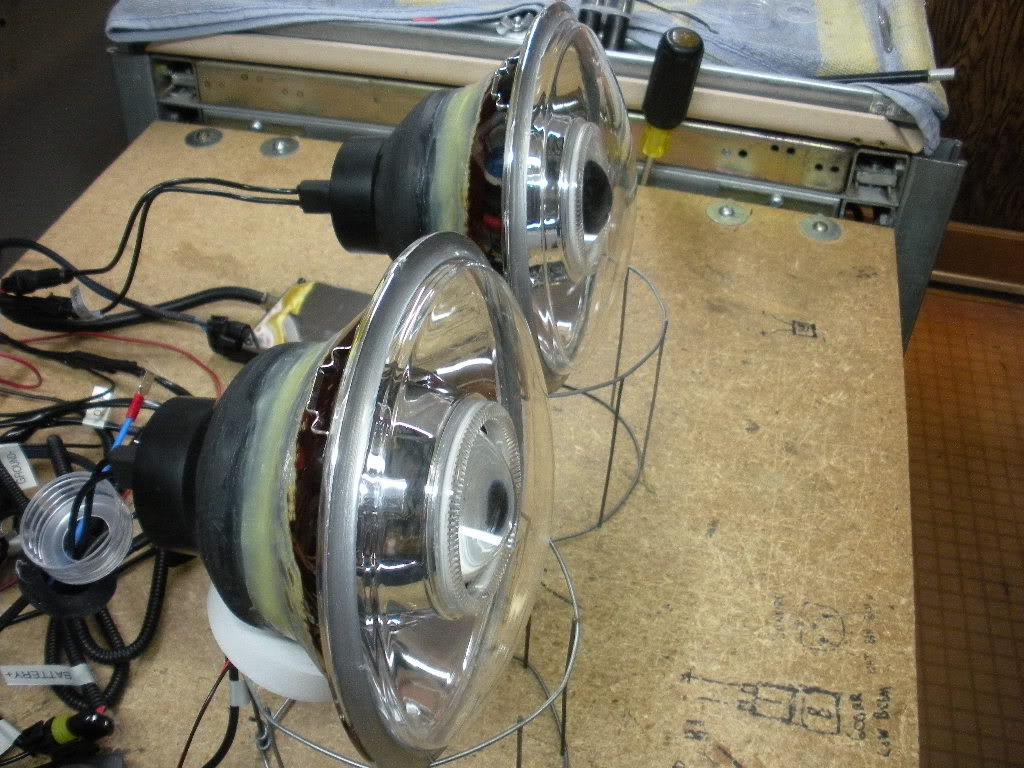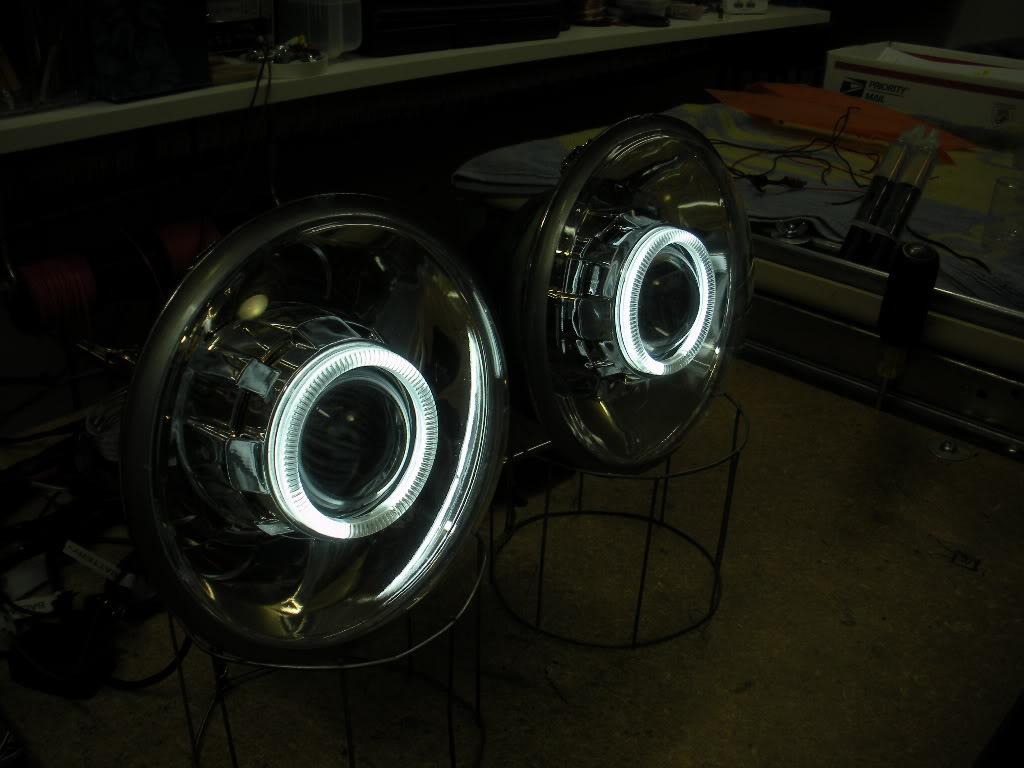 12/22/2012

I rolled the car out, so I can see the proportions of the REMOVABLE AIR DAM/SPLITTER in the real world.. I think if I take some of the forward extension away from the lower splitter wing, that will help out the back looking view of the air dam body. The mounting position of the air dam is optimal for the quick connect/disconnect setup I am wanting to run, so it really needs to work where it is located. It may still look a bit clunky or awckward, but once everything is level and body color, I really think it will look at home there. Especially at the track event settings, where there are alot of other cars with various aerodynamic aides attached..
I could resist putting two stock Amazon's next to it during the pics of the air dam/splitter, because I was curious what it would look like at some upcoming events, if it was just setting in a crowd of Amazon's..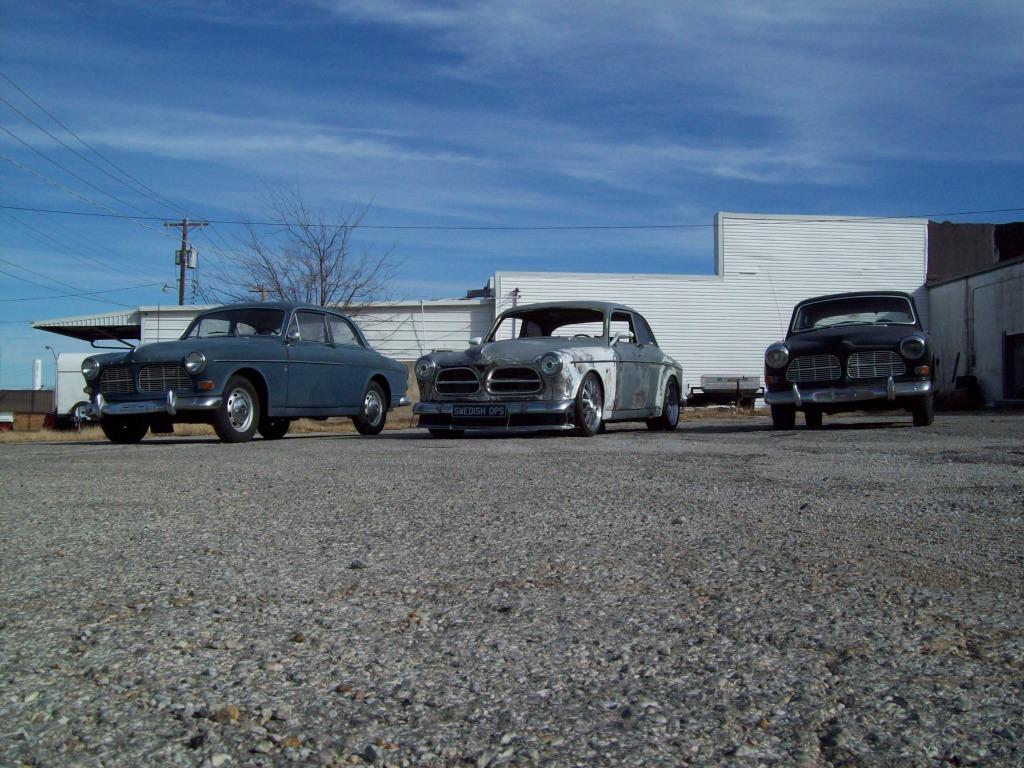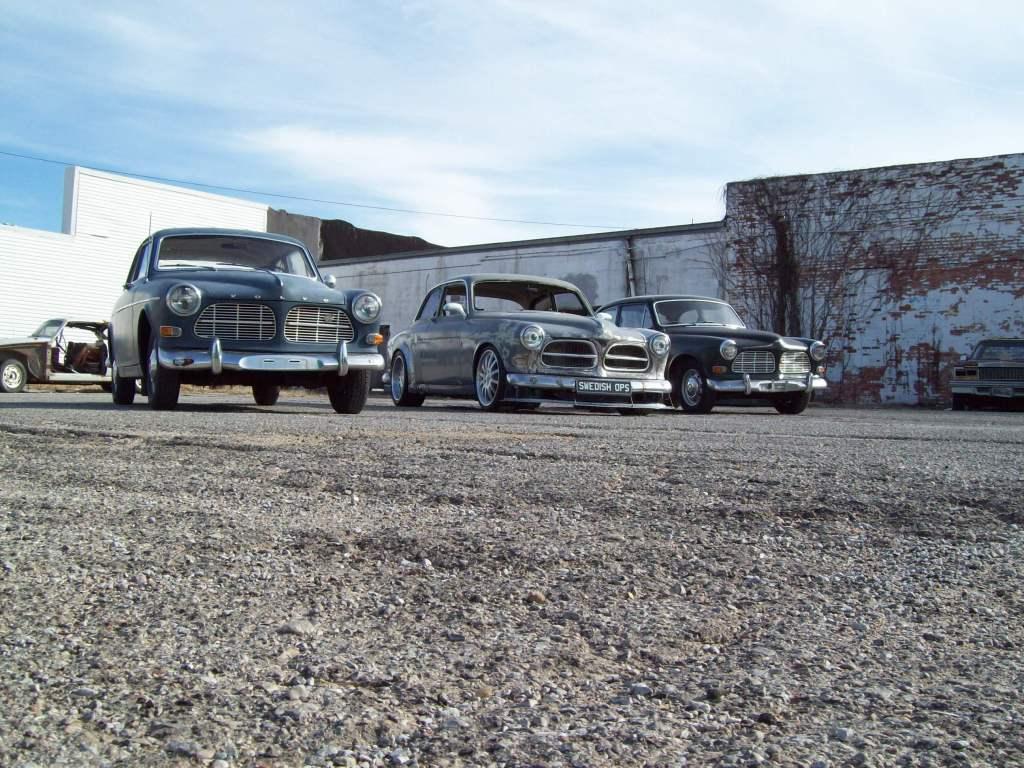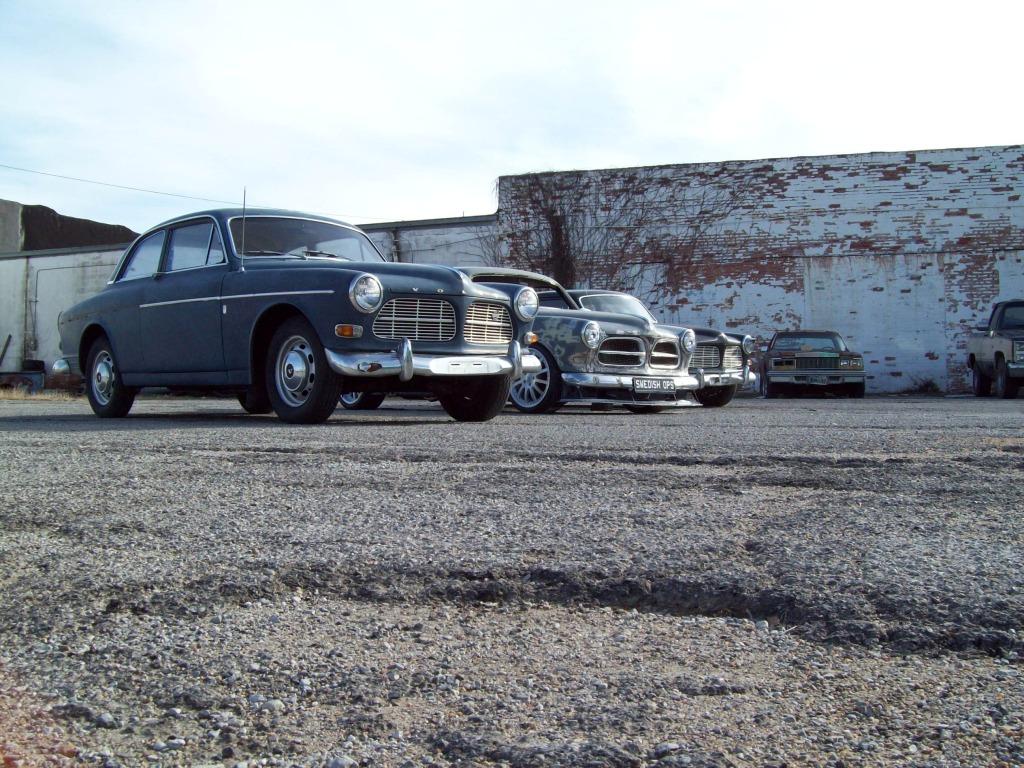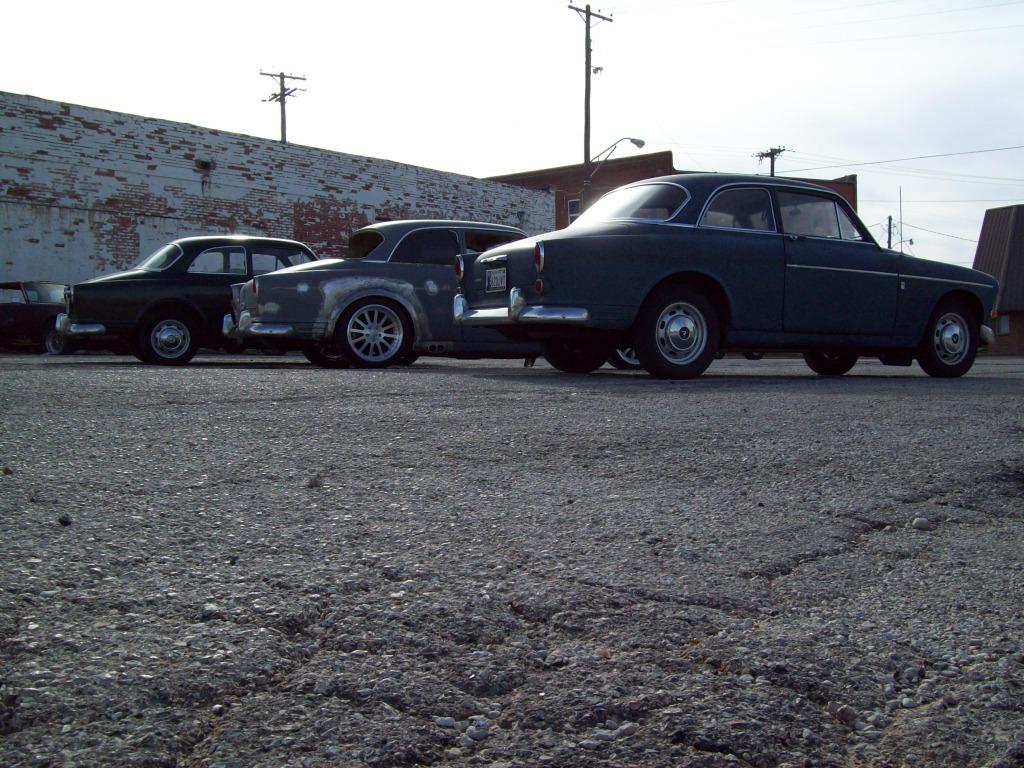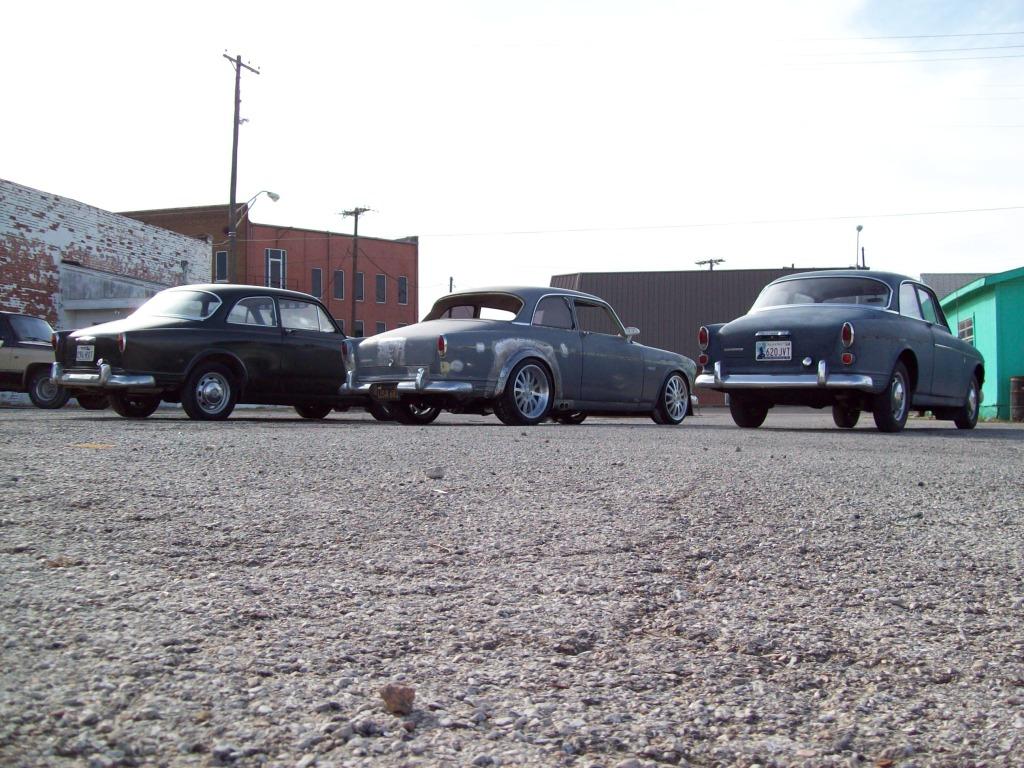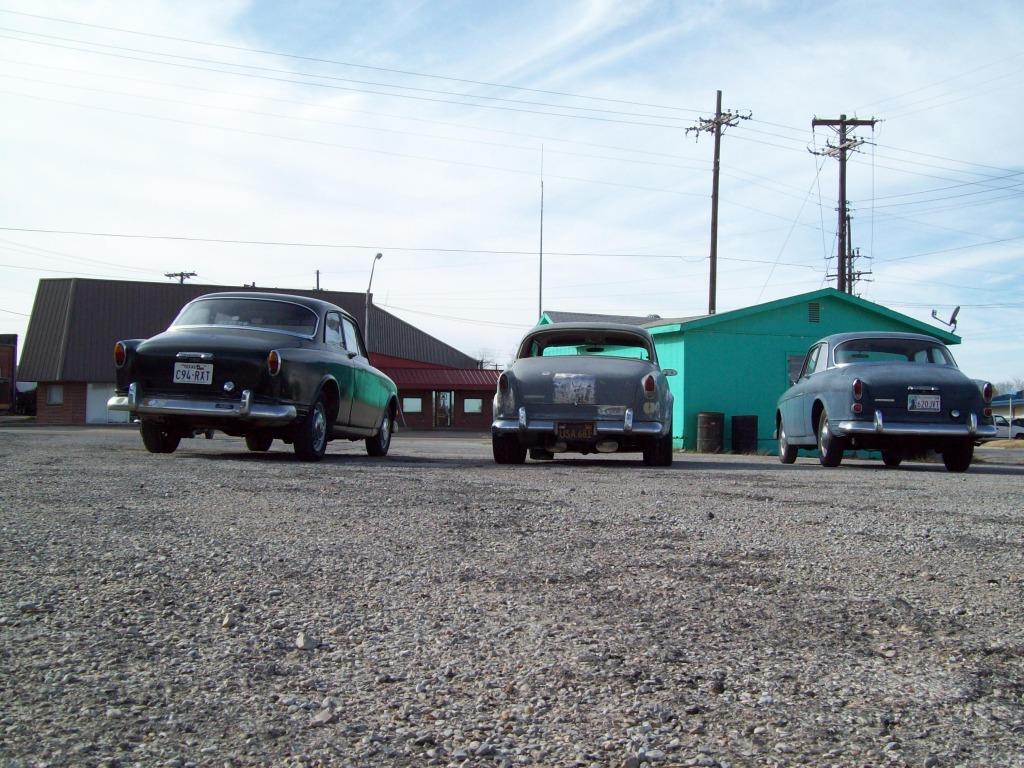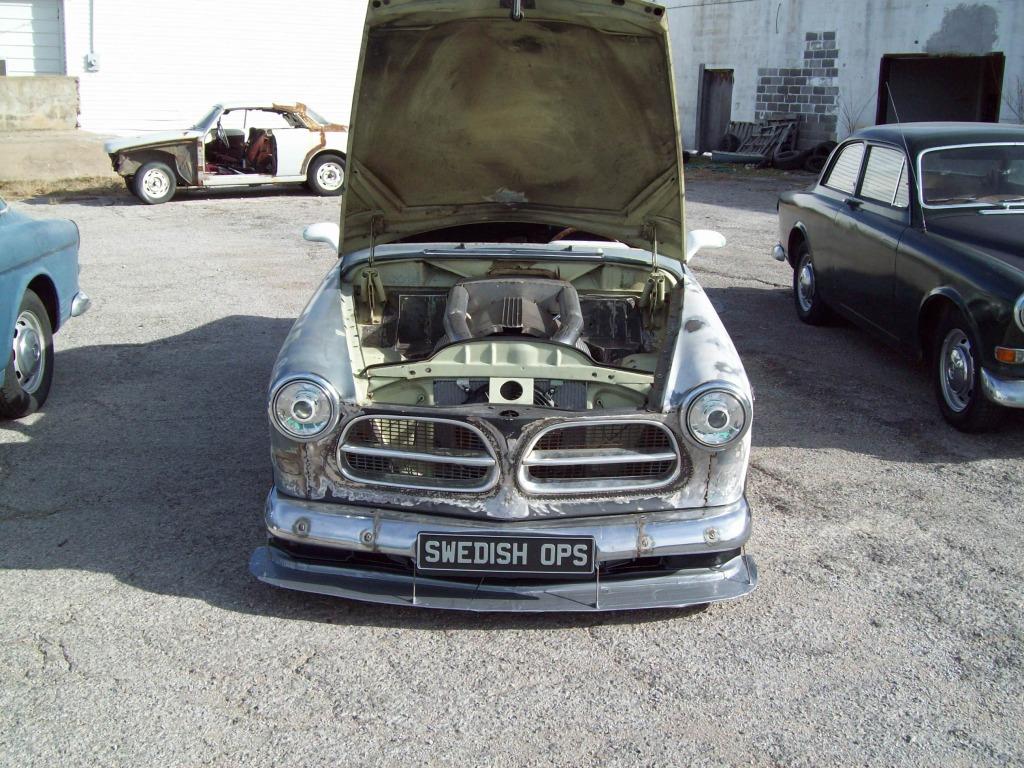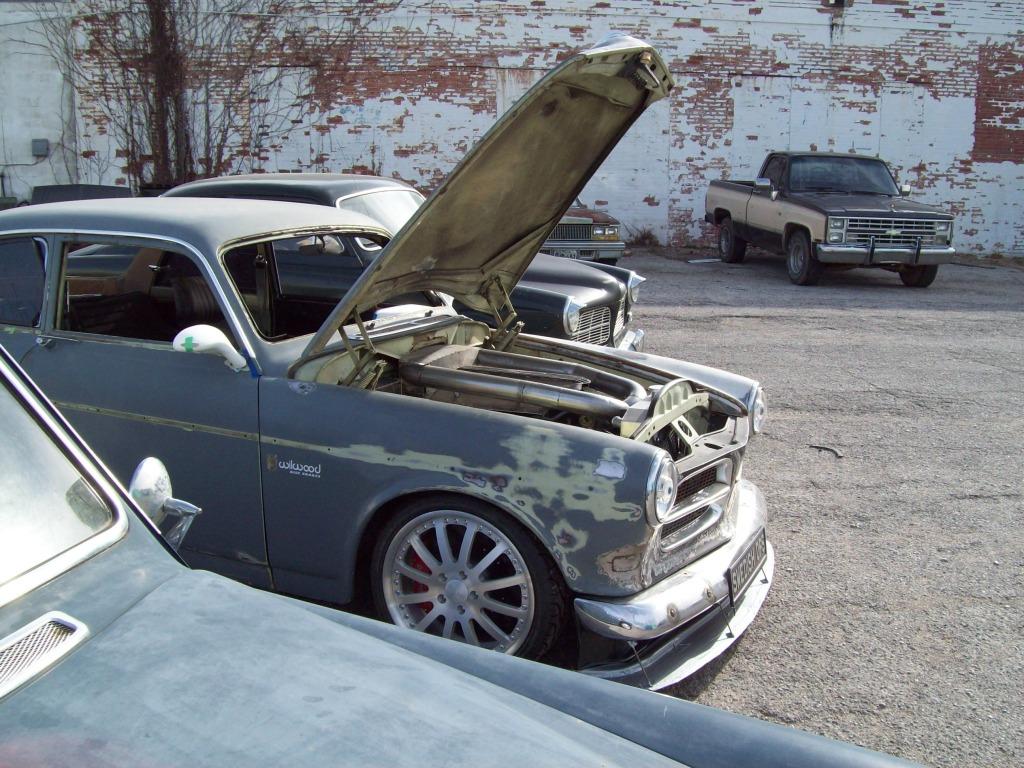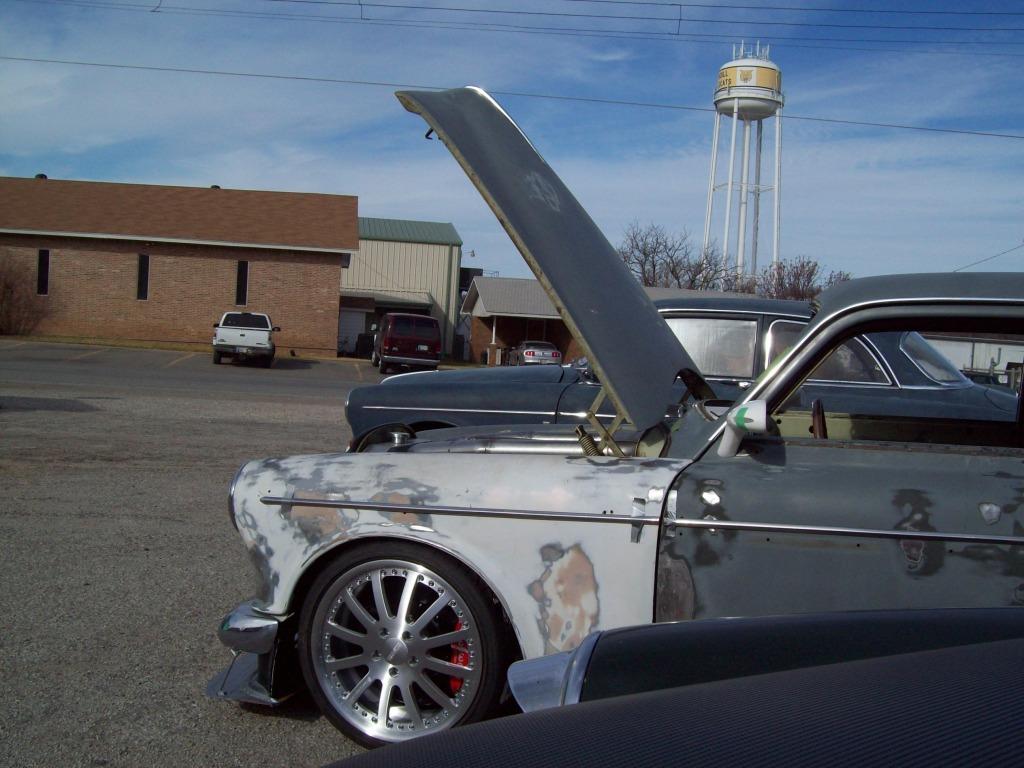 12/29/2012

I am trying another rear bumper license plate mounting setup, and I am actually using the front bumper license plate relief.. In order to have it flow correctly into the rear bumper, the mounting angle is just a bit much, but I wonder if I can source an early chrome style license plate frame from some where? I had a PV that had a nice American license plate housing/mount, and I have seen something similar for the Amazon's.
I am also experimenting with rear mud flaps, and I am trying to use an altered version of the front mud flaps.. I think they will come back and out just a bit more, but they should work out.. It is Volvo styling, and I like the benefit I should get from them, when it comes to chipping and Tire Abuse. I havent trimmed out the spare tire sump, but it will be reduced to be abover the lower quarter panel, so it will not be seen when all is done.
The bumper will be made into a one piece bumper like the front, and all the mounting bolts will be hidden on the back side, but this will give an idea of what the overall bumper will look like.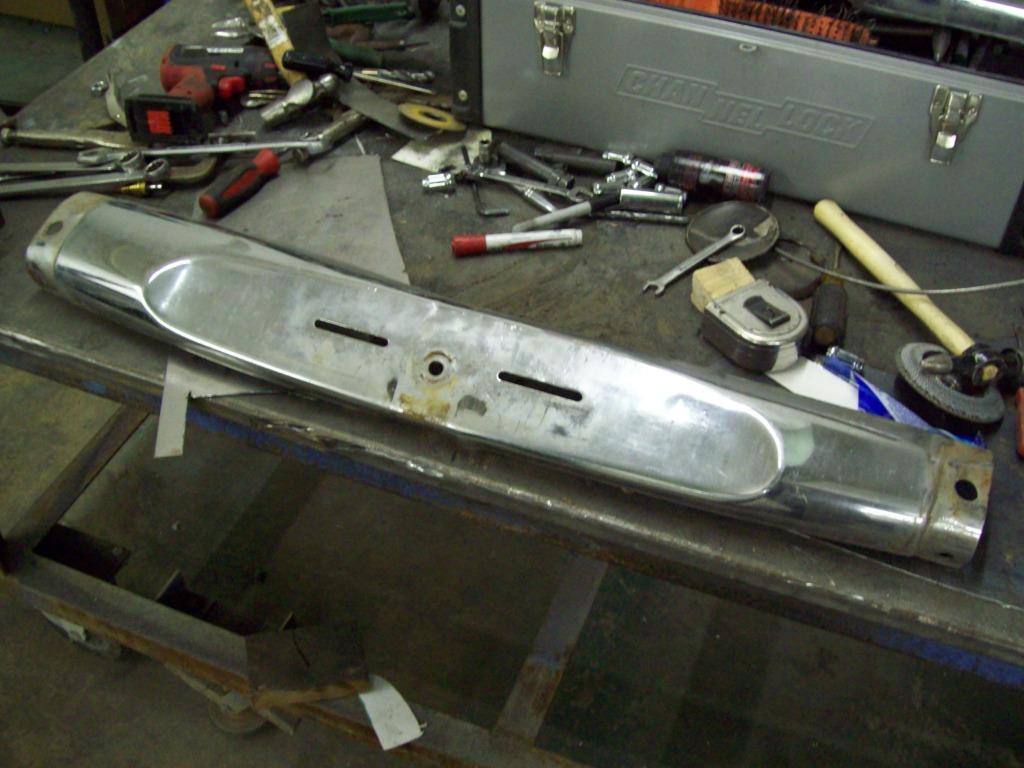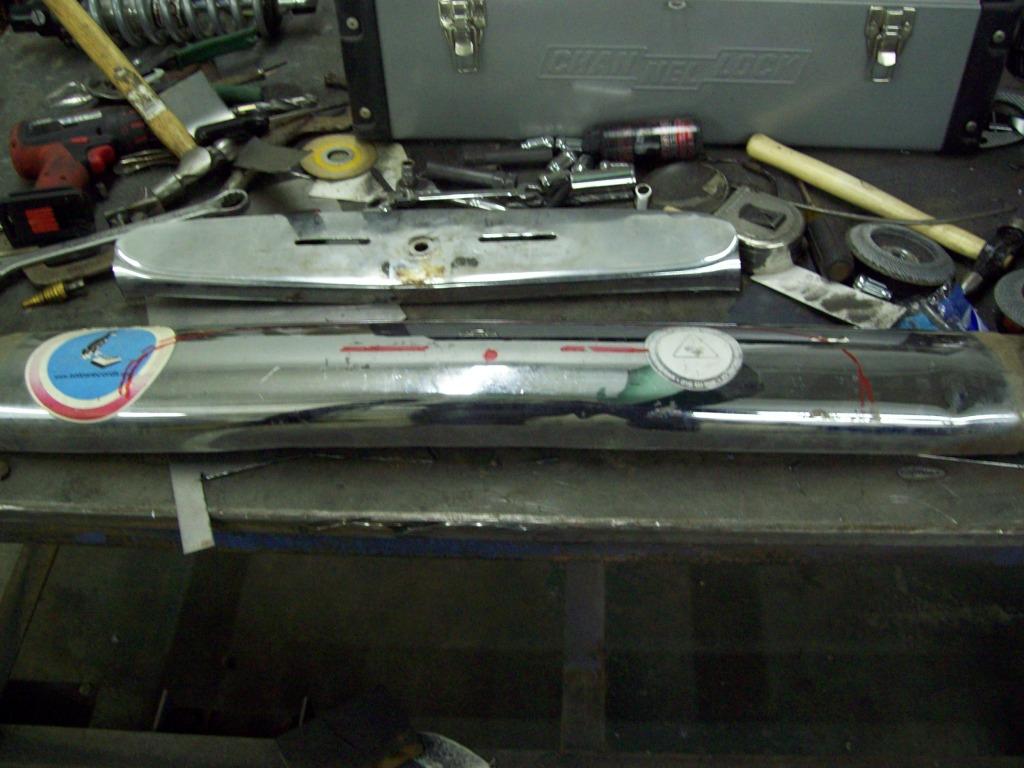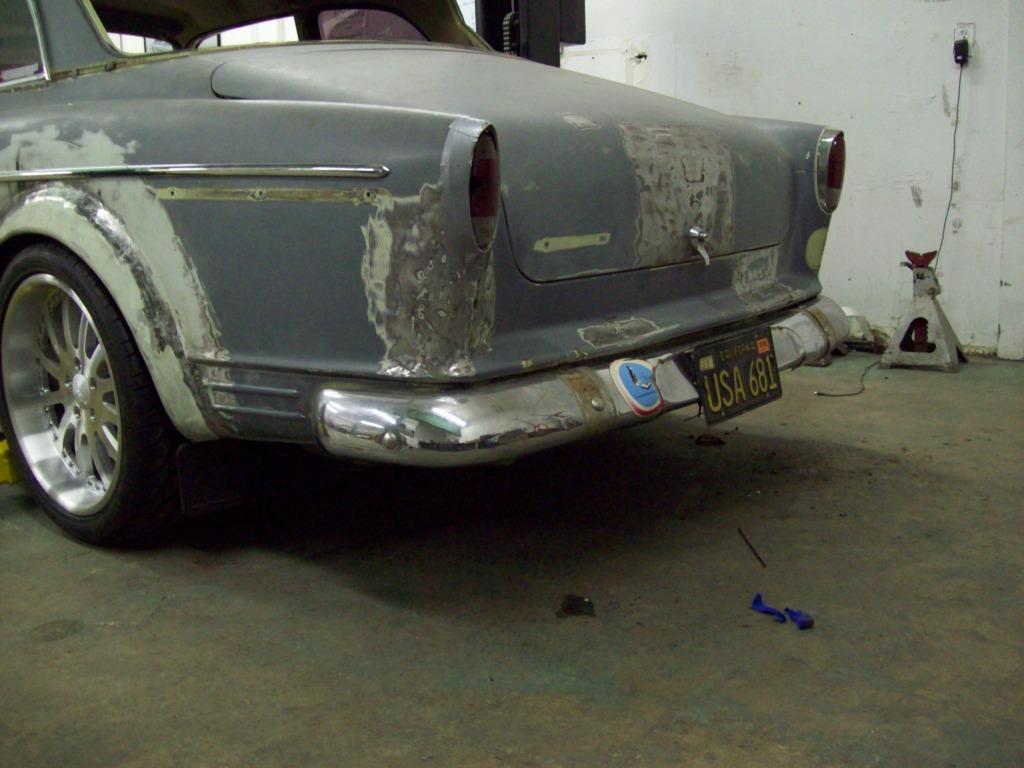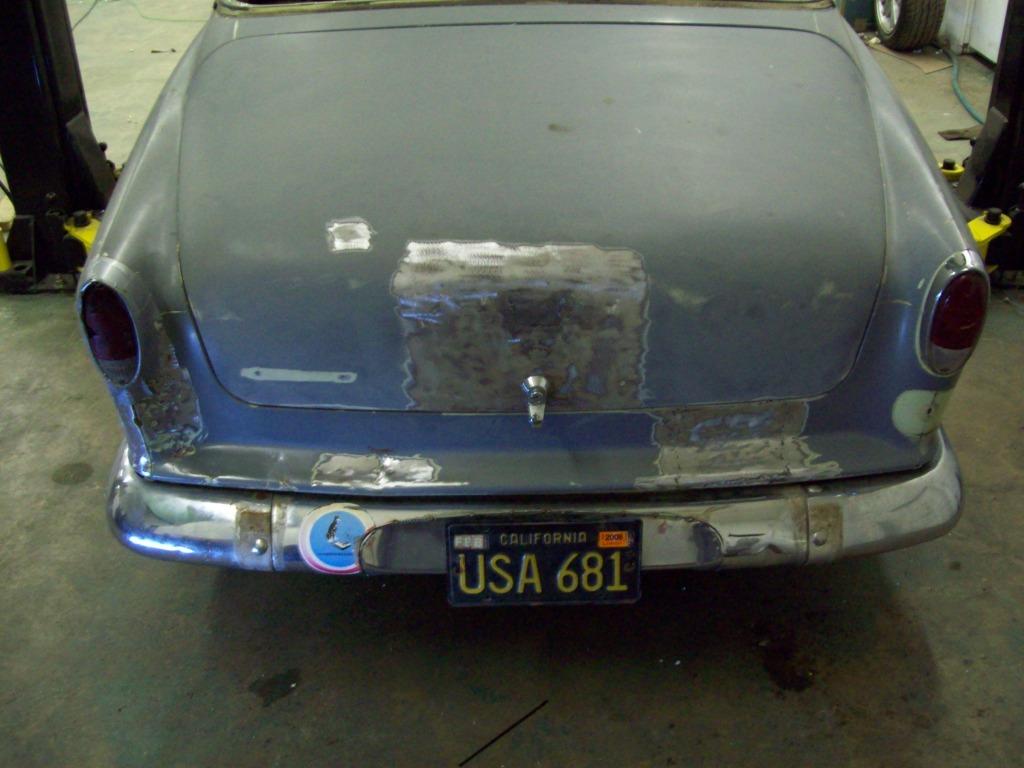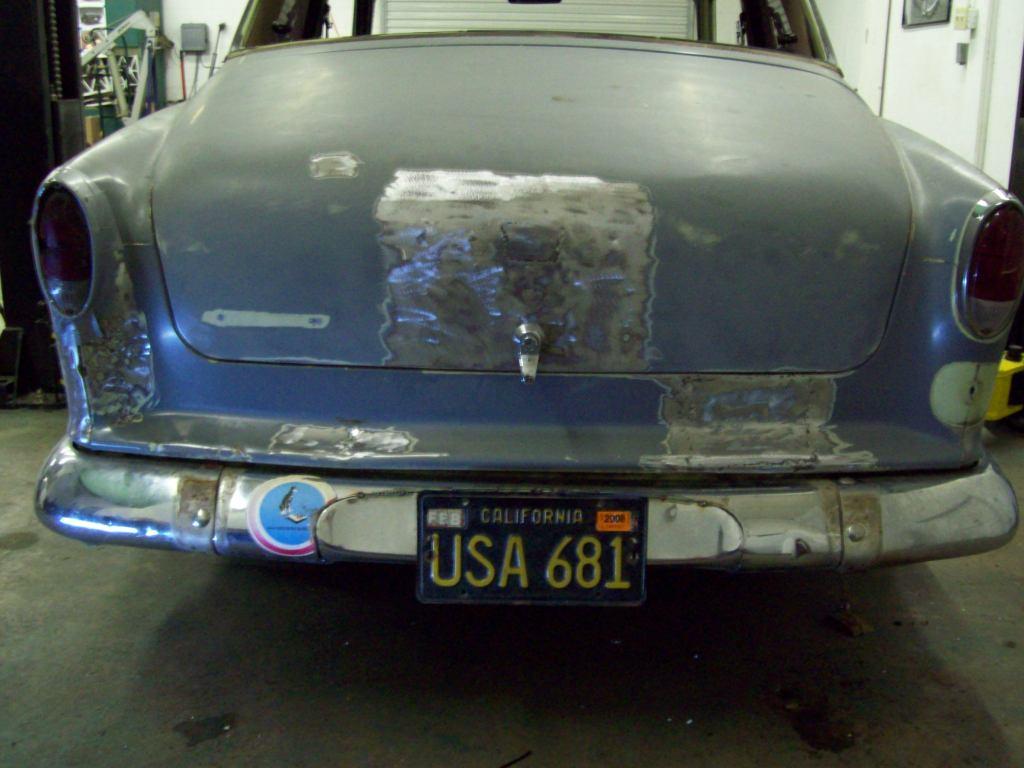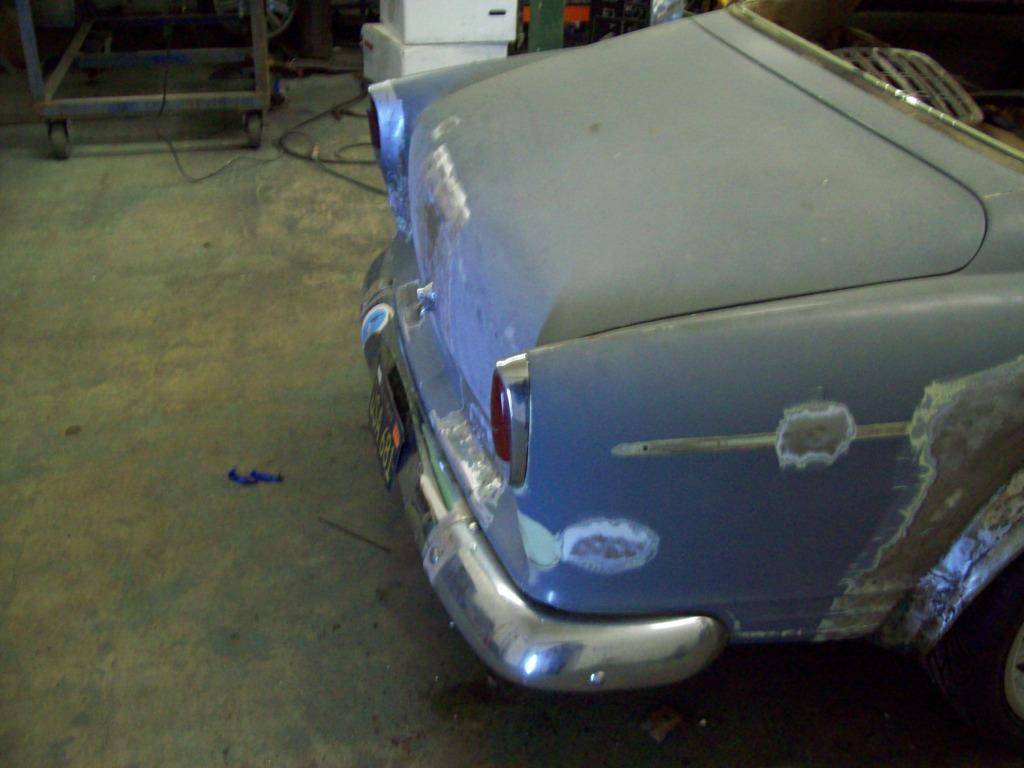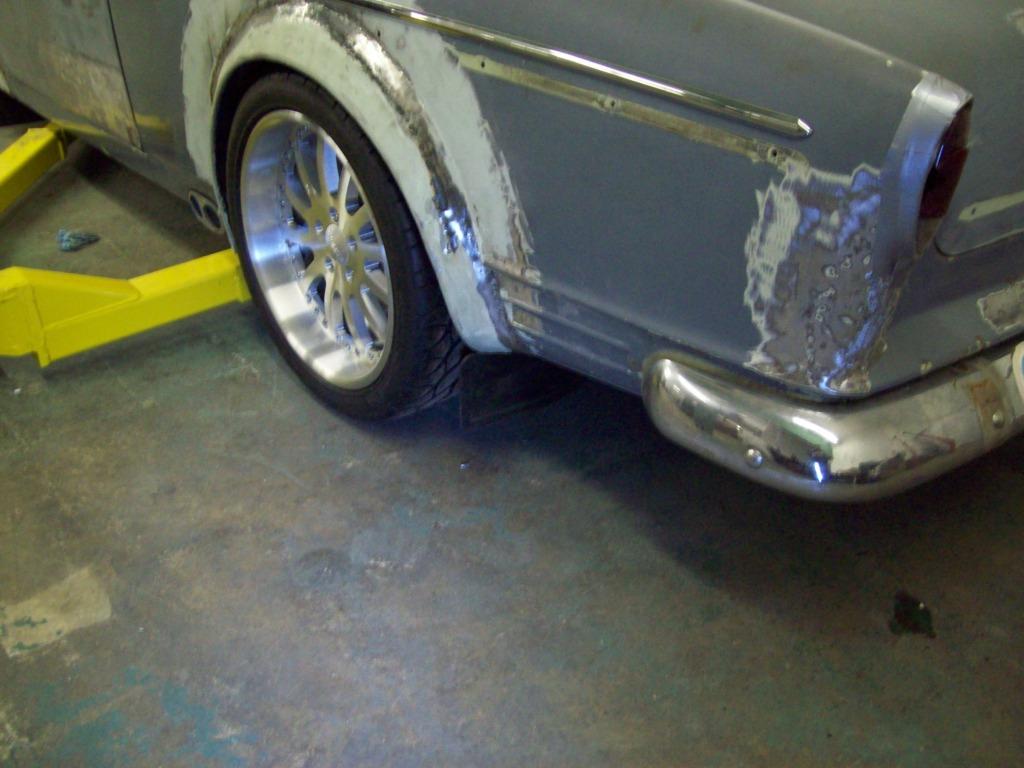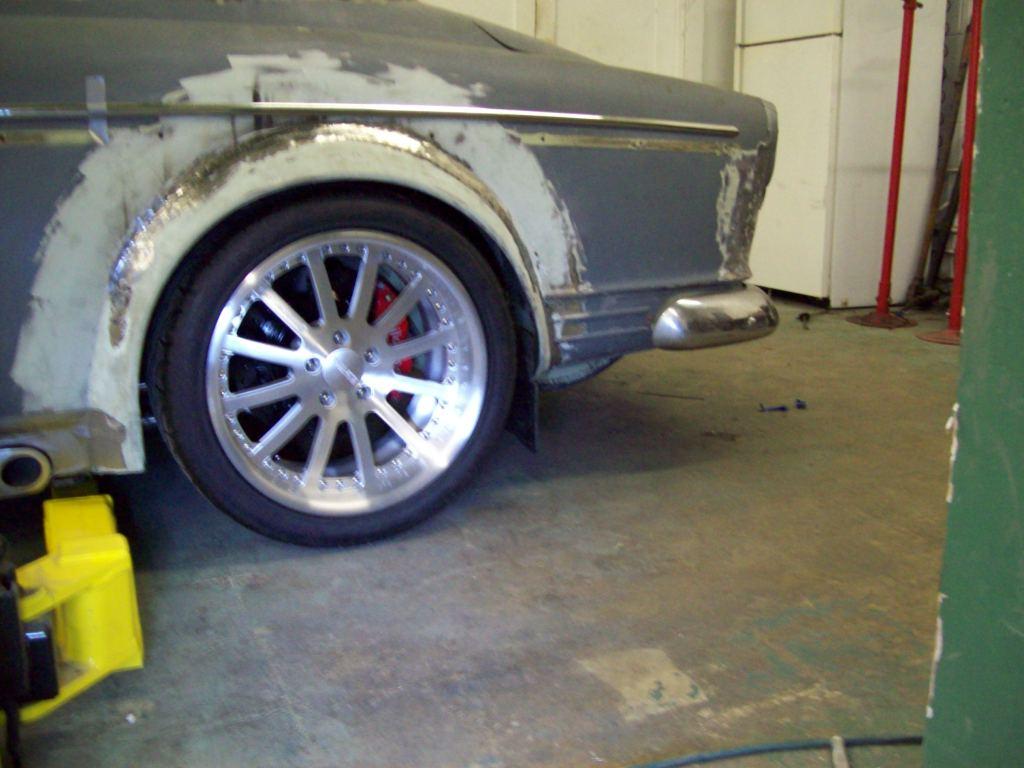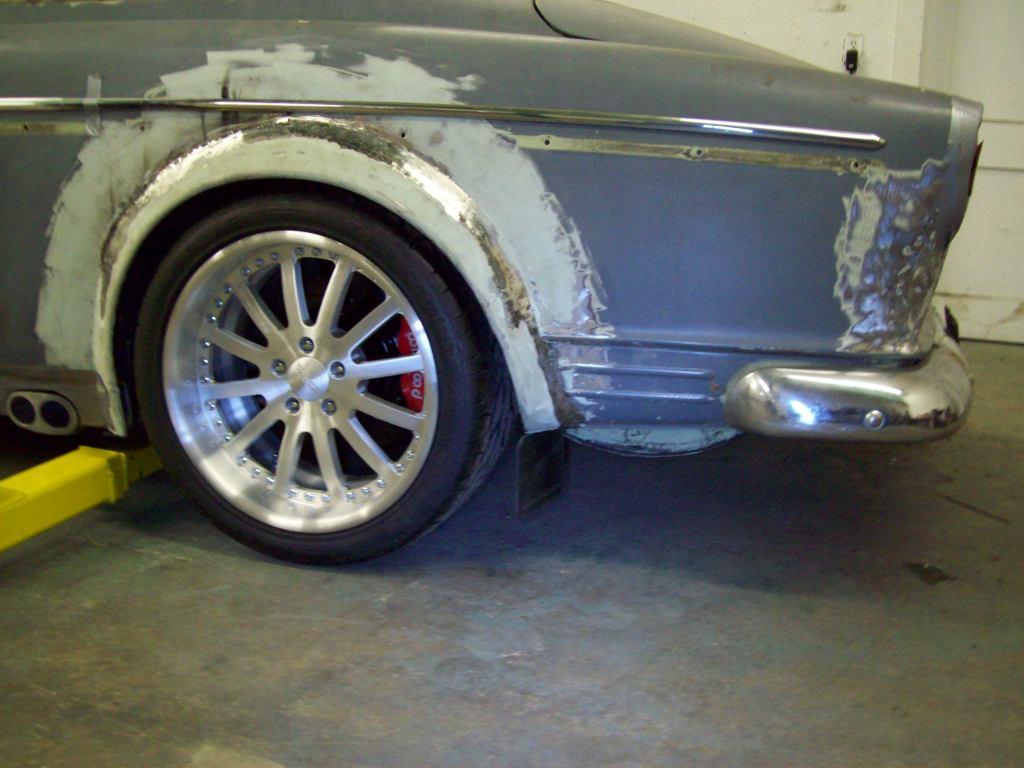 I am really gravitating toward this option, and I think I will make it drop down anytime the ignition is on.. I can hide the whole plate behind the bumper, and in the body work, so none of the mechanism will be seen at all. If I do this set up, I will have a perfectly smooth bumper, with no reliefs of anykind, and that would be as clean looking as is possible.. I think this is the direction I am going to go for sure, but I am waiting for it to come in, so I can make sure there isnt any reason it cannot be used for the rear? It seems to me, that the front mount would be alot harder on the structure of the unit, due to the direct air force, but there may be a reason why it wont work hanging down from the rear?
Here is a Youtube link to a modified Show and Go hidden plate unit.. It is typically used for the front plates, but I can easily modify it for a rear application..
The first video is of how the Show and Go works without modification, but you can see the mechanism below the body, which I dont like.
This video is of a modified Show and Go, which allows the plate to drop straight down, so all the mechanism can be hidden in th body work.
12/30/2012

Here is a little bit more of the headlight building process, and you can see where the turn/park lamp will be placed, along with the new Halo placement..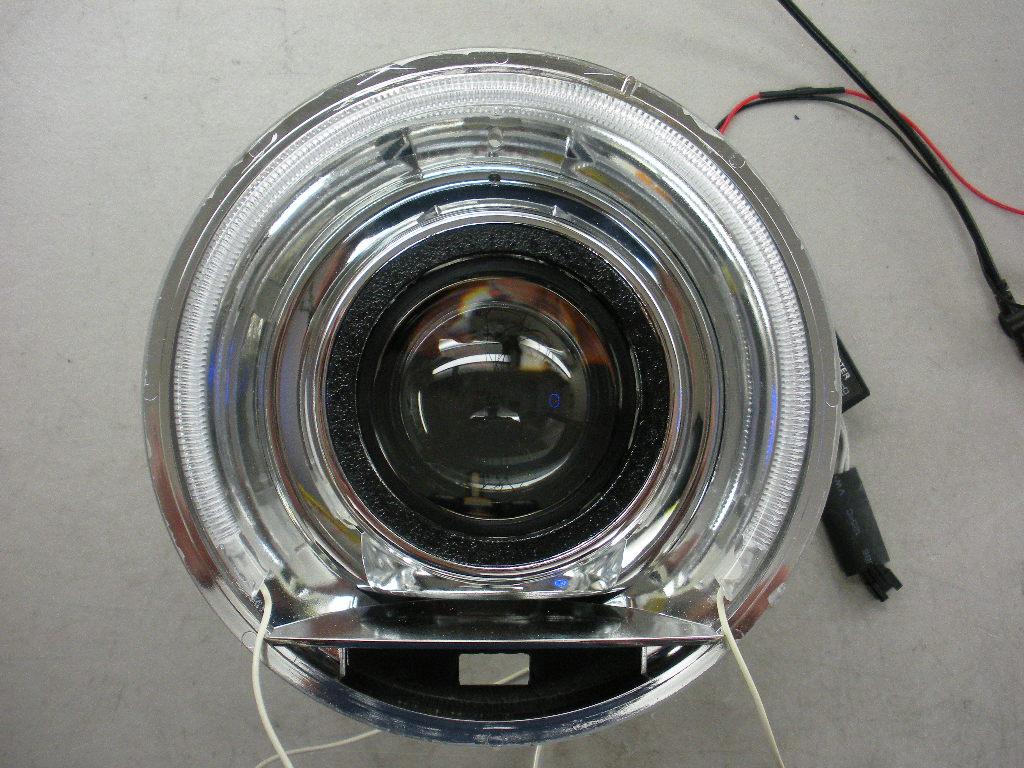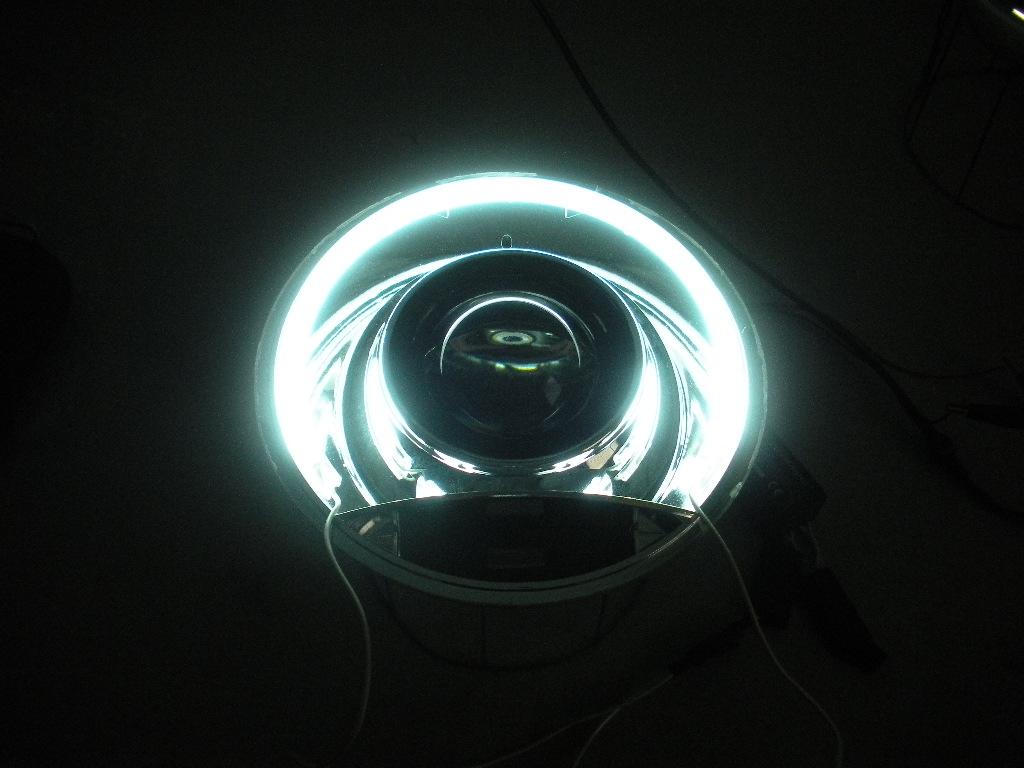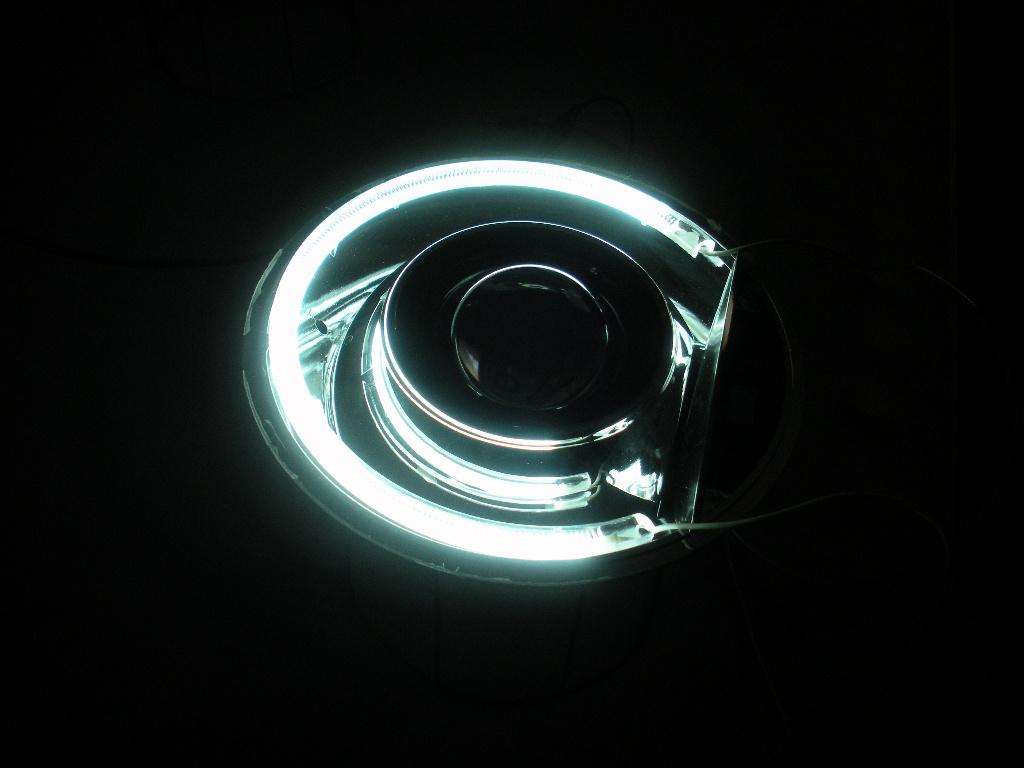 12/31/2012

Well I have some preliminary weight figures for Volvo X, and hopefully that answers some of the questions some have had about the weight affect of the V8 and extra performance components. As a comparison to stock, I also have some figures from a 39,000 mile original car, so we should get a great preliminary indication here.. I must say that I am very pleased with the outcome so far, I think this car is going to hit the mark I was shooting for..
With these weight figures, I have an all original car first, and it is as stock as you can get, so this is a great comparison car.. Volvo X has all its running gear in the car, simulated Fuel weight, seats, complete suspension, Steering Column, Guages, bumpers, ect.. It is really only missing the basic wiring, windshield/back glass, insulation and carpet, so we should be in 200-300 pound difference margin for the added accessories. We are figuring that, by the time we add the missing weight of the missing interior/insulation components, Windshield/Back Glass, HVAC to the central part of the car, that will actually get the Distribution ratio even closer to 50/50
Original Car ________________________________Volvo X
Total Weight 2386lb_____________________________Total Weight 2465lb

Front Weight 1270lb________________________Front Weight 1275lb
Rear Weight 1116lb________________________Rear Weight 1190lb

Weight Distribution___________________________Weight Distribution
Front 53.2% Rear 46.8%_________________________Front 51.7% Rear 48.3%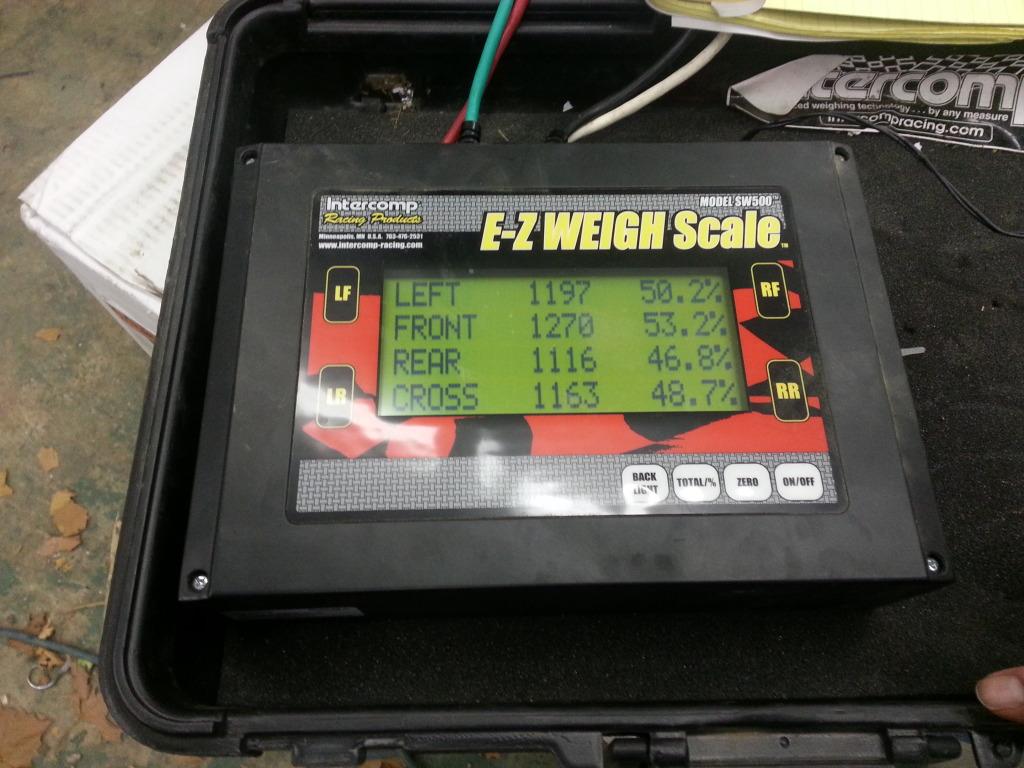 I had a problem getting Volvo X totally level, and that is why you will see the variation in the cross weight, and that is cause by the floor affecting the contact points on the scales.. It was way to cold to switch the cars around, but I will definitely do that on the final weigh in..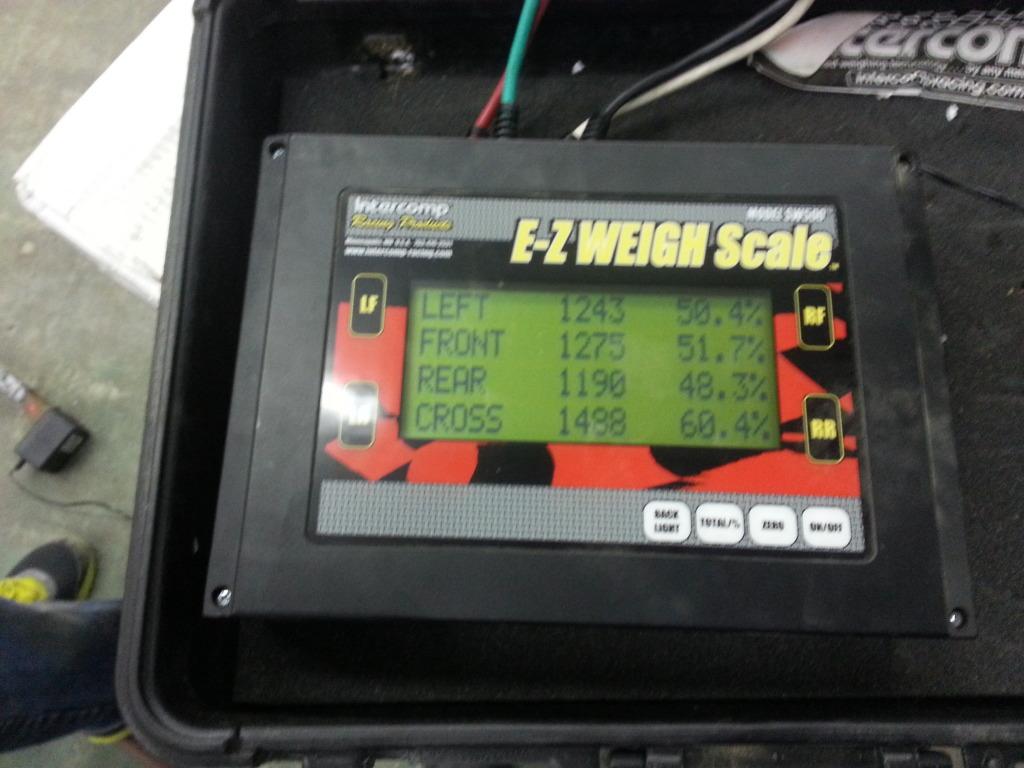 Something to consider in all of these figures, is that I have added additional weight in areas like the wheels and tires, along with some heavy duty parts like the rear end assembly and other items, so I think a major achievement was made here.. Keep in mind we are at 540 horsepower, with a V8 and heavy duty trans/Rear end assembly.. Also I am running 14in Front and 13in Rear Brake assemblies, ect, so we are gaining alot, with minimal over all weight difference. On the next weigh in, I will probalby put some original style wheels on the car, along with a few other less bulky things, and I think we will find that there really isnt any notable overall gain in suspension and drivetrain.


1/4/2013

Here are some pics of what I have come up with for the intake/throttle body attachement, because I dont want the typical rubber boot and clamps you see. This collar welds onto the intake tube, and has a machine fit for tight tolerance, along with an O-Ring gasket setup. All the welding will be done from the inside, because I didnt want to have to worry about finish grinding on the curves, so finish product will look just as clean as it appears in these pics. This particular intake will be solidly mounted to the motor, so the O-ring should work out great, and I am sure this style collar could be used on other intake runner setups.. Hopefully it will be little items like this, that really make the build of this car planned out, rather than off the Ebay page or off the shelf.
For the other version of fabbed tube intakes, this collar could still be used for a free standing style system that doesnt have attachment points on the body of the car, because the tubes would be supported with hidden brackets to the motor.. I just really wanted a clean look, and couldnt find anything else out there for a factory style throttle body, so I had to make something for atleast my car.. These can be made in Steel, Stainless, Aluminum, Plastic, ect, ect, so I suppose they could be made to work with what ever material tubes you wanted to run.. I didnt make these to sell, but if anyone would like some, I can ask my machine guy to pop some out, that way he get a bit more out of his cnc programming.. LOL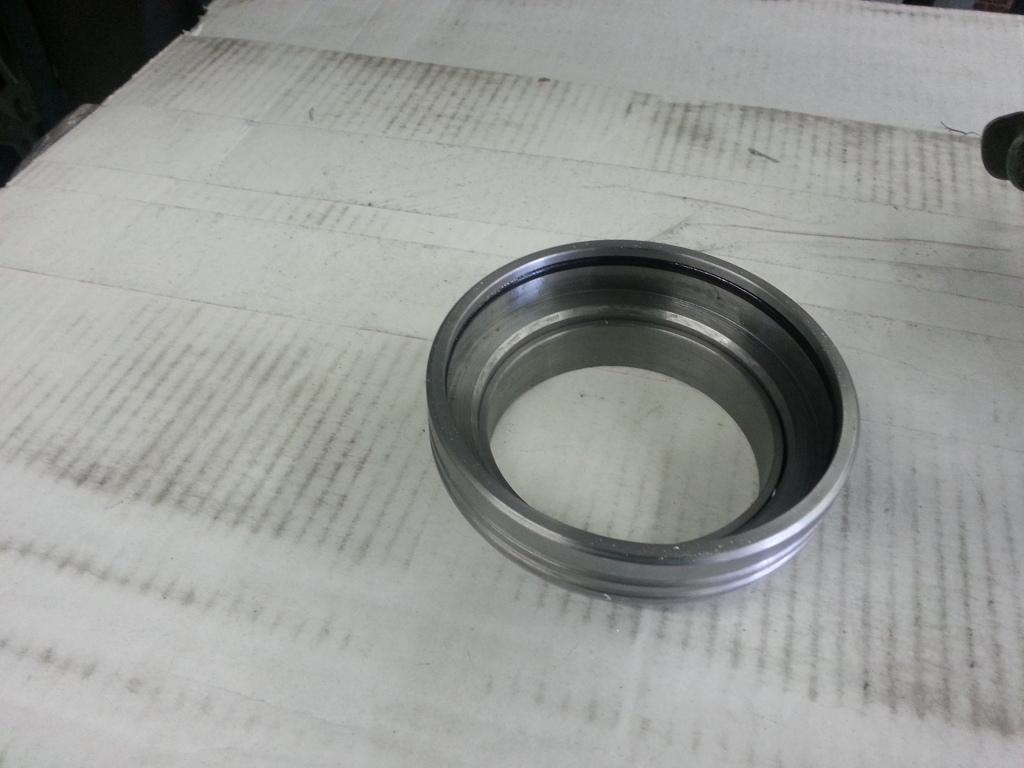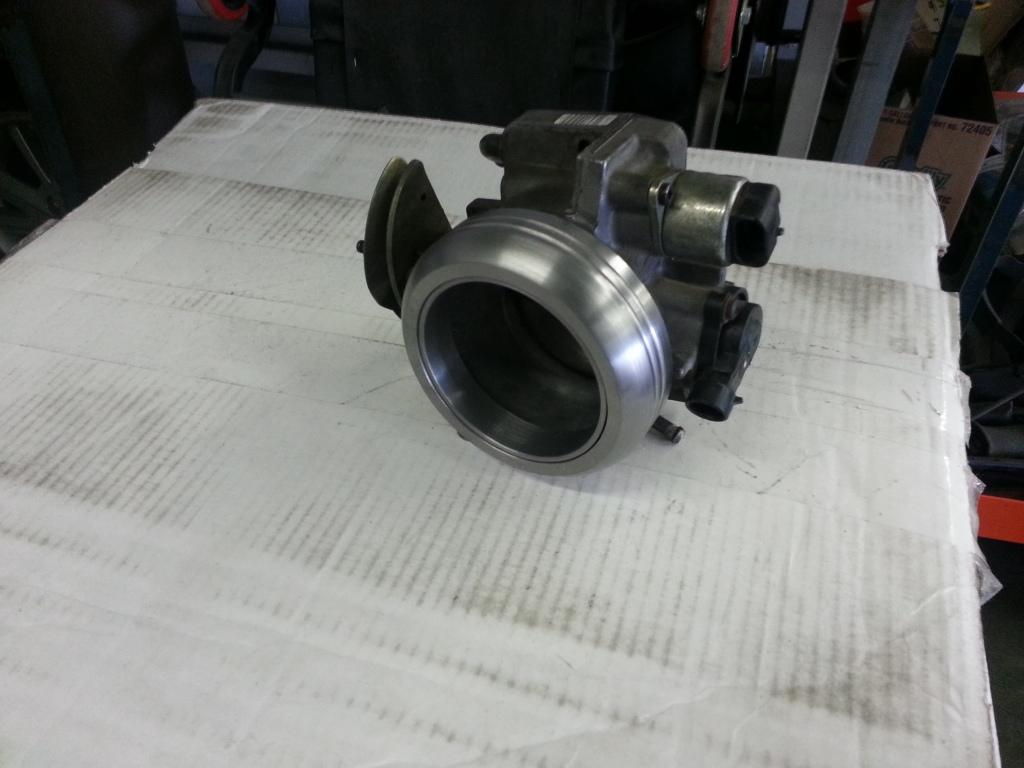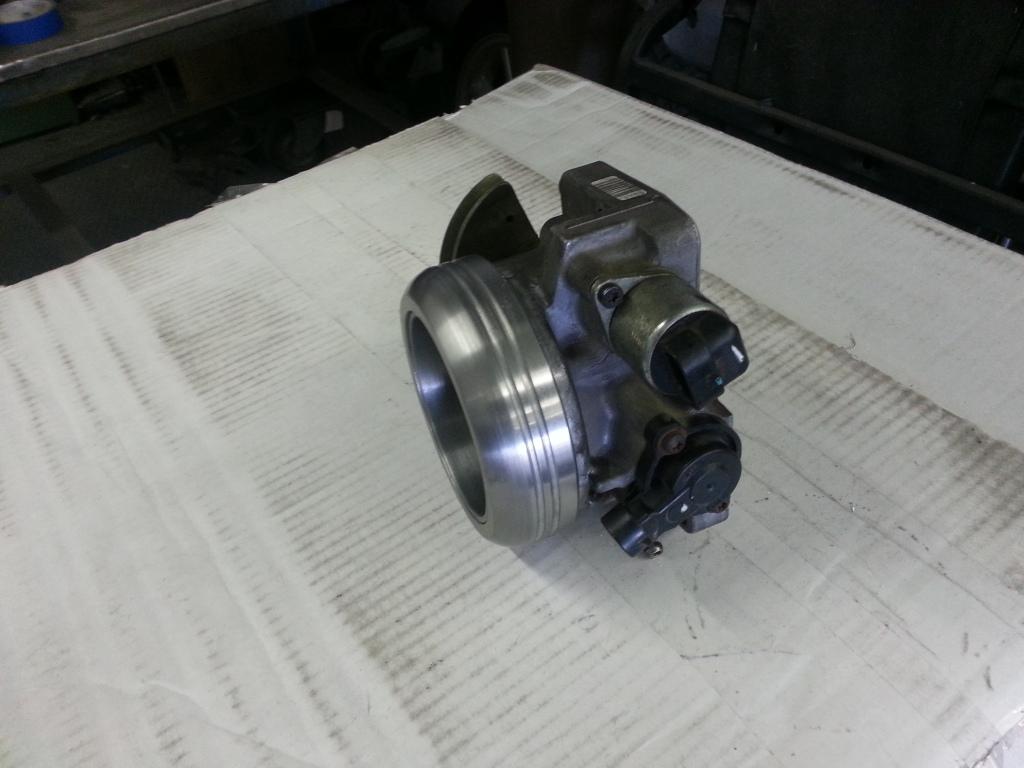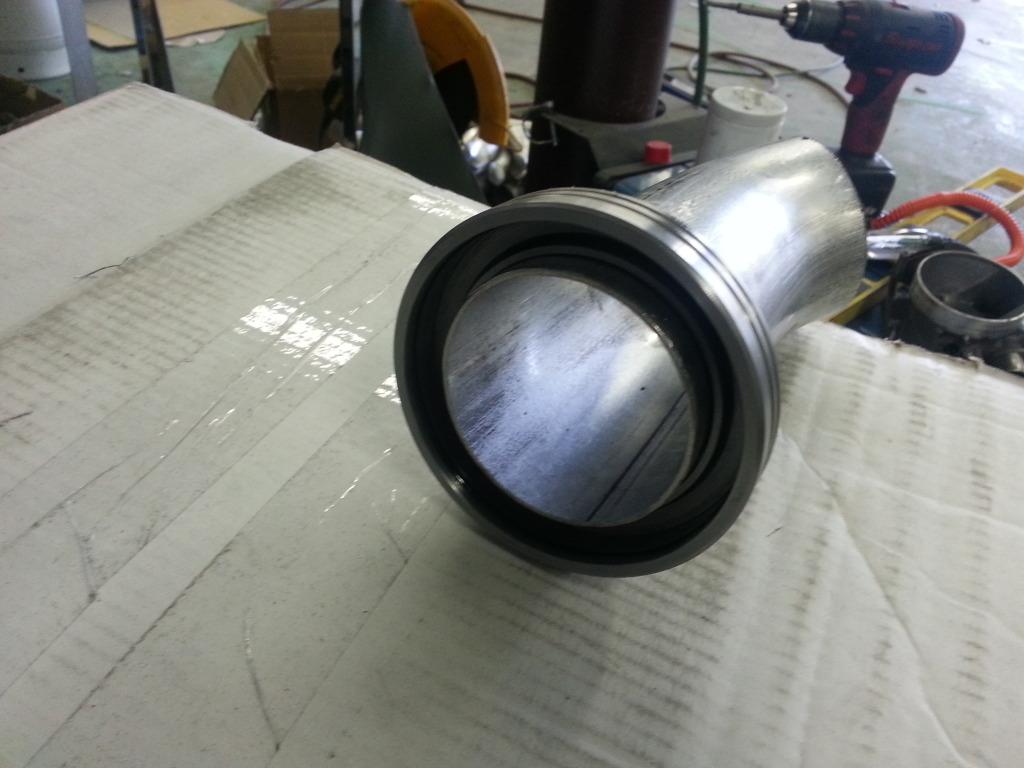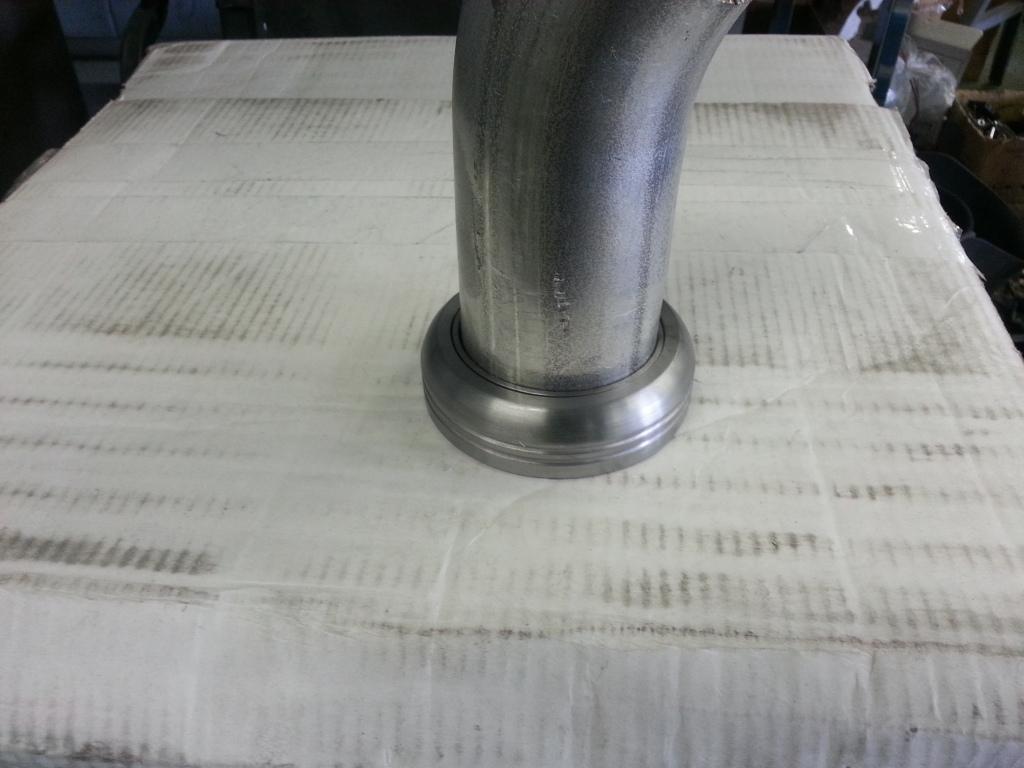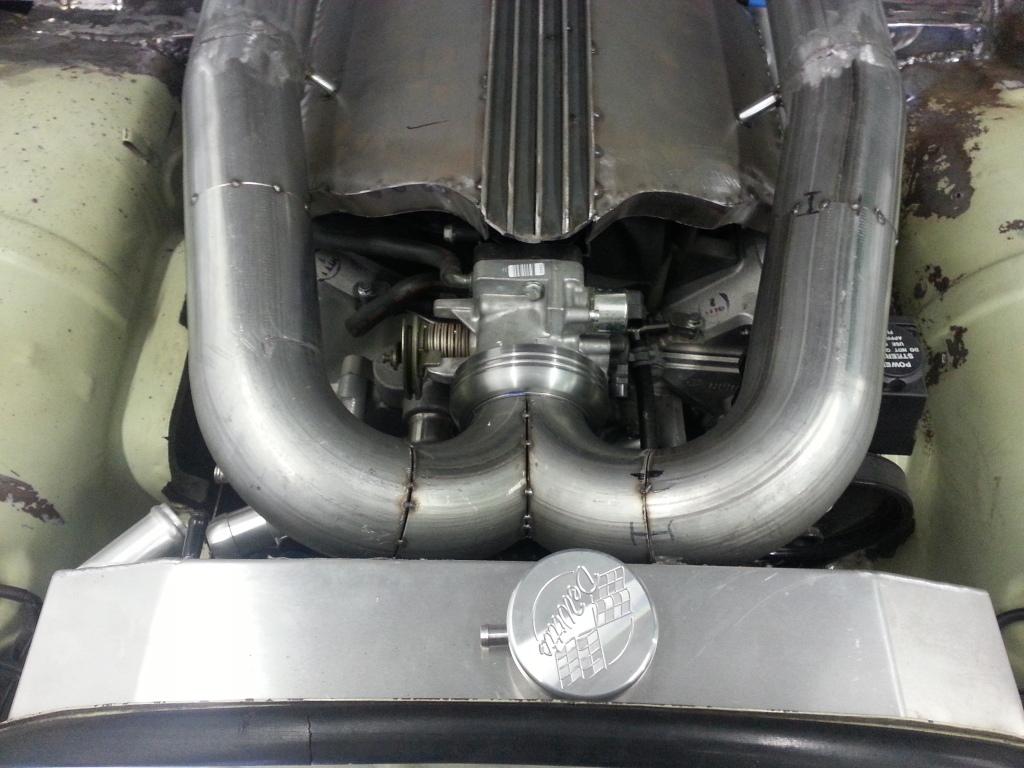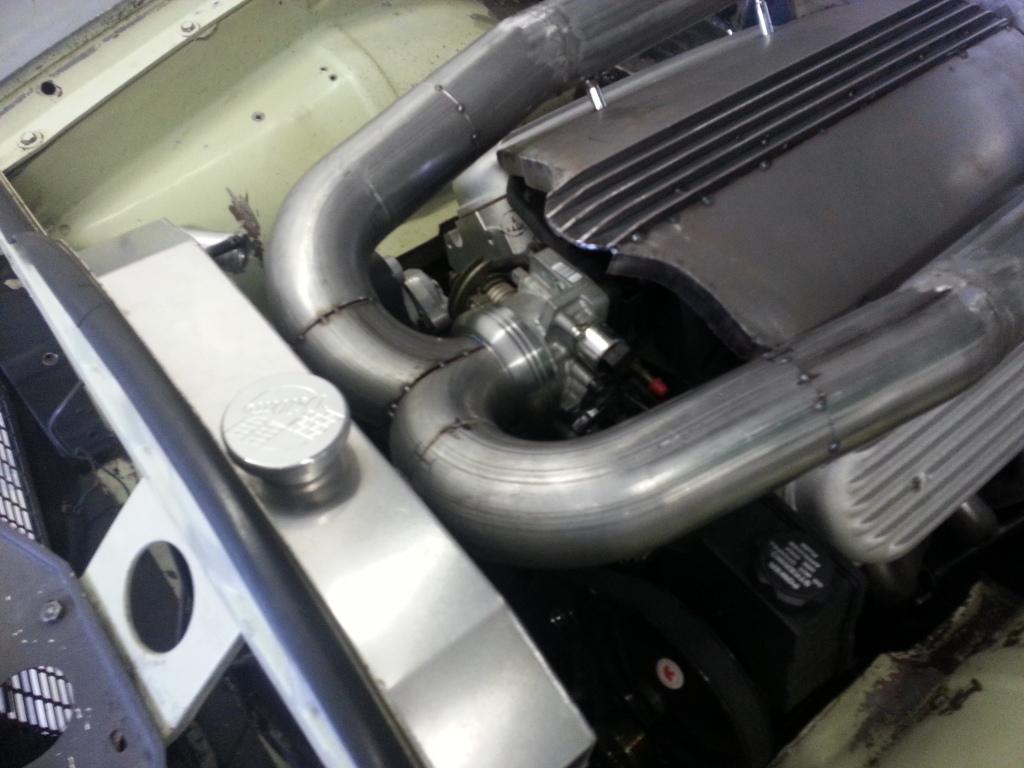 1/10/2013

Well Volvo X is leaving for body work on Monday, which will be about 3 weeks of dedicated body shop time, and I will have updates of the process.. This car is not be done as a routisserie build, because it is going to be used and abused, but it will still be a very nice quality.. We are taking the extra time to weld up all the edges and gaps, so this car will be straight and precise looking..
I have locked on a solution to my rear license plate bulk issue, and I think this is going to work out just fine, along with look very minimal and clean. This set up is normally used for a front plate application, and it is on a Key Fob remote operation set up, but I am wiring it up to a timer relay for ignition Off/On operation. By doing that, I take the Key Fob operation out of the equation, along with the chance of forgetting to put it up or down. Here is the basic set up, and it is actually a very easy system.. I wanted to have it drop straight down, and be hidden in the body work, but there really wasnt any good way to do it with the body space I had available..
In order to get rid of the small reciever hitch look of the bracket below the bumper, I am thinking that all I will have to do is paint it a fairly close grey color that will match the new finished brushed/satin bumper.. Worst case scenario would be to have the metal track also put through the plating process, and that should help hide the overall appearance.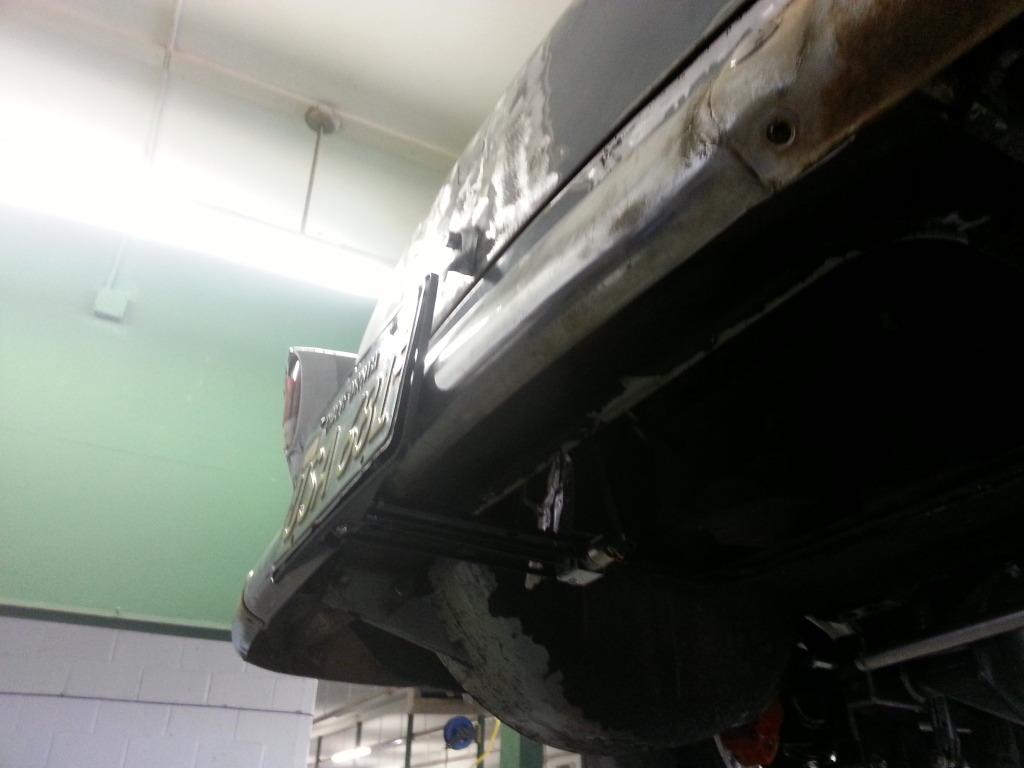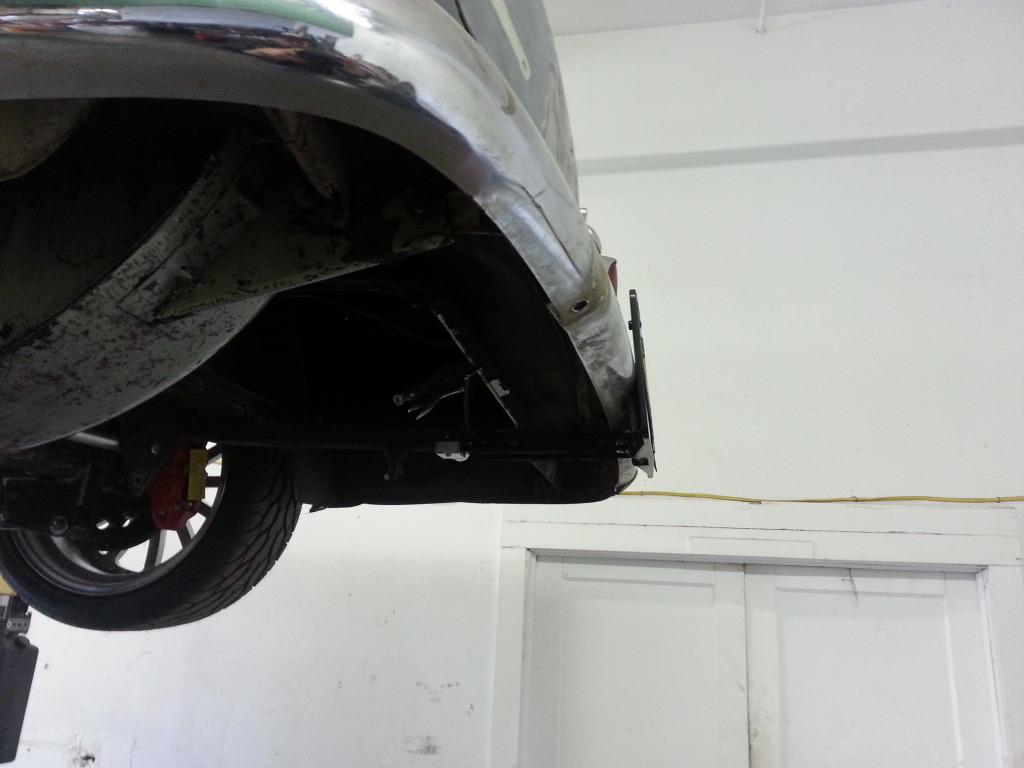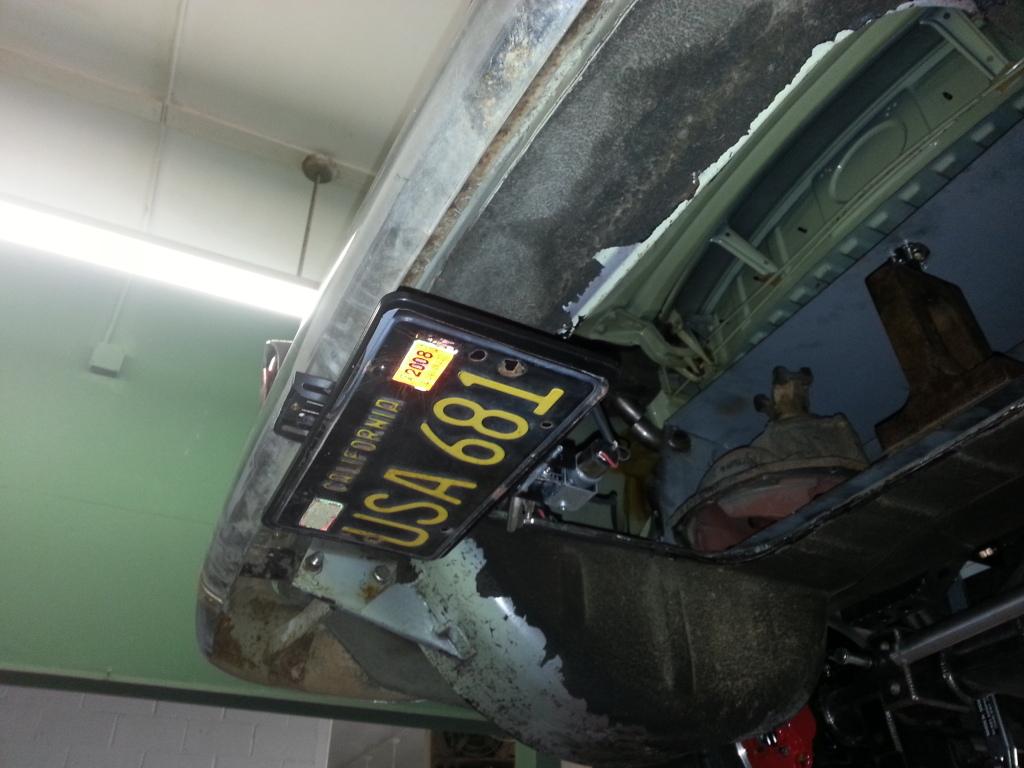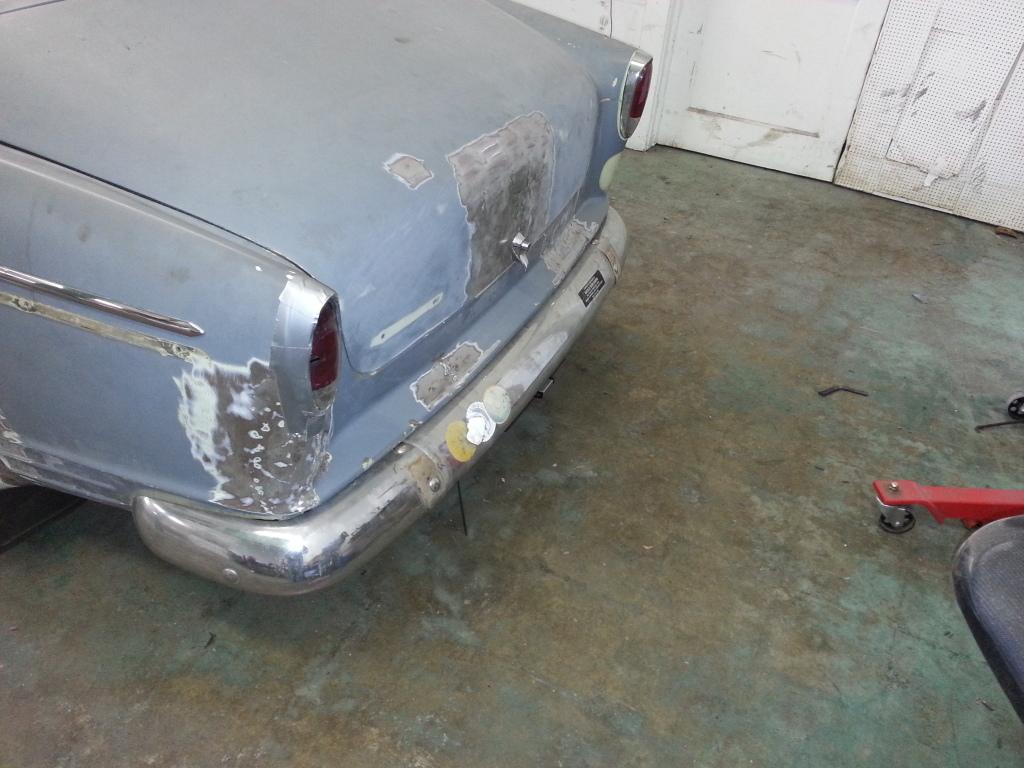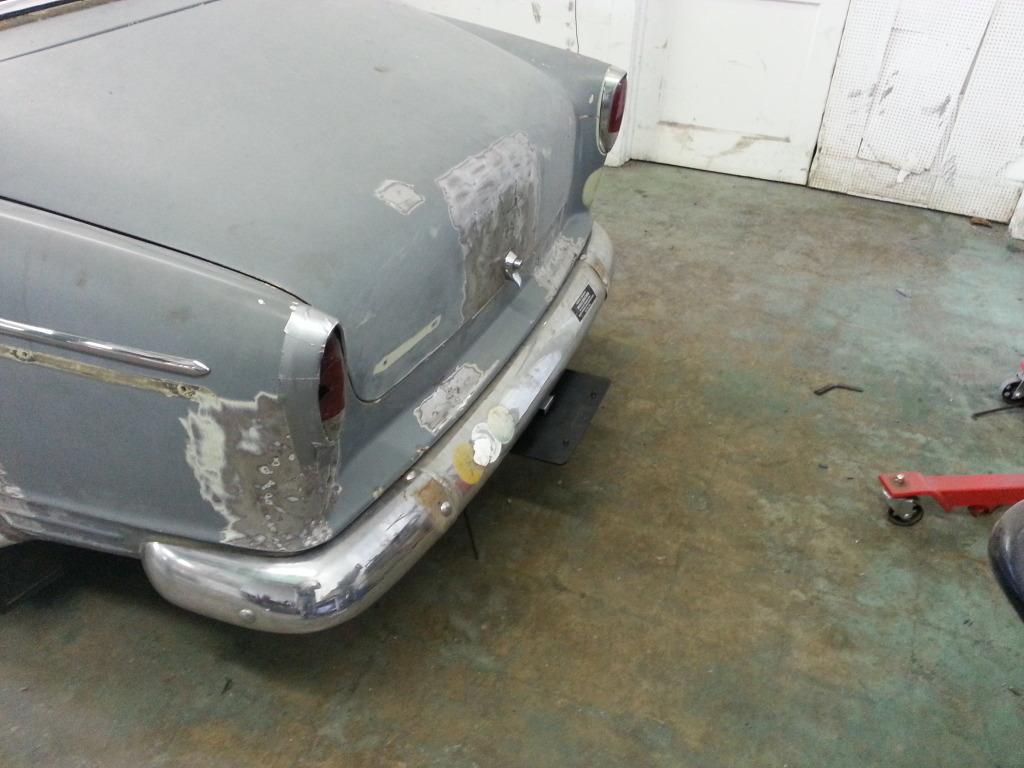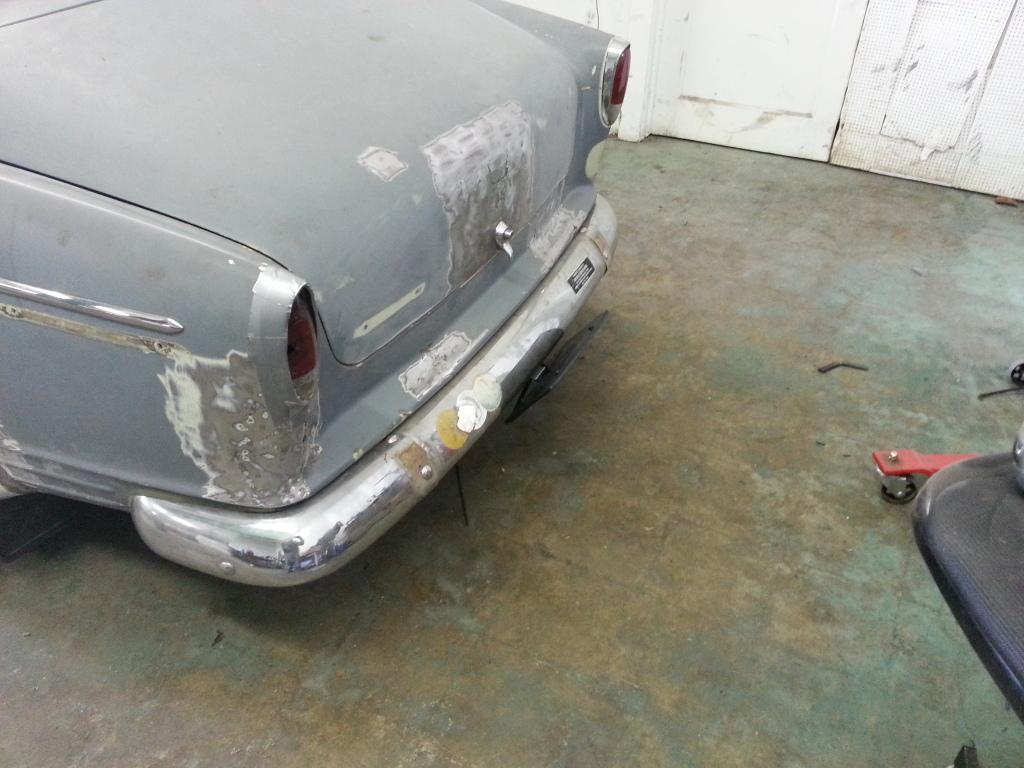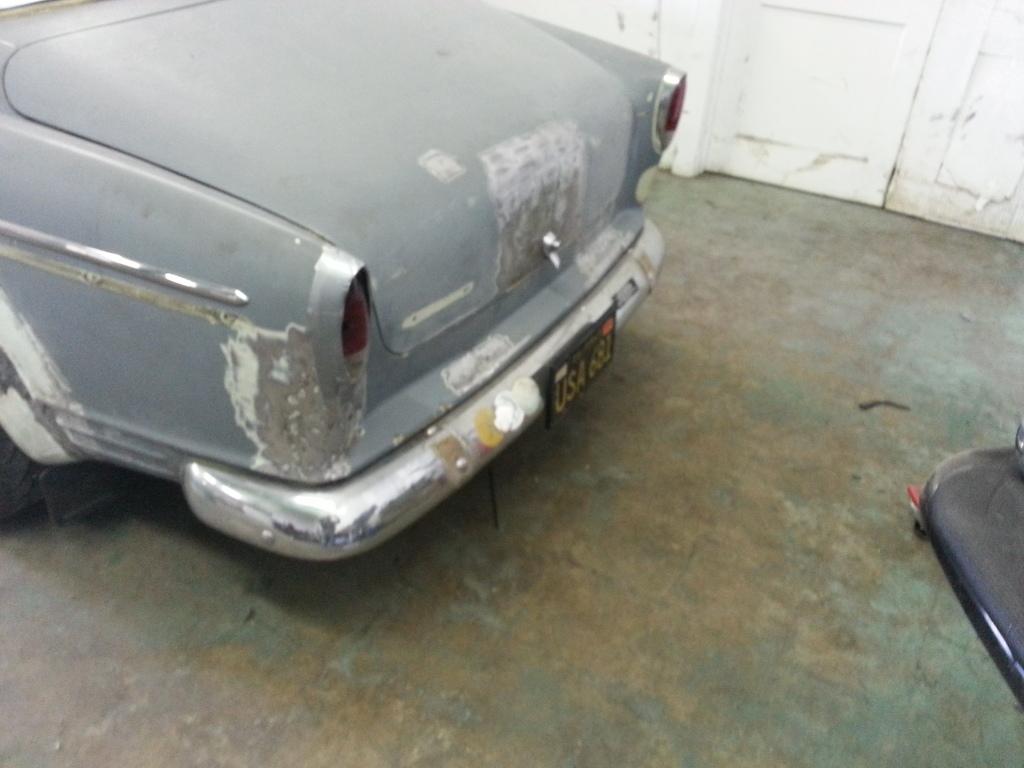 1/11/2013

Here are some pictures of the firewall set up from the inside.. It really could use just a bit more grinding, but there really isnt a point to do more, because it will have seam sealer and dynamat covering it all.. I used a heavier guage steel plate for the firewall metal, and with all the compound angles, it shouldnt have really needed the crossbar I added across the top of the firewall. That bar will add support, but is really there just to support the new steering column.. The Wilwood pedal assembly works out great, and the whole unit just drops out with four bolts.
I probably made things just a bit more complicated by not just rolling a piece of steel to make the trans tunnel, but I didnt want that typical street rod trans tunnel.. I actually used some of the original Amazon trans tunnel, and piece things together for a but more contour. The trans tunnel is really just a bit taller, and not too much wider at all, so it has a nice pedal position, that has plenty of room for work boots to make the pedal function.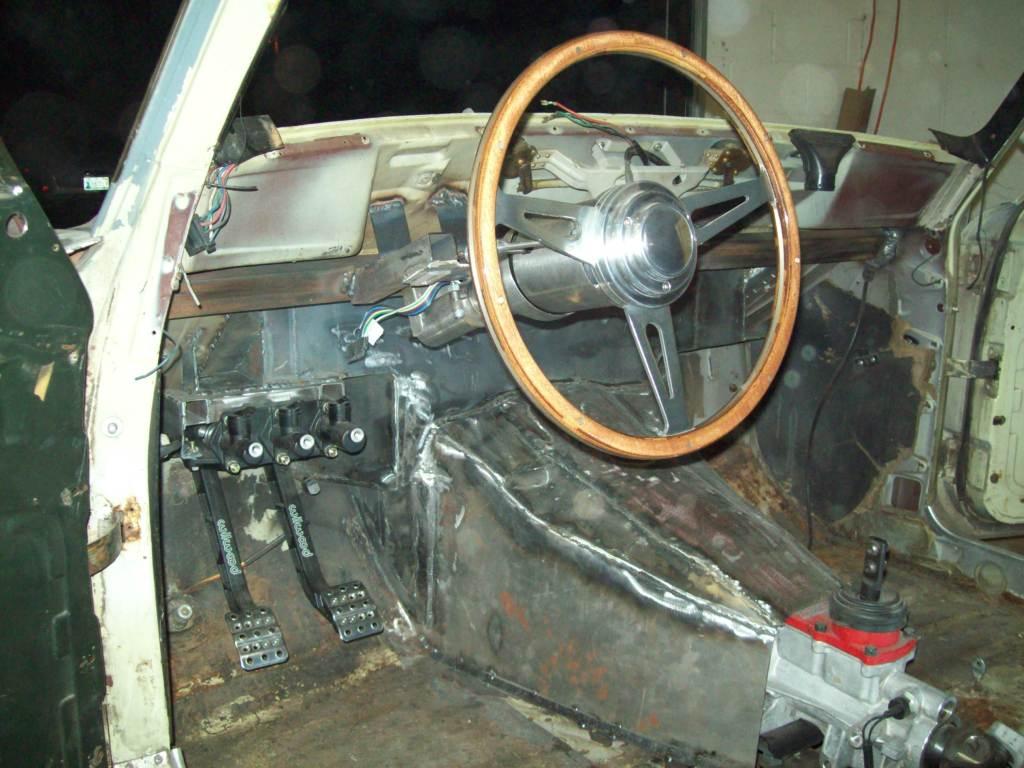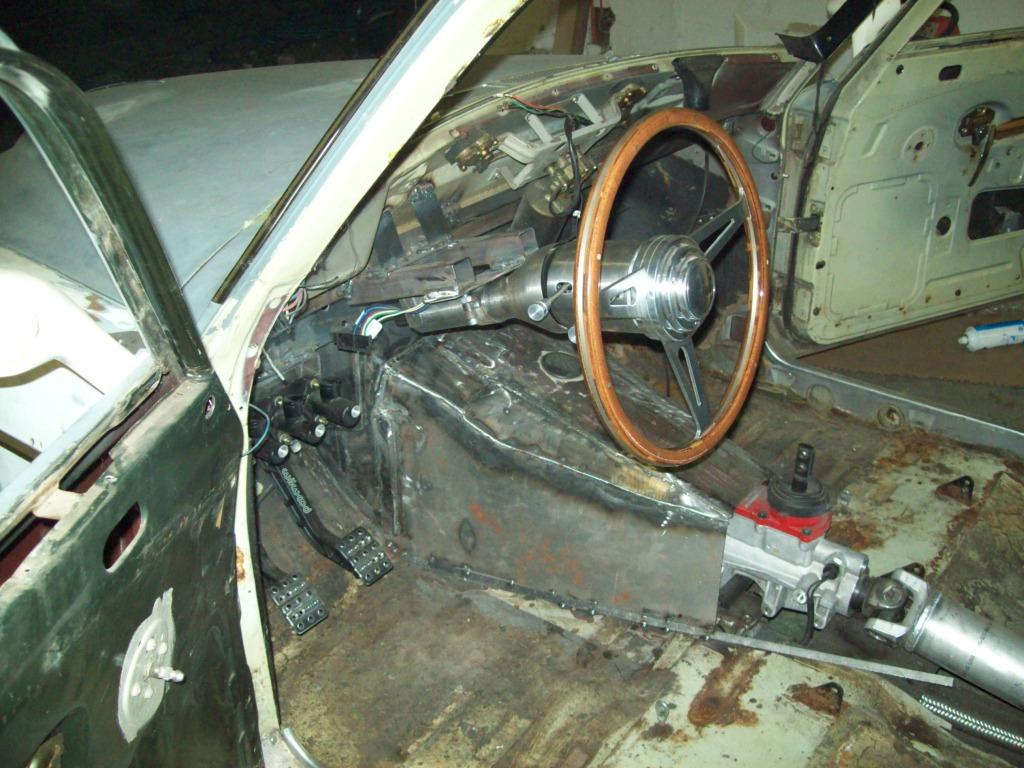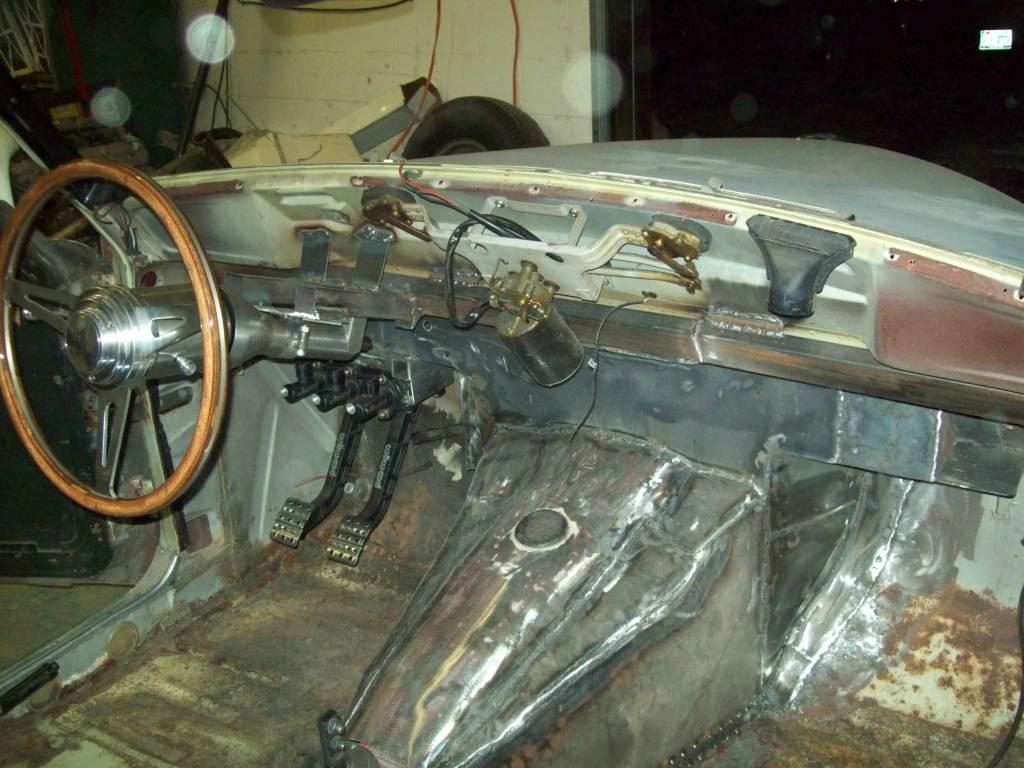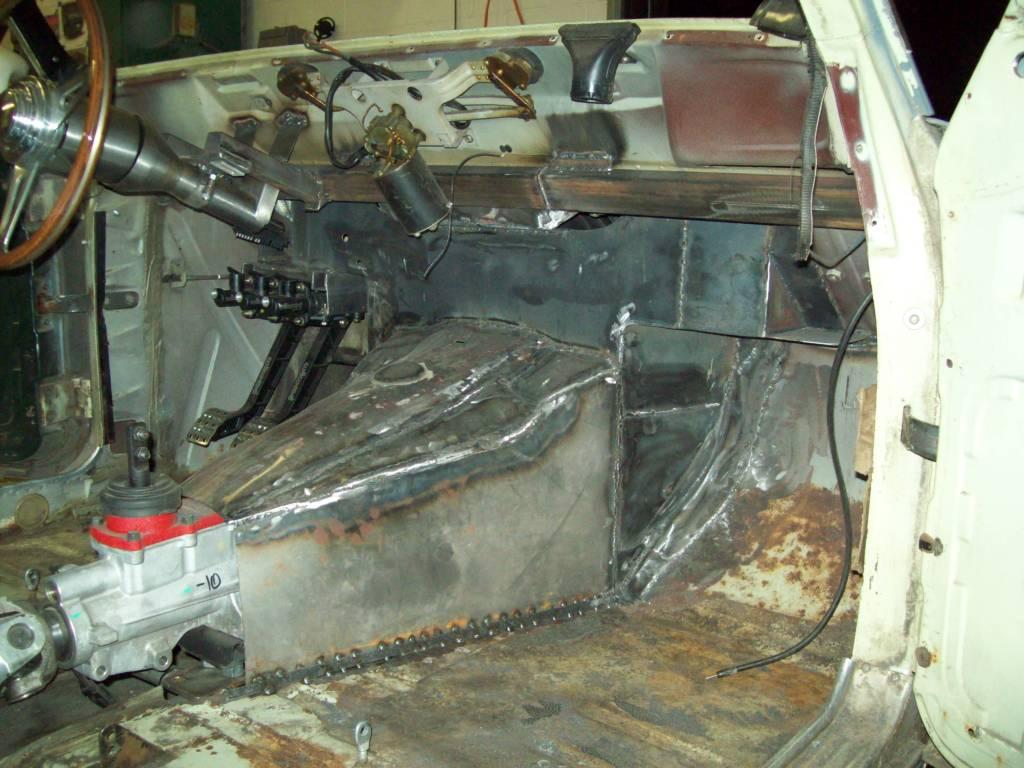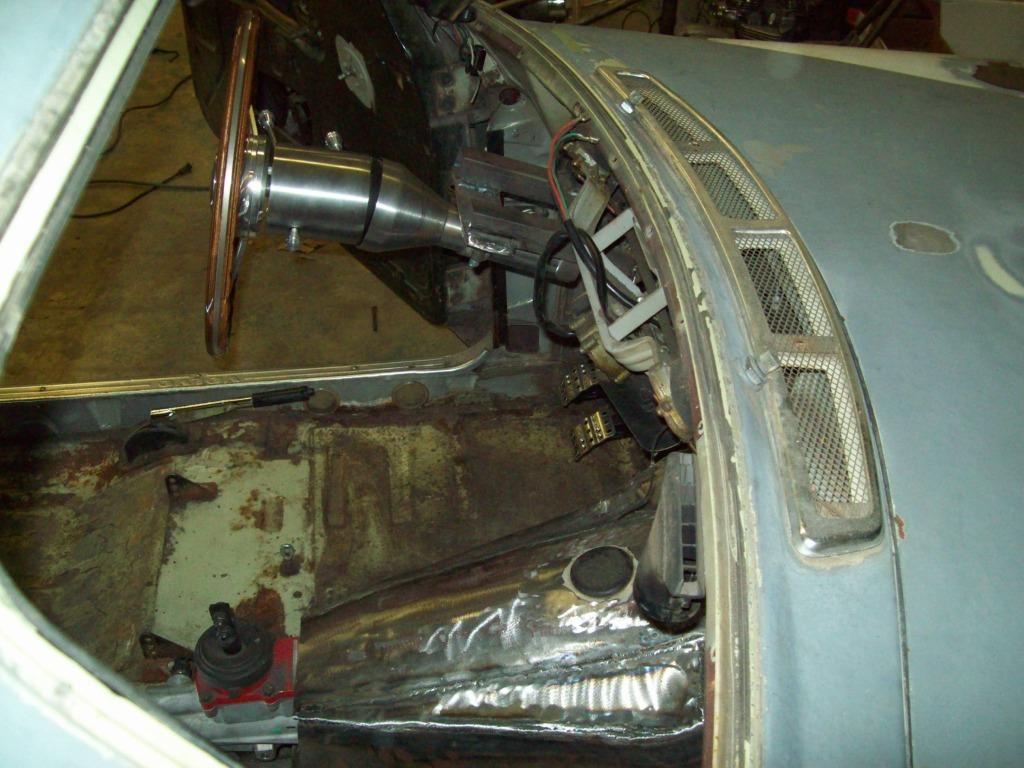 I had worked on blending the tail light bezels into the body, because I really dont like the bulky gasket seamed look, and think it will really make a clean looking quarter panel. I have figured out how to trim the tail light lenses so I can mount them from the inside, along with how to mount the light panel, so there really wasnt any reason not to do it.
I will say that it was a bit more difficult than I had thought, because the original bezels are thin brass, so brazing was just a bit tricky.. I messed up two bezels, before I figured out the best way to do it.. You can braze Brass to Steel with a Brass/Bronze rod and plenty of brazing flux, but with the bezels being so thin, you really need a thinner brazing rod than I had on hand, so heat was my enemy here. After the thin bezels were brazed to the quarters, they really got very sturdy/rigid, and after I apply a panel bond epoxy to the inside of them, I really dont see any issue of them being weak at all.
After the bezels were tacked in a few spots on the outside, I found it was better to braze by reaching inside the bezel, and sweating the brass/bronze into the seam from the inside out. Here are some pictures, when brazing with the brass/bronze and flux things dont look too clean, until the final grinding is done..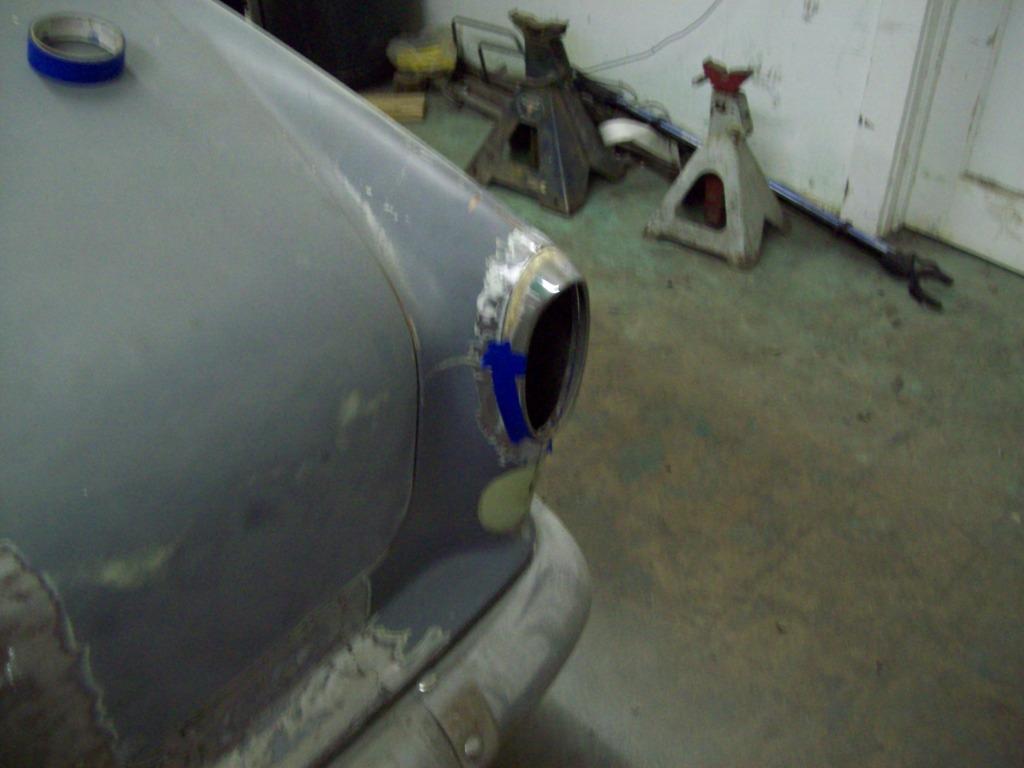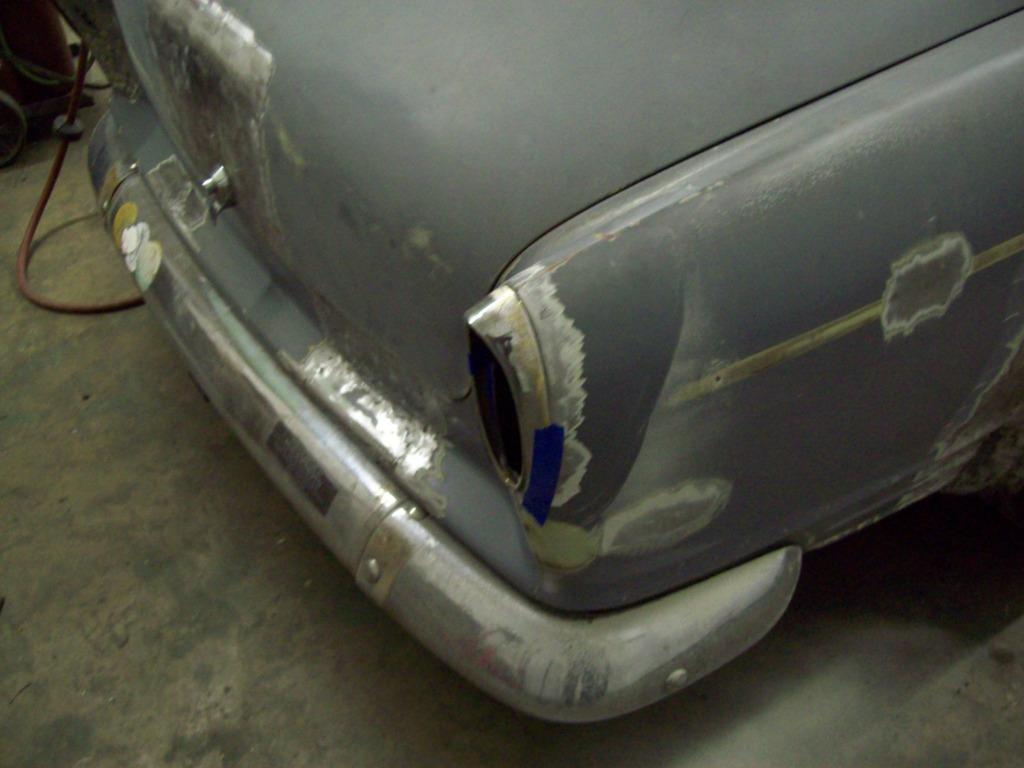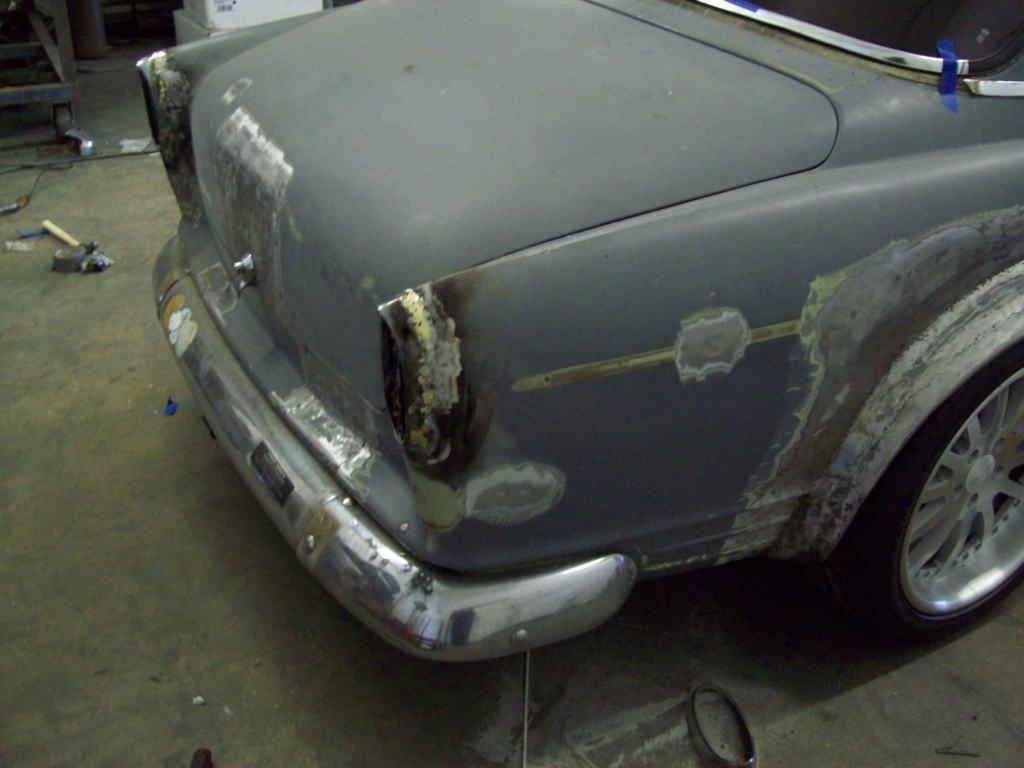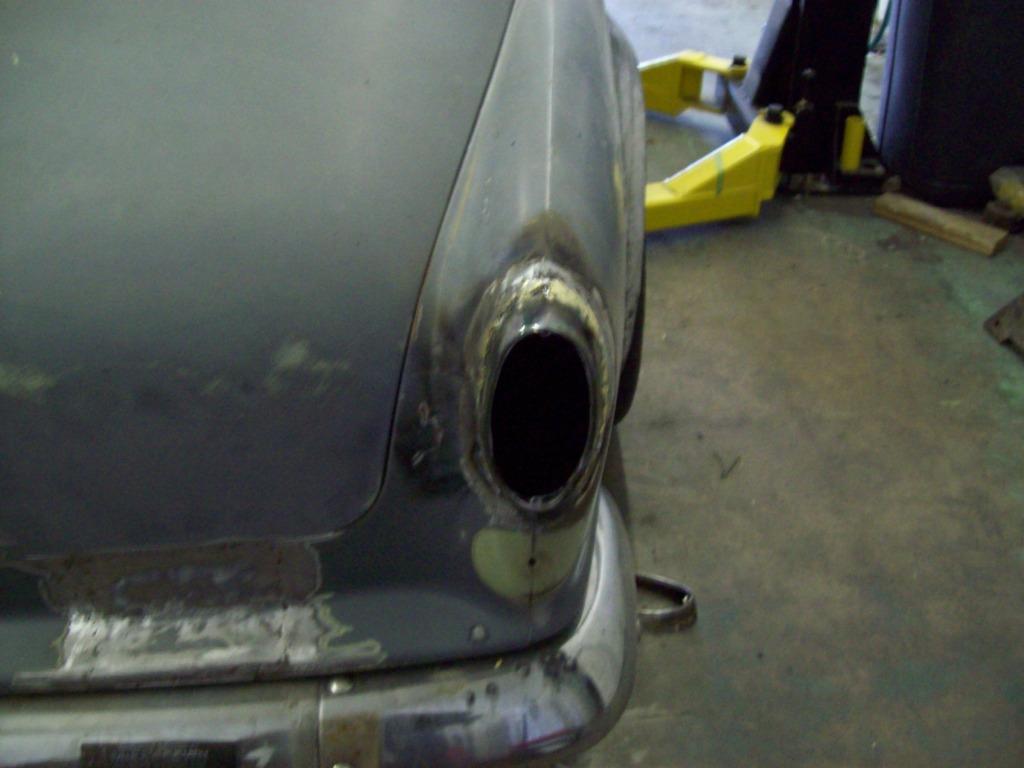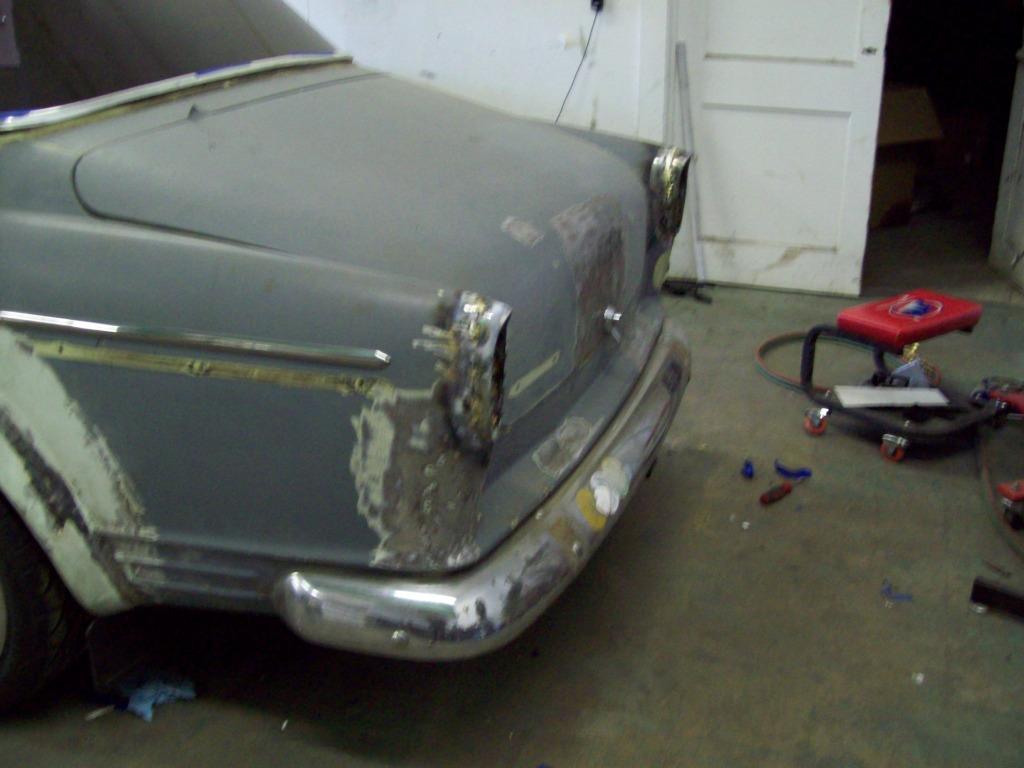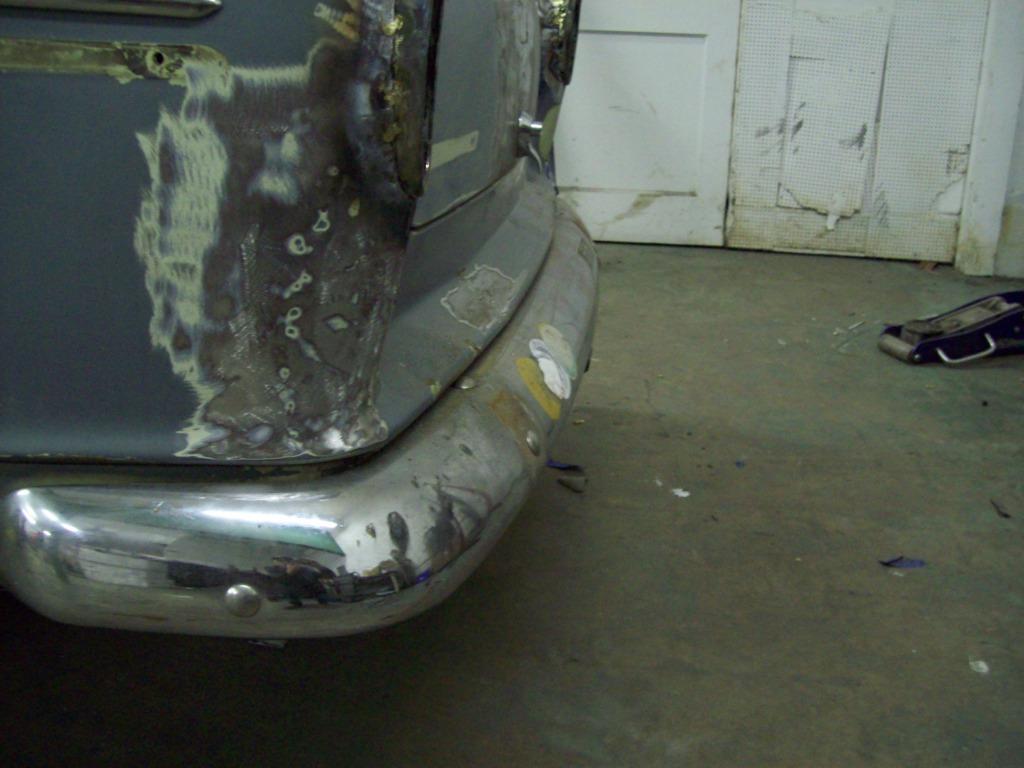 1/13/2013

Here are some pics of the Firewall Conversion Kit with the motor out. The kit actually runs straight across the top, but I modifed to utilize the Amazon cowl vent for my intake system. The kit will be a series of interlocking plates that will give you references for initial cuts, and then will interlock on the bench, so you can drop it in as an assembly. It will then set down on key oem body points, and from there, it will just be a matter of squaring and welding it in.
The body shop will do just a bit more grinding, and welding of un-necessary holes, so it should all come out great. I have the steering shaft position roughed in, but I dont have the under dash shaft support, so it appears to be really close to the pedal assembly. There is a bearing/seal support for the steering shaft that bolts into the firewall, so we have no chance of rattling..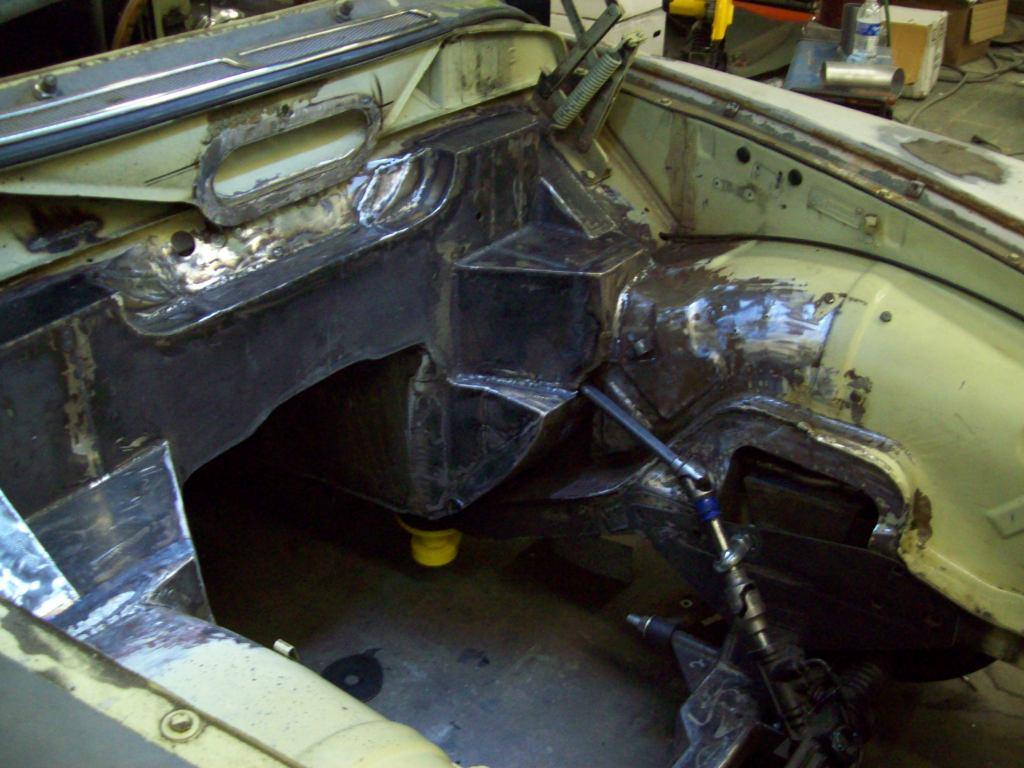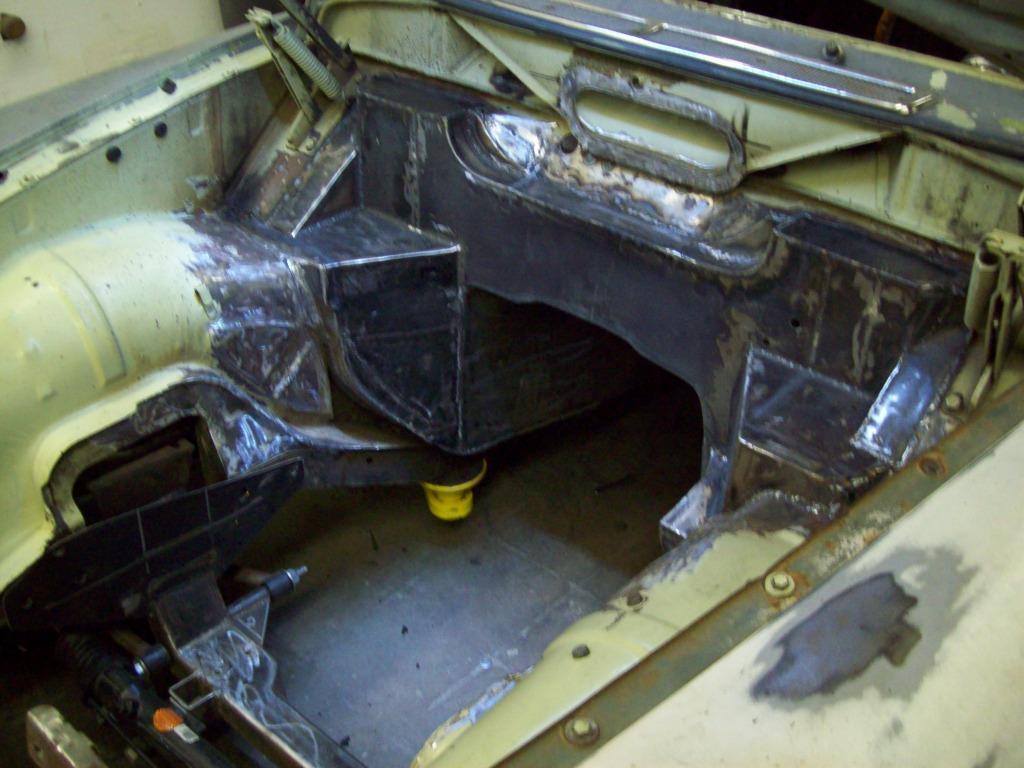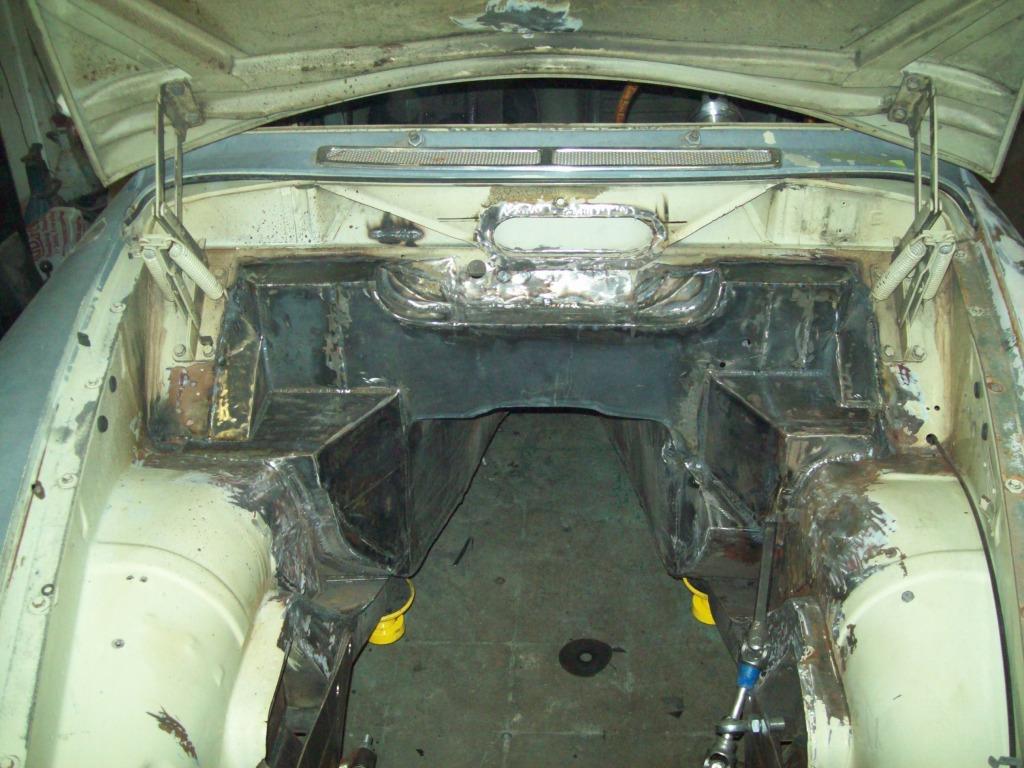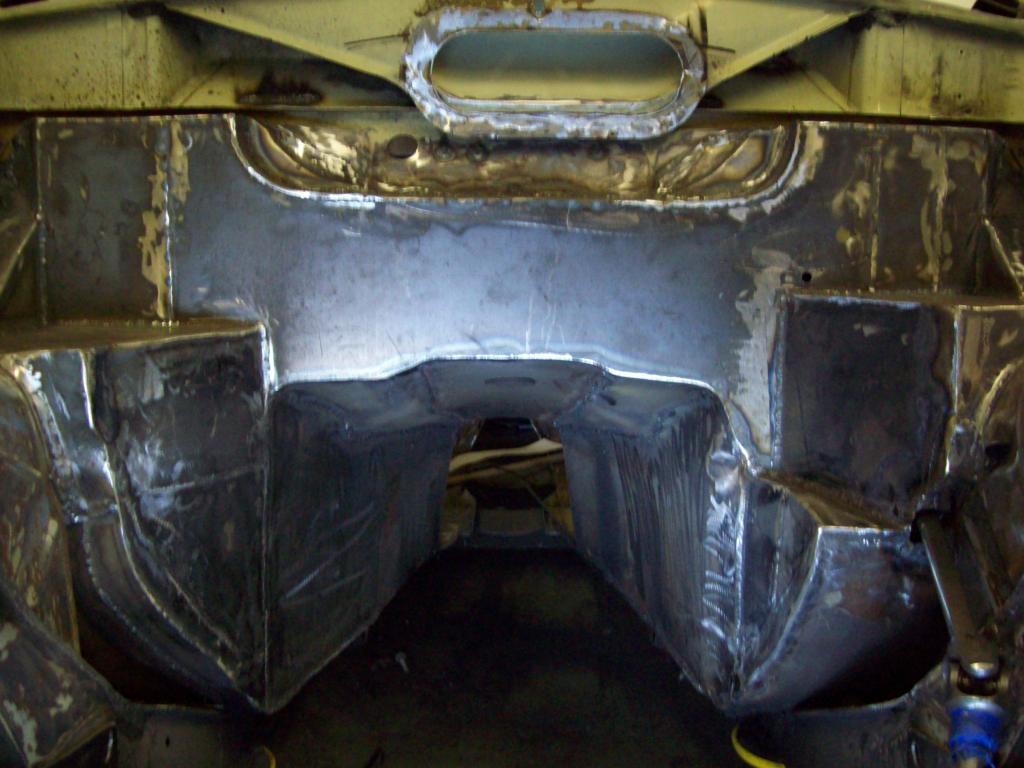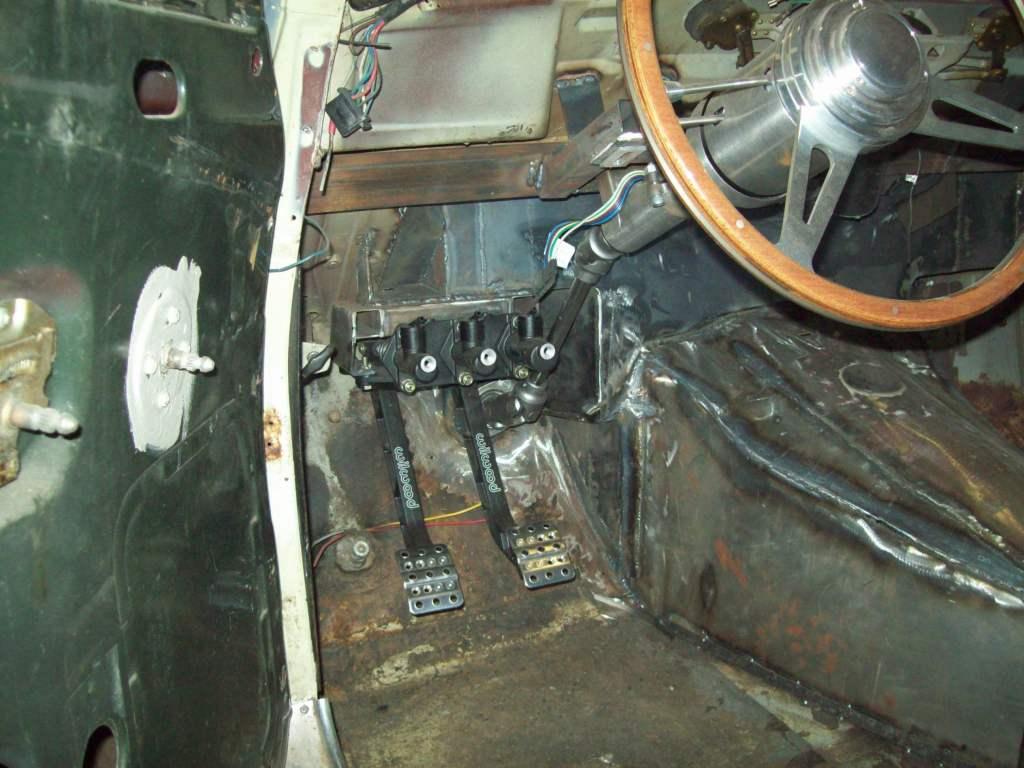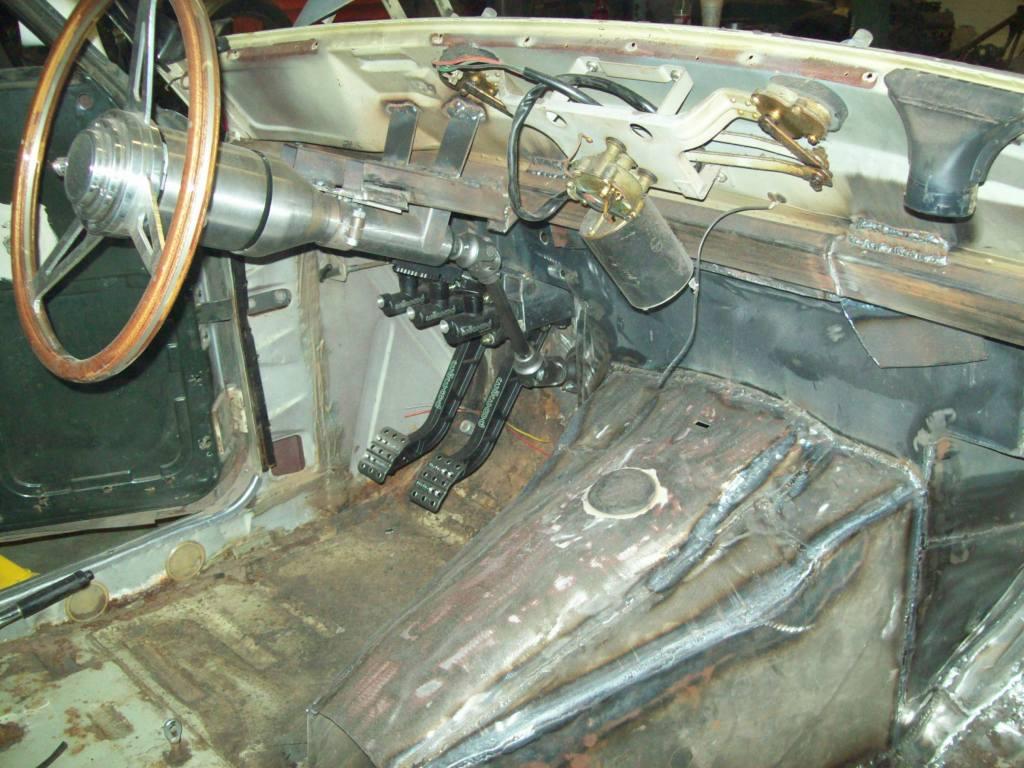 1/15/2013

Volvo X is now on the down hill slide of completion, and now that it as the body shop, the transformation should be way more dramatic over the next few weeks.. The car will be exploded in pieces for painting, but that will come after all the Door, Hood, Trunk, and Fender gapping is all dialed in, and that is a process in itself. The first week will be eat up with all the alignment and gapping, but progress should fly after that..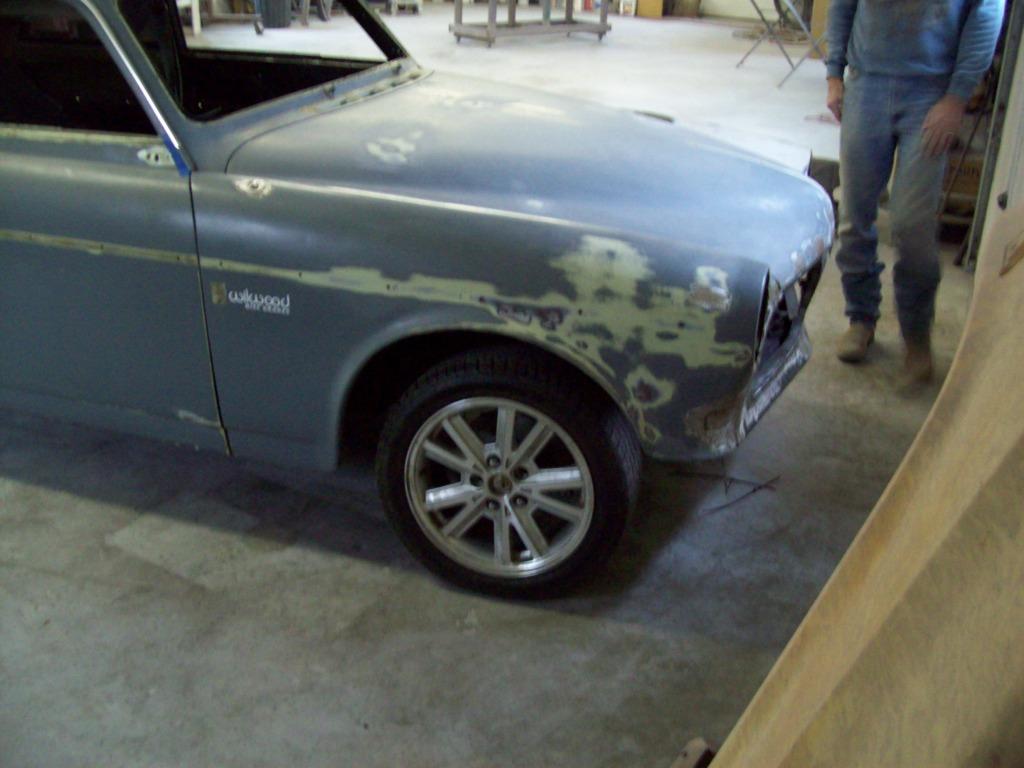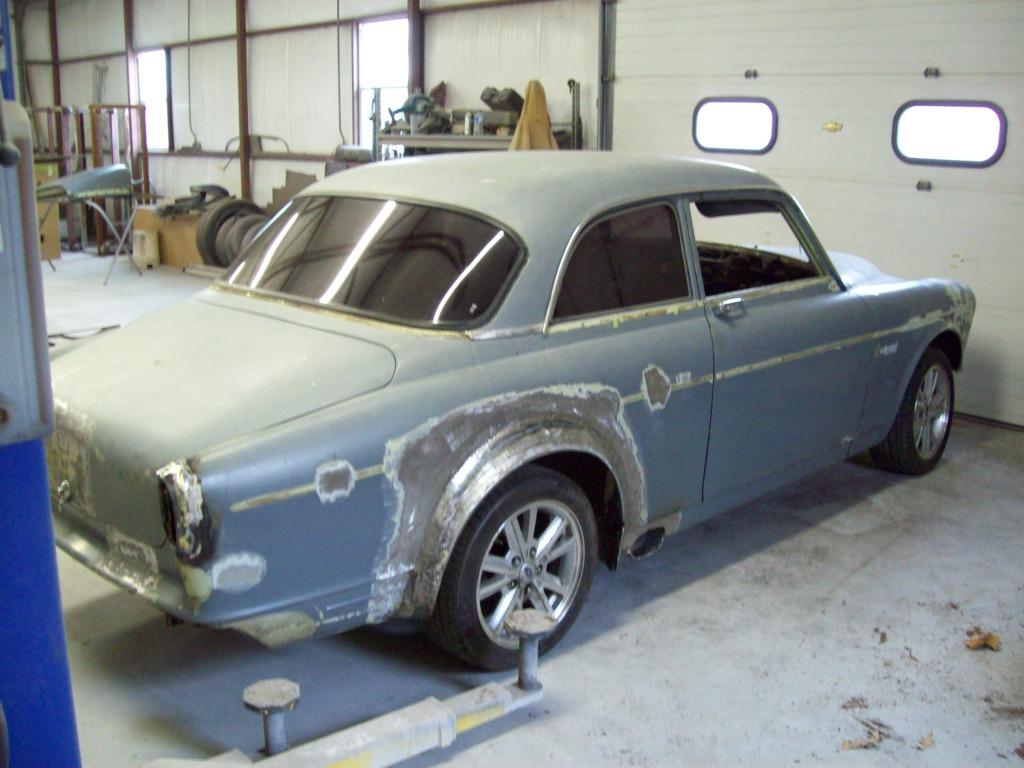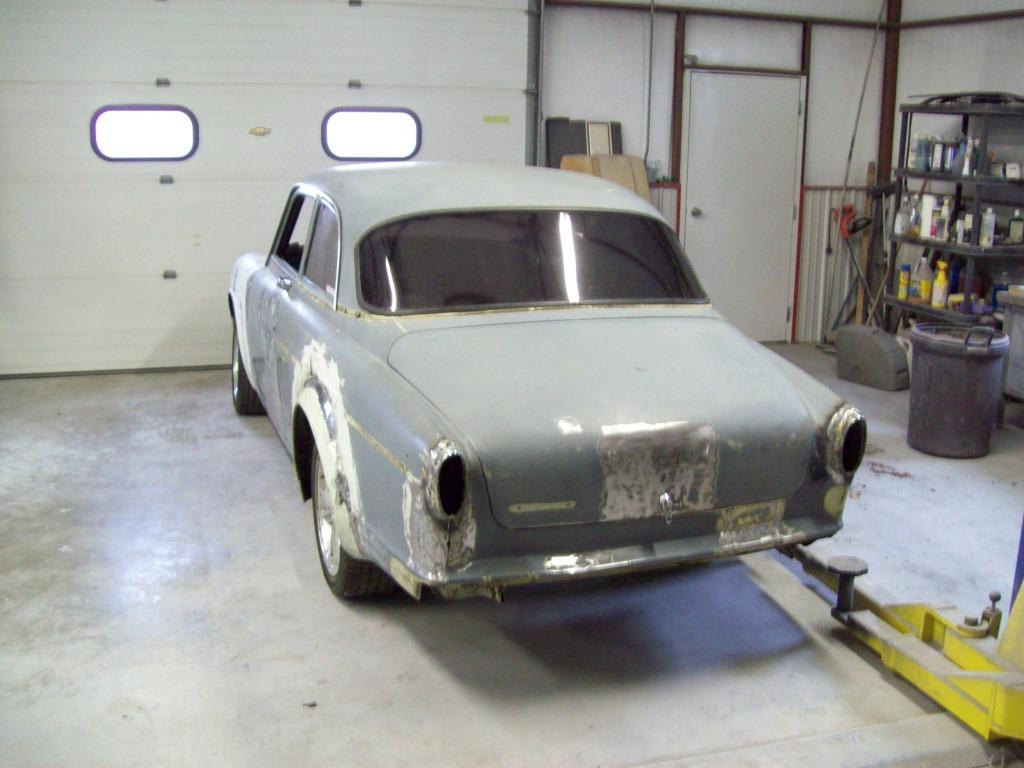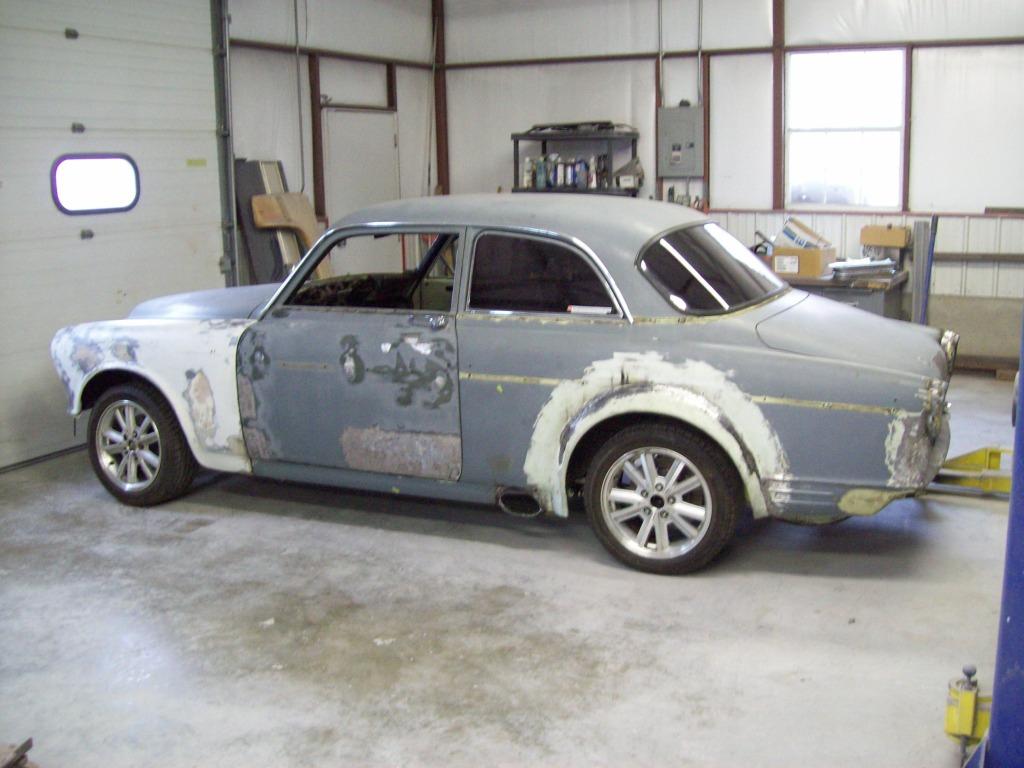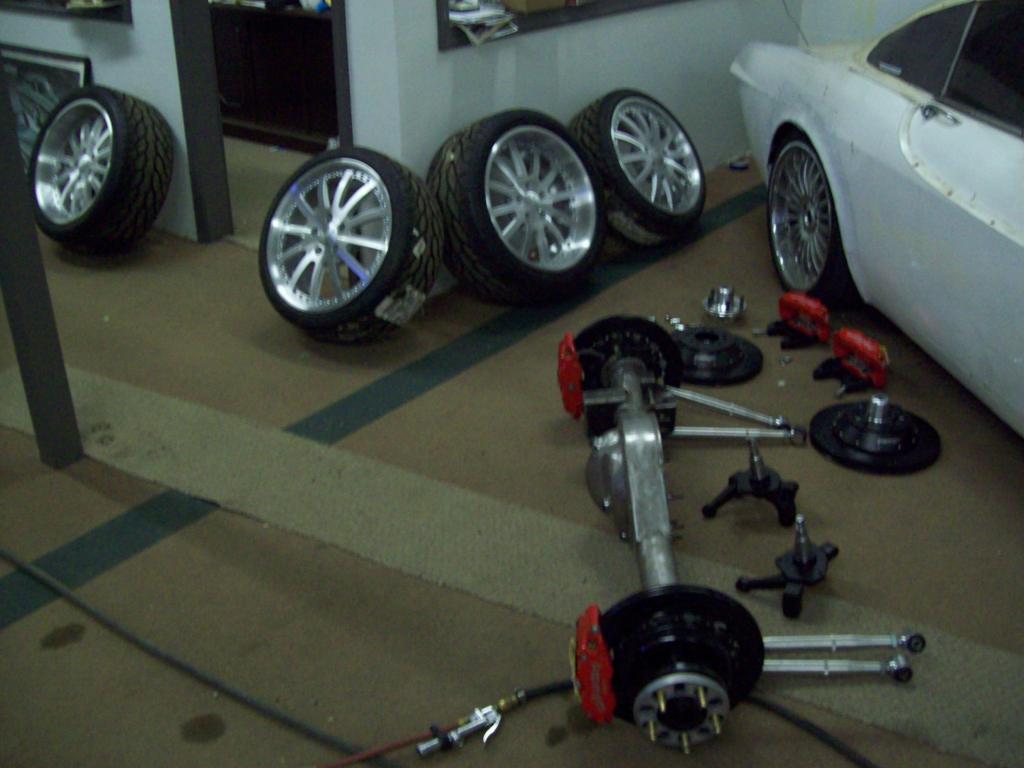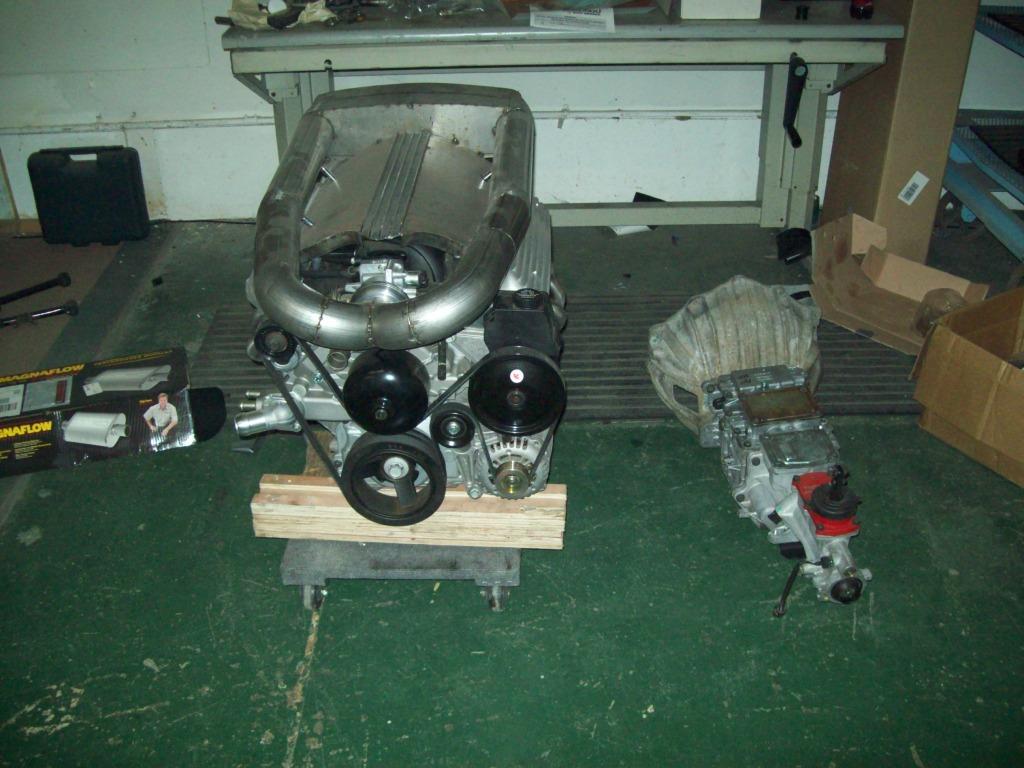 1-16-2013
In trying to get some quick organizing done, I layed out alot of what is going into Volvo X, which are the bolt on components for the LS Conversion and suspension kits. I thought it was kind of cool, so I think I will do something like this again, once it is all there and coated.. There are a few items not pictured here, like the LS Motor Mounts, Tremec Transmission Crossmember, the Firewall Conversion Kit, the AC/Heat Kit, the 1 piece Door Glass/Power Window Kit, along with several other items, because they are sent out for final production fixture setup.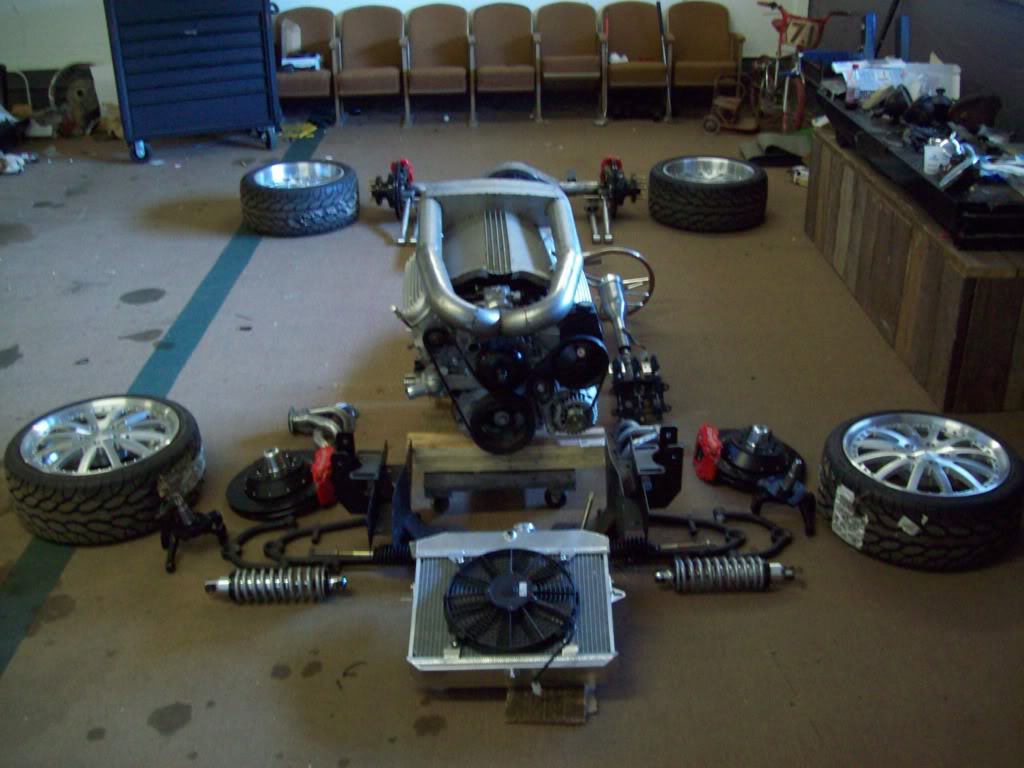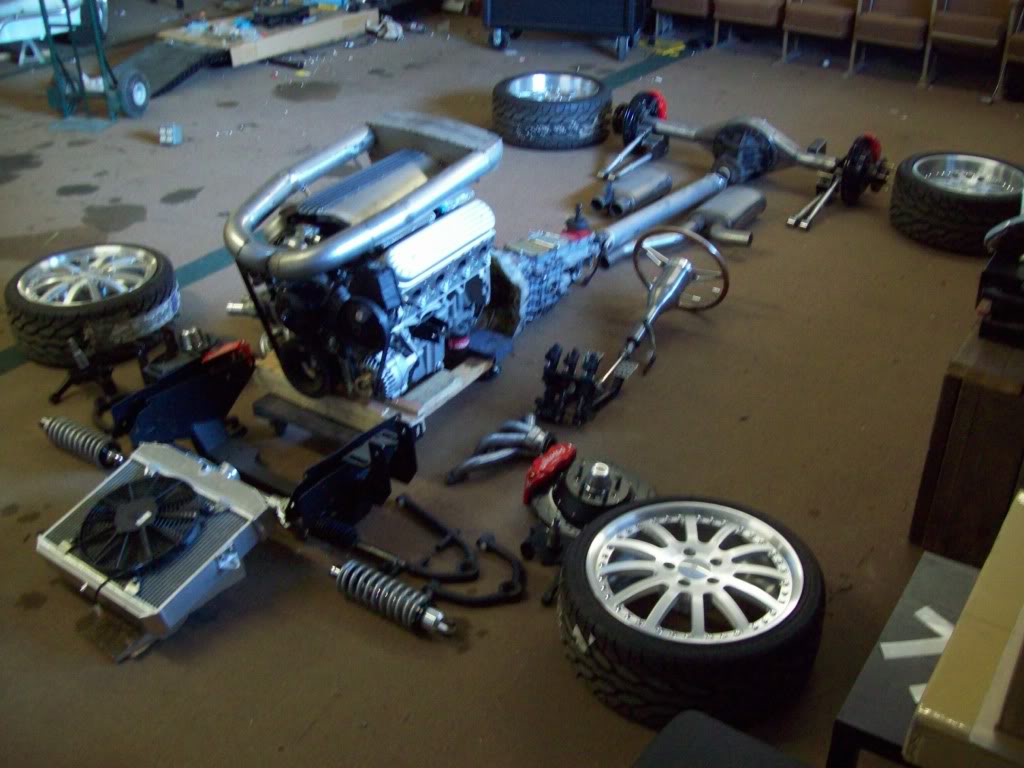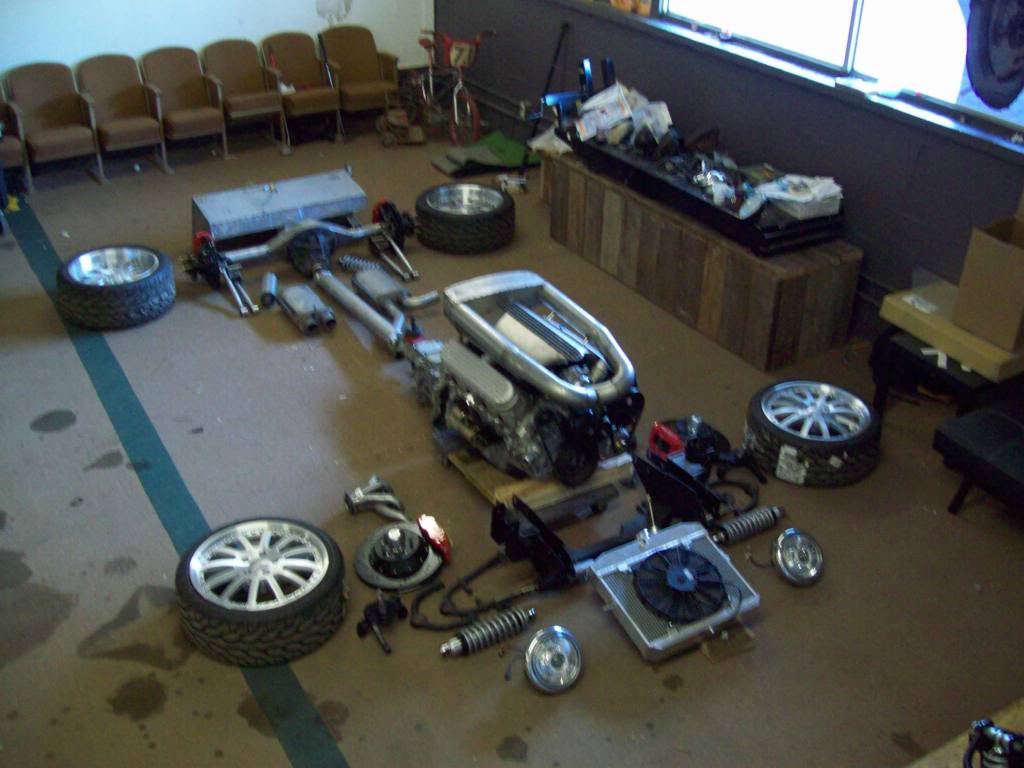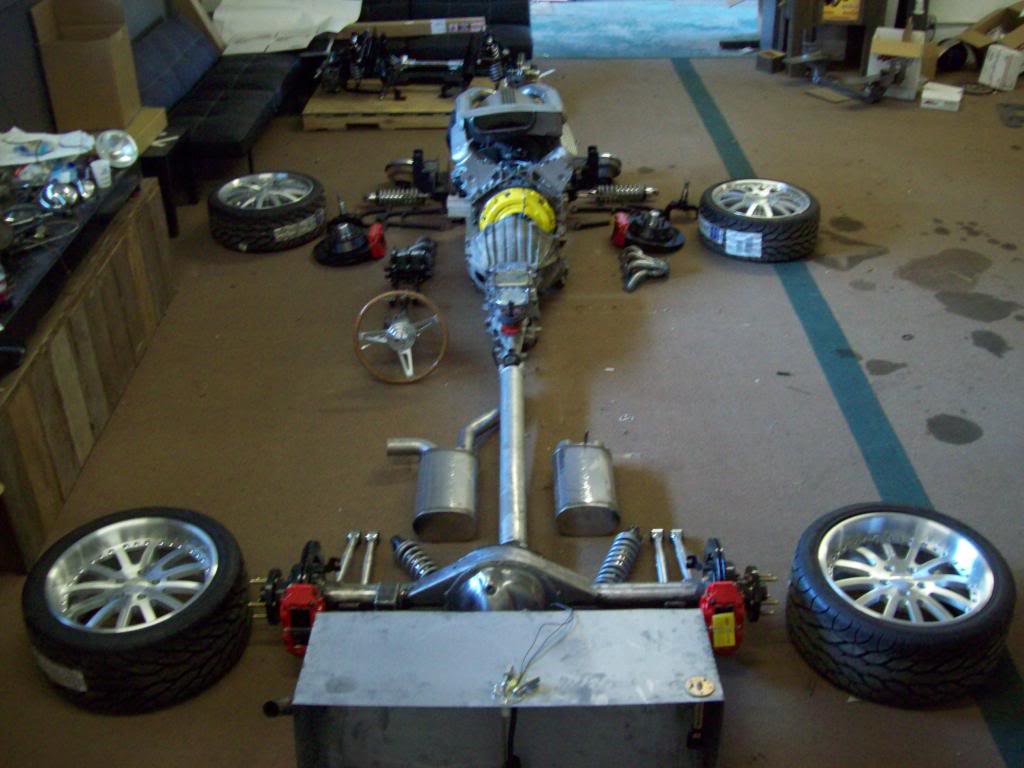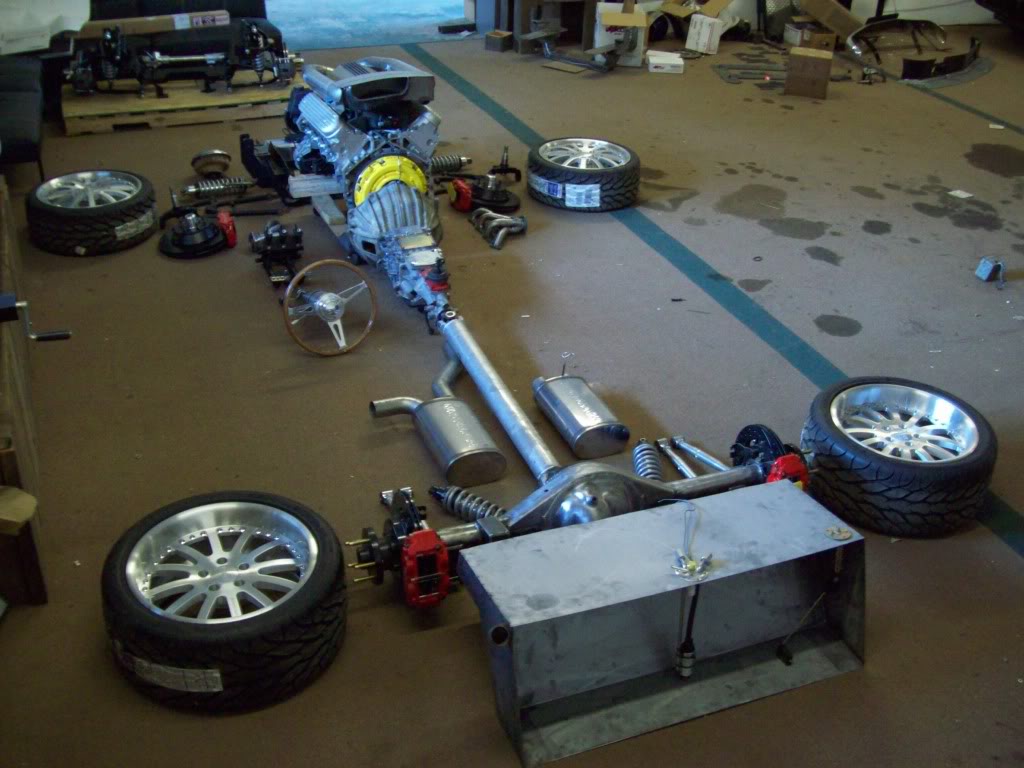 1-17-2013
Here is another body shop update.. Most of the Welding is done, but there is still just a bit more to do here or there.. Just like what seems fairly typical with these cars, we are finding that there was some previous body work done, and it was performed by just smearing bondo over the dent.. Are classic Volvo's alergic to Hammer and Dolley's? Because it sure seems that when work is done on these cars, people dont even bother to hammer them out first?

As you can see, the car is getting stripped down to bare metal for hammering and dolley'ing, so there will be nothing hidding underneath anymore. It looks like the Panel Fitment, Panel Gapping, Old Grille Facia Mod, and Rear Quarter Flarings are going to look great, and once this thing gets to the first stages of sealer primer there should be a remarkable difference in appearance.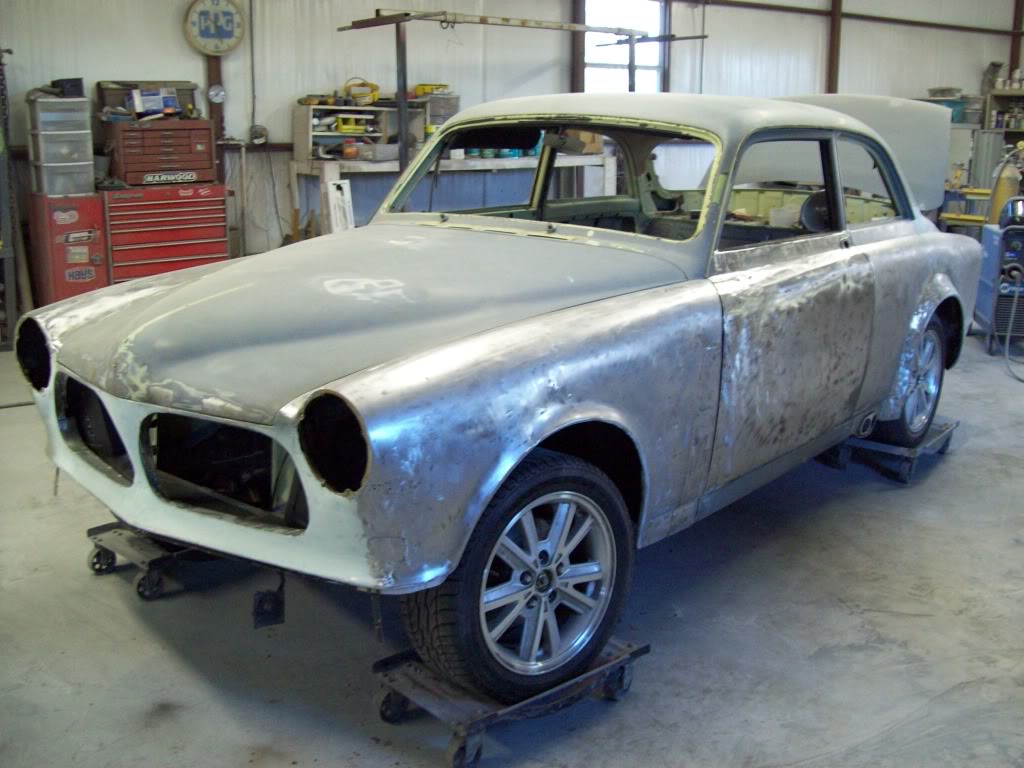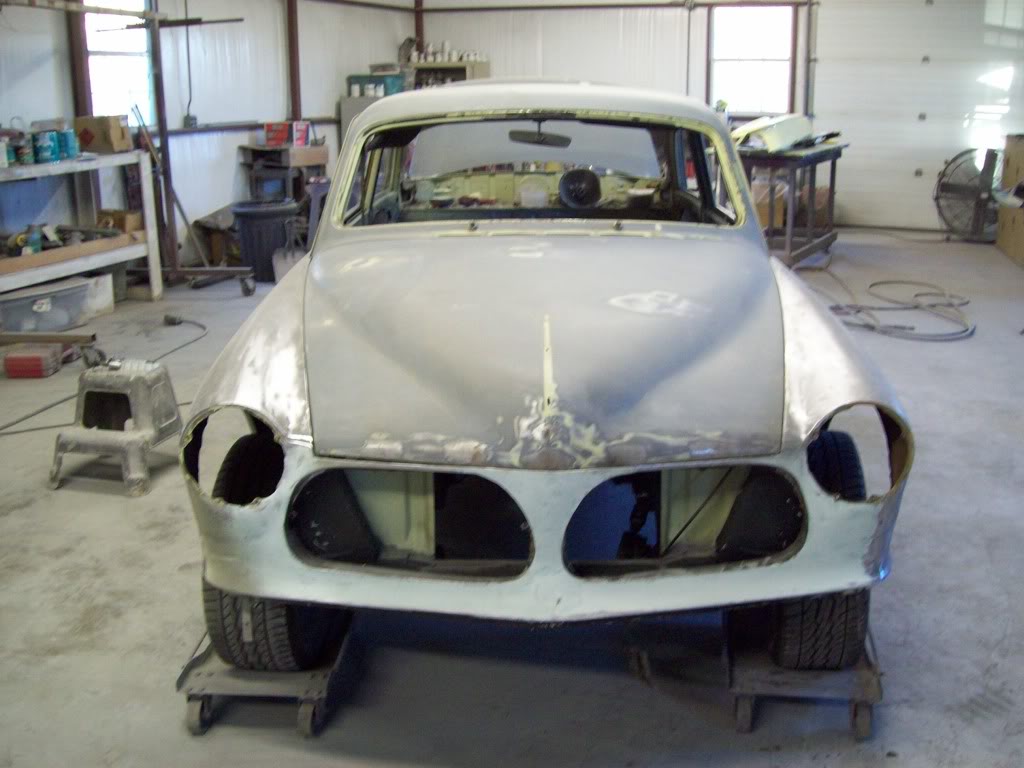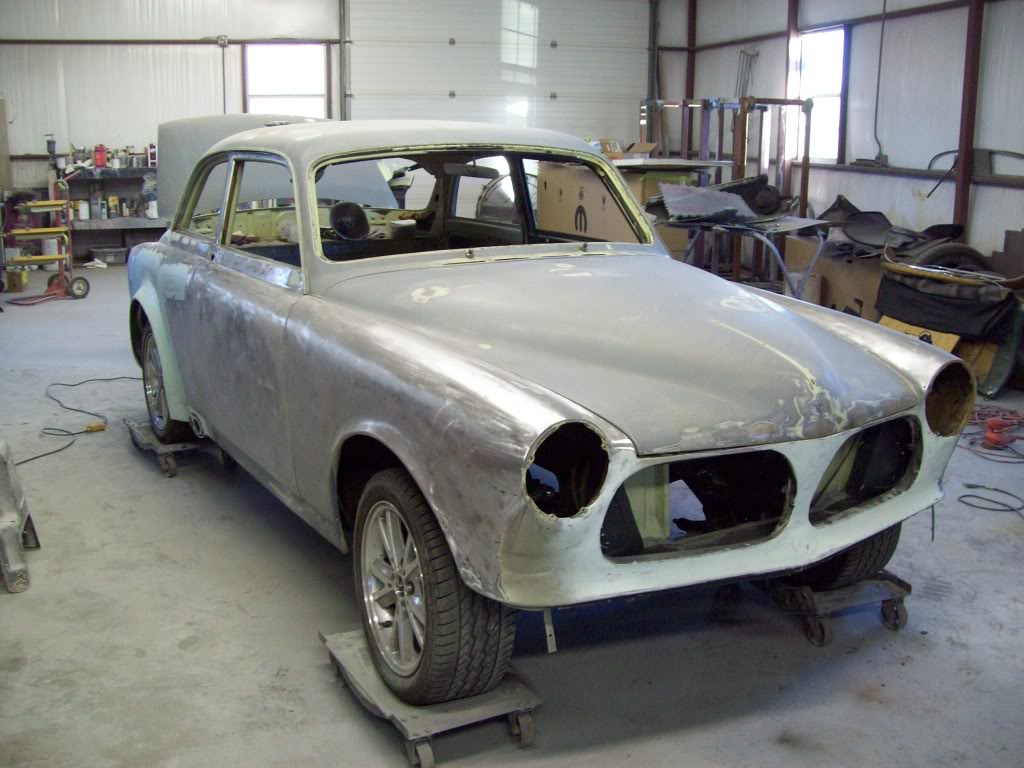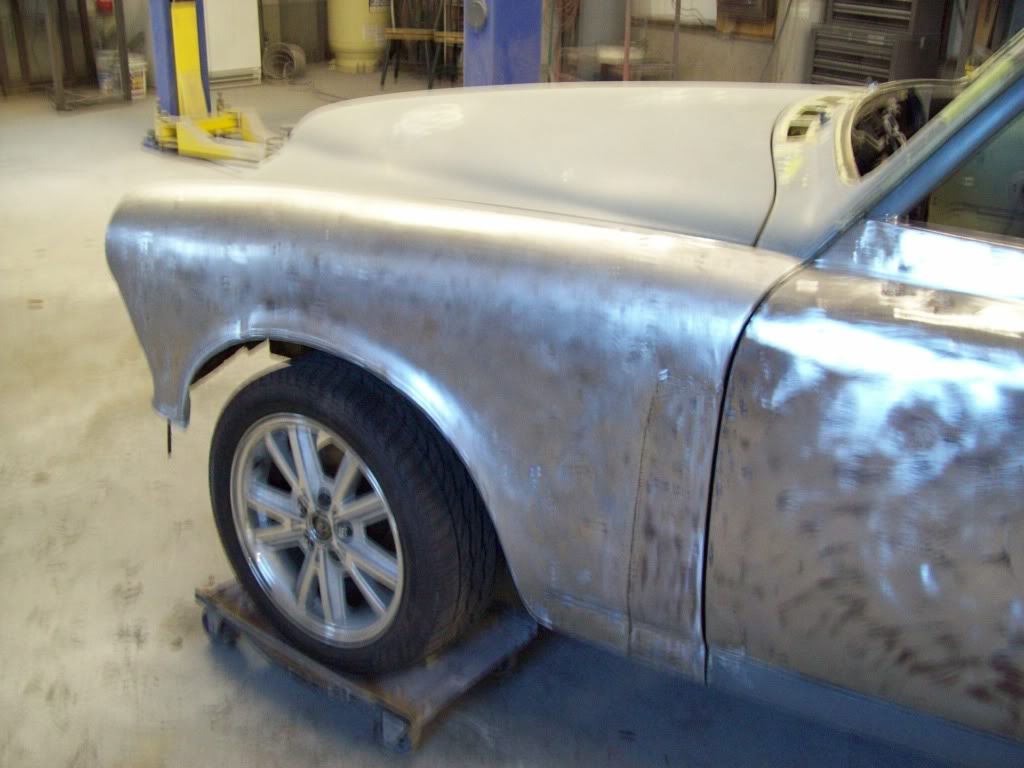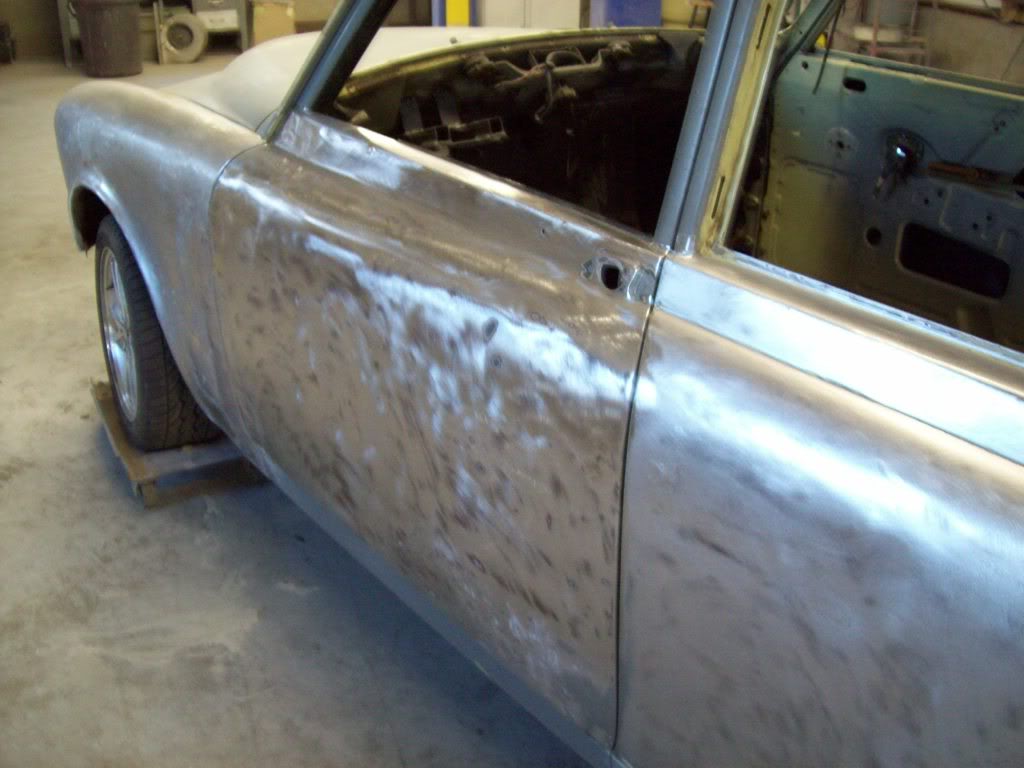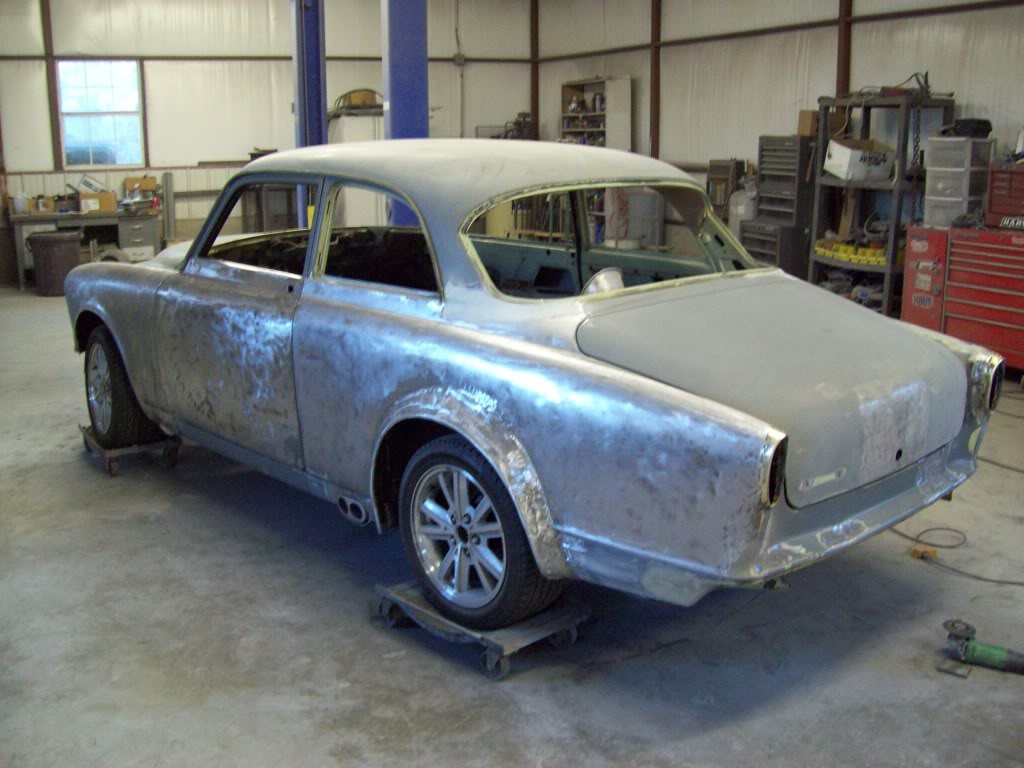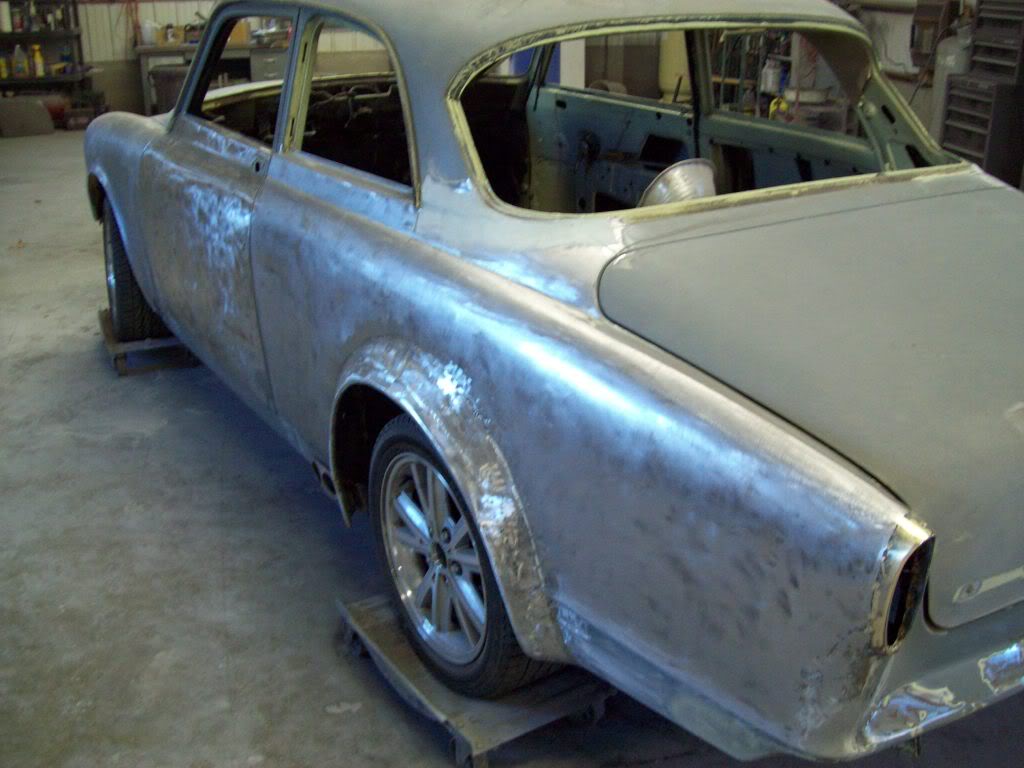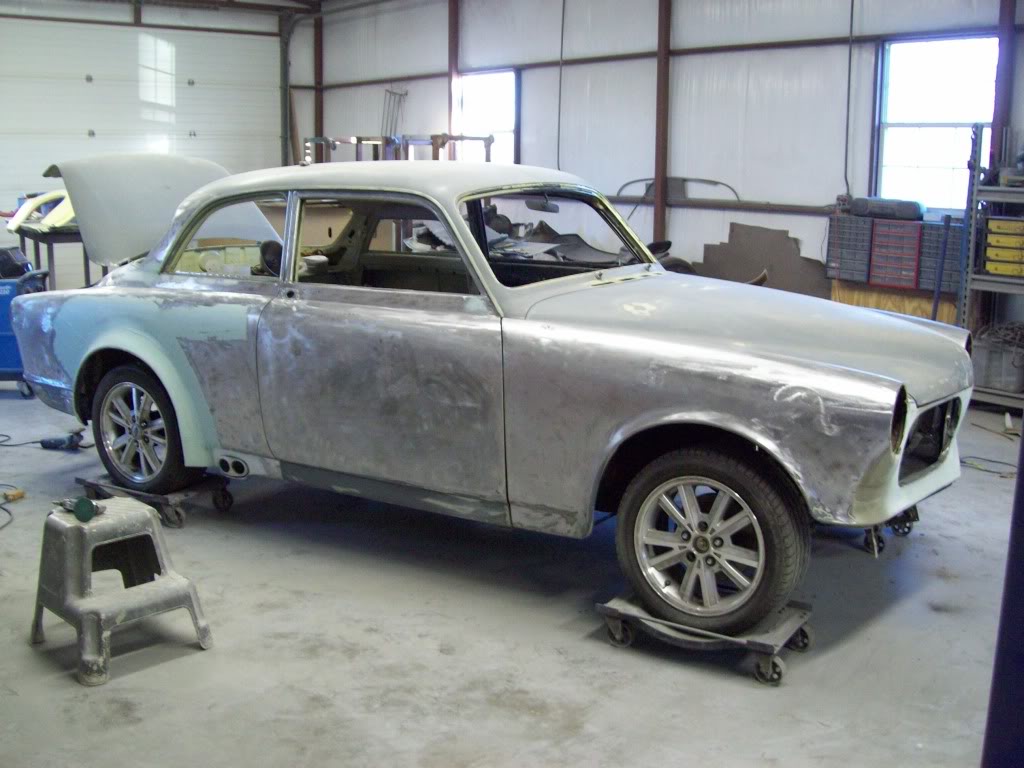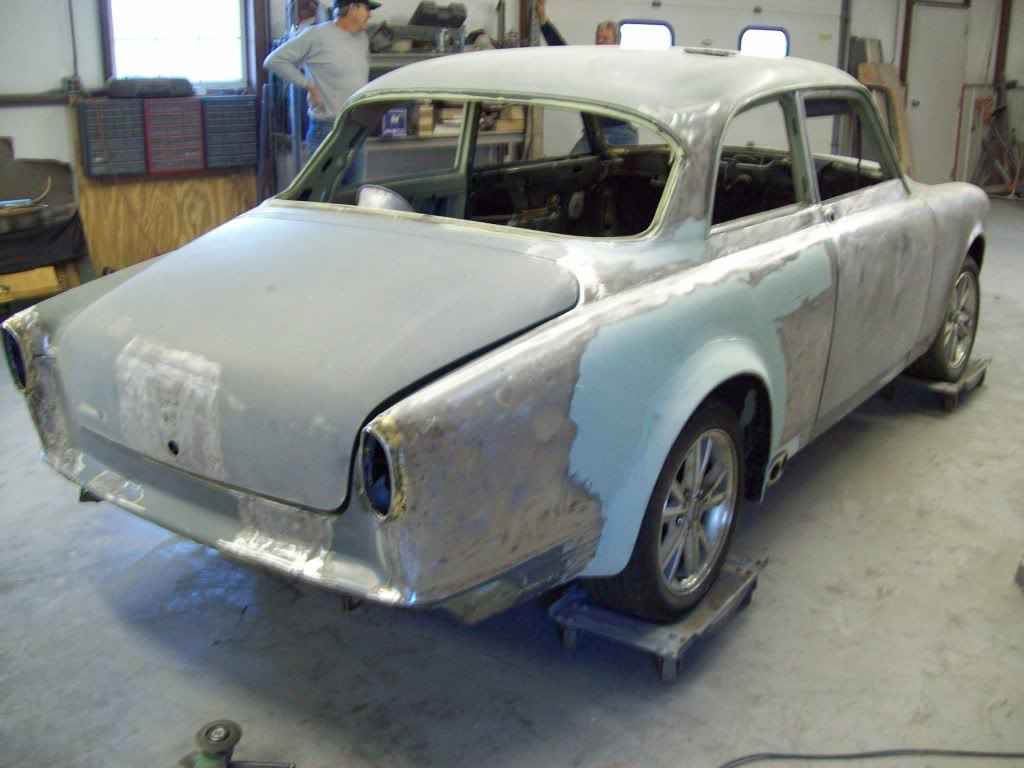 1-18-2013
Not really sure what the question is.. The older renderings didnt have a side exaust, and had a smooth bumper, with the license plate placed on the trunk. On this particular build, I took the plate off the trunk, and relocated it as a flip up to be hidden, and have the smooth earlier bumper back. I am running the side exhaust for personal taste, but none of the earlier renditions had side a different version of side exhaust, so I am not sure of that comparison.


Old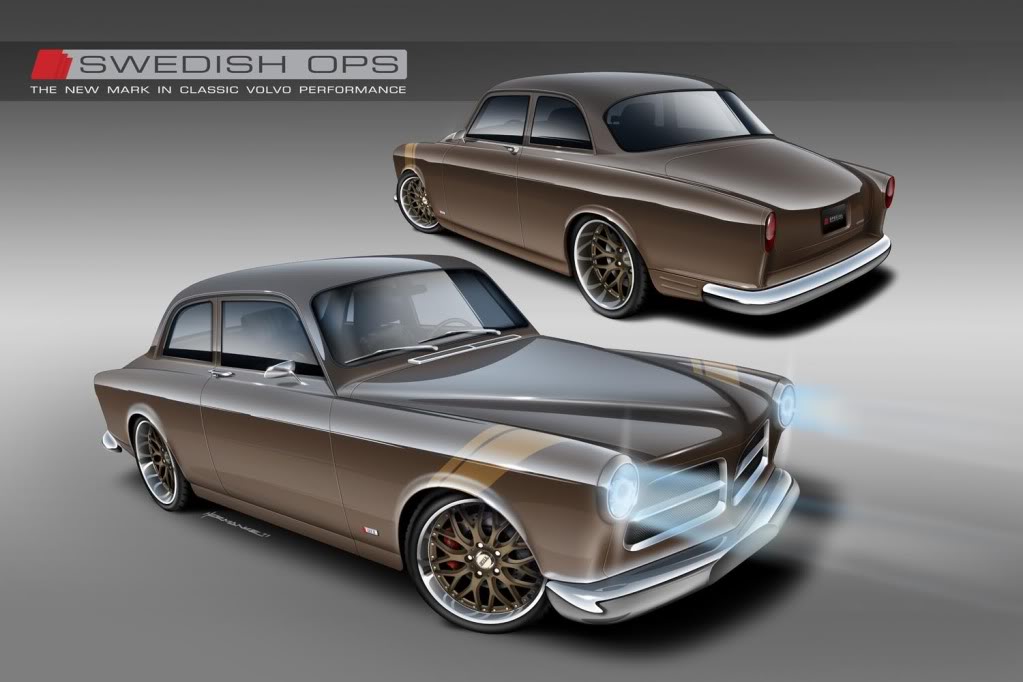 Volvo X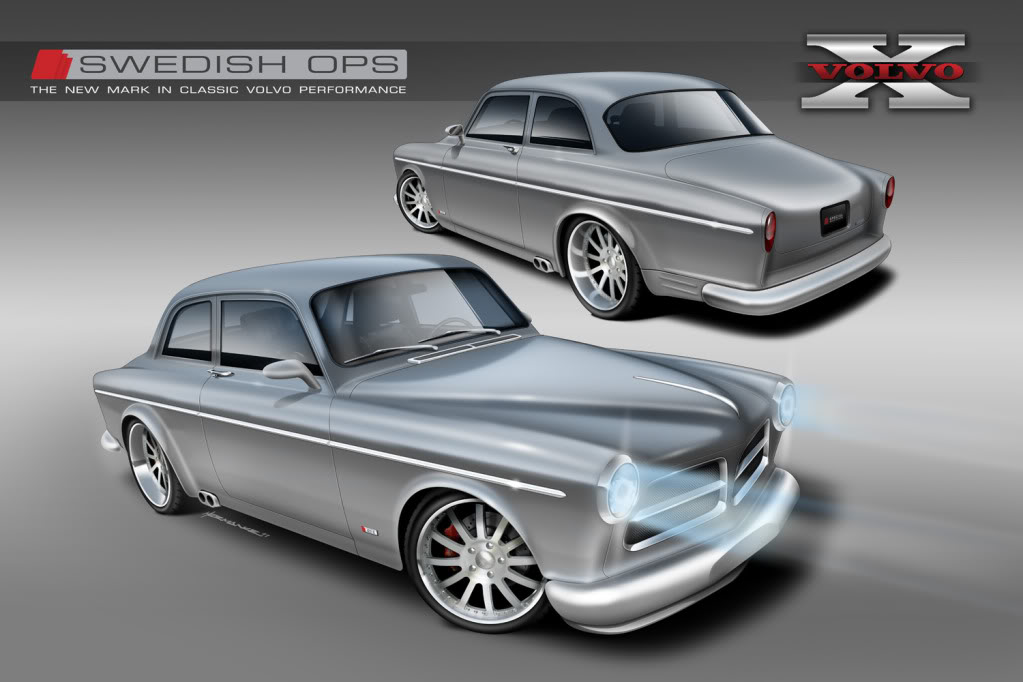 1-19-2013
Here are some more updates of the new headlight progress.. They are basically sorted, and as you can see the hand made amber lenses are going to be a nice finish touch. All that is really left to do, is to make the mould for the new outer lense, and then attach the outer lense to the body, and seal it up.. You can also see that there are plenty of LED lights, which is way different than the cheap looking Ebay specials that are skimpy on the LED placement.. LOL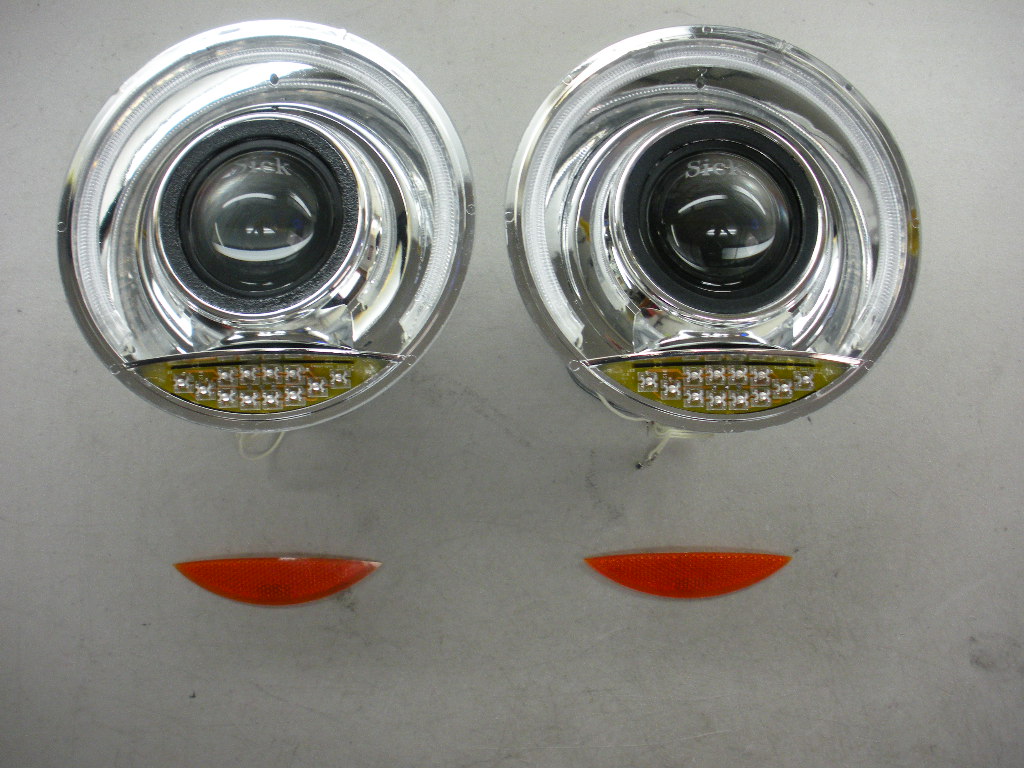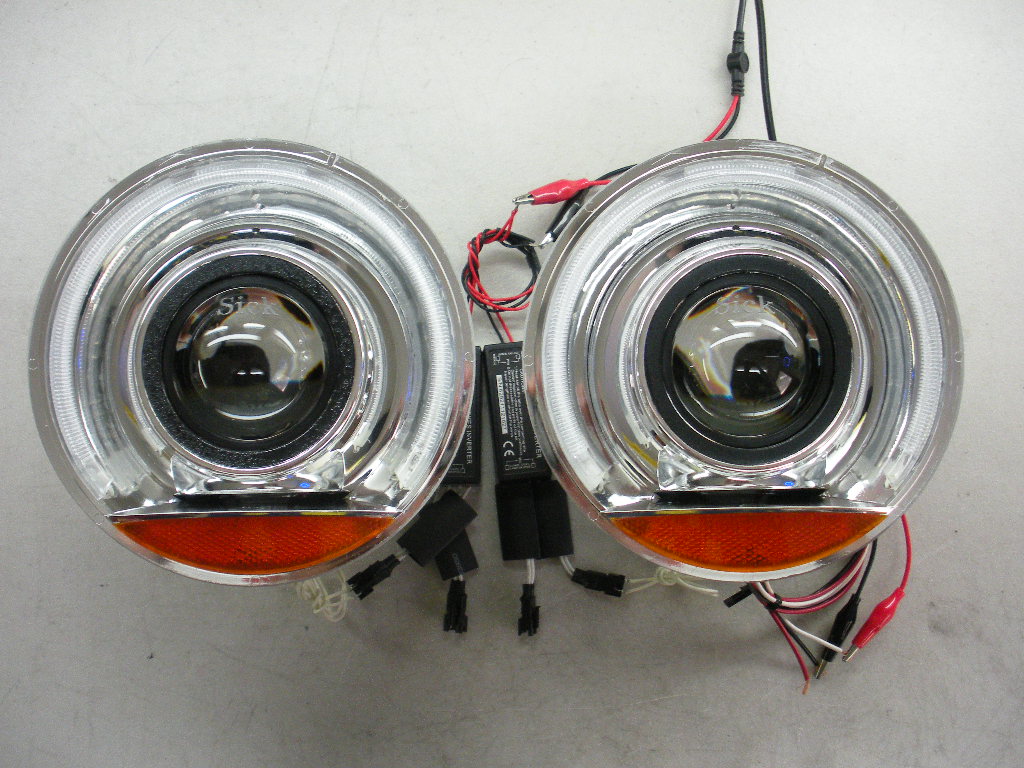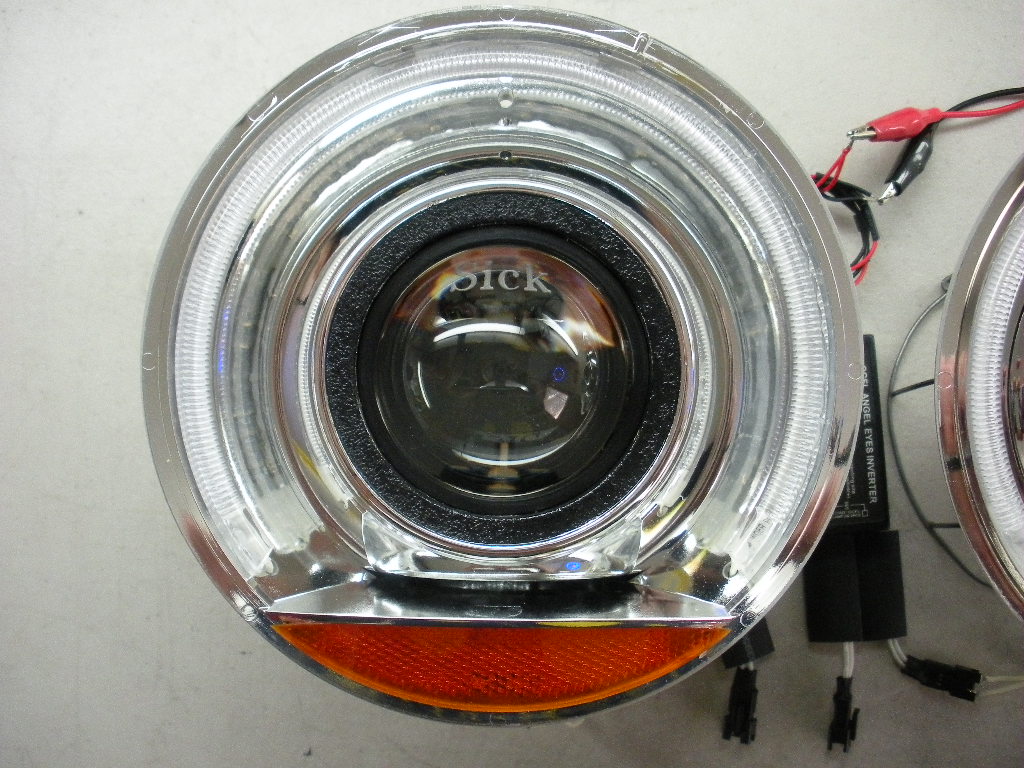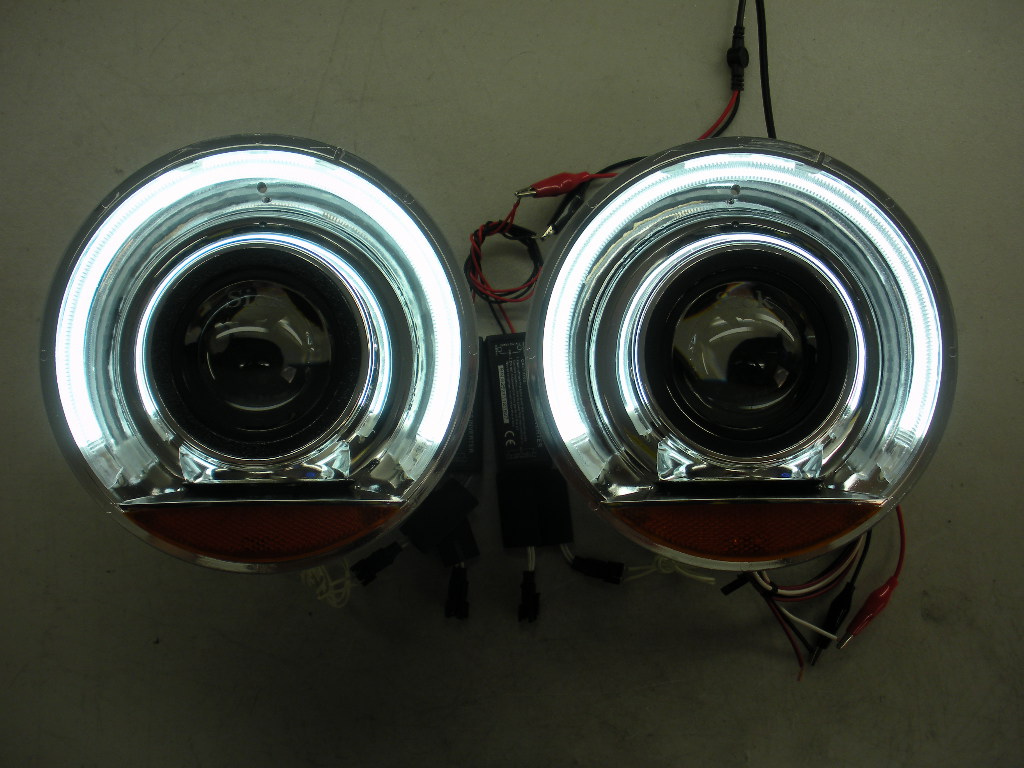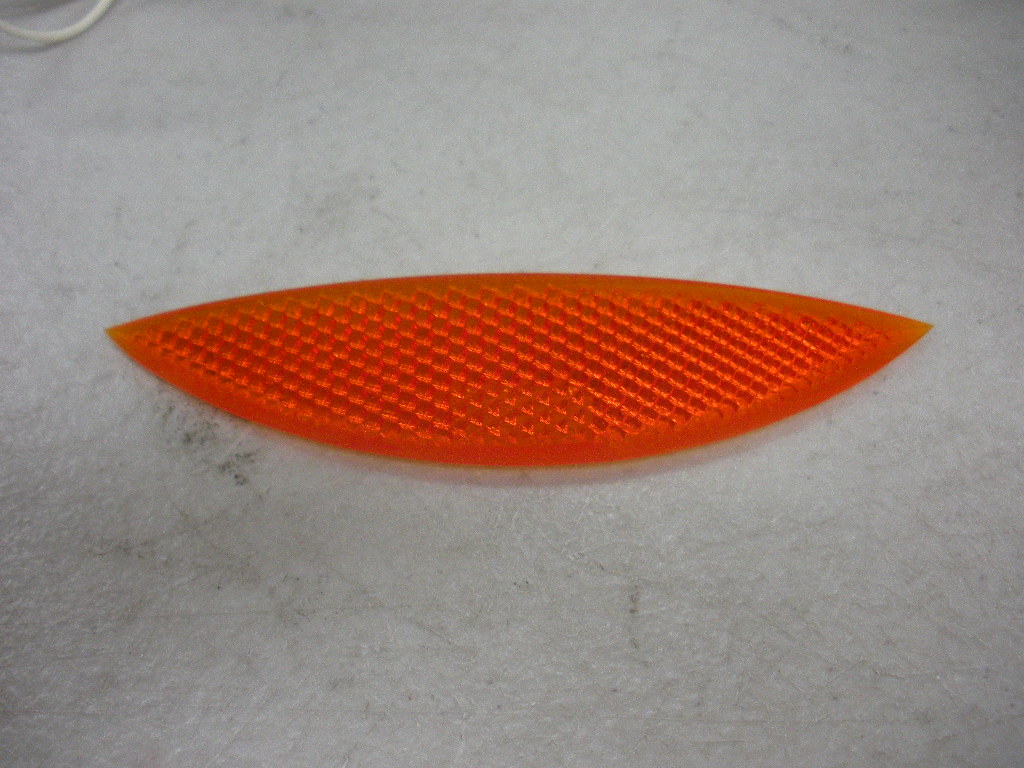 1-22-2013
Well here is todays body work up date, and it seems to be flying along.. I sure wish my guy wasnt making an occupation change, because it is hard to find dedicated and quality body men willing to take on the classics in a timely manner..


I thinking the work on the gapping is really starting to show now, and the flares are really starting to blend nicely.. I know you cant see it in the pics, but there has been alot of hammering and dolleying done here, and most all the little dings have been hammered out enough that they can be block sanded out in the primer stages, rather than just filling and working them with glaze... The whole center of the drivers door had to have a bondo patch removed, and all the metal shrank to give the sheet metal its strength back, because it just kept flopping in and out from being stretch by the hidden damage.. There is alot of work that can be saved with just a bit of hammering/shrinking, instead of glopping layers bondo on, and then trying sand until it looks right.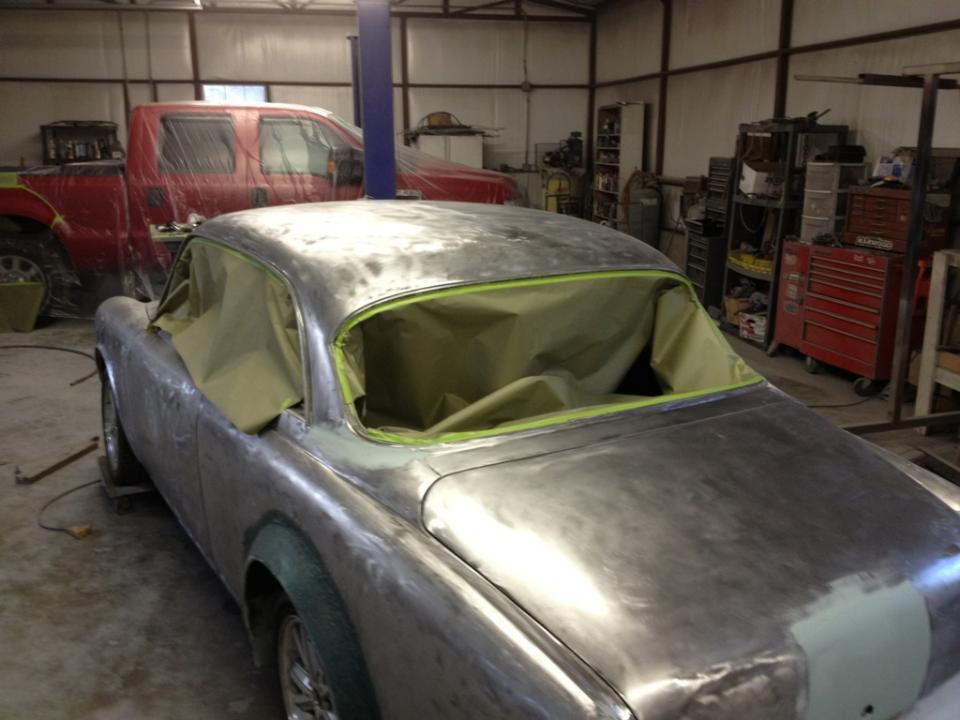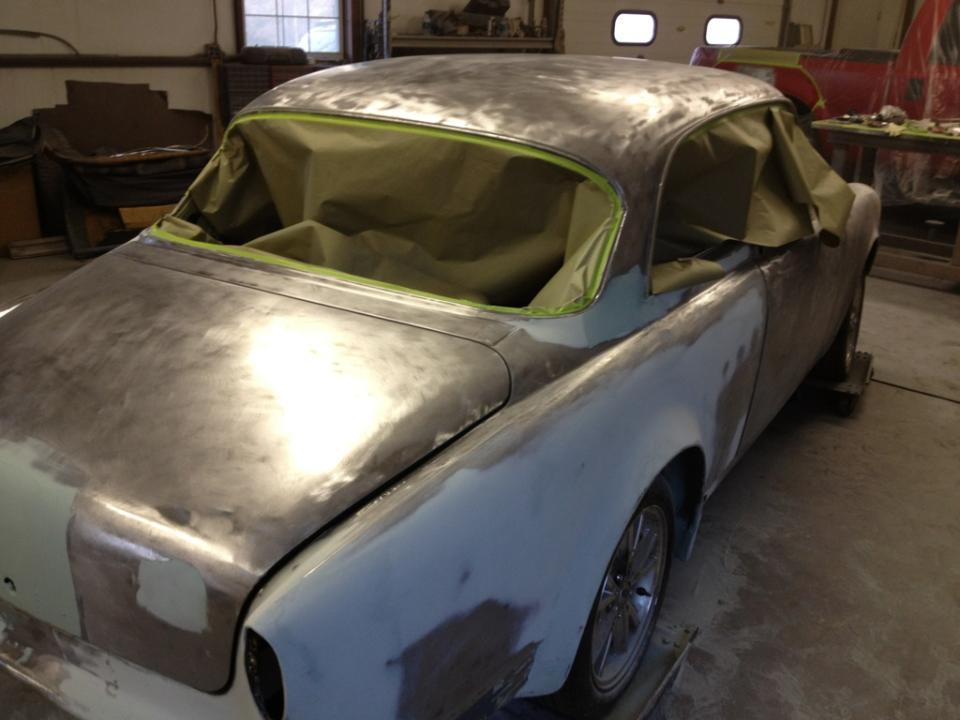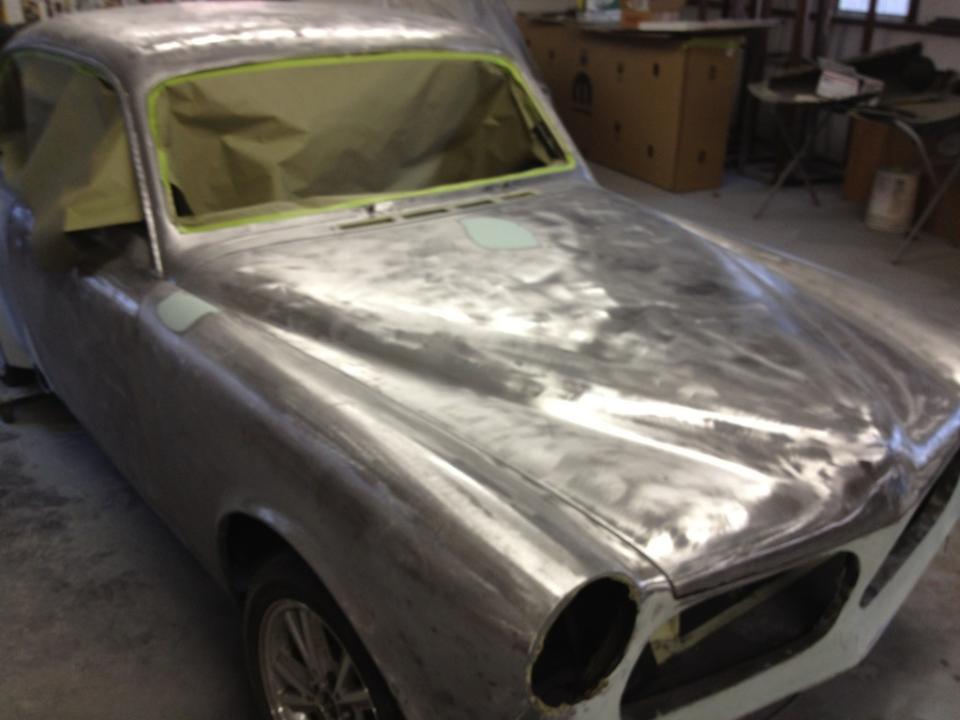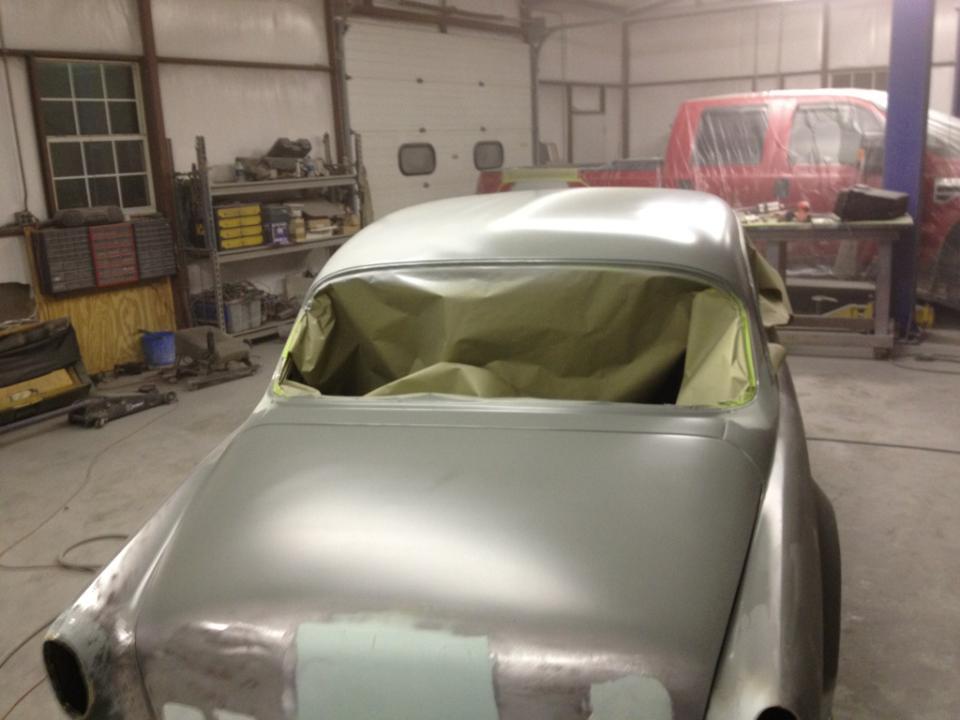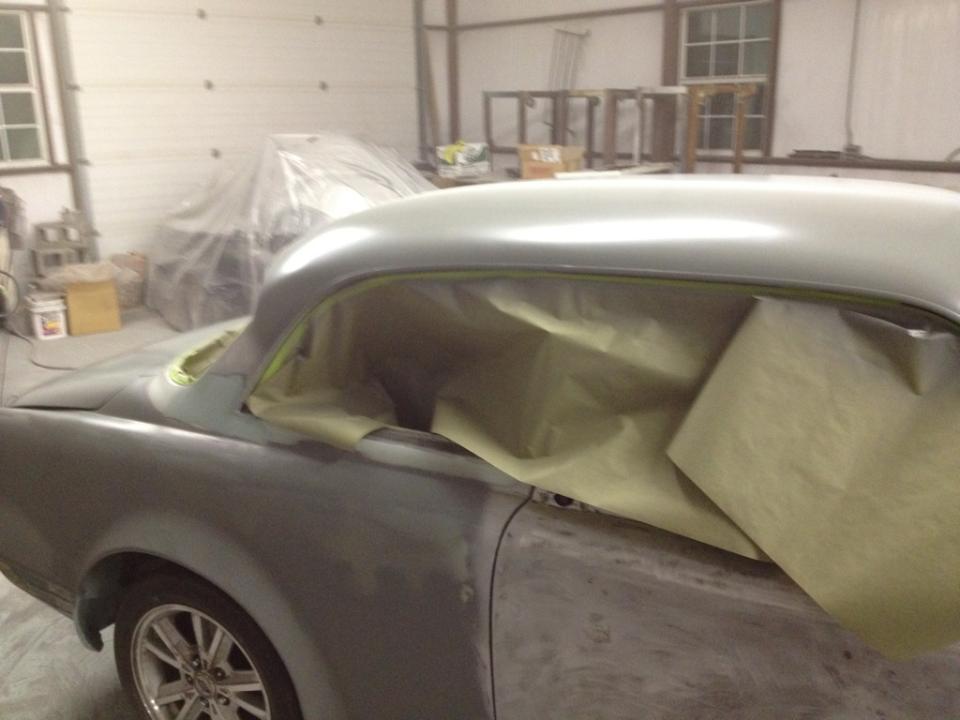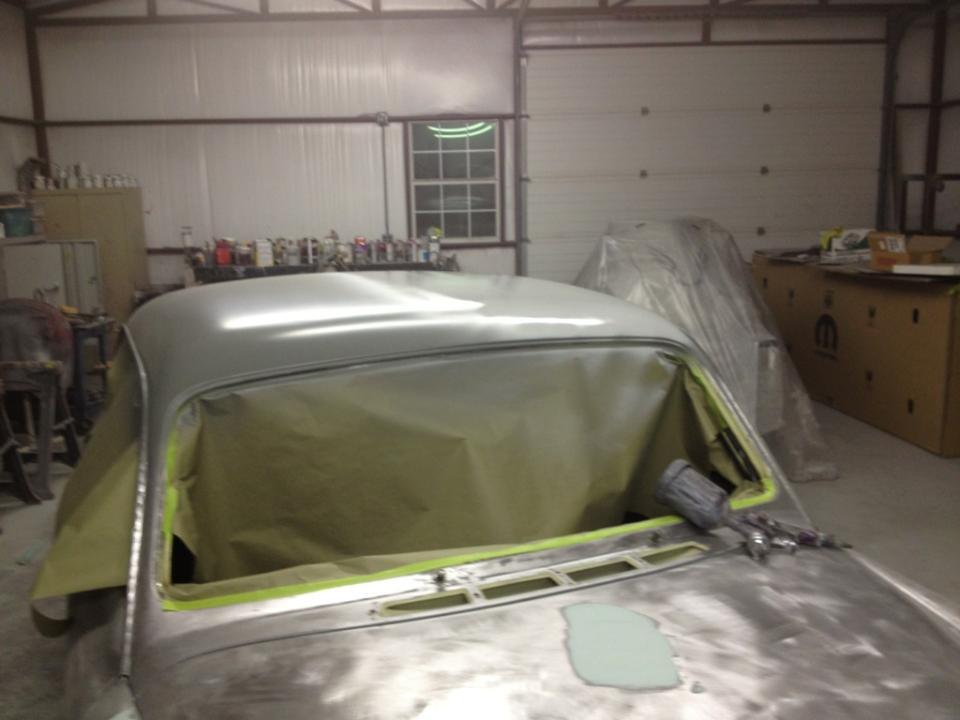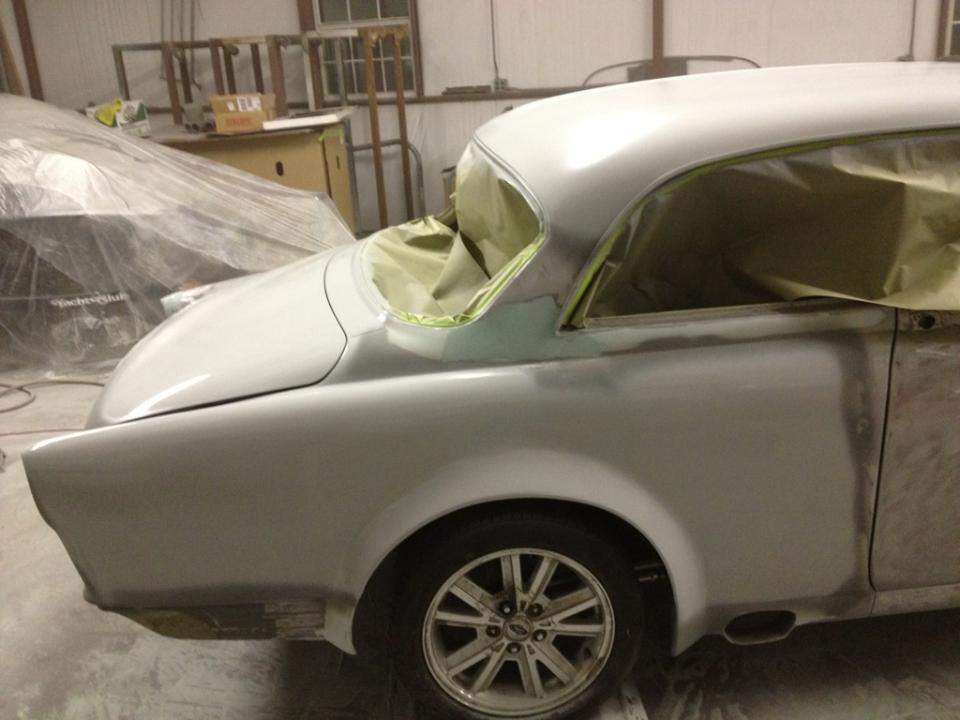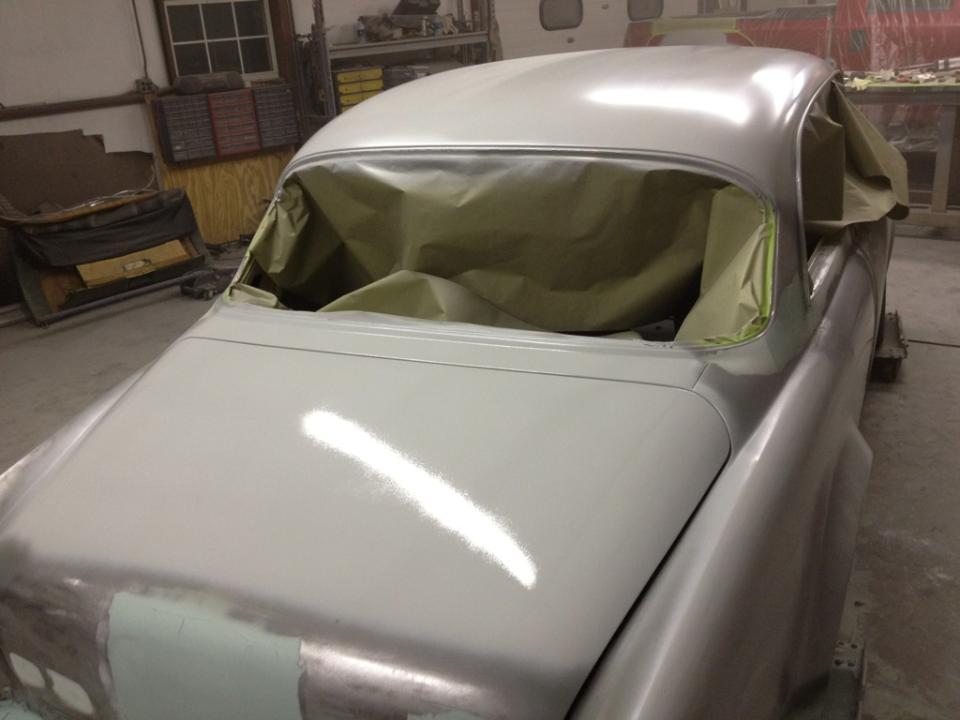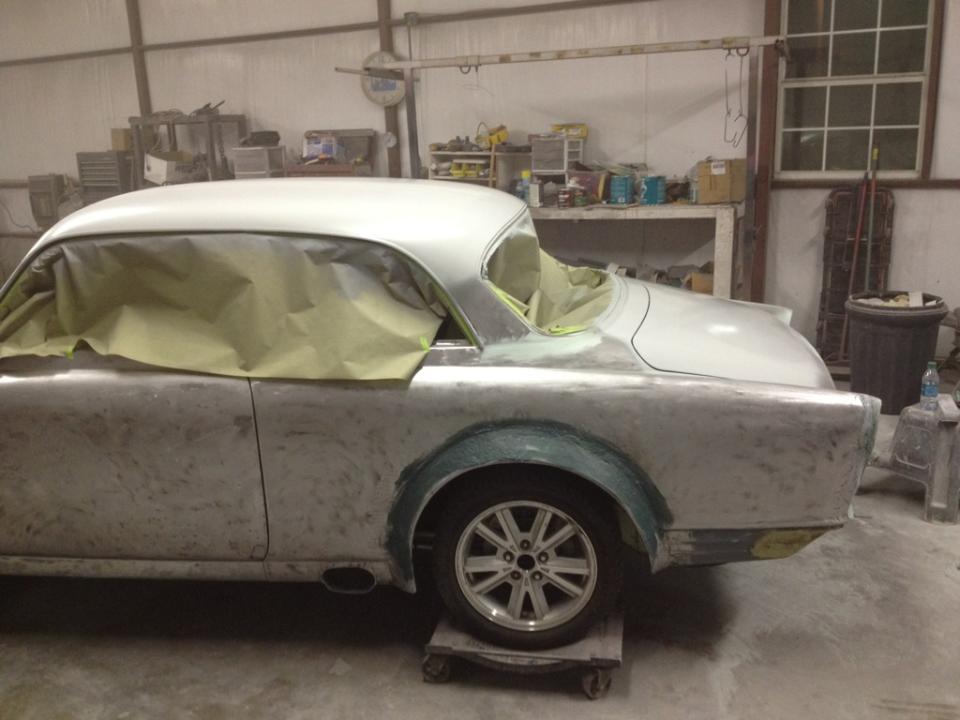 1-24-2013
With these Classic Volvo builds I have found area's in the car that have no drainage at all, and that normally causes major rust or leakage issues with the trunk area for the P1800, along with several other areas in both the P1800/Amazon.. The P1800 Volvo has a top only trunk lid, where the trunk jamd doesnt progress to the back panel for natural drainage, so the trunk weatherstrip jamb acts as a trouph.

From my experience with weatherstripping, and from what I have noticed through the years of restoring various models of car, it is the trapped water in the channel that allows the dirt and residue to stick for deteroiration to continue. And another thing that people dont really consider is, most of your typical trunck/door/hatch weatherstrip is actually a sponge, and the pores will hold moister for quite some time.. The more surface area that has water contact, along with amount of time with weatherstrip/water contact is allowed, the more moister the weatherstrip will store. That ratio only amplifies when you take into account the harm from the addition of layers of sediment and residue from the previous trapped water. If you can keep the water level low, and cut away from the time to obsorb, the more it will keep the rusting affect at bay.

I have two sizes that are being made for me.. The pictured is a 1/2" head, and takes a 3/8" hole, with a 7/32" drain hole. I have another that is a 5/8" Head, and takes a 7/16" hole, with a 5/16" drain hole.. I had these made for strategic areas of the Volvo body, and the drain holes are larger than what most Oem featured body drains are. The flat spot on the head, makes it possible to get the drain hole as far inboard as possible, so it leaves virtually no water puddle.

In the pictures below, the black bracket only represents the trunk jamb, and is not part of the kit at all...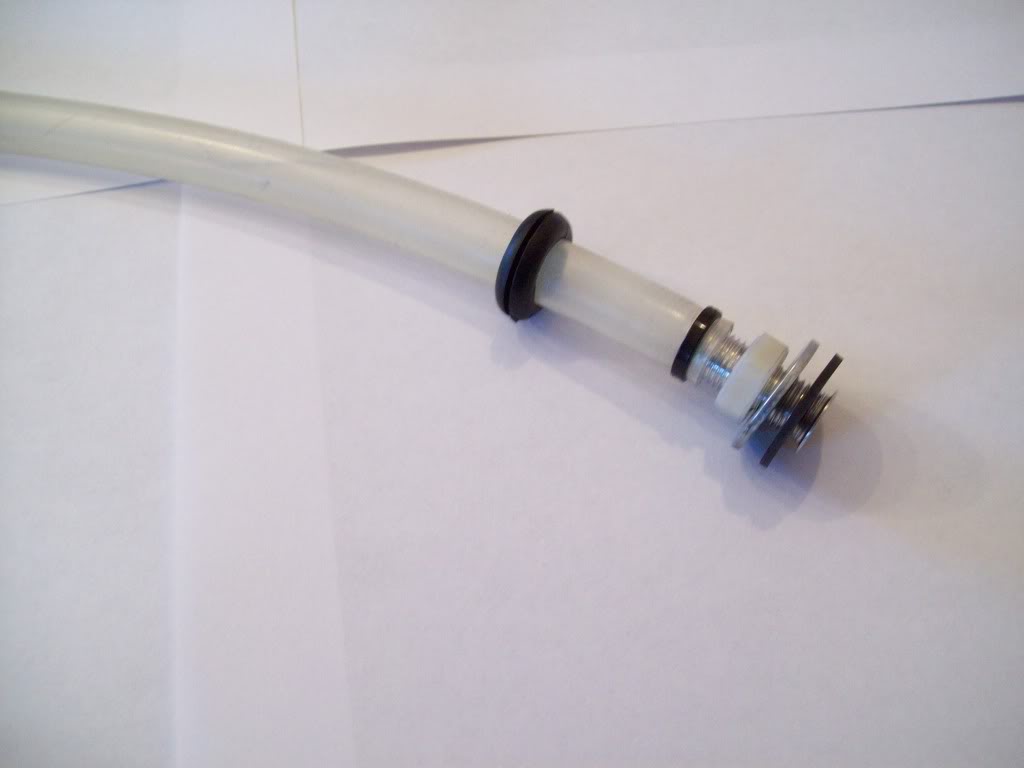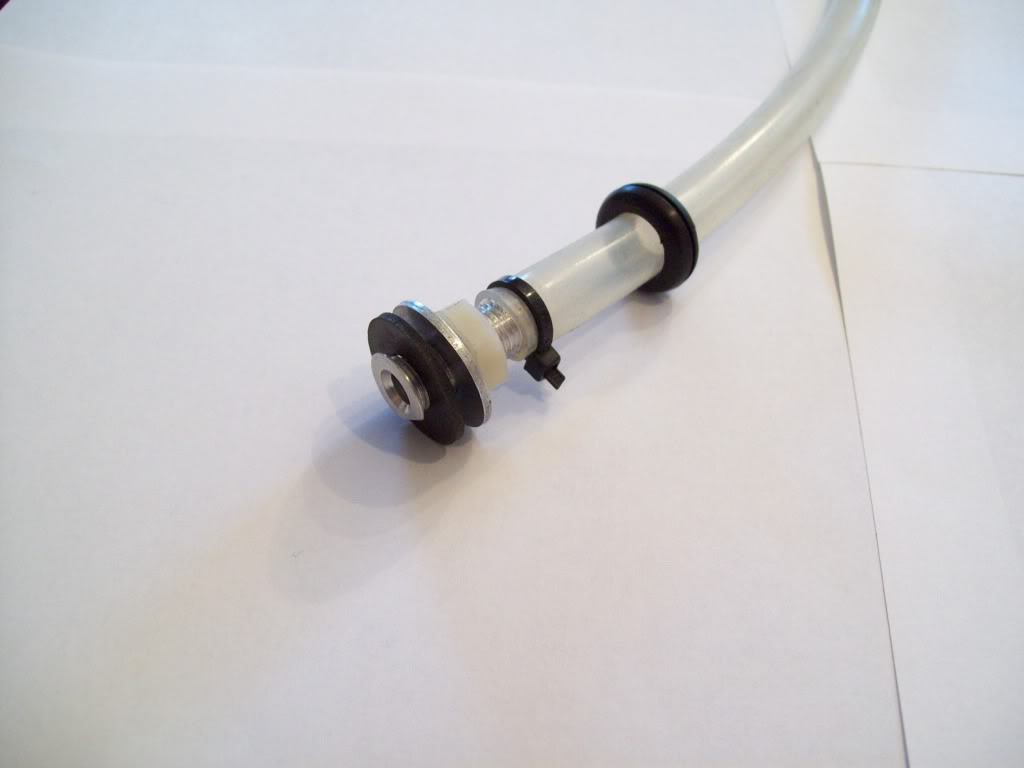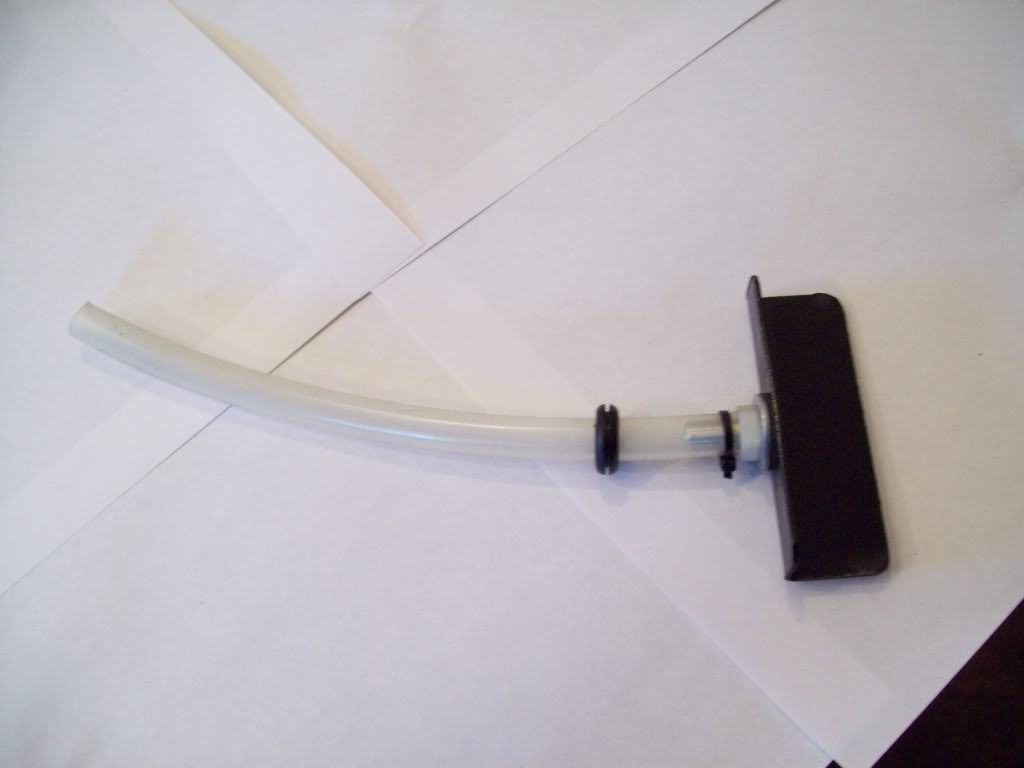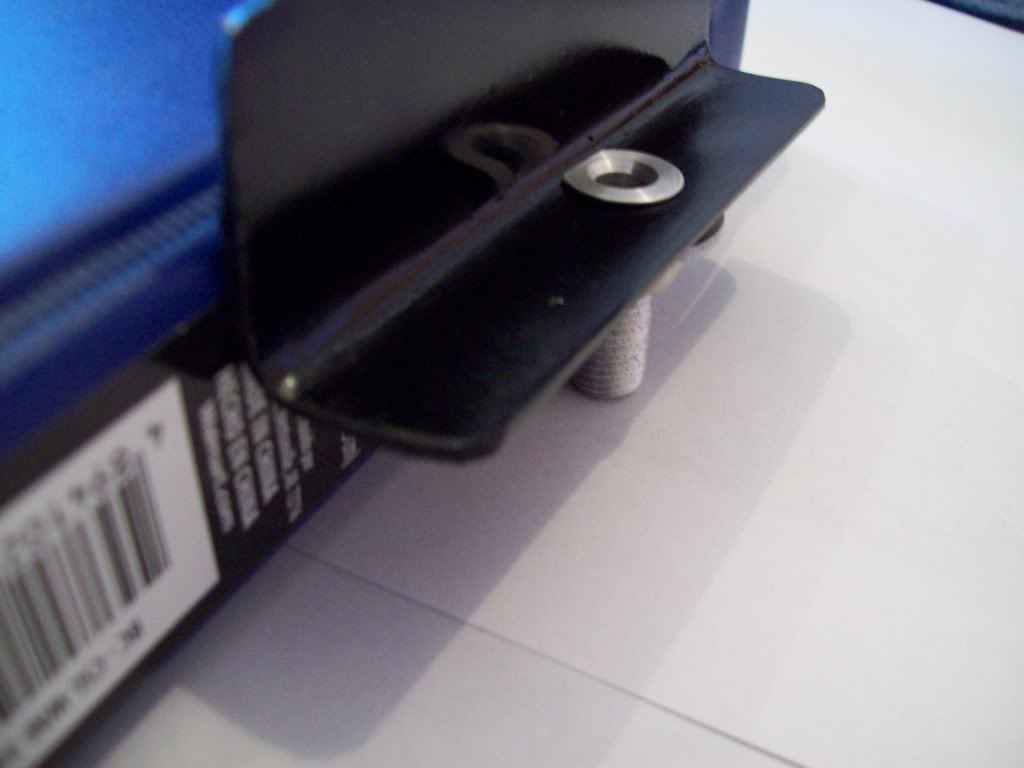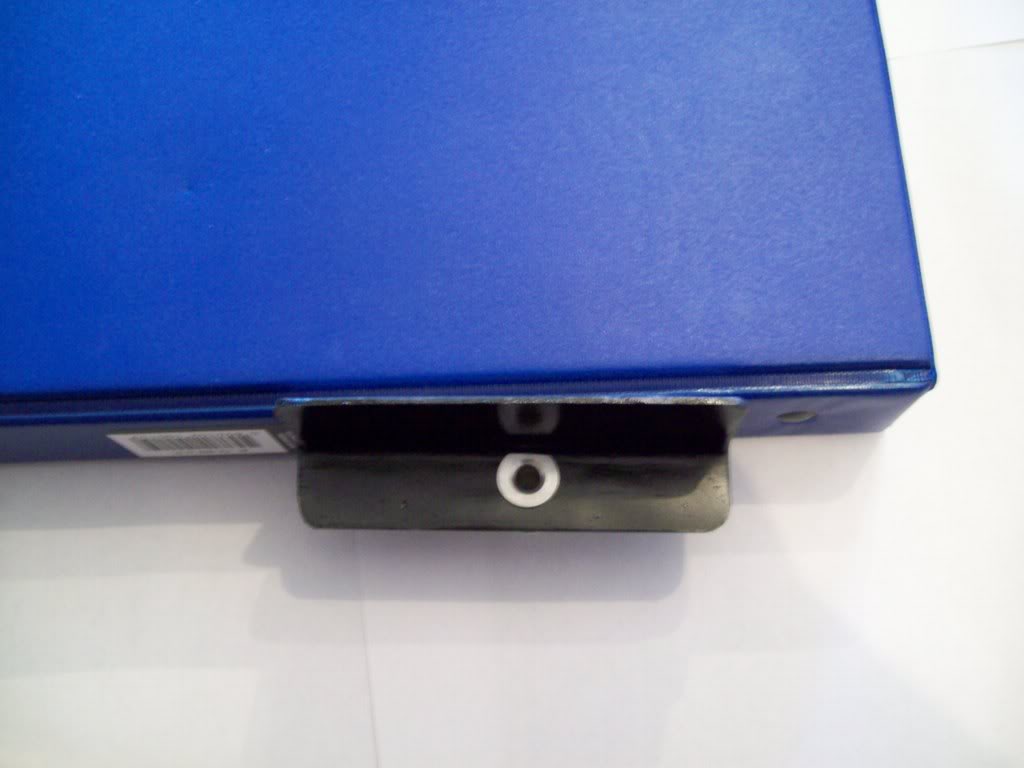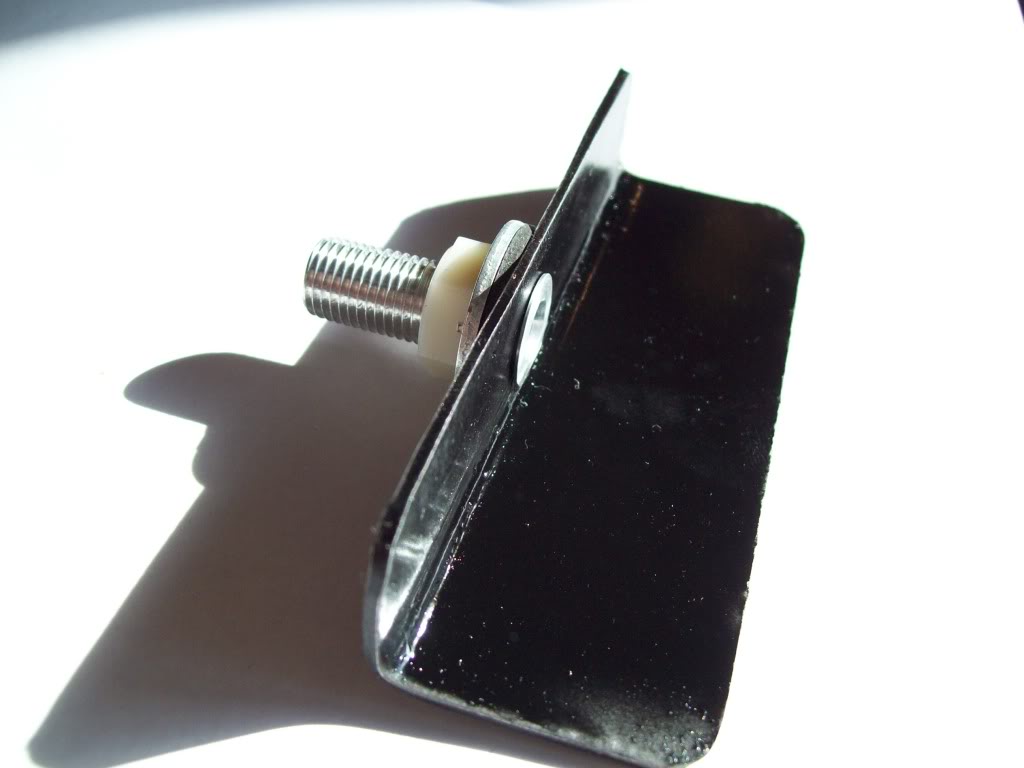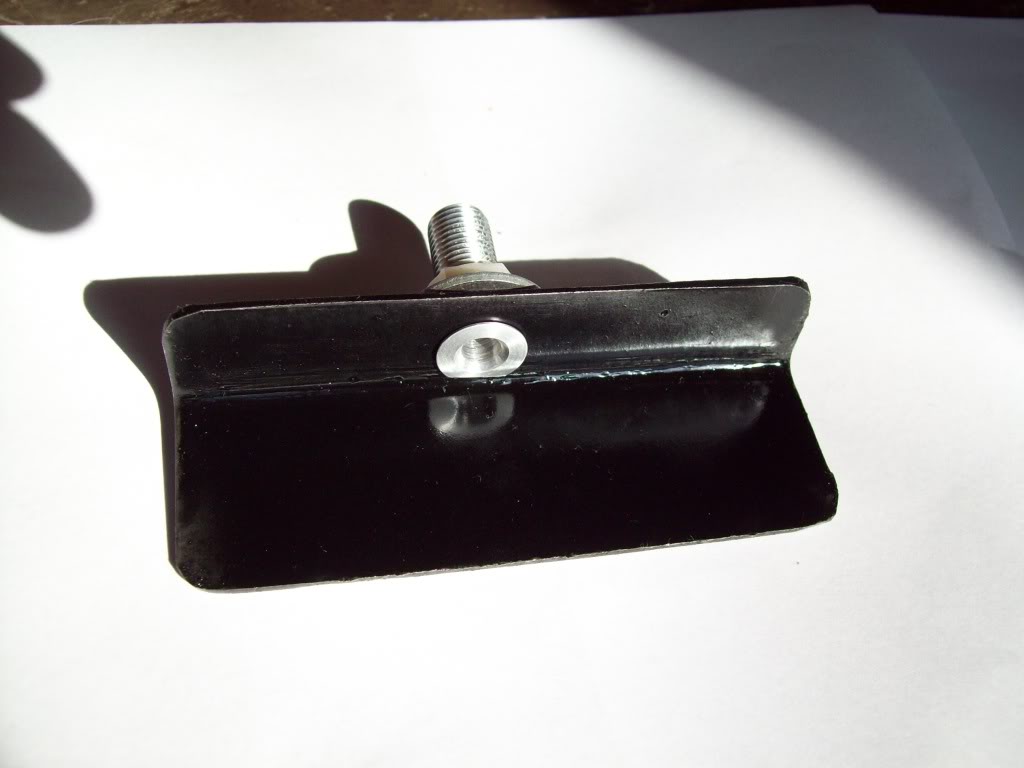 Well I received the custom headlights I have been working on today, and they are not what they are suppose to be, so I am a bit surprised.. I objected to the "SICK" logo in the last batch of updates, because they were to in your face, and not the best word to be the focal point at the front of the fenders.. The previously purchased and showcased lights did not have the etched logo, and these lights were being made to my design and specifications, so I dont understand the bold in your face logo. This light version was suppost to be the same basic setup as the previous pictured lights in this build thread, with the exception of a new seperate Turn/Park lamp at the bottom of it, and they were suppose to be the same clear outer lense.

With what I recieve, he apparently put a fluted outer lense on it, to hide the SICK logo, but that wasnt suppose to be the case at all. To make matters worse, the fluting actually conflicts with the position of the Projector Lense, so it all just seems out of sorts. I was told that this was his only solution to the matter, because to remove the logo involved destroying the whole light assembly, and there isnt any returns.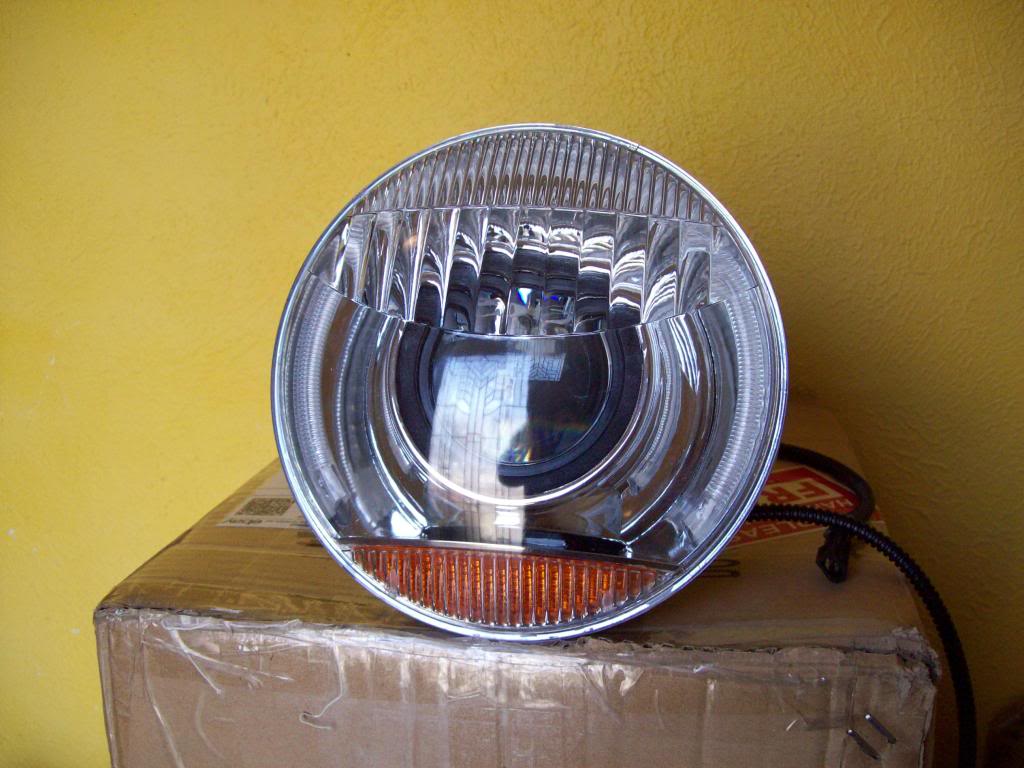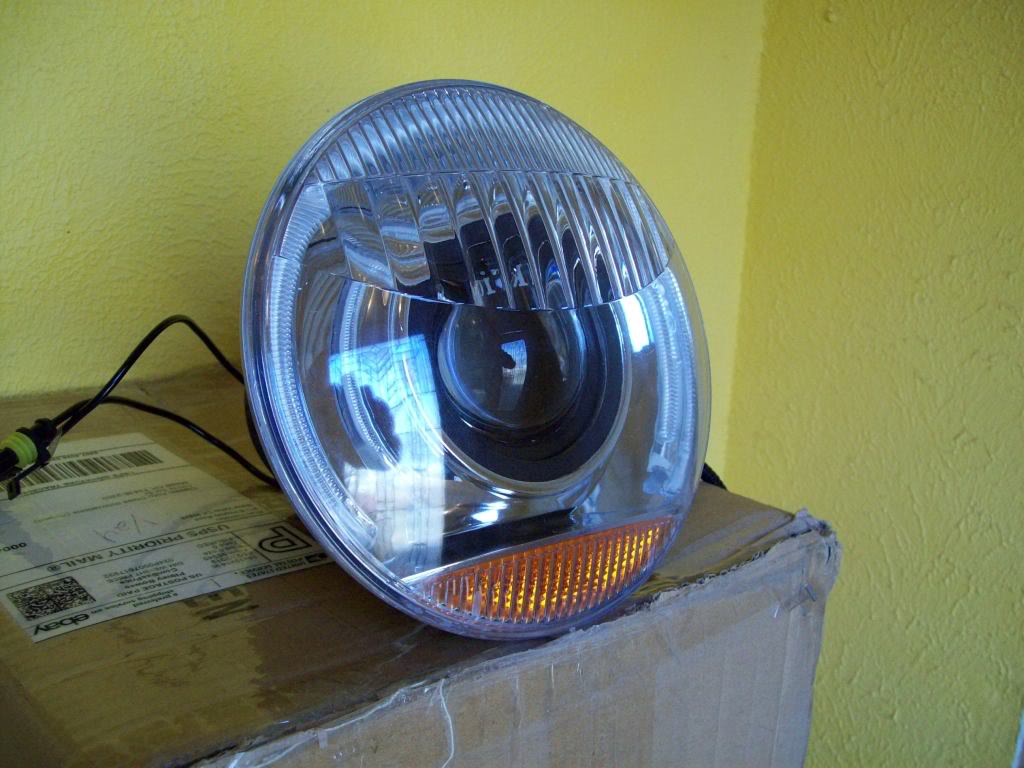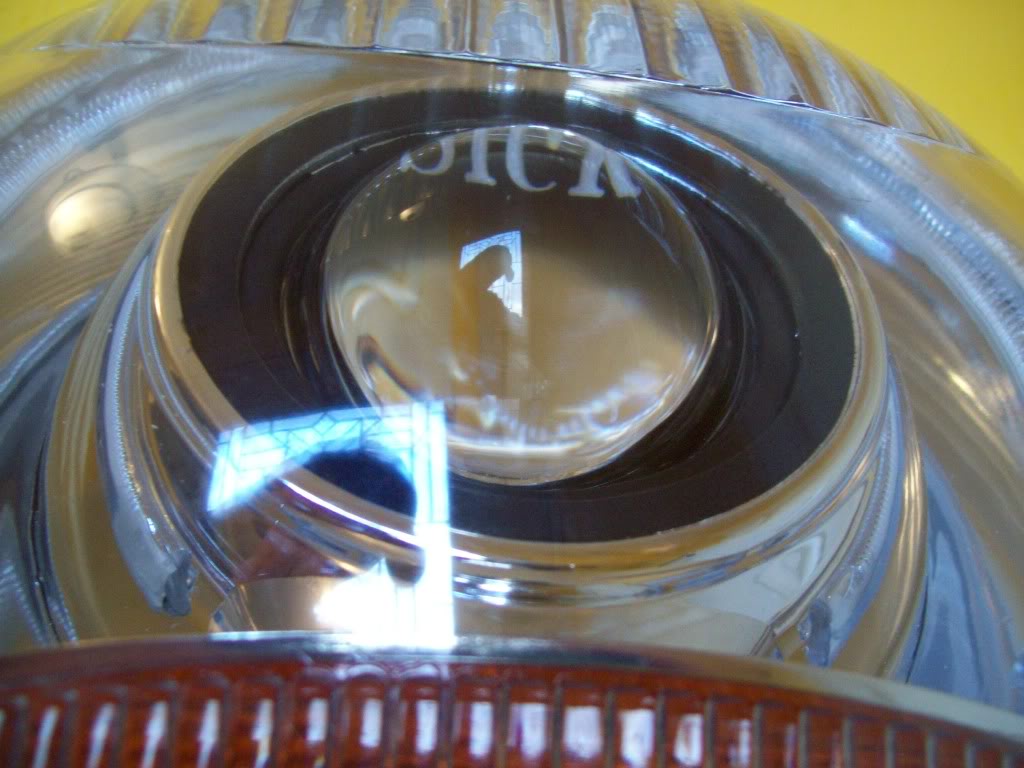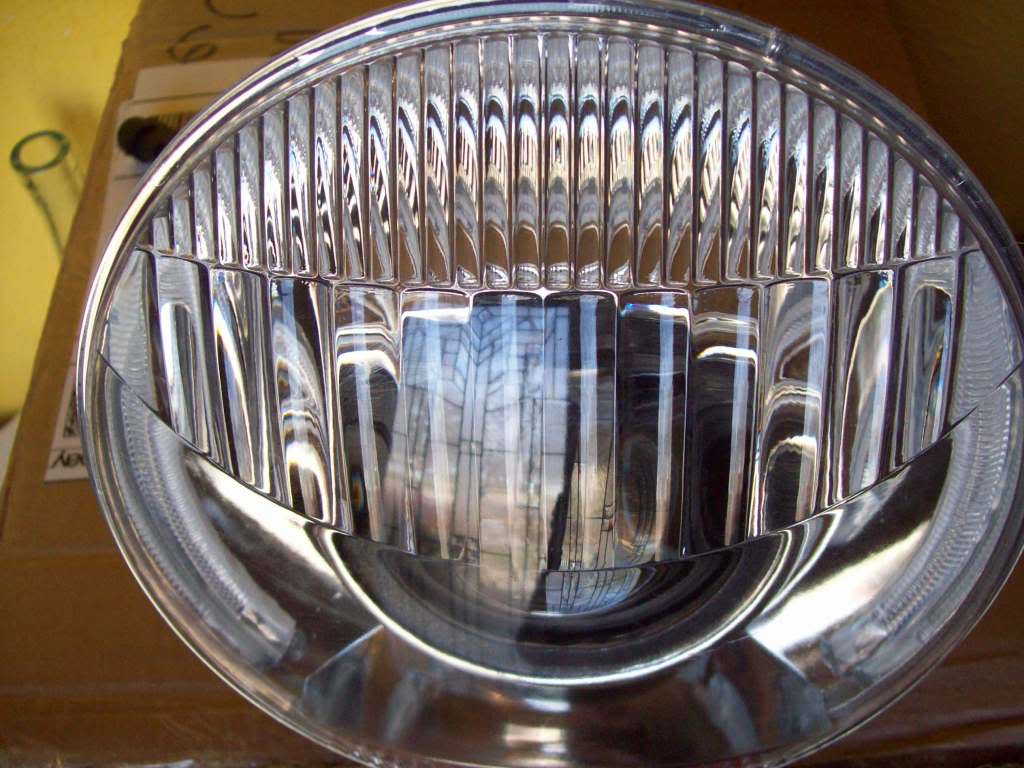 Here are some more body work updates, and I tried to highlight a bit of the gapping work that has been done so far. These are still bare metal gappings, so you can see it isnt just a build up of bondo or some other material.. You should also be able to see that the raw metal on each panel is level with the corresponding panel, and that is without bondo or glazes also. There still a bit more to be done, but they are really starting to shape up..

I have also tried to take some pictures that would show how the flares look proportionally to the body, but that is hard to do.. Even with the rear flares , the front end body work is still wider than the rear of the car.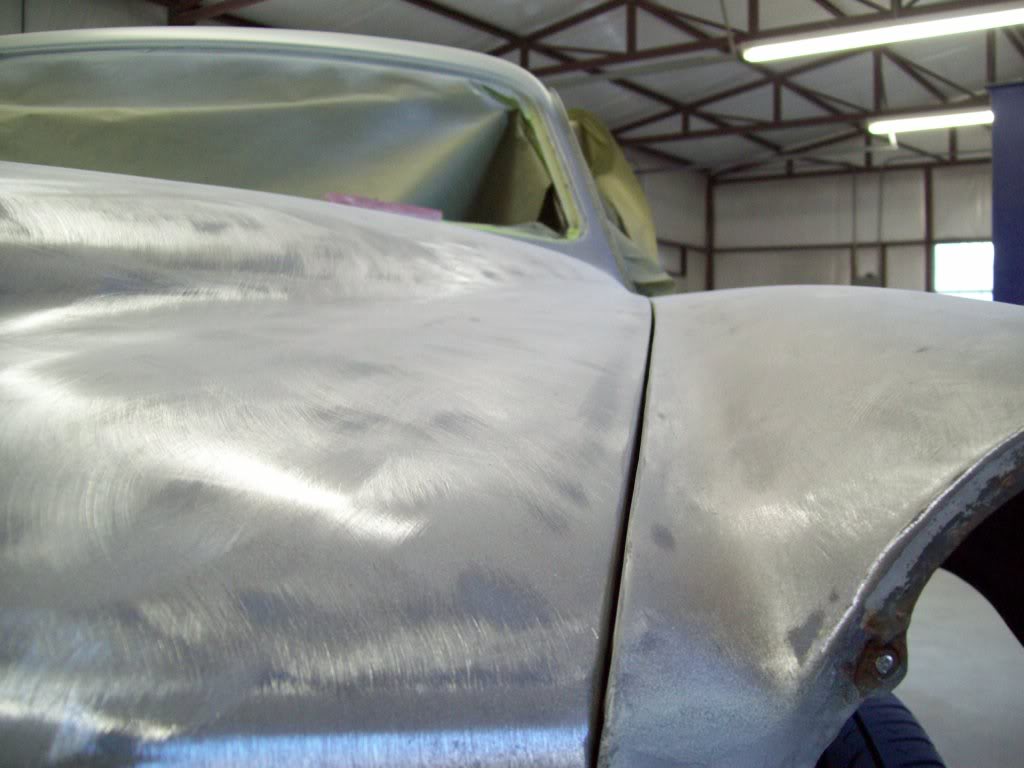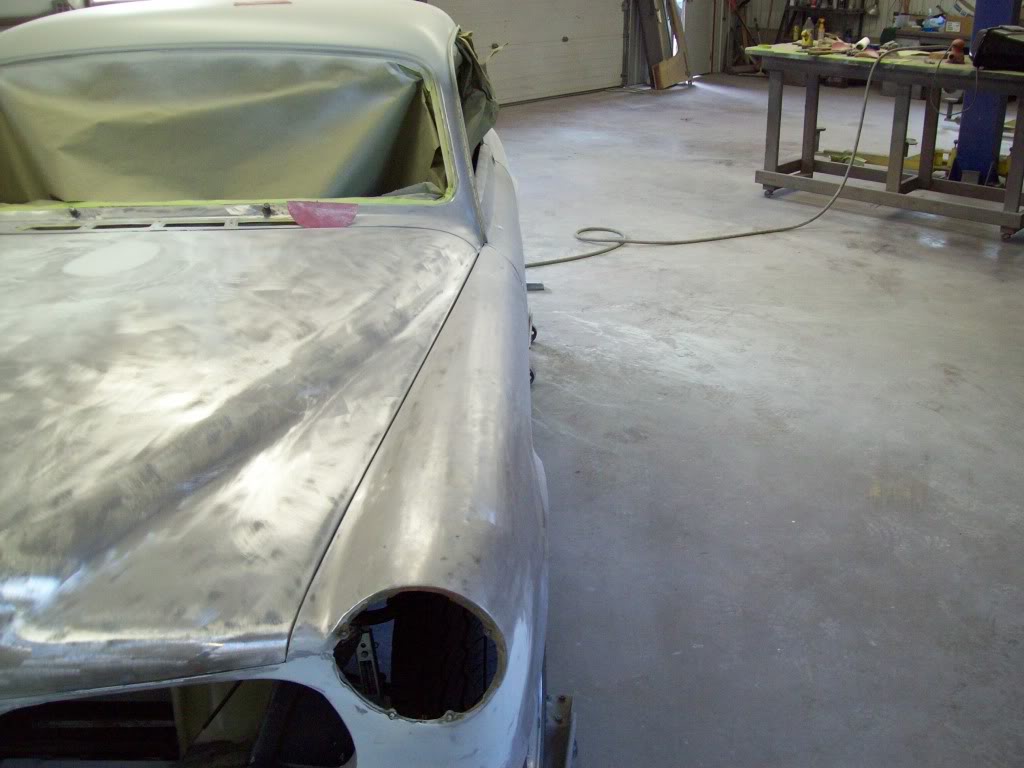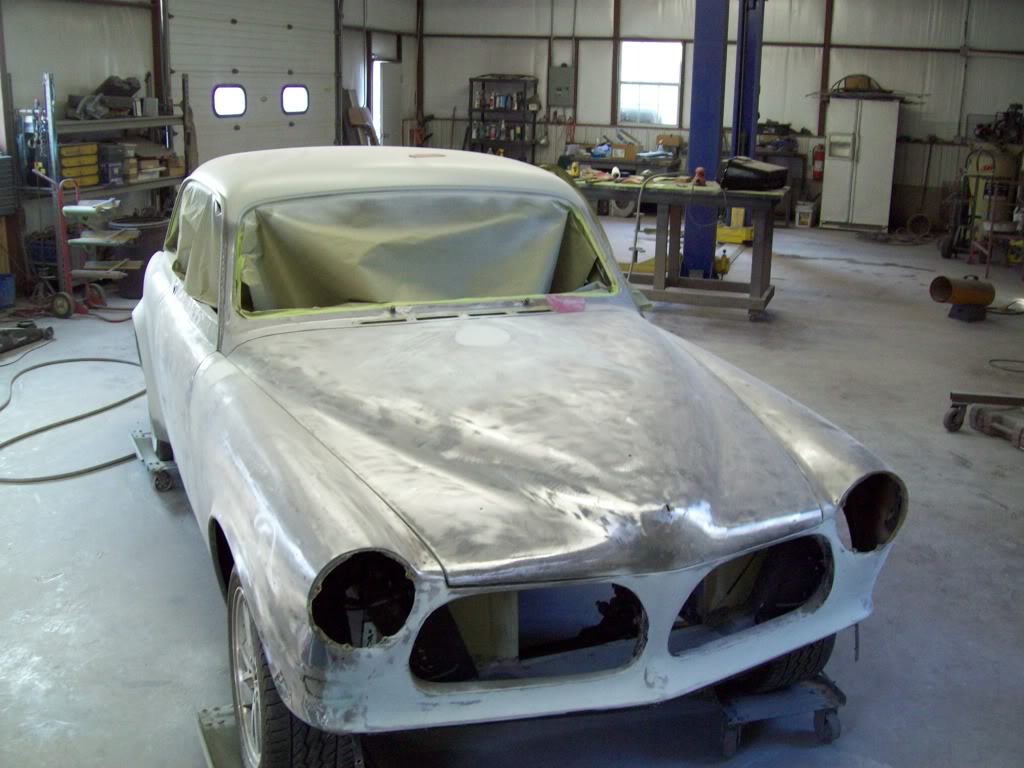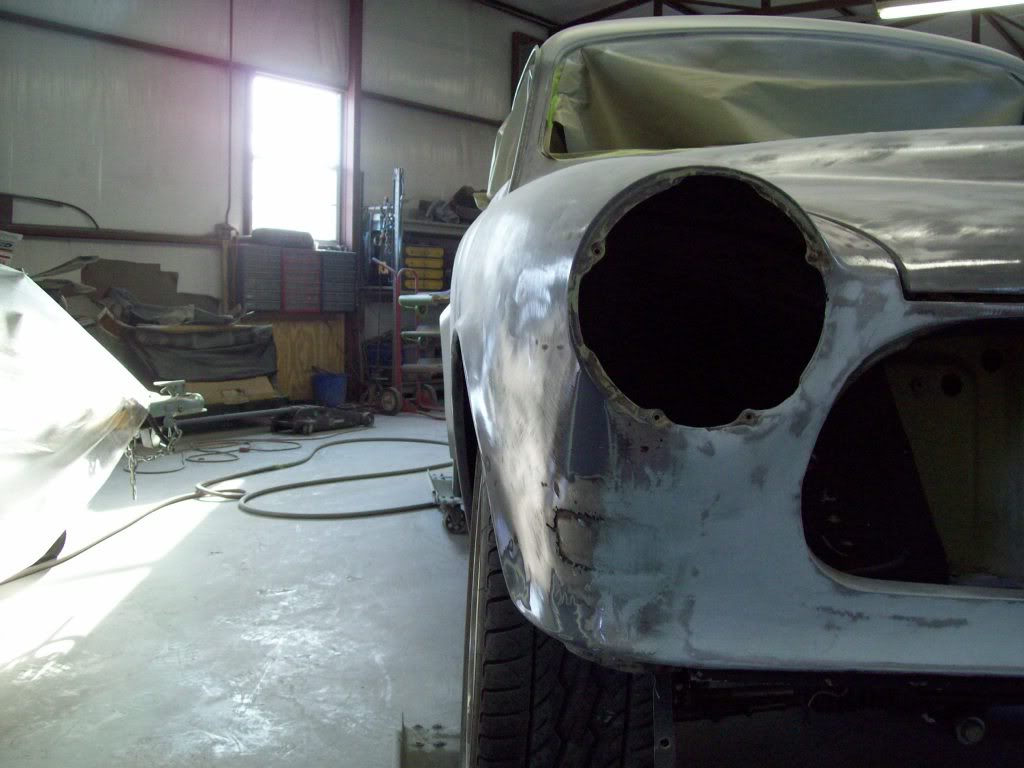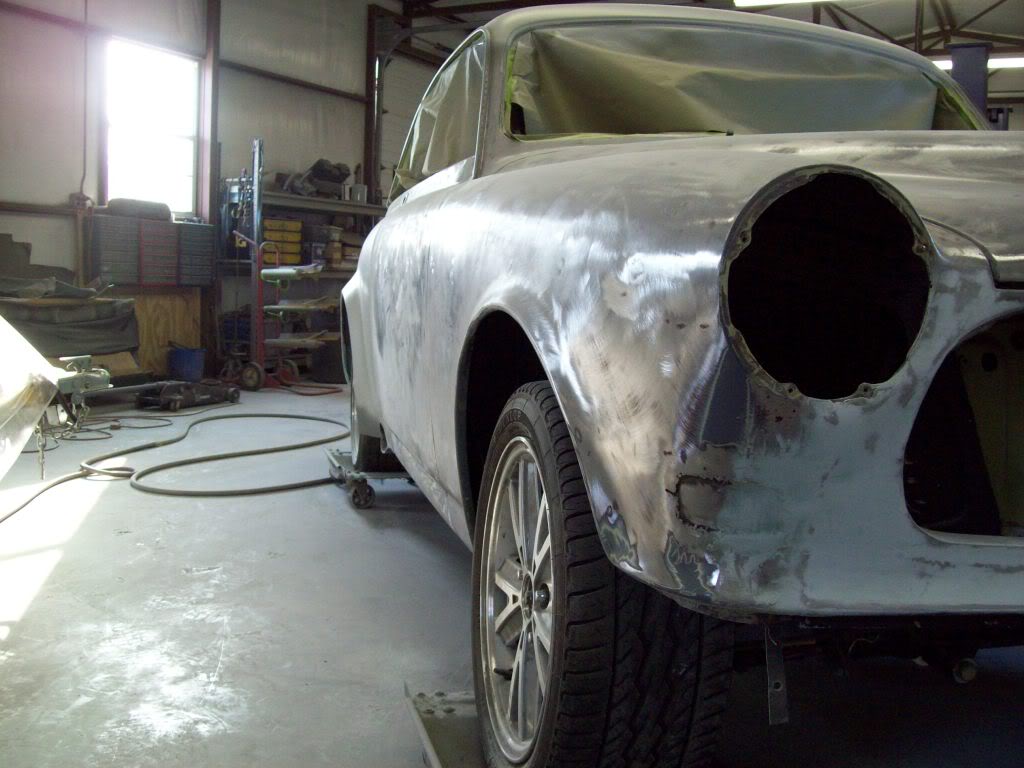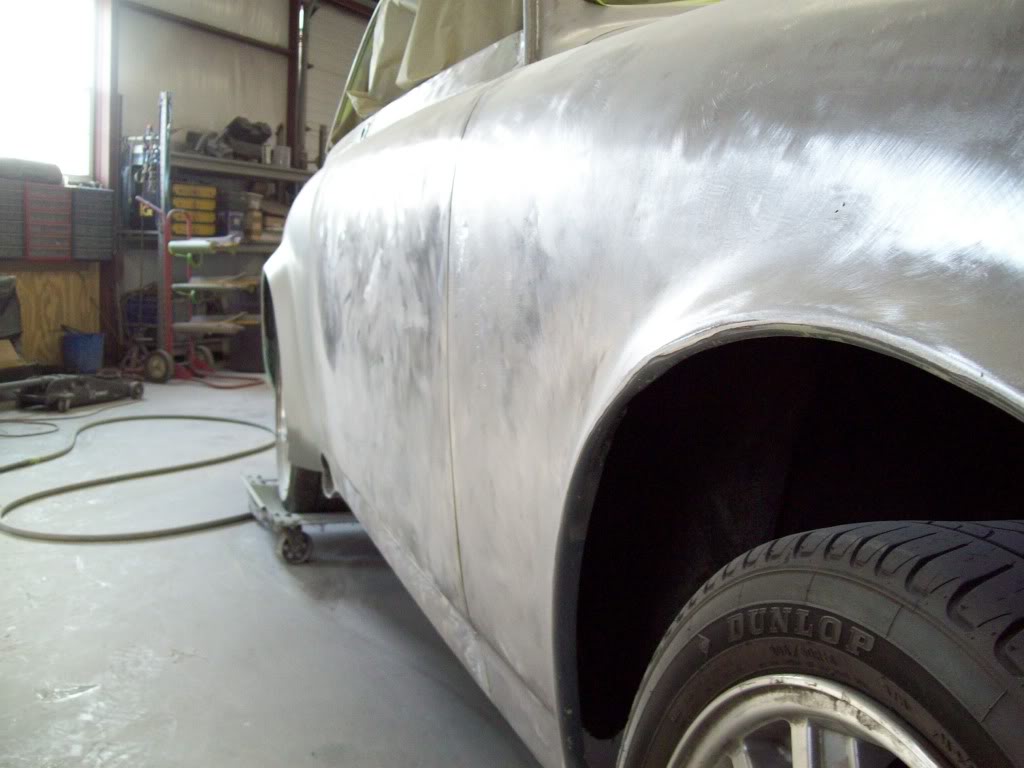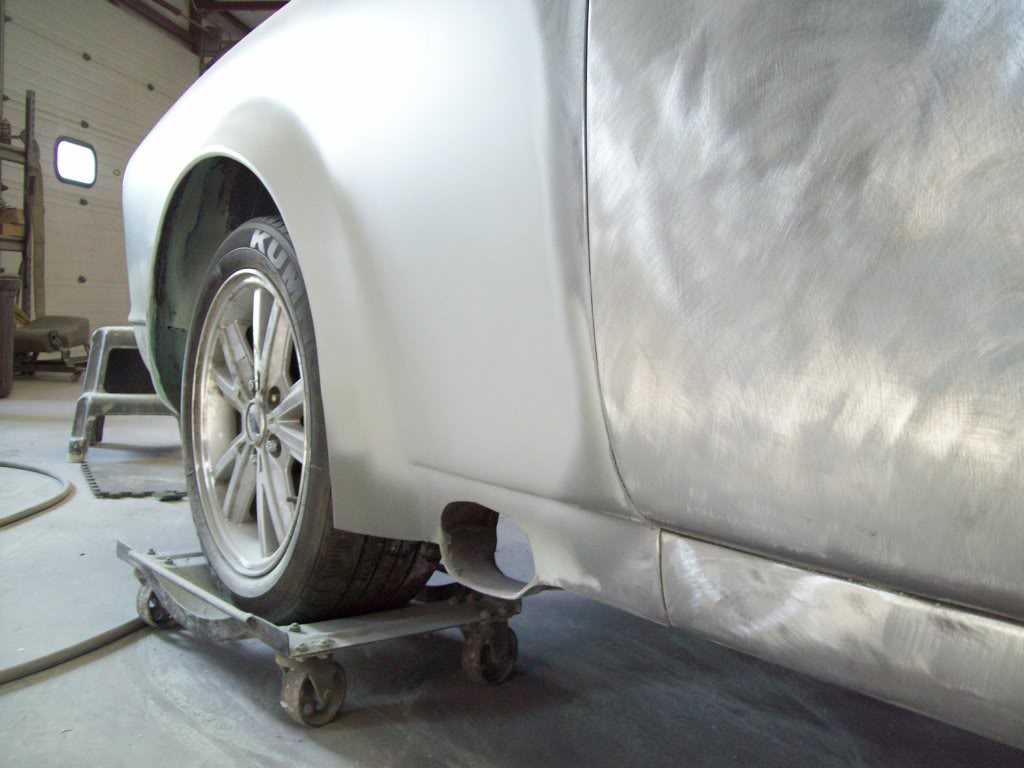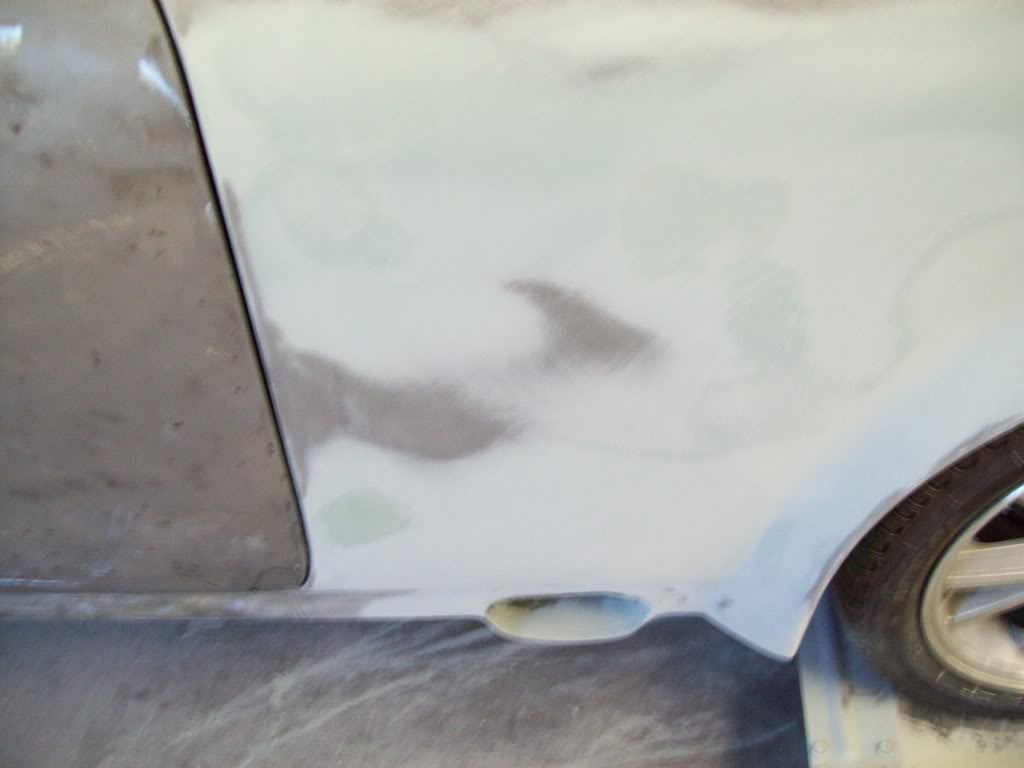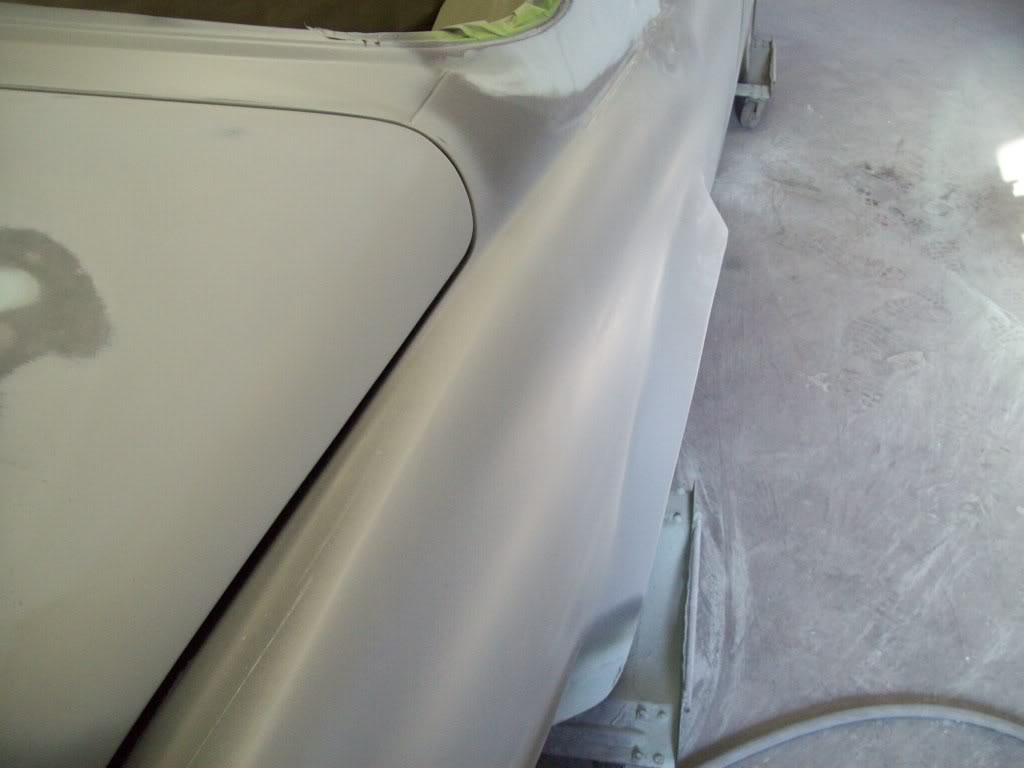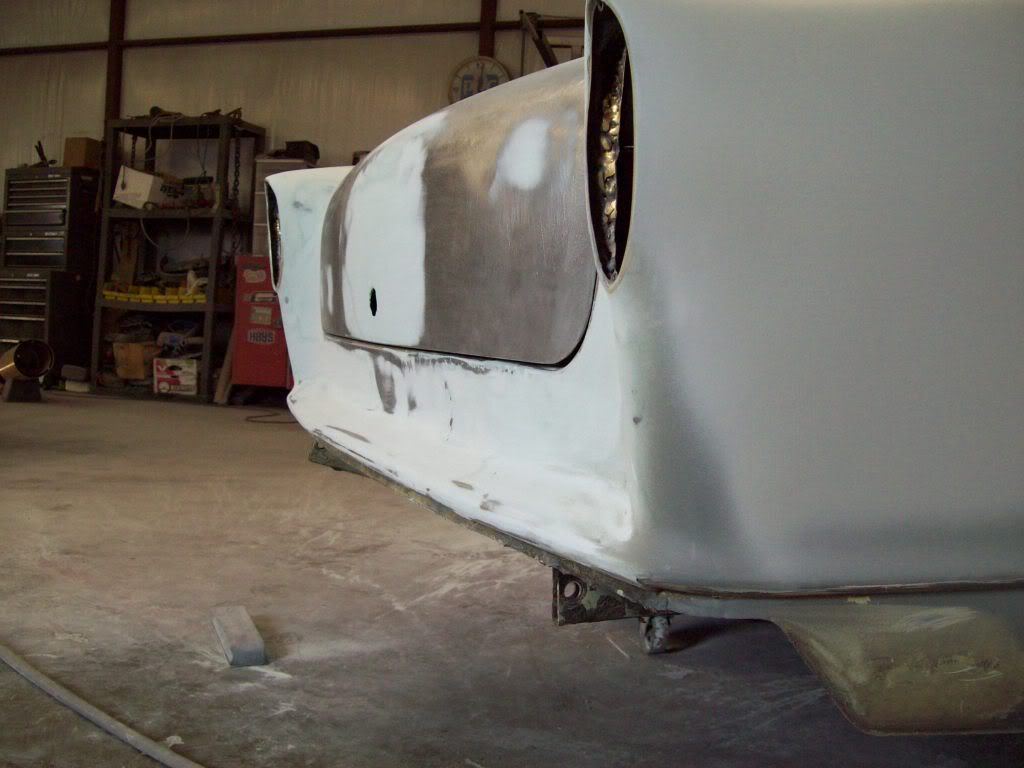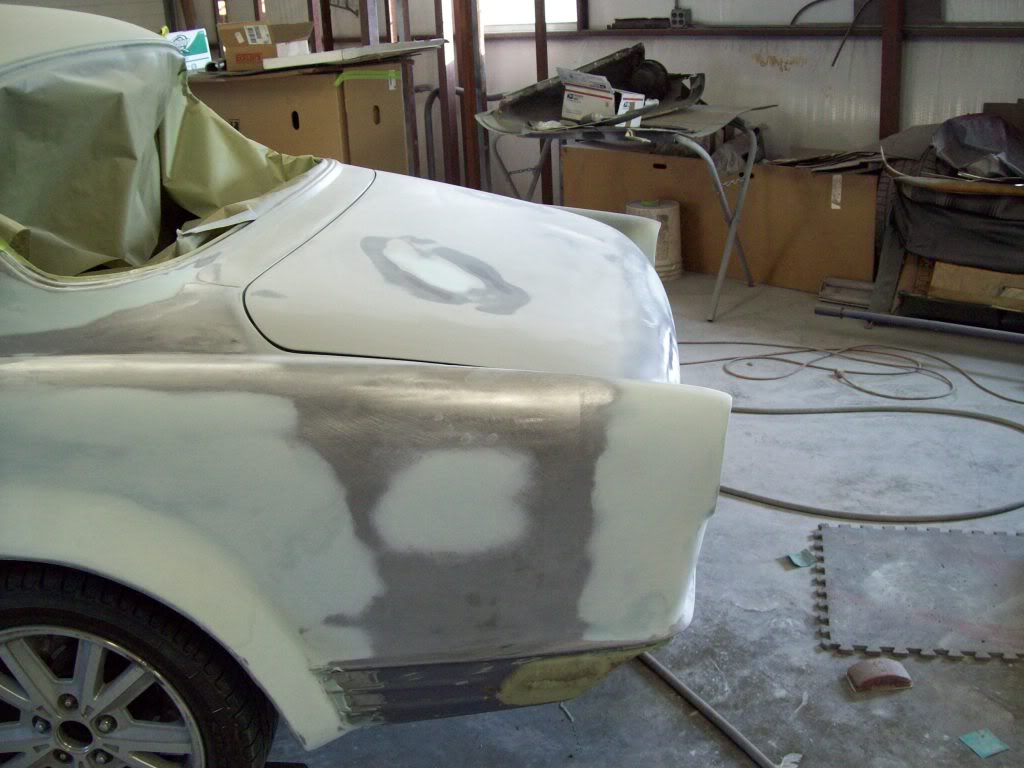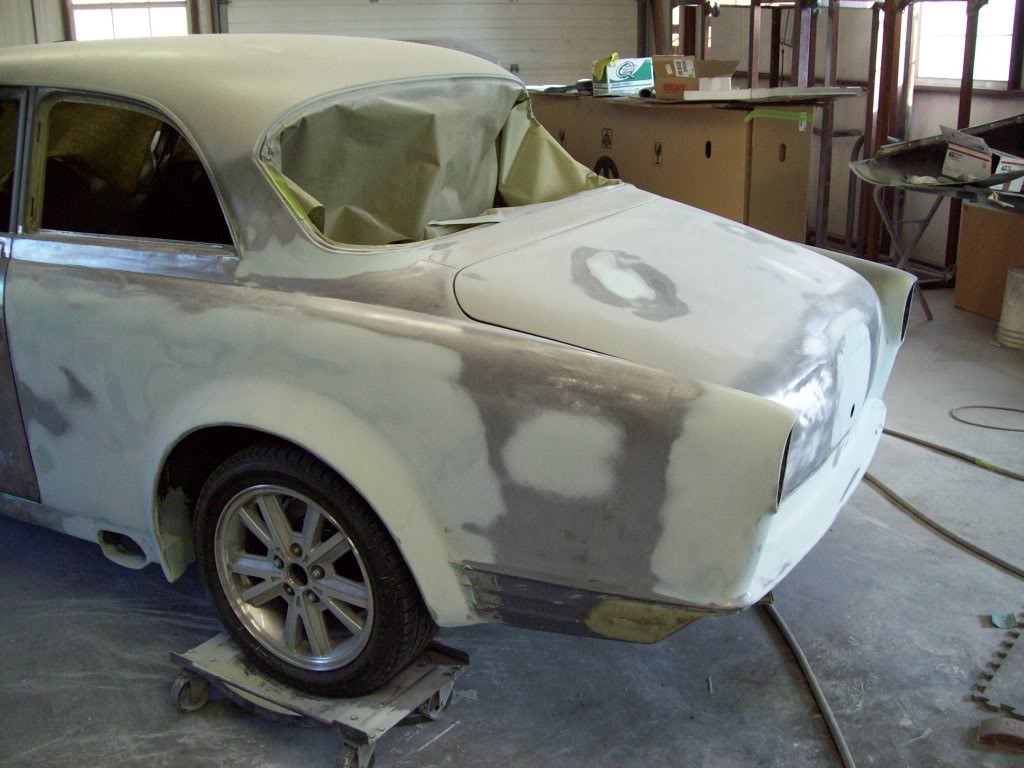 1-28-2013
Here is another body shop update, and it seems to be coming along.. My guy normally does things in sections, so he can be dedicated to particular panels, so things dont get missed in what could be an overwhelming job.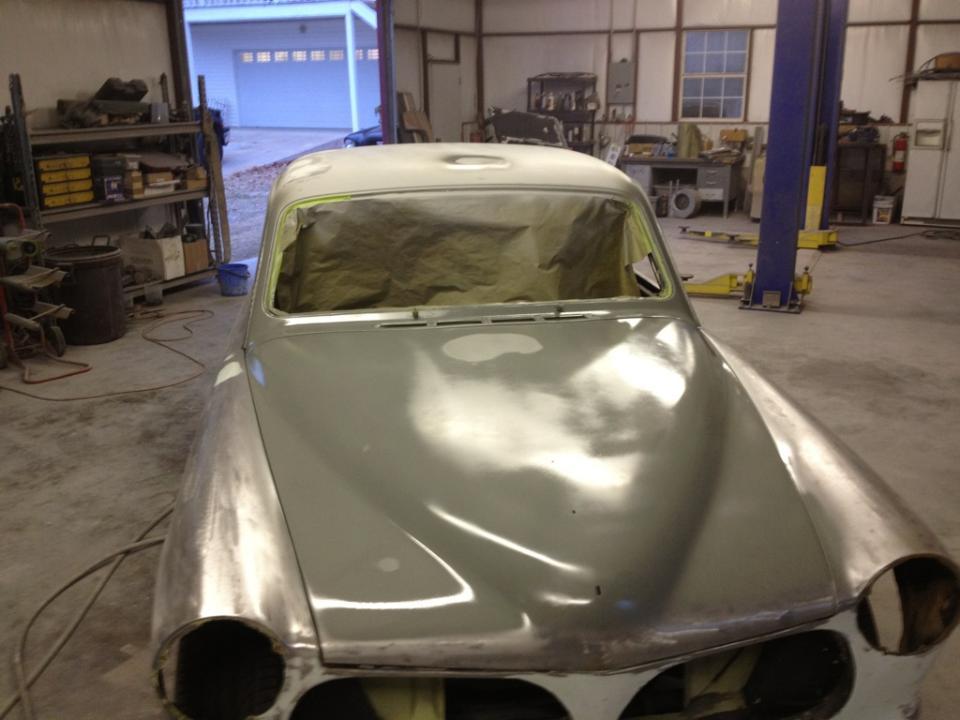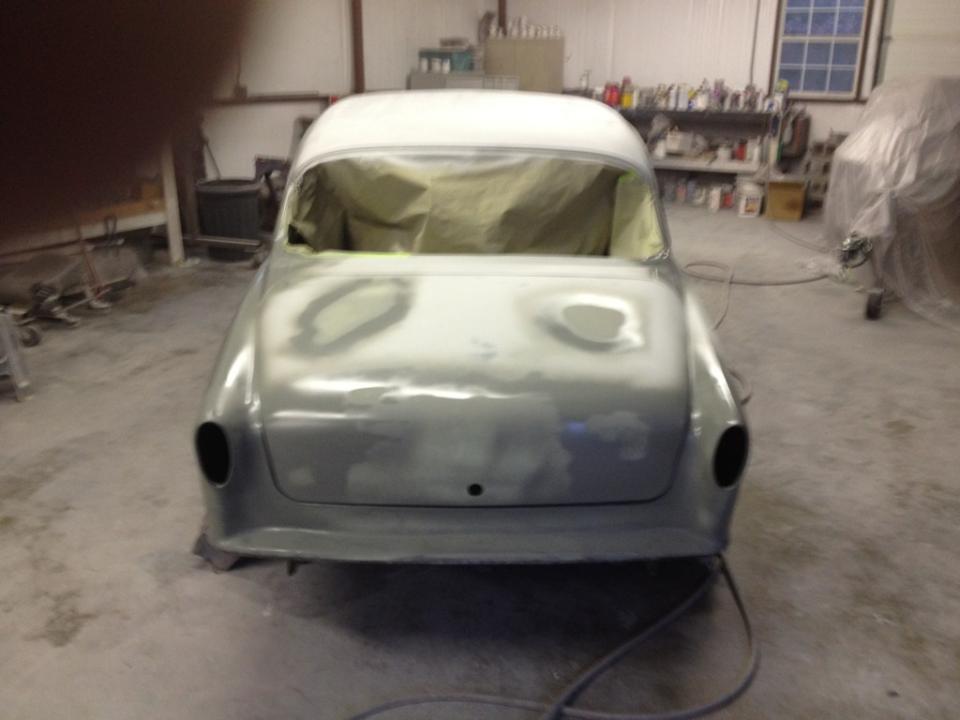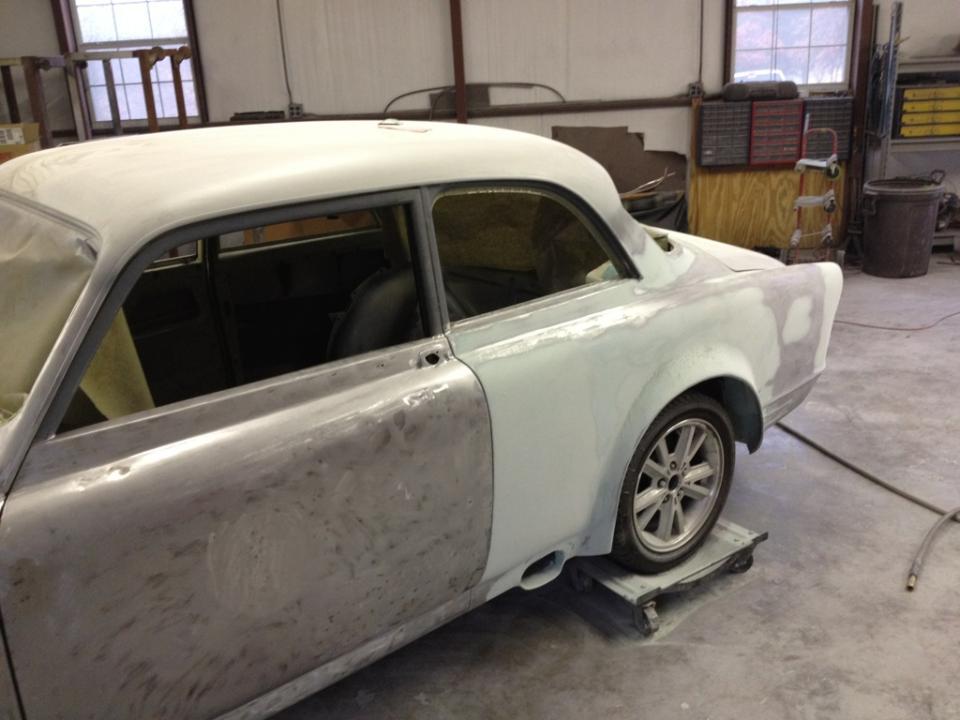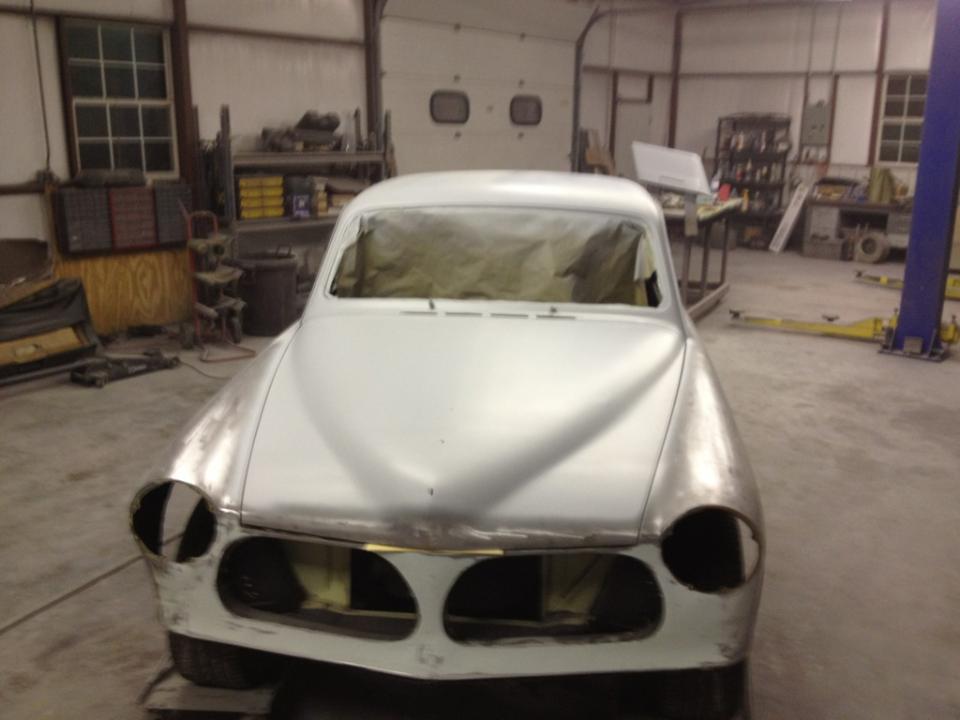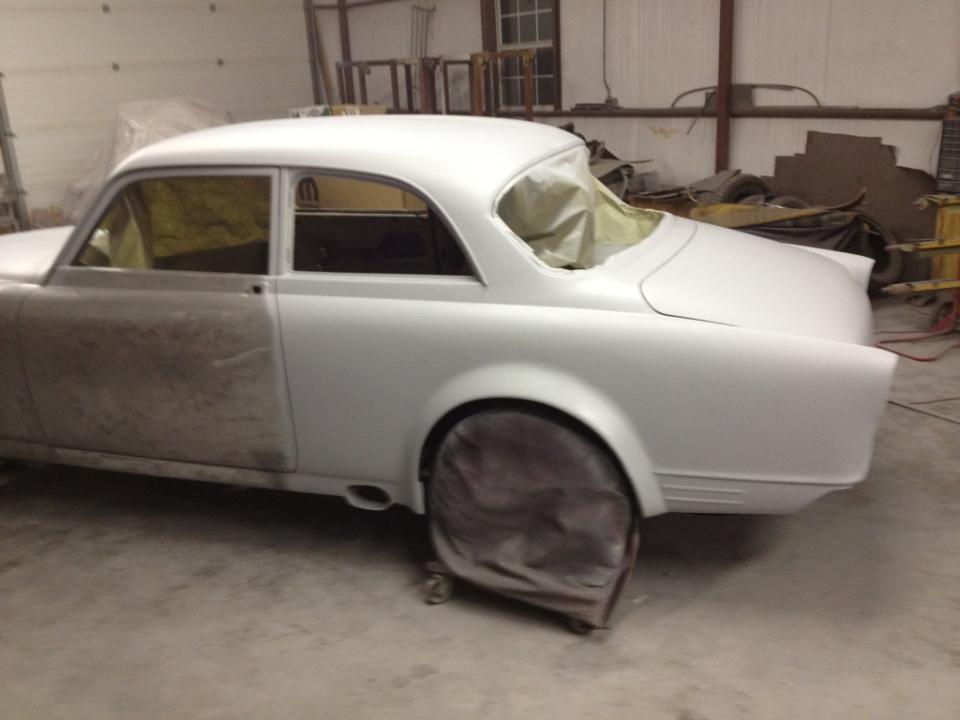 1-31-2013
Here are some more bodyshop update pictures, and it is getting closer. Once the doors are roughed in, it will be a matter for blending and blocking it all out, so it shouldnt be too much longer.. Once the body is all one color, and it is ready for blocking/blending, we will start posting pictures of the engine bay work.. As I have said before, my guys have a process of completing everything in sections, and that helps to keep from loosing smaller imperfections overall.

Here are some pics for the front end pics.. As you can see, we had to do a bit of modifying to the left fender, so the gapping would be correct.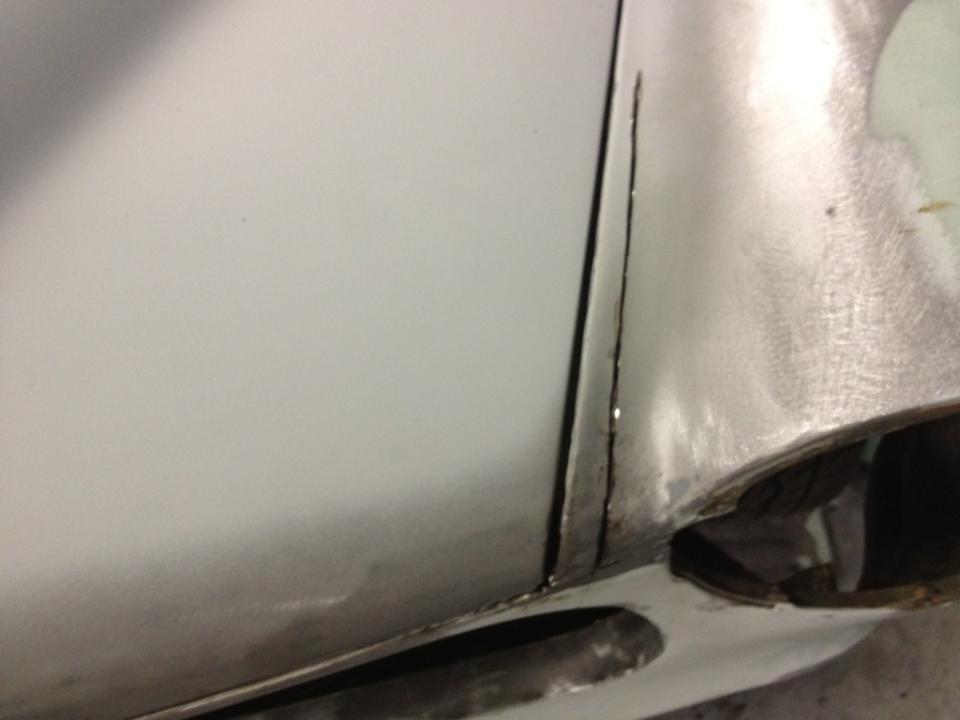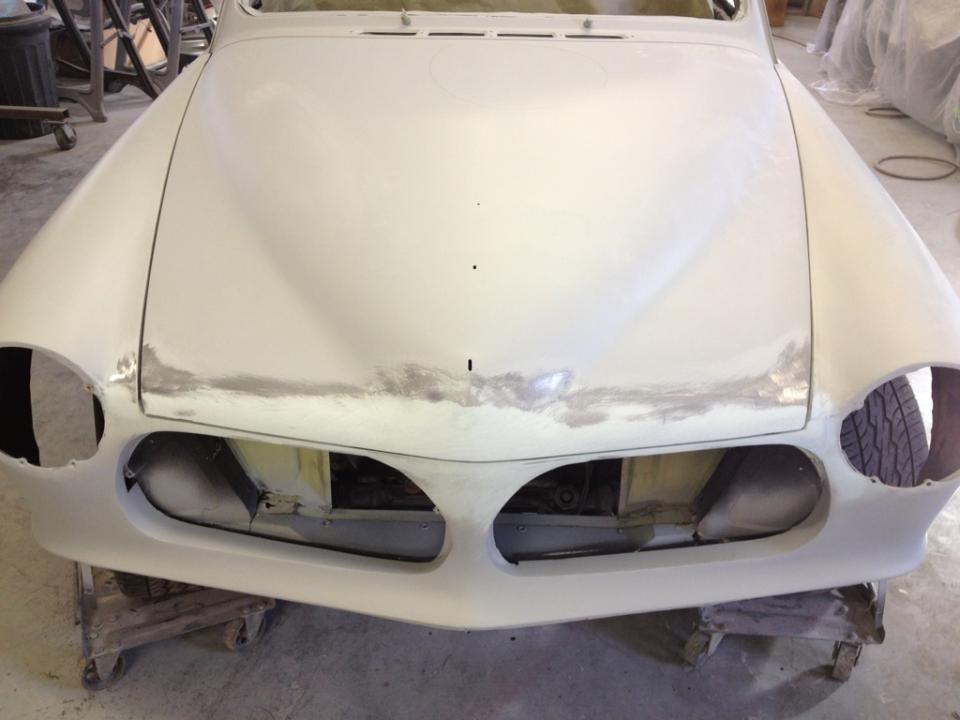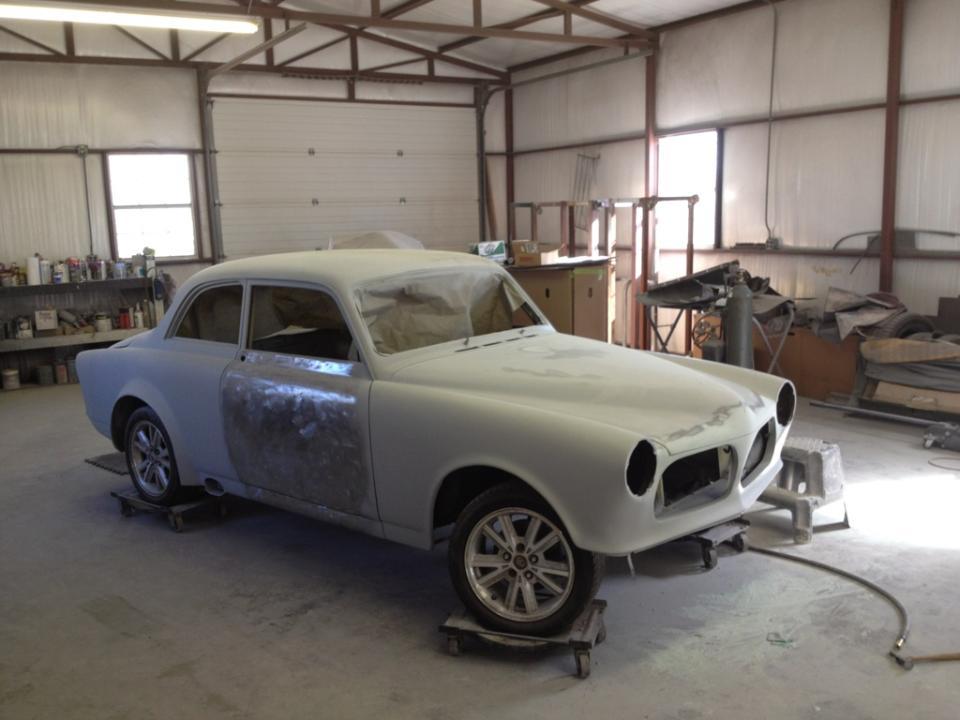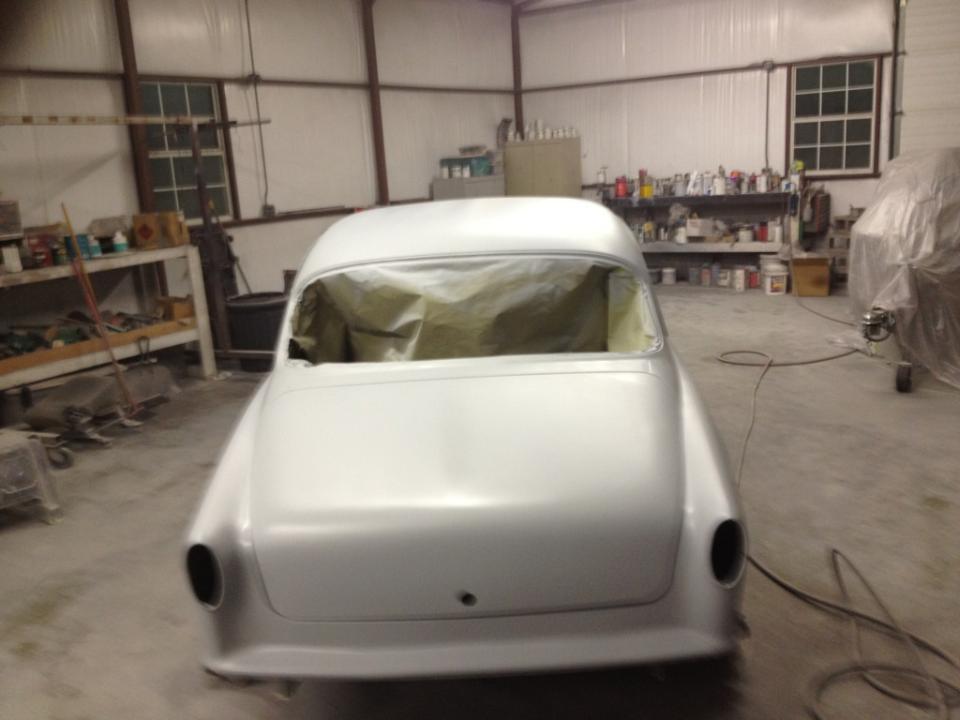 2-2-2013
Here are a couple of pics of the front facia panel, with the new roughed in hood gaps, and the OEM Seams accents added... Eventhough I do like a clean look, I added the seams back in the panel, because they actually make the facia panel's compound angles make more sense.. The front panel/fender blend could have been basically flattened out where they come together, but these front ends are a bit more dimensional complex than they appear right off, and I wanted to keep that feature.. Pictures tend to flatten the front end features of these cars, but they actually have a very accented front pointed nose, because the front facia panel actually curves back in, before extending forward again to meet the fender attachment. The facia also has another curved contour from top to bottom, where it is extended forward at the top and bottom, with a gradual inward curvature in the center..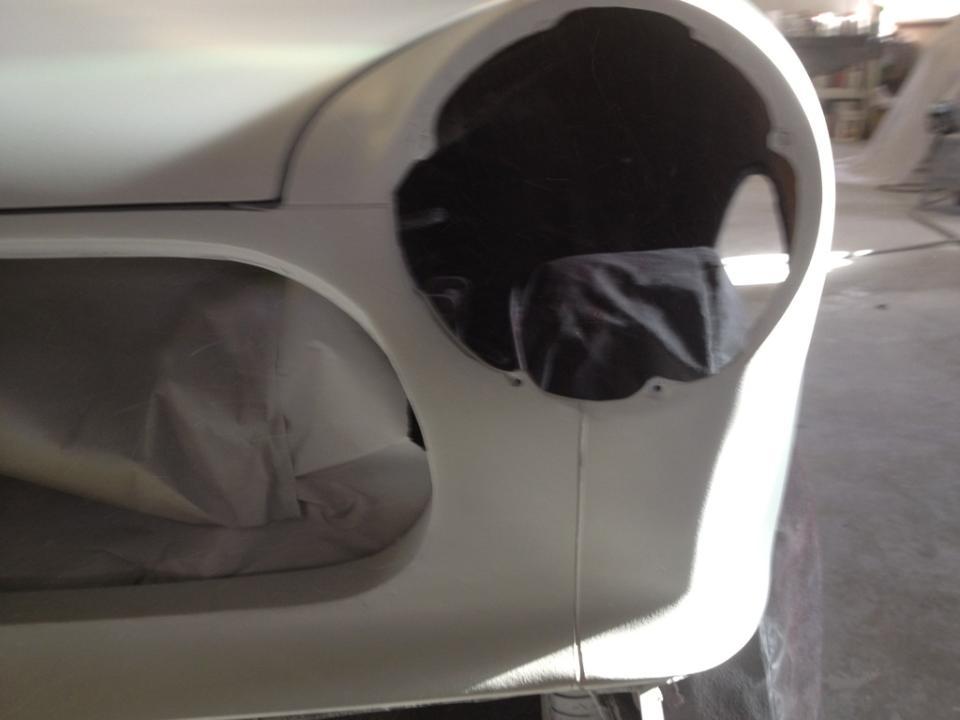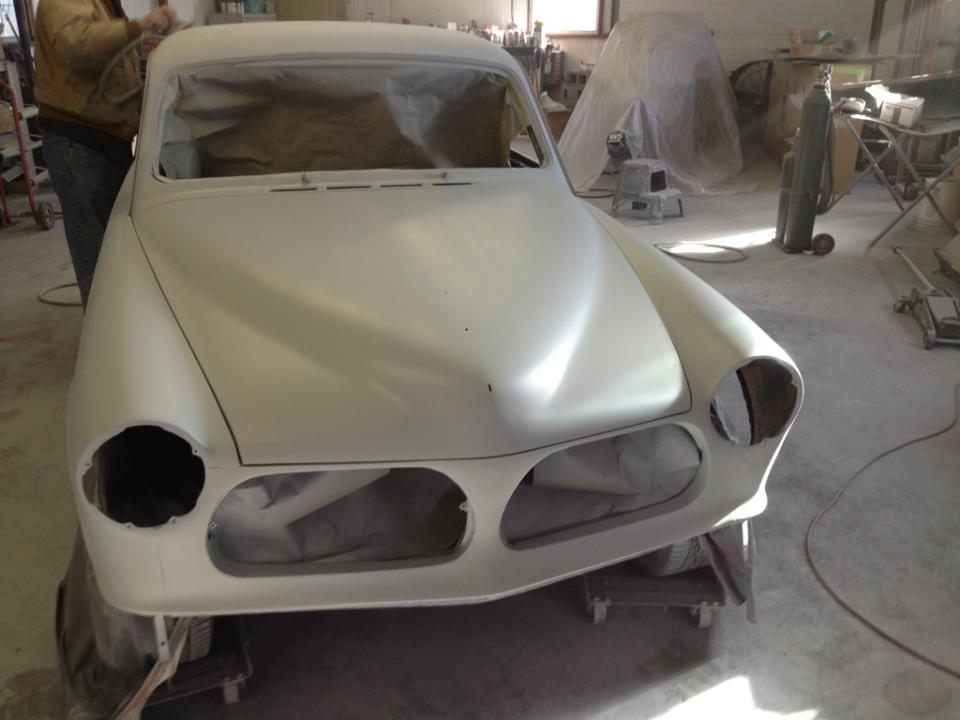 2-15-2013
Here are some more body shop updates, and we are at some of the initial stages of the sanding/blocking, which there will be several more block sanding/guide coating sessions coming.. We will continue priming/guide coating, along with alot more block sanding, until we get all the imperfections out of the body. If people would take time to do this process in a couple of stages before painting, there would be alot better looking paint jobs out there. Anytime you apply layers of Primer or Coatings to various area's of the body, you will have varying surface levels and contours, so you have to take the time to make sure you have all the varying coating levels blended into each other. Until you take the time to level out the whole body surface with the final priming/guide coating and Block sanding, you will have the appearance of ripples, rather than have a true mirror/glass appearance.

Right now, the door, hood, trunk jambs are all being worked and primed, so they can all be painted before assembly.. After those area's are painted, we will re-assemble the car, and do the final block sanding/blending, and then it will be ready for final paint. The engine bay is coming out quite nice, and will be very clean once it is all completed. I havent been posting as much of this process, because it really all starts to look the same, so the subtle differences arent really noticed in pictures. The body work is flying along, considering we are battling the flu bug in this area, but we should be in full paint in a week or two.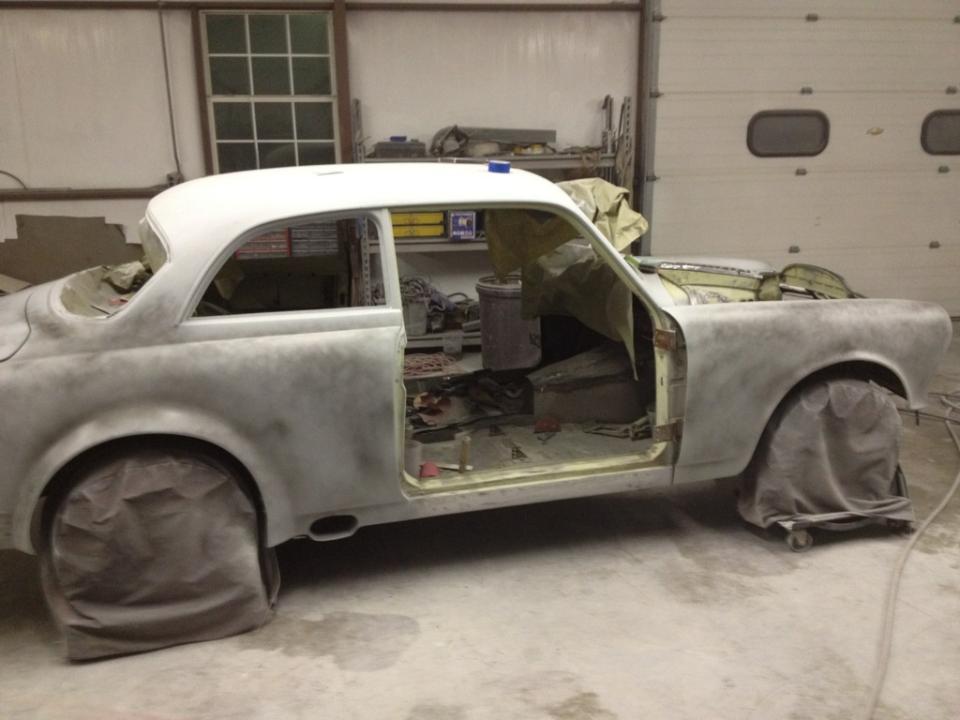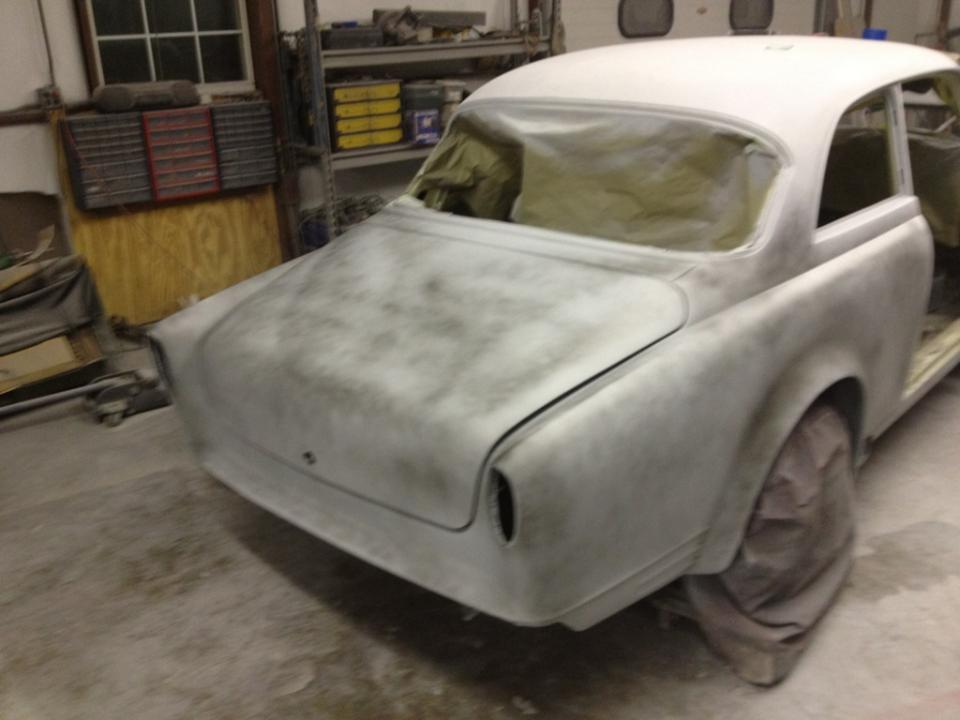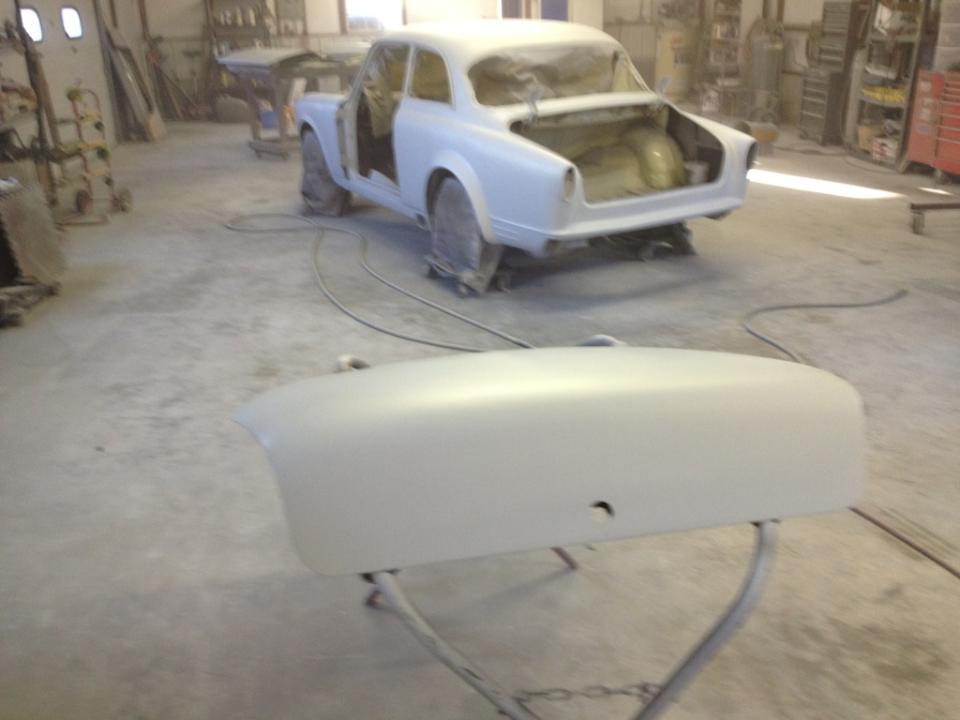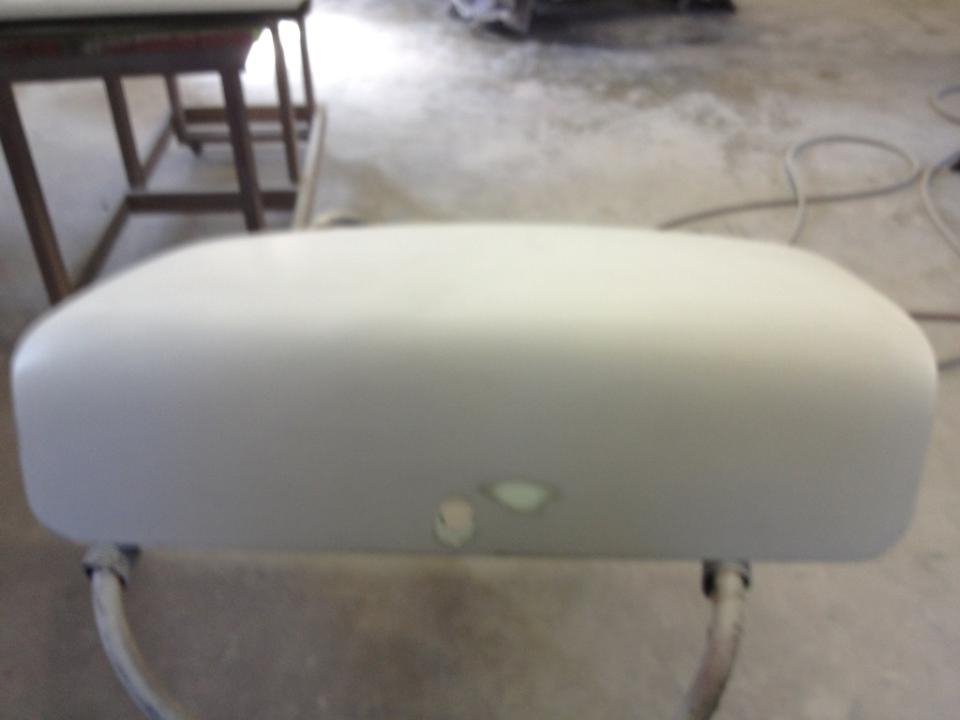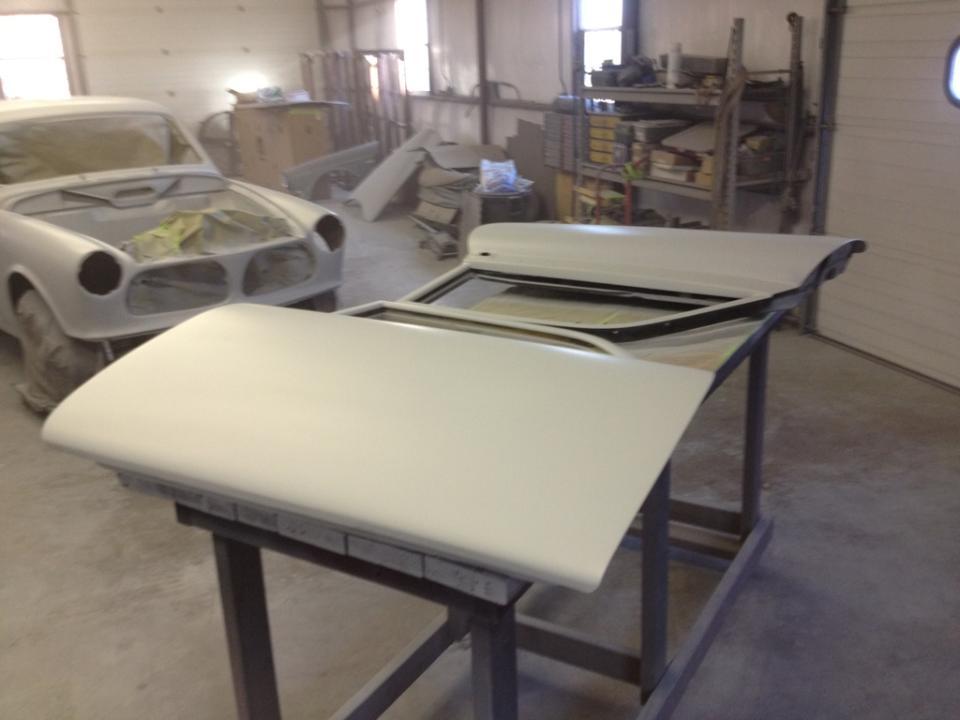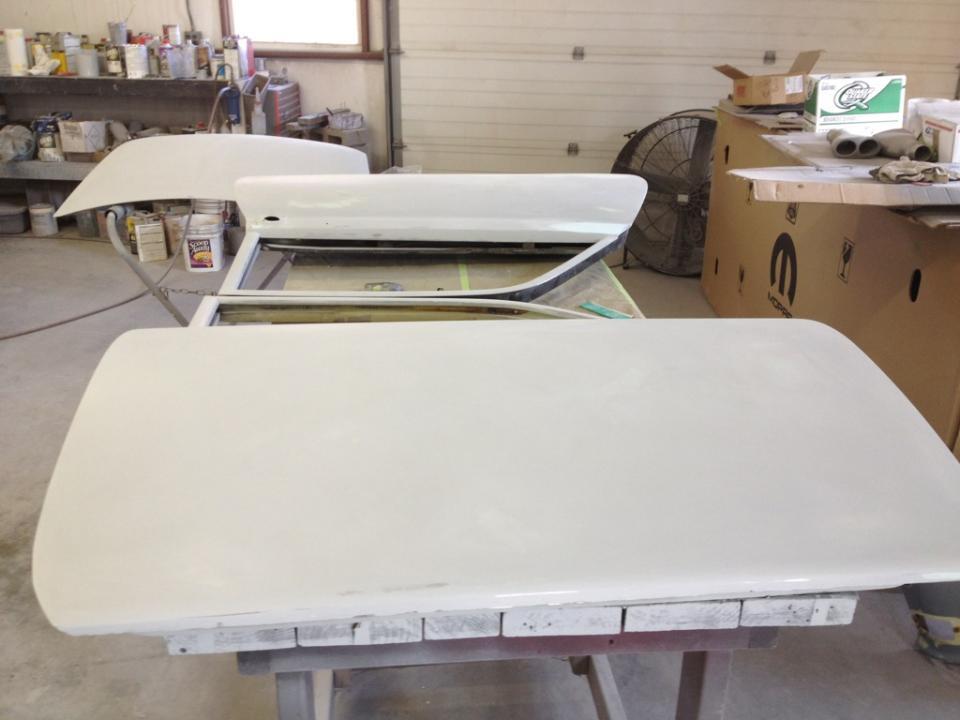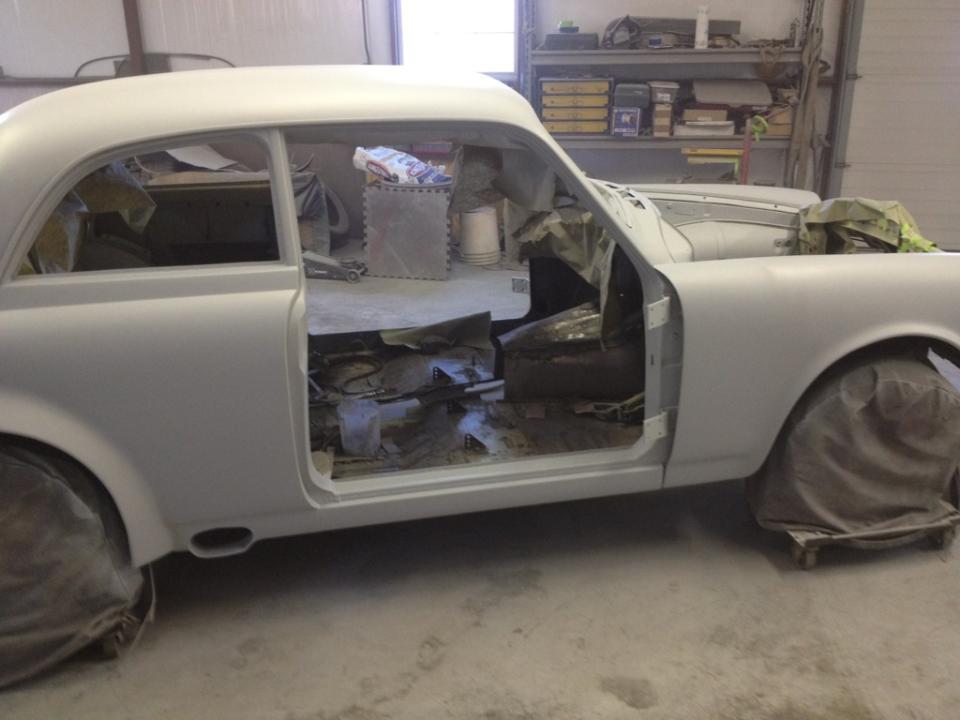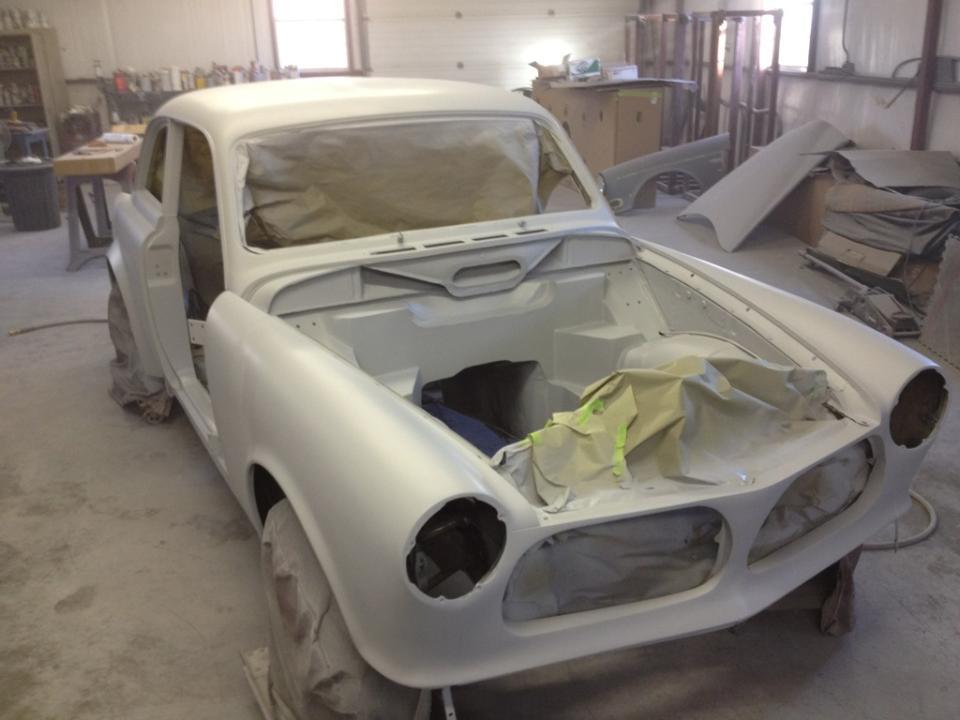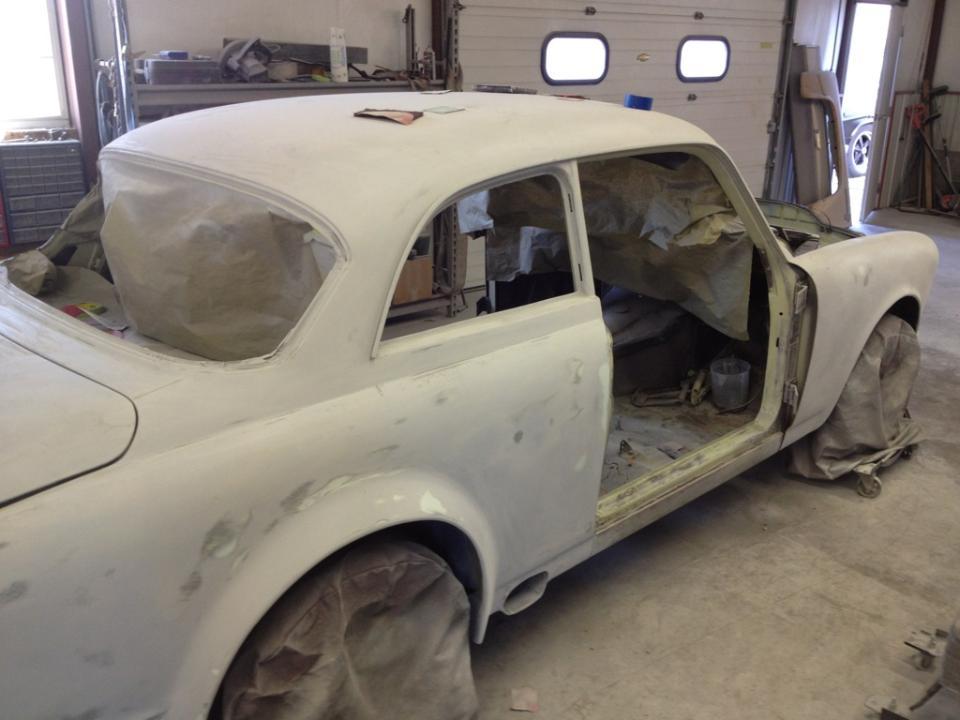 2-18-2013
Here are the new Door to Fender Gaps, and it is items like this that will set the car off, because they took alot of work and attention to get them this way.. It is looking like we have a few more Guide Coat/Block Sanding steps, and then it will be in full color soon.. I cant wait to get out of the body shop updates, and start having more colorful updates soon.. Once Volvo X is back at the shop, we are doing some reorganization, and then Project Saint Marie and an P1800es project will start up again. Alot of items from Volvo X are being duplicated for those builds, along with future builds, so the pace of everything should start picking up, being that everything will basically be off the shelf items..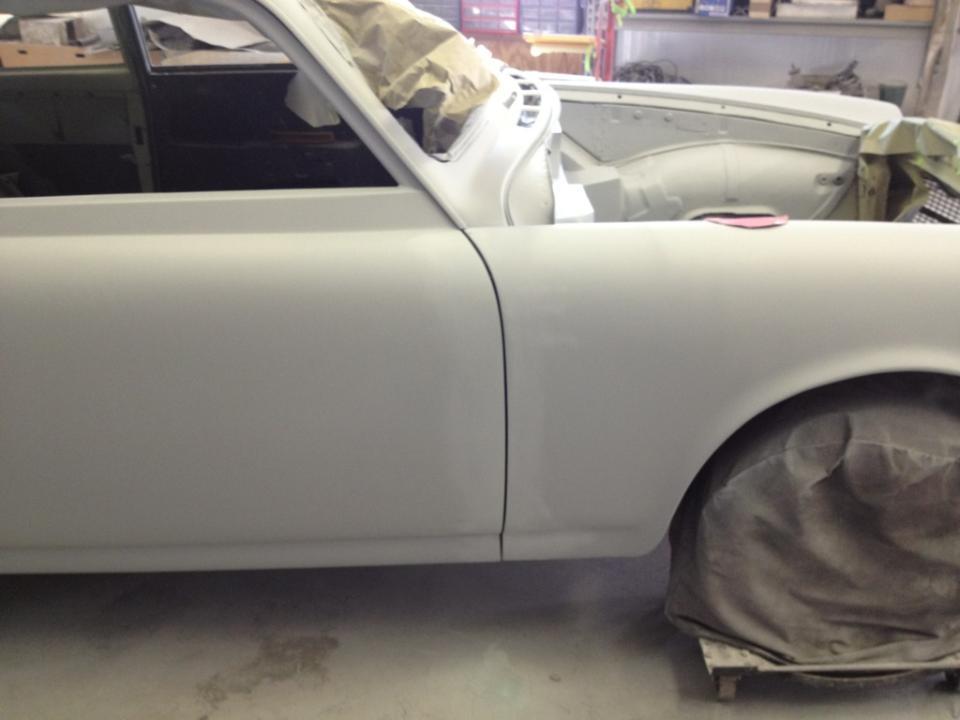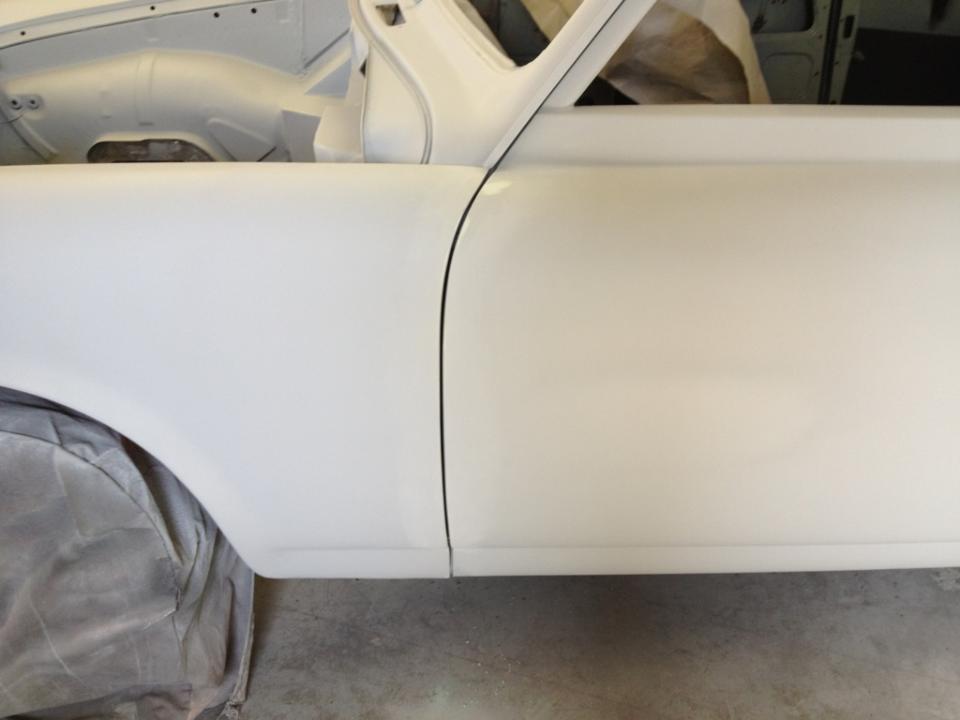 2-25-2013
Here are a few more body work updates from later last week, and it is getting closer and closer now, so it is time to lock on a color.. I am going for a bare metal theme, and dont want any metallic style silver or typical greys, so I dont really have any other alternative other than a Liquid Metal Color. I plan on going with a PPG Liquid Metal paint color, and will probably still go toward the finish with a satin clear, but we will be spraying test panels to see if a gloss or satin works best with this paint. Overall, gloss would be better maintenance wise, but I am not looking for flashy high gloss style paint job for the theme I am going for.

Here are some more pictures of under the hood, and how it is getting cleaned and prepped for primer and paint. I have been battling the flu over the last week, so I havent been able to get out there for more current pics. In the last few weeks, it seems like someone in the household, someone working on items, or myself has been stricken with the flu going around.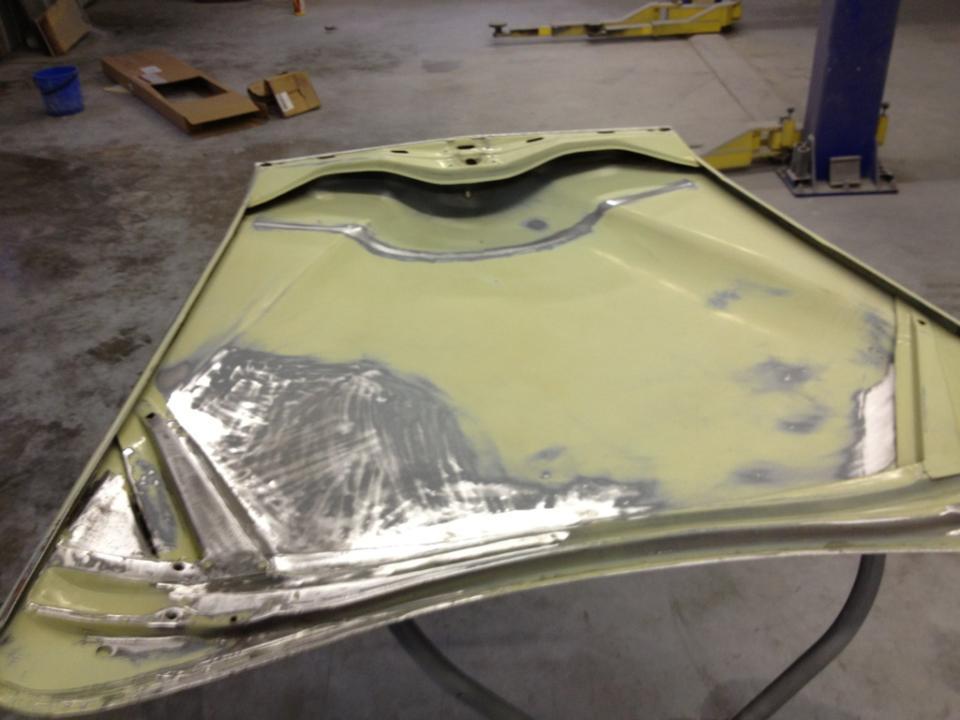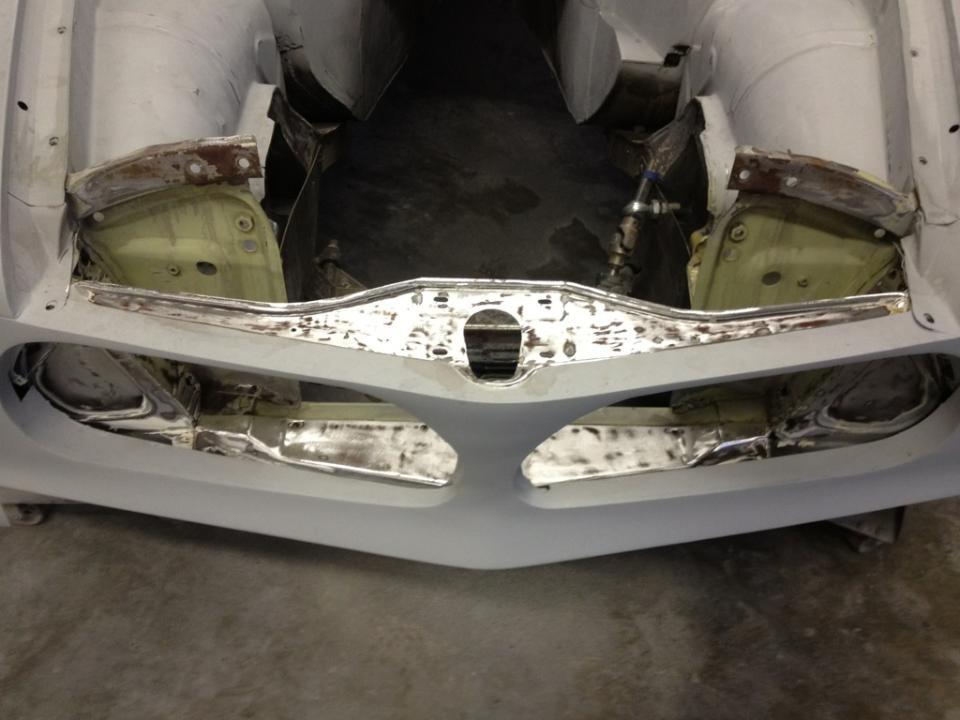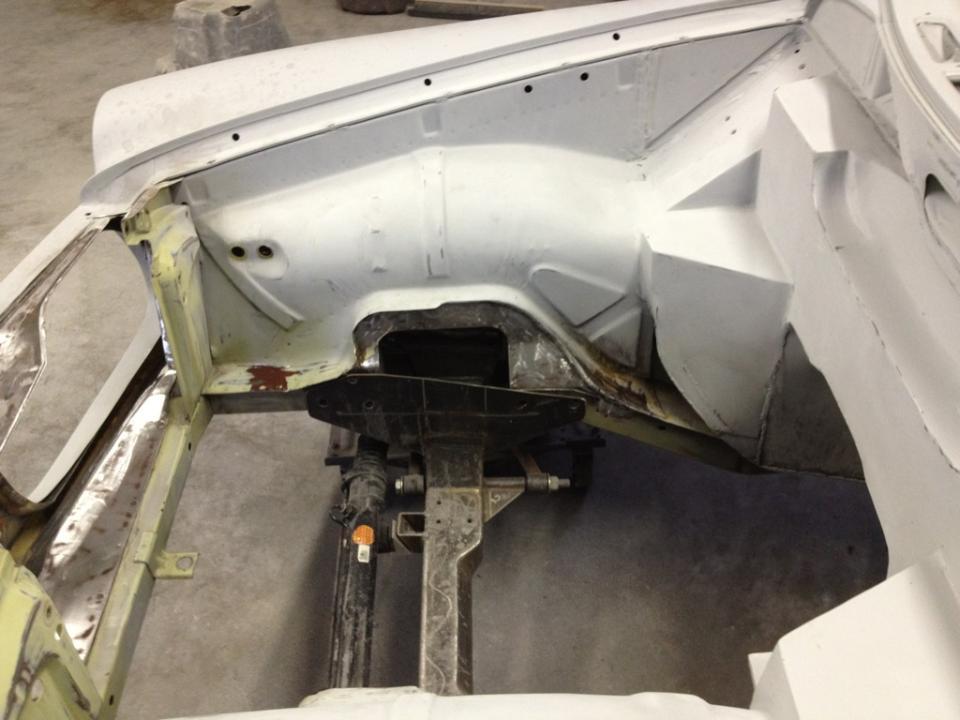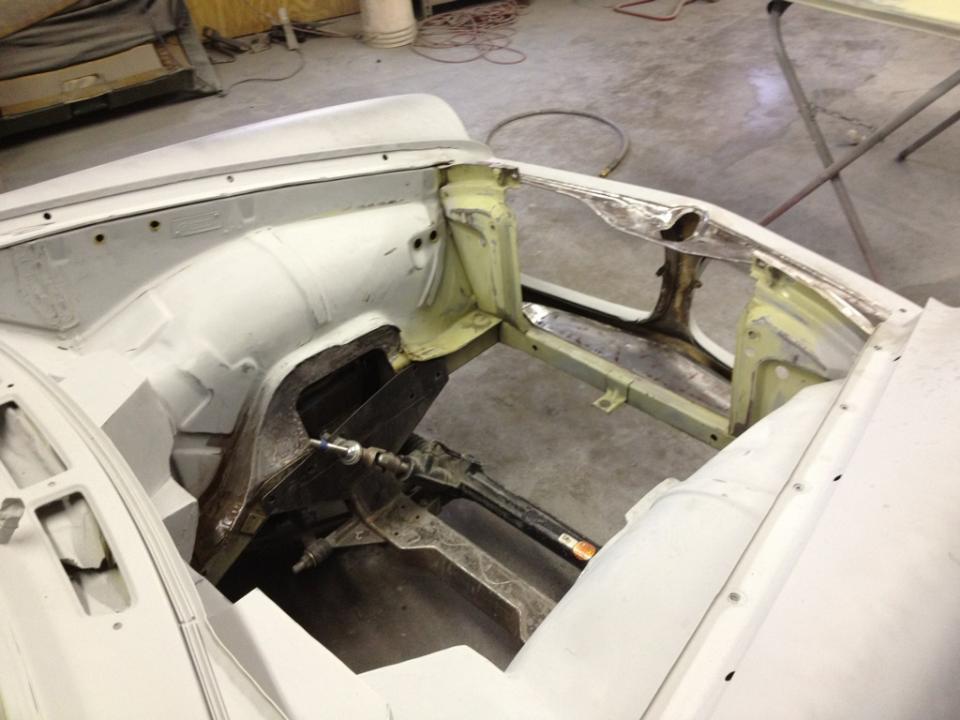 Here are a few sample pics of the Liquid Metal Color that I am probably going to run. This stuff is about 200 dollars a pint, so we are trying to see if it is possible to put a couple of coats of a close silver base down for coverage first, and that way we can go over the top of it with with the high dollar stuff to save cost. My painter suggested using a neutral base color for initial coverage, and once initial coverage is achieved, and then apply the minimal necessary color application to save material cost. We are going to try that on a couple of test panels first, that way we can make sure the color doesnt change.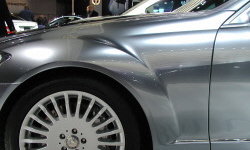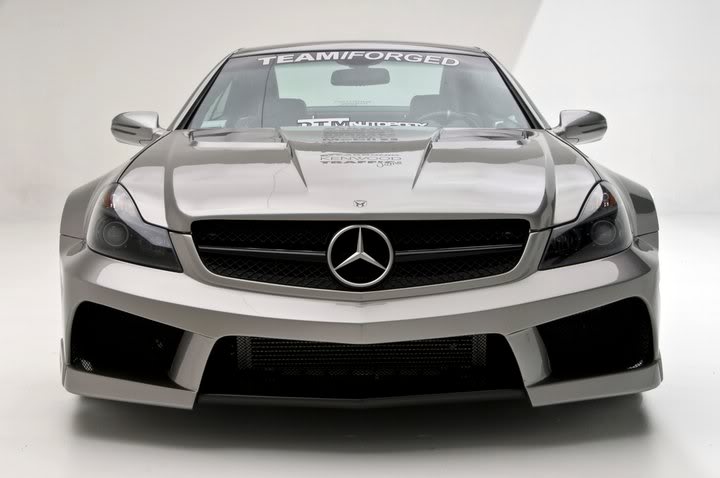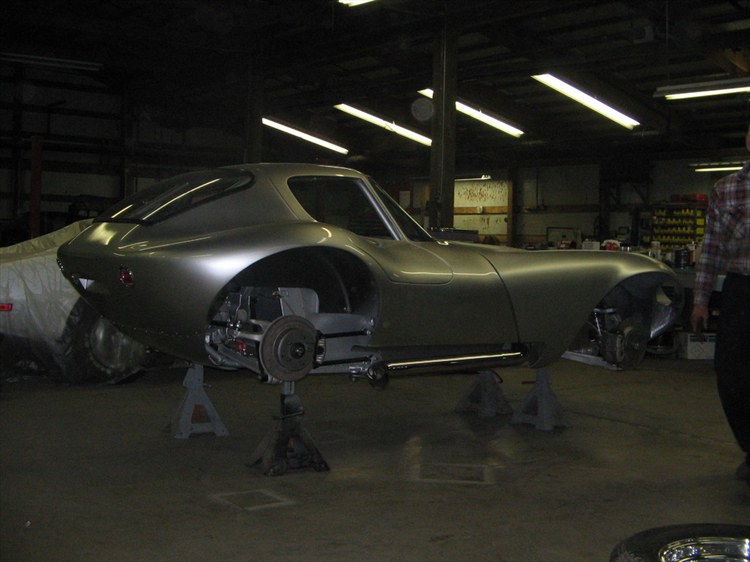 2-28-2013
Well here are some pics of our Starter Base Coat experiment.. We are using the PPG Liquid Metal Paint, and a couple of different base coat colors for this test, so I can choose the best overall color result.. I have seen that most guys tend to use a black base, but I think that gives it more a Chrome Affect, which I am trying to avoid.. I have a Black, Charcoal, and Silver intial base coat sprayed, and then we will have a Gloss and Satin clear cutting that in half to make a color grid.. I am still leaning toward the Satin Clear, but if this color looks more like metal than a paint, I may run the gloss for potential cleaning and maintenance reasons.. If it is more of a subtle difference between the Satin and Gloss, I will probably go for the Gloss, because the Satin takes alot of special cleaning and maintenance procedures, which can be a pain in the ass for a daily driver.

We have to wait for the Satin Clear to dry overnight, because it takes a bit for it to flatten back out as it dries. We can apply the Gloss Clear in the morning, and I will get those pics up then.. It is very hard to see the difference with pictures, but there is a difference between the different color base coats.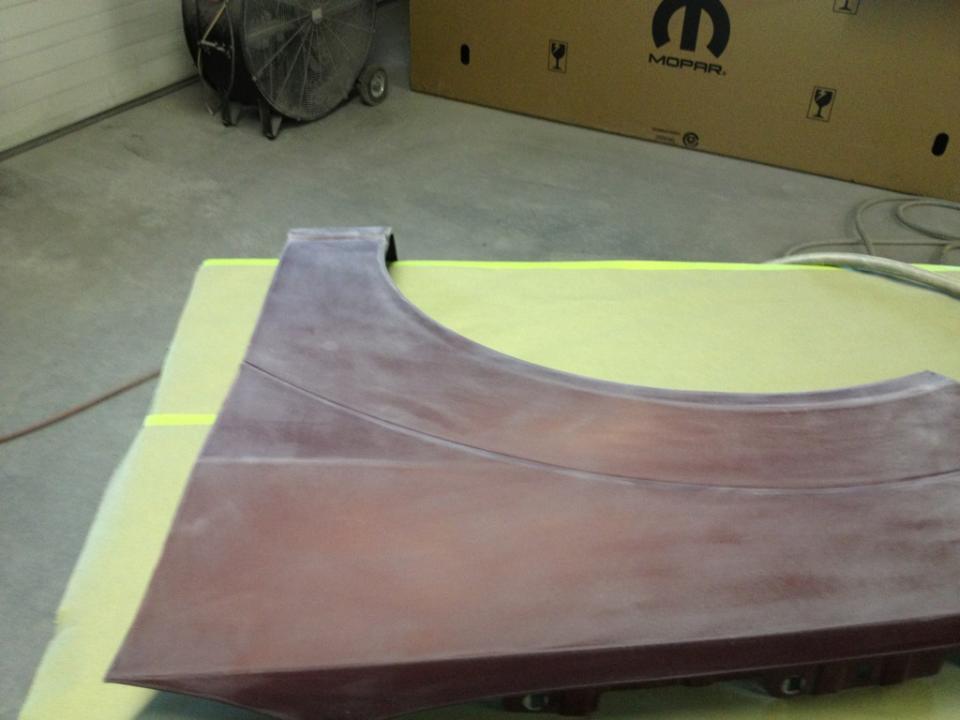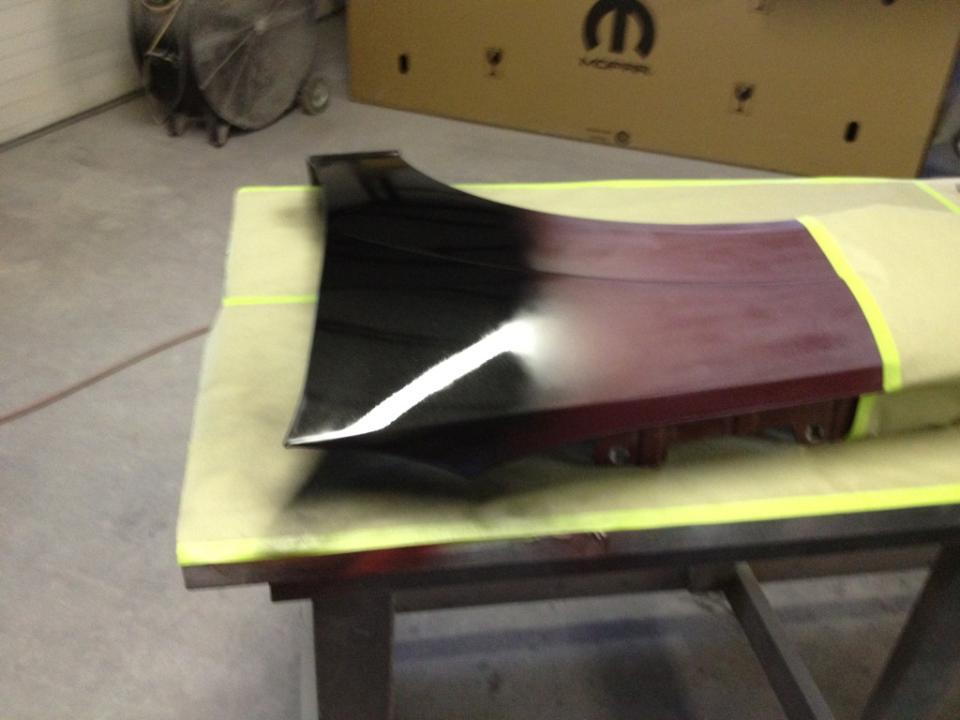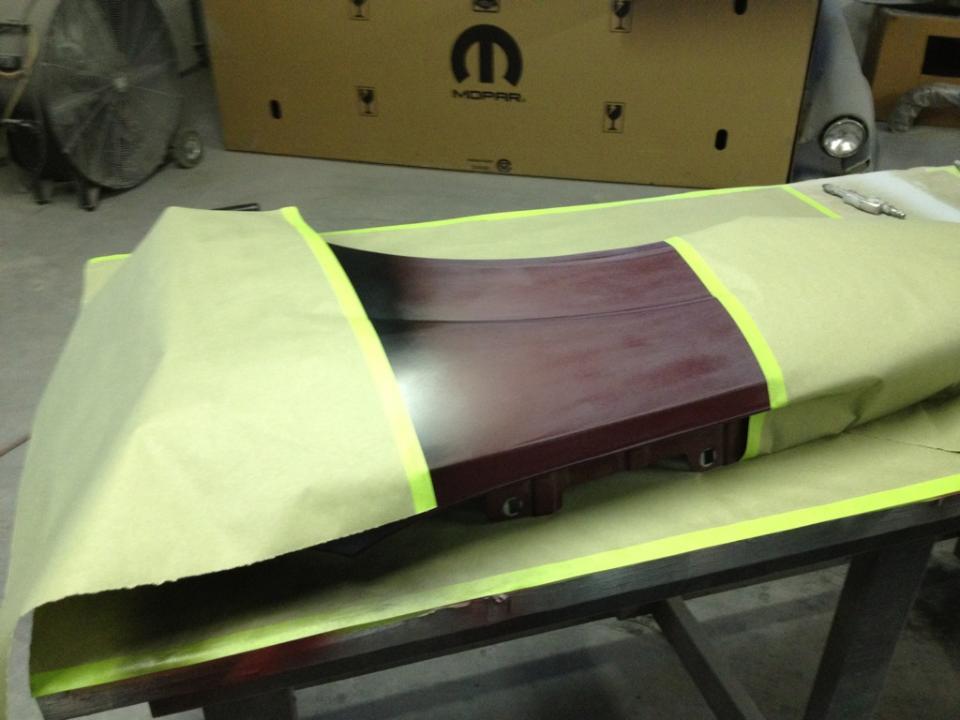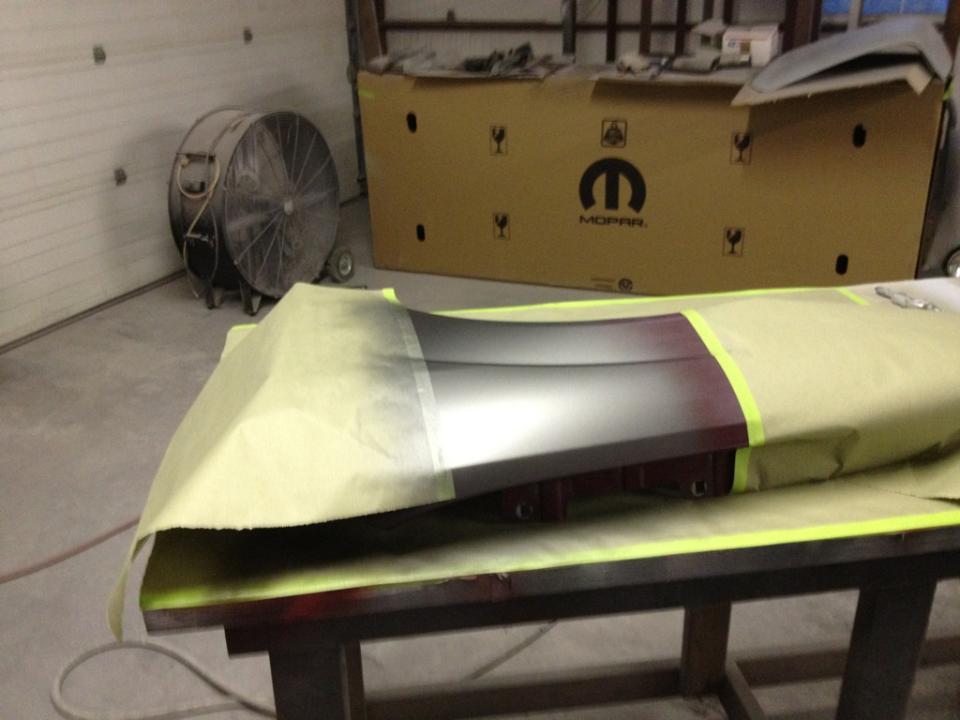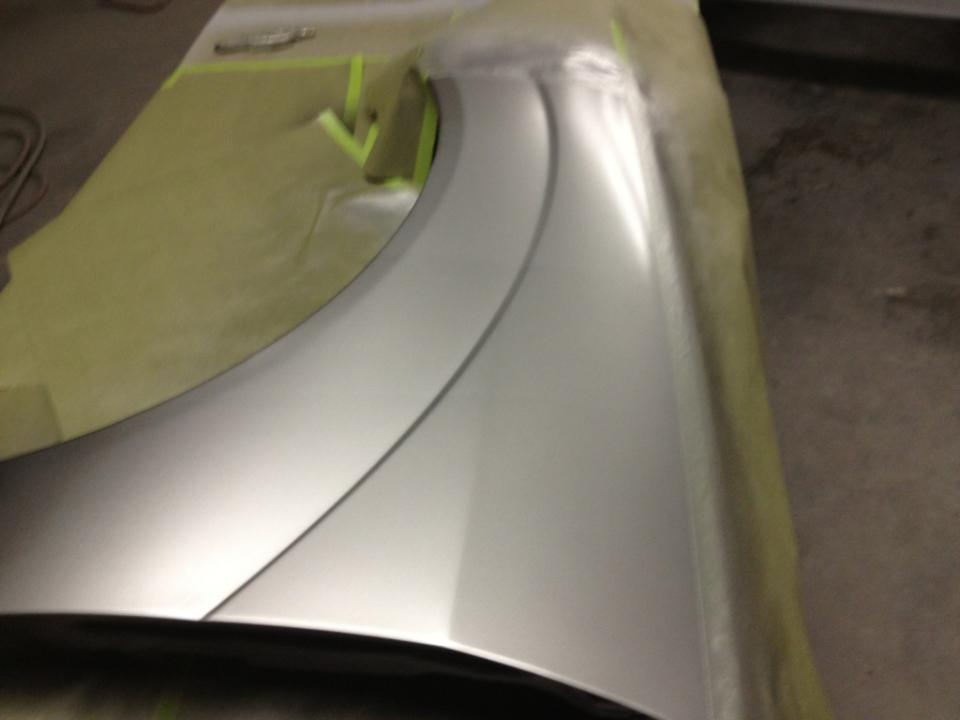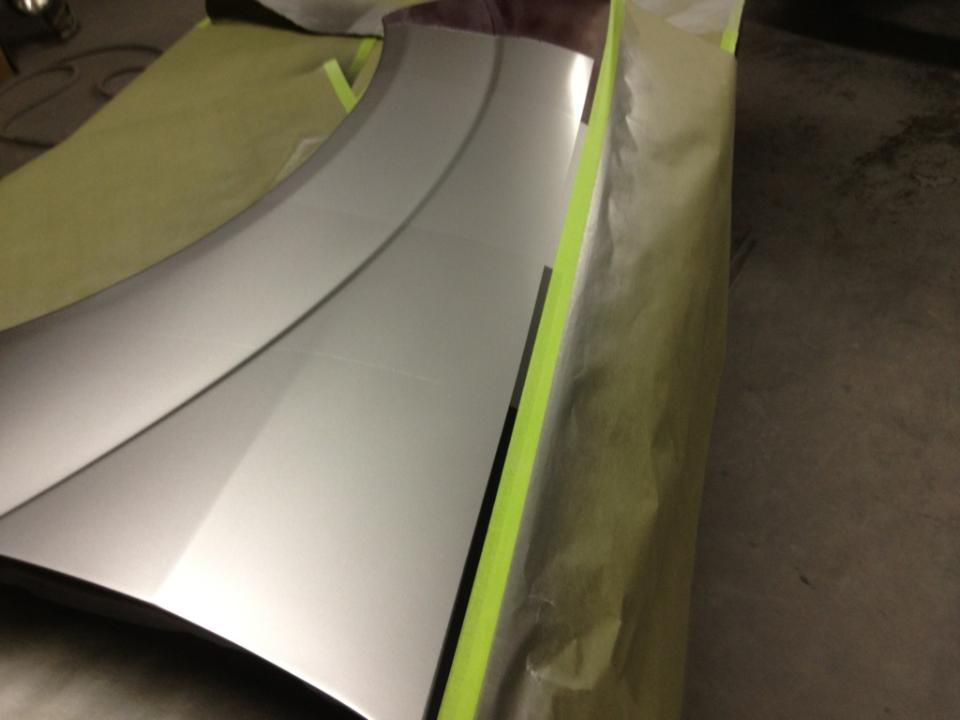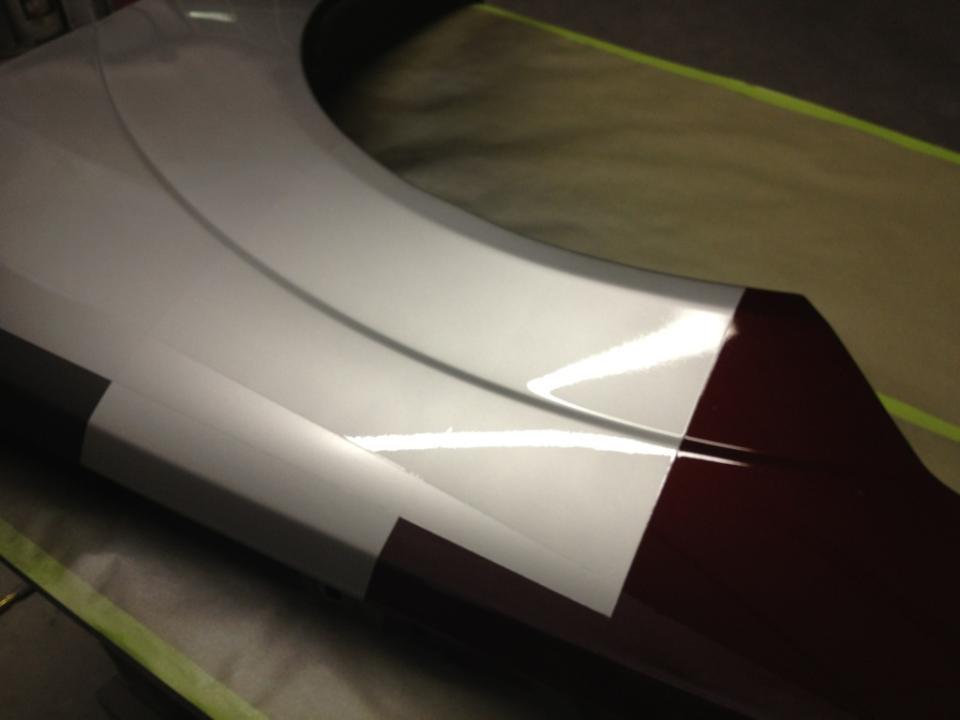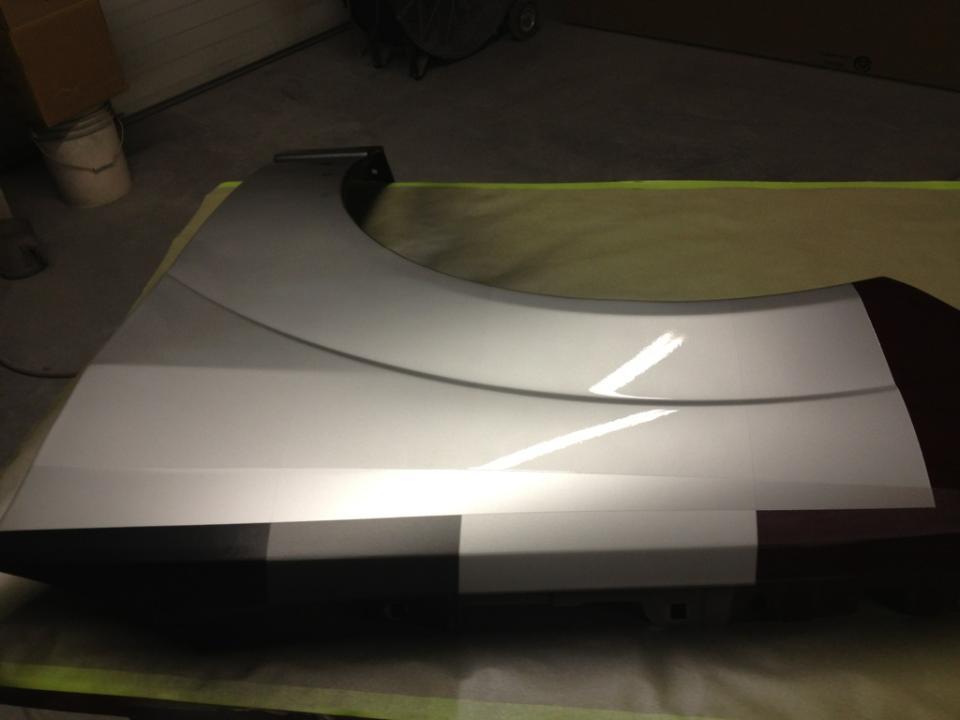 I dont have a problem with the Brandy/Wine colors, but they have there place, and it isnt on this car.. LOL JK.. I have this 69 Pro-Touring El Camino I am driving, and I like the color on it..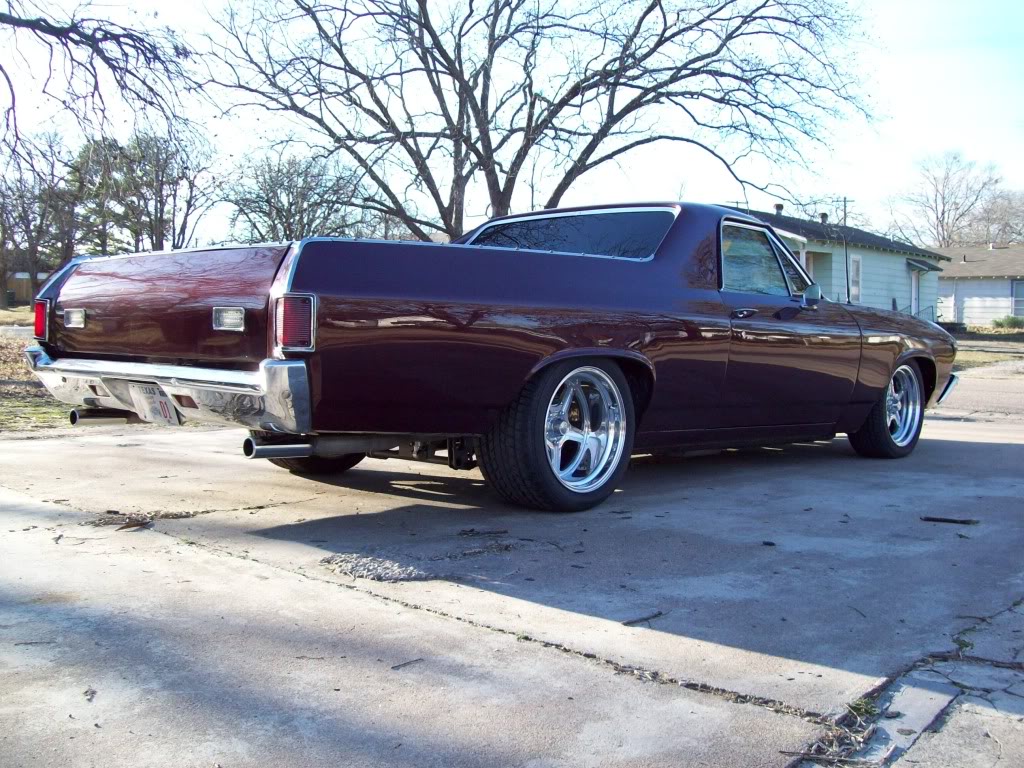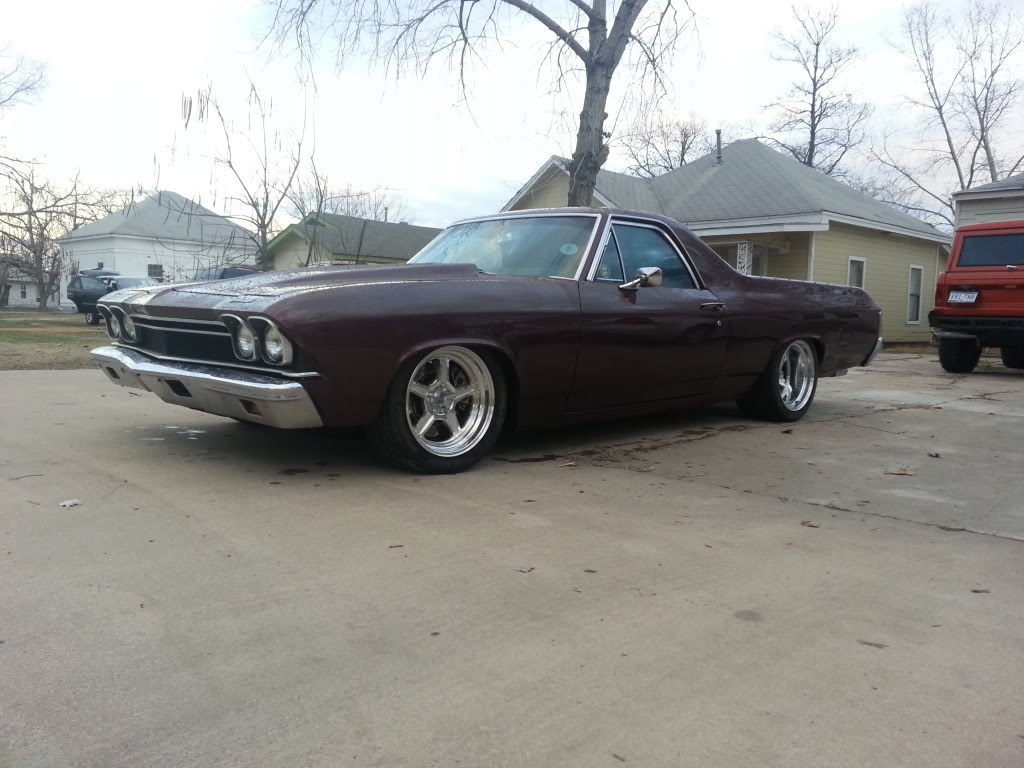 3-2-2013
Well the Spray Test was a fail, and we will have to try again.. It seems that the application process is completely different than typical paint, so we ended up with nothing more than a couple of variations of Silver Paint.. LOL My painter applied the Liquid Metal mixture as if it was a typical paint process to gain coverage, and this is apparently the wrong process for this Color, because the heavier the build the more it looks like regular paint. I called PPG and talked to them, and found out that our paint supplier also supplied us with the wrong Reducer, which also caused it to have a more silver paint appearance.. I was advised that the needed application process is more like a Pearl Application Coat, and if you go beyond or heavier than that, it will look like standard paint.. A black base coat is needed, and you apply thin fast layers of the Liquid Metal over the top, but you arent going for coverage with the Liquid Metal layers at all.. It is completely trial and error to get the metal look you are going for, and that is accomplished by the very thin application of the Liquid Metal Paint over the black, while not completely covering the black base coat... It sounds like we are going to have alot of practice on test panels, and it might be a respray or two, because this could be a very difficult paint job to get uniformity over the whole body.. I feel sorry for the painter on this one..

Here is the Liquid Metal Affect, and this is basically what it should look like on the car, but as you can see from the pictures below, it isnt how it came out after application..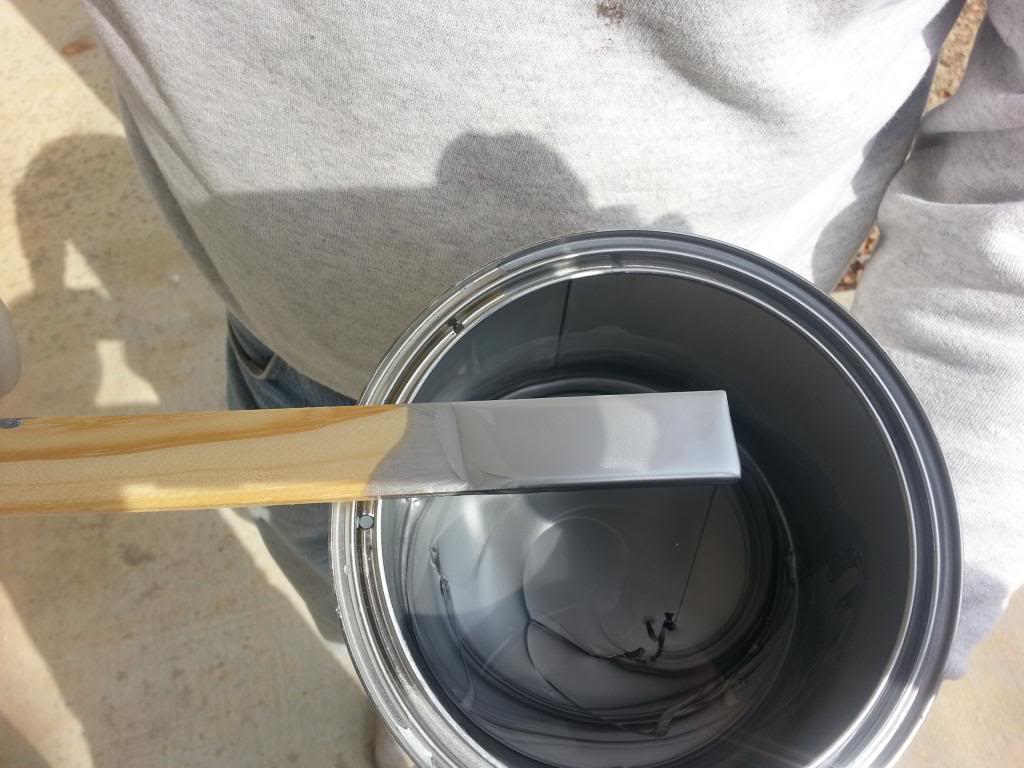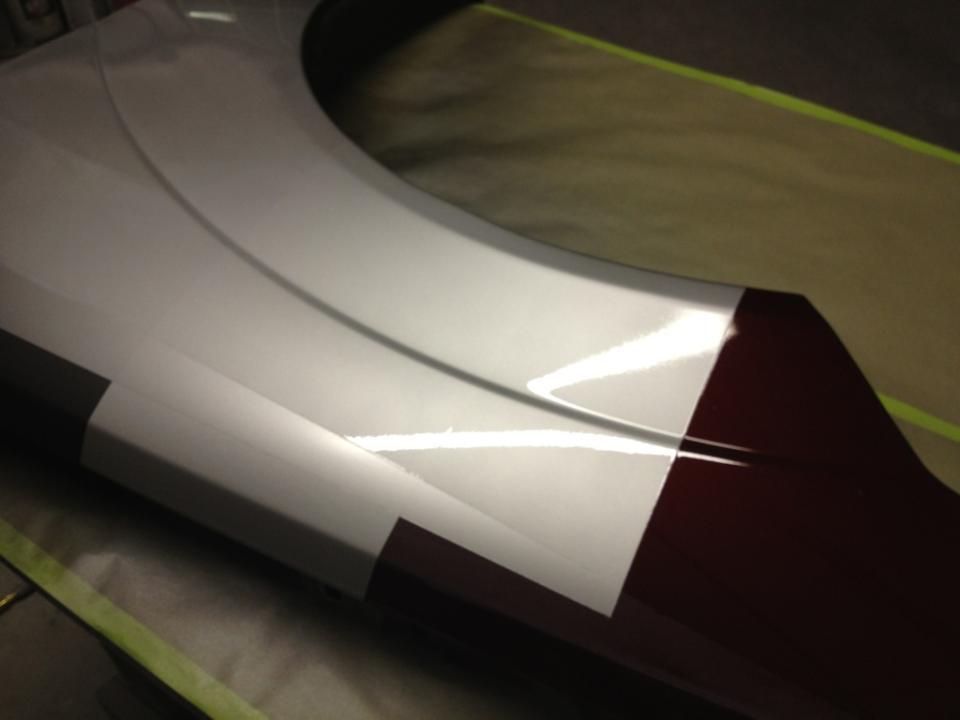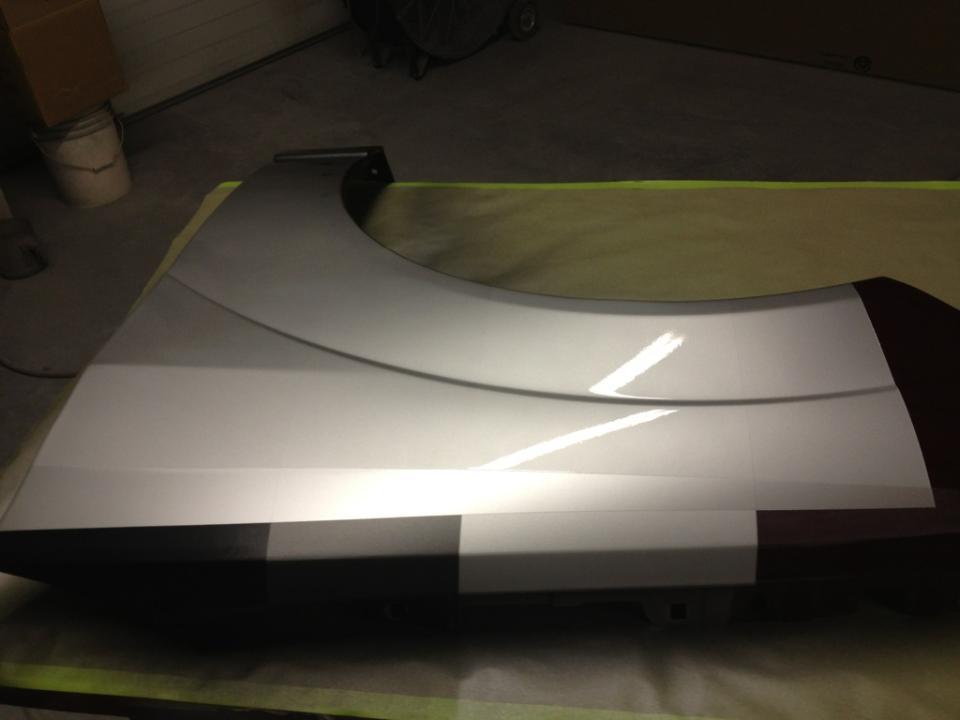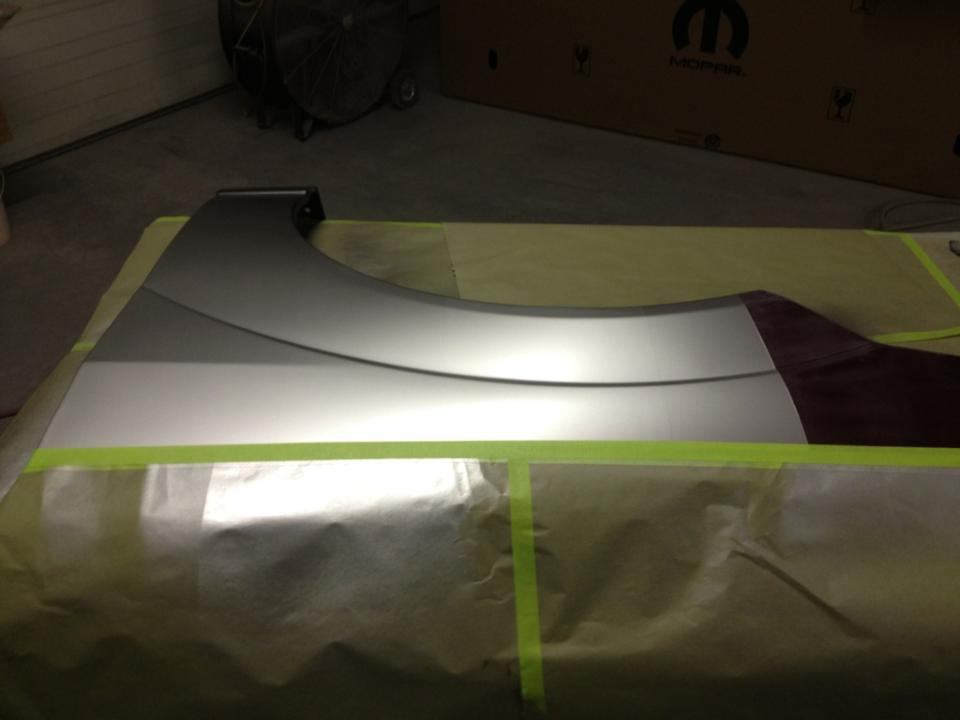 3-19-2013
We have been extremely busy, and with this color choice, it is even more critical everything is as close to perfect as possible. I cannot really show the highlight affects in these pictures, but it is really off the wall how much variation in highlight and color is involved, and it will really showcase the shape of this car. This color is primarily used on alot smaller items, and not to often on a whole car, and now we can see why.

We are about at one more last blocking, along with making sure all the small details are taking care of, which includes some extreme cleaning and prepping before paint. We have a plan on how to paint the car, and we have to do it a bit backwards.. We would normally jamb the car out, and paint under the hood and in the trunk first, but this will not work here. There is really no good way to paint all the parts of the car at the same time, so we have to do it in stages. With this paint system, we cannot overlap coats, we cannot speed up or slow down gun strokes, we cannot have a variance in spray volume or speed, and that really complicates applying the paint over all the transitions from the Top of the car and to the side of the car, not to mention the need to wrap around curvatures.

The car has to be painted Black first, and the the Liquid Metal is actually a very fine specialized Pearl Like coating over the Black Base. If you dont have enough or even spray pattern, you will have a blotchy mess with too much black showing through.. If you put it on too heavy at points, it really just turns into Silver Paint, and totally loses all the Metal Affect. The application plan is this.. We will paint all the exterior of the car in 1 assembled piece, and then worry about under the hood, door jambs, trunk, interior, ect. By doing this, we can ensure that we dont have overspray in the normally previously painted jambs that can affect the overall color, and they will be completely fresh. After the exterior of the car is fully painted and cured, we will pull the doors, hood, and trunk off the car, and then mask off the exterior, so we can lay them down on a table to be able to have full access around the door, trunk, hood for an even spray pattern. At that time, we will also paint the under hood, body door jambs, and trunk area, so we have an unobstructive spray capability for them also. The Exterior of the car Has to be fully assembled in order to be painted, or else we are taking chances on eveningly matching color/affect of each panel, because that is all affected by the mixing of the color batch, application/timing and stroke pattern of the gun, ect..


It was kind of a cloudy day, and I cant really show it affectively in the pictures, but there is a huge range of highlight and color. When the light hits parts of the panel dead one, it is about the brightest looking silver/metal color you can get, and then all the contours are more of a graphite metal look, and it not your conventional pearl look at all.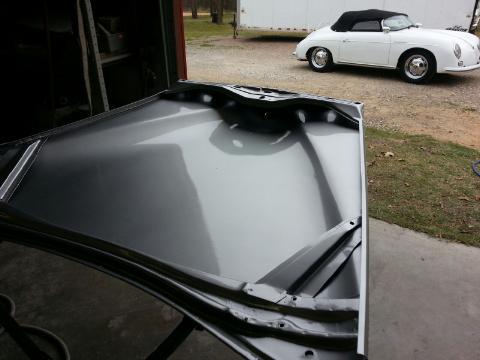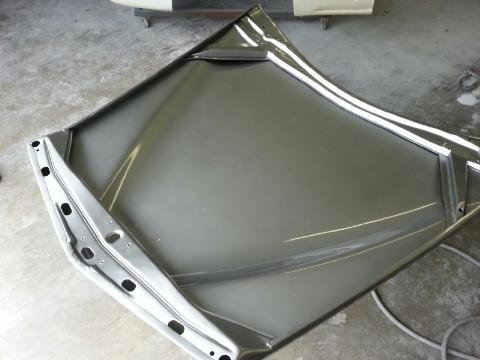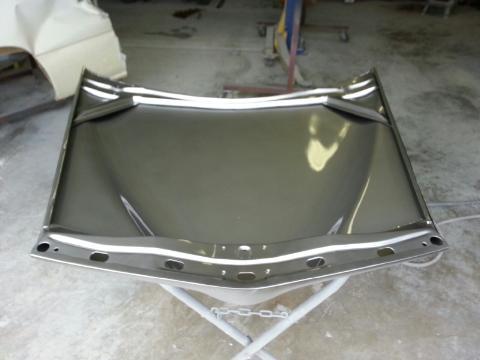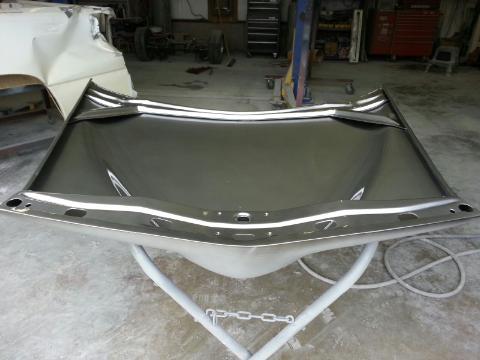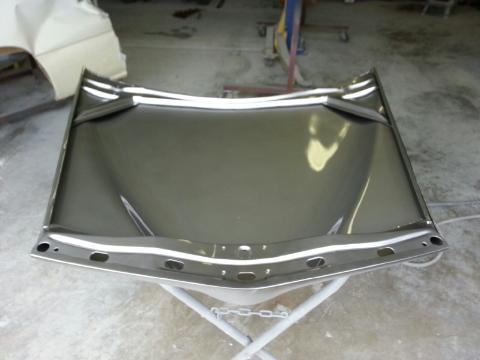 4-6-2013
Here are some Volvo X updates, and it looks like the car is finally getting some color on it next week.. It has been blocked sanded about 10 times already, and the results really look great, although it is really hard to show it in these pics. We have settled on the paint application process, and we will be painting the assembled exterior of the car first, and then exploding the car back to pieces again, so we can then achieve completely overspray free jambs and engine bay.

I have had my Email hijacked, and barely got it back, so I hope people havent gotten to much spam from my accounts, because I was not out of the country and robbed.. LOL It is amazing what kind of trouble that can do, and how much havoc they can play on your linked accounts, let alone actually get them back after being locked out of them.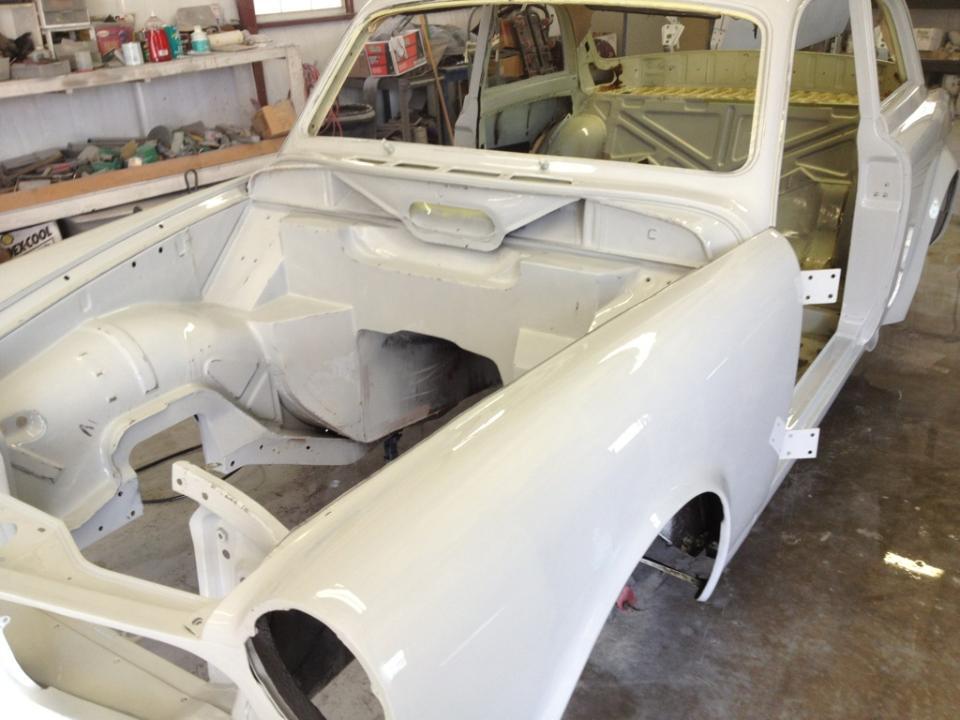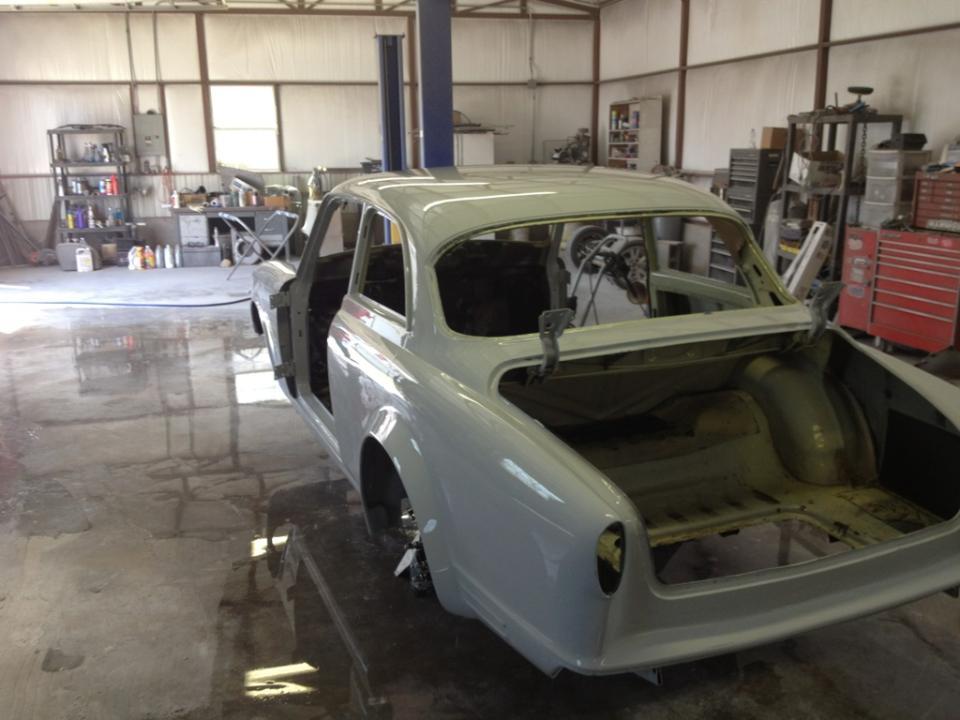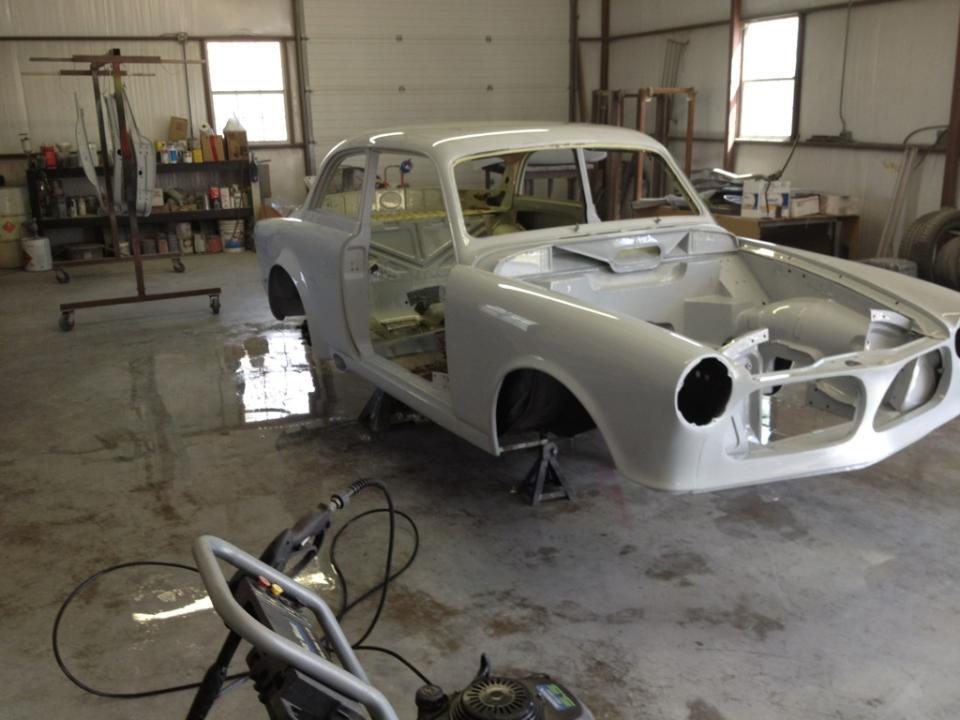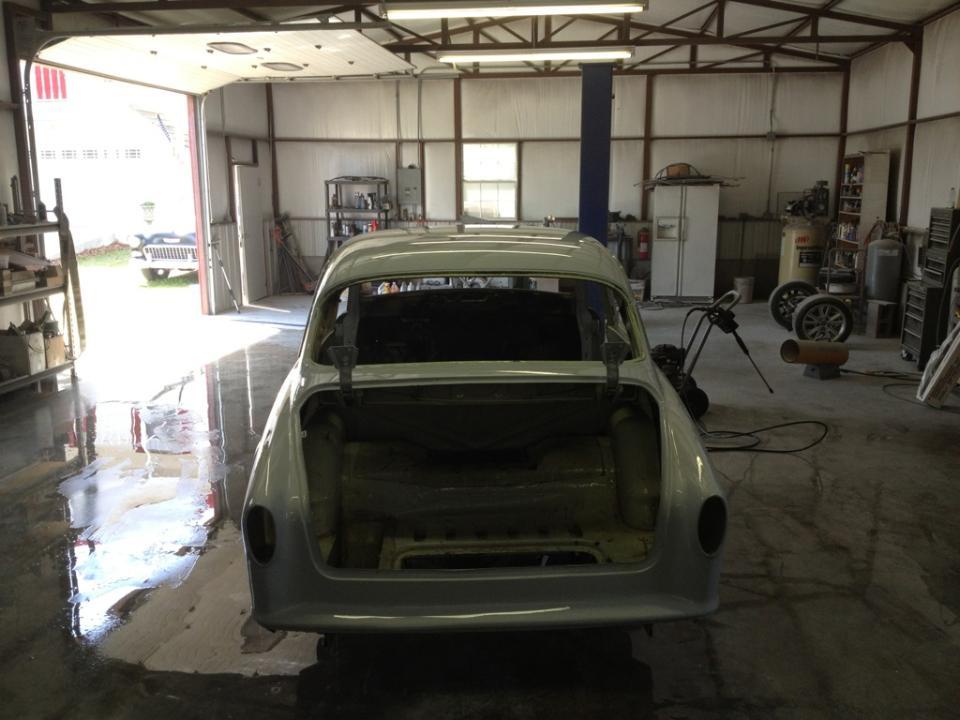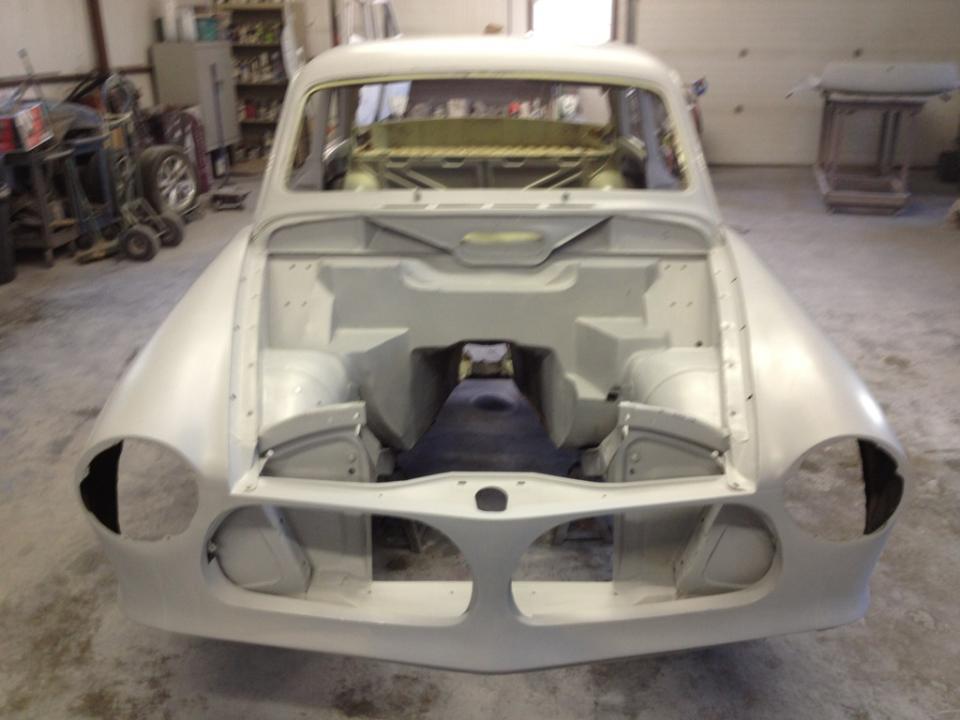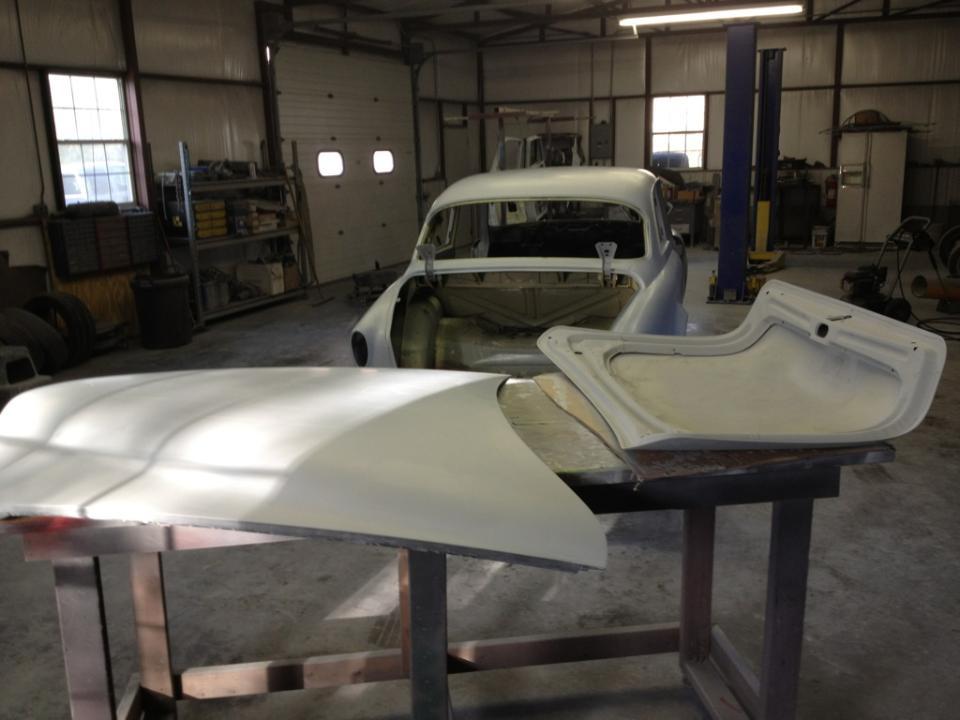 4-9-2013
Well I was hoping to get some color on the car today, but it doesnt look like the weather is going to work with us, because we have some major storms and winds over the next two days.. Here in rural Southern Oklahoma, we have to take this into consideration, because there would be nothing worse than the power going out (Which happens alot during our storms) in the middle of spraying, so we will have to wait till Friday morning to start the paint process..

As of right now, we have the car basically bolted together so we can get the exterior painted, and as I had explained earlier, we will take the car back apart after the exterior is paint, so we can then paint under the hood and jamb the car out. I just thought I would post a few pictures of how some of the body looks all together before paint, along with how the body mods came out in the primer stages also, so we can really see the difference after paint..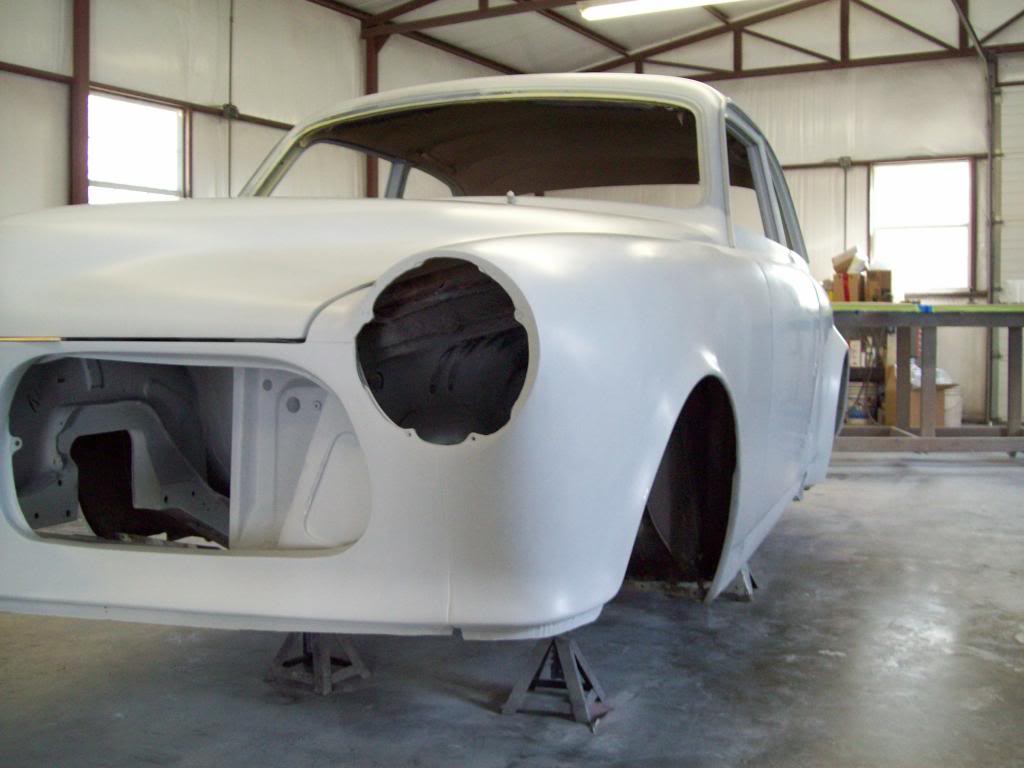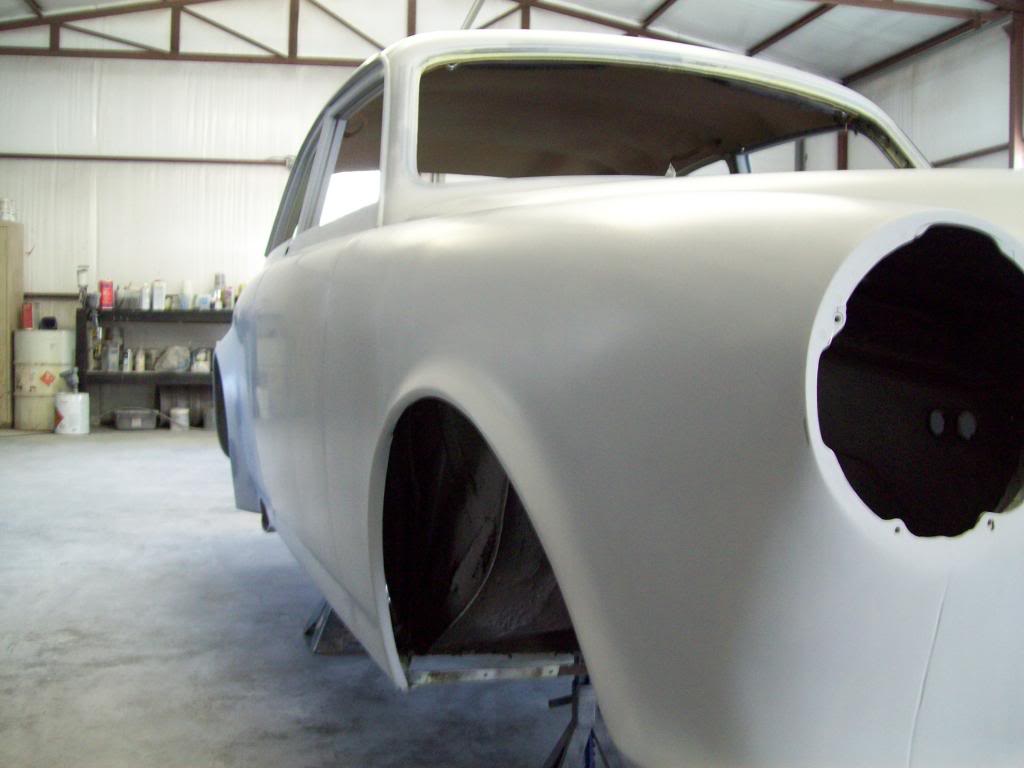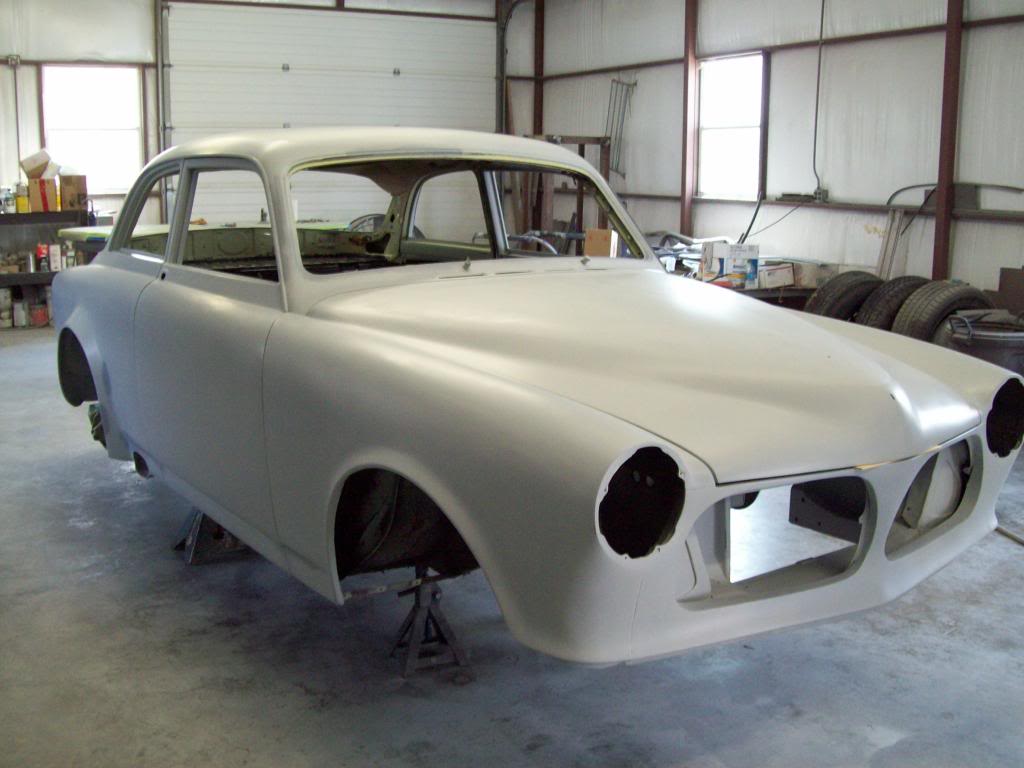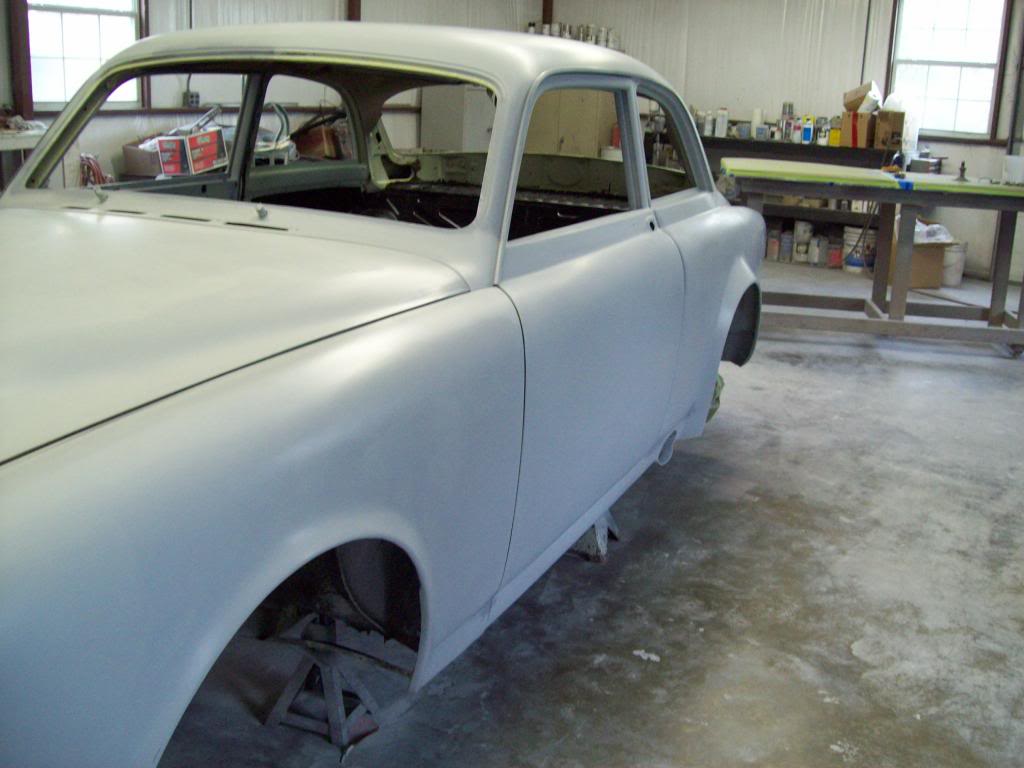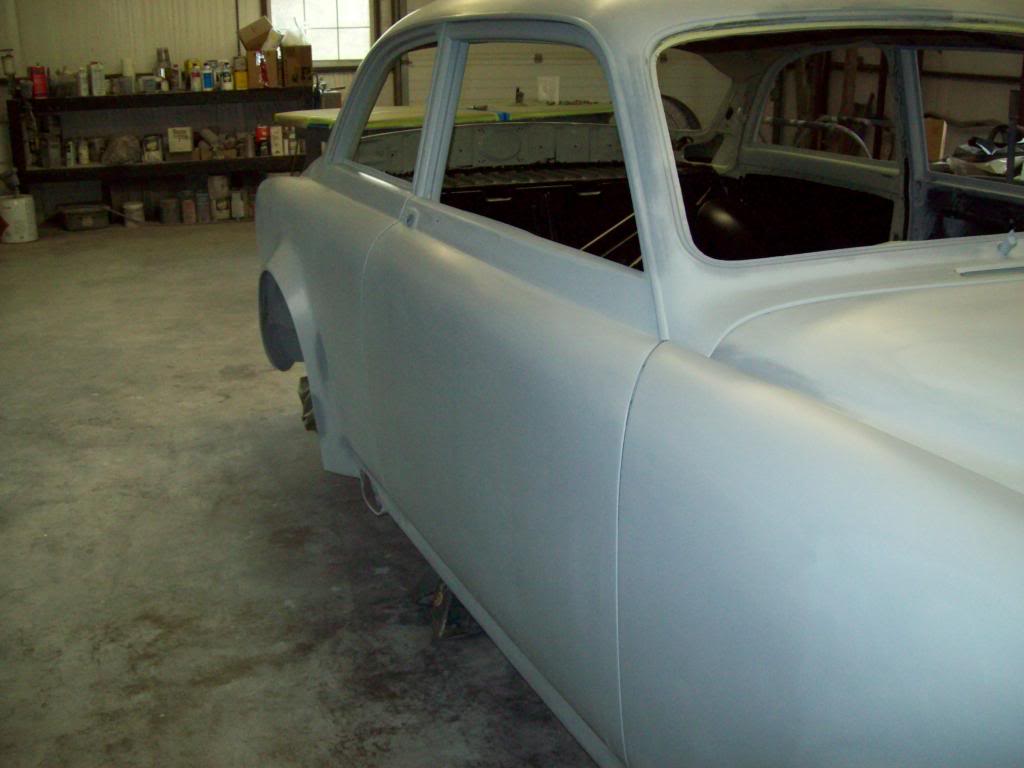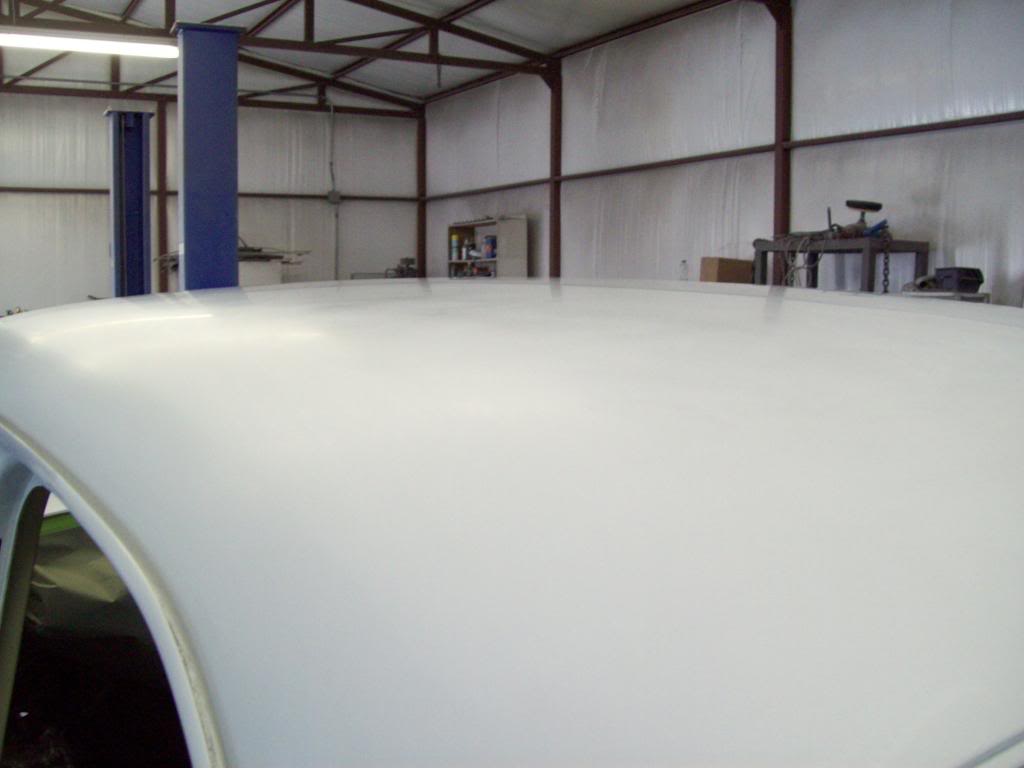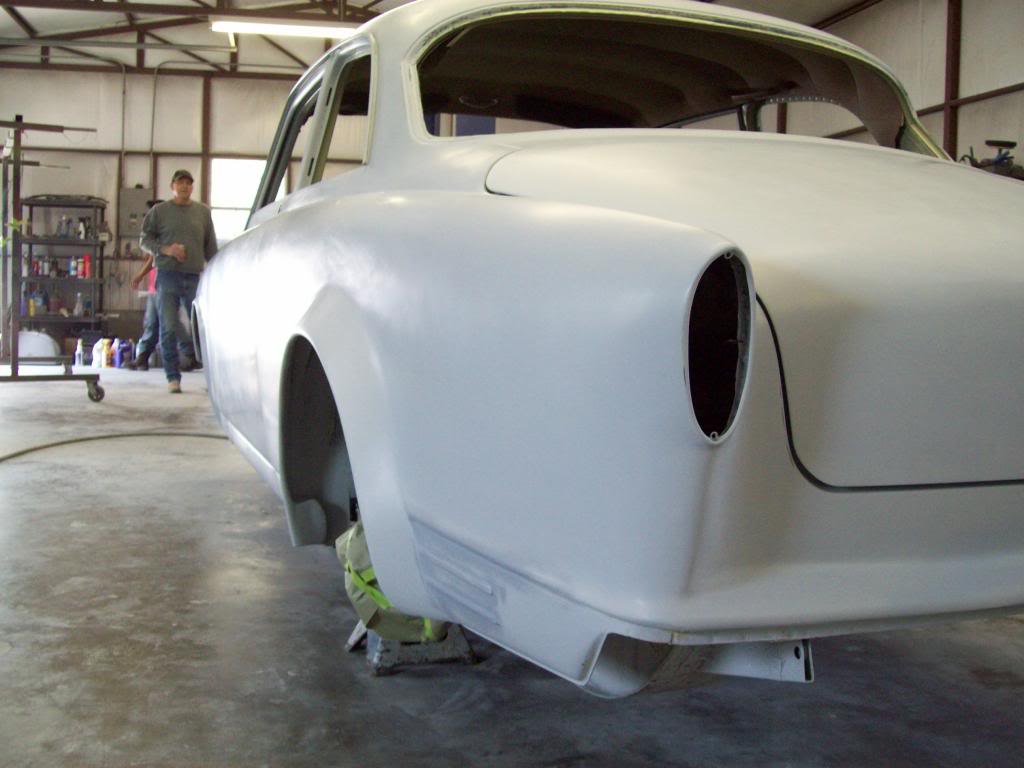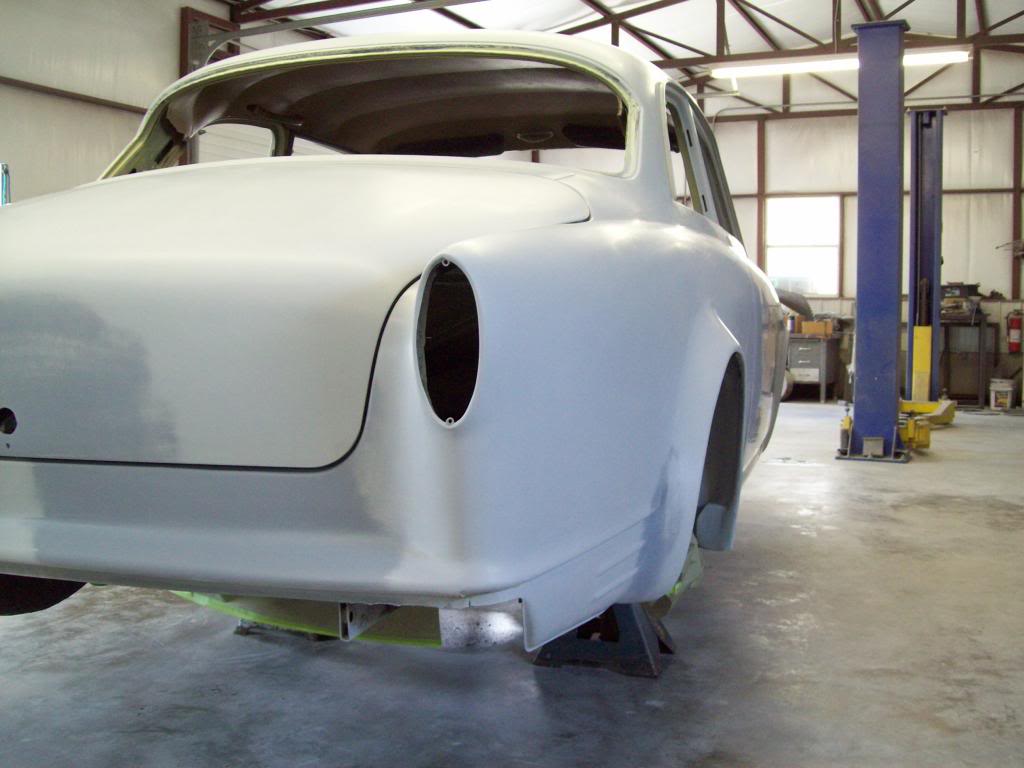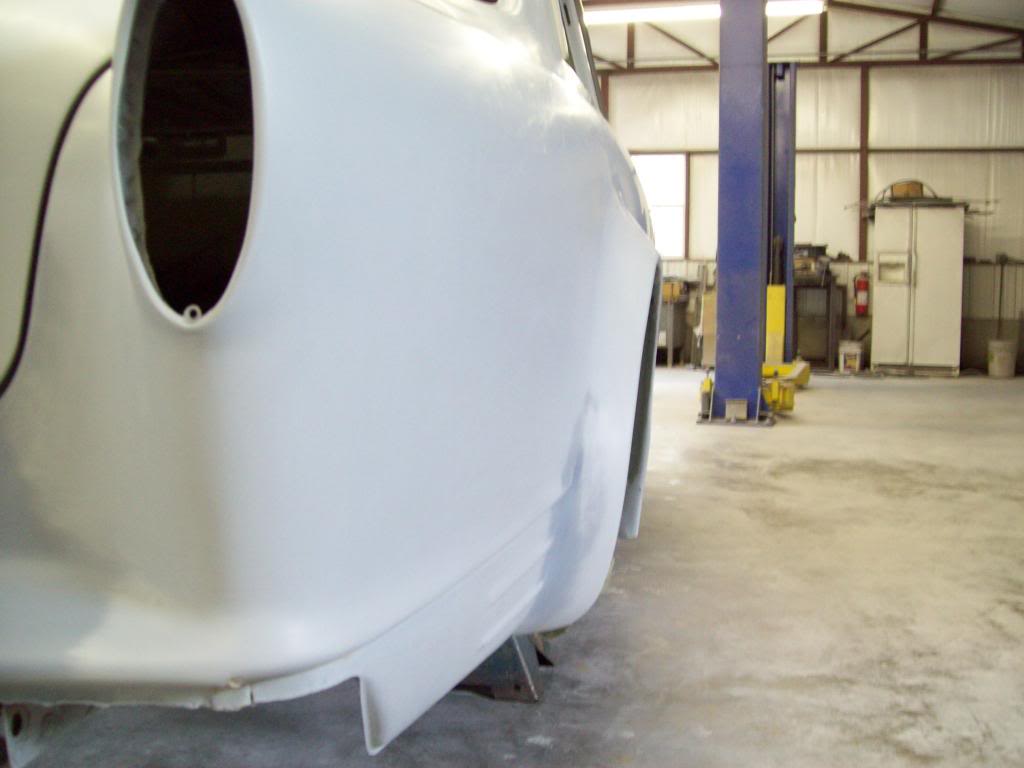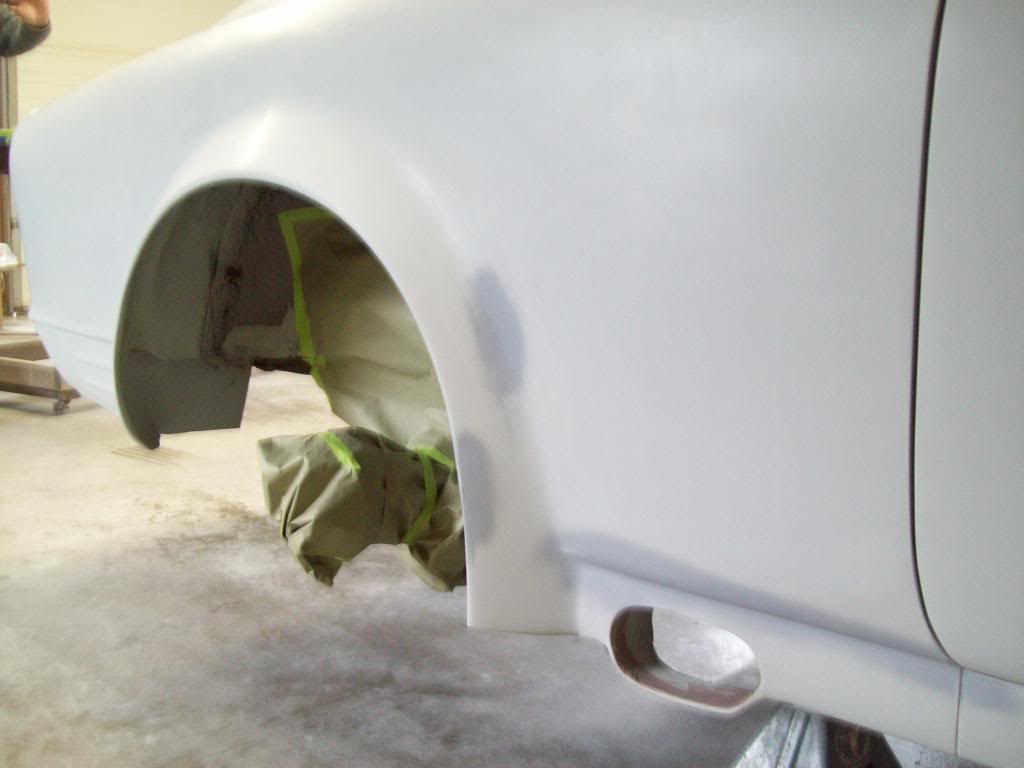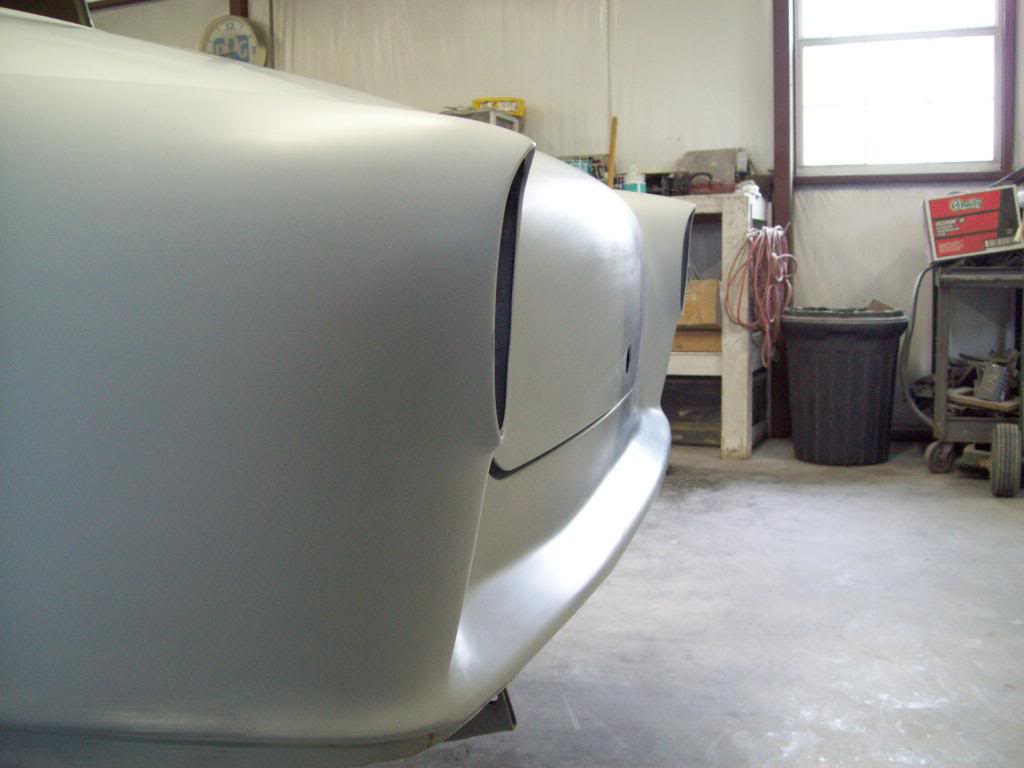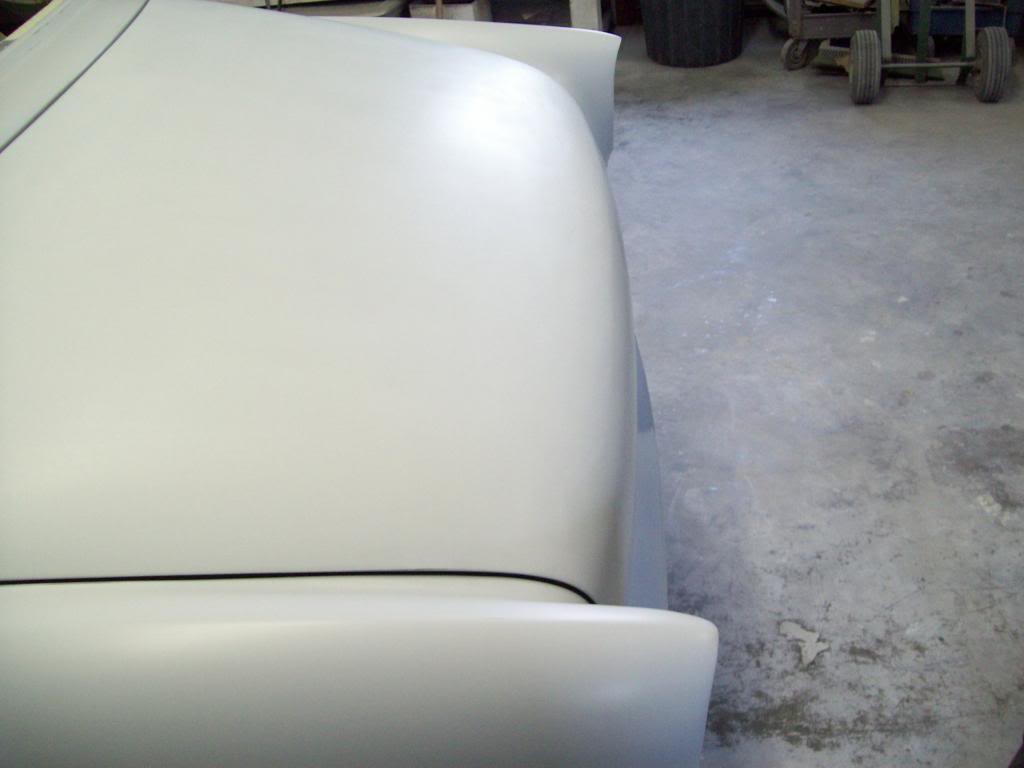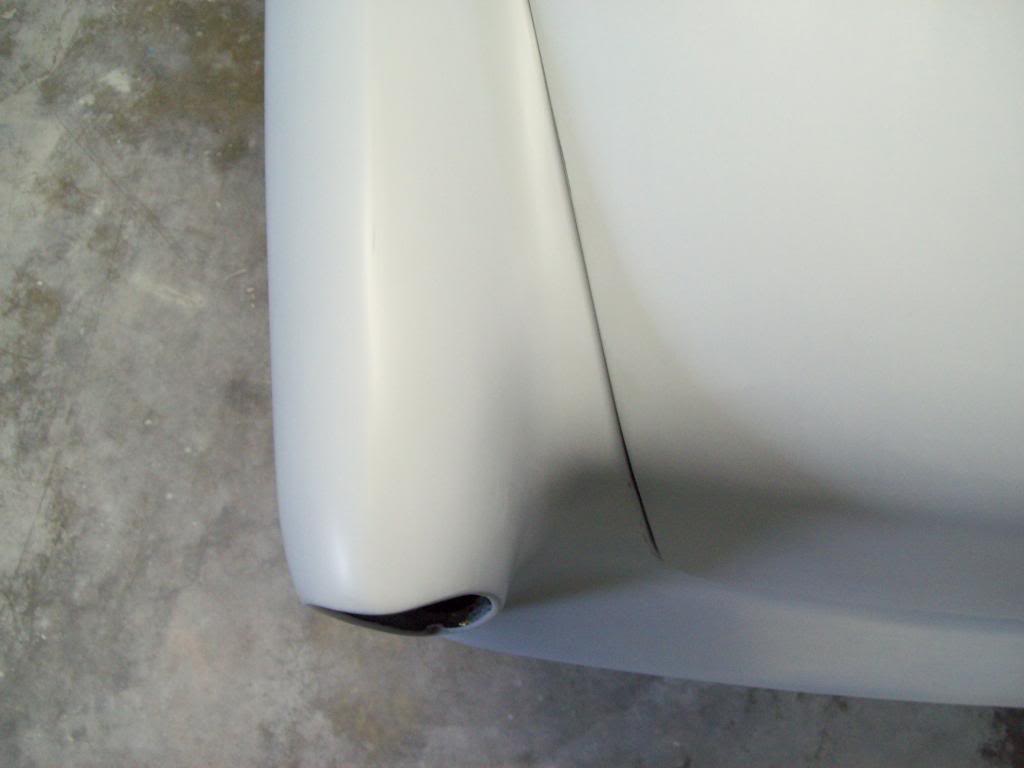 Here are some pics of the hood hinges after my powder coating, and I think they came out quite nice, and will be a pretty close to body color.. I figure I would try powder coating one set of hinges to a fairly close color, because I wanted them to be durable, and hopefully they would look good enough to keep.. I will have another set painted body color, but painted hinges dont look too good for very long, so I figured this was worth a shot..

If they look good, I will also be powder coating the hood latch, door checks, door latches, ect, ect..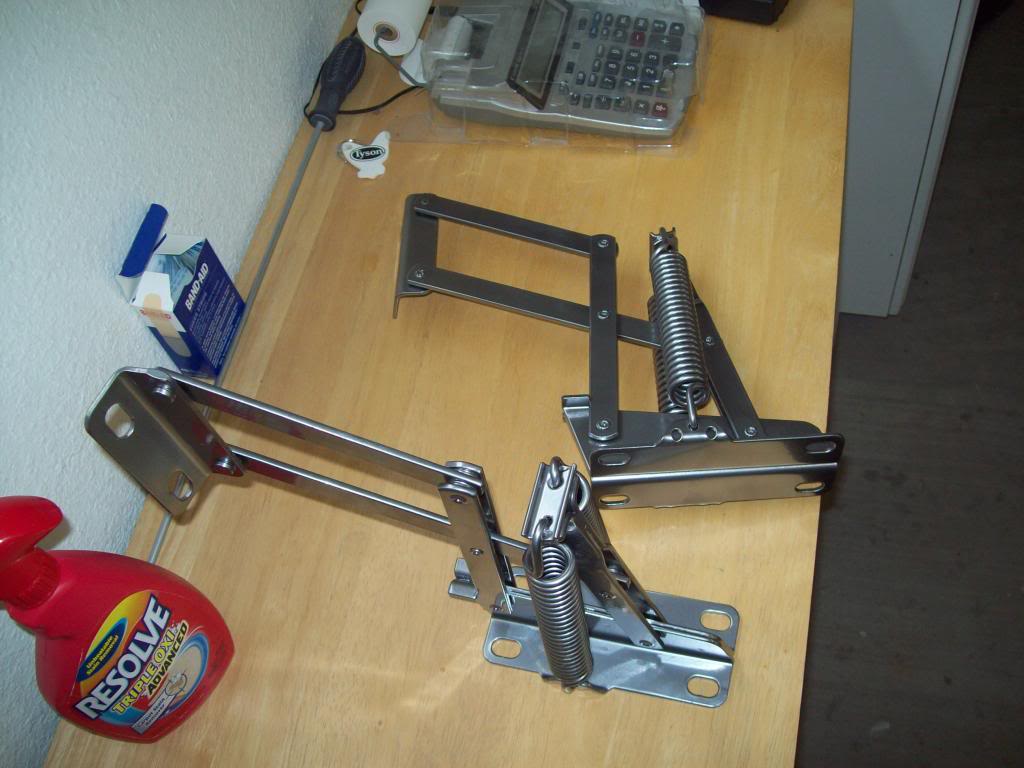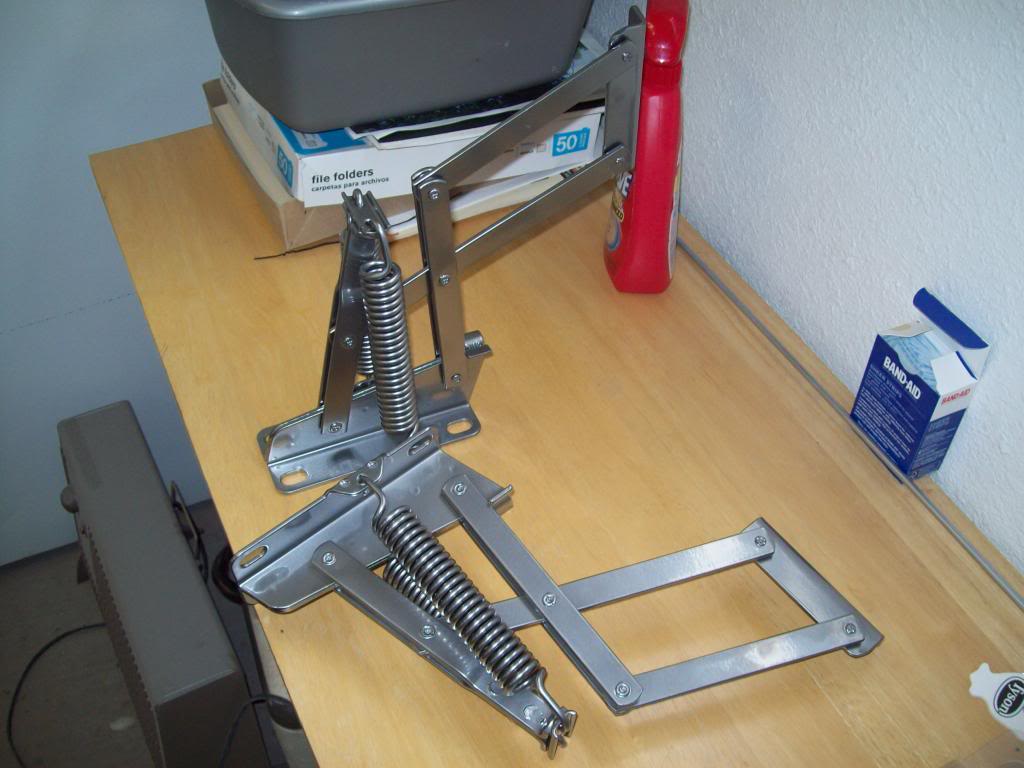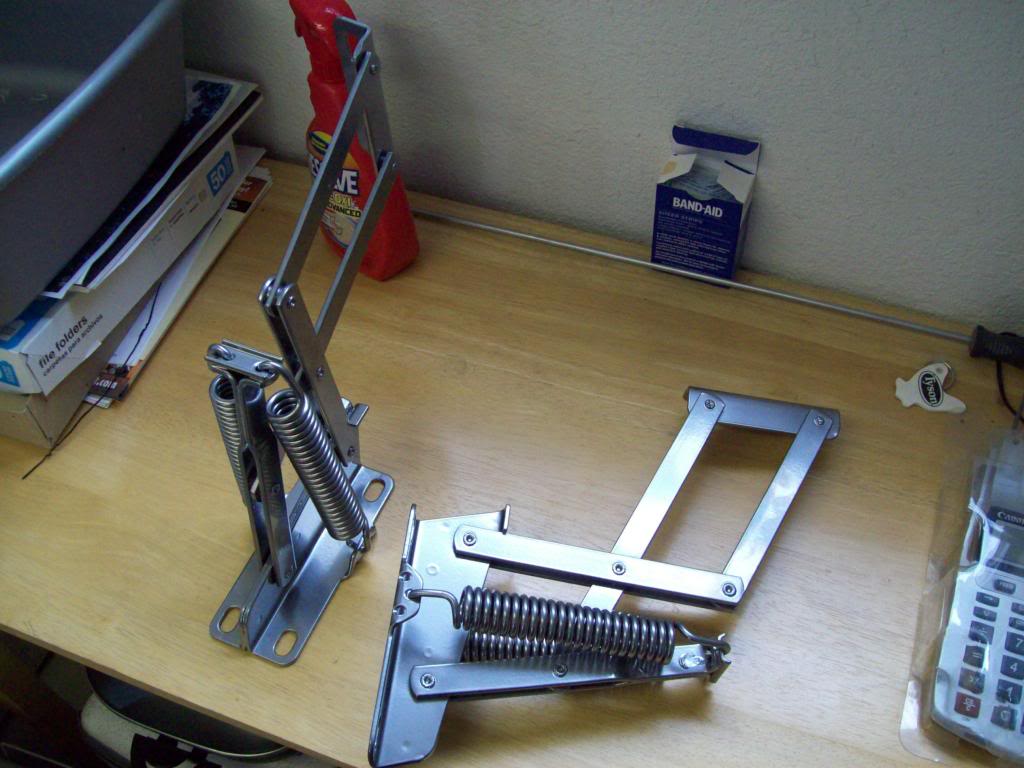 4-11-2013
Finally got the Swedish Ops T-shirts in, and I think they came out great, so I hope people like them.. I have them in a standard T-Shirt, along with a Dickies brand Shop Shirt, and they cover the Classic Volvo P1800 and 122s (Amazon). I thought it was a clever idea to showcase the Swedish Ops components, by installing them in a technical line drawing view of both Volvo Models, as you can see with all the internals of the vehicle line drawing.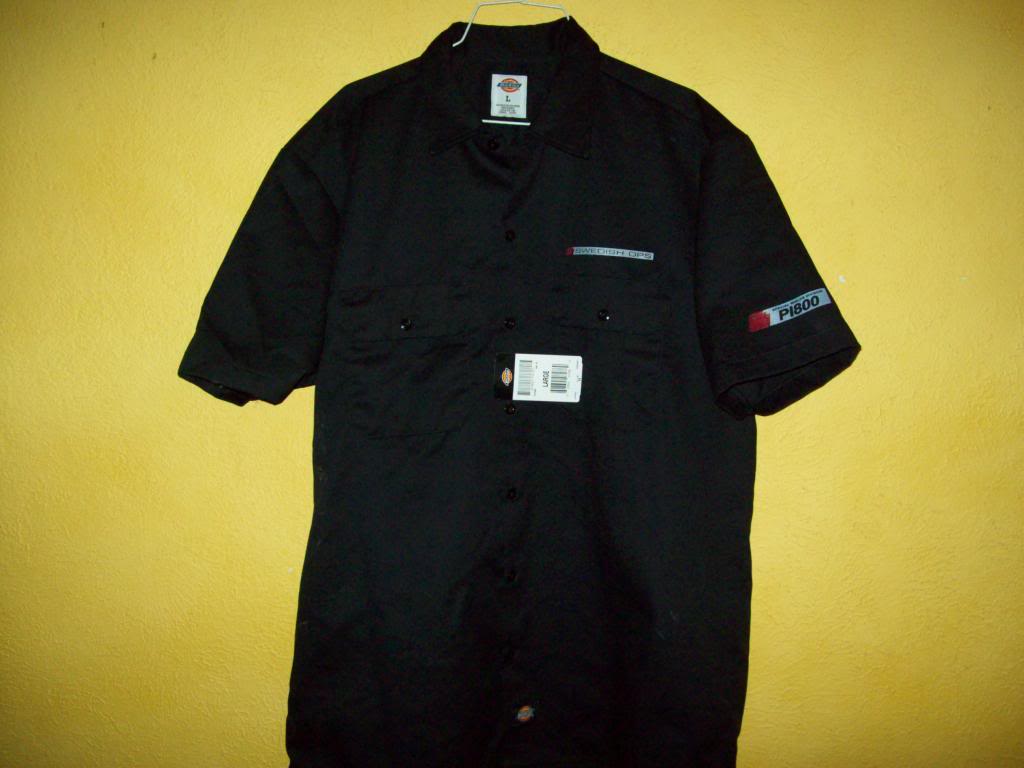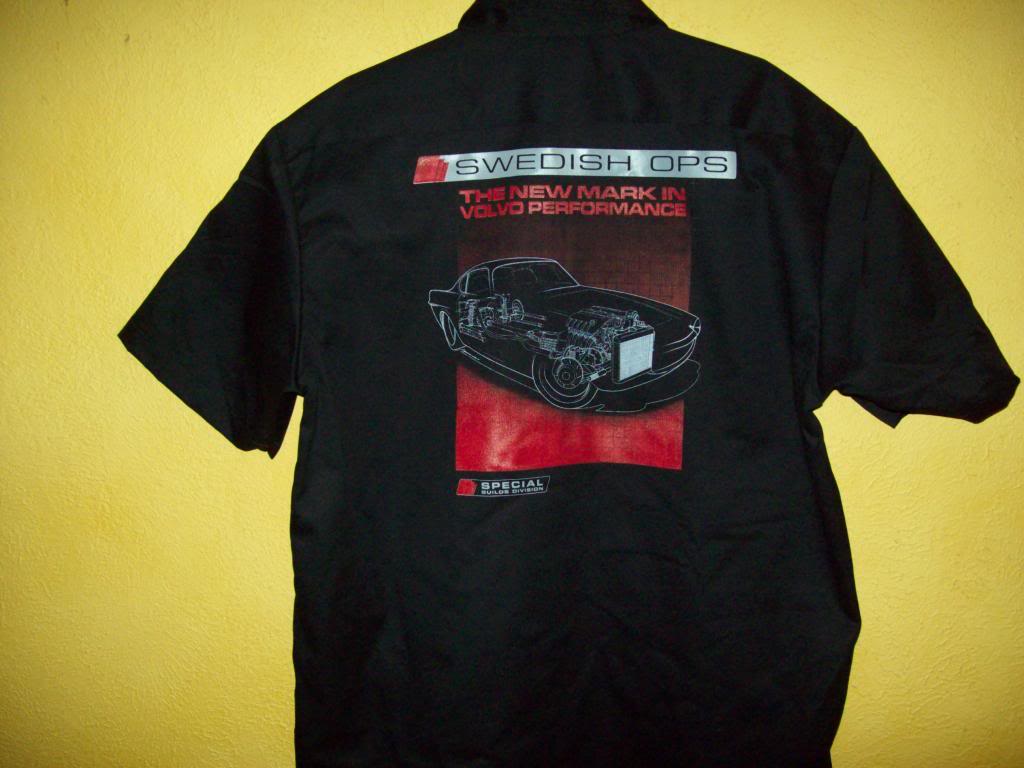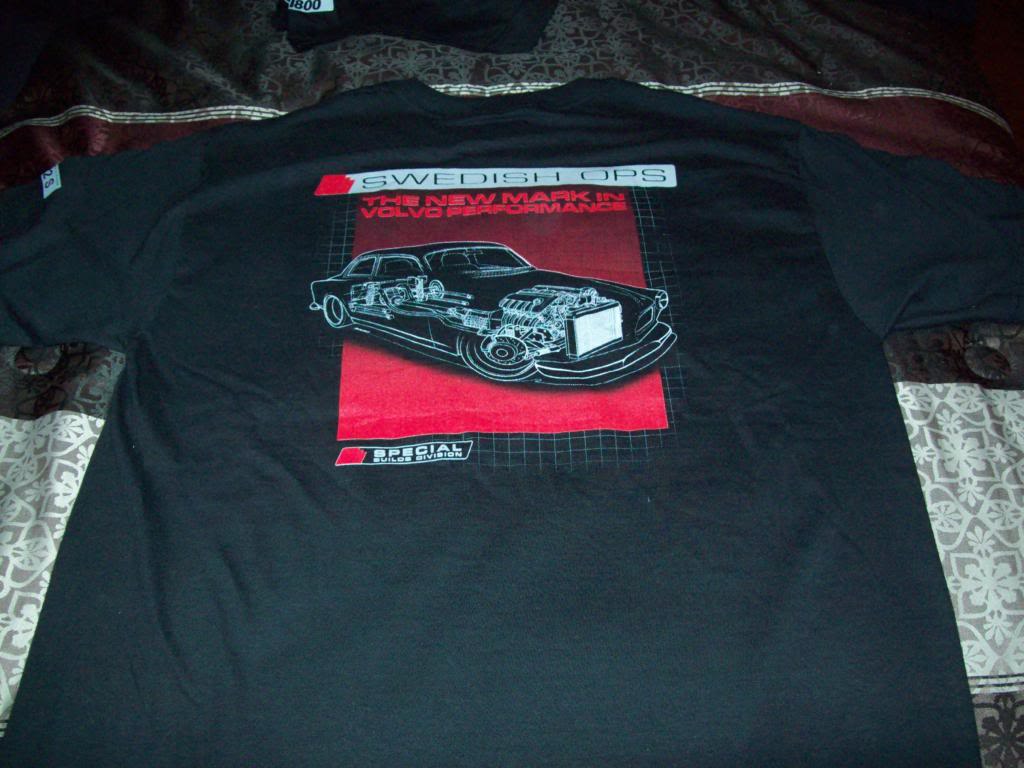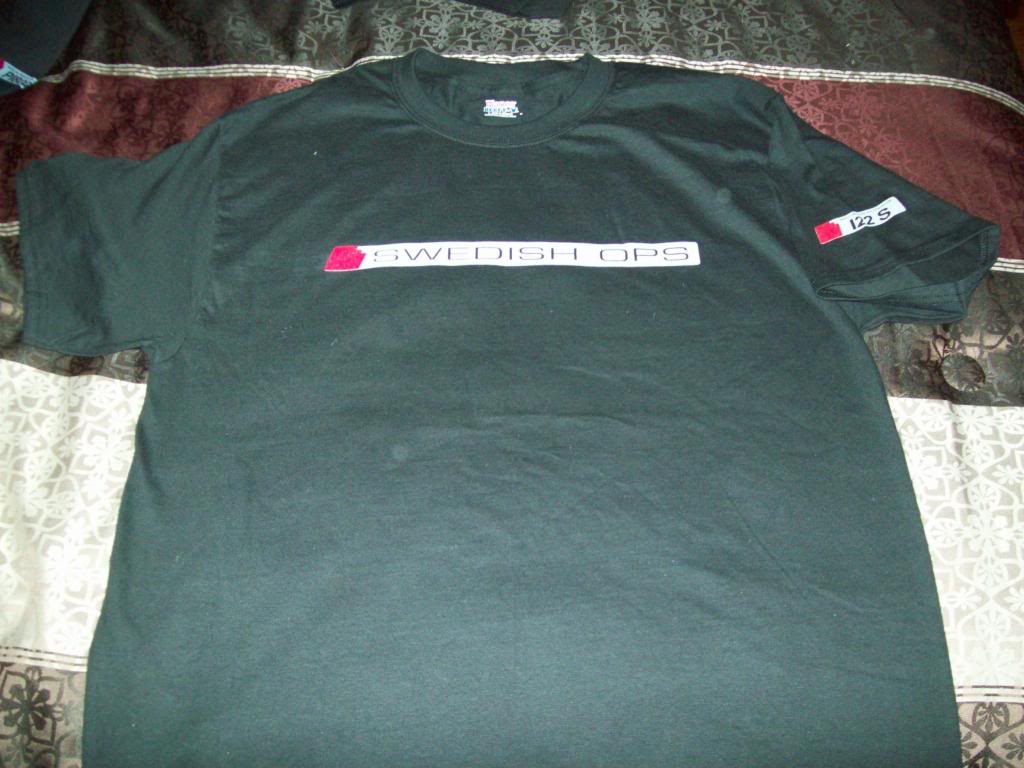 4-12-2013
Well it is finally day for color, and here is the process and outcome for today.. We will be exploding the car again next week, so we can do the jambing, trunk, and under hood, but the exterior came out great.. We put a sealer down before the Black Base Coat, and here is how the black base looked.. I know alot of guys might have stopped at black, because it would have been just fine, but I wanted something just a bit different..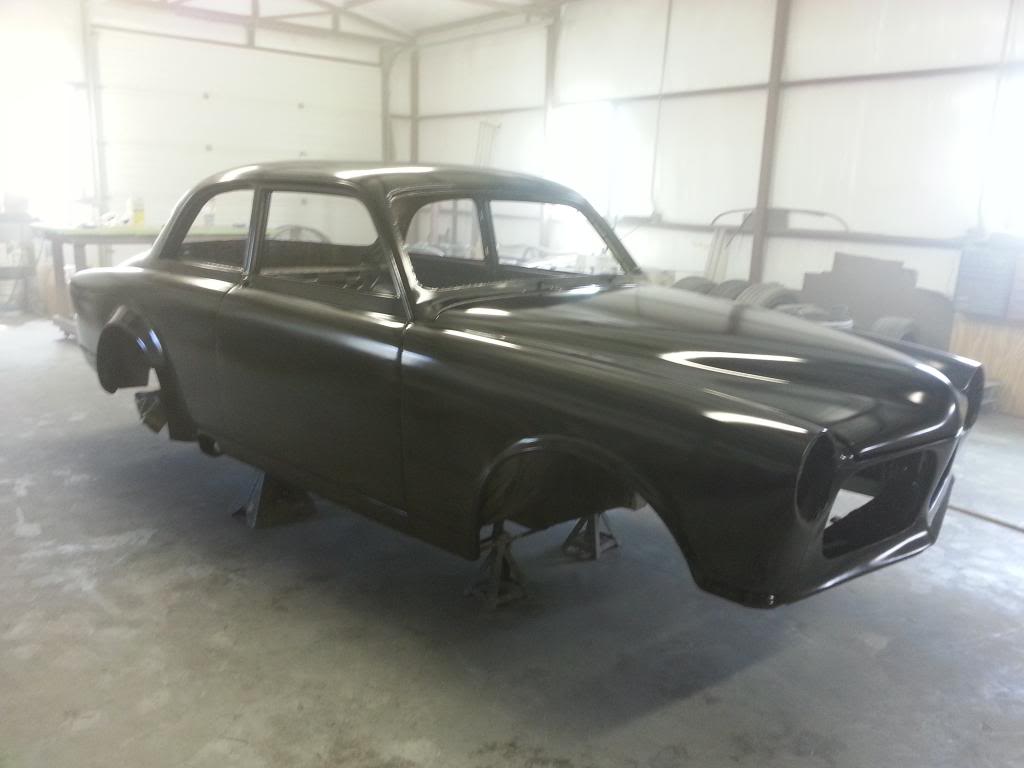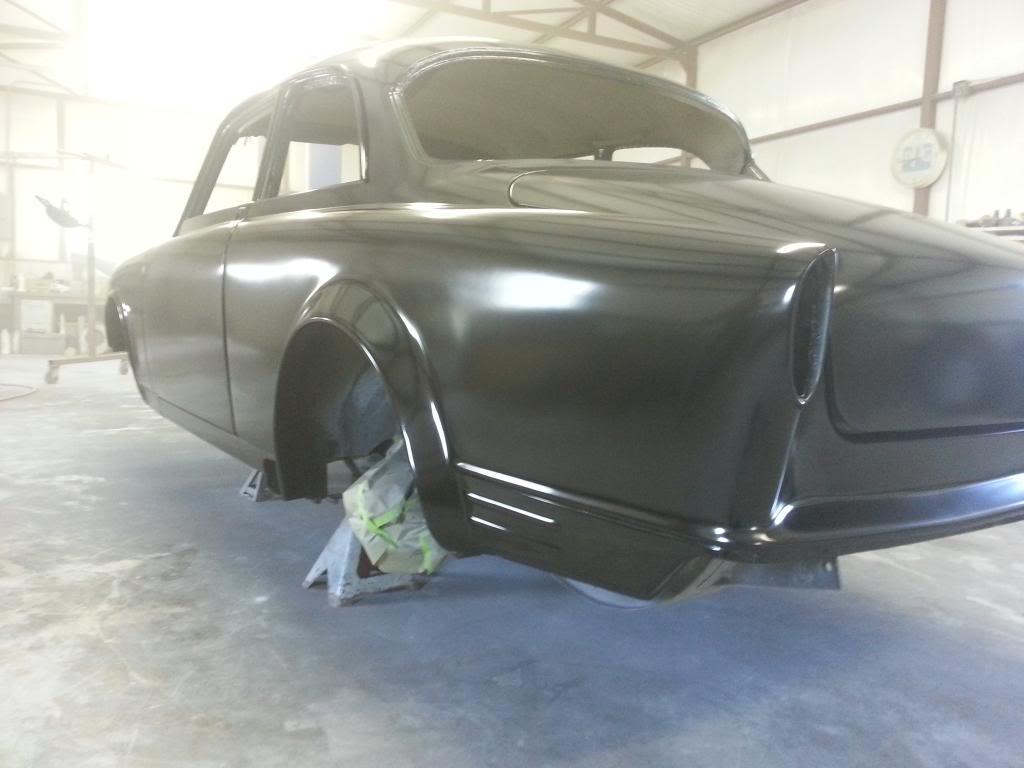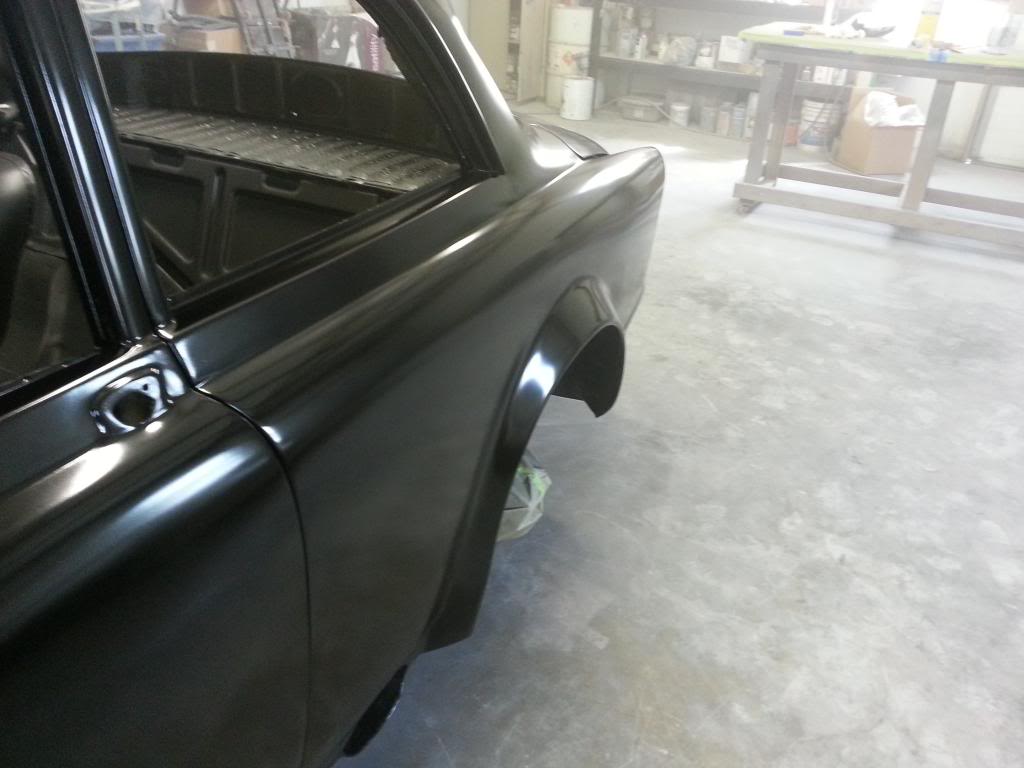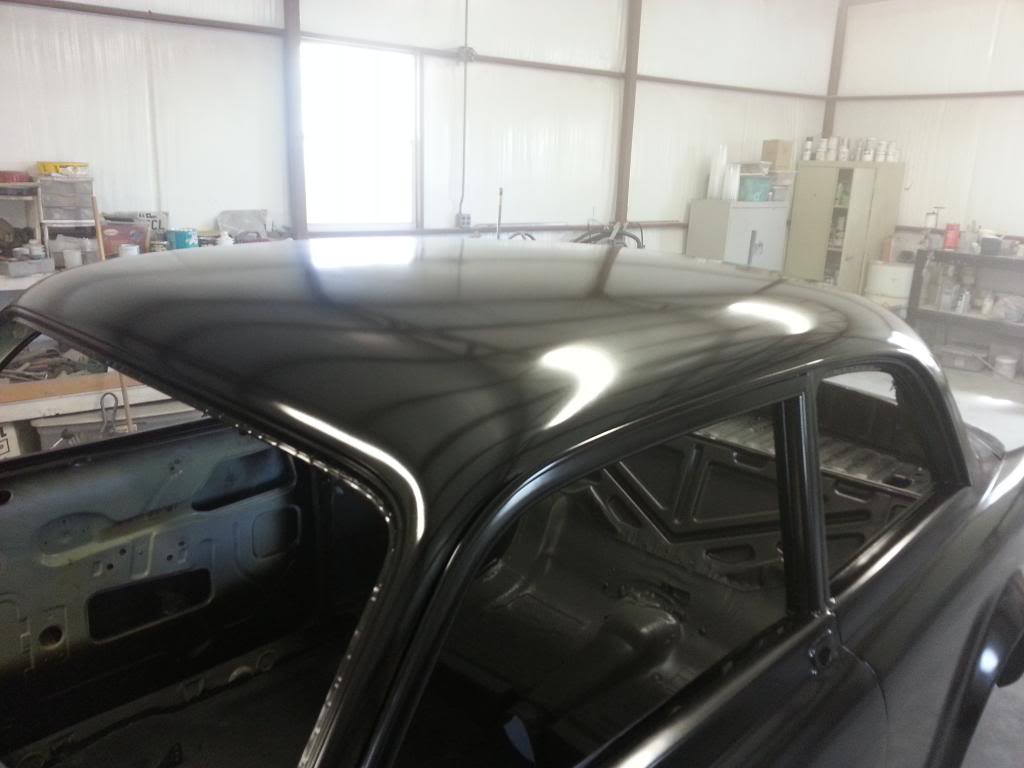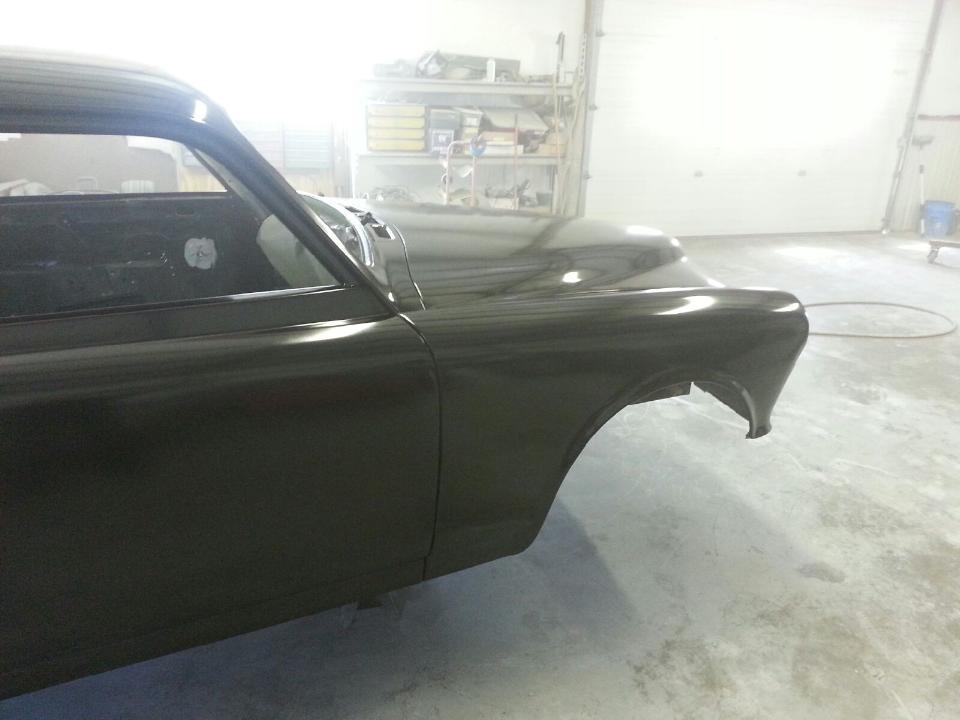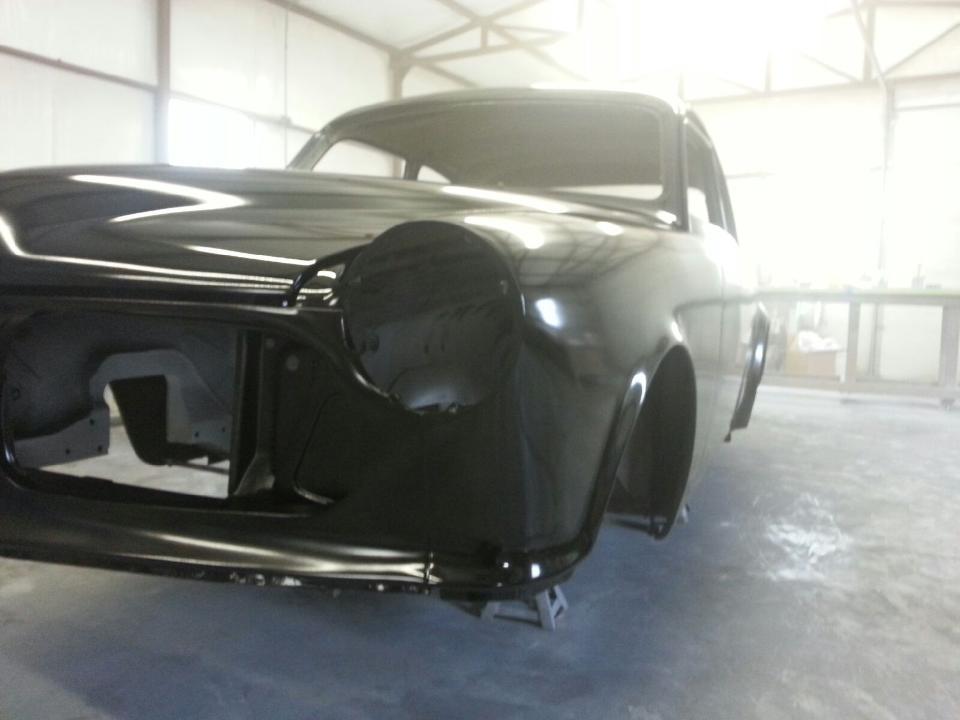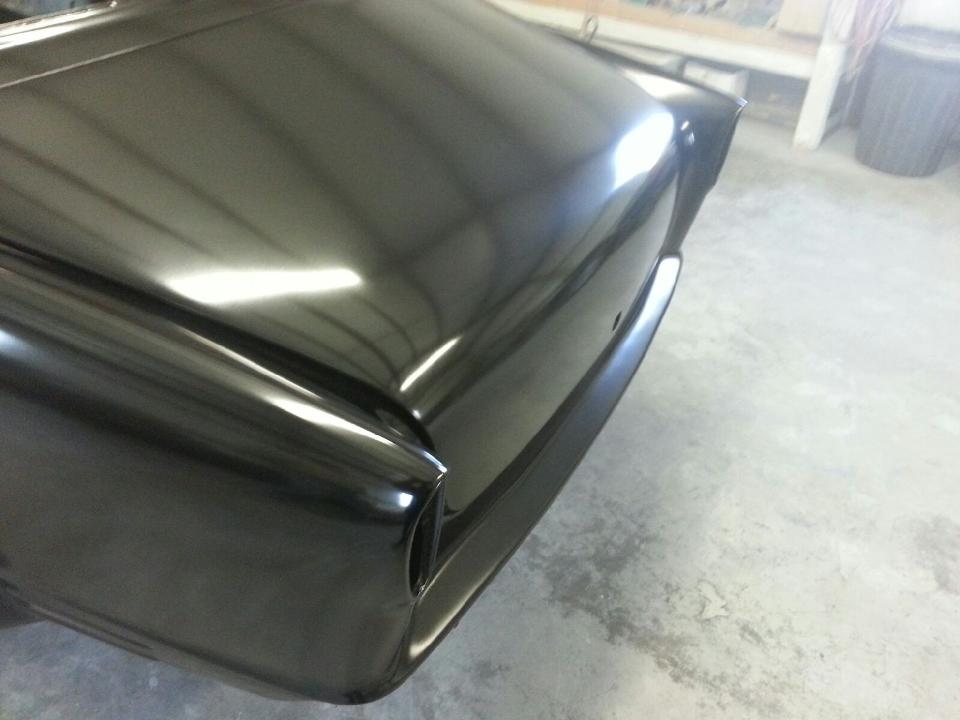 Here are some pictures of the first and second coats of the Liquid Metal finish, and we ended up finishing with 6 coats of the Liquid Metal...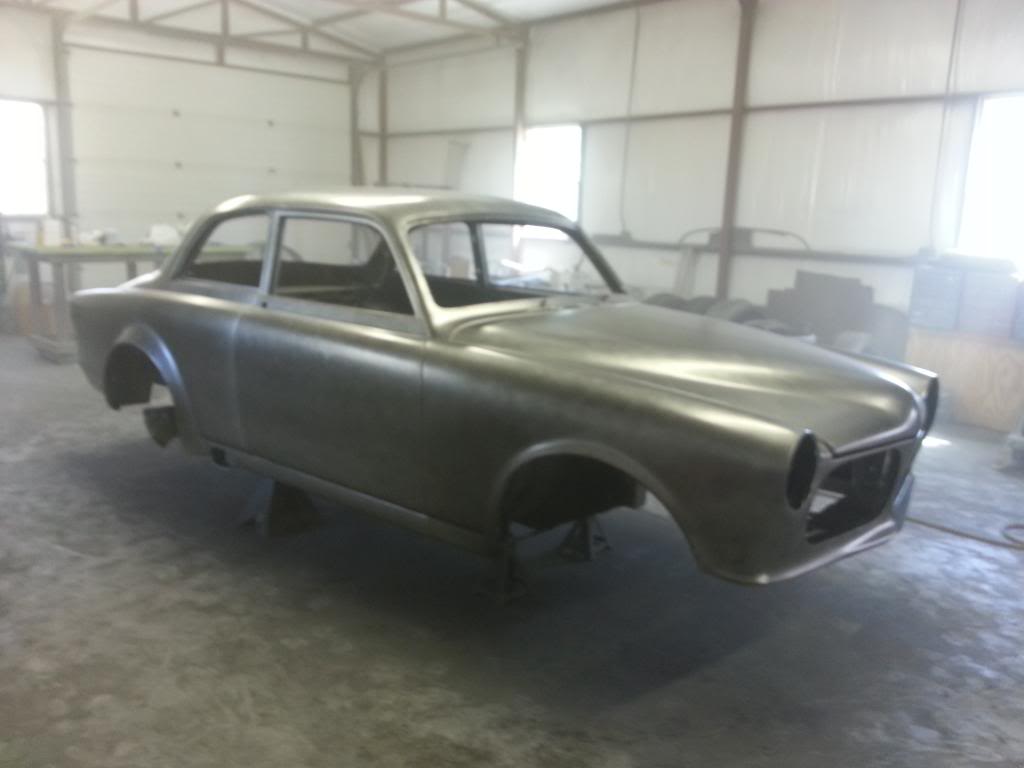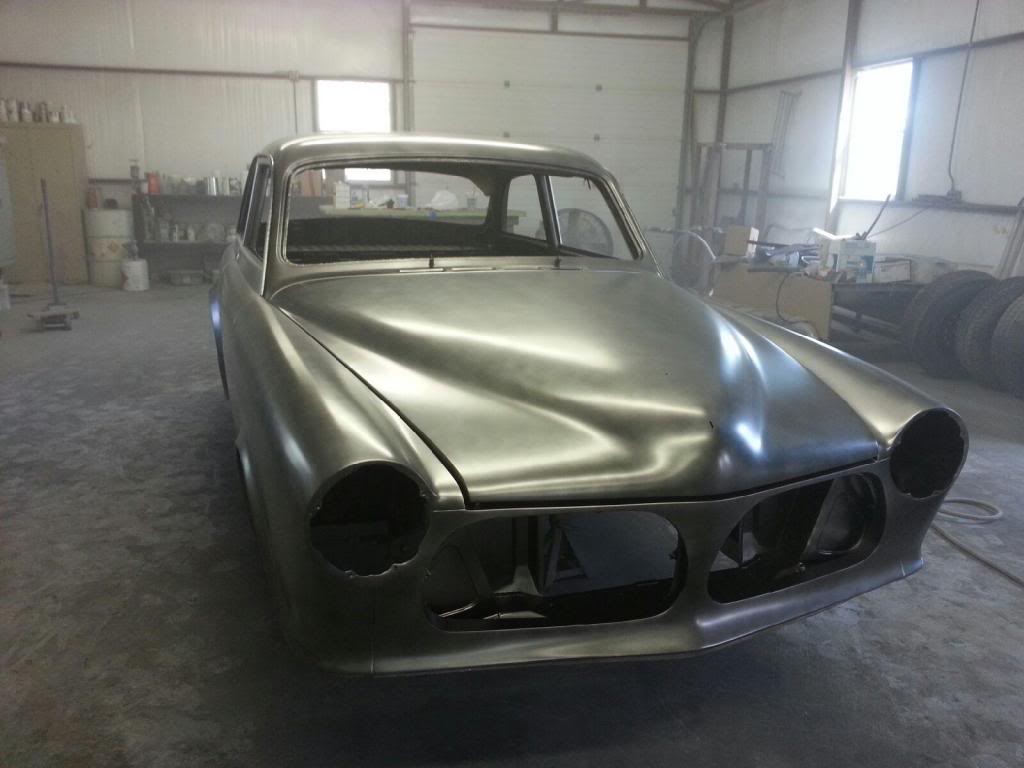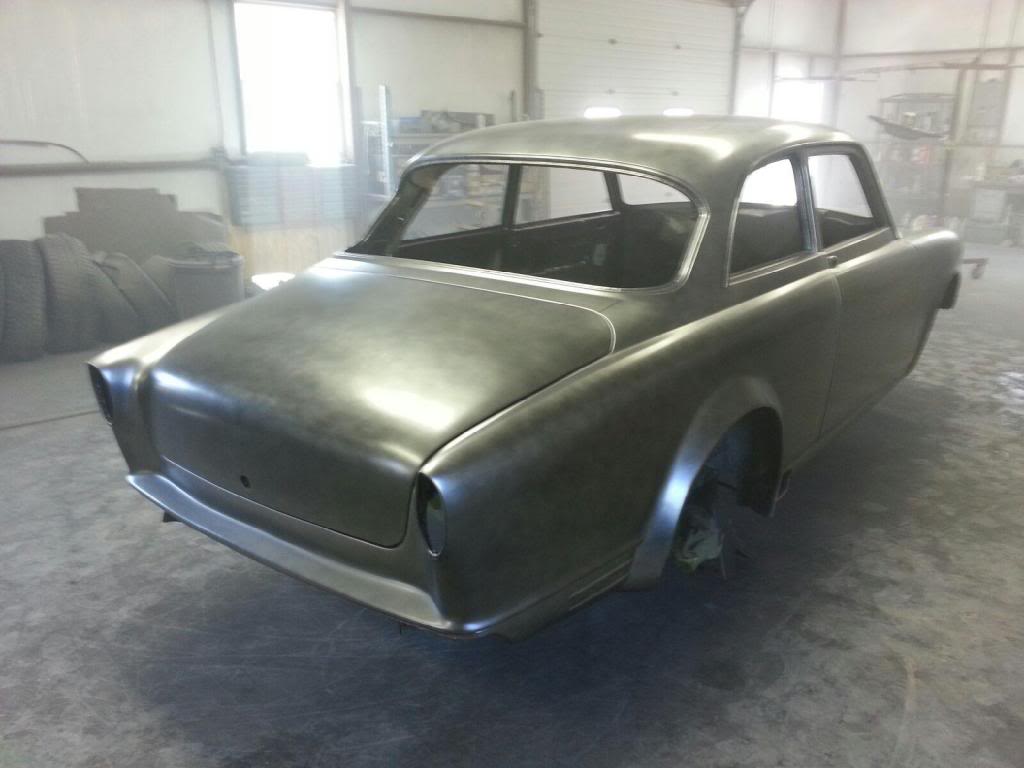 Here are some pics of the 6th coat of Liquid Metal, before the clear coat..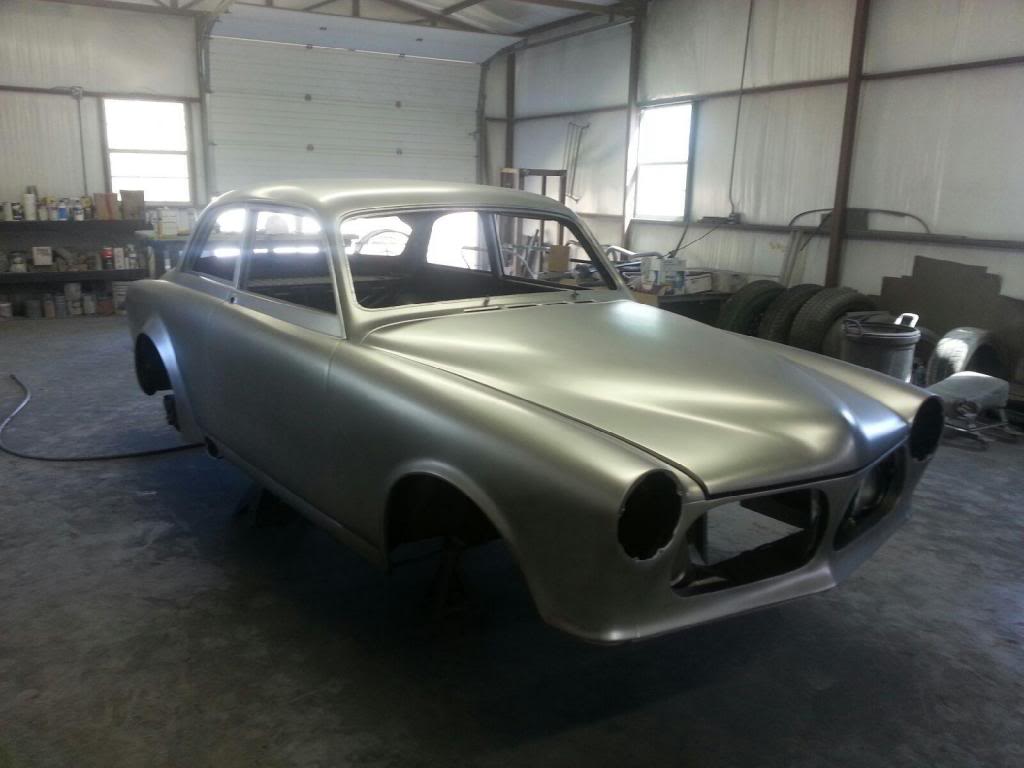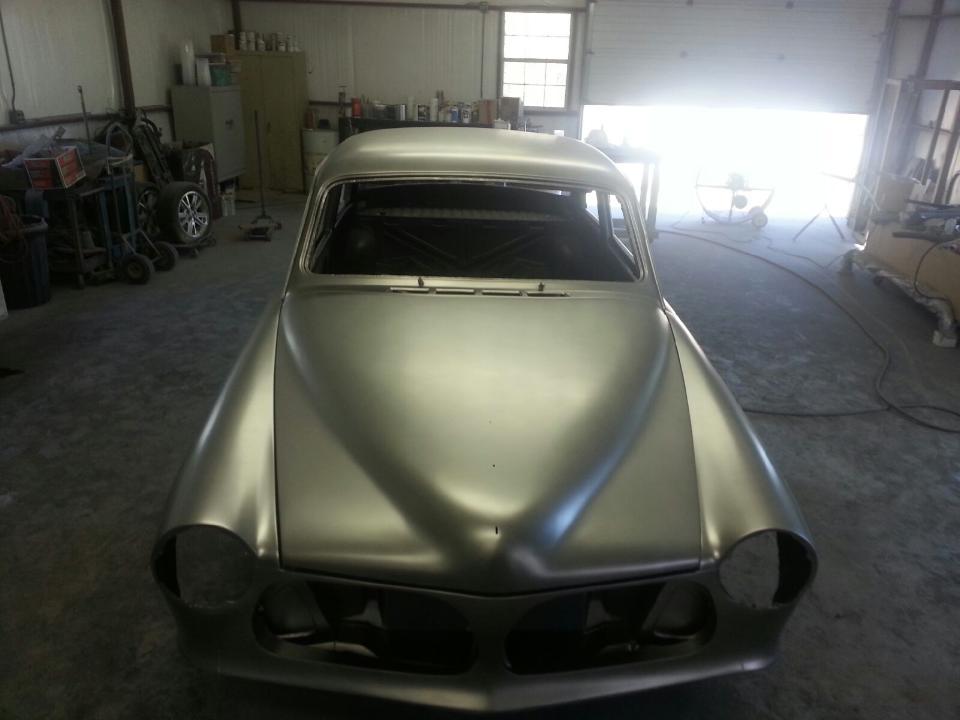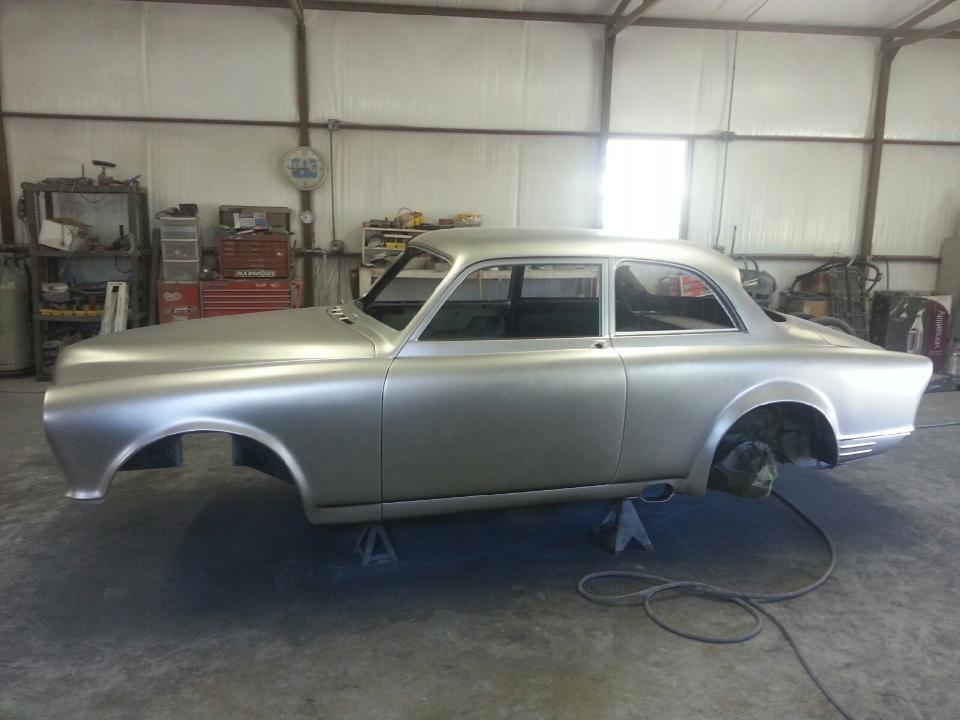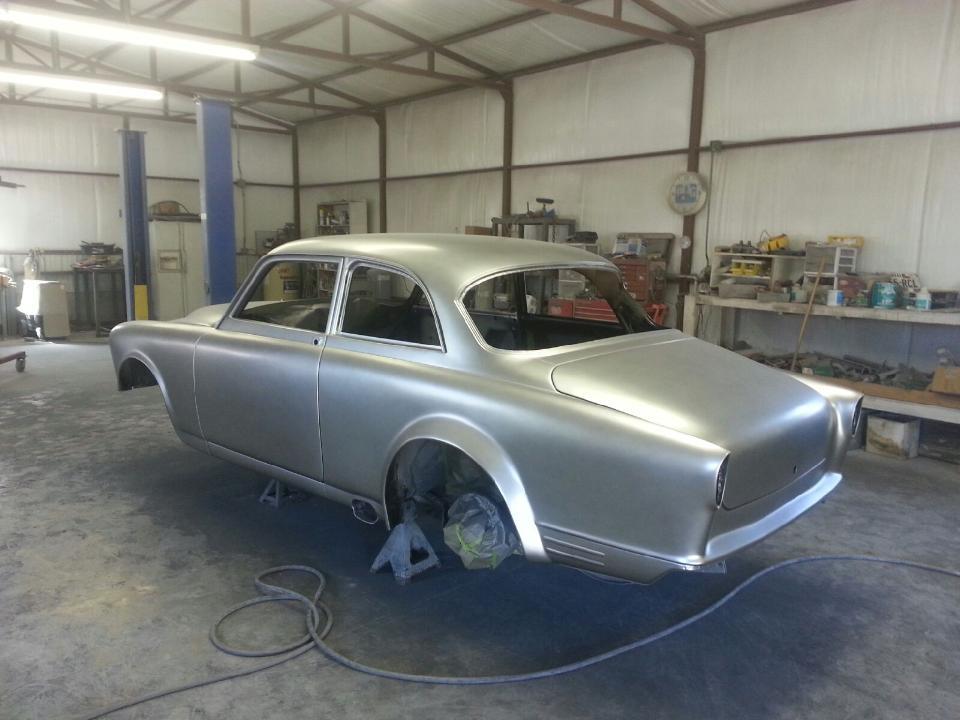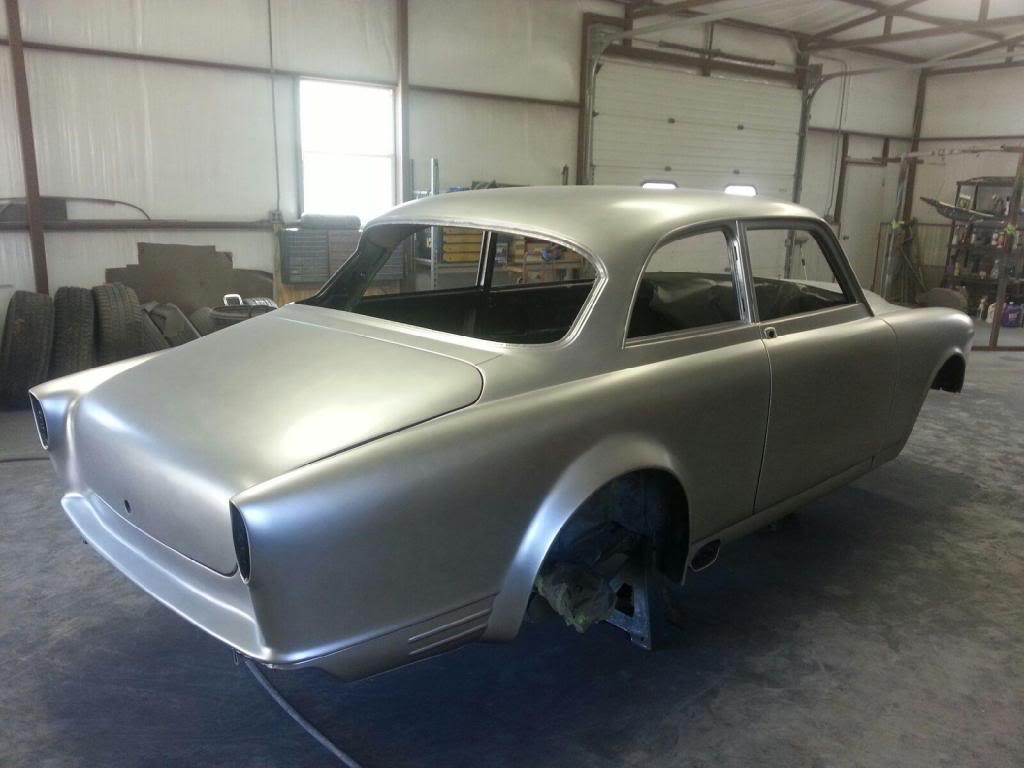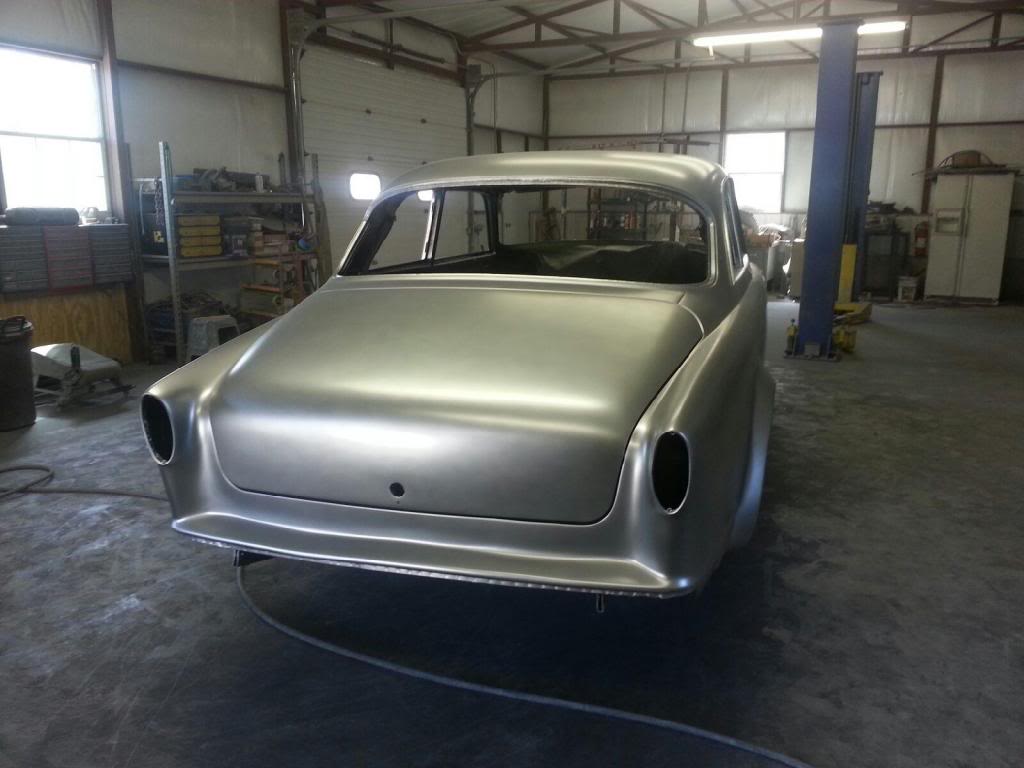 Here are some pics with the final clear coat involved, but there is Sealer, 3 Coats of Black Base Coat, 6 Coats of Liquid Metal, and then the Final Clear Coats.. I tried to capture the affects of the Liquid Metal Color with the camera, but it is very hard to capture, but it goes from a bright metal/silver appearance to a straight up Black color at the extreme contours, with more a Graphite mid range for the softer contours. And you can see the example of the extreme black appearance in the grille openings, because those have just as much coverage as the rest of the car.. LOL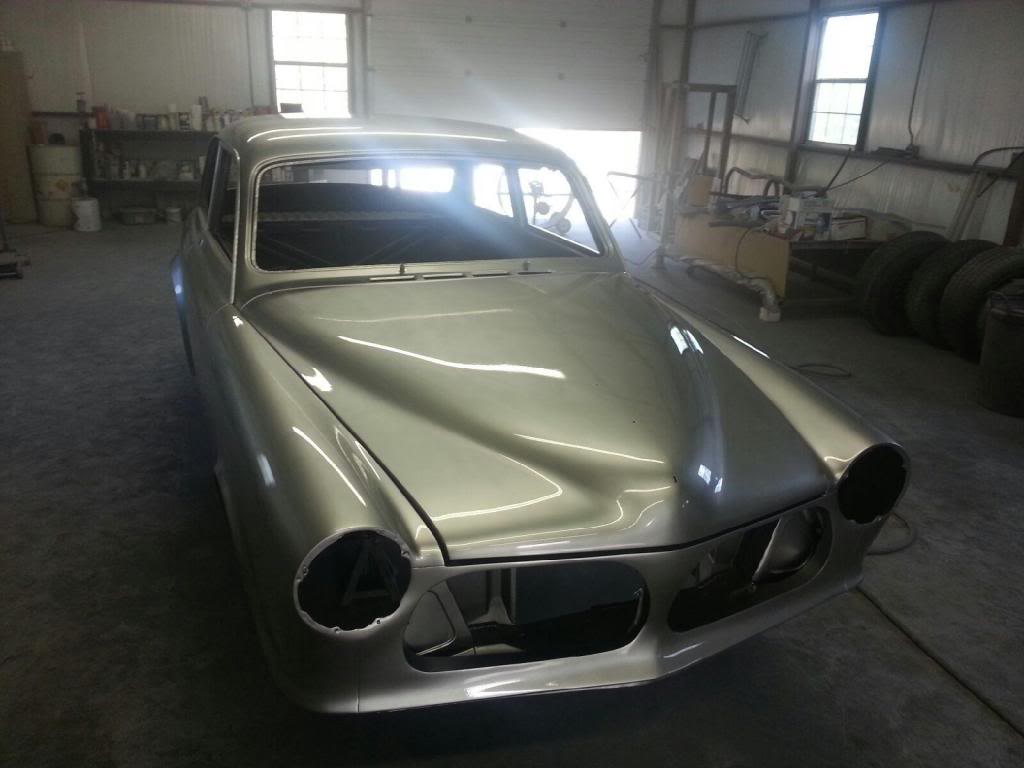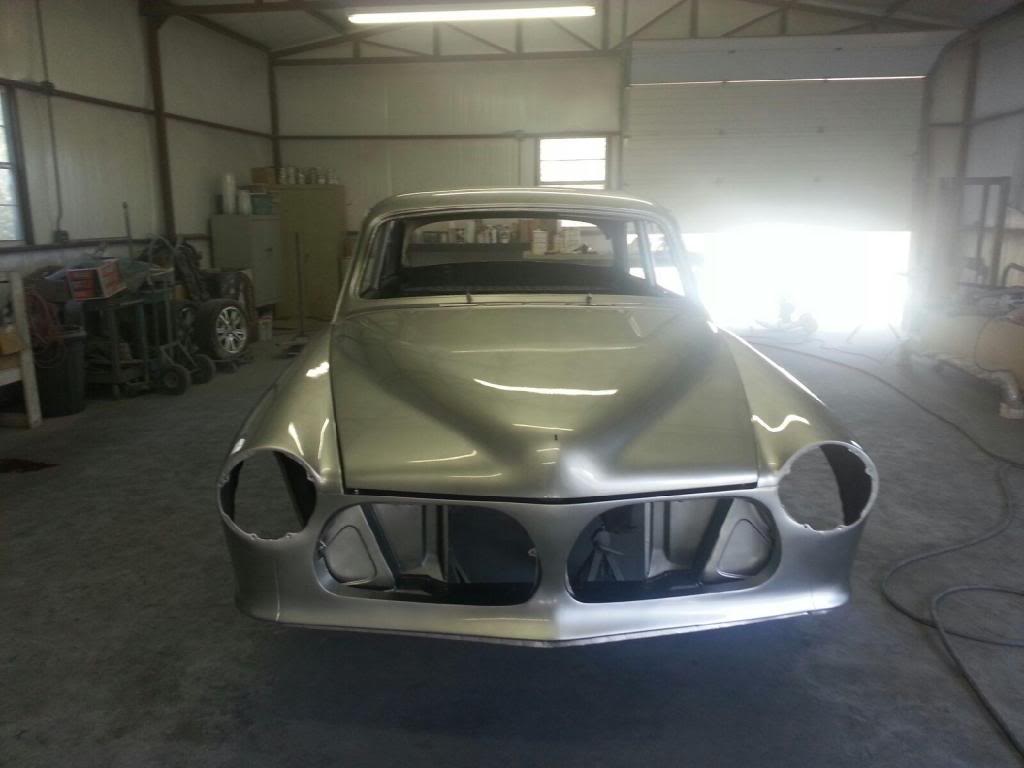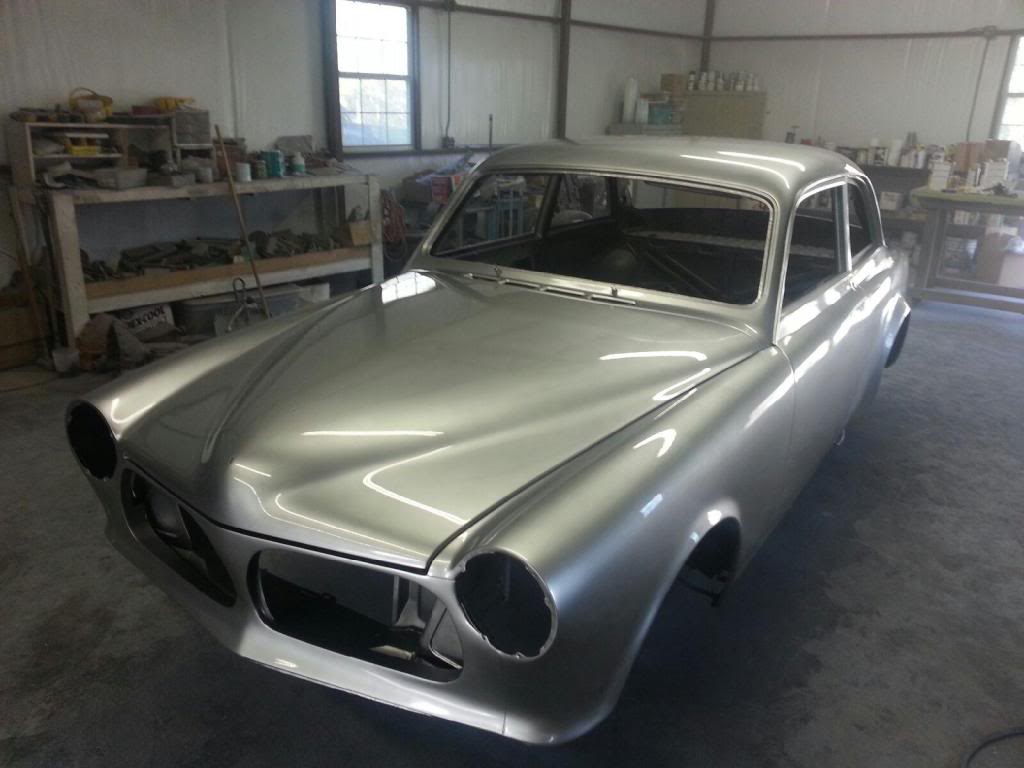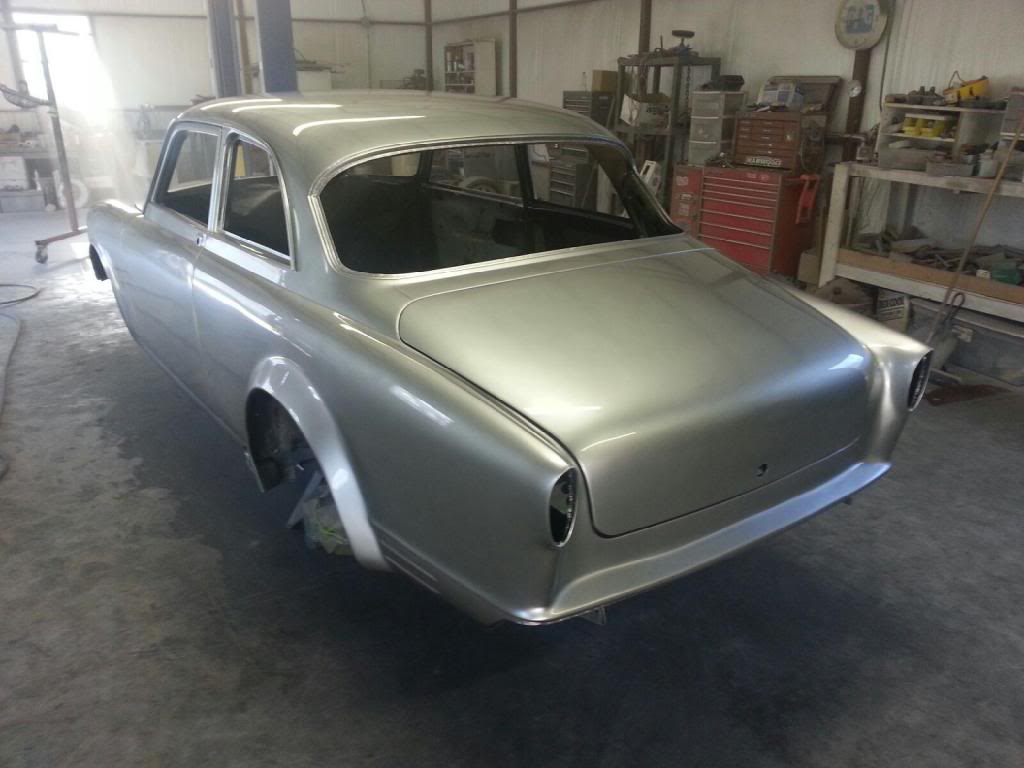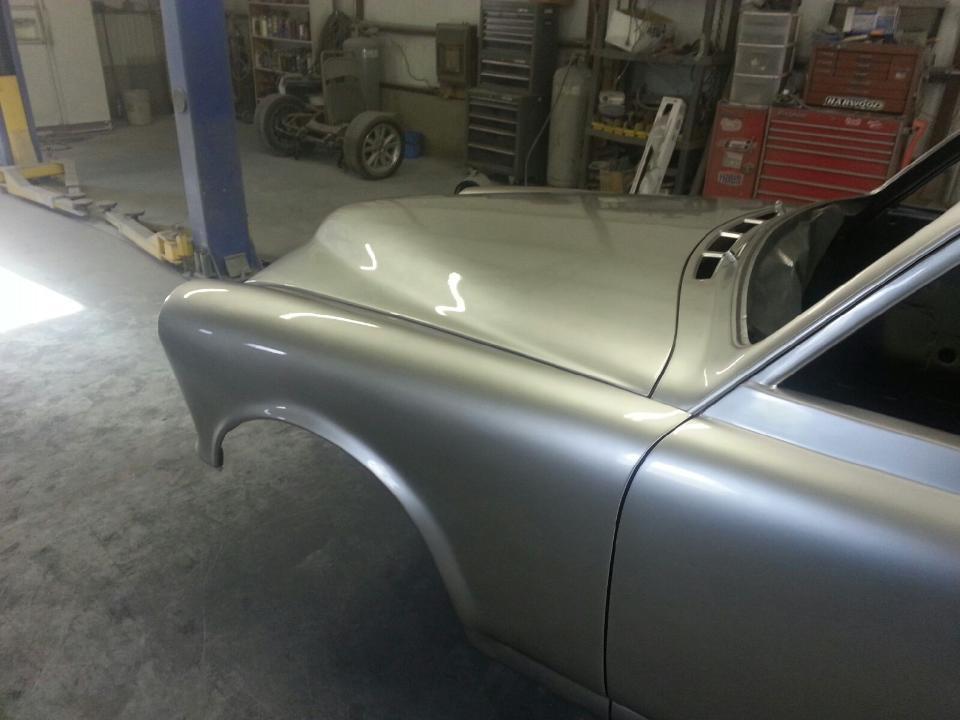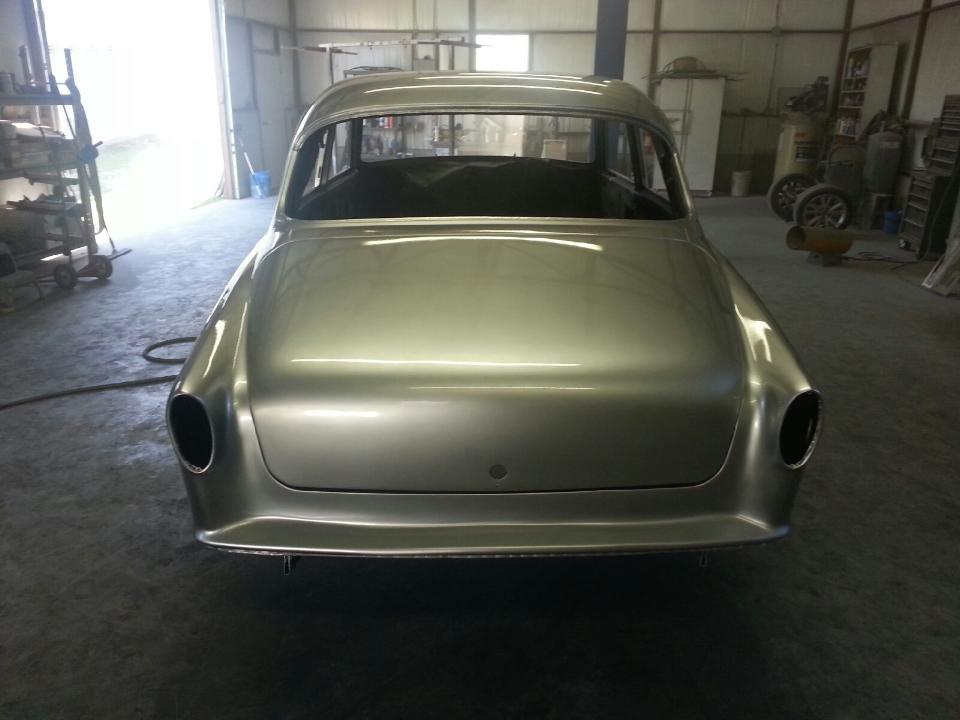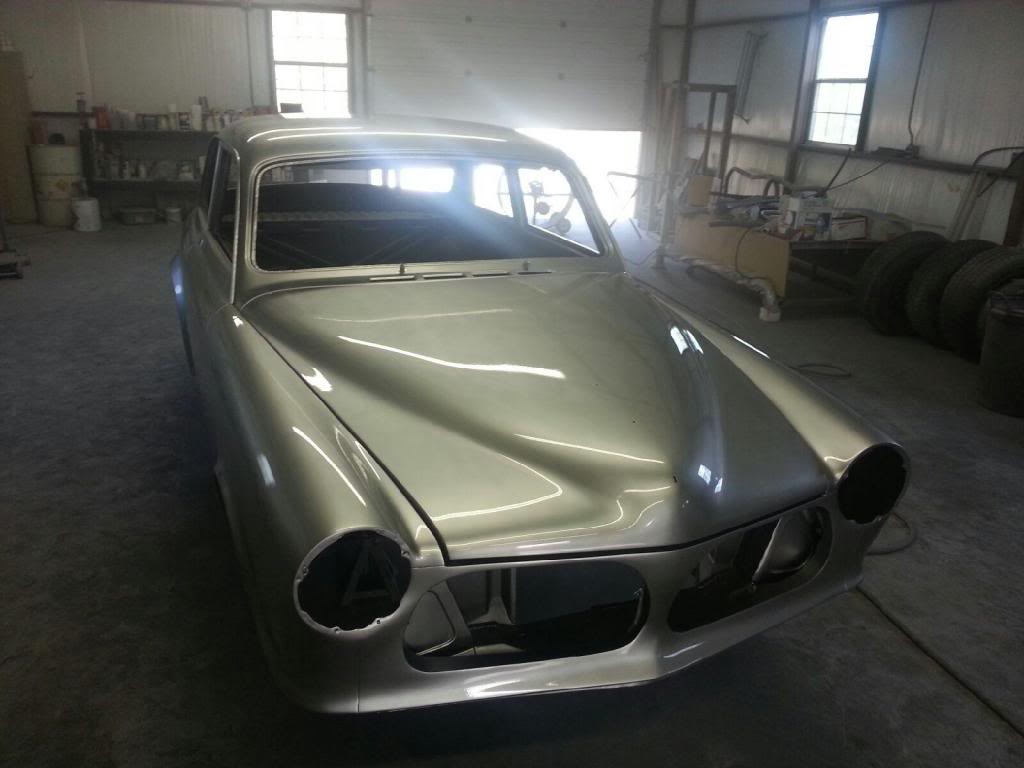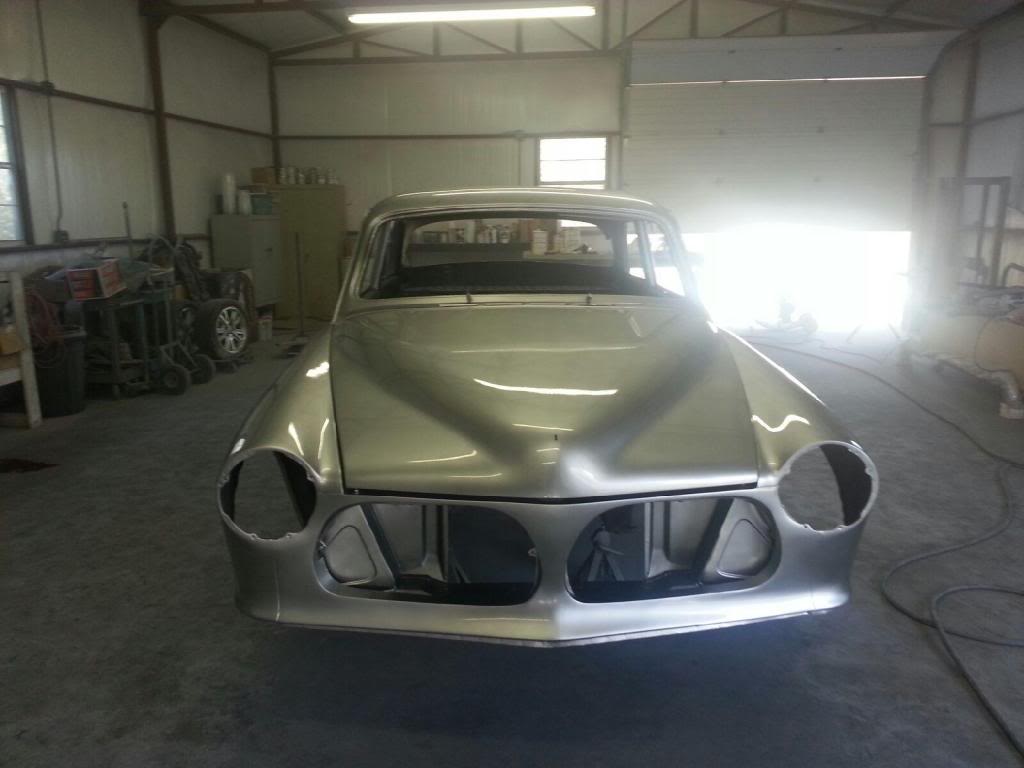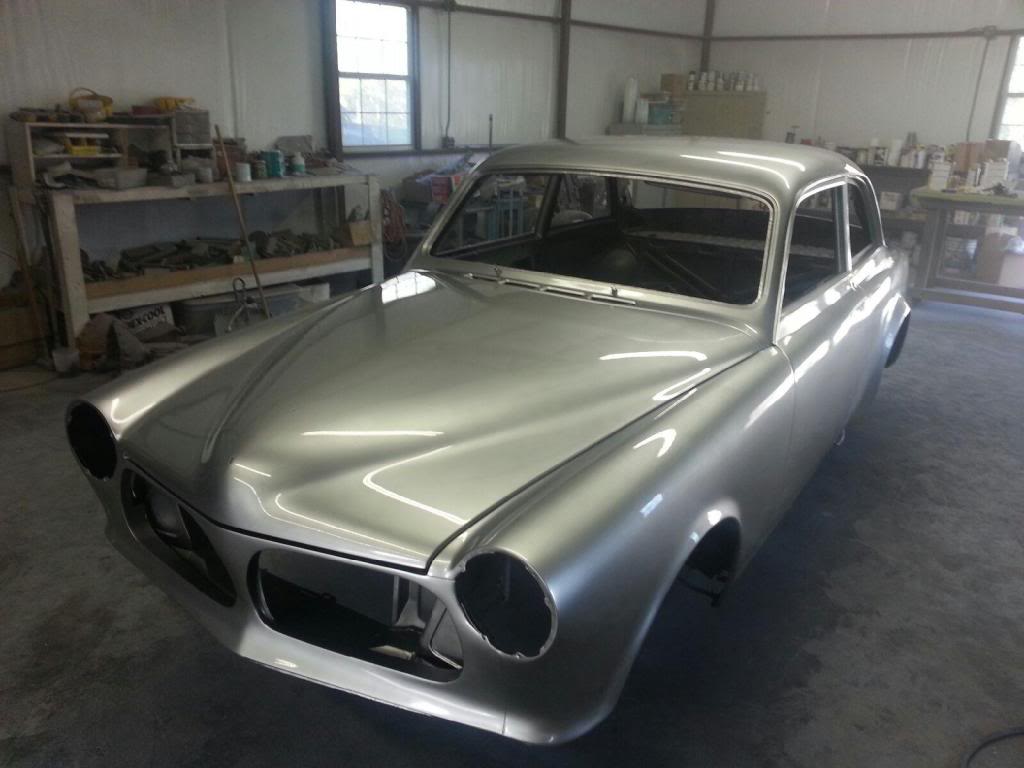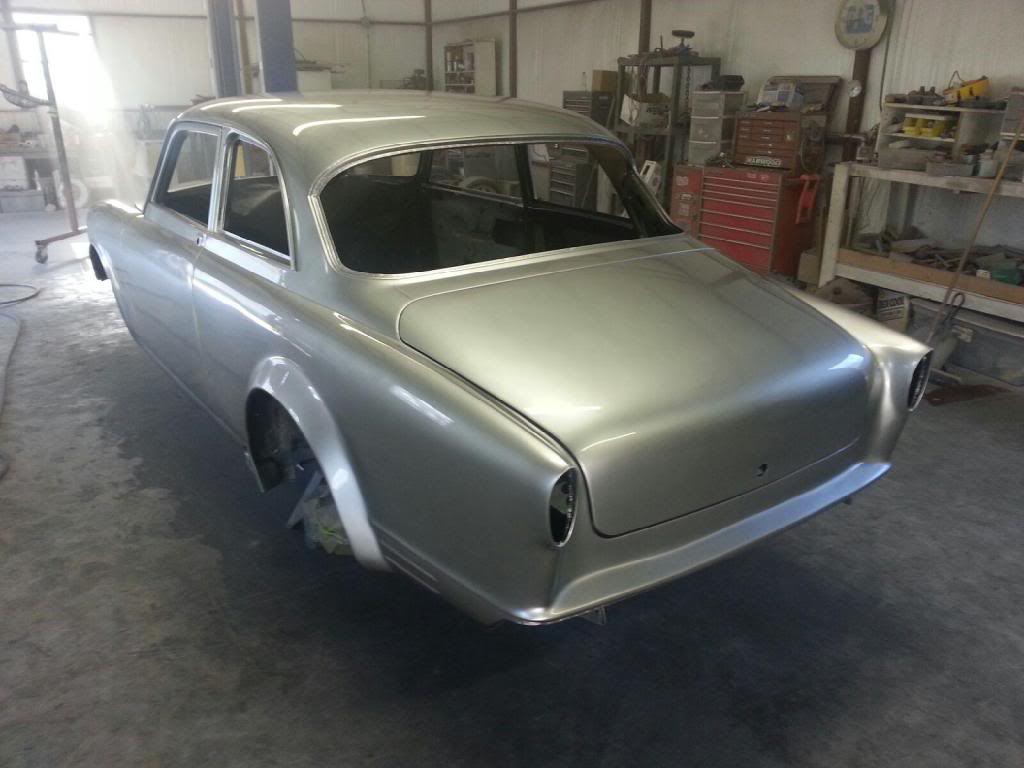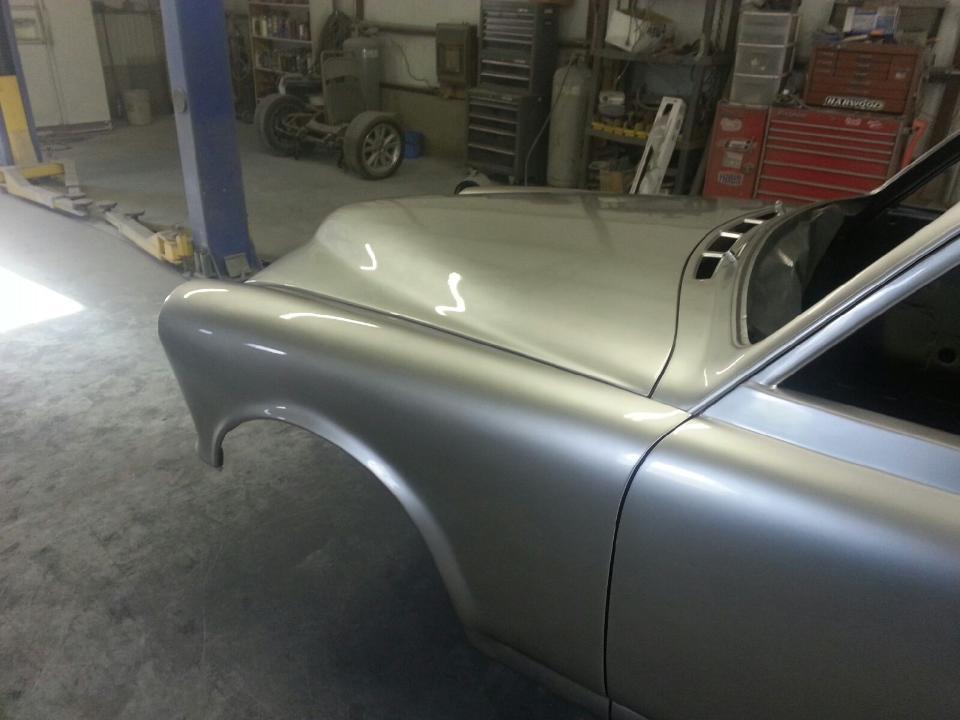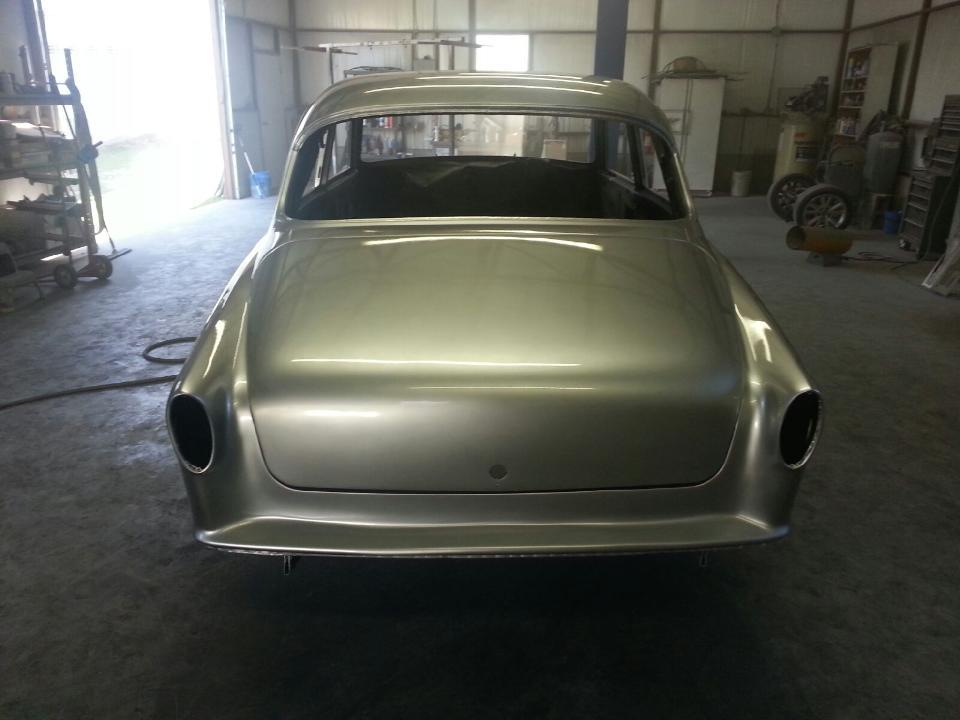 4-15-2013
Here are a few pics from the start of the masking and jambing process, and we know it is a backwards procedure, but it was necessary with this color.. I open the doors of the shop also, and I tried to catch the color change, and as you can see that in the daylight it will have alot of graphite color in it, with major flat areas in the bright silver/metal color, depending on where you are standing..

As you can see from the pics below, and it is very hard to really show it by camera, but there is alot of color changes going on here.. We have complete coverage with the liquid metal, and you can see complete coverage in the dramatic darker color shift areas, eventhough it appears to be not consistant in the pics.. This color does some strange things, and I am even assuming that the Wet Sanding and Buffing is going to make a difference, due to the potential affect of Direct Lighting that basic Orange Peel of the Clear Coat, because this color is very sensitive to direct or indirect light and angles of light.

We plan on getting the car outside tomorrow, because the jambing should be completed later tonight, so we can get it back together tomorrow. More than likely wetsanding and buffing will also start tomorrow, so I will be able to see if there are any changes after that is completed.




(With the Door Open)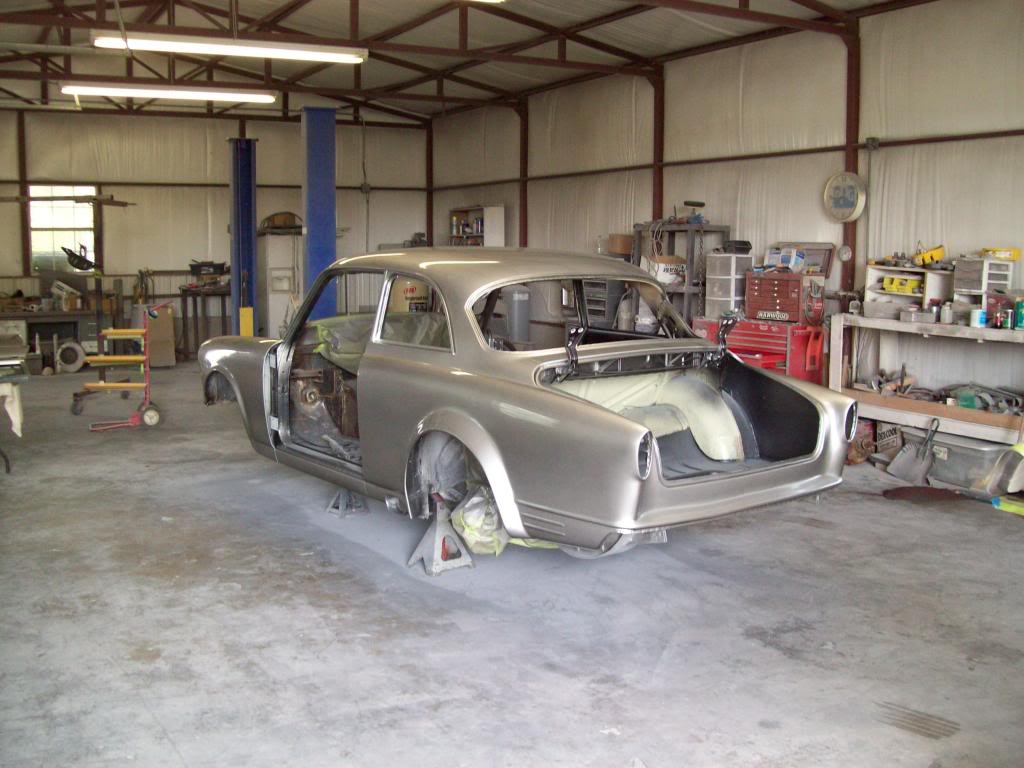 (Before the Open Door)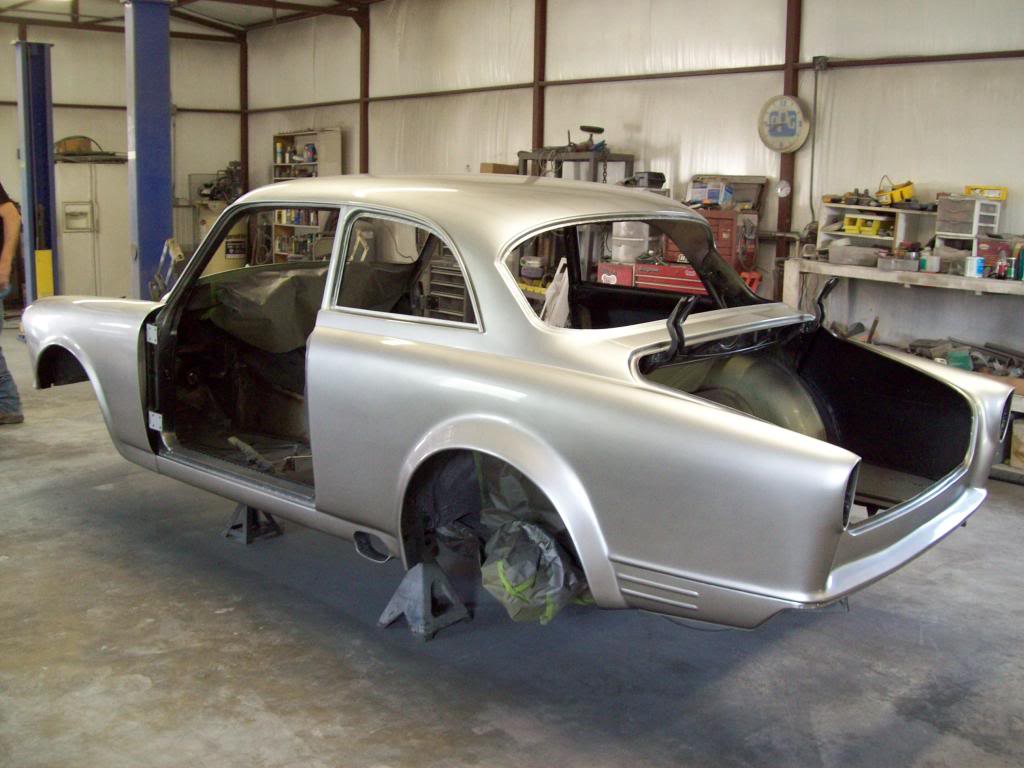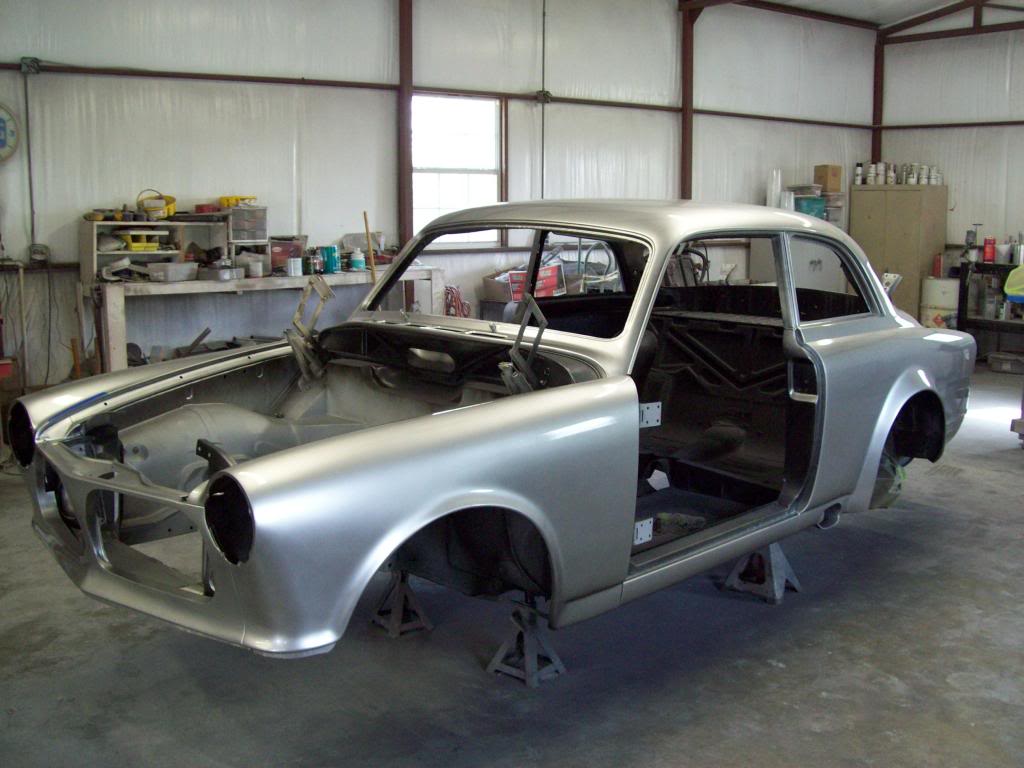 (Door Open, but from different views of the rear quarter, so you can see some of the transition)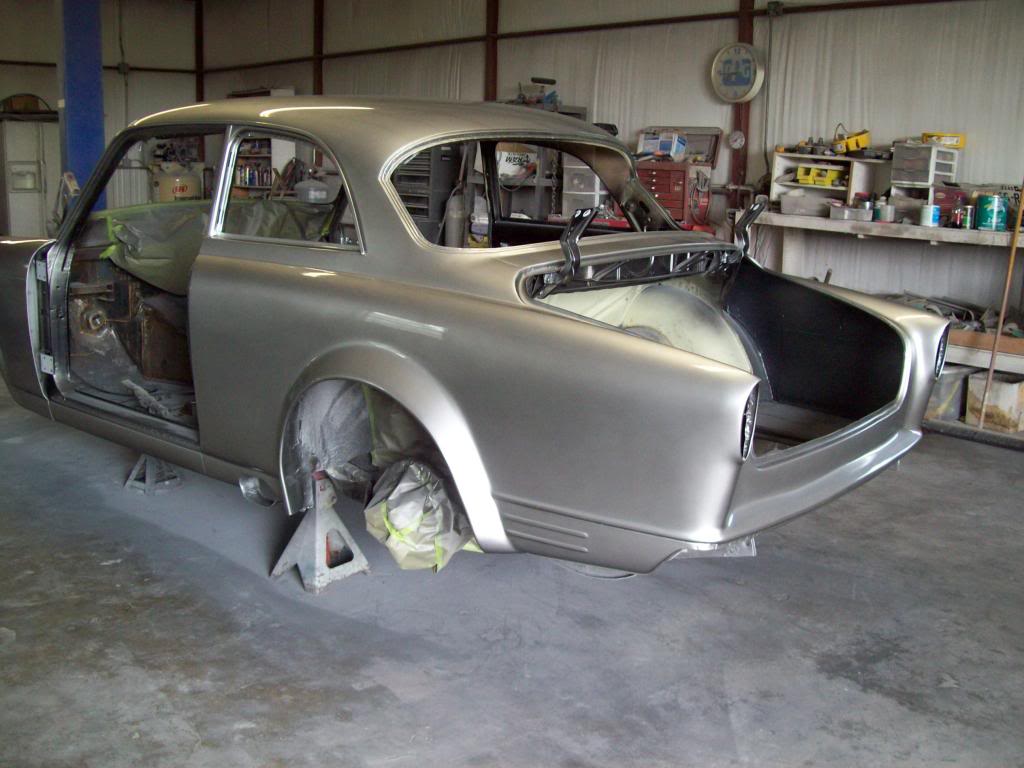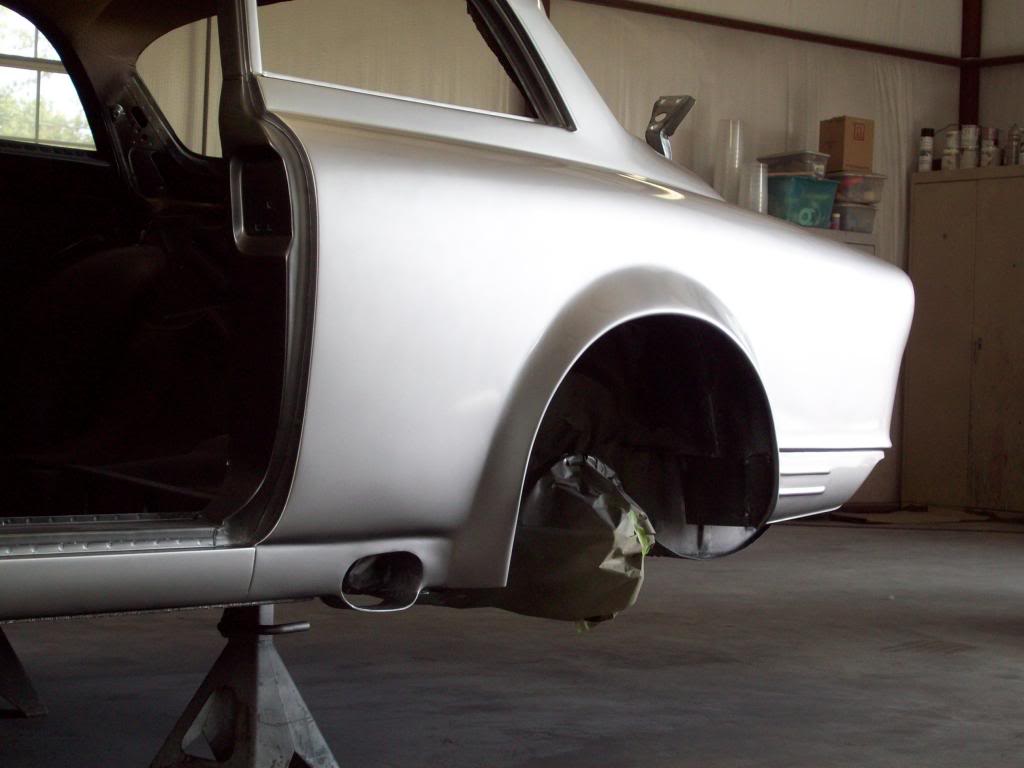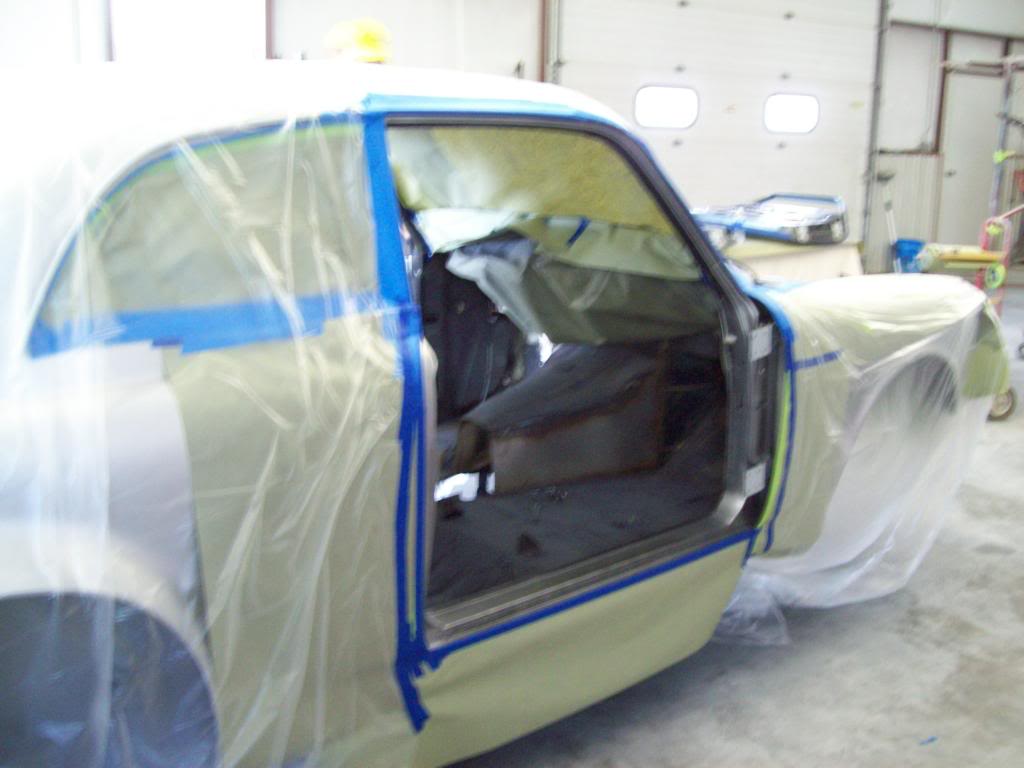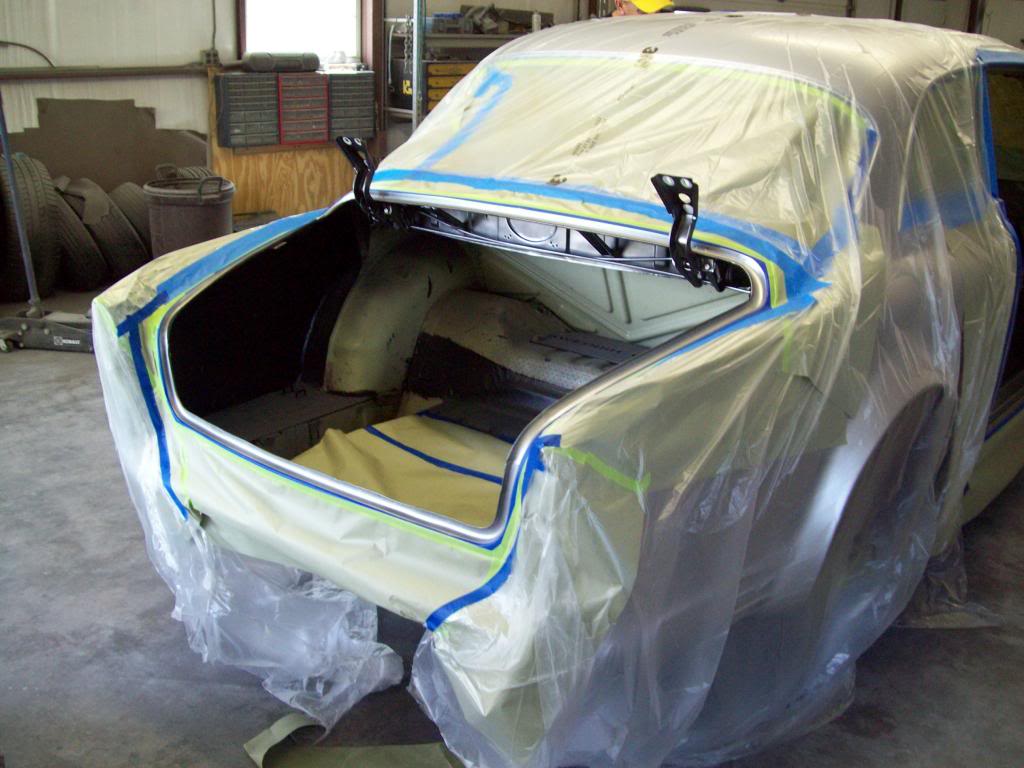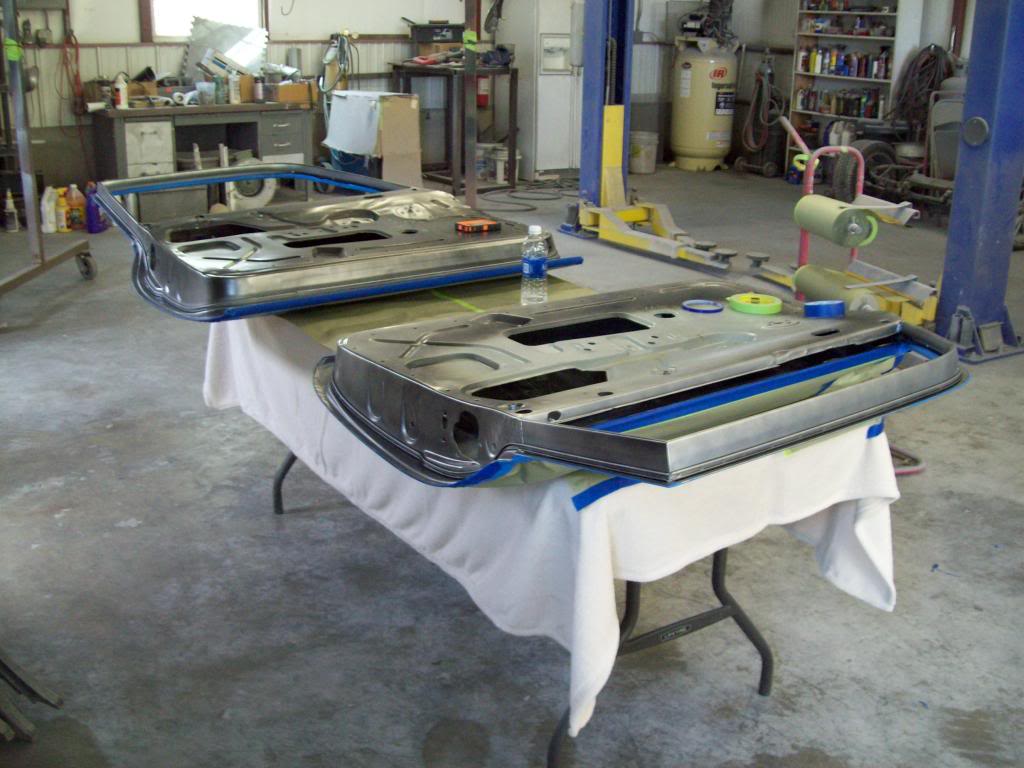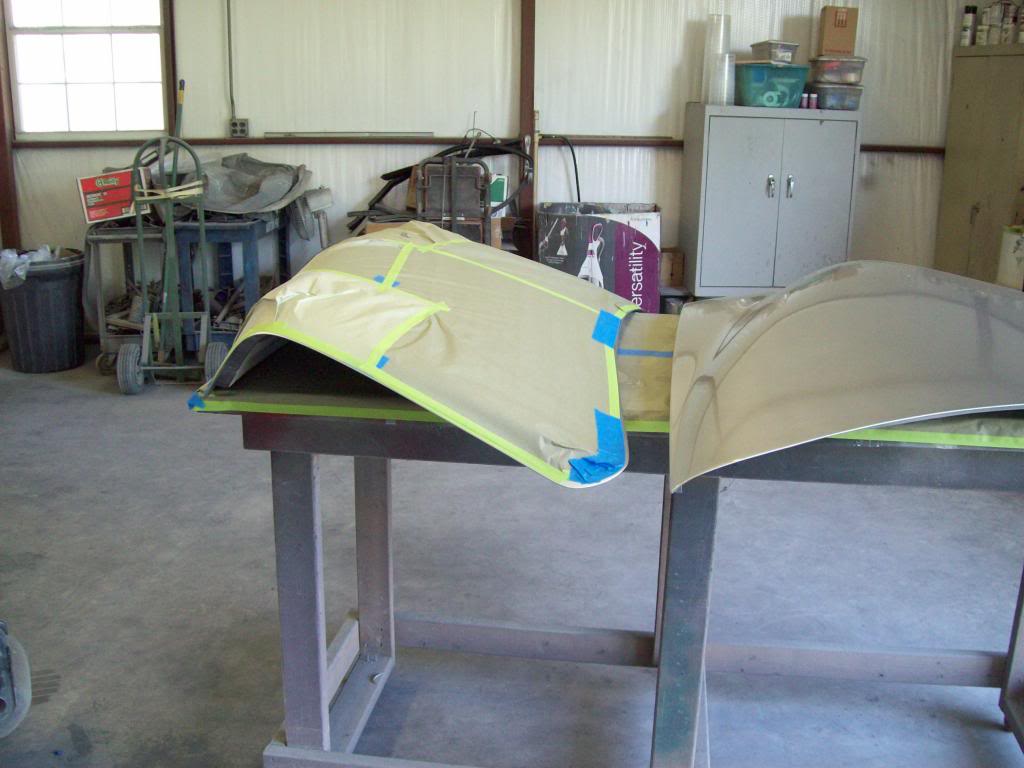 4-19-2013
Here are some pictures of the underhood and jambing process, some of which we had to redo again, do to some sort of odd clear coat reaction. We are using the Suggested PPG clear coat for the PPG Vibrance paint line, which is a pretty fast drying clear, but had no idea it was necessary to recoat within 5 minutes, or it would eat itself? I dont know how we didnt get the reactions with the overall paint, because we waited way longer between each coat, so I guess there is a before and after window for coats.. Called the PPG rep, and they just said that is the way it is, and they cant believe that we are painting the whole car with this color and process.. LOL My painter is a DuPont guy, so he wants to wetsand the PPG Clear already applied to the exterior, and then apply an overcoart of the DuPont Clear system that he likes to use, because he said it is a much better system, and would rather work with it on the exterior for buffing and finish work. We sprayed some DuPont Clear over the wetsanded PPG clear on some previous test panels, and all looks good, so we are going to go this direction.

The Trans Tunnel and Center Underside of the Hood will have an Insulation/Covering on it, so all you will actually see it the hood bracing in the Liquid Metal color. The Center Underside of the Trunk will have an upholstered insulation panel, so they may not appear to be finished as well as the rest of the area's.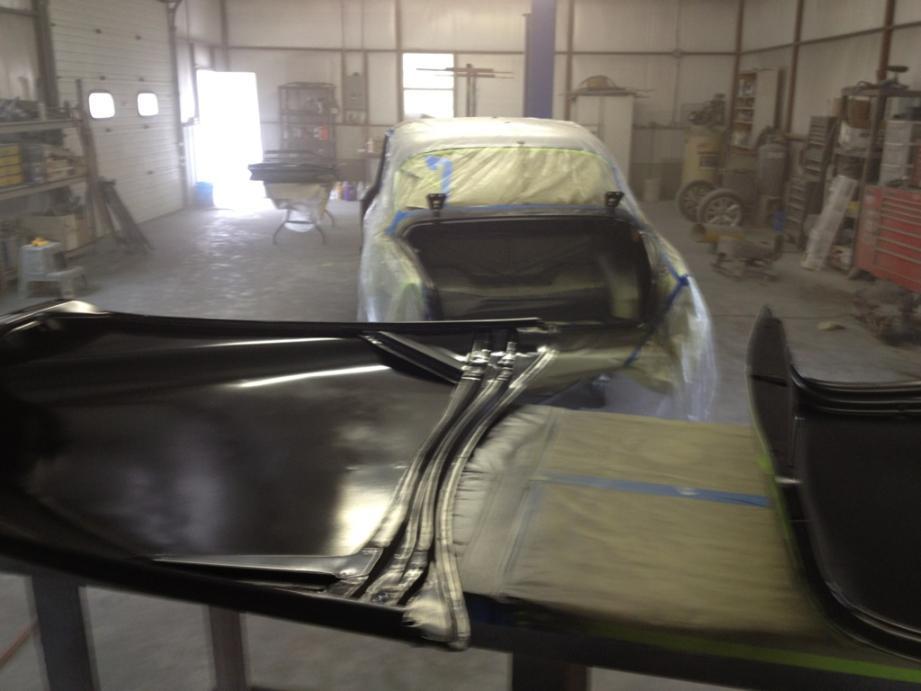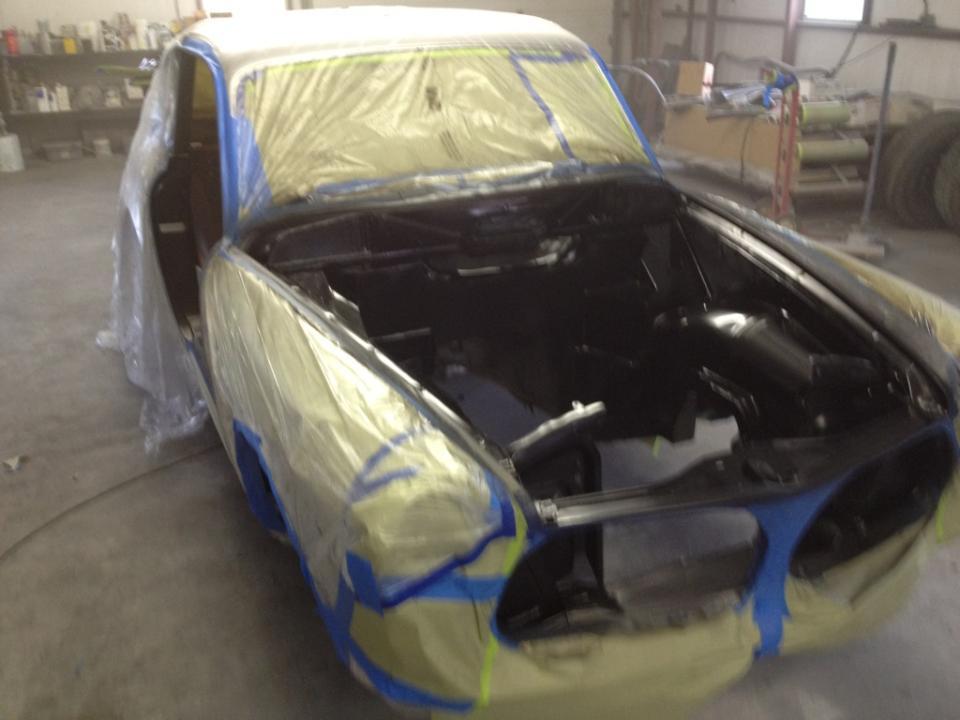 Liquid Metal without Clear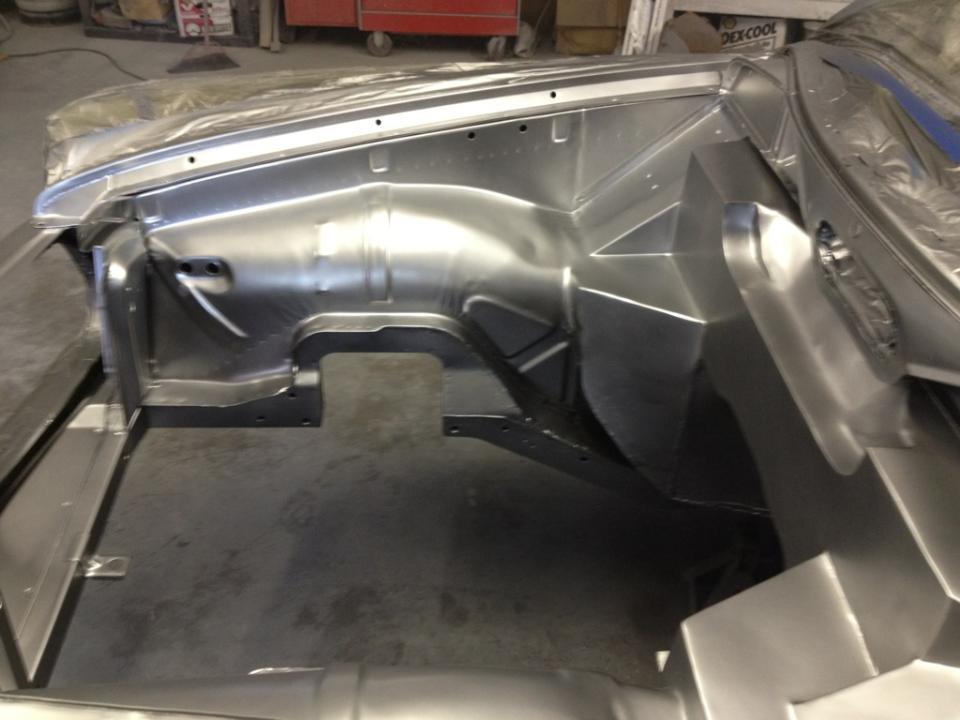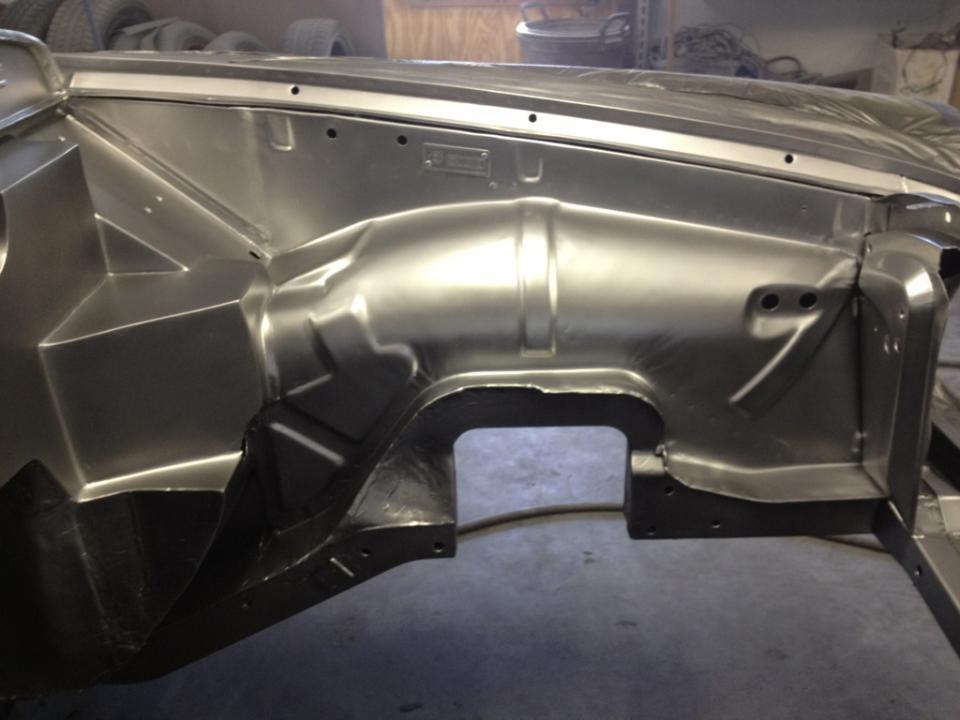 Final Clear Coat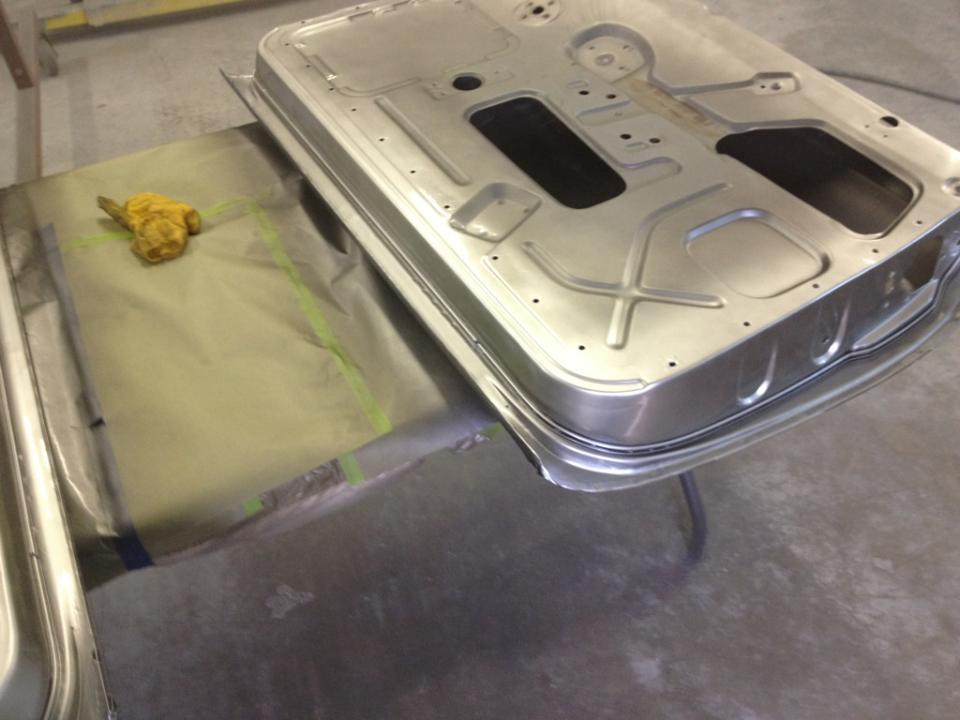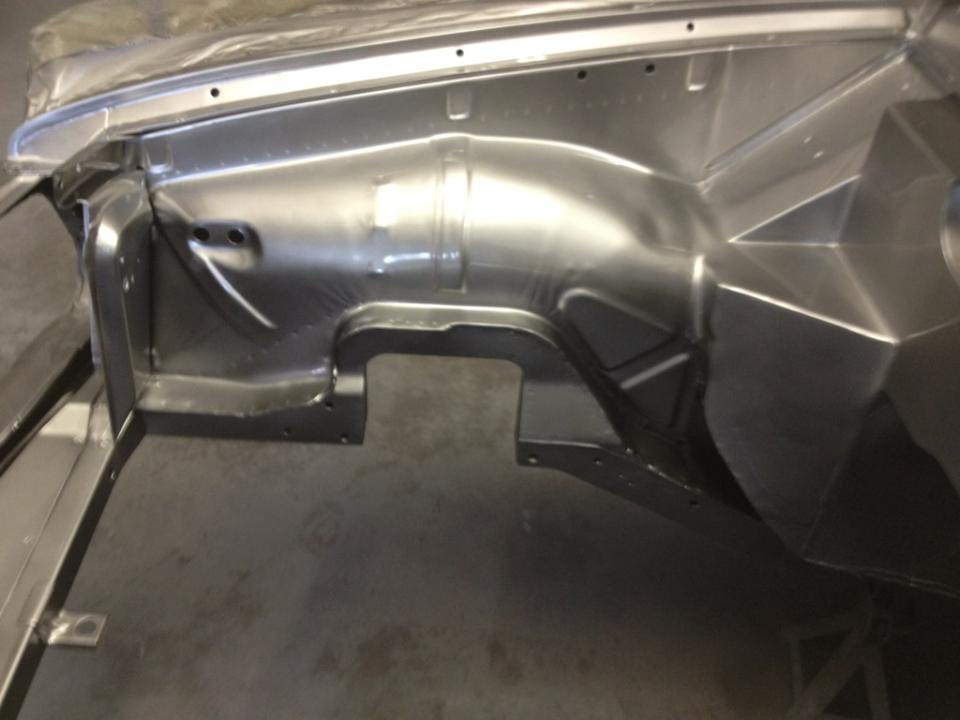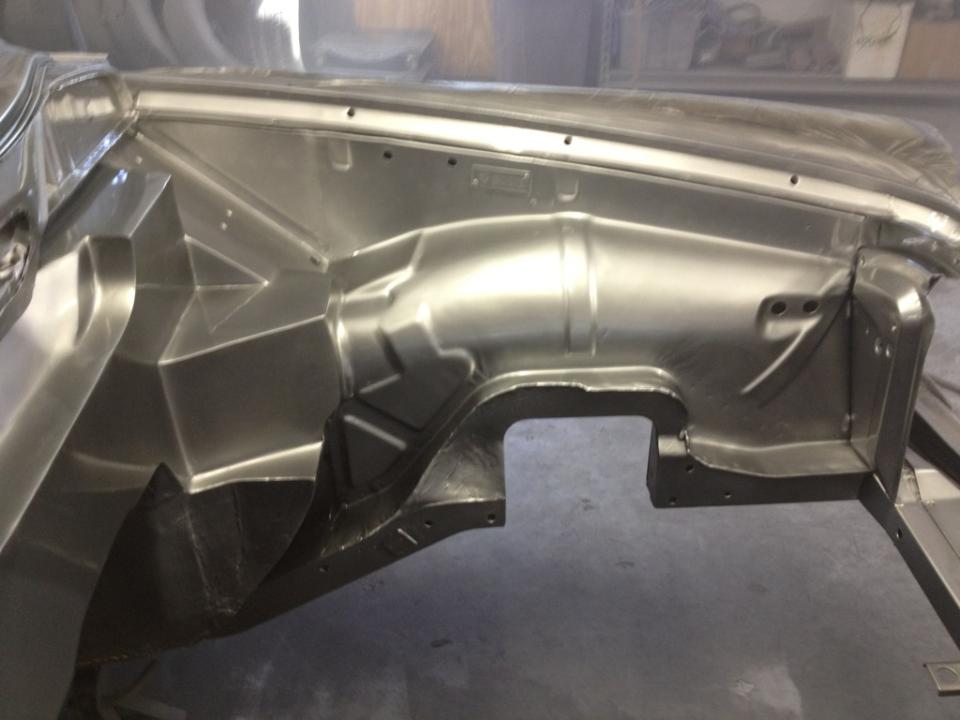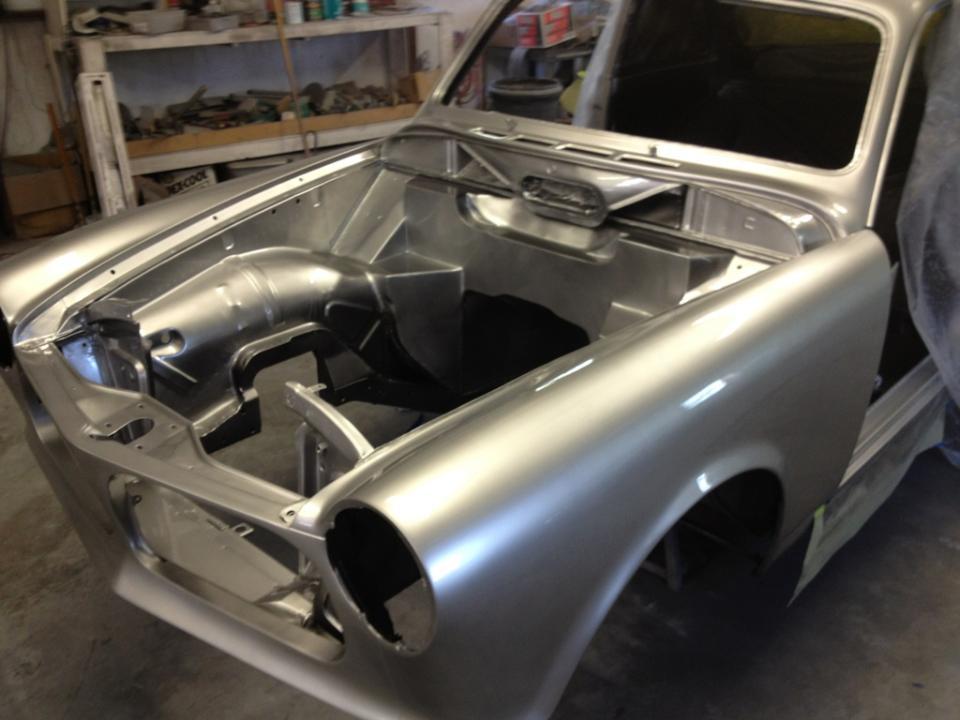 4-20-2013
Here are some pics of the engine bay area with the hood installed, and as you can see, the Powder Coating on the hood hinges is almost spot on..

On a side note, I will not be using any of the factory bolts to mount the Hood, Hinges, Hood Latch, Fenders, and the front facia screws in the grille area. Instead, I will be replacing them all with a Rounded/Crowned Allen Head bolt style, and will probably leave them with the black anodized finish, or get them powder coated in a satin black.. I really think this will add some character to the hood open look, and that style bolt looks very clean and sorted.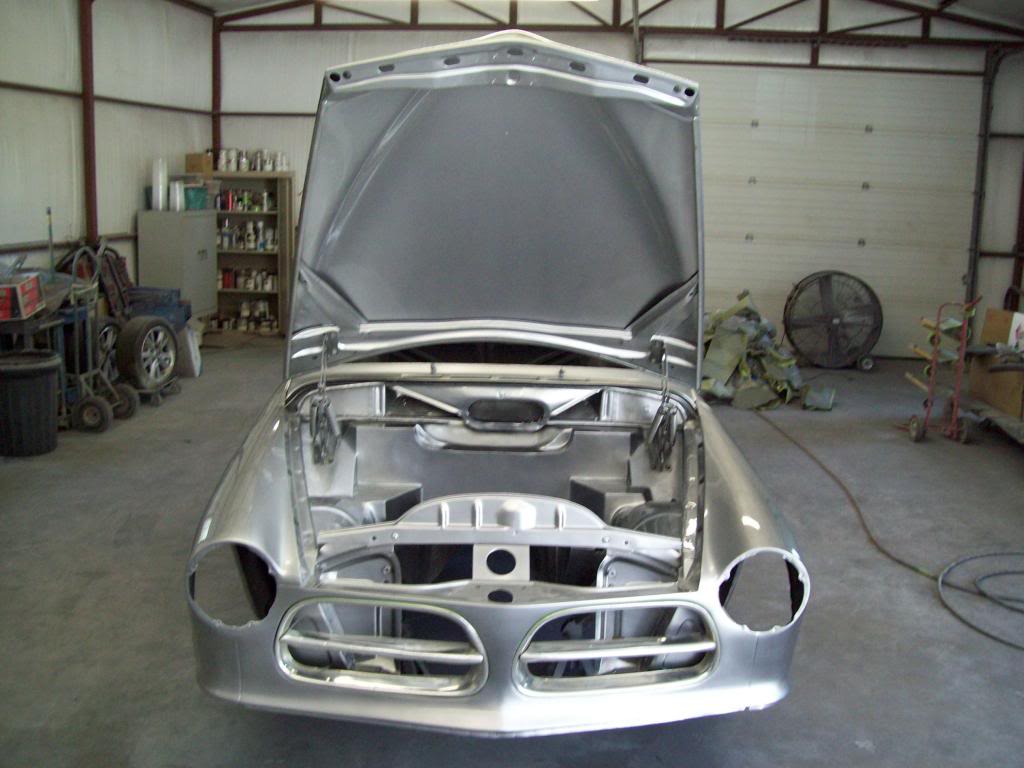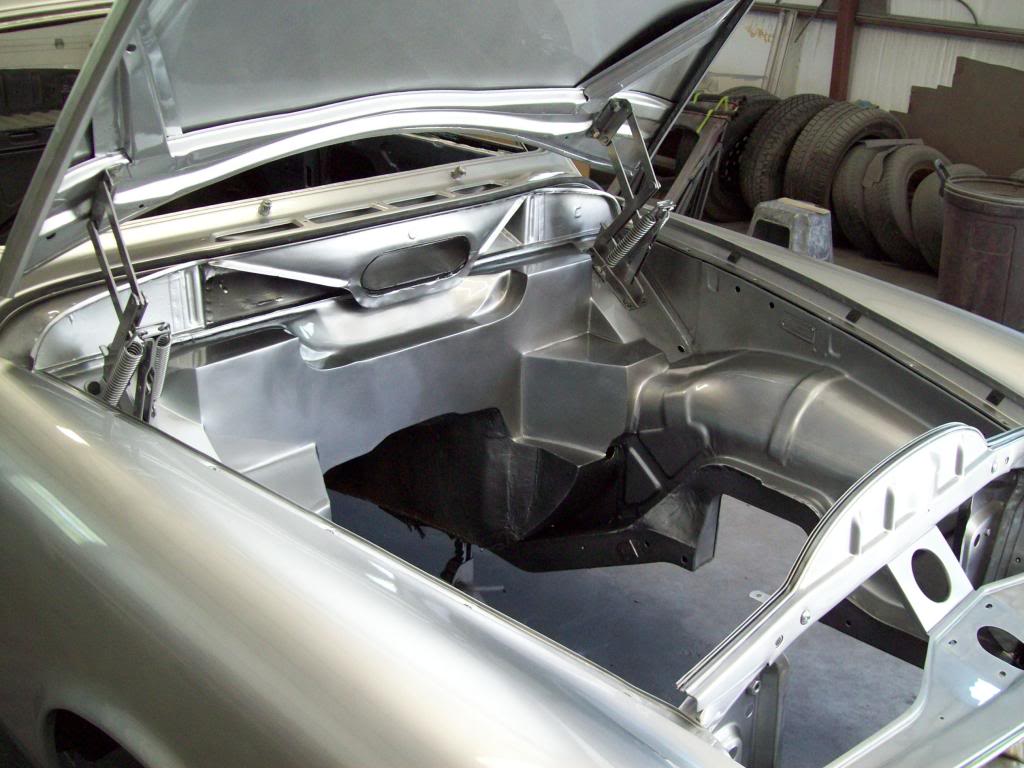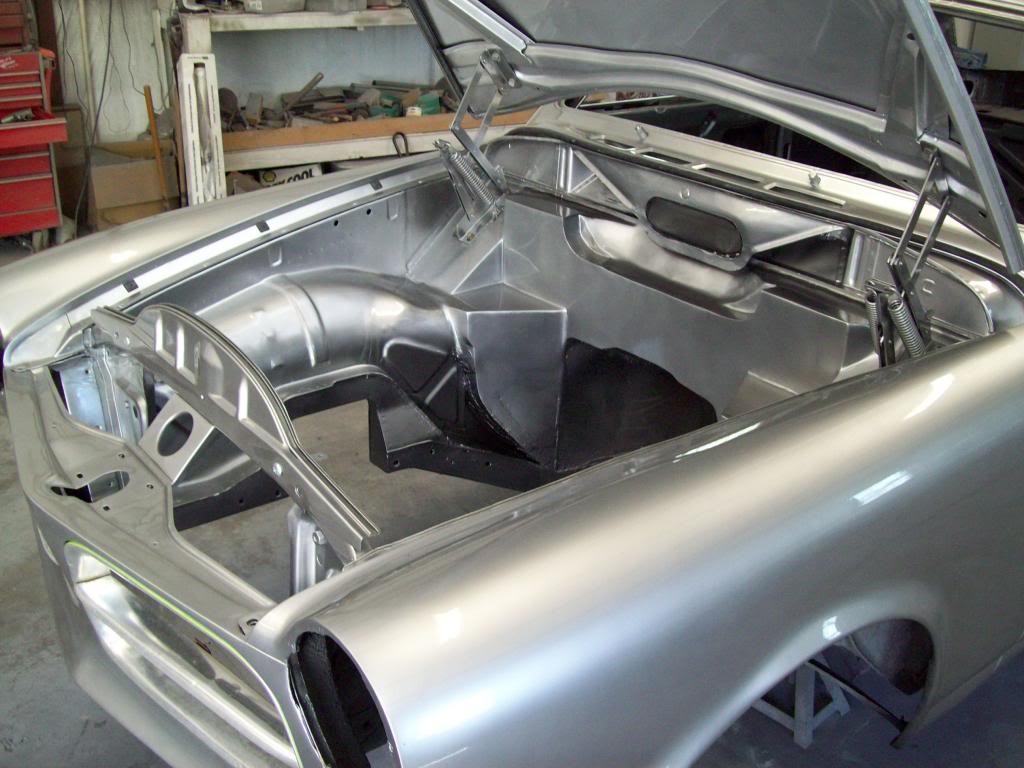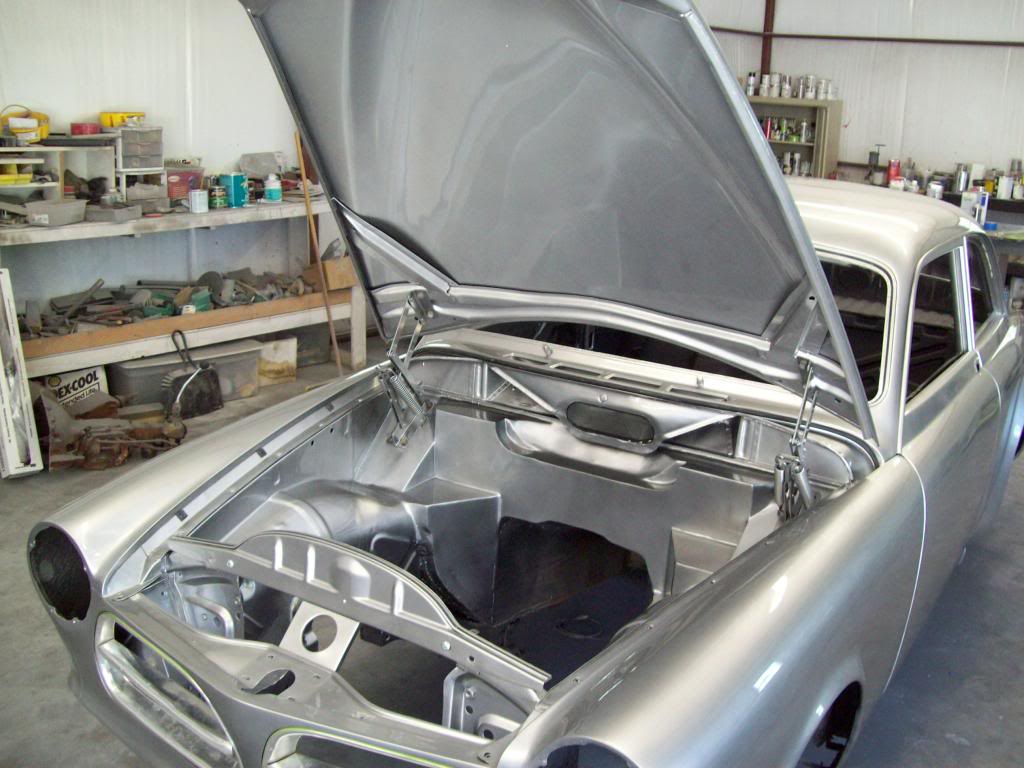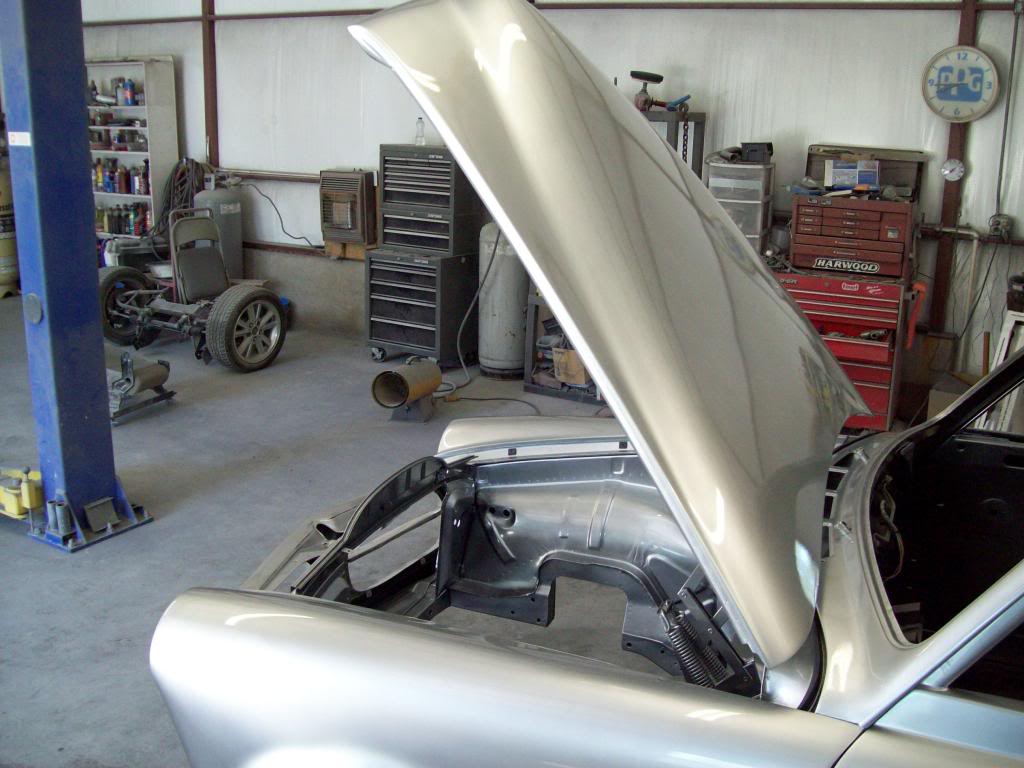 I couldnt resist, so here are some pics of the Custom Headlights and grilles set in place, which is only a rough fit of the grilles.. I have to get the grille mounting done, along with make sure they are tweeked just the way I want them, so I can send them for final straightening and plating.. As discussed, the grilles, bumpers, and basic trim will be done in a Satin Chrome, so do ignore the chrome headlight bezels at this point..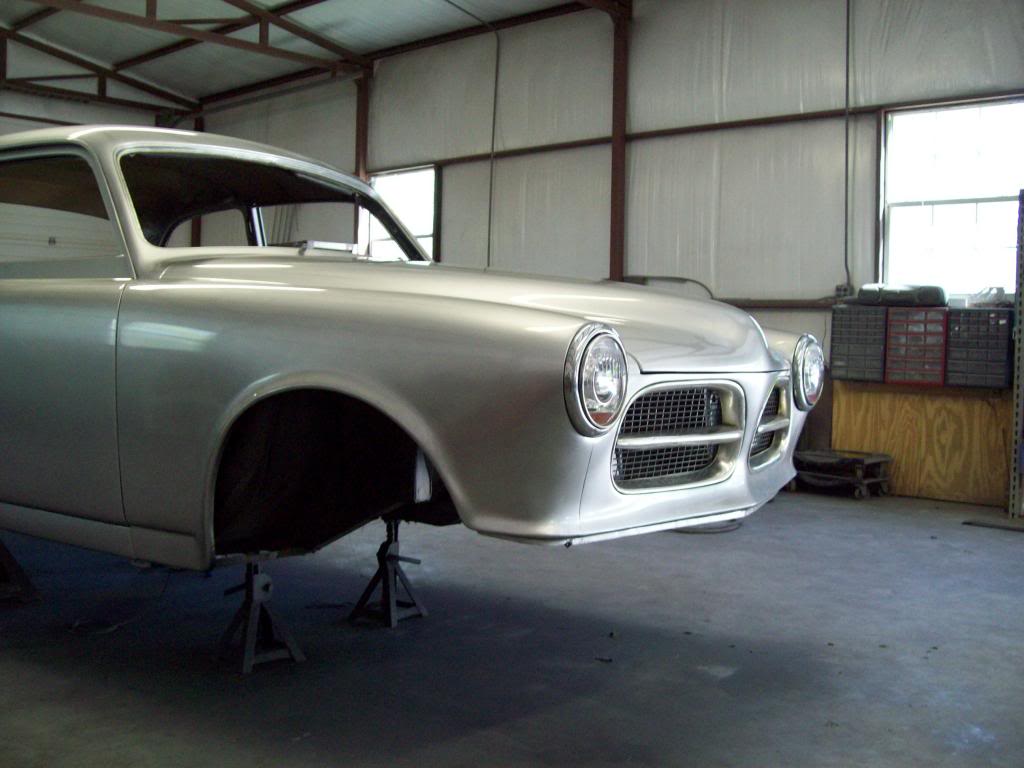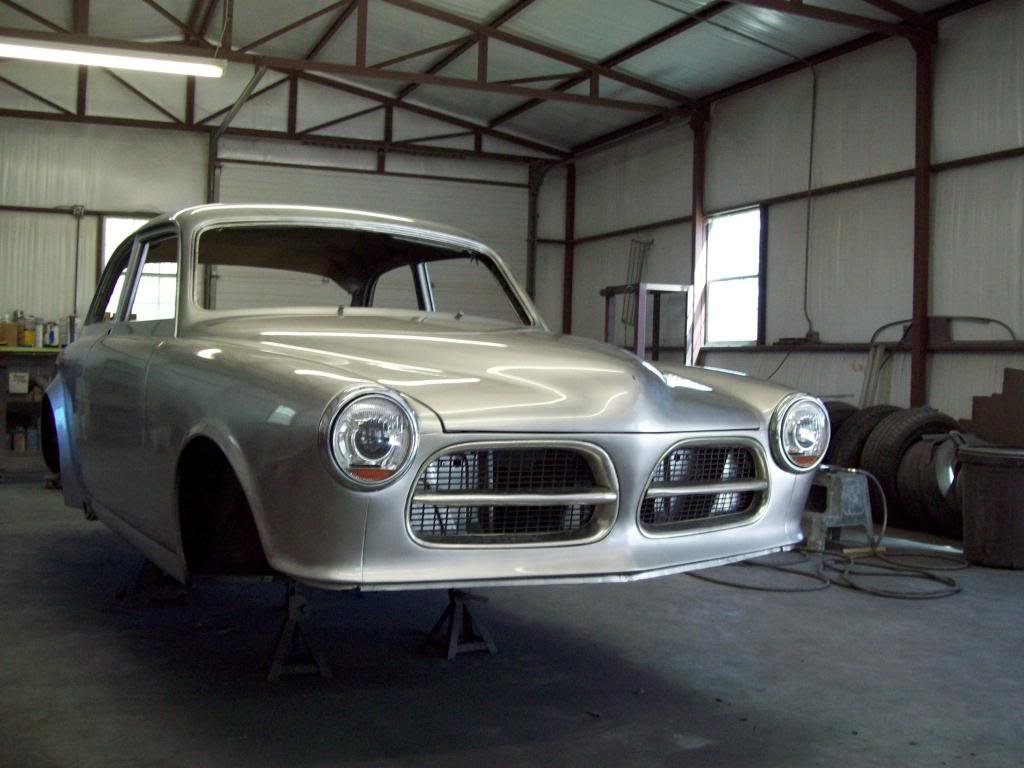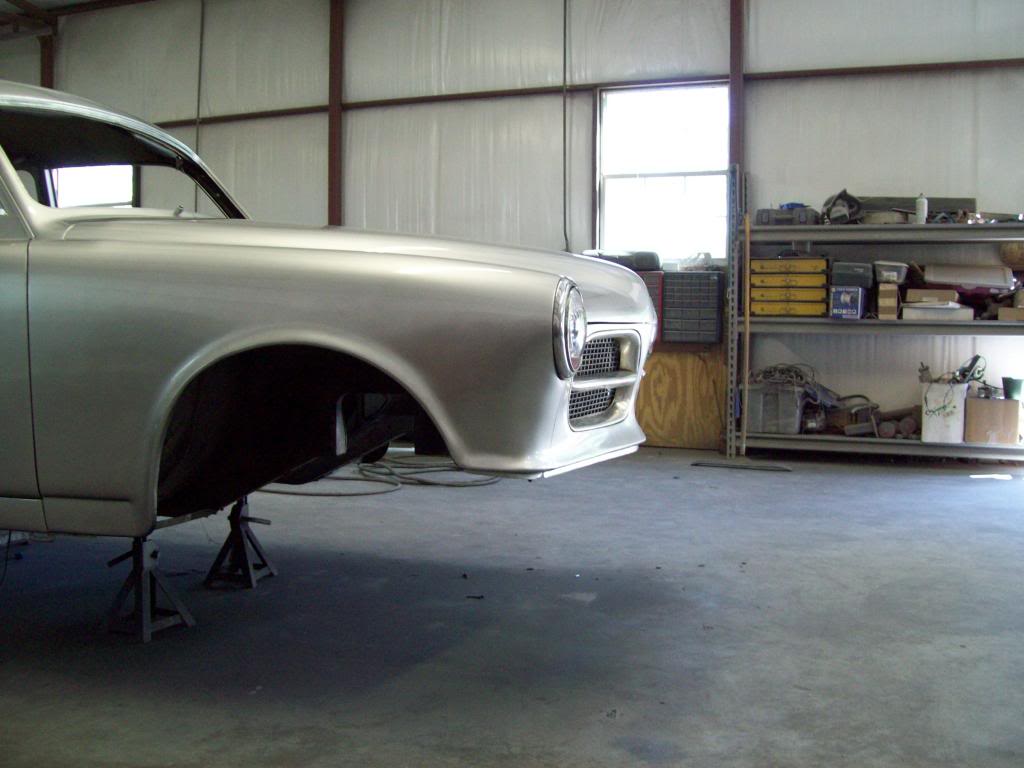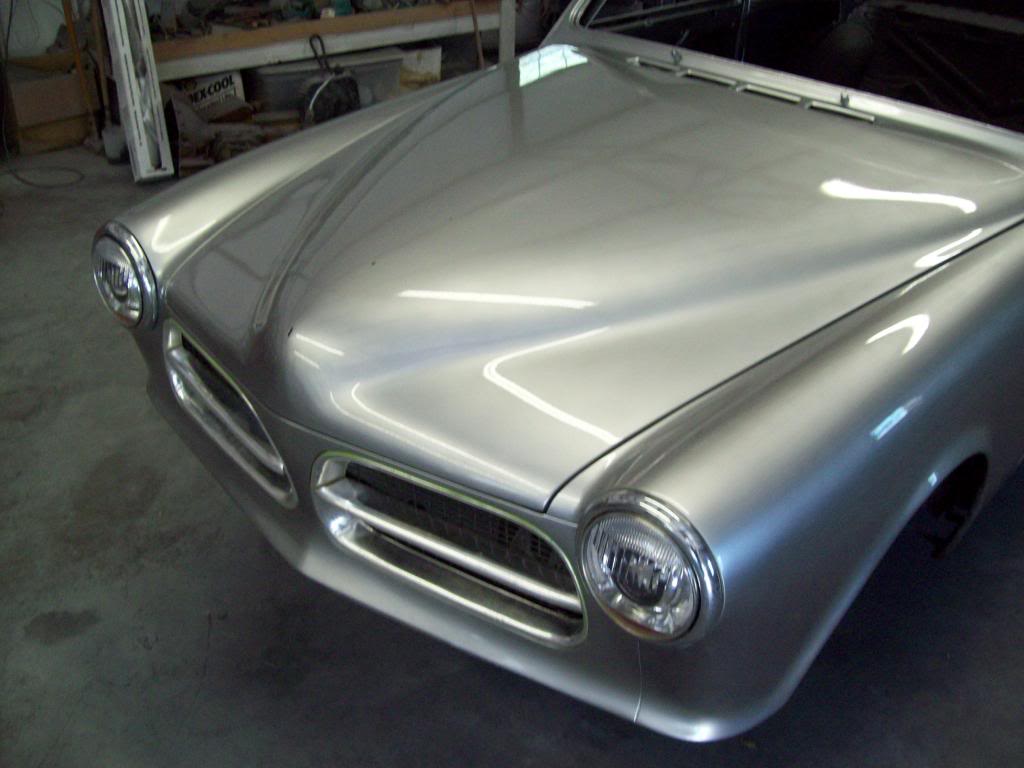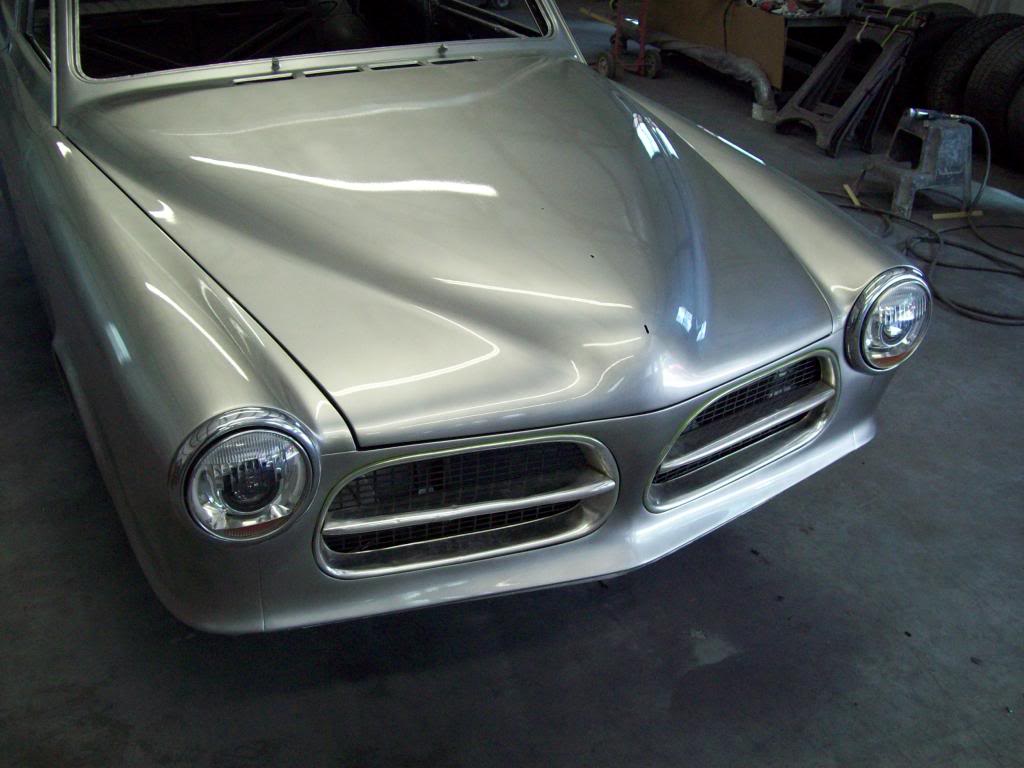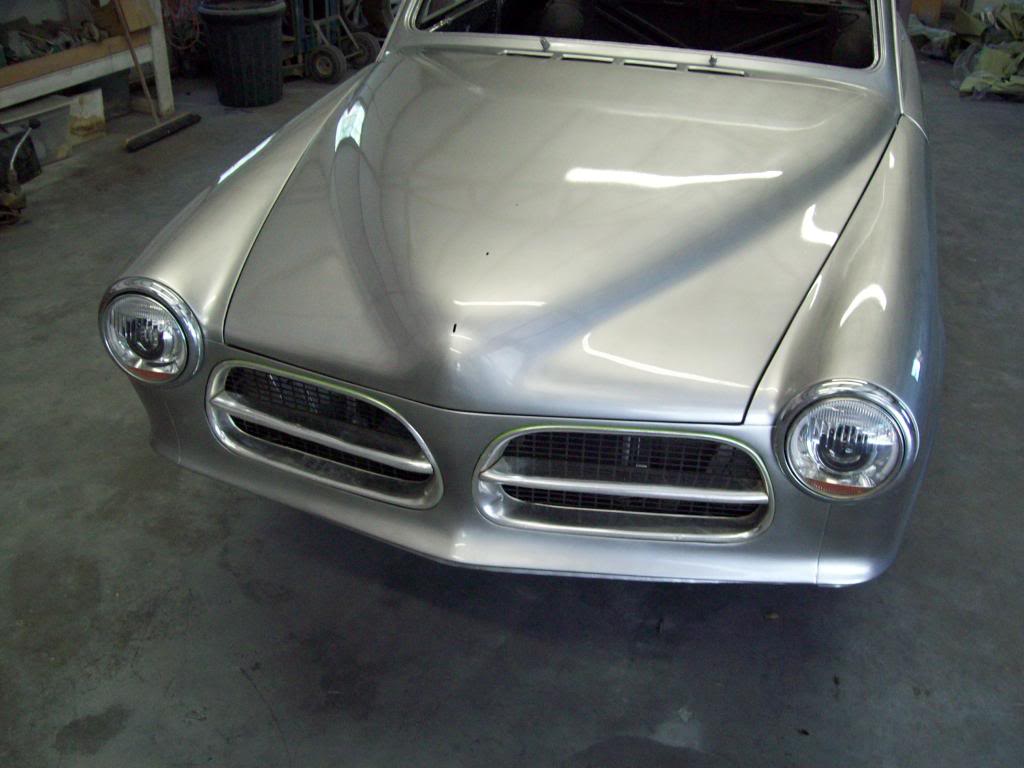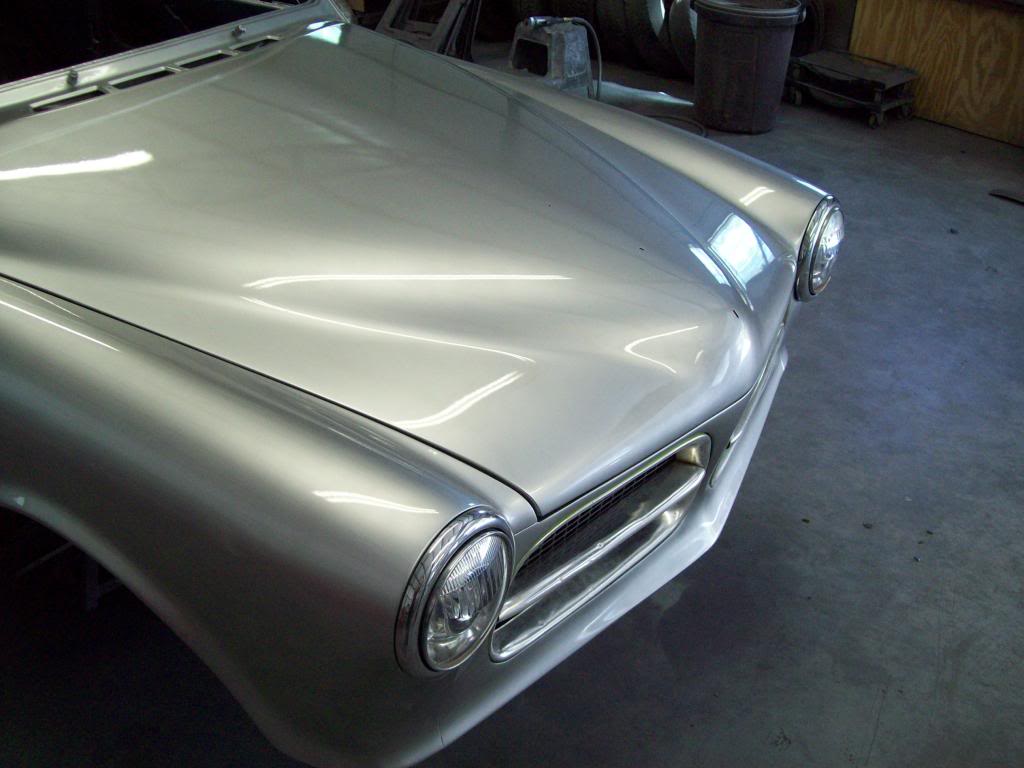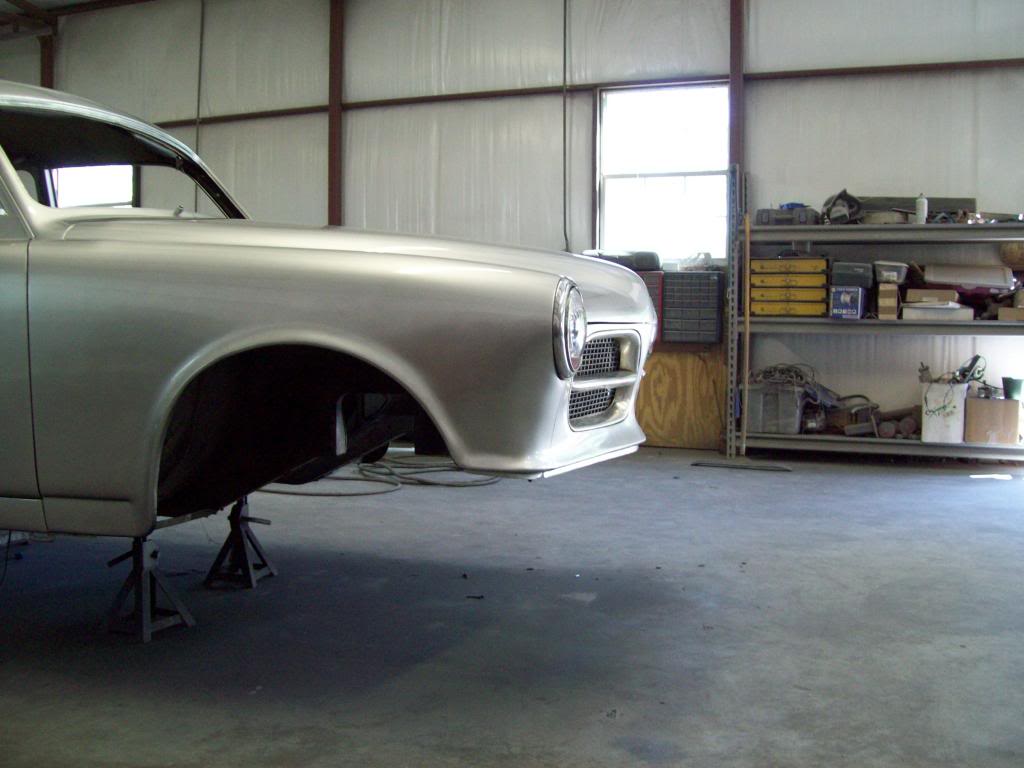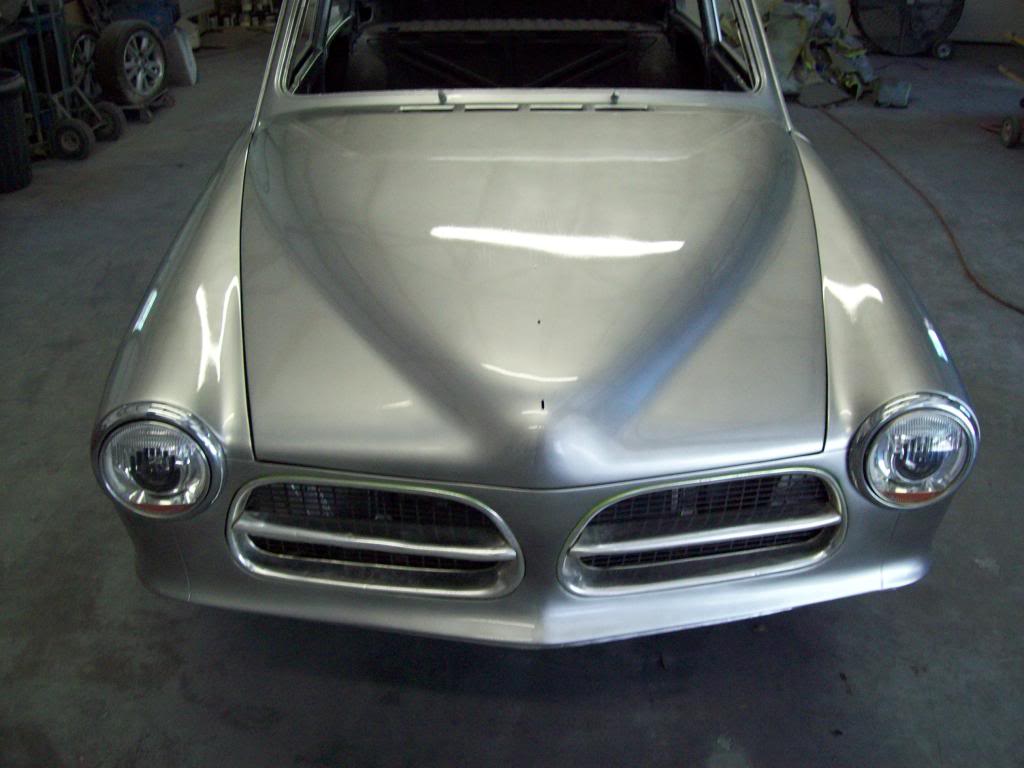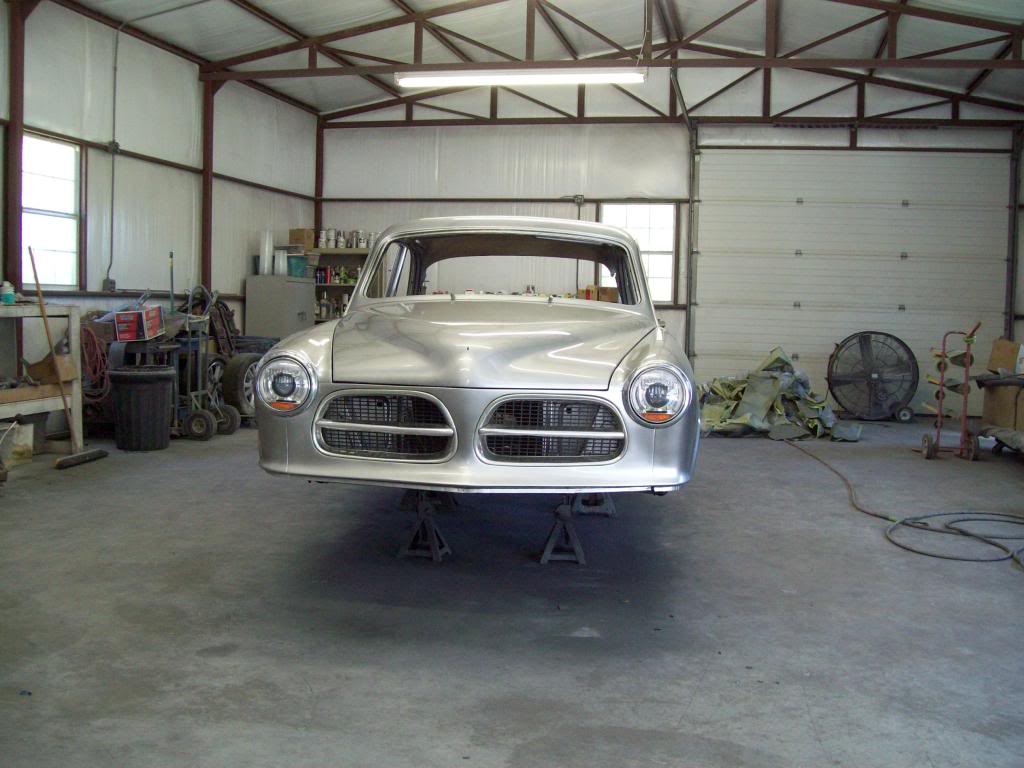 4-25-2013
The two holes in the hood is for the Hood Spear that I decided to keep on the car..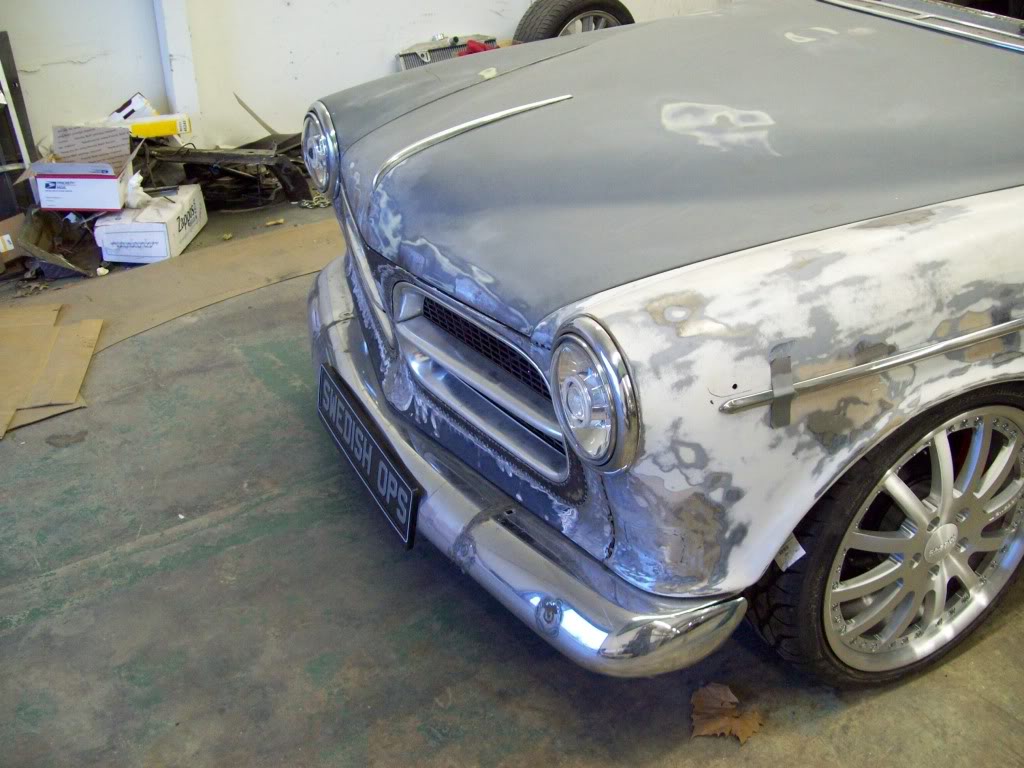 4-26-2013
Here are some pics of the car on the ground, and I think extremely happy with the way the wheels work with the color, and I can now say that it was planned that way.. LOL We havent been able to get the car outside yet, and it was cloudy today anyways, but I should have some outside pics later this weekend..

I will have to refit all the bumpers and trim before they are sent out for the Brushed Chrome Plating, and they should be very close to the appearance of the wheels once completed, so there should be an overall theme of a Raw Metal or fresh out of the machine shop look..

Jimmy Jeter of Bel Air Auto did a nice job with the car, and actually spent all this last week repainting it, because we had some issues with the PPG clear product, and there isnt any such thing as touch ups with this color.. We literally just got it sprayed again today, so it isnt wet sanded or buffed yet, and I will probably wait till I get all the suspension and motor/trans back in the car before I actually go through the buffing process.

Eventhough all the gapping looks good, they will actually get better, because we dont have the doors, hood, or trunk fully aligned yet.. They were just hung for the painting process, and havent been fine tuned yet.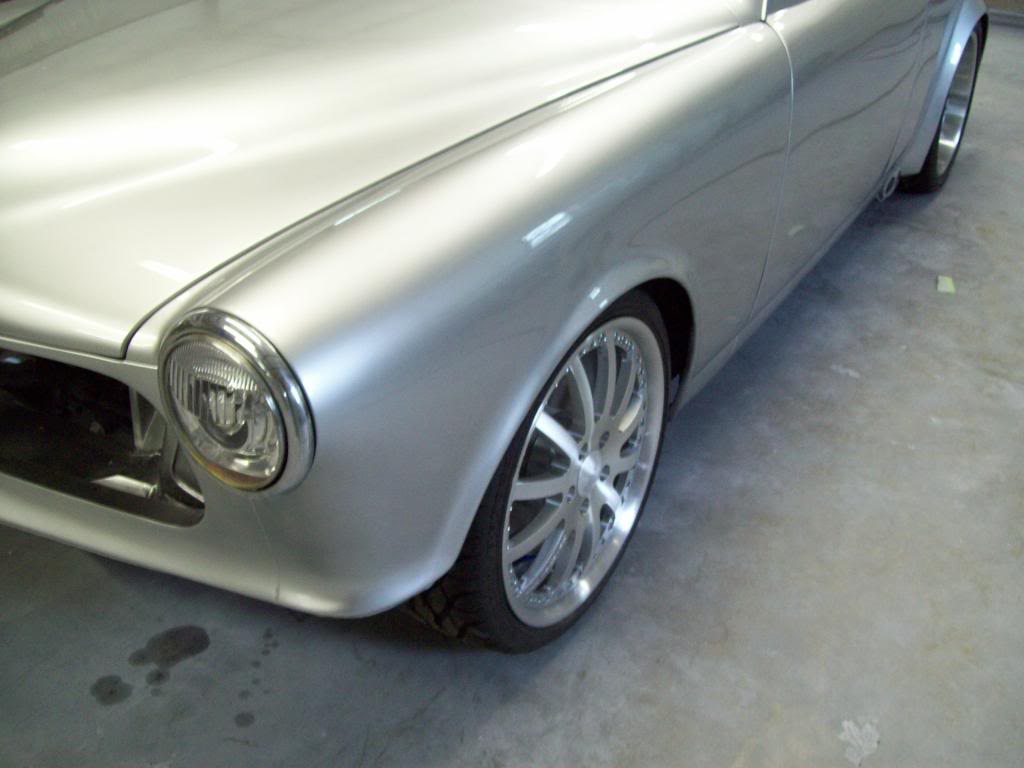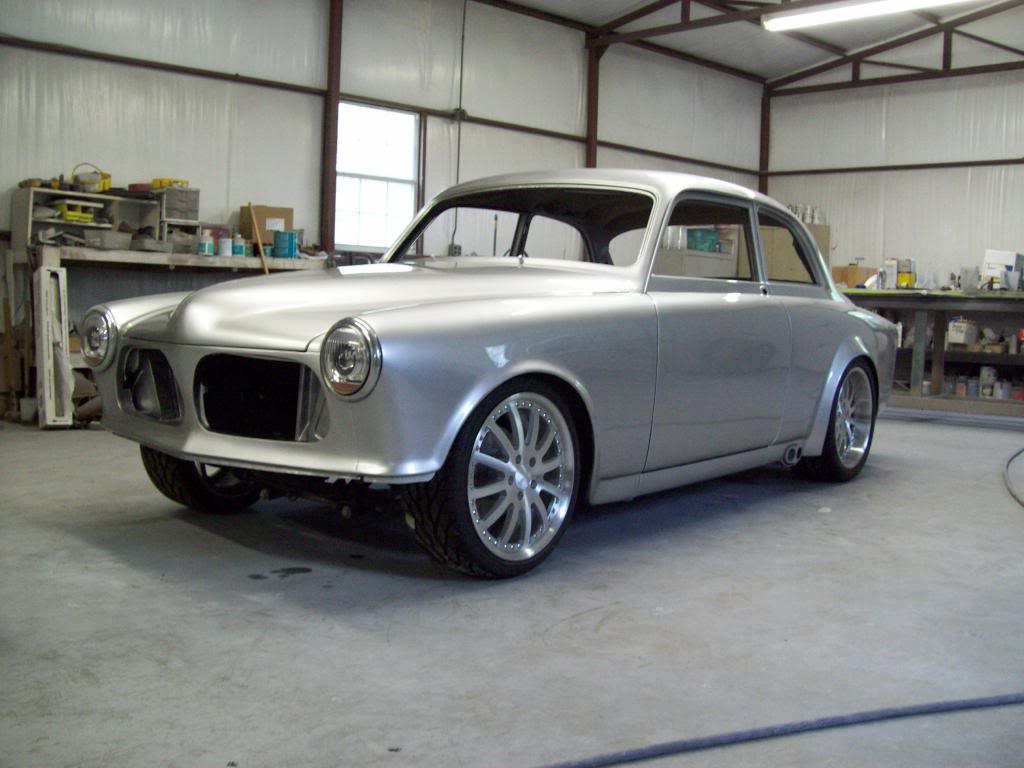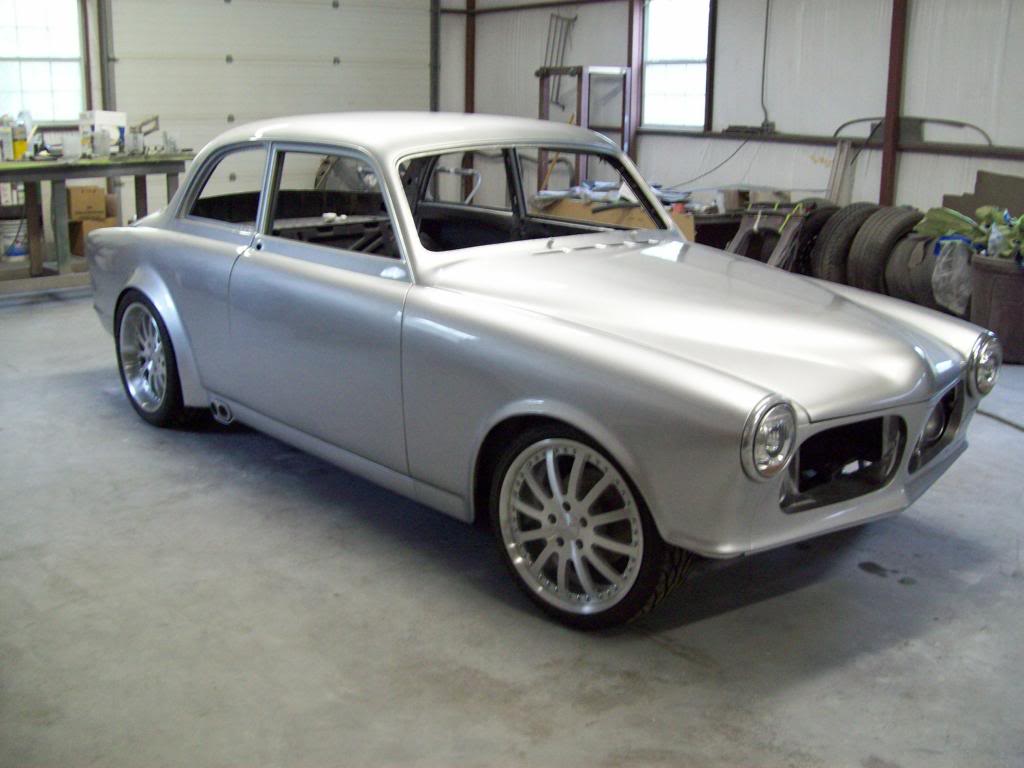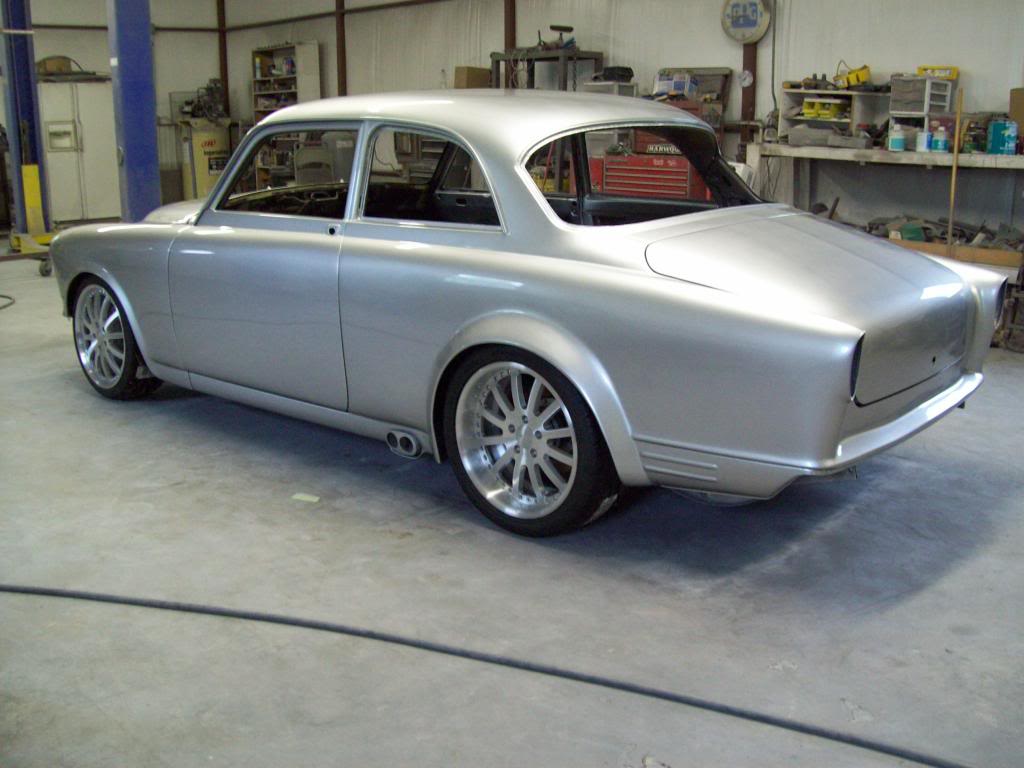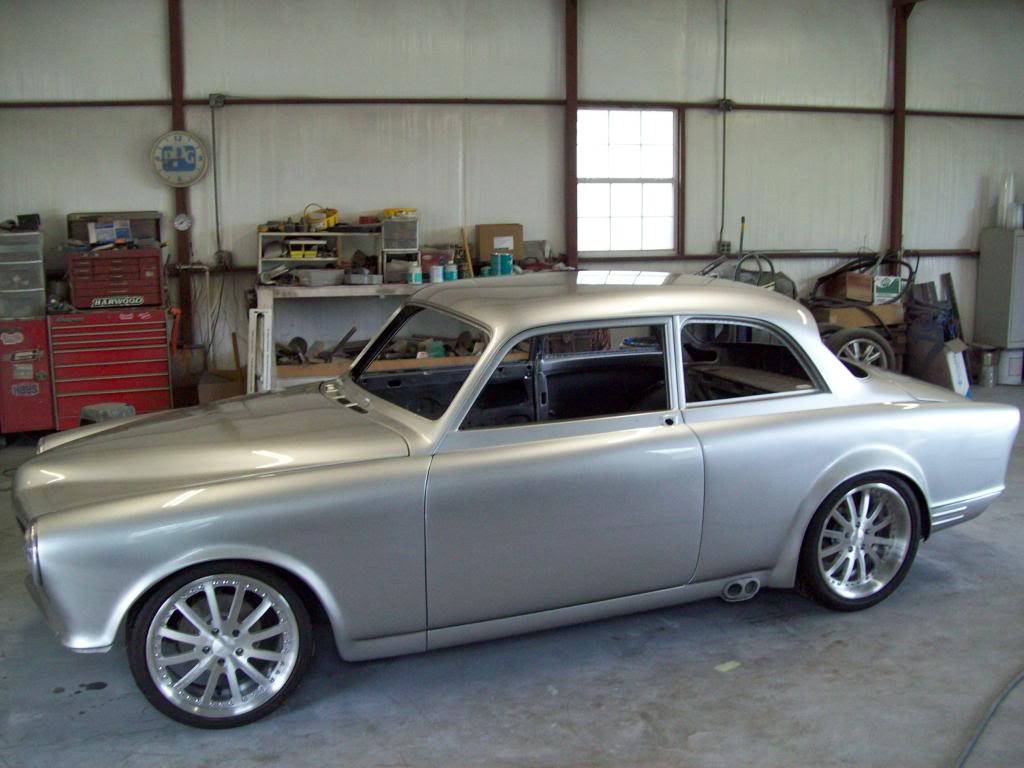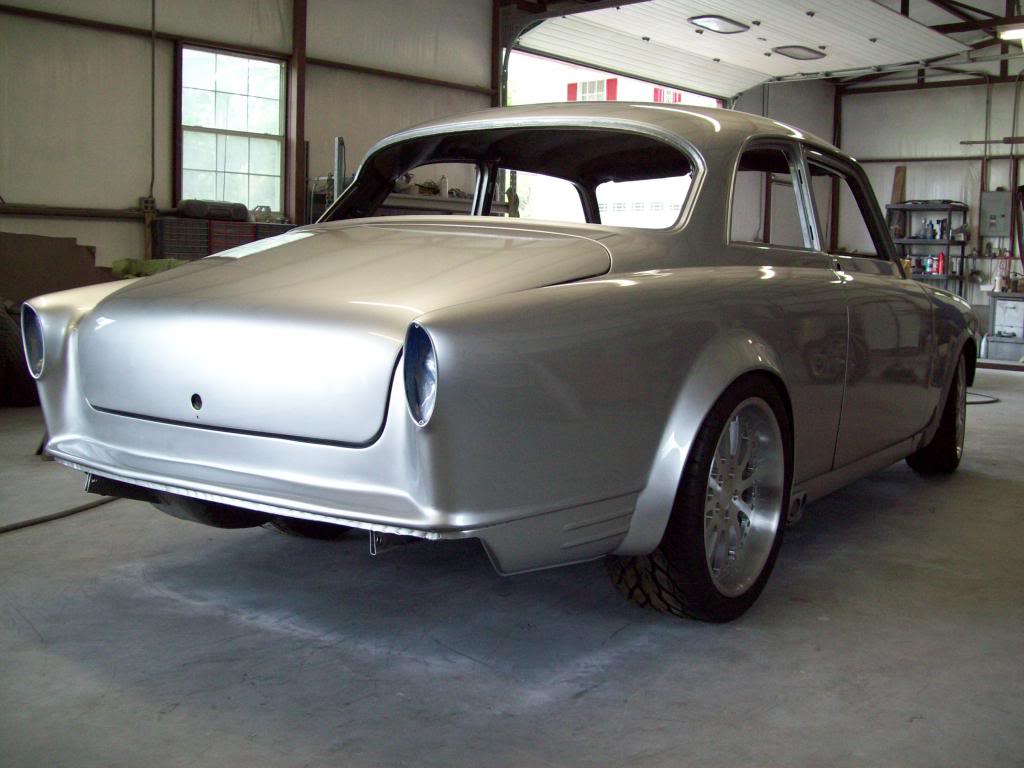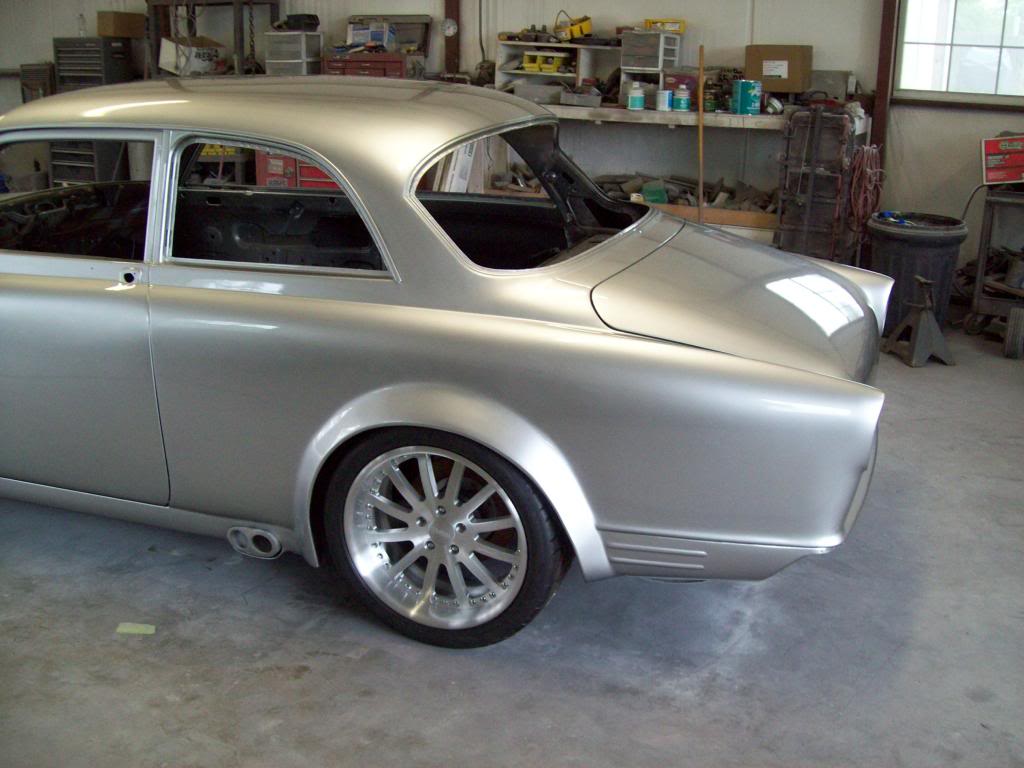 4-27-2013
I finally got to get the car out into natural light today, and damn this thing is blinding. In the sunlight it just glows, so it actually appears like a satin paint, because you cannot see any reflection in it at all. Infact, you cant stare at it directly, because the Glow is actually blinding, and you will cause you to see black spots for awhile.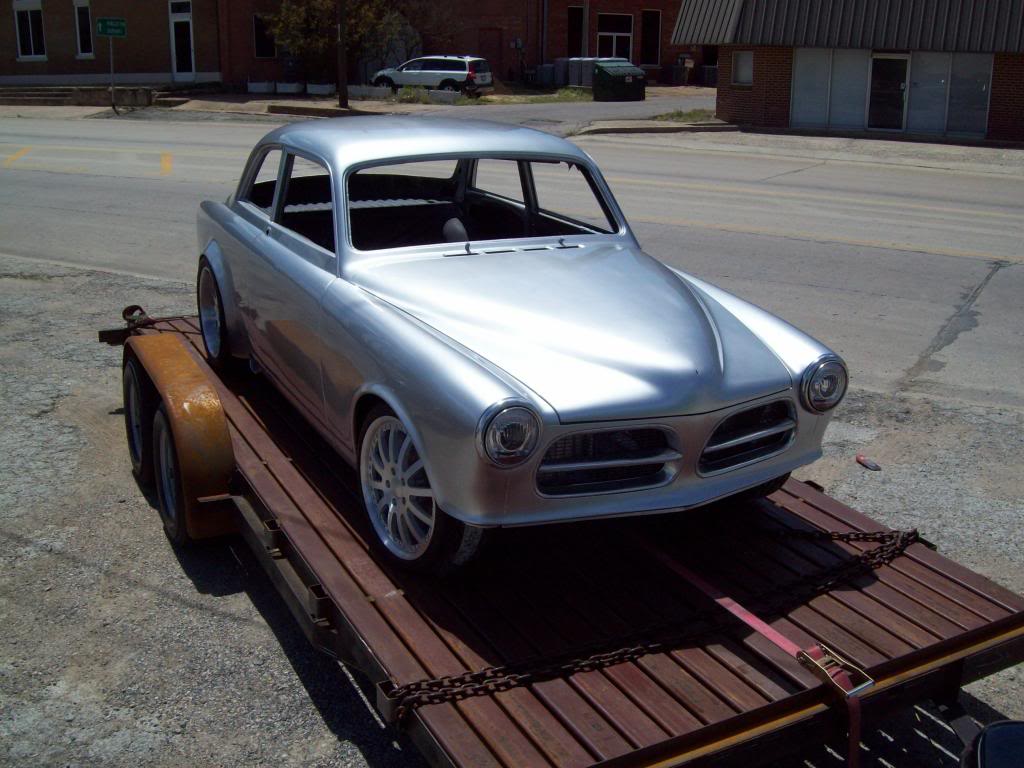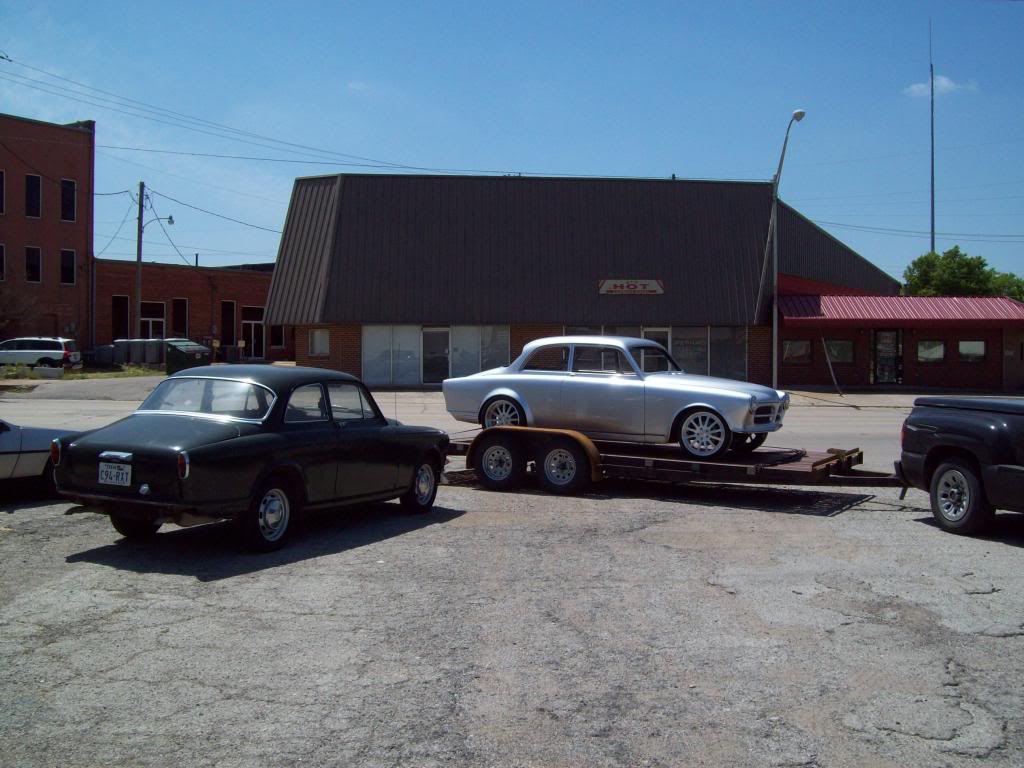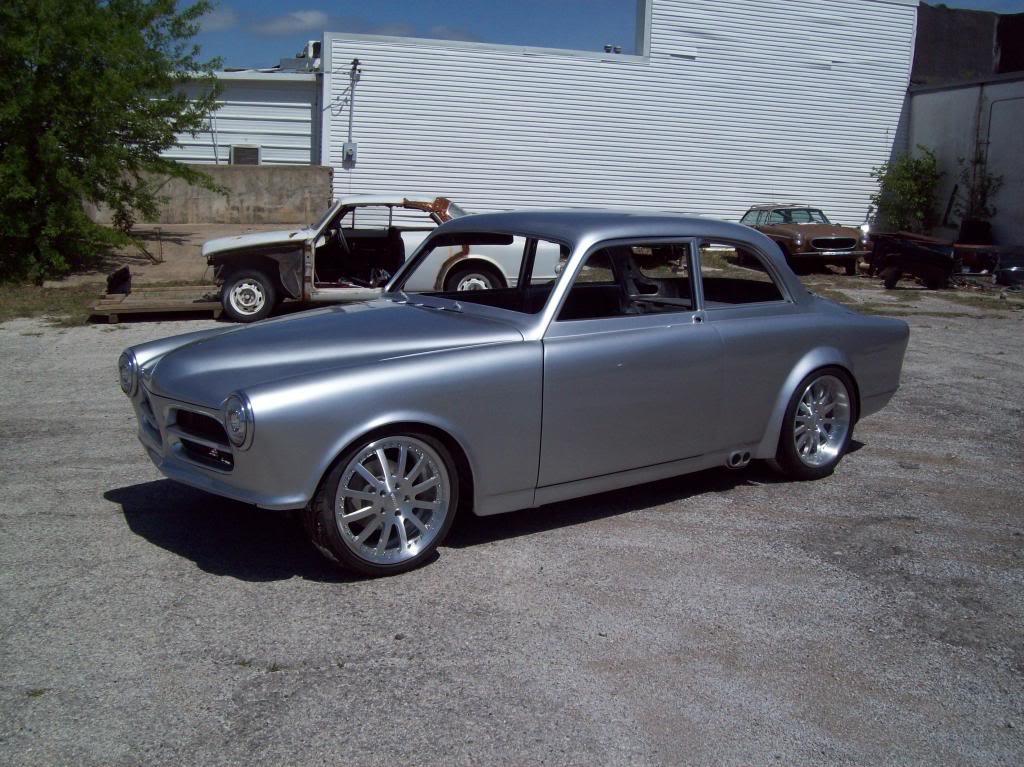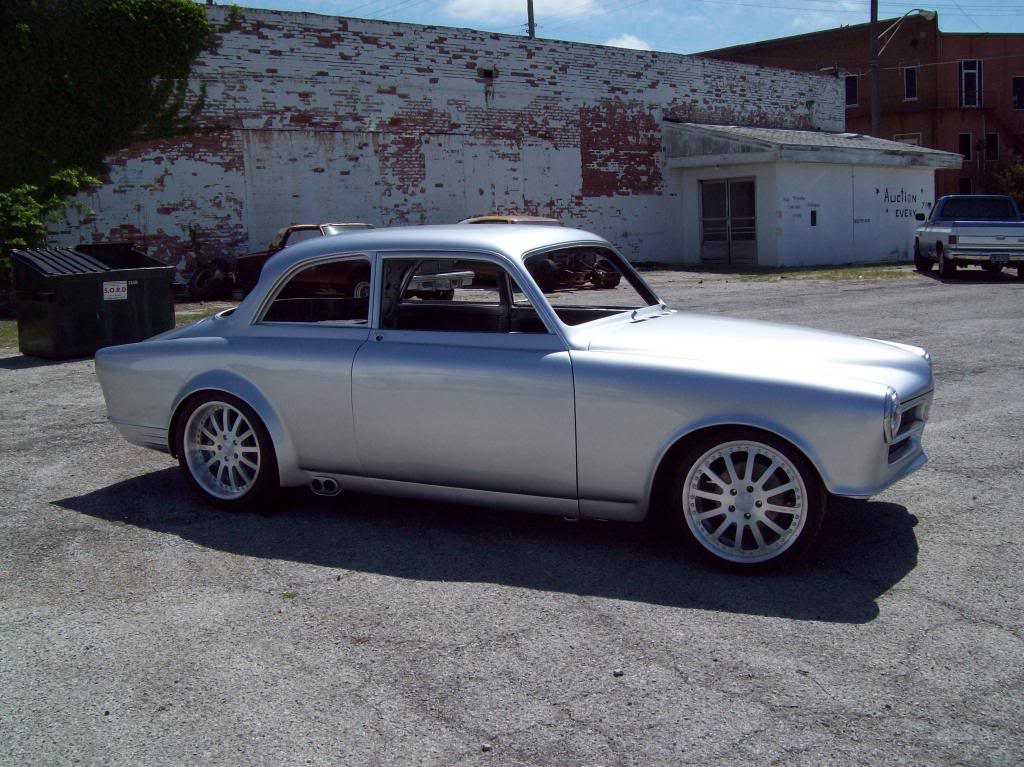 Here you can see the difference between the position of the sun to your back, and how much difference there is.. I can tell you this, the camera cannot really catch it all, but this will give you an ideal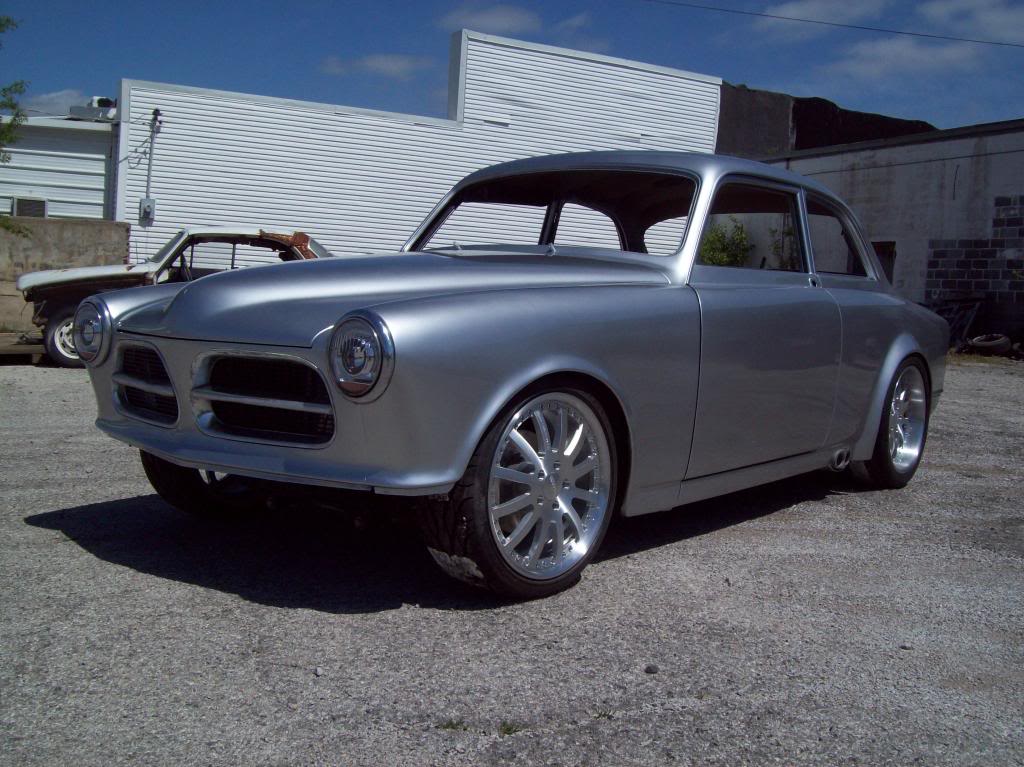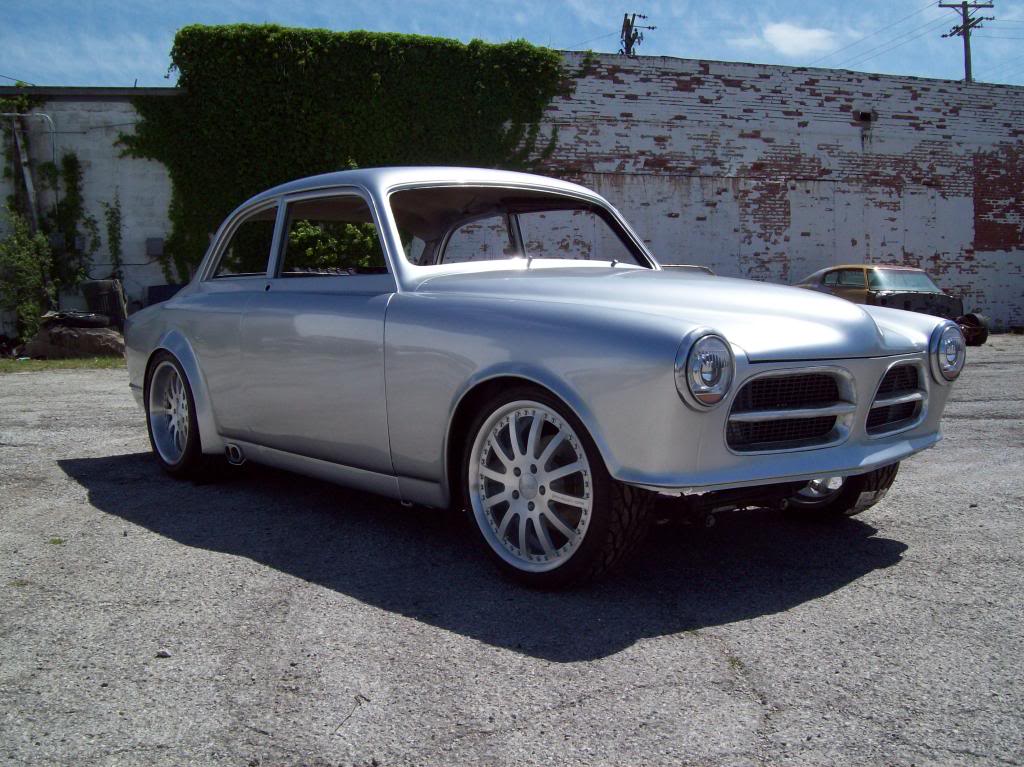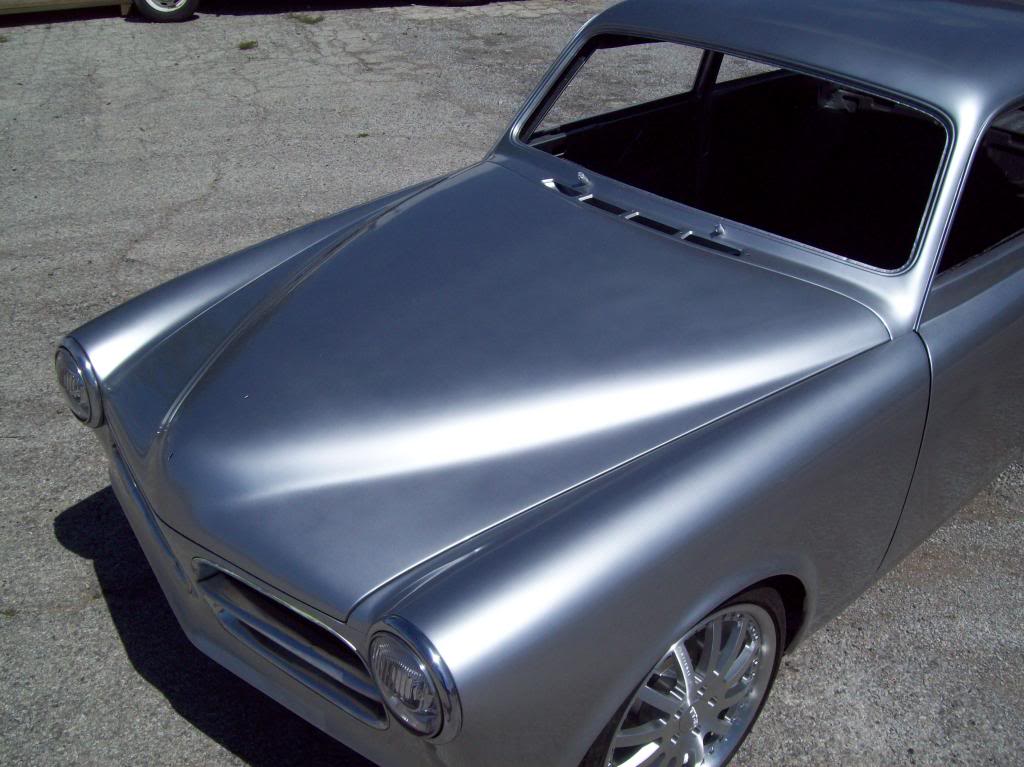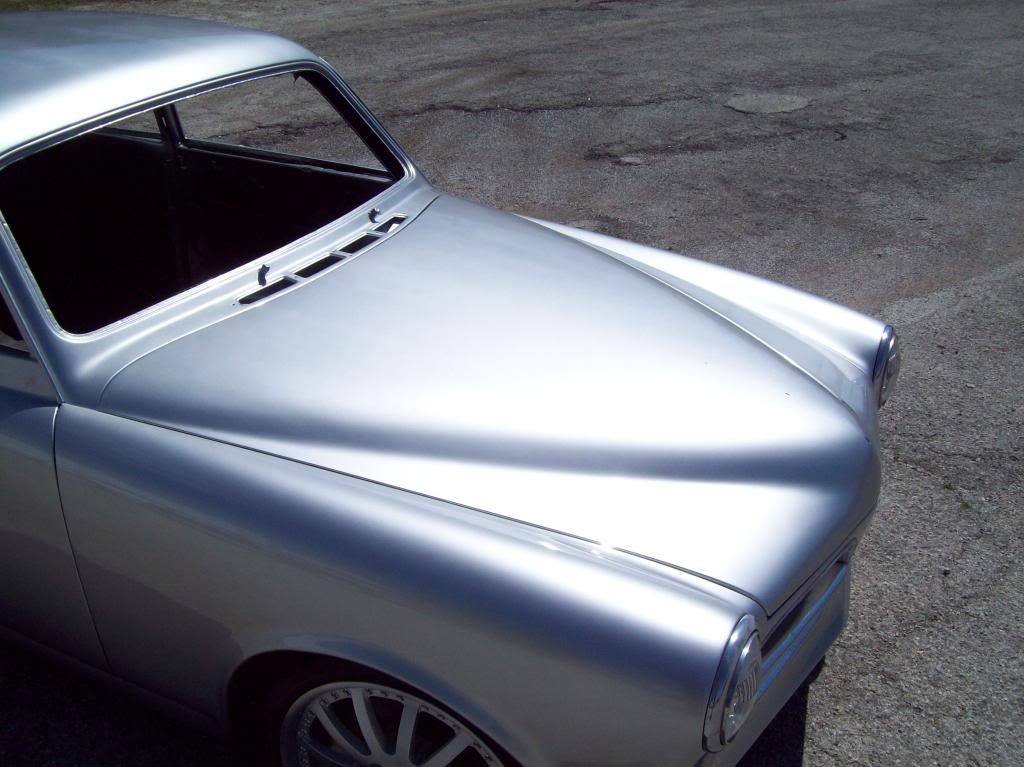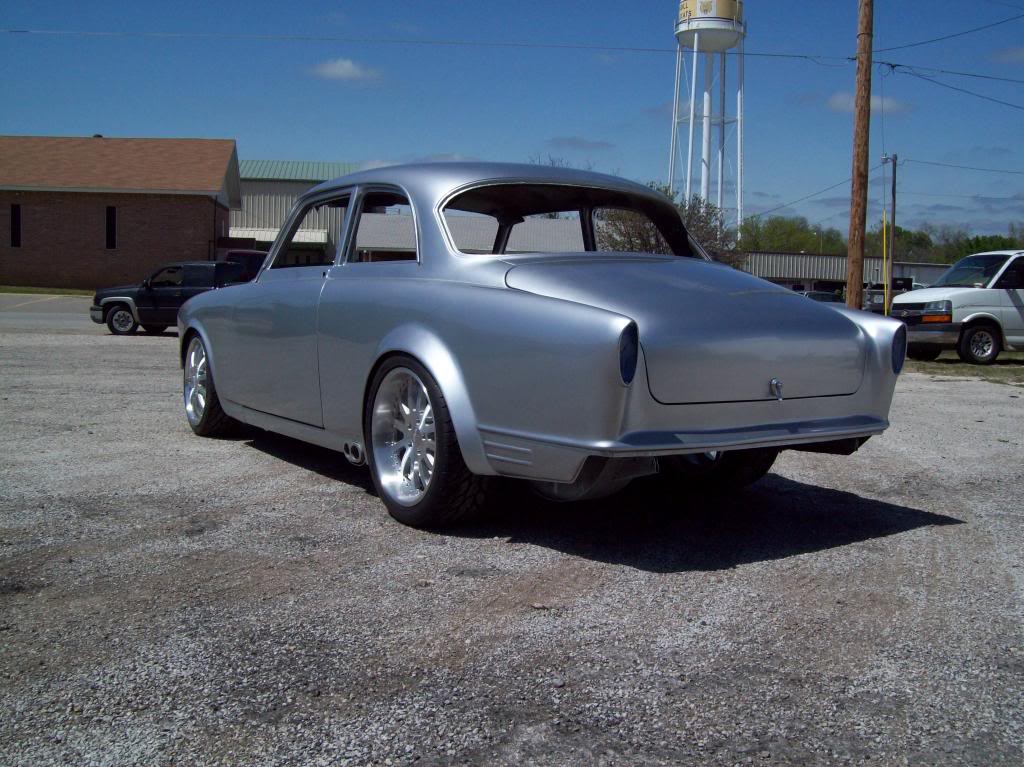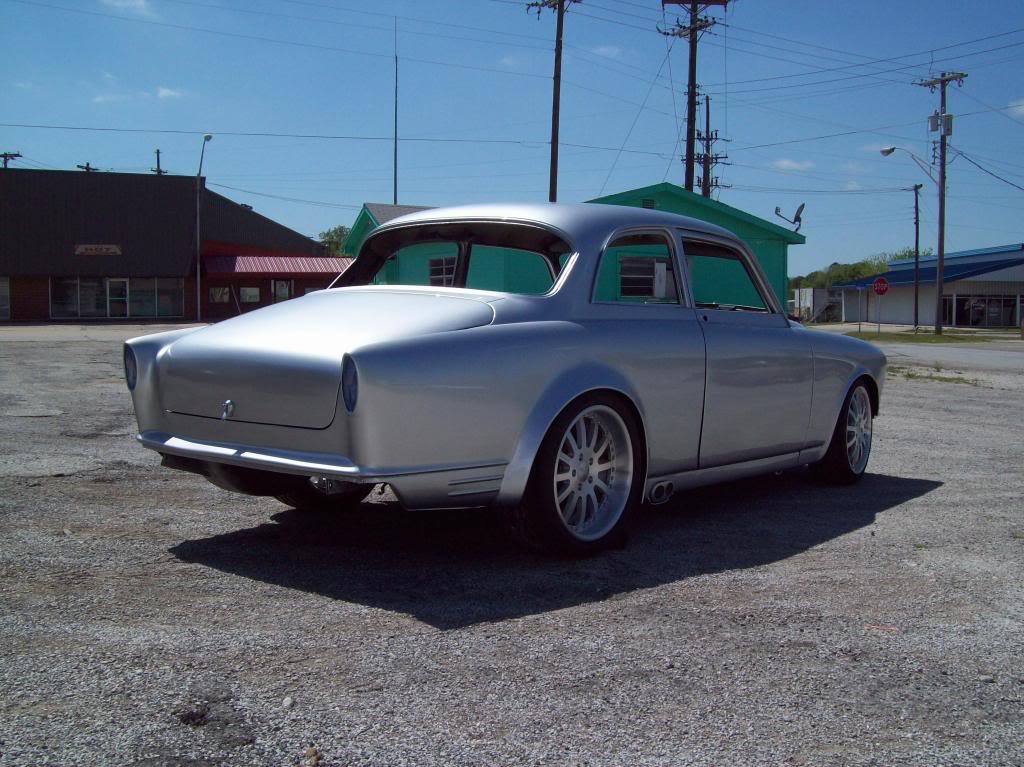 Here are some pictures compared to an original Amazon, and a Delorean I have.. LOL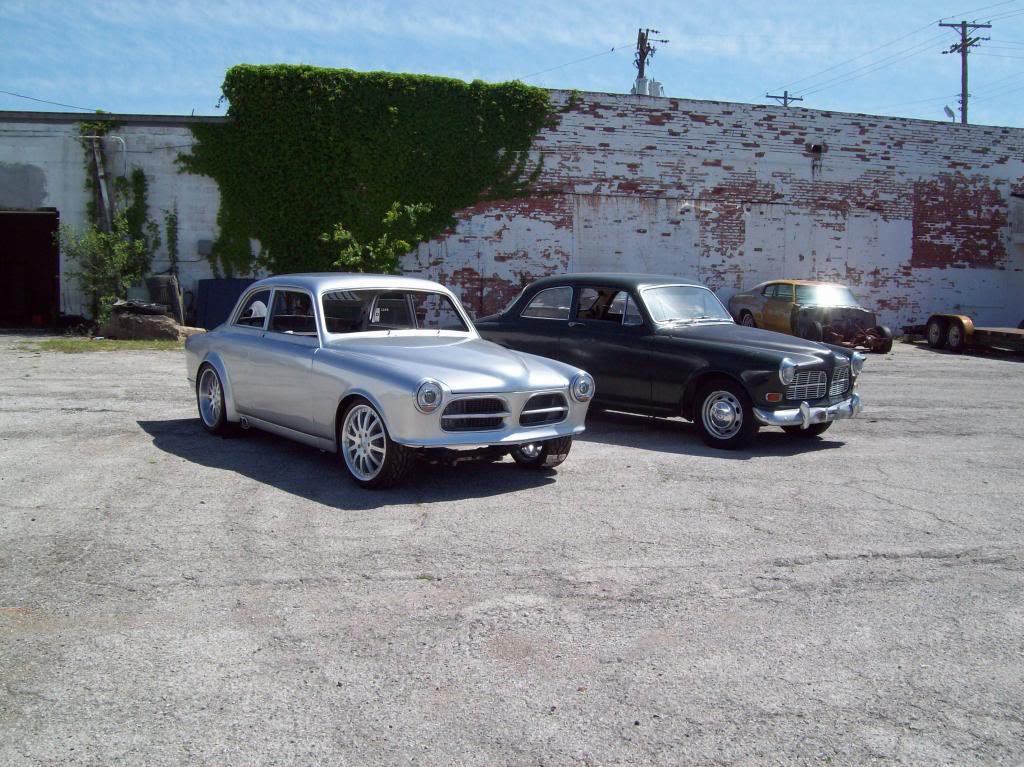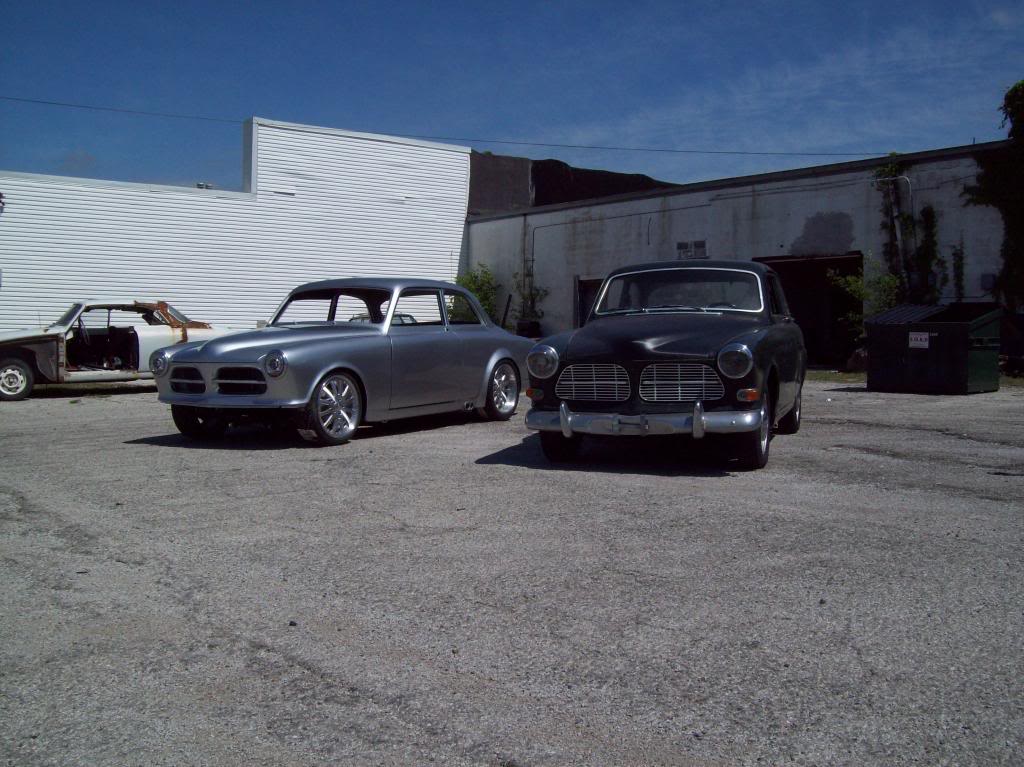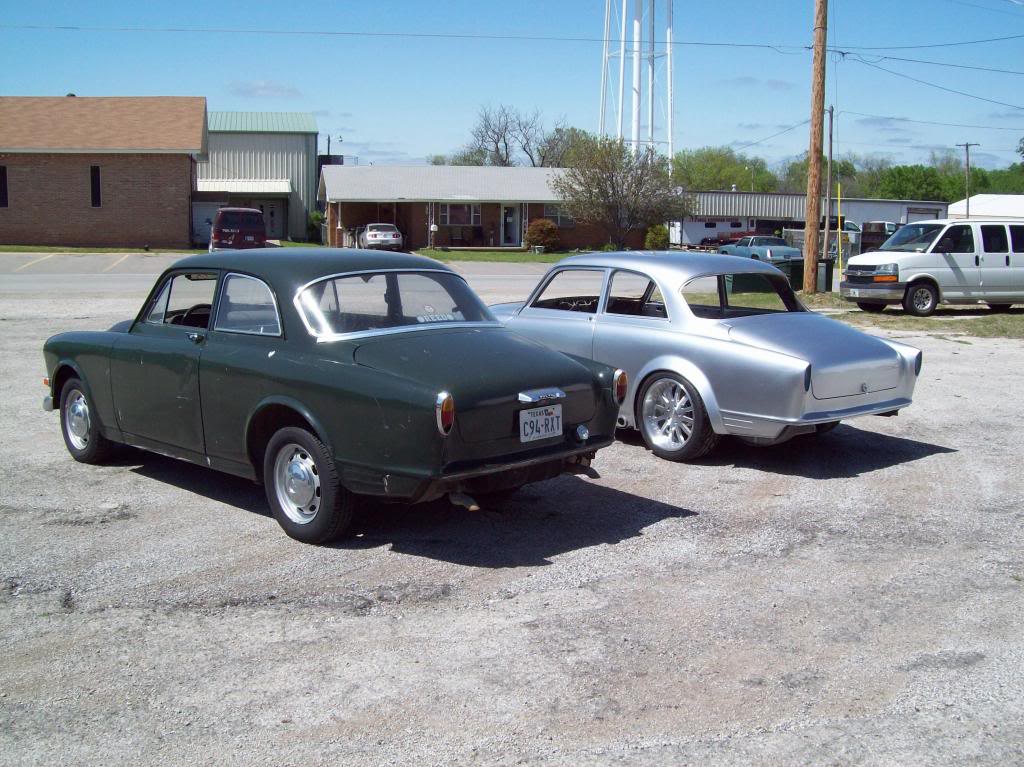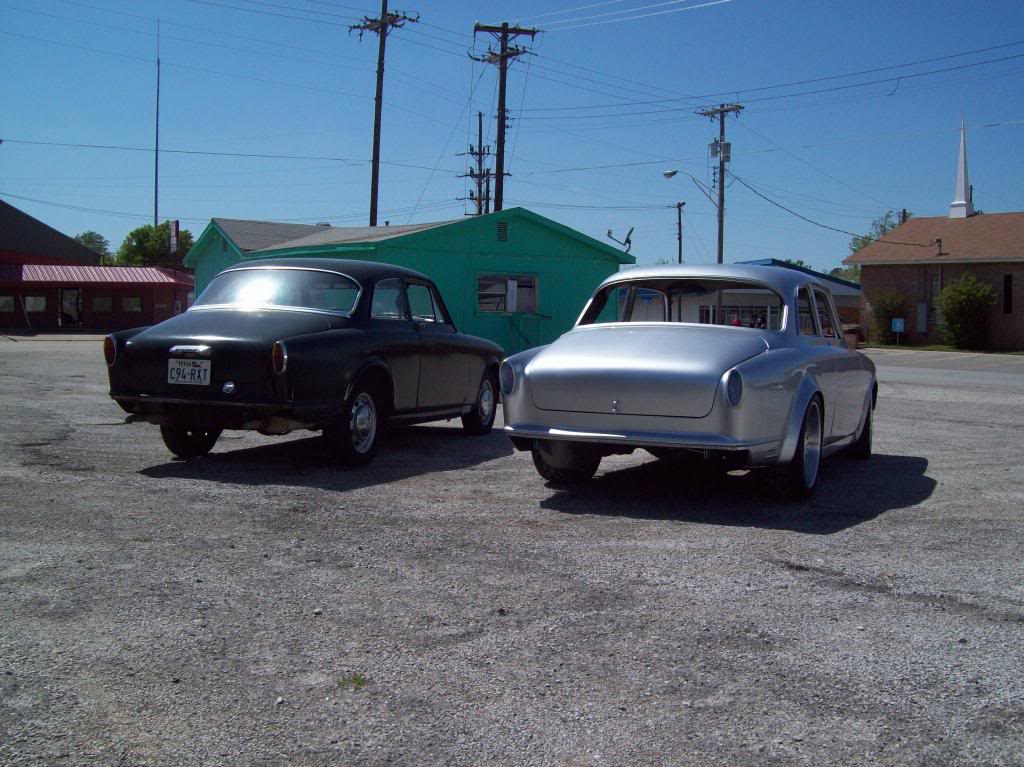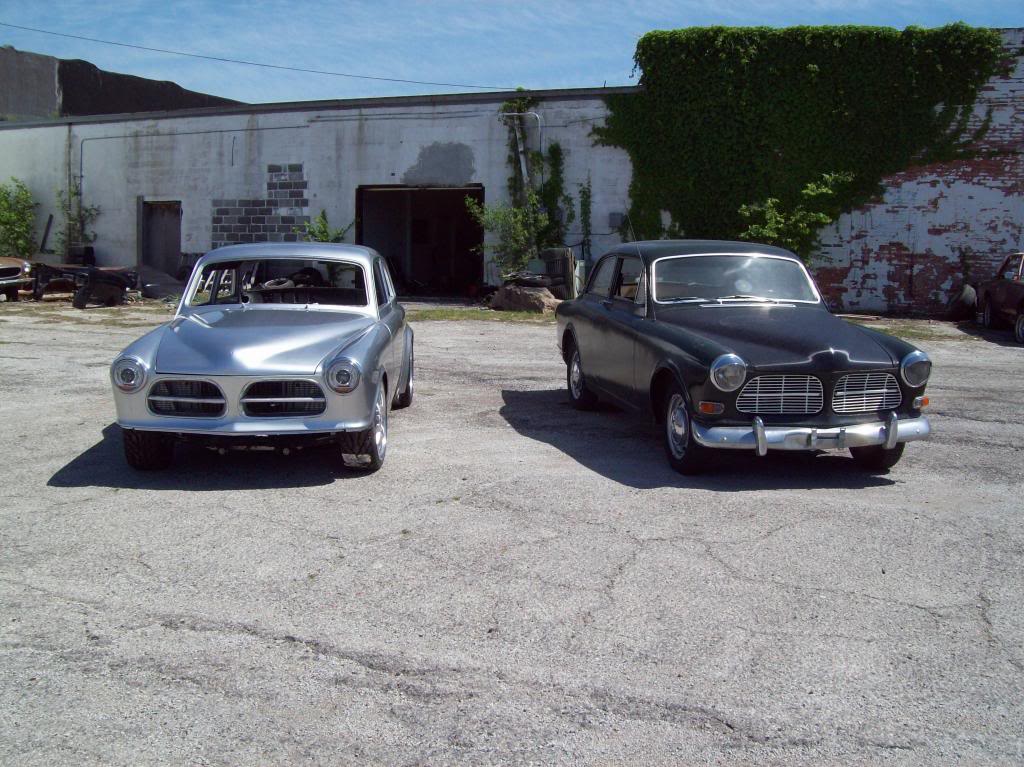 The Delorean has alot of the same glowing properties the Liquid Metal does, but the Liquid Metal is much more intense..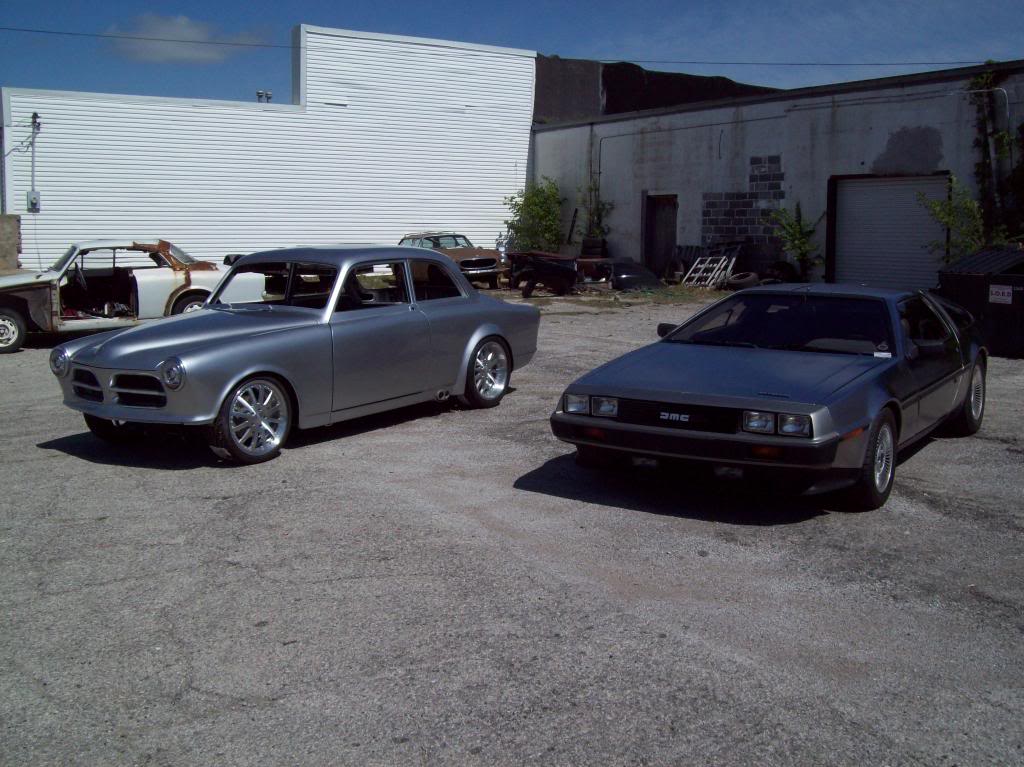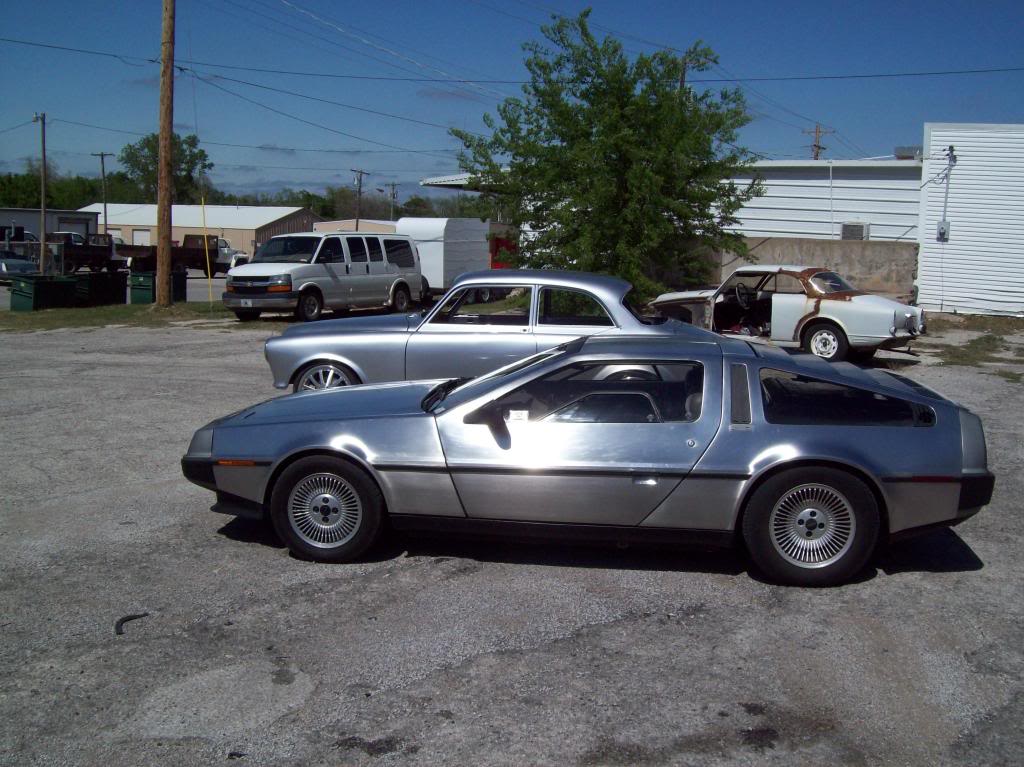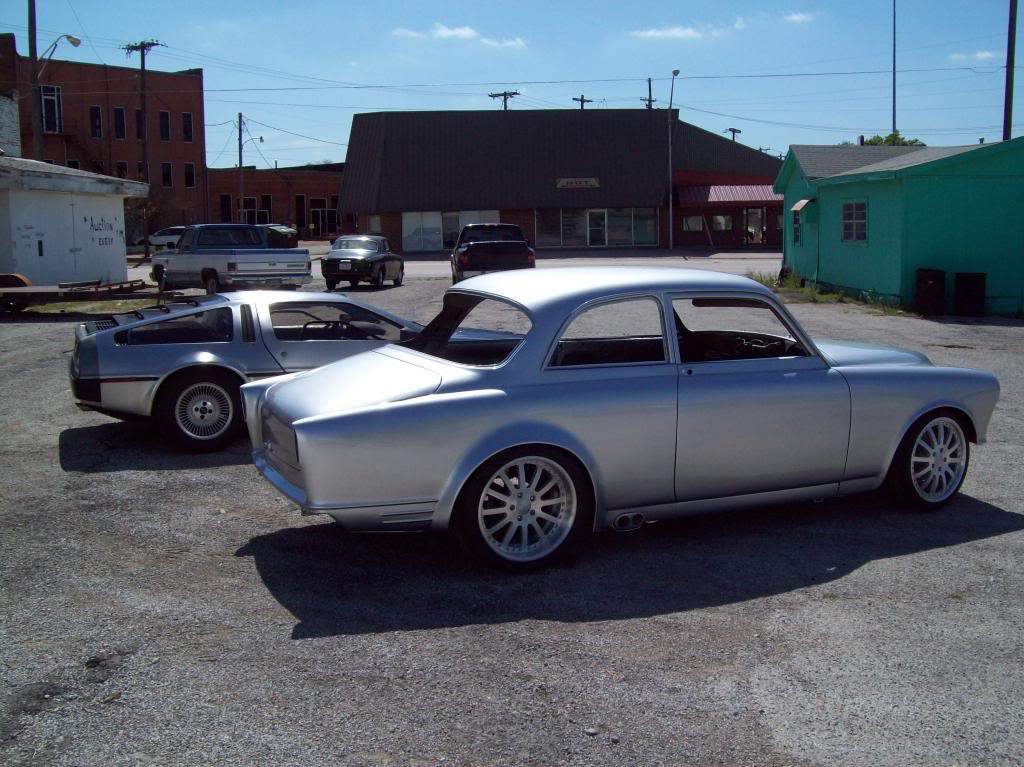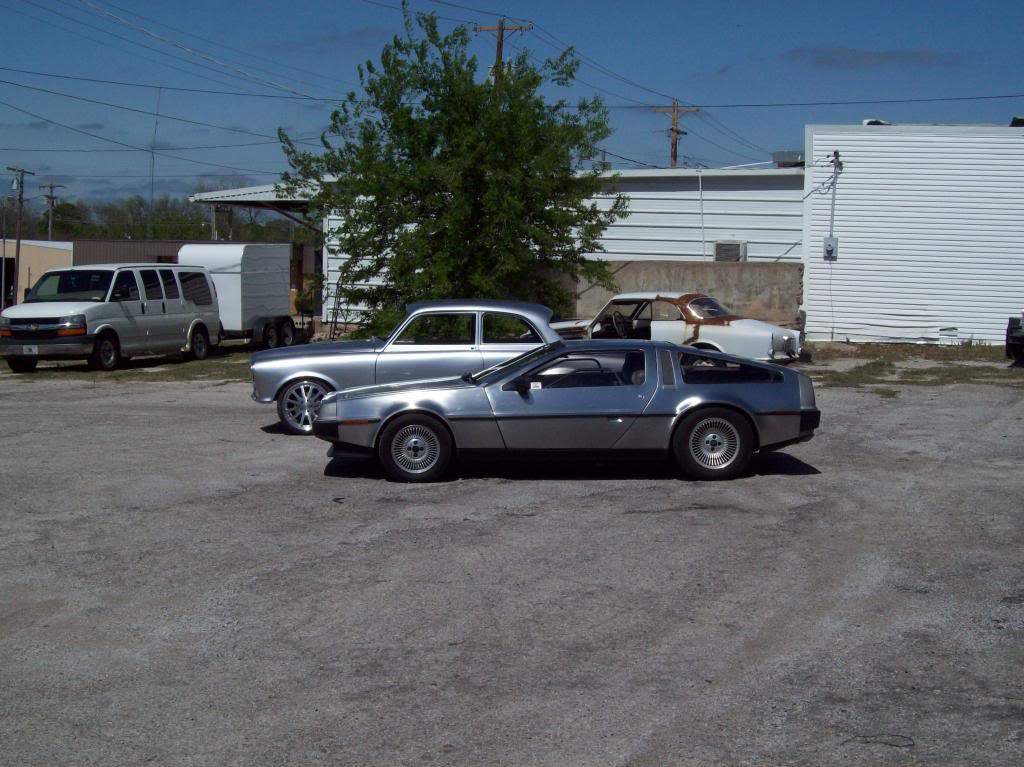 4-28-2013
Here are some pics of the Tail Light Lense layout. I used the oem tail light bezels by welding them on to the body, so I can get rid of the seam and bulky rubber gasket, so I still have the factory profile to the end of the quarter panel.. the Tail Light Lenses fit in the same position relative to the bezels, so nothing has changed there, other than altering the lenses to install from inside the quarter panels.. I will have a very small piece of weatherstrip/sealer between the edge of the bezel and the actual lense, so that will give transisition, and even out the gapping. The lenses are just set in place at this time, so they are not in their exact positions, but I think they will look great, because they are still the oem components and dimensions..

I personally think this mod should be done more, because it really doesnt take away from the car, and it is a relatively easy procedure if you in the body working stages.. The original chrome bezel, along with the bulky rubber, really makes the shape of the quarter panel appear as an after affect, and kind of cheapens the car in my opinion.. The same goes for the P1800 tail light bezels, and that is why they are no longer on my Project Changling build, and it really makes a difference.

I am looking for some Full Red lenses, because I am wanting to remove the Clear Reverse Light section of the lense, and actually make the whole light work as Park and Brake lights, while using the whole light assembly for those functions. The early cars had a full red lense, but they are apparently in short demand, and on back order at this time..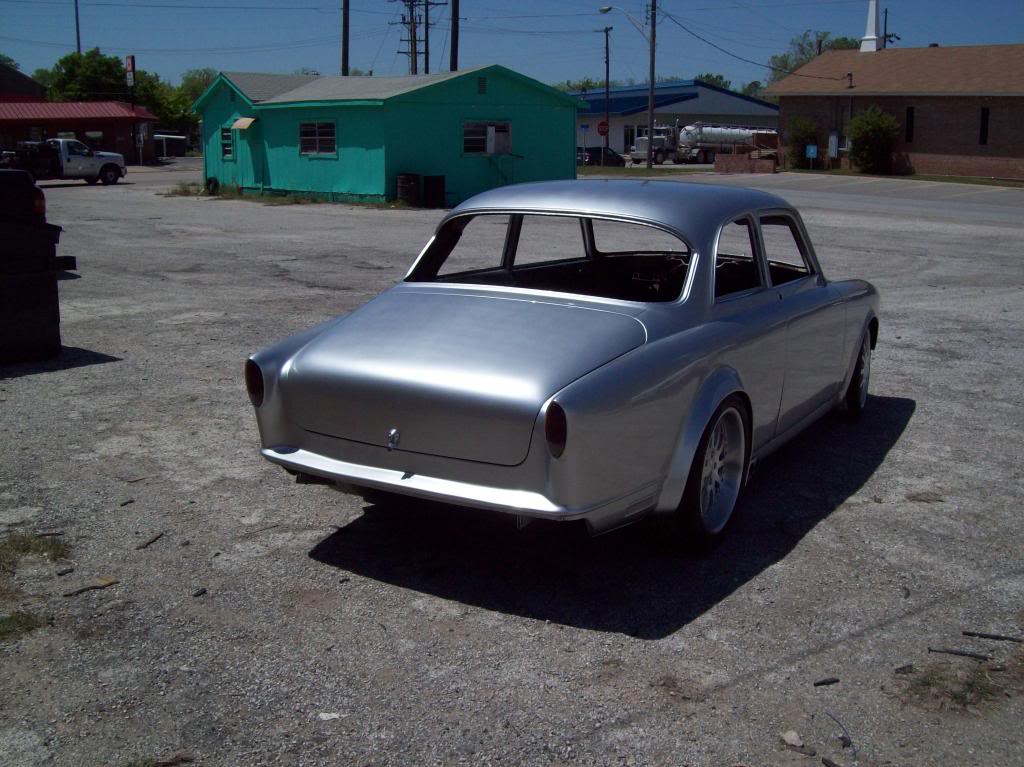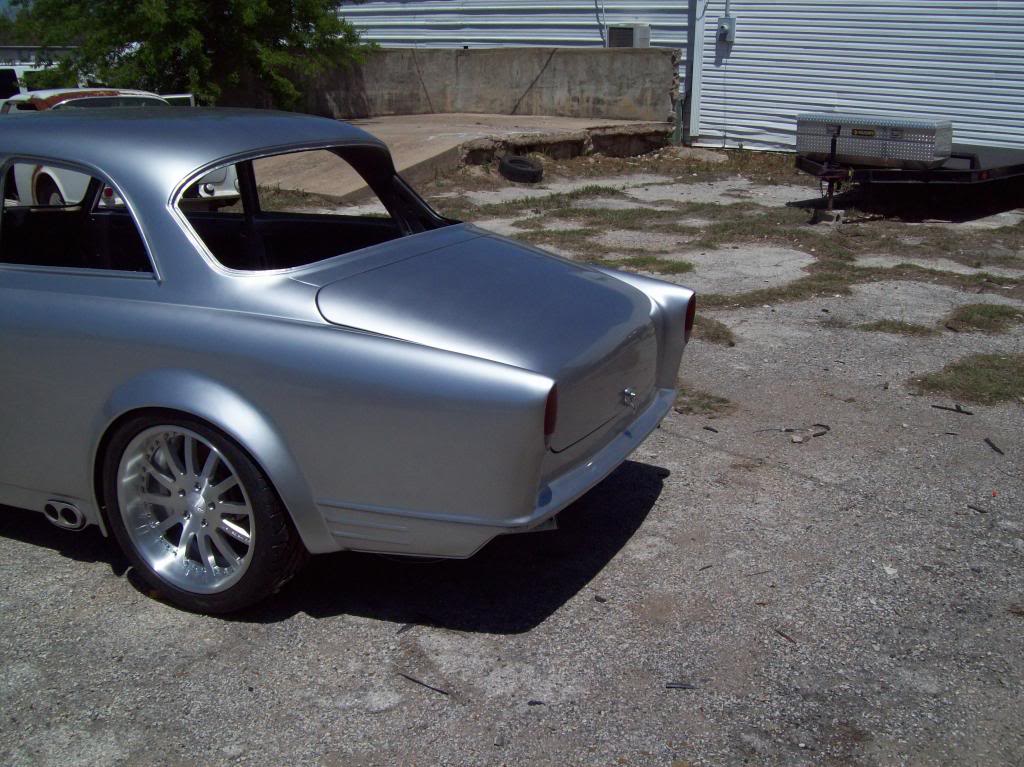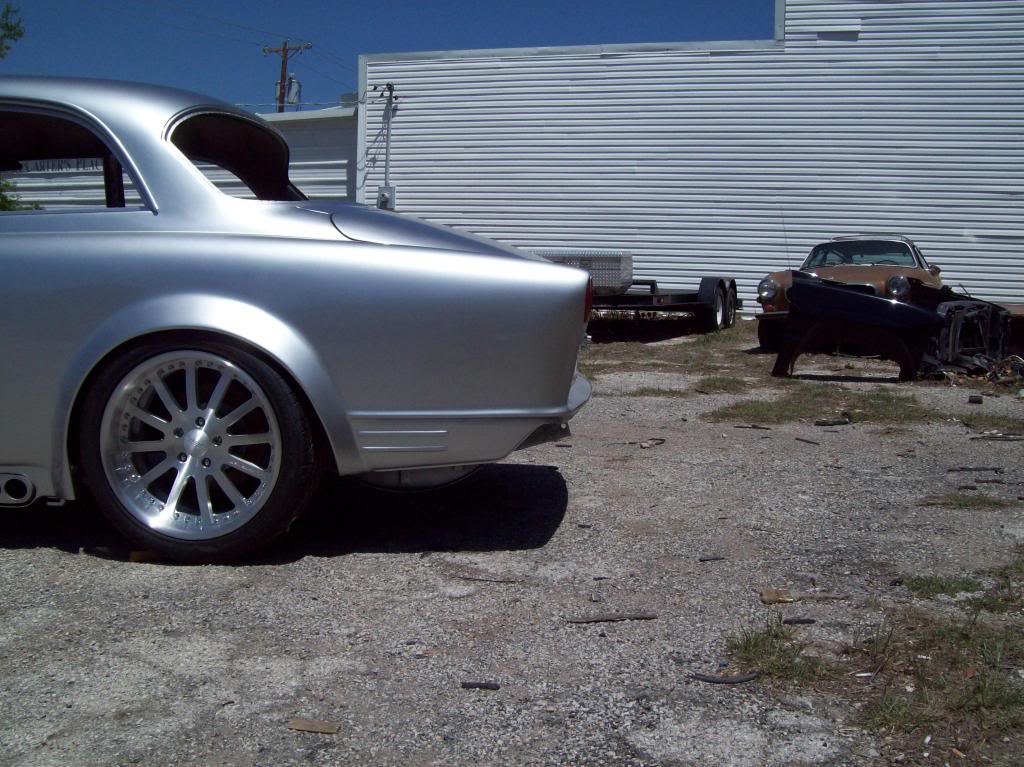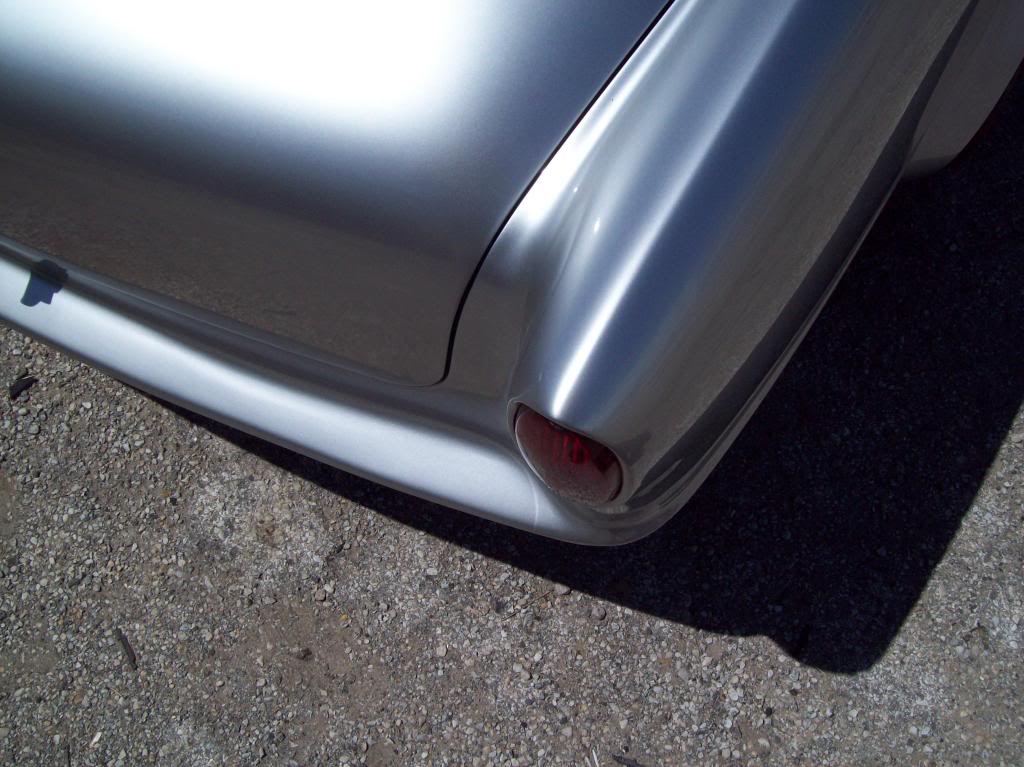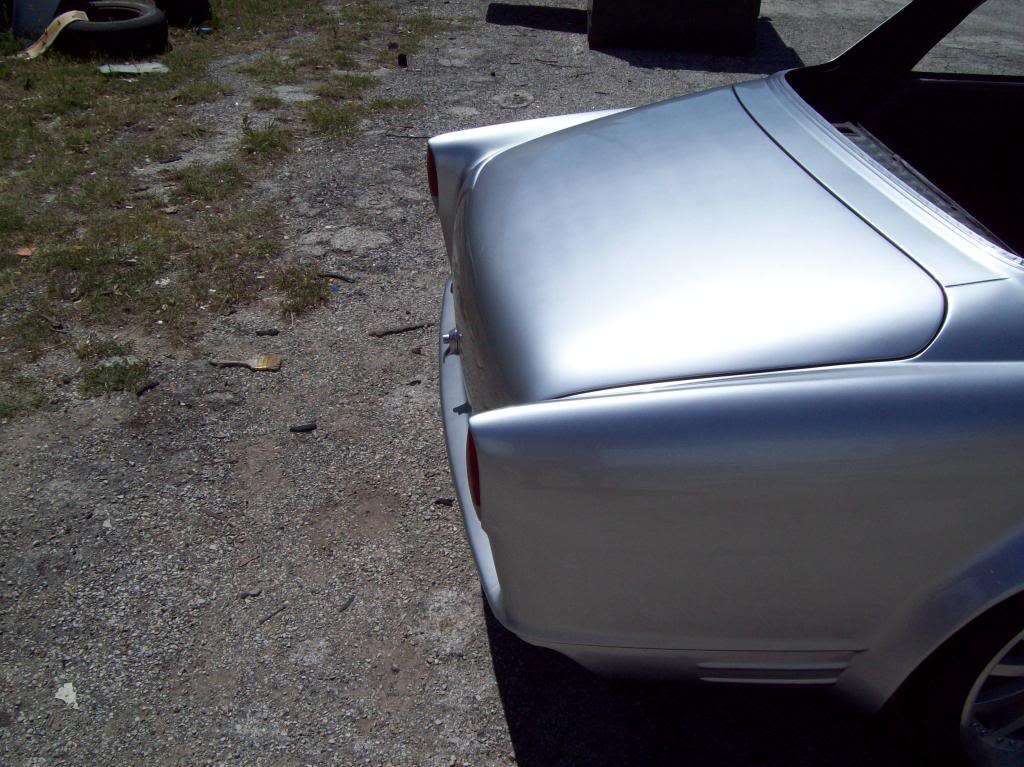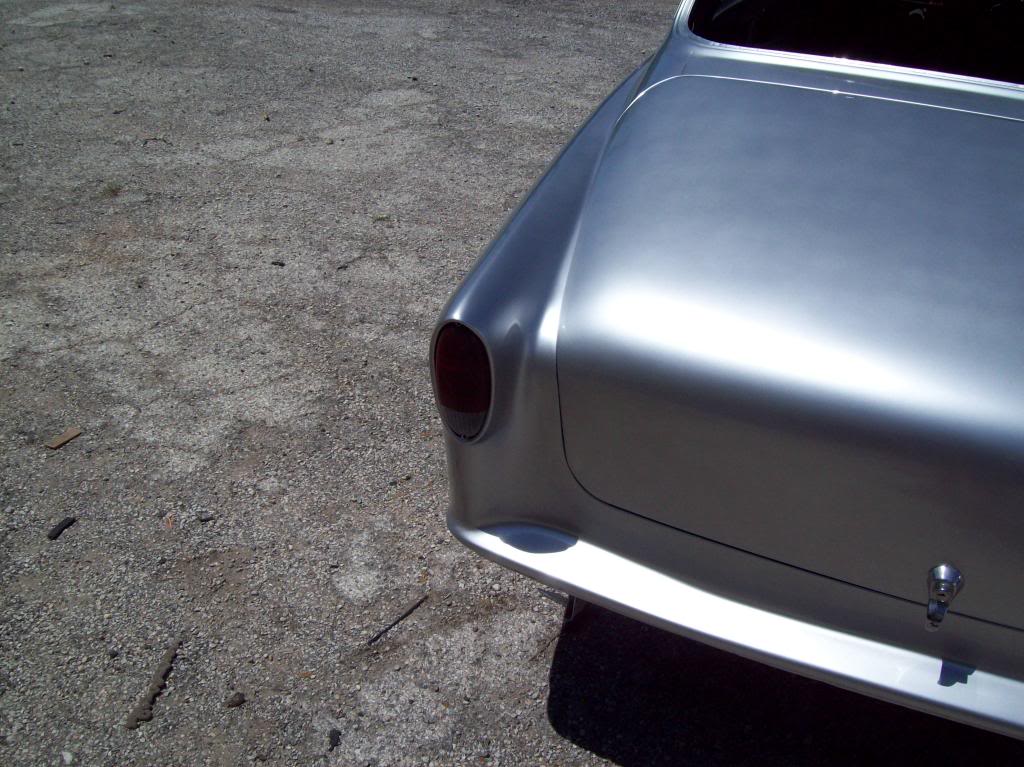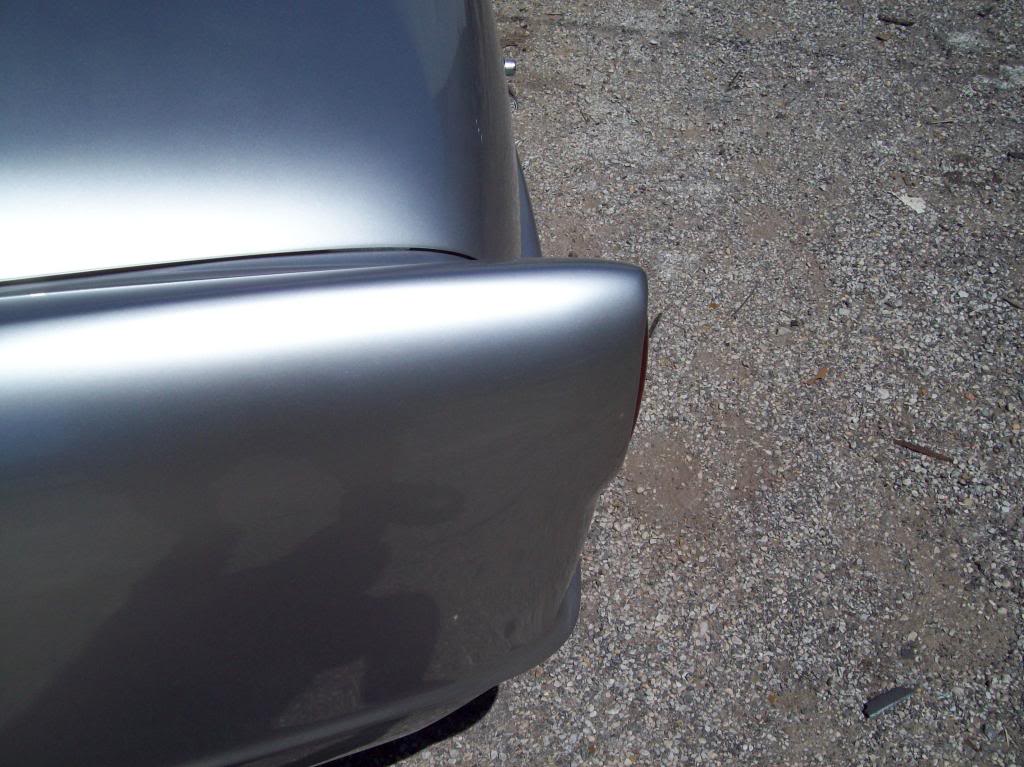 People may be getting tired of the numerous paint pictures, but apparently people have really been looking at the pics in fine detail, so I have had alot of questions about this color, and various questions about why they noticed blotching or graining in the pics. So I took pics in various lighting types, and as you can see, it is very hard to capture all the affects of the color, and even harder to see the questioned anomoly's in person. Hopefully I have captured that it isnt a coverage problem, or anything that stands out and captures your attention in person.. It hasnt been wet sanded or buffed yet, and hopefully the pictures arent that grainy in the close ups.. I am actually thinking that the non sheen of the pictures on the computer monitor is what is making various observation noticable? I am not a photographer, so I cannot say anything about what happens in digitizing photo's, and posting the pics in the forums.. If this was black, blue, or any other color, I dont think there would be any issue photographing it.

Here are some outside pictures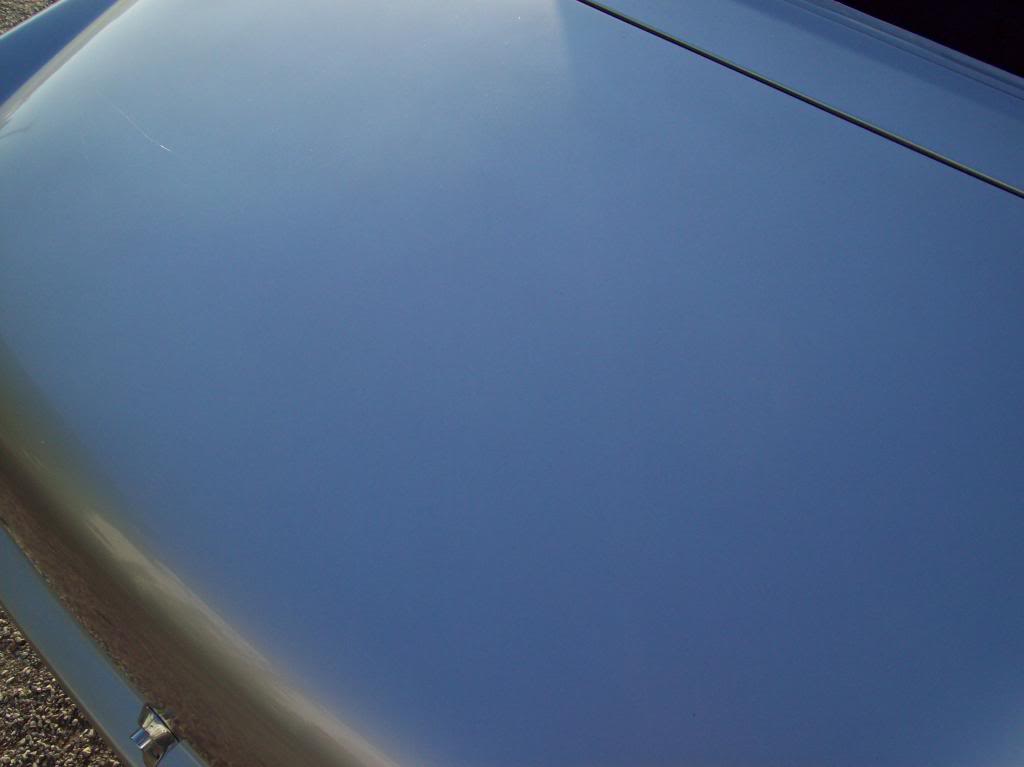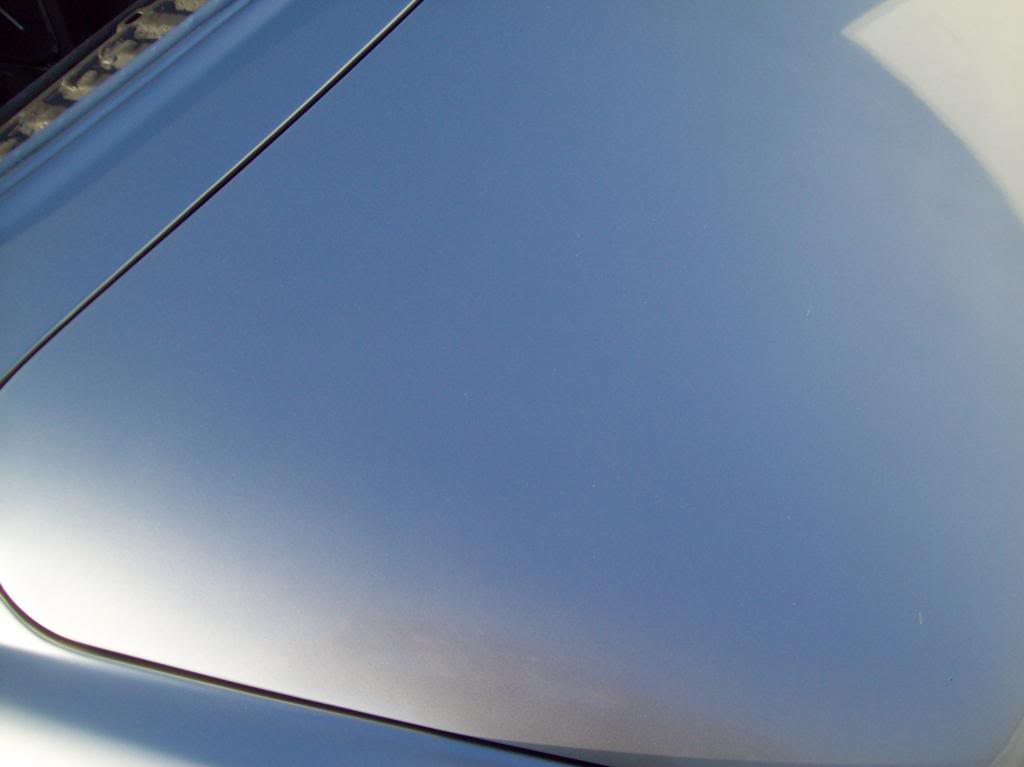 Inside pics with florescent lighting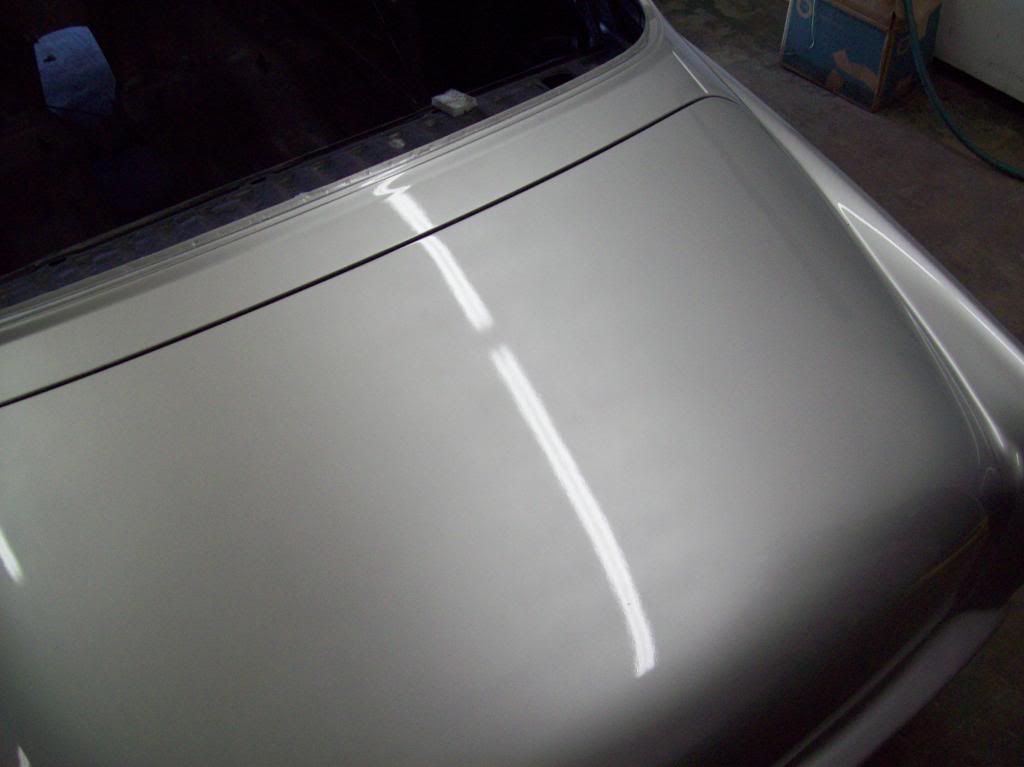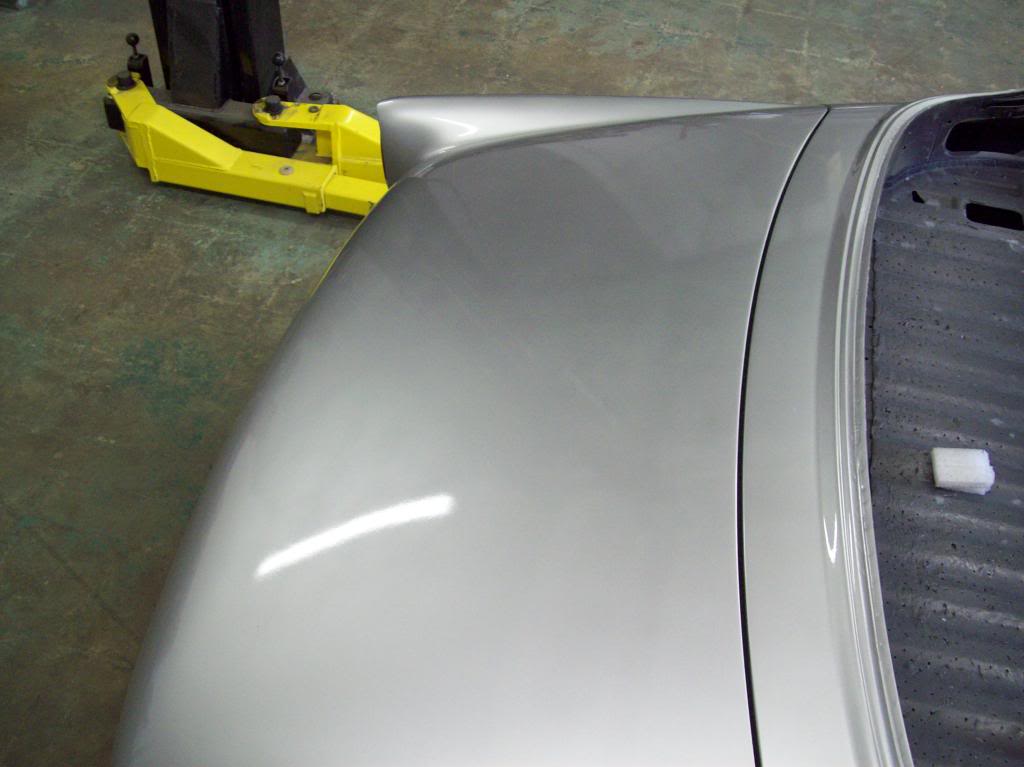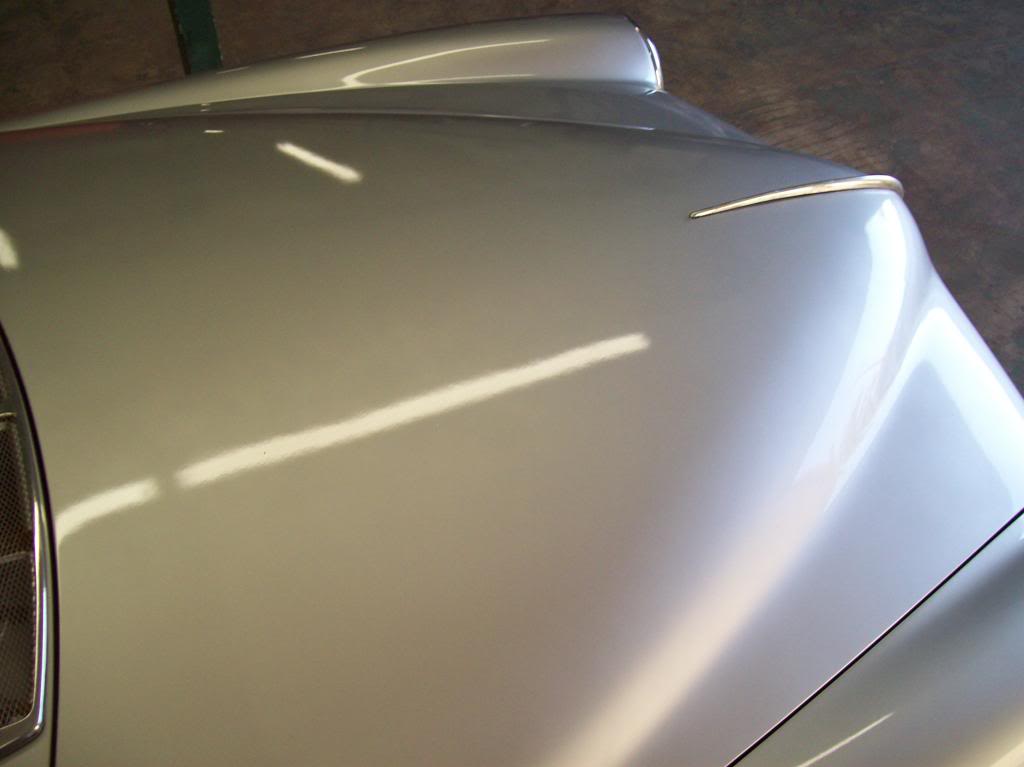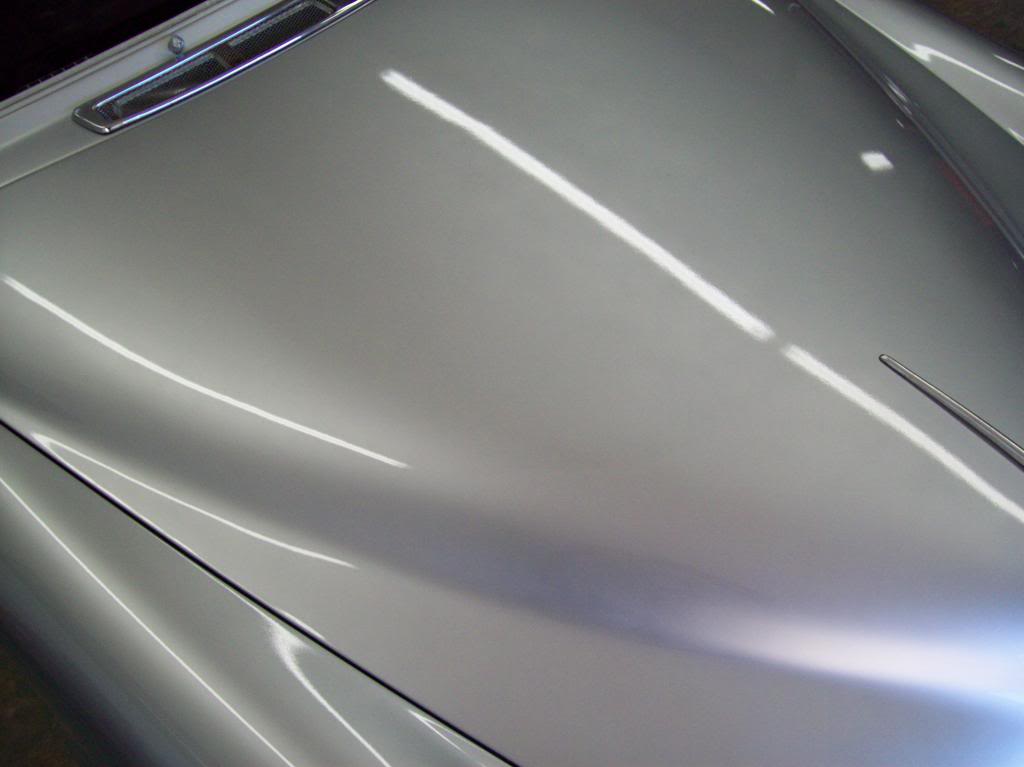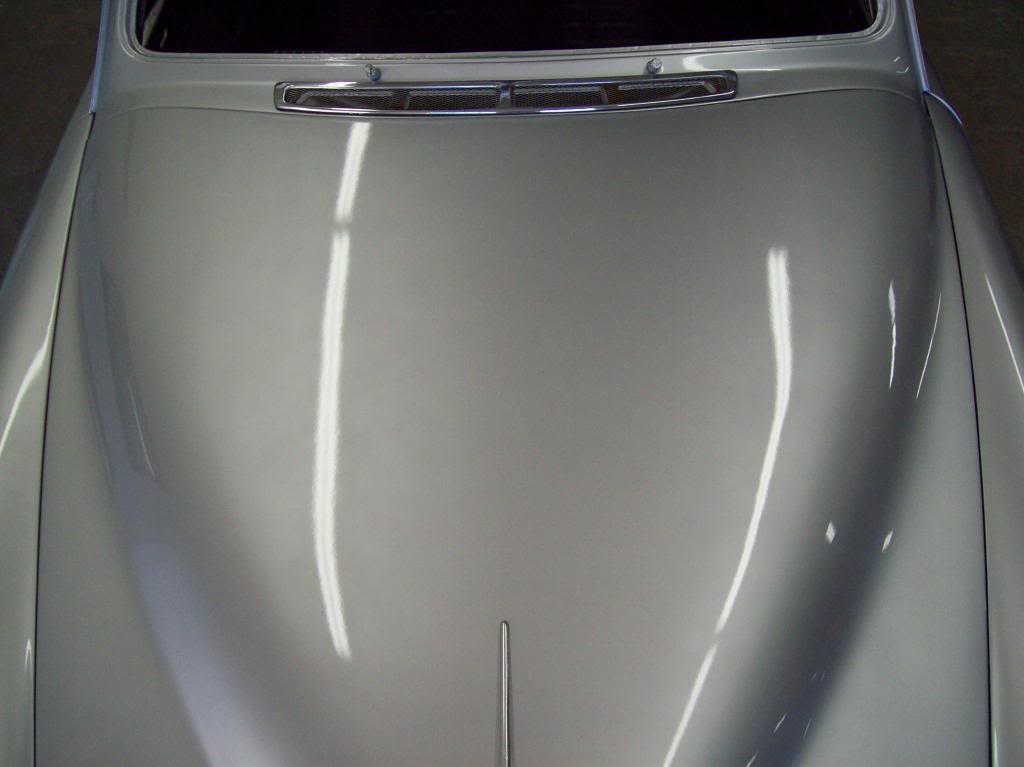 Here are some distance shots that were done outside in natural light, and inside with florescent lighting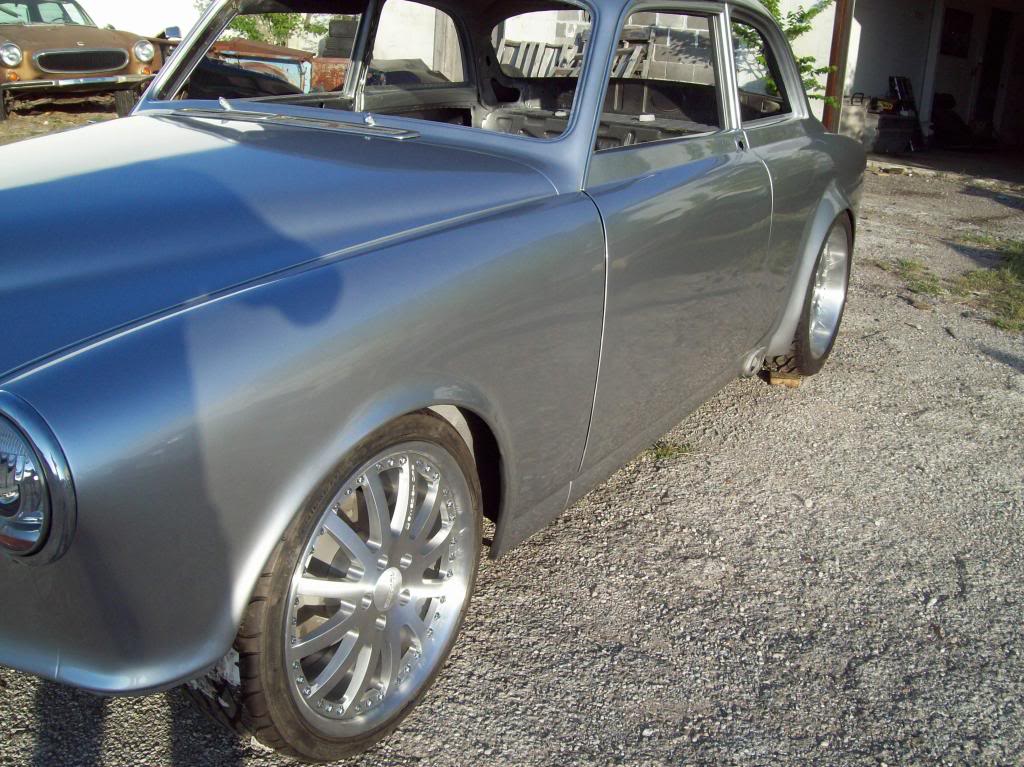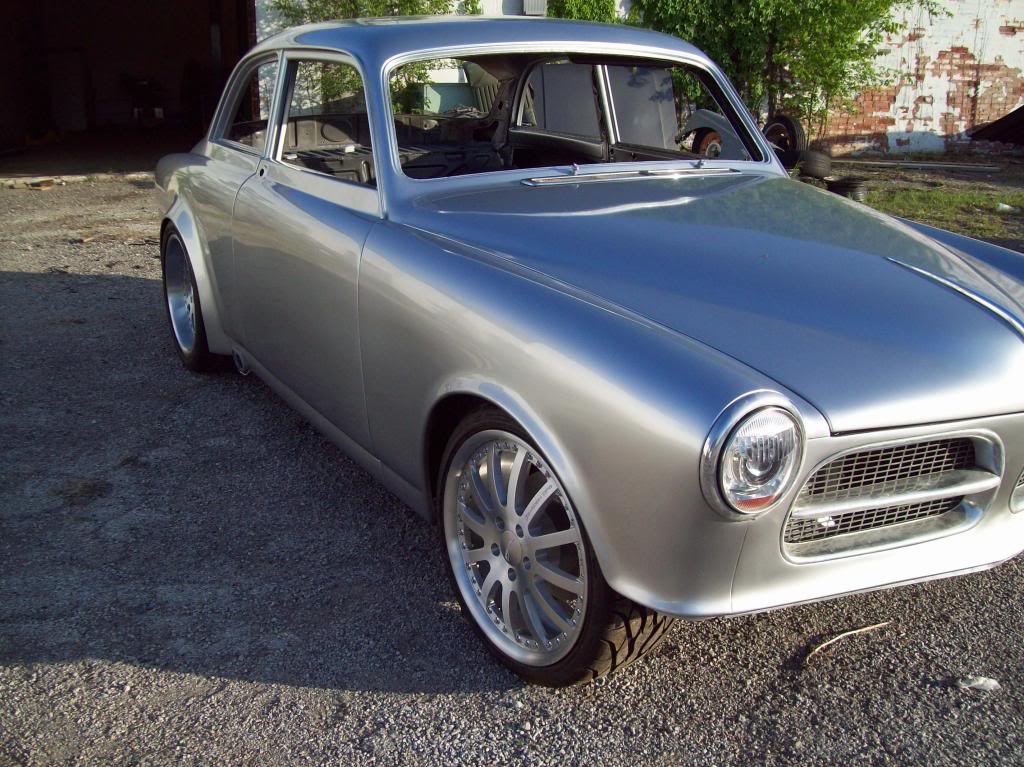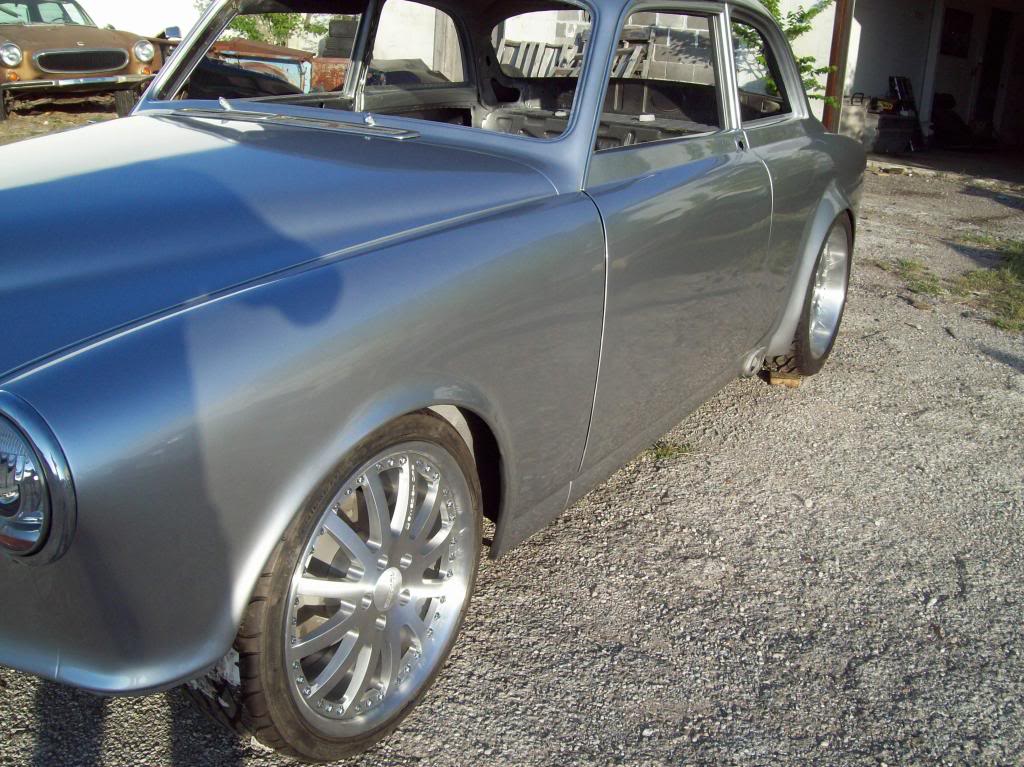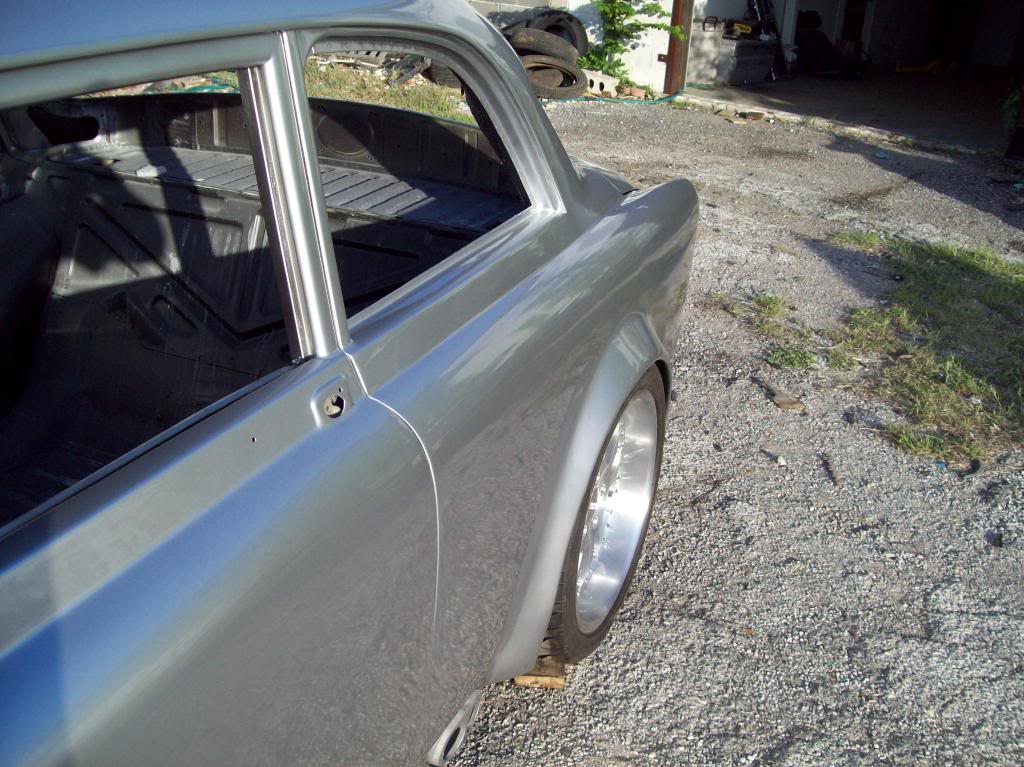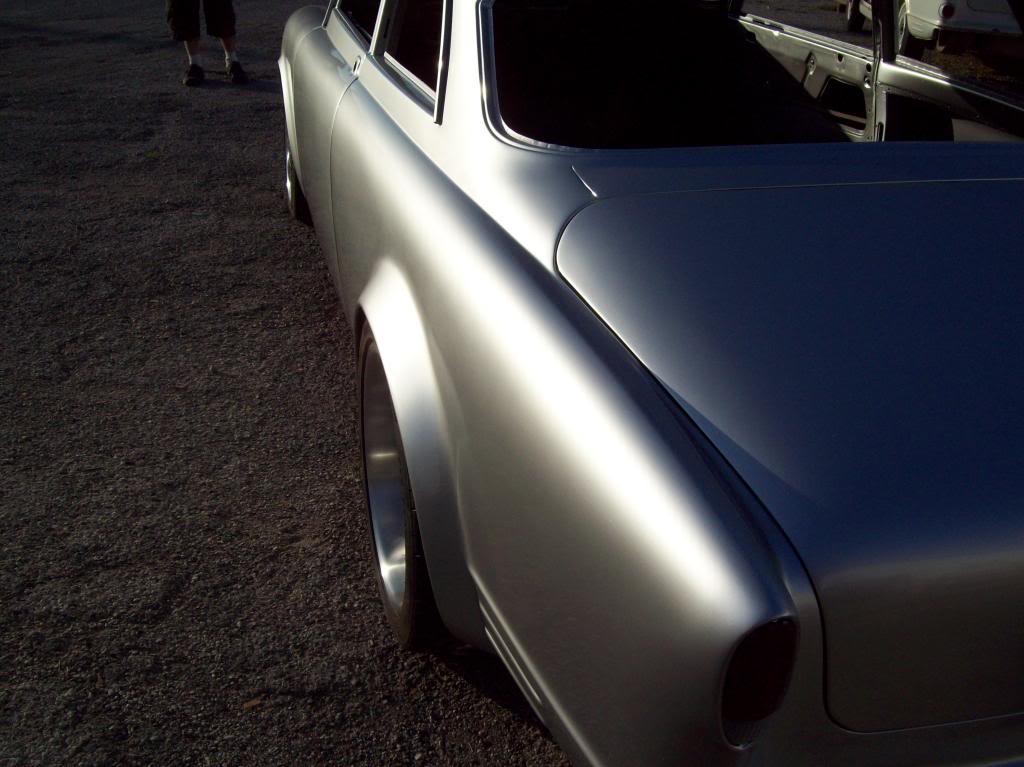 Inside distant pics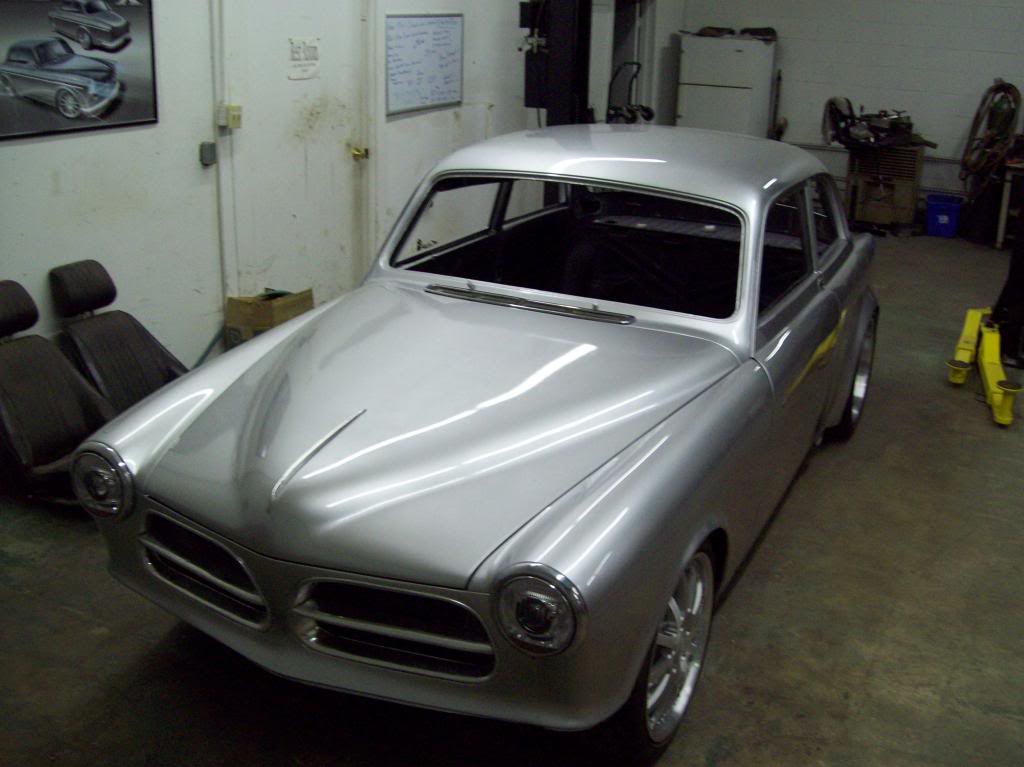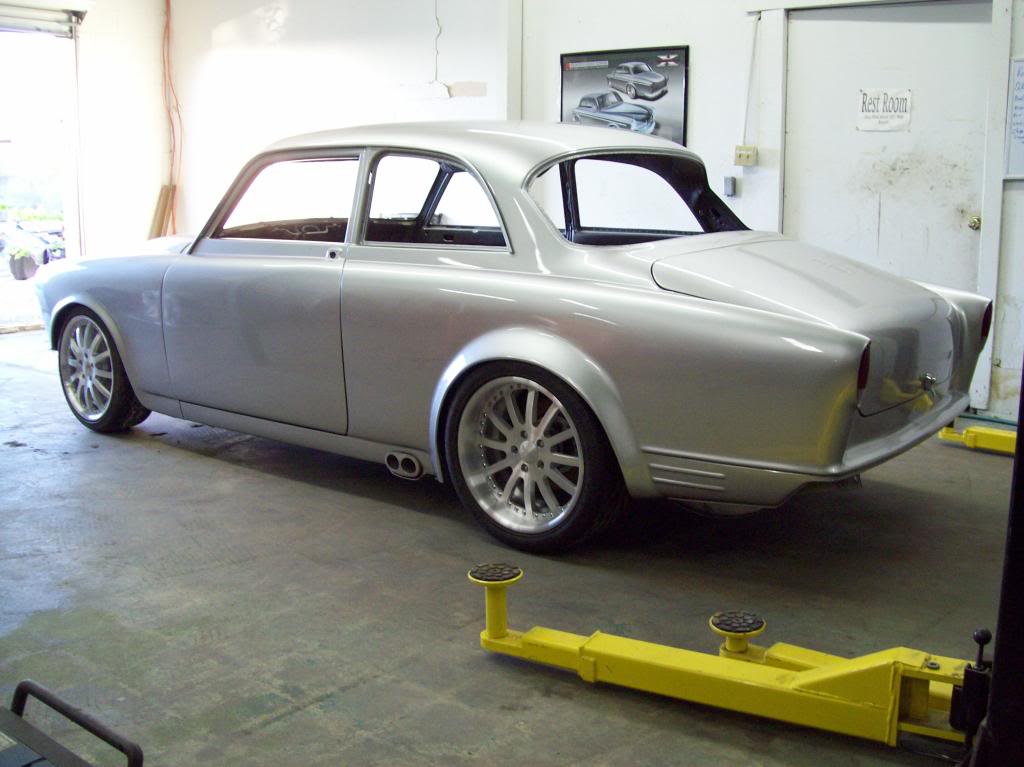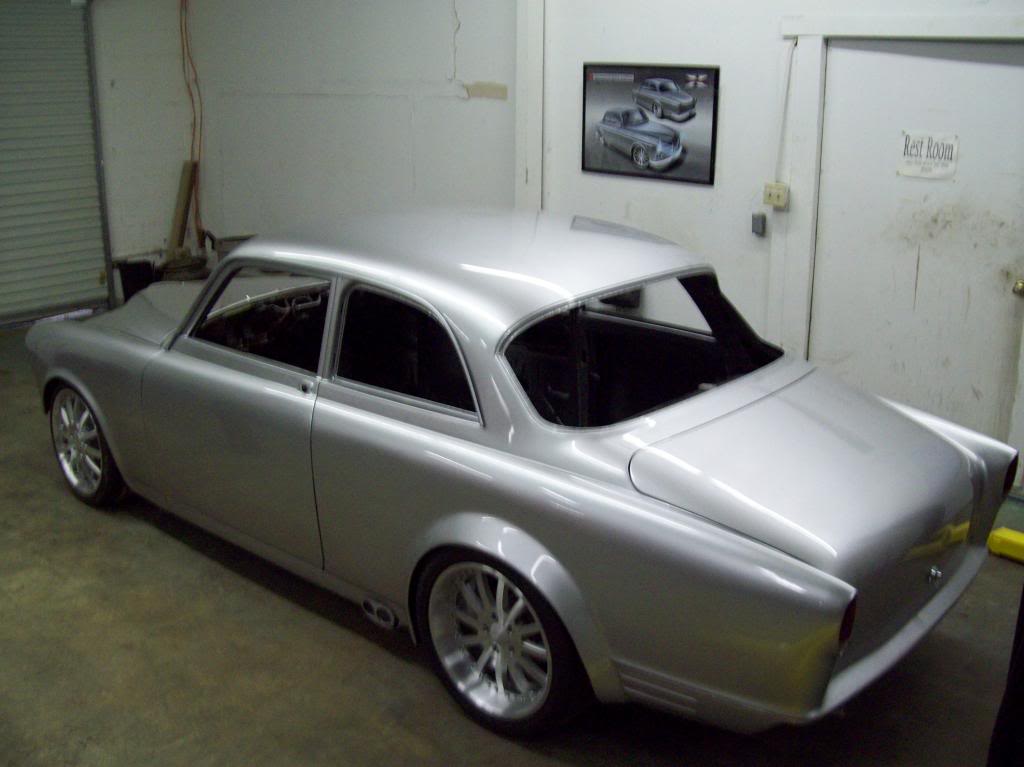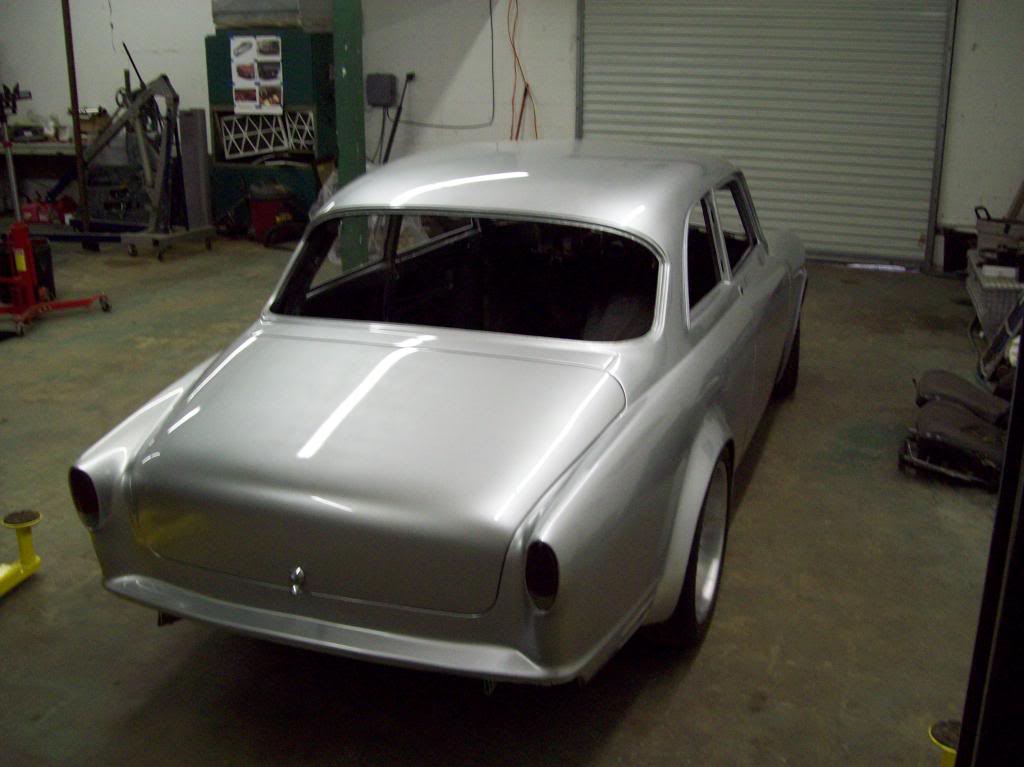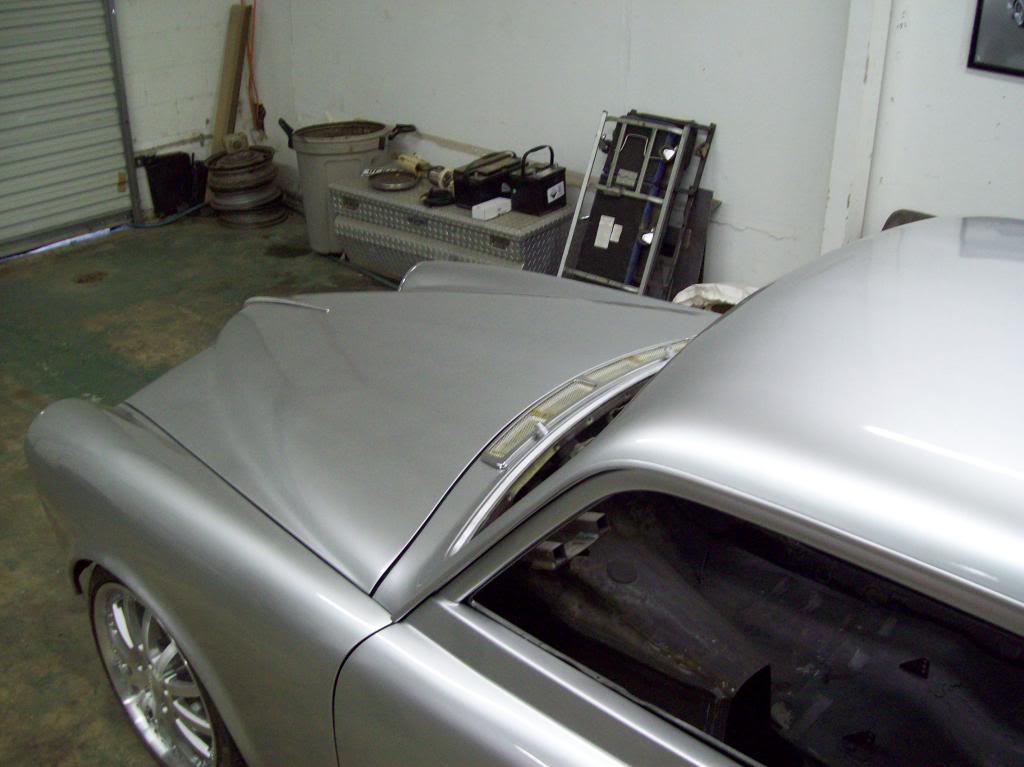 4-30-2013
Trim should all go out for straightening and plating this week, but I have to double check fitment on everything now that the body work has been done, because there could have been potential changes... I have the bumpers fitting about how I want them, and I have still have to weld the hiddent bolt studs to the rear bumper, and add a bit of adjustment slotting to the brackets, but it all looks like it is going to fit and adjust well.. In the pics, it appears my front bumper is slightly rolled down in the back, but it does level out just fine, and I was trying to show where I actually pulled the bumper ends outward, in order to get rid of a roll in affect.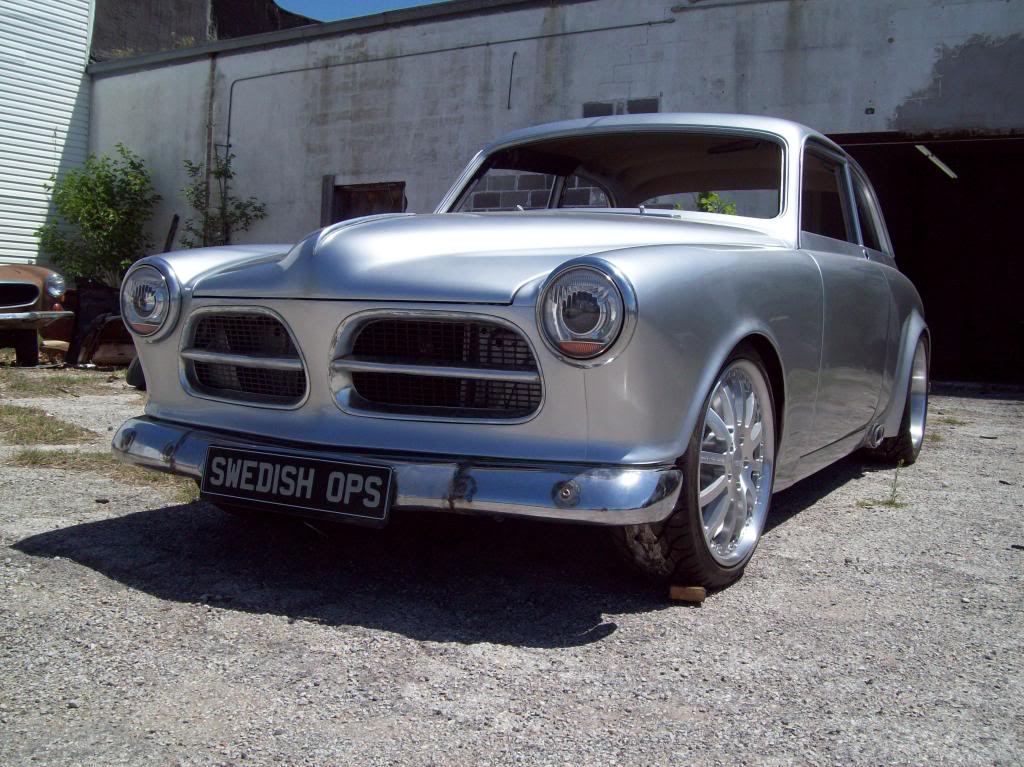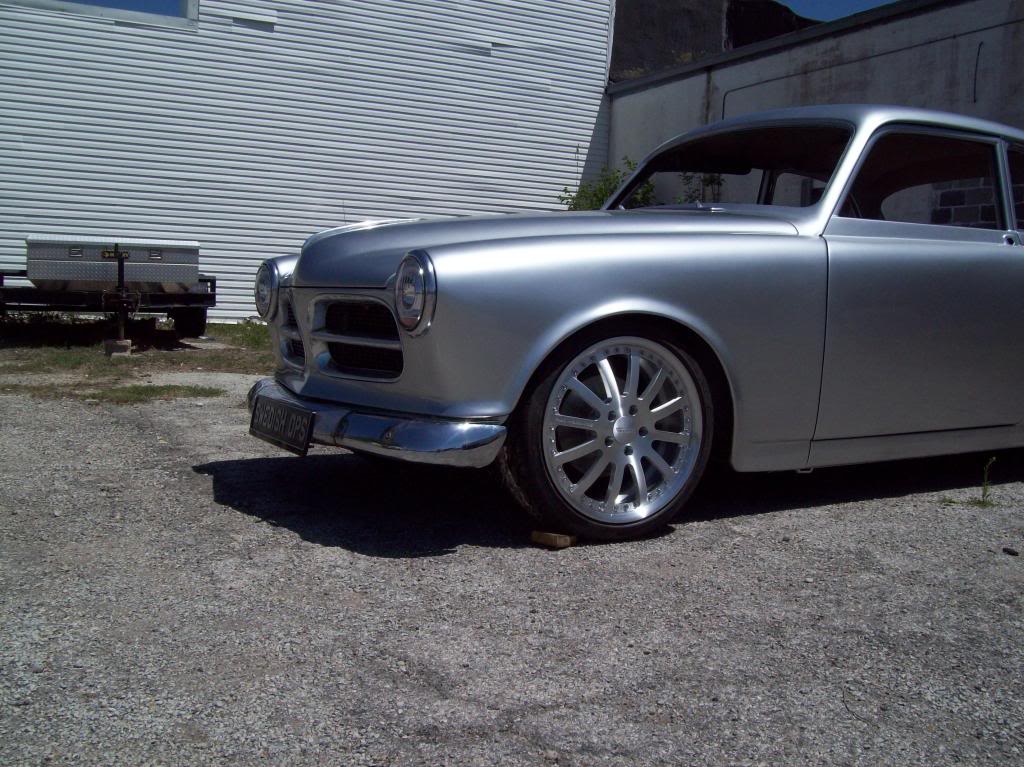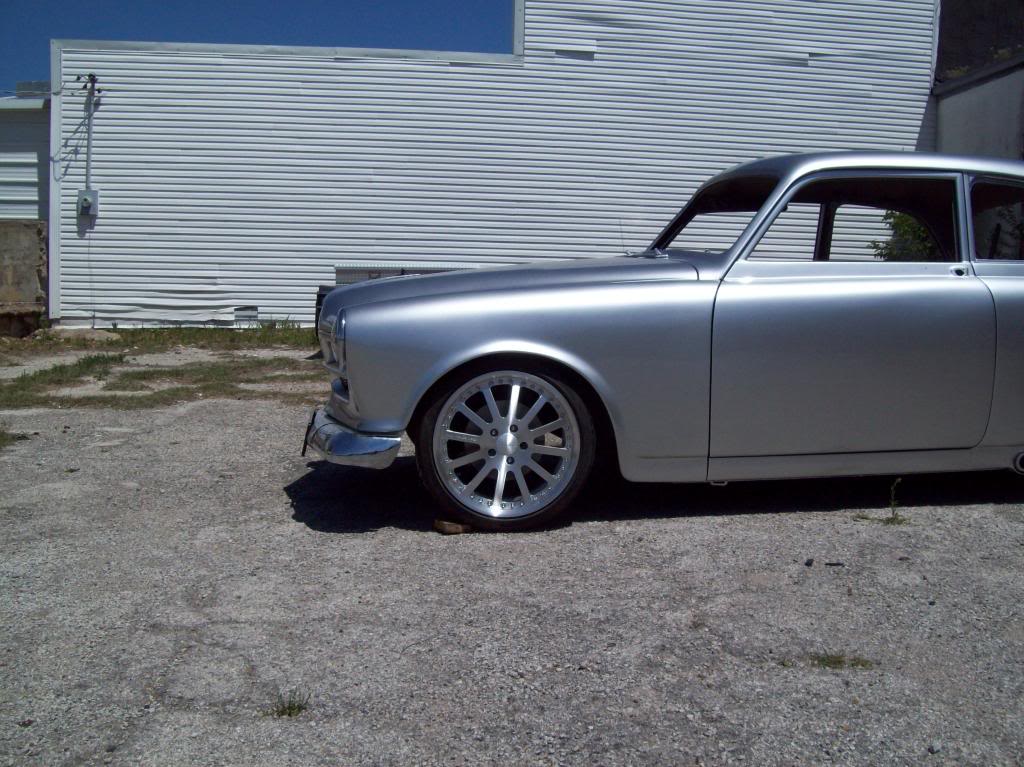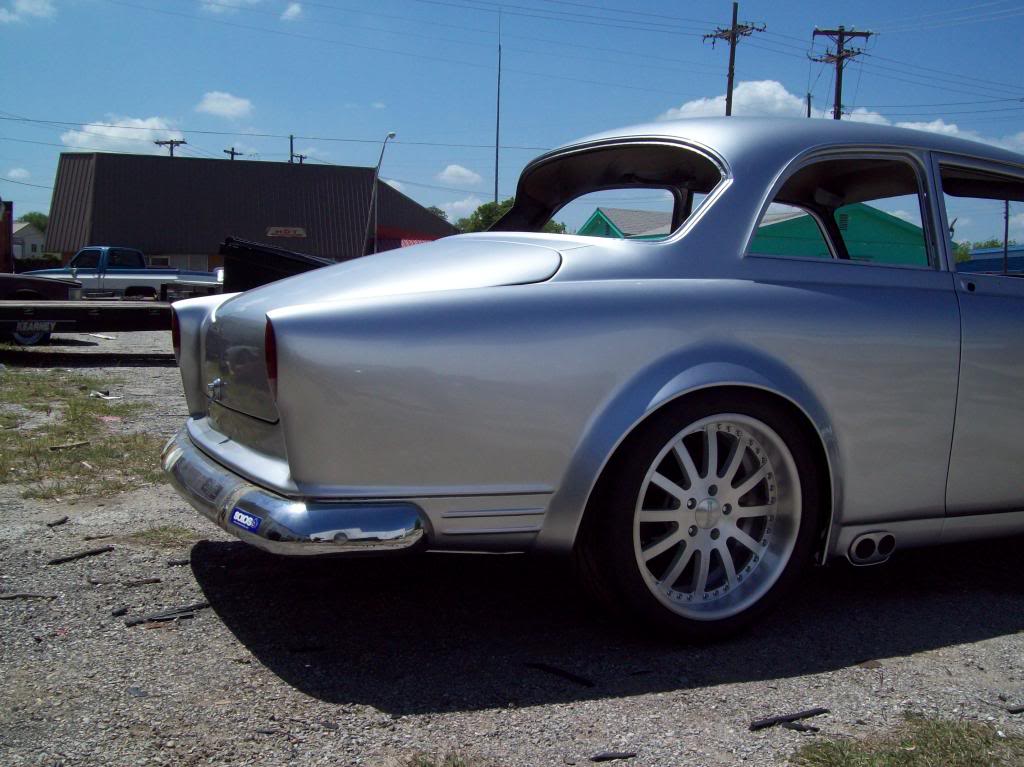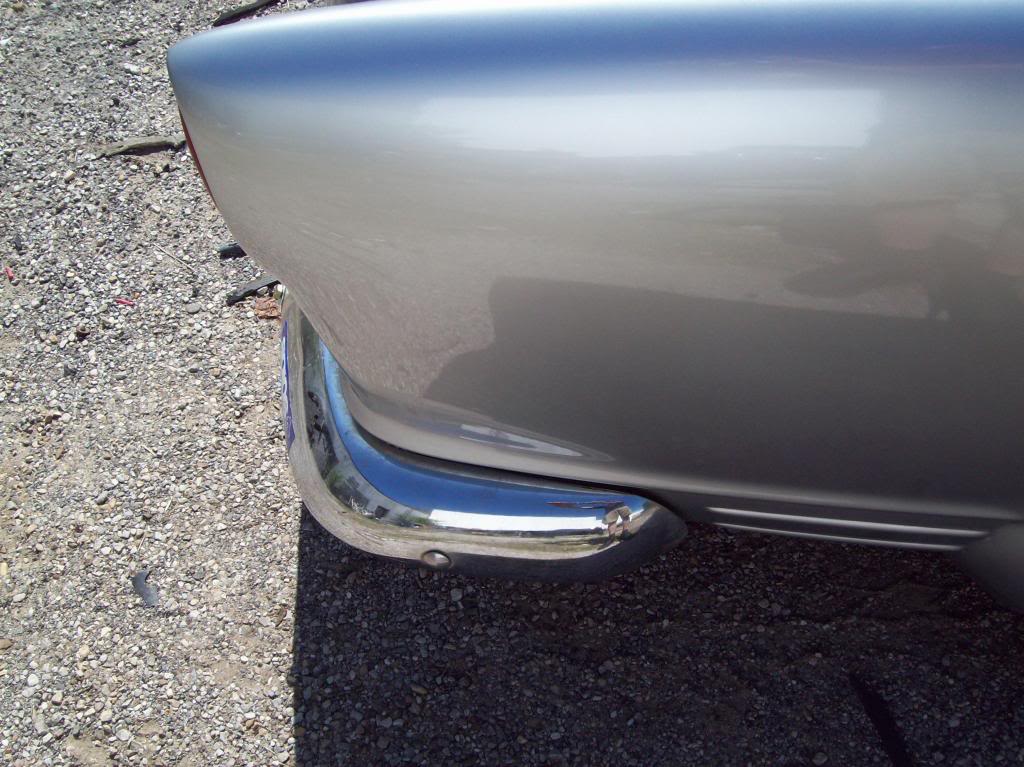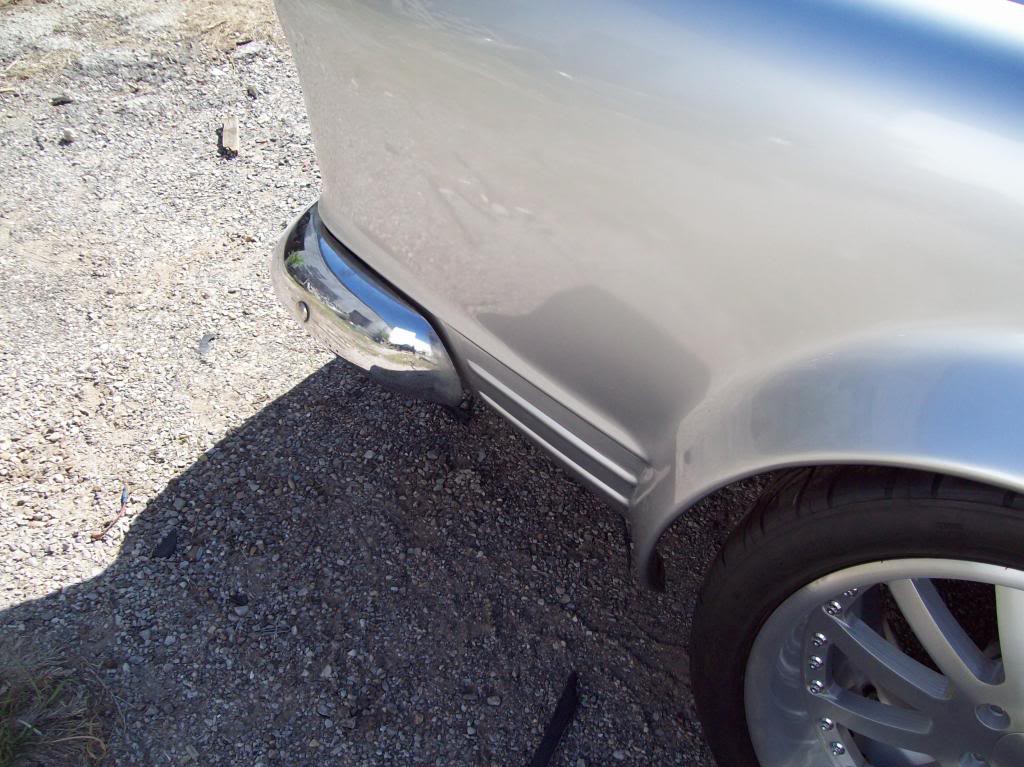 Here you will notice where I had to slice the top corner of the bumper, because I was trying to get that rolling in toward the wheel well affect of it.. I have also made it a one piece bumper, with hidden bolts, so it will give it a clean look. The rear bumper is done the same way, and please excuse the welds, but I was advised not to do any finish welding or grinding to the pieces, because the plater would prefer to do it.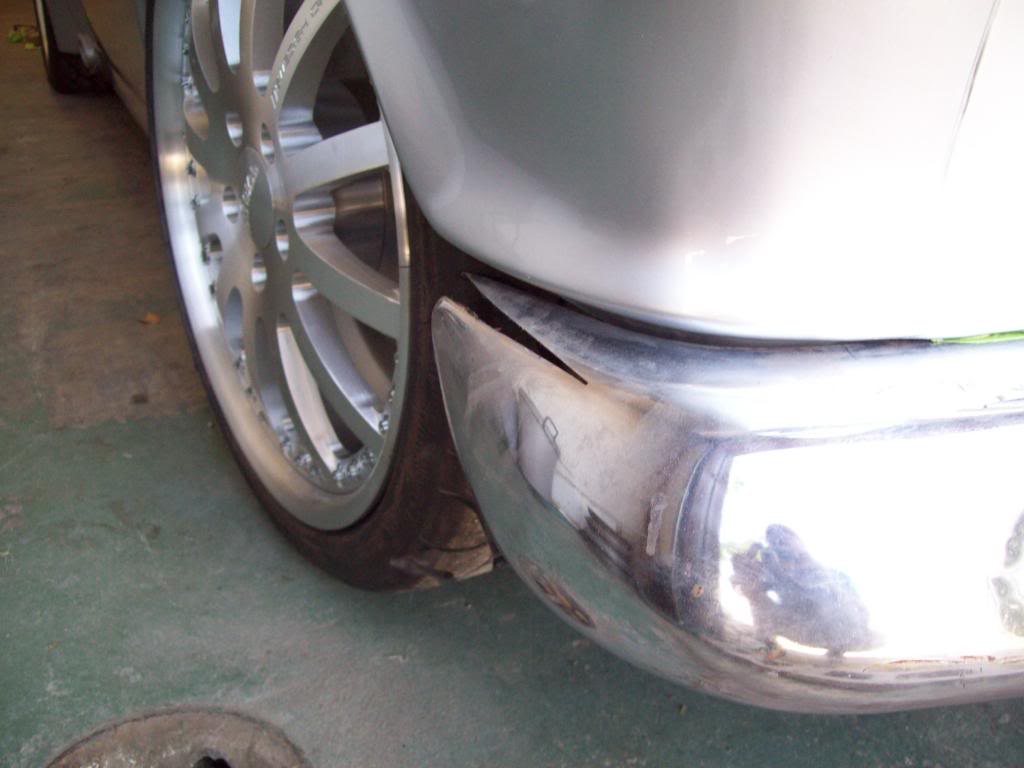 5-1-2013
I am working on the final fitment of the One Piece Door Glass template, and I was thinking I might go ahead and have a glue in quarter glass made at the same time, but I am not sure that it doesnt look out of place? I didnt want to run the pop out quarter glass anymore, due to having a great AC system, and I also wanted to not have to worry about painting or plating the trim around the quarter glass. I will sit on it a couple of days and see how I think about it then, but I think it may look a little too big, but it might shrink down a bit in appearance, once I get a proper gap between the quarter glass and the body.. The fact that the door glass is in a frame is what is throwing the perspective off on the quarter glass, and I dont want to black out the door frame, but it would help. These templates dont represent how dark the tint is actually going to be on this car, but I find it easier to have contrasting color of the glass and body, so I can fine tune the template fitment.

I have my Power Window Regulator Conversion kits sorted out, along with the necessary belt line and weatherstrip for the door channels, so the One Piece Door Glasss is going to look great, and eliminate all the annoyances of the quarter glasses. And not to mention, allow me to be able to use a sensible mirror and mirror position for proper viewing..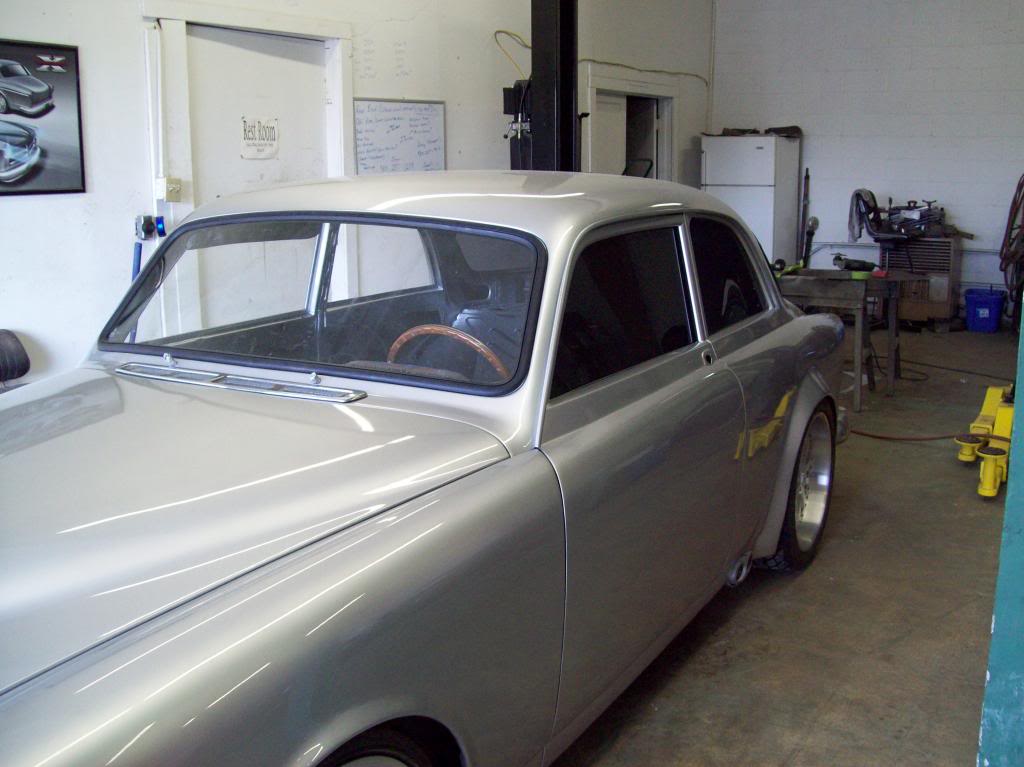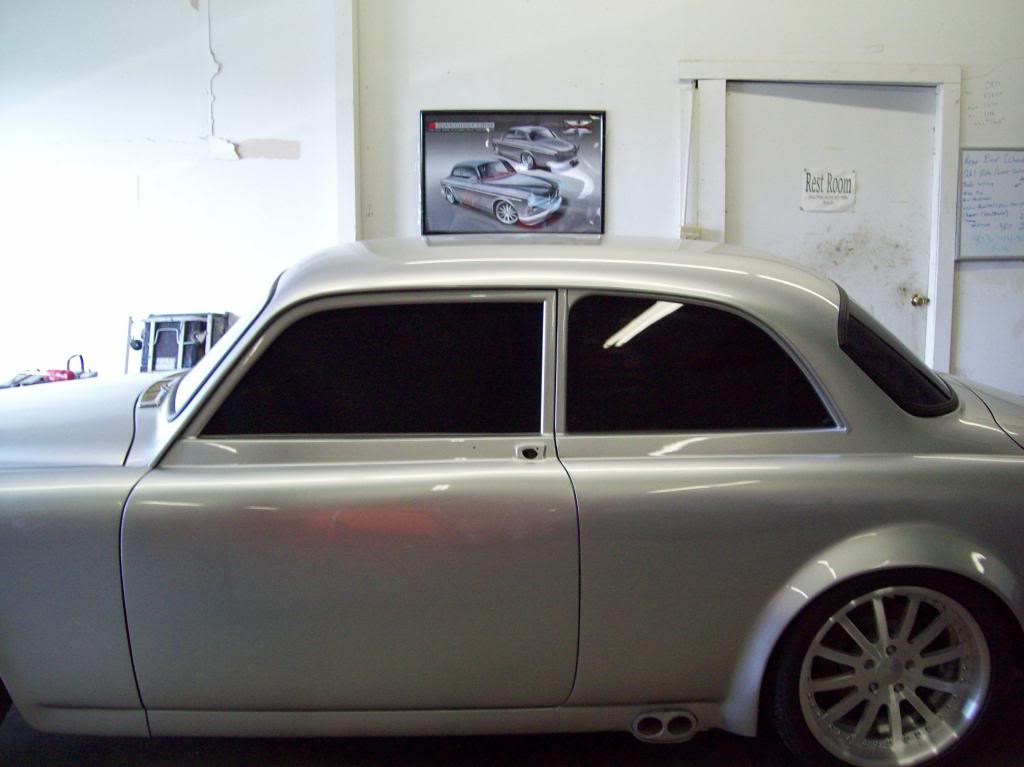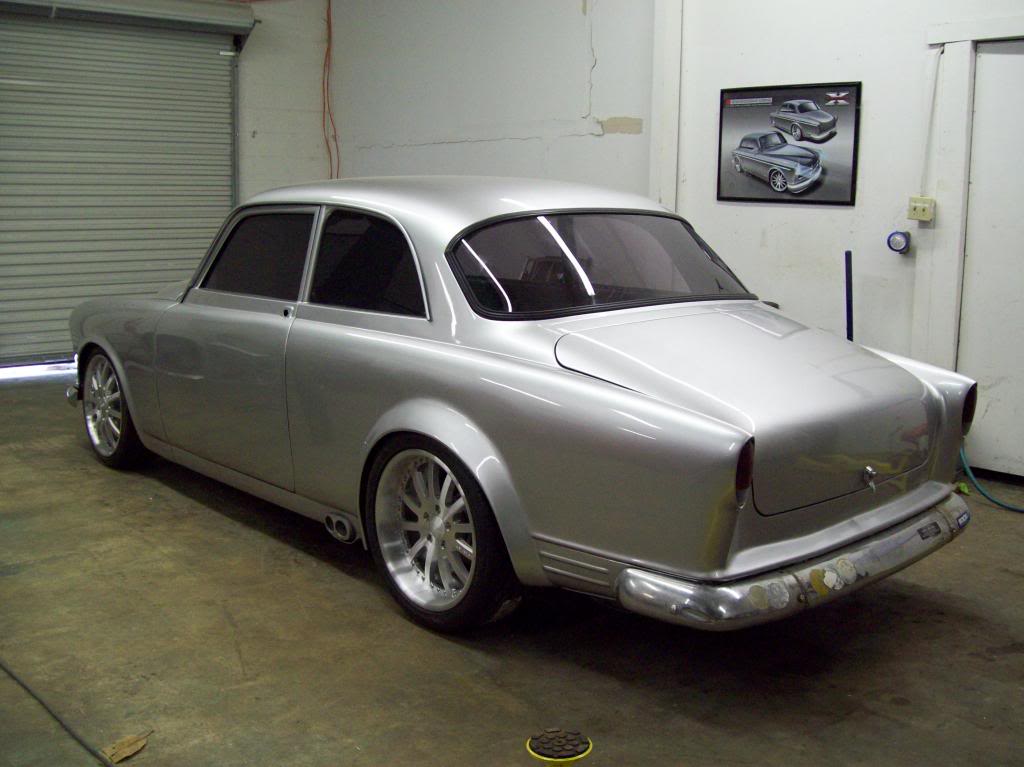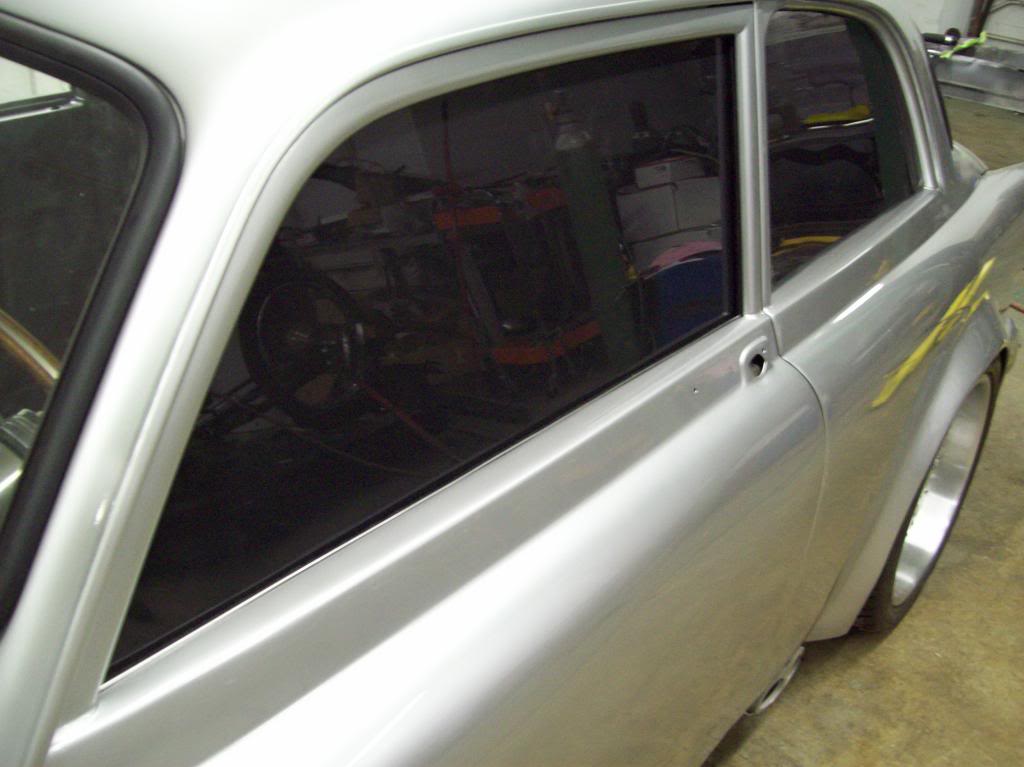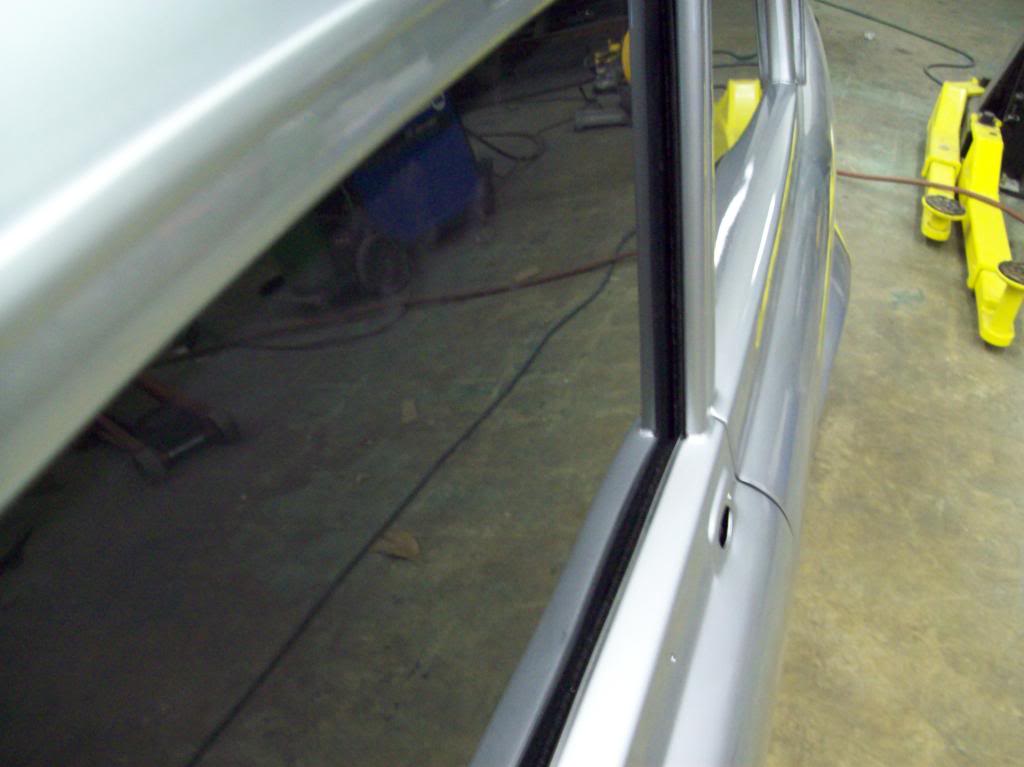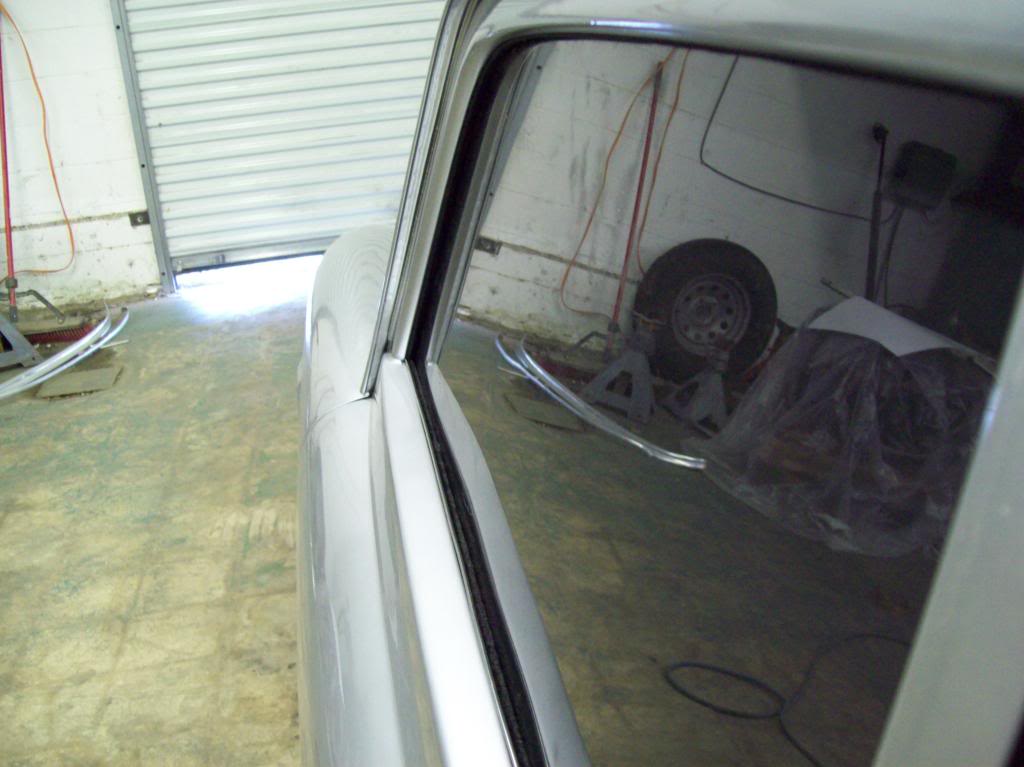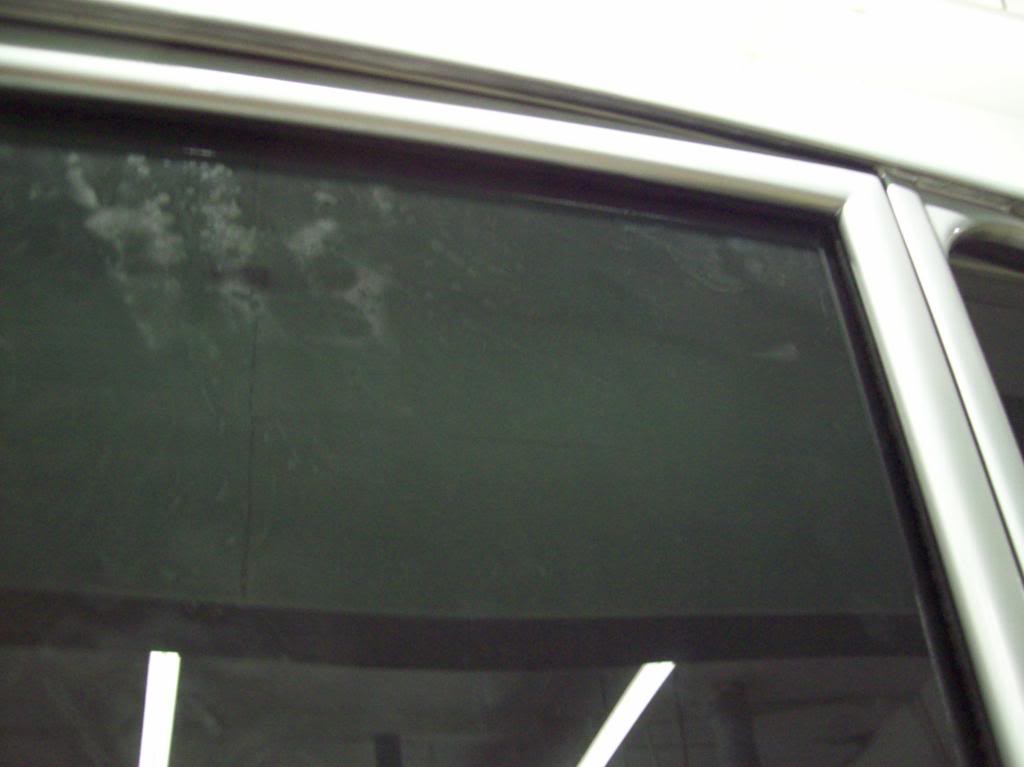 Here are some pics of the OEM Style set up...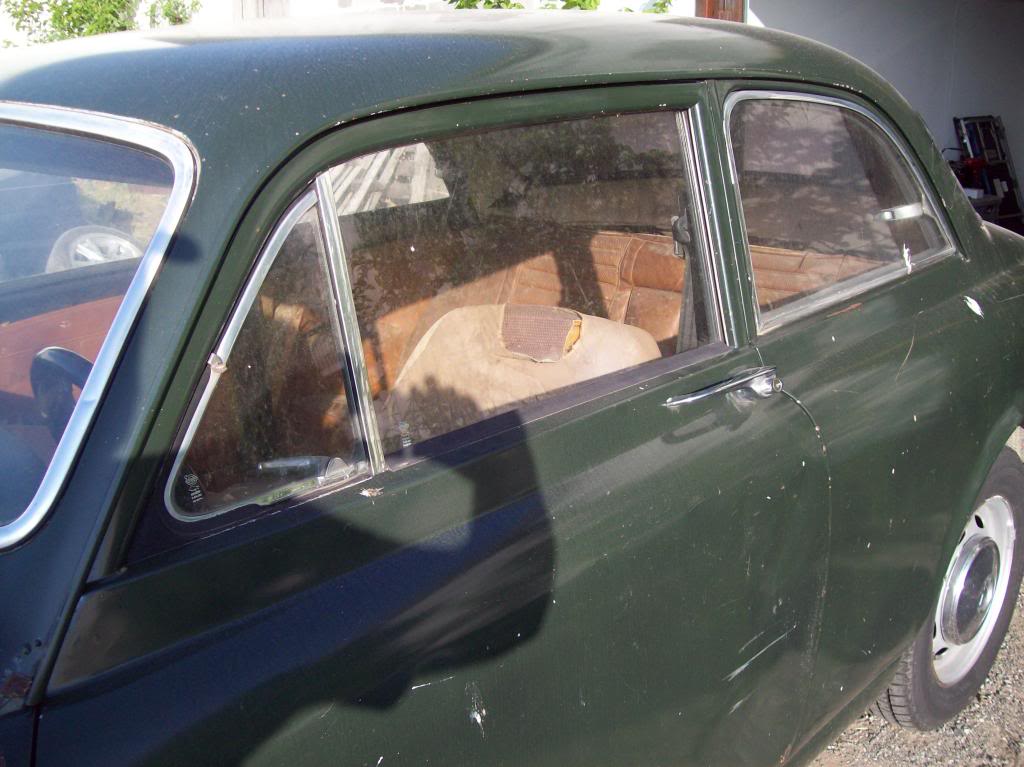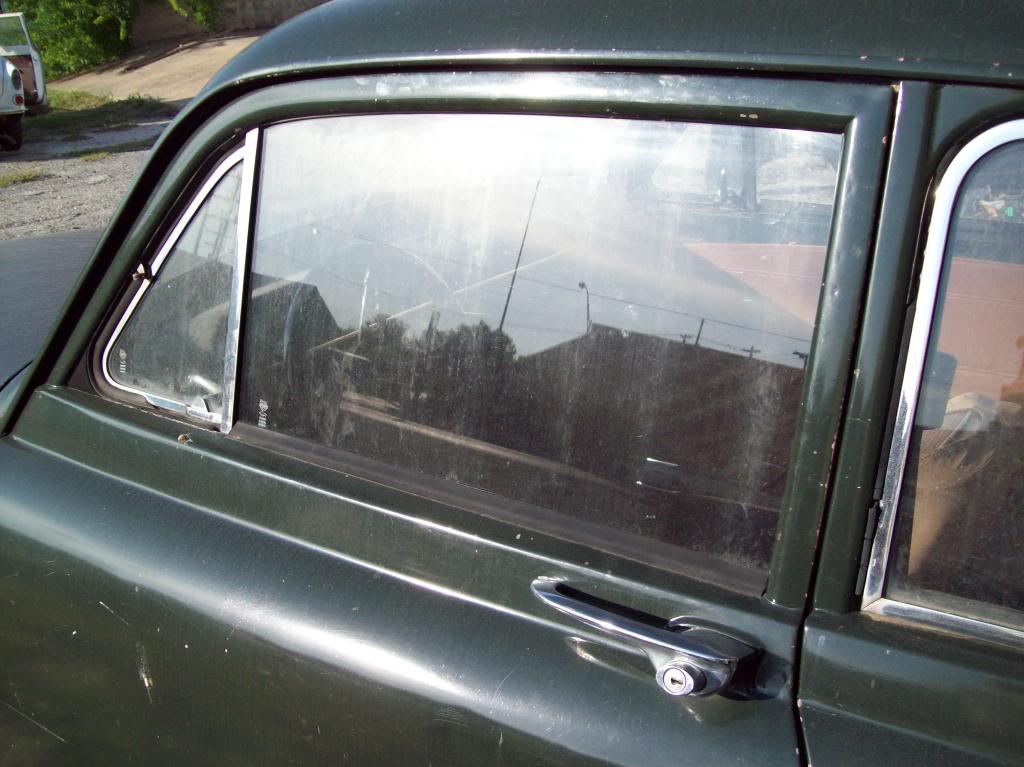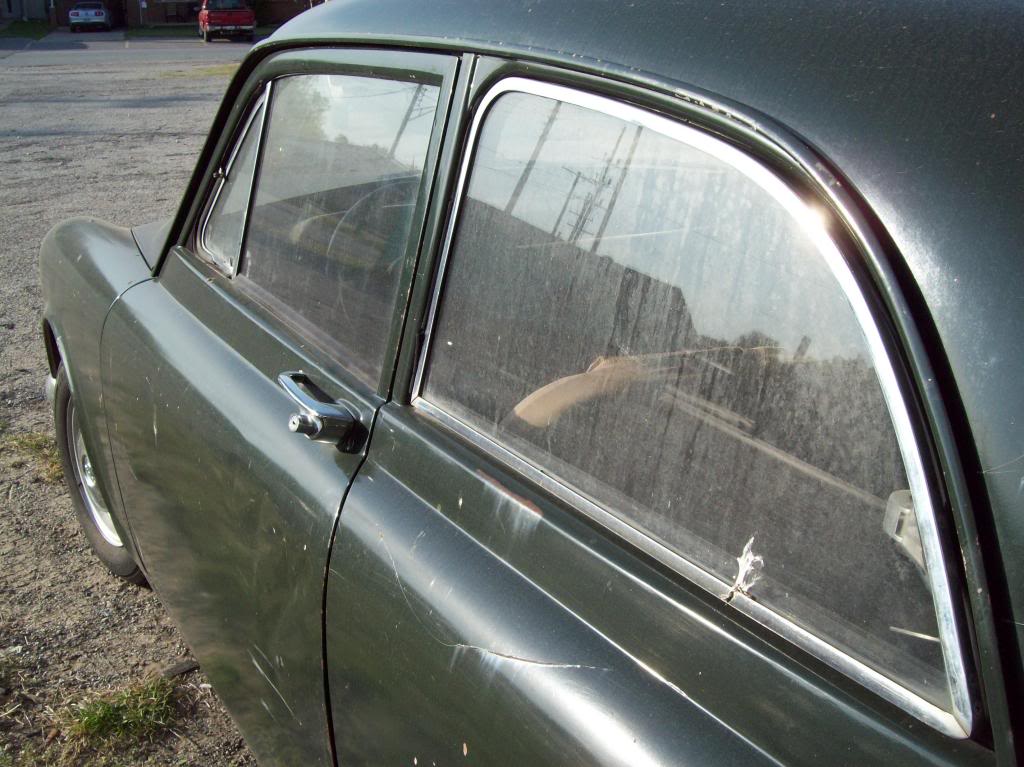 5-2-2013
I really didnt feel that the Windshield and Back Glass installation was doing the car any justice, and after debating on what to do with the bulkiness of the windshield and back glass weatherstrip, along wih the fact that the huge black rubber was not working with the theme or color of the car, I really had no choice but to use the oem trim at this point.. I was planning on doing a flush mount glass kit for these car, but the back window opening on the Amazon doesnt really allow that application with out body mods being done, so there really isnt a point.

My 2nd issue with using the trim was the fact that the lower back glass trim serves a dual purpose as a body seam cover at the lower part of the rear roof/quarter panel seam, and I did away with that seam, because I didnt want the wrap around affect of the oem.. By making the oem trim do this, it also added to alot of trim bulk to the bottom piece, so it really didnt match to well proportionally with the upper and side piecs of the back glass trim, which made it not really match the windshield trim application either.. It is probably a small thing, but it is an annoying feature for me.. There are some that might not like this mod, but the only reason for the lower trim to look as it does, is because the factory didnt want to work and fill in the full lower roof seam.

Here is a picture of the original set up..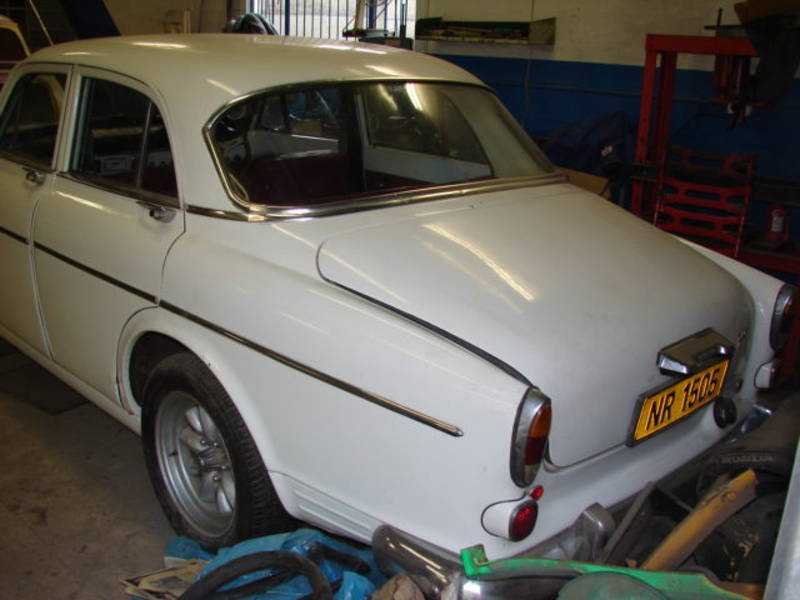 I have found that I can carefully cut the Oem bottom trim, and re work the lower trim corner pieces, and then I have a less bulky trim that is uniform all the way around.. I really like the look of it much better, because it doesnt look as much of an after thought like the original does.. Here are some pics of the process, and it is relatively easy, but you do have to take it slow and careful.

I used some 3/4in masking tape to find the lowest part of the V that seperates the two rolled halves of the trim. I tried to cut as close to the tape as I could, that way there wouldnt be to much filing and finish sanding to get it all uniform.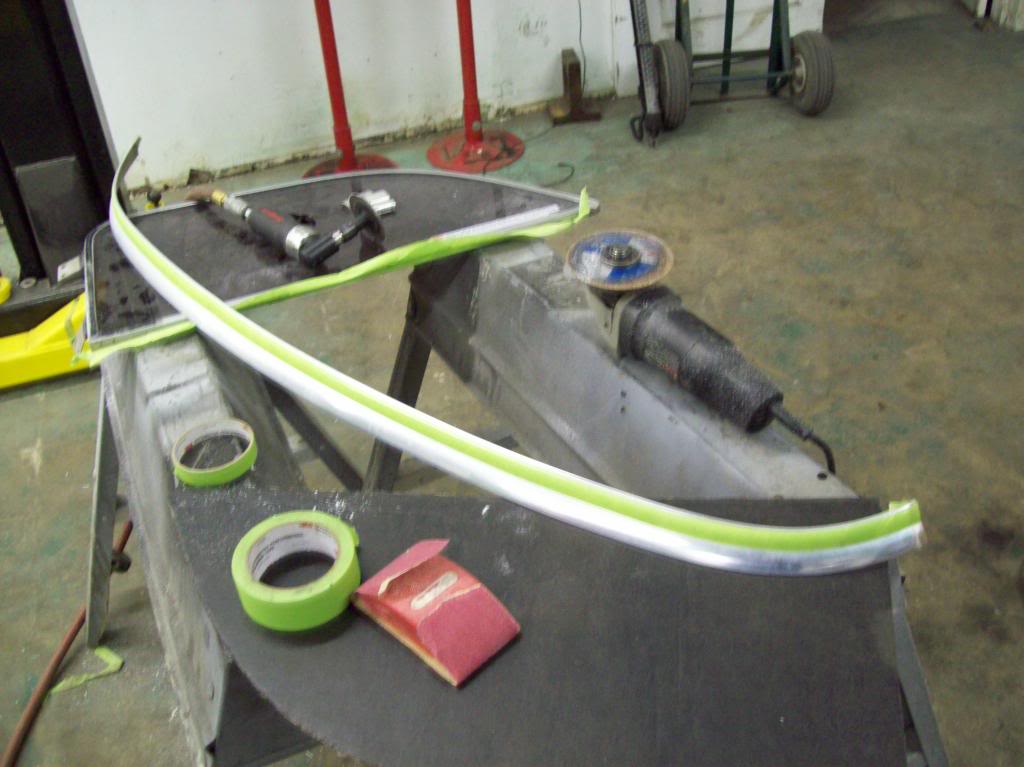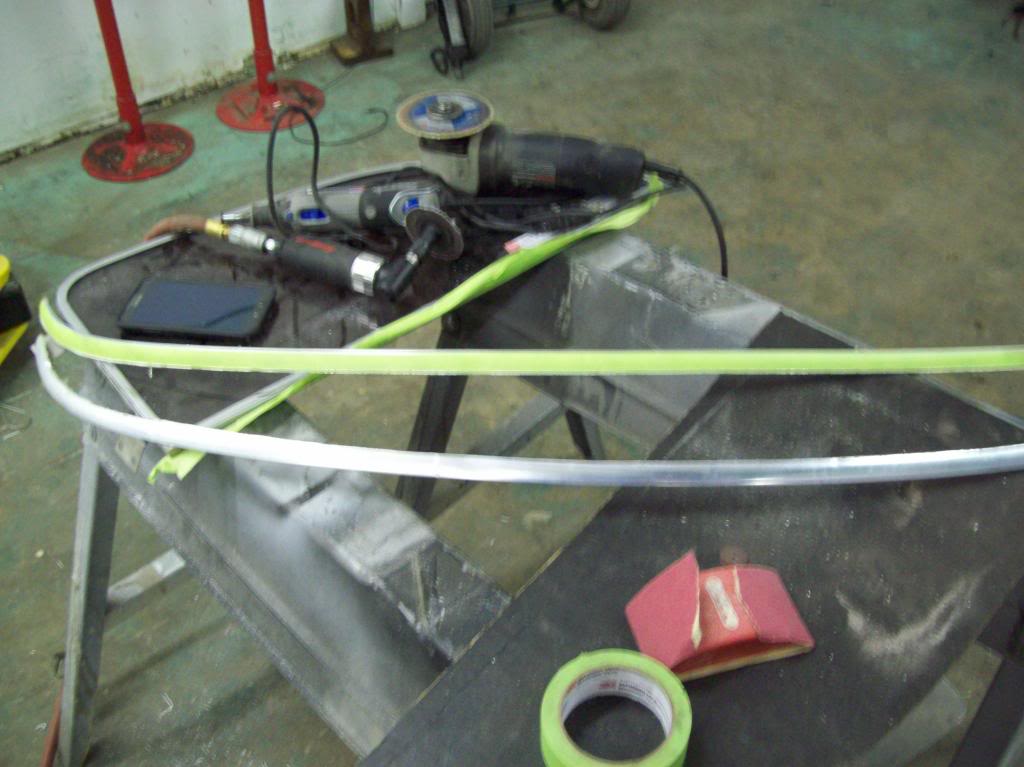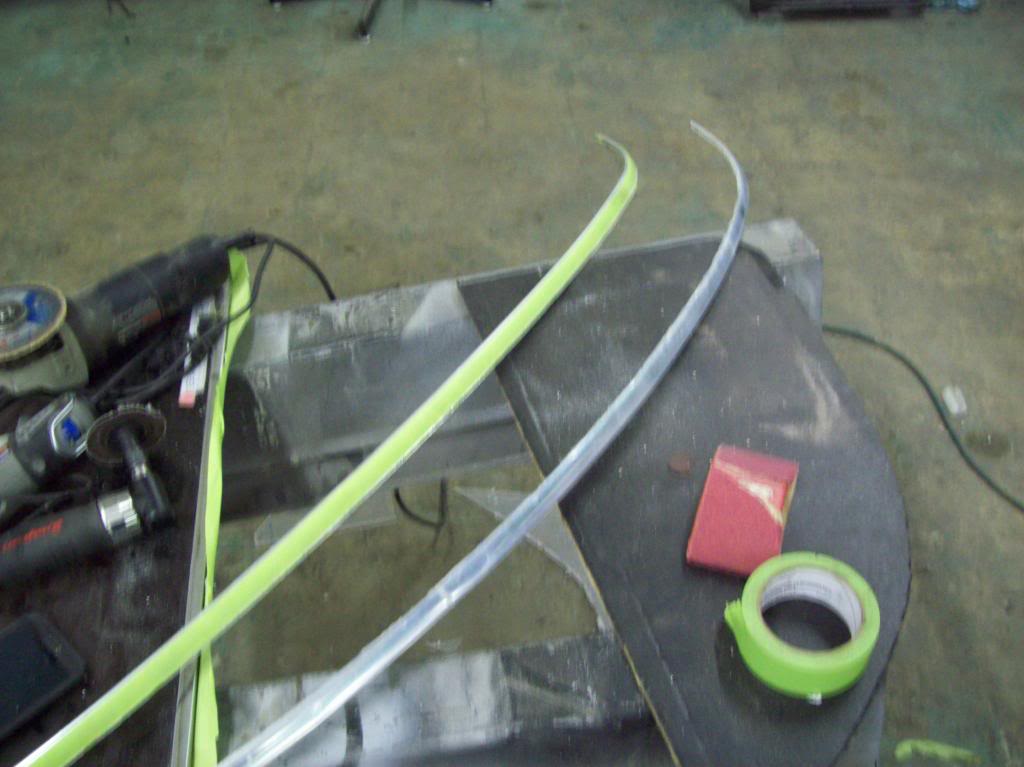 You can actually cut the lower corner trim with basic sissors, but you need to leave just enough material on them, so that you can roll a bit of material over the bottom edge of the full trim strips. It is this rolling affect that helps center it on the larger trim, and also helps keep it locked in place.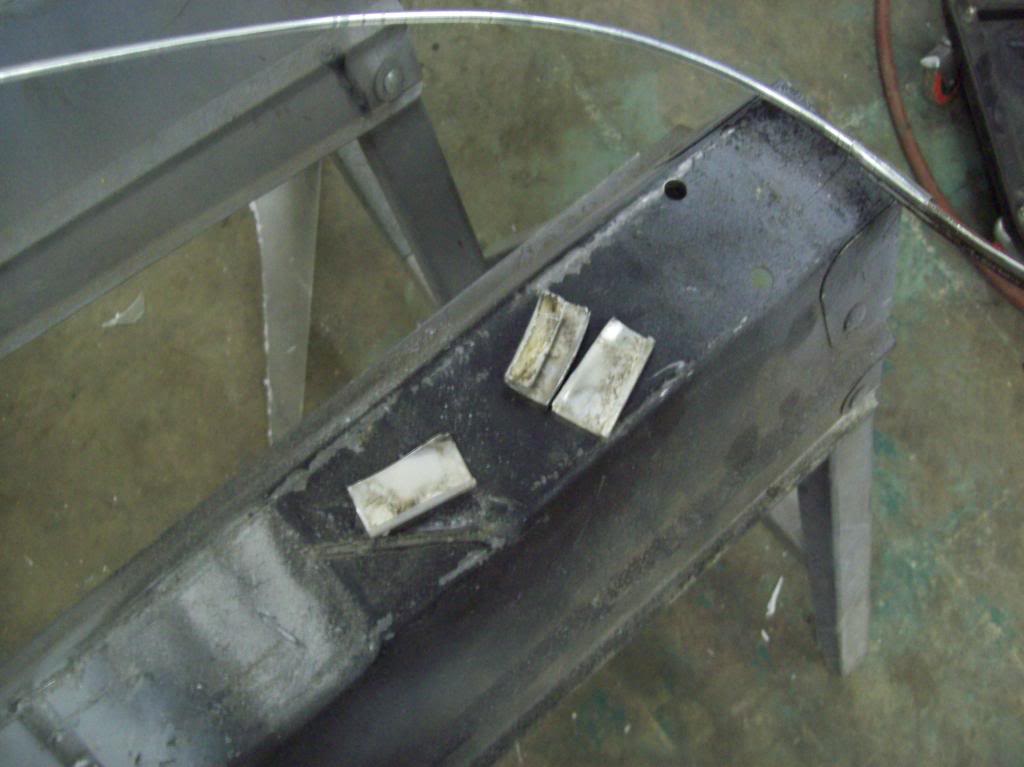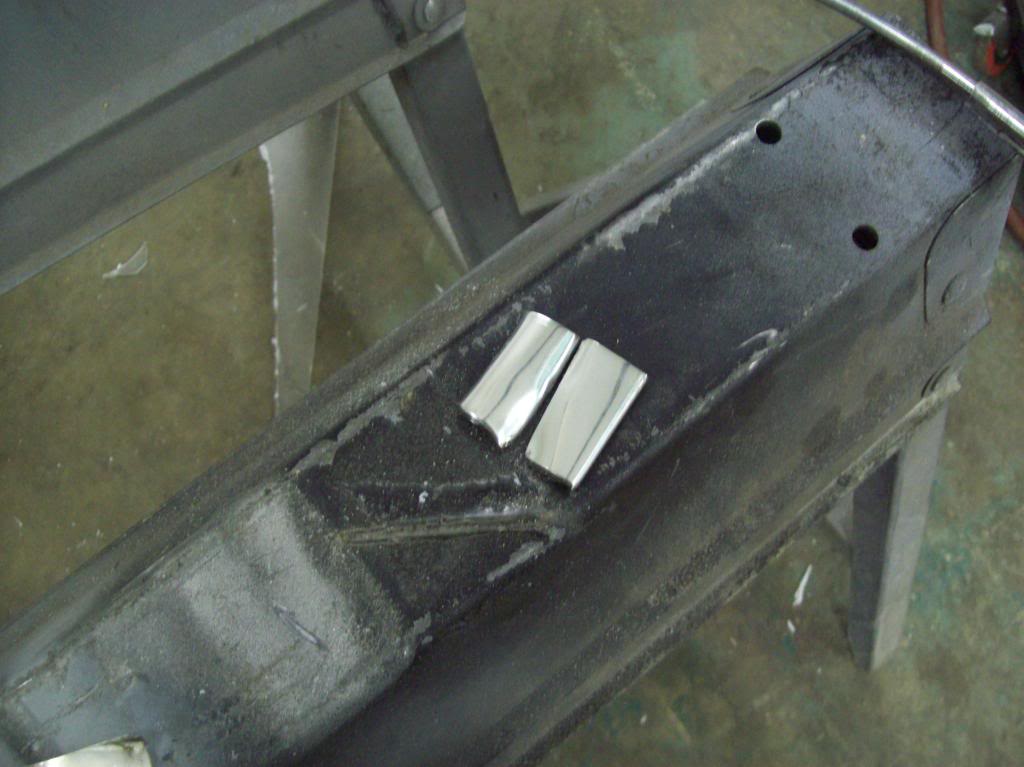 When you have that all done, all the pieces should lock and hold once again.. Here are some pics of the finished pieces, and I have them layed in place over the window weatherstrip, so you can get an idea of proportions and look.. I will have these pieces straighted and done in the the Brush Chrome, so it should tie in with the rest of the car, without being to bulky.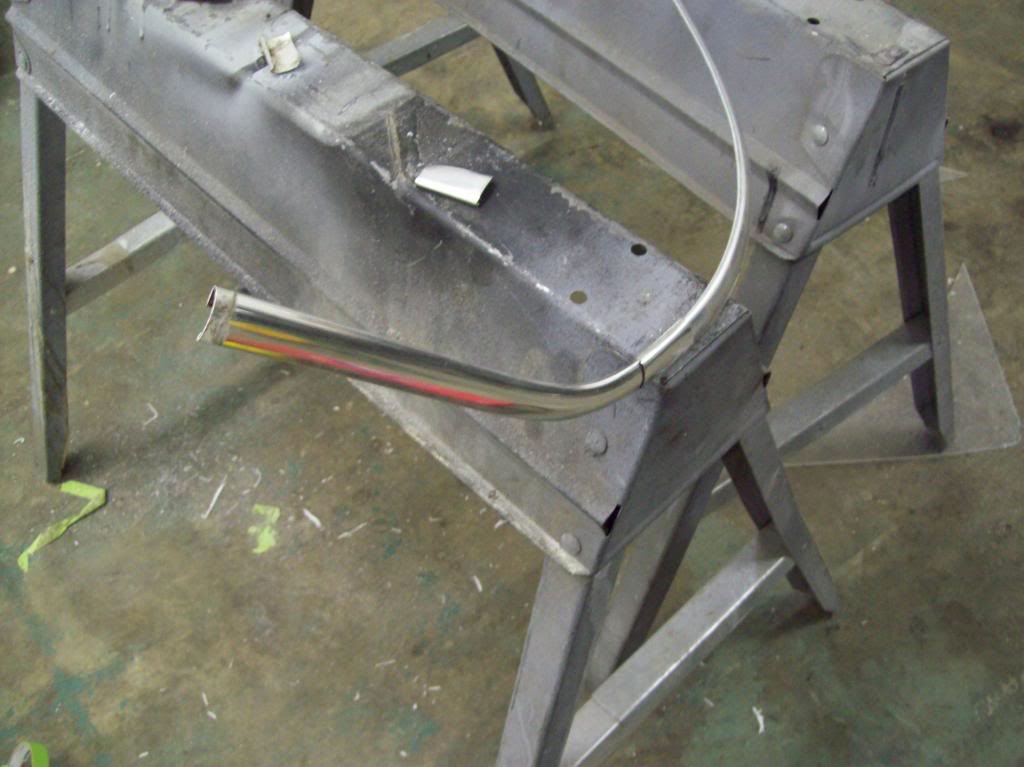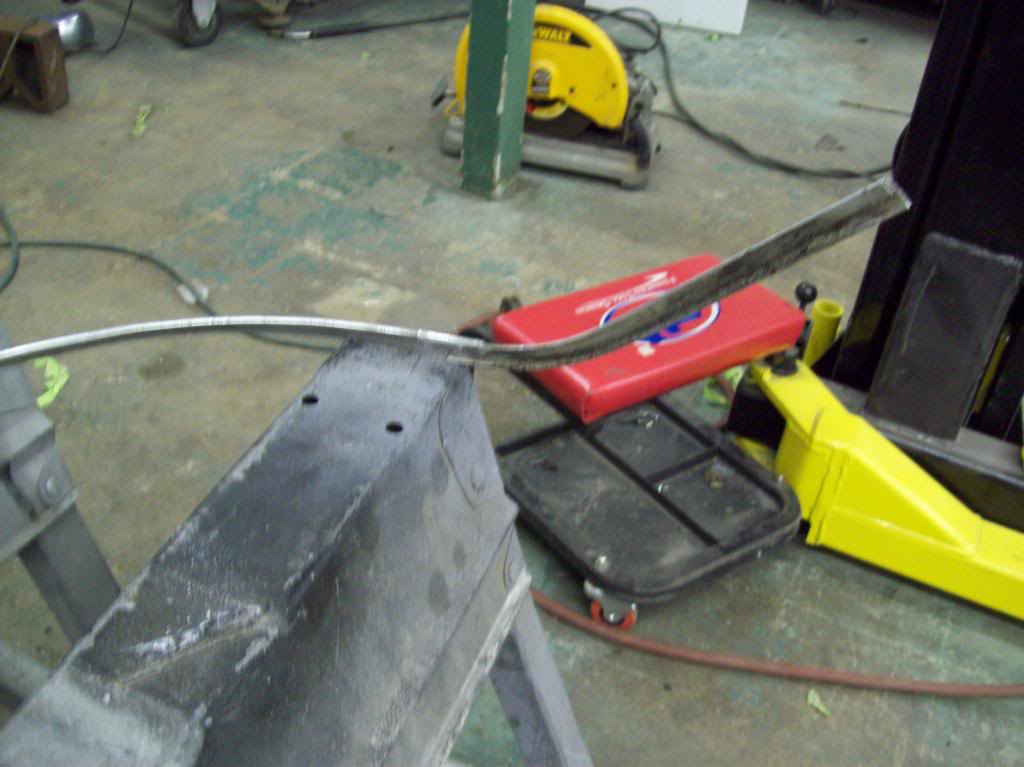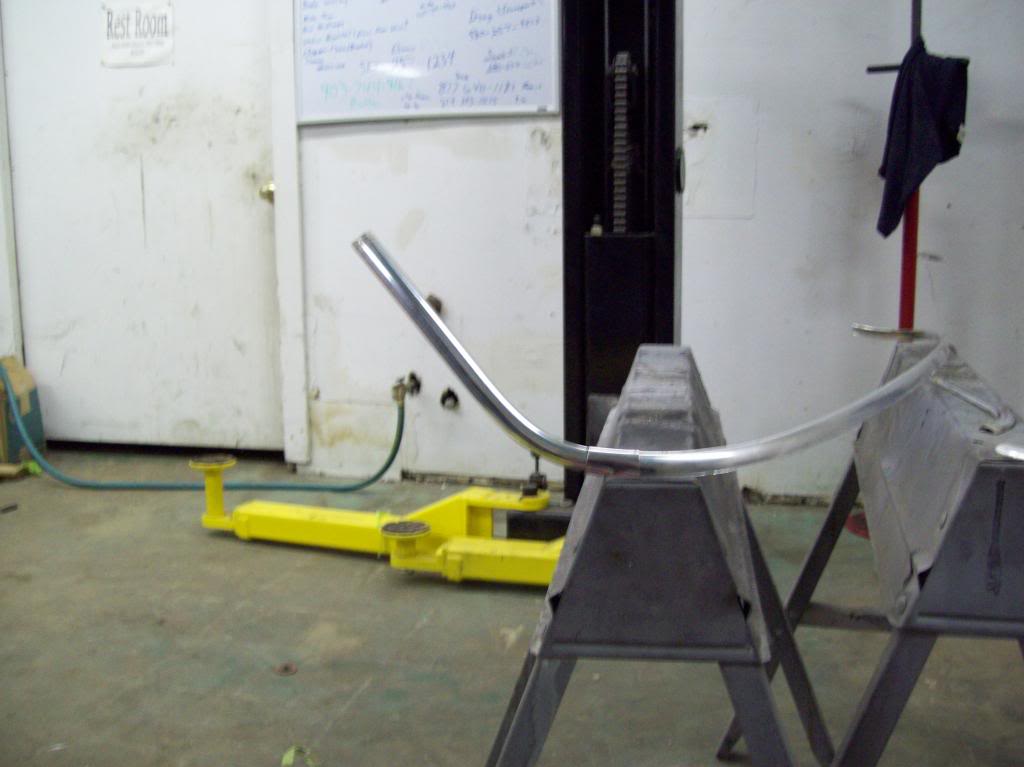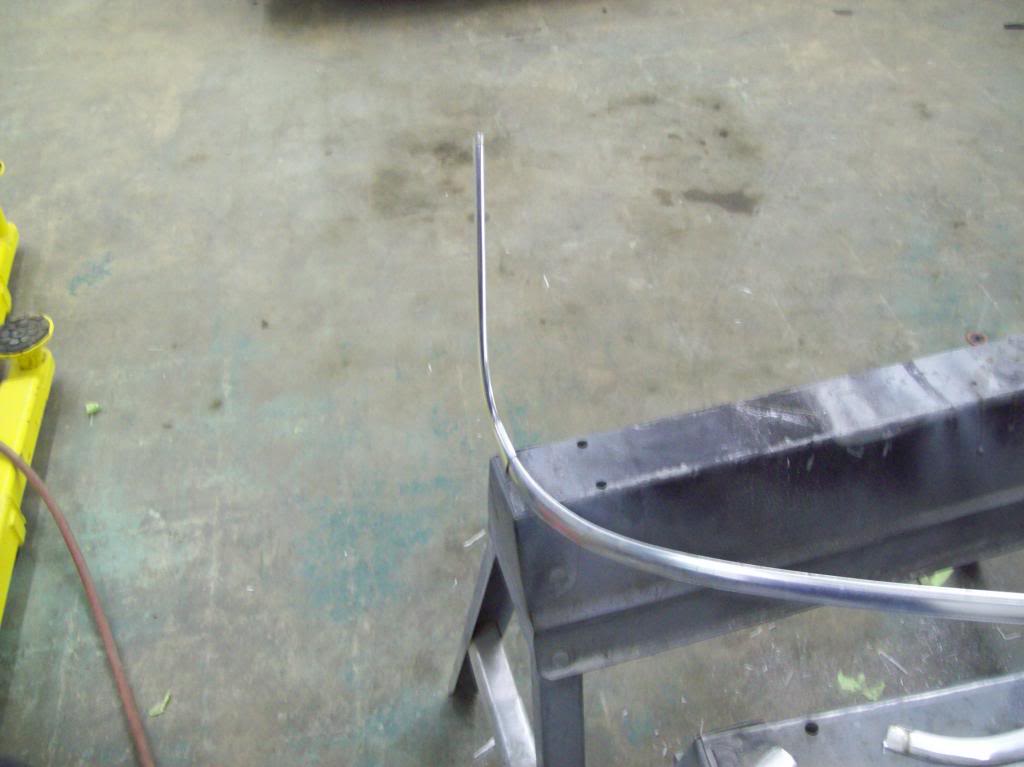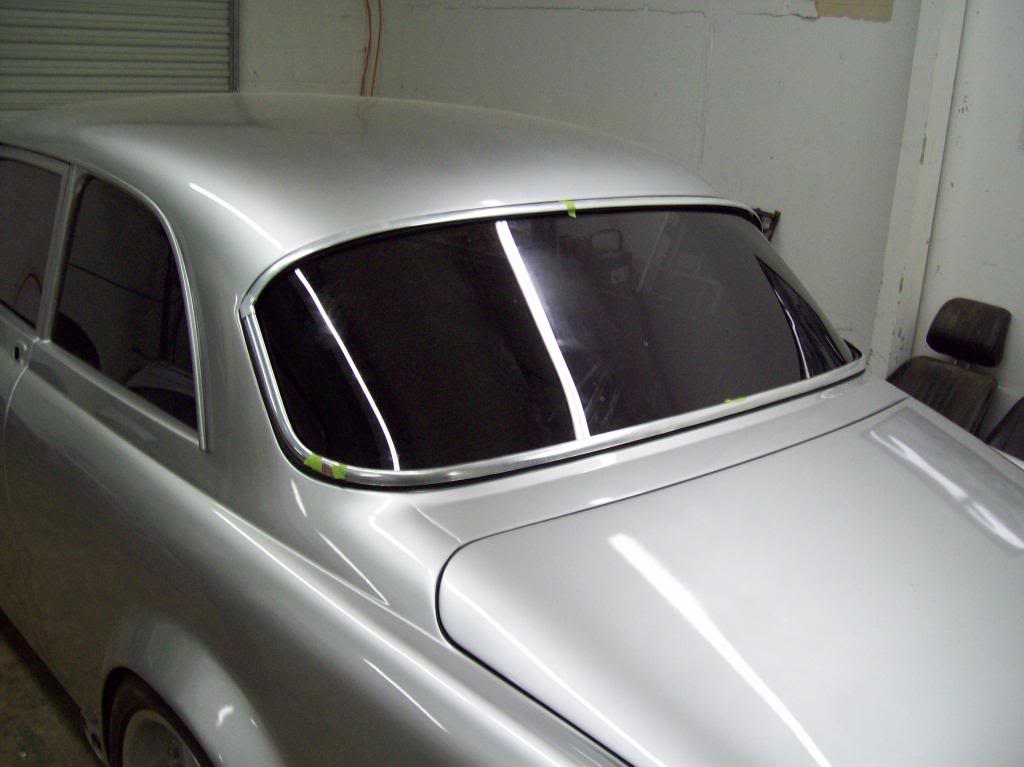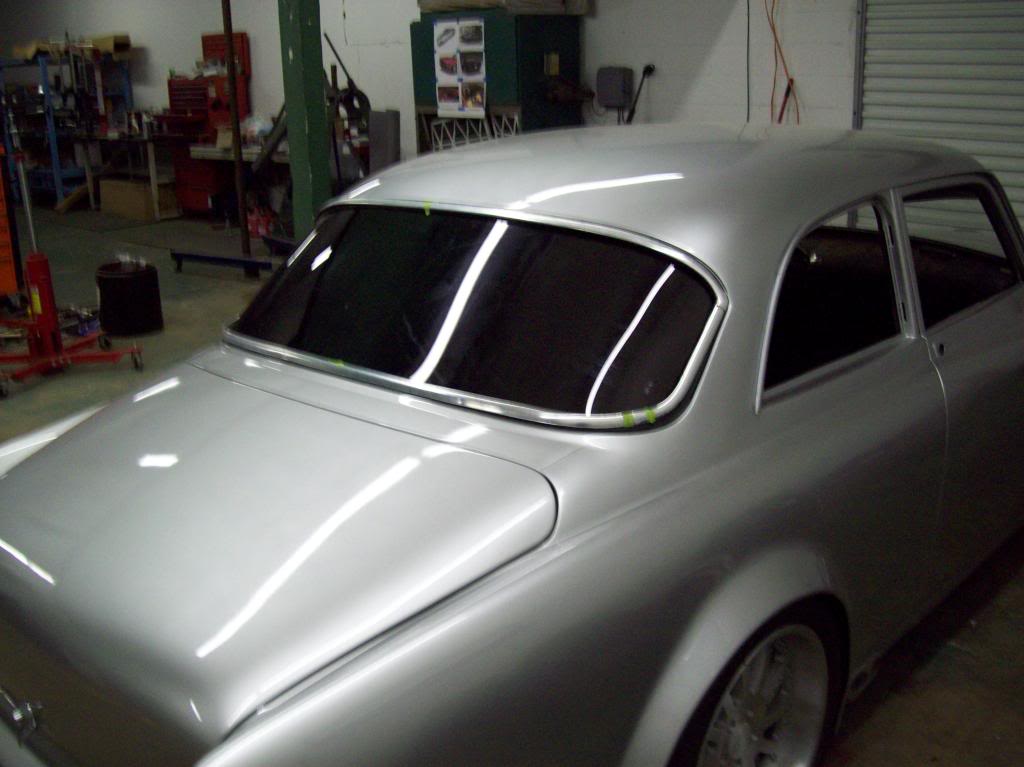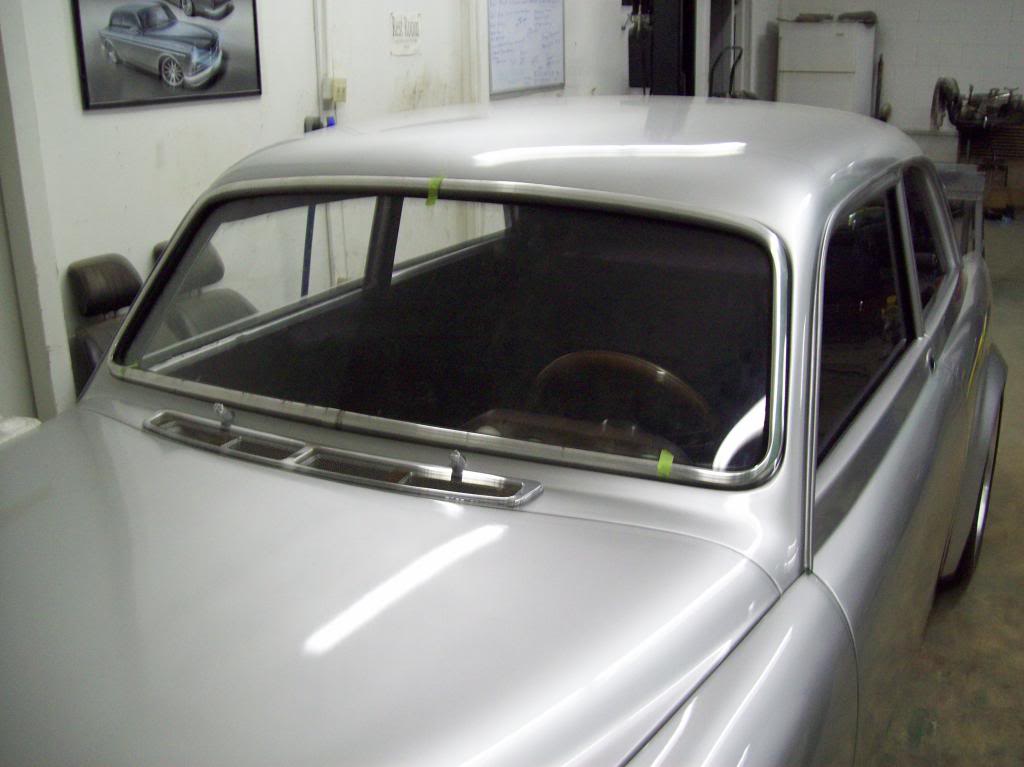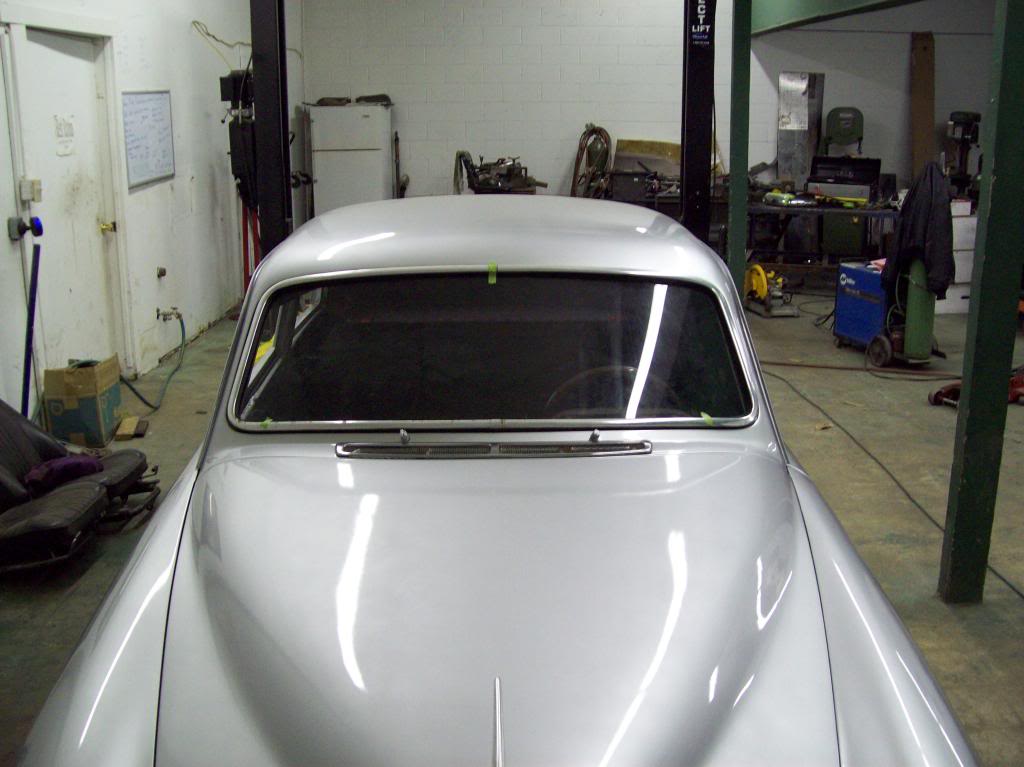 Miro... I couldnt agree with you more, and the proportions have been eating me up also, but I think I have a very reasonable solution to the rear quarter glass proportion issue, and it is actually fairly simple.. I have always been annoyed by the difference in size and mount style of the oem, and it was even more noticable with the glue in conversion, so here is the solution..

I had some rear door window frames from a 4 door car that I was seeing if a 4 door could be cut into a two door hard top. The 4 door rear door frames are the same roof line profile as the 2 door car, so it really is only about doing some trimming to get the outer window frame face.. I am not sure what is going on with my camera at this point, so the pictures are just a bit blurry for some reason, but I will get another camera for pics of process for the other side.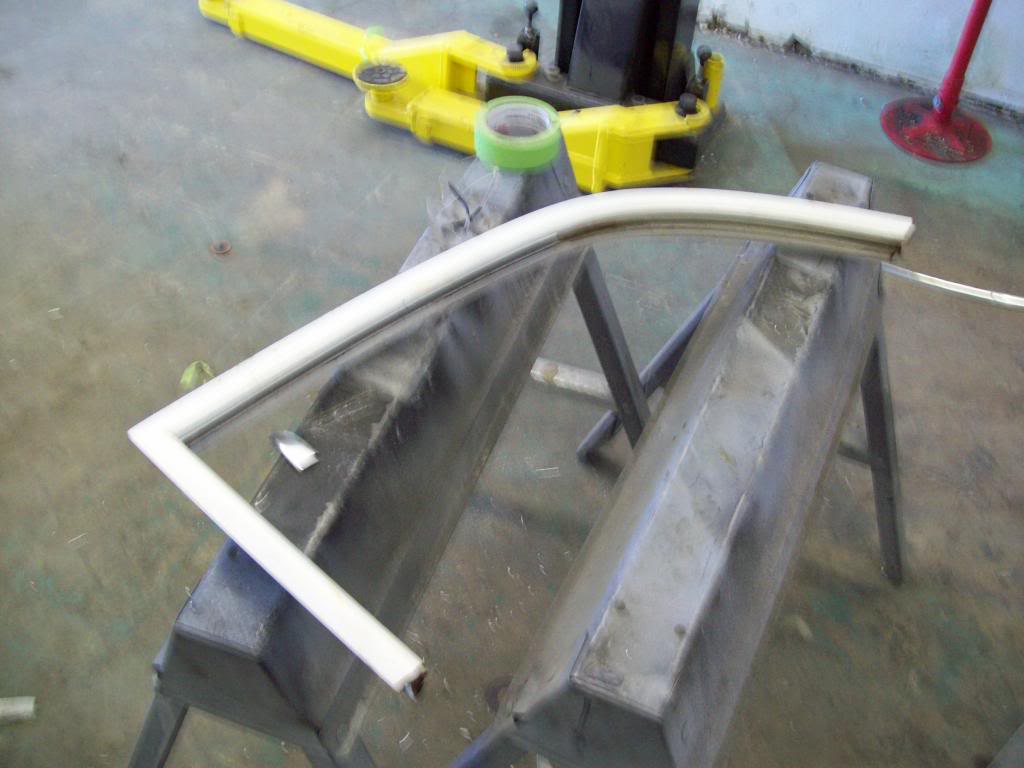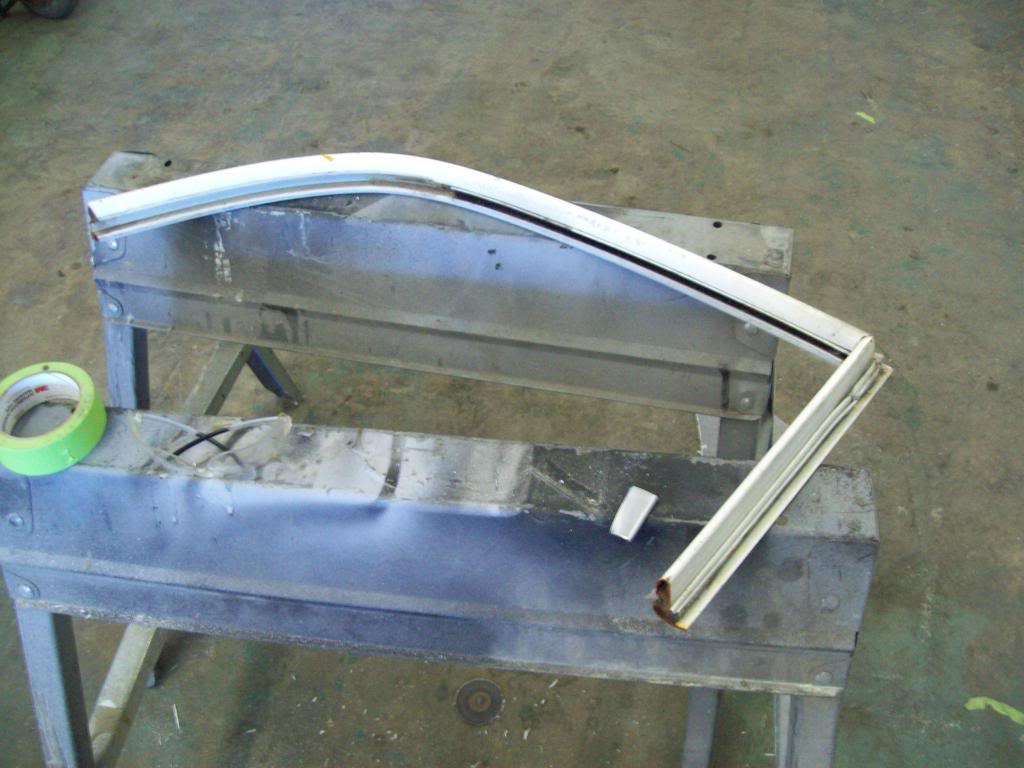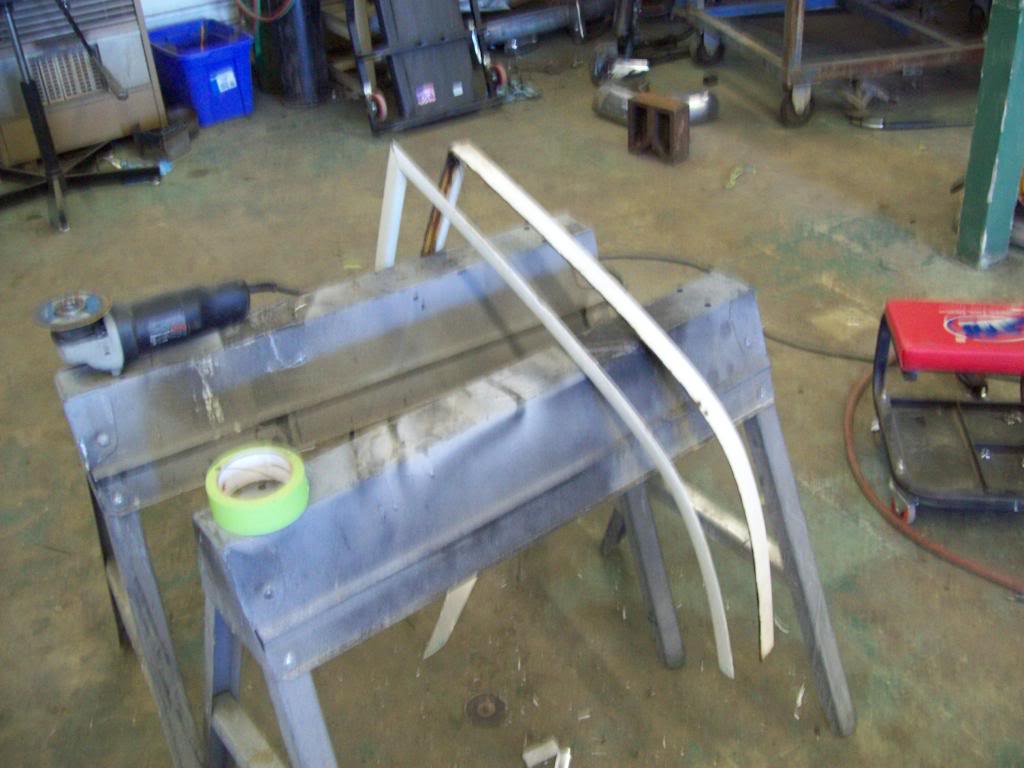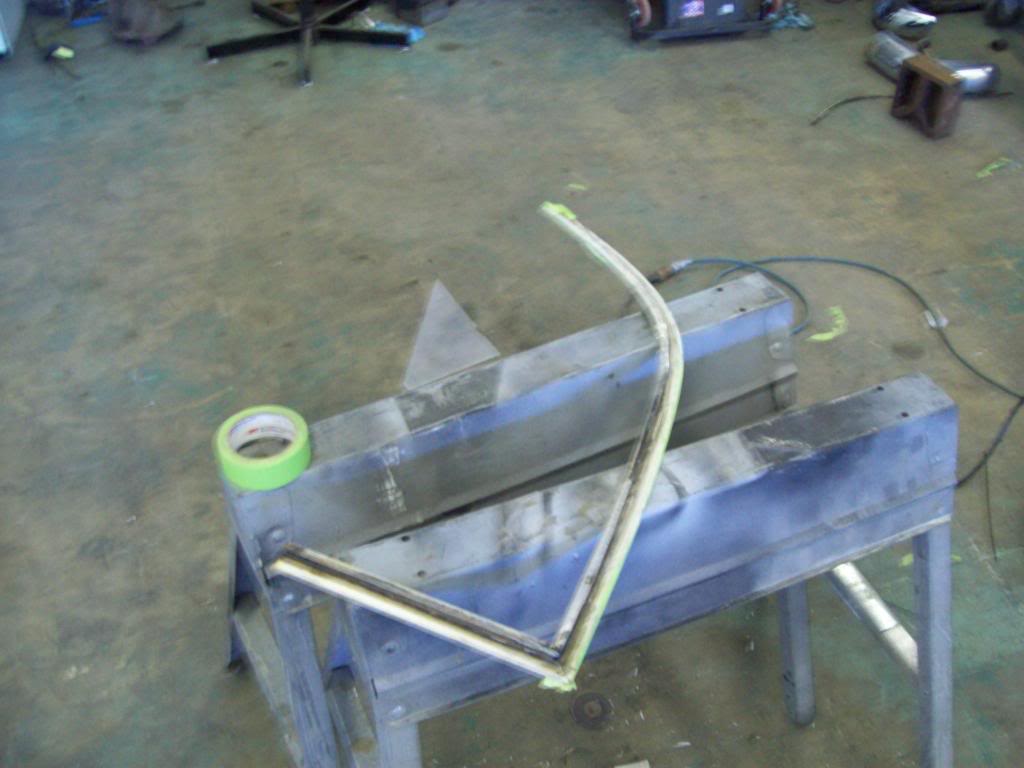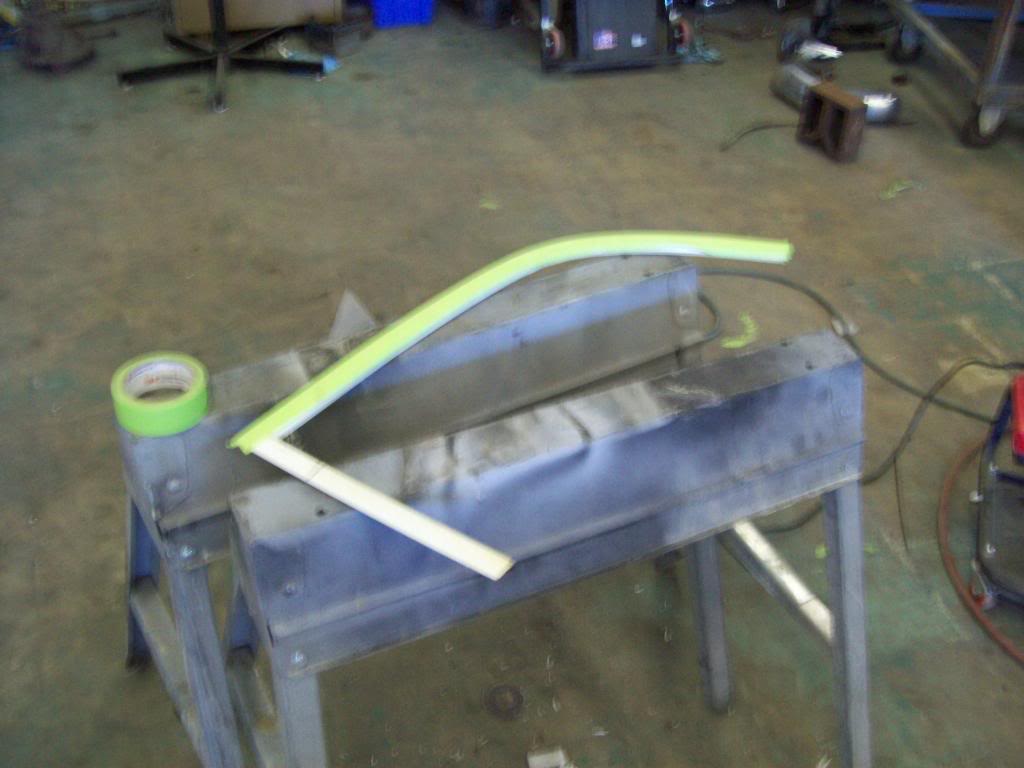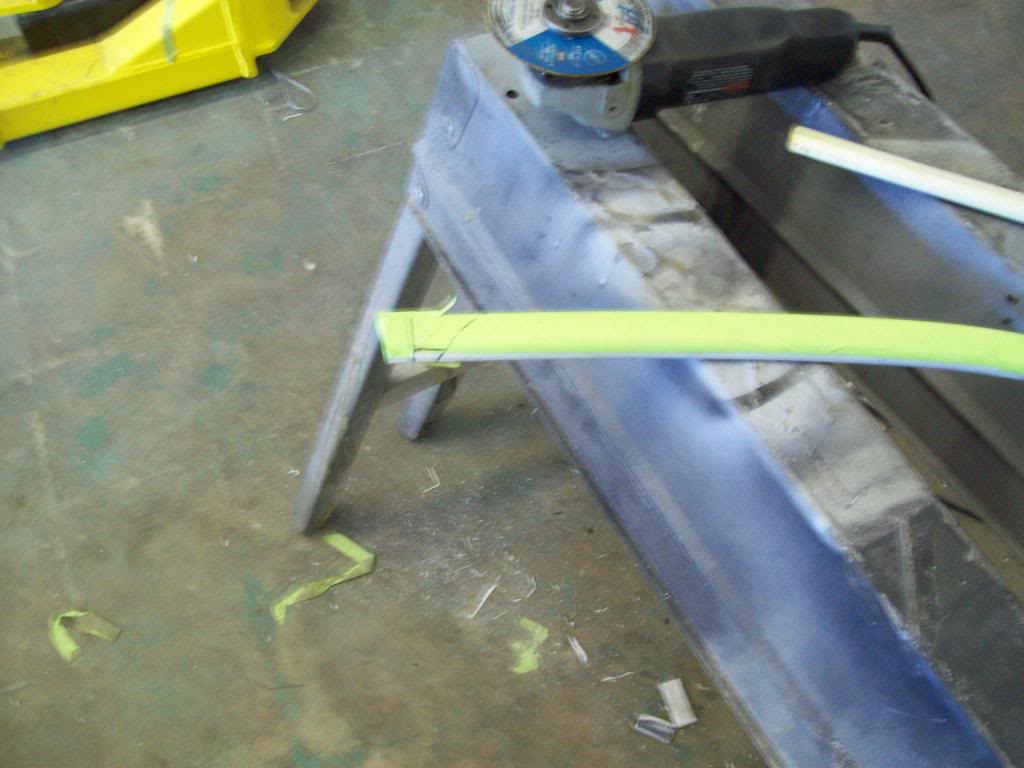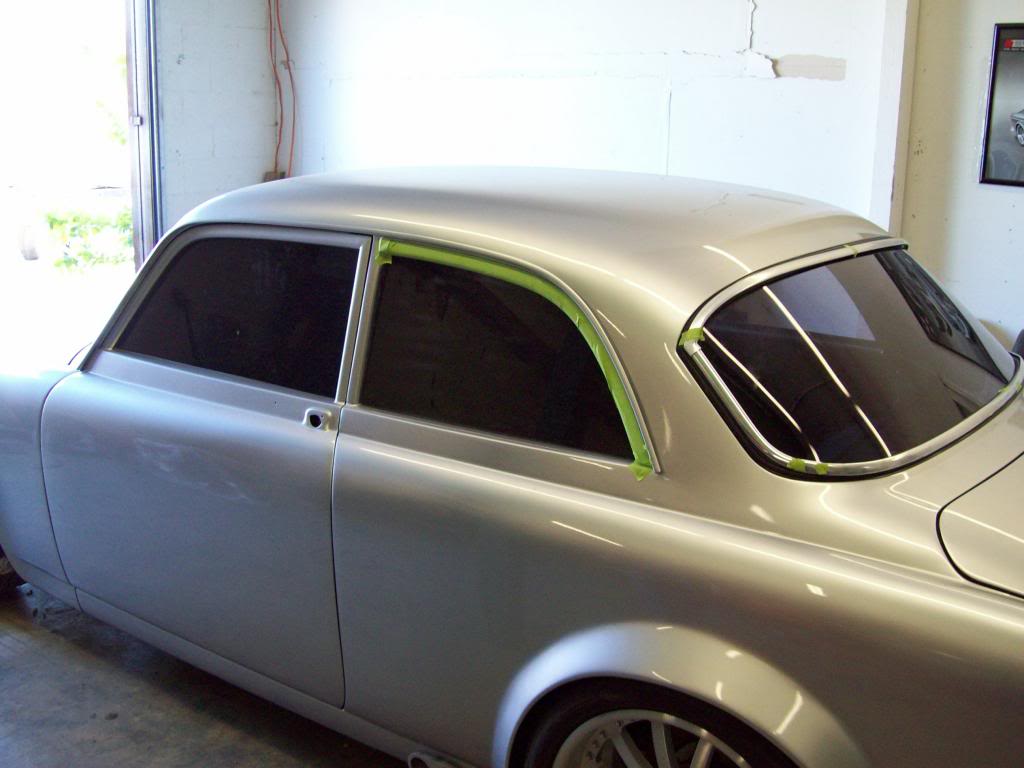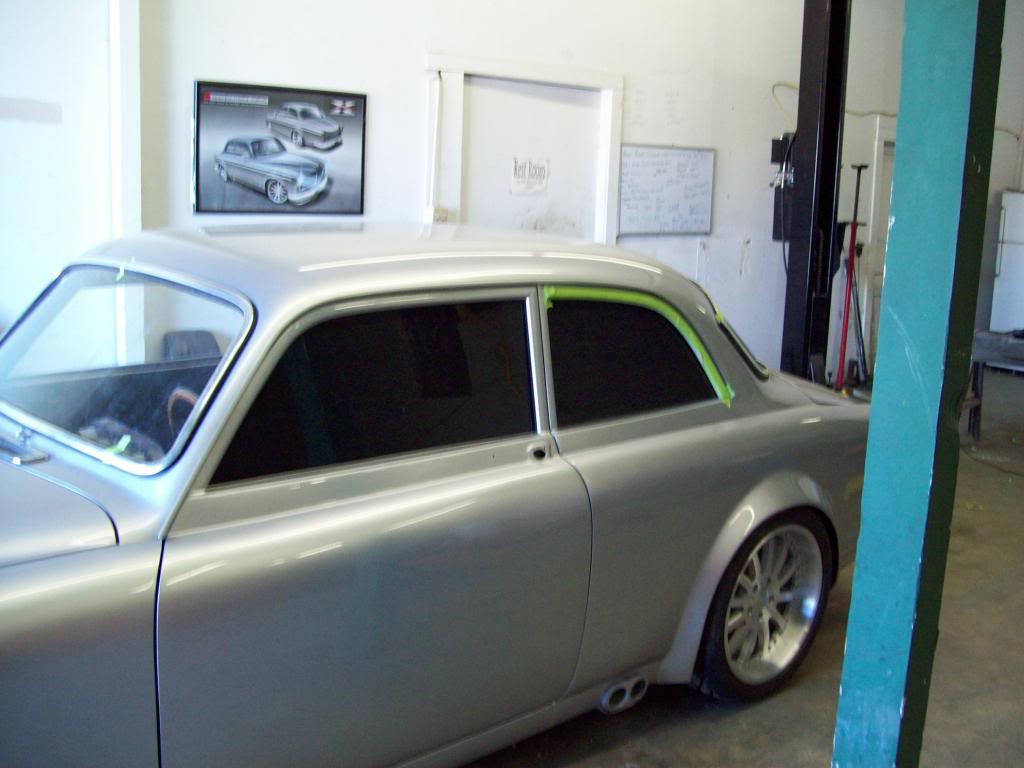 Here is the rough piece with duct tape put on it, and it appears to fix all my issues.. I dont plan on drilling or screwing anything, and I think it will be light enought when it is all done, to actually install with a two way tape/urethane application. I still have just a bit of finish trimming and fitment to the piece, but it will give an idea of proportion.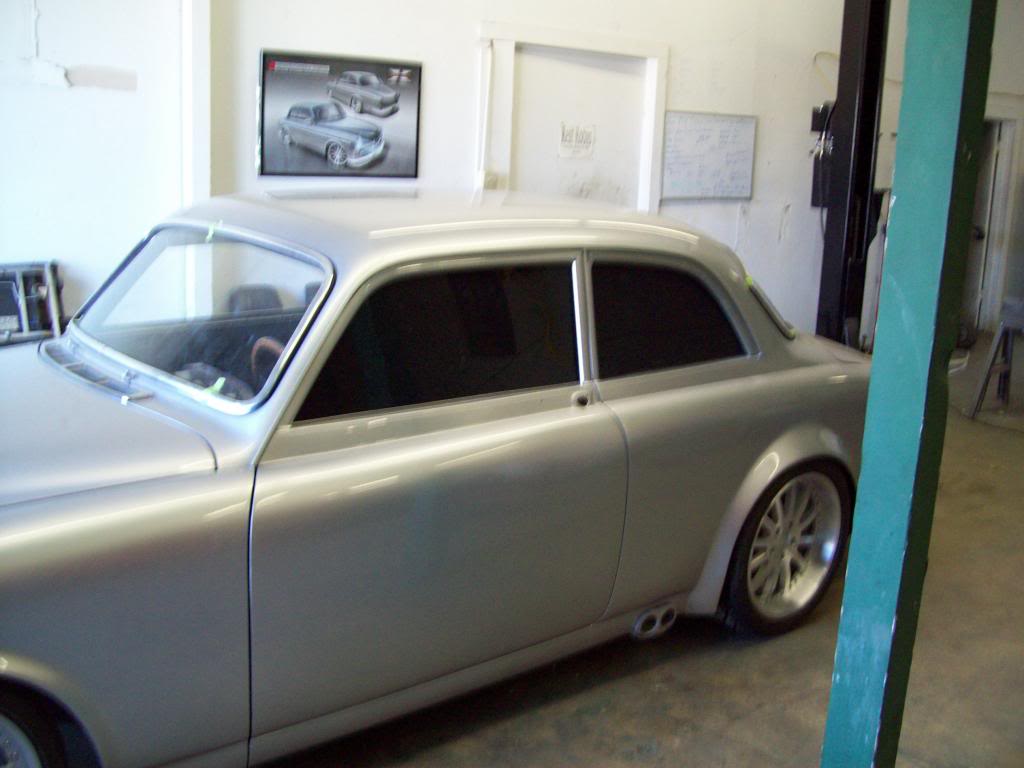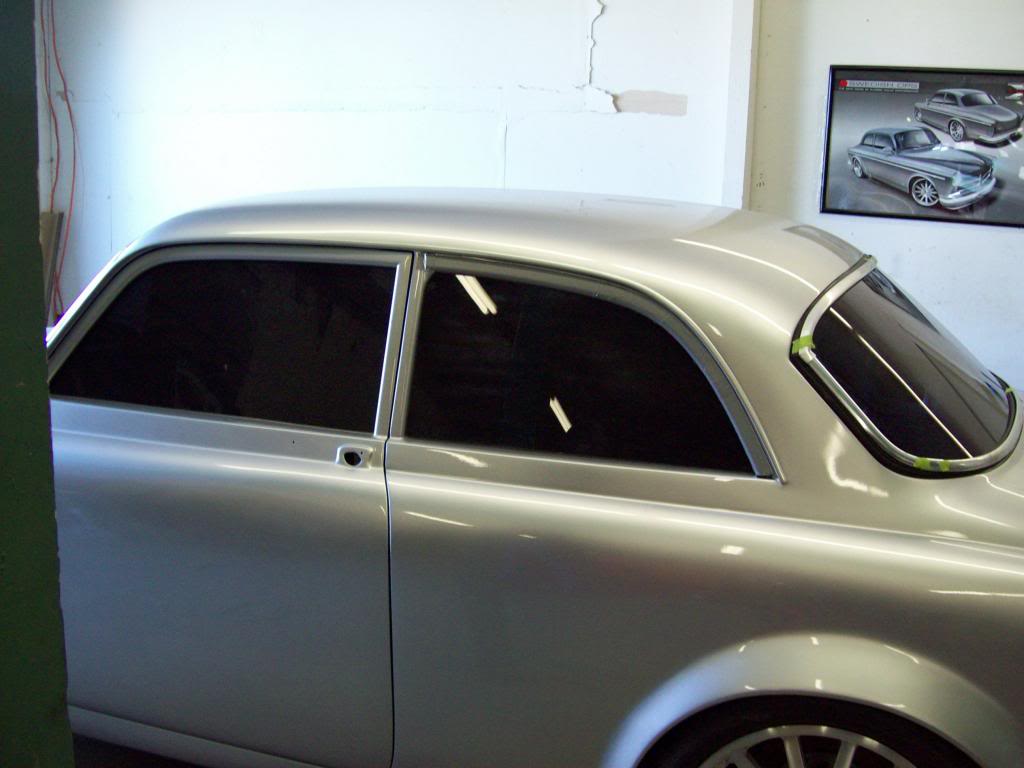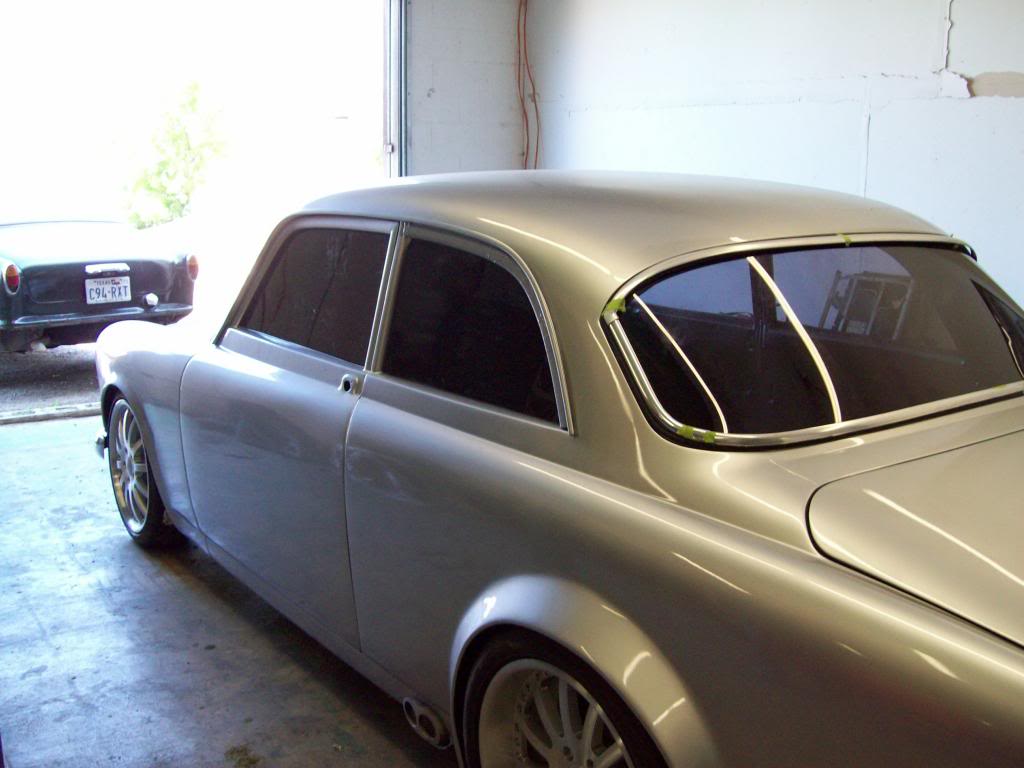 5-4-2013
I have had some emails about this process, and I have tried to take some better pictures while doing the other side, but for some reason my camera isnt coroporating with close ups, but here are some pictures.

You first have to acquire a 4-door rear door frame. You dont have to be too concerned with the cut of the front post, but cut the rear connection point as close to the door body as you can can get, and this will keep you from having to add more material to get the rear frame height/gap correct for the rear of the frame.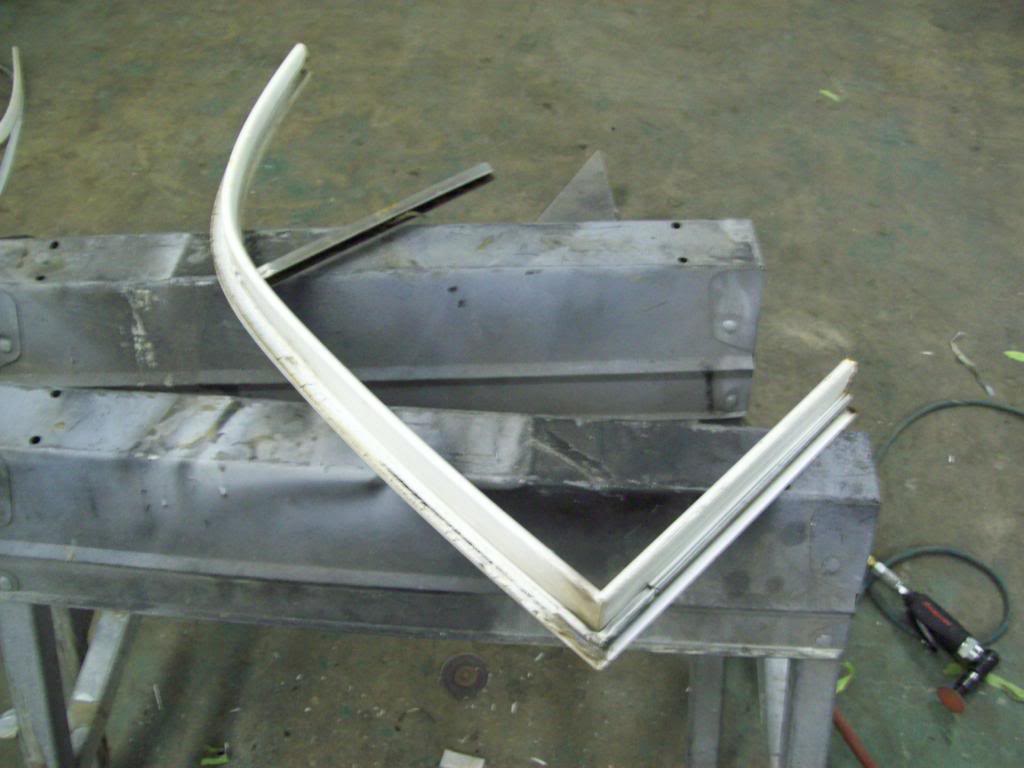 My first cut is in the actual window channel, and you can use the outer channel wall as a cutting guide, so it is very easy to get a correct cut.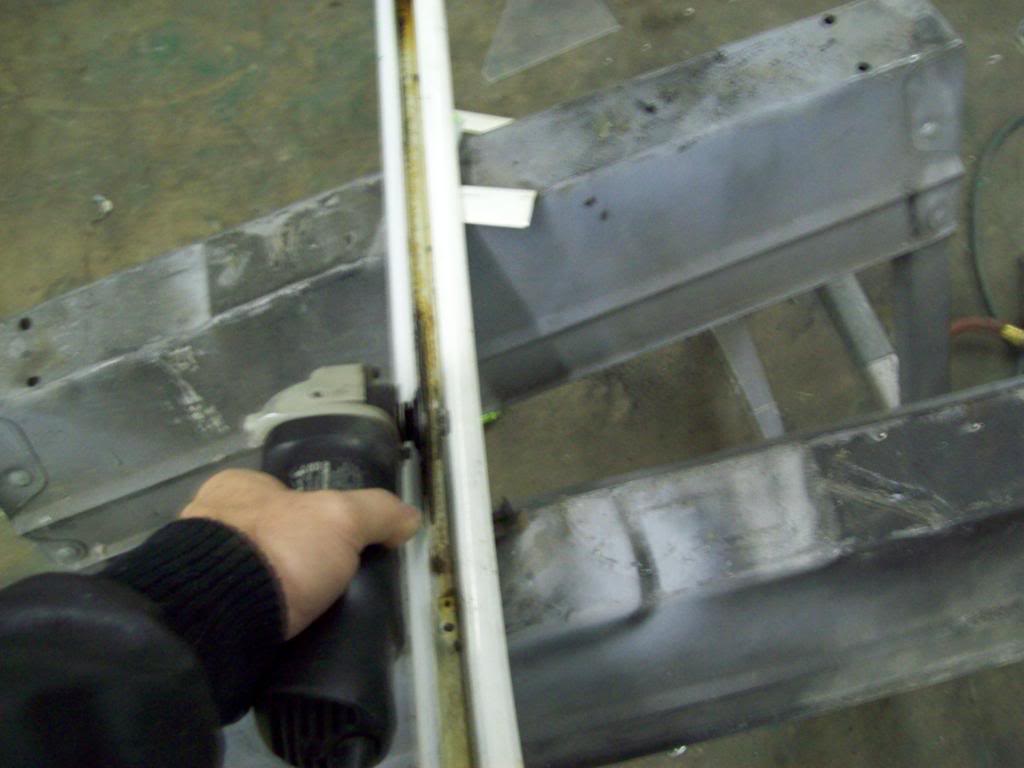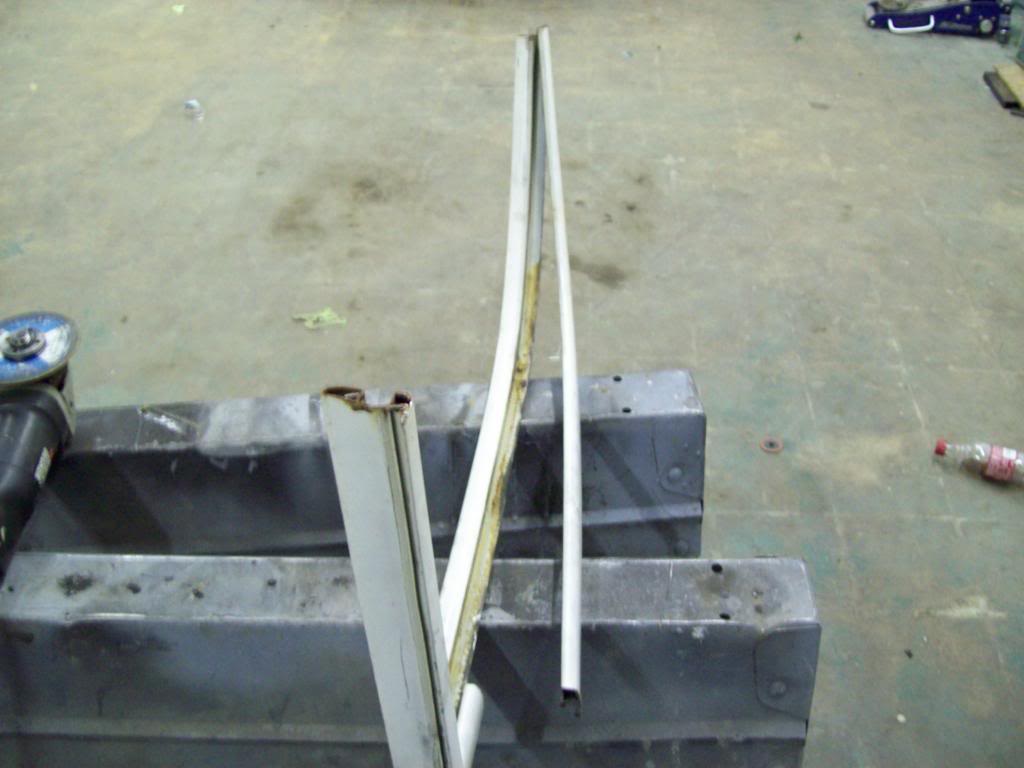 The 2nd and 3rd cuts are to remove the weatherstrip locking channel, and it is pretty straight forward also. After you complete those cuts, you are left with the actual outer door frame moulding, and has been lightend up quite a bit. You will want to leave the 90degree inner flange on the piece, rather than just cut it flat, because it is that piece that gives you the urethane bonding capability. That flange also locks in the proper window to frame spacing that matches the front door, so you will have the apperance of proper glass depth mounting, or else it might look even worse than the oversized appearance of the oem style quarter glass.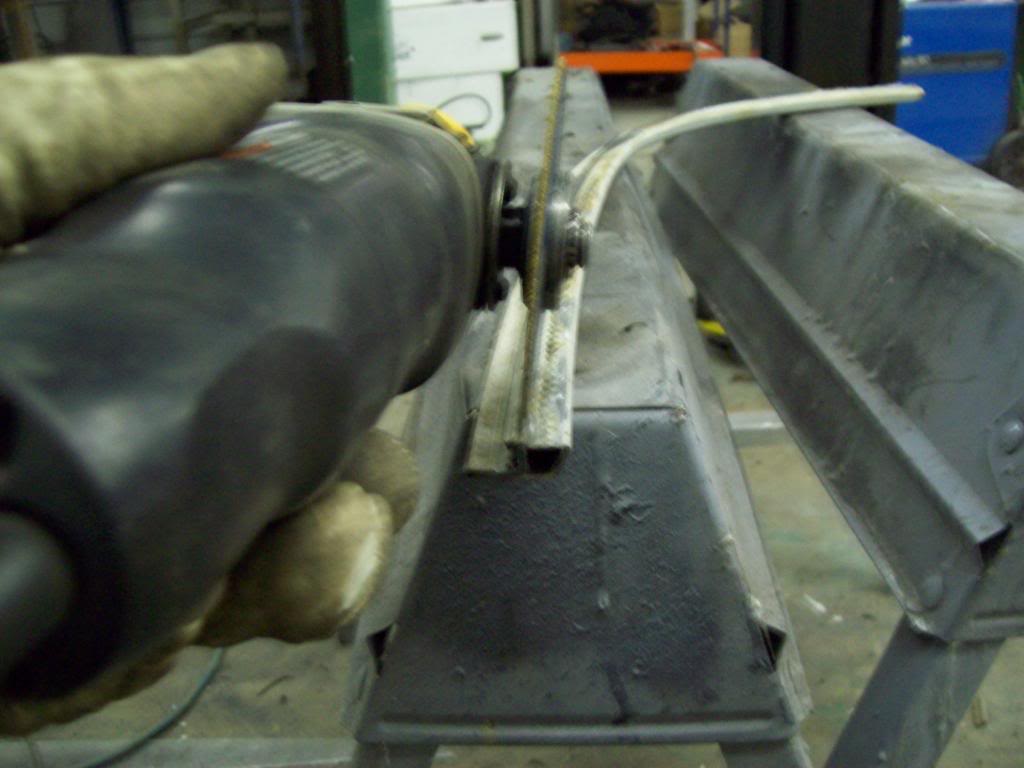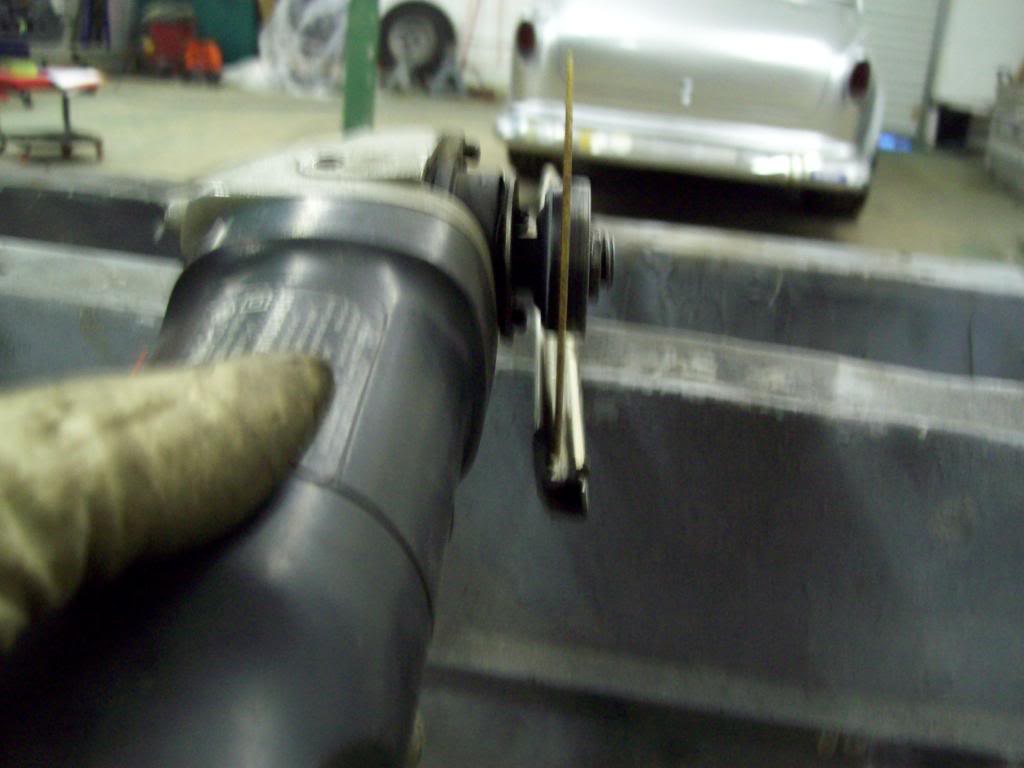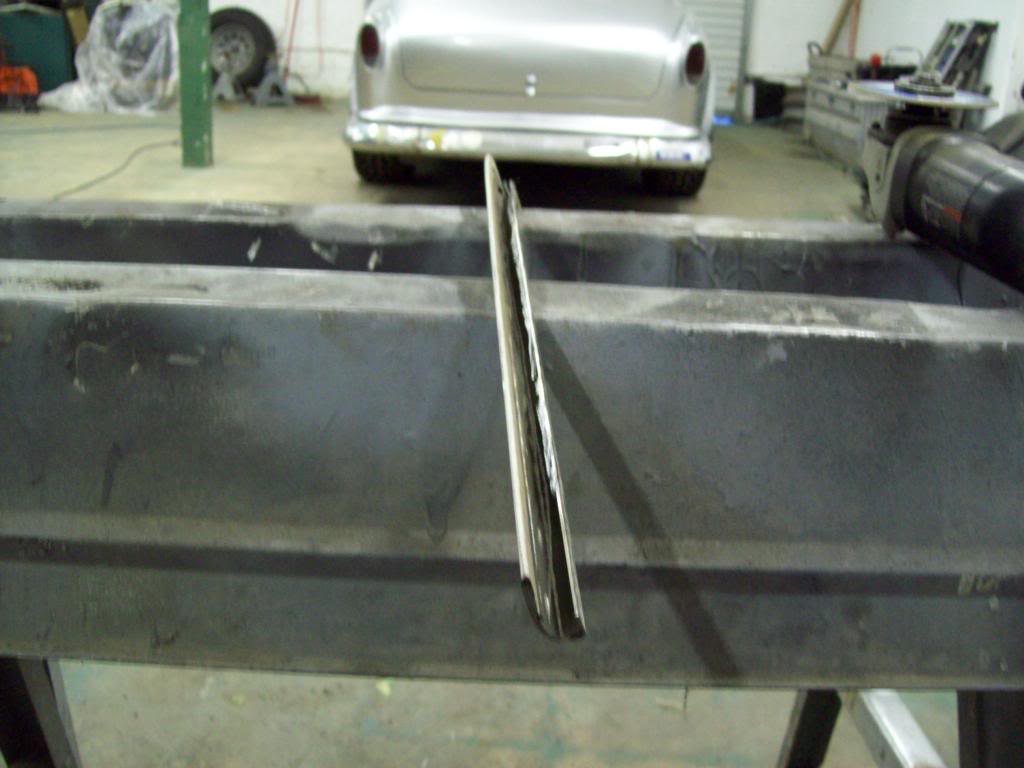 At this point, you have the basic window moulding piece, so it is really just a matter of trimming it out for fitment, and that goes pretty easy.. As you can see, the upper center post relief allows the window moulding to be mounted in a basically flush manner, so it should look pretty clean once it is all finished out and painted. The quarter glass mod isnt difficult at all, because it is really just a matter of having a tempered glass cut properly, and glueing it in with a proper urethane. My new outer moulding will actually be two way tapped to the body at the top of the window frame flange, but it will also be urethaned to the glass on the lower section, and that will give it an extra secure mounting.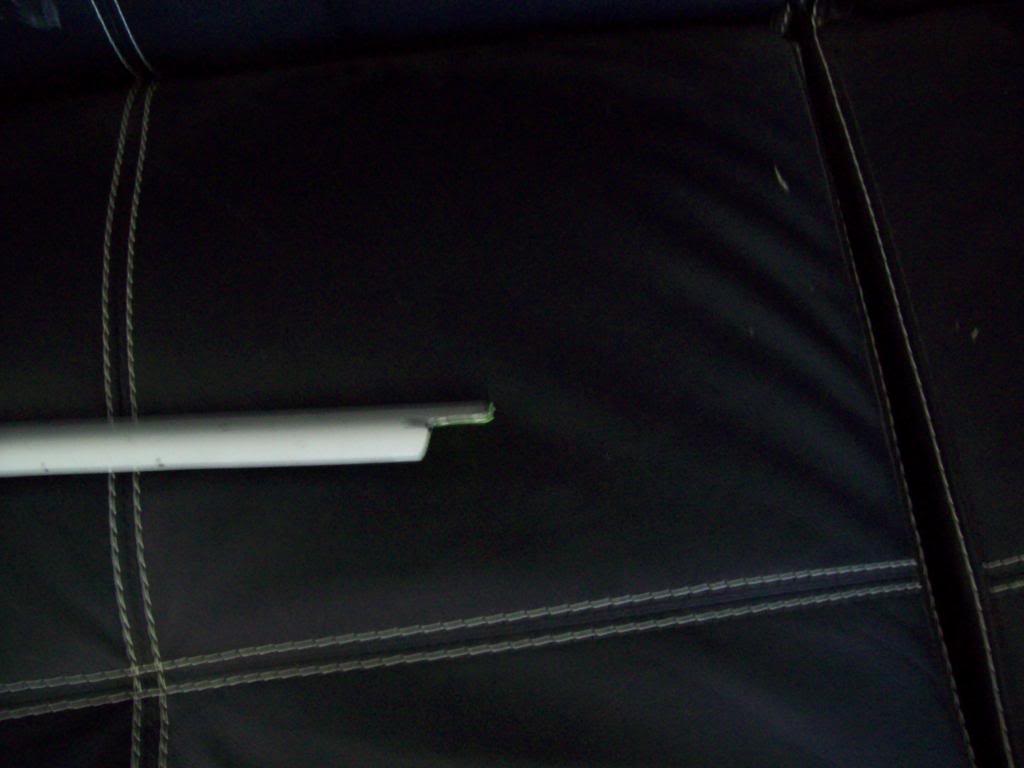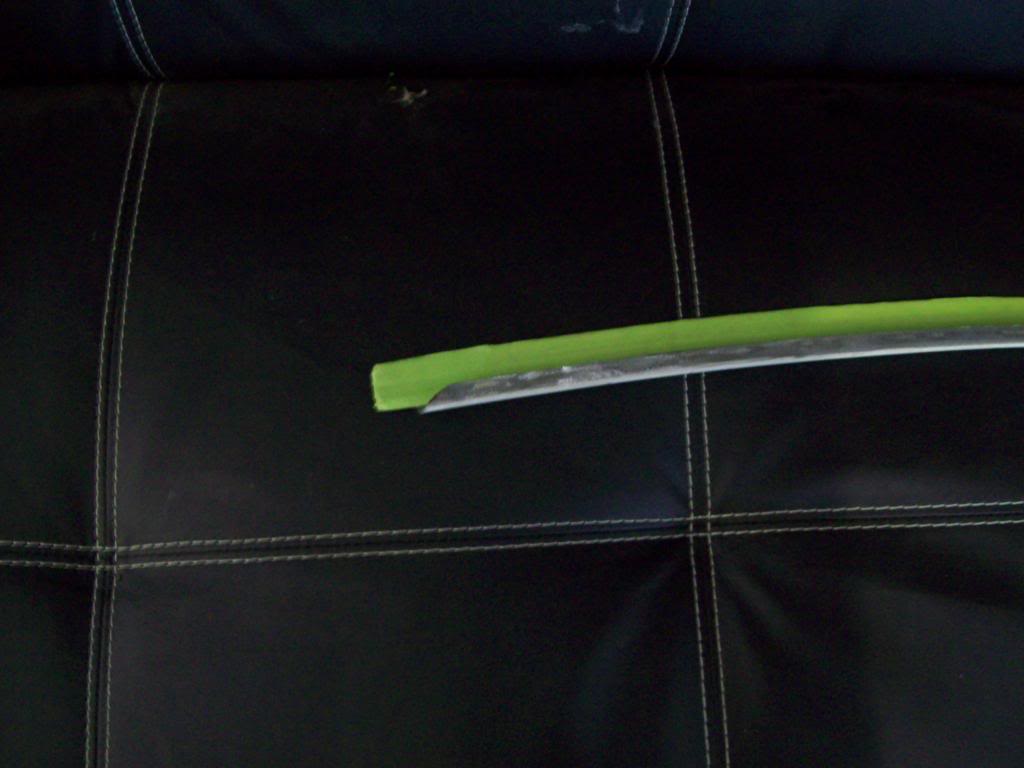 I will be adding some more material to the overlapping flange so I can get a more uniform appearance to the front door frame, and I may have saved some time if I just sliced and hammered out the oem rolling affect of the frame, but we can always get it right the first time.. LOL After all is said and done, I may actually black out the rounded relief section on the post, because it might still appear to be out of place. That could be done very easily with some satin black paint or a black vinyl piece, but I will wait to see how it all looks before I make that determination. If you are running a darker glass, it will probably make it look better if that small section was blacked out, but it is really about body color, shade of the glass, and personal preference there.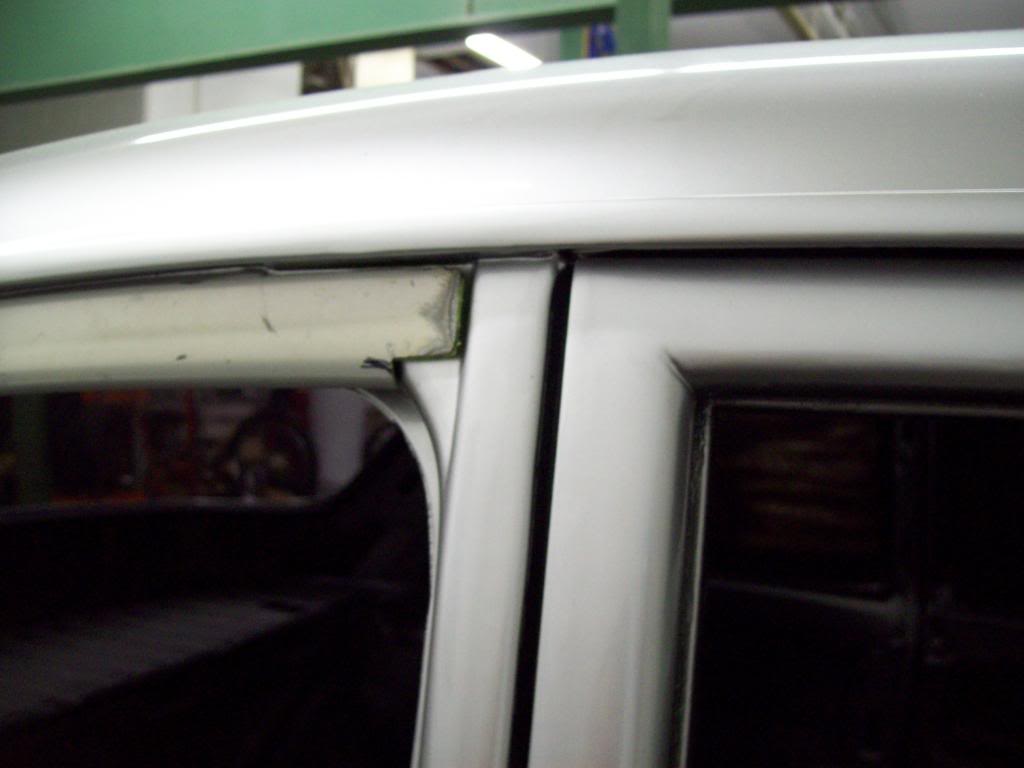 Here are some comparison pics of the Oem pop out glass, the glue in glass template (With No Trim), and the glue in glass (With Trim).


Oem Pop Out Quarter Glass and factory chrome strip.

The OEM always looked a bit off to me, especially with the none continuos use of trim accent, which can be seen with the Door Frame lacking anything, while the Windshield, Wind Wing, Quarter Glass, and Back Window all have some sort of accents, so there appears to be a void of sorts around the door glass.. It just doesnt seem fluid, and not sure why they did it this way, but there are a few things on these cars that really seem neglected or after thoughts.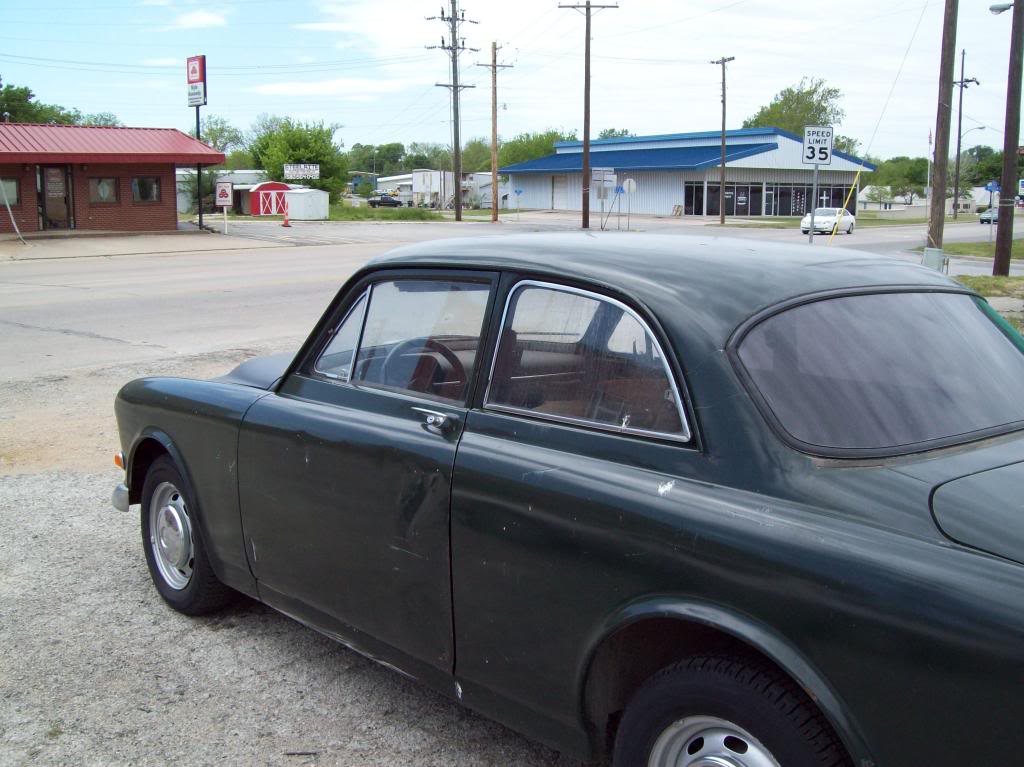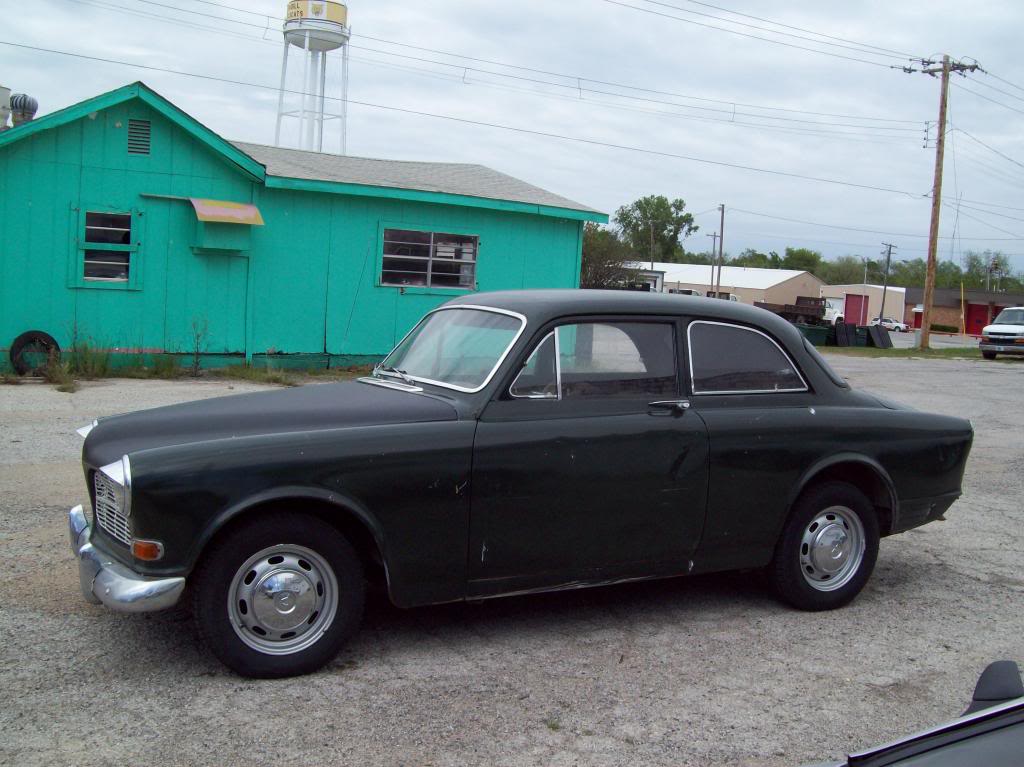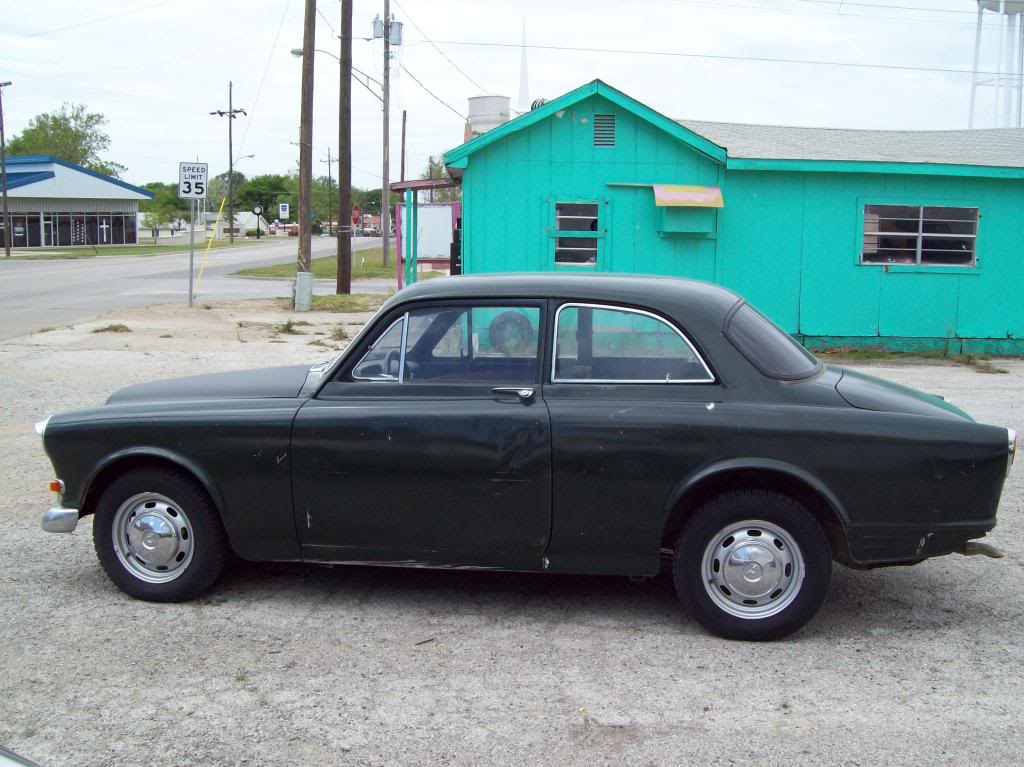 Glue in Glass with No Trim.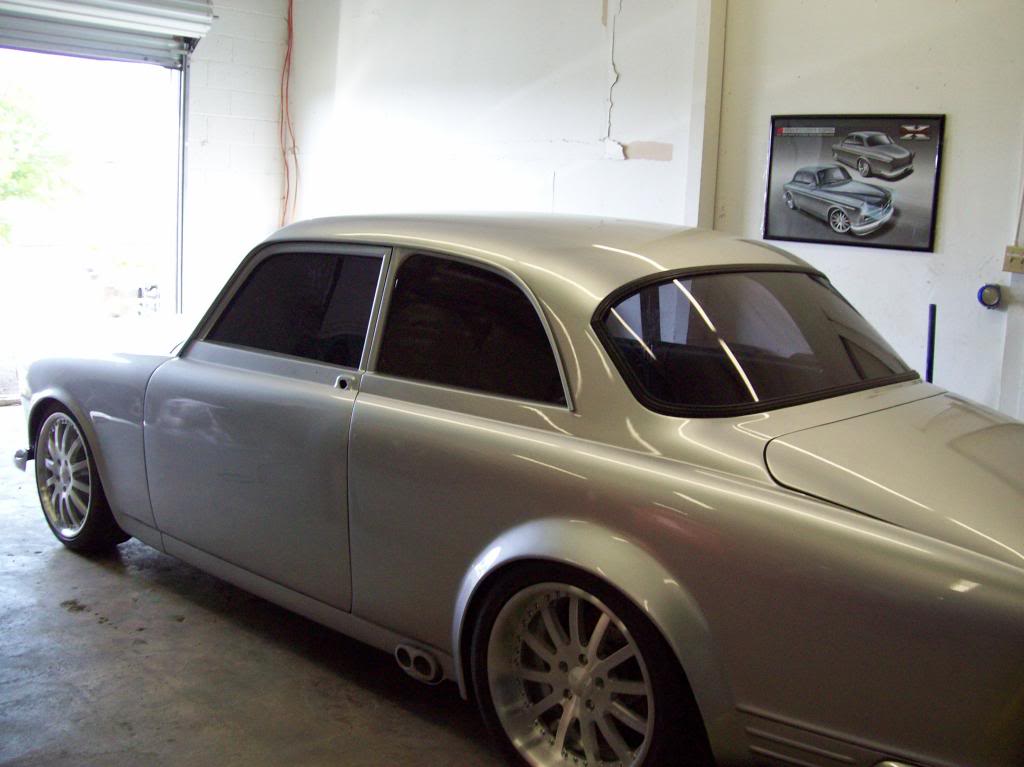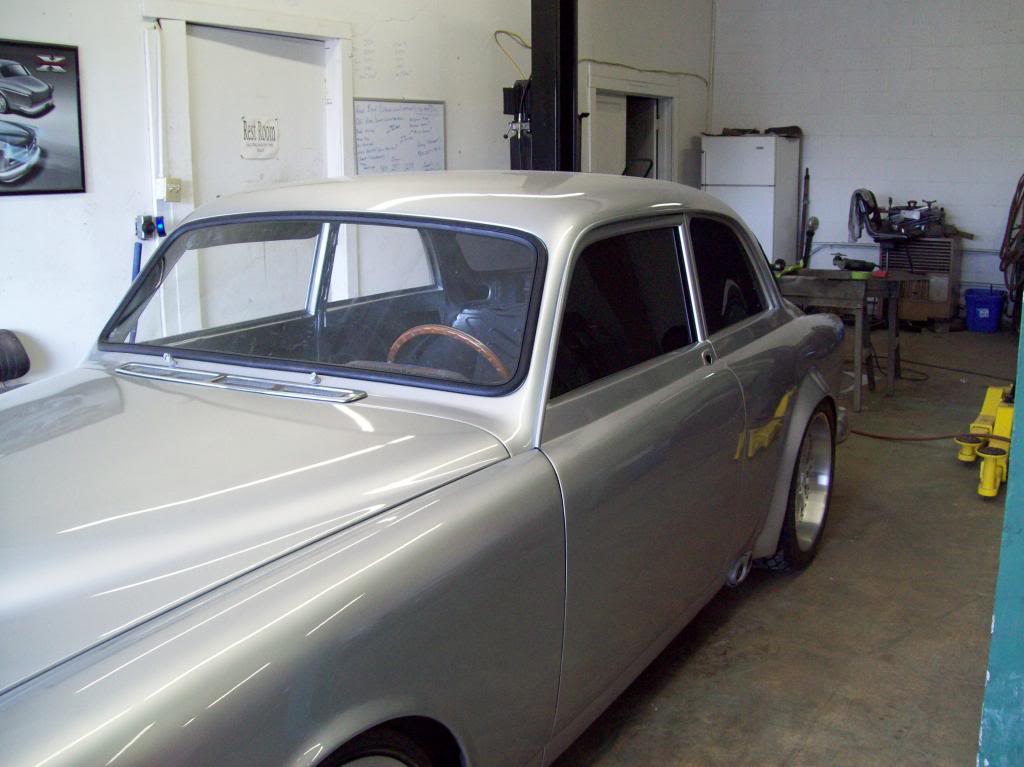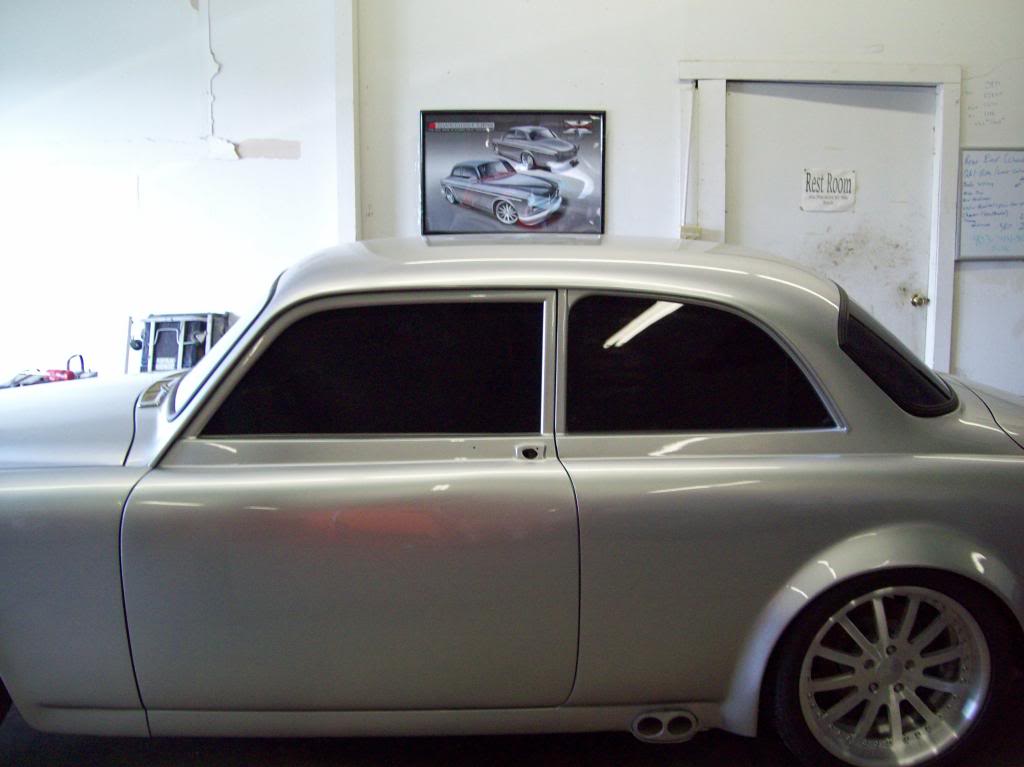 Glue in Window with Fabbed Modded Rear Door Moulding. There is only one 1/4in piece of 2 way tape holding the moulding in place in these pics, so it isnt necessarily in a fully fixed position. I will also have some sort of very small buffer gasket (1/16th inch) at the front and back edges, where the moulding meets the body, so that should give it a clean appearance.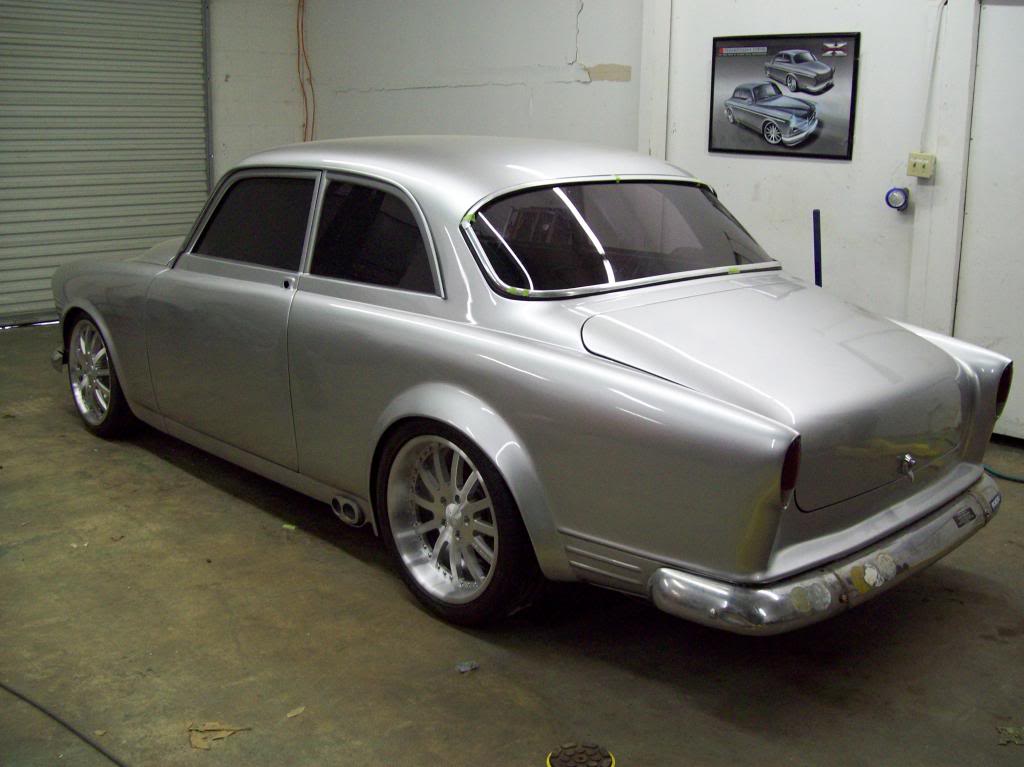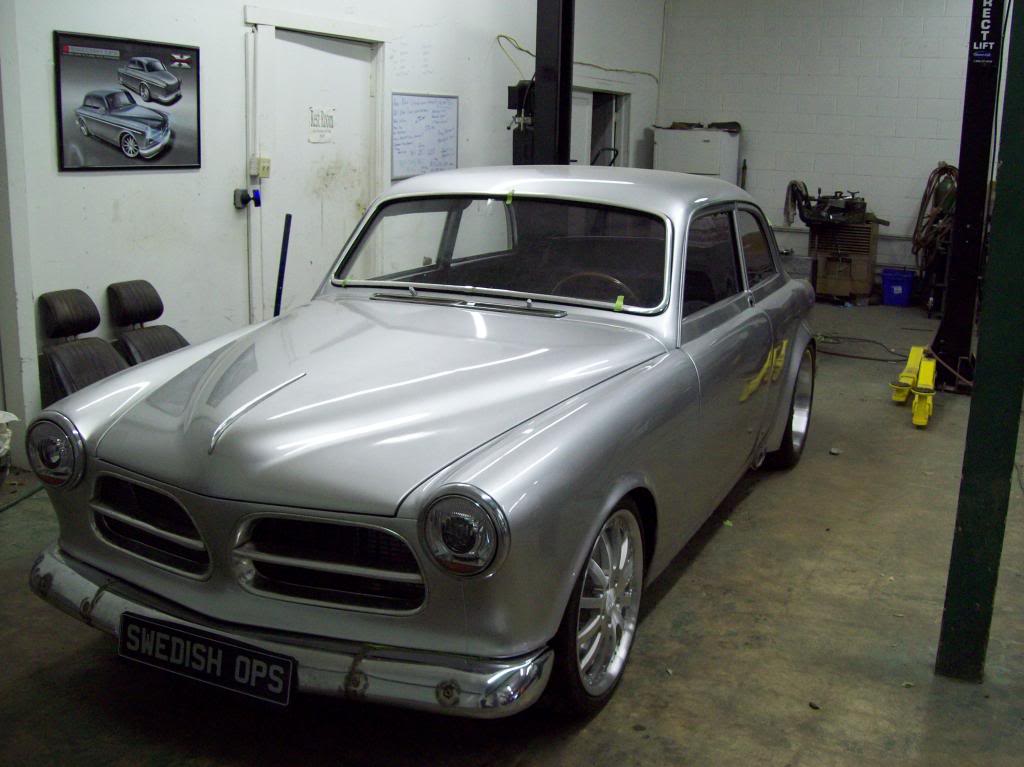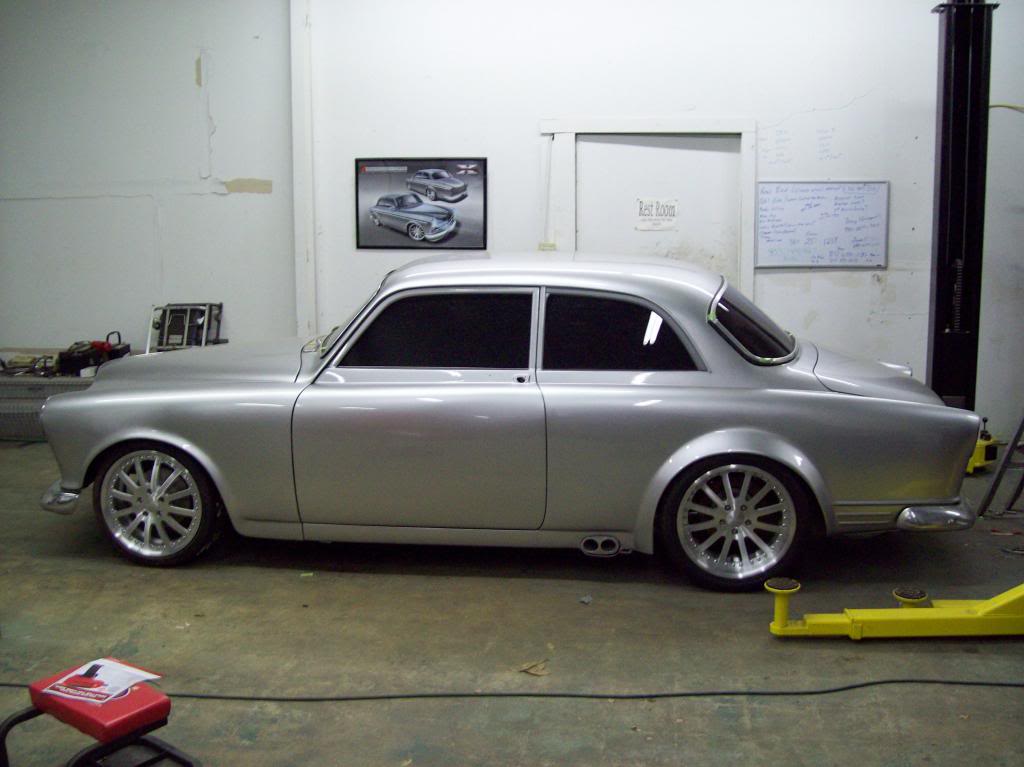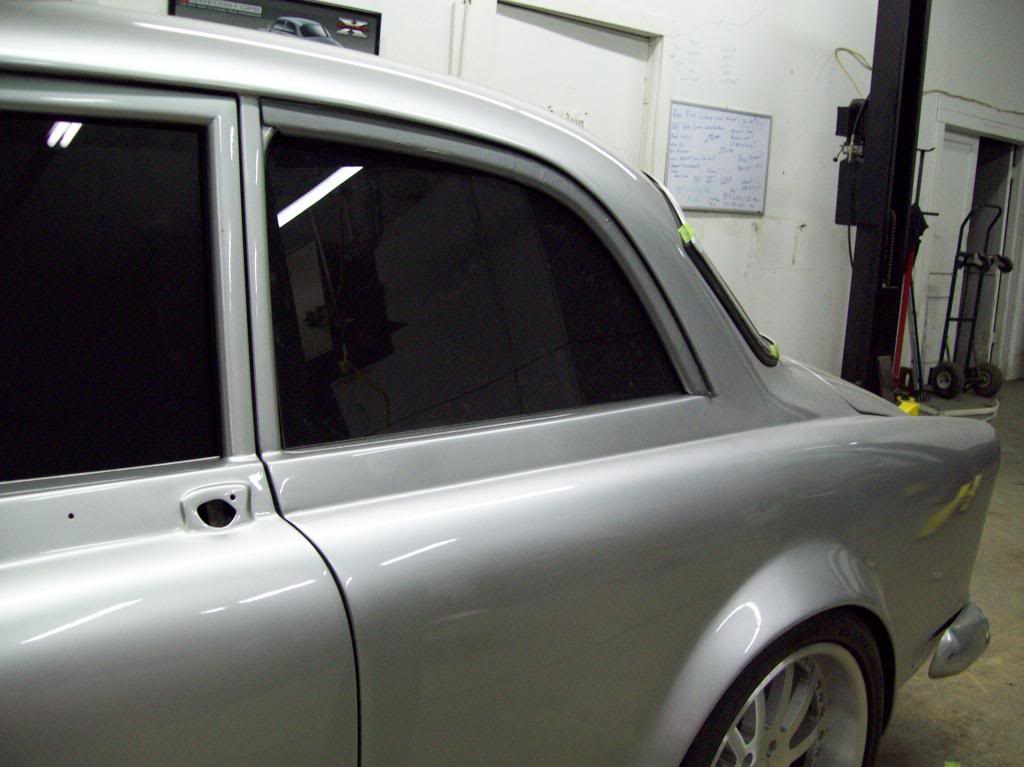 Here are a couple of pics with top rounded corner of the quarter window opening blacked out with electrical tape, and it does clean it up a bit..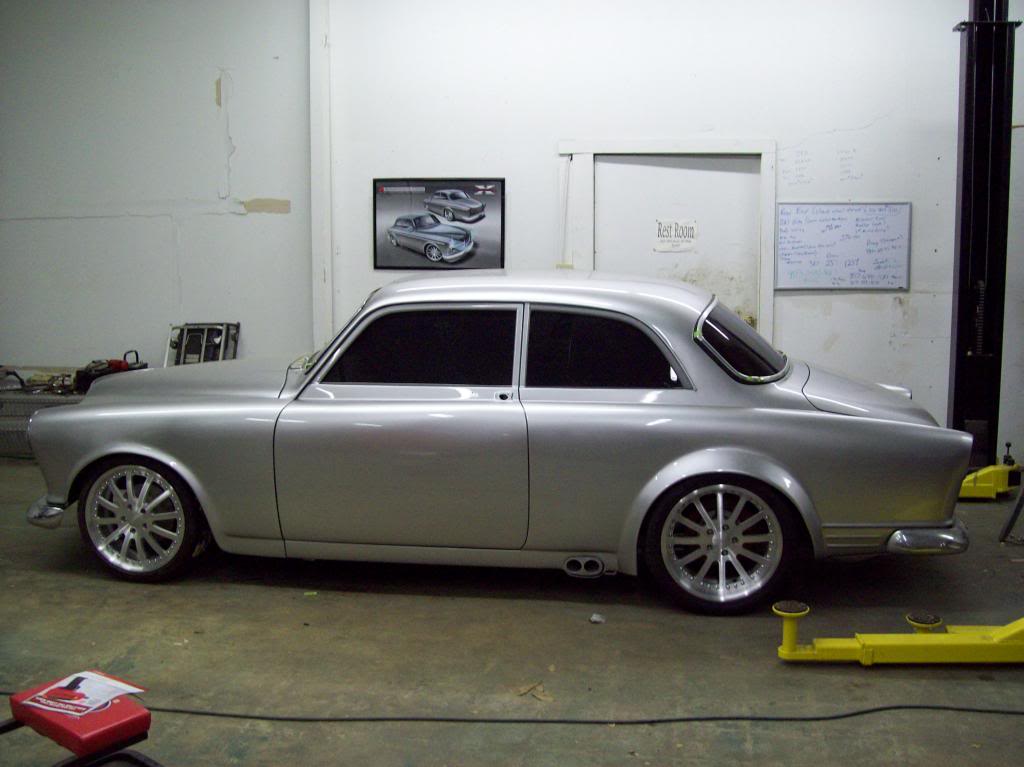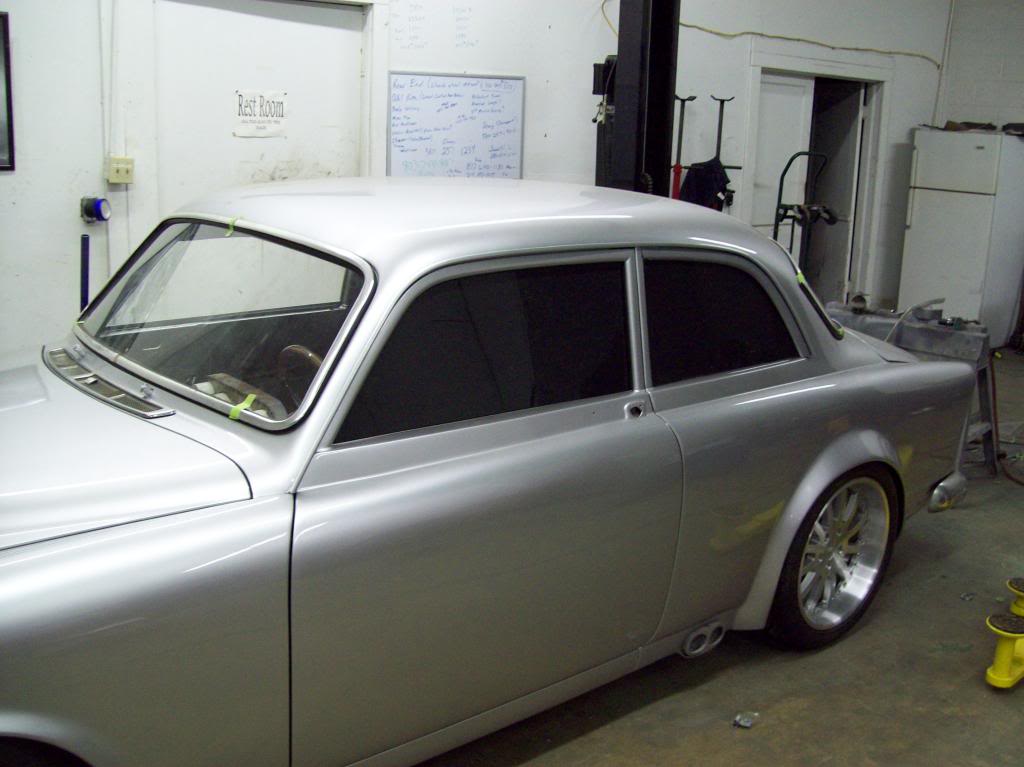 5-7-2013
I may be going in the totally wrong direction right now, but I am thinking that it might be best to have some sort of stone guard for the front of the rear flares, which is very common with factory flared vehicles. I was debating on putting on some of the clear stone/gravel protection film, but I was thinking the exhaust will turn it yellow fairly quickly, and might cause other issues also. I have never been a big fan of the clear stuff, because it starts looking very bad after awhile, so I was wondering with the black would look like?

I know that it needs alot of fine tuning for the proper cut out shape, and there are so many variations that could be done, and that is why the last pic that has the blue tape shows a rounded top variation. It would probably look a bit better if was cut closer to the exhaust at the front, so I may have to just stare at it a bit, and maybe it will grow on me or I might come up with another variation.. I do not want to add a painted stripe or black out to the bottom of the car, because I am really trying to stay away from the painted look.. I would have to find the right person, but stainless steel version of this could be very cool, and even cooler if it riveted on the body?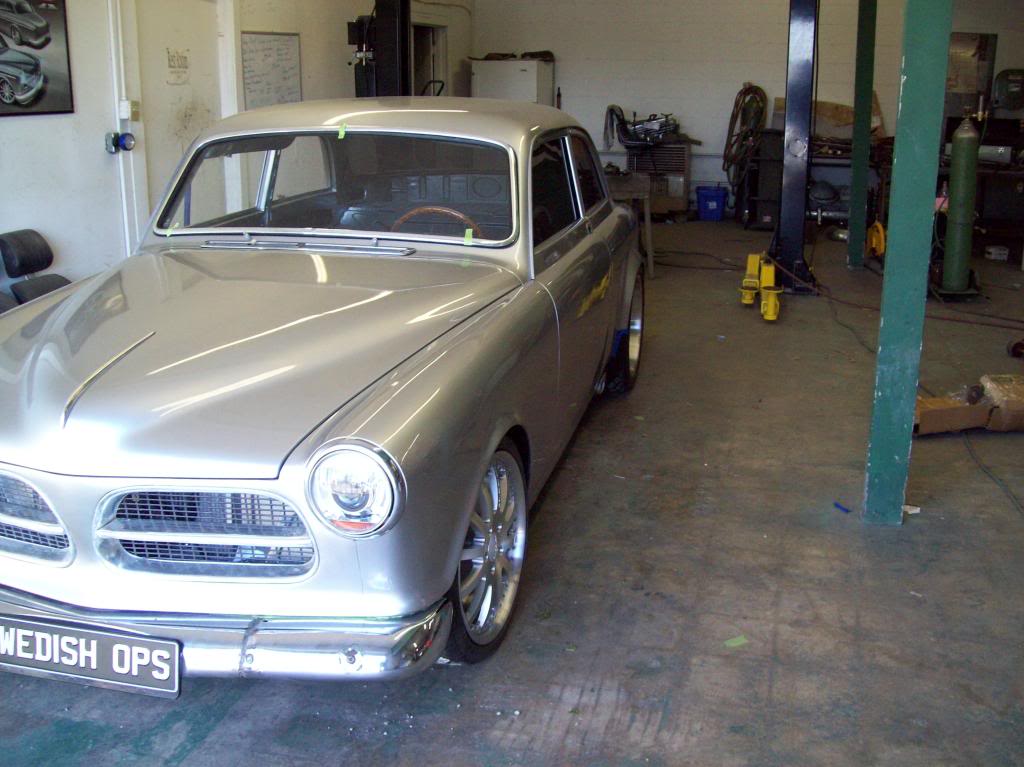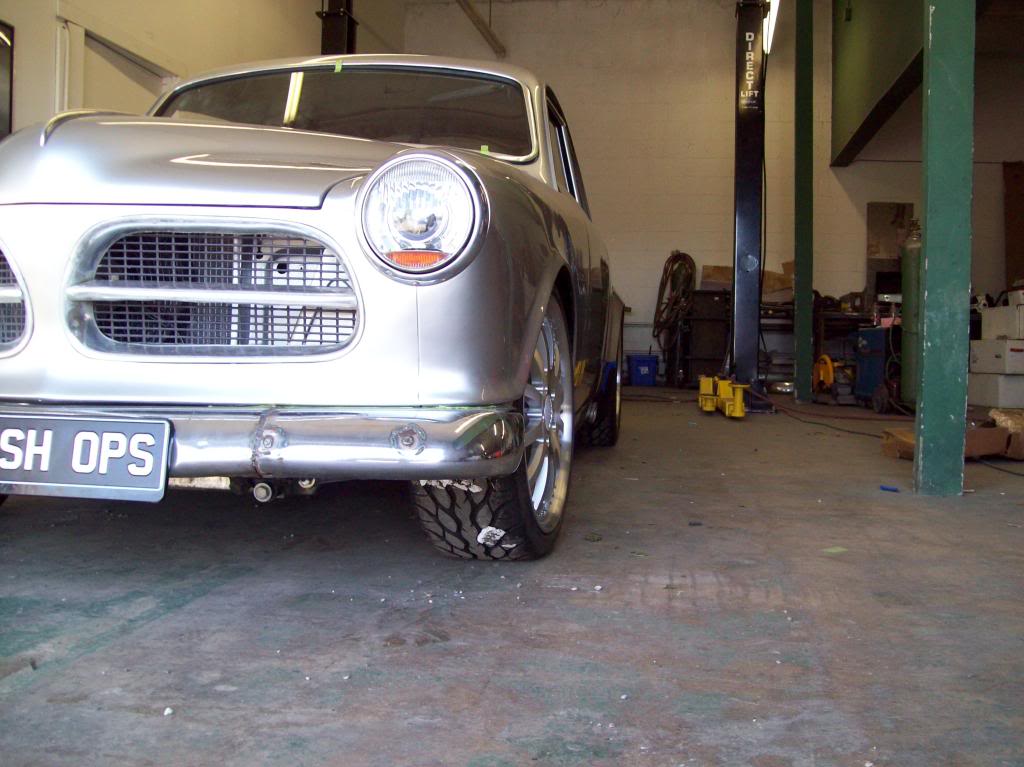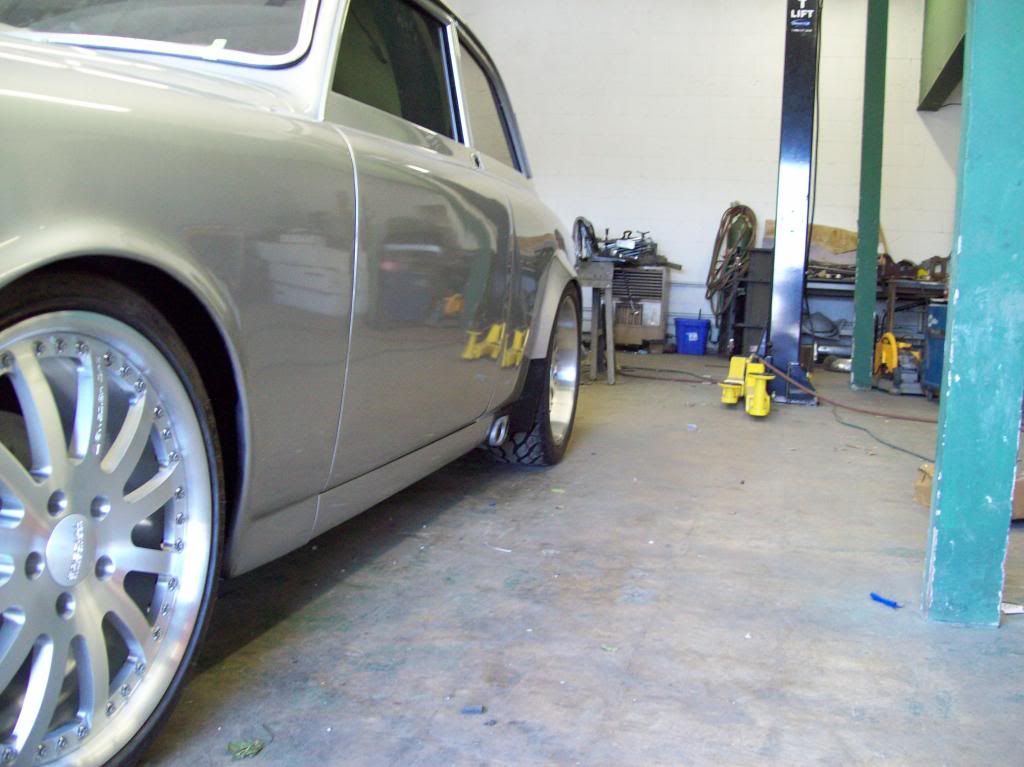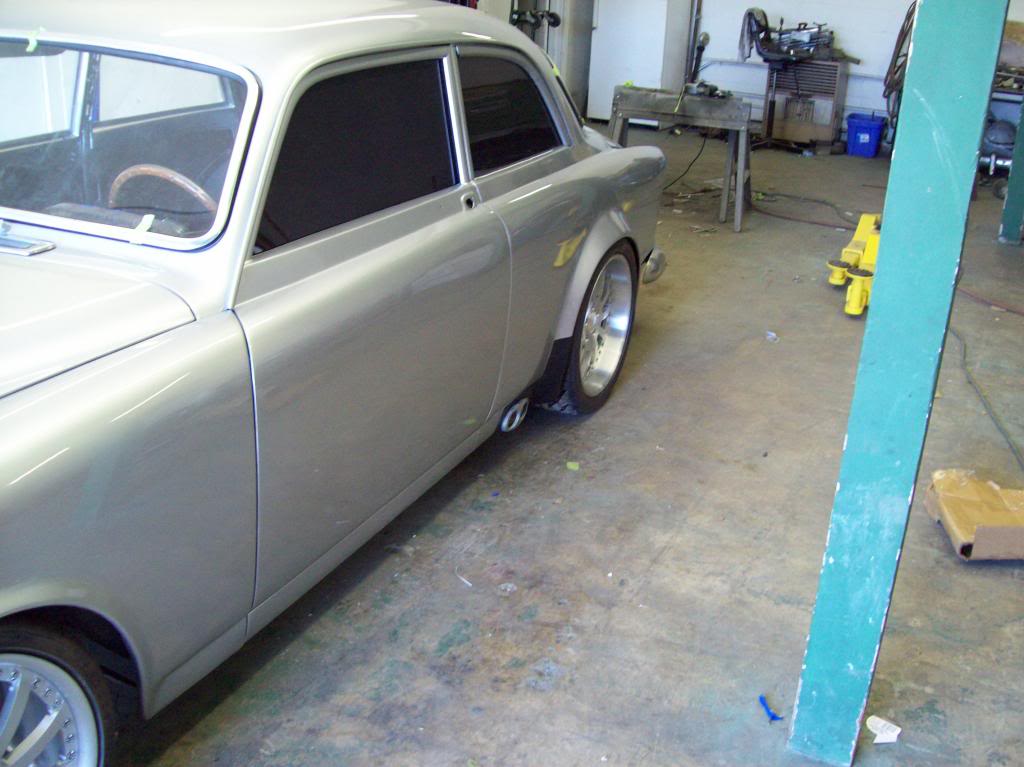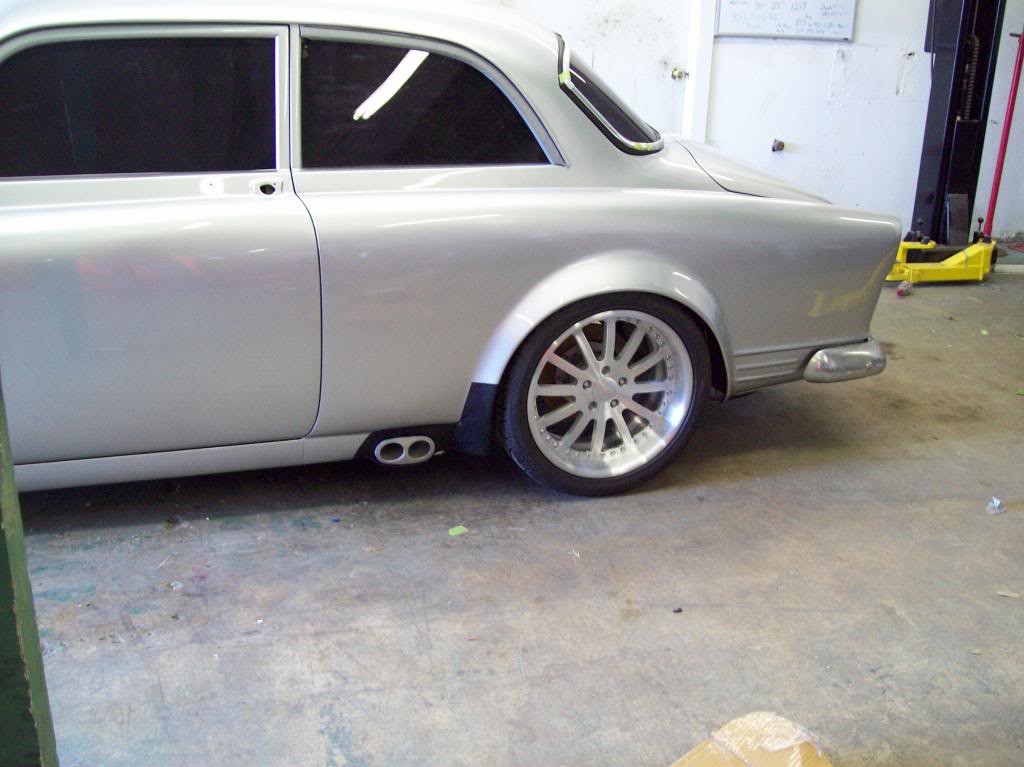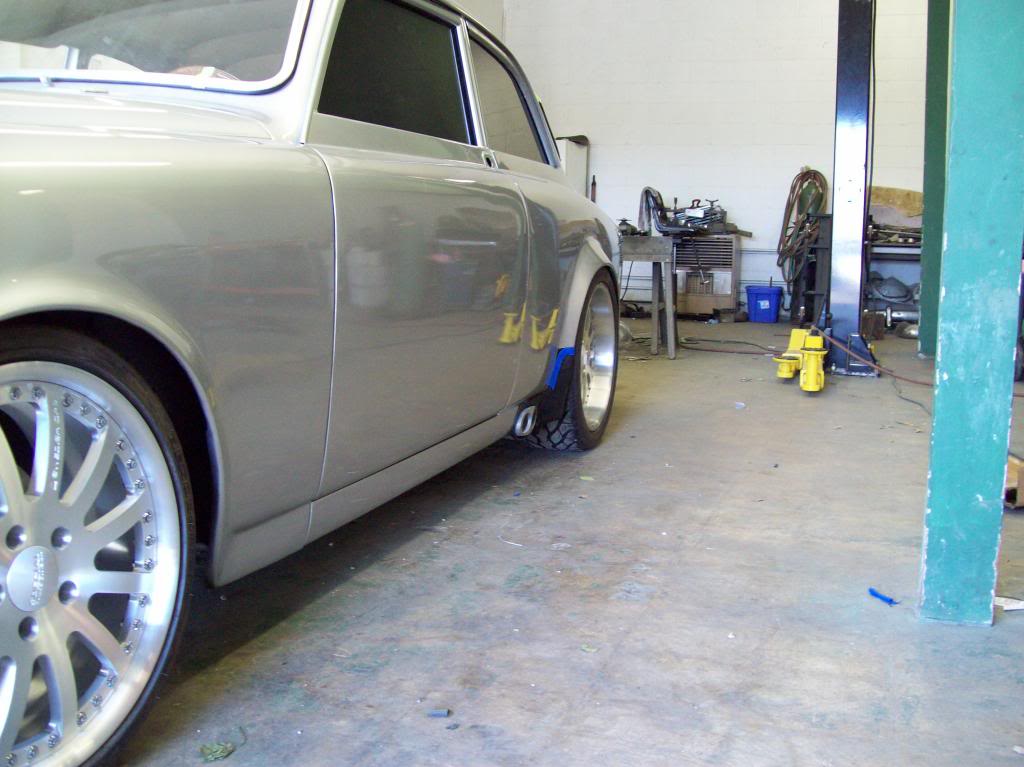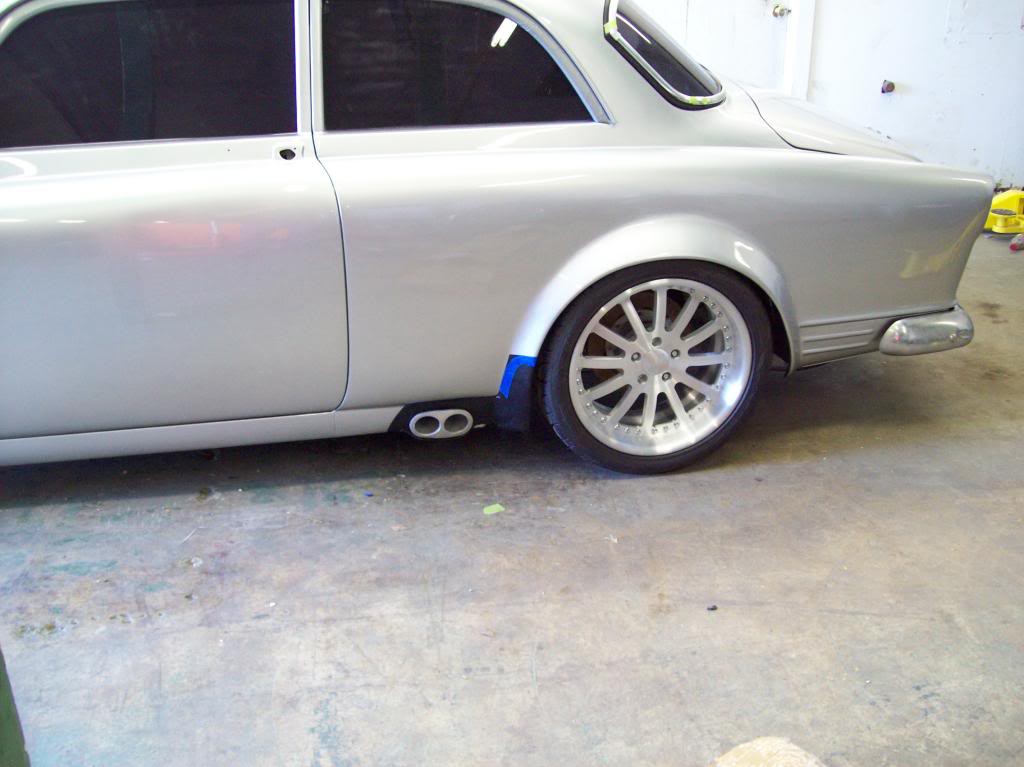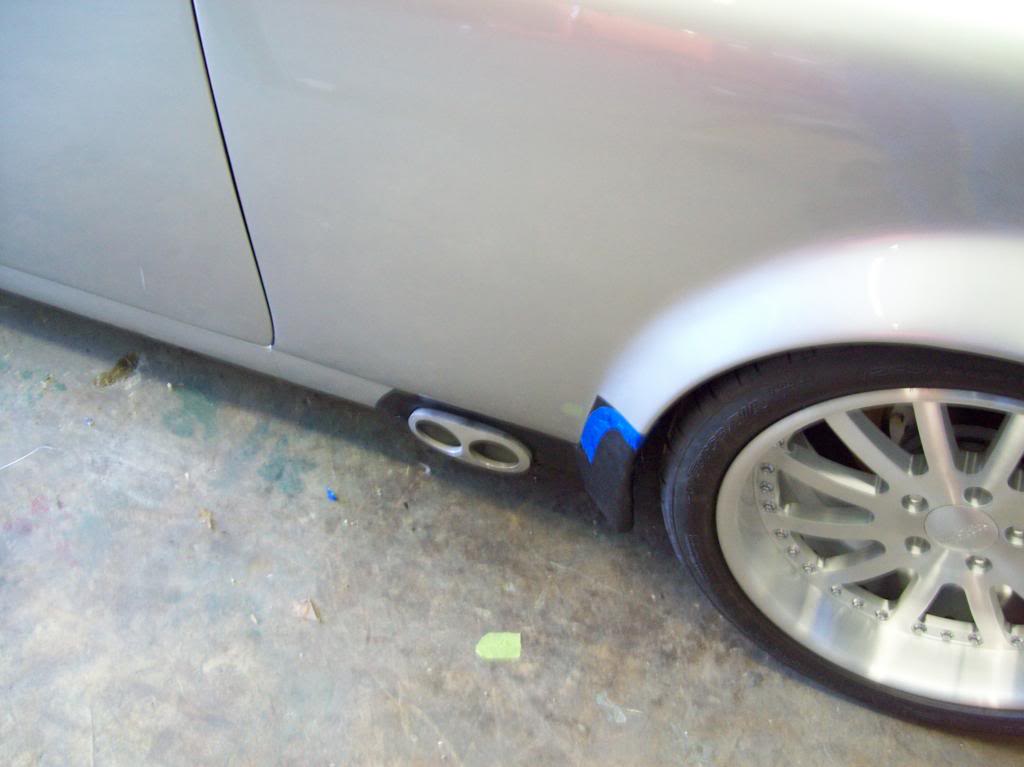 5-9-2013
Well I think I have the solution to the gravel guard, and with just a of final sanding and refining of the edges to fit the body lines better, I think it will work out just fine.. I made it out of aluminum, so it will have the same basic look as the wheels, so that should tie everything in.. I will also be able to double side tape it or use a bonding agent to attach it to the body, so it will sit completely flush to the body, along with take the need out of screws or rivets.

It is kind of hard to tell in the pics, but in person, it sort of reminds me of an aircraft style shrouding or cover. I made this thing by hand with a 4in agle grinder, some files, and bench vice, so I still have to refine the edges in these pics. It is only held on with a couple of small piece of double sided tape, so it will fit tightly and follow all the body lines perfectly when done, but I wanted to stare at it for a couple of days before I even thought about making the other side. The quater glass frame pieces at the body shop getting prepped for paint, so the ugly oversized quarter glass is back.. LOL

I will also be removing the rear jack bracket because it got in the way of the exhaust port, and there isnt any need for it now, because I have a very strong jacking point due to the quarter flare and exhaust mods, so only a rubber pad is needed.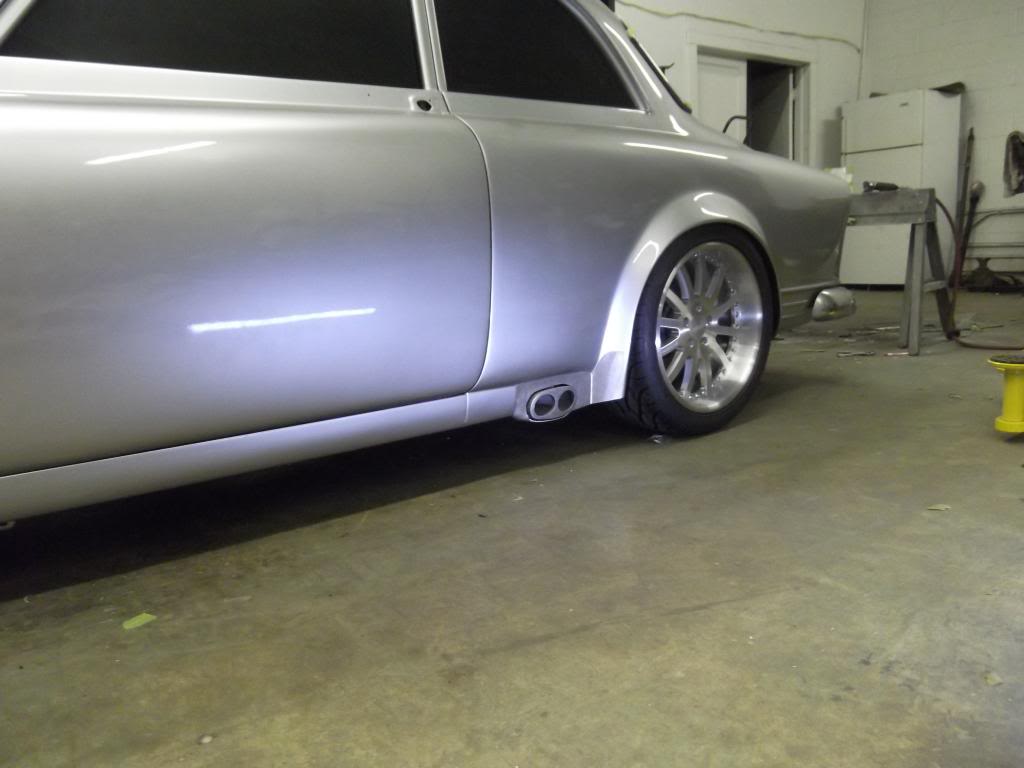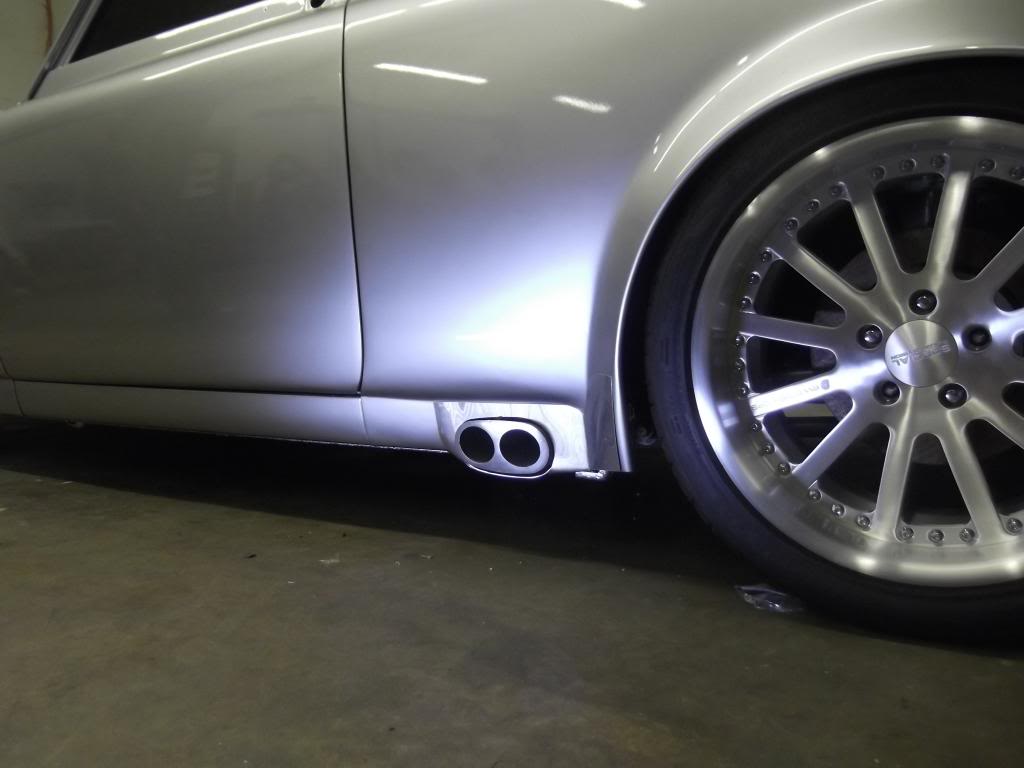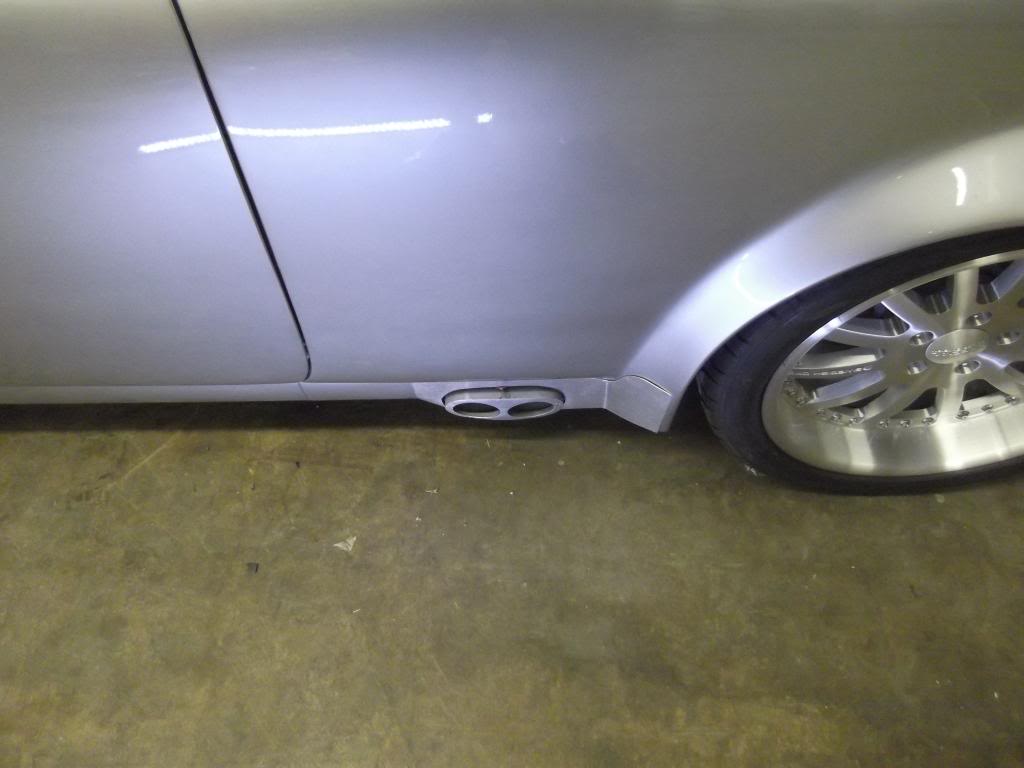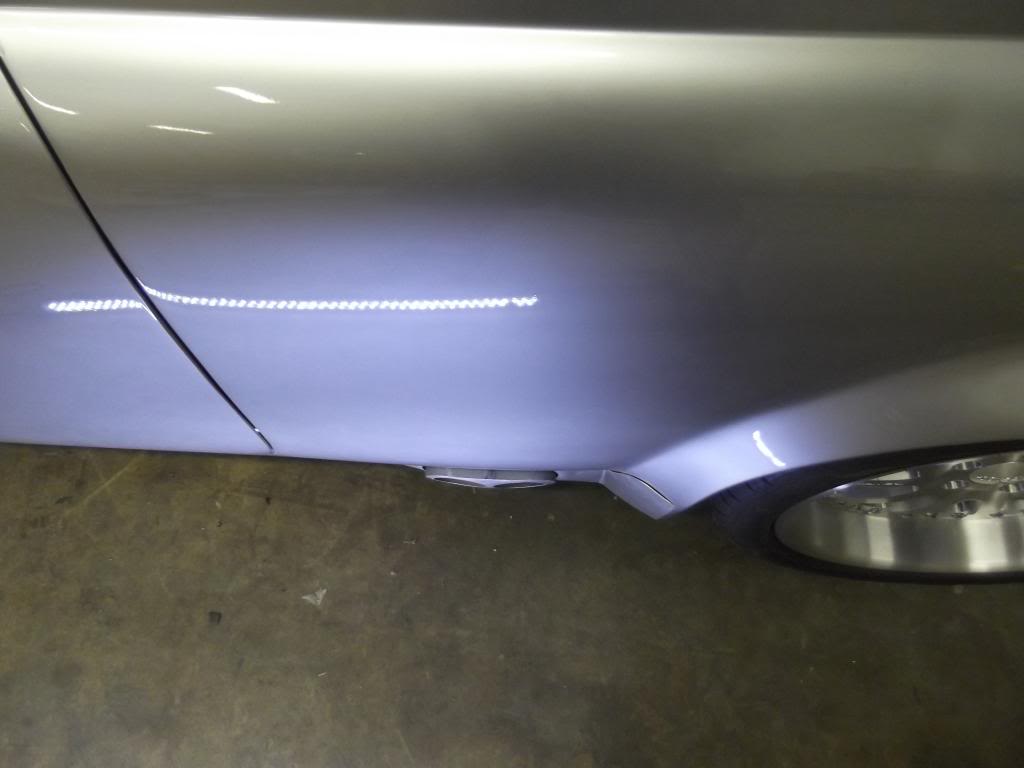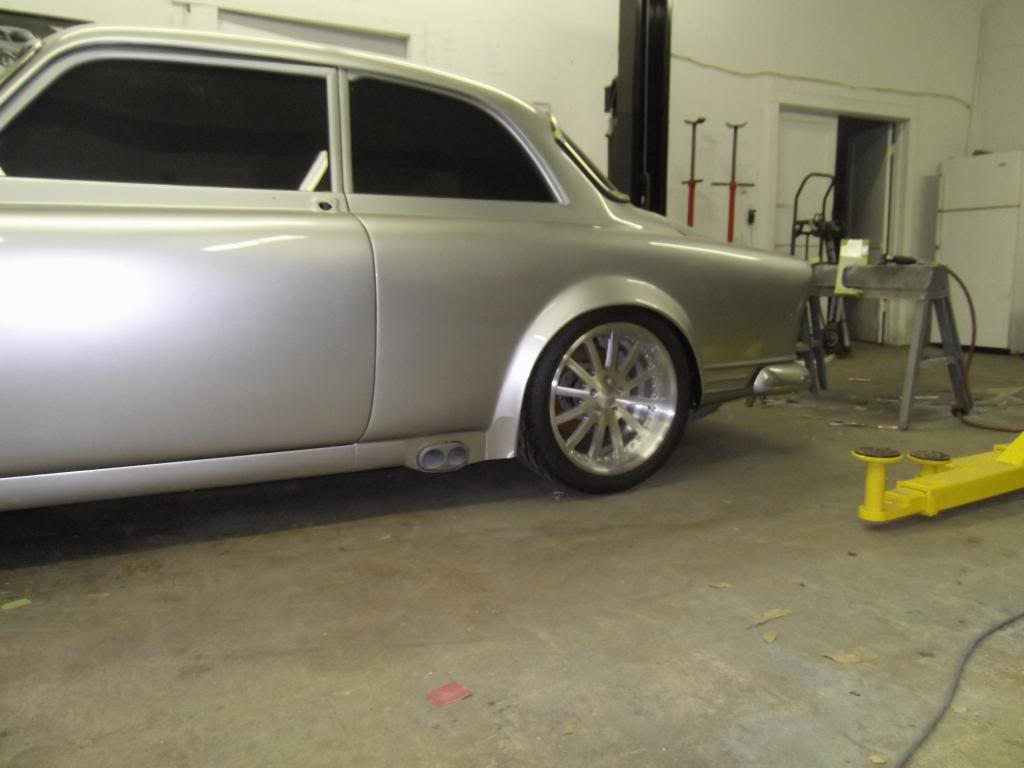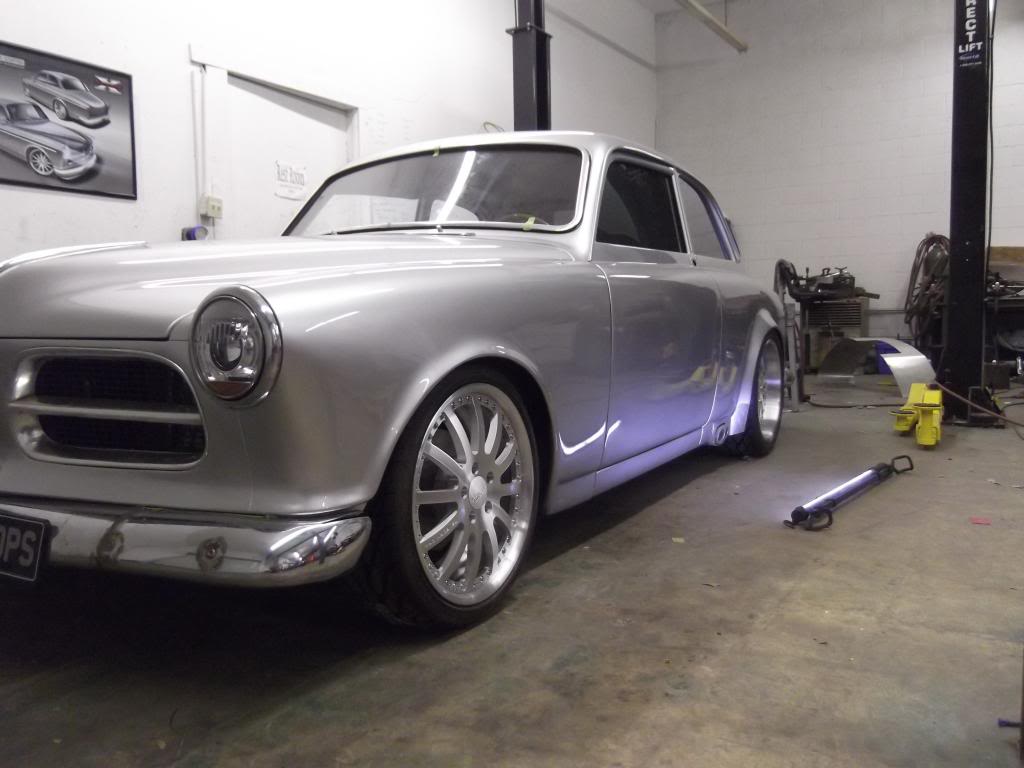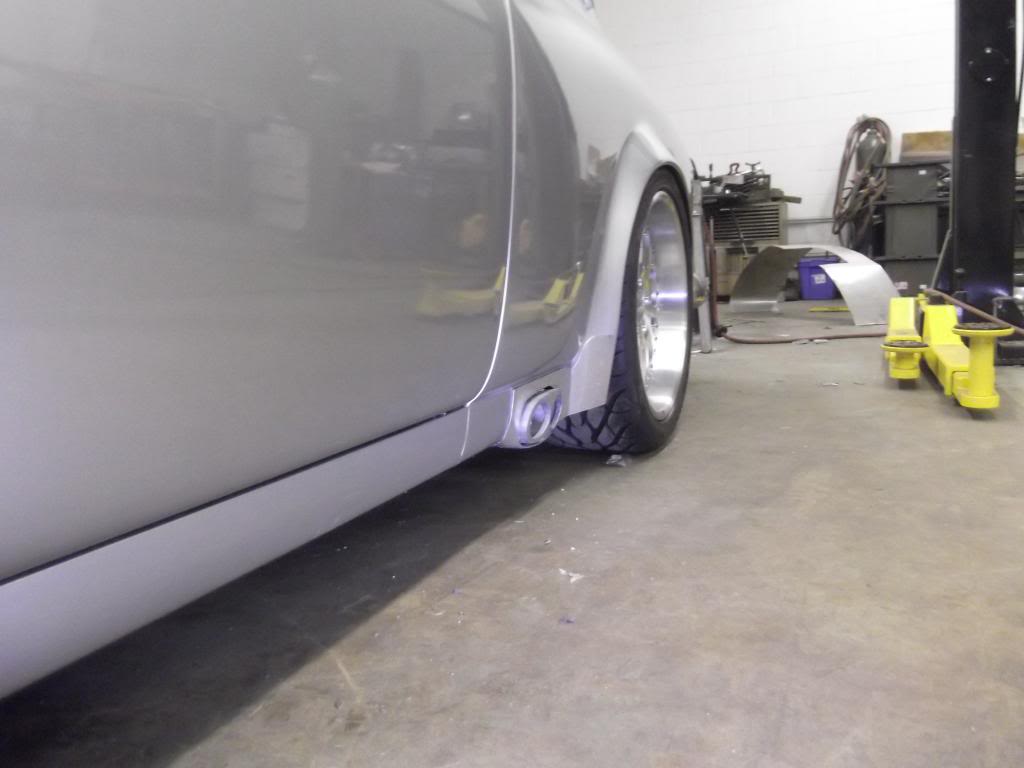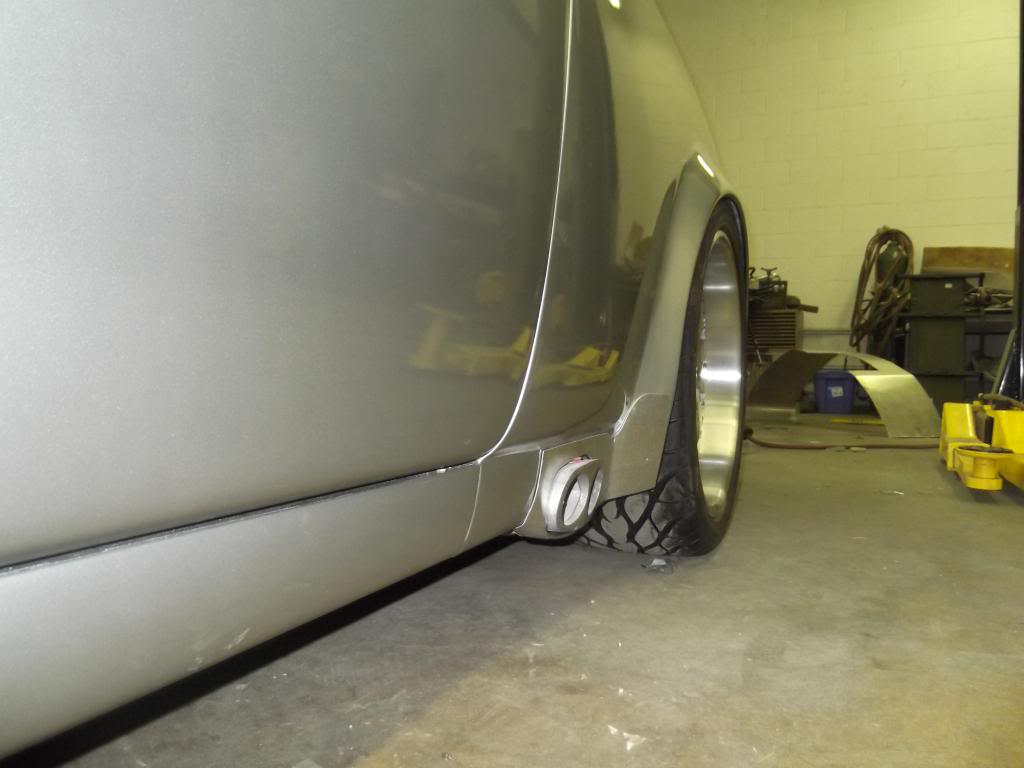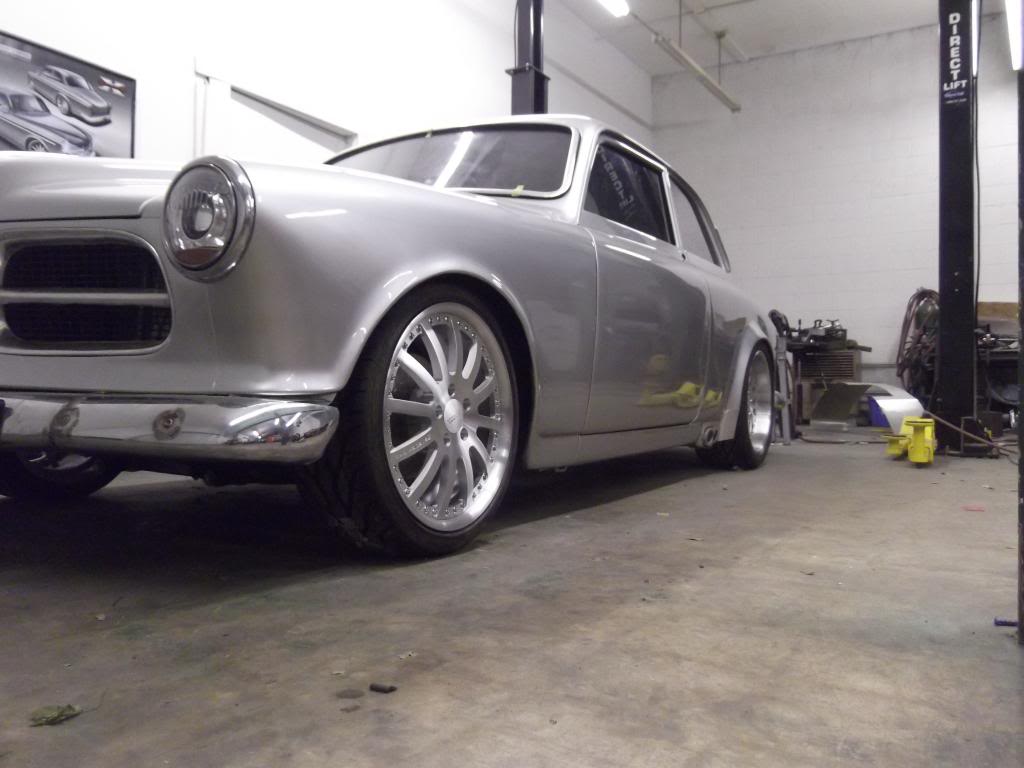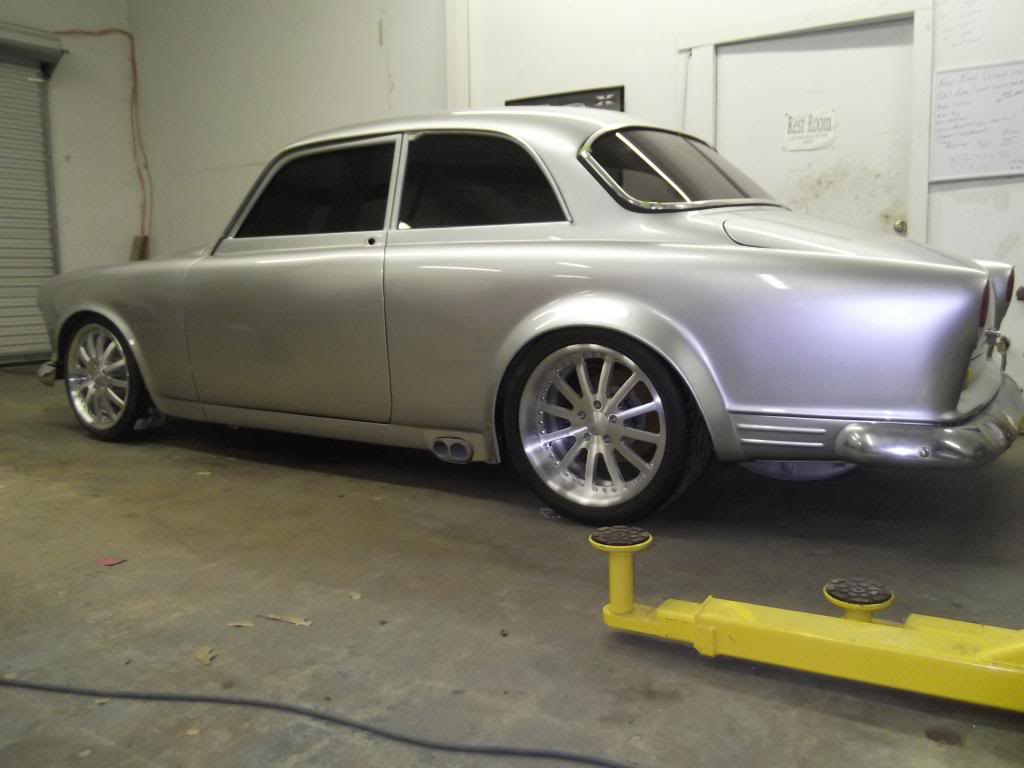 5-12-2013
I had to remake the exhaust tip shield, because I wasnt happy that it didnt close in the bottom of the tip, so it was really just the top and the sides. I still have to do just a bit of finish sanding to round out the exhuast tip hole, along with finish up the seams to where the sheild meets the body, along with round out the bottom arches. I need to take out the straight line appearance as it come from the bottom center of the tip back to the rocker panel, which should give the shield a more subtle appearance on the bottom, and allow everything to tie in correctly. This was made with 4in angle grinder, hammers, and a vice, so there is some finish work and fine tuning that needs to be done.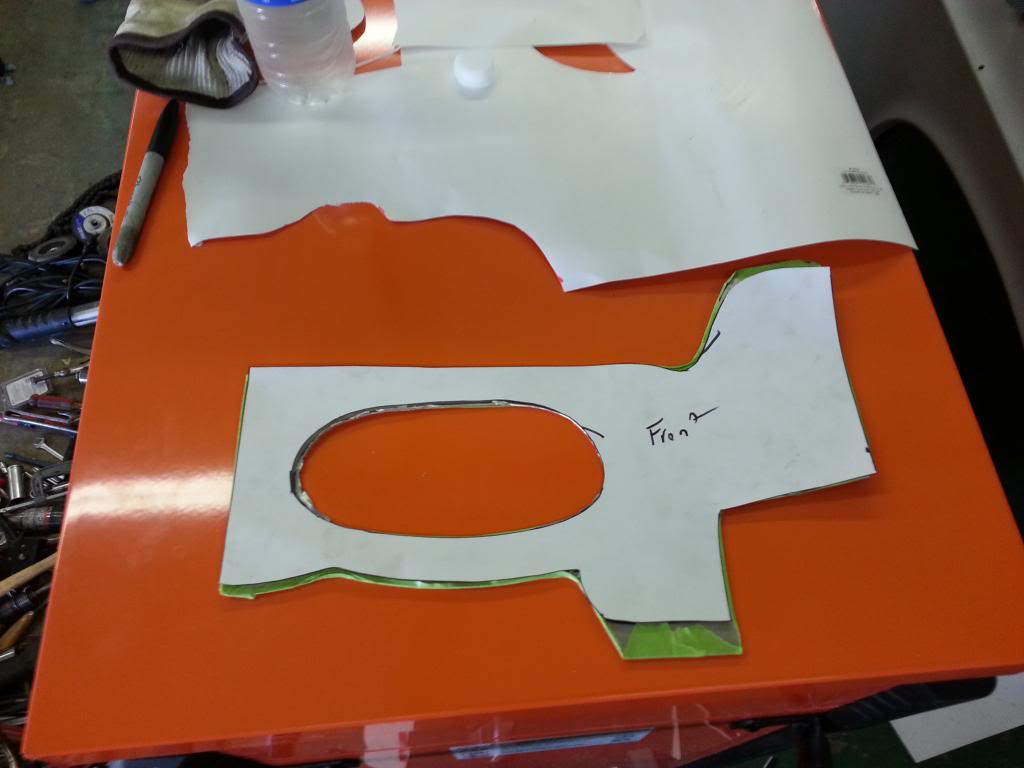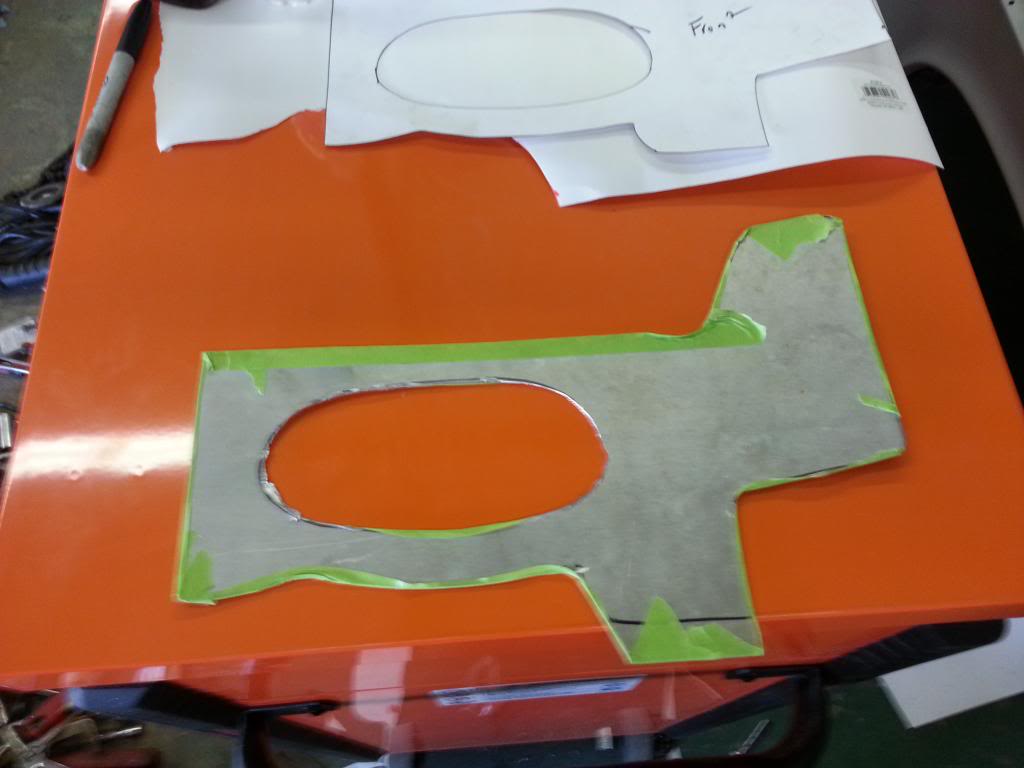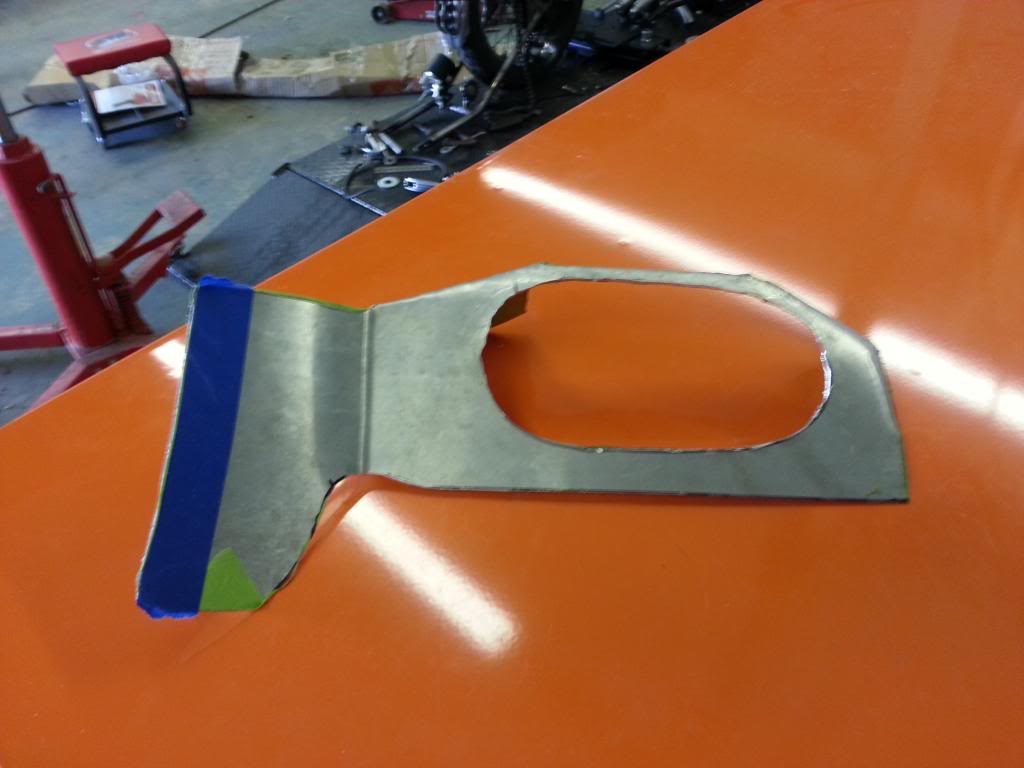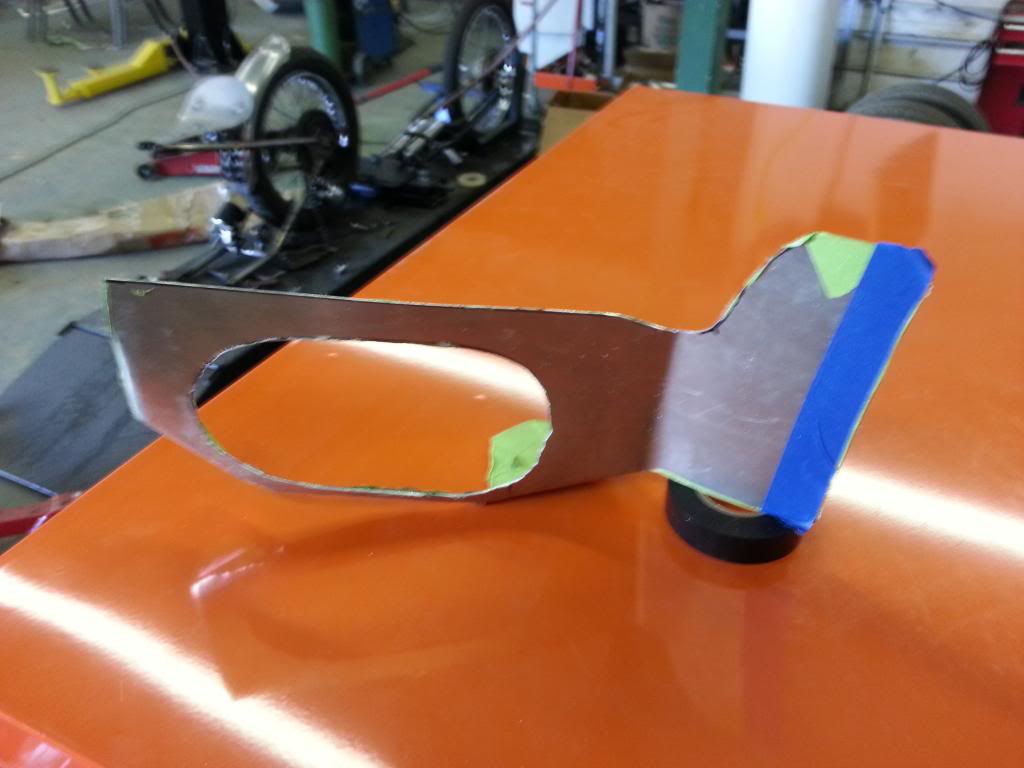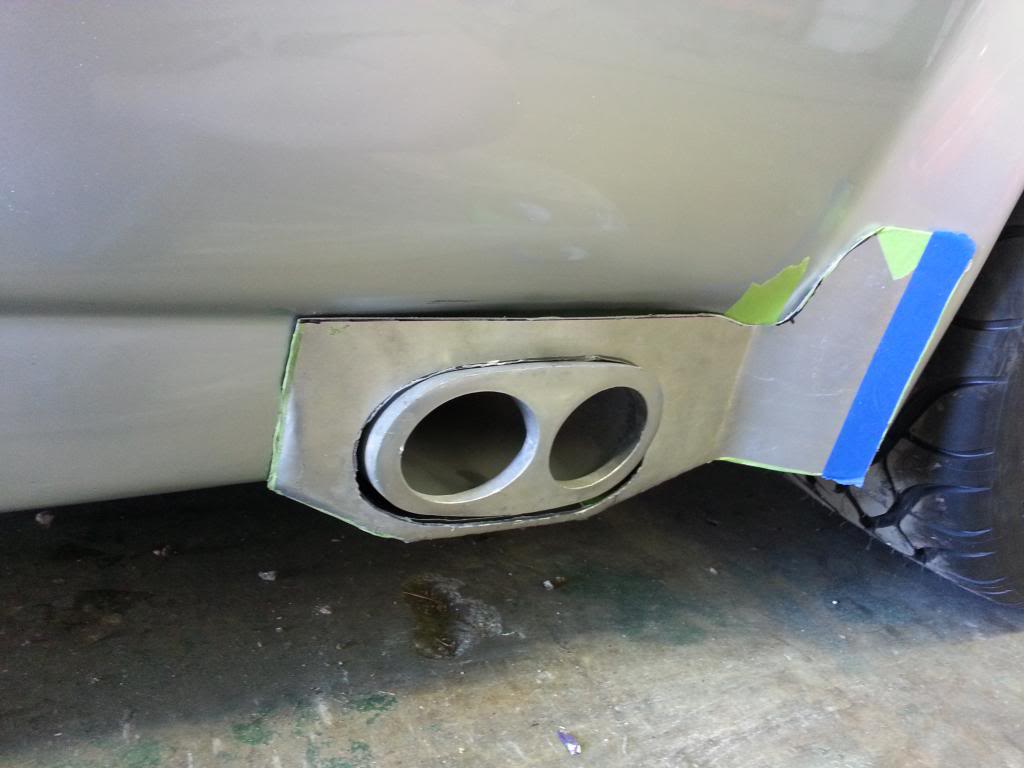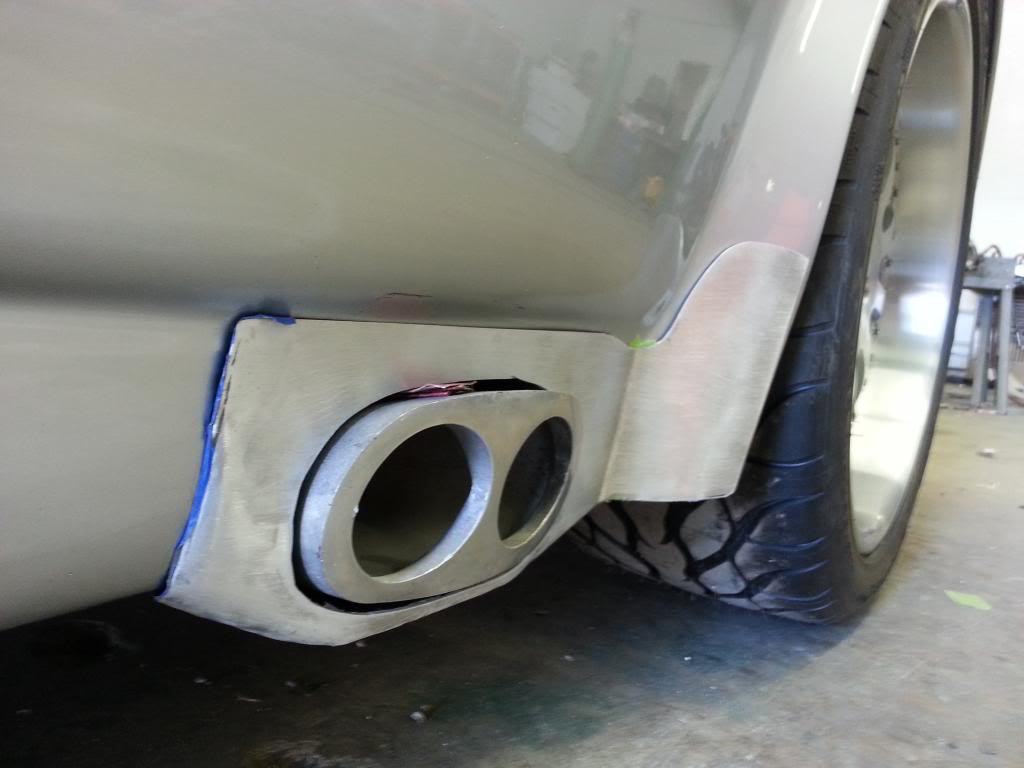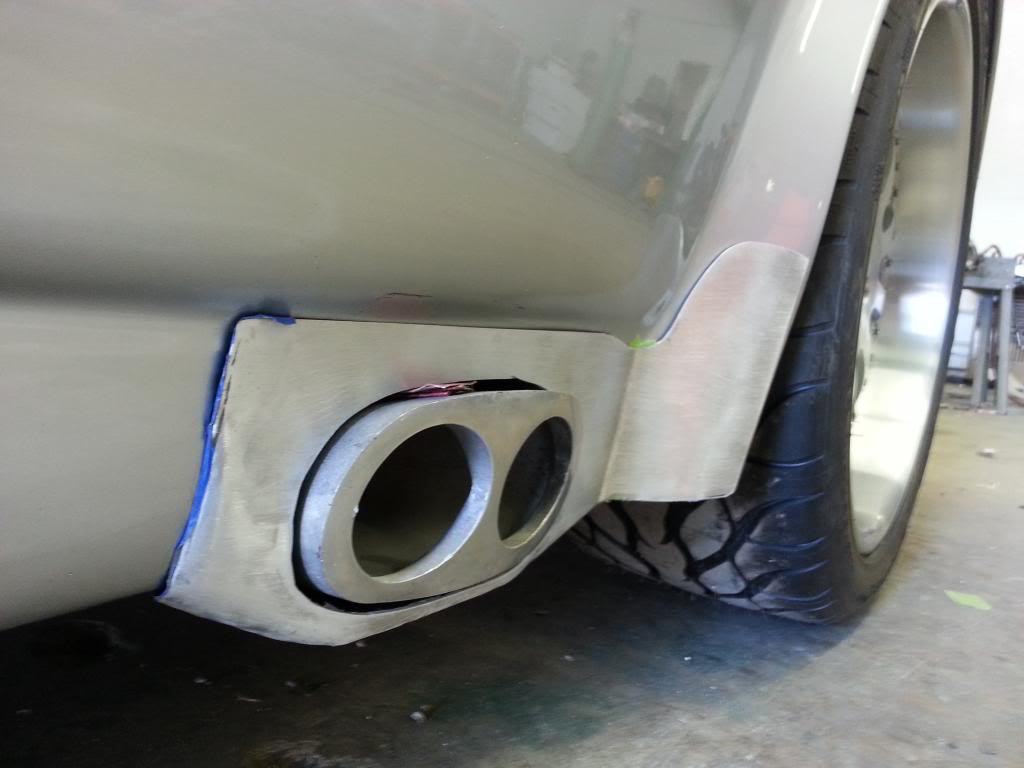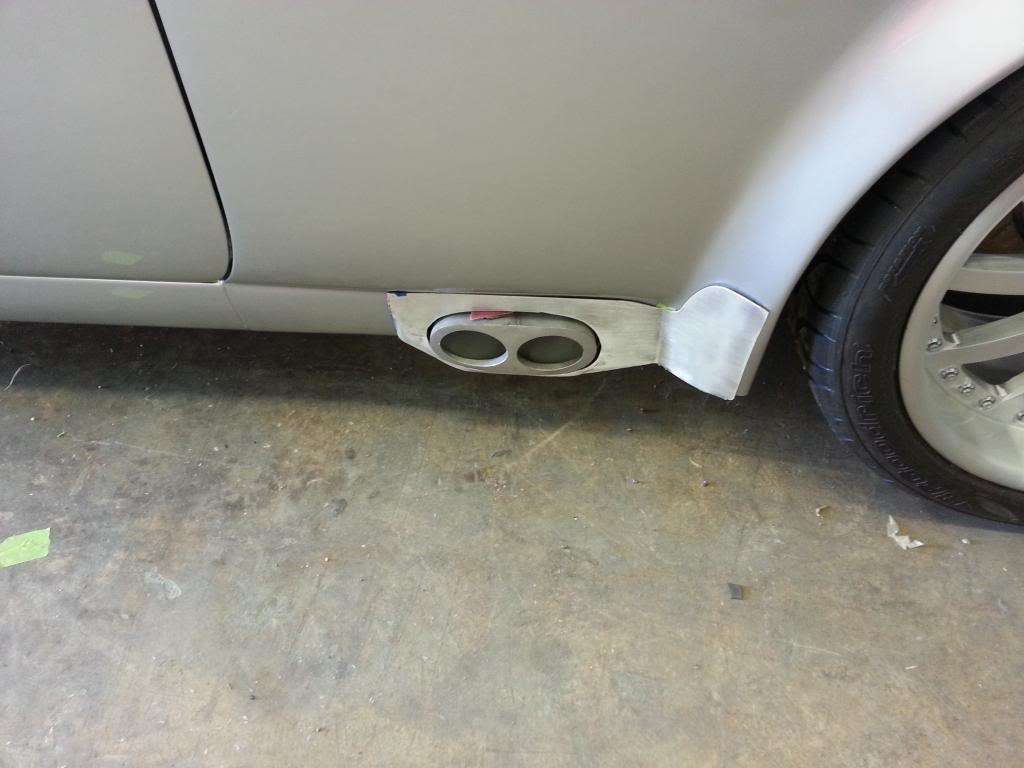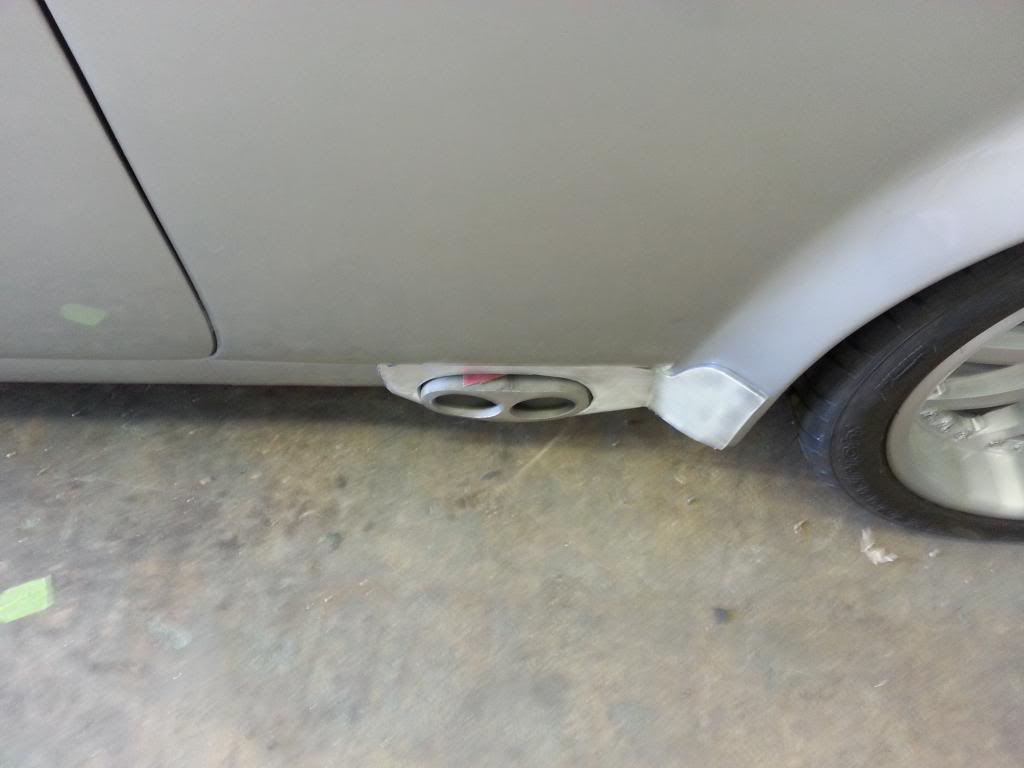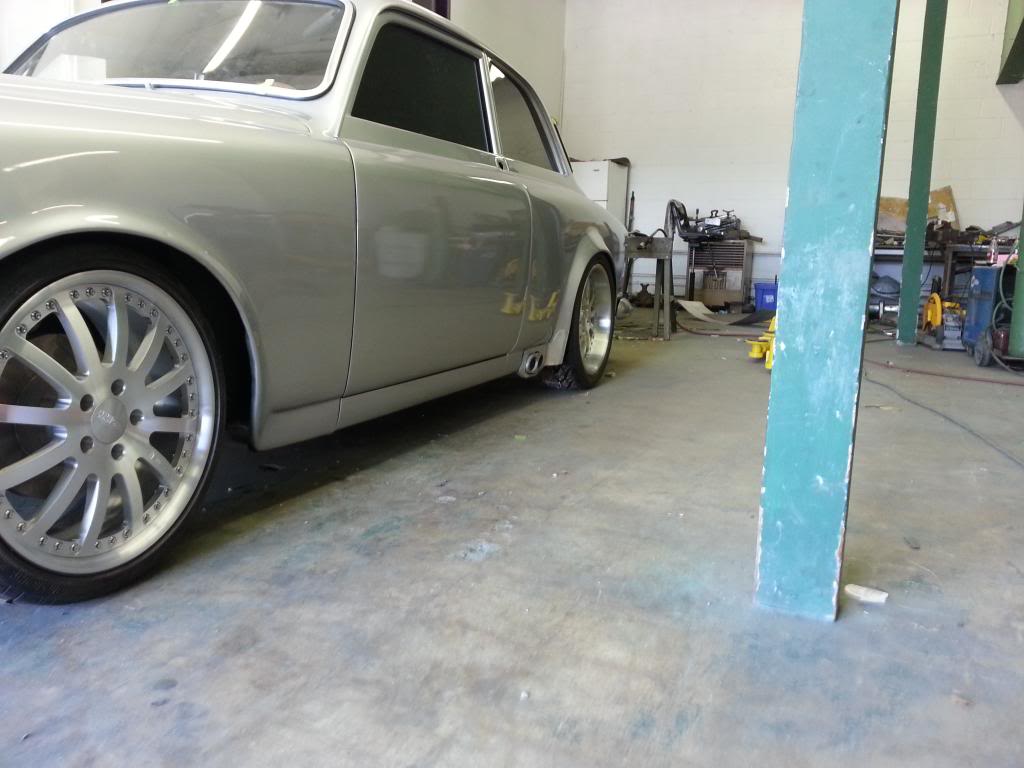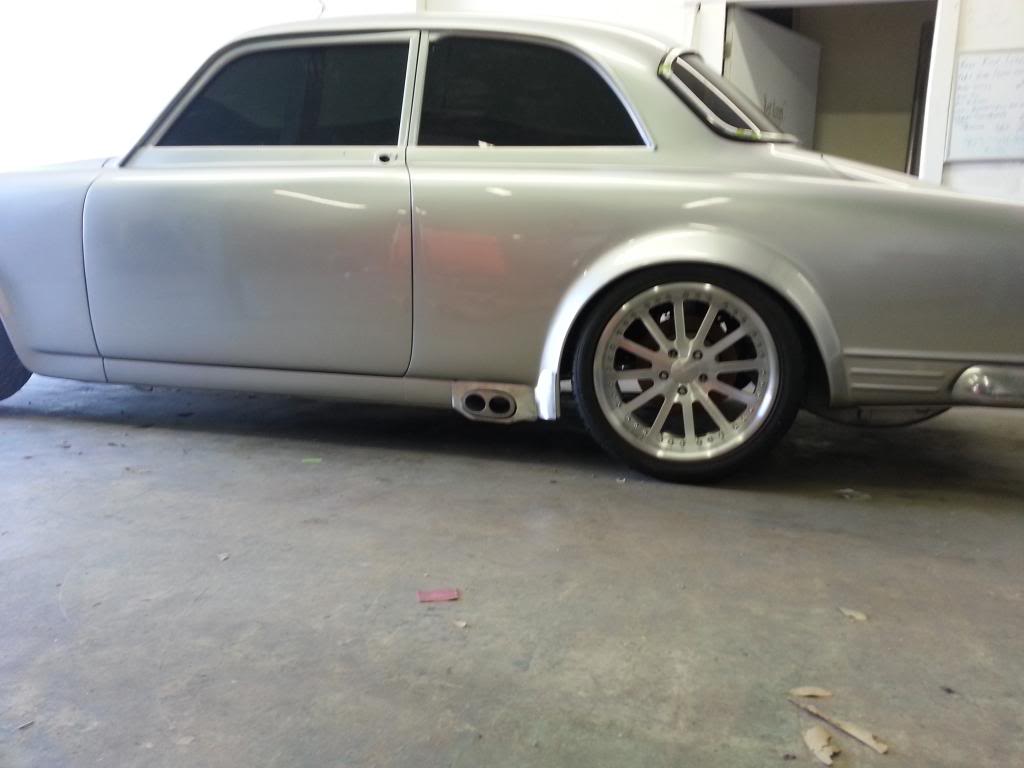 5-14-2013
Well I recieved my quarter glass frames back from the body shop today, along with the tops of the inner doors, so I am just waiting on the actual side glasses to make it in, so I can get the glass installed..

I know we are probably getting tired of the exhaust/flare shield updates, but I have been steadily tweeking them as I wait for the final details ready for all the big updates everyone is waiting to see.. I am waiting for some finish up on the suspension powdercoating, along with the final motor stands and headers to make it in, and then we will have some of the more exciting updates.. LOL

I think I have finally gotten the shield design the way I want it, so now it is just a matter of making the other side, and getting them out for plating. These things are Way More of a pain in the ass to make than I thought they would be, partly because they are not just flat plates laying on the body, and they are basically box/covers that had to be hammered out of sheet of aluminum without any real sheetmetal equipment. That being said, the black vinyl sticker that I was considering is looking much better now, considering I will still have to make the other side, along with make it match.. LOL I fumbled through the best I could, and I think that once they are back from the platers, they will look Way better..

In these pics, the shield is just barely two-way taped on, so it isnt perfectly seamless to the body at this time. If I press them on, they lay completely flat to the body, and has no air gaps between the body and the shield, so they will look much better.. I have put some pics of a Shield on the drivers side, and No Shield on the passenger side, so what do you think? Shield or No Shield?


Passenger Side with No Shield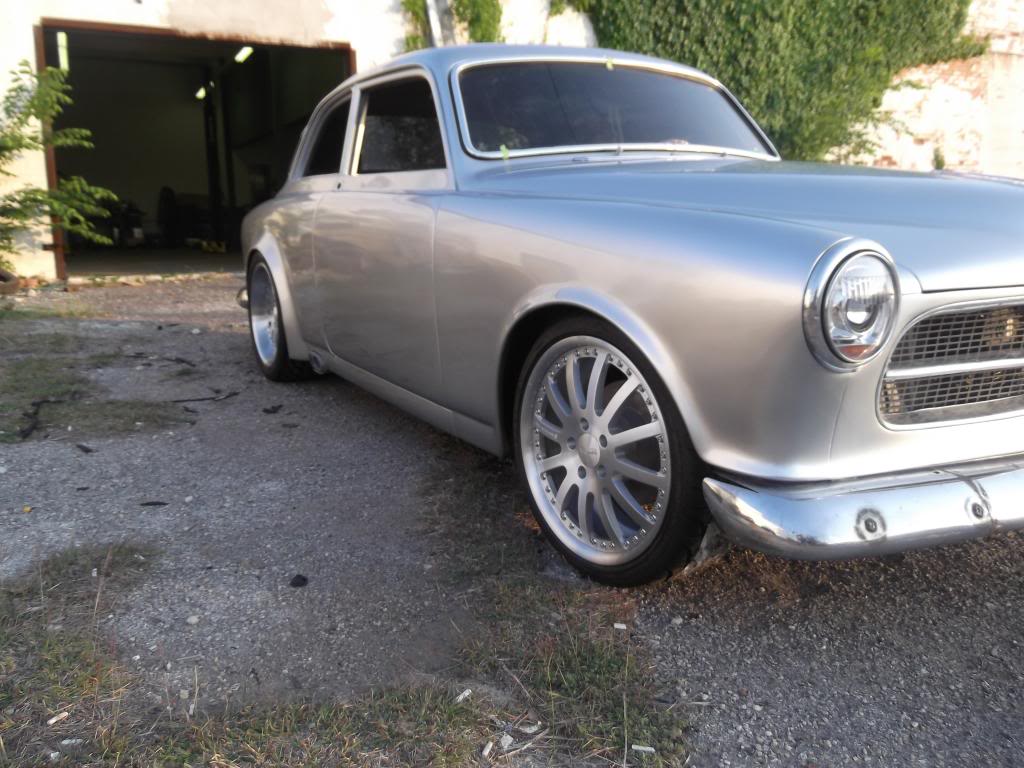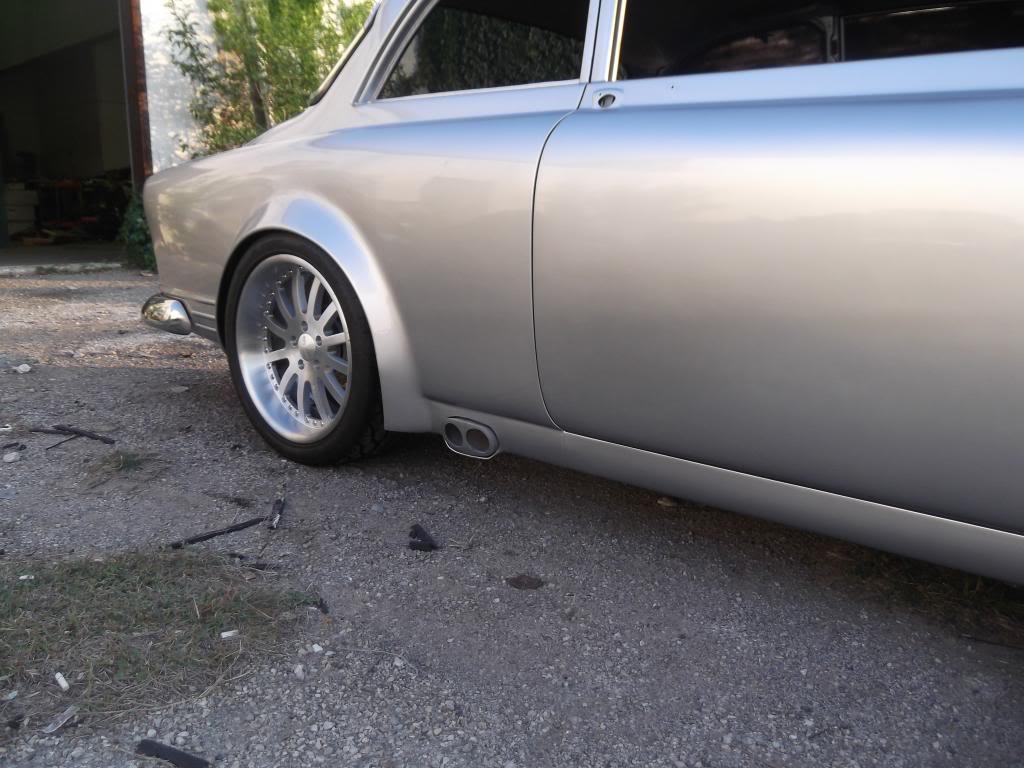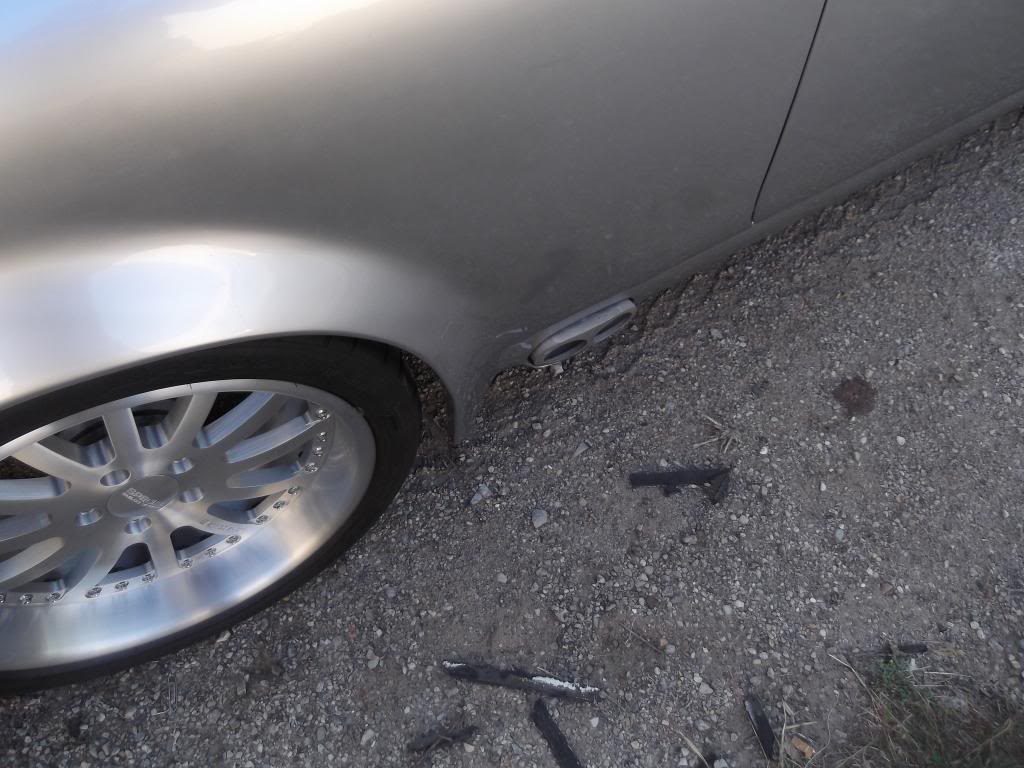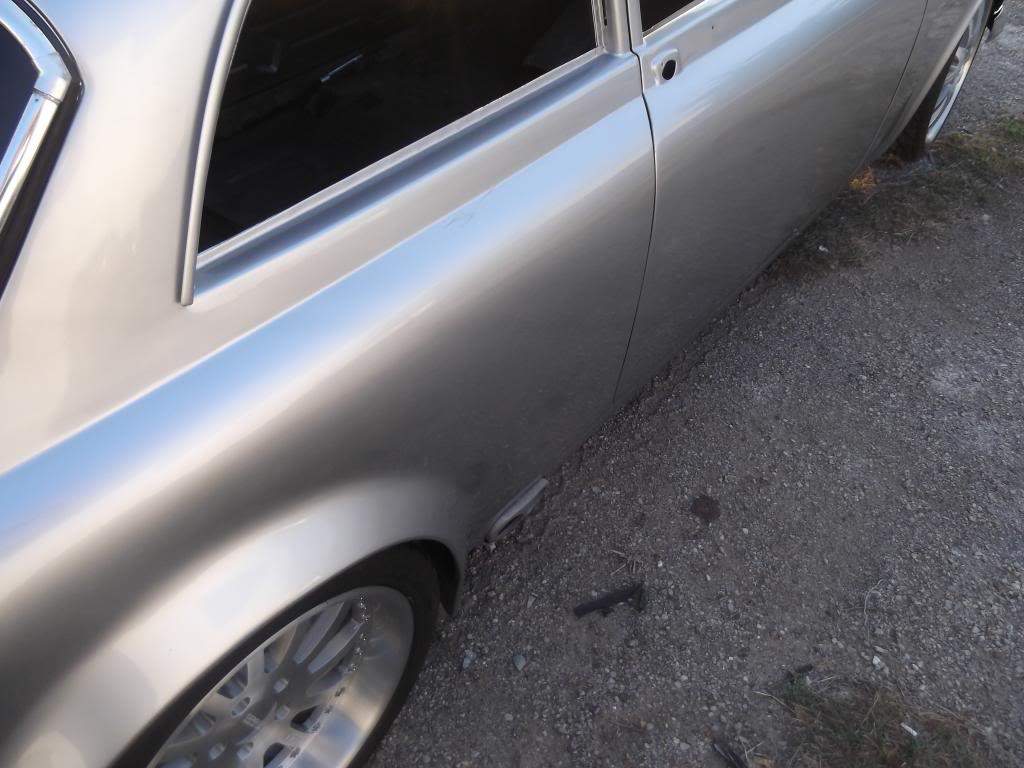 Drivers Side with Shield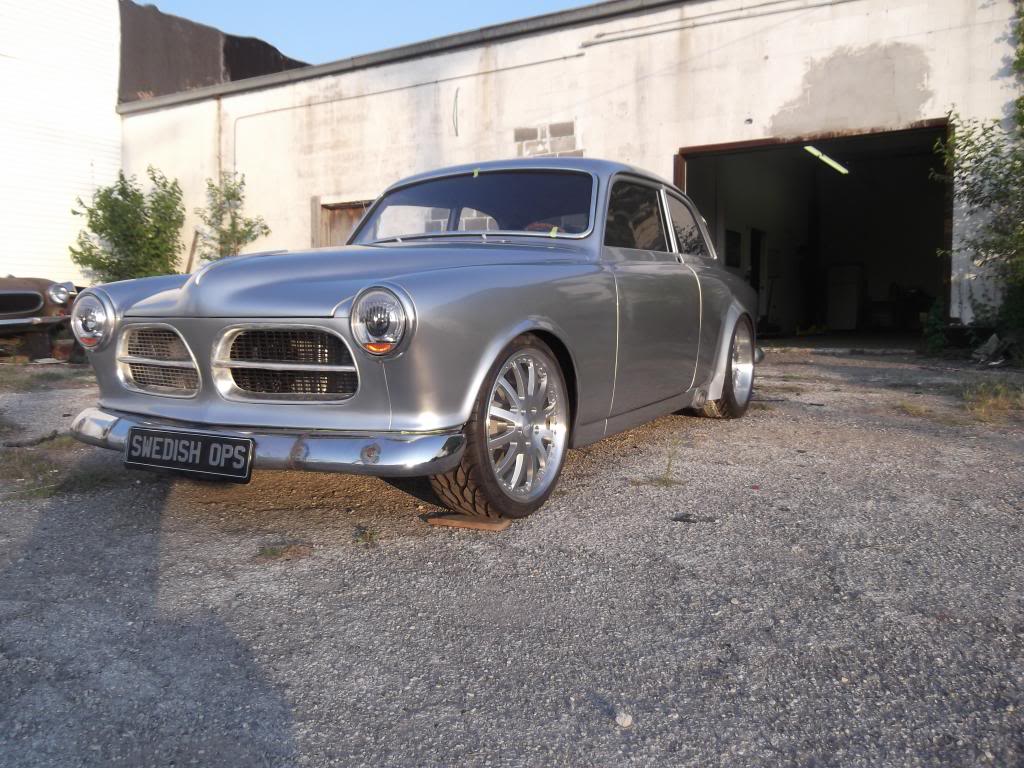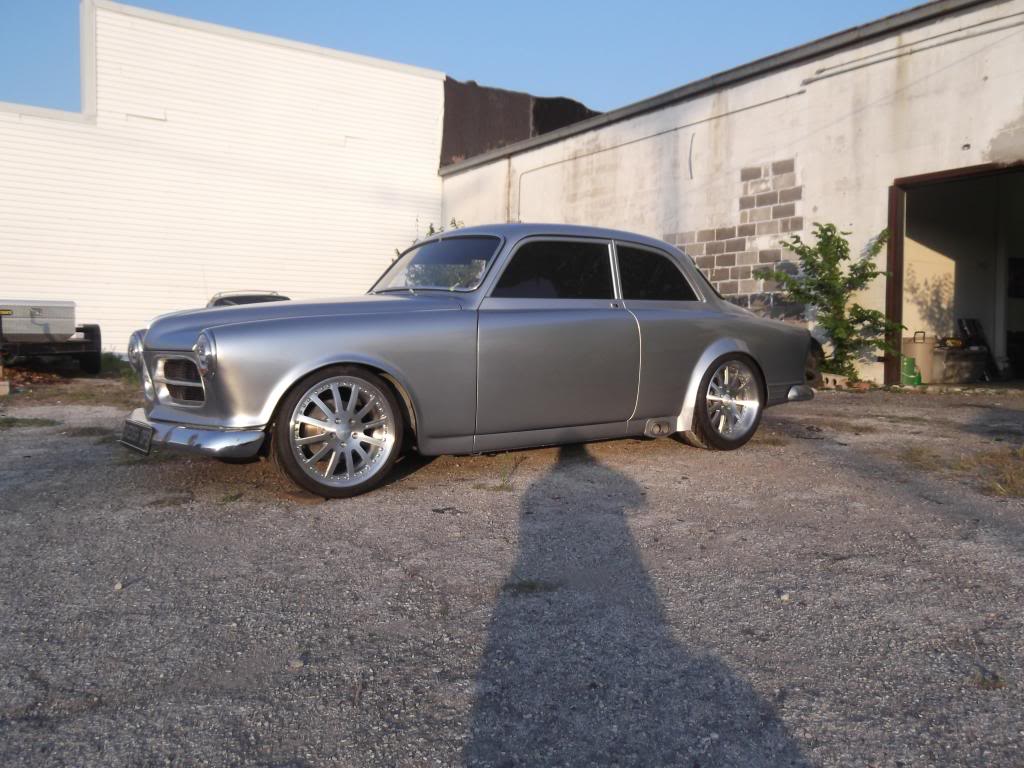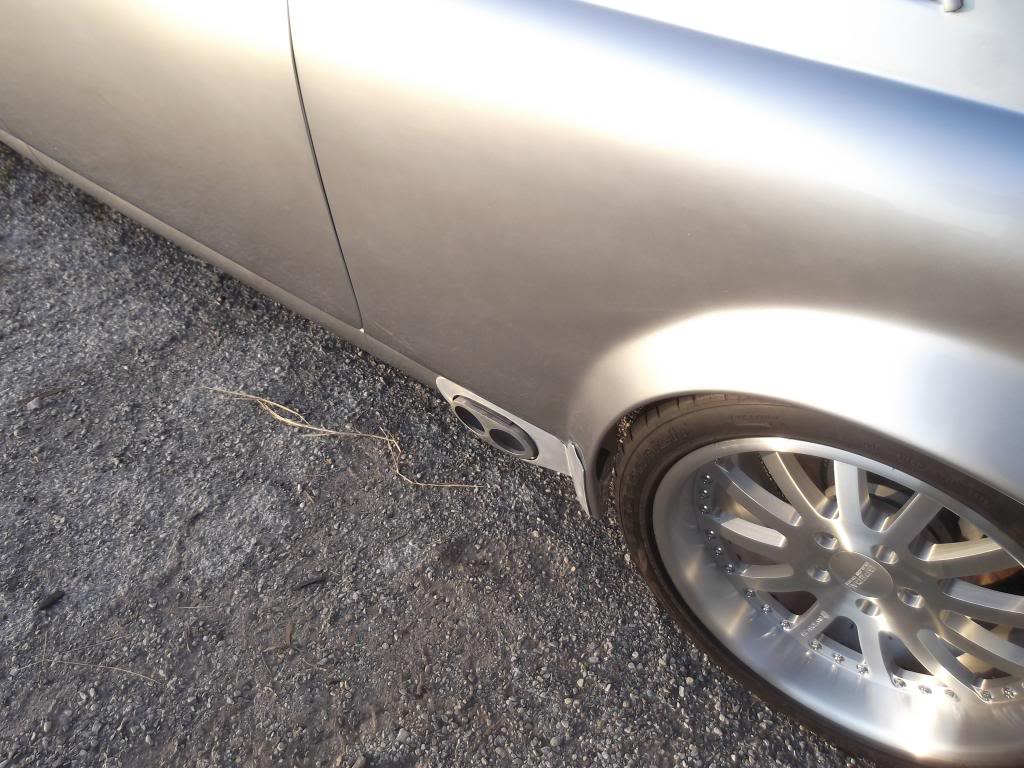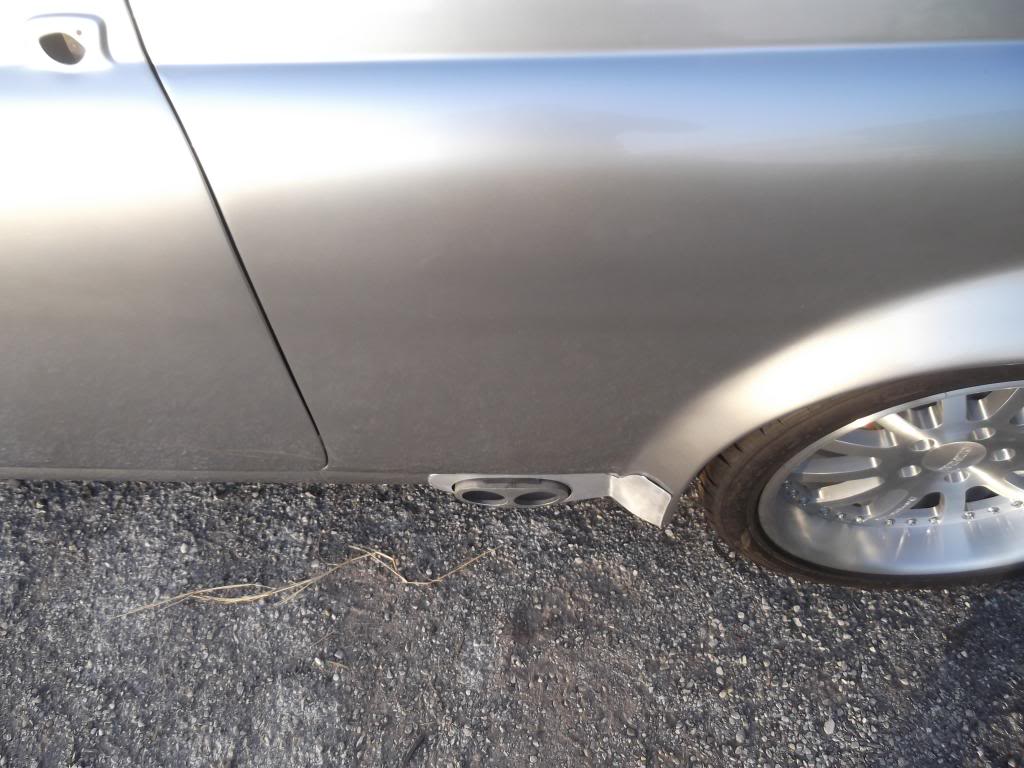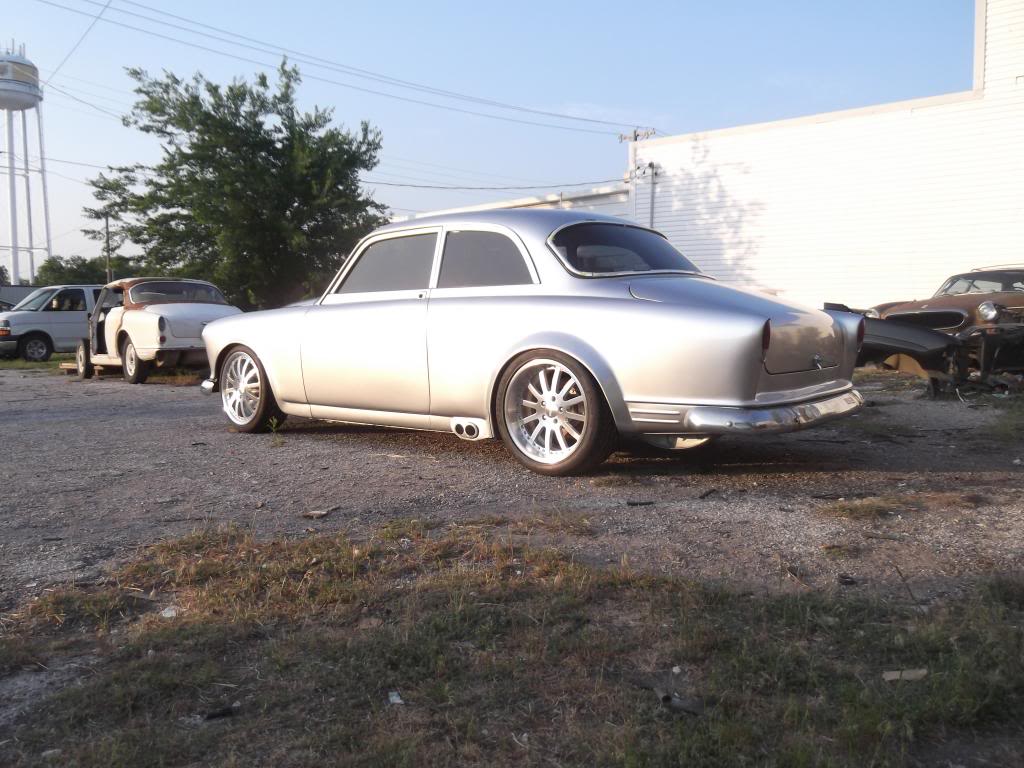 Here are the finished out rear quarter glass frames that were made from the rear doors from a 4 door car.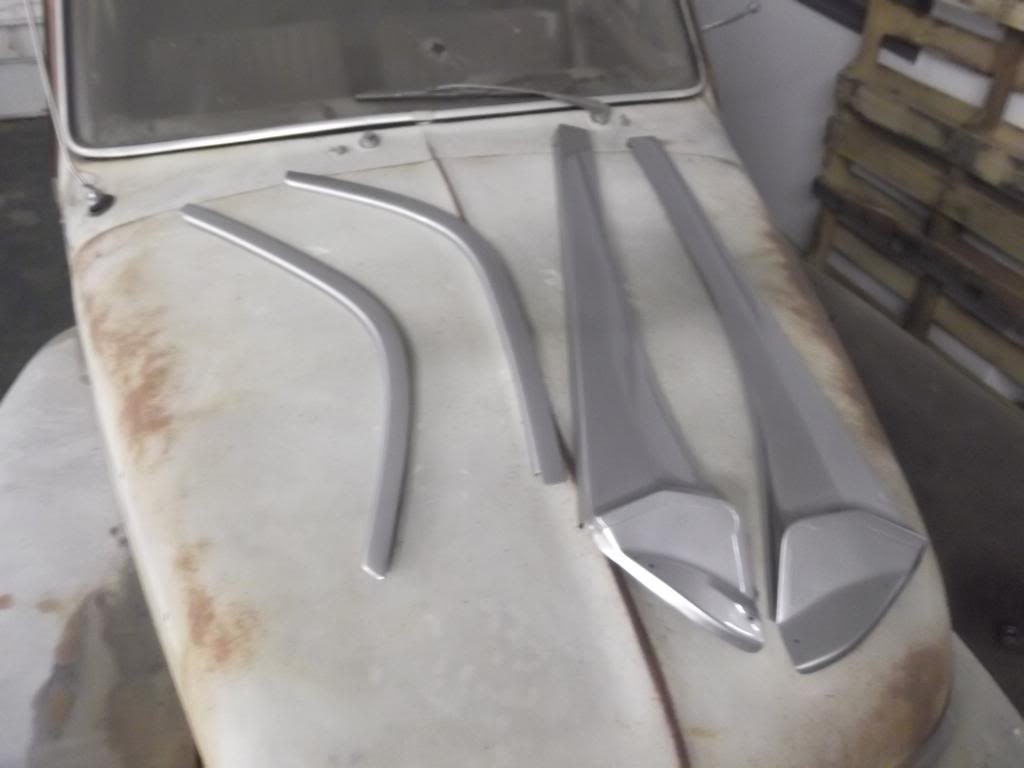 5-26-2013
Well here is a crappy update, becaue it is a very messy job., but has to be done before the final installation of all the powder coated chassis. Normally this procedure, along with the spare tire sump removal would have been done before paint work, but my painters scheduling made it necessary to get it to him before I could get this done. Being painted also makes these jobs even more of a pain in the ass, because I cannot scratch or damage the paint, which I have been extremely lucky so far.. LOL

I removed the bulk of the original undercoating, and found that a Air Hammer/Chisel makes a quicker and easier process out of it, because it falls off in big chunks.. I suppose it may be due to the fact this car is pretty solid, but the factory undercoat is actually has a very hard make up, so the vibrations from the air hammer releases it with easy.. I have had to use other methods to remove undercoat in the past, and none of it is good, but I was able to get about 90 percent of all the undercoating off in about 2 hours or less..

I have also removed the Spare Tire Sump at this time, because I didnt like the appearance of it in the cars side and rear profiles.. Some may not see reason for this modification, but I will not have a need for a spare, partly because none of the wheels and tires I am running will fit in the sump... Here is some of the process below, and you can also see the undercoating removal results using the air hammer...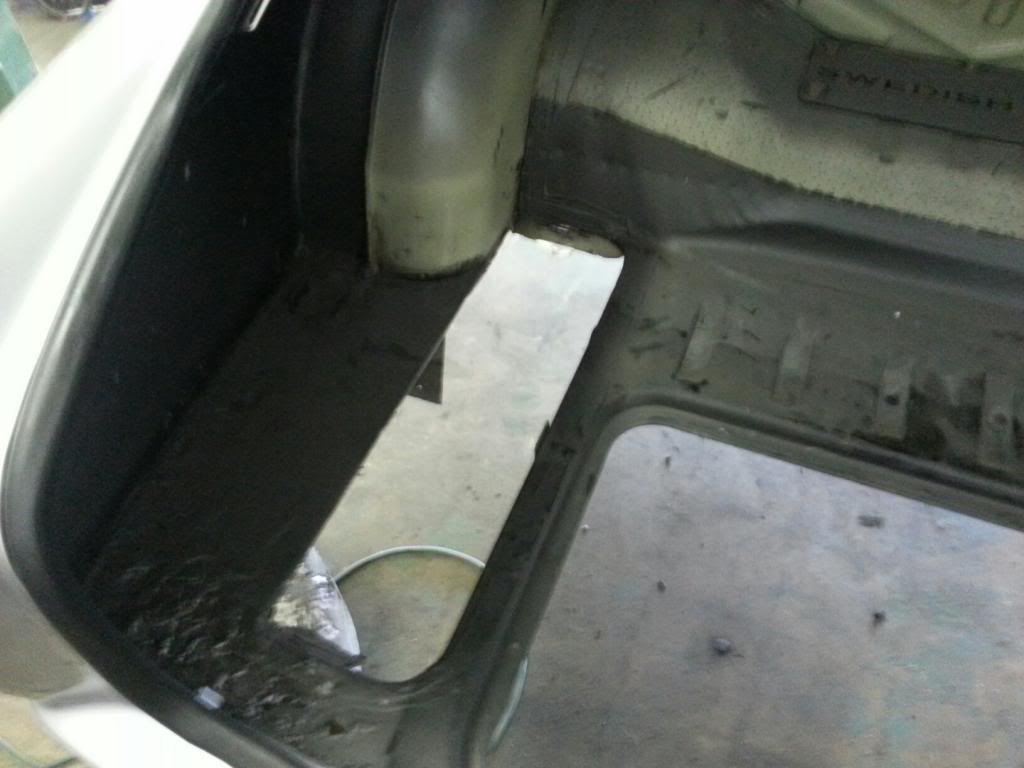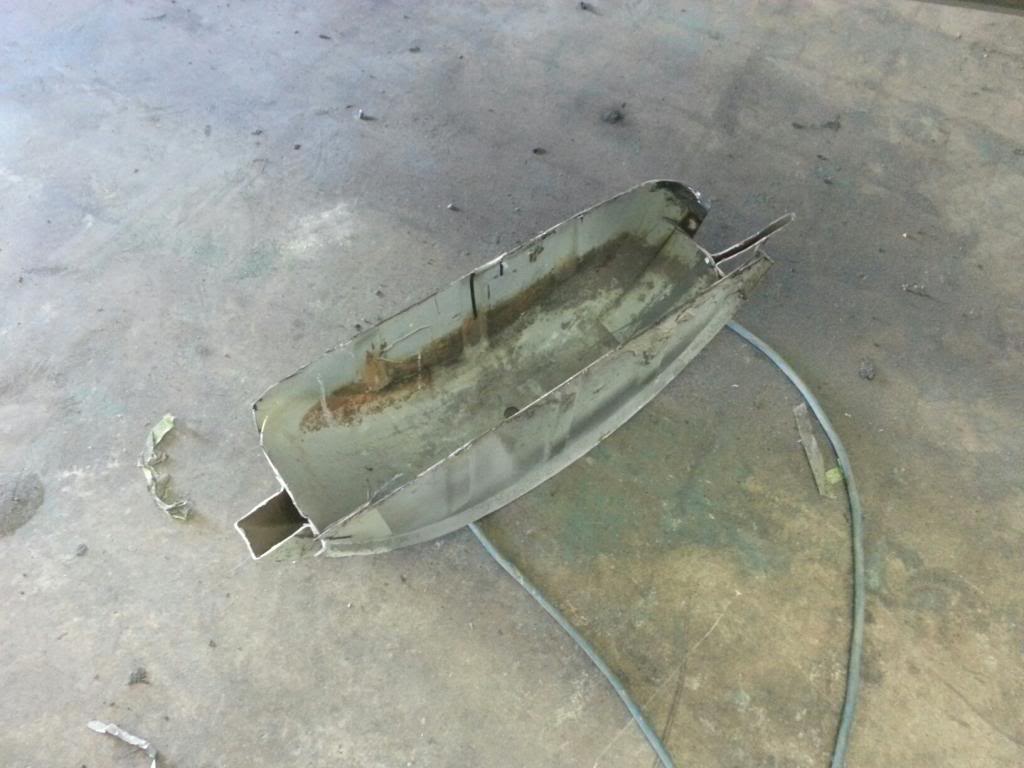 After the removal of the sump, it was only a matter of cutting some tubing to duplicate the passenger side rear frame rail. I found that if I welded to pieces of tubing I had together, it was basically the same dimensions as the factory frame rail, so that kept me from having to source more material.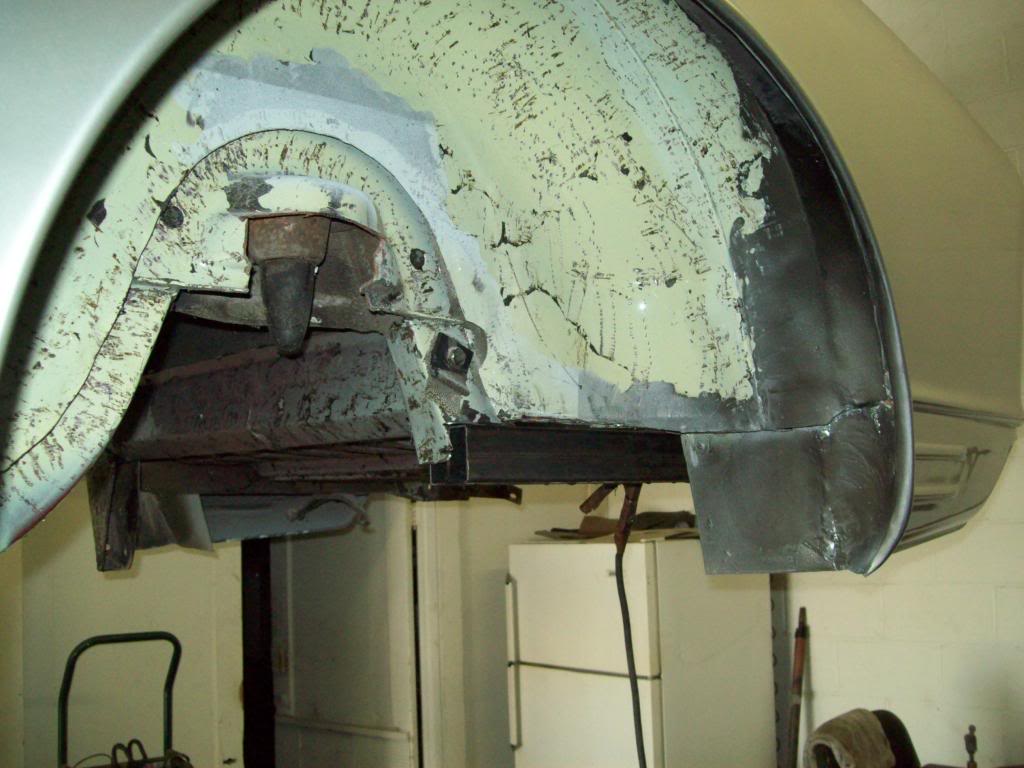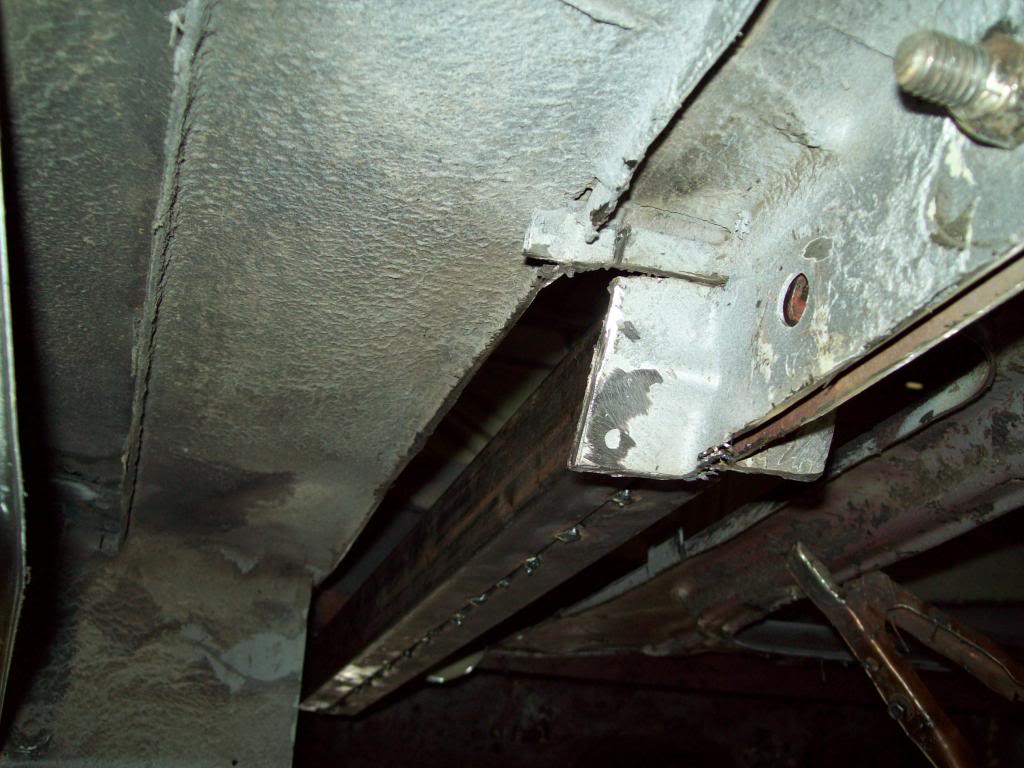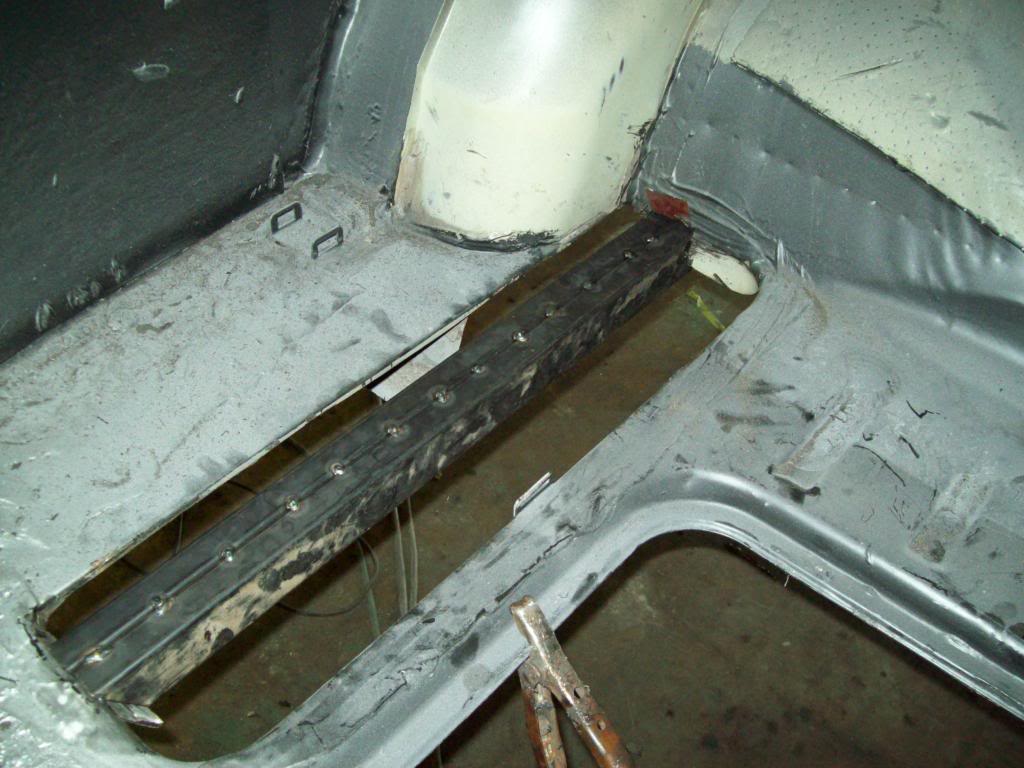 I was also able to cut a section of the frame tubing off of the spare tire sump, and that allowed me to make the curved transition angle at the back of the wheel well, which made it much easier than fabbing something else.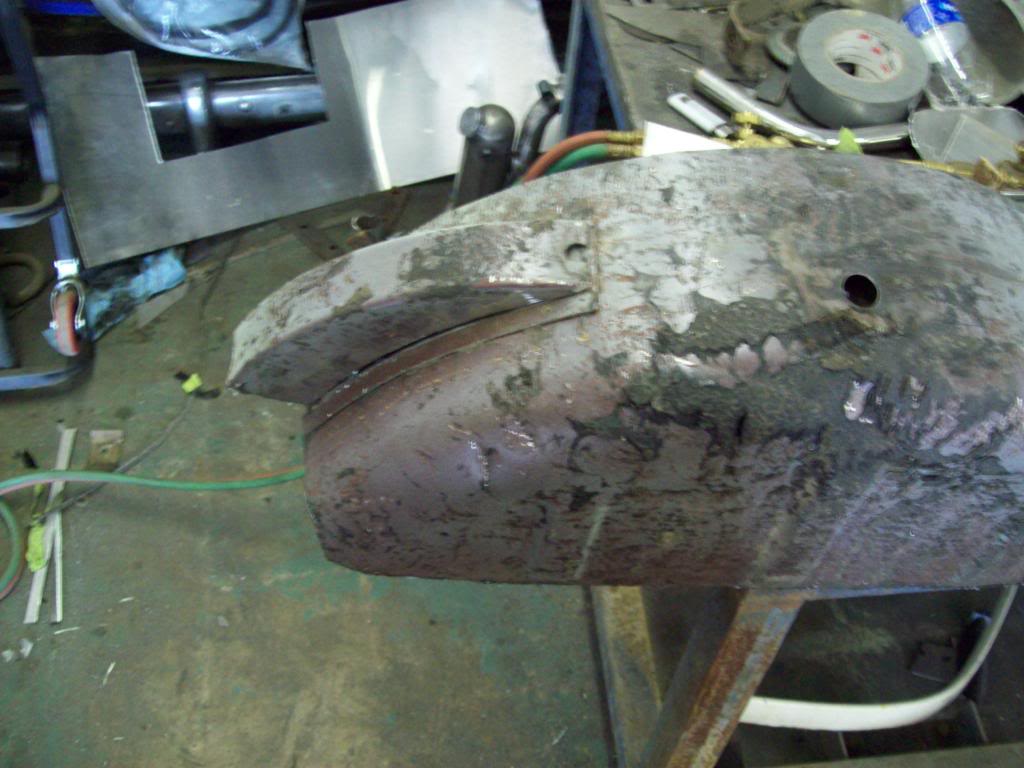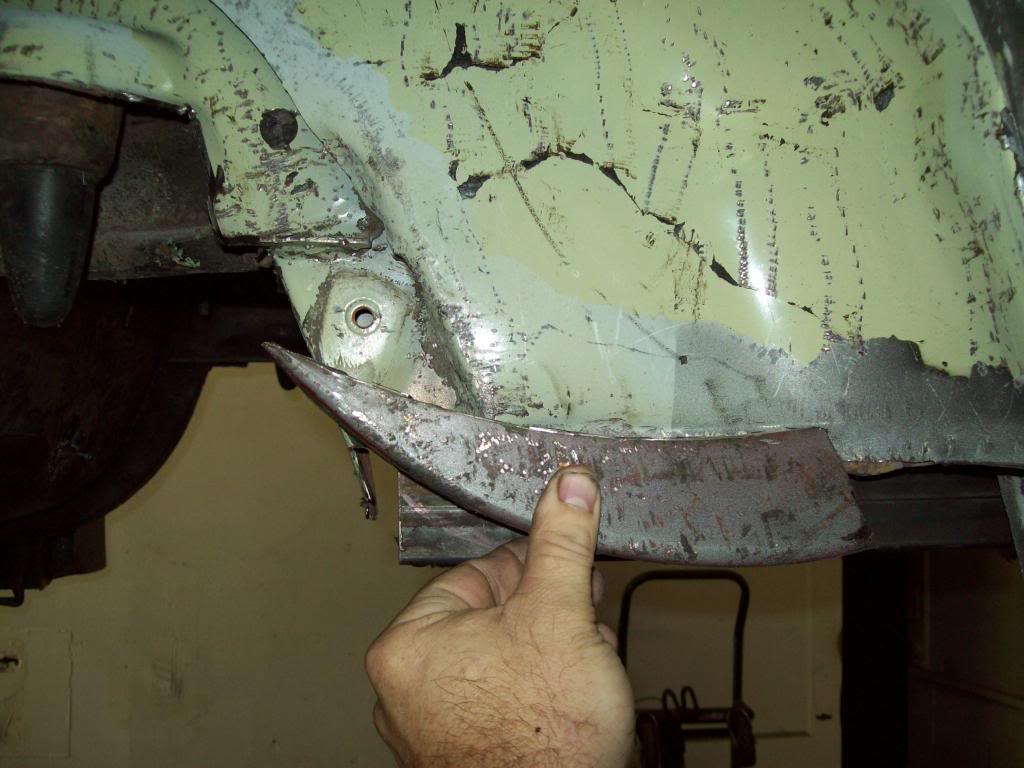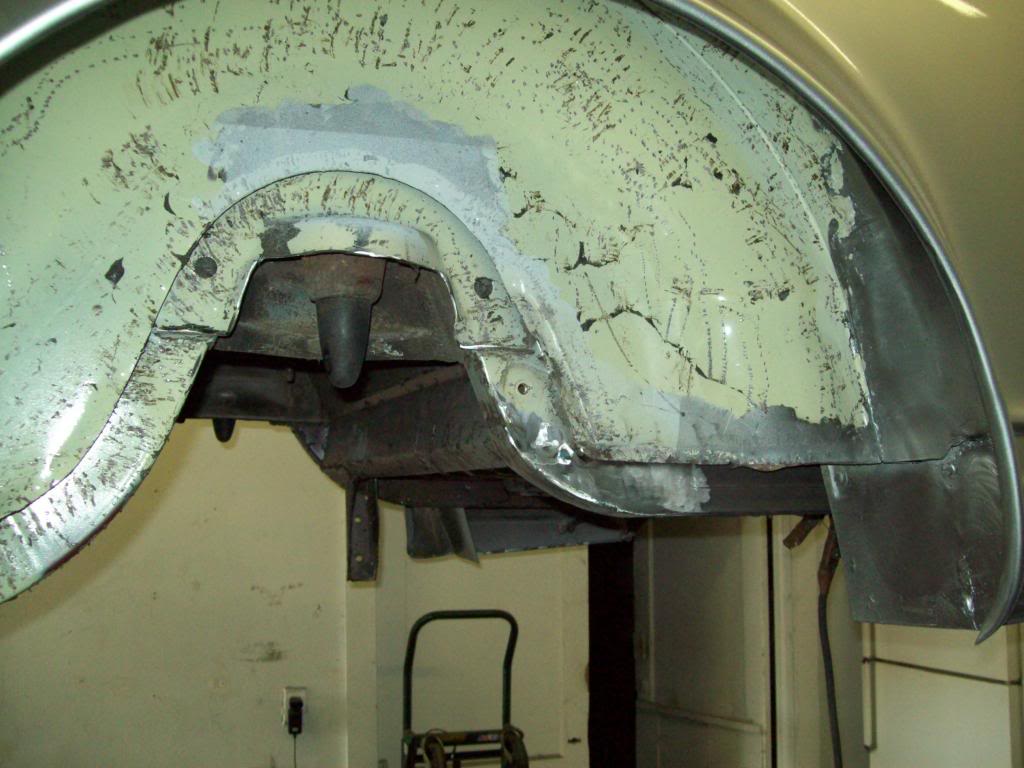 The re-bracing of the bumper bracket mount wasnt difficult at all, and was only a matter of trimming and folding the bracked, so it can be welded to the new frame rail. From here, it was just a matter of cutting a new piece of sheet metal to weld to fill in the sump hole, and then seal and clean everything up.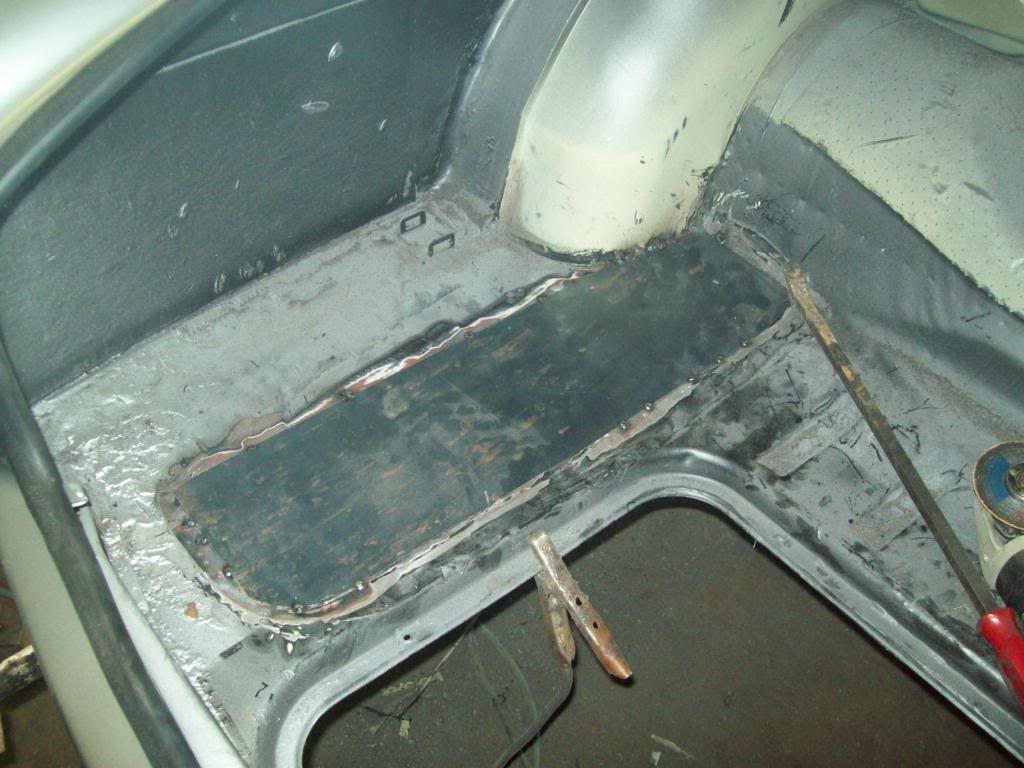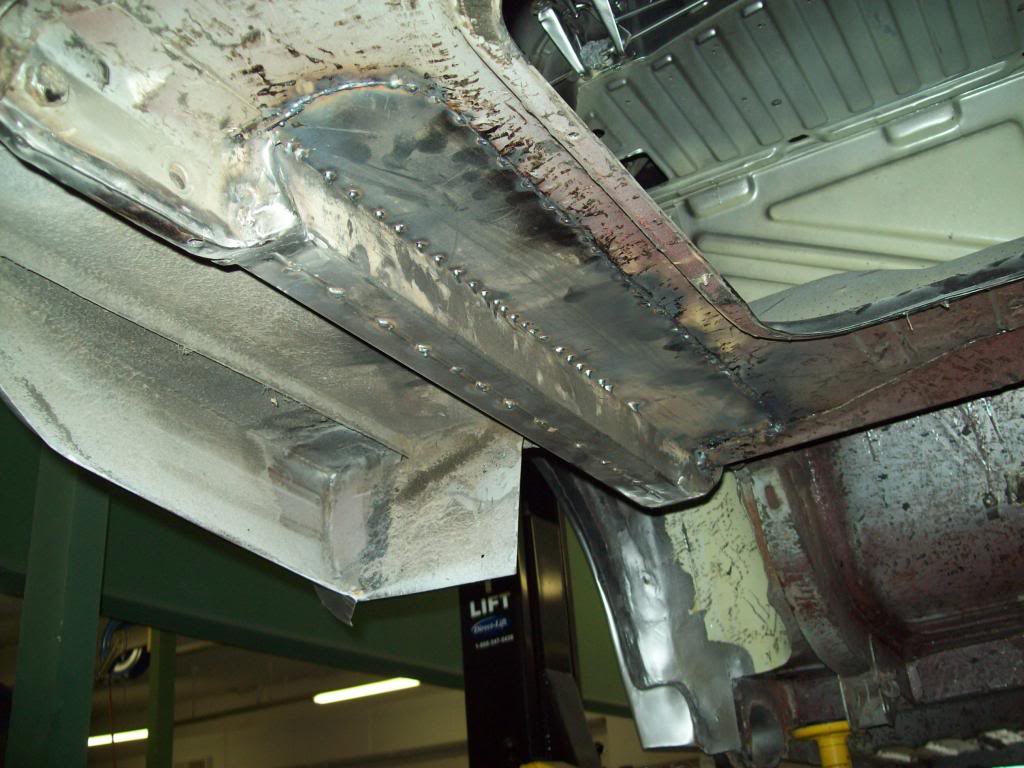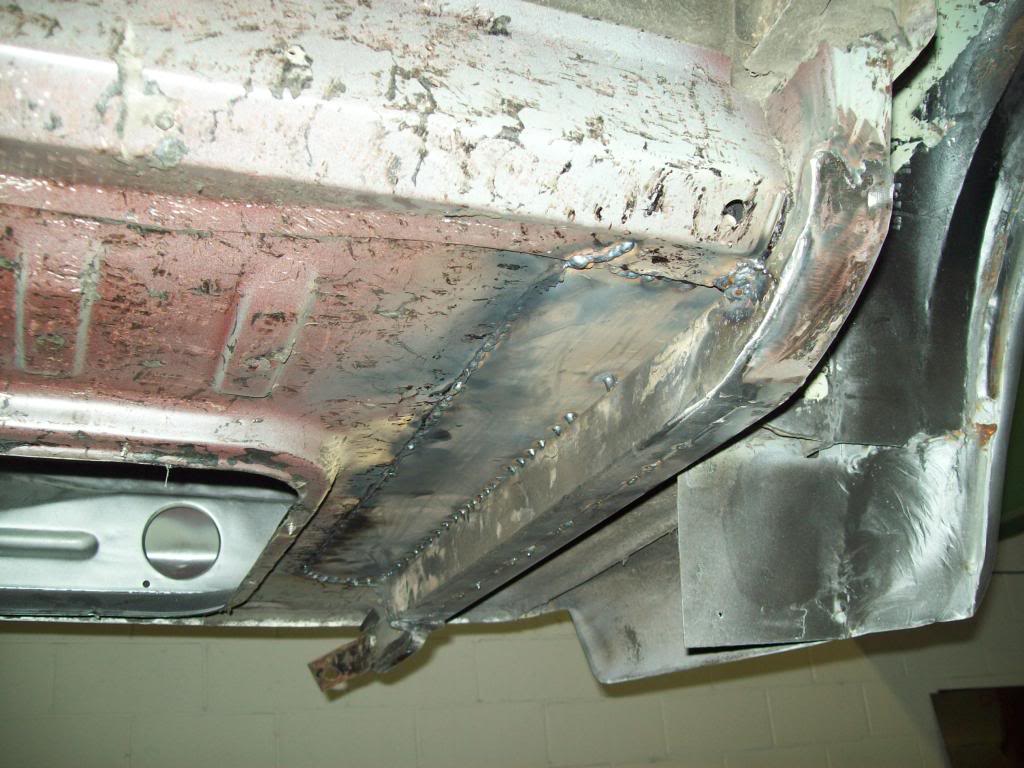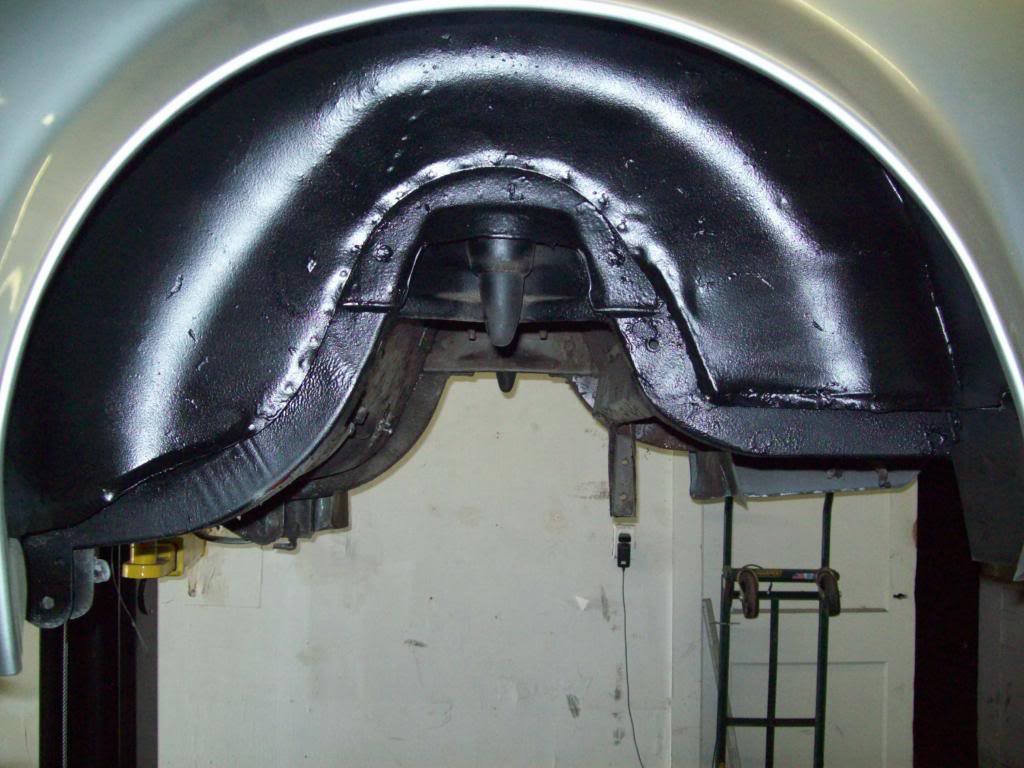 Here is the pile of undercoating that was removed in the short couple of hours or less, and I can only imagine how long it would have taken to remove with other procedures.. You can see the big chunks that fell off, along with the smooth attachement surface for the paint, and that allowed it to just pop off with really no more effort than just holding the air hammer, and the trick is to use a Dull or Rounded chisel bit, because you dont want to dig into the metal.. Just a slight downward and forward pressure will cause enough vibration to break it off in chunks.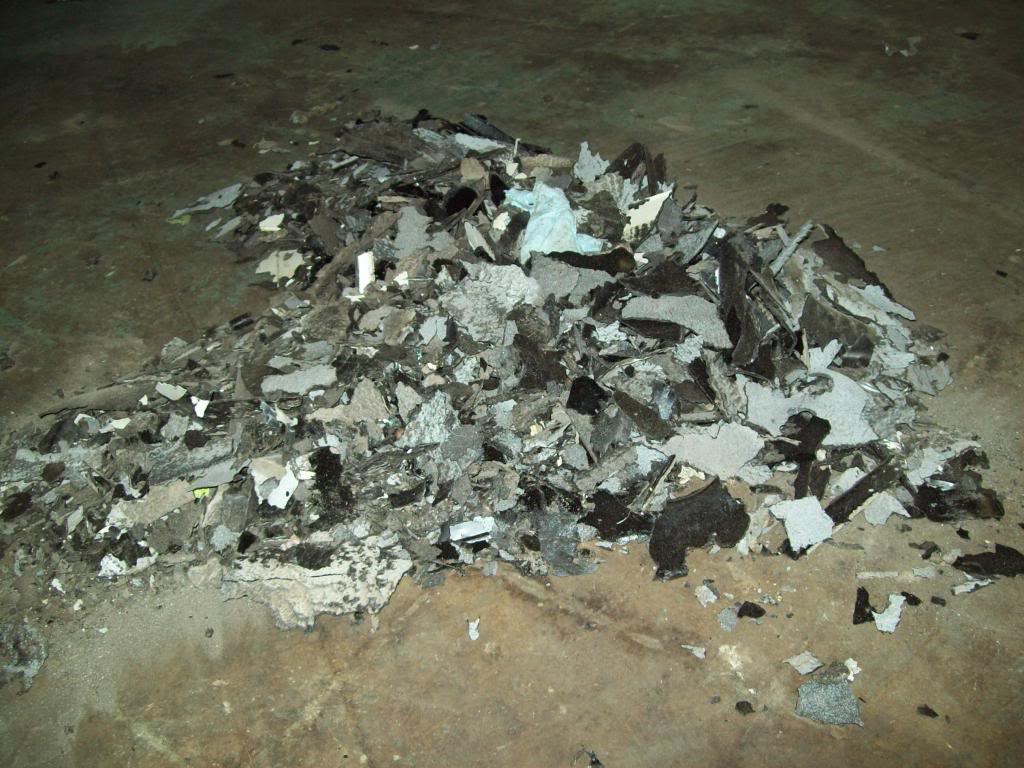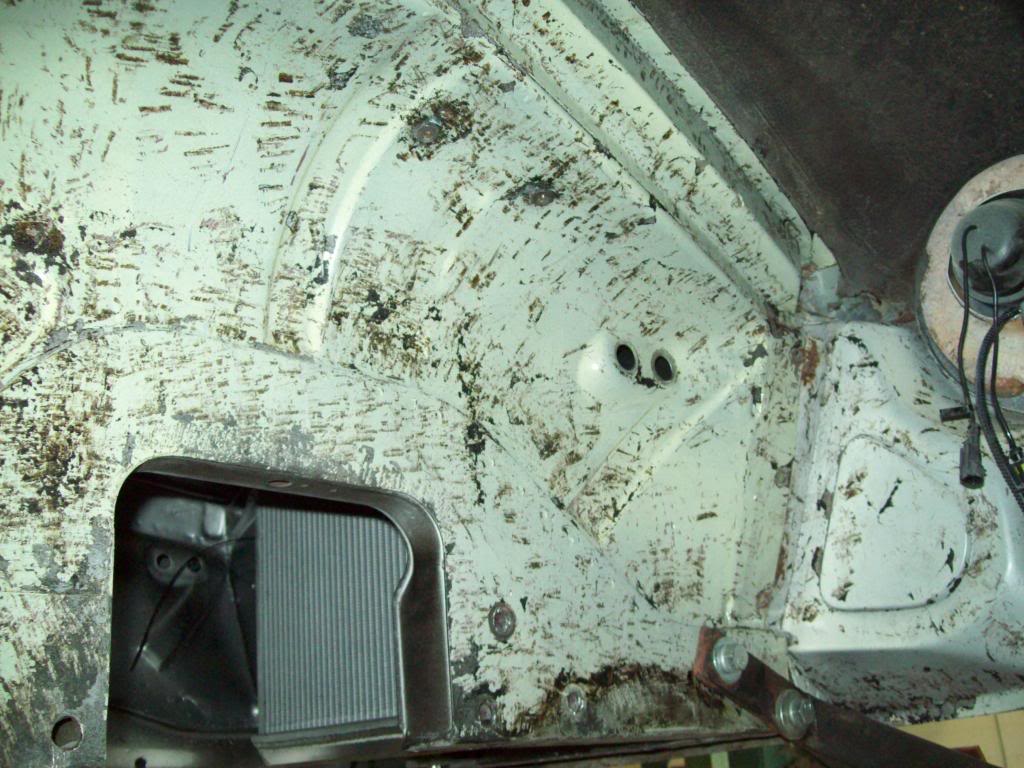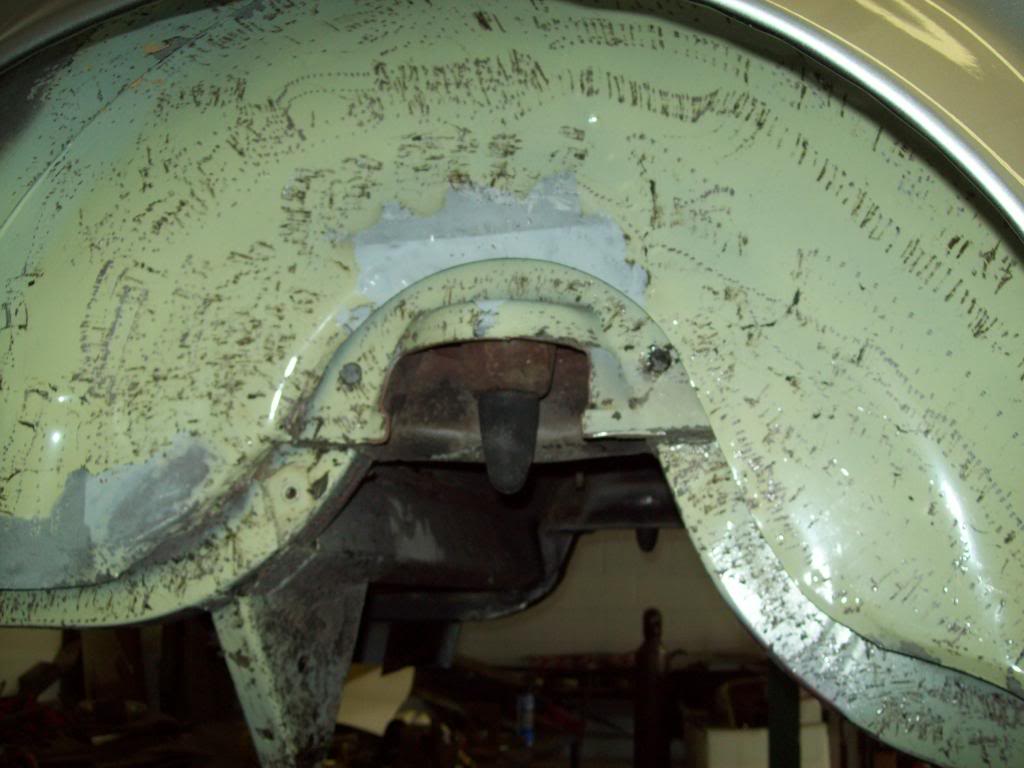 5-27-2013
It is almost like the LS motor was made for these cars, because it appears they are just going to slide right in, and these are the factory wheel wells. I am working out a system to where I can install the Complete Suspension Kit, Accessorized Engine, Transmission, Transmission Crossmember all in one assembly from the bottom. I am working on a table style fixture that will hold the complete assembled suspension and drivetrain, so I can roll it under the car on the lift, and then set the body down on it for attachment.. This will make installation jobs much easier for our customer build cars, and will take out all potential damages from going in from the top, because you dont have to worry about angling the engine/trans to fit in the bay and transmission tunnel, while worry about the assembly dangling over the new paint work..

Below is the test lowering of the body over the motor, and there is a bit more room than it appears in the pics.. I did have to remove the headers I designed, but they literally install in a matter of a few minutes after the motor is in position, so it is probably easier to not worry about this procedure with them installed. I will also remove the radiator during the final install, but as you can see I dont really even have to do that..

To break up some of the constant under hood color a bit, I am going to install an outer engine bay insulation on the firewall, and it will be a silver/metal color, and I think it will give it a bit more of a performance/race appearance.. It should help out with some styling, along with some functionality, and hopefully make everything look right at home.. The flat area's of the firewall around the motor will be done, along with a full exterior of the trans tunnel, so it should all tie in nicely and look pretty clean.. I am not sure if I am going to do the bottom side of the hood yet, and I know it would be beneficial to the paintwork, but that might be too much. I am running all of my motor wiring behind the motor and under the cover, so that is about all you will see there, and I am running all my body wiring and AC/Heat hose on the outside of the engine bay and under the fenders, so all of that clutter will basically be gone also..

I also have to make a trip to the bolt store, so I can find all the nice mouting hardware I need for the hinges, fenders, ect, and I am thinking I will find some sort of stainless steel rounded allen head bolts for all of that, and that should really finish everything out nicely also.. I cannot finish out the intake I am working, until I get all the complete suspension and drivetrain permanently mounted in position, because I need to make the flanges for the buffer boot necessary to allow for engine torque and seal the filter box to the air intake snout. I also still need to finish out the front of the intake cover, and I am not sure how I want to do that yet, but I need to get it done for paintwork fairly soon.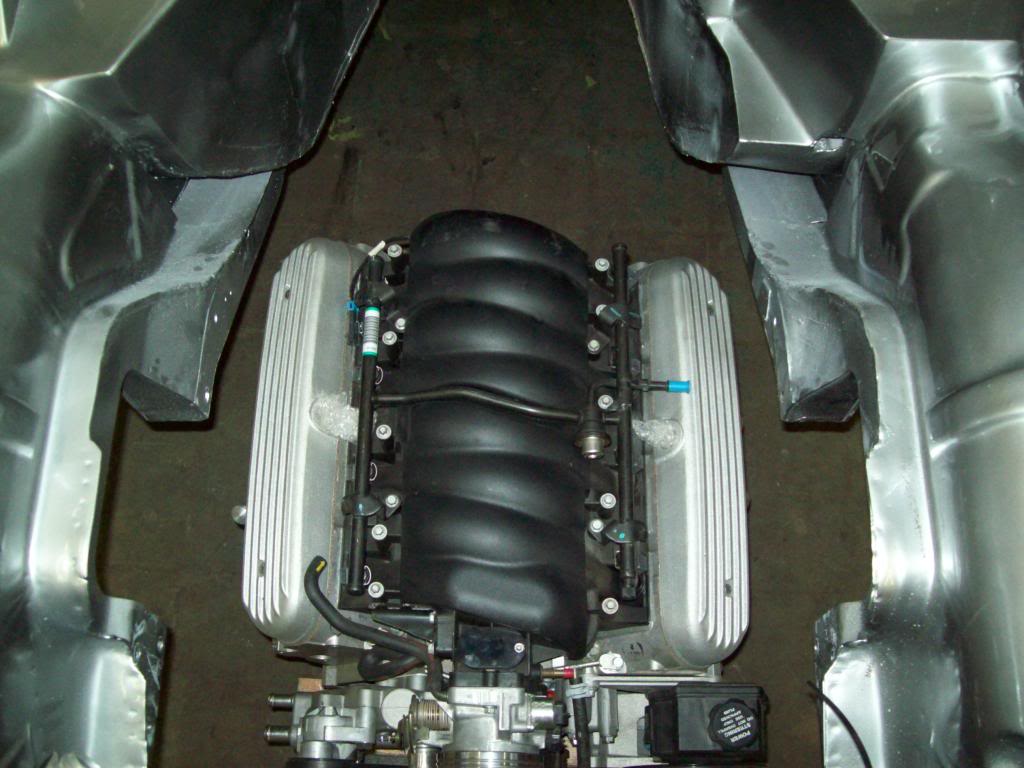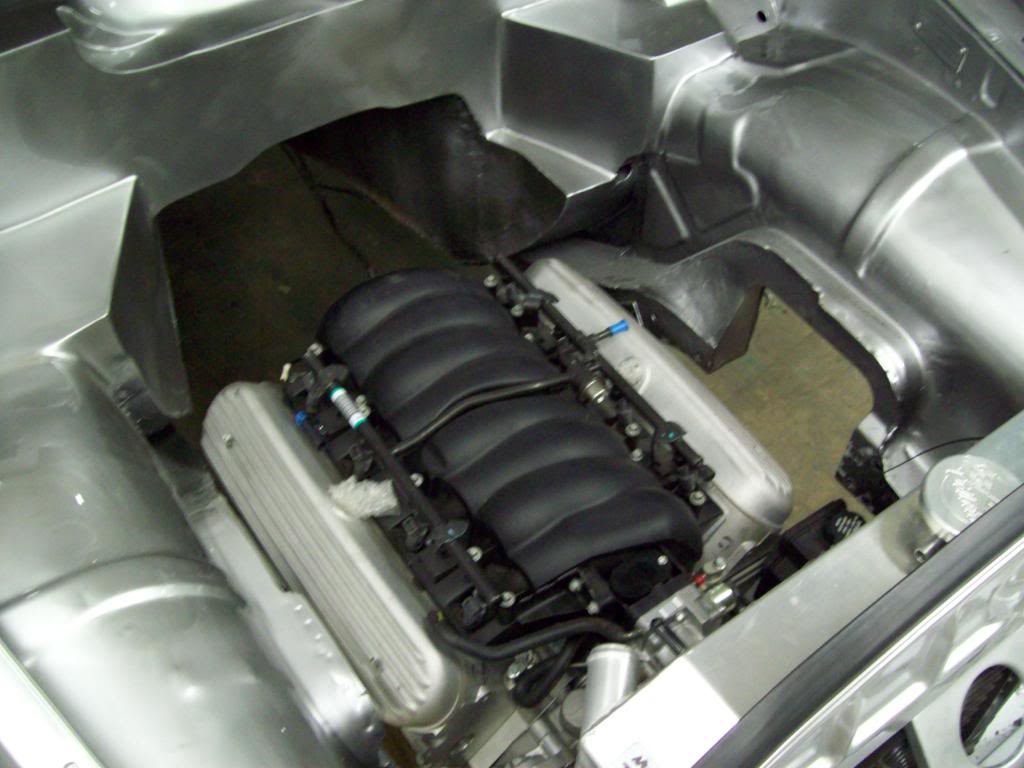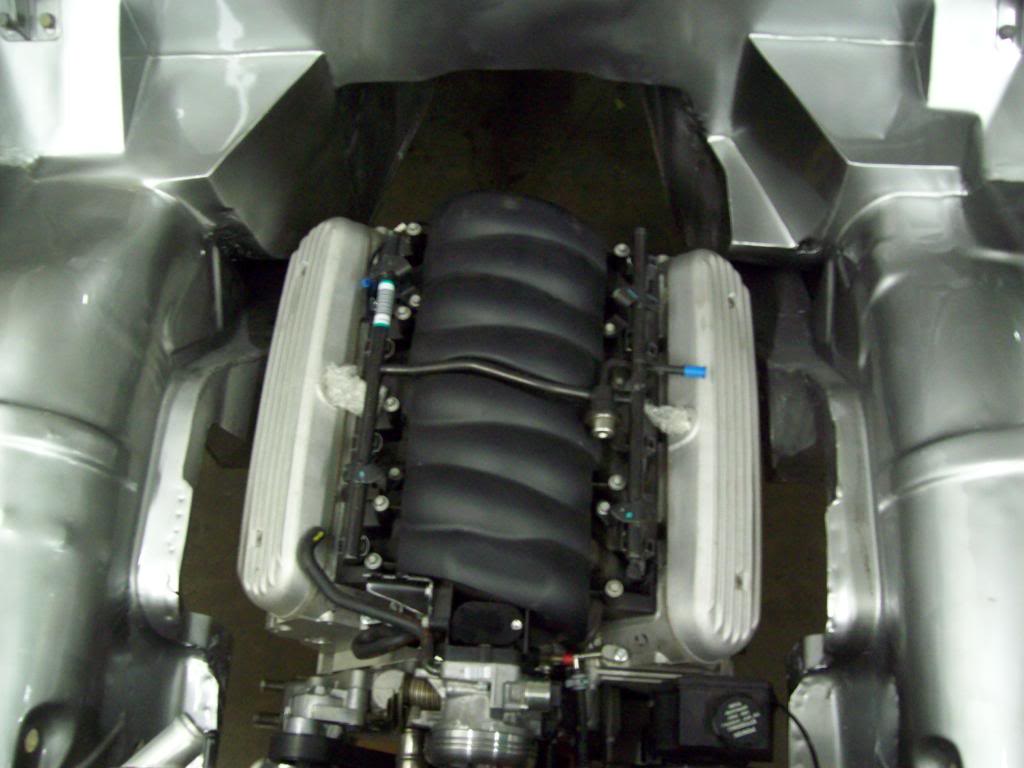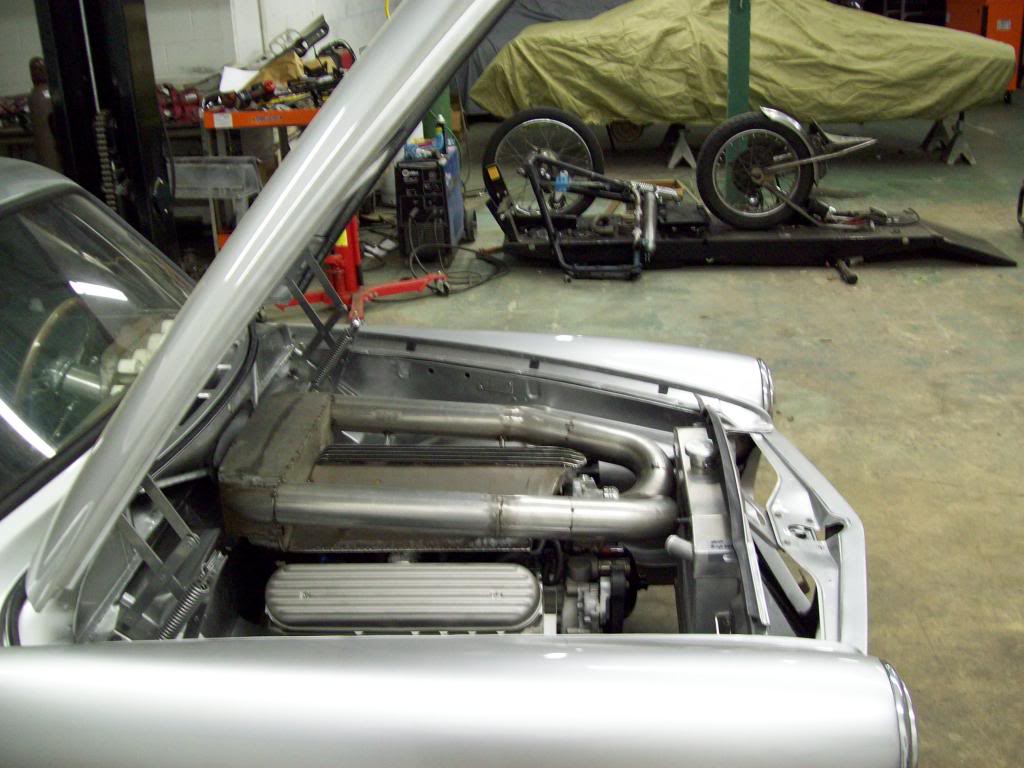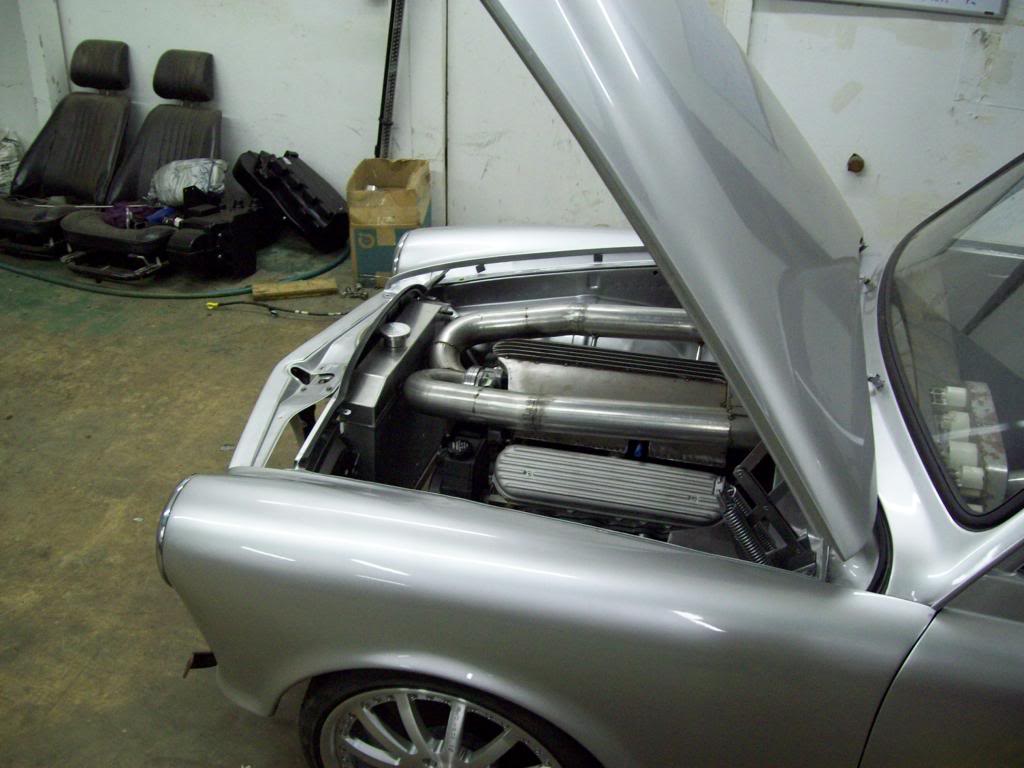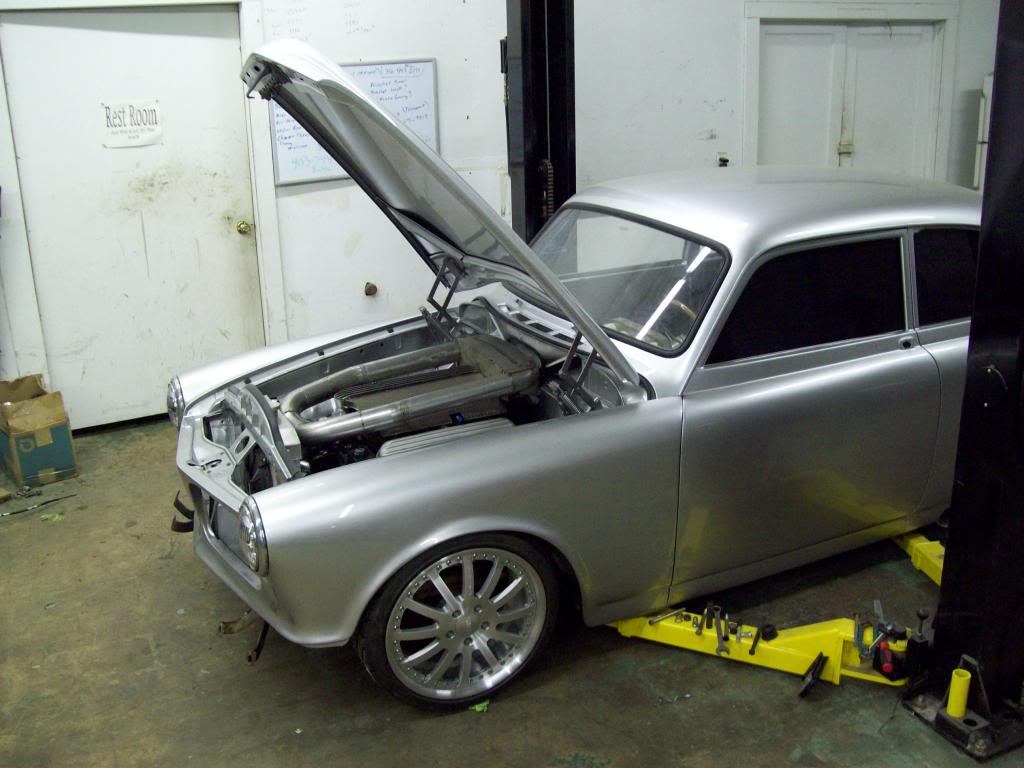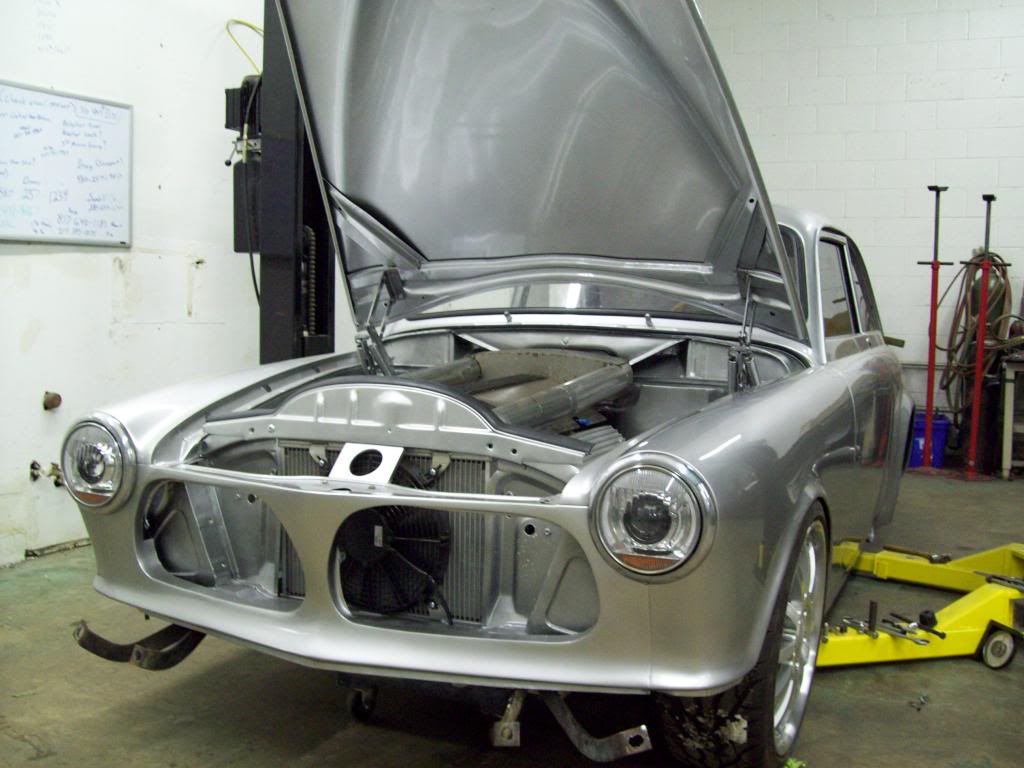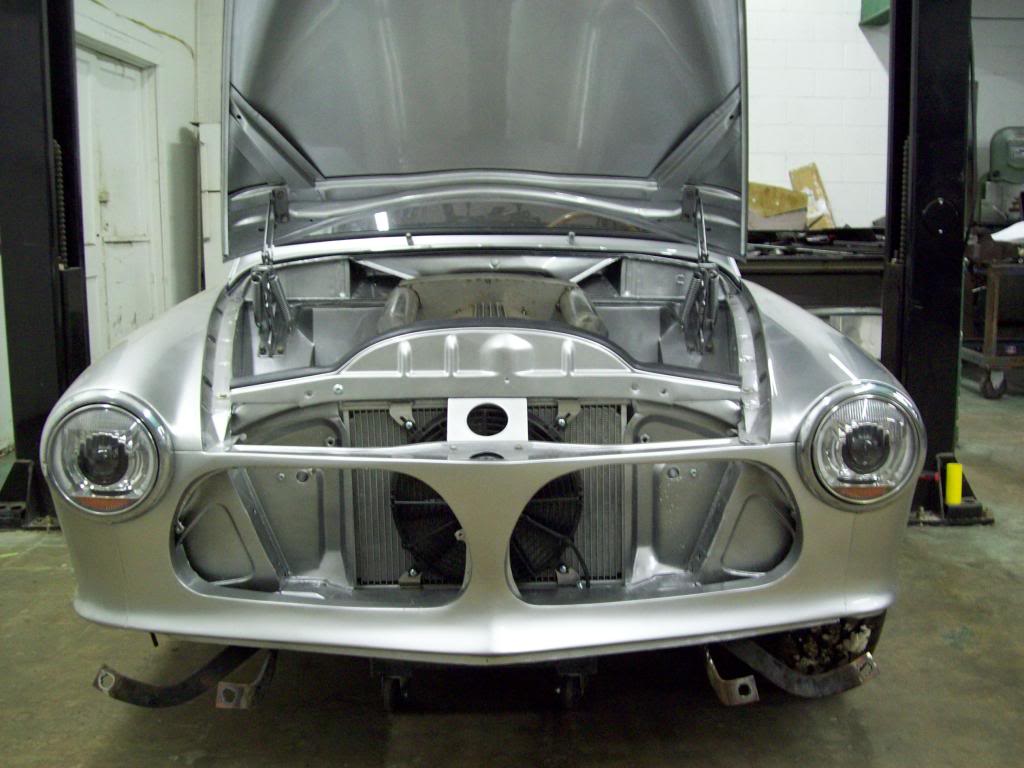 5-28-2013
Well I have the final fitment of the mirrors done, so now they need to go to the body shop for paint work, which will be body color.. I know this mirror option was a matter of debate in the past, but I dont want to install the typical non functional chrome mirrors that are generally on these cars, and I think they will blend into the body nicely after they are body color.. Like anything else, if you focus the pictures and attention on a particular item, it can make you blind to the overall appearnce in the complete package, so lets be open minded until they are painted. Besides it is too late now, there are mounting holes drilled into the paint work now. LOL

These are a really neat mirror kit, because you actually cut and sand the base to fit your car.. You can actually draw them in tighter if you want, and I actual moved them inboard quite a bit, because they had a few more inches of base stock on them. After you cut and sand them to your desired position and angle, you drill a couple of 3/8" holes in them, and then install the proviced threaded inserts for the mounting.. I actually purchase the VF-4LED option, because I wanted the integrated turn signals on them, which I thought was a nice touch of hidden modern.

These came from Vision Hot Rod Concepts www.visionhotrod.com and they were very reasonably priced...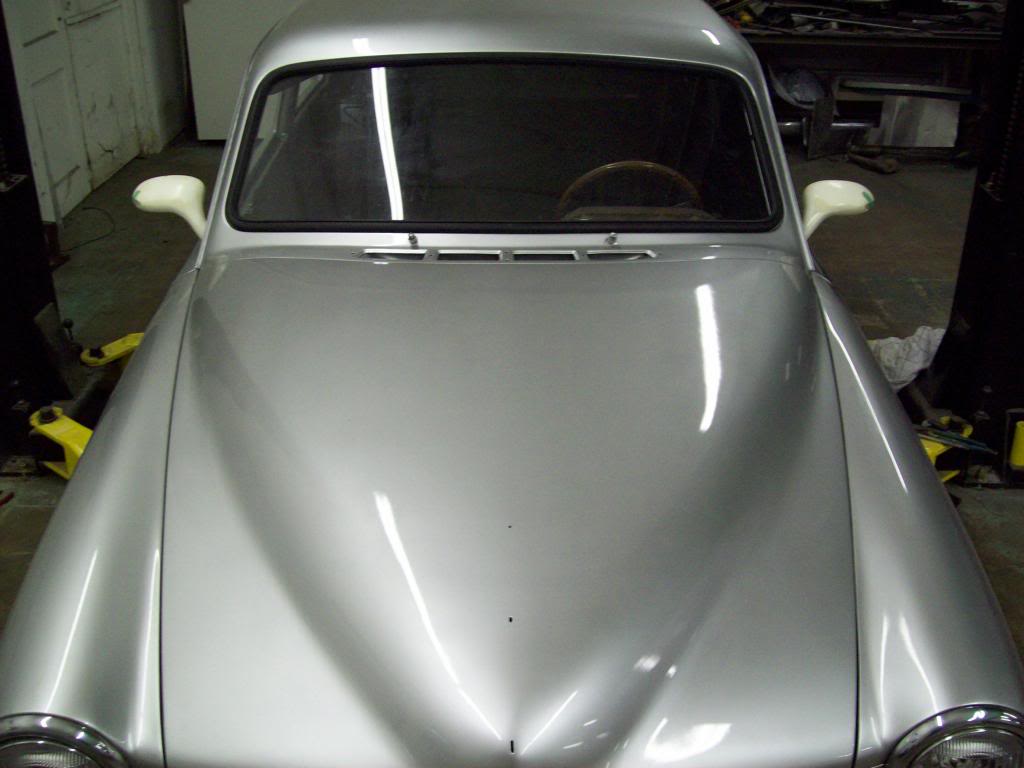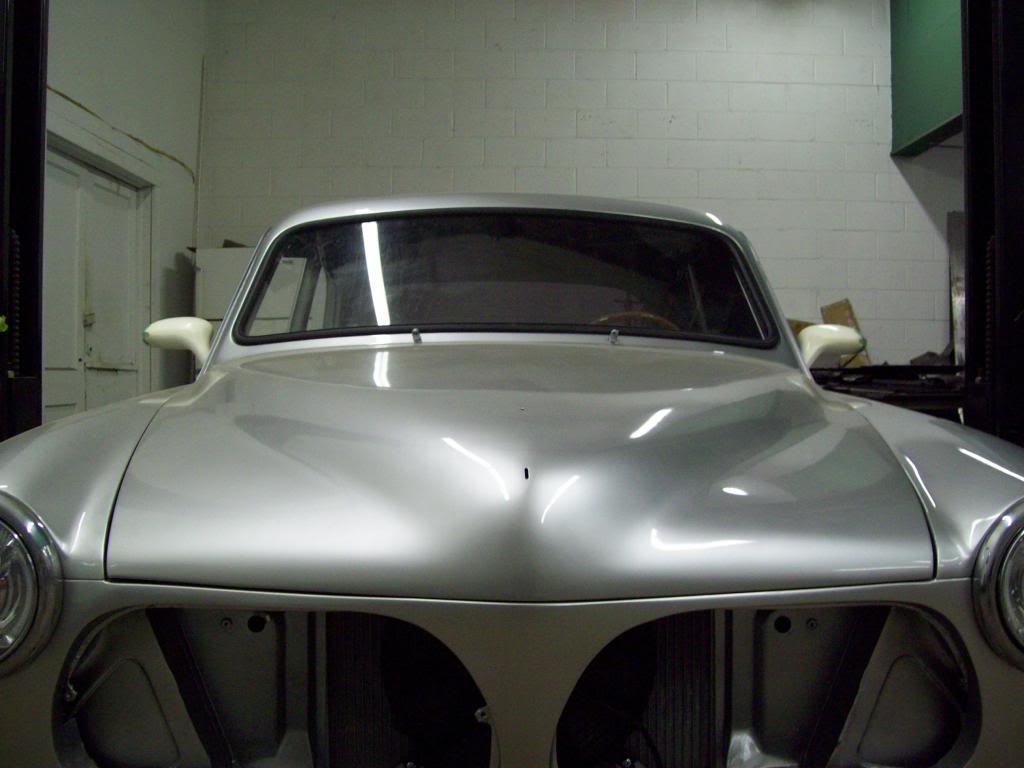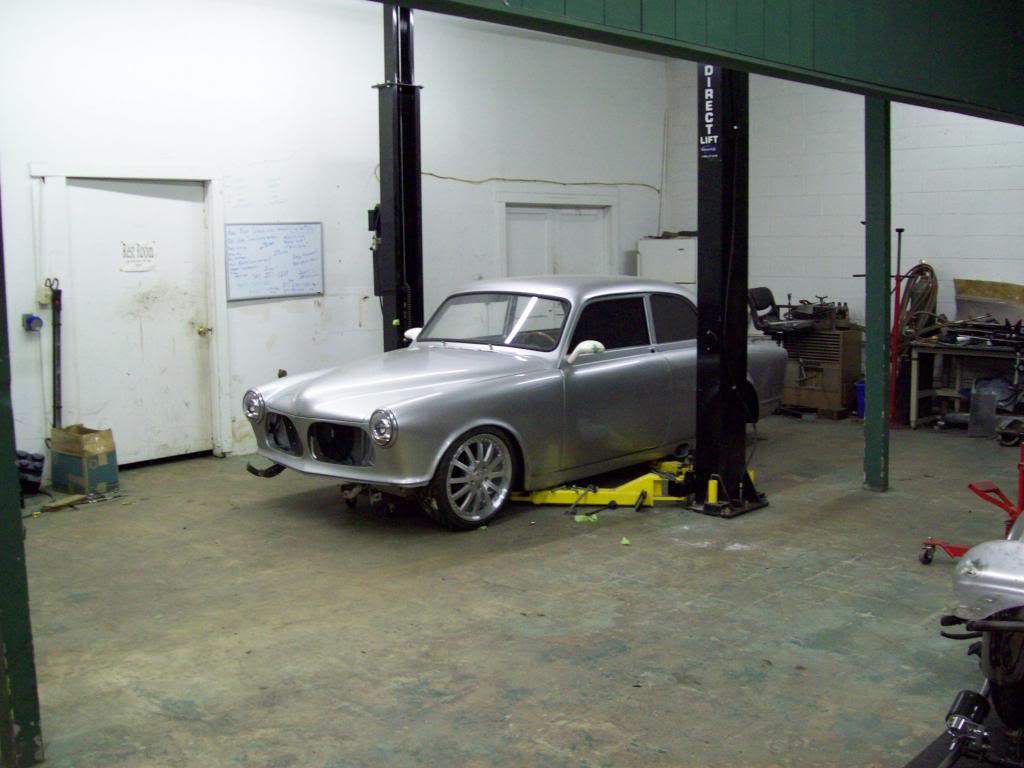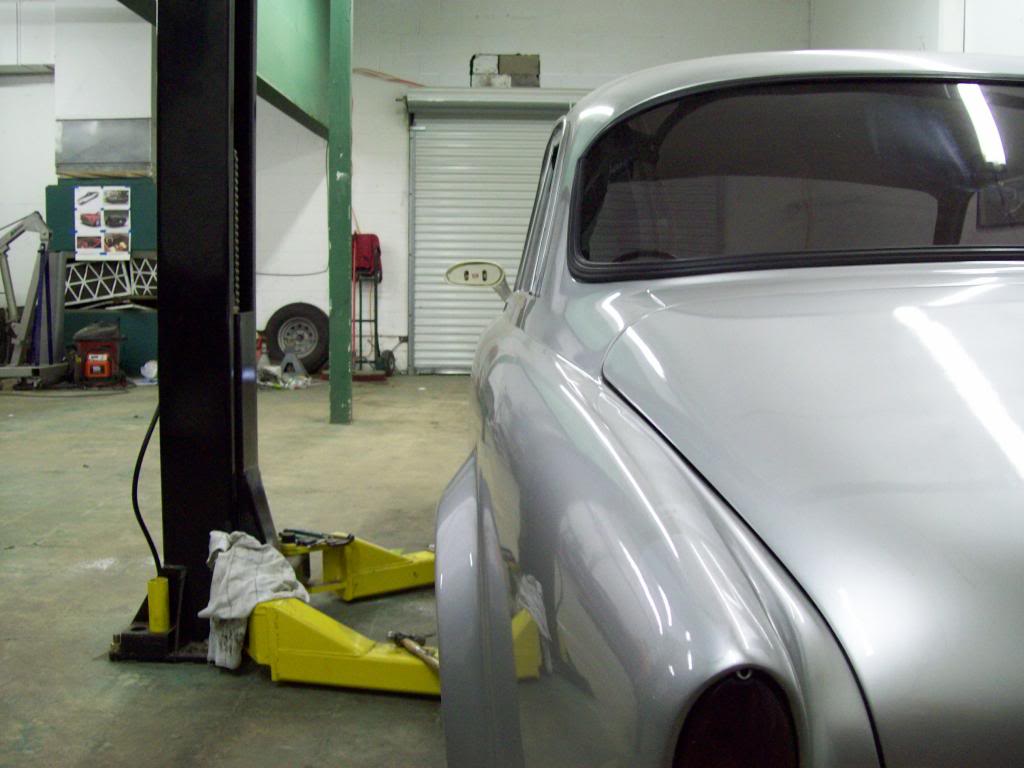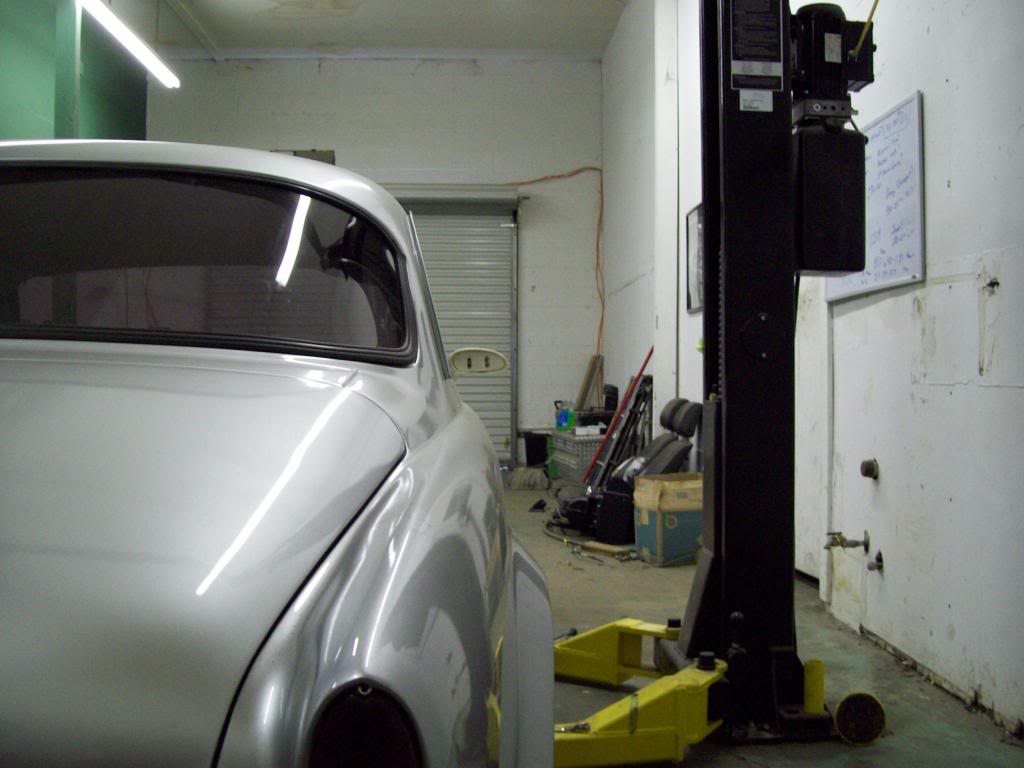 5-31-2013
Well here is an update that looks like progress... I am just waiting on my production LS Engine Stands to make it in, and then I can install the motor/trans to the crossmember, and then install the whole unit in the car at once.. I went with a lighter aluminum crossmember and rear end assembly, and smoked chrome control arms and spindles, because I needed something to photograph well with the black bottom body coating. I think it also matches the overall theme of the car, and it should look pretty clean once it is all installed..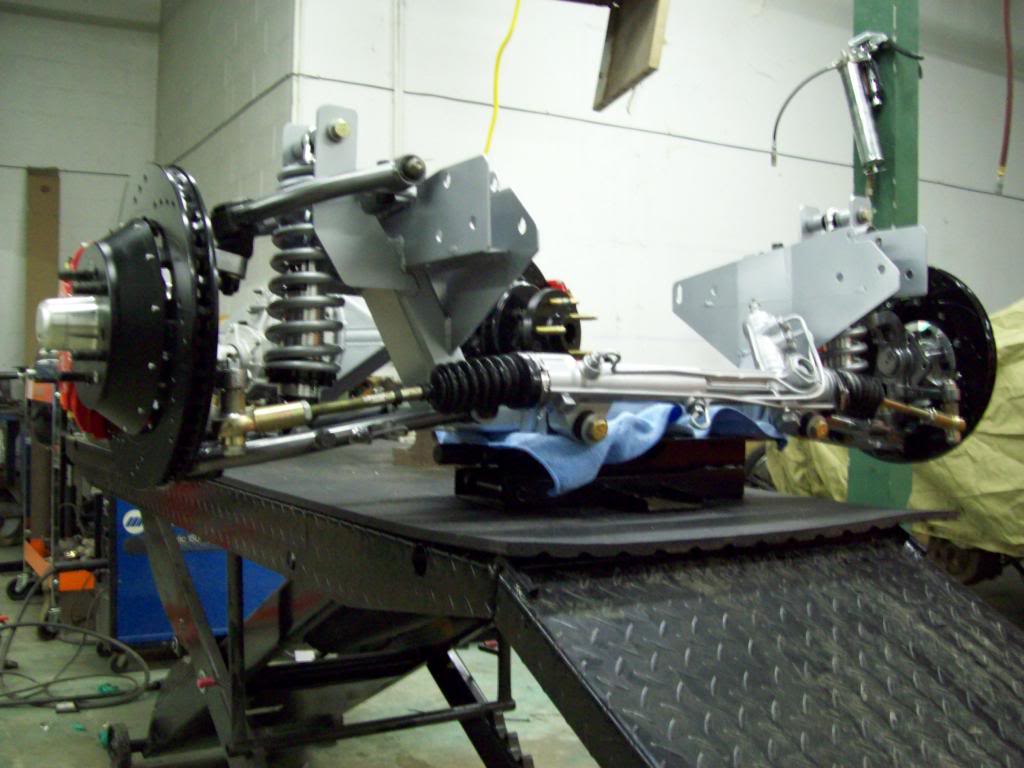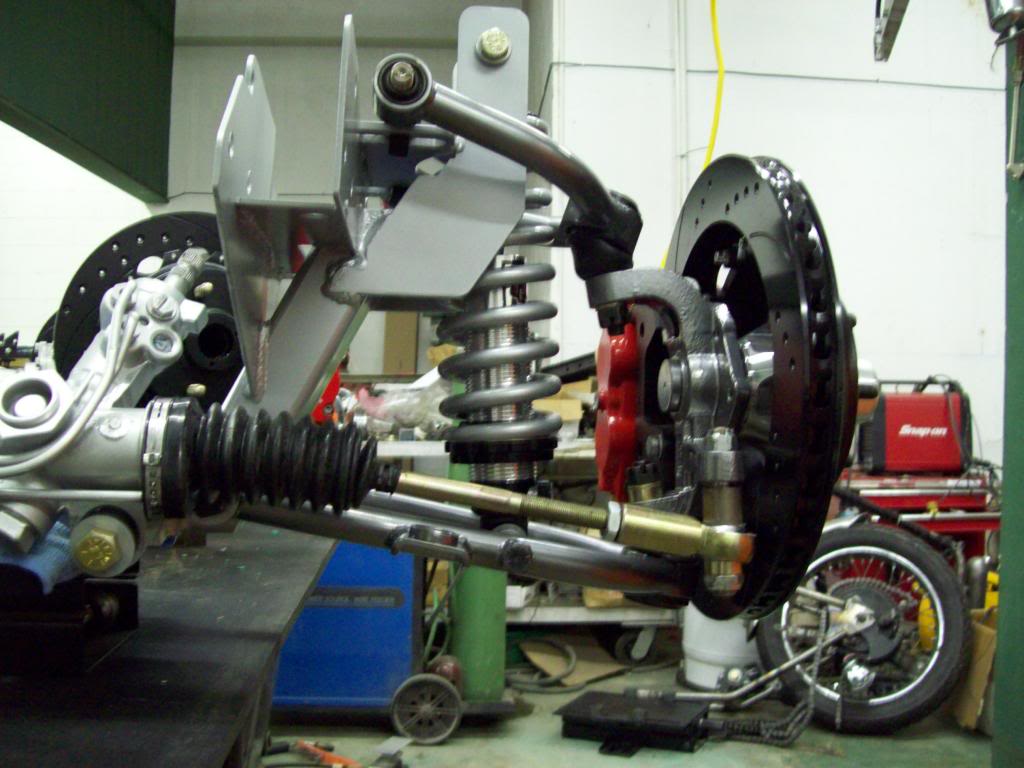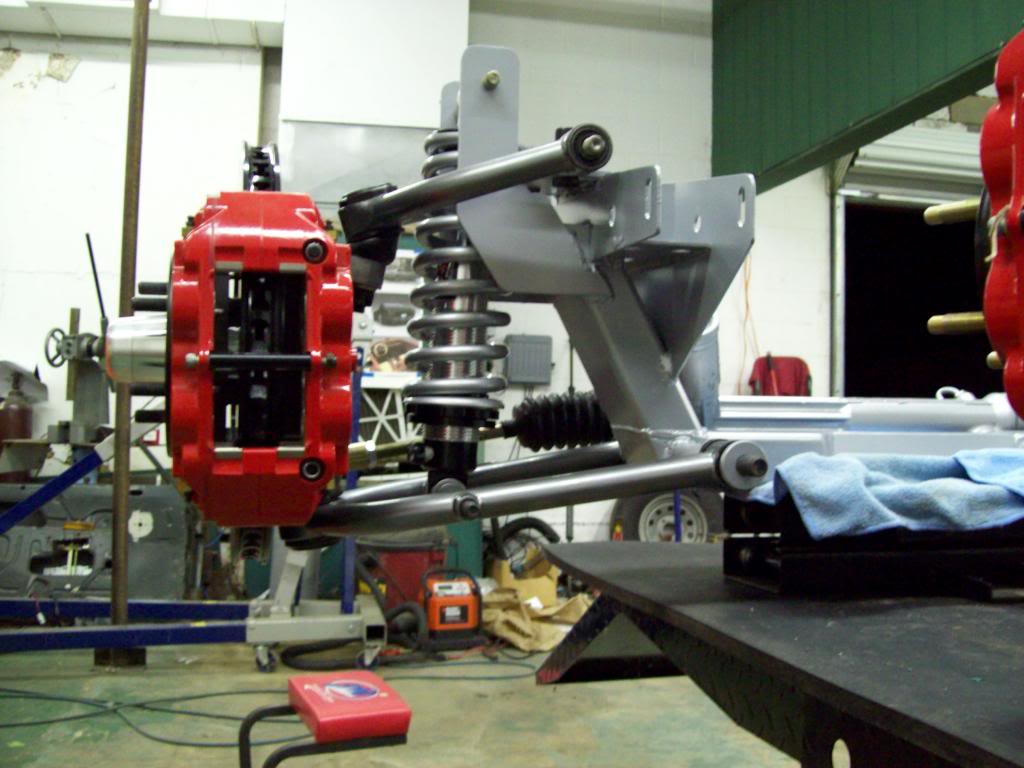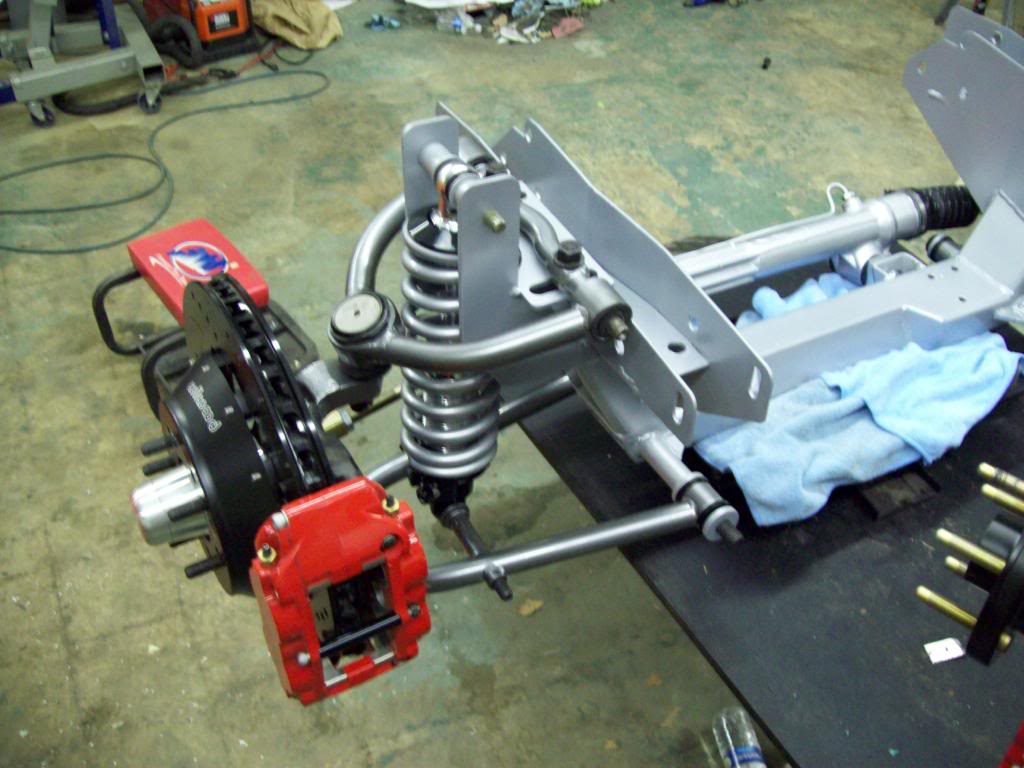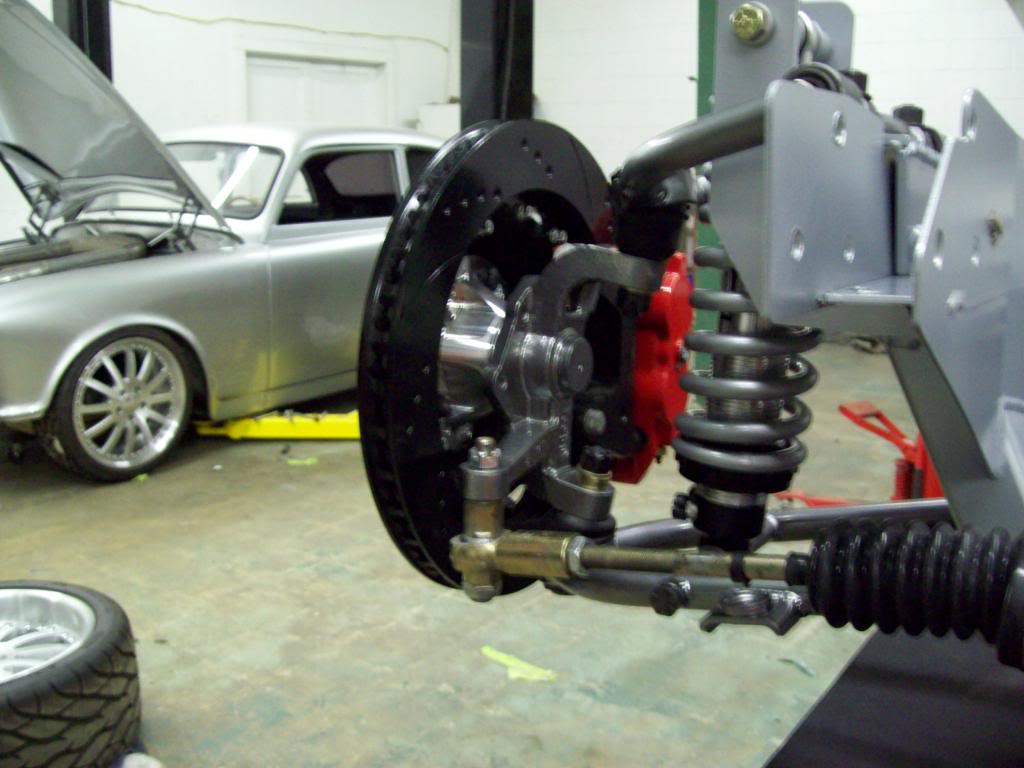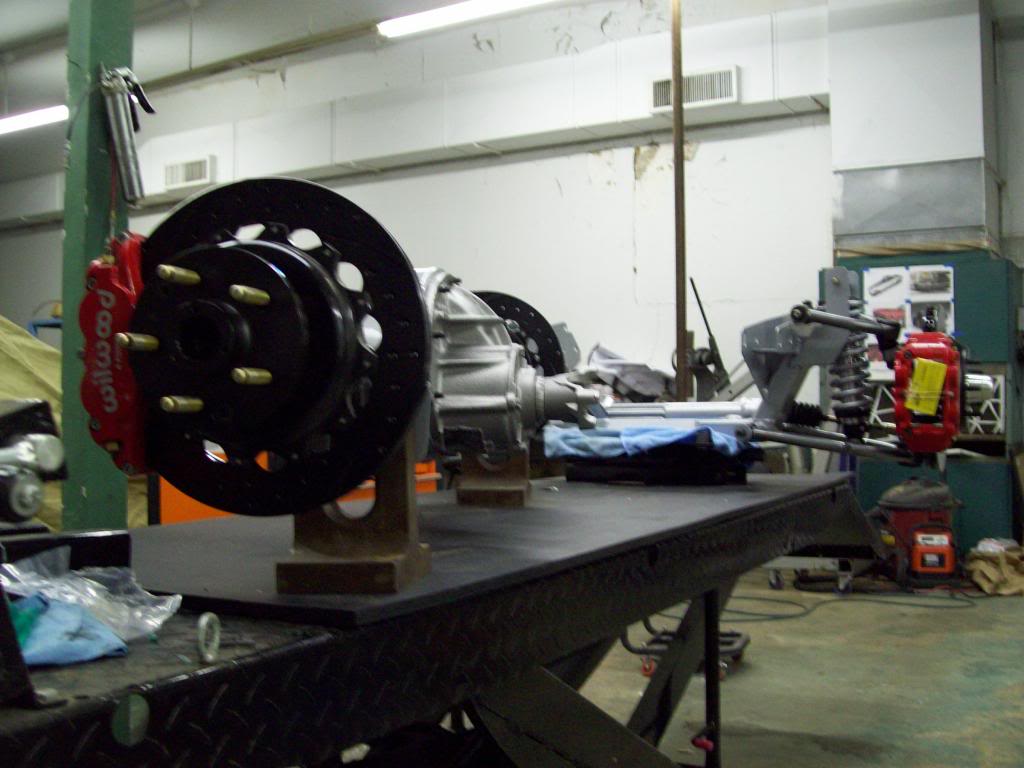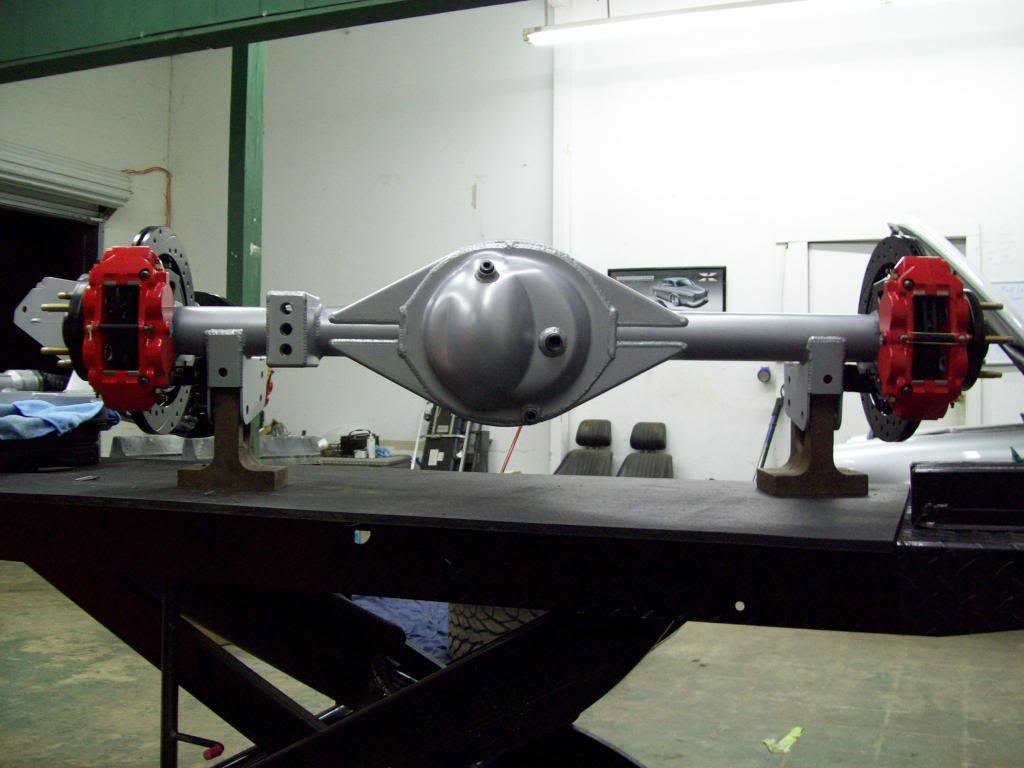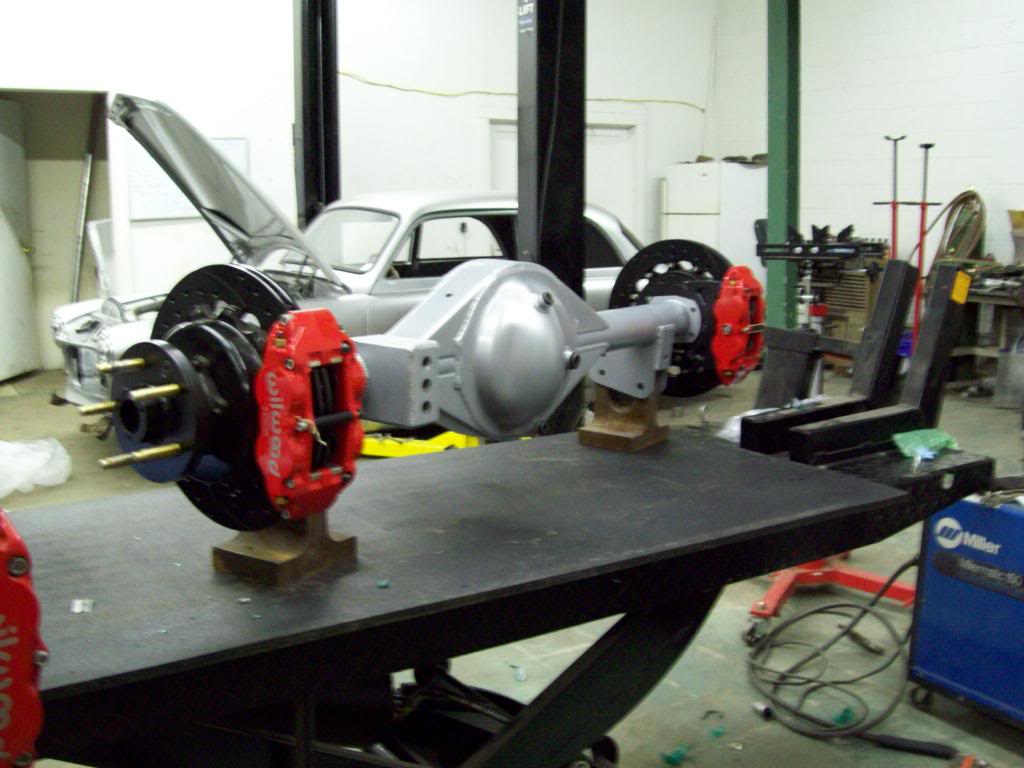 Here are some updated pictures of the mirrors after they were painted, and I think they look like they are right at home now, and they look much better in person versus the pics.. I went ahead and lit up the LED's, because I wanted to see the whole package, so here it is... Once the car is outside in an open space, the mirrors will only get better looking, because you can get the correct perspectives..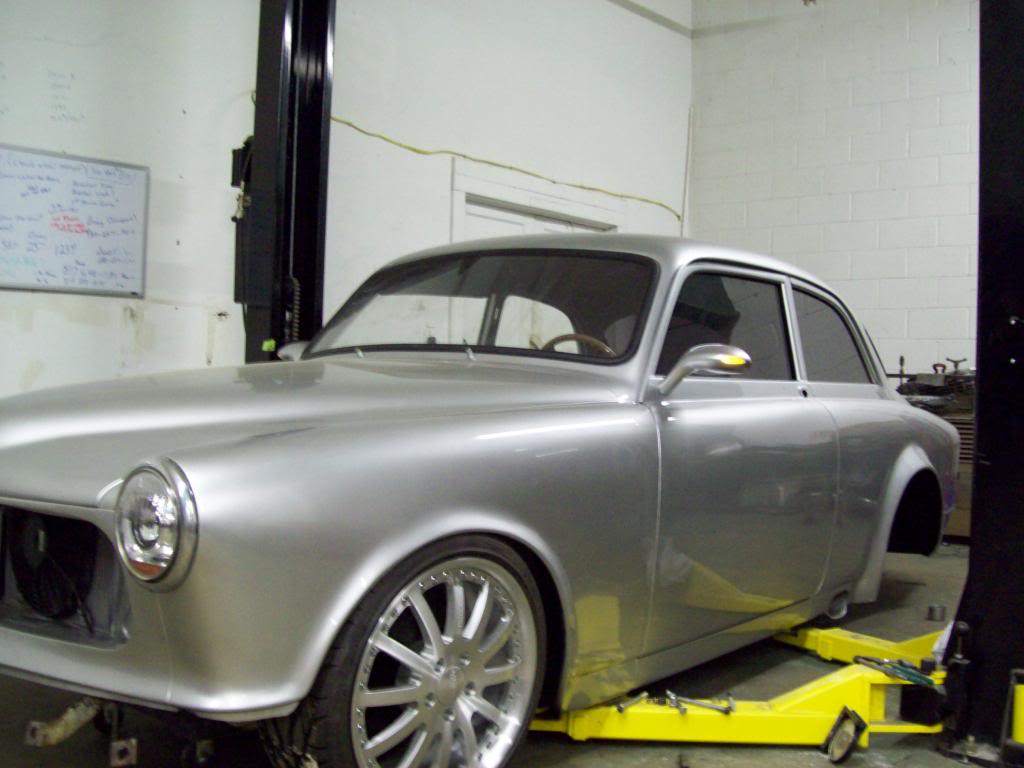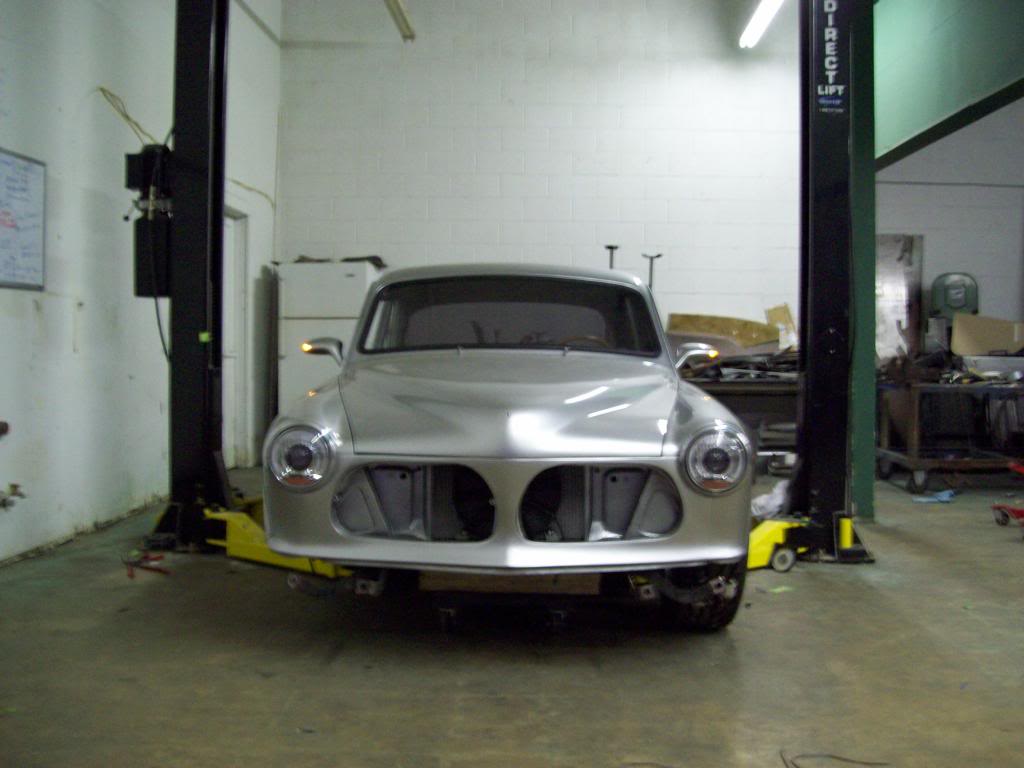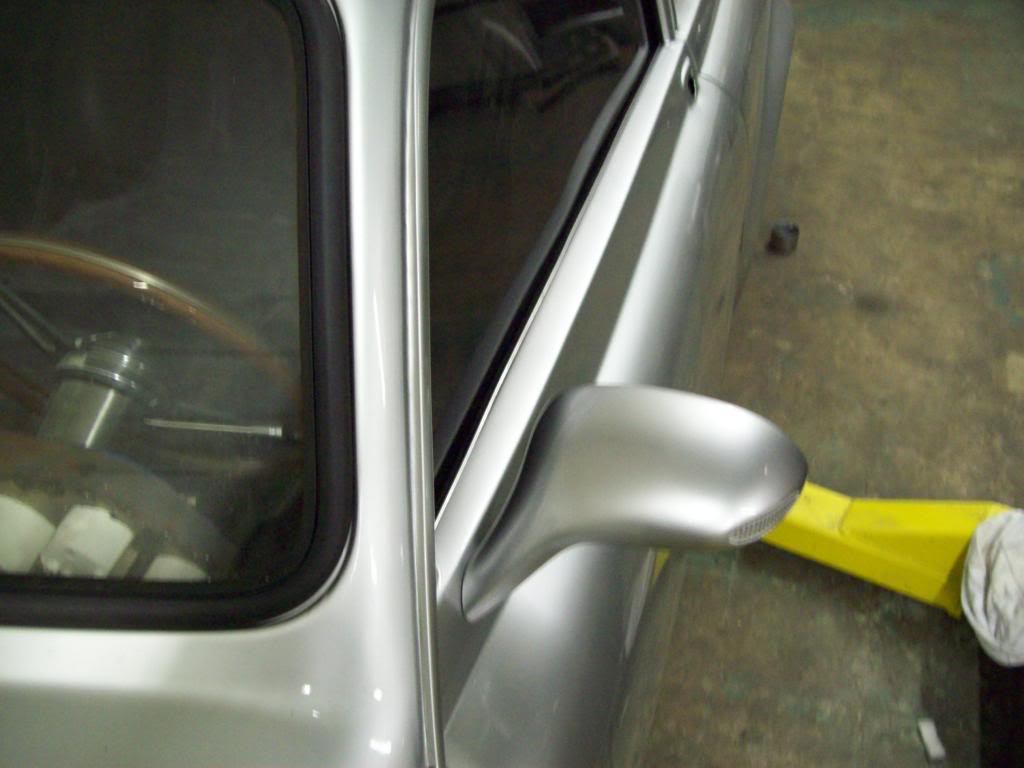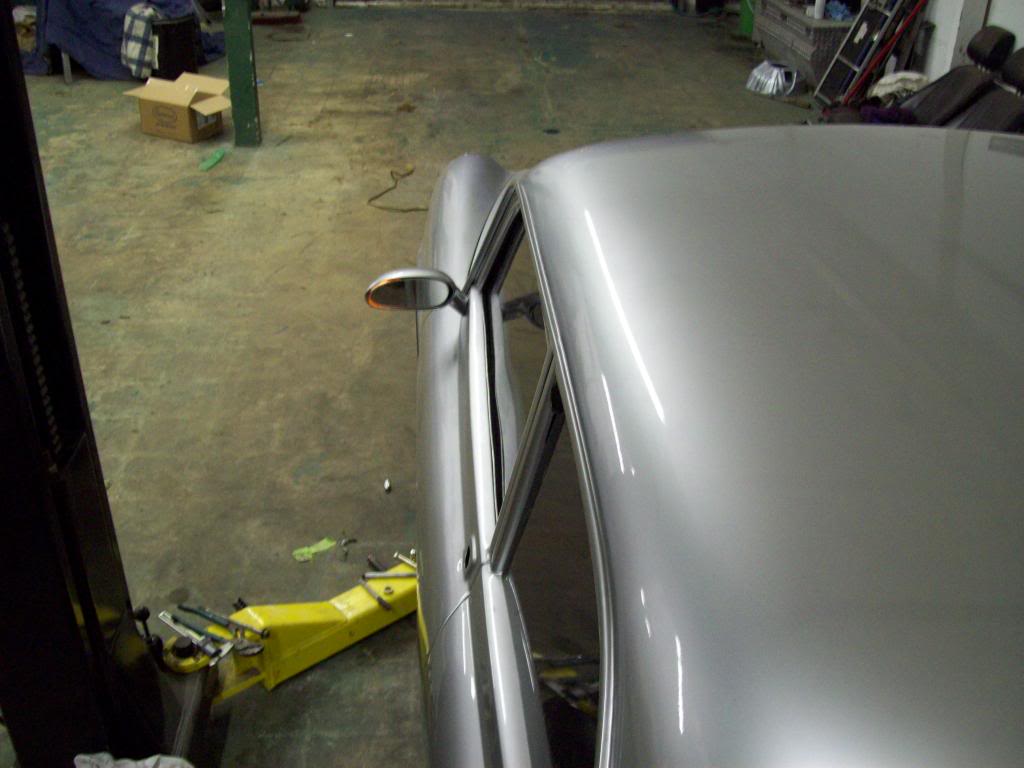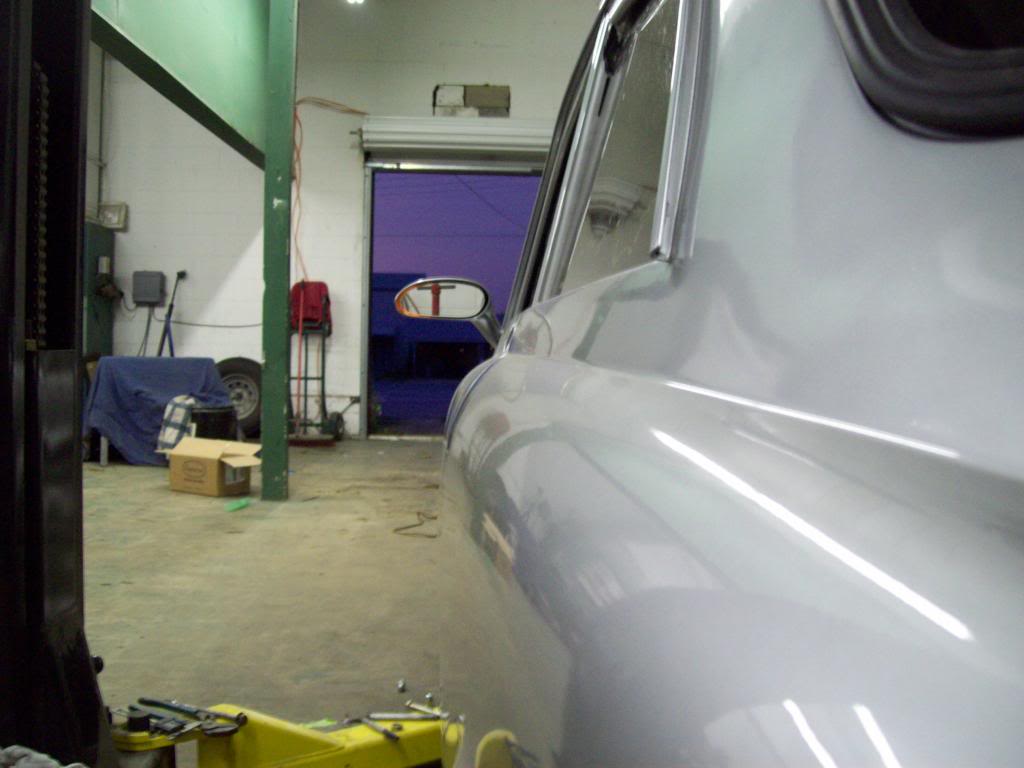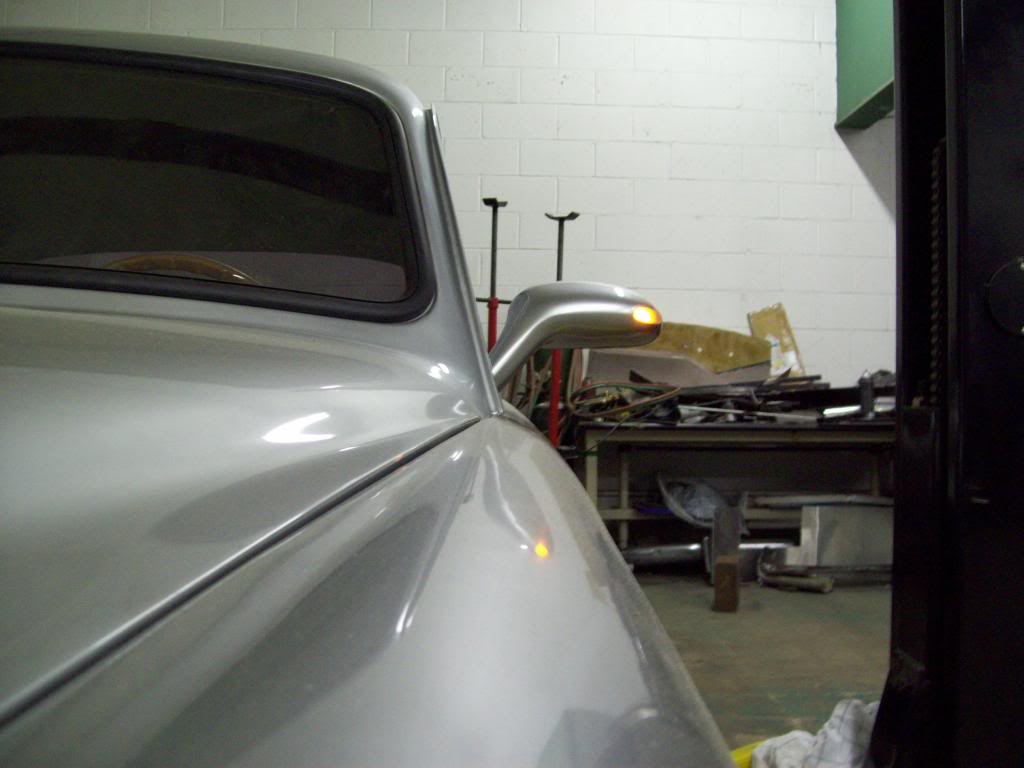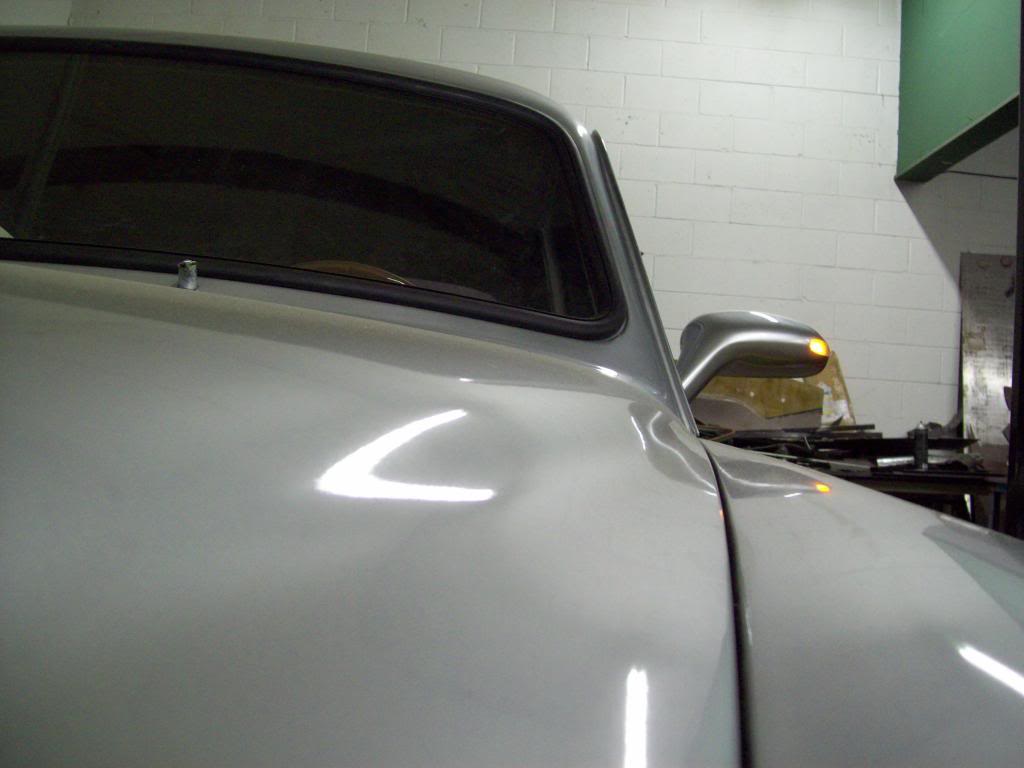 6-1-2013
Eventhough I still need to undercoat the center of the car, I went ahead and coated the rear of the car, so I can get the Rear End Assembly installed. I still have to work out some changes I am making to my driveshaft options, so I am not sure how much tunnel mod is necessary, until I get the production motor stands and transmission crossmember in the car..

The rear end kit is a direct bolt in, and I have made all the hardware/bushings to make it an easy install, so I can take the guessing out of future builds. This rear end assemble is using a combintation of Heim Joint and Rubber Rod Ends, because I was actually wanting to split the suspension load/give difference between a totally Heim and total Rubber Rod End, so hopefully it is more of a multi-purpose setup. I have also temporarily installed the front end kit, because I forgot I had to drill out the hole for the steering shaft support, and it will be easier to do that without the motor installed.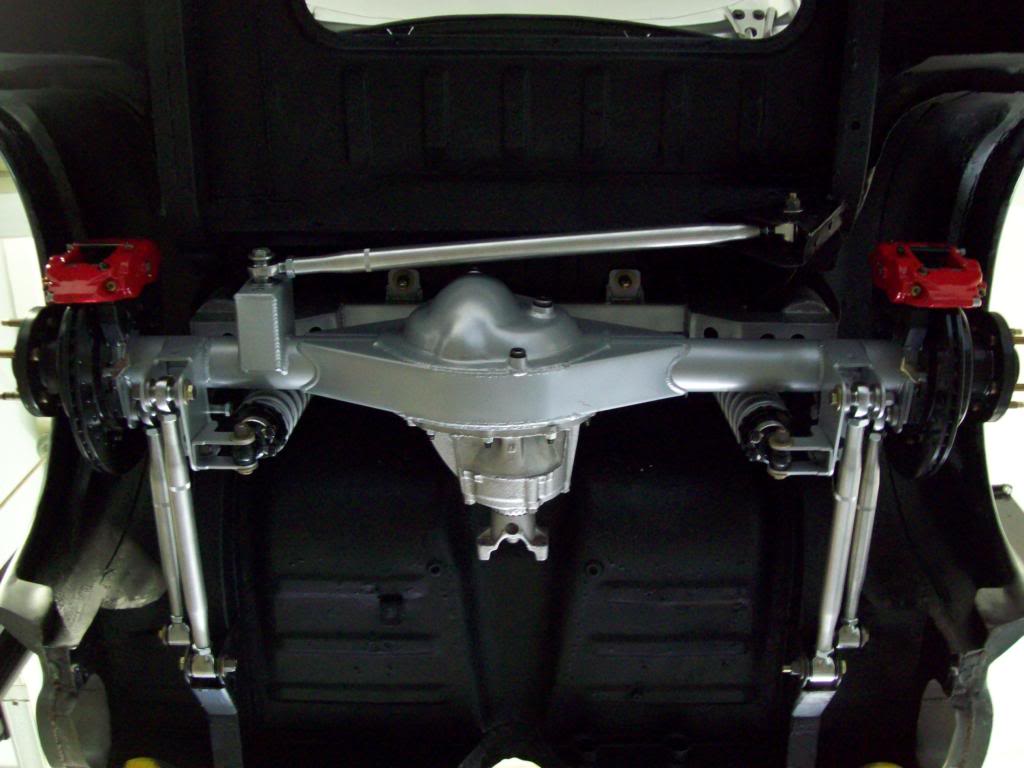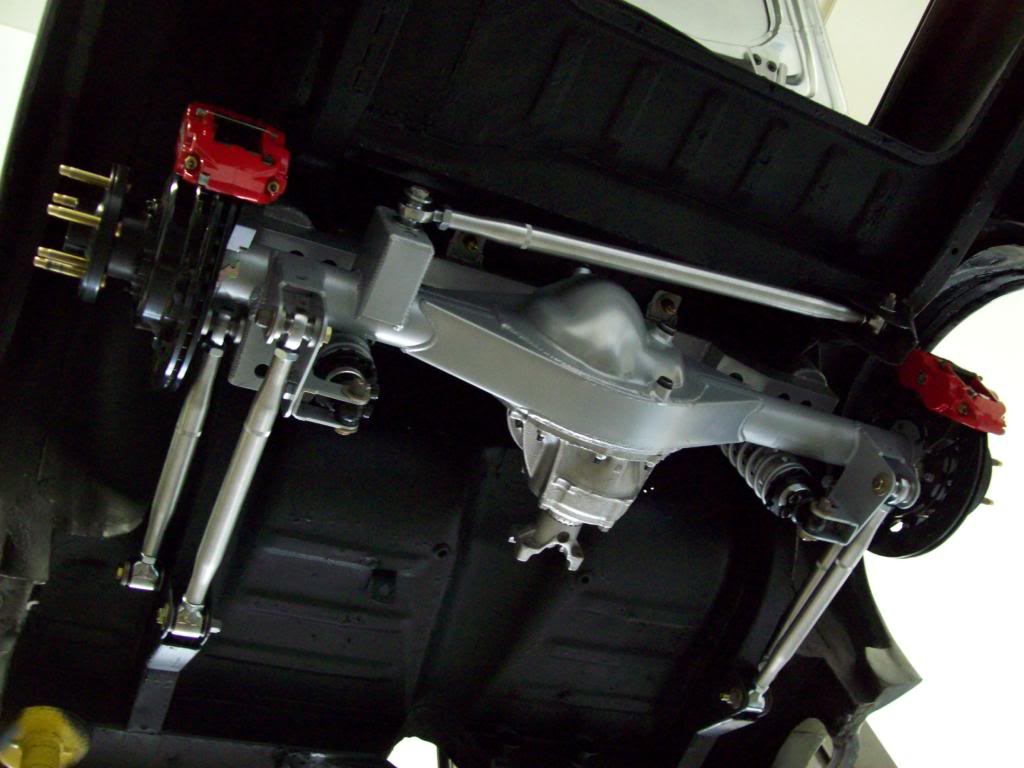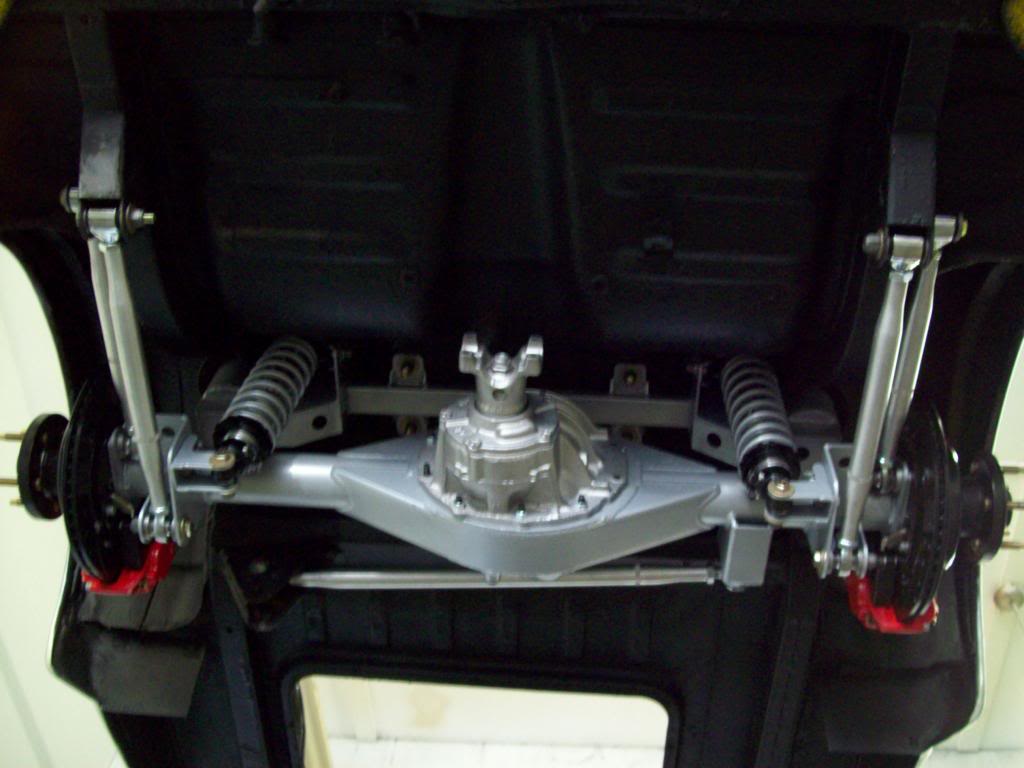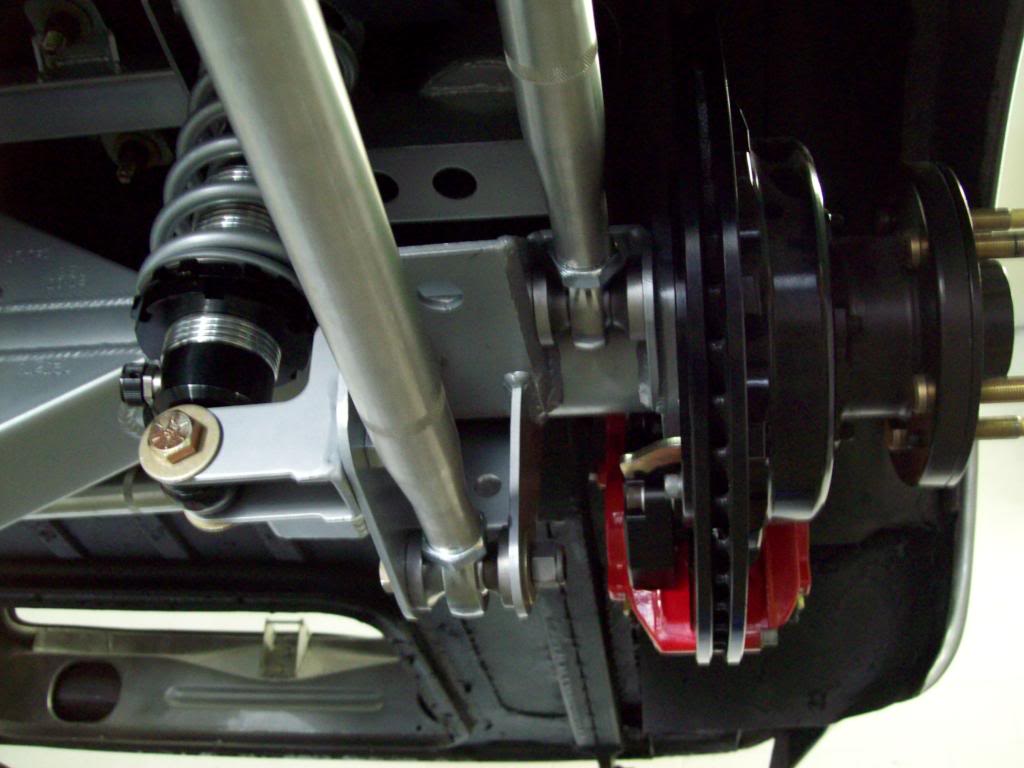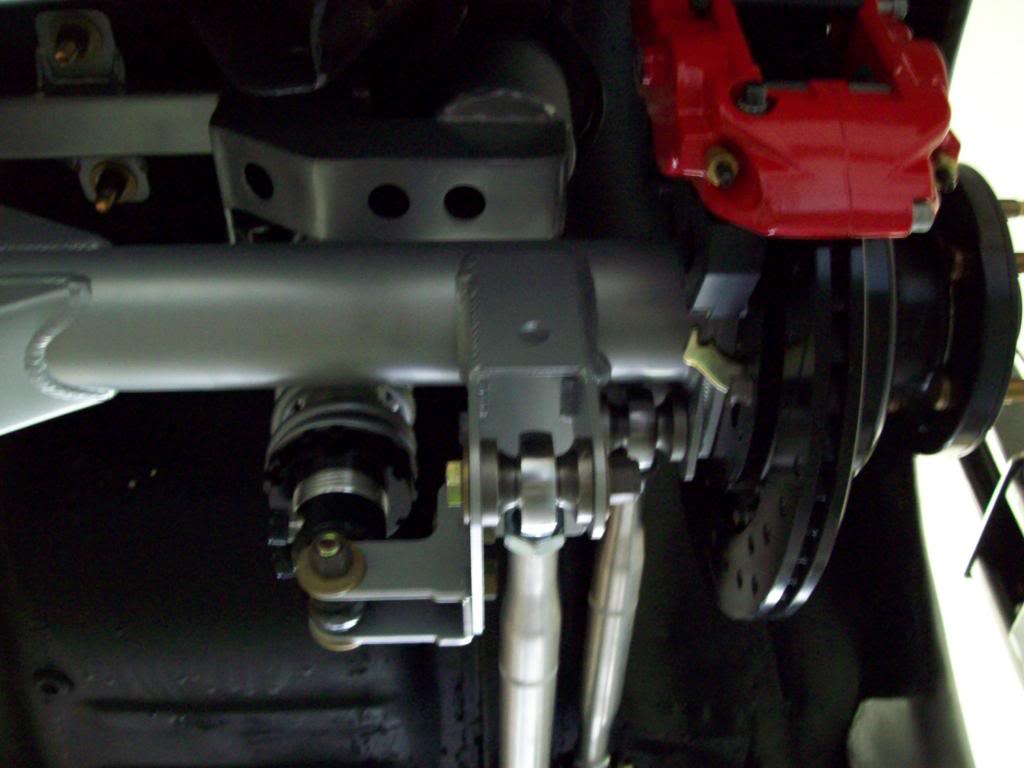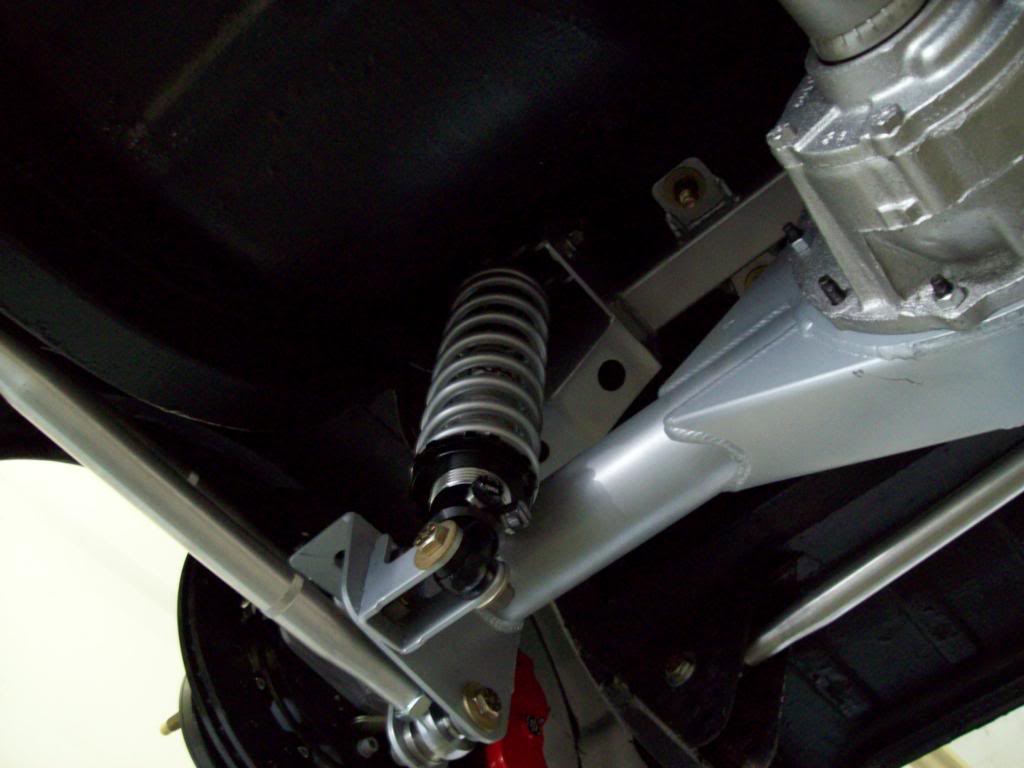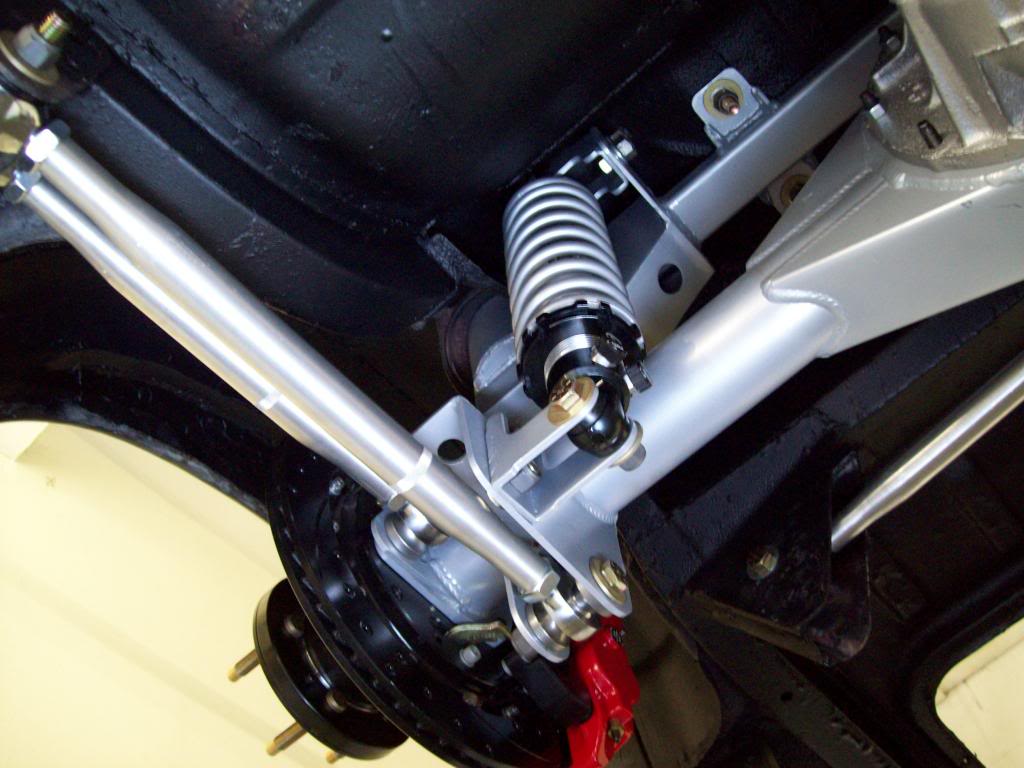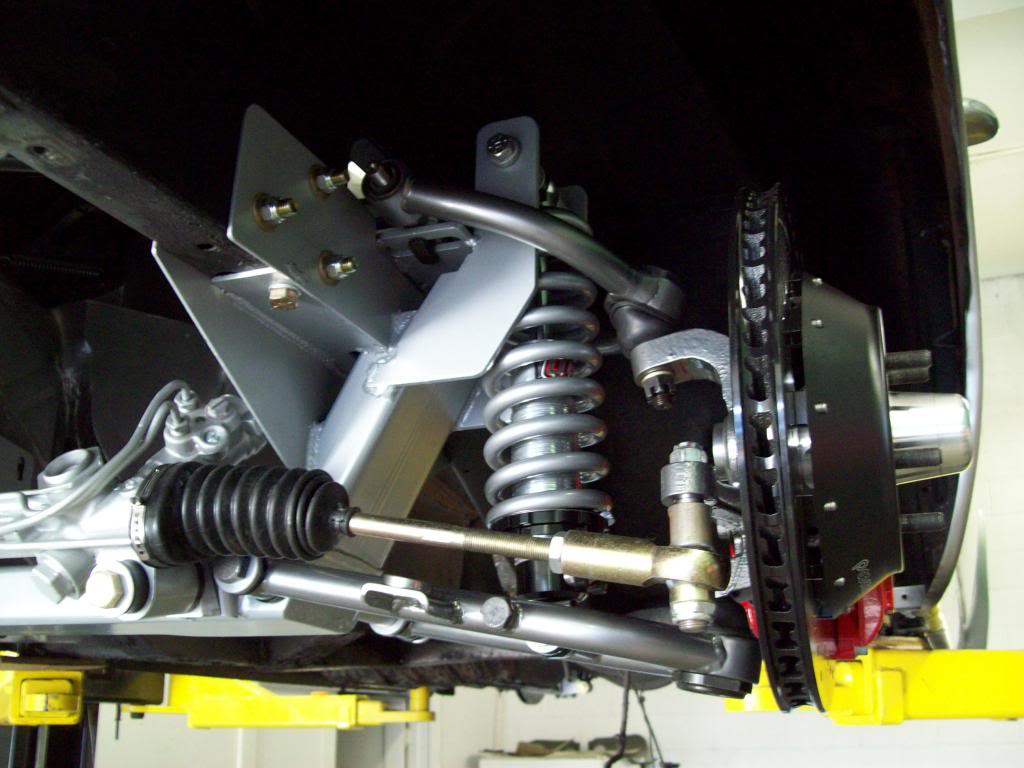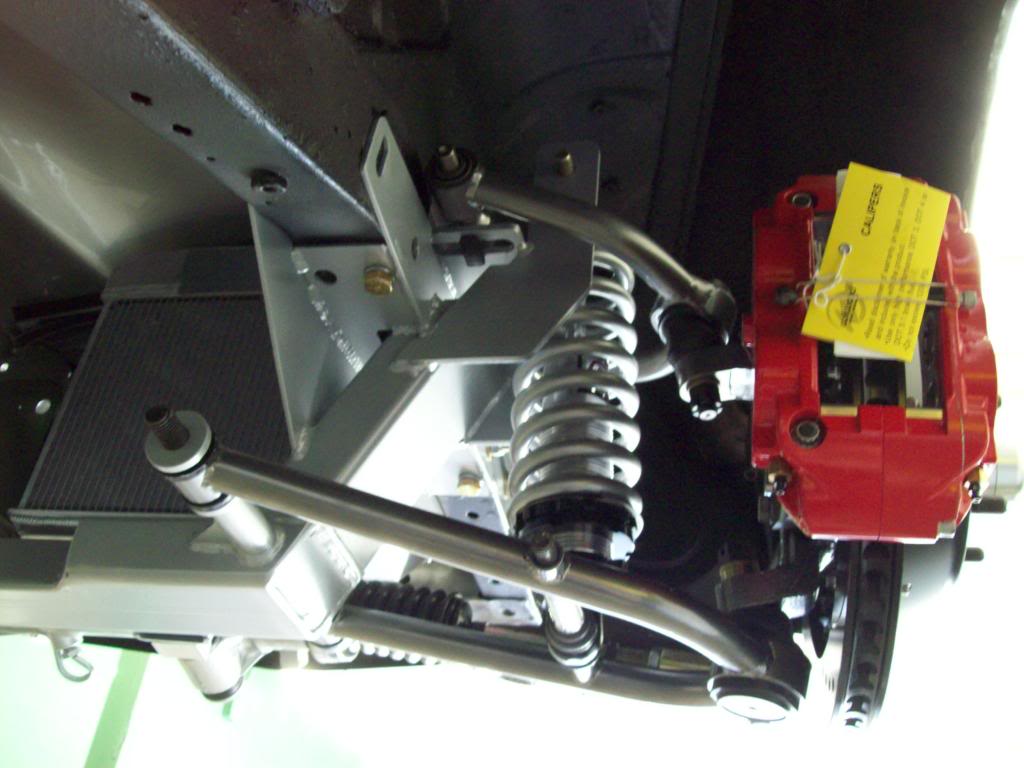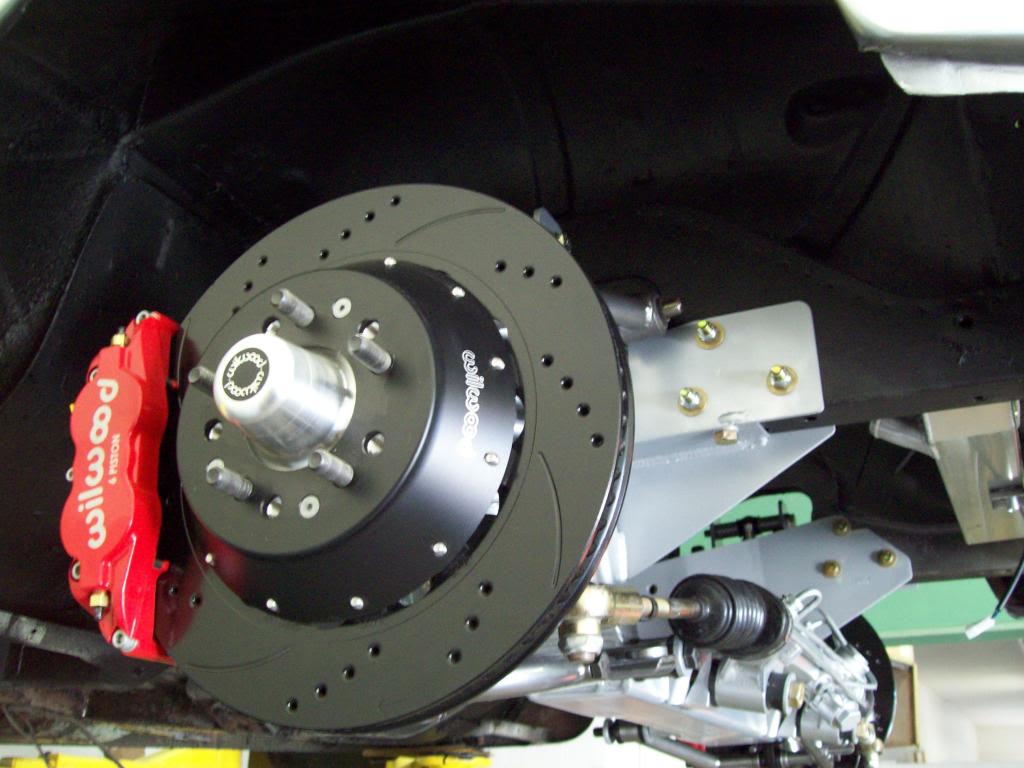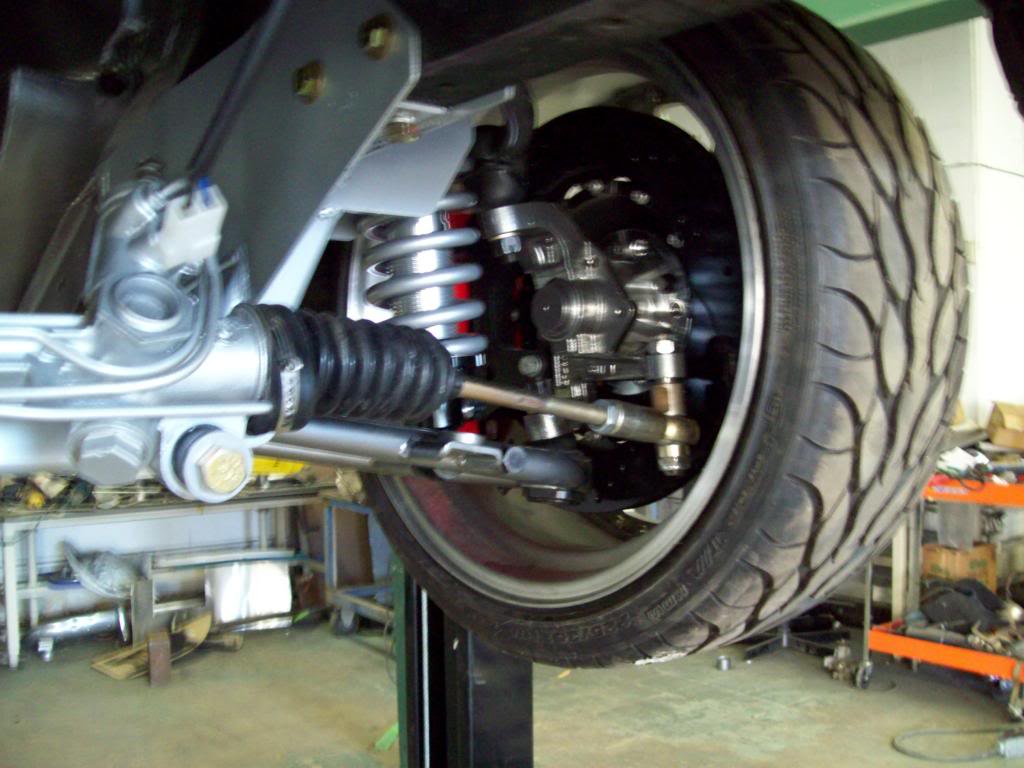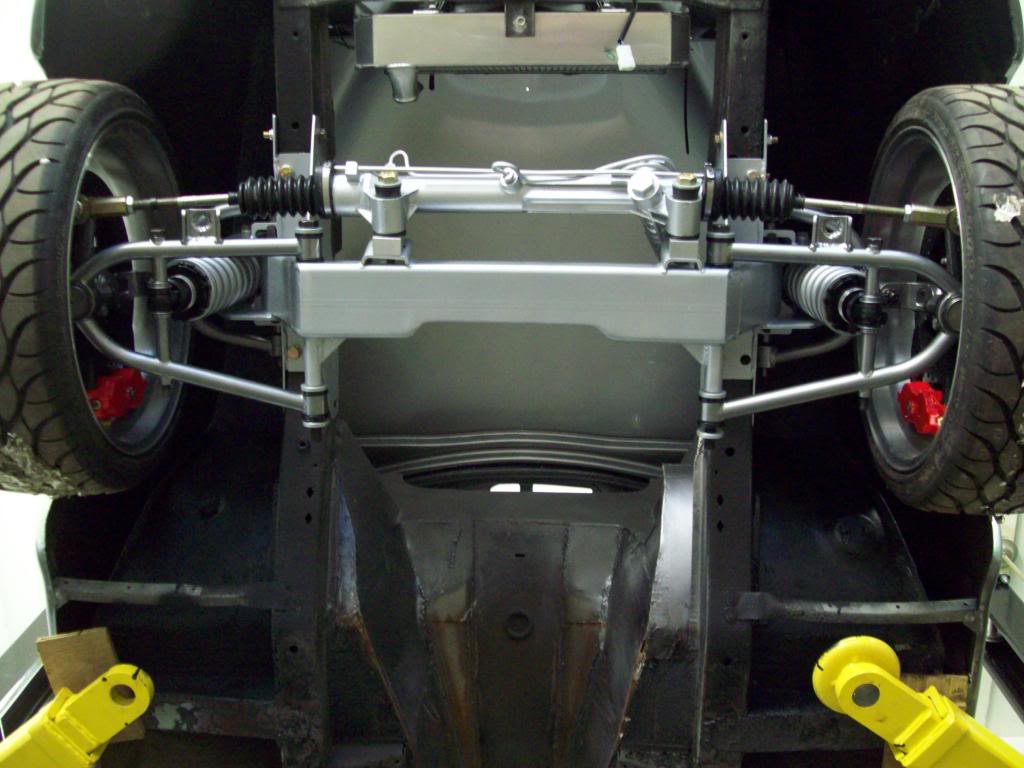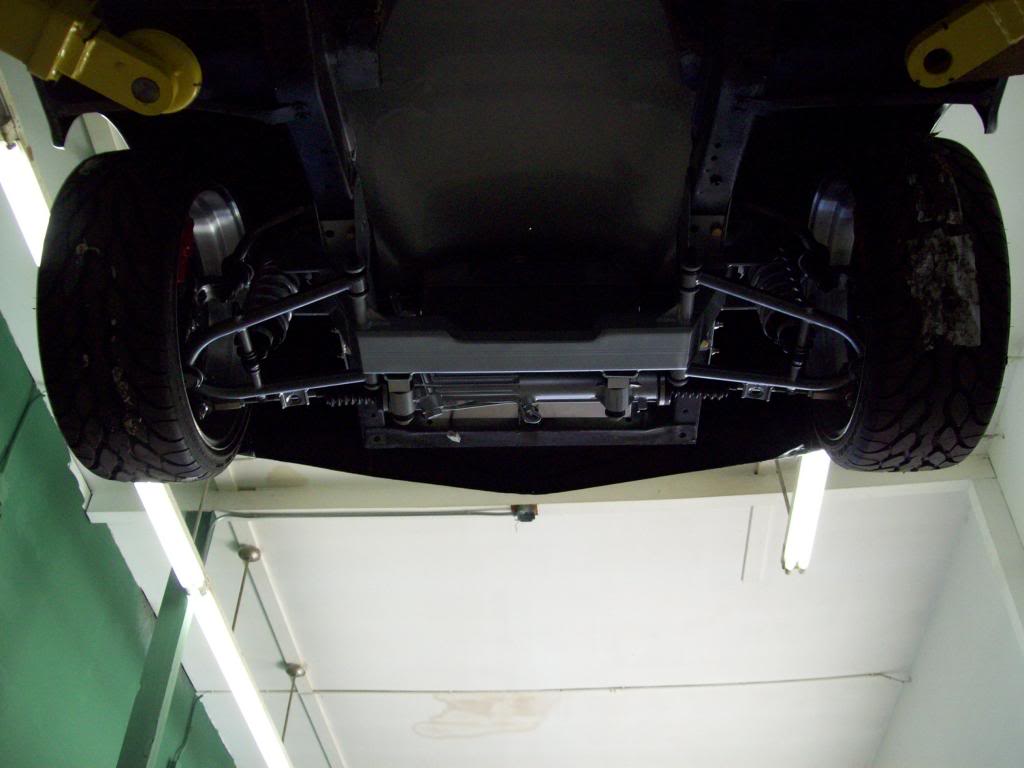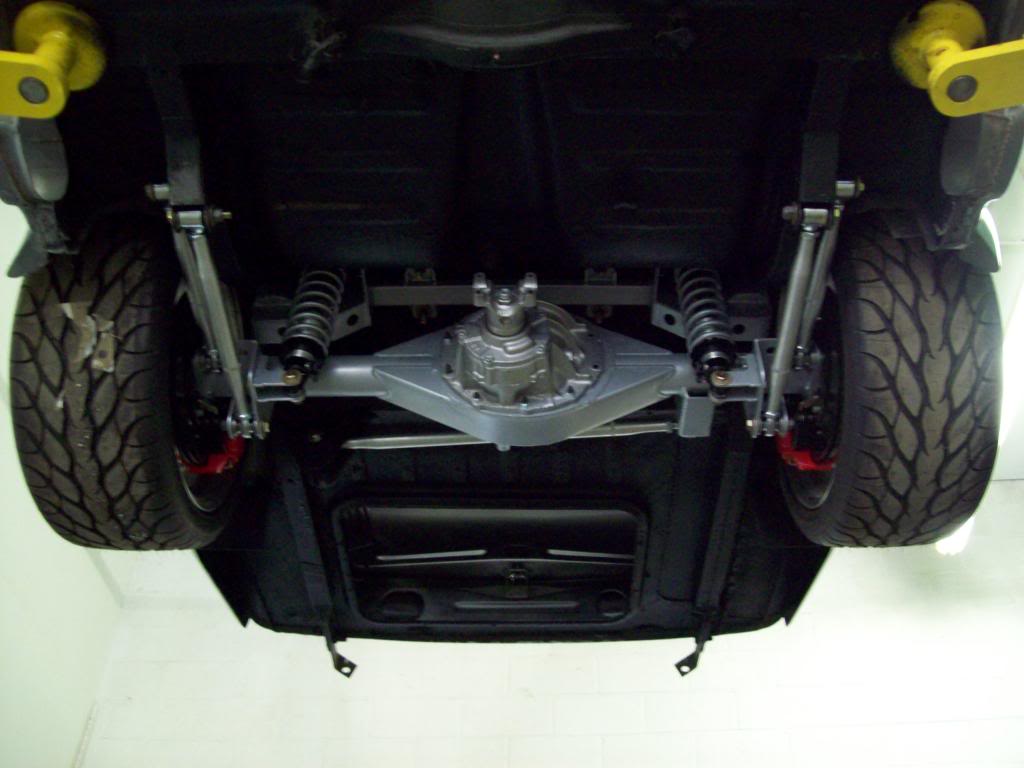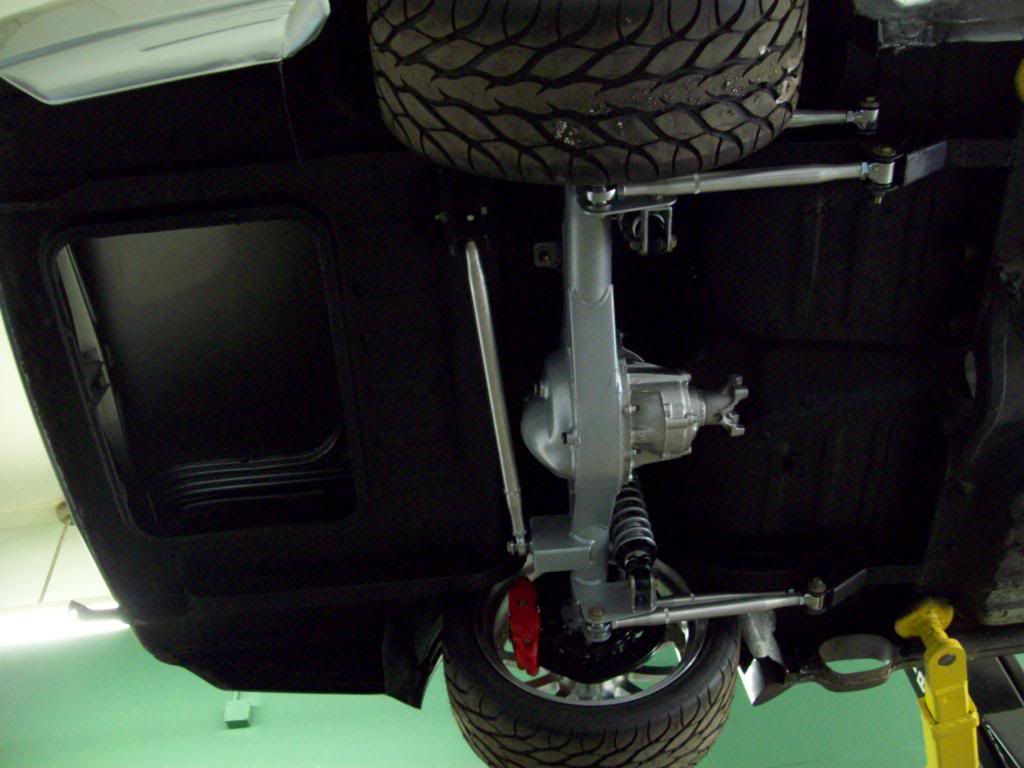 6-2-2013
I am still debating on using the original style Volvo Mud Flaps on this car, and that is partly because it is basically a Volvo standard on these older model cars, so it would be a unique feature for this type of build.. Beauty of it is, I can remove them at any time, with no adverse affects, and think that the OEM front style works best for both the front and rear of the car...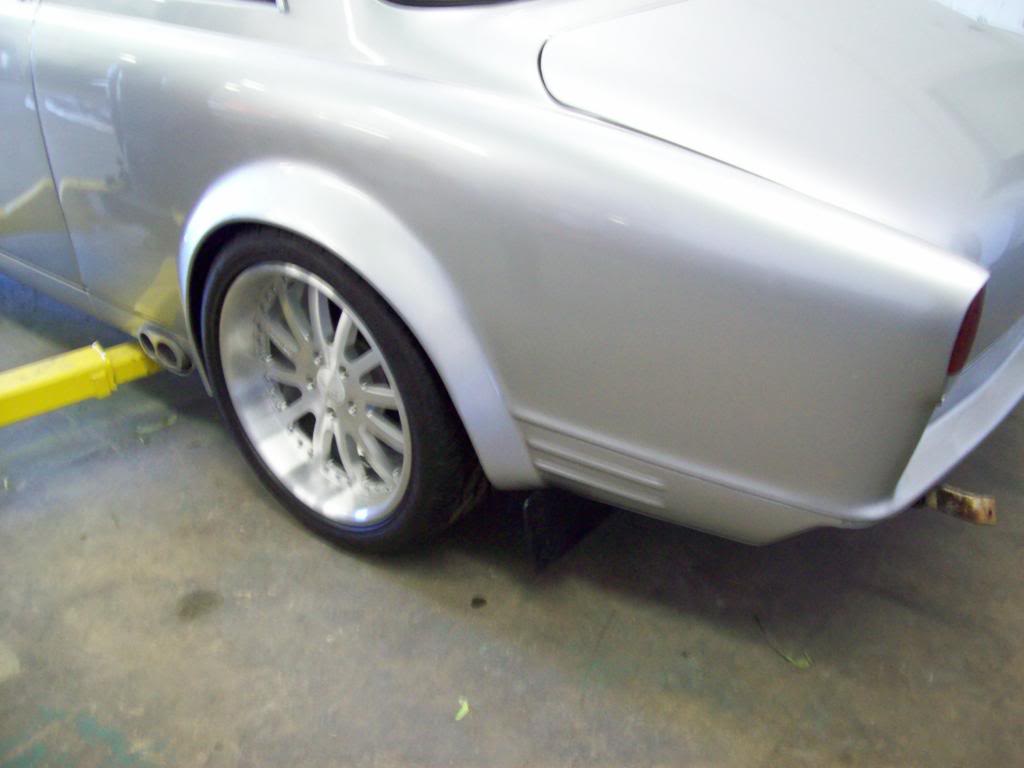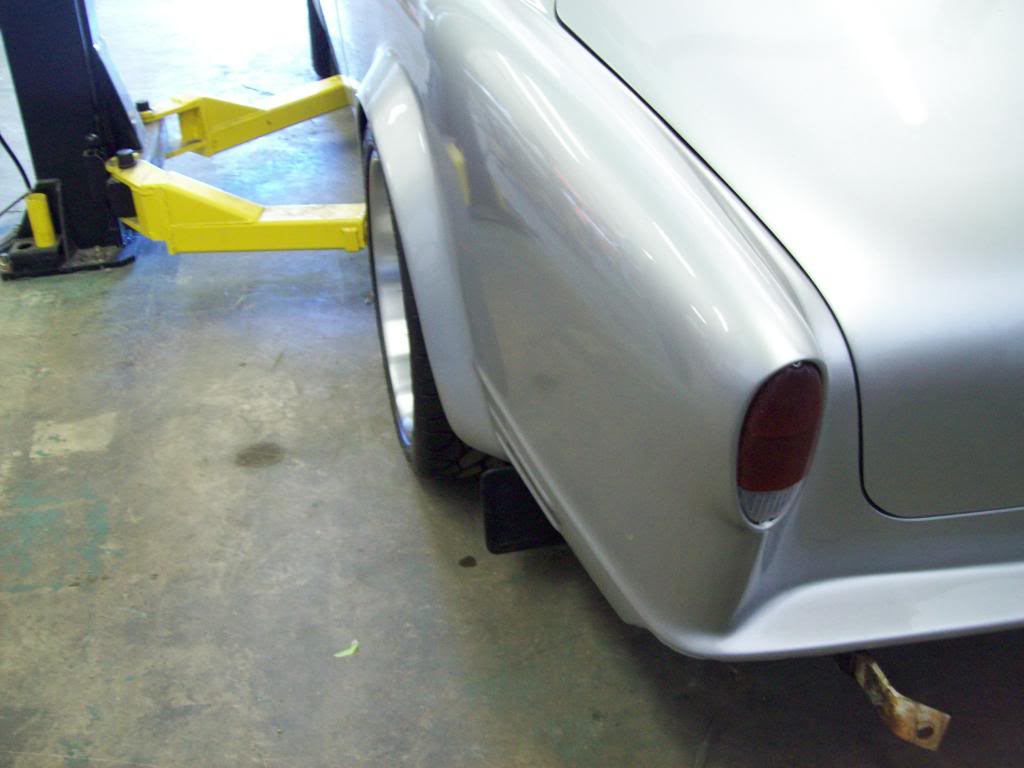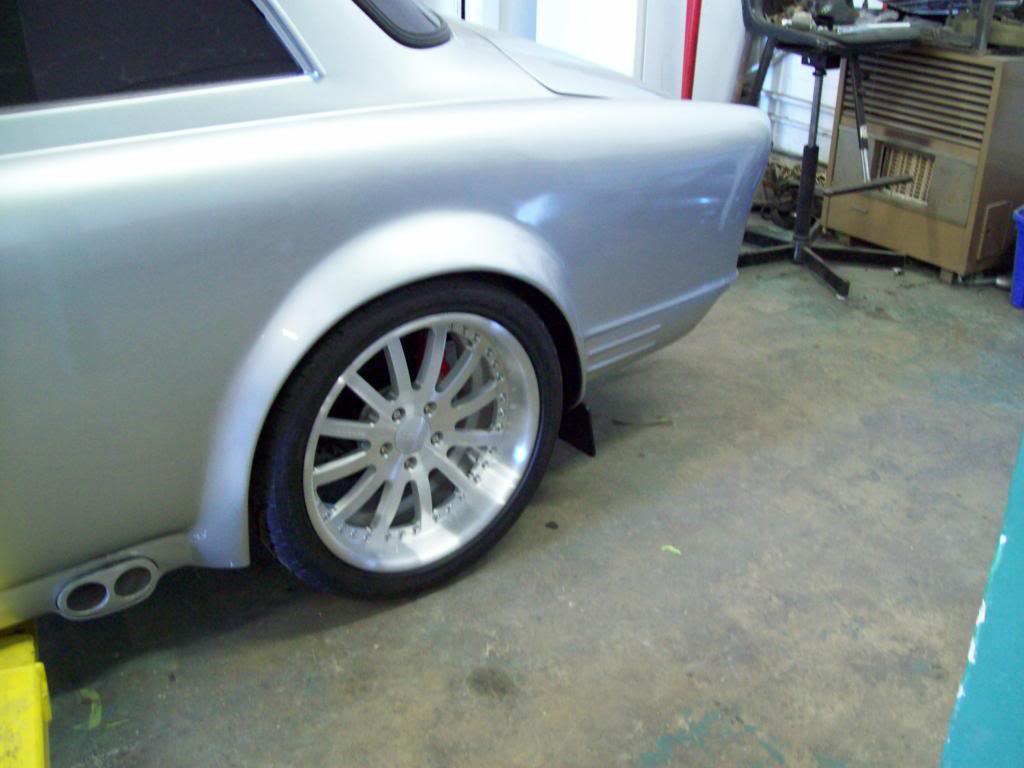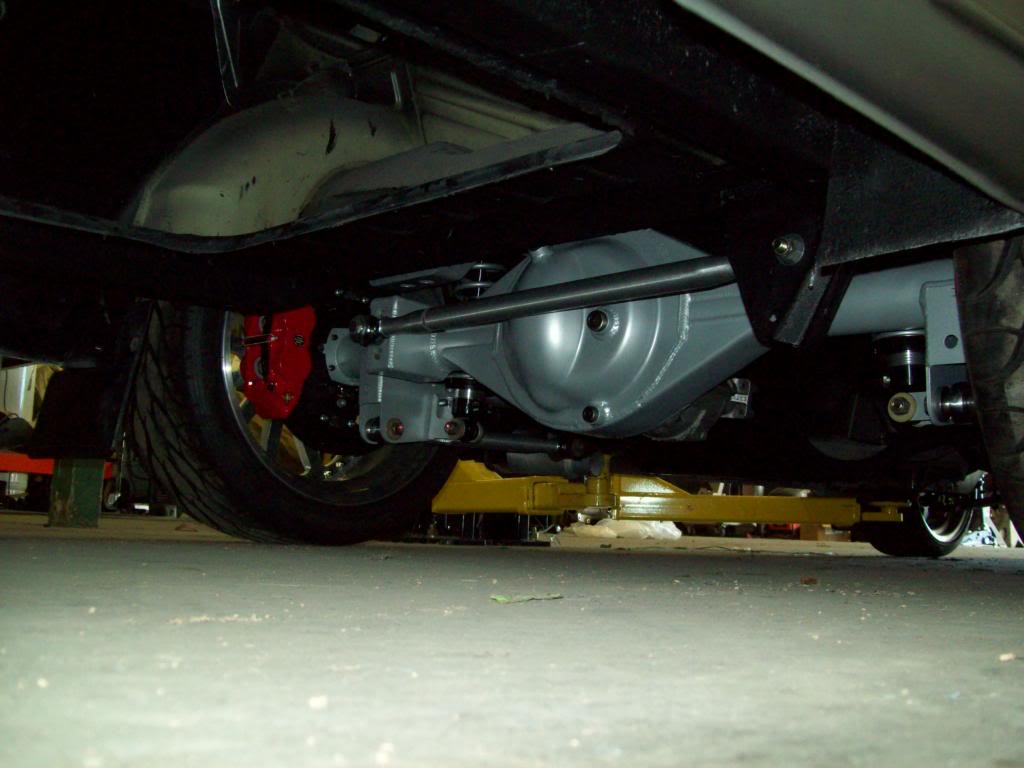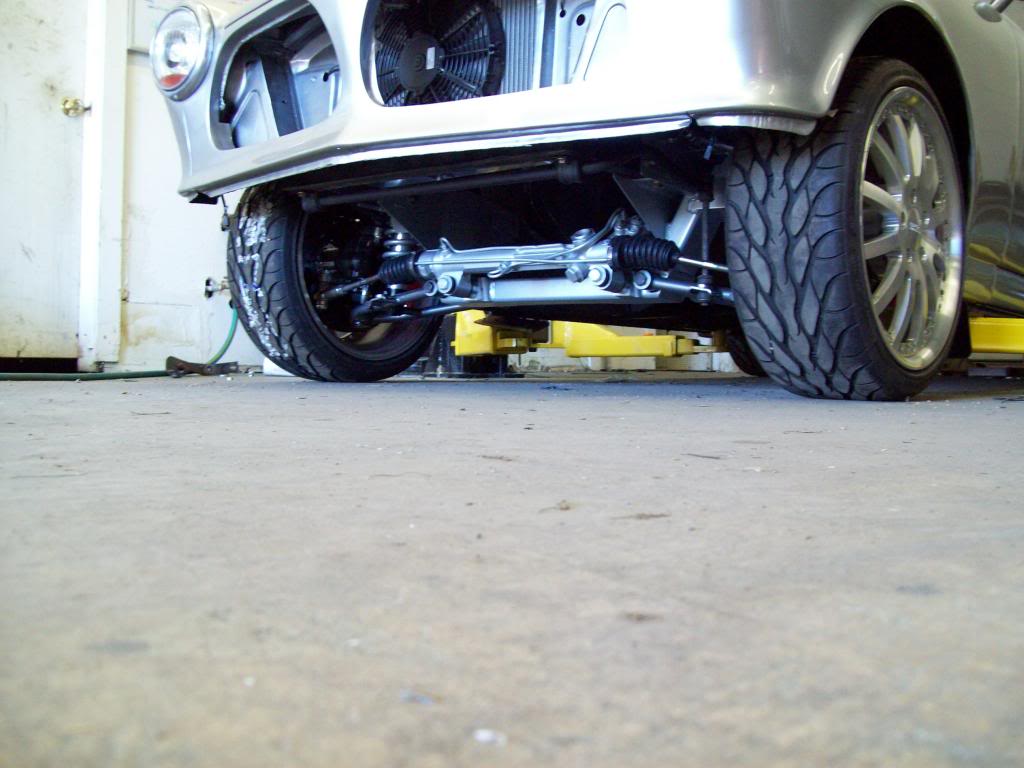 6-4-2013
Well, it looks like the intake system I made is about ready to go to the body shop for finish welding and paint, just as soon as I test fit it for the buffer gasket that allows it to draw the air from the Cowl Vent by the windshield.. I have a filter insert that goes in at the bottom of the rear box, and I have fabbed the brackets to solid mount it to the motor. The center and the filter box will be body color, and the Intake Runners will be done to mimic a brused aluminum, unless I change that at the last minute.

I had my machine shop make the slide on throttle body collar, because I didnt want to be stuck the the common rubber boot and clamp connection that is common to the LS Engine, and I think it looks so much cleaner that way. I also have a sump and drain system made, so water doesnt get into the intake or wet the filter during rain or car washes, and it will move a pretty good volumn of water, so I think I will be just fine there. I was also able to get away from the bulky Mass Air Flow System, and run an insert style Mass Air Flow at the bottom of the intake tube, so that will also remove some clutter and wiring.

Keep in mind here, that Fully Accessorized LS Motor, with all of our upgraded front end, brakes, radiator, air conditioning, power steering, ect, is over 30 pounds lighter in the front end than the stock 4 cyl, and I dont think that you can get a whole lot better than that.. LOL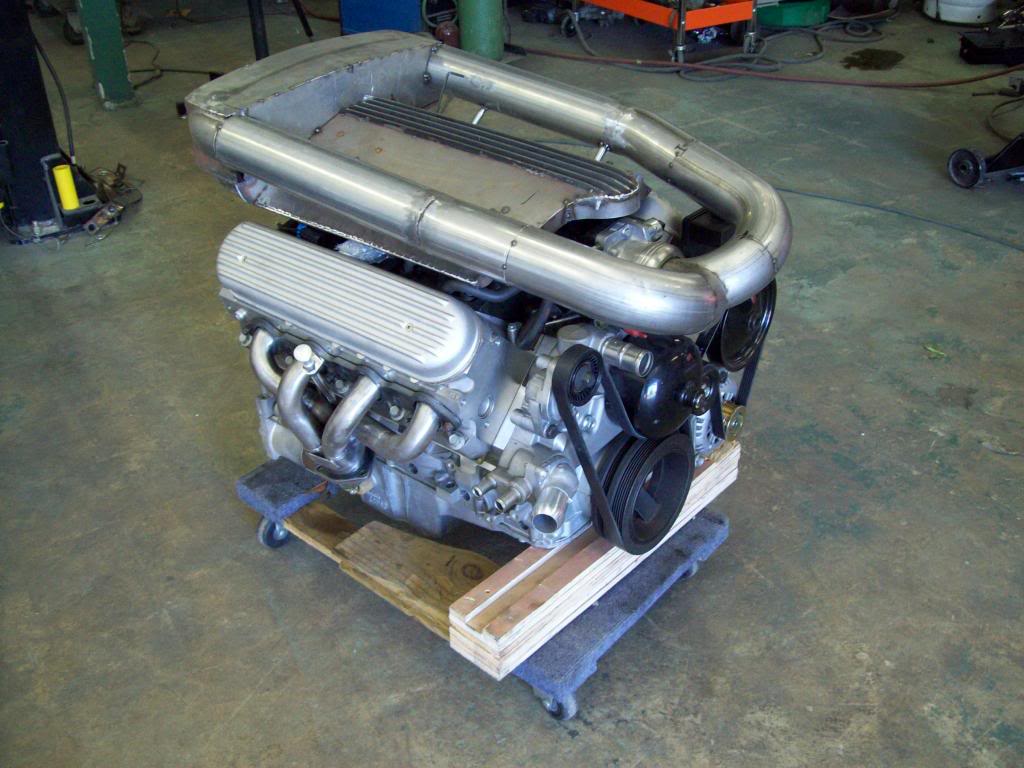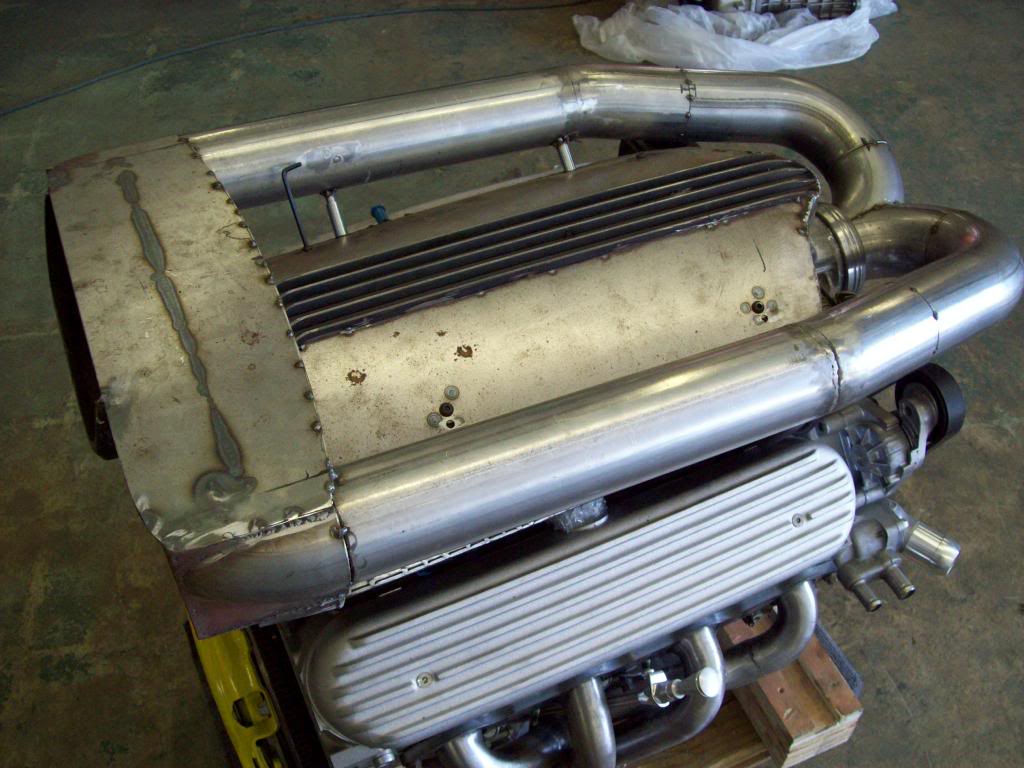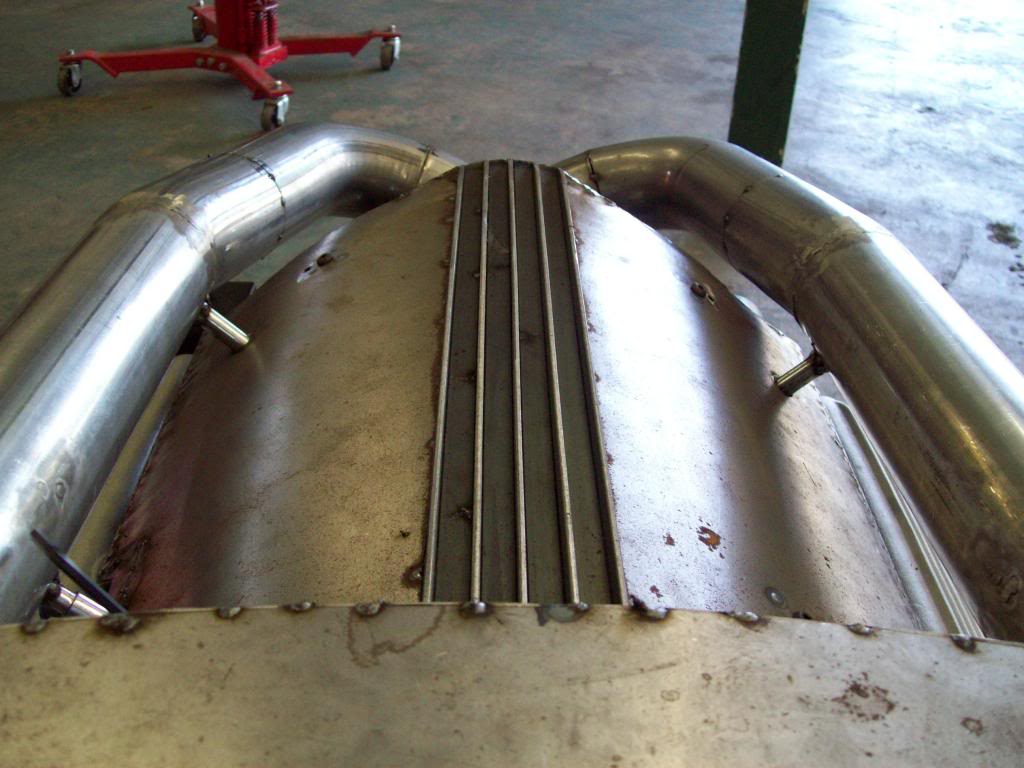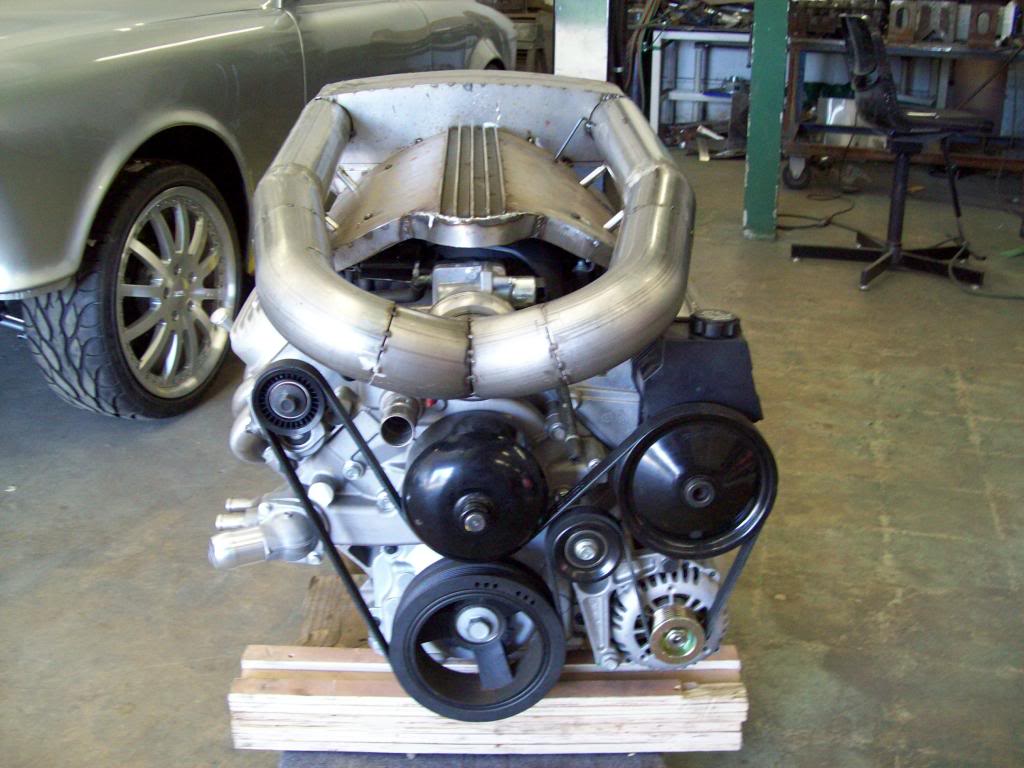 6-6-2013
Here are some pics of the outer firewall insulation, and I will also be running inner firewall insulation for extra heat and sound protection.. This kit is a very easy kit I got from Hush Mat, and it is really just a matter of cutting it with scissors, and then peel and stick.. I am working with Hush Mat to put together a full insulation kit for the Amazon's and P1800's, that way we can take some of the guess work on how much to order.. It will not be pre-cut pieces, but it will the correct amount to cover every inner panel, floor, firewall, trunk area, back seat and package tray area, roof, doors, kick panels, trans tunnel, ect, ect..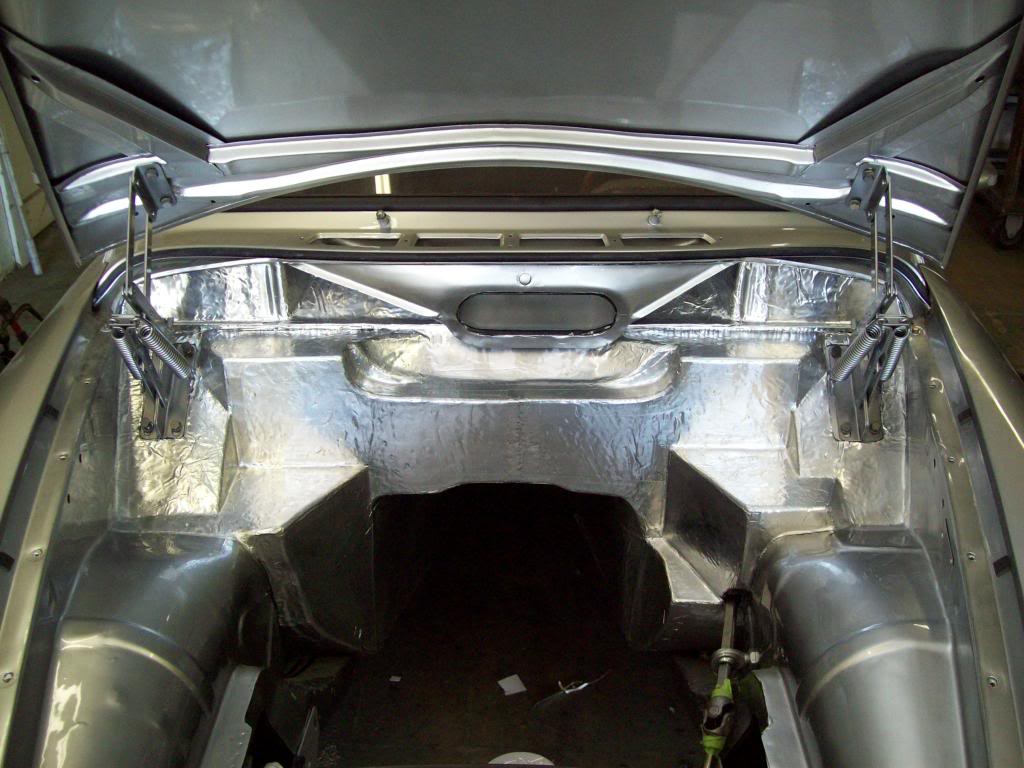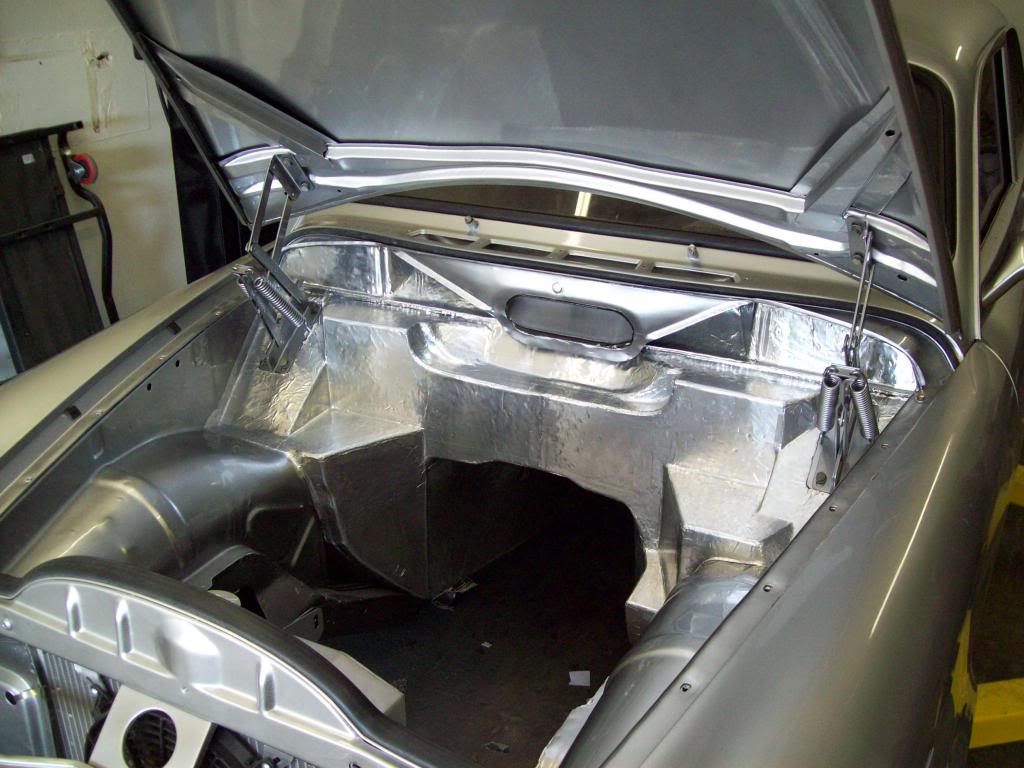 6-7-2013
I guess because the firewall looks a bit more finished out since the insulation install, I have gotten several emails about how the firewall conversion works, so here is a bit.. I put the intial poster board templates on over the current firewall, and as you can see there is really a minimal change around the heater box area, and it doest really affect the factory foot well.. The kit is only the paper pieces you see, and they are a combination of notched easy bend seams and guide locking tabs.. By doing it this way, you will have an initial cut template for the OEM Firewall, and then you will also have the capability of constructing a 3 dimenisional firewall that can be easily put together on the bench, and then dropped in place as a complete firewall unit for welding..

The Oem fender wells are not affected, along with a couple of other key body structure points, and those features are actually used as placement and attachment guides.. By doing this, it will literally allow you to drop a tacked together 3 dimensional firewall into place, so you can do all your final trimming/grinding, and then just weld it into place.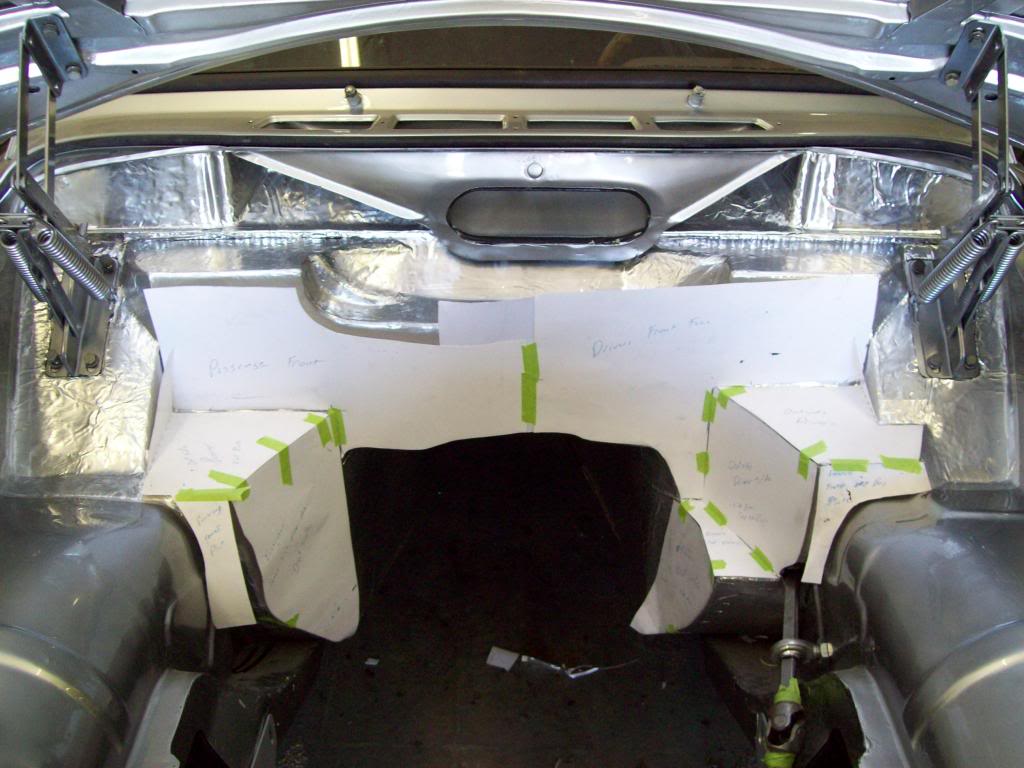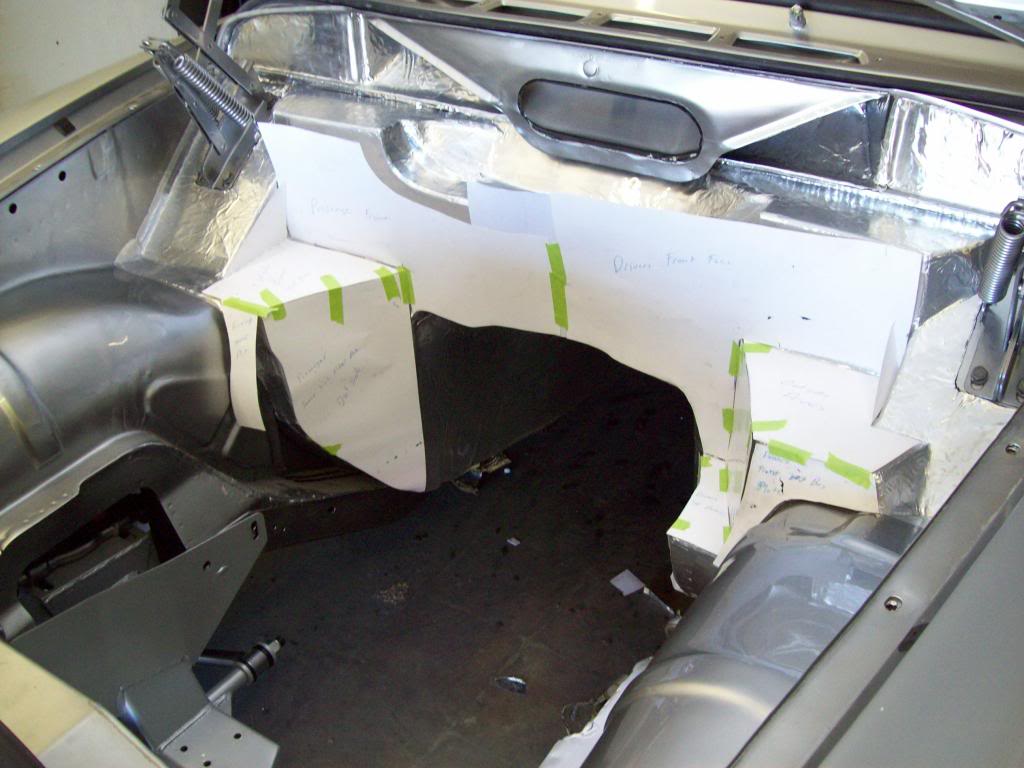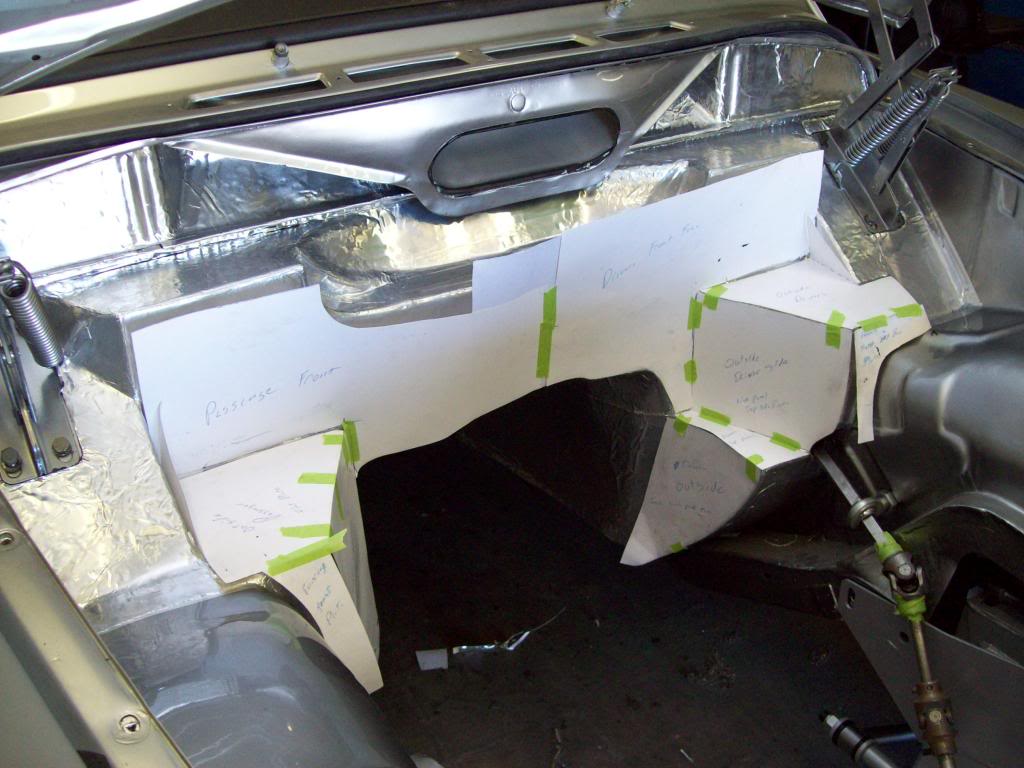 6-11-2013
I am trying to sort out the final dash configuration for the car, and I wanted to keep it somewhat original looking, so this is what I have come up with.. I was running into issues with the size of the original dash board, because it didnt allow the use of modern AC and Vents, and wouldnt come close to respectably hiding an aftermarket ac/heat unit, so I had to make it larger.

I thought the easiest way to do this, along with keeping it original looking, would be to use two Amazon Dash Boards to make one larger one. That way I can keep the same basic shape of the dash, along with keep the nice upper door to dash transition, because I really always thought that was a nice feature of these interiors. I had to modify a upper door trim to compensate for the now taller dash, but it wasnt really that difficult to do..

All I really have to do now is map out the accessories, switches, ac vents, and built in navigation, so that is why I now have the dash now covered in poster board.. I can get all the dimensions of everything that I want to run, and the map it out on the paper for appearance and placement, and that way I can get the perfect overall layout.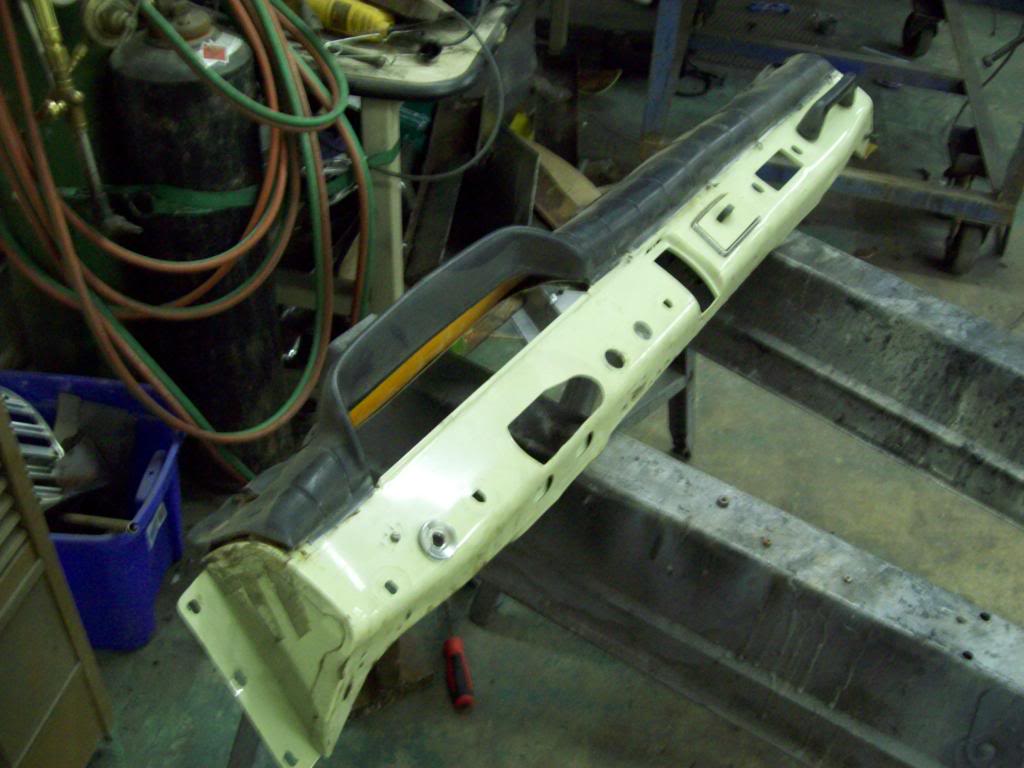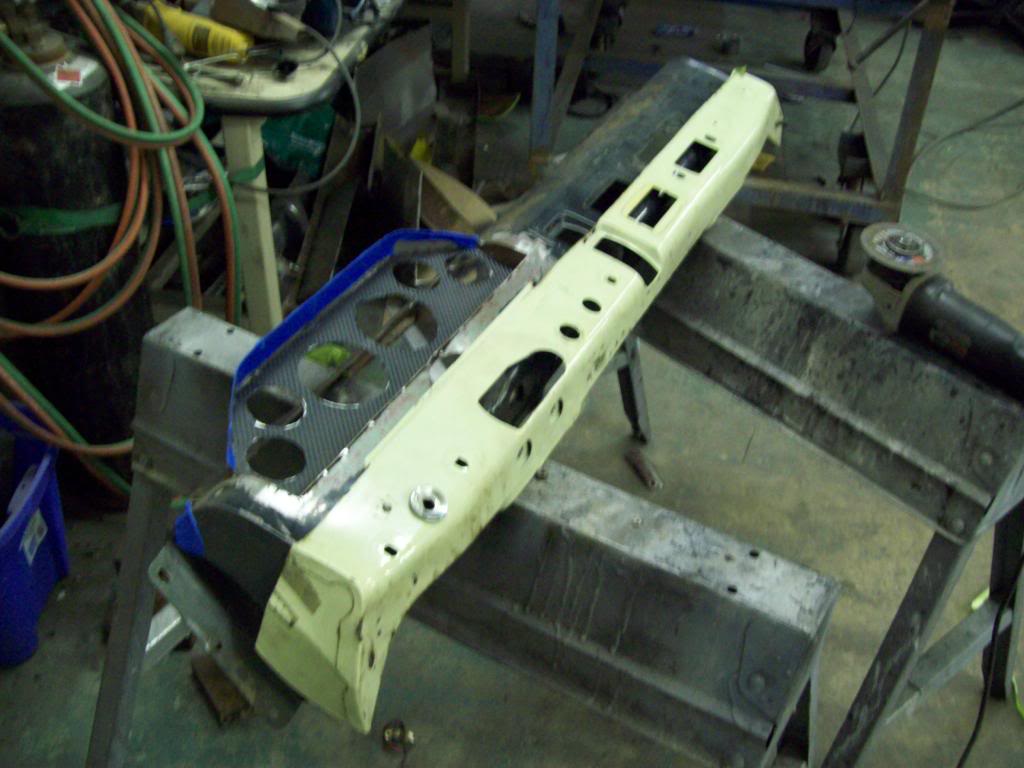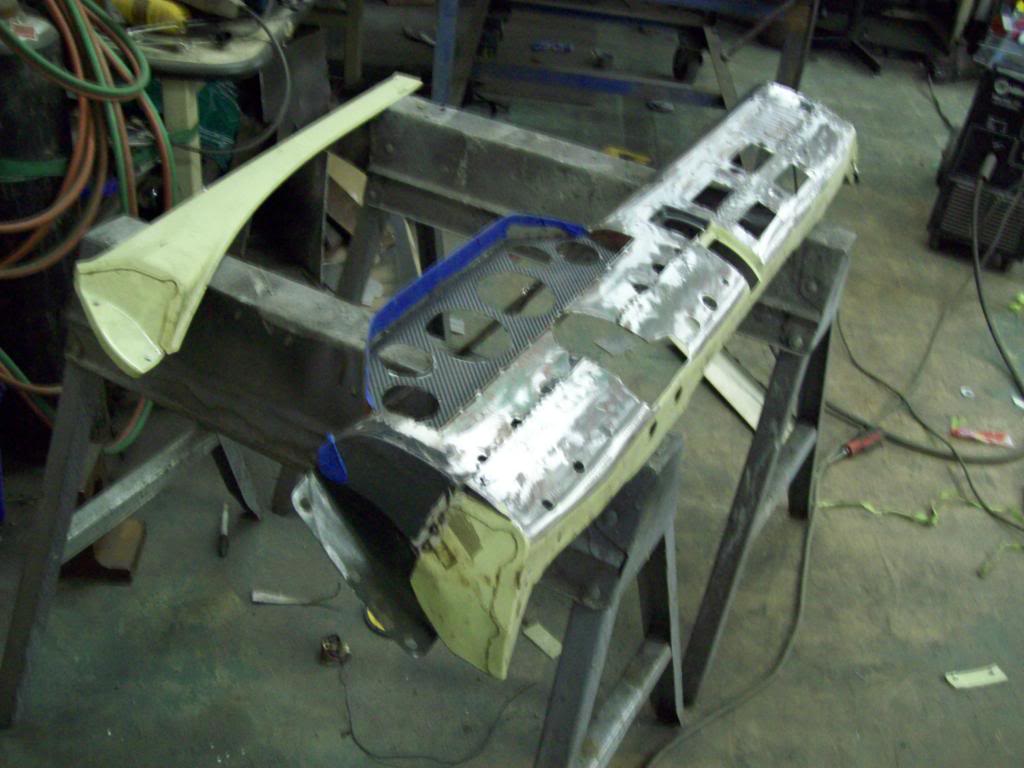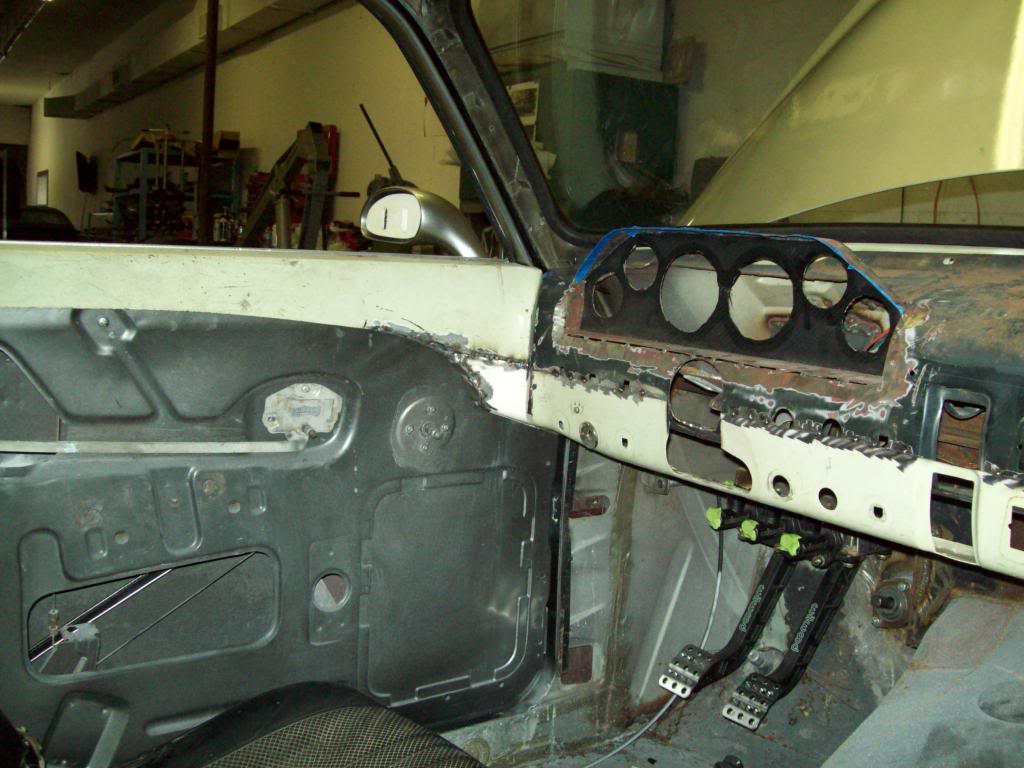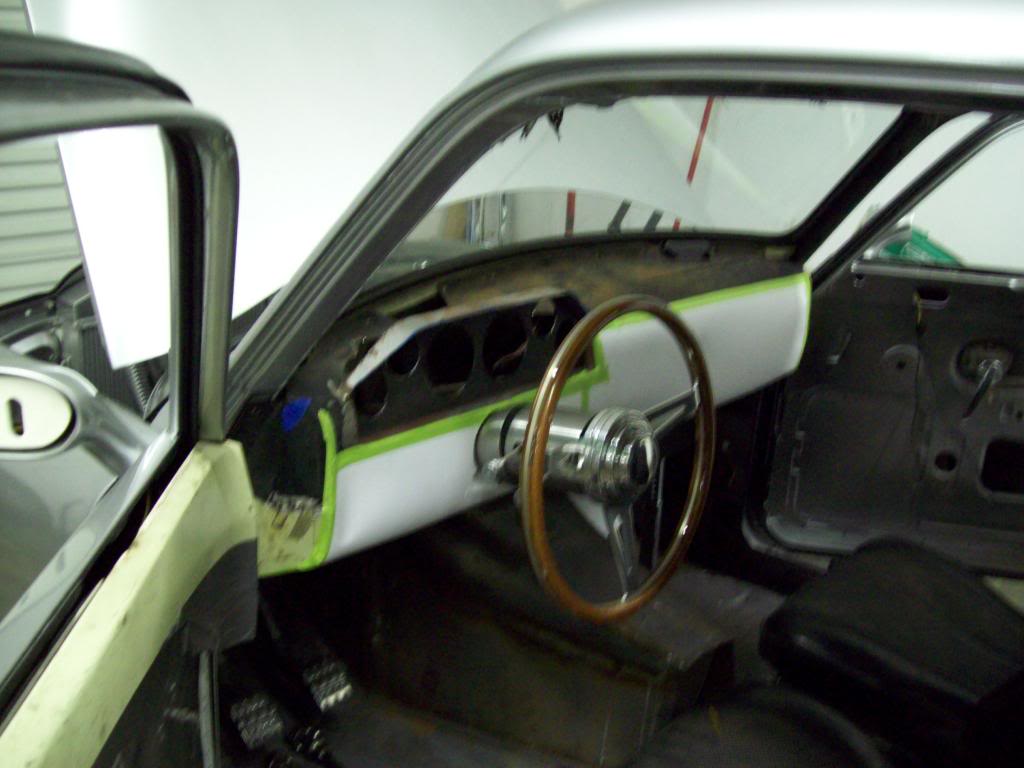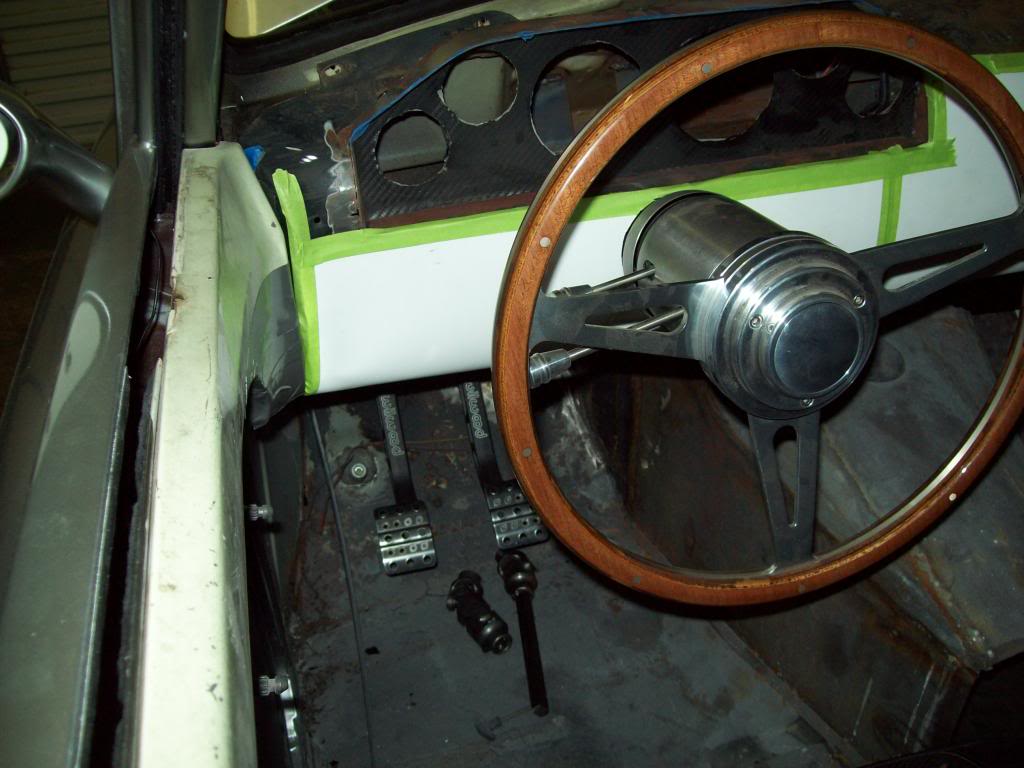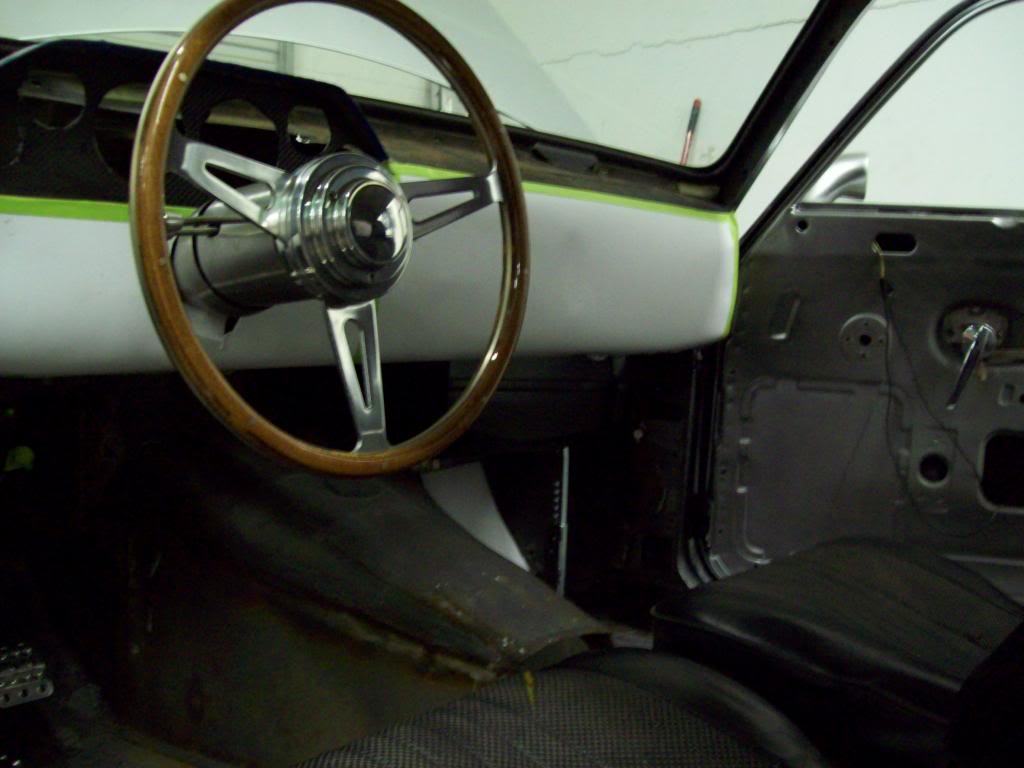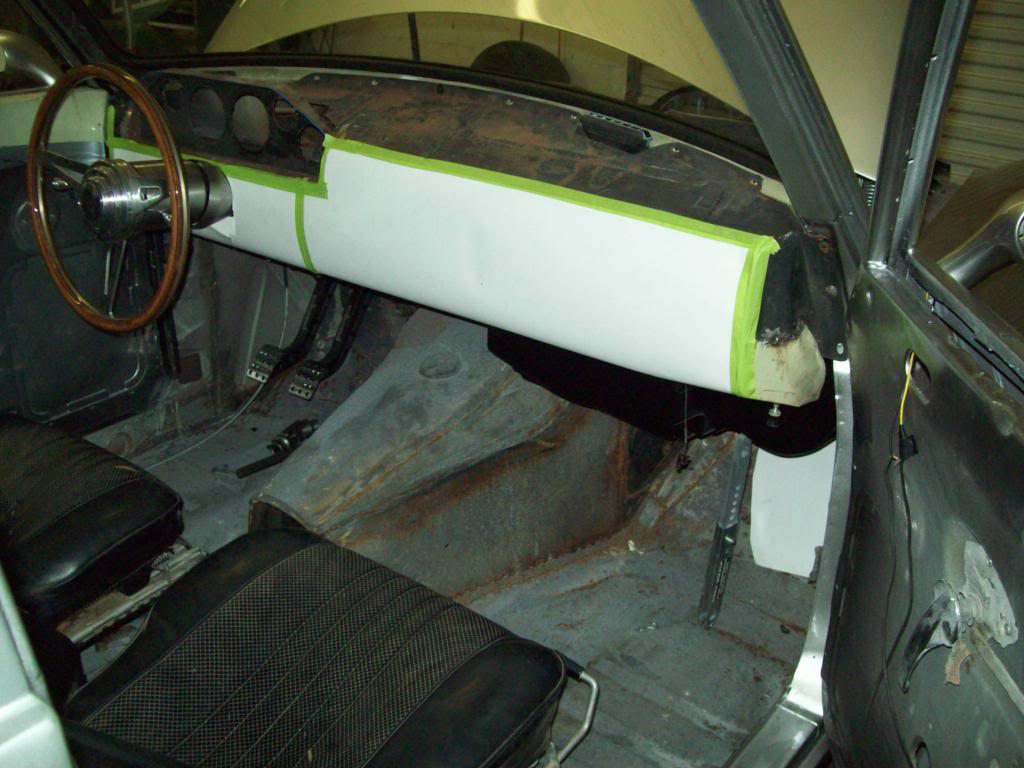 6-12-2013
I recieved the final production Swedish Ops/Sanderson's headers today, and what is pictured here, is the coated option.. I had to have my own production headers for these cars, because I didnt want to have to do any cutting the the fender wells of the car, and I couldnt find an available block hugger header system that would work. This design header literally drops right in from the top, after the motor is installed, and doesnt have any of the typical bolt or spark plug clearance issues that you run into with alot of others.

These are more than likely the tightest block hugging headers on the market at this time, atleast from what I have found out there, and I looked pretty hard. I am sure they would work out for other tight space build applications, because the LS motor mount and starter configurations would be the same on most applications, and this configuraion is uniform to the LS block and accessory configuration.. These are being produced exclusively for Swedish Ops by Sanderson Headers, so the quality and warranty is great, and that can only add to the quality of the builds.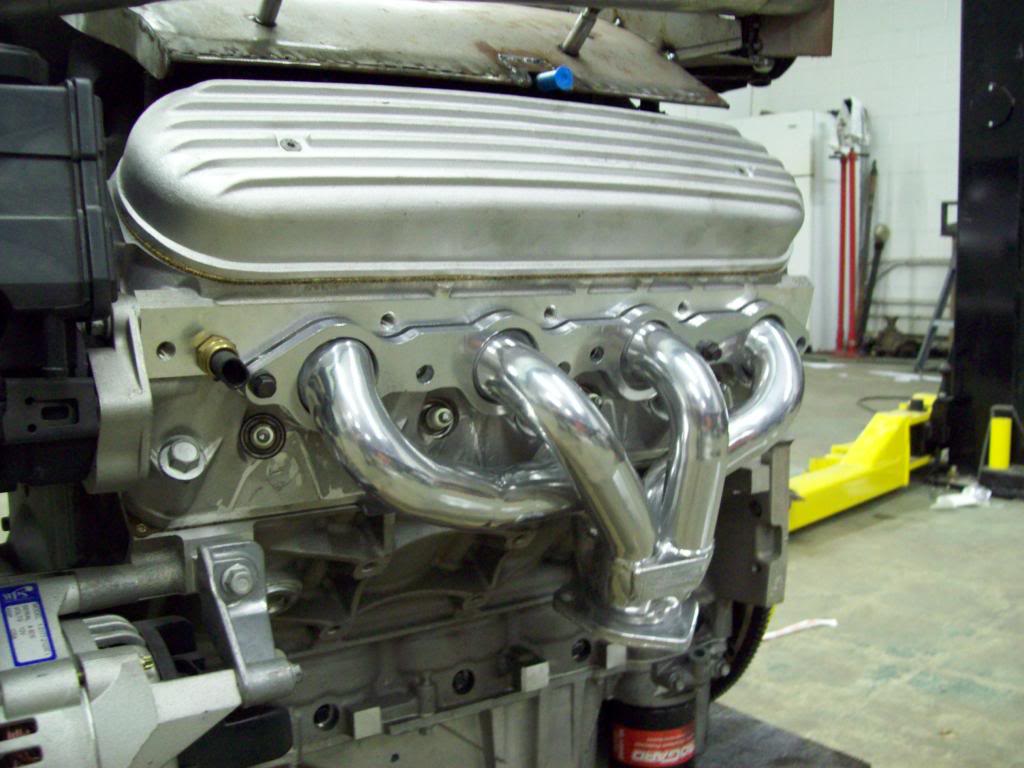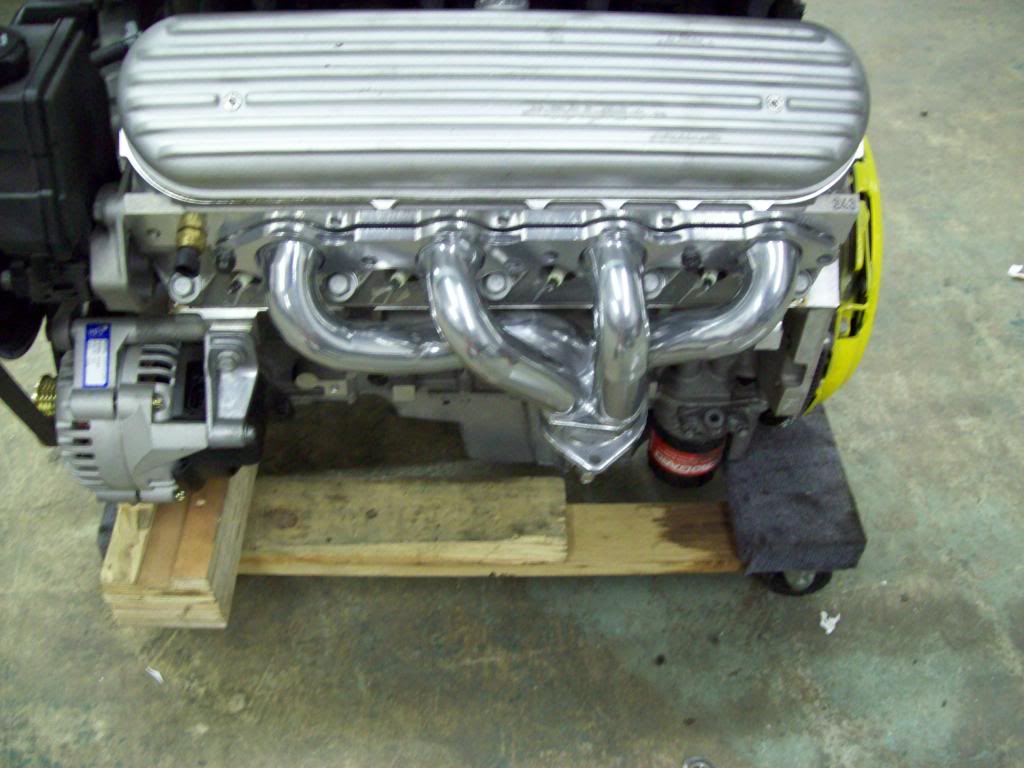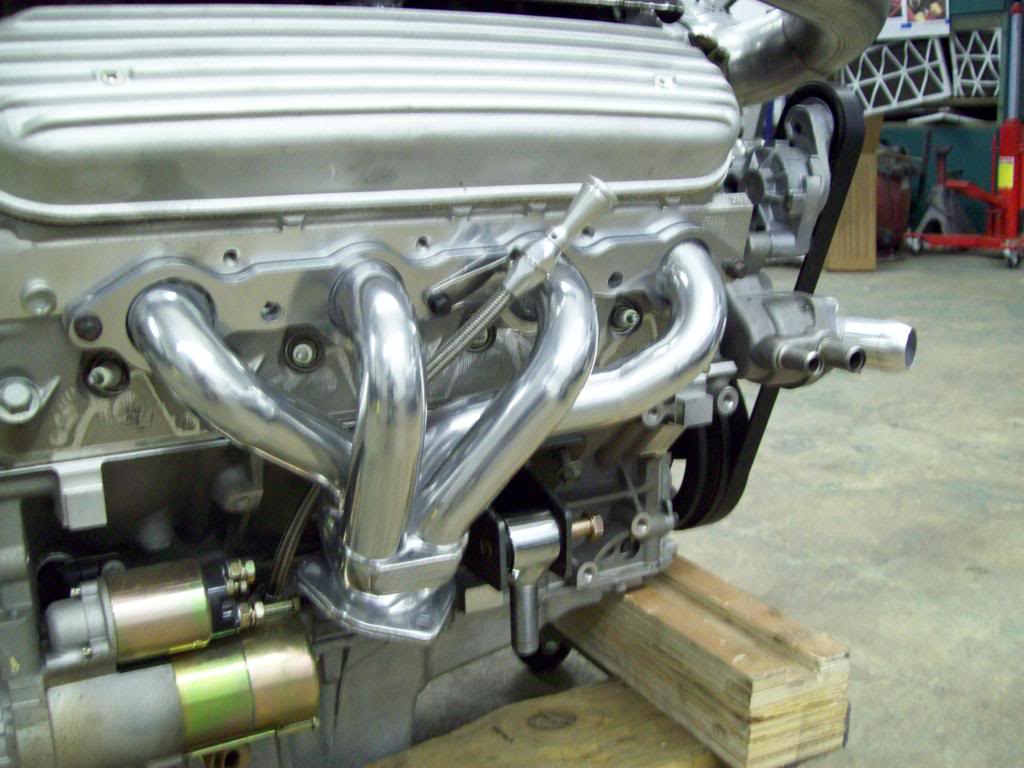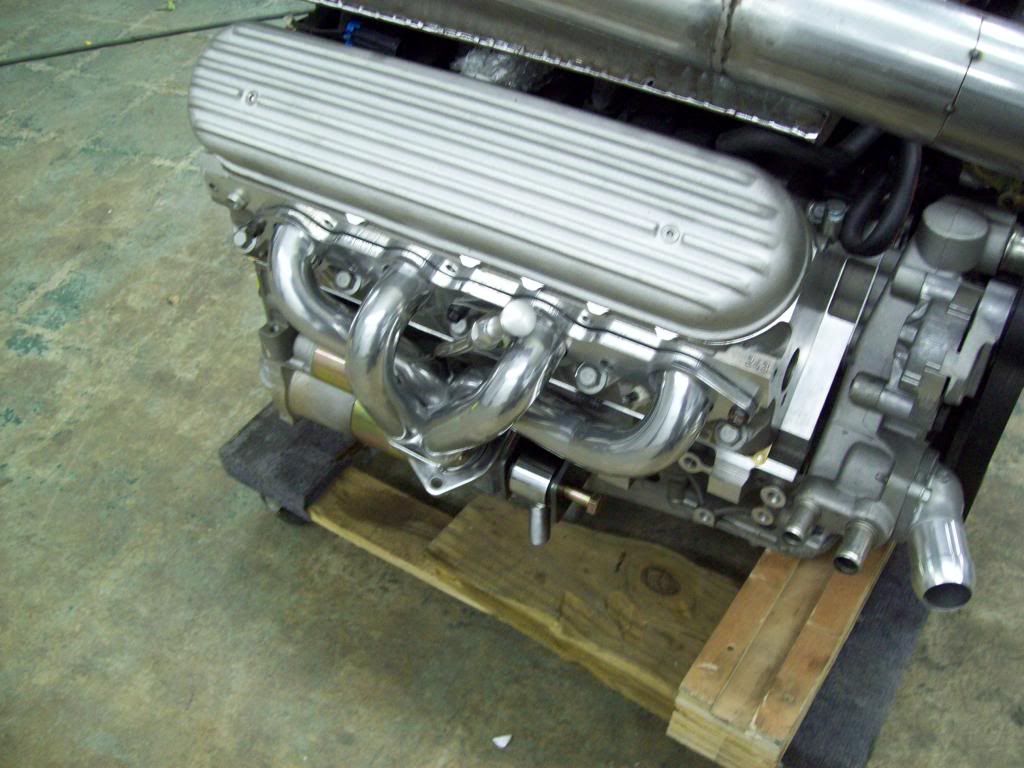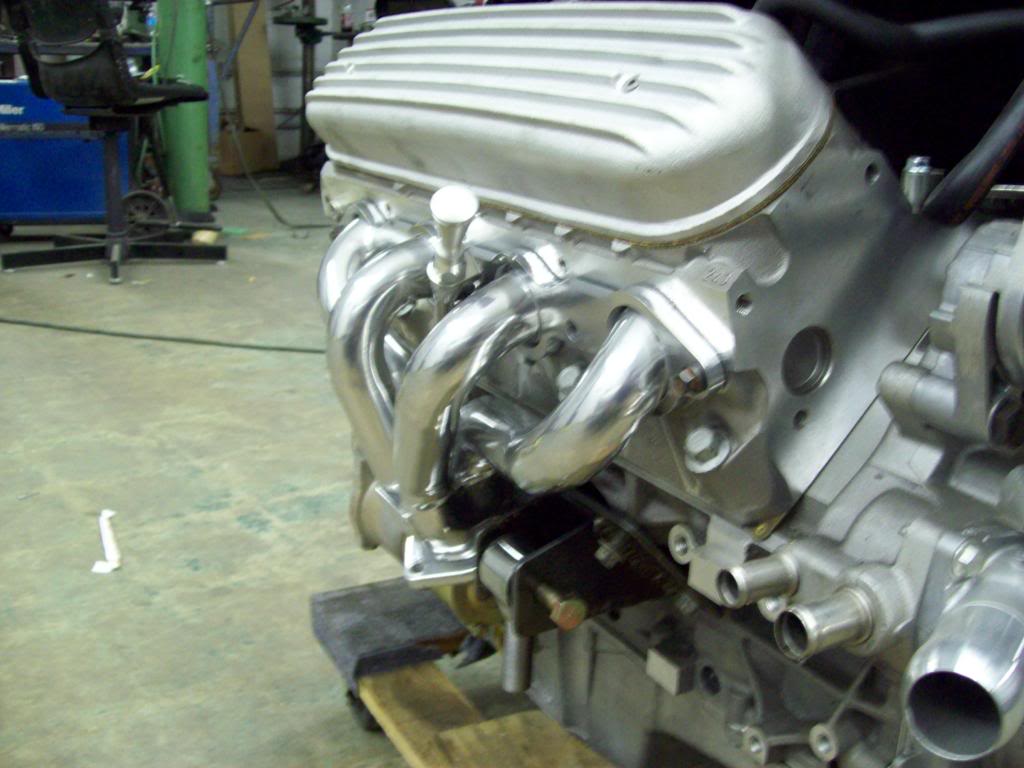 6-13-2013
Here is the basic dash layout I am looking at, and I find much easier to make decisions on stuff like this, if I make a template with dimensionally correct accessory that I can look at and move around. The big black square is the Touch Screen Navigation/Stereo, and the black rectangle below it, is the Billet Aluminum AC/Heat Controls. The black rounds are obviously the Ac/Heat vents, and you can also see that I have the Ignition Switch, Headlight Switch, Wiper Switch, Accessory Port all layed out also, and they will be an original Pull Knob Style. After I determine that I like the layout, I will then make a better template that has everything centered out with the correct hole sizes, so I can make my final dash front to attach.

I layed a piece of the original dash pad on the top, because I will be following that basic theme and style, but it will be thinned down just a bit. I will more than likely stitch some of the oem lines in the leather work, that way is is an upgraded version of the original, and will hopefully still be recognizable as an Amazon dash assembly.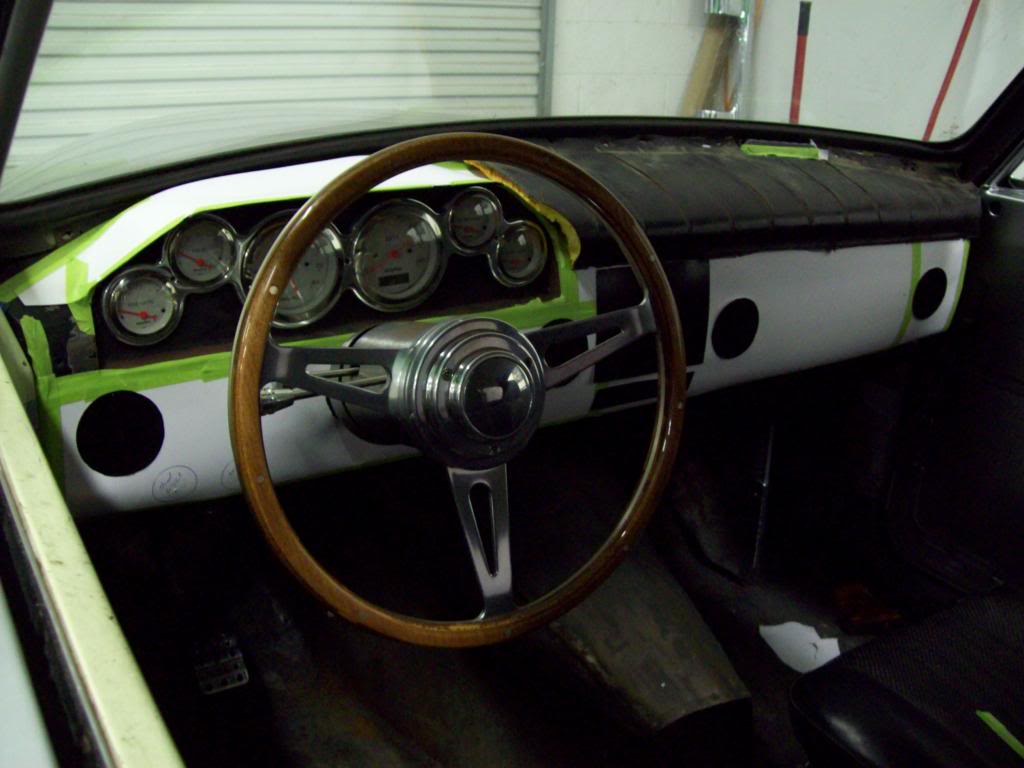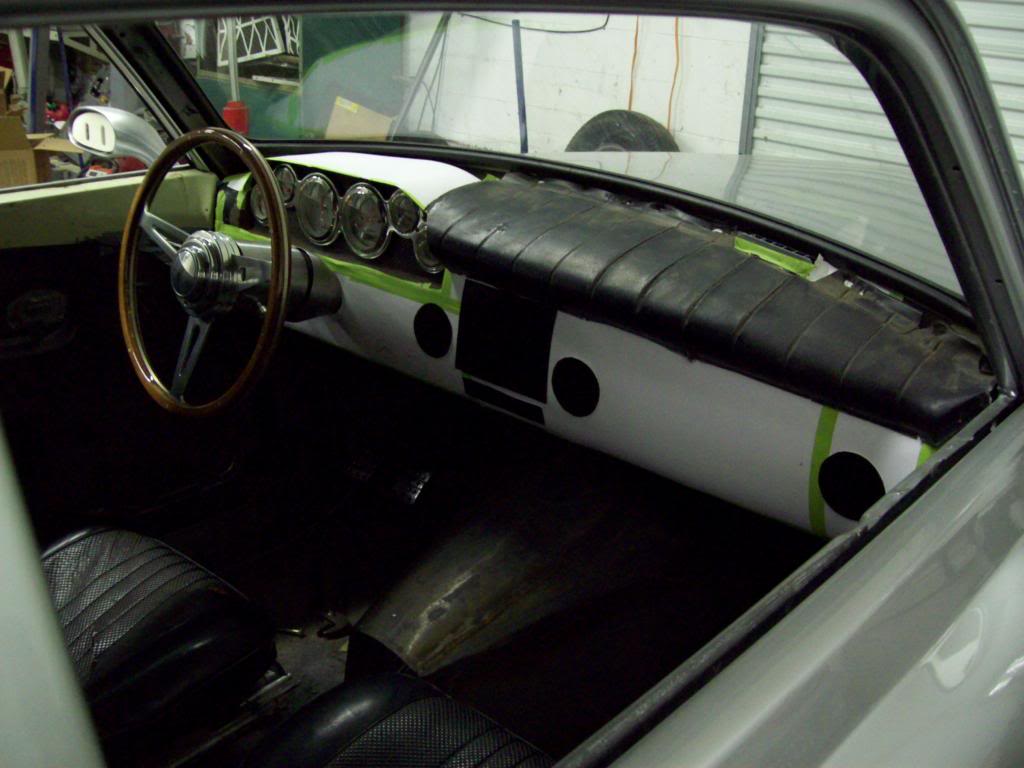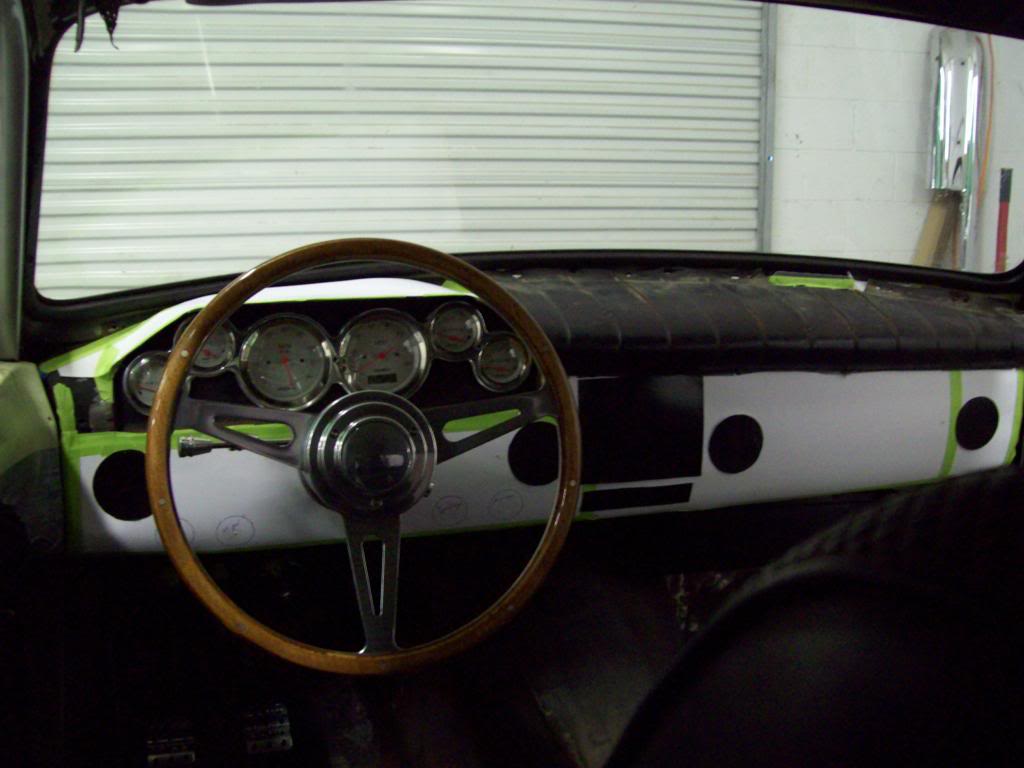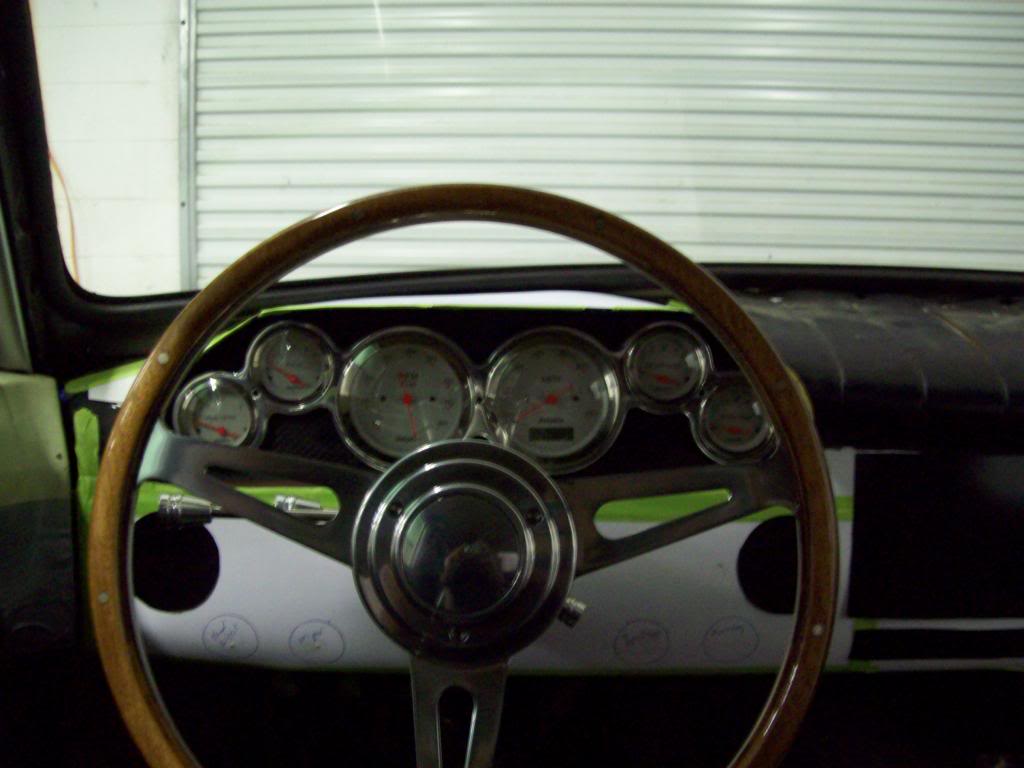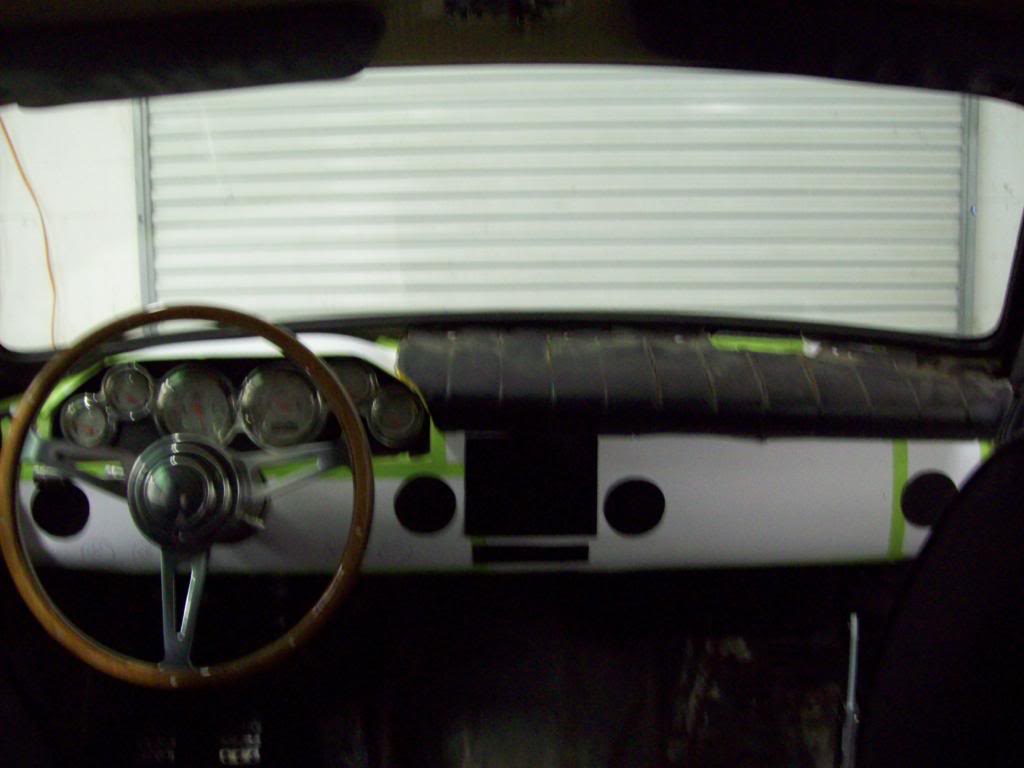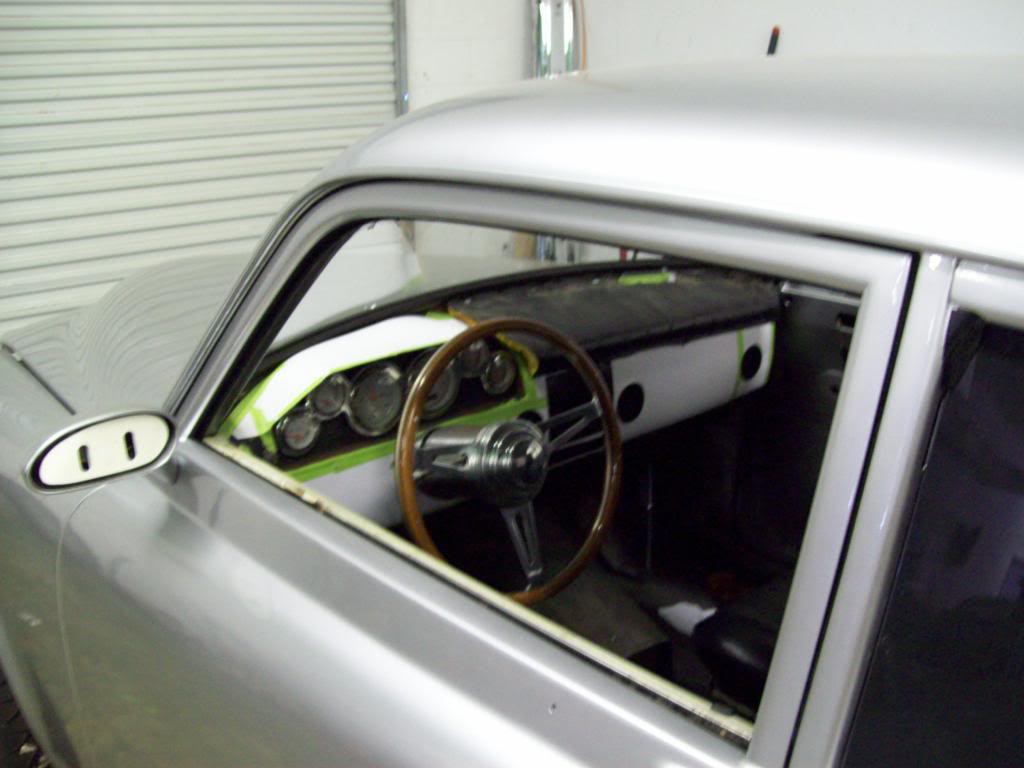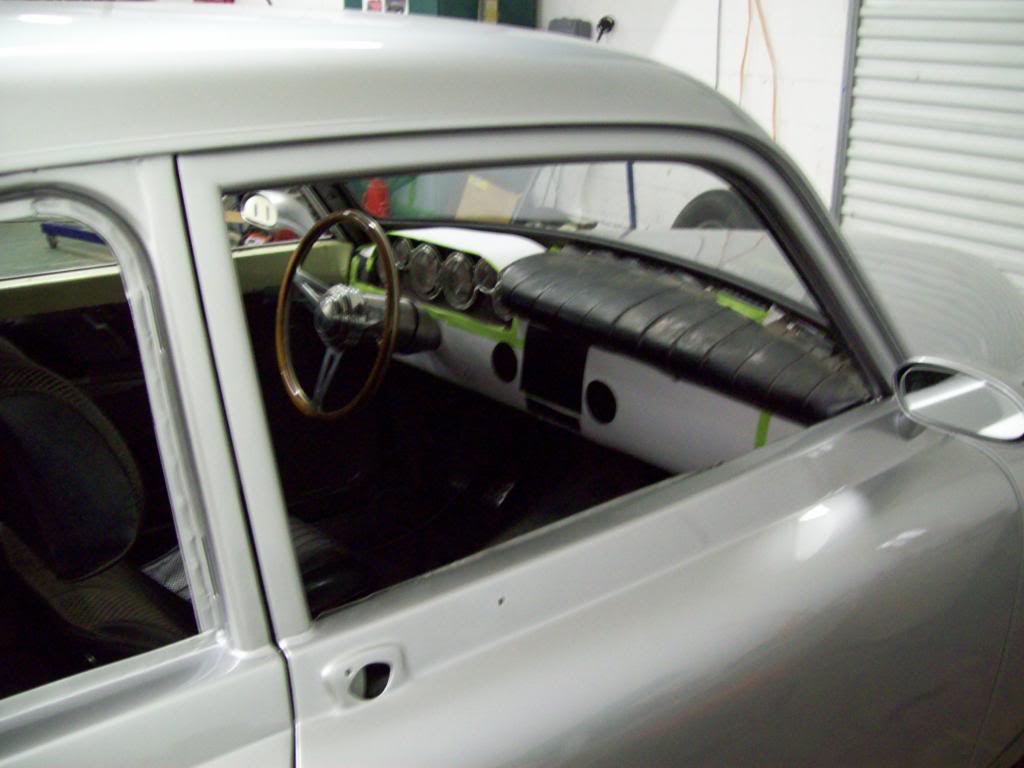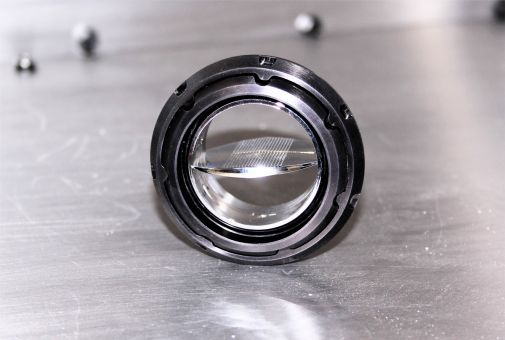 I really like these bucket seats, and I have saved them for years, because I knew I would find a build to use them in.. They are Late 60's Datsun Roadster seats, so they are not way to big like some of the modern adapted seats are, and they are period correct in styling.

I am thinking that I am going to try to source another pair of these seats, and then make a bucket style back seat, so the front will match the rear. I am thinking that I can take these seats off of their tracks, and then actually bolt them down to the back seat floor, because they fit right in the moulded floor pockets. I can then fab a center piece between them, and have that piece follow the contours of the buckets tightly, and then have it upholstered like the seats themselves.. This should make the back seat area look uniform and a complete unit, rather than two bucket seats with a console between them.. I really like the idea of having a matching bolstered and headrest optioned back seat, and with this seat option, it should give it modern/retro look?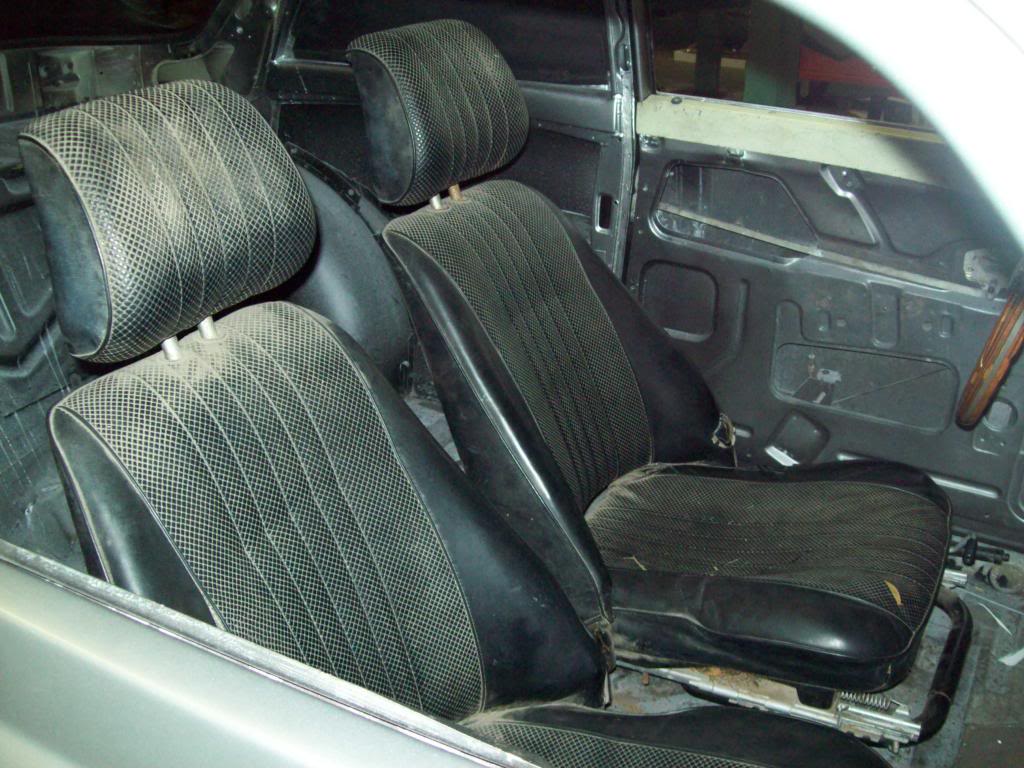 I am really wanting to hide the coil packs on my build, and thought about relocating them to the inner firewall, but I would like to find a closer place to do it.. I have this little pocket in my crossmember kit, along with a unibody frame rail relief for the oem upper a-frame, so it makes a nice little pocket.. I understand that there would be potential water during rains and ect, but these coils are pretty well water proof from what I understand, with the exception of the actual power/signal plug and plug wire, which I am sure can be dealt with.. There should be enough fresh air, along with actual header air gap clearance to run fairly cool, so I am not sure if that would be a major factor at all. I am thinking they would actually run cooler than being trapped in the engine bay air space, while mounted to the valve covers..

I thinking I can fab some sort of close out plate, and actually mount the coils on the wheel well side of it, and then have holes for the individual plug wires to run through. This could also finish out the original a-frame opening, and do some additional finish look appearance, but I need to make sure that I will not have any potential issues running the coils this way.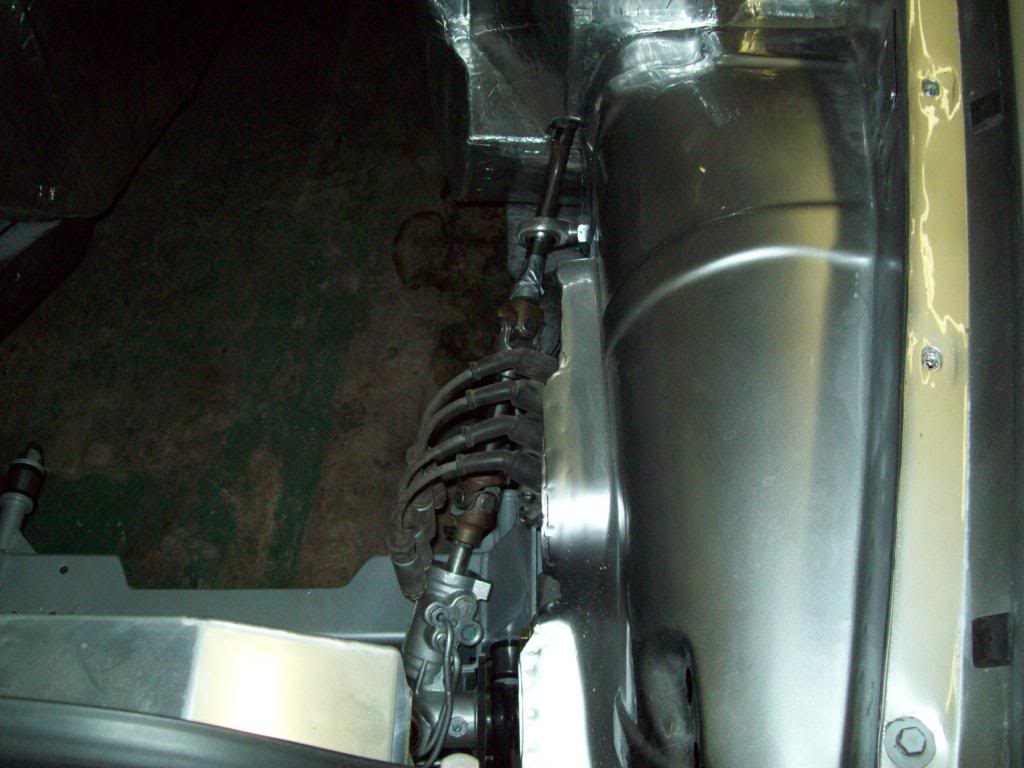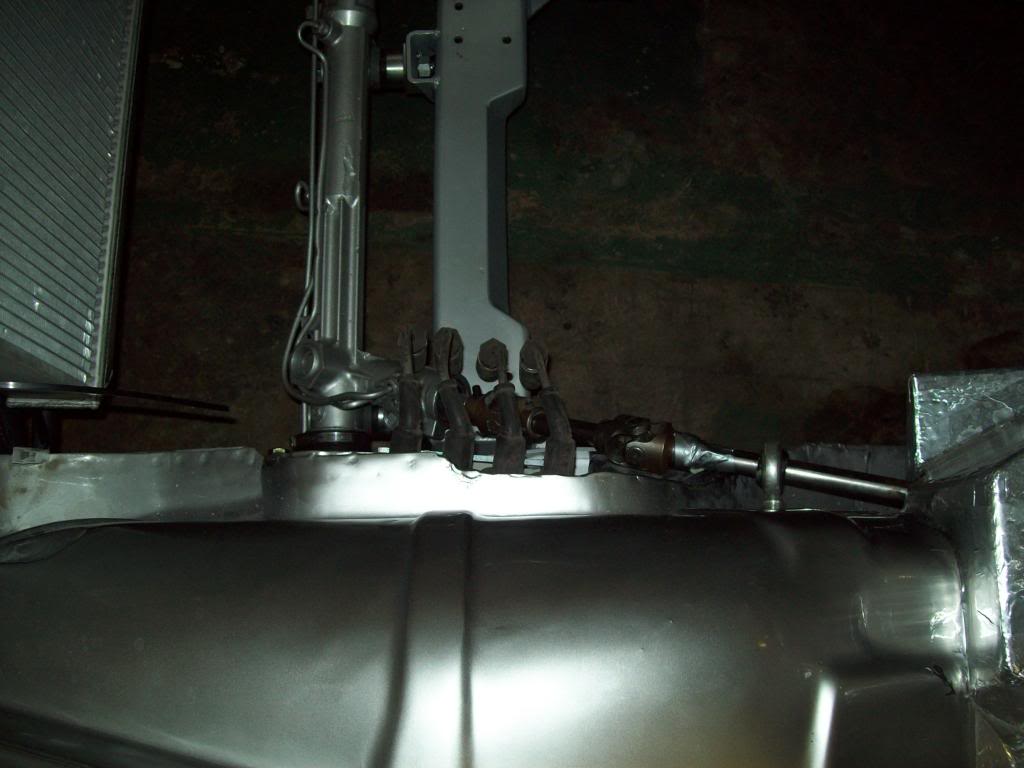 6-14-2013
Here are some of the first test fit of the Adjustable Motor Stands that I am working with, because I want to have a little freedom to make adjustments on the fly.. You can raise the motor a couple of degrees for fine tuning the drivetrain angles, or you can pitch it up or down on the right or left side.. I am sure this is a bit of overkill, but I have been in situations where this has been handy in the past, and the adjustment is really just a matter of twisting a wrench when everything is installed.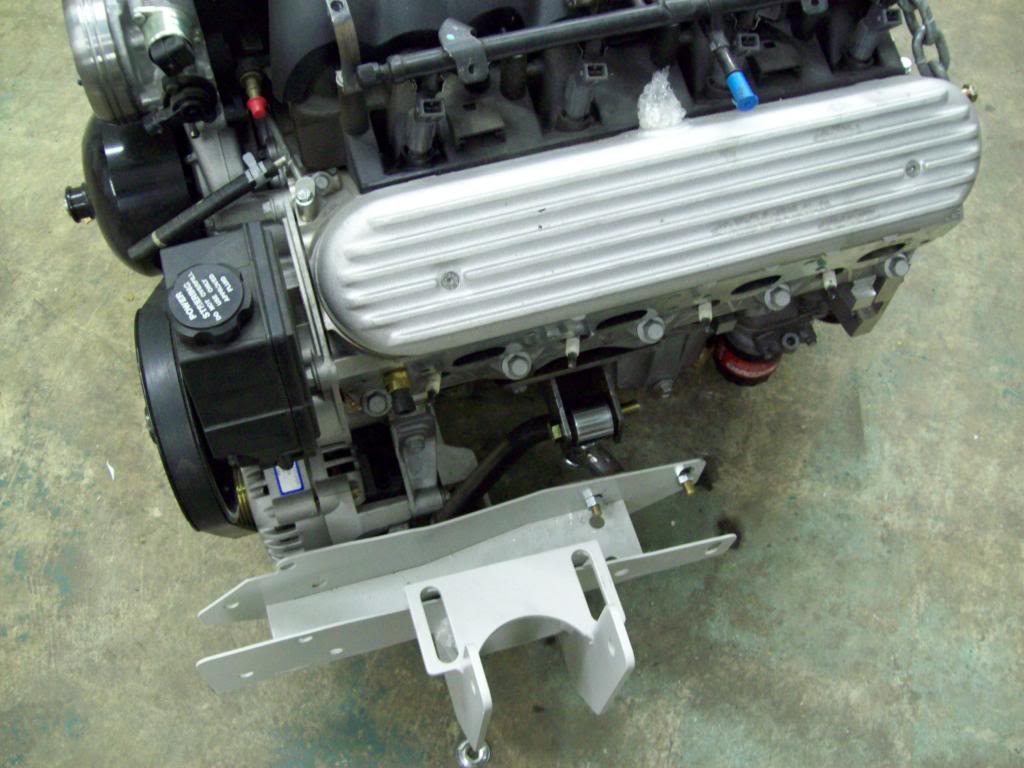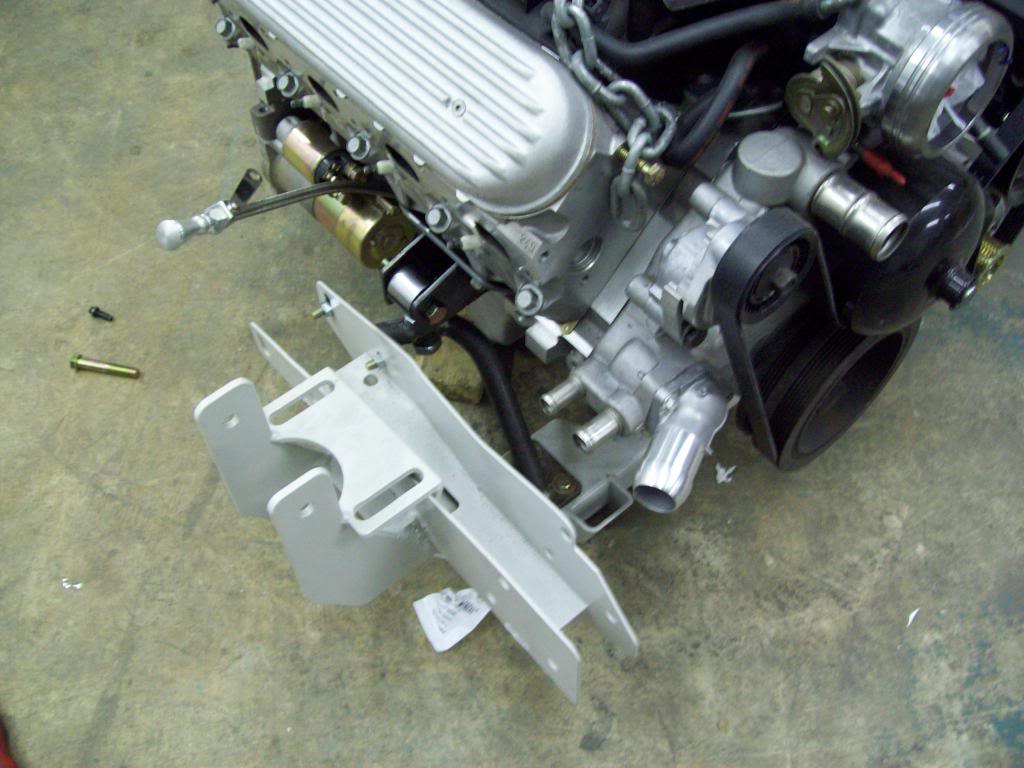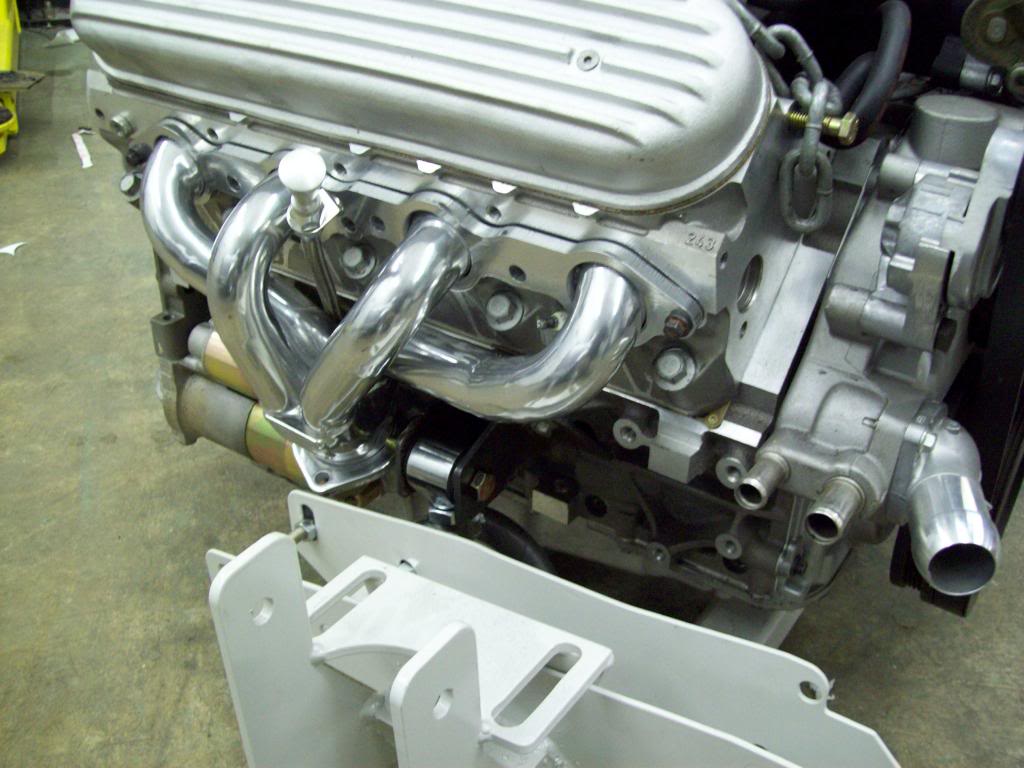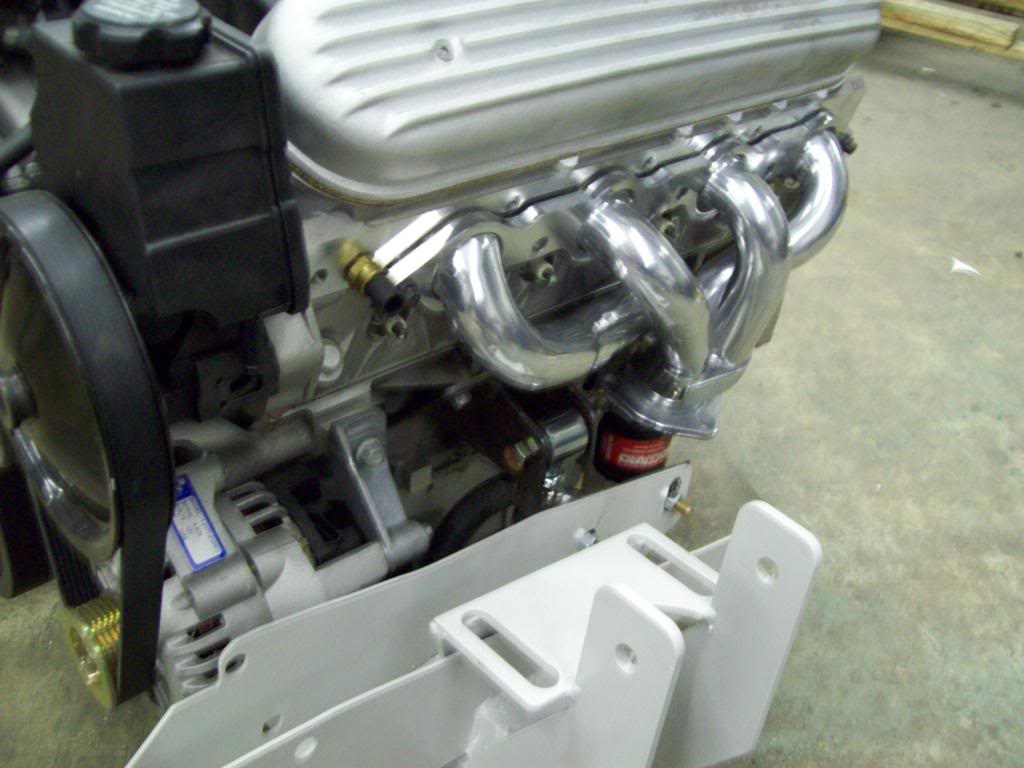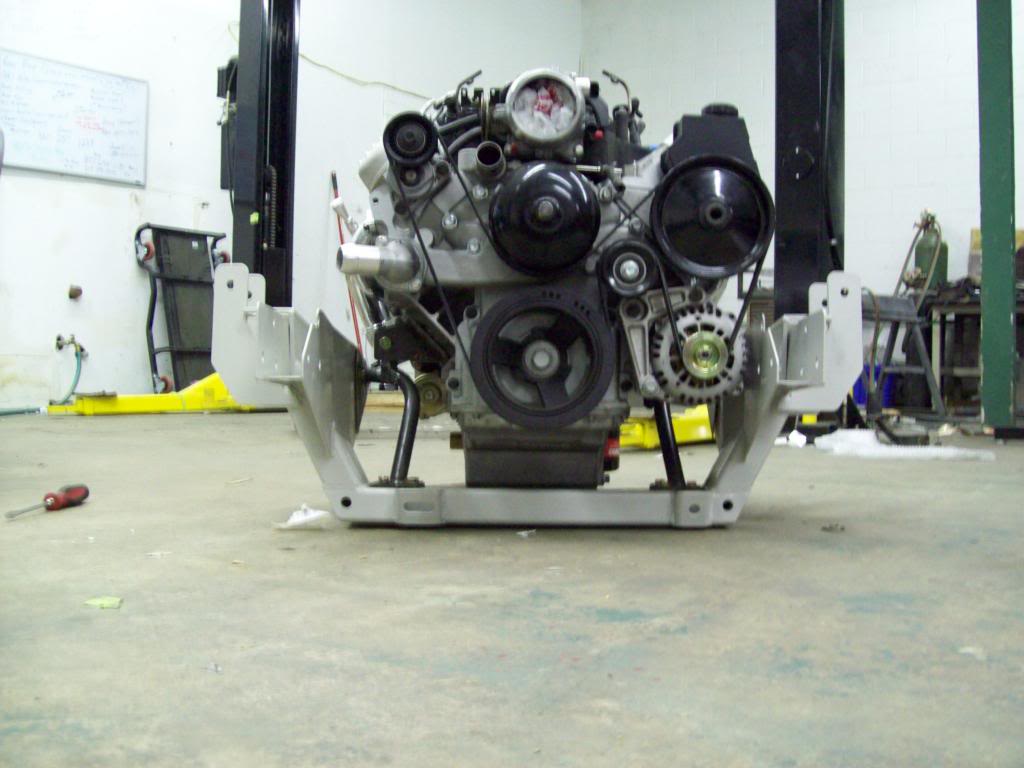 Here are some clearance pics of the motor/trans in the car,. The headers drop right in, but with the way that I wanted my steering shaft routed, it did make it where I had to jack the drivers side just a hair for it to drop in.. I guess I cant win them all.. LOL In the pictures, you can see all the accessores are tightly packed in, but you can remove each item with no issue, and probably much easier than the Corvette/Camaro the motor originally came out of..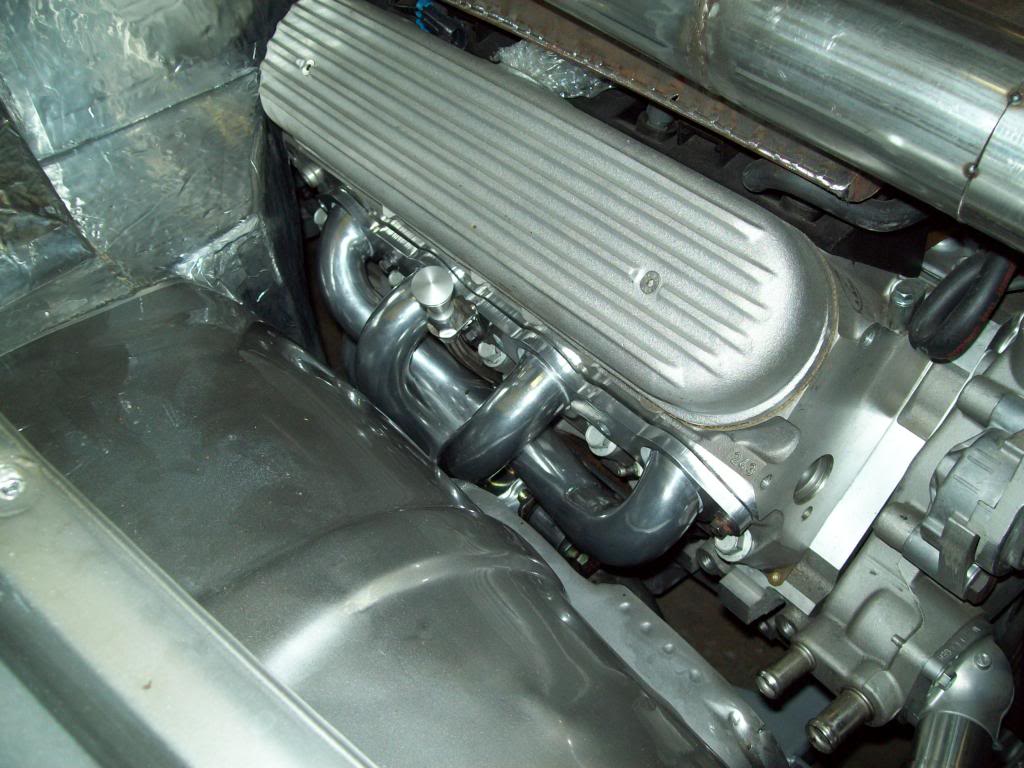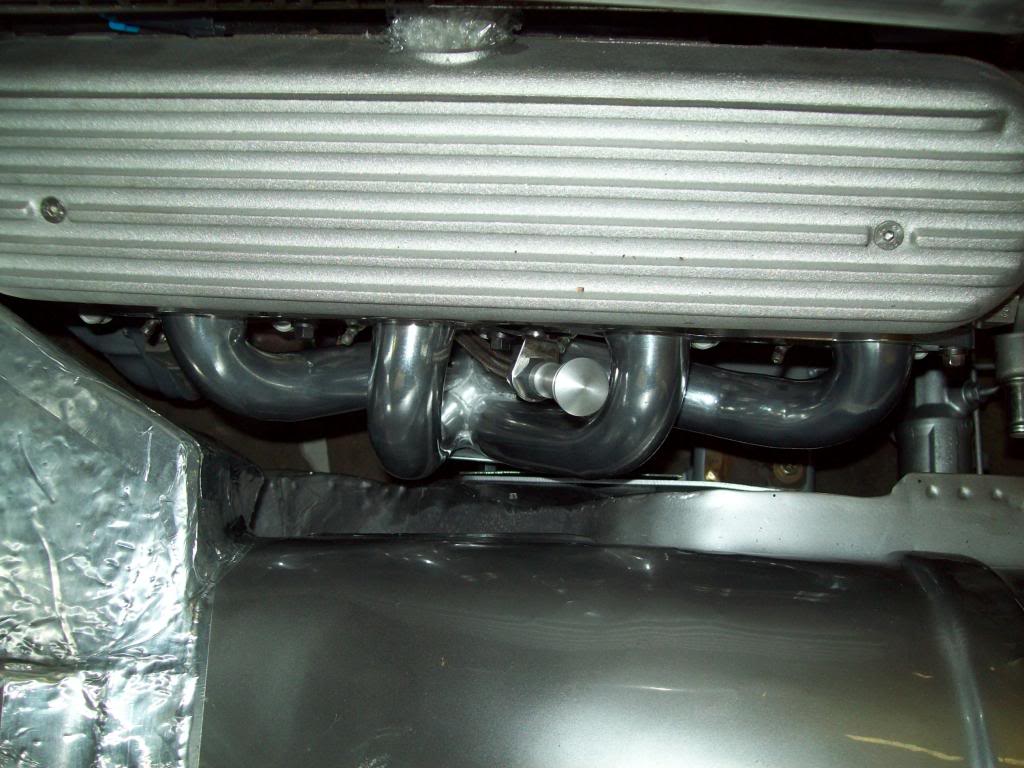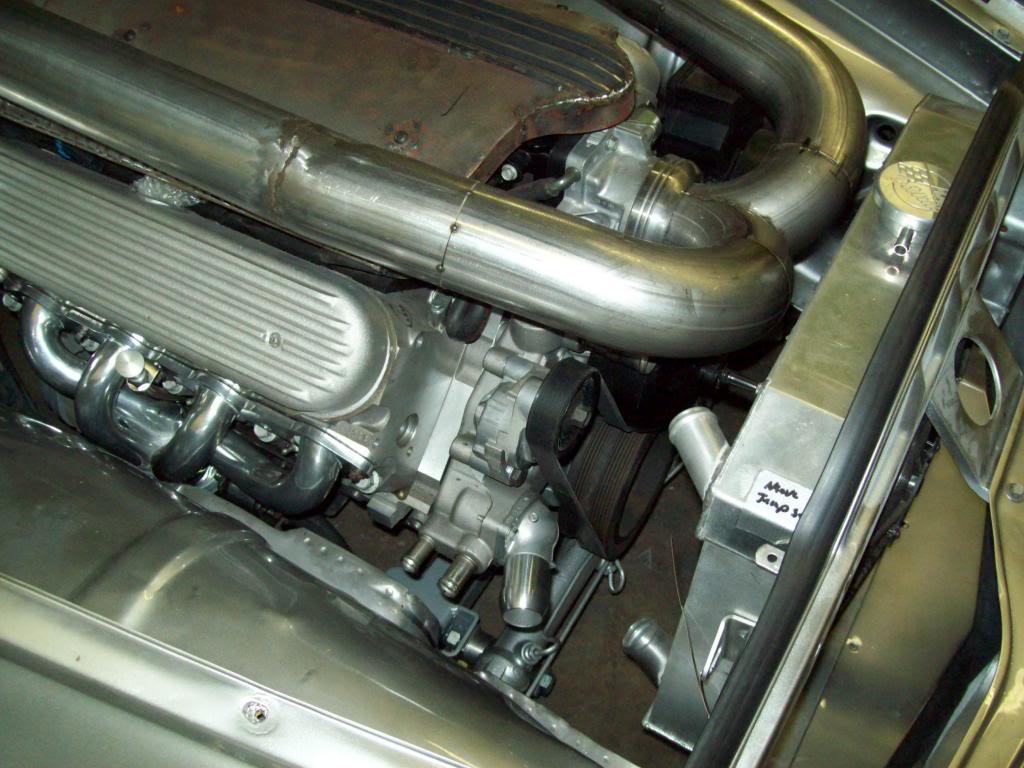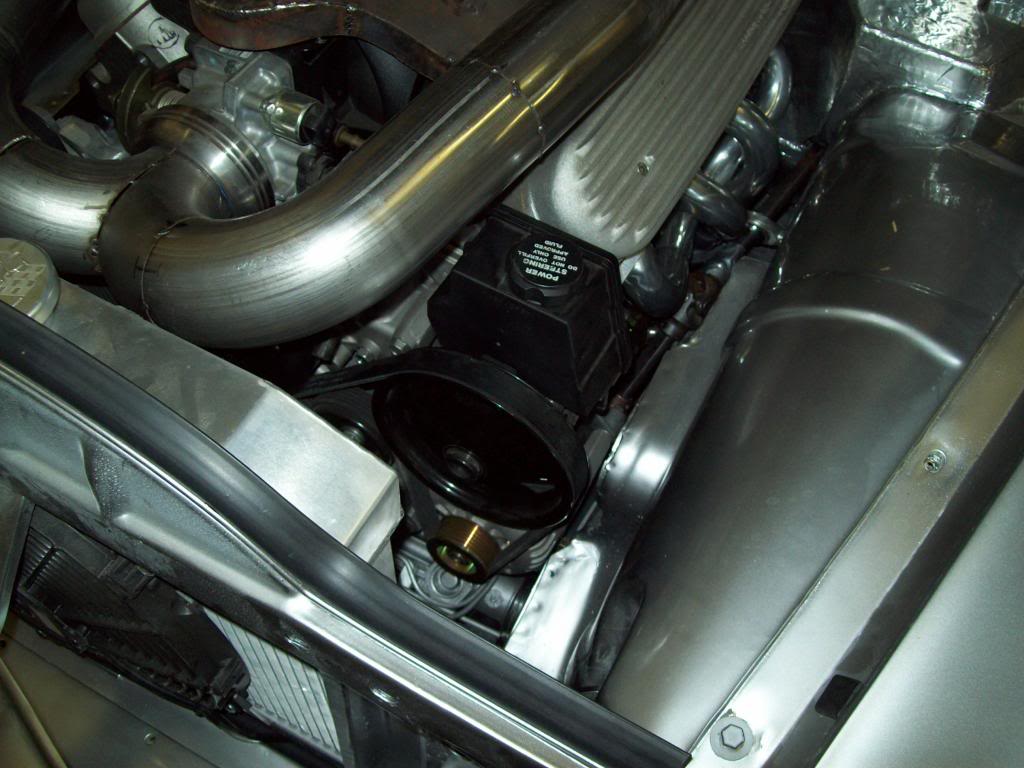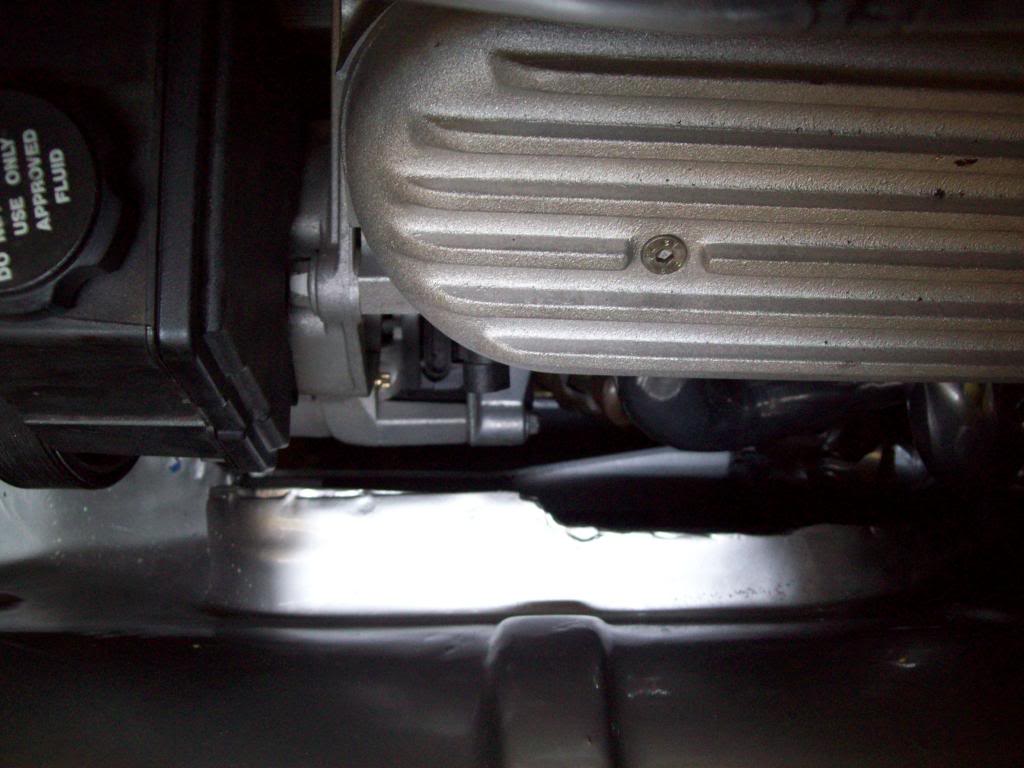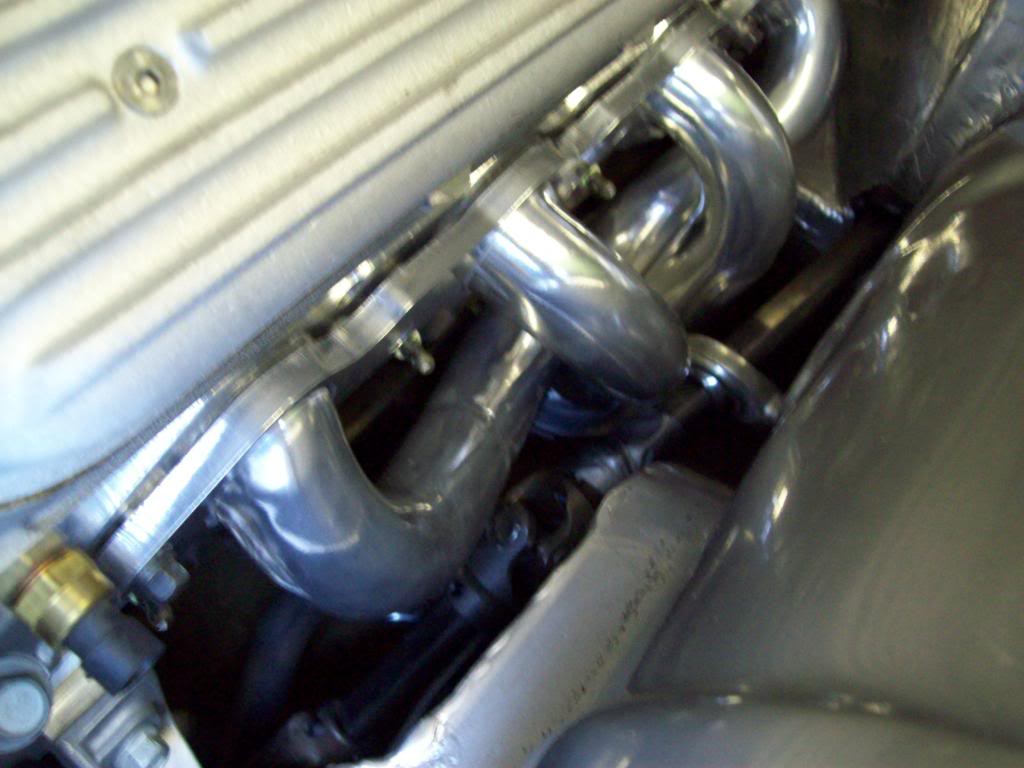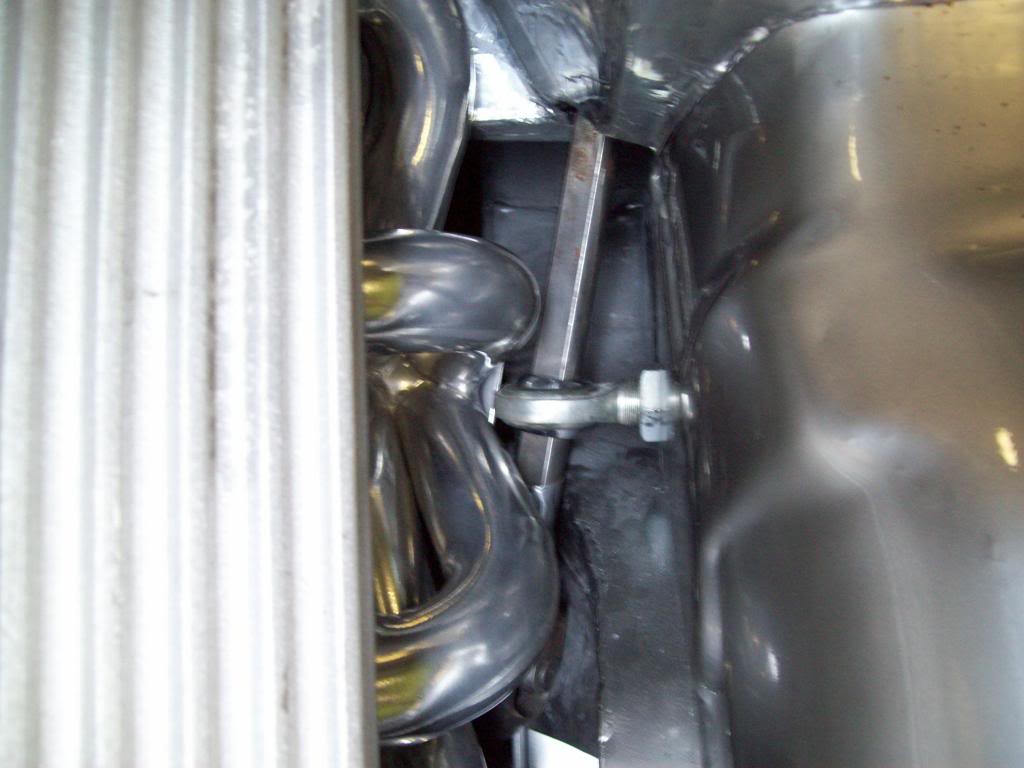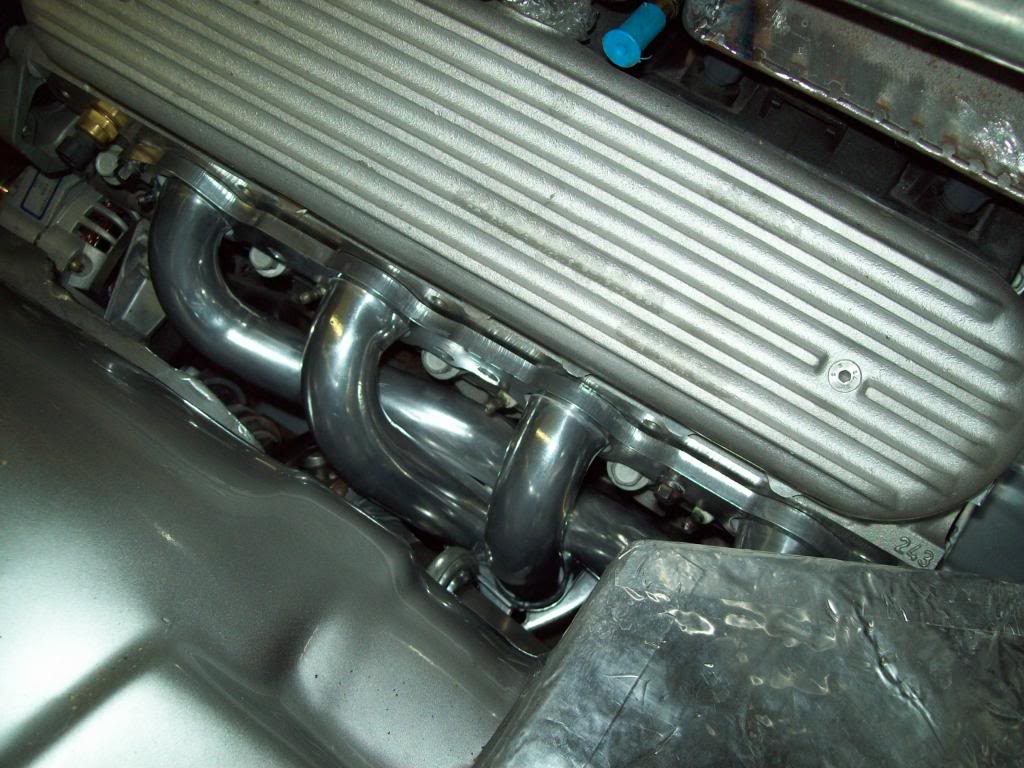 6-15-2013
Here are some better pictures from the bottom side, and as you can see, there is really plenty of clearances.. You can remove all the accessories and service the car with no issue, and if you needed for some reason, you can drop the oil pan down without having to remove anything or jack up the motor. Please ignore the unfinished motor mount stand and brackets, these were the first rough pieces that I was testing off of the production jig, and the finished/powder coated pieces will be of much better quality.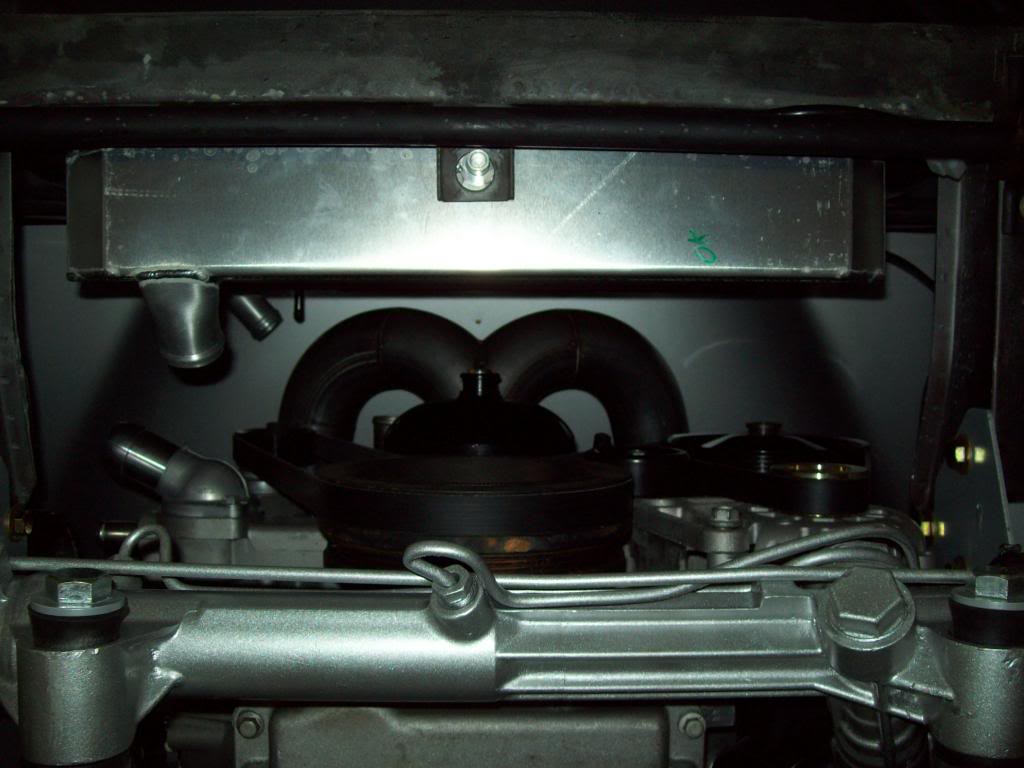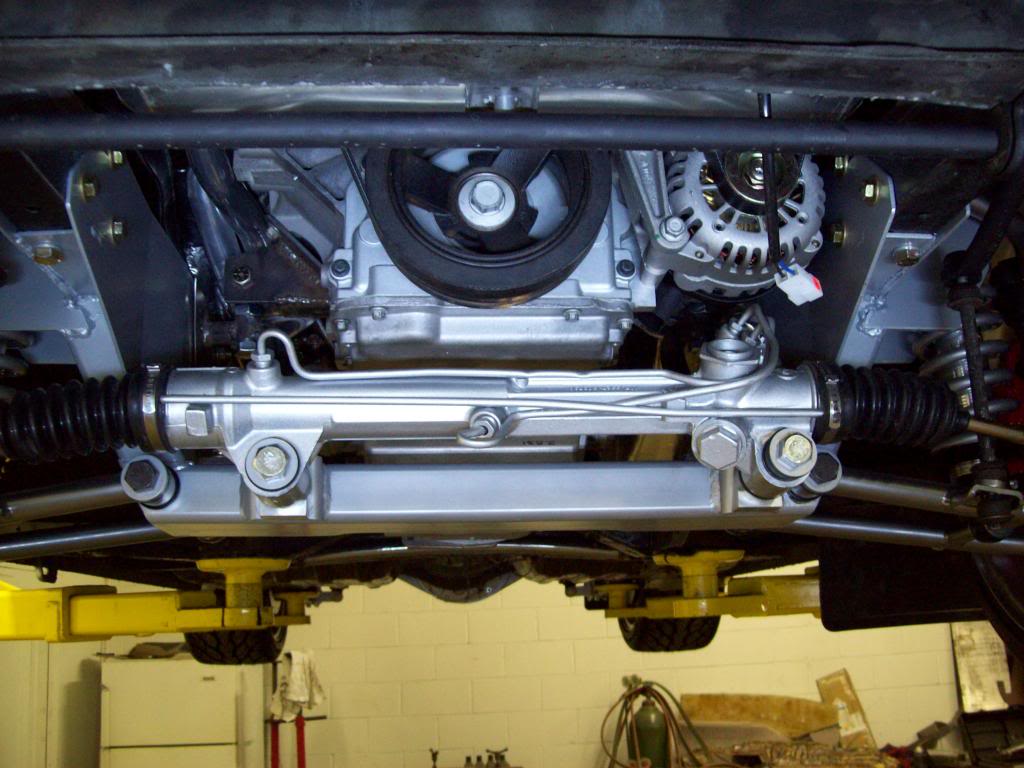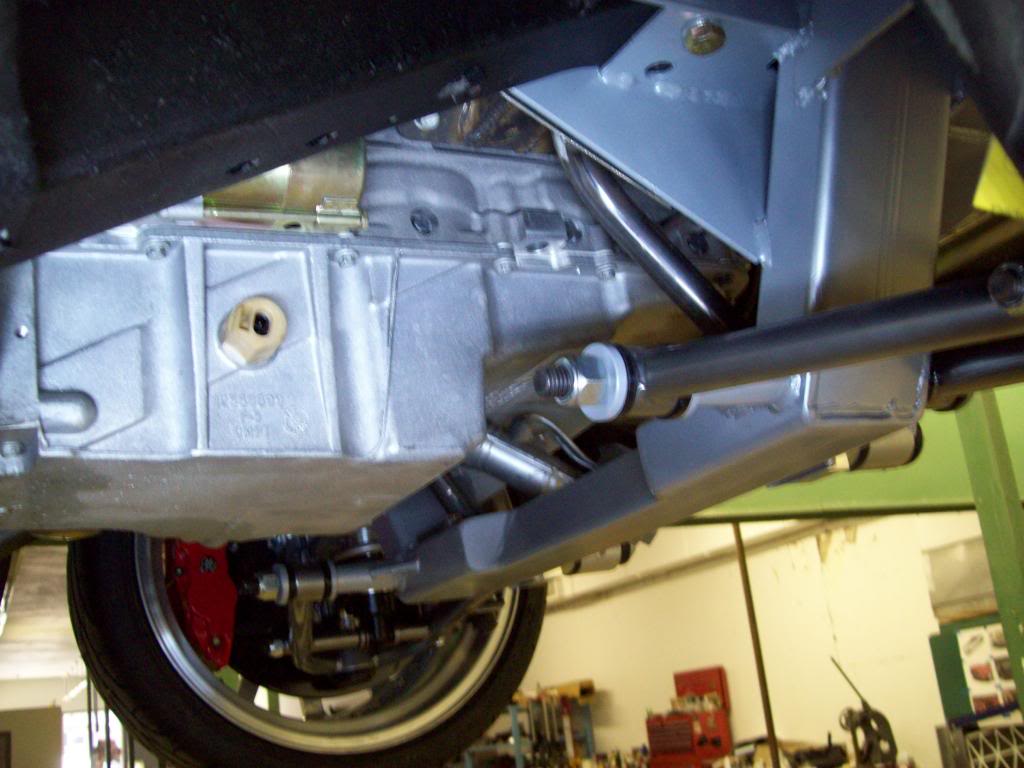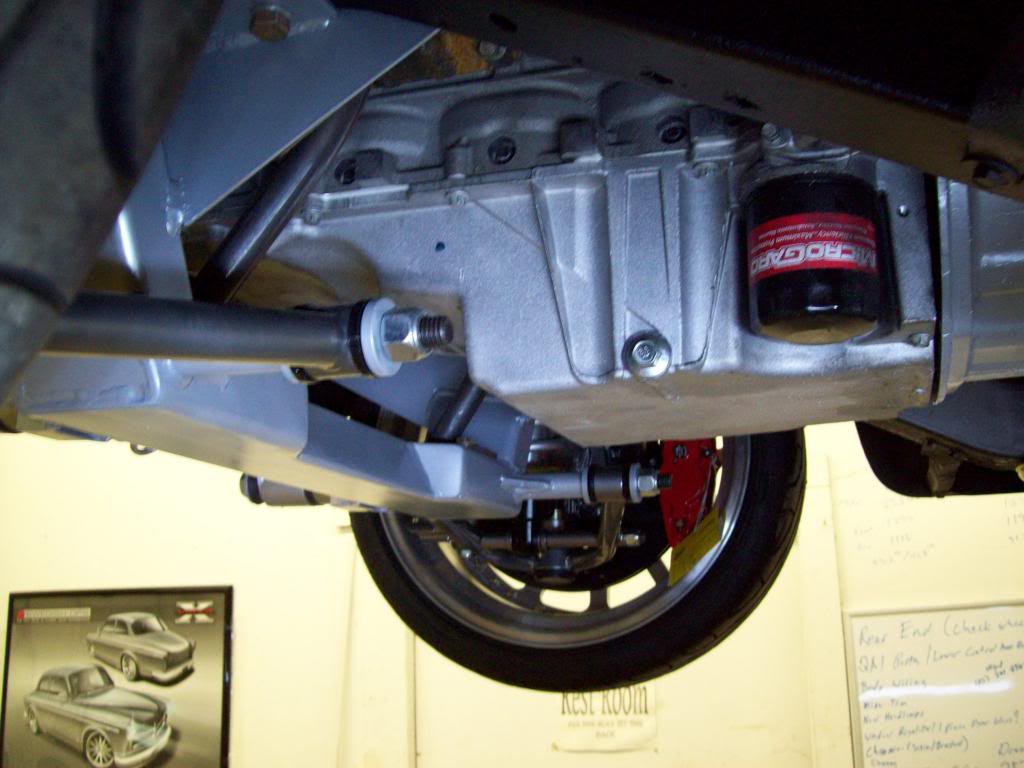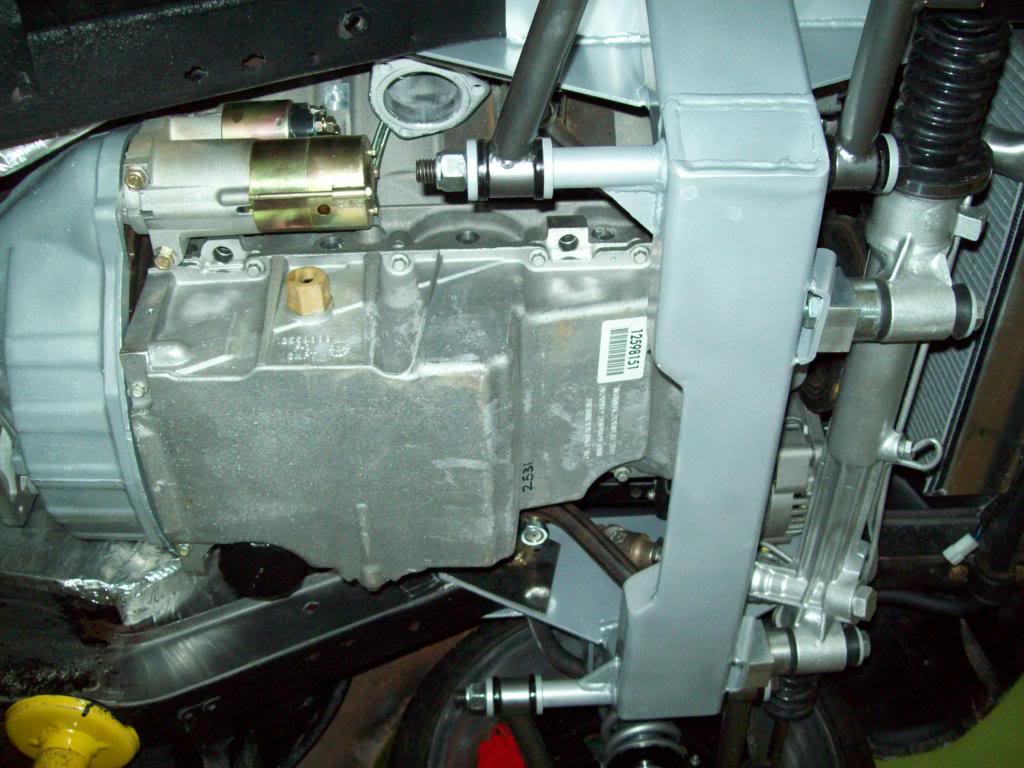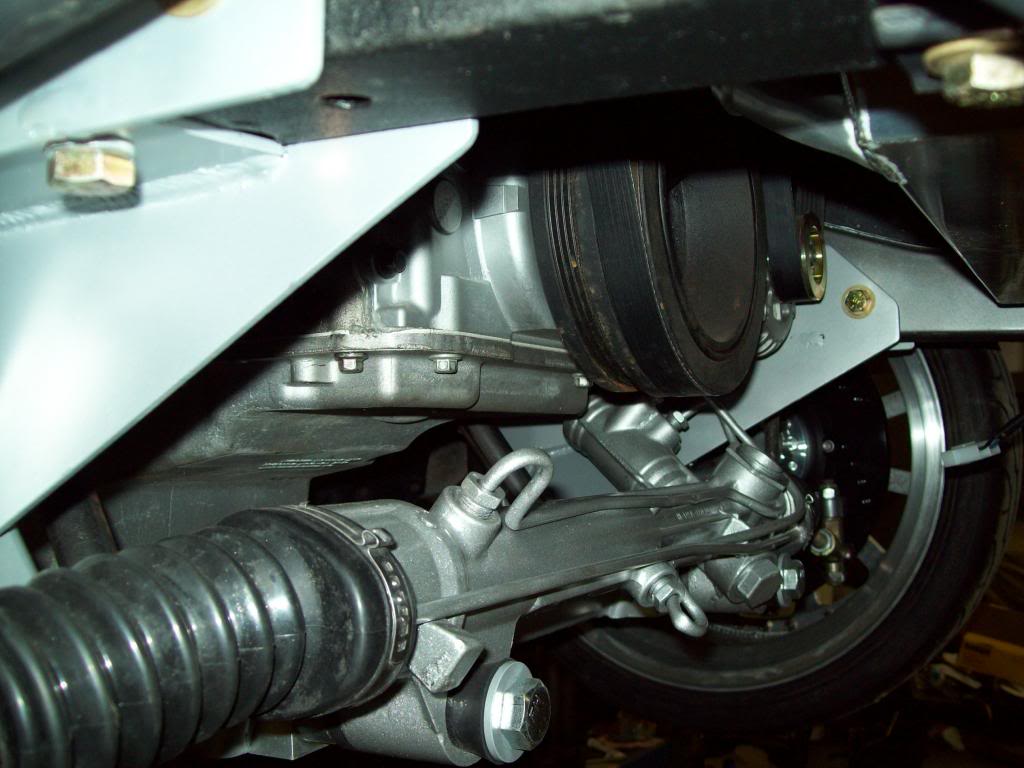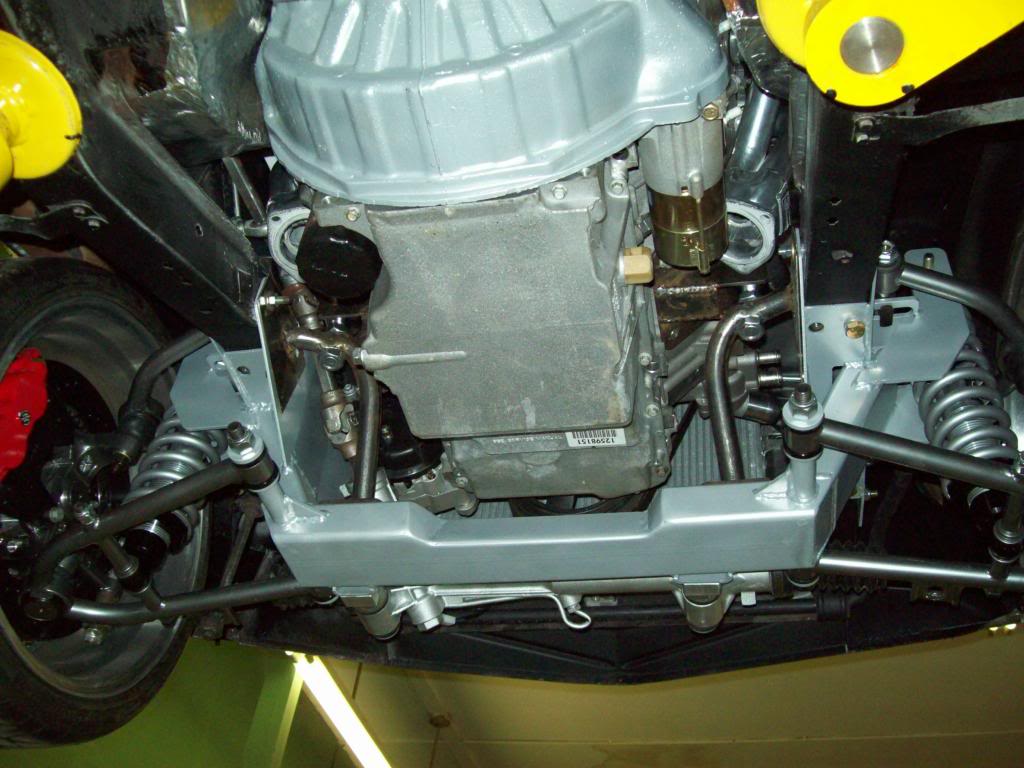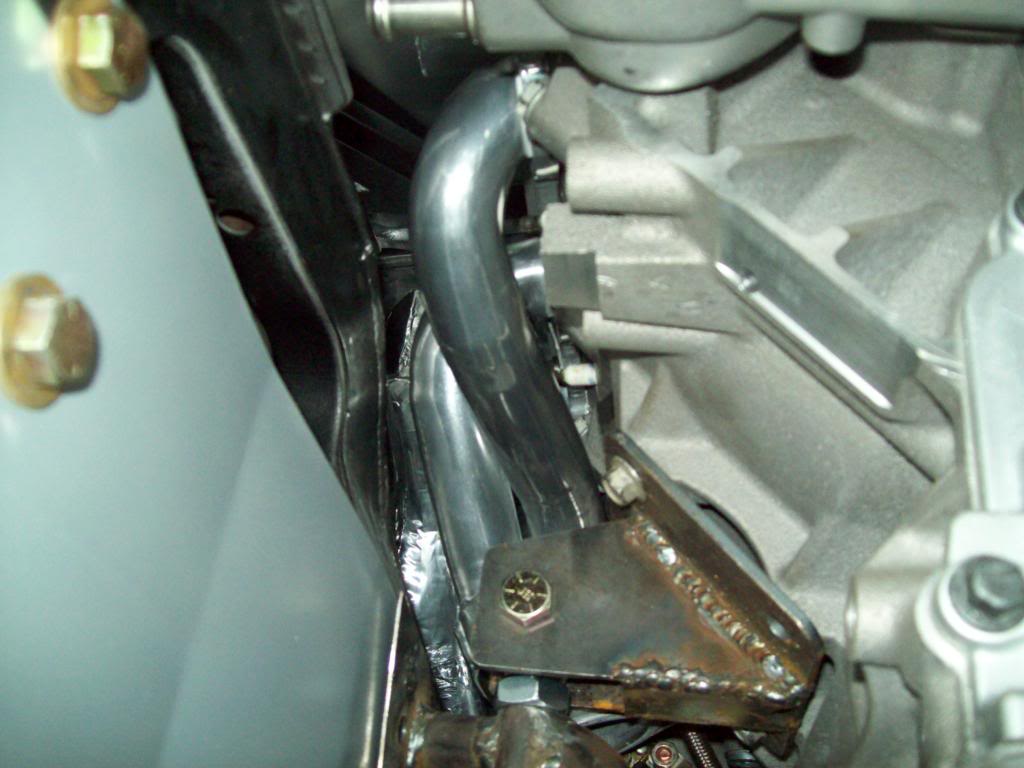 I had to roll the car outside for just a bit, so I can do a bit of cleaning, so I figured I would post some pics now that the mirrors and mud flaps are installed. In the real world, they look much more at home than focused pictures in a tight spaces, so hopefully a few doubters can retract their concerns.. LOL

The front end of the car still needs to be lowered about another 1/2in, and that should be about the right overall stance I am looking for, and the bumpers being reinstalled should make the car look a bit lower overall.. Man, I want wait for the trim to get back, because that is really going to make all the difference in the world.

After being in the shop for so long, I keep forgetting how small the car is, because it seems alot larger in the shop.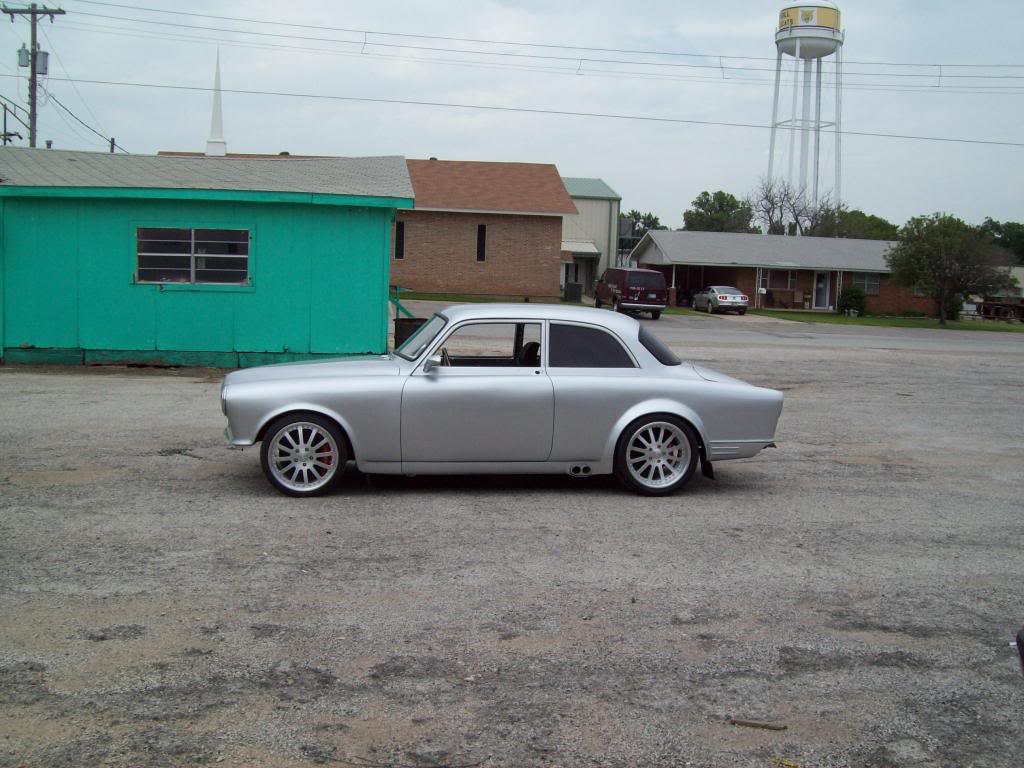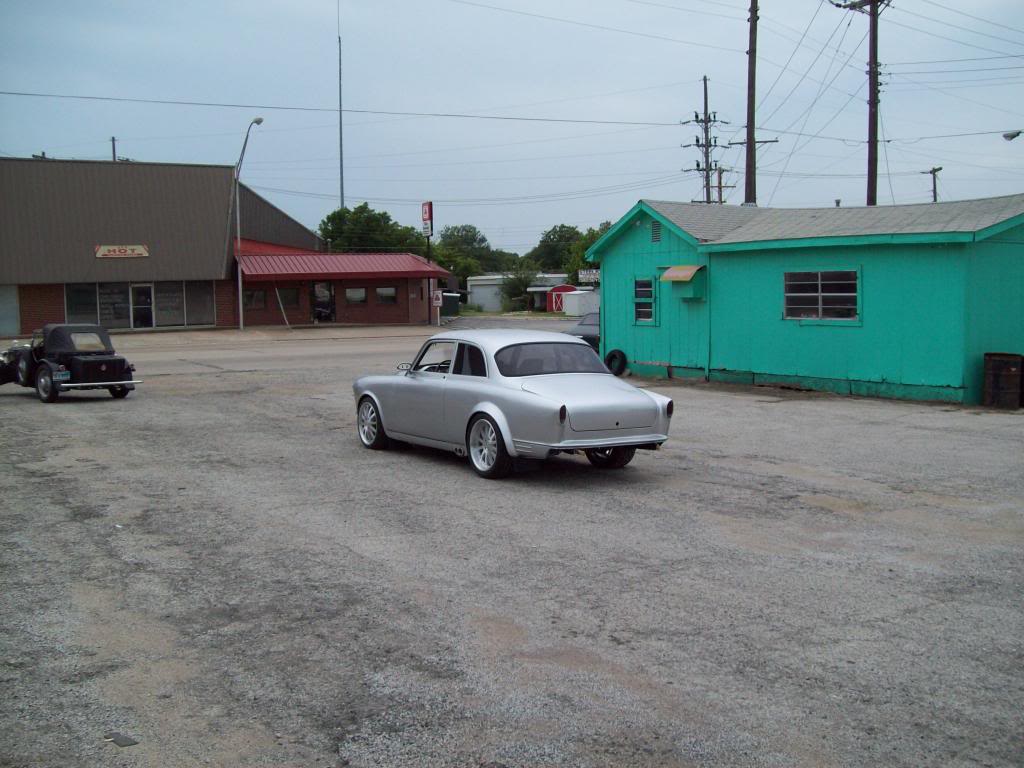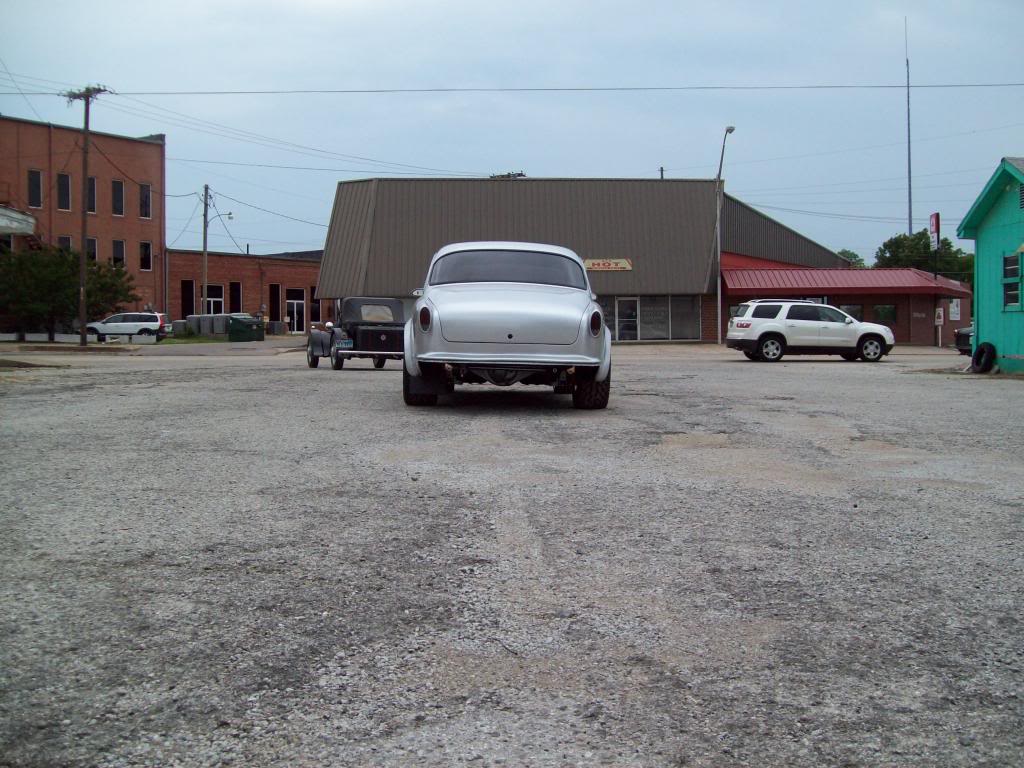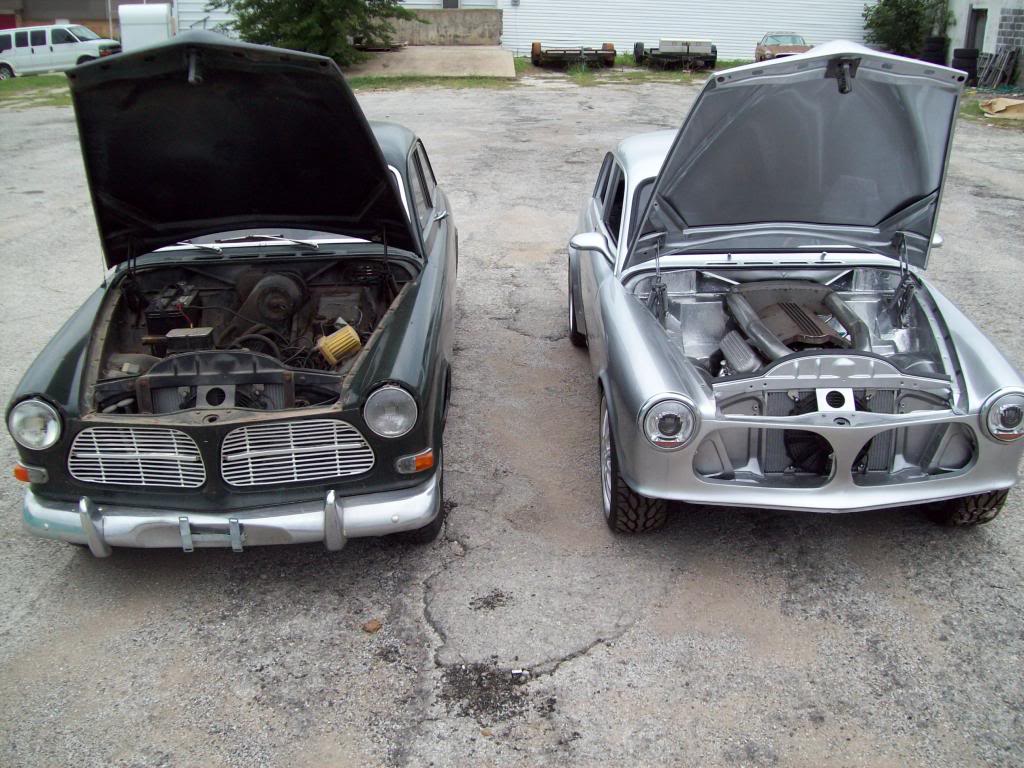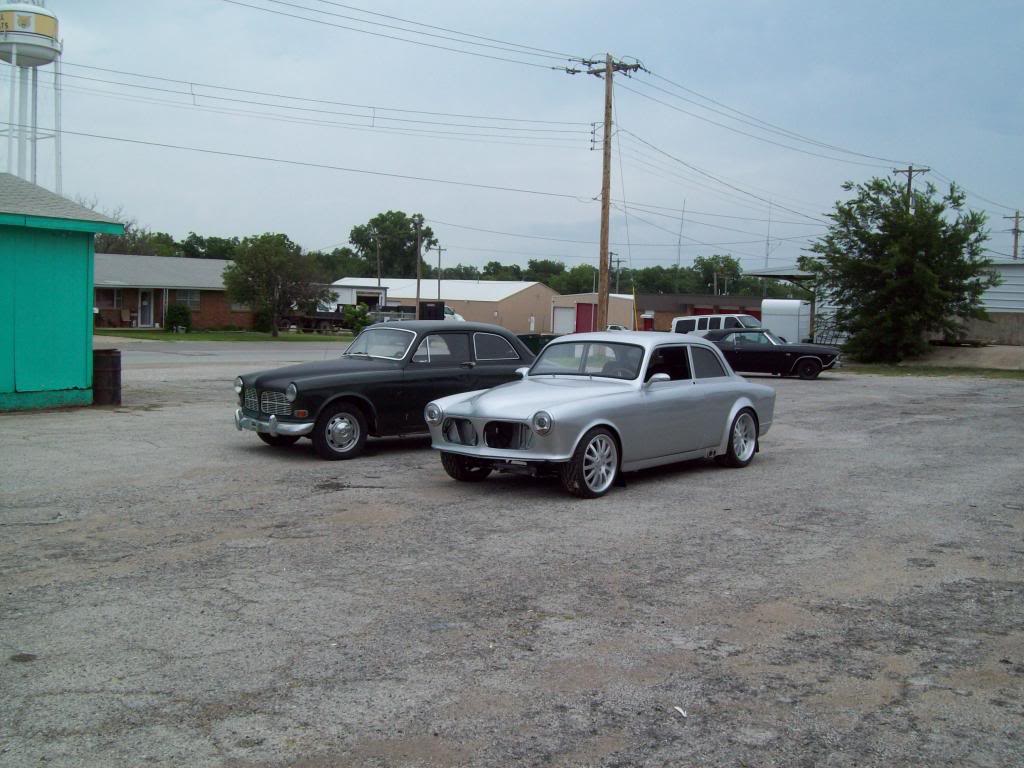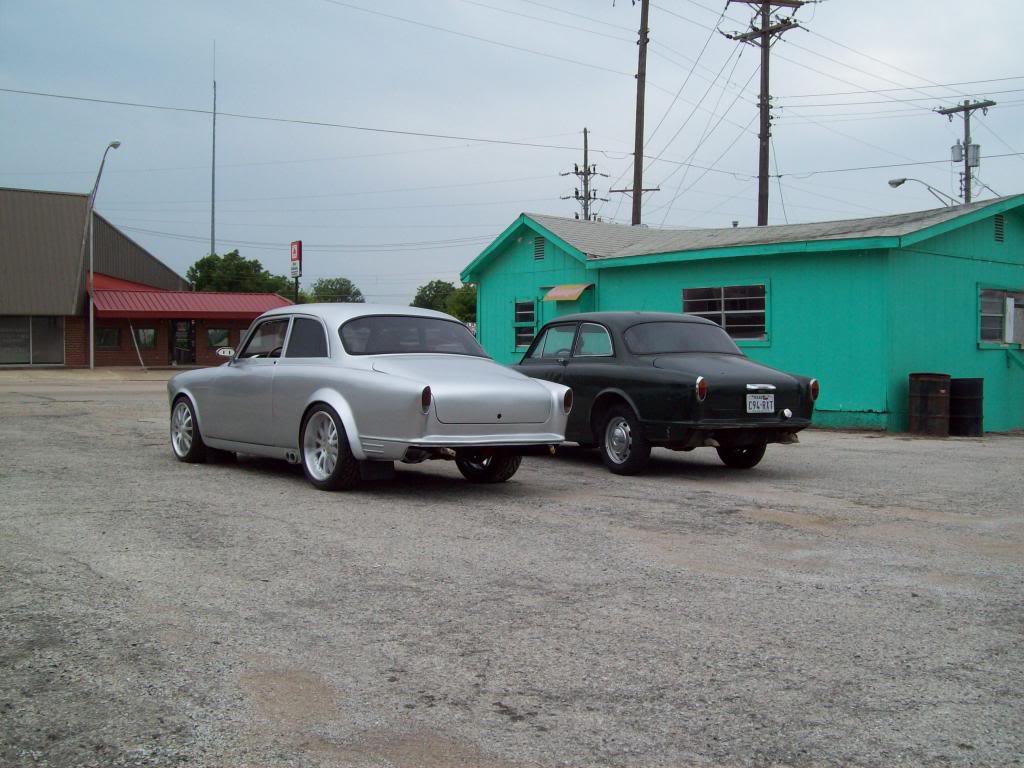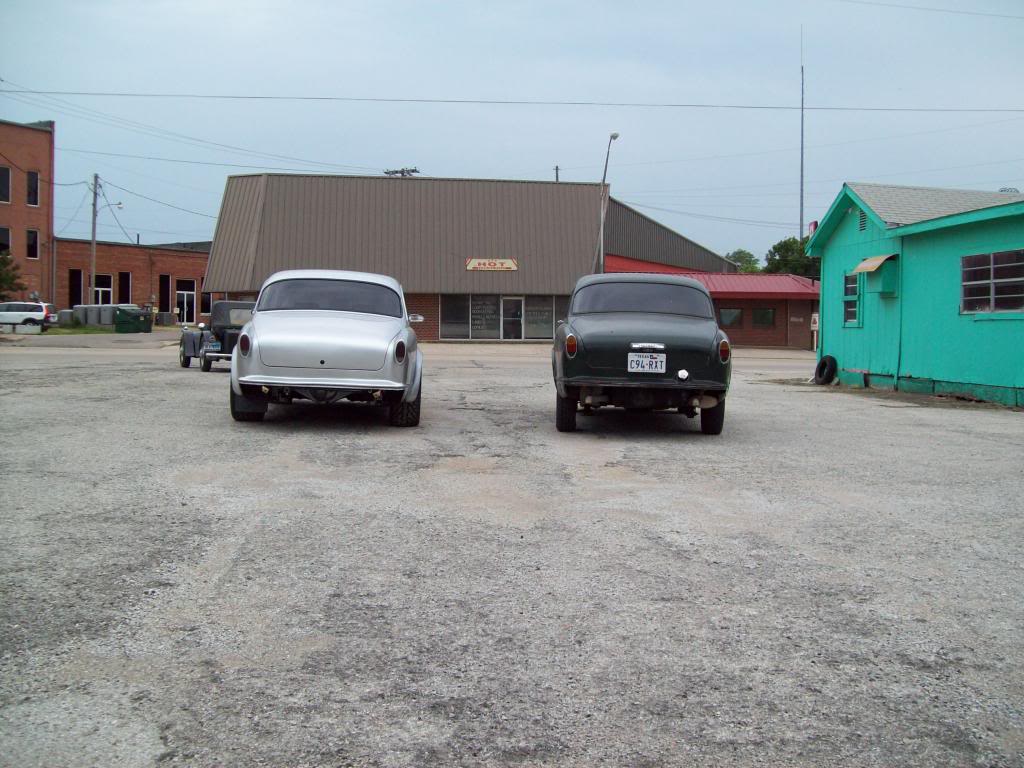 6-17-2013
Well... I am at a struggle here, because I was thinking I had a nice solution for my battery position, but I keep forgetting how small these cars are.. It is really the best position for the battery, but I dont want this thing looking like a track car, if I can help it.. I have a larger 1k cranking amp battery here, and it is about the shortest battery I am aware of, but it still hangs down just a bit too far for my taste.. Once the rear bumper is mounted again, it will take alot of the bulk away, but I was actually hoping there would be just a bit more tuck.. I may have to split the difference between the trunk intrusion and hang down, that way I can get a bit of each benefit?

This is why I love Duct Tape, poster board, and card board.. LOL It makes things quicker to visualize, without going through all the hard work, and then finding yourself comprimising on using something that you really dont like, just because you dont want to start all over.. I have scrapped so many versions of things, because it sure sounds good, but the real world application doesnt look right.. I dont mind sharing what I think are bad ideas that I have worked through, because it might actually save someone else the waste of time and effort, and atleast something came out of the failed process..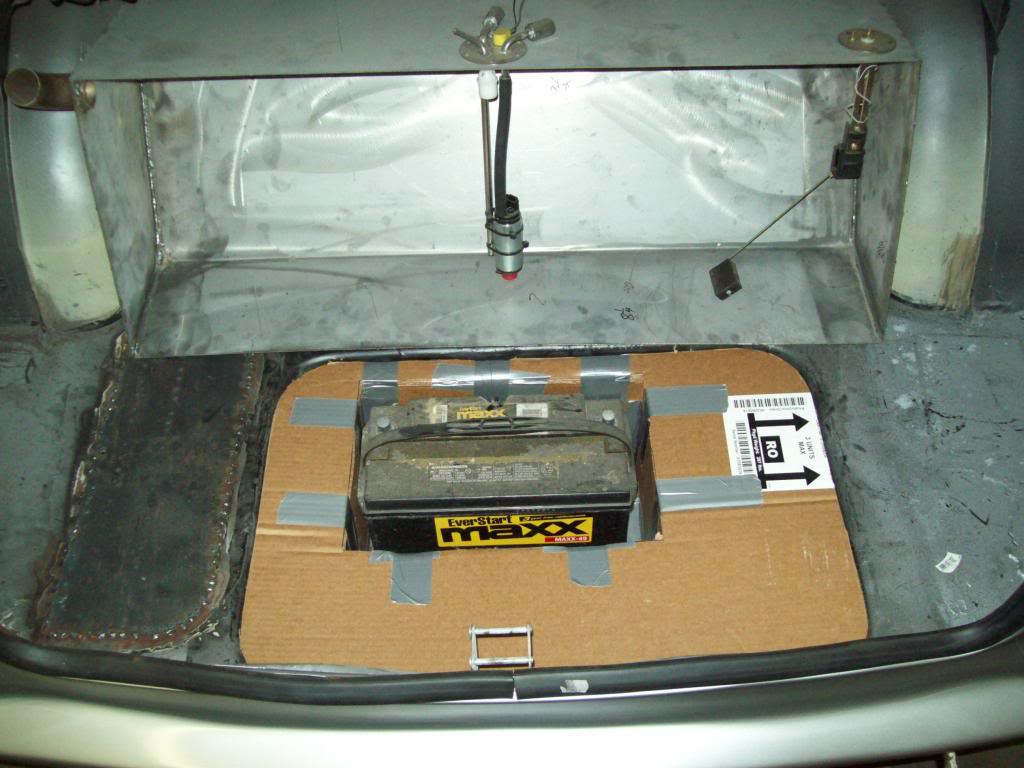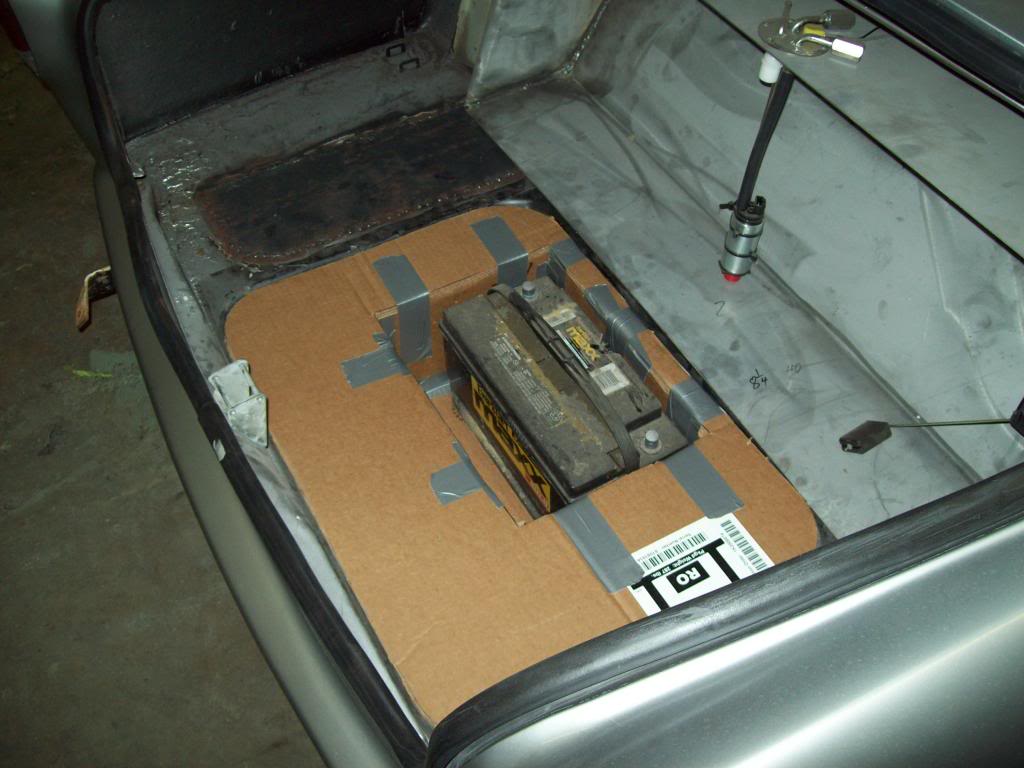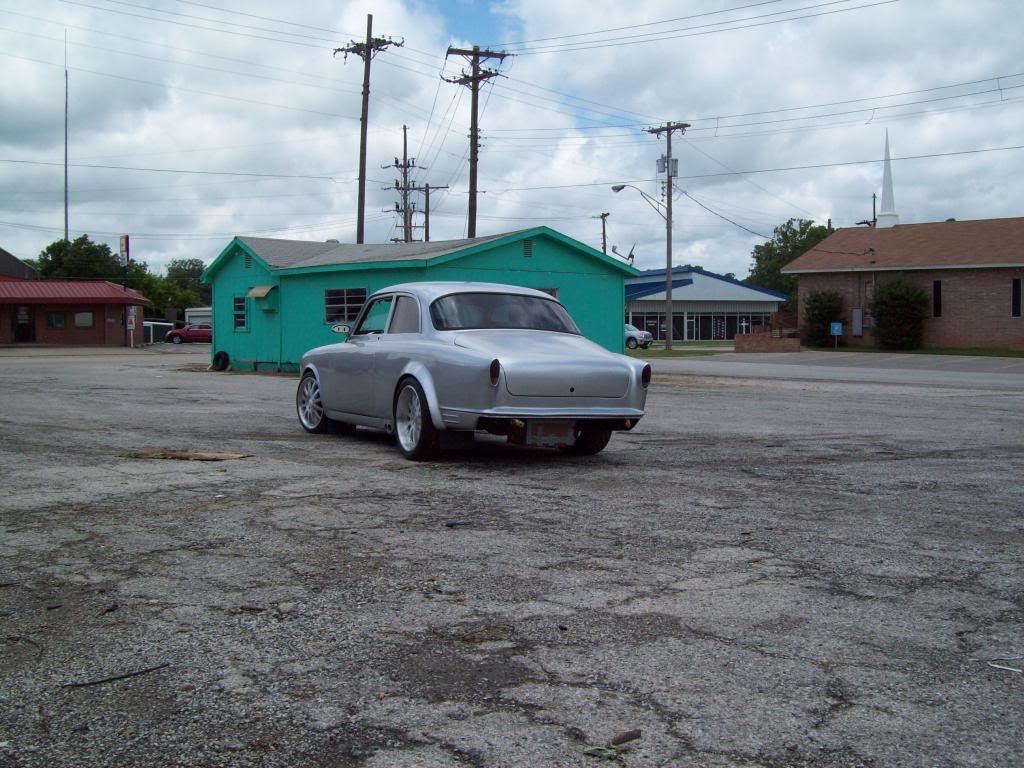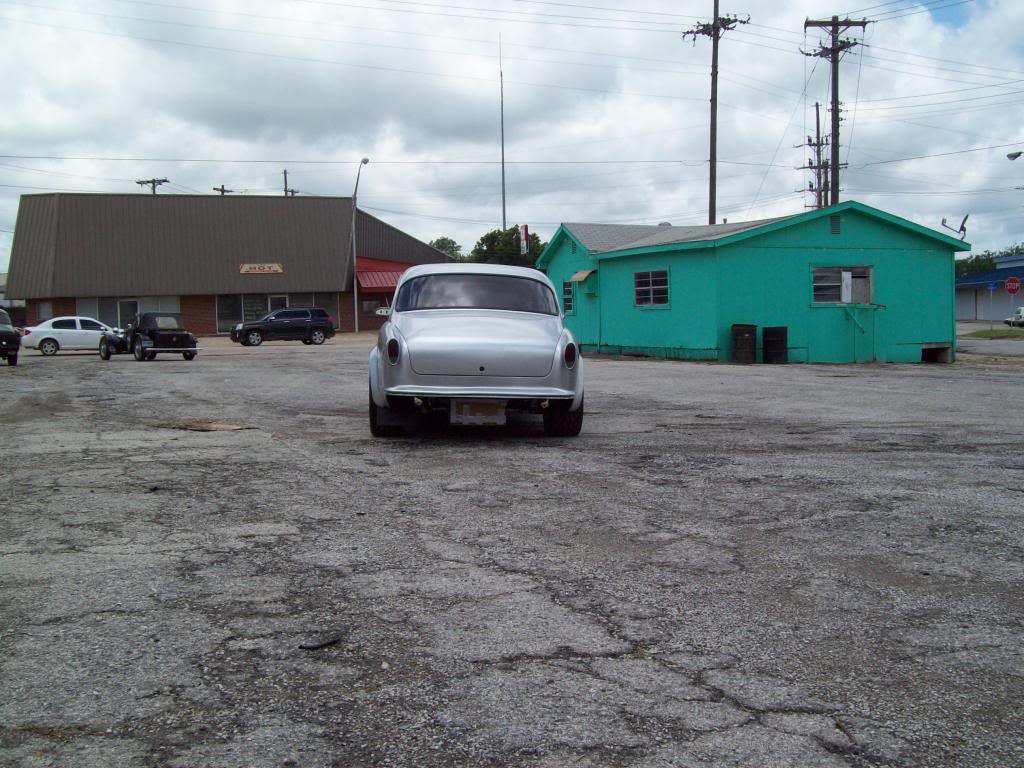 I had a friend come by the shop the other day, and he put a realistic concern in my head, and I am now wondering how to ease my mind a bit.. Man I can really curse him right now.. LOL The car is going to be quicker and have a higher overall top speed than the original car, and grille openings are fairly large with a large under hood surface area, so how secure will the oem hood latch be? There wouldnt be a whole lot worse situation for damage, than the hood flying up at high speeds, so that has me thinking a bit.

I had this nice aluminum hood pin kit that I was considering using on another build, but I dont really want to drill into the hood at this point, but that would be less than the potential damage of the hood latch letting go. There are serveral styles of hood pin kits out there, and they even have some flush mount button style, but this is more typical of the European sports cars, so I really think this is the direction I need to go if I should decide to run some. The problem is the mounting position isnt really conventional, and that is due to the curvature of the hood and core support postion, so I am pretty limited here..

I wonder if anyone has pictures of Amazon's with hood pins installed, so I can see how others have done it, along with the overall astheticis of them?


Natural Sun Light in this first pic, and the 2nd pic is Artificial Lighting, so I just thought I would show some contrast.. LOL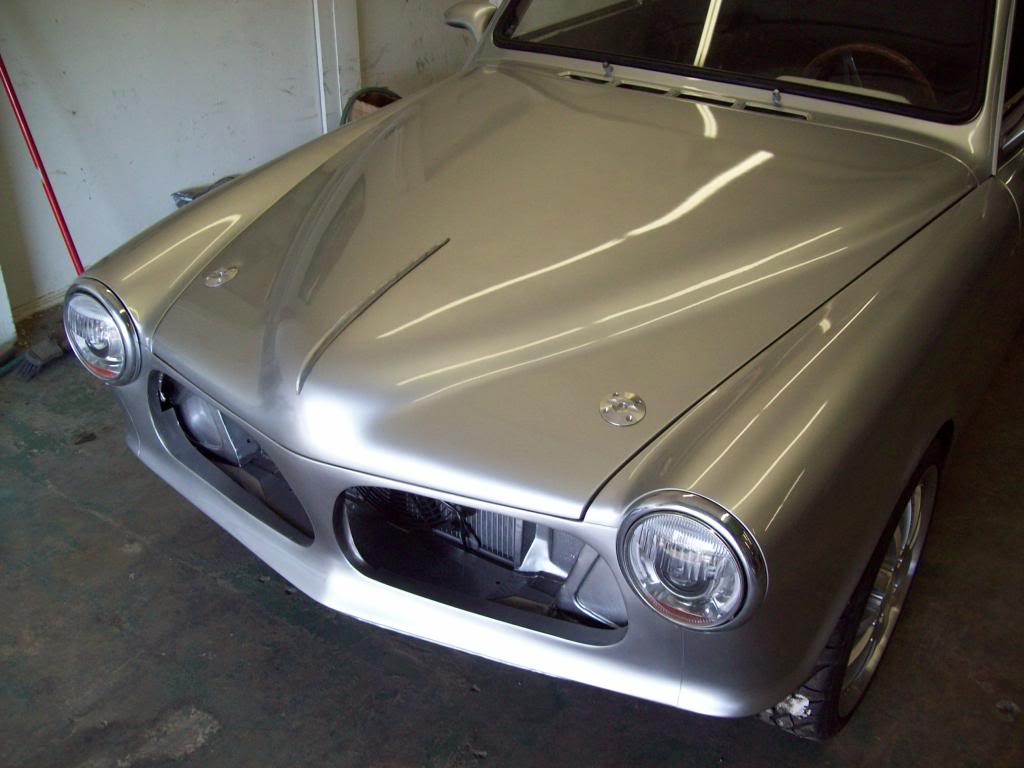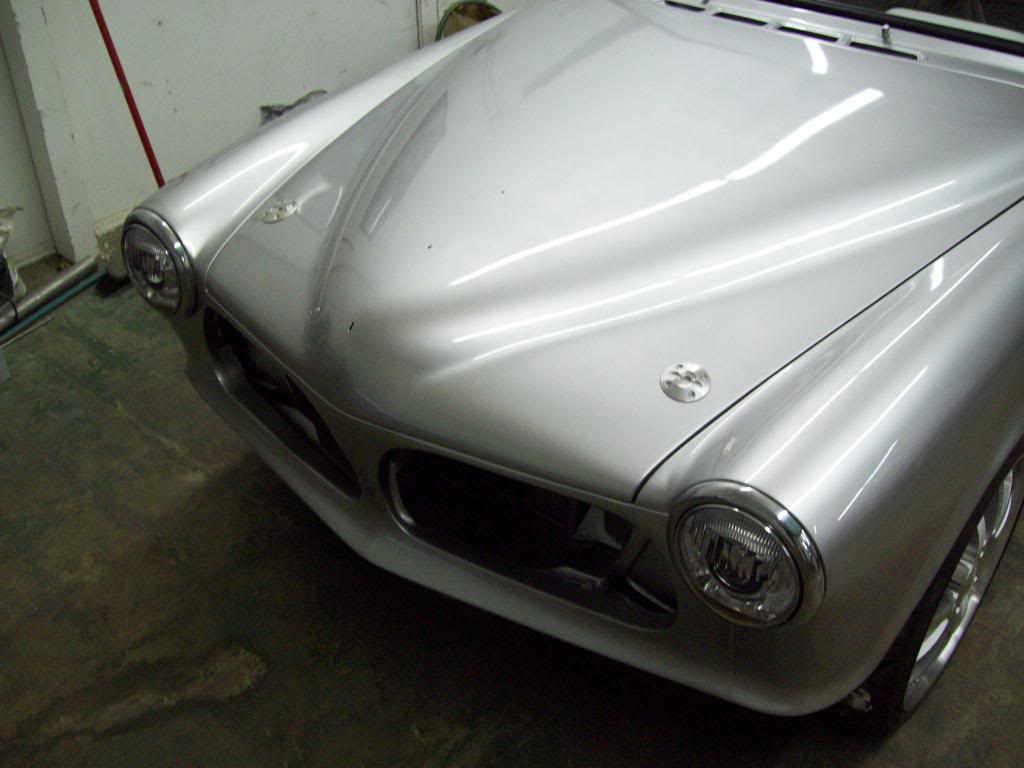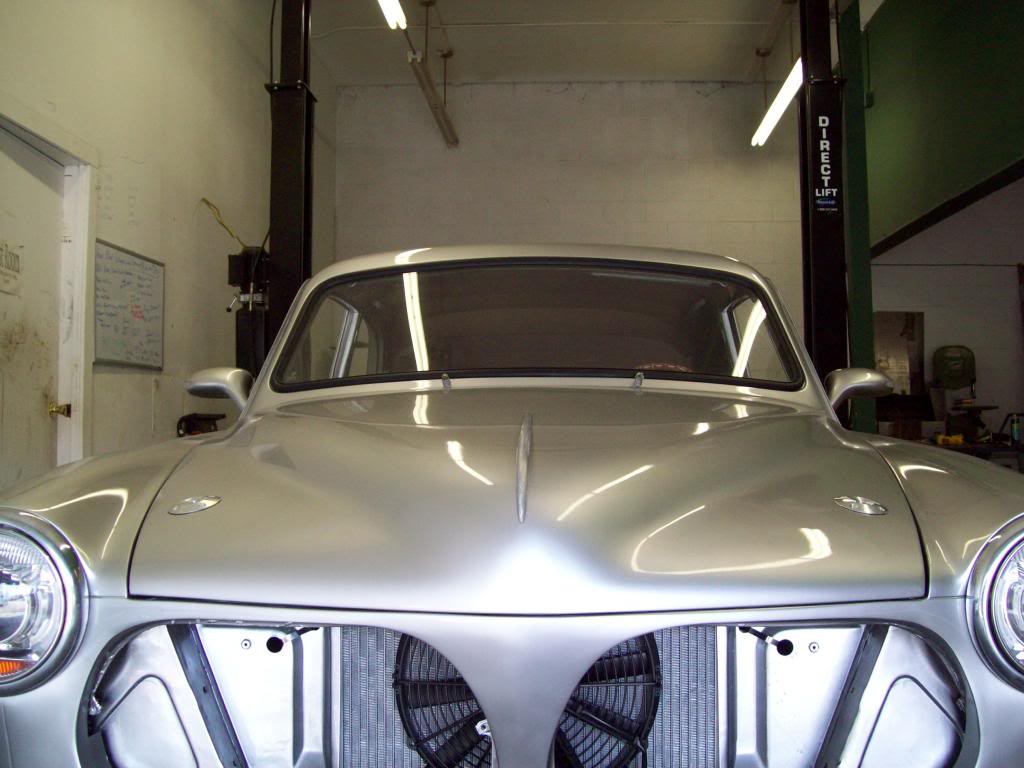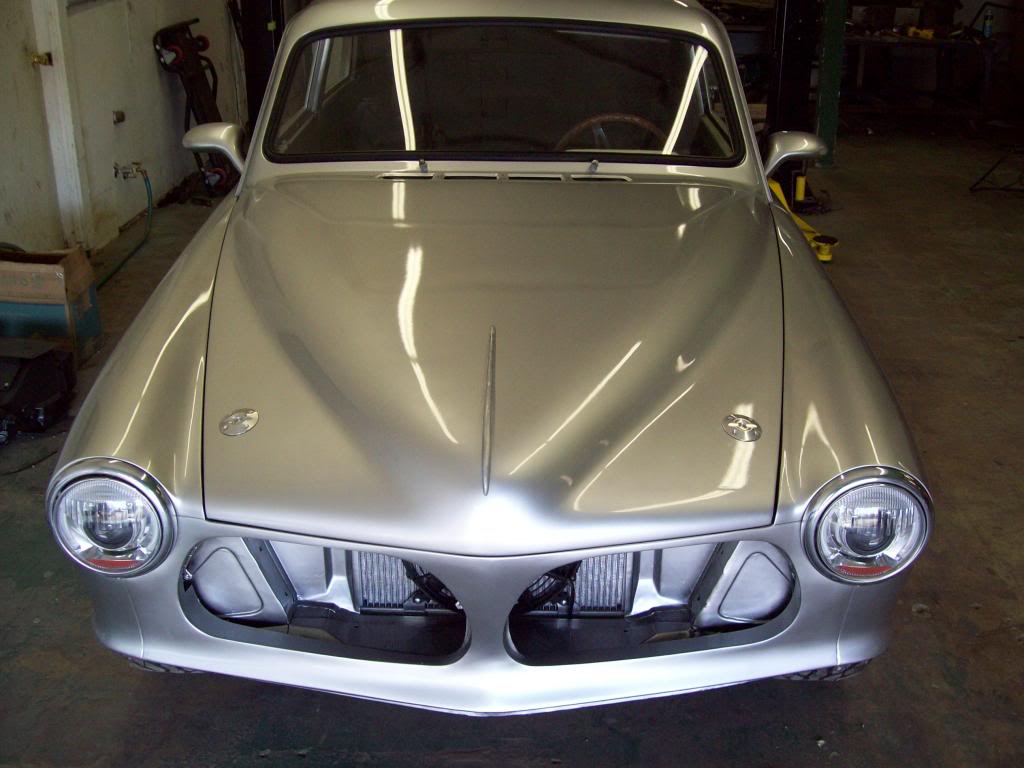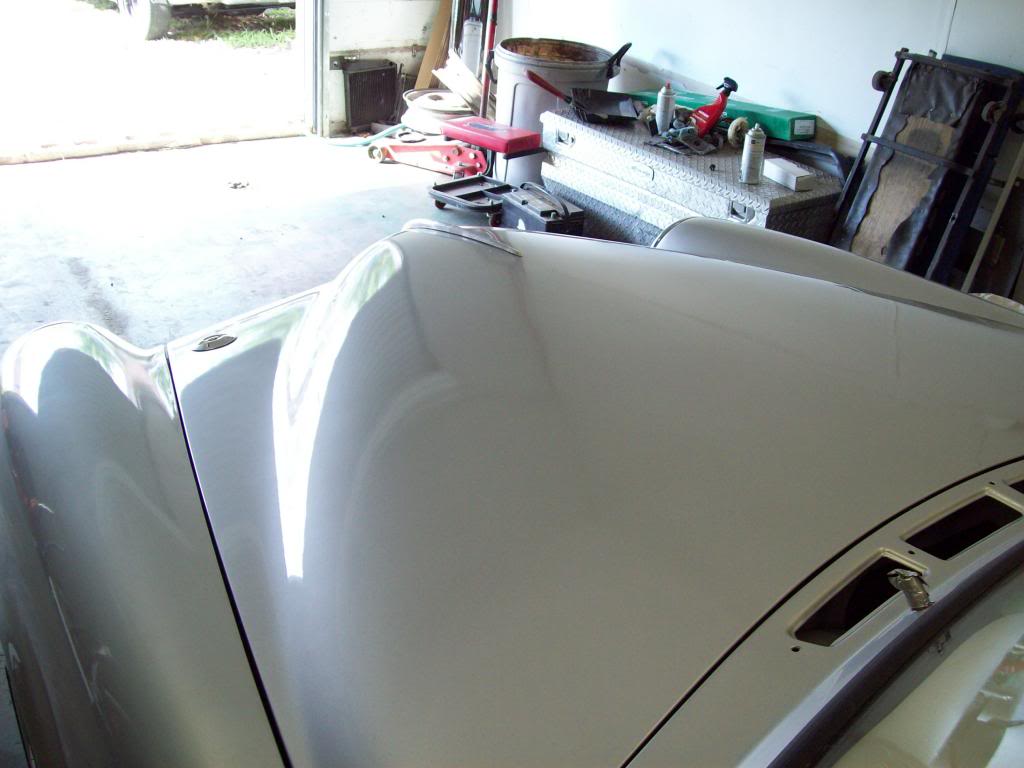 6-18-2013
Now that I got all the drivetrain locked with the production mounts, I was able to install the driveshaft tunnel, and it wasnt hard at all.. I left all the bottom support of the closed driveshaft tunnel, so I only actually had to go up a bit, and the body integrity didnt change due to removal of factory braces.. You can see how it all lays out here, but I still have some finish welding to do, and as you can see I like to add some bar/strap to the weld points for some extra bracing.. It is a pretty simple addition, and I think it just gives me a bit more piece of mind, and I think it also looks better when it is all finished up.


The Datsun seats that I am using are narrower than the oem Amazon seats, so I actually needed to move them 2in away from the center, and that centers everything to the column and guages perfectly. I really like the fit of these seats, because they dont look like they are stuffed in there, and have nice trans tunnel and door gapping, for a factory look.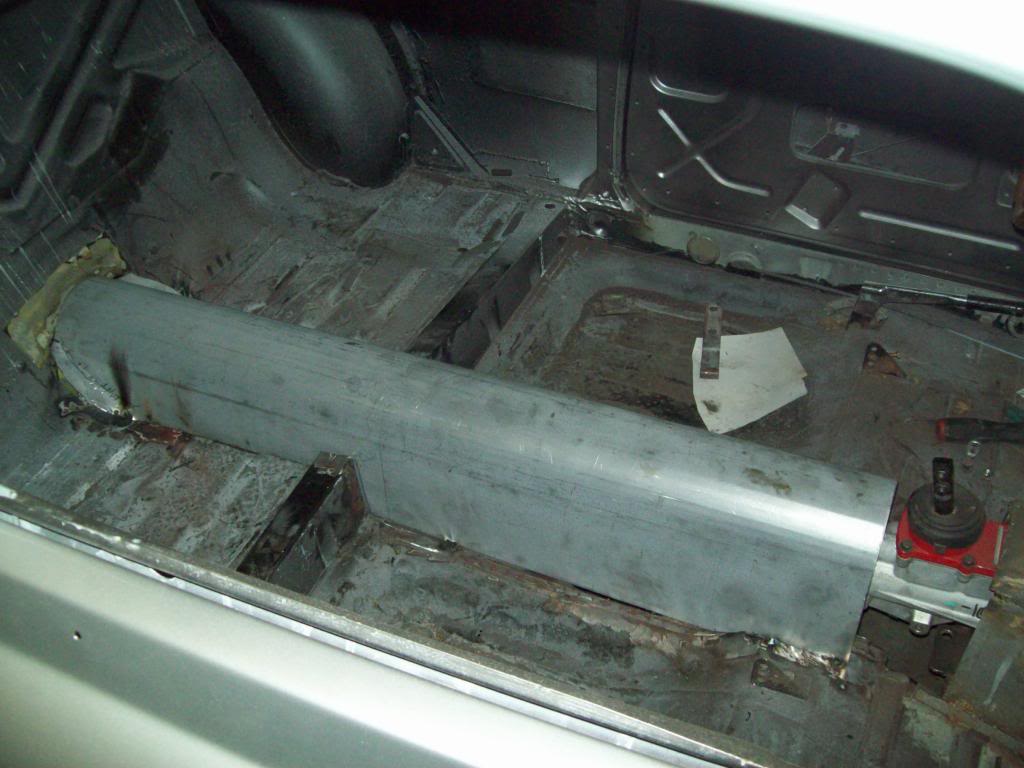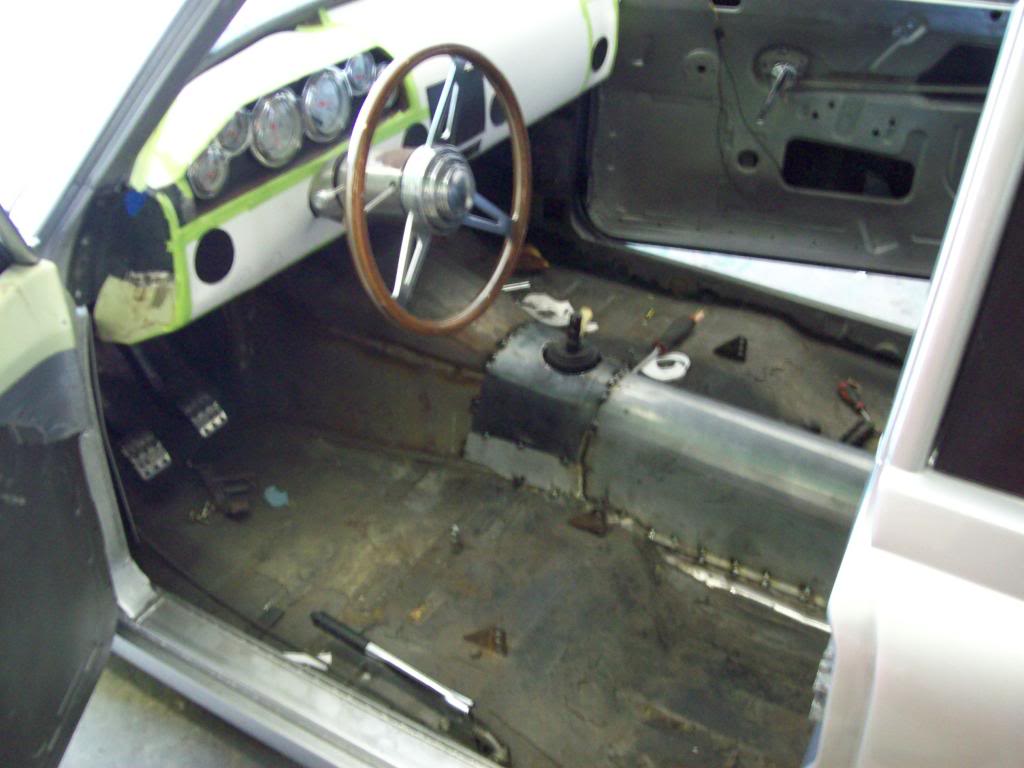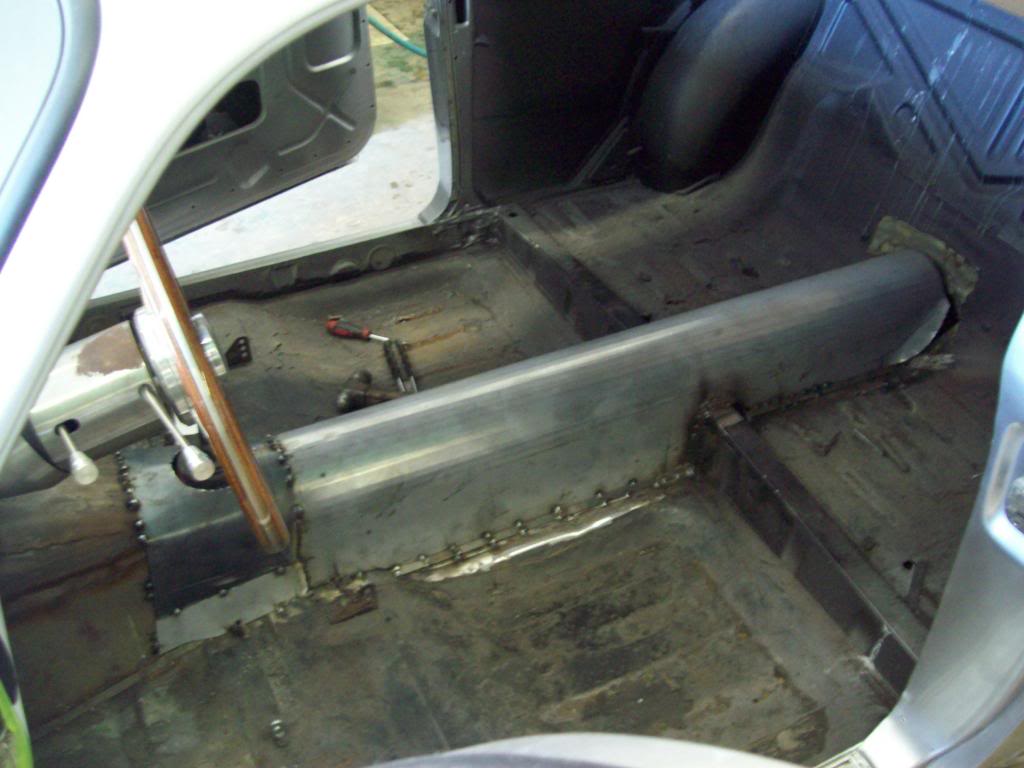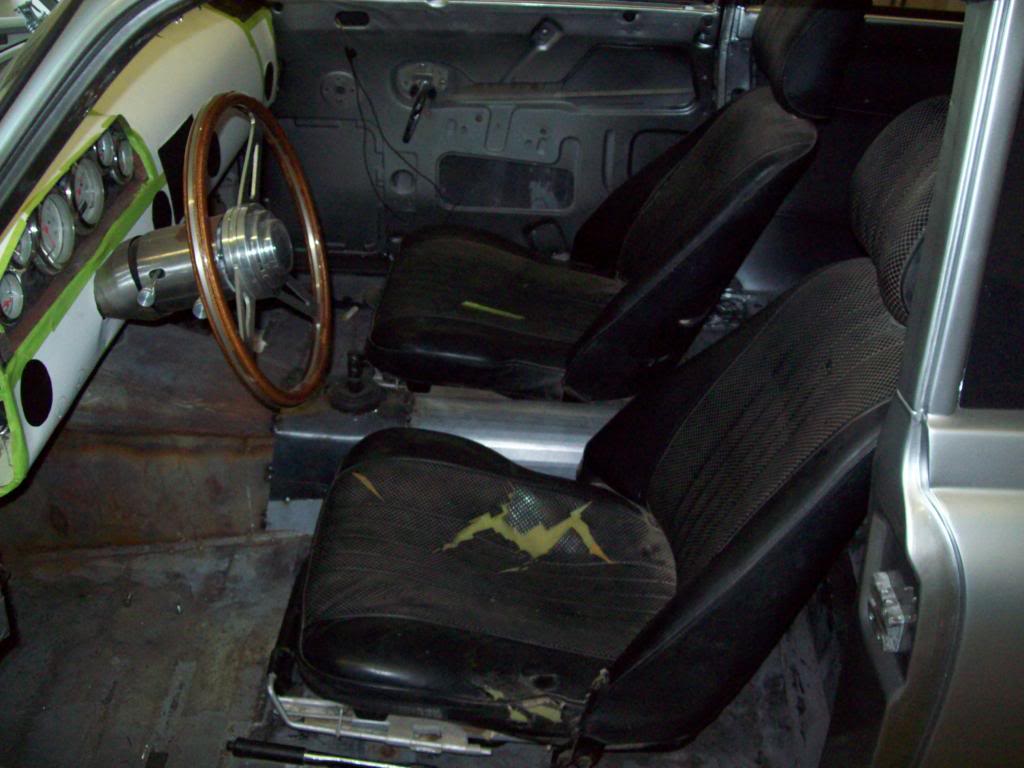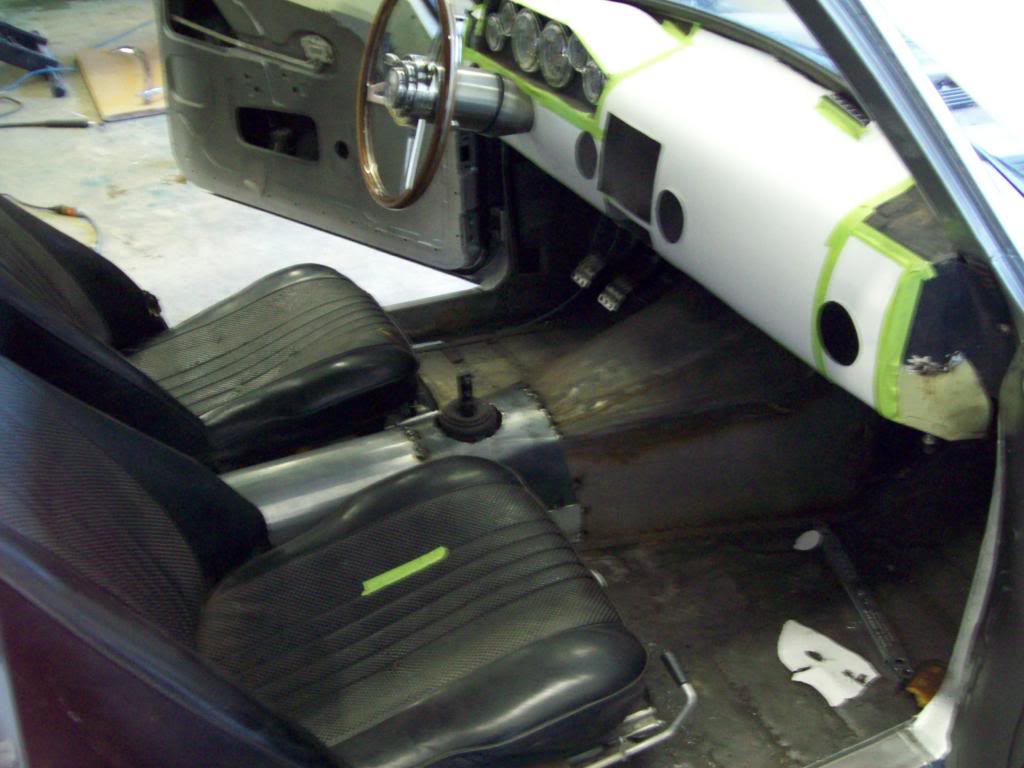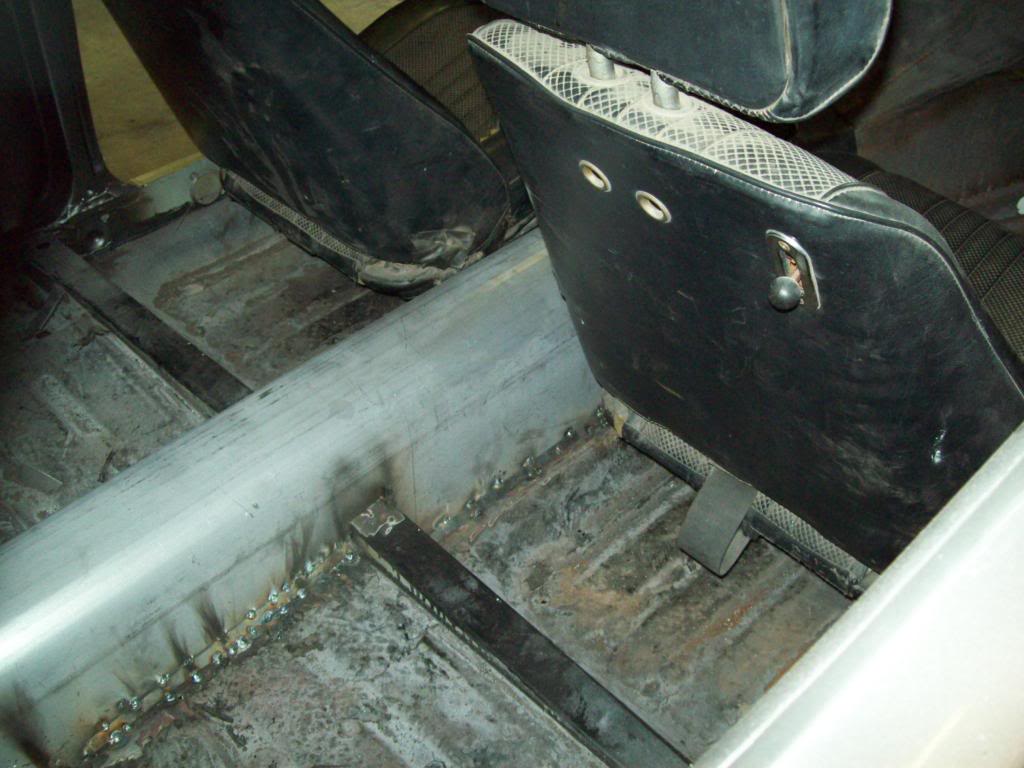 6-22-2013
Some of the order of this build is a bit off, because this all would have normally been done before paint work was started, but all the timing couldnt help but be thrown off with this build. Customer builds will be done in the proper job order sequence, which will actually make the overall quality much better, but the development of the build process and products left me at the mercy of scheduling necessary for each task. If I havent done things in this order, this car would be much further behind, along with sorting out the necessary items for future builds.

Here is an update of the Trans Tunnel completion, just short of the final under coating that I am applying for the final coats.. I had welded everything up, and I am a firm believer in seam sealer, eventhough I can never really get it to lay correctly.. LOL I would rather ensure that I am sealed, so I tend to go a bit in the excess, because it is all hidden and smoothed out after the finish body insulation and undercoating is applied.

The black paint is a high quality Chassis Paint, and it was applied before the caulking, so I was able to make sure that it penetrated everywhere it could before the seam sealer closed everything up. The interior has a full Insulation Mat that is going over the floors and every panel, so I dont really have any need for another type of paint, because it will just be hidden. As far as the underside, it wil get a final coat of a Truck Bed Liner spray, and that will allow everything to blend smoothly, due to the properties and thickness of the bed coat, so I should have a pretty uniform underside also.

You should also be able to see that all the Original Body Braces in the trans tunnel area are intact, because it wasnt necessary to remove them at all, and I like the close driveshaft tunnel design.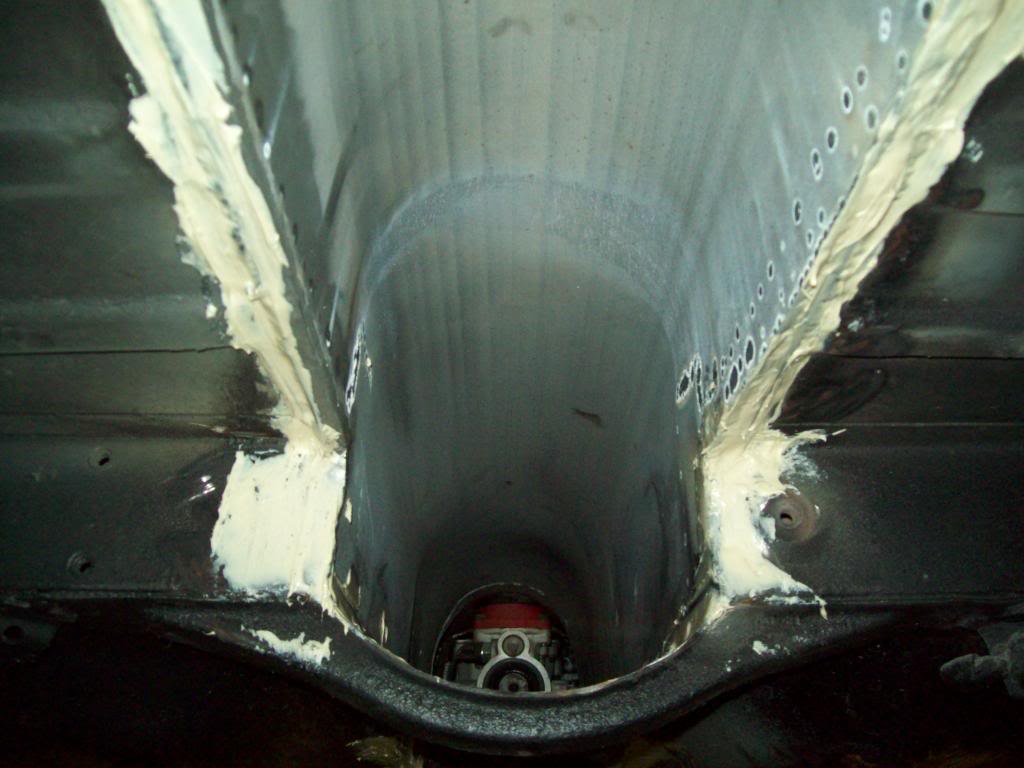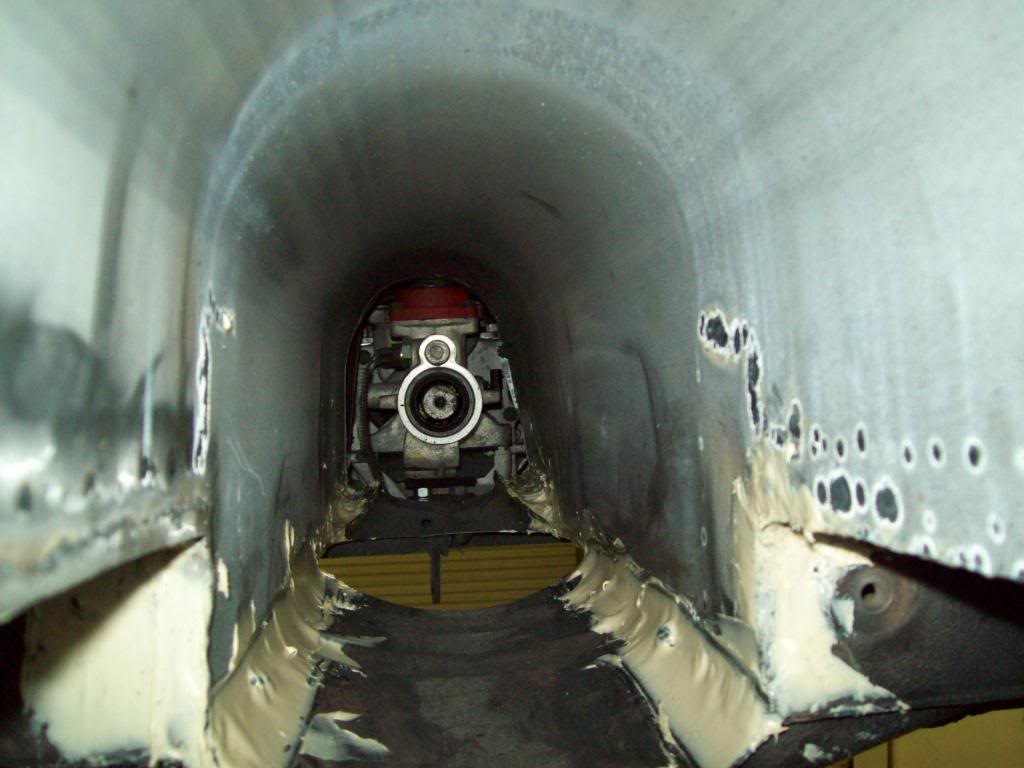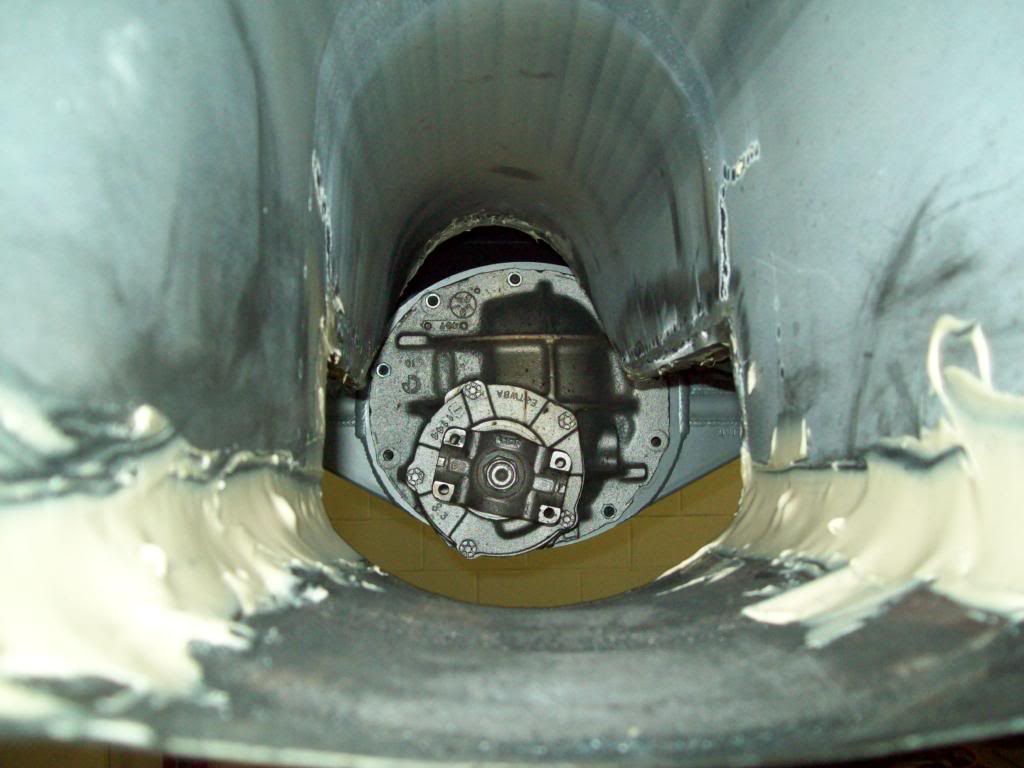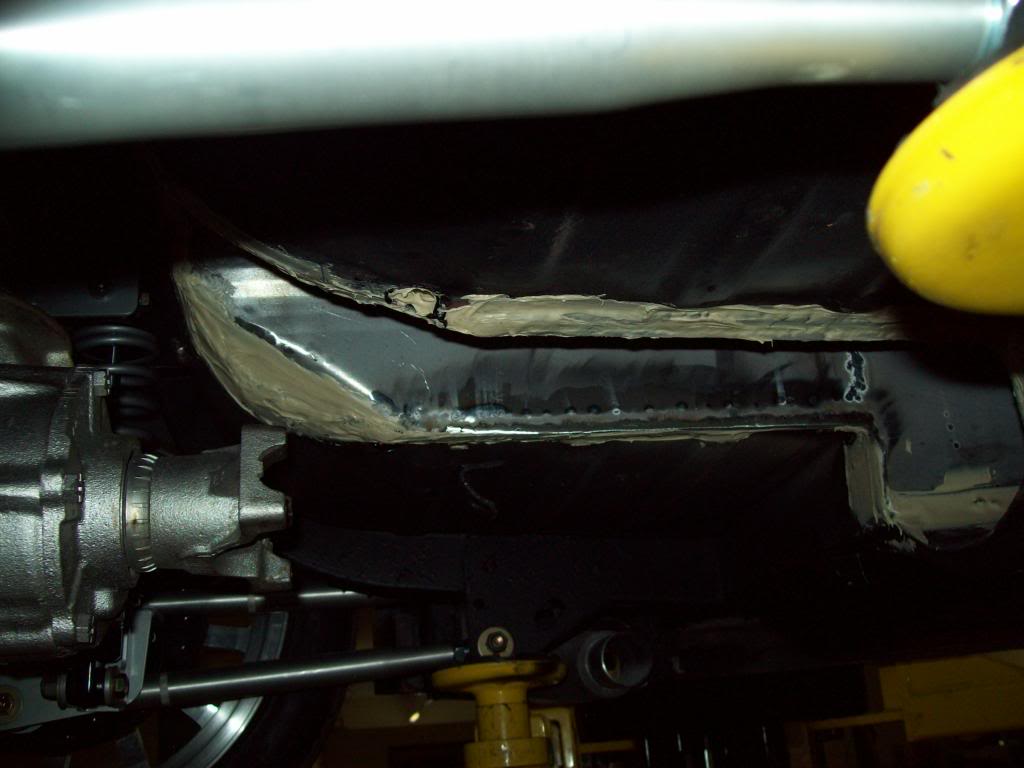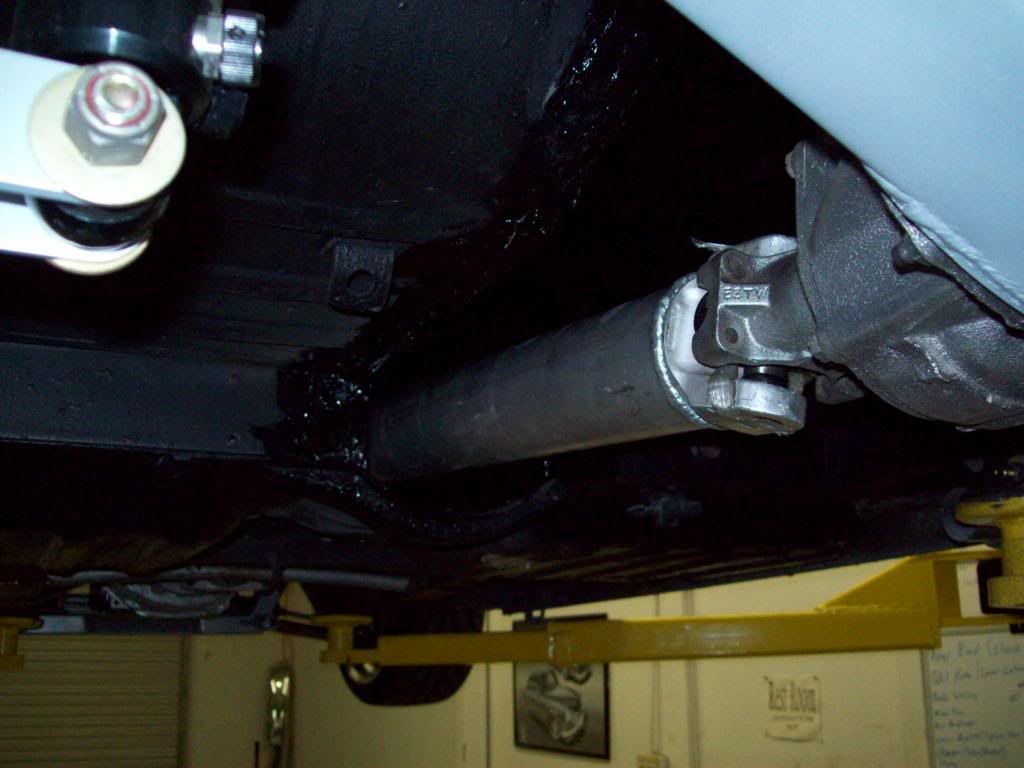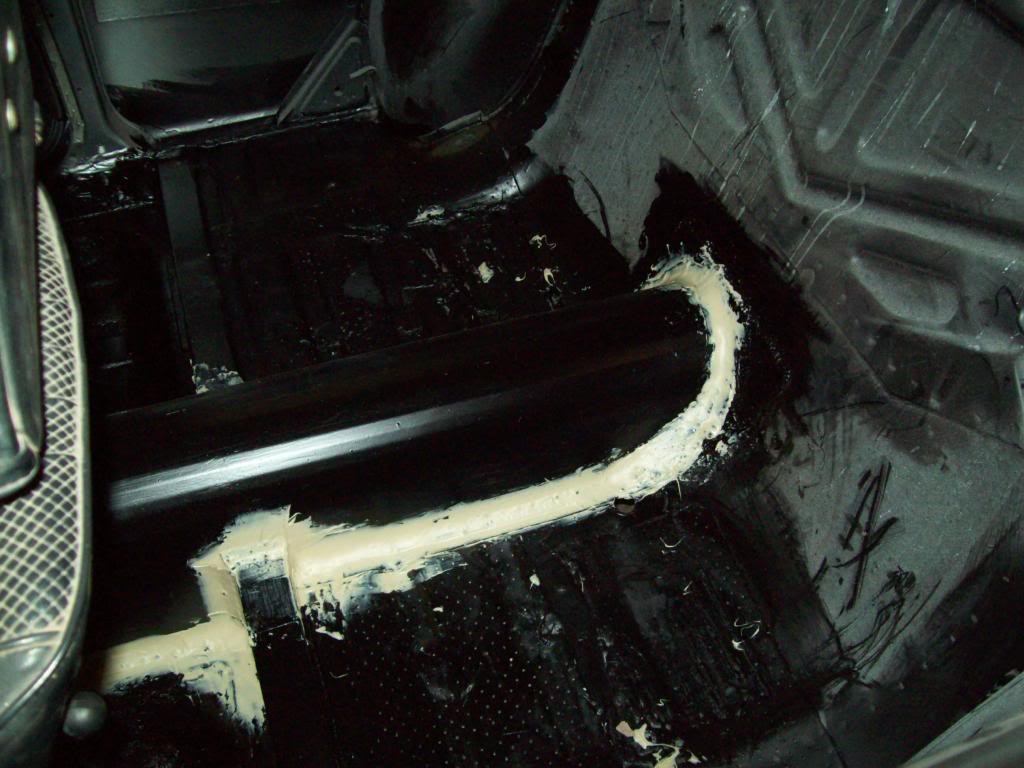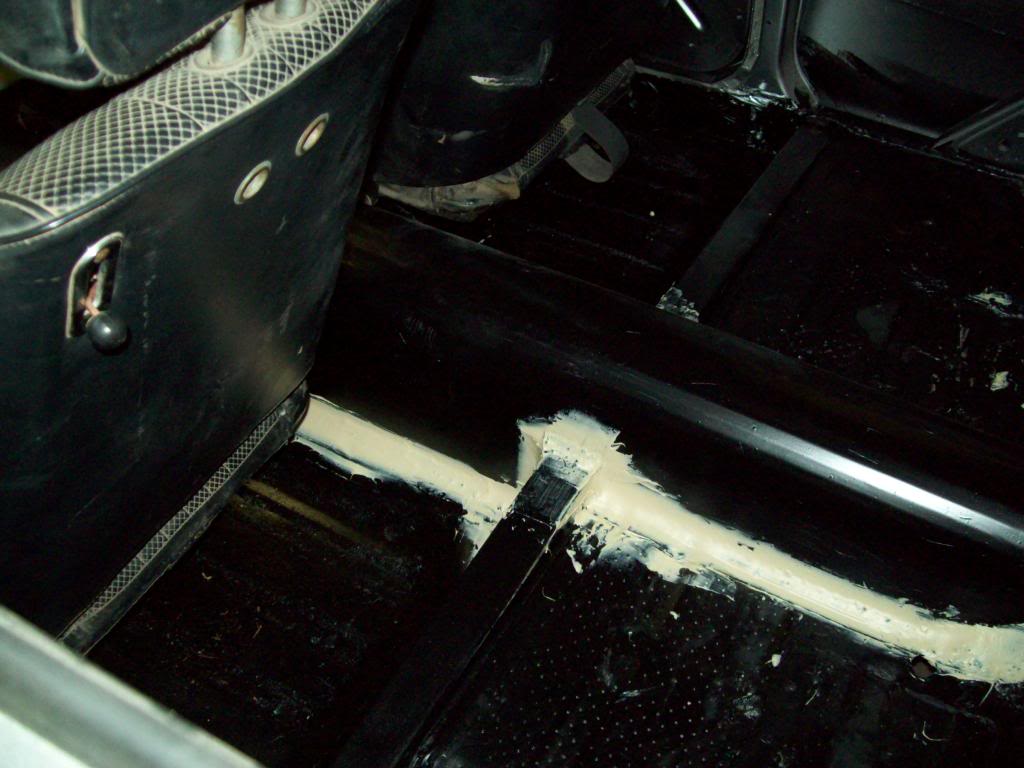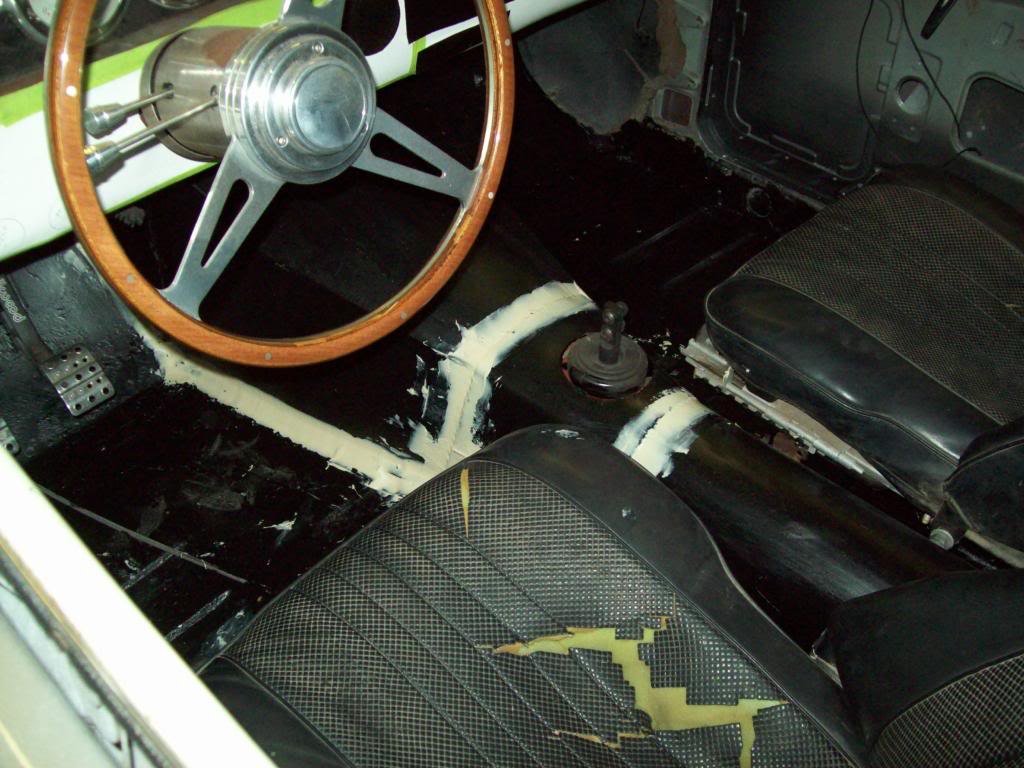 6-28-2013
Here are some pics of the bottom side of the car, after I laid down the Bed Liner Coat for extra protection, and it is much easier to keep clean. It looks a bit rougher textured in the pics due to the flash, but it is a very hard and smooth, so dust will not really stick to it at all.. The new driveshaft tunnel works out great, and there is plenty of room to remove it with no effort, along with service the 5-speed transmission.

I still have to put a bit more coating on the area's that the lift blocked access to, and once that is done, it should look pretty uniform.. There will be a bit of extra care taken with this process to the Customer Build Cars, because they will be done in the correct task order, which would have had all of this done prior to assembly. Some of this build process is completely out of order, and does complicate a few things, but it was the only way to work the logistics of everything that is going on with outside sources and services.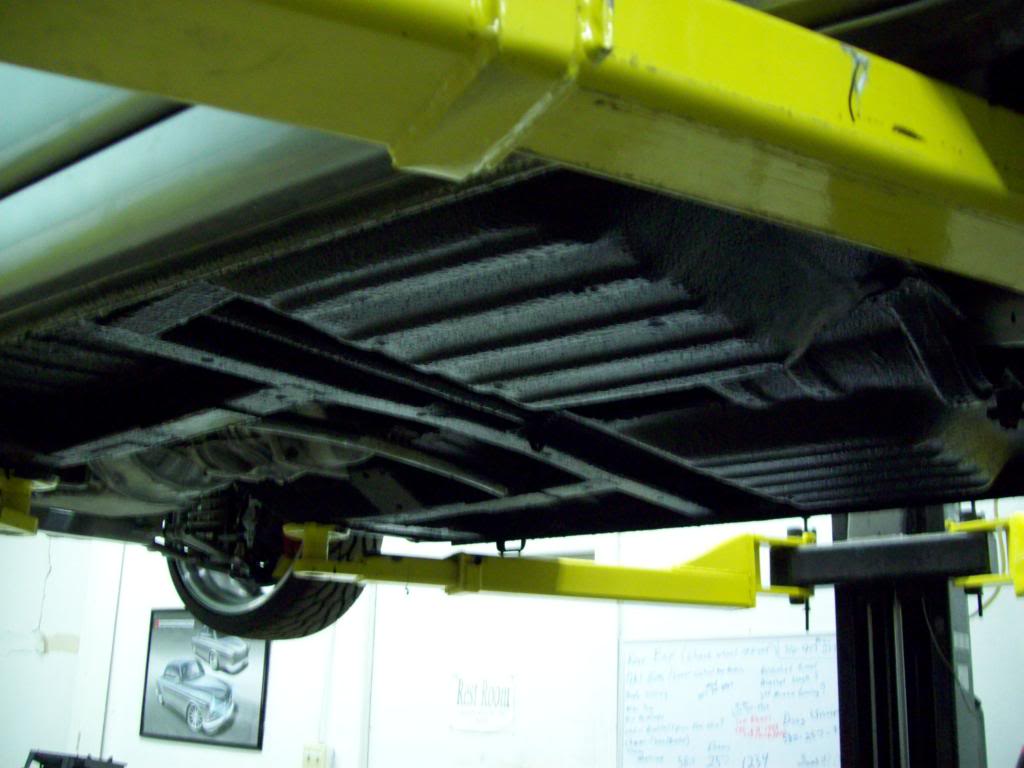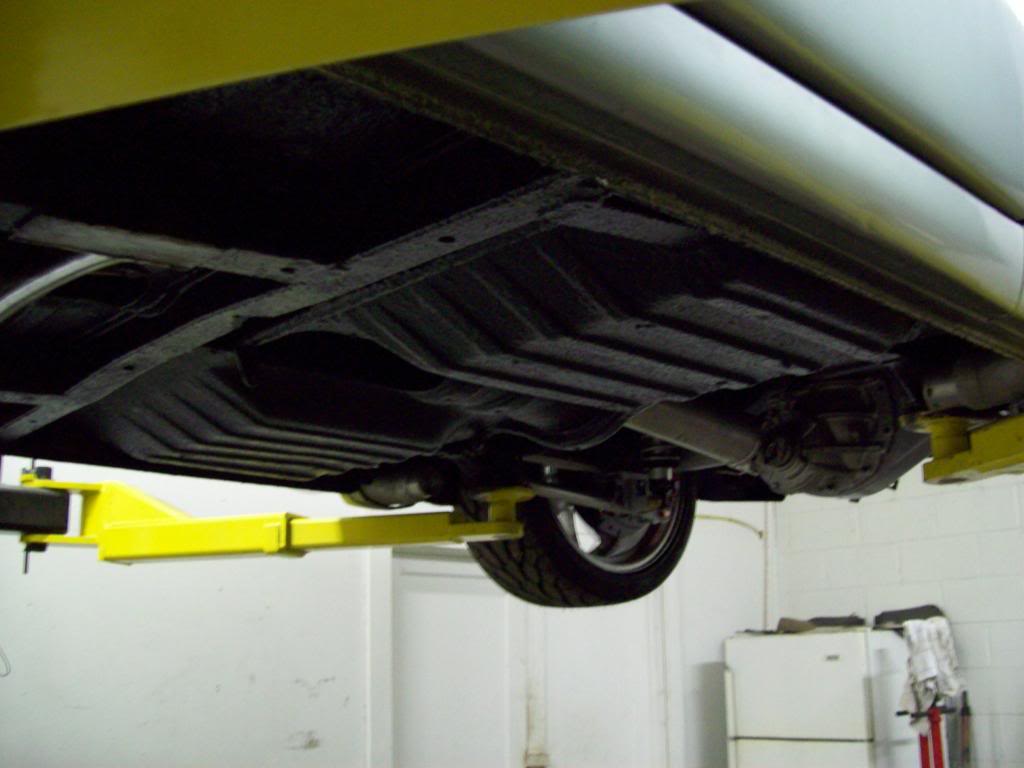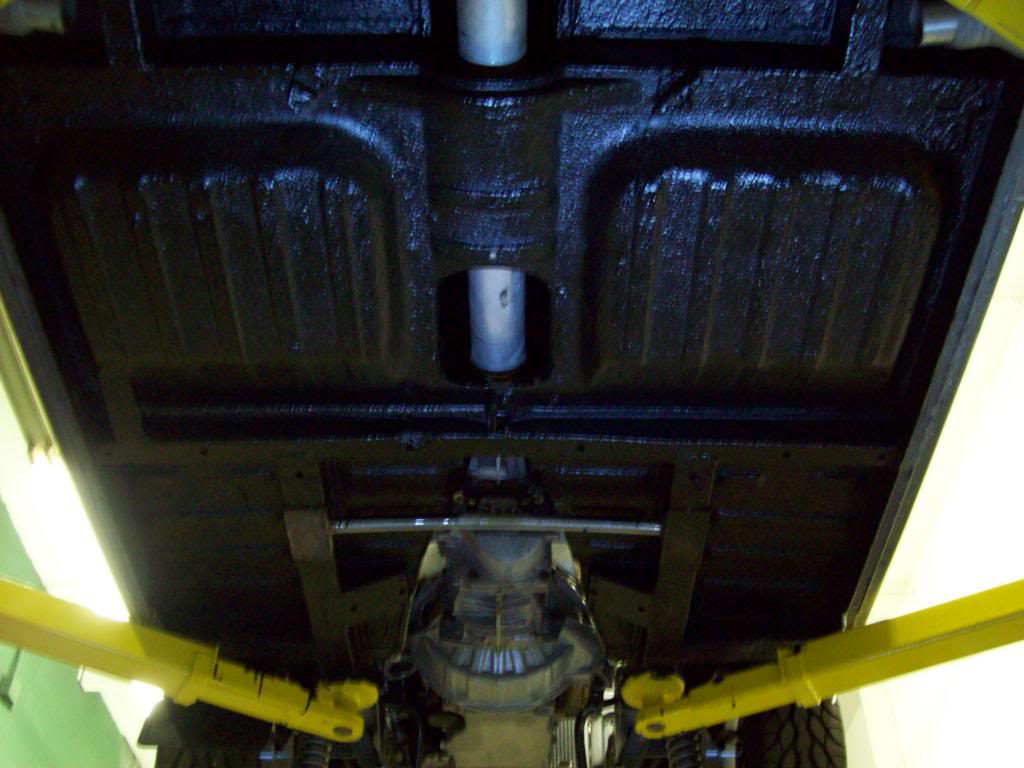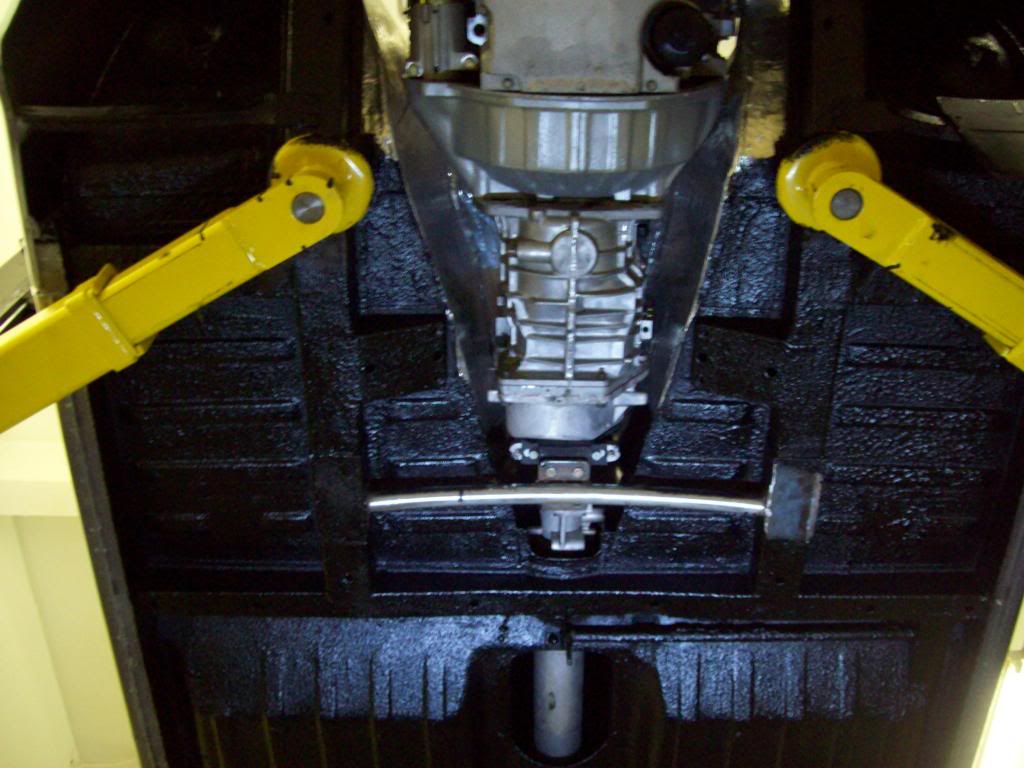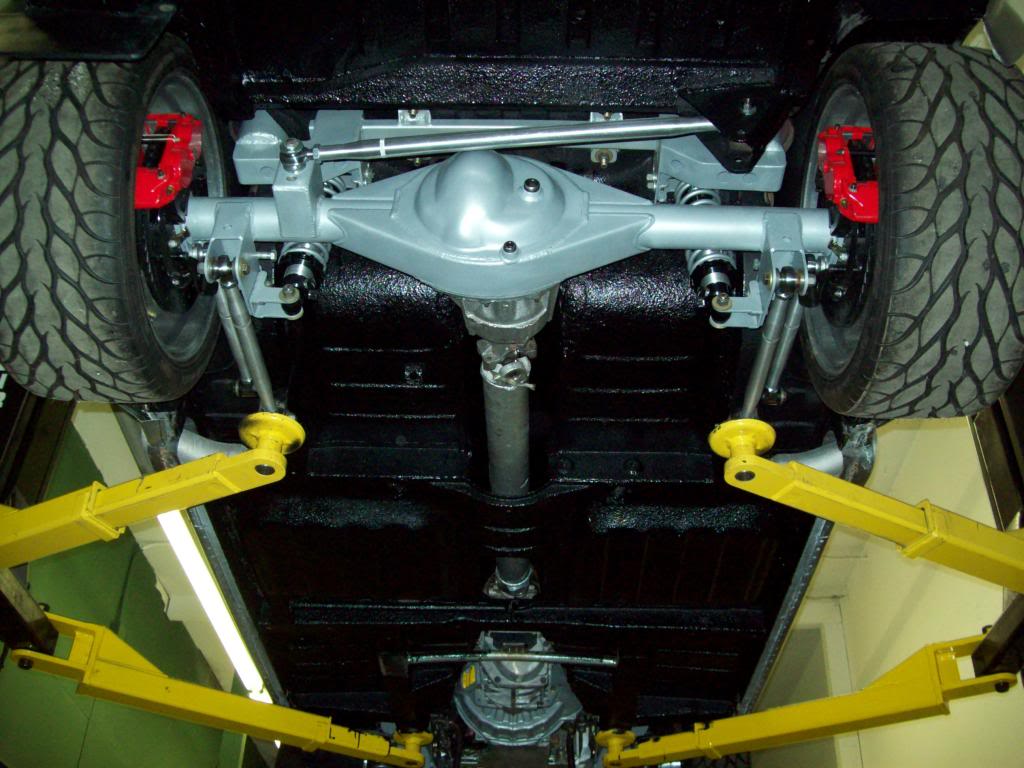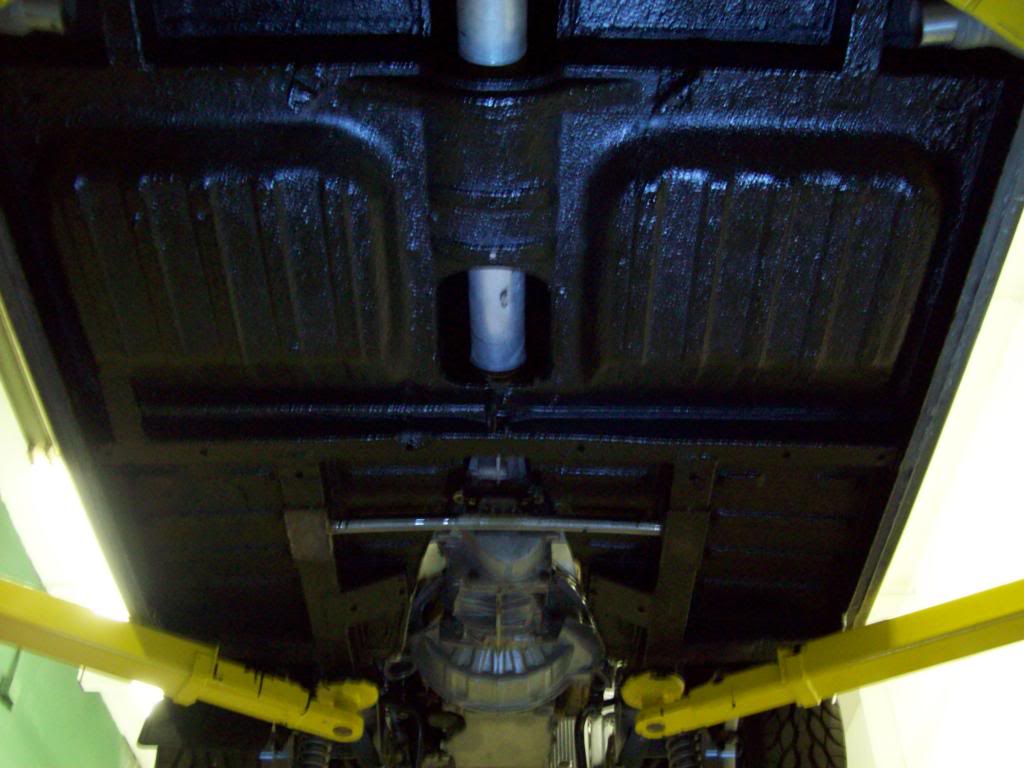 6-29-2013
Here are some pics of the exhaust system layout, but I will have to remove it for all the finish welding and protective coating, and also add some sectional flange/gaskets so I can take it apart in sections if ever necessary. I really wanted to run the electric exhaust dumps, but I didnt want to run them if I couldnt have the open exhaust run out the same side tips, rather than dump on the ground. There really isnt a good way to do it, and that is due to space, and the fact I am trying to keep all the exhaust as tight to the body as possible.

I was able to fab the exhaust out of a 2.5in exhaust tubing and mandrel bent ends at the shop, so now I dont have to worry about sending it out somewhere else to get done, because it is rare that the shops around here make any of the bend even. I also tried to take some pictures that would show how it all fits in the recesses of the body, and I would almost bet that it isnt as low as some of the 4cylinder exhaust versions out there.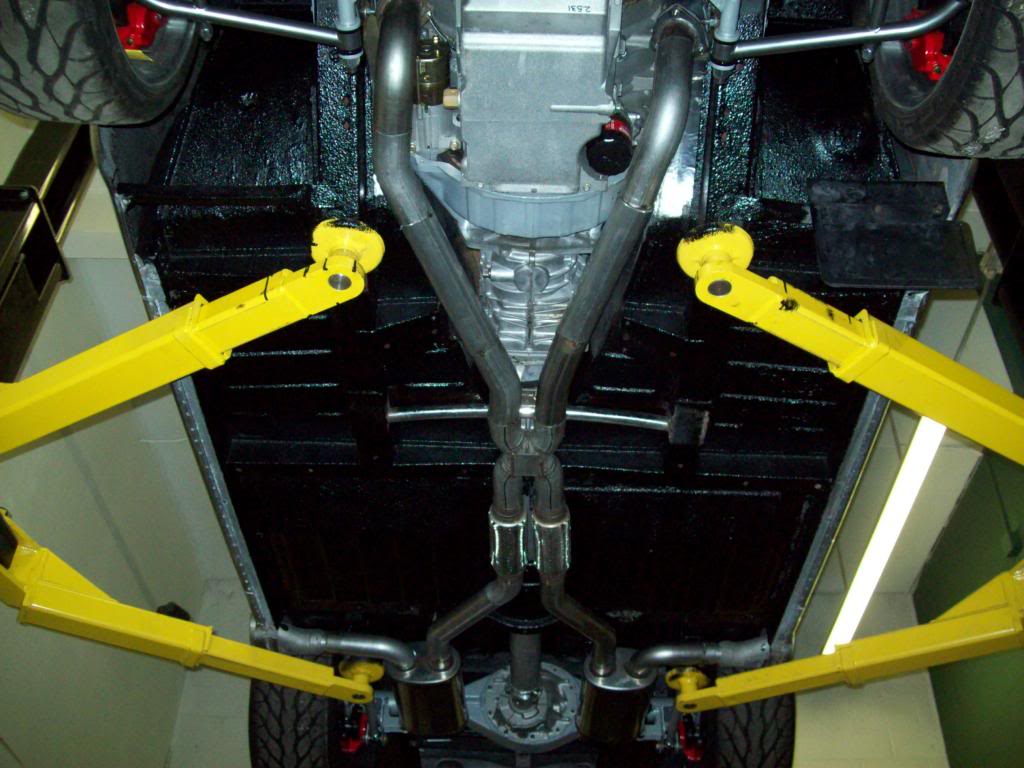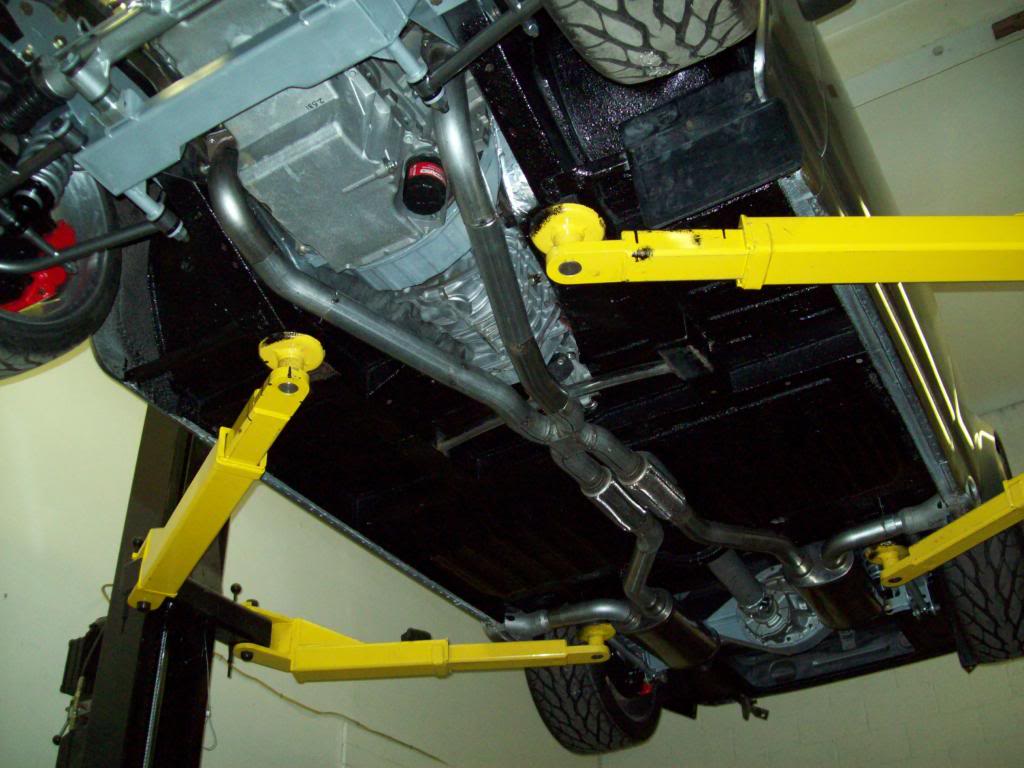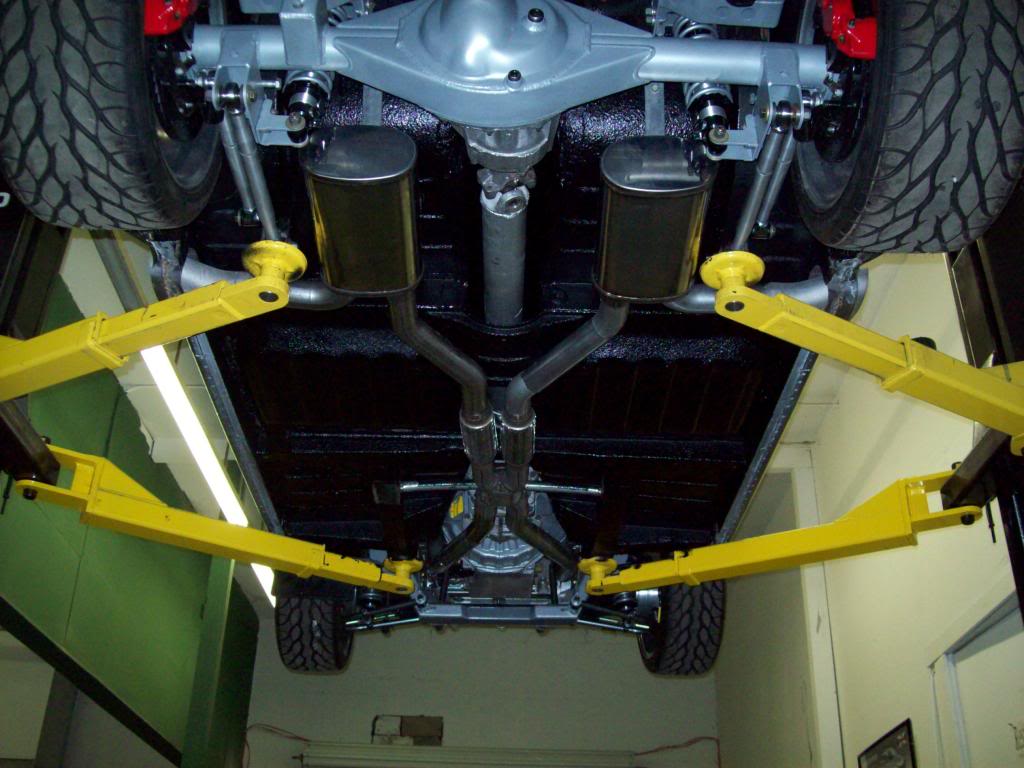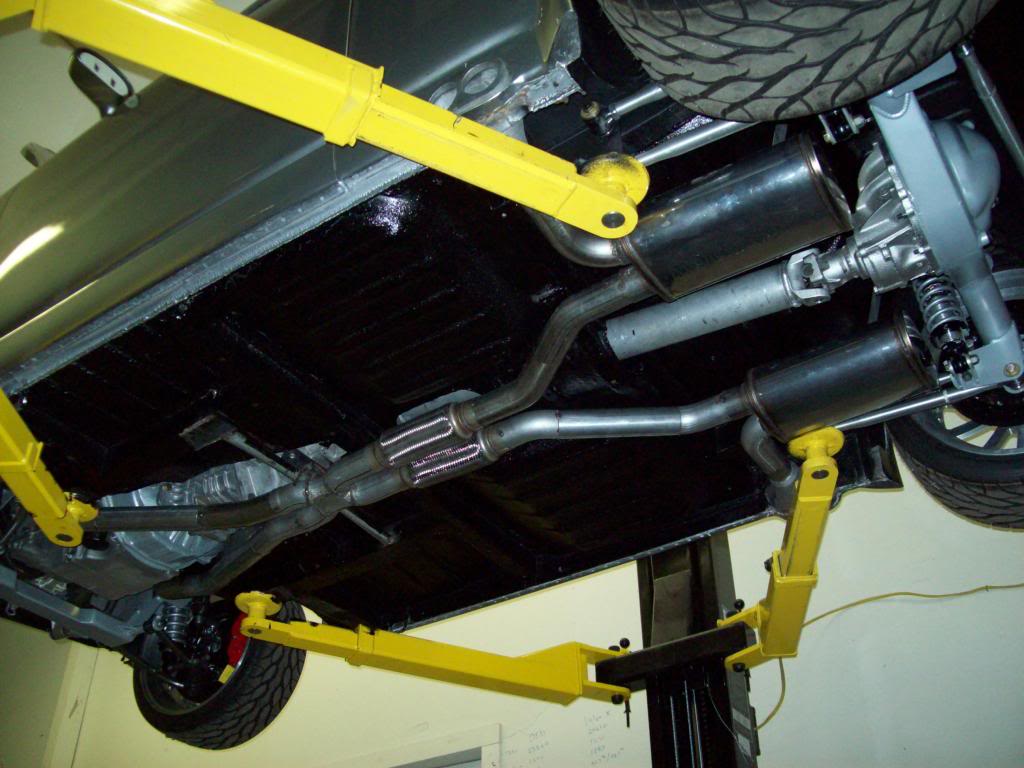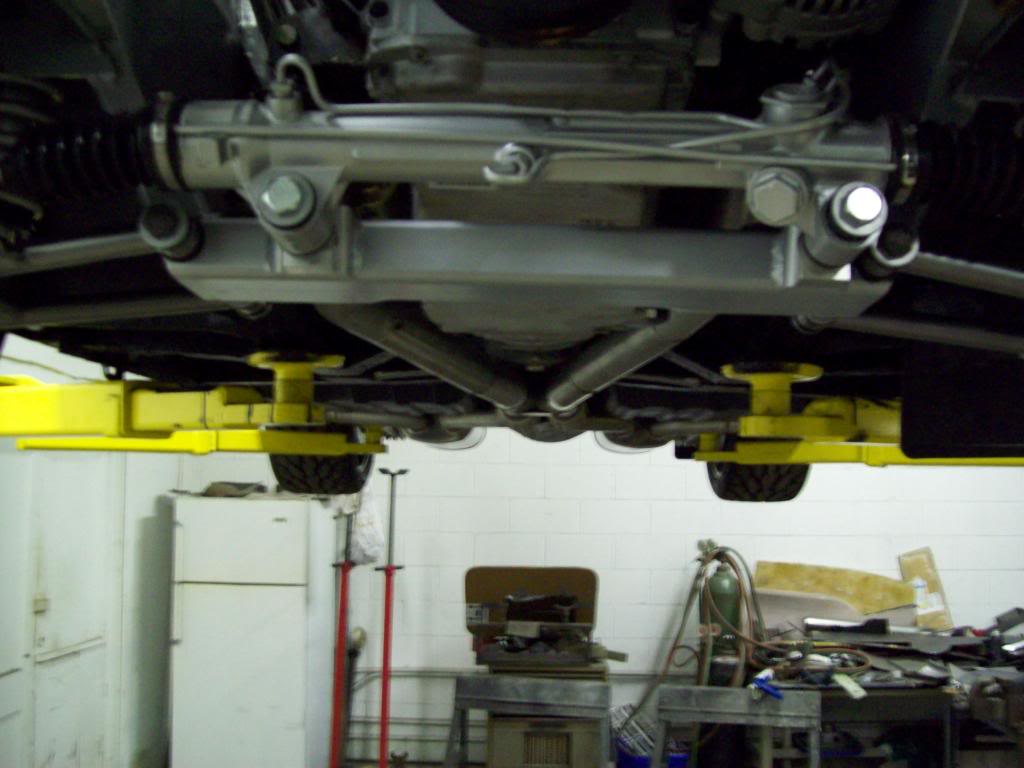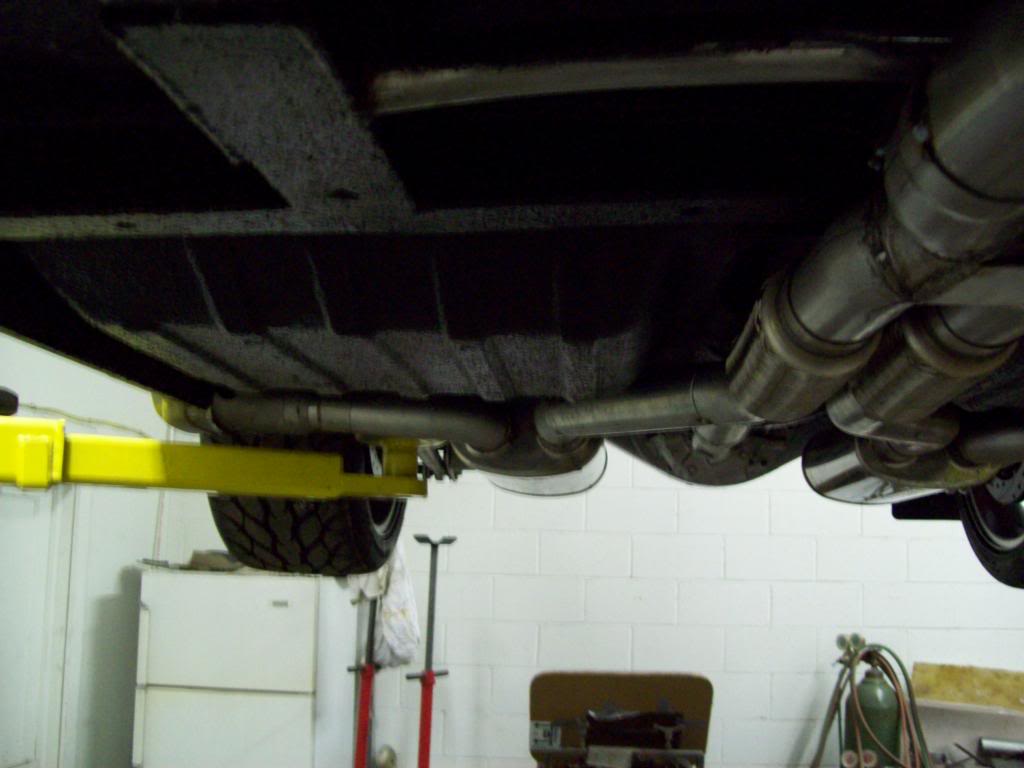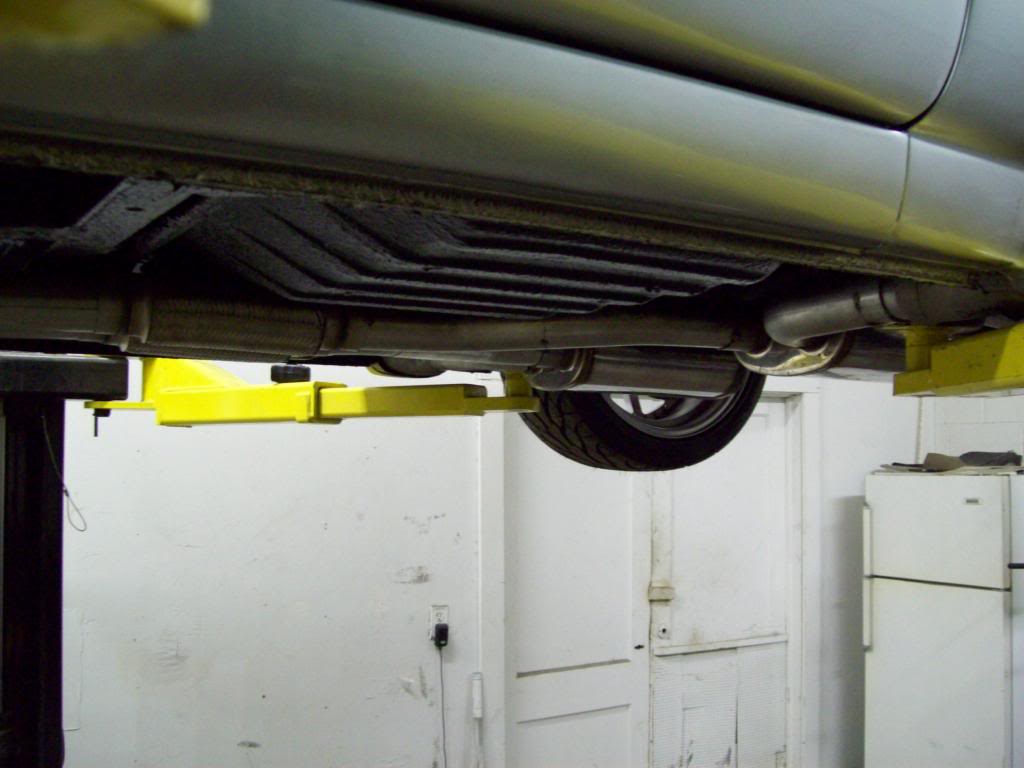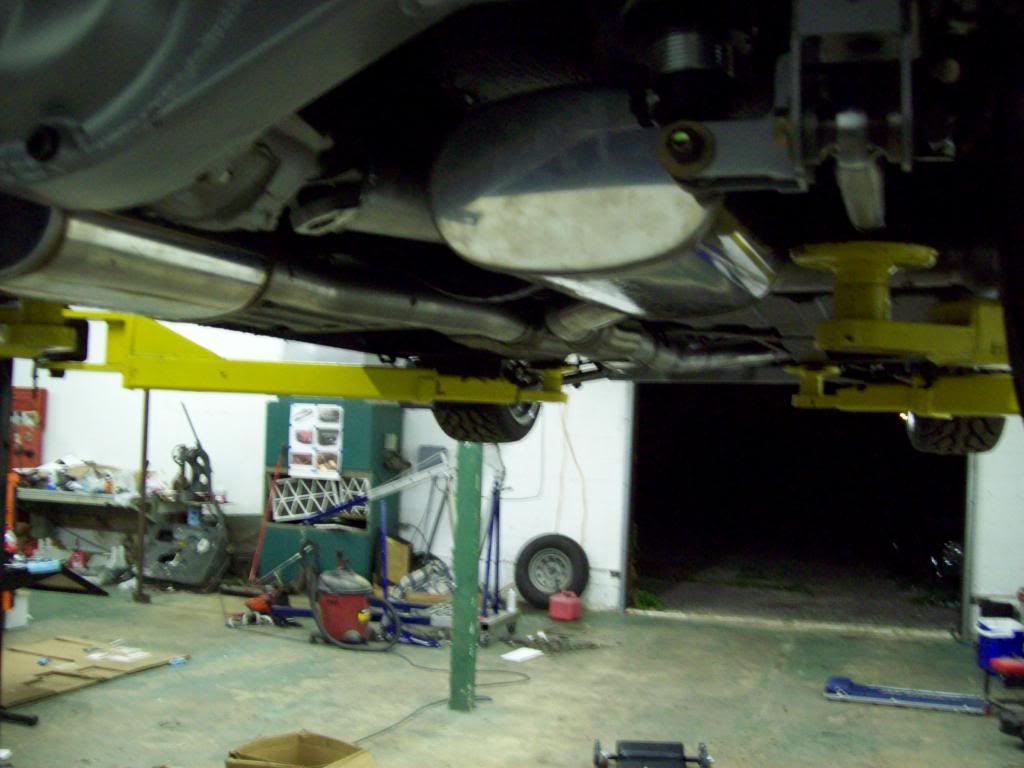 Now we are getting to some really productive updates, and that is because, it will be time to fire this car up very soon.. LOL I dont know why some people are afraid of the wiring and engine management of the LS Upgrades, and you should be able to see by the simple harnes below, that there isnt really anything to them. Once you have your basic Ignition Hot, Ignition Signal, and Ground, you are basically done, and dont have to worry about Timing, Tuning, or any other typical Carburation/Distributor issues. So here are some of the engine wiring and Brake and Clutch master cylinder resevoir mounting, and I think it all came out pretty clean, because it looks pretty minimal.. As far as the LS Engine wiring goes, it is actually very easy and clean, especially if your have your engine management harness pop through the firewall directly behind the motor.. With the way these LS motors wire up, it is very easy to tuck and hide the wiring, so it isnt very noticable at all.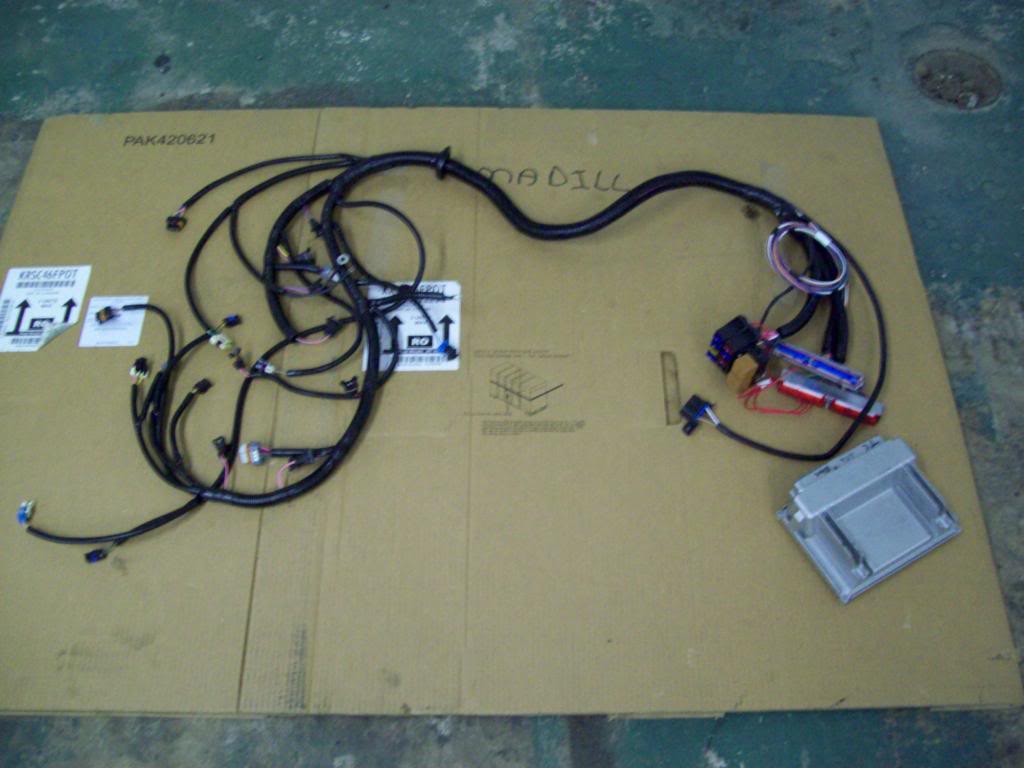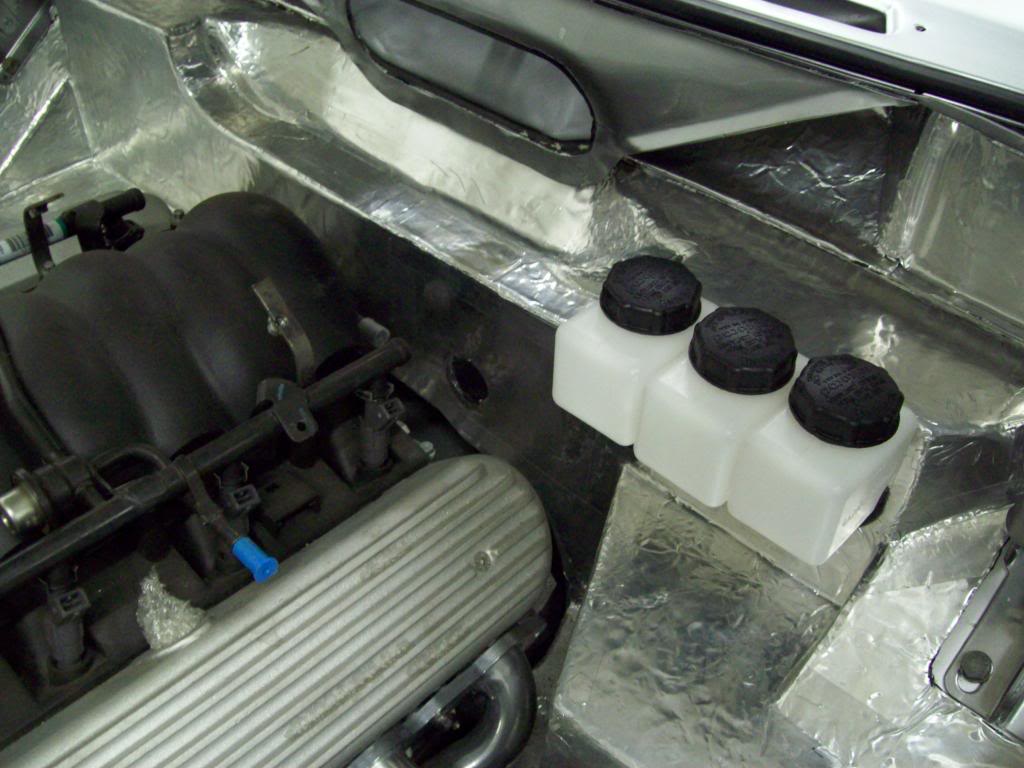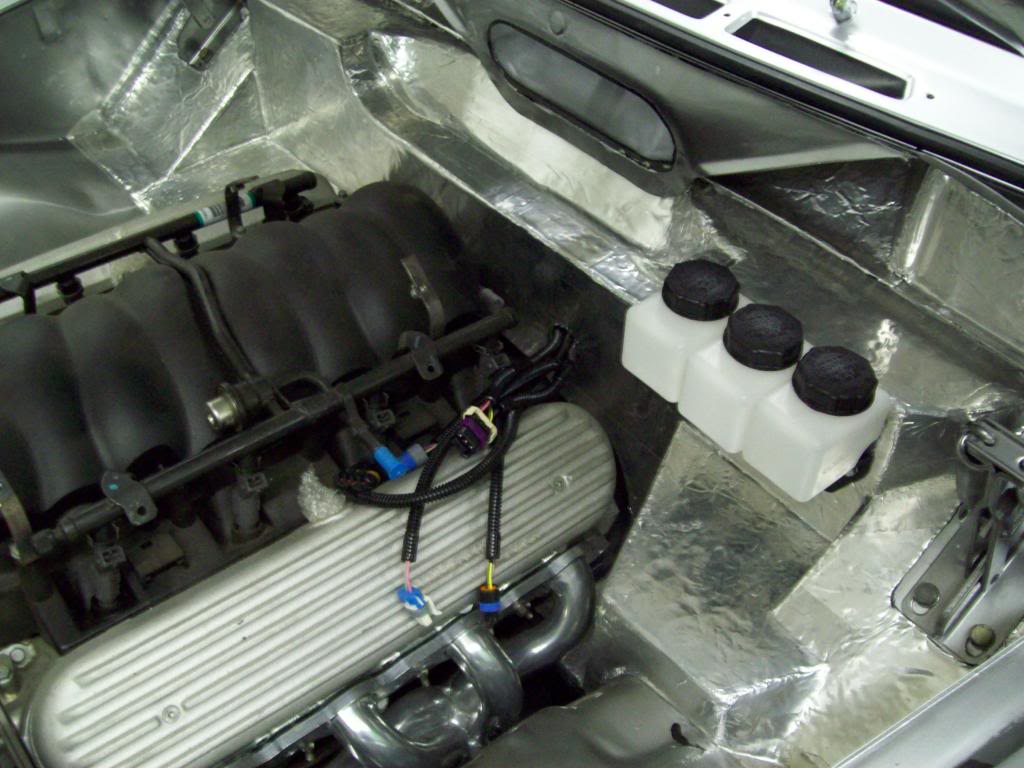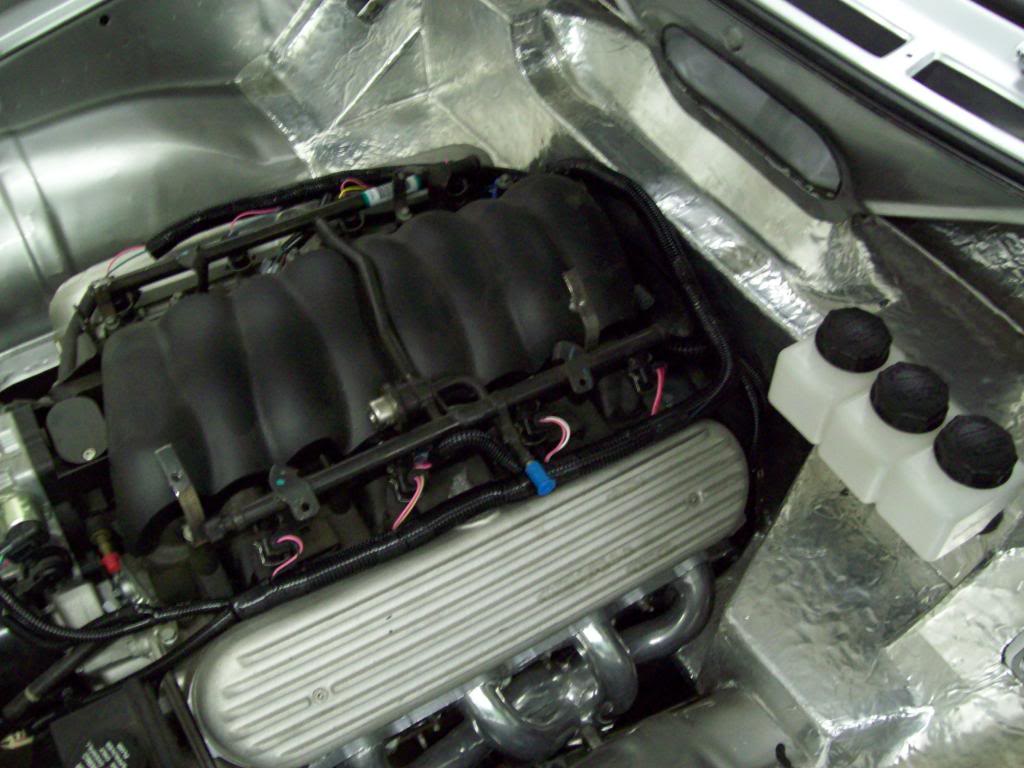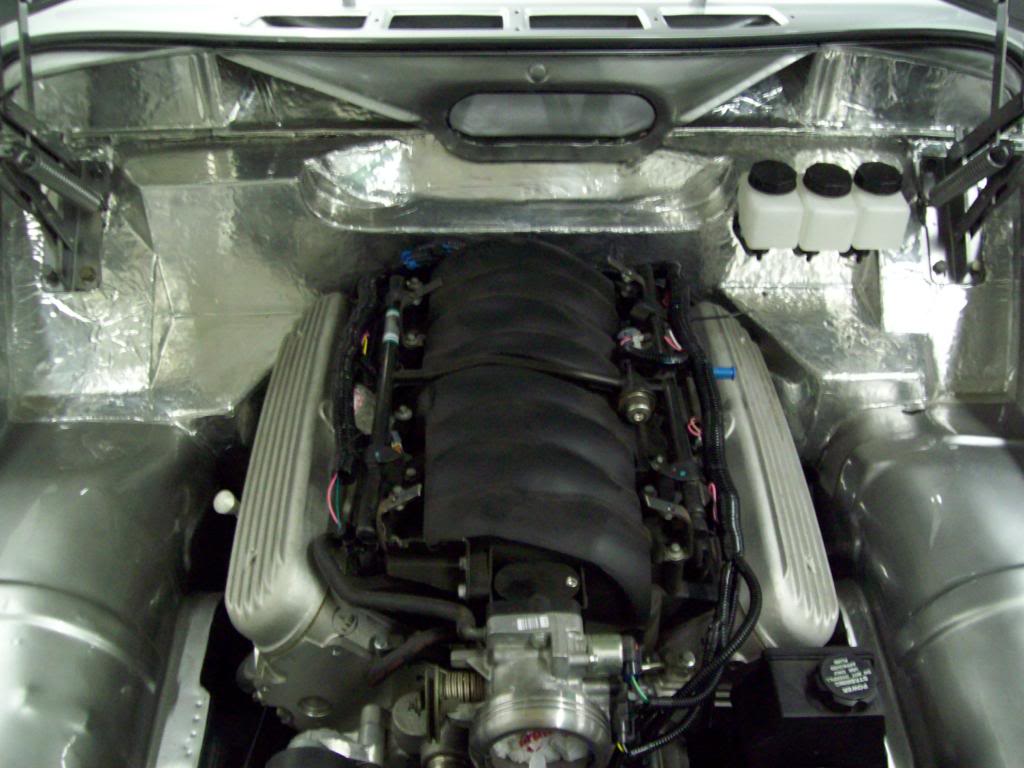 Here is the motor fully wired with the Intake back on it, and as you can see, the wiring is basically hidden. You can do this same thing with the original LS plastic engine covers, or any other basic aftermarket intake cover, and this is one of the reasons I really like these motors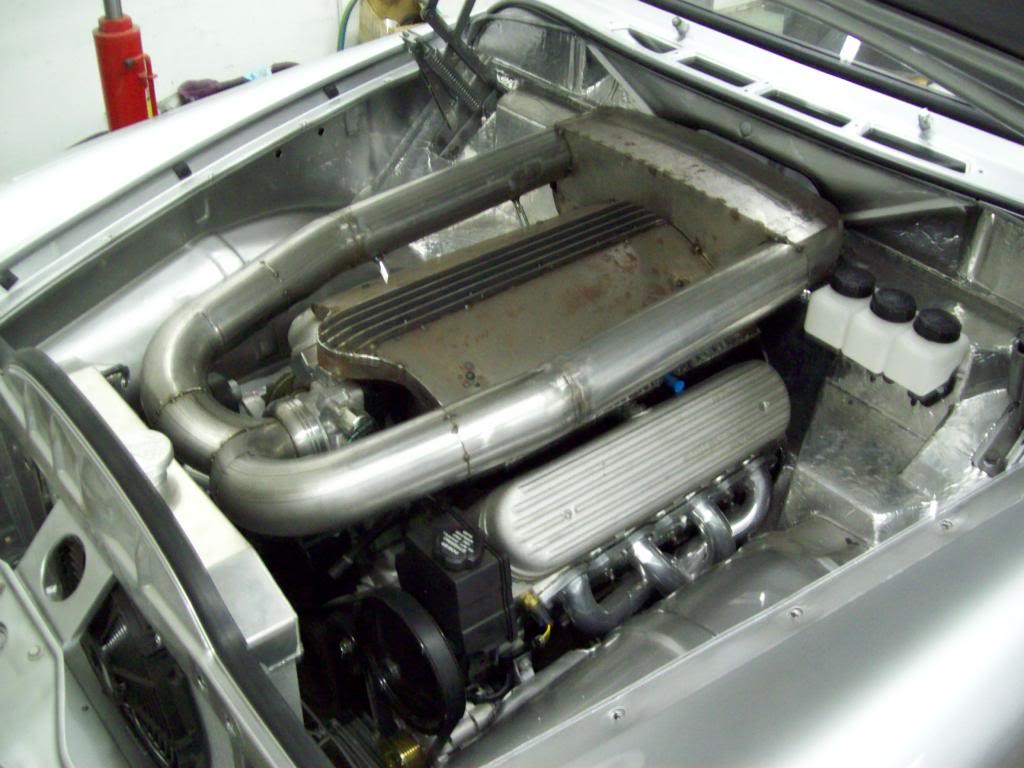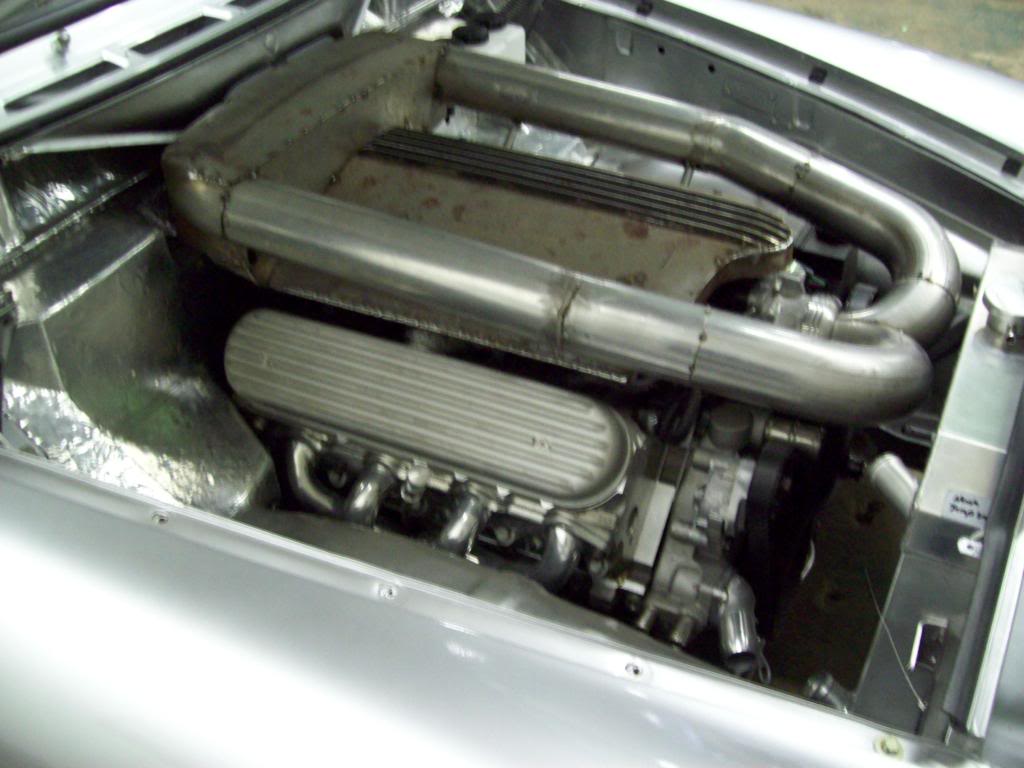 Here are the pics of the final Brake/Clutch Resevoir mounting and plumbing, and it came out pretty simple looking, so it wont be so bad.. I could have mounted these resevoirs directly on the Wilwood Pedal Assembly/Master Cylinders under the dash, and it would have made the underhood look much cleaner, but I dont like the idea of checking and filling brake fluid from under the dash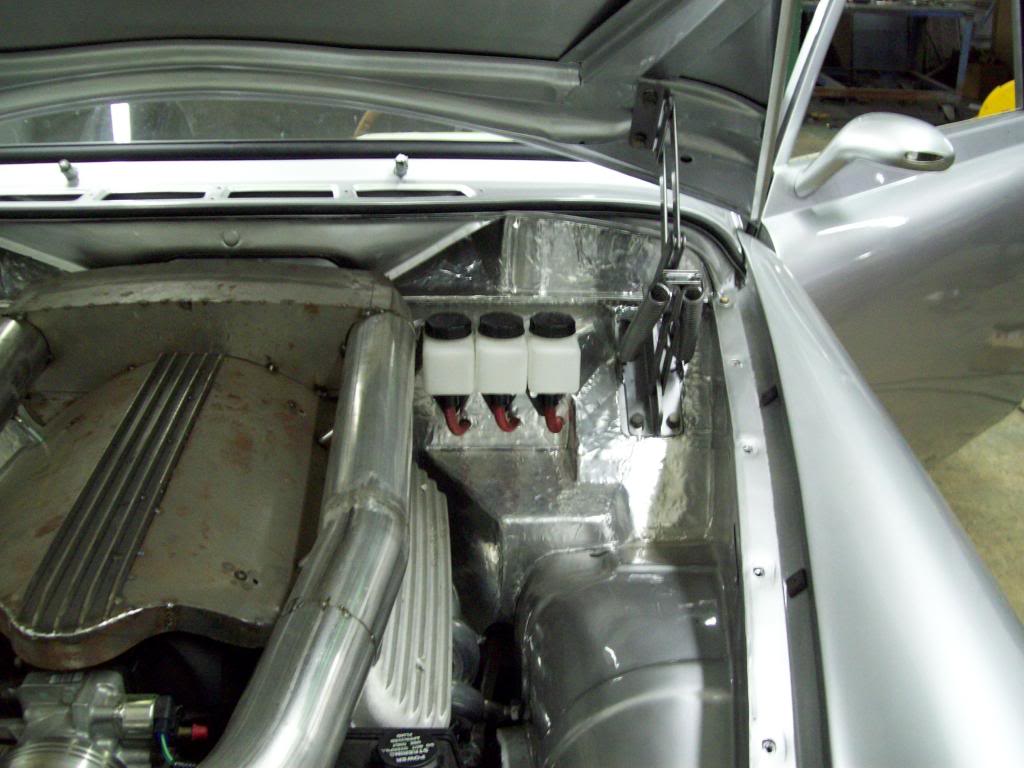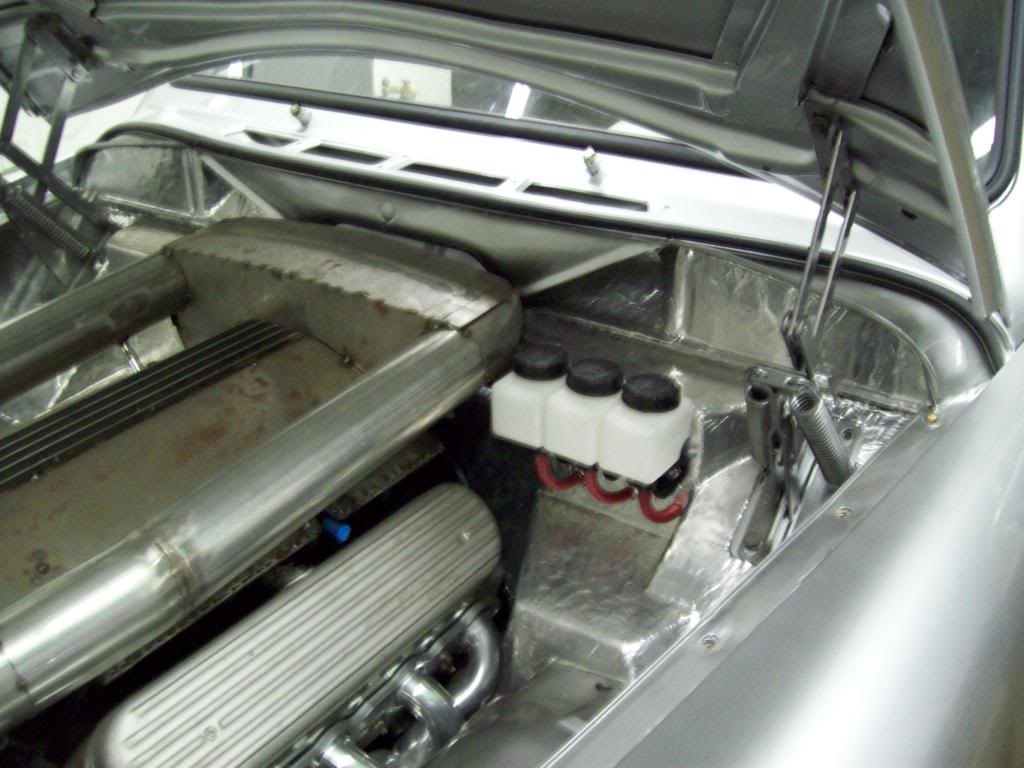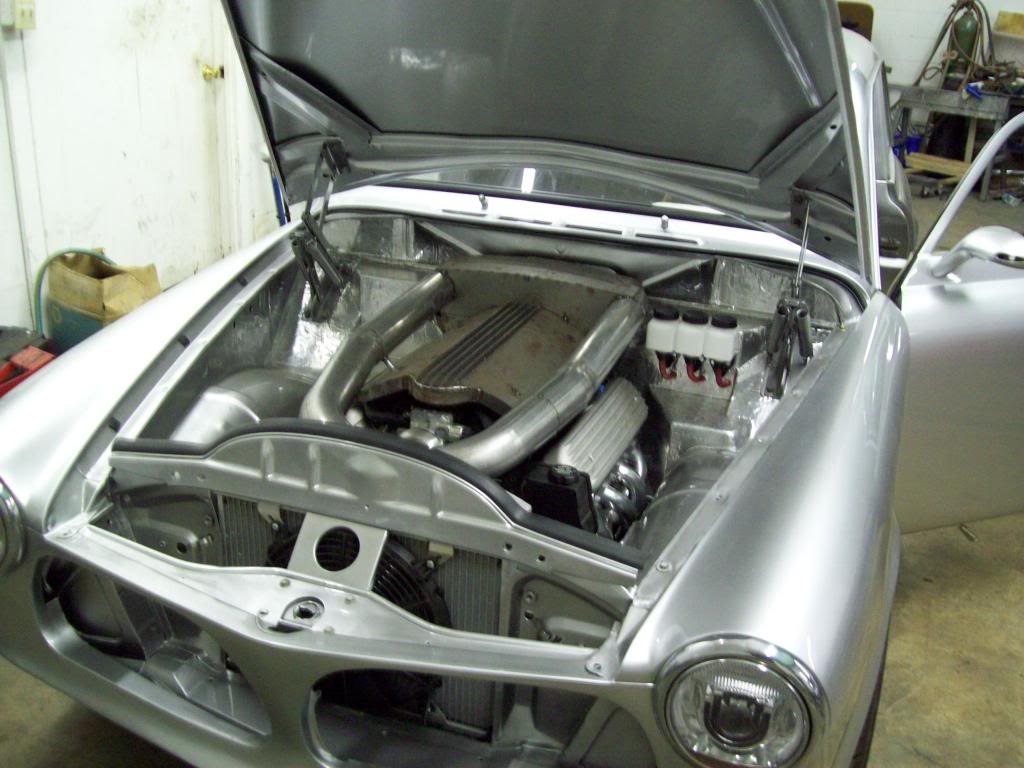 It seems these cars body were made to accept bigger and more powerful items, because the larger dual exhaust fits under the car nicely, due to being able to tuck into the contours of the floor pan and body structure.. Here are some pictures of the car outside, and the pictures were taken low and flat, so you can see the amount of exhaust clearance.. I debated on running a 3in exhaust at one time, and it appears it might have worked out just fine. The wiring you can see hanging down, is the transmission speed sensor wiring, because I didnt have the car on the lift to hook it up during the wiring harness install.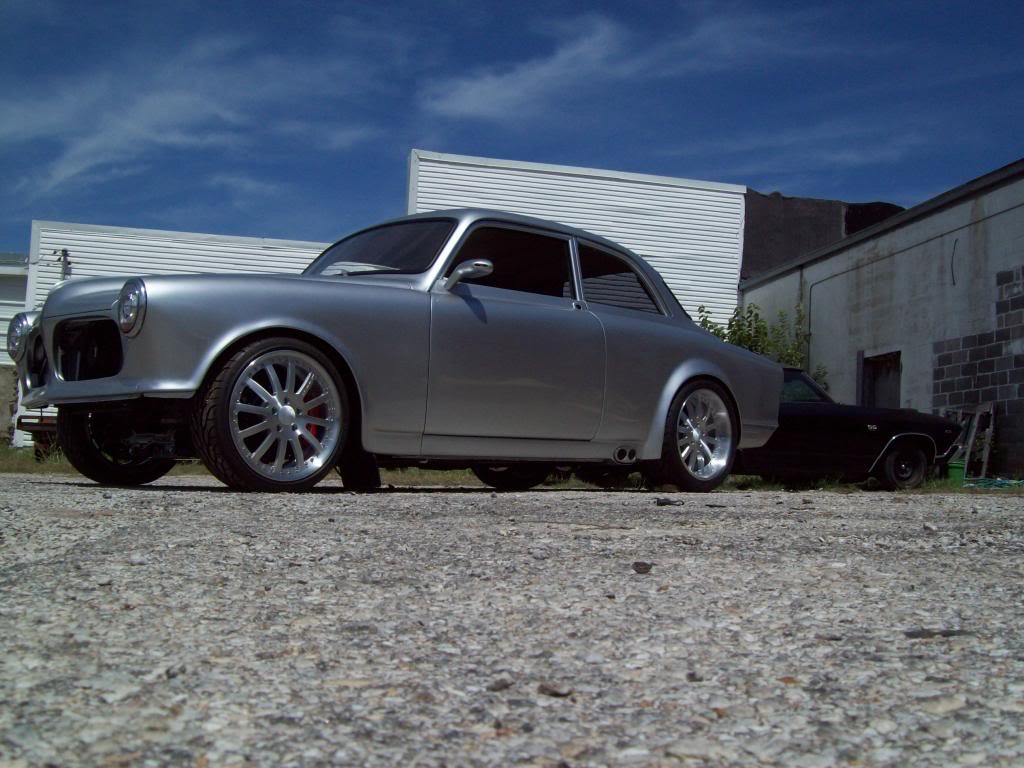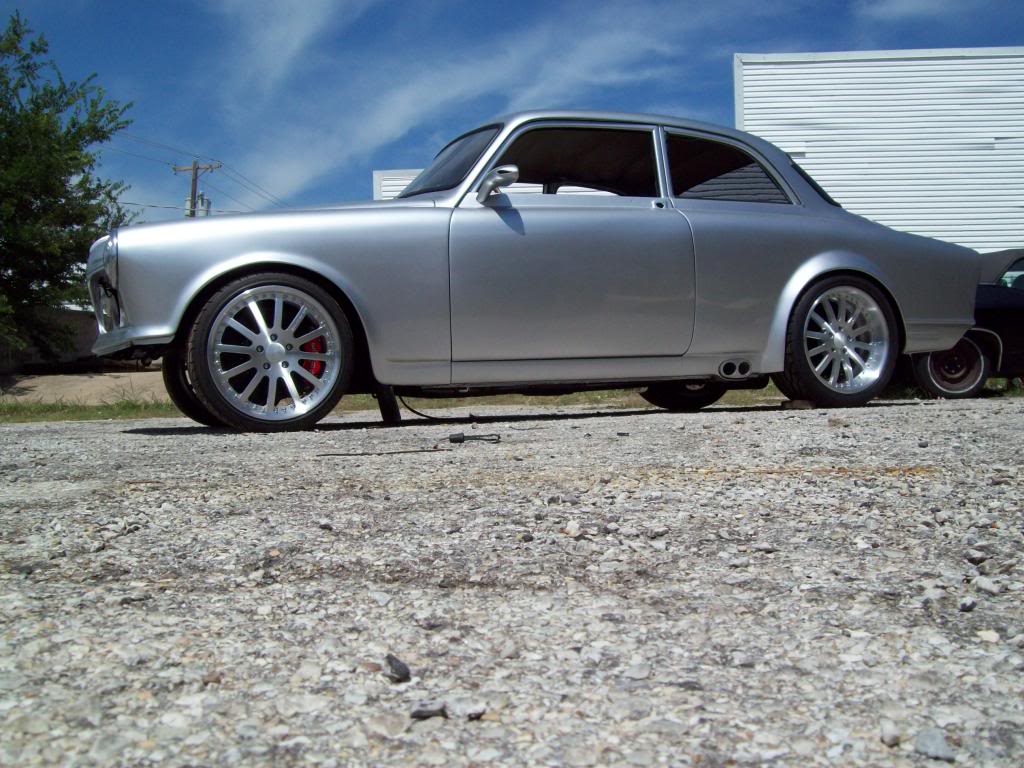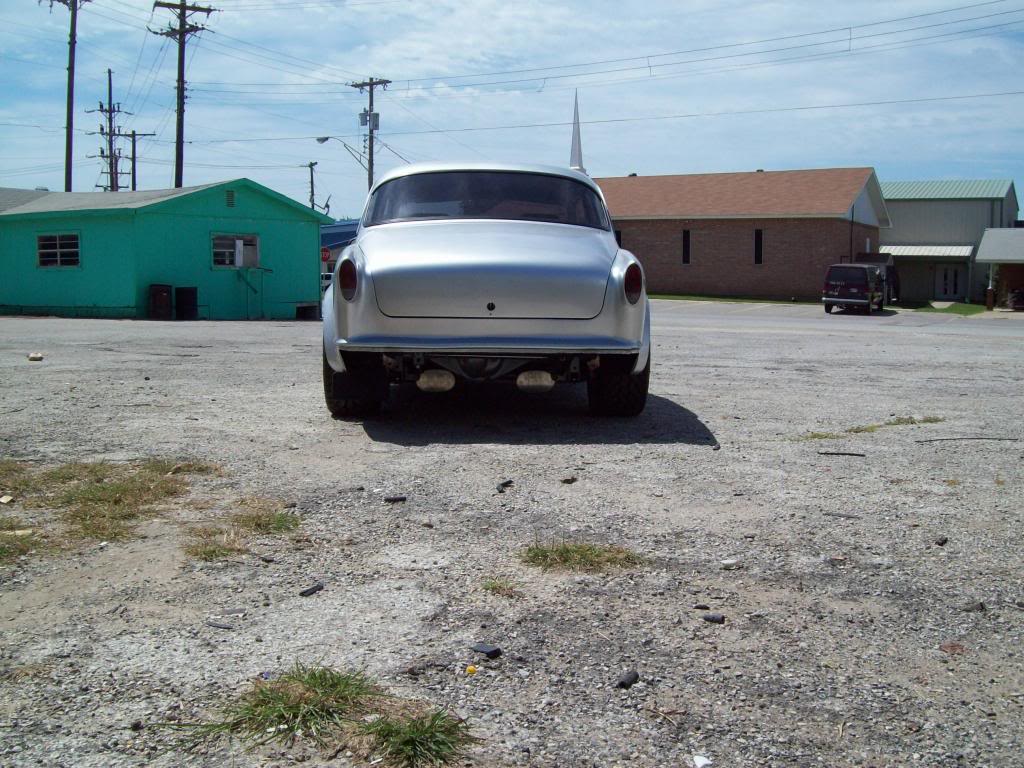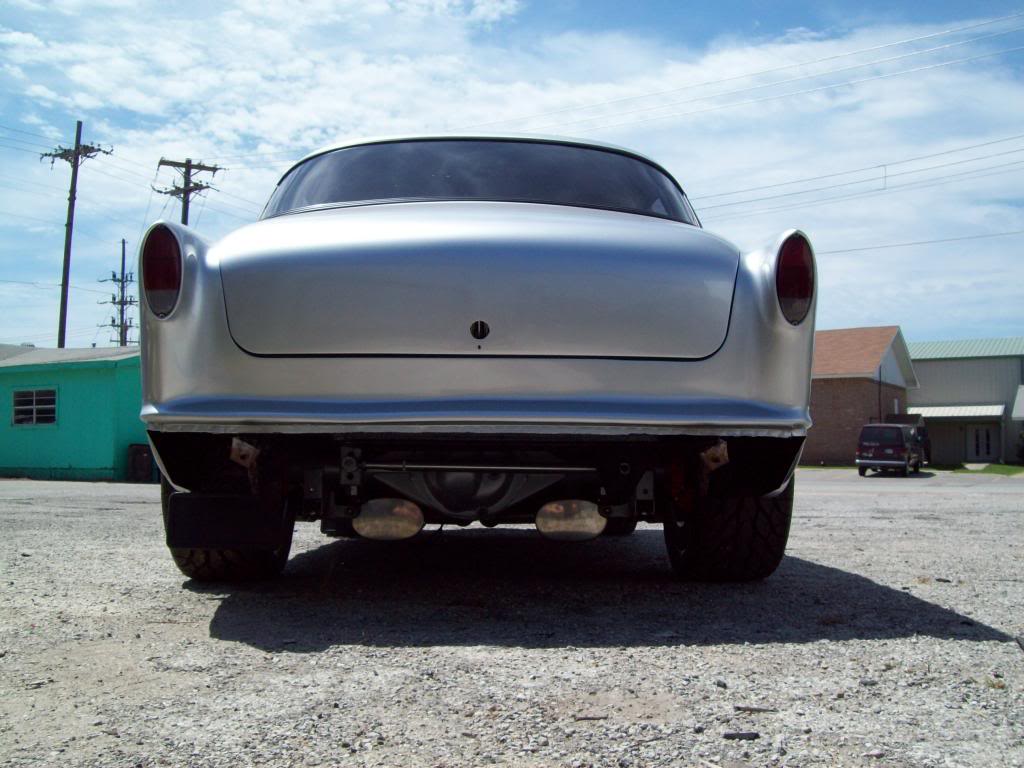 I was able to make the original Emergency Brake setup work with the Wilwood cable setup and the exhaust setup, so I dont have to worry about relocating the oem emergency brake lever. I actually like the original location of the brake lever, so I wanted to do what I could do to keep it there, and not have to go through the extra work of modifying something else to replace it.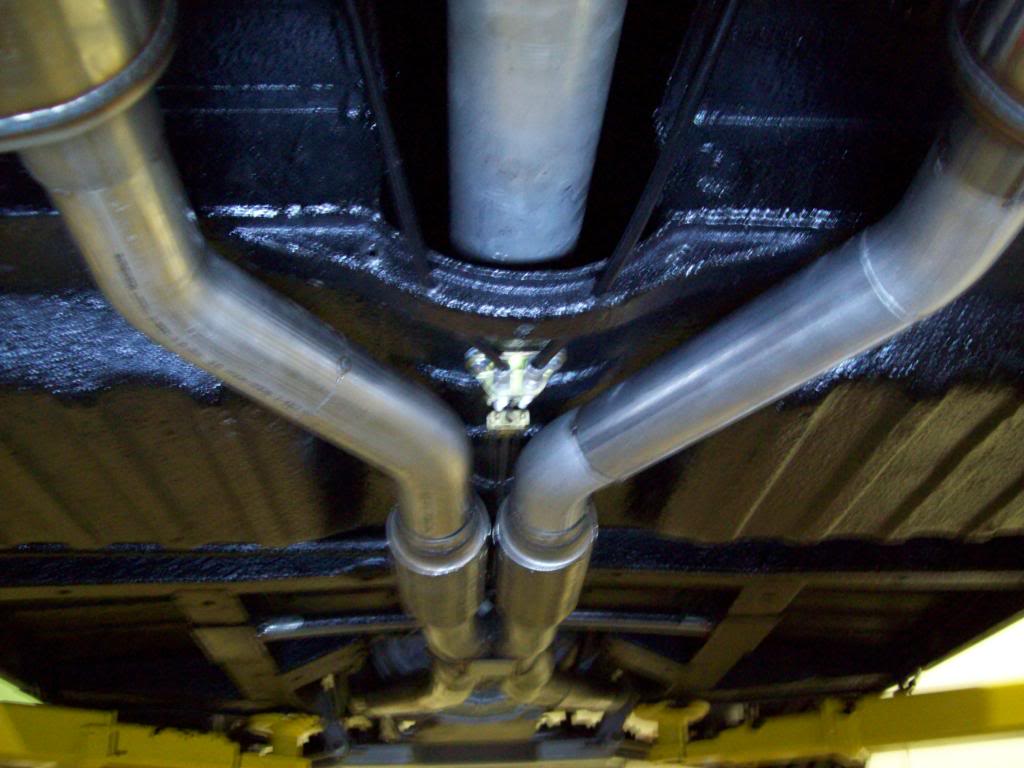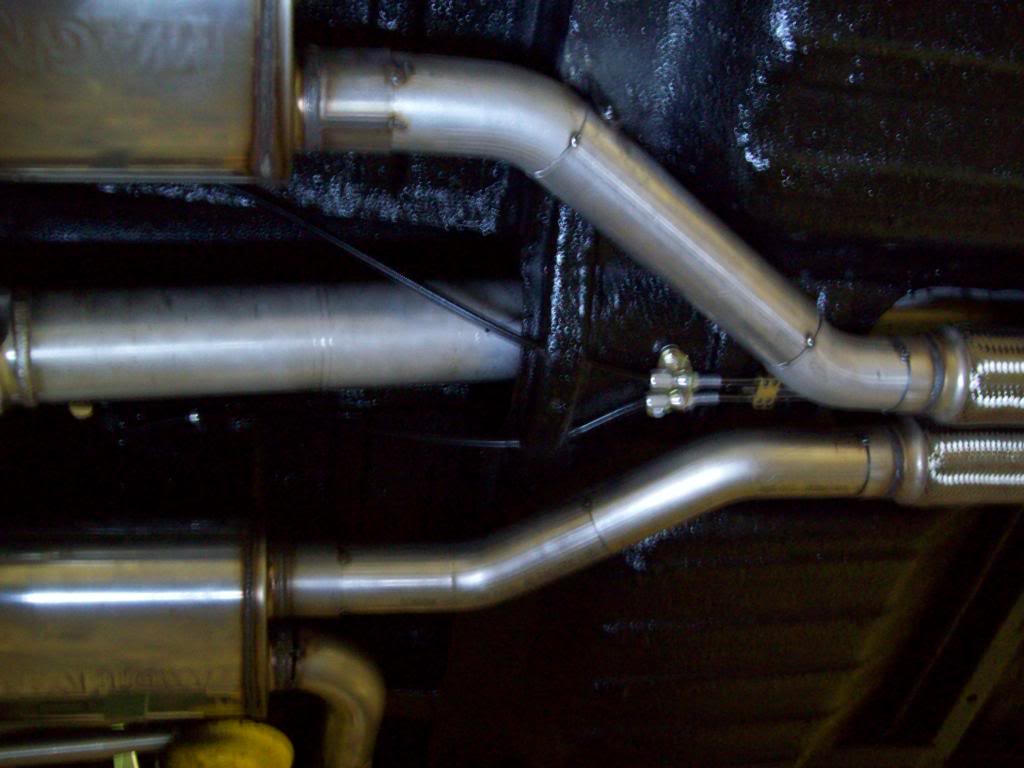 6-30-2013
Here are some pictures of the computer mounted under the dash, along with the engine management fuse block, and hopefully some of the guys who are unfamilar with the LS transplants can actually see how simple it is. The loop of wires you see still hanging, are my guage signal and warning light wiring, and it blends very nicely into upgraded electronic guages. You can also see the Data Link Connector (DLC) hanging down, and there is enough length to pretty well mount that anywhere I would like to hide it, but I am still deciding where I would like to put it.

The next stages are to coat the inner firewall with the same chassis paint as I have done the rest of the intererior , and then complete the final insulating of the firewall the rest of the interior. The Body Wiring Harness is really just as simple, and will be added once the painting and insulation is completed. I have ordered the AC/Heat Assembly, and will have it ready to mount after the rest is done, but you can see that it is actually a pretty decent fit now. For modern air conditioning, the dash really needed to be made to hang down further, and now I am happy with the outcome there, because its exposure below the dash is pretty well standard to most conventional cars today.

Hopefully the last pictures show the perspective of normal standing with the door open, and the fact that you cannot see the Computer Mounting or wiring, because all the other pics were taken while sitting on shop floor to get an under dash angle for viewing.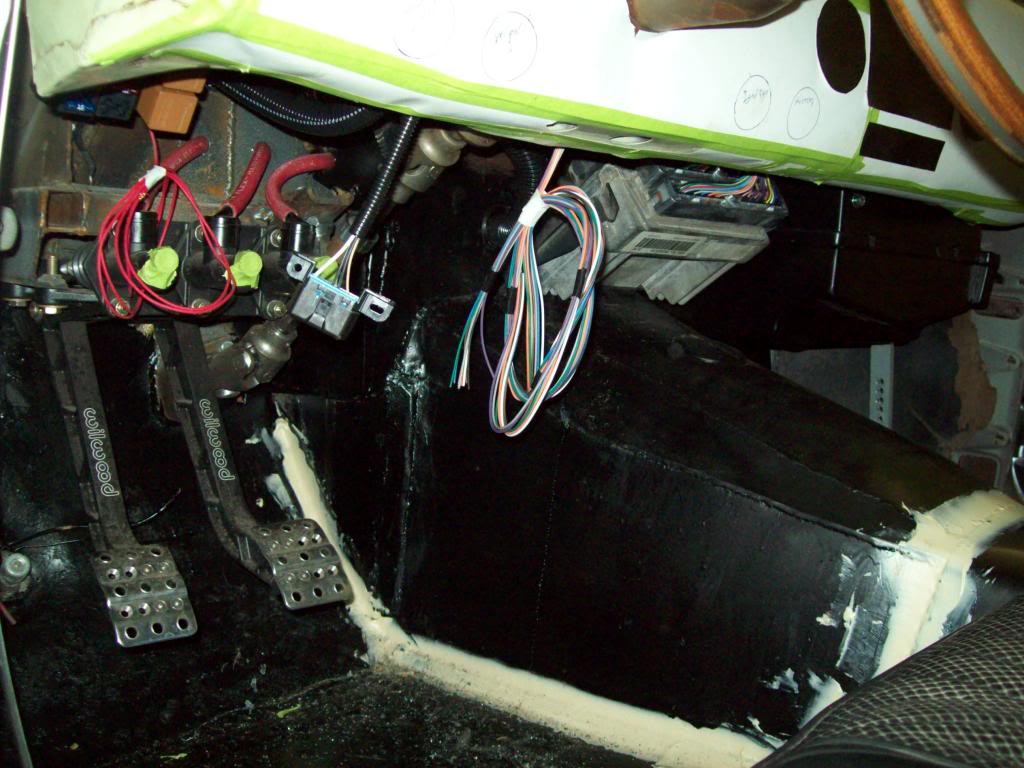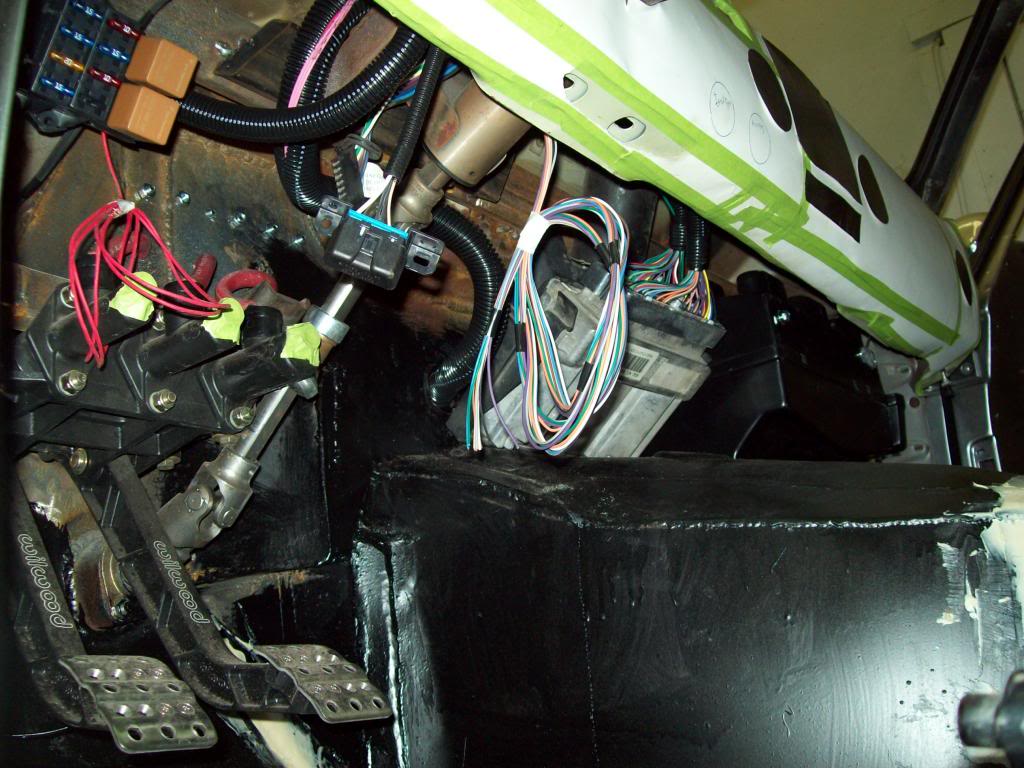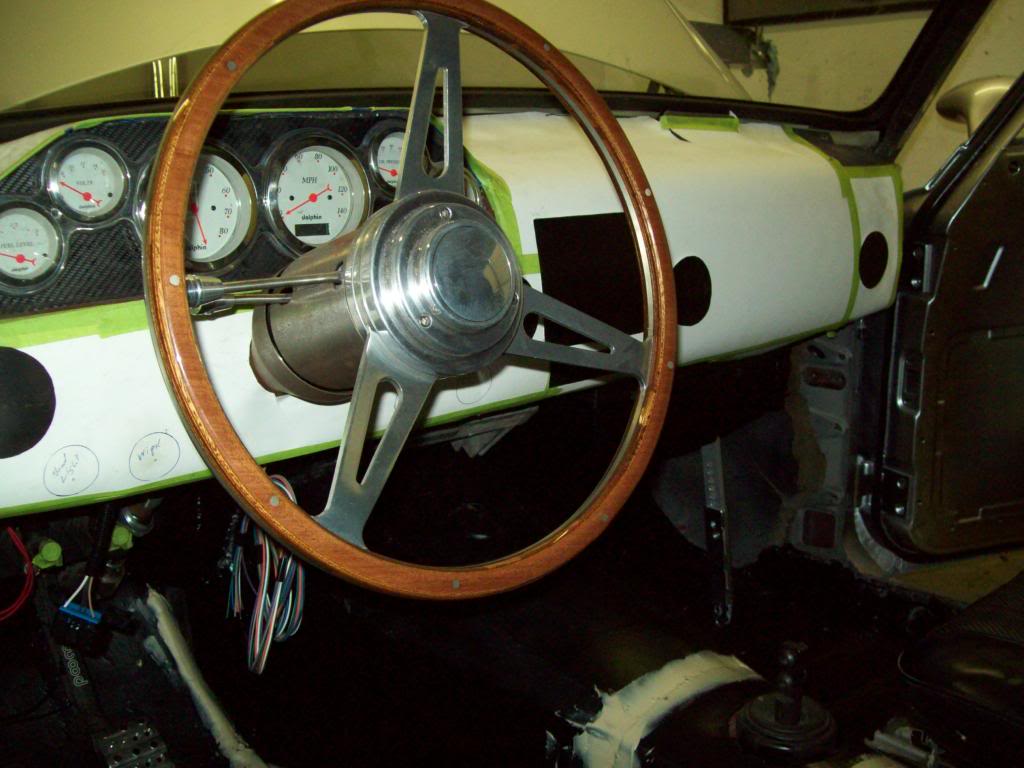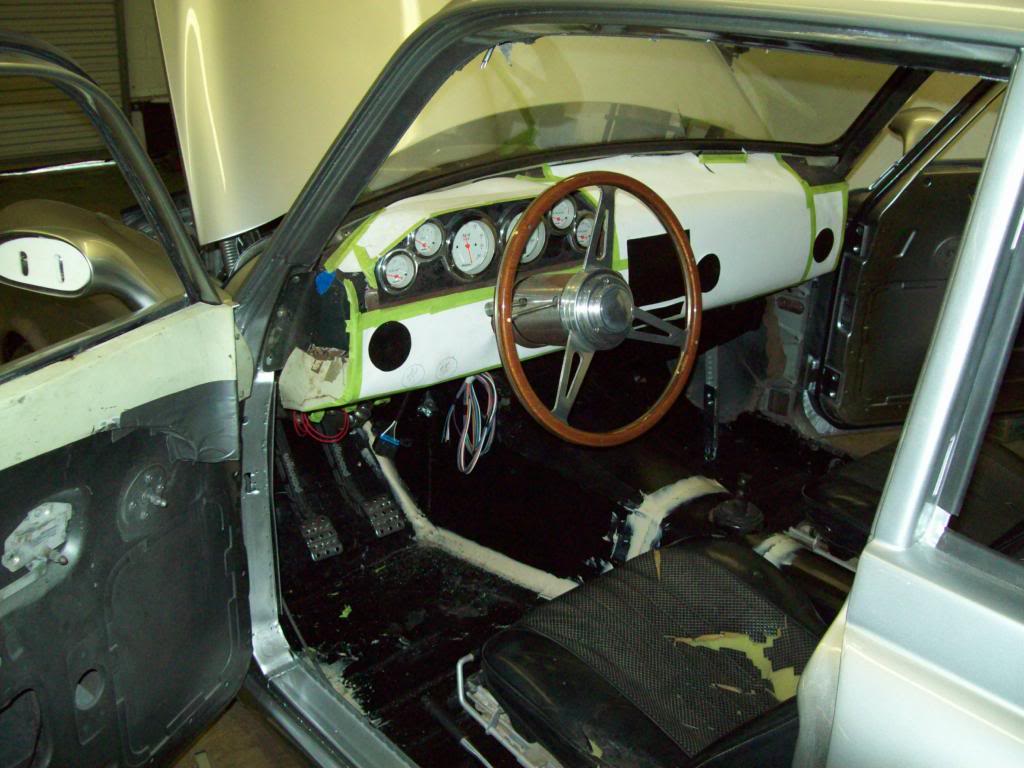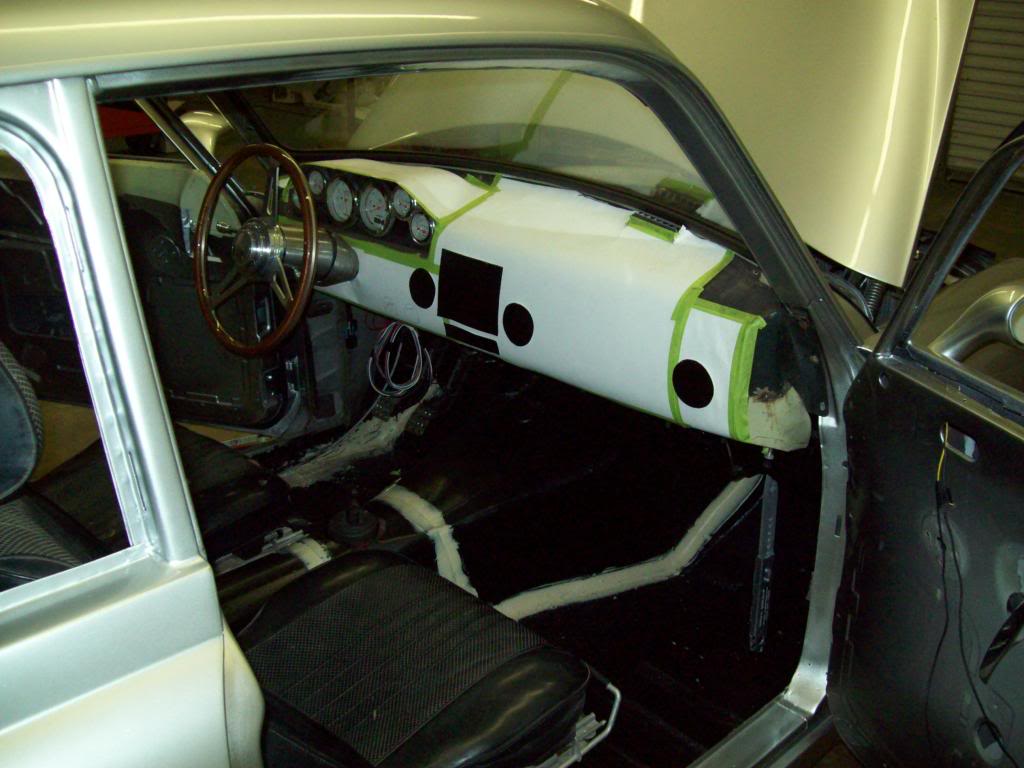 7-1-2013
It appears we now have the first sign of Life.. LOL Working out the wiring, and I figured I would start with the Custom Headlights right now, because I am waiting on a few items to fire the motor up. I tried to capture alot of what is going on with the headlights, but there is a glare that I cant get rid of in most of the pics, but there is alot more definition of the LED Halo Components and Projector Eyeball in person.

Here are just the Daytime Halo's operating, along with the Right Turn Signal.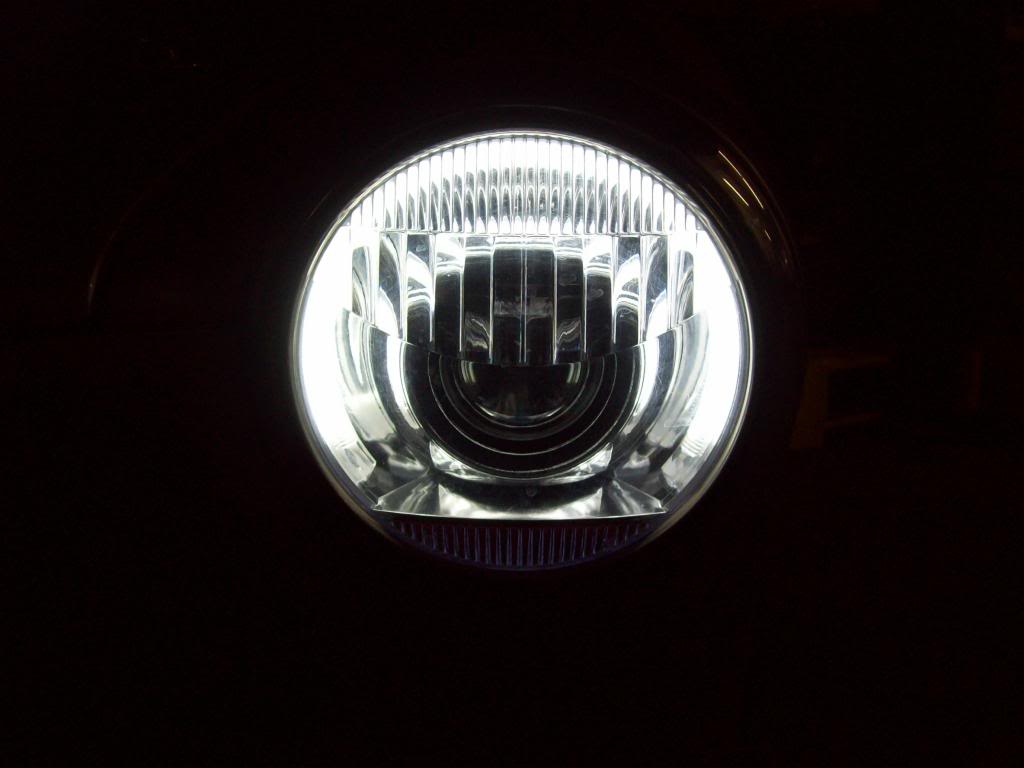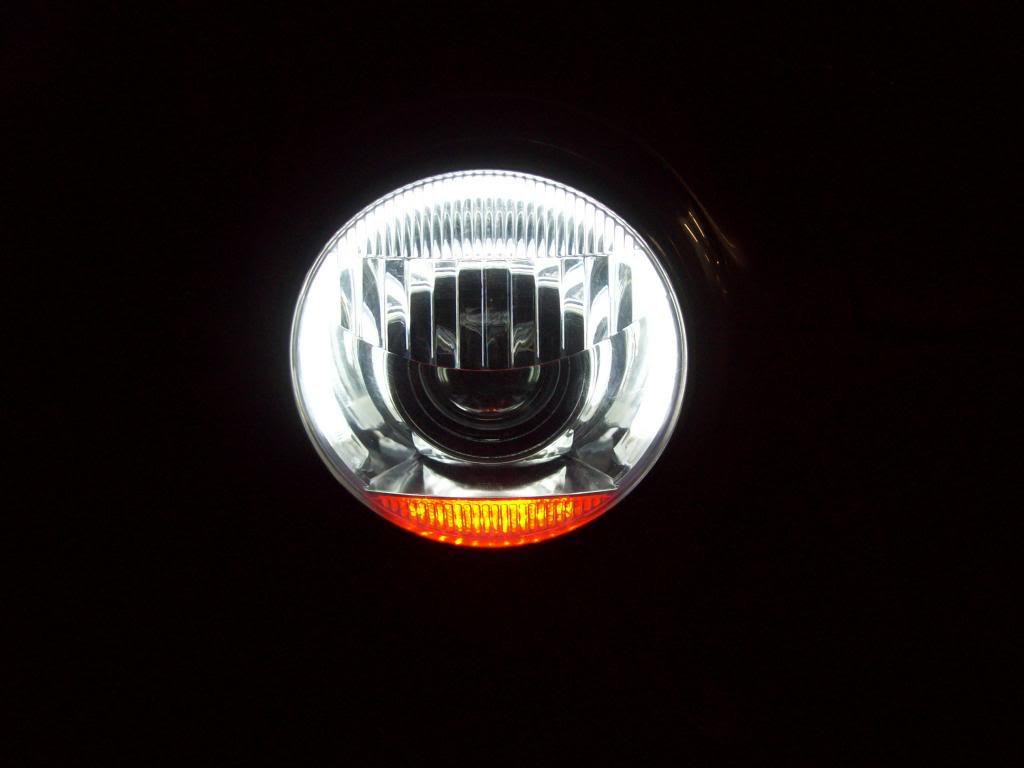 Here are the Low Beam lights on, because if I kick the brights on, there is way too much glare.. These lights are Crystal Clear in person, and I dont know how to describe other than, the light is very Crisp and Clear. The last three pictures are a better representative of how the lights appear in person with out the glare from the pics being taken head on, and that is how they look if you are standing directly in front of the car in person.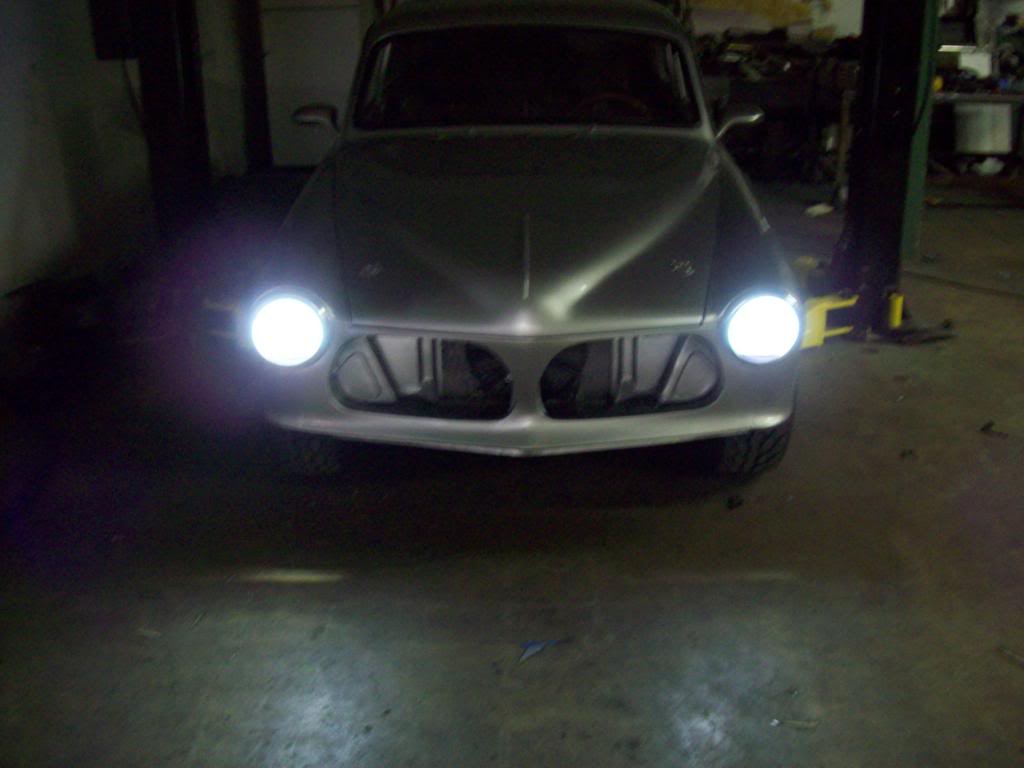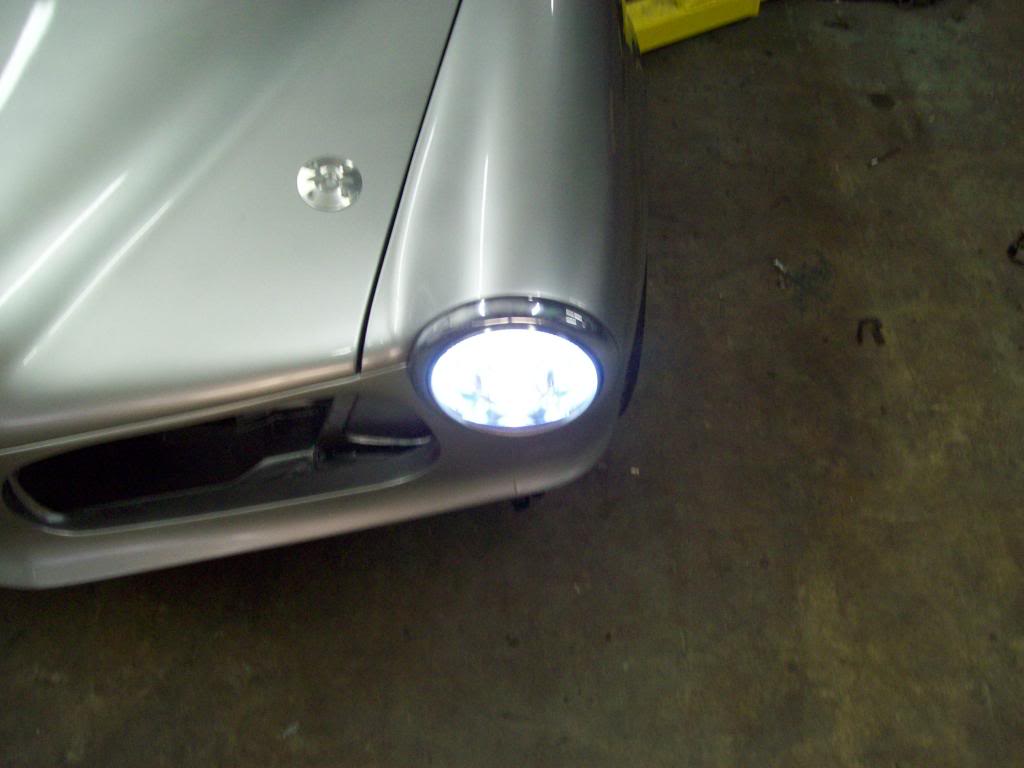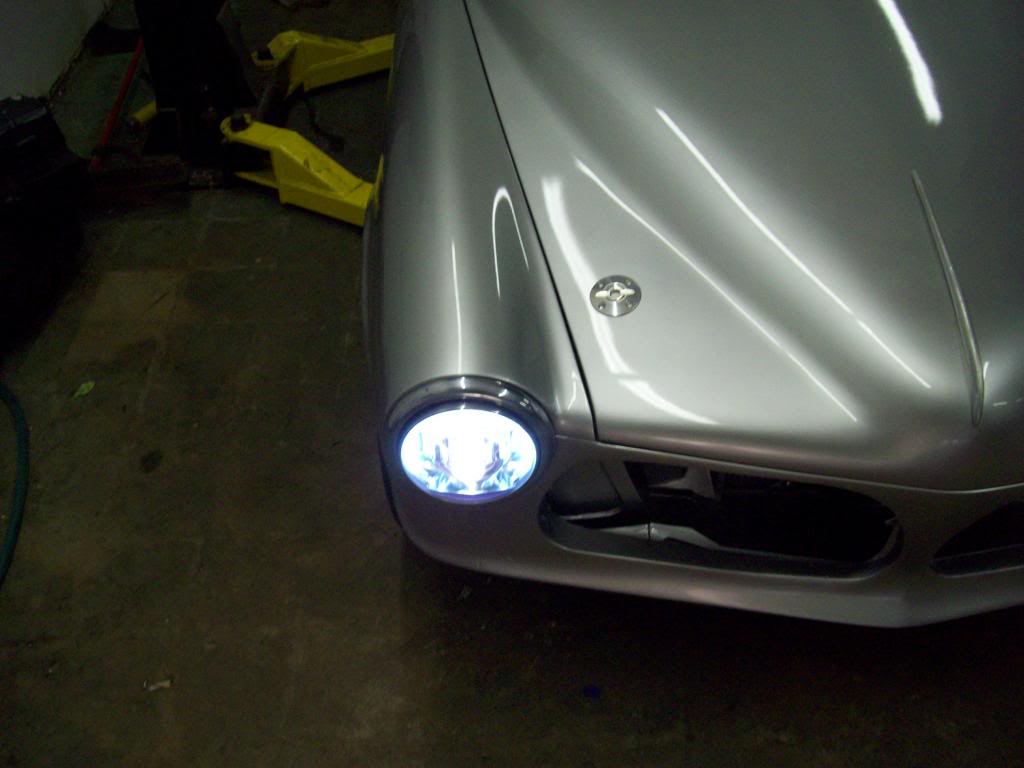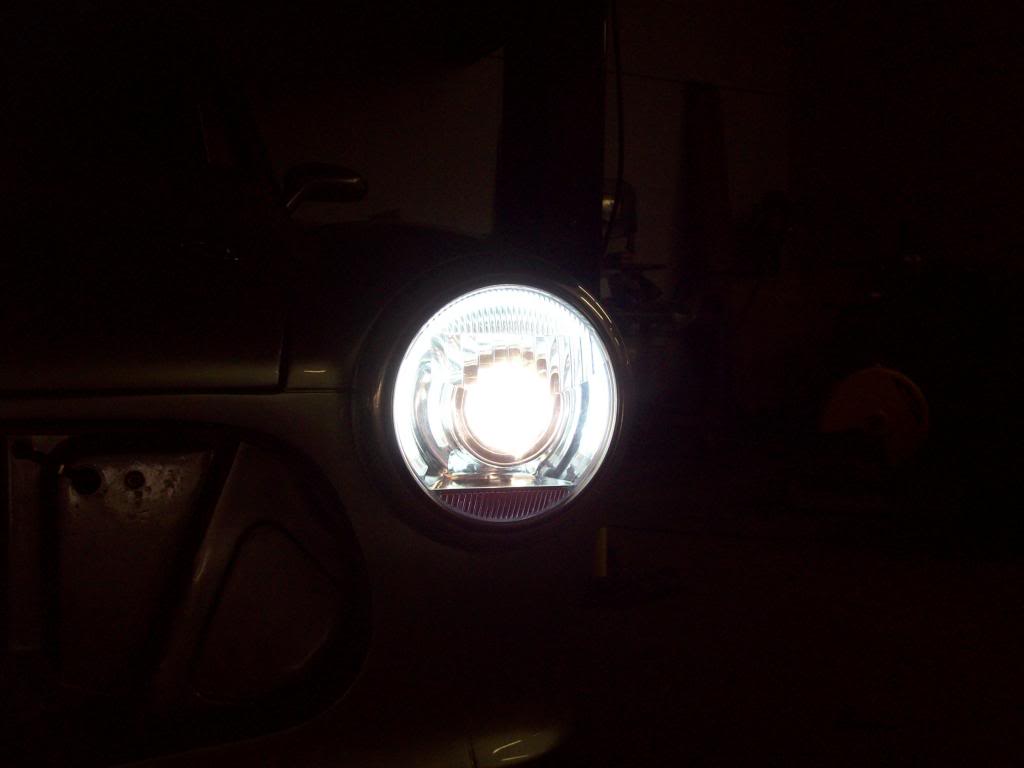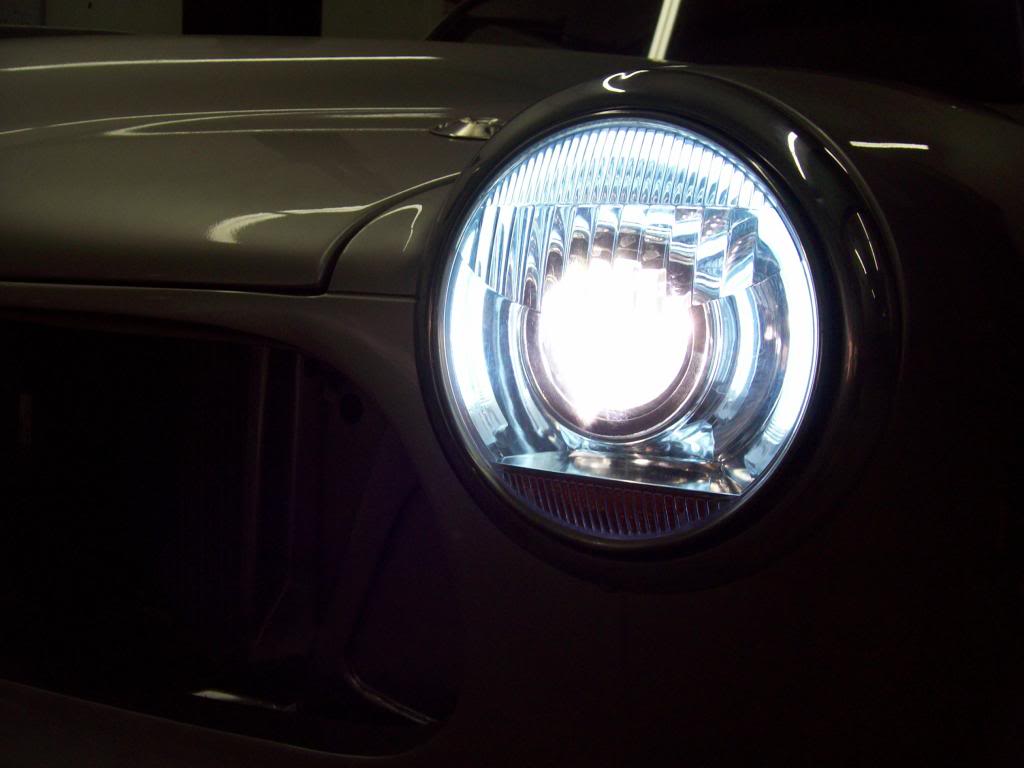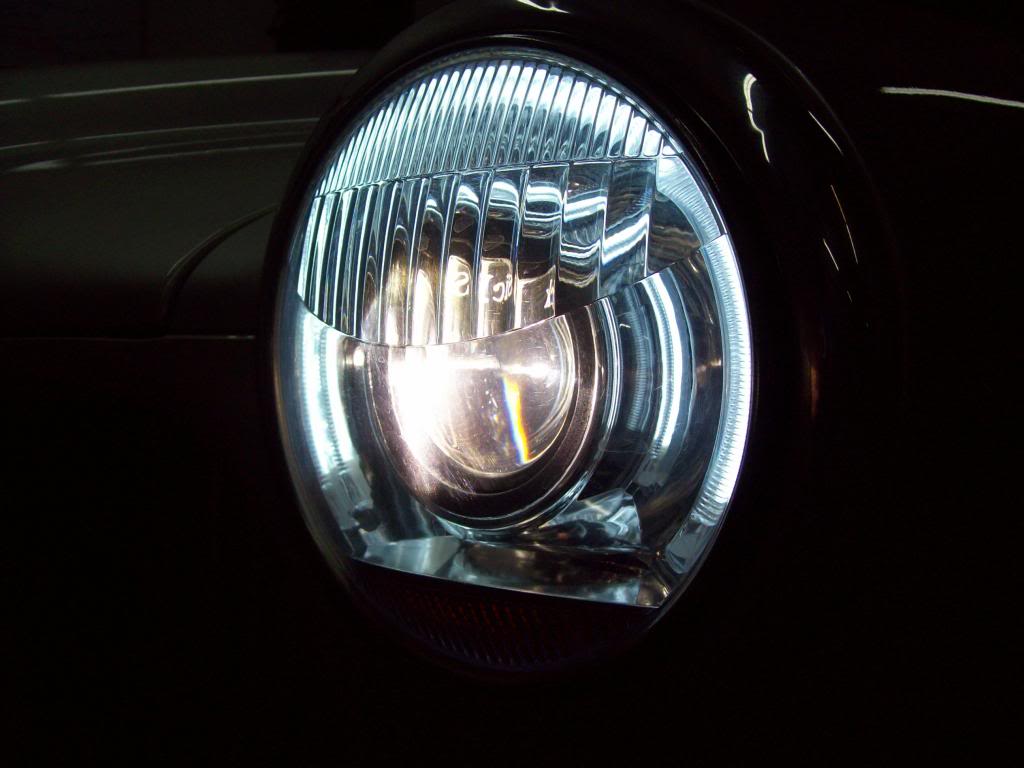 7-2-2013
Got the exhaust finish welded up, minus the O2 sensor bungs, but I will do that when I remove the exhaust for coating. At that time I will do the rest of the finish grinding and final touches before the hot coating, and then it should look alot more respectable. I will be coating the whole exhaust unit (Including the Mufflers) in the same Silver/Chrome color my header kit is in, but that will be minuse the actual woven stainless area of the center flex joint.

The exhaust fits pretty tightly to the body, and there should still be enough room of engine load and torque, but the rear section after the X-Pipe will be very solidly Mounted, so I can avoid exhaut tip/body rattle. With the performance engine mounting setup, the motor will be held fairly tightly, so the stainless mesh flex joints should be able to absorb most of the movement needed. It has been years since I have actually made my own exhaust, but I really think this will be nicer than anything I could have gotten done in my area, because the Mufflers are within an 1/8 in being exact in front/rear postion, side position, and front/rear height and angle, which is something that can really kick your ass trying to get done. I actually had to make the right and left side of the front/center part of the exhaust just a bit off of each other for Starter Clearance and the off center Volvo emergency brake lever, but I tried to make it look like a very similar overall setup anyway.

The front/center section of the exhaust is held in place by the Header/Collector mount, and with pin bolt setup that attaches to the transmission tail housing, so it is very solid.. The motor and tranmission move the same during engine torque, so you can actually attach the exhaust to the transmission with no real issue at all. The rear section right after the X-pipe and flex joints, has a hard rubber mounting that attaches through the drive shaft tunnel, and that offered and easy and rigid attachement point. The mufflers are attached to the rear interior compartment walls by a heavy strap that was welded to the muffler, and it is nut and bolted through the body with a rubber insulator also. The tail pipe section off the muffler, has a rigid bracket welded to it, and that allows that section to be attached to the body structure with a bolt/nut and insulator also. I think there is enough rigidity and flex in the way I have it all setup, but I guess I will have to see if changes need to be made after the car fires up and moves around.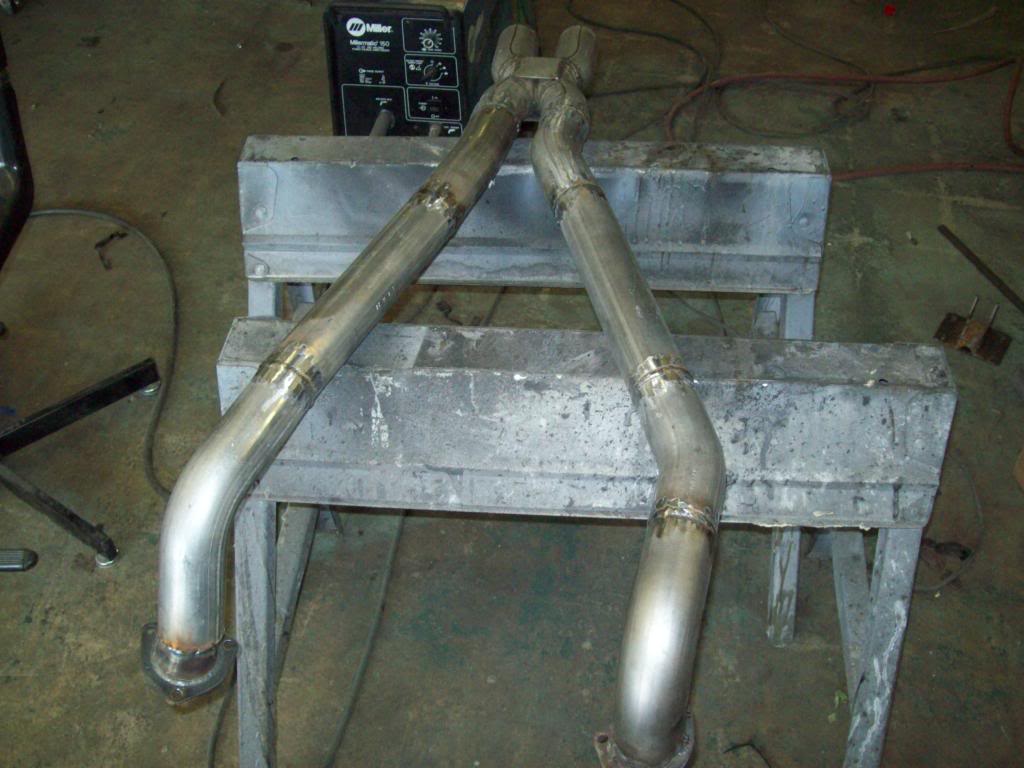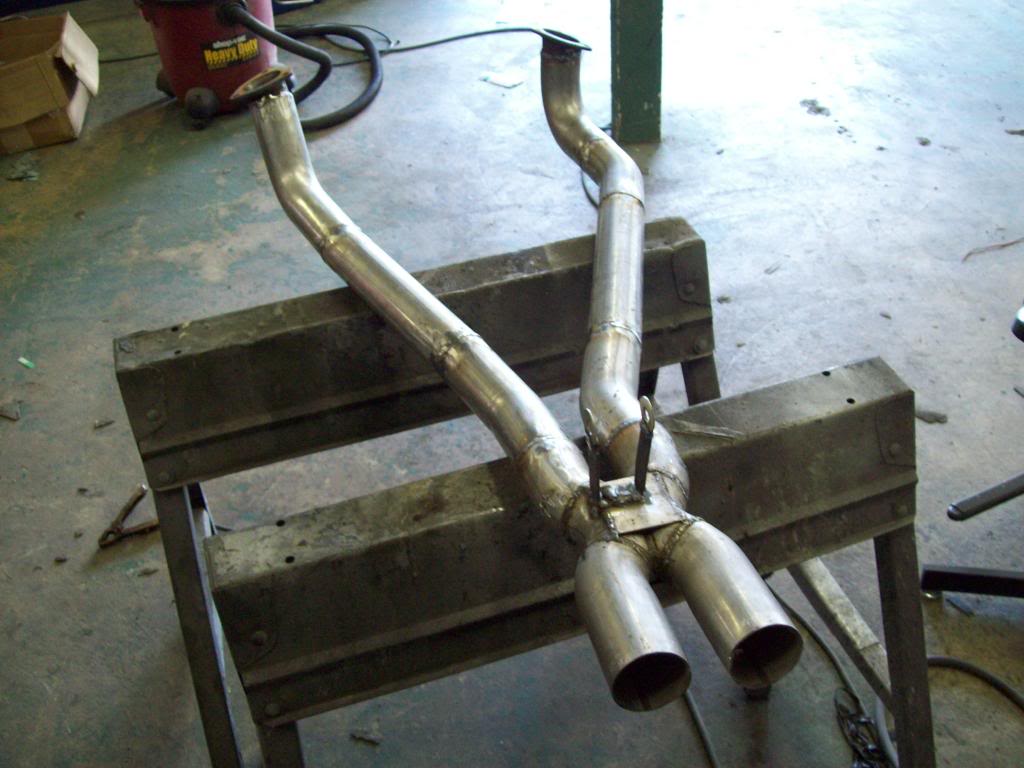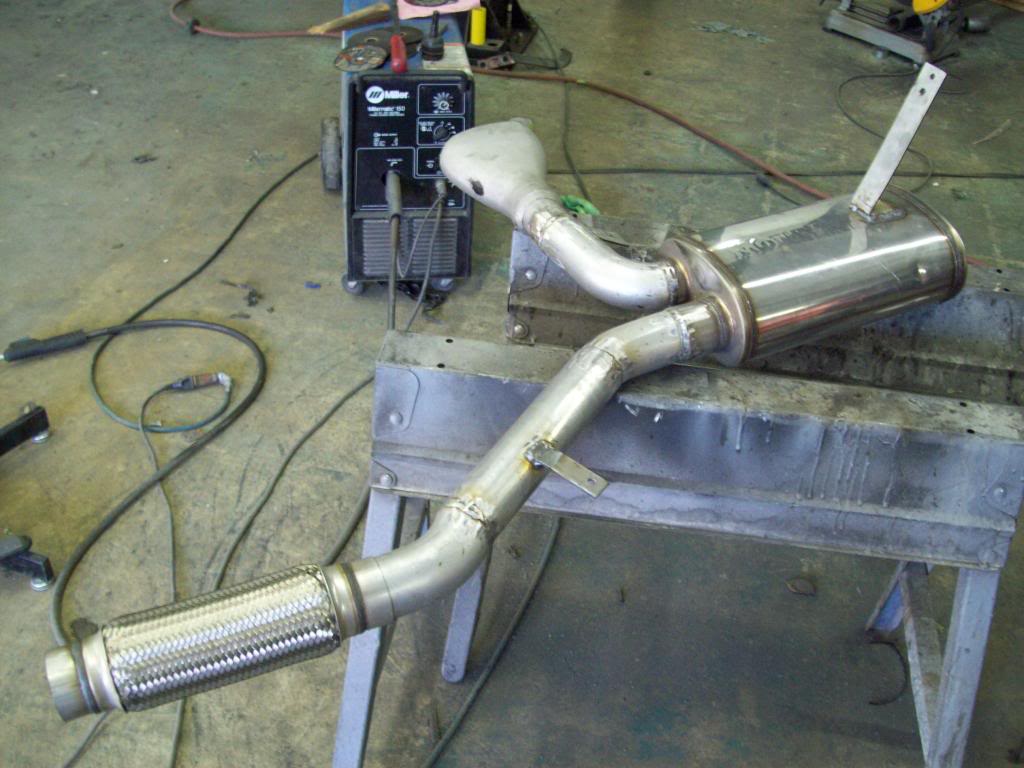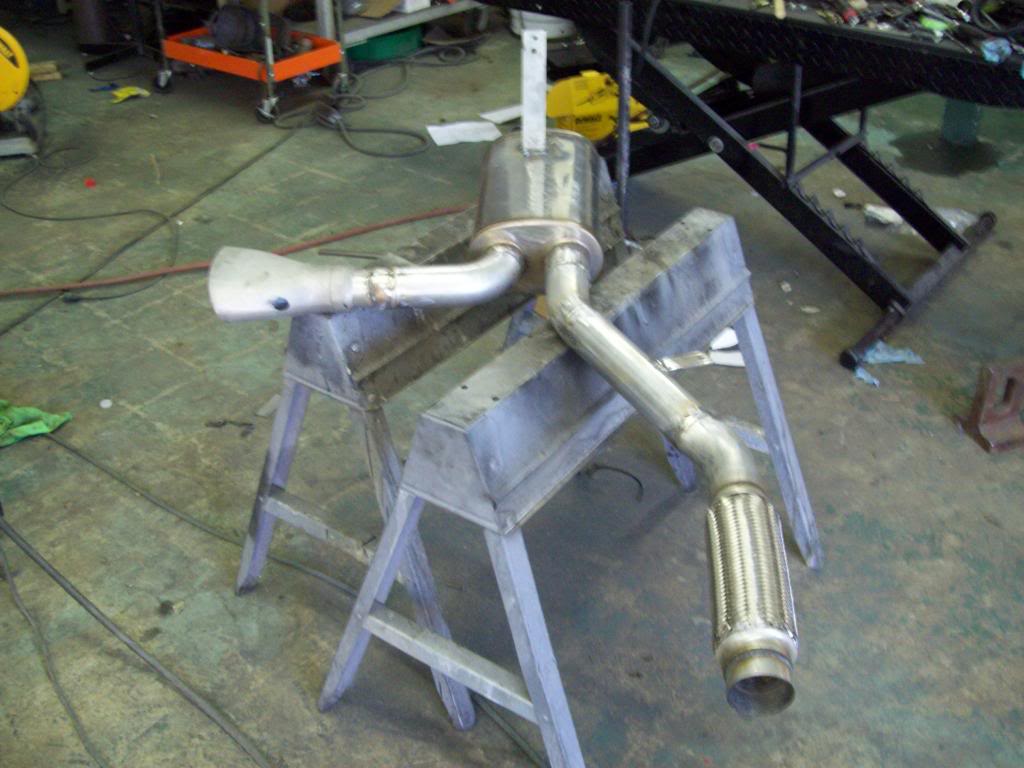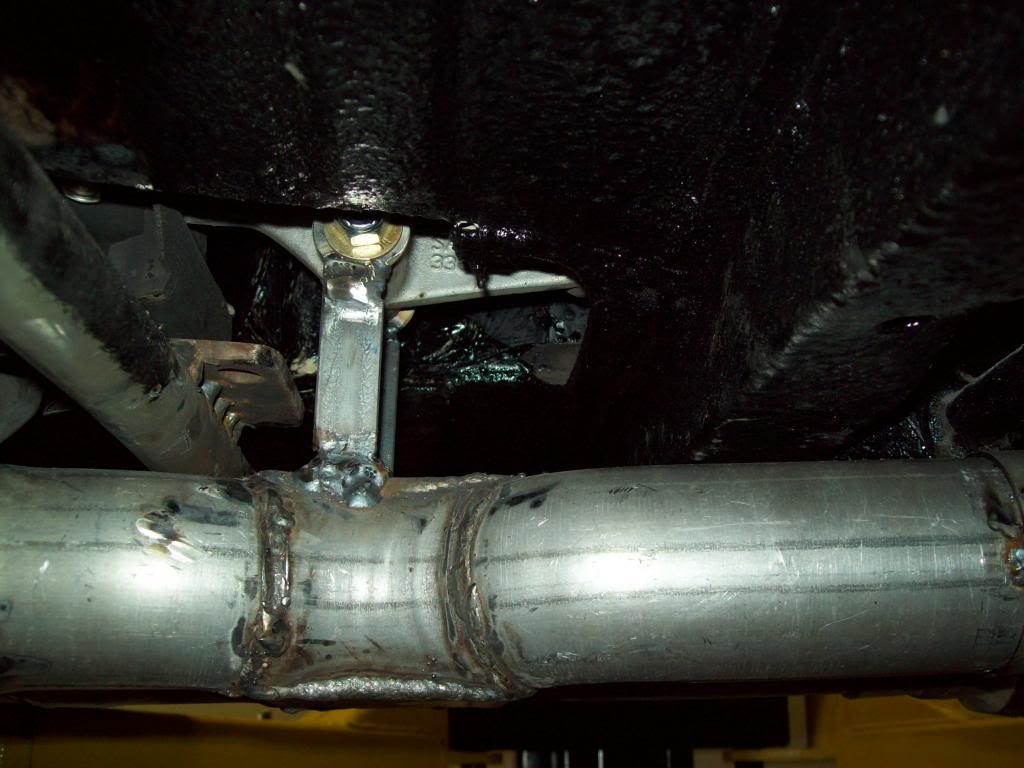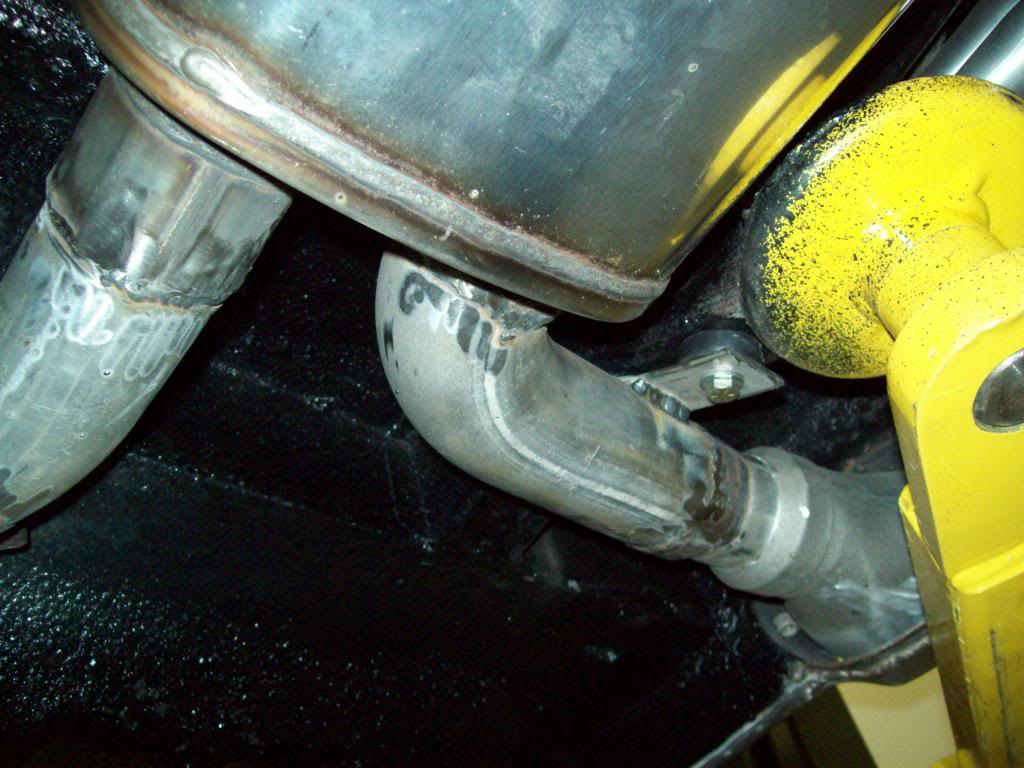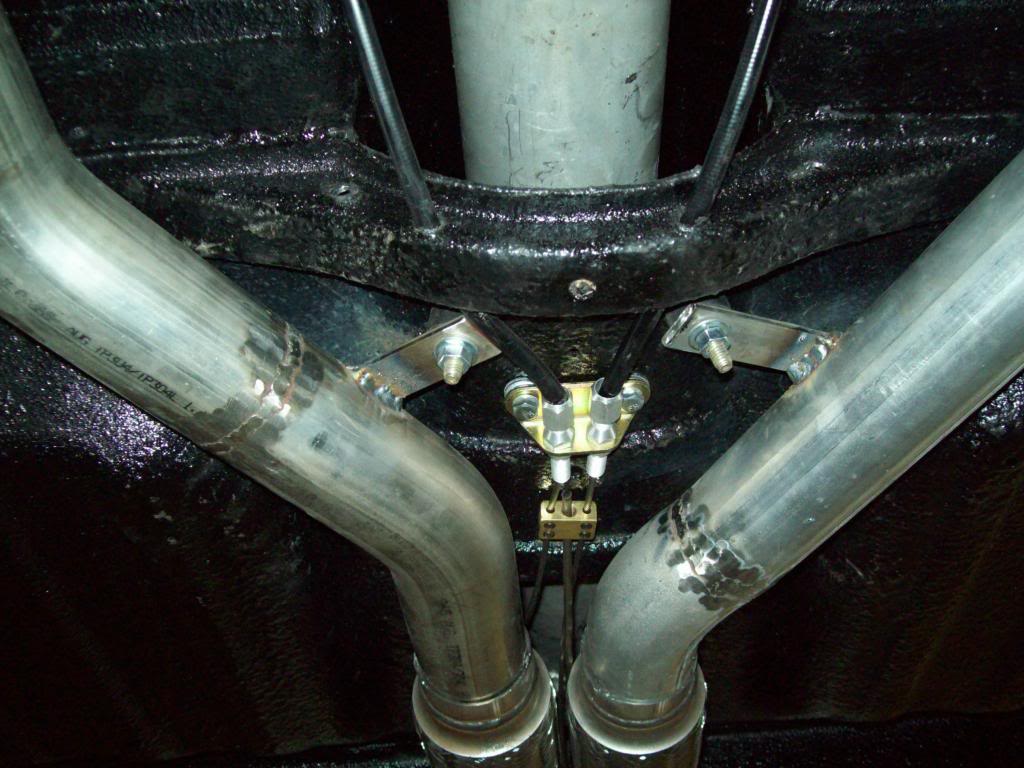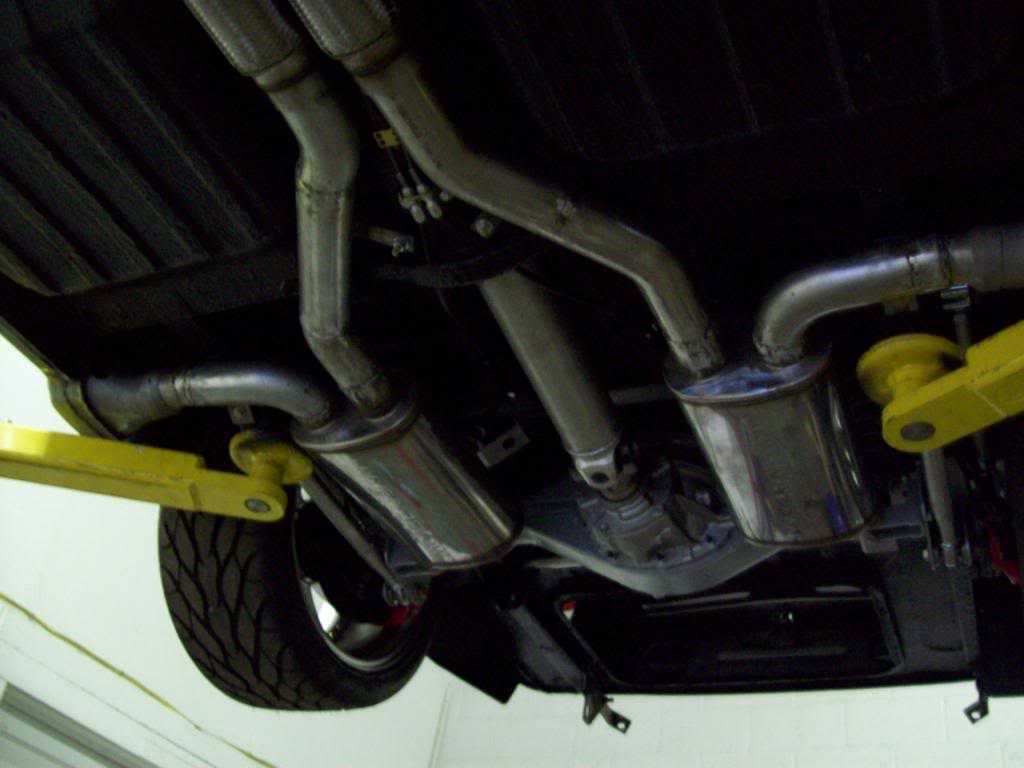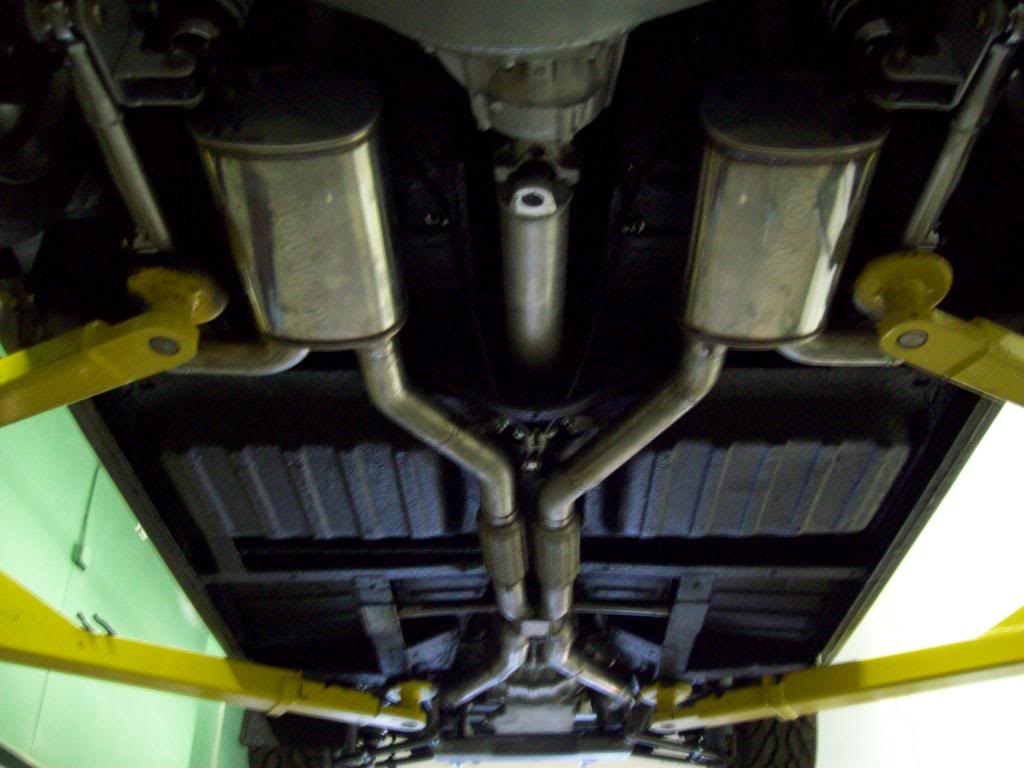 7-3-2013
Here are some pics of the One Piece Door Glass and Power Window Conversion kit, and it came out pretty nice.. I went with a very light smoke glass instead of a clear, but you can still clearly see in the car.

Here is a pic of the basic kit that I have come up with for the build cars, and I even have a full replacement window felt and belt line kit to work with the original door and channels. There is a plate in the kit picture, and that plate allows you to install the new regulator assembly, and keep the original arm rest location, without losing any strength.

You can also see the glass I had made to delete the pop out rear quarter window, and make it a fixed glass instead. Some may not like that option, but the pop out window's apprearance really throws out the styling on these cars, because it doesnt match anything.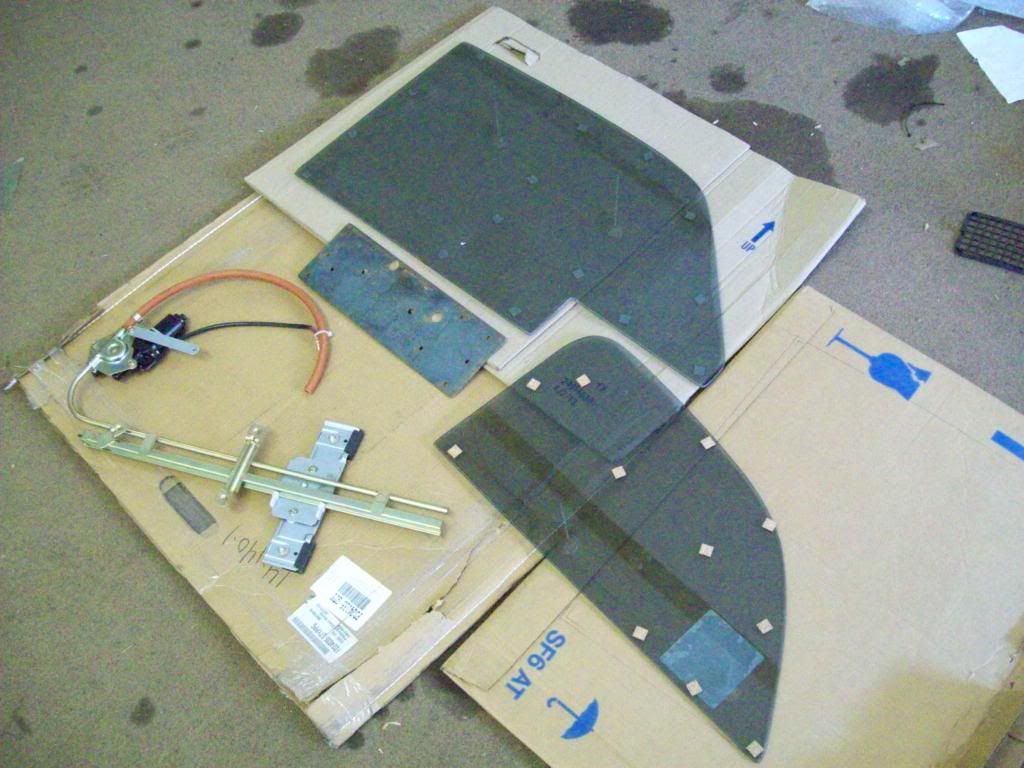 Here are some basic install pictures, and it really isnt that bad, eventhough there is a bit of cutting. When you remove the factory vent window, there is a mount piece in the window opening that will need to be removed, but it is very easy to do even if the vehicle is painted. You will also have to remove the factory window cable roller brackets from the inner door, but you can drill out the spot welds from the outer(Interior) door shell, and then they will come right out.. The only real cut after that, is the notch cut for the Power Window regulator mount to clear, and it is a very non evasive cut also.

When fitting the plate, I will normally put it in position for drilling while on the door, and the position is dictated by some reference points on the door shell. After you have it in position, you can then drill out all the mount holes, and I like to drop a bolt in each hole after it is drilled, so there isnt any chance of getting out of line with the other holes. I have alot more bolt holes than are necessary, but I wanted to be sure to actually brace the door, rather than make it flimsy with this modification.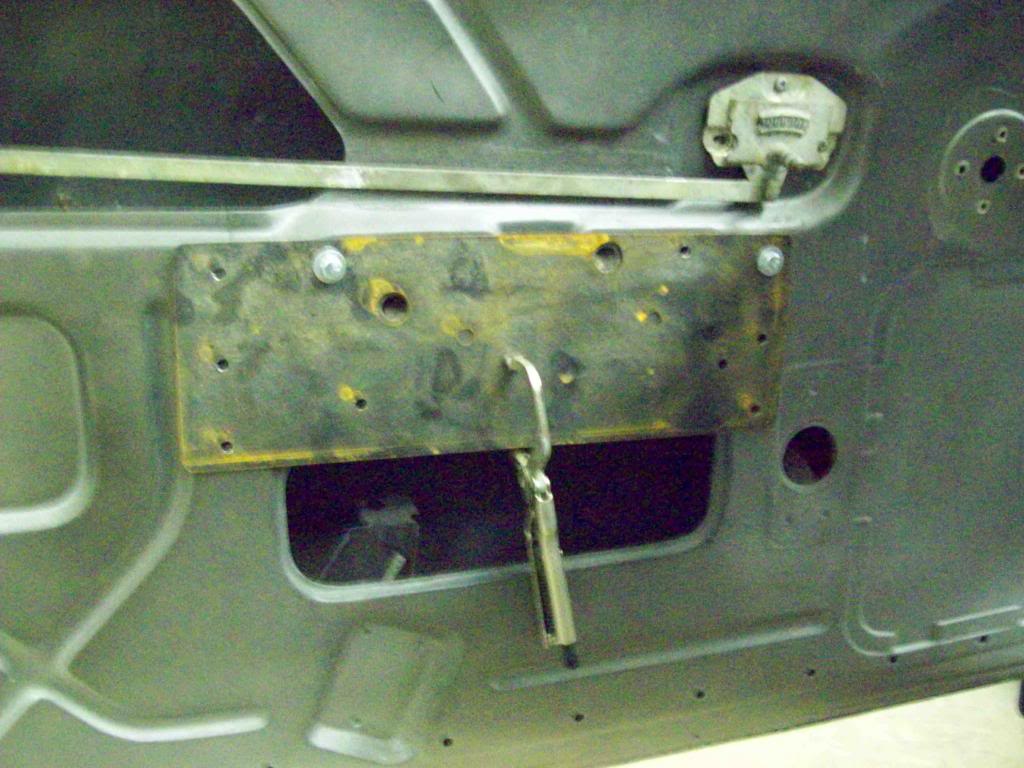 After all my holes are drilled, you can then easily mark where the notching cuts need to be done, and those are also determined by the door shell stamping features, so it is very easy not to make a mistake.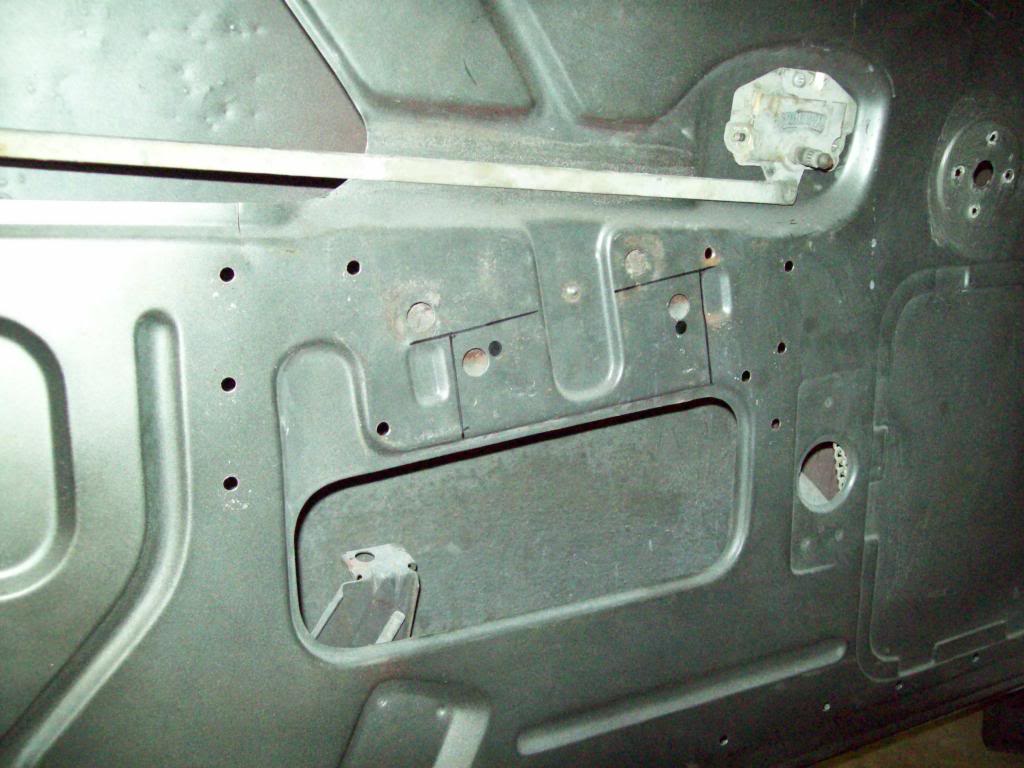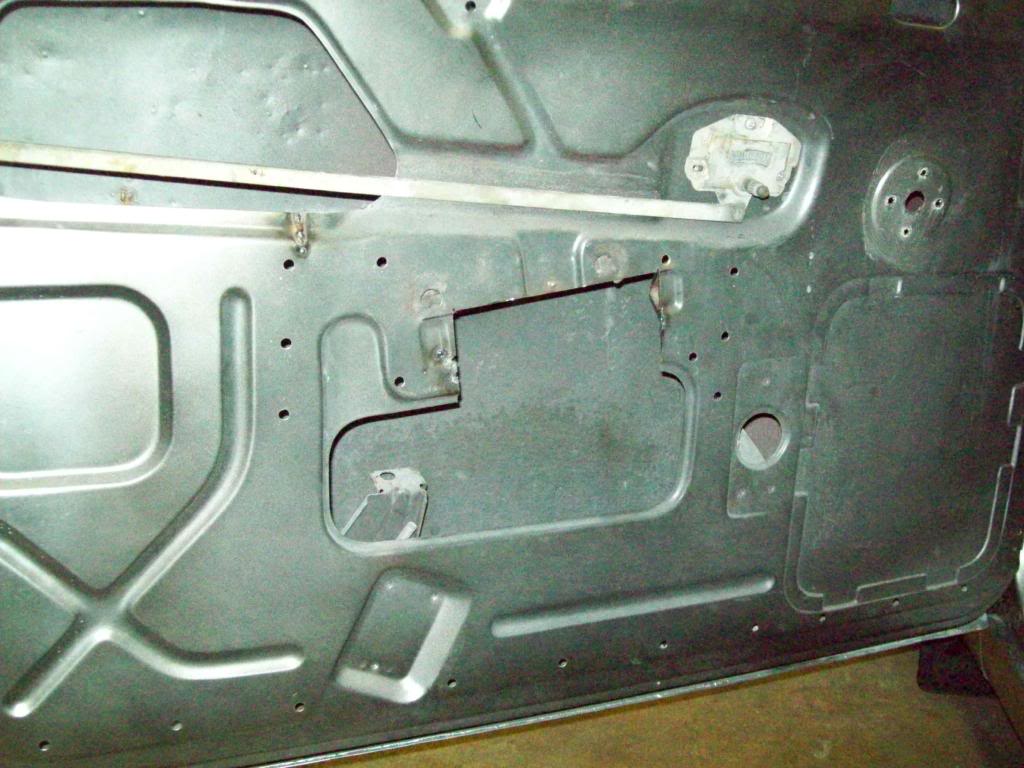 After you have that done, the regulator will have room for access, and then you can put it in place.. After it is roughly mounted, you can then mark for the two more drill holes that are used for the window motor support bracket, along with the lower regulator Adjustment bolt.. You need to have the lower adjustment bolt, so you can adjust the pitch of your window, as it moves up and down, so it will be on the same plane as the door frame. That adjustment is just a matter of adjusting a nut on the back side of the door shell, and that will hold the bottom regulator in the correct pitch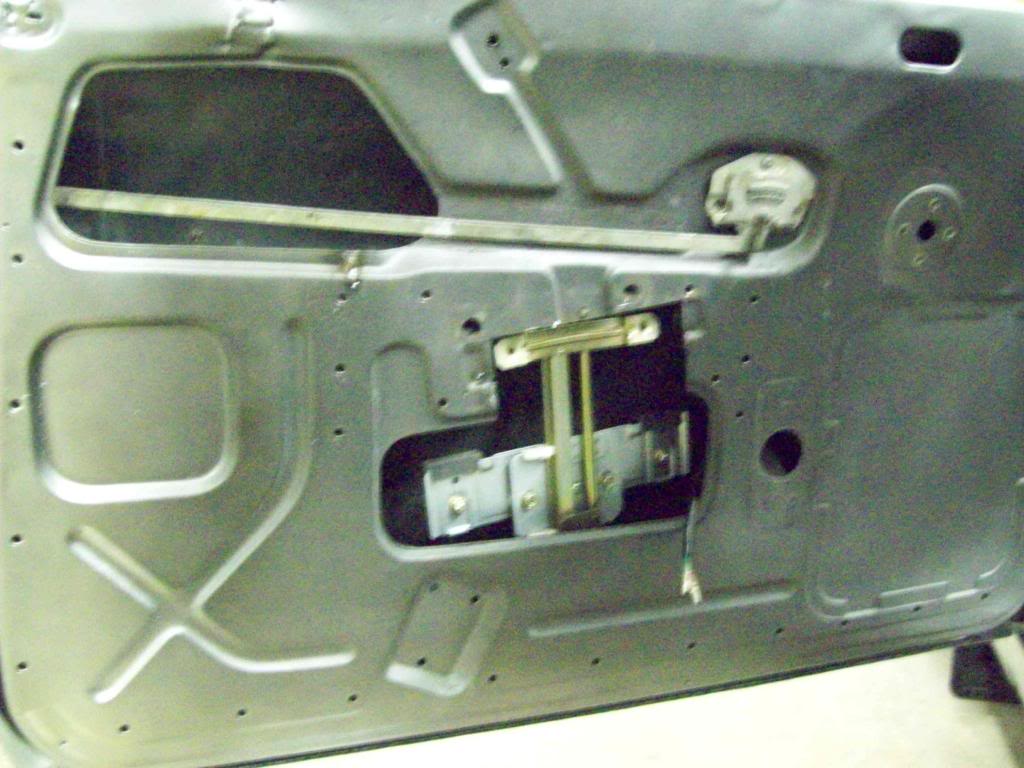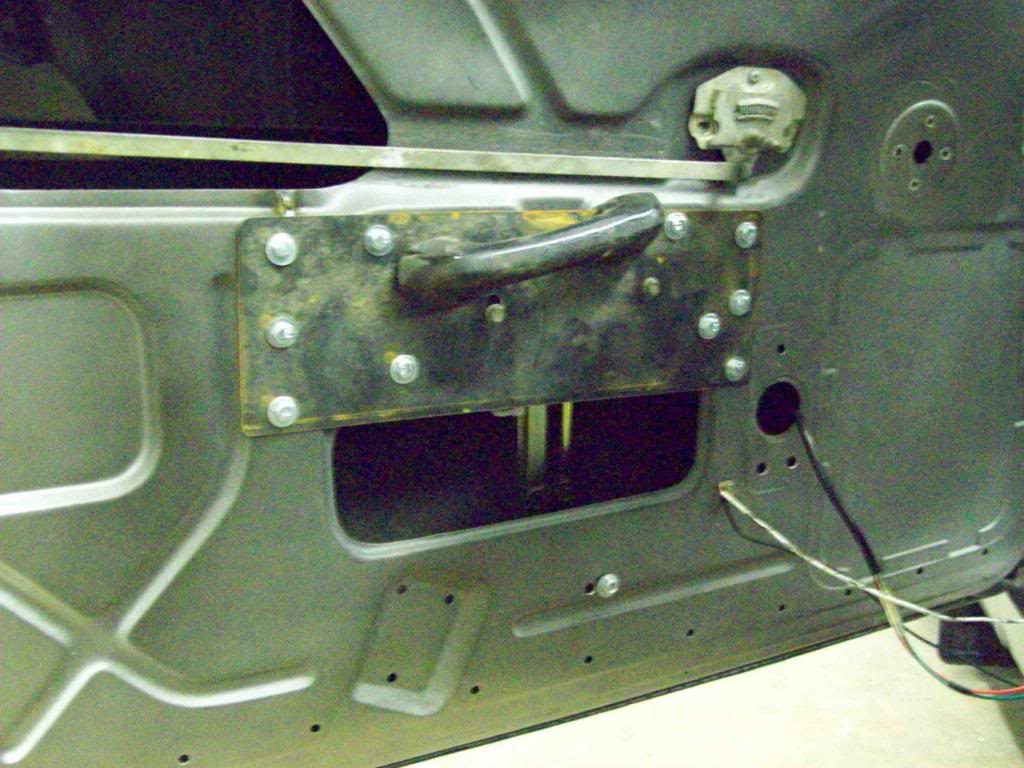 Here is the fitment of the new glass, along with the new weatherstripping, and it looks much cleaner than the bulky Oem rubbers and flaps.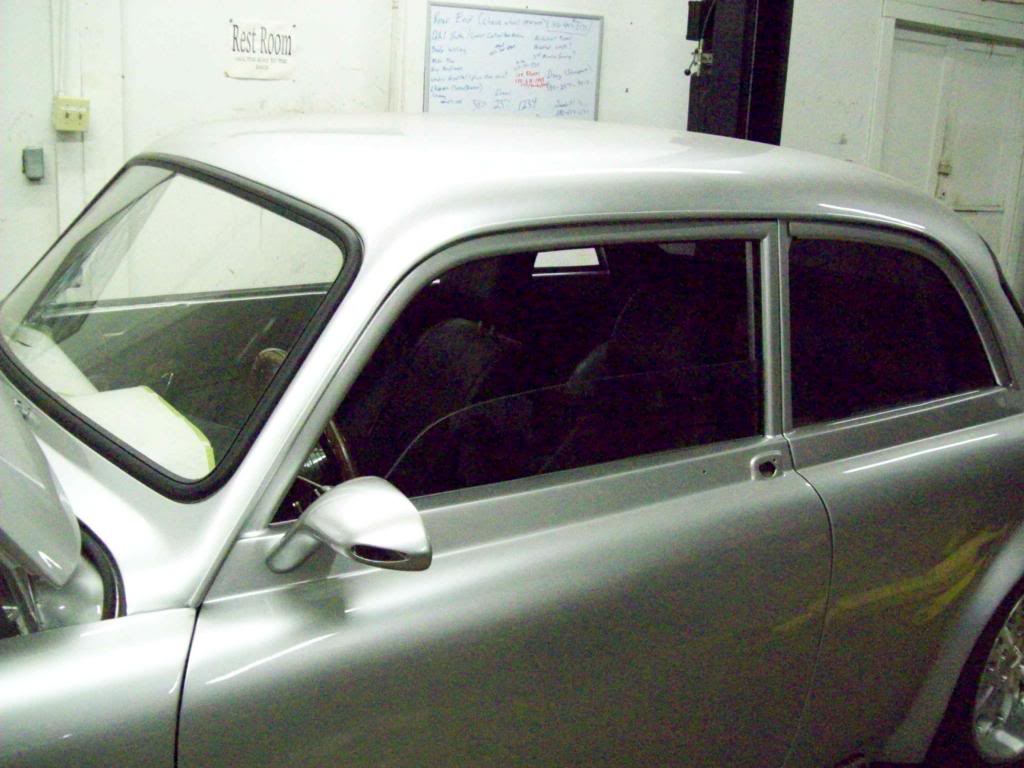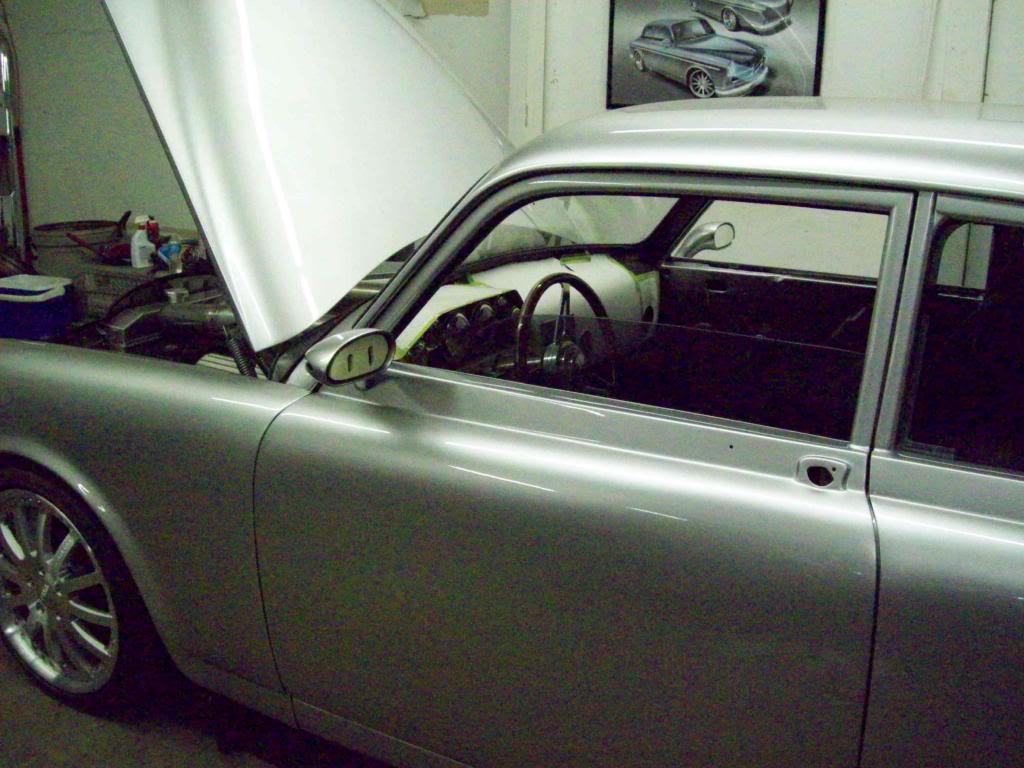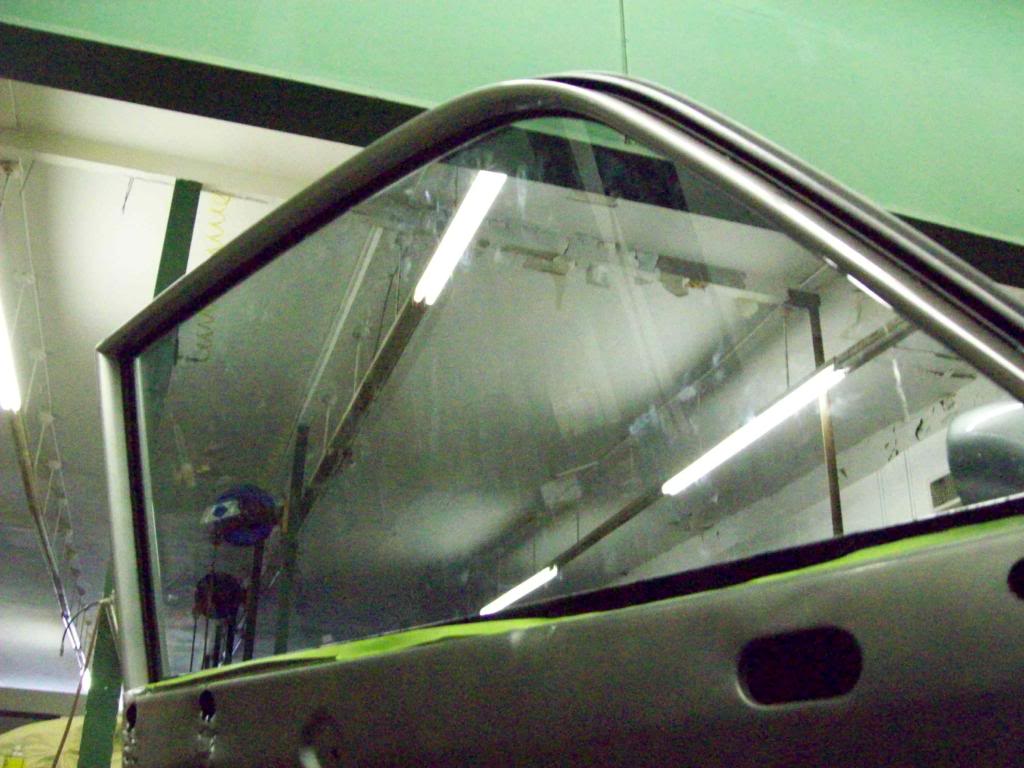 OEM Comparison Pic..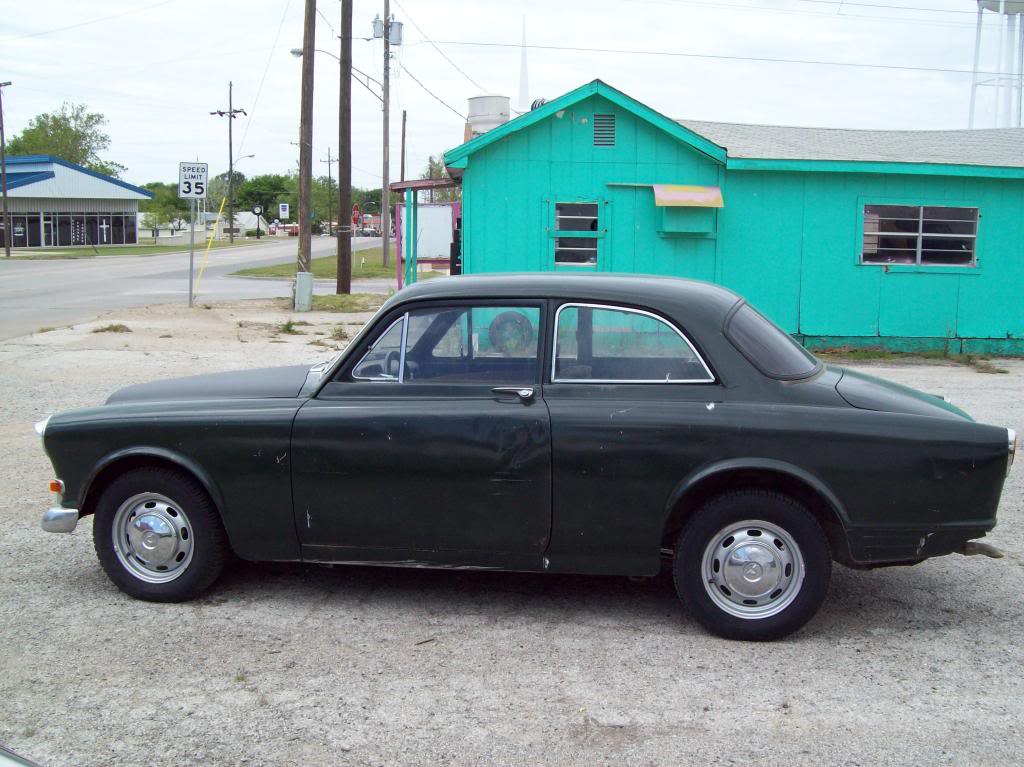 My glass guy couldnt make it this week to install the quarter windows, and I couldnt wait to see the outcome of the new style glass, so I 2 way taped the glass and my finish rail mouldings in place. You will see that the top rail mouldings are not perfectly in place, because the two way tape holds them out just a bit, so they will actually fit much better when they are glue to the quarter glasses. The black out on the front and bottom edges is just electrical tape, so there is a more satin appearance that will be gone, when the black border is added to the back side of the glass.

I also tried to take some better pics of the window channel kit, but it is pretty flush looking, so it is hard to really capture it.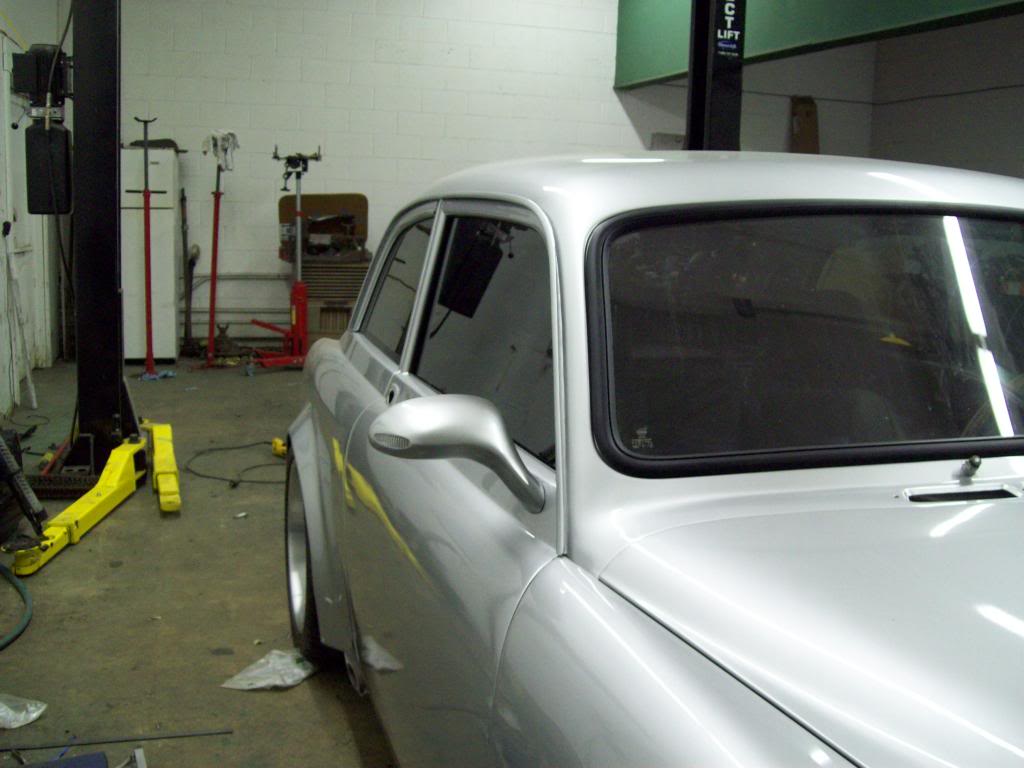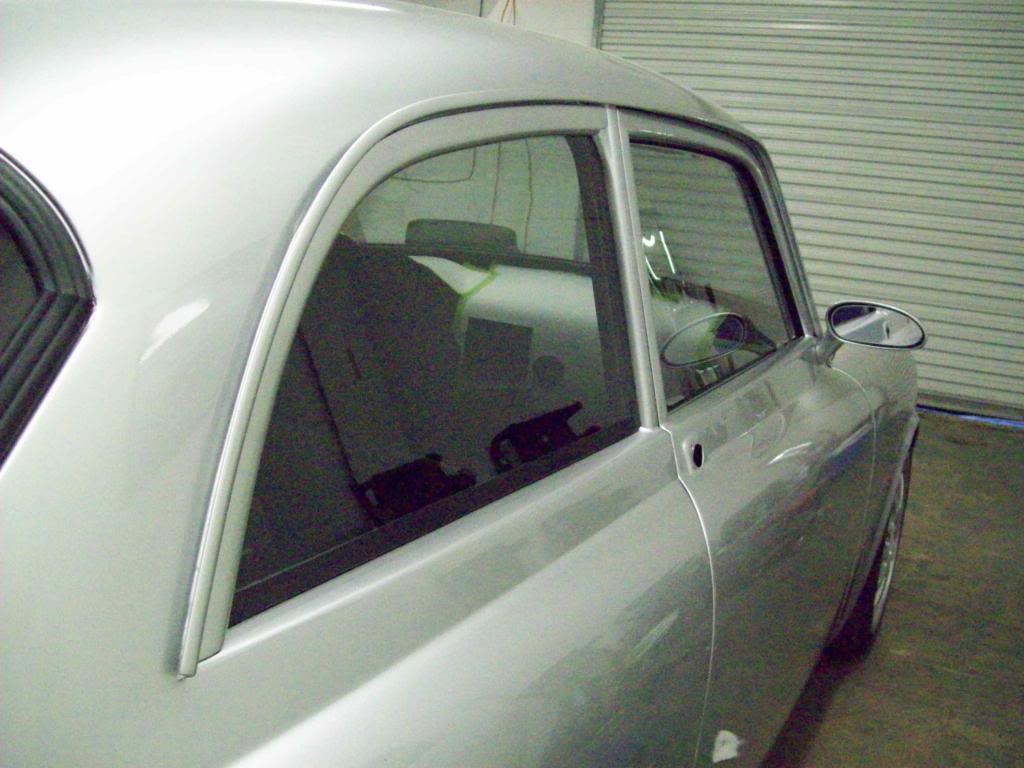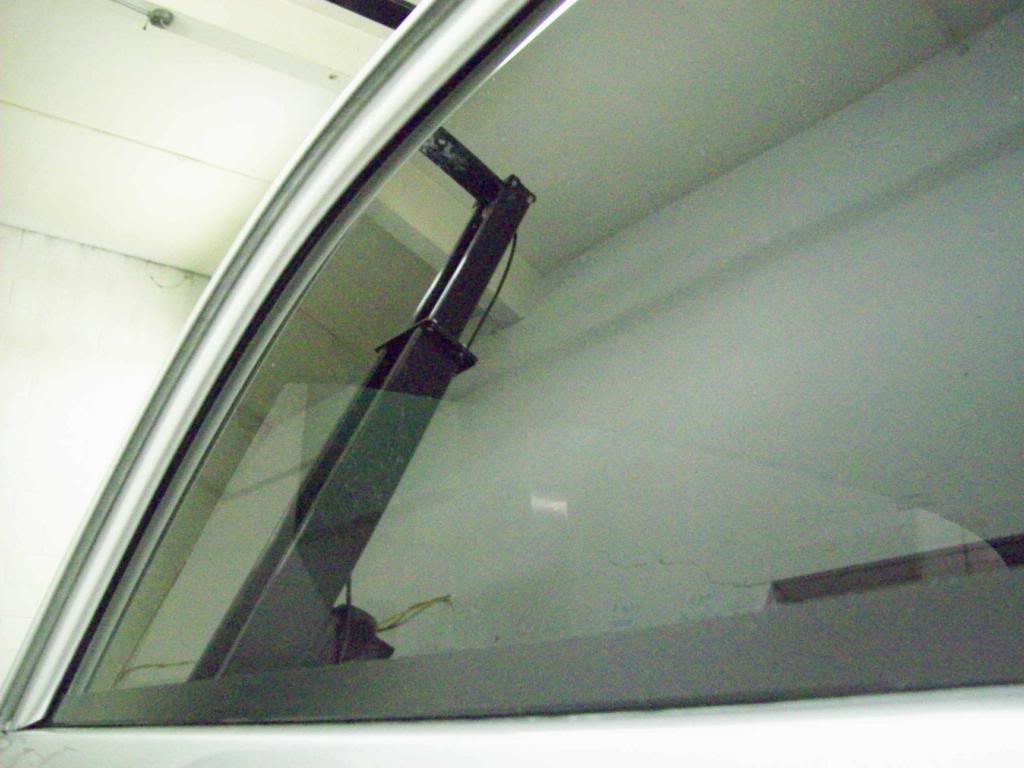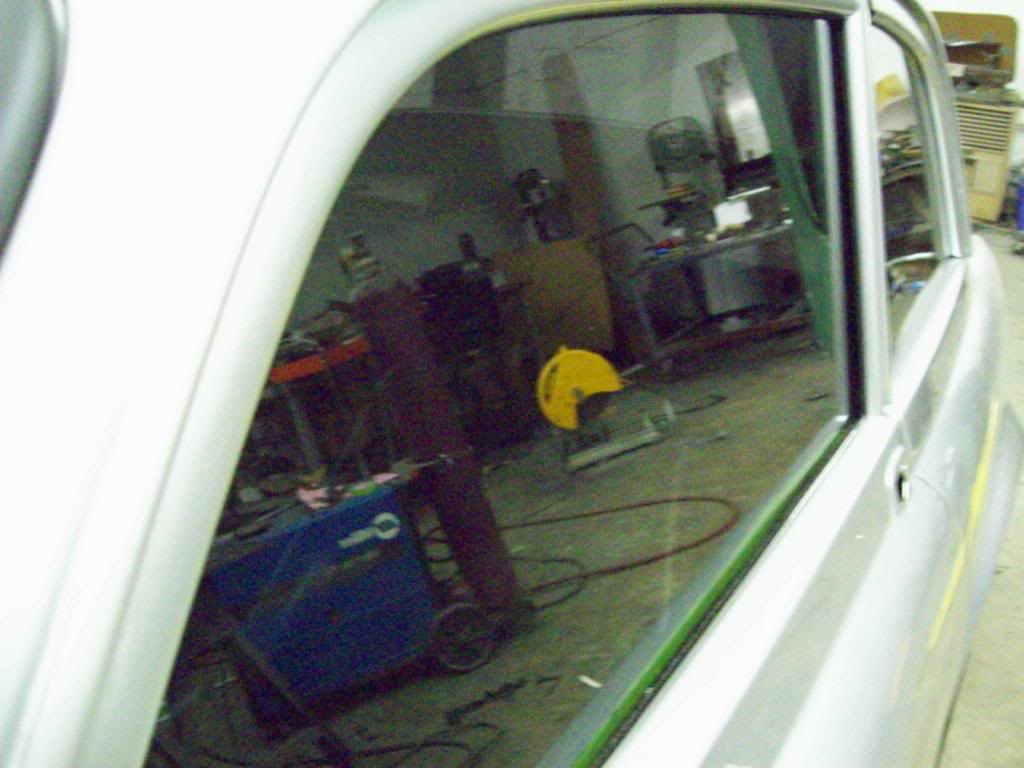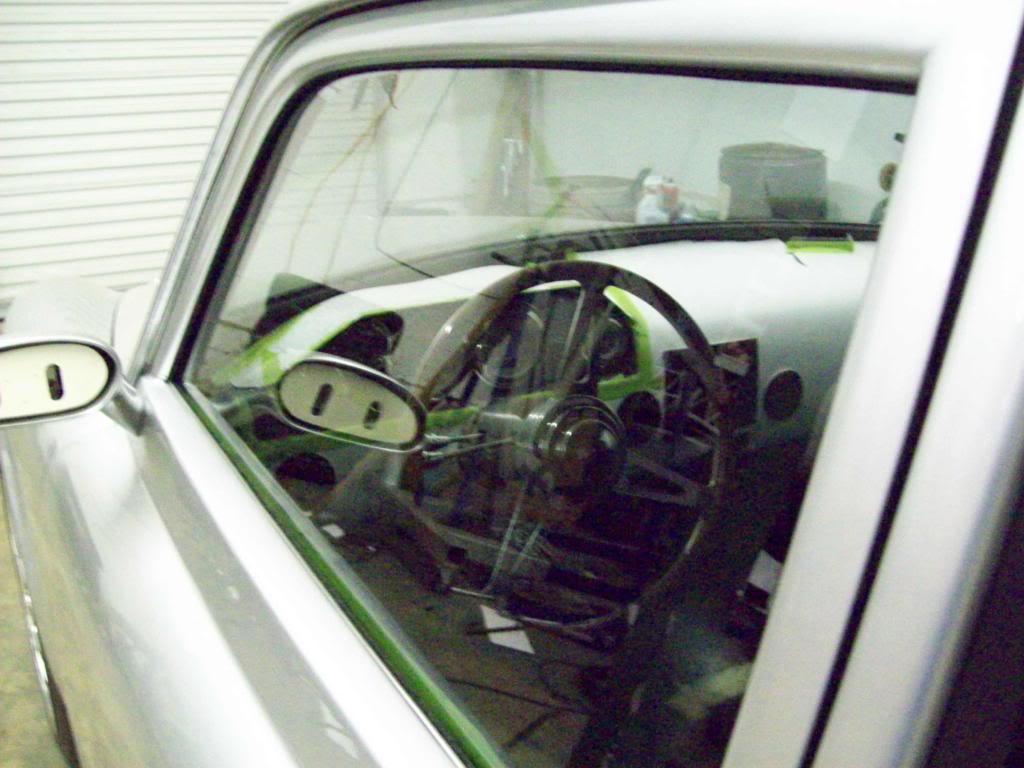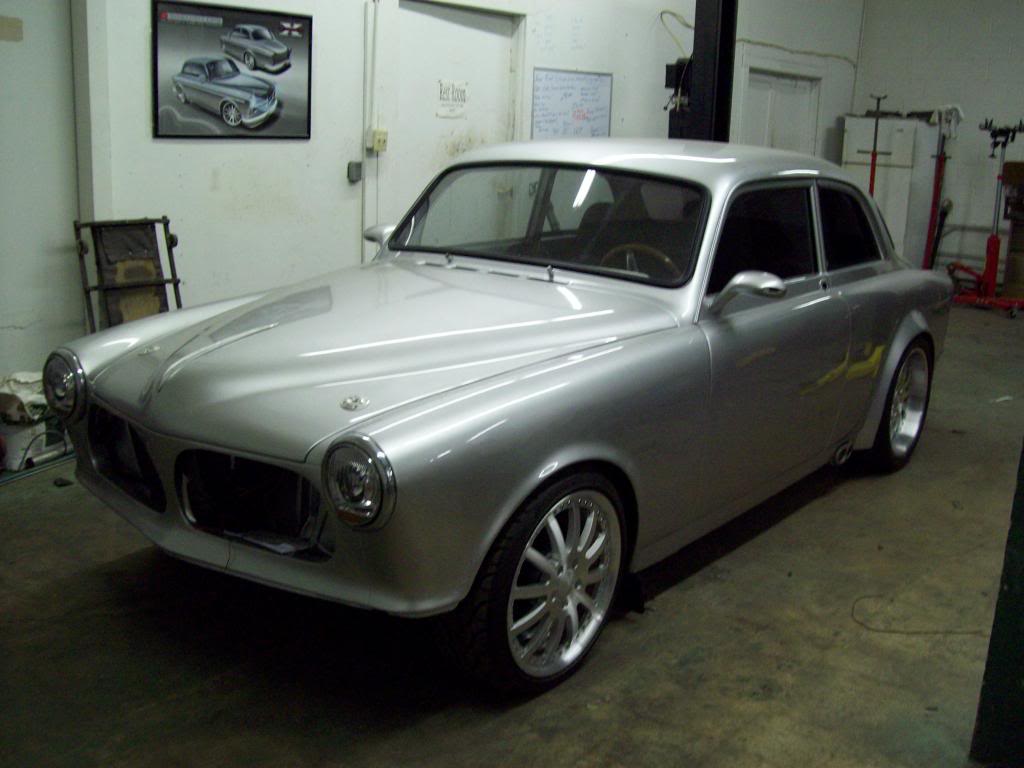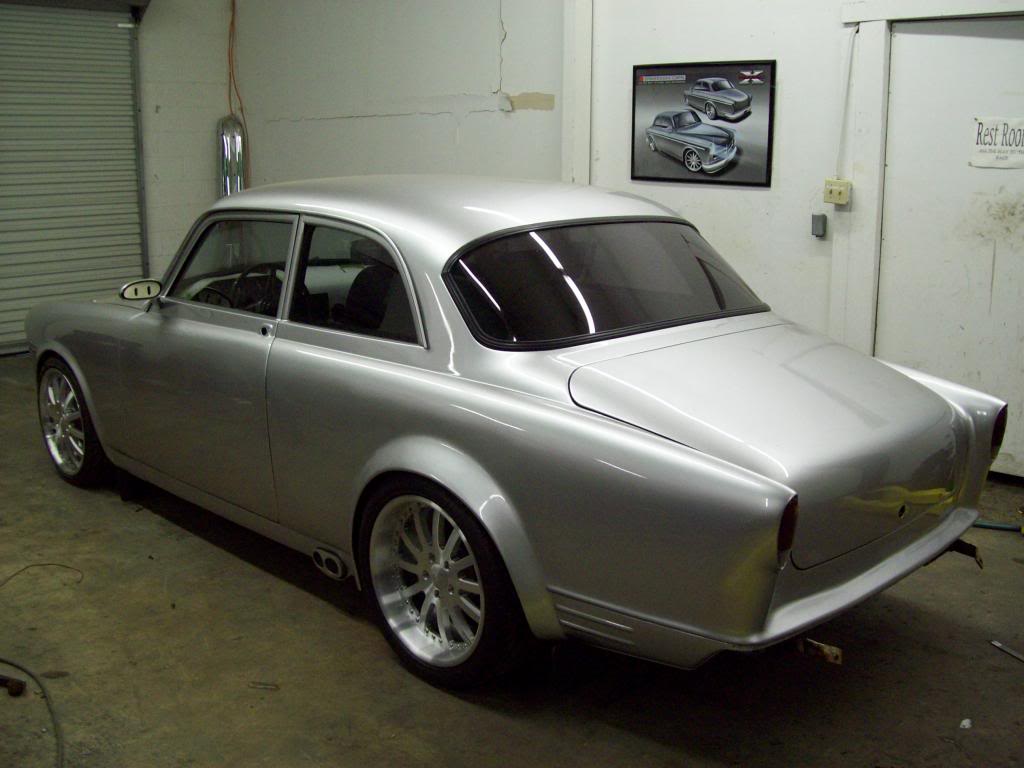 7-5-2013
Here are a couple of YouTube video's of how the power windows work, and you can see they are actually pretty fast actuating, and that is being run off of a small motorcycle batter that has been used for all the adjusting and testing, along with new and tight weatherstripping. Once I get a full sized battery, and the new weatherstrip seats a bit better, the upward motion will smooth out alot better.. You can hear the weatherstripping grabbing onto the new glass in the second video, and that is the reason for that one slow spot.
7-7-2013
A friend of mine made me this quick YouTube Slide Show Video of some of the Volvo X transformation, and it came out pretty good, so I thought I would post it.. When you are dealing with this stuff everyday, you dont realize how far things have come, because you are bombarded with the here and now.. LOL
7-11-2013
Here are some pics of the brake/clutch mechanism and plumbing, and you can see that I chose and under dash master cylinder setup, which was chosen to keep the engine bay clean. I ran my hydraulic lines on the back side of the firewall, and down through the top corners of the Trans Tunnel, and that allowed me to tuck everything out of the way, along with being able to service something if needed. I have some rubber grommets to seal the holes and secure the brake lines, but I am waiting till I recoat and insulate the firewall before I hard mount the lines. The fitting that is showing sitting on top of the trans hole is my Clutch Line, and I have not sized it yet, so that isnt where that attachment will be at all.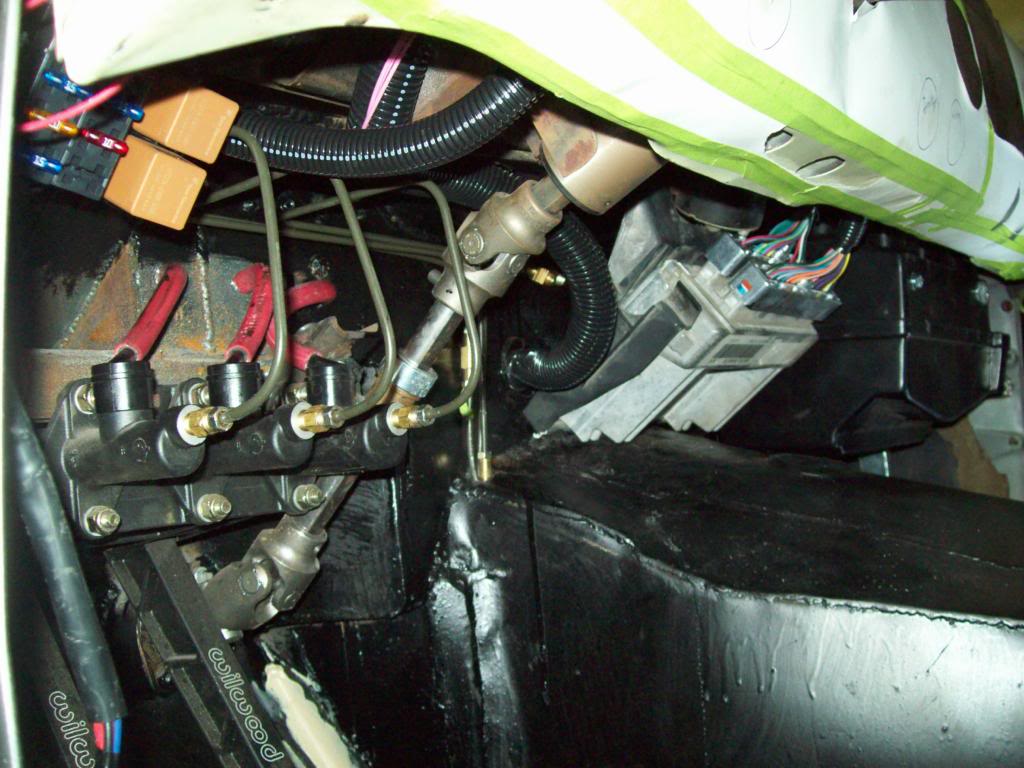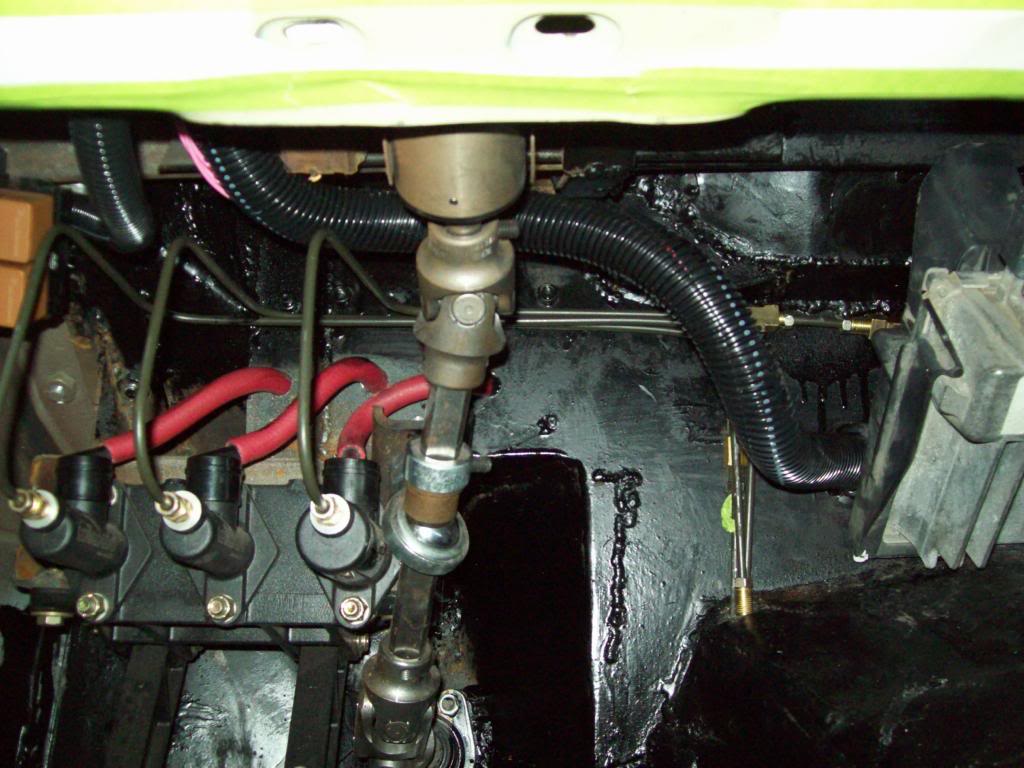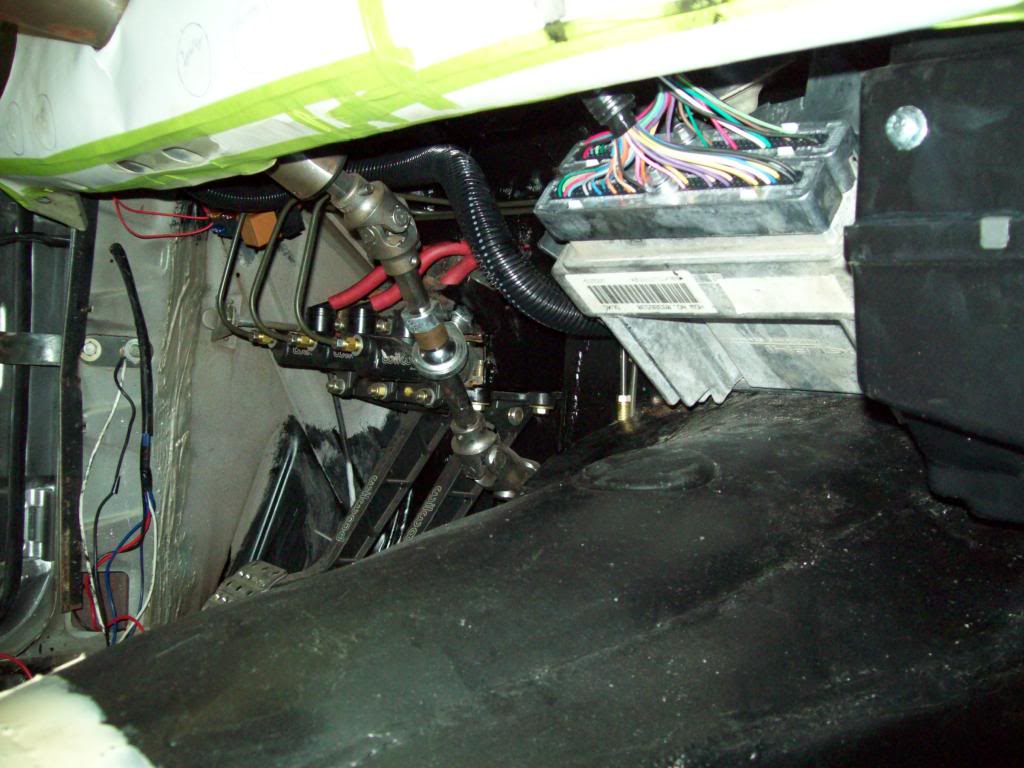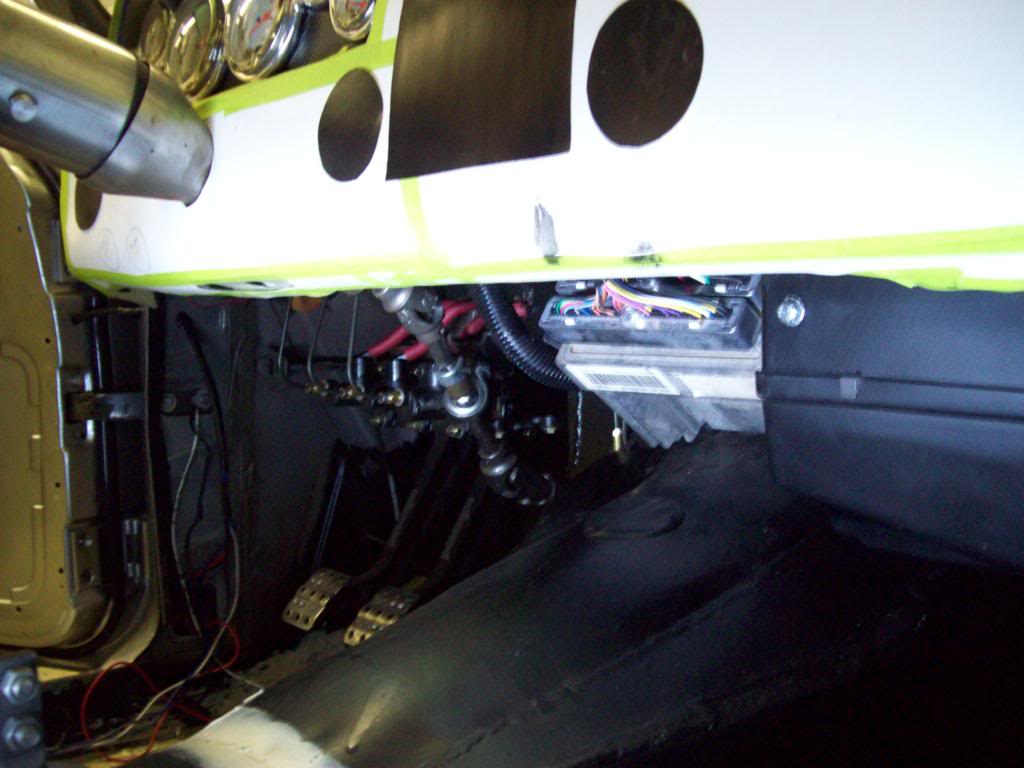 Here are some real world perspective pics of the new Door and Quarter glasses, because it is hard to see the full affect with pictures being taken in a small shop. I dont have the quarter glass trim permanently attached at this point, so they are not as flush to the B-pillar as they will be when installed properly. The rear glass will be removed again, so I can change the tint to something that is a closer match to the side windows, because it is just a couple of shades darker than the side glasses.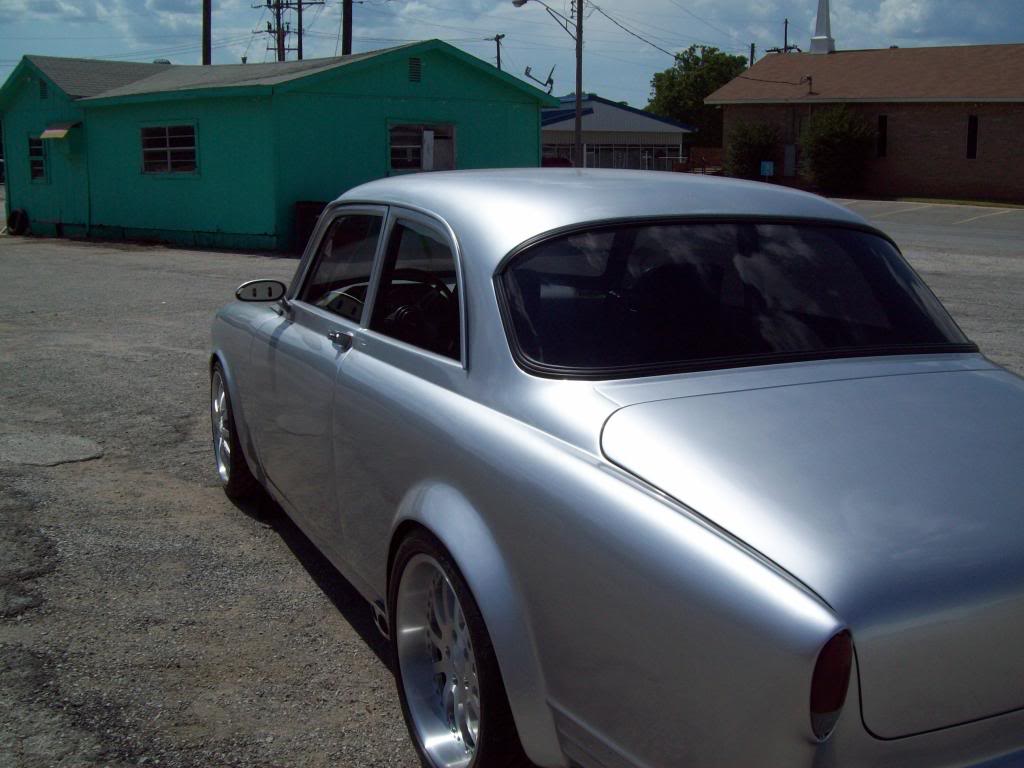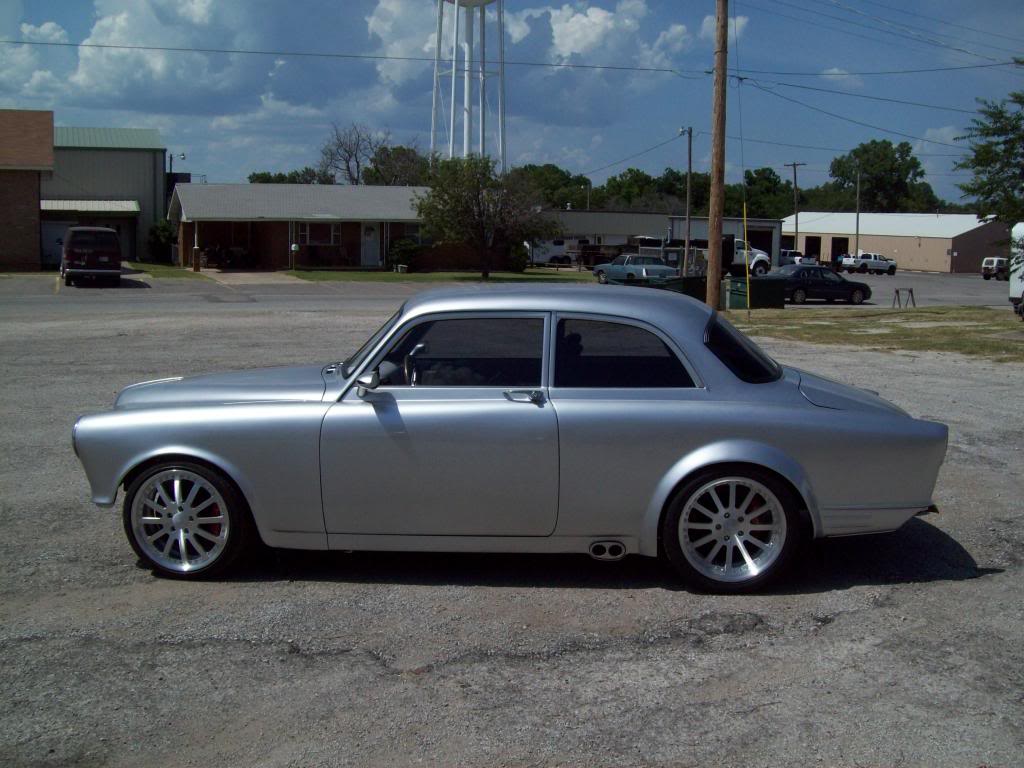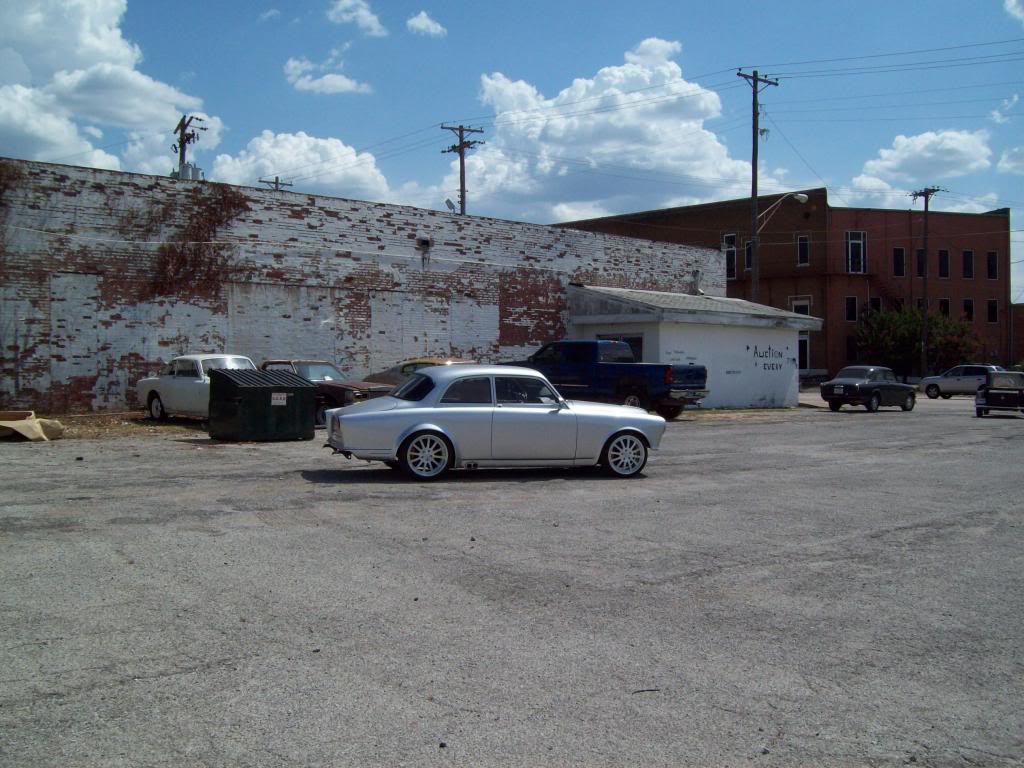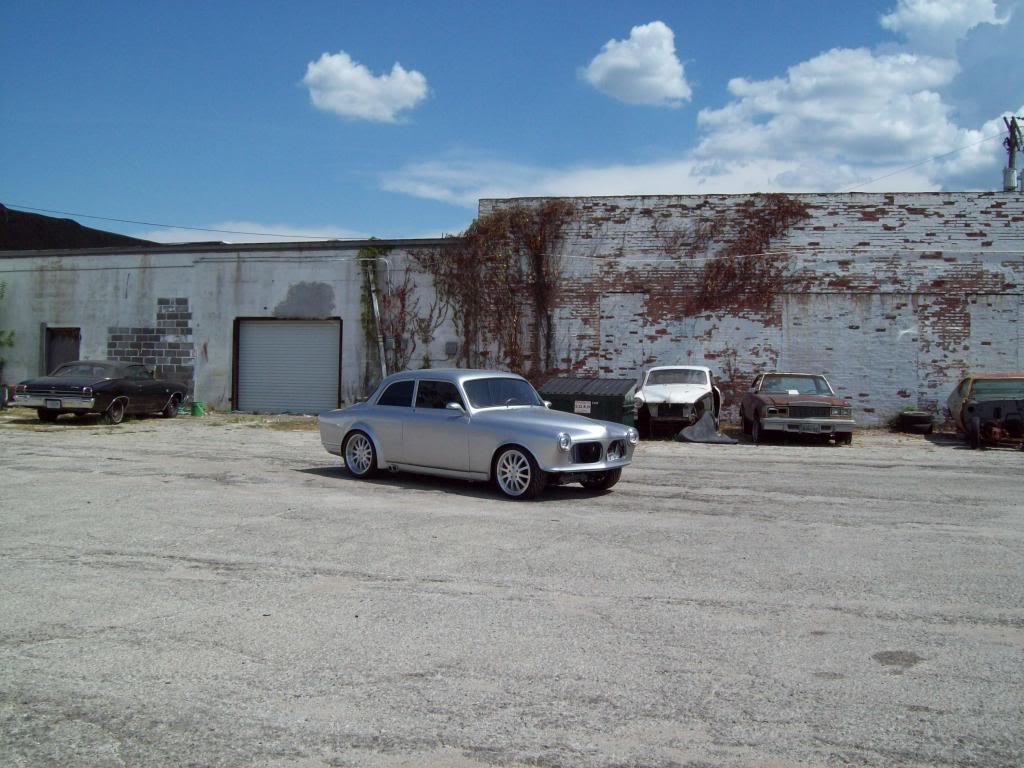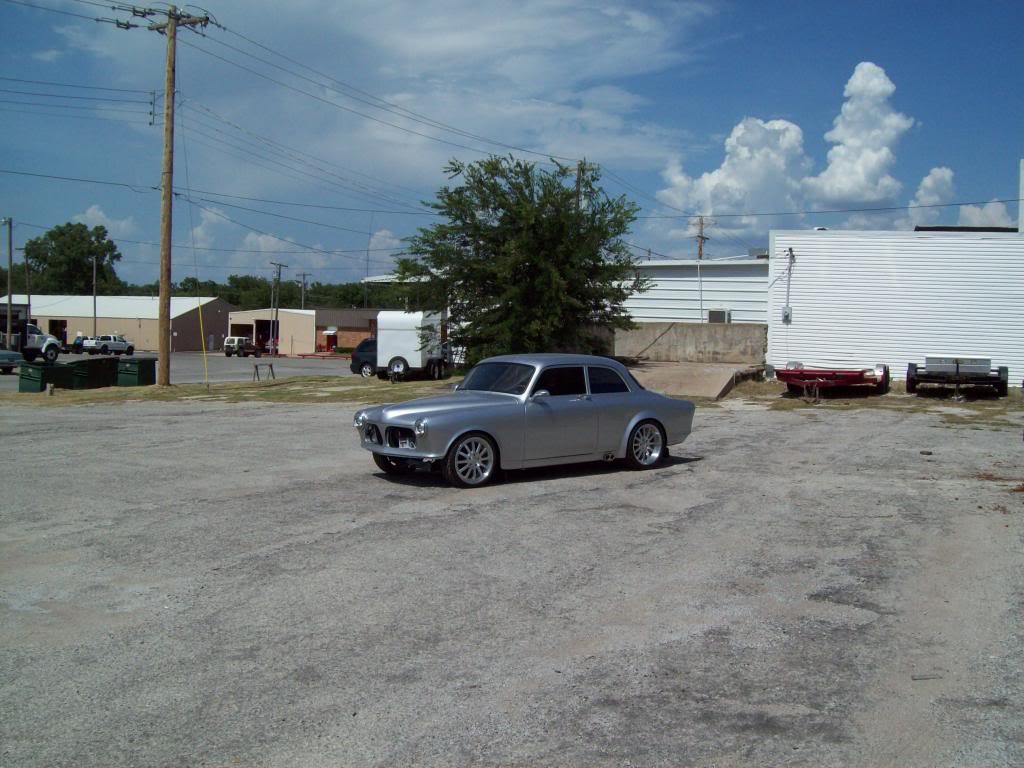 7-13-2013
Some of the body trim pieces are suppose to make it back this next week, so I needed to get the Air Cleaner Assembly wrapped up, so I can get my painter started on that. Just a quick catch up on the the Bumper and Trim plating process that I have going on now, because I havent really touched base on what I have decided to change there. I did not send all the trim out for actual Brushed Chroming as I had intended, and that was really due to the shear cost, and the fact that the plater said the bumpers may not come out perfect. I was quoted over 8k for the plating by the time shipping kicked in, and that was with no guaruntee that I would have some perfect pieces, so there was no way I could possibly justify the cost there. I have a very qualified painter that does alot of custom motorcycle work, and he said that he has done a Brushed Aluminun or Brushed Stainlees look in a painted process, so that is the way I am going here. It will actually be a better match to the appearance of my Brushed Aluminum Wheels, and the parts will be perfect, because he can use glazes and primers to block all the imperfections out. These will be done in a Satin/Flat Clear, so all the parts will have the same overall glow of the wheels, and that will also keep all my trim/bumpers uniform in appearance. I will be posting pics of this process, and it is much more economical than the plating, especially if I ever needed future repairs. I have seen sample/test pieces, and they look great, so I think this will be a much better approach.

Here are some pictures of how my Air Intake System work, and in these pics, you will see the filter position and how it basically works.. I would do some more finish grinding and welding on it, but my painter likes to do that himself, so I will leave it for him..


Here is how the Seal and Drain system will work, and it is pretty basic, because I used the Original Amazon Heater ring for my seal/drain.. I will be adding a tube and one way baffle for the draining, and it should work just fine.. I will be making the actual drain hole larger, so it will be more than capable of draining the water sump before over flow. The seal is a weatherstrip profile that I have found on another car, but I had to do some removal and triming to remove some of the bulk, and you can see that I have just a bit more finish trimming to make it look nice. I still have to drill the holes for the Mass Air Flow Sensor at the front, and the Intake Air Temp sensor in the rear box somewhere, but they will be hidden on the lower unseen parts of this setup.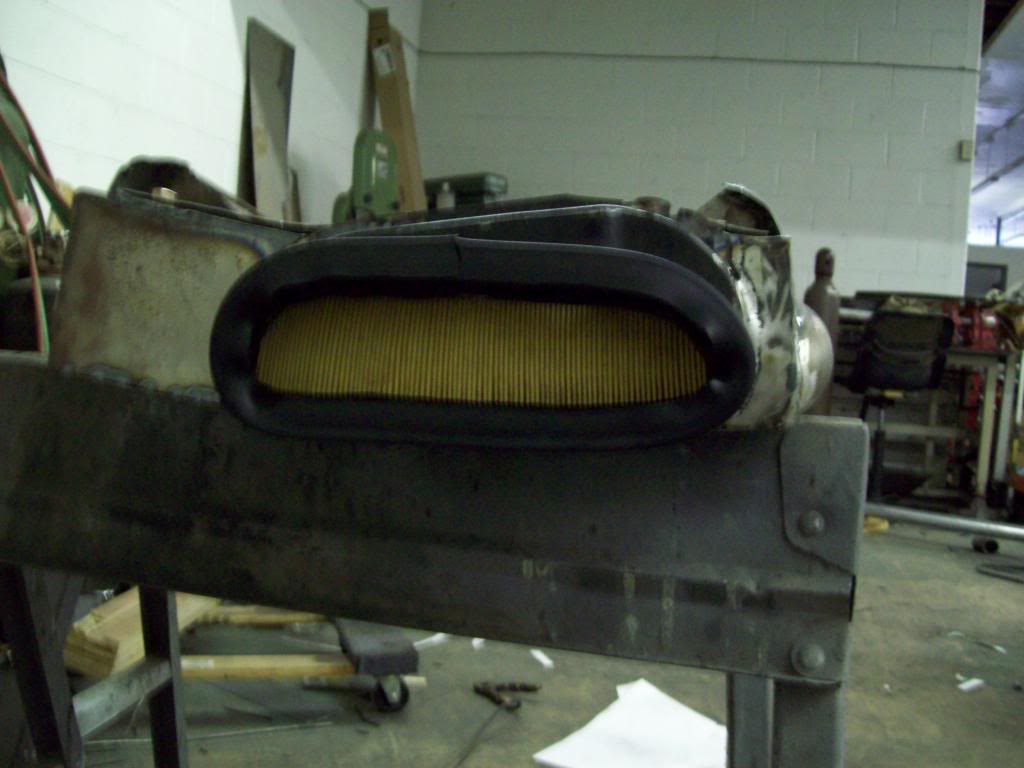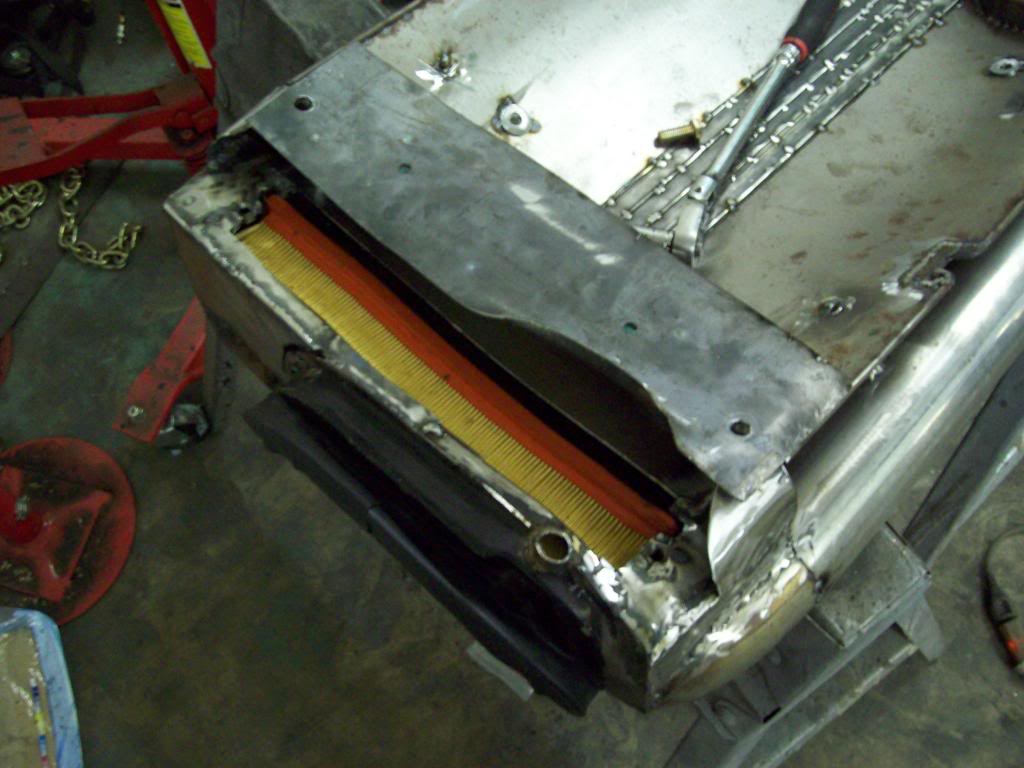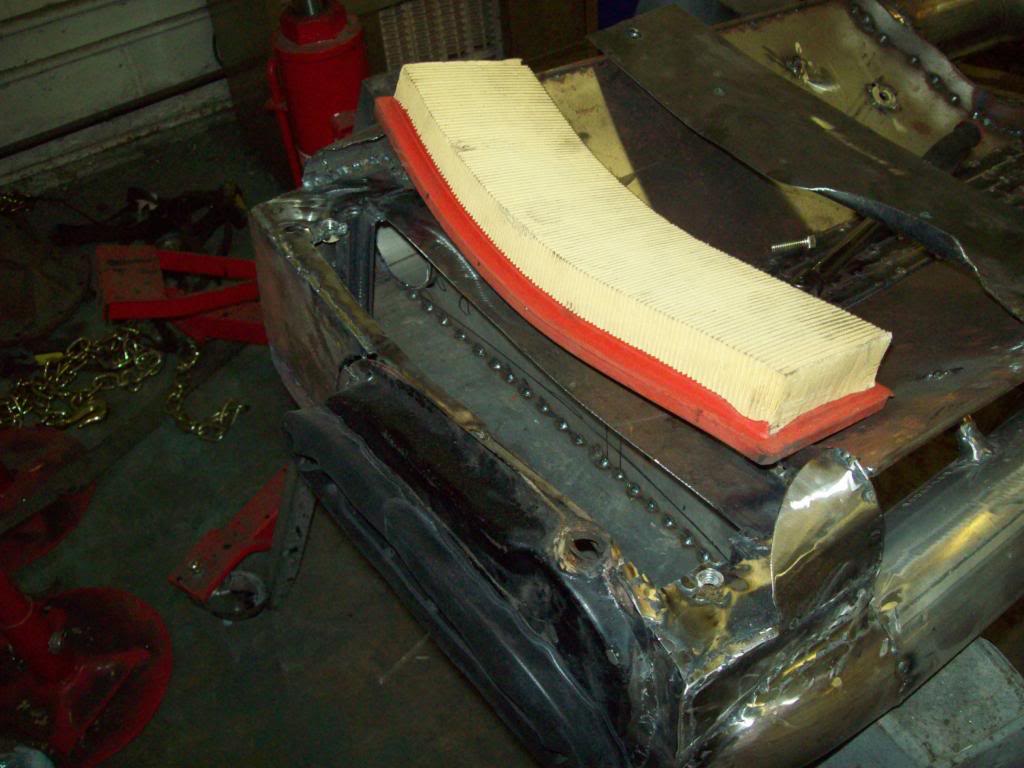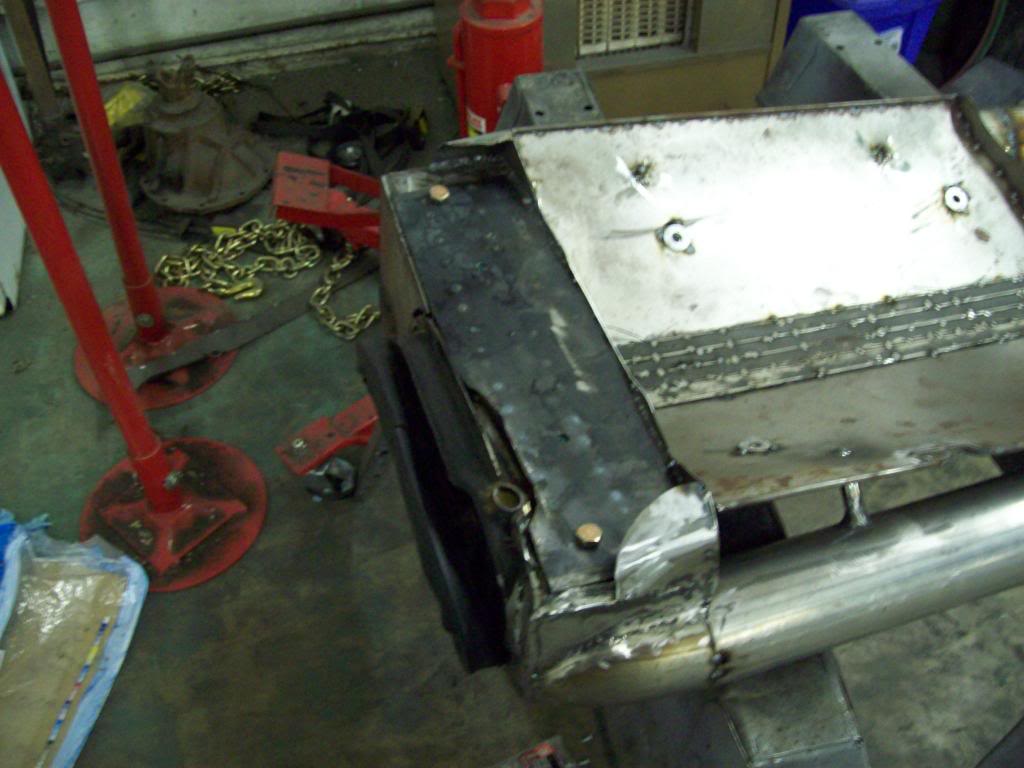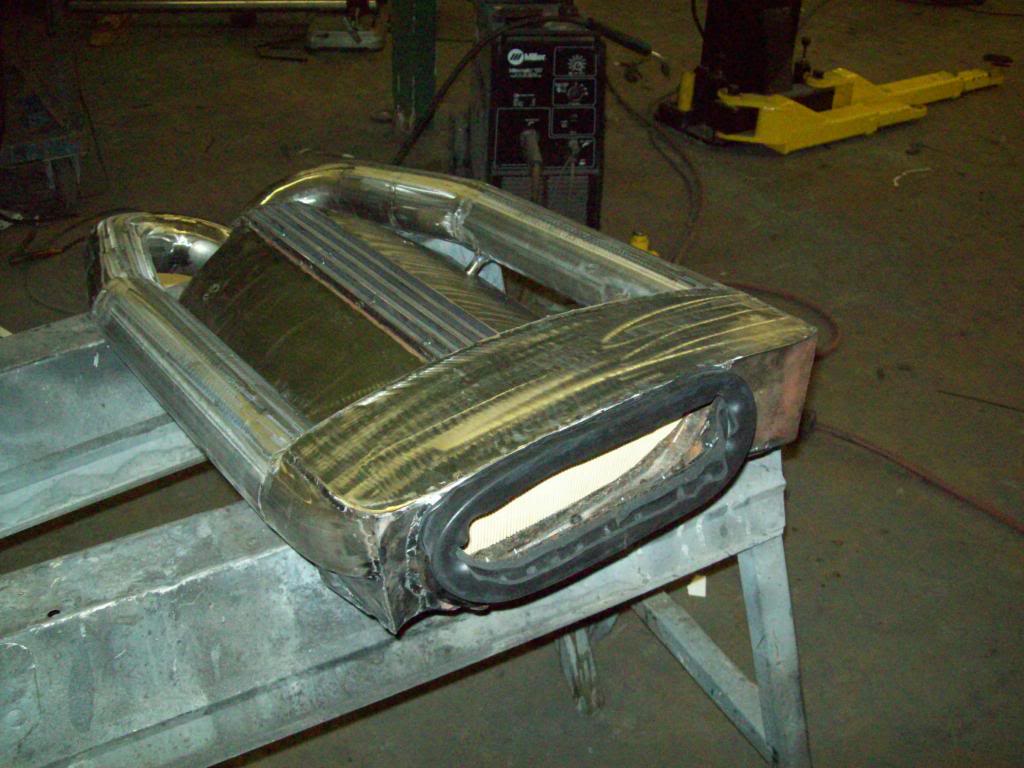 Here is how the gasket seals on the original Cowl Vent/Heater Supply fixture, and it is only solid mounted and sealed to the Inake, so it will have the ability to move around on the body during engine torque. I am pretty sure that it will be best to use some sort of grease or lubricant on the seal to body position, and I will have to do a bit of experimenting with that if it is necessary.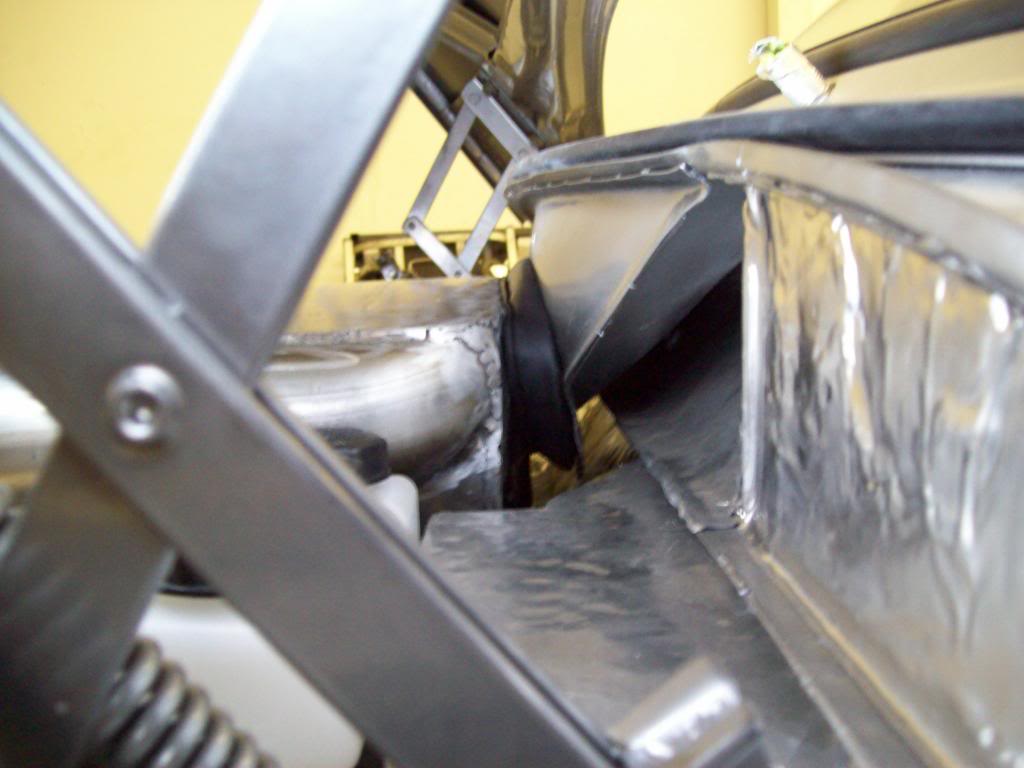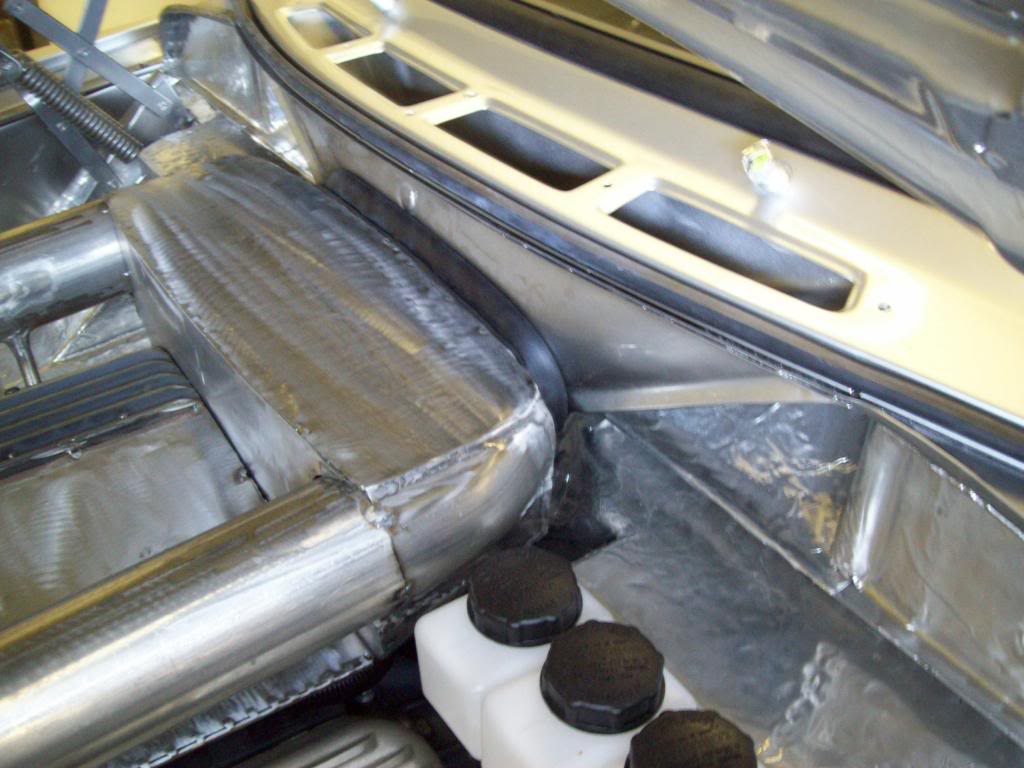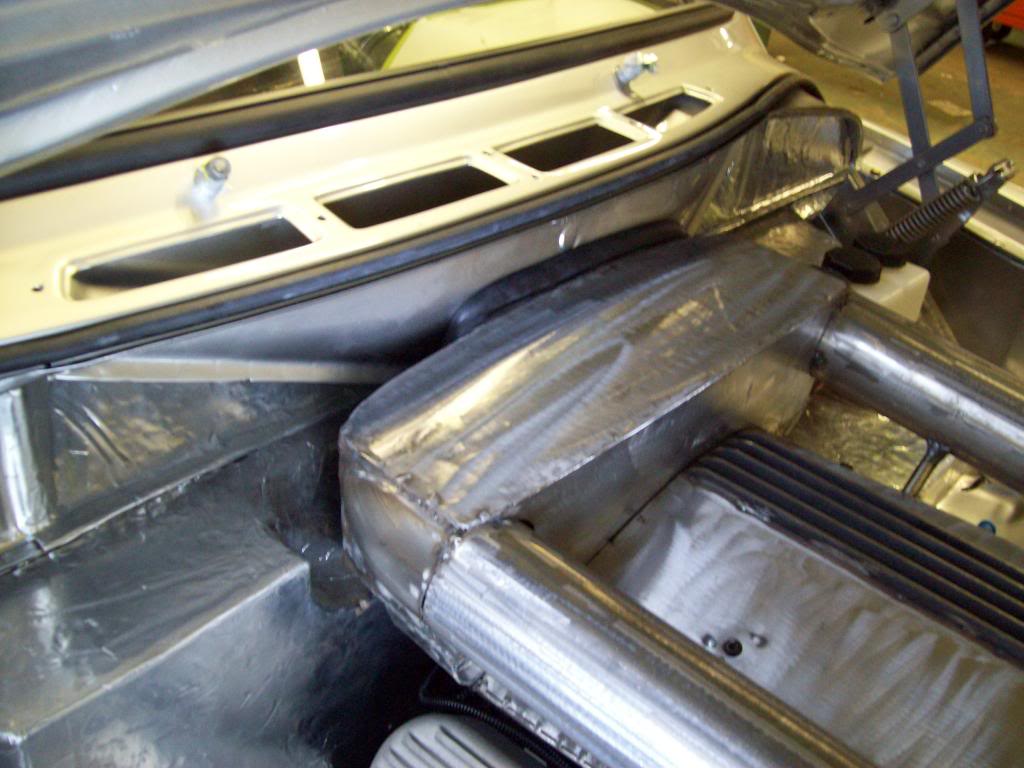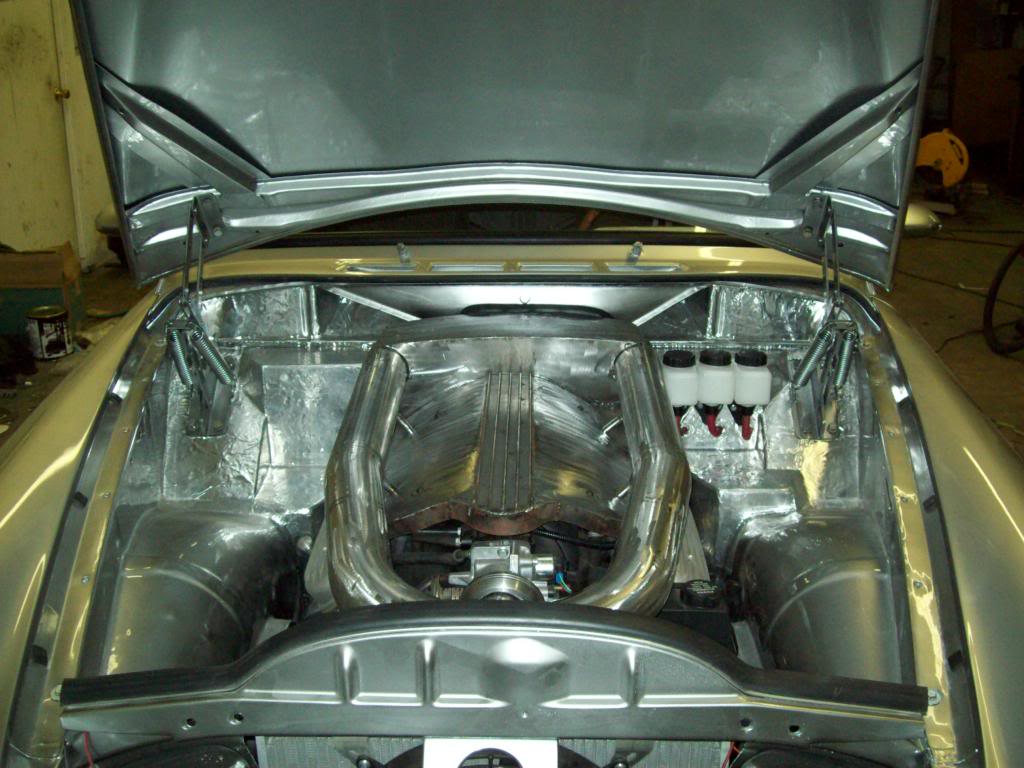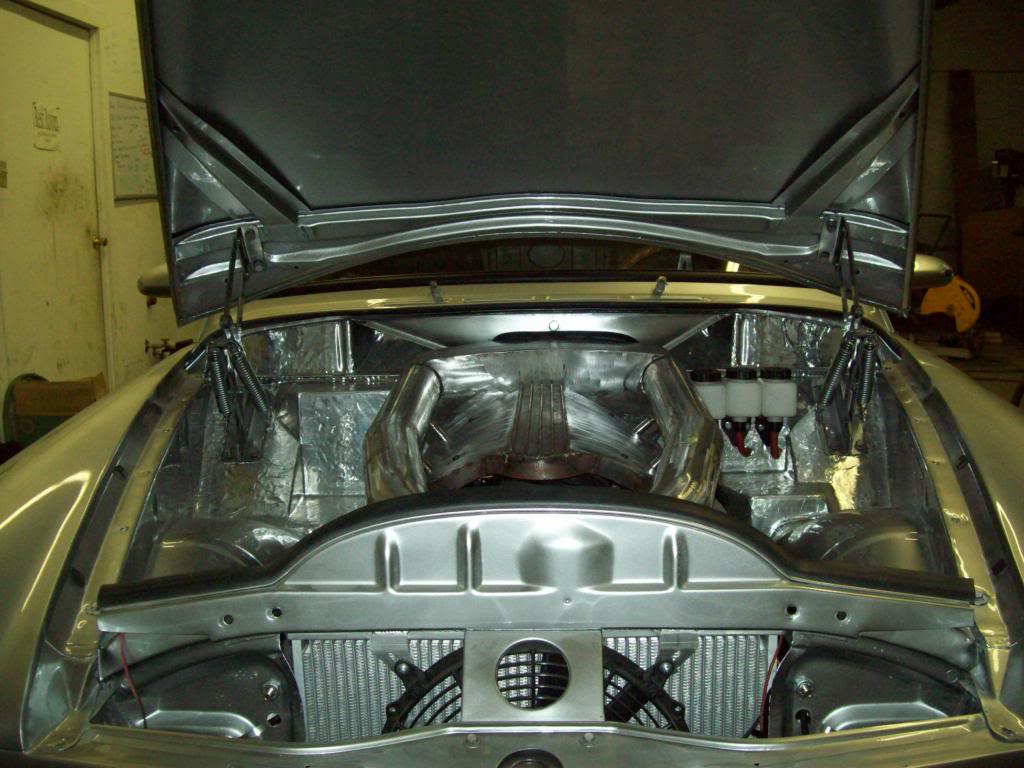 I tried to make sure that my intake tubes and filter box wouldnt interrupt the fender contours while the hood is open, because I dont really care of mismatched contours and angles, so this is how it all lays out compared to fender tops. With the filter box, I actually kept the curvature and contour of the cowl sheet metal, so it isnt just a rectangular box stuffed in the hole.. I think features like that really make things look like they are in place, rather than just some items you fabbed or pull off the shelf, especially when you can nothing sticks out as out of place as you walk up.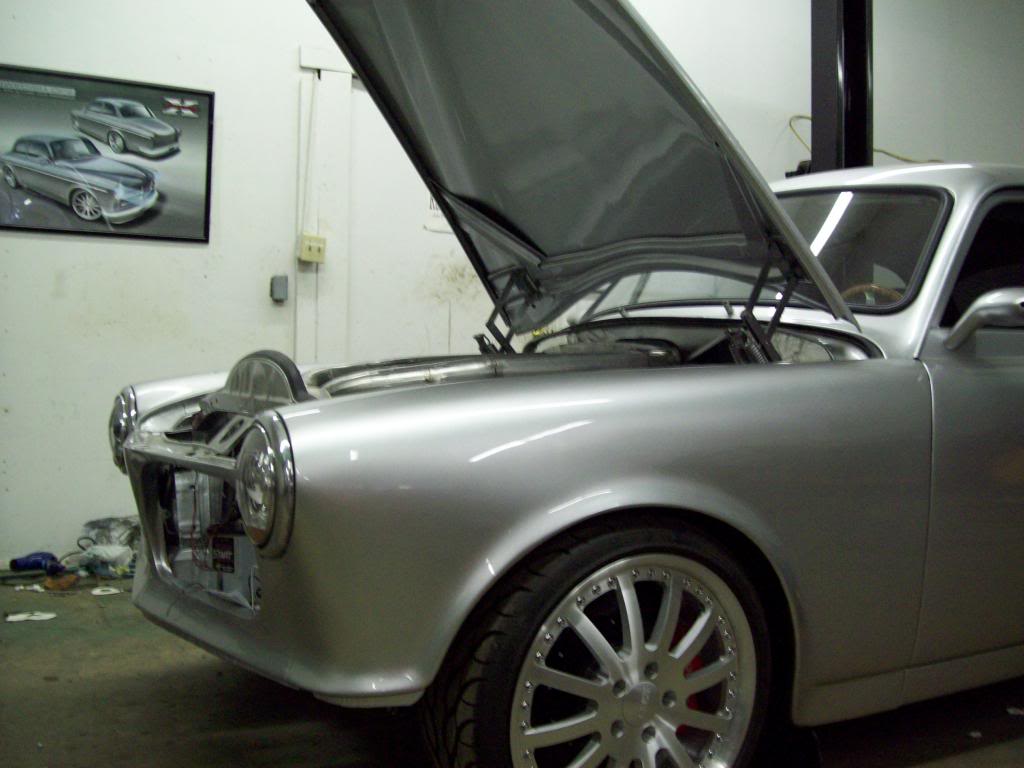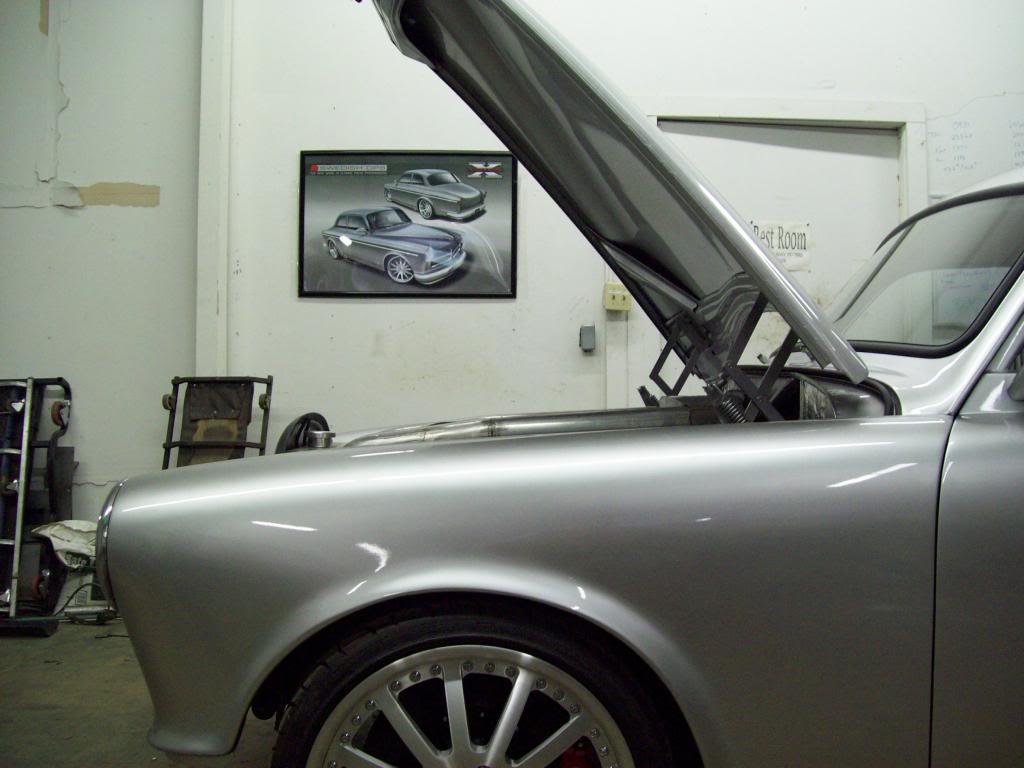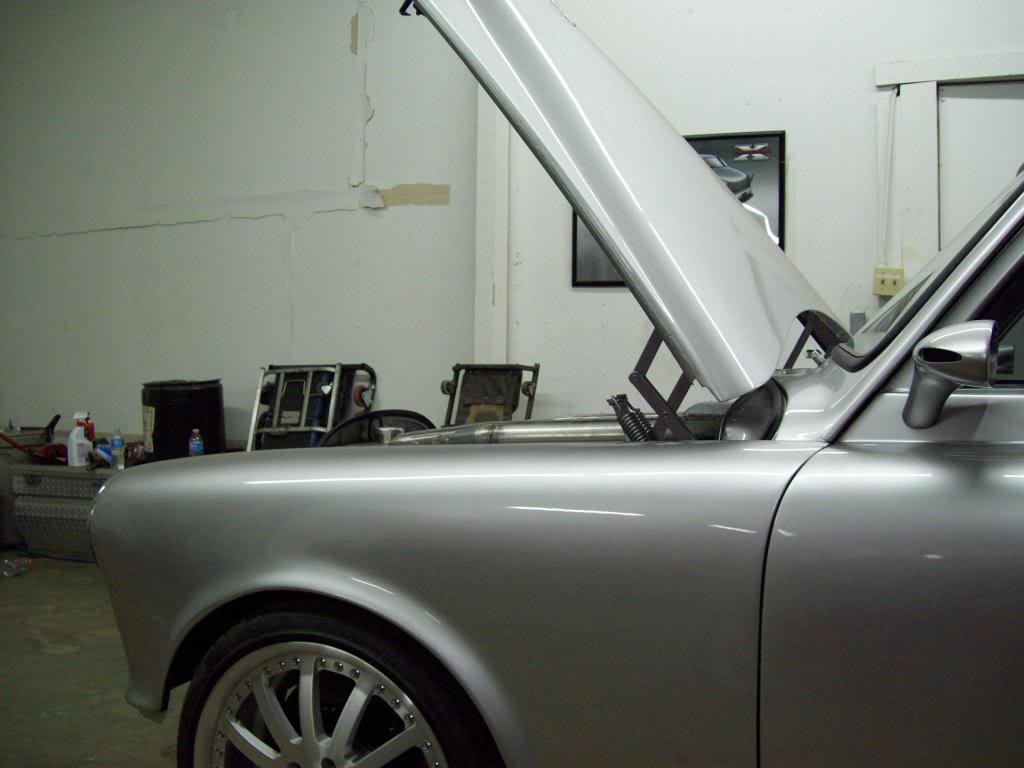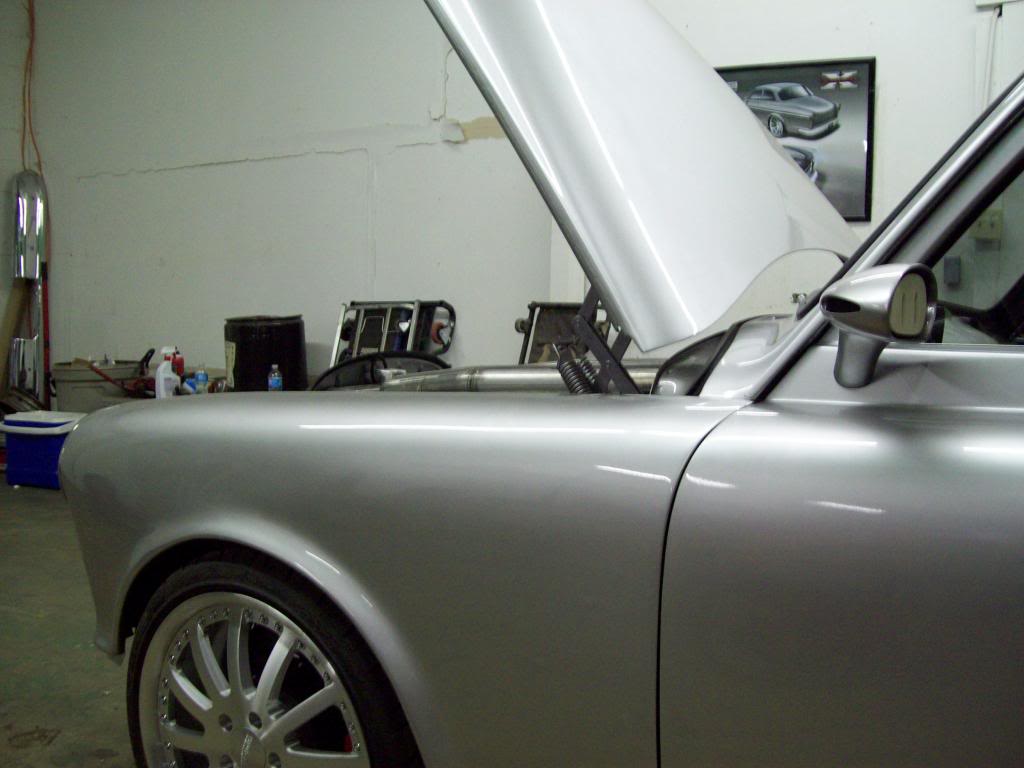 I am not absolutely sure on how I am going to paint the Intake and Valve Covers yet, but they will be in the same metal theme as the rest of the car, so the Tubes will more than likely be a Brushed Aluminum, while the box and center section will be body colors. I was debating on painting the Valve Covers body color, and then doing something with fin patterns of the valve covers and center intake, but how I need to do it hasnt hit me yet.
7-15-2013
Here are some pictures of the first Test Spray of the Faux brushed aluminum paint work for the bumpers and trim, and I think it is all looking like it is going to work out great, and that is painted on a cardboard test card without any of the satin clear on it yet.. Once the satin clear is applied, there should be just a bit more of a glow/sheen look, and that will really mimic the brushed aluminum look.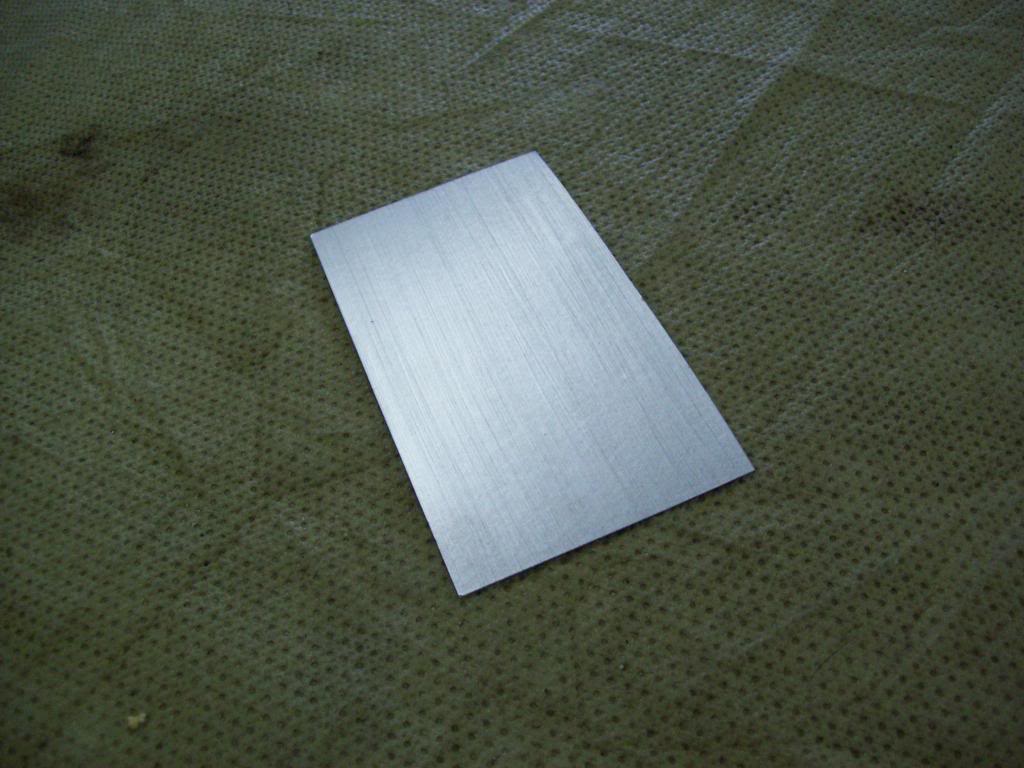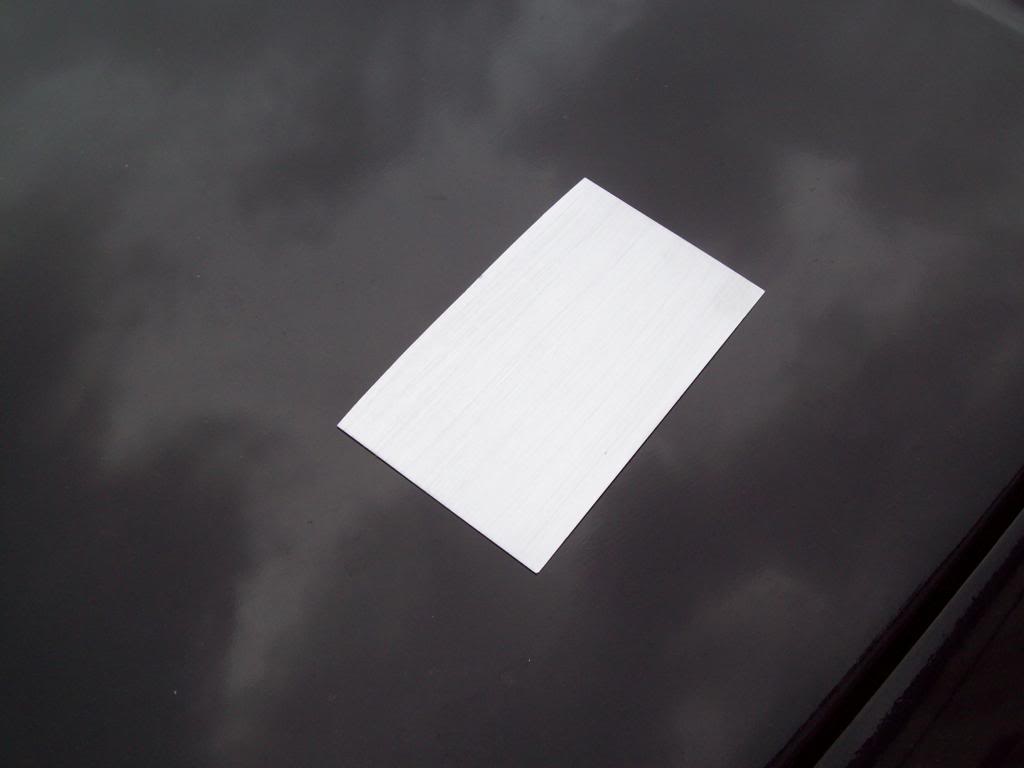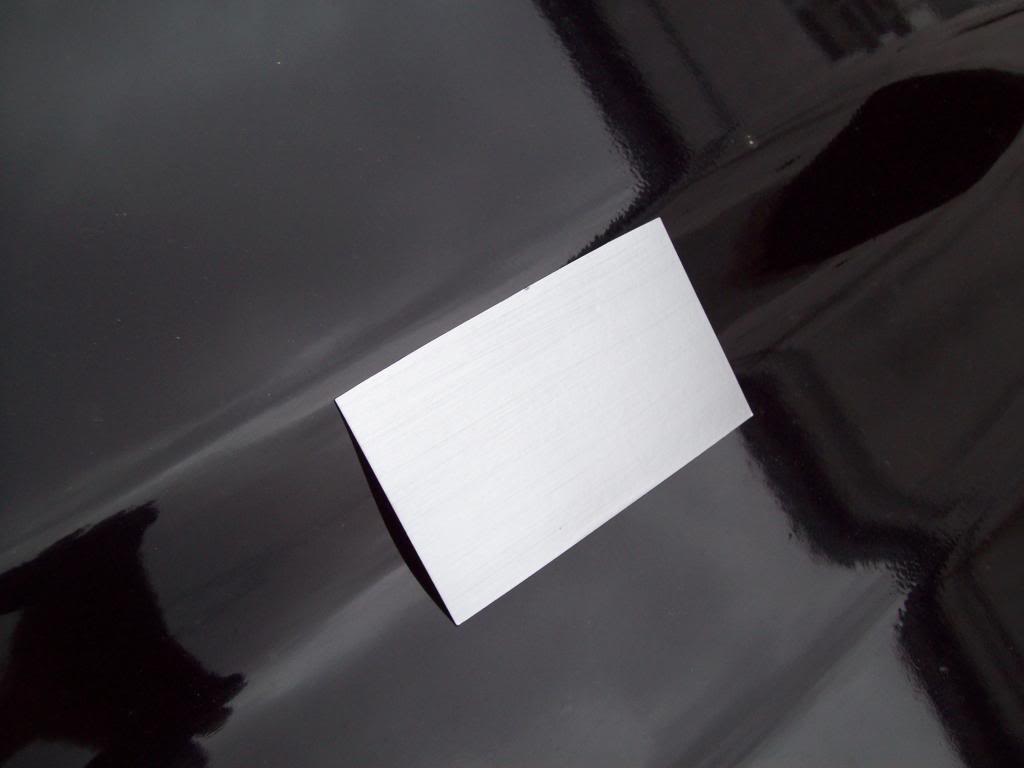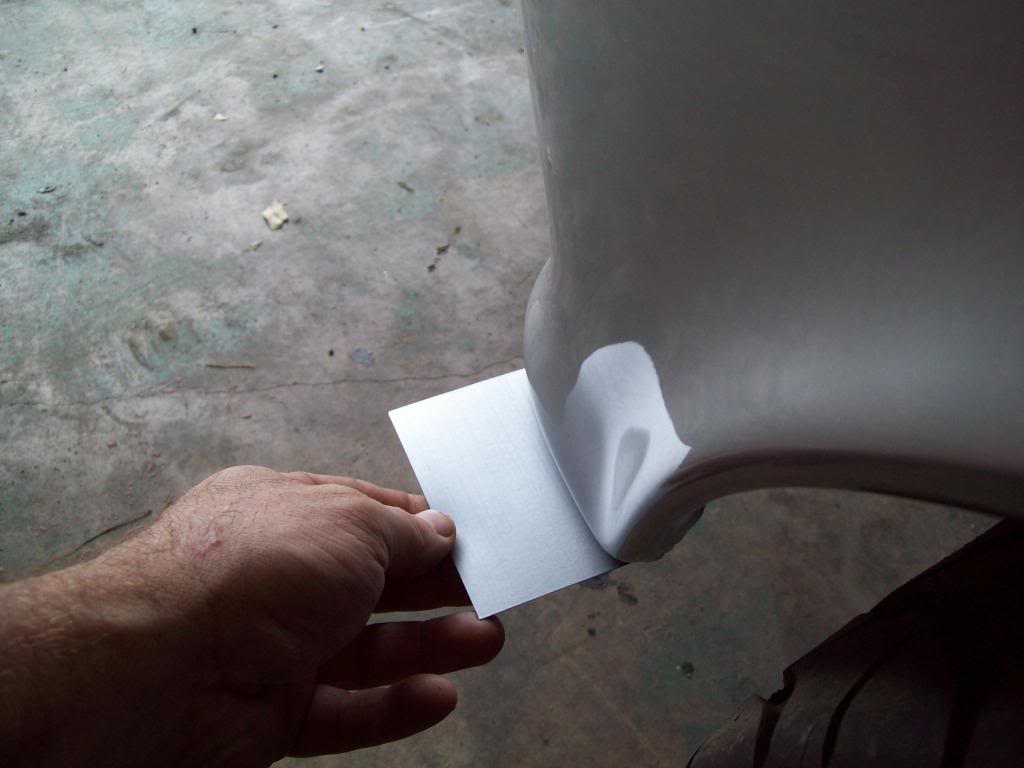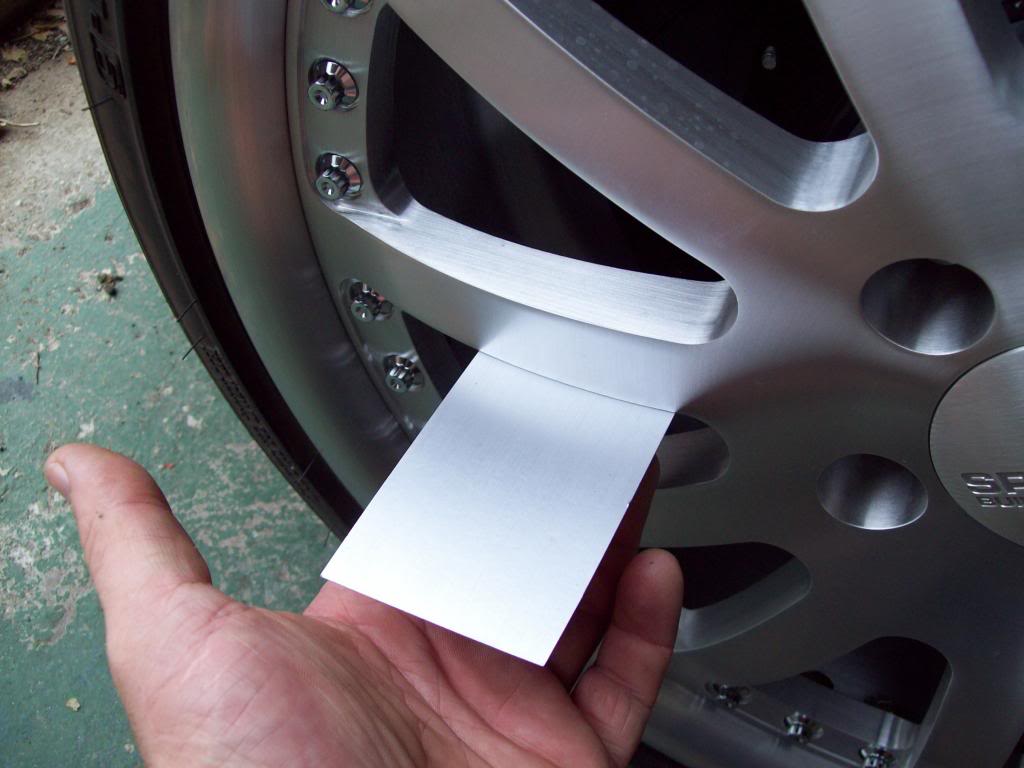 7-17-2013
While doing some spring cleaning and setup so I can get prepared for the start up of my customer builds, I needed to roll Project Changling outside, and I really forgot how Sleek that car is.. And it even looks pretty damn good in all its Masking Tape glory.. lol I am at the back door of having all the final production components completed and in, so then it will be customer build time, and this Project Saint Marie and a Very Nice 1800es build, so the updates should resume on those cars very very soon.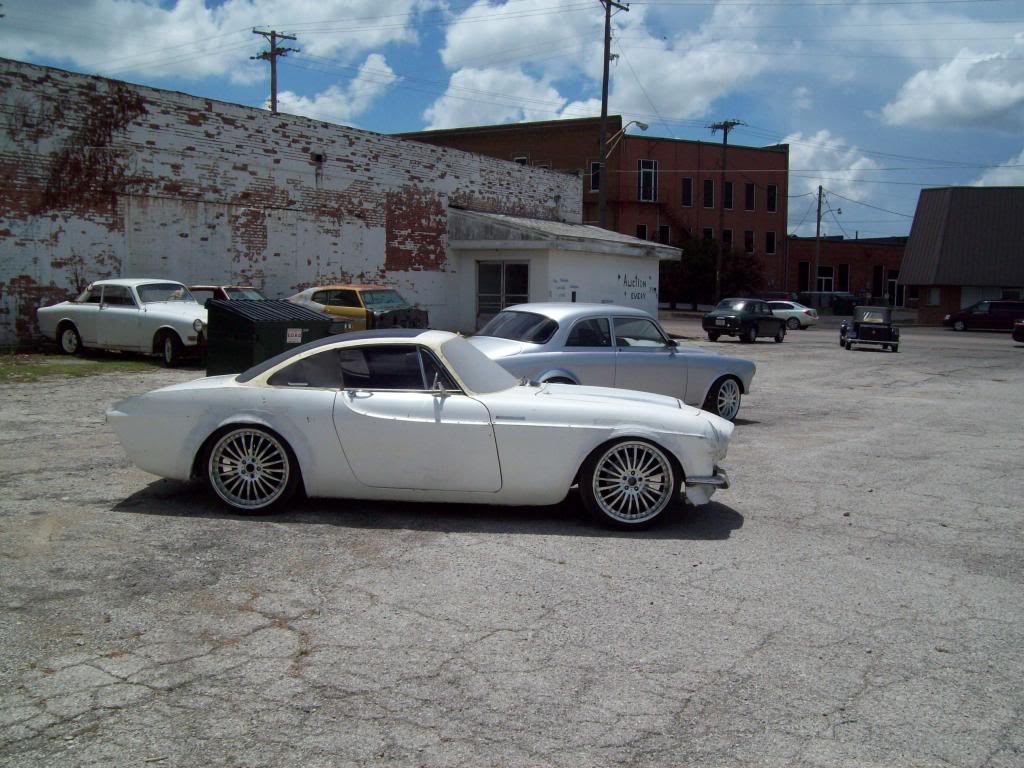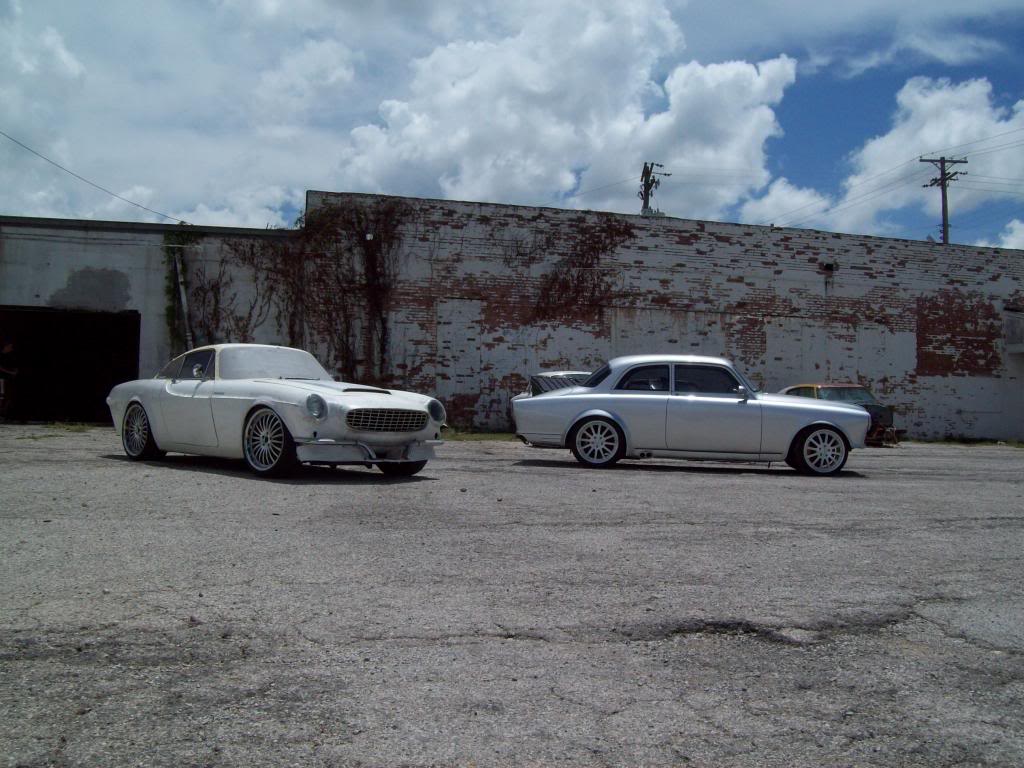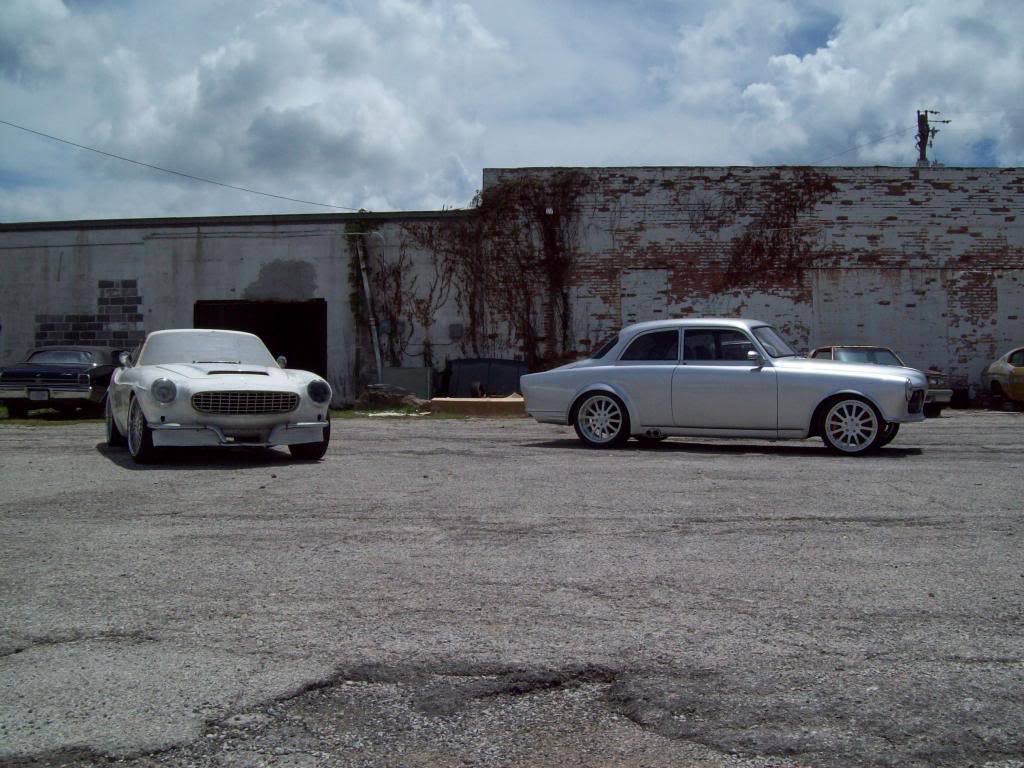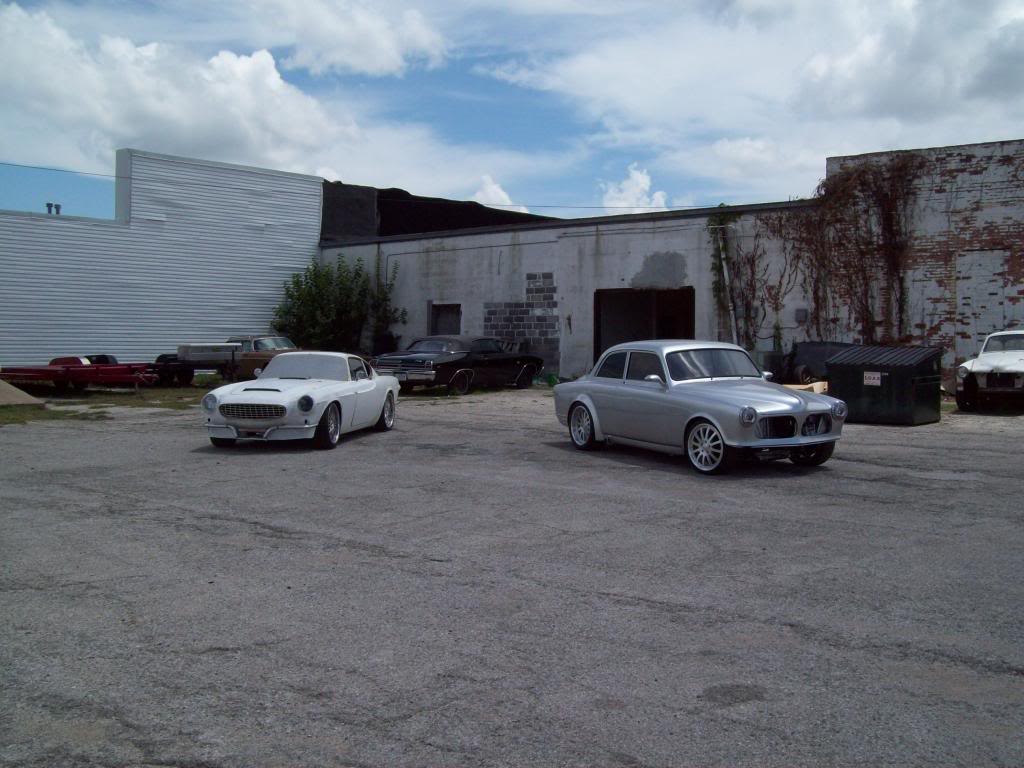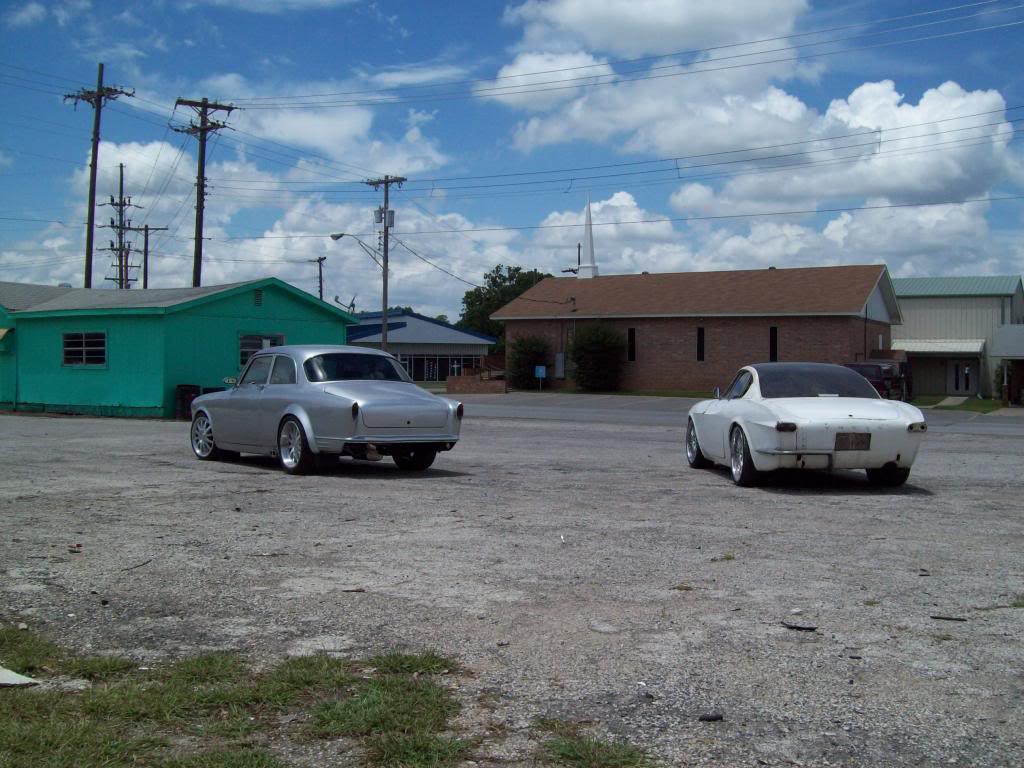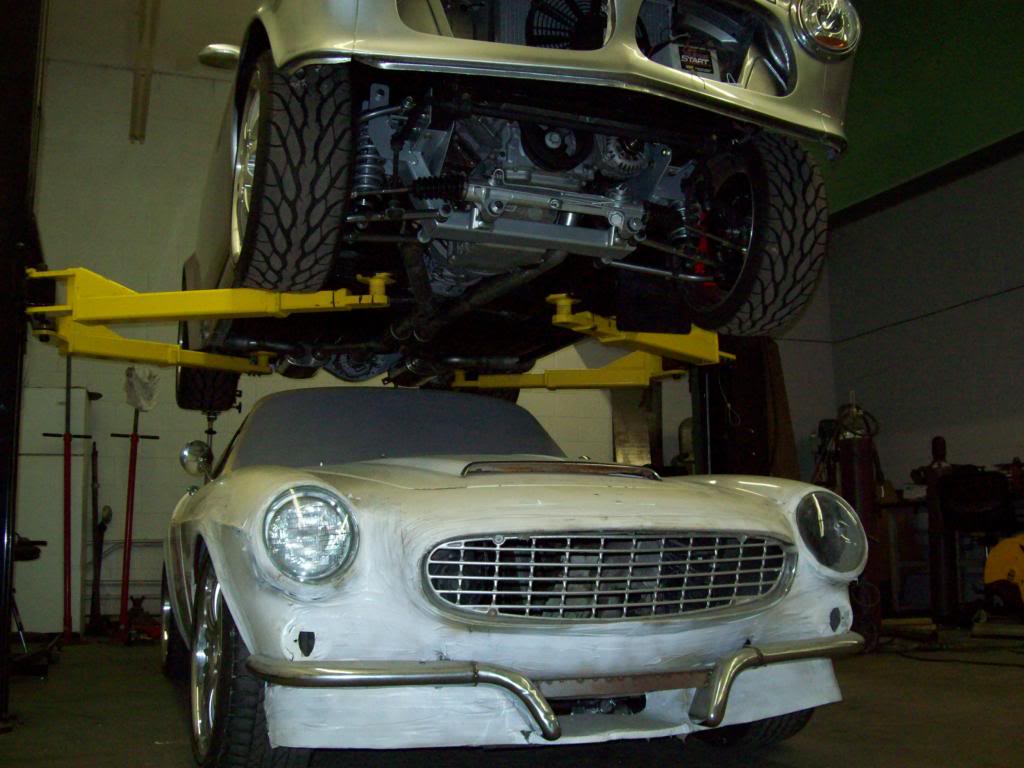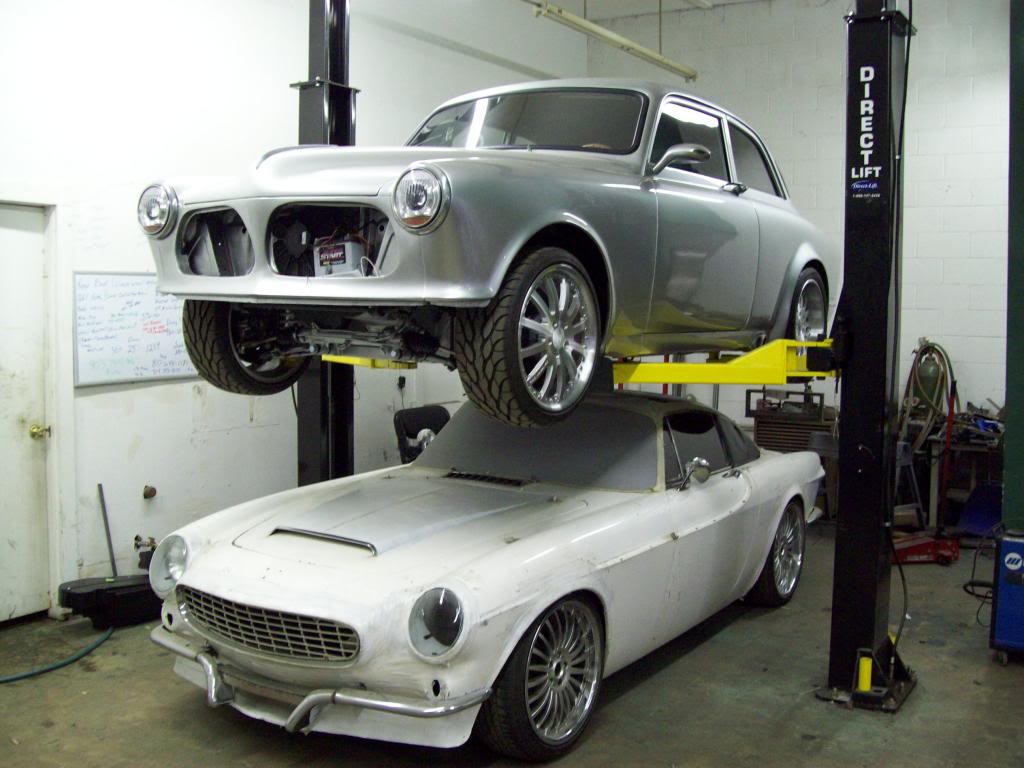 7-19-2013
Here are some rough in pics of the Touchscreen Navi/Stereo system in the car, and it was a bit of a pain in the ass due to the Wiper Motor position, but it is in there.. I am not a big fan of Consoles in general, and I really wanted to avoid running one at all on this car, so this is bascically the setup I had to run.. I could have move the unit 4 inches toward the passenger side, and then I could have mounted it in the higher position I really wanted, but I wasnt going to do that.. I tried to mount it up higher on the dash like the modern cars, but that didnt change a thing with the wiper motor interference, so lower was the only way to go here.

Once the Leather Dash pad is situated, it will take away from some of the extension bulk, and I was considering having the leather actually come down the center of the dash, but I am not sure about that yet.. It isnt that noticable in the pictures, but on the sides of the dash extension, I have the metal rolled inward, so that it isnt just a straight out side wall. I also tried to mimic the roll of the top of the dash for the top of the extension, and that might actually work out nicely for a center AC Vent position now? Again, these are the rough in pictures, and I still have to fill in all of the extra factory holes in the dash, but I wanted to see if I can live with this setup, before I finalized all the welding and grinding..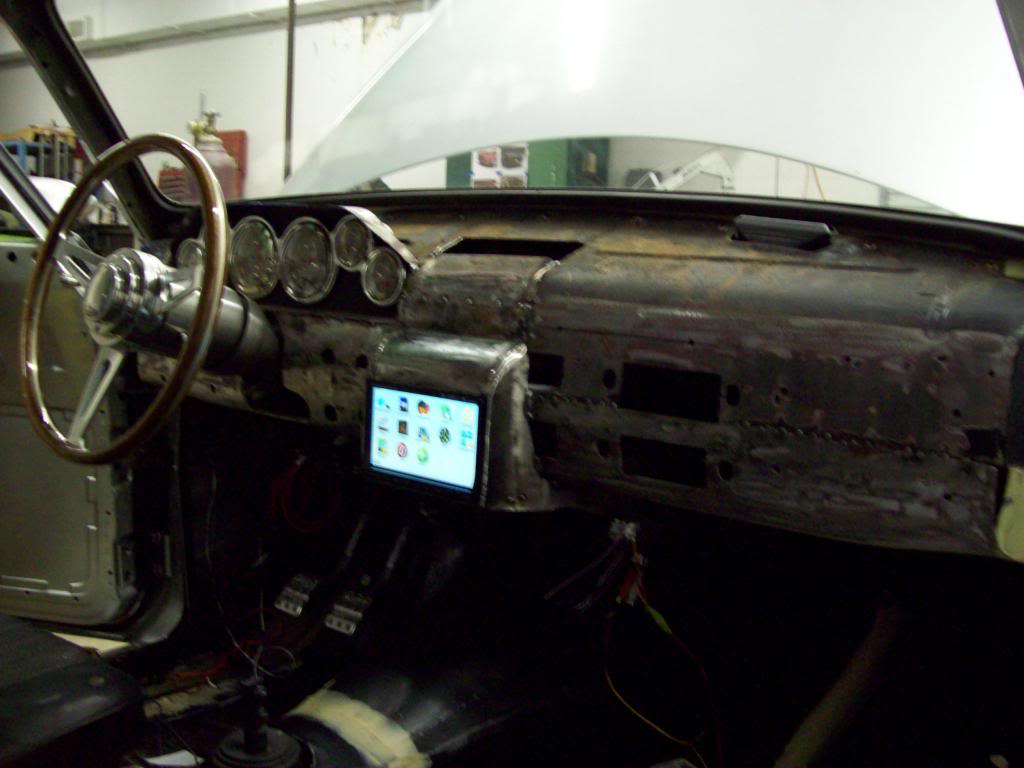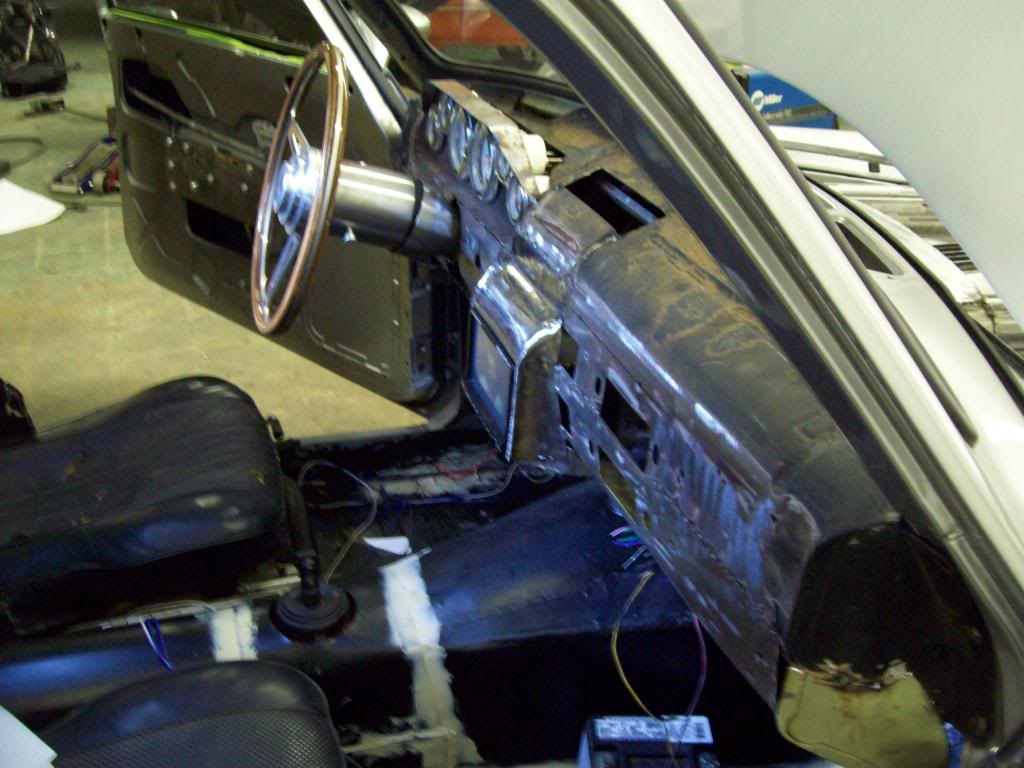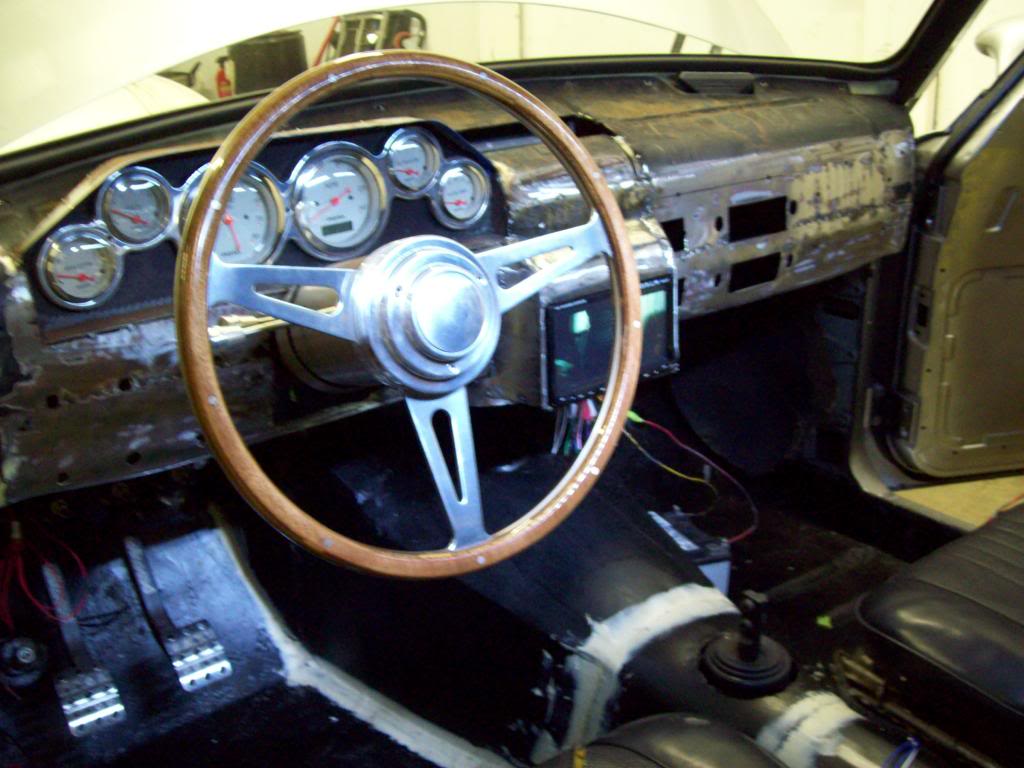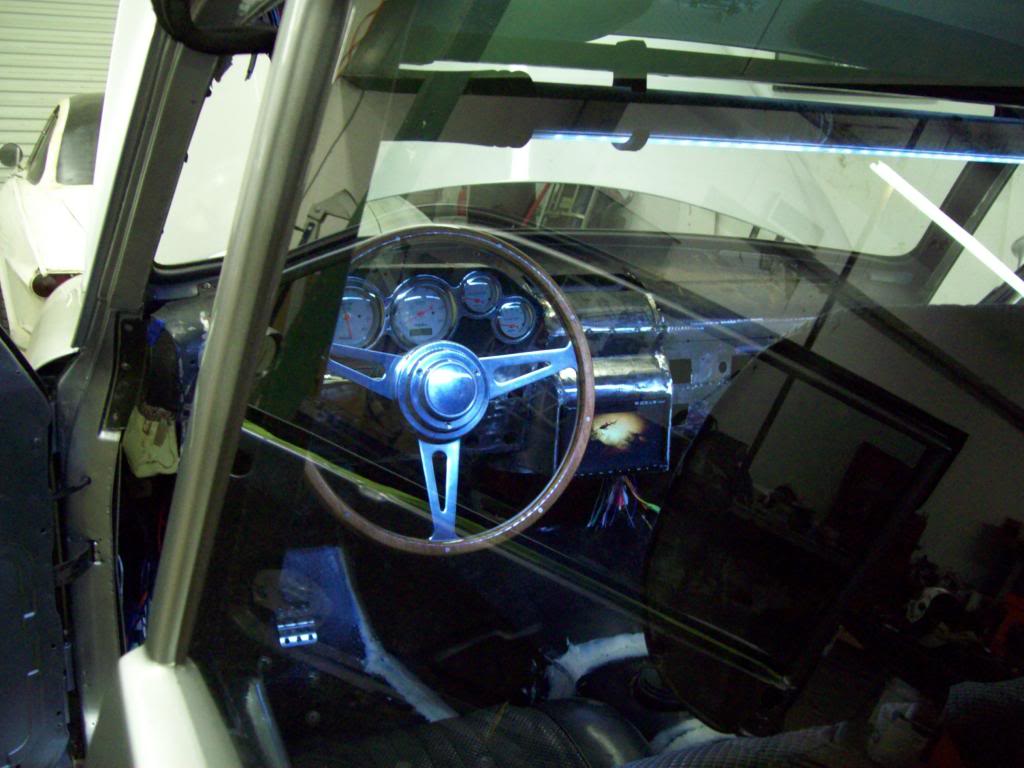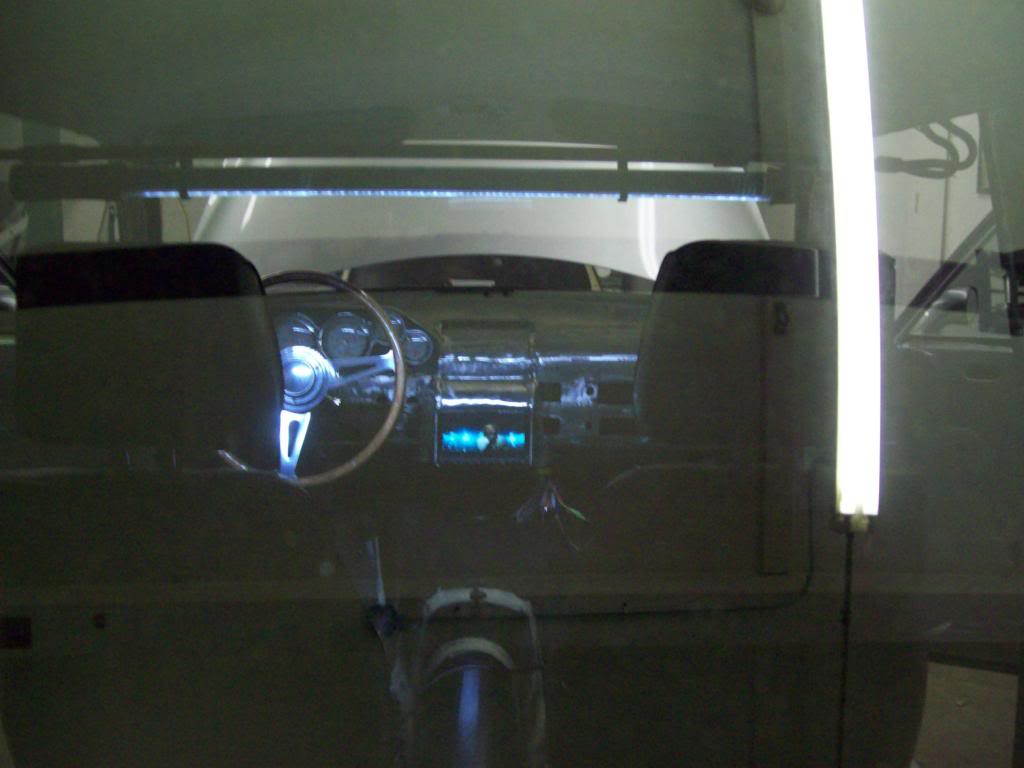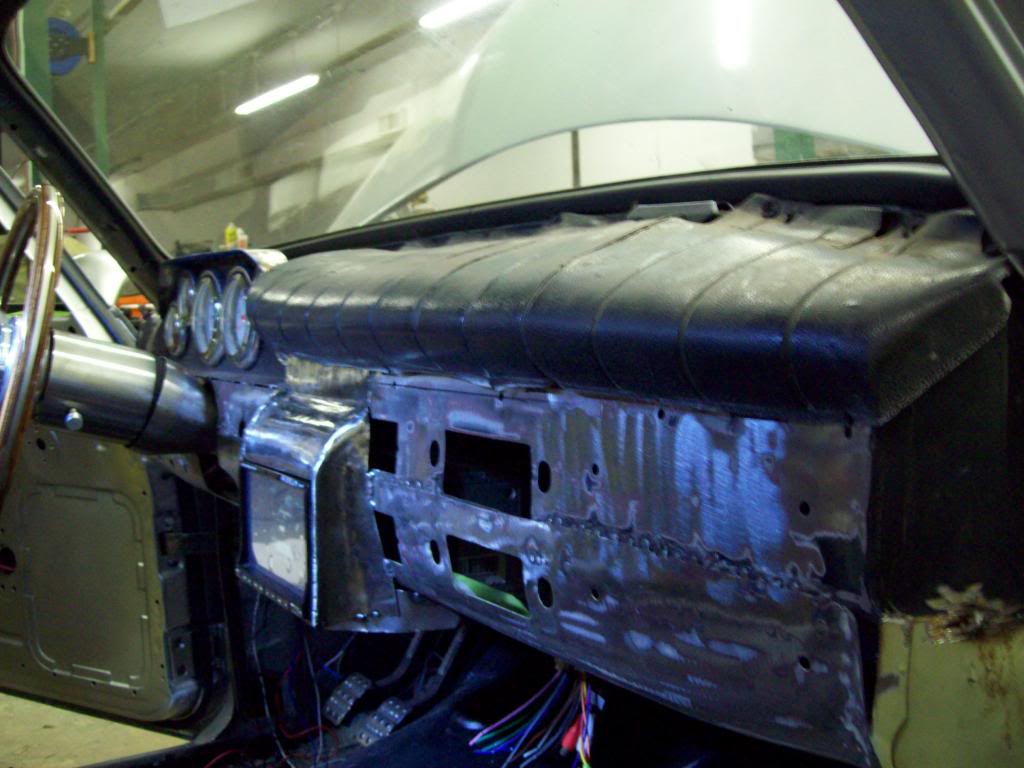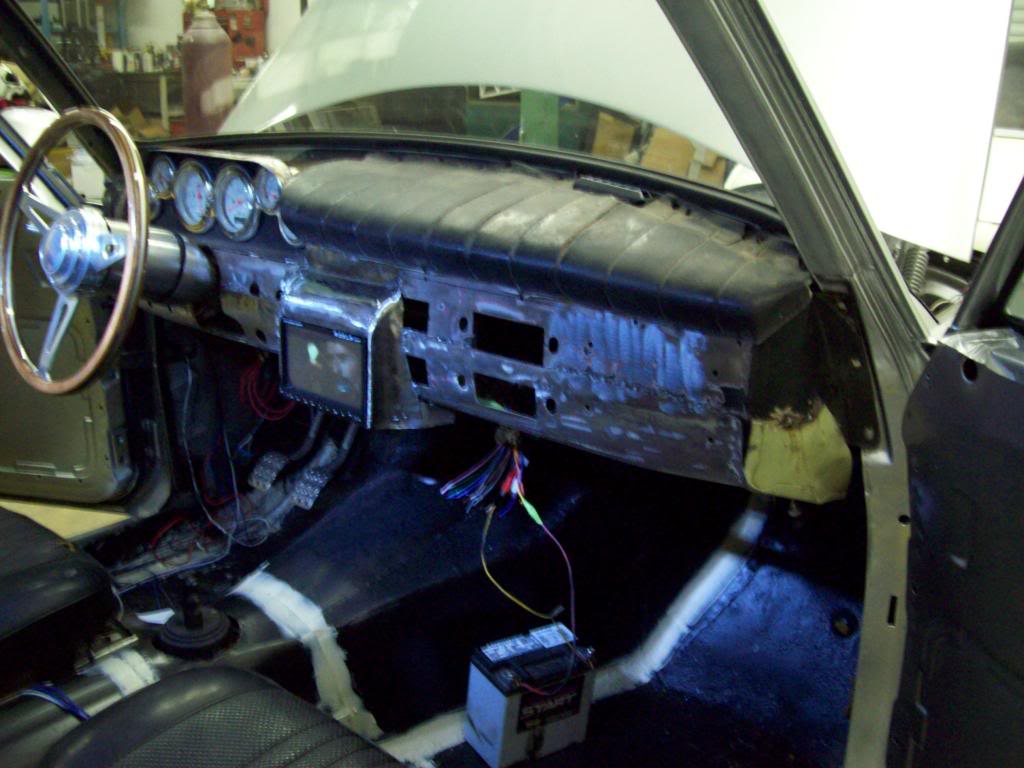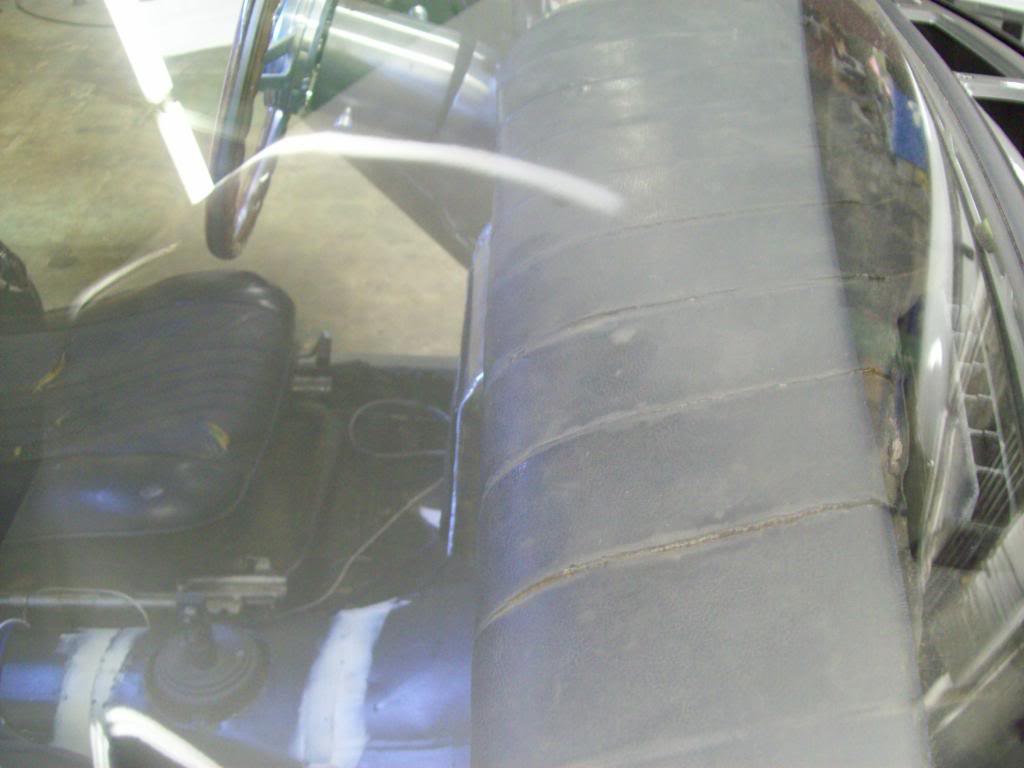 7-20-2013
Well, we are having a few issues with the faux brushed aluminum paint process, and it isnt that it doest work, it is that there is a color change during the clear application.. The previous sample picture didnt have clear on it, and when we cleared the first few test pieces, the color shifted a few shades darker, and I cant live with that.. We cant leave the base without a clear, because it will not be durable at all, and will have basic touching and rubbing affect it.

Here are some pictures of another single stage color that I am working with, and it isnt brushed at this time, but we will be experimenting with that.. Hopefully we will be able to lightly scotch brite it, without having to apply a clear afterwards. I have looked in to other process like Hydro Dipping, but that has to be cleared, and you get the fake plastic look I am trying to avoid. There is another process called Cold Metal Plating, and it is the process of actually spraying a mixture of 95 percent metal and 5 percent resin, but it has shows to have a heavy orange peel look, and I dont want that.. After it is applied, you can actually polish it like you would a chunk of metal, but I dont think things would look right if it had a polished cast appearance.

These are not the actual pieces that we are doing for the car, so they are not straight and perfect, and they were not prepped like we are with the parts being used..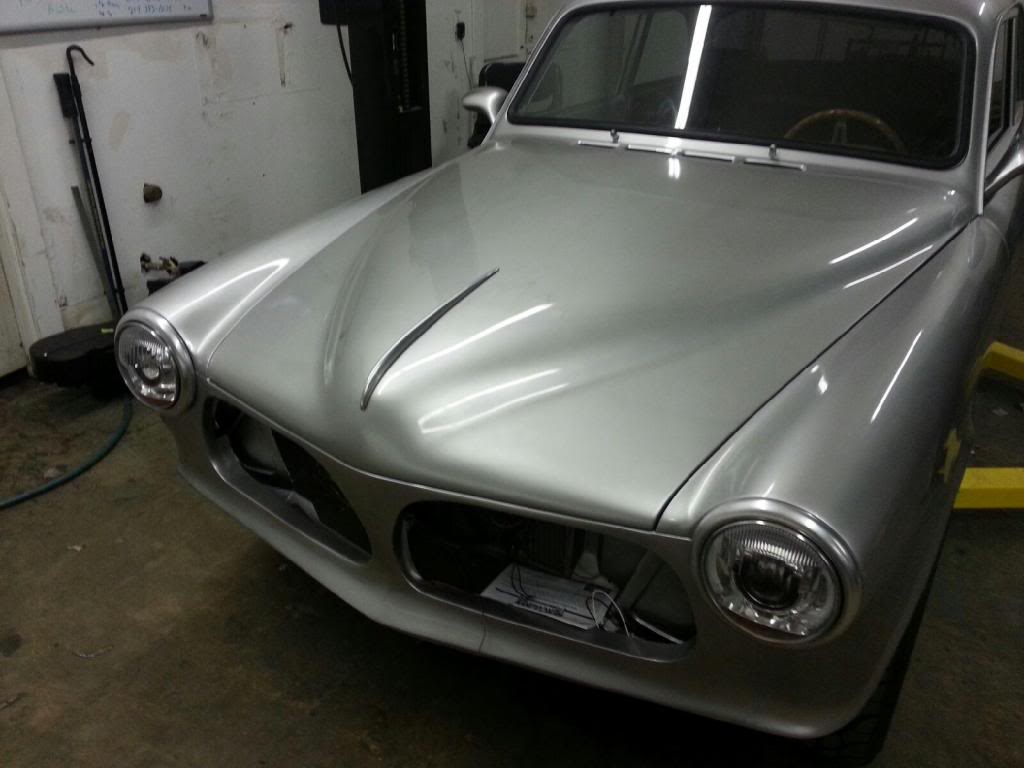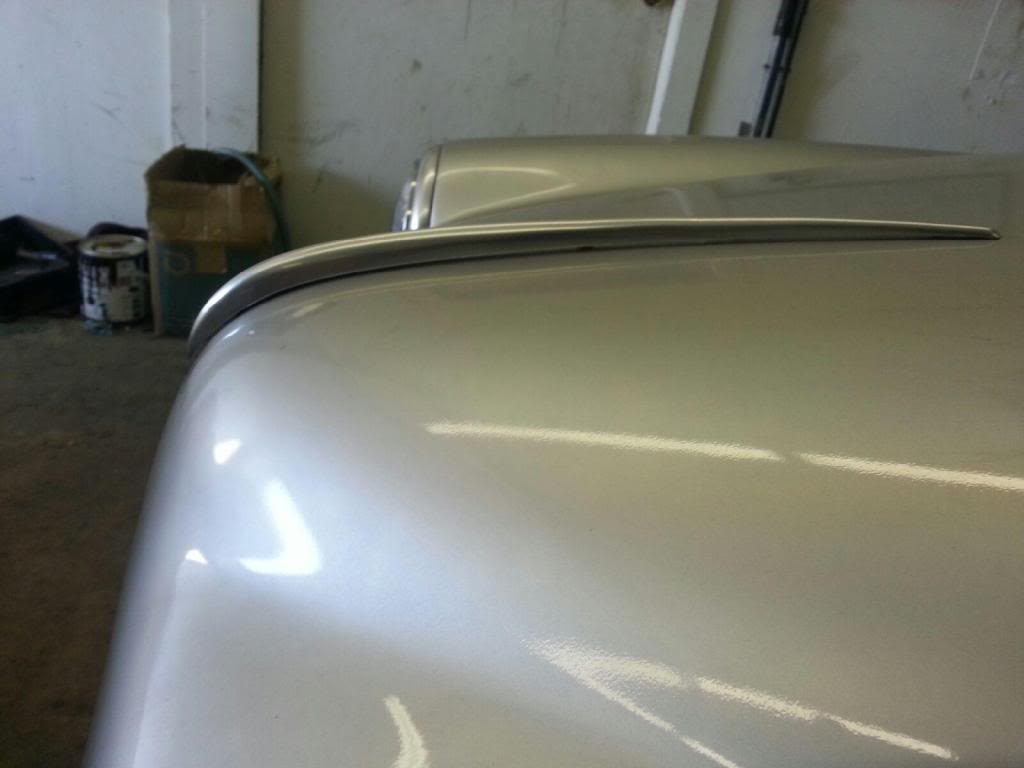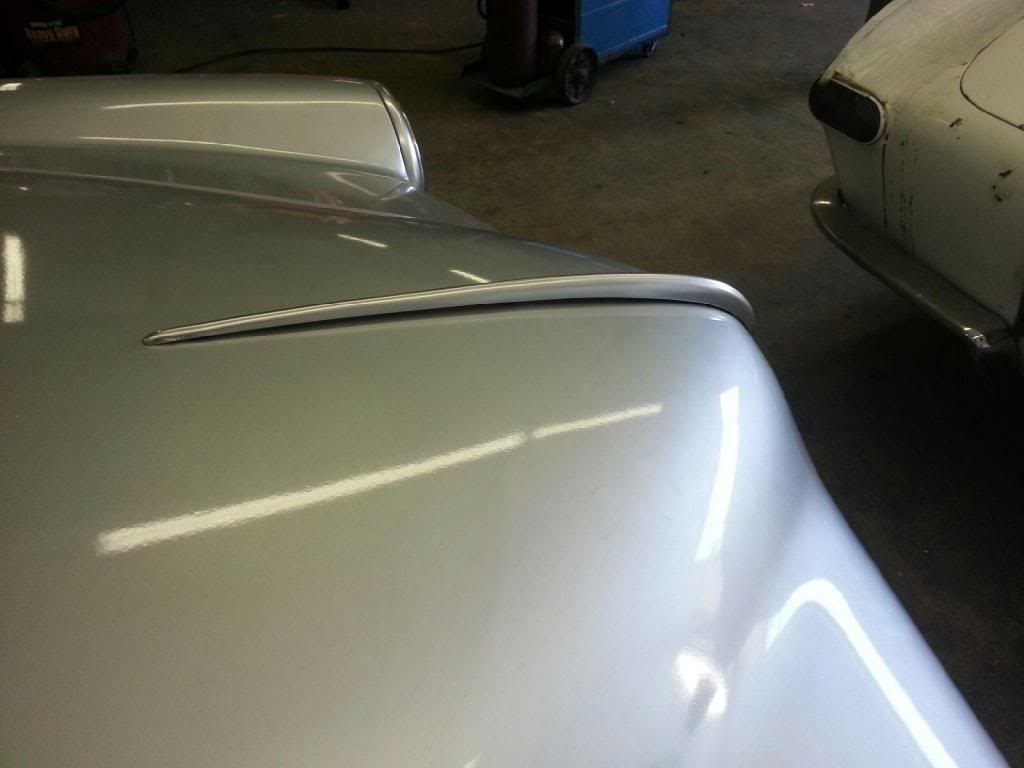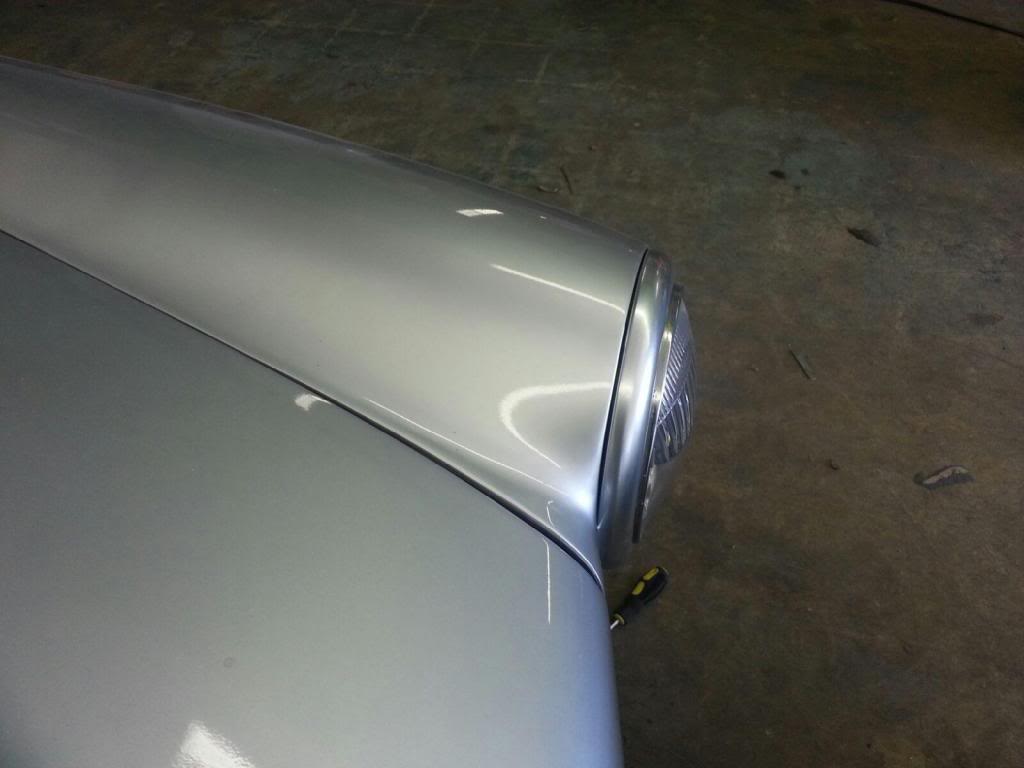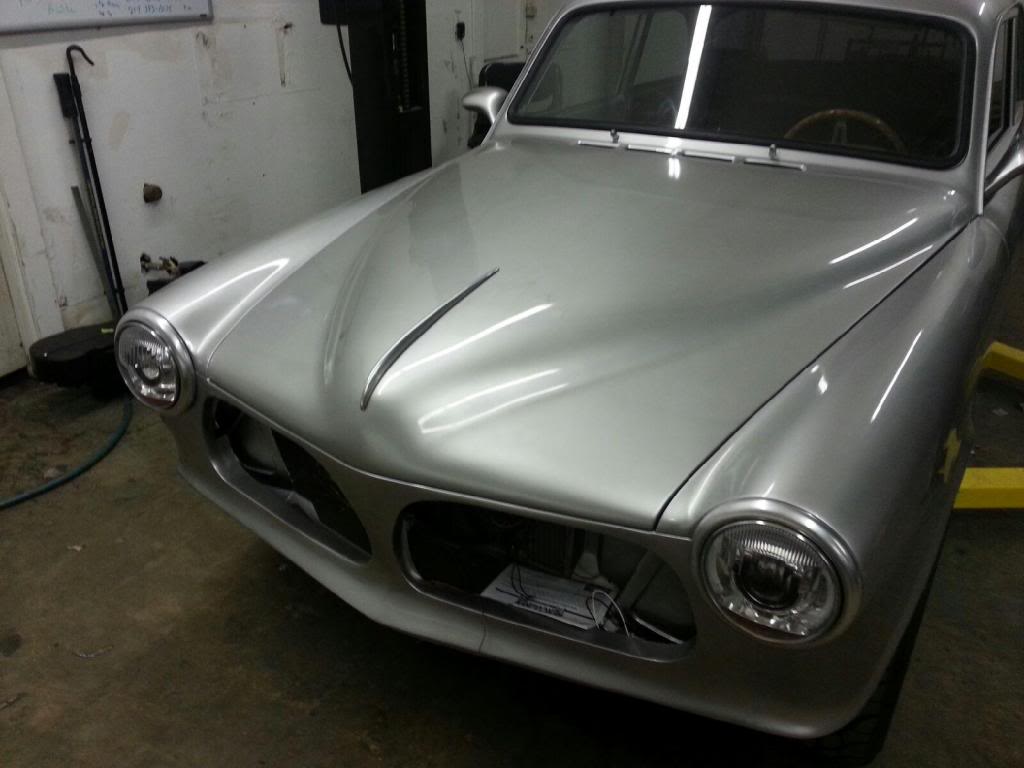 8-8-2013
Volvo X is moving forward at this time, but I have been out of the office trying to take care of alot of the finishing details.. The final version of the firewall conversion kits made it in, so I figured I would post some pics of how it turned out.. I am very happy with it, because it will save alot of sorting and build time on the customer builds... Here is how it works..

This center piece pictured here shows you where the necessary cuts are.. It is made to self locate on a few body reference points, and that is how you will determine where your cuts are. After that, it will then mate up to the Volvo body to allow easy welding during the final install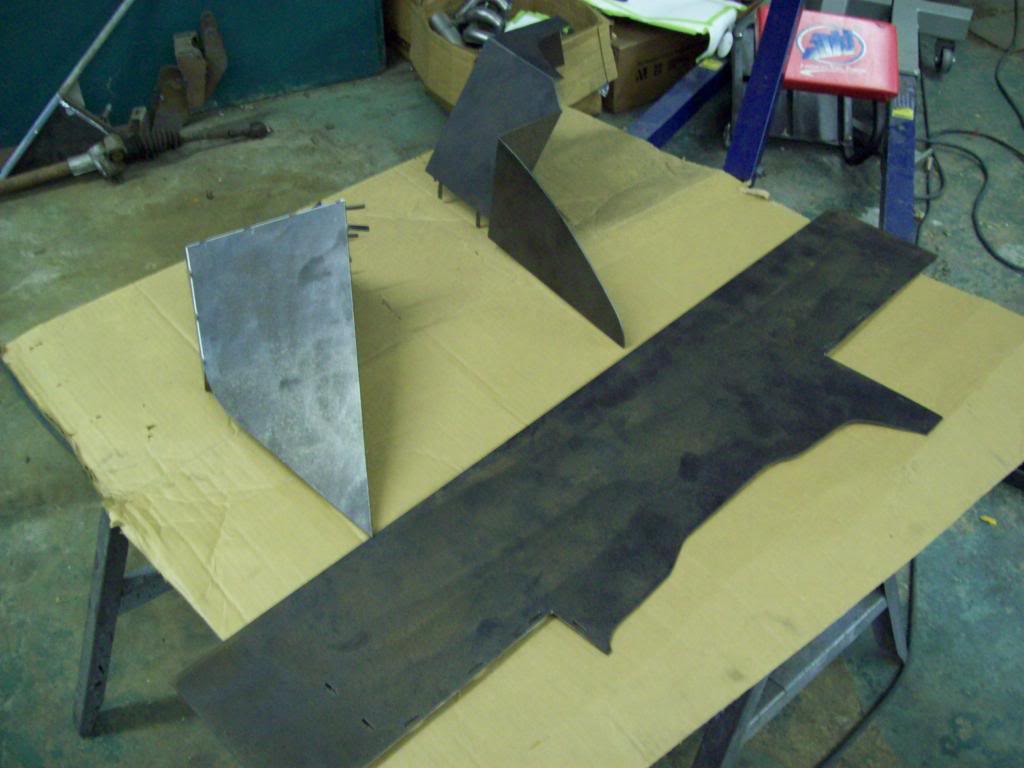 The two side pieces come in one piece flat plates that are done in a fold and weld system. You can see the relief cuts that will allow you to easily bend the pieces into the necessary shape, and the finished shapes tie in the new firewall to the factory inner fenders and floor pans. After you use the center section for the initial center section cut, you can then place these side piece on the new center section with the tab and slot system that located everything into the right placement, and that will allow you to drop the complete firewall assembly into place to do finaly trimming for the floor pan and fender well blending.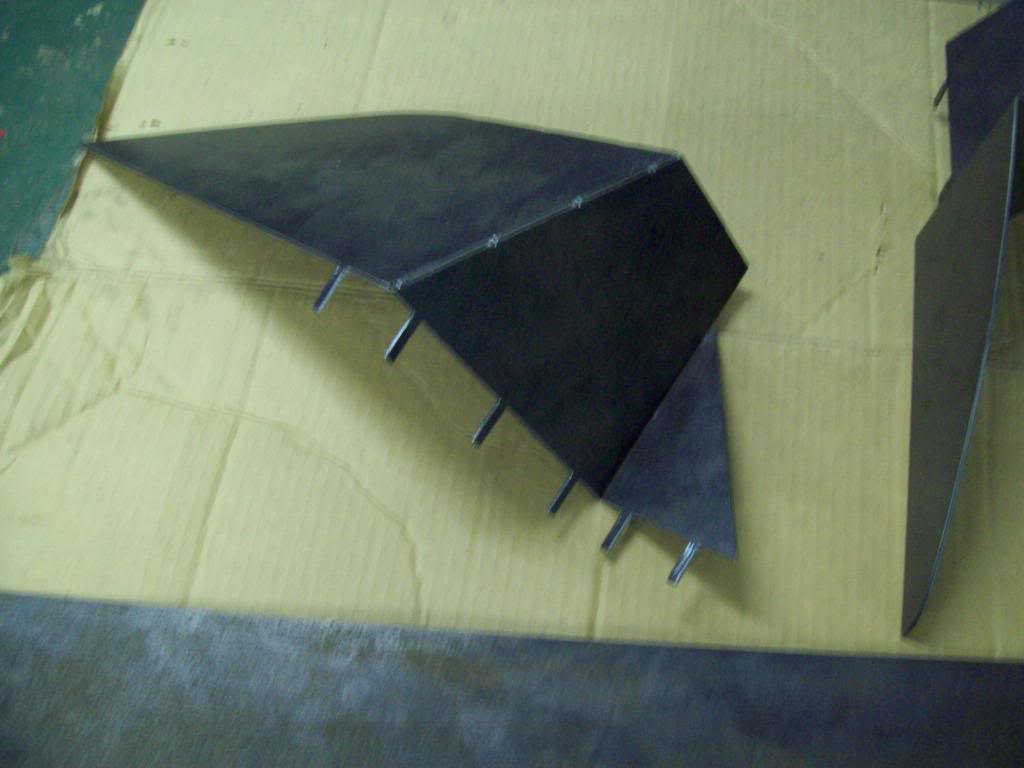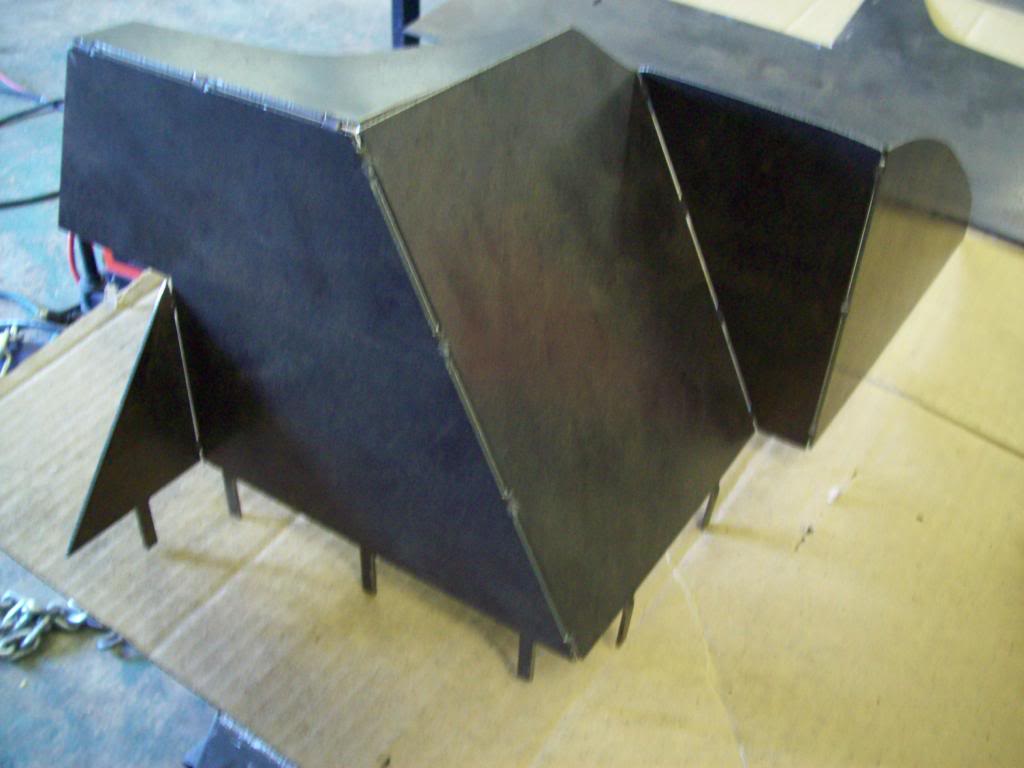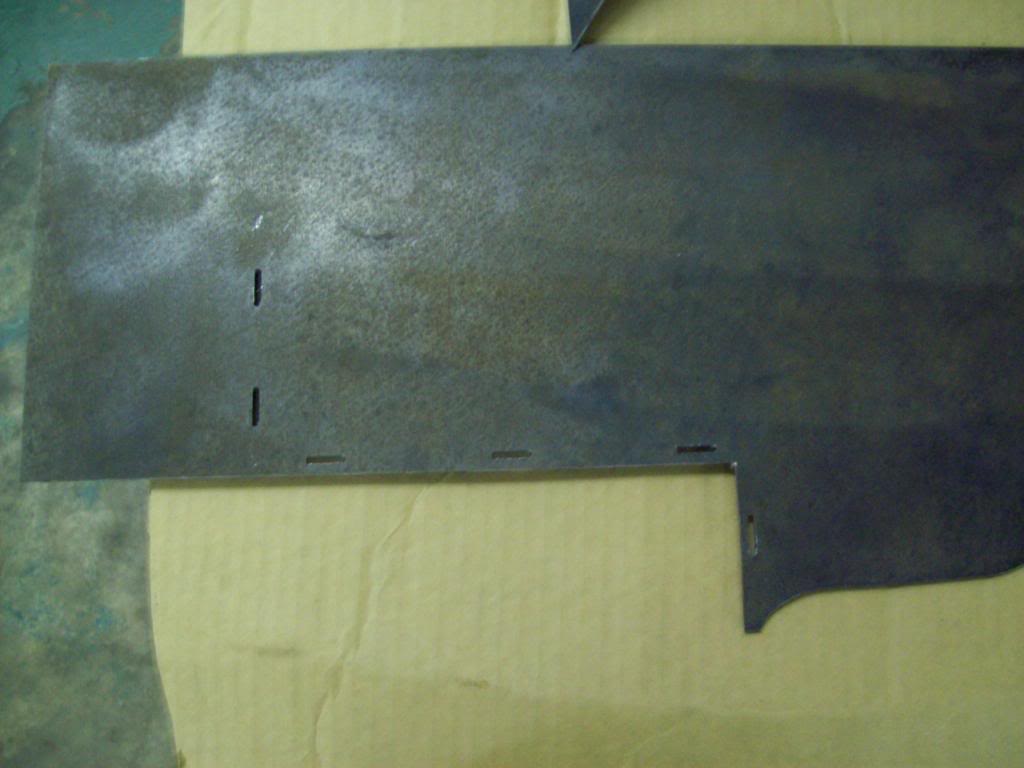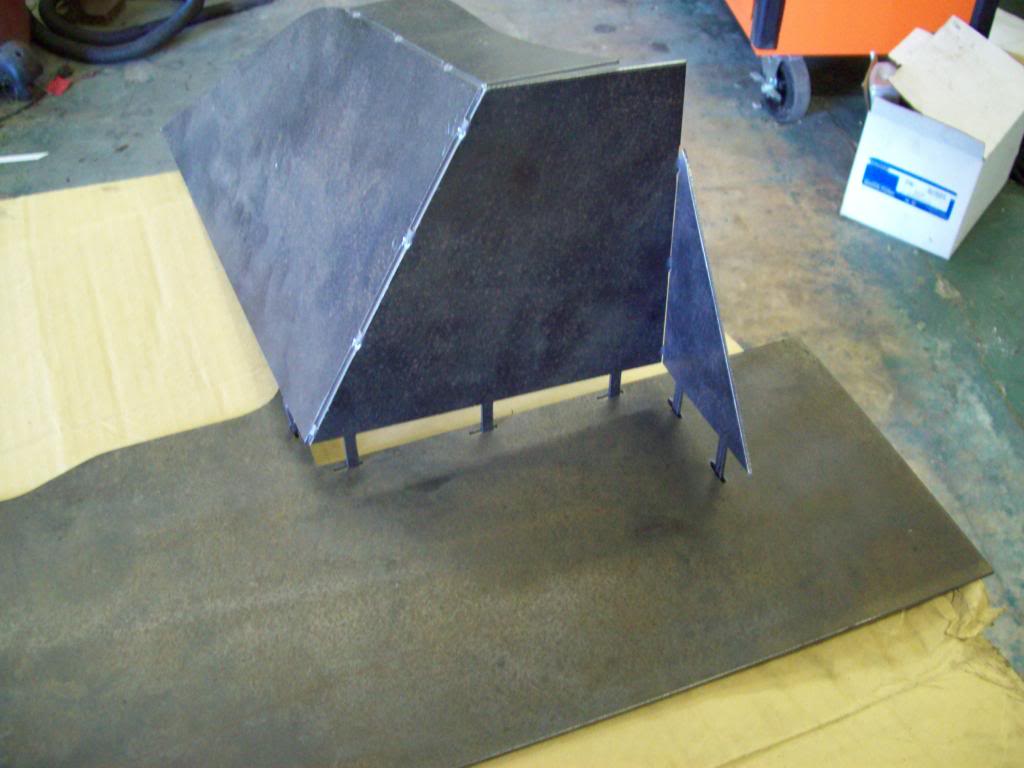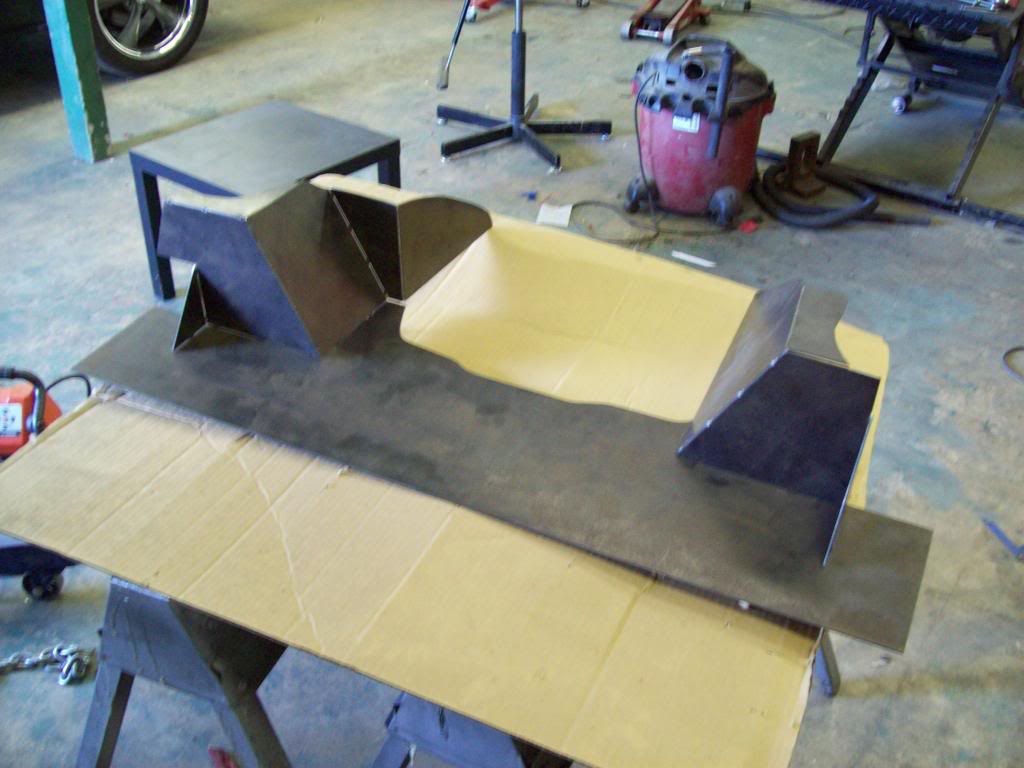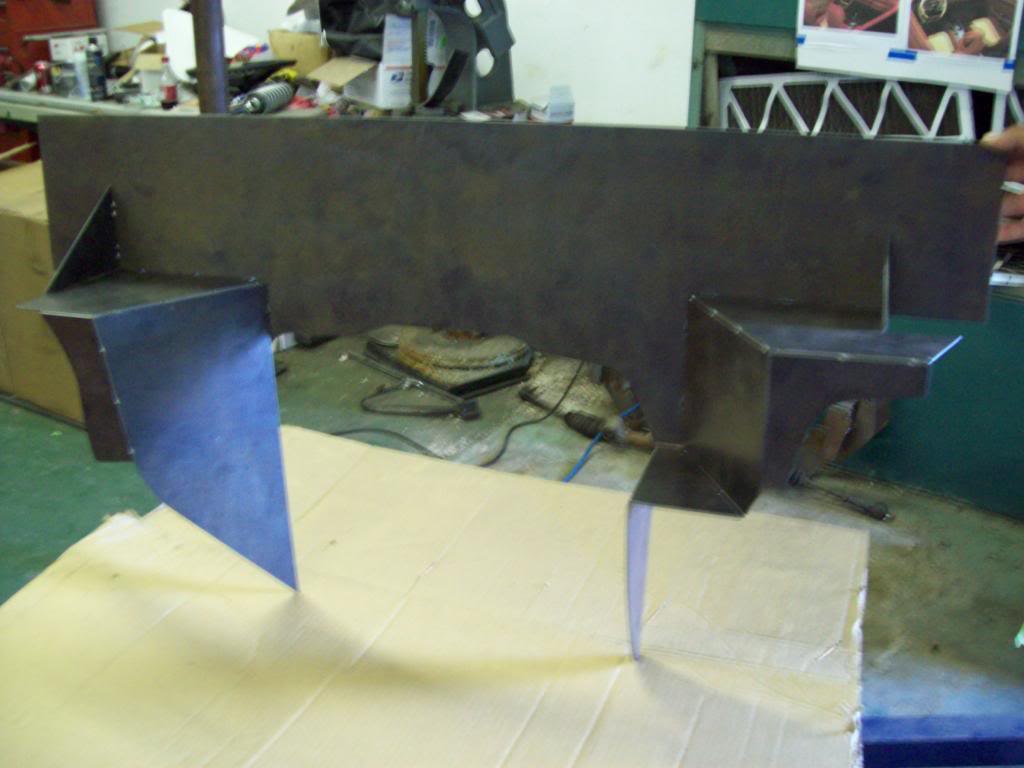 When the complete unit is tabbed together, it will self locate on a few oem body points, and that will allow you to square everything up before welding into place. I am using a heavier guage metal, and by the time all the seams are welded up, it is very rigid. I am running a cross brace behind the firewall for extra bracing and that is what I am using to mount my new steeing column, so it is a win win there. I tried to come up with an easy system for this mod, because I wanted all of my customer builds to have some consistancy, along with allowing the hobbyist builder to have a starting platform. This firewall is made to work with the V8 motor and Trans Bell Housing, along with clear the LS V8 headers and new pedal assembly. My builds are generally running the Wilwood underdash master cylinder and pedal assembly, but I have an attachment that goes with this firewall kit for the oem appearance external power brake booster and external master cylinders.
8-19-2013
Here is a quick update of how the faux Brushed Aluminum trim pieces are coming out.. They first had to be completely straightened out before they could begin the process, so there was some body work necessary, and that also allowed for much straighter pieces. With the steps we are using, it was necessary to go with a gloss black base coat, and it is the black base that you actually scotch brite the brushed pattern in before you coat with the final silver color. The silver color will then take the brushed appearance that is in the black base coat, and that eliminates any worry about scratching to much of the silver top coat off and exposing too much black if you were to attempt to pattern the silver color.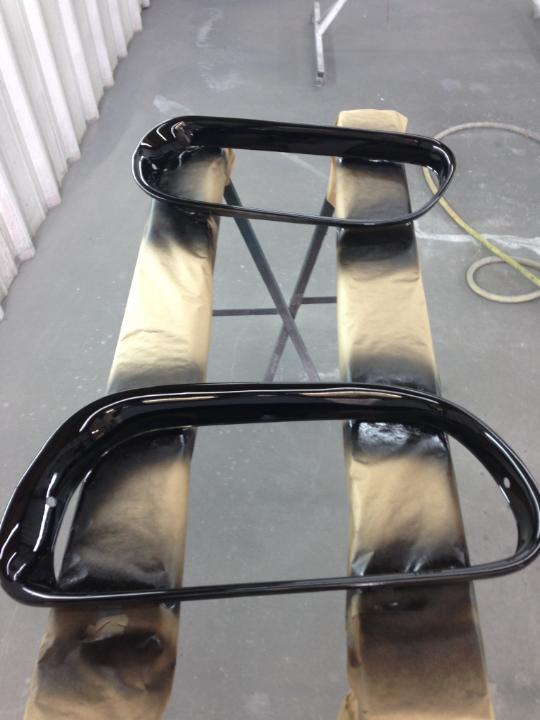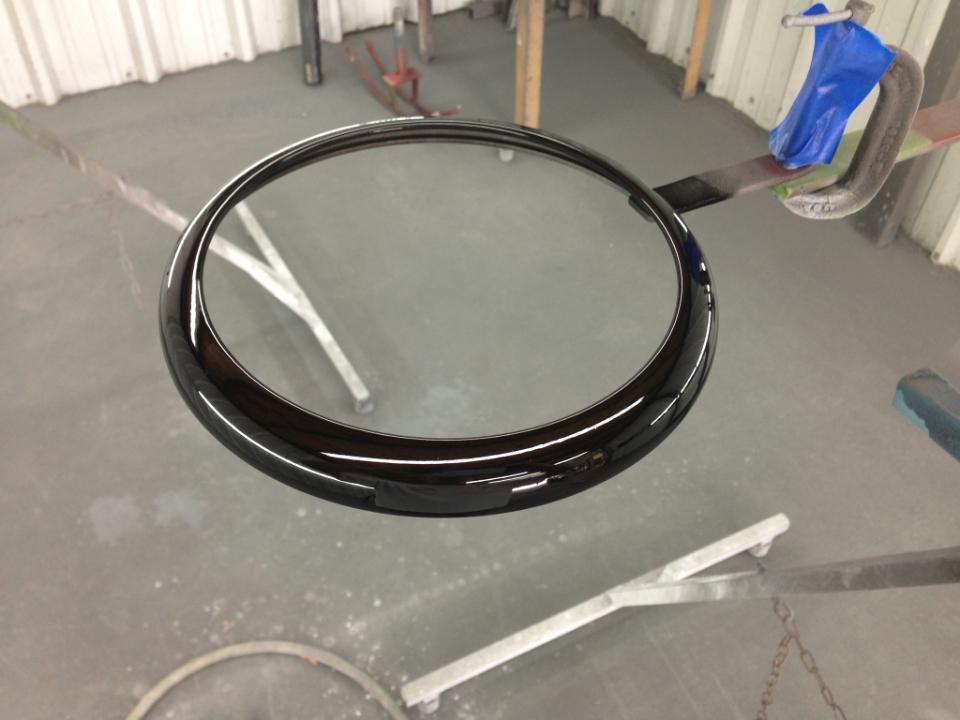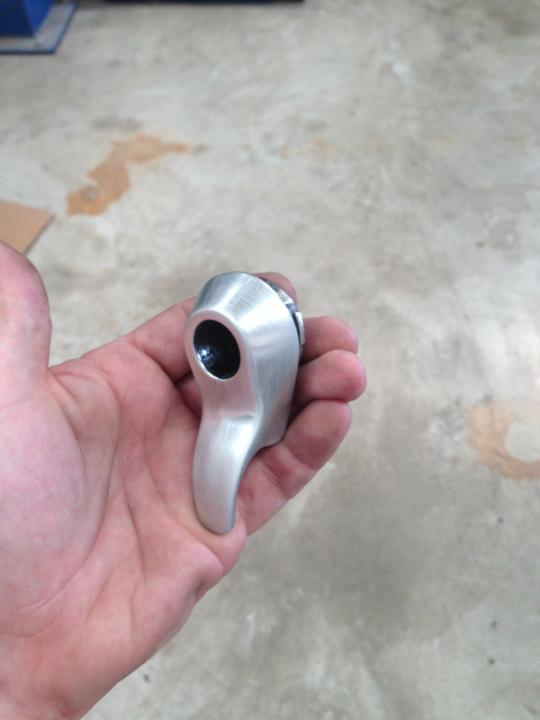 8-22-2013
Here are some updated pics of the black pieces above.. These pieces look much more realistic in person, and will give the overall look I am going for once they are installed on the car, because they will be part of an overall package versus individually focused on as they are in these pics..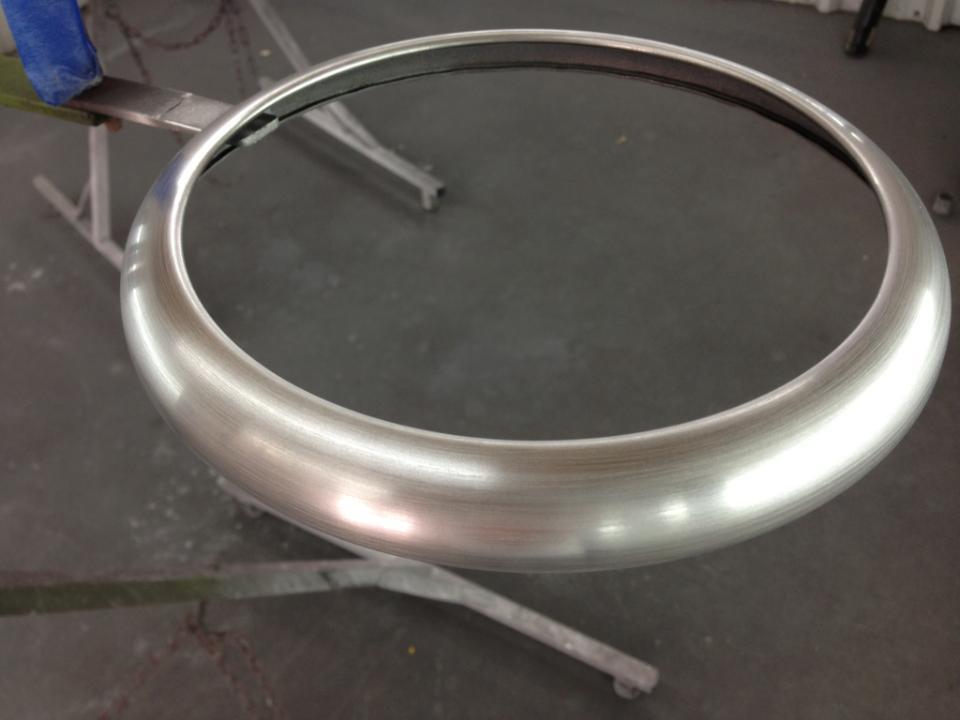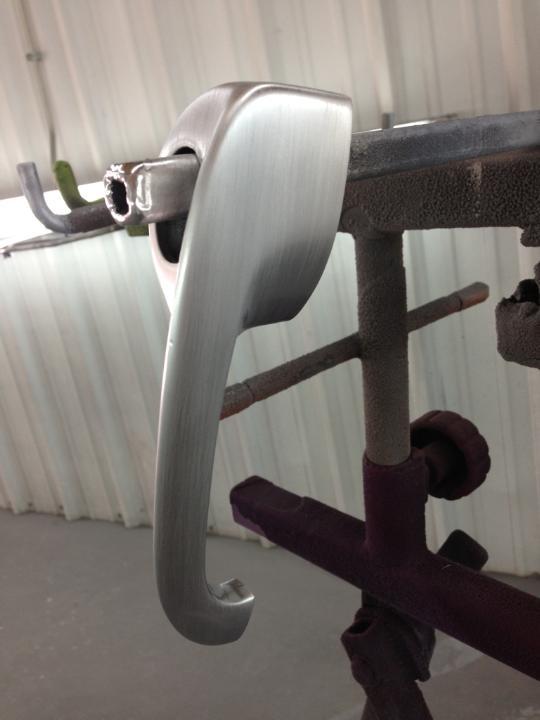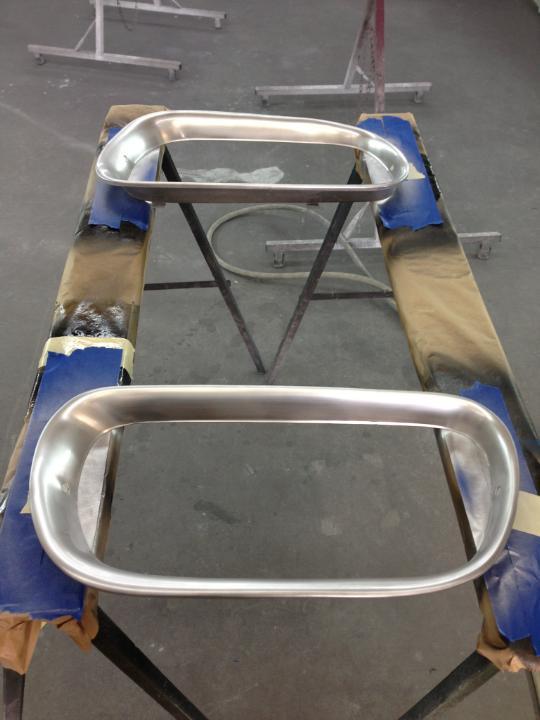 9-23-2013
Well I have been trying to get a lot of behind the scenes things done to get this build finished, so there really hasn't been any real note worthy updates.. I had decided to send the car out to get repaint again due to some patterning and blotchy appearance of the paint, along with the color not really being quite what I was going for due to the incorrect application of the liquid metal color.. My previous painter didn't have the experience with this color, along with this color not typically being used for an all over paint process, so there was a learning curve that didn't work out.. I had found a painter in the Dallas Texas area that took the time to figure out the necessary spray gun tips and air pressures, along with the process necessary for the all over application, and it appears we have finally gotten to where I had envisioned the color to be.. It is a lot more crisp in appearance, and has a more Metal/Chromey look, over the more silver paint appearance of the previous spray..

As you can see Colors by Corbett basically had to start all over, and here is some of the process.. The final pics are of the car rolled out of the paint booth, so it hasn't been color sanded or buffed yet, so it can only get better from here..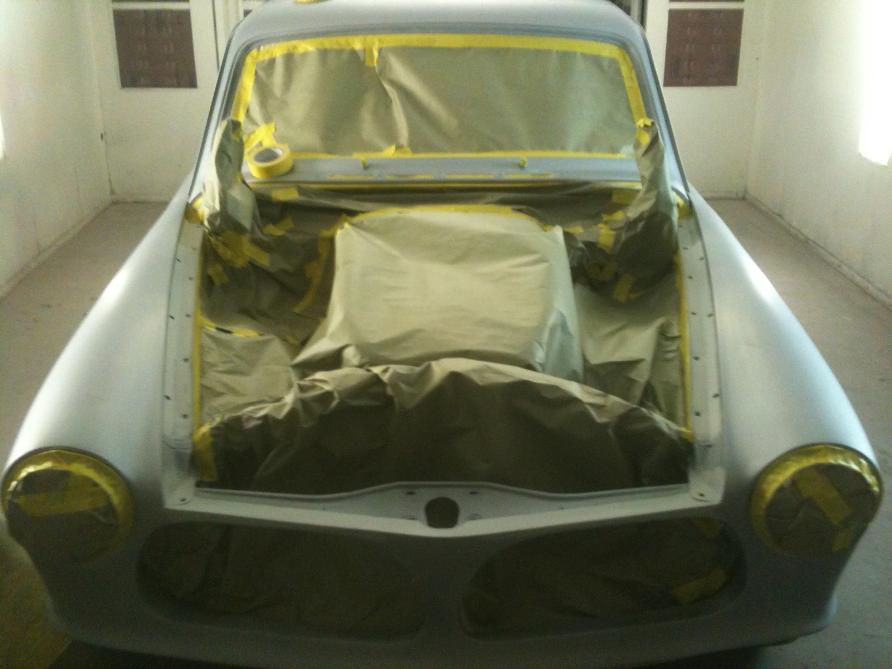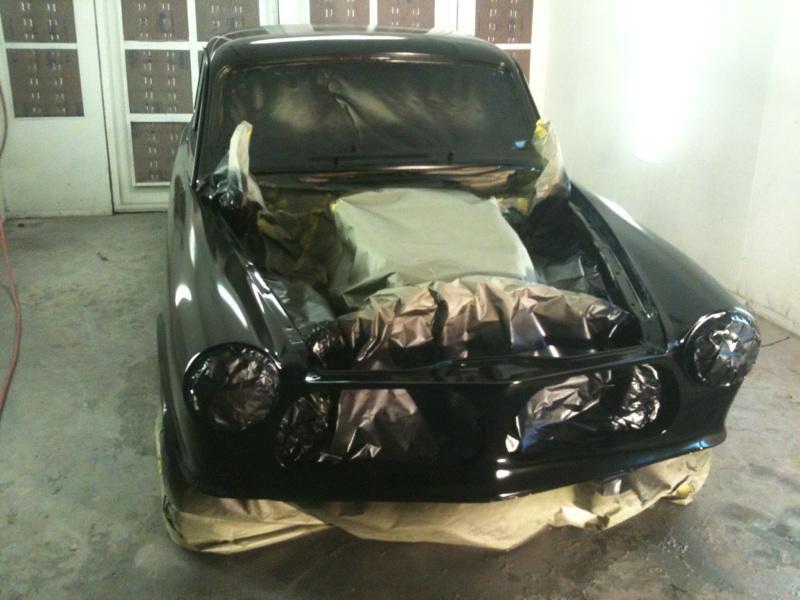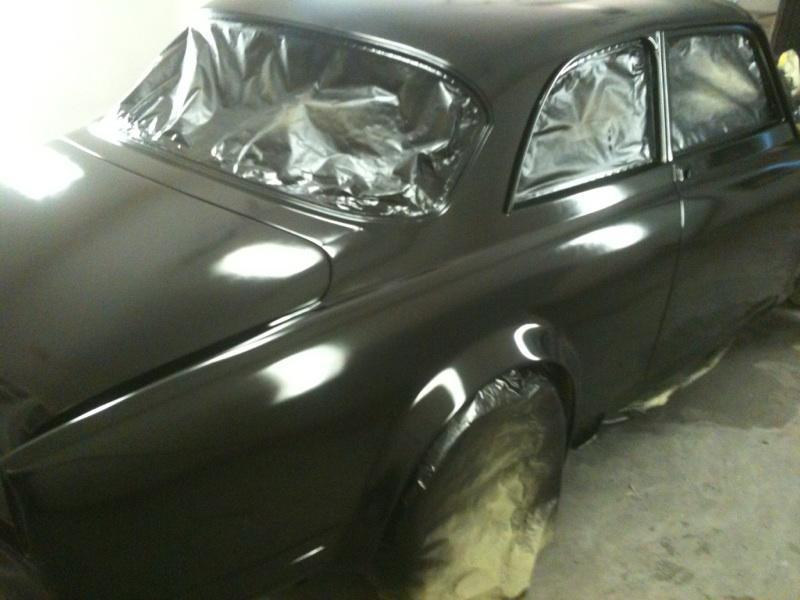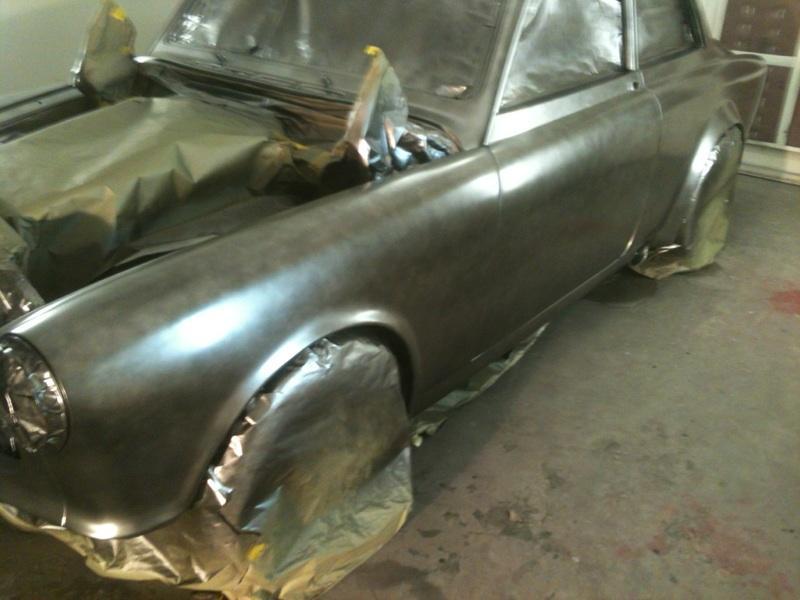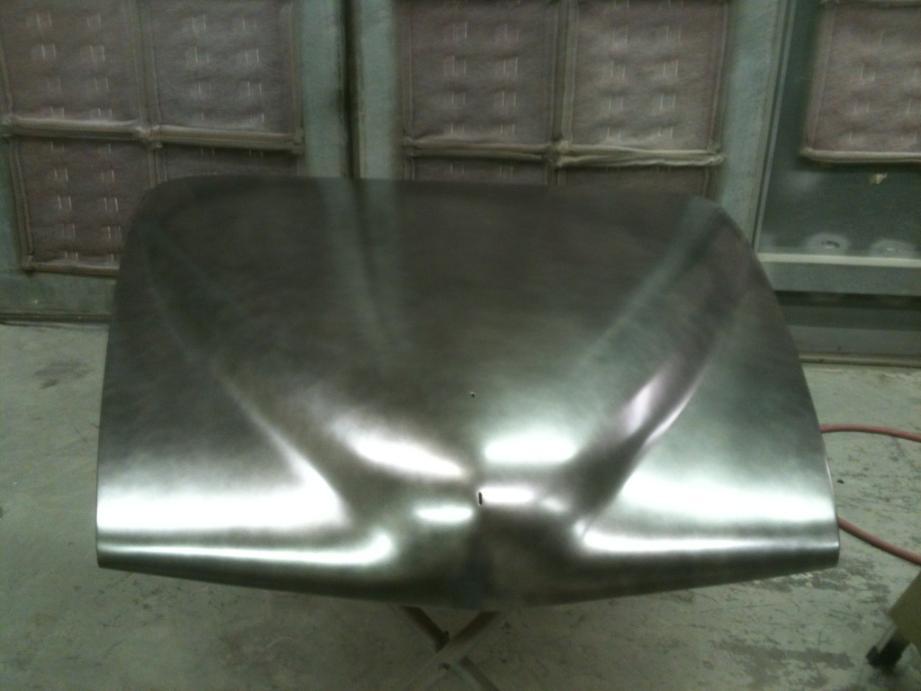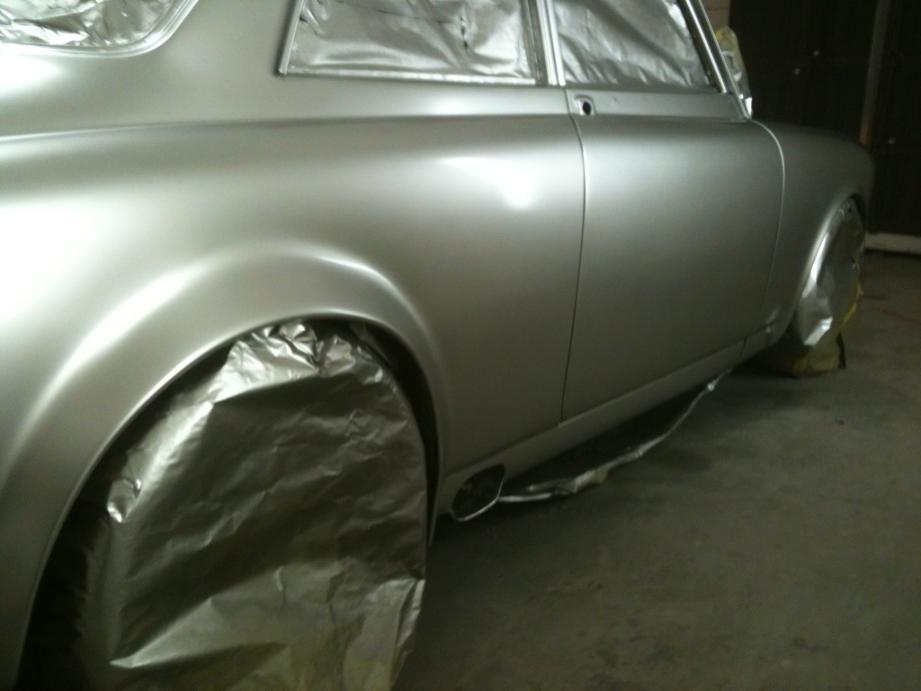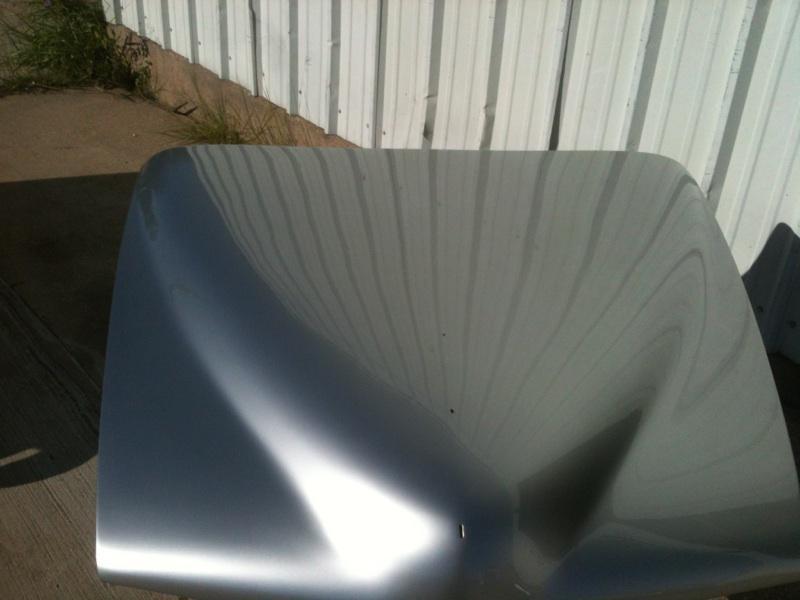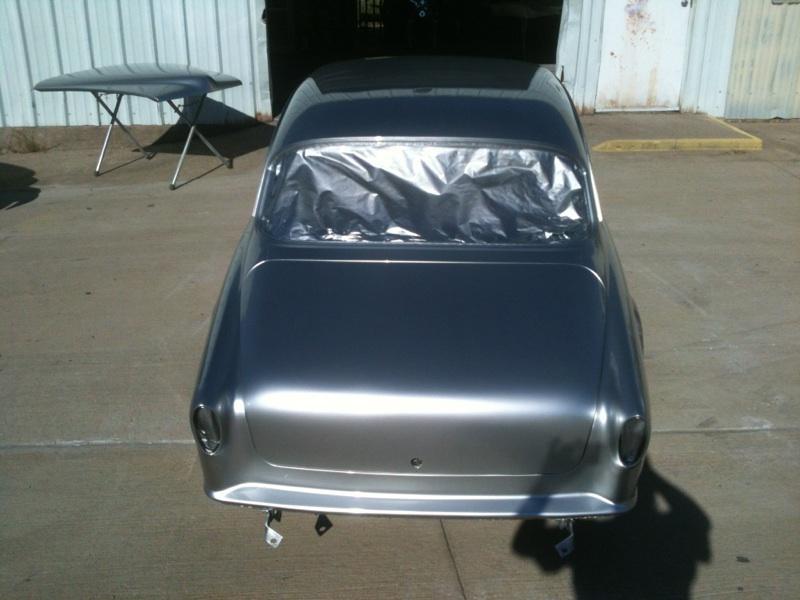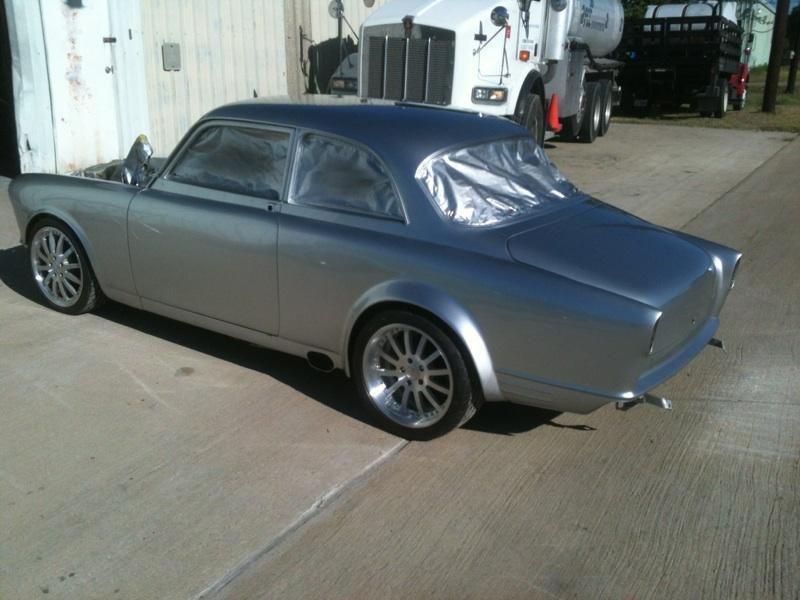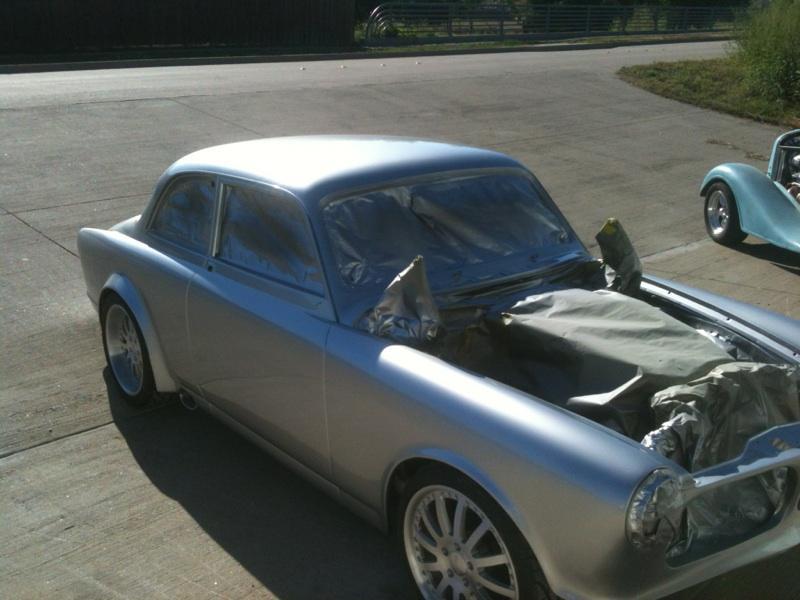 9-24-2013
Here are some pics after the color sanding and buffing, and in some medium light..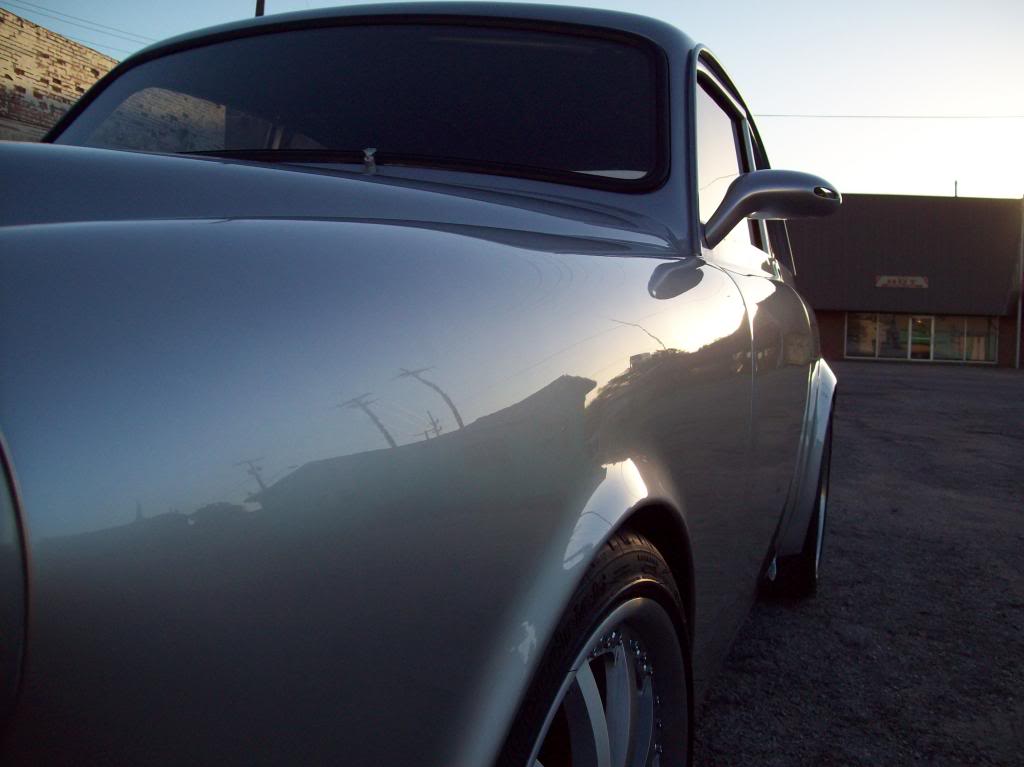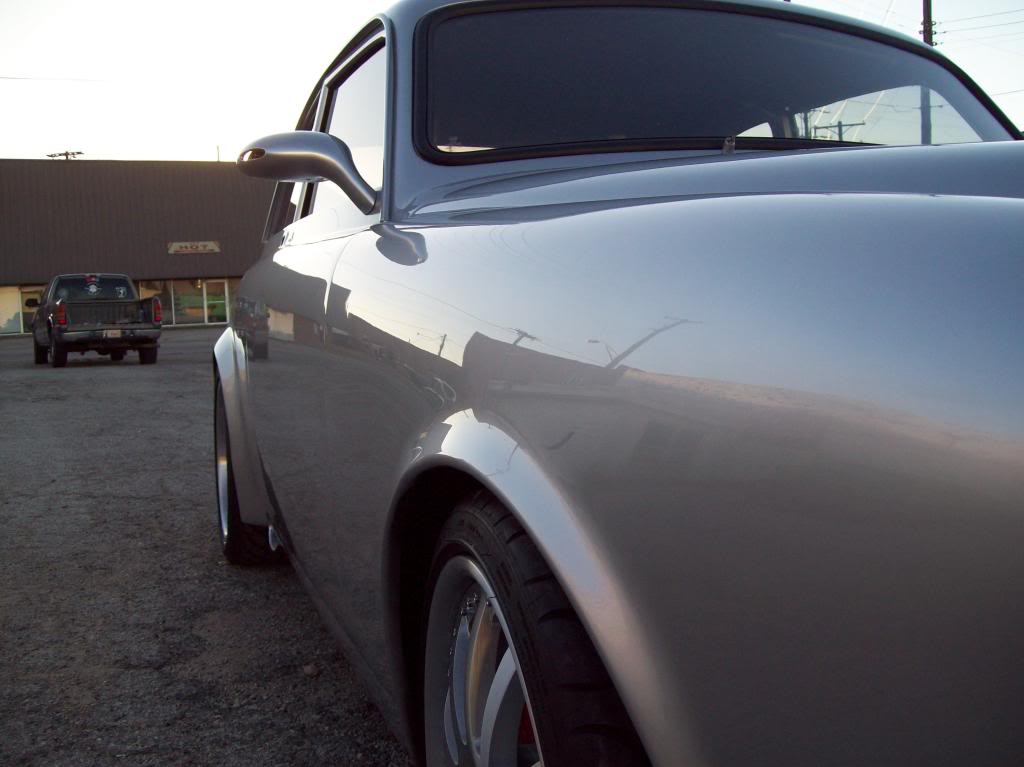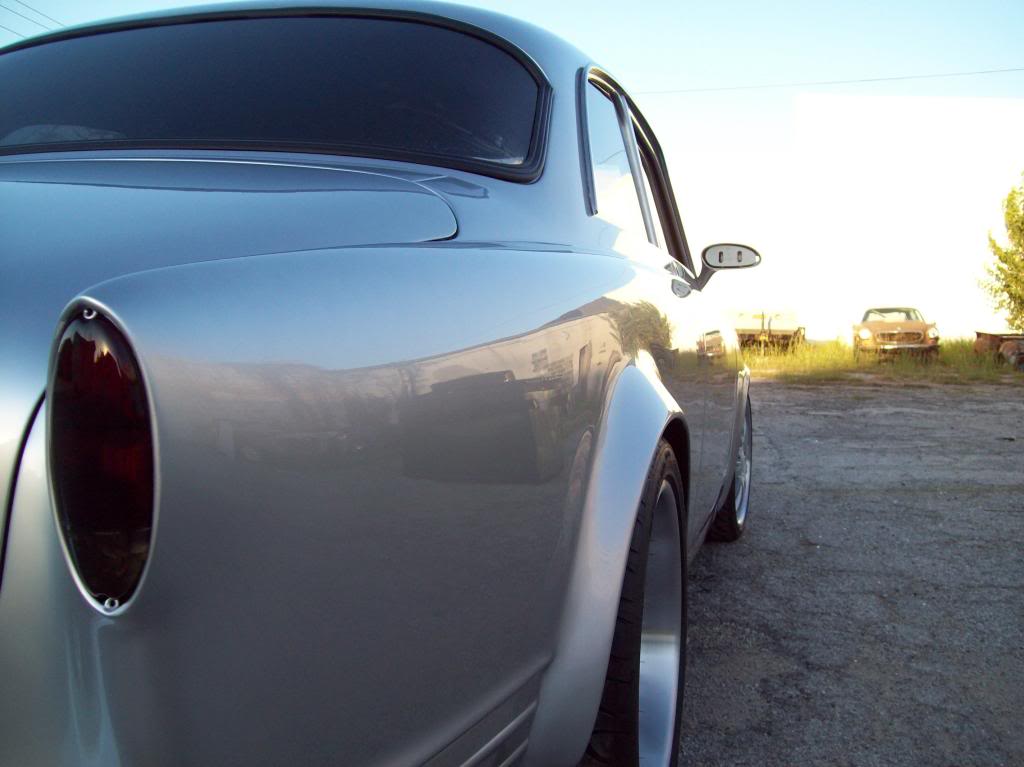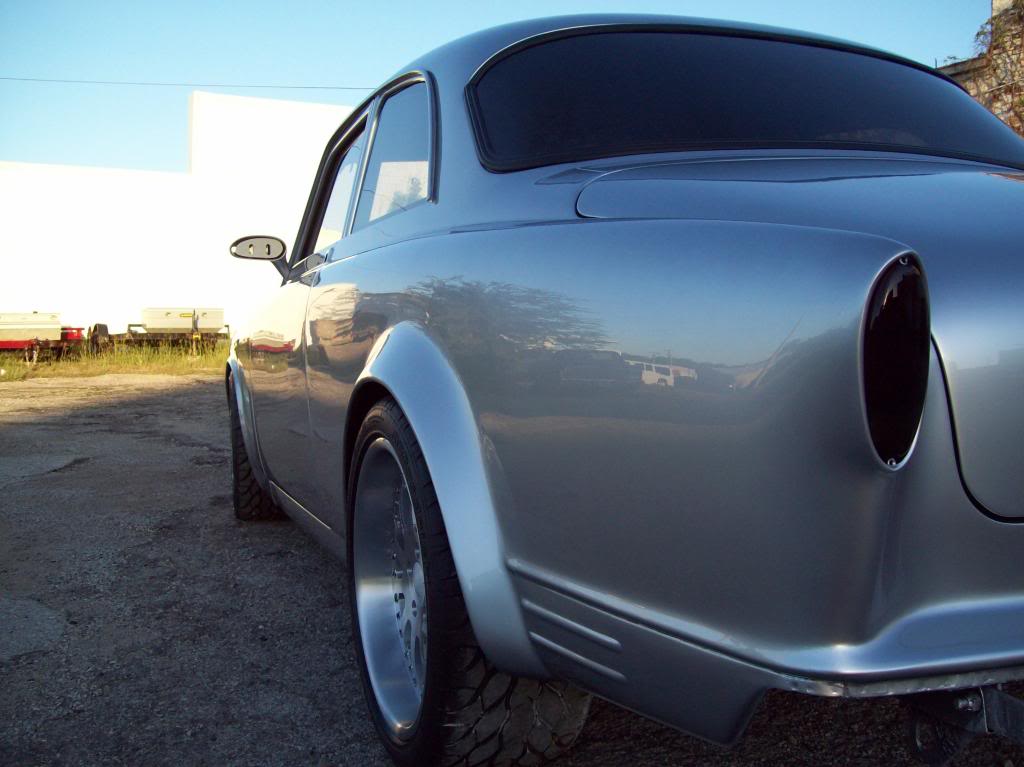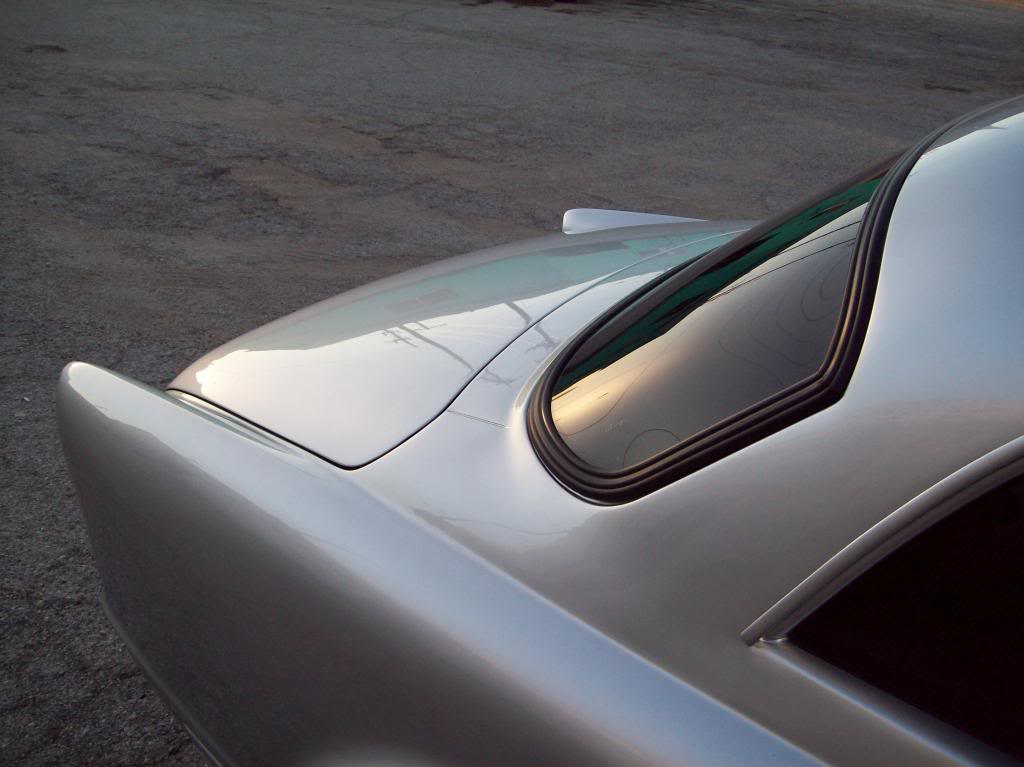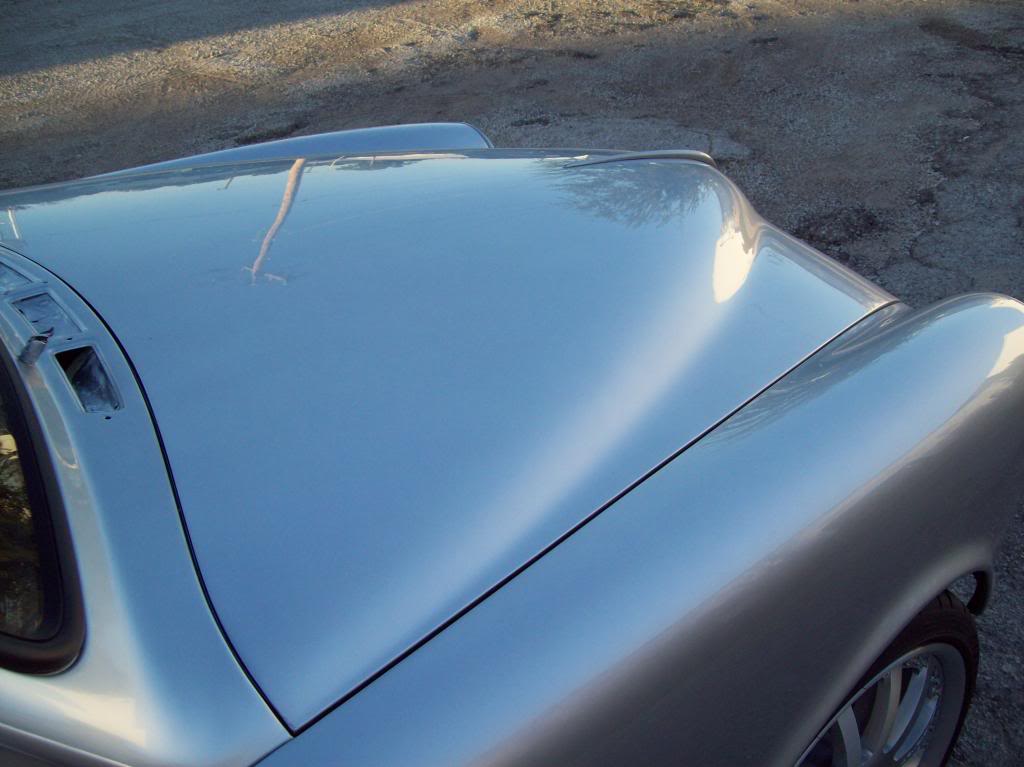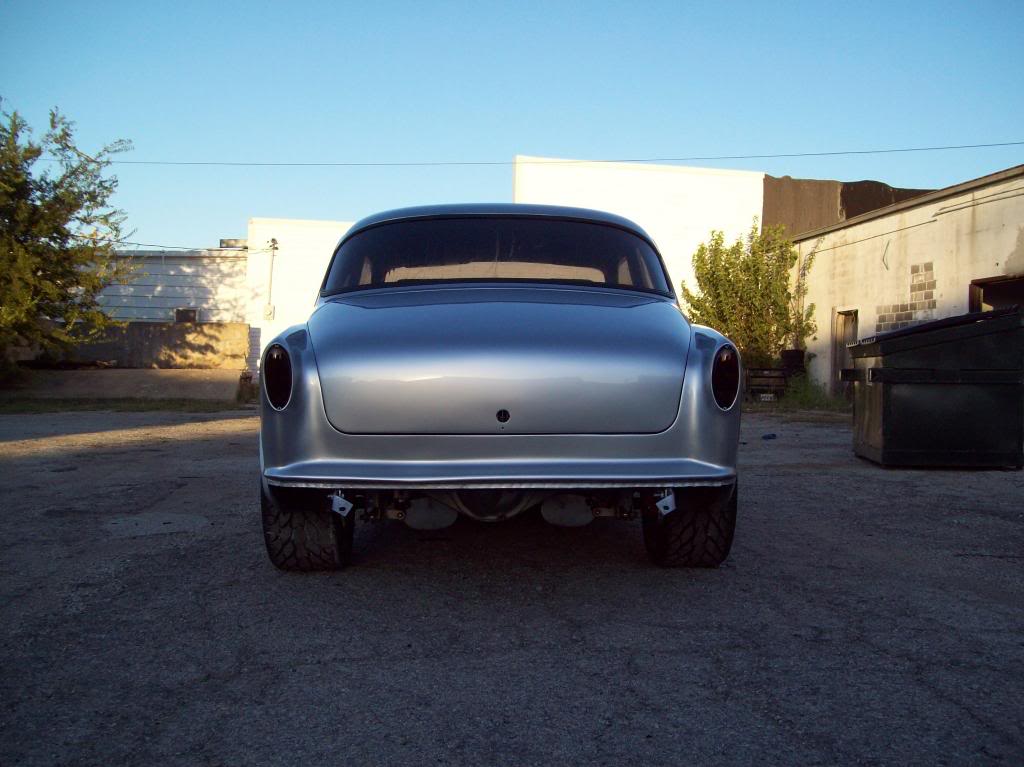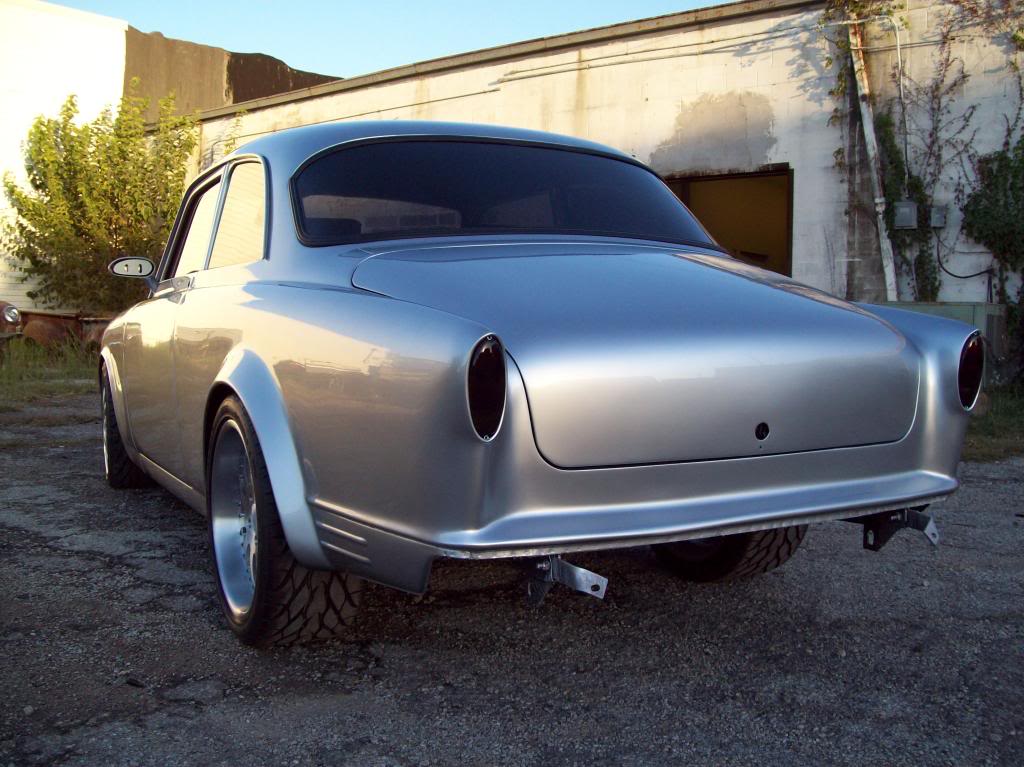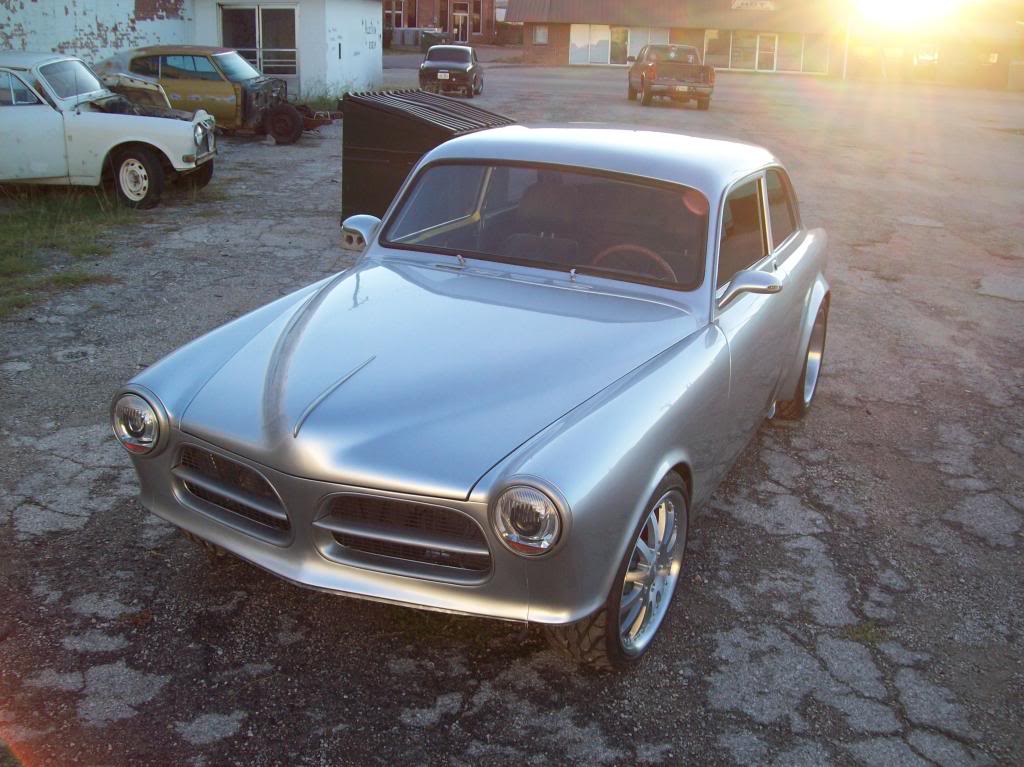 Here are some pics while under the unforgiving yellow Florence lights in the shop, and as you can see here, the patterning/blotch is gone now... The Grilles and Headlight rings are getting sent out to be redone with the rest of the bumpers and trim to be done in a couple of shades lighter brushed finish, and I think that will do the trick.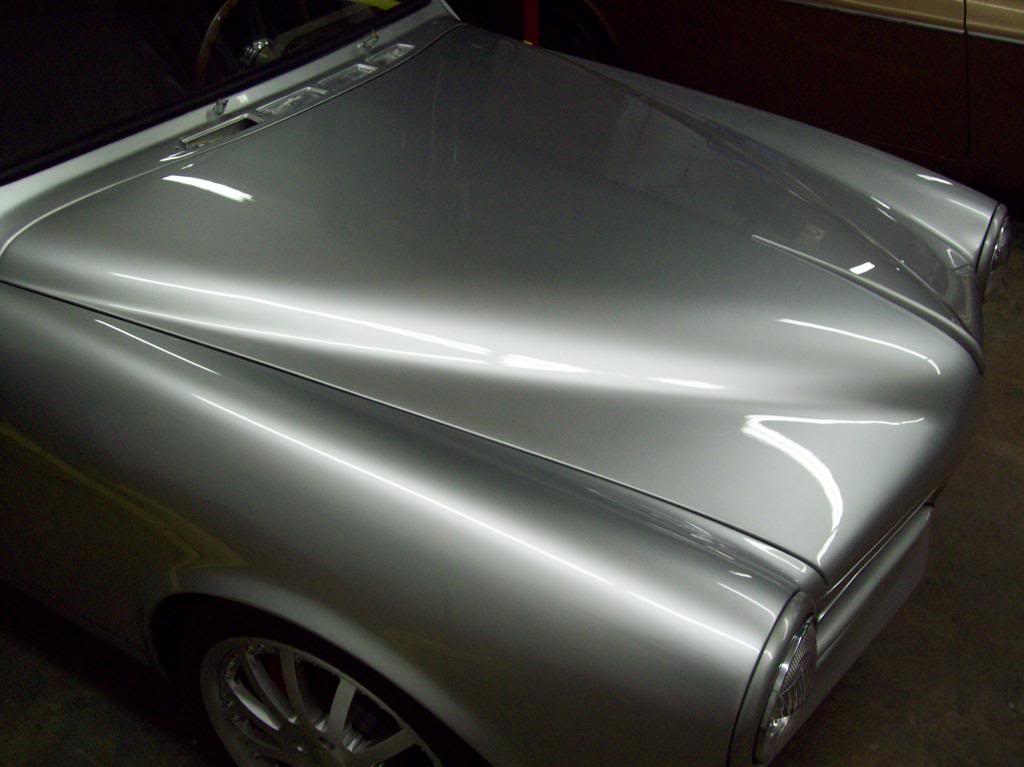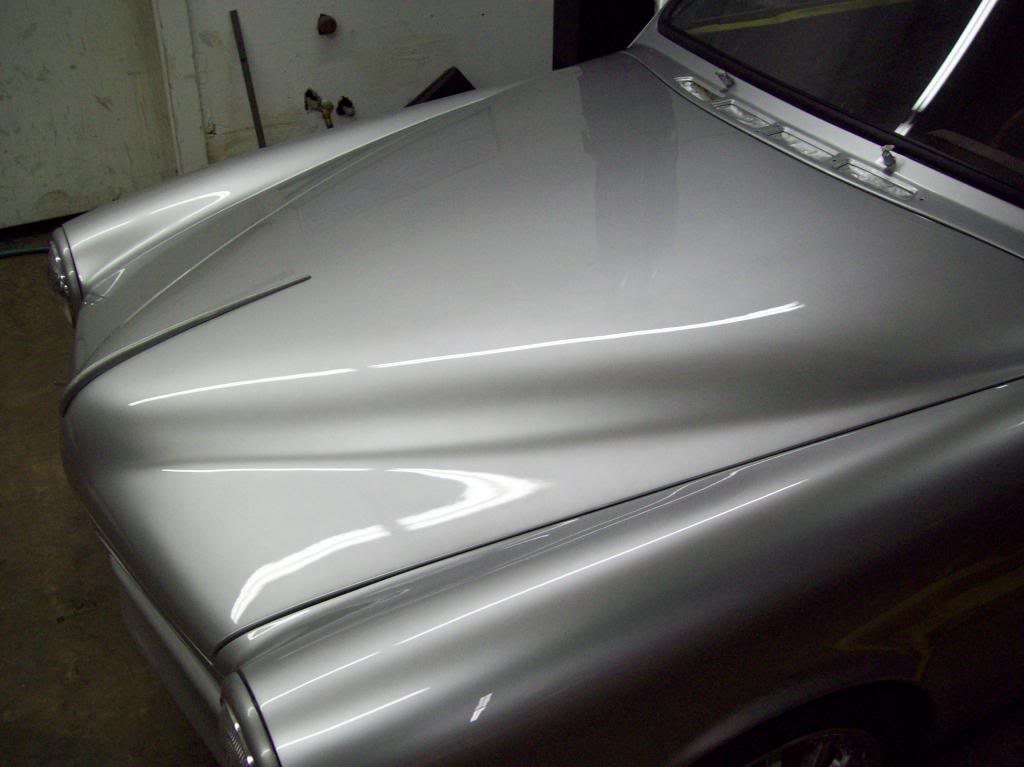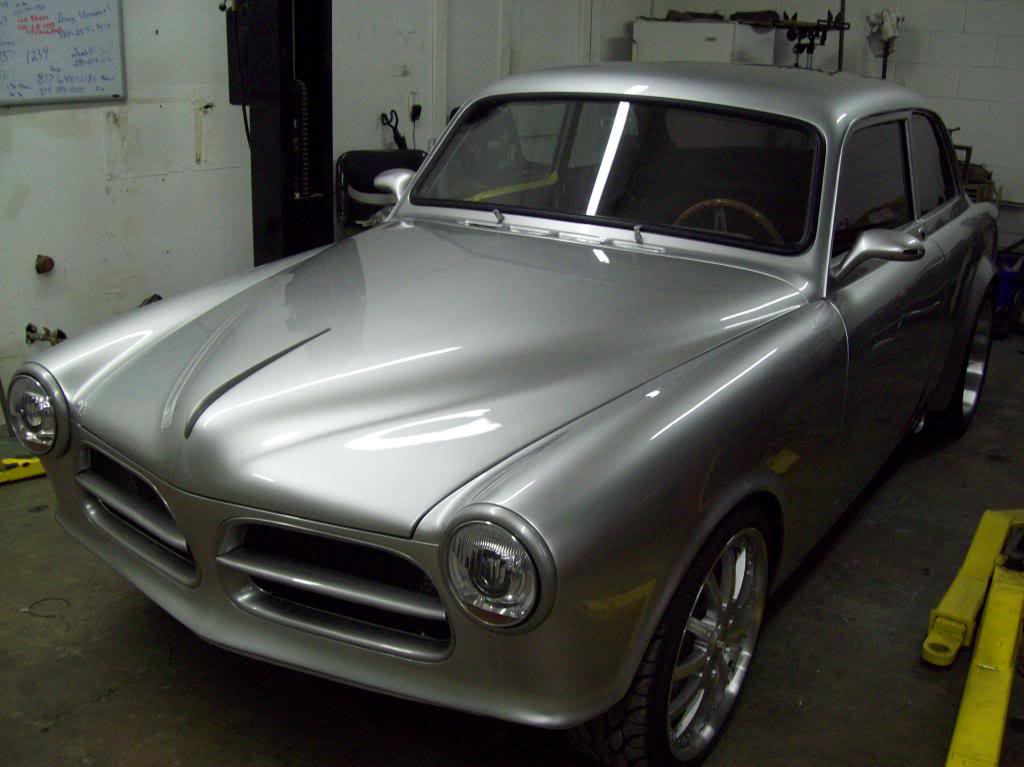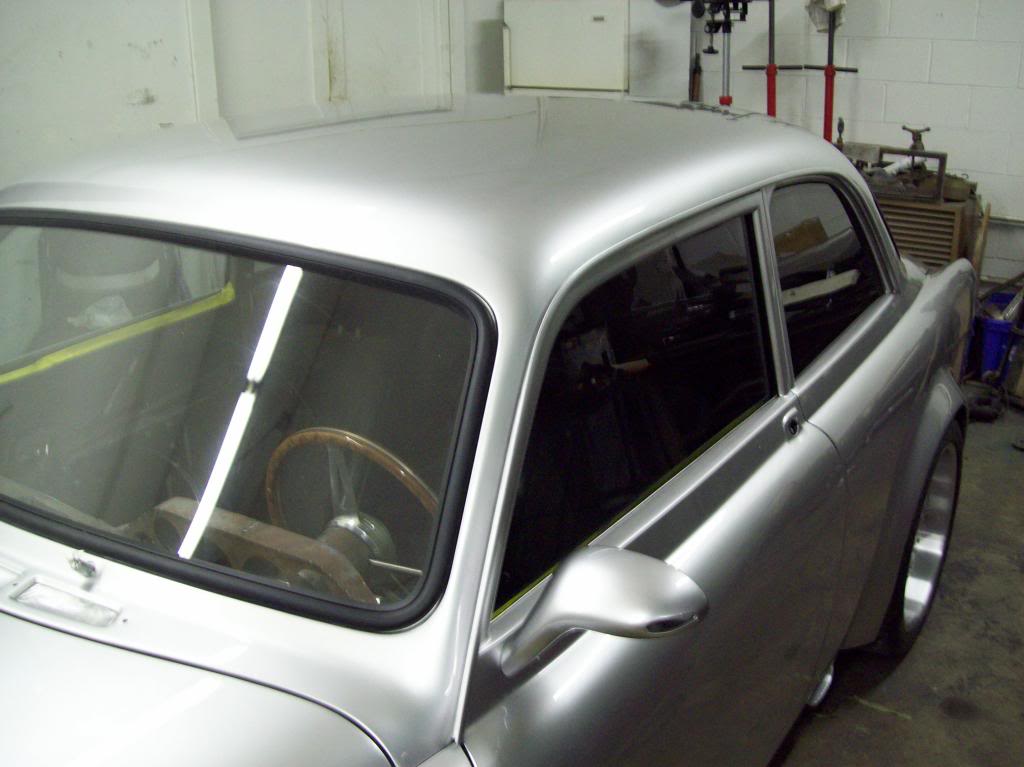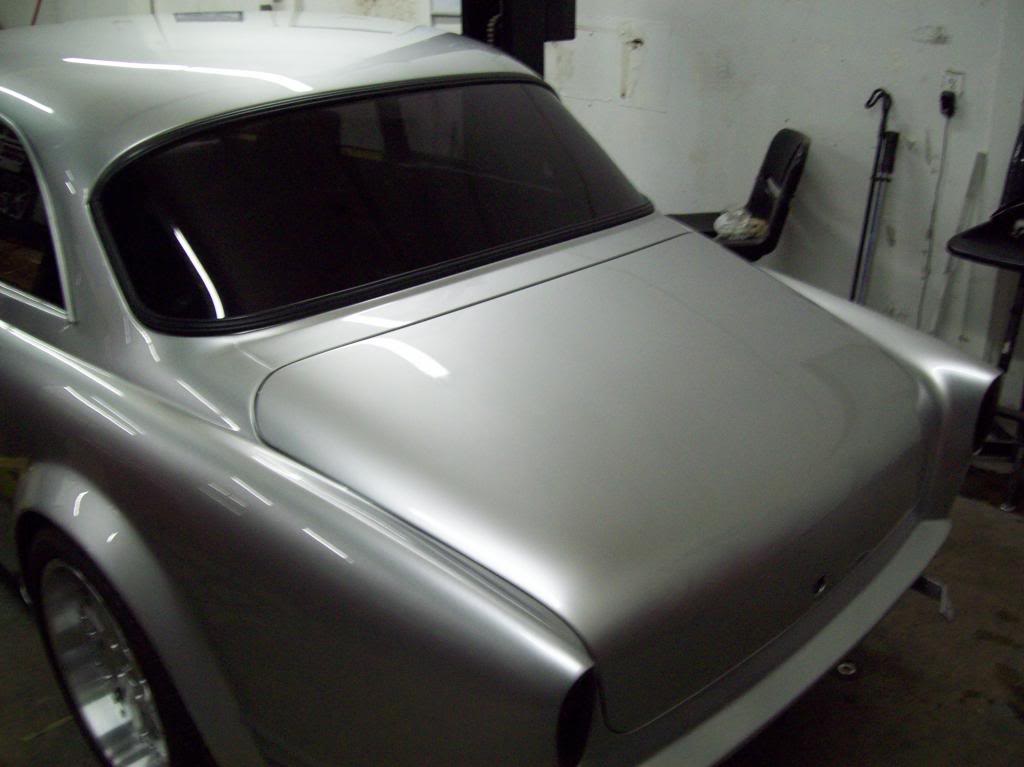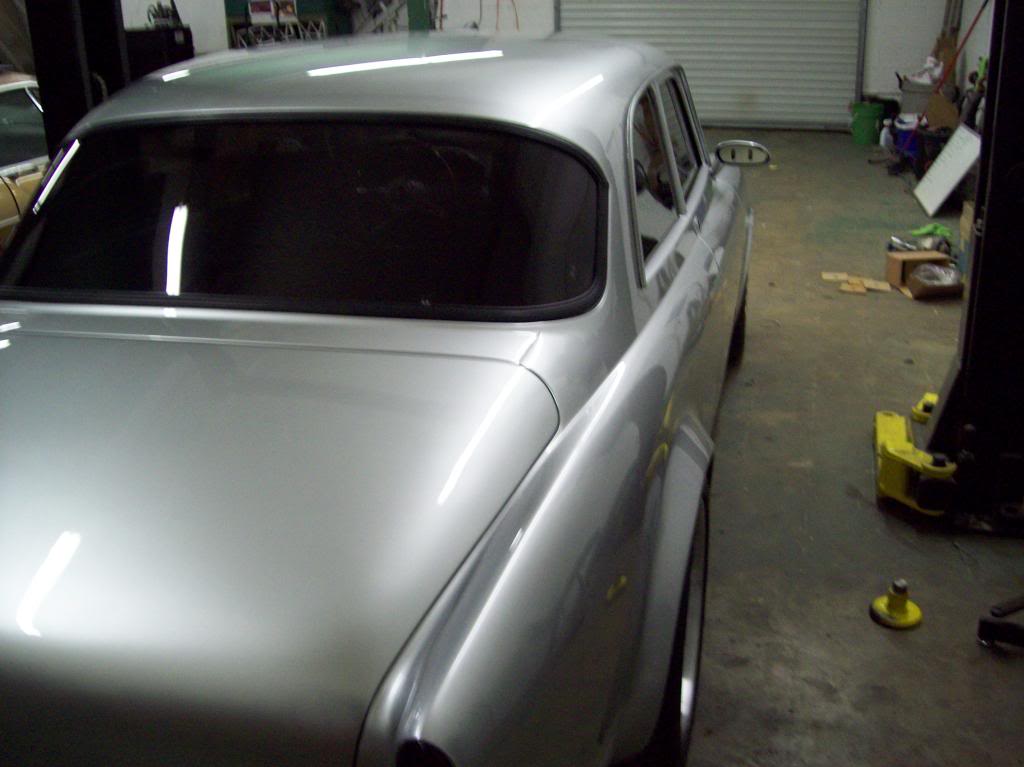 9-25-2013
Well guys, here is a more exciting update.. I have said just a bit ago that Volvo X is being upgraded to a 625 horsepower 6.2l LS3, and my motor guy made a special delivery today, and he even delivered it with the run stand still attached.. LOL I can honestly say that this car is going to be crazy with power, but it is completely manageable and smooth horsepower...



9-30-2013
I am not sure how many times Volvo X has been assembled and disassembled at this point, but it appears that we might be doing final assembly at this time. LOL I have swapped the 5.7l LS6 for the6.2l LS3, and now I am doing the body insulation and wiring, along with all the final bleeding of the hydraulics and fuel line installs. The modified Dash Board and upper door pieces are at the body shop getting finished up for Wed, so I hope they make it in, so all the wiring can get finalized. I still have to insulate the Trunk, Roof, and Doors, but the Hush Mat system is really pretty easy, so that will get knocked out quickly when needed.

I have two different valve covers on the motor at this time, because it turns out that I noticed that the Passenger finned valve cover was not perfect flat, so I was able to see a gap between the cylinder head and gasket, which was a lucky find before I actually tried to run the thing. Burnt oil is hard to clean.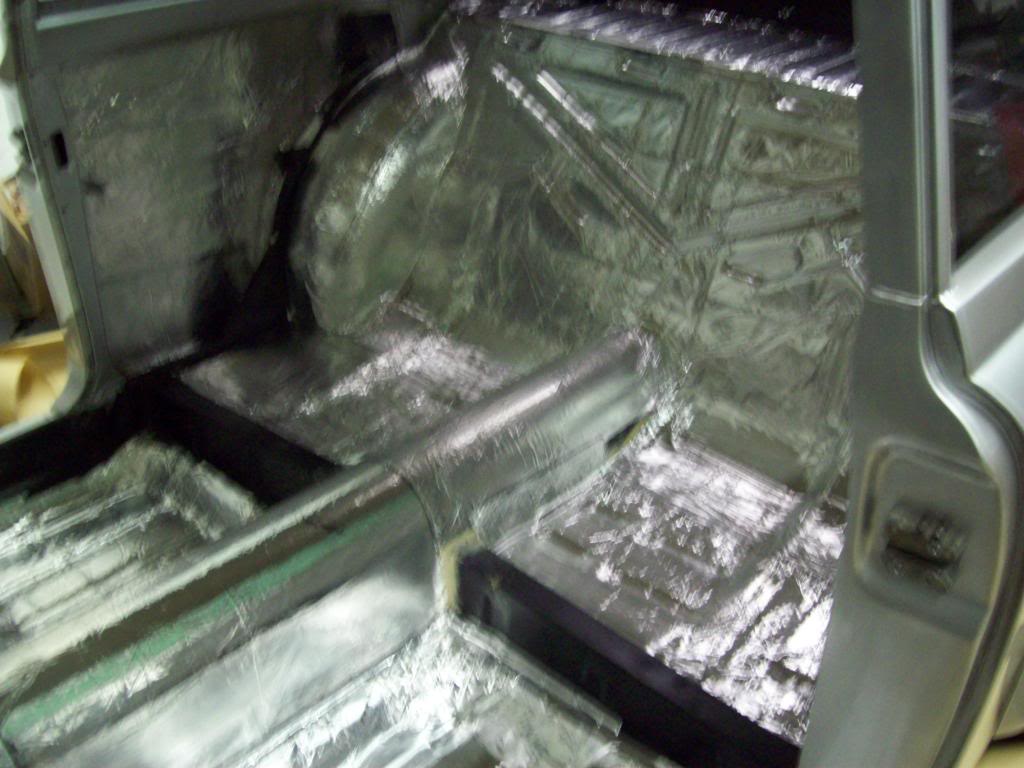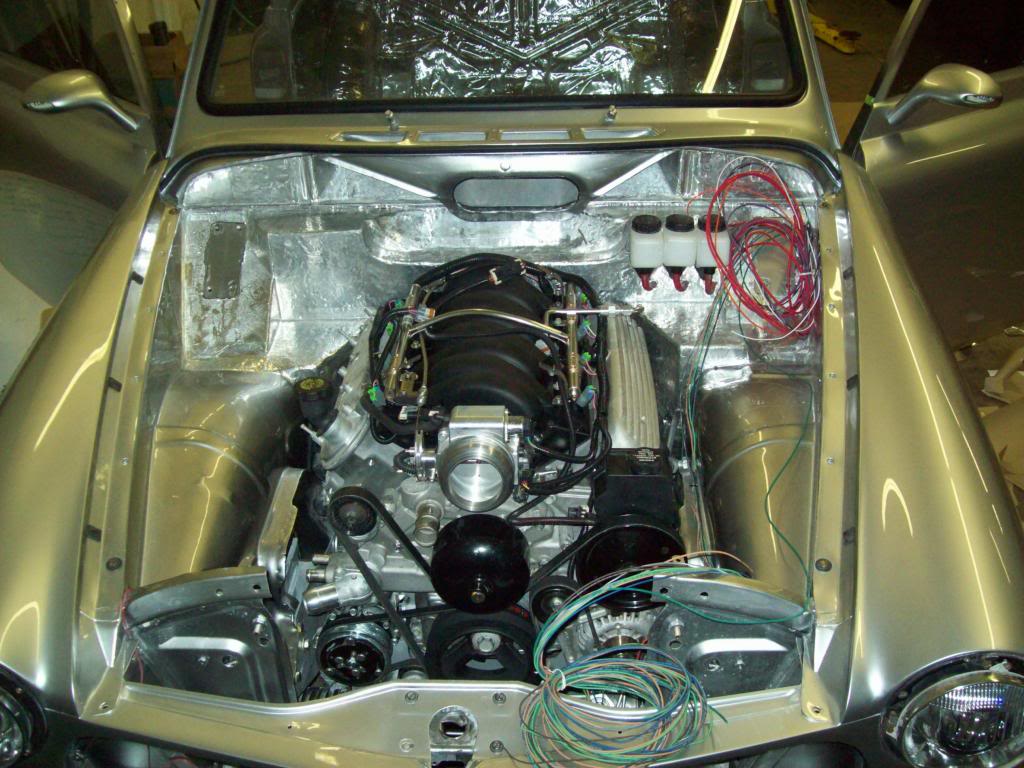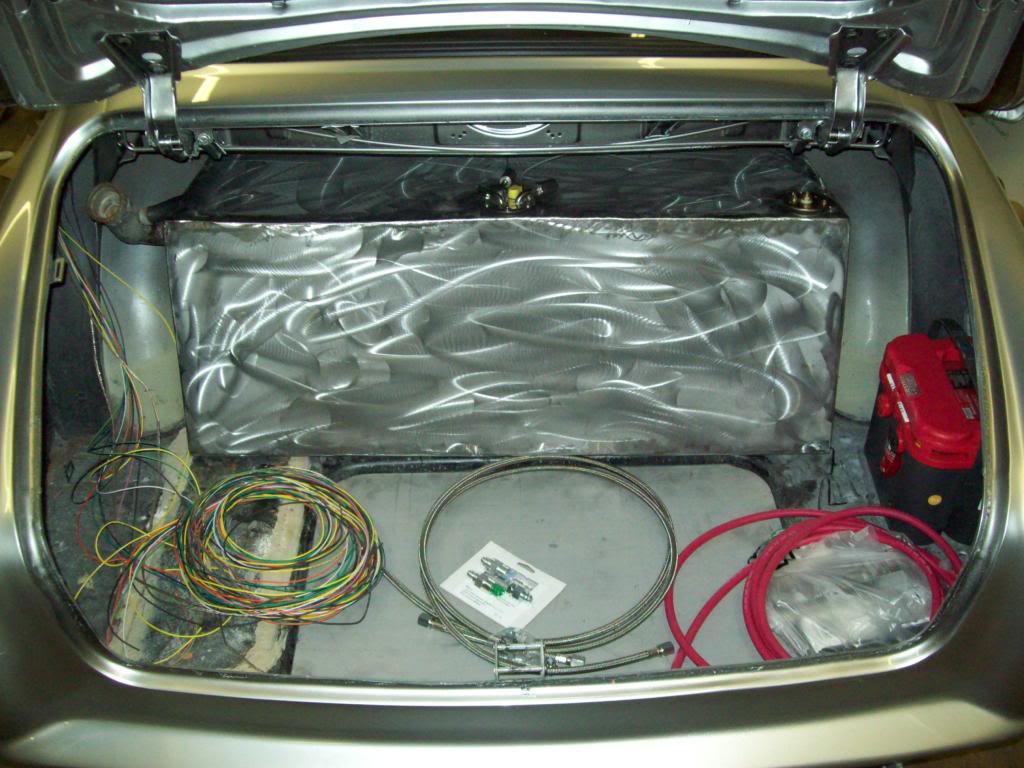 Here are the rough in dash pics so it will give an idea of the outcome potential when it comes back from the body shop.. It is being done in the Liquid Metal color, and I have modified the door tops to meet up and match the now larger dash assembly.. I really wanted to try to keep to the original Amazon dash style, so I may have gone through more work than was necessary, because it would have been much easier to install a modern dash from another car but I didn't want to go that route. Hold back comments on the styling of the dash until it is painted and installed in the car, because items like this can surely be subjective to personal opinion. LOL I had found a way to also modify the inner windshield trim to work with my new cluster pod shape, and it also allowed me to keep the original defroster vent configuration.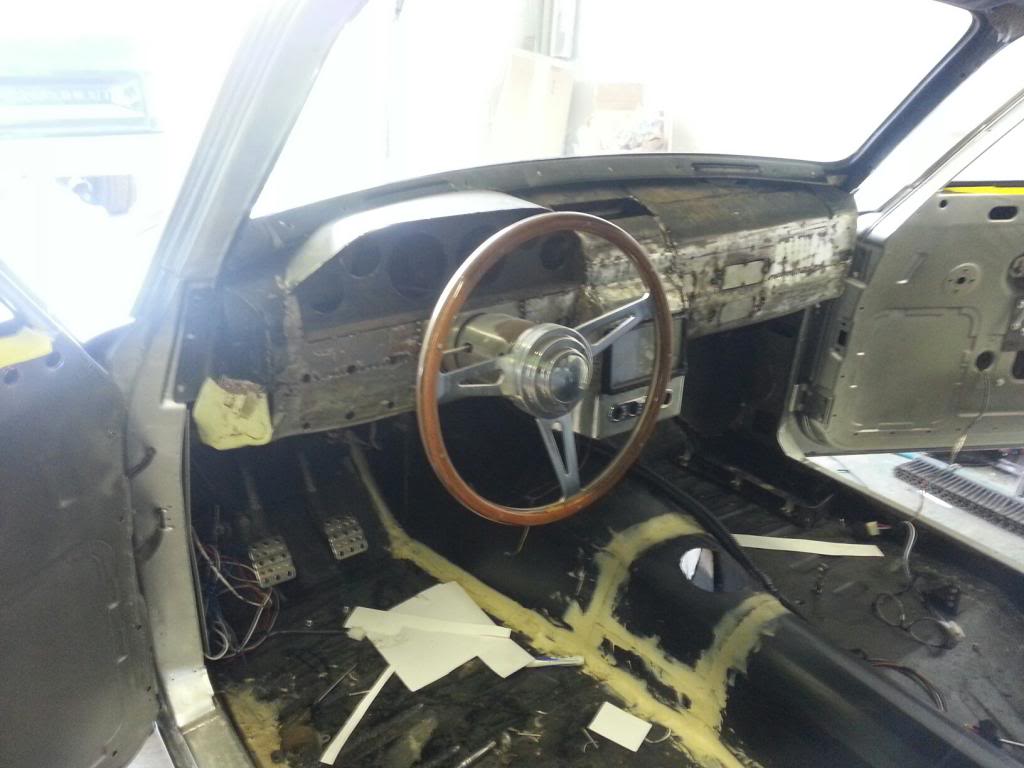 10-1-2013
Here are some pics of how the Vintage Air kit installs.. I don't like the hoses to be seen in the engine bay, so I routed them a bit differently for a much cleaner overall look.. There is plenty of clearance in the wheel clearance from lock to lock, and I will be making a splash cover for connections in the wheel house, so I don't see why it wont work just fine. It should hopefully allow for a better AC efficiency due to the hoses all being outside of the engine compartment, and every bit of AC efficiency works in the South.. LOL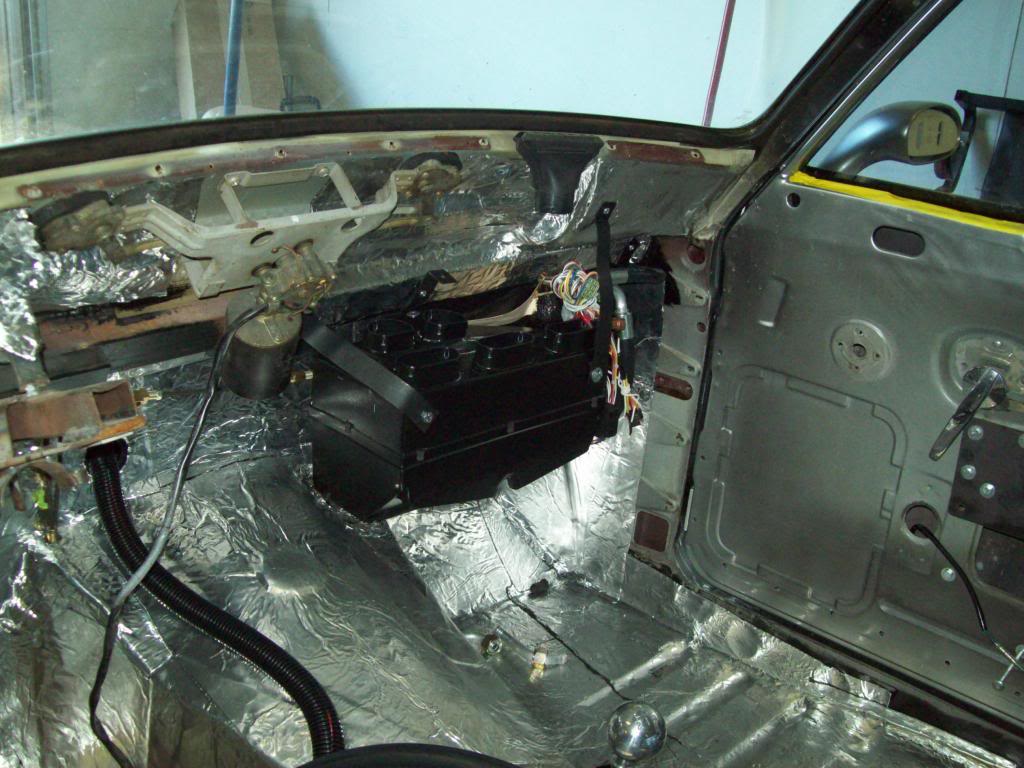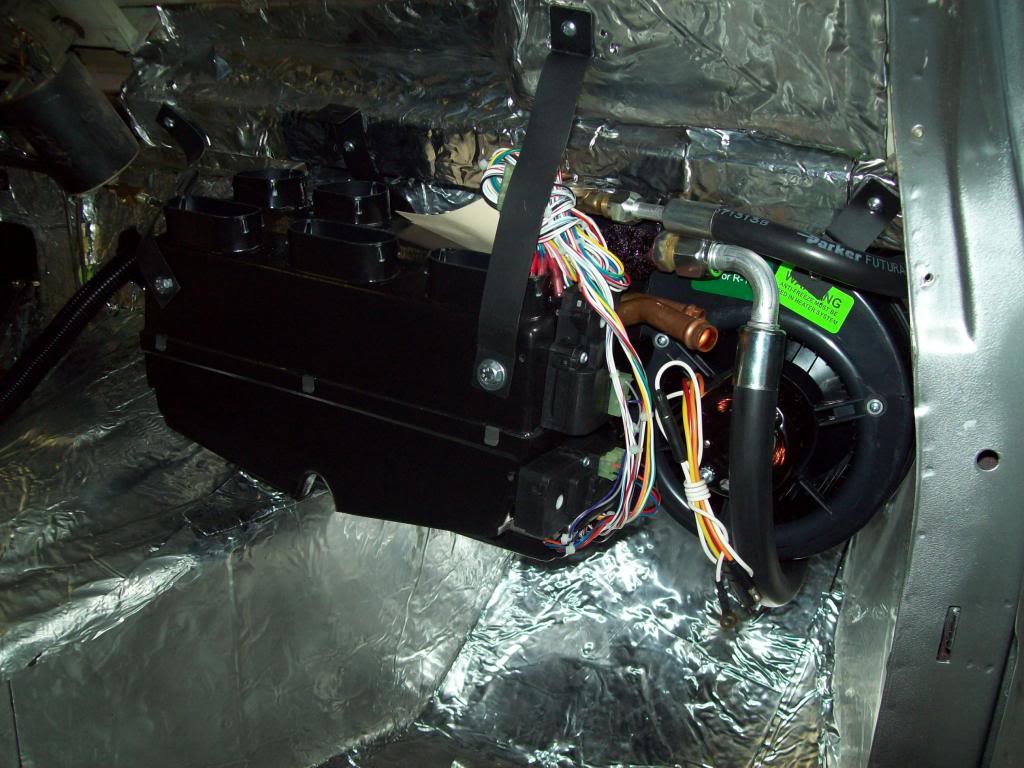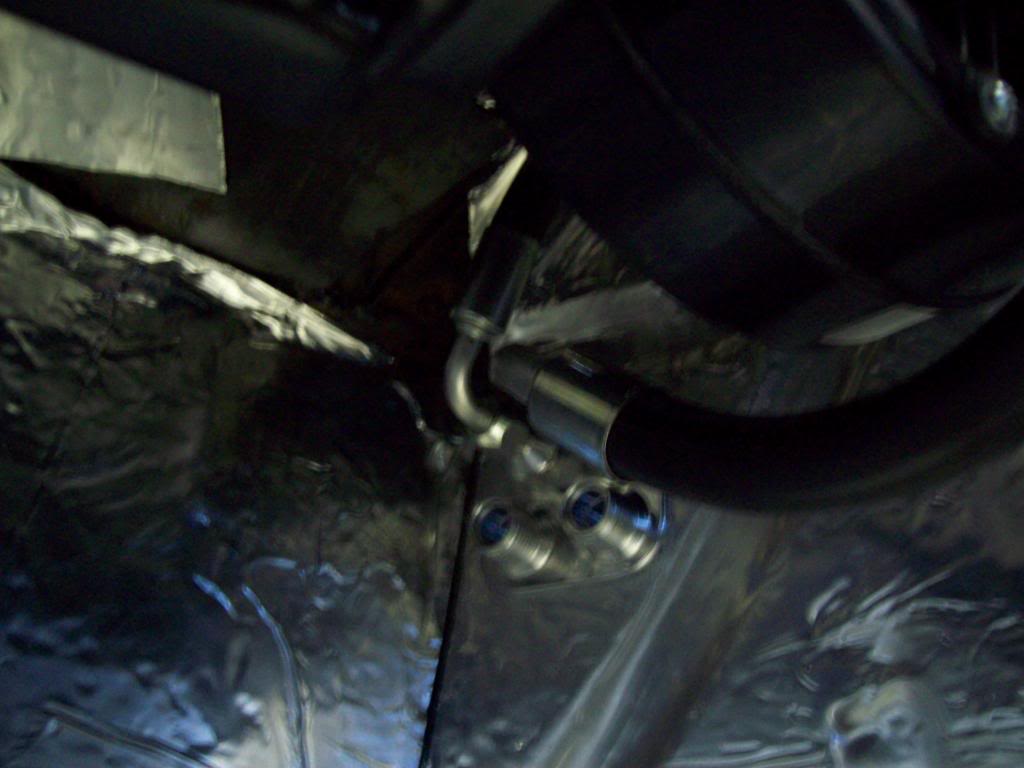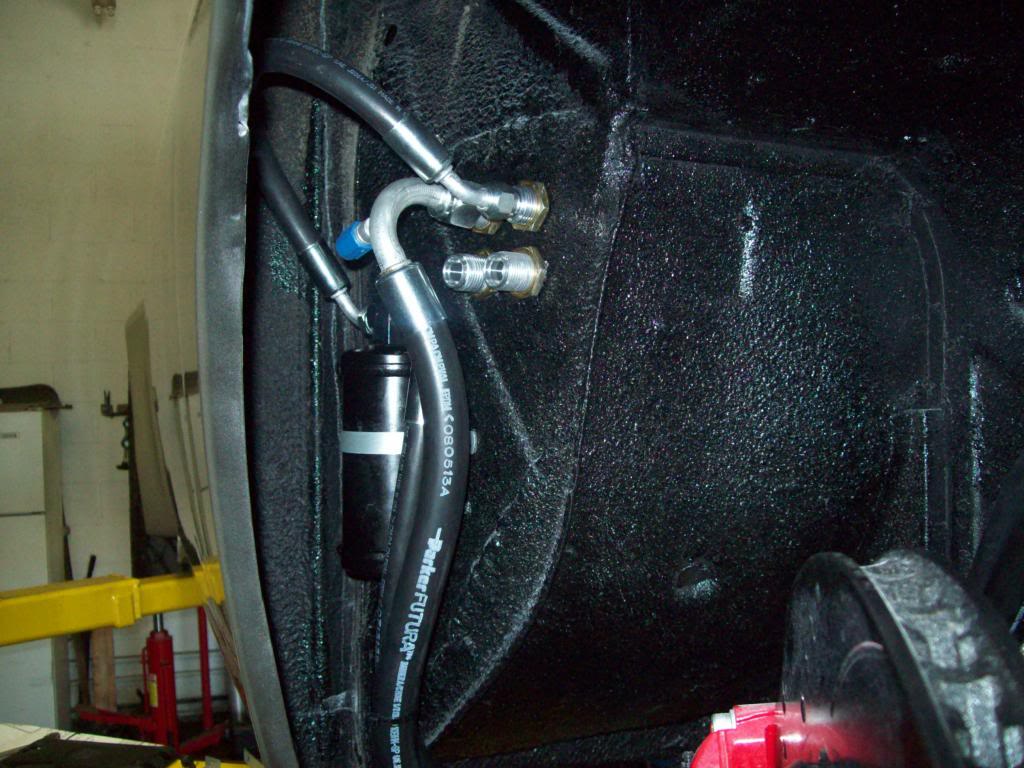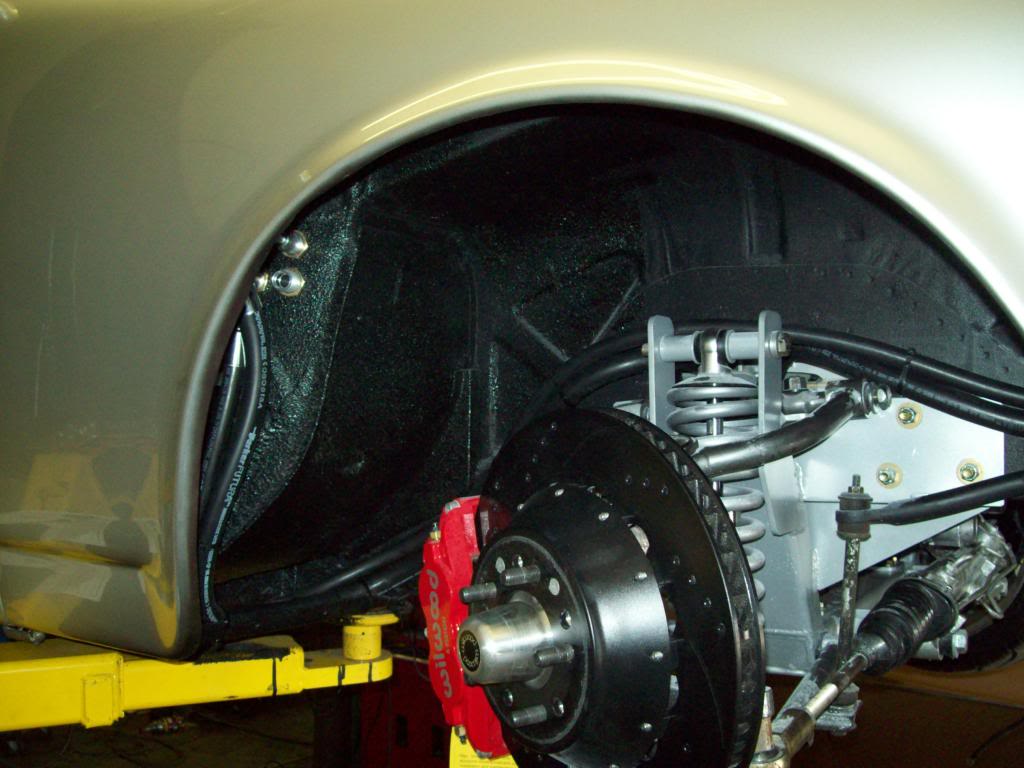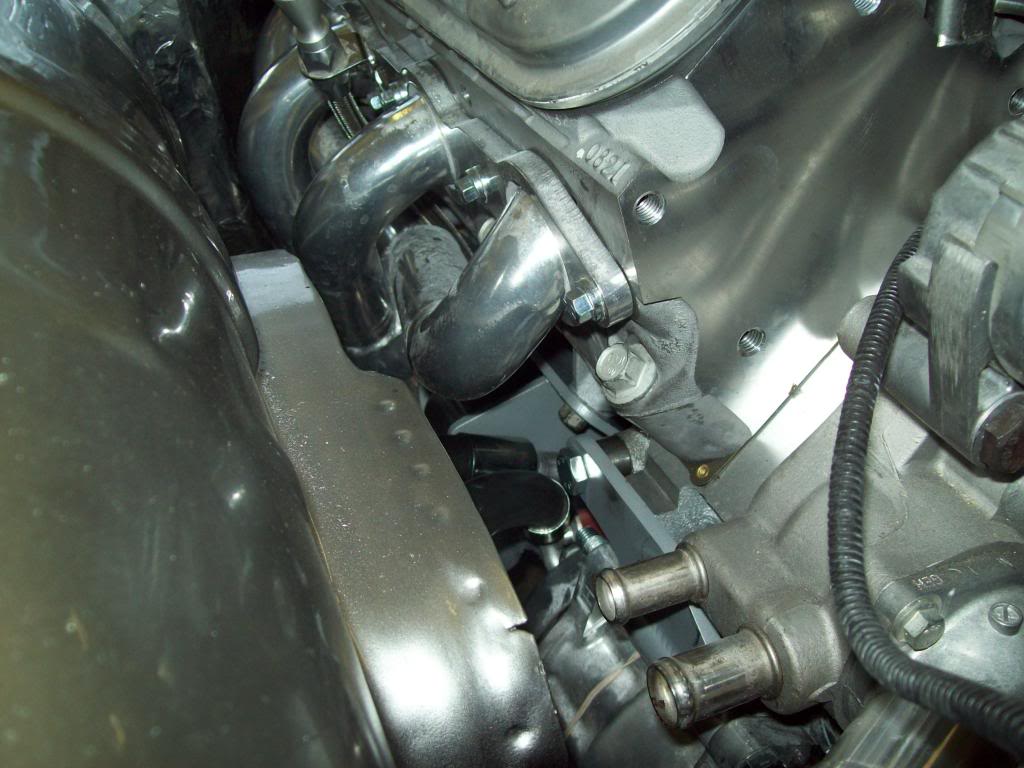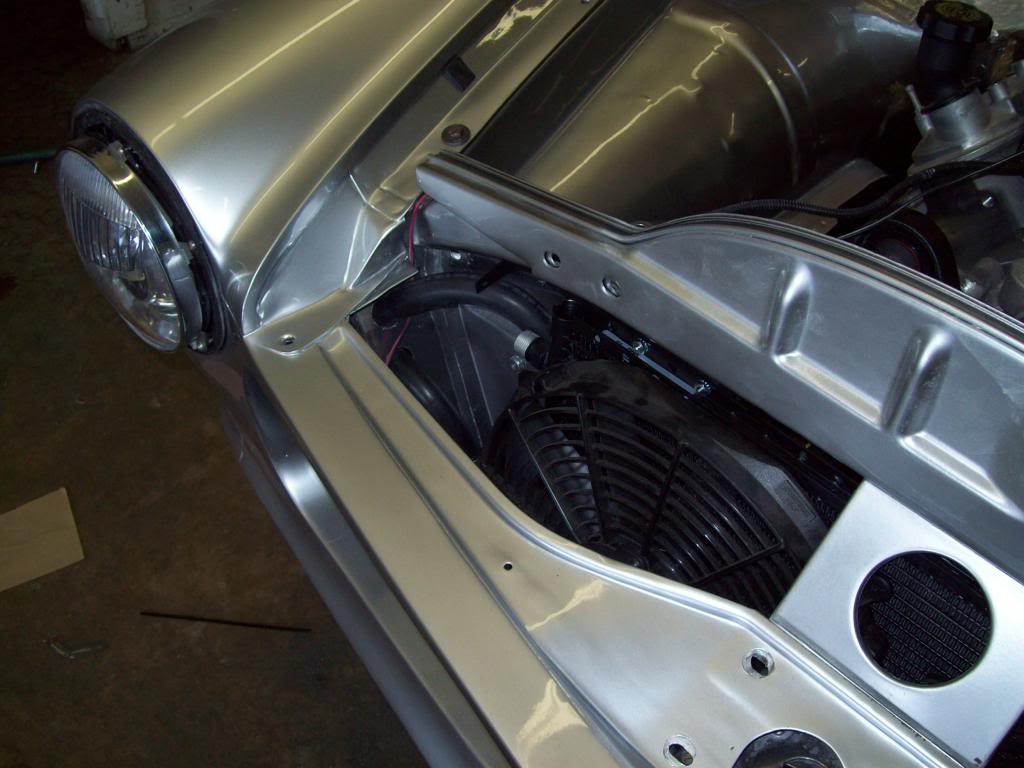 After a lot of searching I found some performance seats that are not way oversized for this car, and even with the larger trans tunnel they work great. I have seen way to many of these cars done with aftermarket or borrowed production seats that were way to big for the car, and I don't like the appearance of that at all, so it was very important to find something that was pretty close proportionally to the car itself. I don't plan on keeping these seats for the long term because I plan on getting a full custom interior in the car once all the hard testing is done..

These seats were a breeze to mount because I was able to use the original Amazon U Seat Bracket and factory mounting, so it was really just a matter of welding the seat slides to the oem Volvo Bracket to get an easy mount and perfect height..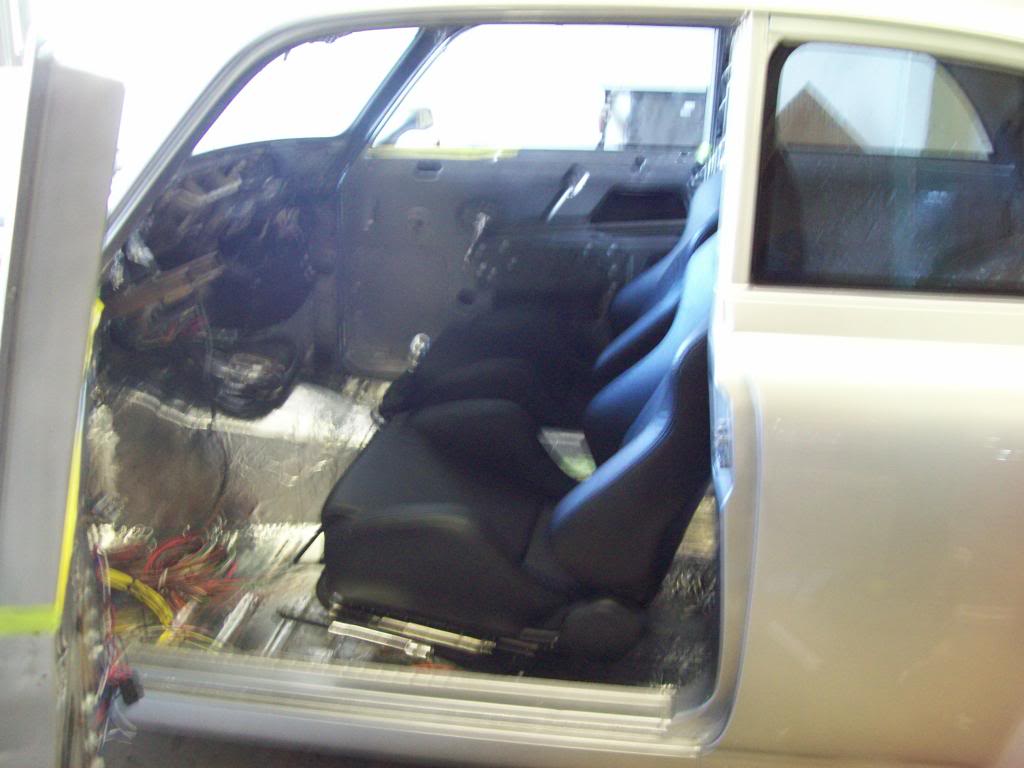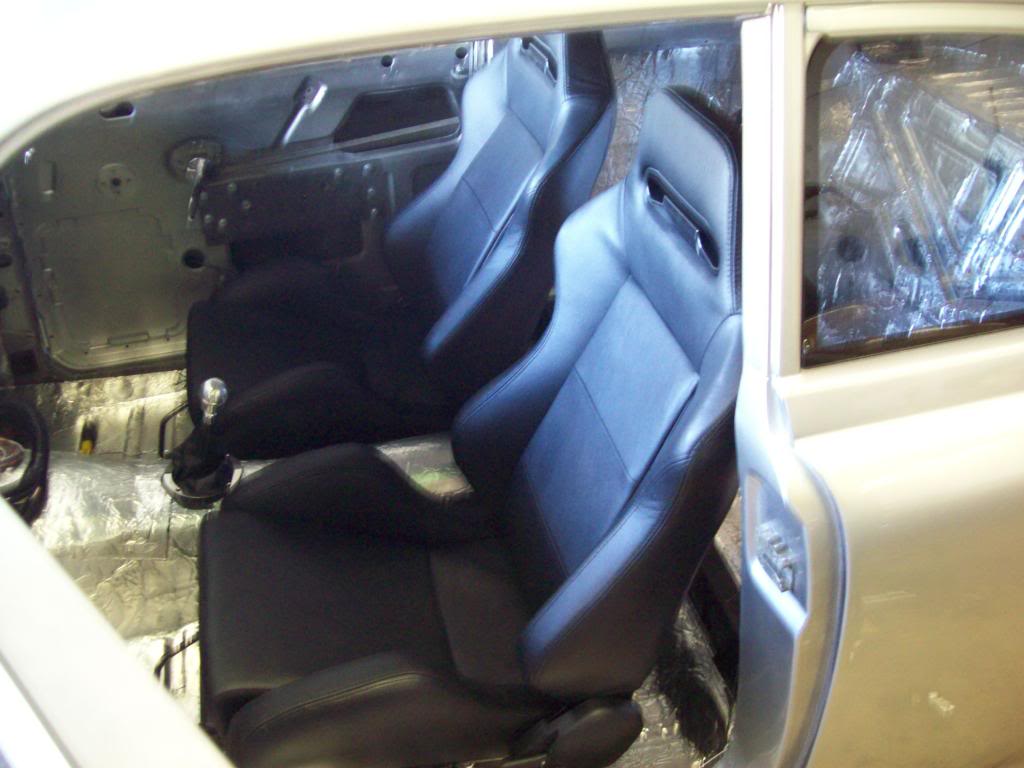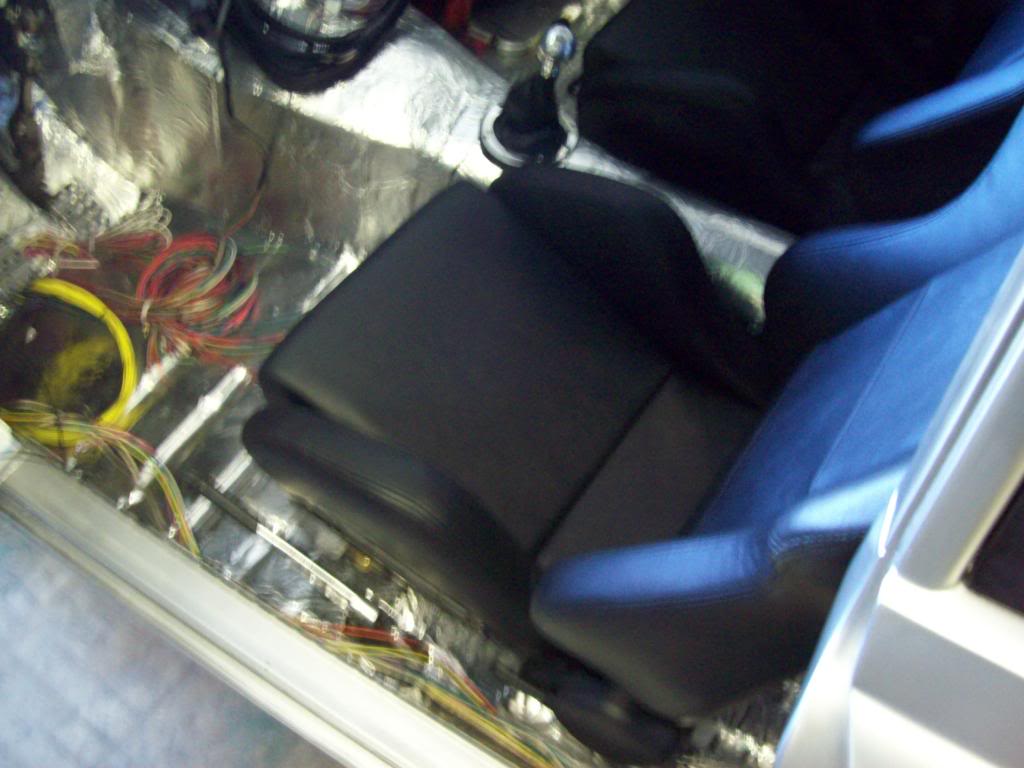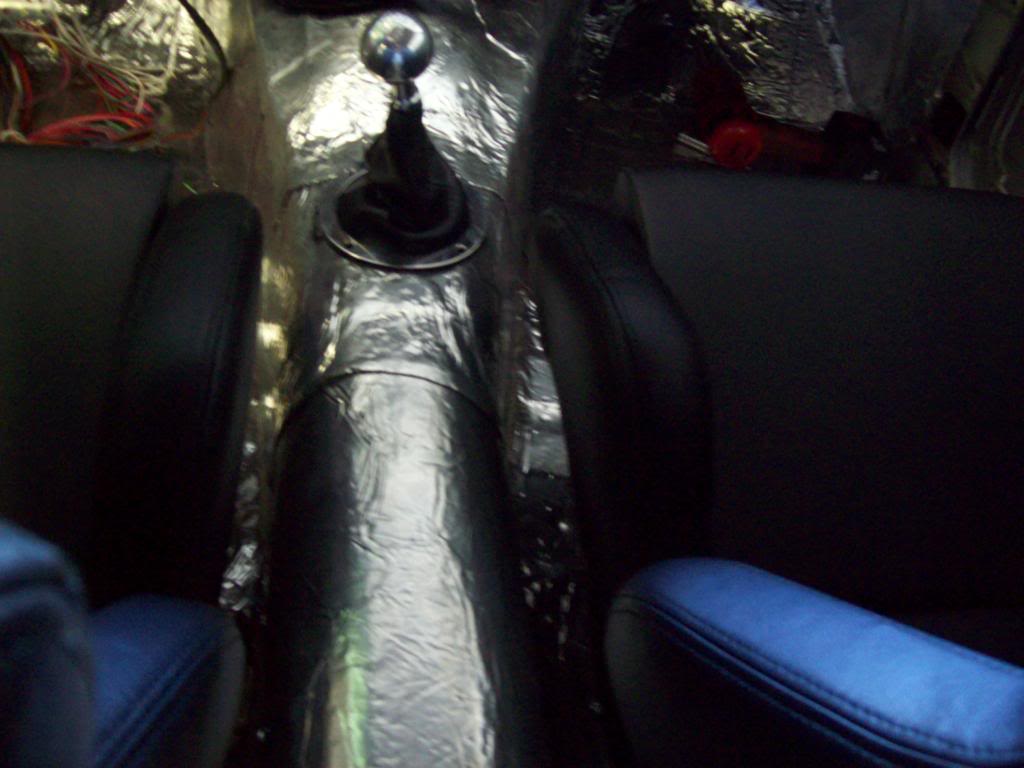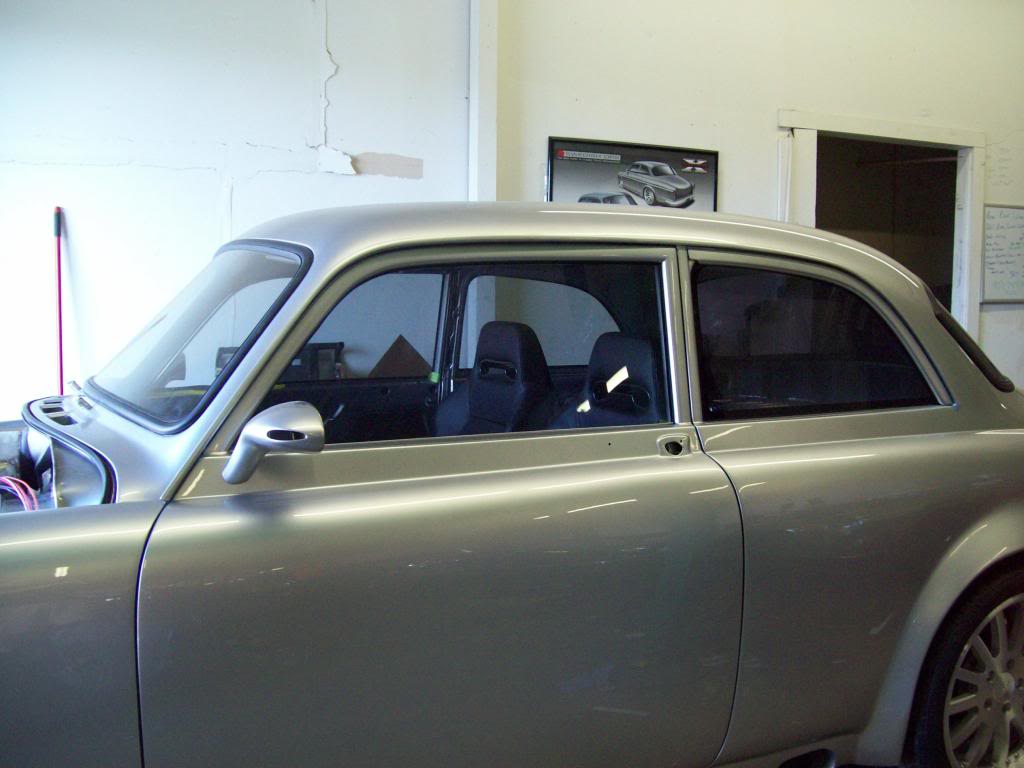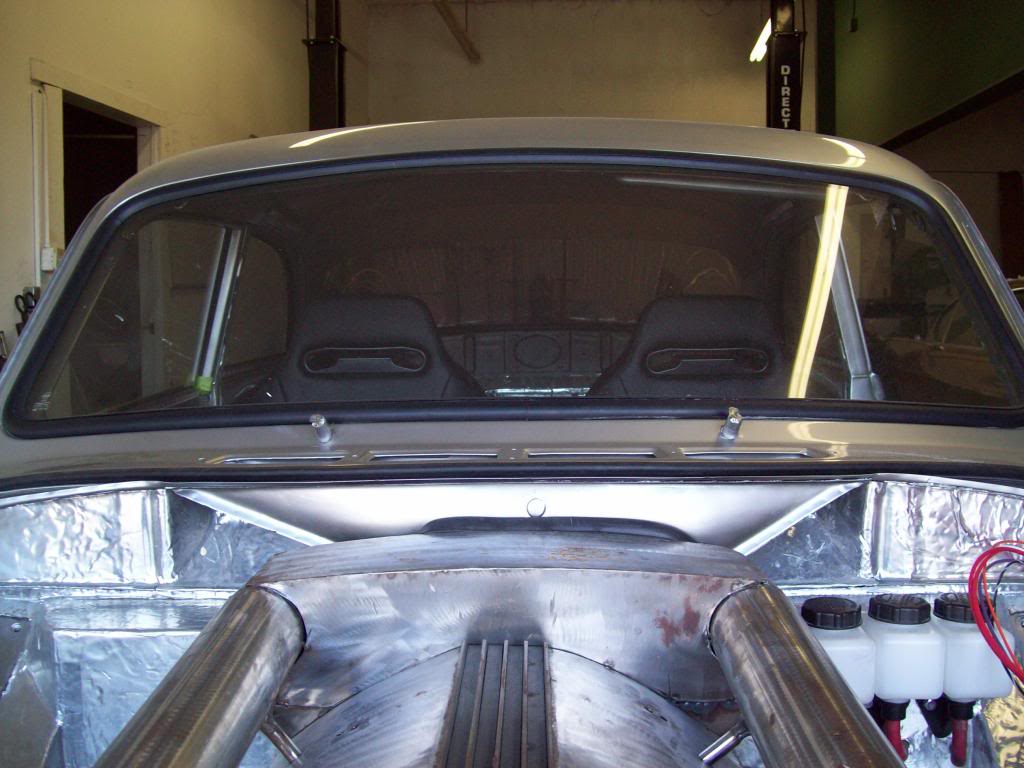 10-3-2013
It is getting closer to being done.. I still have to do some alignment of the bumpers, but I think they are going to look great overall. The motor is all wired up cleanly, I have also figured out a way to relocate the coil packs to get a much cleaner look, and I still have easy access for serviceability..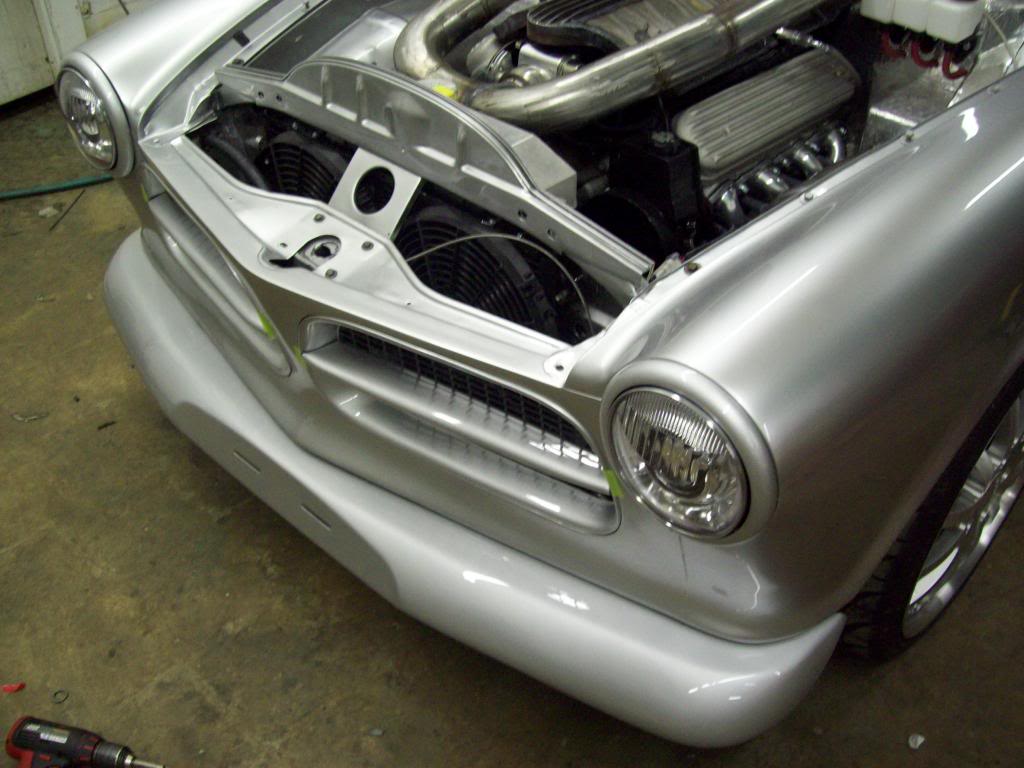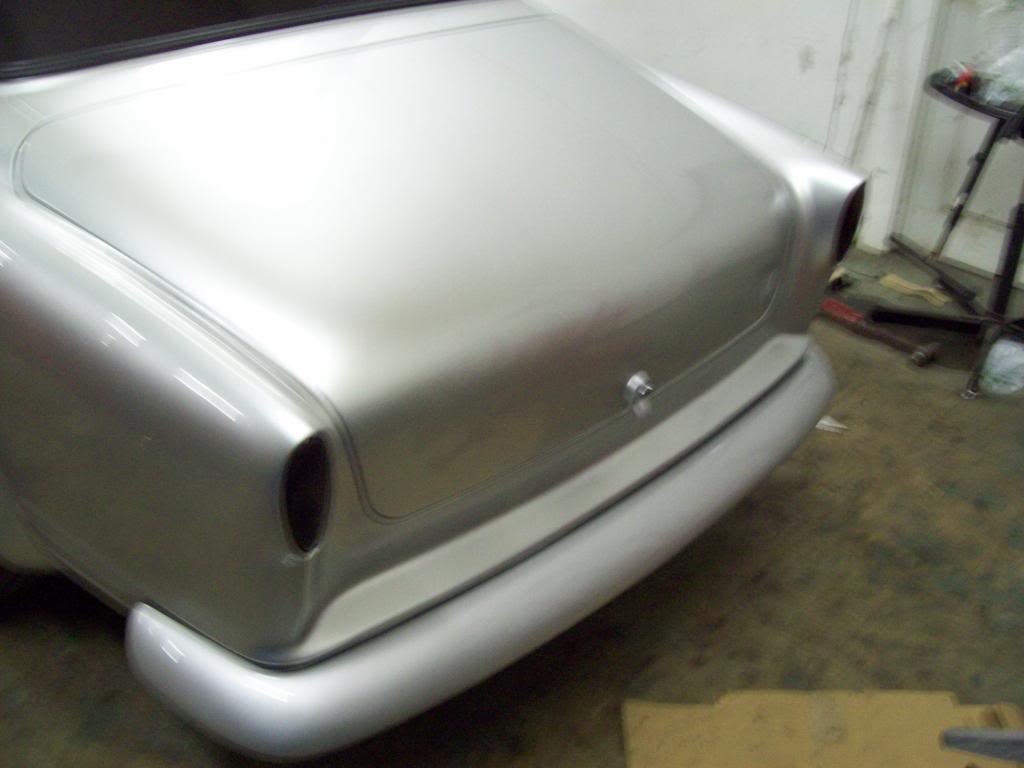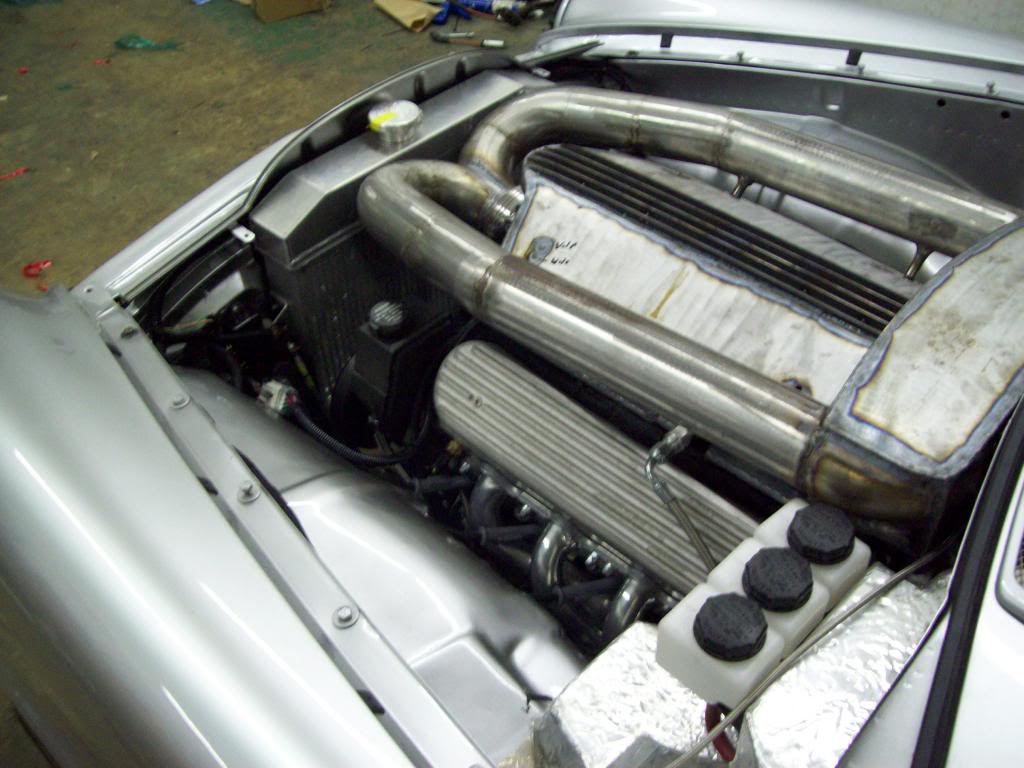 Well here is the first start up of Volvo X and its 6.2l LS3 V8, and I can see I will need to invest in a camera with a better microphone, but she is alive..




Here is another quick video that shows the exhaust has more of a reserved sport sound rather than a wide open exhaust like on the engine start up stand, and this should make the car very pleasant to drive on a daily basis.. I still have a bit of dialing in to do, but this gives somewhat of an idea..
10-9-2013
Guys.. I have been able to drive the car, and I must say, this thing is an Absolute Beast. LOL I still don't have the final dyno tune for the motor yet, so power and efficiency will only get better, and that should be done next week. I am hoping to have Volvo X on a very nice 2.5 mile road course on November 10th, so I should have some video and comparison data to offer at that point. Keep in mind that this will be the first time the car is on the track with rough settings and adjustments, and I may have to make a few visits to get the car to the best settings, but it still should put up some good numbers.

Here are some pics of the car in the real world, and I still have some assembly and adjustment to go with the trim work, but things are looking good.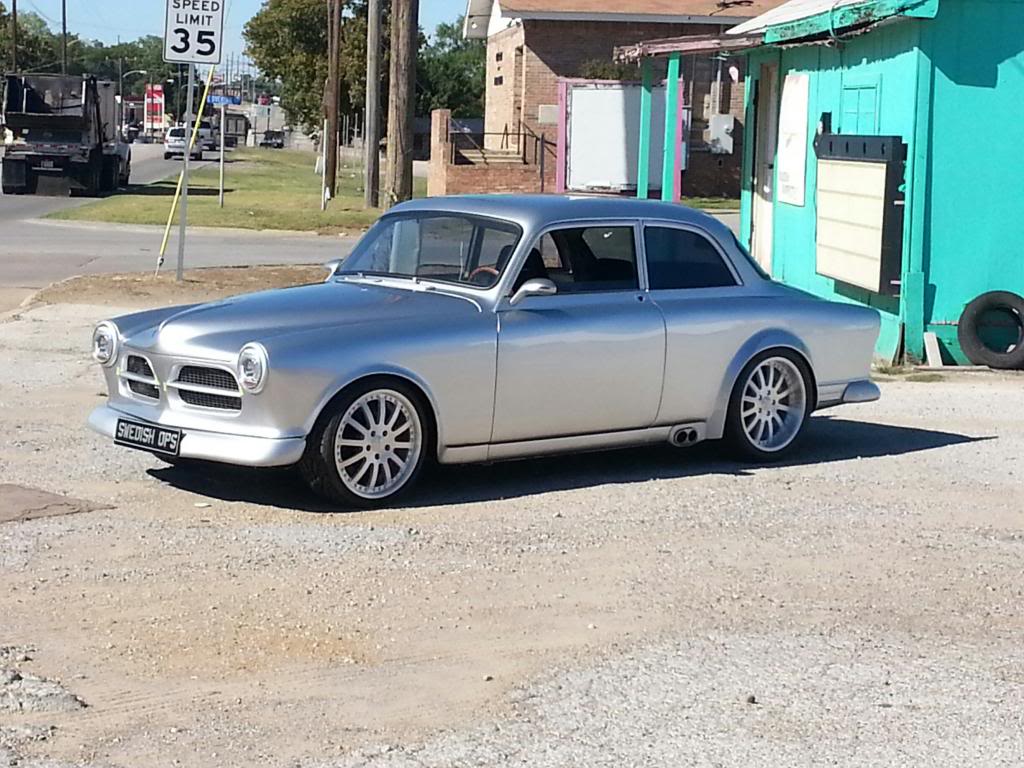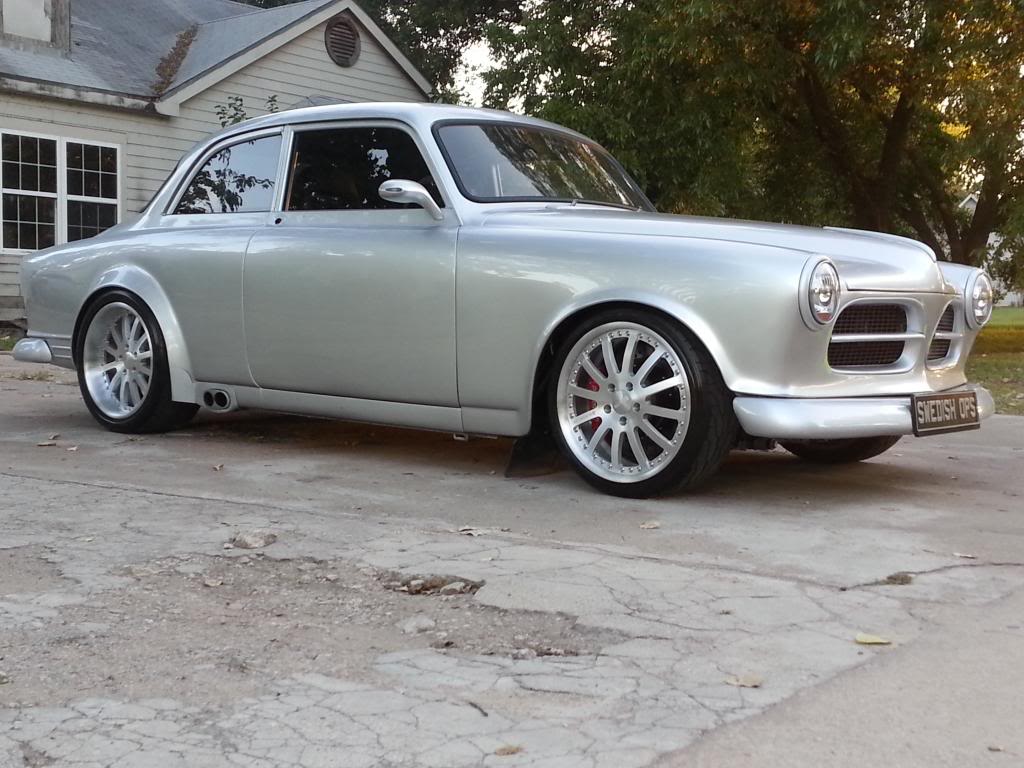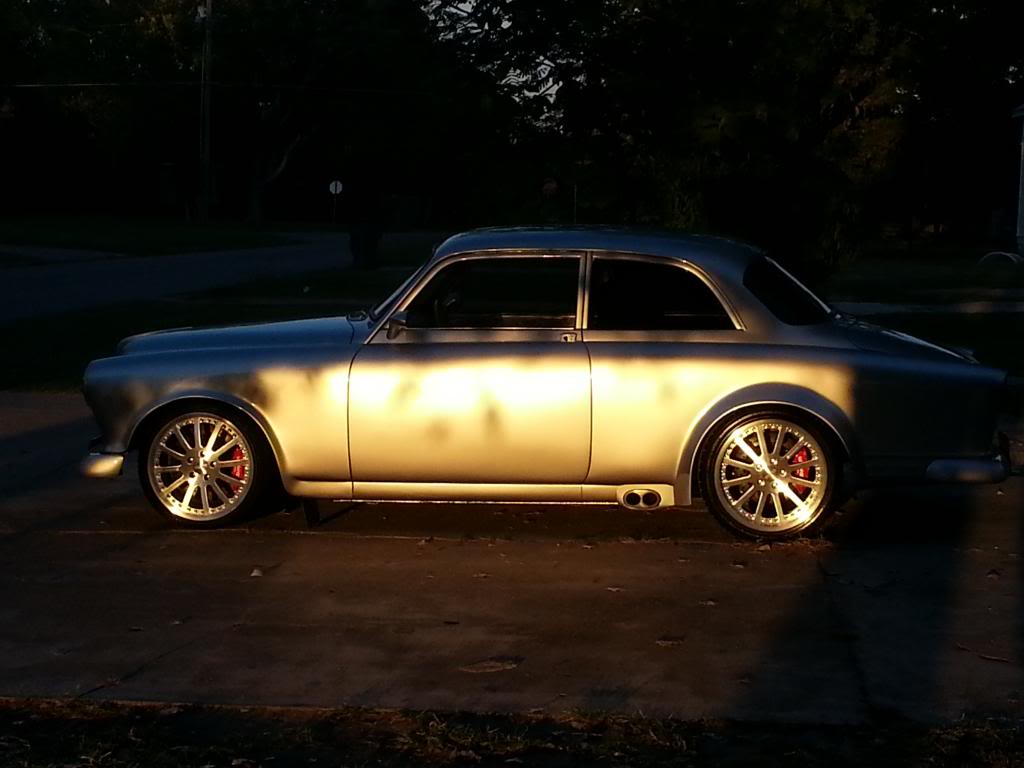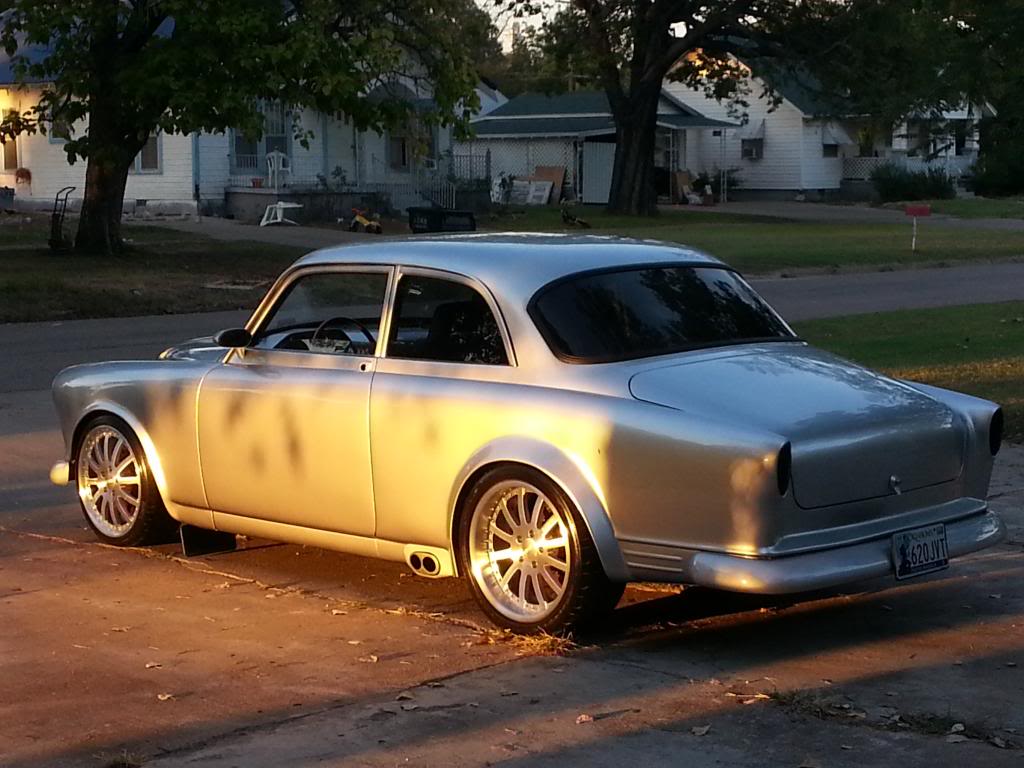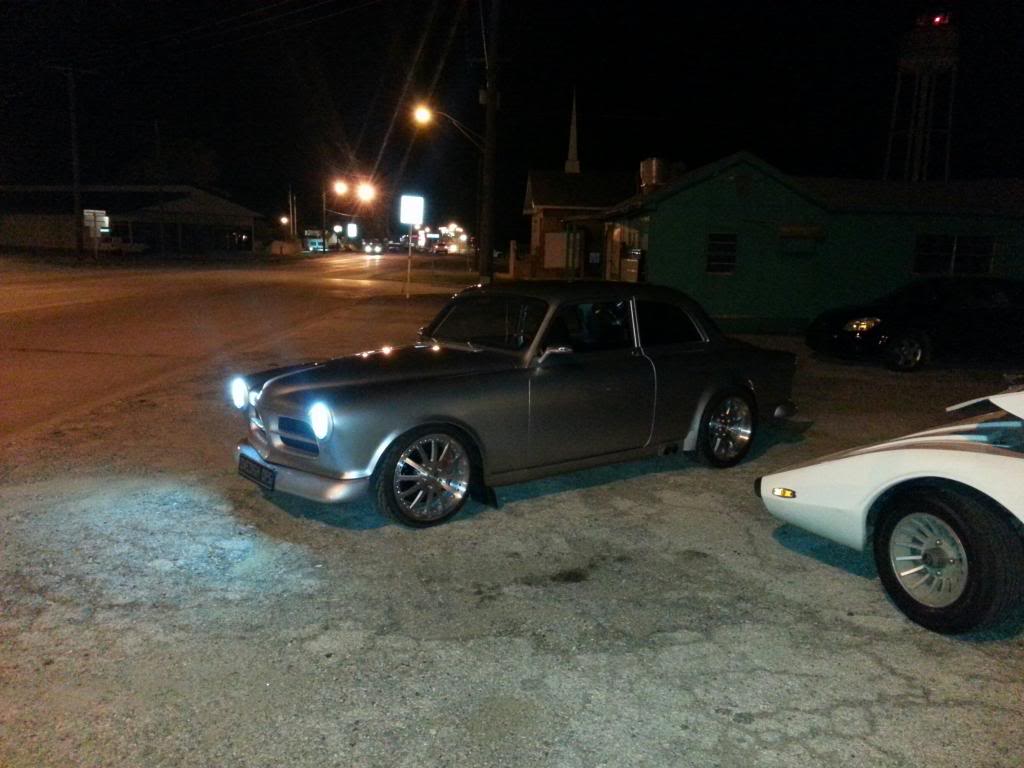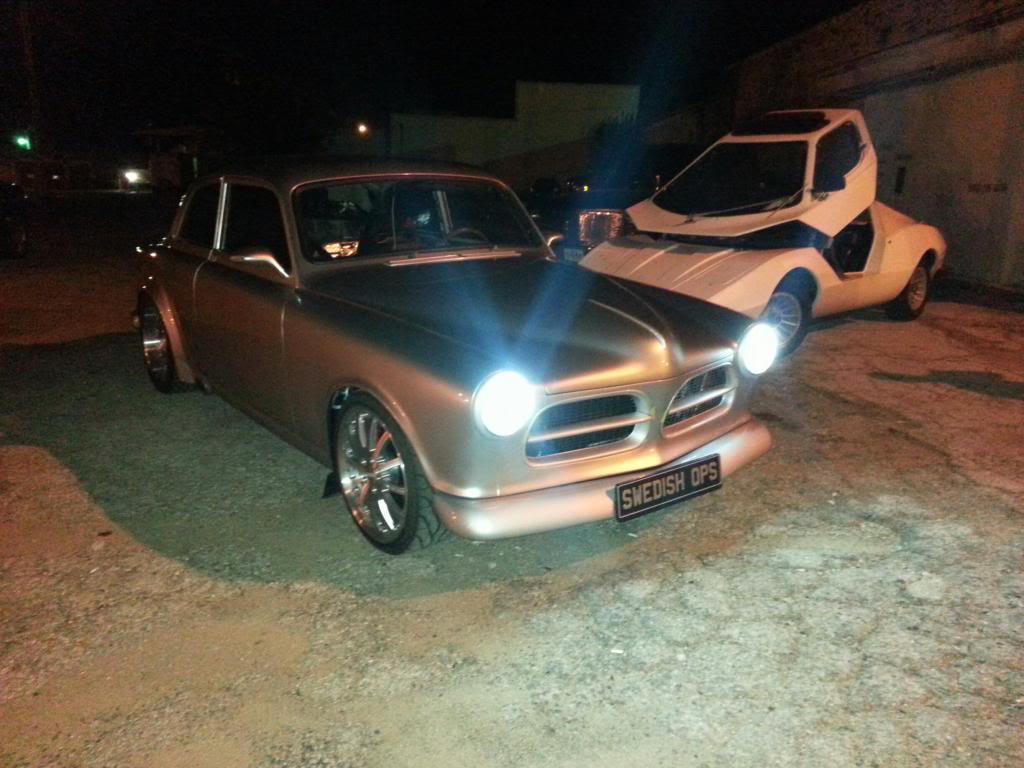 10-11-2013
Here is a video of the Eagles Canyon Raceway, and I think it will do the trick for setup and testing..
10-13-2013
I am working with the some new factory door panels and my Upper Door top mod for the now larger oem style dash, and it all looks pretty good. The window crank does not have to rotate because I have power windows, and I have a conversion switch to turn the oem window crank into a bump switch, so if you bump it up or down the window will go the corresponding direction.

I don't plan on keeping this interior in the car, but I figured I would put something in the car until I can let loose of it long enough to put a full Retro/Custom red leather interior in the car.

The dash is temporarily painted until it can get leather wrapped, so I cant wait to break up some of that extreme silver dash..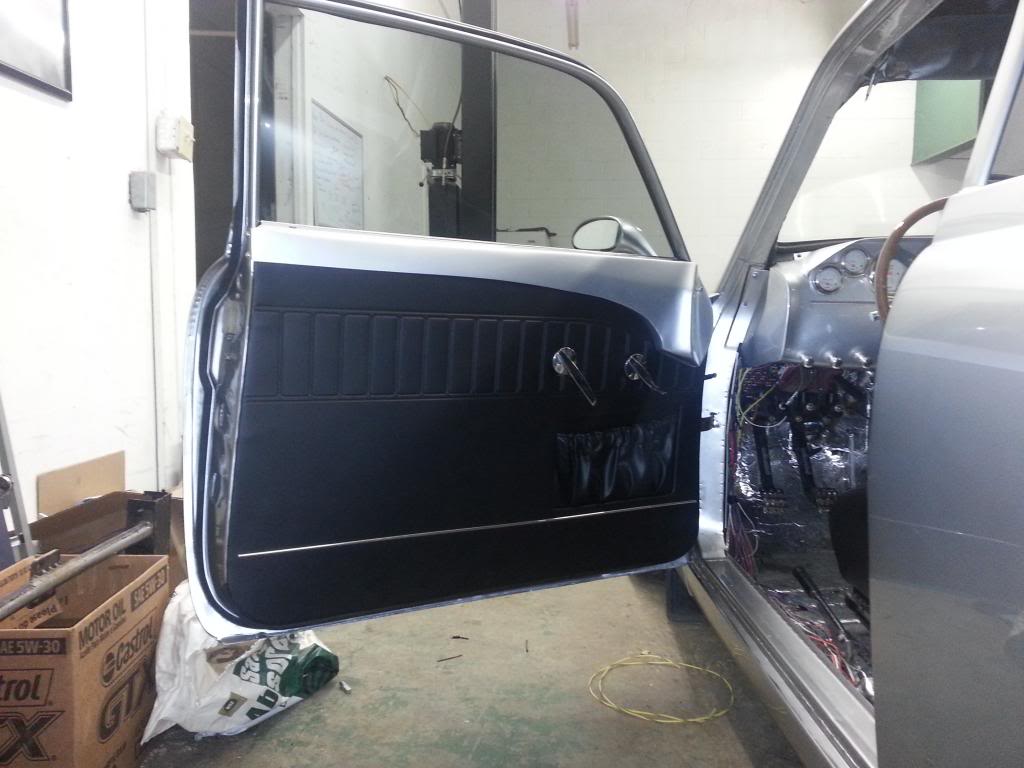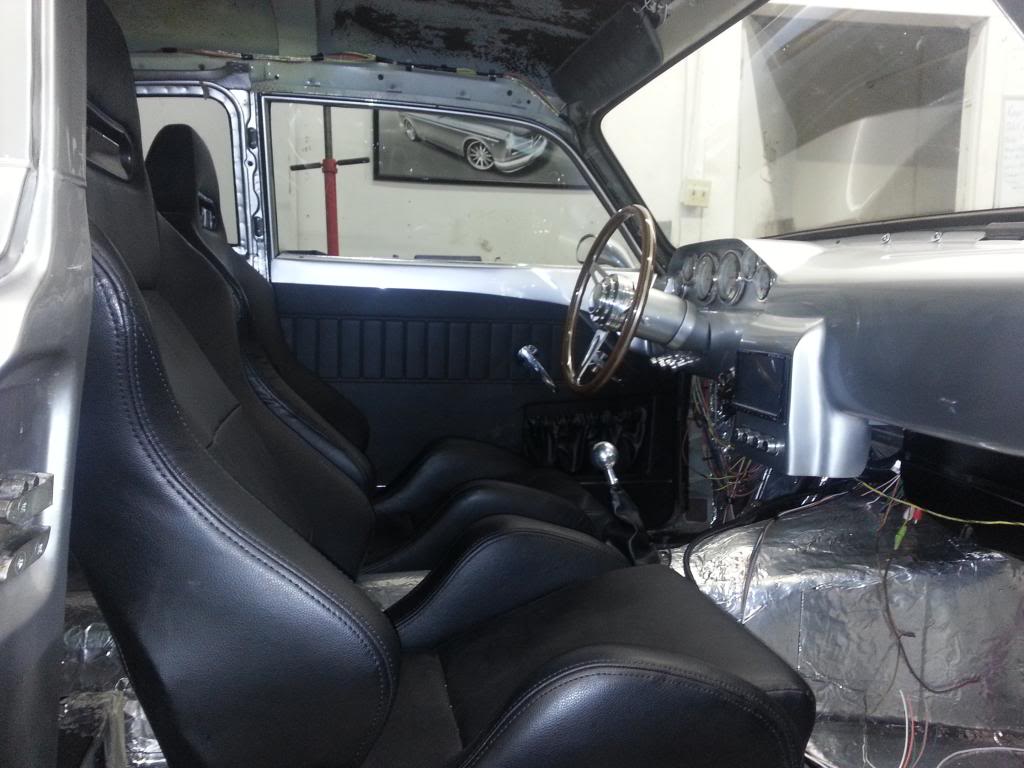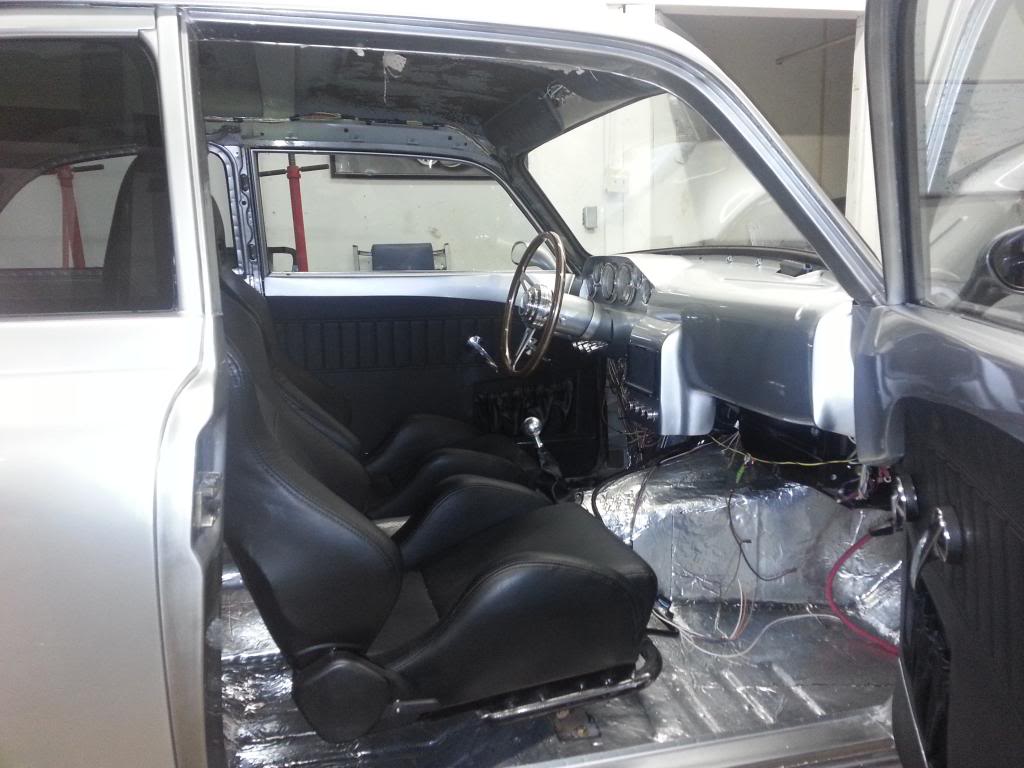 10-15-2013
I have gotten the Custom Headlamps and Mirrors all wired up, and I think that it really cleaned the car up a bit.. I had removed the bulky Park/Turn lamp from the lower front of the fender, and then moved the turn signal ambers to the lower headlight and door mirrors, and added some LED Daytime Running lights to the headlamps..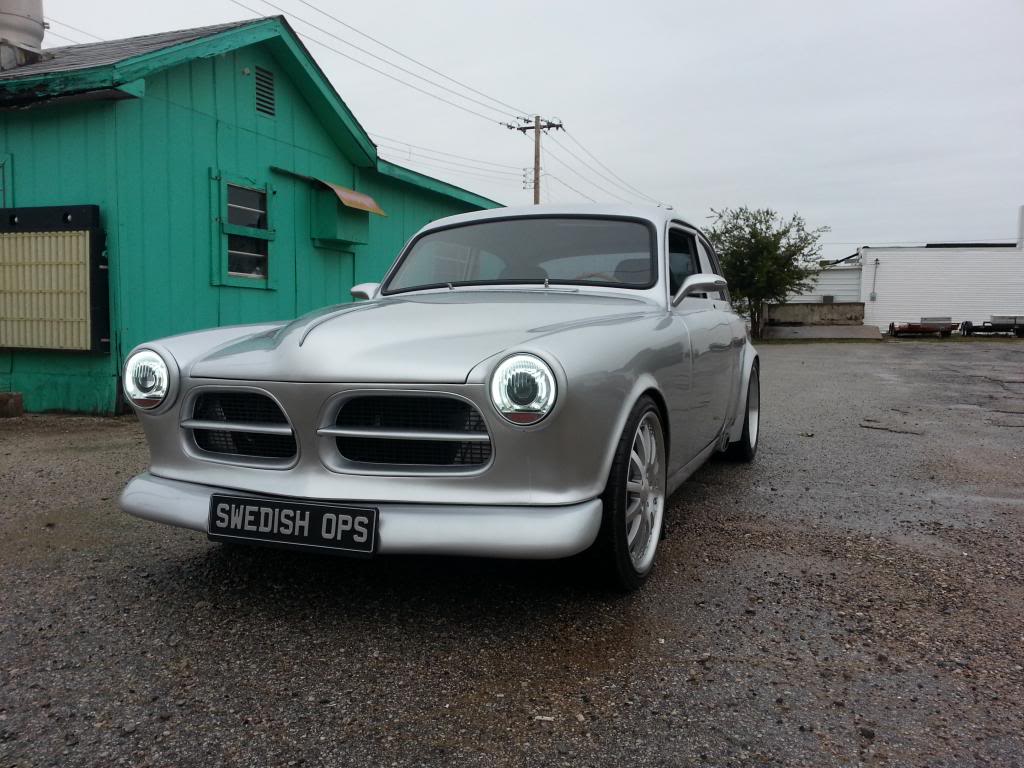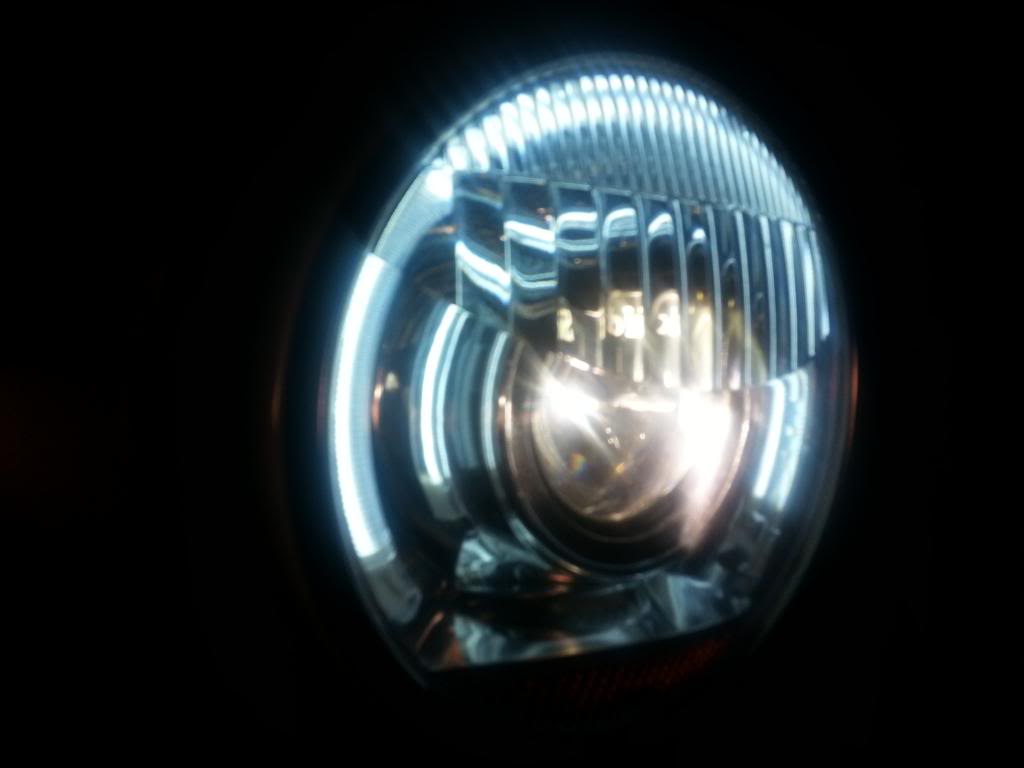 10-22-2013
I am working on the Go Pro placement for the track day, so I did a couple of test video's of some Spirited Driving. LOL It may seem that I am been pretty aggressive with the car, but I am not actually pushing it to its full potential in these video's, because I don't want any major tickets.. LOL

Toward the middle of this first video, I do press the car just a bit, and the car bites the pavement way harder than I actually expected on street tires, and when the horsepower is supplied, the car stays very stable and straight.. I have had some high horsepower light weight cars in the past, and the ass end will tend to get away from you when you apply the power, but this setup doesn't need any wrangling at all..
10-23-2013
Here is a better video of the front suspension working on one of our pretty rough Oklahoma roads, and it all feels great.. In this video, you will hear some dragging noises, but that is the oem mud flaps dragging the ground, so I will have to trim them just a bit.

At about 3:30 on this video is where the rougher road kicks in after I accelerate to about 80mph.. I should not say this, but I missed 3rd gear and went into 5th instead with the short throw shifter, so I went from a 75mph 2nd gear to 5th gear.. That being said, you can also tell how hard the car actually bites without slipping to get there while not at full throttle yet, so I think the 1/4 mile time will be manageable..
10-27-2013
I did a quick edit on the GoPro video's with the GoPro editor program, so here it is. I will have some 1/4 mile track video, along with the 2.5 mile road course video's coming soon, bu I wanted to practice up a bit.. LOL
10-31-2013
Here are some details on the Gearing of this car, and I am taking to a Test and Tune day at a local drag strip to get some 1/4 mile comparison times, so does anyone have any guess on what the outcome will be? I am running it on Street Tires (B.F. Goodrich G-Force 265/35/18's), and they seem to grip very well, but I will not have no where near the grip a set of slicks would have. I am wanting a comparison to the modern production cars so people can get a better idea of what the numbers mean, so I wanted to keep street tires instead of slicks for that reason.

I have some local drag guys that say that I will be lucky to break a 12.5 sec 1/4 mile, and that is due to the Power/Weight Ratio, Standard Transmission Option (Clutching Skills), and tire option and width, but a few of them said it would more than likely be at a higher top speed than the typical 12.5 sec time, because I will be able to make up some ground for top speed after the grip kicks in. This all speculation for sure, and I wonder if anyone might have some guesses as to what they think the time and speed will be.. I will say that I have honestly never been on a 1/4 mile track, so that will have a definite factor in the time, so you might take that into consideration.. I have done all the typical street hot rodding over the years, but I am sure there are some definite differences..

Less than 2600lbs
Engine RPM 6800
Axle Ratio 3.50
Tire Height 25.3in

1st Gear 2.87 MPH 50.95
2nd Gear 1.89 MPH 77.37
3rd Gear 1.28 MPH 114.25
4th Gear 1.00 MPH 146.23
5th Gear .82 MPH 178.33
11-4-2013
I took the car to the drag strip over the weekend, and I am very disappointed in the performance of the tires on the track. I am running a B.F. Goodrich G-force performance tire, and I thought it would be one of the better street tires to run due to being used on a lot of autocross cars, but not in this case at all.. LOL Track conditions were not the best either, so I had to start the car off in 2nd gear and slip the clutch while trying maintain traction, and I basically broke the tires loose all the way down the track to about the last 75 yards of the 1/4 mile. I was running a horrible 60ft time and 1/8 mile, but some how still did 110mph at a horrible 13.7sec in the 1/4 consistently at this track. Even though it was like driving on ice the whole way, the car stayed straight and stable the whole time, and there wasn't any wrangling the car to go straight at all. I will say the McCloud Clutch held up very well, and I got that clutch so hot that it actually had heated up the Dot4 fluid enough to expand and tighten up my clutch pedal to where I had absolutely now slack at the top.. LOL

I took the car to another track/show the next day, and the track was in a much better condition, but they only run an 1/8 mile there. The tires still didn't work there, so I still had to continue starting in 2nd gear and slipping the clutch, and was running a consistent 8.3 sec at 90-92 mph. These tires work great on real pavement, and I was a bit surprised with the performance on the drag strip, but I absolutely didn't have any of the launch I am getting on the public streets.

Here is a video below, and I hope it demonstrates some of what I am talking about with the wheel spin and driving on ice, and you can really see that in the 2nd frame of the 1st video before staging, because the two times I tapped the throttle with No Brake, the tires broke loose and I hit the rev limiter instantly.. Before anyone starts talking about too much horsepower is the issue here, I can honestly tell you that isn't the case on the regular streets, so I will have to do a bit more tire research for drag racing. I was really not wanting to get a set of performance slicks, because I wanted to do all my testing and setup with street tires for comparison reasons, but I suppose new car manufactures have perfect street conditions and private tracks.. I will say that the 2nd day on a better track, I was kicking the hell out of the new V8 Camaro's/Mustangs on a level playing field, because they were breaking loose as bad as my car was.. LOL

I do apologize for the video, because it seems the person I let have the camera didn't know the best way to do it.. LOL I did about 12 runs that night, and this was all I was able to salvage out of the footage.. This was just an initial trial, and the better coverage will be done during the day for better quality
This is the car taking off on the public highway, and you can see that I don't have the slipping problem I had on the strip, and all I had to do here is manage the throttle to get better results.
11-16-2013
Here are a few video's of Volvo X on a 2.5 mile road course, and I will have to work on the camera positions just a bit more the next time.. For the first initial run on Daily Driver capable settings the car did absolutely great, and with a bit more camber and a sway bar that is about 30 percent larger in diameter than the IPD bar I have on there now, the car should do much better.

The preliminary idea for setup on the next session is to stiffen the front spring setting just a hair and see about getting more of a performance sway bar than is offered for these cars, along with a more performance/track alignment. Keep in mind that I have this car setup for daily driver also, and the car was driven over an hour each way to get to the track and back, so this is more of a neutral setting at this time. We can still play with the coil over Dampening and Rebound settings a bit more on the next session, but I wanted to get some hard runs for our base setting, and then see what we can do to adjust it to a more track friendly setting later.

For the people that wondered about my intake system using the cowl vent was going to have a negative air pressure issue at high speeds, I think the wiper arms tell the tale.. I guess the wipers for these cars were not made for this type of activity.. LOL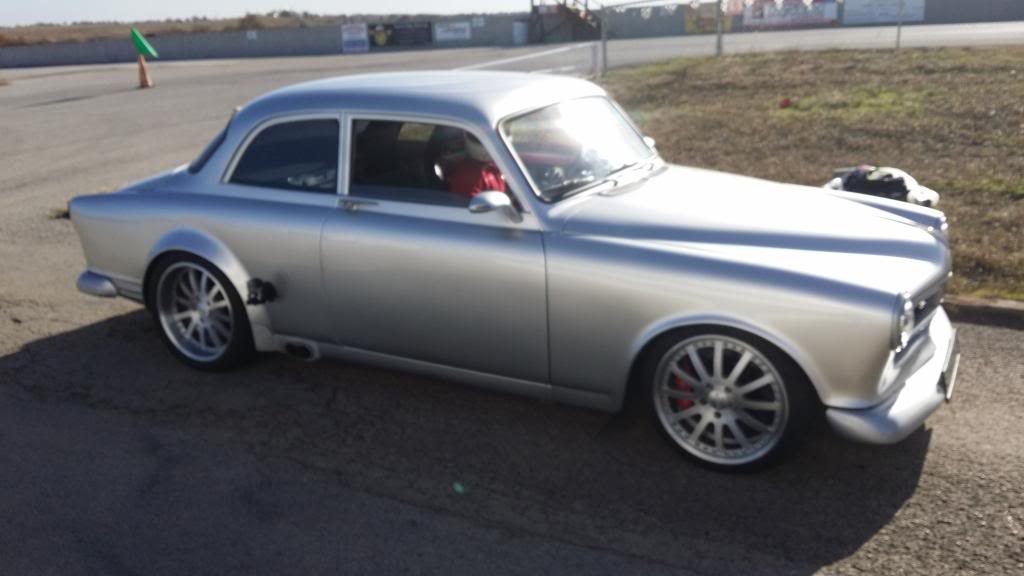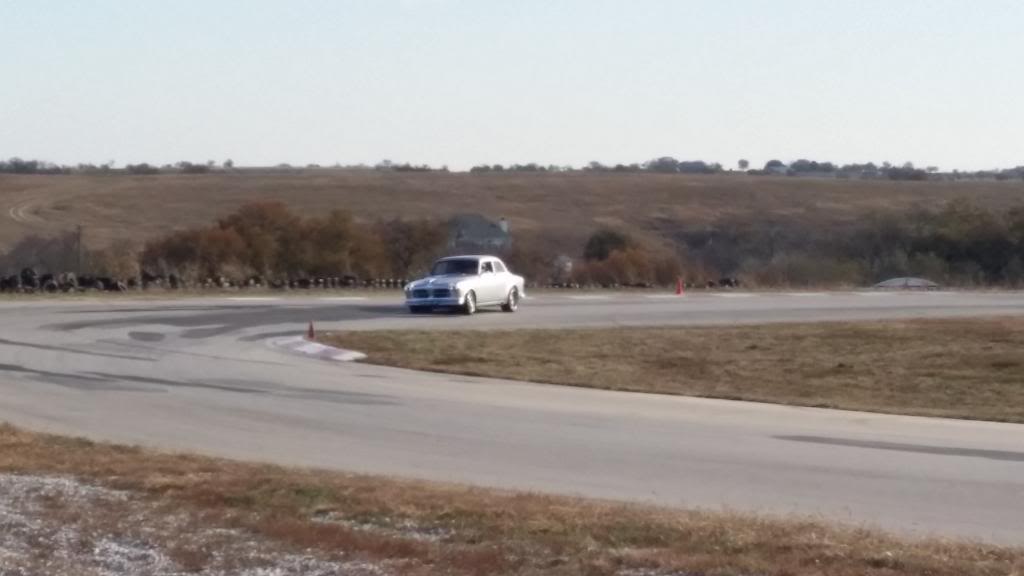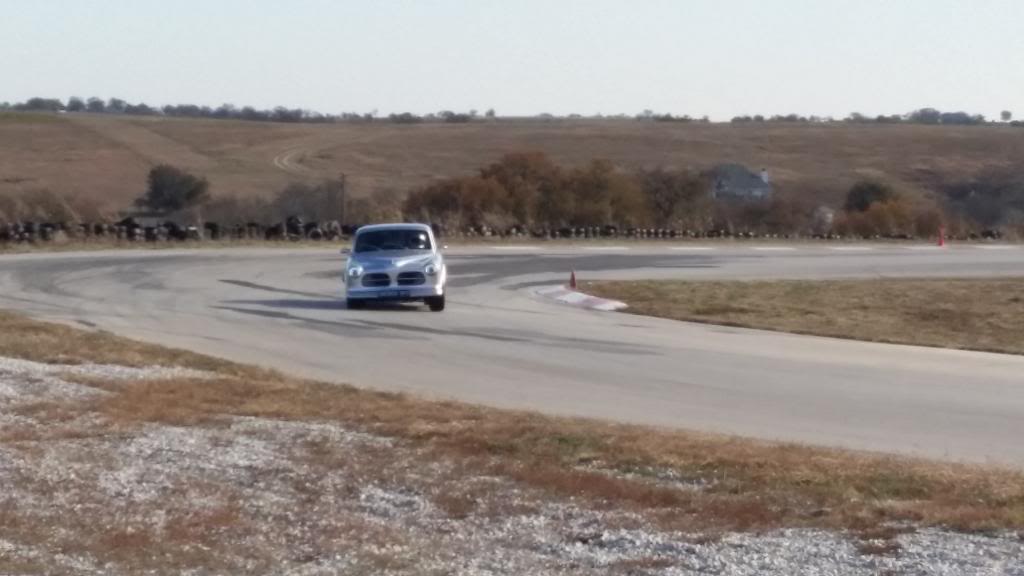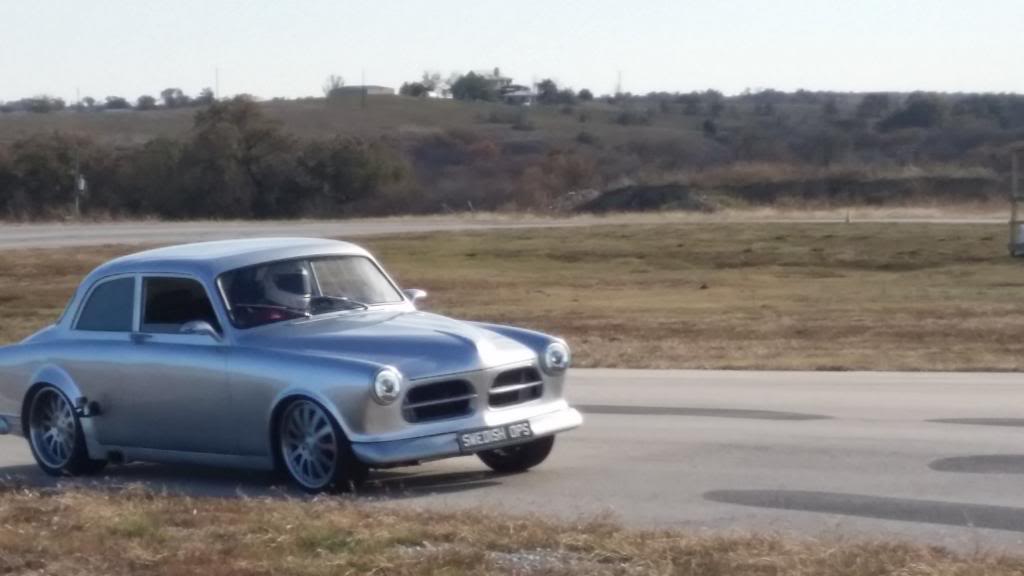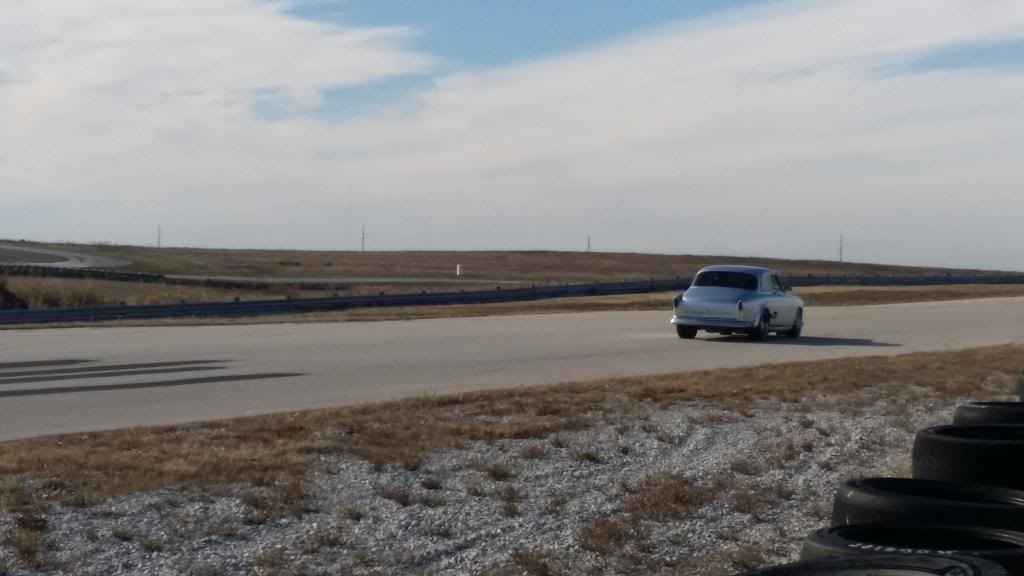 12-10-2013
Here are some more pictures of some of the daily use of Volvo X, and I must say that I am tired of the ice we have had over the last week, eventhough the car looks right at home in it.. LOL I have had a lot of guys ask me how I can drive the car in weather conditions like this, but they do not understand that this car was built to be a daily driver, and that is no matter the weather condition.. I am finding that the car is harder to keep clean than I thought this color would be, but it really isn't anything that several car wash visits a week wont take care of.. LOL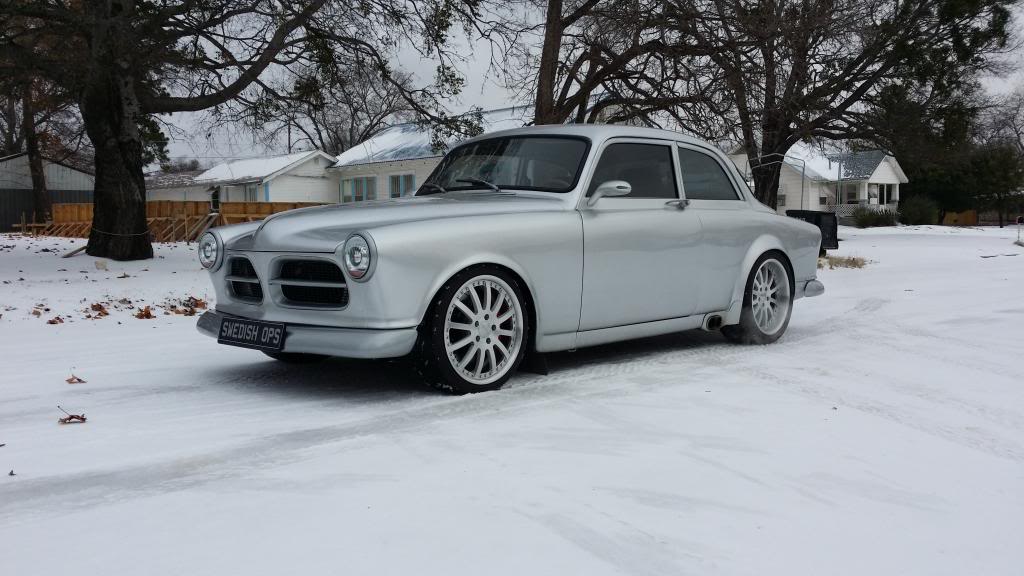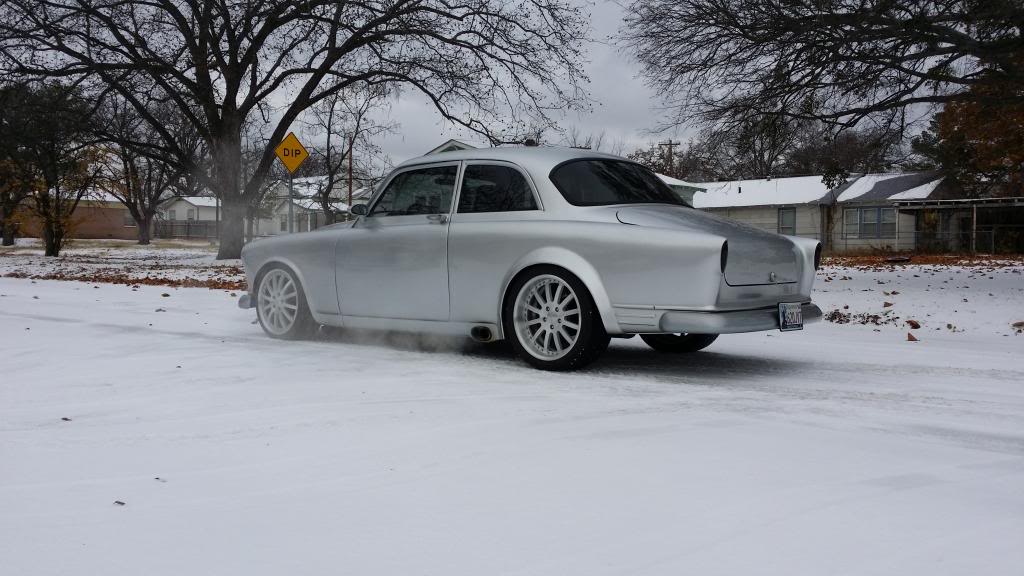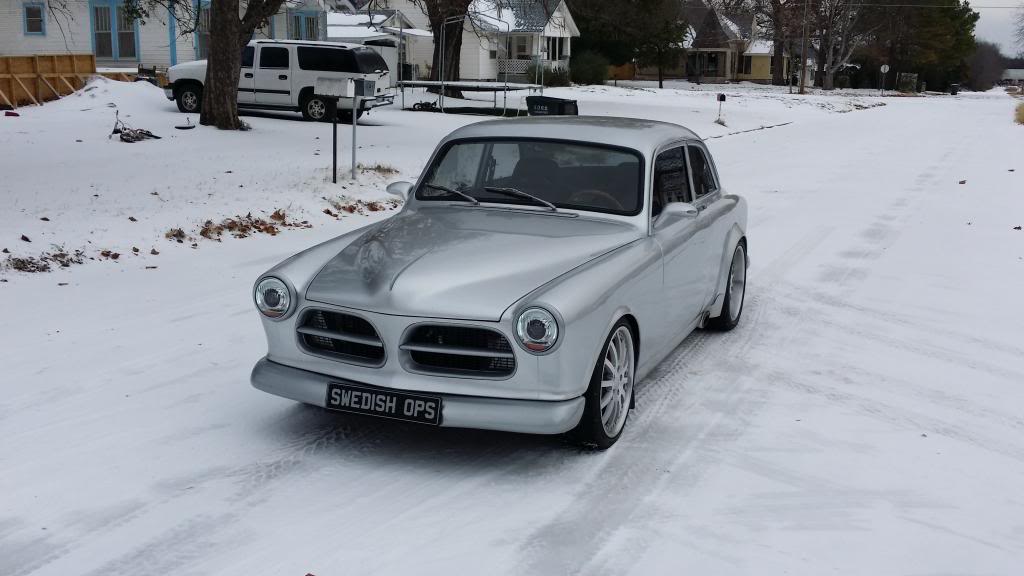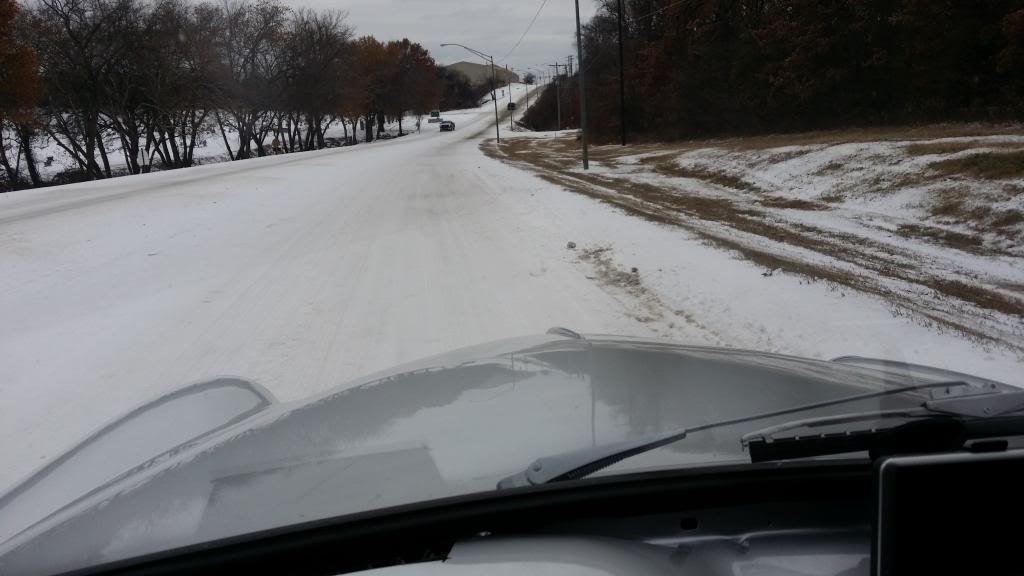 2-7-2014
I have a Standing 1 Mile Top Speed Run coming up, and my goals for this Amazon will be the 175-180mph mark in the Standing Mile as a daily driver with all the modern conveniences, amd there are actual top speed obstacles added by the fact the car is a driver, because I am not trying to sacrifices any daily comforts that would typically be removed for a dedicated race car. I am really curious, because I would like to see some pictures of some of the fastest Amazon's that were capable of some sort of prolonged top speed, along with seeing some of the efforts that were made to ensure these cars were capable aerodynamically.

This is a Standing 1 Mile Top Speed.. During this mile your times and speeds are caught at different points of the mile, and the recorded Top Speed you are traveling when you cross the 1 mile mark. I am not worried about being able to hit the mph mark with gearing or power, I am really only concerned with the aerodynamic and weight properties of the car being a factor over 150mph (Which it gets there easily in 4th at this point), because there are potential air flow issues over that. I will say that at the 100mph up, I don't notice the Turbulent air that is common to a lot of car, and can normally be felt and heard with the beating on the side windows along with a bumpy resistance.. I was very surprised on how quiet the air is on this car while it is over 100mph, so I am hoping that translates to less issues to combat on the 1 mile run.. LOL

I am currently running a 3:50 rear gear ratio as a daily, and I am achieving an instant 115mph when shifting out of 3rd gear, but I will be bumping up to a 3:20 or 3:08 rear end ratio, and that should get me up at my goal speed of 175-180mph while taching within my power range. Each of those gear ratio's have their benefits, but I am thinking I would be better off going with the 3.20 ratio to keep the rev's up instead of potential lugging, but it could be the case that the 3.08's might be better due to not needing as much rev's.. These LS motors pull hard all the way to max rev, so I will have to figure out the best shift points when I get there, and luckily there will be a lot of runs for trial and error..


Here is the 3.08 Gearing @ Max Rev

----Ratio--------------------------------MPH

1st 2.87------------------------------59.3

2nd 1.89-----------------------------90.3

3rd 1.28-----------------------------133.4

4th 1.00-----------------------------170.7

5th .82------------------------------208.2


Here is the 3.20 Gearing @ Max Rev

----Ratio--------------------------------MPH

1st 2.87------------------------------57.2

2nd 1.89------------------------------86.9

3rd 1.28-----------------------------128.4

4th 1.00-----------------------------164.3

5th .82------------------------------200.4


Here is the 3.50 Gearing @ Max Rev

----Ratio--------------------------------MPH

1st 2.87------------------------------52.36

2nd 1.89-----------------------------79.51

3rd 1.28-----------------------------117.41

4th 1.00-----------------------------150.28

5th .82------------------------------183.27

If you have any insight as to what the ballpark results have been with any particular car, along with any pictures of the cars that were capable of 130mph plus on something other 1/4 mile drag strip , it would be appreciated. Top Speed on a short 1/8 or 1/4 mile run is way different then a full mile or more, because there are other factors to consider with the prolonged speed over a greater distance, and that is why people have to dedicate their suspension, body, and powertrain setups for each desired race event.


Here is the only reference I can find about an Amazon at Bonneville in 2007, and it doesn't really answer any questions..



I met the owner of this '67 122S several weeks ago, but went back with the camera today.
It ran in G- production on its Bonneville runs. The motor is a .010 over B-20 with 14.7:1 compression, forged ceramic coated Aries(sp?) pistons on Bofor rods. It has Hillborn mechanical fuel injection, forged roller rockers, crank scraper, distributorless ignition(I forgot what kind). The cam was special ground by Ed Iskedarian, who is a personal friend of the owner. It has a M-40 trans with a 4:11 rear end. Supposed to have run 126mph at Bonneville, against a class record of 139mph which has been upped to at least 156mph now. Most of the above was told to me by the owner.
Someone shared a link with me, and it is suppose to calculate necessary horsepower to reach a particular speed. http://www.wallaceracing.com/Calcula...or%20Speed.php

The formula uses Frontal Surface Area, Drag Coefficient, and weight of the car to estimate, and I wonder how accurate it is? The frontal area of my amazon with a splitter is at a estimated 12 square ft. (There is a formula to calculate that, see below also),and according to the estimated Drag Coefficient of the chart below, I think I am actually over estimate it at .5 by picking the worst rating of the Sedans versus some sort description that might encompass the smaller design of the Amazon ?

Vehicle Drag Coefficient
Description-----Low----Medium---High
----------------------------------------
Experimental----0.17----0.21----0.23
Sports------------0.27----0.31----0.38
Performance-----0.32----0.34----0.38
60's Muscle------0.38----0.44----0.50
Sedan------------0.34-----0.39----0.50
Motorcycle-------0.50-----0.90----1.00
Truck-------------0.60-----0.90----1.00
Tractor-Trailer---0.60-----0.77----1.20

Calculation of Frontal Area
Frontal area represents the front projection area of the vehicle. If one takes a picture of a vehicle, it is the area included in the outline. Use the following to calculate:
1. Calculate the area of a rectangle which would encompass the front of the vehicle (multiply width by the height). For motorcycles, use the handlebar width (to a maximum width of 30 inches) and a height consisting of seat height plus an estimated "seat to helmet" height.

2. Adjust the figure obtained above for areas not included, such as top rounded corners, etc. Typical adjusting values are 85 percent for cars, 70 percent for motorcycles, and 100 percent for trucks.


Here is what was calculated, but I am not sure of the distance it takes to get there, and I am running Standing 1 Mile total.

Using your vehicle Speed of 200 MPH takes 327.68 HP to overcome air drag.
Rolling resistance is 18.03
For a total of 345.71 HP to run 200 MPH
I have the First Round of Go Fast decals for the event, and I have Racing Numbers and a few more decals being made for the quarter panel area and lower fenders, along with some of the component company logo's that we use with our kits.. The main quarter panel logo will be a larger version of the hood logo with the Red Step Blocks that will fit on the upper rear quarter panel section, and it is about 70in's long, so it will go from the tail light to about 12in from the rear of the door. The front plate is going to have to come off during the event, so I think that will take away from the repetitiveness of the Swedish Ops on the front.

I really like the Hood Decal, so I am thinking that it will remain on the car after the rest of the decals come off... LOL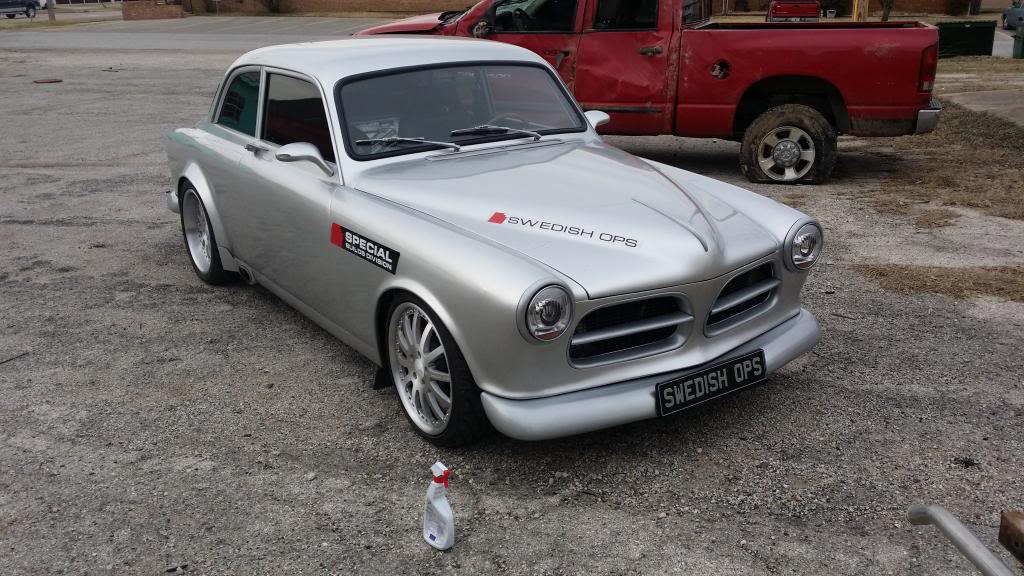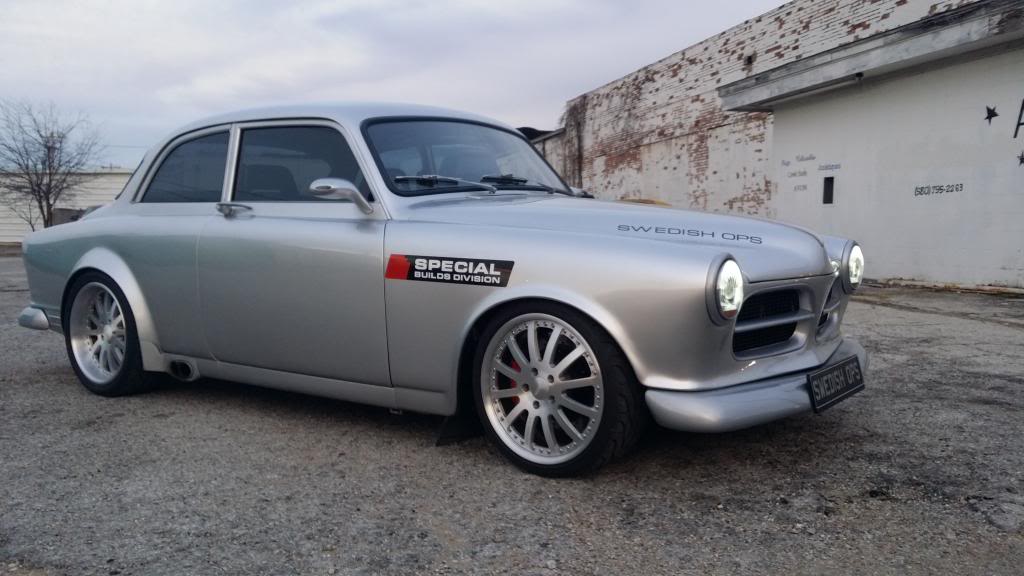 I had also entertained blacking out the door and window frames, and I think I like it, but I am not sure..? It definitely gives it more of a later 240 Volvo look with the black out, so I don't think it is completely out of place, but I am not entirely sold on it..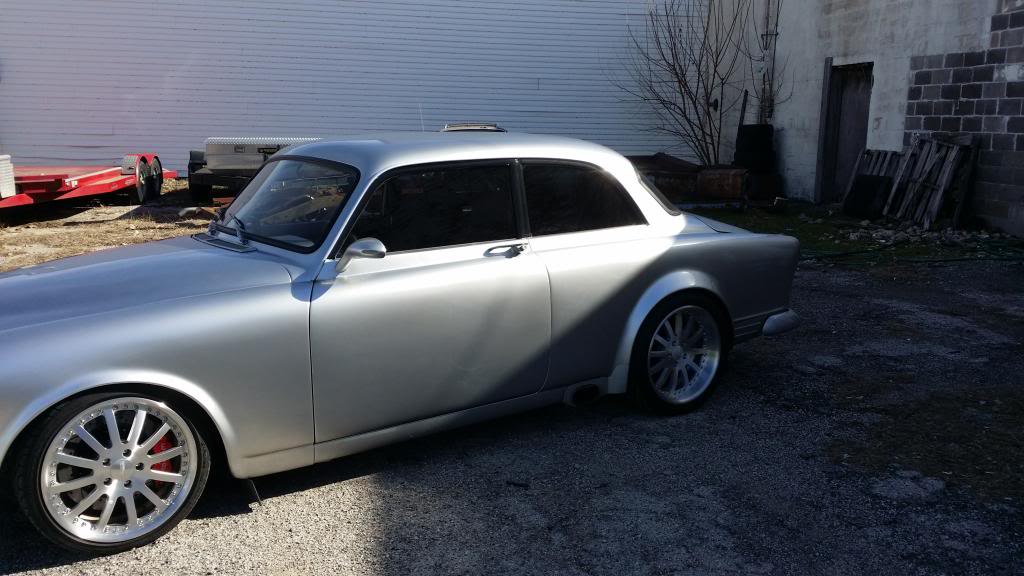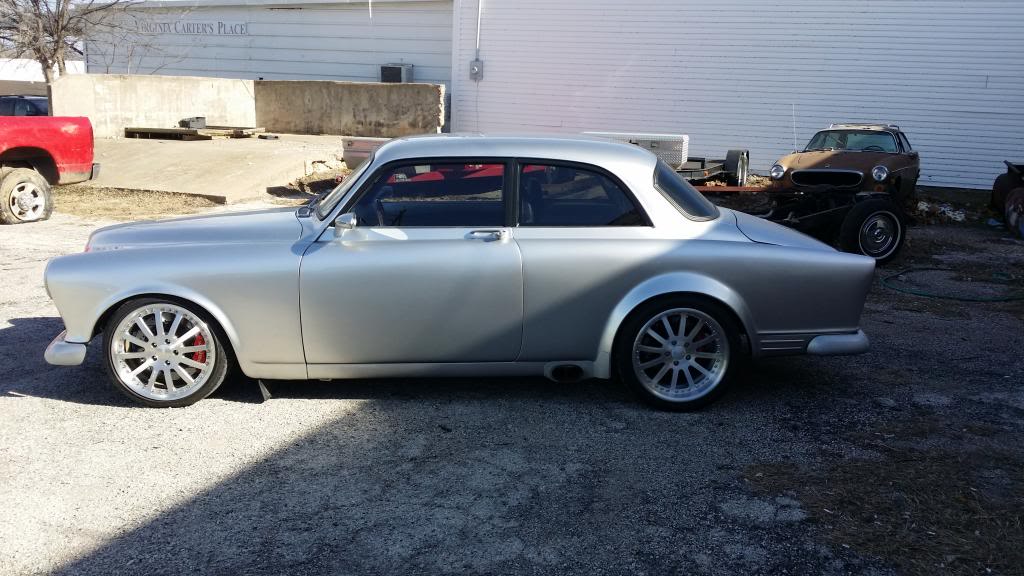 2-10-2014
I have considered using the 1st Gen Camaro air dam before, and I have had one on hand for awhile, but I didn't really give it a full try, so I think I will take another look at it after seeing the potential here?

By these posted pictures, I think that it has potential if it was situated several inches further back.? Luckily I have a custom metal one instead of the typical plastic, so I can take just a bit more liberty with the alteration and modification to get it just right, so I guess we will see how it works out.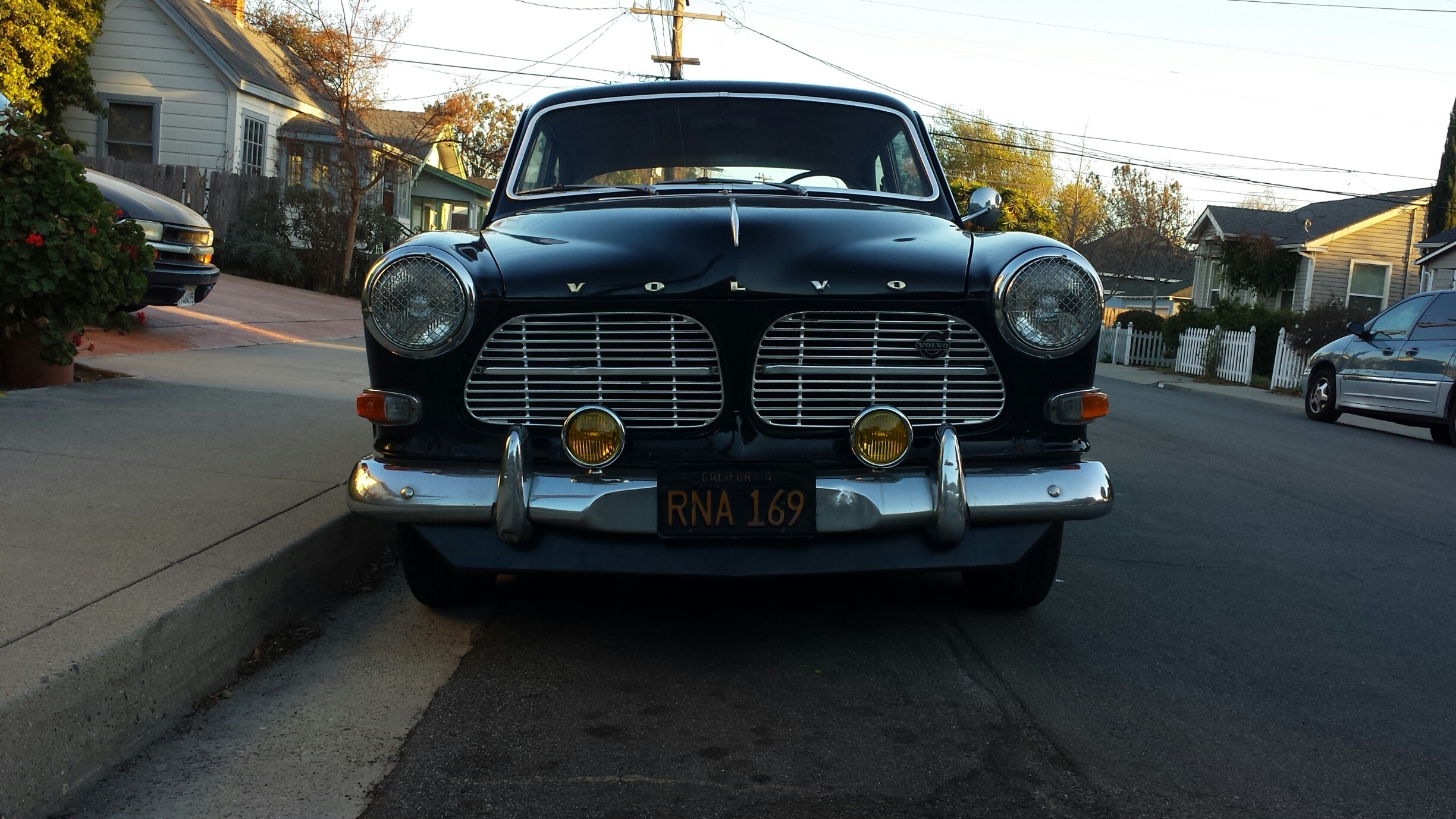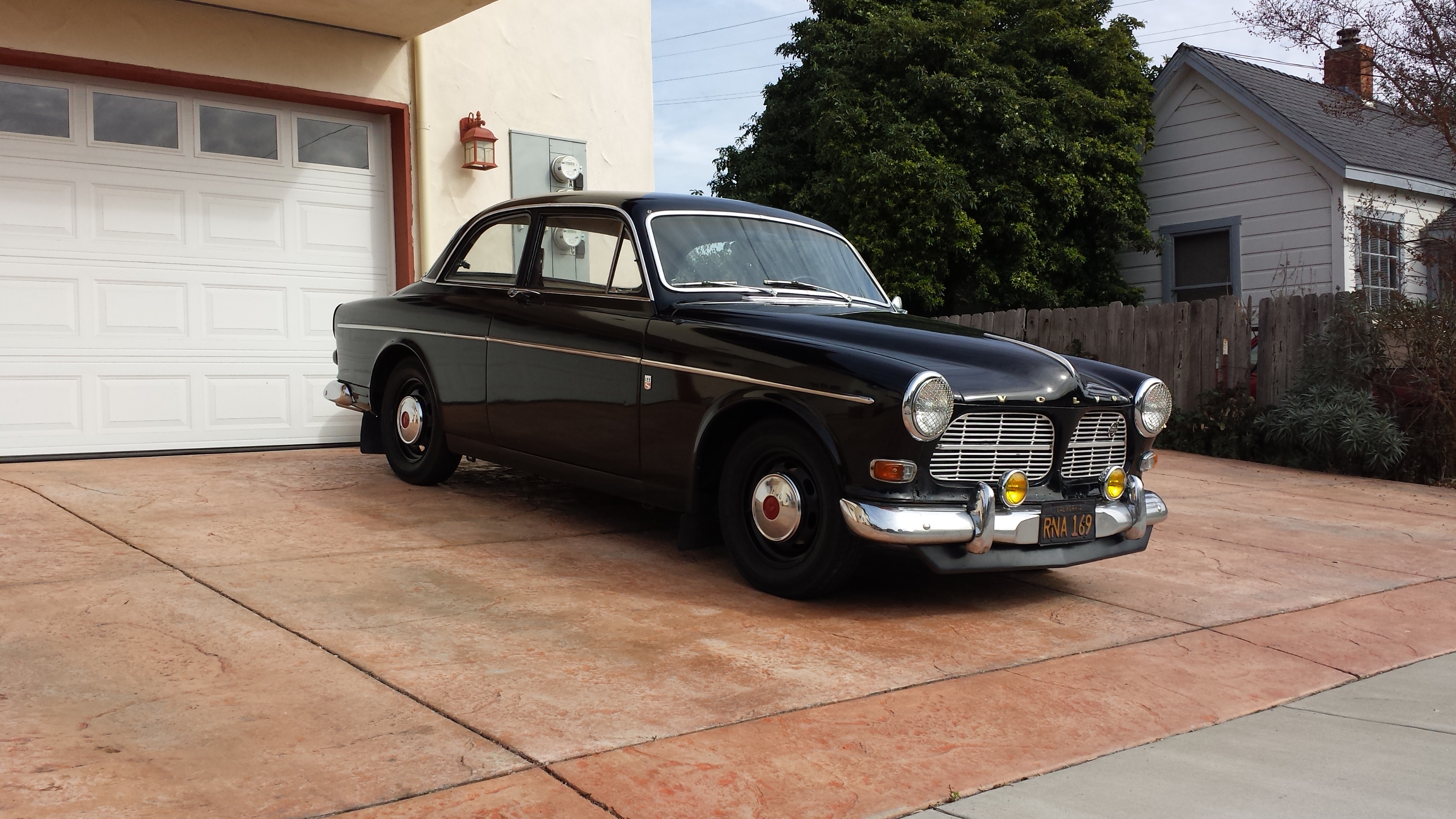 2-19-2014
Here are a couple of pics of the event decaling, and I think I like it overall... I have a couple of more smaller items like event numbers, but this is the overall theme.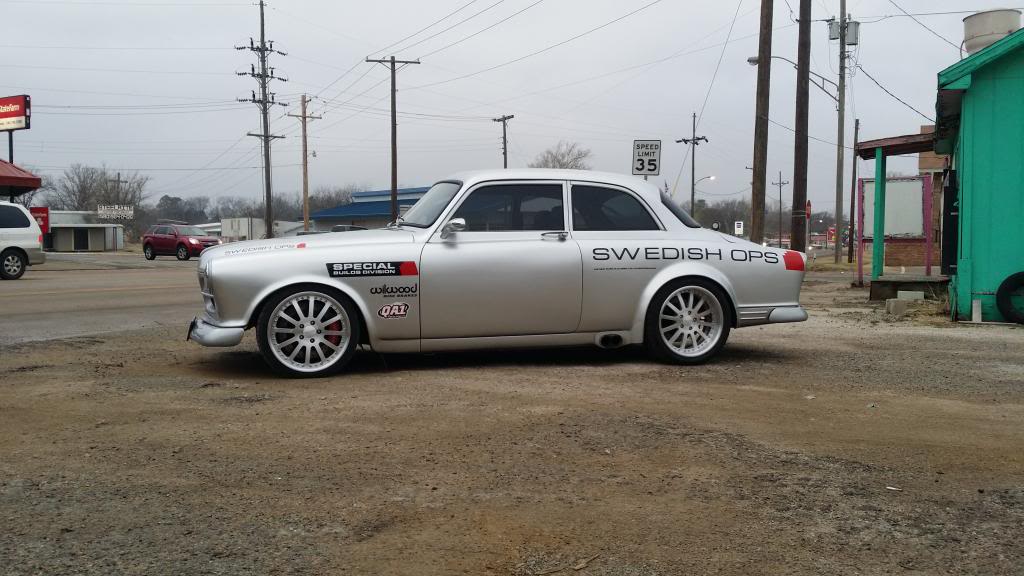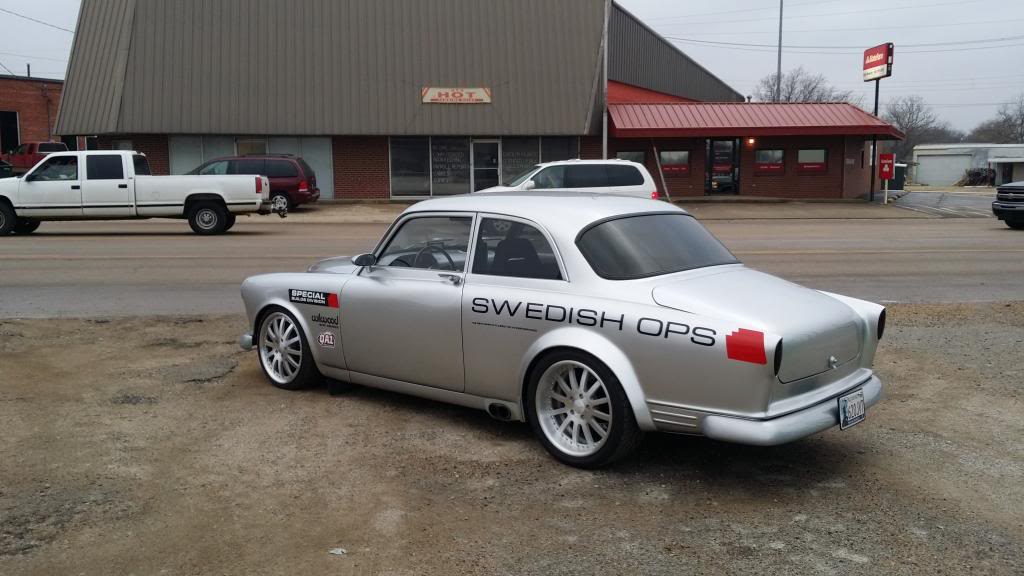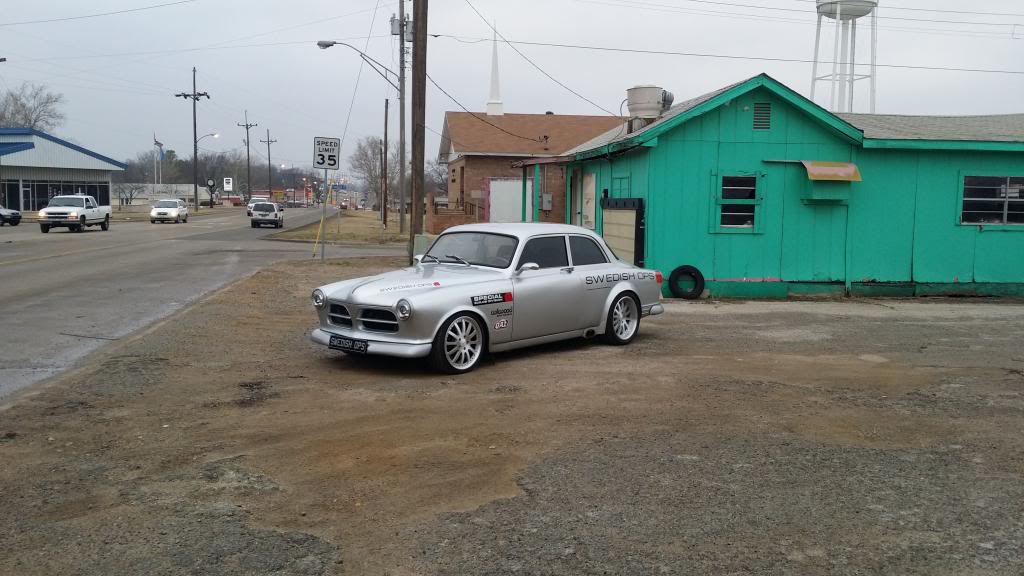 The decals are right and left side so the red blocking works out correctly, and I think the color spectrum works great, and the red parts of the decals actually make the red brake calipers pop inside the wheels for some reason.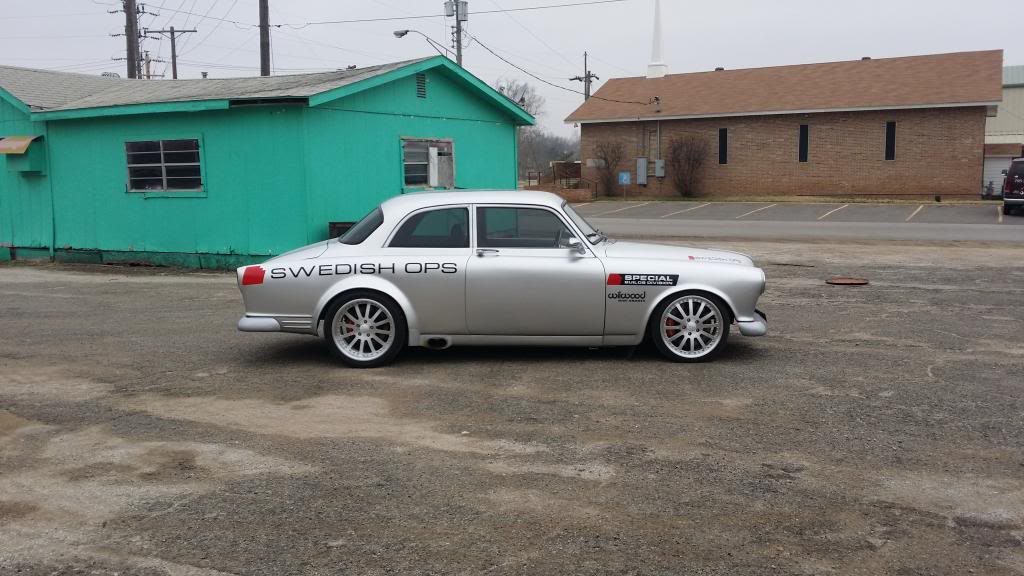 3-2-2014
The car was a hit at the Plano Texas Cars and Coffee event this weekend, and what a great monthly car show of Exotics, Muscle Cars, Classics, ect, plus there was such a huge turn out of hundreds of cars that they quit letting them in at 7:30am. I got a visit from the Discovery Channels Fast and Loud Crew from the Gas Monkey Garage to check out the car, and found out that I am competing against Aaron in the upcoming Ultimate Street Car Challenge... And after that show, I went to eat lunch at the Gas Monkey Bar and Grill and pulled up into another afternoon car show I didn't know about, so I decided to pay the entry to have awesome parking, and I won Best Street/Race Car and Best of Show... LOL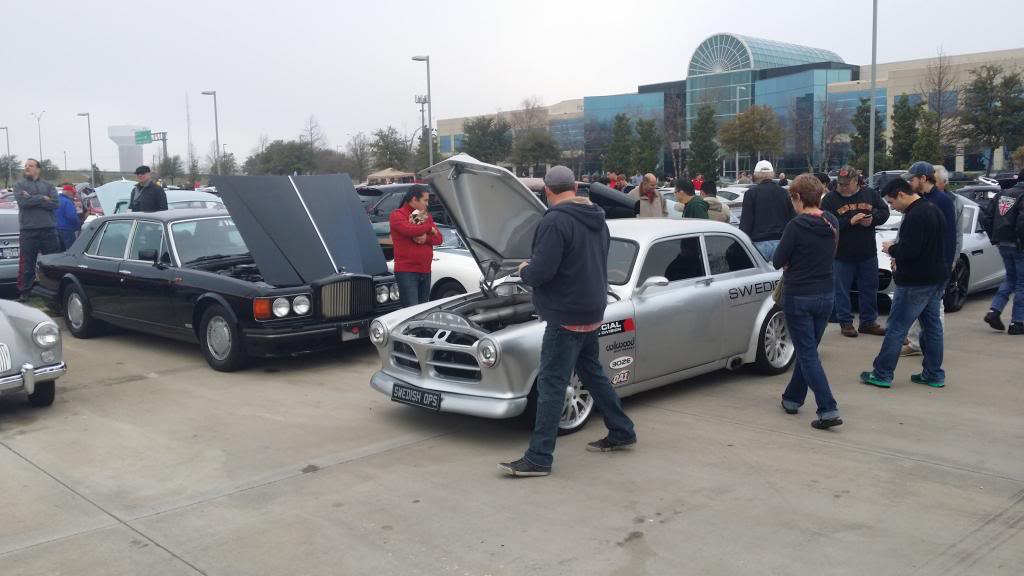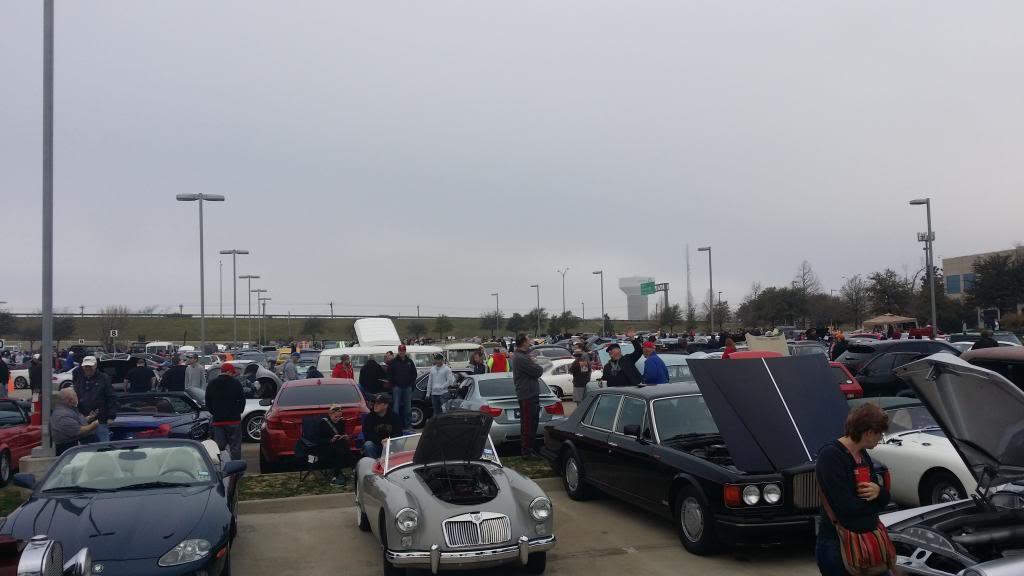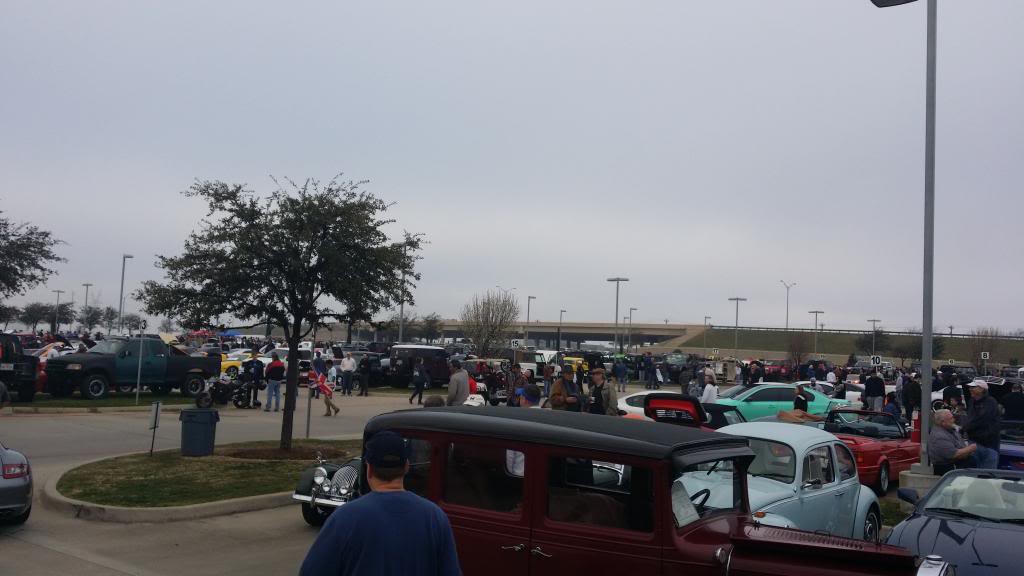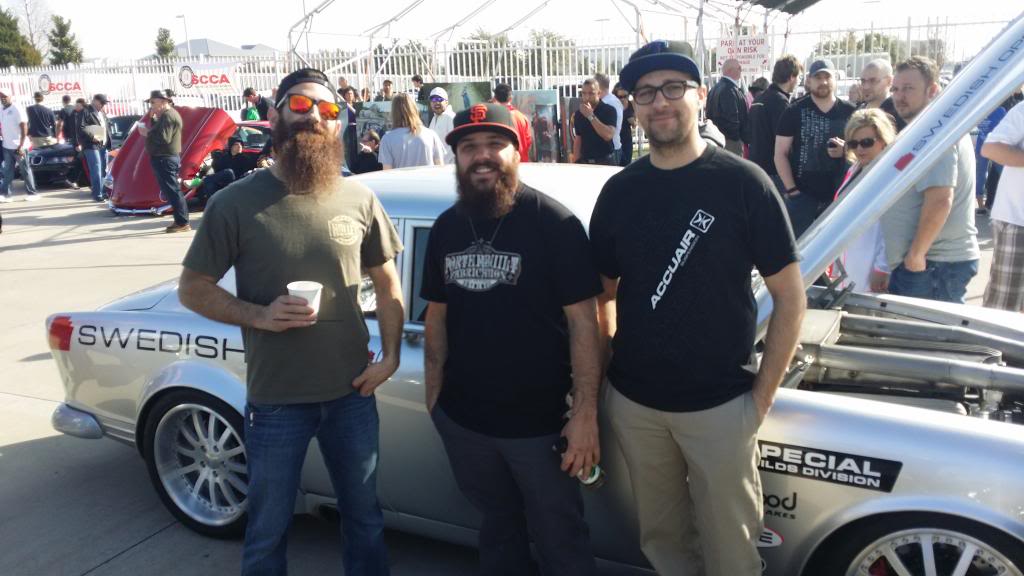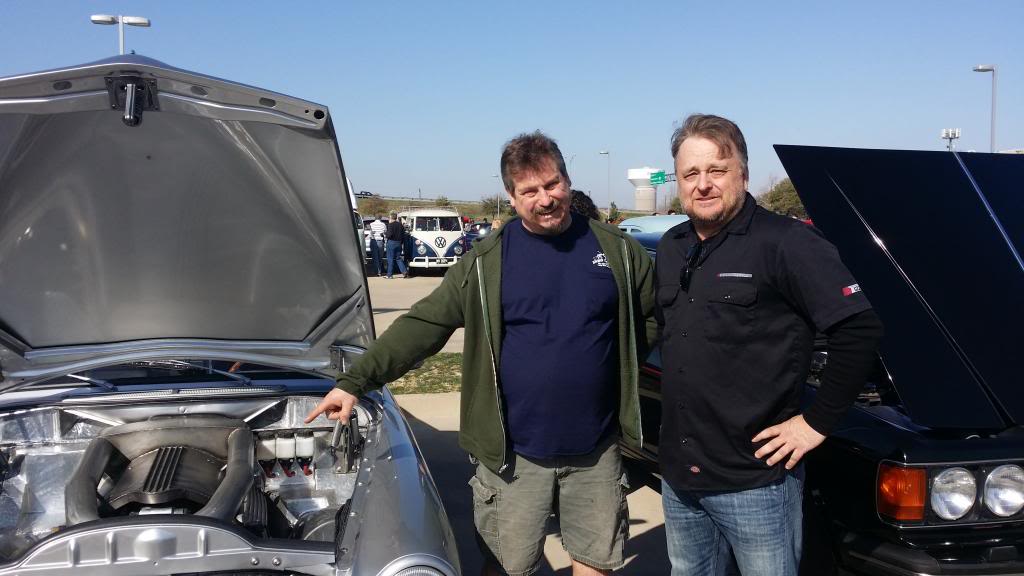 3-7-2014
I enjoy the show myself, but I hope that I am able to beat their 63 Falcon in a few of the judging category's at the Ultimate Street Car Challenge.. LOL Here is a YouTube video about the event...

For the guys that are not familiar with the Ultimate Street Car Challenge, there are several categories of judging during a 3 day event that range from Engineering/Styling, a Road Rally with spotters and check points through city to see if the cars make sense for real world driving by not having to do special maneuvers during normal driving task, Autocross and Speed Brake Challenge, along with the Hot Lap Challenge on a full road course.. From there, they put together all the scoring to find the best over all Street/Performance car, so you can kick ass on the Road Course and suck in the real world and still lose.
I have worked out some trunk close out panels to hide the fuel tank and clean up the appearance a bit, and I think it will look great as soon as it is all covered in leather, and it really quieted the car down a lot also.. I have also been working on the custom carpet, and as you can see in the pictures, all the floor panels are completely covered in the Hush Mat and Carpet insulation, and this has really transformed the overall quality of the cars noise and comfort..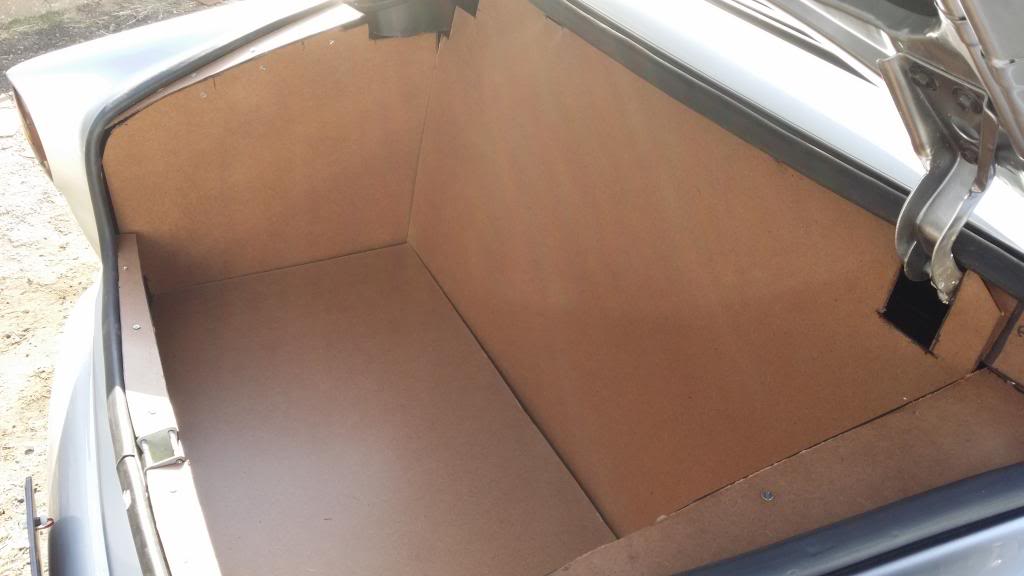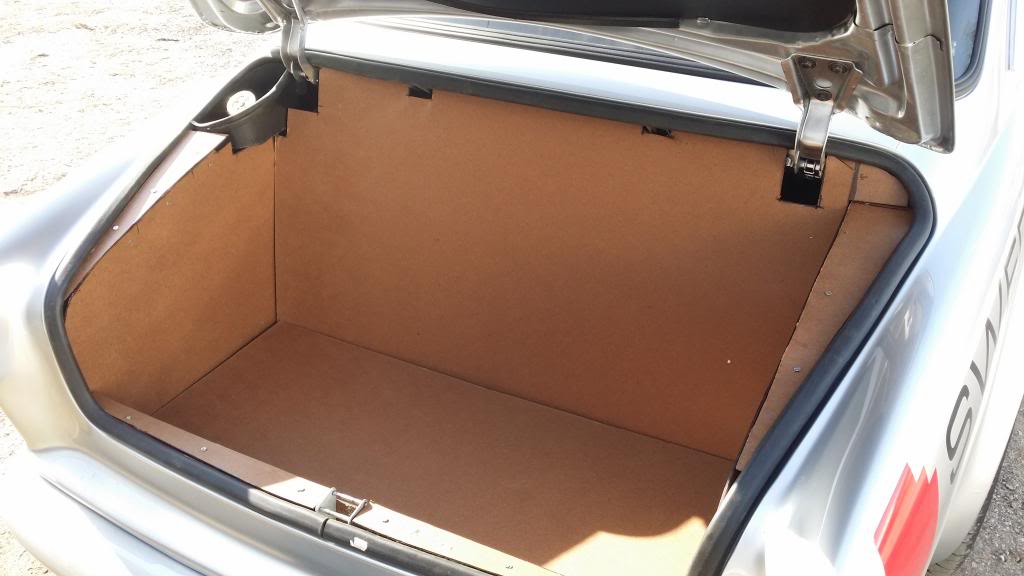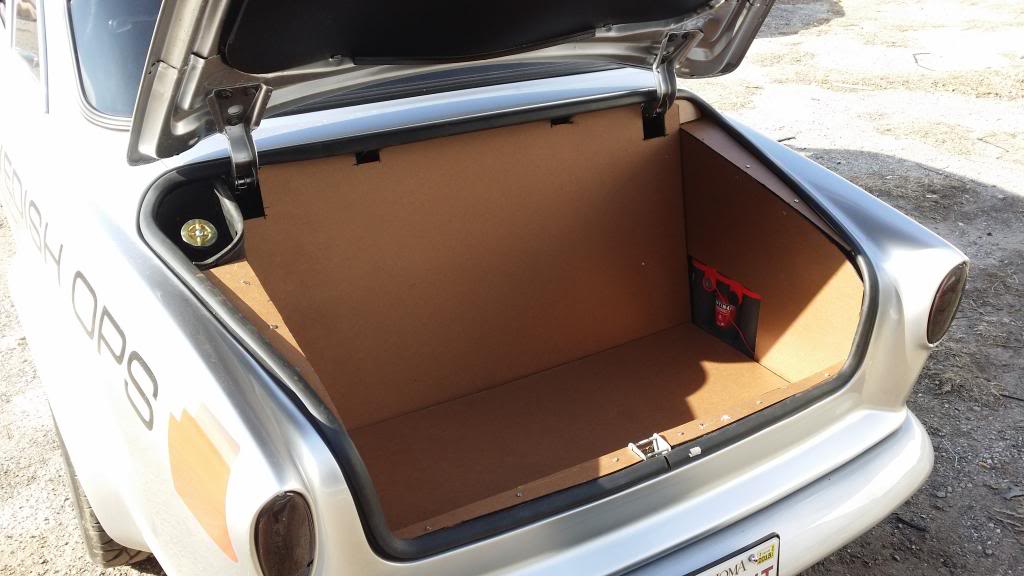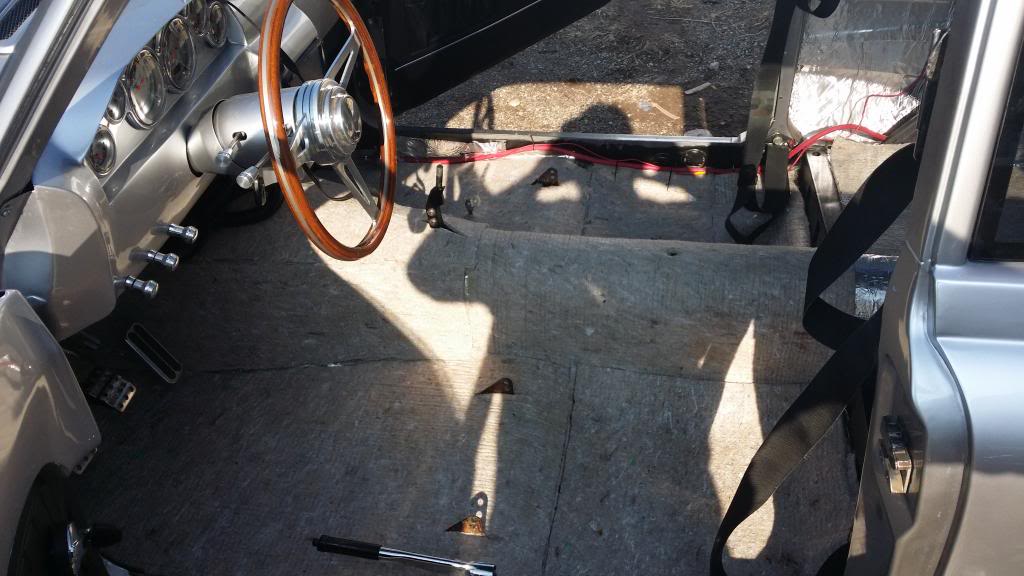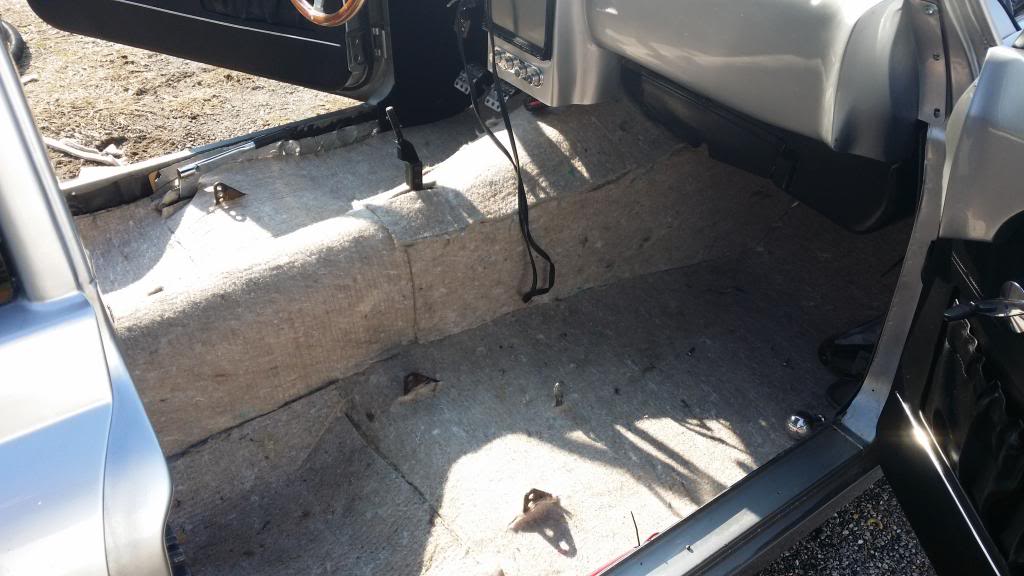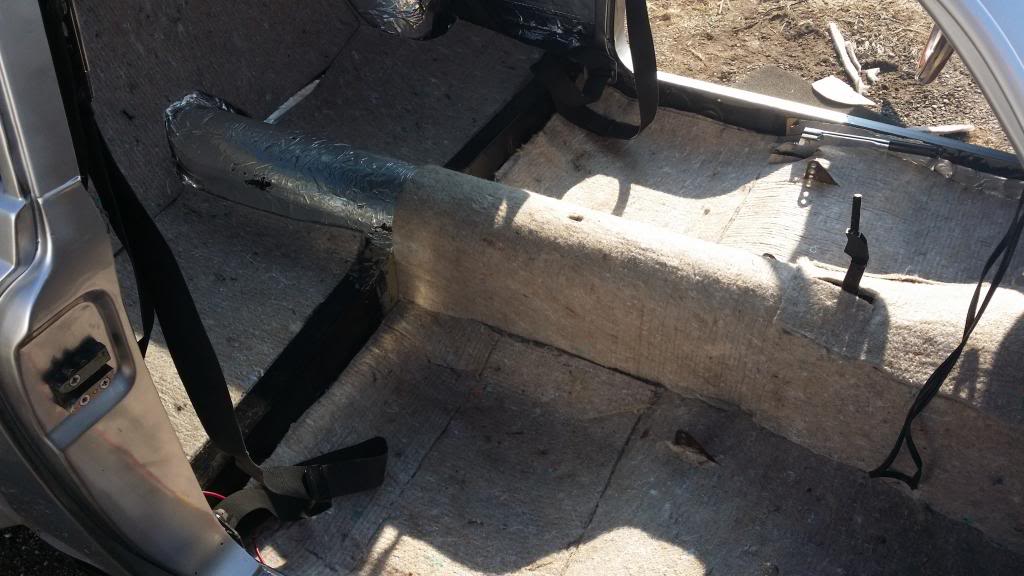 Here are some pics of the interior before the carpet install...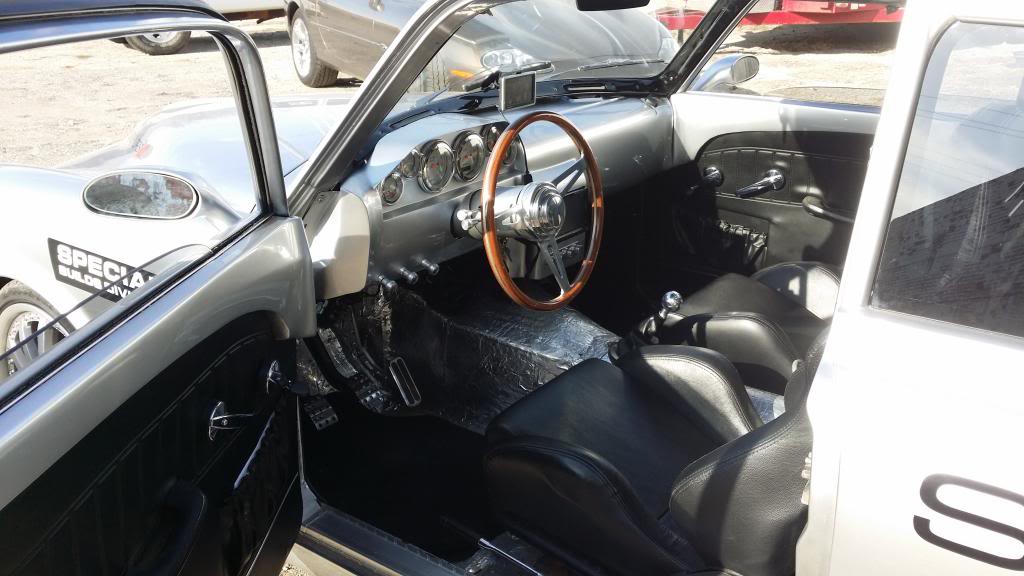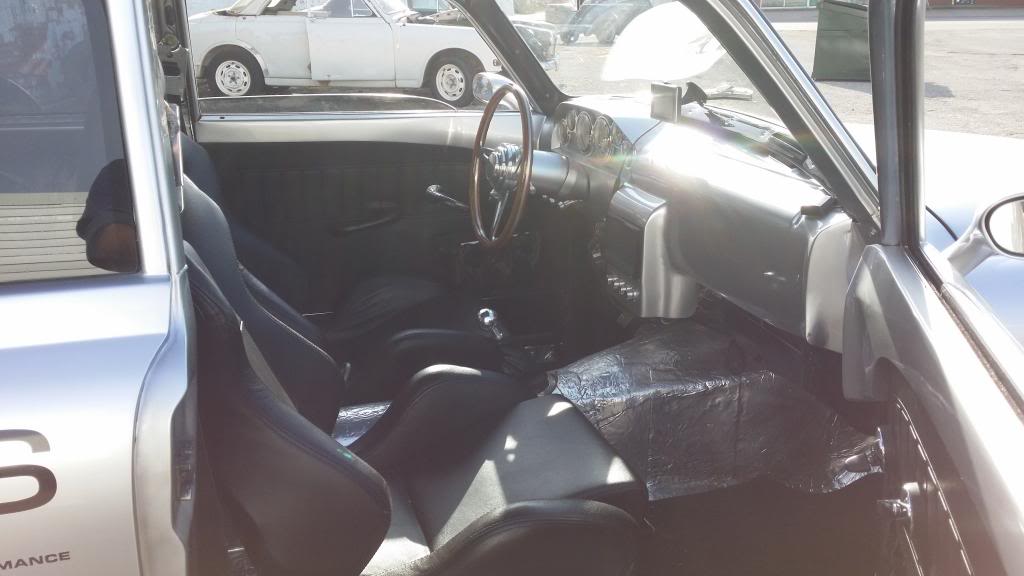 3-9-2014
I still have to send the carpet out to have the black vinyl borders added to them, but these pics offer the overall appearance for now until the interior is changed at a later date.. I just needed something in it so it has a basic interior for judging and to take the race car appearance out of it.. I will do some sort of darken up or black out of the back of the gauge panel at a later date, because I haven't found the solution to what I want to do for that yet.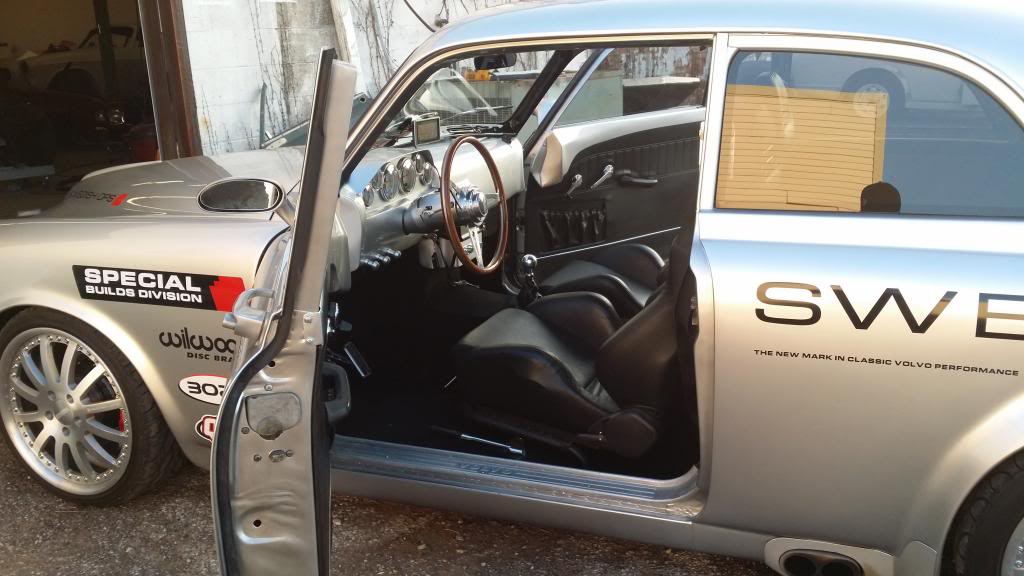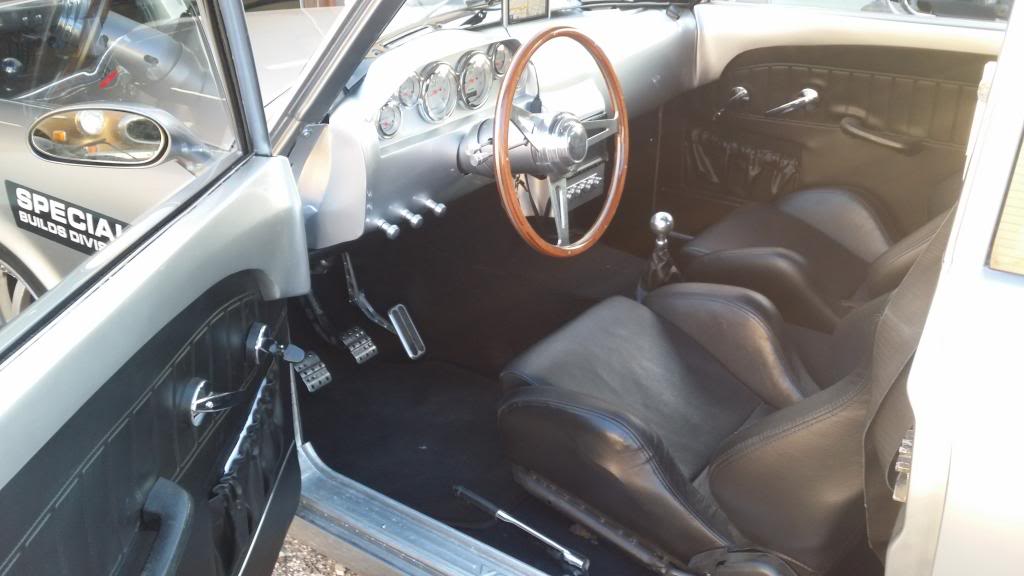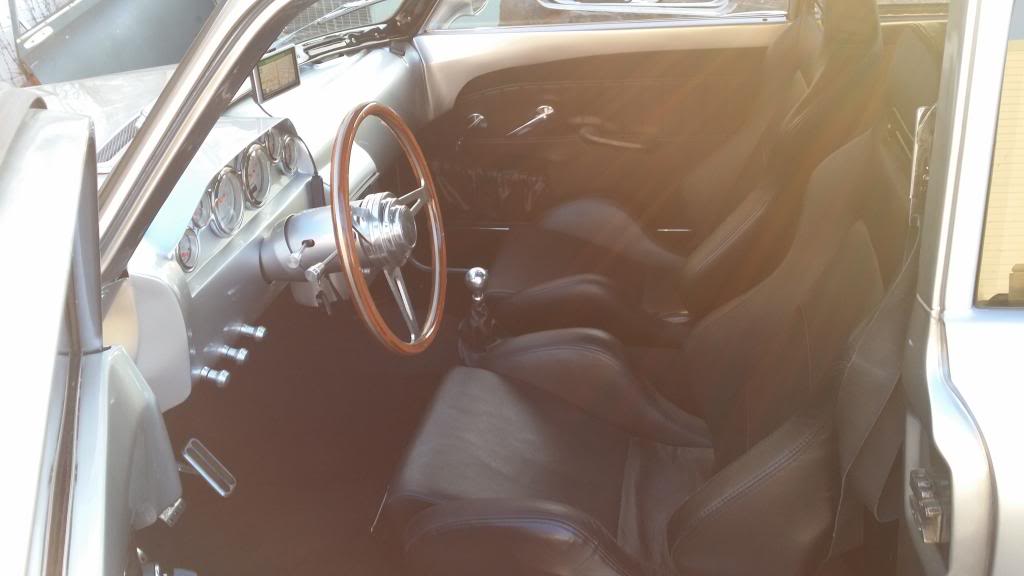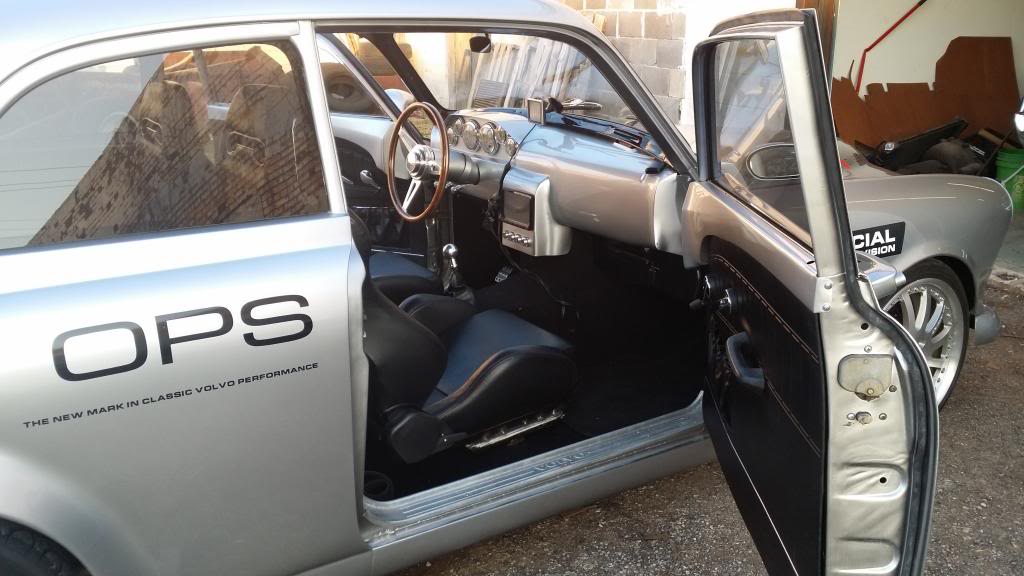 3-11-2014
I had my paint and body guy take away some of the Daily Driver abuses for the show, and he did a perfect job matching and blending the color, and I must say that is an art form in itself...

It took a bit of finessing due to the black base being necessary, and there had to be attention taken to the amount of liquid metal color distributed over the black and around for the blend, but he nailed it...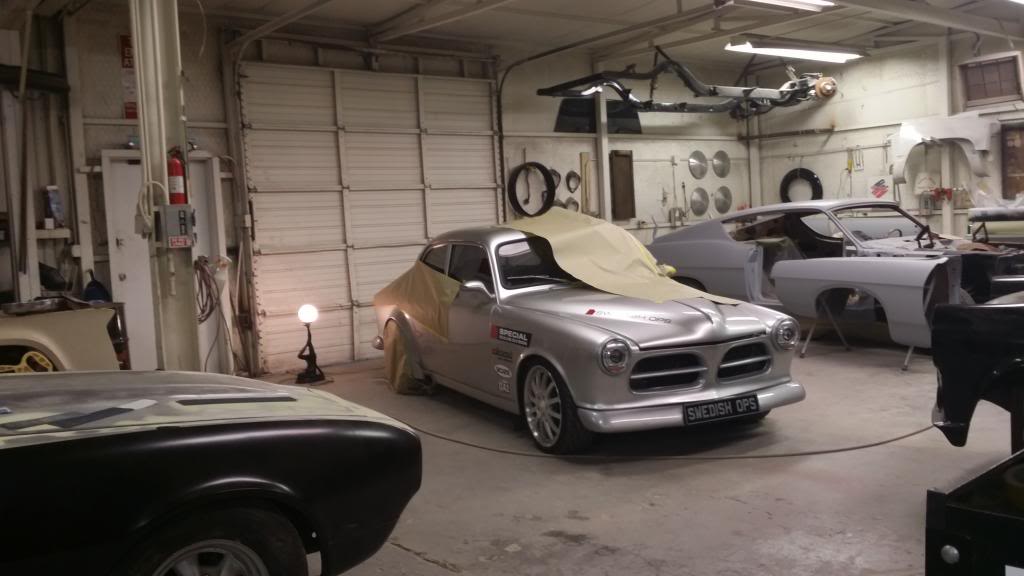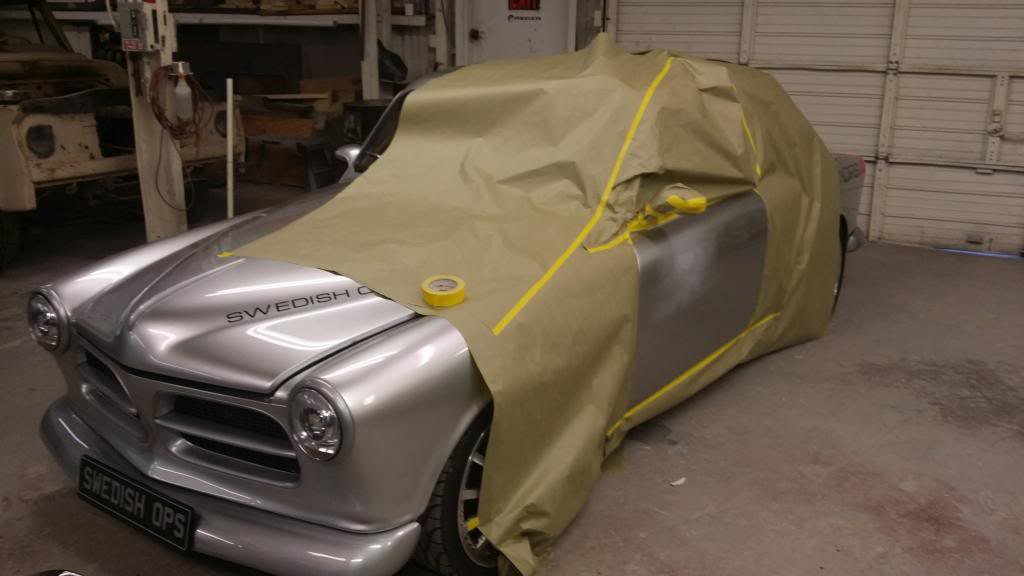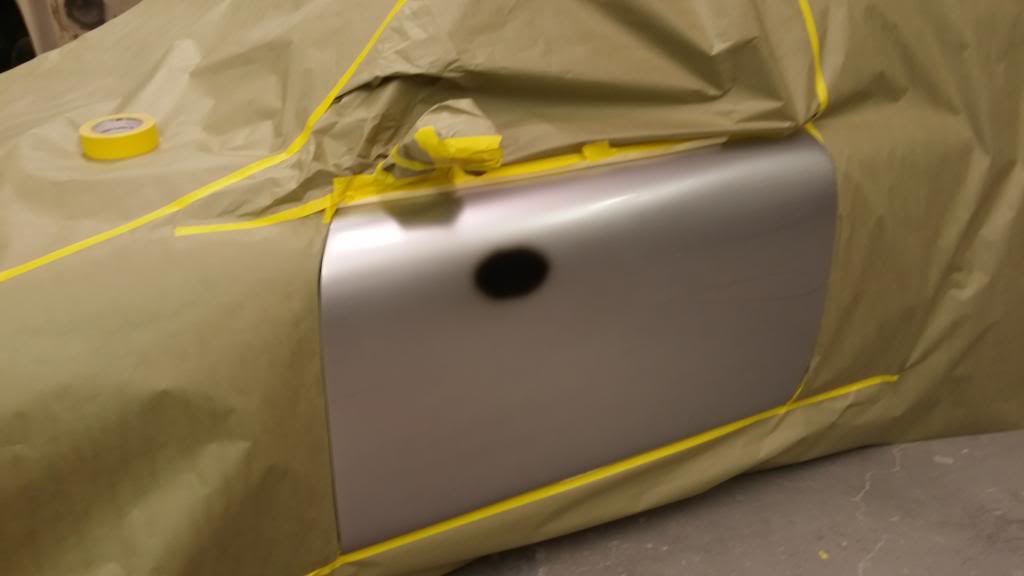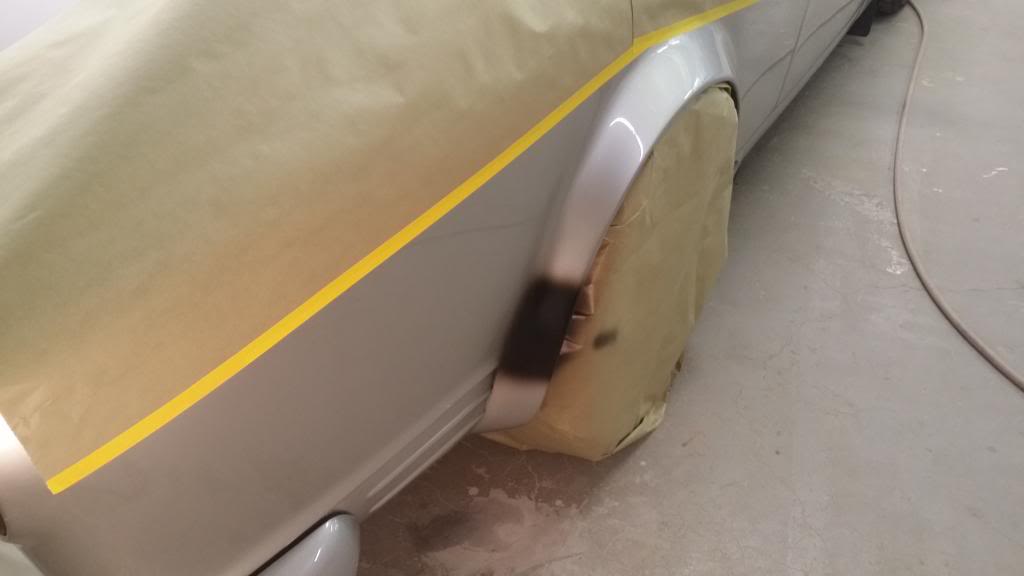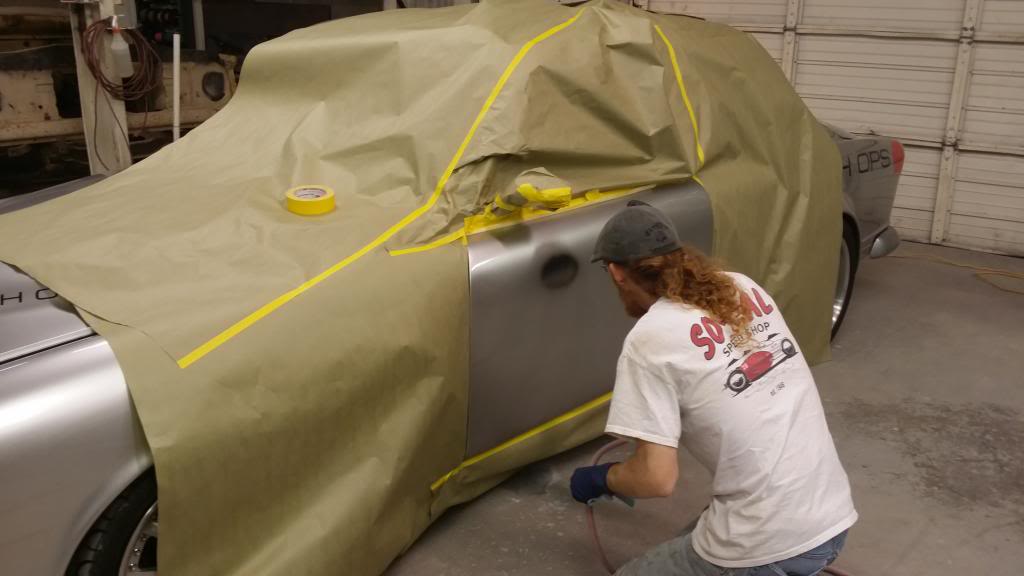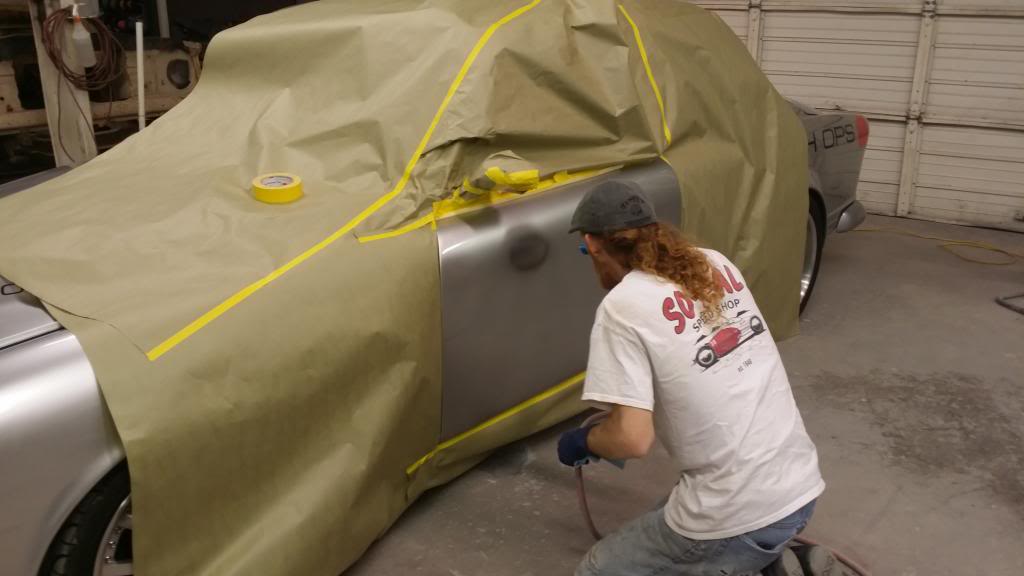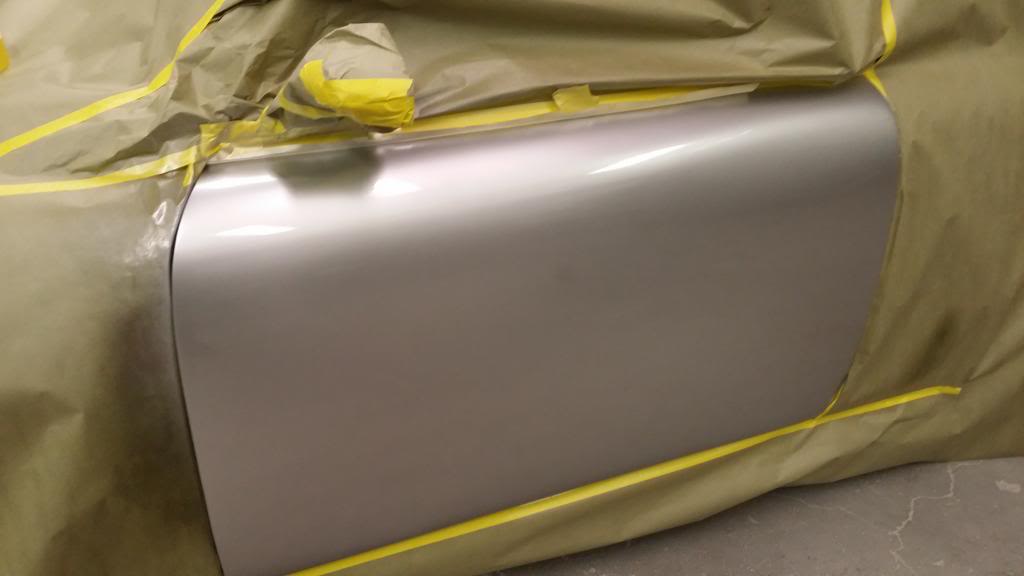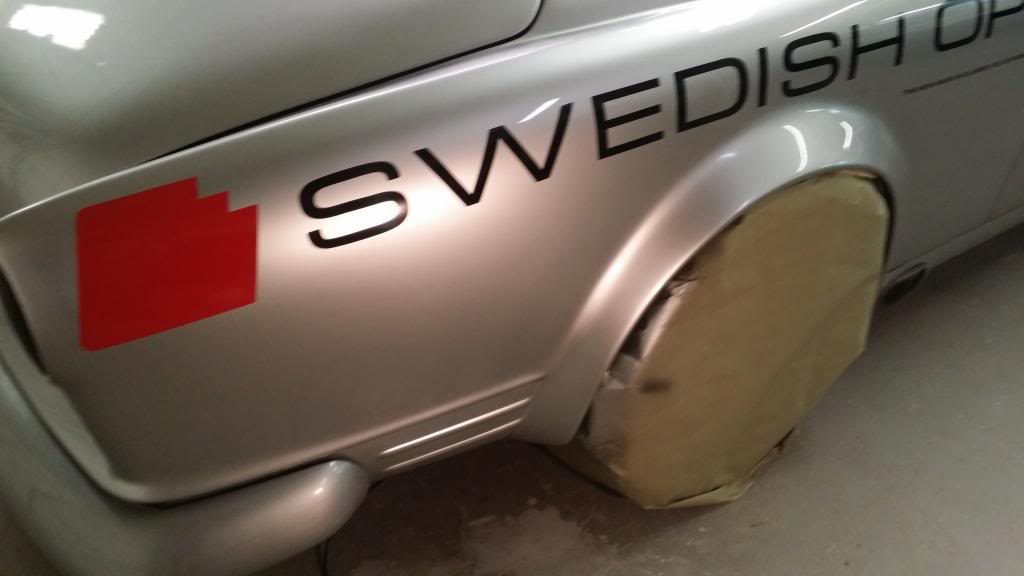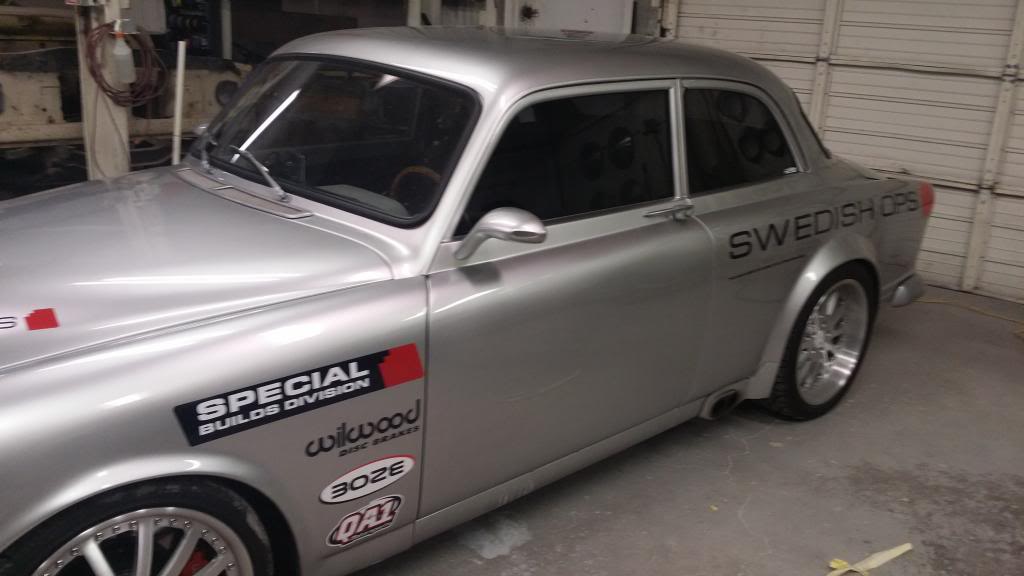 3-12-2014
Had to take some glamour publicity/media shots for the Ultimate Street Car event, so I hope these work, because I am not much of a photographer..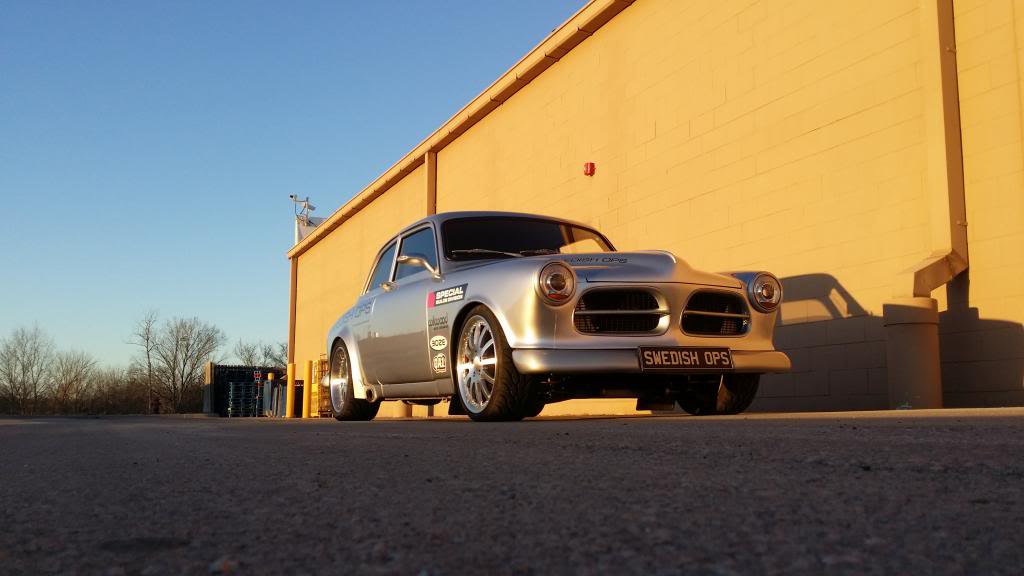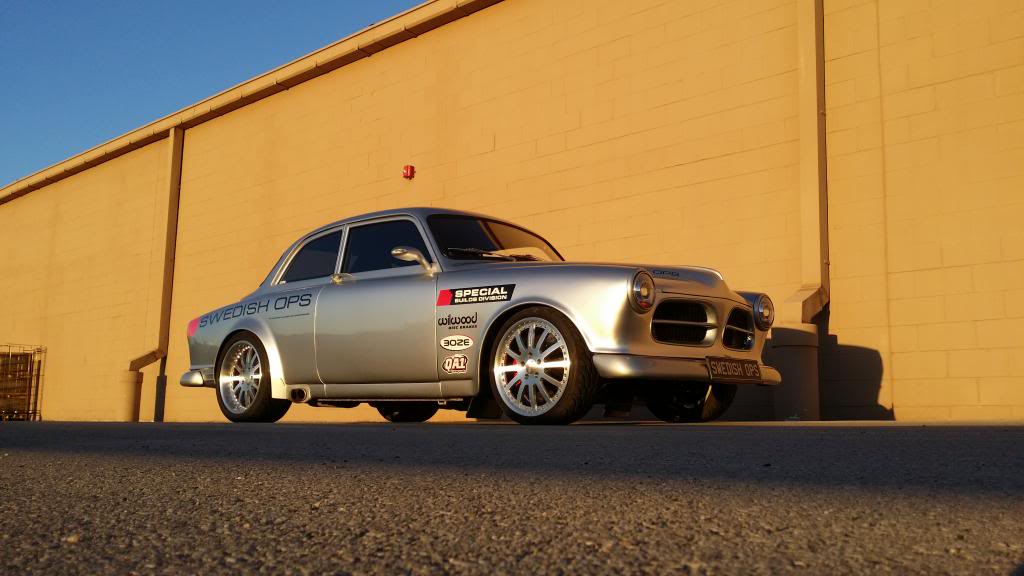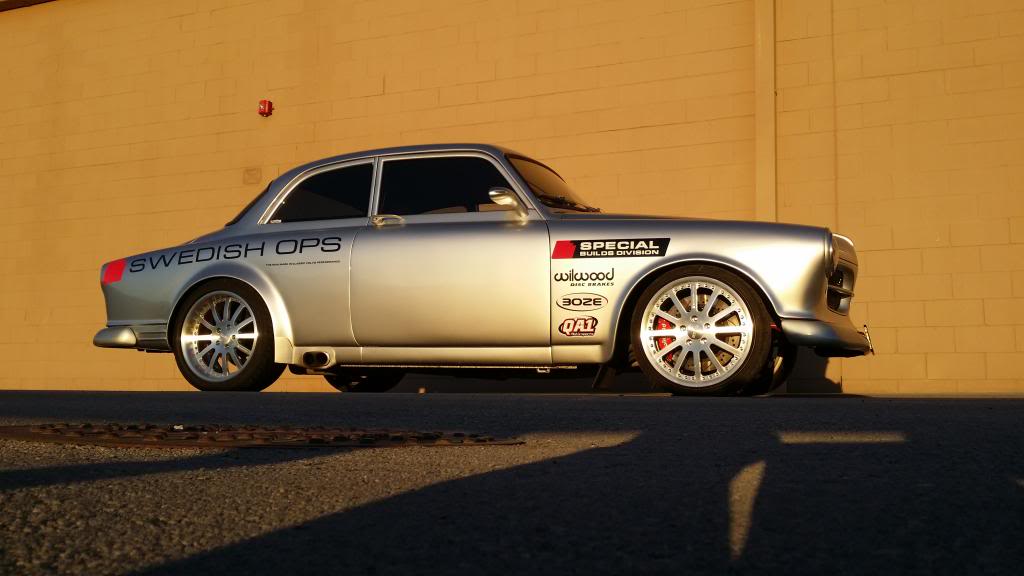 3-15-2014
Here are a few video's from the GoodGuy's Autocross. I found that I am going to have to upgrade the tires by next week, because the other cars were running a softer compound than I was, and the front tires would not grip to well at that rate of speed/braking. There is also a need to work out some sort of rear sway bar, but I will get to that at a later date, because the car still did pretty good with my inexperience. I still had the car setup on a daily driver alignment and spring rate setting, and the other cars there were more track dedicated, but my inexperience times were above the average and not far off No Pro times considering everything. The normal and hard driving of the car is great, but with these types of runs I am not sure I am willing to sacrifice daily comfort for a couple of seconds.

I ran the car in 1st gear the whole time (With the Exception of one 2nd gear shift at the final straight before the checkered flags, because the car hits over 60mph in 1st gear and that was about the limits of this course. I have no autocross experience, so I found myself trying to convince myself that I needed to actually brake prior to the turn rather than just try to drift through it, but I did have a couple of fun tire smoking drifting laps with the car for a good show yesterday, and I hope that someone else captured for YouTube because I didn't have anyone there to video at that time.

Here is the GoPro exterior view, and you can really hear the Cowl Vent Intake suck during harder acceleration due to the camera being mounted just above the windshield, but you really don't hear that sound inside the car.
3-16-2014
Here are some outside views of the runs, and I will be installing a rear sway bar setup and have better tires for the next event..
3-18-2014
I had someone email me some pictures from this last autocross event, and you can see the body roll that is in the car with the daily driver settings, so I did install some new coil springs with heavier spring rates especially to the rear of the car because that is where I think it was lacking the most.. I am running the heavy duty IPD Sway Bar on the front of the car, but it just doesn't seem like enough for the speed and power of the car, so I will have to check on other options there.

This car is a daily driver, so even though it is going out for competition on occasion I don't really want to get too far from the daily driver comfort, so I am trying to find the happy medium to both needs..

On a side note, the car was a hit at the GoodGuys show, and was picked for the Winners Circle Awards and special display by the judges, even though that is not common for an import car... Volvo X and I were picked out for a Television Interview that is to be aired at a later date, and I thought that was pretty cool due to the shear number of cars at this event, so maybe the old Volvo's can get some love.. LOL This next weekends event (The Ultimate Street Car Challenge) will be televised also, and I have prepped the car to do just a bit better, so if all goes good Volvo X will be invited to the SEMA Convention for display and the Optima Battery Challenge Invitational the day after.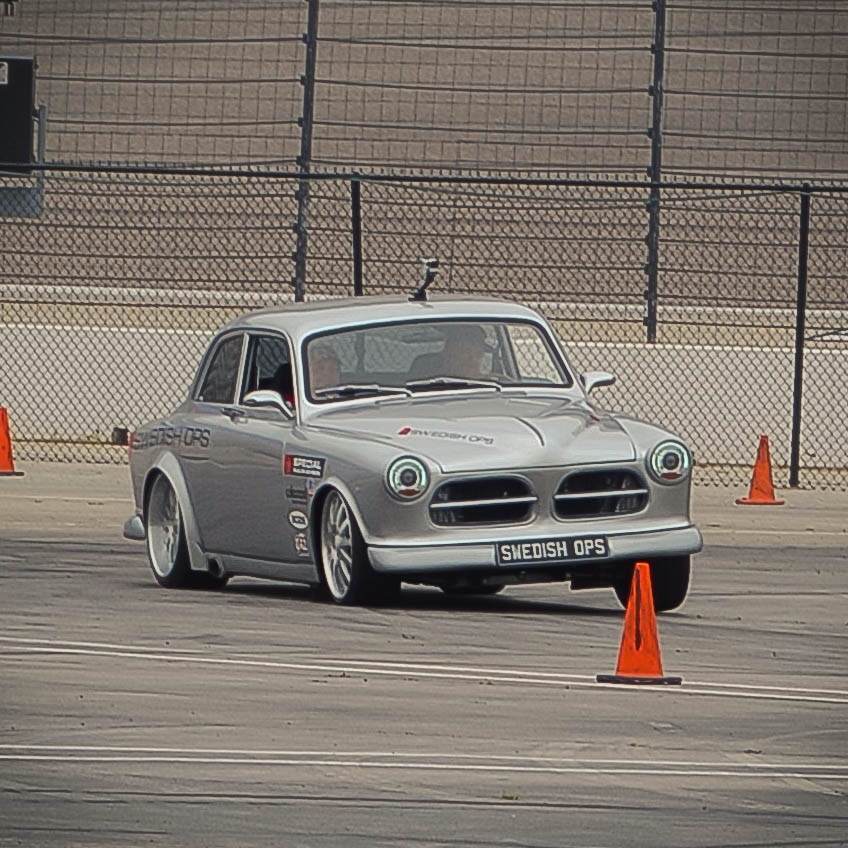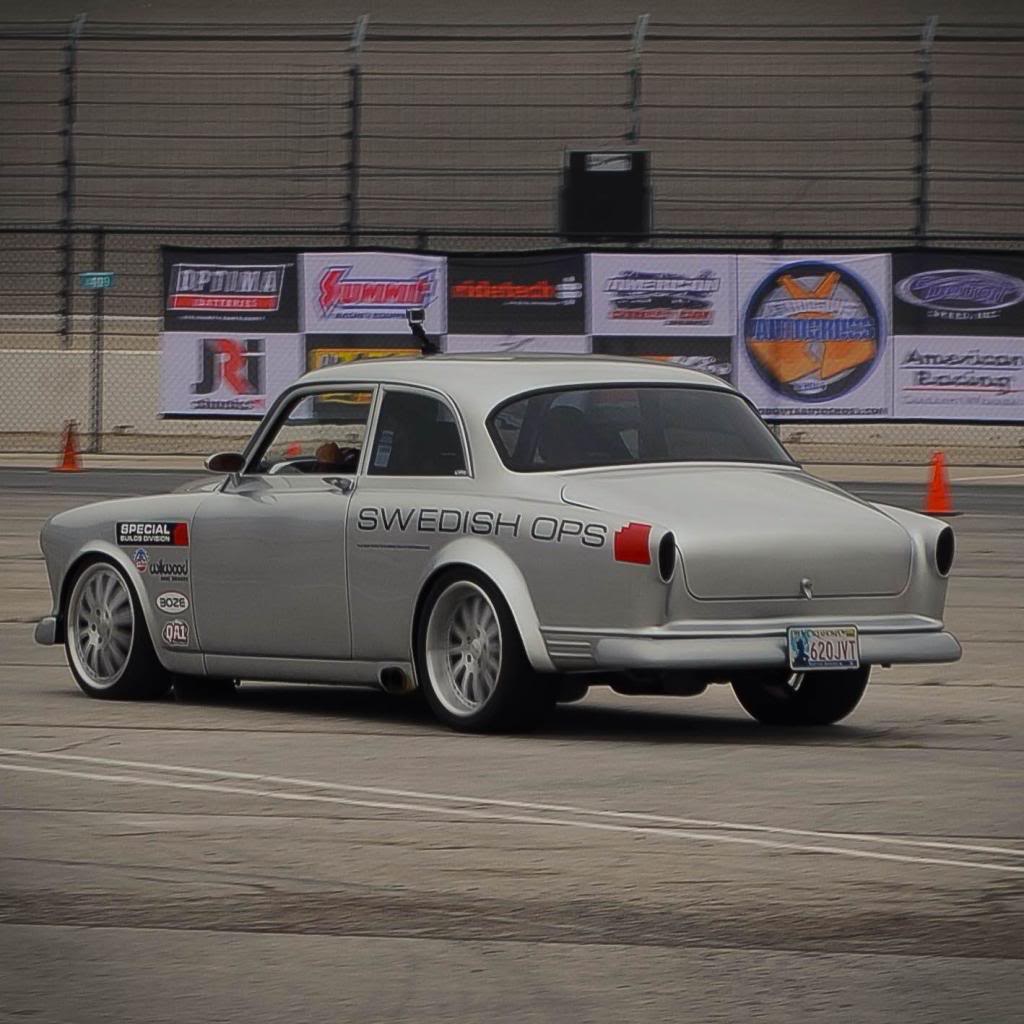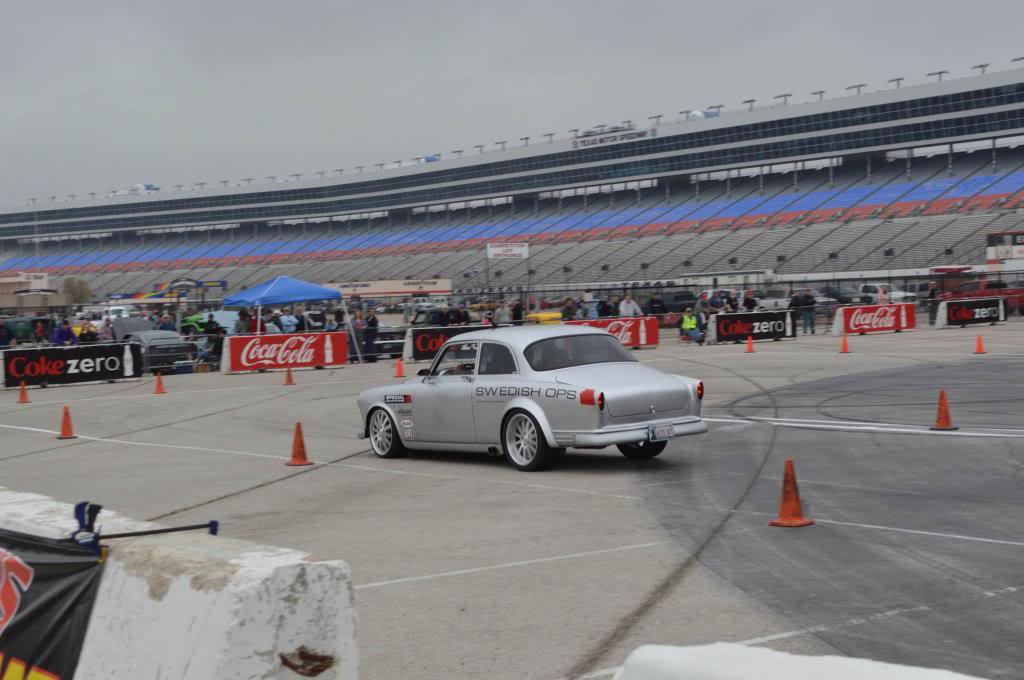 3-21-2014
Here are some pics of the first leg of the Ultimate Street Car Challenge, and it was a long day of setup and a 80 mile Road Rally through the bumper to bumper traffic of the Dallas Fort Worth area.

As you can see Volvo X is officially decaled up and ready to go, and I am liking how it all looks, but I guess I like stickers. An interesting thing though, I have had a television crew ask to follow me around all weekend so they can follow the car through its journey at this event, so hopefully that means the car will make all the way to the Optima Battery Invitational finals at SEMA in Las Vegas?. The file crew has been following me around in their mini van with the doors wide open while filming, along with series of one on one interviews about the car, so it seems that Volvo X is going to have plenty of exposure and screen time coming in Late July or early August.

As you can also see in these pics, Volvo X is playing with some pretty heavy hitters, and I hope that my lack of driving skills holds up.. LOL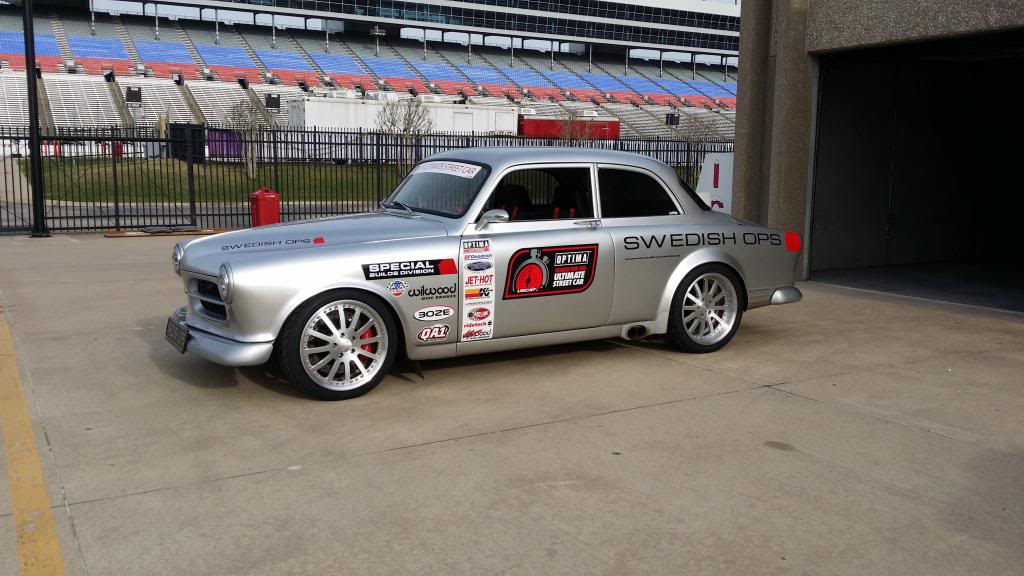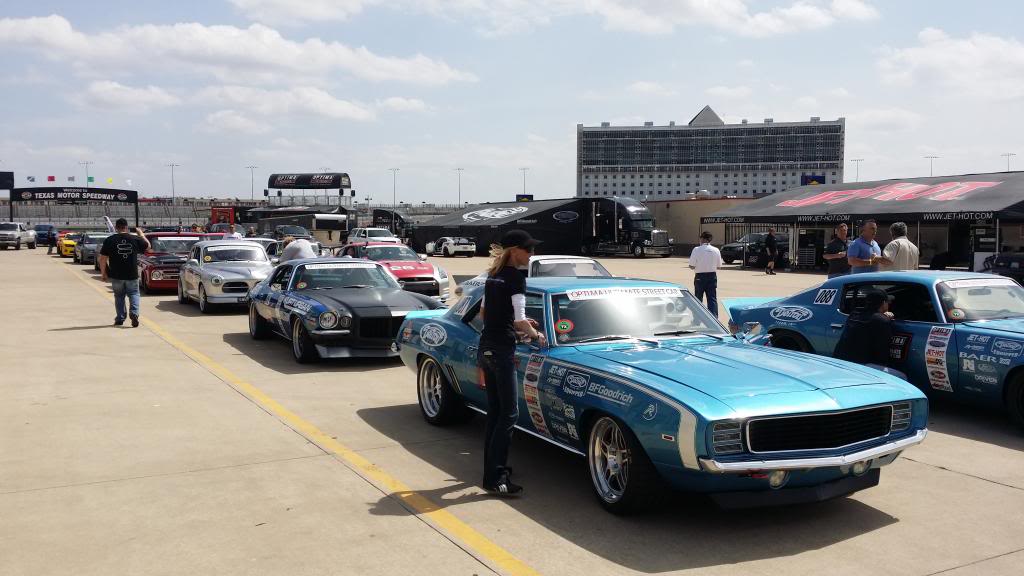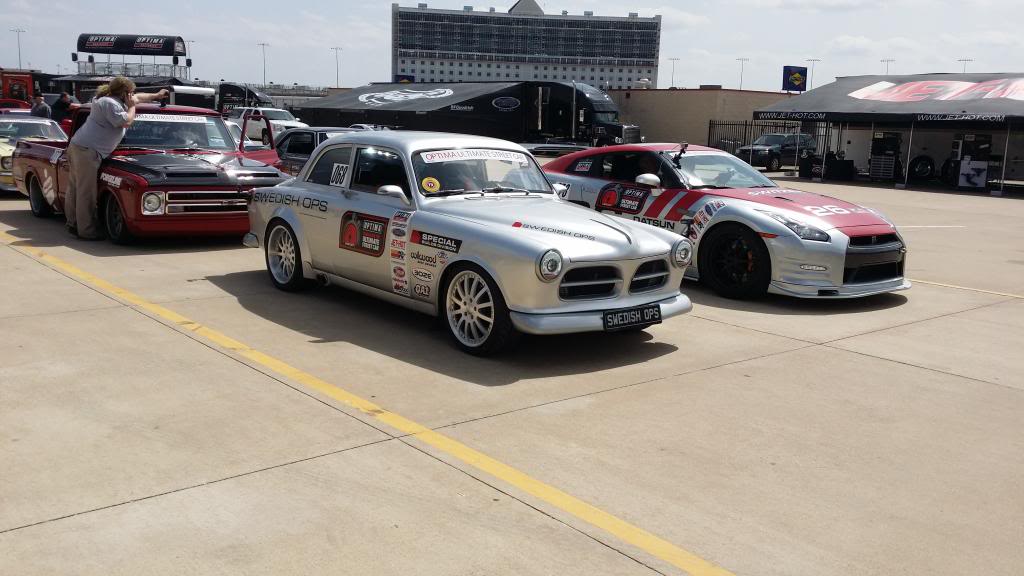 The MavTv network crew asked to place cameras on the front and rear of the car for the Road Rally, and as you can see with the tape, they definitely didn't want to lose them.. I have to meet them in the morning so they can film me coming out of the Hotel to prep the car, and them film the car heading back the Texas Motor Speedway for the event.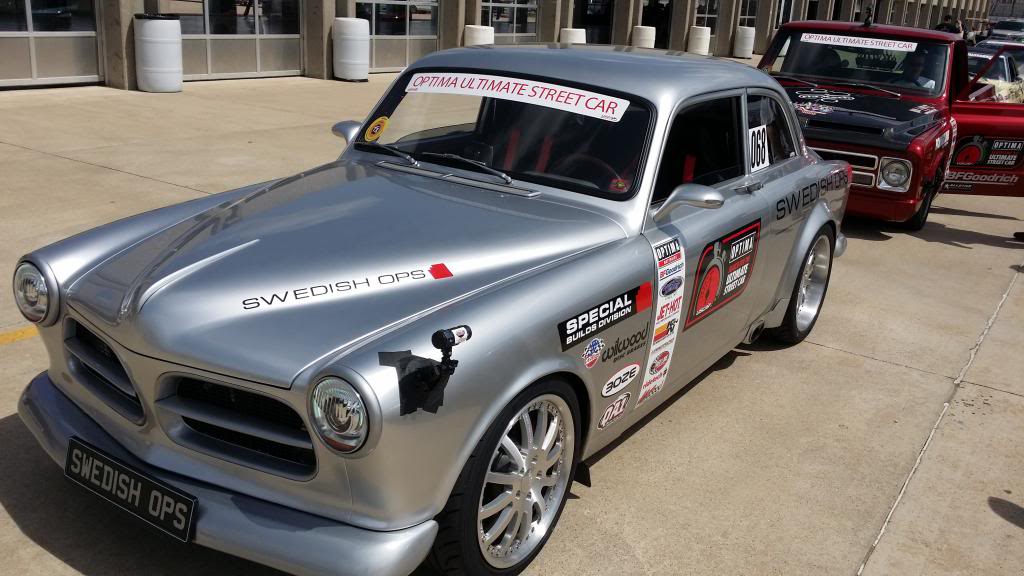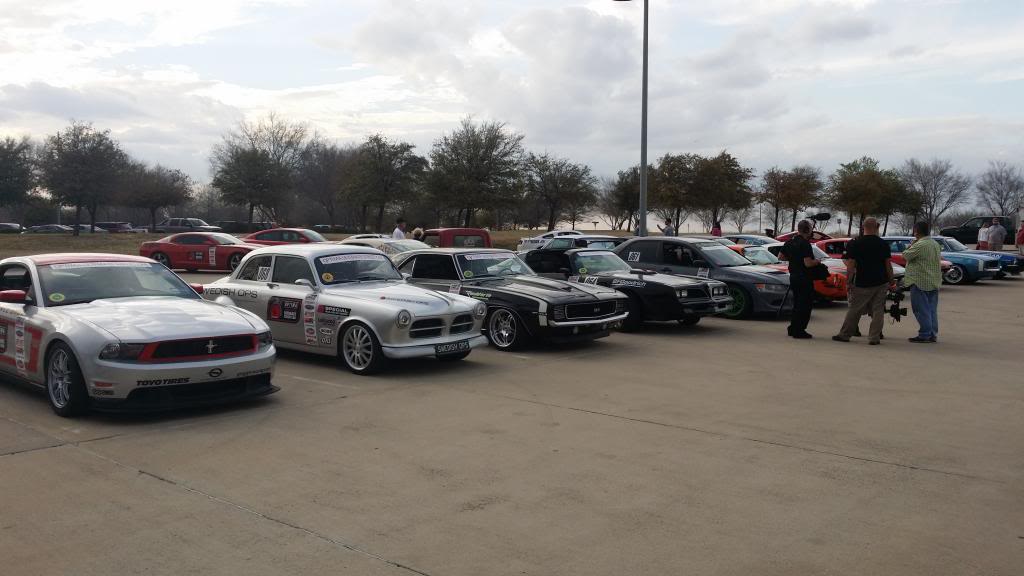 3-23-2014
It was kind of a eventful and fun day today at the Ultimate Street Car Challenge, and it started with about 15 back to back runs of the Speed Brake Challenge, and I did on Autocross pass before I had some mechanical failure. I have been daily driving this car since it fired up, and this could only happen at that this particular time and event, but I blew out a Braided Stainless Steel Clutch Hydraulic line just at the end of one of the Speed Brake Challenges. If I didn't complete the allotted number of Autocross runs I would be disqualified for todays points, and that would have surely ended my time, so I had to really push the car hard without the use of a clutch..

I did the remainder of the Autocross runs without a working clutch so I wouldn't be disqualified from todays events, and actually bumped into Dustin from the Fast and Loud show at this event, and they were kind enough to locate the lines I needed and deliver them to me so I can get the car back together for tomorrows Road Racing event. I actually had to remove the transmission because it was a hydraulic clutch release bearing setup, so it was internal to the bell housing. A couple of vendors/racers there like Jet Hot Coating, Wilwood, and really helped out with the use of basic tools and jacks, because I did not bring a single tool with me.. LOL I drive this car to events, and drive it home, and I really had no indication that there would be any sort of hydraulic line failure.

I said I would let people know how this event is going, and it is being made into a small documentary feature on an upcoming series, so it will be shown then on MavTv in late July/Early August. This film crew had adopted Volvo X from the first day sitting at the hotel parking lot, and they have been interviewing me and following the progress through out the weekend, so the Amazon is getting quite a bit of exposure. Funny thing though, and I did wonder what the response would be in this type of venue that is dedicated to Muscle Cars and Exotics, but the Amazon is standing out of the pack and really got the noted respect from the people participating and attending...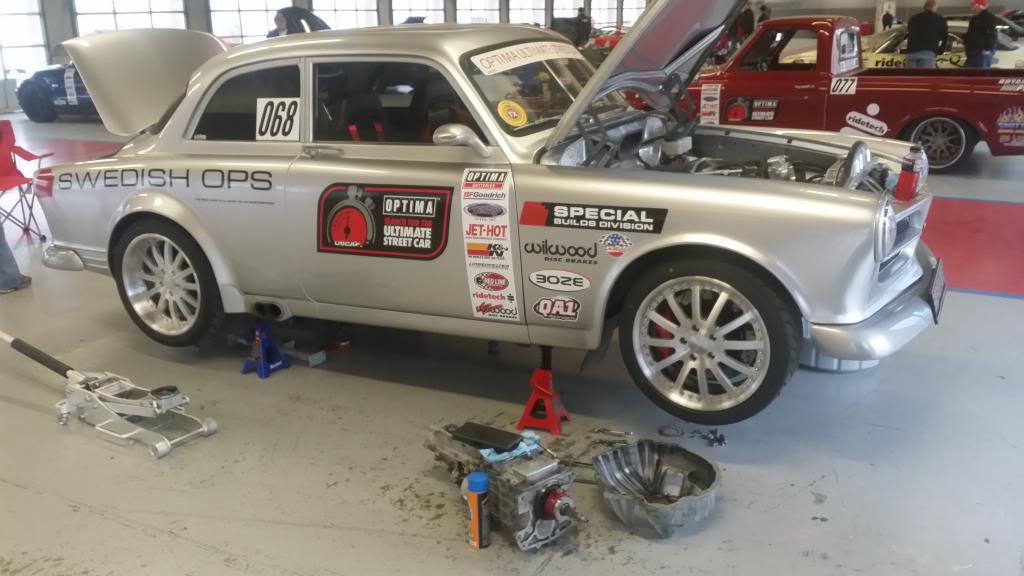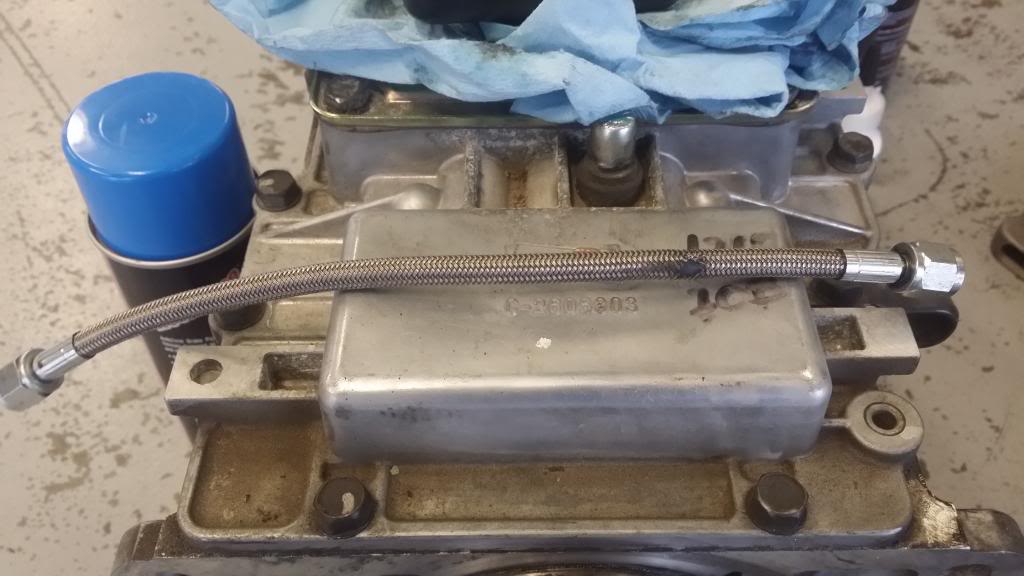 Here is an update of this weekend's event, and Volvo X officially made the Optima Battery Challenge (Search for the Ultimate Street Car Event) and the SEMA Convention in Las Vegas later this year, along with some other Awards at this weekends USCA's Ultimate Street Car Qualifier at the Texas Motor Speedway. During this event Volvo X was also chosen for a featured expose about the car at this event, so there was some extensive coverage and interviews over these few days, and the series will all be aired on MavTv starting Aug 8th. I am not sure if Volvo X will be in the first episode, but this production crew did and awesome job really trying to showcase the car and its time at the event, and I cant wait to see what they put together..

The result of the whether I was going to receive these rewards or not was a nail bitter all weekend due to the mechanical failure and what it took to fix it, but the real nail biter was at award ceremony at the end of the event, because the cars that won any events had to be weighed in order to verify they were qualified to be in their class... I had actually entered Volvo X in the less than 3,000 pound class because I had weighed the car at about 2600 pounds without carpet, insulation, hushmat, and a few other accessories, but I hadn't weighed the car since and I was sure that it still remained under the 3k mark. Luckily I saw them calibrating the scales on Friday, and had asked if they would verify that I was in fact still under the 3k mark, and I had found out I actually weighed 3035 pounds.? But that was with a full fuel tank, and that tank holds just over 20 gallons of gas, so I decided to remain in the less that 3k class and burn the fuel weight off.. So when it came time to find out if it was all for nothing, and the camera crews and all the other participants were around, I was very very nervous.. Turns out I burned enough fuel to drop the car down to 2970 pounds, so I got to keep all of my awards..

Here is a pic of the official weigh in..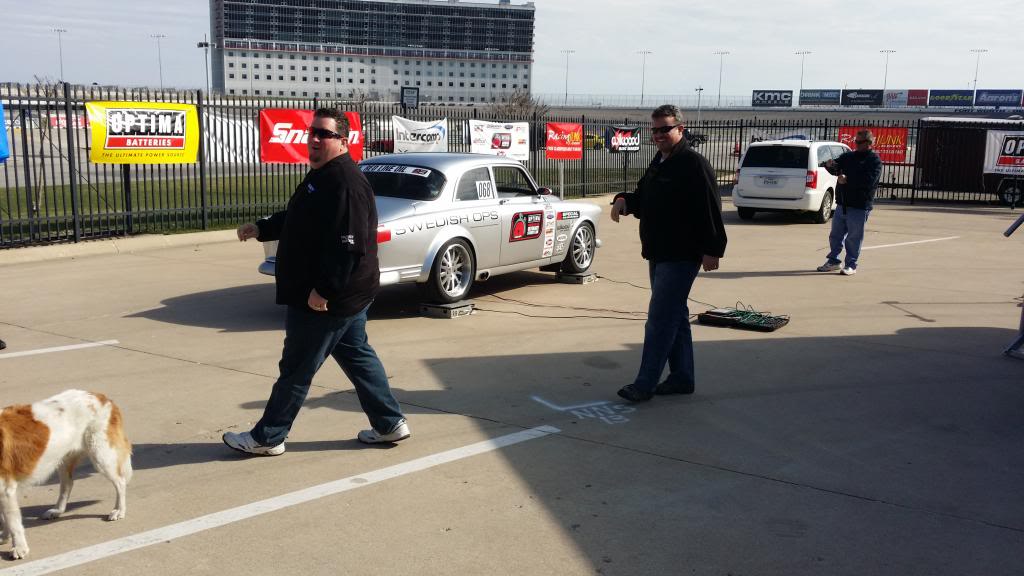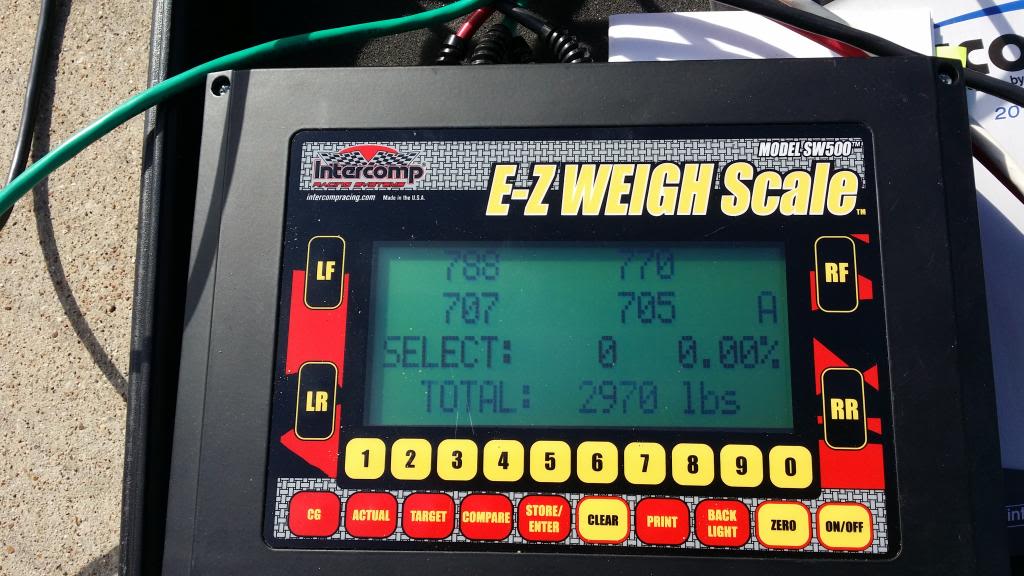 Here is the official Award and Invitation to that Invitational event, along with the other Awards that Volvo X walked away with this weekend.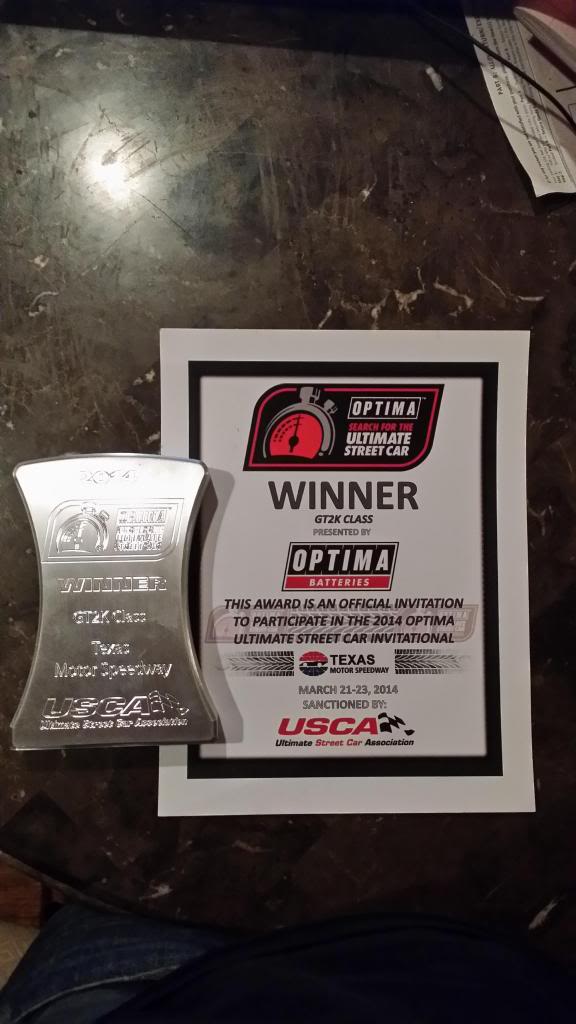 The RideTech Renegade Award will be presented to the person who demonstrates the ability to "do the most with the least".
This person will not necessarily be the fastest lap time, have the best looking car, or be the winner of the event [although they could be]. It should be someone who is mostly "unsponsored", who has built most of the car in their own garage, and who has obviously put considerable time and effort into educating themselves about how to improve the performance of their car and executing the changes necessary to achieve that.
Congratulations to those who continue to play with cars just for the love of it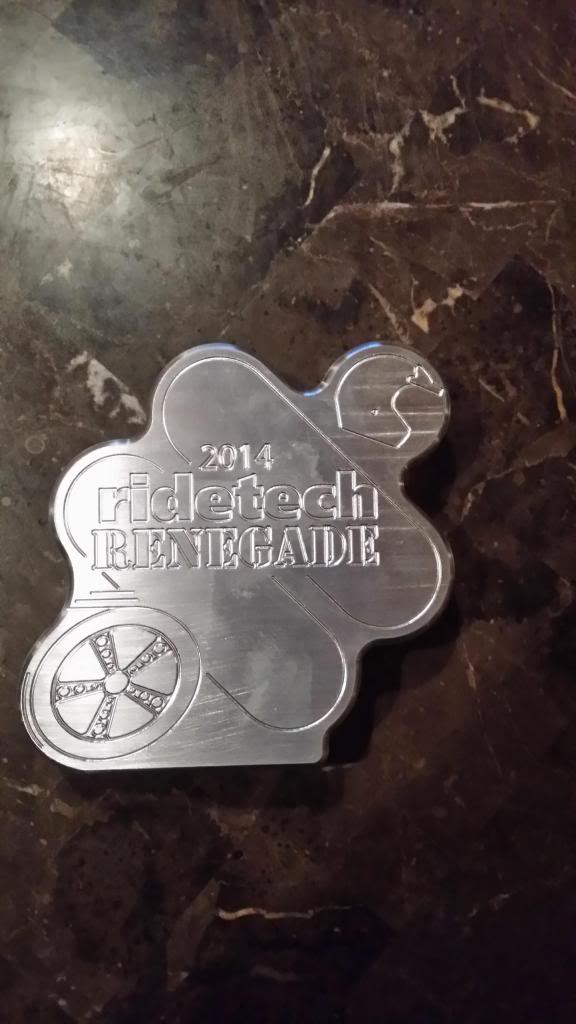 This is the Award I was hoping to be considered for, and that is due to the credentials of the judges.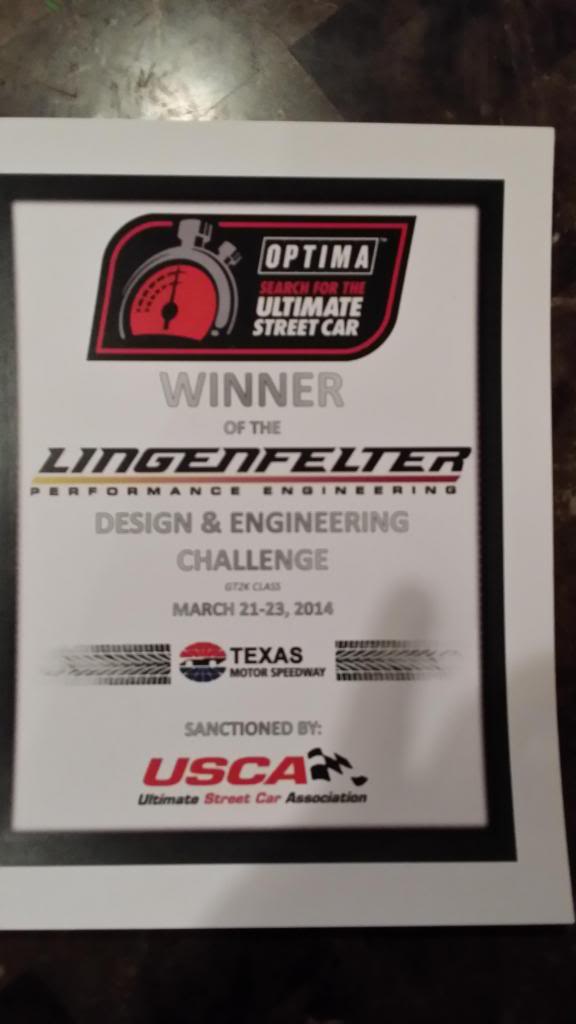 Here are a few other awards for the various competitions.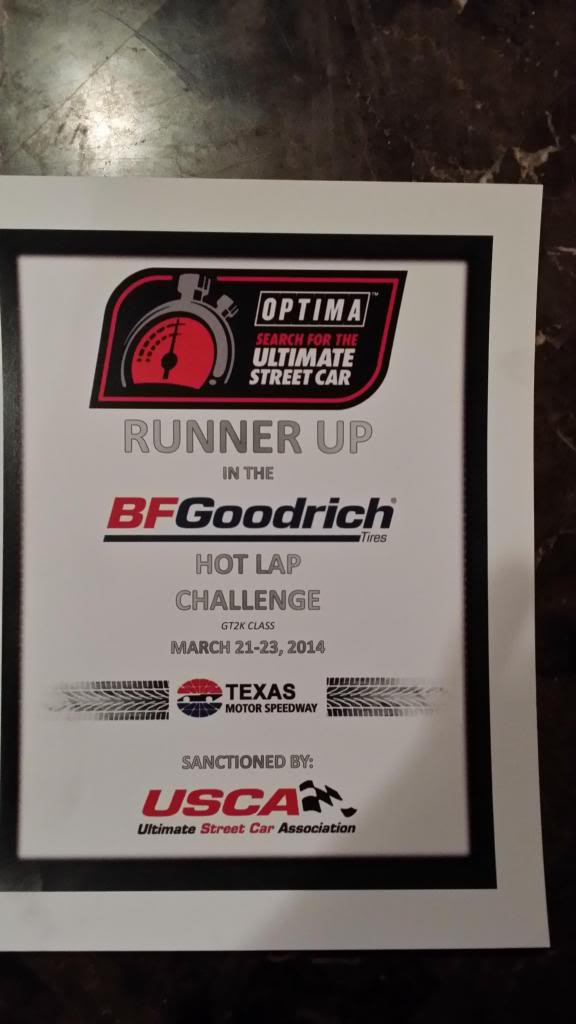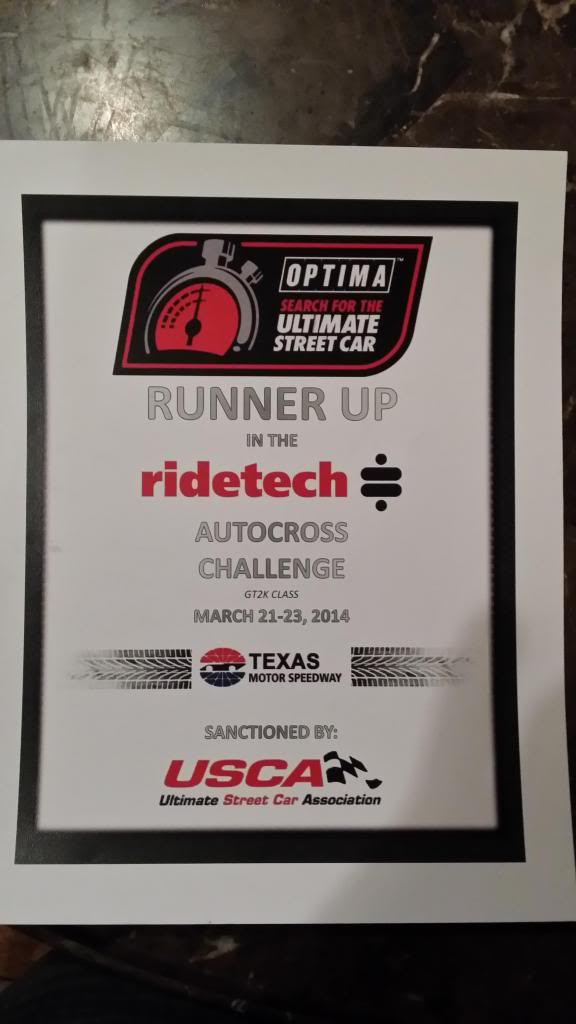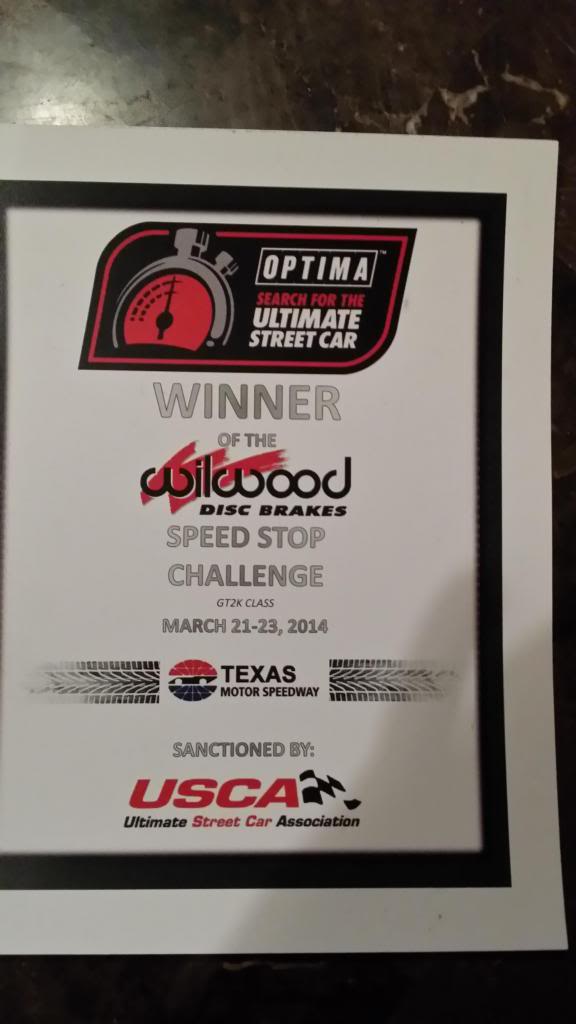 The USCA events are a great time, and is really all about the cars and drivers having fun and really pushing their cars as hard as they can, so it is a must do for anyone with these types of cars. Even with my mechanical failure and the rush to get it done so I still qualified to the Invitational, it was still a lot of fun, because everyone there is to help and support in anyway they can..
3-24-2014
Here are some performance pics from the Ultimate Street Car Challenge Event..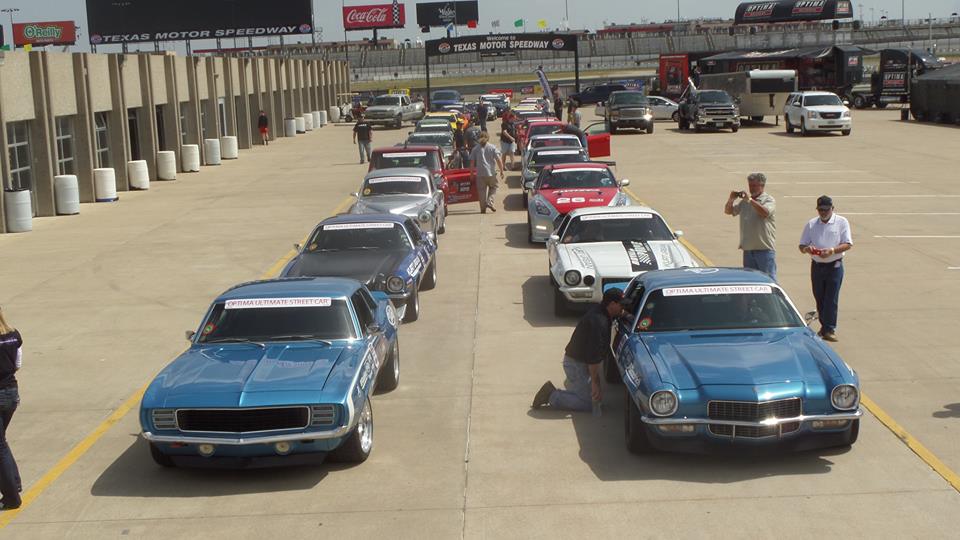 This is a picture while lining up for the Wilwood Speed Brake Challenge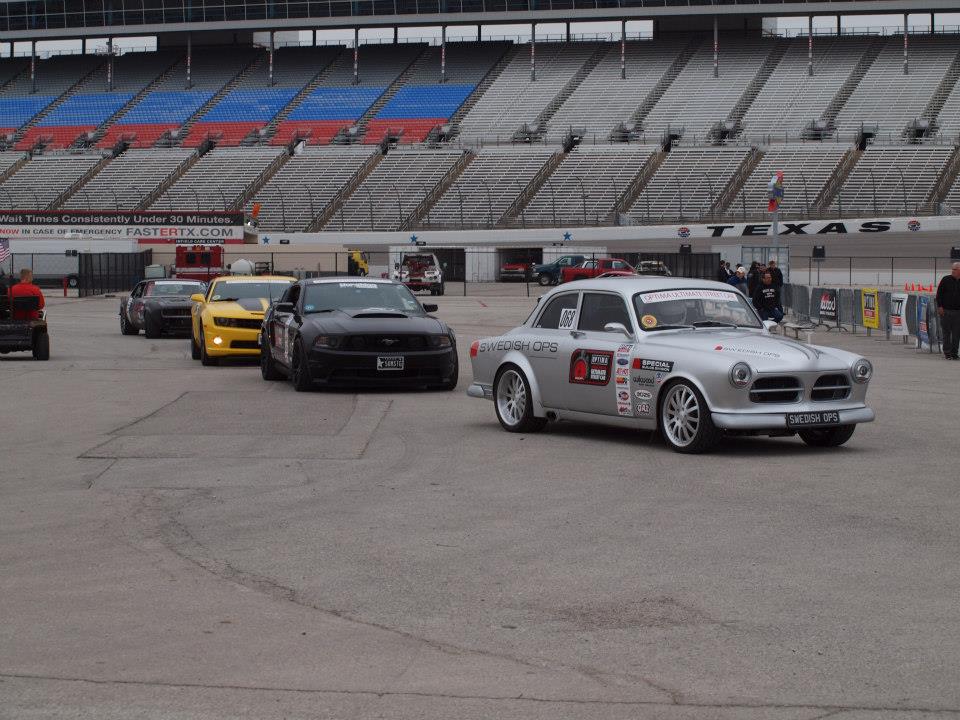 Here is a picture from my Clutchless Autocross run.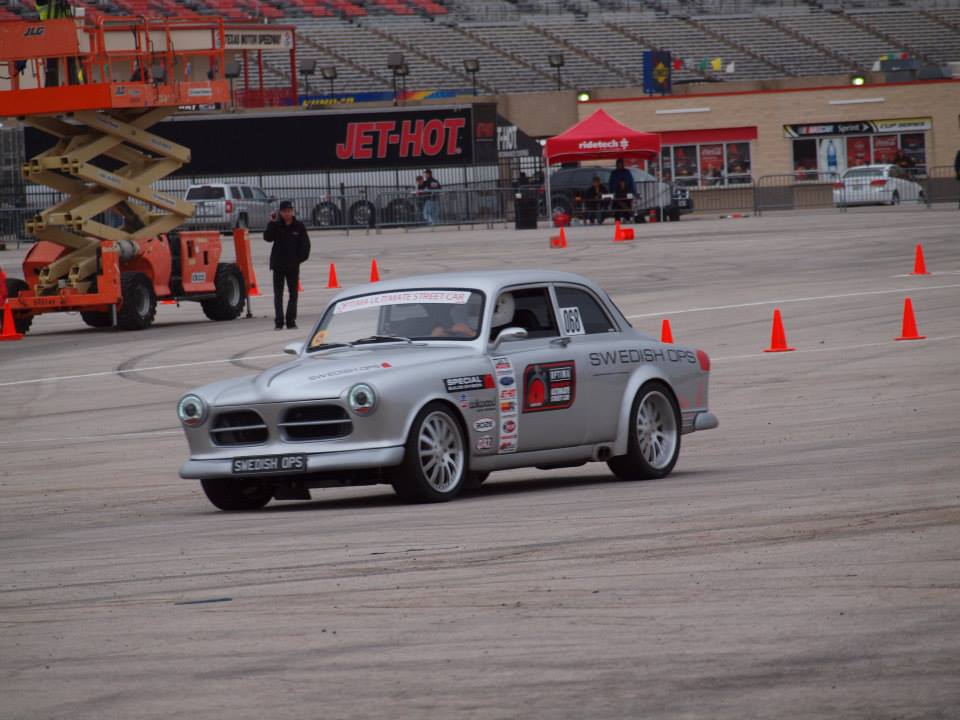 Pics while removing the transmission to replace the blown clutch hose.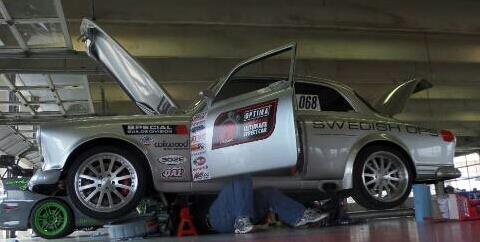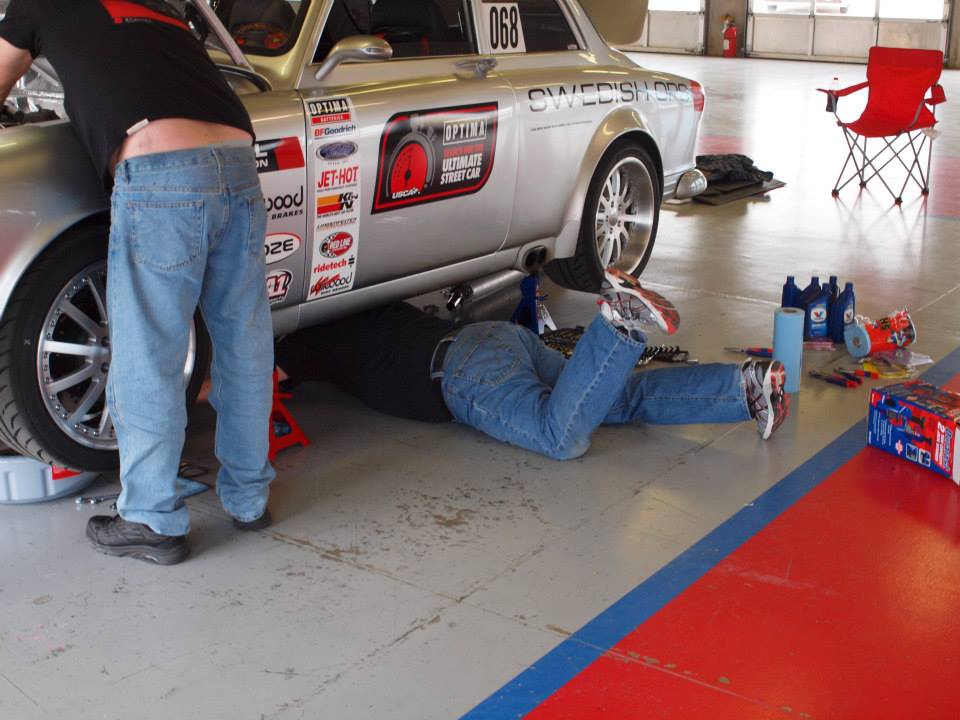 And here is a pic of Aaron from Gas Monkey Garage and I stagging for the track and him chasing me down in his 63 Falcon.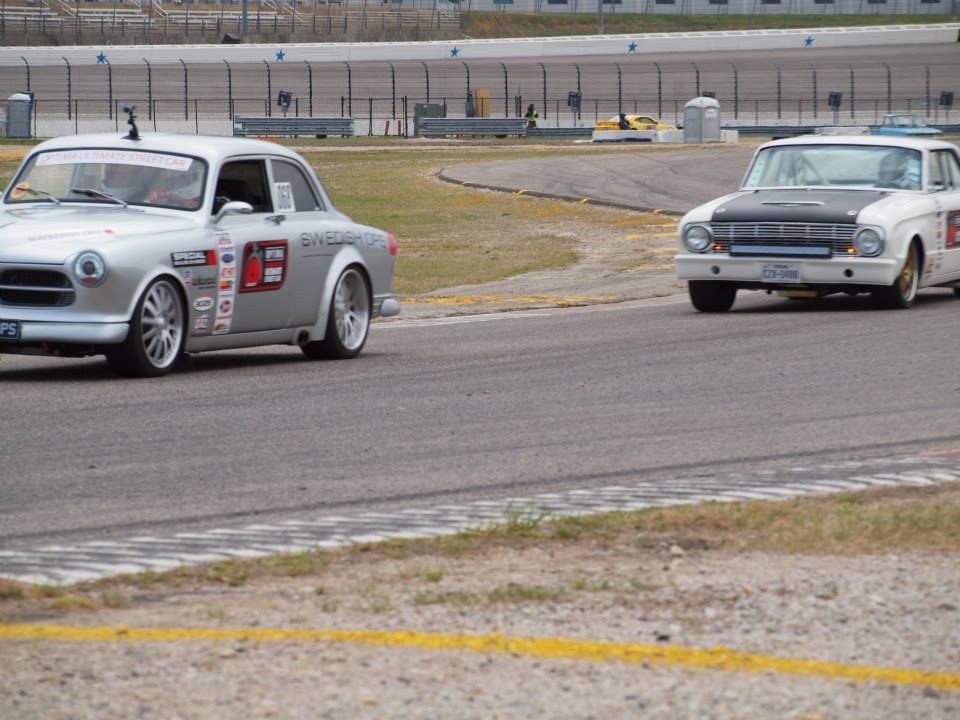 Here are pics of the final weigh in, and I think the weights are right on the money, and that is with about an empty fuel tank. It is the very opposite of what most of the people would have thought would happen with a V8 Conversion, so I think this should answer those critics..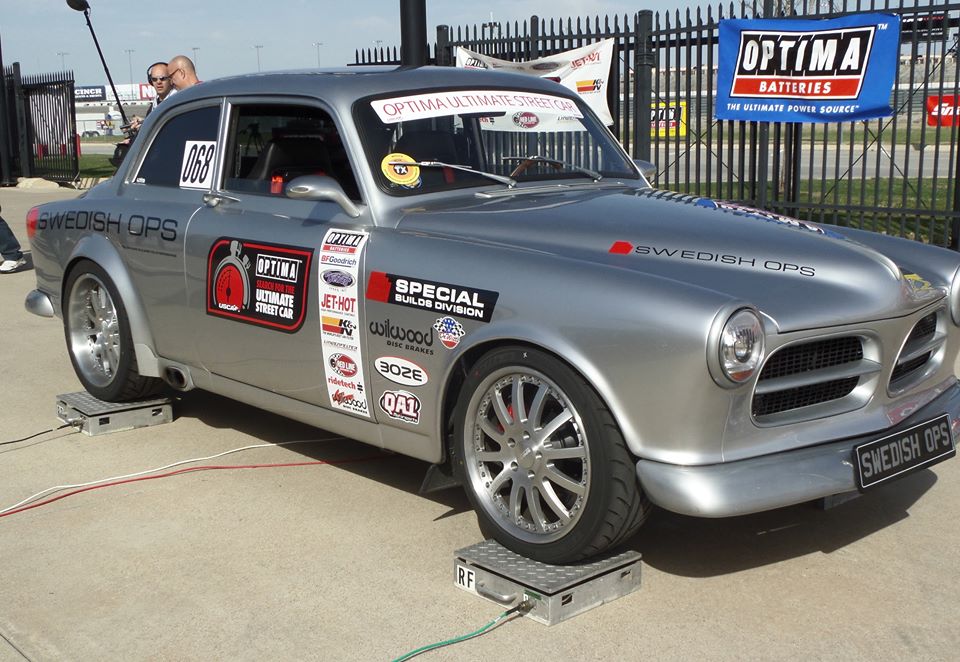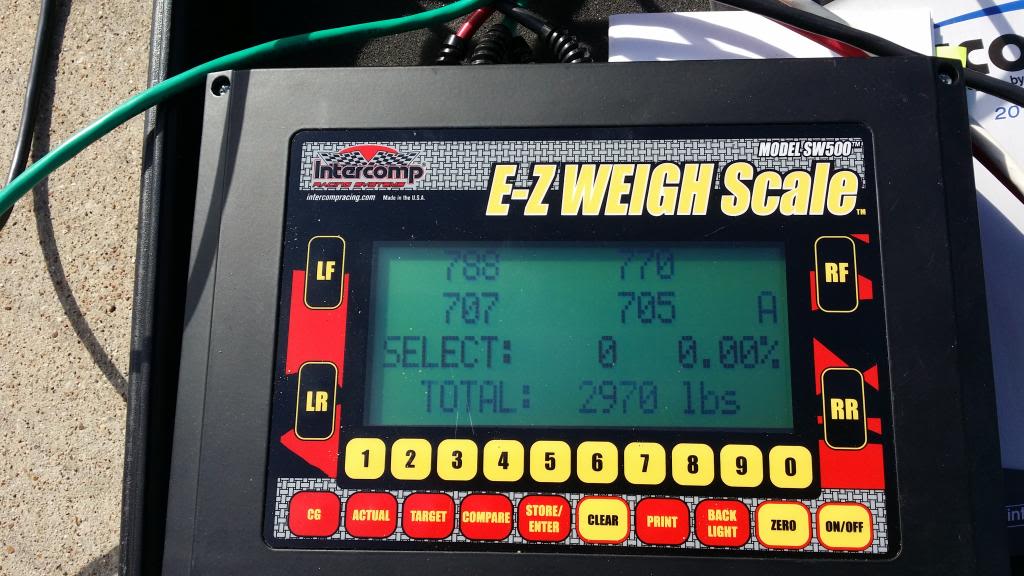 3-26-2014
Here is a video made up of clips from the Ultimate Street Car Challenge Road Rally B.F. Goodrich Hot Lap Challenge at the Texas Motor Speedway, and I do apologize for not having the full view, but the Wife isn't very good operating the camera and this is all I could salvage..

Good news is, it will be televised in HD coming in August..
Here is a video of the Wilwood Speed Brake Challenge, and when I am on the rev limiter I am over 60mph at that point, and that is even with the initial delay from the tire slip at the beginning.. LOL
4-2-2014
Here is the first preview and explanation of the upcoming Optima Battery Challenge Invitational series and qualifying event, and Volvo X has its first sneak peek in it..
4-4-2014
The production crew that is handling the coverage of this car during its run for the Optima Battery Challenge Invitational sent me this quick teaser edit..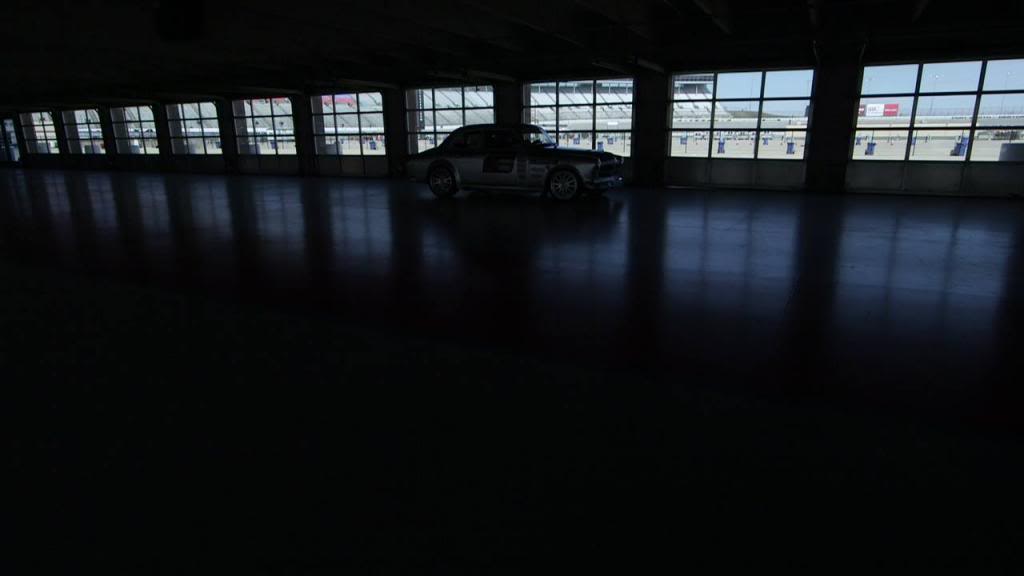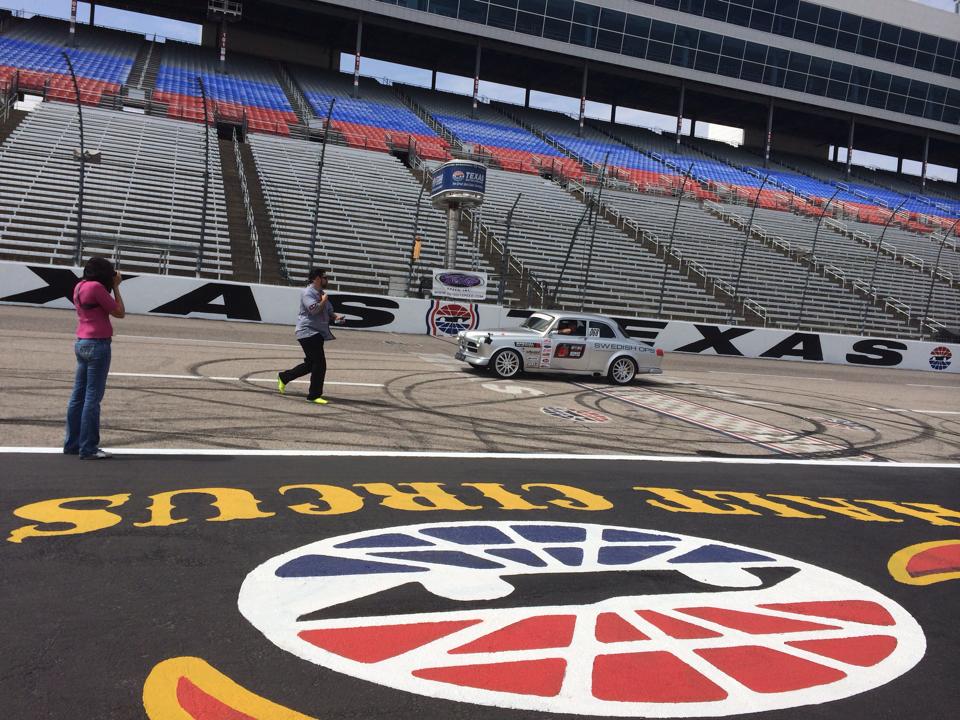 4-19-2015
Here are a few updates that include the Mini tub work that allows the 315/30/18's on the back, and I am running 275/35/18's on the front, and this car really grips now.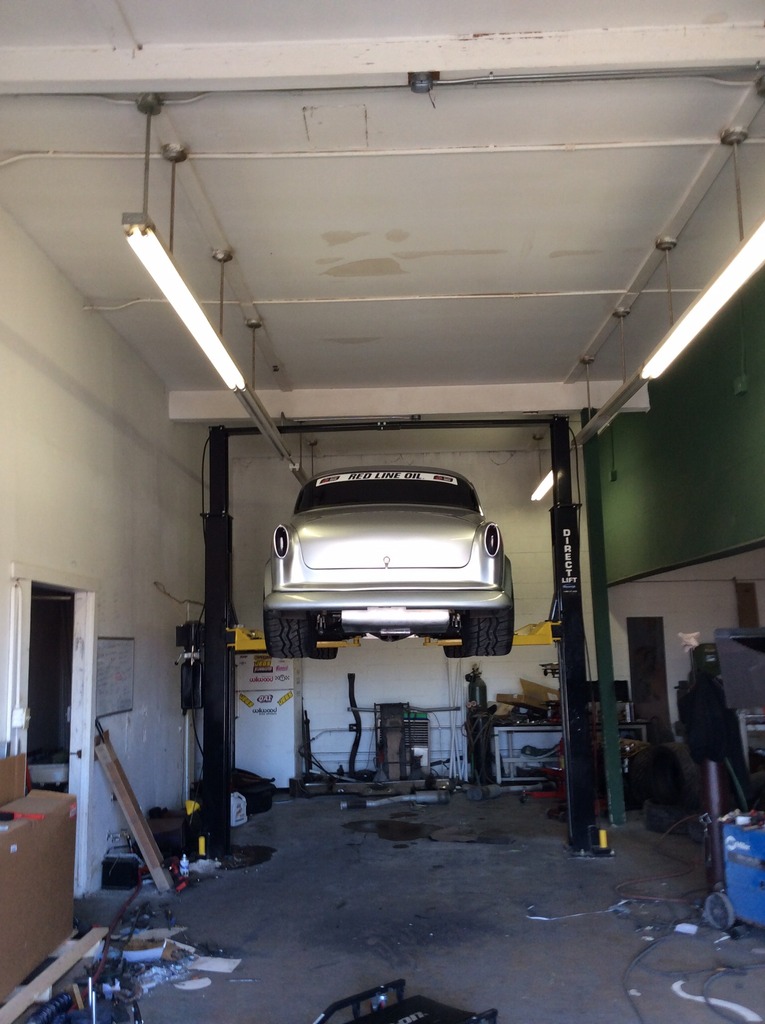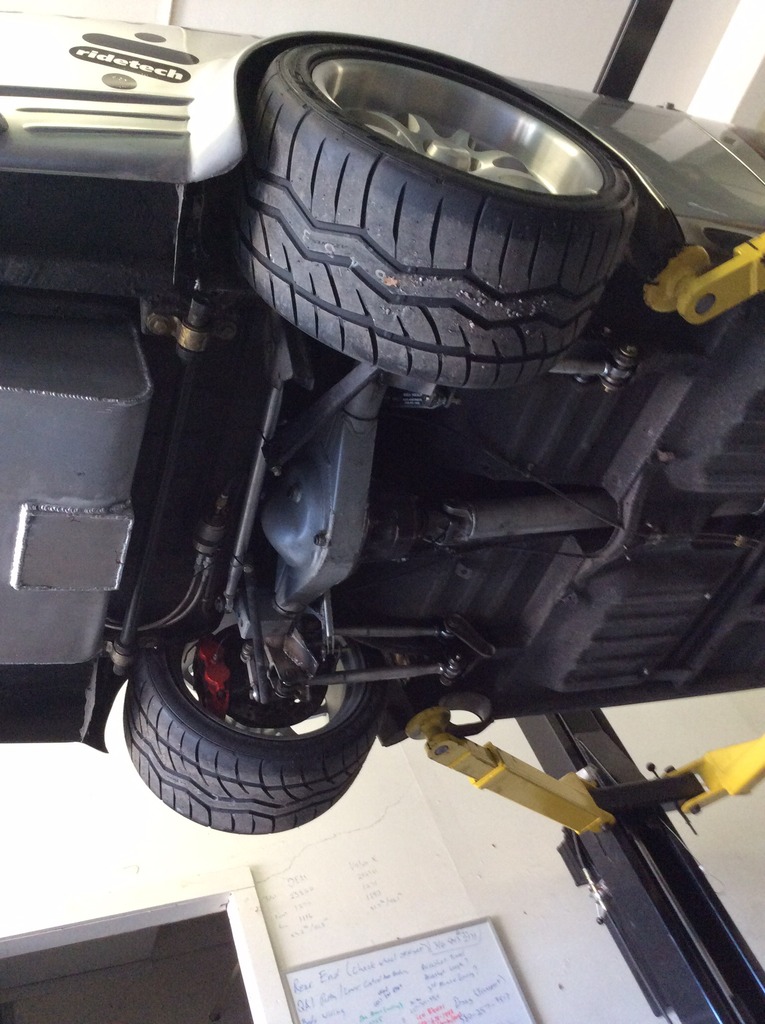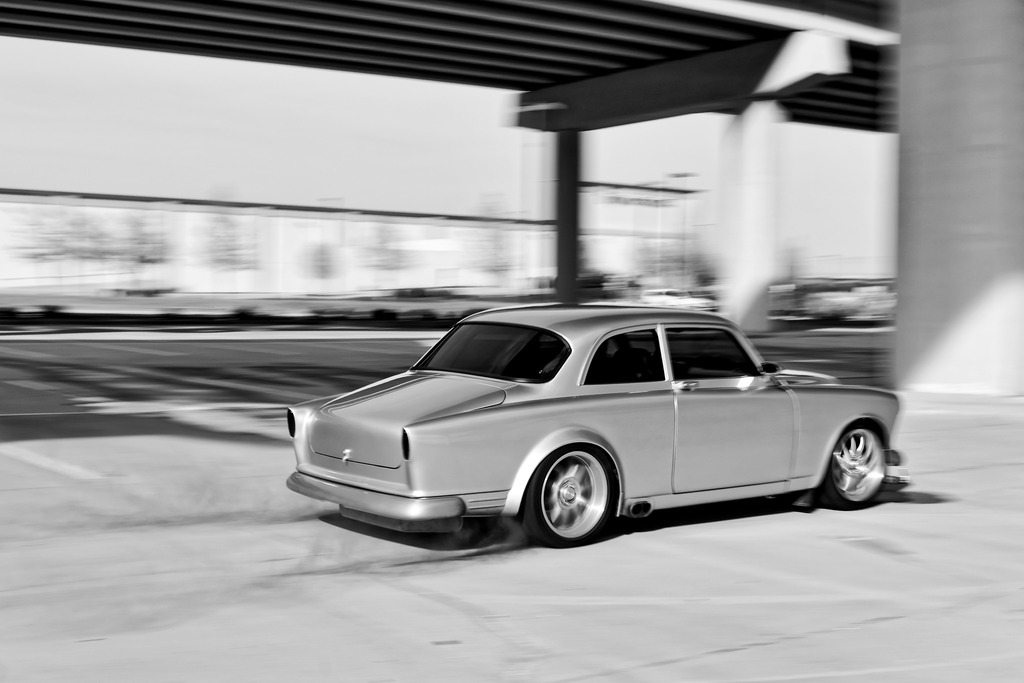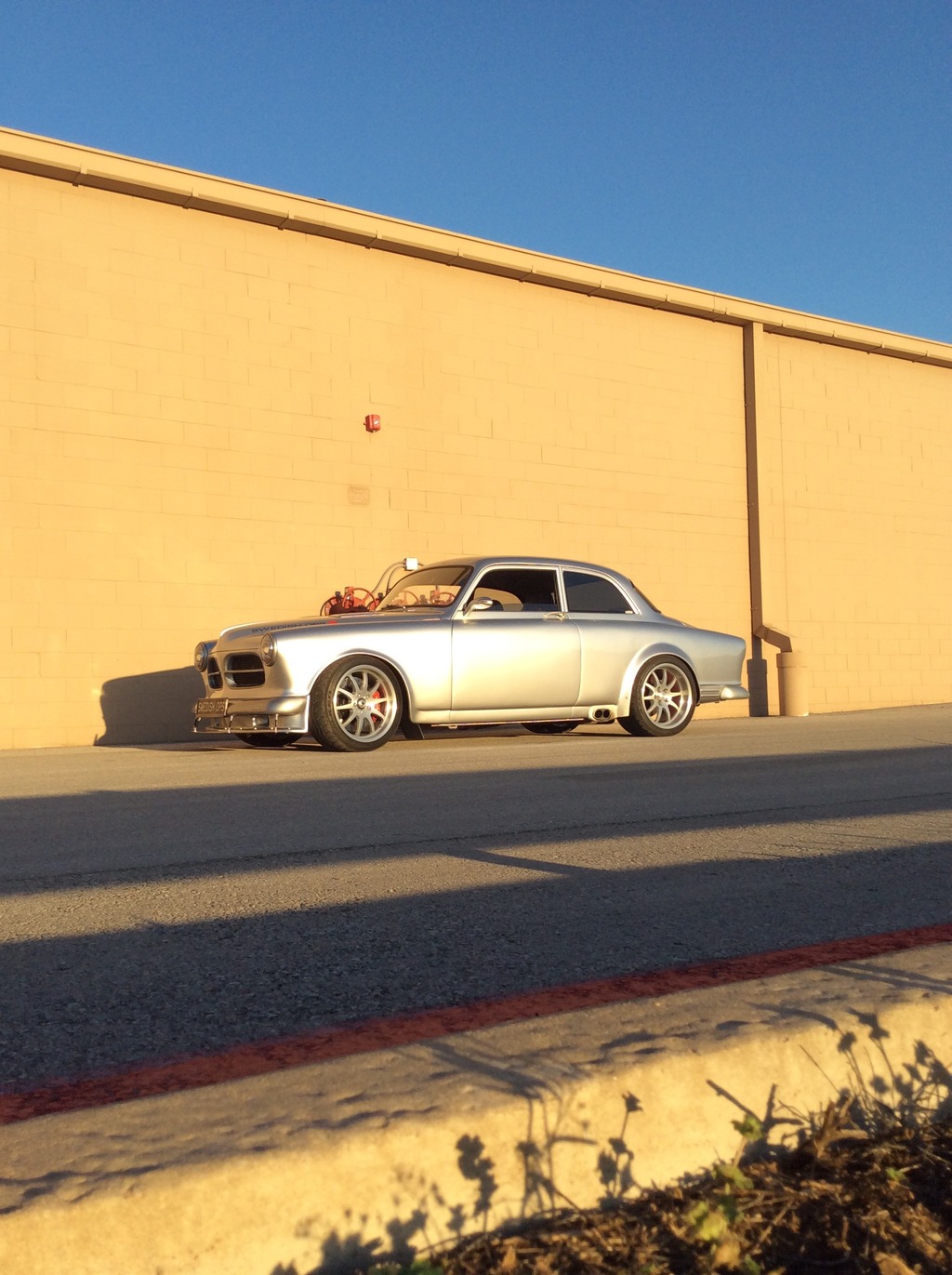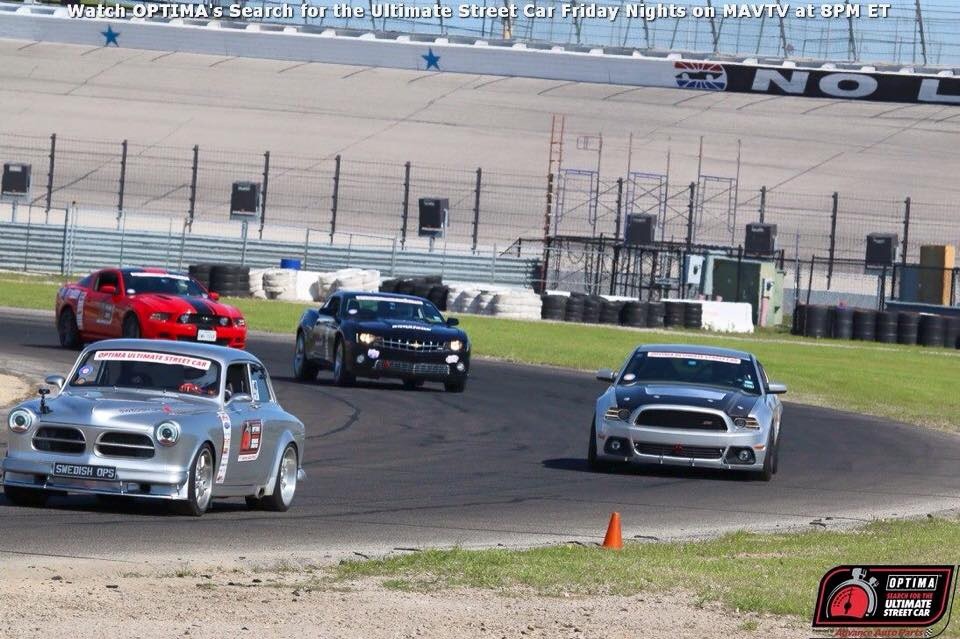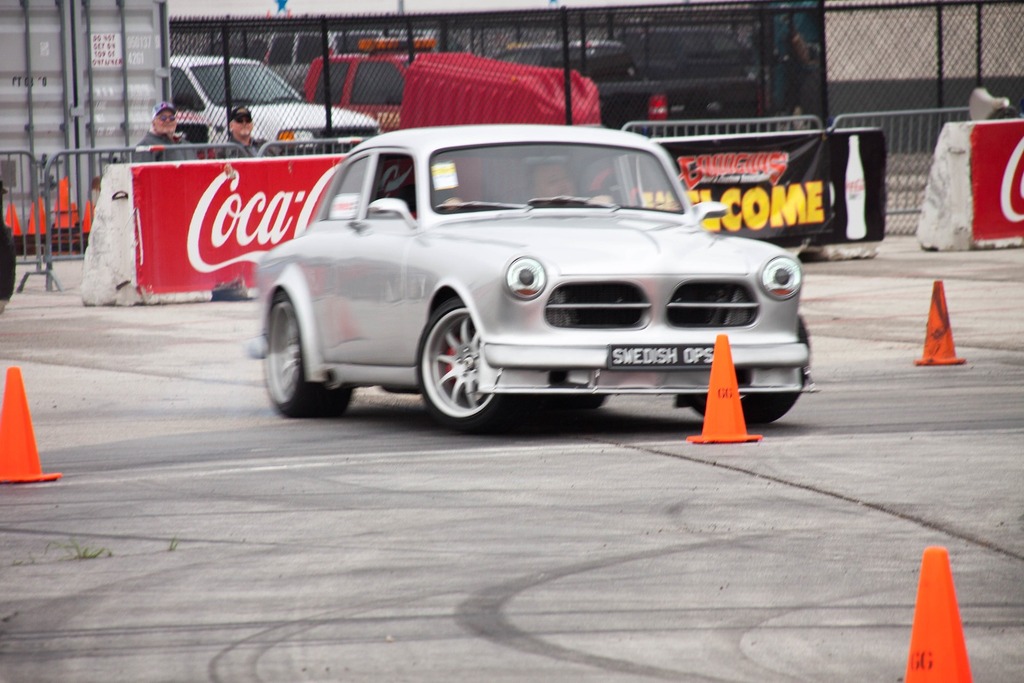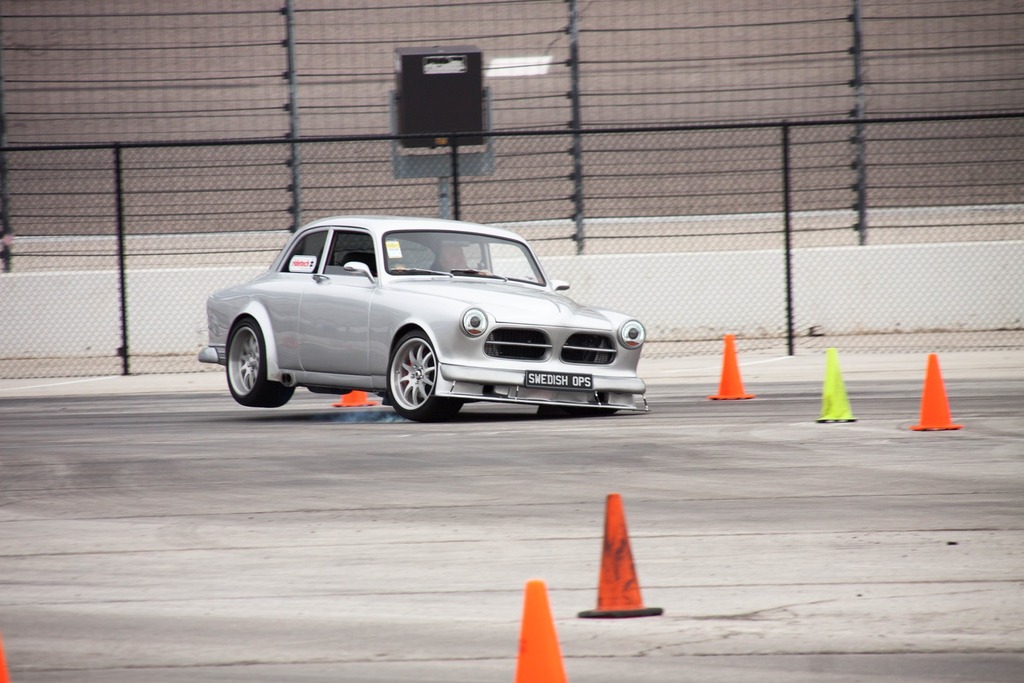 11-7-2015
Here are a few updates of the build and products.. www.madvolvoperformance.com has taken over all the Swedish Ops products as their own, and they have taken things to the next level with quality and additional LS conversion items, so do take a look and check them out. This was the best way to ensure the necessary production and quality changes were executed all under one roof, and they now have the capability for quick turn around on full Pro-touring style suspension and powertrain conversions for the Classic Volvo.

You can also check them out on Facebook at Madvolvoperformance-mvp

Volvo X has been tested with the new MVP updates, along with featured on a few different television shows, and here are a few of the latest video's.