1936 Chevy Master Coupe
By Cuttyman9
You must be logged in to rate content!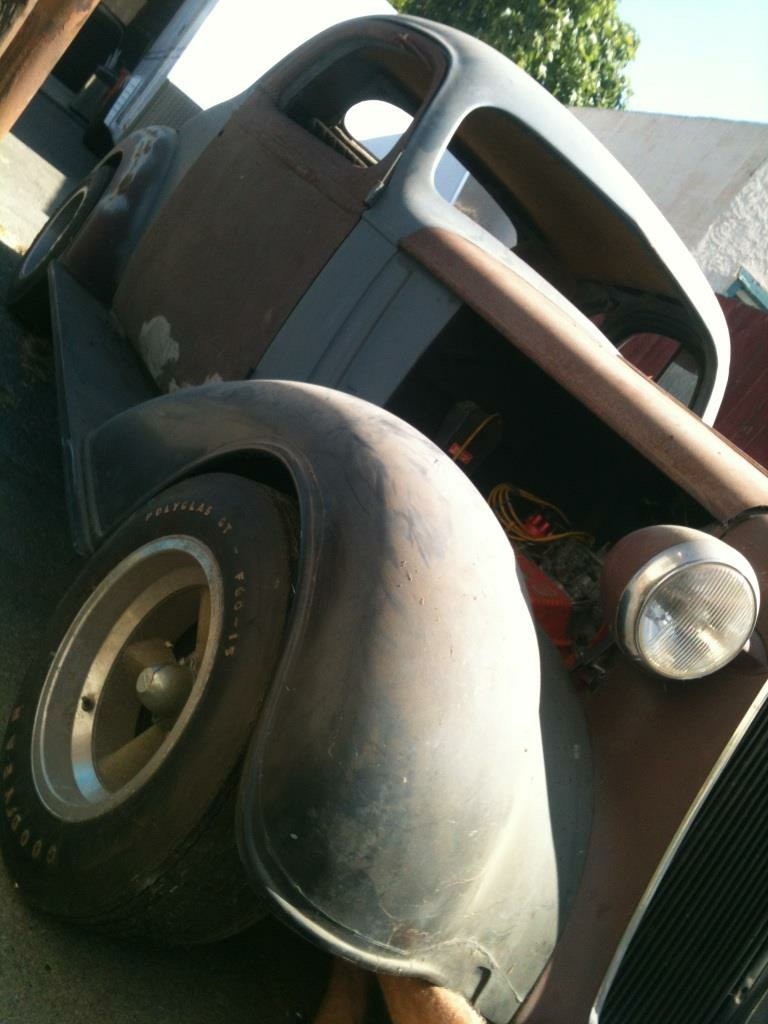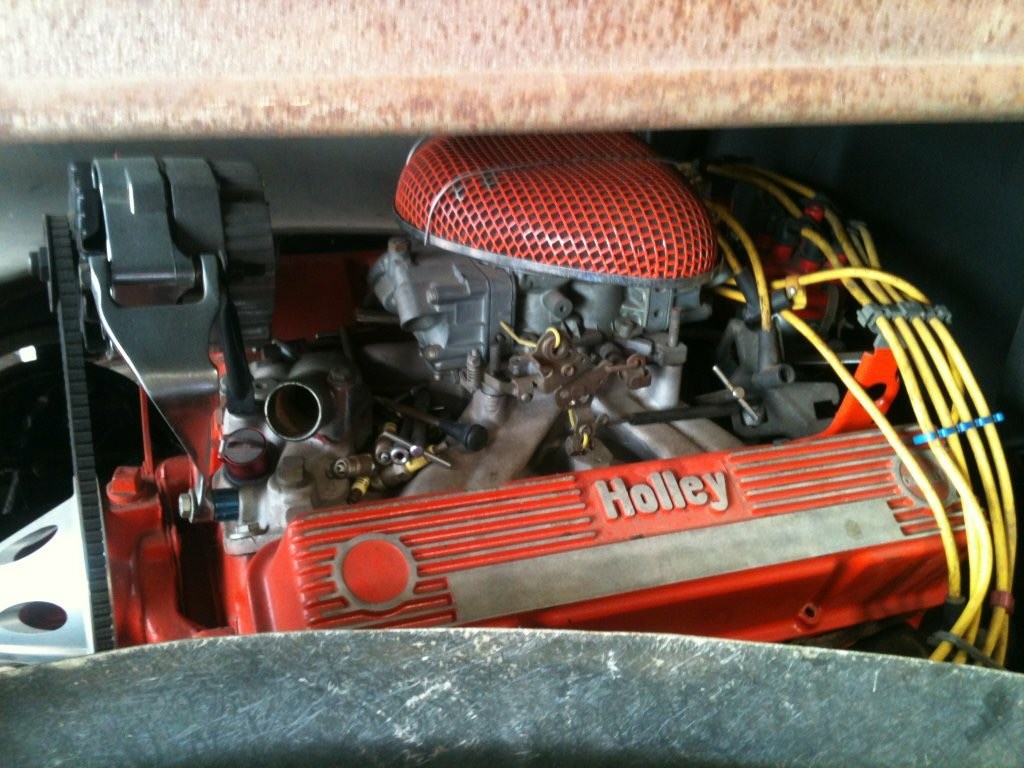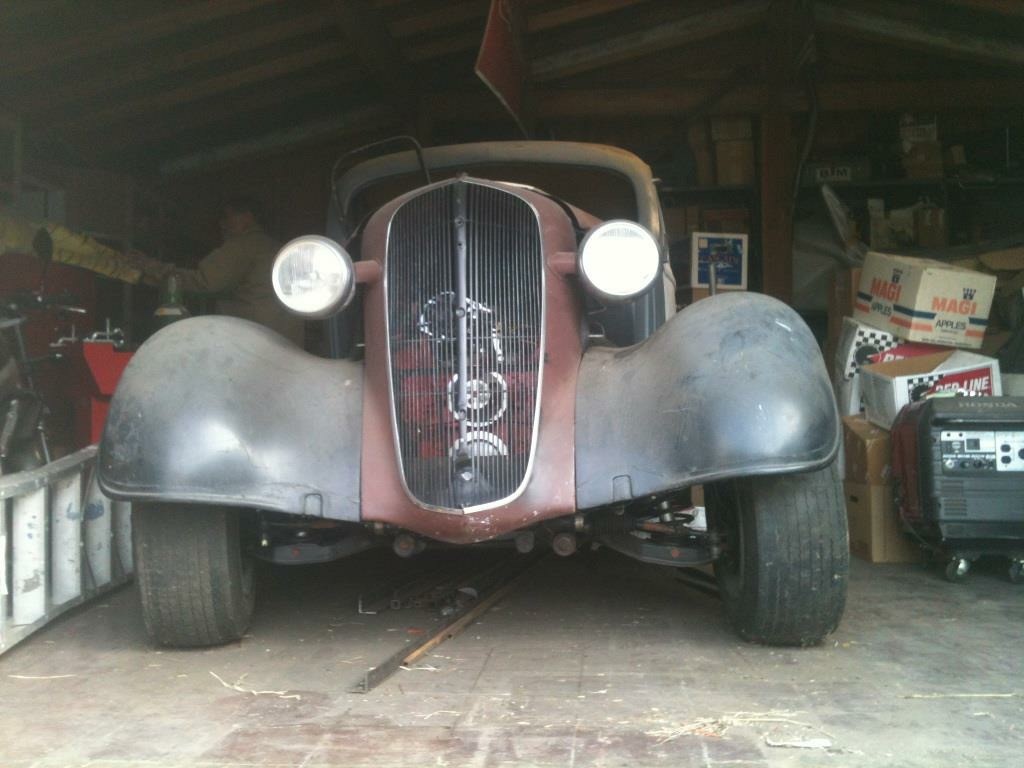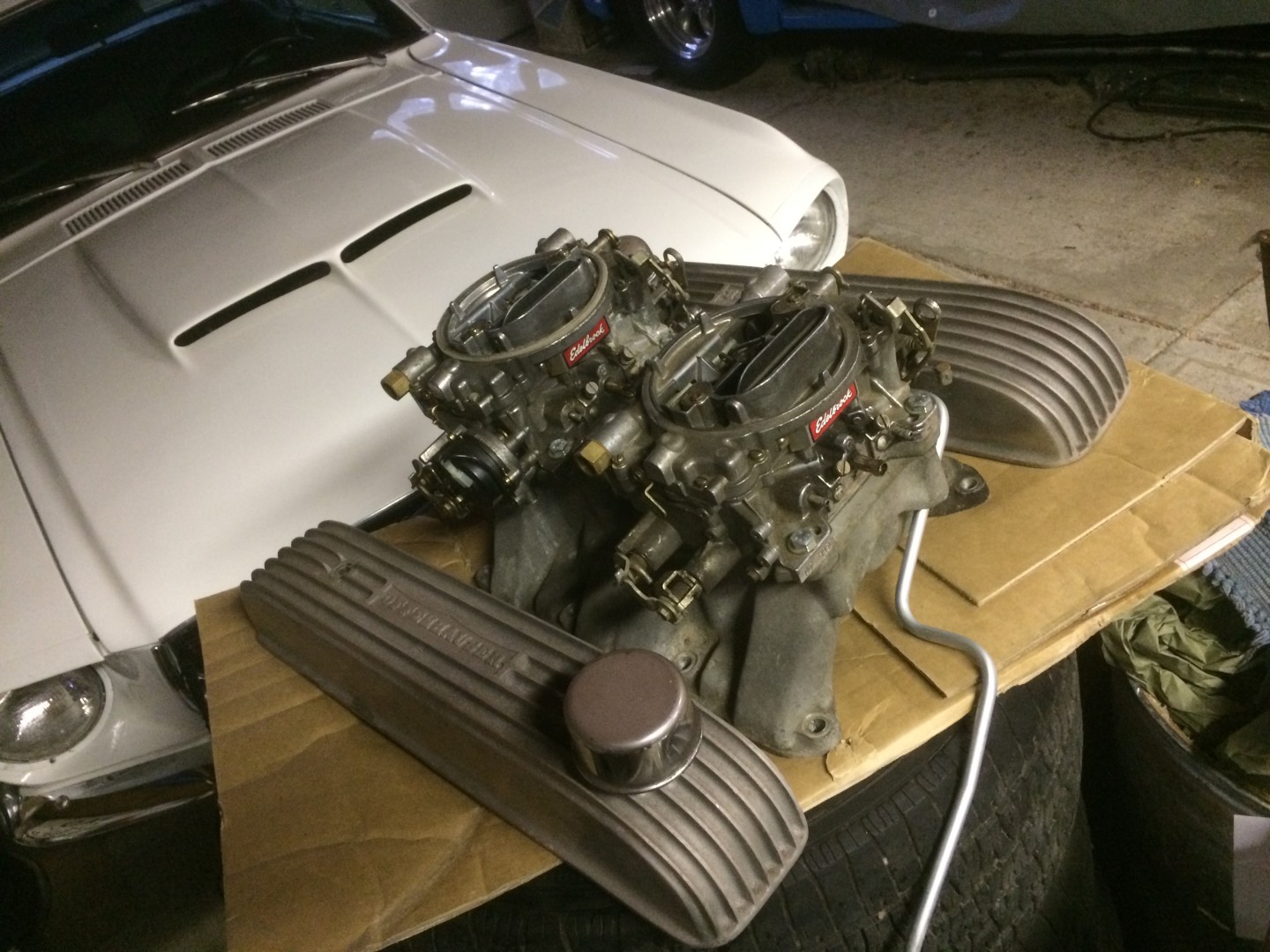 The offenhouser valve covers and intake manifold(albeit not a performance improvement as the nailhead guy in the area tried to make very clear) and edelbrock carburetors.
A father son project acquired in a trade for repairing a building for a friend.
Currently it's sitting with a 327 Chevy and turbo 350 but that will all come out in favor of period correct(for a hot rod) 61 401 Buick "nailhead" v8.
We have some offenhouser and edelbrock parts to spice it up as well.
It currently sits on a corvair front suspension and an 8.2" Chevy 10 boot out back but both were done poorly.
Maybe a Jaguar IRS in the rear if we decide to keep the corvair front.
A lot of the chassis hardware/exterior/interior is to be determined because it's a bit early in the restoration. It will probably be two tone and on either old aluminum torq thrusts or a factory appearing steel wheel.