Where it started- The Cutty
By Cuttyman9
You must be logged in to rate content!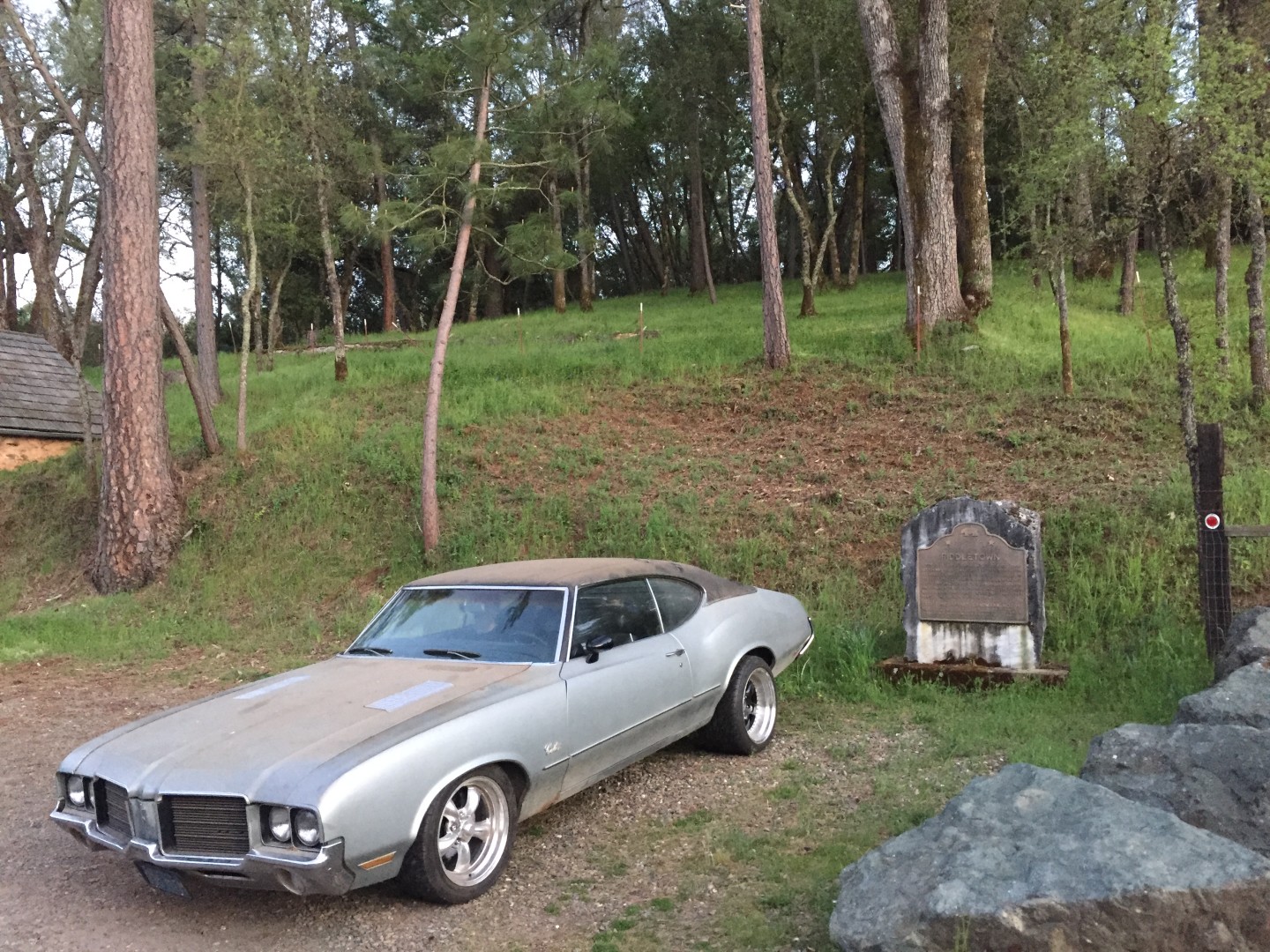 This is my first car, where it all started(you know... a series of poor financial decisions, lots of occupied space, cursing, blood and sweat)
It started out as a bone stock 1971 cutlass with a 350 Oldsmobile (beyond crusty) a 2 barrel carburetor, a single pipe exhaust and green floor mats!
I bought it off the people who bought it from the first owner back in 1972.
I learned to drive in in this thing, did my first burnout in it etc.
It ignited a fire for cars that's only grown the more knowledge I've gained.
I started out being the overly ambition high schooler I was by trying to strap headers to it with dual flowmaster exhaust (2.5" with an H pipe) I received for Christmas.
I was always glued to hot rod magazine, popular hot rodding(it was still around then) car craft and summit racing catelogs so I have a ton of performance to choose from.
I remember my dad saying "you know headers are a pain to install" and me not knowing a single thing said "how hard can it be.
I found out it was impossible with the engine in haha, we go to where the engine would fit with the header but not the starter and vice versa haha.
We ended up retreating from the header battle, installed the exhaust and waiting for the engine removal to install the headers (which were also a royal pain that way due to bad design of those specific headers)
In the process of these modifications my dad and I began to frequent swap meets where I found more hot rod parts and learned the art of haggling (which I was pretty good at to the point my dad would send me in to do it for him on parts he needed)
That is where I sourced my first set of torq thrusts wheels (the Original style with straight spikes). We wrapped them in BFG radial TA tires for their period correct look.
At the time it was around when fast and the furious came out which trickled into my interest of cars so I decided to make seat brackets in my high school Ag mech class for some Kragen (before oriellys) racing seats. They weren't a good fit for the car but I liked them a lot back when.
I worked for my aunt an uncle over summer working toward a set of torq thrust 2 wheels which were the hottest thing out there at the time for muscle cars in 17/18" config.
That paired with another Christmas gift of hotchkis sway bars for both ends.
For a giant muscle car with floaty springs it didn't do too bad in the corners!
I'll add to this as I can, it's a long story of the transformation