OTAS Gran Prix modified
By oddjim
You must be logged in to rate content!
Vehicle: 1972 OTAS Gran Prix
Engine: 1438cc Fiat 124 ohv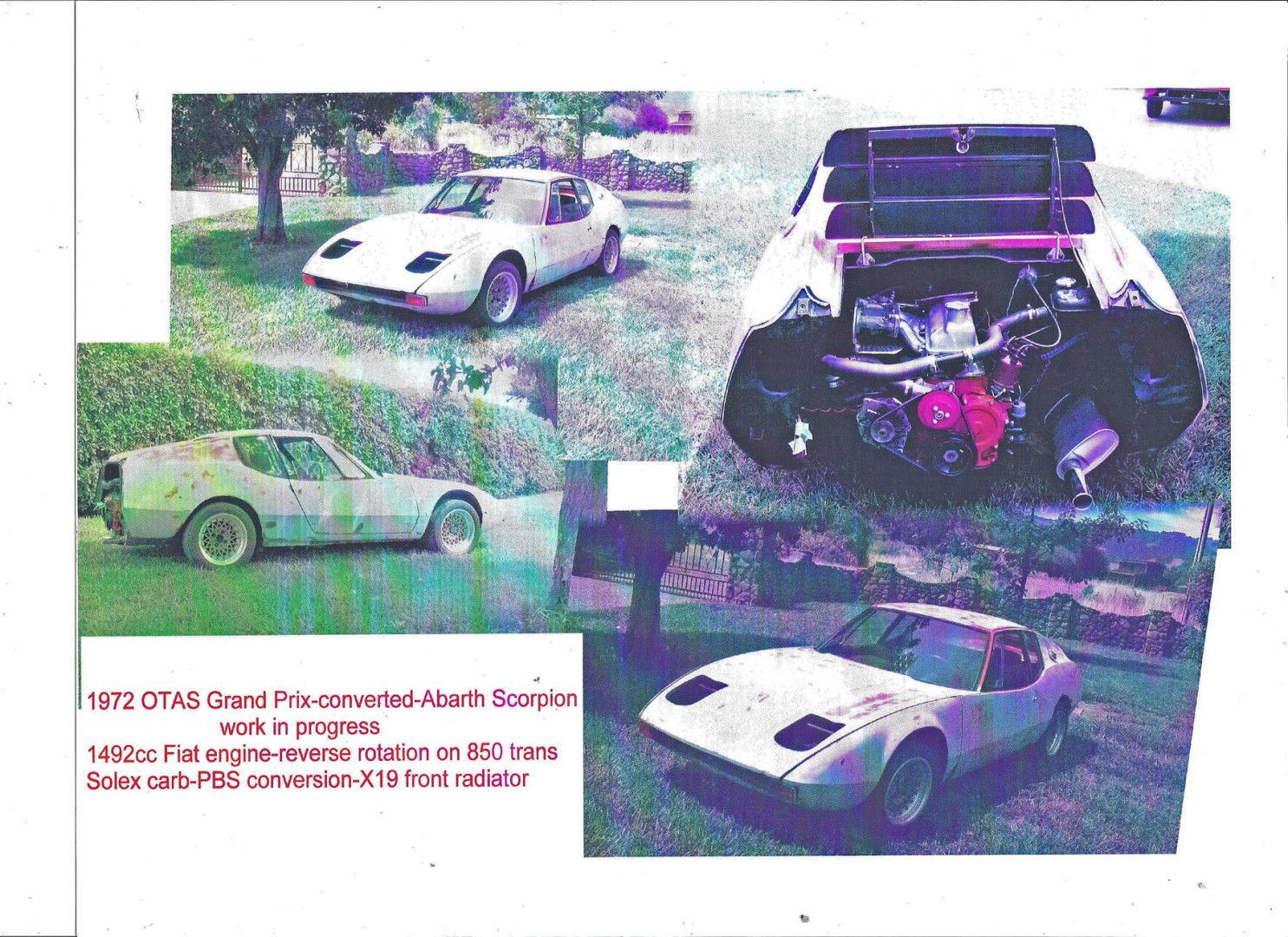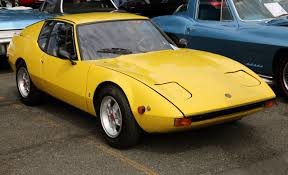 In 1970-72, the Gasoline Crisis was upon us. There was a need for a small displacement, high mileage vehicle that looked like an Italian exotic car. Enter John Rich of Rich Motor Imports, Gardena, CA. John commissioned the building of Q=150 small aerodynamic two door coupe based upon a 819cc Fiat 850 platform, that ( at the time) was less CC displacement than 900cc, thus averting need to comply with smog laws. The vehicle looks similar to a cam-back miniature Pantera. However, the overheating-prone and under powered rear engine- rear radiator car failed miserably in performance, although it had a reasonably attractive appearance. The body shell was steel, having only the flat rear lamp section formed of fiberglass. At the time, ABARTH modified Italian vehicles were the "Smokey Unick" modified Italian equivalents. Many races actually banned Abarth vehicles from competing in the same CC displacement class- because otherwise, they swept the field. Abarth modified vehicles often doubled the HP of engines in their displacement class. The ultimate extrapolation of the OTAS was the Abarth Modified "Scorpion" having a highly modified Fiat 124 engine in it. My car, #75, is not an original Scorpion, however boasts that modified engine, as well as many other Abarth components. The pictured yellow car is not mine. Still in primer for over 25 years, mine awaits final attention to details.
Builds, DIYs, Articles, & Reviews