The Millennium Falcon
By tmechanic
You must be logged in to rate content!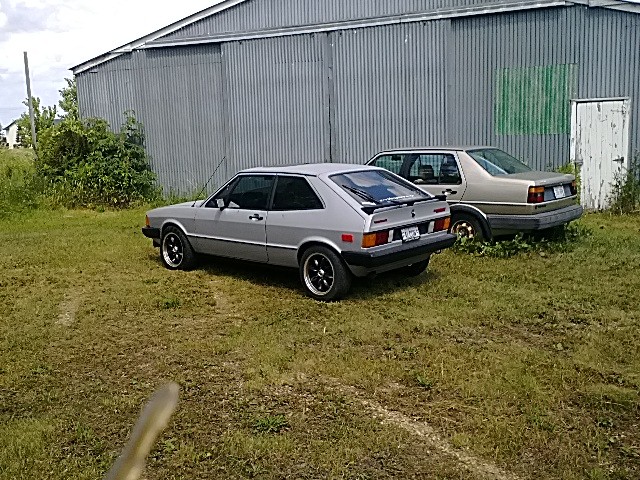 I bought this in 2013 from a friend who inherited it from his father, who bought it new and named it. I'm still trying to fix some of the odd and downright ridiculous things that were done, like a past rewire job that used all red 12 ga wire, a power window and remote mirror, only on the drivers side. Mounting the Innovate Motorsports LC1 wideband O² controller under the dash, but not making a hole big enough to run the connector through, so that the individual pins have to be removed from the connector and fed through a 1/4" hole one at a time and the reinserted into the connector. I think the strangest thing, though, was a manual Idle Air Enrichment valve, a choke cable that actuated a heater hose valve that was plumbed in between the 3" inlet tube and the intake manifold, on a car with electronic fuel injection, because he didn't want to bother tuning it.
I'm slowly getting things fixed, the LC1 is in the engine bay now, I have a new set of manual remote mirrors so I can install one on the passenger side, and a set of Scirocco mkII power windows, so I can have both doors with power windows.