1932 Packard-Fender And Windshield Frame Fix
By diyauto
You must be logged in to rate content!
1932 Packard-Fender And Windshield Frame Fix
Compliments of Flop @ http://forums.aaca.org
9-15-2011
Packard32 from the message board put me in touch with Ron who was local to me that needed some work done to some parts from his 32 Packard Sedan. this will be a small chronicle of me fixing his windshield frame and fenders.
I started with his w/s frame. I guess this is a one year only frame operated by cables to push it out .
seems he got it sand blasted and they blew out the very rusted and pitted areas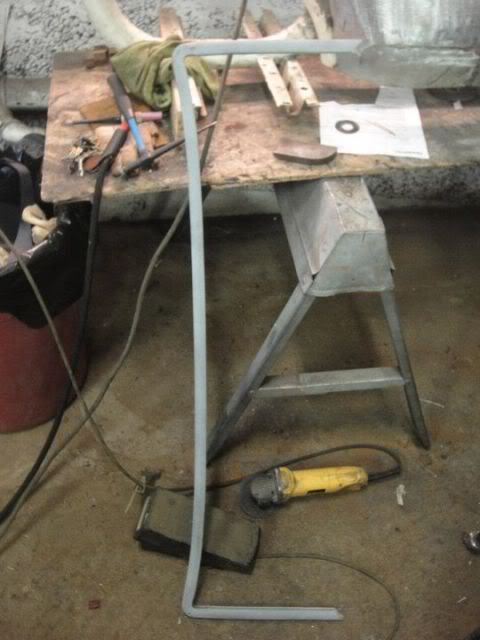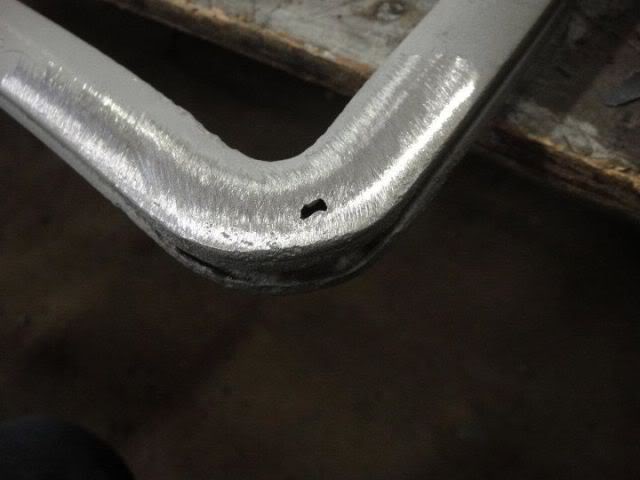 bunch of pits and some of the edge that met the glass was also pitted and or missing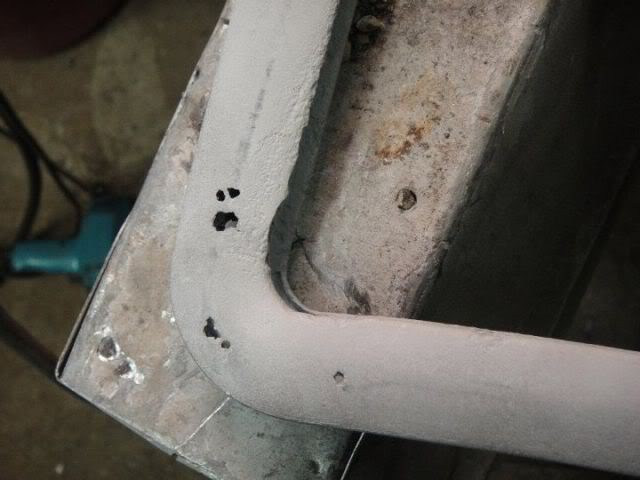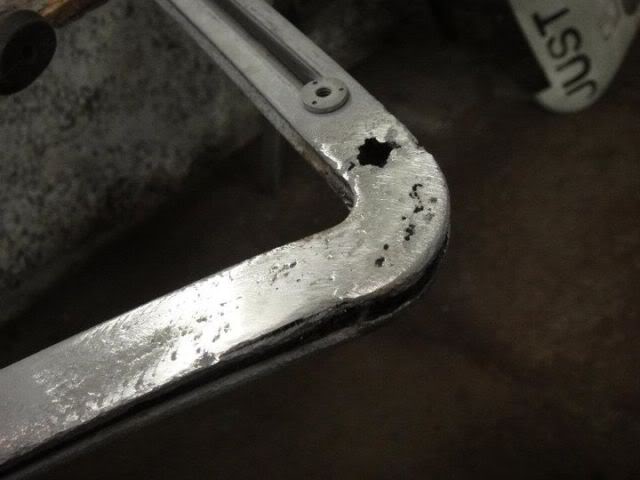 very delicate work.everything was tig welded and careful attention was paid to the small crown/reveal as not to ruin its line .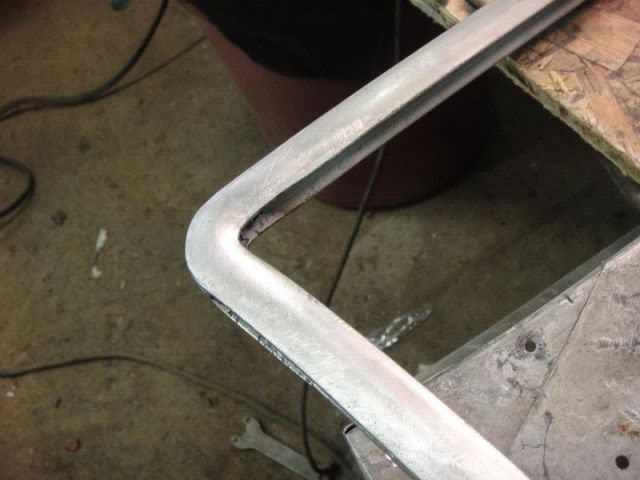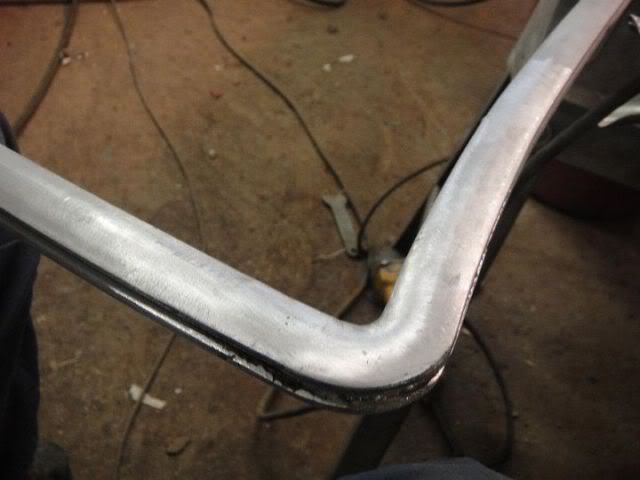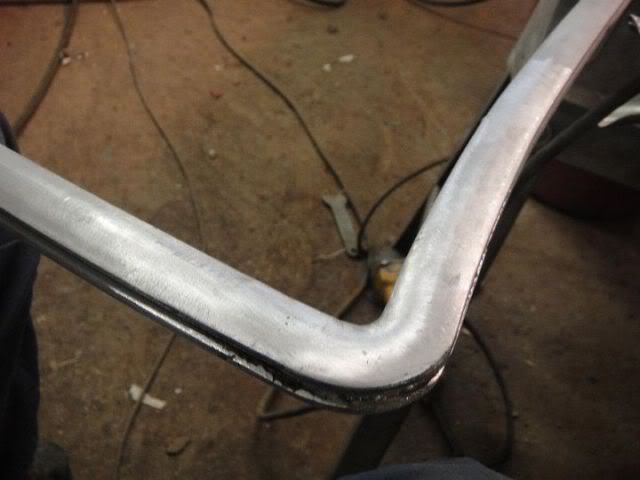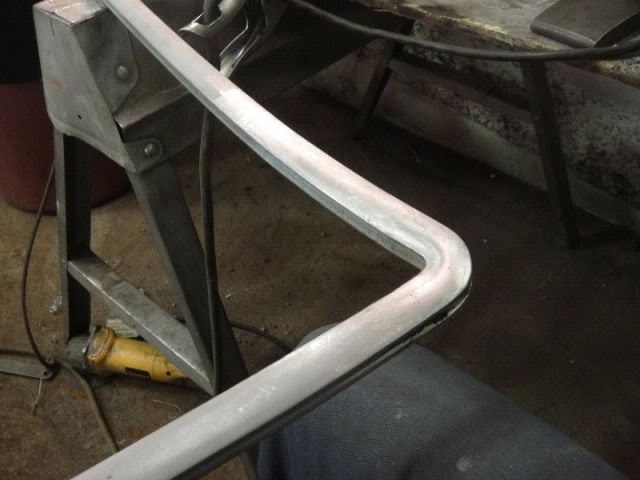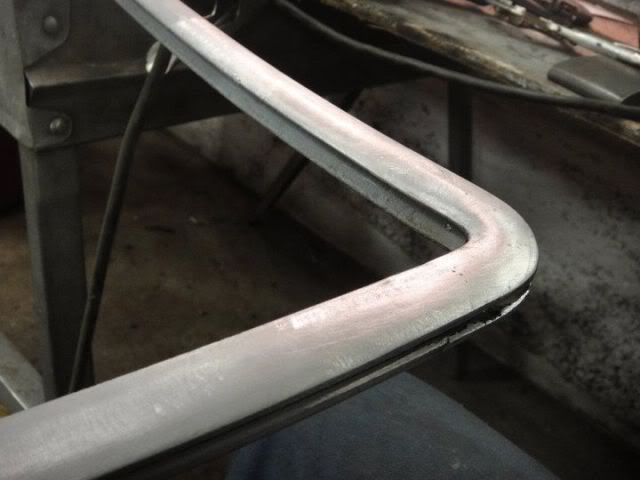 it still needs some touch up to the welds along the inner seam on the bottom but all of the hard work has been done
soon i will start on the biggest fenders i have ever seen !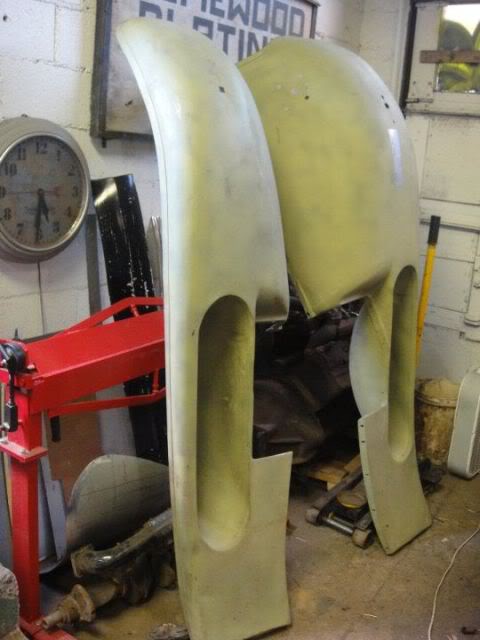 9-17-2011
Phoenix is to hot for me Kaiser!
well heres what we are getting into with these fenders
ton and tons and tons of dents and a nastty brass weld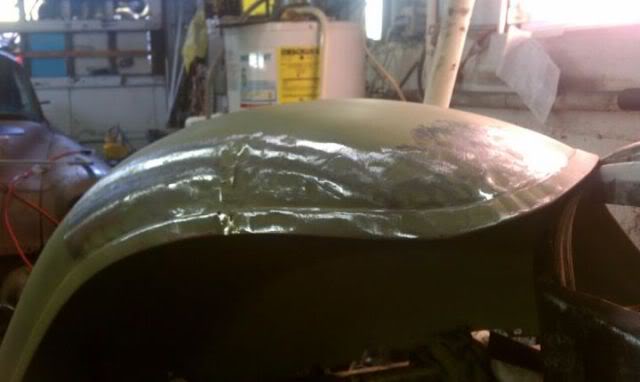 another sad story here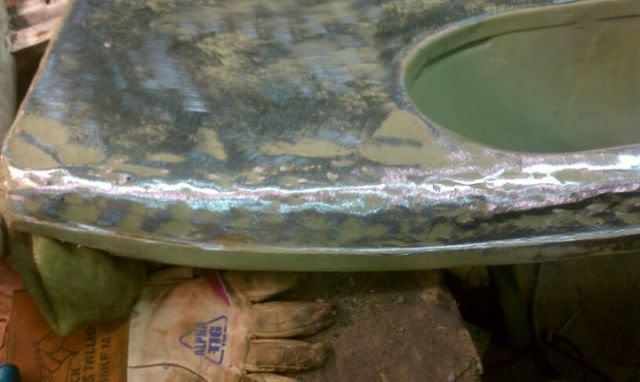 but hey its only metal it can be fixed.getting it back into shape!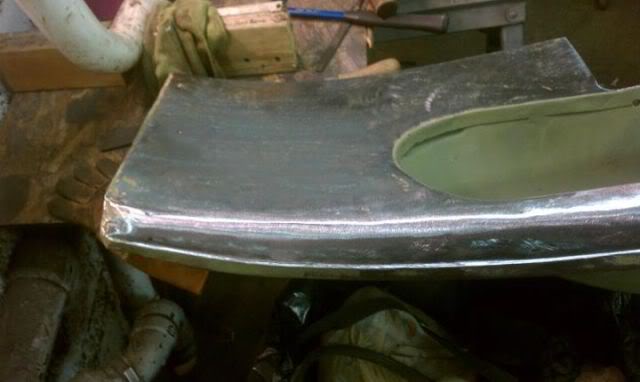 well where the fender would meet the running board was a mess filled with brass and had 2 different attempts brazed over each other .came up with 2 of the same measurements off of both fenders so i cut the old out and in with the new.
old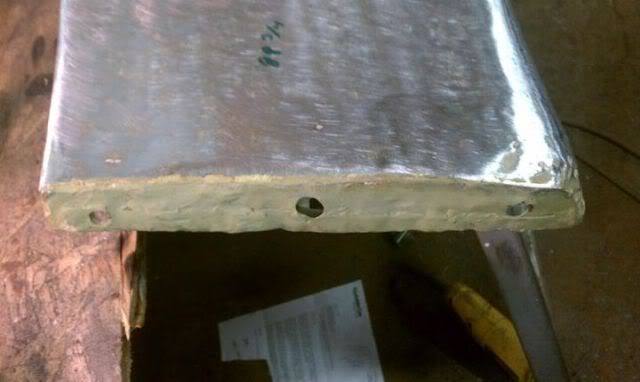 new piece welded in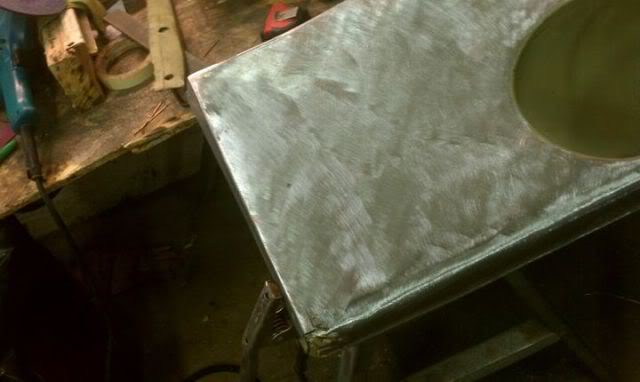 anyone have a close up picture of a 32 packard fender ? how does the body line end? both fenders i am working with are shot in this area..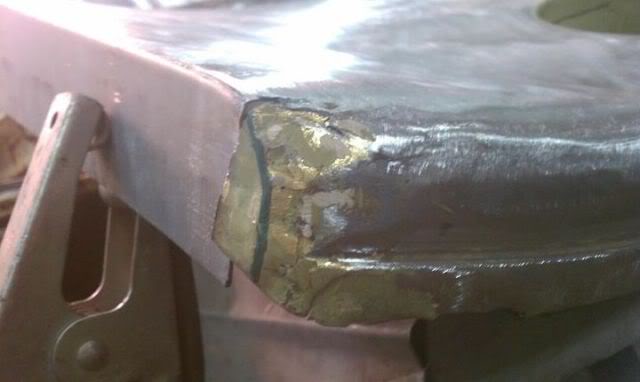 9-20-2011
thanks b someone sent them to e in the packard area as did ron!
finally gettin somewhere on this one
and it fought me the whole way. had to remake about 4 inches of the bead where it was shot on the end .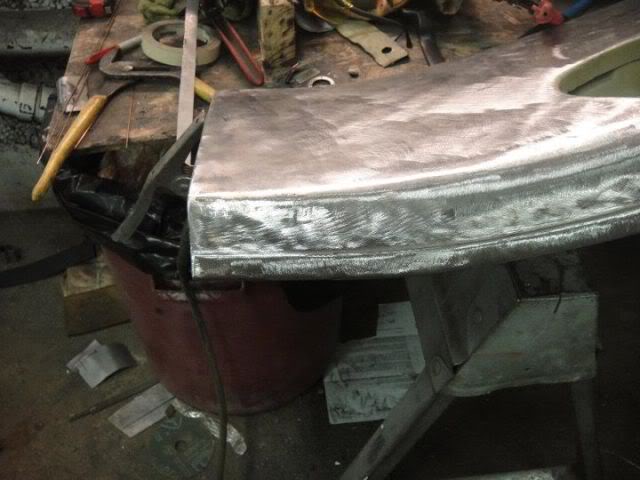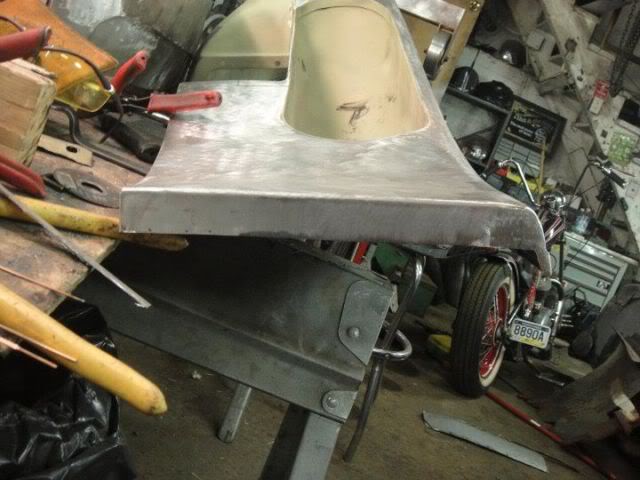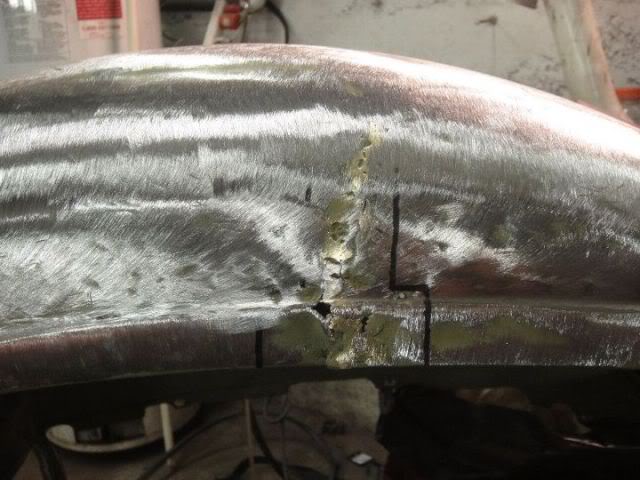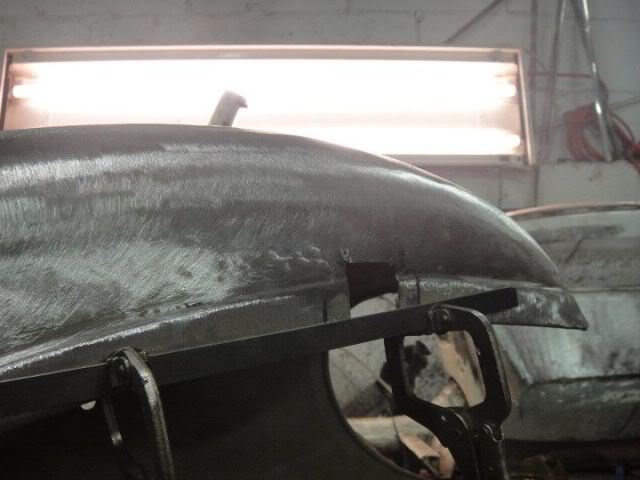 9-27-2011
well almost done with both fenders!
a ton of braze and bondo over old rusty metal.guessing this is common on these fenders with the battery being in this local
had to cut out alot of metal to fix it right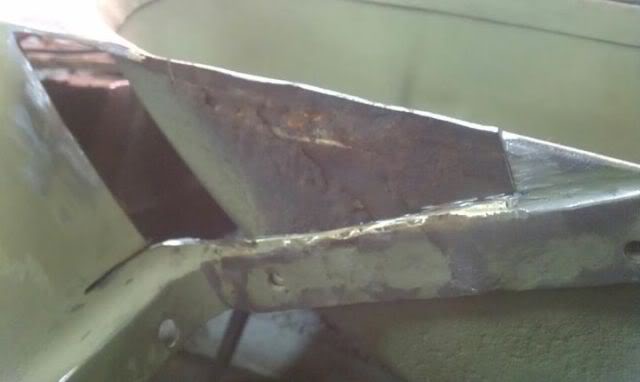 the fender well was repaired as well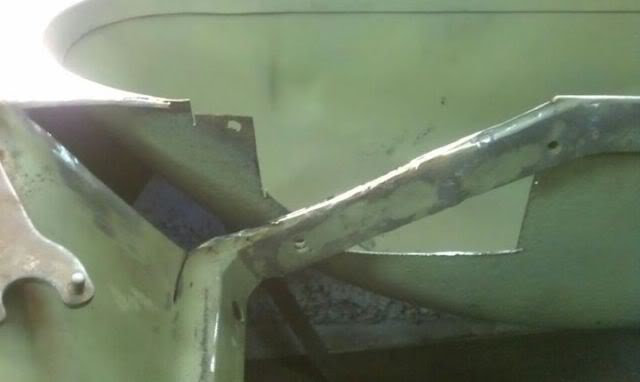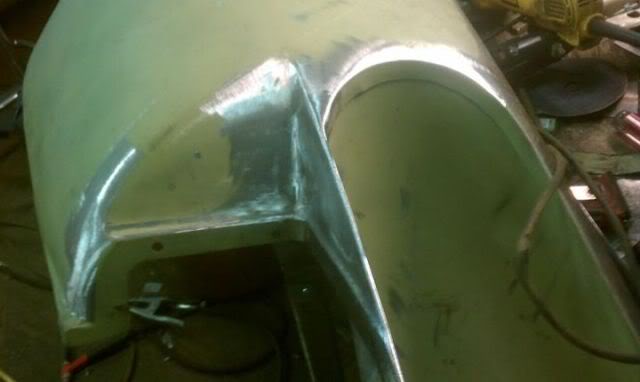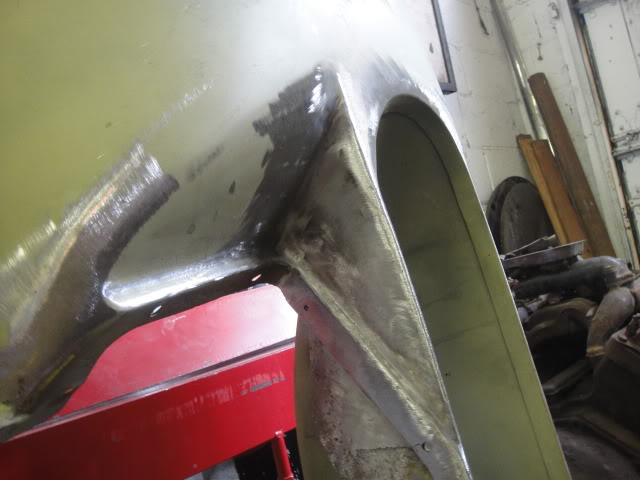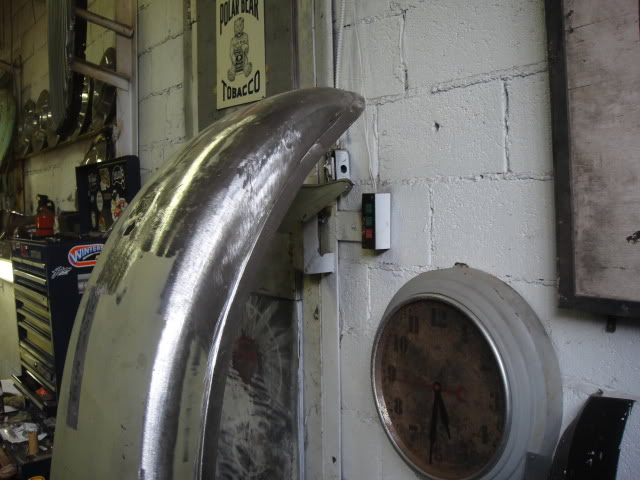 and the starting point on the drivers fender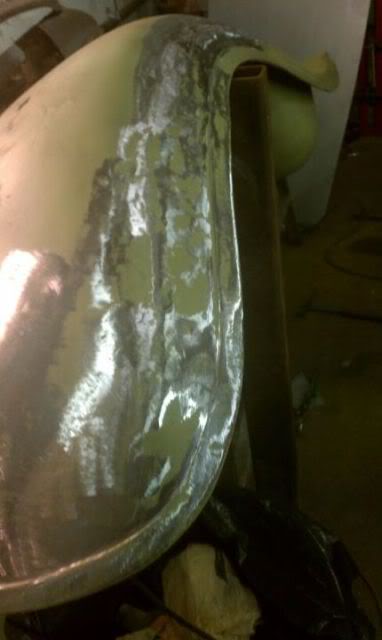 i really dont even know how this was on the car and fitting properly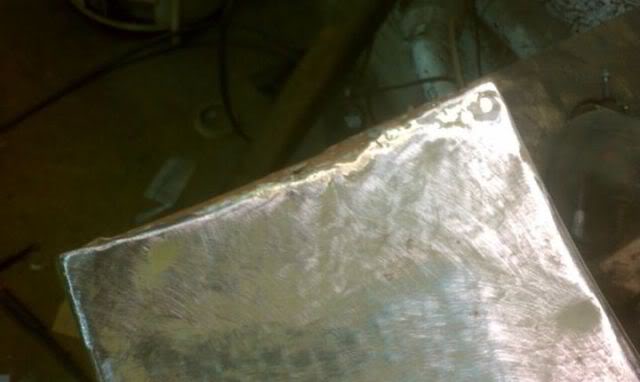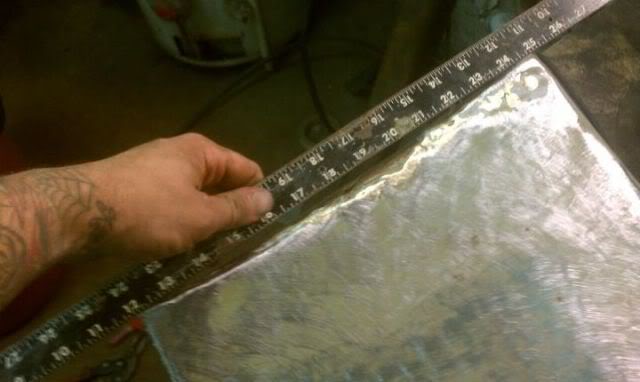 but with a little work a much more presentable fix. as you can see the edges havent been welded up yet .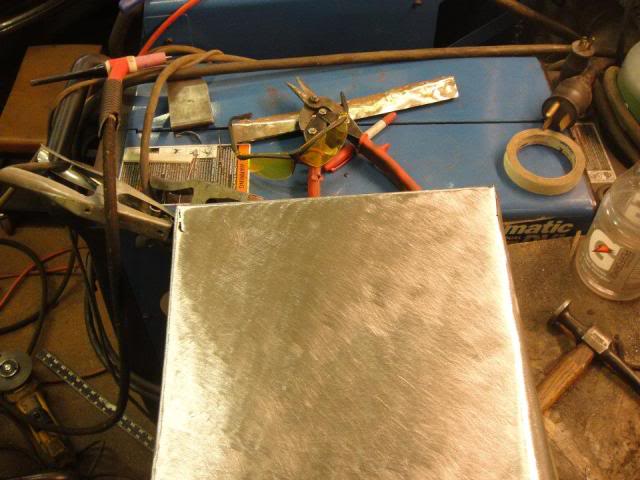 the drivers side fender needs the same fix in the wheel well battery area too