Designing custom speaker grills - help me choose a design? by brandontw
By diyauto
You must be logged in to rate content!
Designing custom speaker grills - help me choose a design?
Compliments of brandontw @ www.diymobileaudio.com
3-2-2012
Ive got some Dayton RS-180's in need of grills, and nowhere to buy them, but hey this is DIY afterall...

I've got a place I can get metal laser cut from cad files. The price will probably be about 20-30$ for the pair out of 1/8th inch mild steel.

So... I'm a bit stuck on the designs. I want something clean and simple, but very sturdy. They will be for kick panels... and they might get... kicked.

So here is 4 i came up with so far. Any preferences? Any SQ considerations with these?

And while i'm at it... let me know if you need any, maybe i can get a better price if i get a handful burned!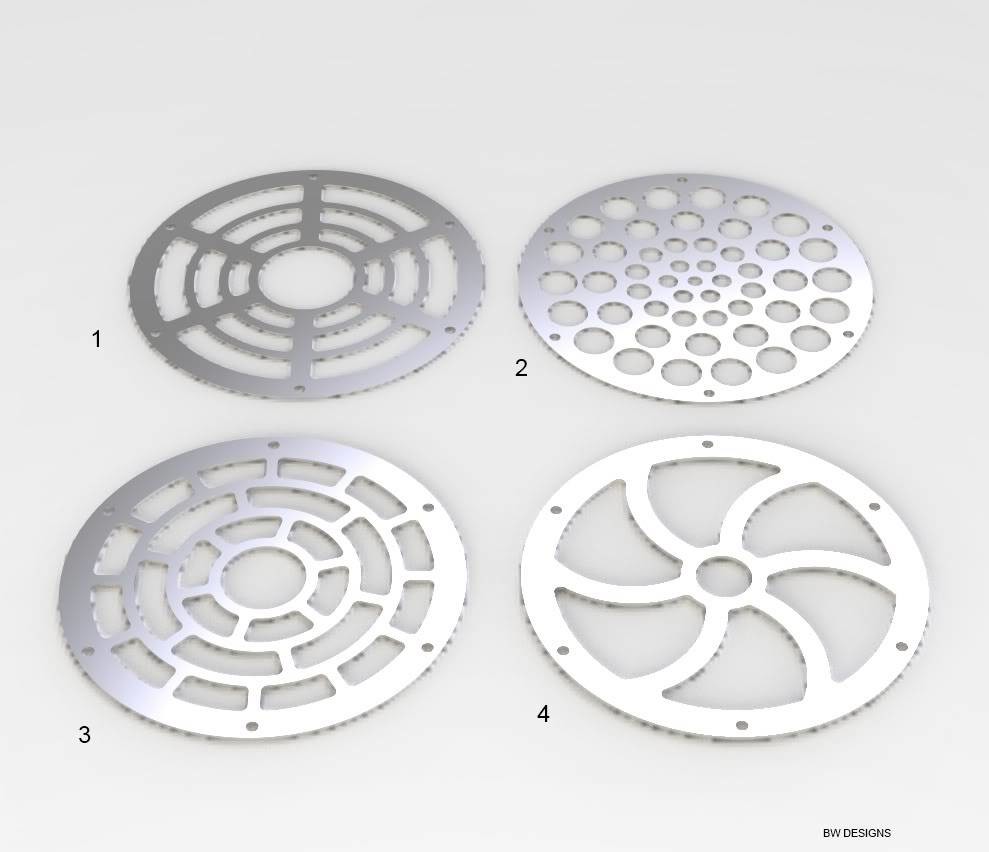 Well, i think i might take the advice and go with a simple 6 spoke design...

I think this is the one ill send in for a quote to see how much they are gonna set me back.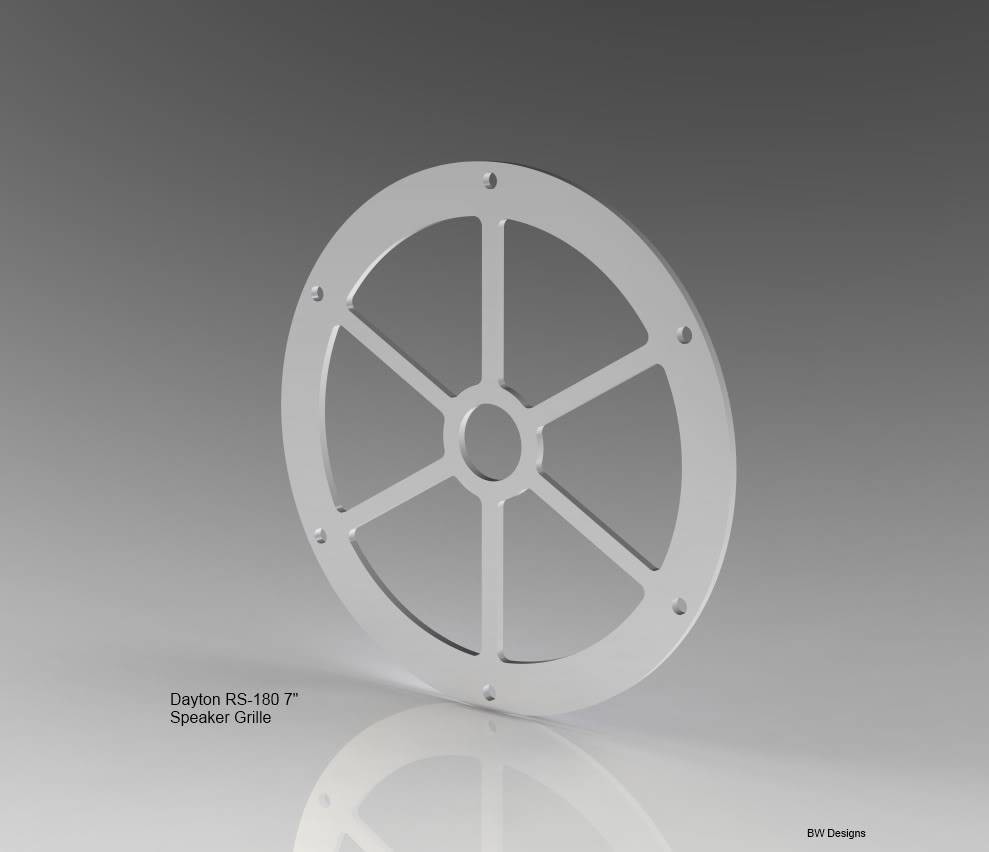 Well, got the quote back from the metal place. If I get them out of 1/8" stainless steel, theyll be 13$ a piece...

Thats with the "freinds and family" discount. If i got them out of regular steel they'd be cheaper... but im starting to think that the stainless might look better and be worth a few extra bucks.

I think i can do 13$ a piece...

I decided that 6 spoke design didnt have quite enough metal for me... so i tried a 12 spoke one, and a couple other randoms.

Im sick of messing with this, so any input on these few would be appreciated then ill go ahead and order a pair up:

7: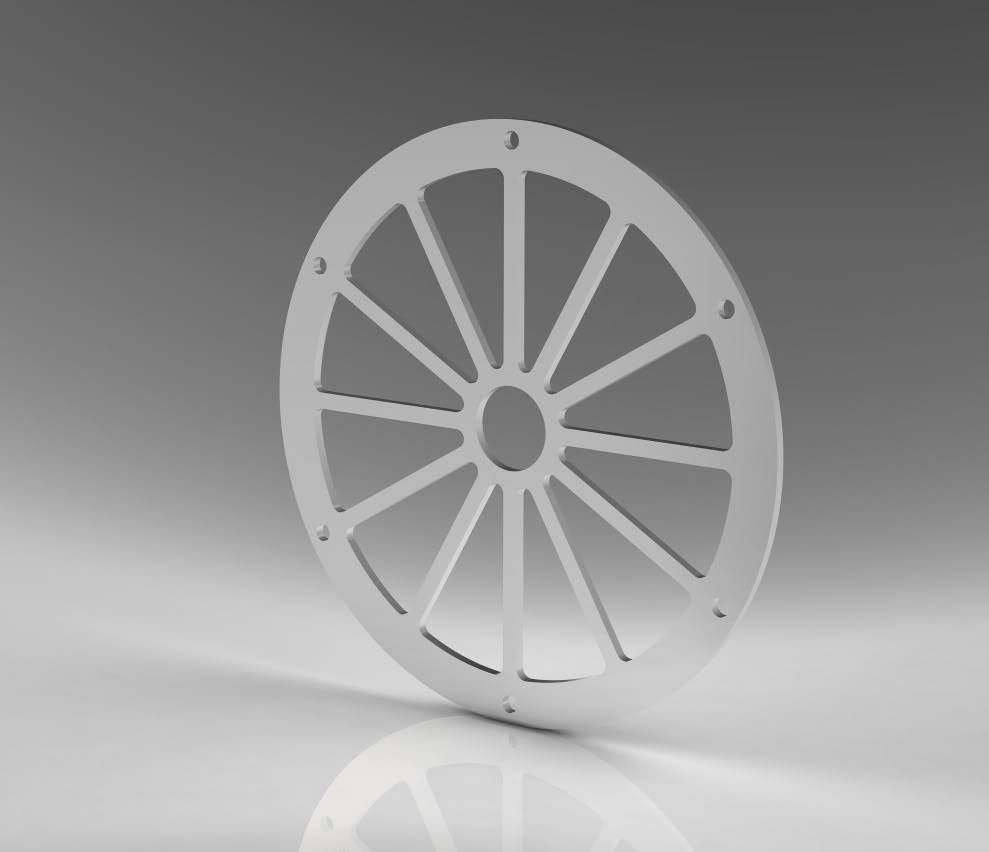 8: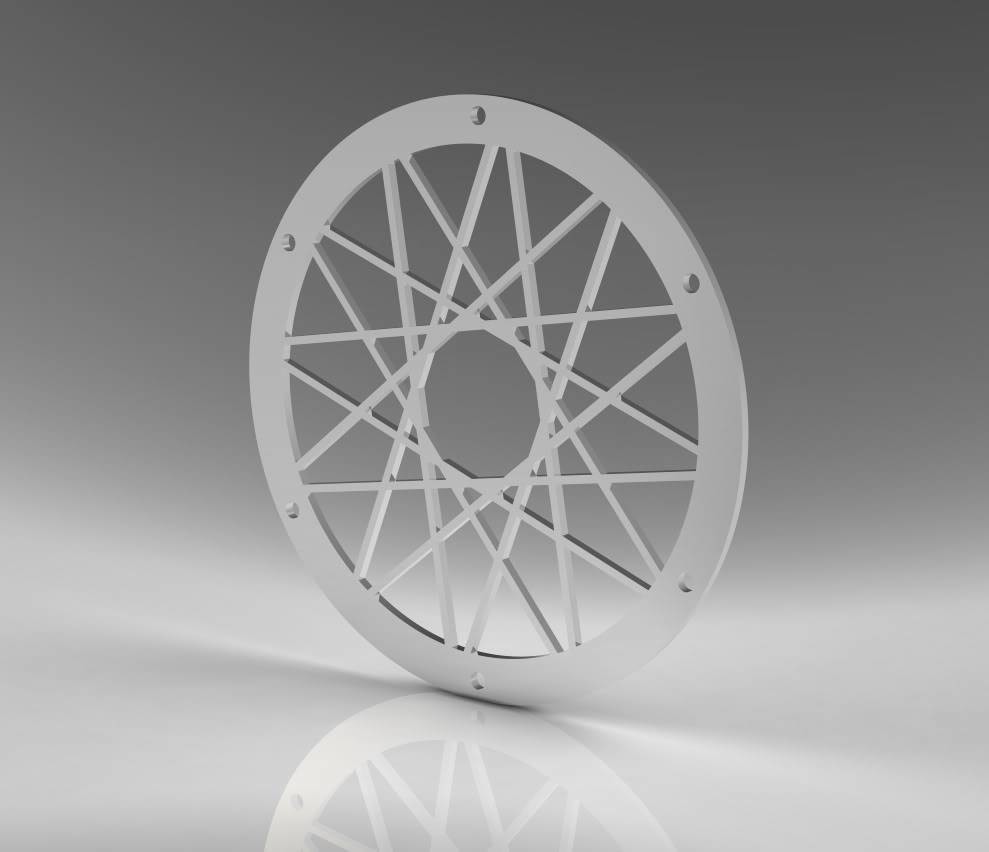 9: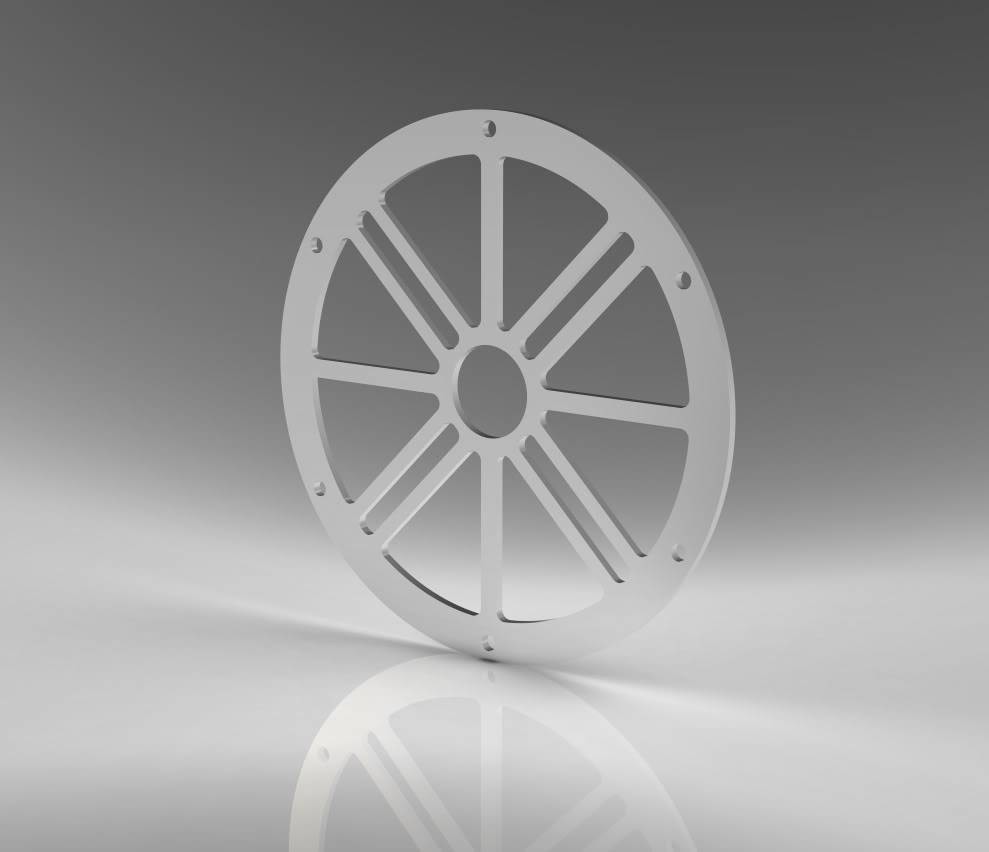 3-8-2012
Well,
The order is in...

For my Dayton RS-180's: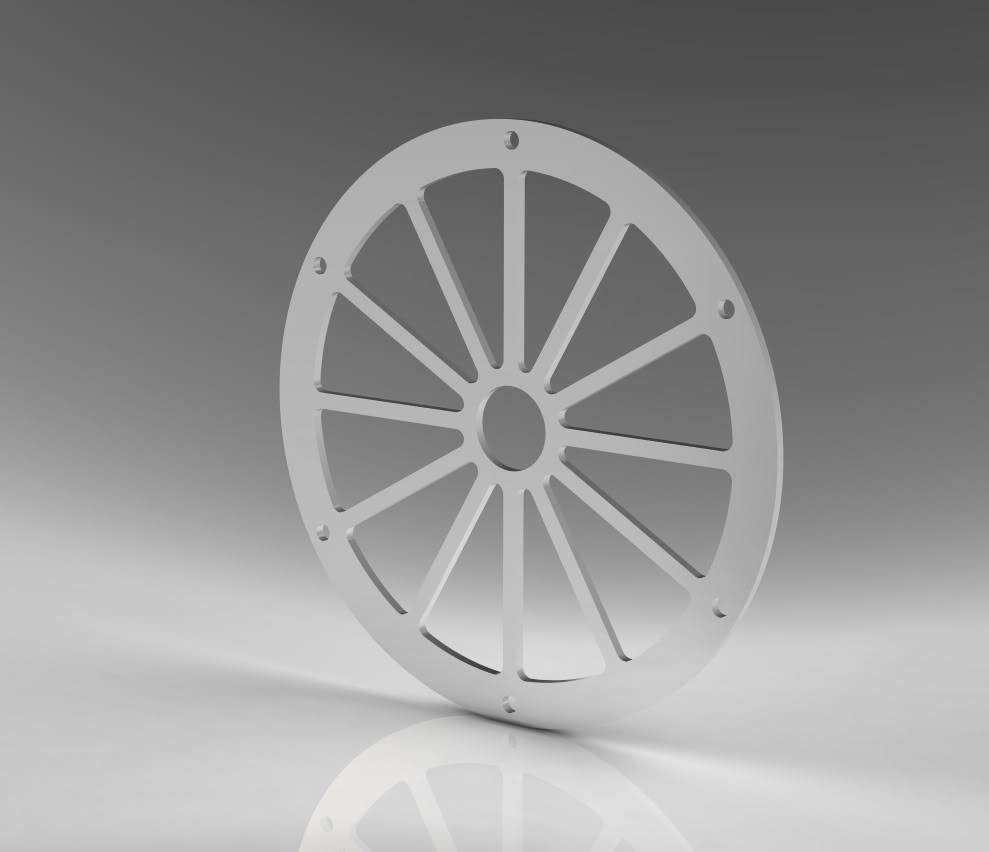 And for ZeNmAc's Usher 8836a's: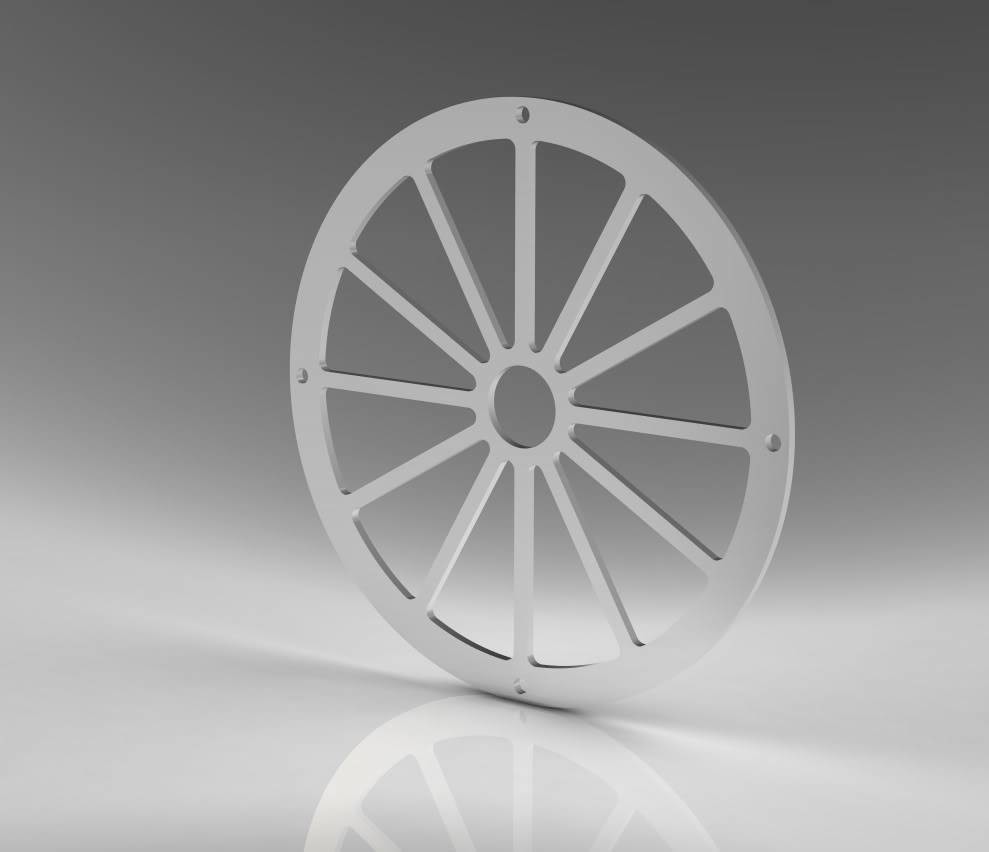 Will post pics of the final products when i get them... it could be a little bit.
3-14-2012
Got em in fresh from Portland yesterday afternoon! They look great. The lines are clean, they are sturdy, and stainless!

There are very slight abnormalities where the laser stopped and started, but nothing to turn your nose up at at all.There are two different sides... a factory finish, and what looks like a wheel abraded side. You could easily clean these up even more with some sandpaper and elbow grease.

Here are pictures of the ones I ordered for ZeNmaC, you can see what they look like in a little more detail.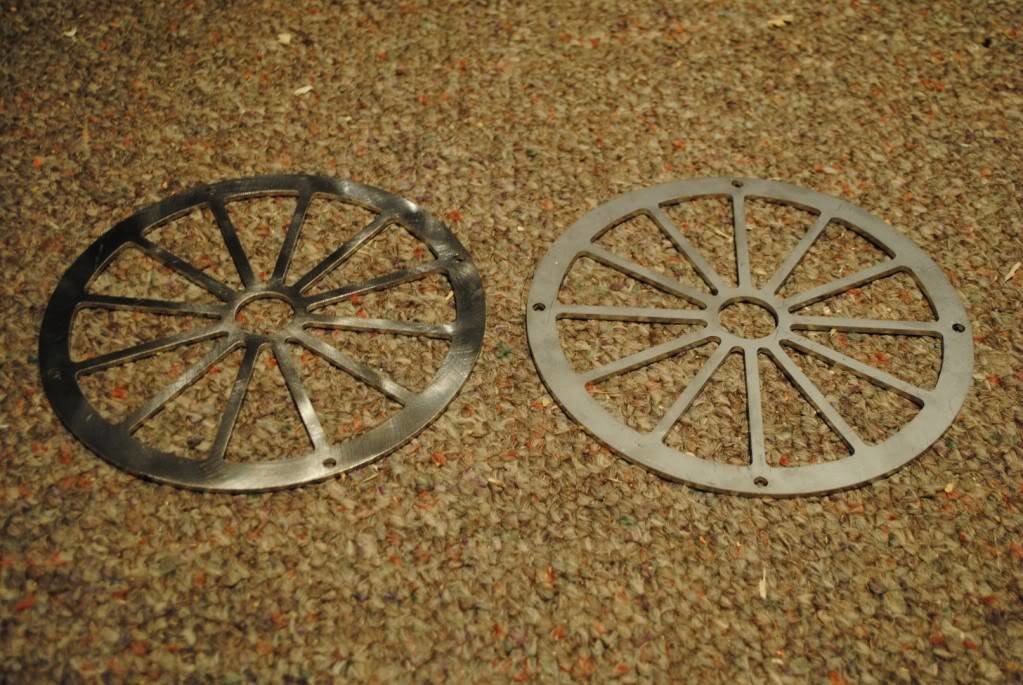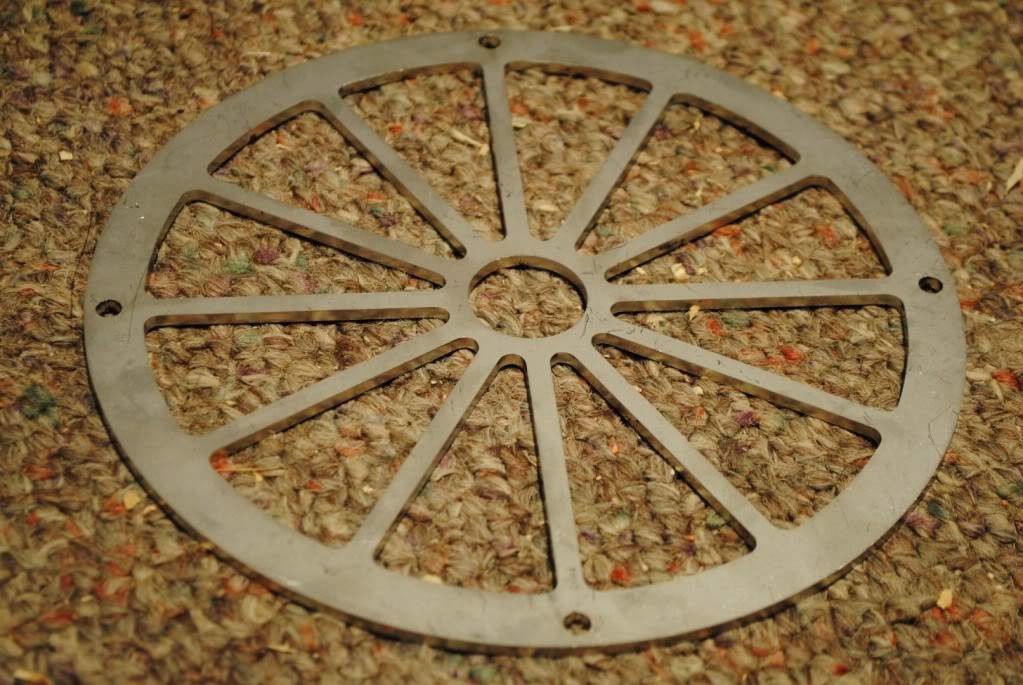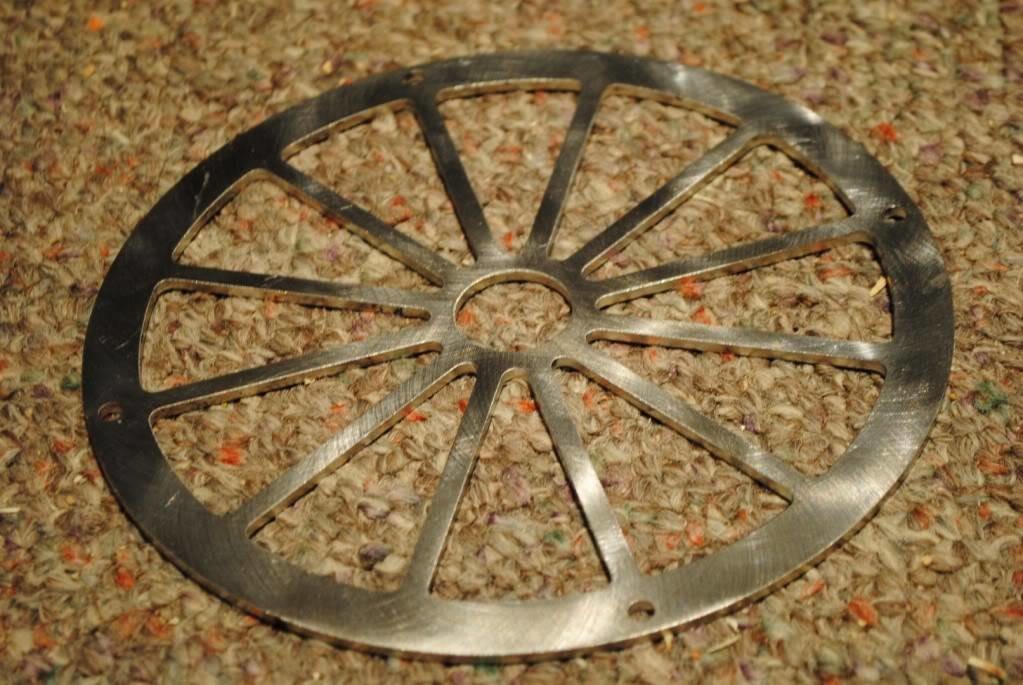 And here are mine... I just threw them in super quick last night with some spacers from Home depot to make sure they were gonna fit and work. The fit was 100% perfect. The holes line up like Dayton made them.

Eventually ill take em back off and work on the finish a bit, and find a better spacer solution. They pretty much look fine how they are for utilitarian speaker kick protection though, which is what they are.