Builds
EuroBoutique now offers 4 different OEM Dash Panels from OEM to Double DIN to NSX-R by EuroBoutique
By diyauto
You must be logged in to rate content!
7 minute(s) of a 15 minute read
EuroBoutique now offers 4 different OEM Dash Panels from OEM to Double DIN to NSX-R
Compliments of EuroBoutique @ nsxprime.com
6-14-2016
Please visit our website for product pricing at: www.euroboutique.us

Follow-us on Instagram to see our latest projects and updates on new product releases

@EuroBoutique

We wanted to start a new thread on our NSX Dash panels since we are now offering 4 versions of this dash panel and each one is available in two varieties depending on your needs. Keep in mind our dash panels DO NOT require any core exchange which means you can buy one to use, modify, paint to your heart's desire while your OEM stock dash panel is safety tucked away if you ever wish to go back to stock.
Paying a stereo shop to cut up your stock dash panel may not give you the results you want and that means you can never go back to stock. Also by the time you factor in labor hours to cut/sand/modify a stock panel + paint costs, you will be well over the cost of our one our dash panels in FRP.
Carbon fiber dash panels means no need to add paint cost and they are ready to use

These panels are all designed and built by NSX owners for NSX owners so if you have an idea please chime in as we want to hear your thoughts. These dash panels are all available in either finish as listed below:
- FRP = ready to paint finish for those who want to color match - also can be easily wrapped in bushed aluminum, wood, etc if you desire!
- Carbon Fiber finish with our high quality UV protectant clear coat
All dash panels feature OEM mounting screw points with machined hardware included: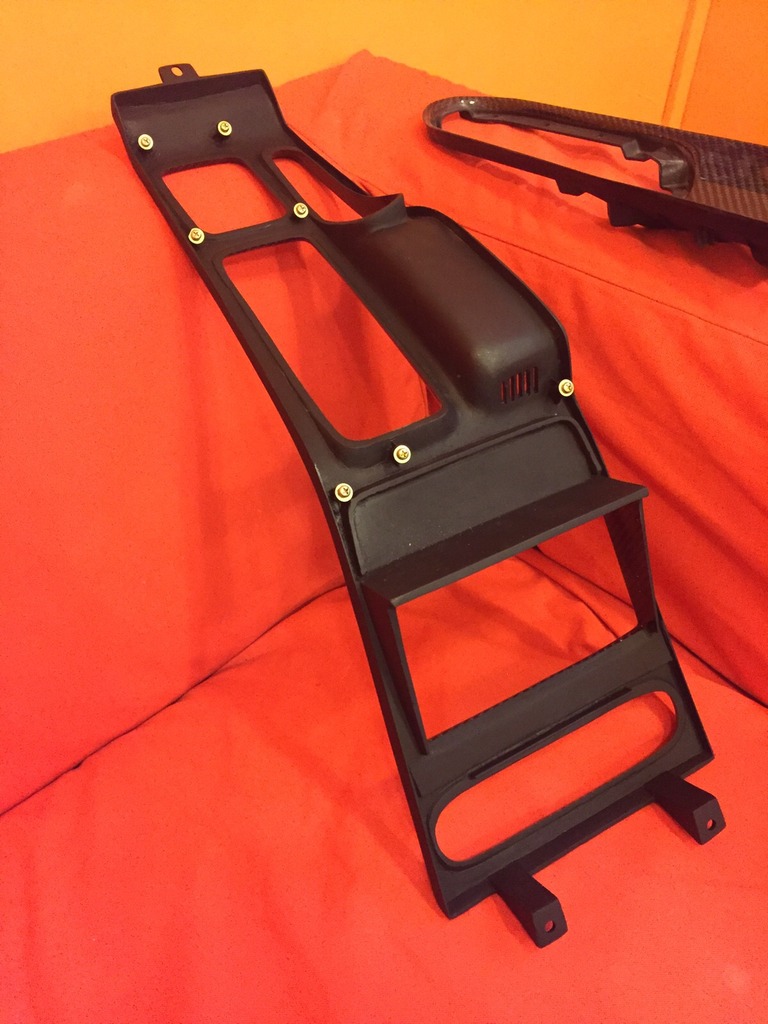 here are some clients' car with our dash panel installed: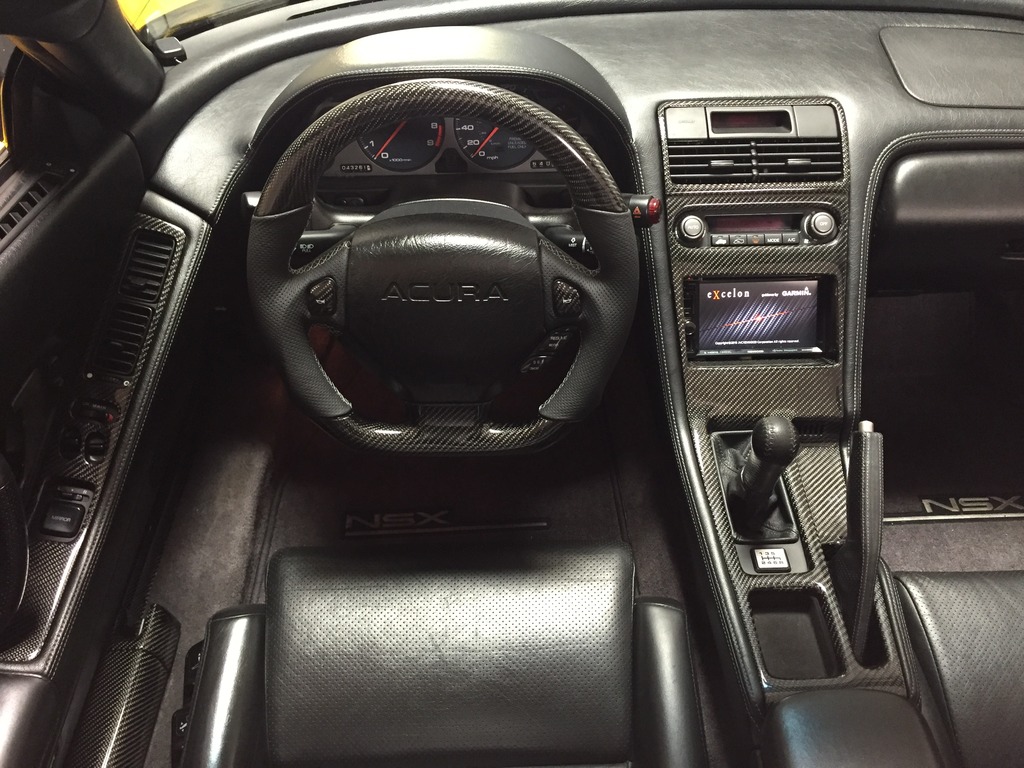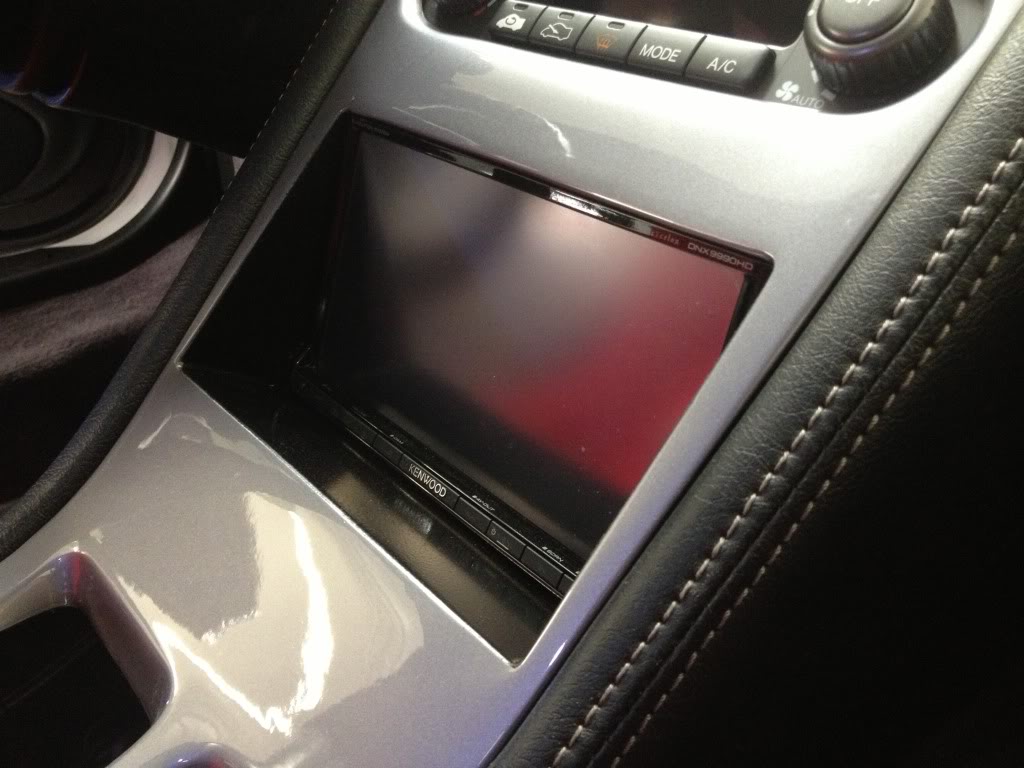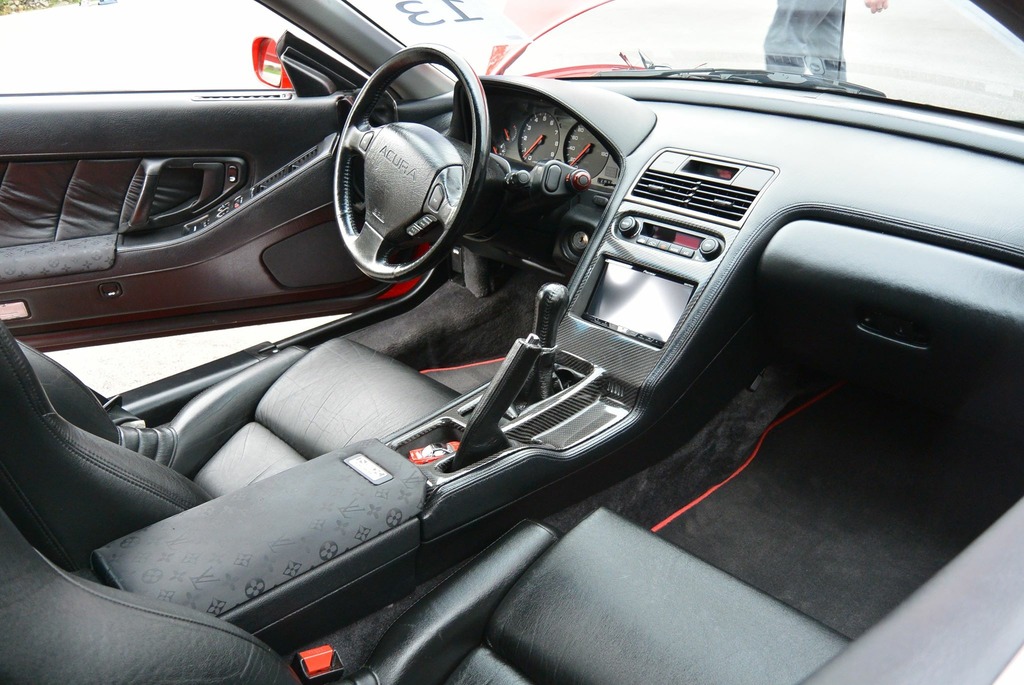 Each of these dash panels are built using our own test fitment and design. Each one is hand crafted to suit a particular NSX owner's needs and wants. Currently we offer these models. Keep in mind all of this is hand made to order so lead times will vary from 4-8 weeks depending on our work load.
1) NSX OEM Dash panel: This is an OEM version of the NSX dash panel for owners who wish to retain their stock radio. It is available in both FRP and carbon fiber and is a direct fit. Makes a perfect replacement panel if you want to drill holes in this one and SAVE YOUR STOCK PANEL to return to stock. Can be painted, wrapped or we offer the carbon fiber version for direct installation! We include an extra ashtray door but you will re-use your stock ashtray assembly.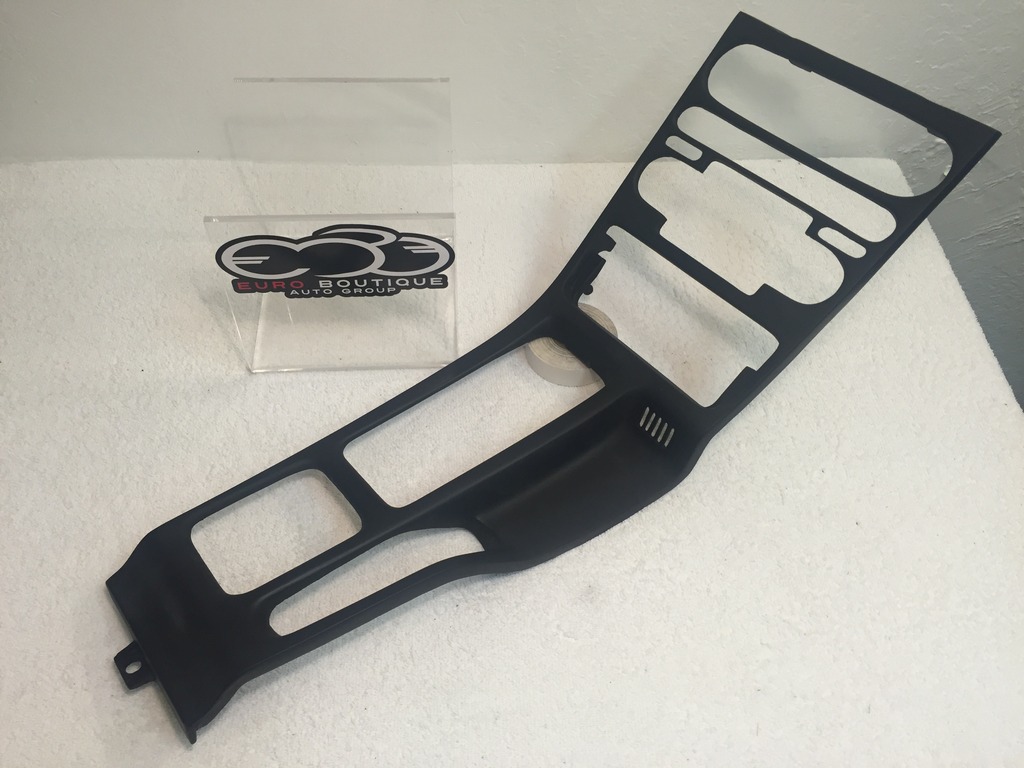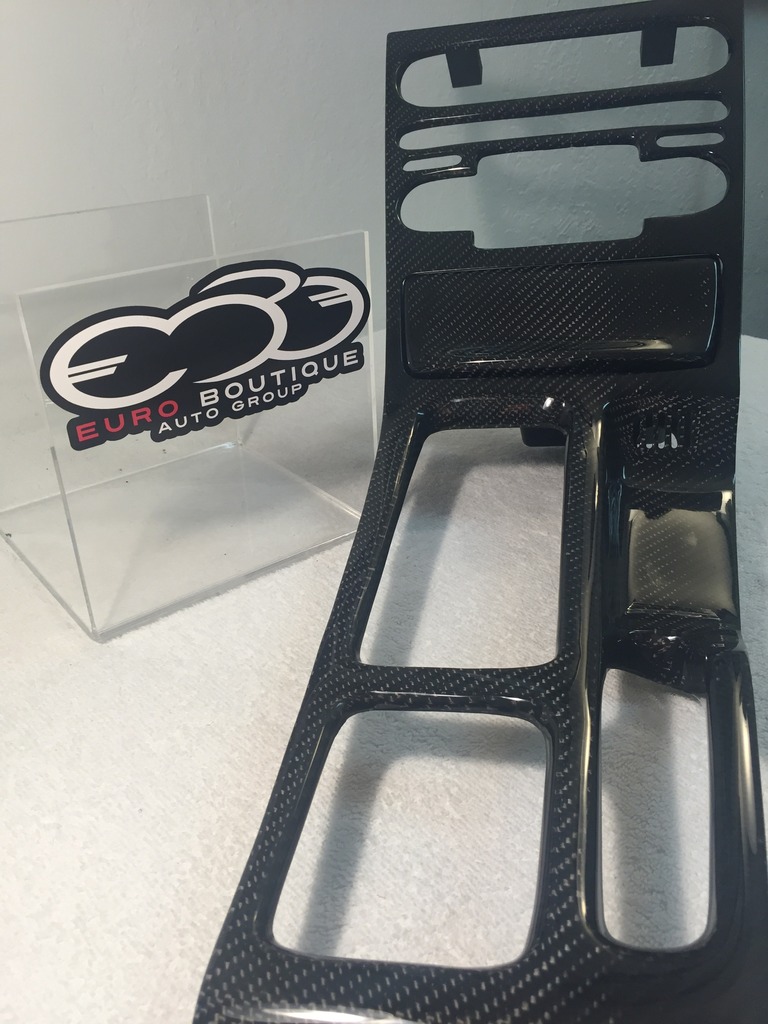 2) NSX Angled DD dash panel: This is our first and still most popular design. It deletes the ashtray to allow for the double din radio to be mounted at roughly a 30-degree tilt thus reducing glare. The double din radio is angled and tiled downwards into the ashtray assembly thus the ashtray needs to be deleted. In this setup the overall look is a super clean look with no ashtray or wires sticking out from the cigarette lighter. We offer a special dual USB port that allows owners to re-located the cigarette lighter to a clean dual USB port for a super modern sano look! Again this dash panel can be hand in both FRP or carbon fiber. Fitment of the most popular radios have been test fitted here at the shop. Questions on fitment please ask as we have went to great lengths to ensure a proper fitment radio. As you know mfr. release new radios quite often so we can only test the most popular models.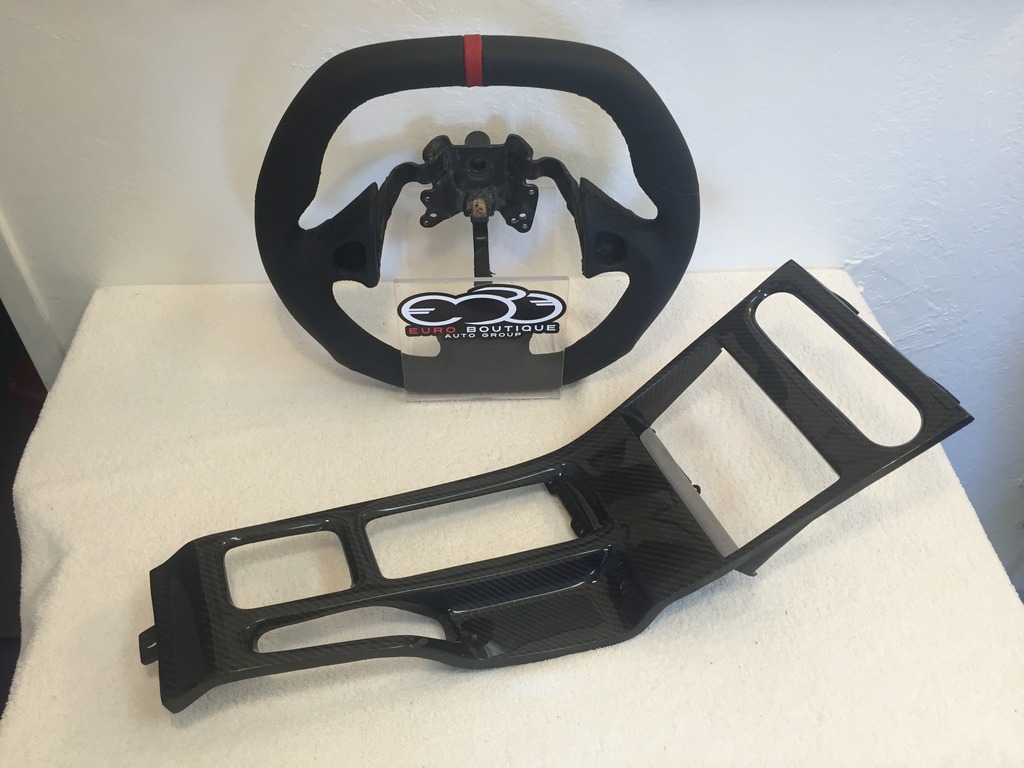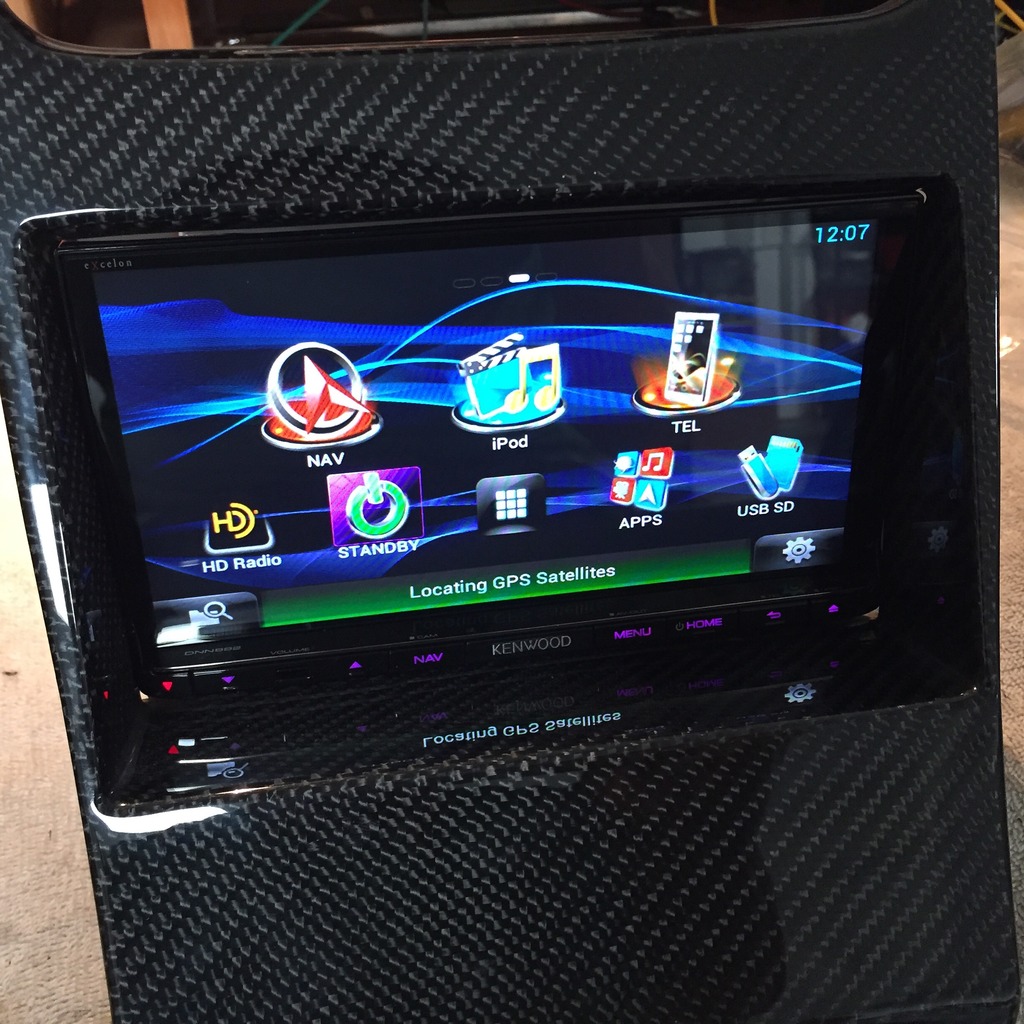 USB dual port supports 2.1 amps each socket: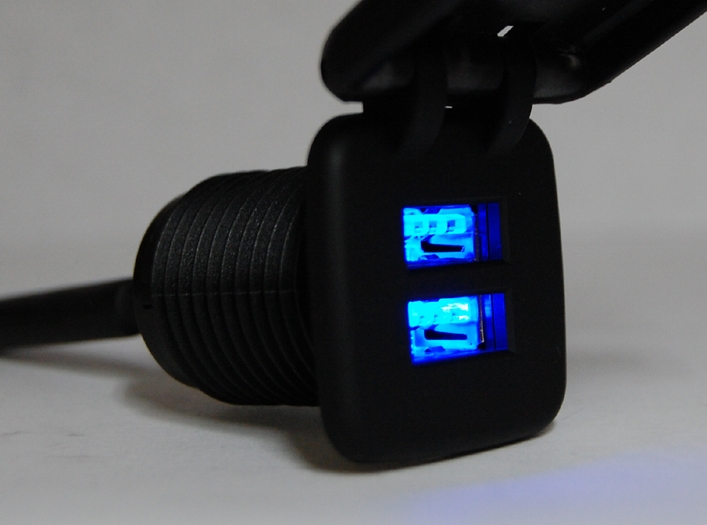 3) NSX Double DIN panel retaining ashtray: We came up with this design at the demand of NSX owners who either smoked or wanted to keep the stock ashtray. This is NOT simply a stock dash piece with a cutout. We ensured a very robust panel but custom building and strengthening all the weak points on the stock dash as a result of the larger cut hole. As you know, the stock dash piece has a tendency to snap in two at the lower corners of the radio due to very little material left. We created a very robust panel and added a very trick feature. But slightly building out the upper dash panel we have created a small beveled tilt to help reduce glare slightly and lessen the chance of the ashtray door binding on the bottom of the radio. If you look closely at our design, this is a very unique feature that makes this dash panel super cool. Fits most double din head units and uses all stock dash mounting points like our other versions.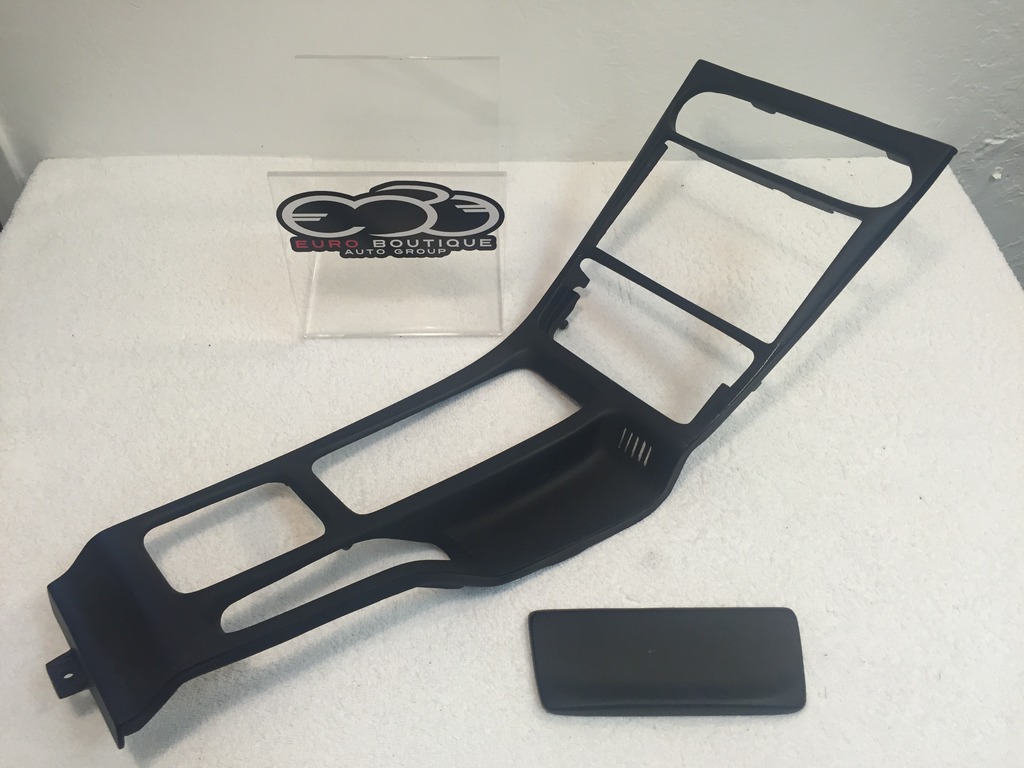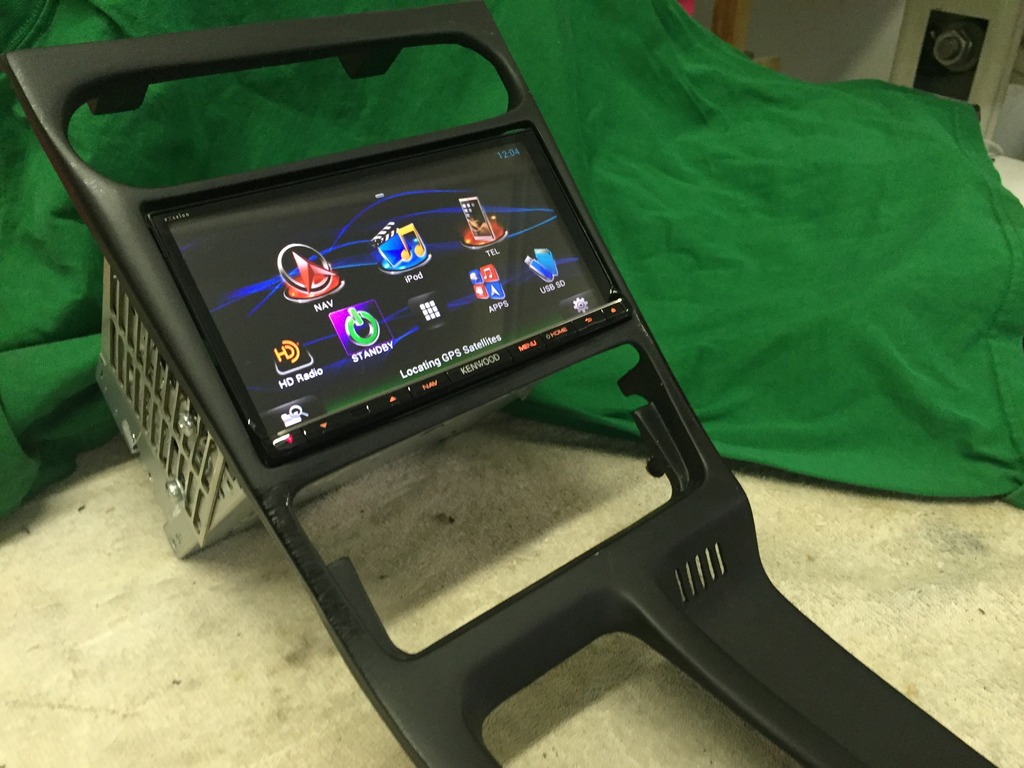 4) NSX-R Radio "delete" panel: This is our latest creation by demand of many track guys or purists who want the cleanest look with no radio needed. As you guys may already know, the NSX-R in Japan is simply an OEM dash panelwith a snap in panel which attaches to the stock panel to create a radio delete. We did not like the add-on look of this so we created a dash panel with a super clean modern look and a nice recessed hole where the radio used to be. This is our version of the radio "delete" panel and allows owners to either run nothing at all or they can drill holes for gauges, etc. The NSX-R dash panel is available in carbon fiber by default but if want a ready to paint version we'd be happy to accommodate as well.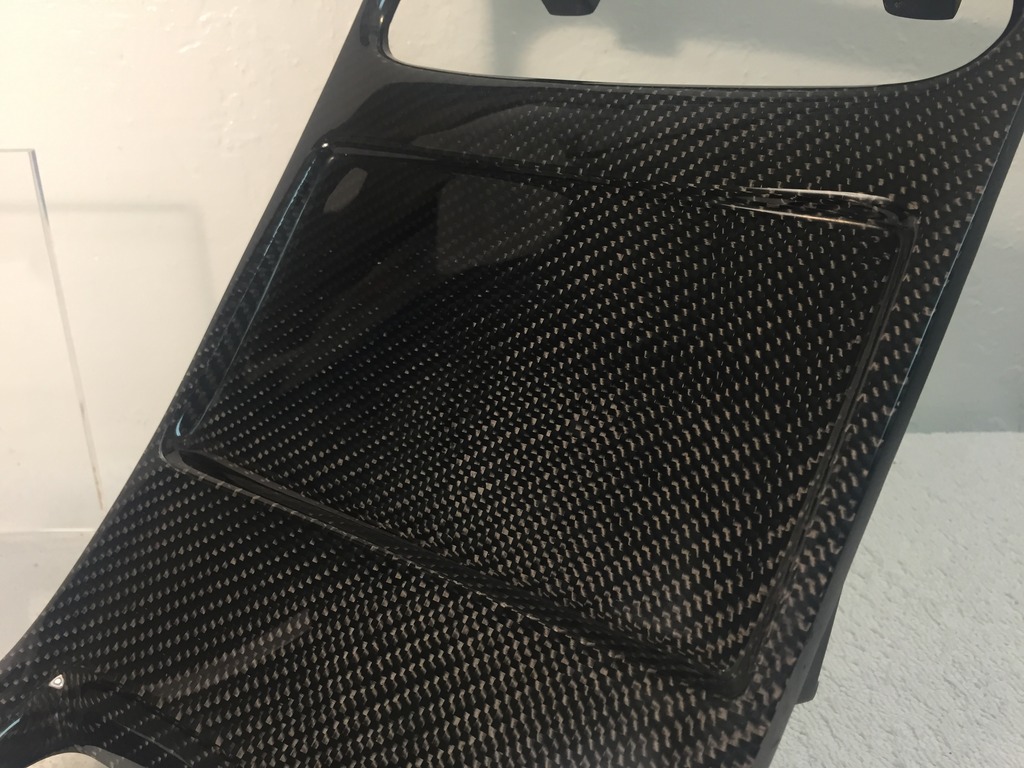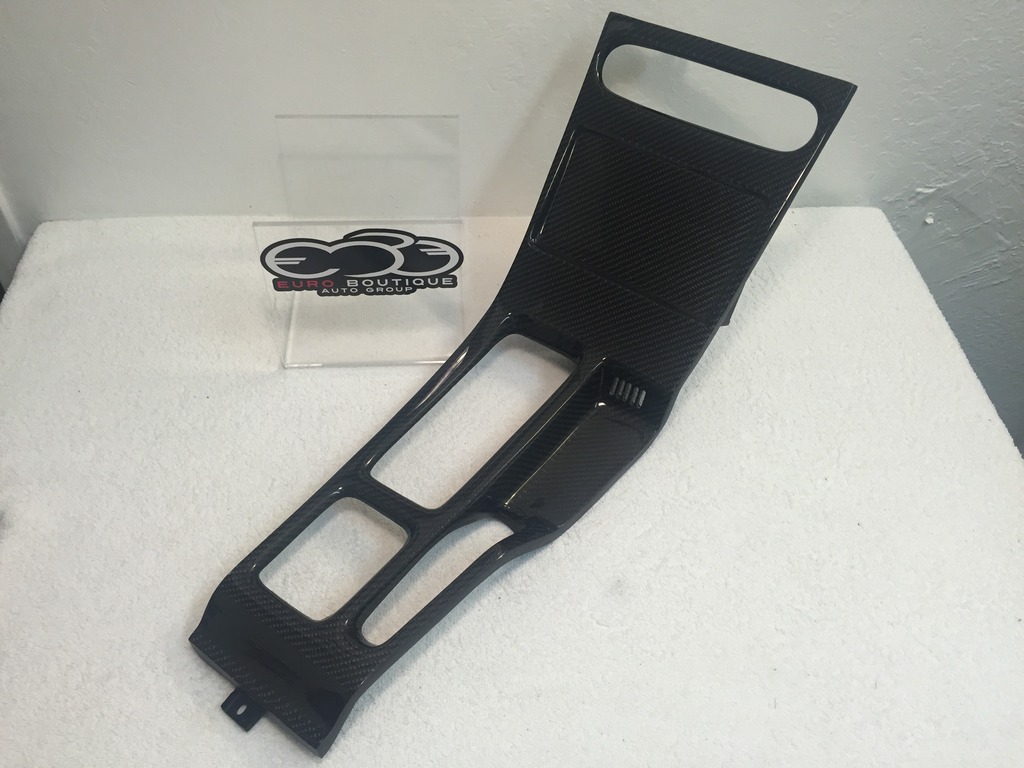 Sorry for the long post but we wanted to share this information and will update this post as we do more installations here. We are not only selling these parts but we do installation on everything we sell. Look for more updates here on this post as we get time.
thank you for reading this!
EuroB staff