Builds
OEM Quality NSX Custom FLAT Bottom Wheels in CF, Suede, Leather, All colors! Stripes by EuroBoutique
By diyauto
You must be logged in to rate content!
8 minute(s) of a 52 minute read
OEM Quality NSX Custom FLAT Bottom Wheels in CF, Suede, Leather, All colors! Stripes
Compliments of EuroBoutique @ nsxprime.com
3-28-2014
We spend tons of money on our cars each year as we always try to modify the car to stand out. We understand this dilemma as all the owners here are also NSX owners! Every wheel is hand made TO YOUR SPECIFICATIONS AND WE WANT YOU TO BE 100% HAPPY!

In the past, if you wanted a steering wheel, there was always a trade-off or sacrifice to be made. Do you go with the latest JDM trend steering wheel and have to mess with re-wiring your horn and cruise control electronics? Or do you sacrifice the safety of the OEM airbag and hope you never need it if an accident occurs?

Well nothing beats OEM steering wheels and this is our belief as well. So now we are offering you OEM steering wheels in custom finishes to meet your particular style or taste. Your existing OEM airbag and cruise control will just swap over to the new wheel.


All of our wheels can be ordered with these options:

a) Increase thickness of steering wheel (think M3)
b) Leather (Smooth or perforated option)
c) Suede option
d) 10mm or 3mm painted stripe in your color choice
e) Carbon Fiber Upper and Lower Grips
f) Flat Bottom Physical shape change
g) *SPECIAL REQUEST we can also do a flat top as well!
h) Smaller Diameter OEM wheel can also be done by special request


*We also can do any custom work you require so just PM / email us direct to discuss as each project is unique! We would be happy to provide a quote.

Best contact is via email: [email protected]

Cost: Starts at $899.00 for round wheel and $1499 for a flat bottom wheel + freight depending on what you want done. Core charge is $400.00

We now try to stock a few of the flat bottom CF wheels with red accents as it's our most popular wheels. Please contact us to see if we have one in stock prior to ordering.

Lead times vary so if you need one right away please ask! Remember we do try to stock a few wheels but would be equally happy to custom make one to your specific requirements.

Payment: Paypal accepted at: [email protected]

Look for more exciting products on here soon or visit our website: www.euroboutique.us


Thanks,
EB staff

UPDATE: 9/12/14 ~ we got our a few more prototype wheels that we just finished buffing the clear coat and ready for delivery!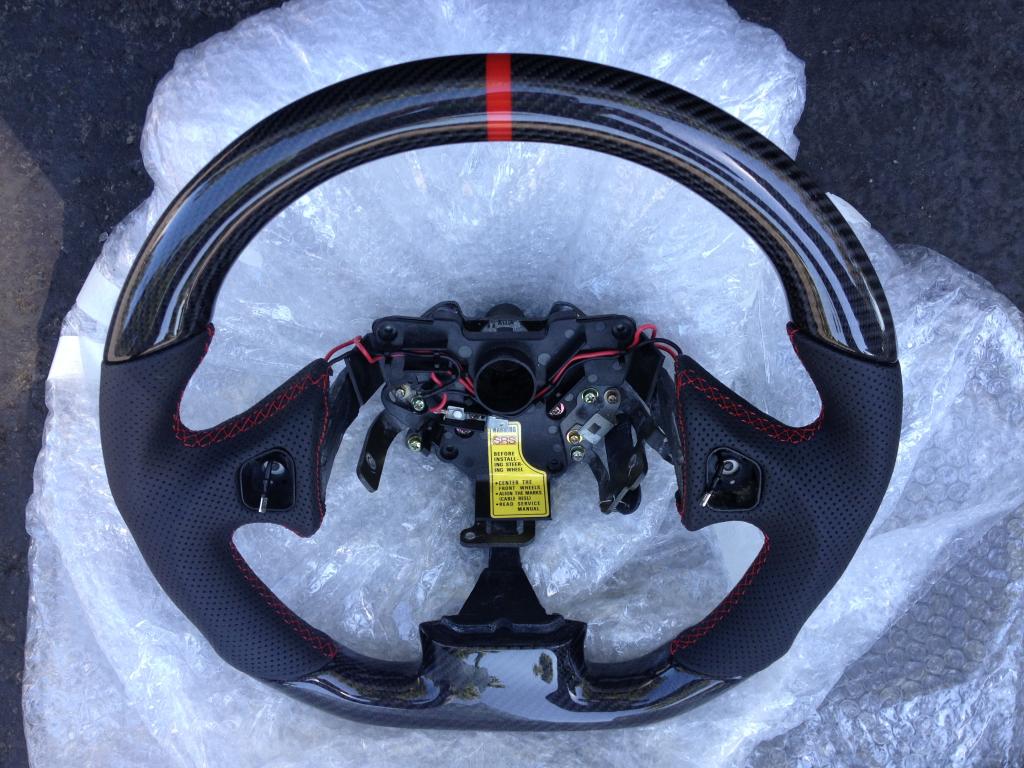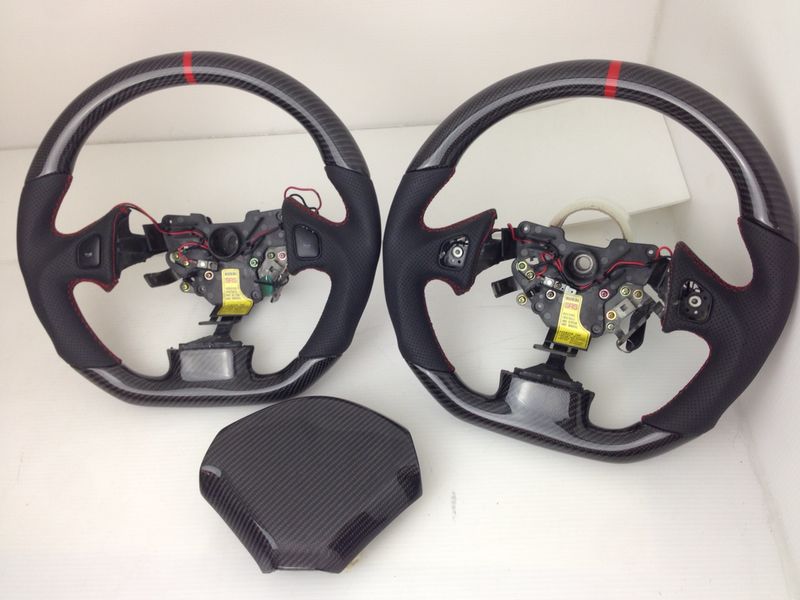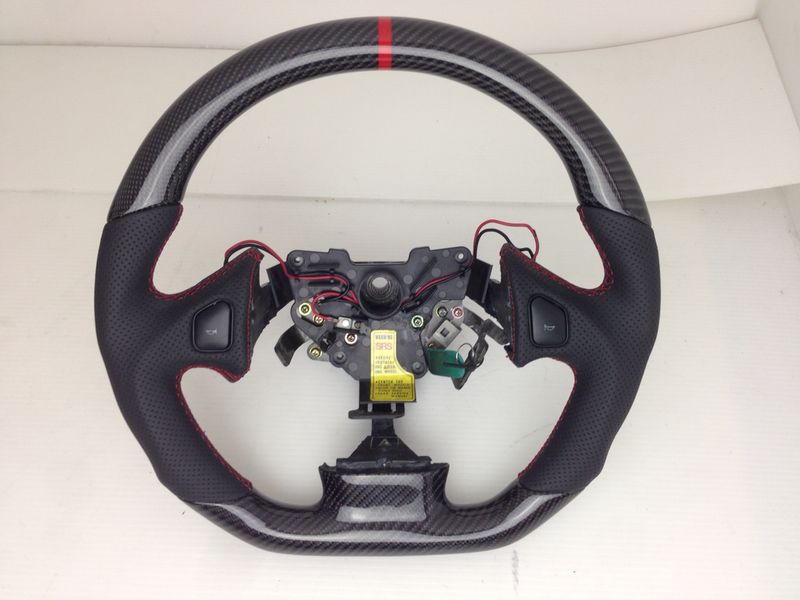 Close-up of the craftsmanship: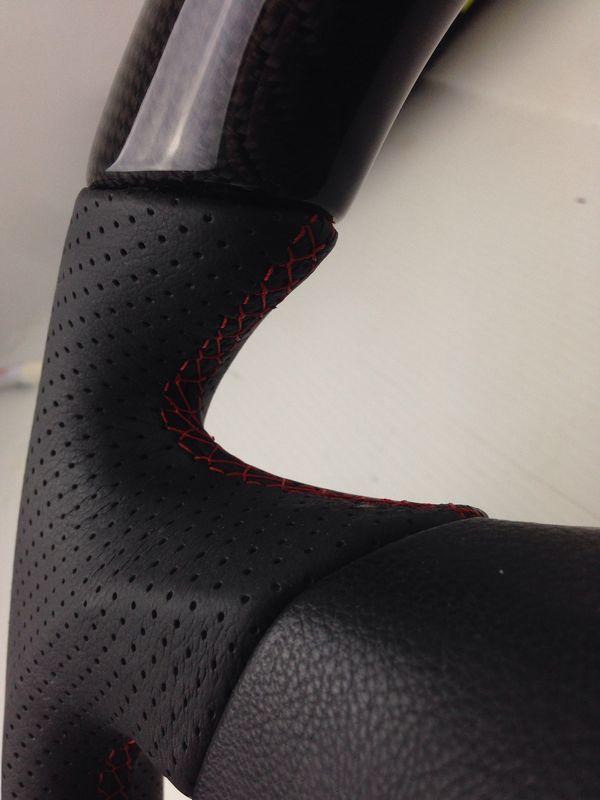 Installed the increased thickness and flat bottom gives extra legroom for taller guys: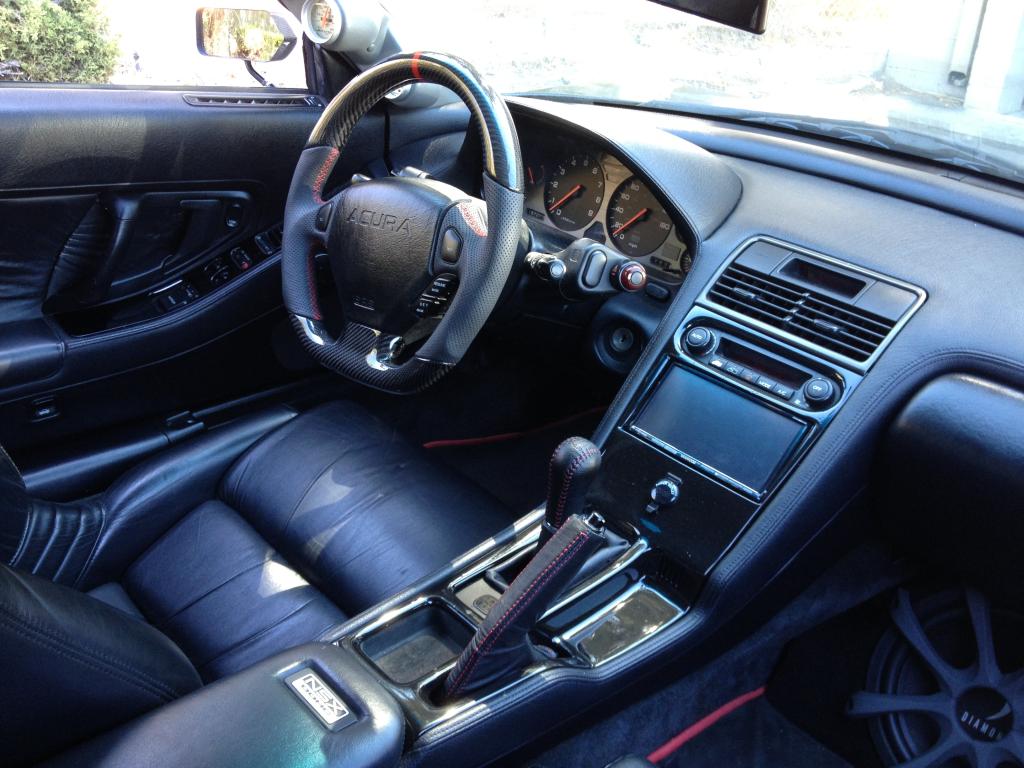 We can also do CF horn buttons if you like and are NOT limited to only these products! We offer matching CF DD Dash piece, Door Trim and Shift knobs too or anything else you want done in CF please let us know!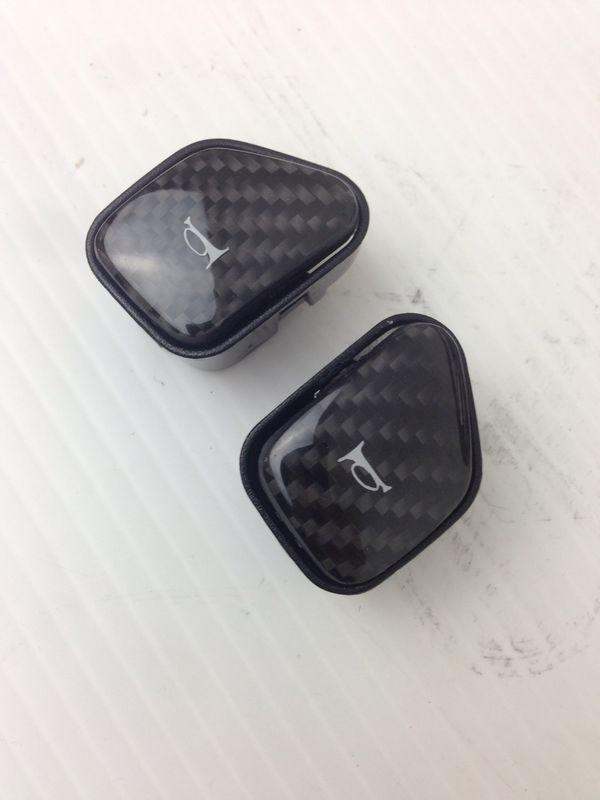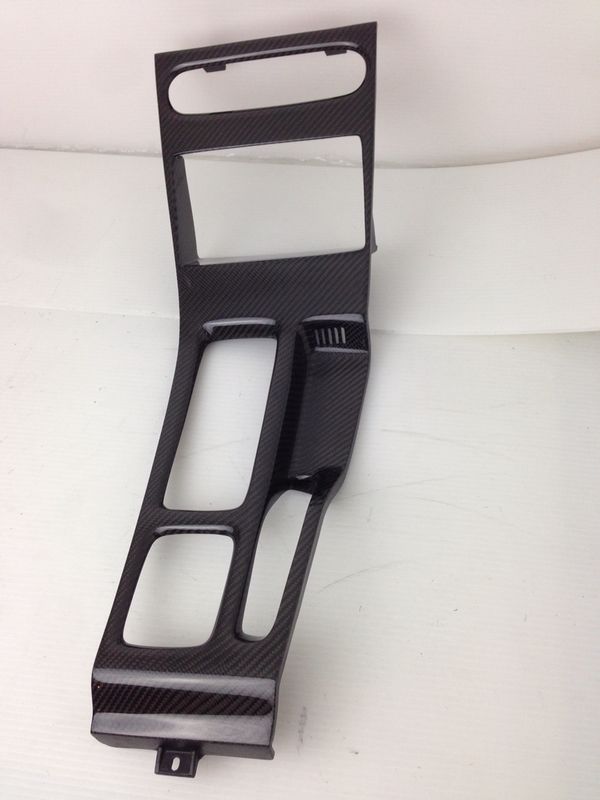 Leather does not have to be black, can be done in red too: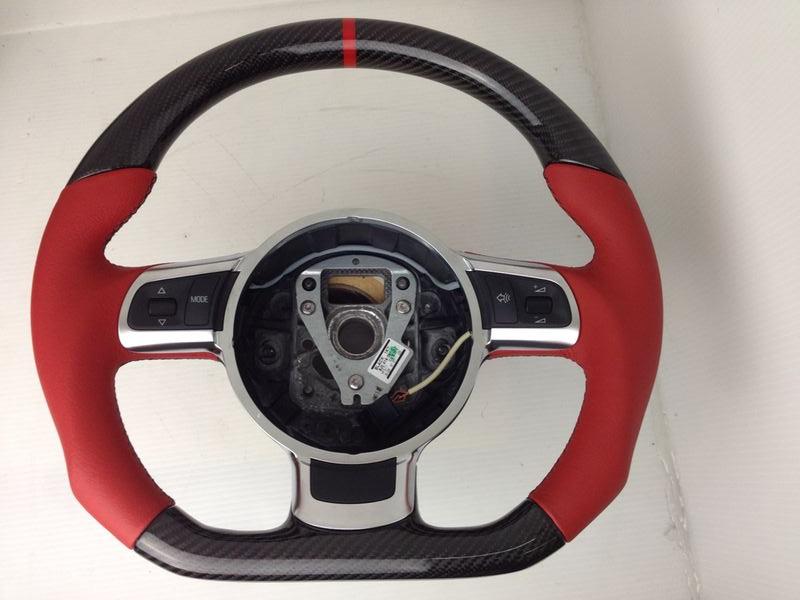 here's an R8 wheel we just finished for a client with suede side inserts and CF top/bottom plus matching shift knob:
6-5-2014
We've had quite a few PM's about the NSX steering wheels and we have been busy doing prototype testing on a few local shop cars. The idea is to offer these wheels as direct plug/play setups on your NSX.

We are trying to narrow the color options and keep at least 2-3 in stock so there is NO DOWNTIME.

We understand many need to be able to drive their car so by having these wheels in stock would speed up delivery time. Each wheel is handcrafted and will feature some similar things such as:

a) Thicker Grip
b) Carbon Fiber option
c) Perforated leather or suede side grips
d) All Suede wheels
e) Deviated color stitching in red or yellow at this time. Other colors also available!

We are currently testing various shapes since not everyone wants a round steering wheel. Stay tuned for a few more samples soon as we finalize our mold designs.

Keep in mind this is a 100% local deal so every wheel will ship out of our shop in Northern CA so there is no international transactions here!

Most of the prototype wheels are s2000 donors because it's a lot easier to find s2000 donors vs. NSX wheels but the principle and process is the same for any brand steering wheel.

All black suede with red stitching: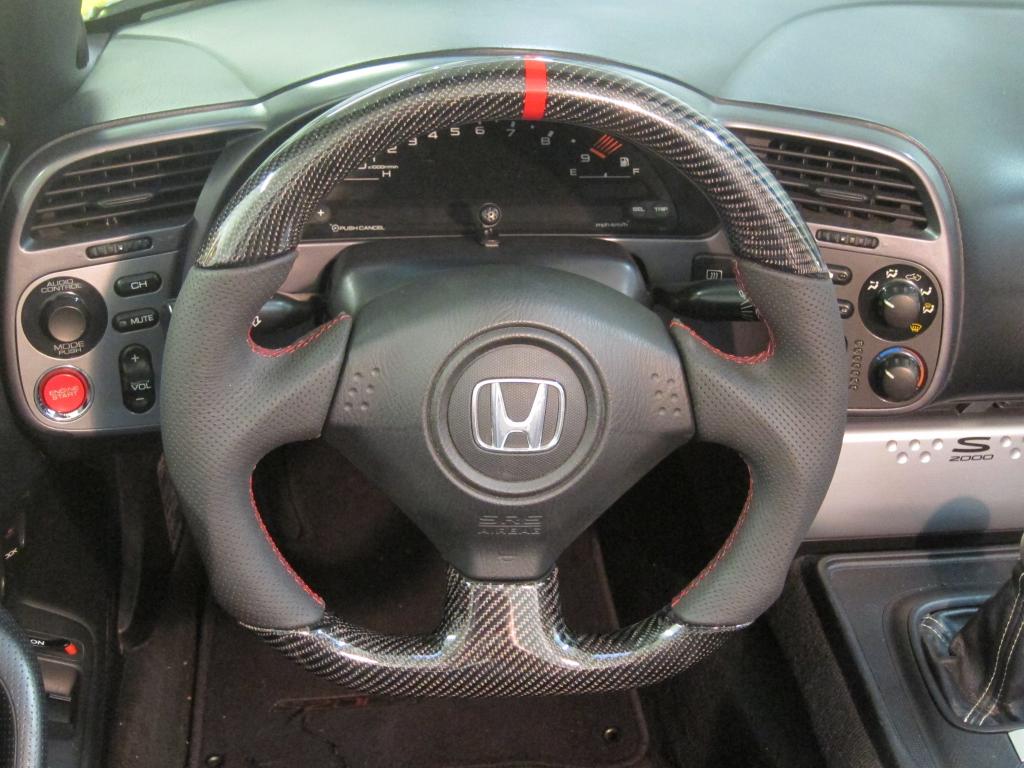 Knurled grip on rear feels amazing: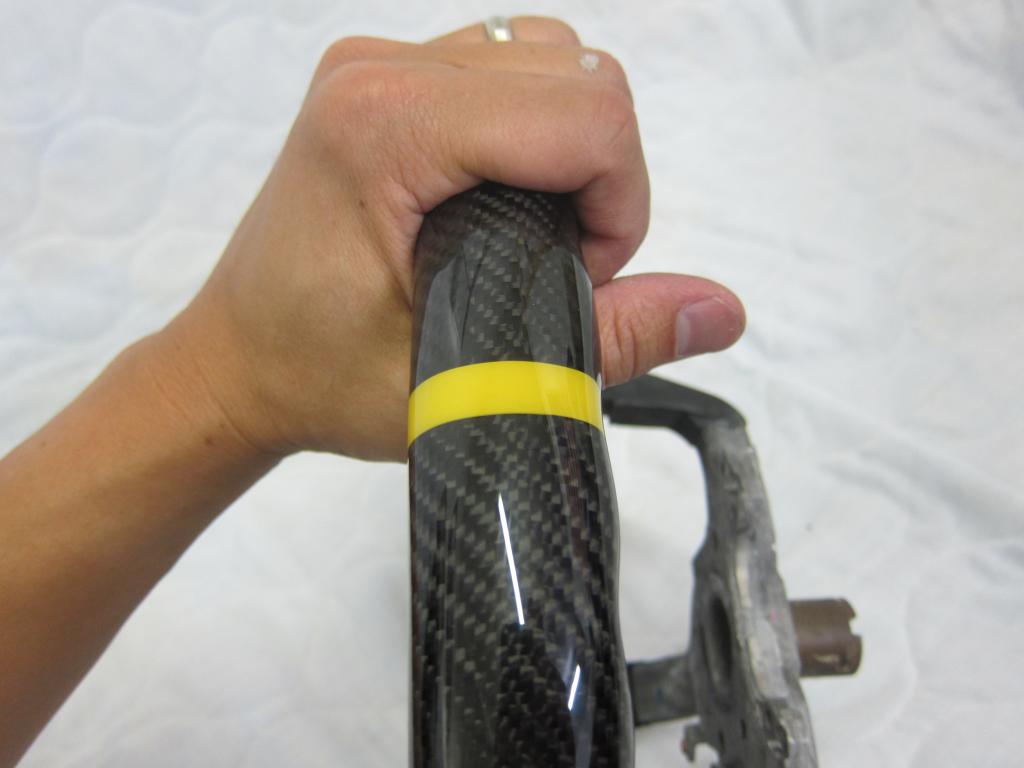 We are not limited to NSX wheels, we have done many other high end brands too: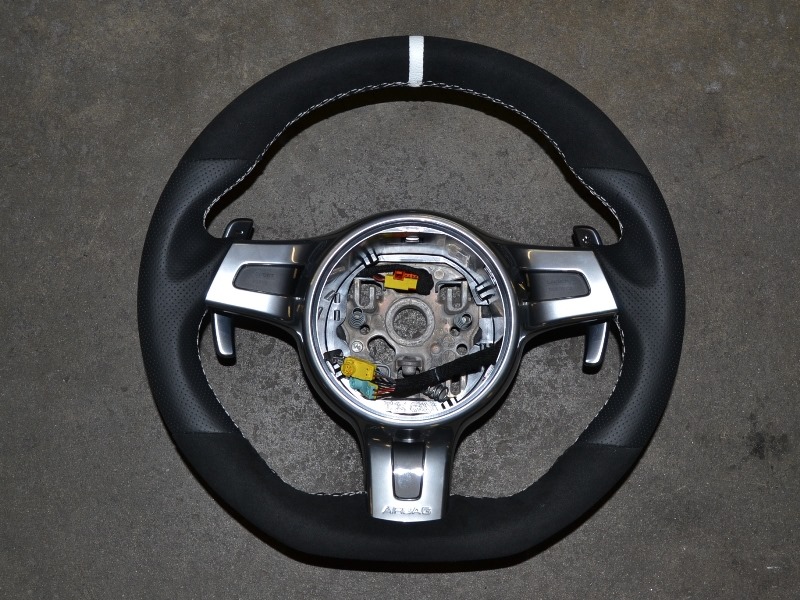 7-9-2014
Sneek peek at our unique flat bottom carbon fiber wheels.....the quality is un-surpassed with the meaty feel of a BMW M3!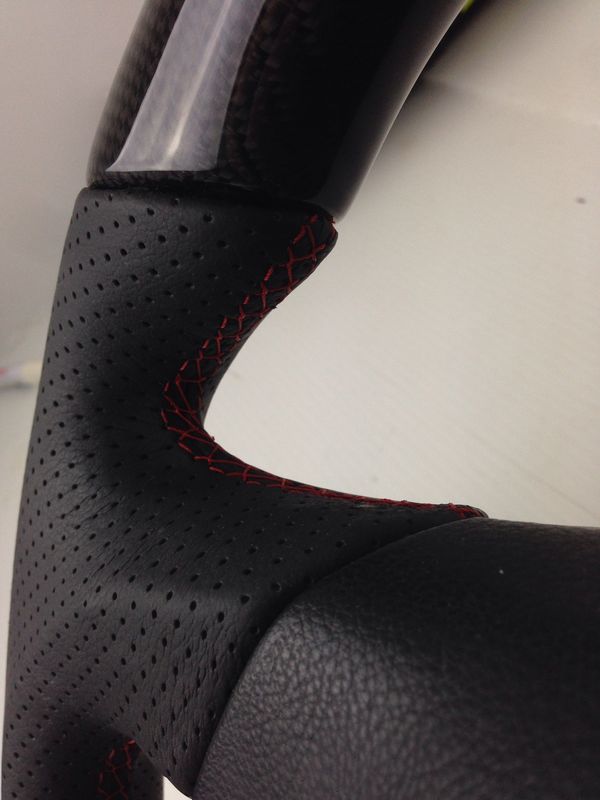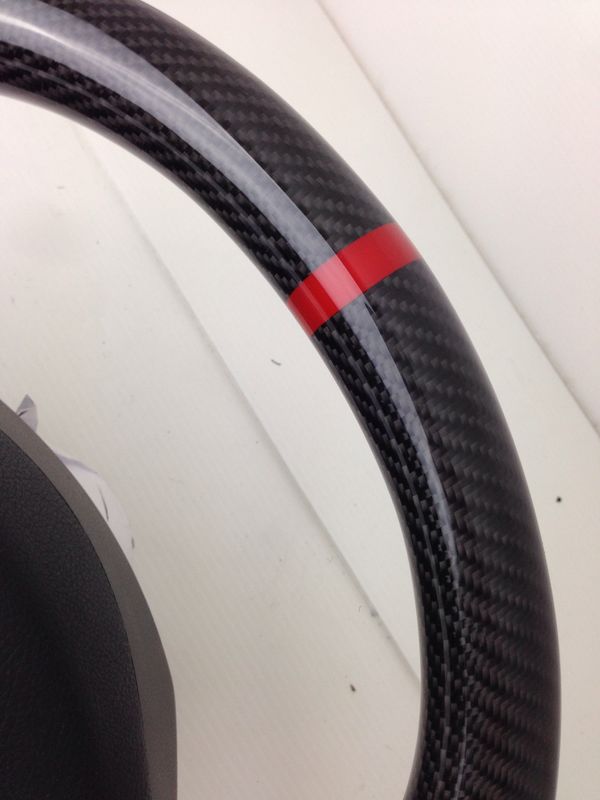 7-18-2014
We will have some popular designs and combos in stock for no down time in certain cases.

Just sold our first batch of 5 wheels so right now production is in full swing for the next 5 - anyone who wants one with minimal wait time should contact us now.

No other vendor can offer this fast service and if you are local to the SF bay area we will also provide installation.
8-3-2014
Look for the first one to be installed in our shop car next week!

We had a few local PRIME members stop by and the first 3 units are all SOLD and SPOKEN for....we have one allocation slot left for one more lucky buyer at this time who wants the wheel without the wait time so PM us.

On a side-note our s2000 wheels are now fully complete and here's some photos of the first ones to be installed in our demo cars.

The thickness is amazing and something you have to feel to believe. It makes our beloved NSX feel like a true exotic. Even the Lambo/Ferrari wheels do not have this level of quality or feel. We actually just built one for a Lambo owner so this must be true



Right now we are only offering two color combos, of course any special color can be custom made but yellow and red are the popular choices: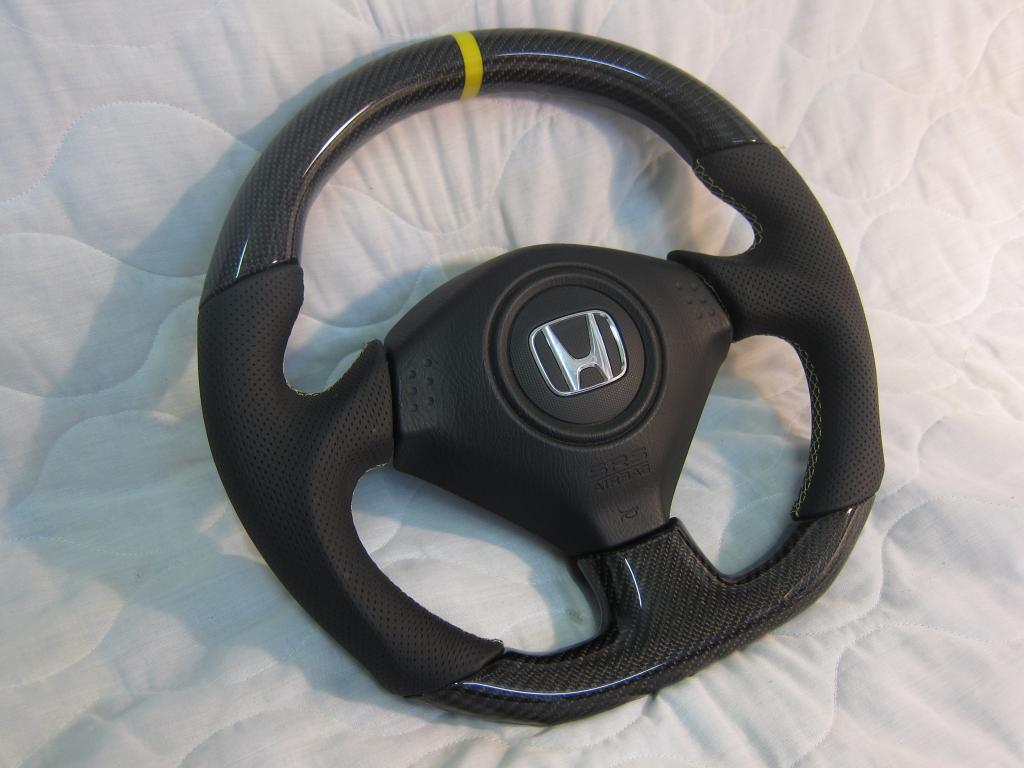 red version will be our standard option: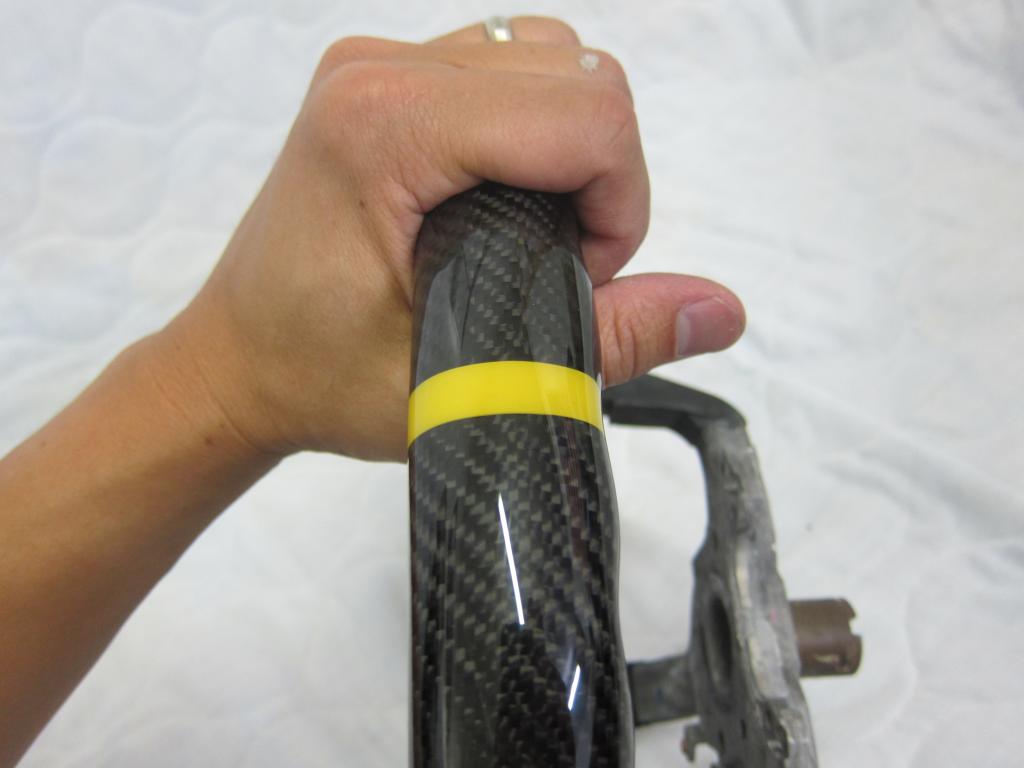 Custom wheels for other owners: