Finally started ordering parts for the swap by 6MTUA5
By diyauto
You must be logged in to rate content!
3 minute(s) of a 55 minute read
Well, these freaking idiots at Honda can't figure this part out. The guy at Acura Carland said I need to take a picture of the different parts to actually show them what part I need. What is so hard to understand about me wanting the bolt (part #13) pictured below?


Here's an e-mail I just sent to Paul at Acura Carland which he is supposed to forward to the main Honda warehouse. Below the e-mail is the picture I sent them and was referring to in the e-mail.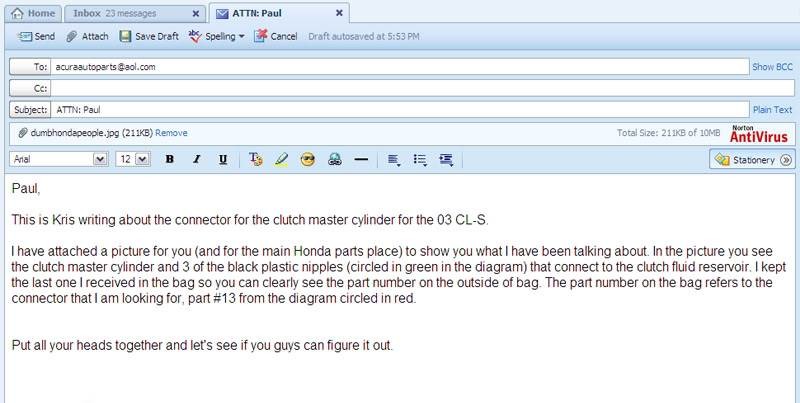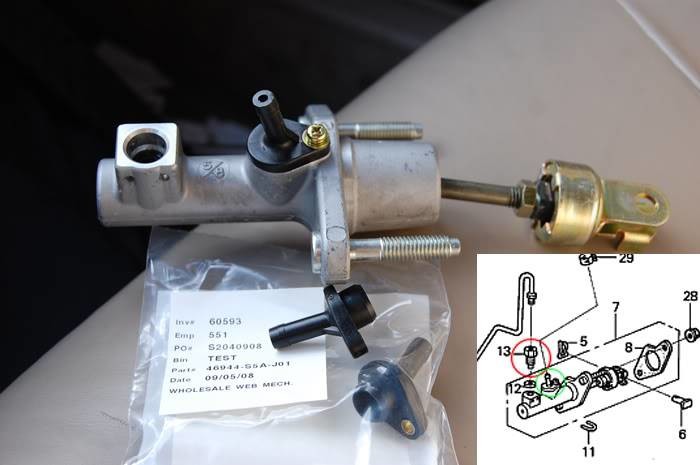 9-18-2008
Well, I went there and the throttle bodies didn't match up so we took the TPS off of his and he adjusted it and everything so the voltage was where it was supposed to be. The sensor on the IACV had really small screws in it that weren't really holding it on that well, so we put some new screw in that as well so it is held on a lot better.

He has a scanner and cleared the codes and they all went away except the shift solenoid A. He kept the scanner plugged in and we went for a drive and after about 4-5 miles (with a few hard runs) only the one code remained. The other two trans codes will probably end up coming back after a little like they always do.

Here's his 240 with my TL in the background. Man this thing is fast.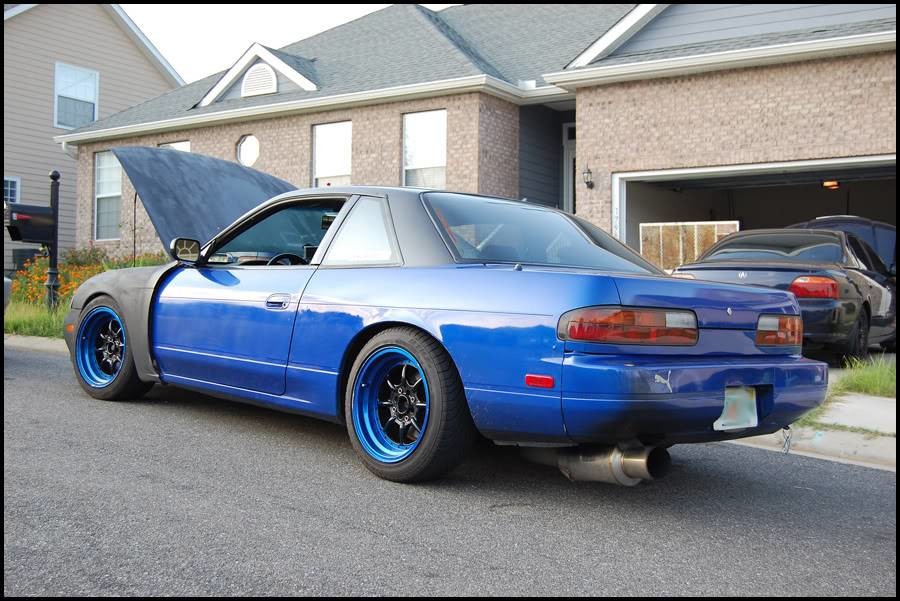 I know, I know.. dirty as hell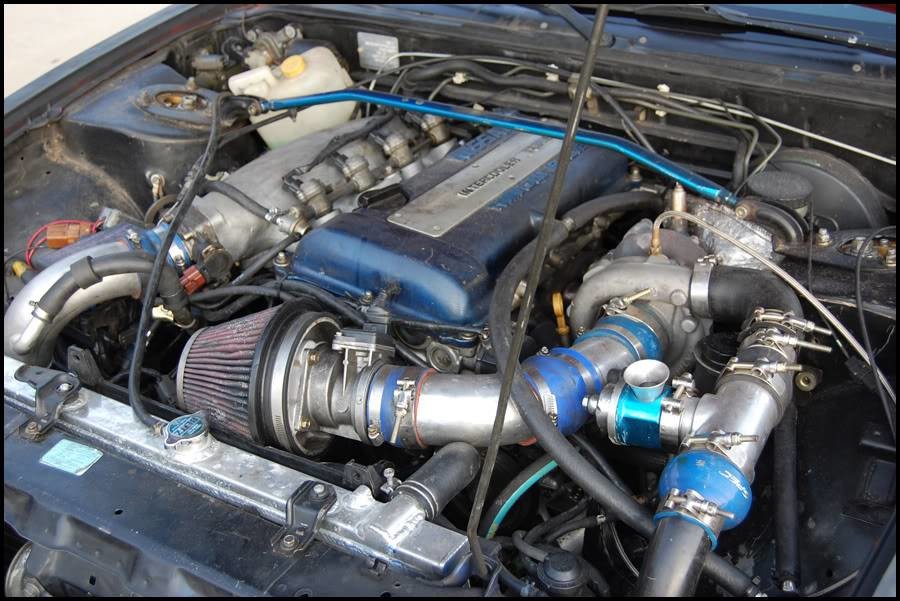 We also rode around his neighborhood on a couple pocket bikes that he had there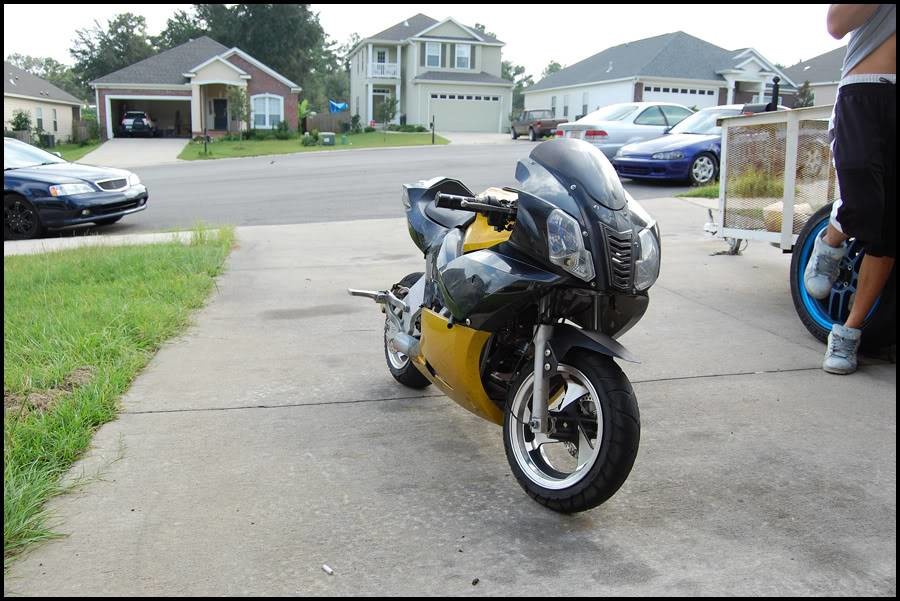 Well, I decided to take off the IM again and clean out the EGR port again and there was some solid shit in there (IM). It was built up right around where the fuel line comes in (I think it's the fuel line.. if you're looking at the car from the front it is on the left side in the back) and the vac line in the rear on the right side (next to the two smaller vac lines). I'm working on getting the pics up, but this shit was thick little chunks of debris. Any idea on what it could be and how it is forming? Like I said, it looks like it's coming in from the fuel line.
Here's the pics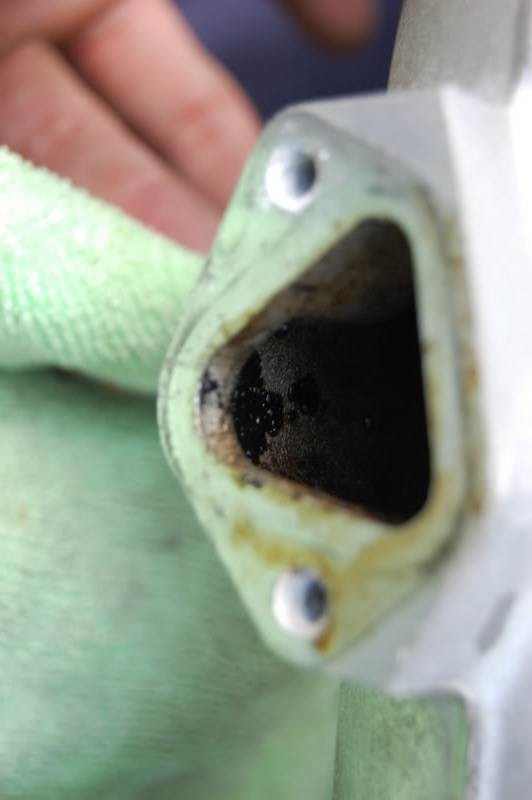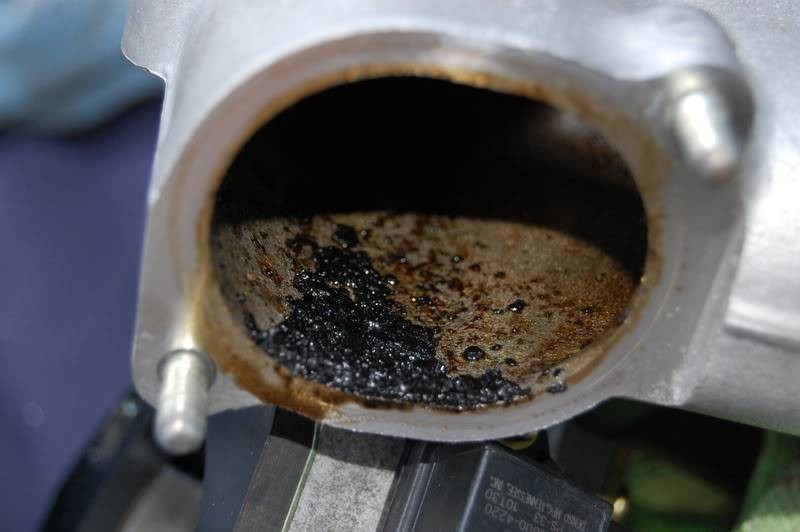 Once again,