19's on a 6MT W/ big brakes by chusteveb
By diyauto
19's on a 6MT W/ big brakes
Compliments of chusteveb @ https://acurazine.com
1-28-2005
Pics of my AM with the A-Spec suspension sitting on 19" OZ Galileo III's wrapped in Fuzion ZRI 245/35/19's.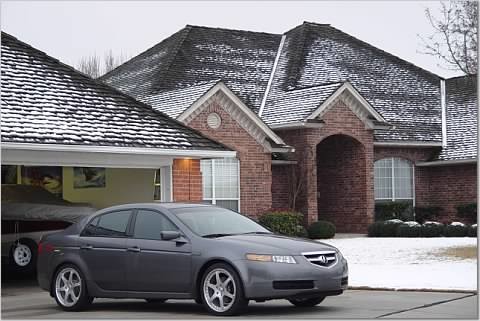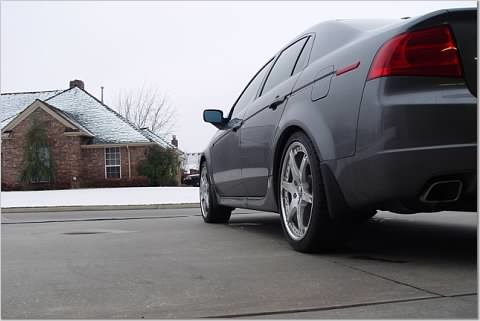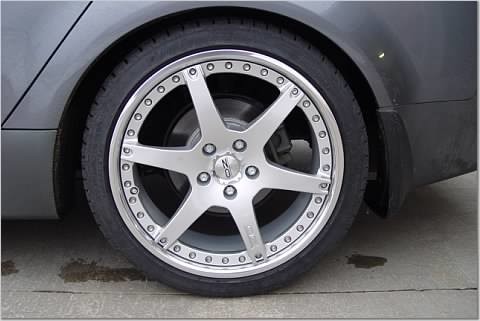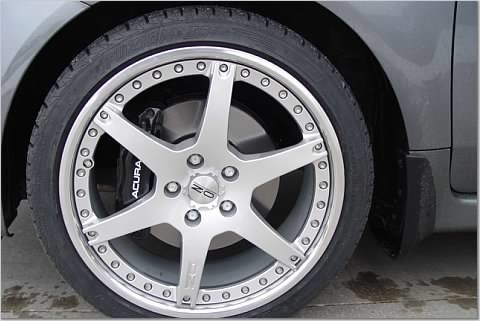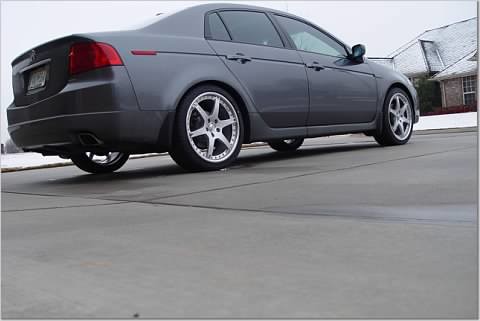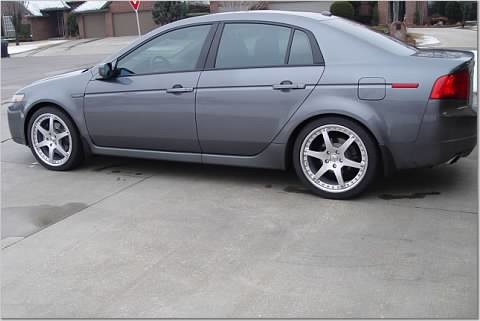 I just put my new shoes on today and the snow is melting so the rims and car is dirty, I'll have to take more pics and post when conditions are better.
1-30-2005
Thanks for the comments, I actually ran into a problem with finding wheels that I liked and that fit over the Brembos. I found myself wondering if the Brembos even help in the braking of the 6MT vs the 5AT? The ride is great with absolutely no compromise of ride quality that I can tell. The tires are also great in the fact that there isn't any additional road noise and traction behavior is the same as stock from what I can tell so far (haven't pushed it yet). Also the multi-piece OZ wheels and tires don't feel any heavier than the stock wheels and tires so the cars performance wasn't lost. All in all, the 19's look great with no compromises from the drivers seat. With the wheels now on the car, I've finished modding the car since up to now, everything that I have done was planned for it from the get go. The only plan that has possibly changed from the beginning was to add the comptech blower when released, if it doesn't void warranty.
2-10-2005
They are 19x8 et 40, however I recommend 1mm more in the offset. Mine just barely cleared the Brembos, in fact I thinned the powdercoat on my brakes in one spot to get more clearance then repainted that one spot back black (you'd never know even if you had an oem in a side by side comparison)

I just didn't want to wait 3 more months since I had already waited since before Thanksgiving for these.

OZ had a tough time getting the right offset for me, (maybe I'm the first TL with them) they only had the application for the 5AT and didn't know it, so I had to send the first set of wheels back since they didn't fit. It was worth the wait, I love these wheels. It is a great multi piece wheel and almost all of them balanced out perfectly with little to no weights.

I also have the Fuzion ZRI tires, 245/35/19, and I love them so far, great wet and dry traction, no additional or maybe less road noise then my stock HPT, and the ride comfort level is identical to the stock tires. Any one ever hear of these tires? I wonder how they are rated? Anyways one nice thing is that they also have a raised lip on the sidewall that helps to protected the rim from curb rashes.