Builds
Accord325 6-6 Build
By diyauto
You must be logged in to rate content!
3 minute(s) of a 10 minute read
Accord325 6-6 Build
Compliments of Accord325 @ https://acurazine.com
8-8-2014
Whats up. I've hovered on here from time to time, but figured I would share my build with you guys that dont get over to V6P.

Minus the Nitrous, car dynoed 260whp, 210wtq on a conservative Tune. I believe the ported 3.7 heads are a little too much overkill for the small 3.0 block. Recently went more aggressive with the N/A tune and will ReDyno soon. Also going to Dyno the Nitrous.

Here's my mod list, some pics, and a Video.

Speed Video
http://vid1274.photobucket.com/album...ps0c18517c.mp4

- DTB IM
- Dual 3" intake to single 5" w/8" K&N Cone
- 3.7 Heads (decked for compression, ported, valve job)
- 3.7 Ported Runners
- 08' RL Cams
- TL-S valve springs
- Hondata Flash Pro (TL ECU, Adapter Harness)
- Zex 100 shot Wet Kit
- UD Lightweight Pulley
- 3" Velocity Stack
- RV6 V3 PCD's (ceramic coated)
- XLR8 V2 J-Pipe
- 2.5" Tsudo Cat back Exhaust
- TB Coolant bypass
- P2R IM Thermal Gasket
- Invovative 75a Motor mounts
- CVD
- Amsoil Sycormesh Transfluid
- Oil Catch Can, with inline filter

Other Mods
- Rota Torques - 17x9
- Federal Evo's 235-45
- Comptech Short Shifter
- TLS 20mm rear sway bar
- Corsport Aluminum Shifter Cable Bushings
- Ingalls Rear Camber Kit
- Cross Drilled Slotted Rotors, Zinc platted
- Glowshift Tach light
- TL Trans Mount, poly filled
- LCA, poly filled
- AEM UEGO WIDEBAND
- 20 way adjustable Coilovers

Pure Aesthetic mods
- Black Housing Headlights
- 8k HIDs
- Carbon Fiber Shifter
- Cheap Stick on front lip
- De-badged rear (except Honda Emblem)
- V6 Badge- Relocated to front Right corner of hood
- 03-05 Sedan JDM Black Mesh Grill (Modded to fit coupe)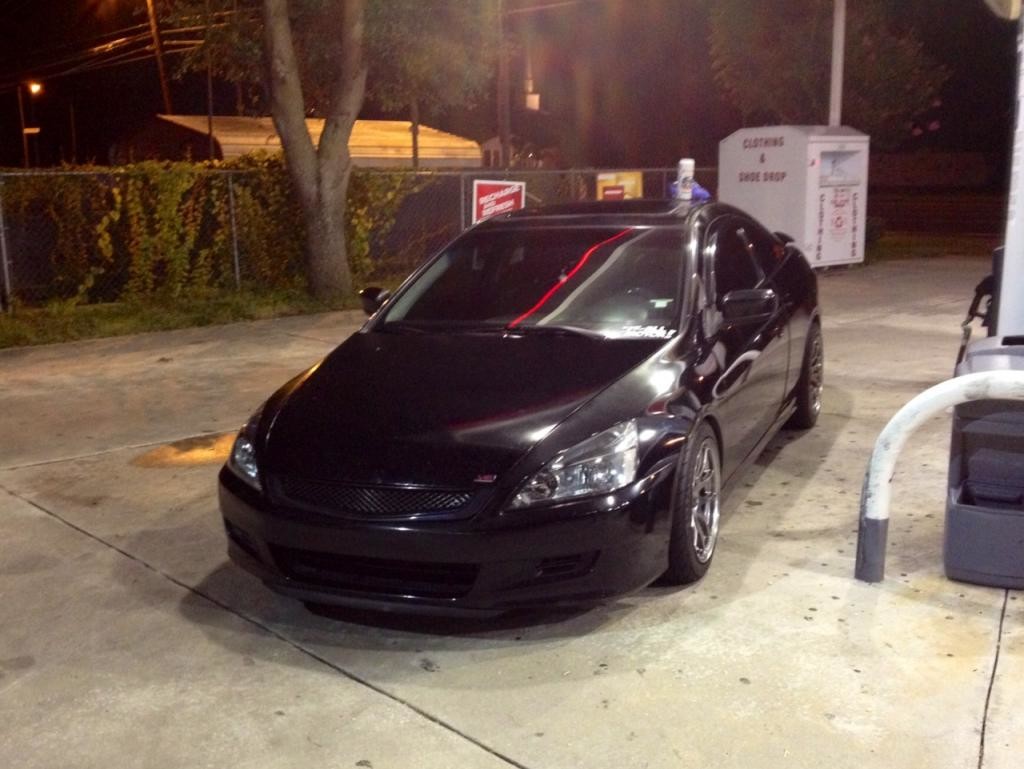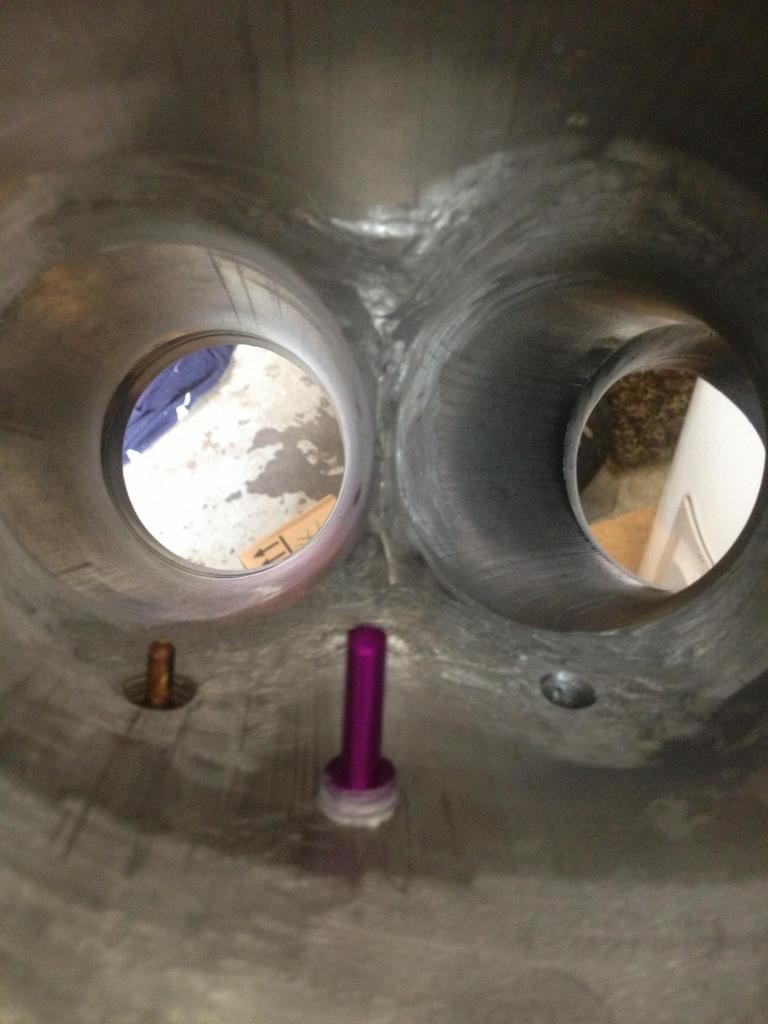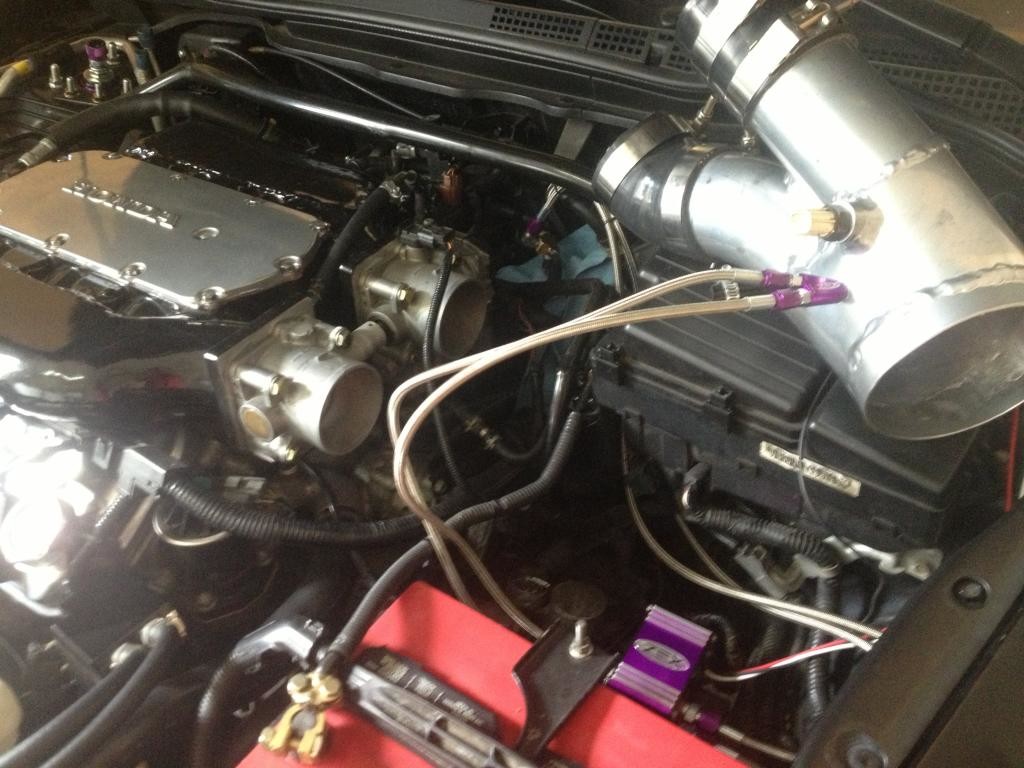 Heres the graph from my Dyno tune. The 260, 210 was back on my original base dyno. I'll have to look for it but this should say the same thing. Let me know what you think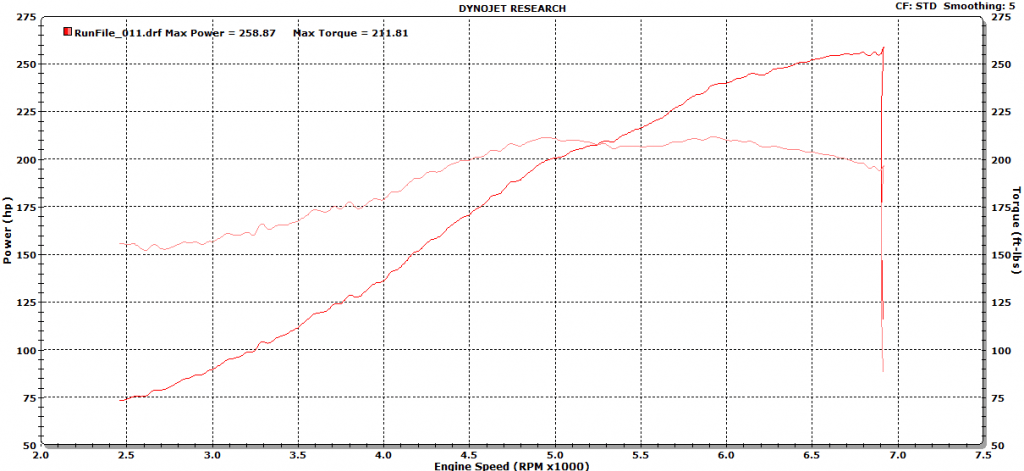 For what the car put down, she moves. Before Nitrous I was running with cars that have much better power to weight. The low numbers baffle me, but I got over it when I ran her with the same vehicles I ran before.
Ohh and no plans to build the 3.0 bottom end. That is reserved for a J35 swap, which will have all these mods swapped onto. In time, all in time.