Builds
Niebur3's 2012 Acura TSX SE *DEMO CAR & Daily Driver* SQ Build Log - Dynaudio/ARC
By diyauto
You must be logged in to rate content!
7 minute(s) of a 23 minute read
Niebur3's 2012 Acura TSX SE *DEMO CAR & Daily Driver* SQ Build Log - Dynaudio/ARC
Compliments of niebur3 @ http://acurazine.com
12-1-2013
This is a build log for my 2012 Acura TSX SE.

The original goal of this build was to go to any lengths to build the a SQ System to the best of my abilities for use as a daily driver and a DEMO car AND a car I could compete with. After literally months of thought, planning, and consulting various people, I have decided to do a kick ass system, not meant necessarily for the lanes, just Dynamic with high quality (install and sound) using some unconventional locations. The unconventional locations are mainly due to the design of the car and (after much thought) my unwillingness to permanently alter the car structurally or lose conveniences like windows that roll down.

Equipment list - For now, not everything has been decided 100%

Source
DVA-9861 OR DRZ9255
iPOD and Bluetooth control will be with the Factory Head Unit

Speakers
Dynaudio Esotec 102 - Tweeters
Dynaudio MW152 - Midrange
Dynaudio MW172 - Midbass
Dynaudio Esotar2 1200 - Subwoofer

Amplifiers
ARC Audio 4200se - Tweets/Mids
ARC Audio 4200se - Midbass
ARC Audio 2300se - Subwoofer

Processor
ARC PS8 or DRZ9255

Feel free to question or comment on my equipment list


The car.....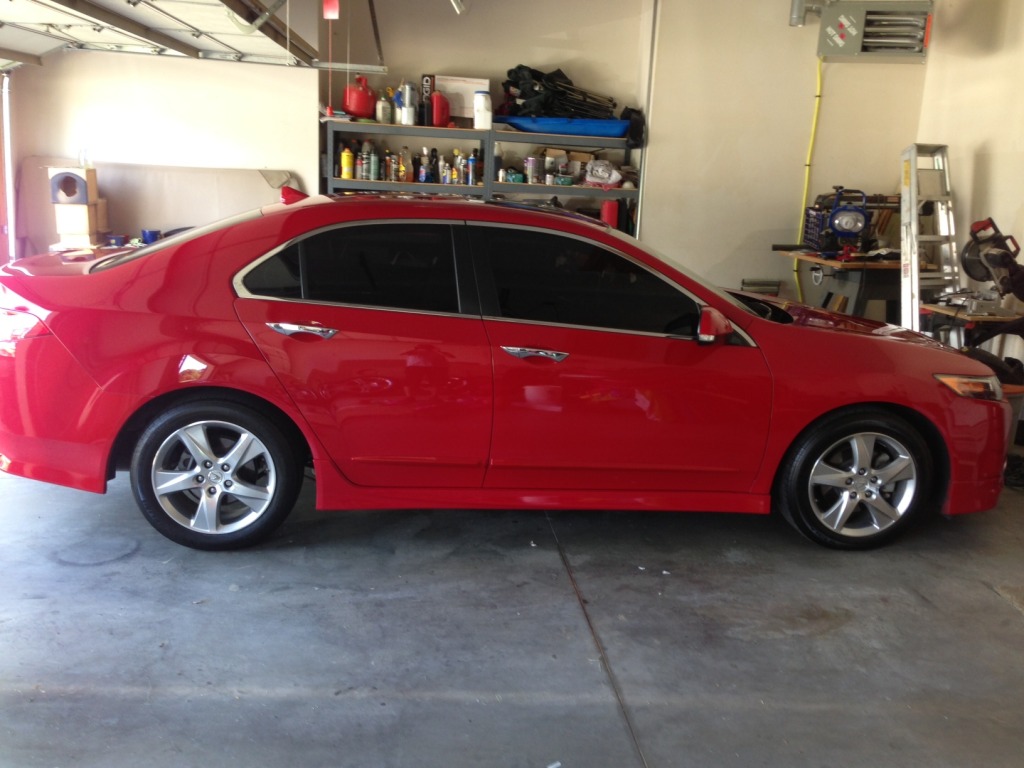 Door Panel......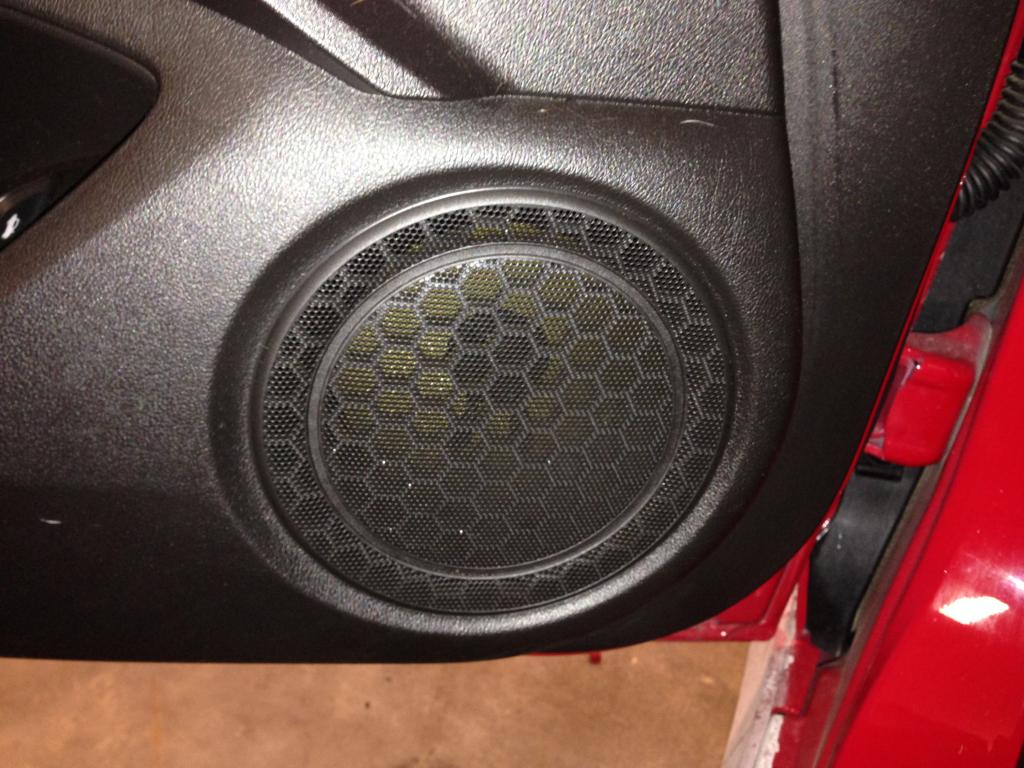 Sail Panel......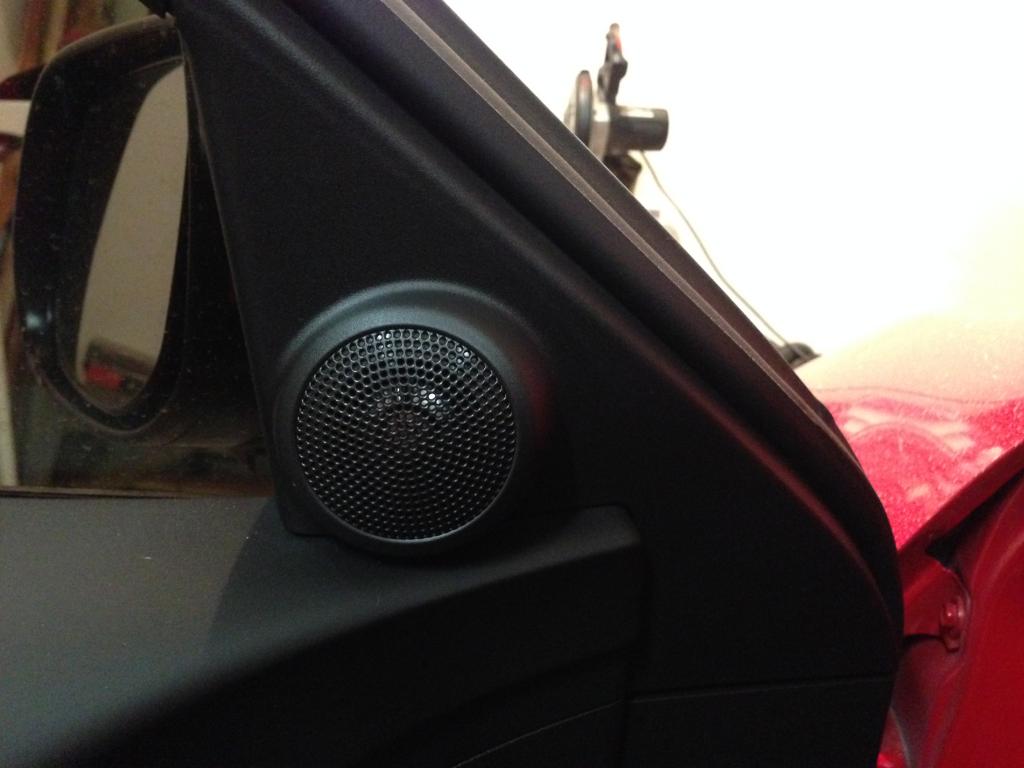 Kick Area(Panel removed)....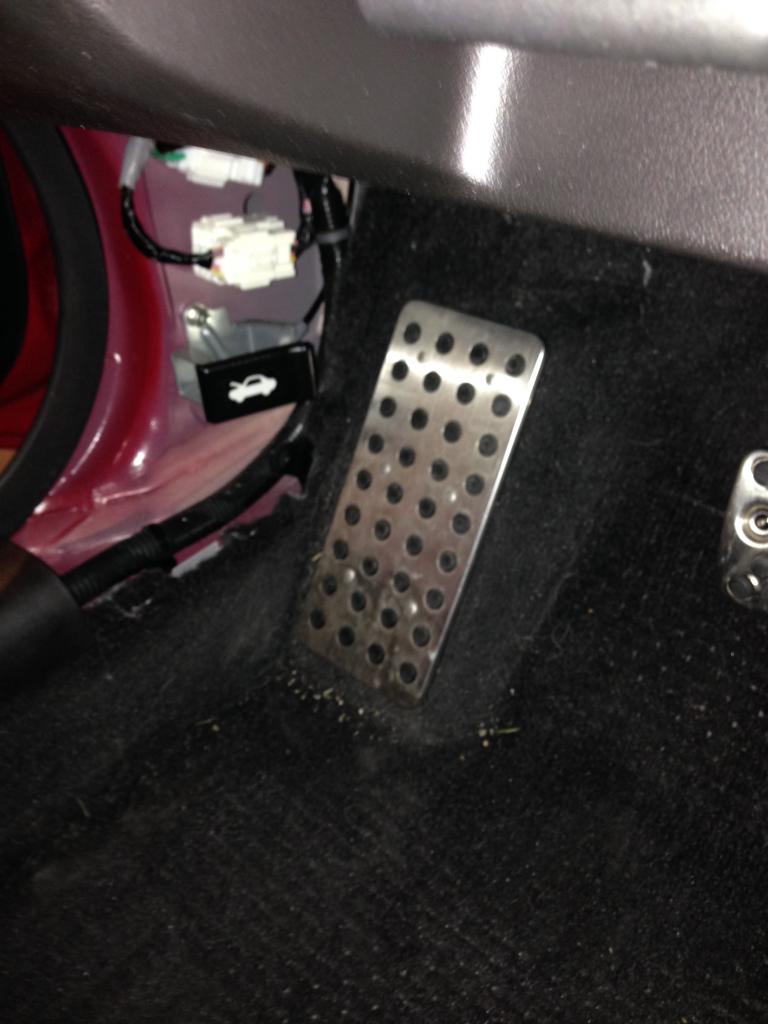 Trunk.....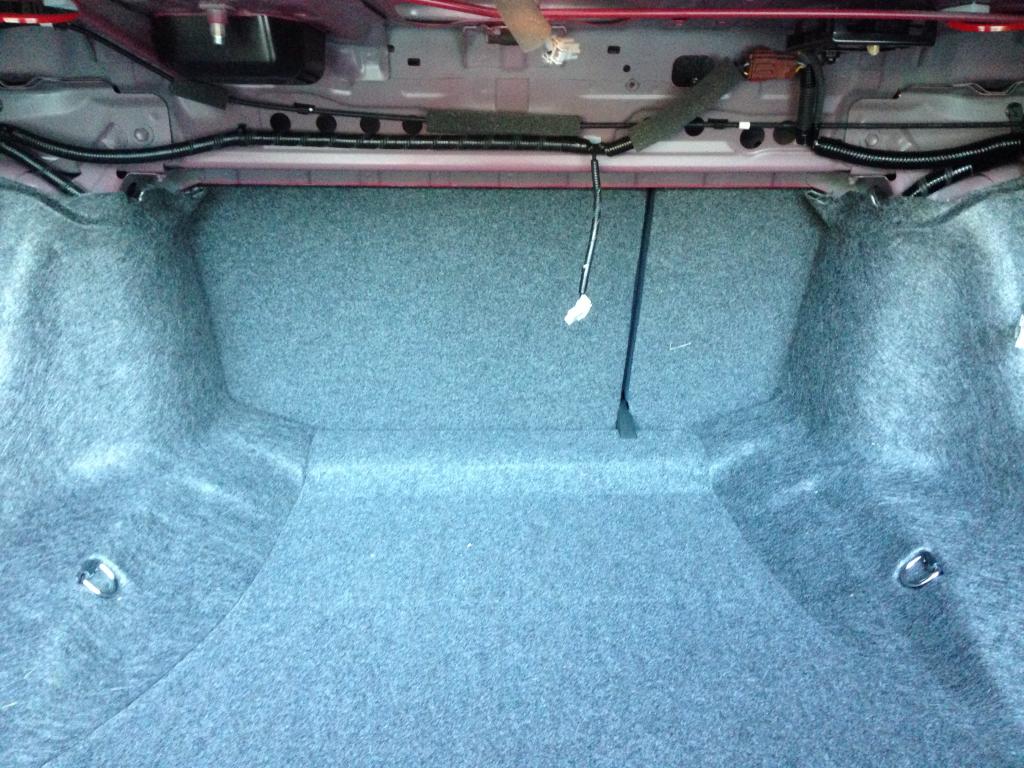 Center Cluster (holding up a face of where the aftermarket is planned to go)...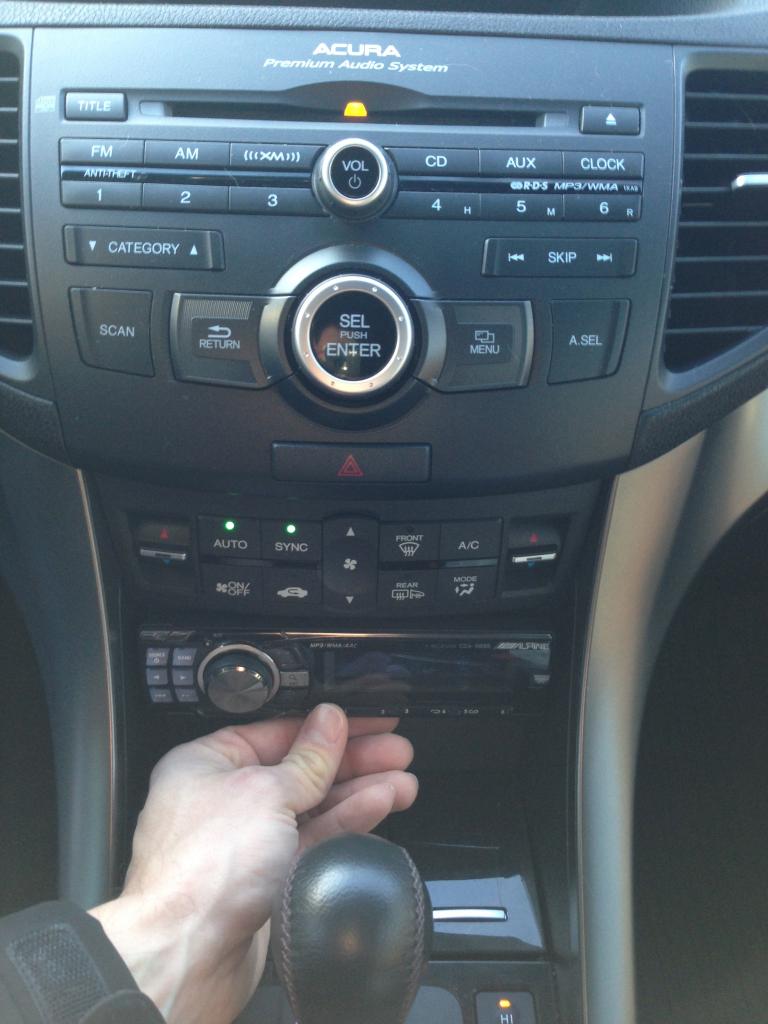 Door Panel Insert (I realized it matched my shoes)....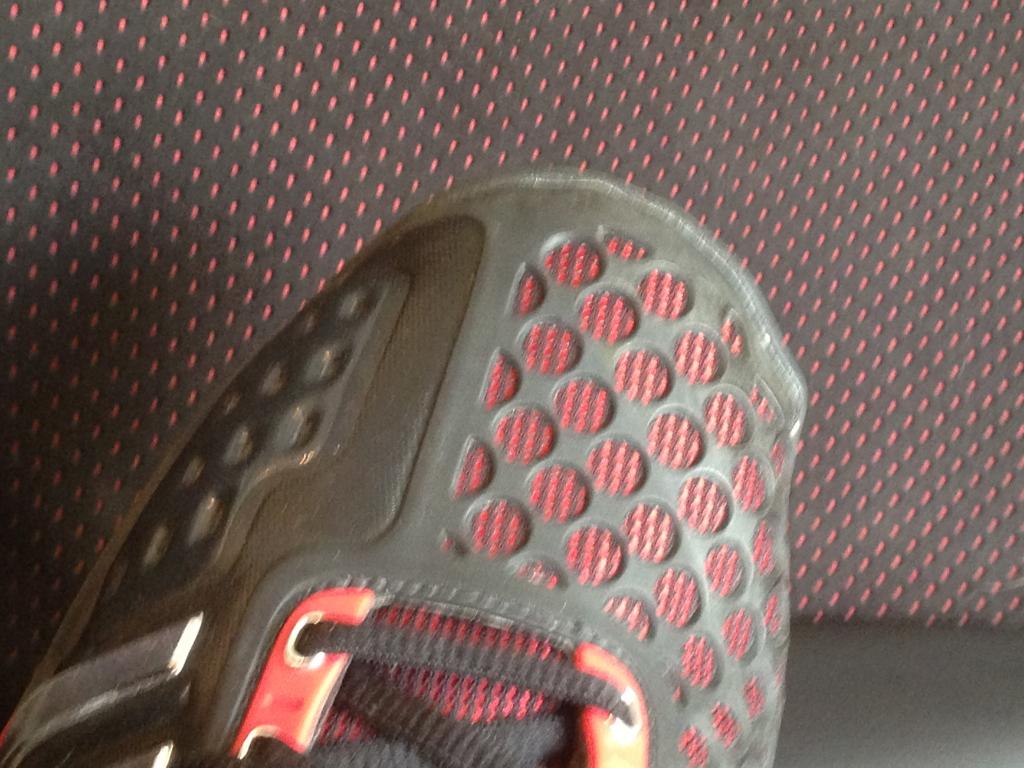 The build is just underway and will probably take a while to finish.
With this long, I want to feel free to discuss my reasoning and take opinions and possible make changes based on those opinions. I figure the more brains involved the better. I will detail my thought process as I go and welcome any comments, criticism or advice. Sorry if I get too wordy...deal with it...lol!

Over the past few months of owning the car and looking and thinking, I have discovered a few things, one of which is that no Dynaudio speaker (or most any brand of speaker, unless it's a small midrange) will fit in these doors without modifying the door panel.

Here is a shot of the factory speaker from the side: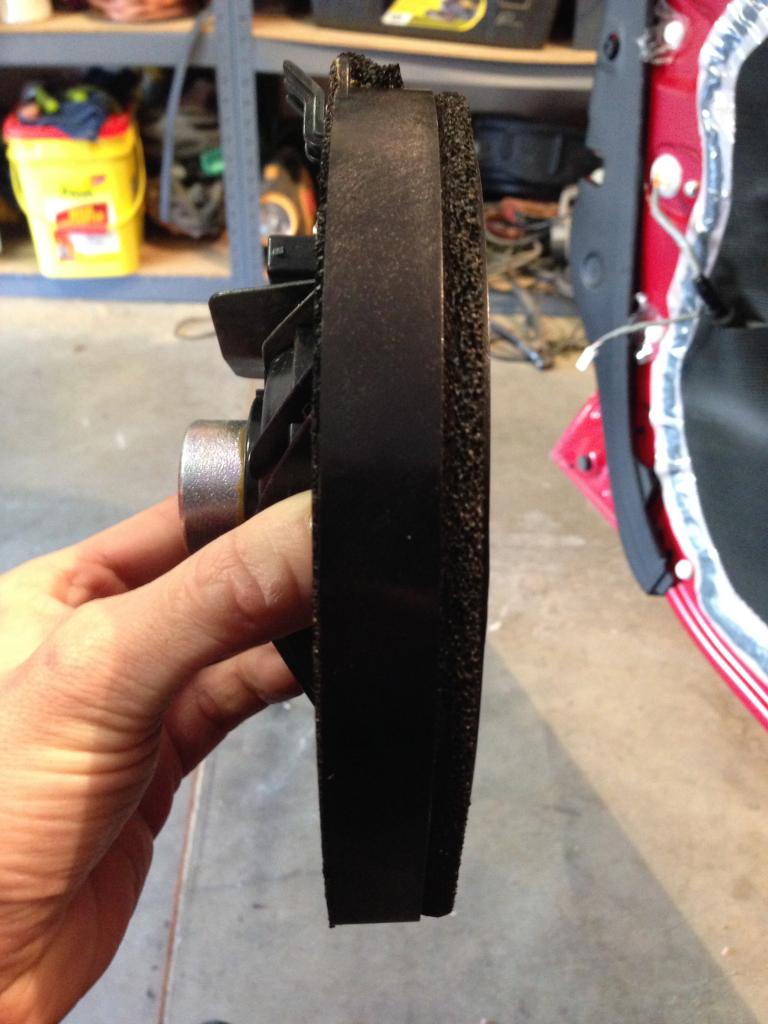 That magnet measures 1.25" in diameter and is needed to fit under the window rail and window, which is in the top 1/3 of the speaker opening. From where the speaker would hit the door panel to where it would hit the window/rail, I have 2.25" OR I can go larger if the magnet diameter is small like the factory speaker.

Front of the factory speaker: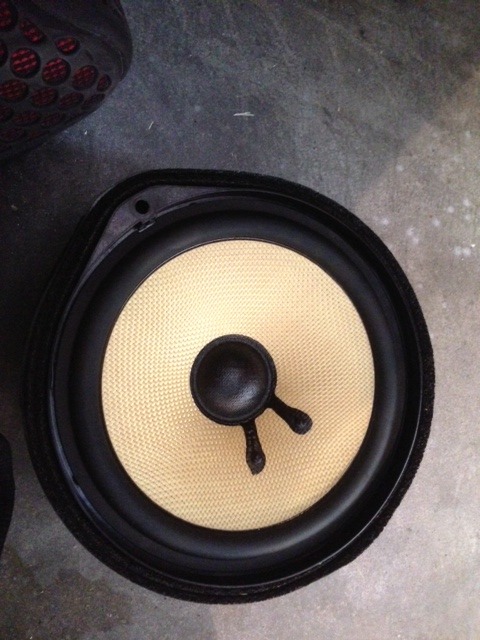 This was very different from my 2004 TL in which had room for days in the doors (Ihatecars has MW182's in his doors and I had MW172's in mine). So, I thought of cutting a hole in the floor, kick or the firewall. After talking with many people and posting a thread on DIYMA on the subject, and extensively looking over the car (with a completely different floor pan than the TL as well) and after my experience with a deer and subsequent tree 2 years ago, I have decided not to cut these areas. This car is a daily driver and I have a wife and 2 kids, and their safety comes well before car audio. To be honest, it might be just fine to cut these areas or it might not. The fact is I don't have the ability to make the cuts and crash test the car to see the impact, so I will err on the side of caution and leave these places alone.

So, I have decided to do MW172's in the rear deck in optimal sealed enclosures. These will play from 63hz to 125hz (or so). This is also why I am using MW152's for the Midrange. Hopefully the larger midrange (and tons of Time Alignment) will help pull the bass forward. I consider this type of setup more as a 2-way front stage with a 2-way substage, rather than a typical 3-way.

The tweeters are planned to go in the sail panel currently. I have also debated the kick panel. There are benefits to both. I have also considered using a large format MD130 or MD110 in the sail or kick. There is also the thought of tweeters in the kicks with tweeters in the sails, so I can make your ears bleed, yo! - actually to have the sail tweeters raise the stage height a tad and bringing a little more "air" to the sound (playing from 10k and up).

With the fuse panel on the passenger side and a car under warranty (not going to move the fuse box), the MW152's are the largest I want to go.

The source is still a decision as well. I really like the factory controls for iPod and Bluetooth, but I have heard from many that the noise floor just can't be avoided with the factory head unit, even if modified. So, I am looking on routing the factory head unit into the auxiliary input of the aftermarket. I have a Really Nice Condition DVA-9861 and a BNIB DRZ-9255. With the 9861, I would absolutely use a PS8. With the DRZ, I may or may not use an external processor.

As of this point I have done a little bit here and there (while researching all of this and coming up with a plan) and here are a few more pics.....

Deadening the trunk: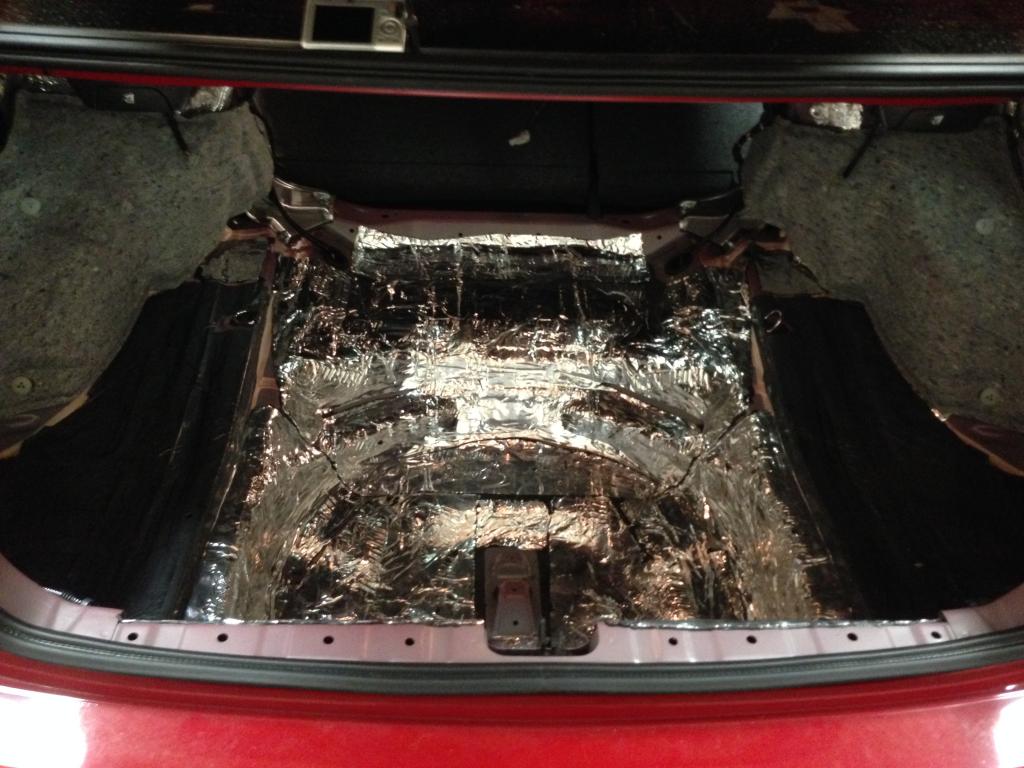 Techflex for the speaker wires: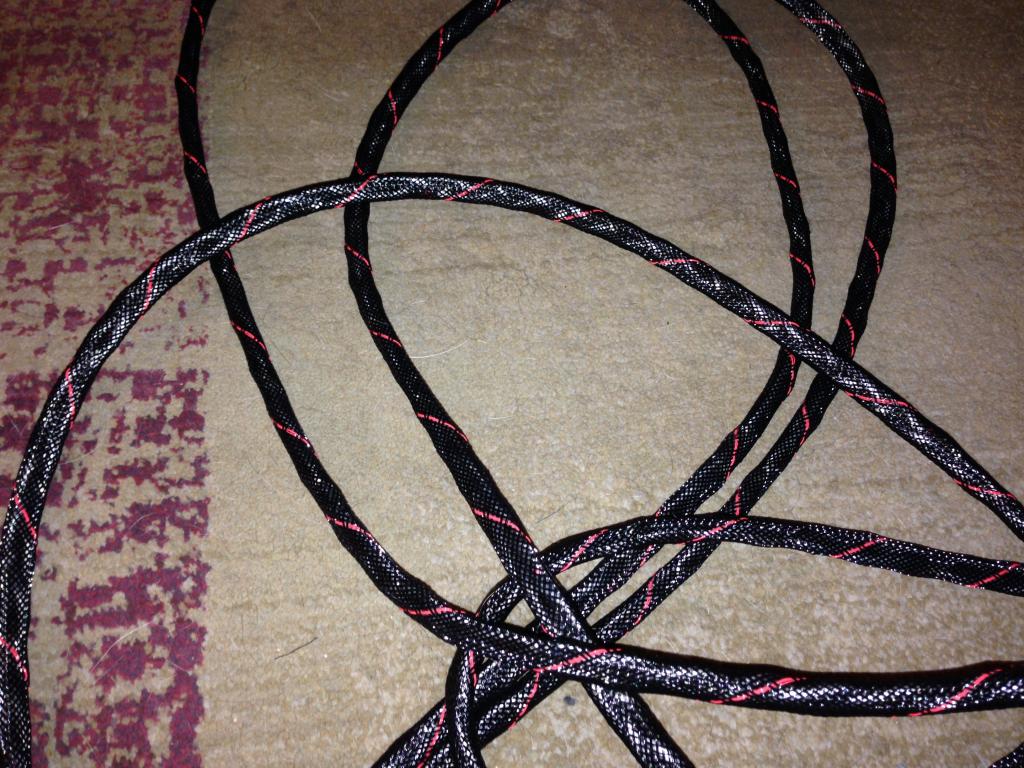 Speaker Wire ran into the doors for the tweeters (no Molex plug):


Replaced the factory cotton deadening with some mass loaded vinyl scraps I had lying around: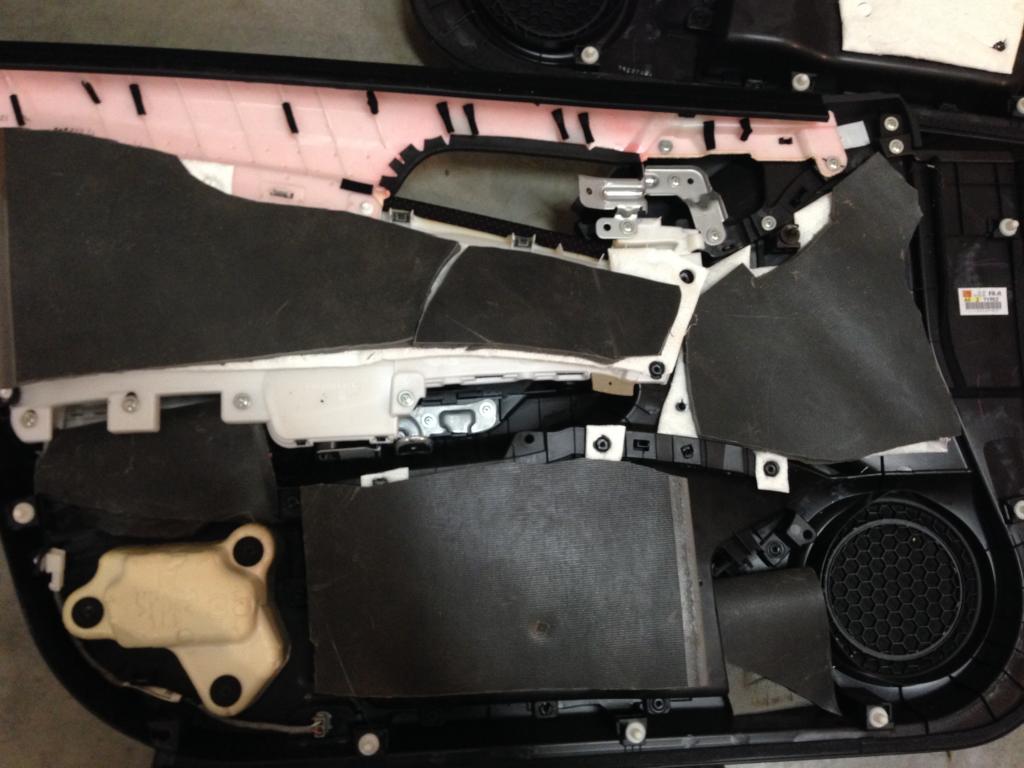 I didn't bother deadening the doors since I wont have any speakers in them, just thought the vinyl may help with an already quiet car, can't hurt.

That's it for now!