Builds
85 UR quattro
By team illuminata
You must be logged in to rate content!
6 minute(s) of a 211 minute read
This is my new to me 85 URQ I recently purchased from Curt Egerer. Curt was very kind to store the car at his facility till the weather was more conducive for driving it the 90 minutes to my shop. Great guy, thanks again for a great car.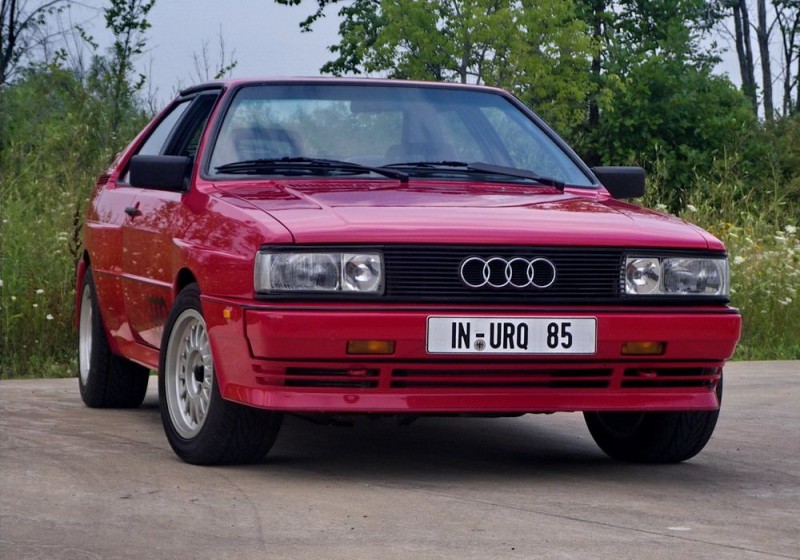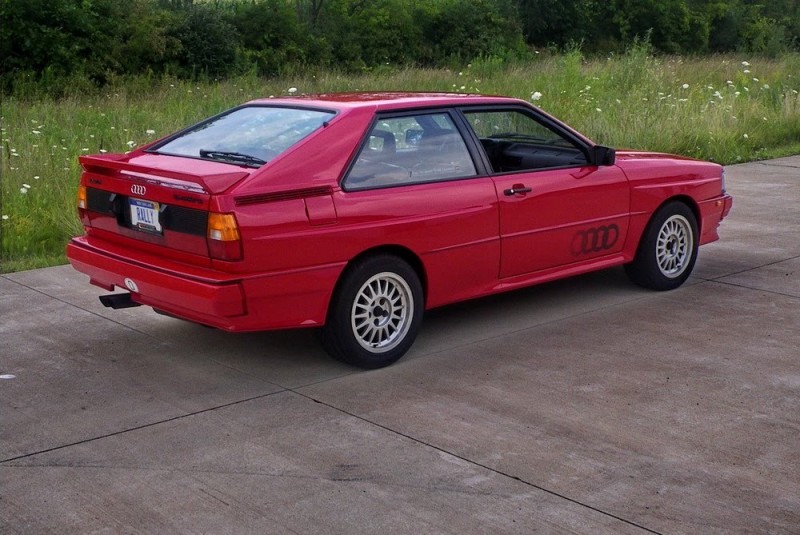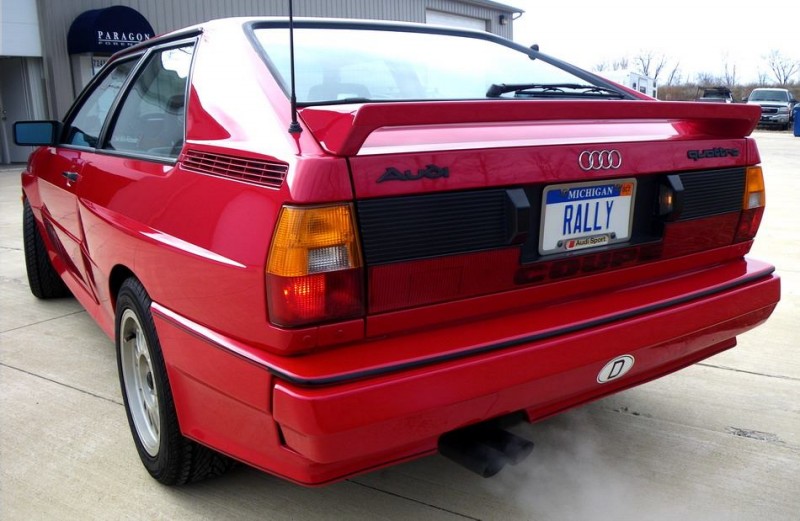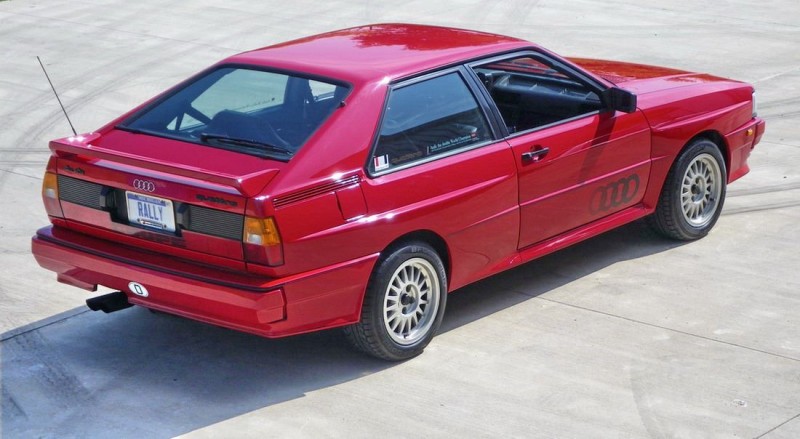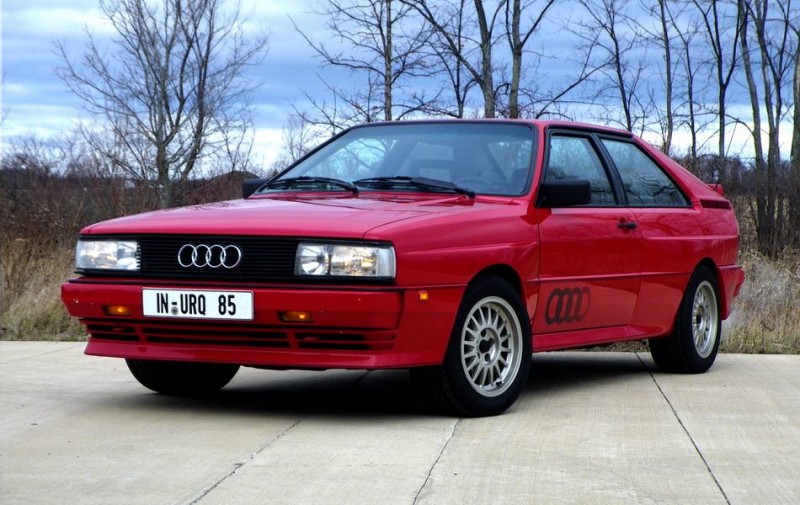 So here is what I know about the car:

"One of the best examples of the classic ur quattro available. Very rare Canadian car. Original Tornado Red paint with black leather interior. 1 of only 17 quattros imported to Canada in 1985! Desirable and rare non-sunroof version. 167,000 KM. Clear Michigan title. Retains original metric instruments - I did not convert anything when I imported this car to the USA.

Over the course of the past 3 years, this car has been totally sorted out by Phil at Auto Europe in Birmingham. Phil was an Audi mechanic back when these cars were brand new. I basically gave him permission to check and correct anything that needed attention. The car was great when I bought it, but it's even better now! New hard fuel lines, clutch and slave cylinders, hydraulic bomb, alternator, starter, water pump, timing belt. tires, battery, master cylinder, rear differential bushing, center driveshaft bearing, etc., etc. The car has a modified head and a modified ECU to allow use of the Euro wastegate spring. A joy to drive. This must be what it was like to drive one of these cars brand new. No rattles or squeaks. Strong performer."

Certainly couldn't take issue with any of that and I've known Curt for a few years as a customer at my shop and when I worked at Auto Europe. I was just starting to think about buying a classic when this showed up. I thought I might import an Opel Manta from Europe. That's the car I had when I moved to the US around 20 years ago. I thought it was time to get one back. But then I saw this and it was obvious this was the car I should have. I grew up watching Group B rally in the forests in England and the quattro has always been my favorite Group B monster. Just the noise alone is enough to get my heart racing. Indeed, as I like to tell people, this car is why I now own a motorsports business and race RallyCross, autocross etc. Plus, it would be good that the car stay in Michigan where Curt could keep an eye on it.

I've had the car here for a couple of weeks now and driven it a couple of times. My goals for the car are to keep it in its original condition while fixing some of its issues and not-quite-original features. My list is already long but does not reflect the condition of the car but my mental condition of list making and nit-picking. Here are the highlights of what needs attention IMHO:


Restore leather seats DONE
Hot starting issues
Small dent in hood
Should it have Center console? NO
How much clutch is left?
Oil change DONE
Passenger door lock inoperative FIXED
Driver's window seal loose
Handbrake boot fits poorly
Fuel leak smell FIXED gas cap
Passenger window sticks at 2" drop FIXED
Pass seat adjuster loose
Vent broken center REPLACED
Passenger door pocket coming away FIXED
Rear diff damp-reseal
Right rear wheel creaks
Wipers slow
Gearbox play, mounts?
Rust spots, leading edge of hood, and fender in engine bay
Wrong headlights HAVE ORIGINALS NOW-NOT INSTALLED
Door bars missing?
A/C removed engine bay, replace HAVE BUT NOT INSTALLED
Trunk carpet screws missing
Engine under tray missing right side REPLACED
Radio too new and blingy HAVE ORIGINAL
Upper front strut mounts loose
Rear brake lines rusty
Front ball joints
Lower control arm bushings iffy
Left front cv boot getting brittle REPLACED
Volts-volt and oil temp meters behave oddly
Door carpet coming away FIXED
Non-original steering wheel
Trunk strut inoperative. REPLACED
Key fob light
Exhaust crooked
Jack missing
Speaker cover loose FIXED
Non-original speakers


I might need help with some of these. Prepare yourselves for many questions. Obviously some of these are urgent and necessary, others trivial nit-picking but you can't beat having a list. I'm sure it will grow rather than shrink even if I do check some off.

I still find it immensely ironic that, considering that I'm so into rally, have a rally related business and love to drive sideways that I bought a car that I can neither drive in the snow or on the loose. I guess I'll have to limit my fun to wet roundabouts, the three or four that exist in SE Michigan. I may do the odd autocross in it or maybe a track day. Do they have track days for classics? I already took it round Waterford Hills track at the recent track day but only during the parade laps at lunchtime. Twas quite fun. Probably, this is what I'll do most with the car. Just take it to local motorsport events and shows so people can enjoy seeing it. I am going to slap some BRAID wheels on it and a discreet windshield banner in white "BRAIDUSA.com" though as it has to earn it's keep somehow.

These are the wheels that are on a boat in the Atlantic right now. What do you think?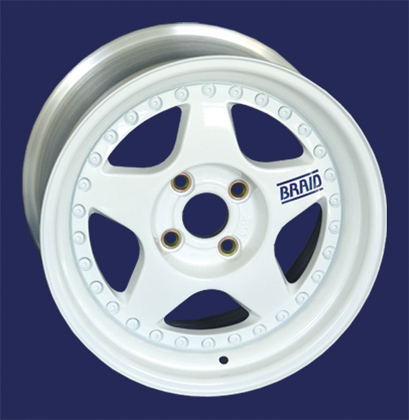 I chose them because they are very reminiscent of the works wheels used on the S1, at least in my opinion. I ordered them in the same specs as the originals. I'll use the Kumho 225/50-15 tires that came on the OE Ronals. Curt also gave me a set of BFG 215/50-15 which was the OE size but I'm not sure what to do with those yet.

Hopefully I'll remember to update this page with news of the car's development and outings. Meanwhile, if you have any questions or suggestions let me know. I'm all ears, as some of you already know.