Builds
Audi UR Quattro Rally Build
By team illuminata
You must be logged in to rate content!
3 minute(s) of a 349 minute read



As our 85 UR quattro is getting to the point of being on the road again I'd like to introduce our latest project which we plan to start almost immediately. A 1983 UR qauttro, currently in such a sorry state that it's only viable future is as a RALLY CAR!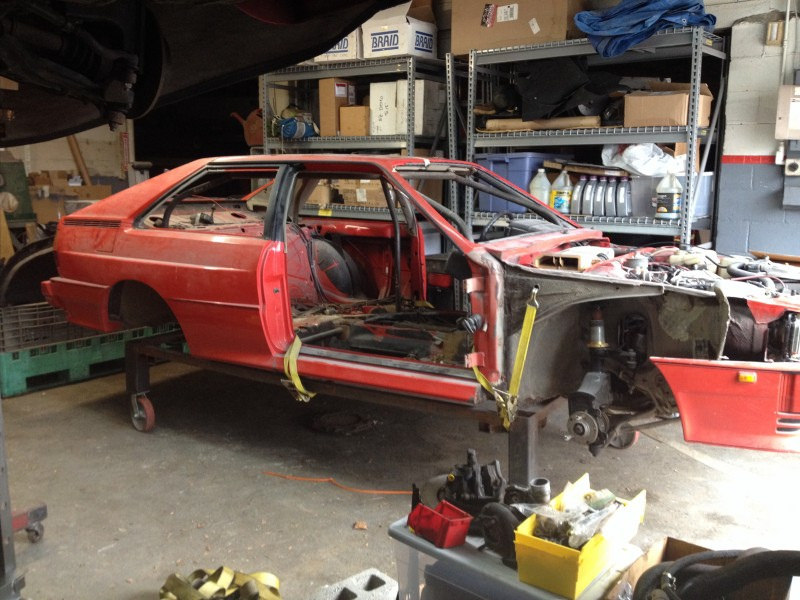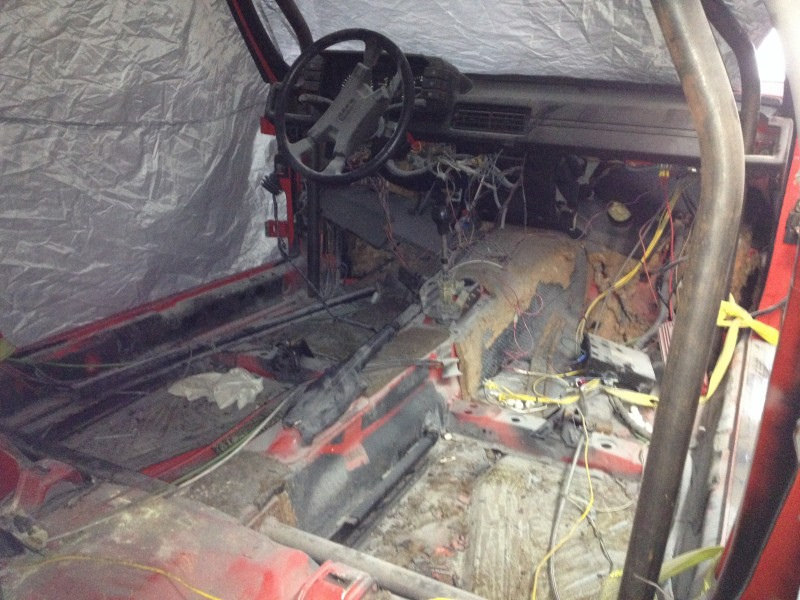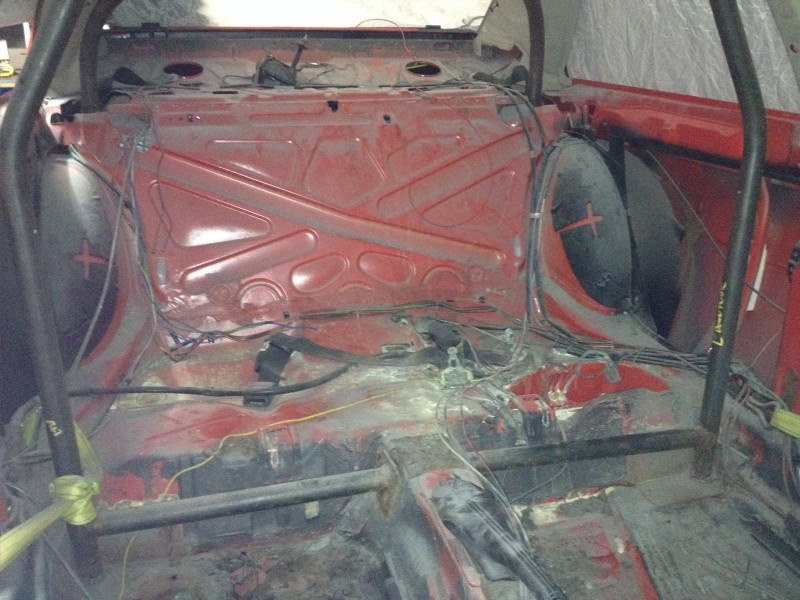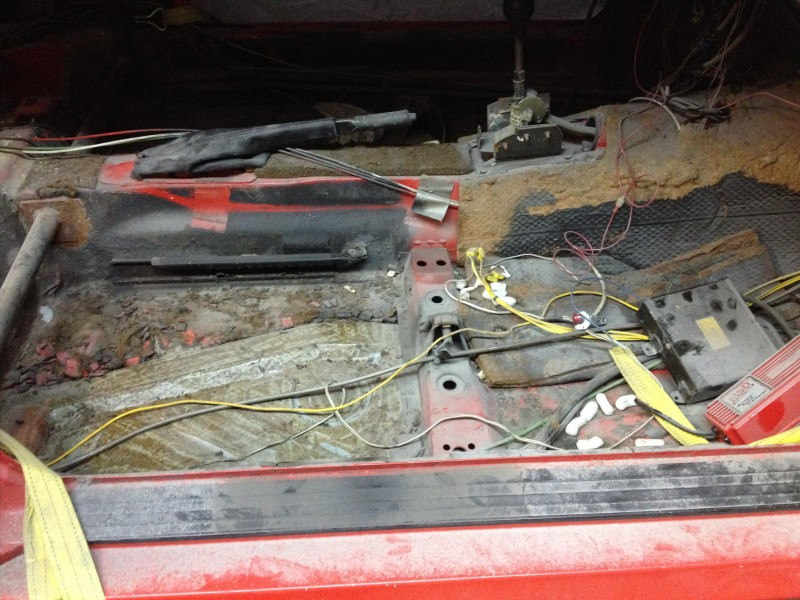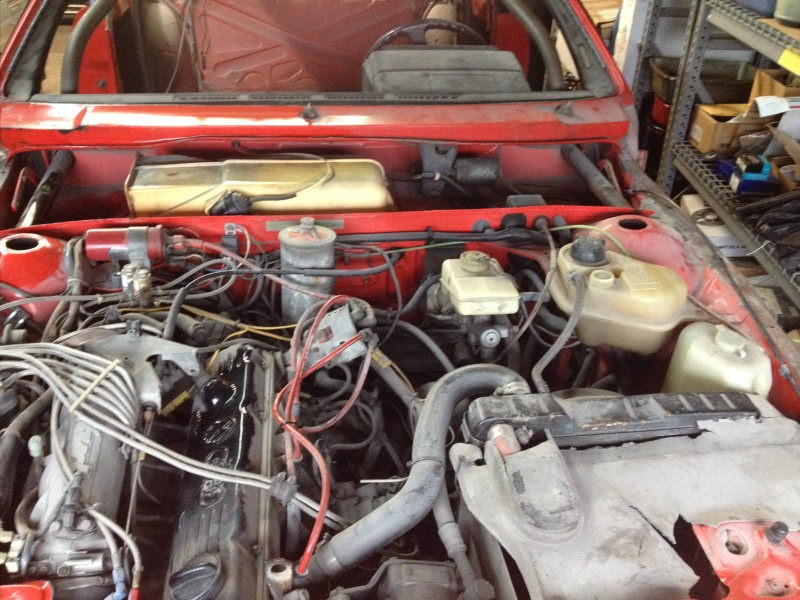 The shell is pretty solid and the car "ran when parked". We will be rebuilding the engine and transmission and it does have this hole in the rocker panel.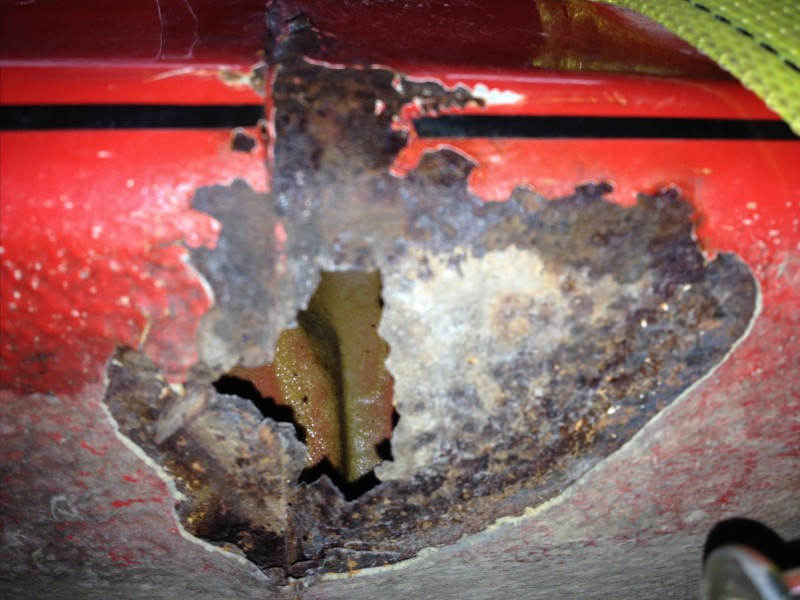 We picked up the car about a year ago quite locally as it happens. The previous owner had driven it for about five years then decided to put a cage in it and use it as a more dedicated track toy. He stripped a lot of the interior out, bought some go fast bits, put a rudimentary cage in it and then got distracted for about twelve years. That's when we cam along and "saved" it.

It came to us in the stripped out condition you see but with some interesting bits; some attached, some not.

Koni based custom coil overs: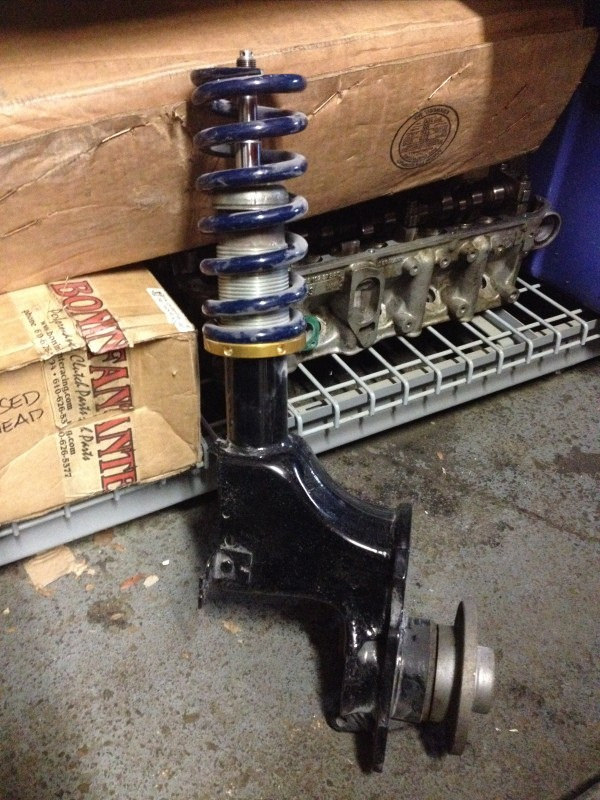 Rally rear spolier.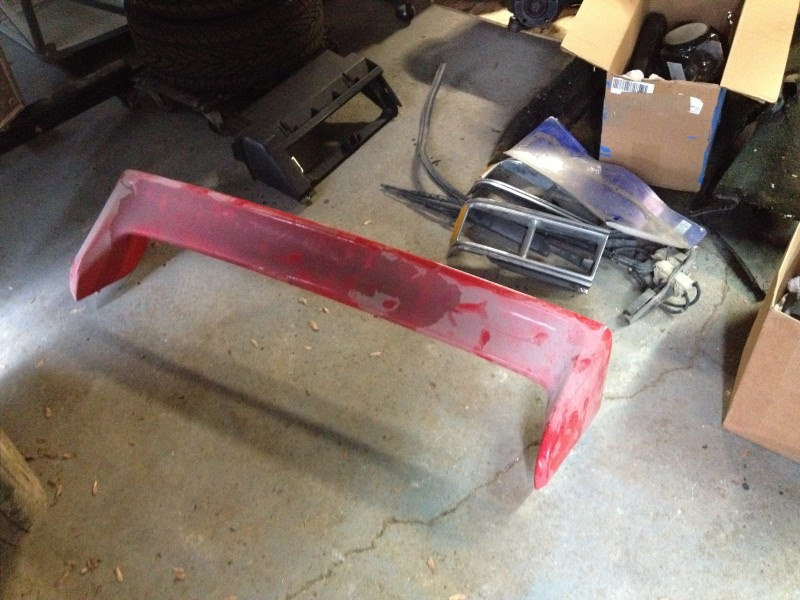 Fiberglass front fenders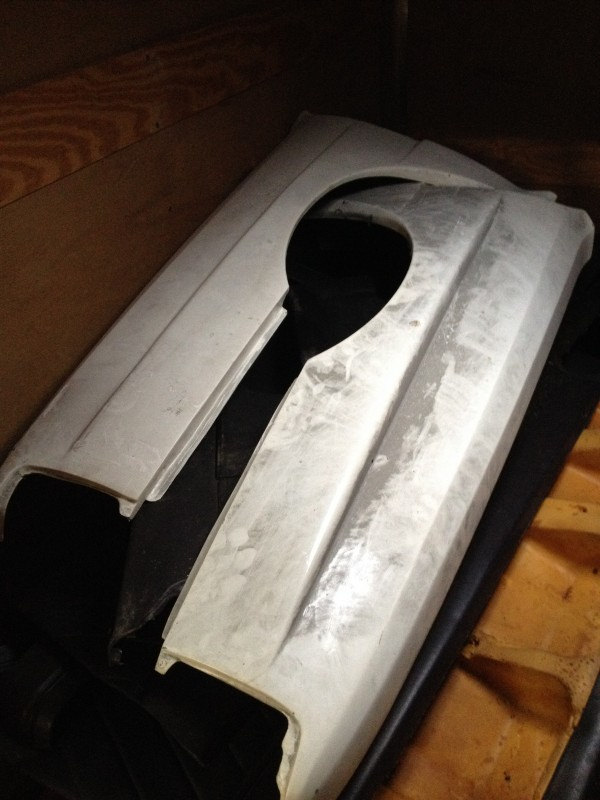 NOS kit!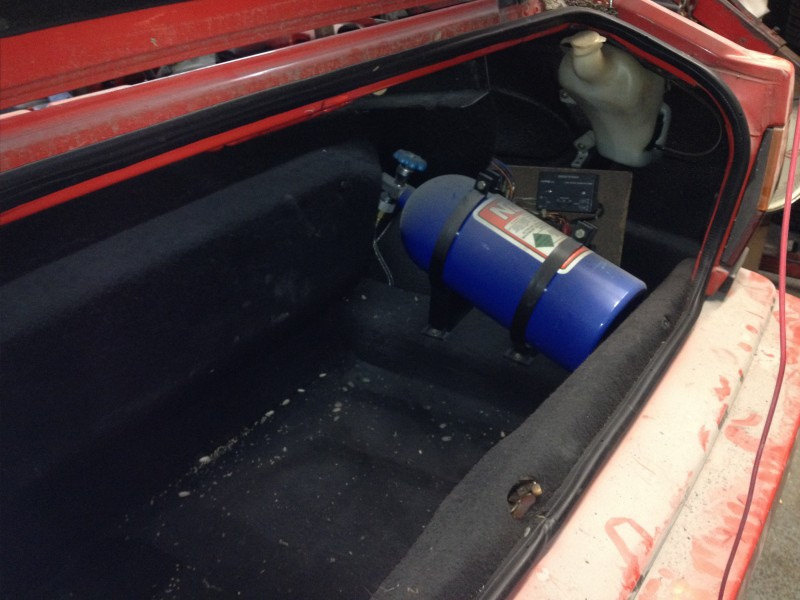 Audio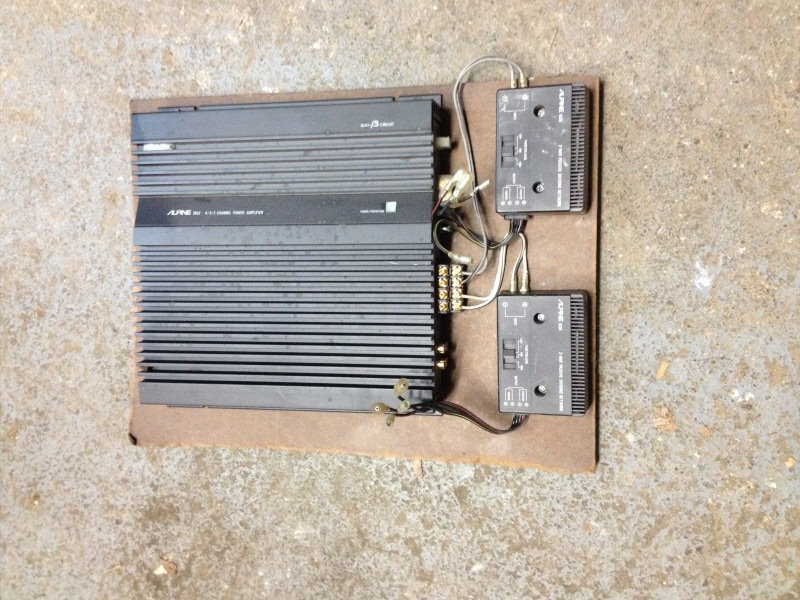 Refurbished brake calipers with new discs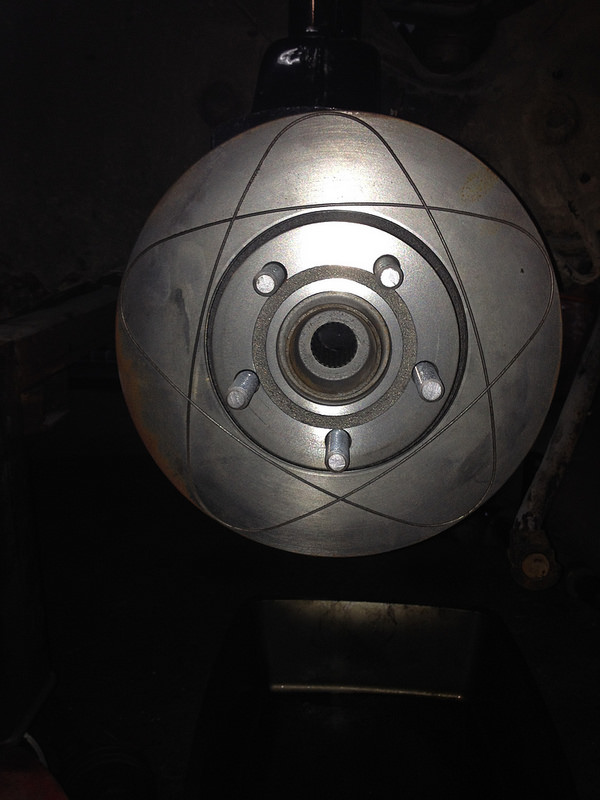 Fiberglass S1 (short wheel base) hood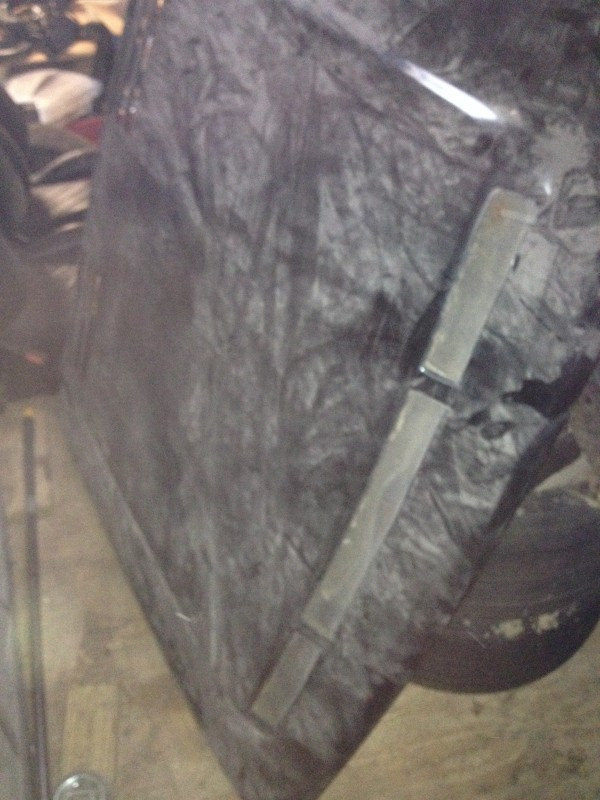 and all the parts that came off it in a trailer!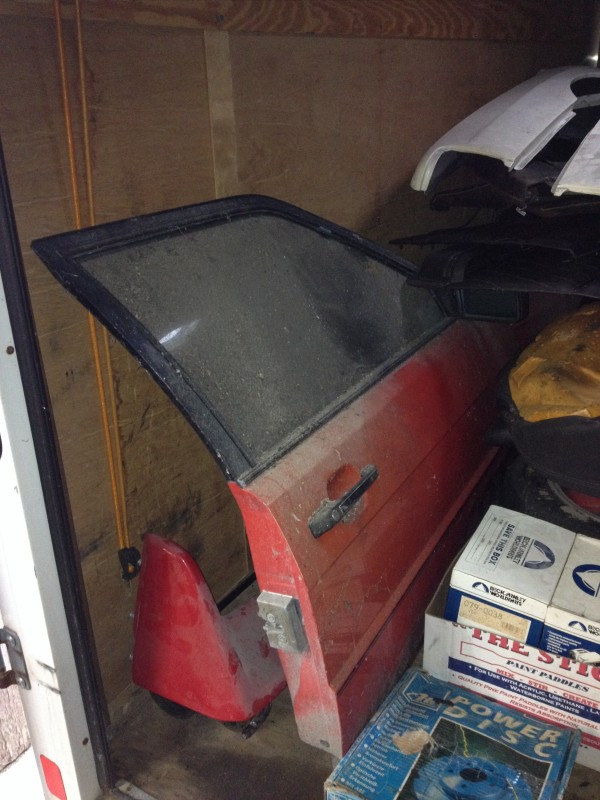 So the plan is to strip the shell, fix the rust, install a cage, install a Group B body kit, and rebuild it as a Rothmans tribute to match our Porsche 911 Carrera RX and Mercedes RALIVAN. Stay tuned.