Builds
AWDBOB's Newest AWD- Heidi by AWDBOB
By diyauto
You must be logged in to rate content!
7 minute(s) of a 28 minute read
AWDBOB's Newest AWD- Heidi
Compliments of AWDBOB @ www.r3vlimited.com
9-12-2014
I like naming my vehicles after women, specifically those who leave a mark of upstanding character.
Heidi is a cool chic, west coast born and raised, with a clear vision and desire for adventure, but treads with caution and logic; self aware and optimistically realistic.
1988 BMW 325iX
Amidst my last iX build, I started to realize the importance of finding a solid shell to build off of, so, I cut my losses where I was at, sold the red car, and found this gal hiding in eastern Washington. The car is rust free (why I bought it), and was dealer maintained. Not a single light on inside, AC blows cold, clean carfax, etc. The entire car is sound, and I feel it will prove to be a great starting point.
I tend to go overboard with cars, so this time my plans are simple. Clean, aesthetically pleasing OEM+ look, with similar drivetrain aspirations. Suspension refresh, top end refresh, and subtle bolt on mods. Once the gents on this site find an effective solution to tuning ITBs, they're definitely in order. S54 swap in the far future, but for now, the goal is to refresh and enjoy the car.
Now, onto the pictures.
Fresh off the truck- I have some cleaning to do.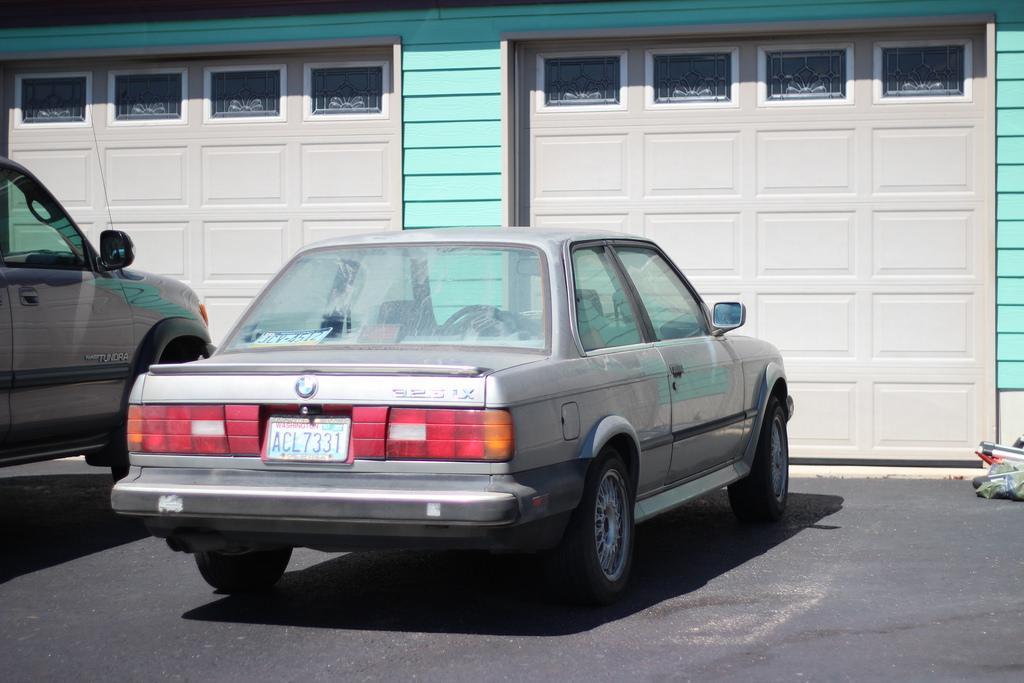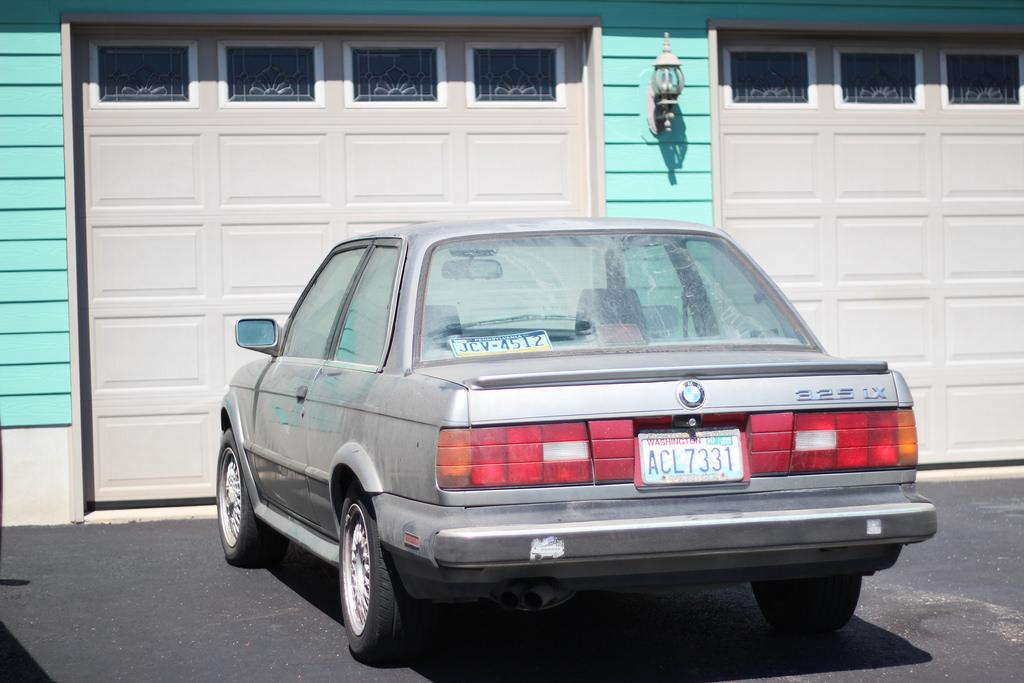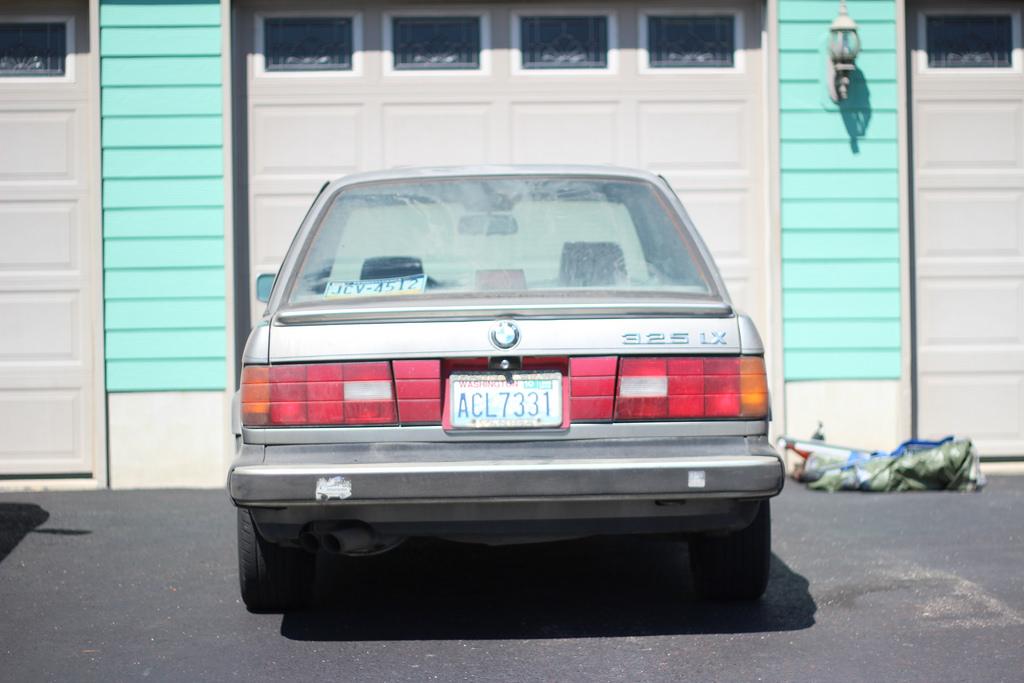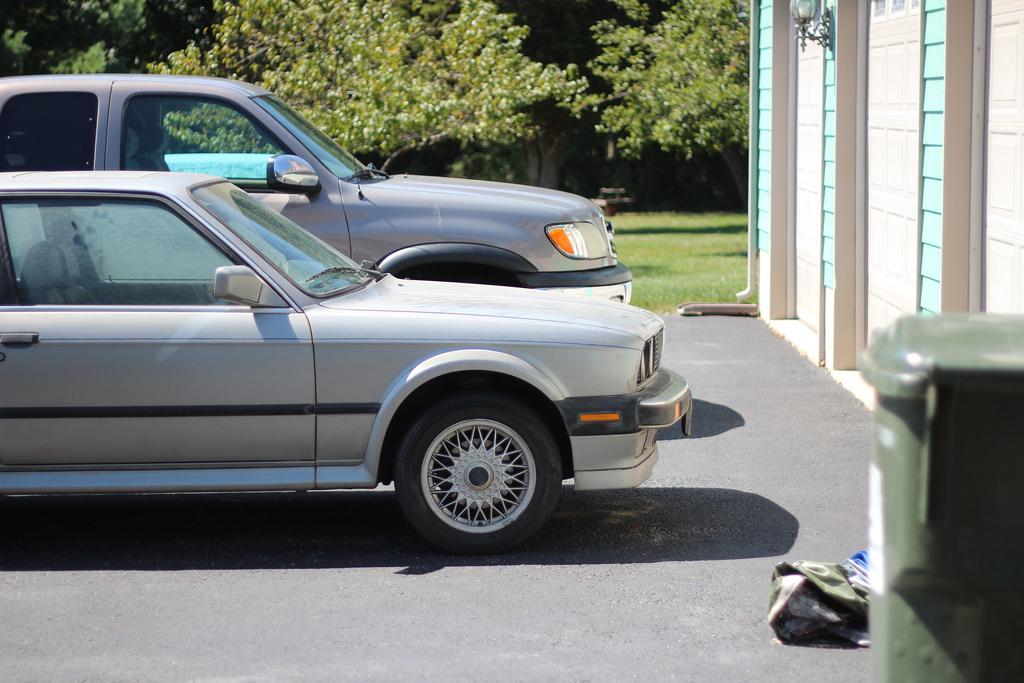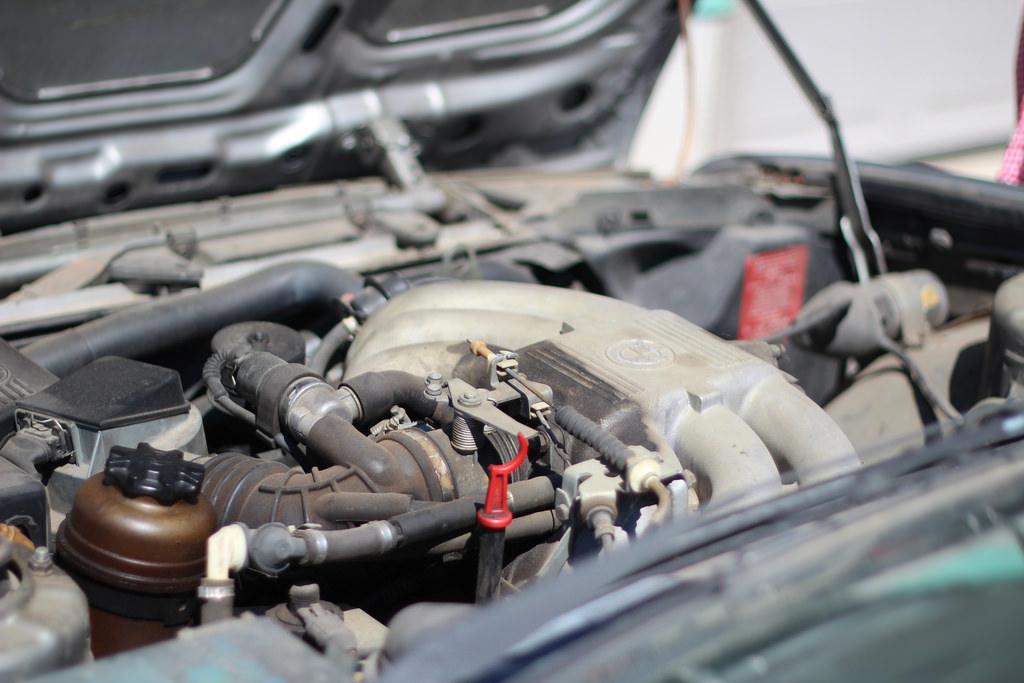 And after a quick wash, no wax.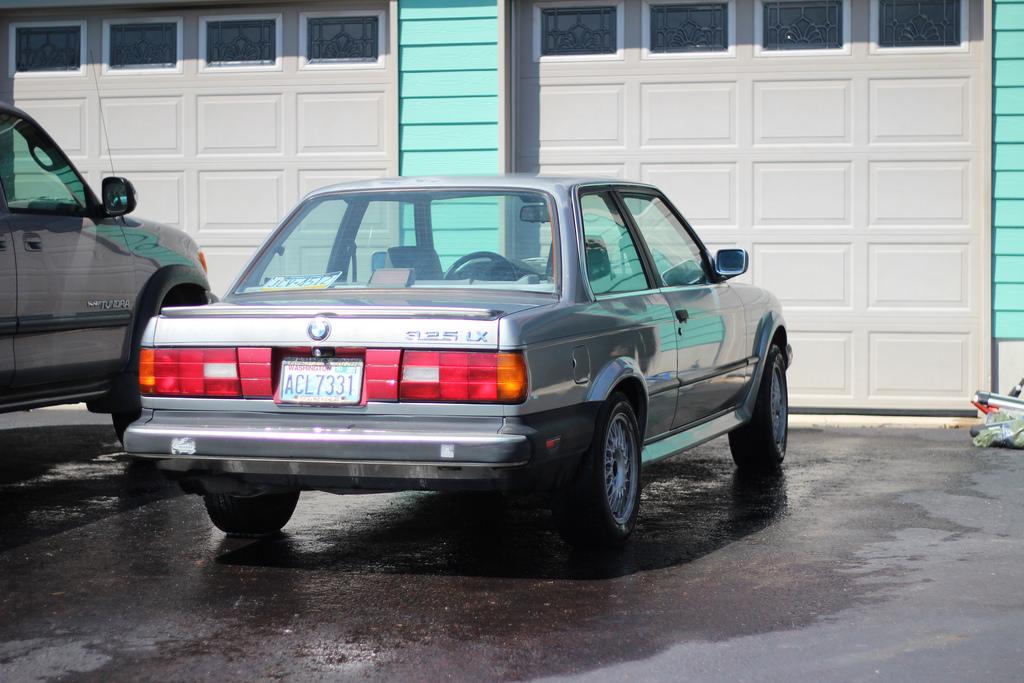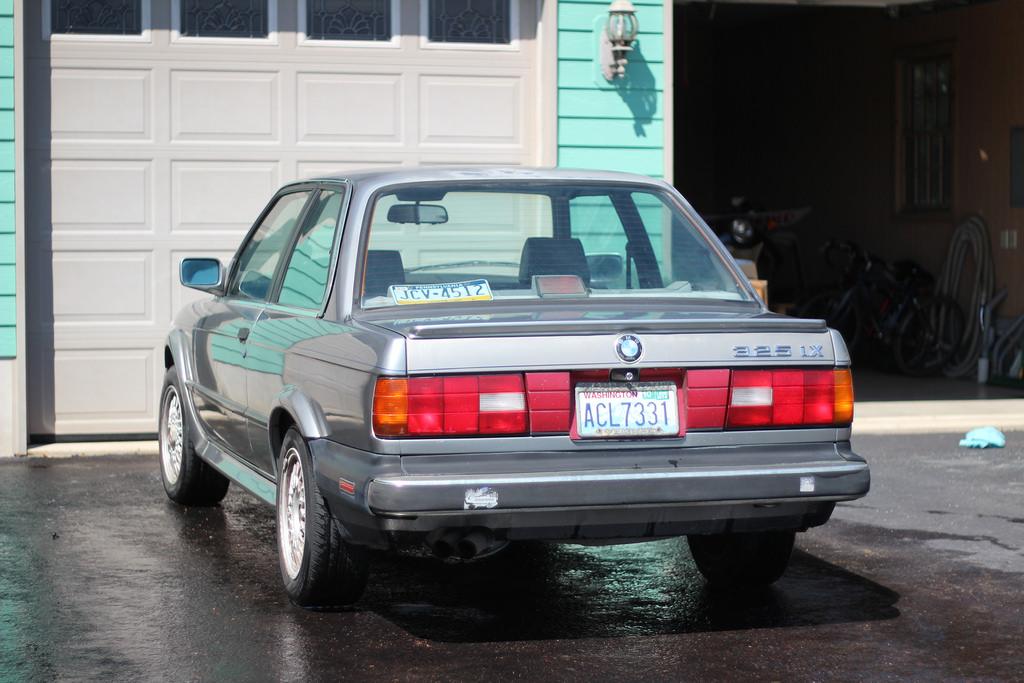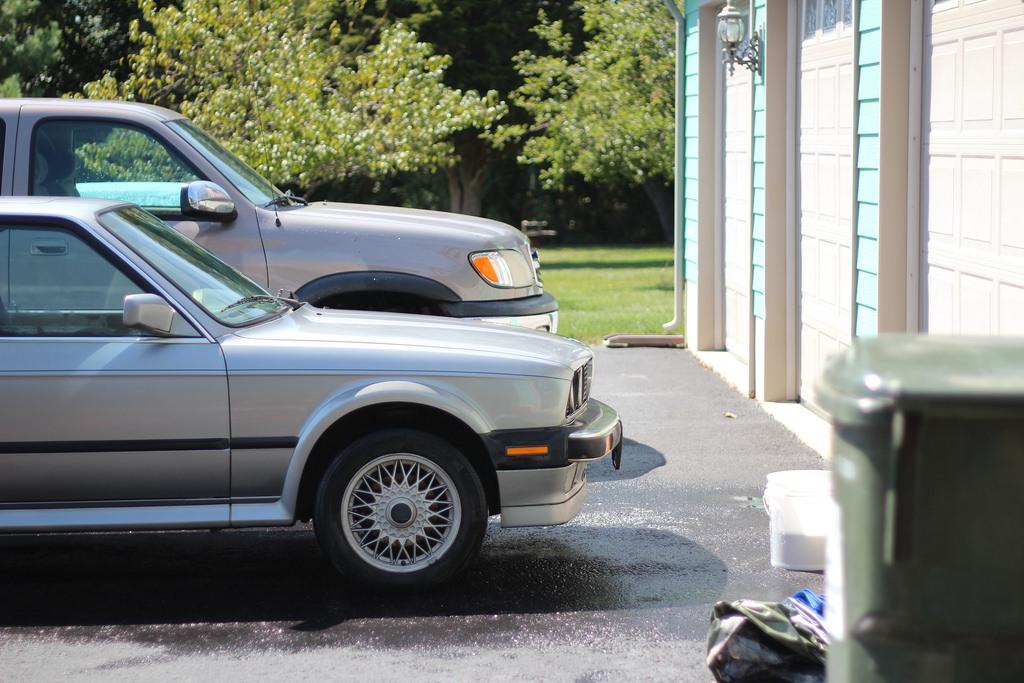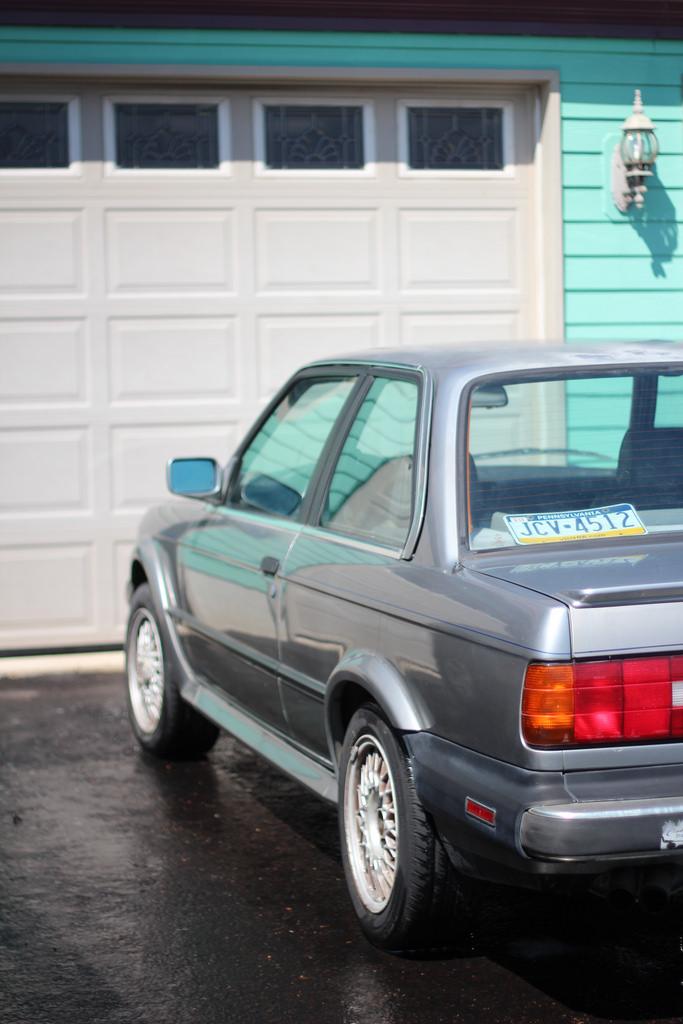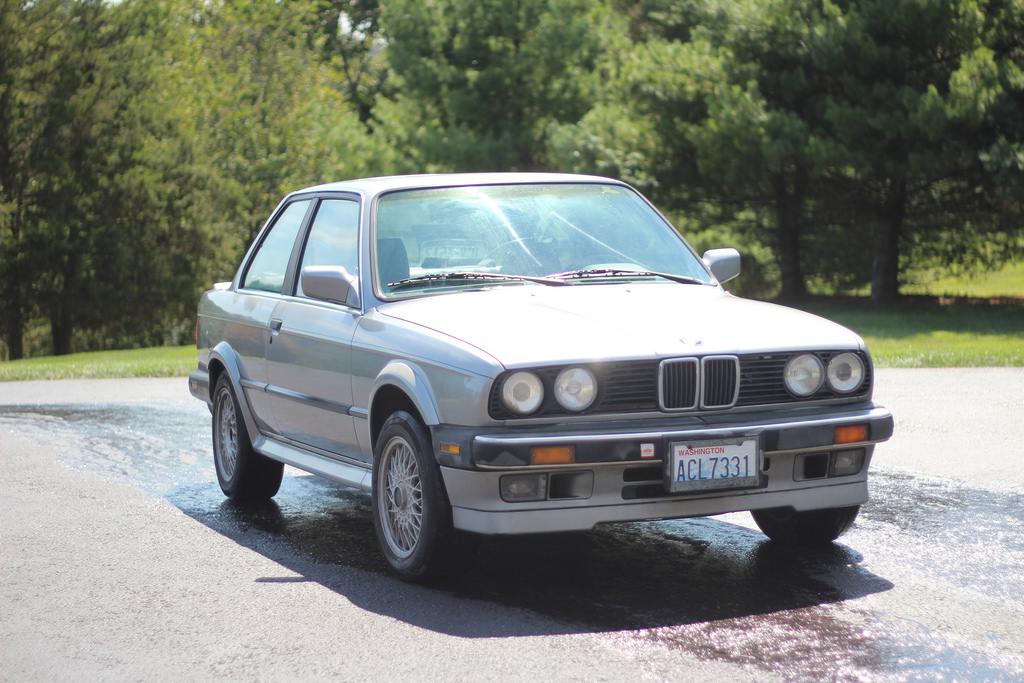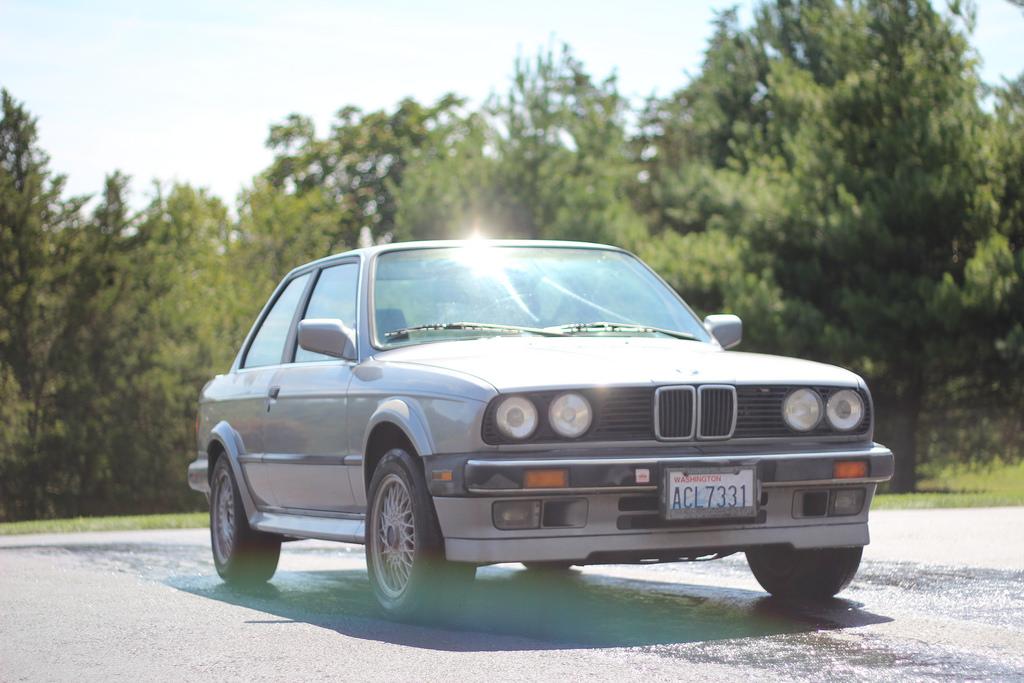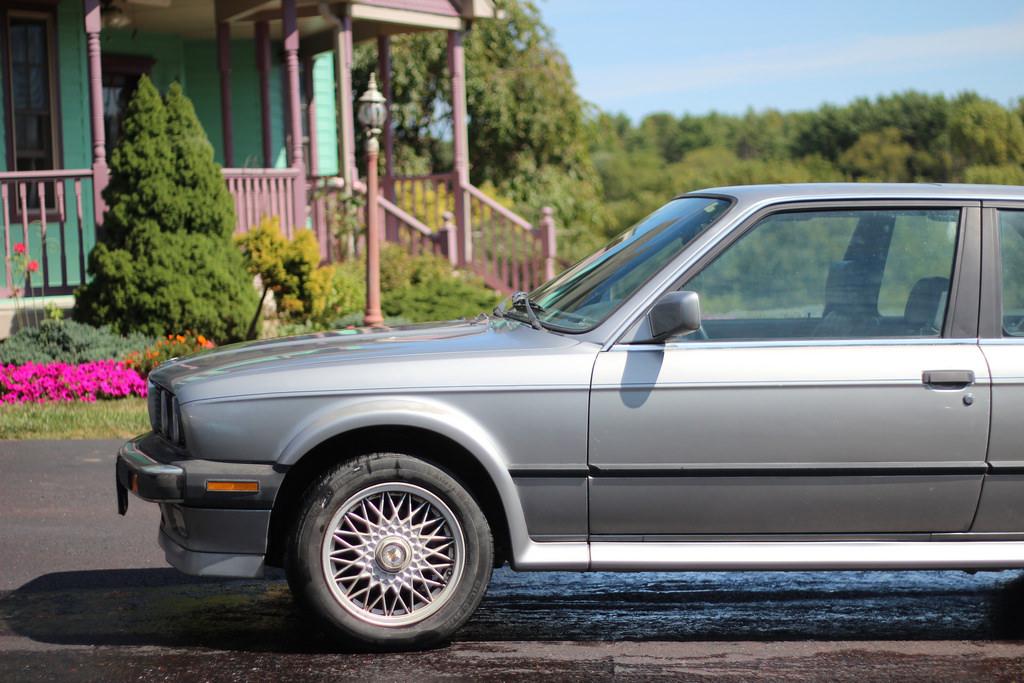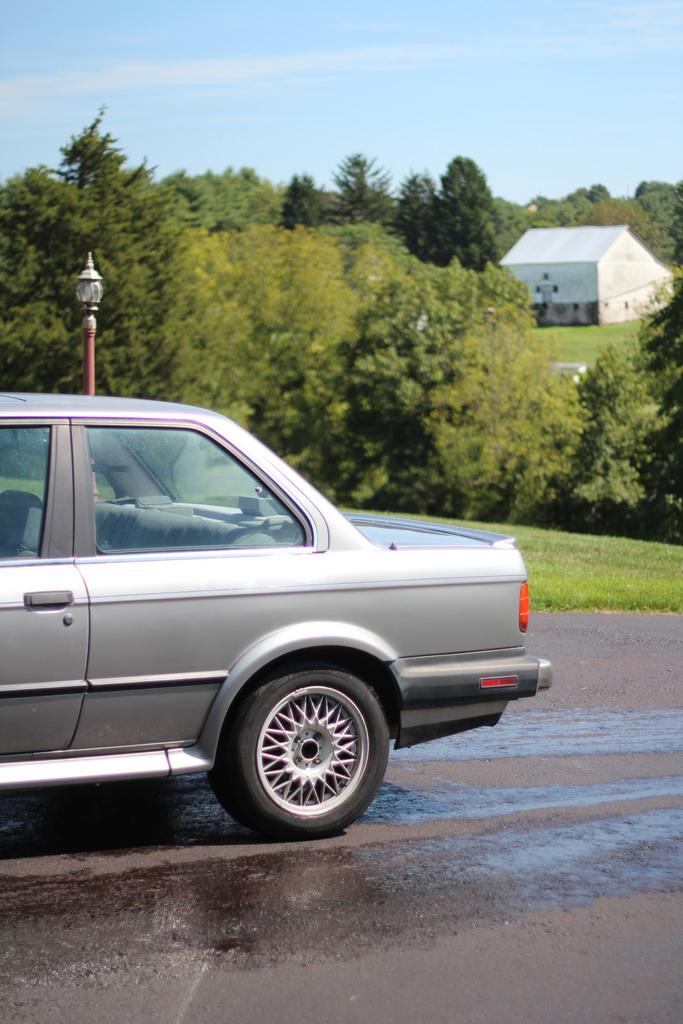 First mod- Euro Grills. The car had headlight covers it's whole life, so the lenses are mint underneath.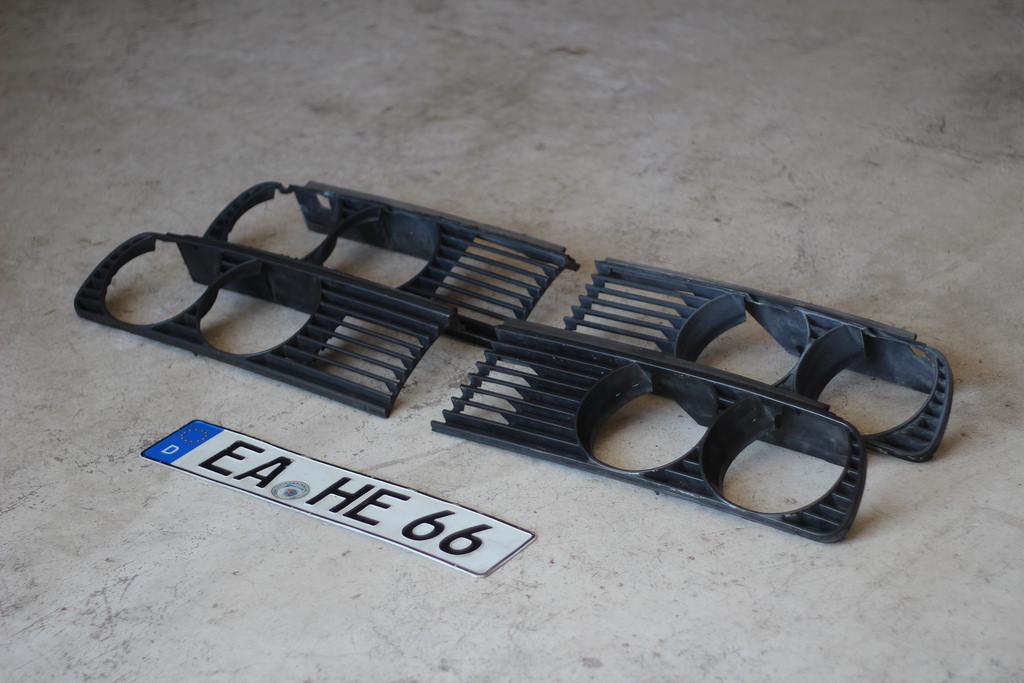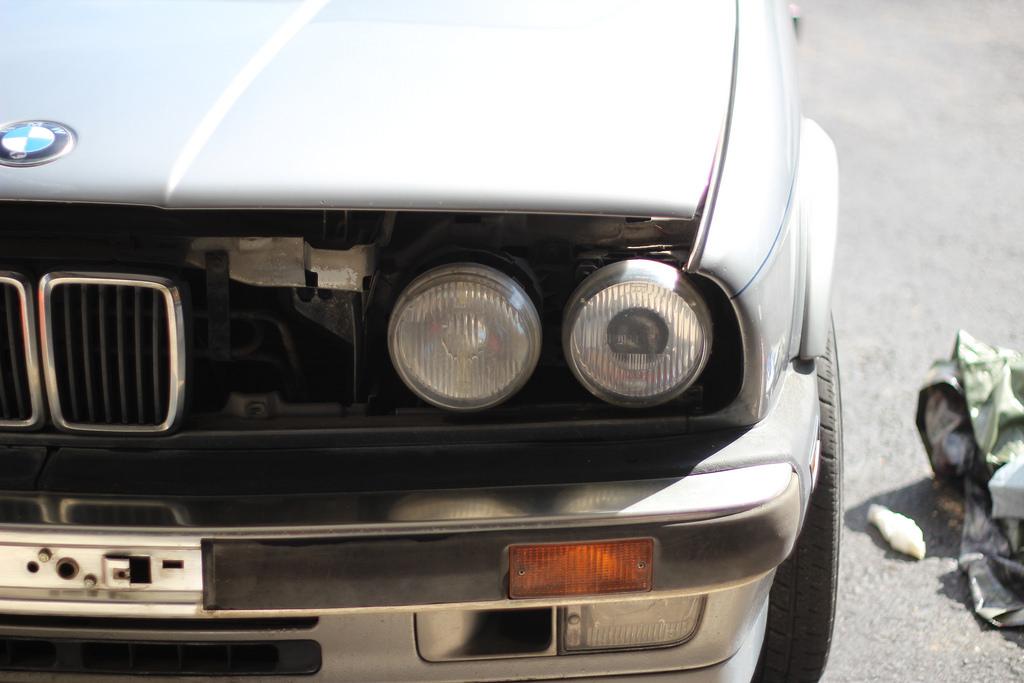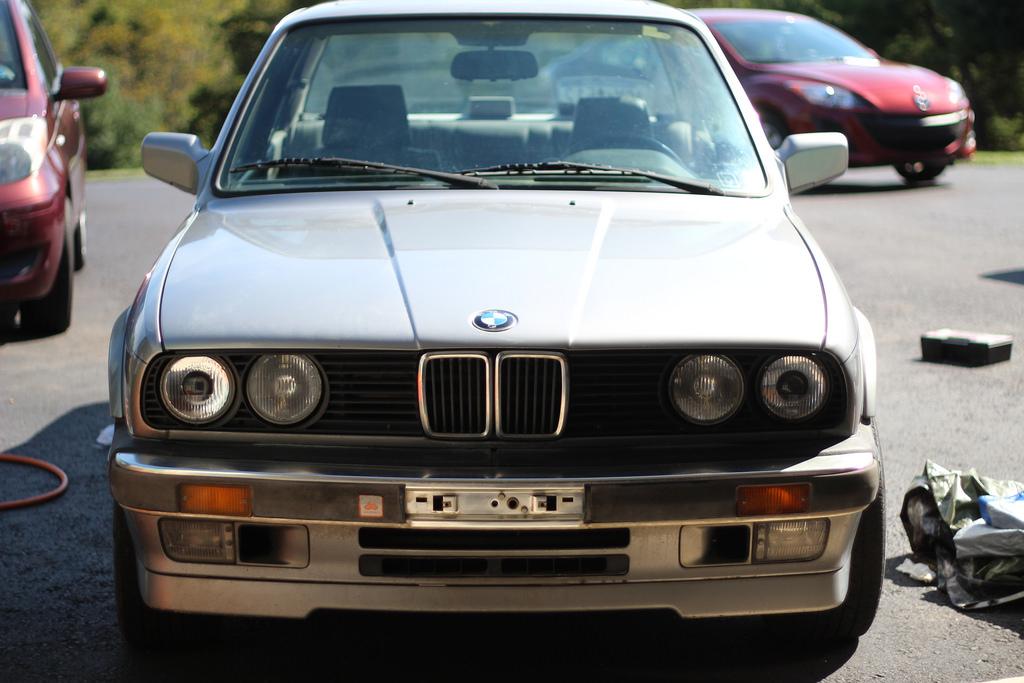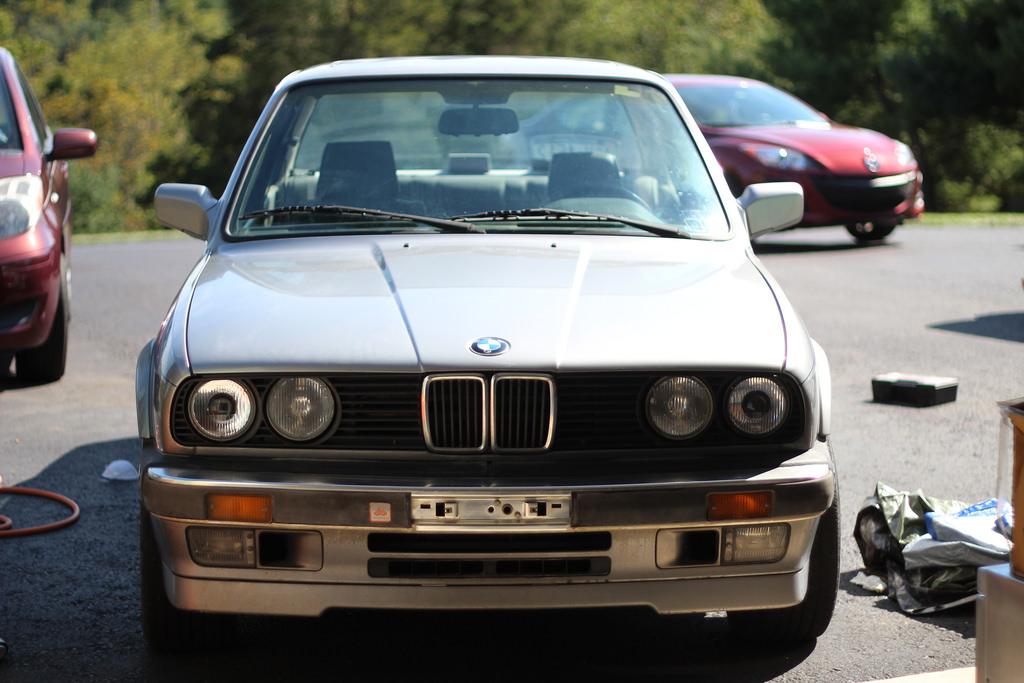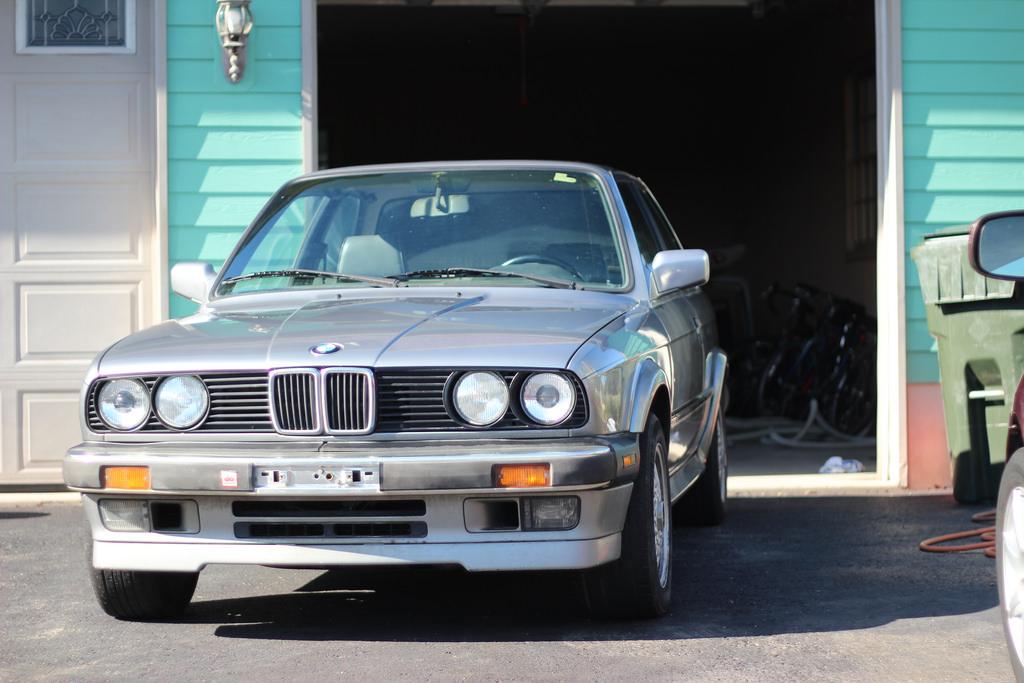 And, that's where I left off. Tons more to come; I've been stockpiling parts
9-14-2014
Thanks, man. I was exploring different territories on what to get next, but realized that I was just an iX guy at heart.
Some Sunday fun cleaning her up a bit more and going over the car.
The benefits of purchasing a car from the PNW:
Rear upper strut mounts are minty. Struts, on the other hand, not so hot.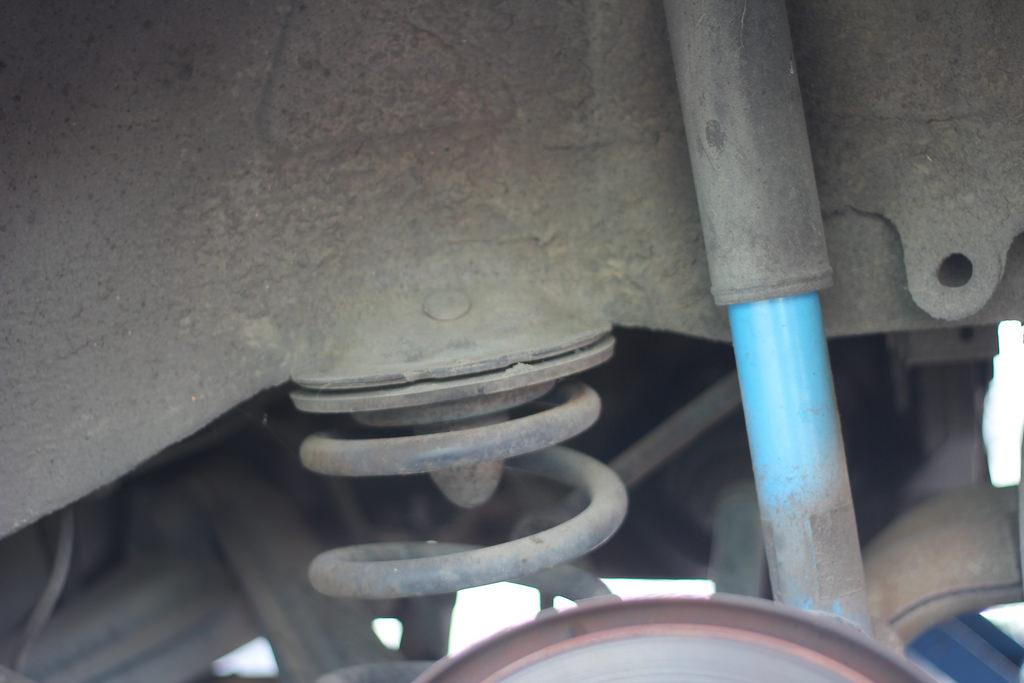 How a battery box should actually look (kind of blew me away).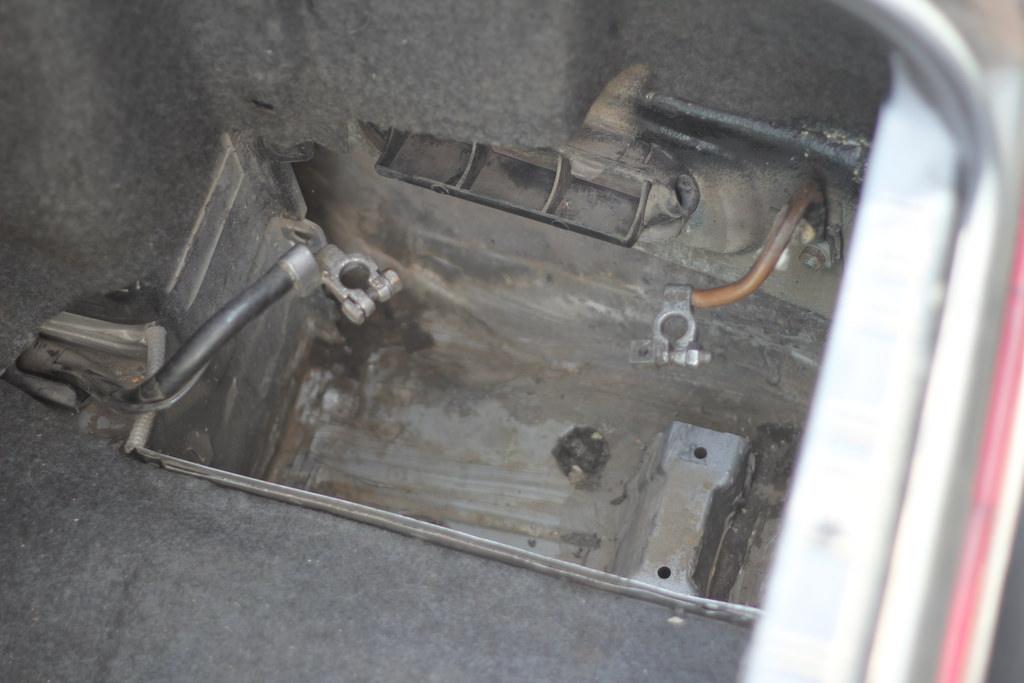 Was excited to see that someone just did brakes and rotors, and then I saw it was done at the dealer on the Carfax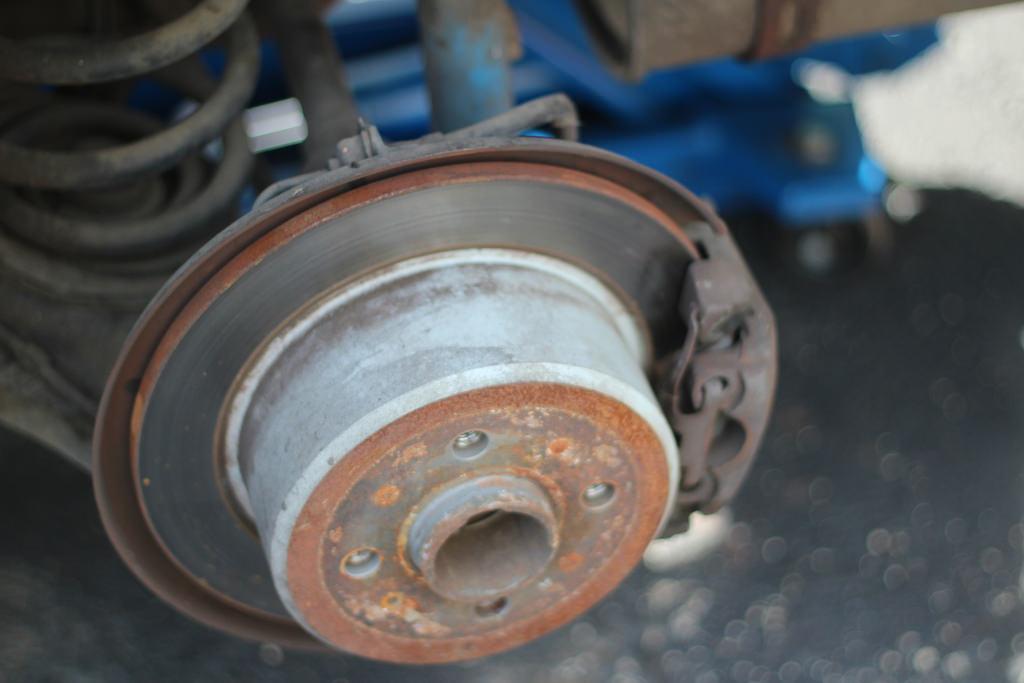 A little K&N action. Was nice to see a brand new OEM filter in there, though. This car was maintained well, and it shows everywhere.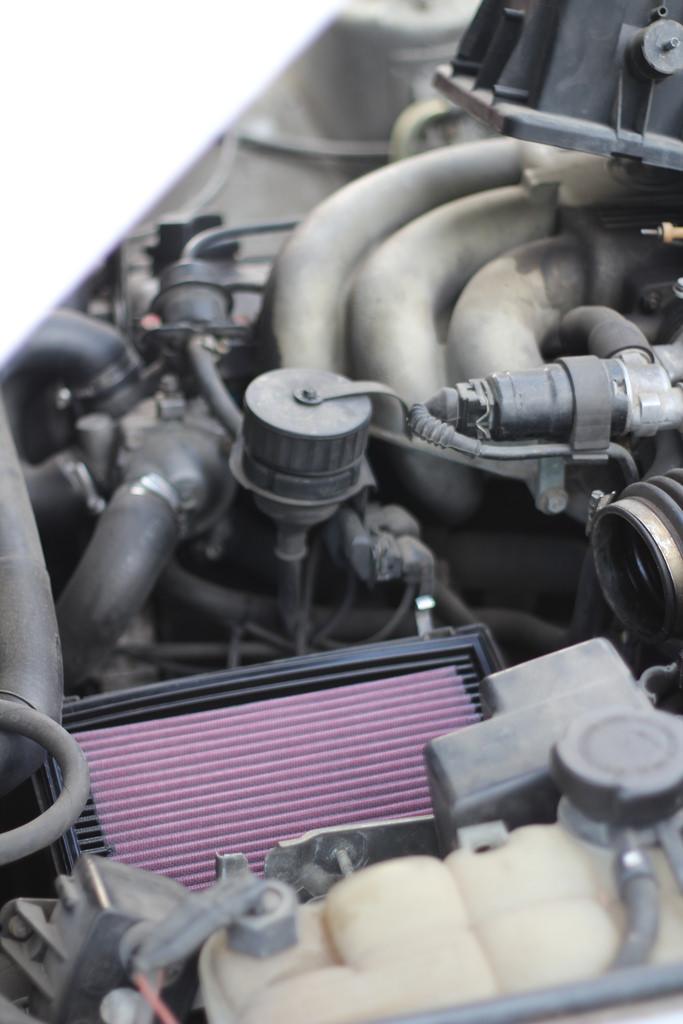 Spent literally four hours cleaning years of brake dust off of these wheels. There is hardly any paint left on them anyway. More reason to get 6ULs.
Before: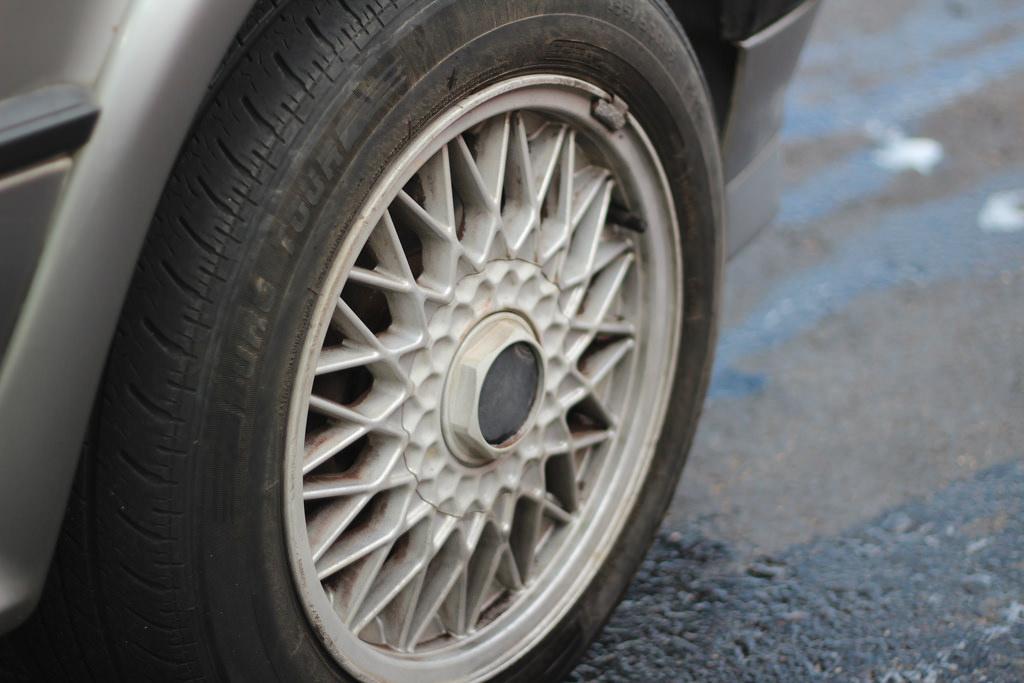 After: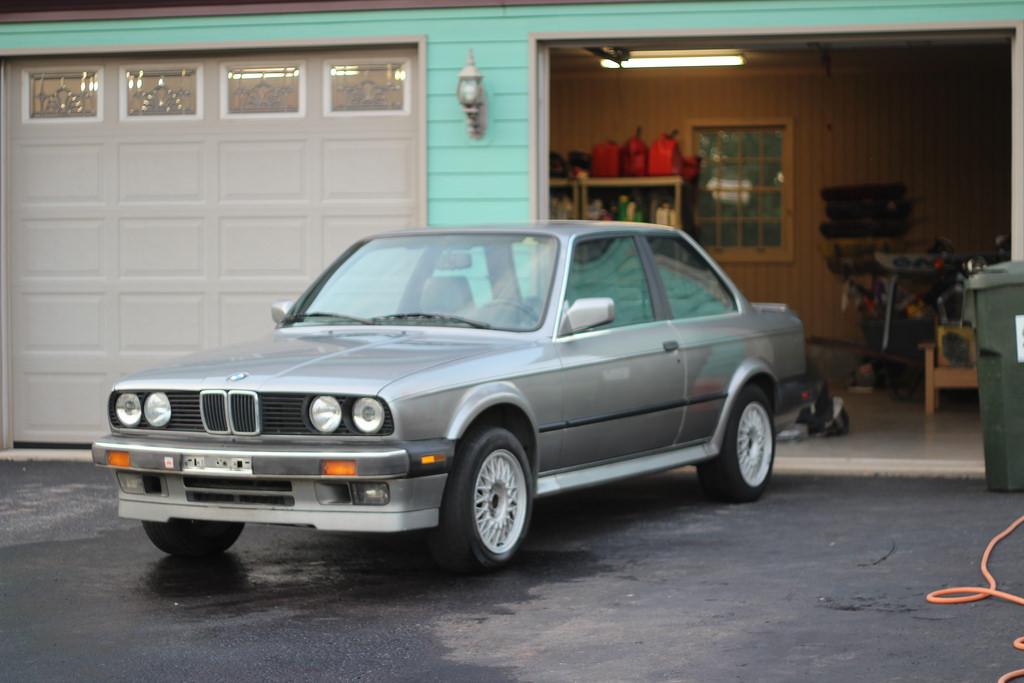 SO, now that I'm digging into the car more, I'm getting a better idea of what needs to be done.
-I found the timing belt sticker, and it was last done in 2004, but only has about 20K on the belt. Needless to say, I have a Gates tbelt and OEM components waiting to go on once I find the time. Cap, rotor, plugs, water pump, tensioner, etc, y'all know the drill.
-I have a spare rear subframe and trailing arms that I'm building, welding in a camber/toe kit, trailing arm bushings, rwd subframe bushings, etc. Going to drop that in and do a diff bushing as well, NOT delrin this time around, I learned my lesson last time.
-The shift linkage needs to be refreshed badly, so I ordered all of those bushings along with a Z3 1.9 setup. Going to try and find an old wood shift knob to compliment the grey interior.
-Need to get some fresh E82 floor mats.
-Purchased a set of 205/55r15 Dunlop DZ102s since Tire Rack had a sale and these tires are dry rotted.
-I will not be building another set of Ground Controls just yet. I'm going to roll around on Billy's/H&Rs for a few years and slowly put together coils.
-It needs a catback. I'm going with the Magnaflow unit.
-Door hinge on the drivers door is sunk into the door. I need to remedy that.
-Passenger Window Motor is shot.
-Hood shock is blown
-New clips for behind the pop outs
Seems like a lot, but really isn't too bad. Once all of that stuff is taken care of and the engine bay is cleaned up, I'm going to start prepping the car for paint!
Until next time!
List of everything purchased so far (these things add up fast):
Euro Grills
M50 Injectors
SSSquid Chip (Stg1)
K&N Drop In
173 ECU
OEM Plugs, Cap, Rotor
Gates Timing Belt
OEM Tensioner
OEM Water Pump and Tstat
OEM Belts
M3 Offset CABs
Z3 1.9 Shifter
E82 Floor Mats
Leather Shift Boot
IE Rear Upper Strut Mounts
IE TA Bushings (street)
IE RWD Subframe Bushings (street)
IE Diff bushing (street)
H&Rs
Bilstein HDs
Dunlop Direzza DZ102s 205/55r15
Garagistic Shift Bushings
ZHP Weighted Knob
Magnaflow 16535
Next up:
IE Long Tubes $620
Then:
IE 272 Cam $275
HD Rockers $300
RHD ITBs $1400